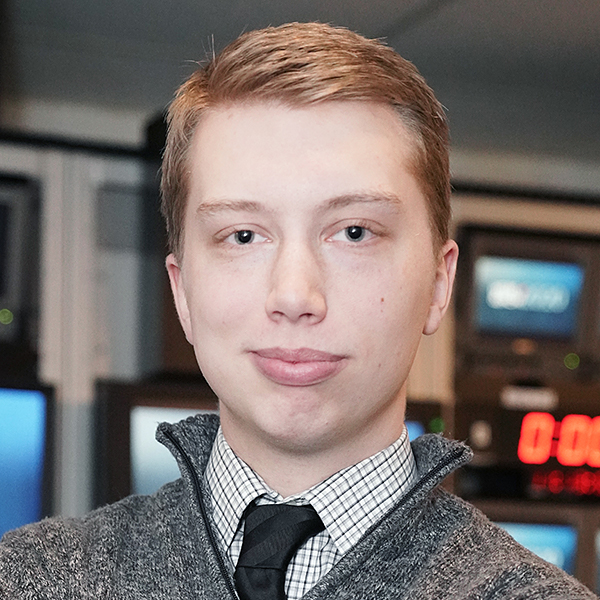 Will Kenneally
Former PBS Wisconsin publicist and former production assistant for the Wisconsin Life project.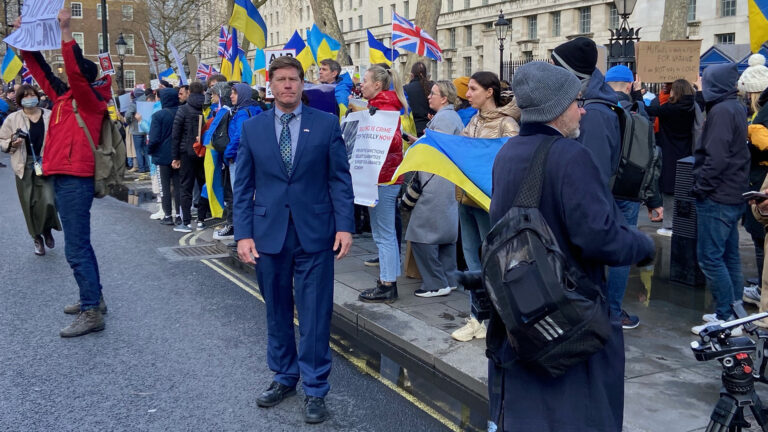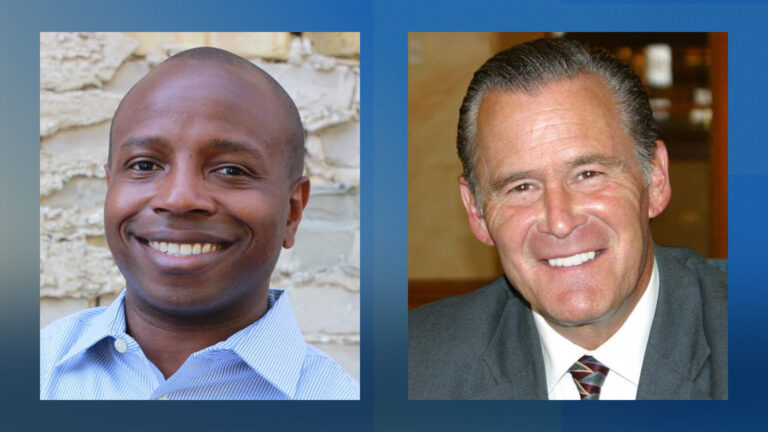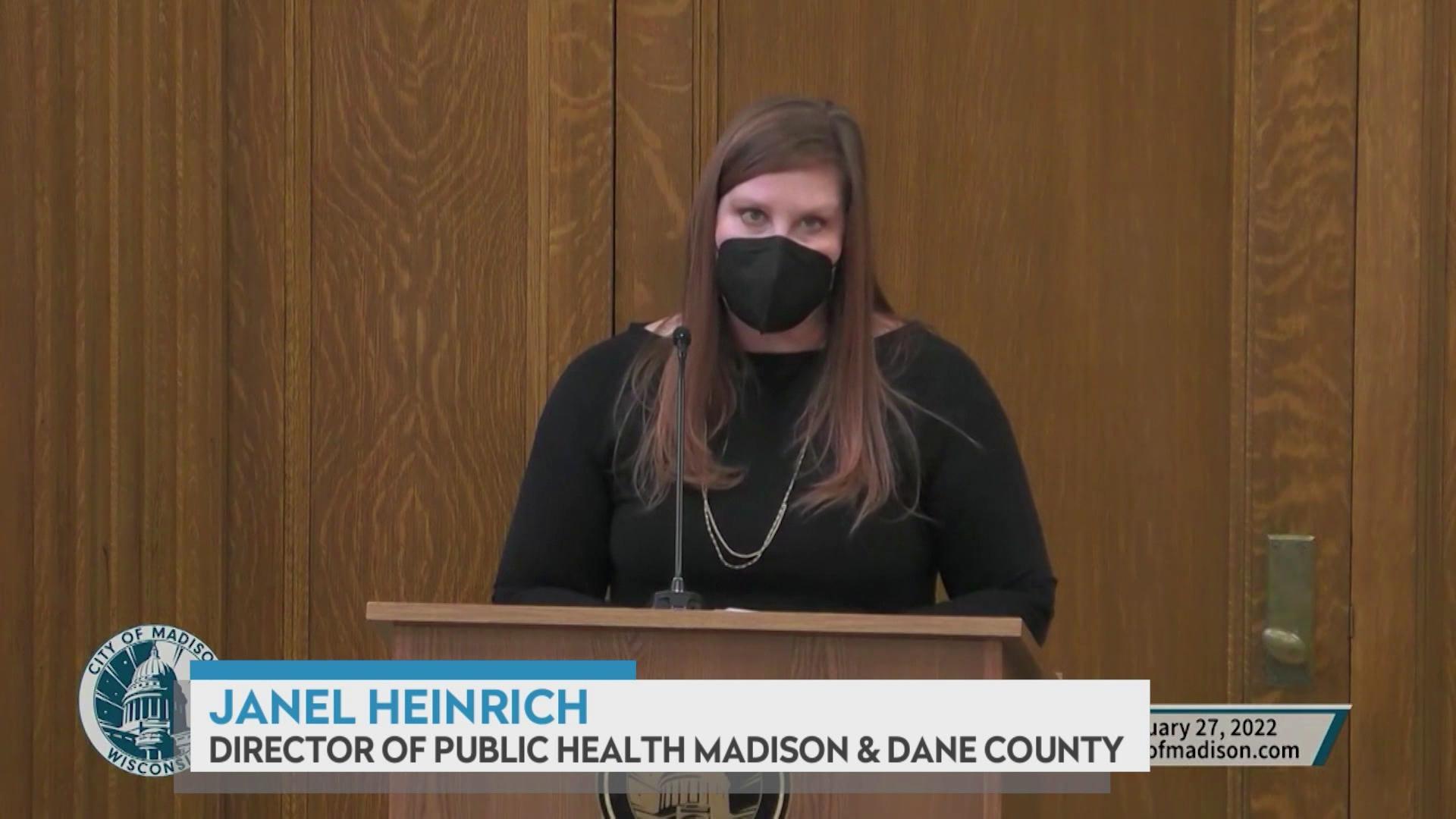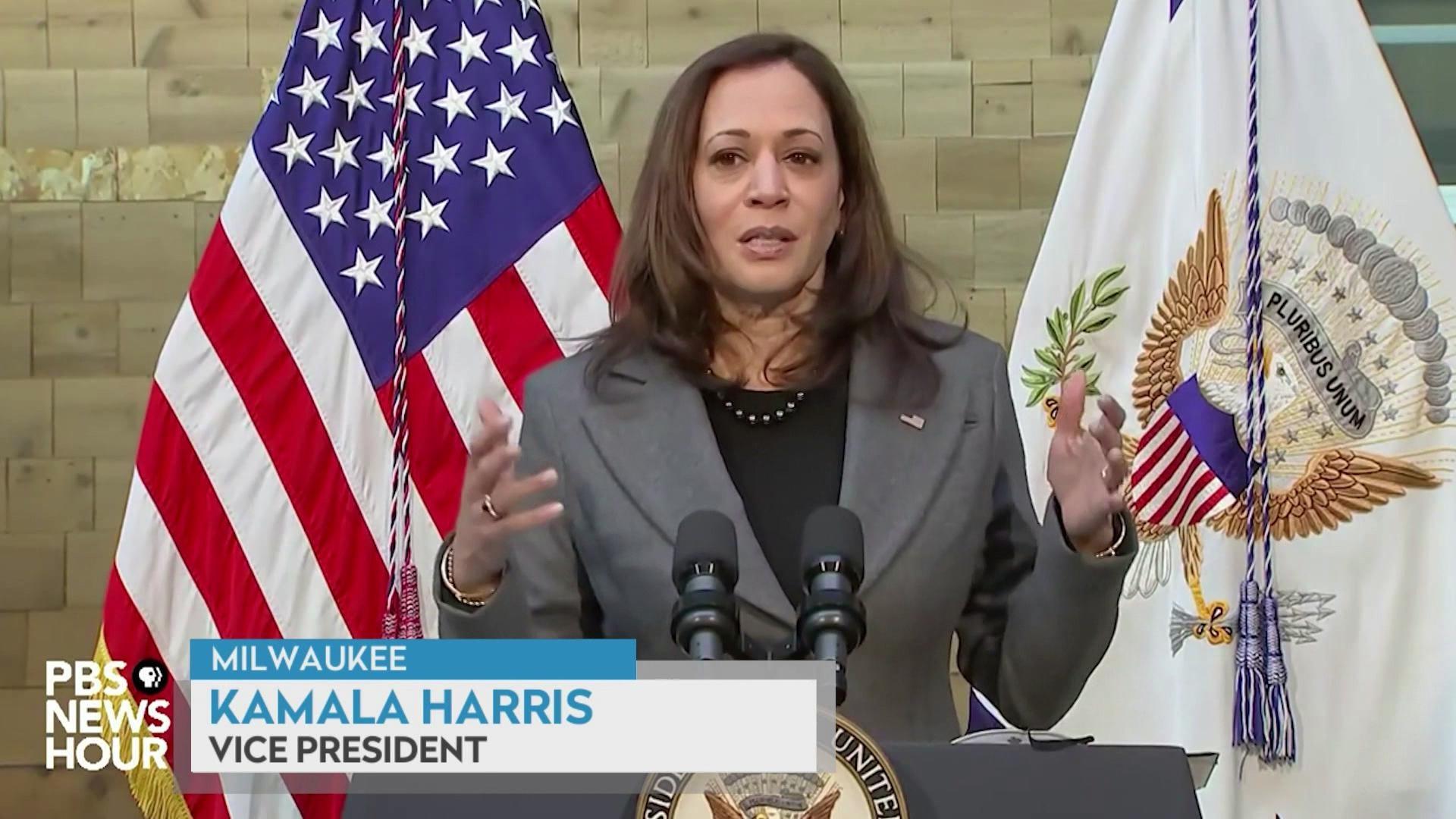 Vice President Harris visits Milwaukee
Vice President Kamala Harris visited Milwaukee to promote the Biden administration's plans to remove lead pipes connecting the city's water system to buildings.
Friday January 28, 2022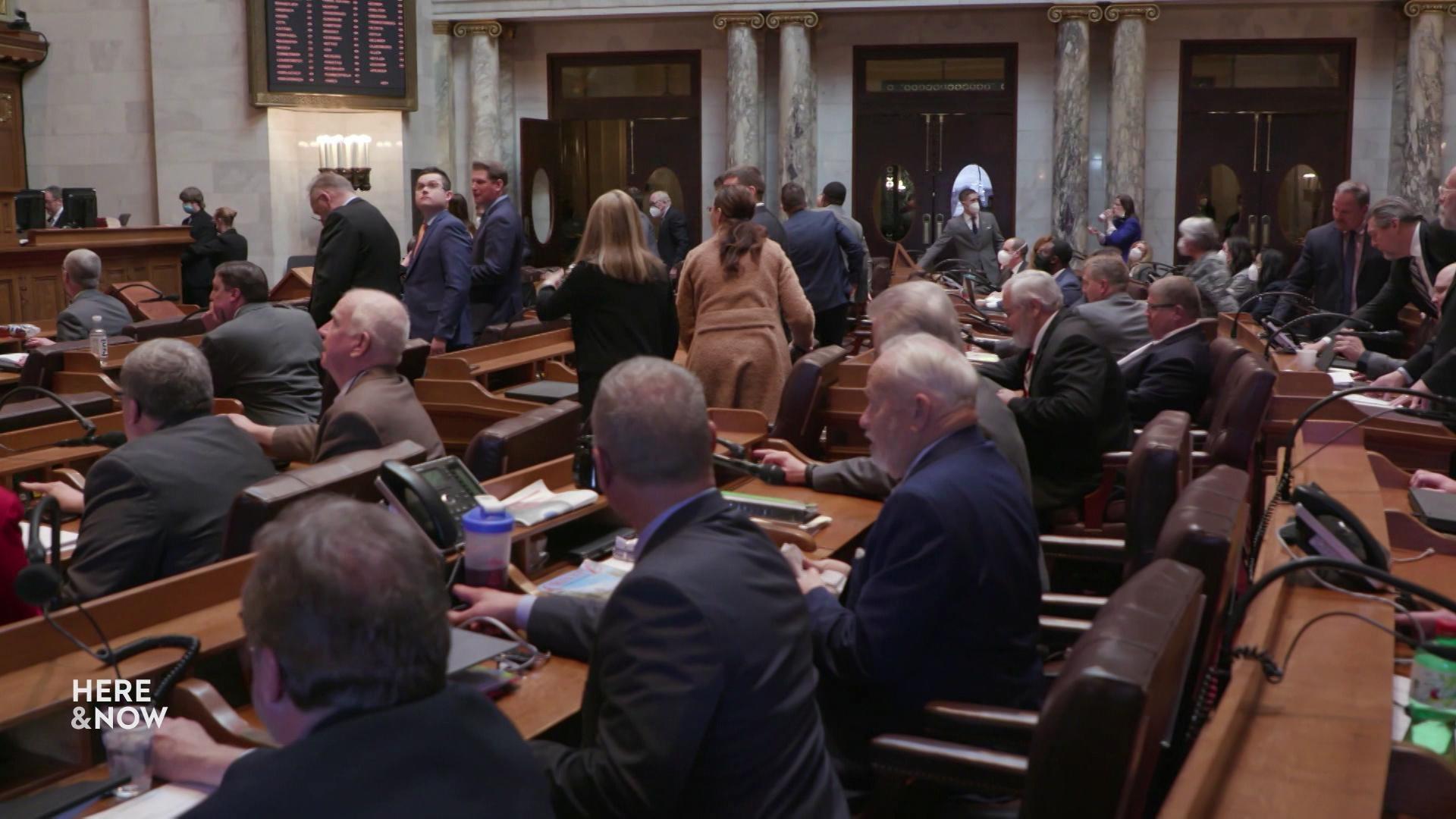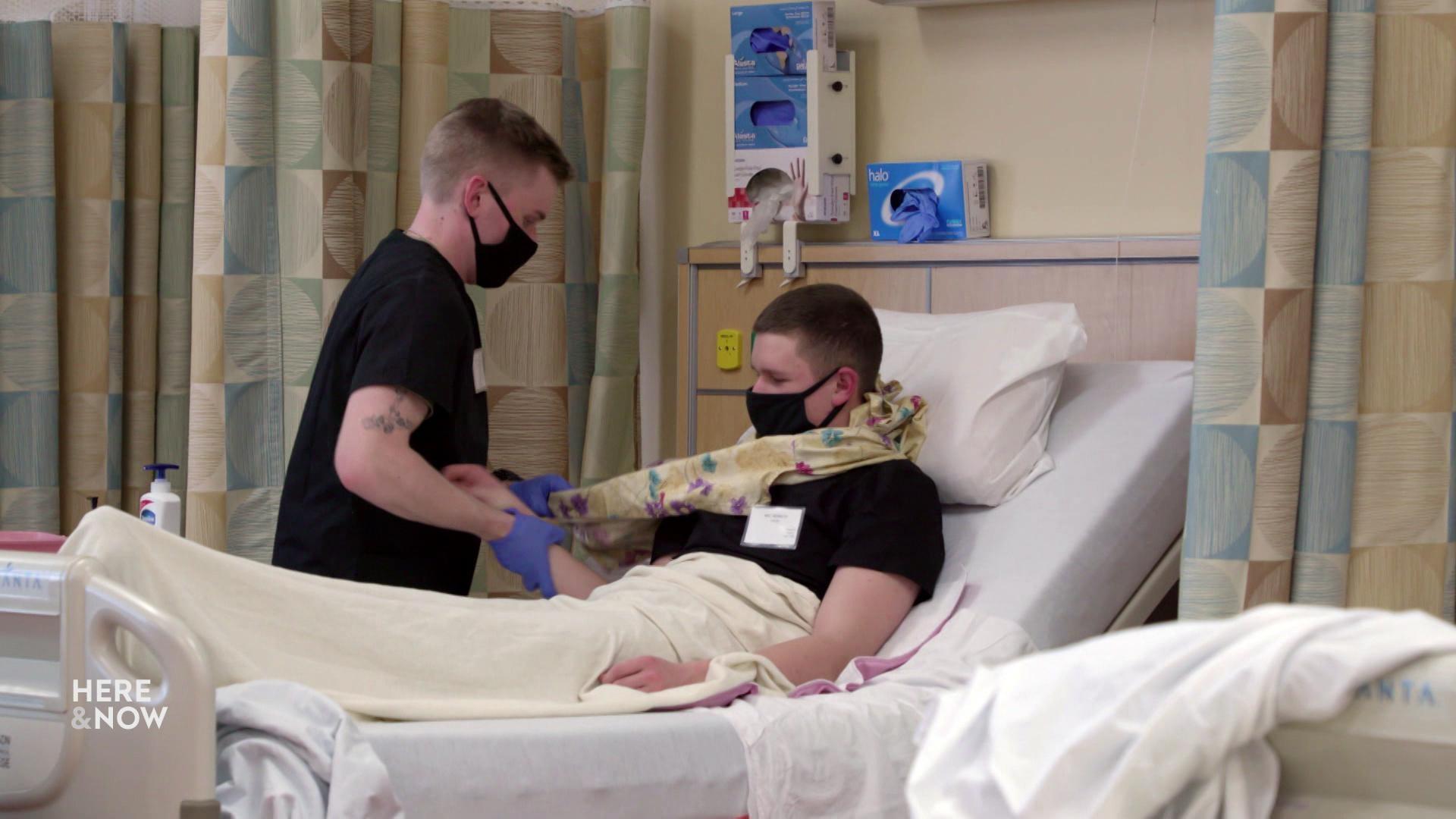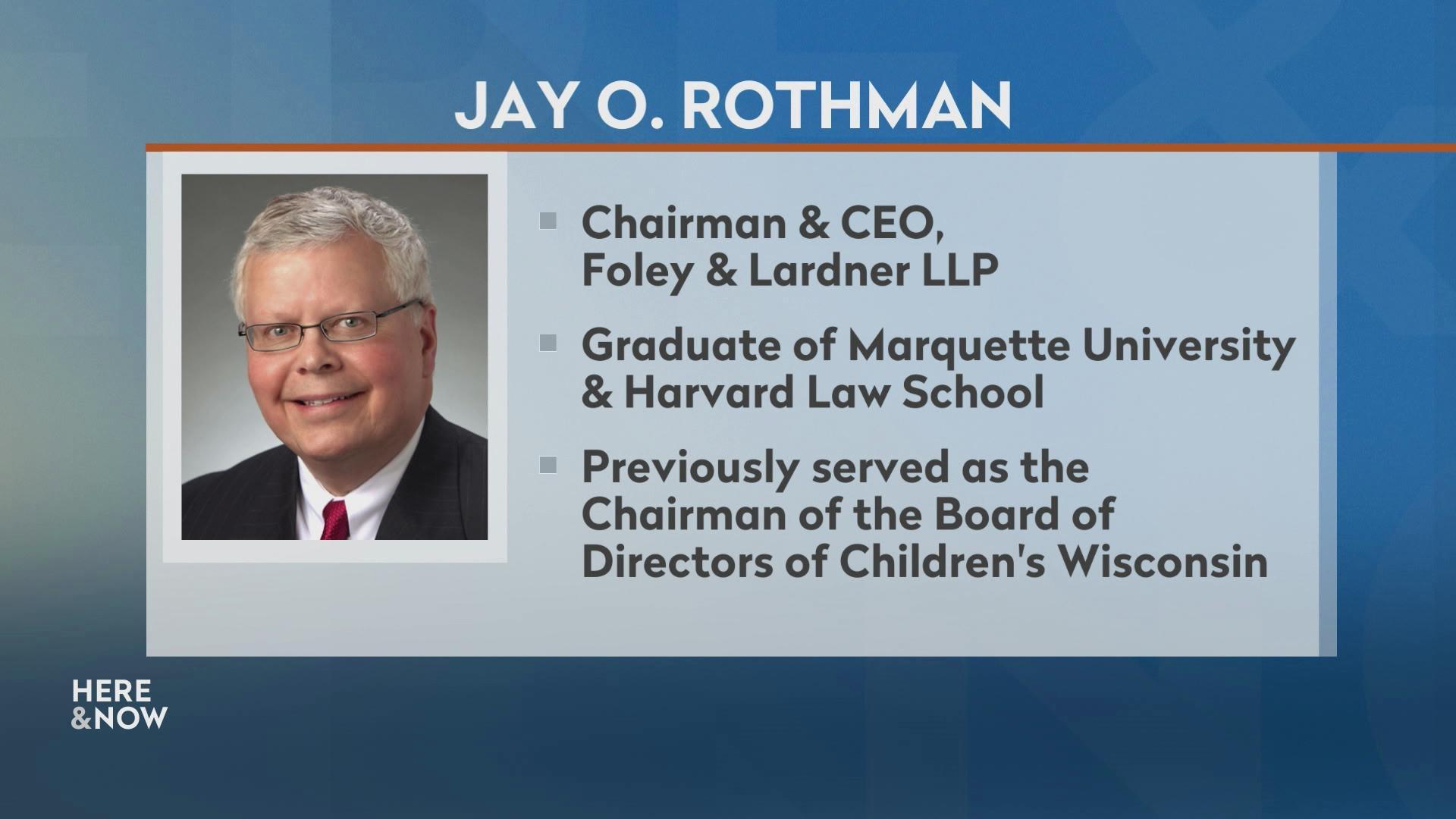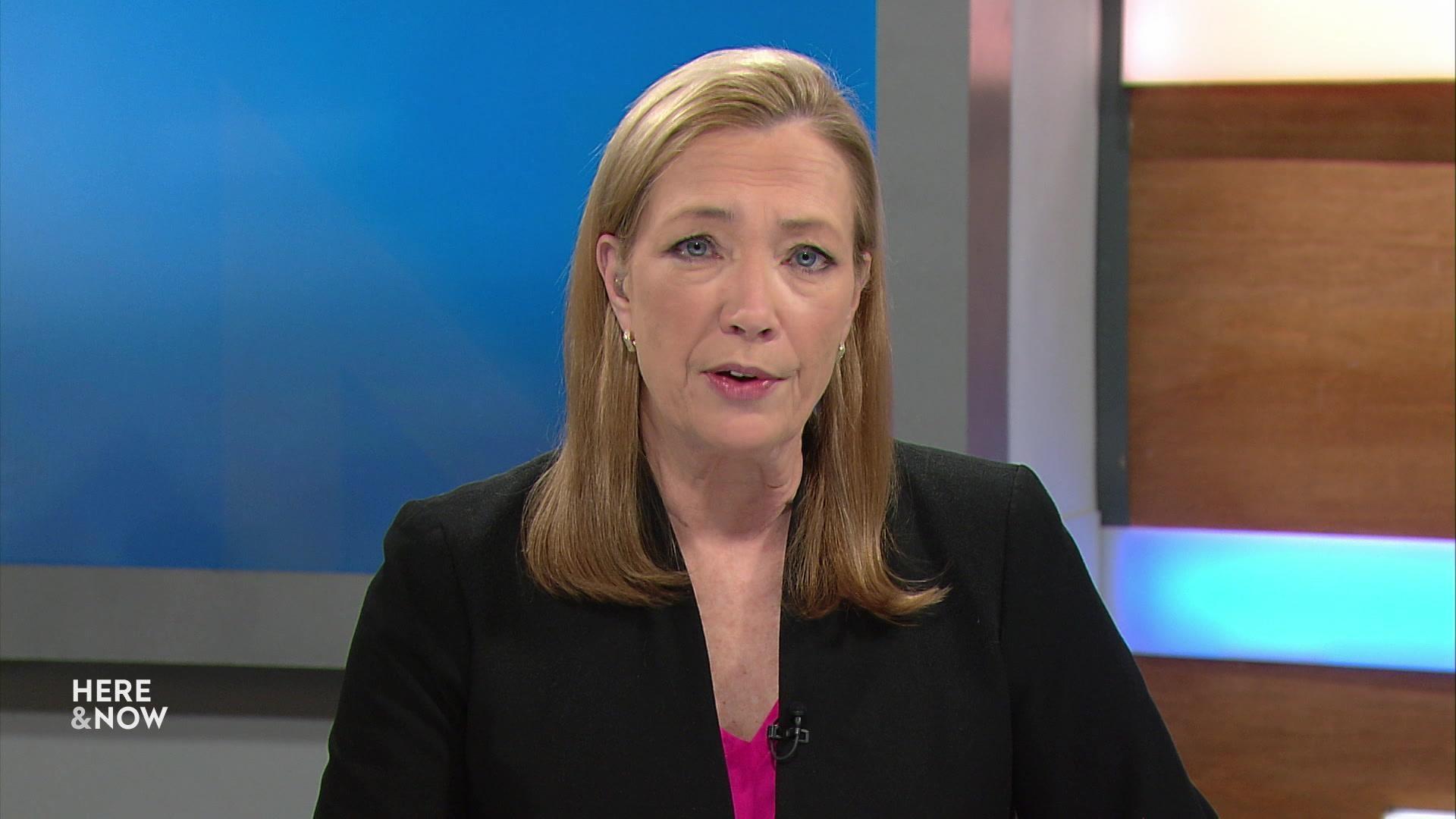 Ballot drop boxes ruling, UW System President candidates
A Waukesha County judge ruled absentee ballot drop boxes are unlawful under Wisconsin law. The search committee for a new University of Wisconsin System president named two finalists: Jay Rothman, chairman and CEO of Foley & Lardner law firm, and James Schmidt, chancellor of UW-Eau Claire.
Friday January 14, 2022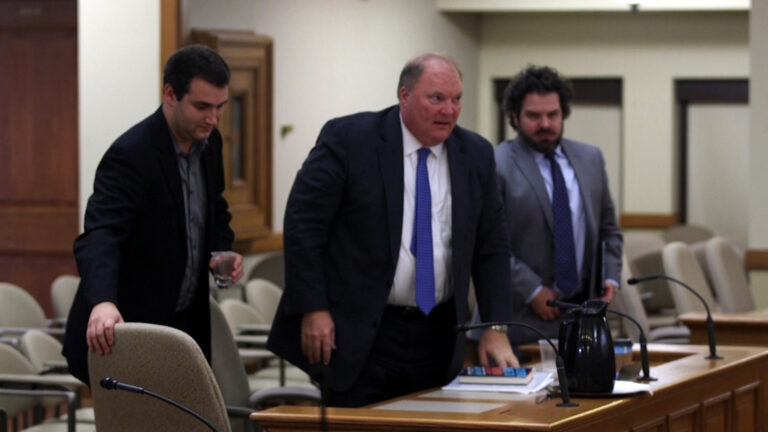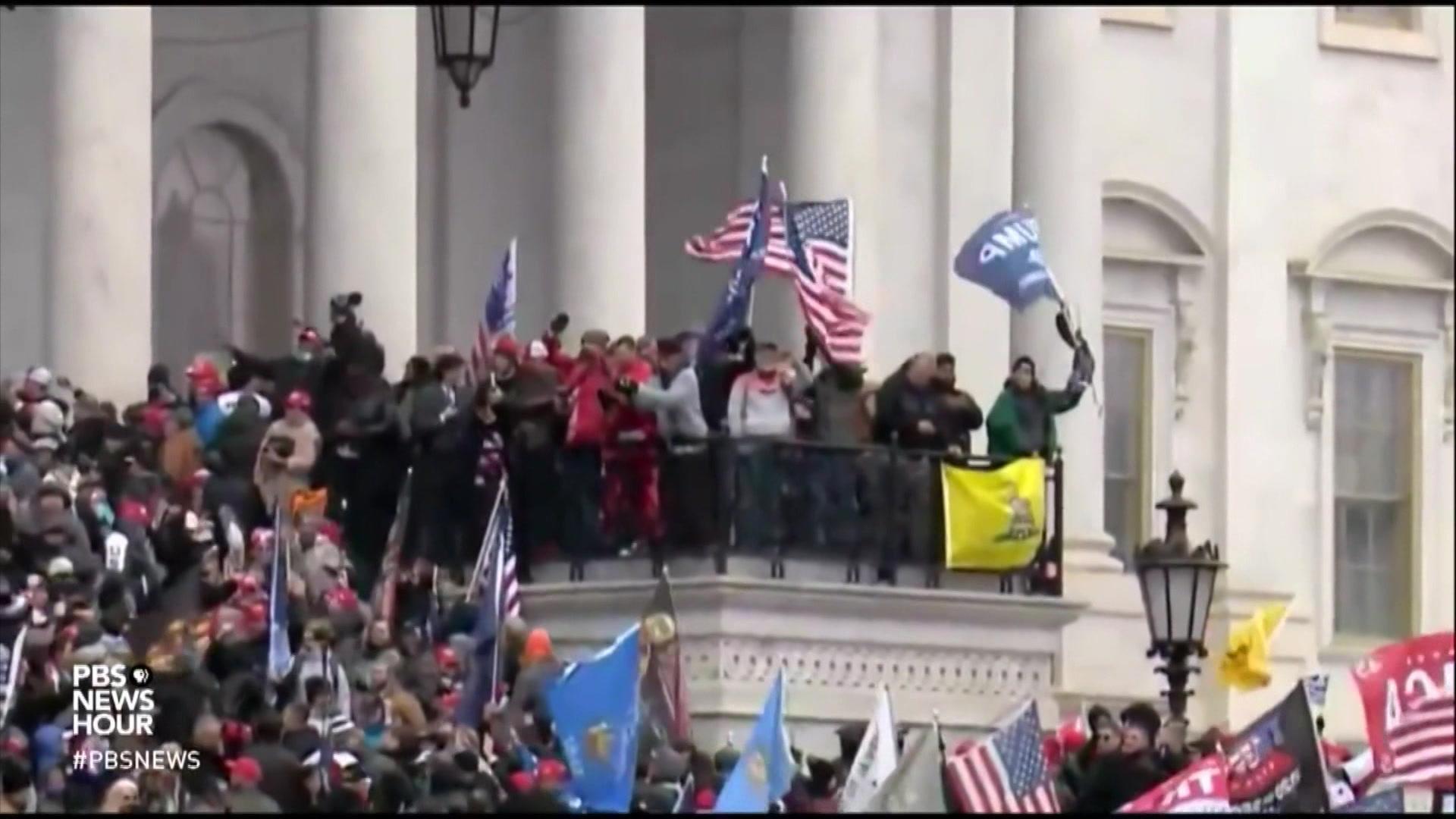 The Jan. 6 insurrection, one year later
One year after the Jan. 6 insurrection, U.S. Sens. Tammy Baldwin and Ron Johnson, and U.S. Rep. Scott Fitzgerald, share statements about the day.
Friday January 7, 2022
Some schools remain closed after break as covid cases rise
Multiple large school districts in Wisconsin, including the Madison and Milwaukee districts, temporarily moved back to virtual instruction after winter break due to record spread of COVID-19 and staffing shortages.
Friday January 7, 2022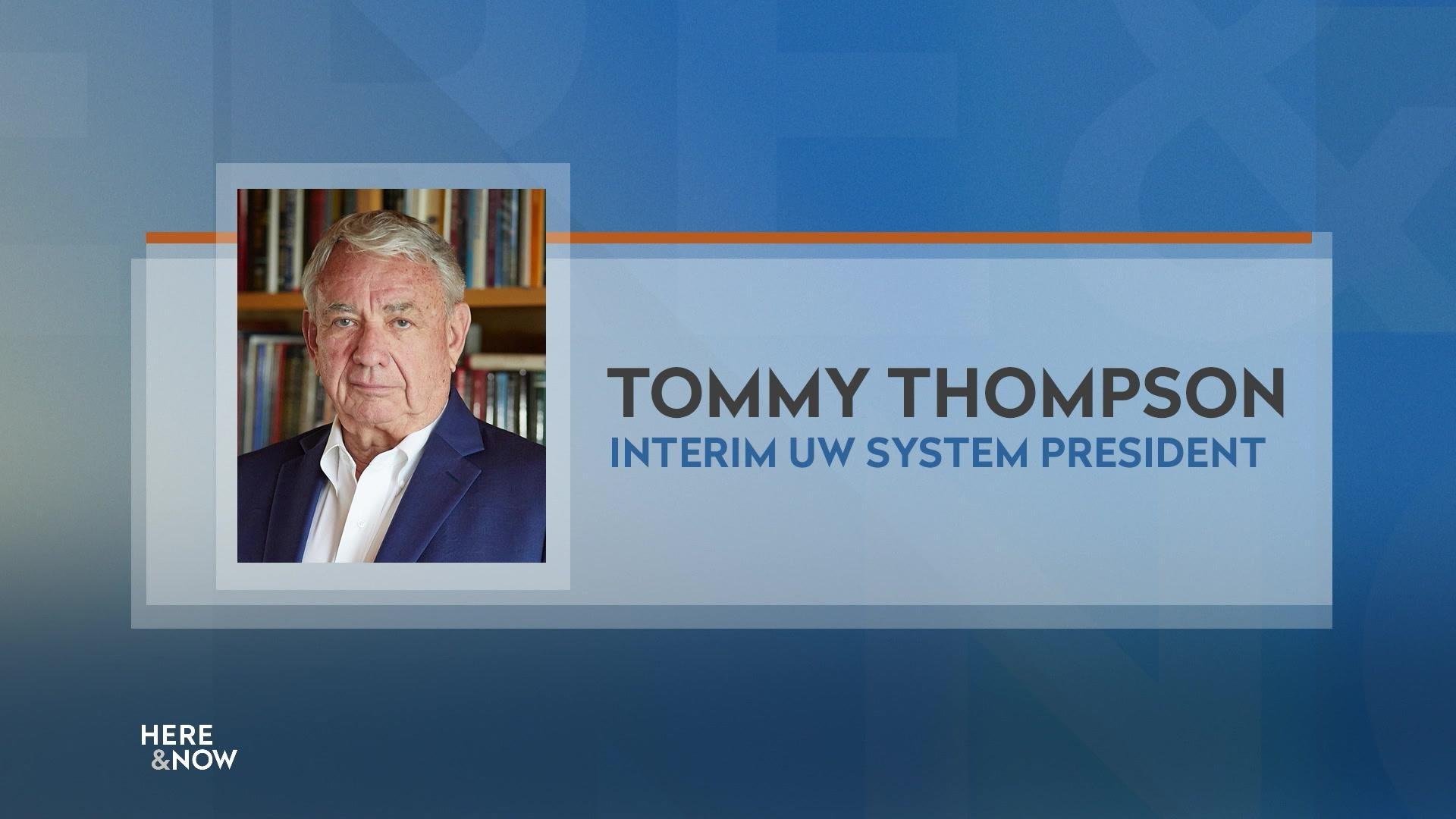 Thompson to step down from UW System
University of Wisconsin System interim President Tommy Thompson announced he will be stepping down from the position in March 2022.
Friday January 7, 2022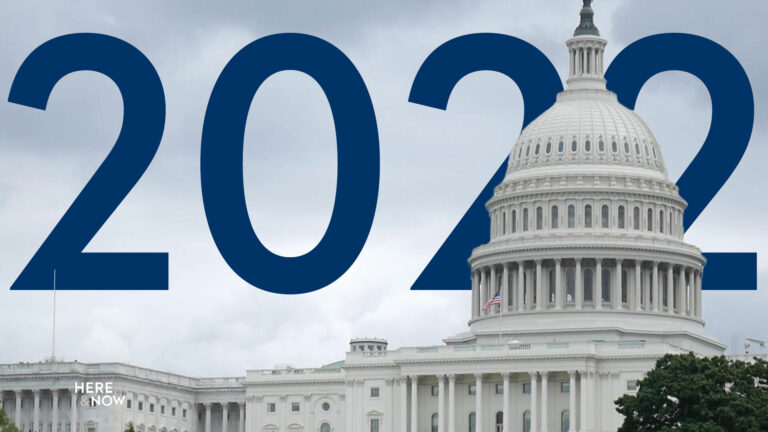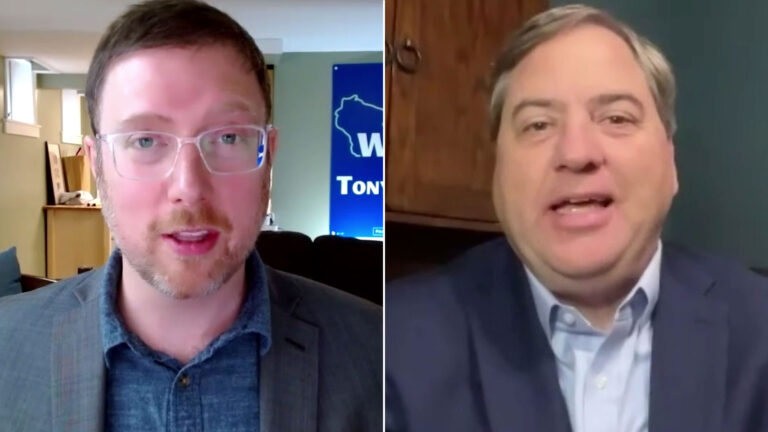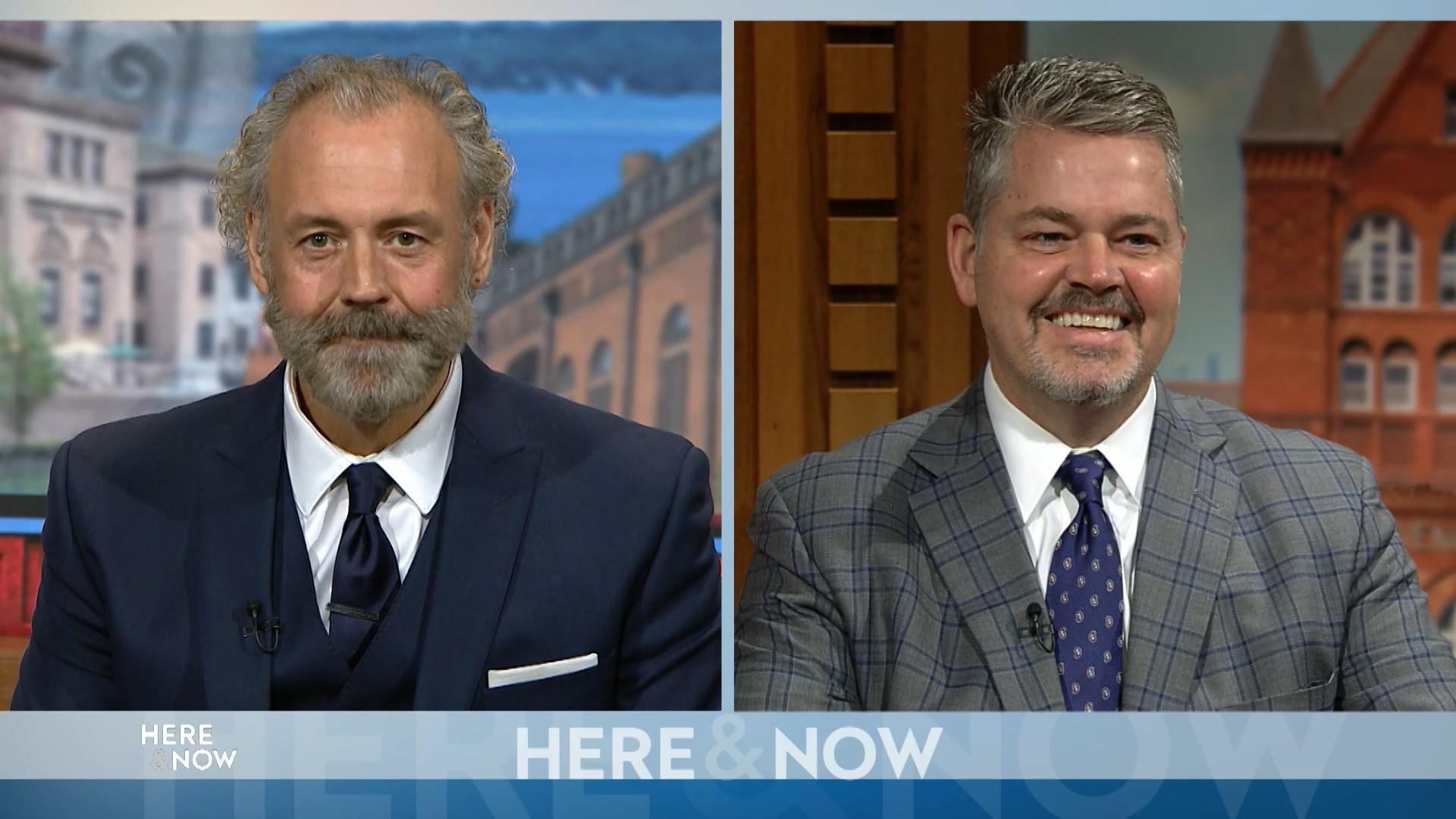 A Wisconsin politics 2021 review, 2022 preview
Political panelists Bill McCoshen and Scot Ross discuss the political highlights of 2021 and look ahead to 2022, offering predictions for the election year in Wisconsin.
Friday December 17, 2021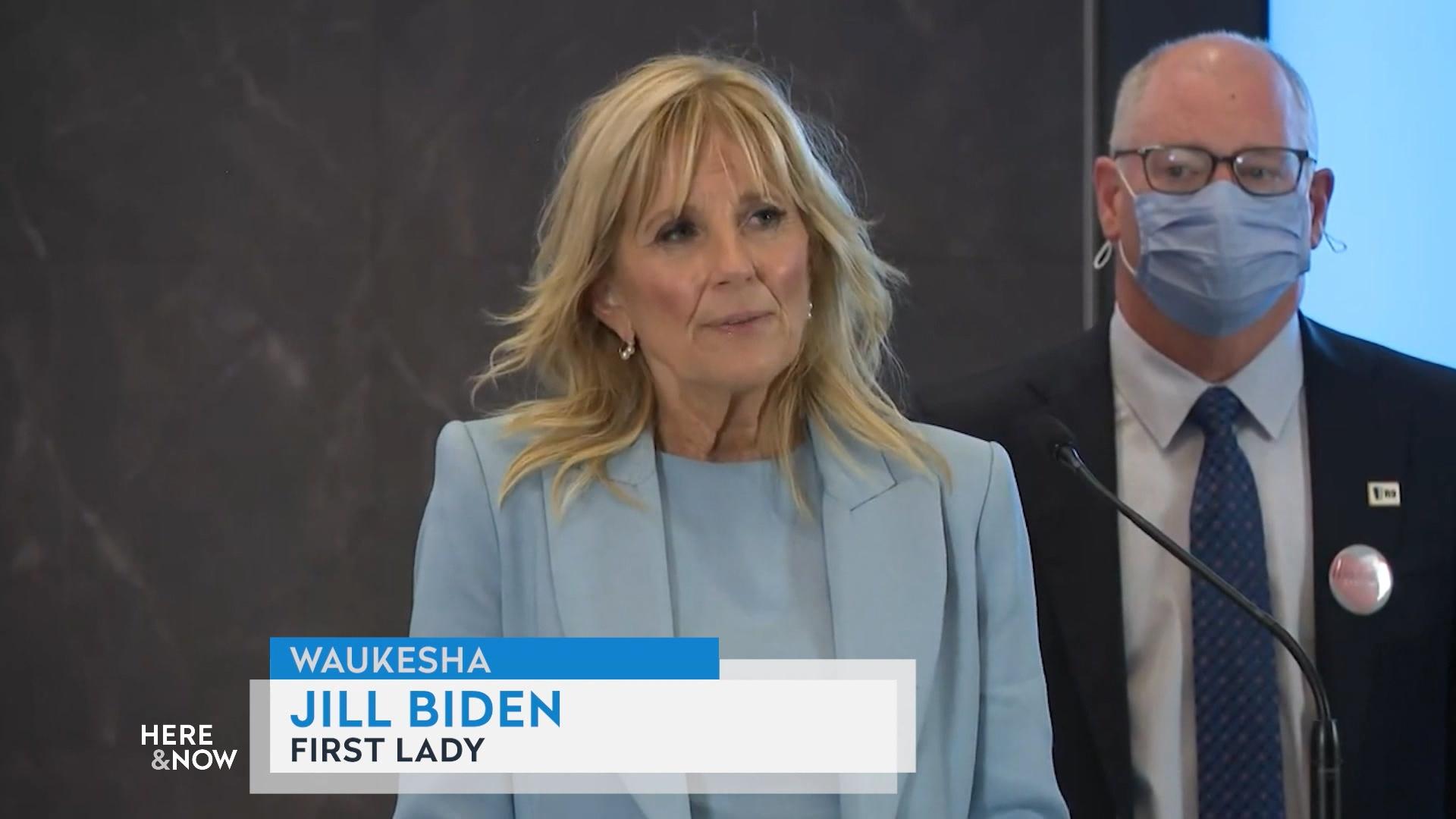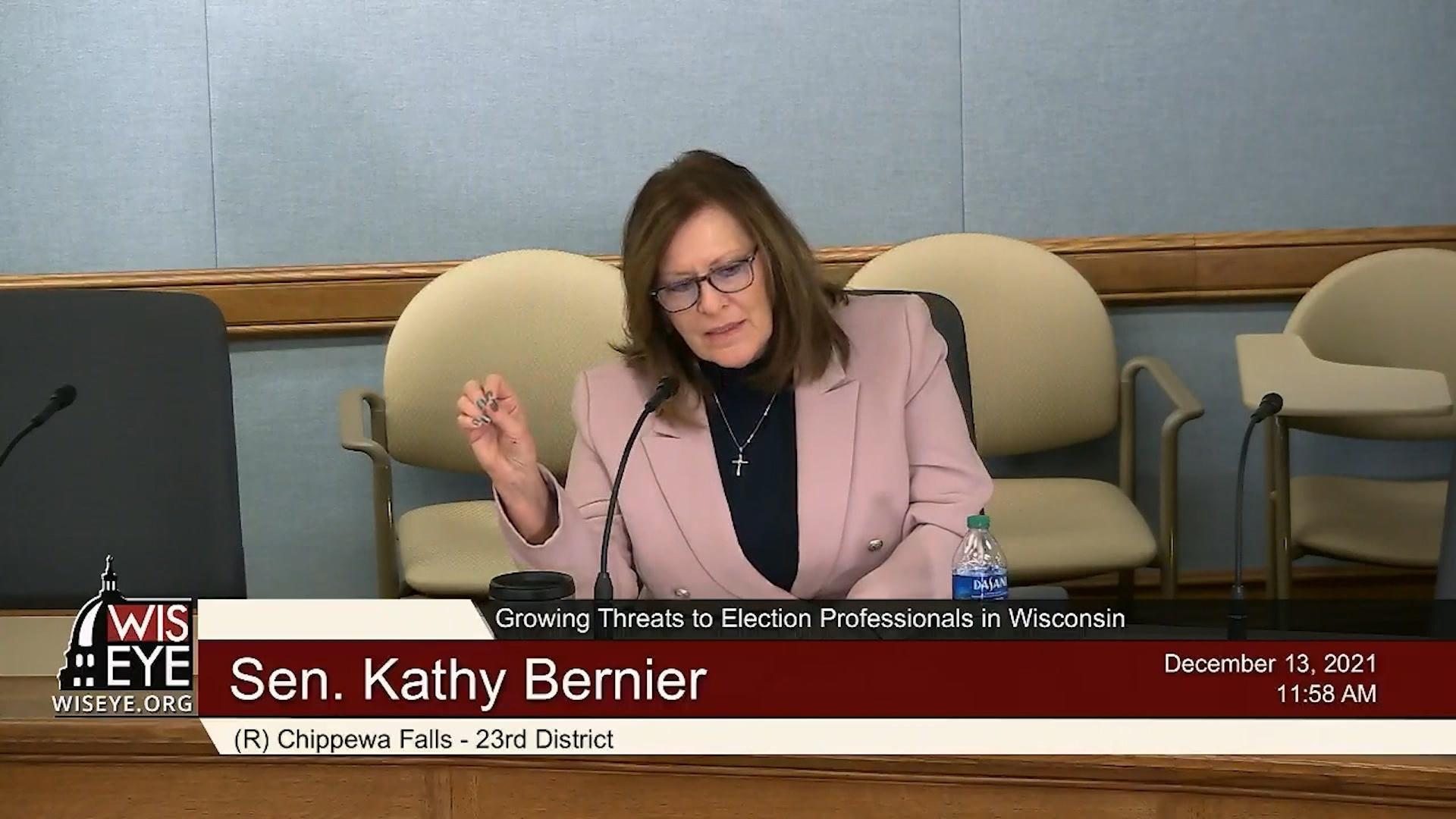 Bernier on the Gableman 2020 election inquiry
State Senator Kathy Bernier, R-Chippewa Falls, shares her criticisms of former Wisconsin Supreme Court Justice Michael Gableman's inquiry into the 2020 vote in Wisconsin.
Friday December 17, 2021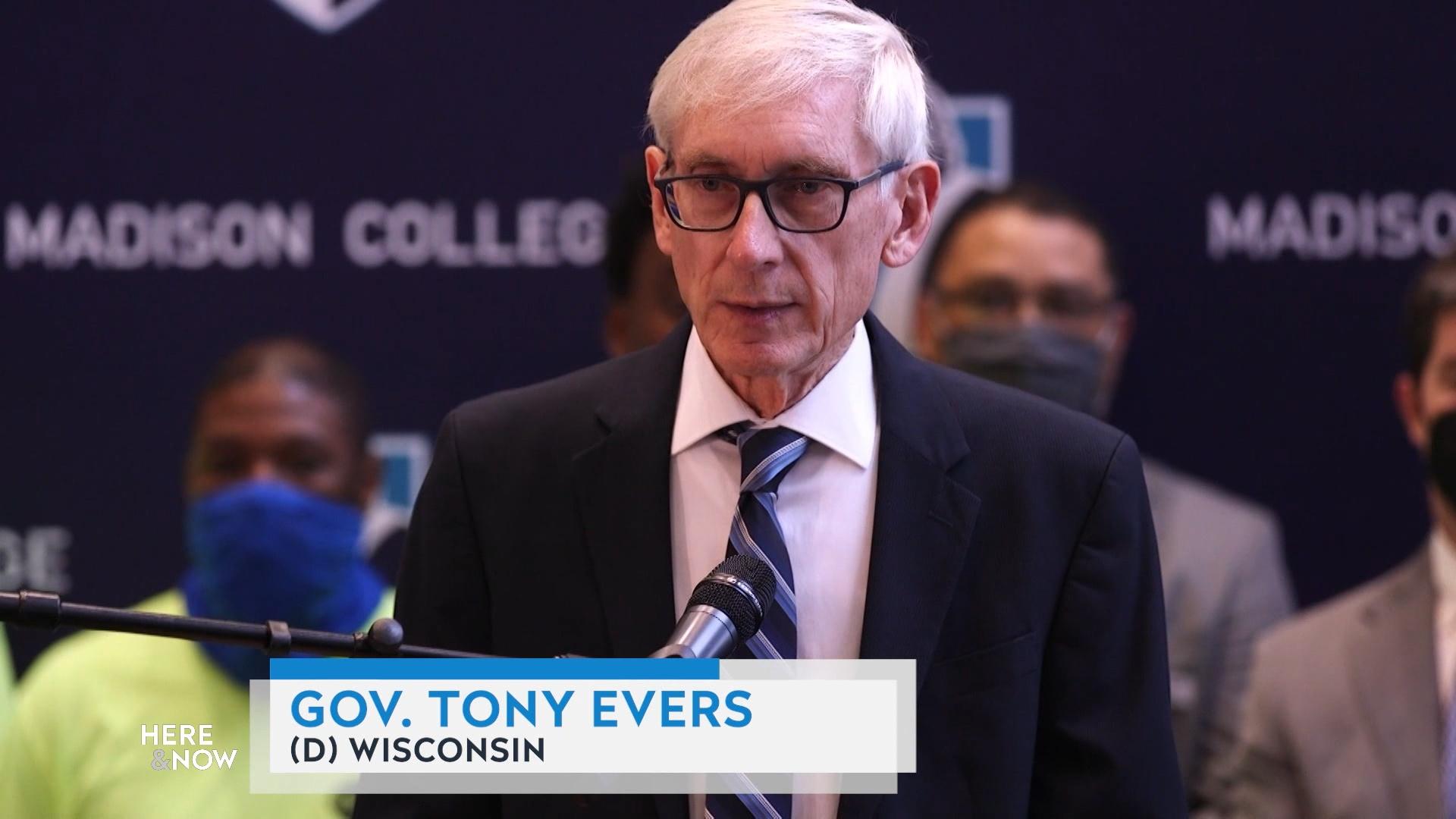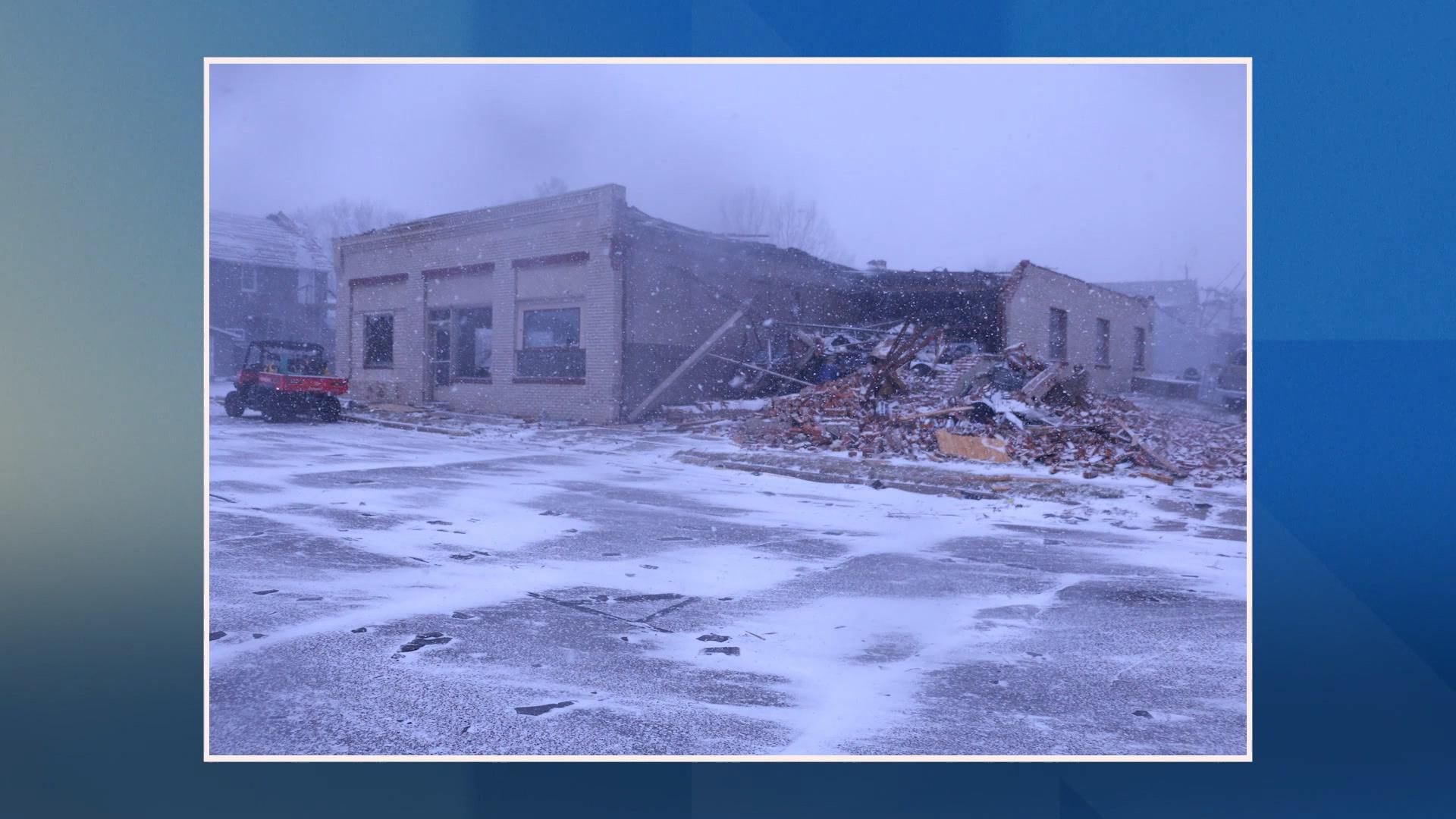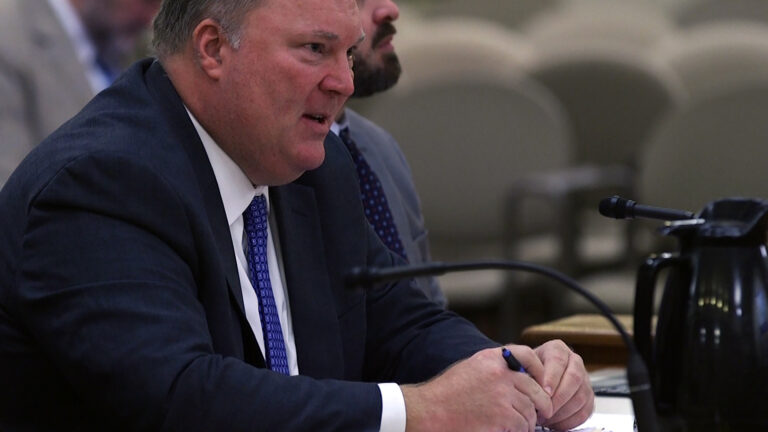 Election probe records highlight Gableman's hires, frustrations
Information released through an open records request by a liberal advocacy group reveals not only concrete actions pursued by the former Wisconsin Supreme Court justice in his review of the state's 2020 presidential vote, but also his dissatisfaction with elections activism pursued by Republicans elsewhere.
Tuesday December 7, 2021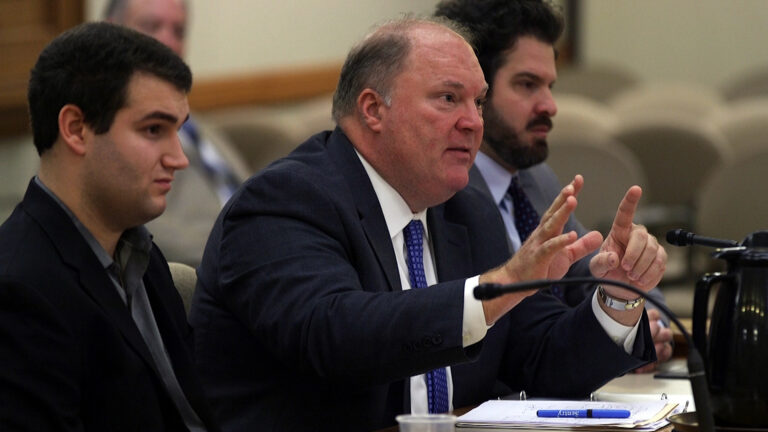 Gableman heads to court over Madison and Green Bay subpoenas
In a report to the Wisconsin Assembly elections committee, the former state Supreme Court justice revealed most of the names of staff working on his probe of the 2020 presidential election, which has filed a complaint in Waukesha County Circuit Court to compel private testimony from two mayors.
Thursday December 2, 2021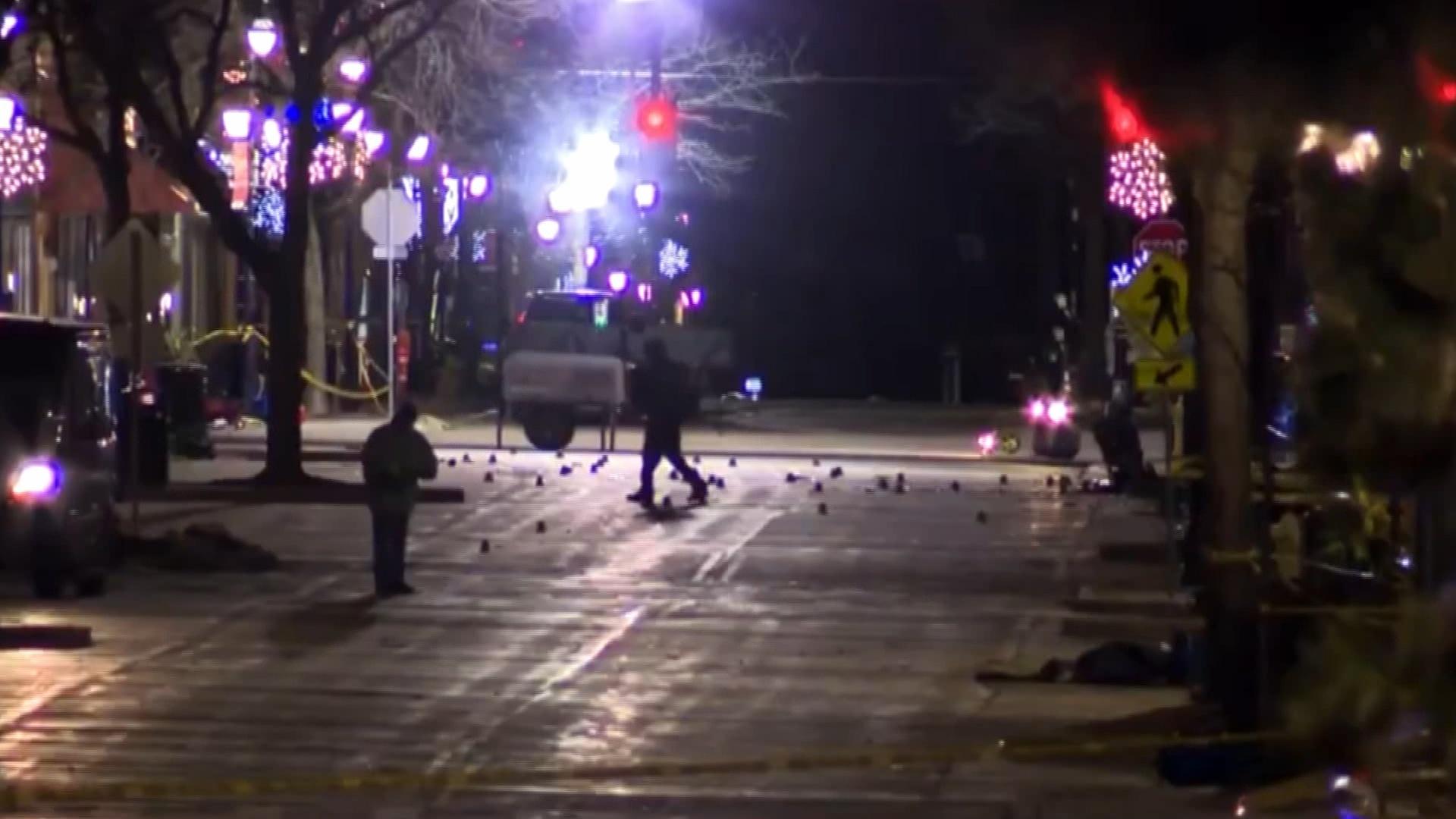 Charges filed following Waukesha tragedy
Local officials have arrested and filed charges for a person who is accused of deliberately running over people at the Waukesha Christmas parade, killing at least six and wounding dozens more.
Friday November 26, 2021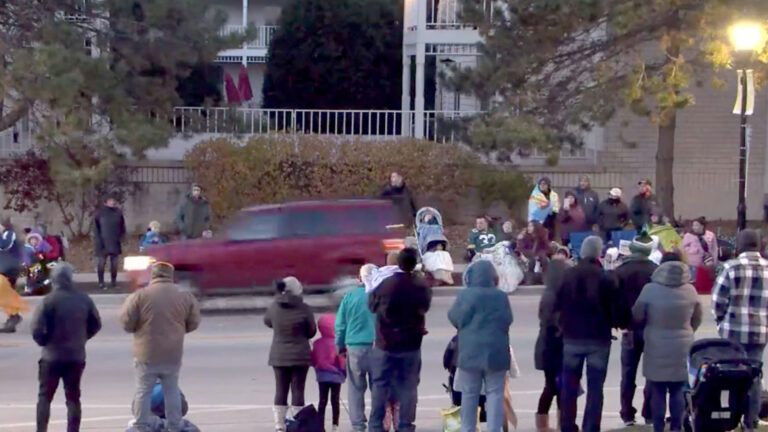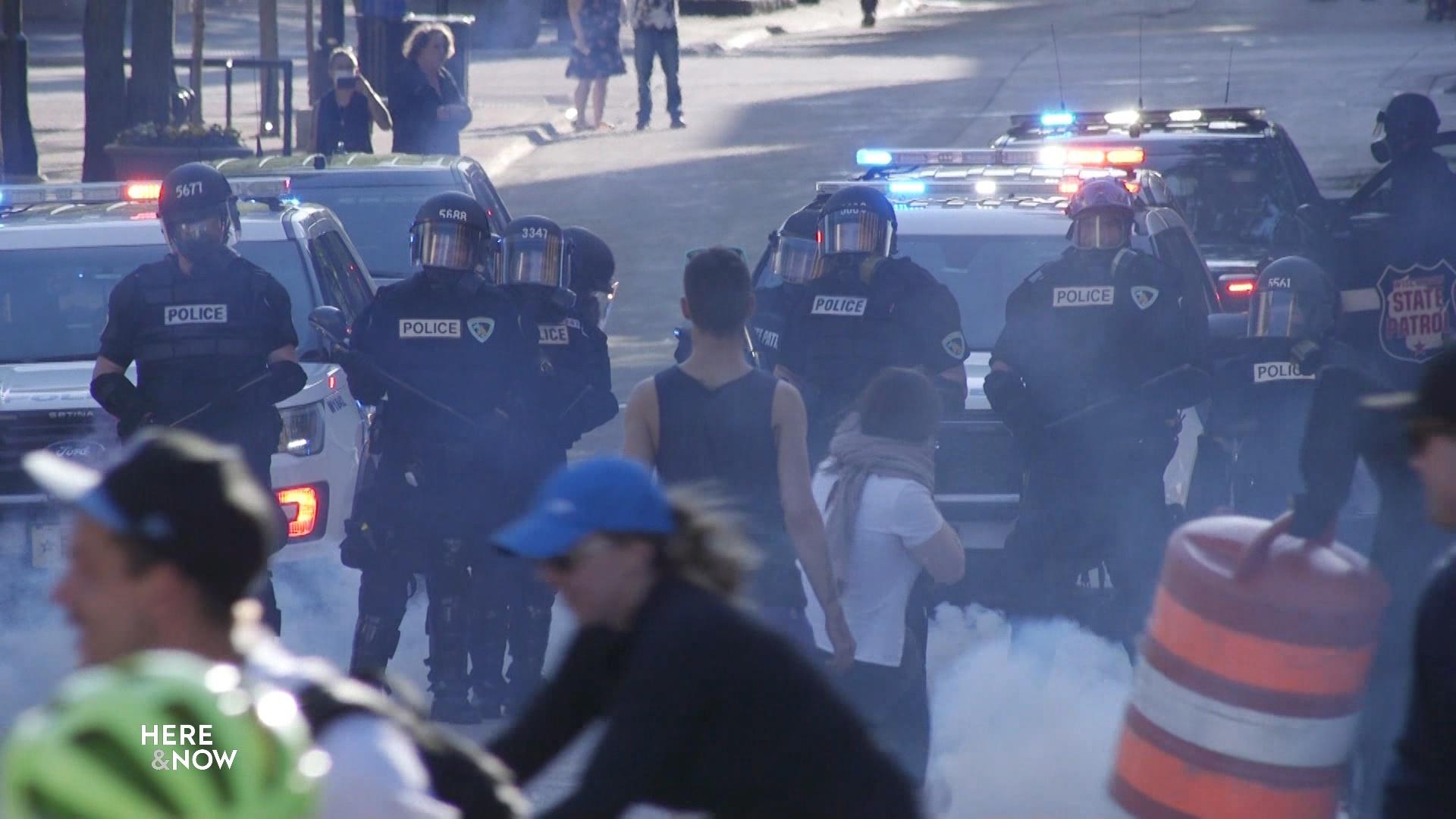 A report on Madison police use of force during protests
The Madison Police Department commissioned the Quattrone Center at the University of Pennsylvania Carey Law School to investigate the use of force by its officers during 2020 protests — the ensuing stakeholder report offers dozens of recommendations.
Friday November 19, 2021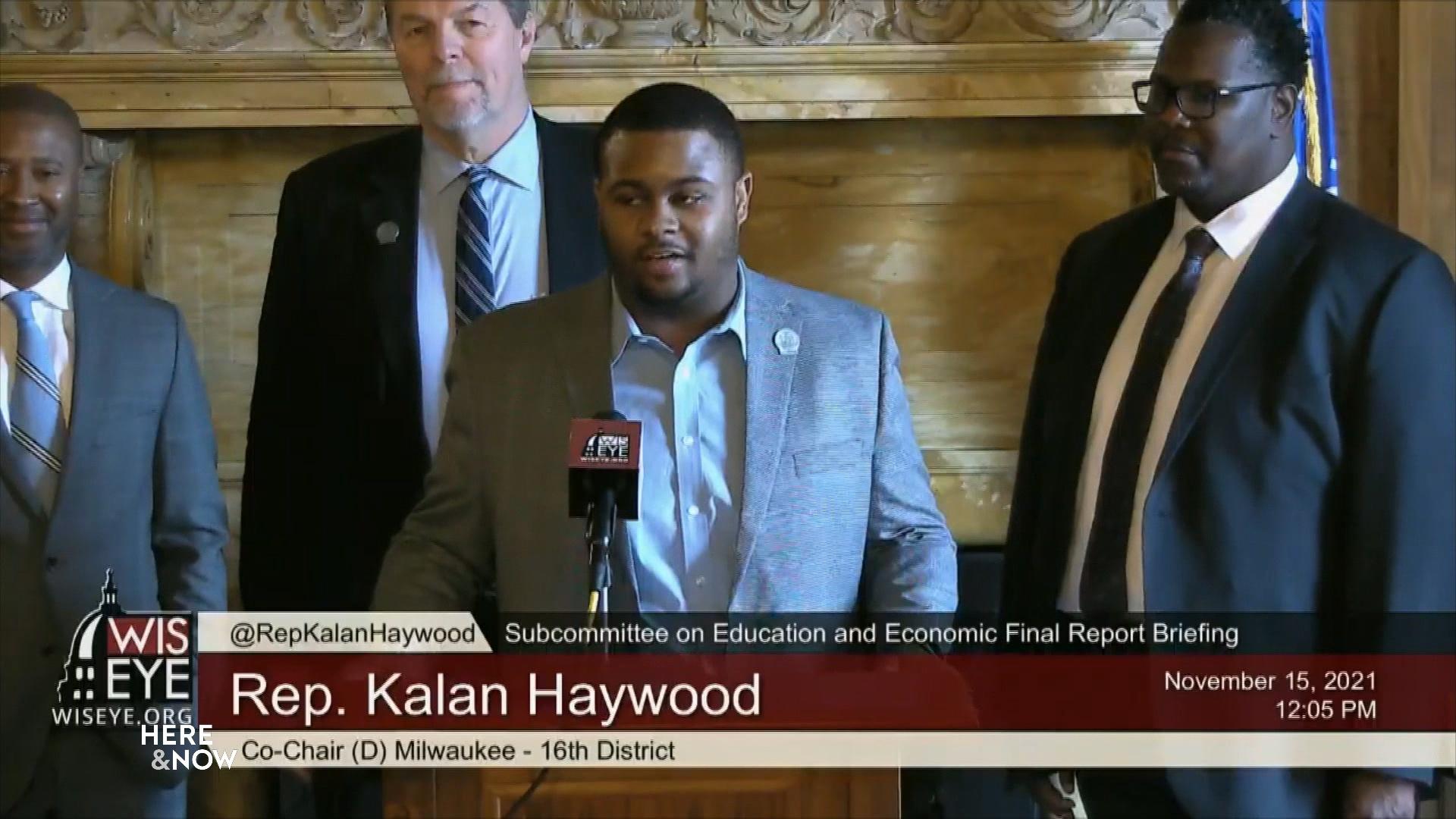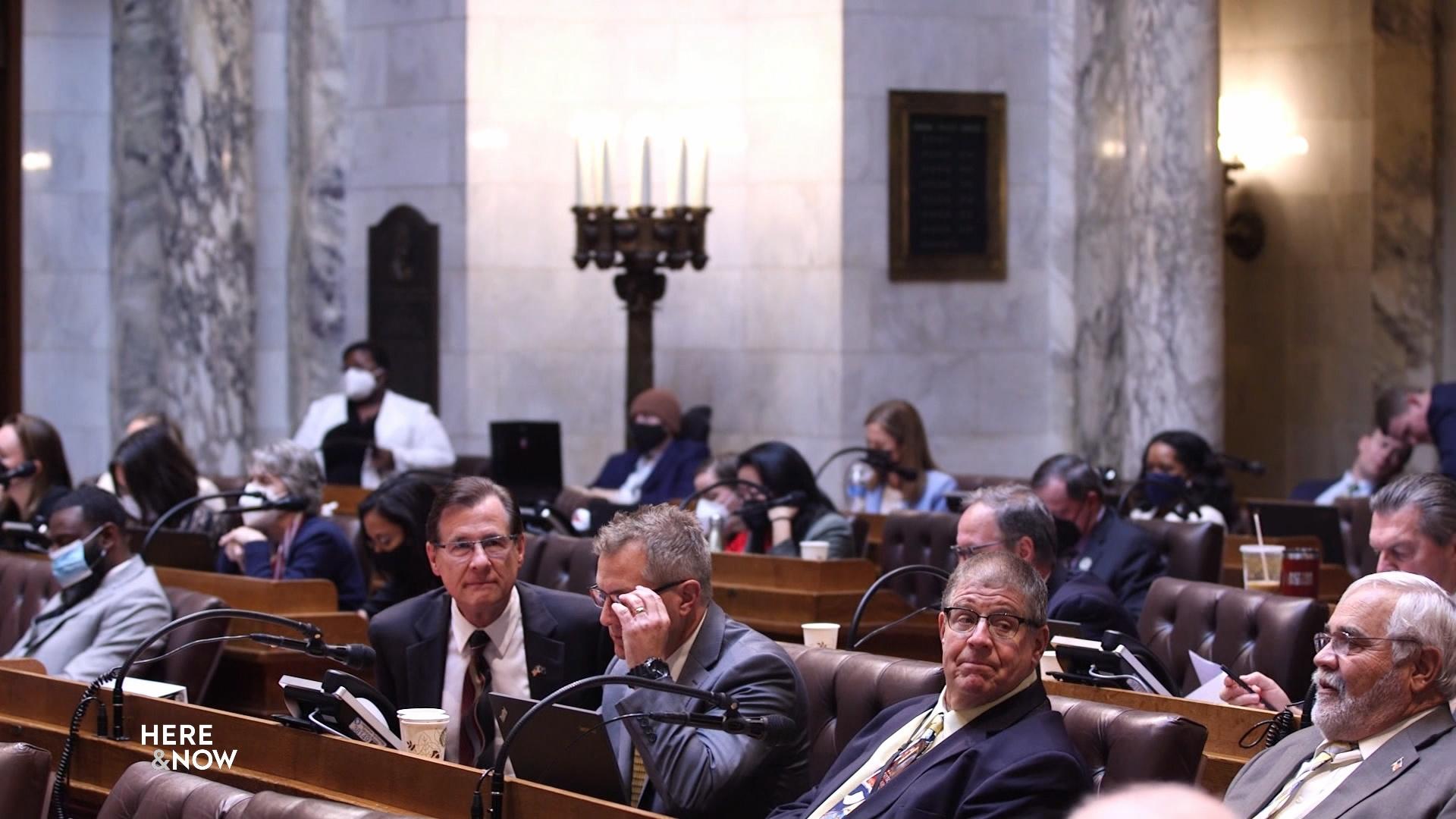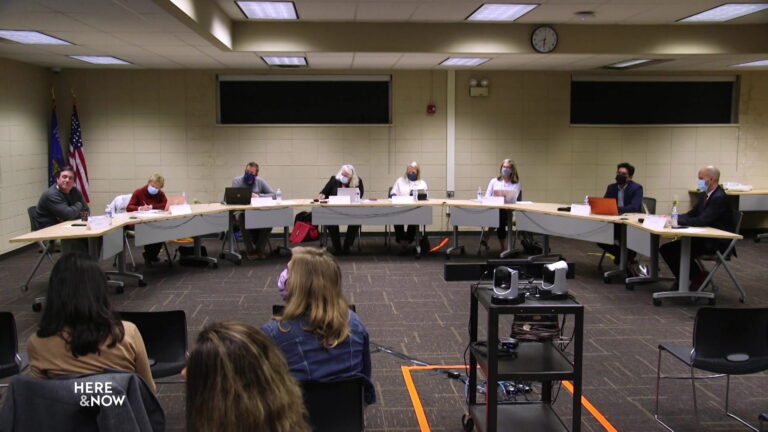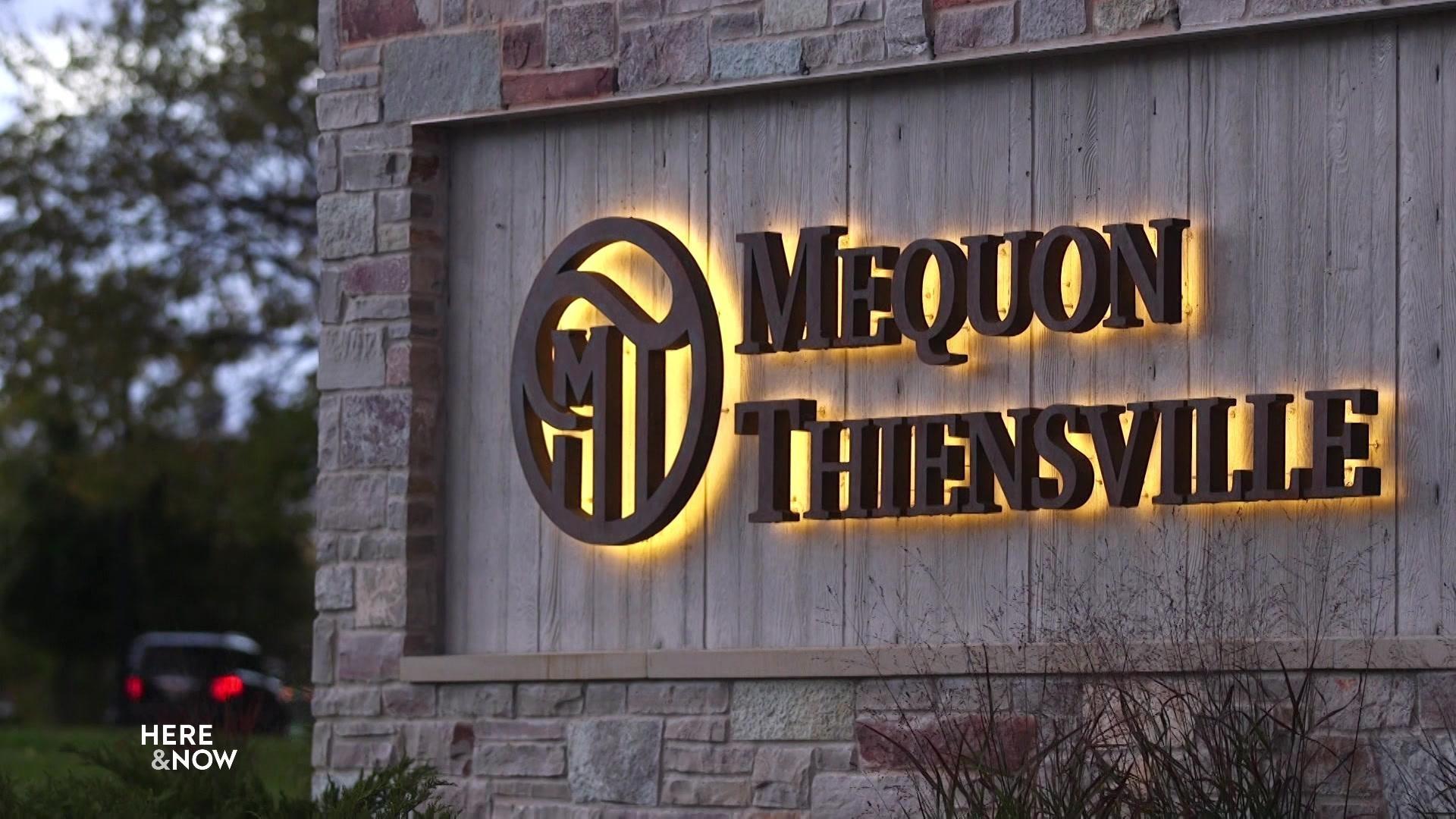 Pandemic Politics in an Ozaukee County School Board Recall
Reporter Will Kenneally examines how national partisan conflict over responding to COVID-19 and other issues is igniting at the local level, as a Republican-aligned campaign in suburban Milwaukee seeks to replace four members of the Mequon-Thiensville Board of Education.
Friday October 29, 2021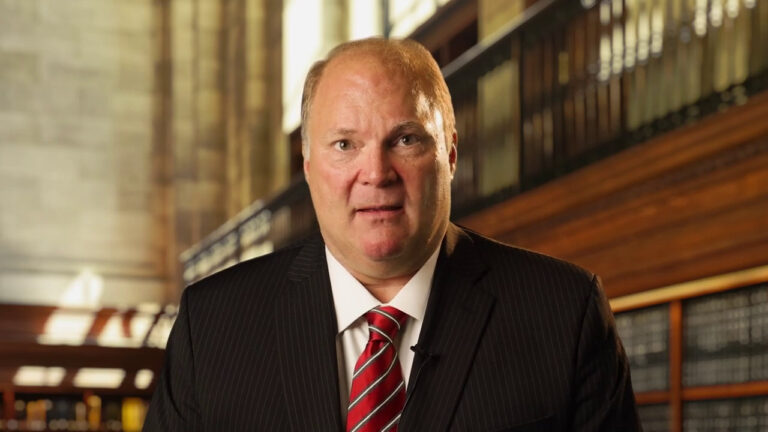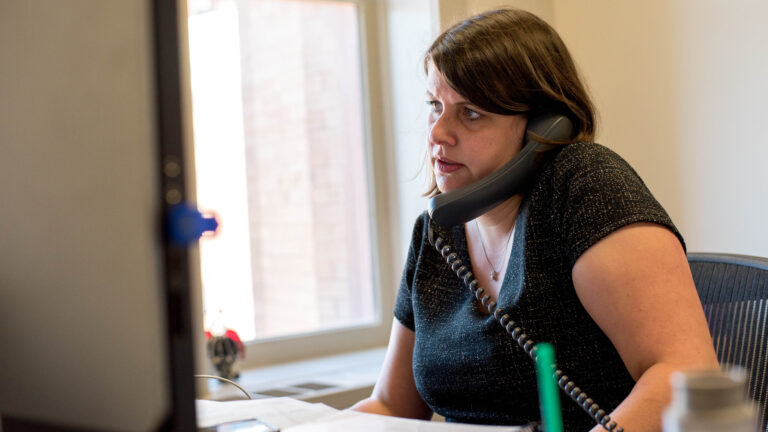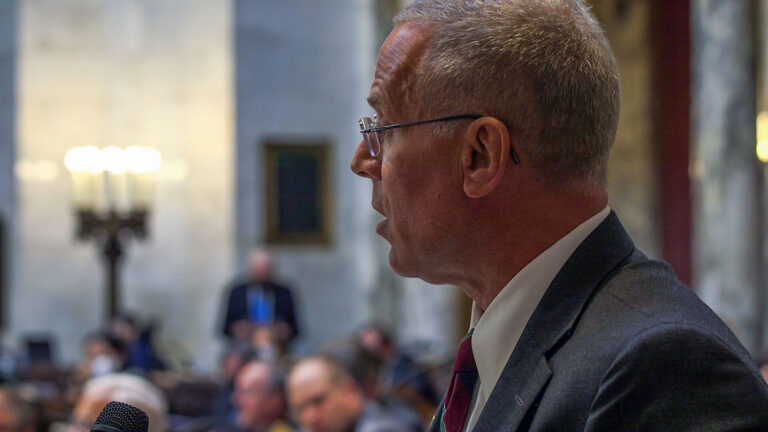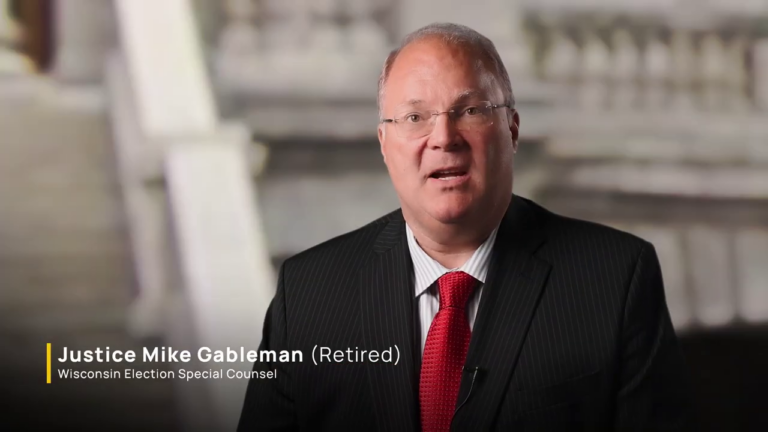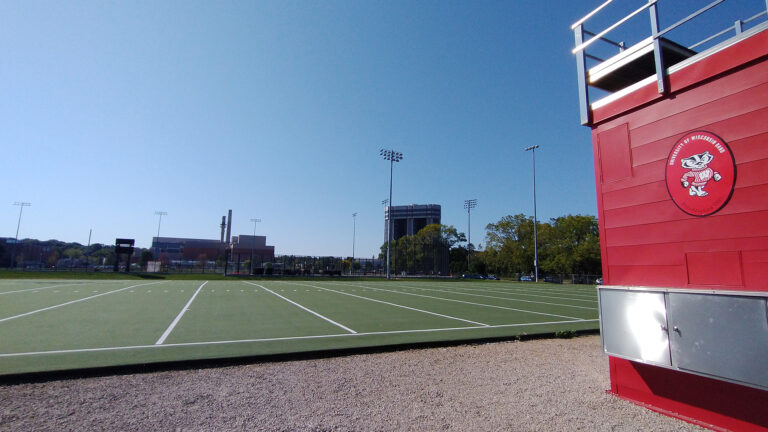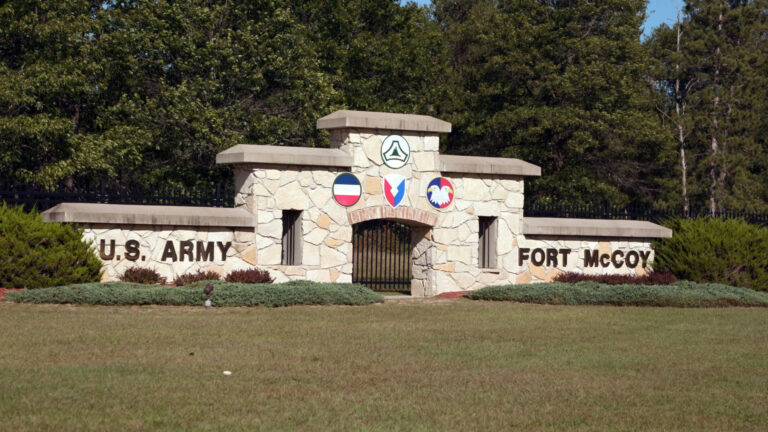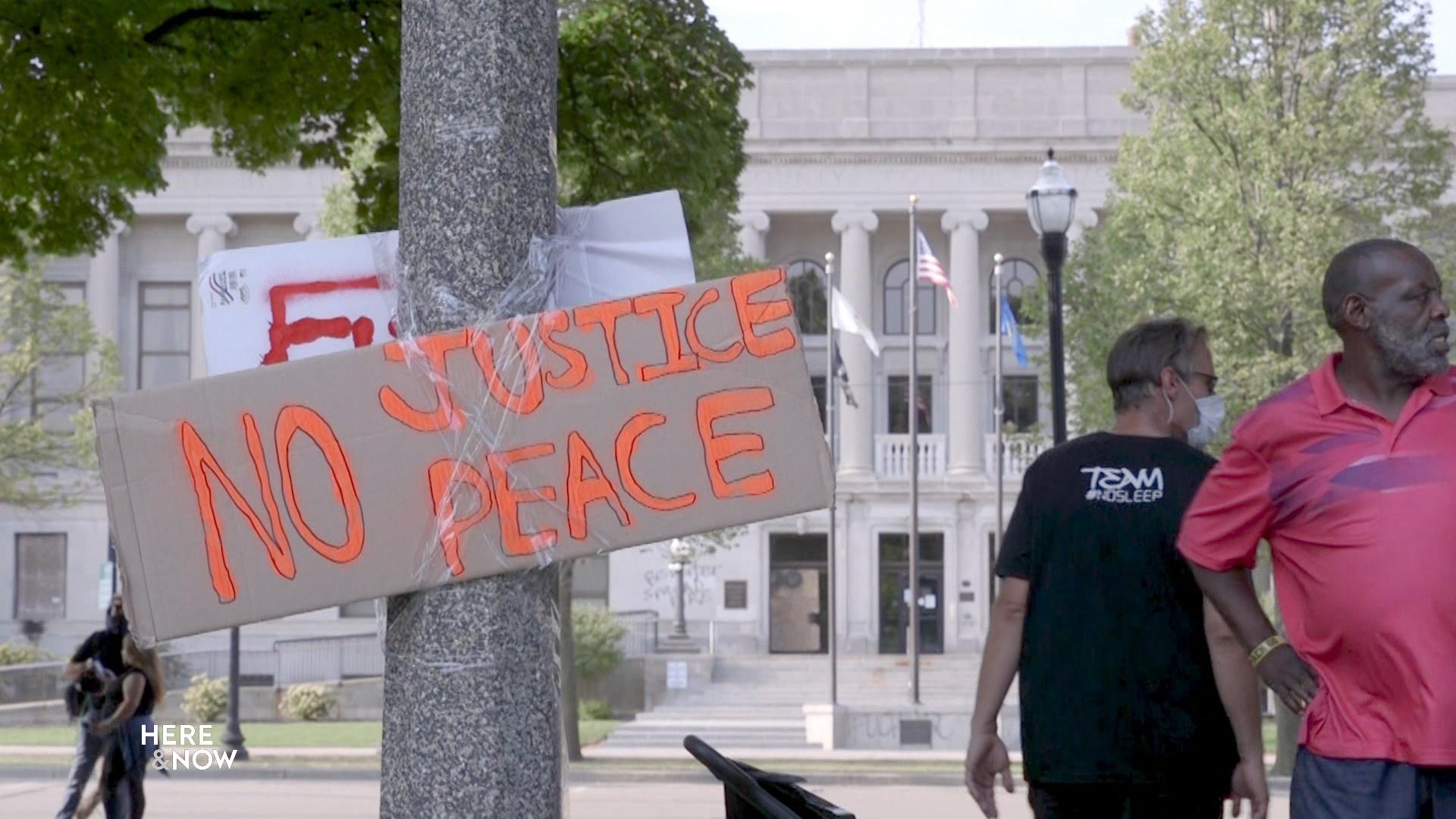 One Year Since the Blake Shooting in Kenosha
Reporter Will Kenneally talks to Kenosha residents about the past year and their hopes for the future as this week marked one year since the Jacob Blake shooting.
Friday August 27, 2021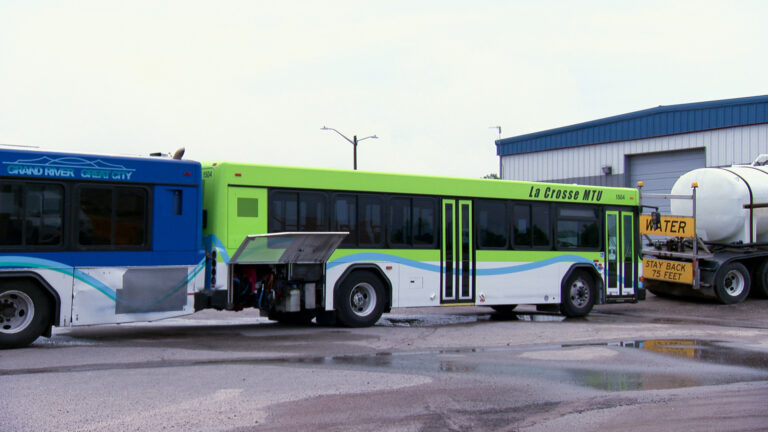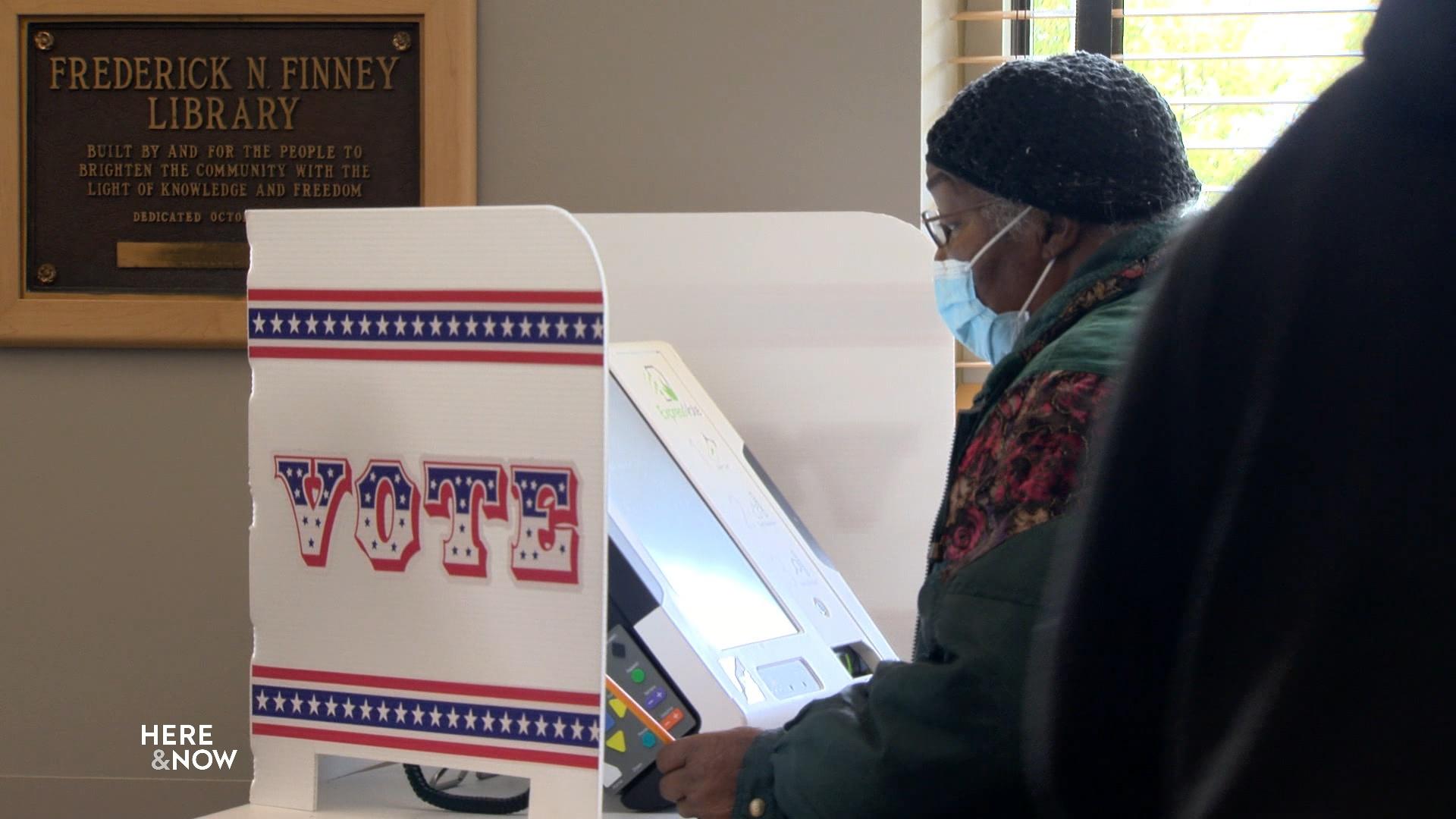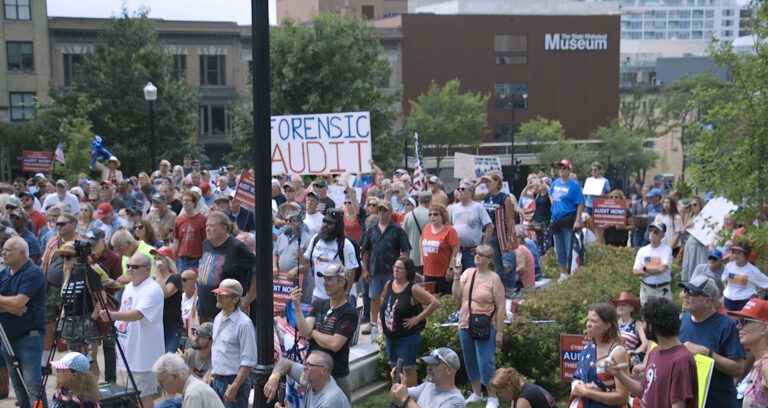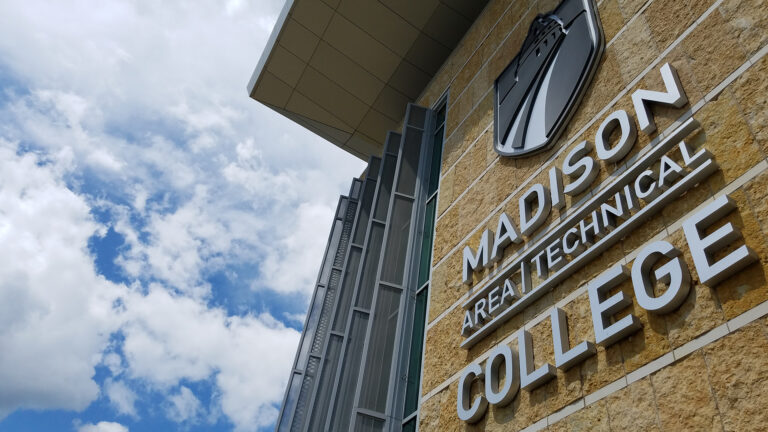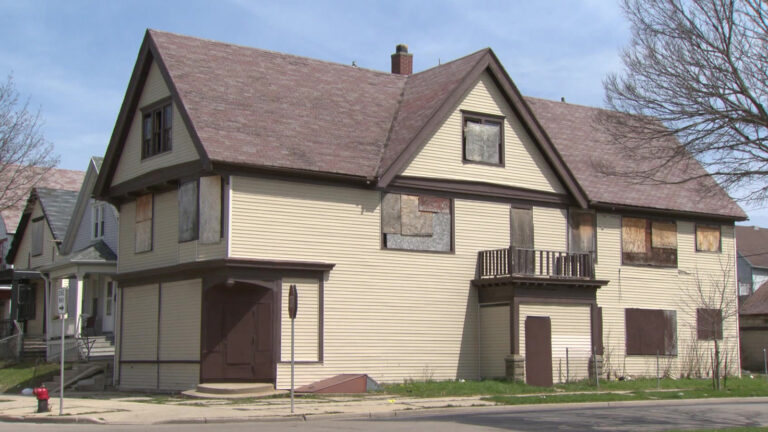 Pandemic Recovery Funding in Milwaukee
PBS Wisconsin reporter Will Kenneally examines additional funding for Milwaukee in the American Rescue Plan and how that aid will be implemented in the coming years.
Friday July 23, 2021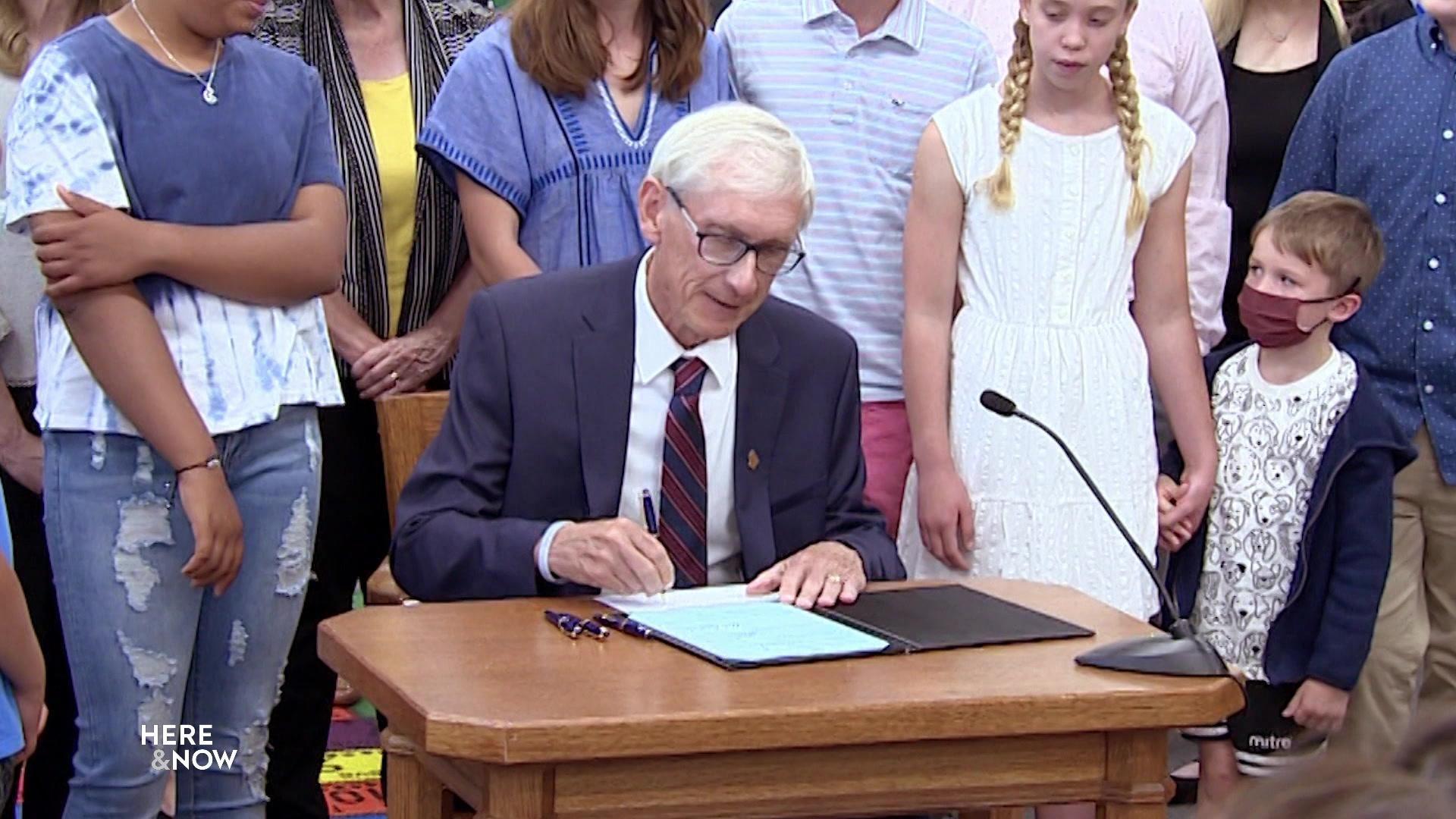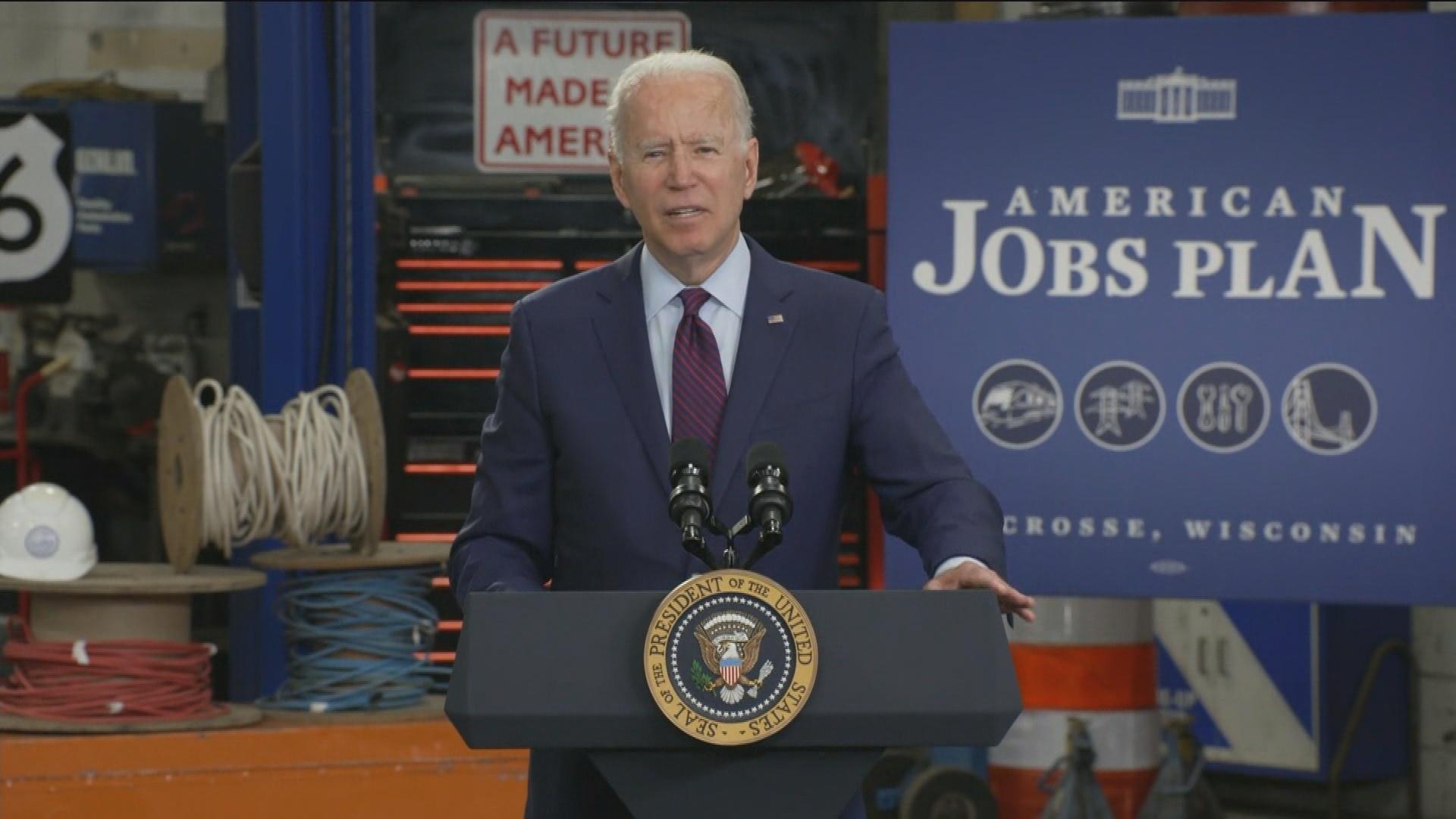 Biden Touts Infrastructure in La Crosse
PBS Wisconsin reporter Will Kenneally explains President Joe Biden's trip to La Crosse to promote his infrastructure spending plan and shares community reactions to the visit.
Friday July 2, 2021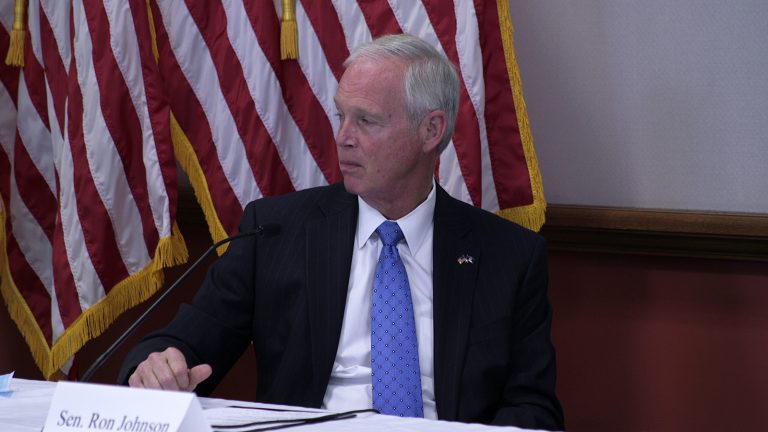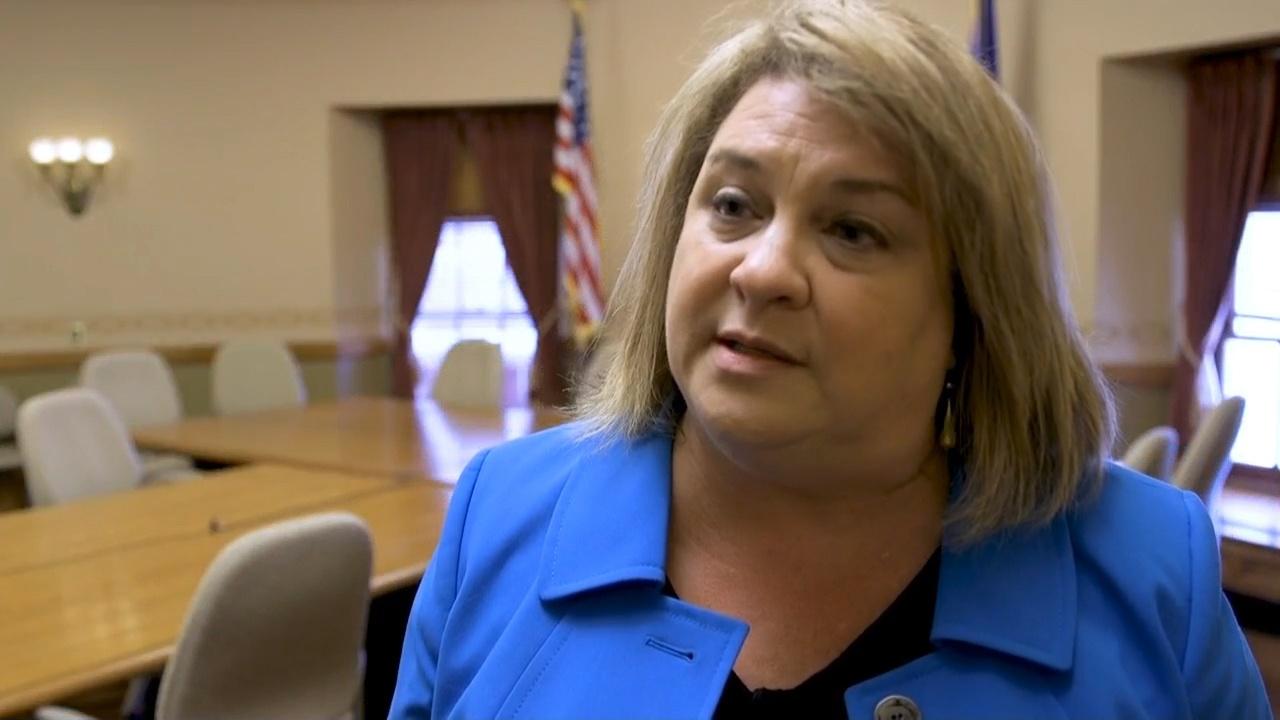 Legislators Pass Election Bills, Travel to Arizona
The Legislature sends a slate of election bills this week to the governor's desk, as a group of GOP legislators travel to Arizona to witness an ongoing operation to comb through ballots there.
Thursday June 24, 2021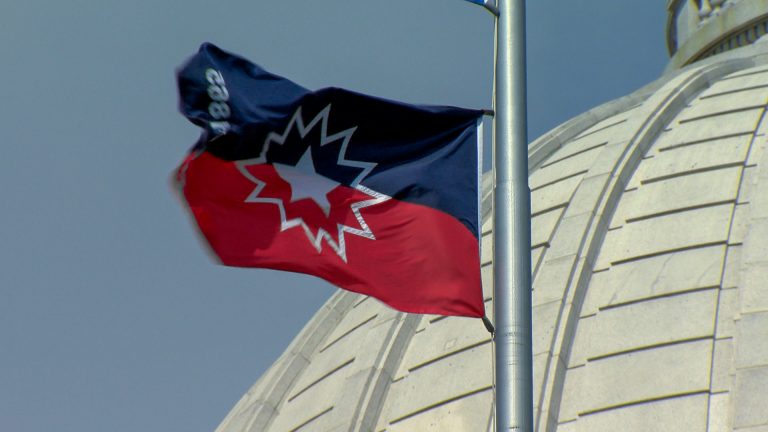 Wisconsin Celebrates Juneteenth as Congress Approves Federal Holiday
"Juneteenth is a day of freedom. Juneteenth is a day of liberation and emancipation," said Rep. Shelia Stubbs, D-Madison, reflecting on the history of the June 19 holiday and her groundbreaking role as the first Black legislator to be elected from Dane County. Stubbs kicked off Juneteenth celebrations at the ...
Friday June 18, 2021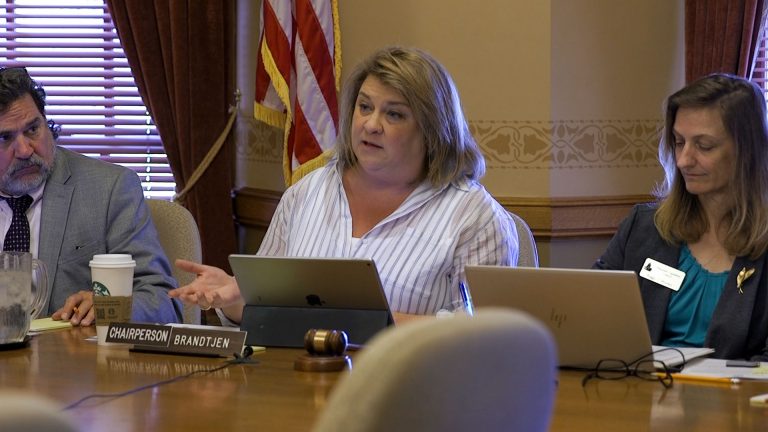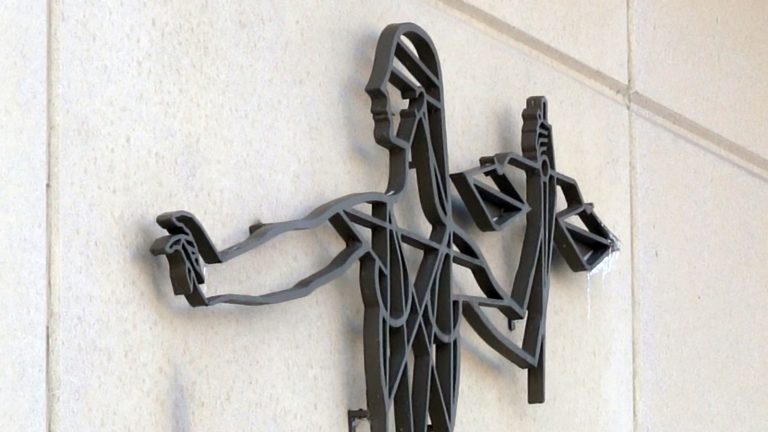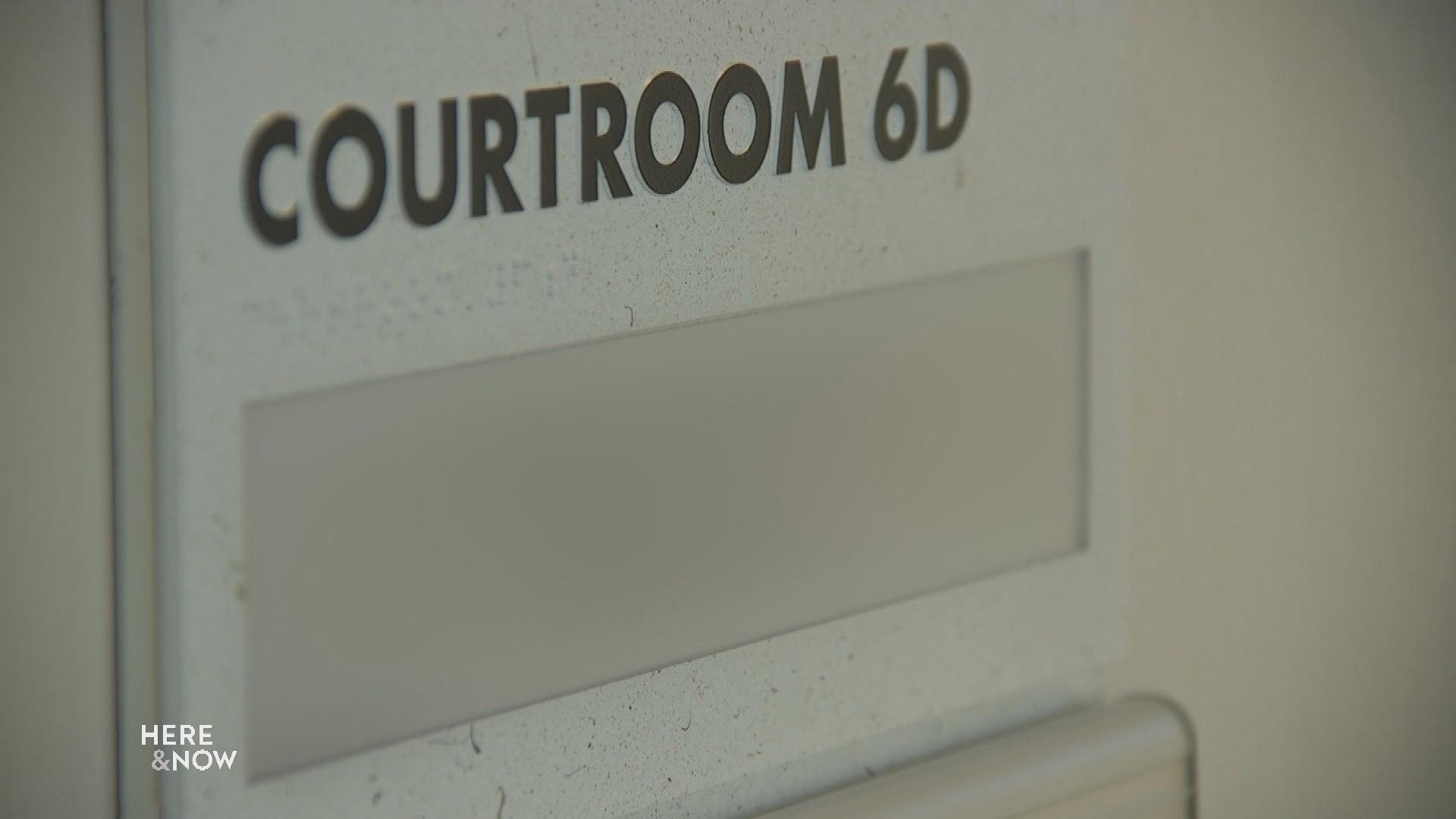 The Power of District Attorneys
PBS Wisconsin reporter Will Kenneally — in collaboration with Wisconsin Public Radio — explains what district attorneys do and details the power and discretion incumbent DAs hold as they regularly go unchallenged in elections.
Friday May 28, 2021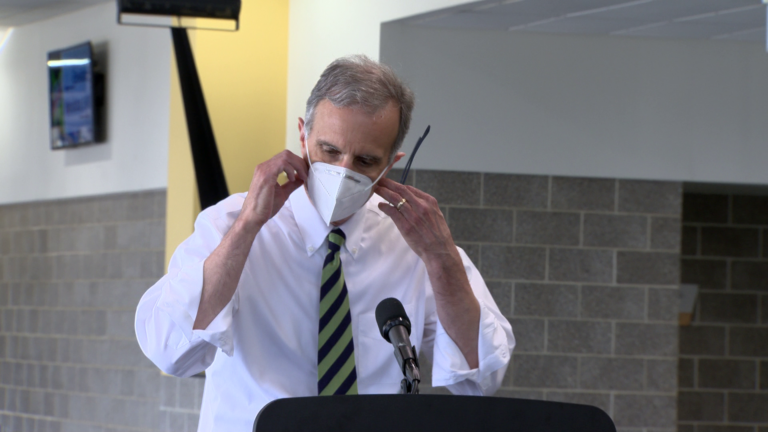 Dane County, Milwaukee Ending Local Mask Orders in Early June
Public health officials in Dane County and Milwaukee are also lifting pandemic-related capacity limits next month, following new CDC guidance for vaccinated individuals. This comes as Republicans introduce a bill to end the $300 federal unemployment supplement.
Tuesday May 18, 2021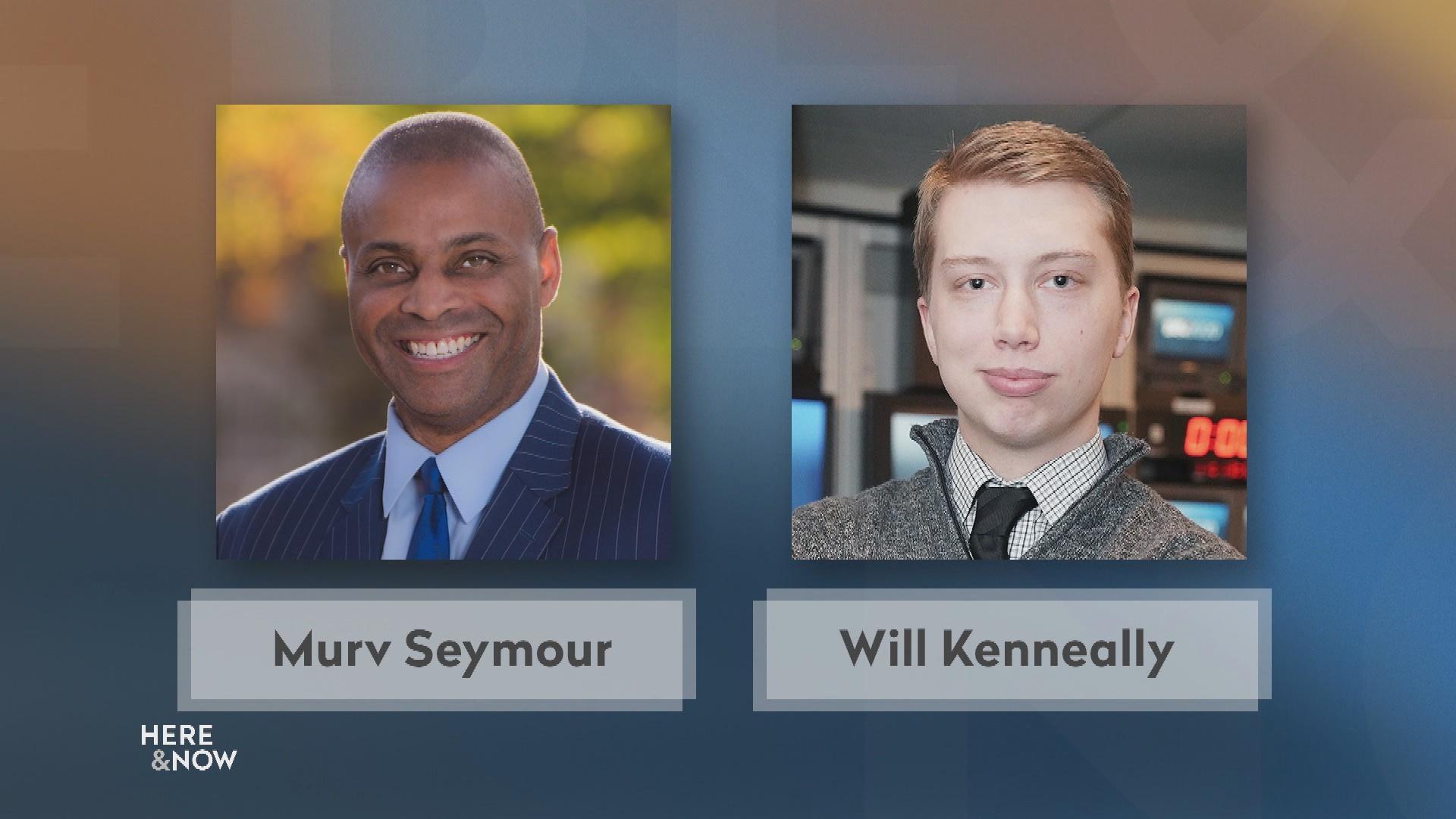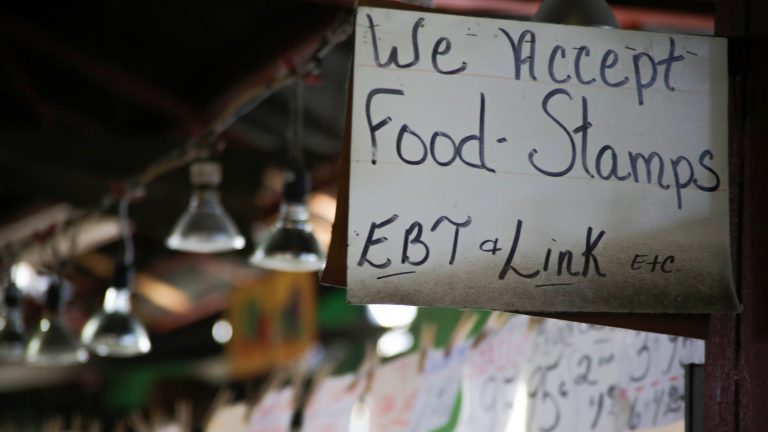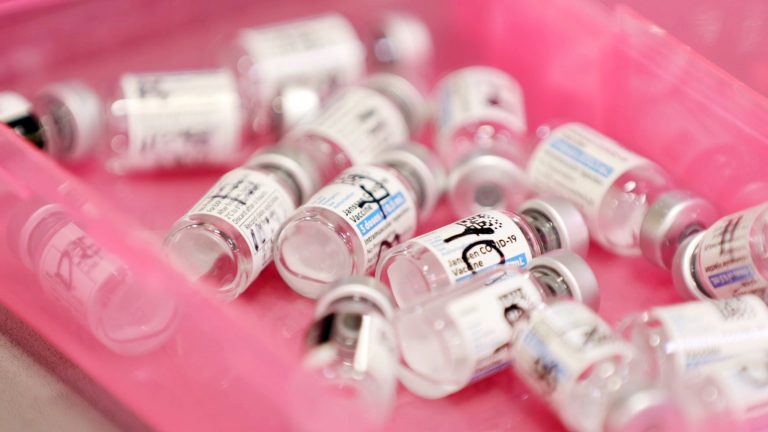 FDA, CDC Order Pause on Johnson & Johnson Vaccine
The pause is due to the appearance of six cases of blood clotting among the more than 7 million Johnson & Johnson vaccine doses administered. Federal scientists expect to review data over the next few days to determine the vaccine's safety.
Tuesday April 13, 2021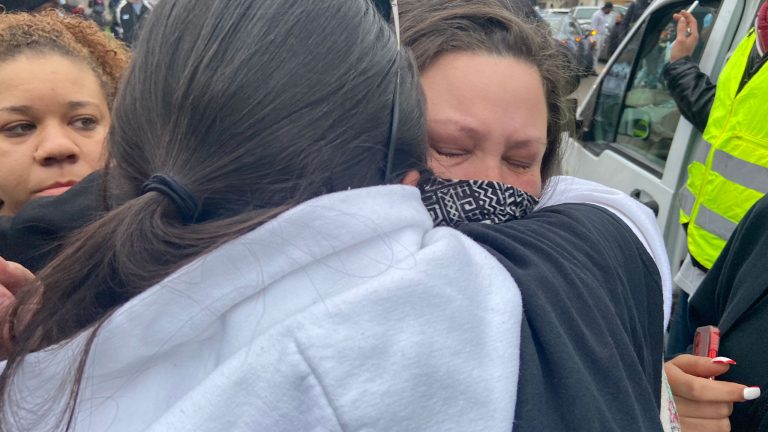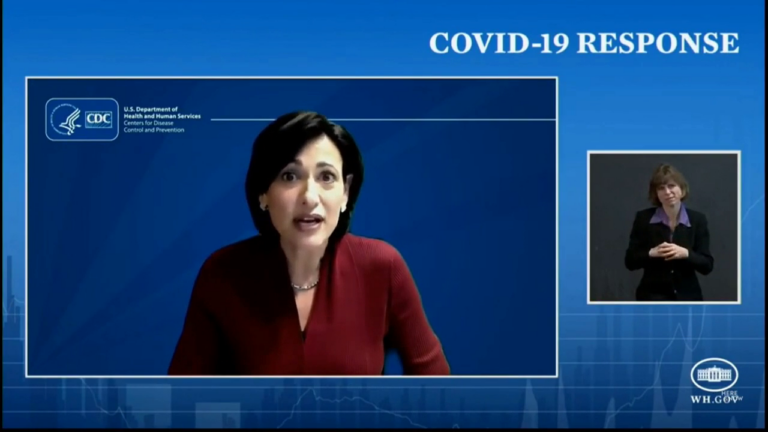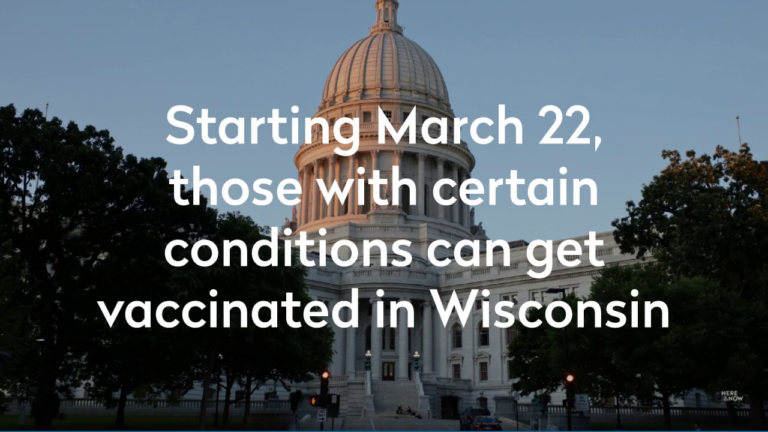 Wisconsin Moves Health-Based Vaccine Eligibility to March 22
The Wisconsin Department of Health Services moved up the date for the next round of eligibility to begin receiving COVID-19 vaccines. Wisconsinites who have 20 different health-related conditions — including asthma, cancer and diabetes — can begin receiving doses March 22. More information about getting vaccinated can be found online ...
Tuesday March 16, 2021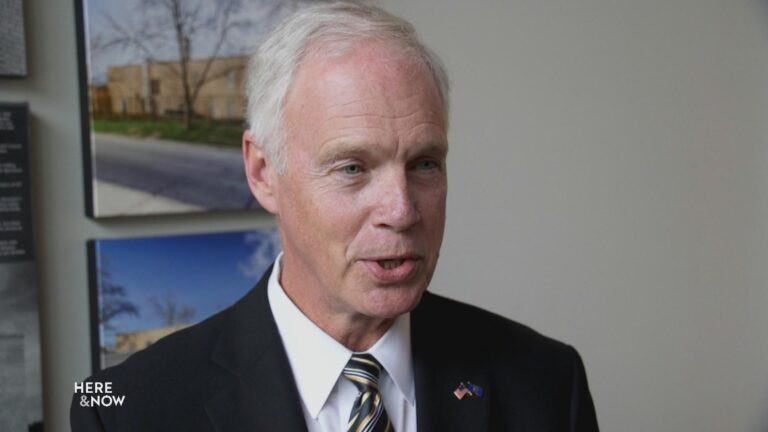 Johnson Responds to Criticism over Black Lives Matter Comments
Republican U.S. Sen. Ron Johnson responded Monday to criticism he received for comments he made last week favorably comparing the Jan. 6 insurrectionists who stormed the U.S. Capitol in contrast to Black Lives Matter protesters, saying his remarks had nothing to do with race. Johnson spoke of the Jan. 6 ...
Monday March 15, 2021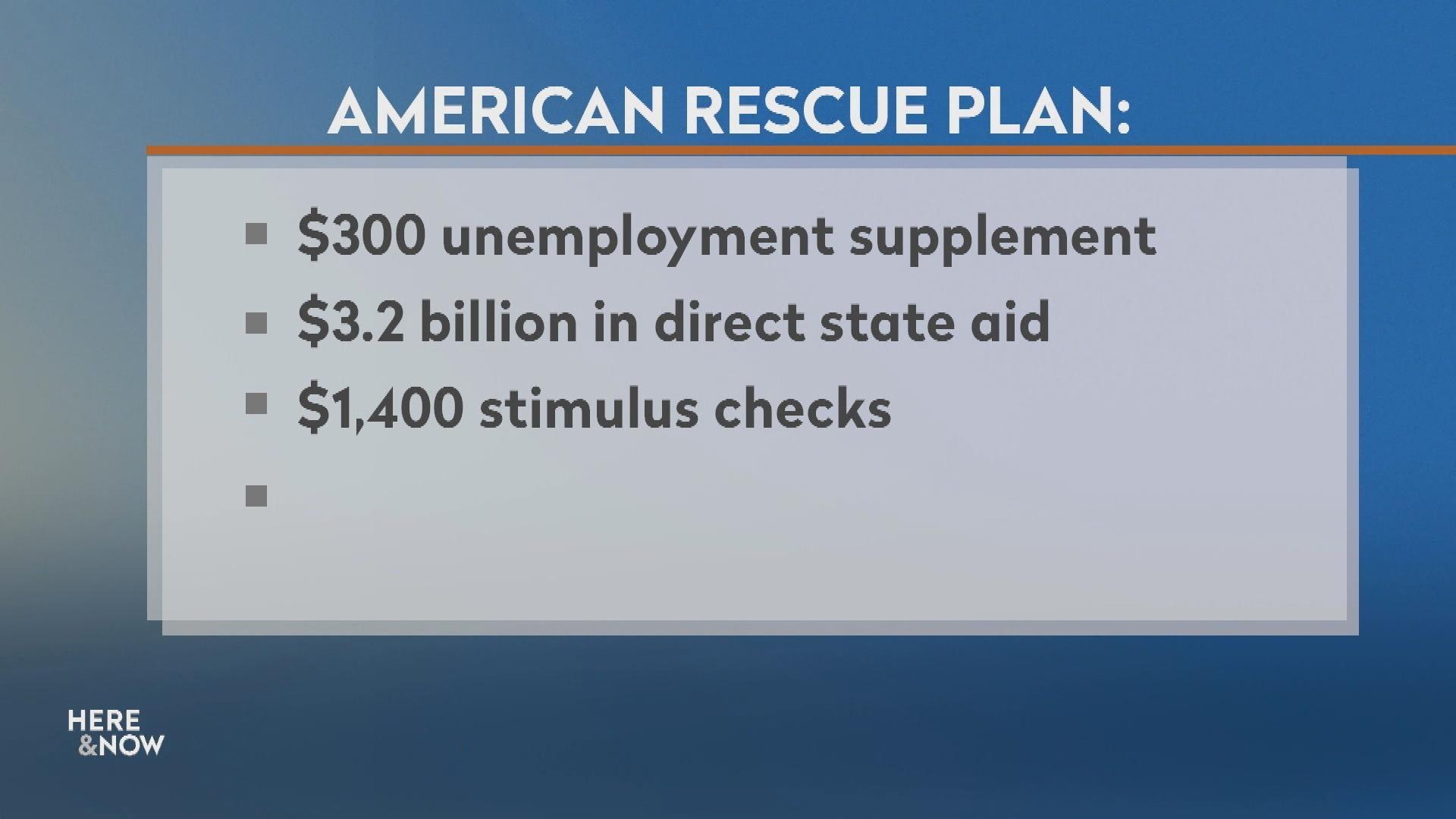 What the American Rescue Plan Means for Wisconsin
As President Joe Biden signed the first major piece of legislation in the form of a $1.9 trillion pandemic aid package, Americans are awaiting their third stimulus checks. Here & Now reporter Will Kenneally talks about what is in the bill and what it means for Wisconsinites.
Friday March 12, 2021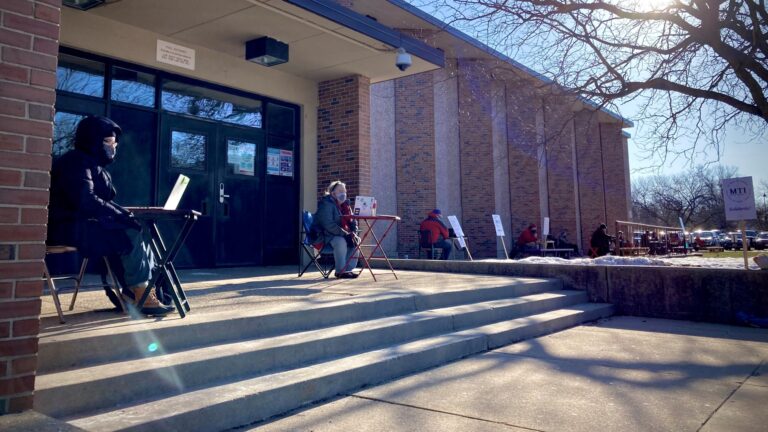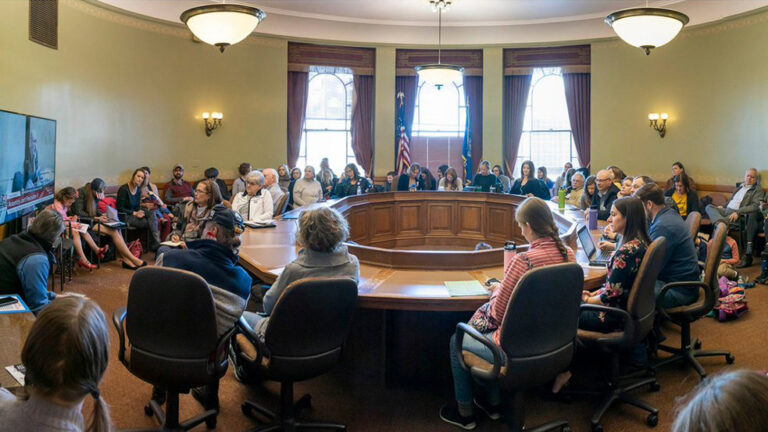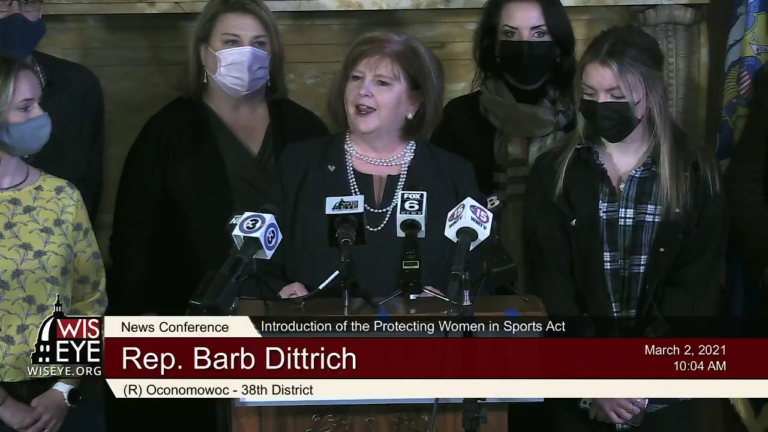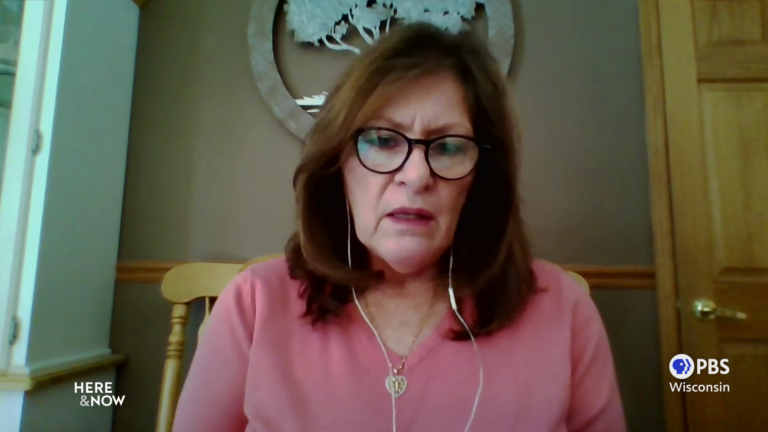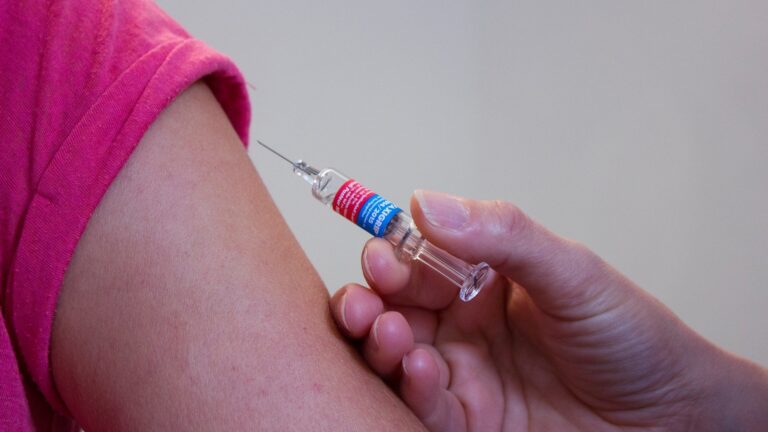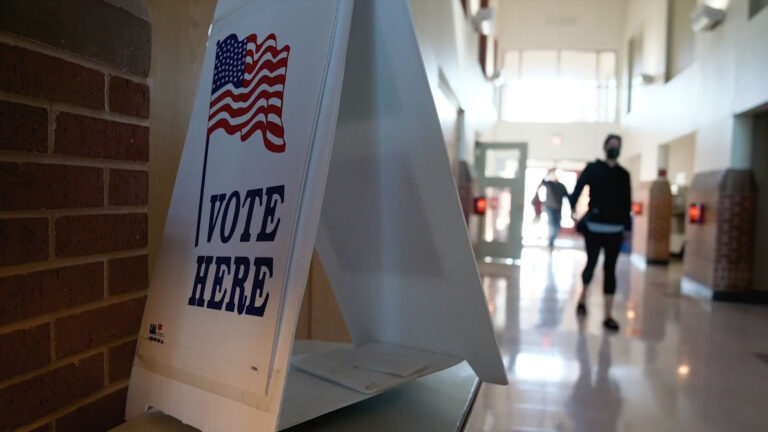 New Legislation Would Change Indefinitely Confined Voting
Wisconsin Republicans are moving forward with a series of voting reform legislation that makes significant changes for Wisconsinites looking to vote absentee under the indefinitely confined status. Introduced by Sen. Duey Stroebel, R-Saukville, the legislation would require a voter to submit a signed physician's note to receive an absentee ballot ...
Tuesday February 23, 2021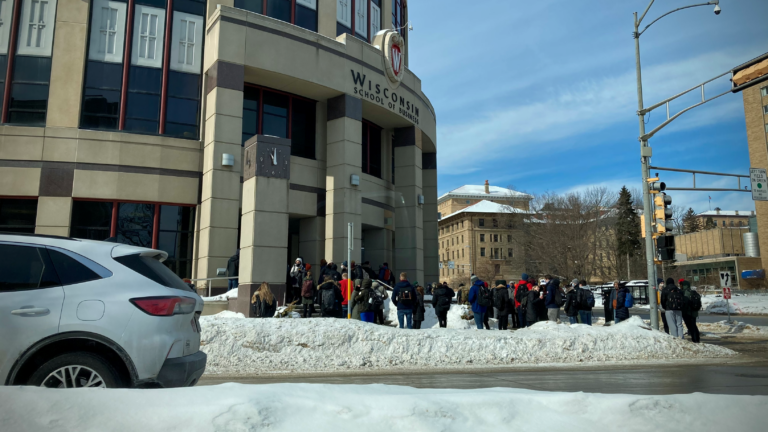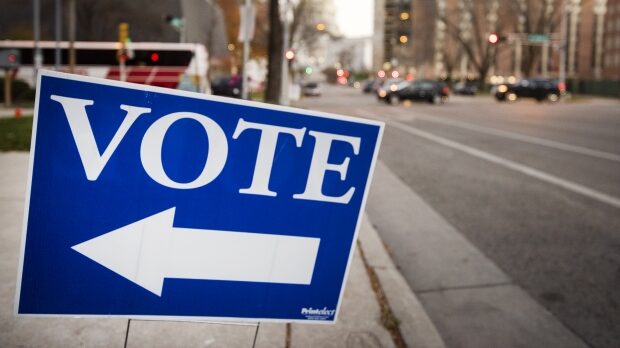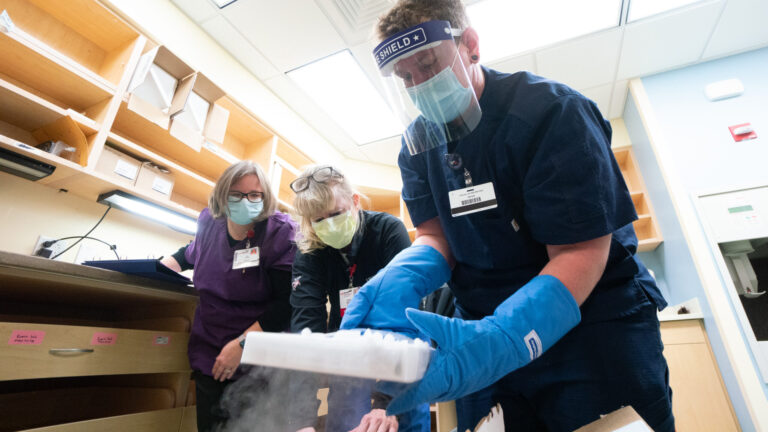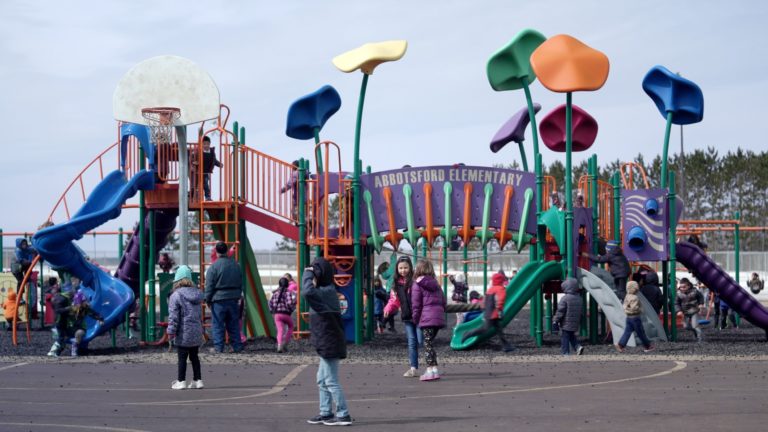 Madison Schools to Open in March
The district will start with kindergarteners, before phasing in first- and second-graders a week later.
Wednesday February 10, 2021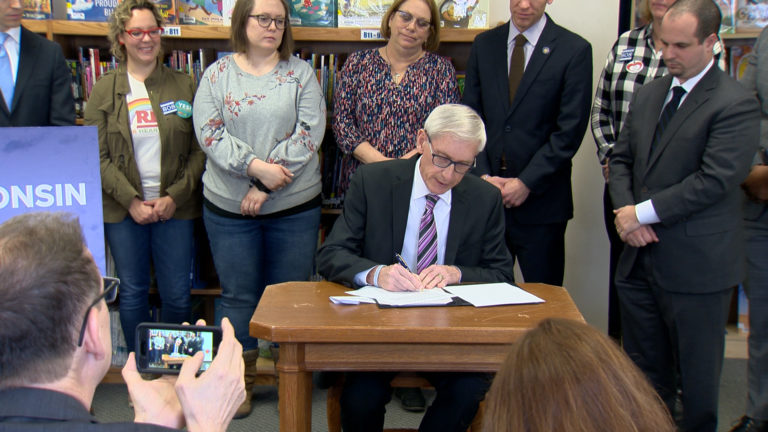 Evers to Veto Legislature's COVID Response Bill
Gov. Tony Evers said he would veto the Legislature's COVID-19 response bill, shortly after the state Senate passed the final version. The final bill contained provisions that were nonstarters for the governor, including an amendment that would limit his ability to declare a COVID-19 public health emergency only to seek ...
Friday February 5, 2021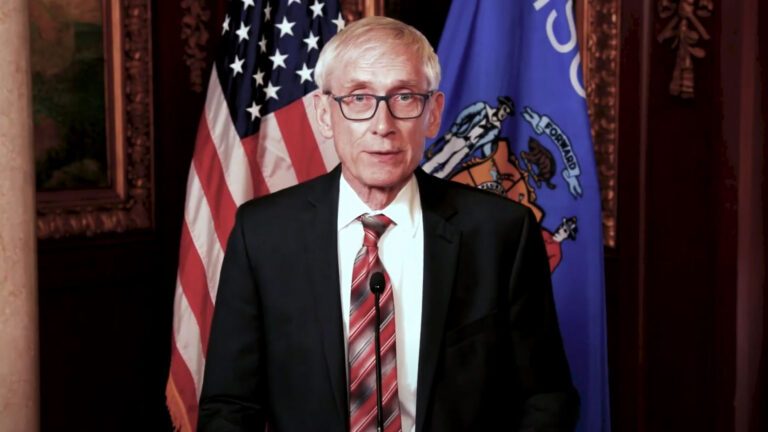 Evers Issues New Mask Mandate Hours After GOP Votes to Repeal
Gov. Tony Evers issued a new public health emergency and mask mandate just hours after the Assembly held the deciding vote to throw out the governor's current mask order. "Since the beginning of this pandemic, I promised I would: never play politics with your health, trust and follow science and ...
Thursday February 4, 2021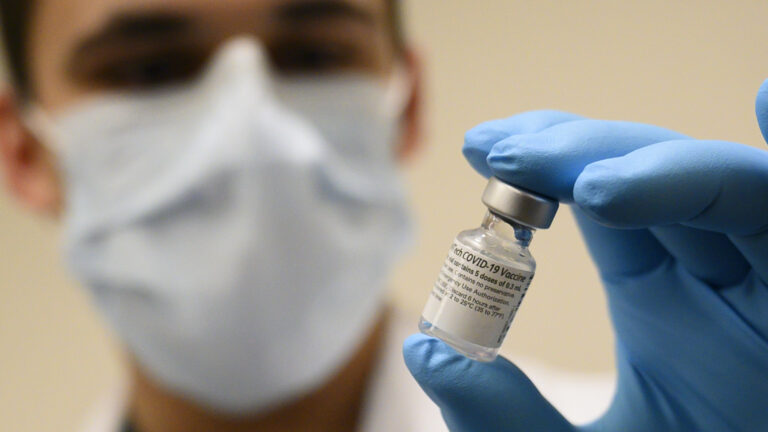 Feds to Allocate More Vaccine, Milwaukee Eases COVID Restrictions
Milwaukee relaxed its COVID-19 restrictions as the federal government promised a faster vaccine rollout. The new Milwaukee order allows for gatherings of up to 250 people, provided that the gathering remains under 25% of the room's capacity and allows for 30 square feet of space for every person. Organizers of ...
Tuesday February 2, 2021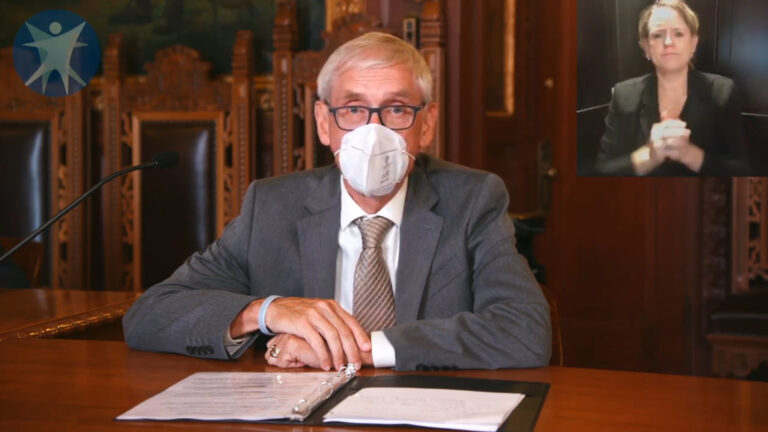 Evers Responds to Legislature's Efforts to End Emergency Declaration
Gov. Tony Evers would not rule out vetoing the current Republican COVID-19 legislation when it hits his desk, but said during a Friday media briefing that he wants to see what is in the final bill. This comes as a coronavirus aid bill has bounced between both chambers of the ...
Friday January 29, 2021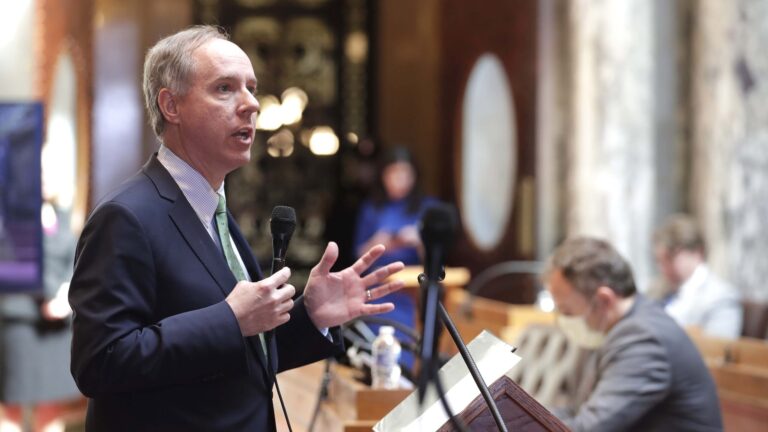 Republicans Hold Off on Ending Mask Mandate, Work to Limit Evers' Emergency Powers
The Assembly held off throwing out the state's mask mandate while Senate Republicans amended their COVID-19 response bill Thursday with last-minute changes that will allow the state's mask mandate to end while keeping expanded FoodShare benefits for Wisconsin families. This came after a Legislative Fiscal Bureau memo was released overnight ...
Thursday January 28, 2021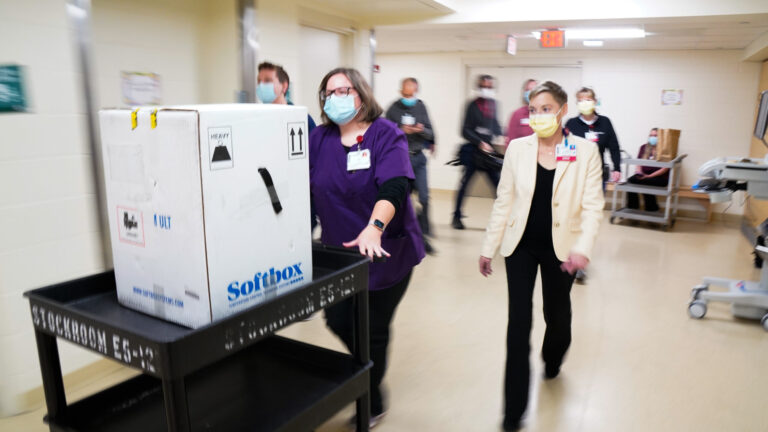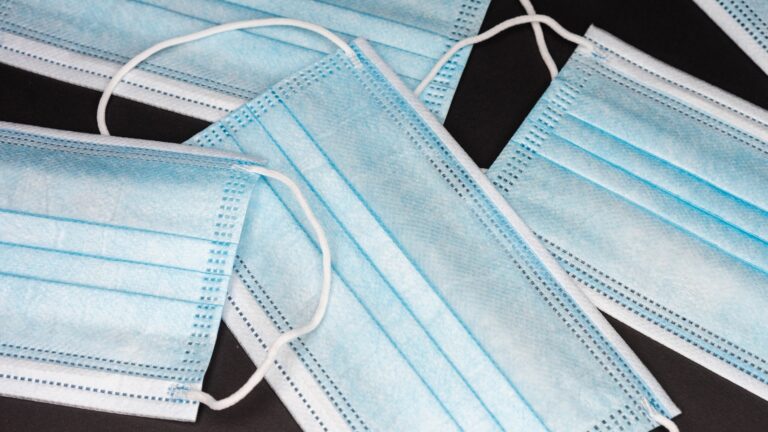 Medical Society Supports Mask Mandate as Senate Debates Ending It
The Wisconsin Medical Society is pushing for a continuation of the governor's mask mandate ahead of a state Senate vote Tuesday to overturn the order. If both the Senate and Assembly pass a joint resolution, the Legislature could end the governor's emergency declaration and corresponding mask mandate. The medical society's ...
Monday January 25, 2021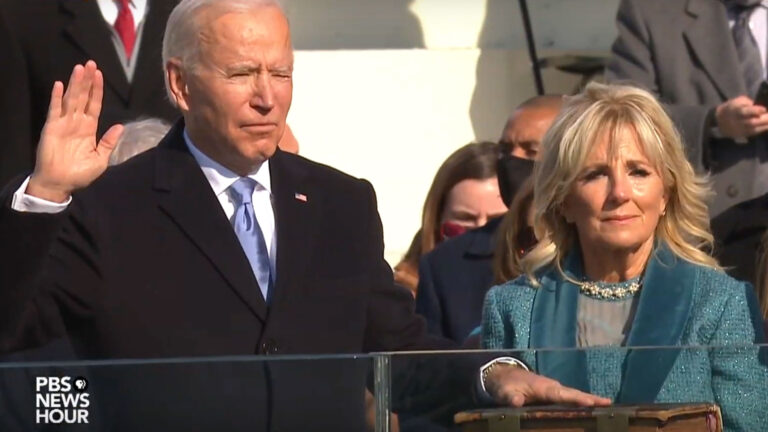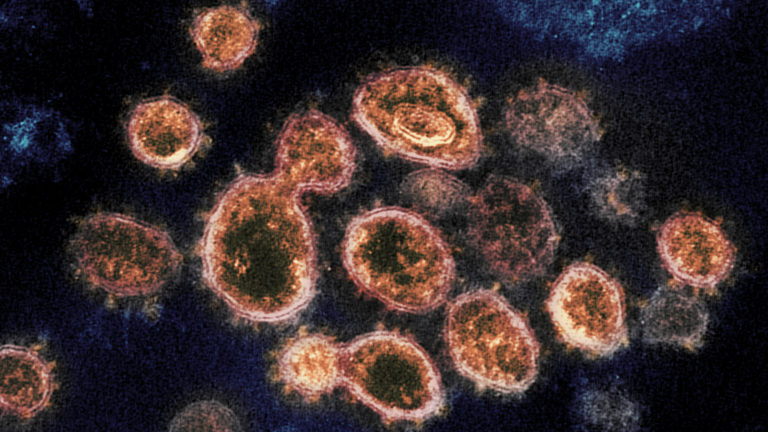 Wisconsinites Over 65 to Receive Vaccinations Starting Monday
Wisconsin will begin vaccinating people 65 and older as soon as next Monday, which will add about 700,000 new Wisconsinites to the list of those eligible to receive the COVID-19 vaccine. Wisconsin's deputy health secretary Julie Willems Van Dijk said the decision was made to include this group because older ...
Tuesday January 19, 2021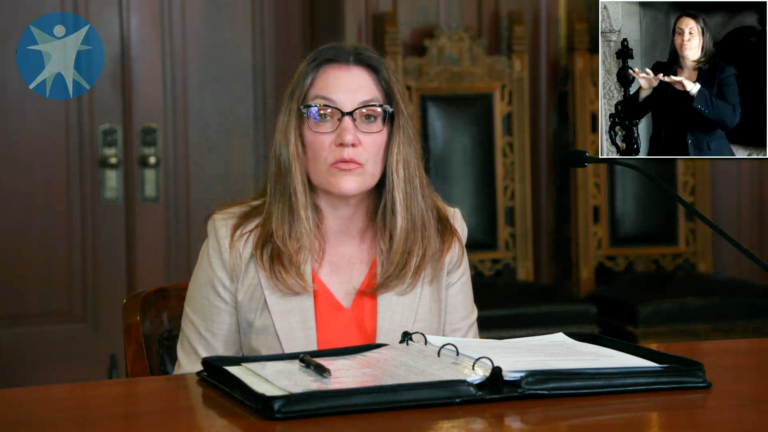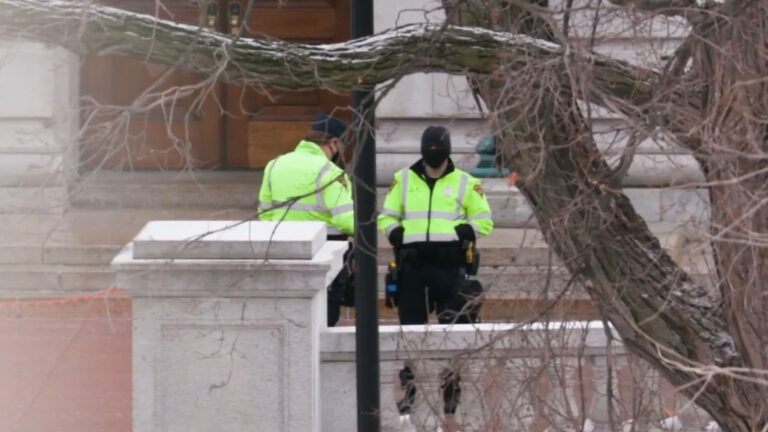 Capitol Remains Quiet Amid Fears of Violence
The Wisconsin Capitol was peaceful Sunday as police braced for possible violent demonstrations that never materialized. The enhanced police presence came in the wake of widespread threats that were reported to target state capitols across the country on Jan. 17. Fewer than 10 protested peacefully and quietly around the Capitol ...
Sunday January 17, 2021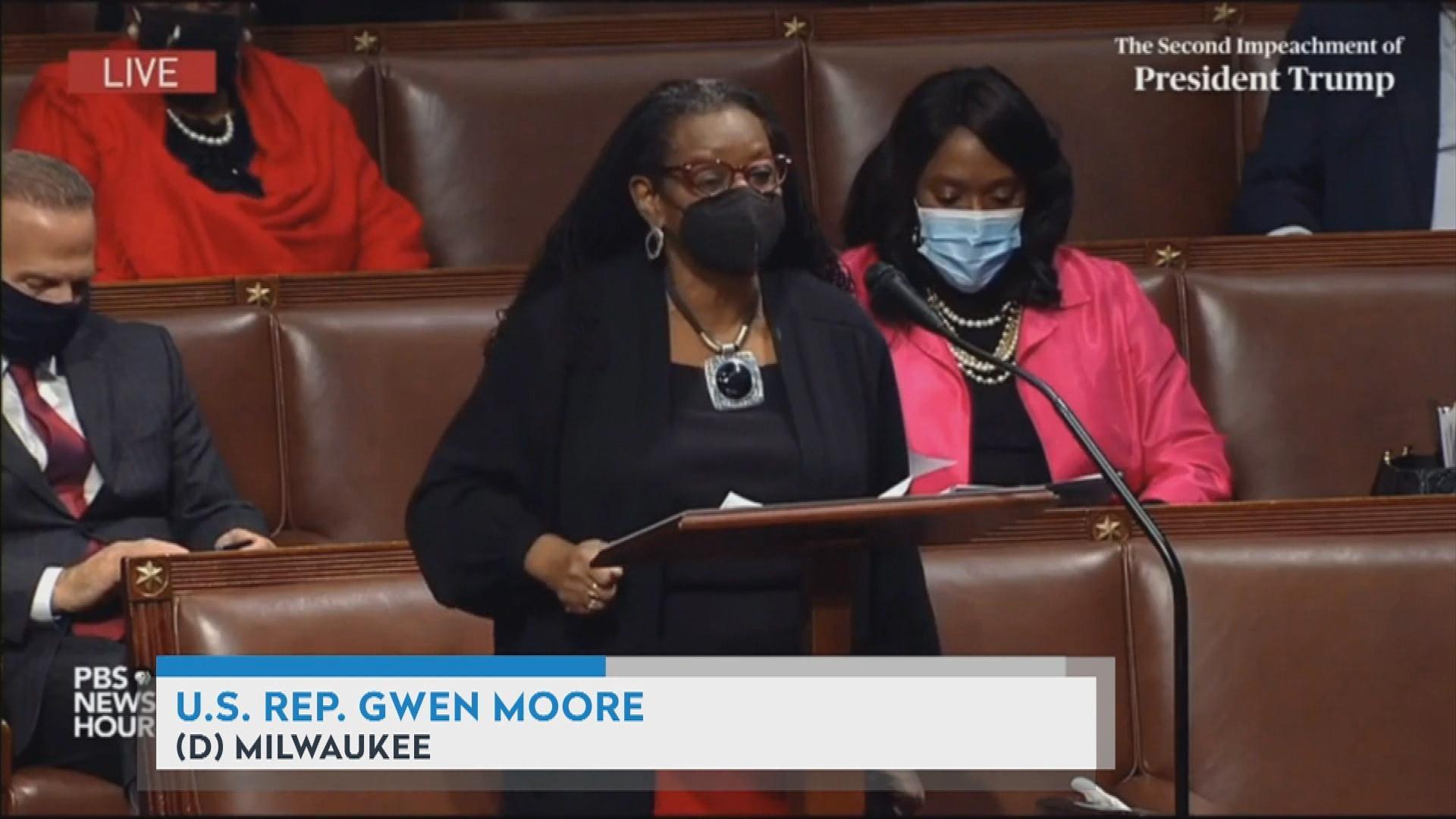 Trump's Second Presidential Impeachment
The House of Representatives voted to impeach President Trump for the second time one week after Trump supporters stormed the U.S. capitol and killed a capitol police officer. Wisconsin Congressional members voted along party lines.
Friday January 15, 2021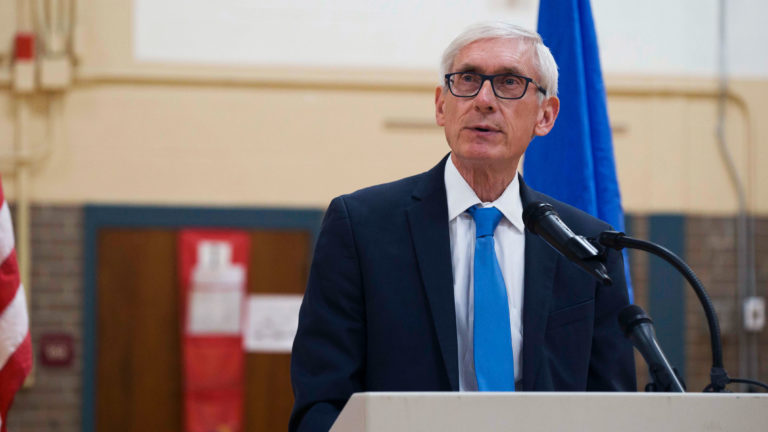 Evers Announces Mask Mandate Extension, Next Steps for Vaccines
Gov. Tony Evers announced Friday he will extend the state's mask mandate another 60 days, as the current mandate is set to expire on Tuesday. "While there's light and hope at the end of this tunnel, this virus hasn't gone away," Evers said during a Friday media briefing. This will ...
Friday January 15, 2021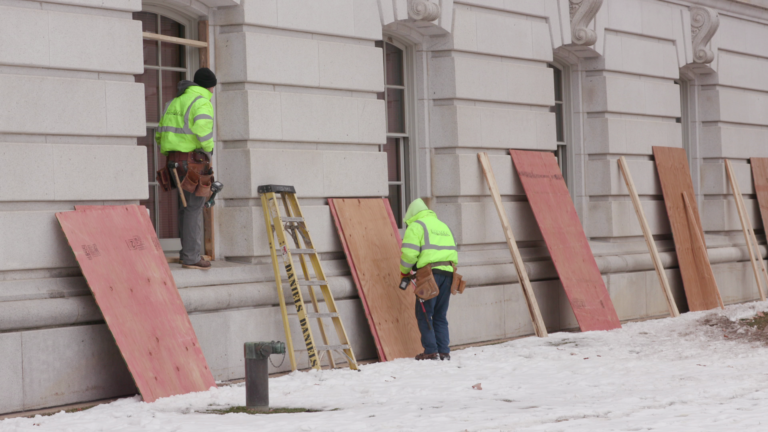 Wisconsin Reps Vote on Trump Impeachment
The House voted to impeach President Donald Trump for the second time in four years. Wisconsin's House delegation split the vote along party lines, with Democrats all voting to impeach and Republicans all voting against impeachment. See some of their speeches from the House floor below:
Wednesday January 13, 2021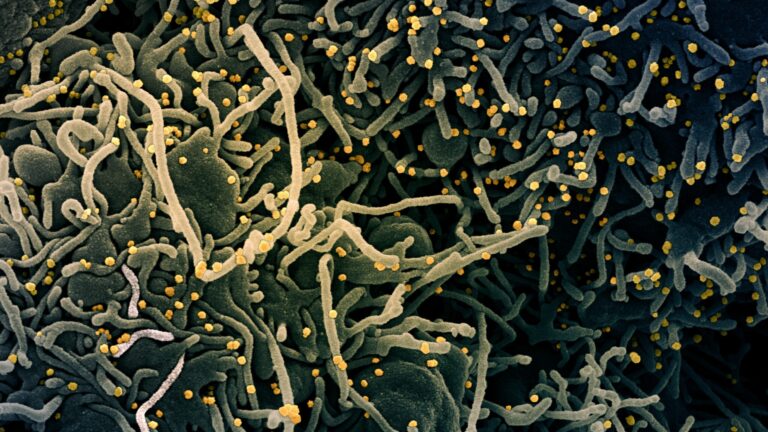 DHS Finds New COVID Strain in Wisconsin
A new strain of the coronavirus, known to be more contagious and which has caused mass shutdowns in the United Kingdom, has been detected in Wisconsin for the first time. The state Department of Health Services said in a news release the new strain was found through routine sequencing of ...
Wednesday January 13, 2021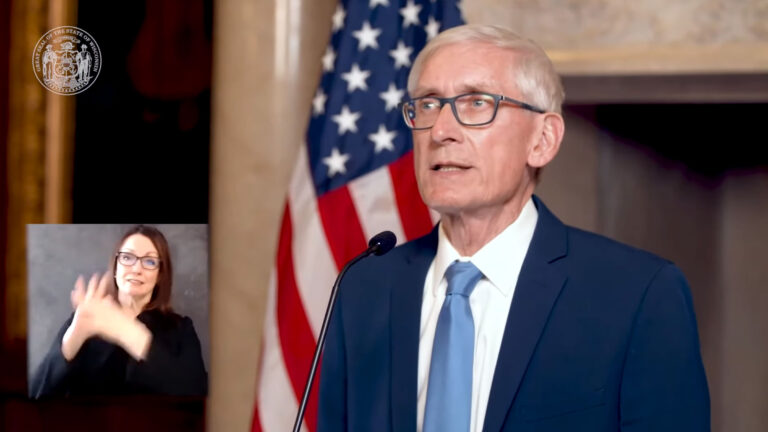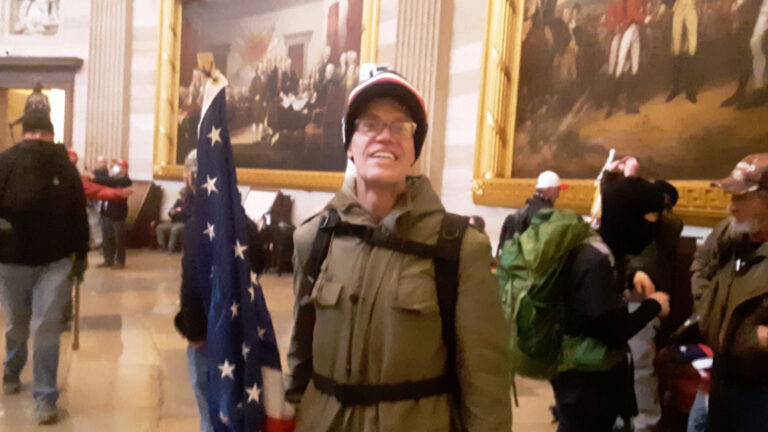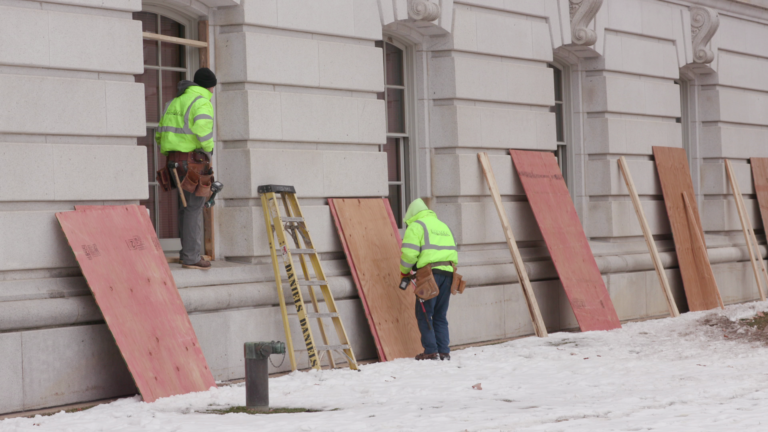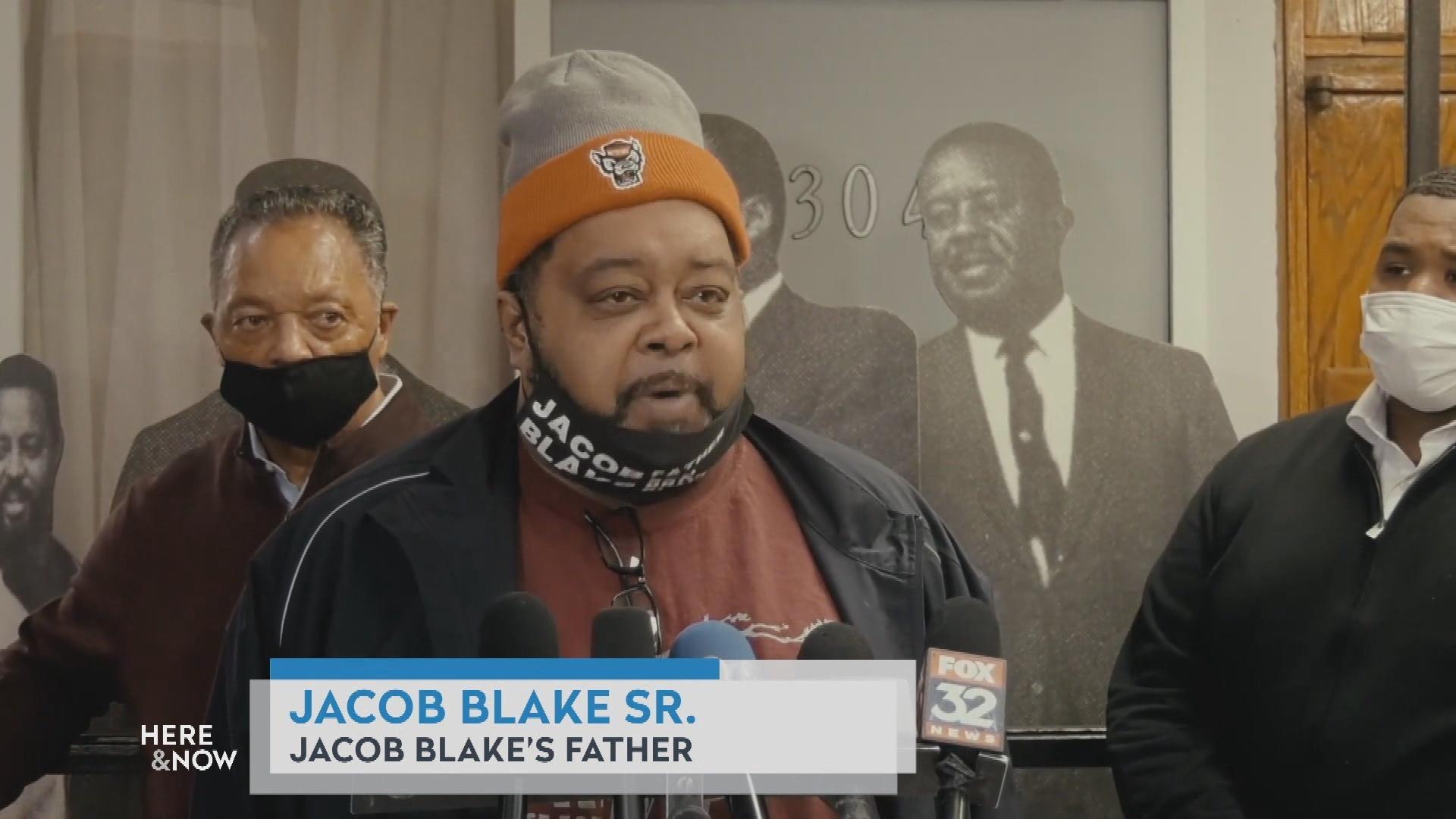 Jacob Blake's Officers Remain Charge Free
"Here & Now's" Will Kenneally reports from Kenosha on the decision to not charge the police responsible for the Jacob Blake shooting from August 2020.
Friday January 8, 2021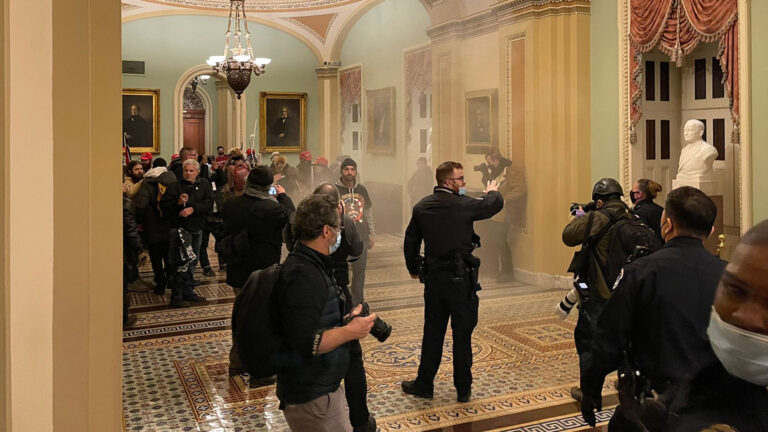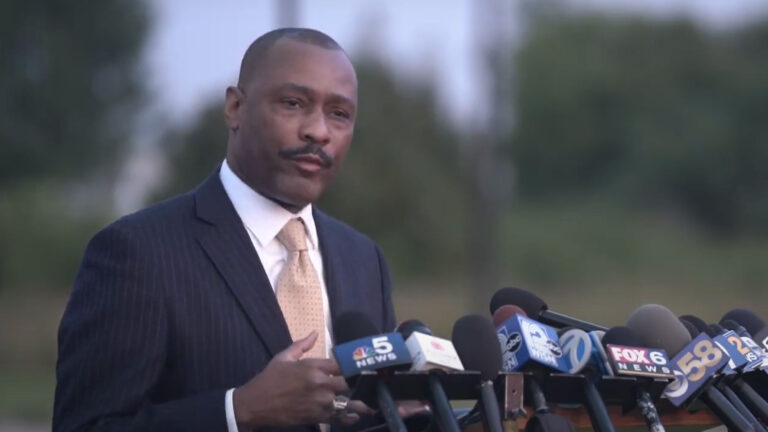 Officers Not Charged in Jacob Blake Shooting
Kenosha County District Attorney Michael Graveley announced no charges will be filed against officers in the shooting of Jacob Blake. Graveley said the officer who shot Jacob Blake would likely be able to rely on a self defense argument if he decided to take the case to trial. The decision ...
Tuesday January 5, 2021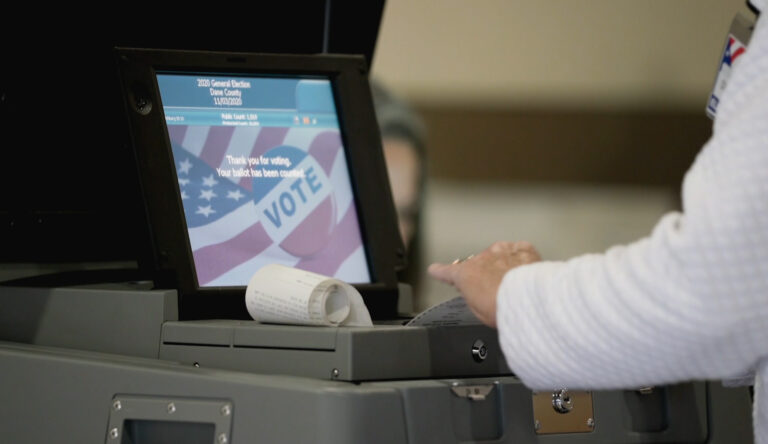 Wisconsin Legislators Join Suit to Overturn Election
Two Wisconsin state representatives are joining a lawsuit seeking to overturn the presidential election results. Rep. Jeff Mursau, R-Crivitz, and Rep. David Steffen, R-Green Bay, joined the Wisconsin Voter Alliance and plaintiffs from other key swing states in asking a federal court in Washington, DC, to prevent Congress from certifying ...
Wednesday December 23, 2020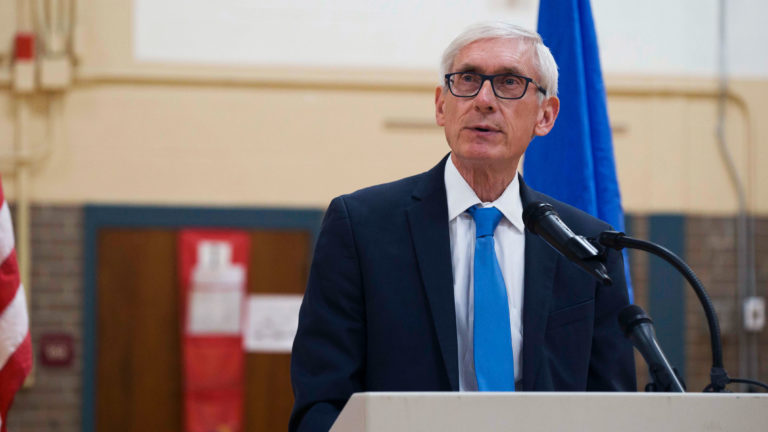 Evers Floats Compromise Proposal for COVID Aid
Gov. Tony Evers put forward two coronavirus aid bills Monday, which he is asking the Legislature to consider "without delay." The first bill is a compromise proposal of issues upon which the governor said he and Republican leaders have already agreed. A second bill contains policies the governor says are ...
Monday December 21, 2020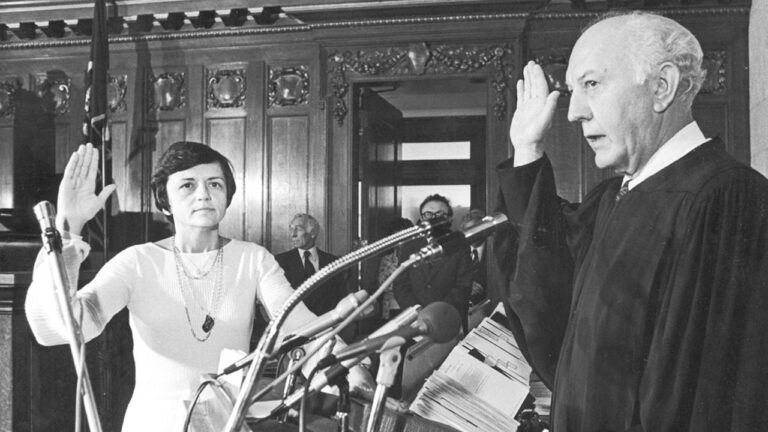 Longest-Serving Supreme Court Justice Dies at 87
Former Justice Shirley Abrahamson was heralded as a trailblazer Monday as the first woman to serve on the bench. With a tenure of 43 years, she was also the longest-serving justice on the high court when she retired in 2019.
Monday December 21, 2020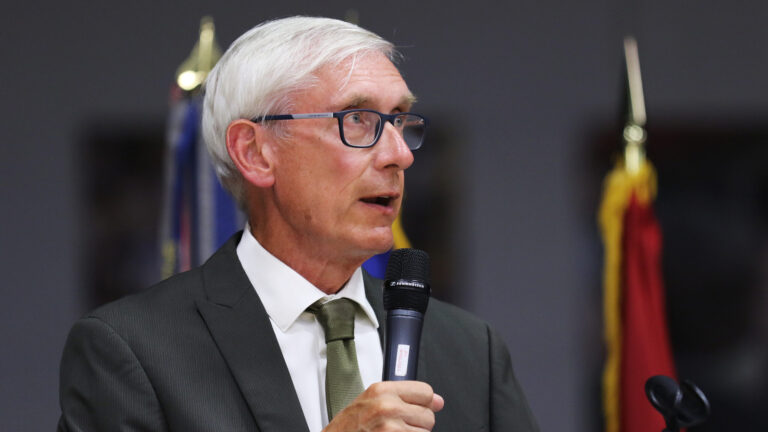 Evers: 'Unacceptable' Wisconsin Is Getting Fewer Vaccines
Wisconsin is set to receive fewer doses than expected in the next round of Pfizer vaccine distributions, Gov. Tony Evers announced Friday. "This is unacceptable," he said. "Wisconsin citizens deserve the vaccine the federal government promised." The state received 49,725 doses this week, and is scheduled to receive 35,100 doses ...
Friday December 18, 2020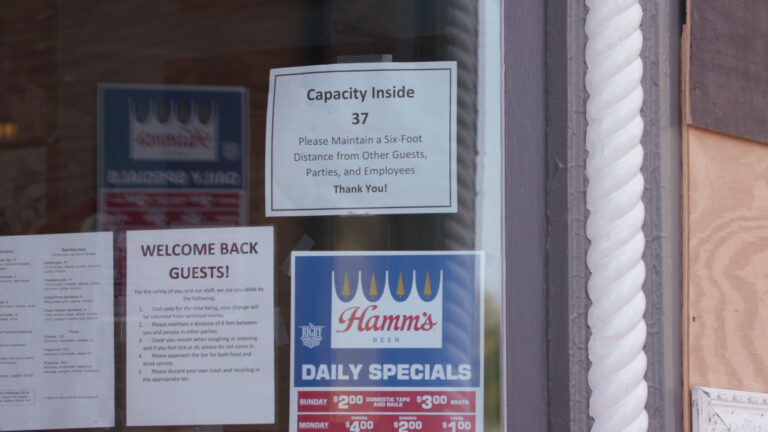 Supreme Court Hears Capacity Limit Challenge
The case heard before the court challenges an October 25% capacity limit order, and is seen as a possible re-hashing of the case that threw out the state's stay-at-home order in May.
Thursday December 17, 2020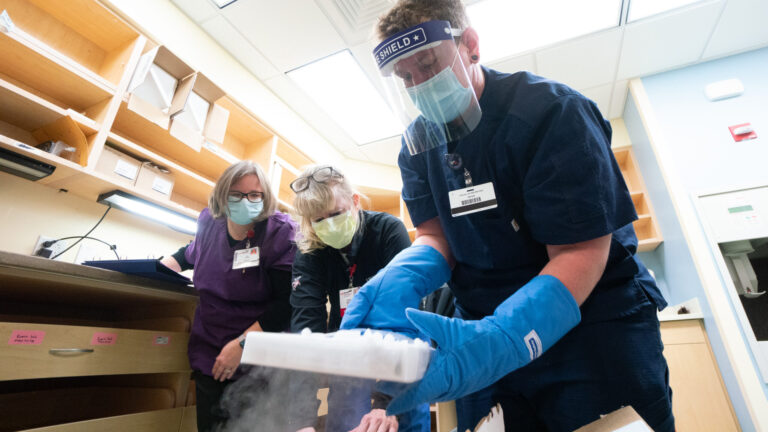 Wisconsin Hubs Receive COVID-19 Vaccine
Wisconsin has received roughly 50,000 doses of the COVID-19 vaccine as state health care workers began receiving the vaccine this week. "While the arrival of the vaccine is a critical and exciting milestone, and so very important to our ability to end the covid-19 pandemic, it is early and our ...
Wednesday December 16, 2020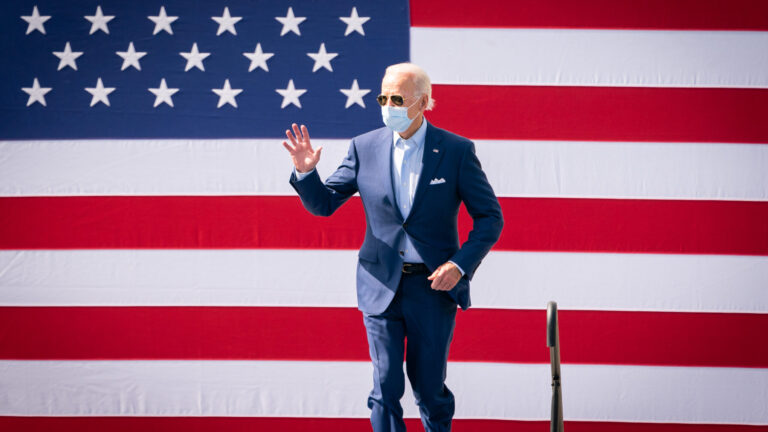 Wisconsin Casts Electoral College Votes for Joe Biden
Wisconsin's Electoral College delegation voted 10-0 for Joe Biden Monday, formalizing the president-elect's win in Wisconsin as Republicans continue to challenge the result. The vote in the state Capitol at noon came less than an hour after the state Supreme Court rejected the Trump campaign's push to throw out thousands ...
Monday December 14, 2020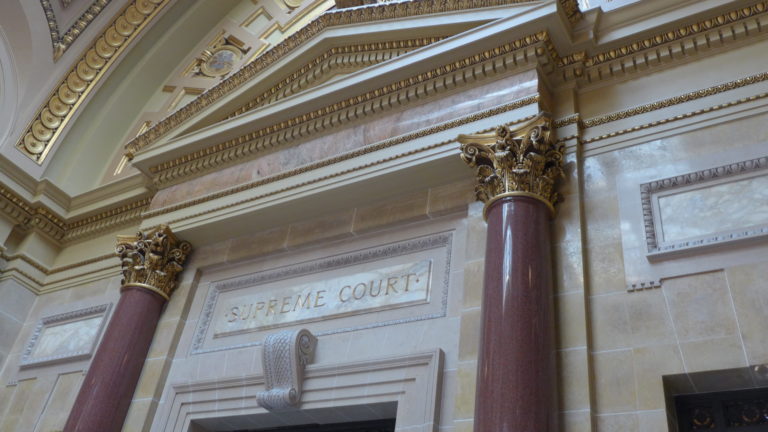 Breaking: Wisconsin Supreme Court Rejects Trump's Election Challenge
The Wisconsin Supreme Court rejected a Trump campaign challenge to the state election results in a 4-3 decision less than an hour before the state cast its votes in the Electoral College. The decision was written by conservative Justice Brian Hagedorn, who joined the court's liberals in rejecting the challenge. ...
Monday December 14, 2020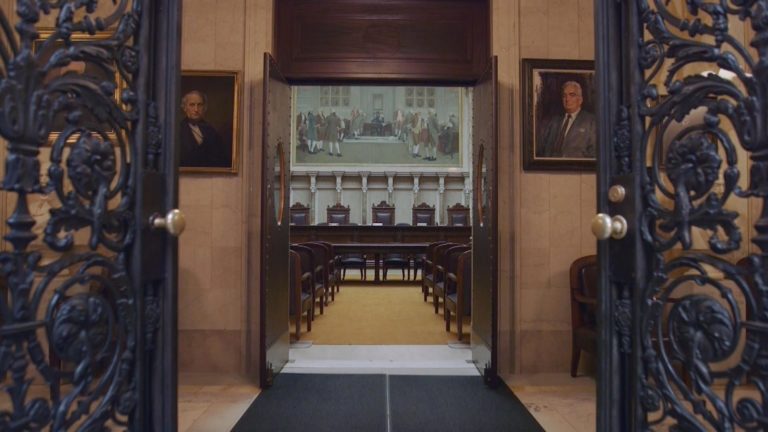 Federal Court Dismisses Trump Suit as Supreme Court Hears Oral Arguments
Wisconsin Supreme Court justices heard arguments to throw out thousands of Wisconsin votes as a federal judge rejected a Trump campaign push to overturn the results of the Wisconsin election. The Trump campaign had asked the federal court that, because of irregularities in the election, the state Legislature should decide ...
Saturday December 12, 2020
More Stories
---
Recent Here & Now Segments