Update: Wisconsin Reps React as Crowd Overtakes the Capitol
Wisconsin officials call for Trump's removal, after a crowd of Trump supporters broke into the U.S. Capitol, halting the process of counting the presidential electoral votes.
By Will Kenneally, Marisa Wojcik
January 6, 2021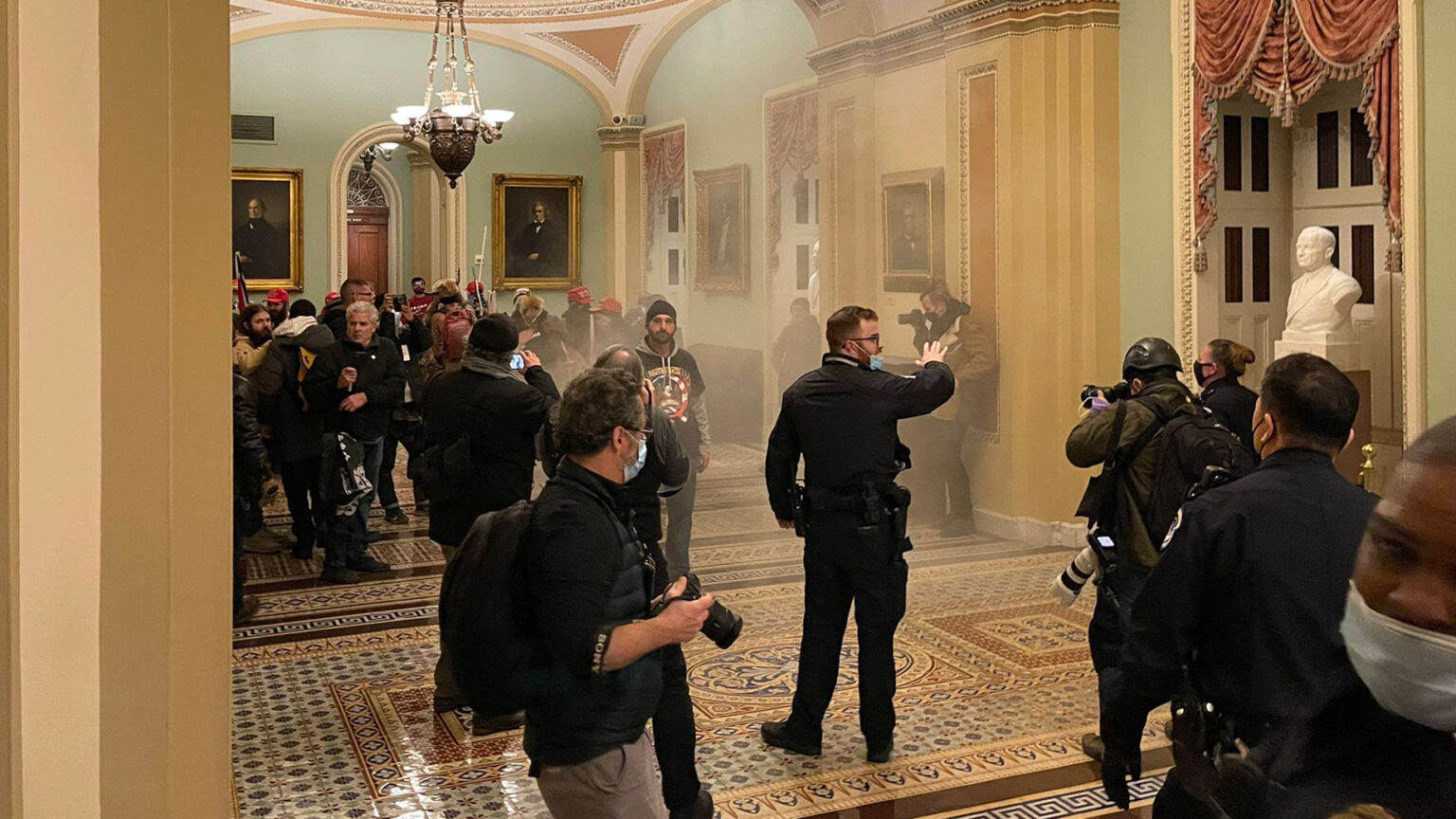 ---
Wisconsin representatives pushed for calm as a crowd broke into the U.S. Capitol while Congress met to announce the results of the presidential election.
This comes after a Wednesday rally during which the president urged supporters to march on the Capitol. The crowd broke into the building as members of Congress and the vice president—who was overseeing the counting of the electoral vote—were evacuated.
The president released a video message Wednesday afternoon, during which he asked his supporters to peacefully go home, yet continued to claim without evidence that the election was stolen.
Officials Call for Trump's Removal
On Thursday, members of Wisconsin's congressional delegation called for the president's removal from office through either impeachment or by invoking the 25th Amendment.
"He has broken his oath to support and defend the constitution," U.S. Sen. Tammy Baldwin wrote in a statement. "If the Vice President fails to act, then Congress should take action."
Invoking the 25th Amendment would require support from a majority of the president's cabinet and could be challenged by the president. Impeachment would make the president ineligible to serve in future office.
Democratic U.S. Reps. Gwen Moore and Mark Pocan joined Baldwin in calling for the president's removal.
Reps Urge Peaceful Protests
The president was joined by members of Wisconsin's congressional delegation who urged peace as the crowd damaged the Capitol grounds and clashed with Capitol police.
Wisconsin U.S. Sen. Ron Johnson weighed in on Twitter twice, saying, "if you are in and around the Capitol, respect law enforcement and disperse peacefully." Johnson also praised Capitol police for acting with "incredible professionalism."
Please, if you are in or around the Capitol, respect law enforcement and peacefully disperse.

— Senator Ron Johnson (@SenRonJohnson) January 6, 2021
Johnson was among a group of senators who questioned the results of the election earlier Wednesday, announcing he would formally object to states' election results.
U.S. Rep. Tom Tiffany, R-Minocqua, who joined his Republican colleague Johnson in objecting to the results, wrote that while peaceful protest is constitutionally protected, "violence is unacceptable."
Republican U.S. Rep. Mike Gallagher had sharper words for the events that unfolded at the Capitol Wednesday.
"This is banana republic crap that we're watching right now," said Gallagher, R-Green Bay, in a short video on Twitter where Gallagher condemned the actions of President Trump and others who encouraged the riotor's actions.
"This is the cost of countenancing an effort by Congress to overturn the election and telling thousands of people that there is a legitimate shot of overturning the election today," Gallagher went on to say.
We are witnessing absolute banana republic crap in the United States Capitol right now. @realdonaldtrump, you need to call this off. pic.twitter.com/0QGx2PlXFY

— Rep. Mike Gallagher (@RepGallagher) January 6, 2021
Information from inside the Capitol was more scarce, as news outlets stuck inside reported shots fired, clashes with Capitol police, and Trump supporters wandering through Congressional offices.
Members of Congress and congressional reporters were briefly sequestered inside the Senate and House chambers as the Capitol grounds were breached. As the crowd attempted to gain access to the chambers, lawmakers prepared to evacuate through tear gas if necessary.
Update: gas masks are being prepared pic.twitter.com/6TYWImnoK3

— Rep. Peter Welch (@PeterWelch) January 6, 2021
As of 3:38 ET, Wisconsin U.S. Sen. Tammy Baldwin tweeted, "I am safe, but it's disgraceful that our country has to experience this violence because of Trump's lies, conspiracies and un-American attacks on our Democracy."
"It's a sad day for America when the president is inciting domestic terrorism," said Rep. Mark Pocan, D-Madison, said in a video posted to Twitter.
President-elect Joe Biden delivered a video message shortly before Trump, urging him to go on national television and "demand an end to this seige."
"The words of a president matter, no matter how good or bad that president is," Biden said.
U.S. Rep. Ron Kind said Congress would likely resume counting the electoral college vote as soon as possible.
"We're going to finish this as soon as we're allowed to get back in," Kind, D-La Crosse, said. "At the end of the process, I'm confident that Joe Biden and Kamala Harris will be declared the incoming president and vice president of the United States."
He added that for future events like the presidential inauguration on Jan. 20, security would need to face "strong planning."
Washington Mayor Muriel Bowser declared a 6 p.m. curfew Wednesday afternoon, and law enforcement from Virginia and the federal government were deployed to the city.
Roughly a dozen Trump supporters gathered outside the Wisconsin State Capitol Wednesday afternoon, but mostly held signs and exchanged words. Another group gathered in front of the governor's mansion and remained peaceful.
This comes the same day that the Associated Press declared Democrats won both seats in the Georgia Senate races Tuesday, which gives Democratic Vice President-elect Kamala Harris the deciding vote in the split chamber.
---
Recent Here & Now
//php dynamic_sidebar( 'news-sidebar-2' ); ?>