The Broadcast Insiders and Leadership Circles are giving societies that recognize donors who make annual gifts totaling $500 or more. By making a yearly commitment at these levels, you lead by example, help develop new programs and educational projects, and shape WPT's future.
What impact will my gift have?
With your tax-deductible support, we will continue to offer our state the finest children's programs, the most respected news coverage, compelling drama, the liveliest arts, and unique nature and science programs.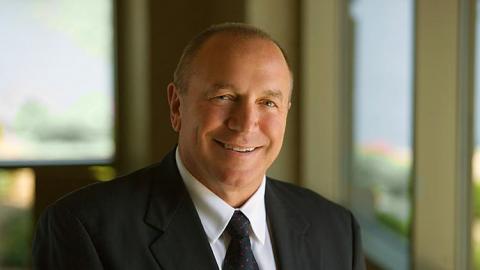 Benefits of your membership can include:
Benefits of your membership can include:
Print recognition in PBS Wisconsin's Annual Report (if desired)
Print recognition in The Circle newsletter (if desired)
Annual subscriptions to Airwaves program guide and The Circle newsletter
Online streaming access to PBS Wisconsin Passport
Complimentary admission passes to PBS Wisconsin's Garden & Landscape Expo and The Great Wisconsin Quilt Show
Invitations to special events and the annual Donor Appreciation Event
Insider communications from station leadership
Benefits of your membership can include:
Print recognition in Airwaves program guide (if desired)
Print recognition in PBS Wisconsin's Annual Report (if desired)
Print recognition in The Circle newsletter (if desired)
Annual subscriptions to Airwaves program guide and The Circle newsletter
Online streaming access to PBS Wisconsin Passport
Complimentary admission passes to PBS Wisconsin's Garden & Landscape Expo and The Great Wisconsin Quilt Show
Invitations to special events and the annual Donor Appreciation Event
Insider communications from station leadership
VIP tour of PBS Wisconsin studios and headquarters
Benefits of your membership can include:
On-air recognition with a scroll displaying your name (if desired)
Print recognition in Airwaves program guide (if desired)
Print recognition in PBS Wisconsin's Annual Report (if desired)
Lifetime subscriptions to Airwaves program guide and The Circle newsletter
Online streaming access to PBS Wisconsin Passport
Complimentary admission passes to PBS Wisconsin's Garden & Landscape Expo and The Great Wisconsin Quilt Show
Lifetime invitations to special events and the annual Donor Appreciation Event
Lifetime insider communications from station leadership
VIP tour of PBS Wisconsin studios and headquarters