The Friends of PBS Wisconsin is a 501(c)(3) not-for-profit organization and exists to ascertain the needs of the communities served and support PBS Wisconsin through the securing financial support, positive community relations, a strong and effective volunteer system, and related administrative services.
Organizational Structure
The Friends of PBS Wisconsin has a Board of Directors comprised of individuals selected from across the state. New appointments are approved by current Board members. The Board is responsible for oversight of policies, budgets, financials, and the duties of the Executive Director. The Officers of the Board of Directors include the President, Vice President, Executive Director, Secretary, and Treasurer. The board is structured with the following standing committees: Executive Committee, Governance Committee, and Finance Committee.
"To support the educational, cultural, and community broadcasting services of PBS Wisconsin…"
—From the Mission Statement of Friends of PBS Wisconsin.
Jeanette Roberts, President
MADISON, WI
Term (2nd) end date: June 2020

The Friends of PBS Wisconsin Board of Directors meets at least three times per year in locations across the state. Meetings of the Board of Directors and most of its committees are open to the public. To ensure that we have space for all who want to attend, we ask that members of the public who are interested in coming to a meeting phone us at (608) 263-2109 within the five days prior to a specific meeting.
Jan Botz, Vice President
GREEN BAY, WI
Term (2nd) end date: June 2022
Full Board Meetings 
Friday, June 12, 2020, 1pm, remote connection only
Friday, October 16, 2020, time/location TBD
Friday, December 11, 2020, time/location TBD

Finance Committee Meetings
Thursday, May 7, 2020, 9am, remote connection only
Thursday, June 4, 2020, 9am, remote connection only


Governance Committee Meetings
Wednesday, May 13, 2020, 3pm, remote connection only
Greg A. Dombrowski, Treasurer
VERONA, WI
Term (2nd) end date: June 2020
Warren Dorn, Secretary
GALENA, IL
Term (2nd) end date: June 2022
Masood Akhtar
MIDDLETON, WI
Term (1st) end date: June 2022
Paula Bonner
MADISON, WI
Term (1st) end date: June 2022
Nancy Lee Carter
APPLETON, WI
Term (2nd) end date: June 2020
Roberta Filicky-Peneski
SHEBOYGAN, WI
Term (1st) end date: June 2021
Reed E. Hall
MADISON, WI
Term (1st) end date: June 2021
Elizabeth Kirchstein
MCFARLAND, WI
Term (1st) end date: June 2020
Brian J. Koopman
LA CROSSE, WI
Term (1st) end date: June 2021
Kyle LaFond
BLUE MOUNDS, WI
Term (1st) end date: June 2022
Nick Mischler
WAUNAKEE, WI
Term (1st) end date: June 2022
Mark Perry
BELOIT, WI
Term (1st) end date: June 2020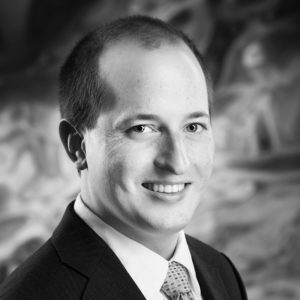 Reid Rayome
WAUSAU, WI
Term (1st) end date: June 2020
Patty Stoffers
EAU CLAIRE, WI
Term (1st) end date: June 2020
Jon Miskowski, Ex-Officio
MADISON, WI