Need help accessing PBS Wisconsin anywhere?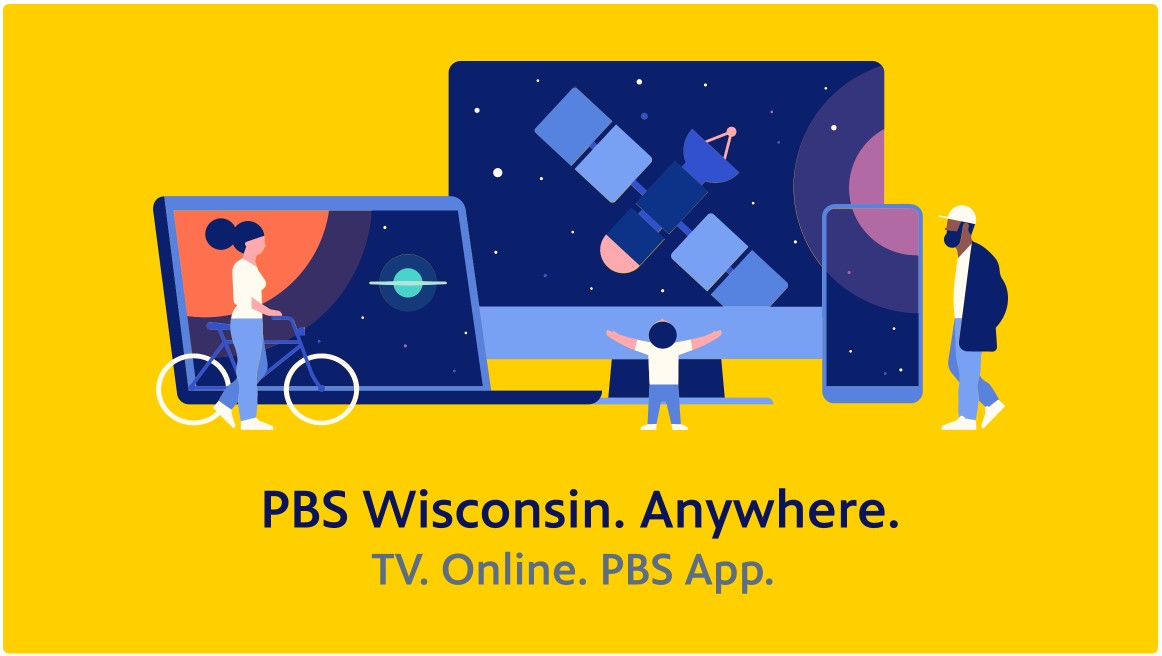 No matter where you are, or how you watch, PBS Wisconsin is there for you.
In your living room and on your commute. On your TV and on your tablet. Over-the-air and on-demand. PBS Wisconsin works every day to provide access to all of the educational programs, local favorites, trusted news and information, documentaries, classic dramas and unmatched non-commercial kids shows wherever you are and however you choose to watch.
Find all of your favorite PBS Wisconsin shows and content over-the-air, online at PBSWisconsin.org/LiveTV, streaming in the PBS app on your phone, tablet, Smart TV and Digital TV devices, and on local cable providers, satellite services and new live streaming TV services.
Wherever you are, and however you watch, PBS Wisconsin is there. For you.
Online Access
Due to content rights agreements, PBS Wisconsin simulcasts are available only to computers, tablets, and mobile devices accessing its channels from Wisconsin. Users will not be able to access this content when they travel outside the state.
When accessing a live TV simulcast, a message may appear asking to use your current location. If you select "Don't Allow" or do not have location services turned on, you will not be able to view the content.
How to set up location services
Need help setting up location services for your devices? Here's how:
You must have location services active in order to see the simulcast content.
Apple:
Follow these steps to enable location services in OS X Mountain Lion or later
Choose System Preferences from the Apple () menu.
Click the Security & Privacy icon in the System Preferences window.
Click the Privacy tab.
If the padlock icon in the lower left is locked (), click it and enter an admin name and password to unlock it ().
Select Location Services.
Check the "Enable Location Services" checkbox.
Windows:
Click on the Start Menu. It's the Windows icon in the bottom left of your screen.
Click on Settings.
Click on Privacy. It looks like a padlock.
Click on Location.
Click on the Change button.
Click the On switch to turn location tracking off.
Go to your device's Settings and scroll down to Privacy.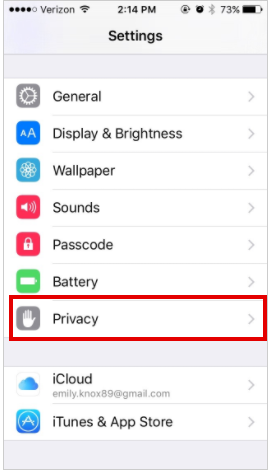 Tap Location Services.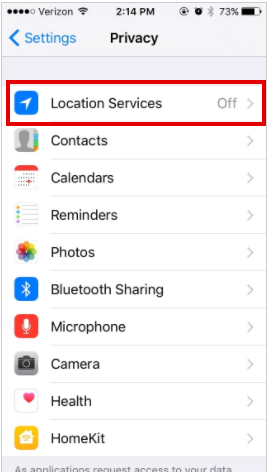 Toggle the switch to On. Any apps that may use location services will populate underneath.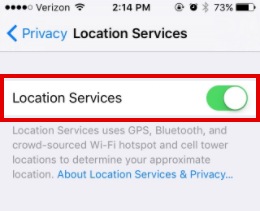 Scroll down to your browser (e.g. Safari, Chrome, etc.) and ensure that location services are turned on.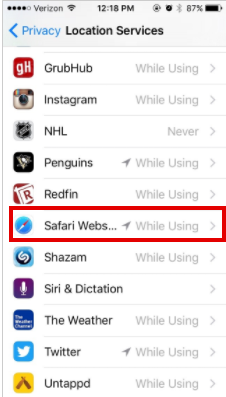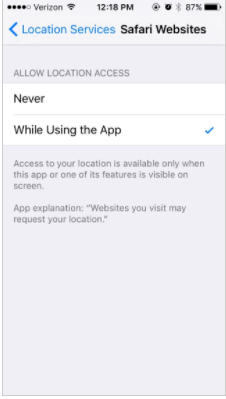 Go to your device's Settings menu, then select Location. Be sure that it is toggled on.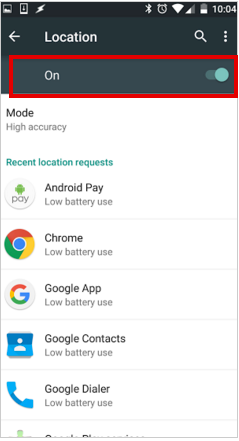 Also, check that you have location settings turned on for your browser specifically. Open the browser's menu (upper right corner).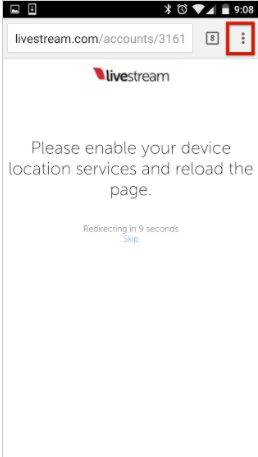 Scroll down to navigate to the Location menu.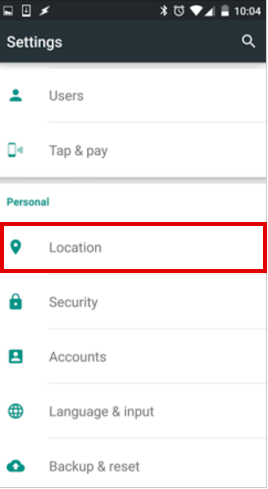 Toggle the Location switch on.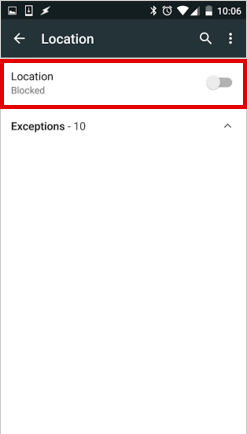 You can then view any websites you've allowed and blocked by expanding the corresponding menus and adjust location access settings for each site.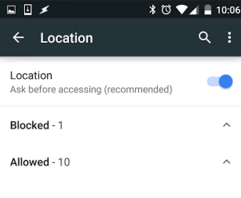 Refresh the event page you are trying to view after allowing your location. The page will then load if your location has not been geo-blocked.
Need more help with setting up location services?
If you are within Wisconsin borders and you have followed the instructions above to verify that location services are turned on for your device and browser but you are still unable to view our live TV simulcast, please fill out this request for help. Our audience services team will soon be in touch to help you troubleshoot.
Need help paying for internet?
You or your household may be eligible for a discount through the federal Emergency Broadband Benefit Program. Find out if you qualify at GetEmergencyBroadband.org.
Platform & Device Access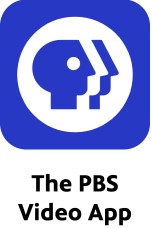 Tune in to PBS Wisconsin at home on your favorite device or television preference — and continue watching as you travel anywhere. Stream your favorite PBS shows, create the perfect watchlist, and more!
Download the PBS App for free, wherever you watch
The PBS App is available to download on the following platforms:
If you're using an iOS or Android mobile phone or tablet, you don't need to activate, but you can sign in or sign up with a Facebook, Google, or PBS account inside the app.
If you're using a Roku, Apple TV (tvOS), Amazon Fire TV, Android TV, or Samsung Smart TV, access the PBS website by activating your streaming device anytime.
Cable or Satellite Access
PBS Wisconsin offers all four channels to all cable and satellite providers, and some cable providers carry all four, while others currently only offer the PBS Wisconsin flagship channel.
If you are not able to find The Wisconsin Channel, Create, or PBS Kids, ask your provider whether these channels are in your line-up.
If not, ask them to consider adding all four channels. Please note that channel number assignments are determined by your provider. PBS Wisconsin does not have the ability to assign the channel numbers chosen by your cable or satellite service.
If you are able to receive our signals with an antenna but have a cable plan that does not offer all four channels, consider adding an A-B switch to your TV to allow you to switch easily between using cable and your antenna. Or, have one TV in your home not connected to cable or satellite service.
Over-The-Air Access
Across the United States, all full-power TV stations are now broadcasting in digital only — leaving the consumer three options for tuning in to a digital broadcast:
Use a digital-to-analog converter box to connect to your older analog kit along with your antenna.
Subscribe to cable, satellite, or another pay TV service.
Buy a digital TV set (DTV) that comes with an antenna. If you watch PBS Wisconsin over the air with an antenna, you should also be able to also watch The Wisconsin Channel, Create and PBS Kids.
Can't find PBS Wisconsin on your TV?
The main TV channel number (xx) for PBS Wisconsin depends on where you live.
| Wisconsin City | Channel Number(xx) | Transmitter |
| --- | --- | --- |
| Bloomington | Channel 31 | W16DU-D |
| Coloma | Channel 20 | W29ET-D |
| Fence | Channel 36 | W30DZ-D |
| Green Bay | Channel 38 | WPNE-TV |
| La Crosse | Channel 31 | WHLA-TV |
| Madison | Channel 21 | WHA-TV |
| Menomonie | Channel 28 | WHWC-TV |
| Park Falls | Channel 36 | WLEF-TV |
| River Falls | Channel 28 | W19EN-D |
| Sister Bay | Channel 38 | W17DZ-D |
| Wausau | Channel 20 | WHRM-TV |
| Webster | Channel 28 | W24CL-D |
PBS Wisconsin's four channels are grouped under the main TV channel number (xx) and are numbered accordingly:
PBS Wisconsin Channels
| | |
| --- | --- |
| xx -1 | PBS Wisconsin |
| xx -2 | The Wisconsin Channel |
| xx -3 | Create |
| xx -4 | PBS Kids |
In Bloomington, for example, they are 31-1, 31-2, 31-3, and 31-4. If you do not see all four PBS Wisconsin channels, try doing a channel scan for these channels.
How do I perform a channel scan?
To search for new digital channels, installing a converter box or setting up a DTV-ready television is the first step.
Next, you will need to scan for new channels to ensure that you are receiving all the digital TV stations available in your local broadcast area. Some converter boxes do this re-scan automatically — however, many require you to do it manually.
To do this, run the "scan" function on your converter box or digital TV set, usually on the remote control, labeled "set-up" or "menu". Consult the owner's manual for more detailed instructions on how to run a channel scan.
Once the scan is complete, you should be receiving digital channels through your antenna. Perform a channel scan periodically to check for new digital channels in your area.
Troubleshooting Tips for Rescanning Your Television
Many television manufacturers have different ways of accessing the channel rescan in their menus. Below are a few examples of the menus, for many of the major TV manufacturers. Please note that these could vary slightly by model:
Still having issues with your reception?
If reception issues are still not resolved after completing a channel scan, you may need to do a Blind Re-Scan. These steps are outlined below:
Disconnect antenna
Complete channel scan
Reconnect antenna
Repeat channel scan
If you use a converter box, you will need to use the remote for your converter box to do the channel scan.
Need more help?
Please contact Audience Services if you need further assistance.