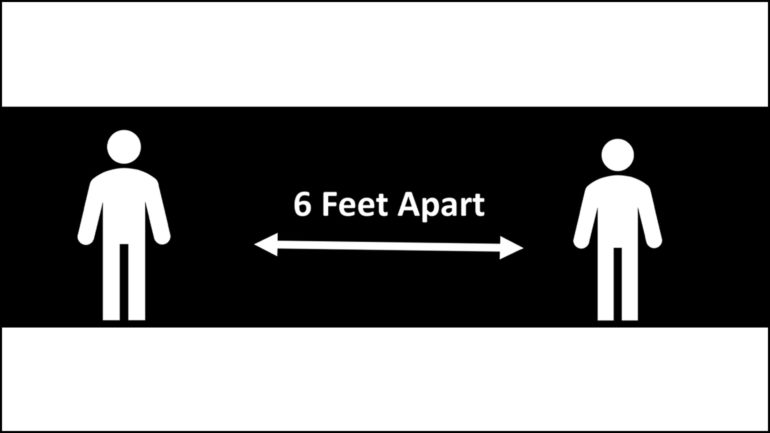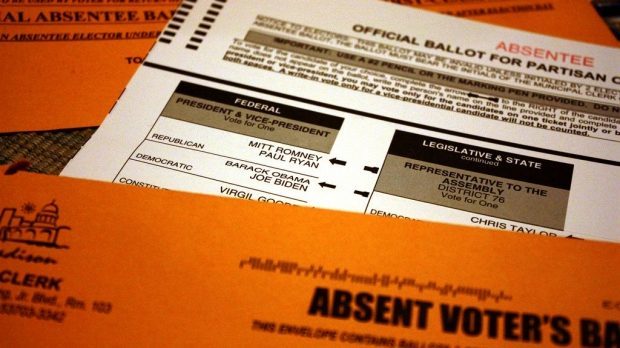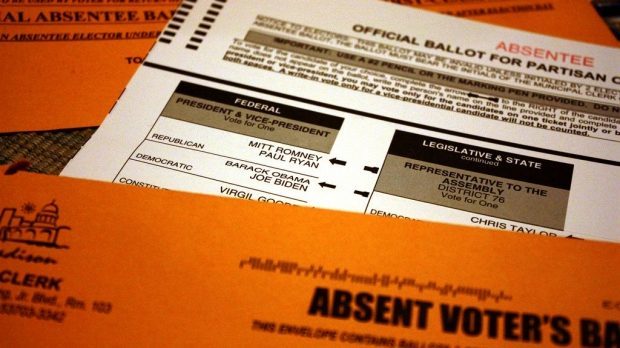 Update: Evers Calls for Widespread Absentee Ballot Legislation
Gov. Tony Evers asks the Legislature to send all registered voters absentee ballots ahead of April 7 amid election concerns during the COVID-19 outbreak. Later Friday, Evers also loosen licensing requirements for certain healthcare workers.
March 27, 2020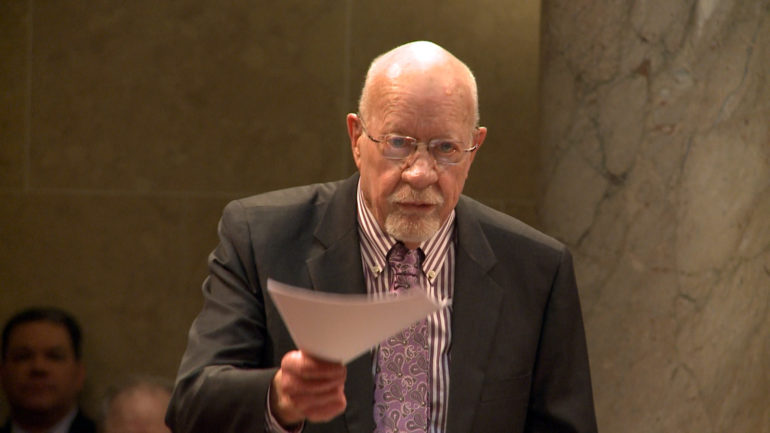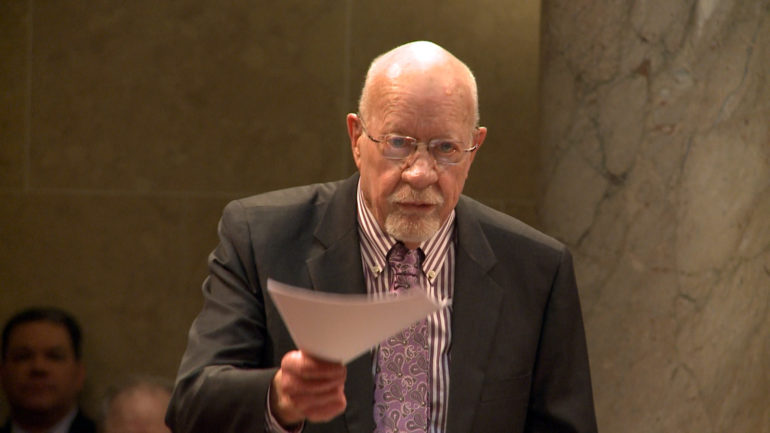 America's Longest-Serving Legislator, Fred Risser, Retires
Wisconsin's, and the nation's, longest-serving legislator Sen. Fred Risser, D-Madison, announced Thursday he will retire after serving 64 years in the state legislature.  The 92-year-old was first elected to the Assembly in 1956, and won a Senate seat in 1962. According to a release from his office, Risser served under ...
March 26, 2020 • South Central Region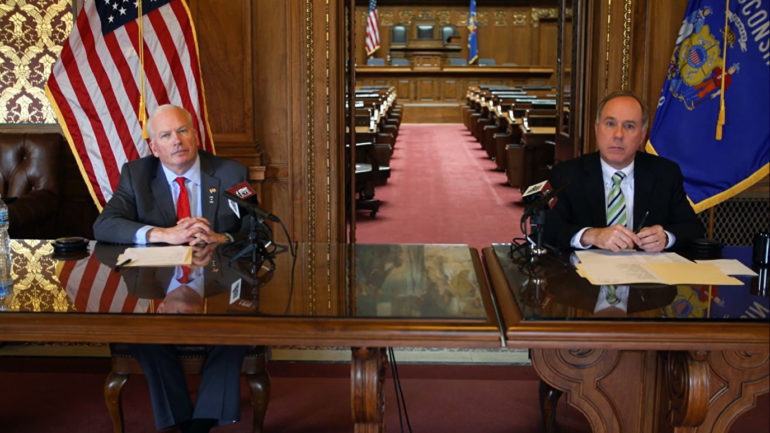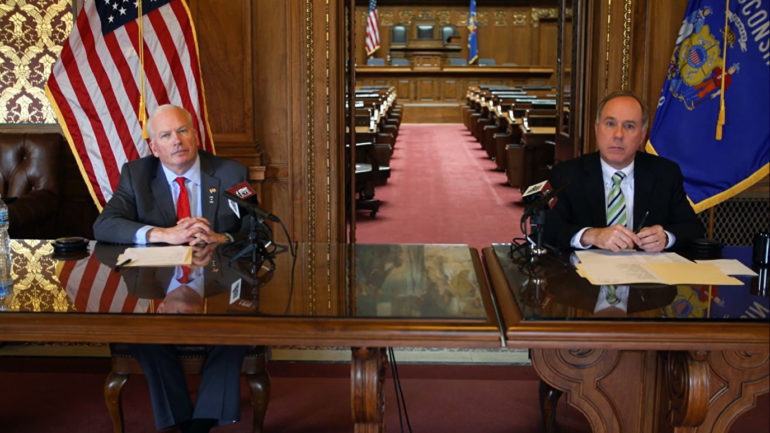 Legislative Leaders Want April Election to Move Forward
On a call with reporters, Assembly Speaker Robin Vos and Senate Majority Leader Scott Fitzgerald said municipalities should be prepared for April 7, but they are not considering altering the date at this time.
March 25, 2020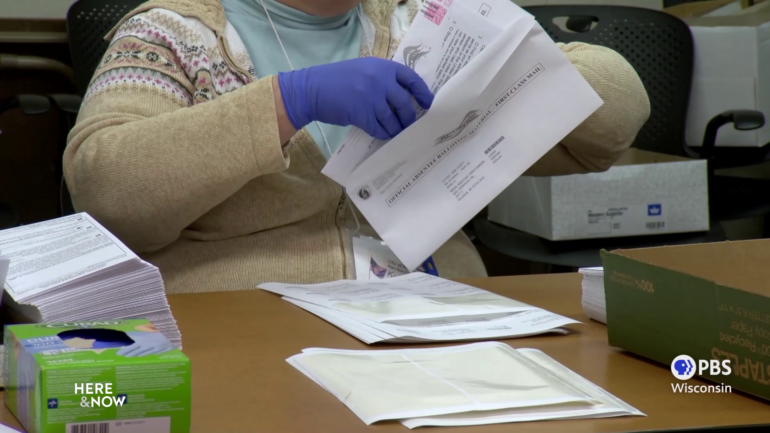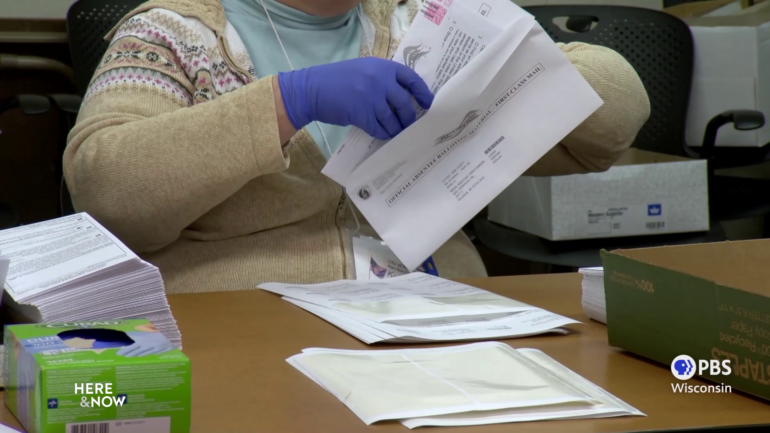 Absentee Requests Rise Amid Coronavirus Concerns
The covid-19 emergency has Republican and Democratic leaders asking for election rules to be changed. Here & Now's Zac Schultz reports on how the clerks are doing their best to make it all work.
March 19, 2020 • South Central Region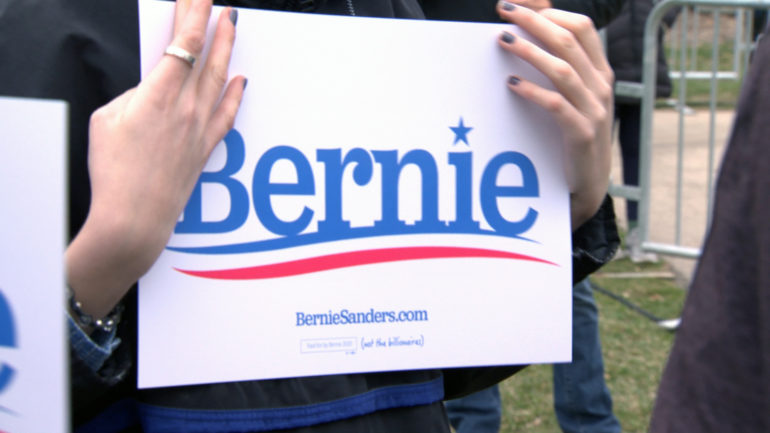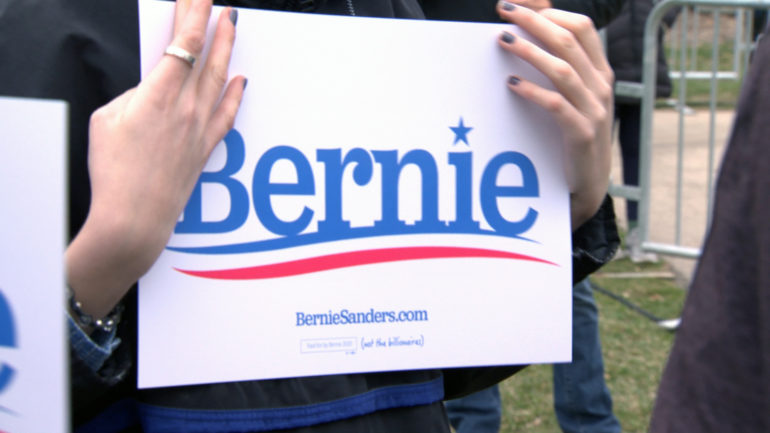 Sanders to Open Office in Wisconsin
With Bloomberg and Warren out of the presidential race, Wisconsin will have no presidential campaign presence until the Sanders campaign opens their Madison office on Tuesday.
March 6, 2020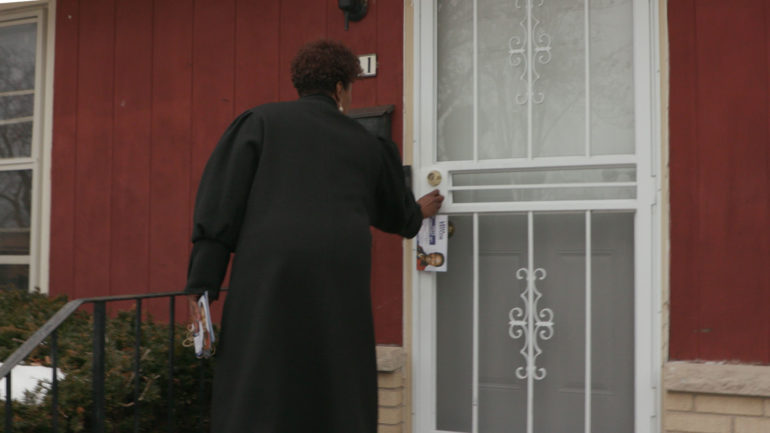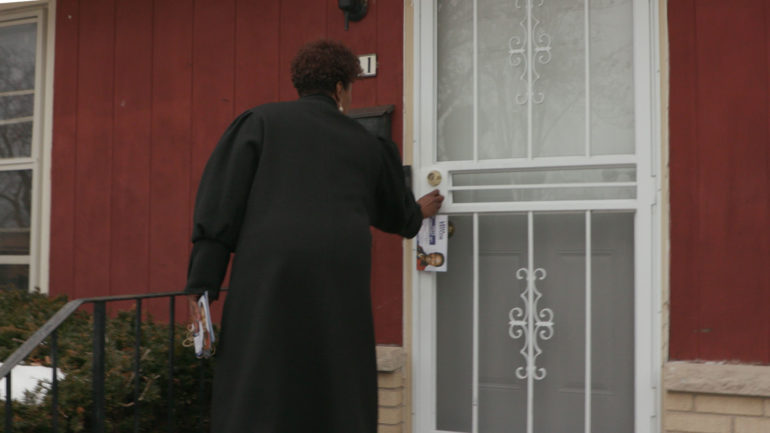 Personalized Video Messages, Right at Your Door
Candidates employ video doorbells to reach voters who are not home.
March 6, 2020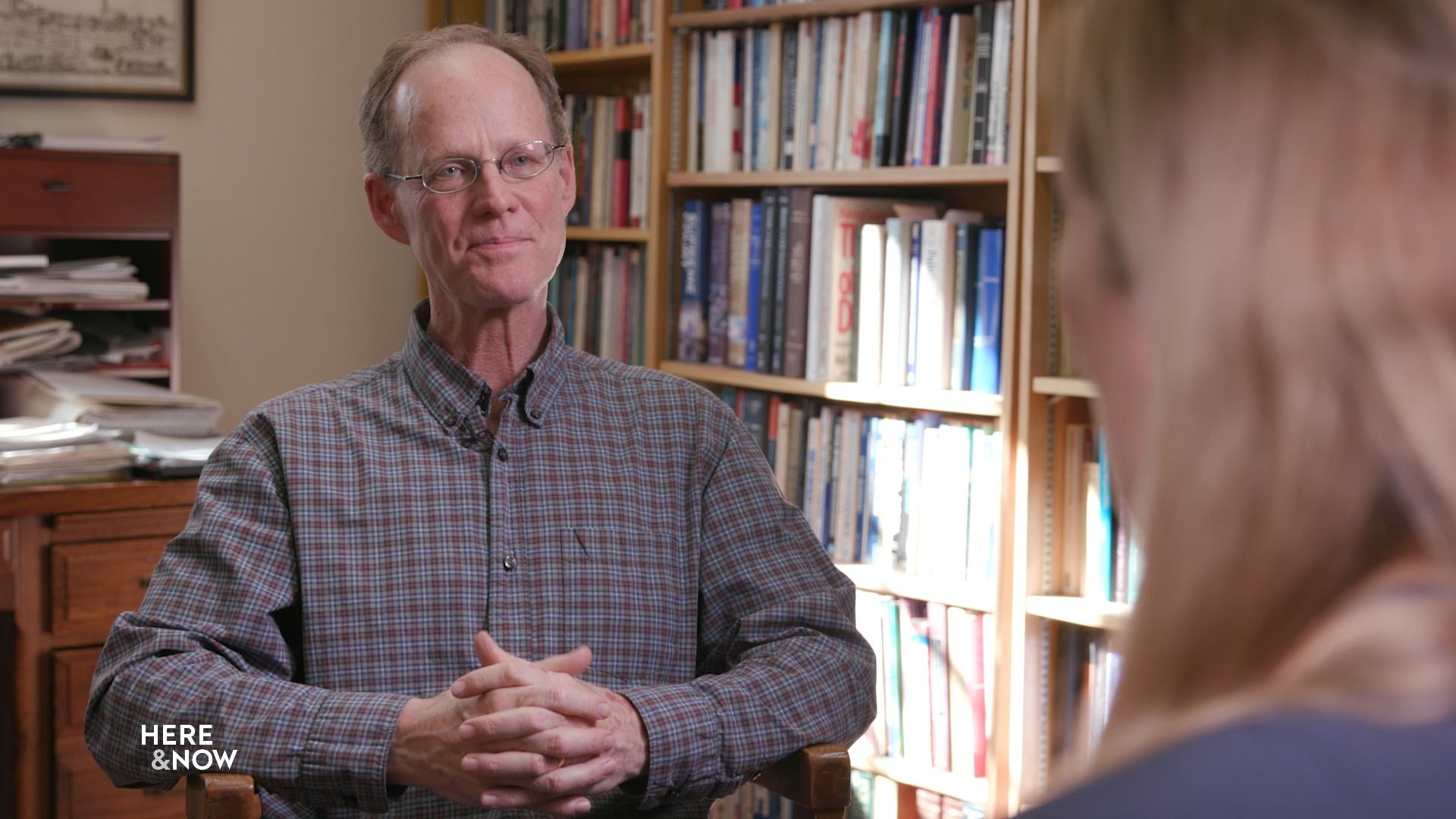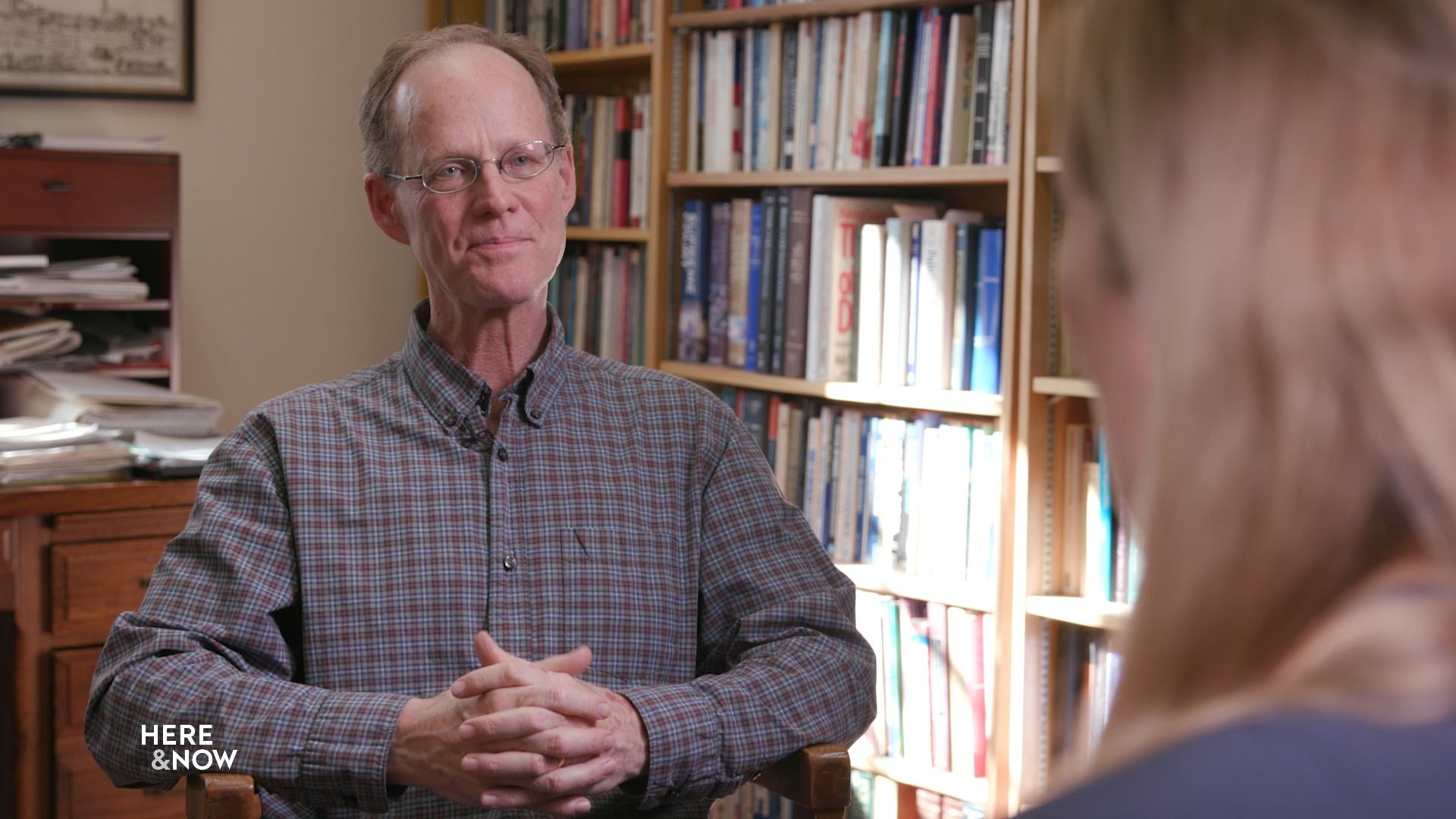 Canon Breaks Down Super Tuesday Results
In the wake of considerable wins from Joe Biden in Super Tuesday states, what is the status of the Democratic race to challenge President Donald Trump. UW-Madison Political Science Professor David Canon shares his insights.
March 4, 2020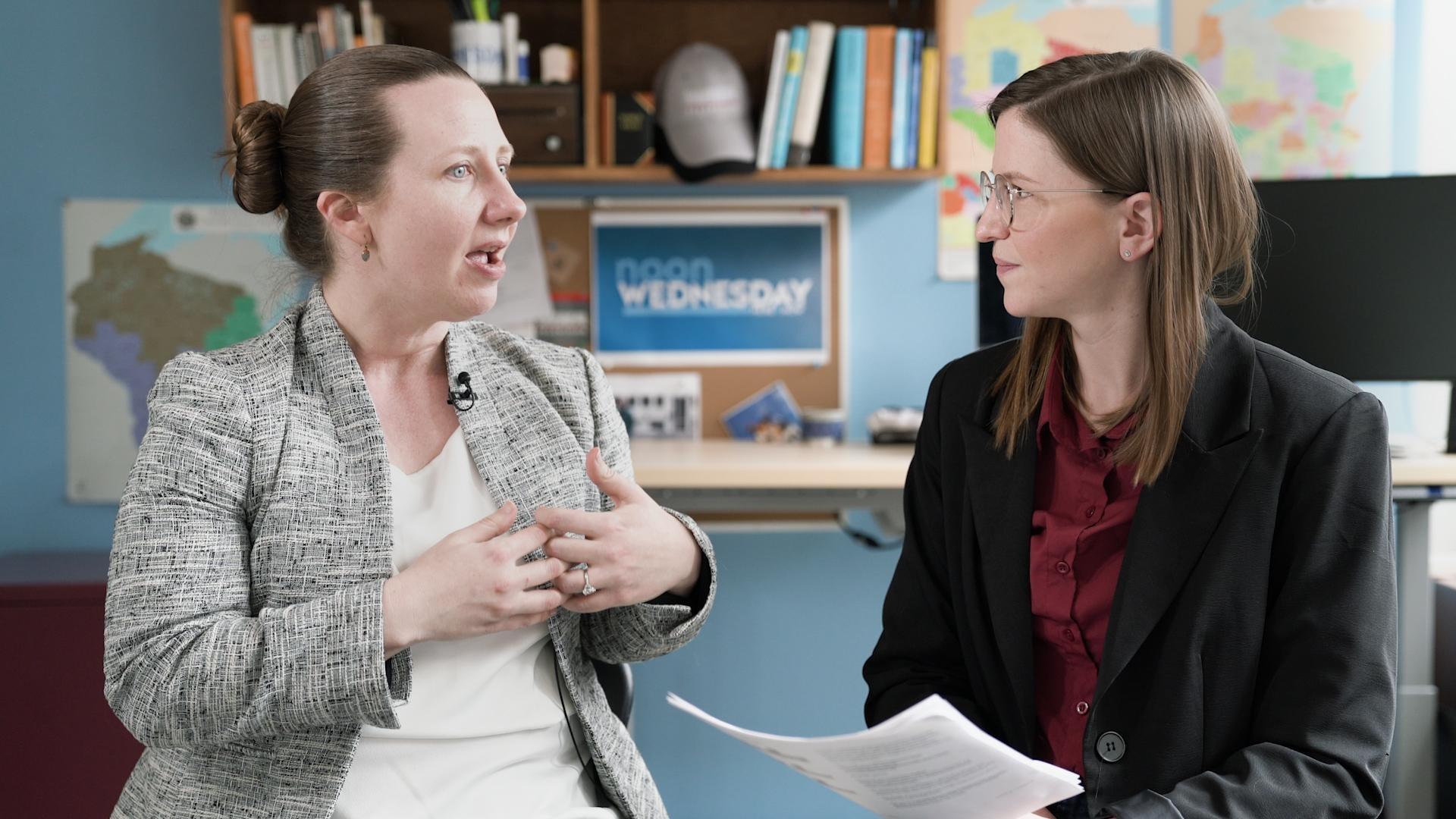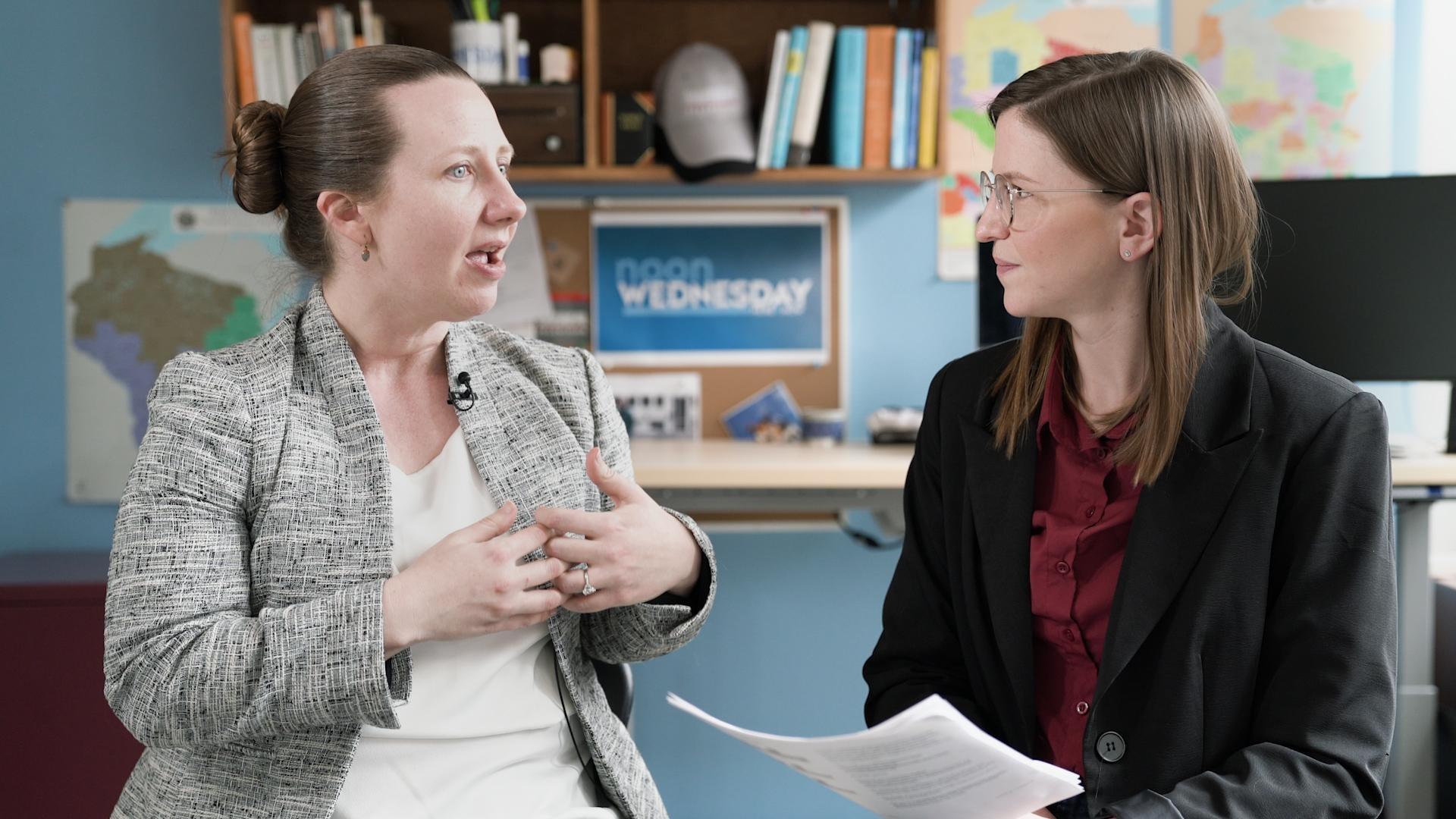 Noon Wednesday: Polling the Battleground States
A new poll surveying three battleground states shows Bernie Sanders has the biggest lead in the Democratic primary, particularly in Wisconsin, according to UW-Madison's Election Research Center. Ellie Powell, a political scientist from the center joins us to discuss the results.
February 28, 2020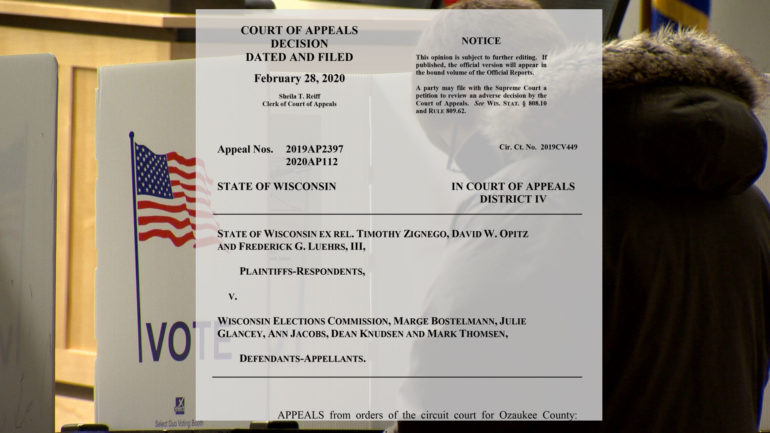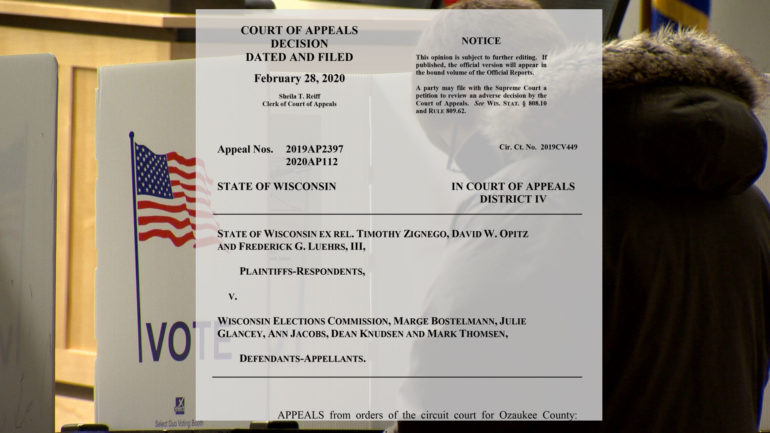 Appeals Court Reverses Voter Roll Purge Decision
A state appeals court overturns an Ozaukee County courts decision directing the state to purge more than 200,000 voters from the rolls.
February 28, 2020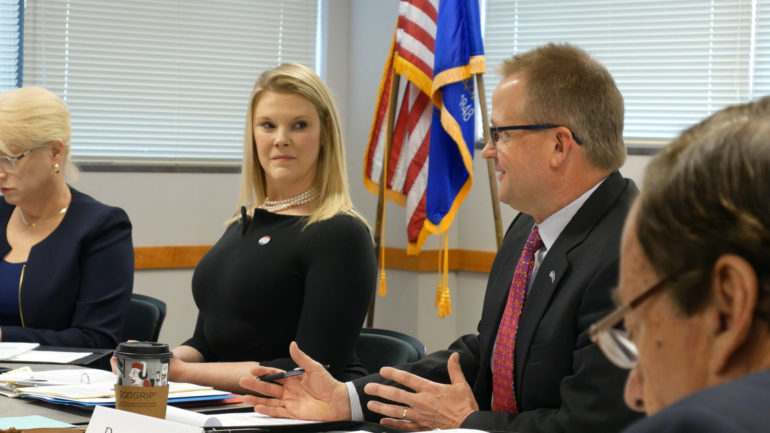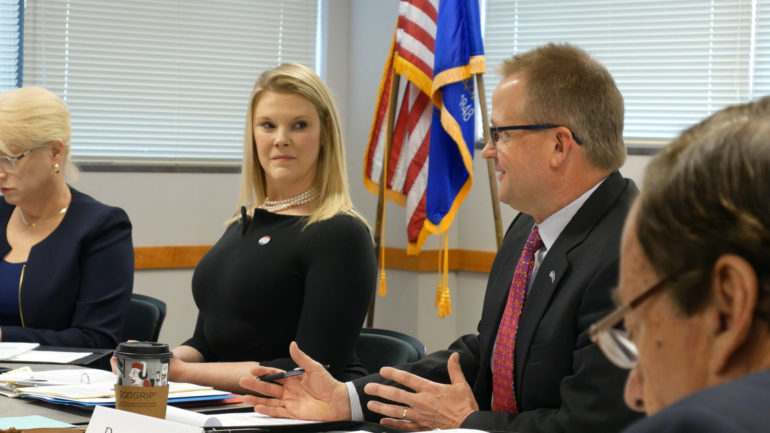 Elections Commission Will Scold Municipalities Not in Compliance
The Wisconsin Elections Commission will publicly reprimand six Wisconsin municipalities if they do not upgrade their elections technology soon.
February 28, 2020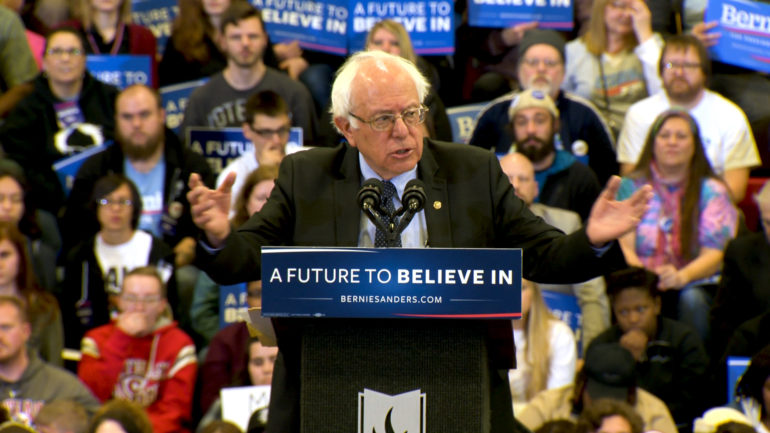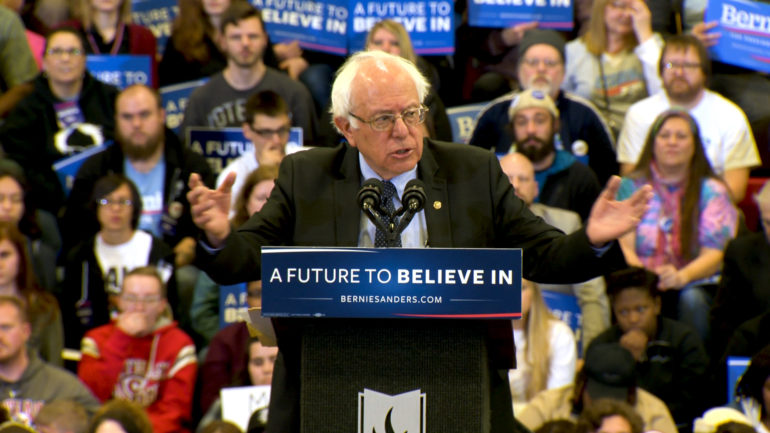 New Poll Shows Sanders Leading in Wisconsin
A new UW-Madison poll has Sanders leading the Democratic primary race in Wisconsin with 30% and the rest of the field in the low teens.
February 24, 2020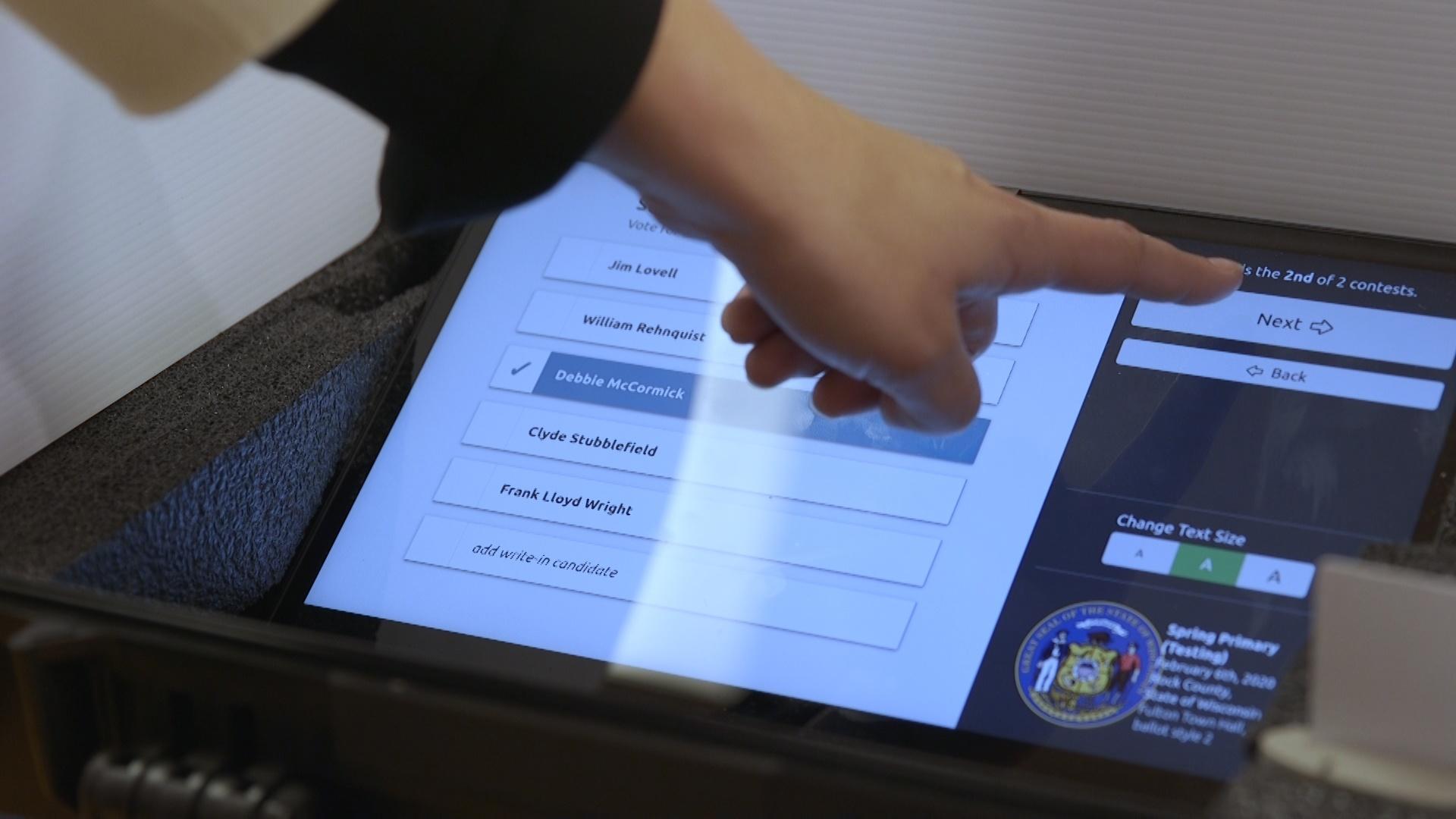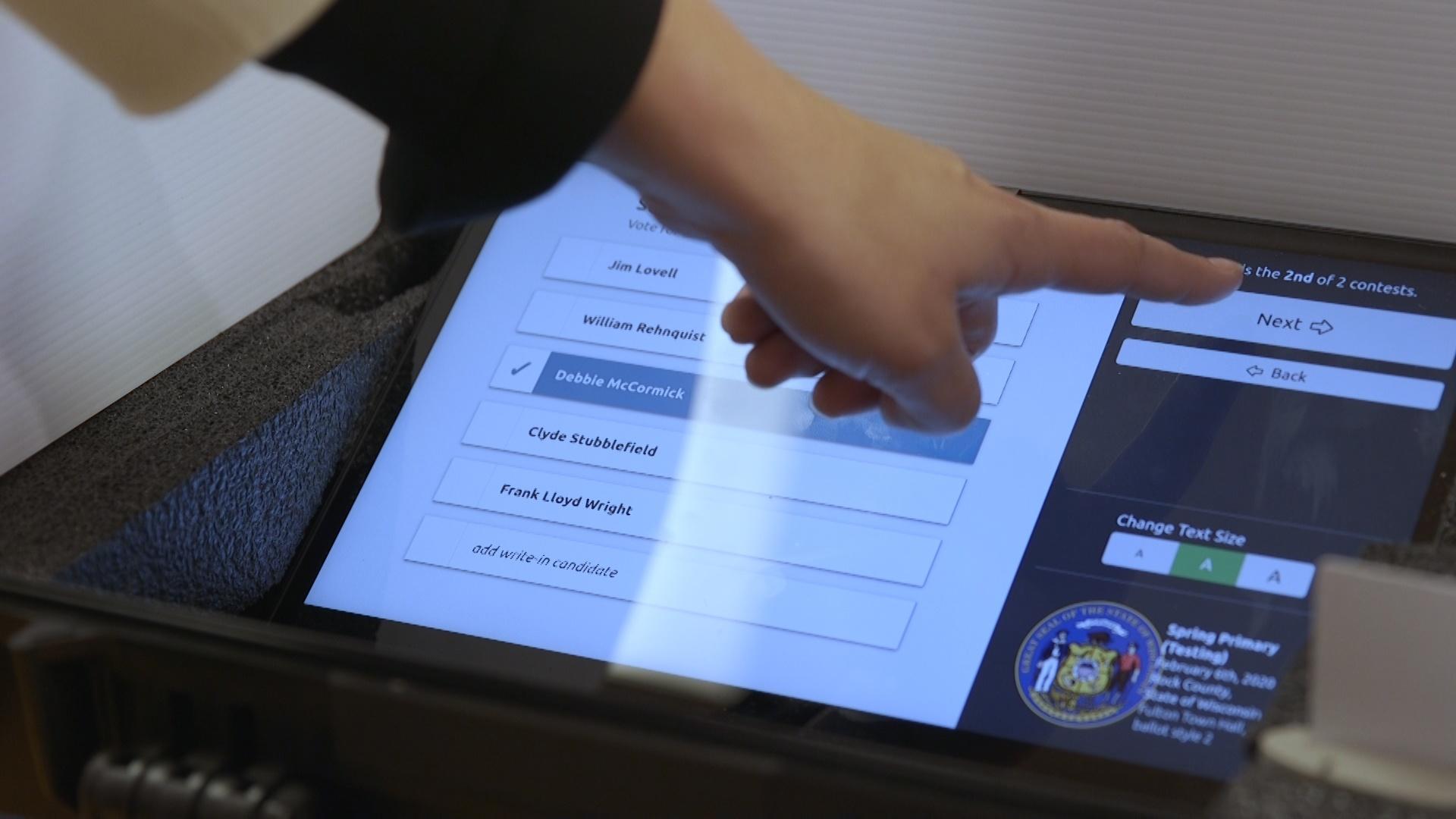 Microsoft Tests New Voting Software in Wisconsin
Fulton, a town in Rock County, tested new software this week to help ensure the accuracy of votes that get counted. When voters fill out a ballot, they receive an encrypted code that shows how they voted. Voters can later check a list to see that their unique code was counted and that the vote did not change. Officials say they will return to regular voting practices for the rest of 2020.
February 21, 2020 • South Central Region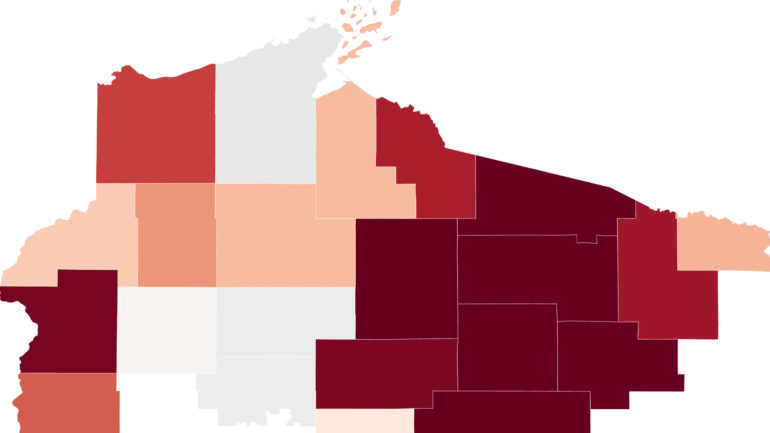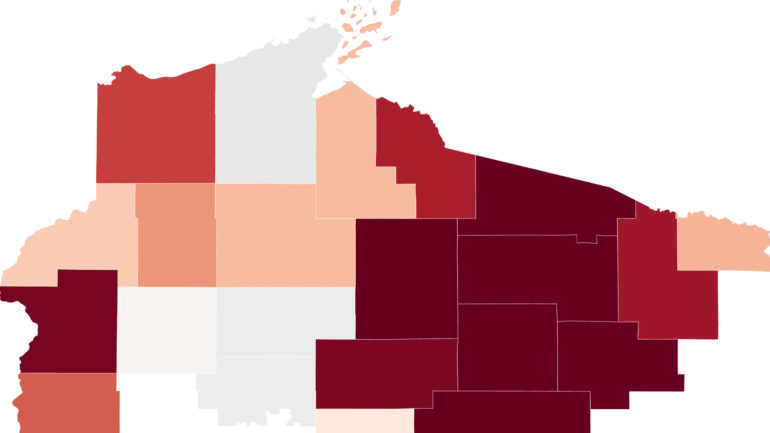 Map: Tiffany and Zunker Win Congressional Primaries
State Sen. Tom Tiffany will face Ho-Chunk Supreme Court Justice Tricia Zunker on May 12. They defeated Jason Church and Lawrence Dale in the Republican and Democratic primaries respectively.
February 19, 2020 • Northern Region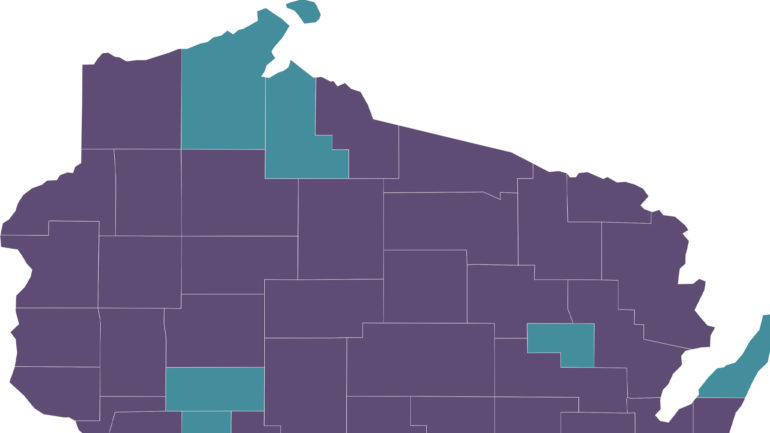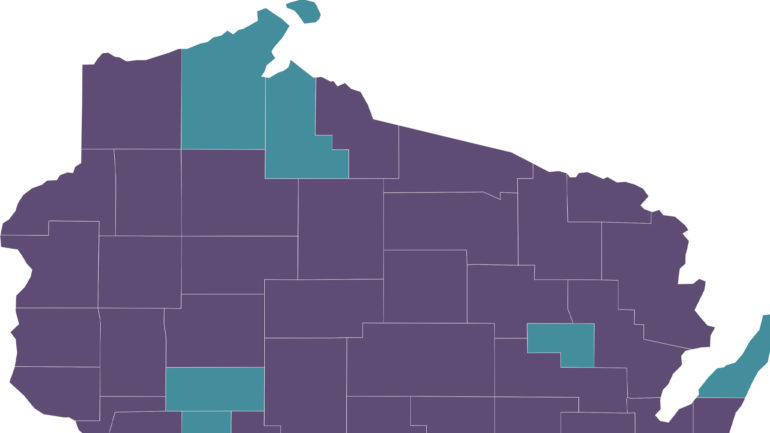 Map: 2020 Supreme Court Primary Election Results
Incumbent Justice Daniel Kelly and Dane County Circuit Court Judge Jill Karofsky beat Marquette University Law School Professor Ed Fallone.
February 19, 2020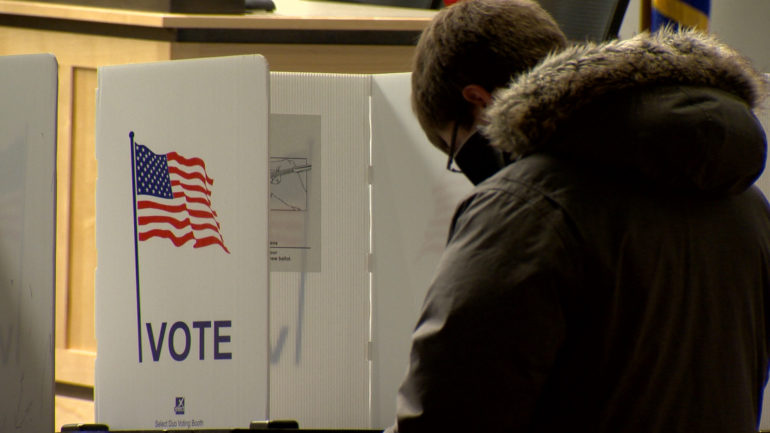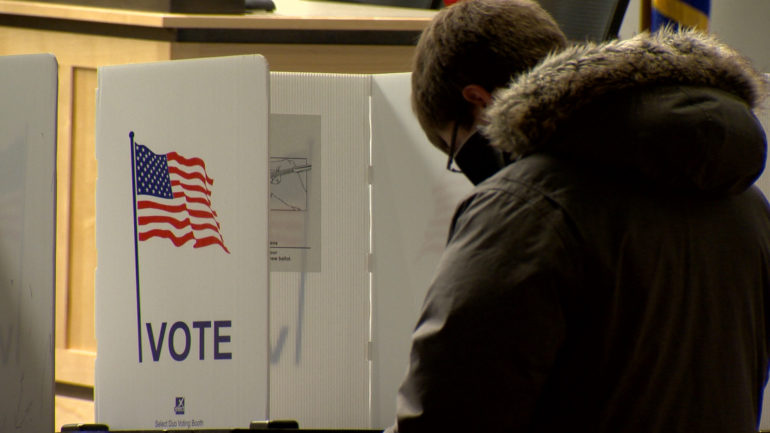 Kelly, Karofsky Advance to April General
Incumbent Justice Daniel Kelly will face Dane County Circuit Court Judge Jill Karofsky April 7. State Sen. Tom Tiffany and Ho-Chunk Supreme Court Justice Tricia Zunker both emerged from their primaries, and will face each other May 12 to fill Sean Duffy's 7th Congressional District seat.
February 19, 2020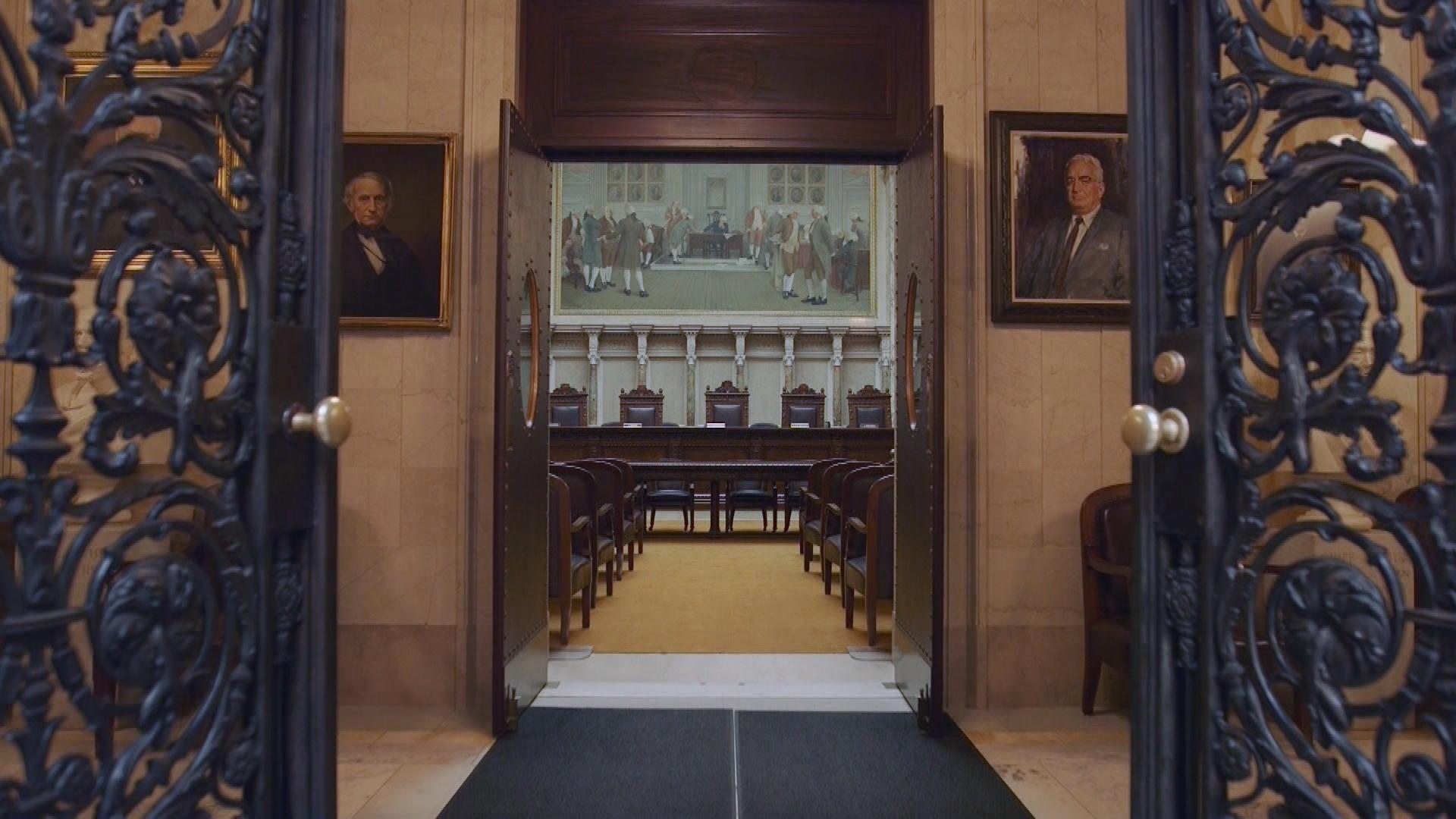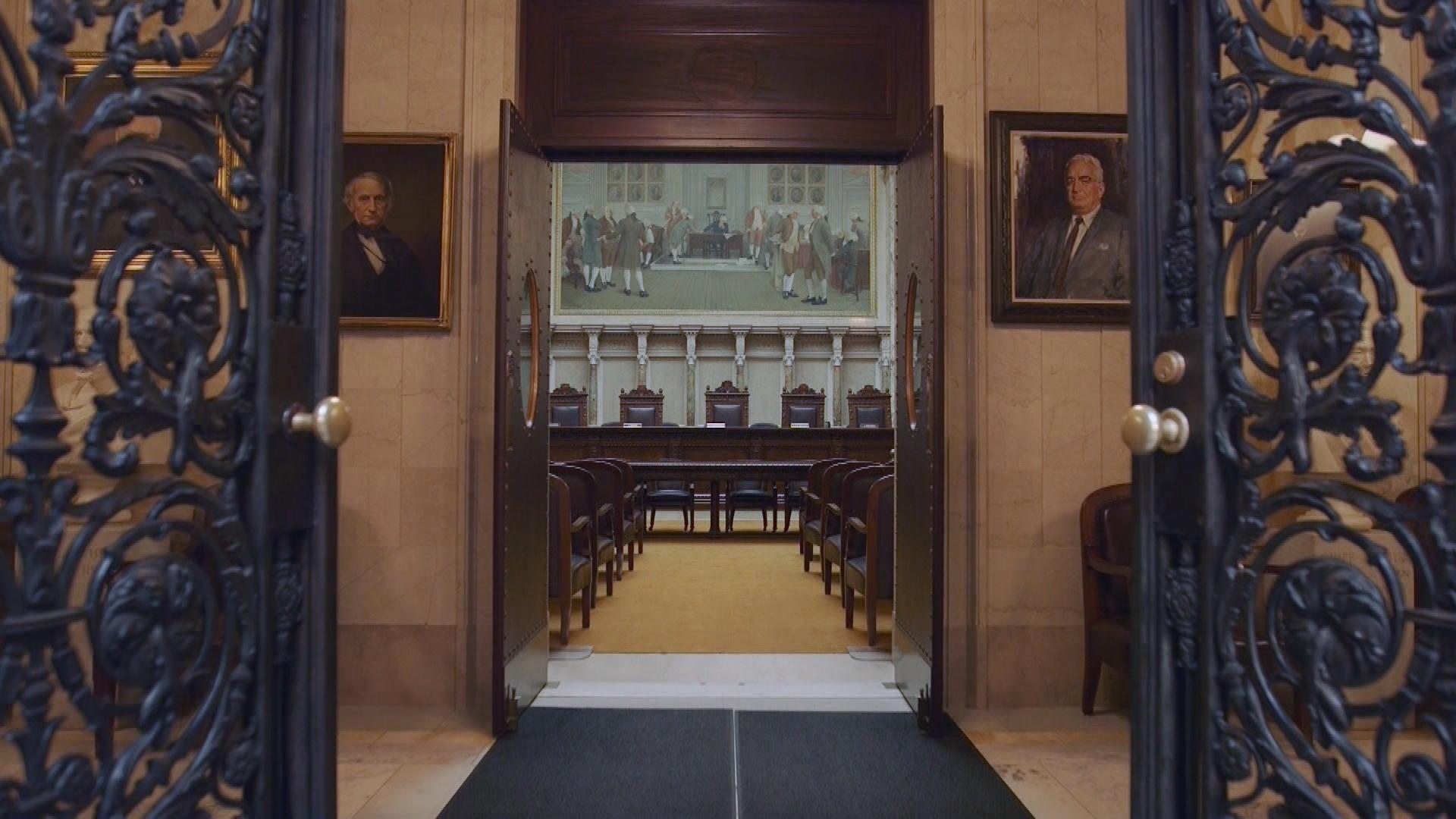 Candidates for Wisconsin Supreme Court Share Philosophy
Ahead of the Feb. 18 primary, candidates for the Wisconsin Supreme Court share their judicial philosophy on Here & Now. Incumbent Justice Daniel Kelly faces Marquette University Law School Professor Ed Fallone and Dane County Circuit Court Judge Jill Karofsky.
February 17, 2020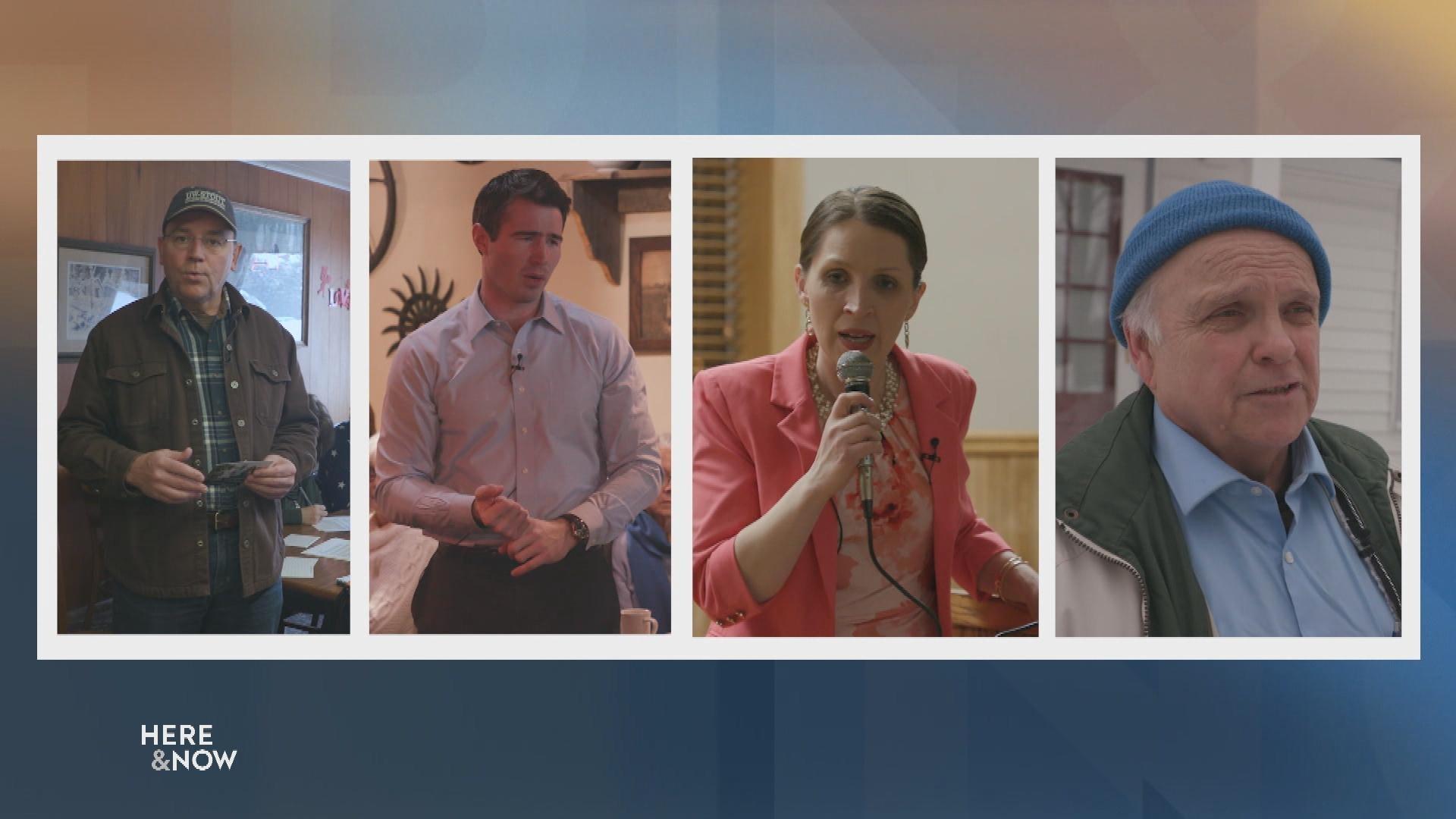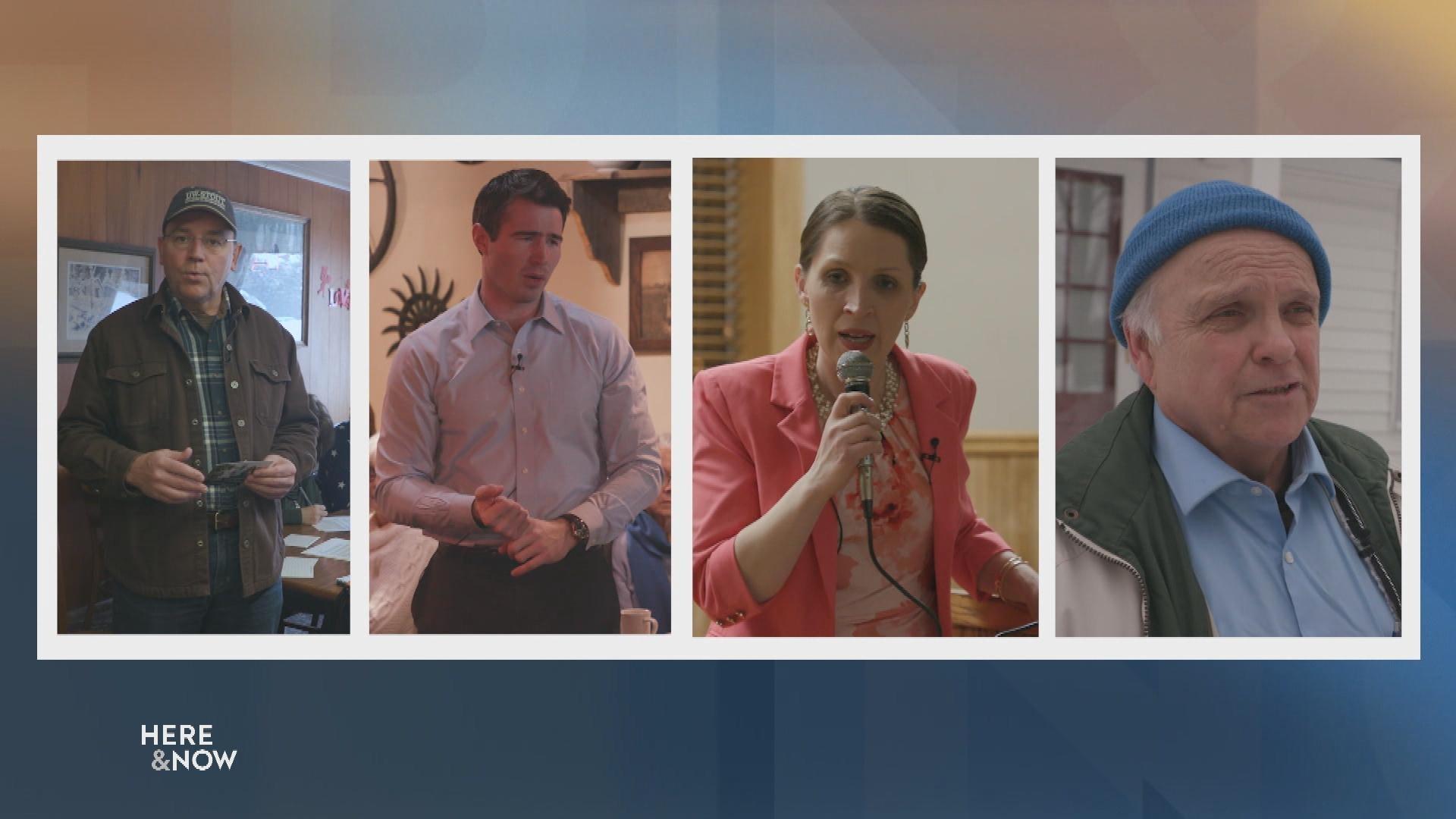 Candidates Rally for Support in 7th Congressional District
A report by Here & Now Reporter Zac Schultz breaks down the primary race for the state's 7th Congressional District. The seat was previously held by Sean Duffy. Now, four candidates are vying for the large district in Northern Wisconsin, including two Democrats and three Republicans. (Videography by Ethan Freel)
February 15, 2020 • Northern Region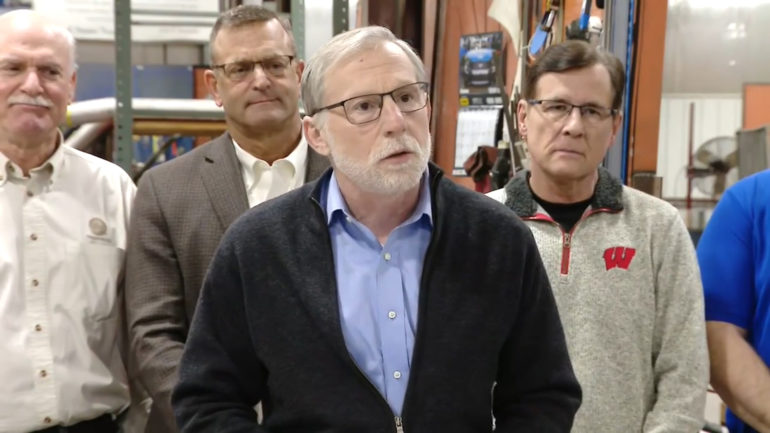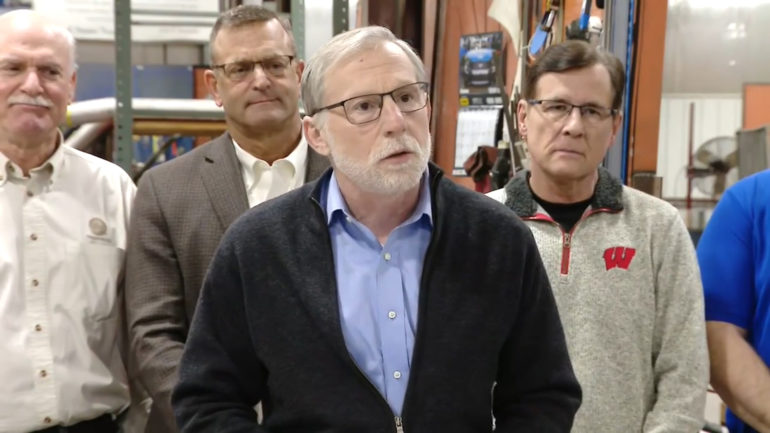 Republicans Propose Tax Cut with Surplus Money
Legislative Republicans respond to Gov. Tony Evers's call for school funding with property tax cut, setting up a showdown over how to spend the state's surplus money.
February 14, 2020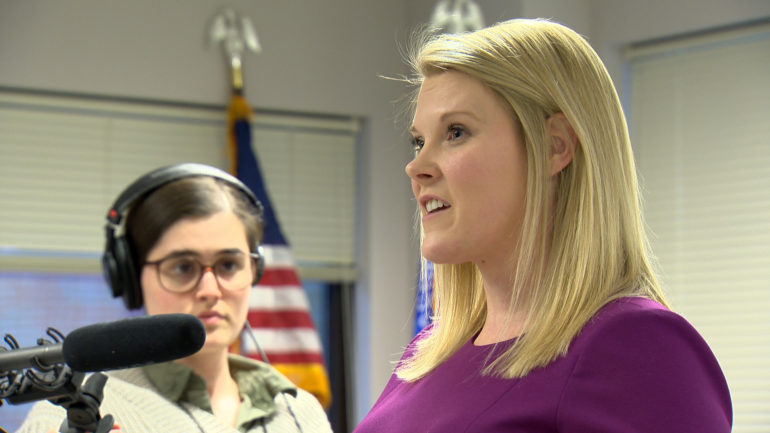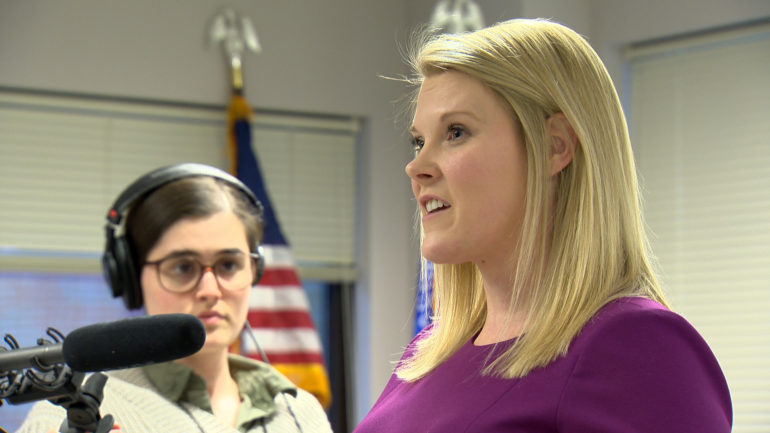 Elections Commission: No Competing Ballots in April Election
The Wisconsin Elections Commission voted unanimously to send only one ballot to a majority of absentee voters in the April general election.  To comply with federal law, overseas voters will still receive two ballots in April, but most absentee voters will only receive a single ballot with all races.
February 12, 2020 • Northern Region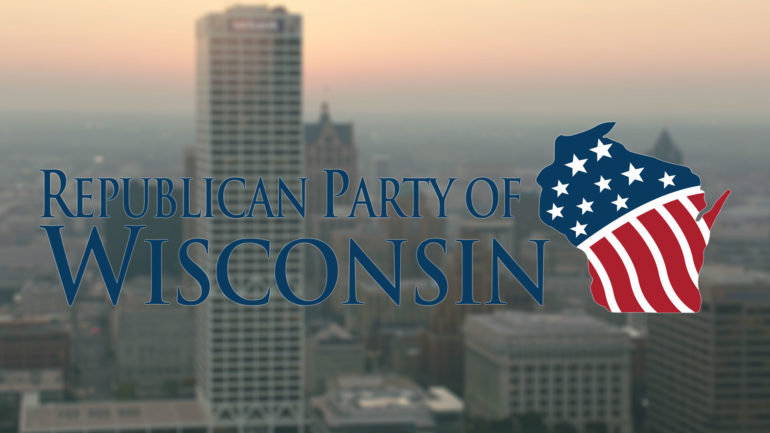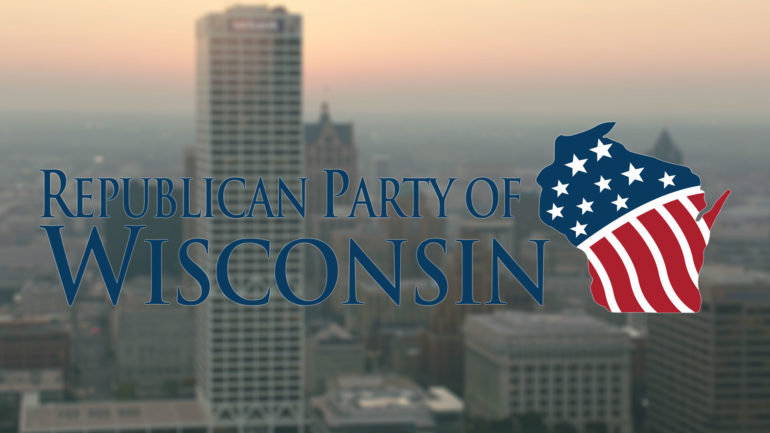 New GOP Office Opens in 'Heart' of Milwaukee
In the 2020 presidential election, the Republican Party of Wisconsin wants to make inroads into the African American vote in Milwaukee. As part of its effort, the party just opened a field office in the heart of the city. "This is the first Republican Party of Wisconsin office in the ...
February 10, 2020 • Southeast Region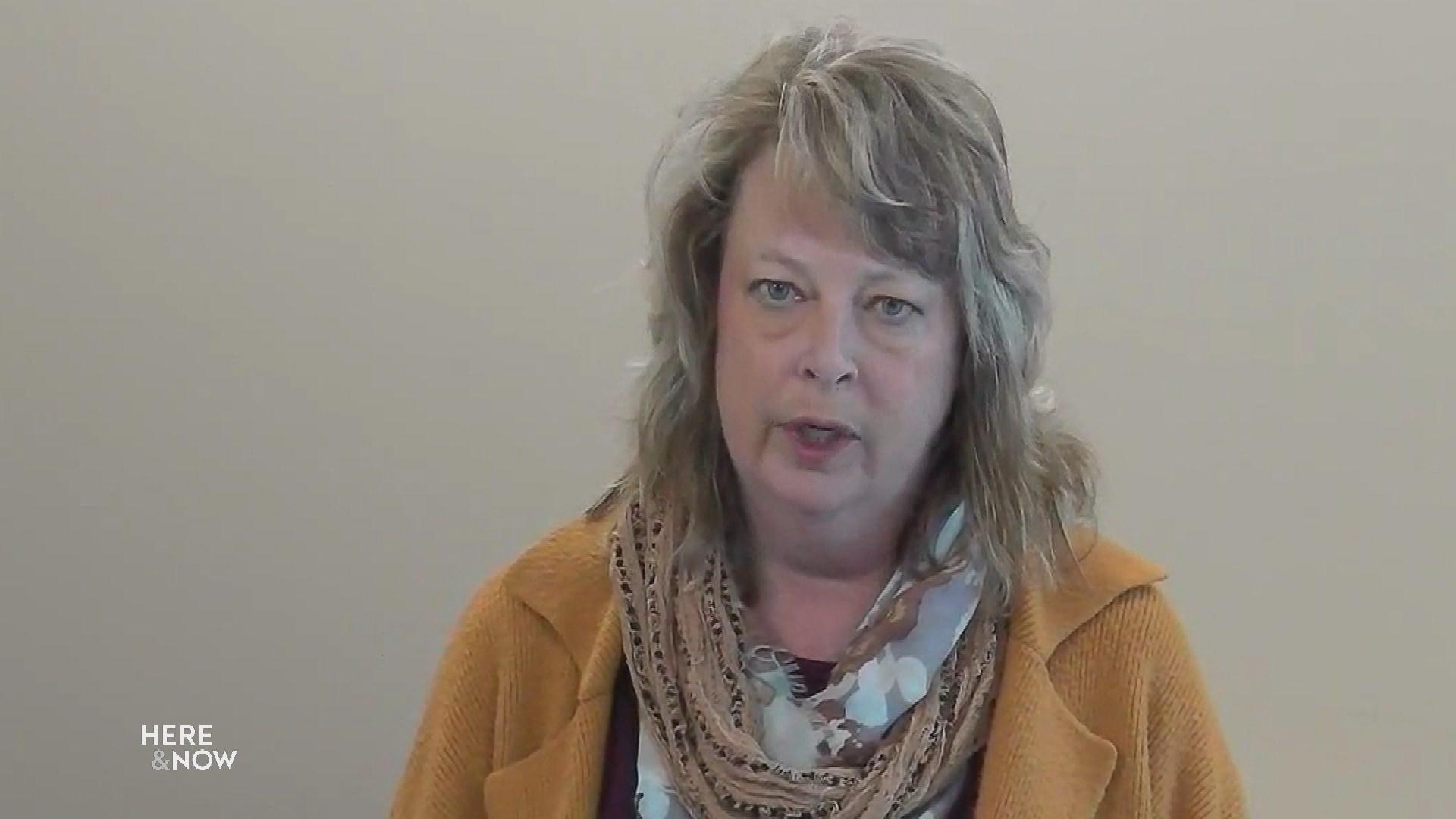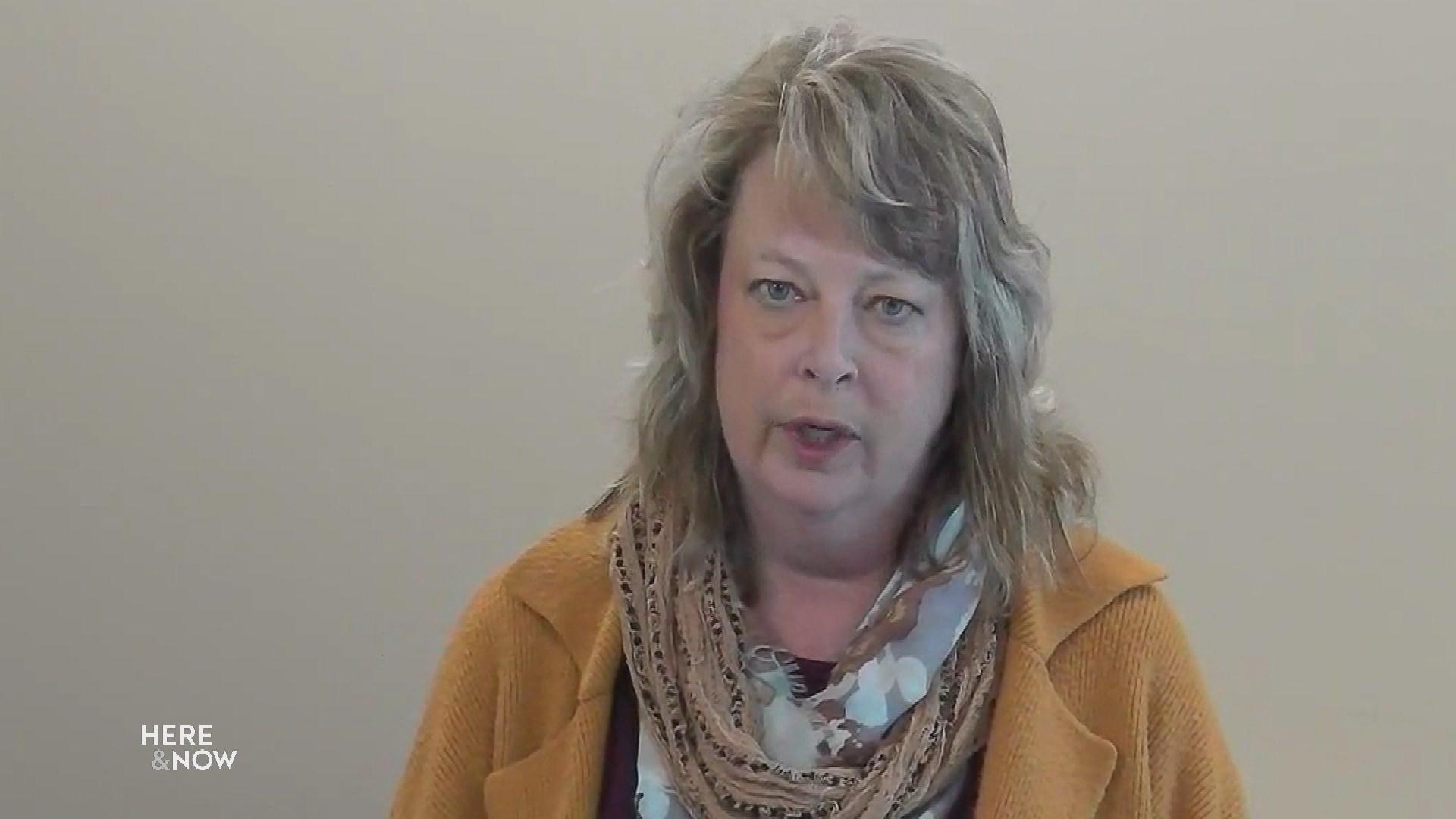 Different Ballots for Upcoming Elections Cause Confusion
The Wisconsin Elections Commission is issuing and managing "A" and "B" ballots for upcoming elections. City of Superior Clerk Terri Kalan provides clarity on the difference between two separate absentee ballots being sent to voters in the 7th Congressional District.
February 10, 2020 • Northern Region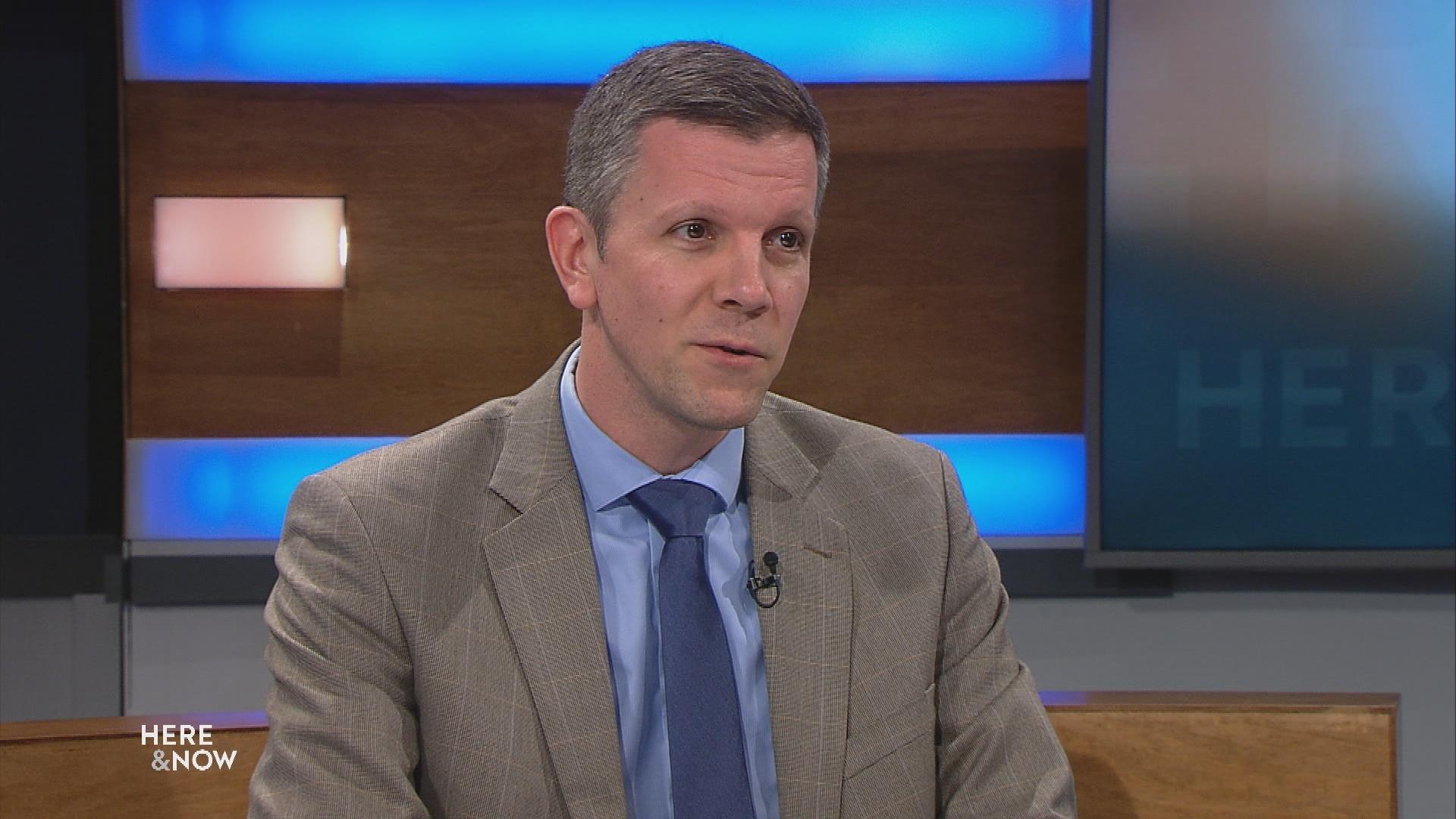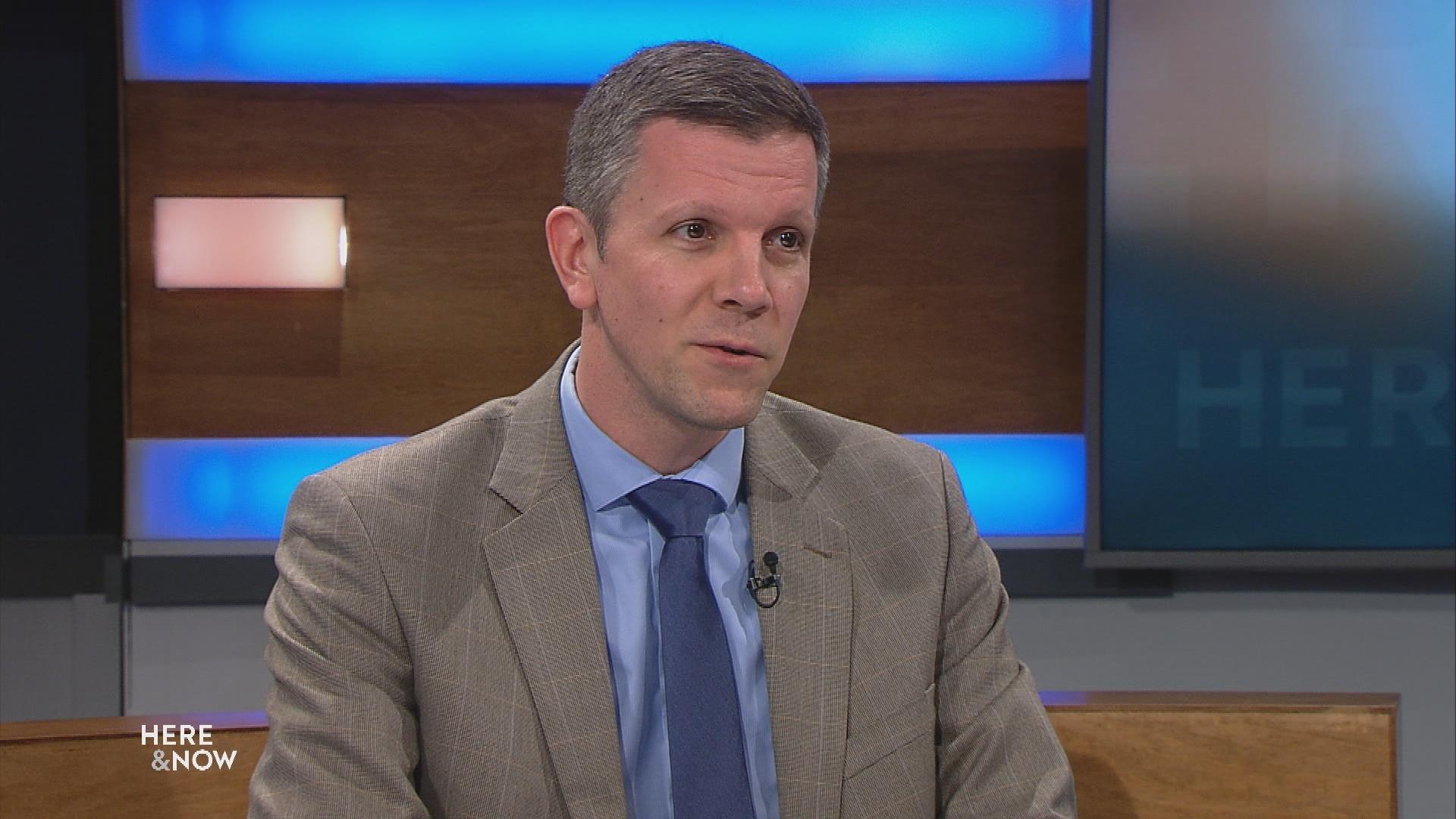 State of the State: Governing in a Divided Government
State of the State coverage dives into Gov. Evers' address, including a look at his latest Executive Orders, a number of rural bills, and a call for a Special Session of the legislature. Wisconsin Public Radio Capitol Bureau Chief Shawn Johnson discusses the Evers' second State of the State address and examines the role of governing in a divided government.
January 24, 2020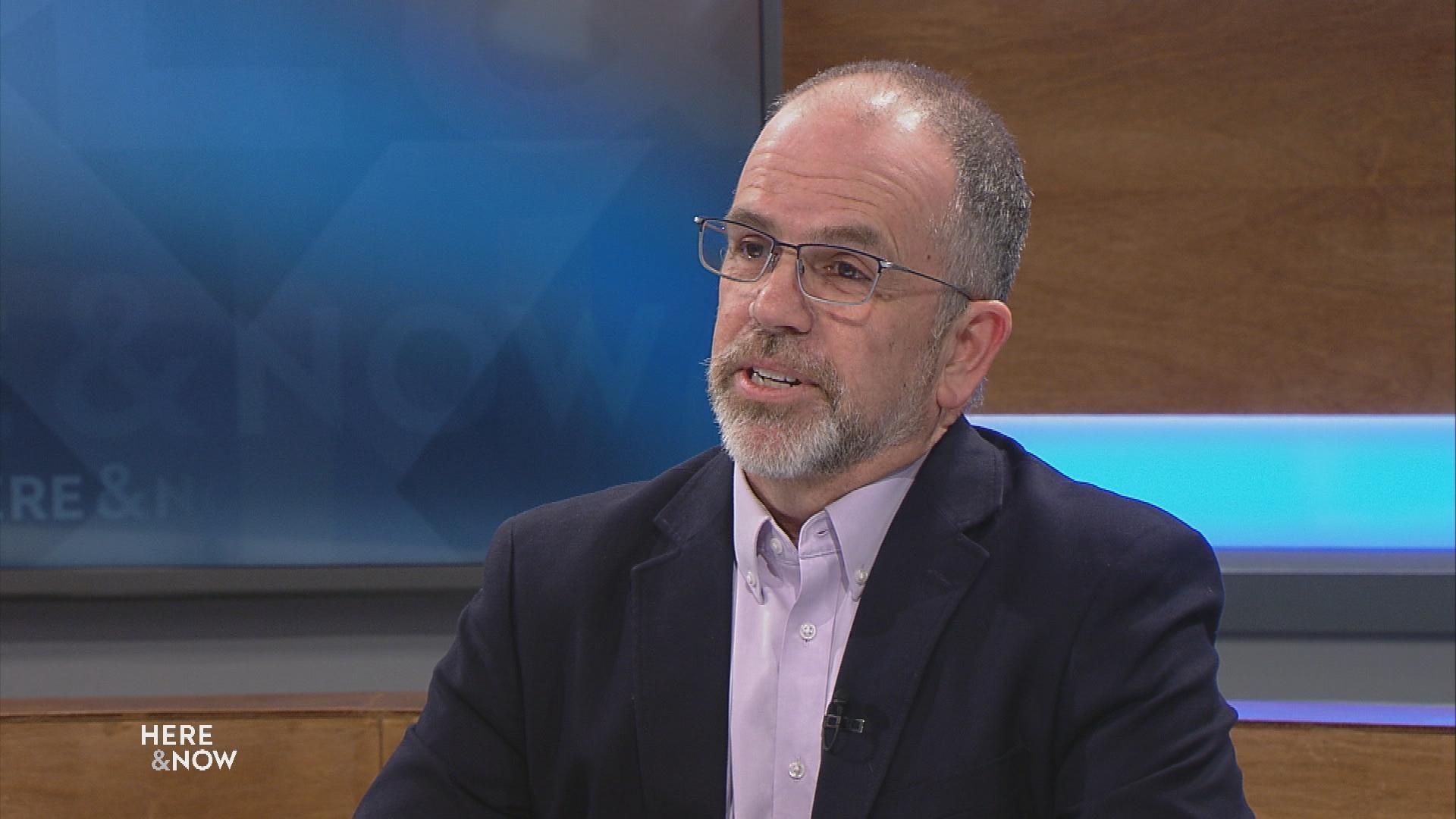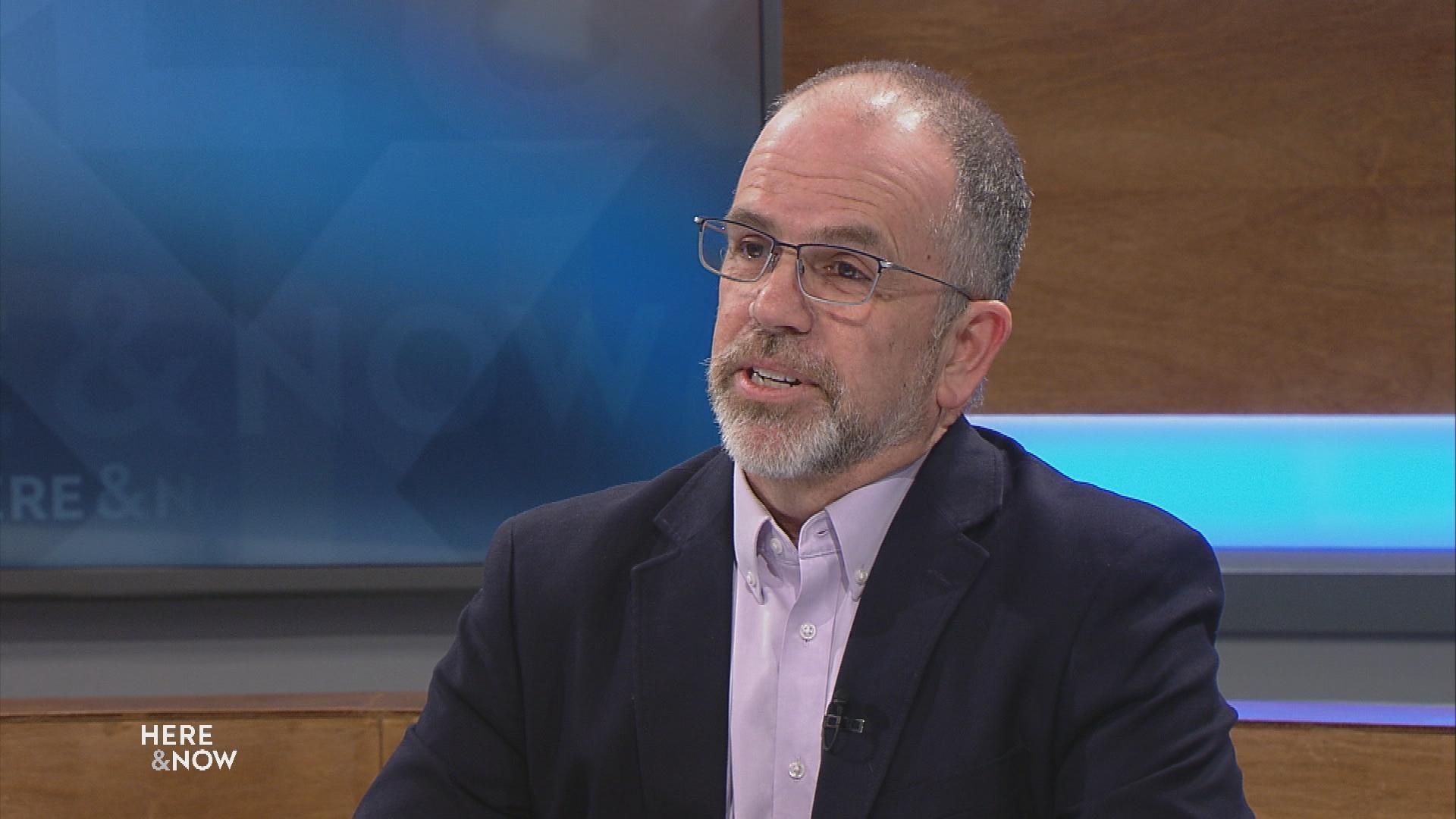 Can Gov. Evers' Nonpartisan "People's Map" Become A Reality?
UW-Madison Political Science Professor Ken Mayer breaks down the newly announced "People's Map" Commission on redistricting. In Gov. Evers' State of the State address, he laid out plans for a nonpartisan redistricting commission.
January 24, 2020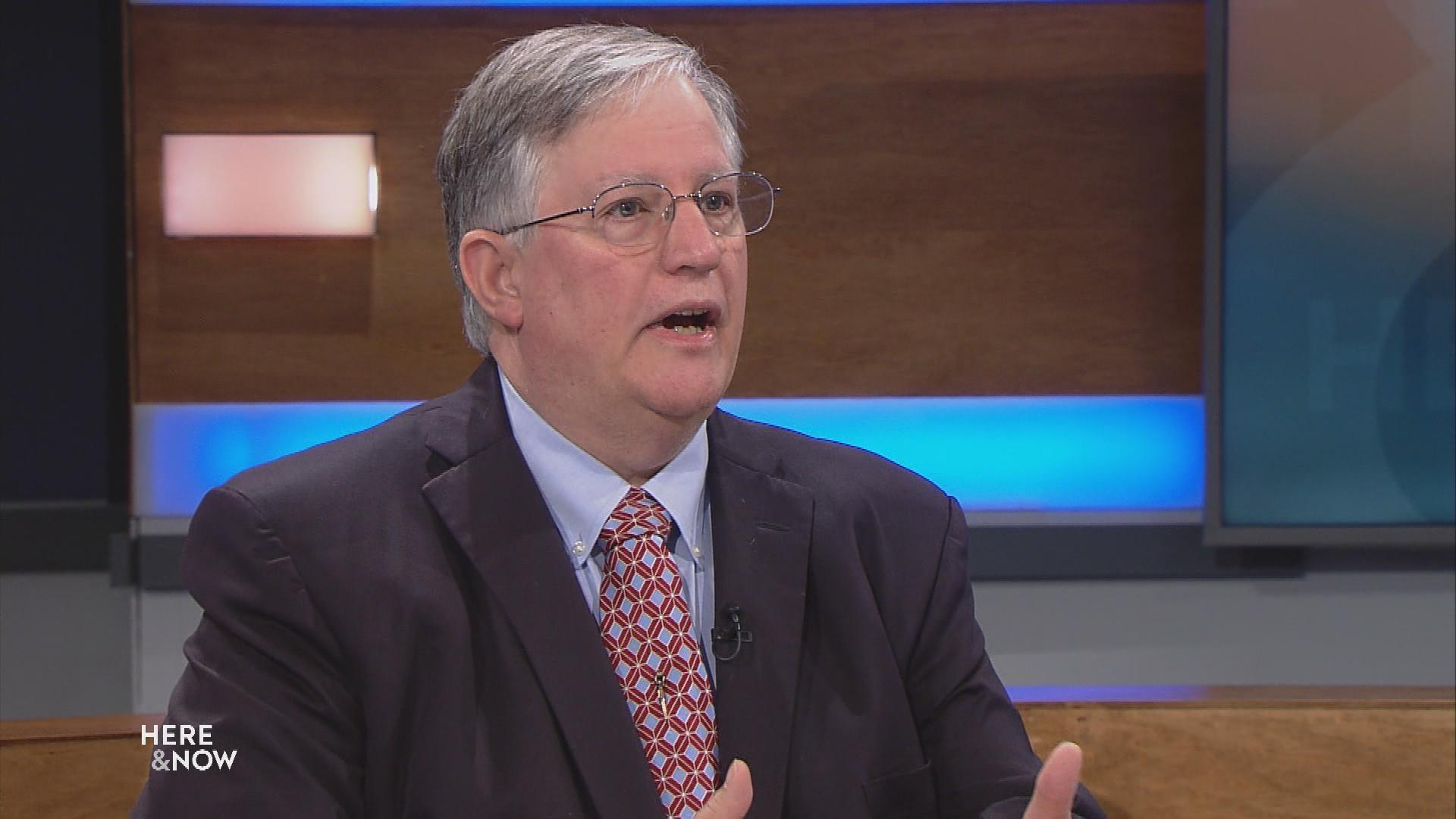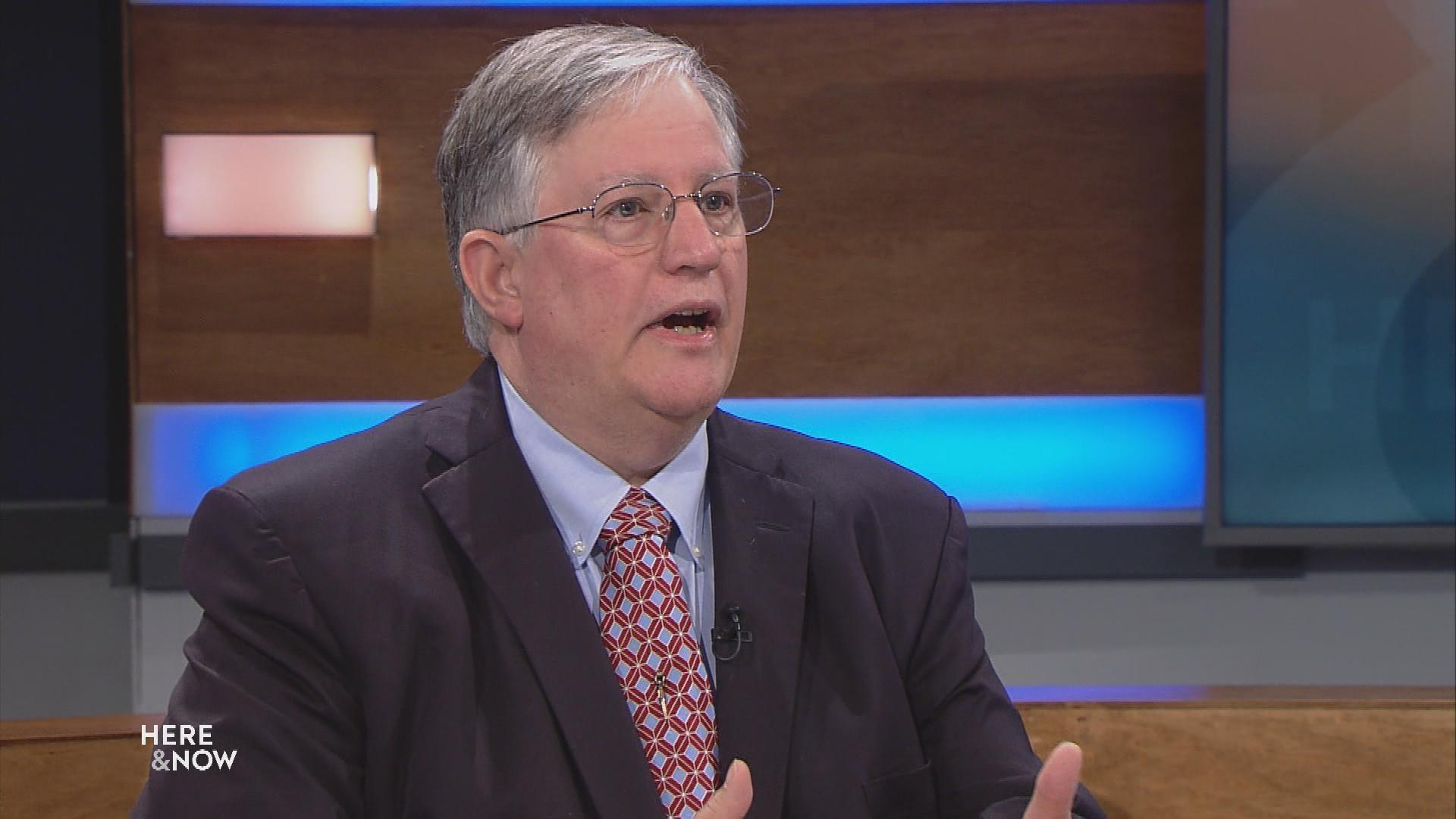 New Poll Results on Foreign Policy, Impeachment
Marquette Law School Poll Director Charles Franklin discusses the latest poll results on President Trump's Foreign Policy, views towards impeachment and more. The poll found that the majority of surveyed Wisconsin voters disapprove of the recent killing of an Iranian general. Other findings showed that 49 percent of respondents support the exoneration of Trump in the Senate impeachment trials.
January 17, 2020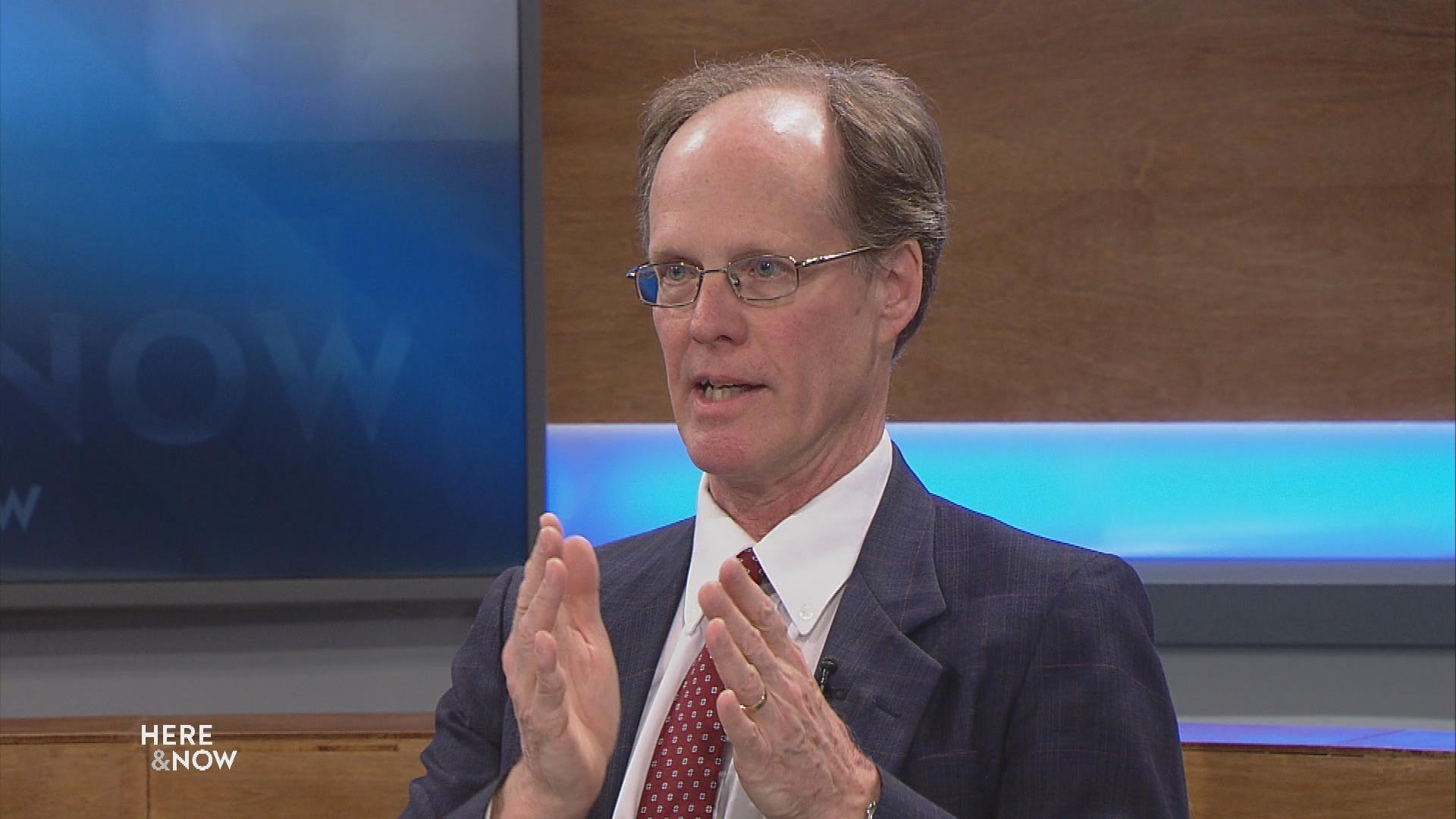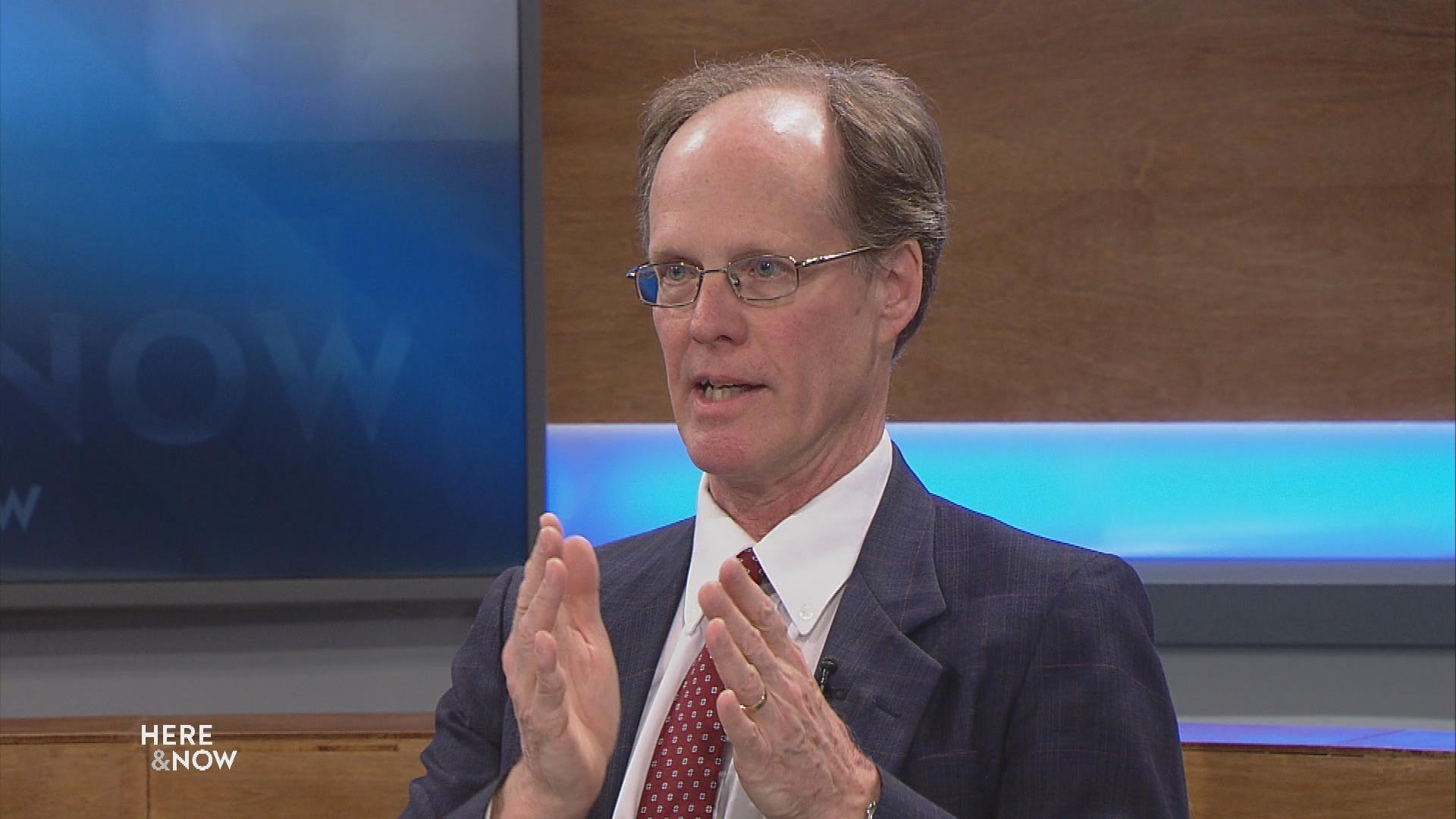 Will Thousands of Voters Be Purged from Wisconsin Rolls?
UW-Madison Political Science professor David Canon breaks down the looming voter roll case that may impact over 200,000 voters. This week an Ozaukee County judge held three state election commissioners in contempt for not purging the rolls immediately. Canon said that the case "has become a partisan battlefield." The professor predicts that a legal resolution to the case is still a long way away.
January 17, 2020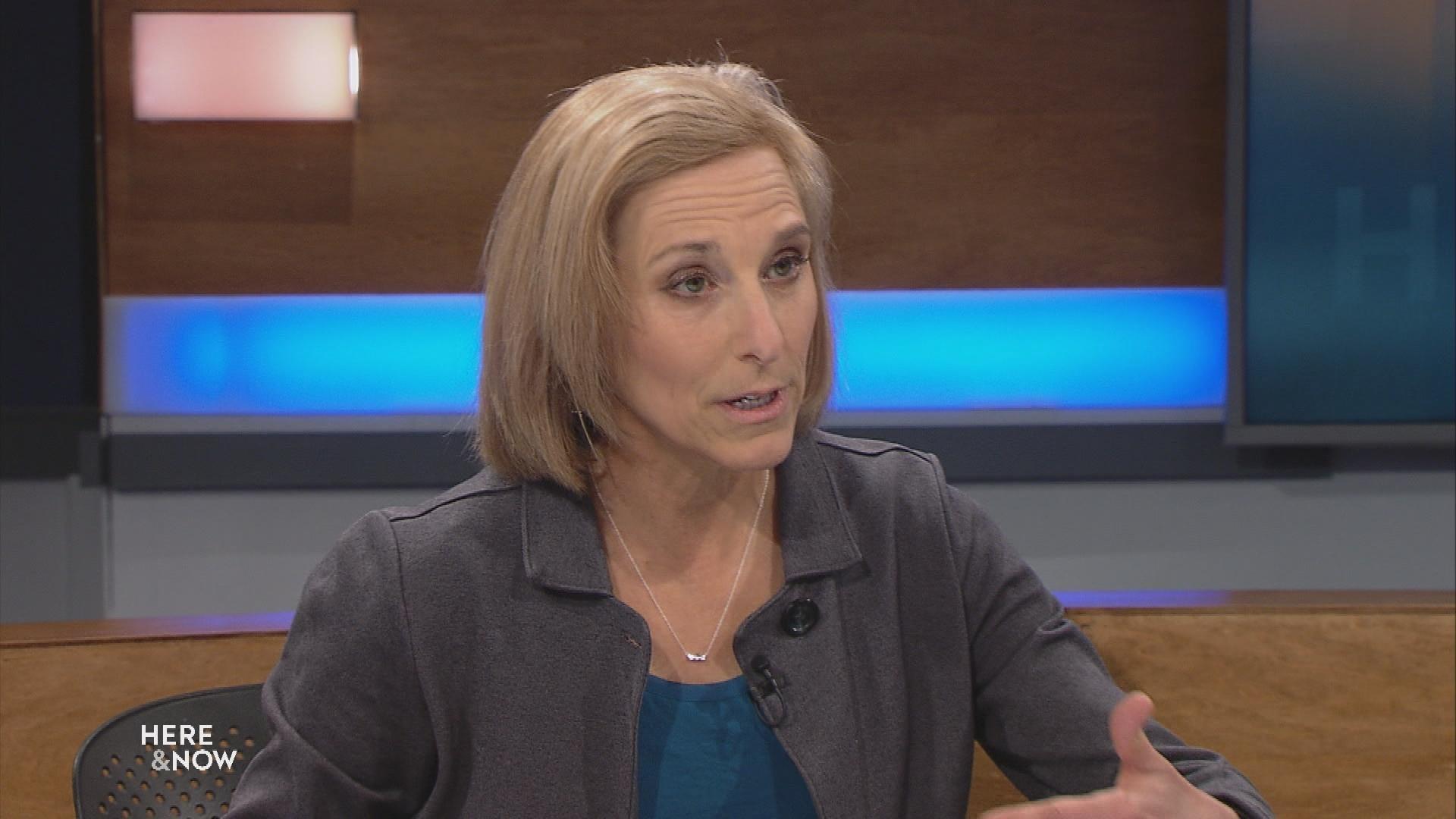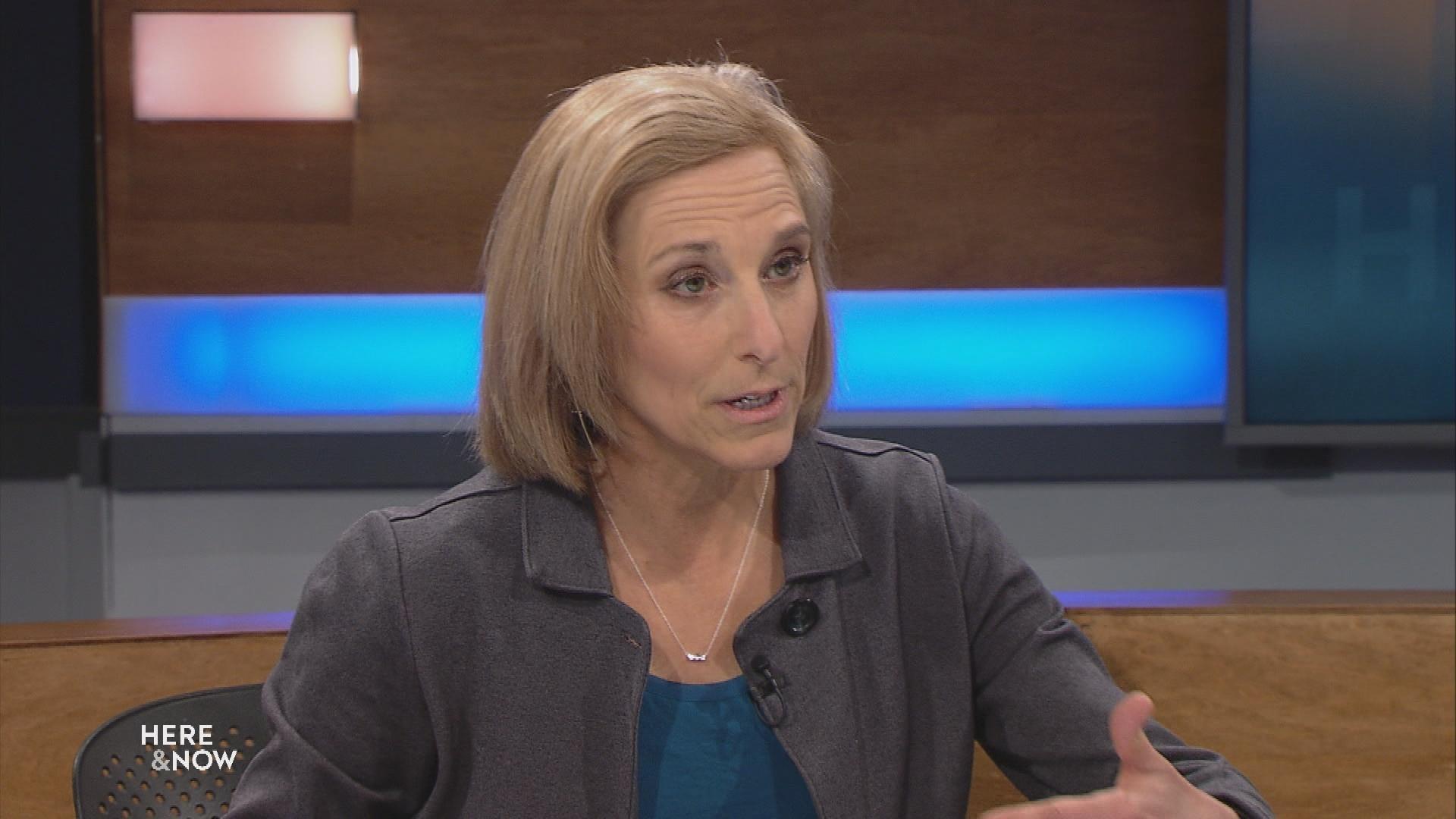 Judge Jill Karofsky on her Candidacy for State Supreme Court
State Supreme Court Candidate Judge Jill Karofsky lays out why she should be elected to the bench. She noted her experience as a judge in Wisconsin and her commitment to advocating for victims.
January 17, 2020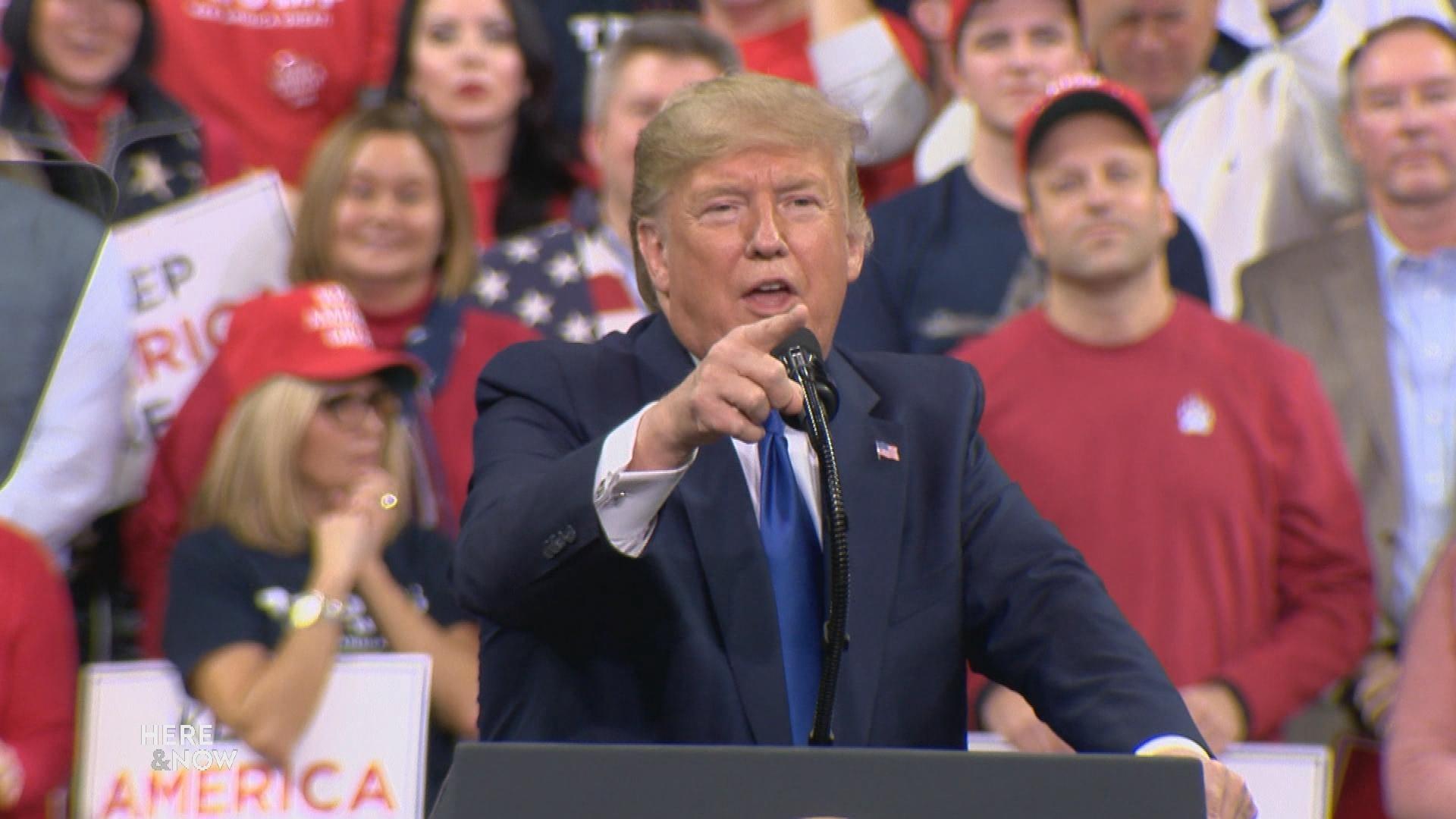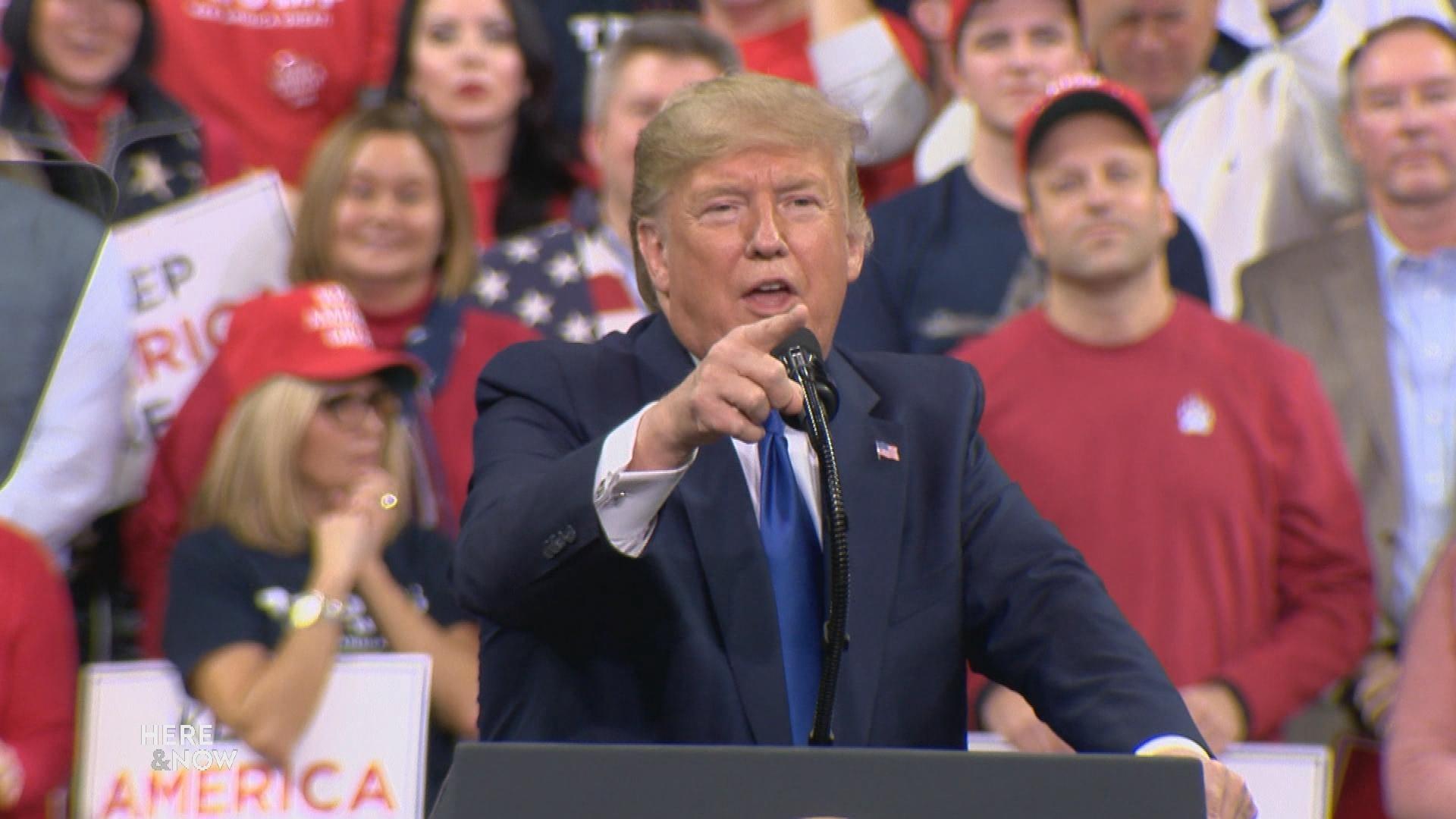 President Trump's campaign rally packed UW-Milwaukee's Panther arena this week. Some guests waited for in line for hours to get a front-row seat. Here & Now reporter Zac Schultz said that despite Trump's long record of failed fact checks, attendees continue to support the incumbent because he is emotionally honest.
January 17, 2020 • Southeast Region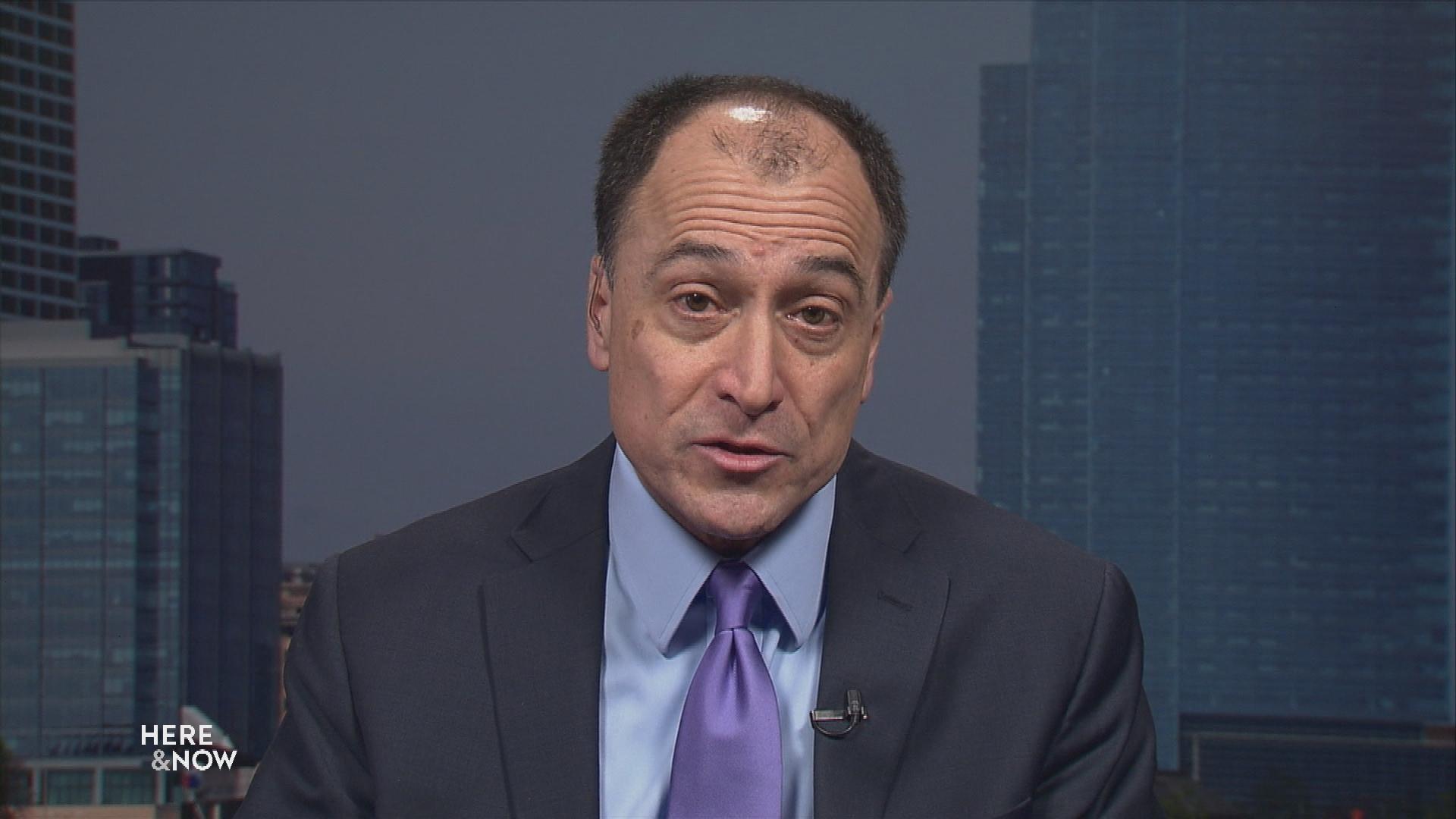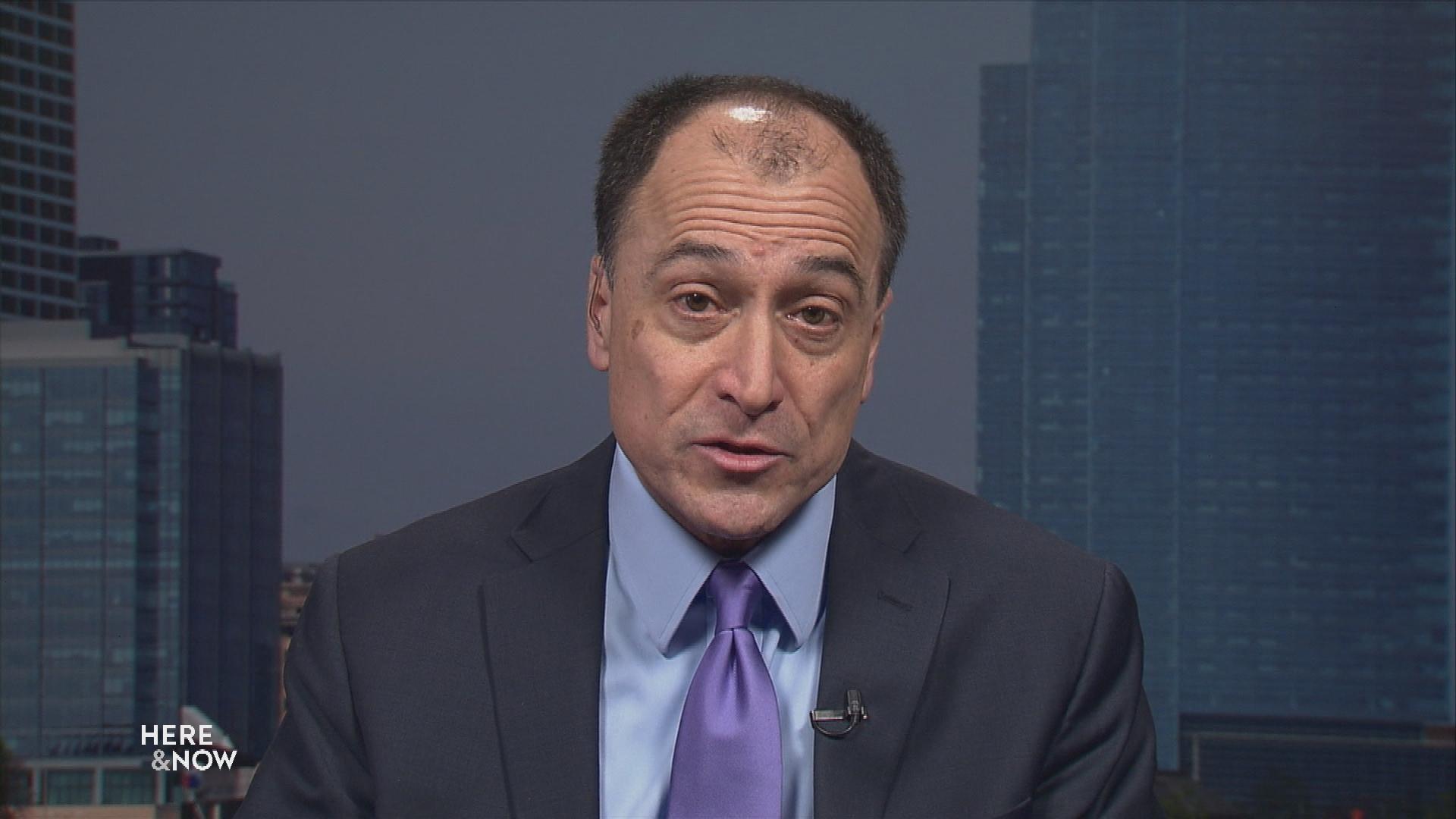 State Supreme Court Candidate: Ed Fallone
Marquette Law School Professor Ed Fallone discusses his bid from The Wisconsin Supreme Court. Fallone believes that the state supreme court needs a wider diversity of perspectives and experiences on the bench.
January 10, 2020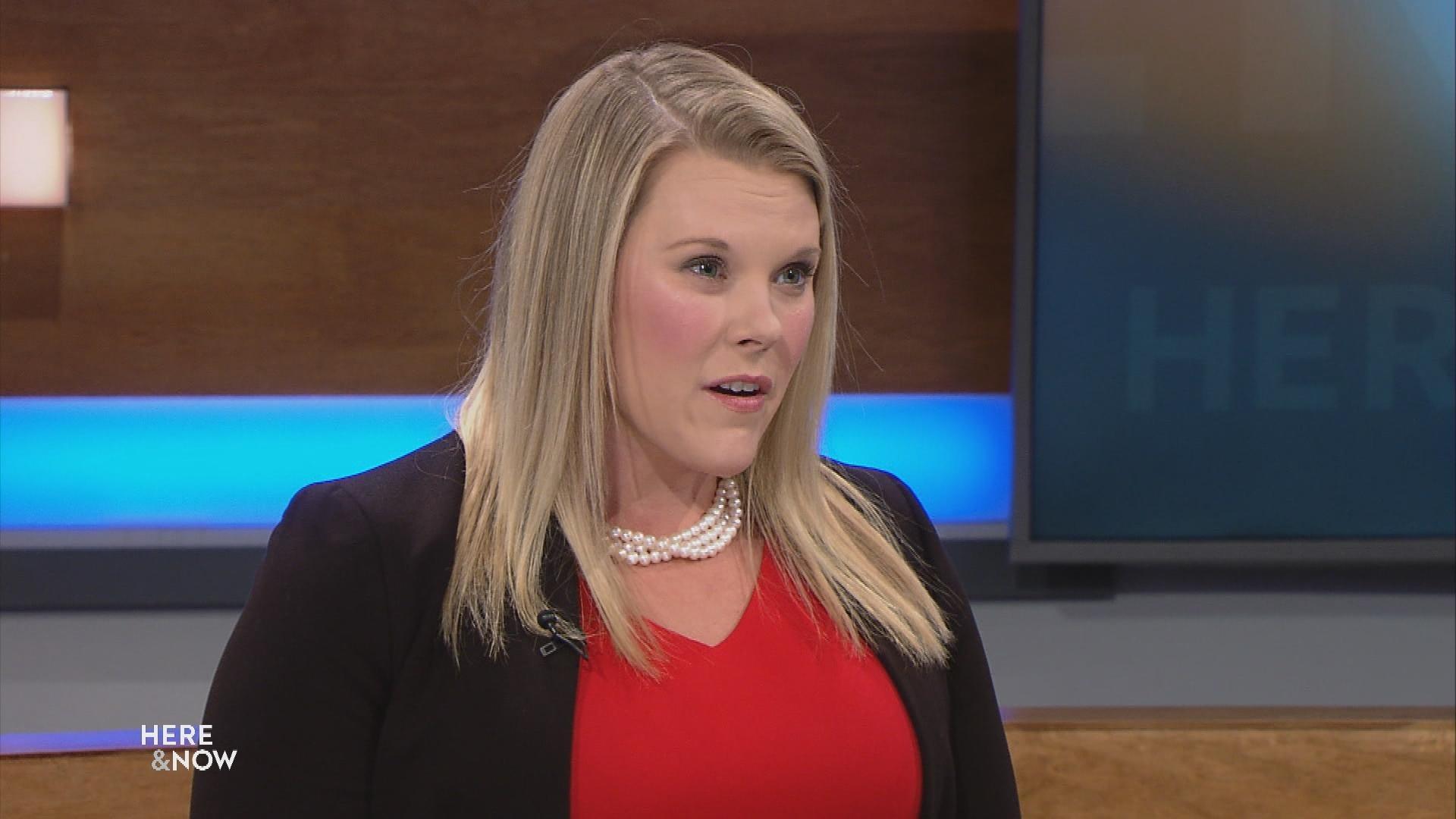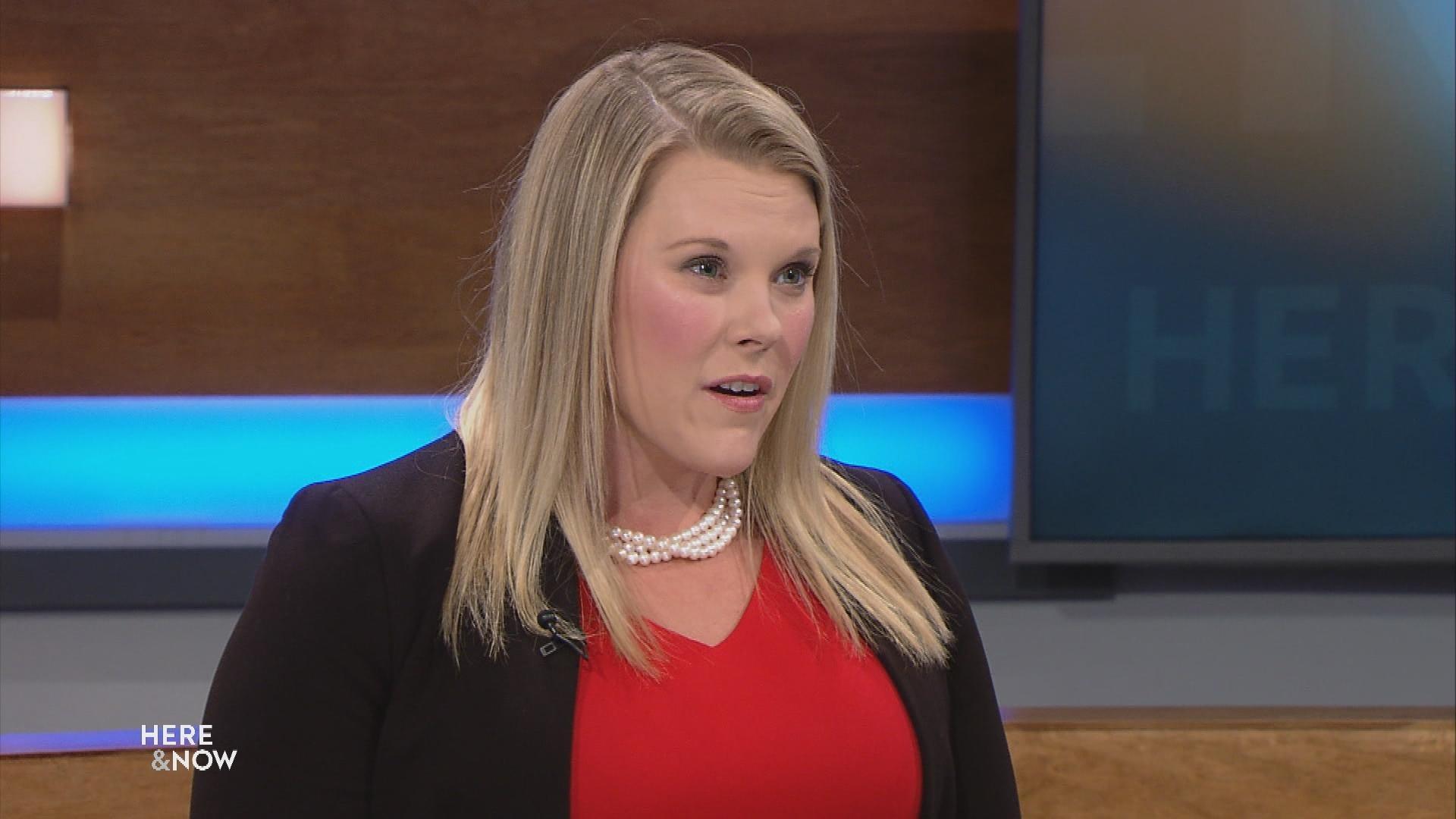 Elections Commission Official Discusses the Voter Purge Laws
State Elections Commission Administrator Meagan Wolfe discusses the voter purge lawsuit and appeal that came quickly following a ruling by an Ozaukee County Circuit Court. The ruling ordered the deactivation of over 200,000 registered Wisconsin voters flagged as having changed their address.
December 20, 2019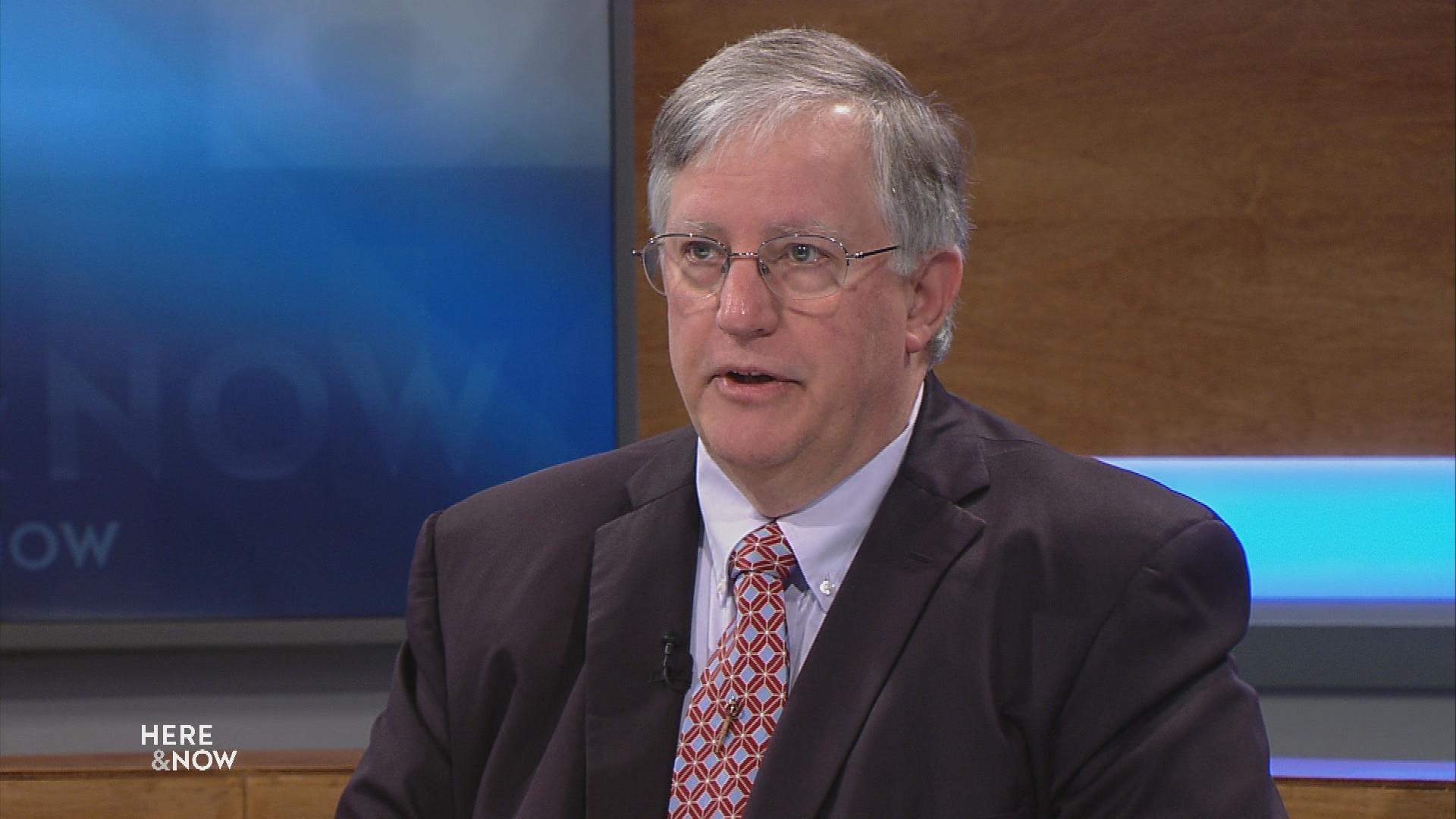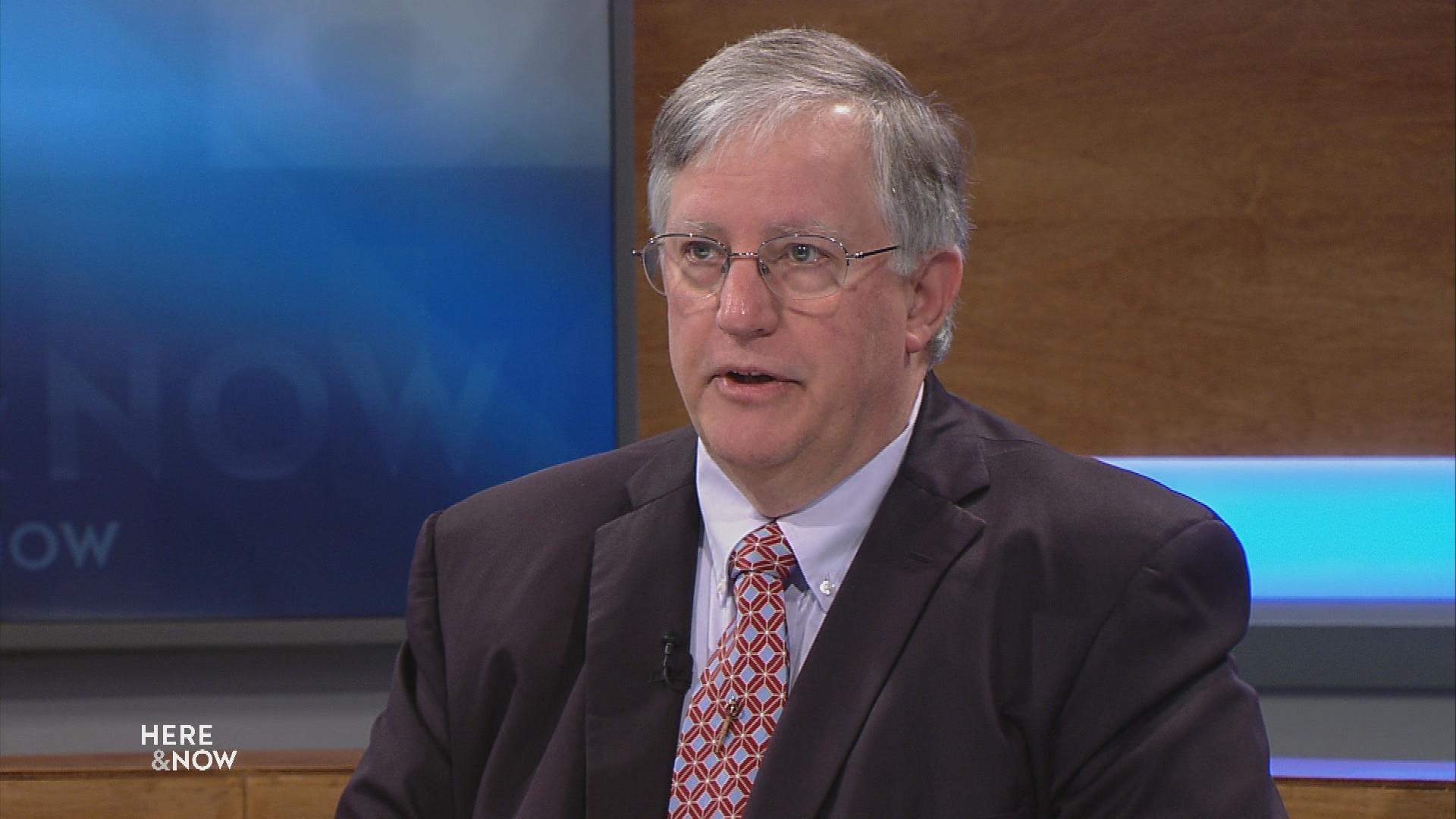 New Marquette Poll Shows No Change In Views on Impeachment
Marquette Law School Poll Director Charles Franklin explains statewide survey results that found no change in impeachment views following the end of public testimony. The new results show that 40 percent think that President Trump should be impeached and removed from office, while 52 percent think the opposite. Six percent of respondents said they don't know.
December 13, 2019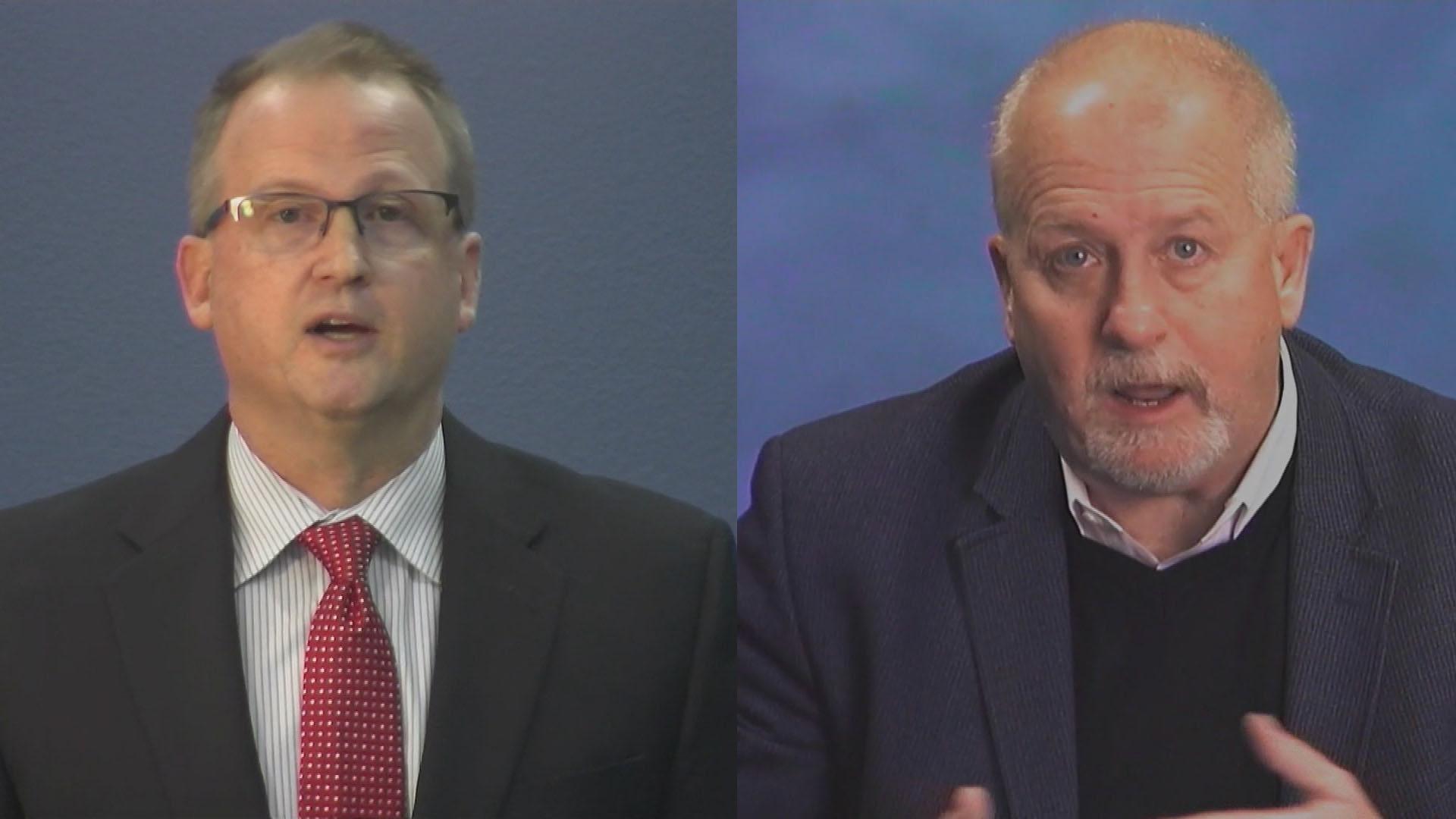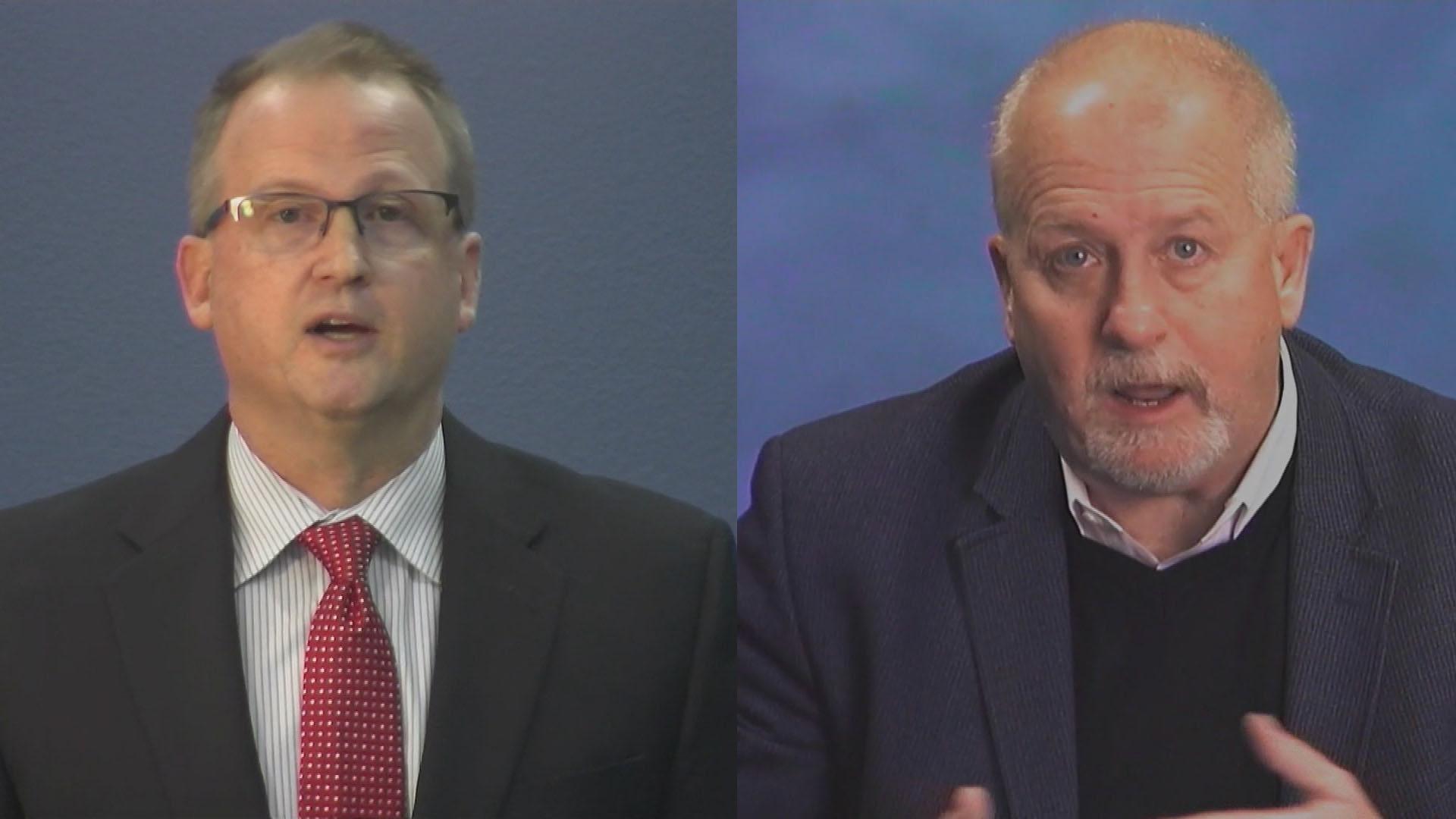 WILL Sues State Elections Agency Over Voter Roll Maintenance
The Wisconsin Institute for Law and Liberty (WILL) filed a lawsuit against the Elections Commission to remove unresponsive voters from rolls 30 days after getting a letter about whether they've moved. Chair of the State Elections Commission, Dean Knudson speaks to current voter roll maintenance and President of WILL Rick Esenberg talks about the lawsuit over voter registration policy.
December 6, 2019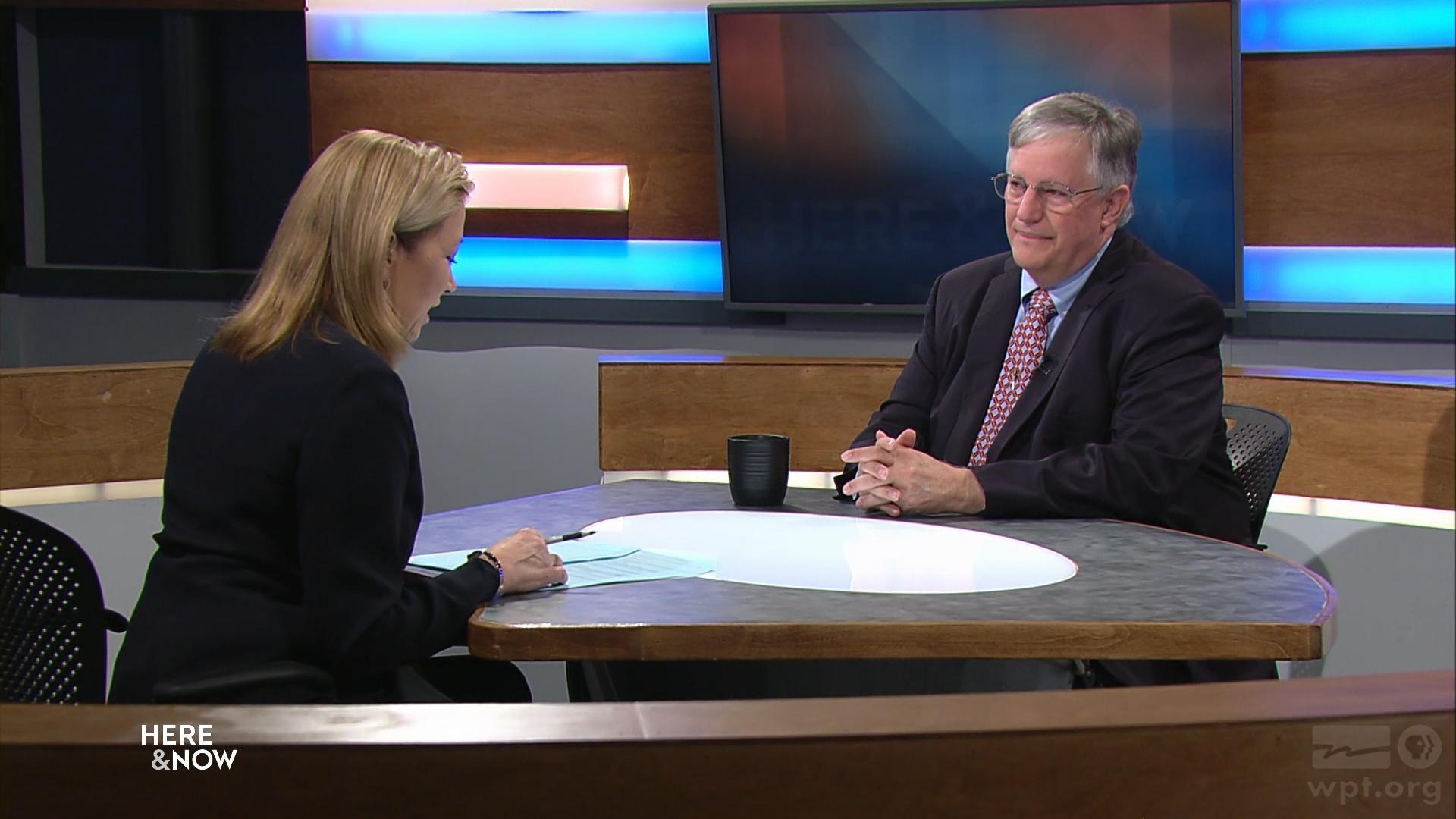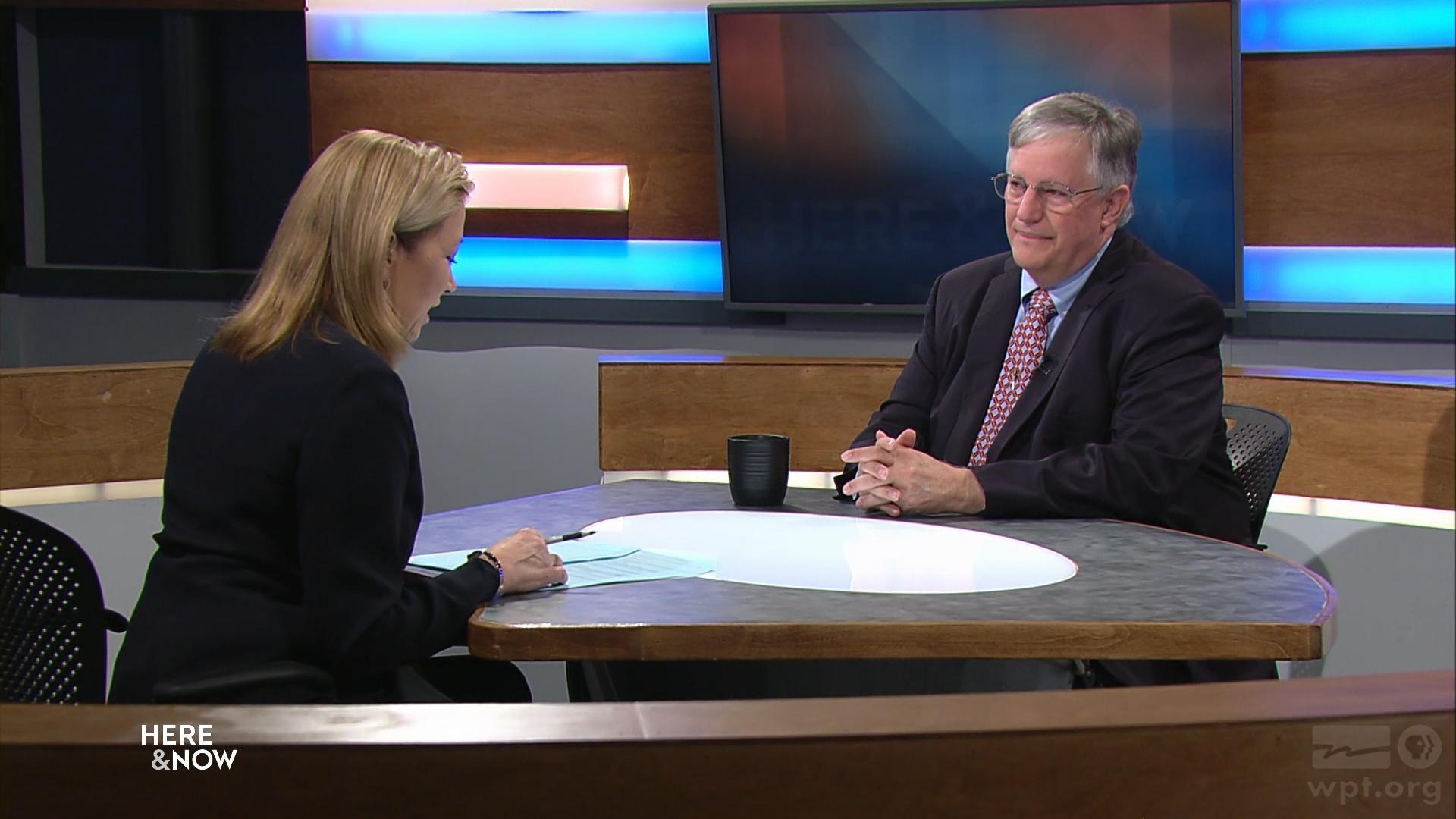 Impeachment, Dem. Pres. Candidates in Newest Poll
With impeachment hearings, U.S. foreign policy, presidential horse-race numbers and the governor's approval all permeating the national discourse, Marquette Law School Poll Director Charles Franklin checks in on Wisconsinites' views with his latest poll.
October 25, 2019 • South Central Region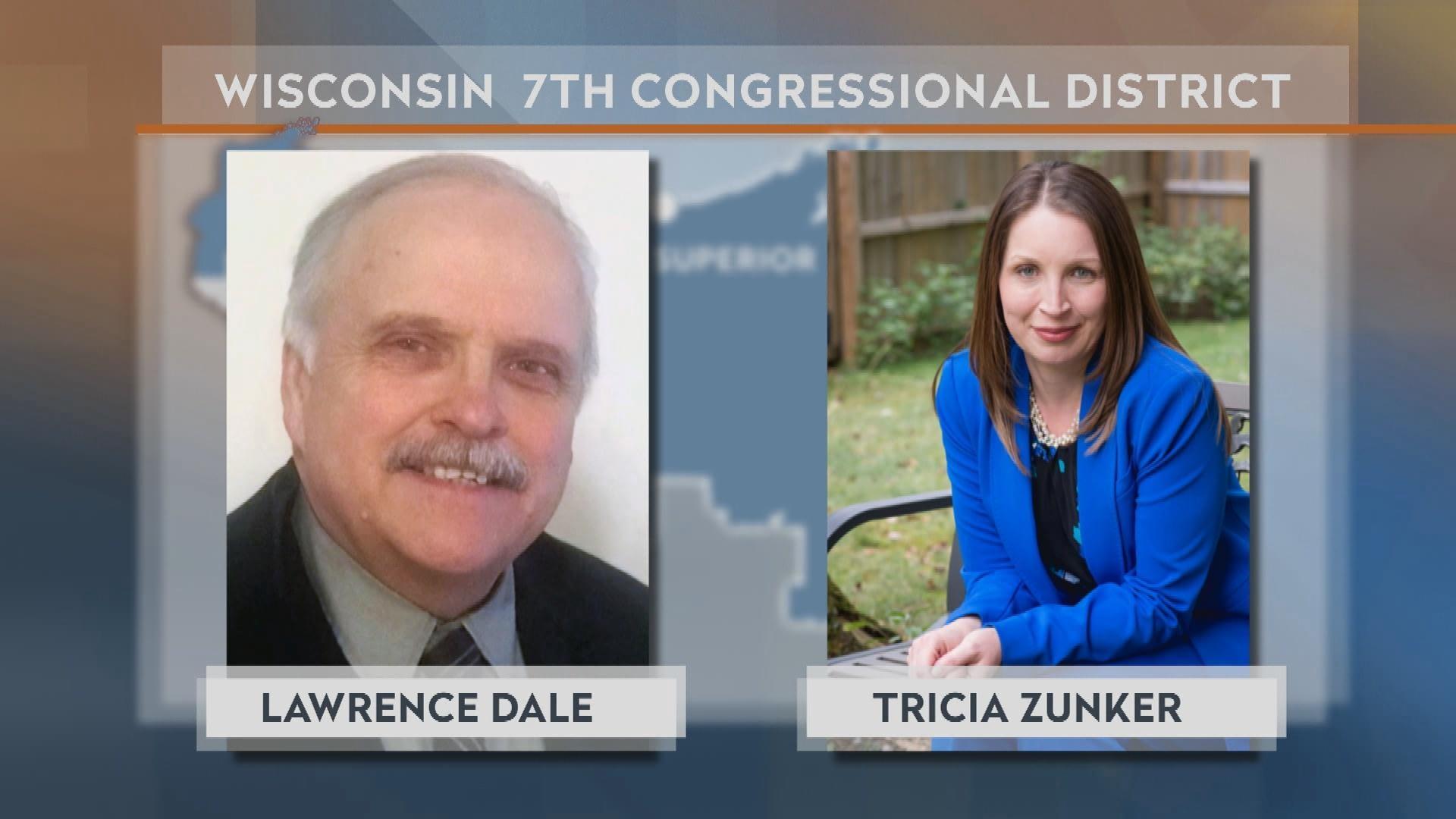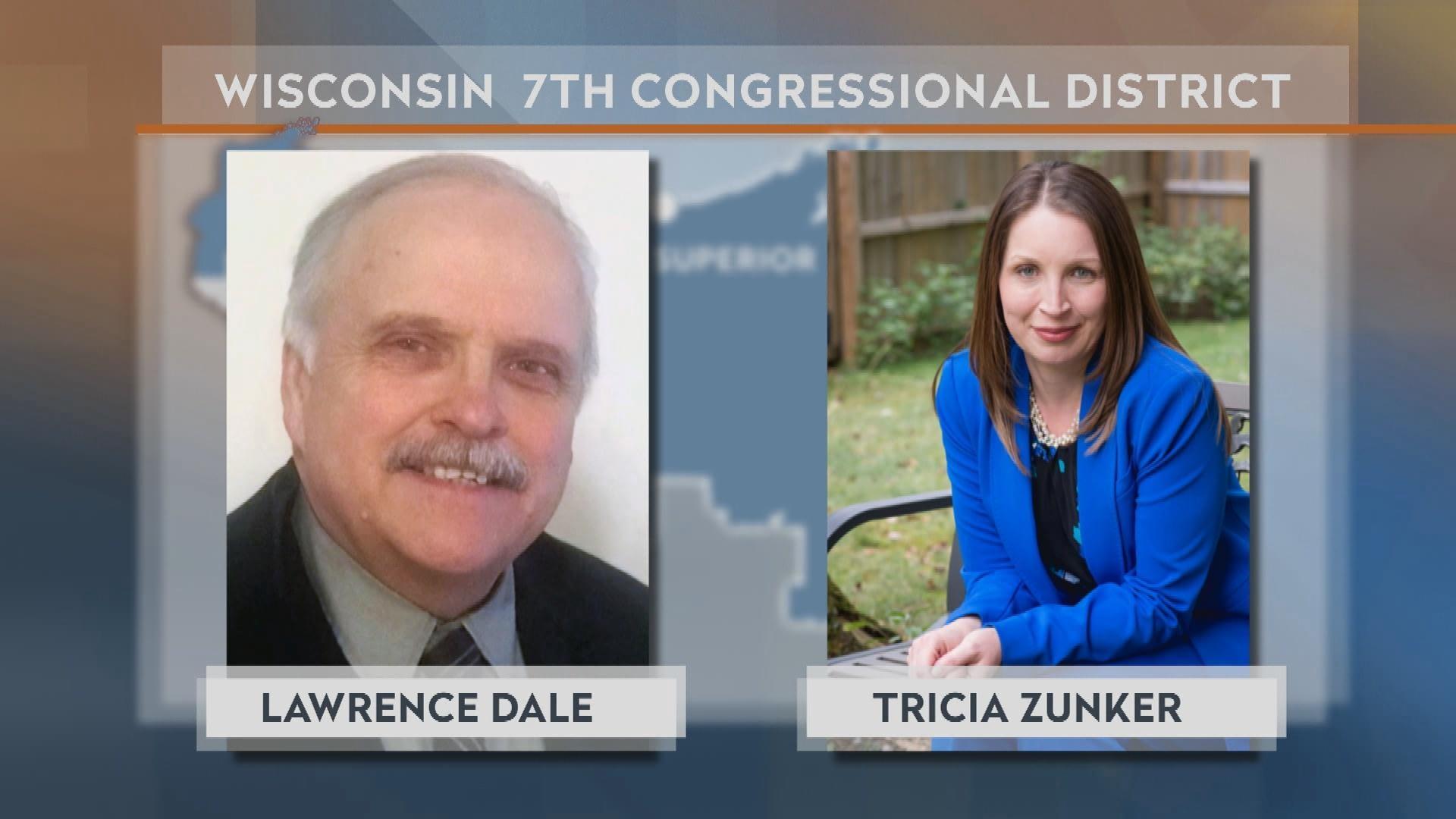 Congressional Elections Heating Up in Wisconsin
Two Democrats, Wausau School Board President Tricia Zunker and Businessman Lawrence Dale, join the 7th congressional district race in Northwest Wisconsin. Outside of Milwaukee, a 5th congressional district candidate state Sen. Scott Fitzgerald (R) receives a major endorsement from former Gov. Tommy Thompson.
October 18, 2019 • Northern Region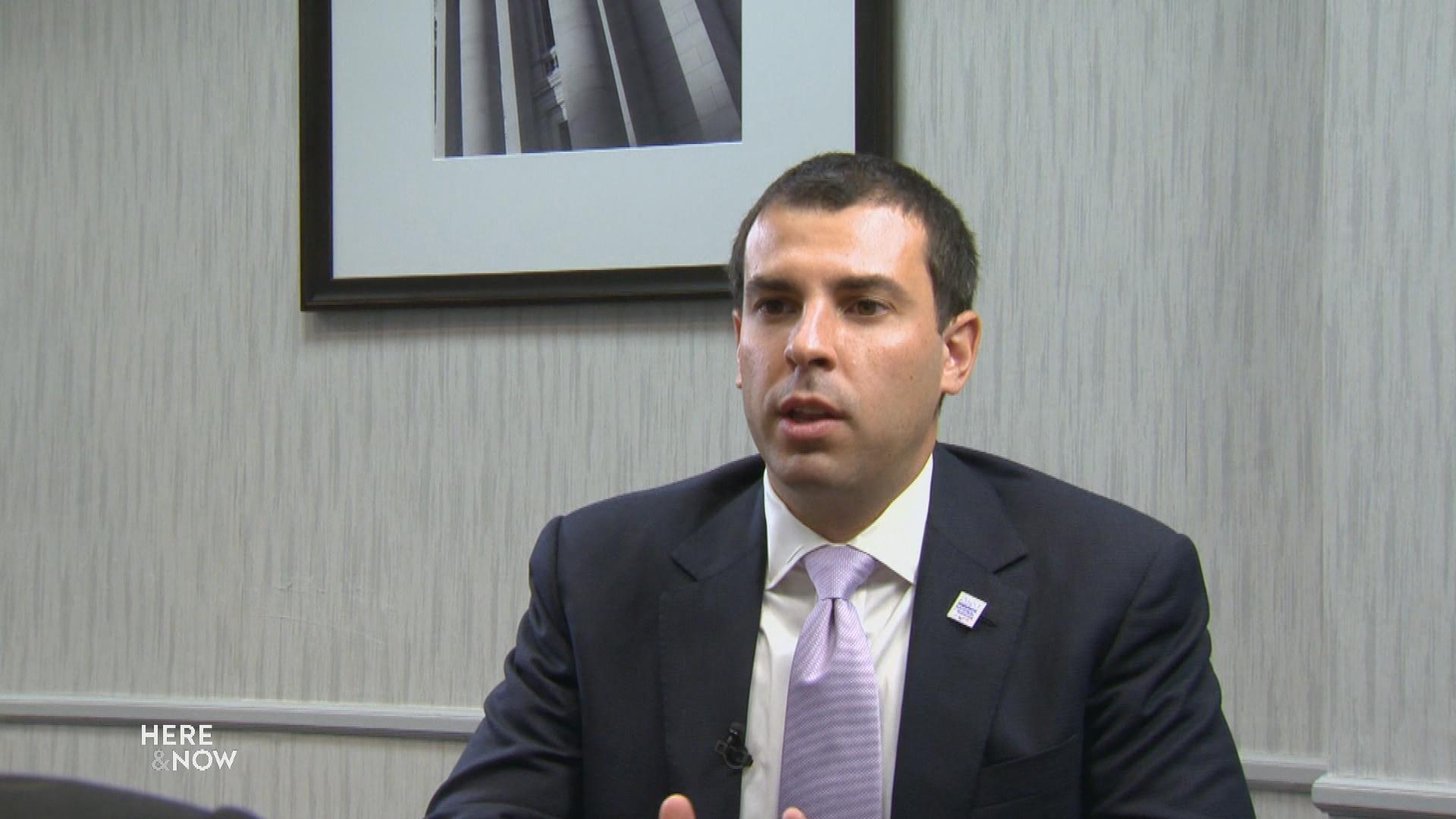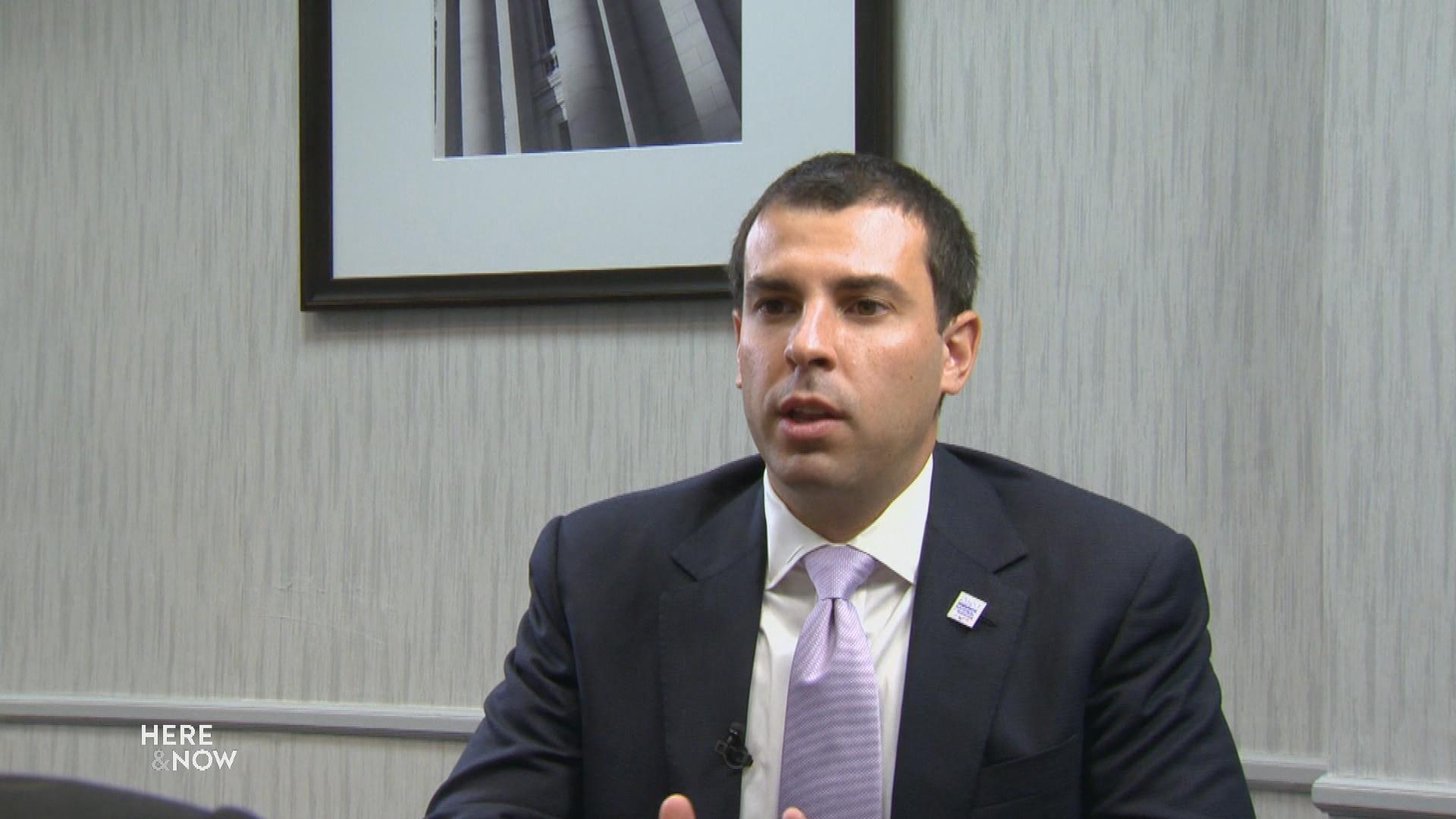 DNC Host Committee Finance Chair Shares Plans for Convention
DNC Host Committee Finance Chair Alex Lasry gives updates on the 2020 Convention and all that it will bring to the state. Next August, Lasry says the convention will bring over 50,000 people to Milwaukee, many of whom have never been to Wisconsin before. He said he thinks the national spotlight will put Wisconsin on the map.
October 18, 2019 • Southeast Region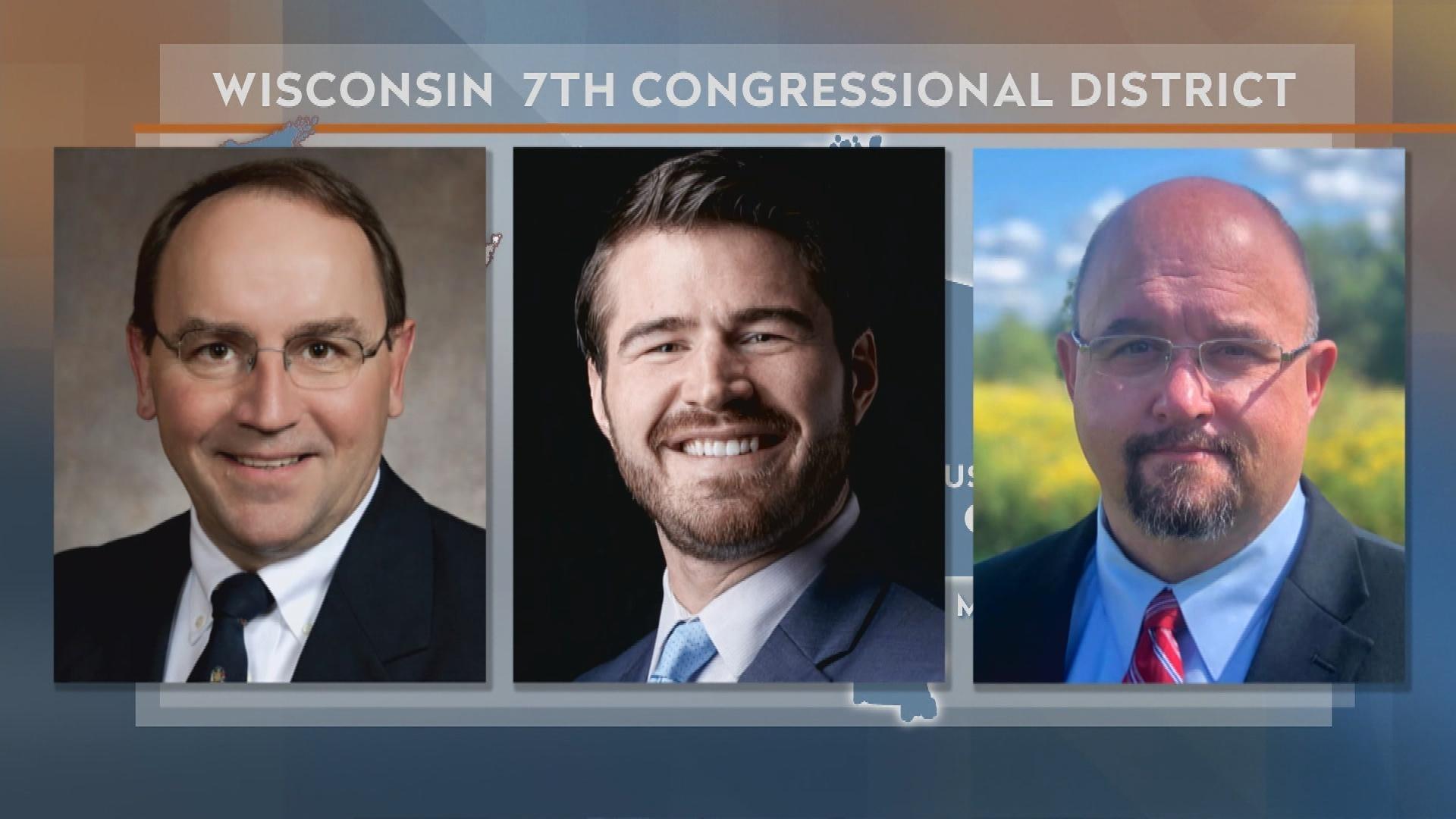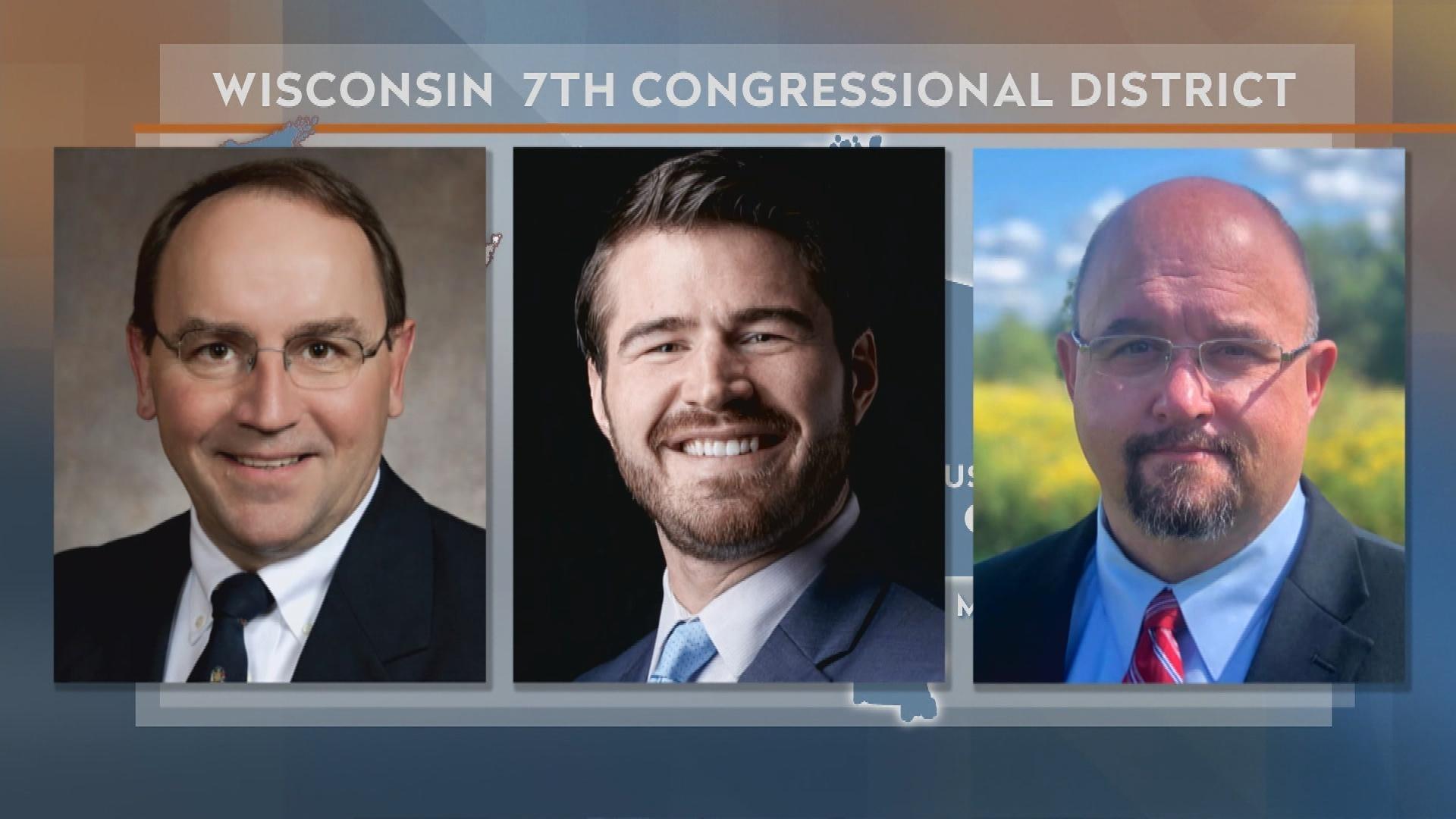 The Race for the 7th Congressional District Continues
The previously announced dates for the special 7th congressional election in the Northwest Wisconsin district must be changed because of a federal law. The seat held by U.S. Representative Sean Duffy until he resigned in September, is now up for grabs. Three Republican candidates are now in the race: Jason Church, Tom Tiffany, Michael Opela Sr.
October 4, 2019 • Northern Region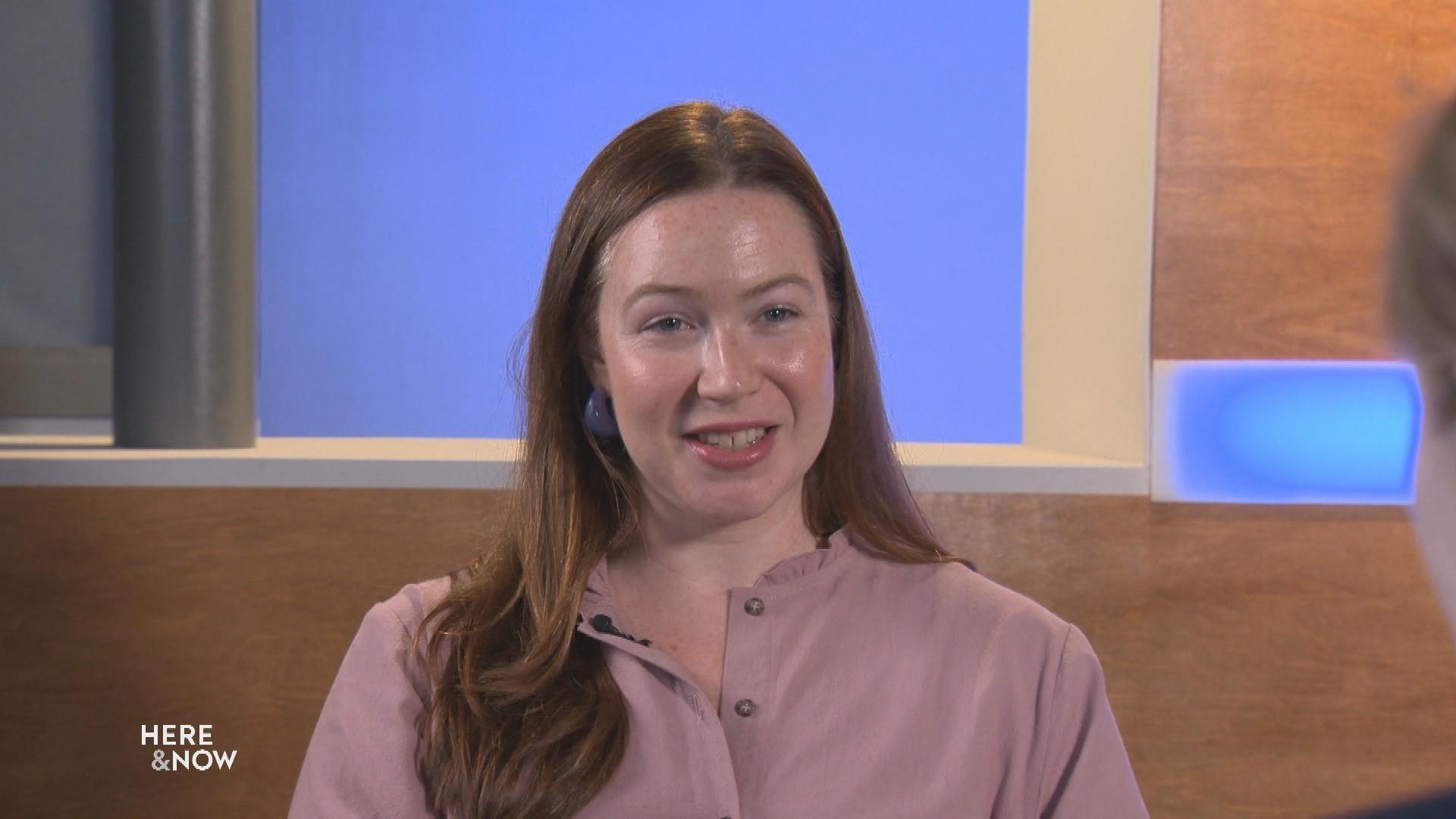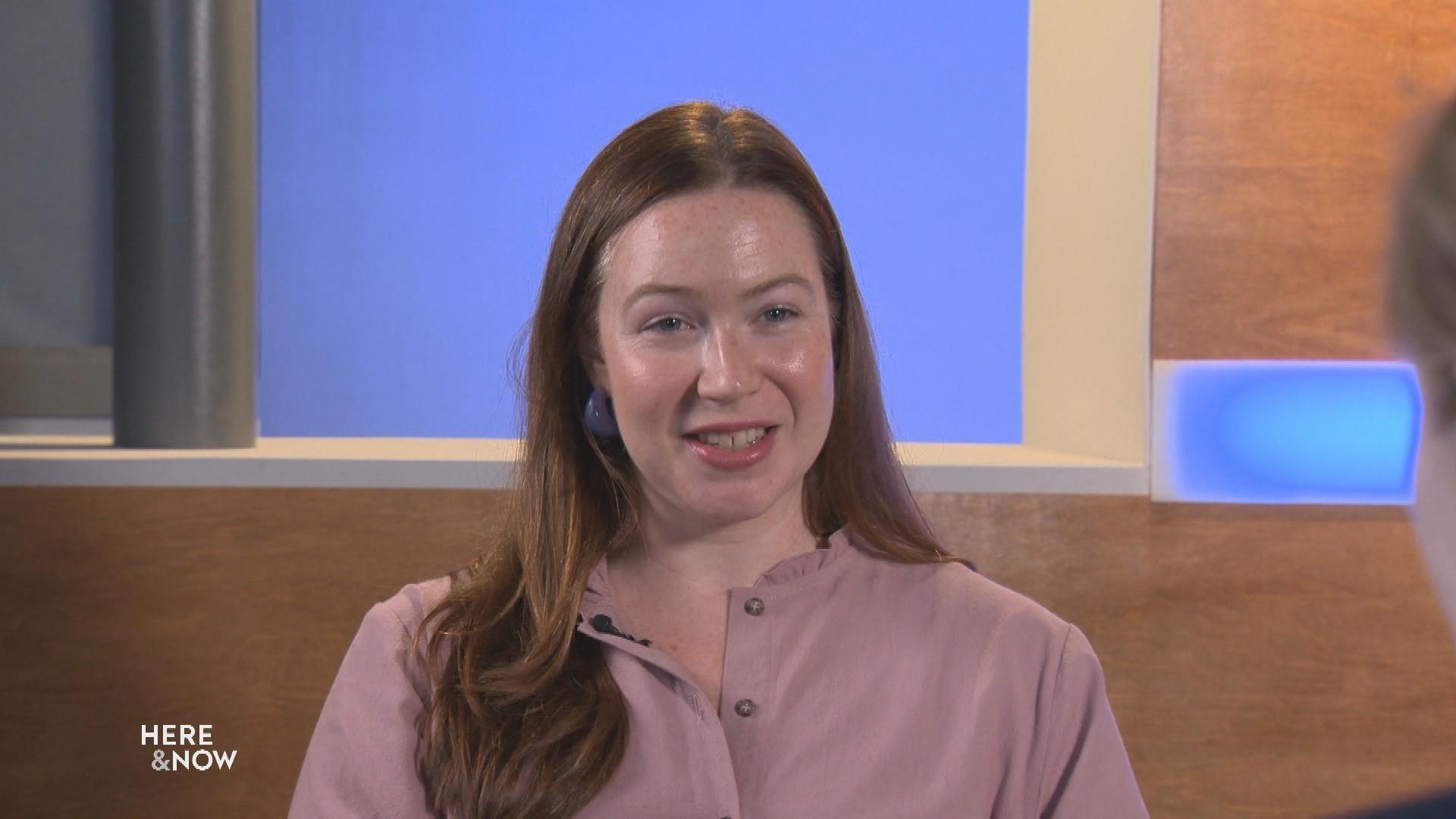 The Role of Electability and Identity in 2020 Election
FiveThirtyEight Senior Political writer Clare Malone examines the intersection of identity and electability in the upcoming Presidential election. Malone describes 'electability' (in the context of this election) as a shorthand for the ability to win over Obama-Trump voters that surprised the nation in 2016. Understanding those voters will be necessary for "electorally key states like Wisconsin,
October 4, 2019 • South Central Region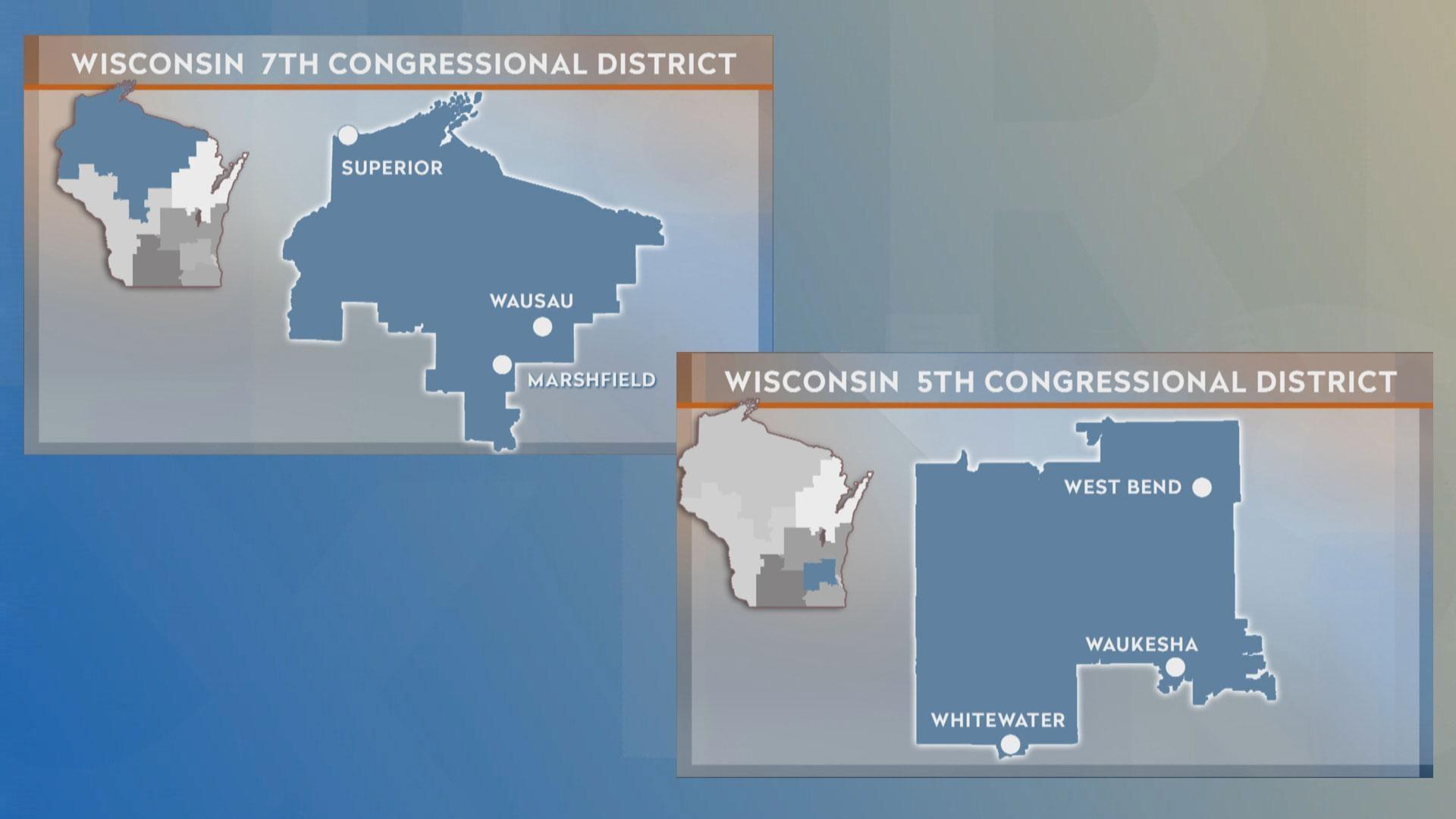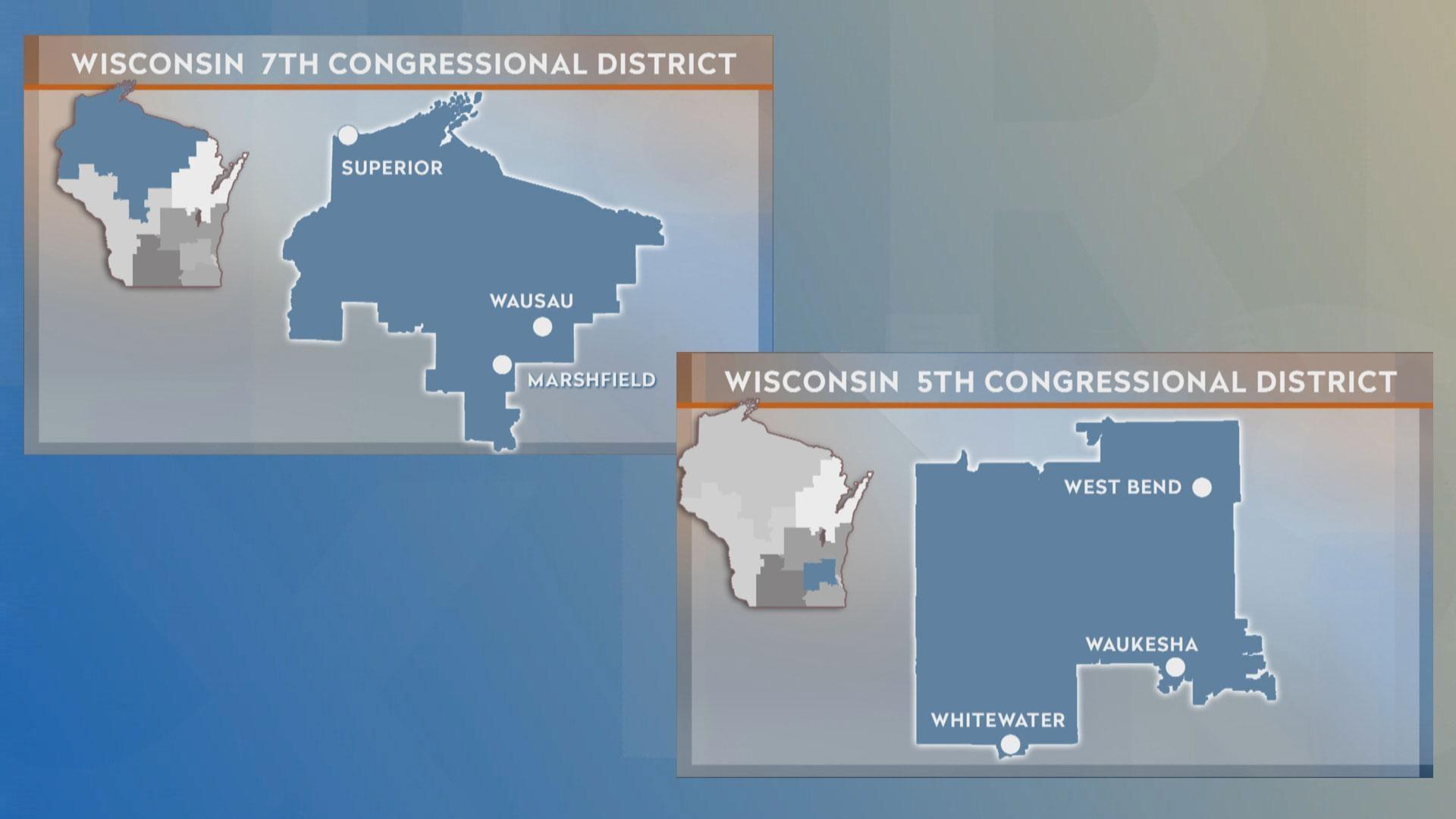 Candidates Line Up for and Mull Congressional Bids
Two members of Wisconsin's congressional delegation, the long-serving Jim Sensenbrenner and fourth-term Sean Duffy, announced they are retiring from Congress, and some have already jumped in the race to fill their seats.
September 13, 2019 • Northern Region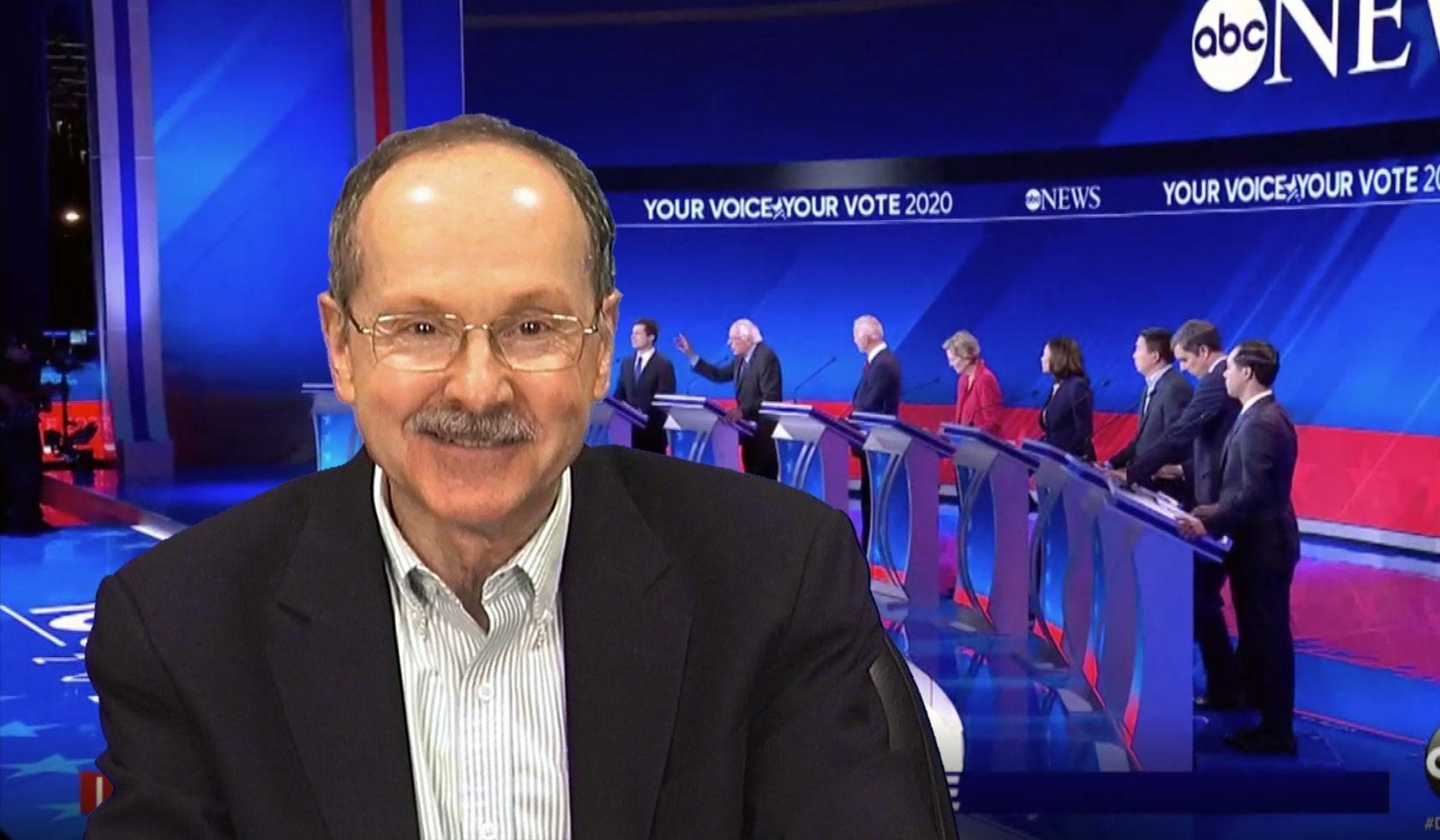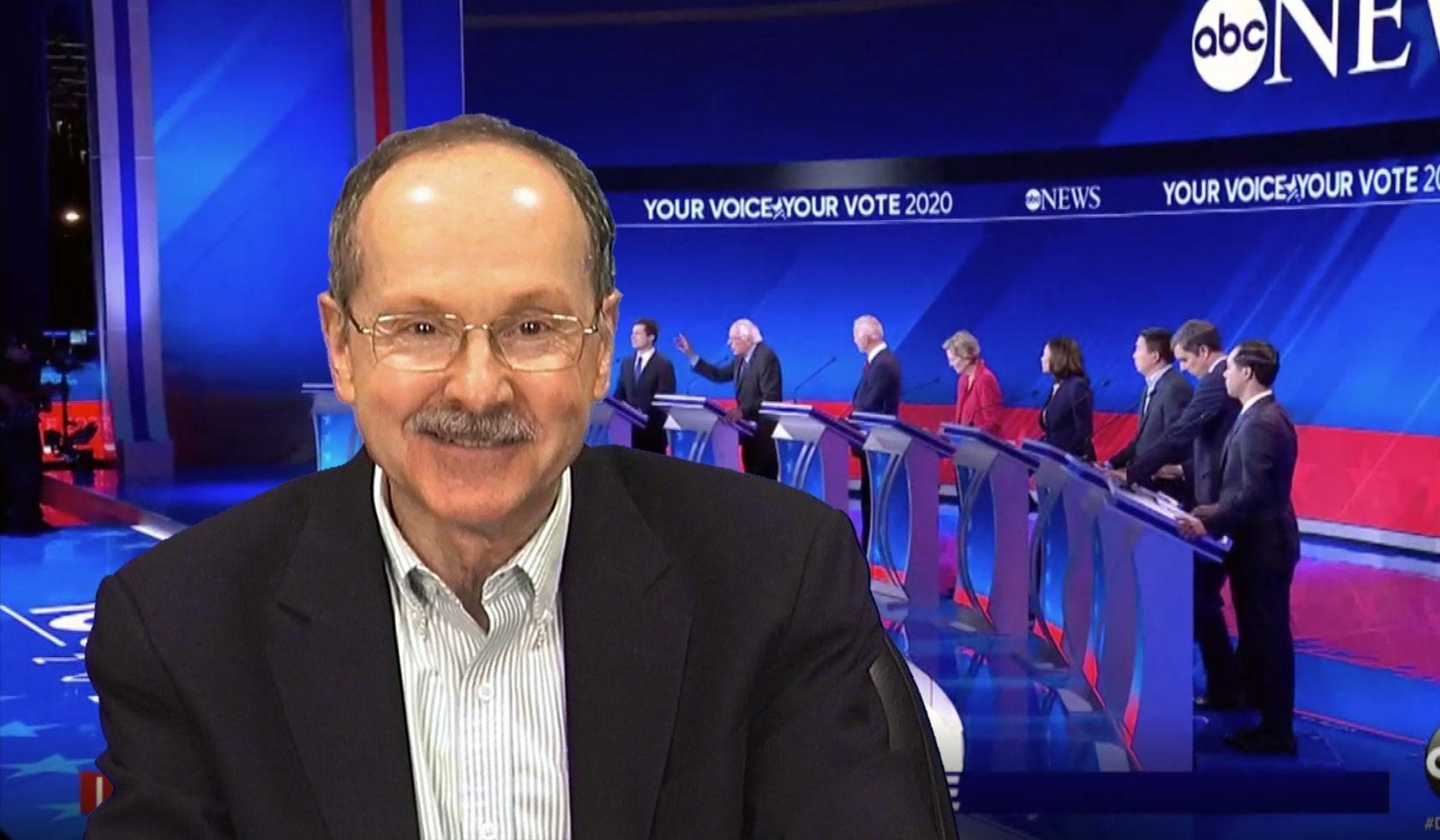 Wisconsin at the 'Center of the Political Universe'
Wisconsin is sure to be in the spotlight for national campaigns in 2020, and in the wake of the fourth Democratic presidential debate, UW-Milwaukee professor emeritus Mordecai Lee breaks down the candidates' performances and predicts what may be in store for the state. "It feels like we're in New Hampshire," Lee says. "I never thought Wisconsin would be at the center of the political universe."
September 13, 2019 • South Central Region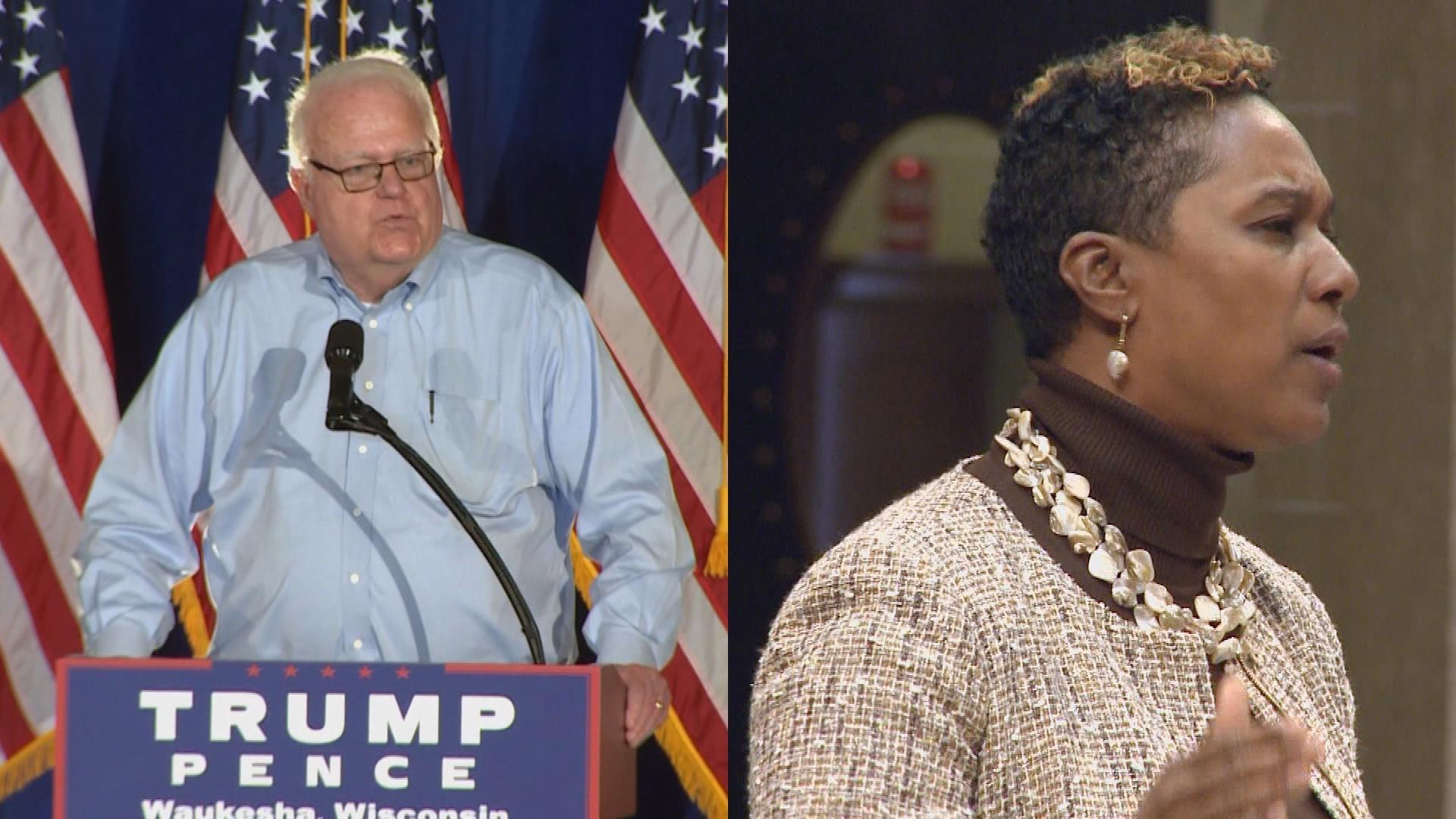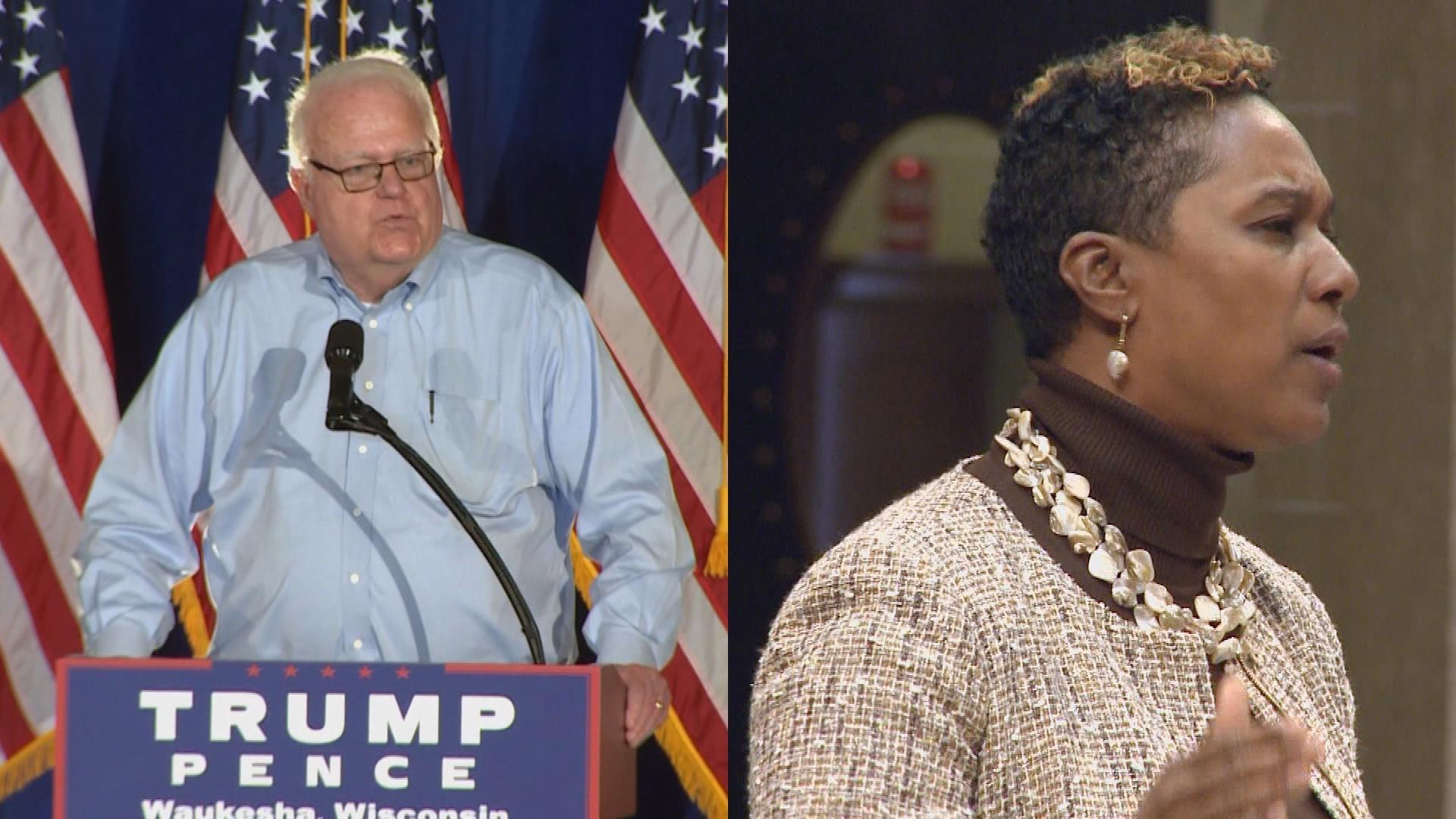 US Rep. Sensenbrenner Retires, Milwaukee Mayor Race Picks Up
Longest serving Wisconsin Congressman, U.S. Rep. Jim Sensenbrenner (R) announced that he will not seek another term. Sensenbrenner was first elected to his Waukesha-area seat in 1978. Meanwhile, Democratic state Senator Lena Taylor announced she is running for Mayor in Milwaukee. Incumbent Mayor Tom Barrett has yet to announce if he's running for re-election.
September 6, 2019 • Southeast Region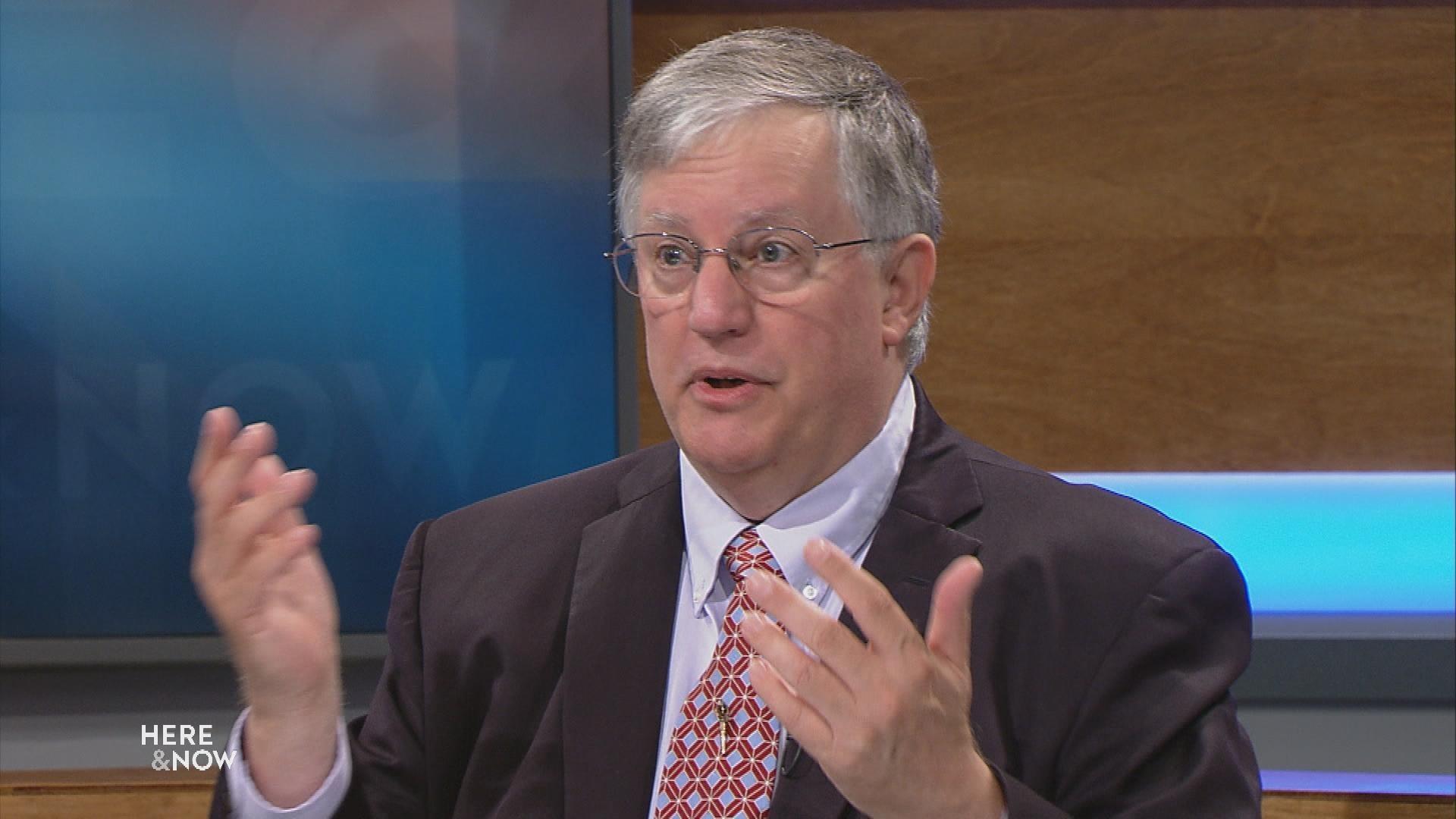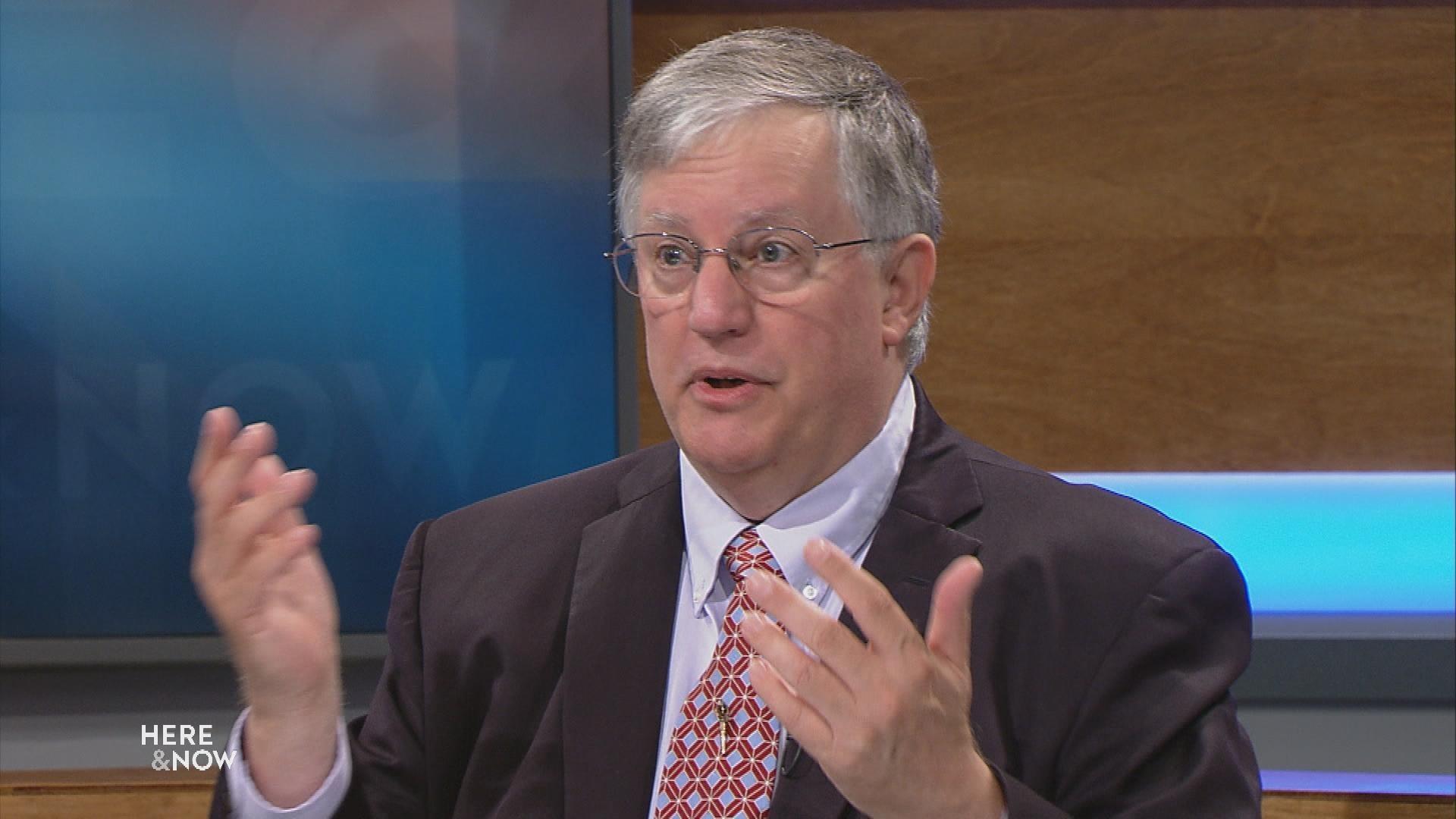 Latest Marquette Law School Poll Show Trump Trailing Behind
Marquette Law School Poll Director Charles Franklin shares new statewide survey results. The results show President Trump lagging slightly behind Democratic front runners in 2020 match-ups. Respondents favored Vice President Joe Biden 51 percent compared to Trump's 42 percent. Sen. Bernie Sanders is also ahead at 48 percent to 44 percent.
September 6, 2019 • South Central Region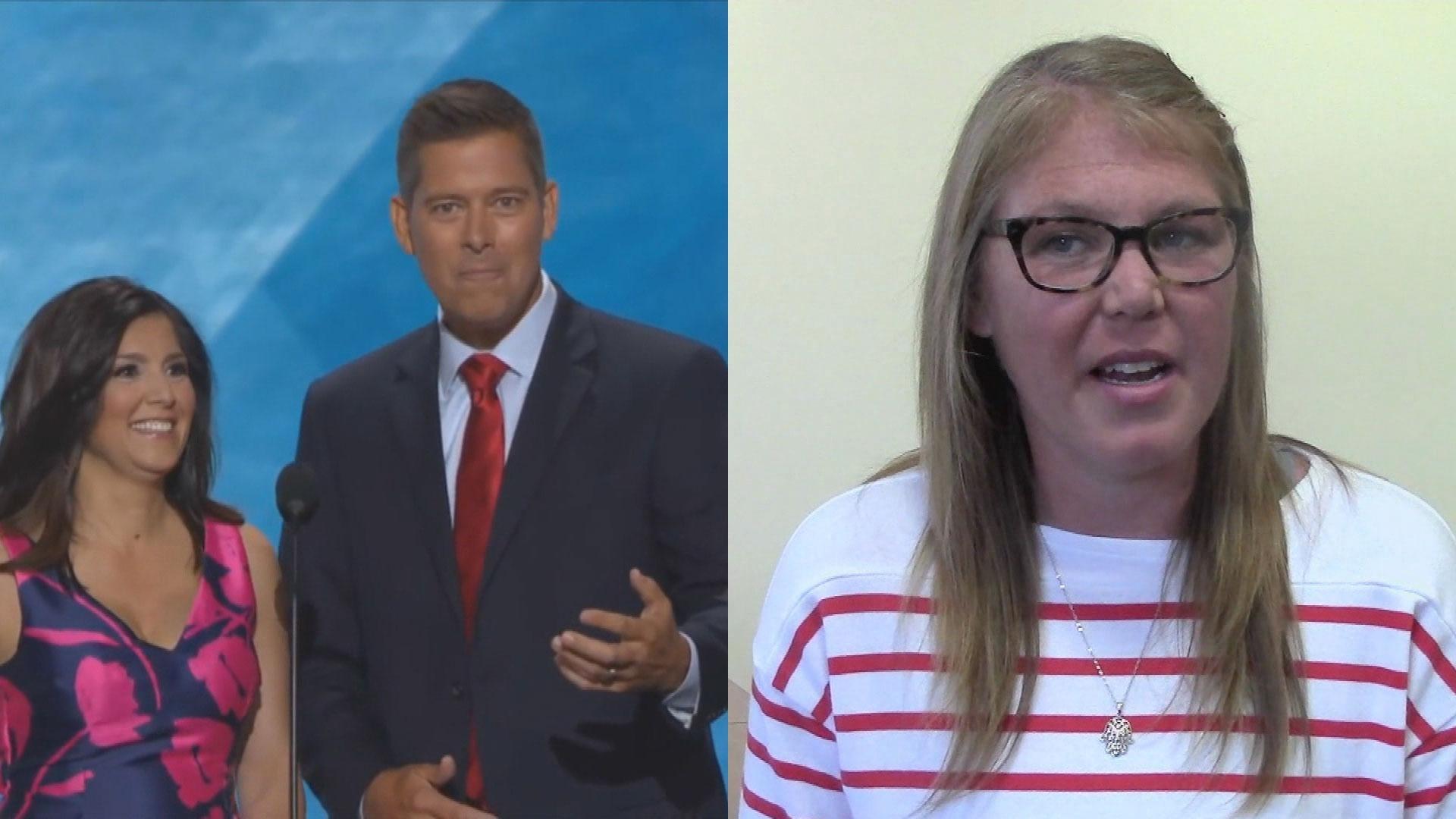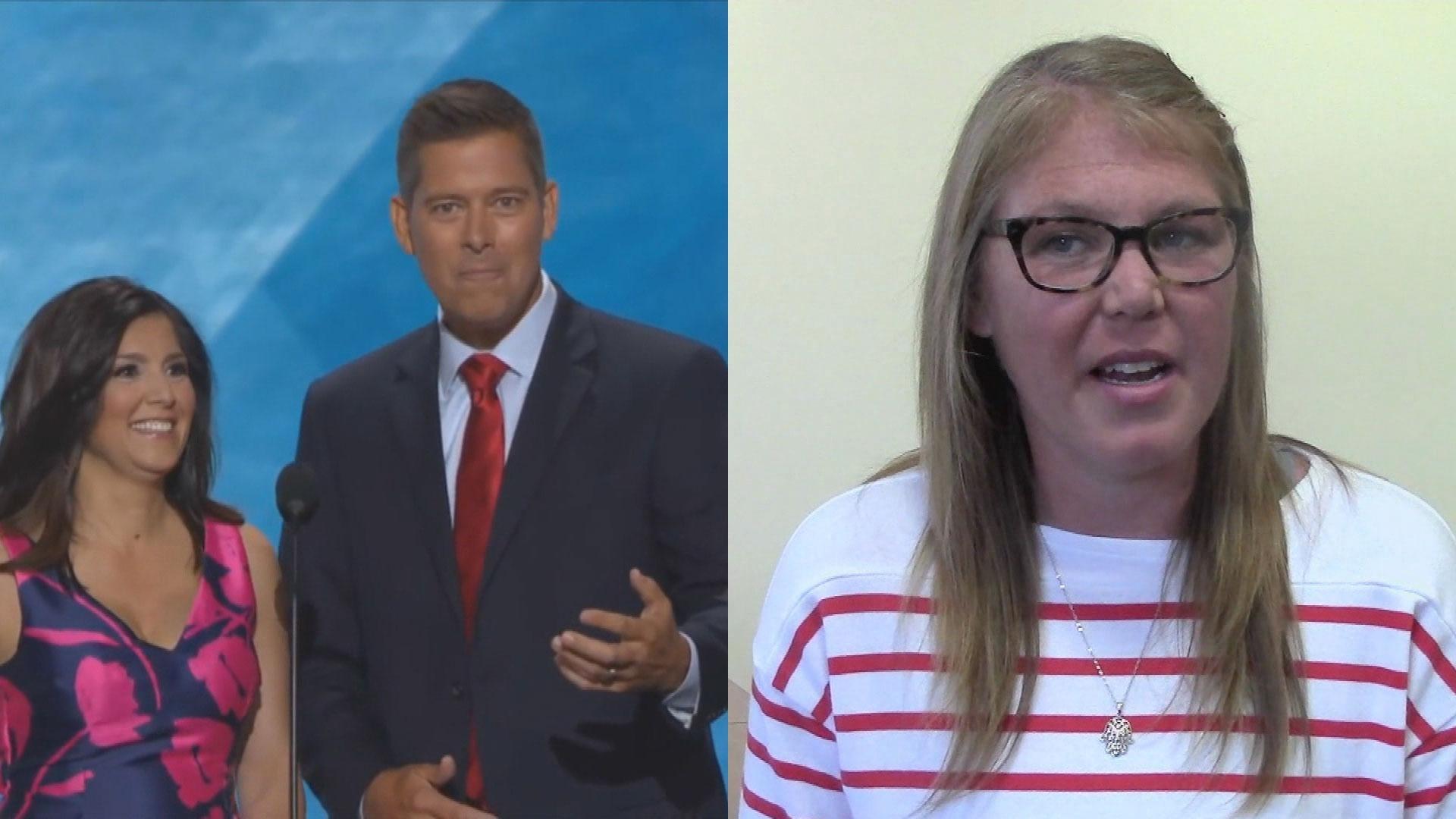 Political Science Prof. on outgoing U.S. Rep. Sean Duffy
UW-Superior Political Science Professor Dr. Alisa Von Hagel provides insight on the resignation of U.S. Rep. Sean Duffy, R-Wausau. She also forecasts the political future of Wisconsin's 7th Congressional District. Joining the show from Superior, Von Hagel says Duffy's resignation may be a part of an ongoing trend among Republicans.
August 30, 2019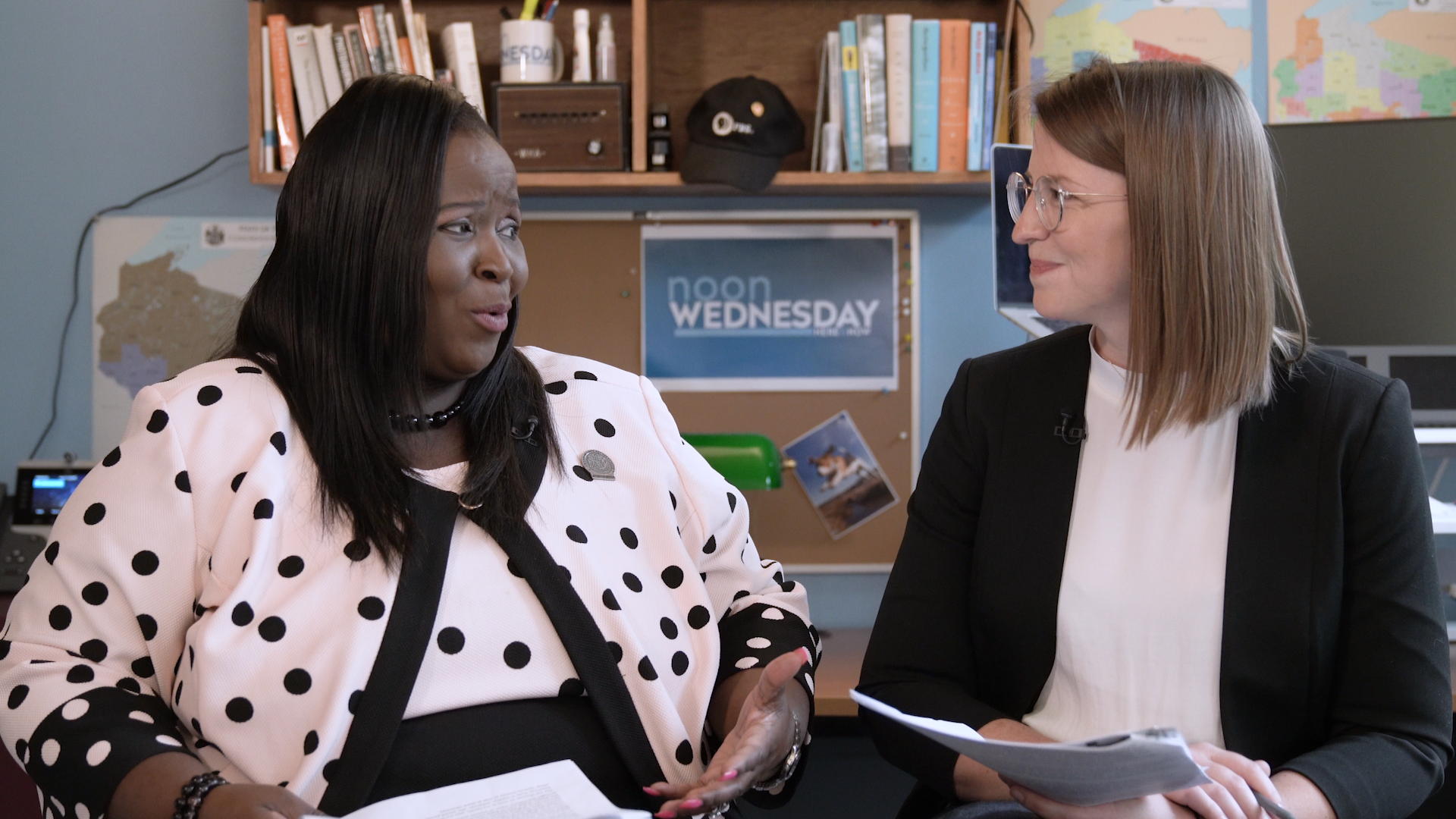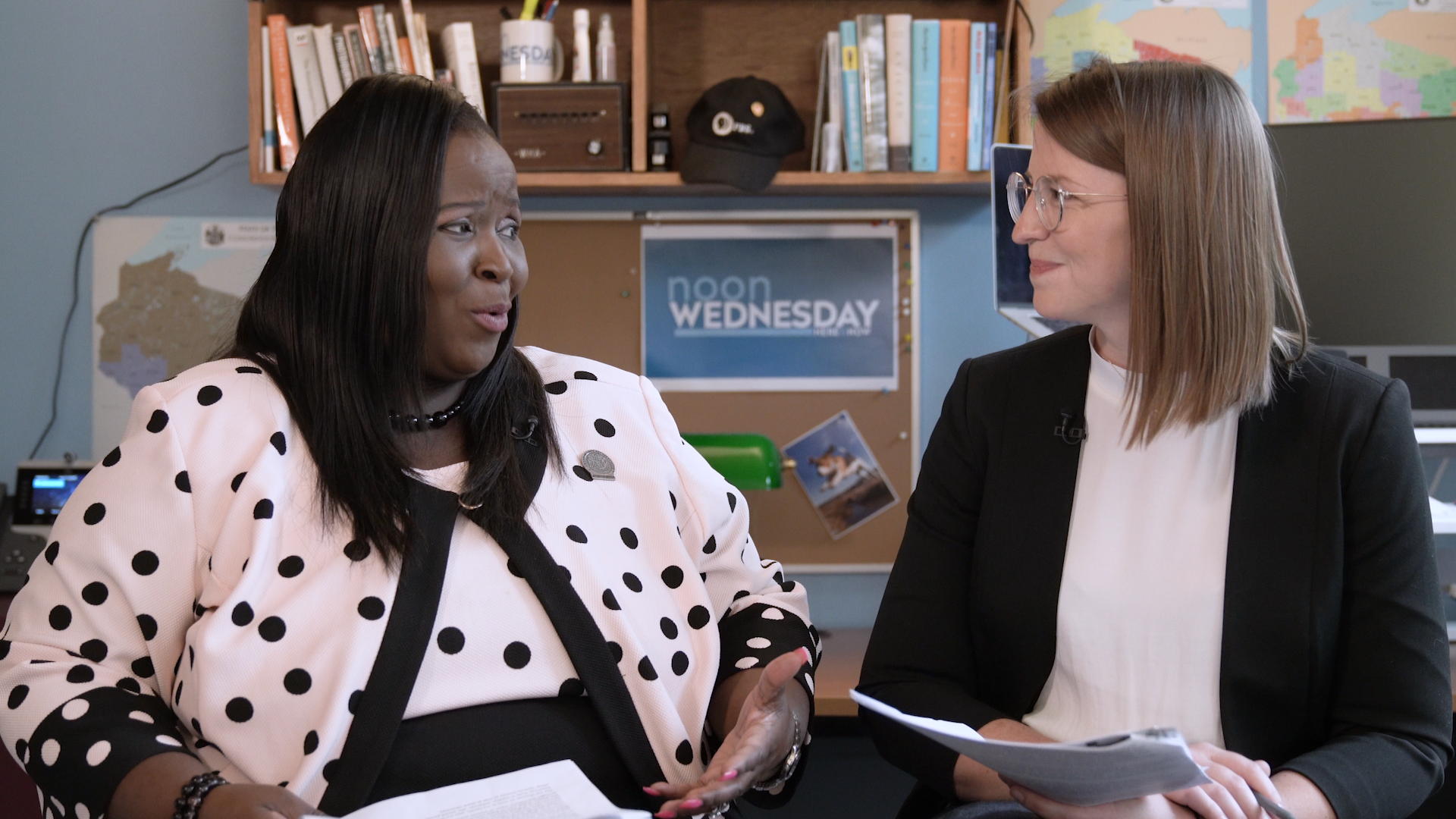 Noon Wednesday: The Untold Story of Women's Suffrage
The 19th Amendment and women's right to vote, but not all women. Wisconsin Rep. Shelia Stubbs joins us to today to talk about the lesser-known history of the women's suffrage movement that excluded women of color and why this part of the story shouldn't be forgotten.
August 14, 2019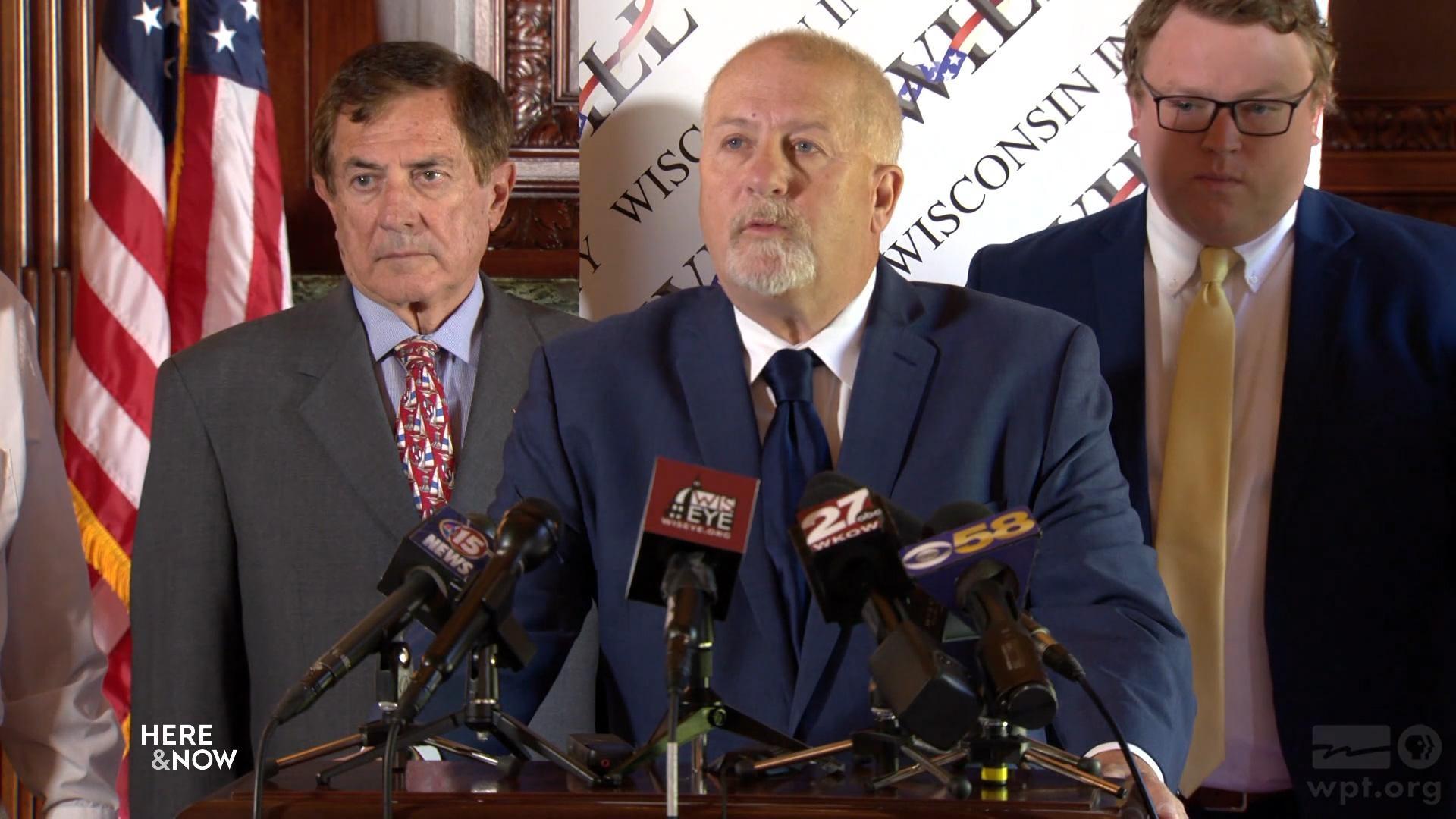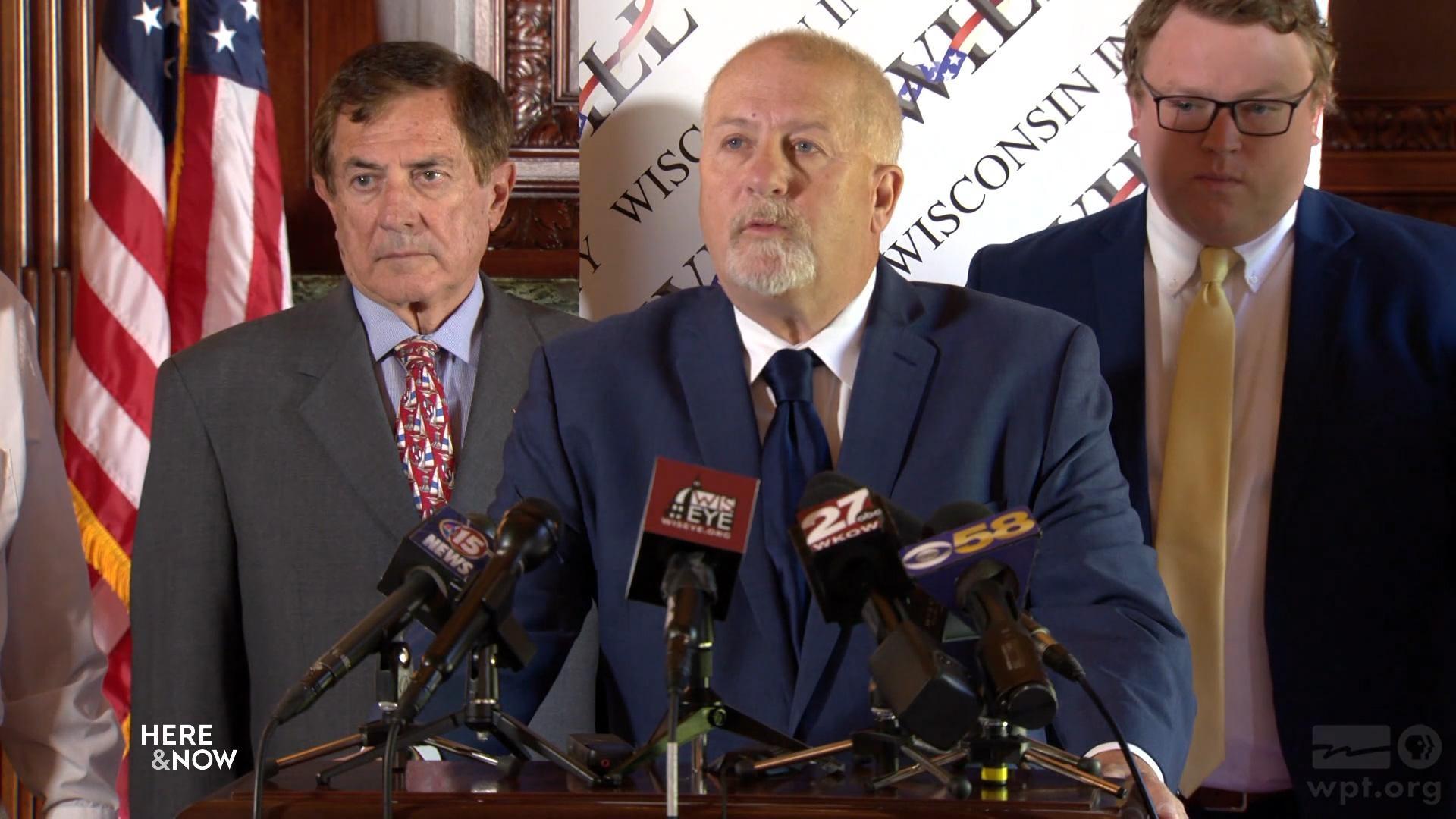 Group Challenges Governor's Power to "Write New Law"
The budget fight continues with the conservative Wisconsin Institute for Law and Liberty filing suit this week over the governor's budgetary partial vetoes.
August 2, 2019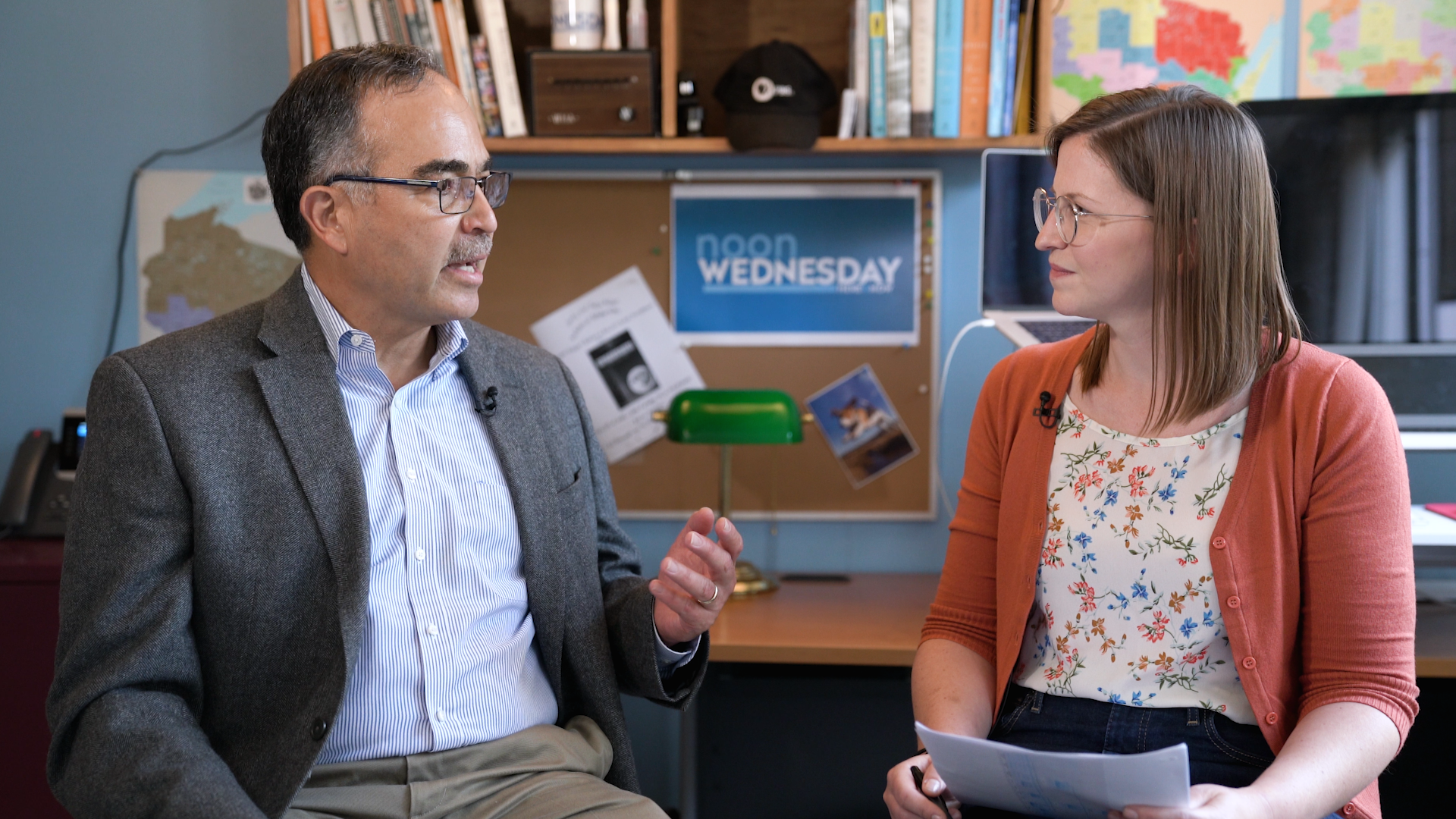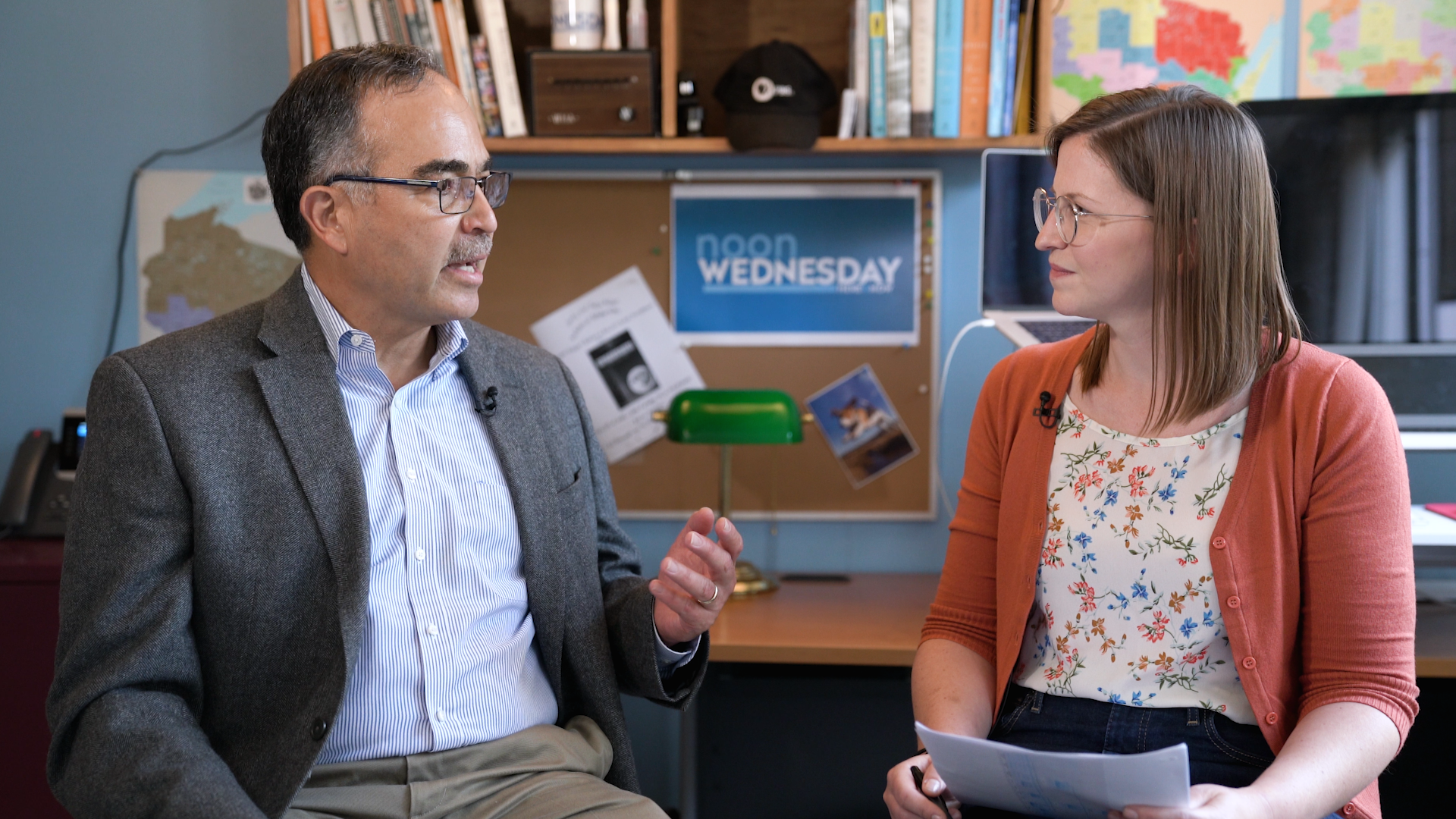 Noon Wednesday: Could Latino vote be a tipping point?
Four Democratic presidential candidates will make their presence known in Wisconsin tomorrow during a League of United Latin American Citizens town hall. UW-Madison political science professor Ben Marquez talks about how the role the Latinx vote will play a role in the 2020 presidential elections.
July 10, 2019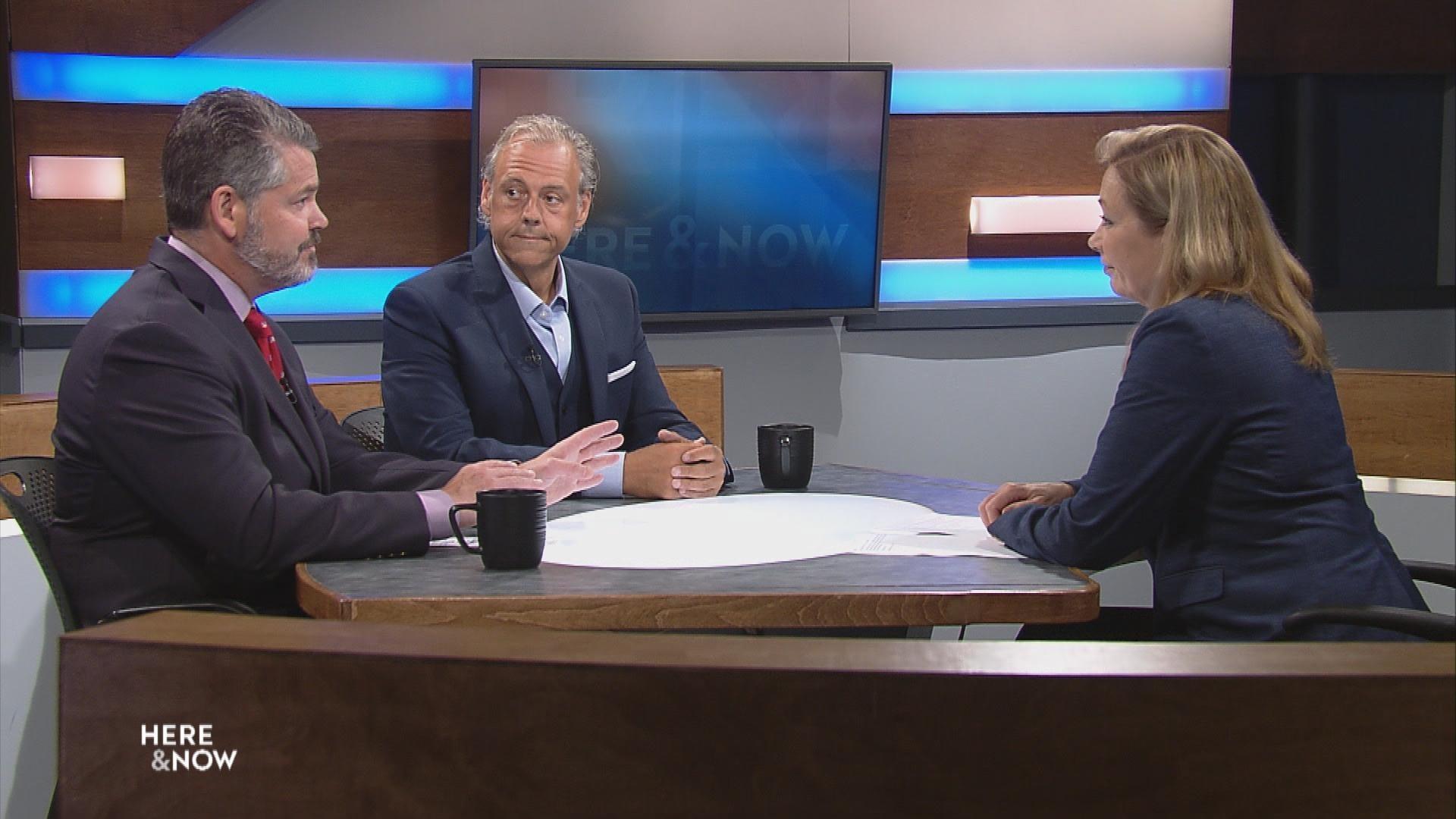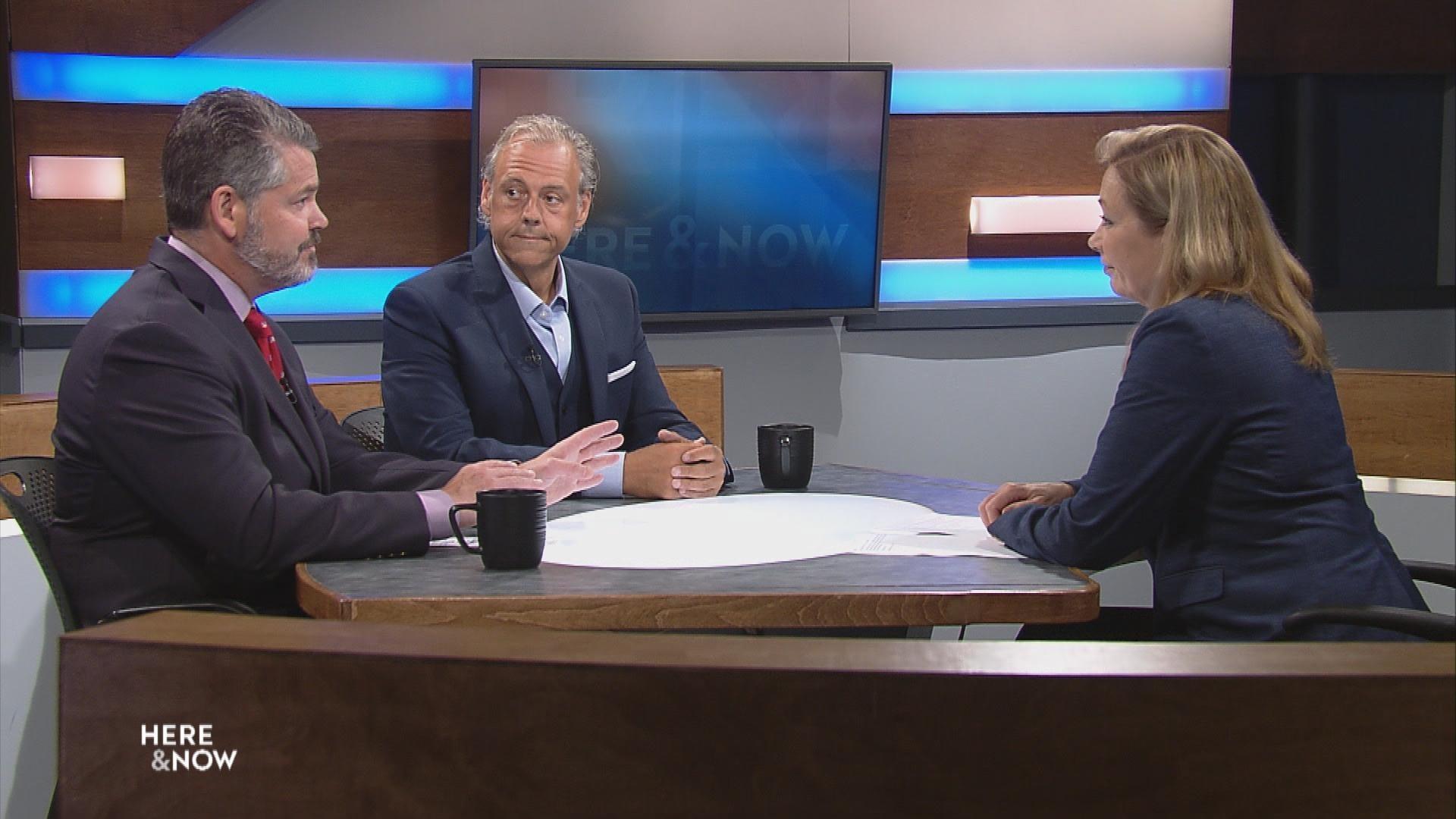 July 5, 2019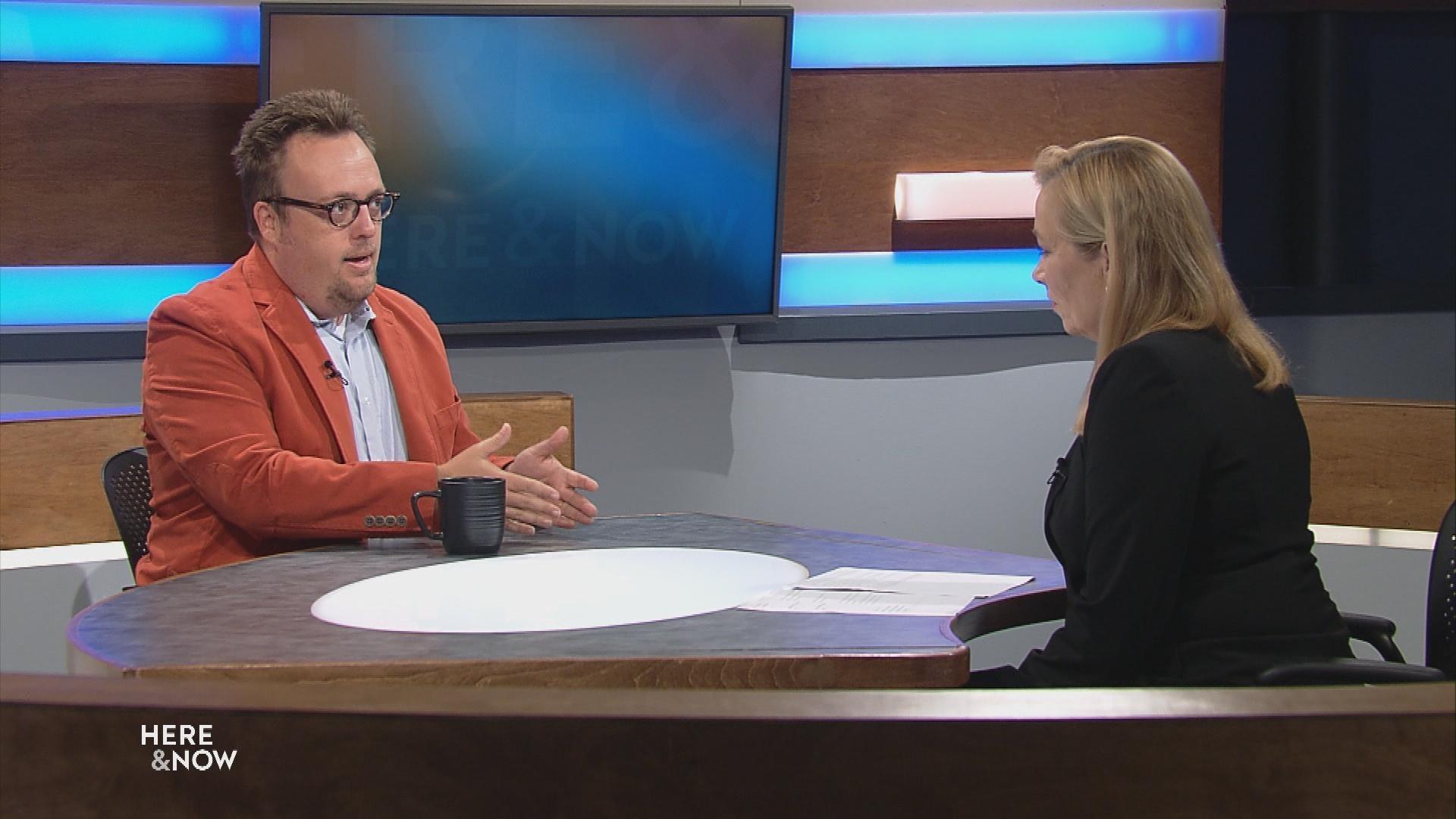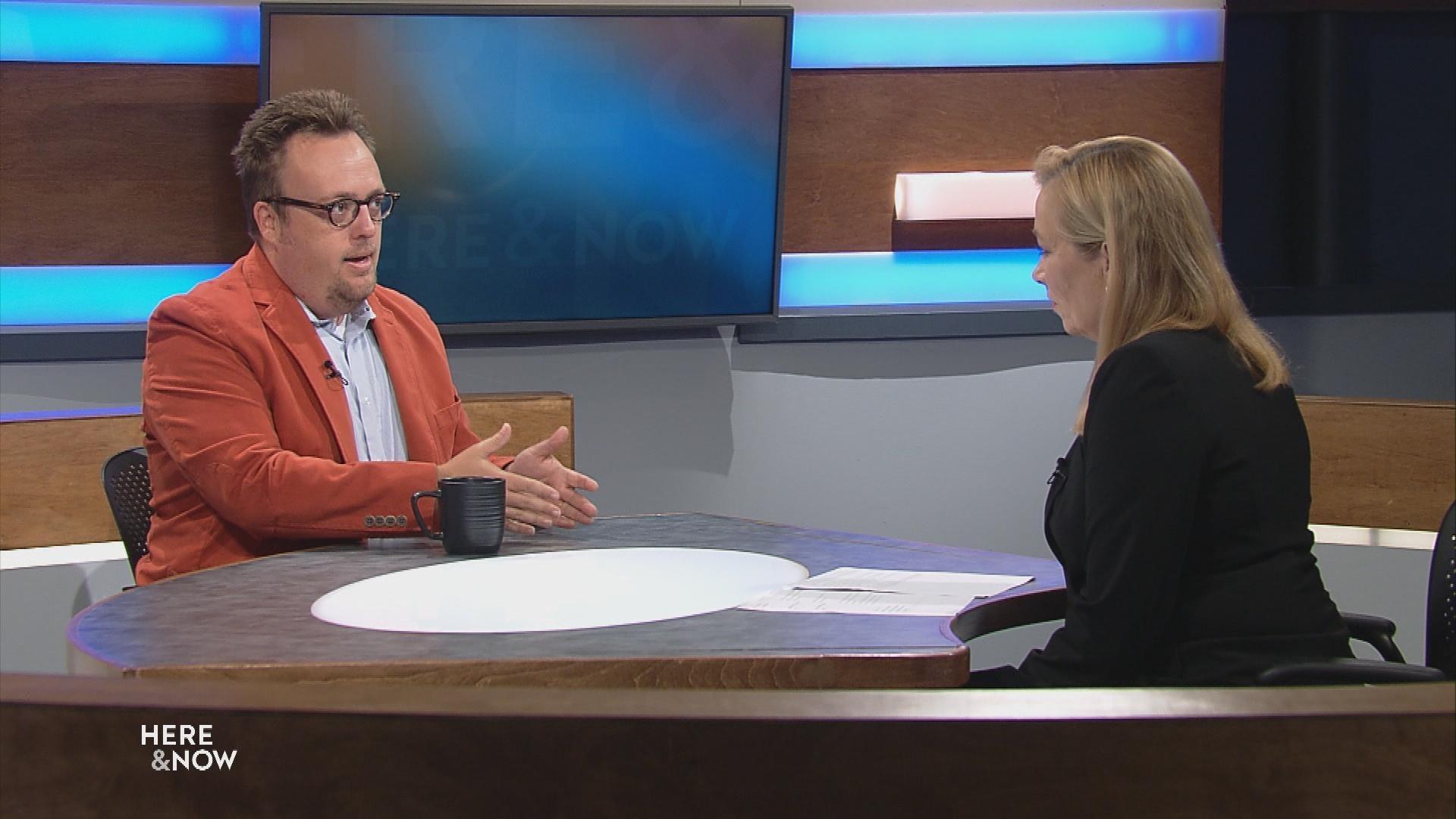 Who Stands Out Among a Crowded Dem Field?
UW-Madison journalism professor Mike Wagner joined a group of political scientists in providing live analysis of this week's Democratic presidential debates. He talks about which candidates he thought broke through the crowded field, and how well they positioned themselves to face President Donald Trump.
June 28, 2019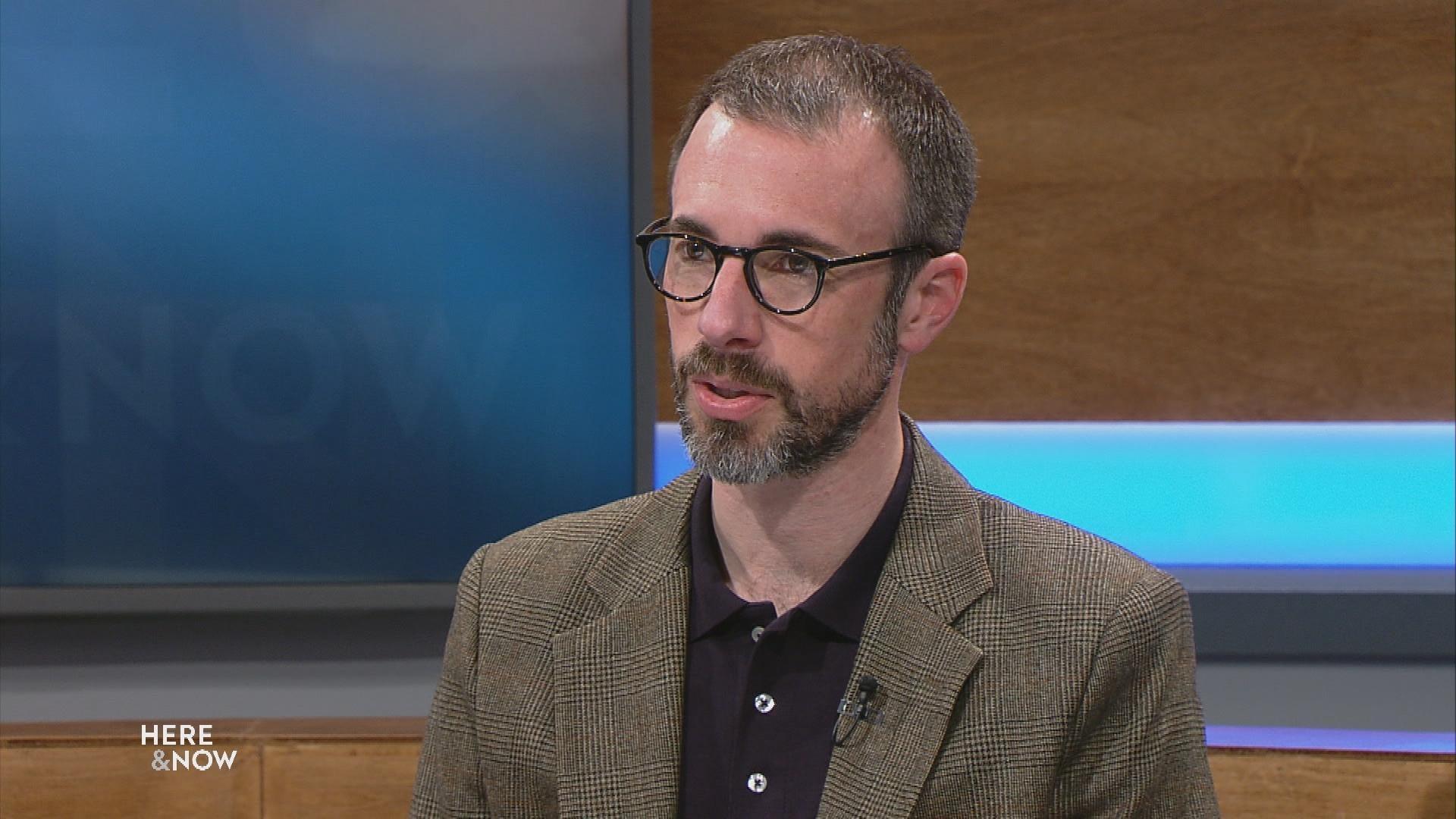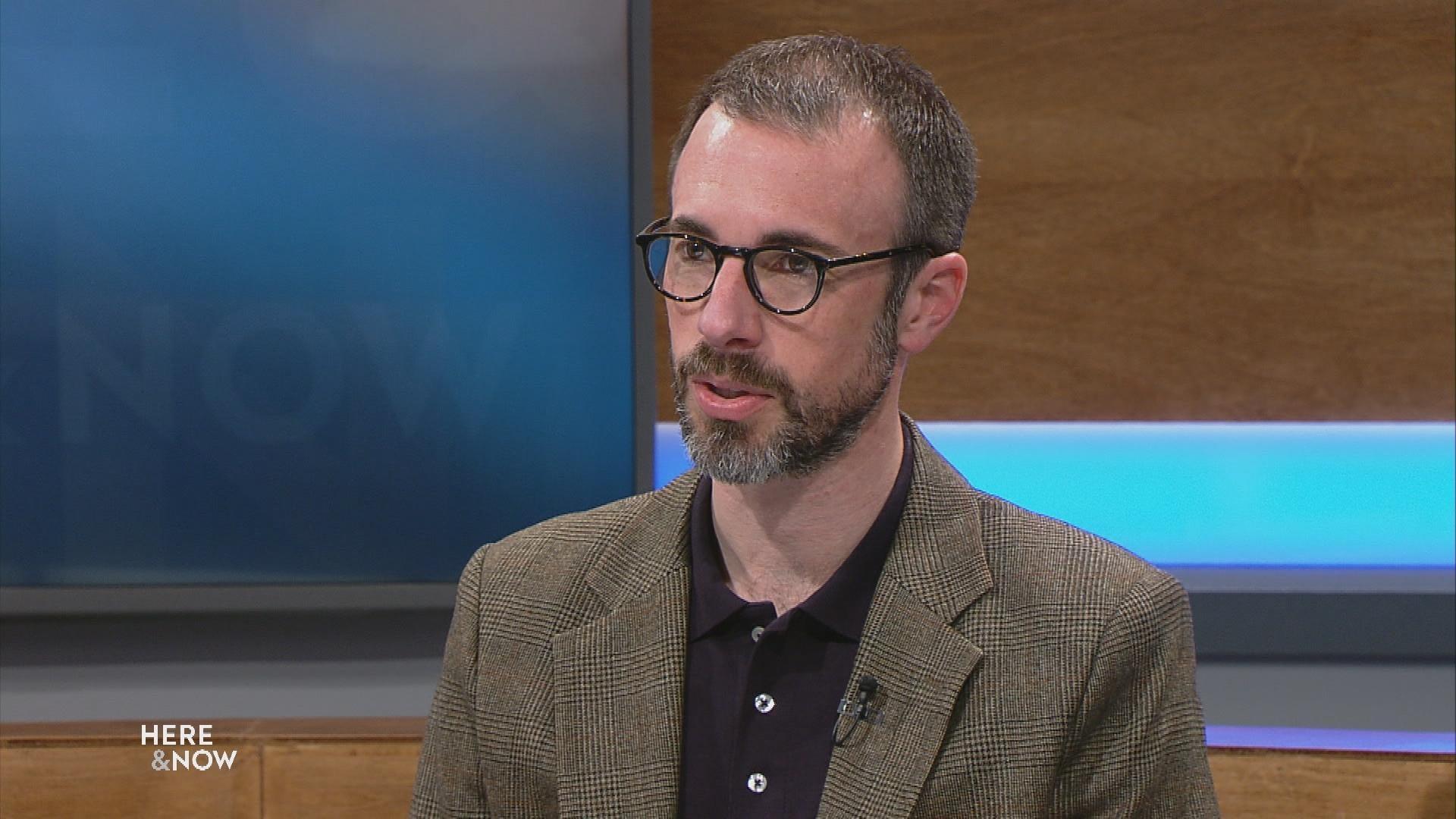 Burden Breaks Down Redistricting Ruling
The U.S. Supreme Court ruled that federal courts must stay out of cases involving partisan gerrymandering. Barry Burden, UW-Madison political science professor and director of the Elections Research Center, talks about what the decision means for Wisconsin's own partisan gerrymandering case before the court.
June 28, 2019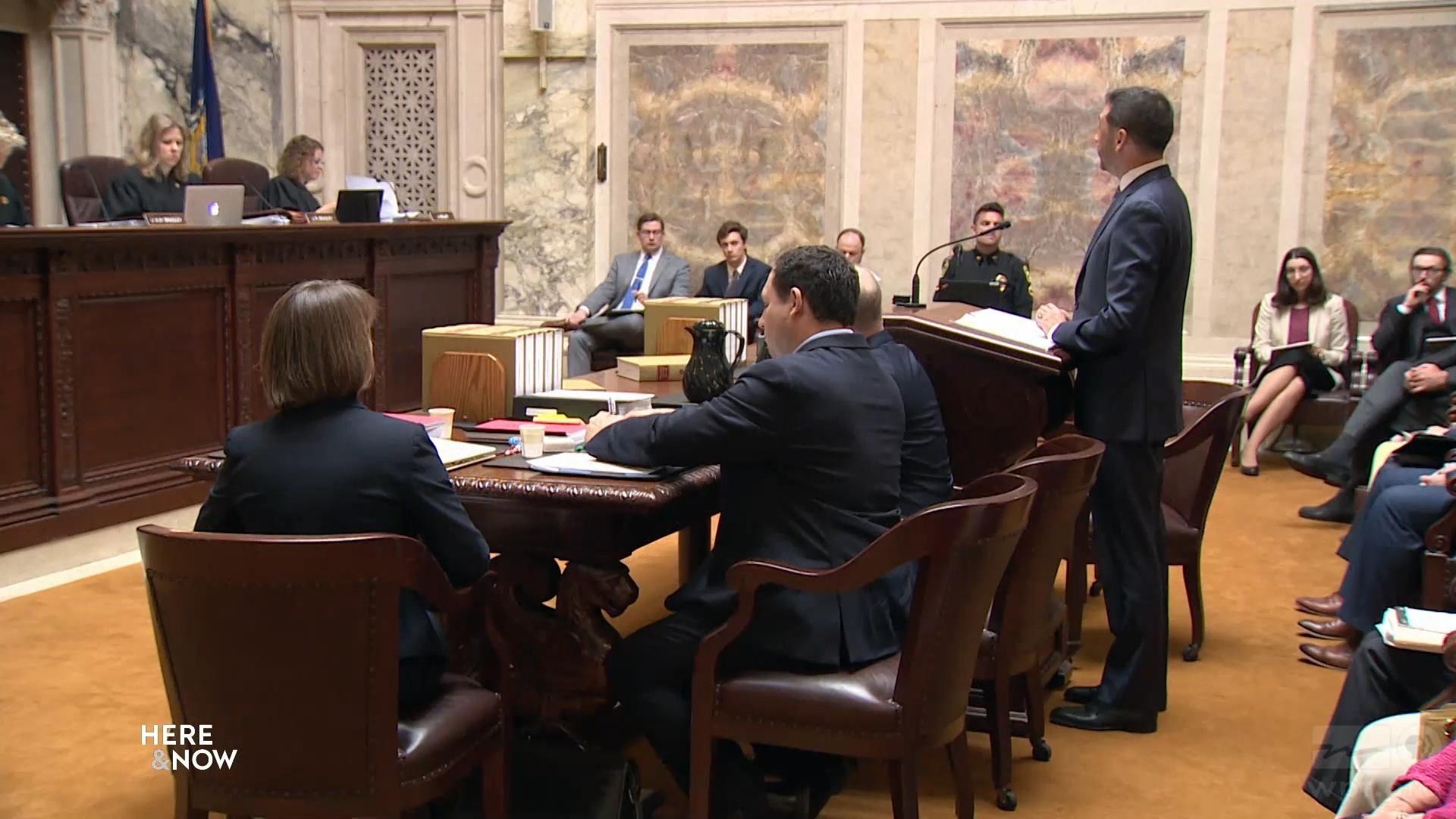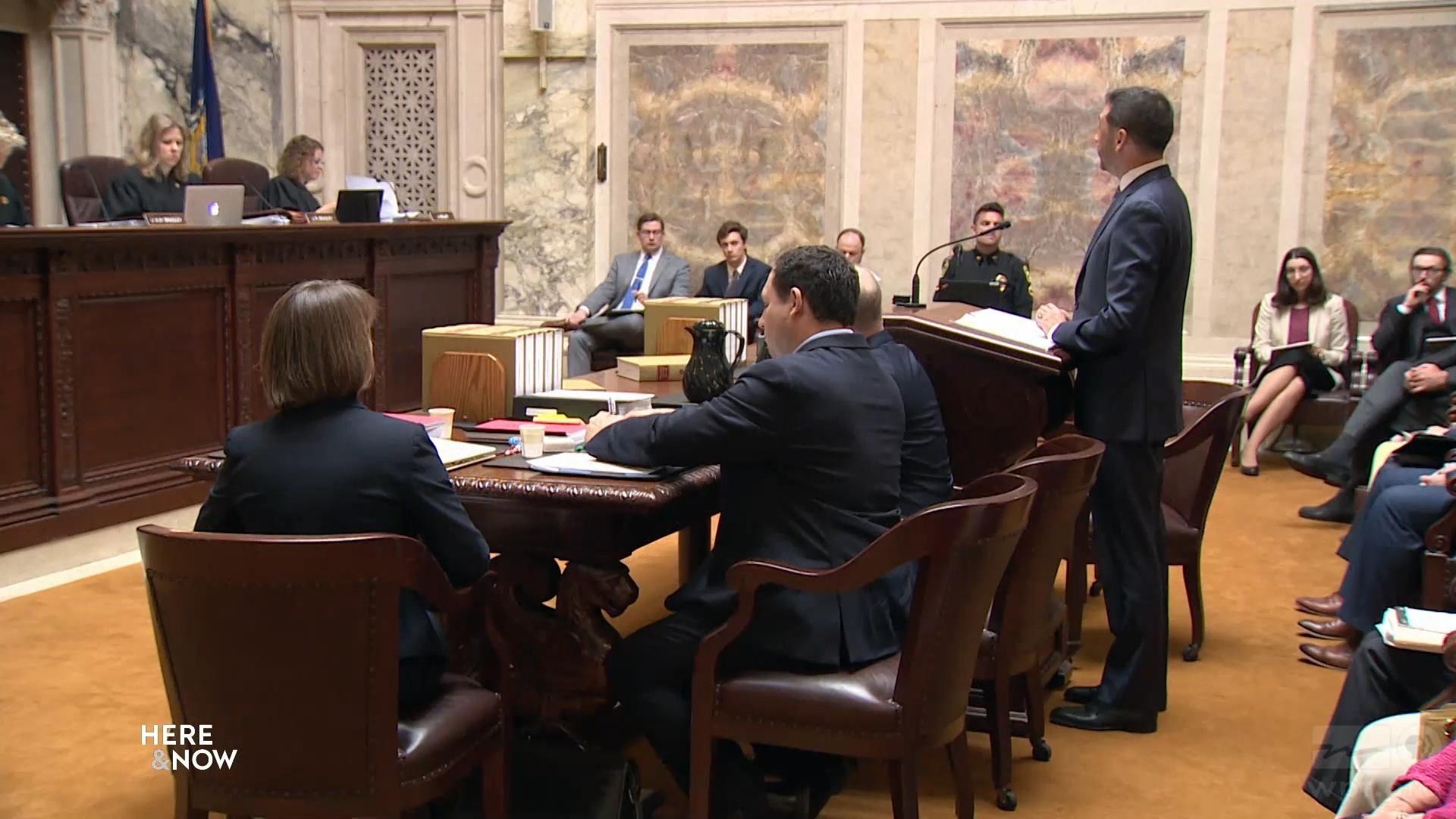 Court Rules Lame Duck Session Constitutional
The Wisconsin Supreme Court upholds laws passed and appointments confirmed in last year's lame duck session, ruling that the type of legislative session is constitutional.
June 21, 2019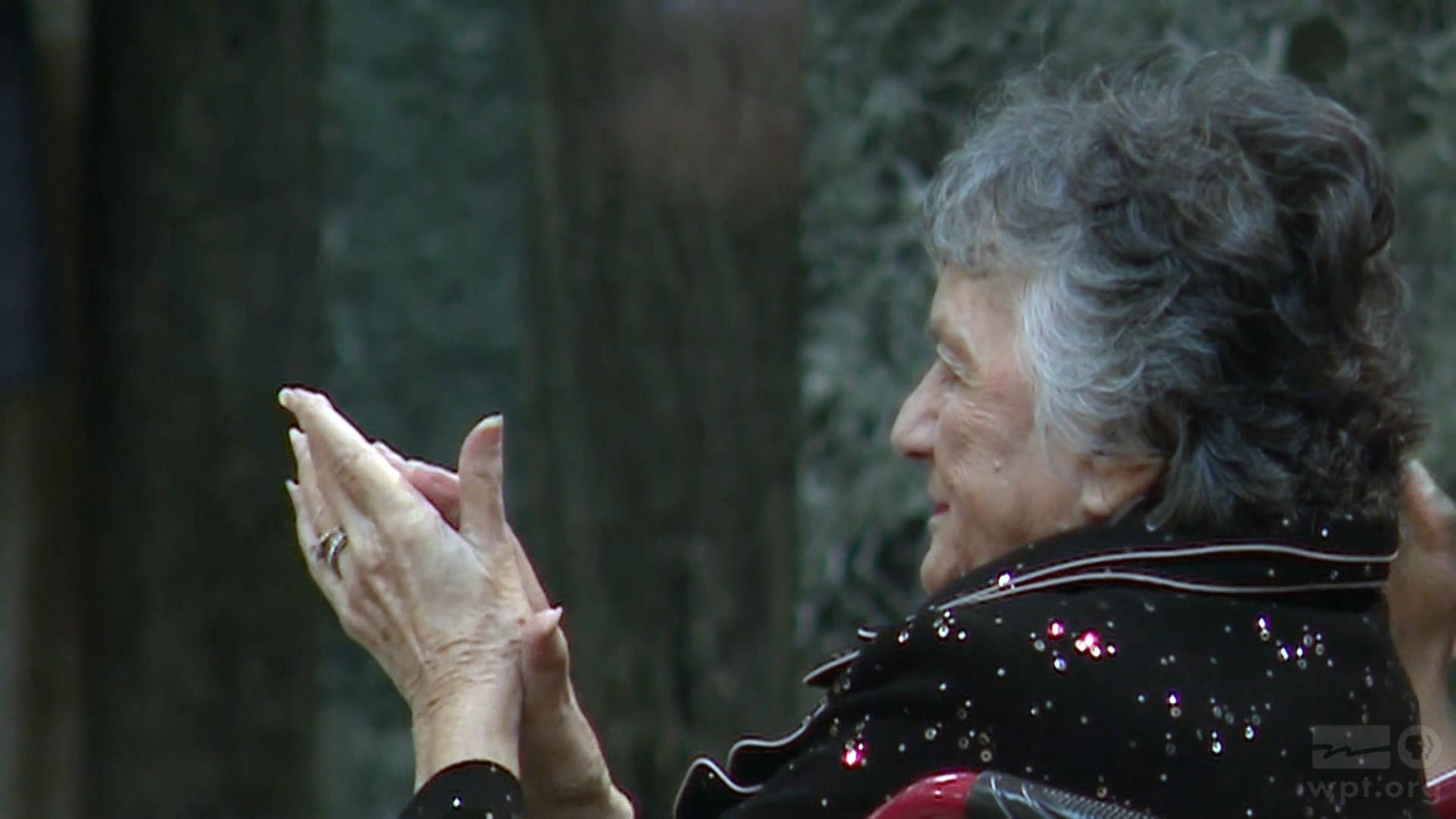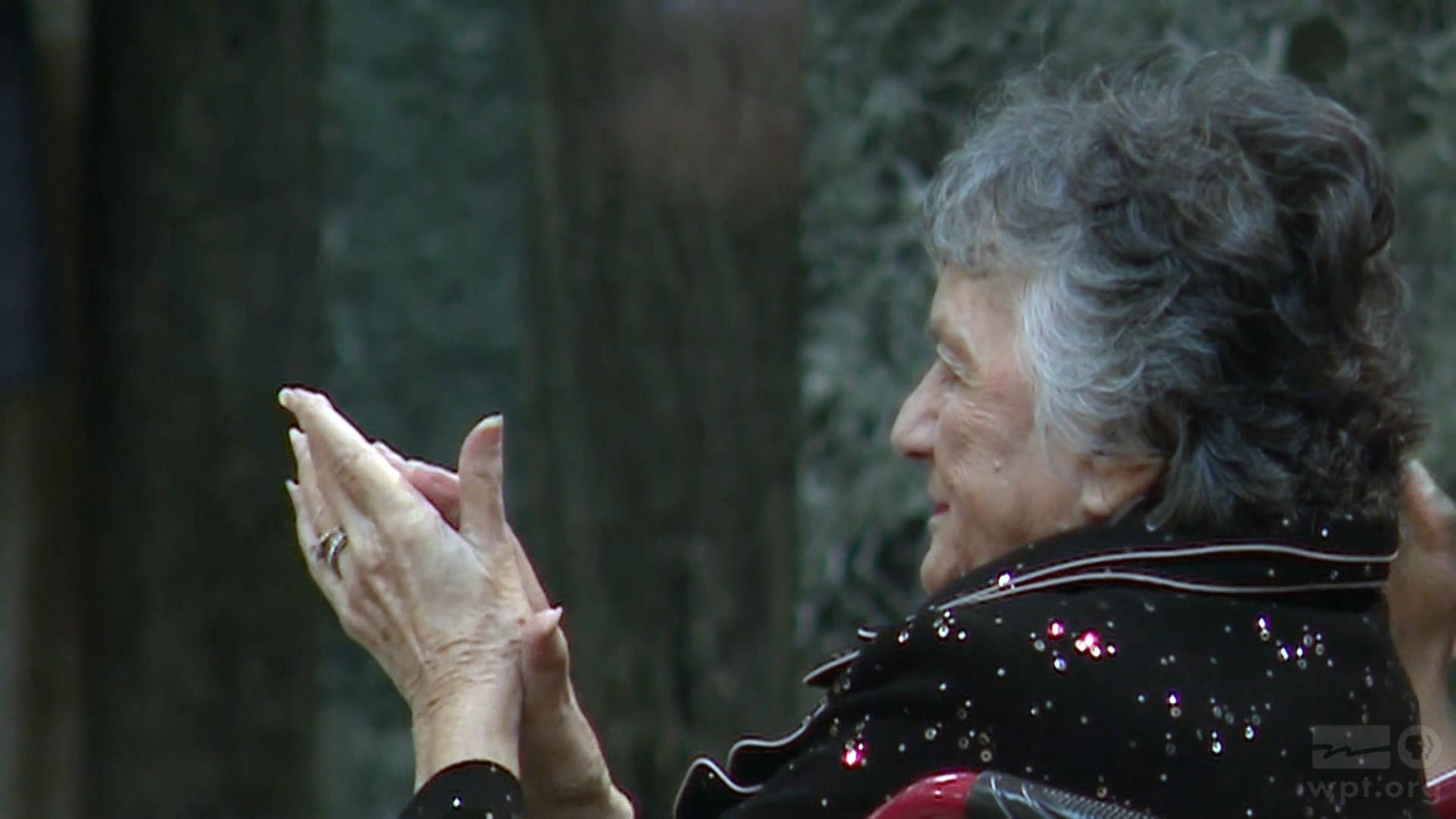 Retiring Justice Shirley Abrahamson is honored at a Capitol event.
June 21, 2019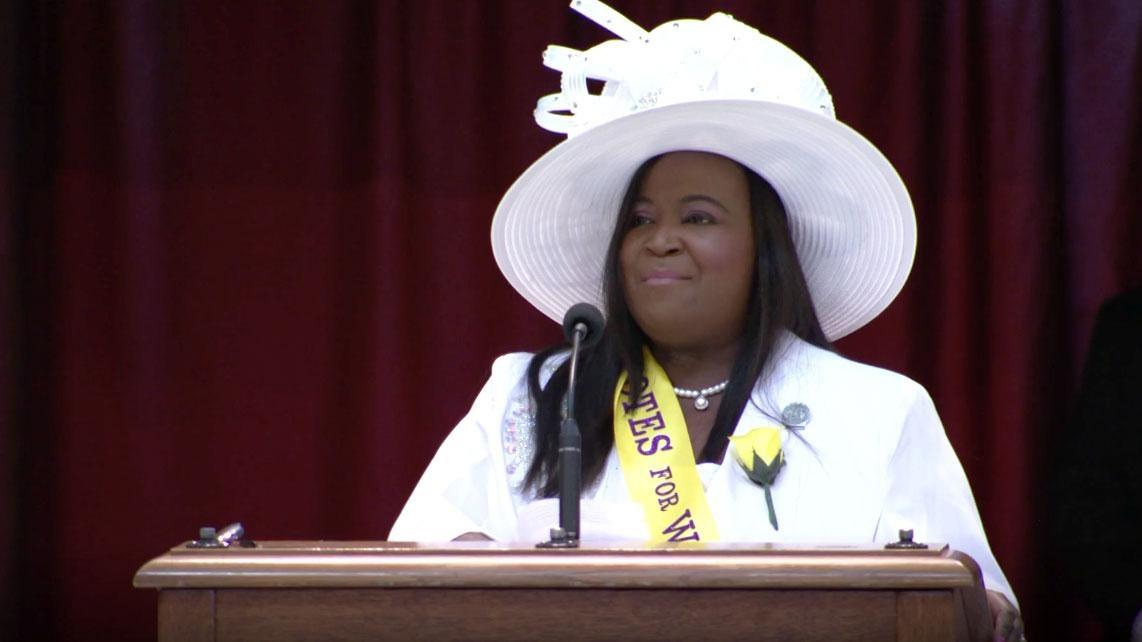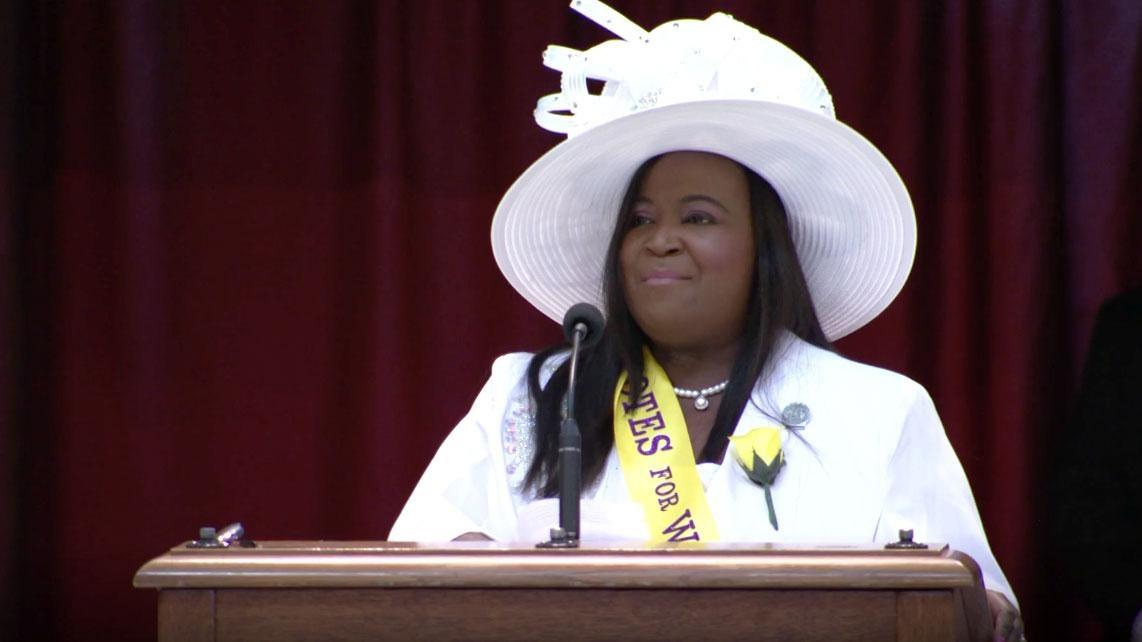 State Marks Centennial of Being First to Ratify Women's Vote
100 years ago today, Wisconsin was the first state in the nation to ratify the constitutional amendment giving women the right to vote. A celebration at the State Capitol today featured speakers delving into that history and unveiling Wisconsin's original 19th Amendment document.
June 14, 2019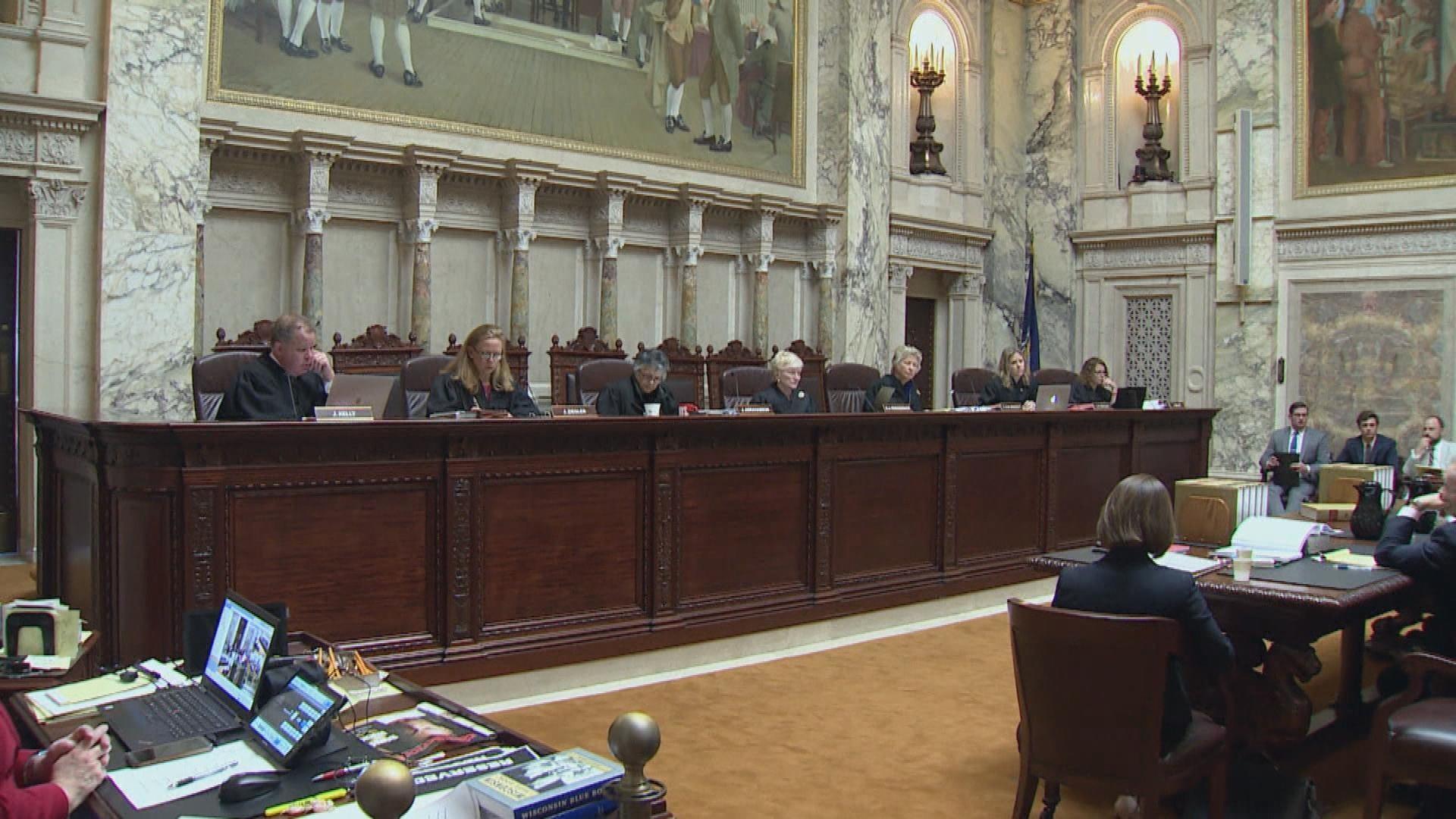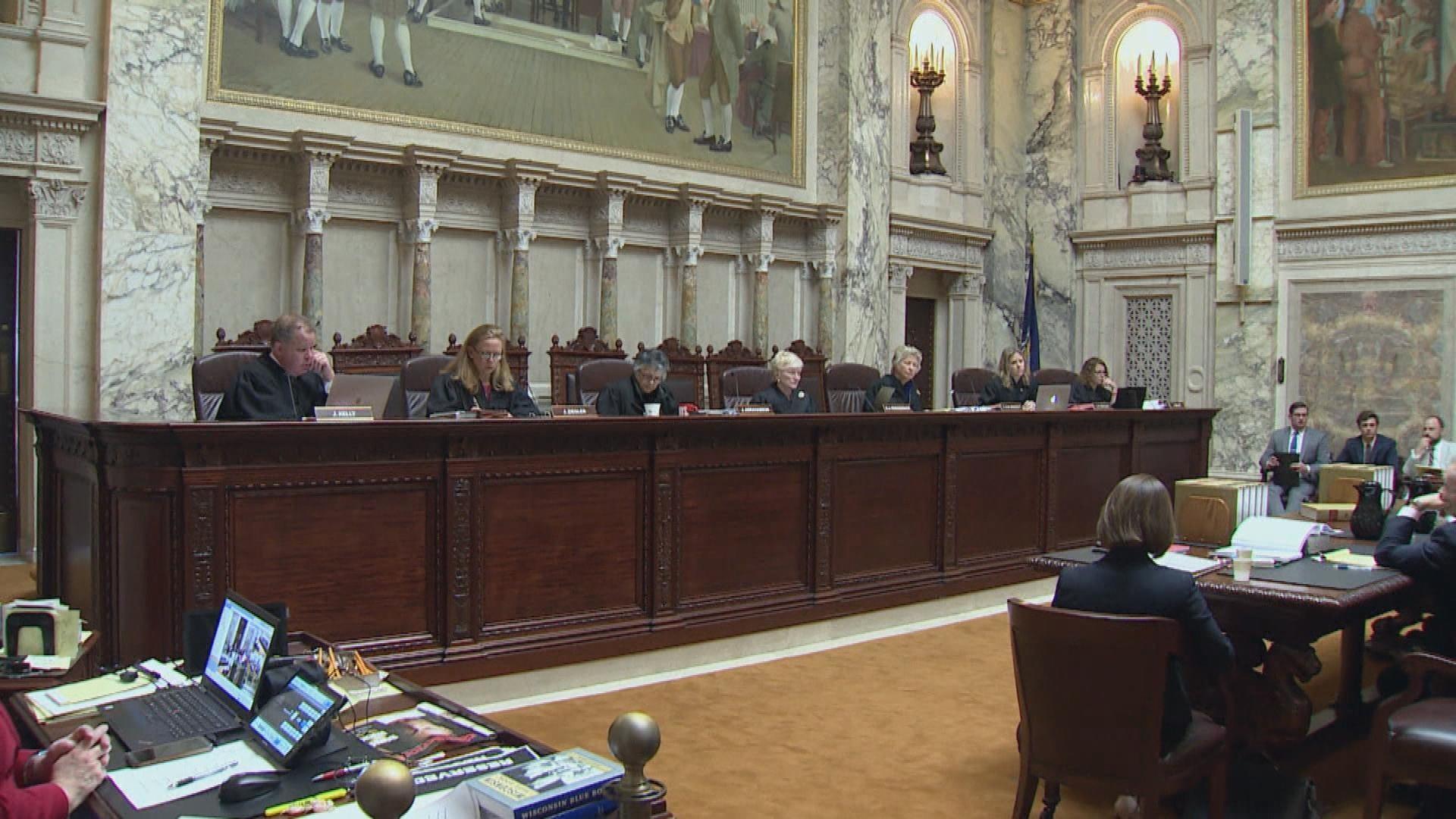 Incumbent Justice Daniel Kelly announces he will seek a full 10-year term on the Supreme Court, joining liberal candidates Dane County Judge Jill Karofsky and Marquette University Law Professor Ed Fallone.
May 24, 2019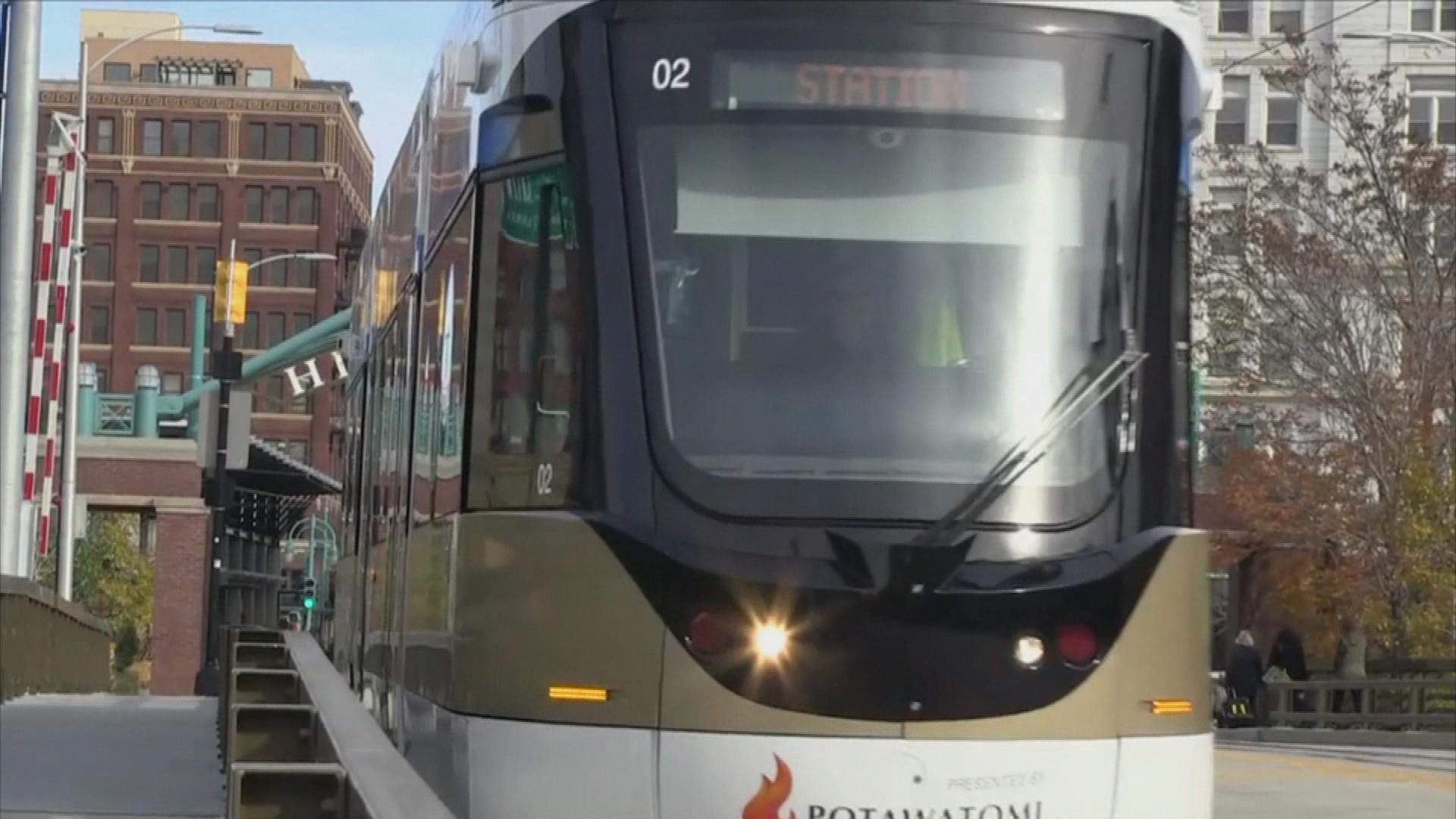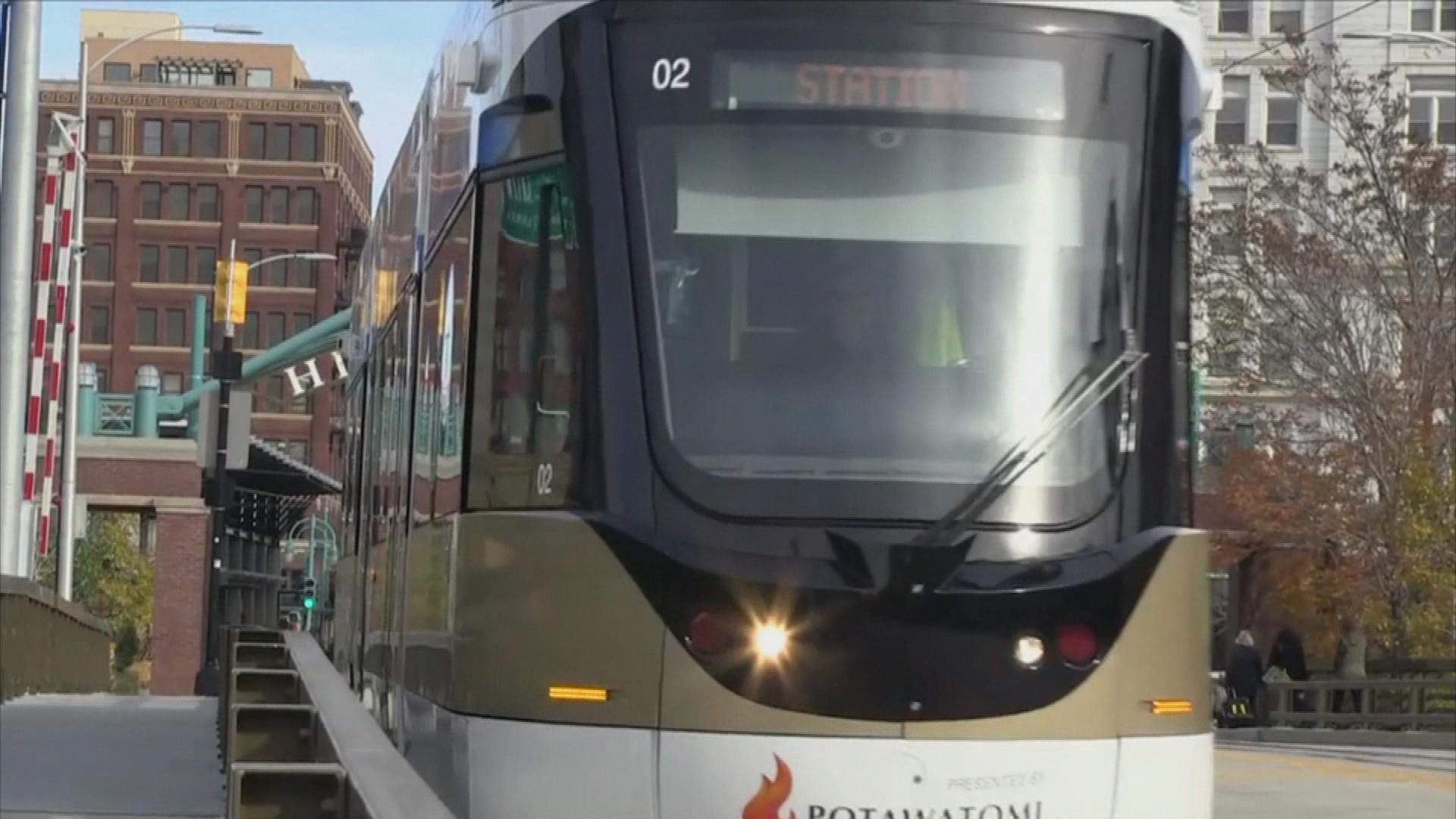 Brakes on Hop 2020 Expansion for Now
As Milwaukee gets ready to host the 2020 Democratic National Convention, some city officials are pushing to extend the streetcar line to reach the convention site. A committee vote this week tables the expansion for now, putting into question whether the expansion could be finished by next summer.
May 24, 2019 • Southeast Region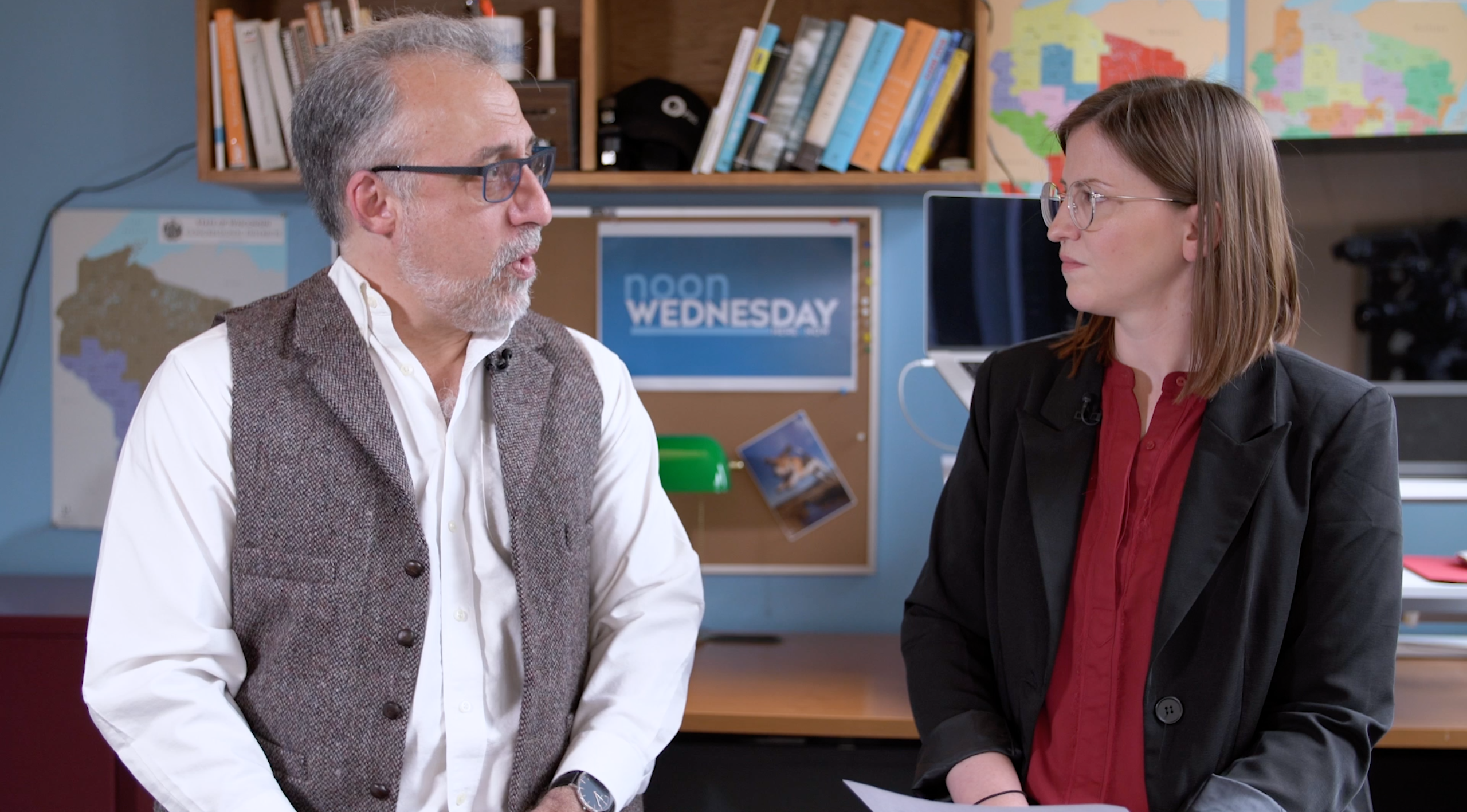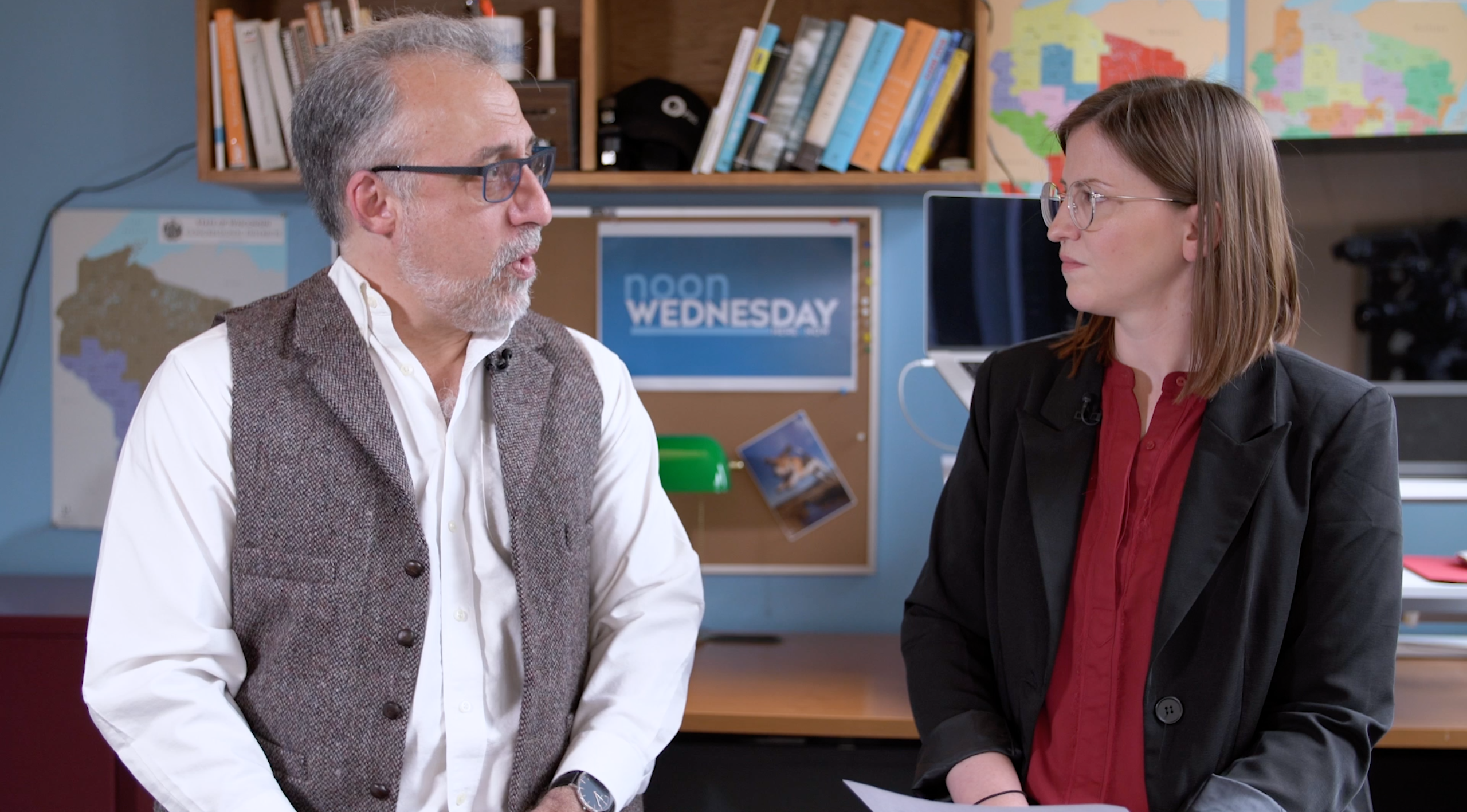 Noon Wednesday: Are We Heading Towards Impeachment?
New Democrats are calling for the impeachment of President Donald Trump, including Wisconsin Congressman Mark Pocan. Are we heading towards impeachment? Probably not, according to UW-Madison political science and law professor Howard Schweber.
May 22, 2019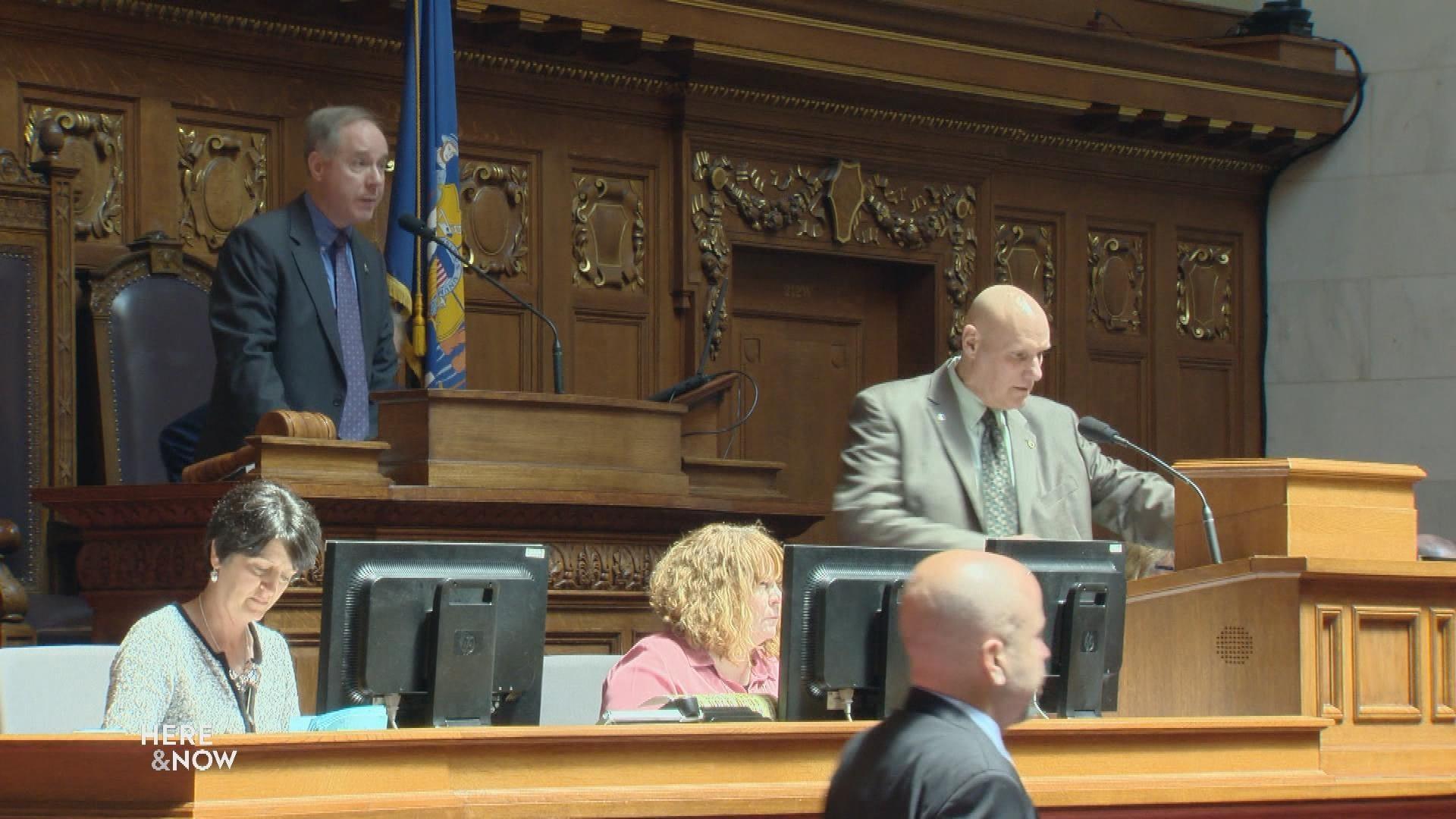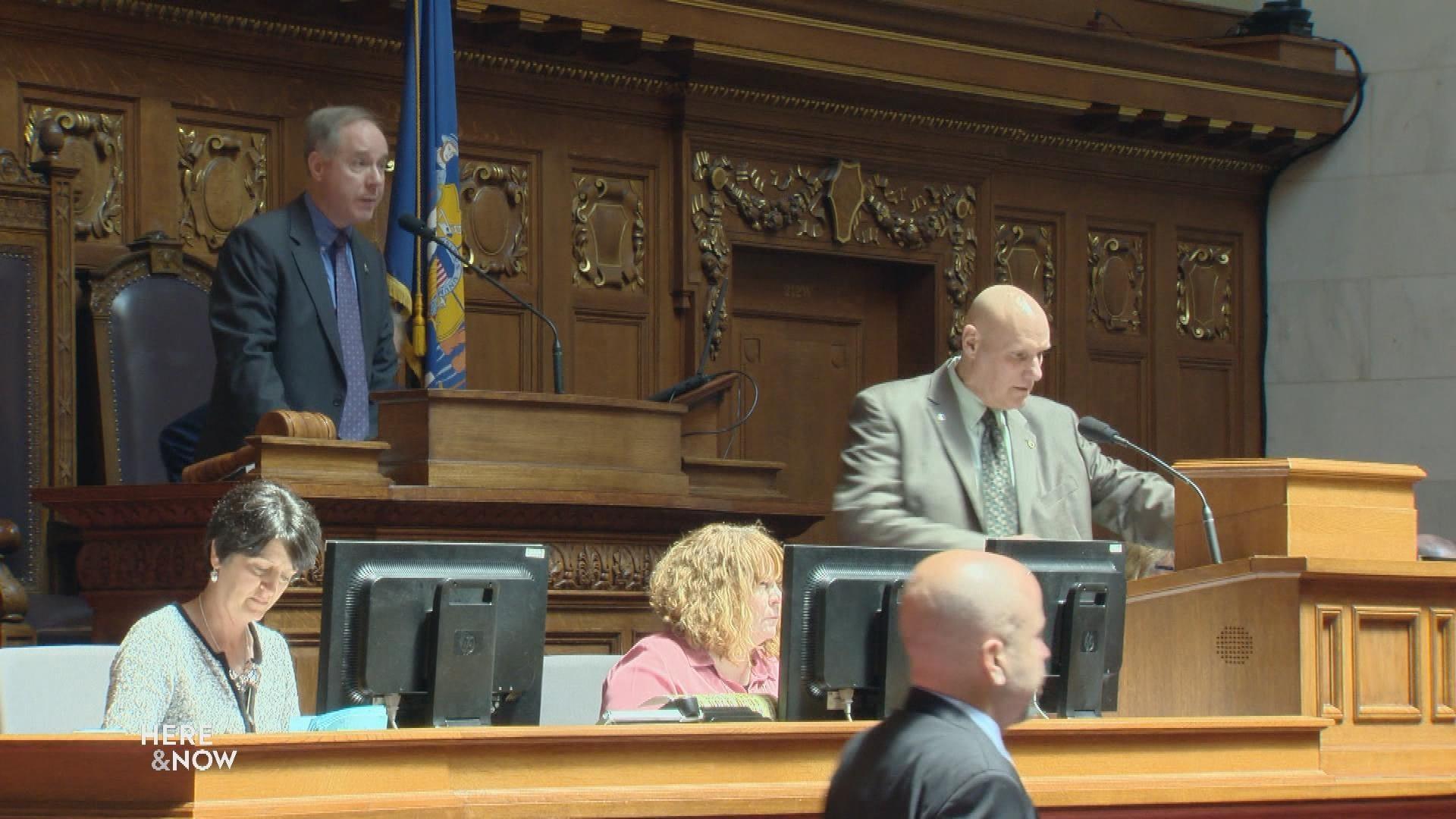 High Court Hears Challenge to Lame Duck Session
A busy week in the Capitol included Supreme Court arguments challenging December's lame duck session and an Assembly session that passed a slate of abortion bills.
May 17, 2019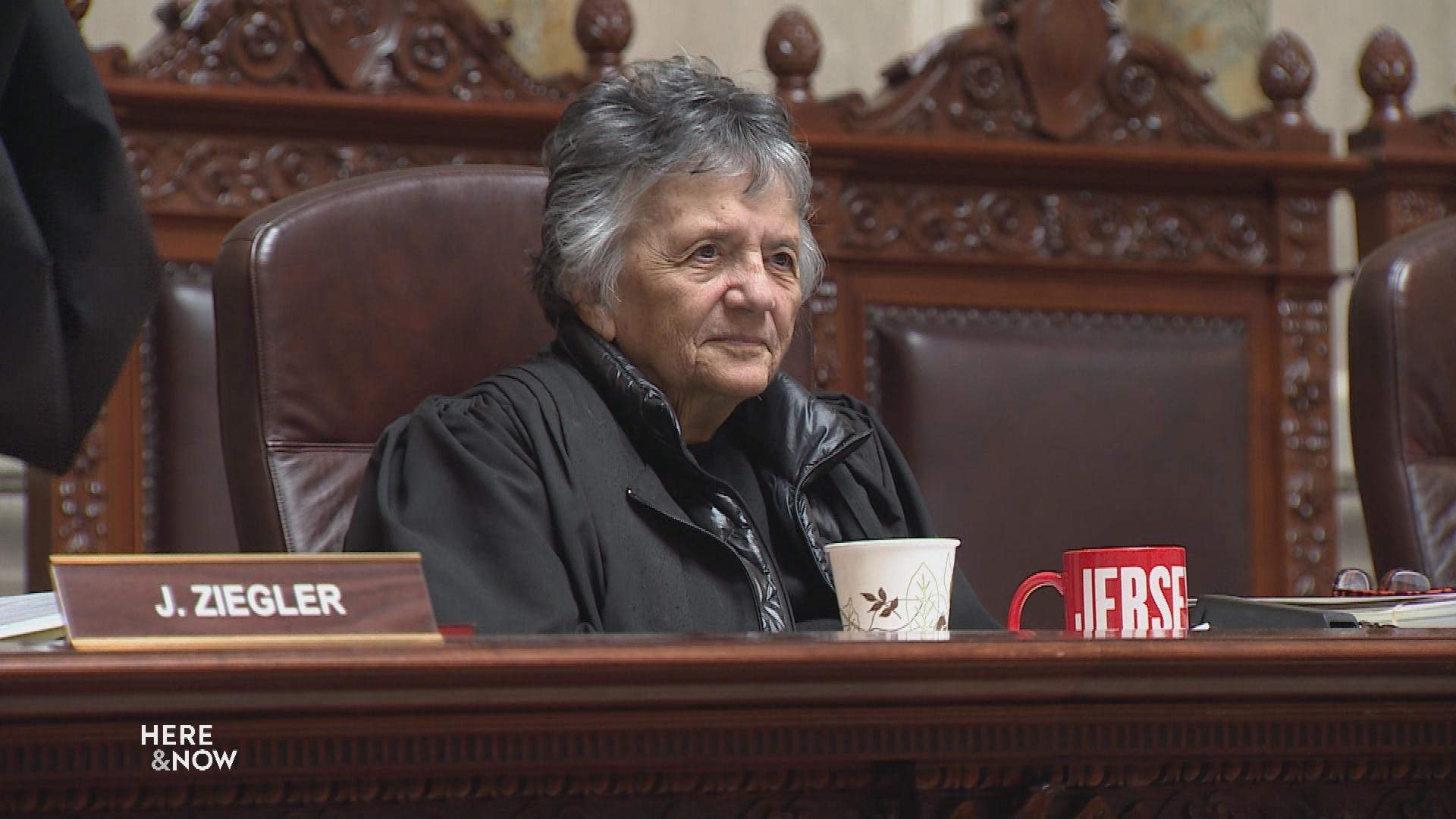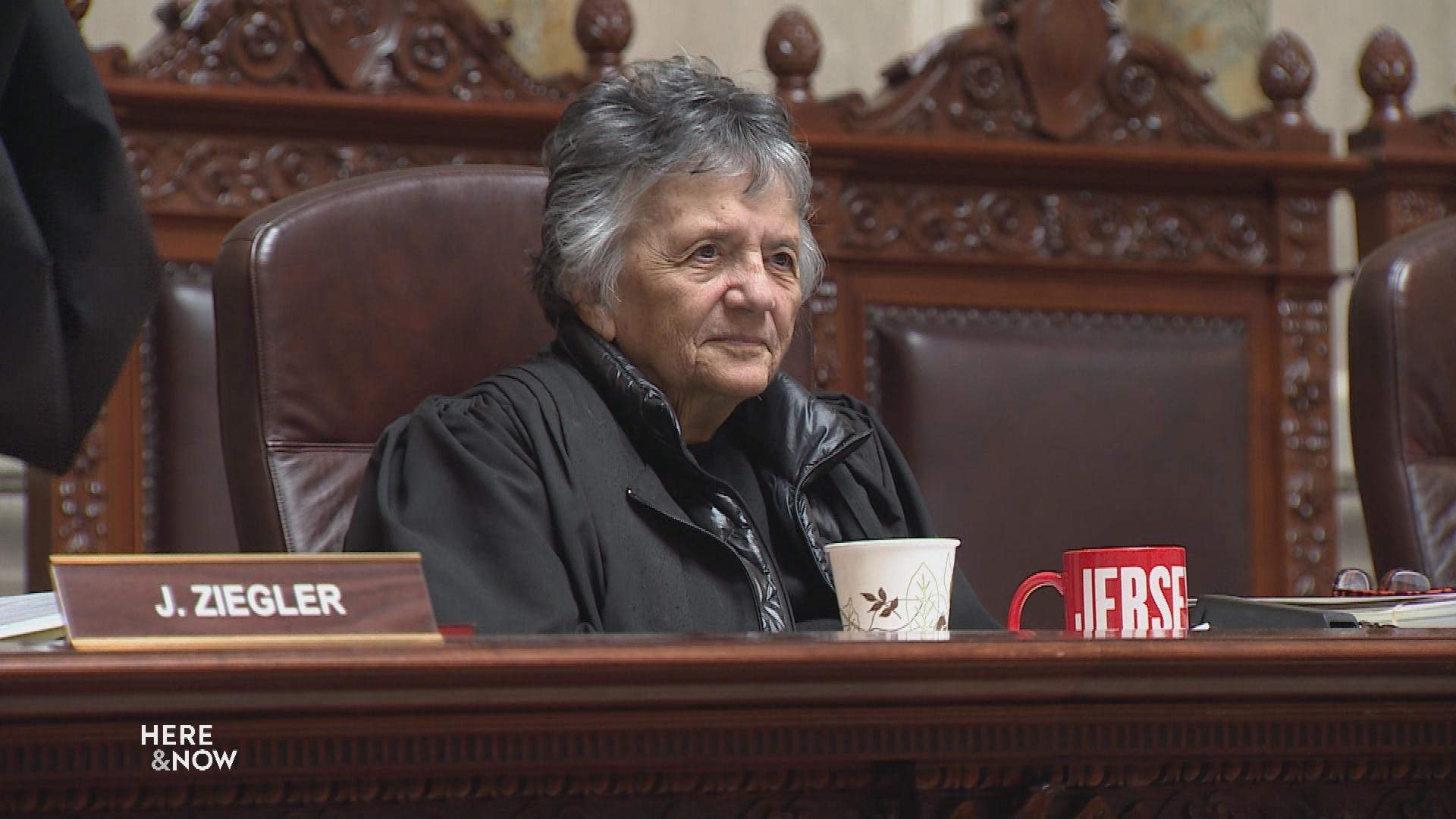 Longest Serving Justice Shirley Abrahamson Retires
Supreme Court Justice Shirley Abrahamson will finish her 43-year tenure on the bench at the end of the year. The first woman to ever serve on the state's high court, and also the state's longest-serving justice, heard her final arguments this week.
May 17, 2019
More Stories