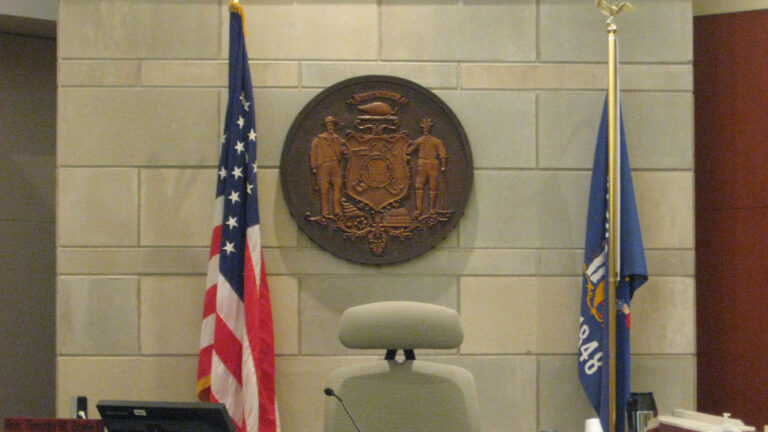 Barron County Judge Reimposes 25% Capacity Limit
The judge denied a request by the Tavern League of Wisconsin to block the order. A lobbyist from the group tells the Milwaukee Journal Sentinel they will not appeal the judge's ruling.
October 19, 2020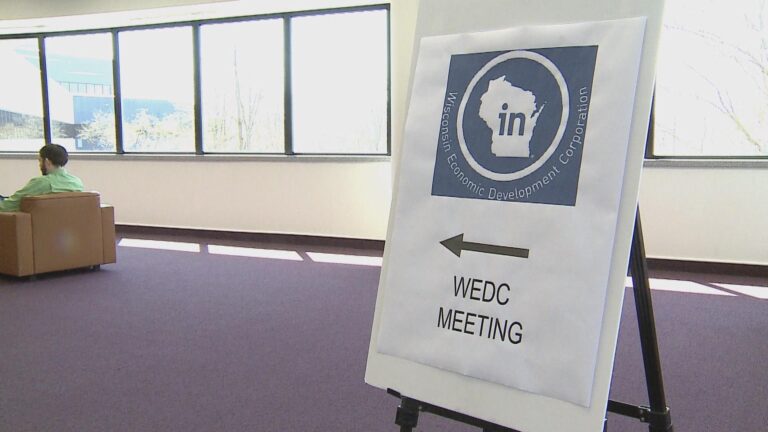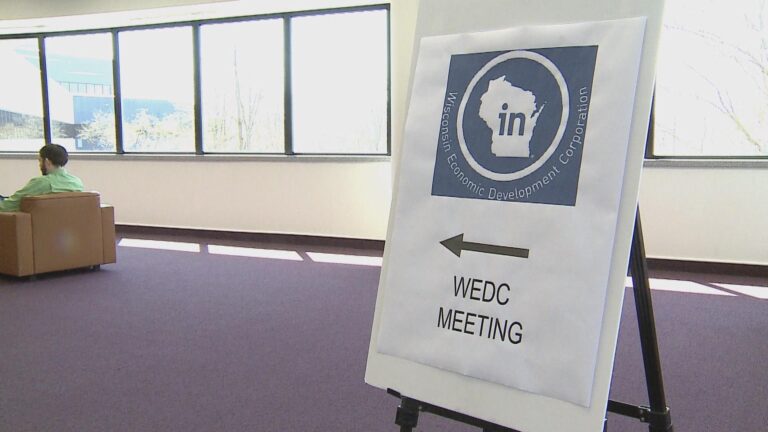 WEDC Denies Tax Credits to Foxconn
The Wisconsin Economic Development Corporation denied tax credits to Foxconn, saying the LCD manufacturing company did not meet the benchmarks set out in a contract signed during the Walker administration. The company originally committed to building a large "Gen 10.5" facility in the Racine suburb of Mt. Pleasant, but changed ...
October 12, 2020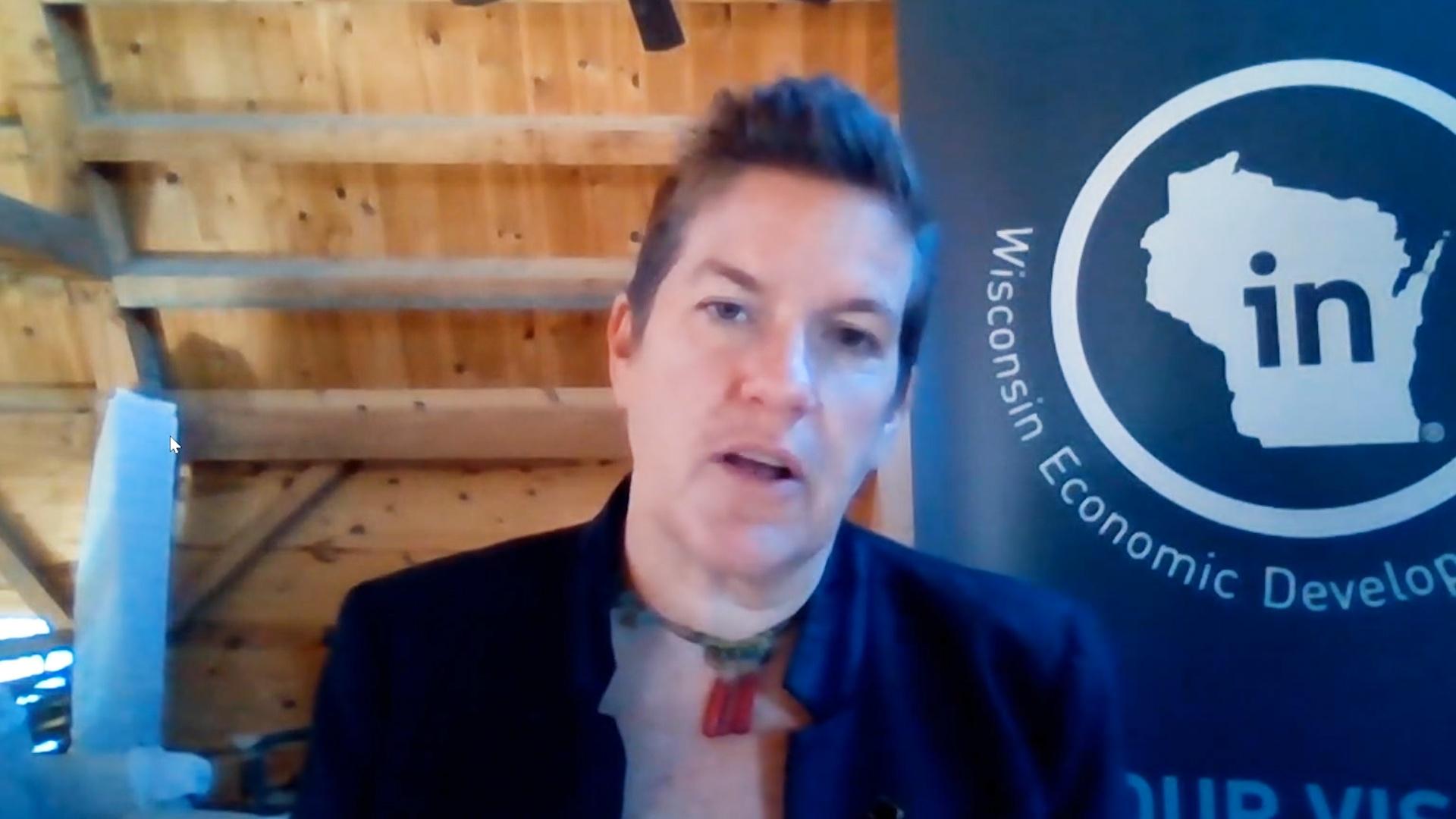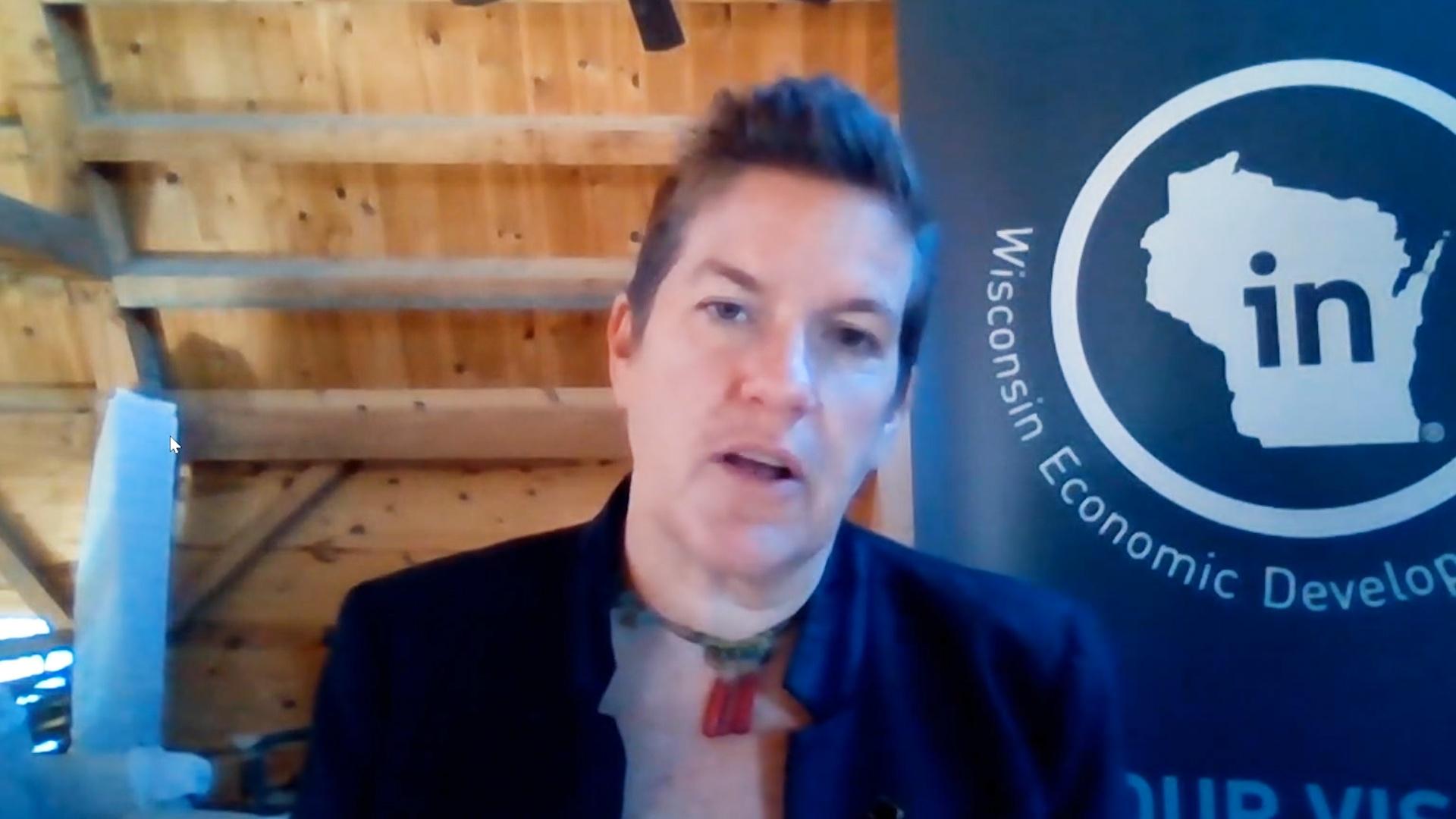 Web Interview: Small Businesses Get More CARES Funding
Gov. Tony Evers announced this week that $100 million of federal CARES Act funding will go to small businesses and sectors of the Wisconsin economy particularly hurt by the pandemic-related recession. Wisconsin Econ. Dev. Corp. Sec. and CEO Missy Hughes sits down with digital news editor Will Kenneally to talk about the status of the state's economy and the importance of those grants.
October 10, 2020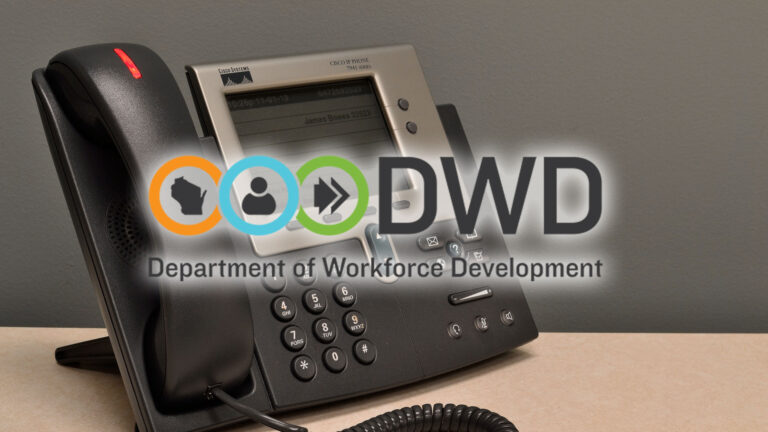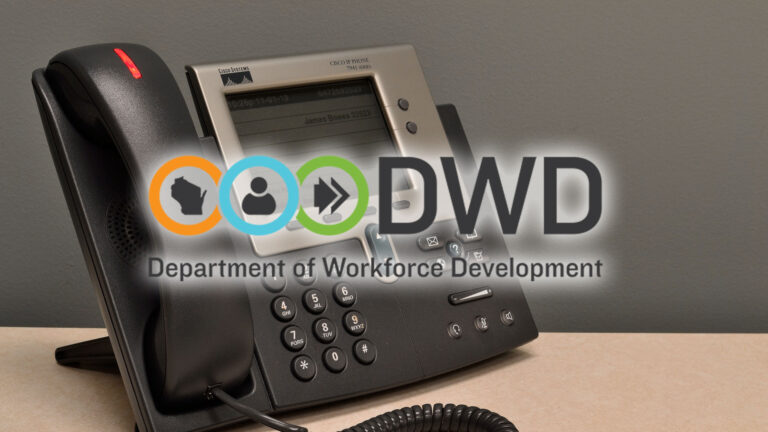 Audit Shows Almost All Unemployment Calls to State Agency Went Unanswered
Fewer than 1 in 100 calls to the Department of Workforce Development's unemployment insurance call centers were answered, according to a report from the Legislative Audit Bureau. The audit details 93.3% received busy signals or had the calls blocked while trying to call the agency. Another 6.2% of calls were ...
September 25, 2020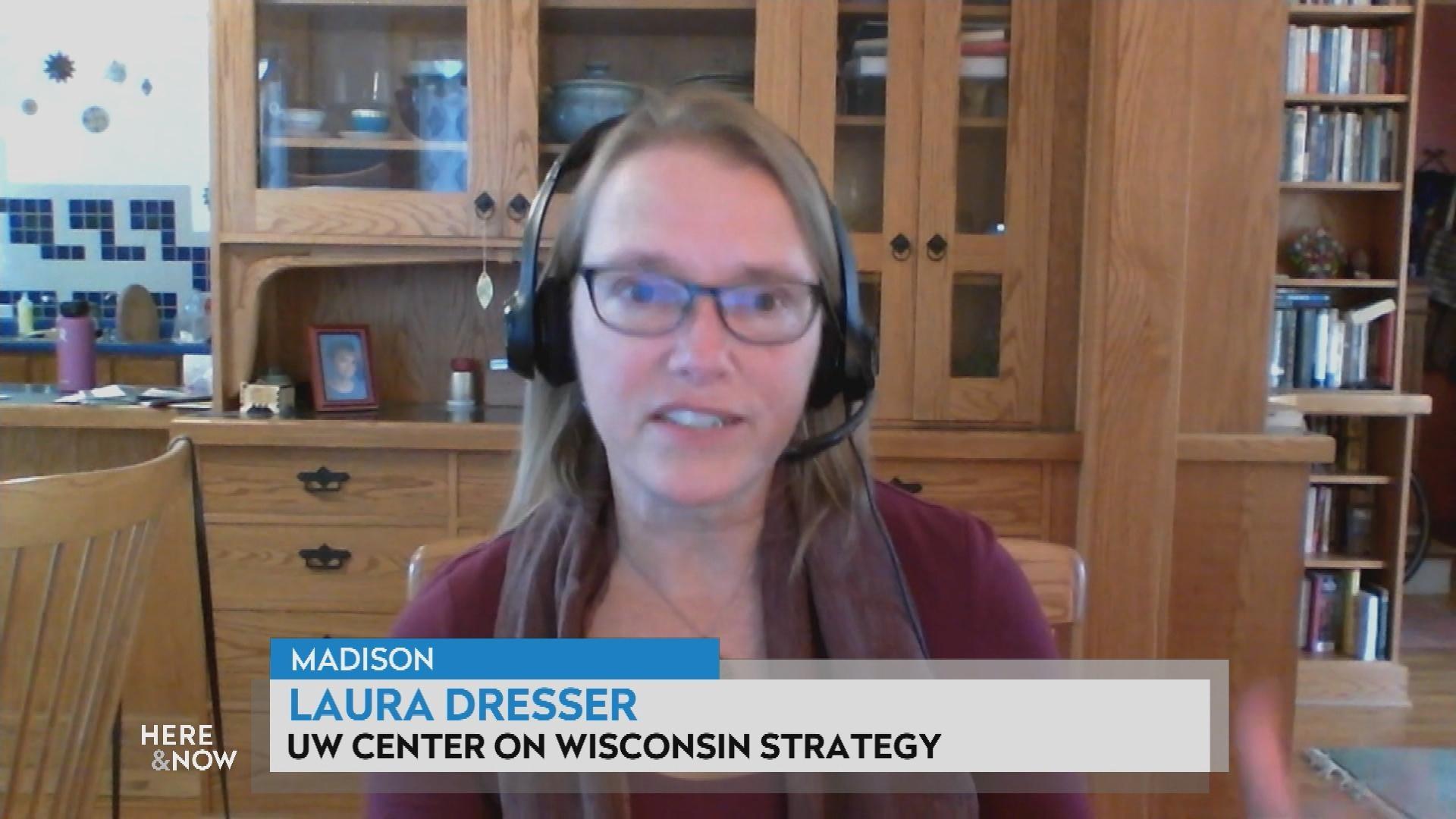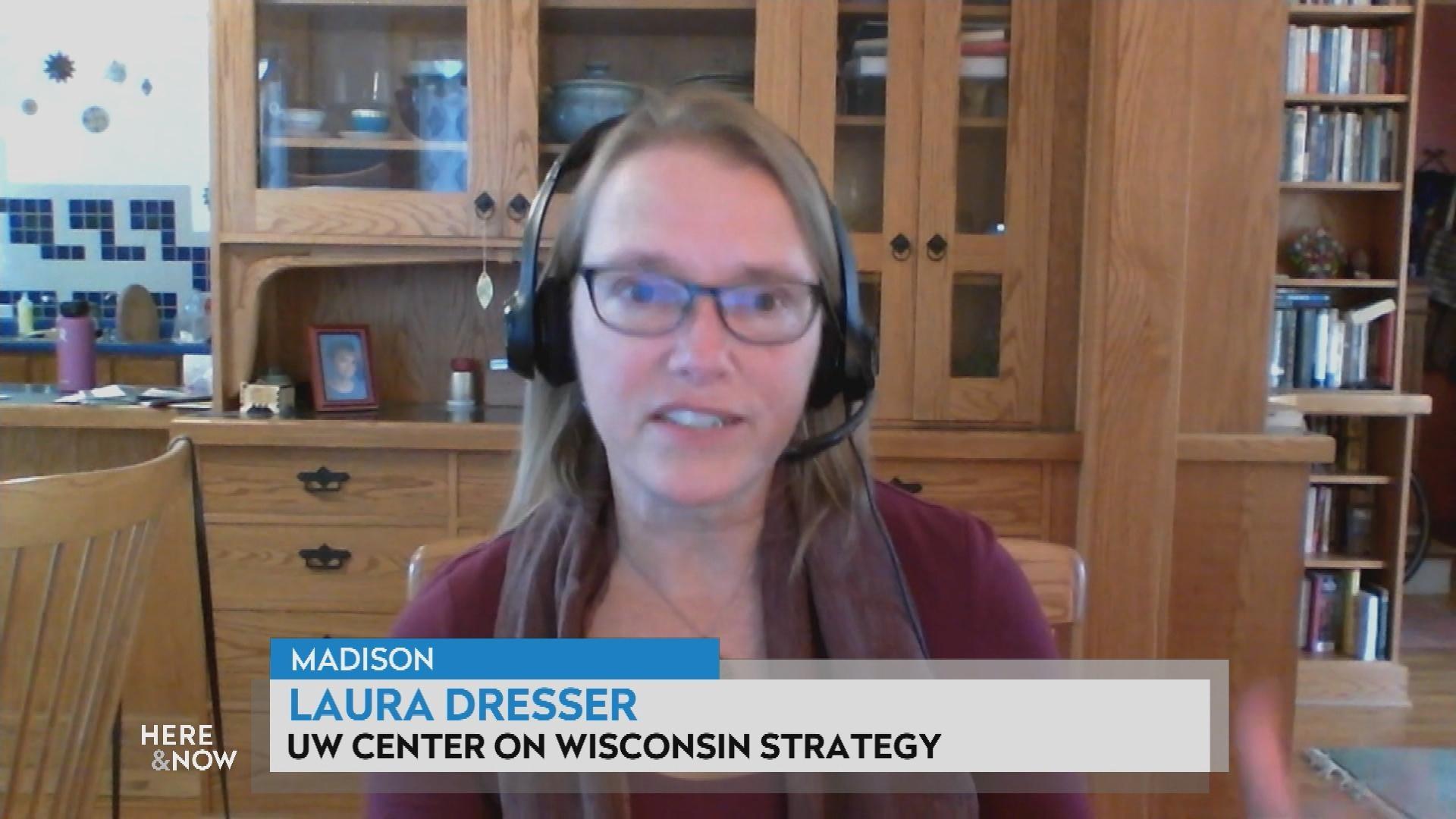 Toll of COVID-19 on Wisconsin's Workforce
UW-Madison's Center on Wisconsin Strategy Associate Director Laura Dresser shares findings of a new report. The center reached out across the state to better understand the impact of the pandemic on workers in a wide variety of job settings.
September 18, 2020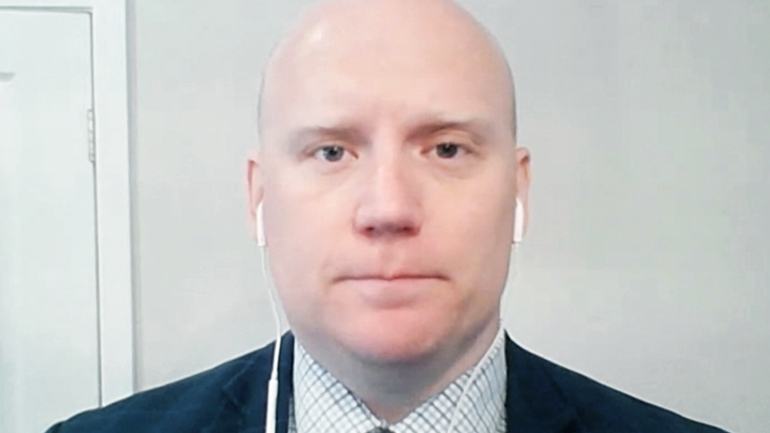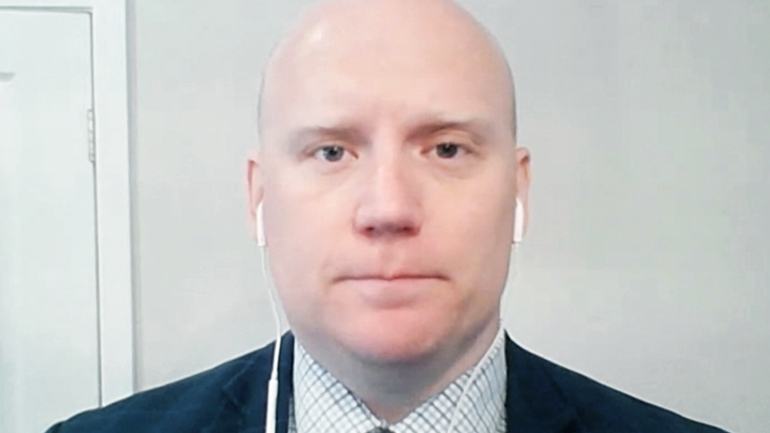 DWD Secretary Resigns, COVID-19 Cases Hit New Records
Despite attempts to decrease the state's unemployment backlog, almost 11% of weekly claims, 713,508, have yet to be processed.
September 18, 2020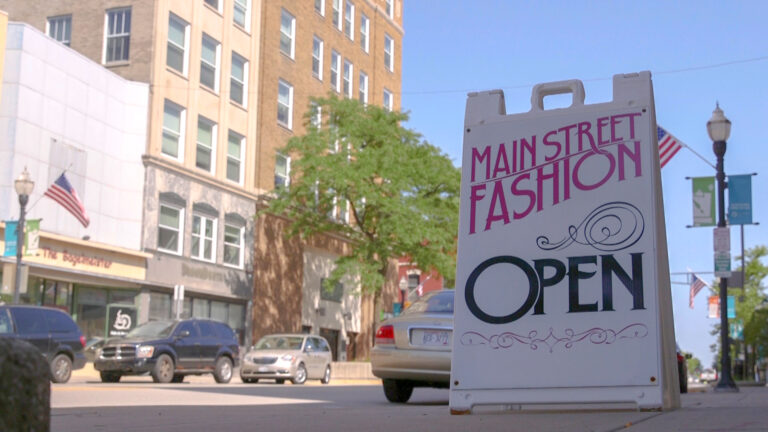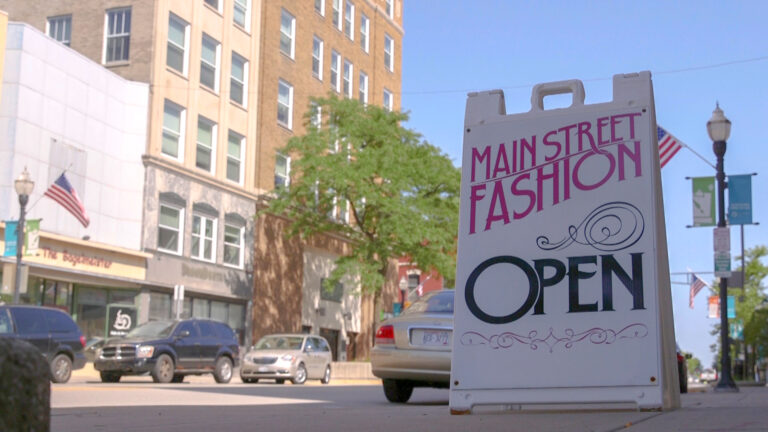 WEDC Campaign Pushes Collaborative Effort on Economic Recovery
The "We're All In" initiative is an effort by WEDC to bolster consumer confidence amid the COVID-19 pandemic.
August 6, 2020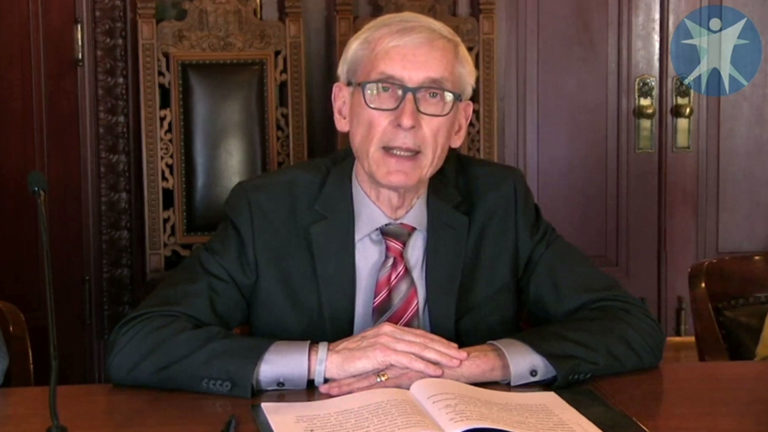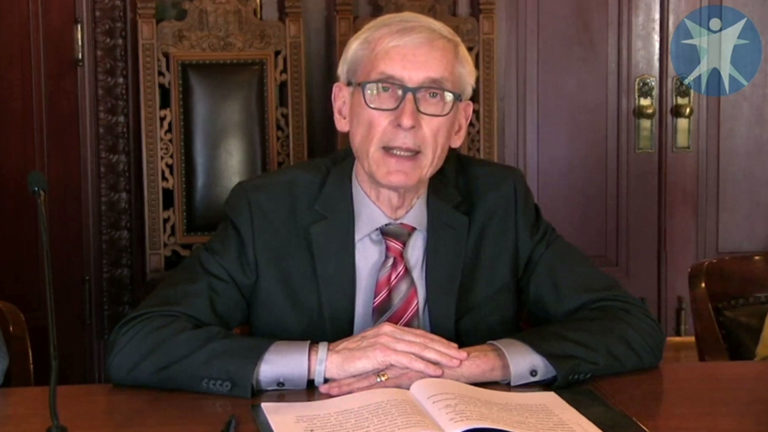 Evers Calls for $250 Million in State Cuts
The governor said the pandemic continues to cause budget shortfalls, calling on state agencies to identify $250 million in possible cuts
July 22, 2020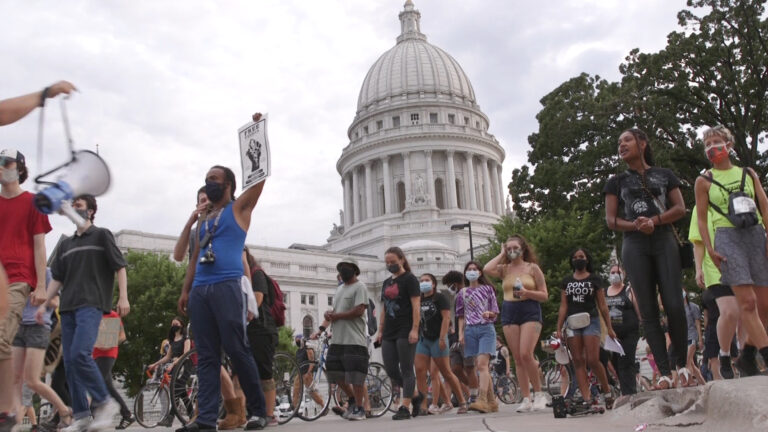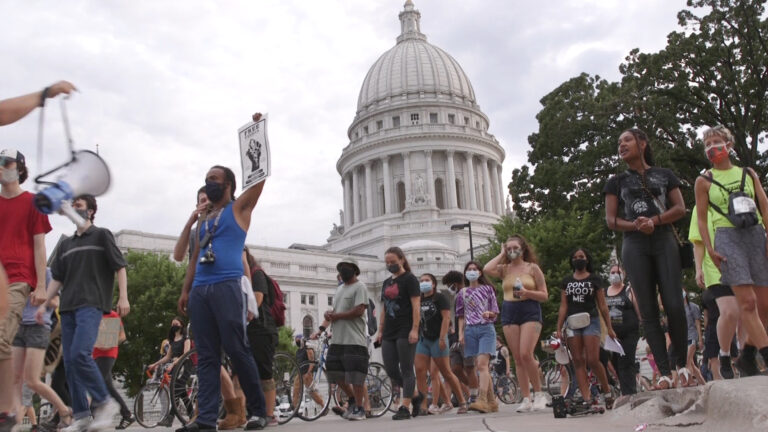 Wisconsinites Join National Strike
The group called for racial and economic justice.
July 21, 2020 • South Central Region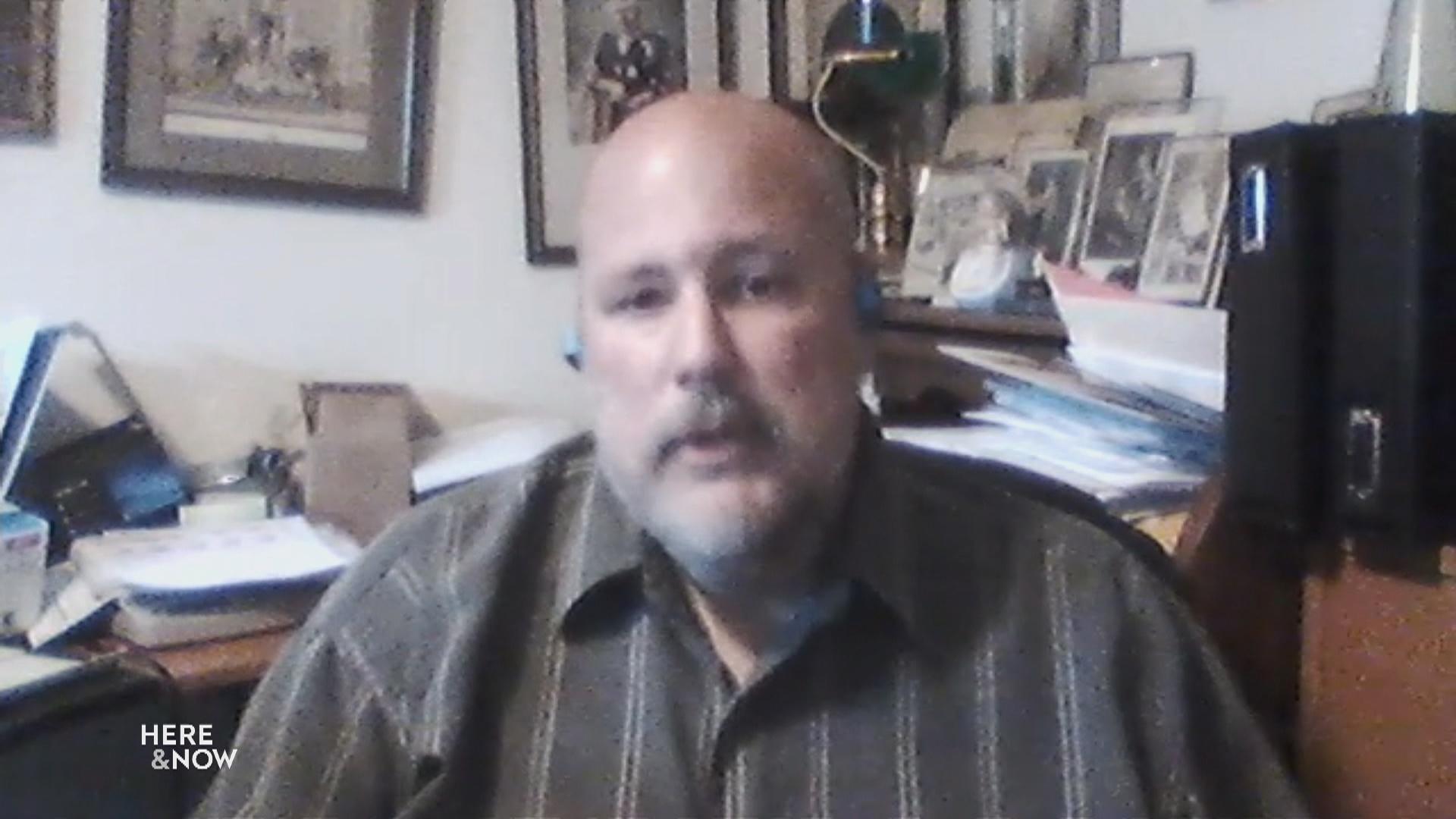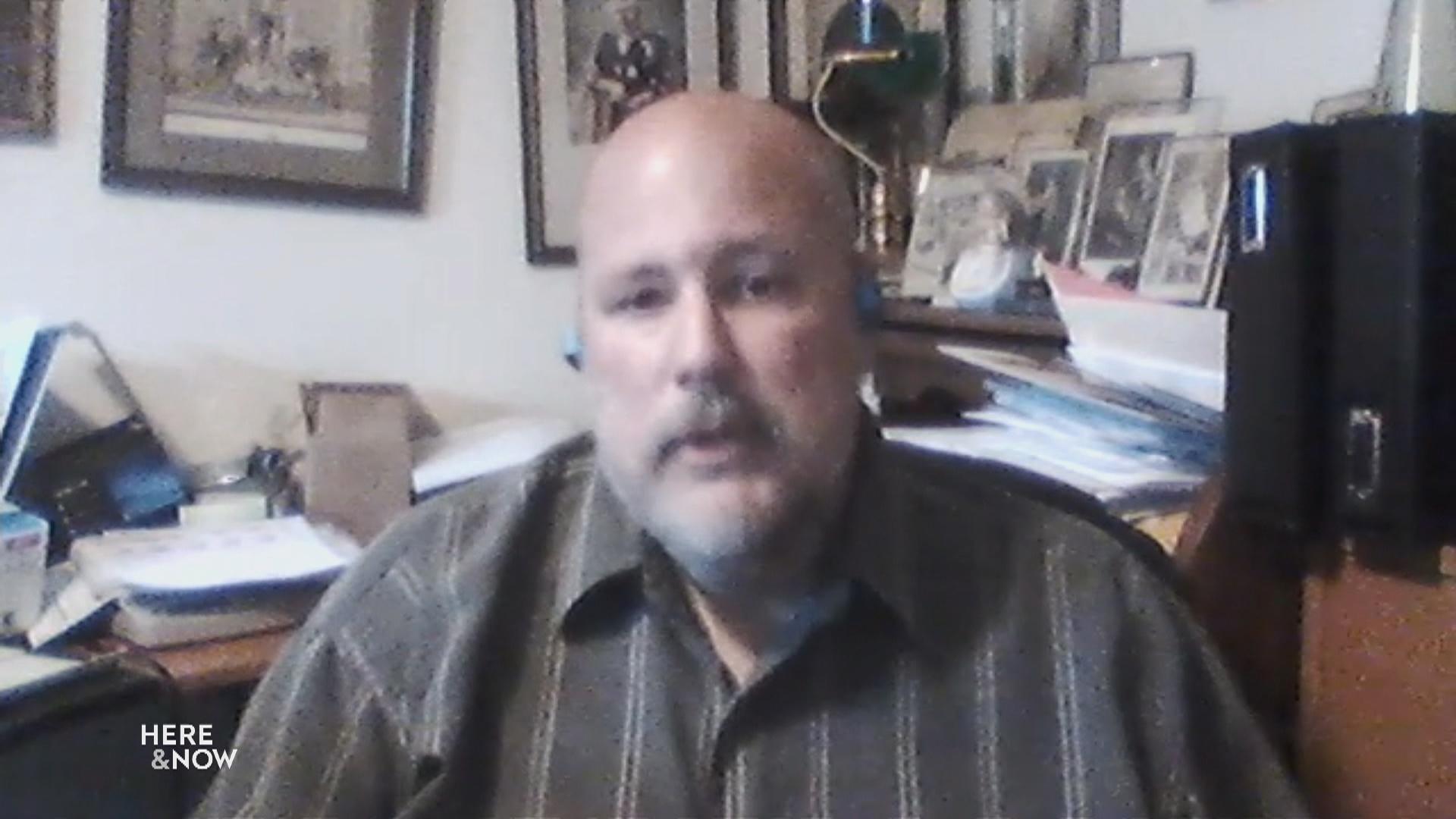 How Bars and Taverns Weather the Pandemic
As COVID cases rise in the state, bars have proven to be a common thread of new infections among Wisconsinites in their 20s. President of the Tavern League of Wisconsin and a Delavan supper club owner, Chris Marsicano, talks about bar owners' struggle to stay afloat while balancing public health interests.
July 17, 2020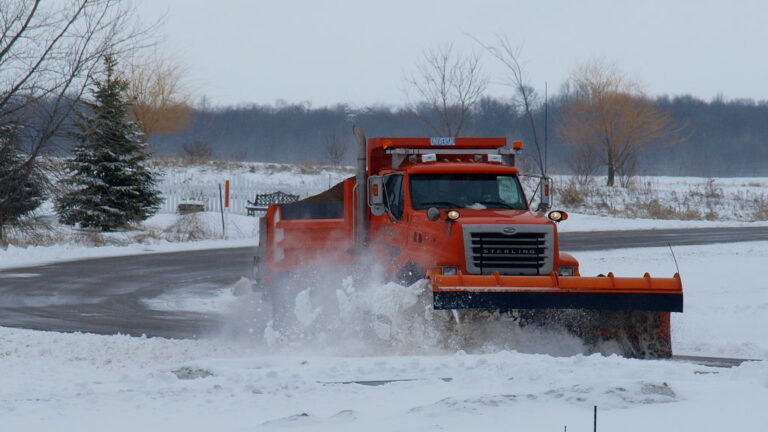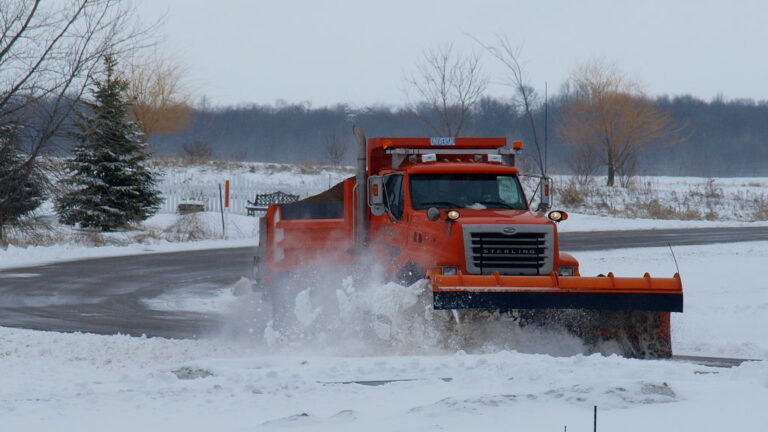 Local Officials Say Dire Help is Needed to Keep 'Basic Services' Afloat
The Madison mayor urged passing the federal HEROES Act to supply direct funds to municipalities. She also called on the Public Service Commission to continue its disconnection moratorium.
July 15, 2020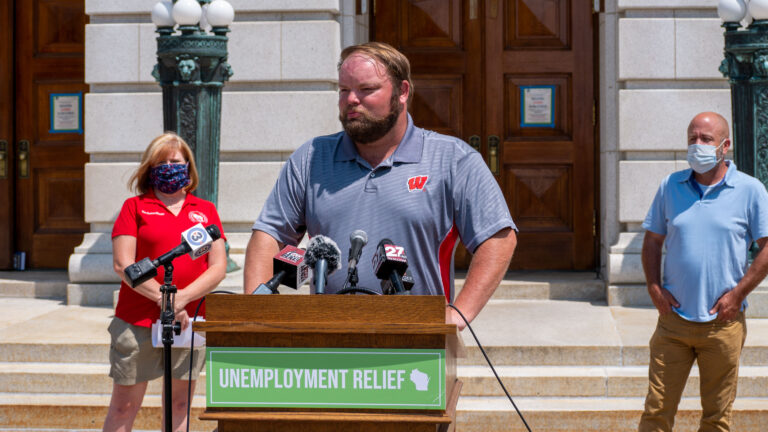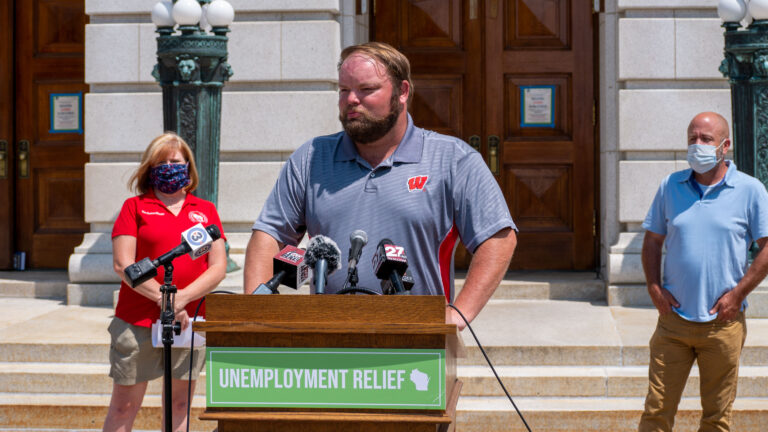 Republicans Push for Loans to Bridge Unemployment Wait Times
As more than 140,000 uninsurance claims remain unprocessed by the state, Assembly Republicans call on Gov. Tony Evers to use federal funds to support claimants while they wait.
July 8, 2020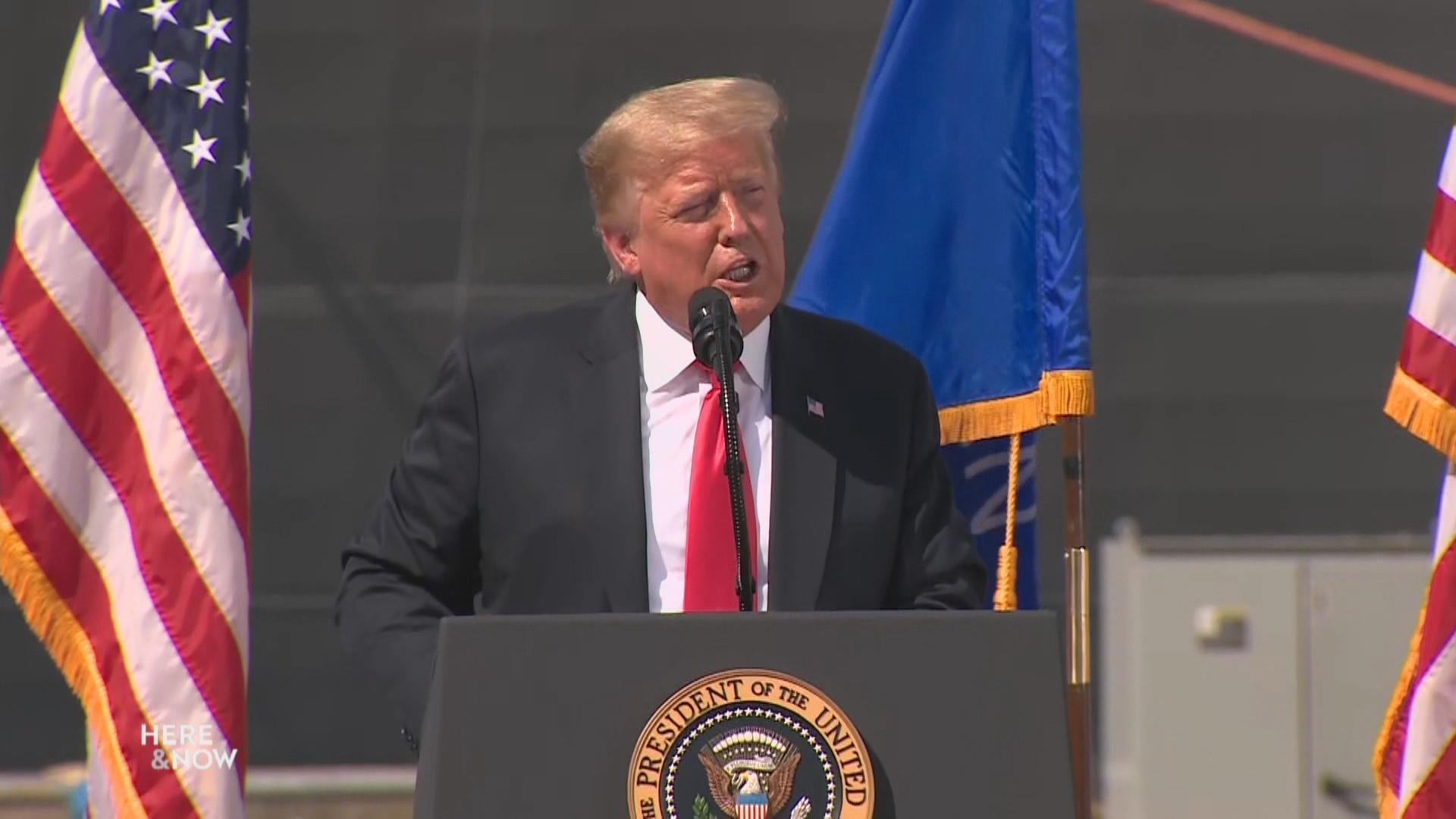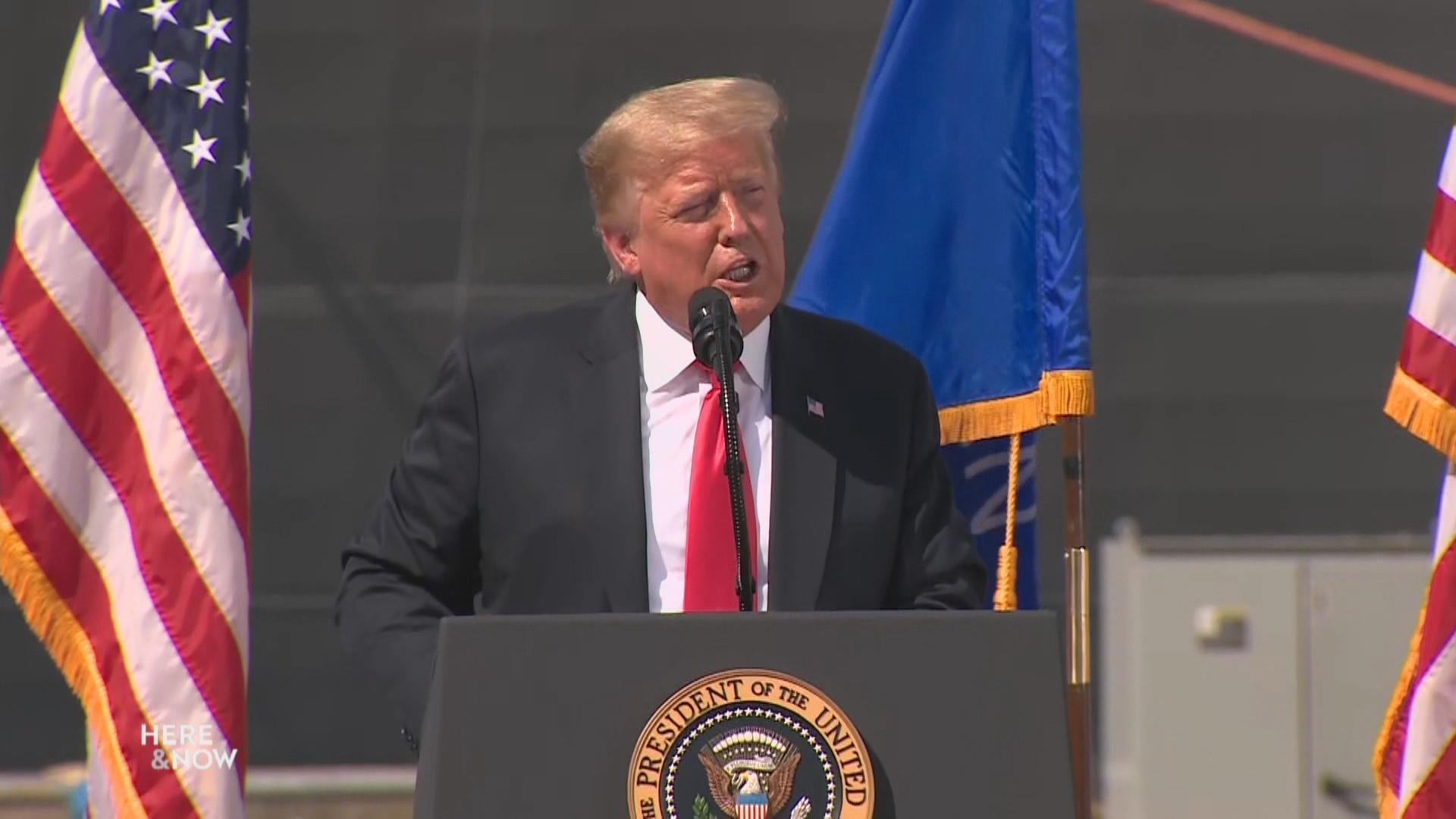 Trump Visits Marinette Marine Touting Naval Contract
President Donald Trump visited Fincantieri Marinette Marine on Thursday. He toured the shipyard in Marinette that was awarded a $5.5 billion Navy contract to build new frigates. The company is expected to invest more than $200 million and create 1,000 jobs at the shipyard as a result of that contract.
June 26, 2020 • Northeast Region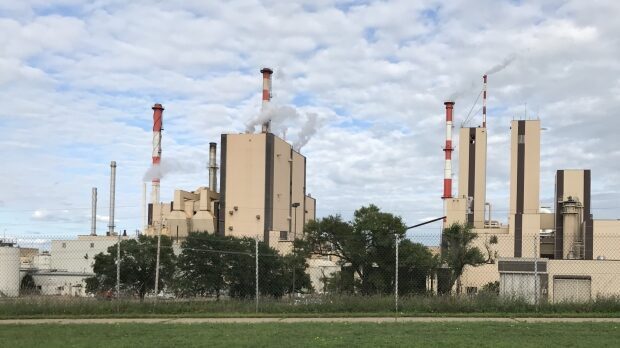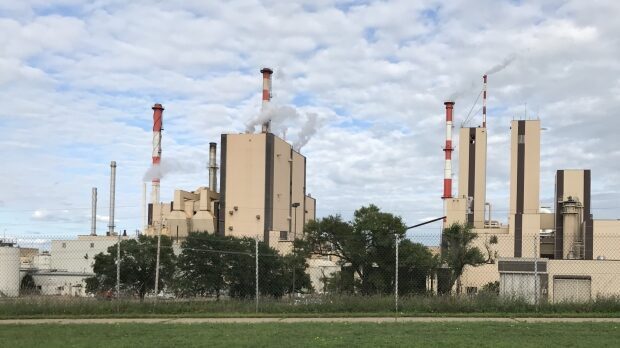 Paper Mill in Wisconsin Rapids Will Idle, Layoff 900
The company announced the move due to reduced demand in paper products during the COVID-19 pandemic.
June 10, 2020 • Northern Region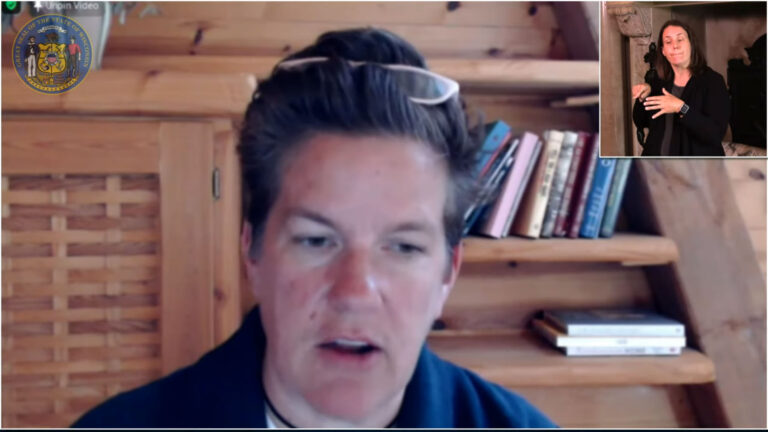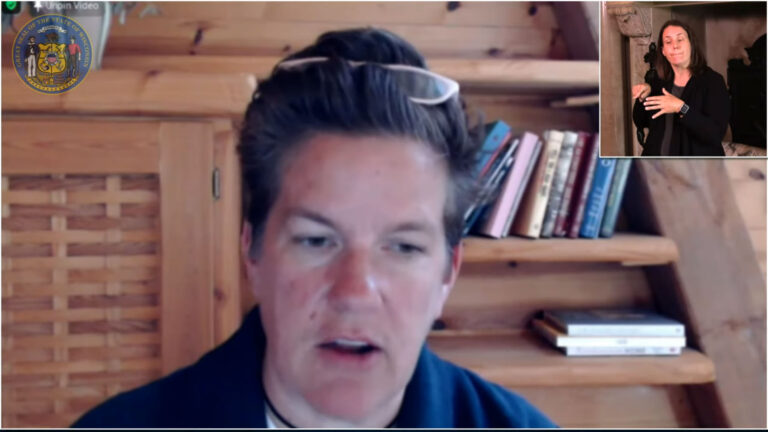 Wisconsin Businesses May Face Permanent Closures
The economic turmoil has taken its toll on Wisconsin businesses, 20-30% of which may not recover according to WEDC Sec. and CEO Missy Hughes.
June 9, 2020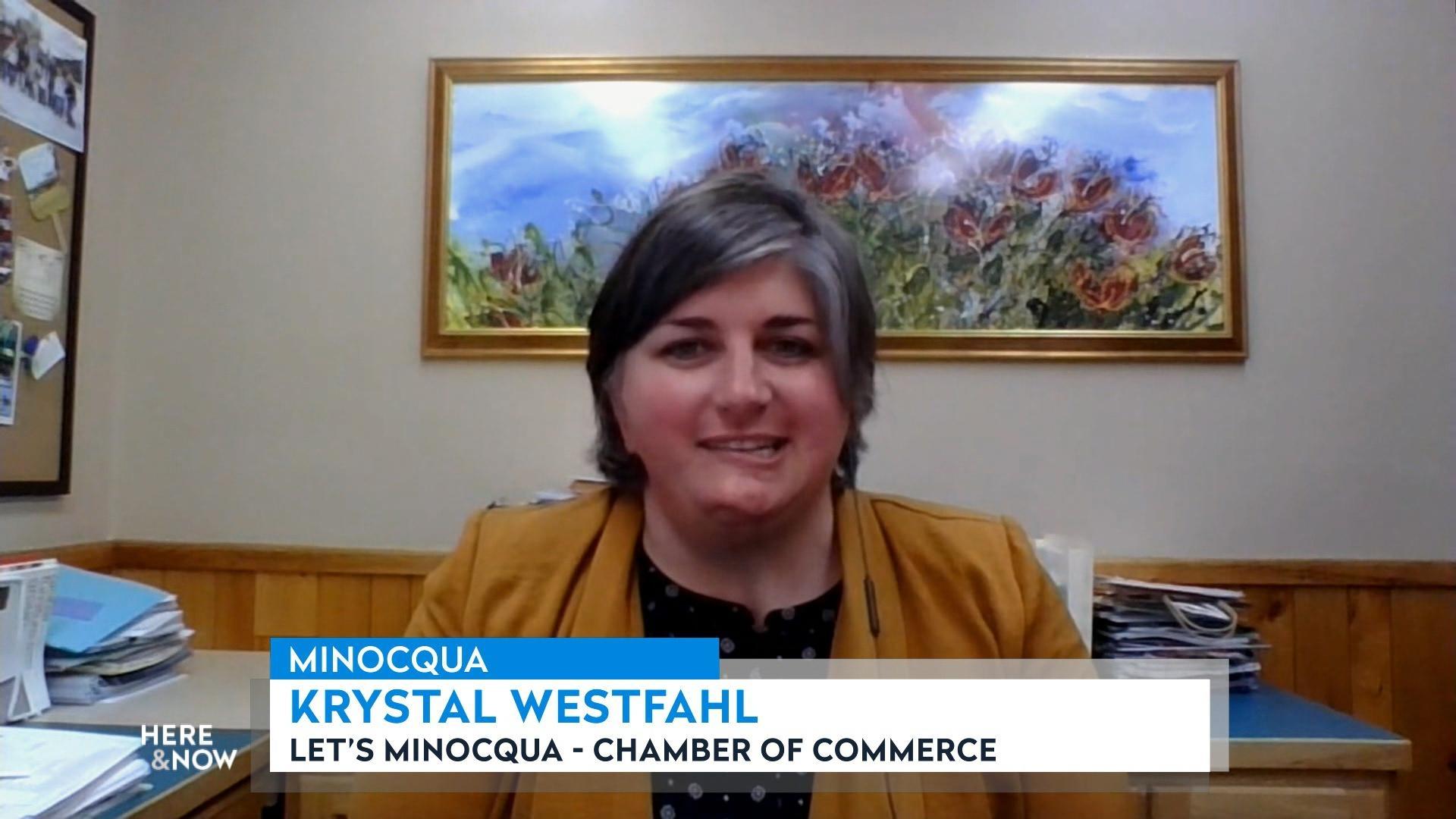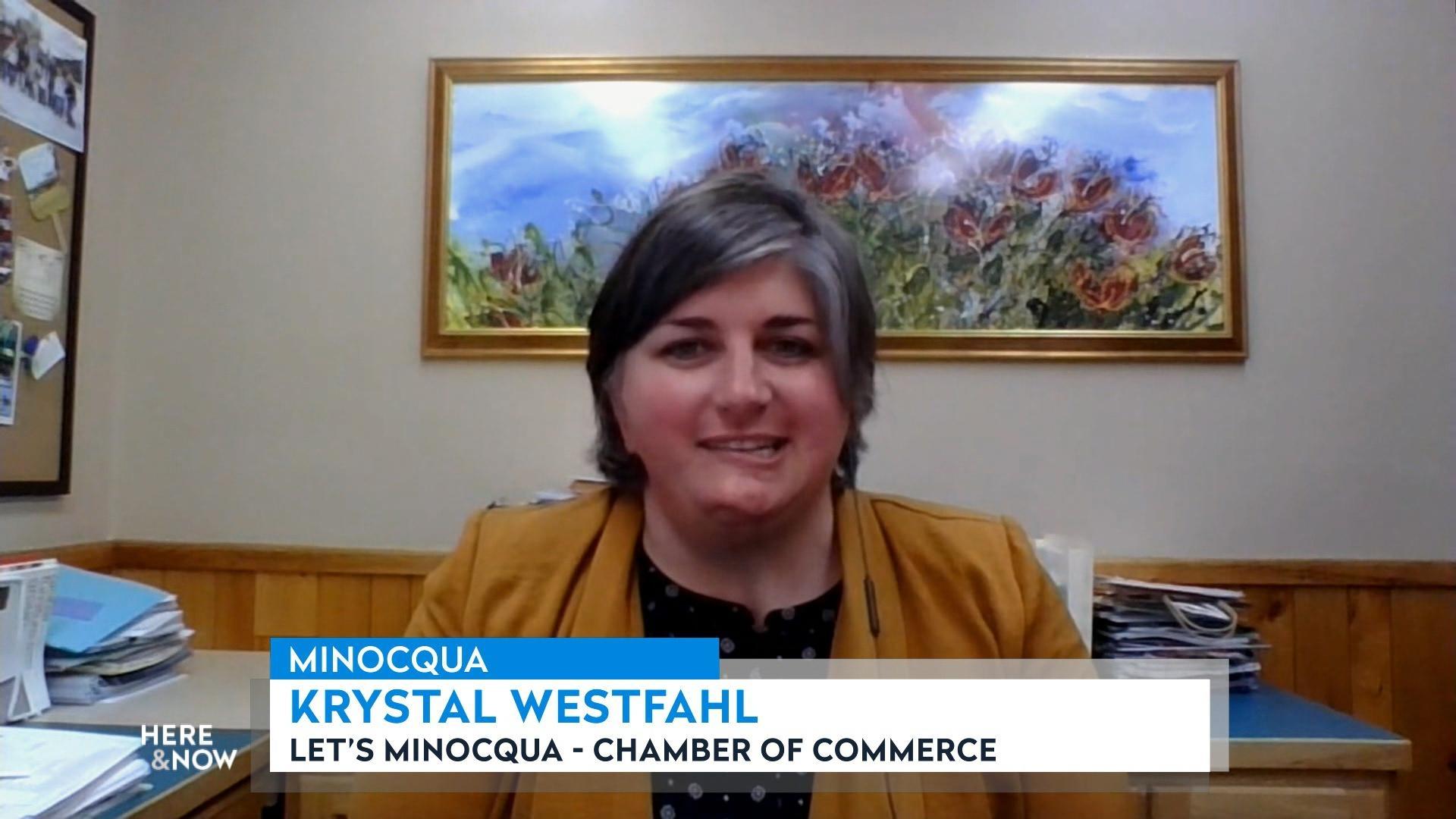 Adjusting to Commerce Amid Pandemic
After Memorial Day weekend and with the unofficial start to summer, Exec. Dir. of the Minocqua Chamber of Commerce Krystal Westfahl discusses what businesses are doing to keep customers safe and how the area is adjusting to changes in economic activity amid coronavirus concerns.
May 29, 2020 • Northern Region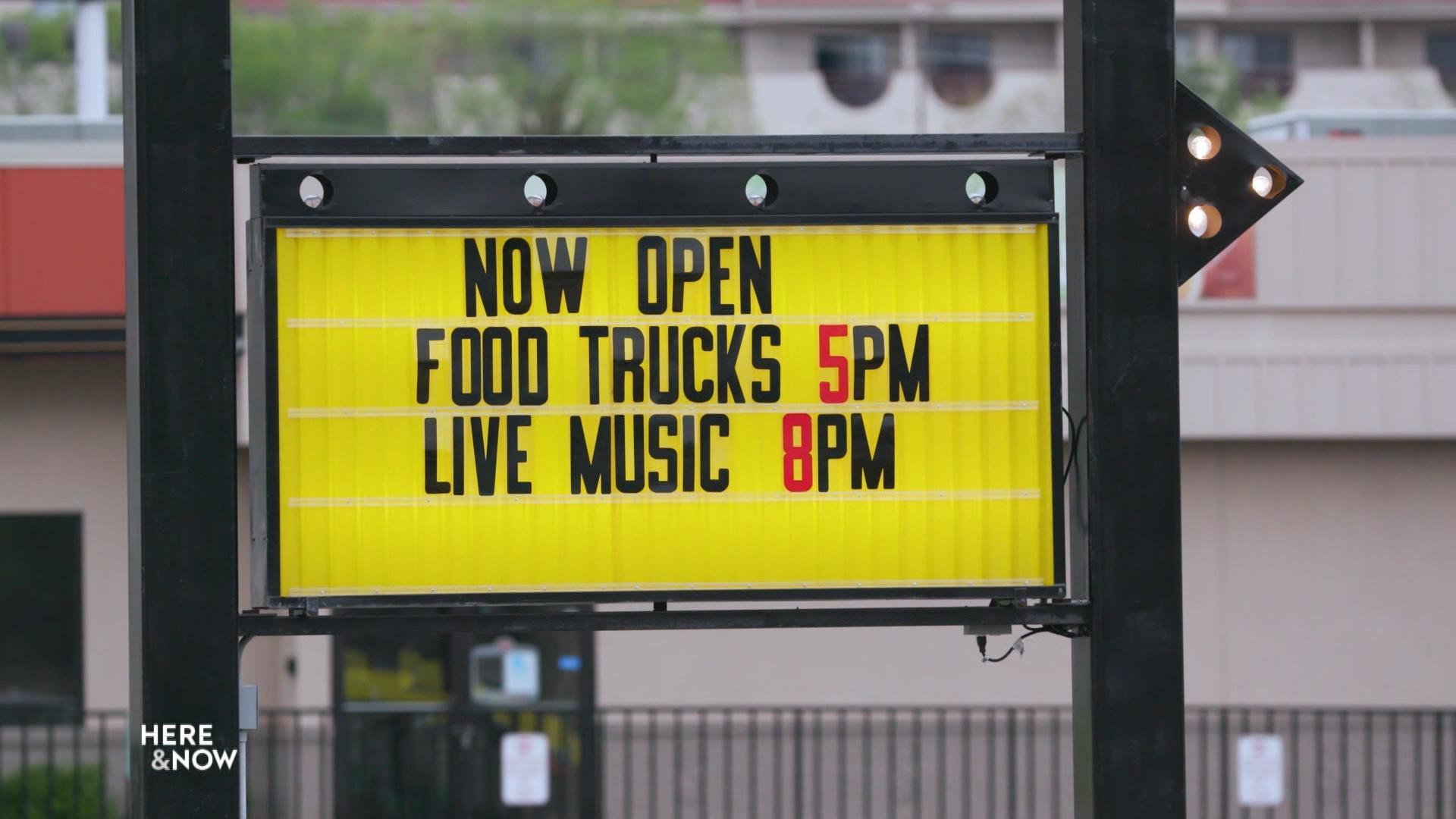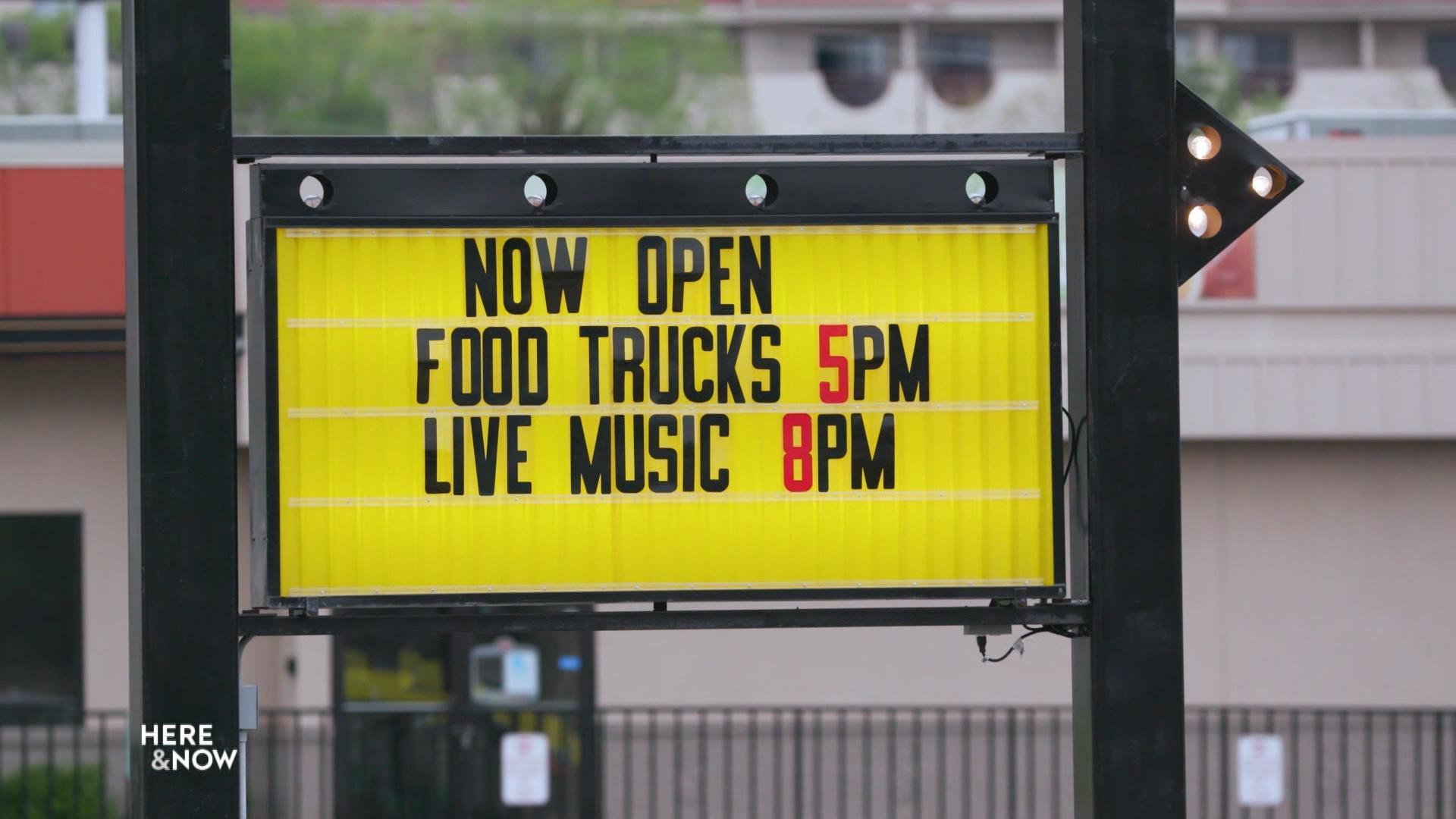 Wisconsin Dells Opens for Memorial Day
Businesses in the Wisconsin Dells would normally be gearing up for a busy tourism season, but now face a slow reopening due to the COVID-19 pandemic. Buffalo Phil's General Manager James Schmitz talks about what it was like to weather the early days of the pandemic and how the restaurant is moving forward to ensure customer confidence.
May 29, 2020 • South Central Region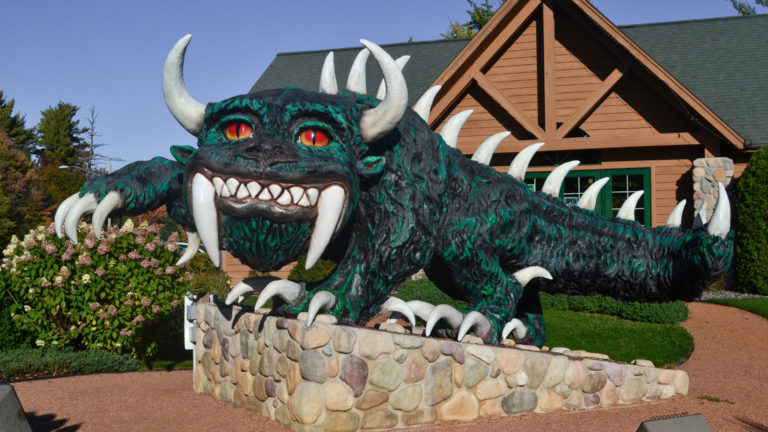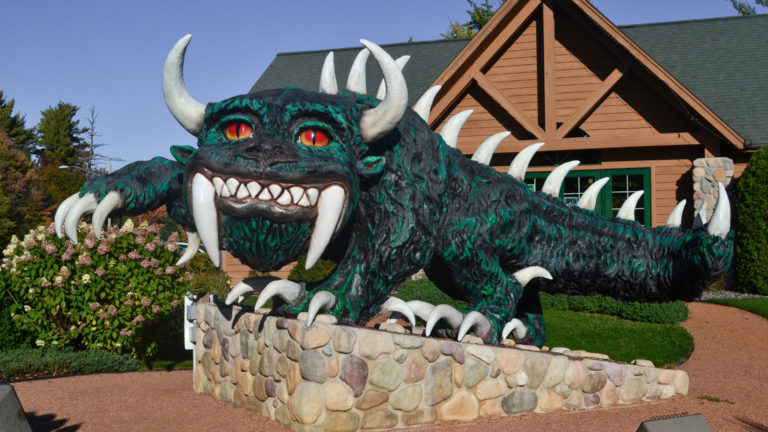 Hodag Music Festival Canceled After Public Outcry
The reduced capacity would have brought as many as 16,000 people to the area, before event organizers cancelled the country music festival.
May 28, 2020 • Northern Region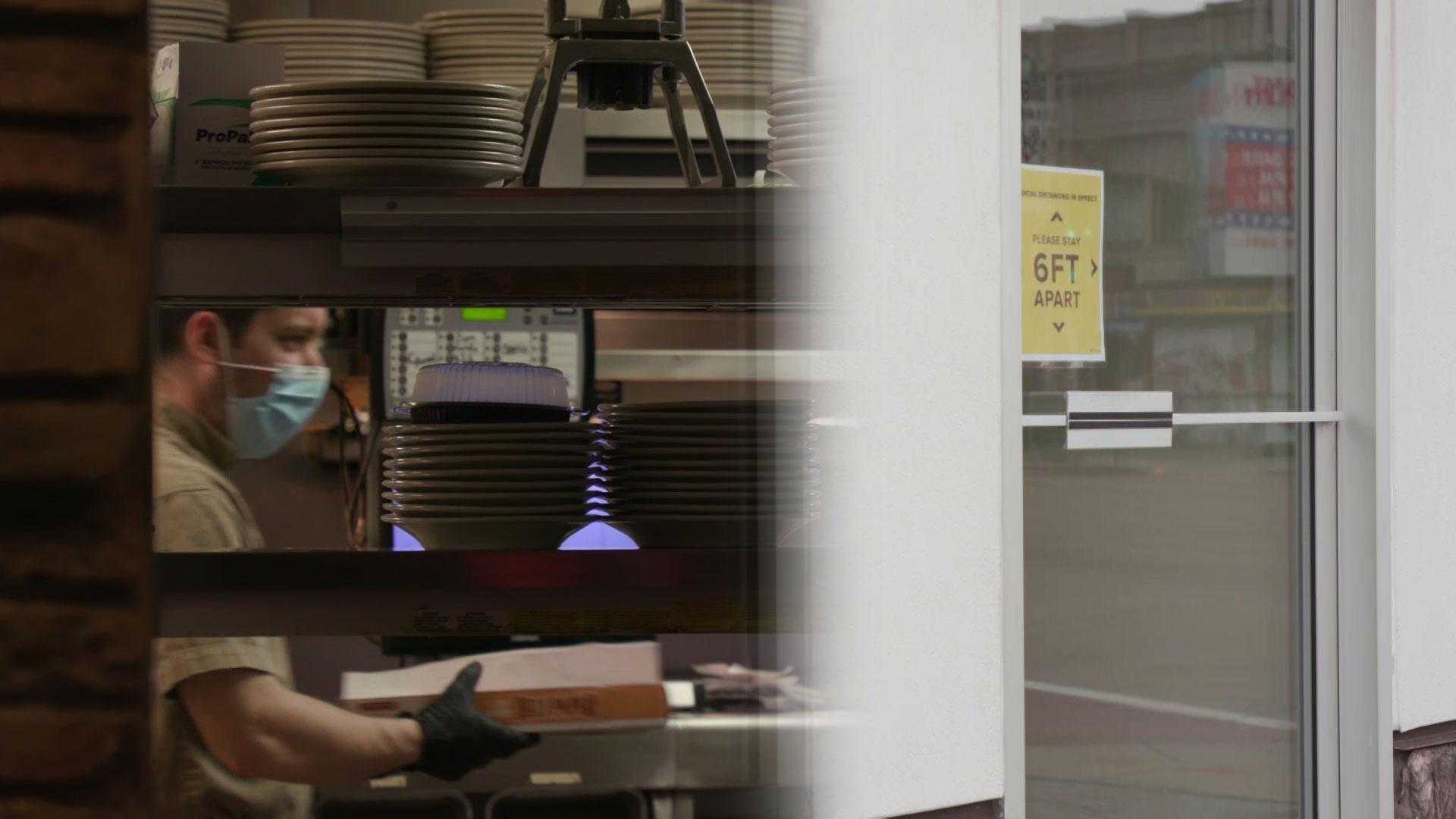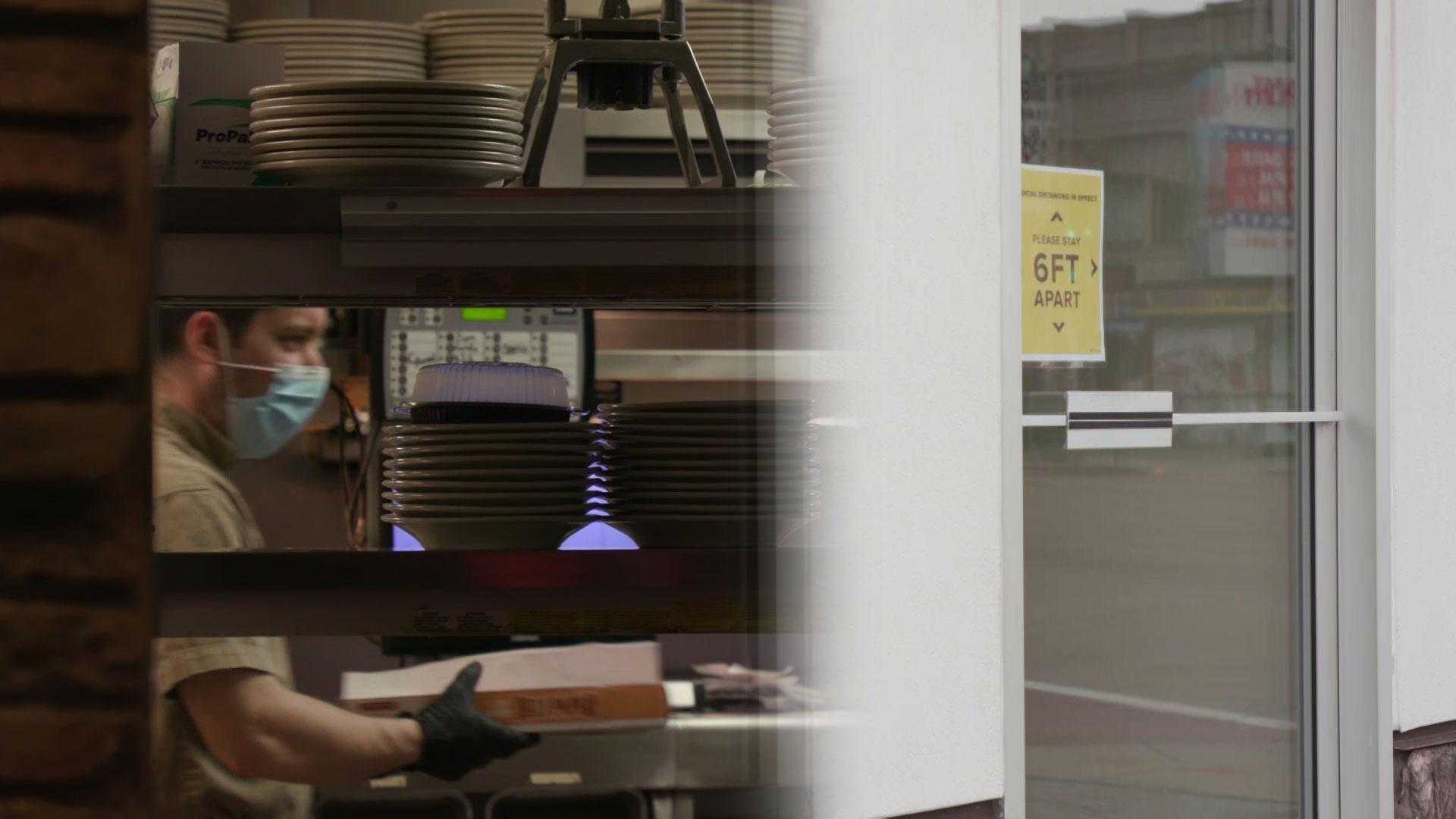 Wisconsin Dells Opens for Memorial Day
Businesses in the Wisconsin Dells would normally be gearing up for a busy tourism season, but now face a slow reopening due to the COVID-19 pandemic. Buffalo Phil's General Manager James Schmitz talks about what it was like to weather the early days of the pandemic and how the restaurant is moving forward to ensure customer confidence. (Videography by Lina Soblytė)
May 27, 2020 • South Central Region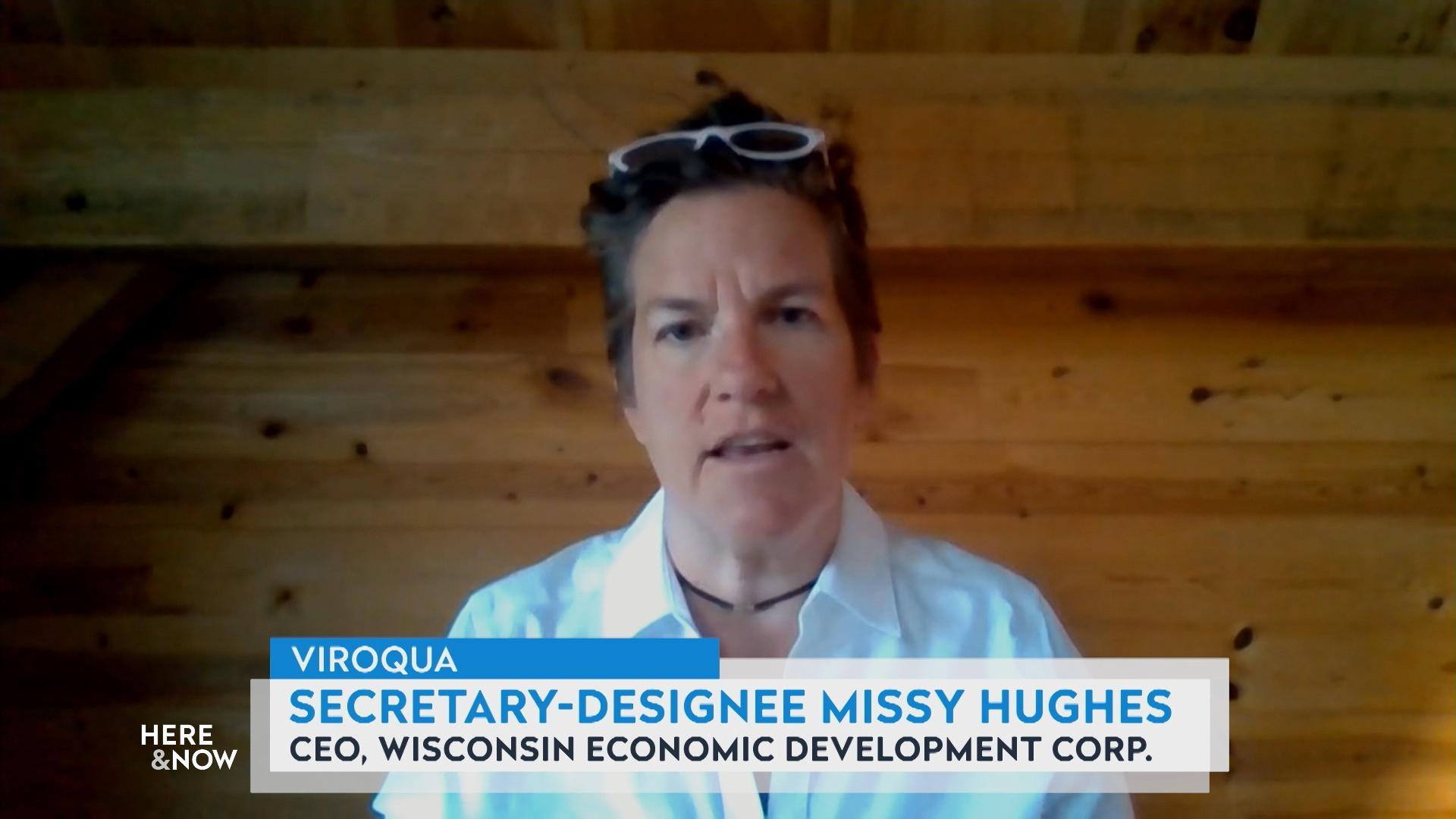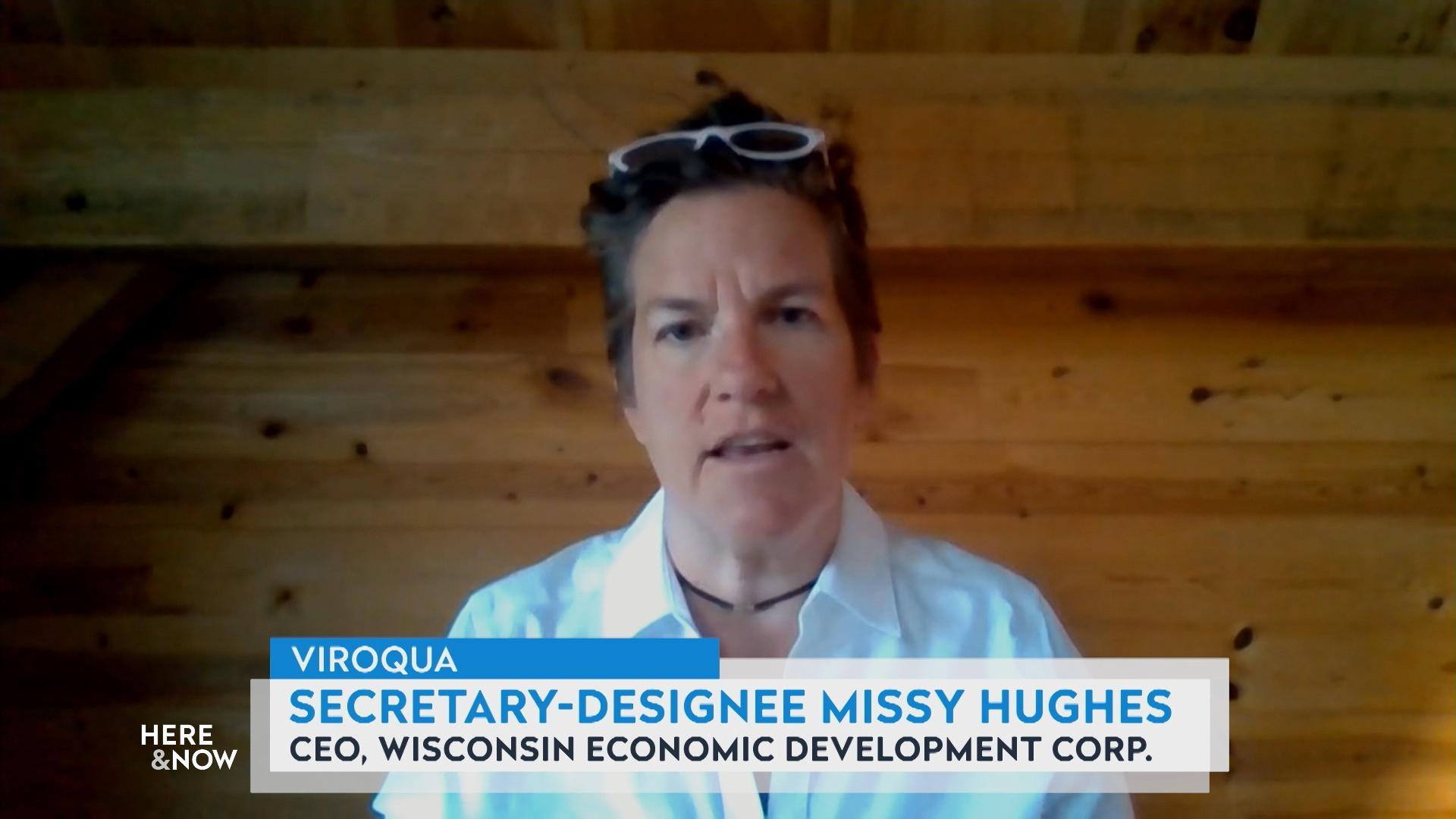 WEDC Publishes Guidelines For Reopening Businesses Safely
The Wisconsin Economic Development Corporation created guidelines and best practices for businesses to instill consumer confidence when they reopen amid the pandemic. WEDC Secretary-designee and CEO Missy Hughes discusses how those guidelines are working for Wisconsin companies and other efforts they are making to ensure workers and consumers are safe including use of PPE.
May 22, 2020
Unemployement Numbers Reach Historic High, Evers Allocates Funds to Nursing Homes
The federal funds will go toward emergency medical services, home and community-based services, and long-term care providers. This comes as unemployment numbers rose to 14.1% during the month of April.
May 21, 2020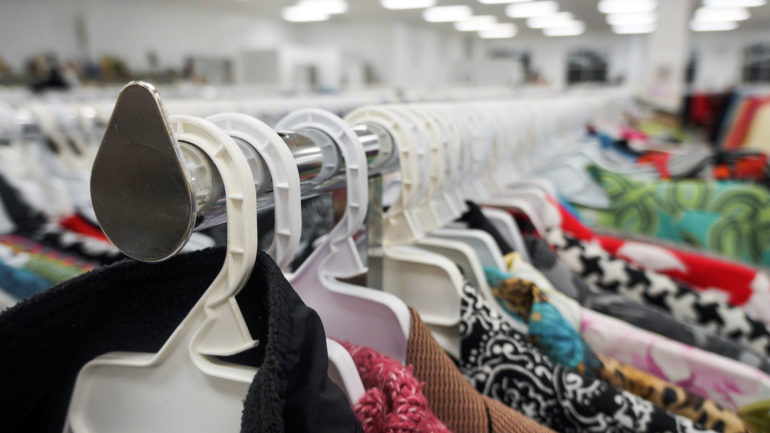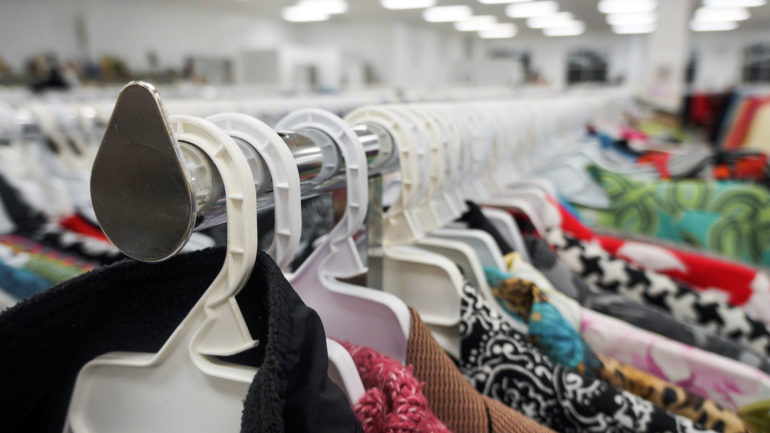 Retailers Allowed Five-Person Limit
Under a new order, Gov. Tony Evers allows Wisconsin retailers to open their stores to five customers at a time.
May 11, 2020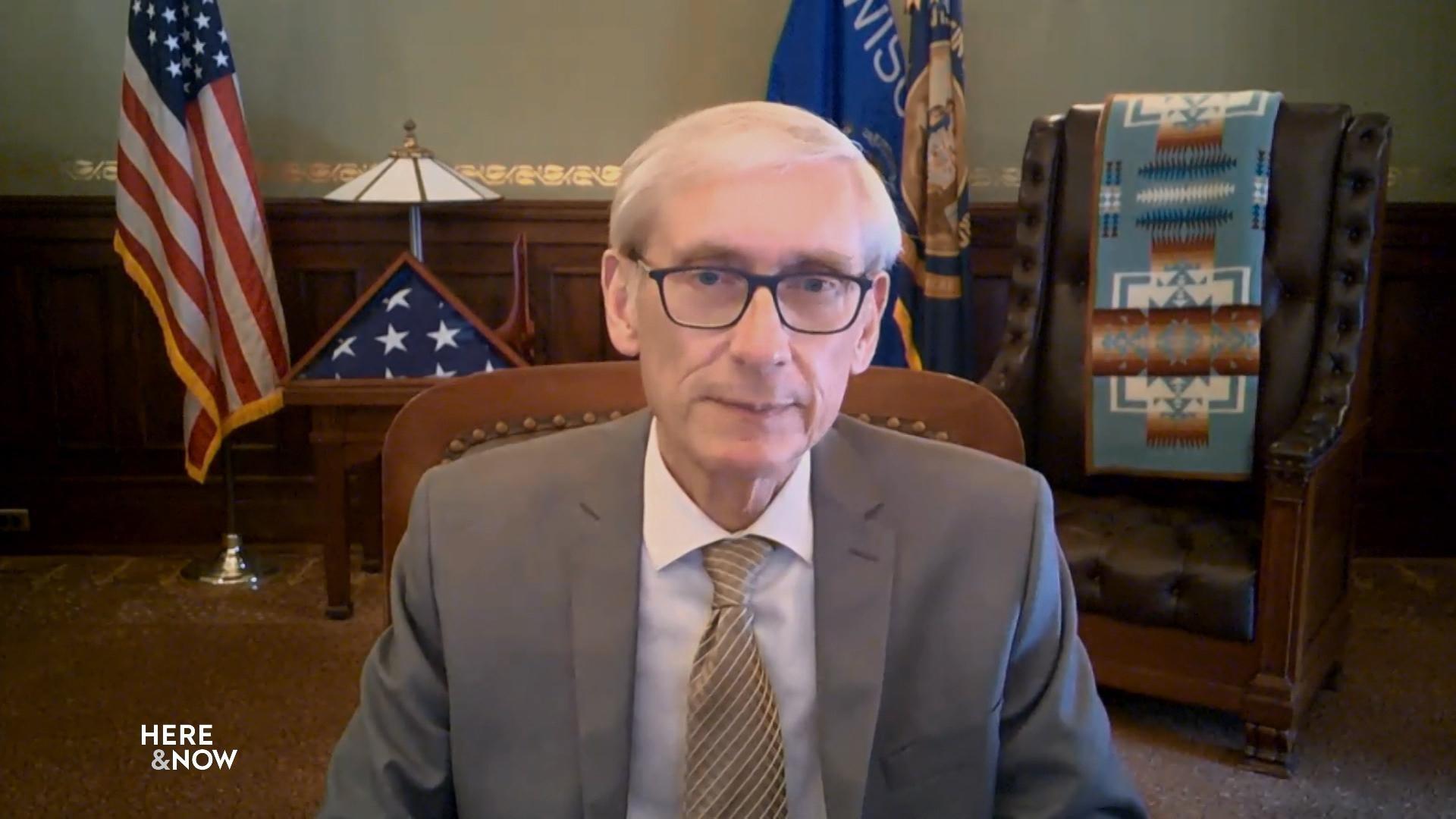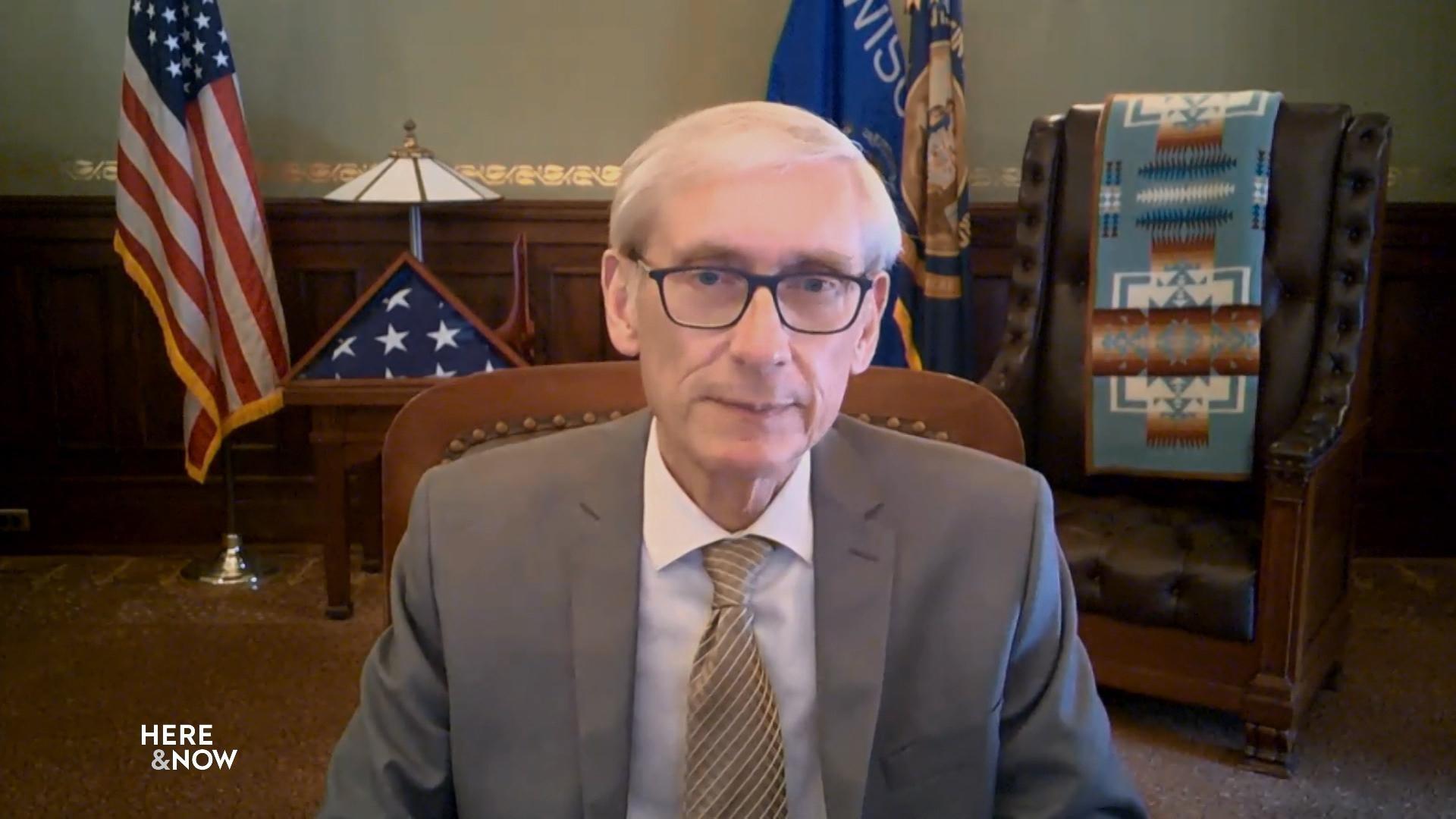 Evers Weighing Options While Awaiting Supreme Court Decision
While awaiting the State Supreme Court ruling on the Republican lawsuit opposing the "Safer at Home" extension, Governor Tony Evers weighs options for moving forward. The Evers Administration is considering pros and cons of proposed regional approach to reopening. Evers is also concerned with surges and at-risk communities and encouraged with increased testing capacity.
May 8, 2020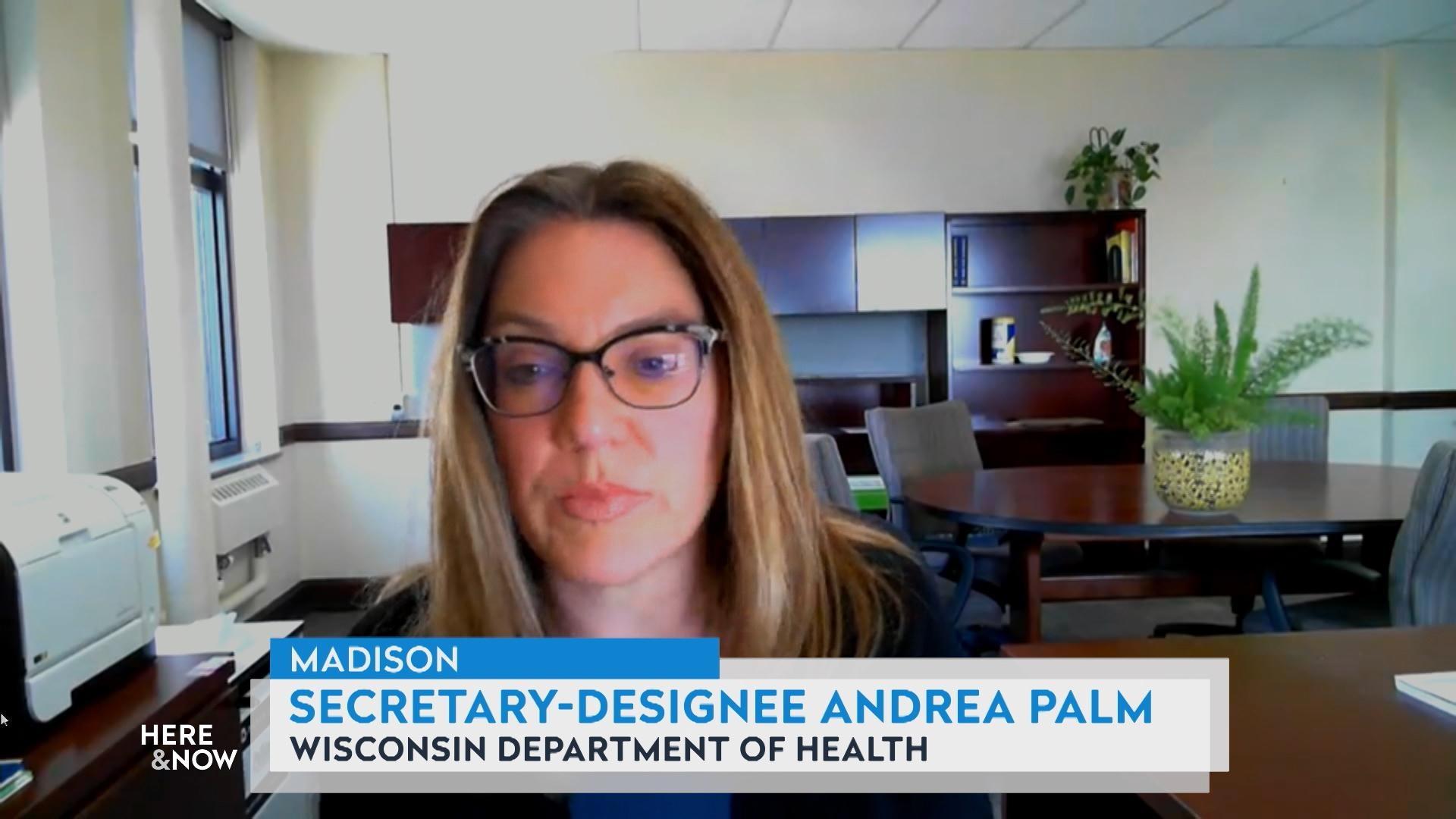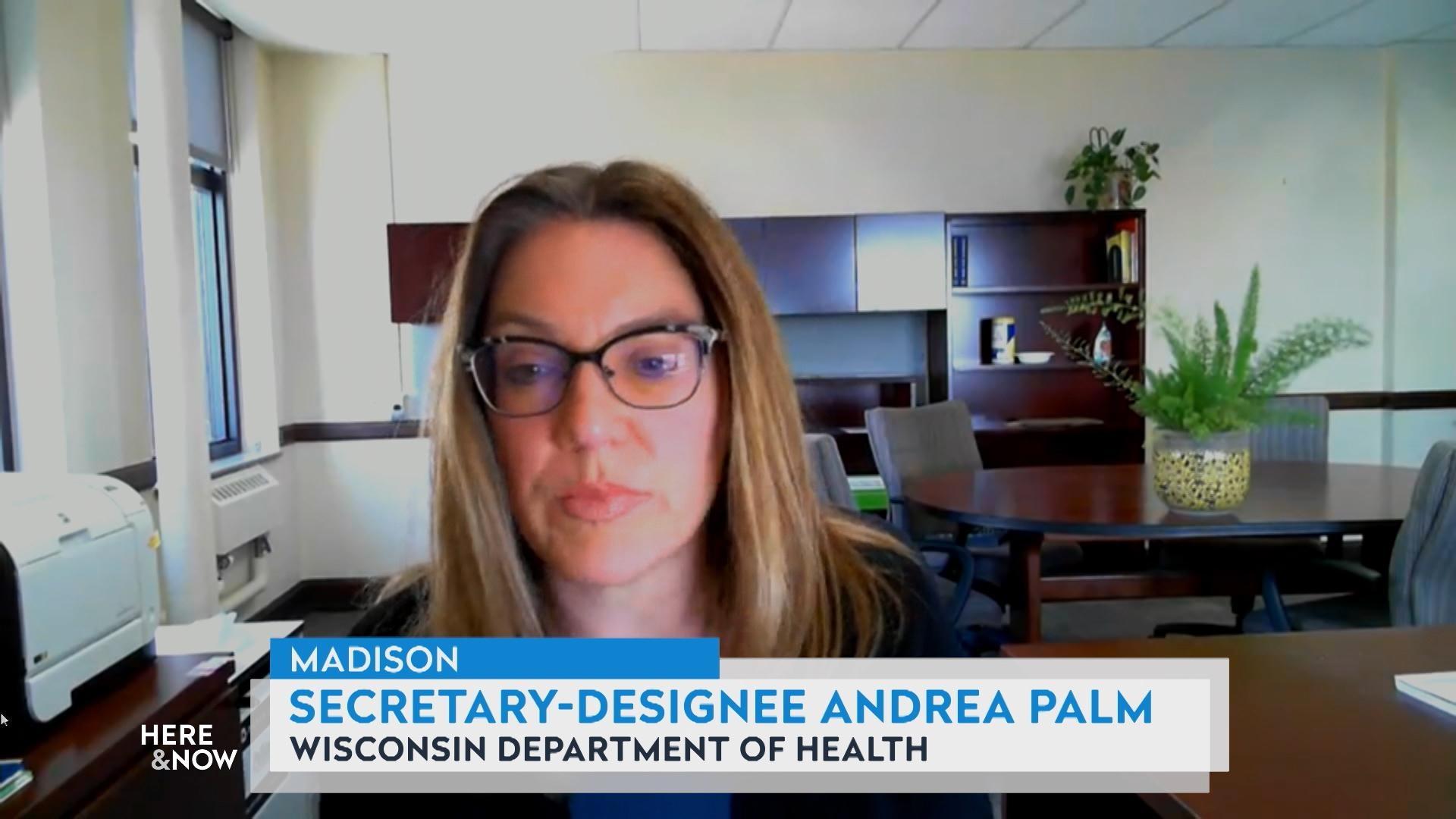 Health Services Release Criteria, Progress Needed to Reopen
Wisconsin Secretary-Designee of Health Services Andrea Palm discusses increased testing in long-term facilities and with assistance from the National Guard, status of outbreaks around the state and responds to the assertion she did not have the authority to extend the "Safer at Home" order
May 8, 2020
Republican Leaders Suggesting Regional Approach to Reopening
Republican Assembly Majority Leader Jim Steineke discusses working with Governor Evers on a plan to reopen Wisconsin, the Republican lawsuit against "Safer at Home" and the pending Supreme Court decision regarding the extension of the "Safer at Home" order.
May 8, 2020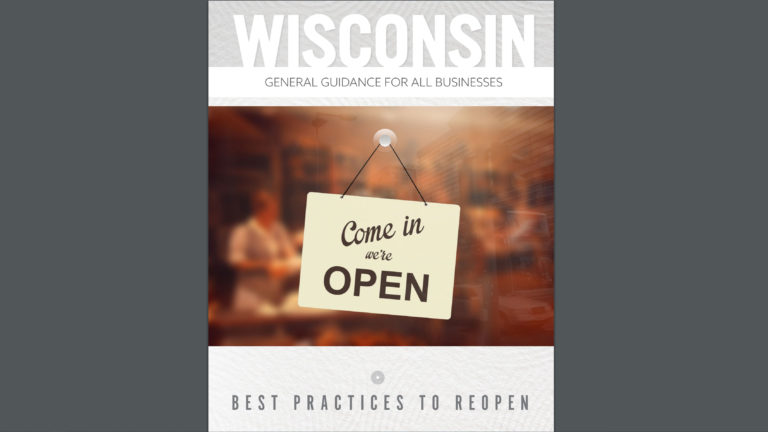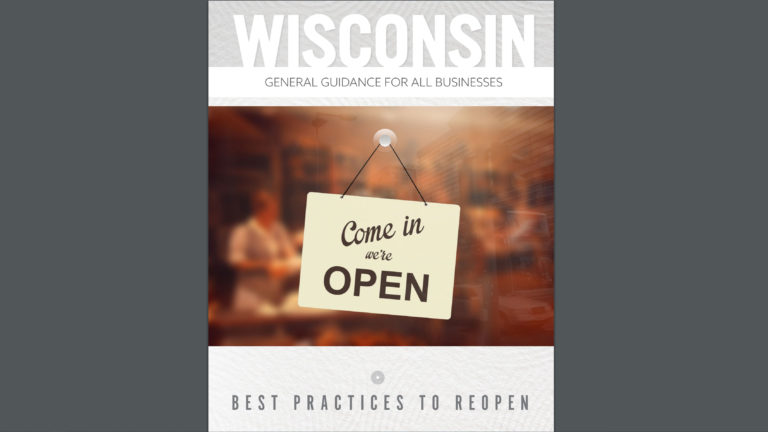 Evers Provides Guidance for Businesses as State Makes Progress Toward Opening
The guidance to businesses will help ensure customer confidence once businesses reopen, as the Dept. of Health Services announces Friday the state has met half its goals to begin reopening.
May 8, 2020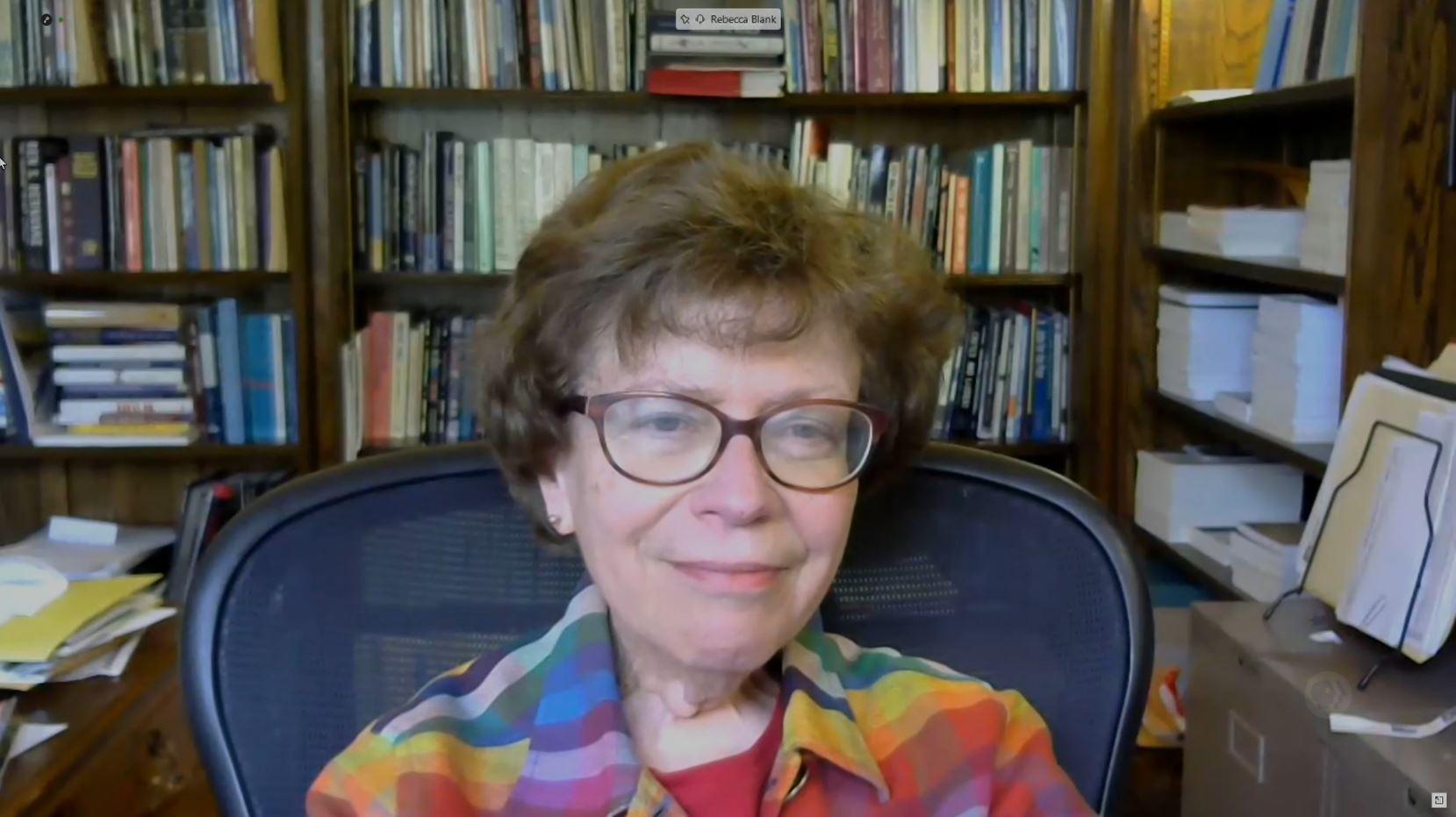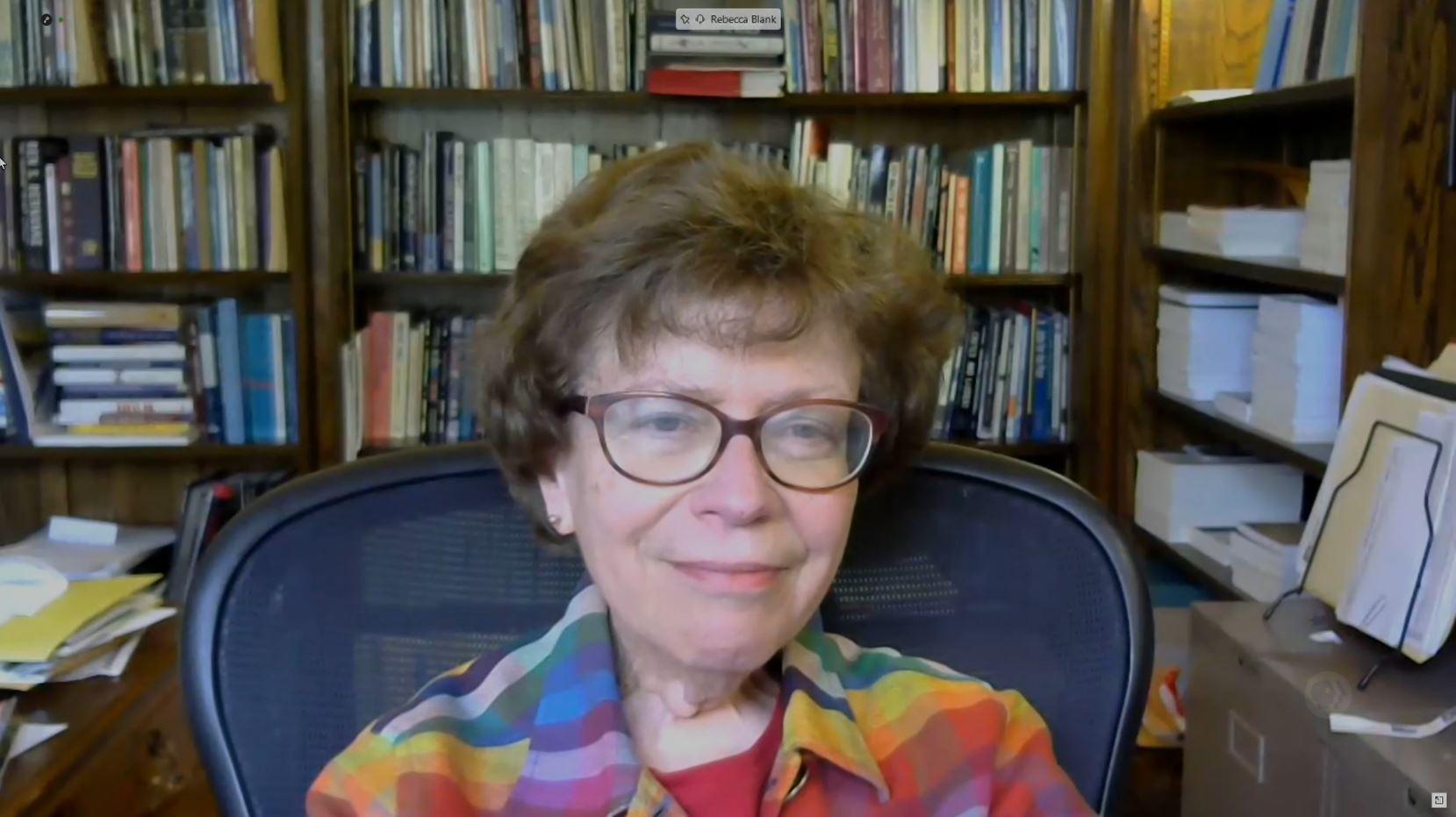 UW-Madison Chancellor Blank Addresses Impact of COVID-19
Rebecca Blank, University of Wisconsin-Madison Chancellor, discusses the impact COVID-19 is having on campus, furloughs, budget cuts, online classes, freshman enrollment, and what the situation might be like in the fall when classes resume.
May 8, 2020 • South Central Region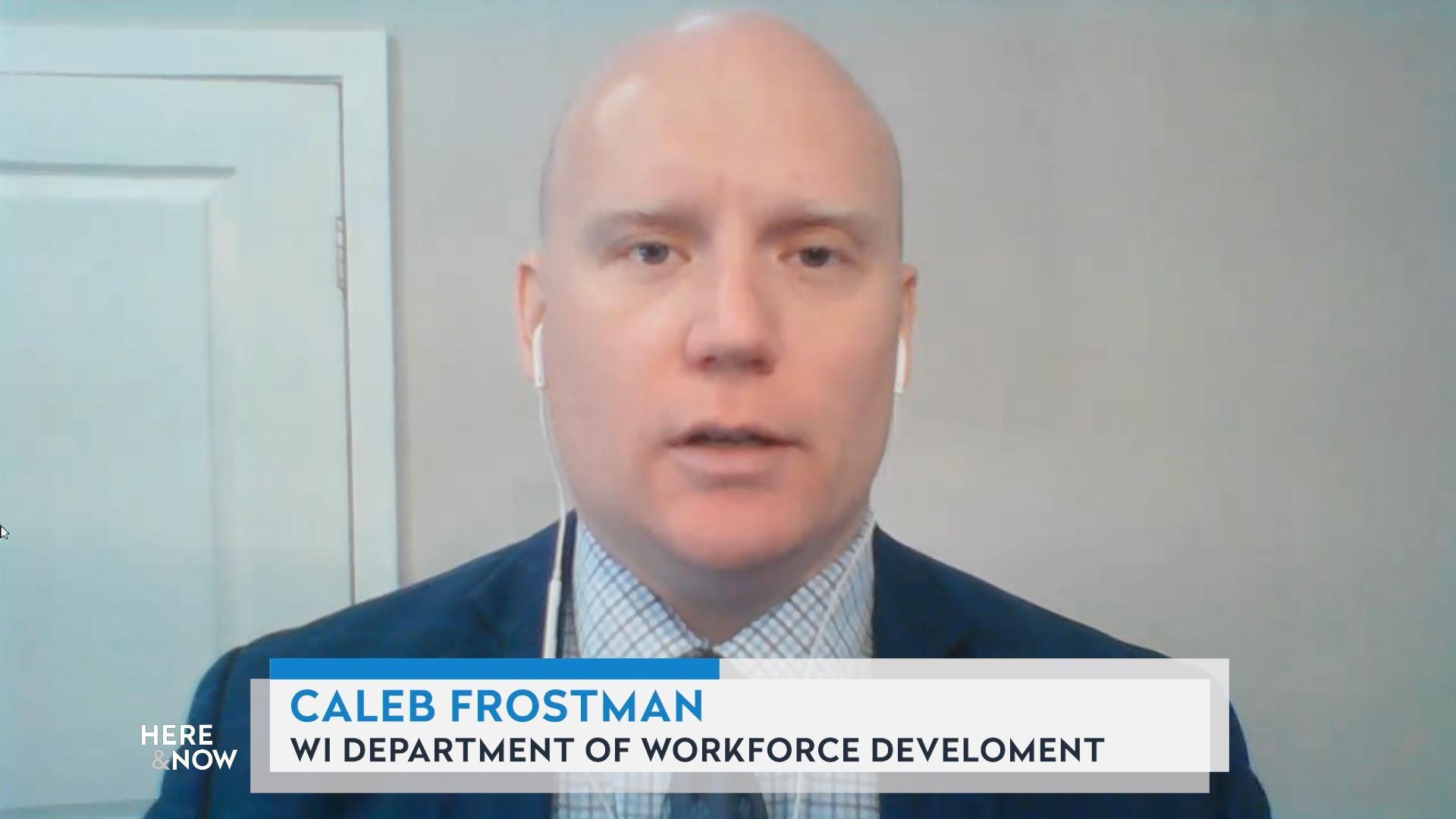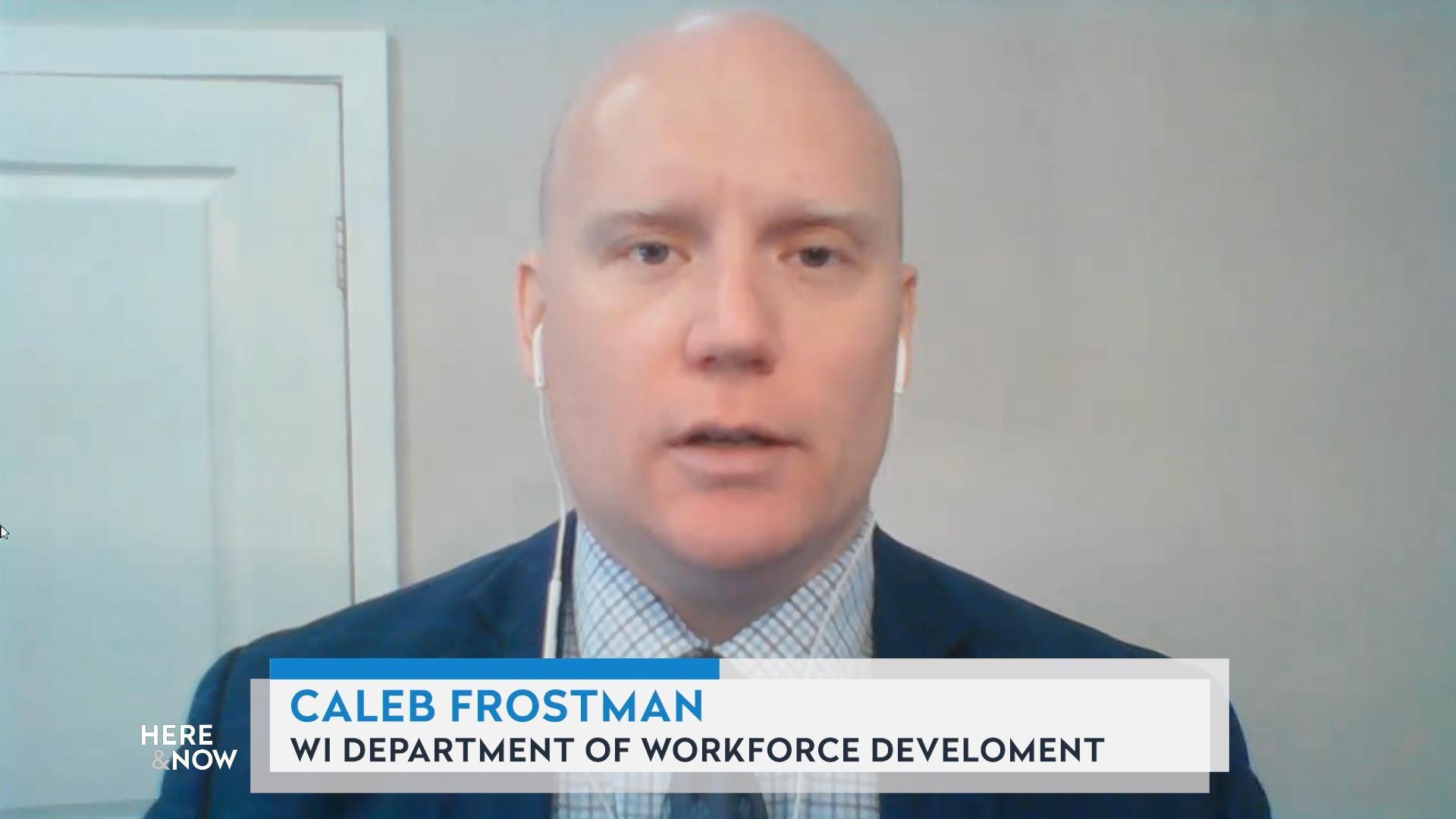 How Wisconsin is Handling Unemployment amid COVID-19
Wisconsin Department of Workforce Development Secretary Caleb Frostman discusses what Wisconsin is doing to help those out of a job due to the COVID-19 crisis. As businesses continue to close or cut down on costs due to the social distancing rules, a record number of residents are filing for unemployment.
May 1, 2020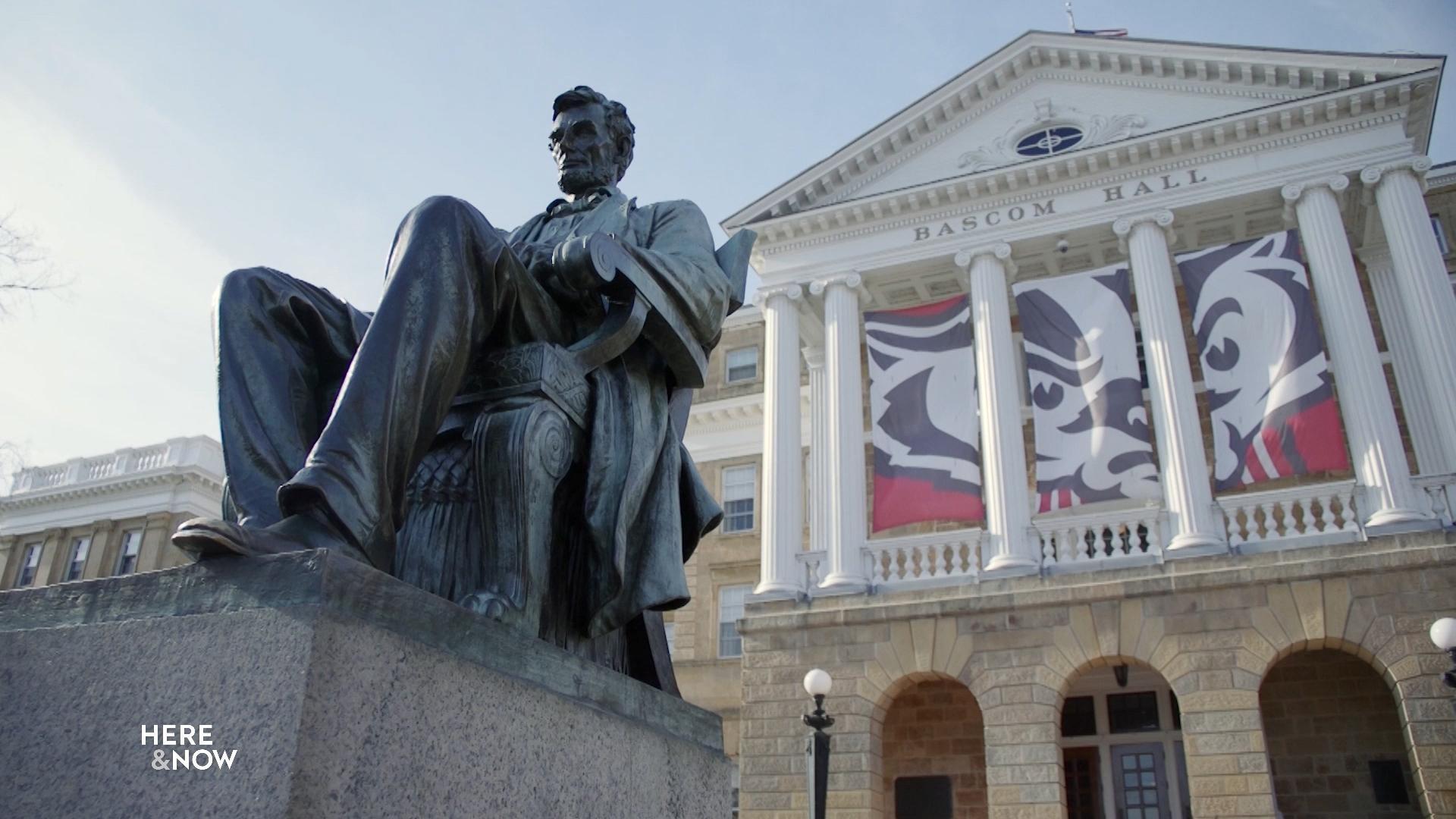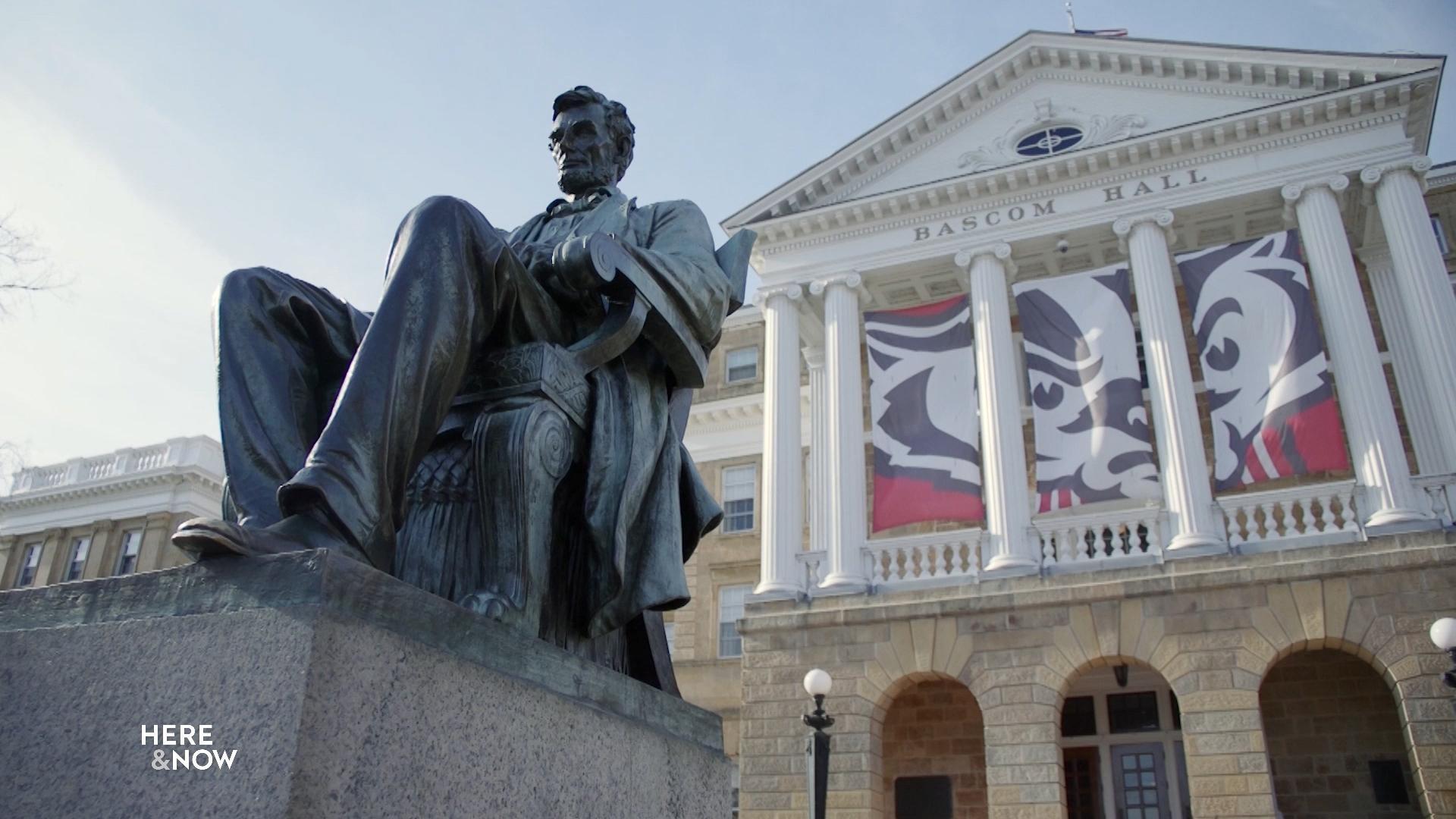 UW-Madison orders Furloughs to Cut Costs
Eleven UW System schools including LaCrosse, Oshkosh and Milwaukee announced furlough plans last week. The University of Wisconsin-Madison ordered furloughs for nearly 16,000 employees this week in the wake of the COVID-19 pandemic.
May 1, 2020 • South Central Region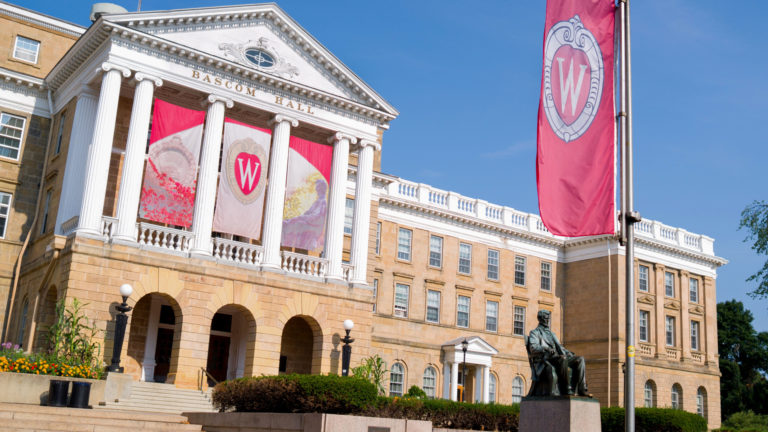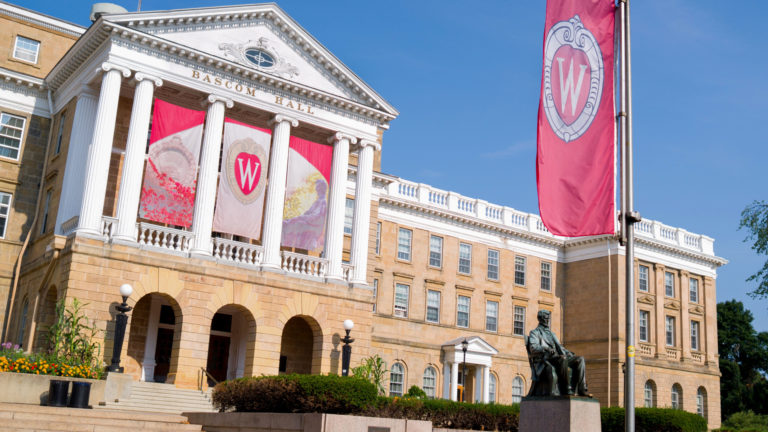 UW-Madison, State Announce Furloughs and Cuts Amid Coronavirus Uncertainty
The state's flagship campus will institute furloughs as state agencies face a 5% reduction in general purpose revenue.
April 29, 2020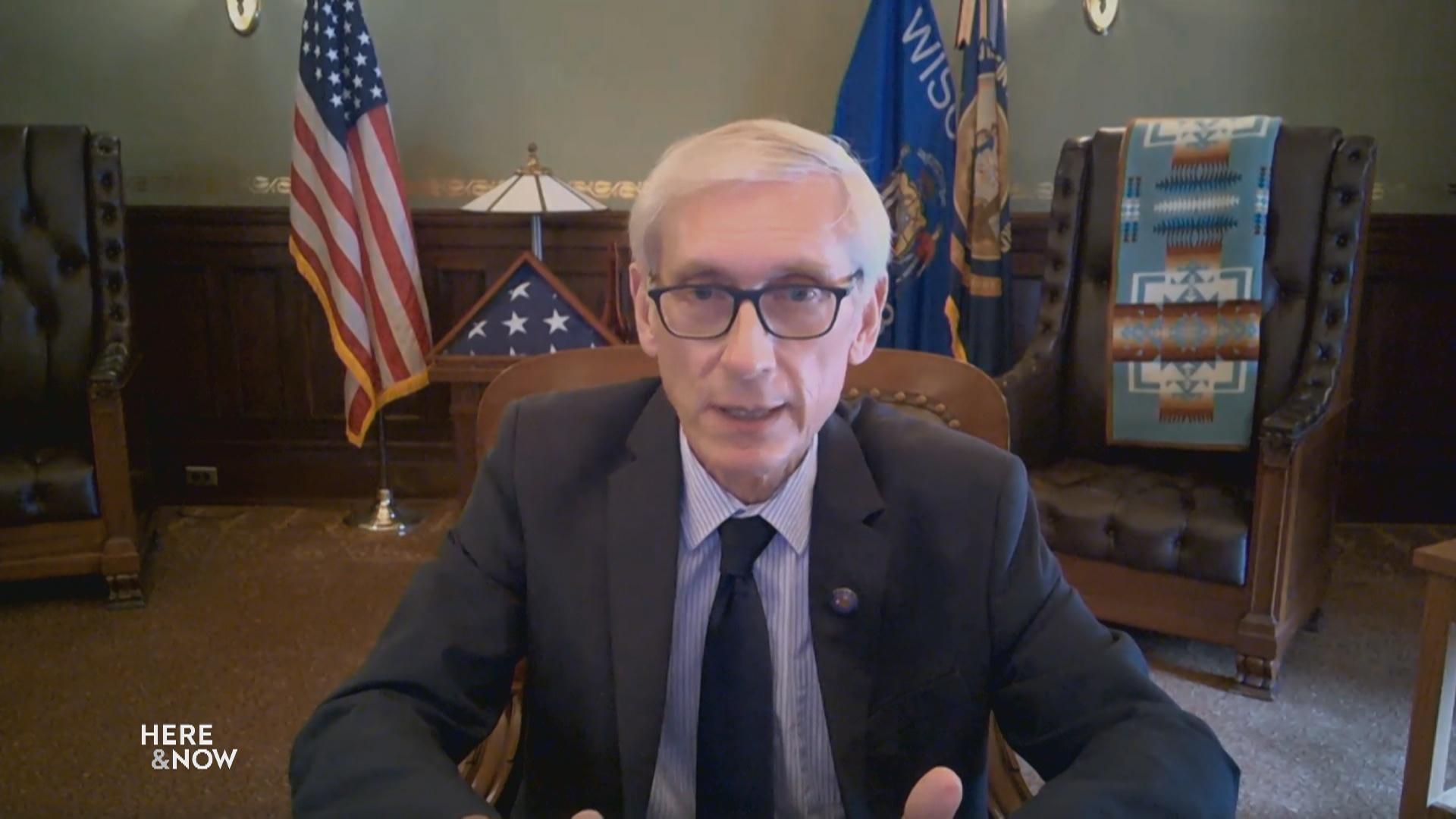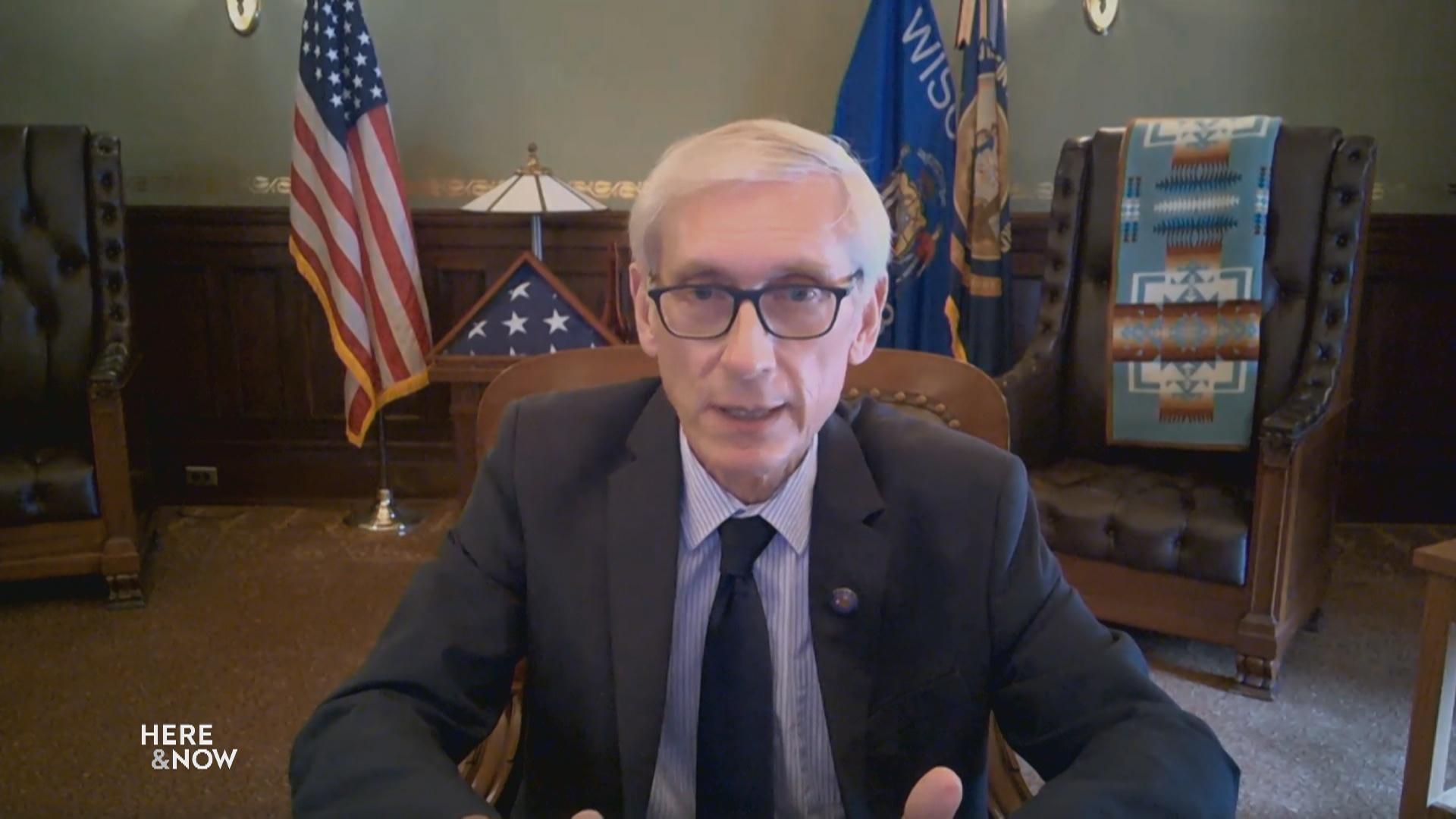 Gov. Tony Evers Outlines Criteria for Reopening the State
Gov. Tony Evers breaks down the criteria for eventually opening up the state amid the COVID-19 crisis. The three-phase plan outlines when schools and businesses can safely reopen. Evers also reacts to push back from Republican legislators seeking to limit his Safer at Home order in the state Supreme Court.
April 24, 2020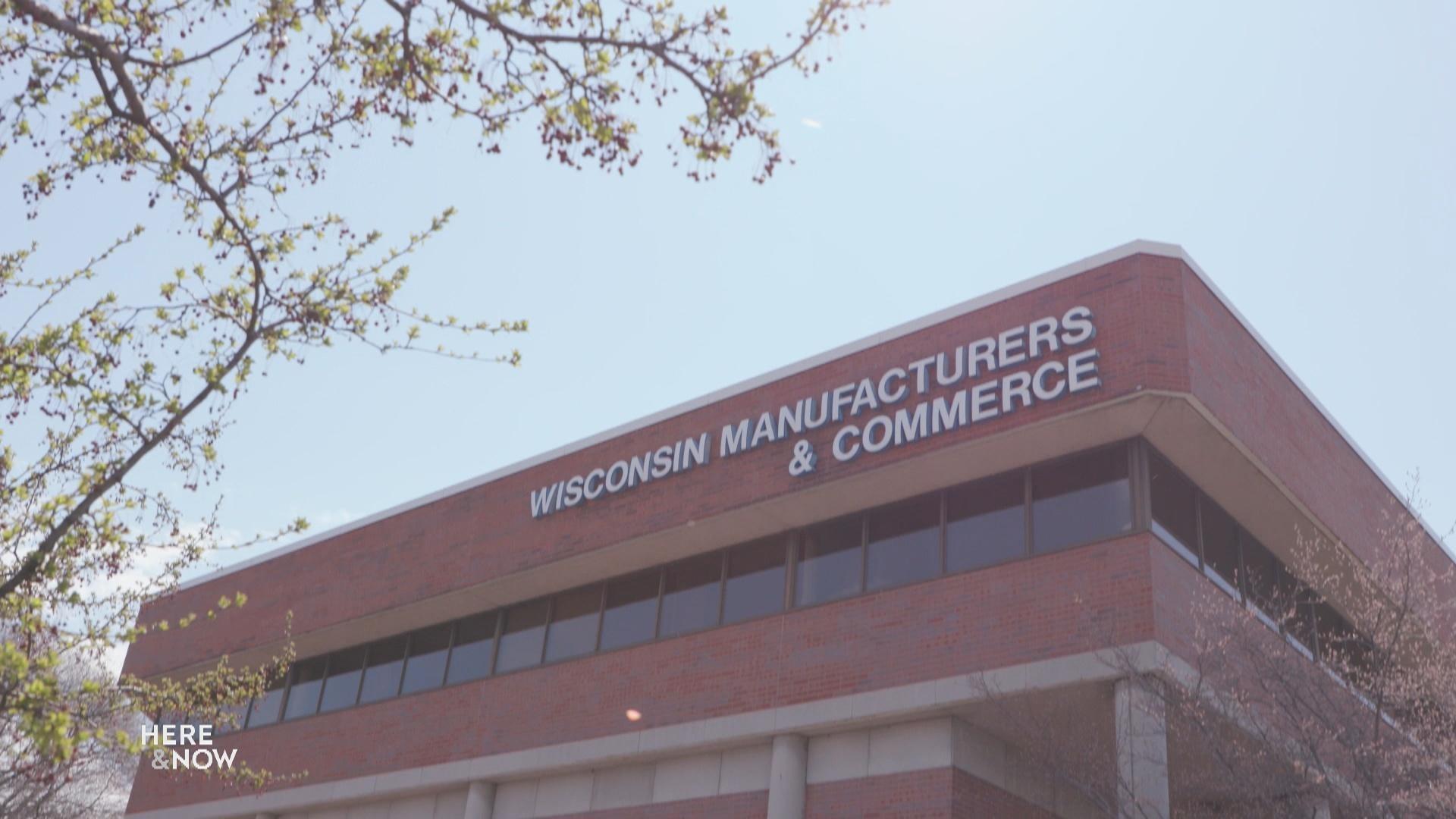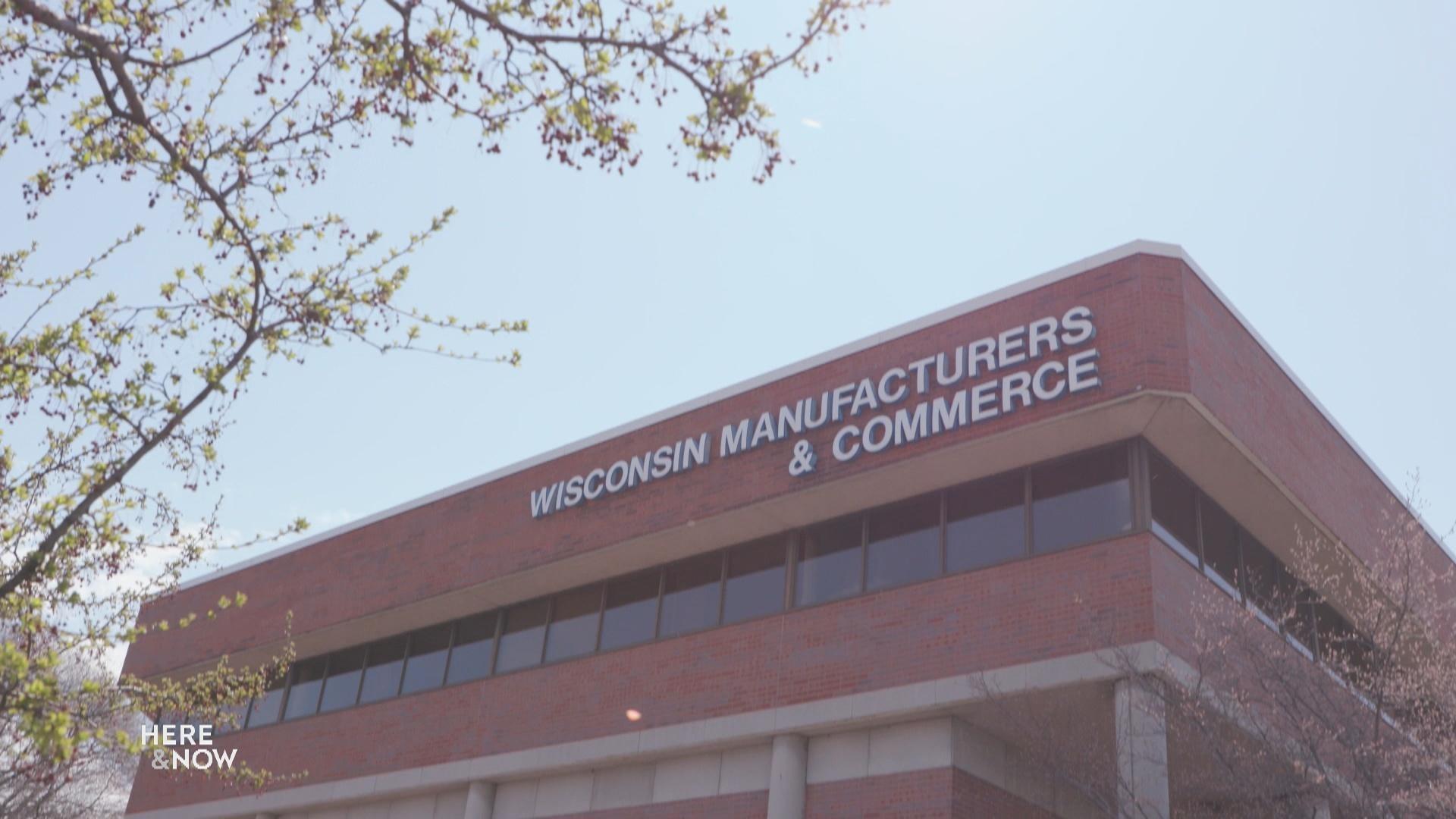 Trade Associations Create Plans for Reopening Economy
The Wisconsin Manufacturers and Commerce and Tavern League of Wisconsin created alternative plans for reopening Wisconsin's economy. The Tavern League of Wisconsin, which represents over 5,000 bars across the state, is looking to reopen bars on May 1 nearly a month before Gov. Evers Safe at Home order expires.
April 24, 2020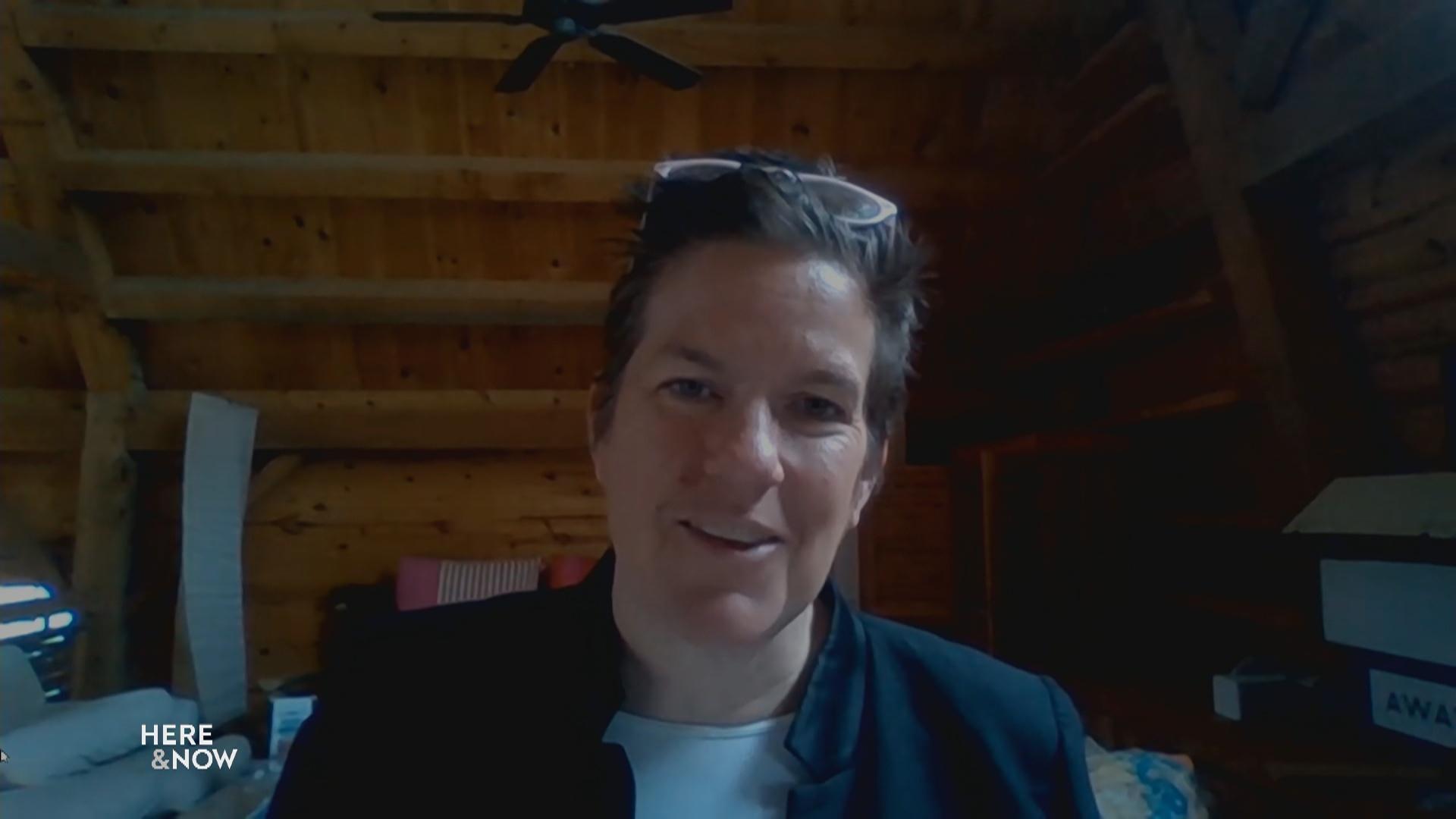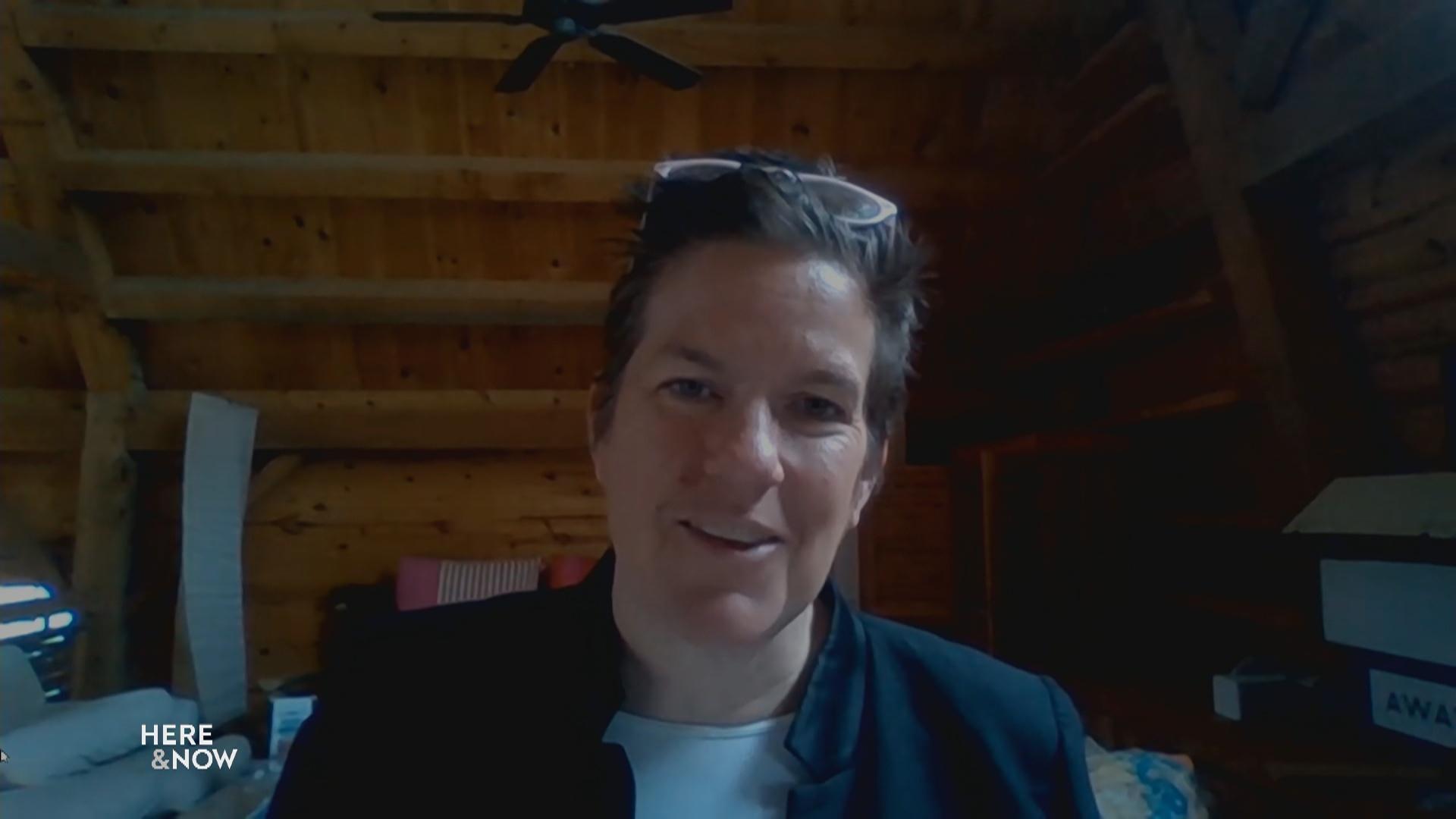 WEDC Secretary Shares Steps to Protect Small Businesses
WEDC Secretary and CEO Missy Hughes offers safety advice for businesses preparing to reopen under Gov. Evers Badger Bounce Back plan. Hughes says her office is also working on a data collection project to better understand the financial impact of the pandemic on small businesses.
April 24, 2020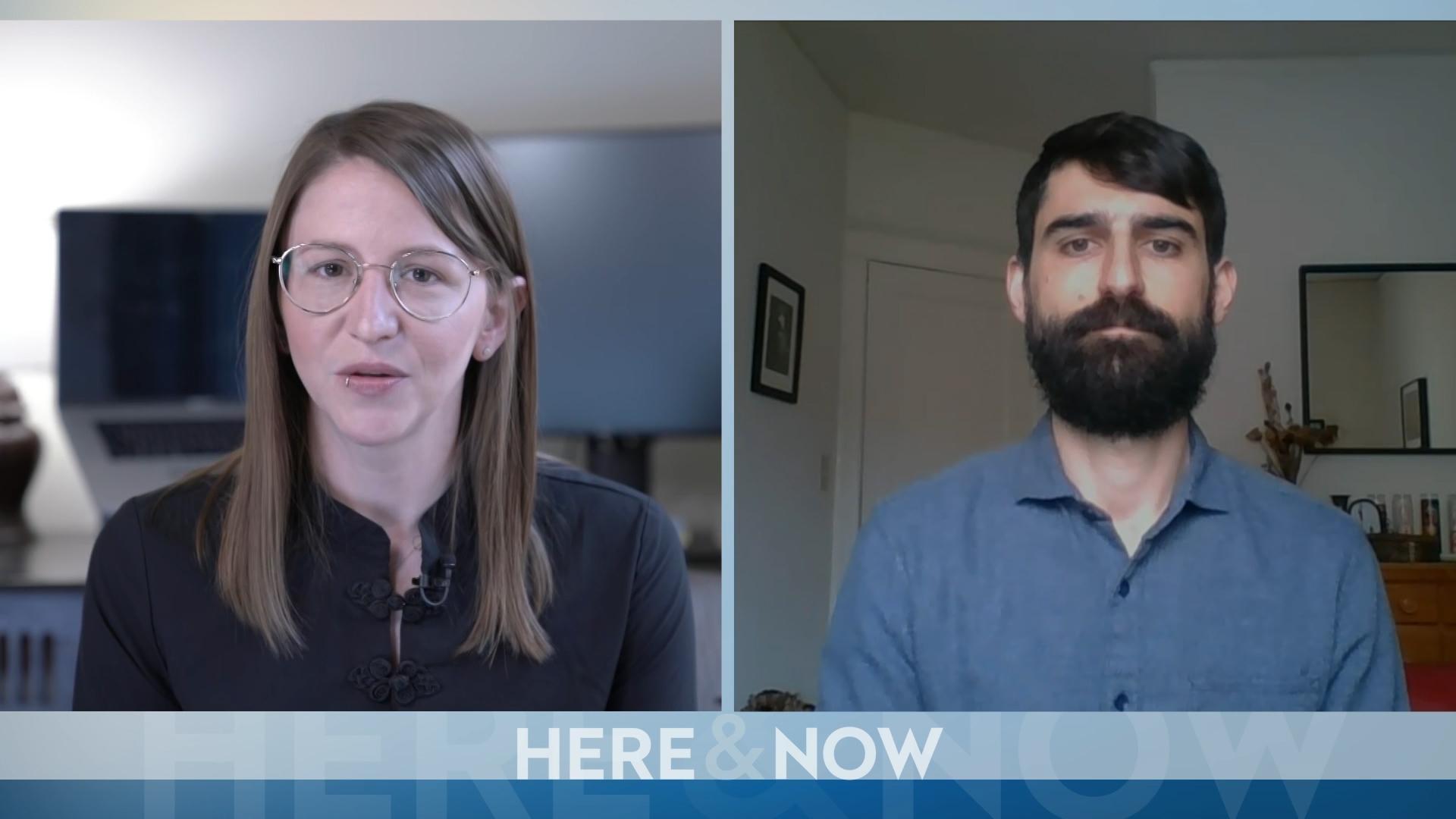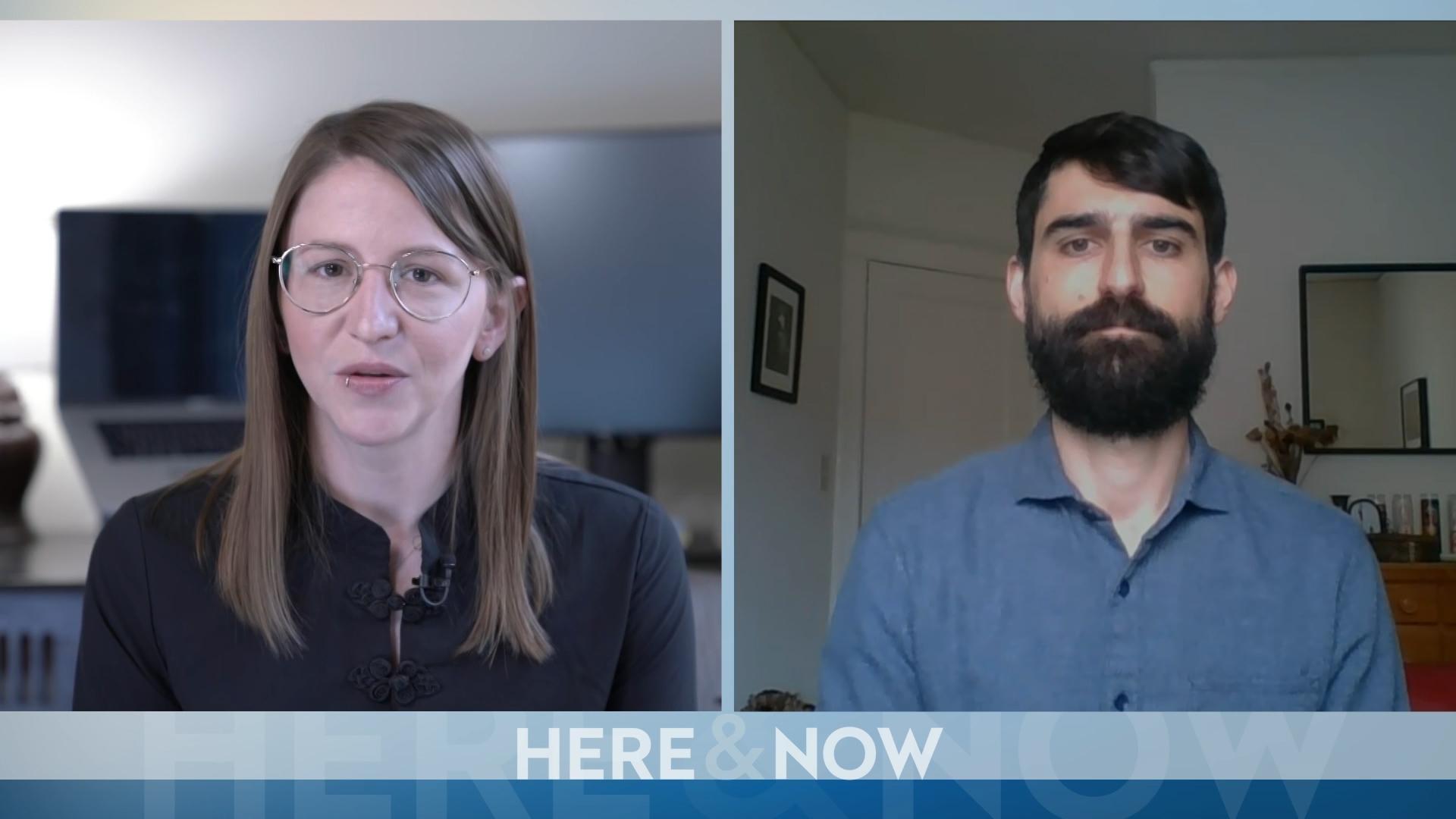 Noon Wednesday: COVID-19 and Wisconsin's Economy
The Department of Workforce Development announced this week it will be sending unemployment benefits to more than 154,000 people as Wisconsin's jobs take a huge hit due to conditions from COVID-19. Joe Peterangelo, a senior researcher from the Wisconsin Policy Forum, joins us to talk about what this means for the state's economy.
April 23, 2020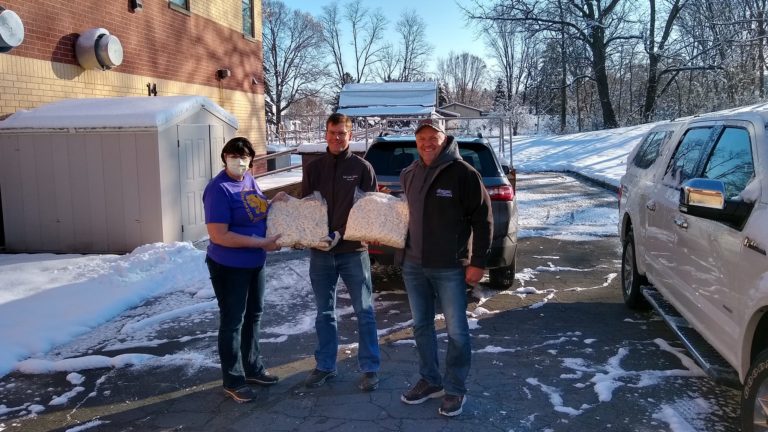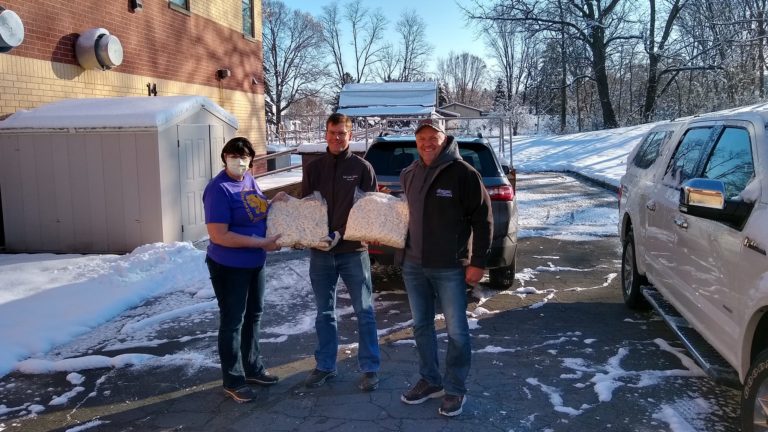 Getting Dairy Products to Food Banks Has Win-Win Potential
As aftershocks from COVID-19 devastate the dairy industry, local and statewide efforts are trying to make a pipeline for dairy products to get to food pantries.
April 19, 2020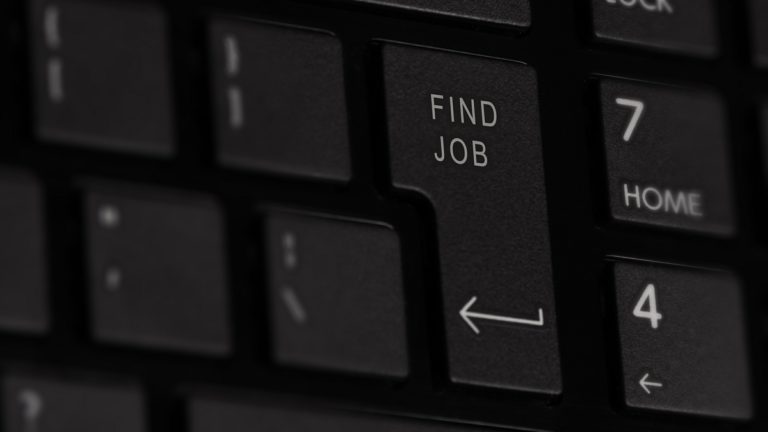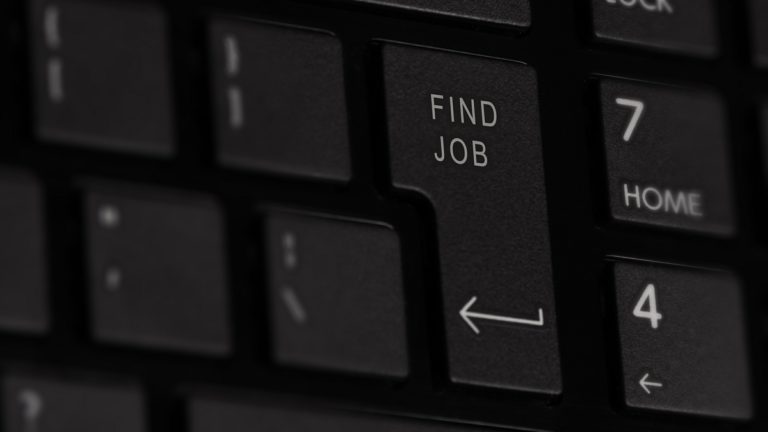 Unemployment Claims Soar as COVID-19 Continues to Threaten Wisconsin's Economy
The Wisconsin Department for Workforce Development has swelled with requests for unemployment insurance as the COVID-19 pandemic continues to keep people from their jobs. The DWD has received more than 300,000 claims for unemployment in the last month and has filled more than half a million claims weekly. As of ...
April 18, 2020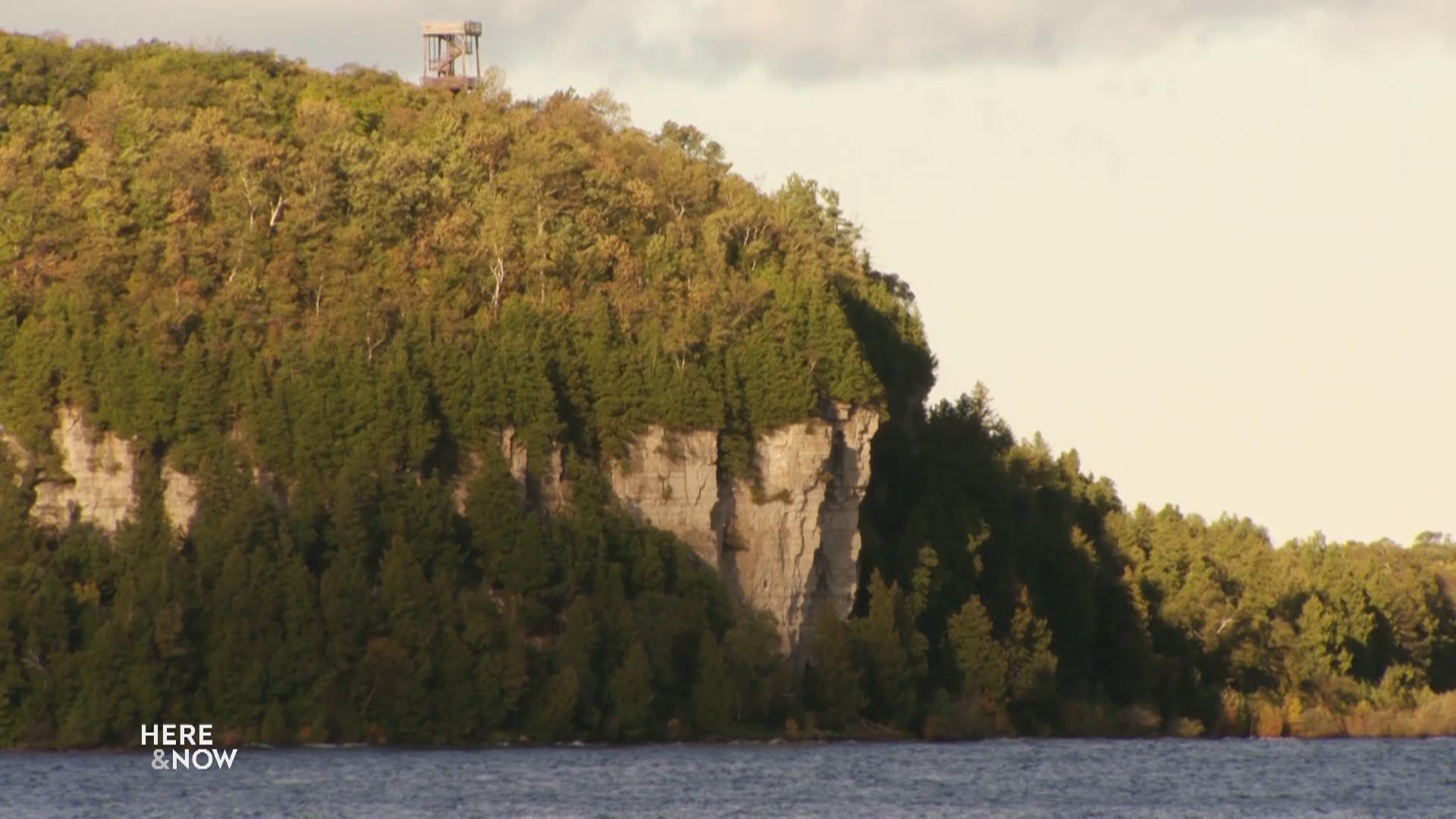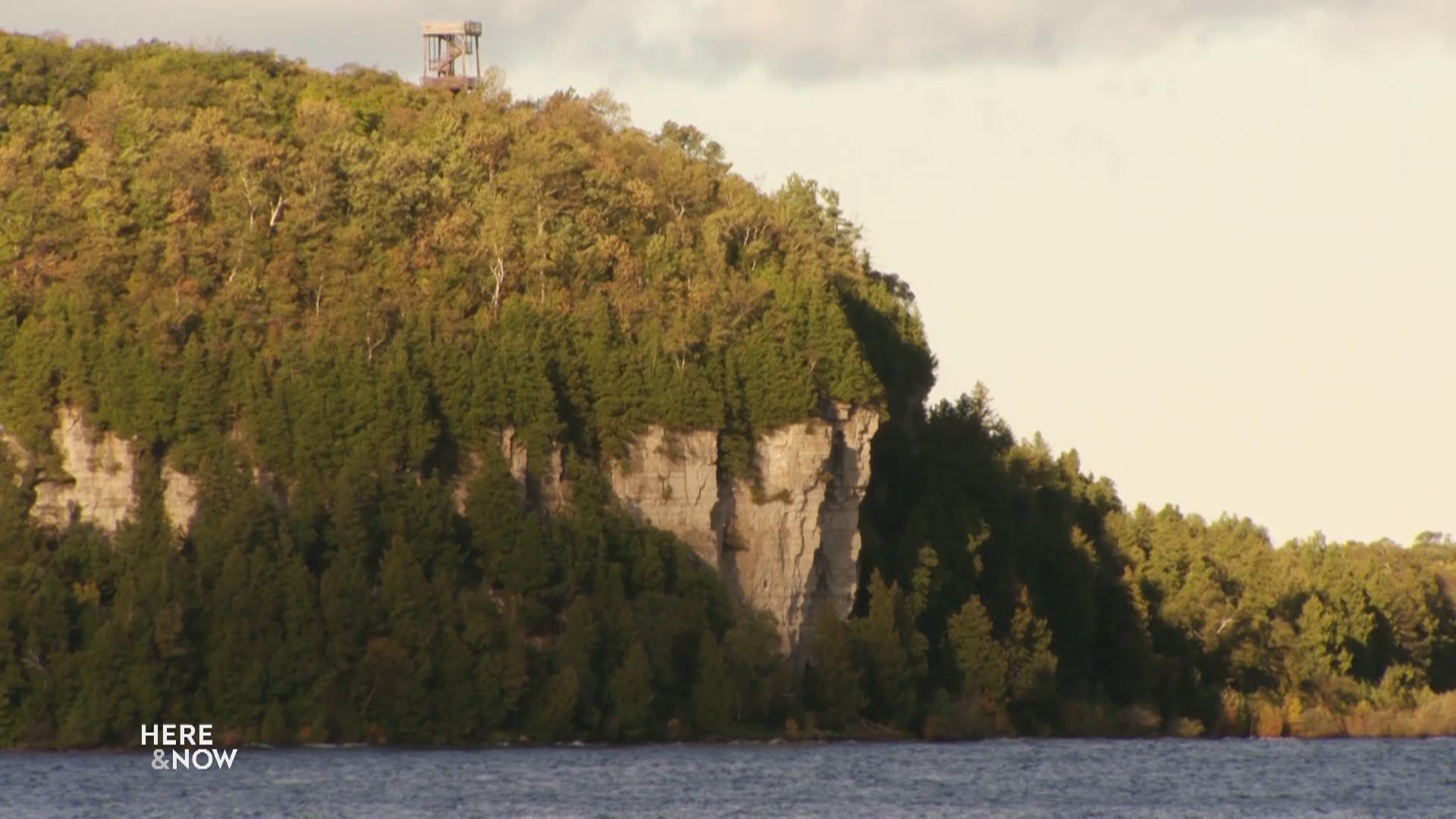 Wisconsin Tourism Copes with COVID-19 Challenges
A report on COVID-19 in Door County and the healthcare impact of people arriving at tourist destinations during the pandemic. "I never thought in my wildest dreams I would ask people not to come to Door County," said Door County Board Chair Dave Lienau.
April 17, 2020 • Northeast Region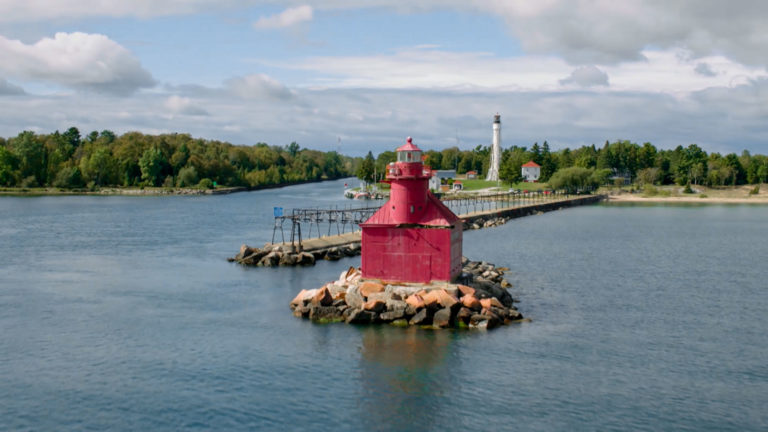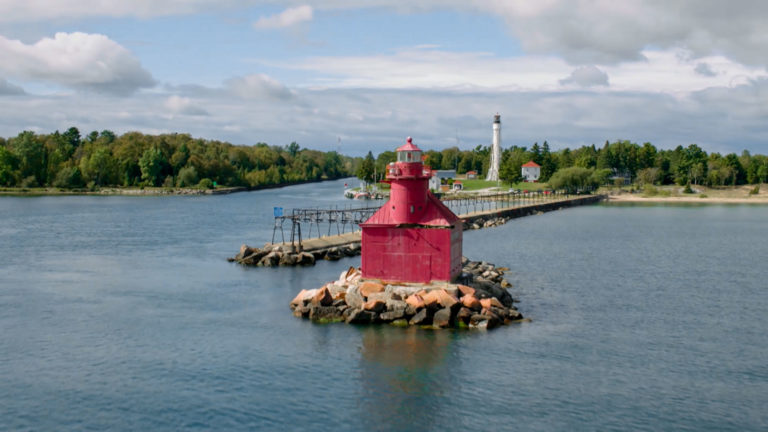 Door County Grapples with Safety and Lost Revenue During Pandemic
Door County residents wish Wisconsinites could visit, but urge them to stay home during the public health crisis.
April 17, 2020 • Northeast Region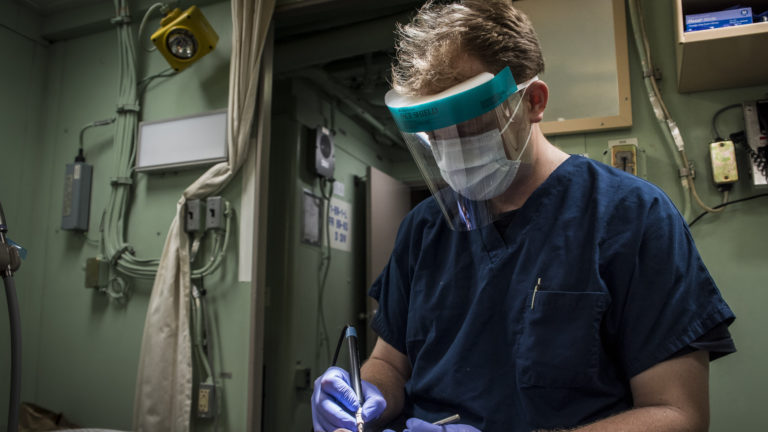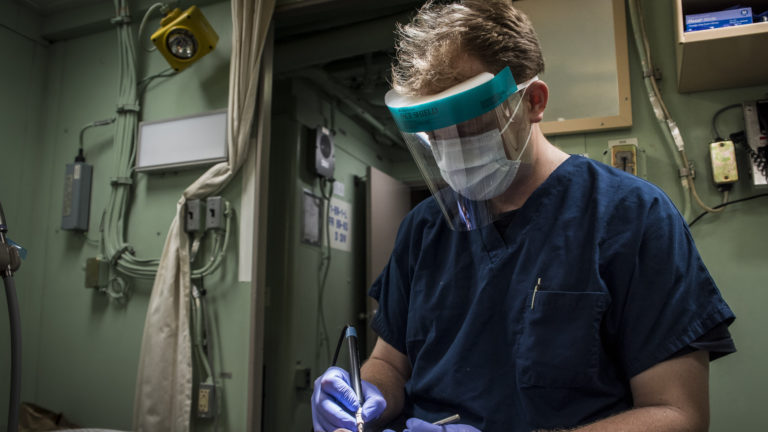 Industry Steps Up But Far from Scale Needed
Necessity being the mother of invention, Justin Webb, CEO of Franzen Graphics in Sheboygan, saw a need and with his colleagues invented a simple solution. The company specializes in printing on plastic for items like in-store displays and saw a new application for the material they usually print on. Now ...
March 25, 2020 • Southeast Region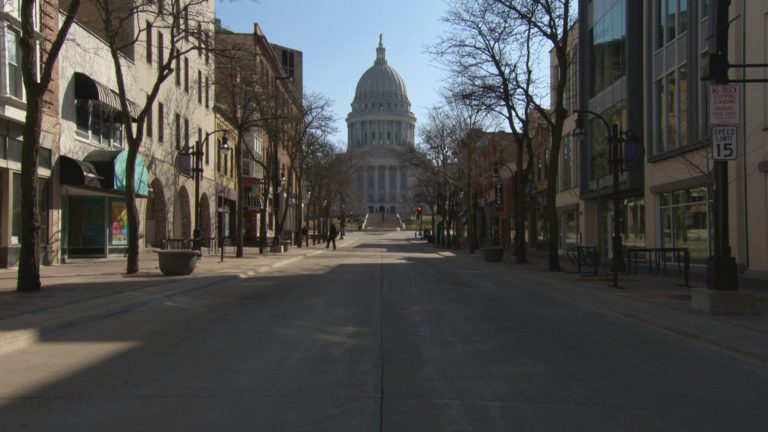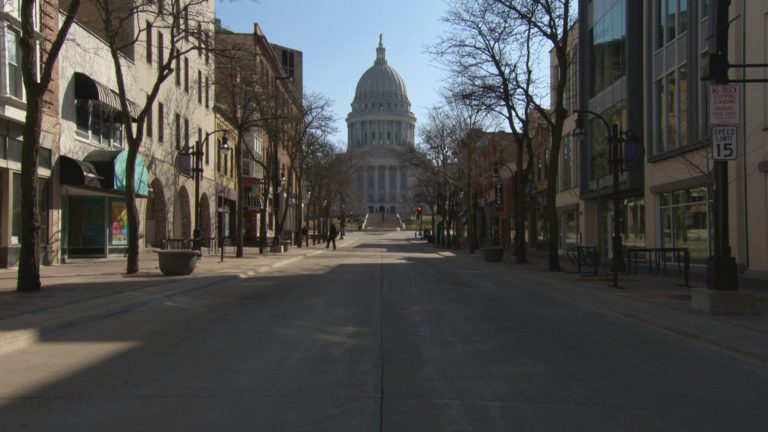 Workers Feel Pressure from Coronavirus
It's something you'd never expect to find in a city, the sound of silence. A surreal scene that played out across Wisconsin this week: bars, museums, performance venues, all closed. Savannah Bierma works part-time for the Pabst Theater Group in Milwaukee. They have cancelled all events through May 15. That ...
March 20, 2020 • South Central Region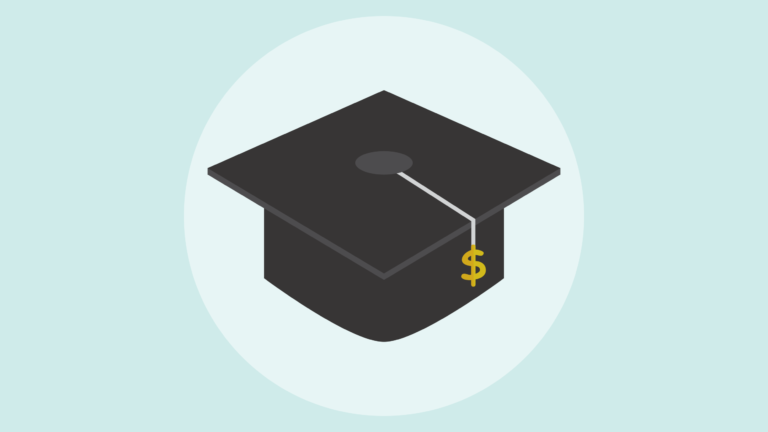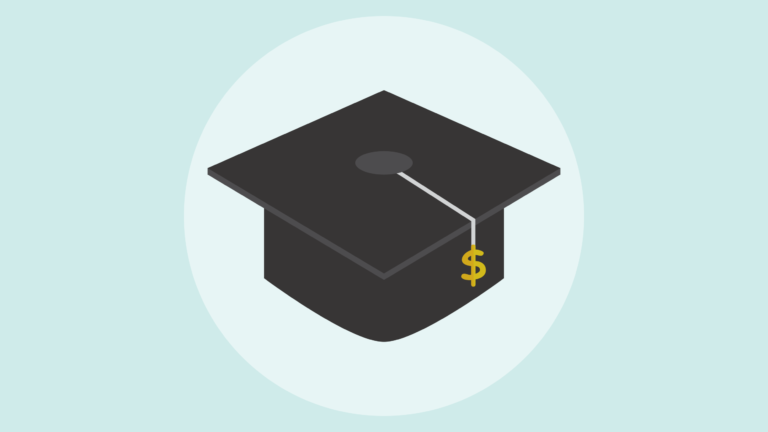 A January report from the UW-Extension Center for Community and Economic Development identifies a correlation between student debt trends having a negative impact on local economies, using the corresponding rise in student debt with declining rates of homeownership and business start-ups.
February 13, 2020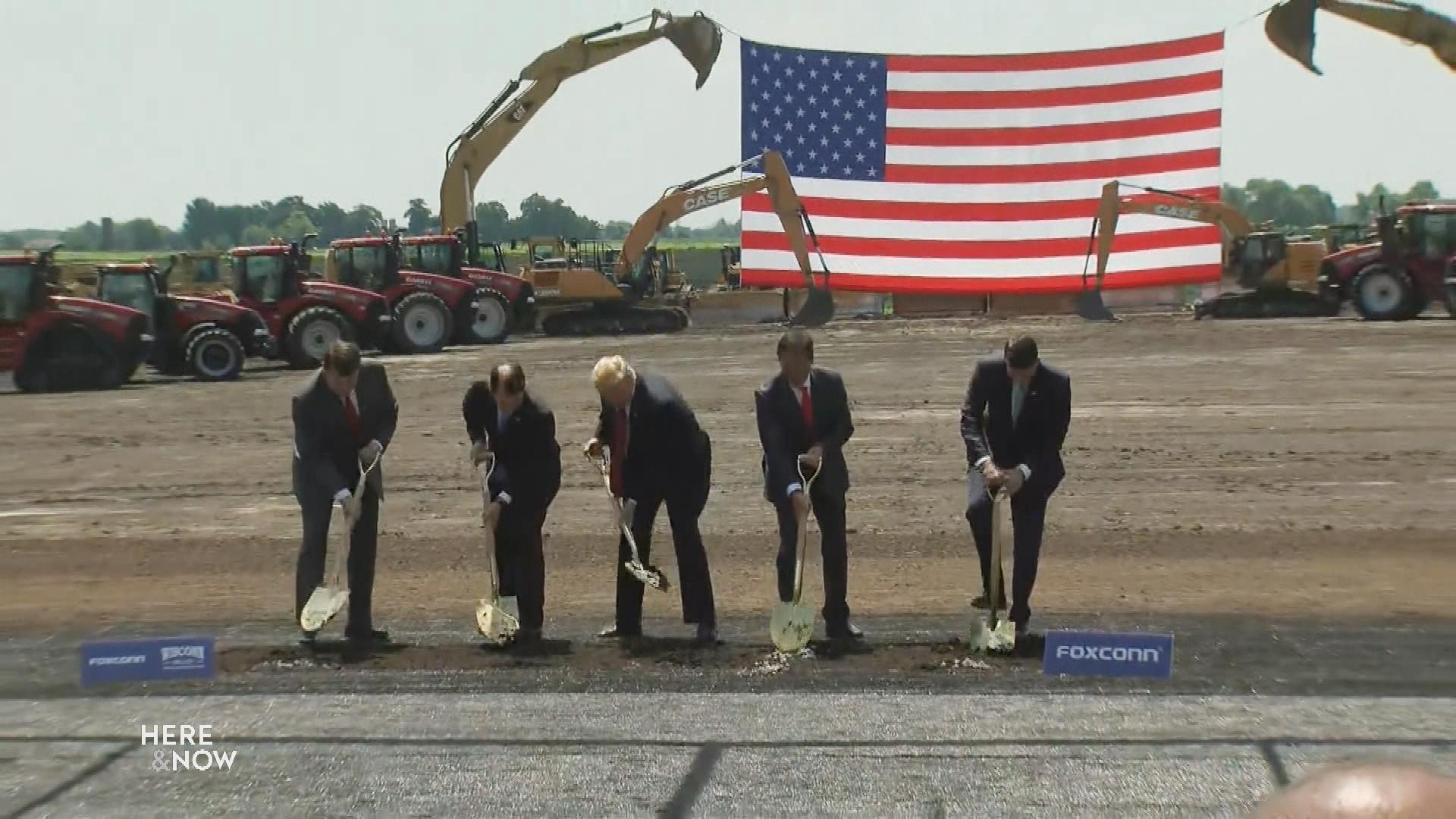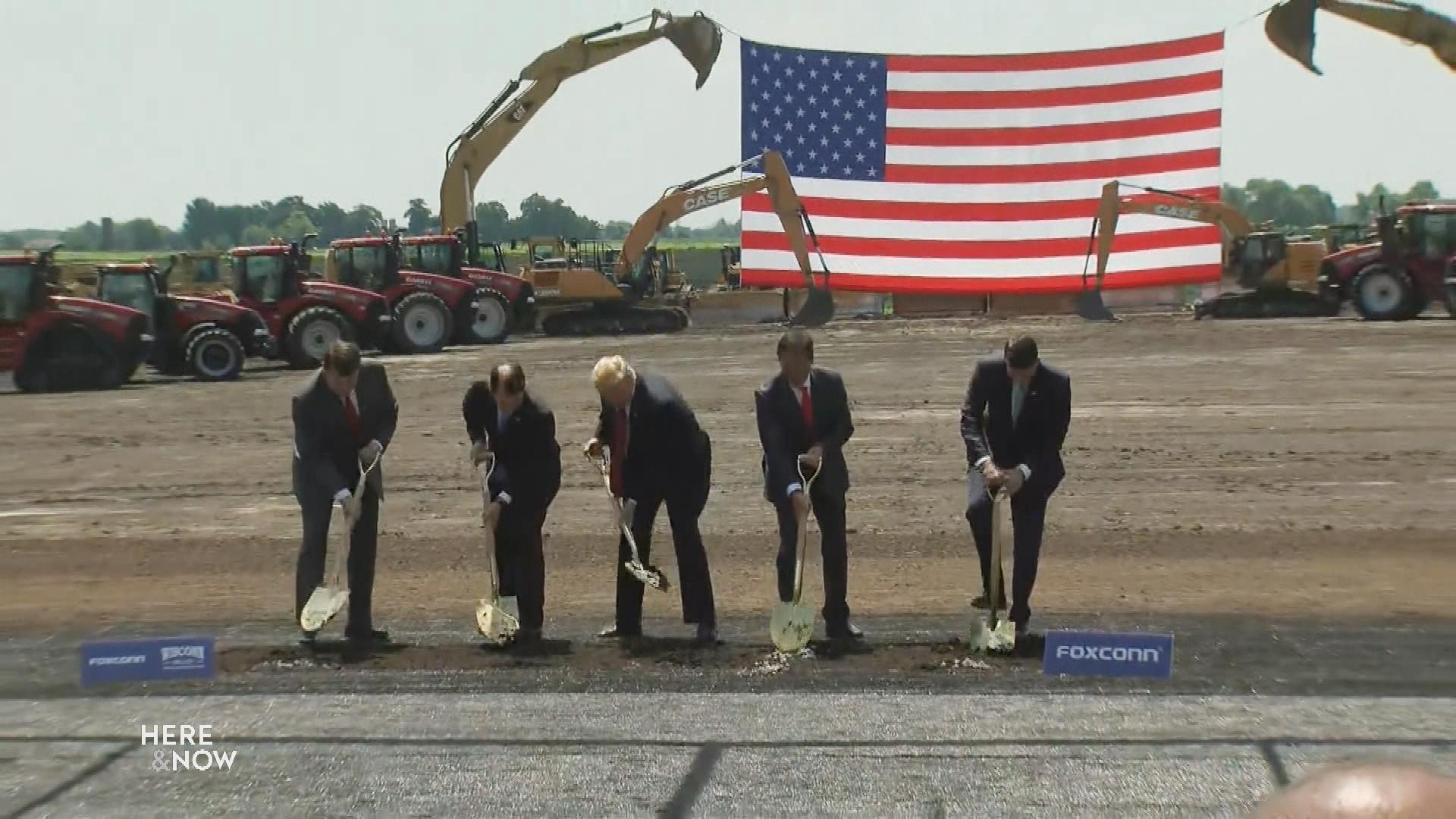 Foxconn Contract to be Renegotiated?
State Secretary of Administration Joel Brennan breaks down the current status of Wisconsin's Foxconn contract. Newly released correspondence between Foxconn, Gov. Evers' Administration and the Wisconsin Economic Development Corporation show growing conflict over the Taiwanese company's ability to collect public tax subsidies.
December 20, 2019 • Southeast Region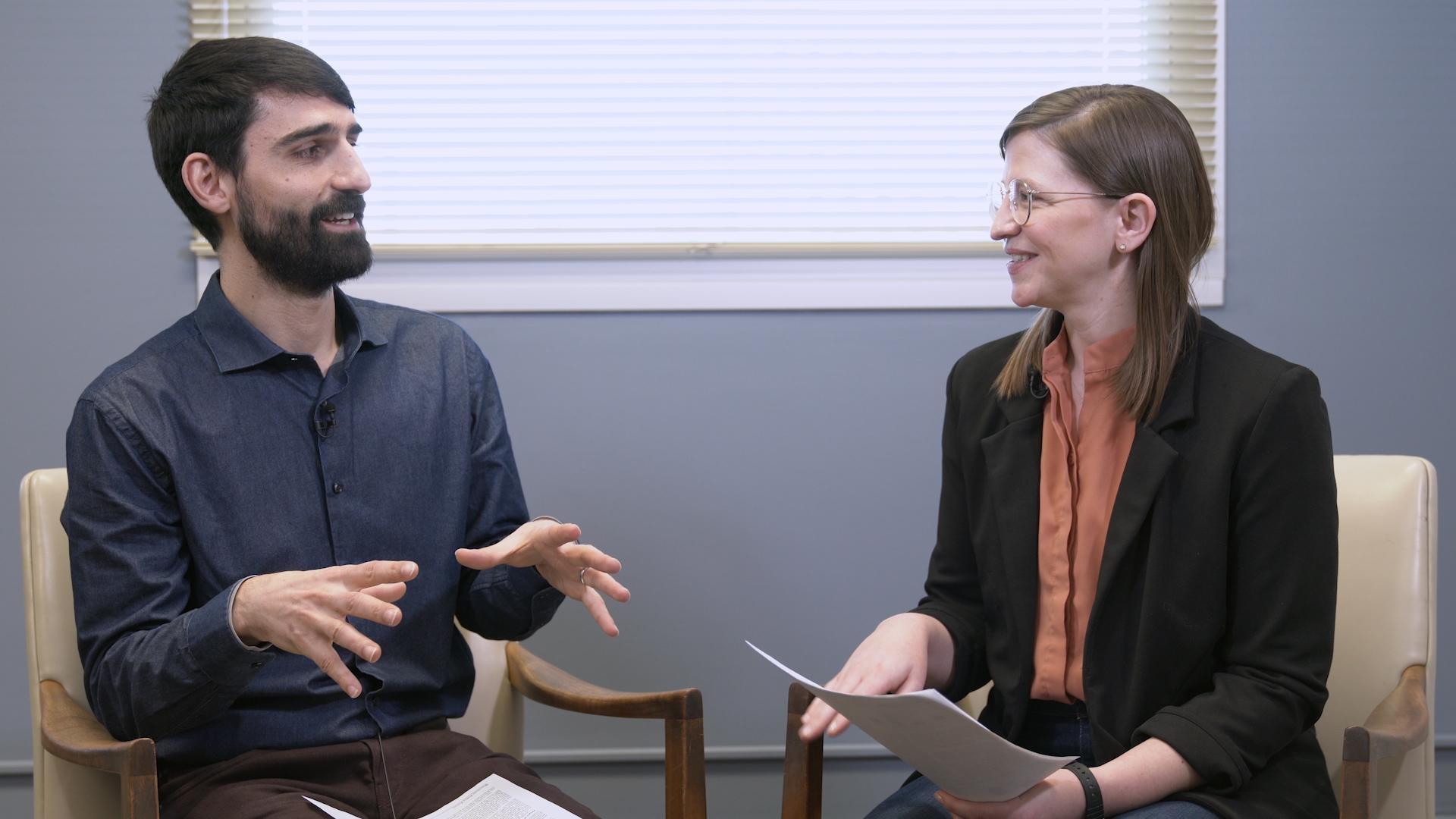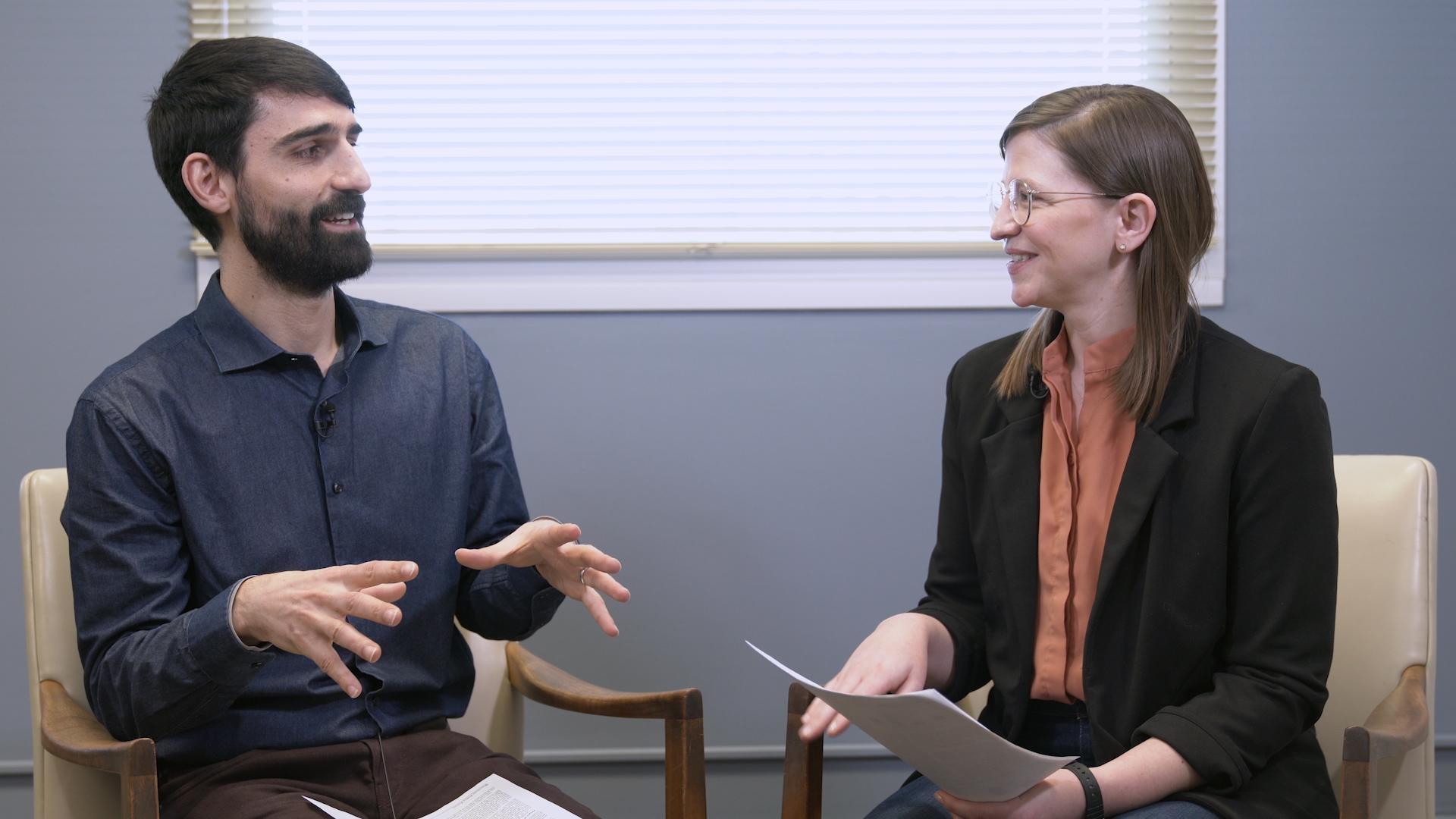 Noon Wednesday: Wisconsin's High Paying Jobs Growing
High paying jobs in Wisconsin are on the rise, according to a new report from the Wisconsin Policy Forum. We're speaking with the report's author, Joe Peterangelo, about the state's overall trends, how the metro areas are growing and what's happening with high- and low-wage jobs.
December 11, 2019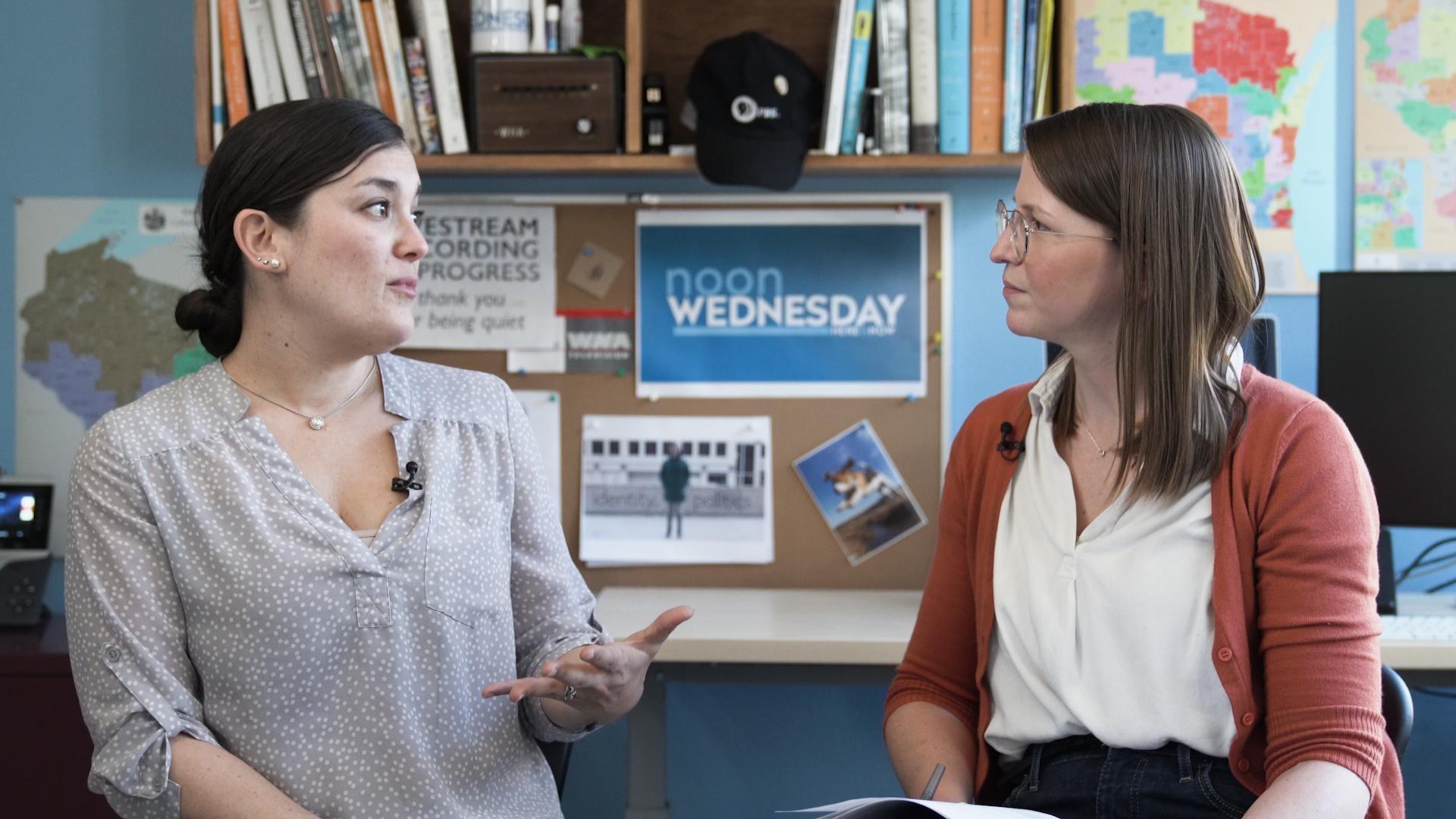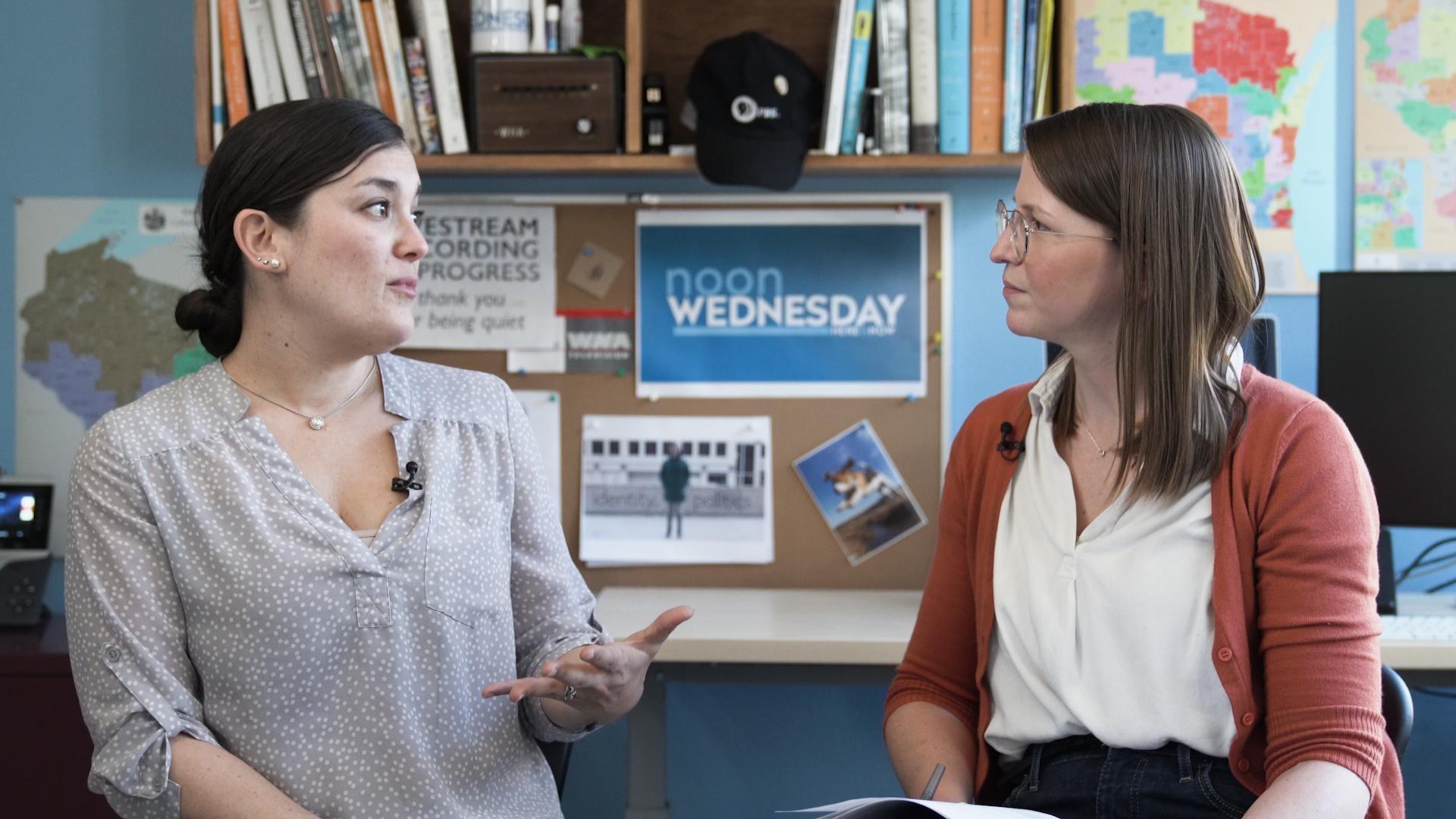 Noon Wednesday: Wisconsin Project Aims To Raise Middle Class
Bridgit Van Bellegham talks about DreamUp Wisconsin setting a goal of raising the net income of 10,000 households by 10 percent by the end of 2022. The project has solicited requests for proposals aimed at achieving that goal, which could be funded up to $1 million, and include ideas centered around childcare, health, transportation, legal services, transportation, student loan debt and more.
December 4, 2019 • South Central Region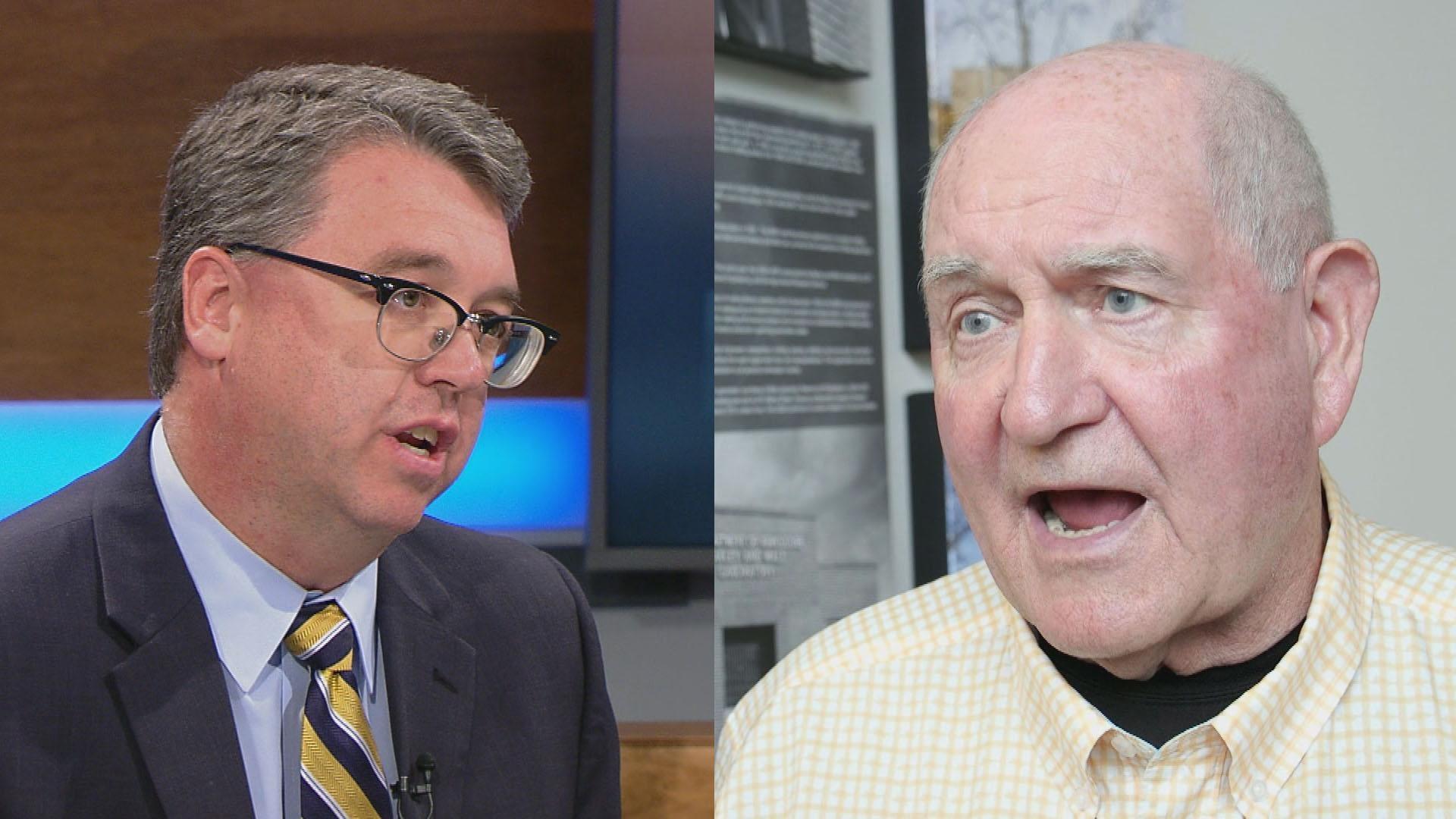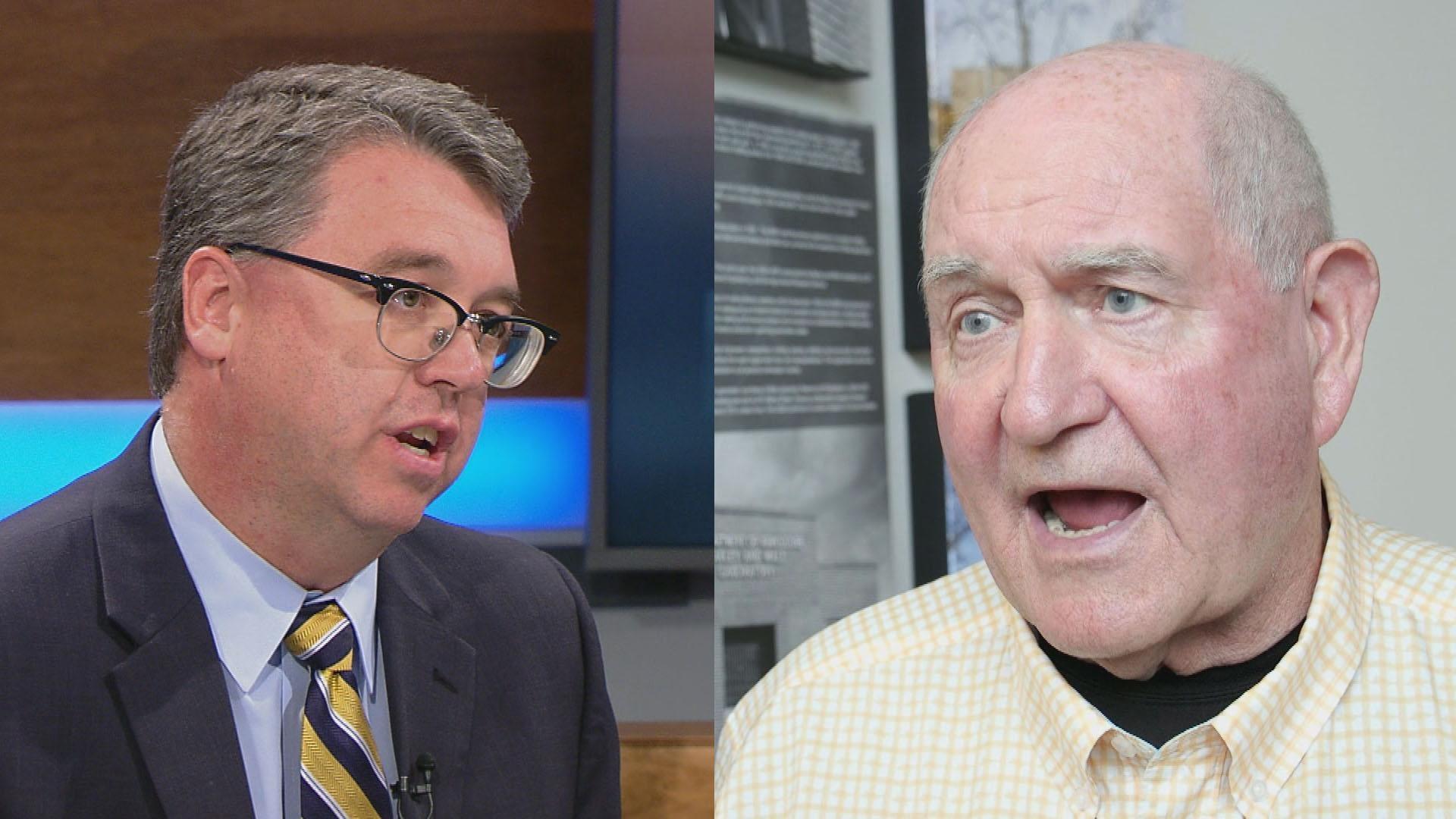 U.S. and State Department of Agriculture Secretaries Sonny Perdue and Brad Pfaff both give their perspectives on the state of small dairy farmers and the industry as a whole. With extreme weather, low prices and uncertainty in foreign trade, Pfaff explains that Wisconsin farmers have been hit with a "triple whammy" of unfortunate events.
December 4, 2019 • West Central Region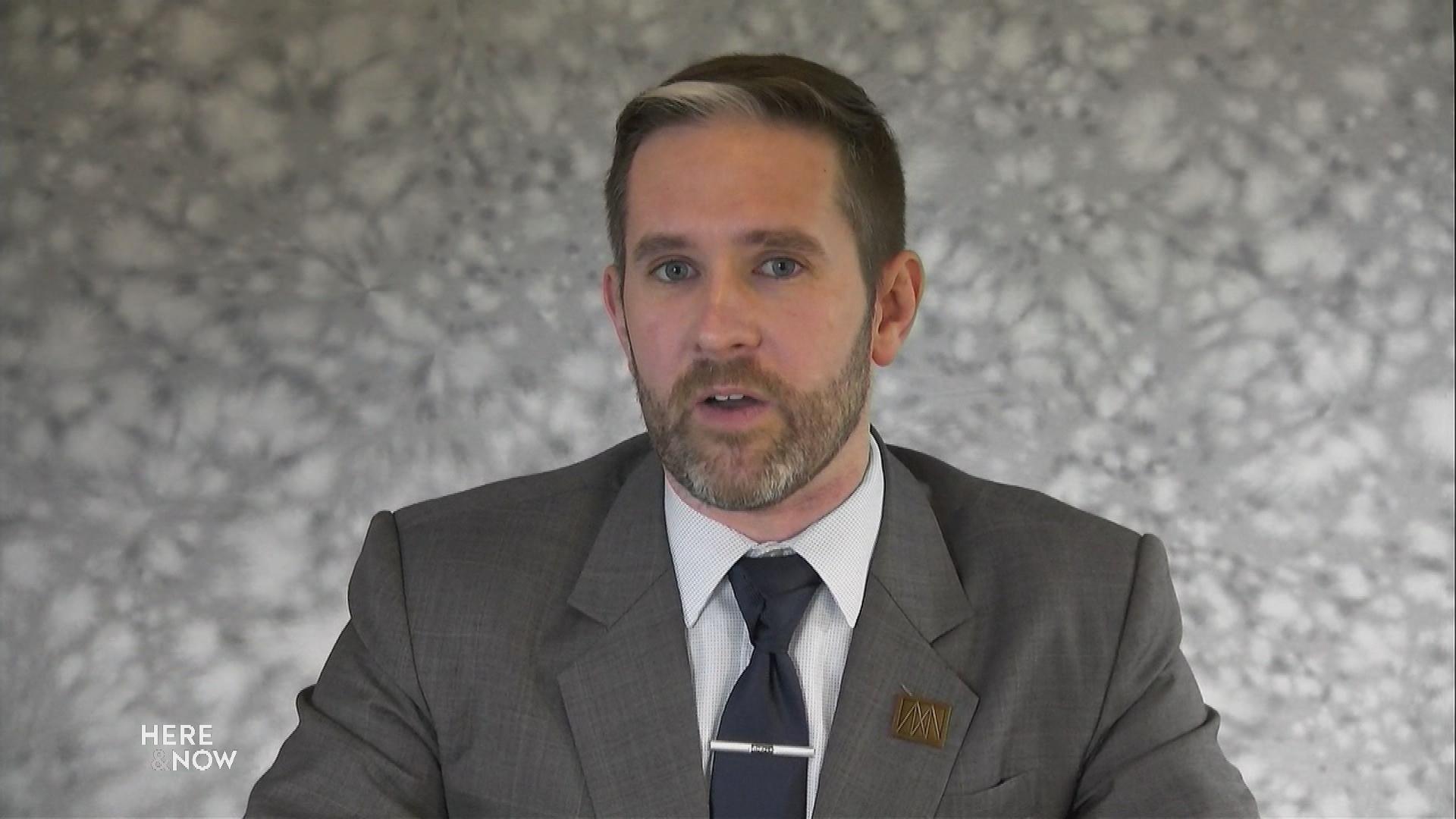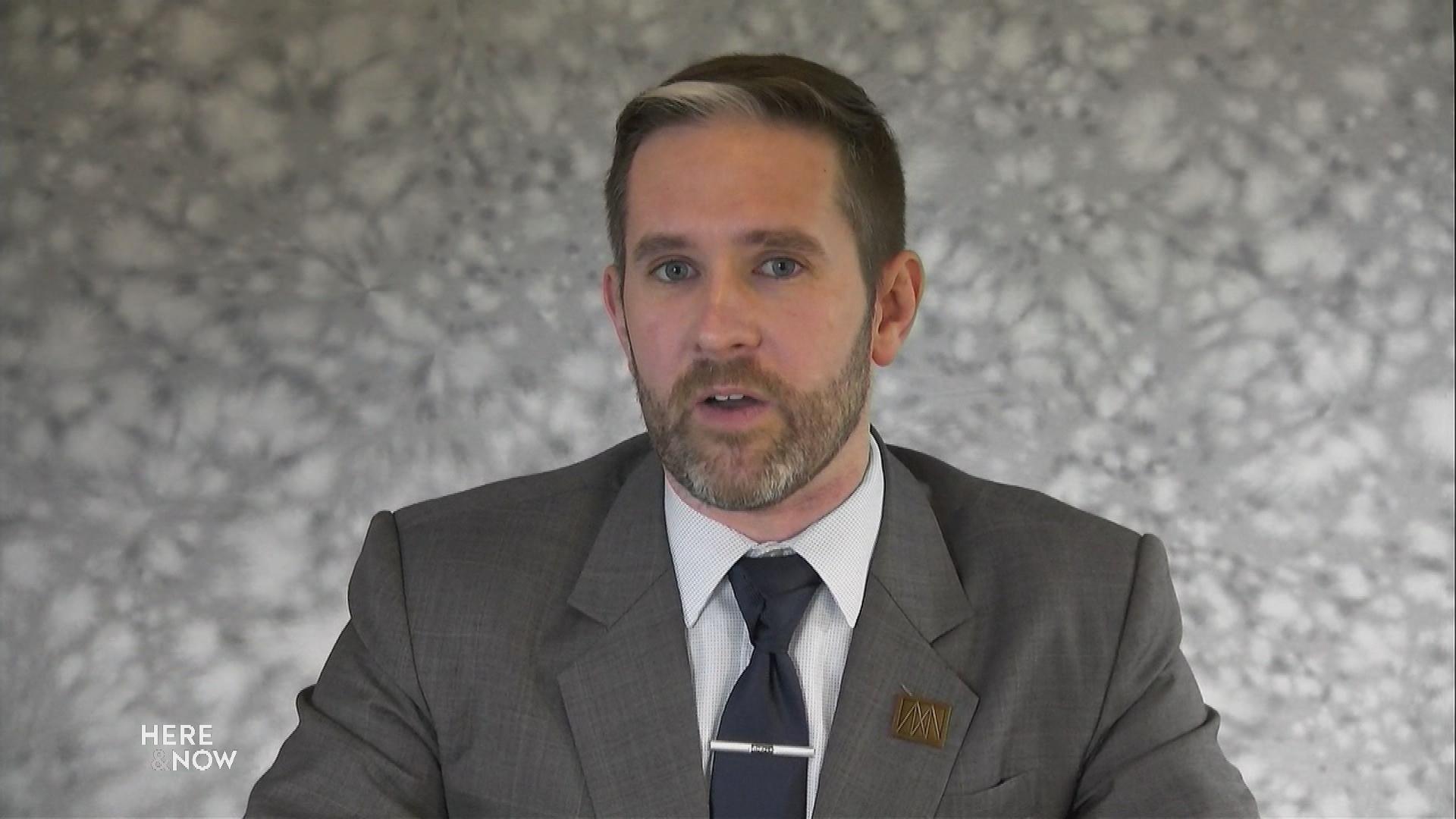 New Study Says Foxconn Could Depress the State Economy
According to a new special study by economists at George Mason University in Virginia, Foxconn could depress the state economic activity by tens of billions of dollars over the next 15 years. Michael Farren, a George Mason University researcher, talks about the new study and the economic risks that it reveals.
December 4, 2019 • Northeast Region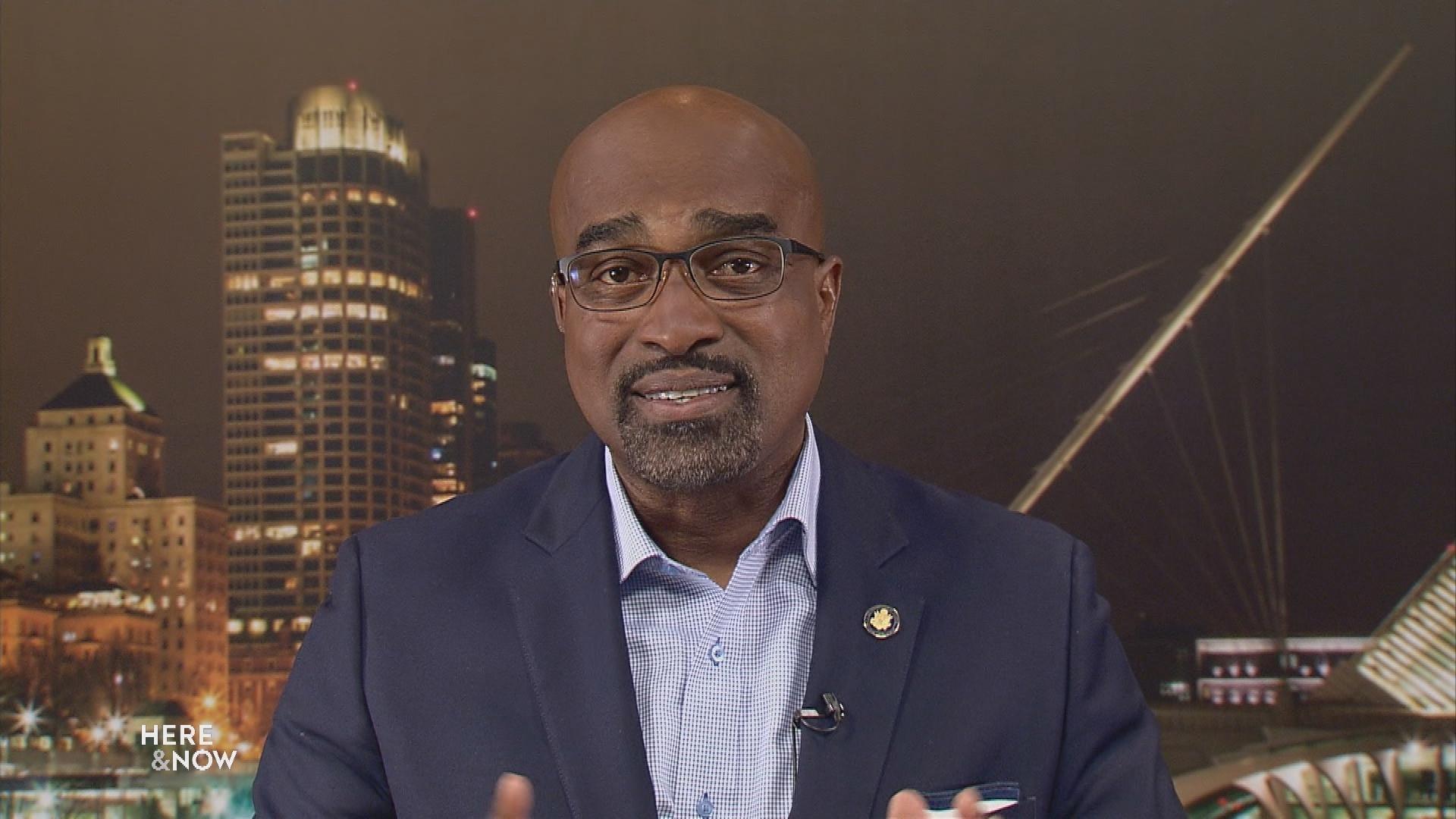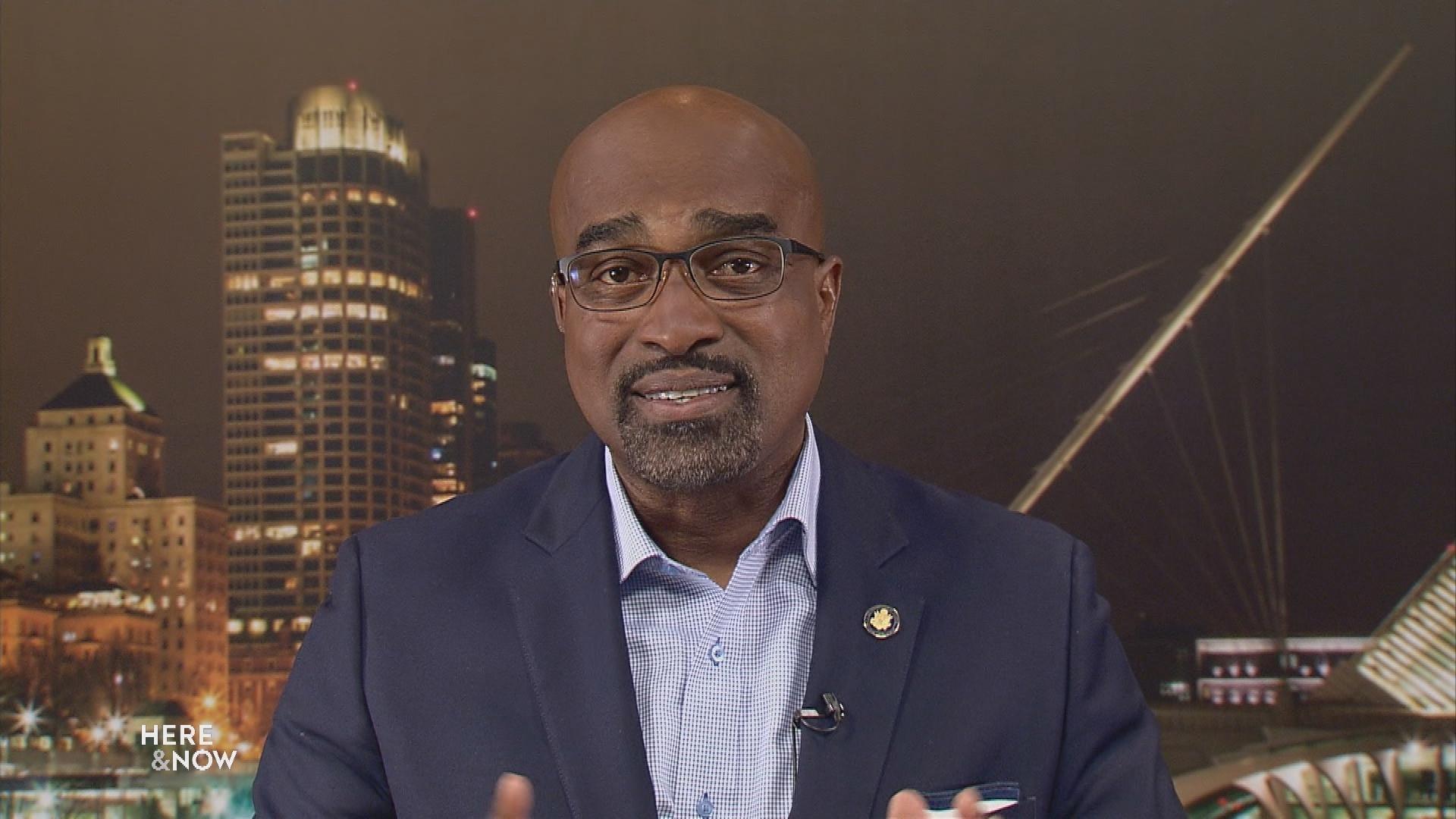 African American Alliance Fosters Upward Mobility
According to studies, there are significant disparities between black and white people in the way of income, unemployment and homeownership in Wisconsin. The African American Leadership Alliance In Milwaukee (AALAM) actively seeks solutions, including developing and supporting African American leaders. Former State Assemblymember Antonio Riley talks about the newly formed alliance.
November 29, 2019 • Southeast Region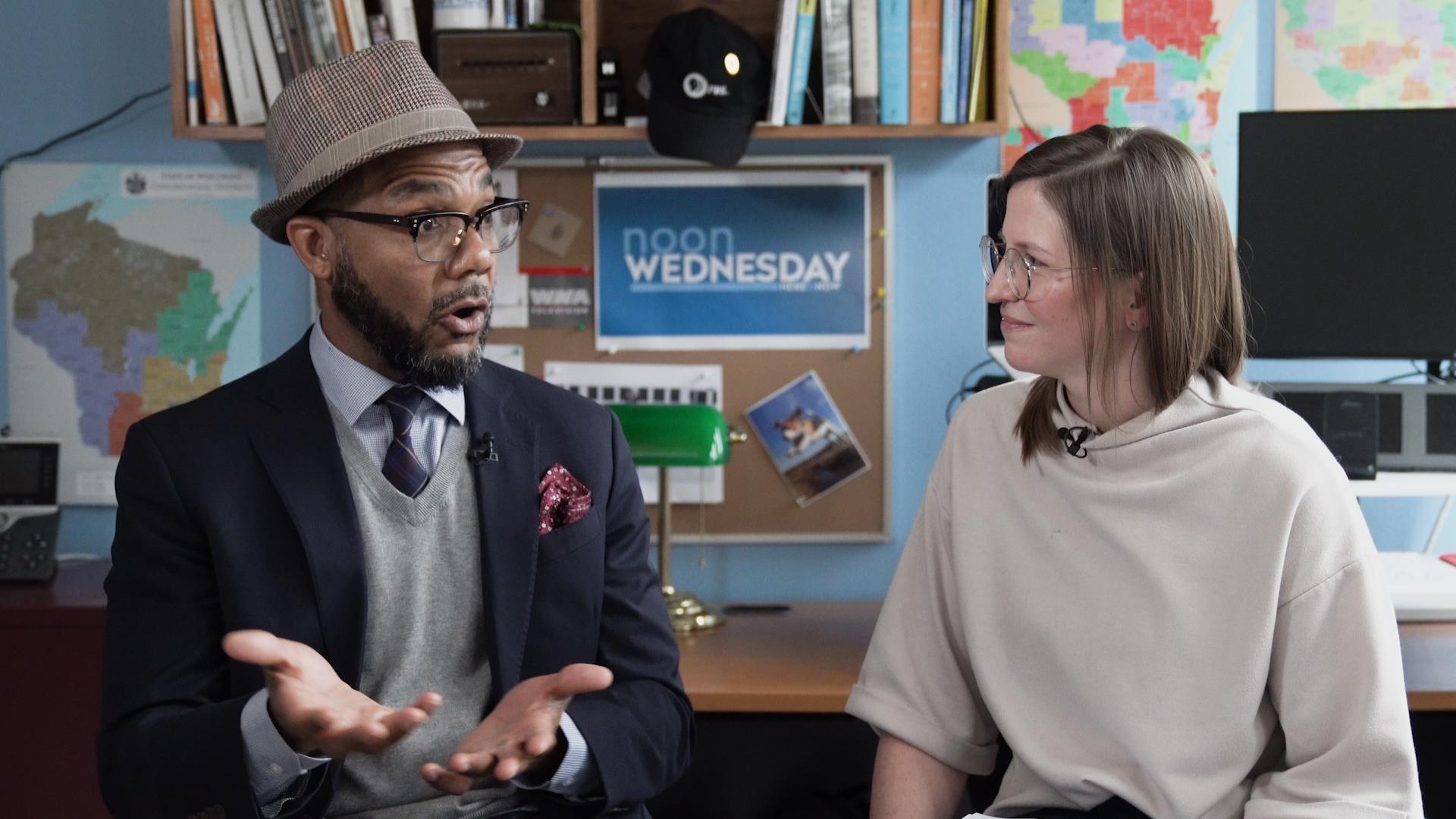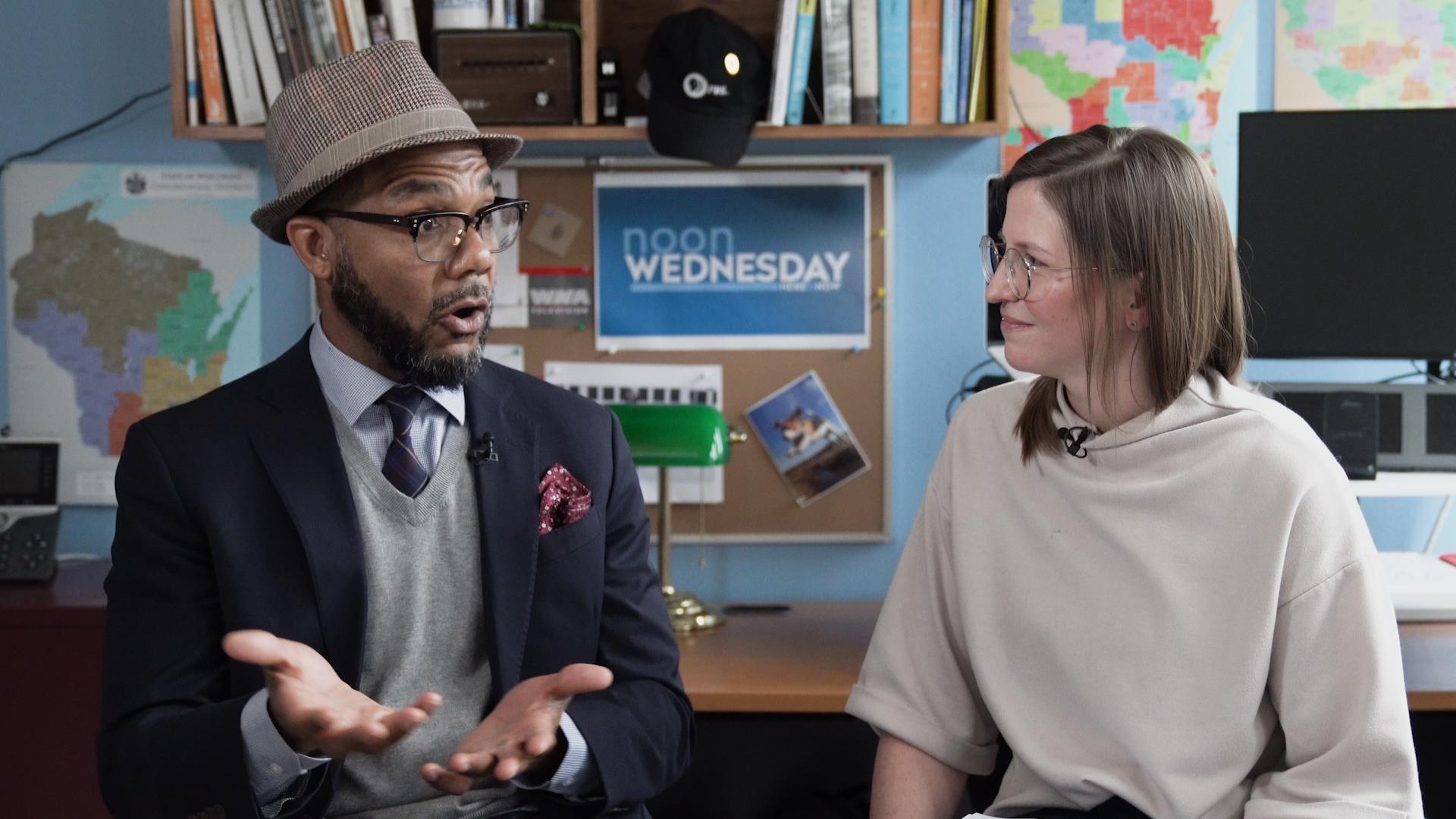 Noon Wednesday: WI Cities Rank Worst For African Americans
Milwaukee and Racine have been ranked the first and second worst places for African Americans to live in the country, according to a recent report from 24/7 Wall St. However, this isn't the first time these two cities have made similar lists. UW-Madison Associate Professor of Sociology John Eason joins us to help give context to these rankings.
November 20, 2019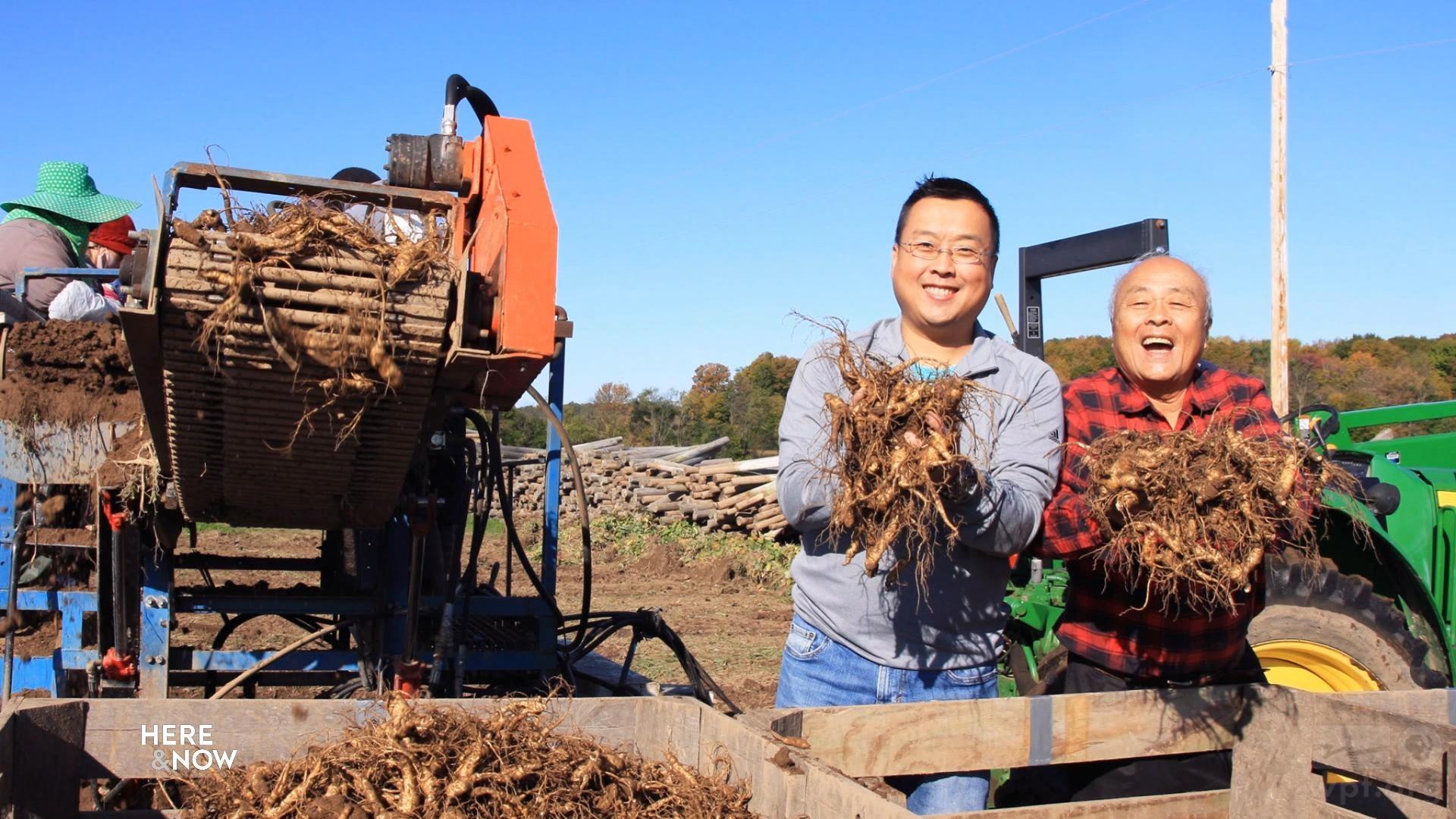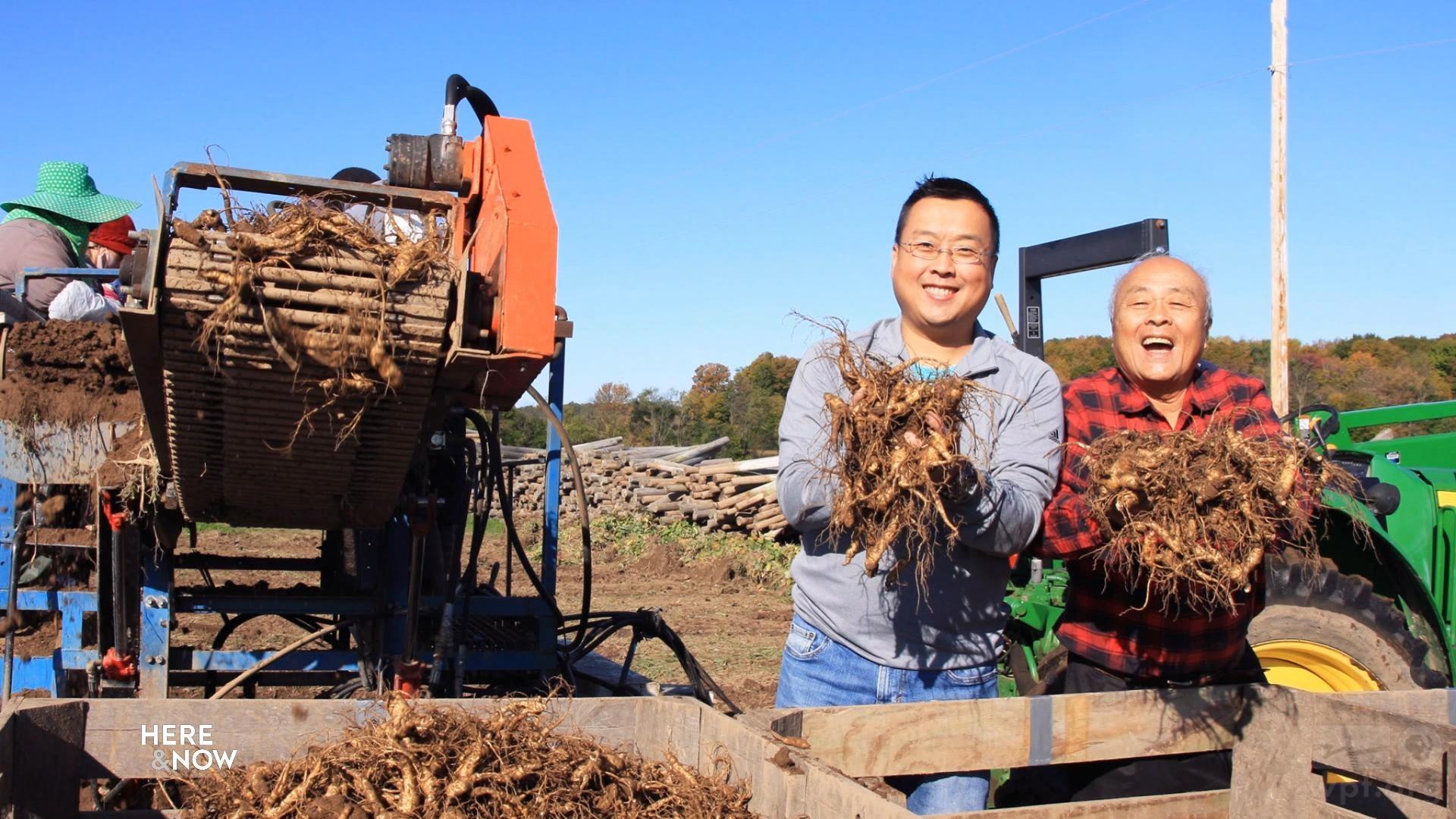 Chinese Trade Disputes Impact Wisconsin Ginseng
Ongoing trade disputes with China impact many Wisconsin industries, including ginseng producers. Wausau area farm owner Will Hsu describes how he's navigating the turmoil in the market, and talks about his optimism for this year's crop.
October 25, 2019 • West Central Region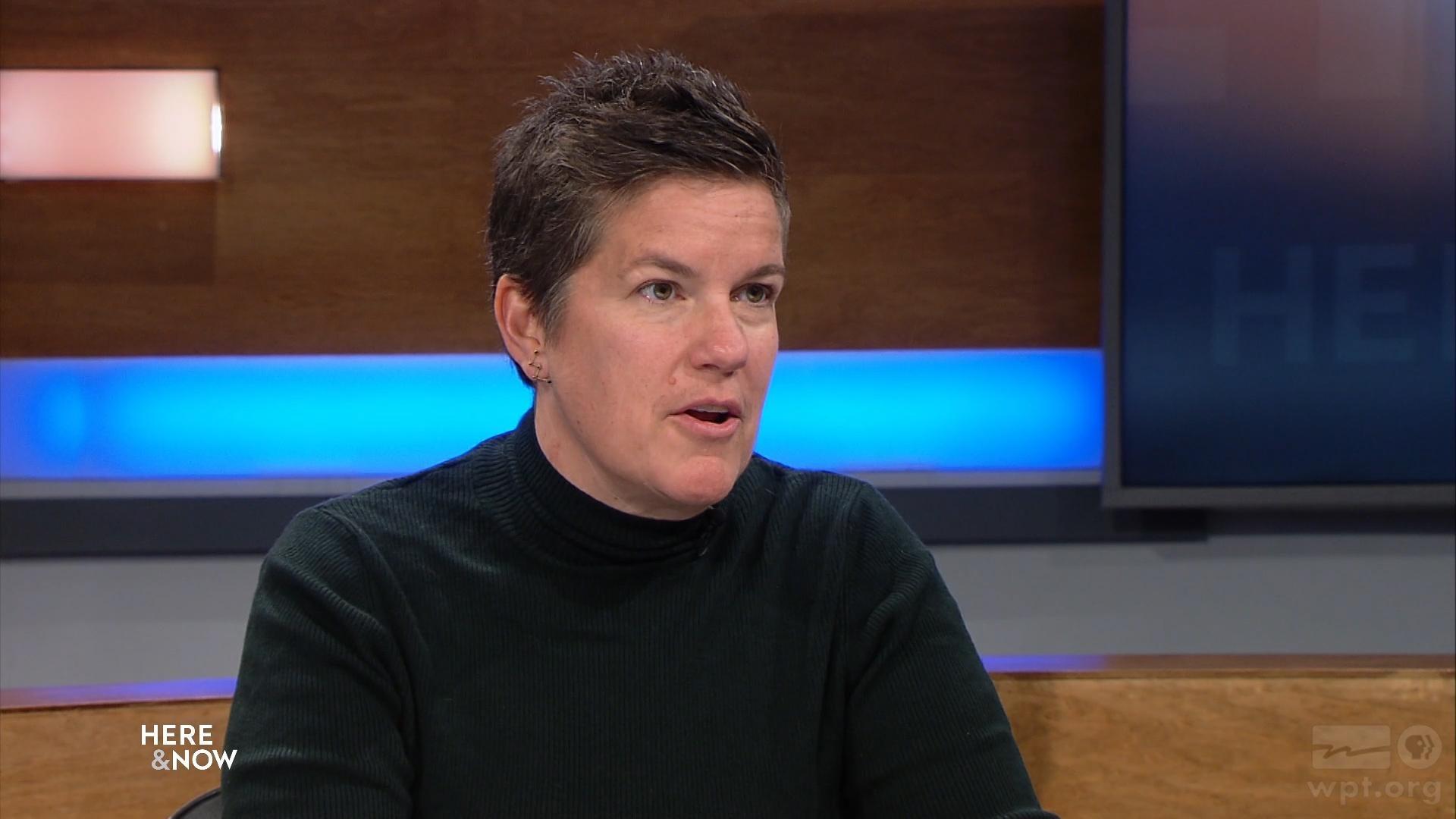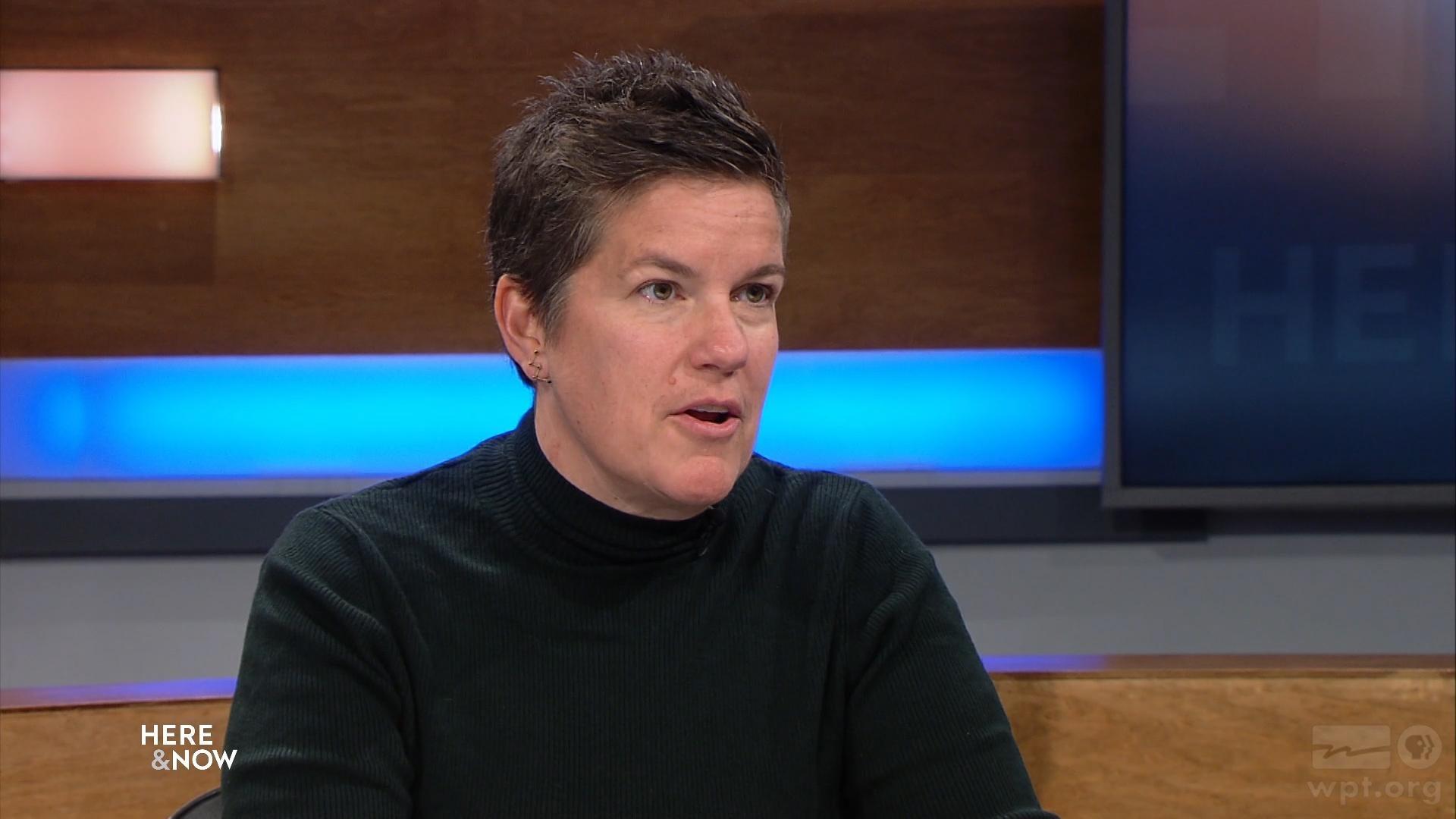 New WEDC CEO Talks Foxconn, Agency Priorities
With new leadership at the head of the Wisconsin Economic Development Corporation, the agency's new CEO Missy Hughes discusses the future of projects like Foxconn and other top priorities.
October 25, 2019 • Southeast Region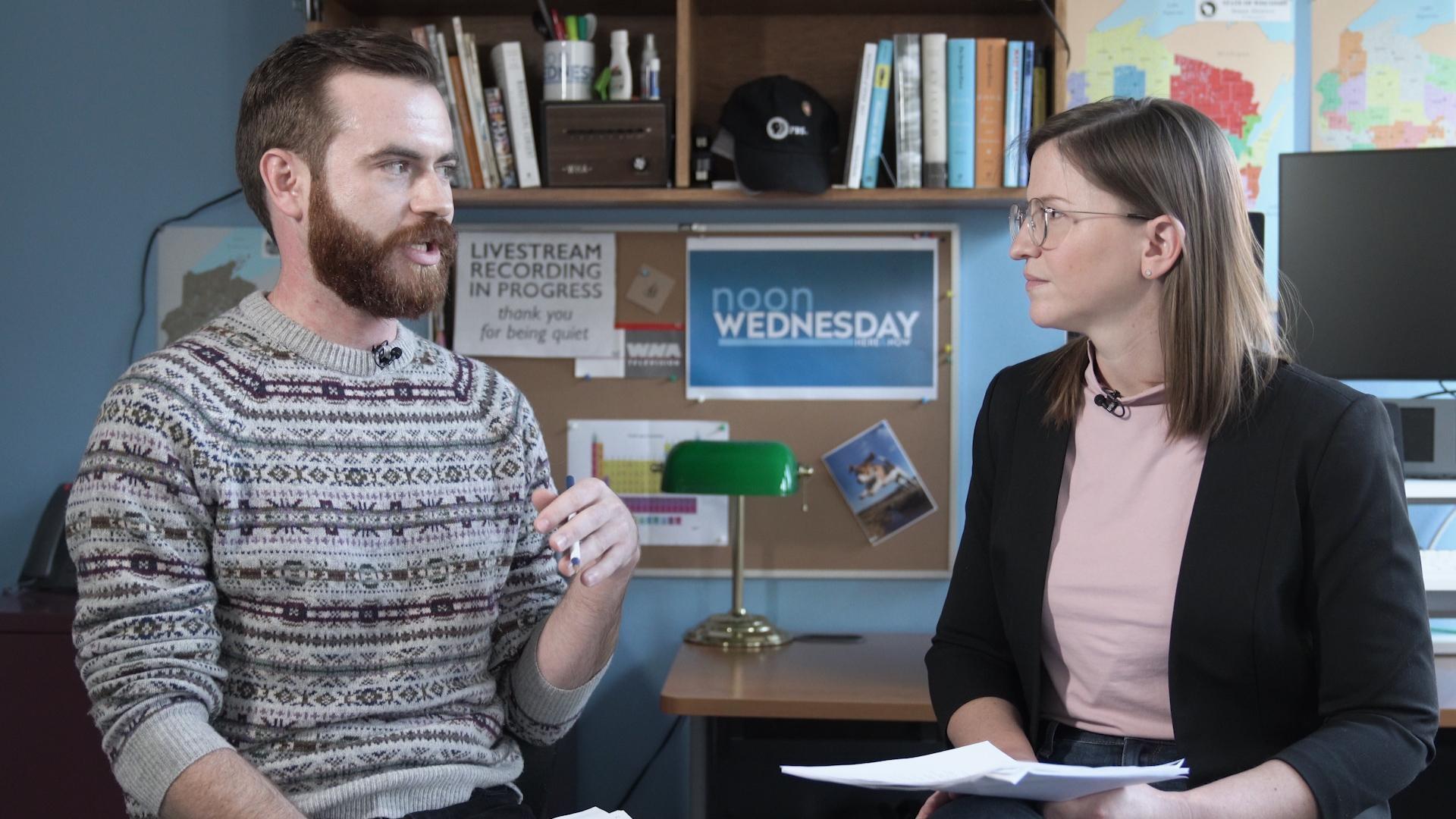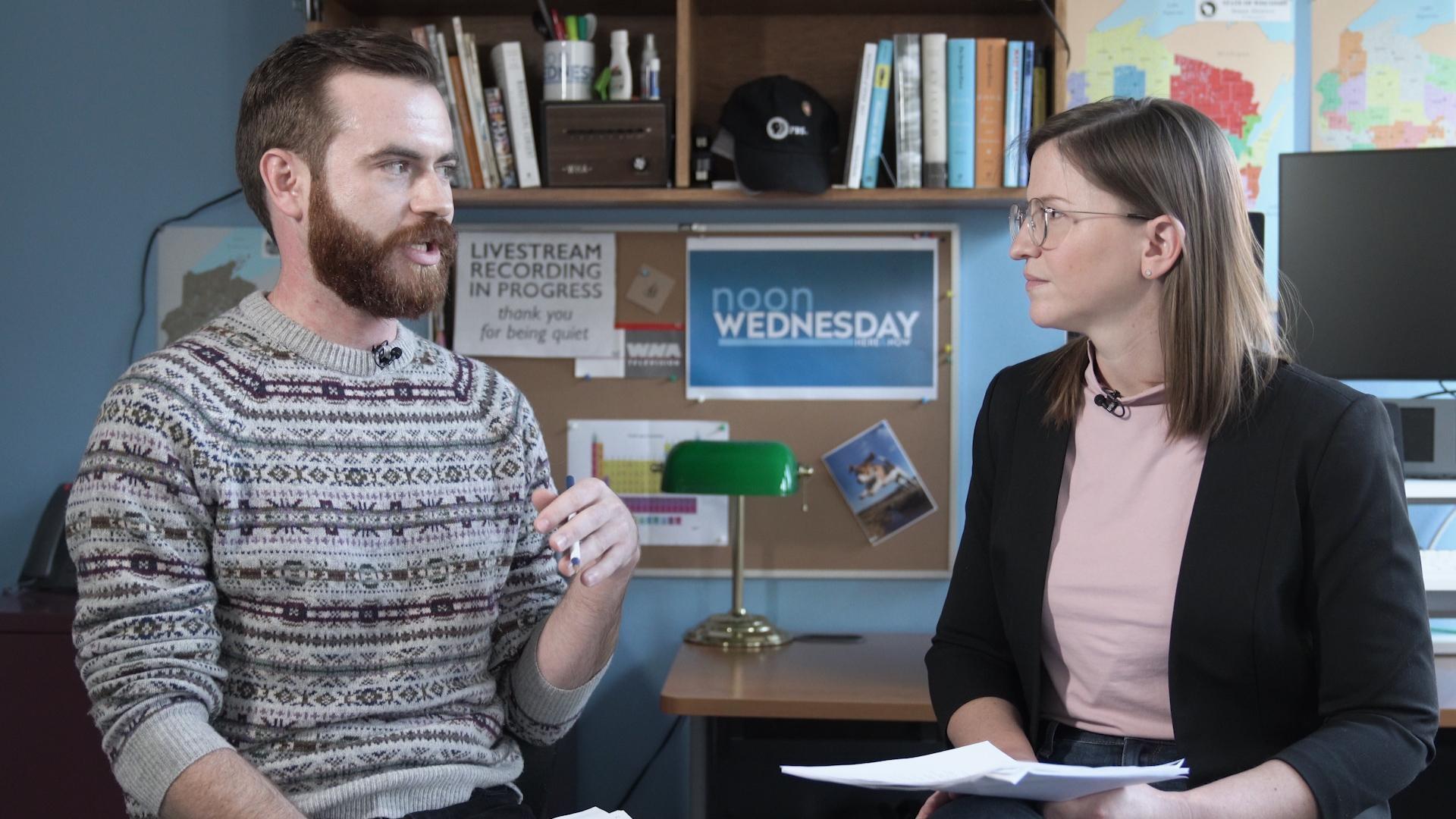 Noon Wednesday: Wisconsin's Right-To-Farm
Wisconsin has a law on its books making it difficult to bring nuisance lawsuits against farmers. But as farms expand in size, the conflicts amongst neighbors grow as well. We're talking to Will Cushman from WisContext about Wisconsin's "right-to-farm" laws and debates over how to regulate these growing farms.
October 23, 2019 • South Central Region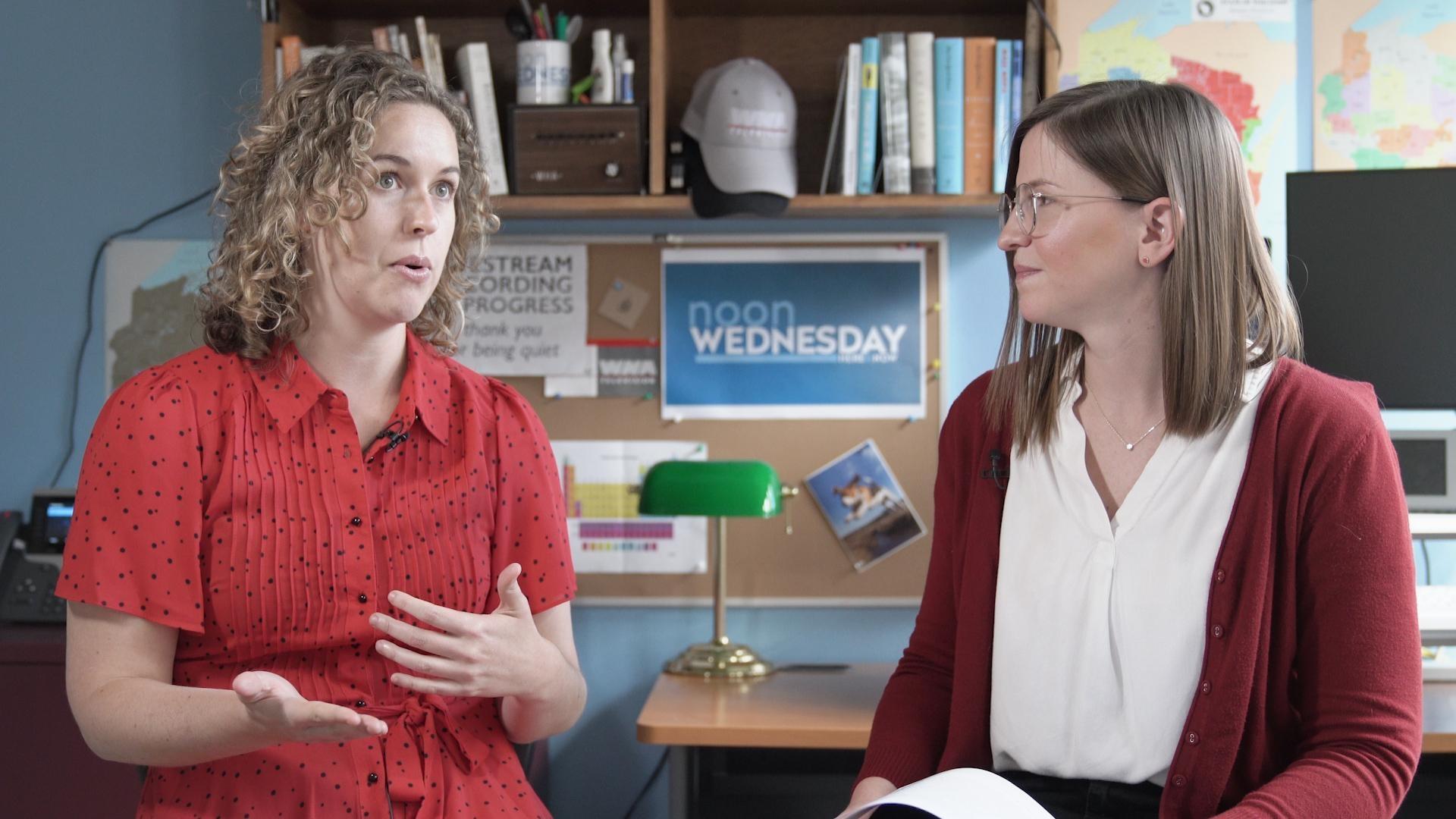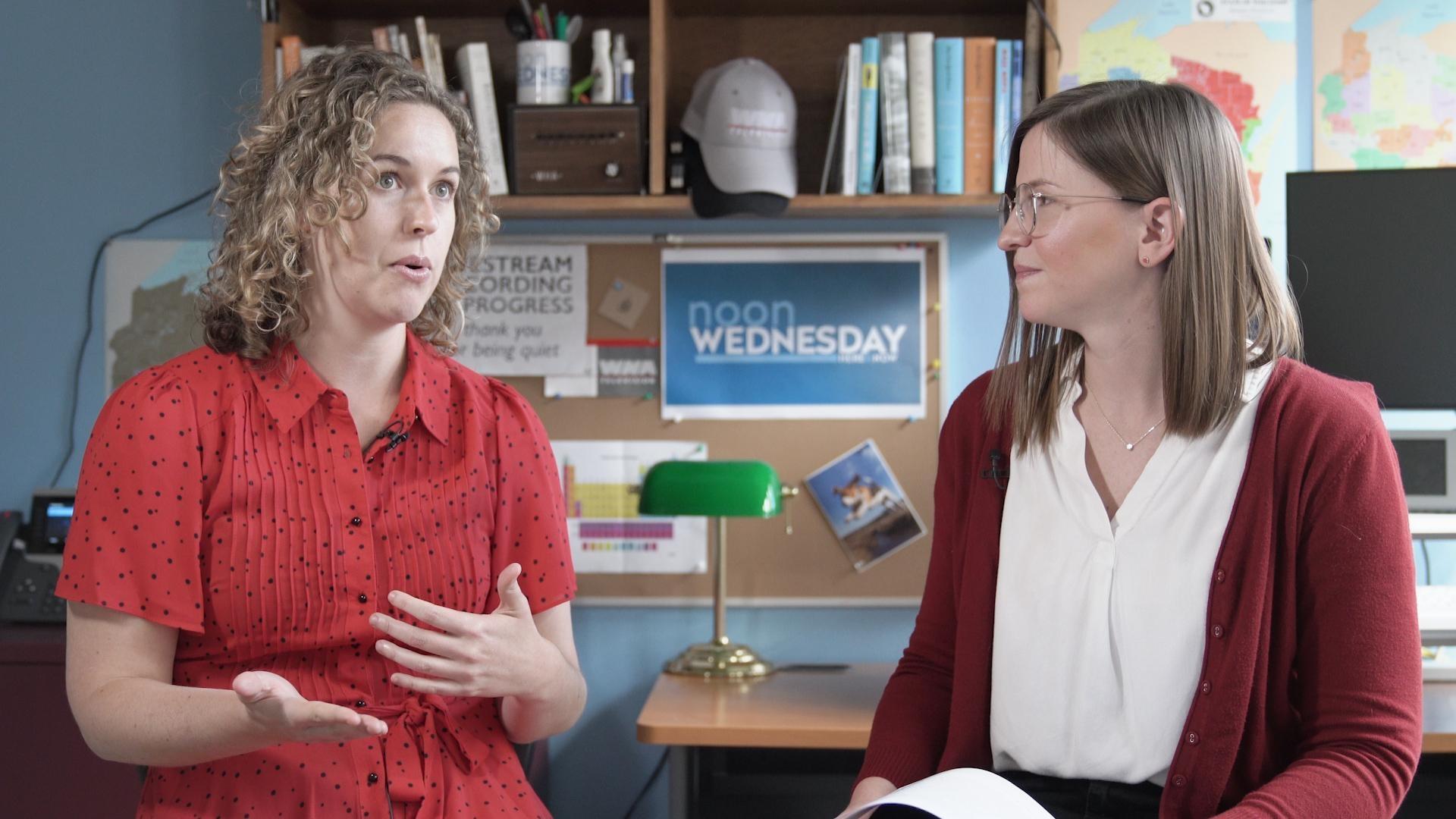 Noon Wednesday: How We Got Off-Track
Building a high-speed rail line between Madison and Milwaukee was a proposal that reached the end of its line but the topic still divides people. Special projects reporter Bridgit Bowden is talking to us about "Derailed," a new podcast from Wisconsin Public Radio that goes full-steam into the history of the line and what it says about our state.
October 16, 2019 • Southeast Region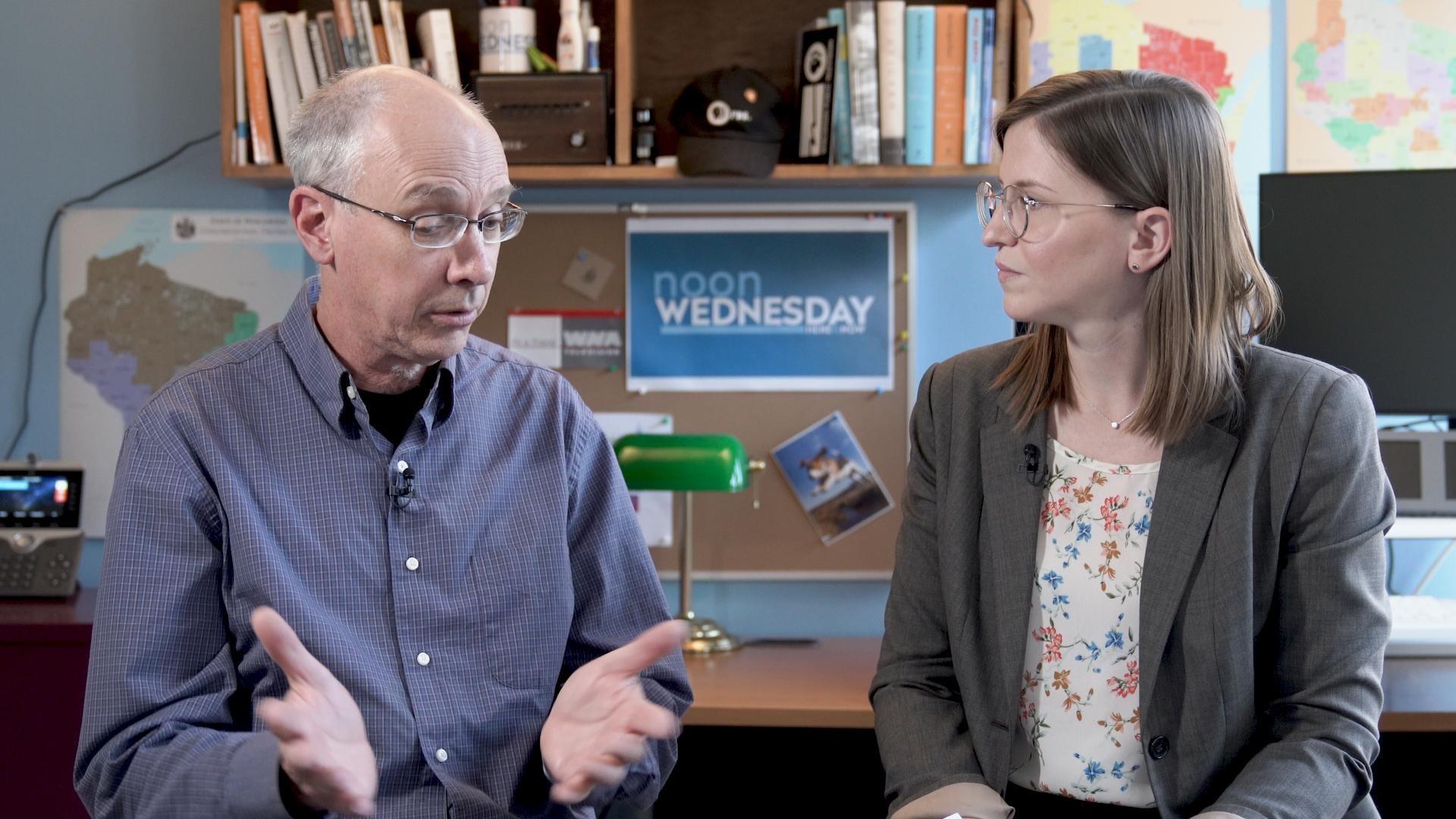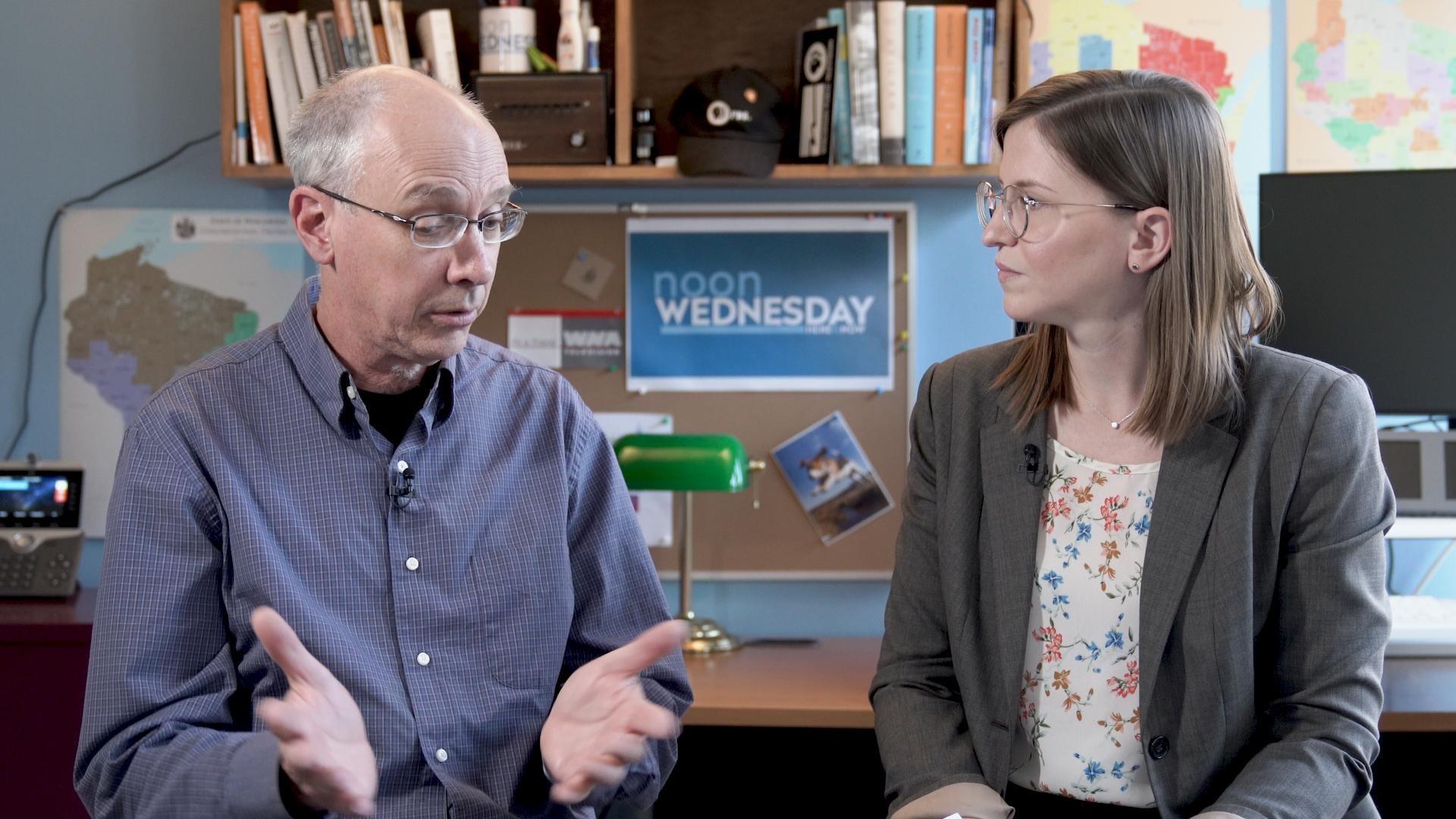 Noon Wednesday: Where's the Disconnect?
A lack of internet connection still impacts more than 17% of households across Wisconsin, creating digital inequities that impact students and communities as a whole. Bill Herman, a broadband consultant for the Wisconsin Department of Public Instruction joins us to discuss these gaps and where schools are finding solutions.
October 9, 2019 • South Central Region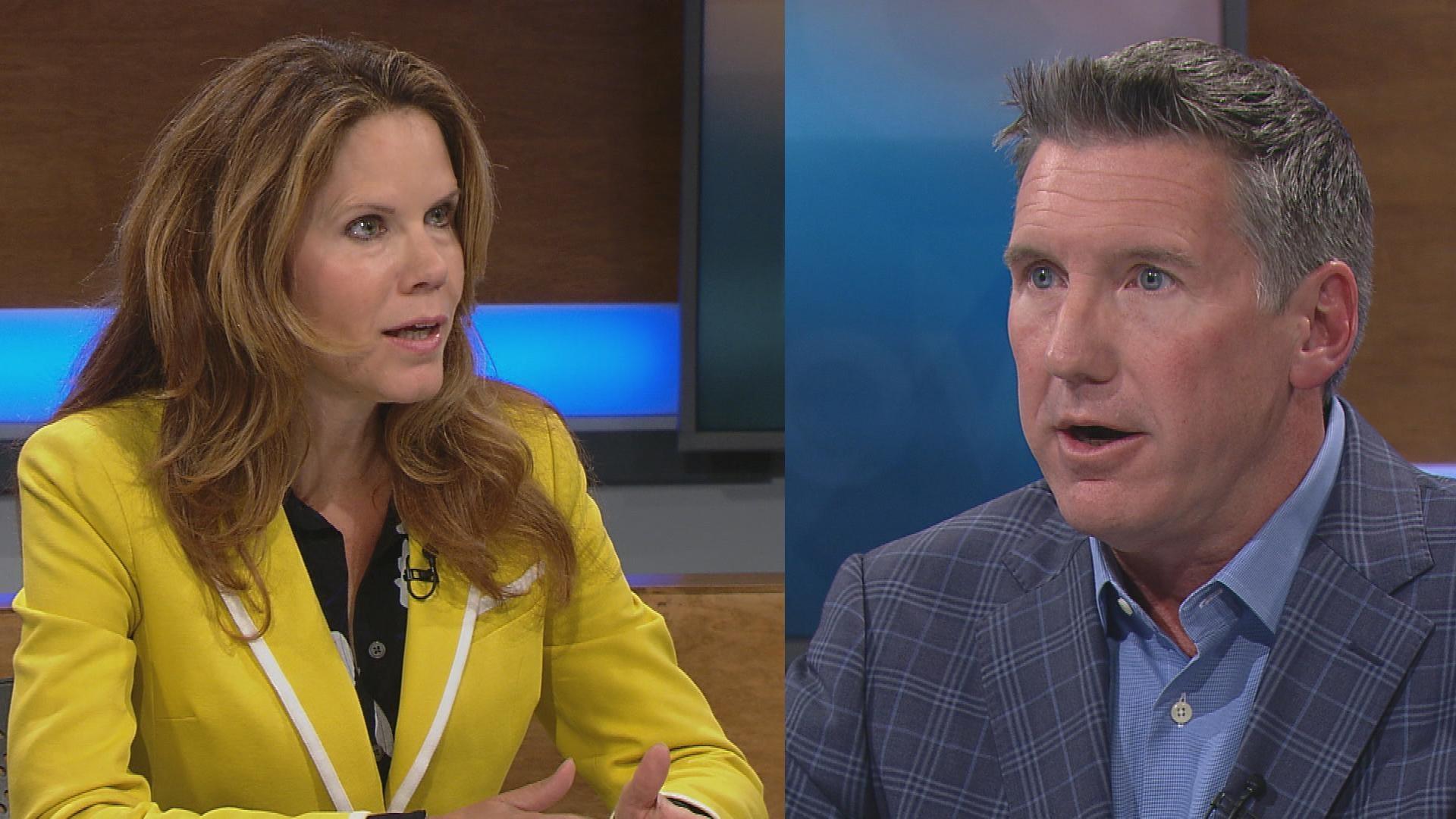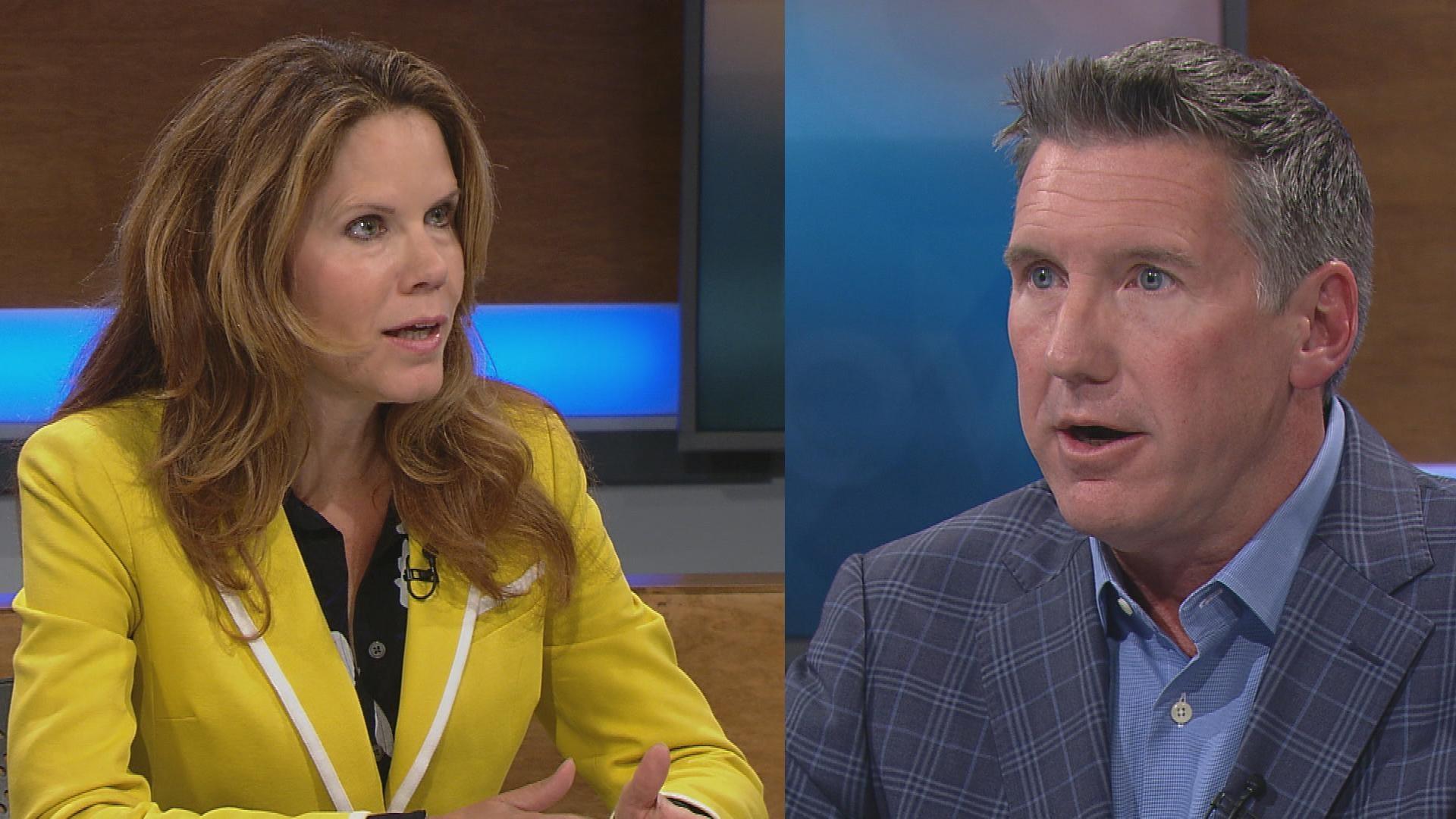 Controversy In The Air: Military F-35 May Land in Madison
In tonight's closer look, the U.S. Air Force is deciding whether to choose Madison's Truax Field as a location for its F-35 fighter jets. Truax is home to the Air National Guard's 115th Fighter Wing and its current complement of F-16 aircraft.
September 27, 2019 • South Central Region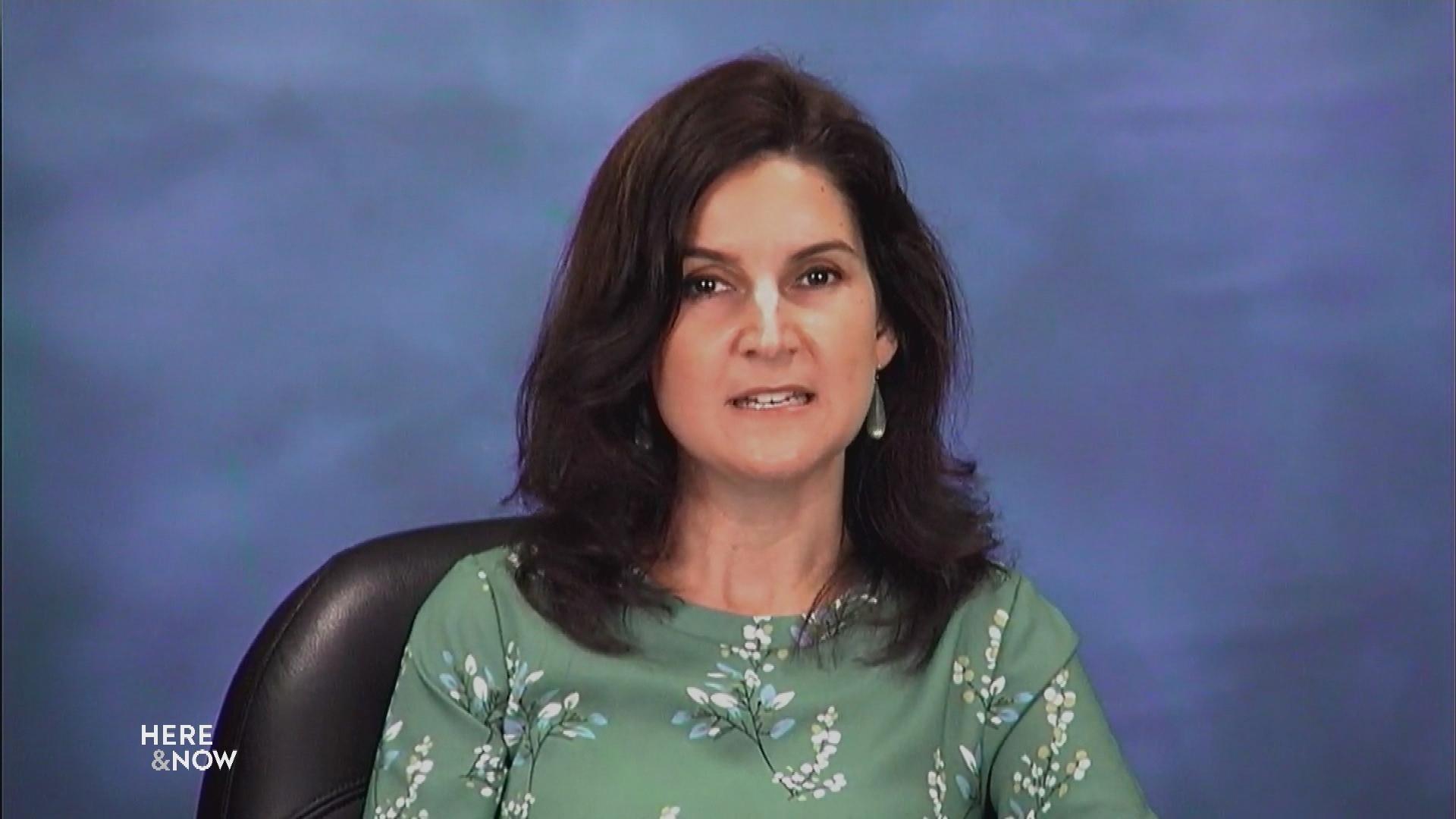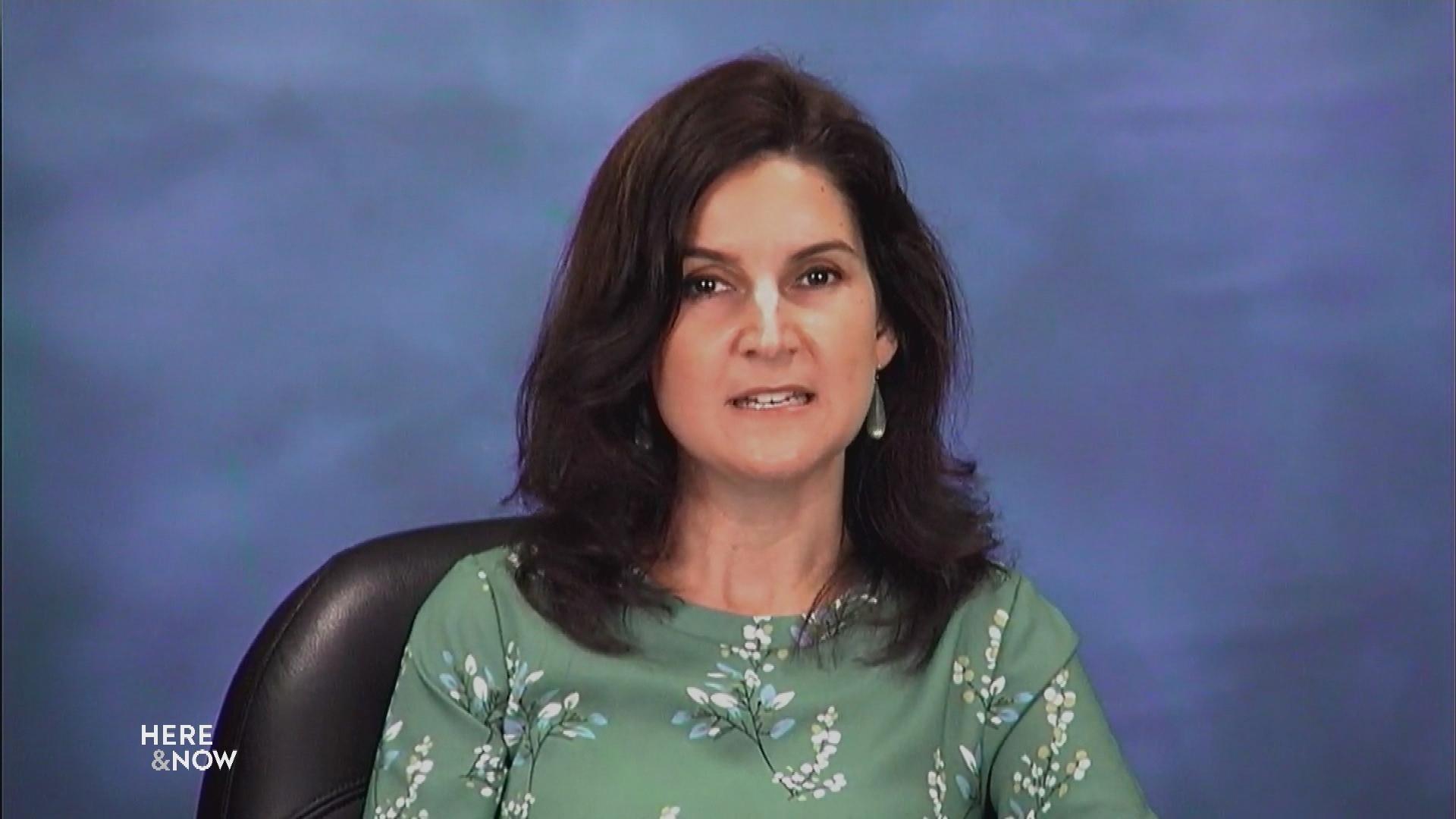 Foxconn Road Plans Jeopardize Homeowners' Land
WPR reporter Corrinne Hess discusses the rift between Foxconn and home and property owners in Mt. Pleasant. The company has taken a major toll on locals who have sold their property to accommodate plans for a new road. Hess reported that the land acquisitions began this spring. Many property owners are worried that more of their land may be taken to make space for the company's plans.
September 6, 2019 • Southeast Region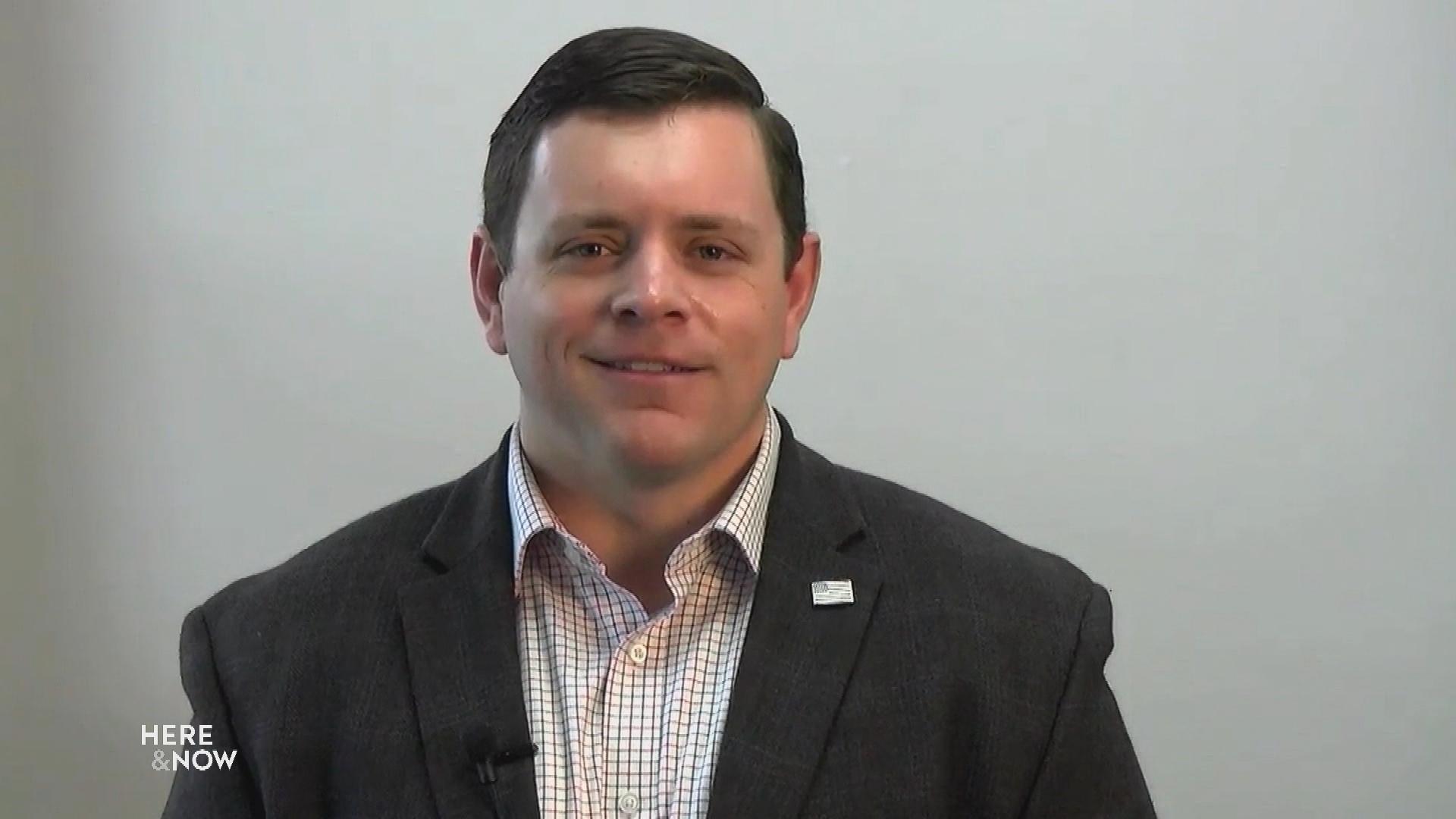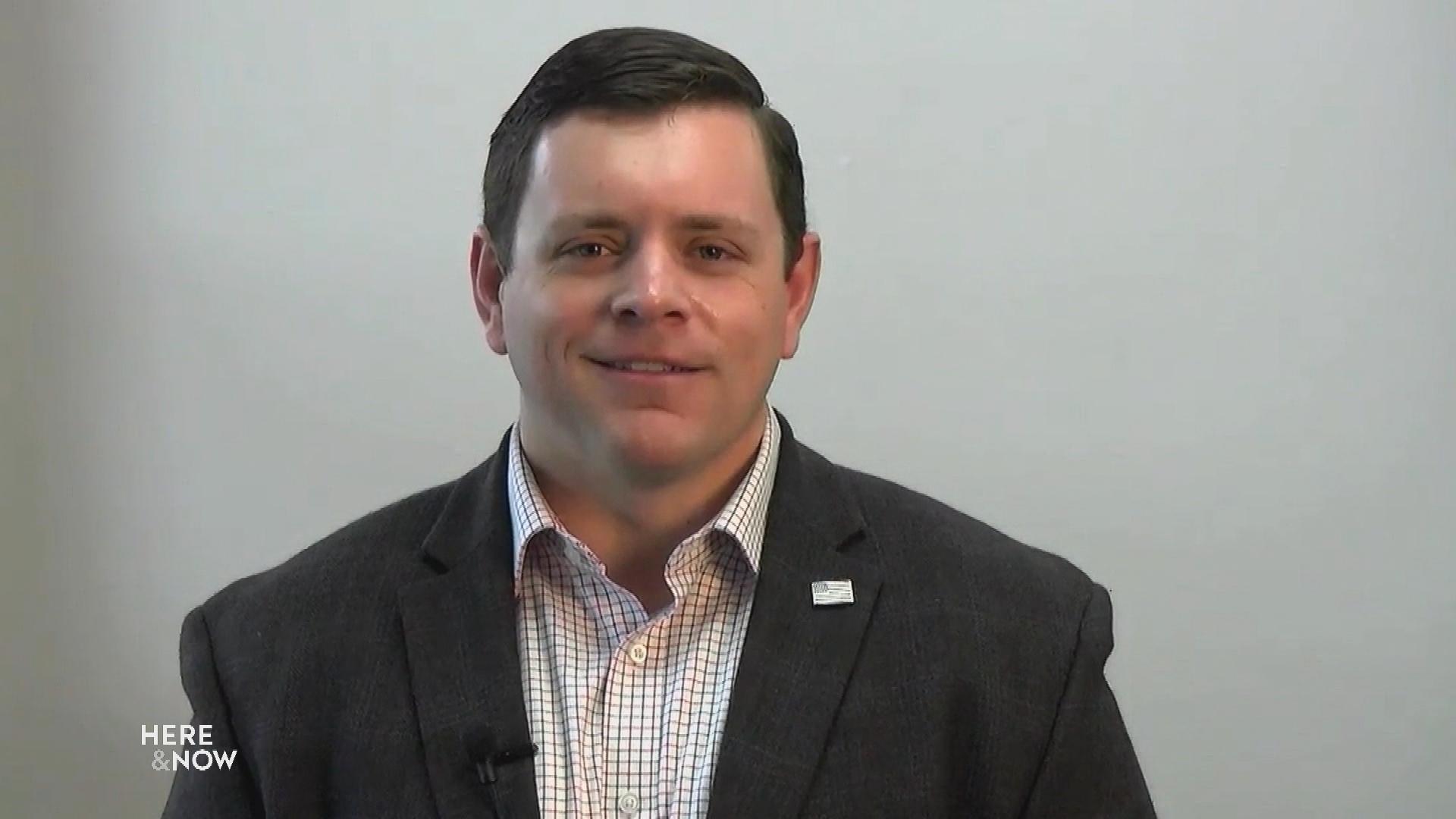 'Our Farms, Our Future' Bills offer Resources To Family Farm
A new bill by Senator Patrick Testin, R-Stevens Point, aims to make it easier for families to pass down farms to future generations. The bill is apart of the "Our Farms, Our Future" bill package which will tackle a number of issues that Wisconsin farmers face. Other bills in the package will address student loan debt and a diversity grant program.
September 6, 2019 • West Central Region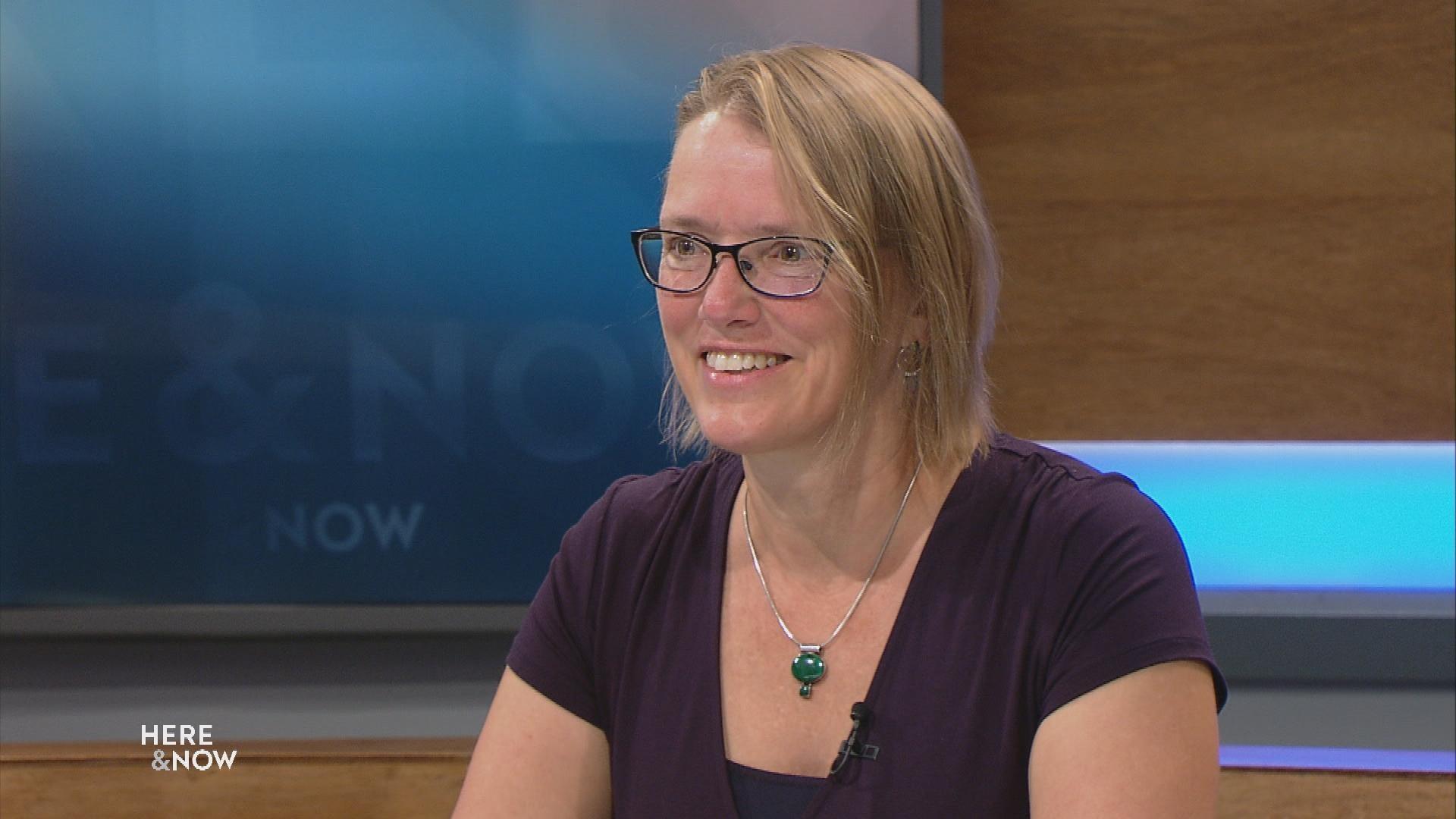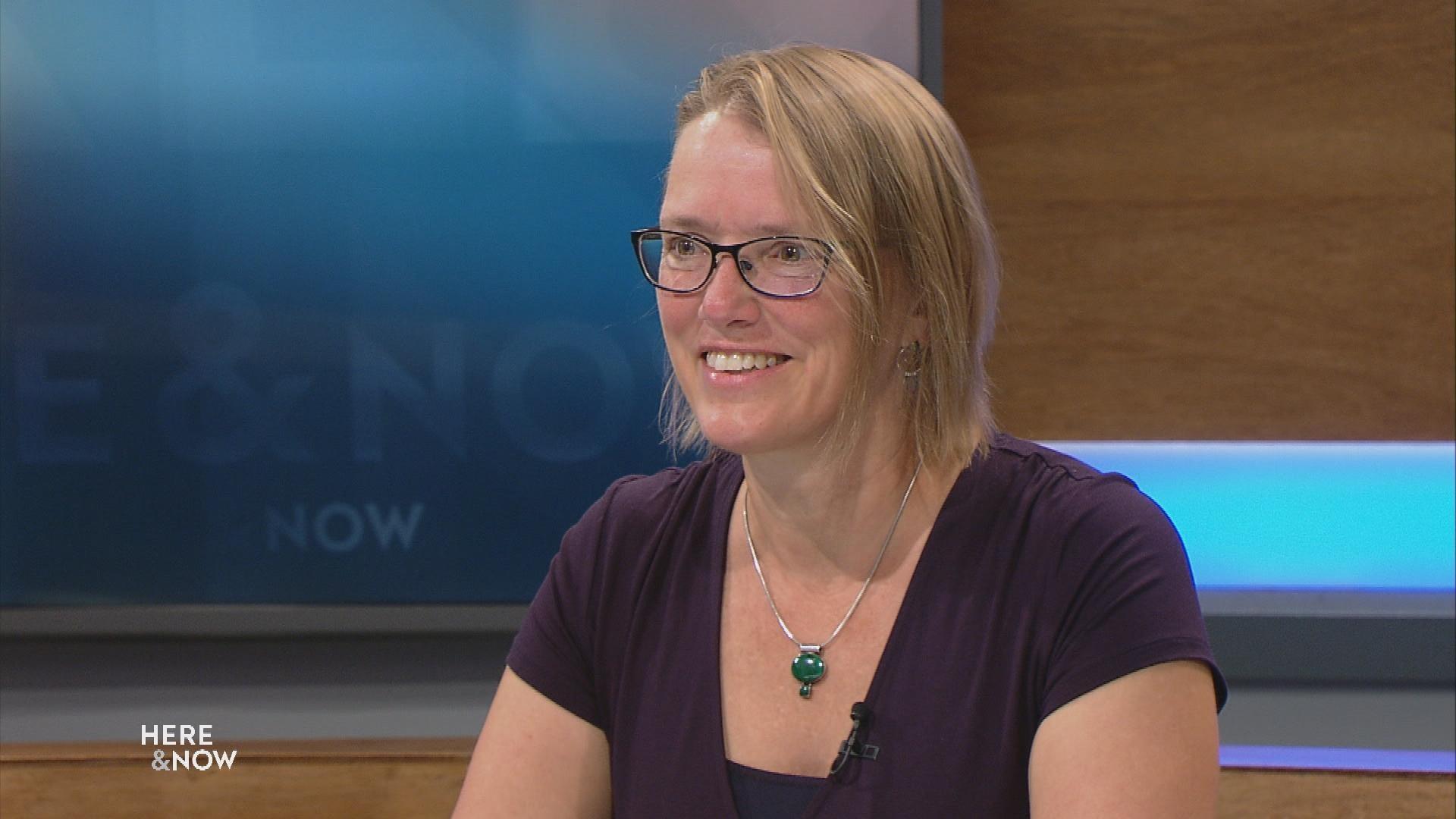 COWS Releases 2019 State of Working Wisconsin
UW Center on Wisconsin Strategy Associate Director Laura Dresser breaks down the 2019 State of Working Wisconsin report. The annual overview looks at the issues workers face just in time for Labor Day. This year's report focuses on long-term issues such as wage stagnation.
August 30, 2019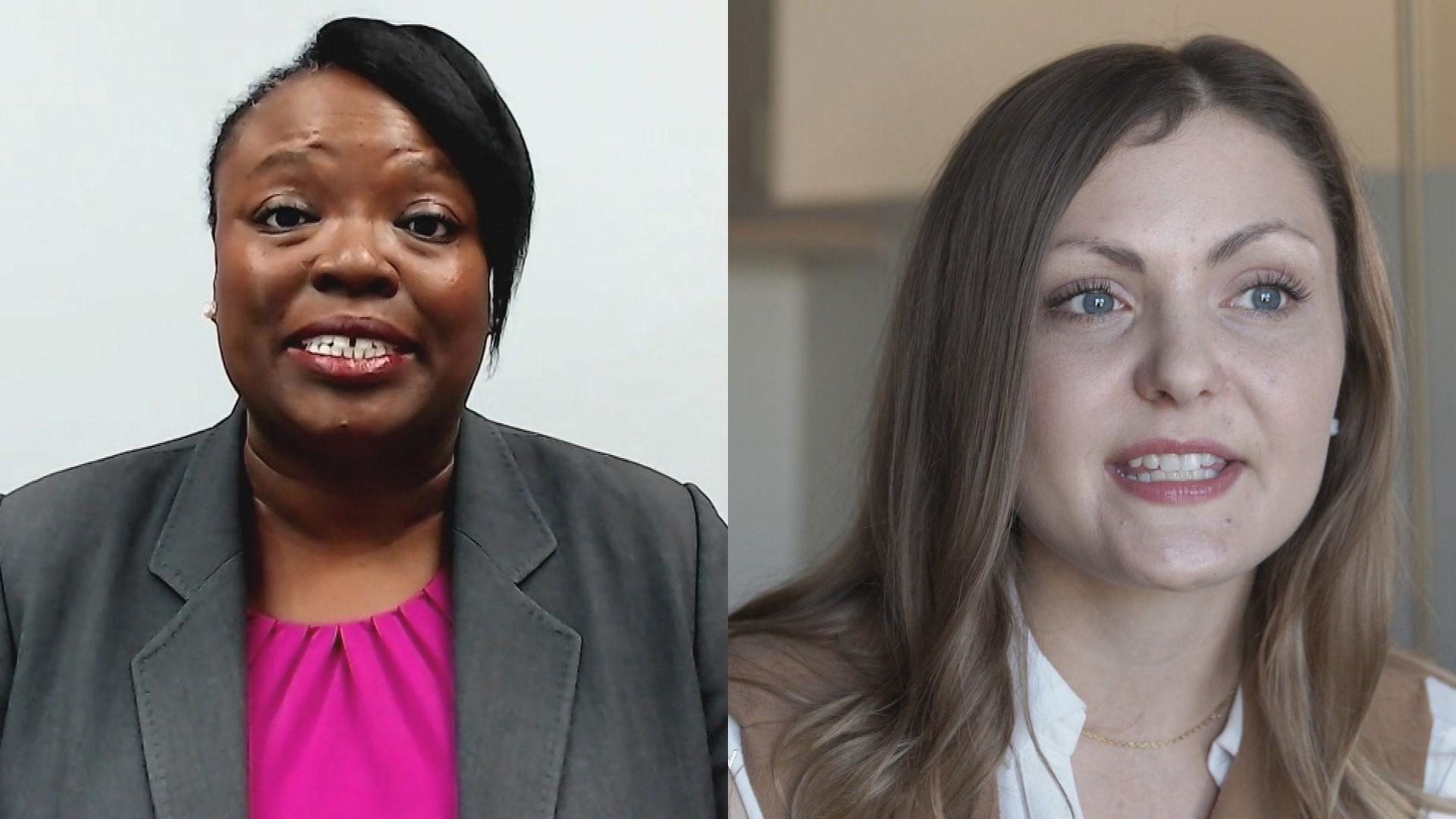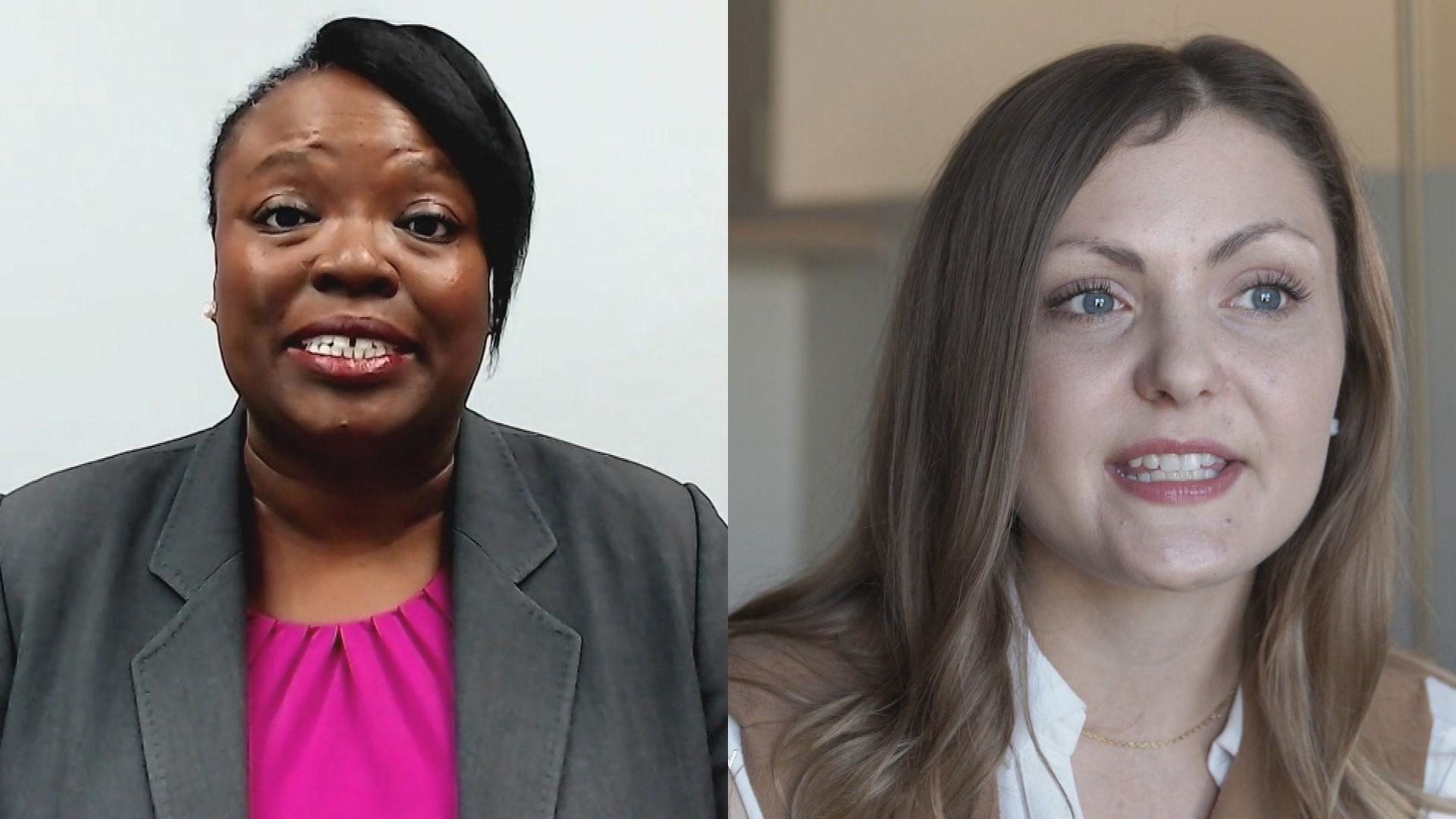 While the cost of insulin surges many diabetes patients are left to foot excessively high bills. A profile on a Wisconsin woman expands on her financial challenge to afford her own diabetes medicine. A spokesperson from the American Diabetes Association, Dr. LaShawn McIver, adds further context to the pressing matter.
August 30, 2019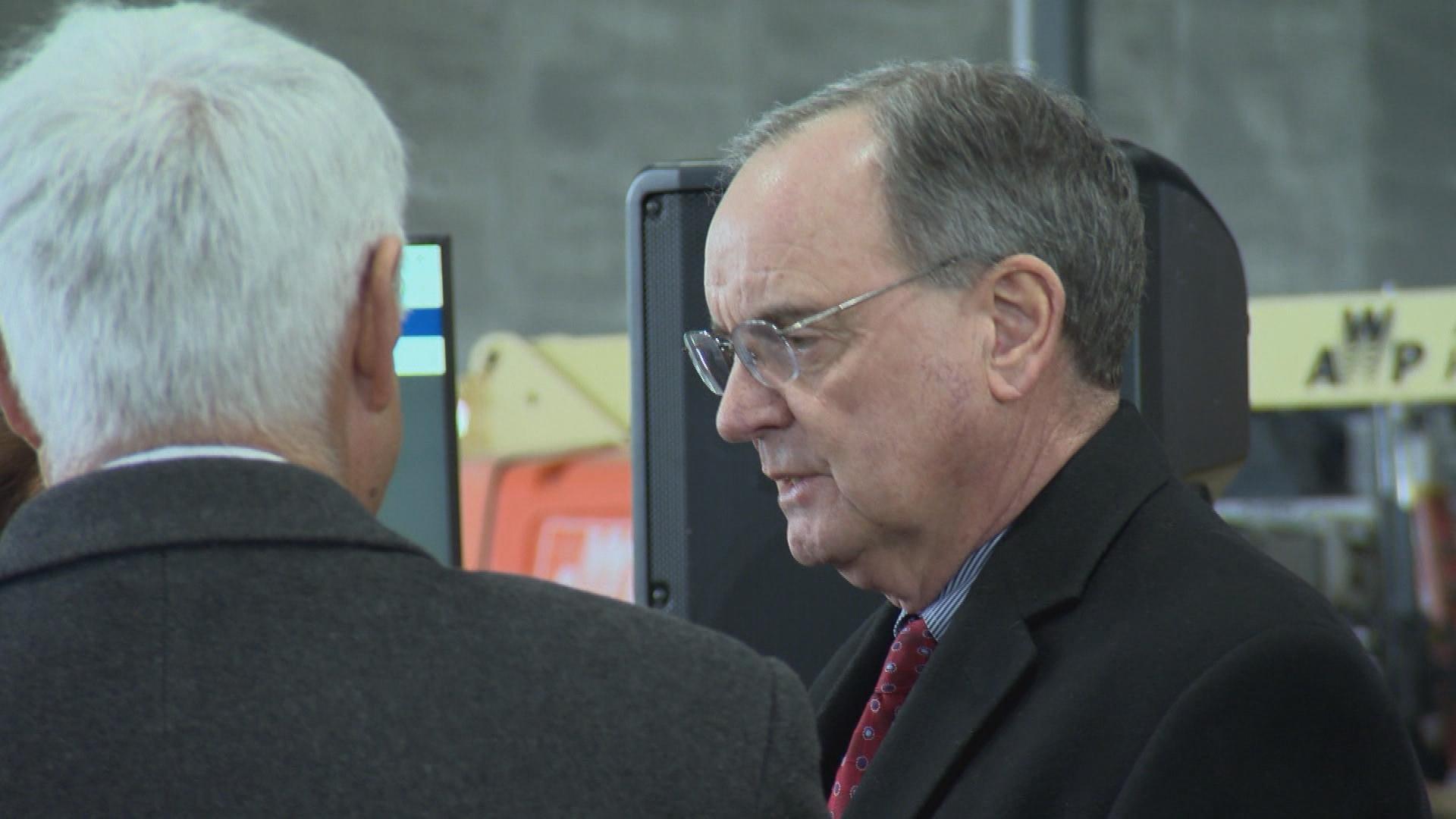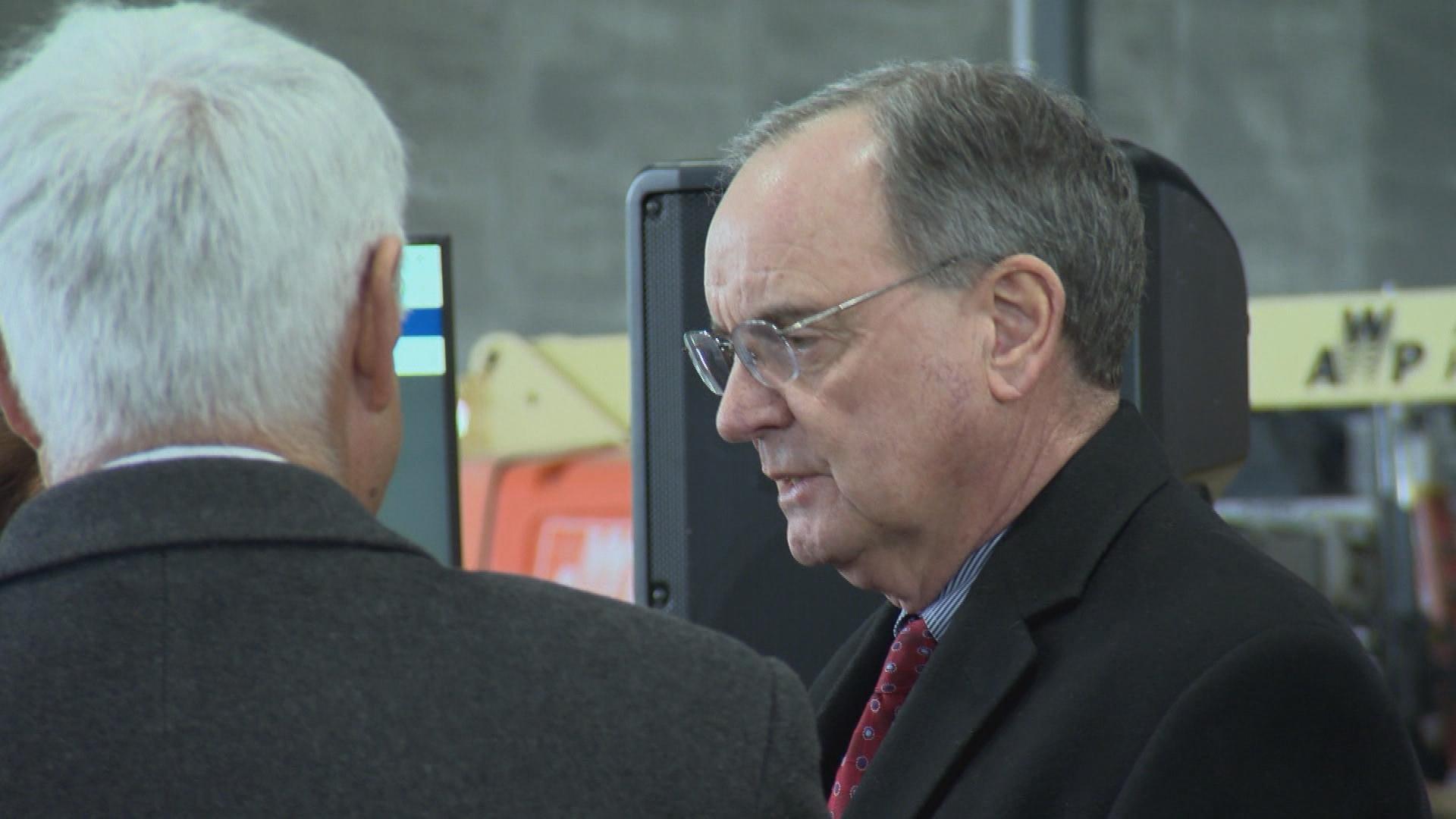 WEDC CEO Mark Hogan Steps Down
Wisconsin Economic Development Corporation Secretary and CEO Mark Hogan will step down next week. Due to lame duck laws, Gov. Tony Evers is not authorized to appoint his replacement until Sept. During Hogan's time as the head of WEDC, he became instrumental in securing the Foxconn deal. Evers is now considering a successor to lead the job creation agency.
August 30, 2019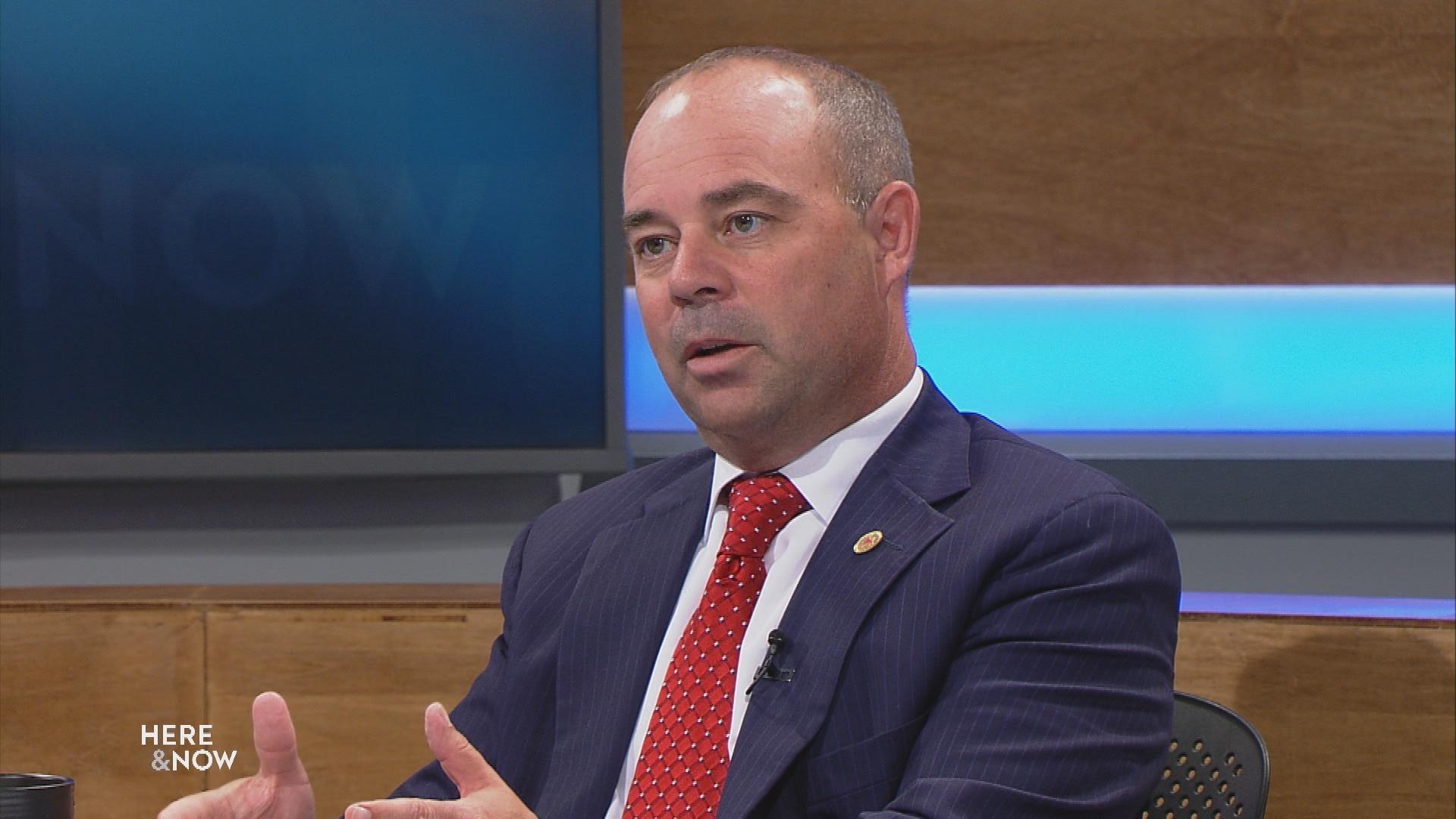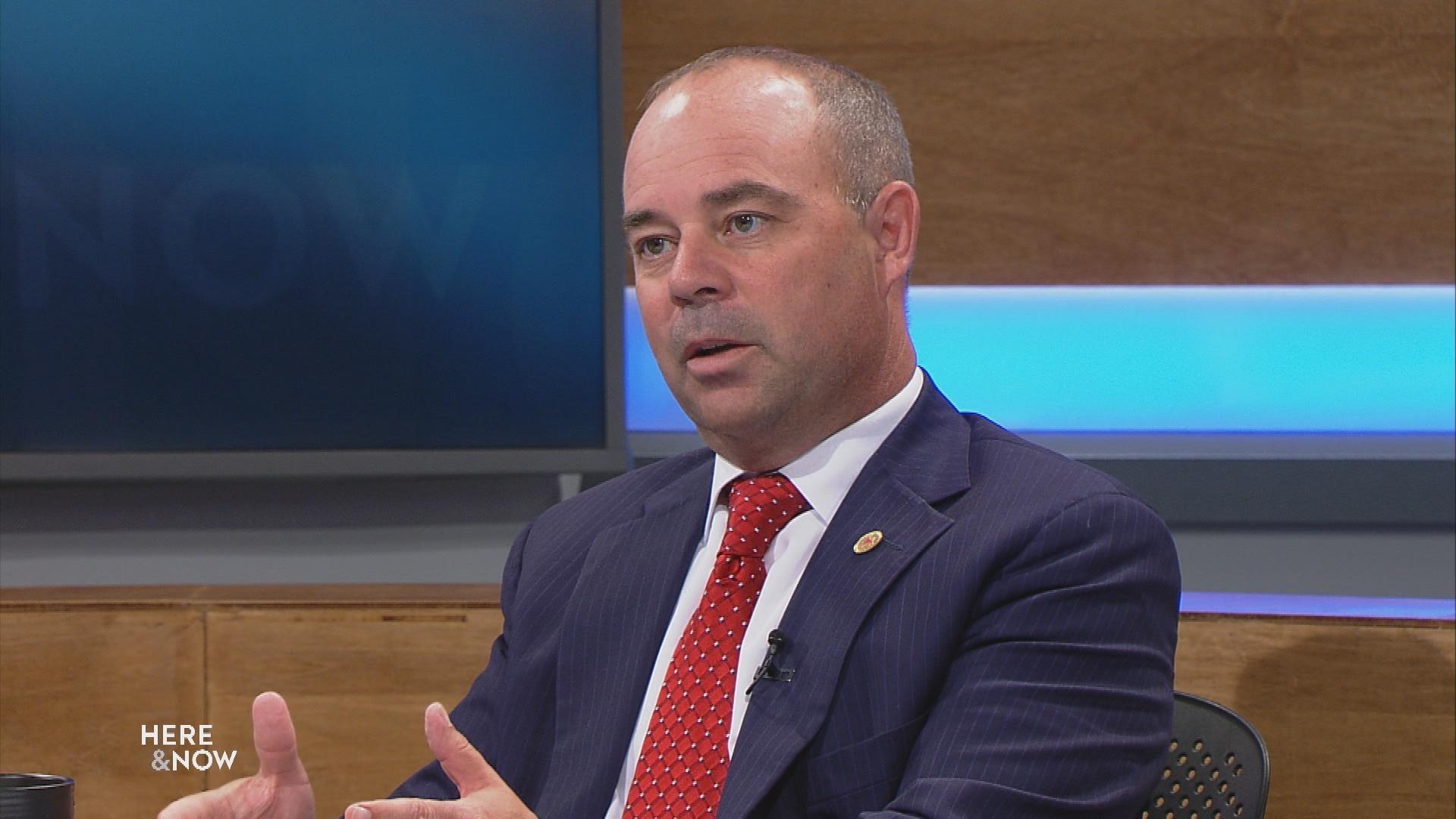 Transportation Sec-Desig. Breaks Down Funding After Flooding
With the issue of transportation funding at the forefront of this most recent budget cycle, funding for local projects received a $66 million boost over the biennium. Transportation Secretary-Designee Craig Thompson talks about the need for local road funding and how the state approaches rebuilding infrastructure after major flooding events.
August 16, 2019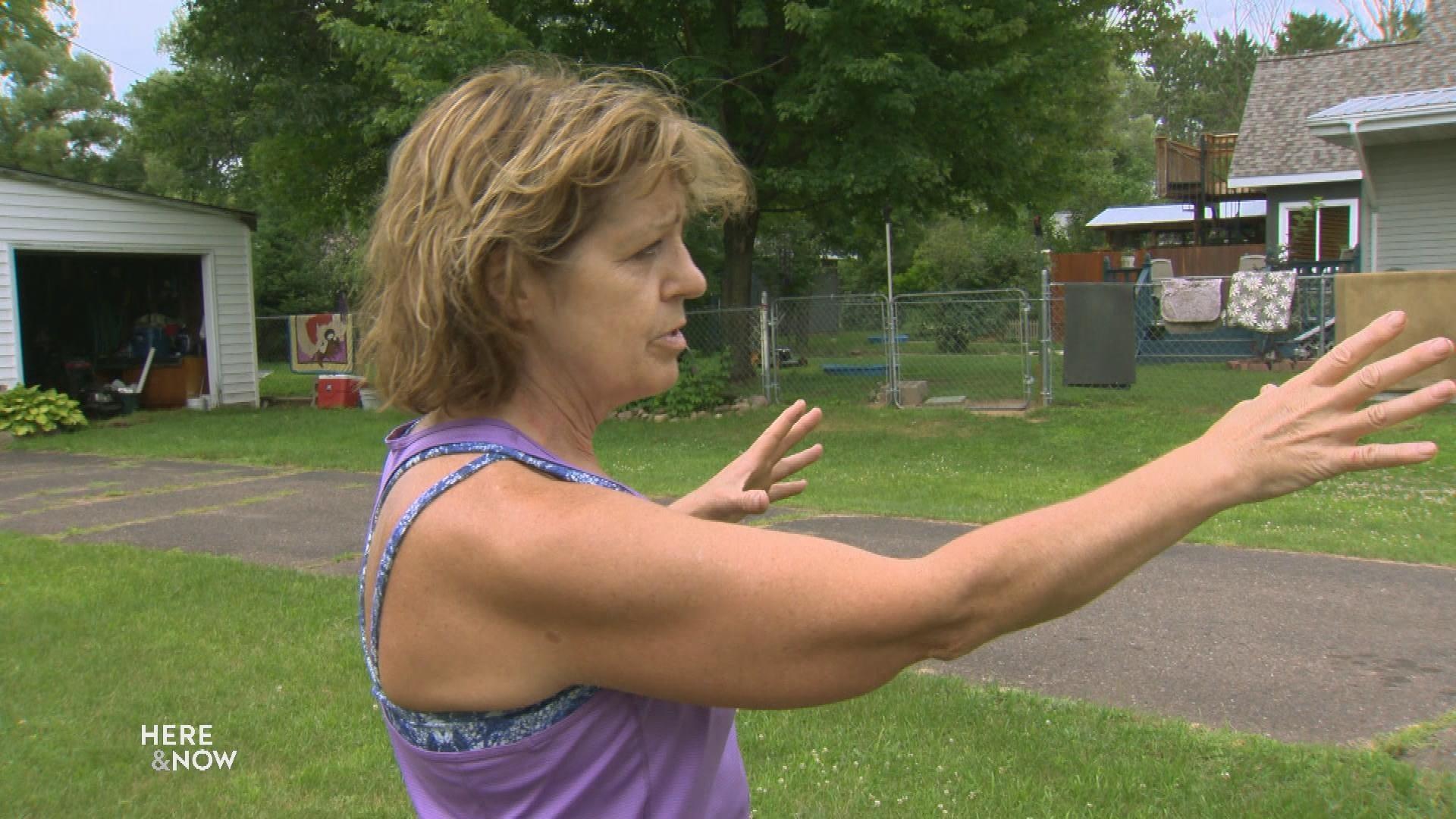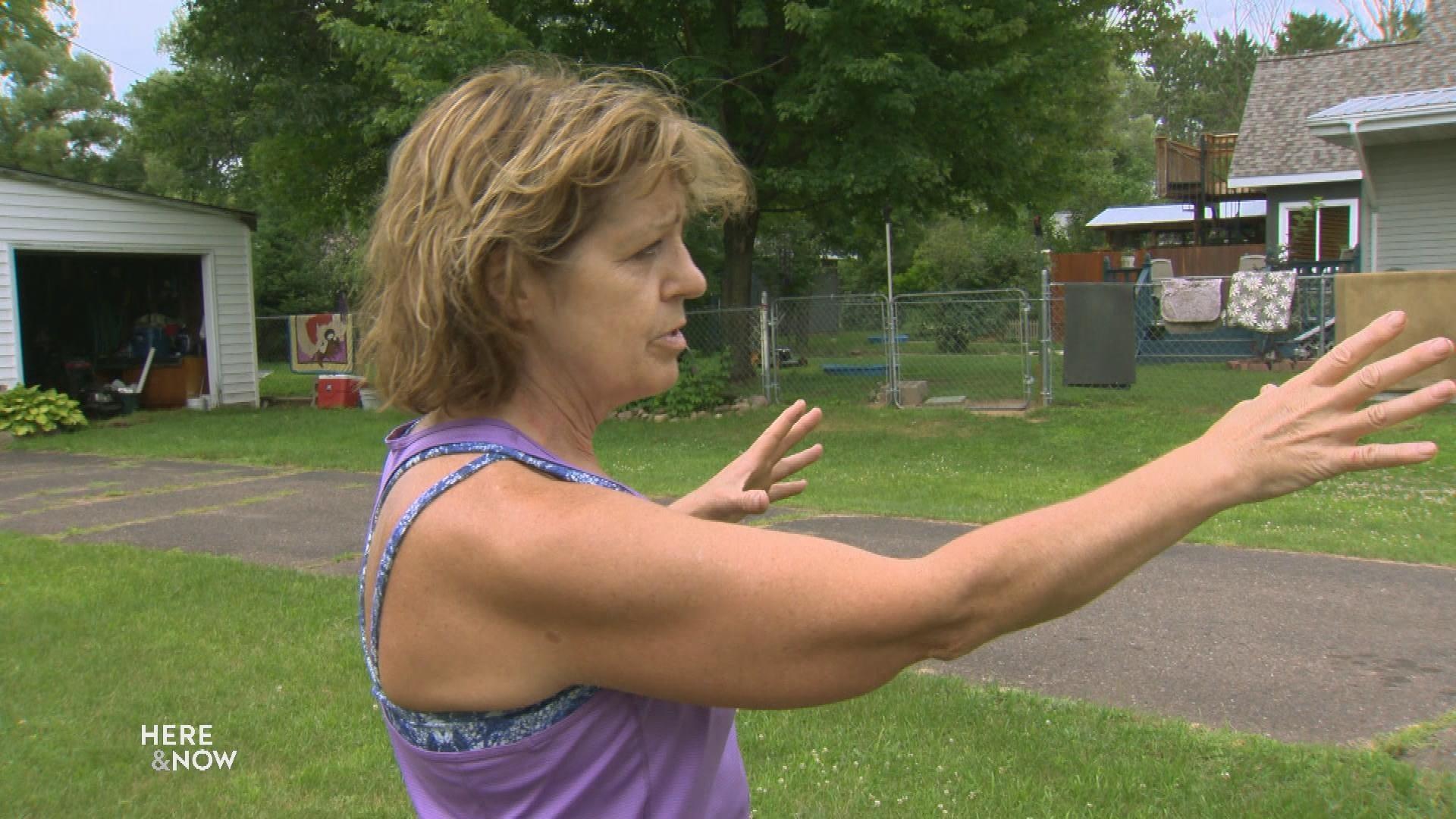 Sawyer Co. Feels Effect of Floods: "It Comes In Everywhere"
While the policy debate over climate change and efforts to mitigate flooding continue at the state and federal level, Here & Now's Zac Schultz talks to those in Sawyer County who are impacted by washed out roads and water in their basements.
August 16, 2019 • Northern Region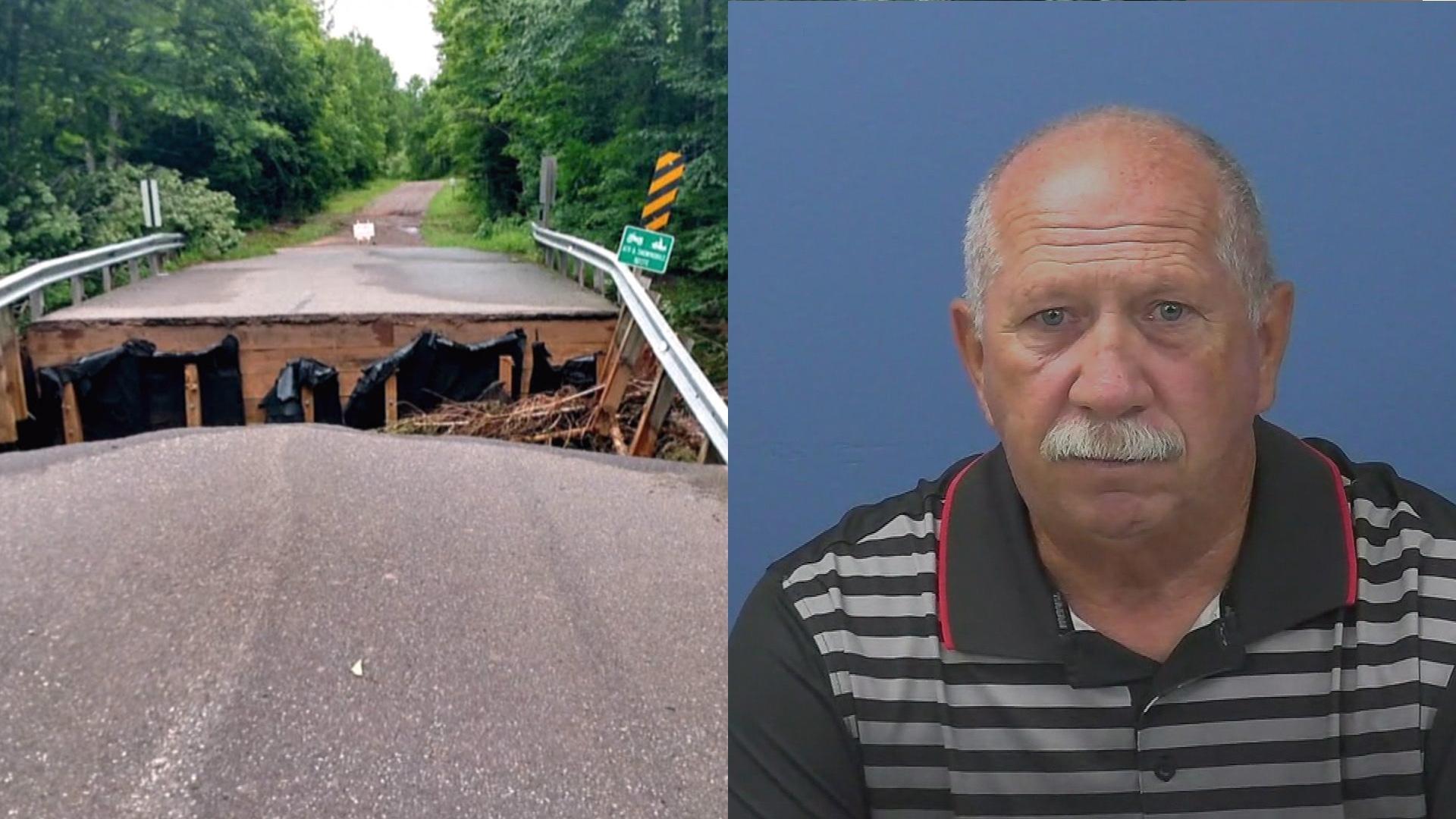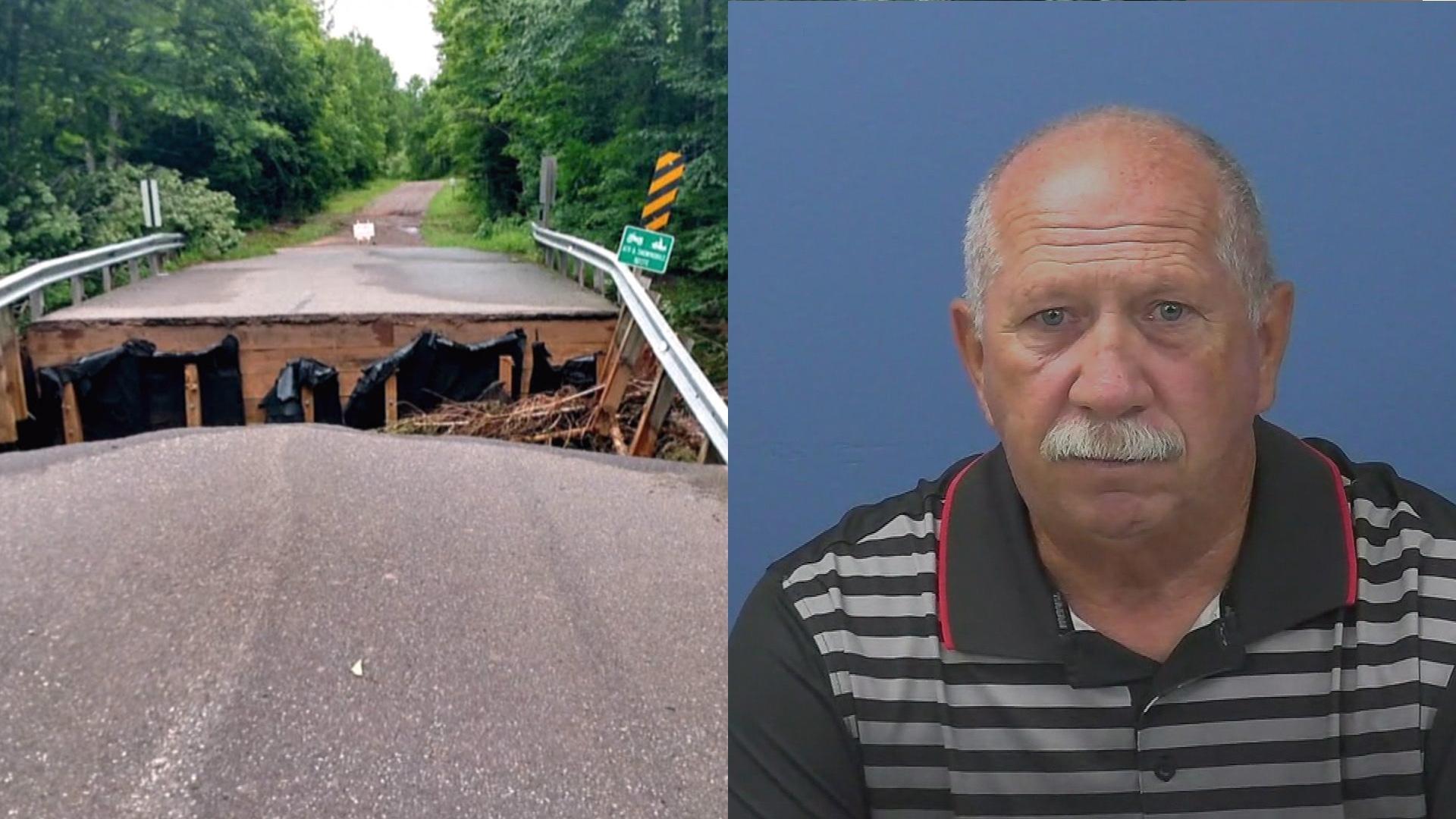 New Bill Could Avoid Rebuilding "The Same Job Twice"
A bipartisan bill co-sponsored by U.S. Sen. Tammy Baldwin, D-Madison, would allow municipalities to make road improvements while spending federal aid to rebuild after a disaster. Bayfield County Highway Commissioner Paul Johanik says this would help counties get ahead of future flooding events. "It doesn't make sense to do the same job twice," he says.
August 16, 2019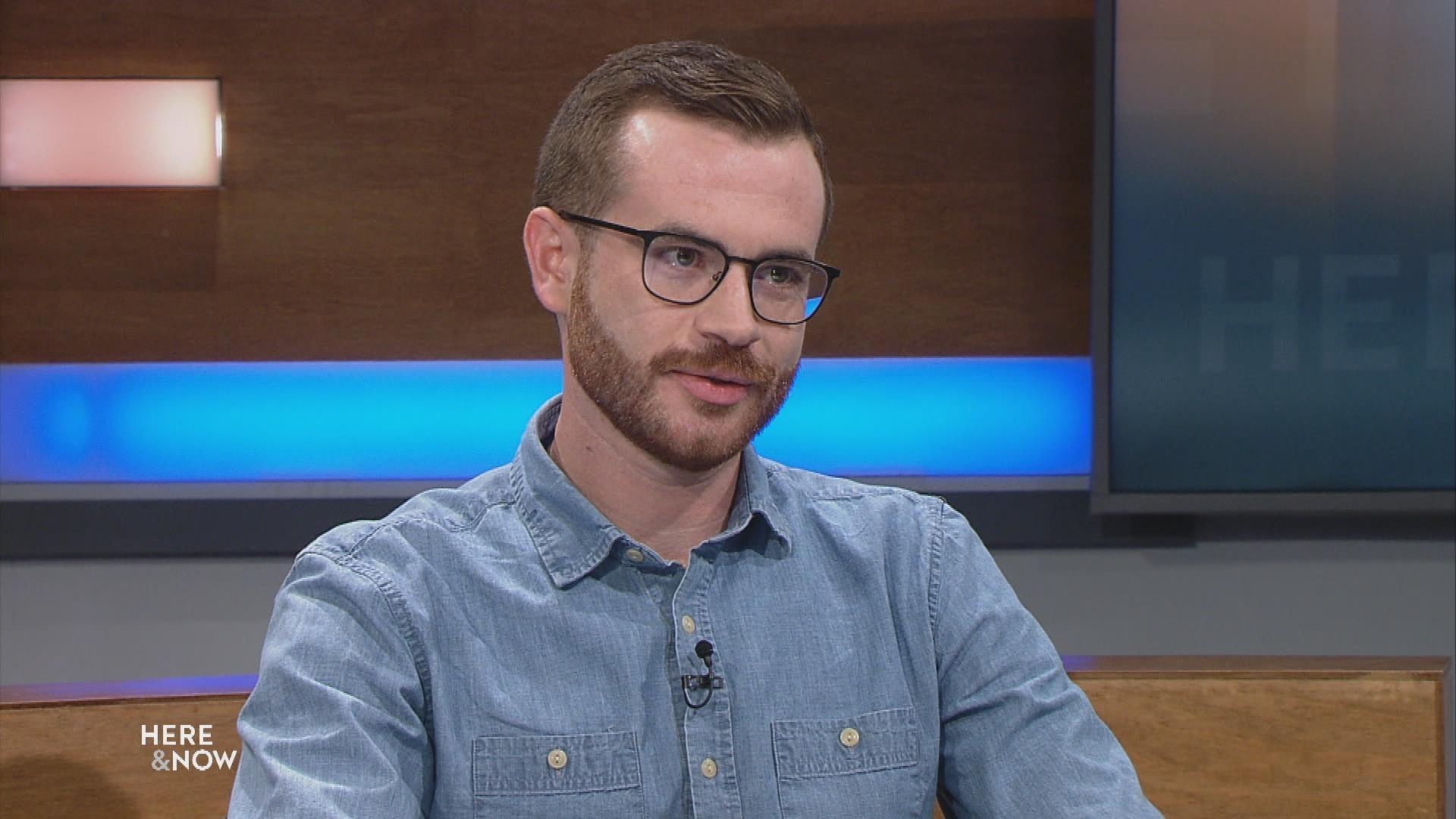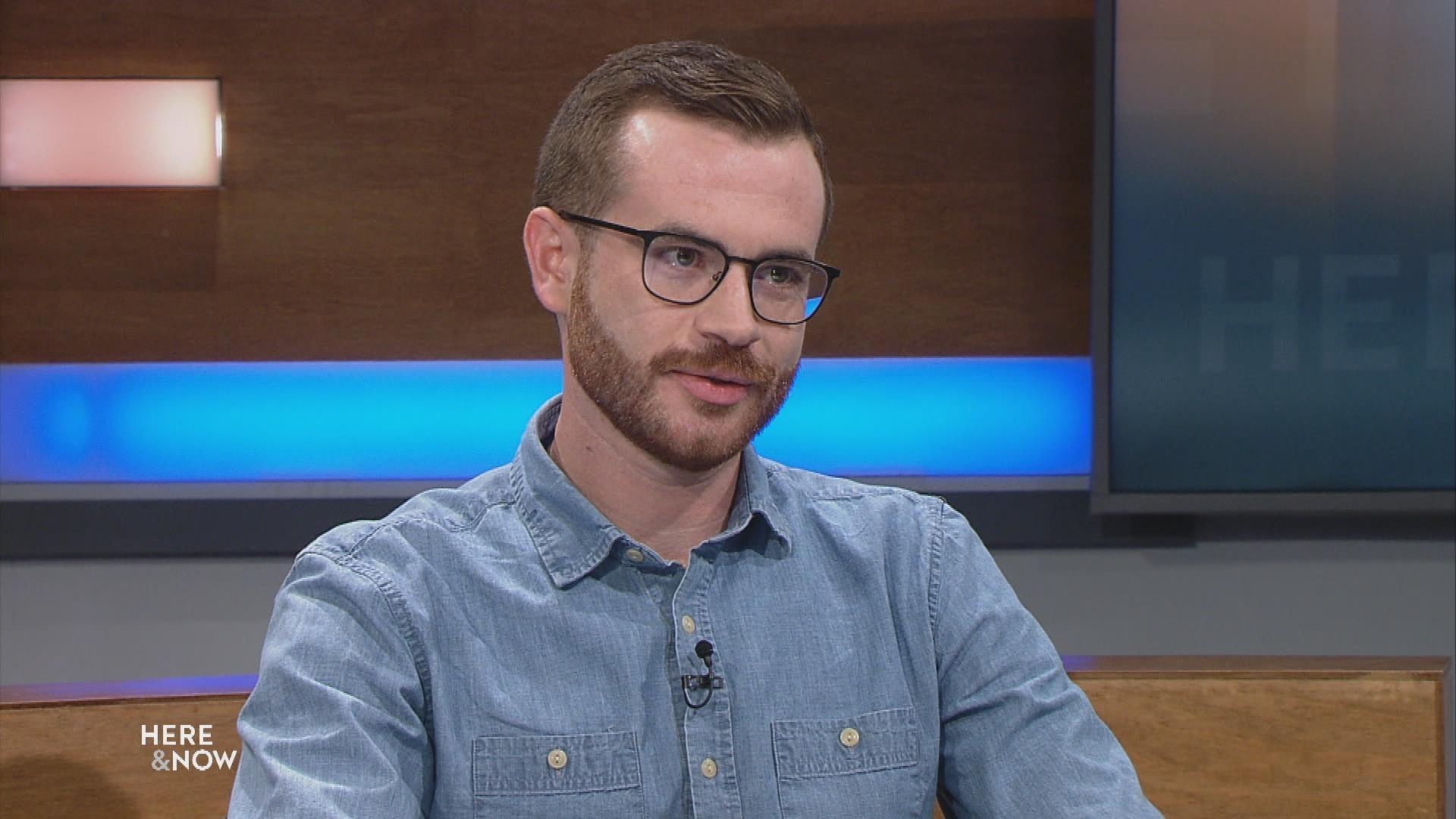 Will Cushman Reports on Washed Out Northern Wis.
With northern Wisconsin facing washed out roads in recent flooding events, WisContext's Will Cushman traveled the region to understand what happened and what is happening in the future to help. He reports on what he saw, saying some areas face tens of millions of dollars in damage to public infrastructure alone.
August 16, 2019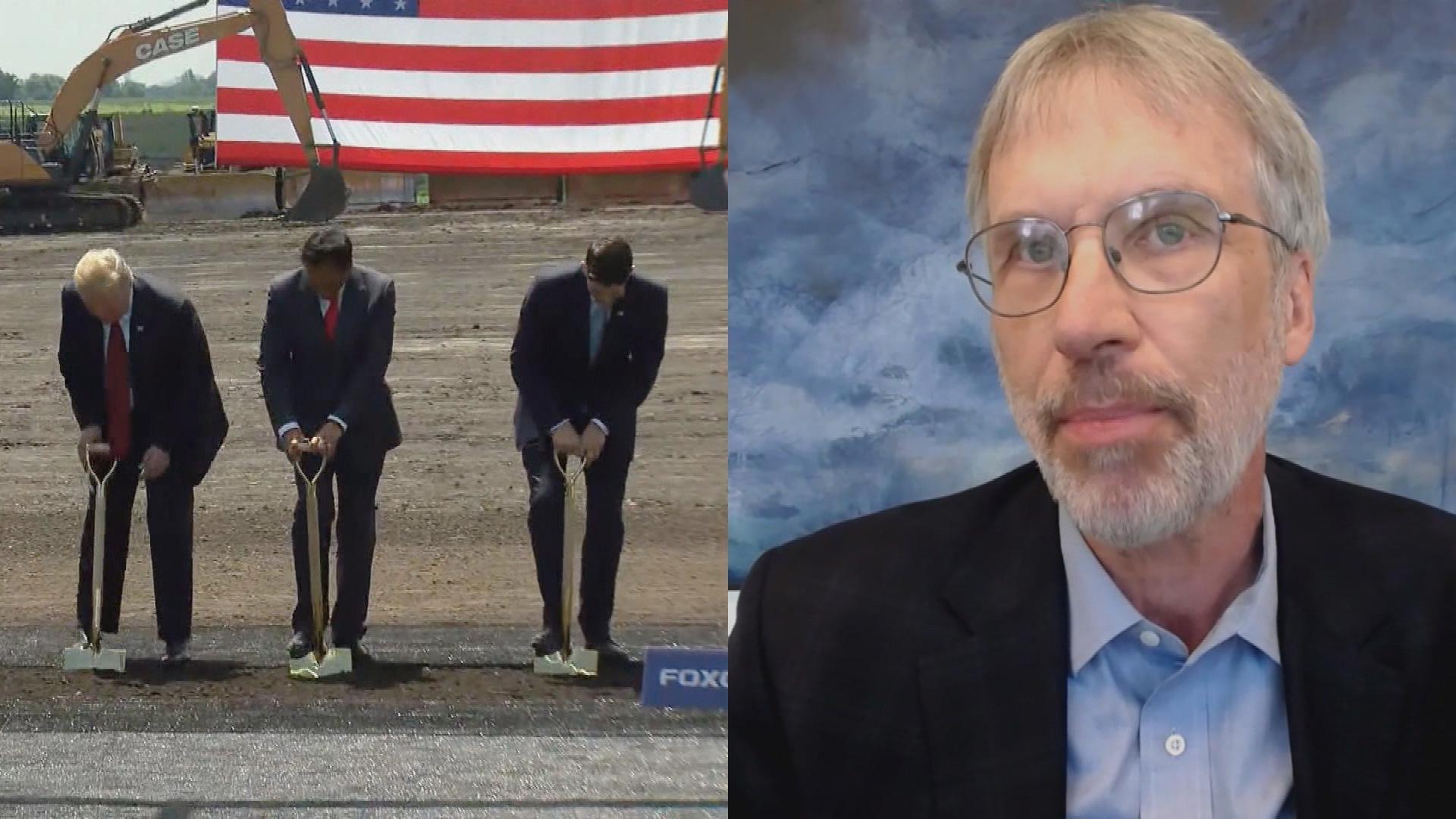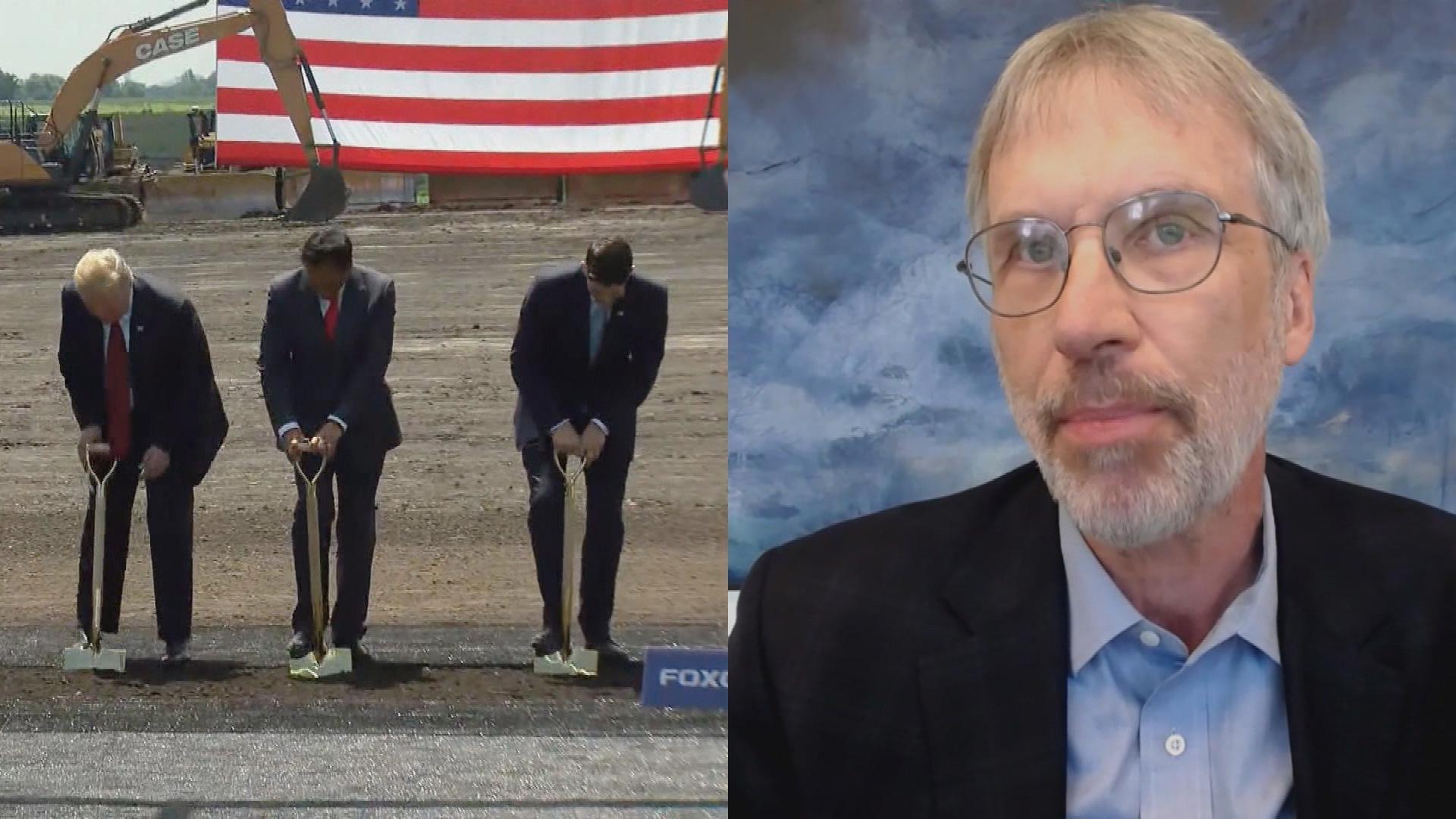 Economics of Tax Credits for Foxconn Jobs
A new economic study looks into the economic impact that Foxconn's promised 13,000 jobs would bring to the state, suggesting Wisconsin could pay upwards of $290,000 in tax credits per job. The study's author Tim Bartik, senior economist at the W.E. Upjohn Institute for Employment Research, says that Wisconsin could still face high costs even if it re-negotiates the contract.
August 9, 2019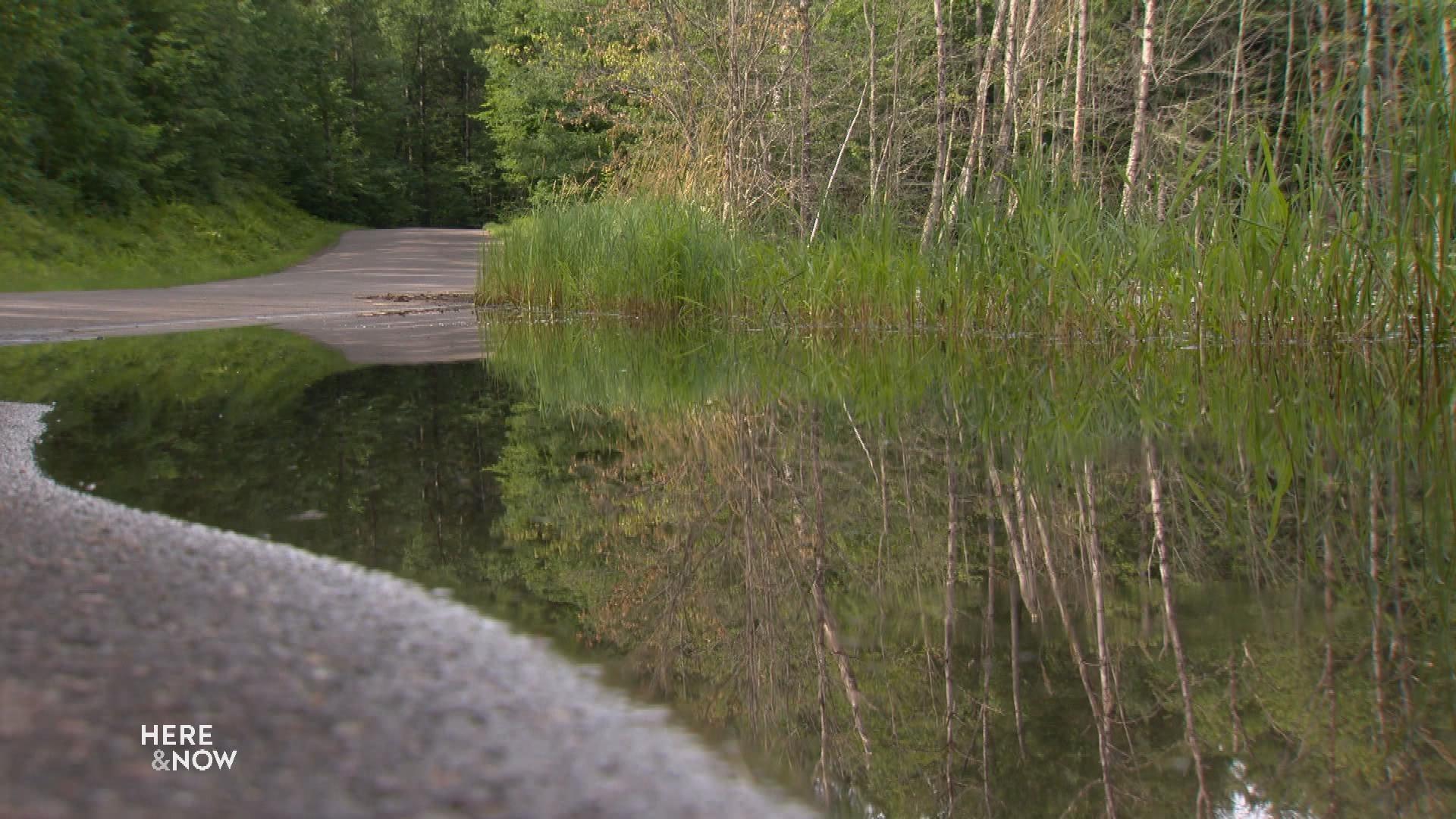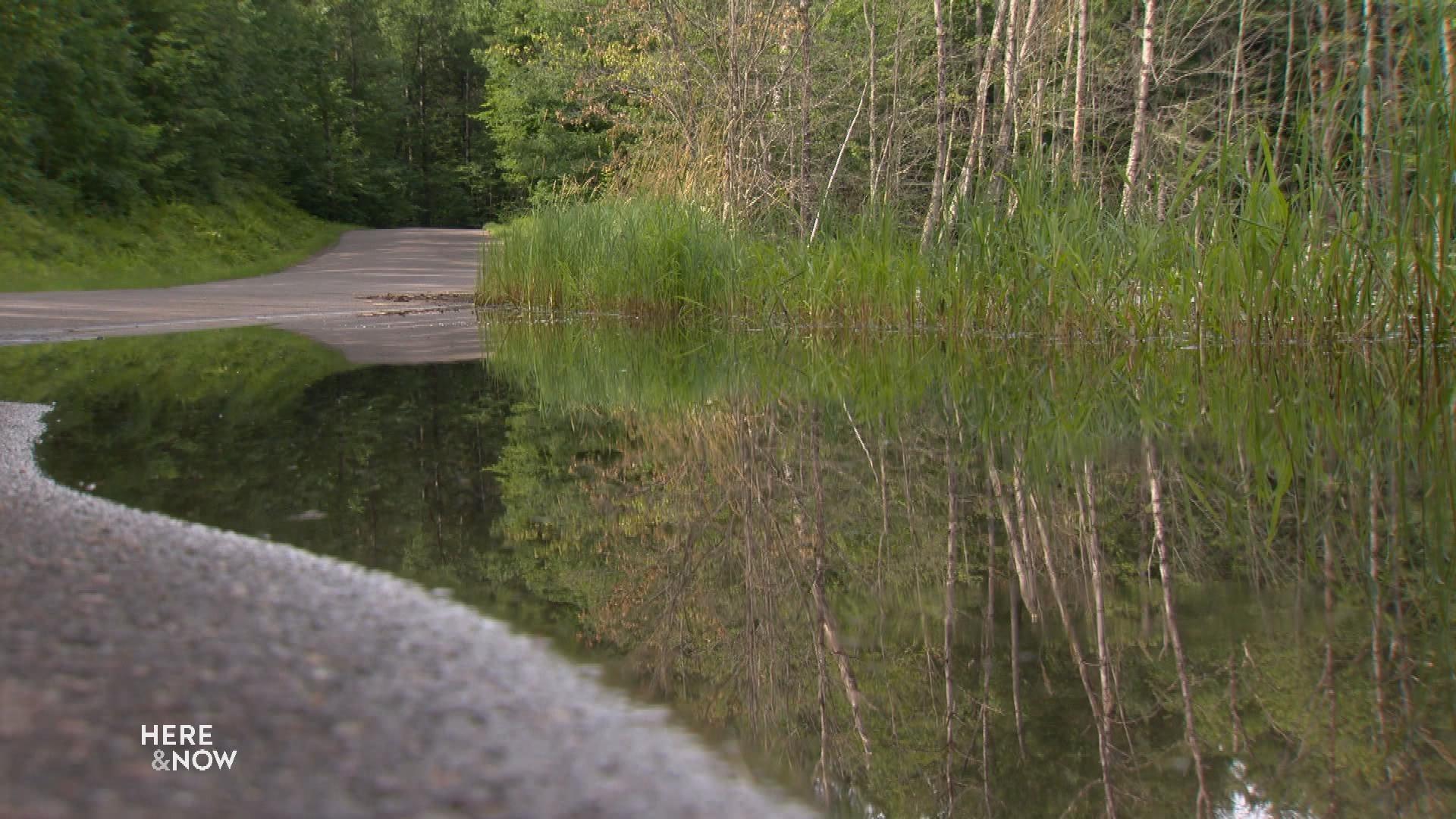 Preview: How Northwestern Wisconsin Grapples with Flooding
In northwest Wisconsin, 500-year flooding events are becoming more common and causing millions of dollars worth of damage as they happen. A preview of Zac Schultz's reporting on how residents are coping with the high water.
August 9, 2019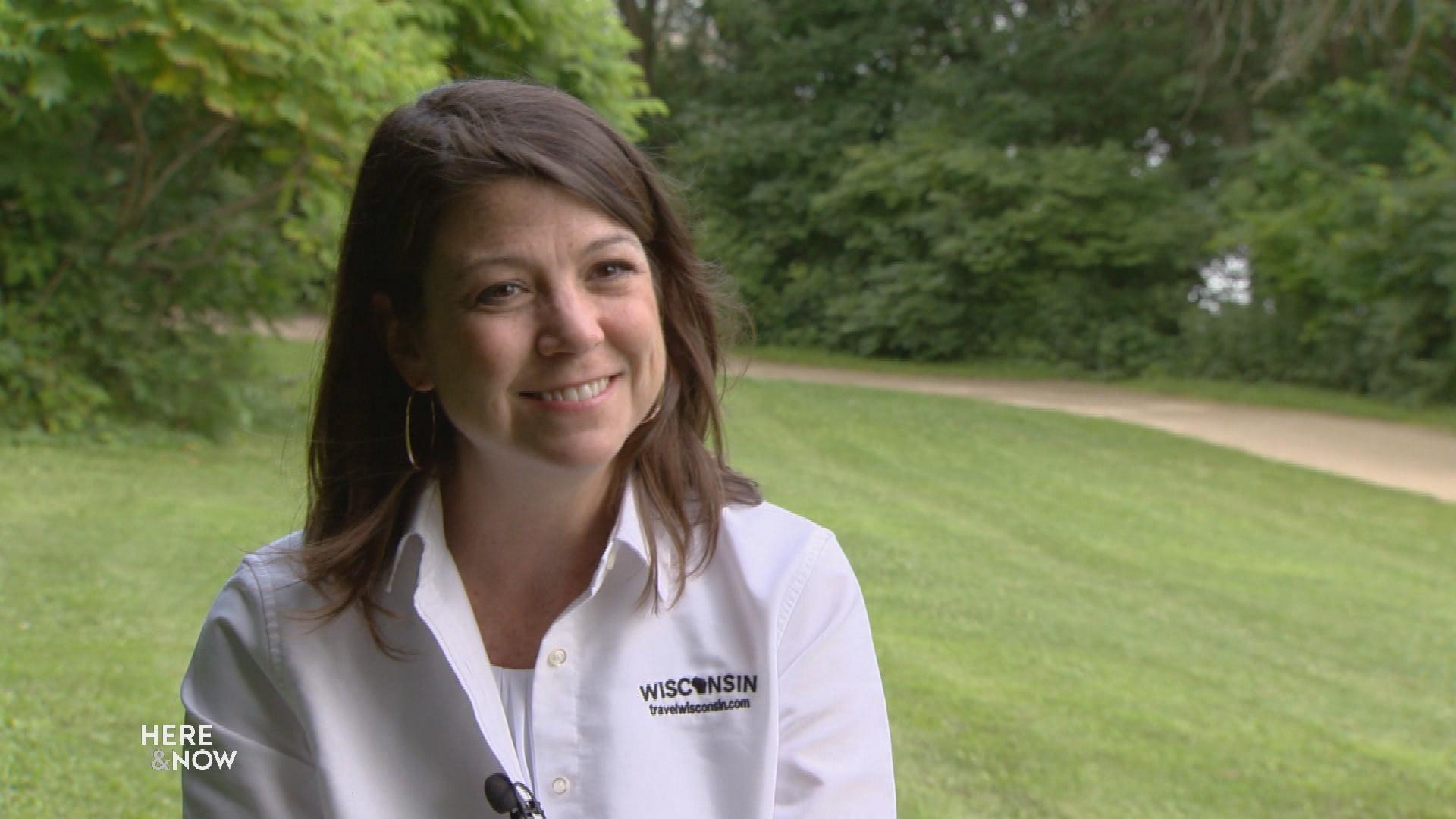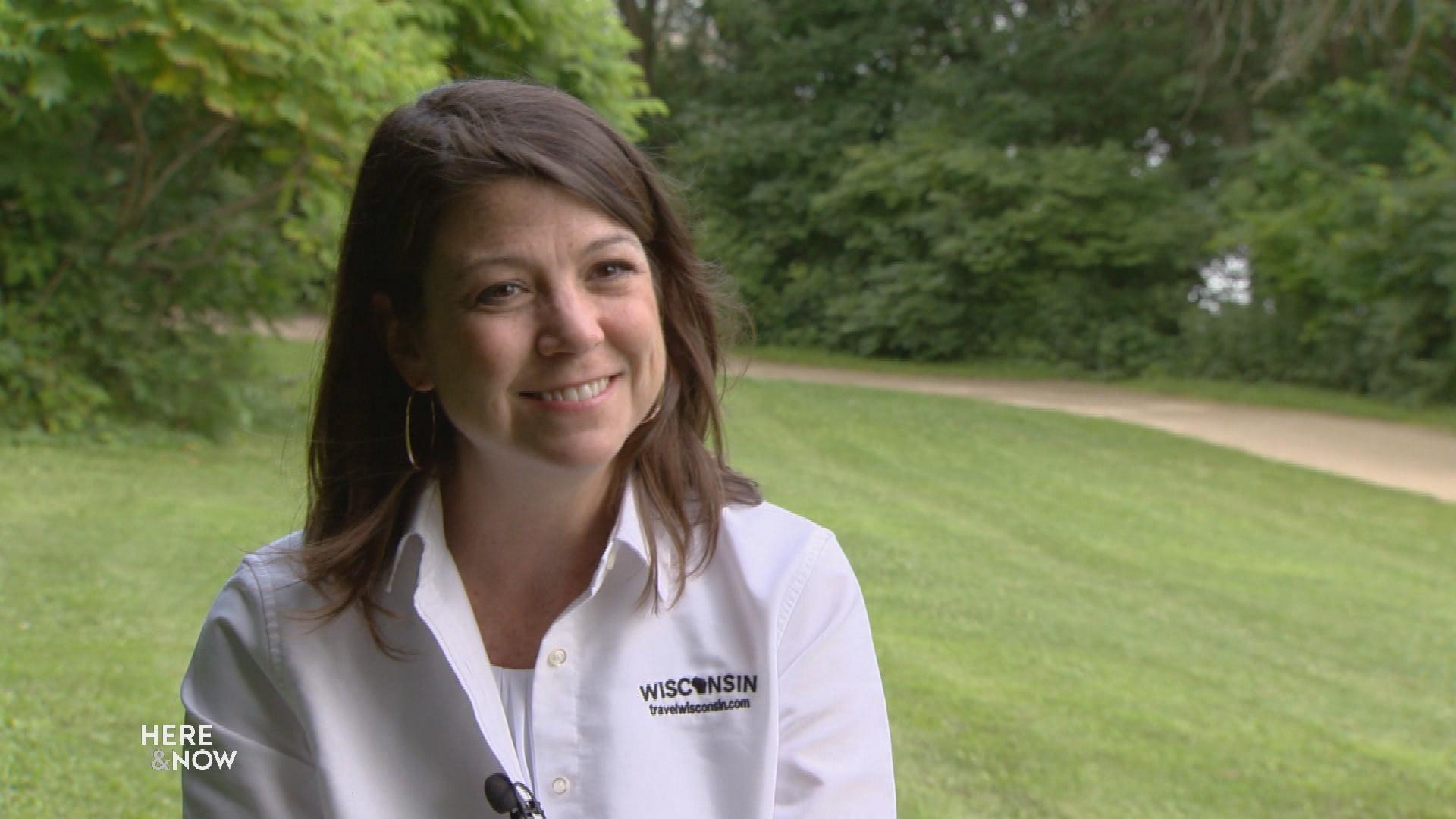 Sec.-Des. Meaney on Tourism, Office of Outdoor Recreation
In continuing conversations with Gov. Tony Evers' cabinet secretaries, Zac Schultz sits down with Tourism Sec.-Designee Sara Meaney. She says that tourism is the state's third-largest industry, which can drive economic growth as well as be a promotional activity. She adds that reaching out to a diverse group of is something the department "need[s] to do intentionally, and with eyes wide open."
August 2, 2019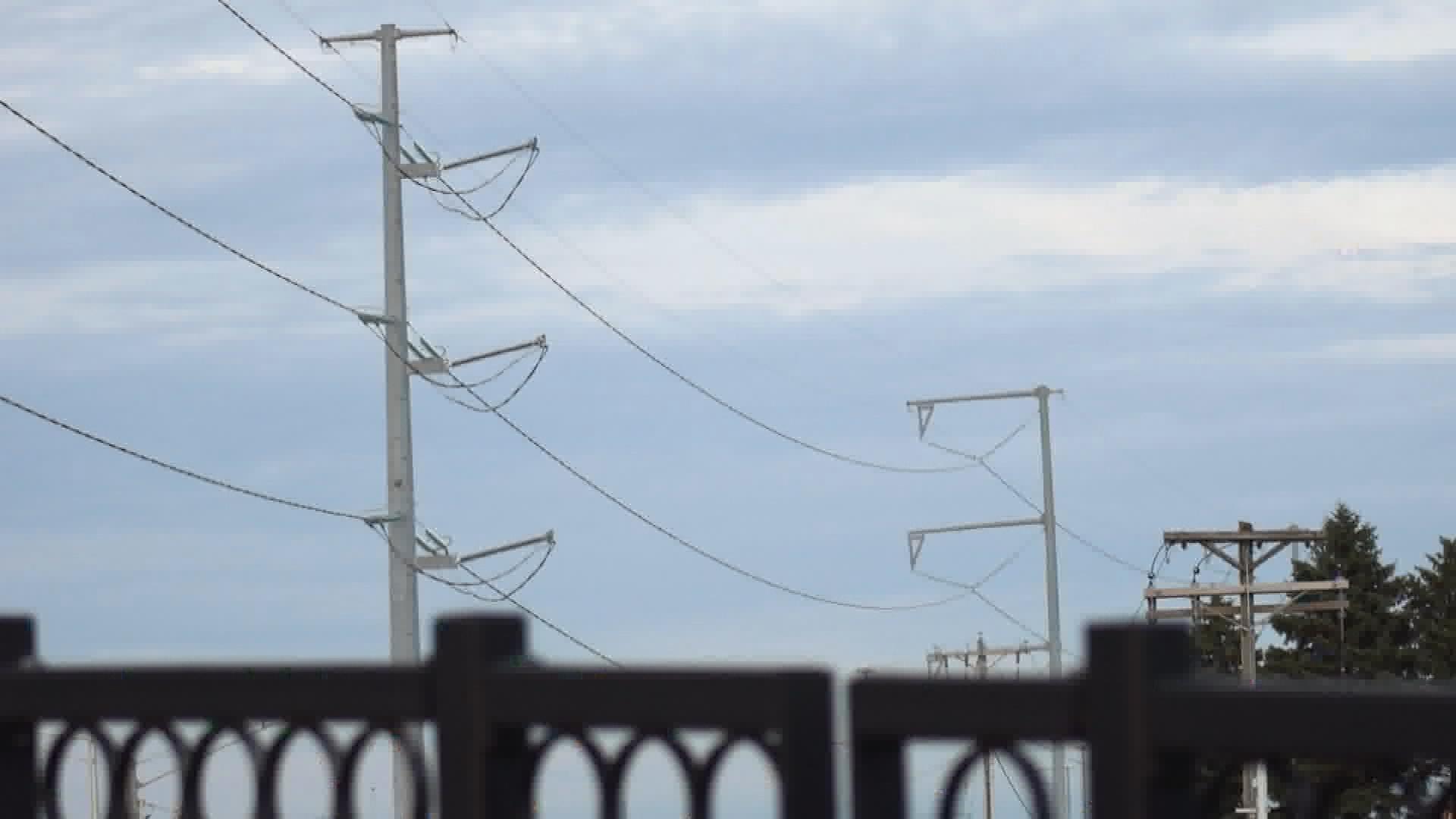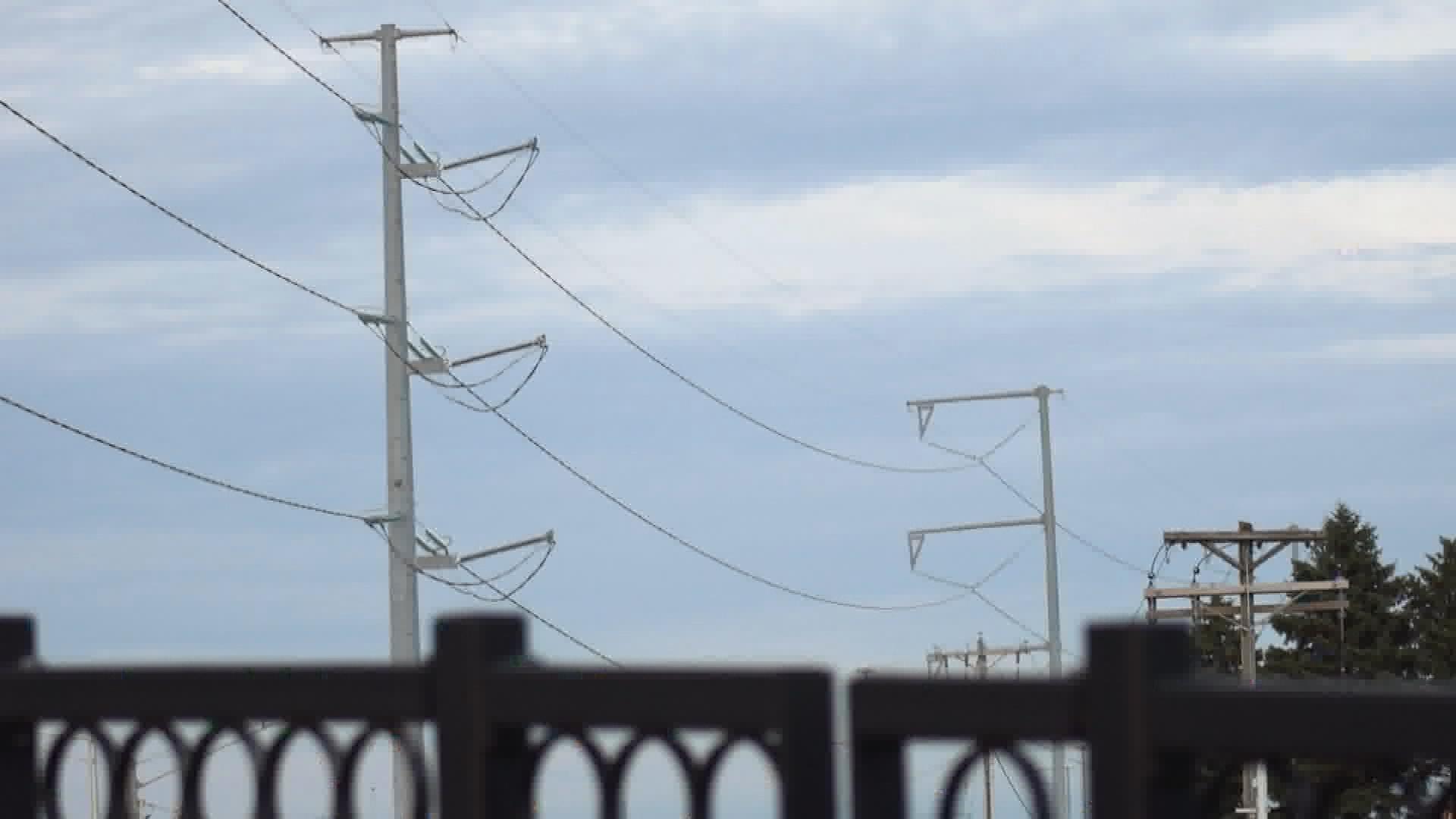 Other States Share Concern Over Wisconsin Power Line
As the Wisconsin Public Service Commission considers the proposal for a power line connection Iowa with the Madison area, attorneys general from Illinois and Michigan weigh in.
July 26, 2019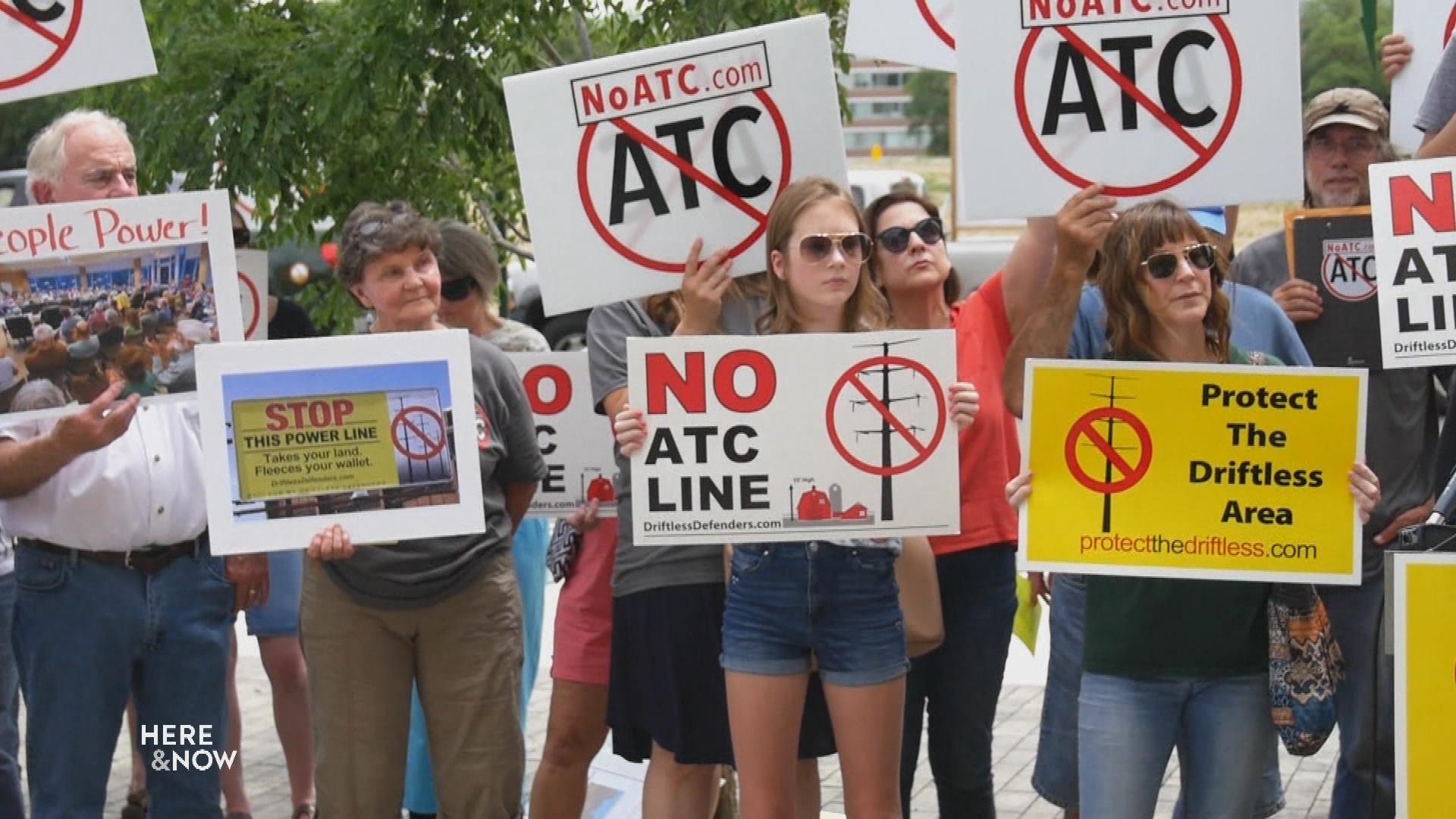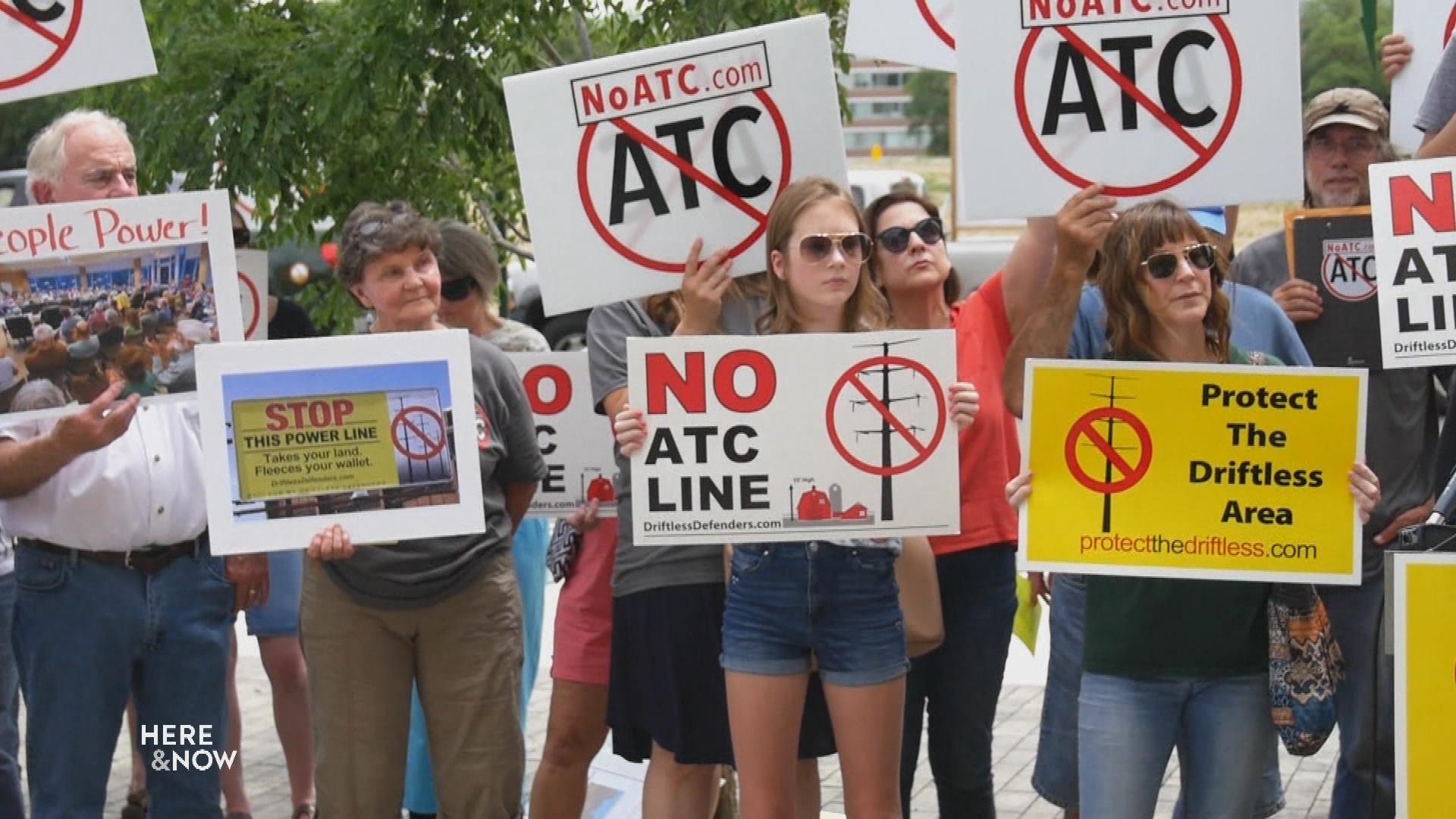 PSC to Weigh Need vs. Environmental Impact of Power Line
Residents of southwestern Wisconsin voice concerns over a proposed high-voltage power line that would stretch from Iowa to just west of Madison. Student journalist Will Kenneally reports on the Public Service Commission's upcoming decision on whether the line is necessary for Wisconsin's energy infrastructure.
July 19, 2019 • West Central Region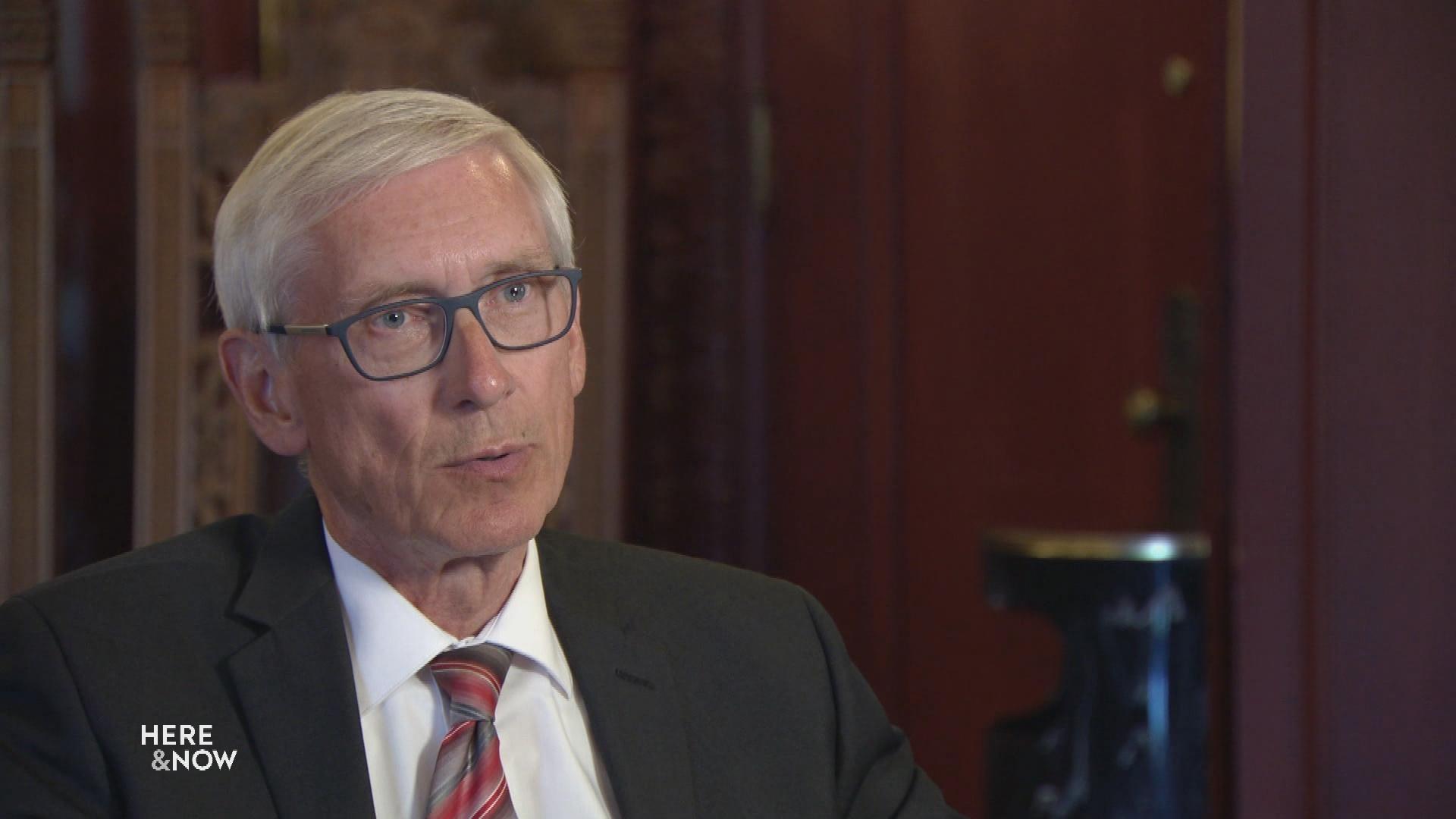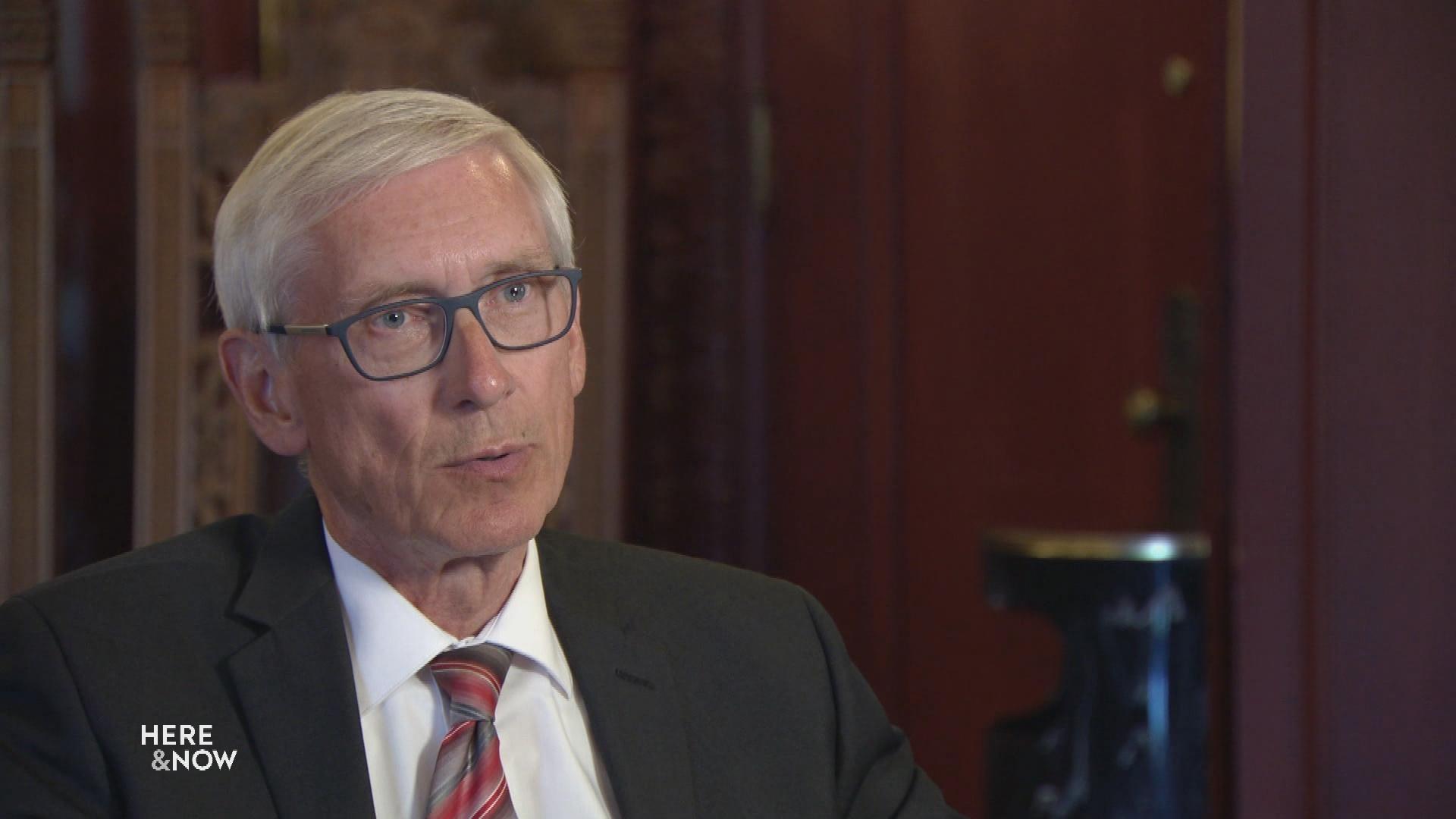 Evers Discusses Budget, Marijuana, Redistricting
Gov. Tony Evers signed his first budget into law, calling it a down payment on 'the people's budget' while making some line-item vetoes to increase education funding. He discusses how he vetoed more education funding into the budget and what his legislative priorities are moving forward.
July 12, 2019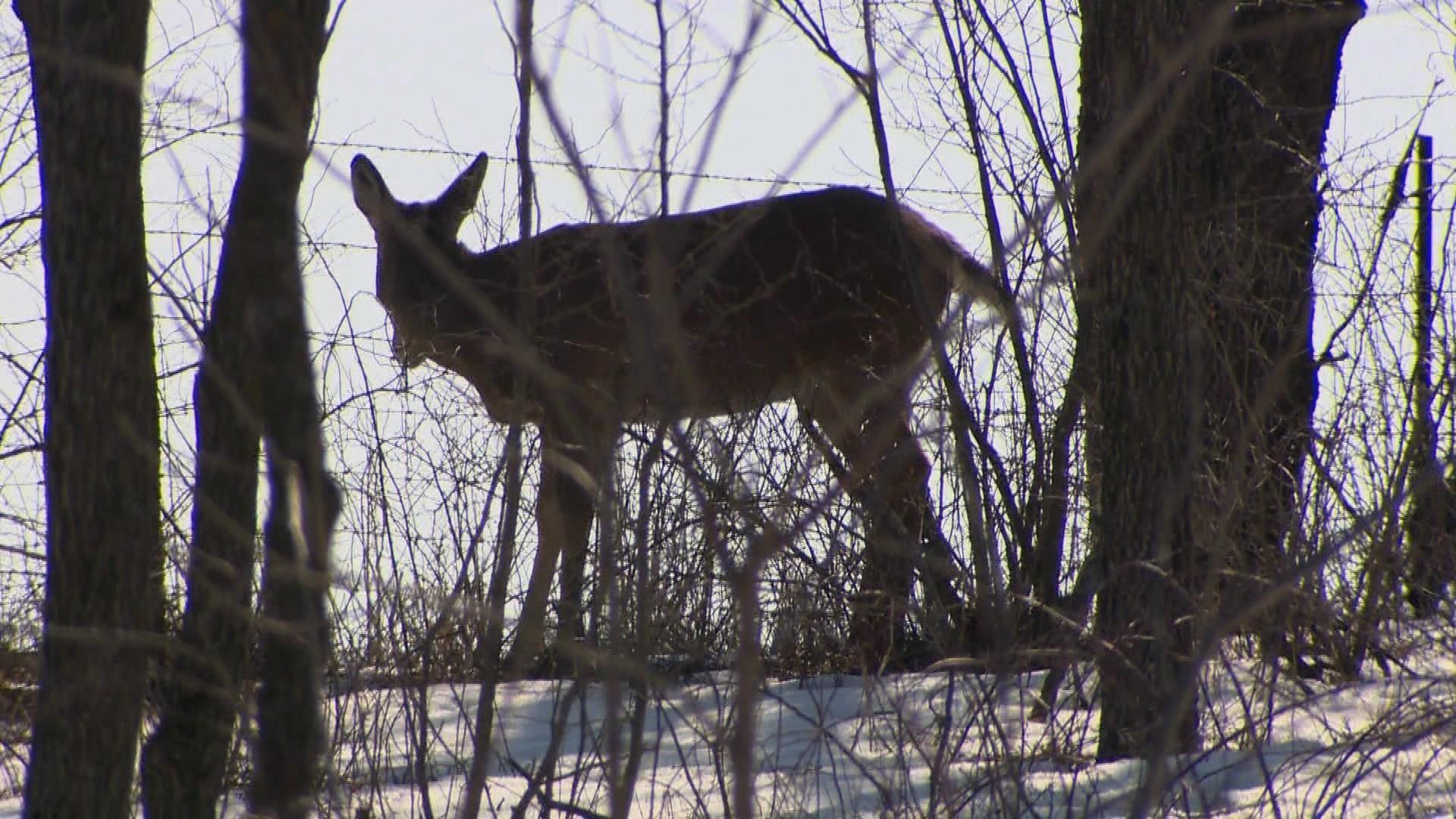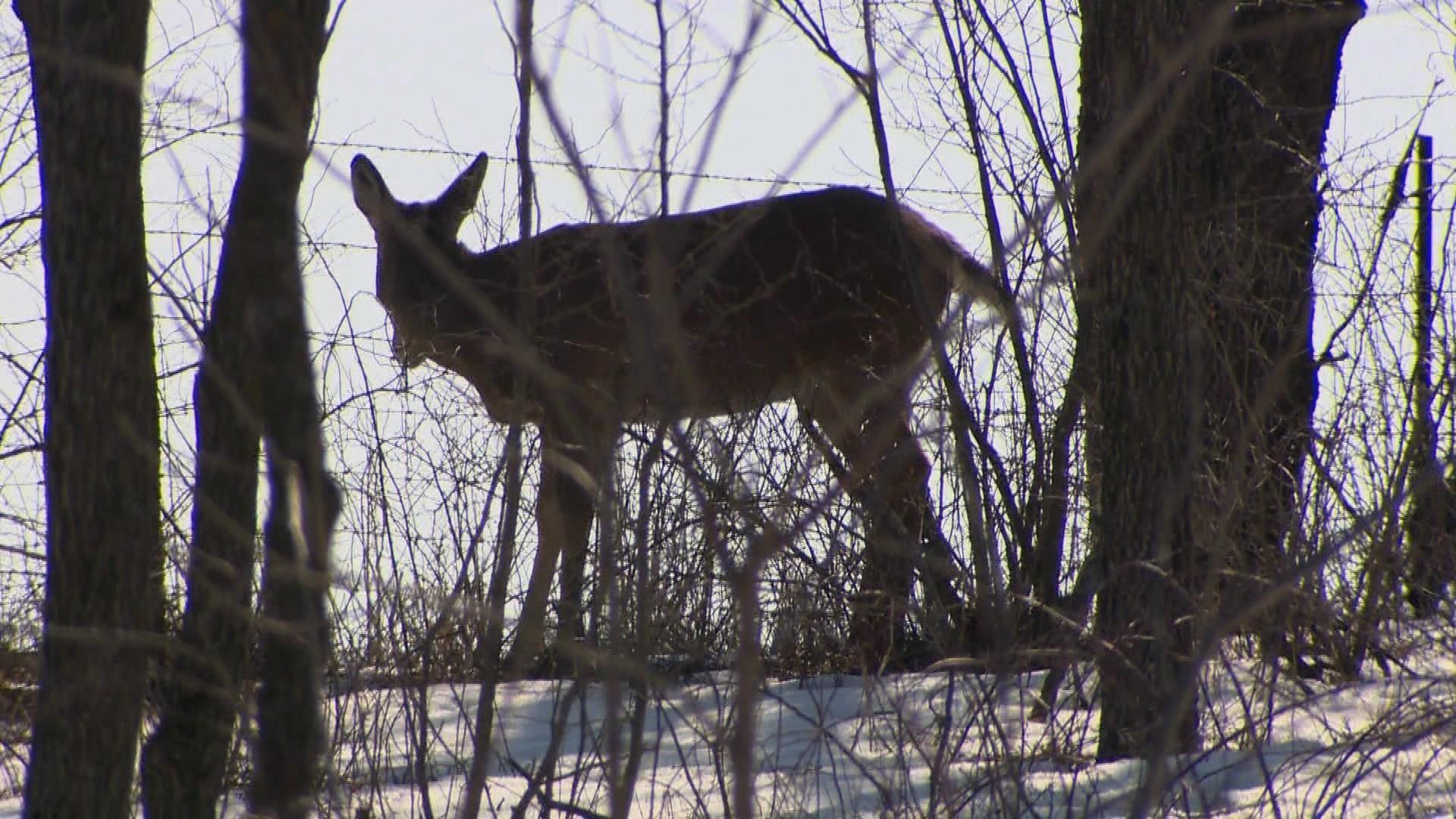 Efforts to Mandate CWD Testing in Parts of Wisconsin
An advisory group is pushing for mandatory CWD testing in parts of western Wisconsin.
July 12, 2019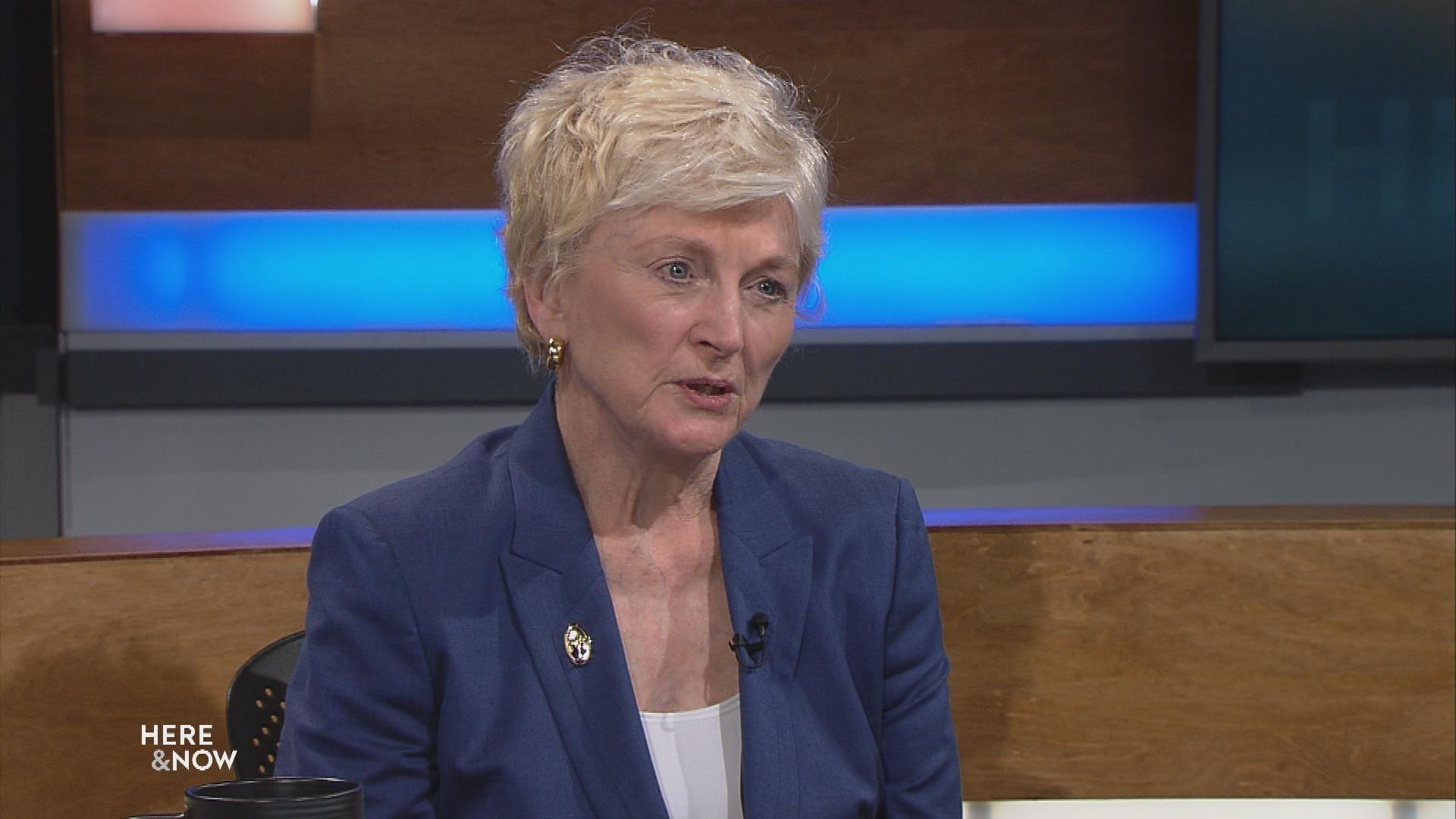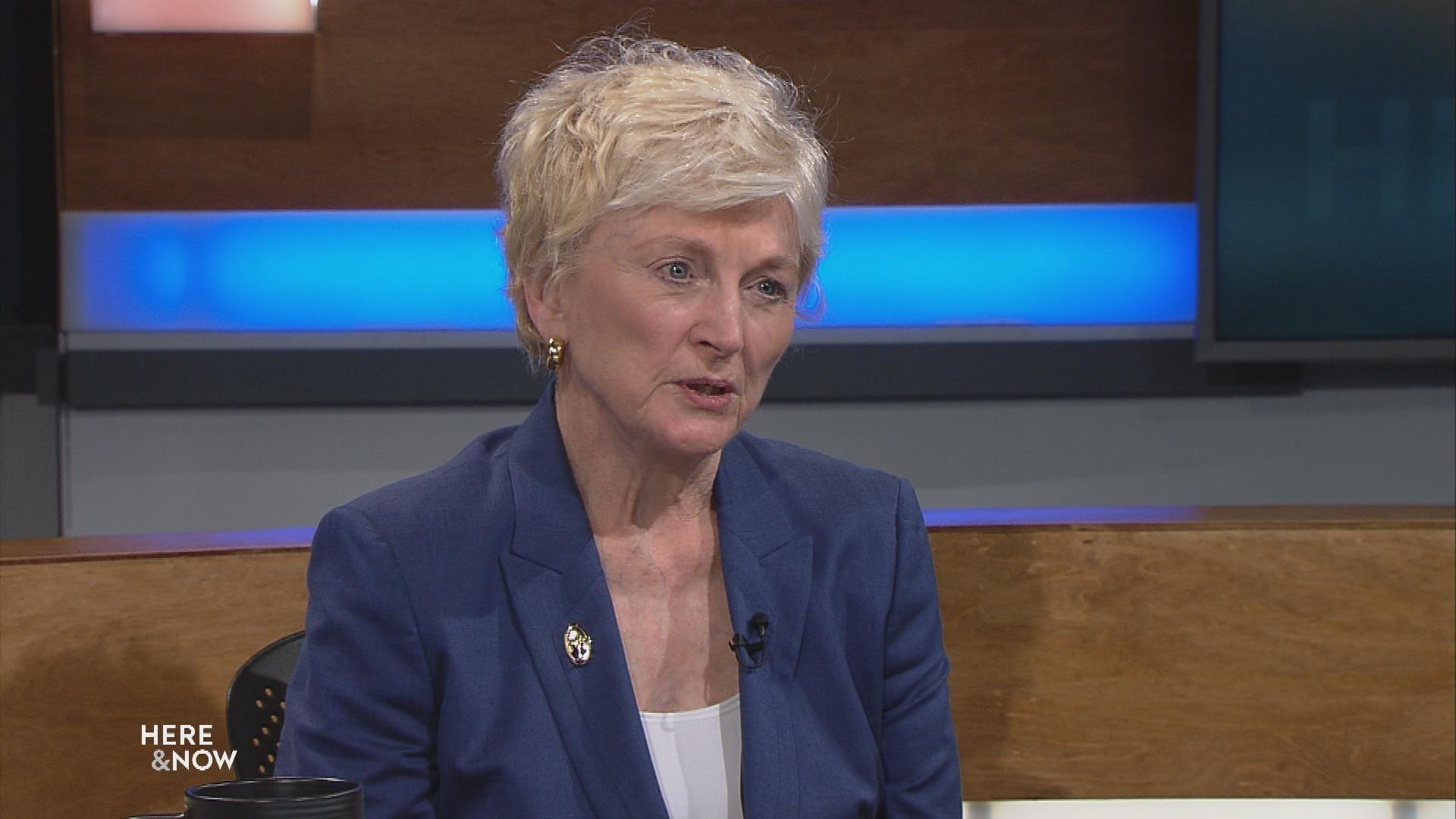 Court Appointed Lawyers to Get Raise
Wisconsin courts have suffered from a dearth of attorneys to hire when public defenders are unavailable, but there is hope that a budget measure to hike the pay for these attorneys will address the shortage. Chief Justice Pat Roggensack says the pay raise for these attorneys is "absolutely critical," adding that Wisconsin needs "qualified lawyers for those who can't afford to pay."
May 31, 2019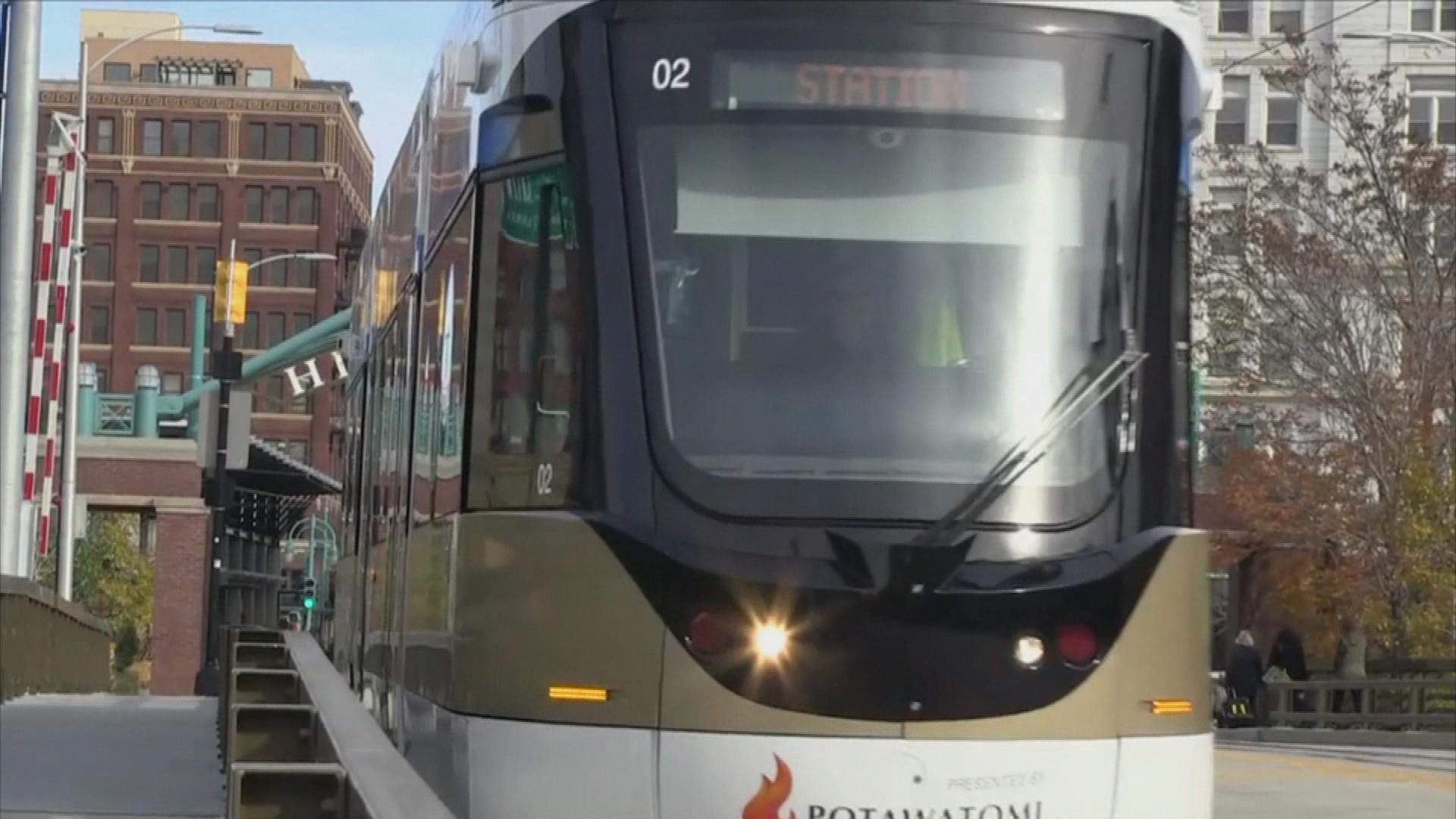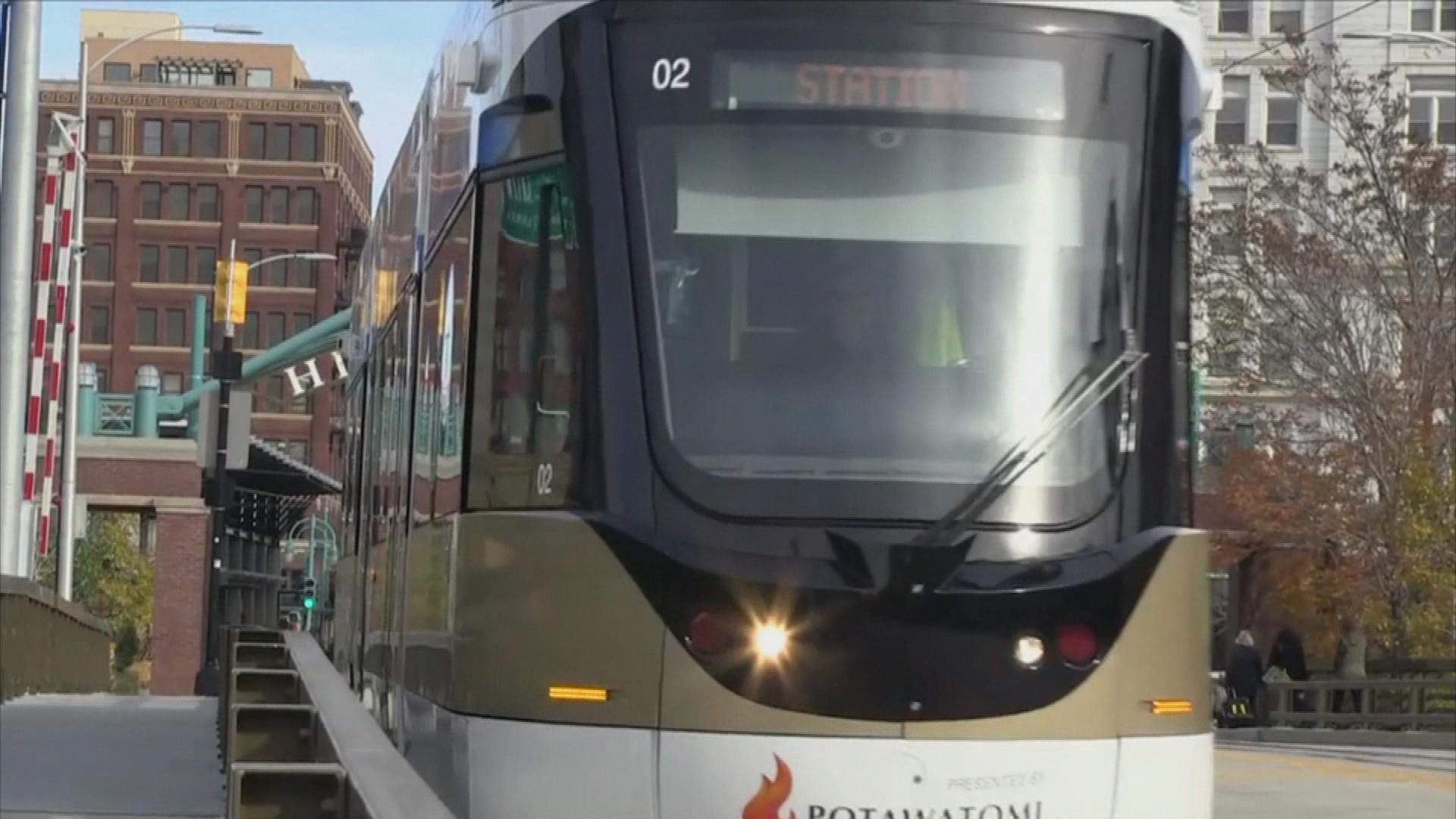 Brakes on Hop 2020 Expansion for Now
As Milwaukee gets ready to host the 2020 Democratic National Convention, some city officials are pushing to extend the streetcar line to reach the convention site. A committee vote this week tables the expansion for now, putting into question whether the expansion could be finished by next summer.
May 24, 2019 • Southeast Region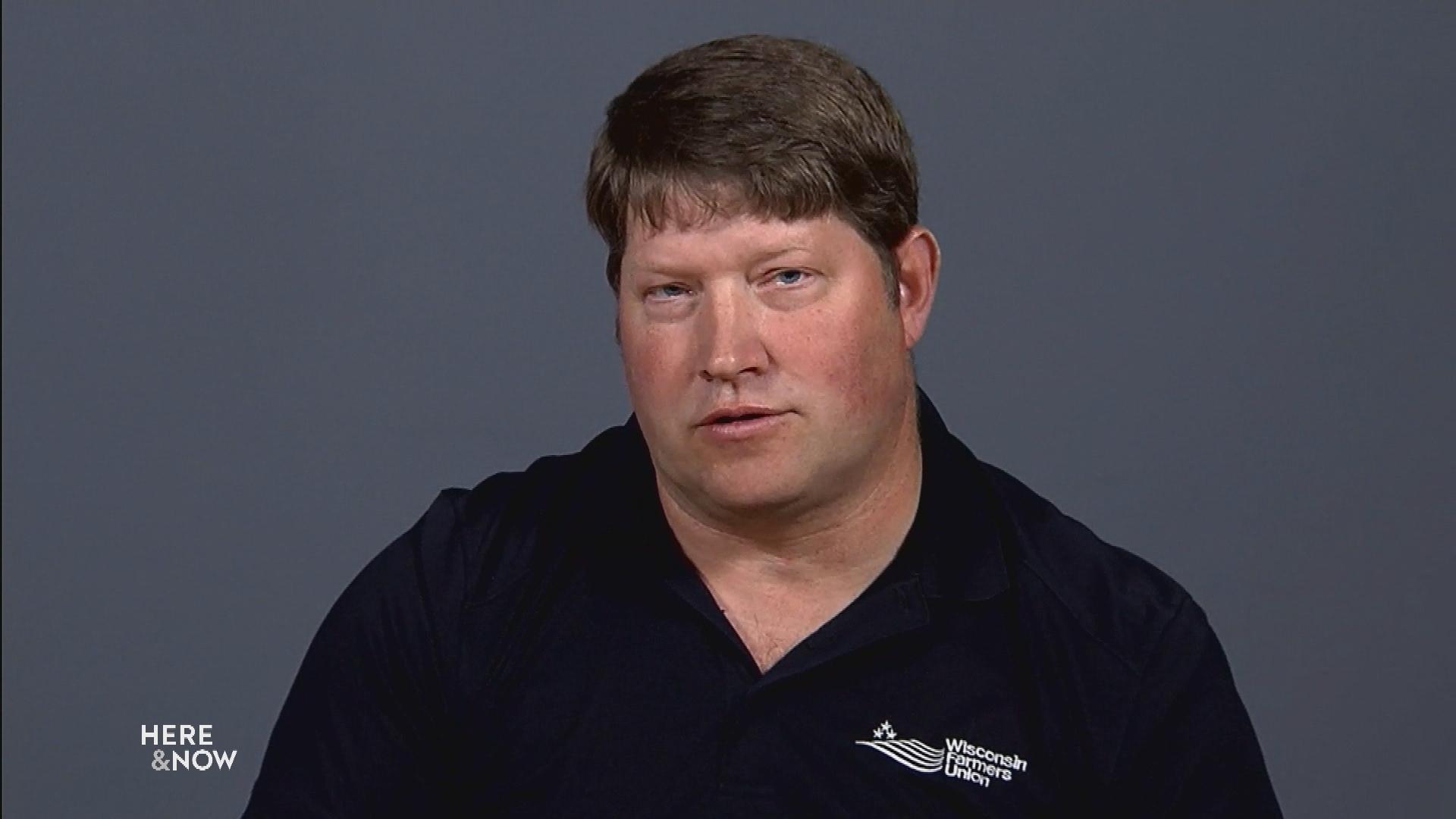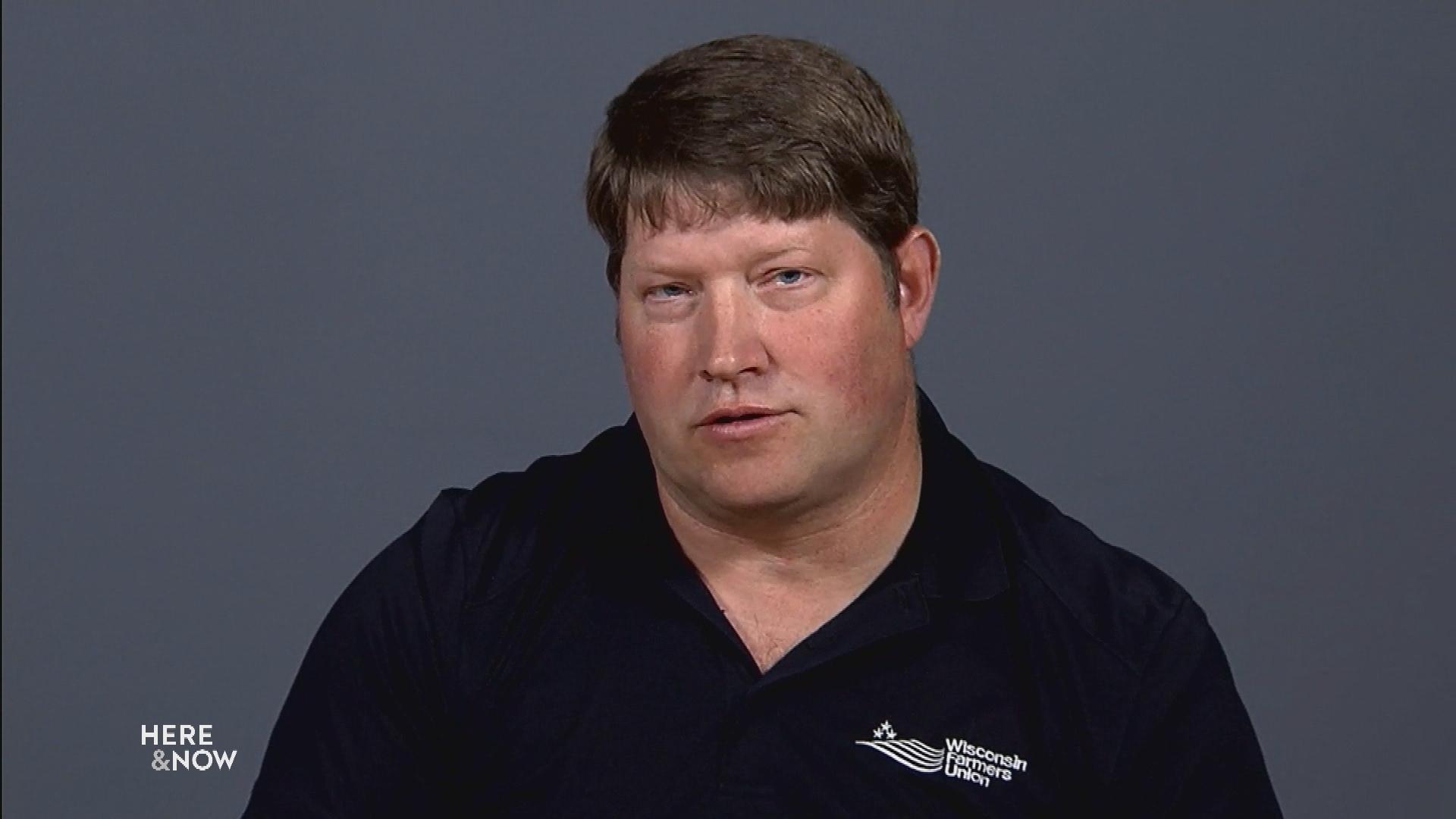 Trade Talks Lead to Farmer Uncertainty
The ongoing trade negotiations between the U.S. and China raise concerns over the export market for Wisconsin farmers. President of the Wisconsin Farmer's Union Darin Von Ruden discusses how farmers navigate low commodity prices on top of the trade uncertainty. He says that even a short term instability in the market can have a long term effect on the relationships between producers and buyers.
May 17, 2019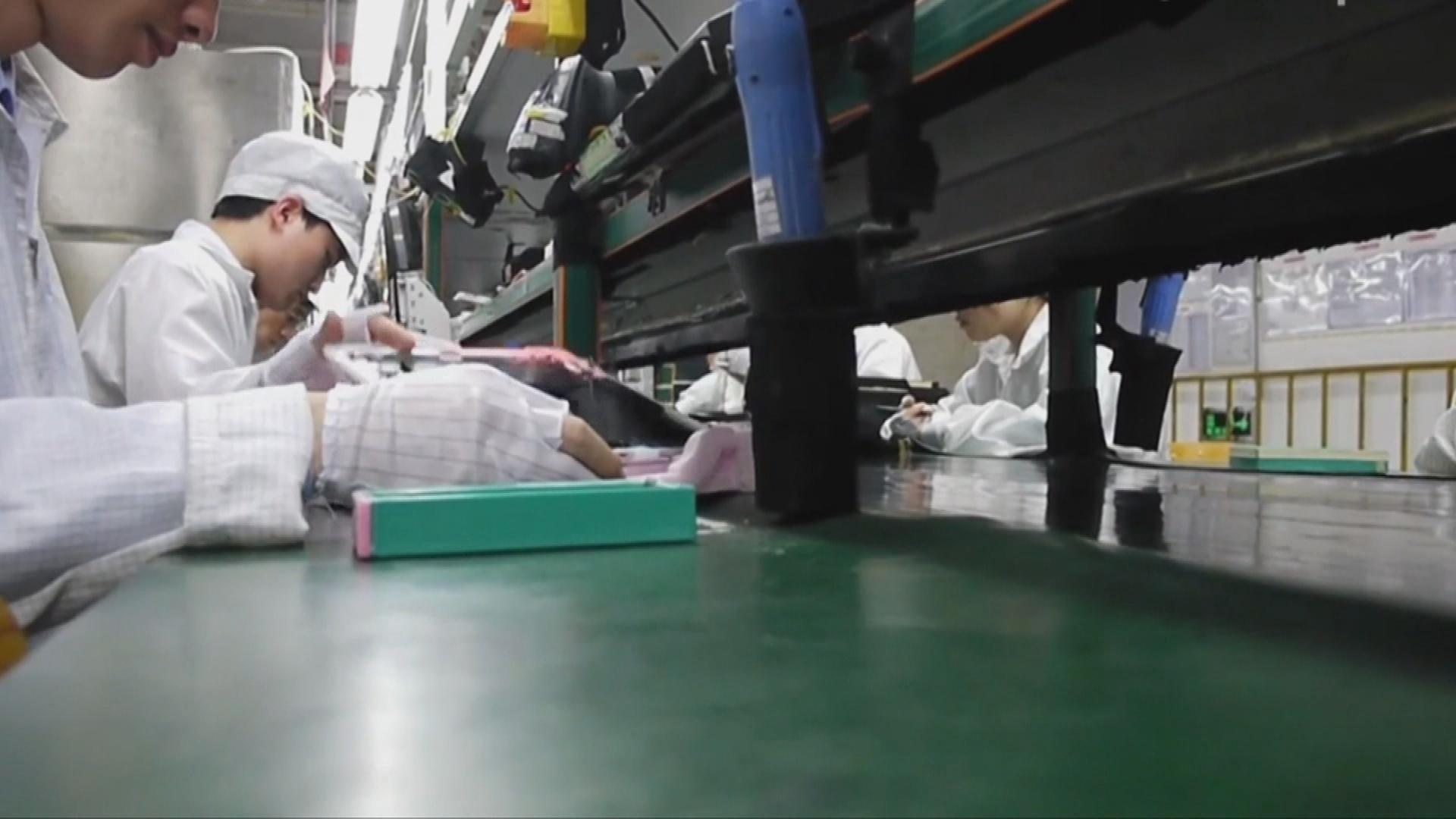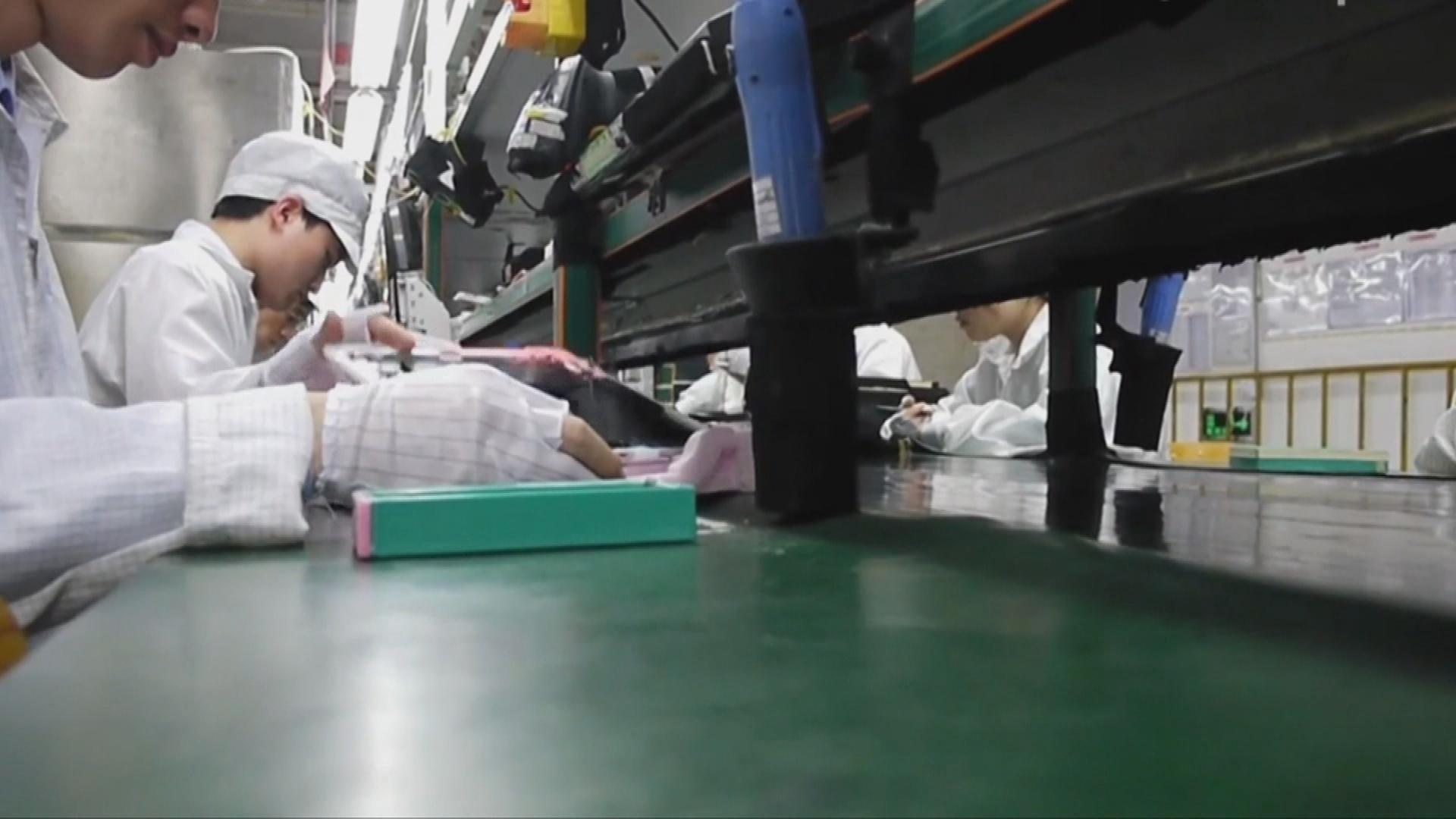 Evers Pushes for Foxconn Renegotiation
Gov. Tony Evers announces he would like to renegotiate the state's contract with Foxconn, drawing ire from state Republicans. Bejing-based economics commentator Einar Tangen speaks to the wisconsin developments.
April 19, 2019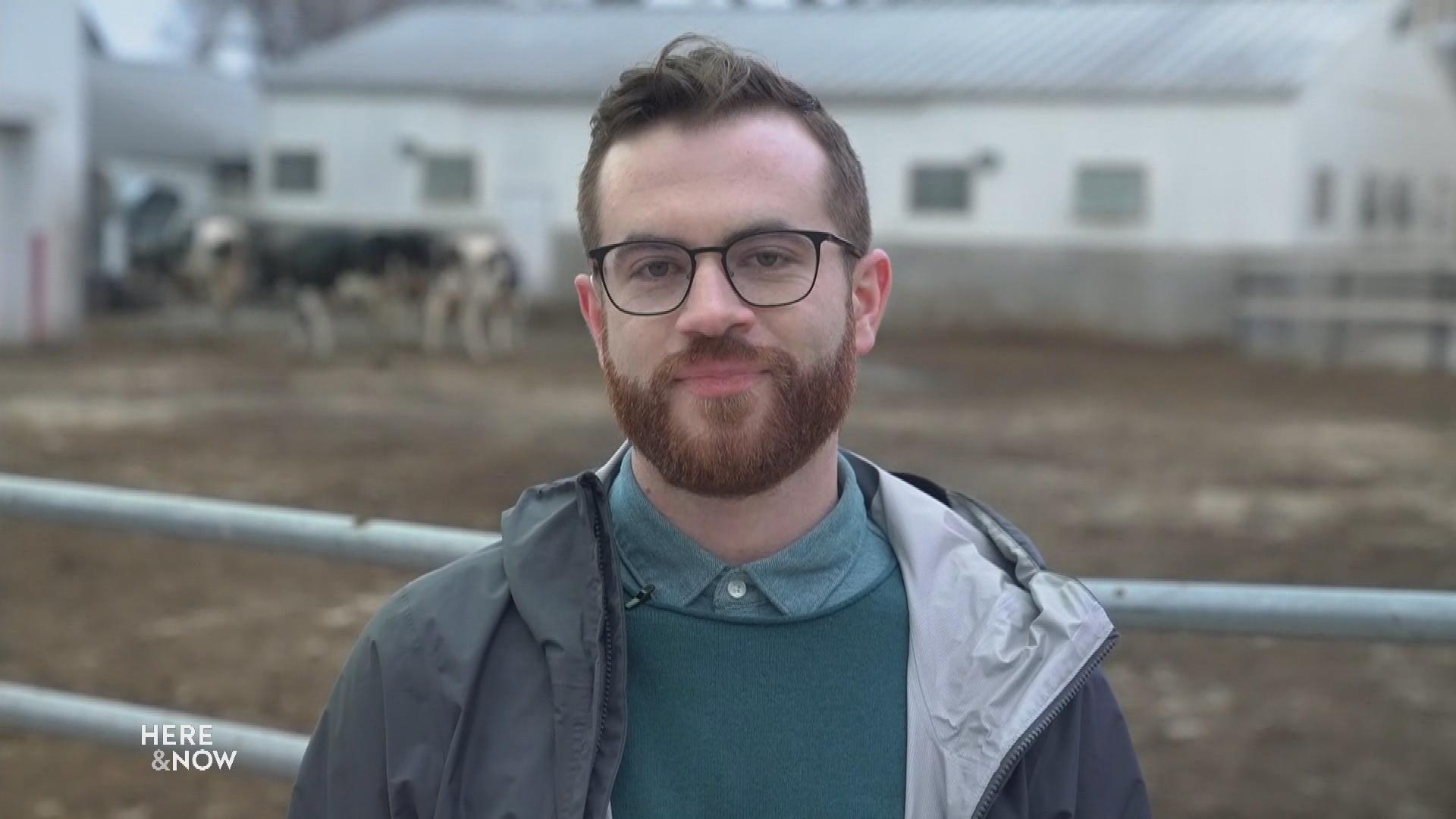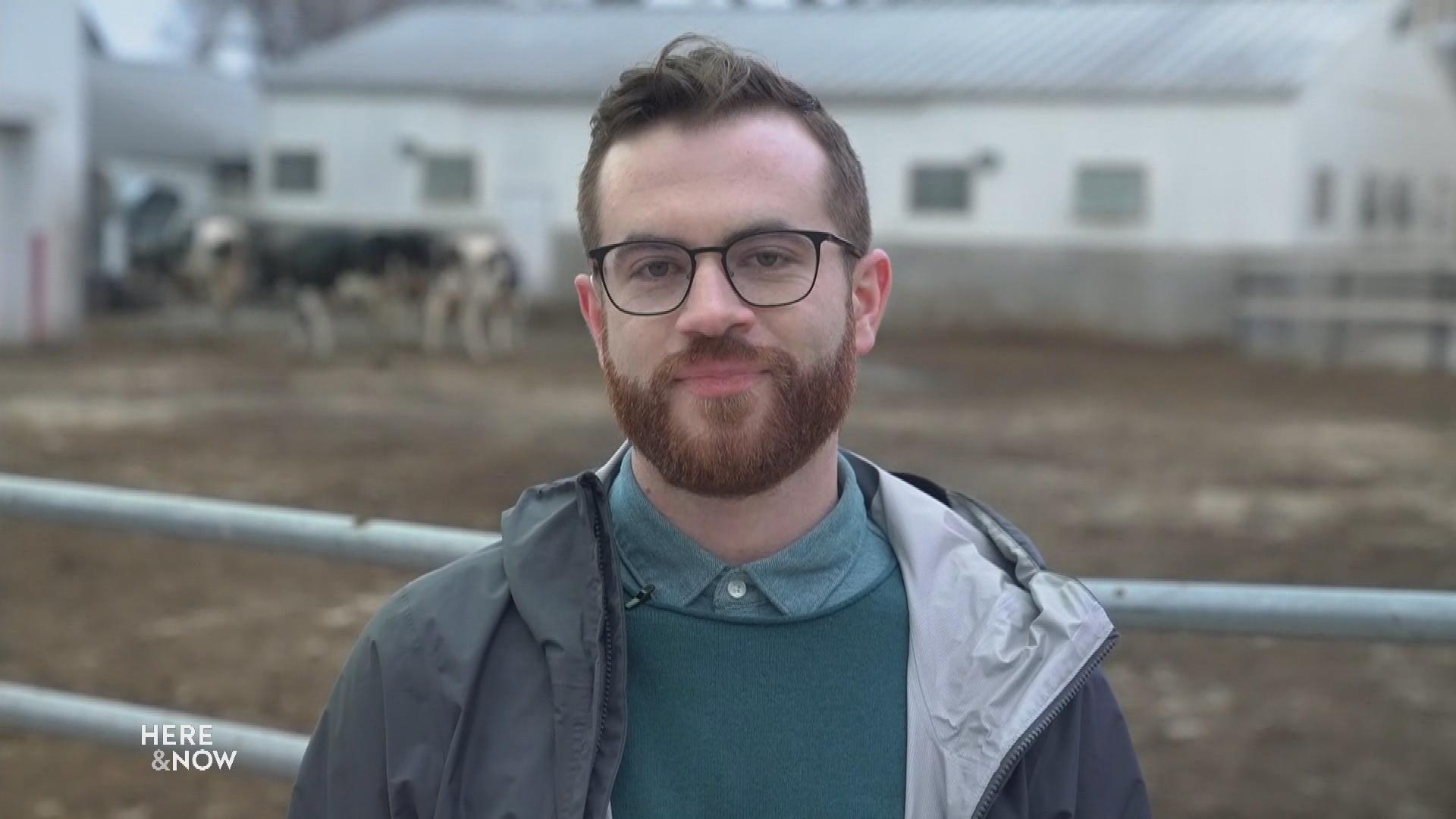 How Can Farmers Adapt to Falling Milk Prices?
WisContext reporter Will Cushman delves into what declining milk prices mean for Wisconsin dairy producers. He highlights specific counties in the state that have shown stark declines in herd numbers, and discusses what the outlook is for future milk prices.
April 19, 2019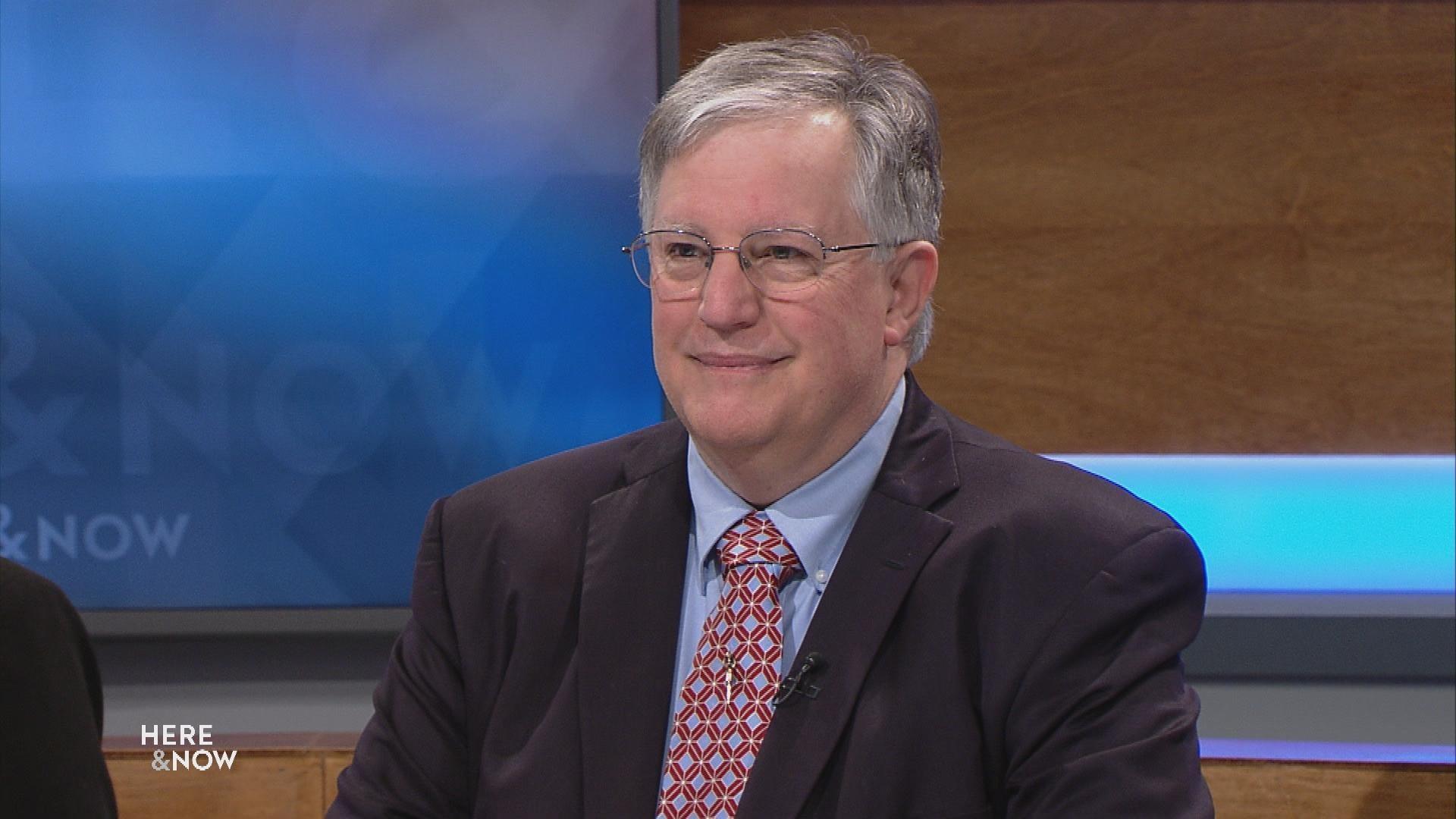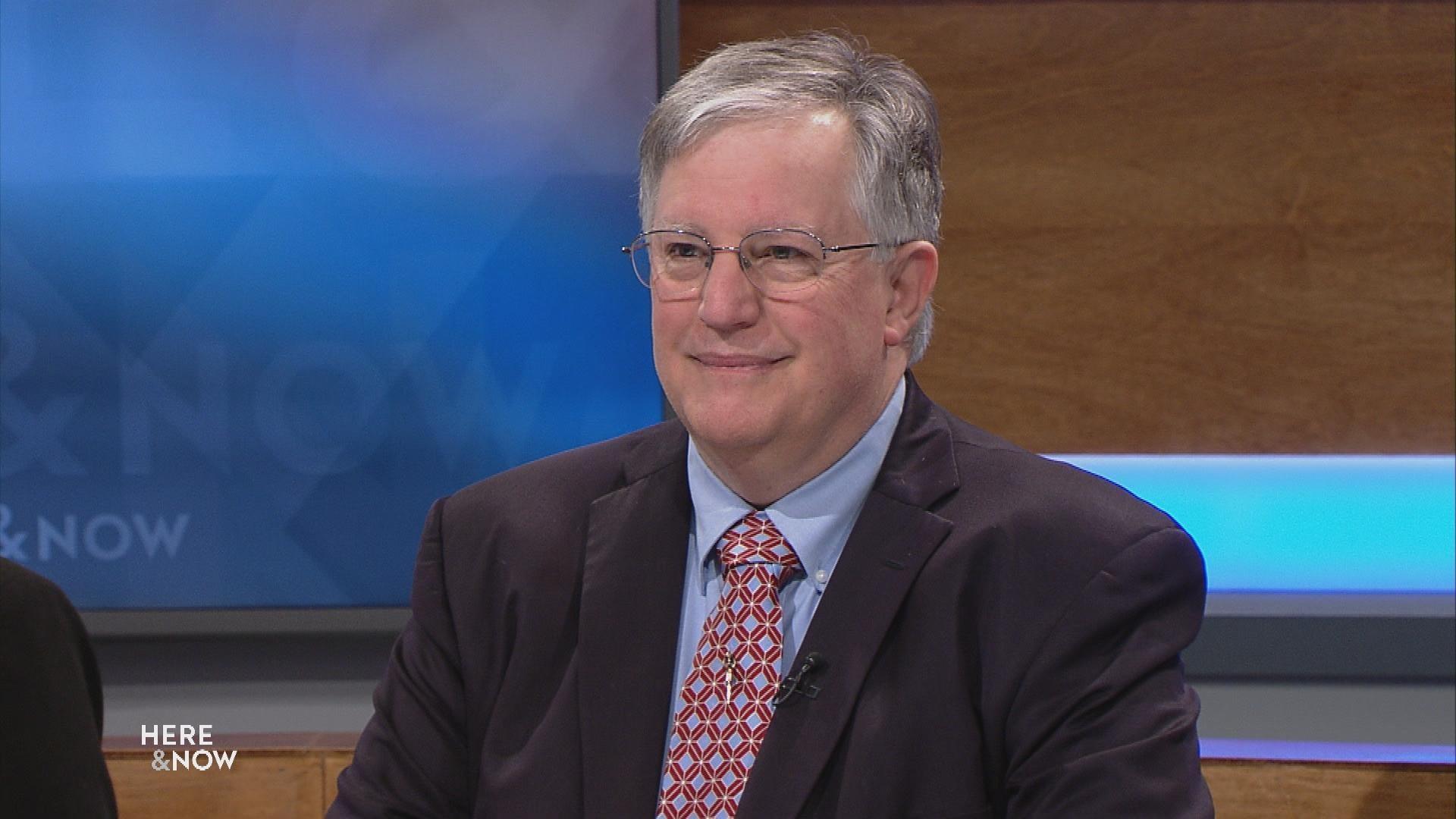 Wisconsinites Weigh In on Budget, 2020 Politics
Director of the Marquette Law School Poll Charles Franklin breaks down his newest poll that delves into Wisconsinites' views on budget and policy issues. He discusses what may be ahead for the 2020 Democratic presidential primary, with Bernie Sanders pulling an early lead in the same state he won in 2016.
April 12, 2019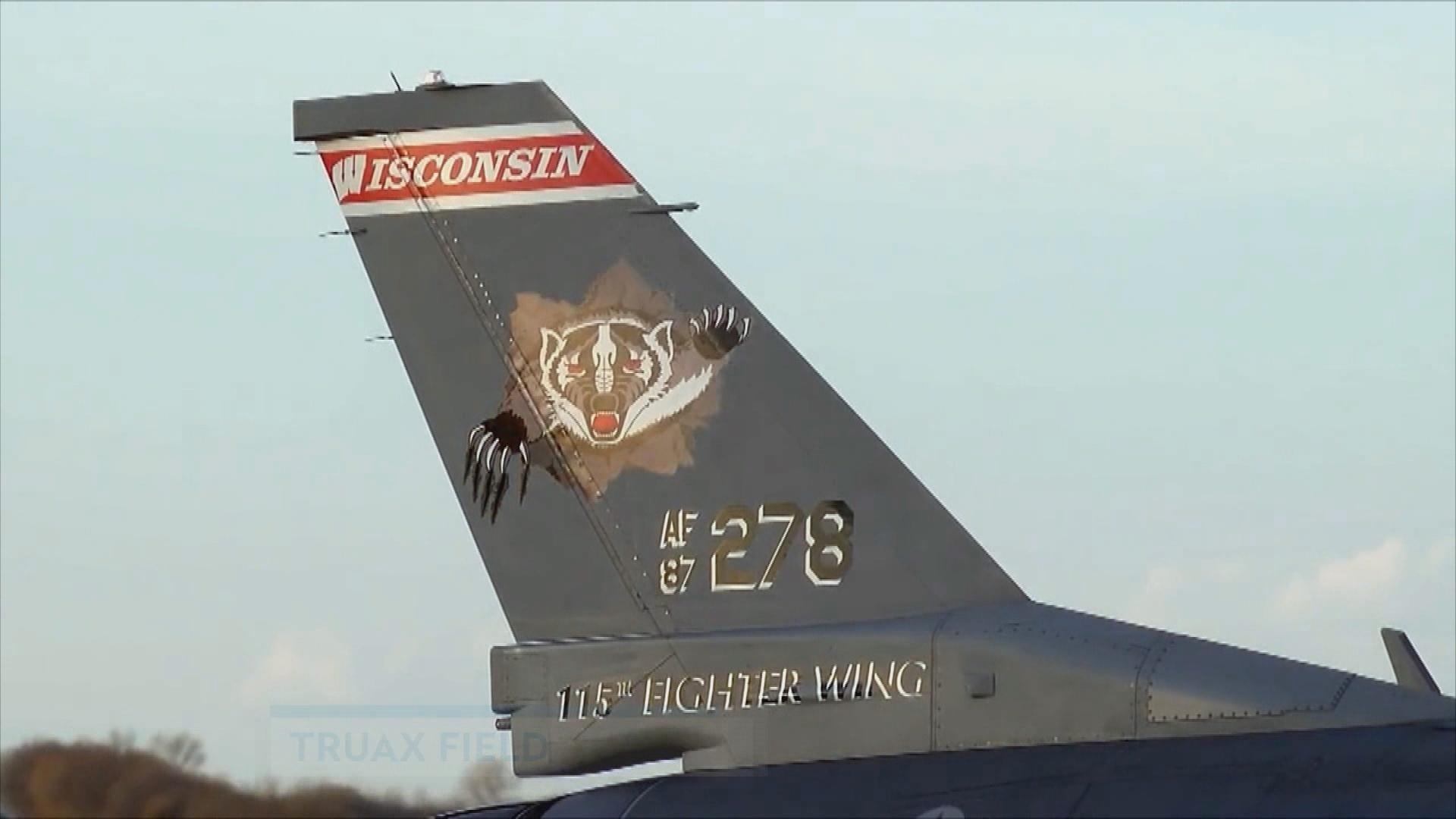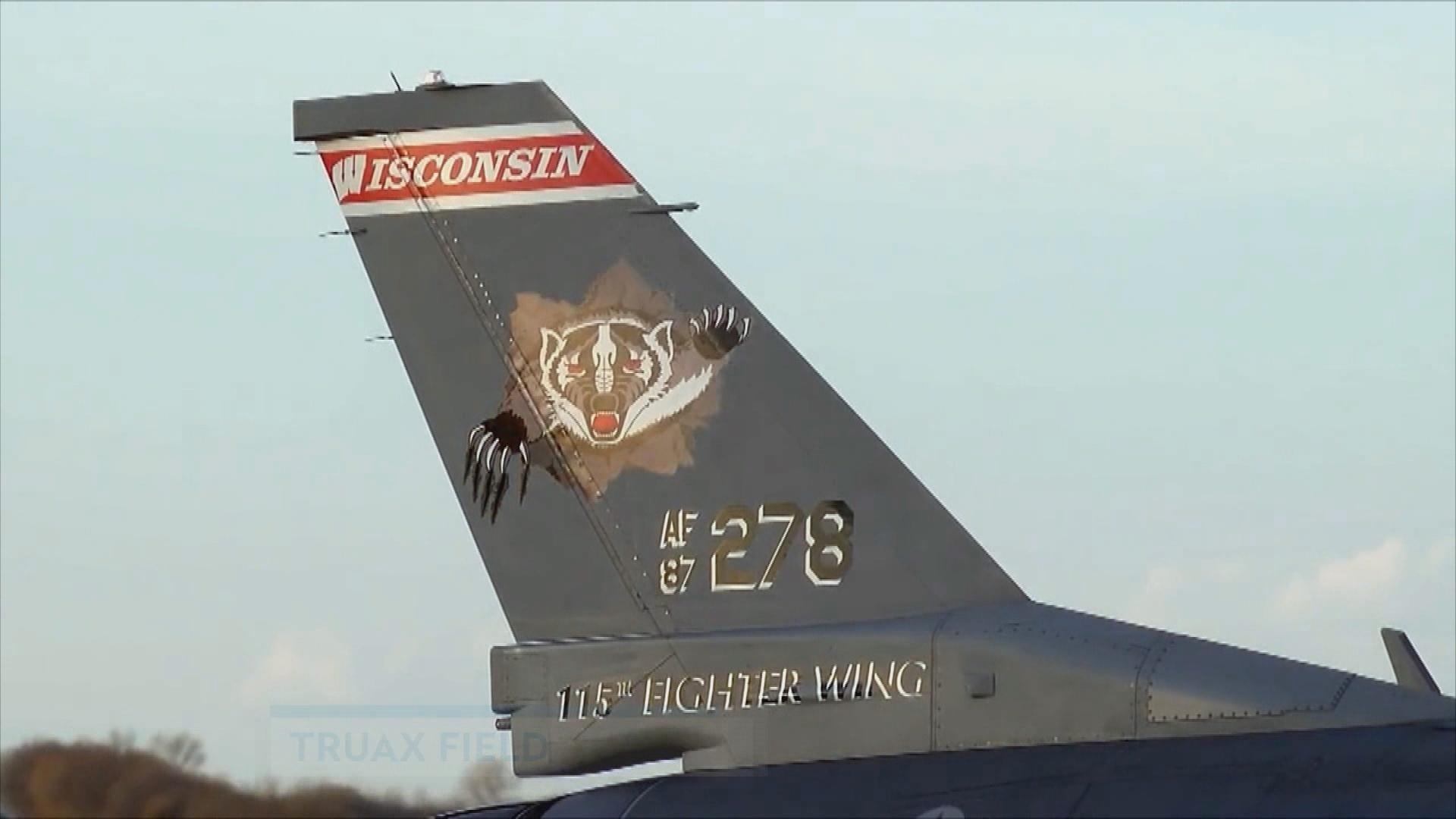 Trump's Budget May Affect McCoy, Truax
President Donald Trump's budget includes a list of military construction projects, with some implications for Wisconsin.
March 22, 2019 • South Central Region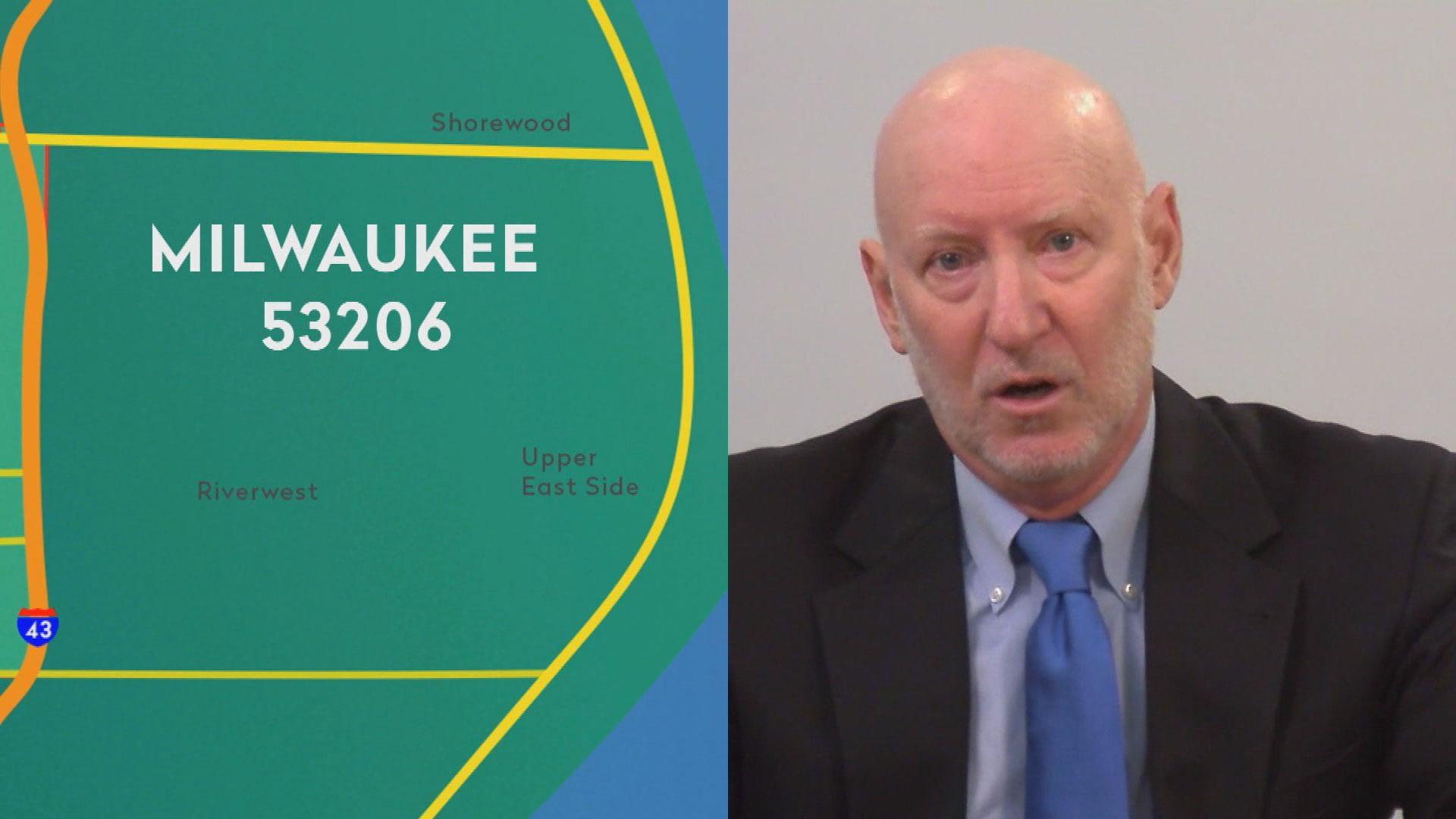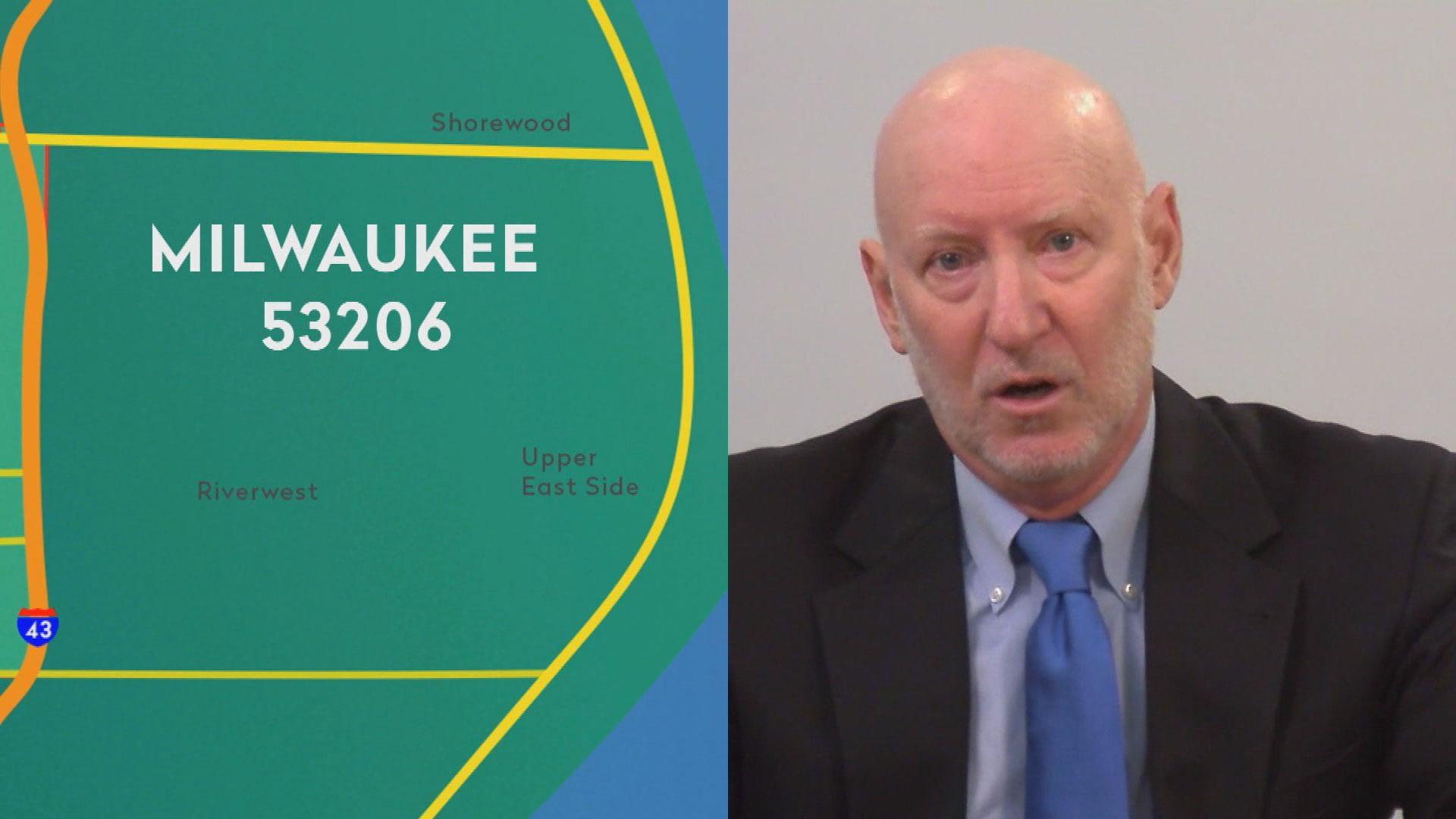 New Analysis Shows Challenges Milwaukee Faces
Marc Levine of UW-Milwaukee's Center for Economic Development, discusses his new analysis on one of Milwaukee's most impoverished ZIP codes: 53206. He says the area feels the effects of multiple disadvantages piled on top of one another, and that while the job market is improving, many are working at poverty-level employment.
March 15, 2019 • Southeast Region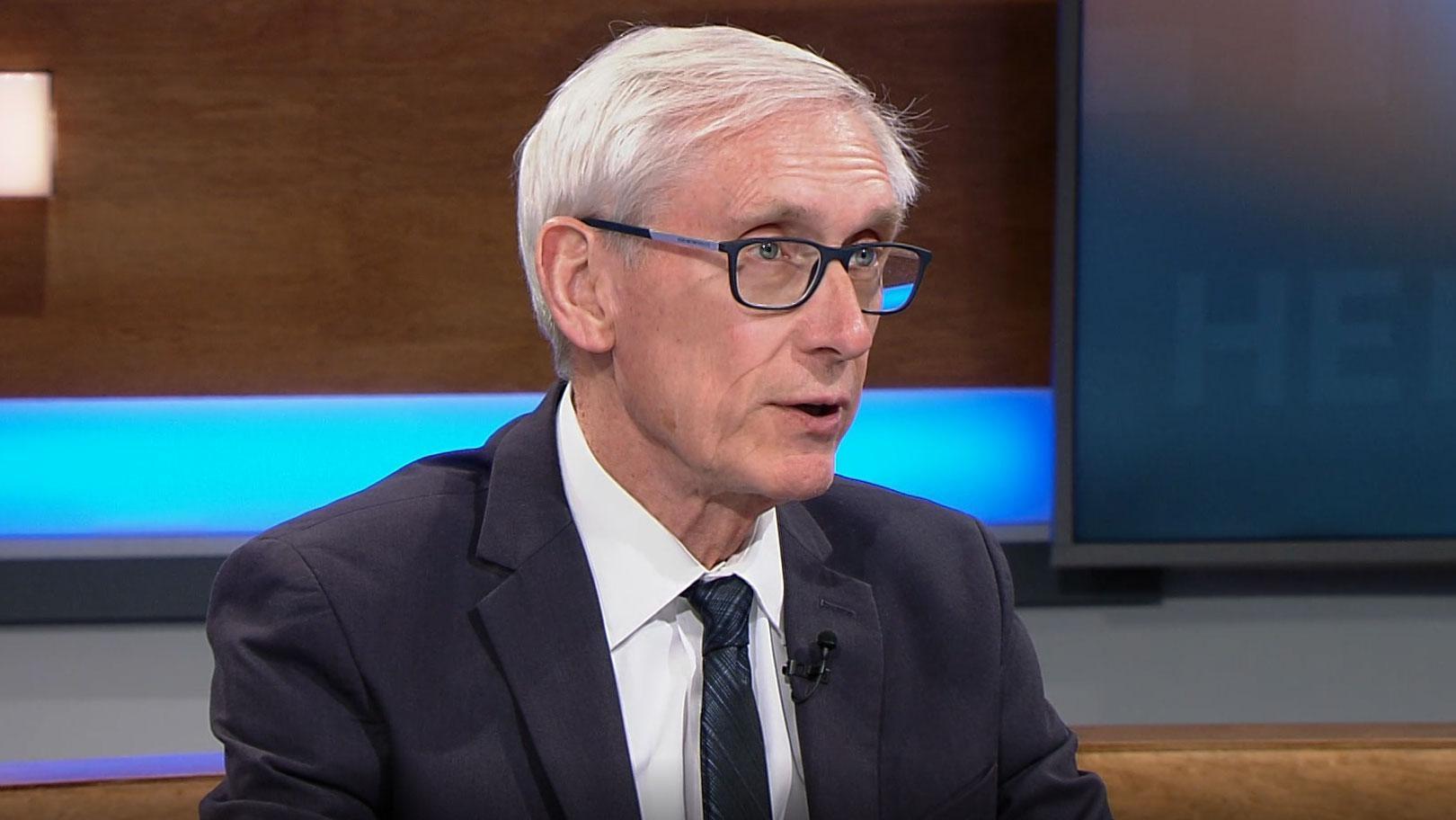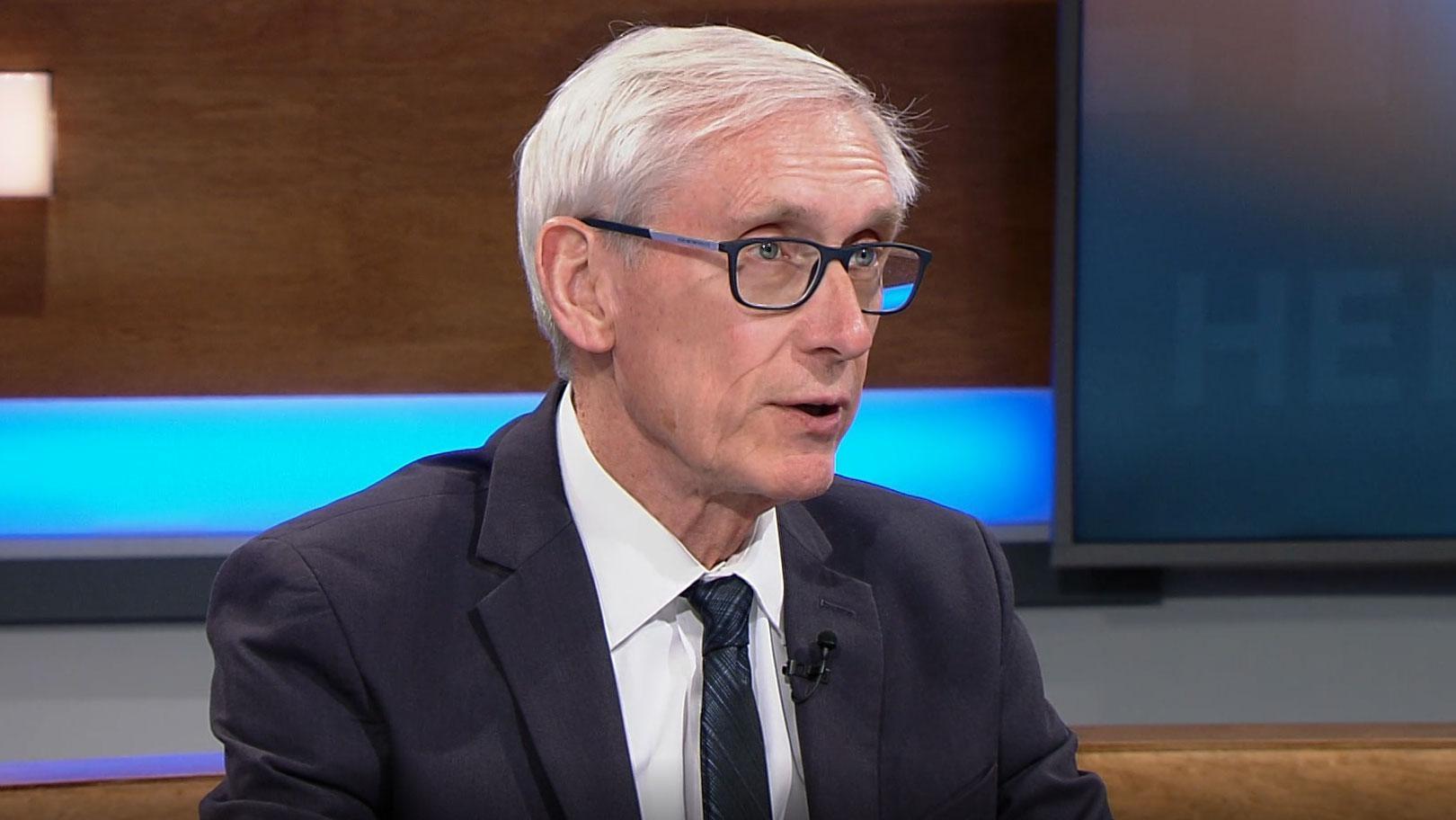 Evers Explains Budget Priorities, Bipartisan Possibilities
Gov. Tony Evers sits down with Zac to discuss the policy priorities included in his first budget. Evers says he "feels confident this truly is the people's budget," and that with newly-divided government Wisconsinites want to see something accomplished. On whether he will use his powerful veto pen, Evers says "what I want to avoid is having to veto an entire budget."
March 8, 2019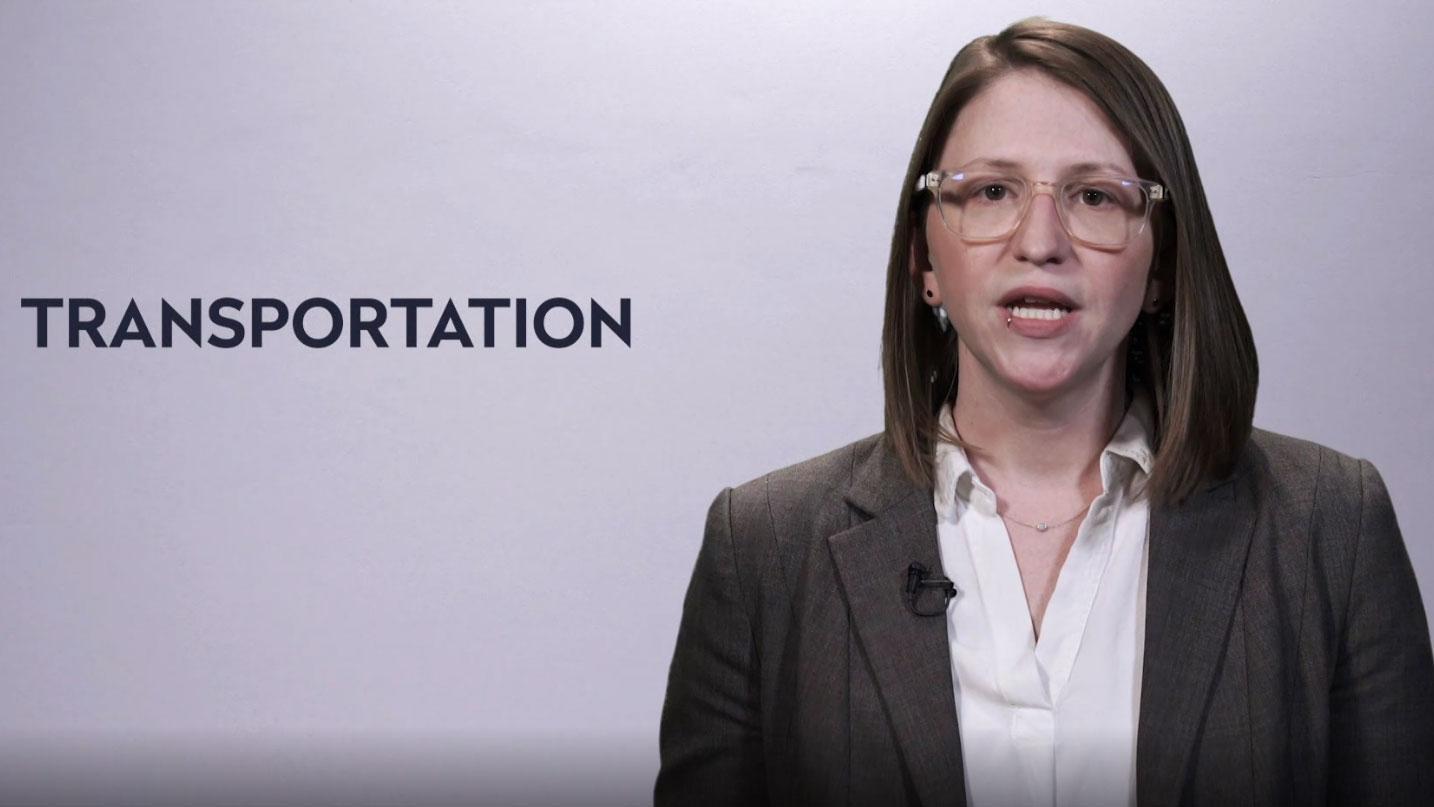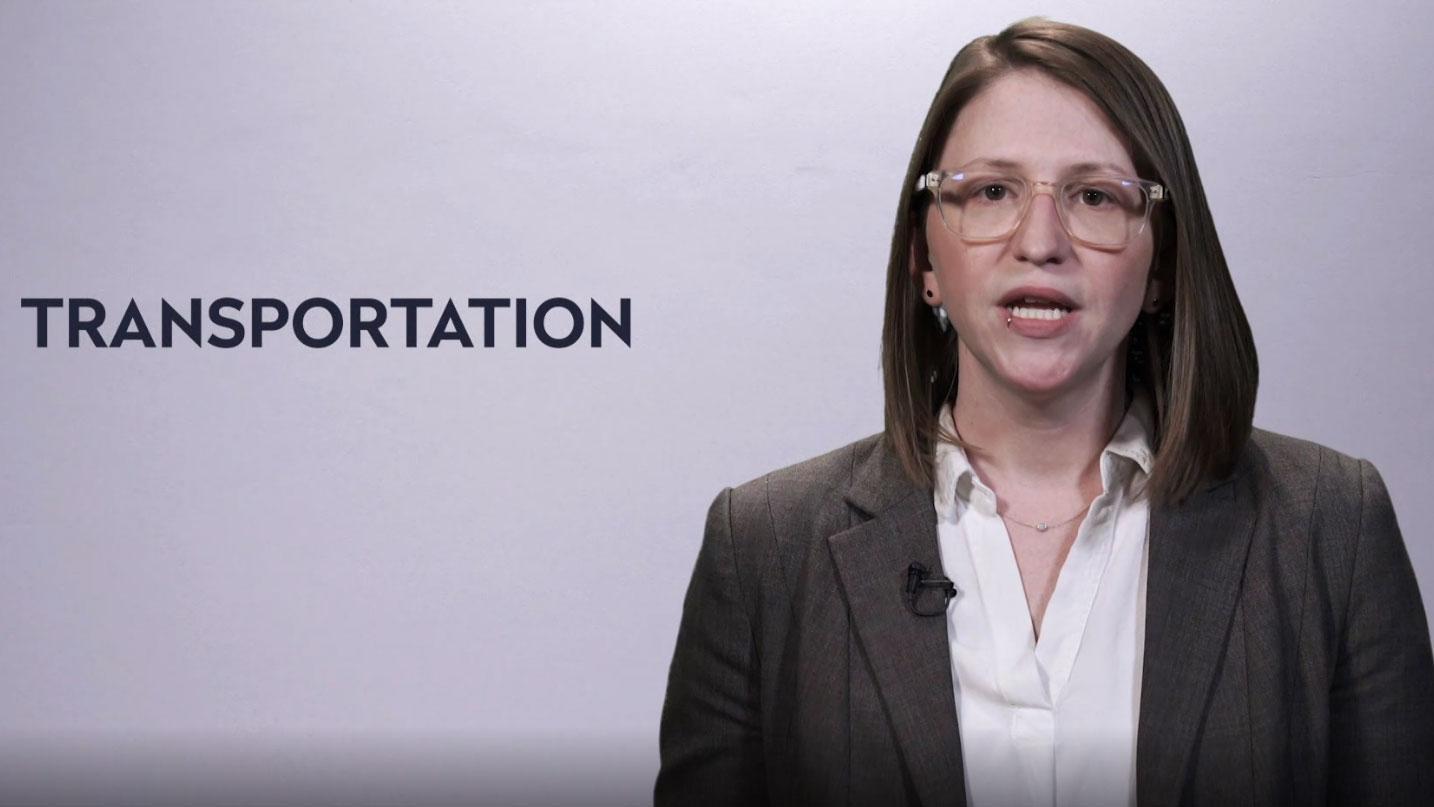 Fast Facts: Bipartisanship in the Budget
With the state budget containing policy priorities that some may find polarizing, Marisa Wojcik delves into areas of the budget that may receive bipartisan support.
March 8, 2019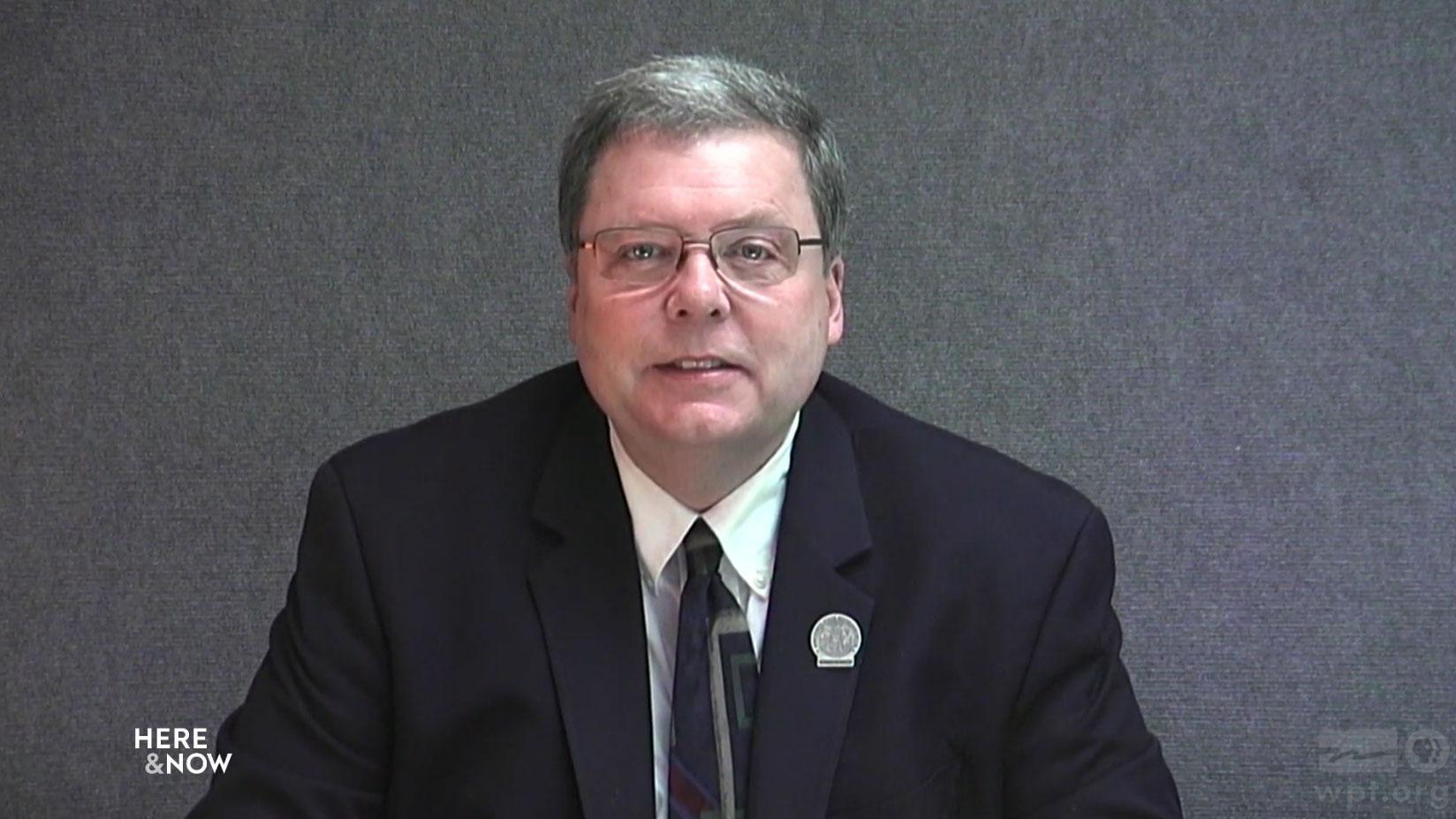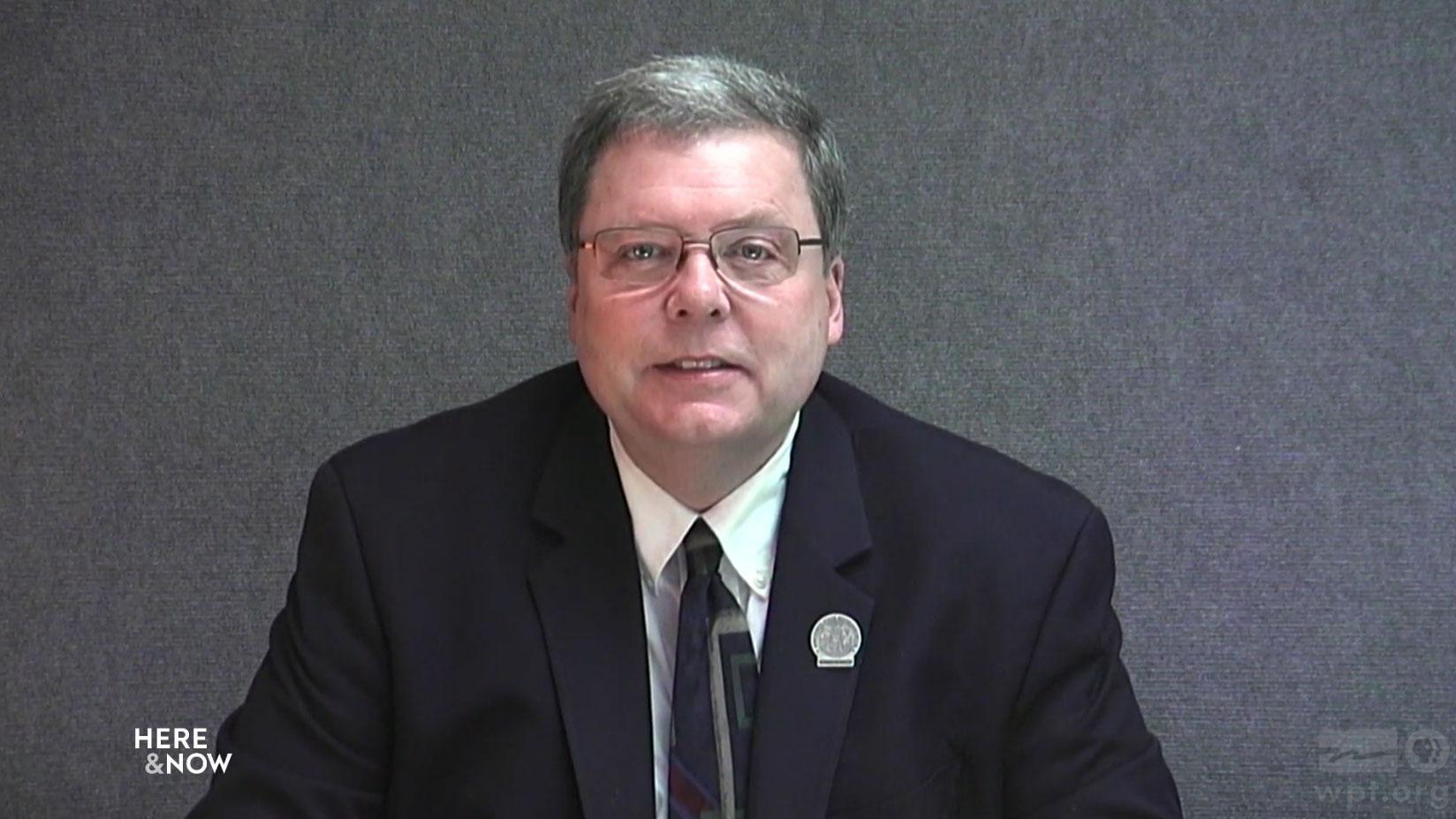 How to Address Homelessness in the State
Rep. Pat Snyder, R-Schofield, talks about a proposal to address homelessness in Wisconsin--one of the budget items that may receive bipartisan support. He says that including it in this budget is "a good start," but if it were passed in its own bill it would have longevity outside the biennial process. He adds that homelessness is a hidden problem that "people don't realize everyday," its impacts.
March 8, 2019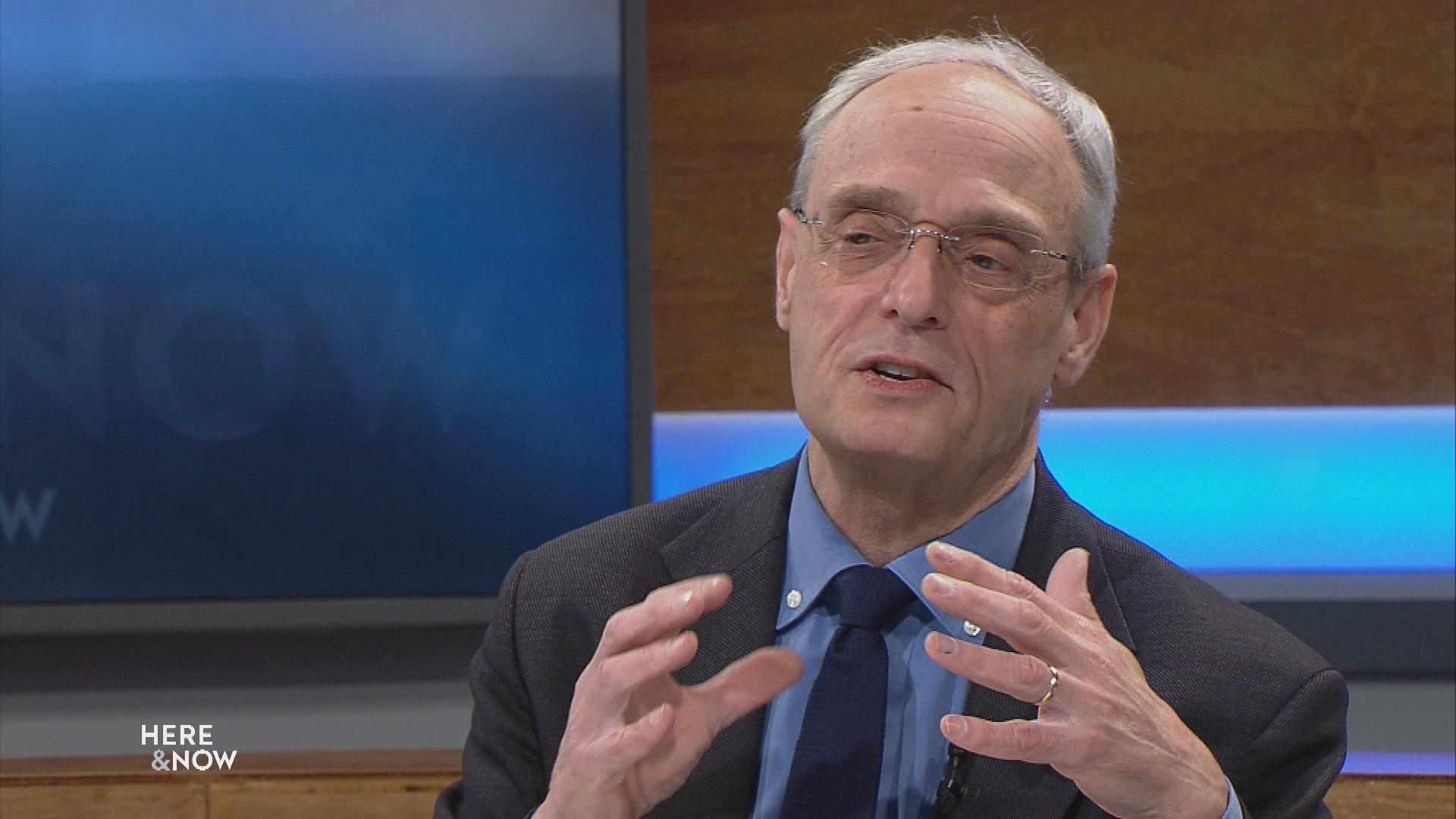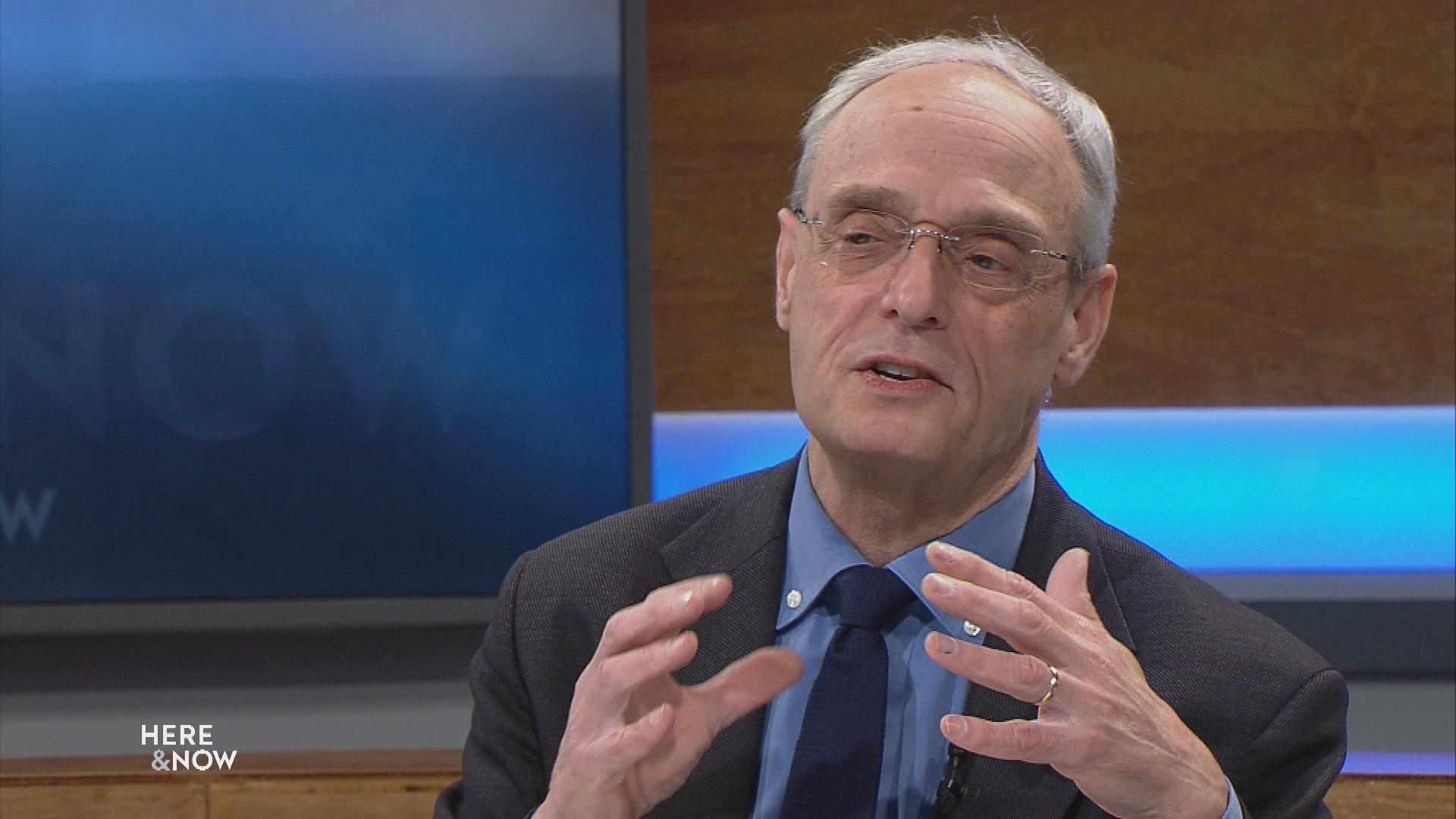 Tax Expert Breaks Down First Evers Budget
Helping break down Gov. Tony Evers's budget proposal is Todd Berry of the Wisconsin Academy of Sciences, Arts and Letters. He says of the debate between Republican and Democratic versions, "the one thing that will unite Republicans is taxes."
March 1, 2019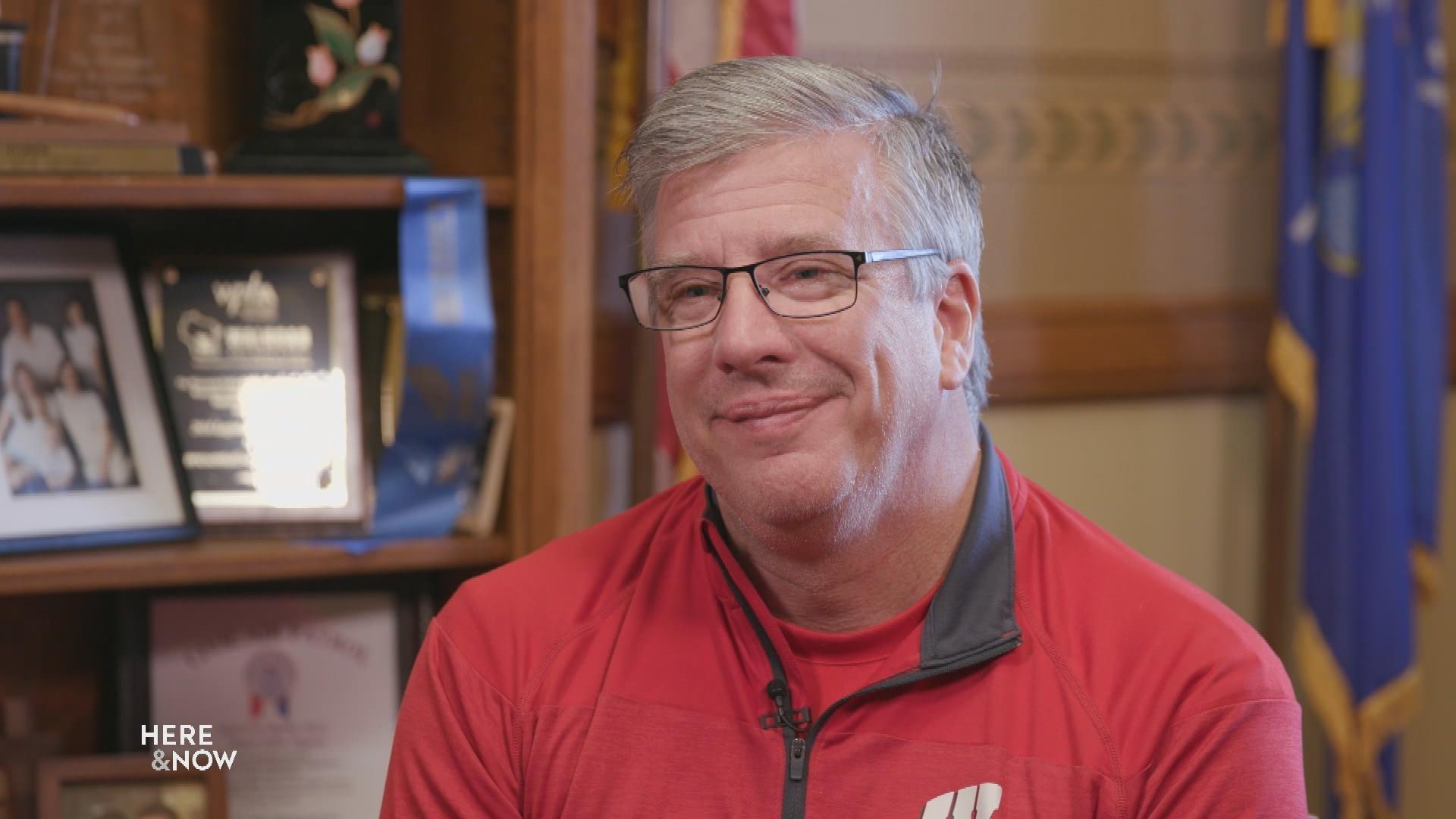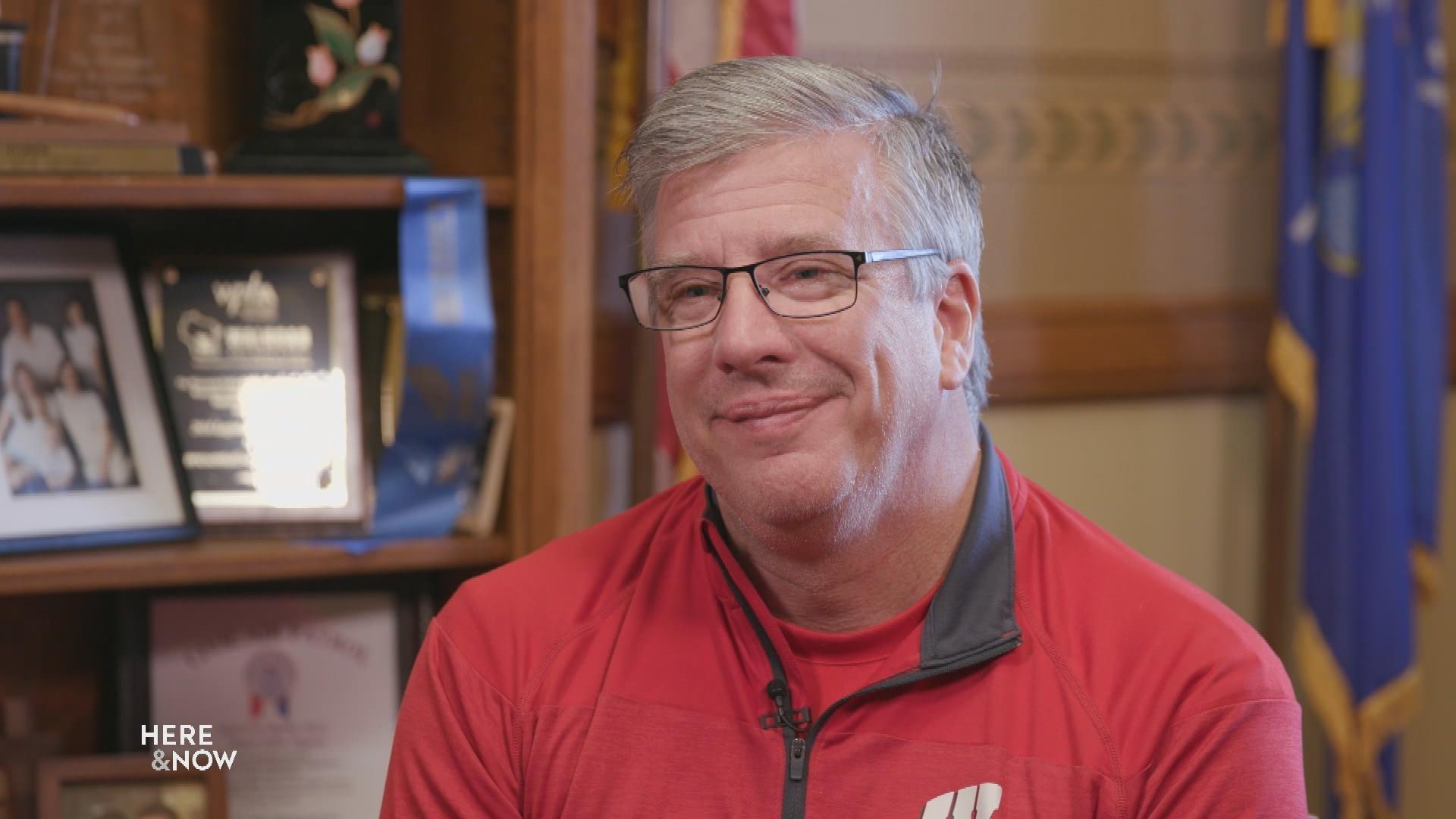 Nygren: Budget Is Disappointing
Co-chair of the state's budget writing committee Rep. John Nygren, R-Marinette, discusses the Republican response to Gov. Tony Evers's budget. He calls the budget disappointing, and says it was a "missed opportunity" to promote areas of common ground.
March 1, 2019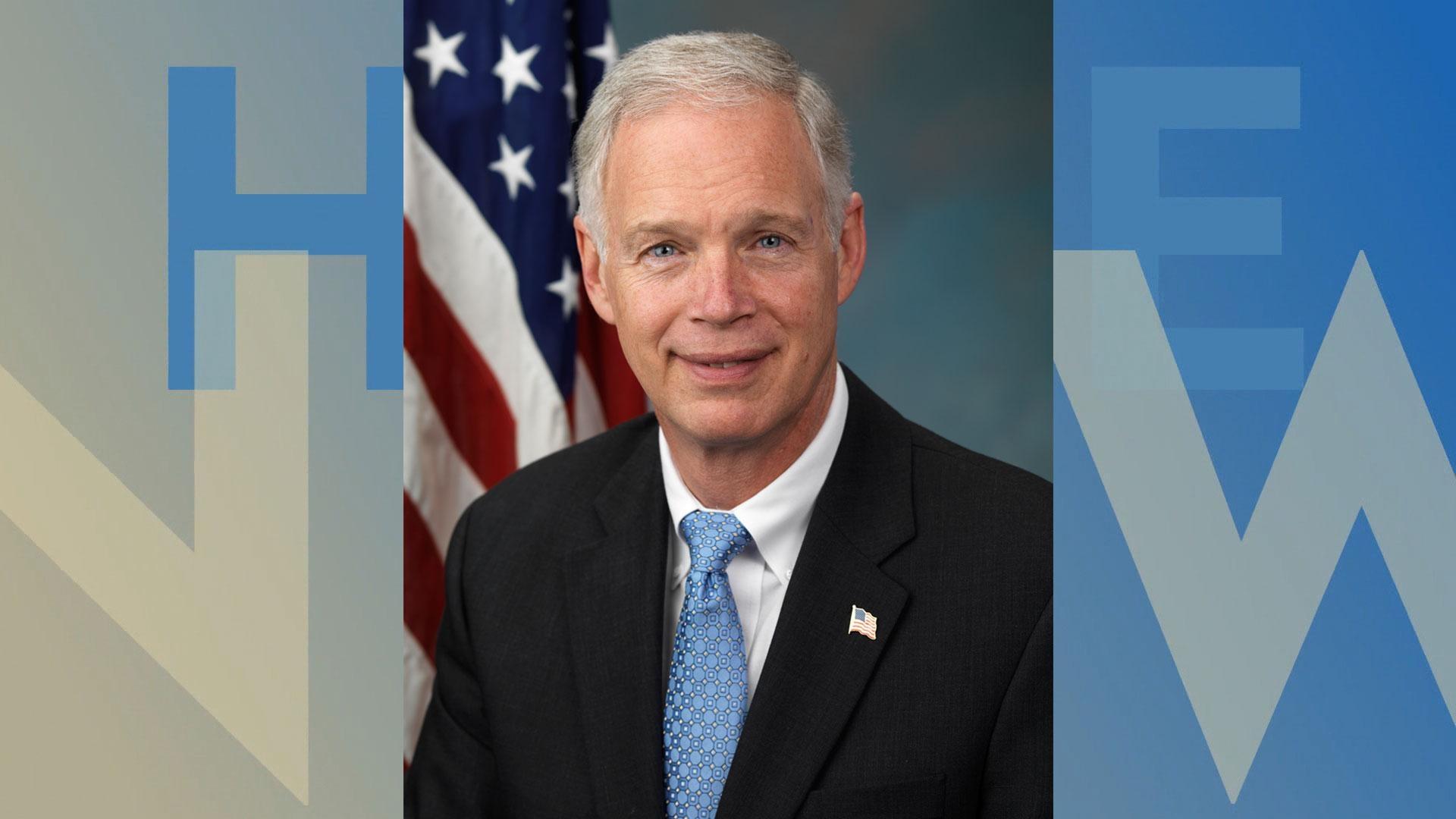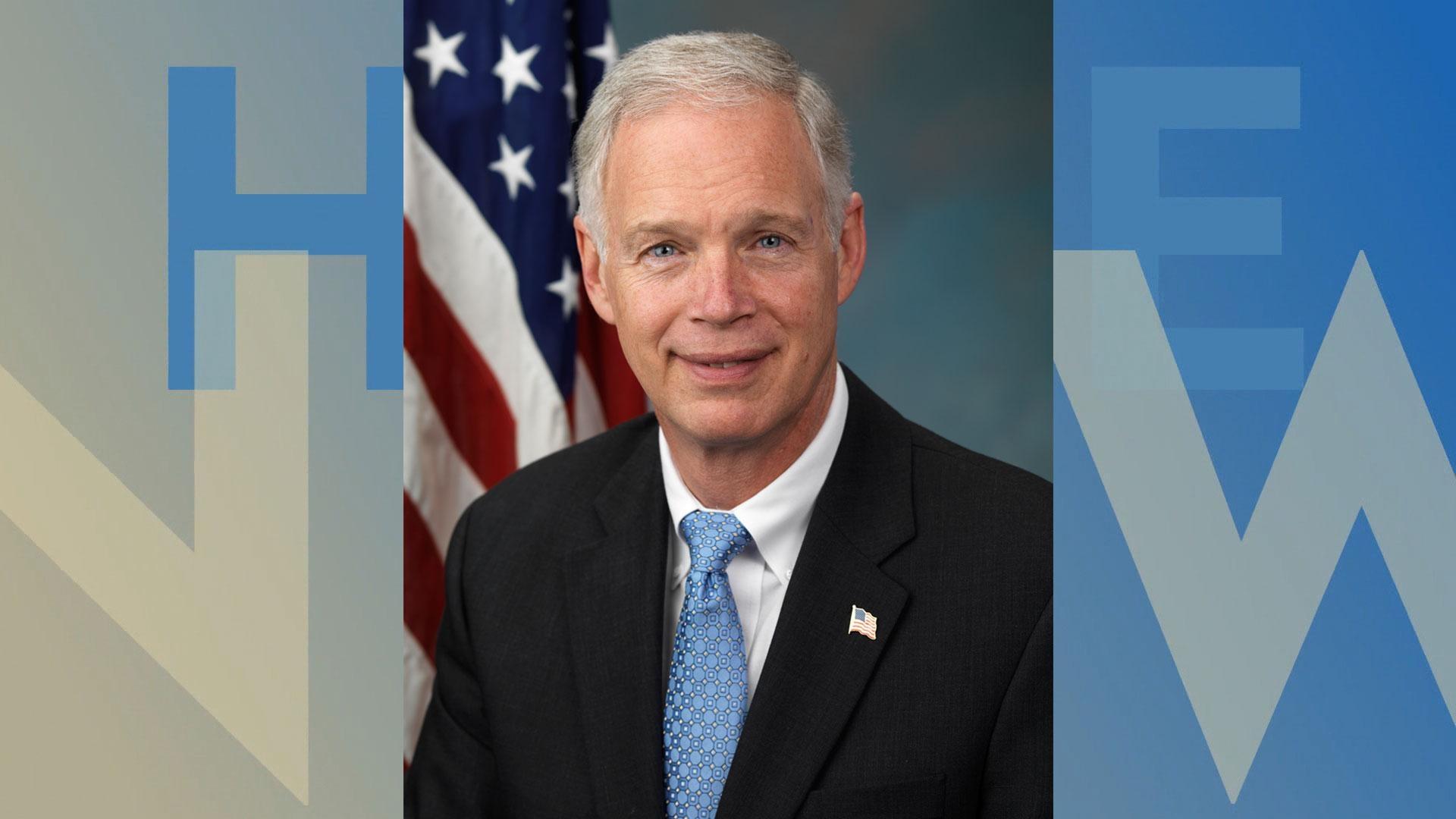 Johnson Weighs in on Where the Wall Stands
The clock is ticking down to another potential government shutdown, with the details of funding for a southern border wall yet to be ironed out. U.S. Sen. Ron Johnson discusses the status of the negotiations and how trade policies impact Wisconsin.
February 8, 2019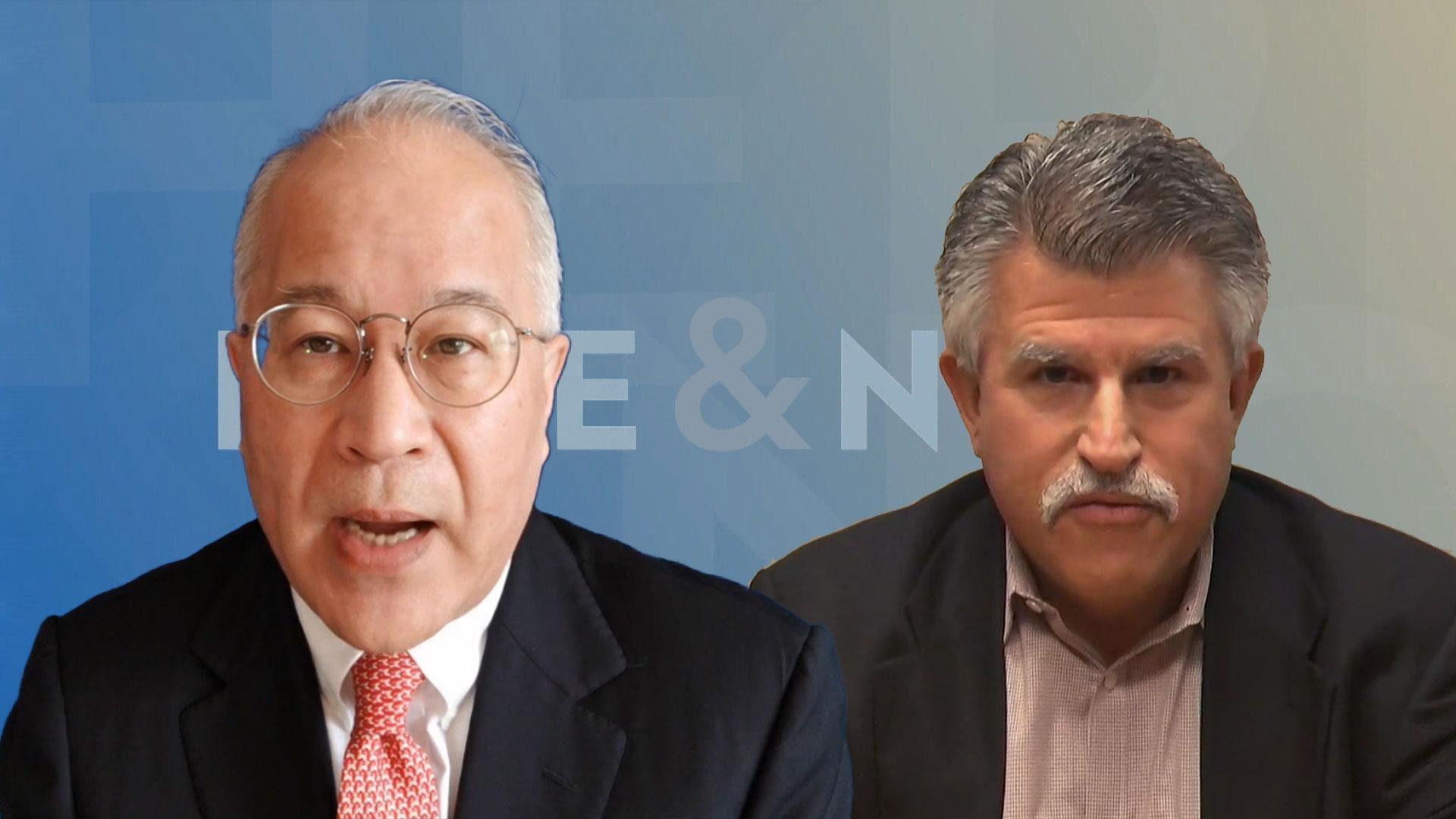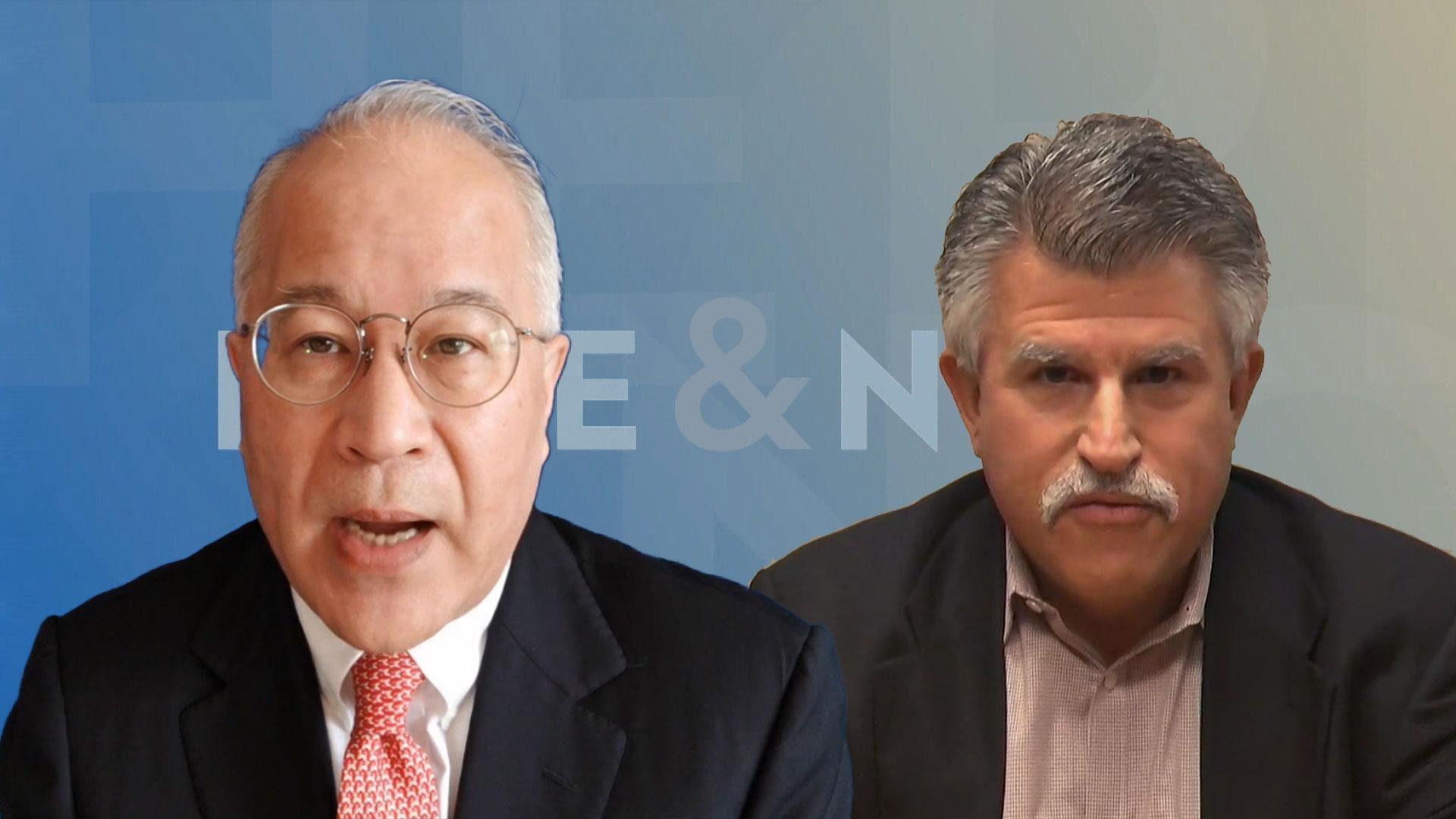 Experts Break Down Foxconn's Future
With the news that Foxconn will be changing its initial manufacturing plans in Wisconsin, experts weigh in on what the future holds for the LCD manufacturer in the state. Economist Einar Tangen says the evolving plans reflect the company's traditional practice in Asia. Paul Semenza, a San Jose technology insider, says it makes business sense for the company to scale back US production.
February 8, 2019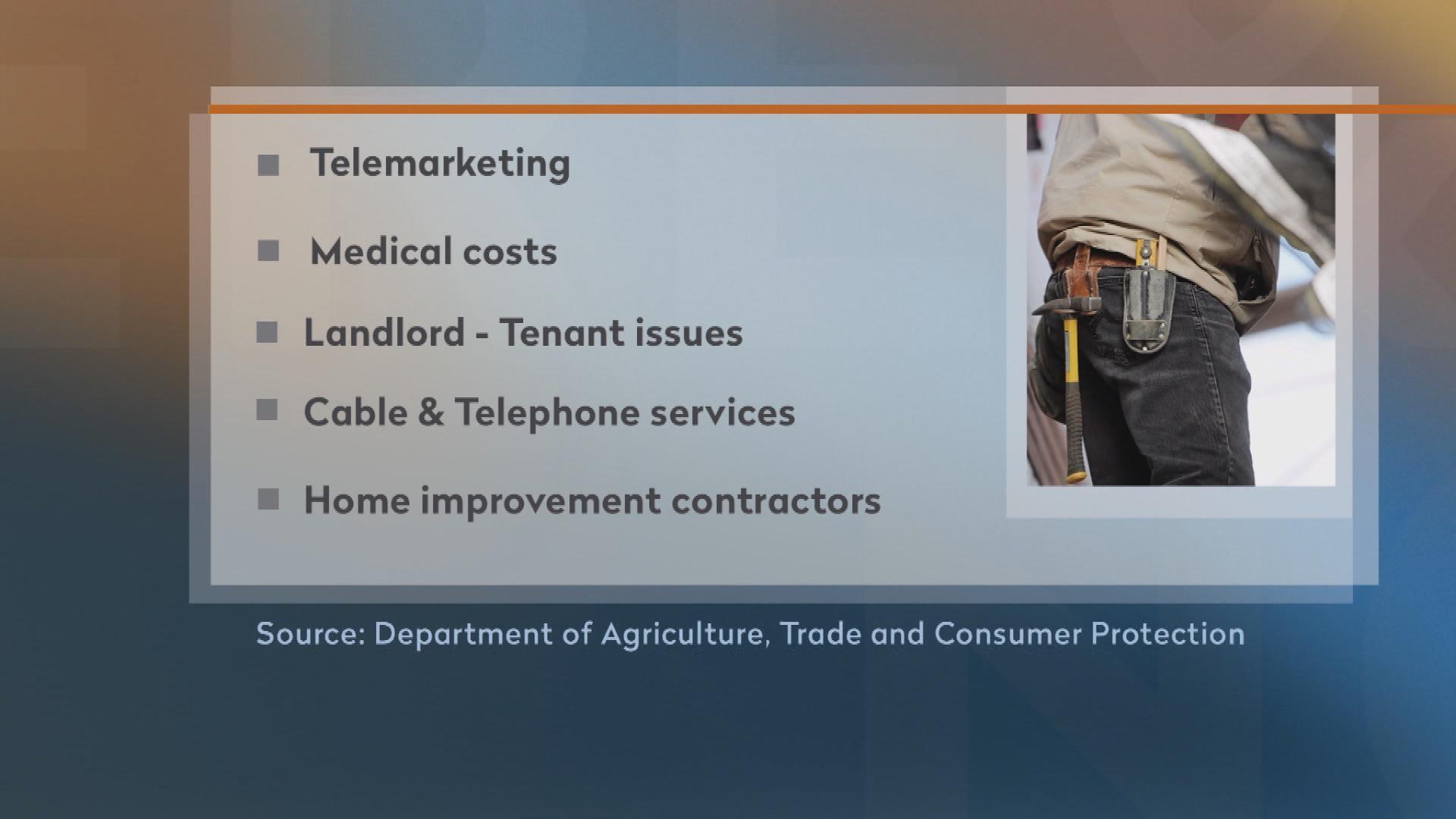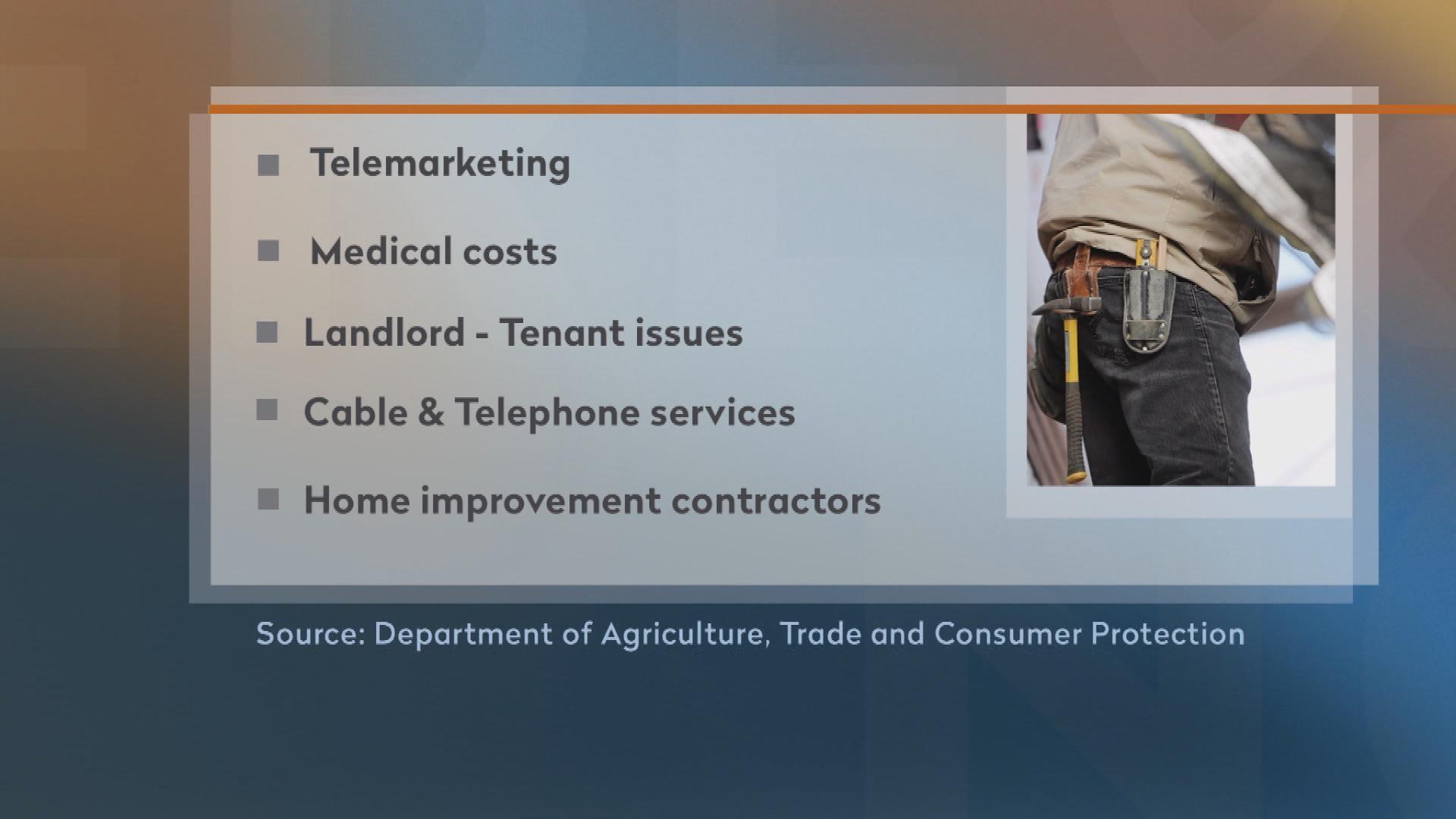 Wisconsin's Top Consumer Complaints in 2018
The Department of Agriculture, Trade and Consumer Protection compiles a list of complaints Wisconsin consumers have. Here are what topped the list in 2018.
February 8, 2019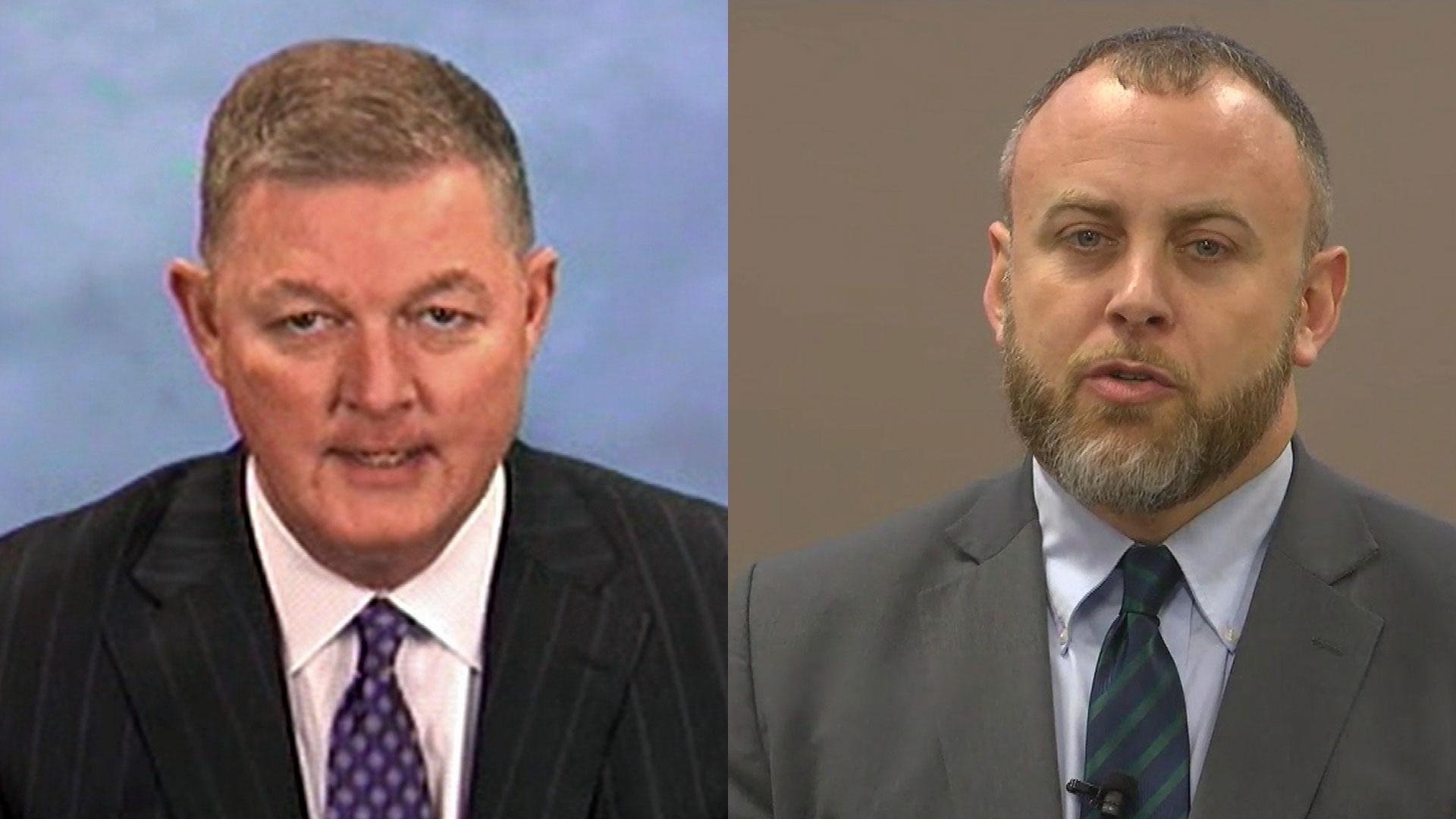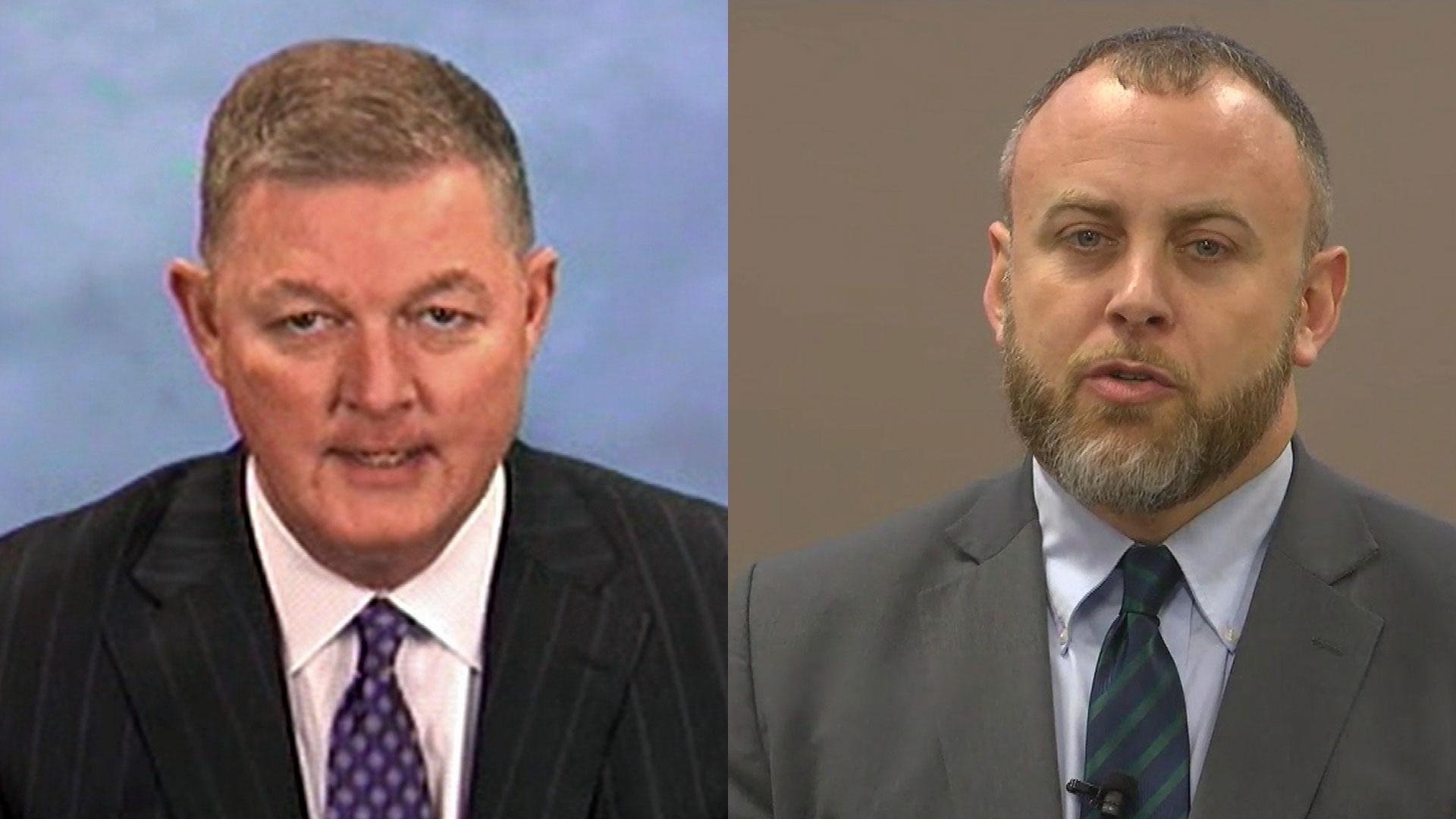 News broke this week that Foxconn considered scaling back production of LCD screens in the state, yet the week ended with the company doubling down on its commitment to produce screens in Wisconsin and create 13,000 jobs. Weighing in on the news are Tim Sheehy, President of the Metropolitan Milwaukee Association of Commerce, and Assembly Minority Leader Gordon Hintz, D-Oshkosh.
February 1, 2019 • Southeast Region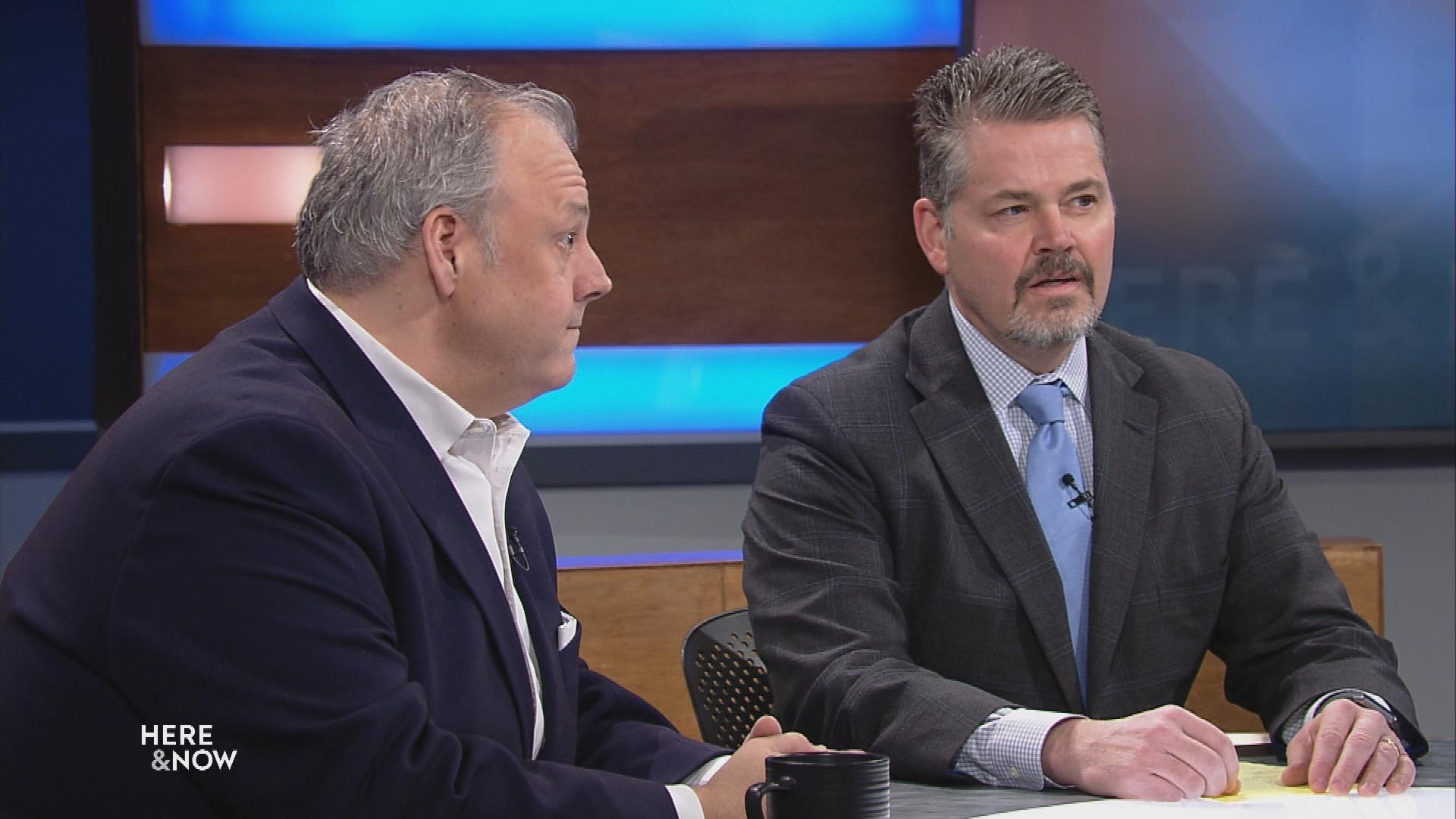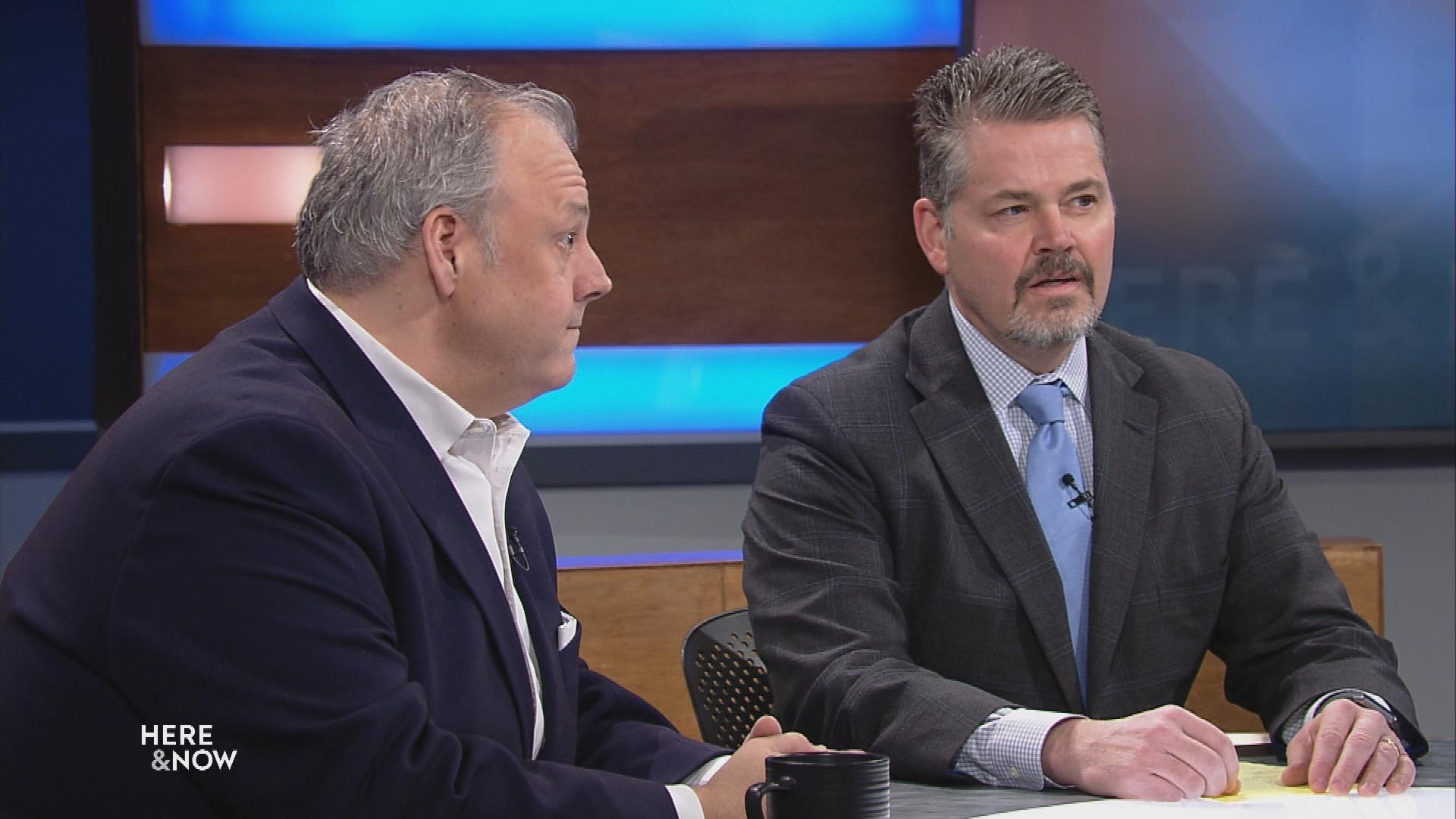 McCoshen and Ross React to Foxconn, Shutdown
Political panelists Bill McCoshen of Capitol Consultants and Scot Ross of One Wisconsin Now break down the week's Foxconn news and government shutdown politics. McCoshen says that Foxconn got a big help from President Trump and that if the company fails it will be on Evers's watch. Ross says the company has "done everything and rigged everything" in its contract and cost taxpayers money.
February 1, 2019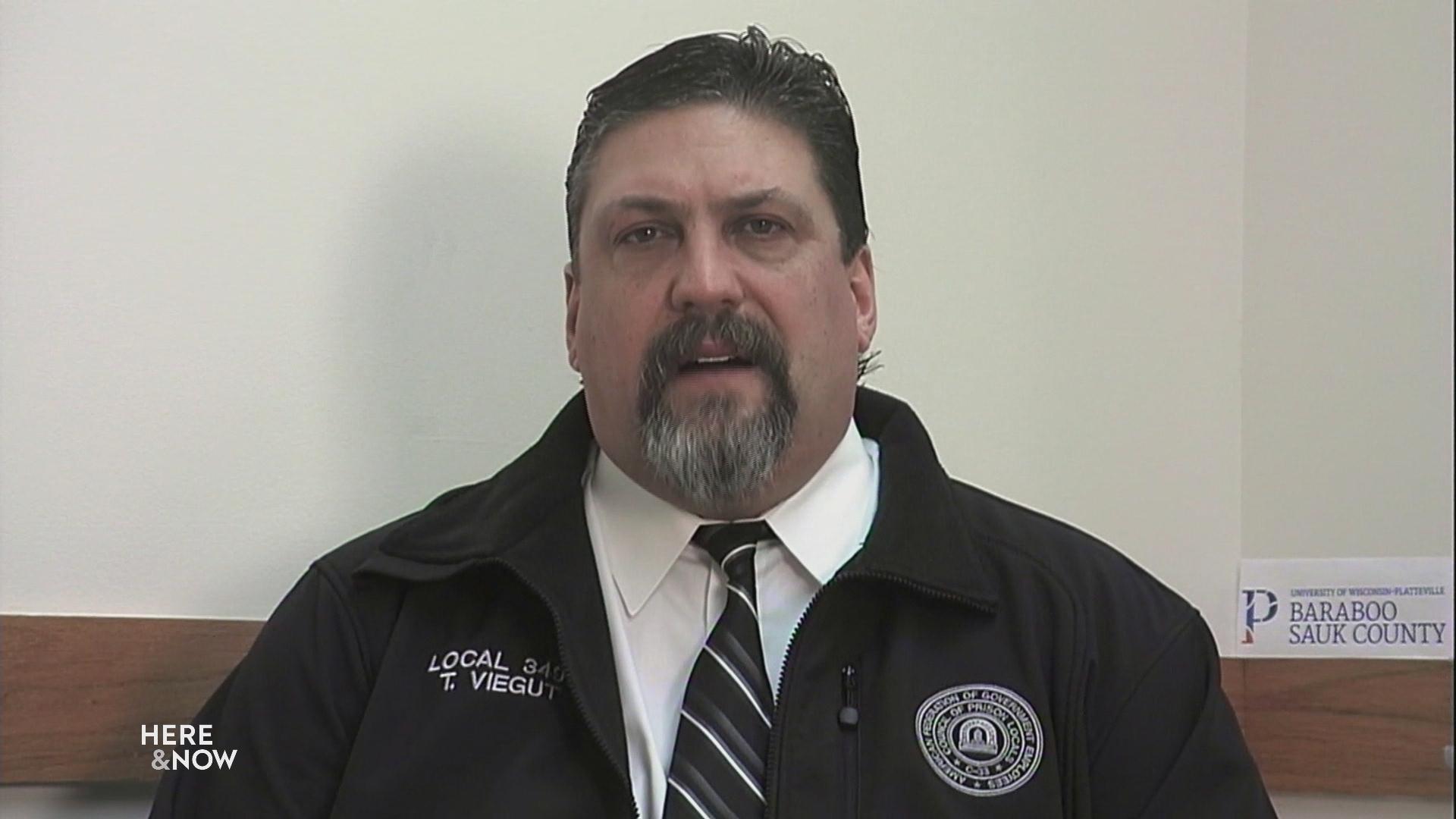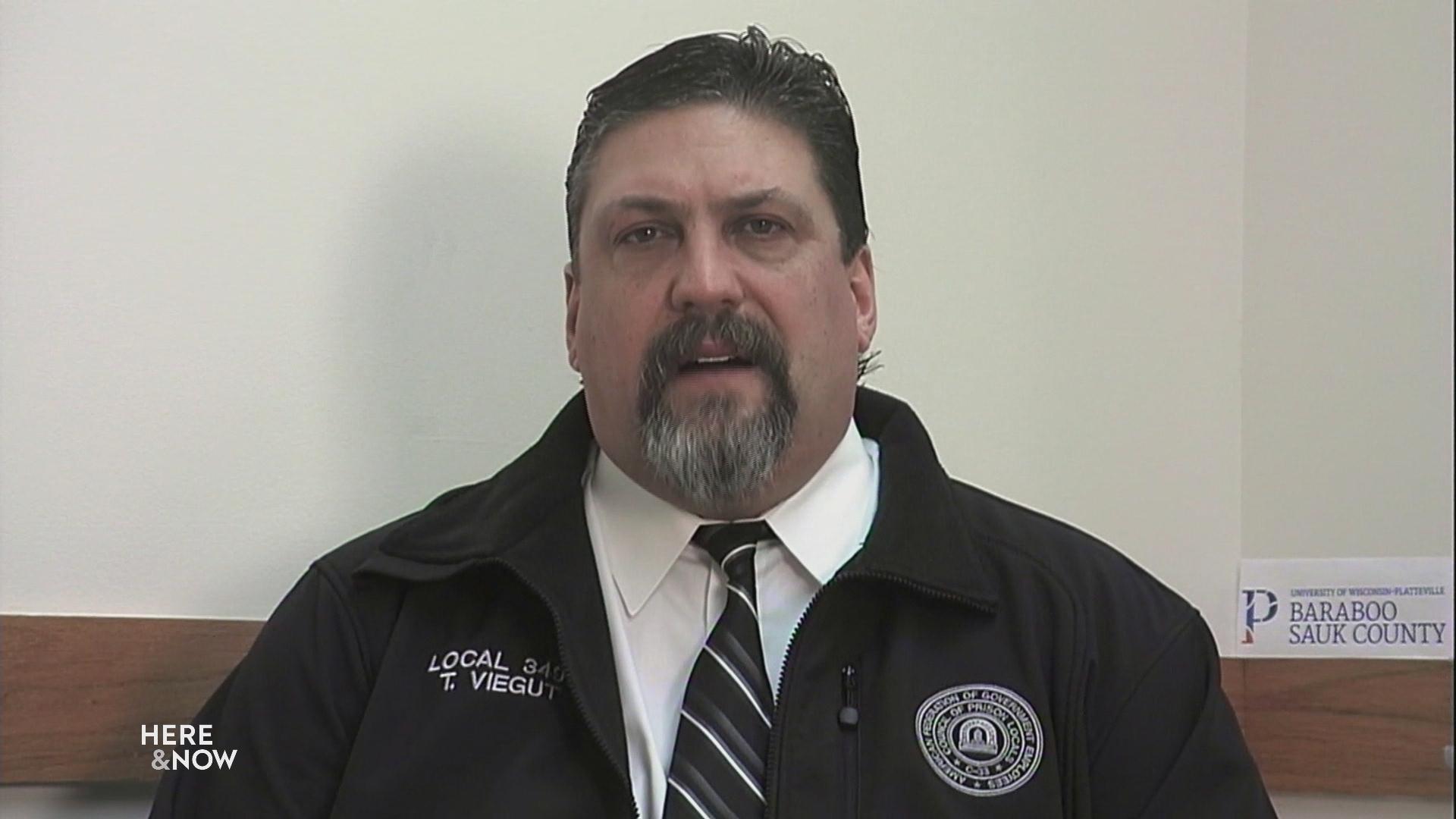 Wisconsin Federal Prison Guards Await Pay Due to Shutdown
Federal employees finish another week either furloughed or working without pay. Tim Viegut, an officer and union president at Oxford Federal Correctional Institution, says "it's rough" for those at the prison who have to work without pay. "We're all trying to take care of each other," Viegut says. "We don't have the option of not coming to work."
January 18, 2019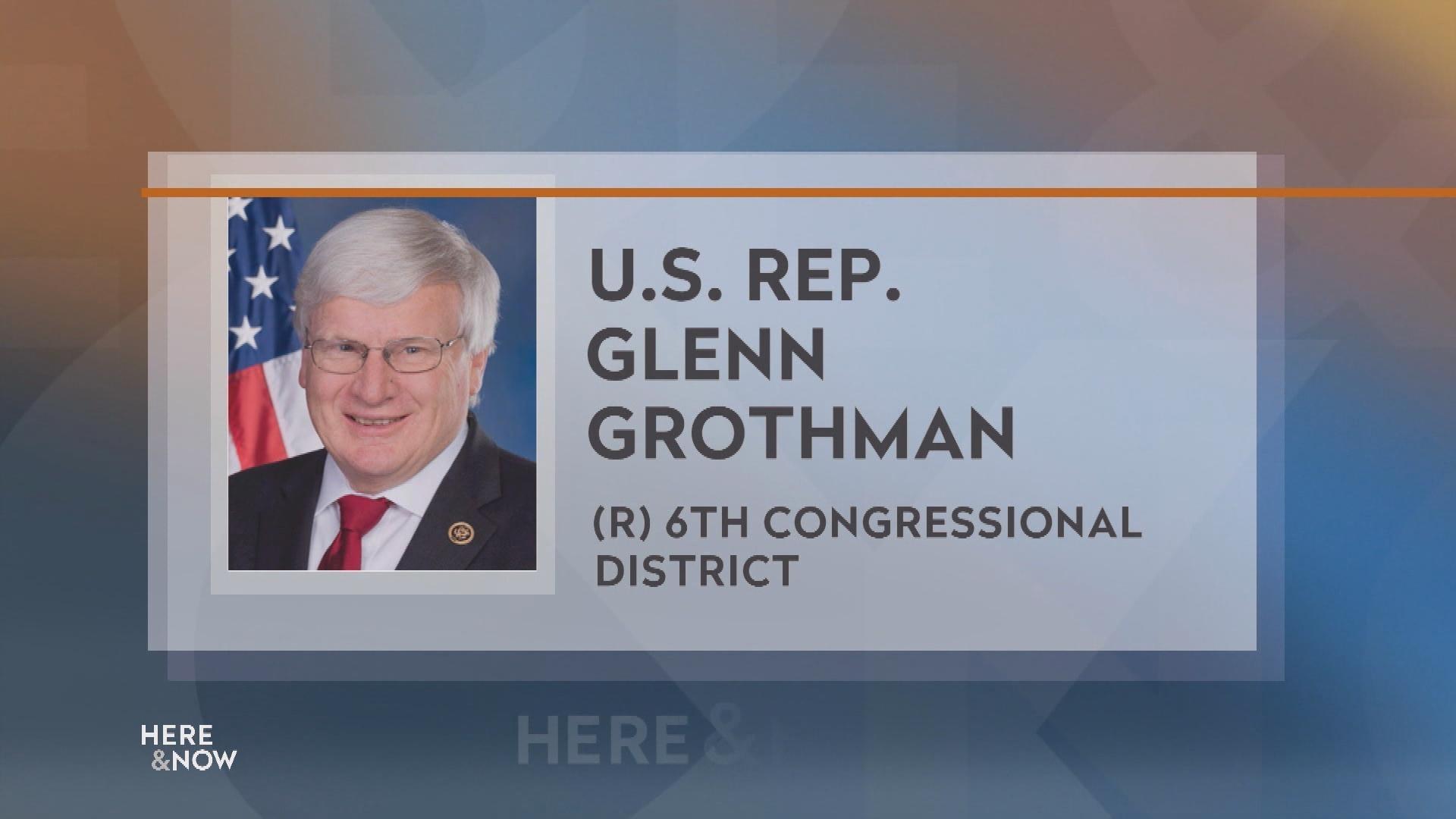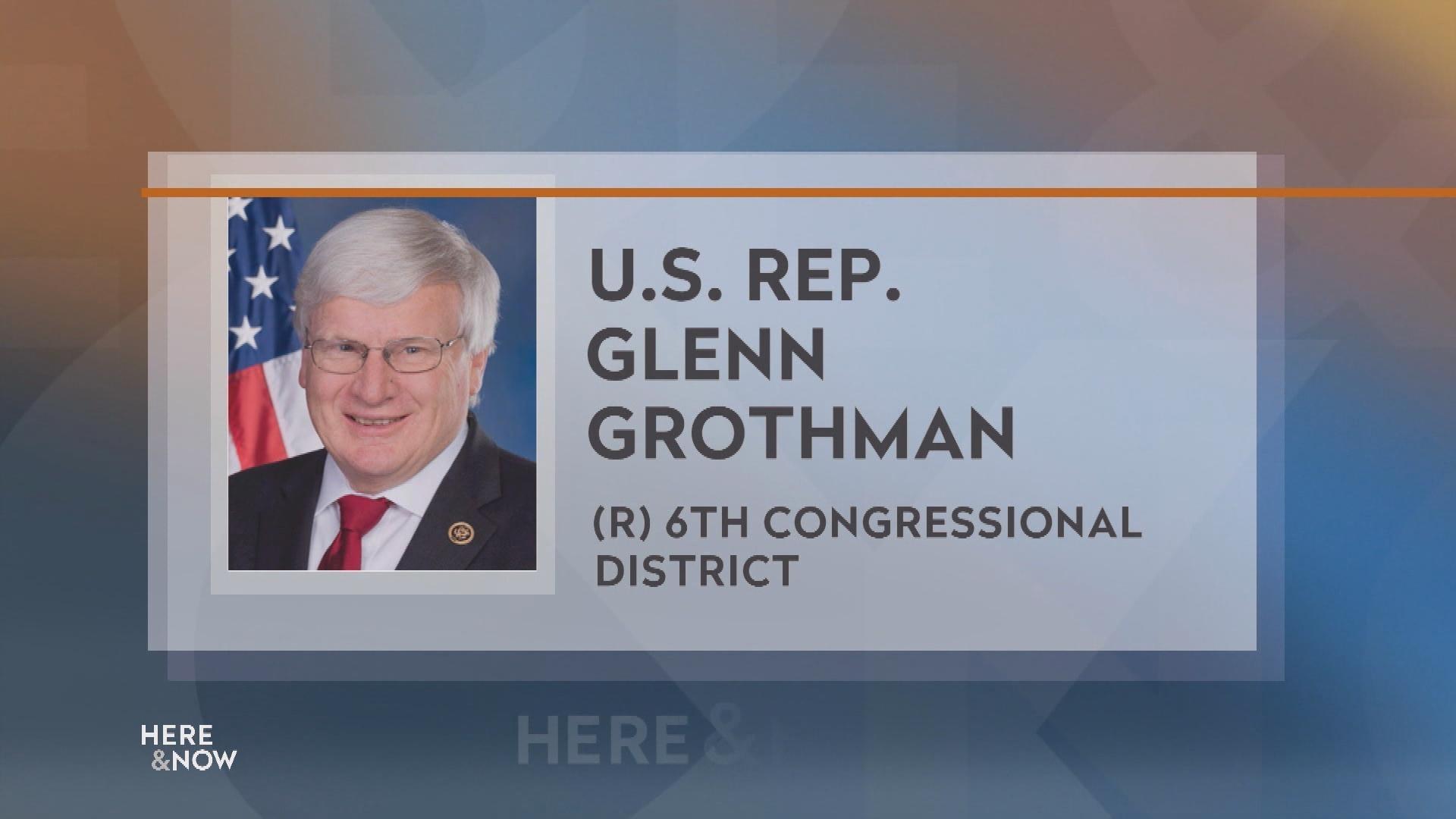 Congressman Glenn Grothman Talks about Government Shutdown
Congressman Glenn Grothman says House Appropriation bills are "too free spending" when asked why he voted against some House Appropriation bills. Grothman also stated, "I have no problem paying people who are working," when asked about his opposition to back pay for federal employees affected by the government shutdown.
January 11, 2019 • Northeast Region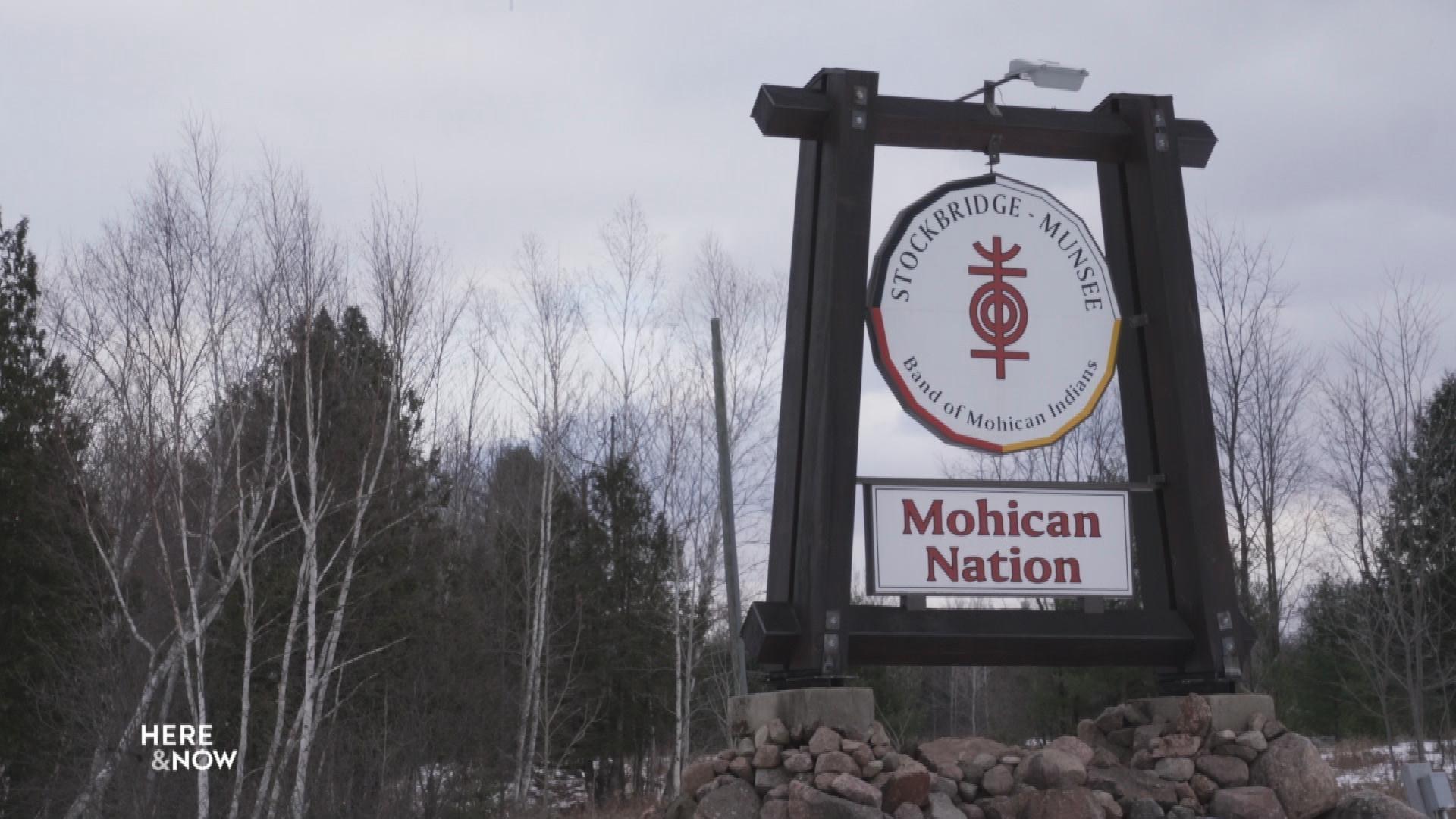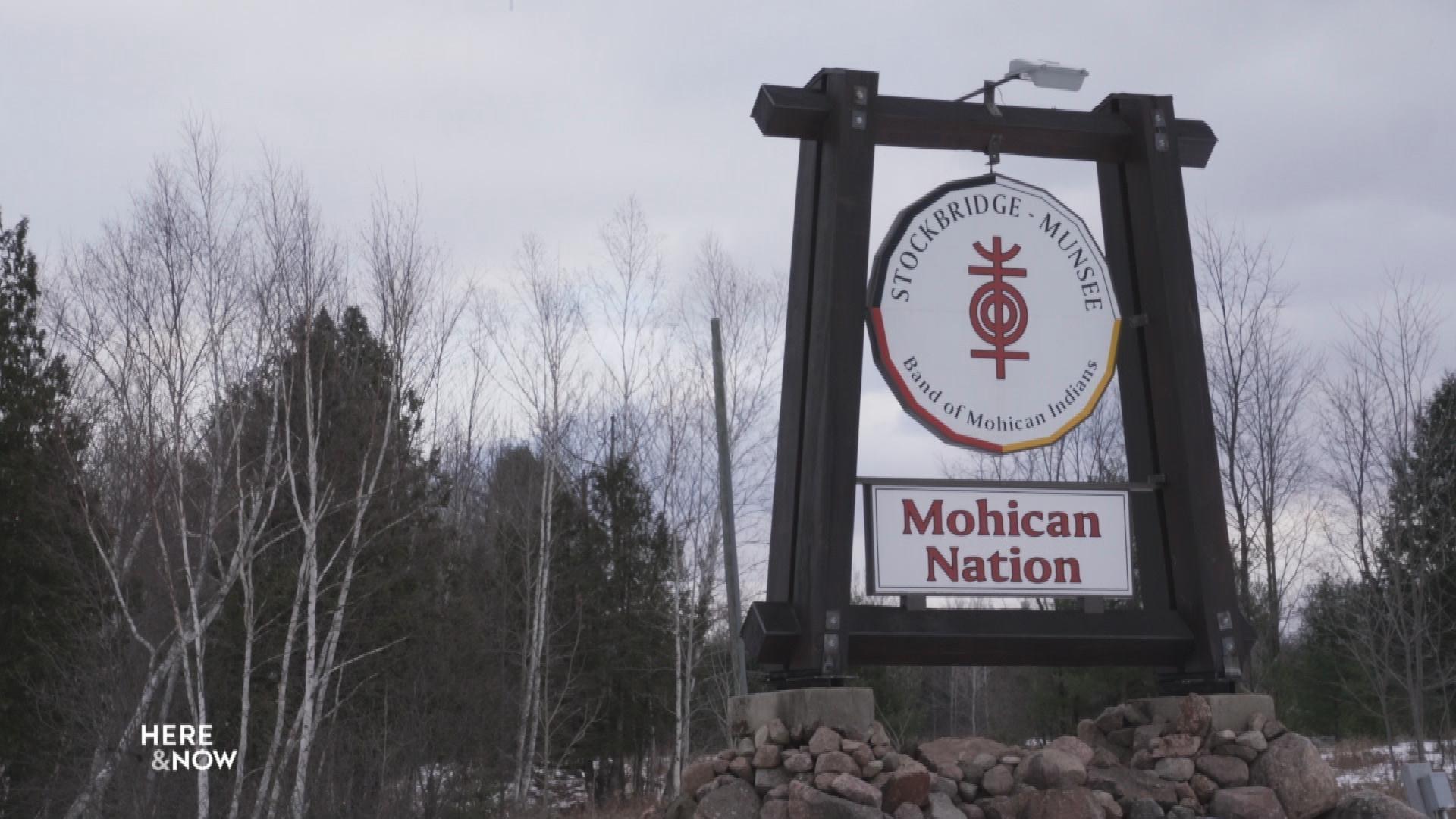 Tribal Nations in Wisconsin Feeling Federal Shutdown Pain
Shannon Holsey, president of the Stockbridge-Munsee Band of Mohican Indians in Shawano County, has been fielding questions from the community regarding the federal shutdown and stoppage of funding that's obligated under treaty rights. Community services including health care, education, public safety and care for the elderly are all supported by the tribe.
January 11, 2019 • Northeast Region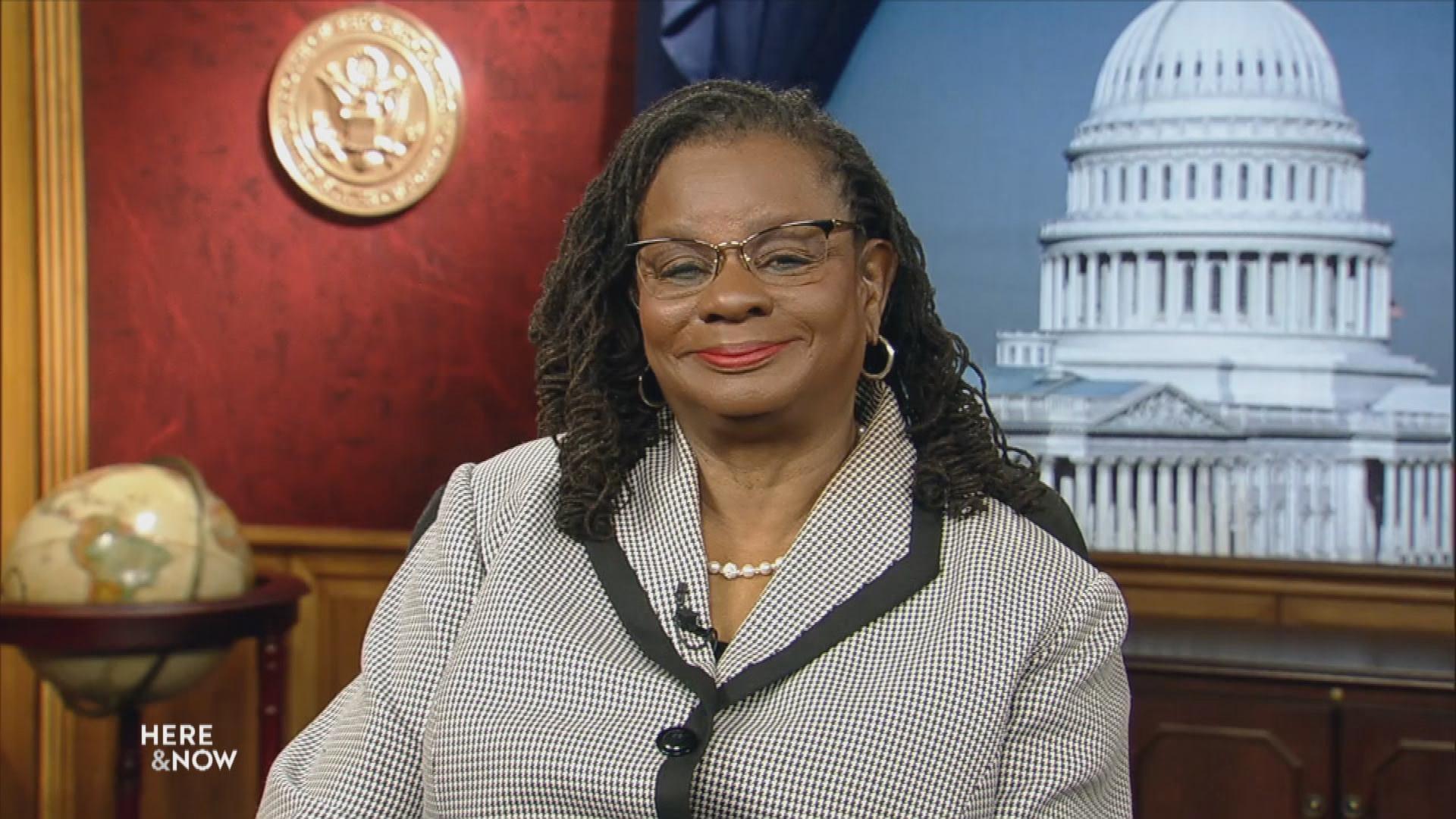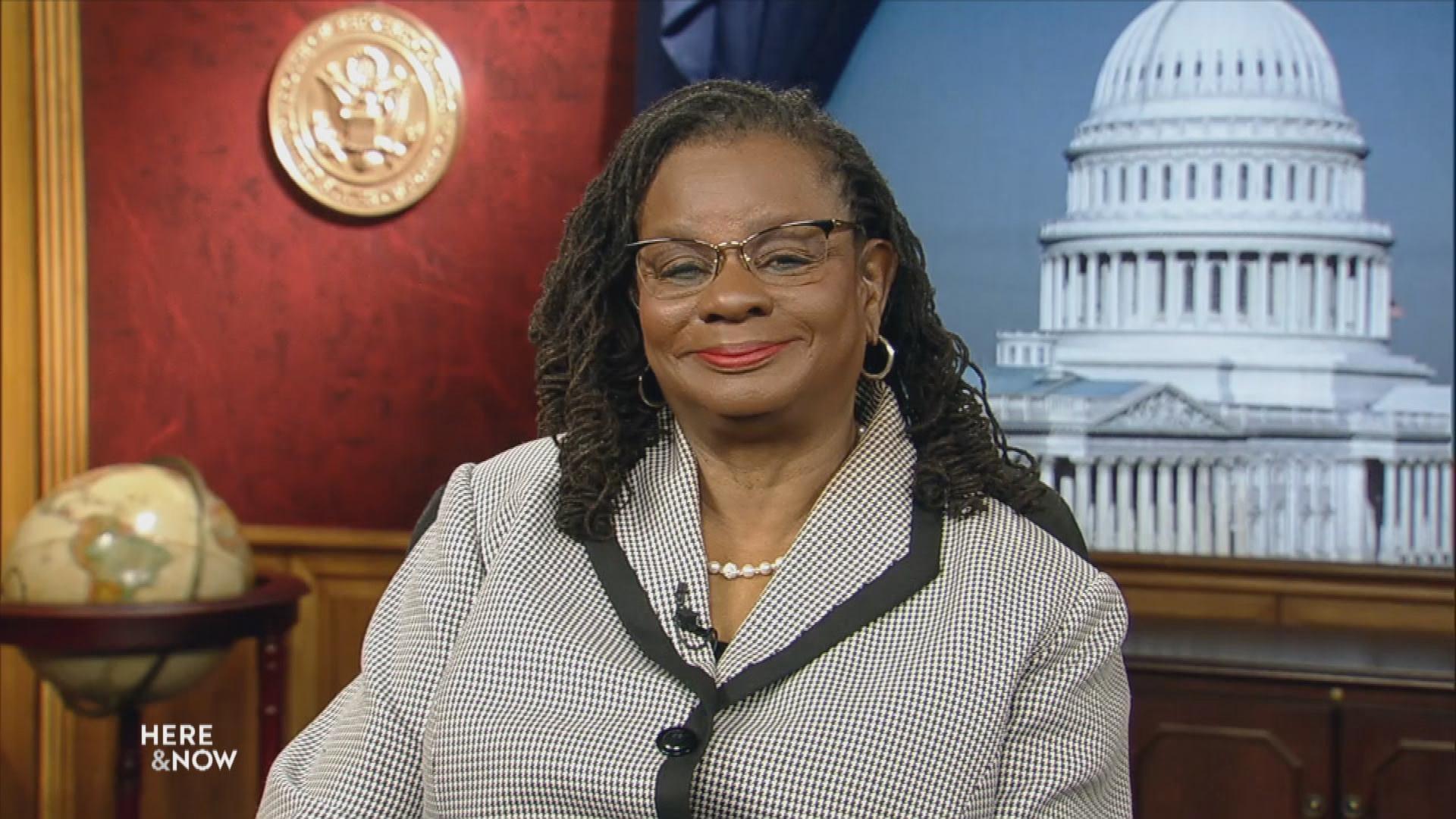 Congresswoman Gwen Moore Speaks to Government Shutdown
U.S. Representative from the 4th Congressional District, Democratic Gwen Moore, responded, "That's the problem. They're not being received by the Senate" when asked about how the House of Representative bills currently being passed - that would fund the government - are being received by the U.S. Senate during this federal government shutdown.
January 11, 2019 • Southeast Region
More Stories