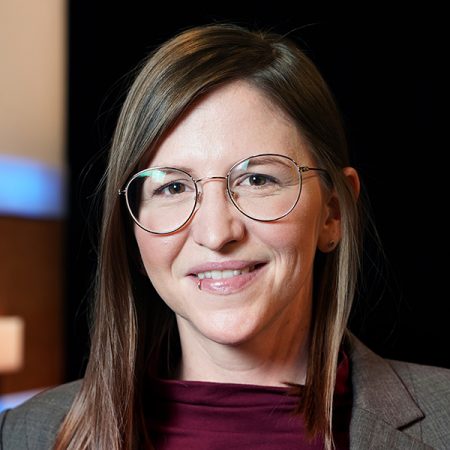 Marisa Wojcik
Marisa Wojcik is a multimedia journalist and producer on the Here & Now news team. She produces field reports on issues impacting people across the state, interviews guests on the ...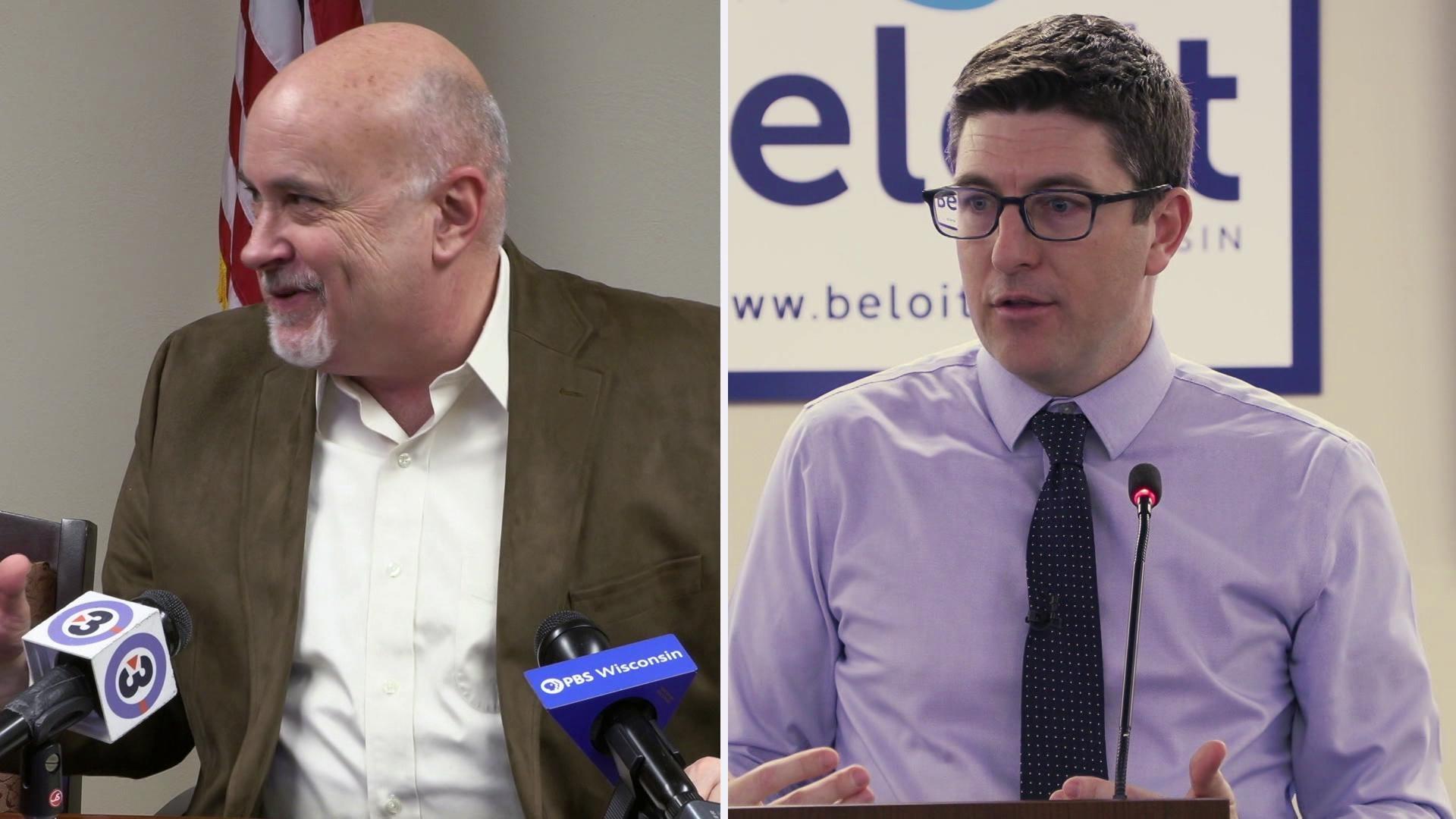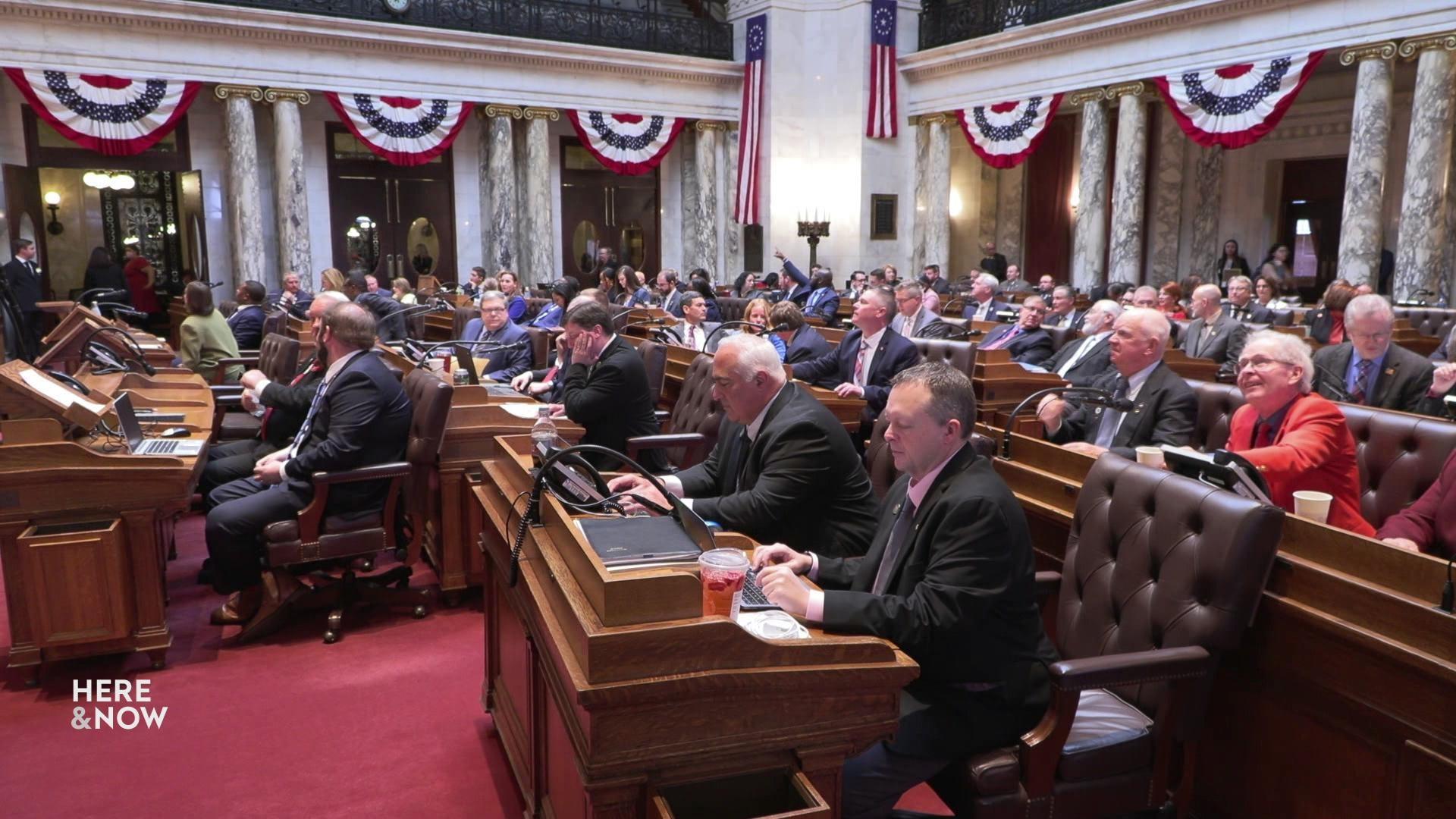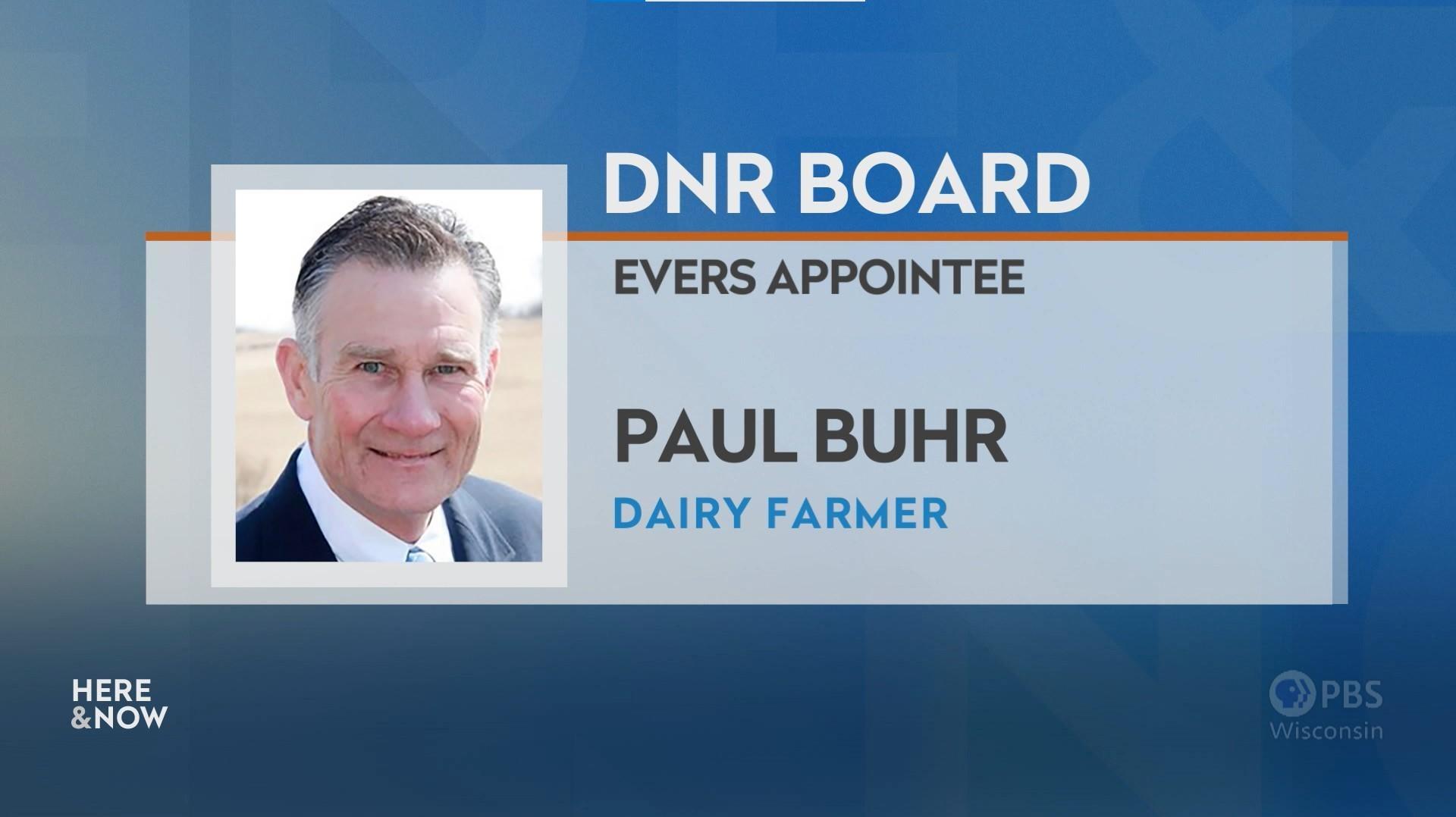 Evers appoints Paul Buhr to Wisconsin DNR Board
Gov. Tony Evers appointed Paul Buhr, a Viroqua dairy farmer, to the Wisconsin Department of Natural Resources Board, giving the governor's appointees 5-2 control of the group.
Friday January 13, 2023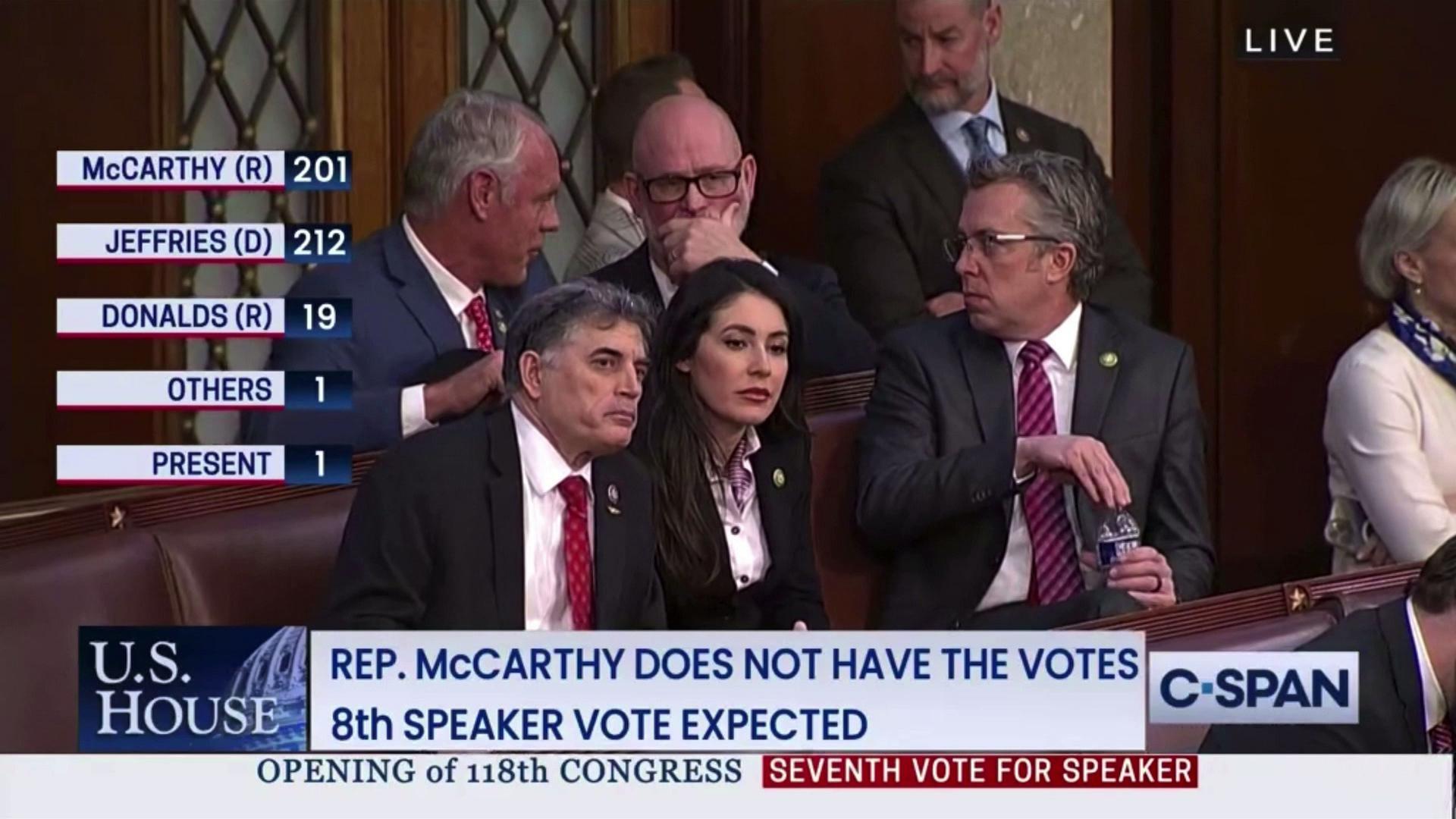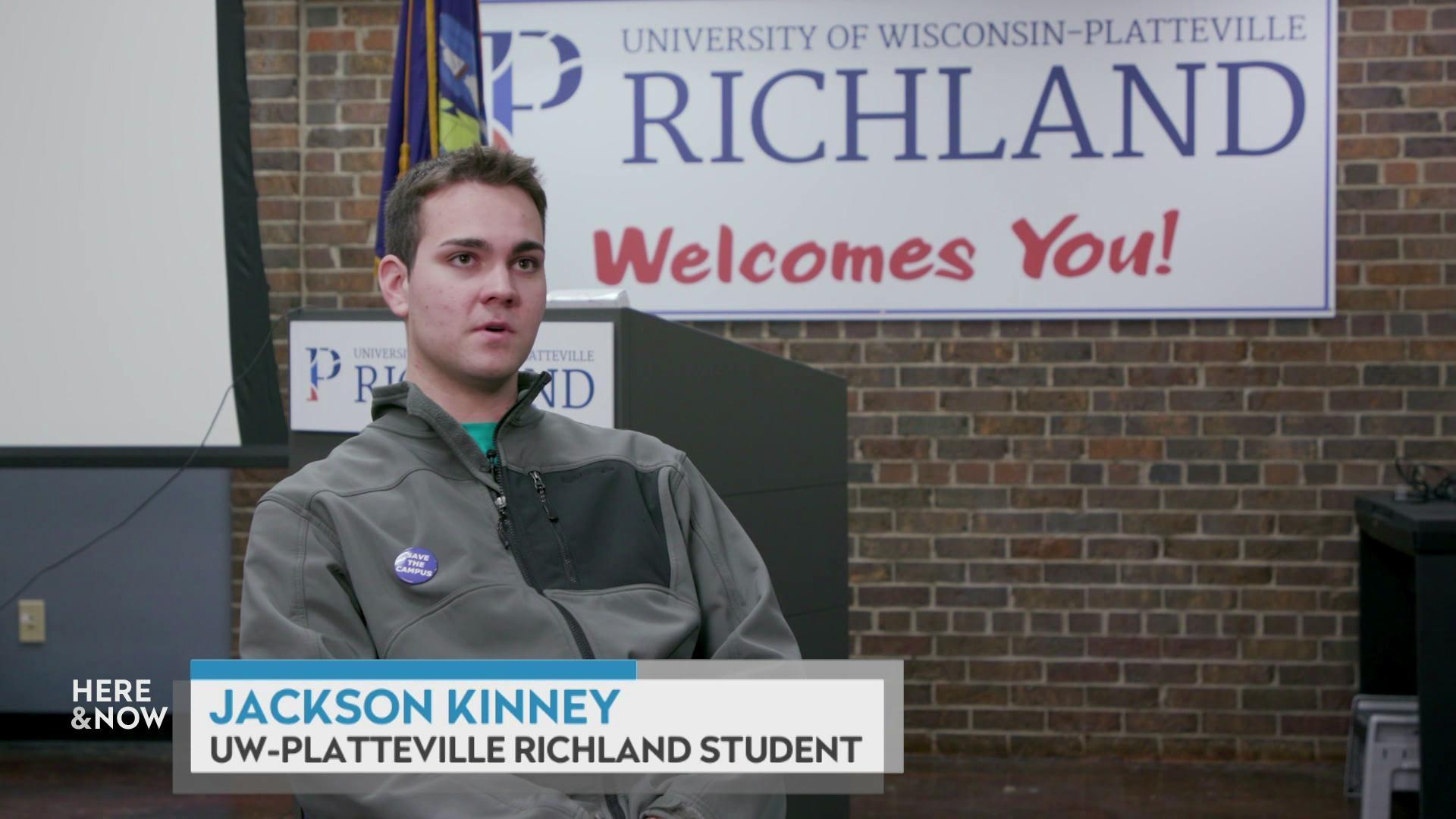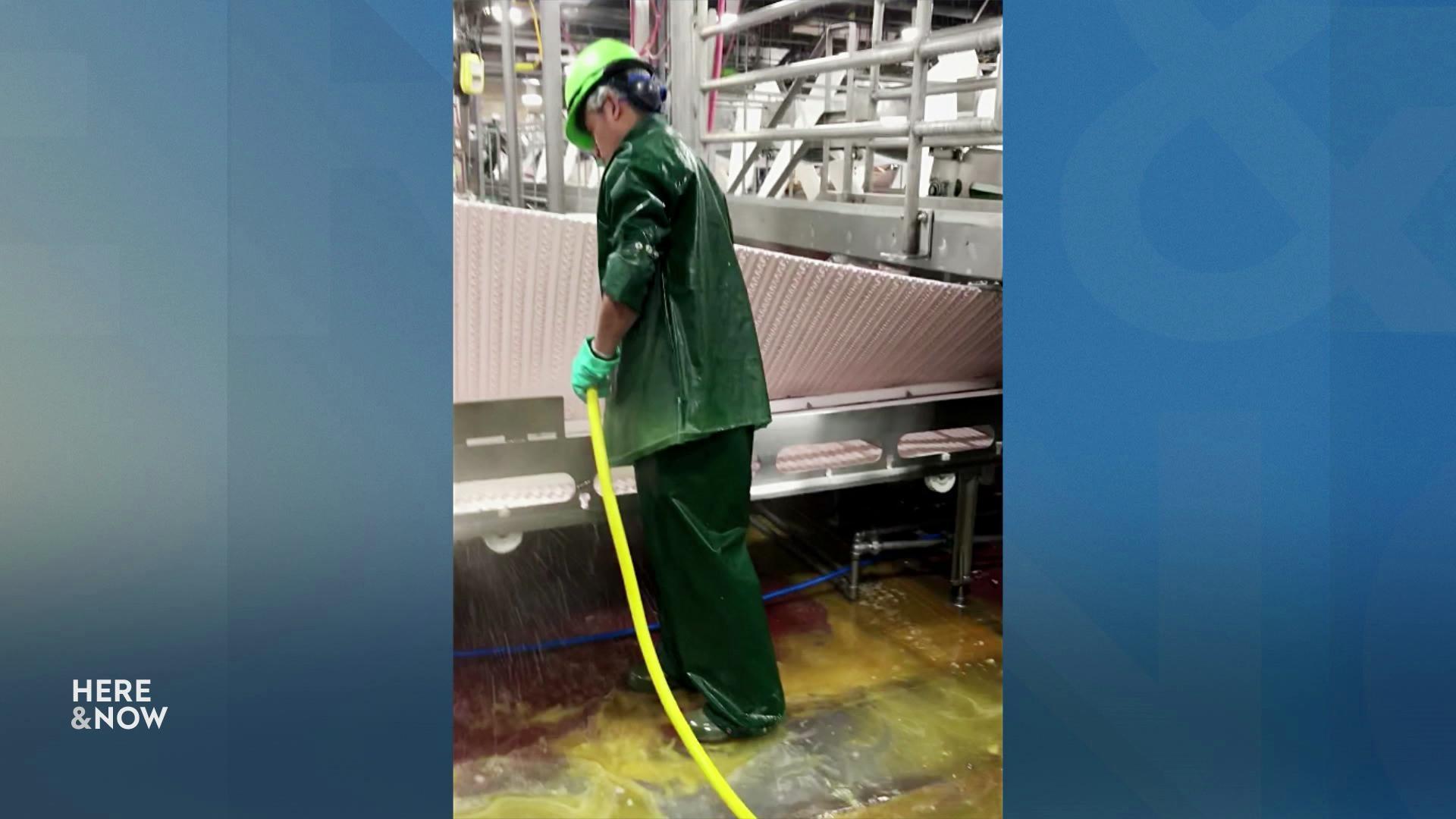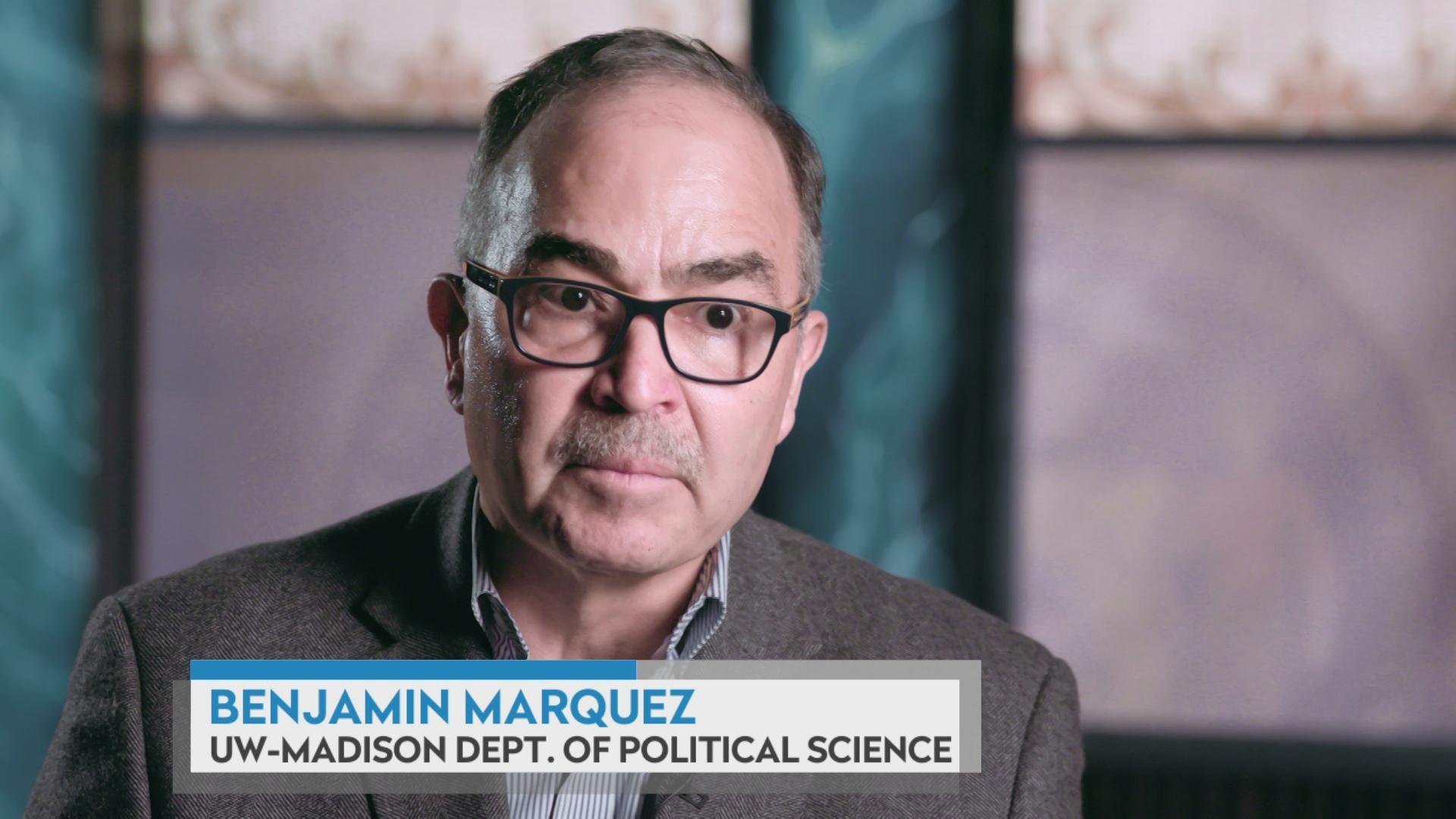 Benjamin Marquez on partisan leanings of Hispanic voters
UW-Madison political science professor Benjamin Marquez discusses the potential for shifts in political affiliations of Hispanic and Latino voters and the importance of organizing in these communities.
Thursday October 27, 2022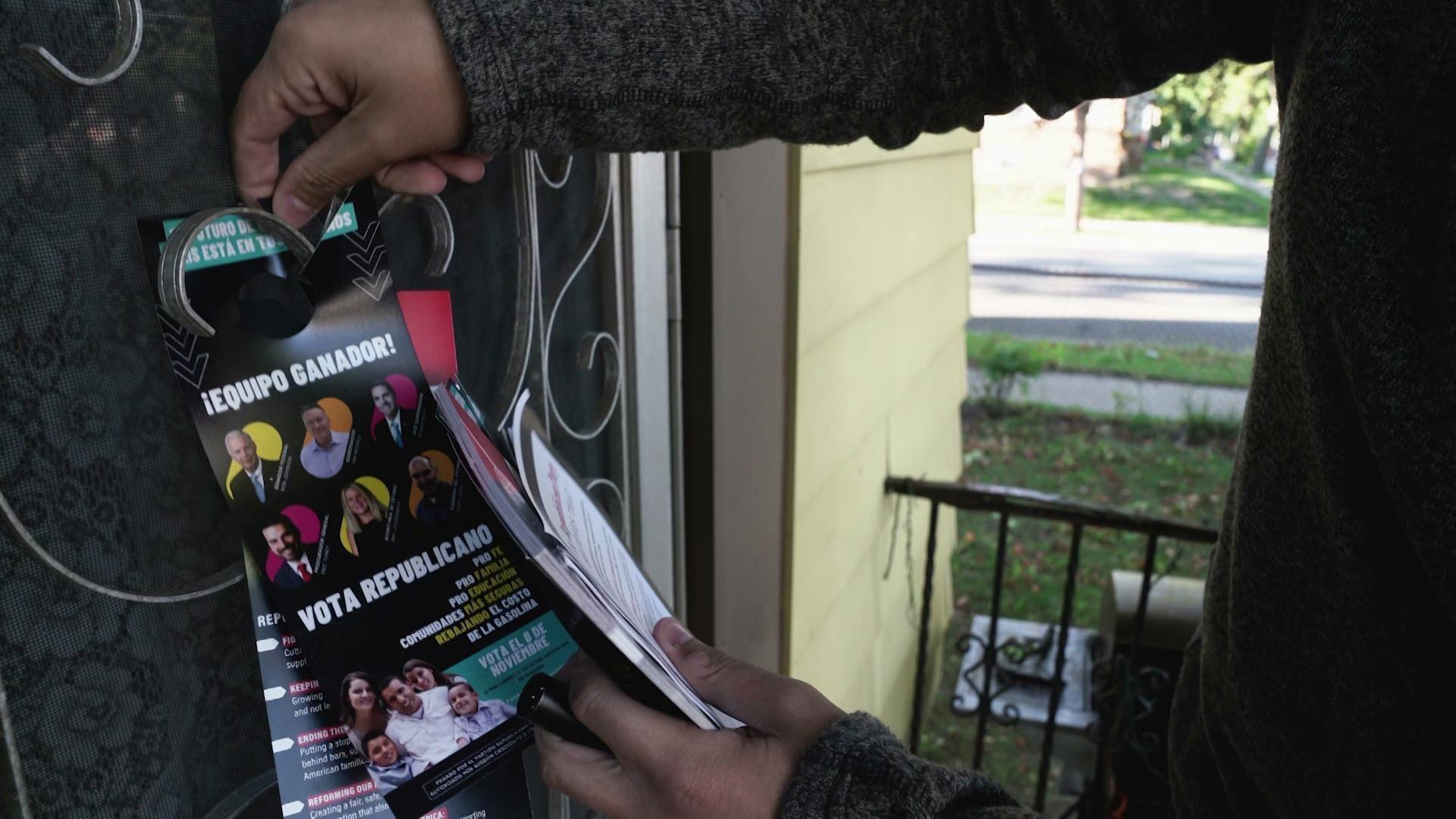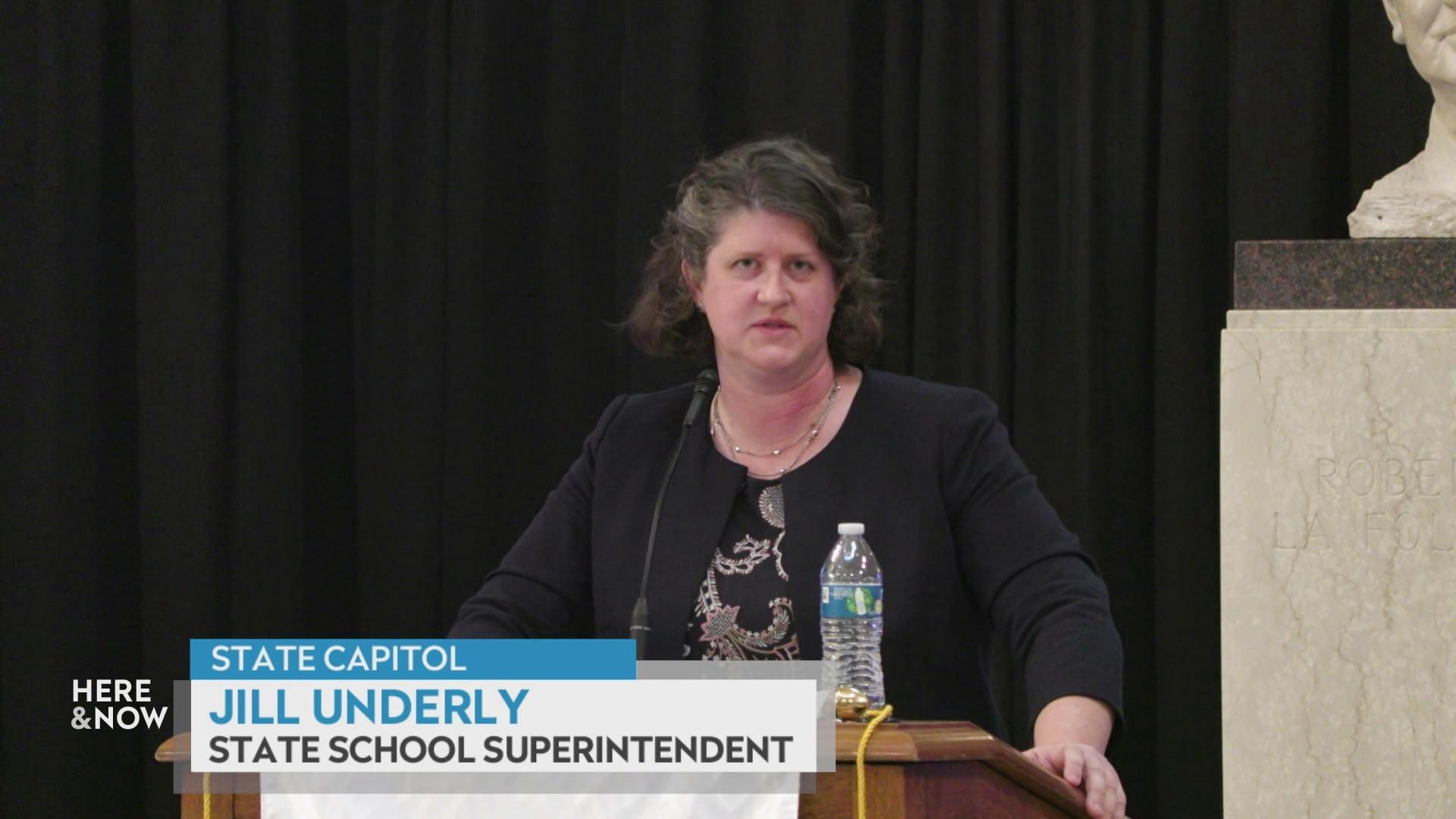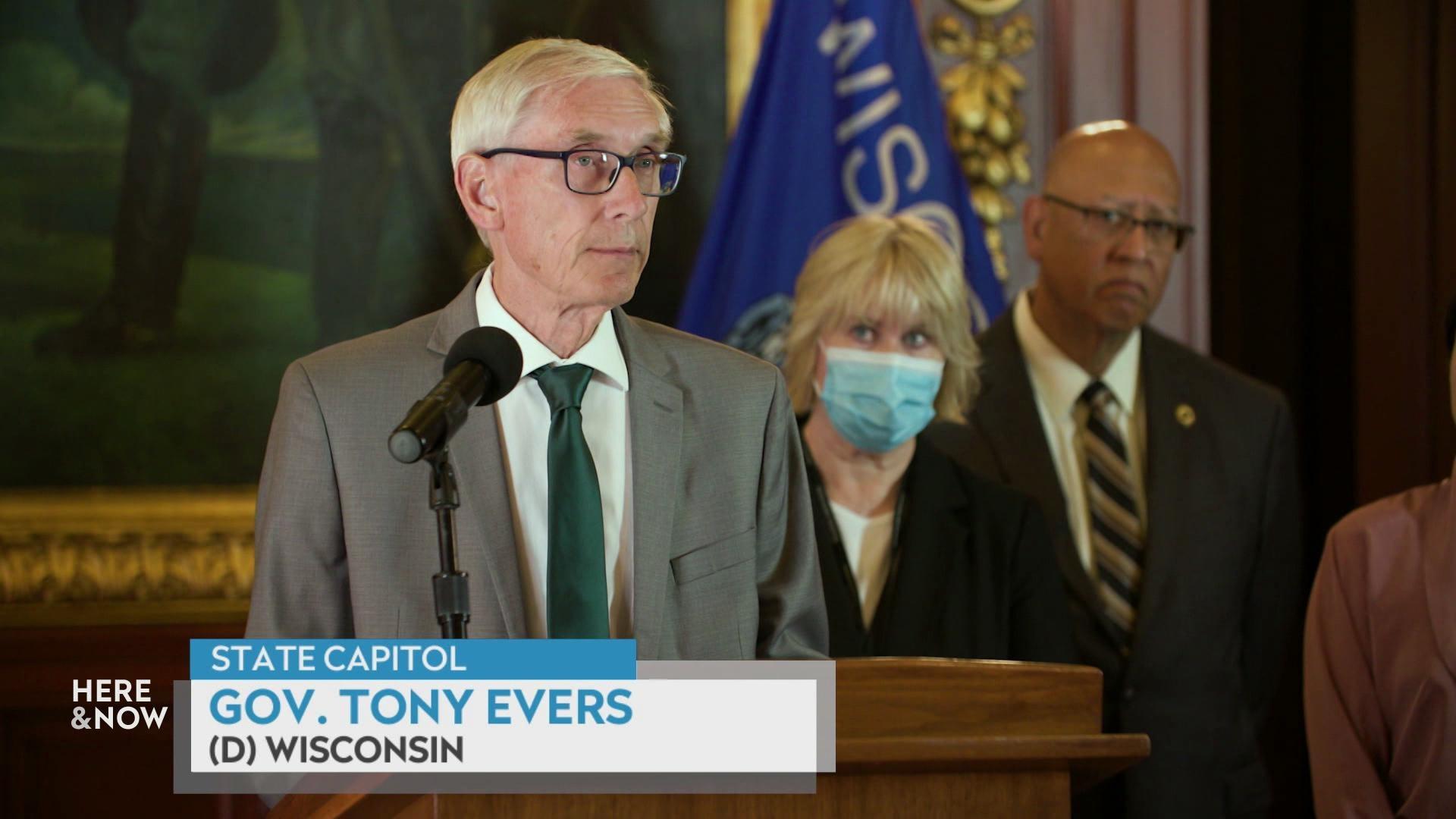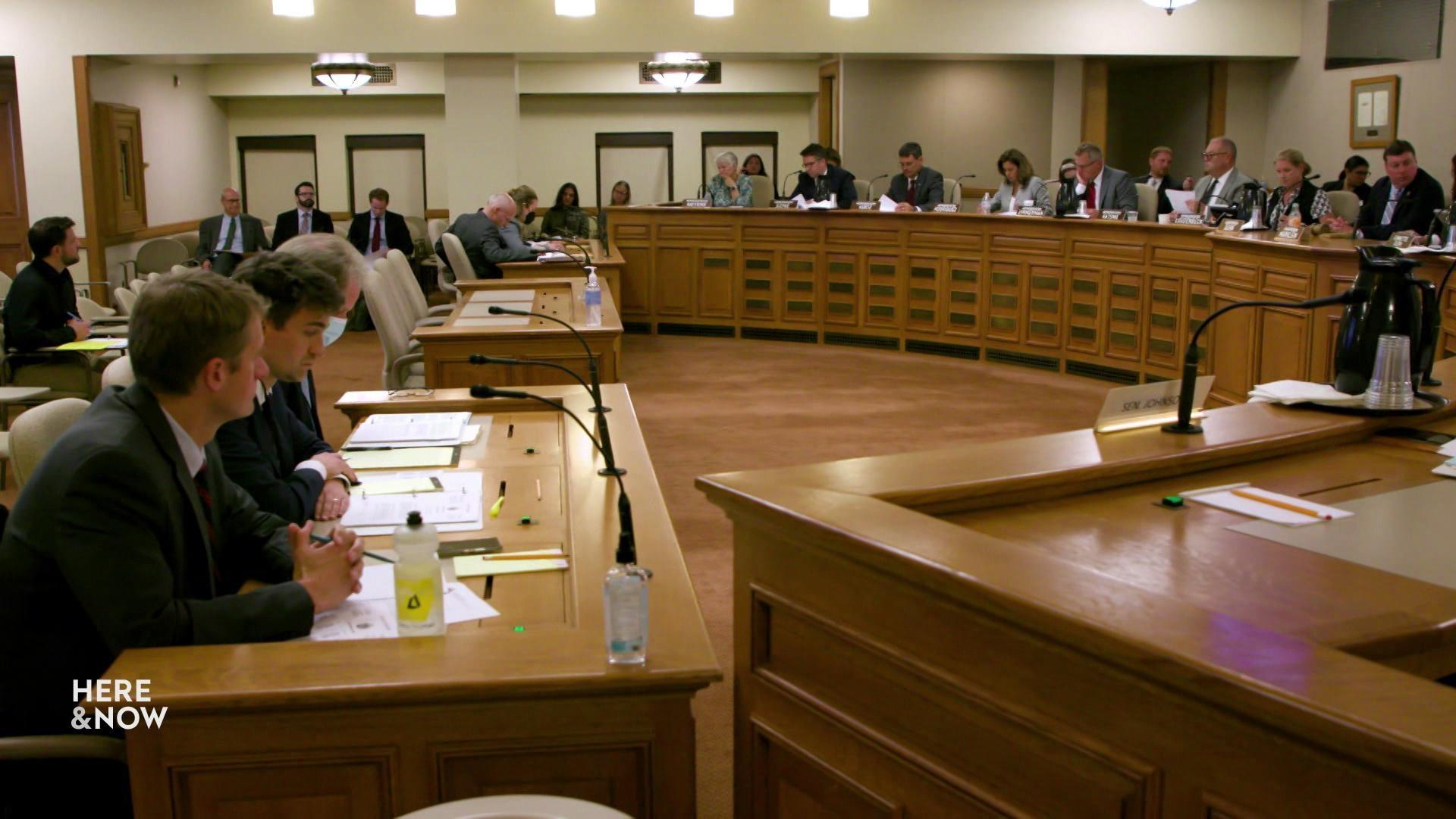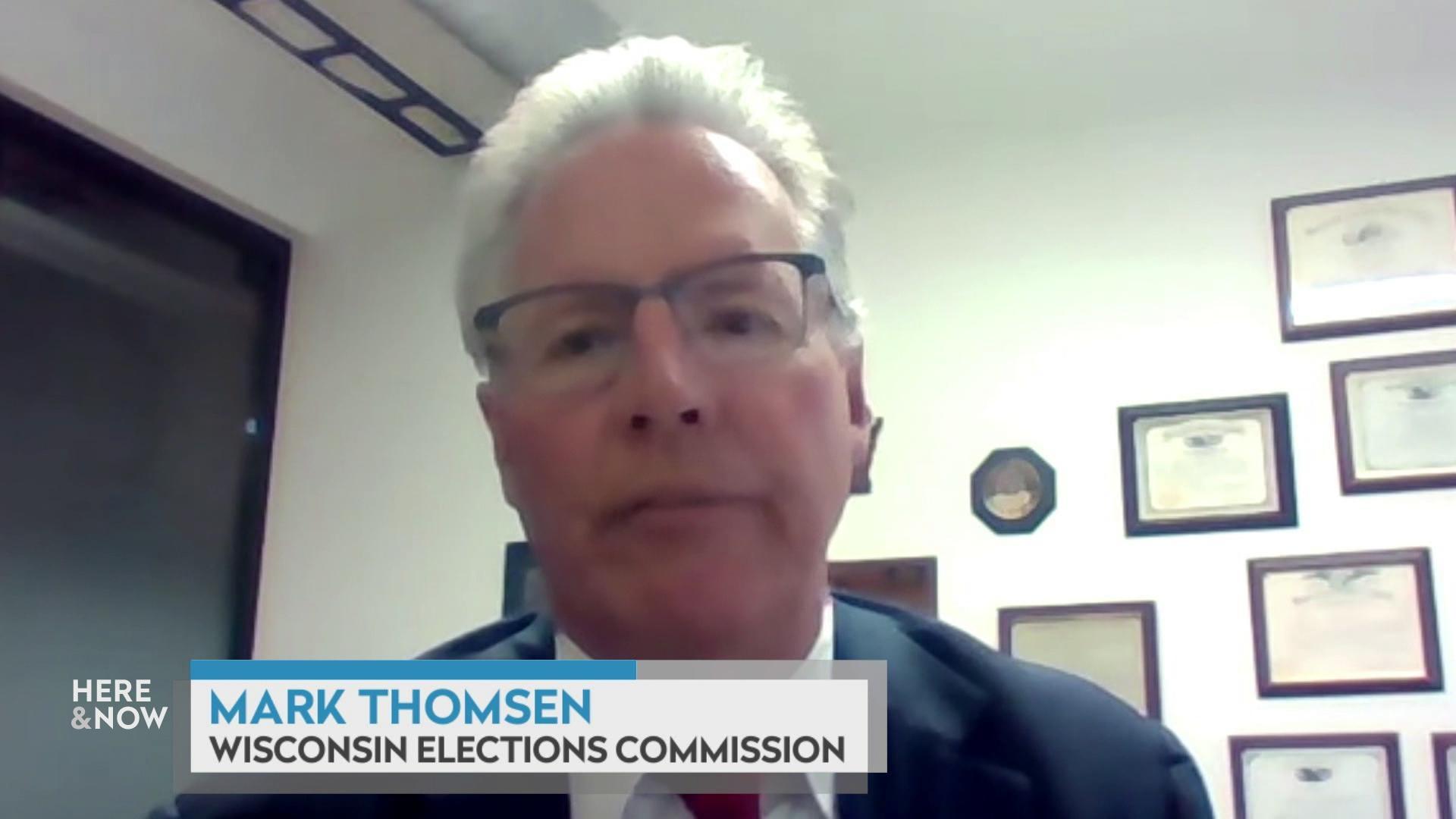 Election clerks receive new guidance on absentee voting
A Waukesha County judge ruled local clerks cannot add missing address information to absentee ballot envelopes, and the Wisconsin Elections Commission issued guidance on support for disabled voters.
Friday September 9, 2022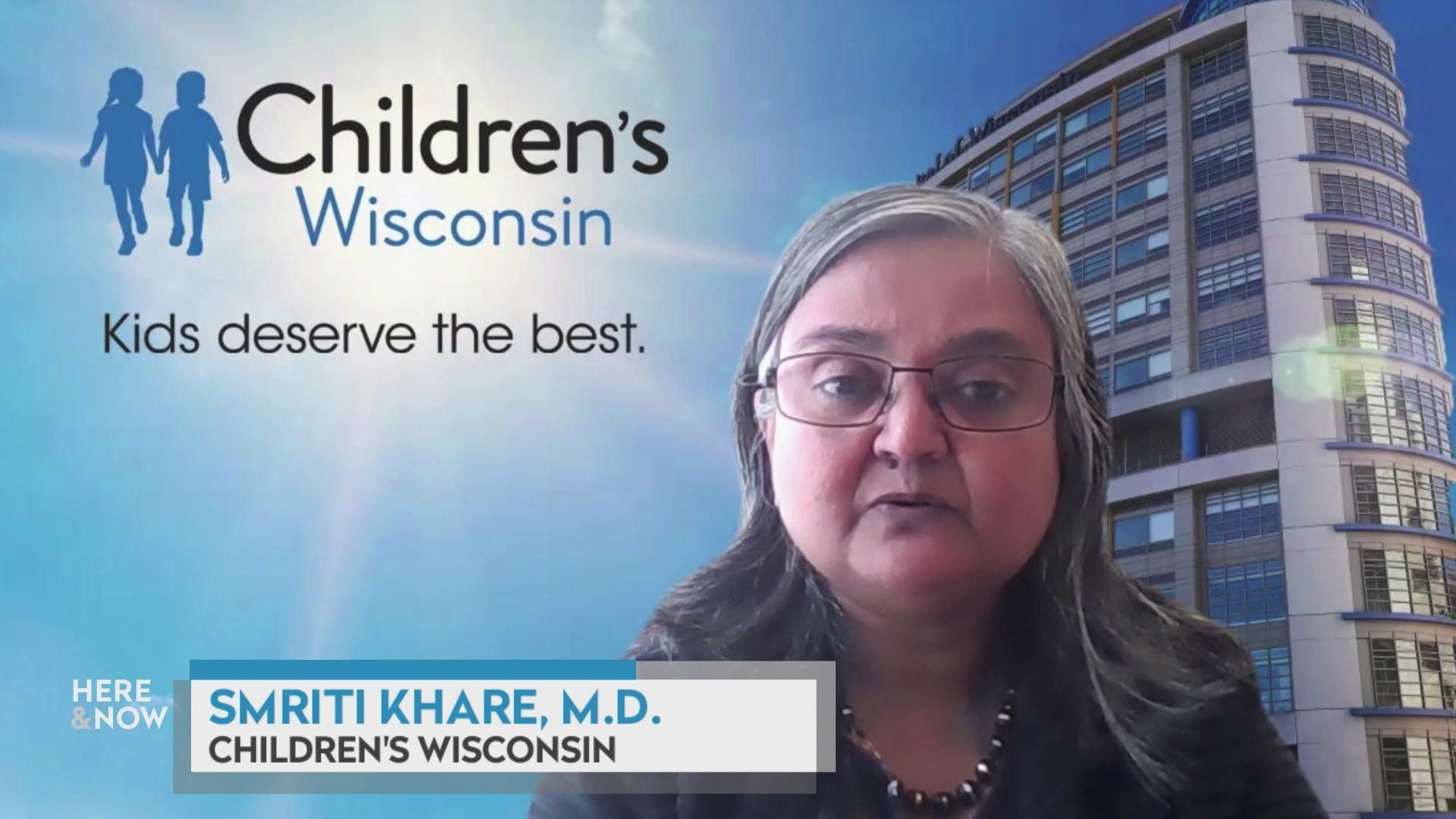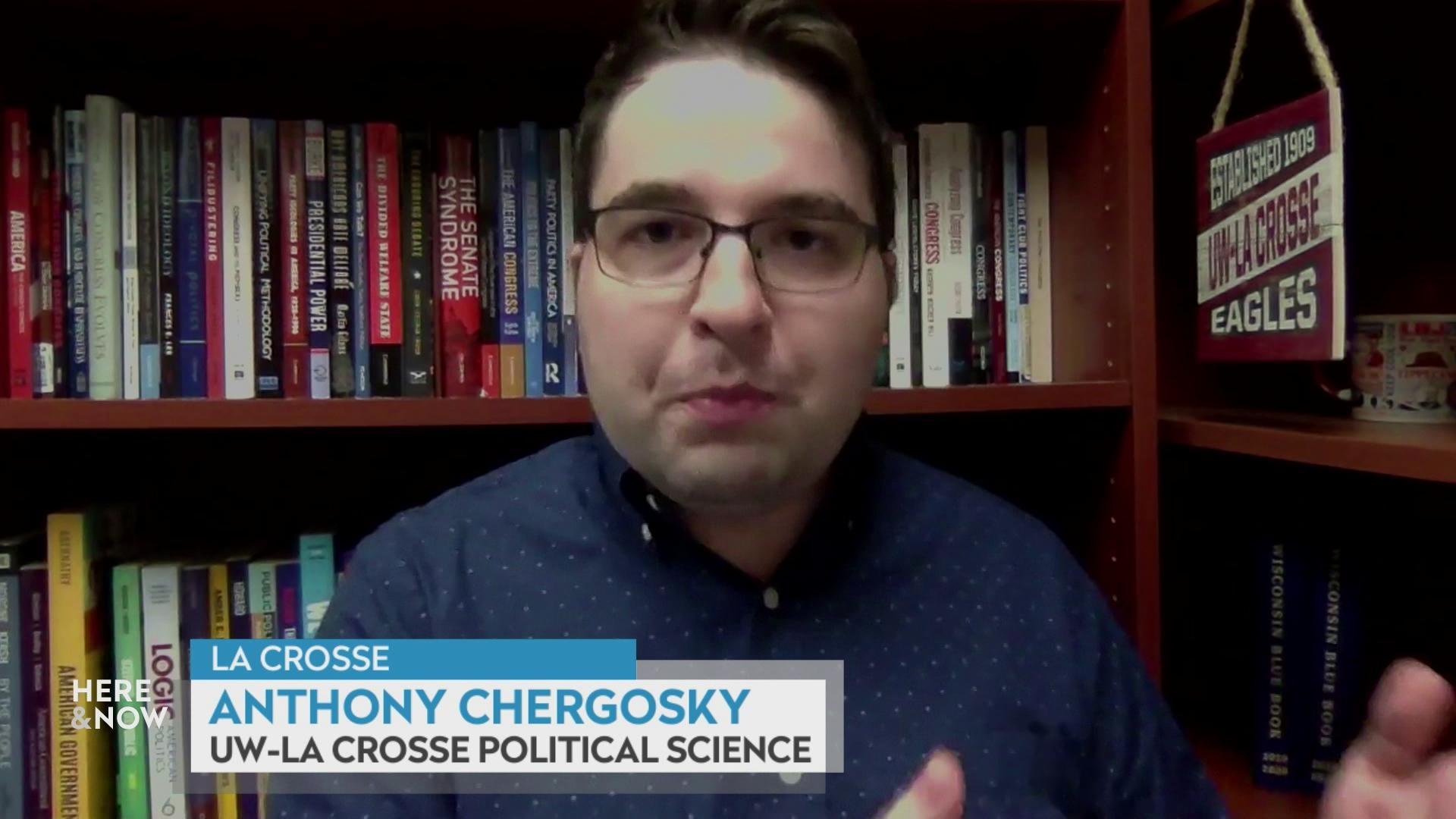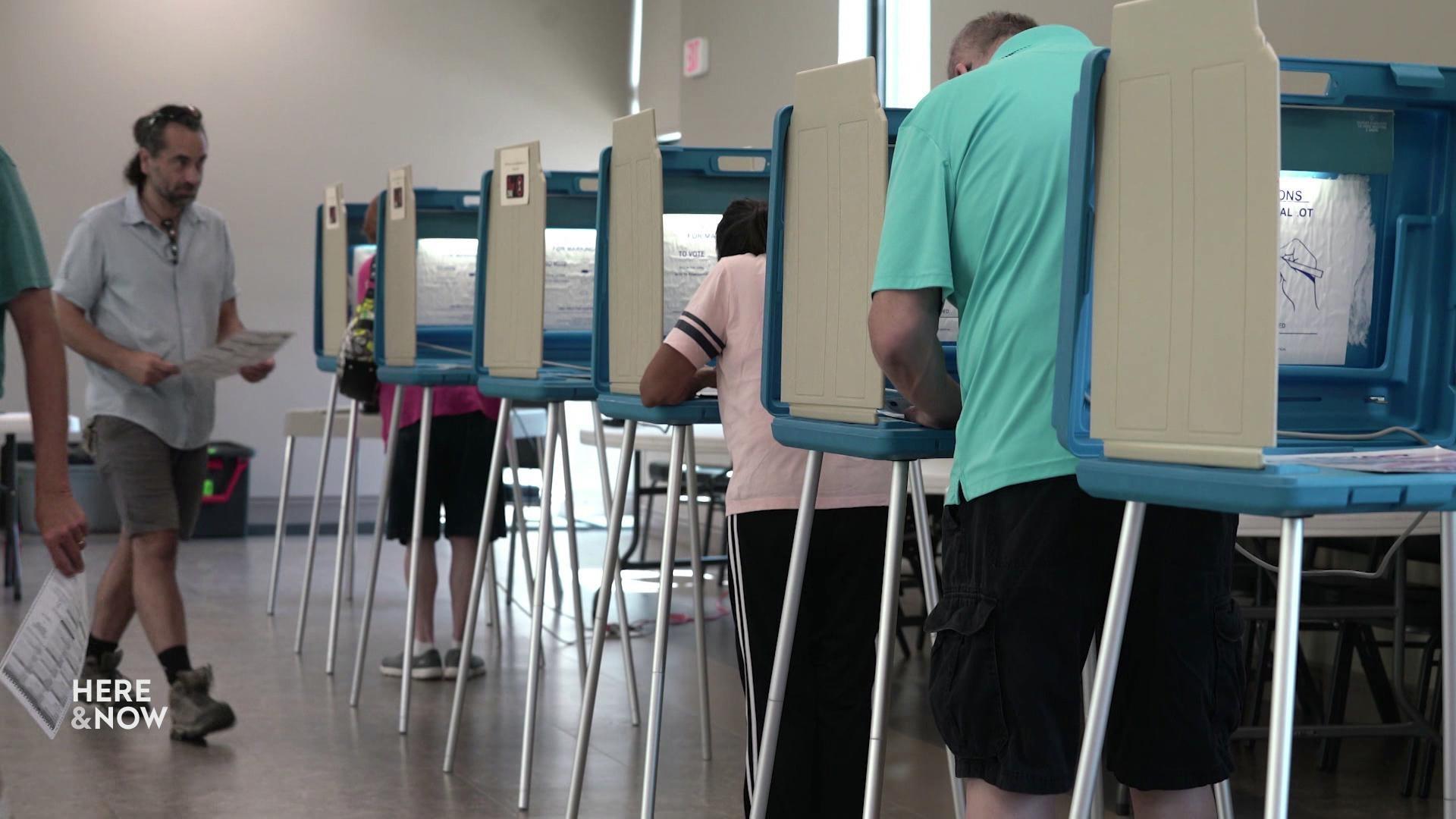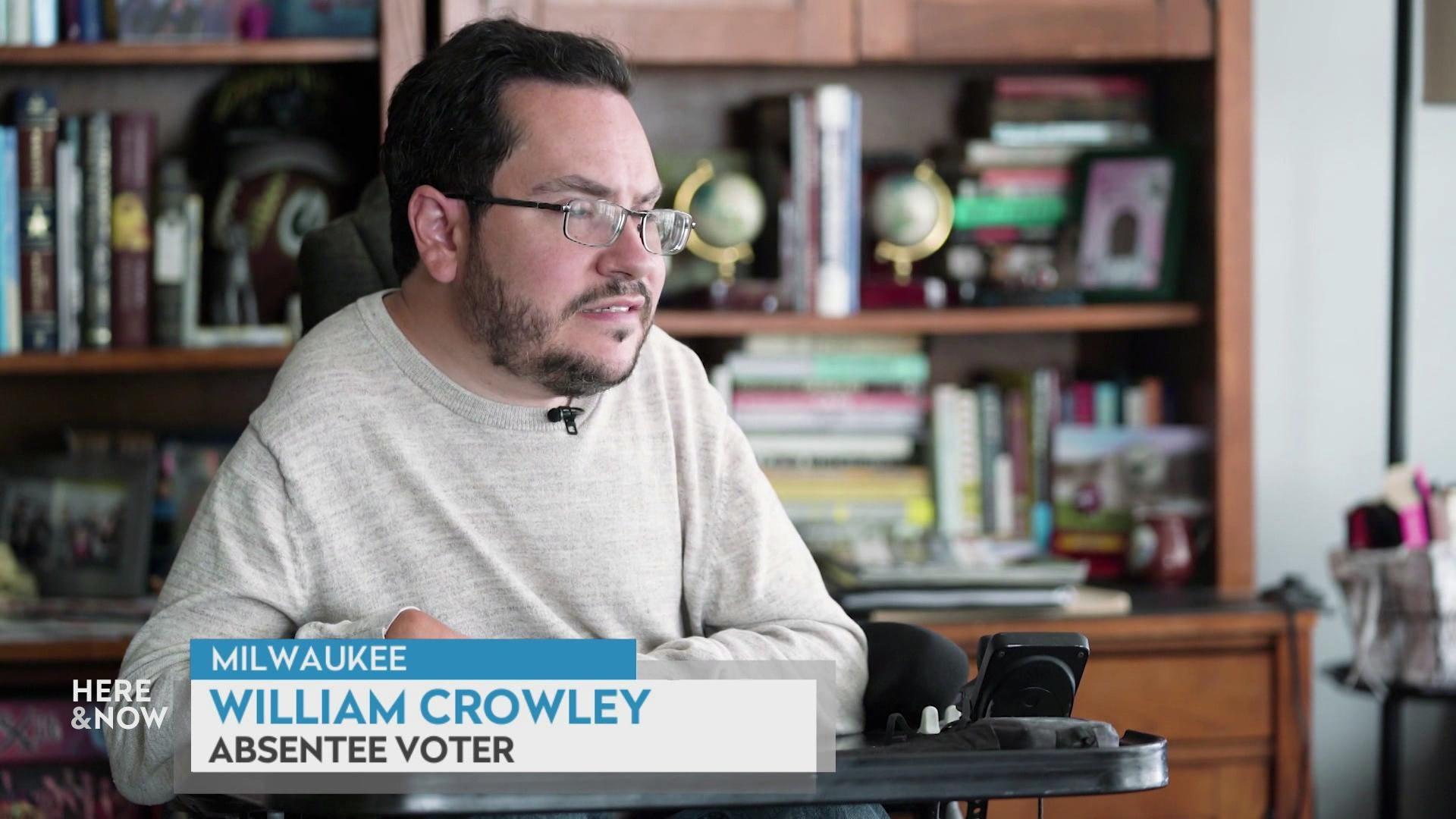 Voters with disabilities fight to cast ballots in Wisconsin
The Wisconsin Supreme Court banned ballot drop boxes but left open questions related to voters with disabilities, including Milwaukee resident William Crowley, supervising attorney at Disability Rights Wisconsin, who shares his voting experiences.
Friday August 5, 2022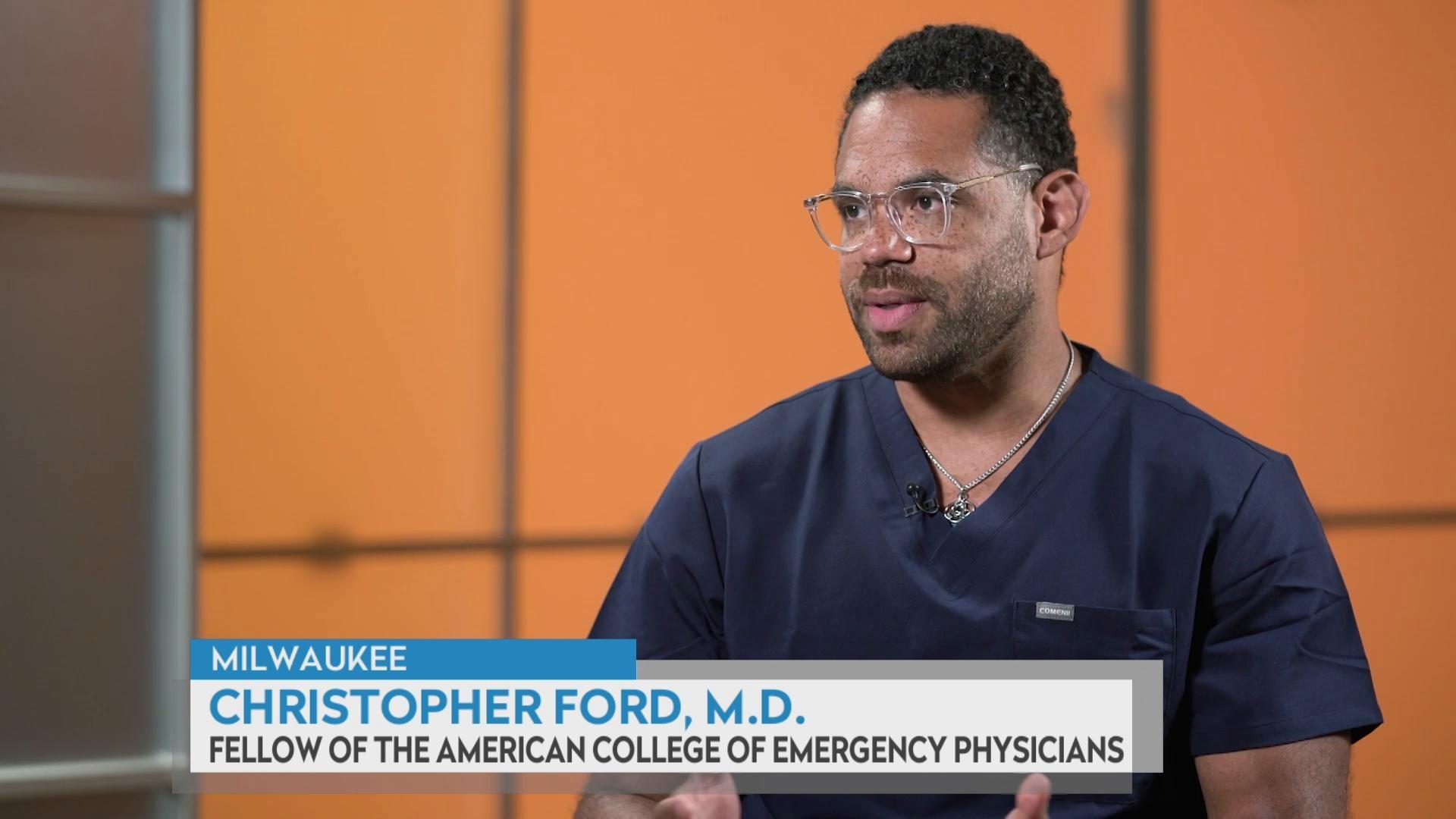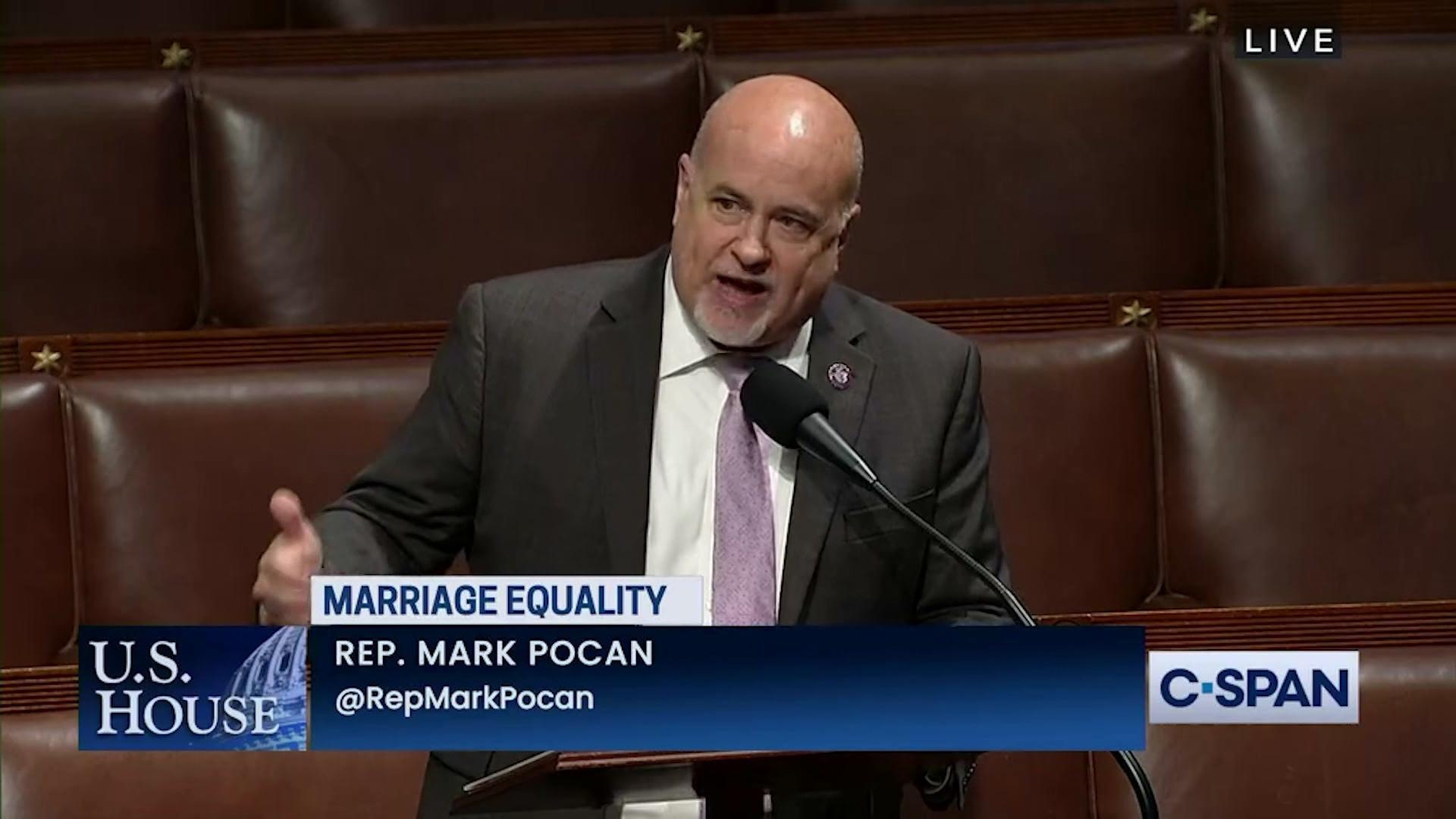 U.S. Rep. Mark Pocan on the Respect for Marriage Act
U.S. Representative Mark Pocan describes why he sponsored the Respect for Marriage Act, which would require the federal government to recognize the validity of same-sex and interracial marriages and was passed by the U.S. House.
Friday July 22, 2022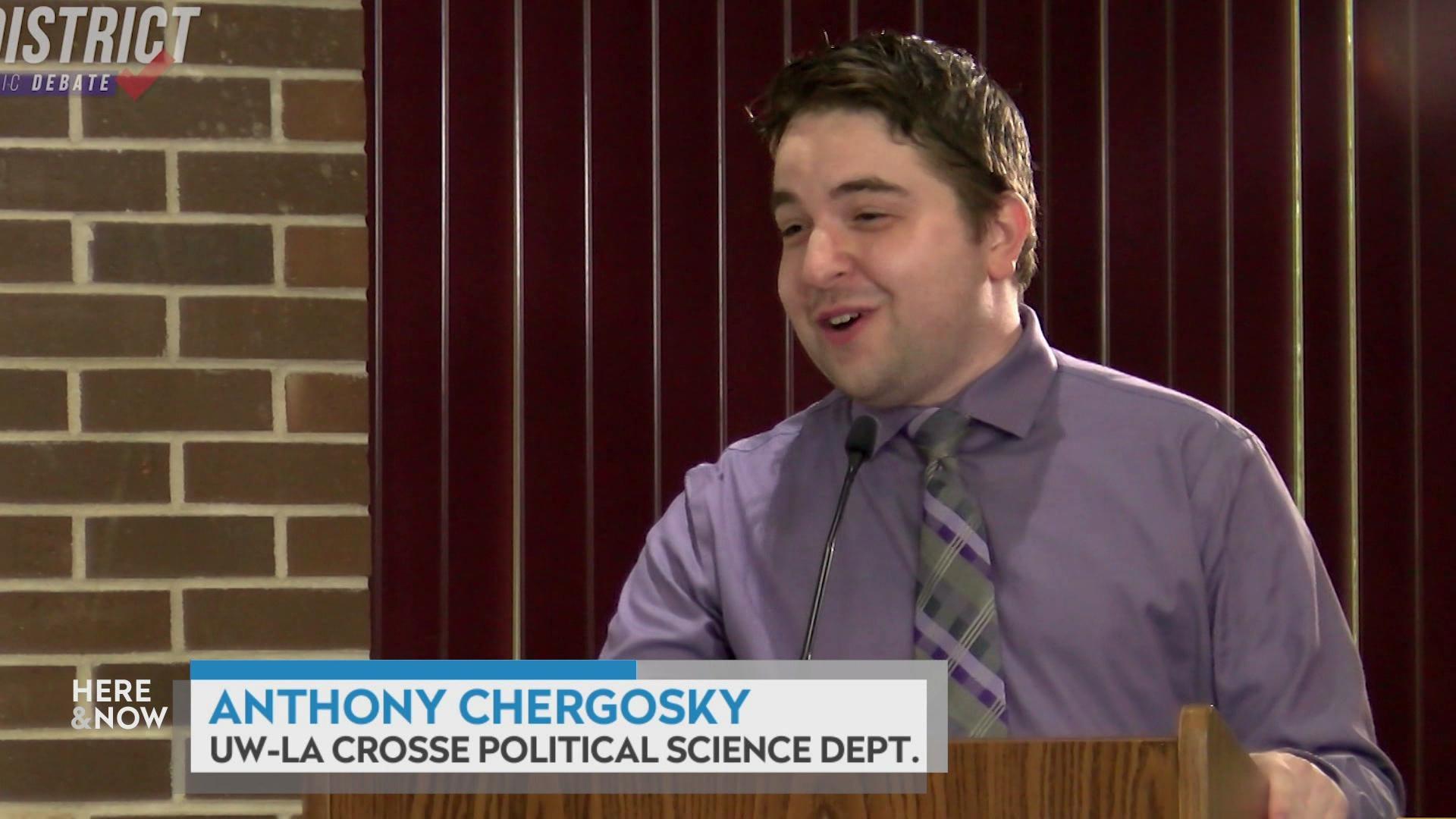 3rd District candidates debate, vie in Democratic primary
Four Democratic candidates in Wisconsin's 3rd Congressional District – Rebecca Cooke, Deb McGrath, Mark Neumann and Brad Pfaff – debate as they run to be the Democratic nominee in the November 2022 election and face Republican candidate Derrick Van Orden.
Friday July 22, 2022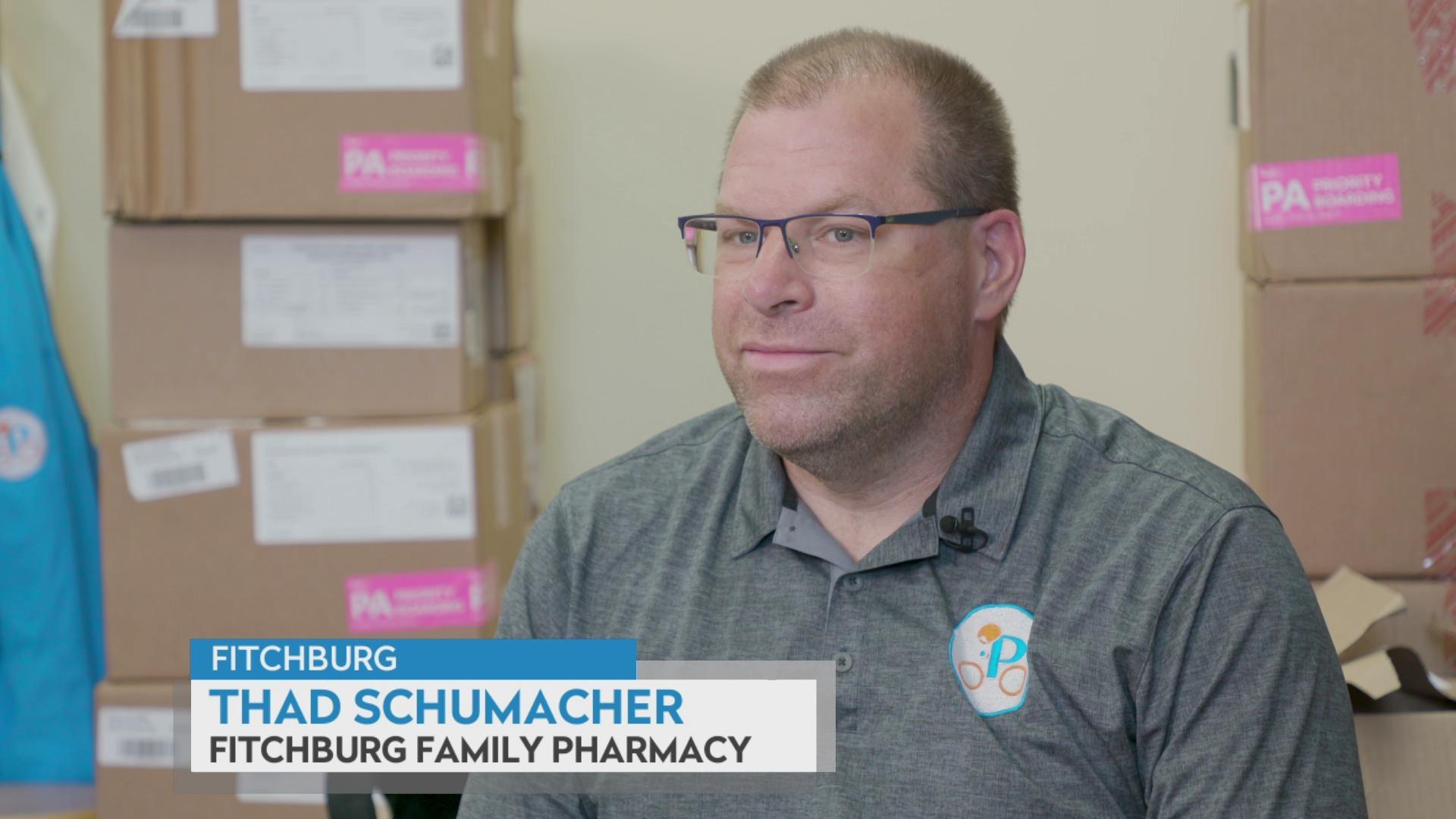 Thad Schumacher on demand for emergency contraceptives
Pharmacist Thad Schumacher, owner of Fitchburg Family Pharmacy, discusses increasing purchases of "morning after" pills and concerns about prescription medications with abortion illegal in Wisconsin.
Friday July 15, 2022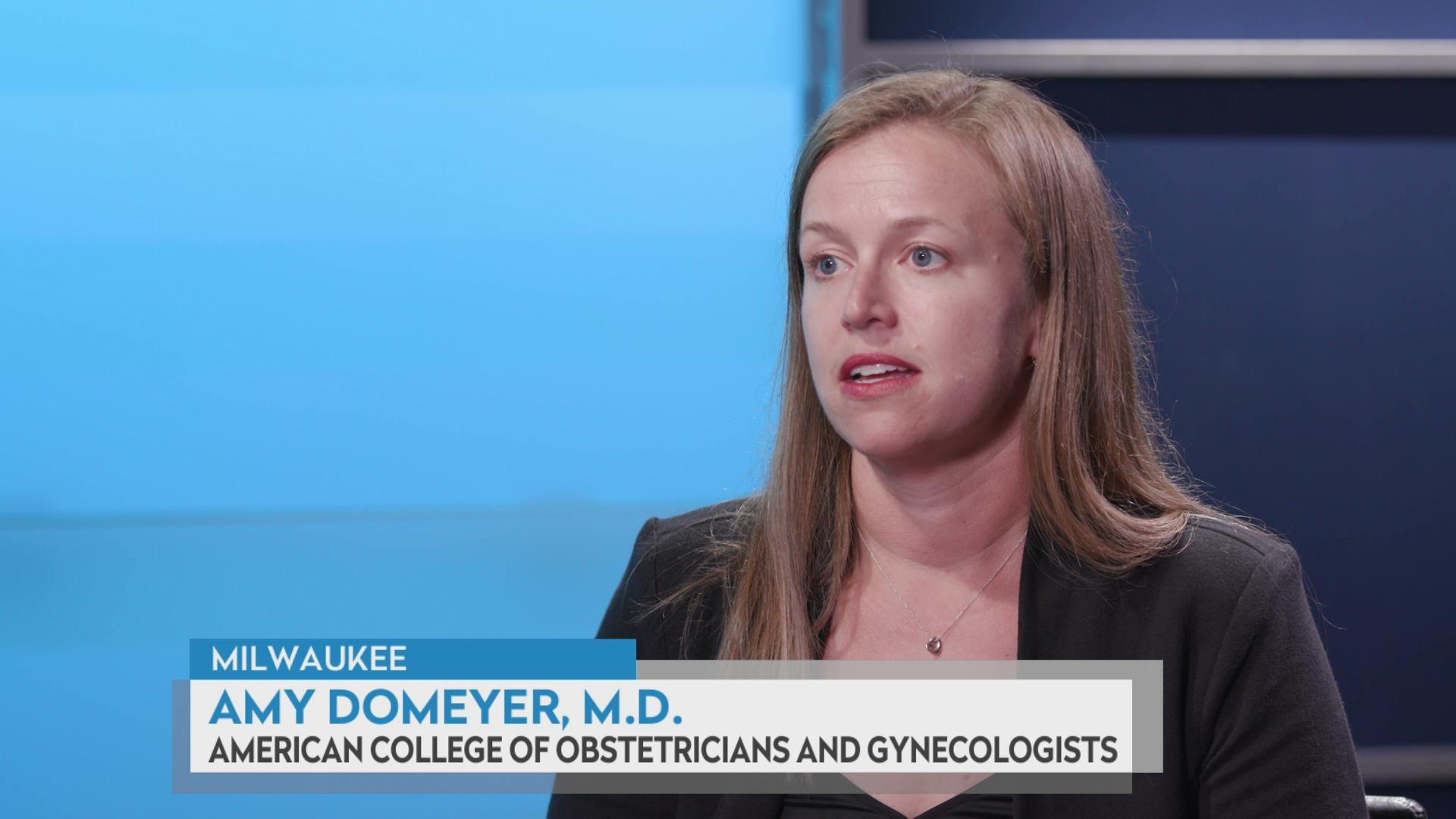 Medical care during pregnancy and abortion law
Dr. Amy Domeyer, Wisconsin legislative chair for the American College of Obstetricians and Gynecologists, discusses the state's abortion ban and dilemmas doctors face when treating pregnant patients.
Friday July 1, 2022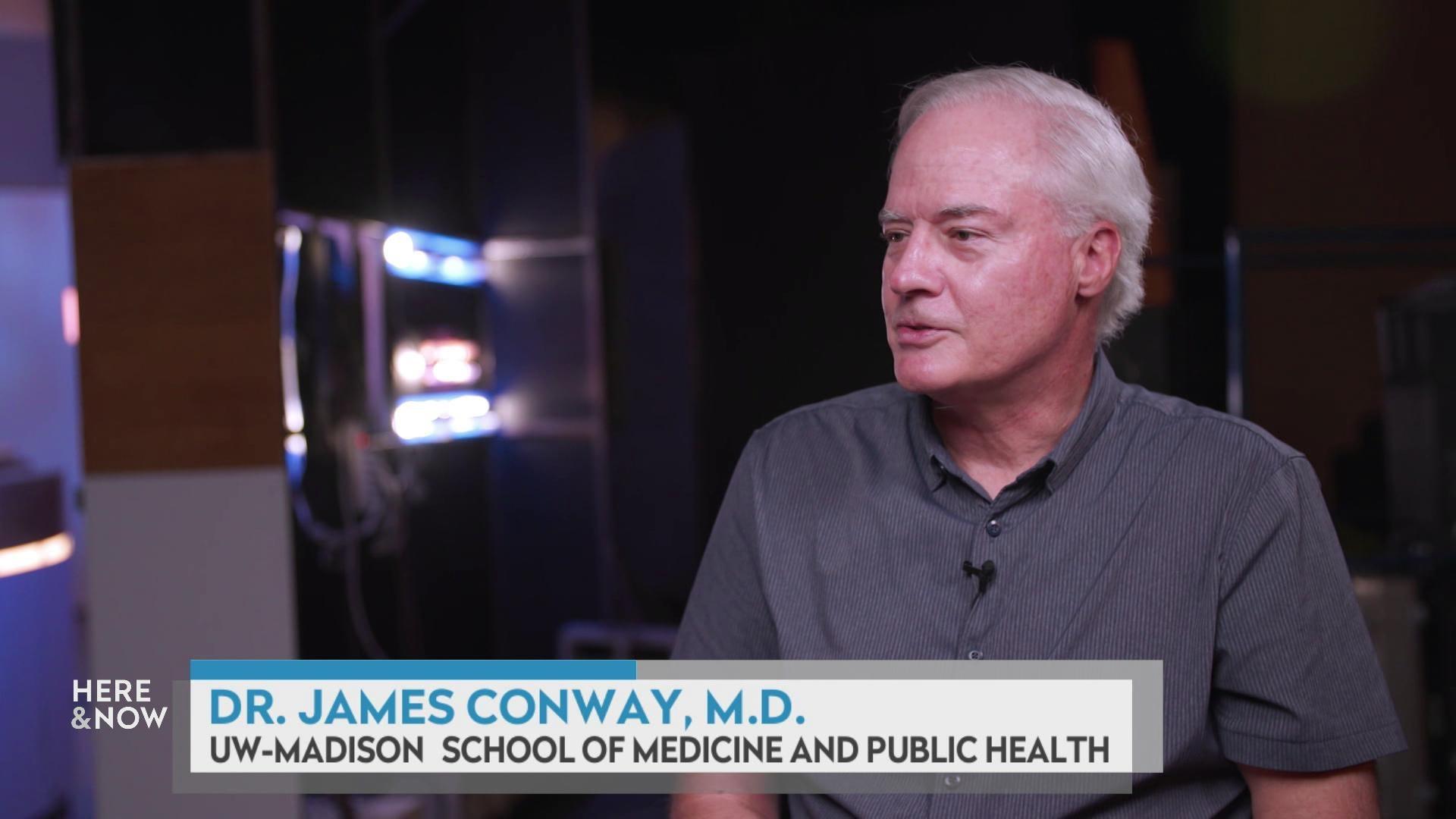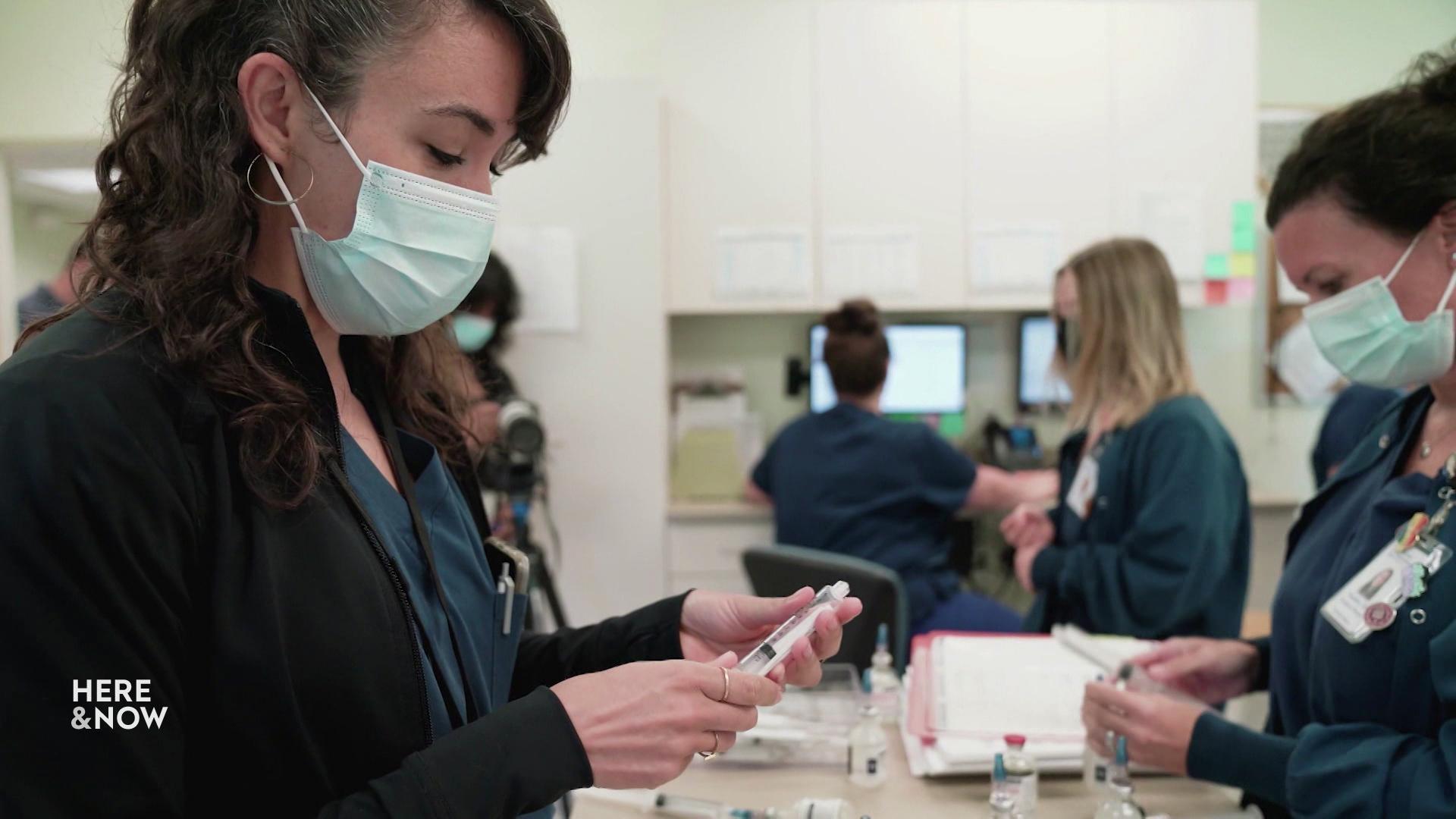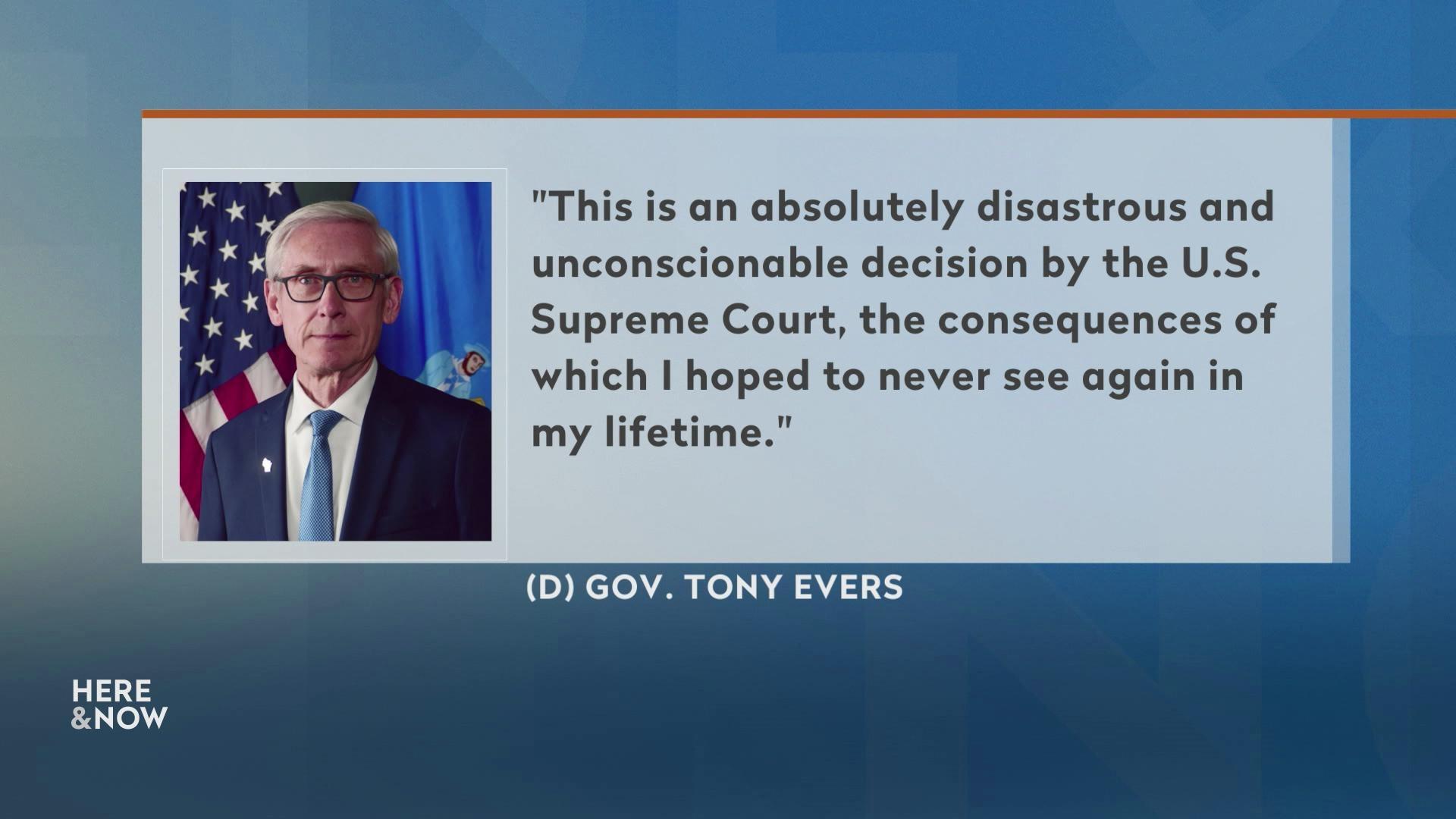 Wisconsin officials react to Roe v. Wade reversal
Governor Tony Evers and U.S. Senator Tammy Baldwin, both Democrats, and U.S. Senator Ron Johnson, a Republican, respond to the U.S. Supreme Court decision on abortion in Dobbs v. Jackson that overturns Roe v. Wade.
Friday June 24, 2022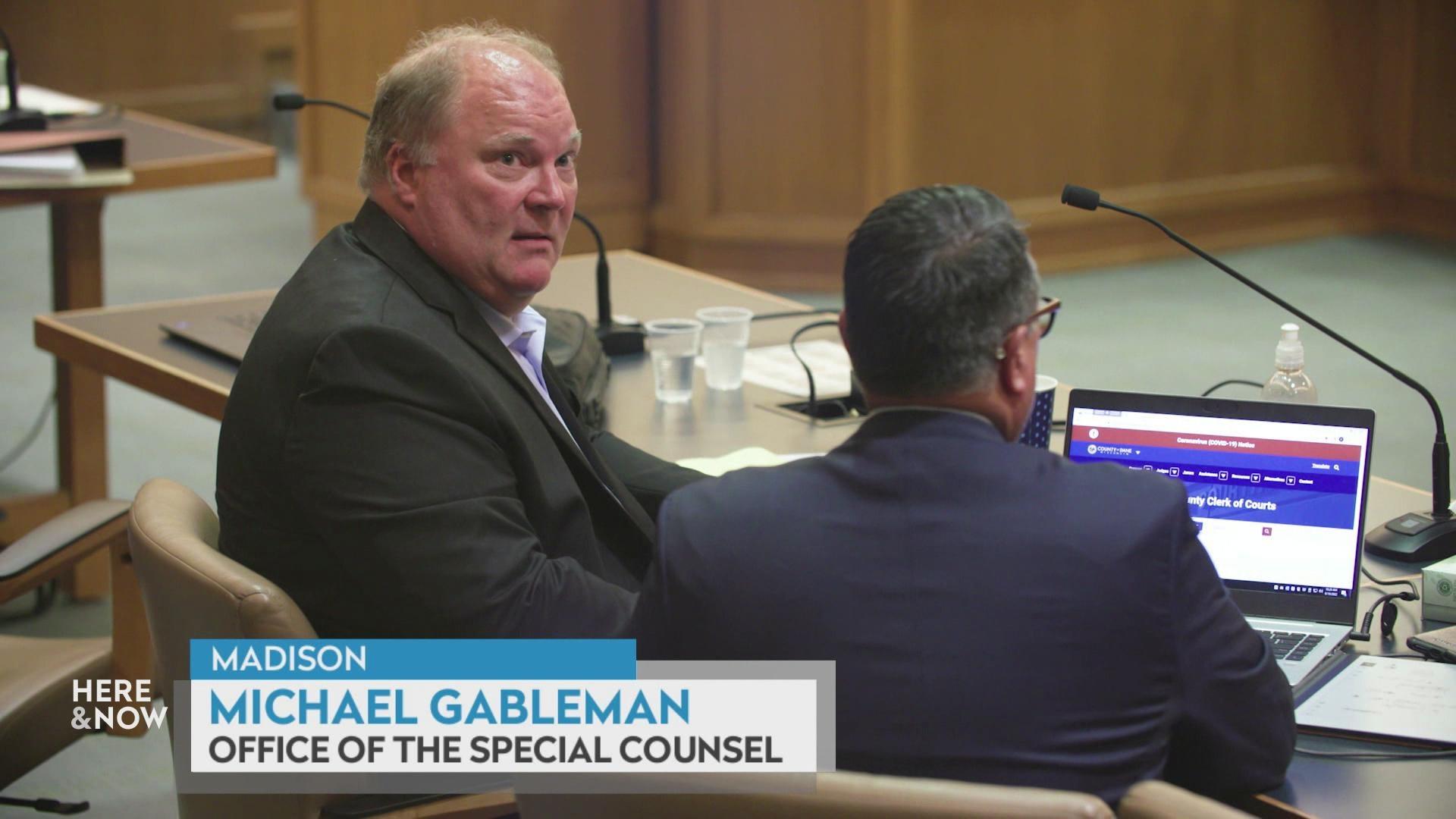 Gableman referred to Wisconsin's Office of Lawyer Regulation
Dane County Judge Frank Remington issued a written order fining former Wisconsin Supreme Court Justice Michael Gableman's Office of Special Counsel the maximum $2,000 a day for contempt — hired by Assembly Speaker Robin Vos to investigate Wisconsin's 2020 presidential vote, Gableman refused to testify in a lawsuit seeking records from his office.
Friday June 17, 2022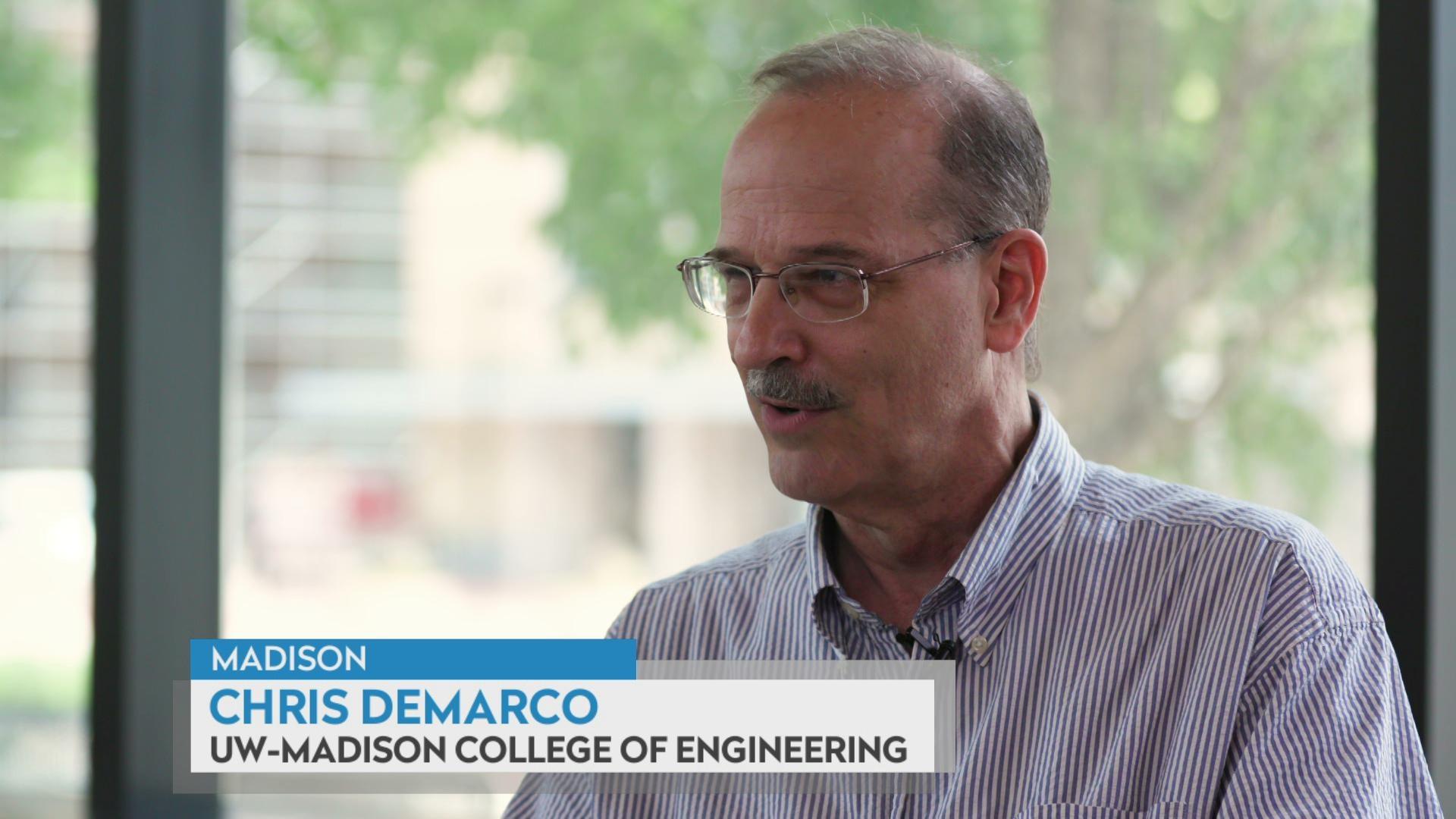 What's the risk for blackouts in the Midwest energy grid?
University of Wisconsin-Madison professor emeritus of electrical engineering Chris DeMarco discusses the risk of energy emergencies and possible blackouts in the Midwest grid following a report from the North American Electric Reliability Corporation.
Friday June 17, 2022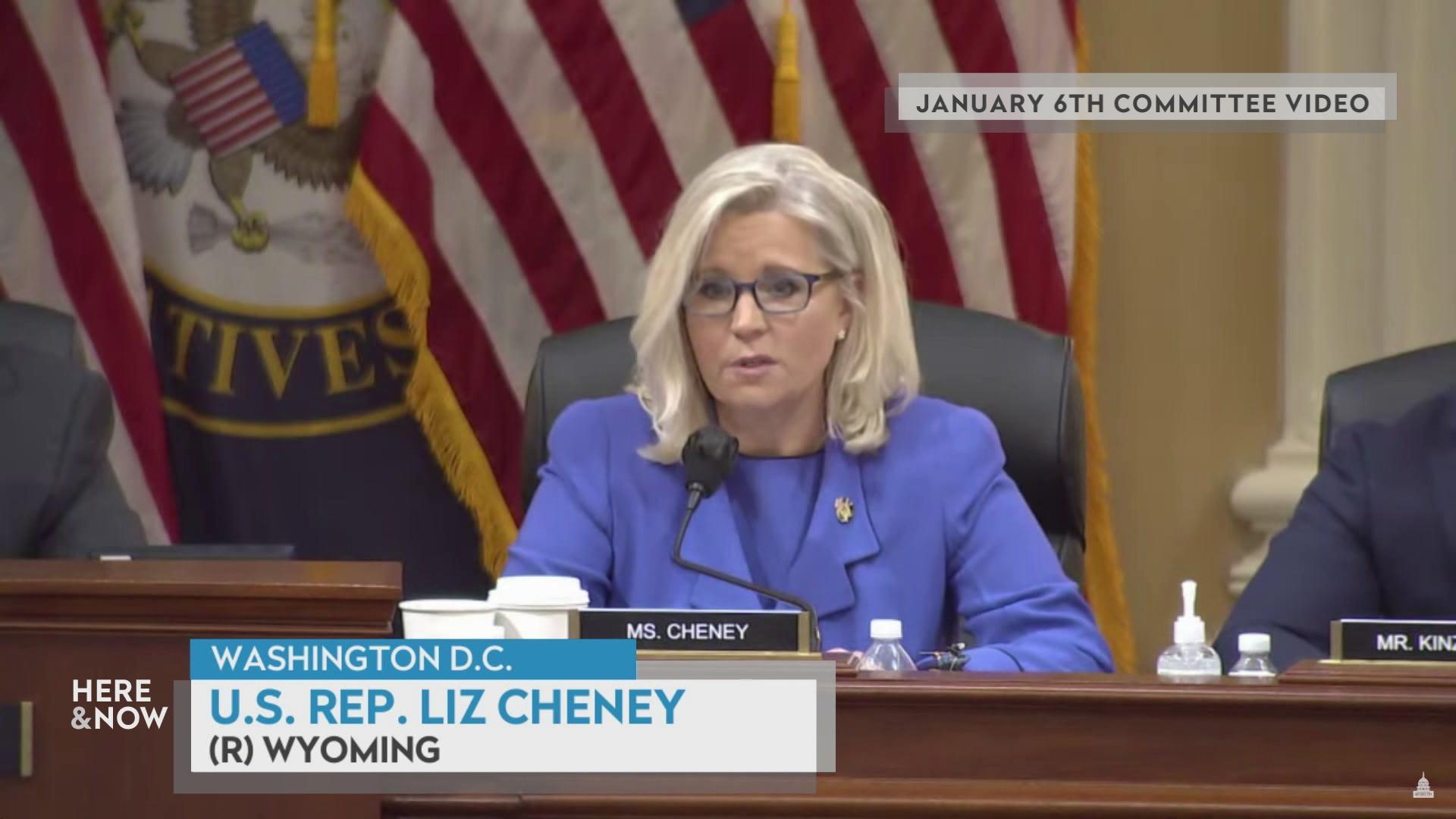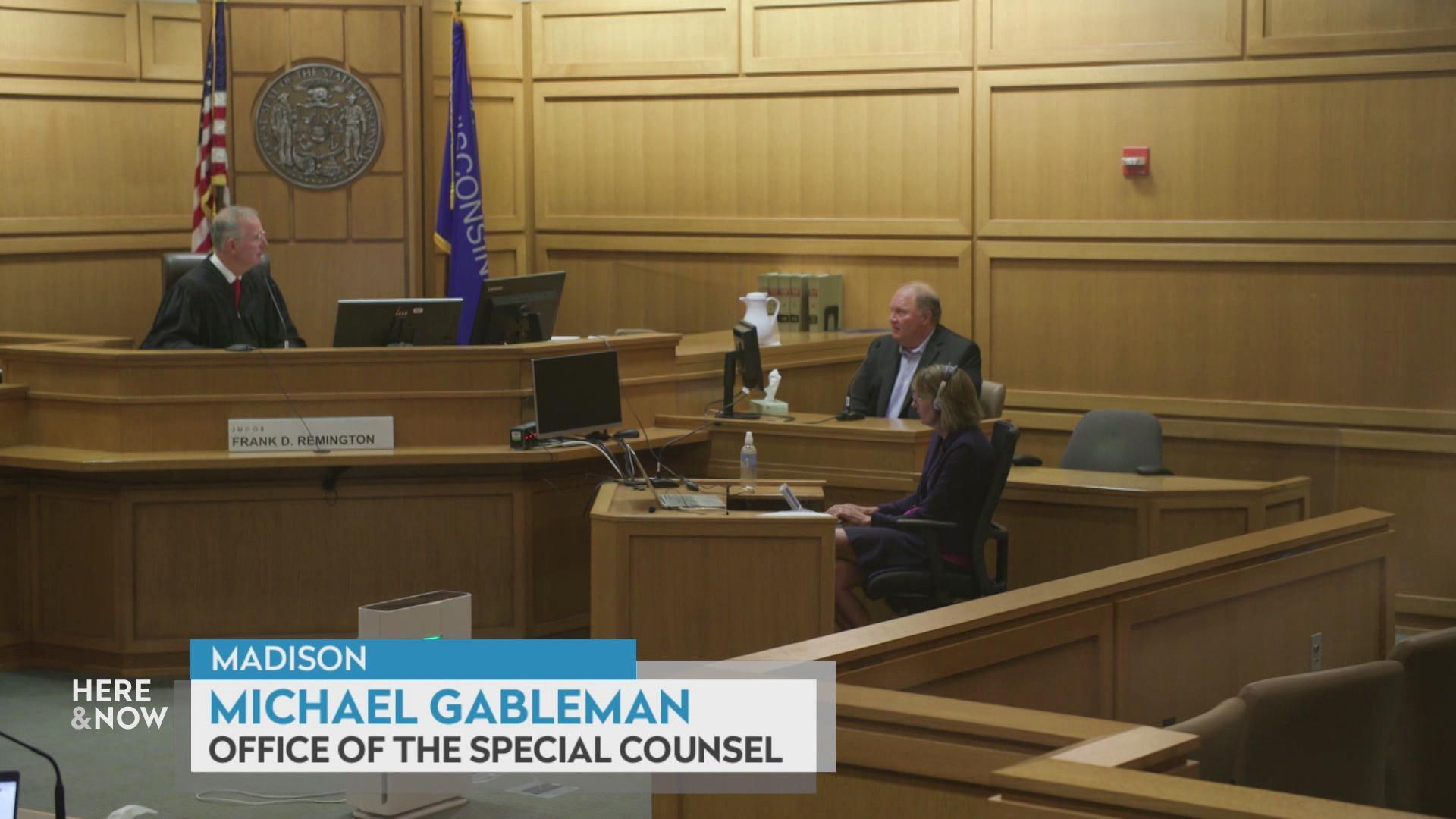 Judge holds Gableman in contempt over open records lawsuit
During proceedings over an open records lawsuit, former Wisconsin Supreme Court Justice Michael Gableman was held in contempt of court after he accused a Dane County judge of taking sides and refused to answer questions.
Friday June 10, 2022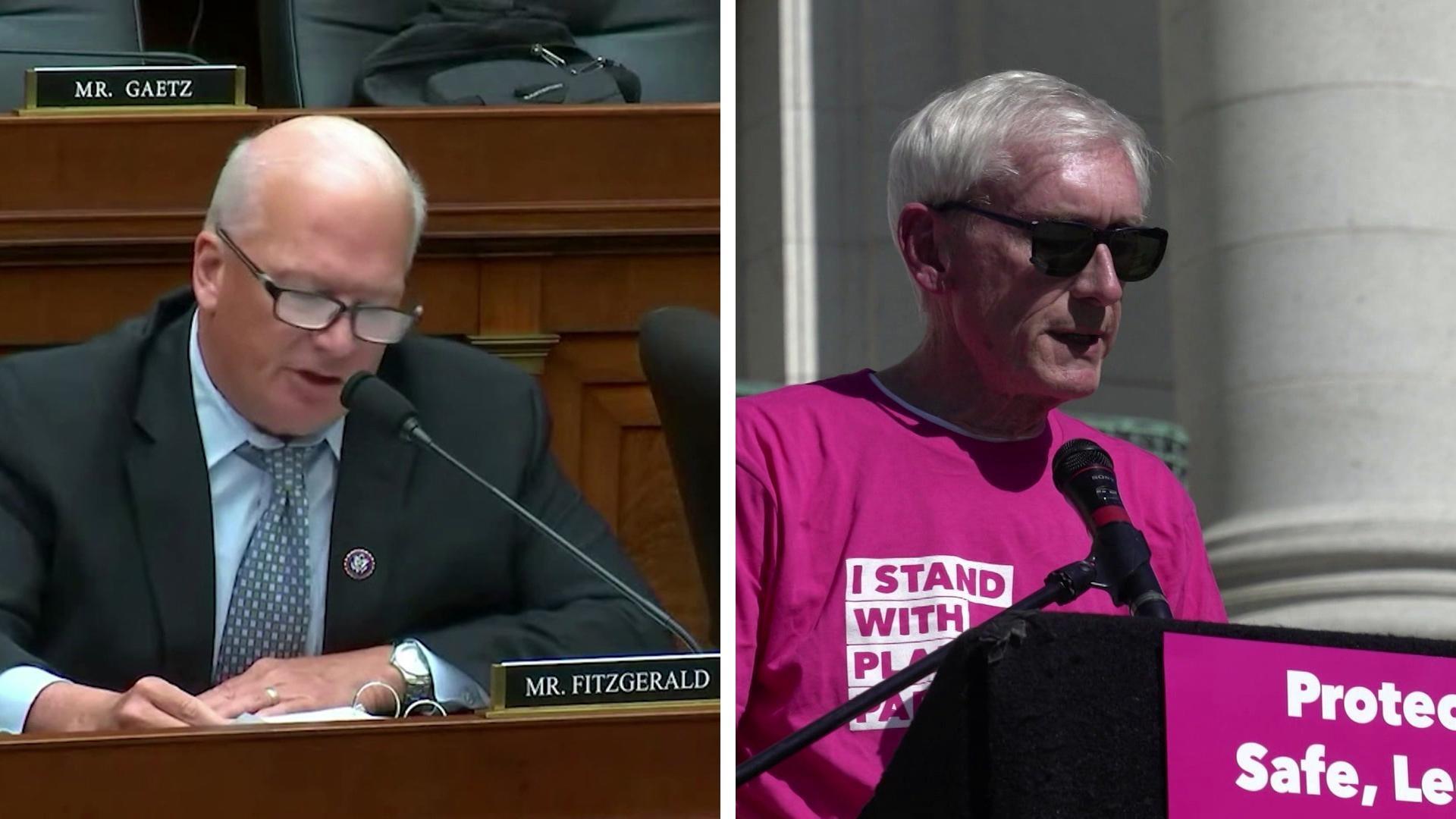 Fitzgerald, Evers offer remarks on abortion
U.S. Rep. Scott Fitzgerald, R-Juneau, and Gov. Tony Evers, a Democrat, respond to the leaked U.S. Supreme Court draft opinion to overturn Roe v. Wade and abortion law in Wisconsin.
Friday May 20, 2022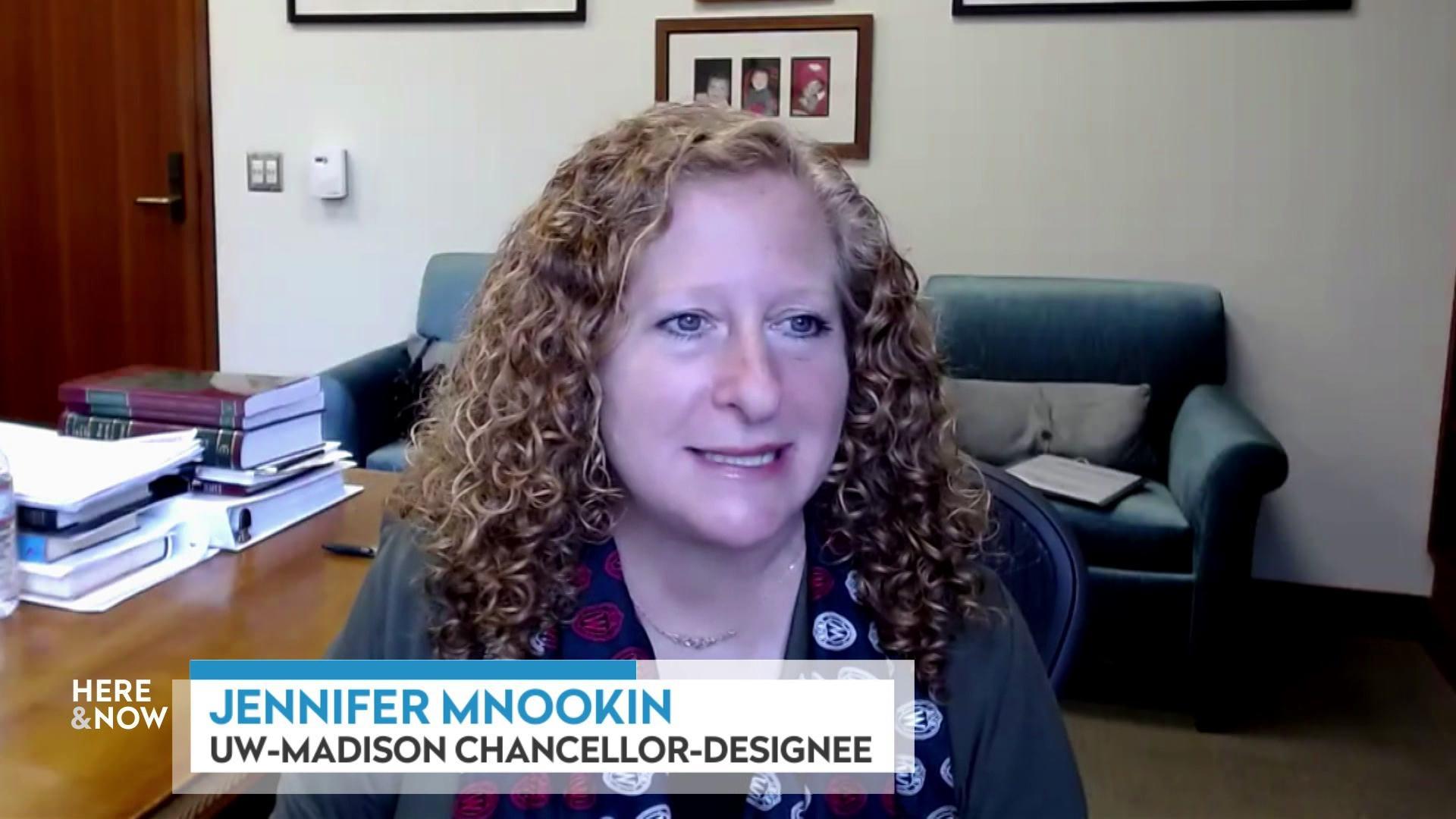 Nass denounces, Mnookin responds on critical race theory
State Sen. Steve Nass, R-Whitewater, who is vice-chair of the senate's universities committee, criticized the appointment of incoming UW-Madison Chancellor Jennifer Mnookin, who commented on her new position and critical race theory.
Friday May 20, 2022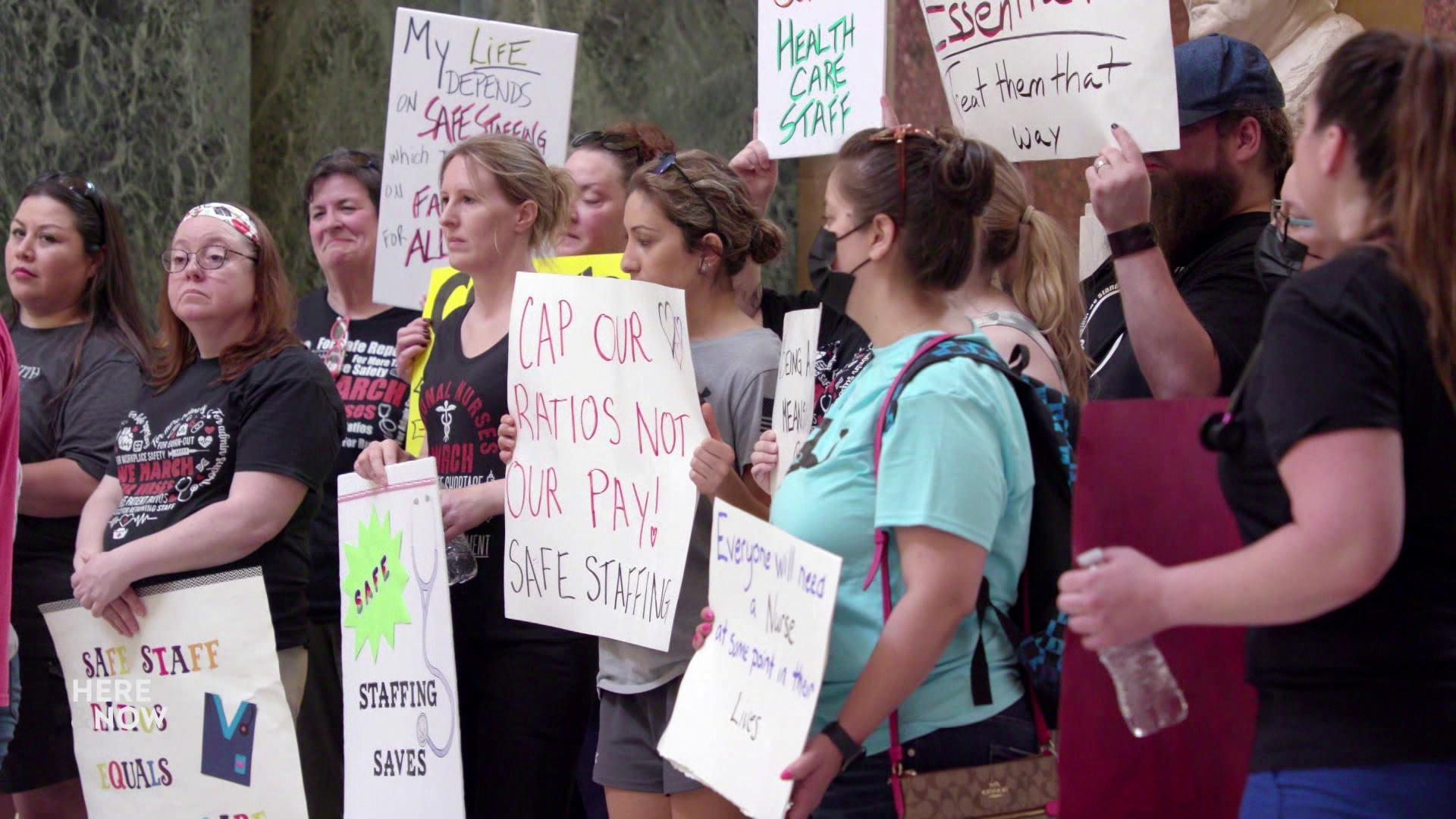 Nurses rally at Wisconsin Capitol
Nurses rallied at the Wisconsin State Capitol, calling for safer staffing levels, higher wages and more affordable education.
Friday May 13, 2022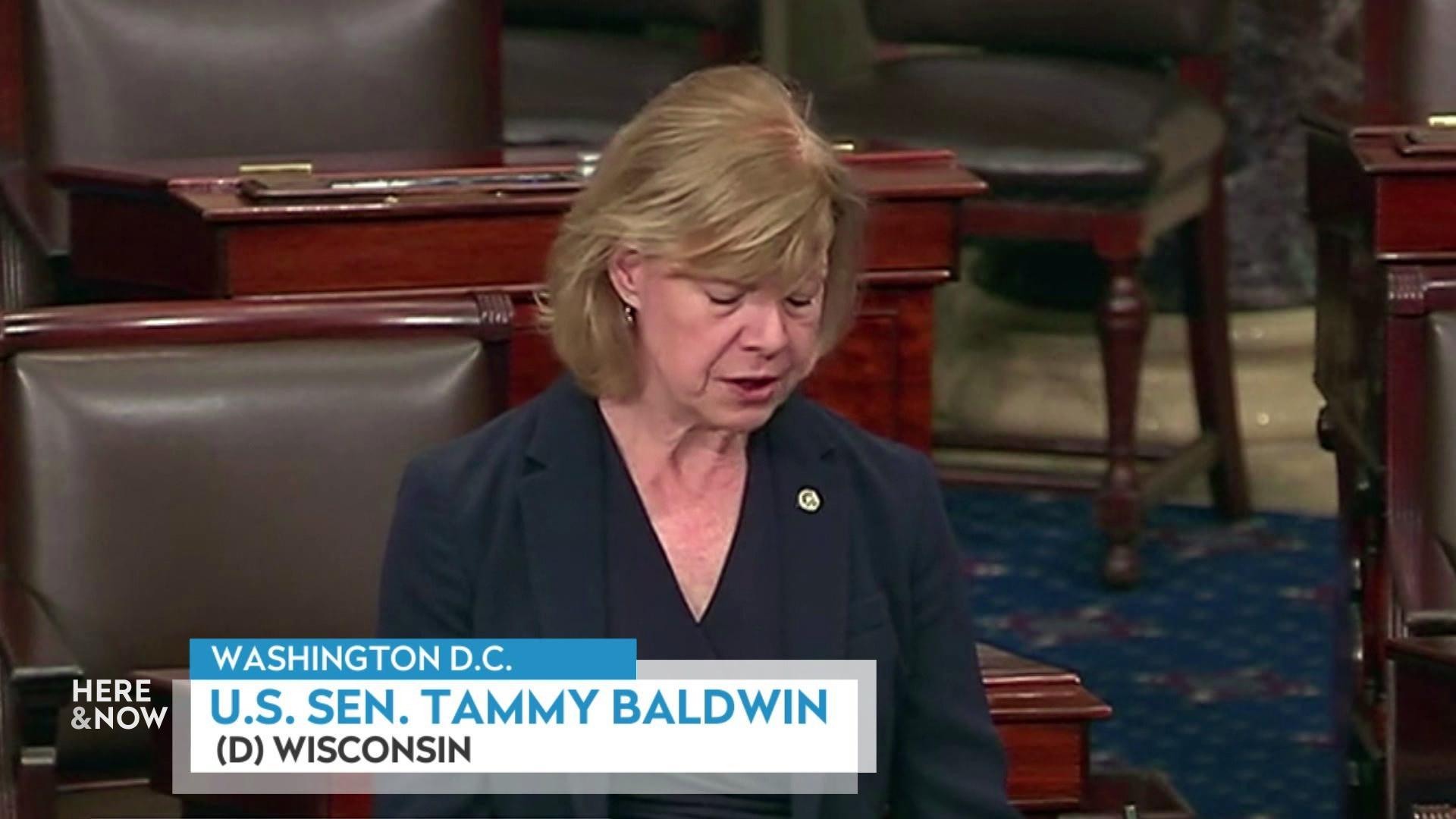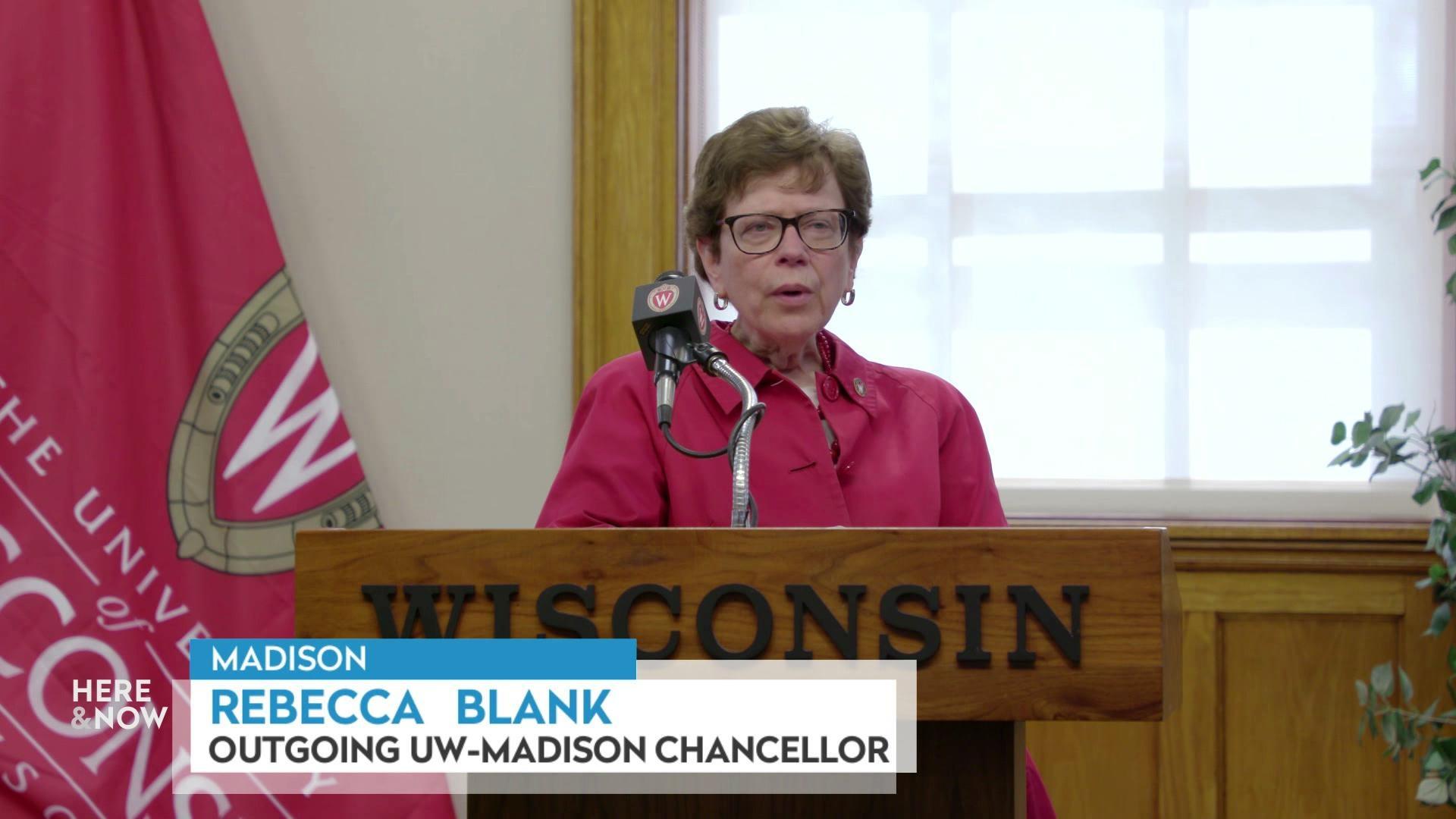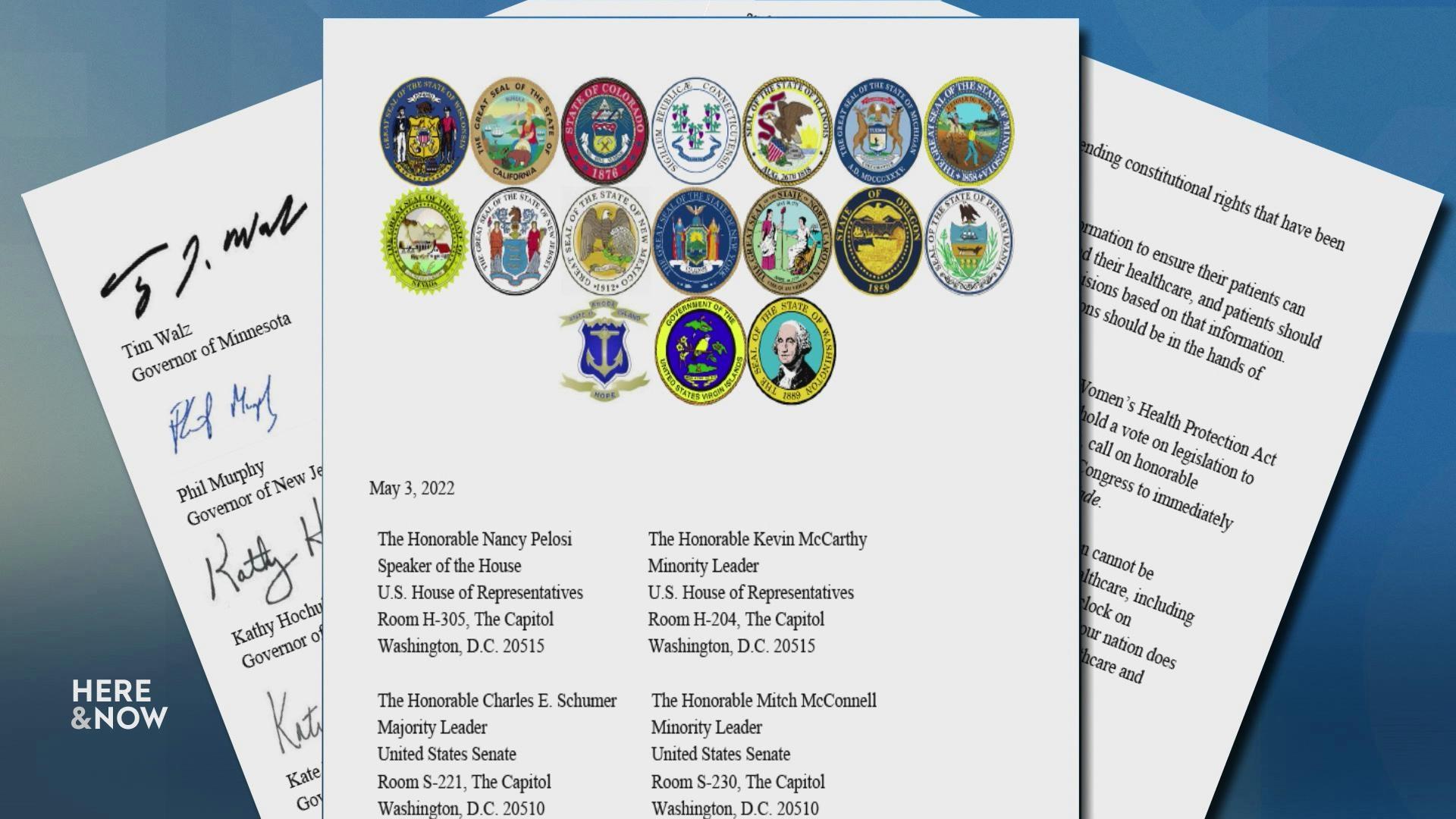 Wisconsin politicians react to US Supreme Court leak
Gov. Tony Evers, and U.S. senators Ron Johnson and Tammy Baldwin respond to the leaked U.S. Supreme Court draft opinion on abortion that may result in overturning its previous Roe v. Wade decision.
Saturday May 7, 2022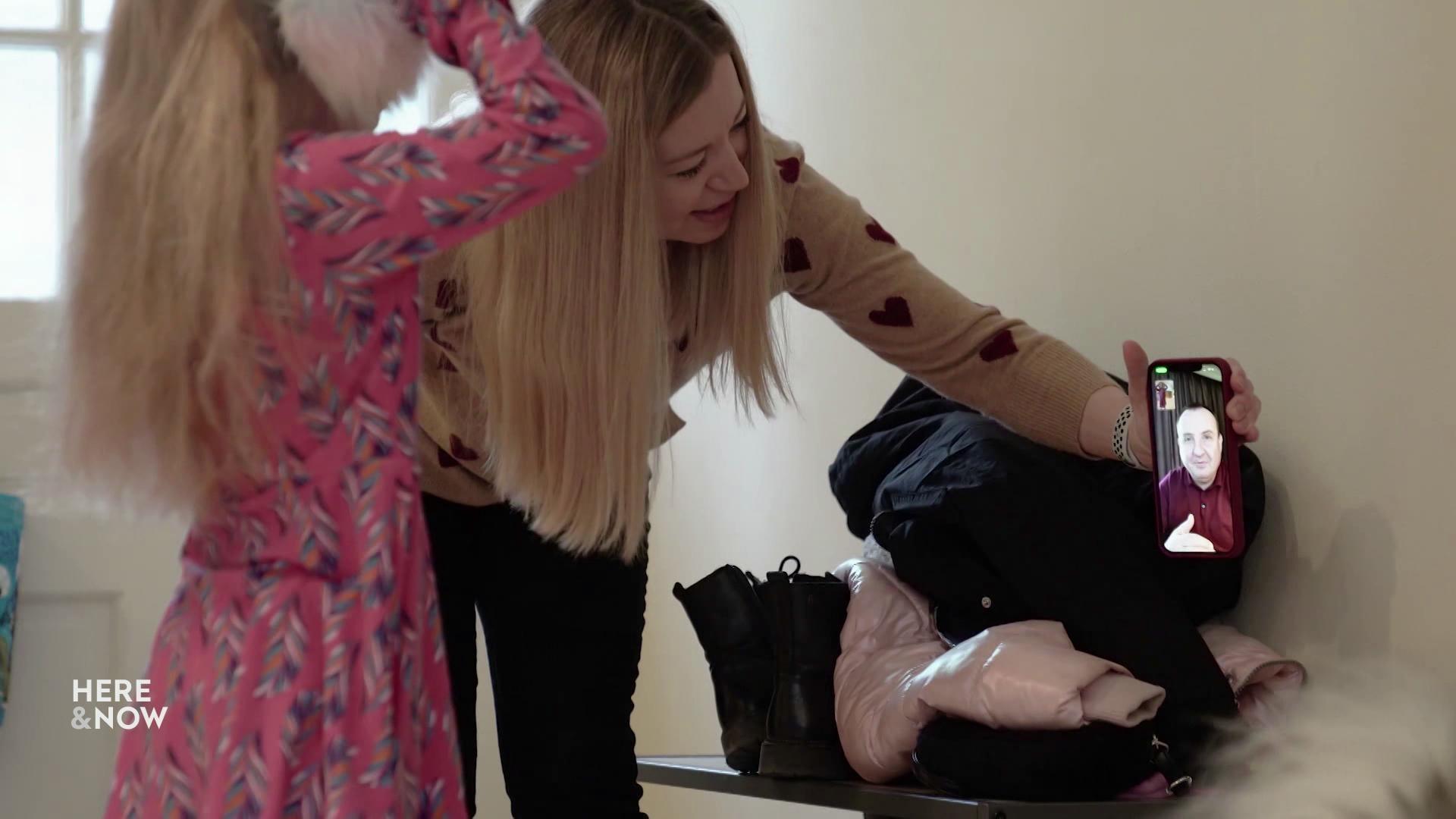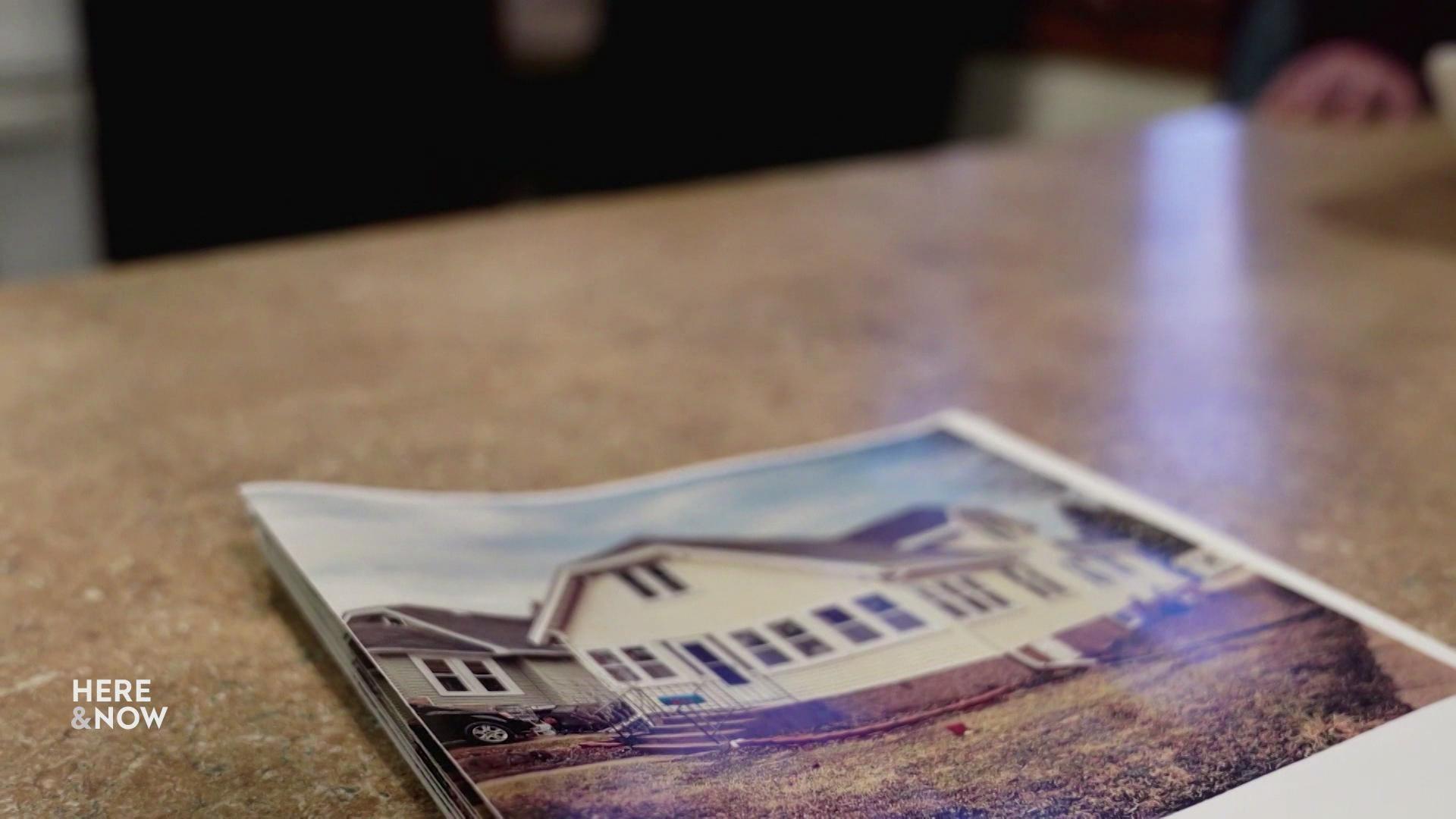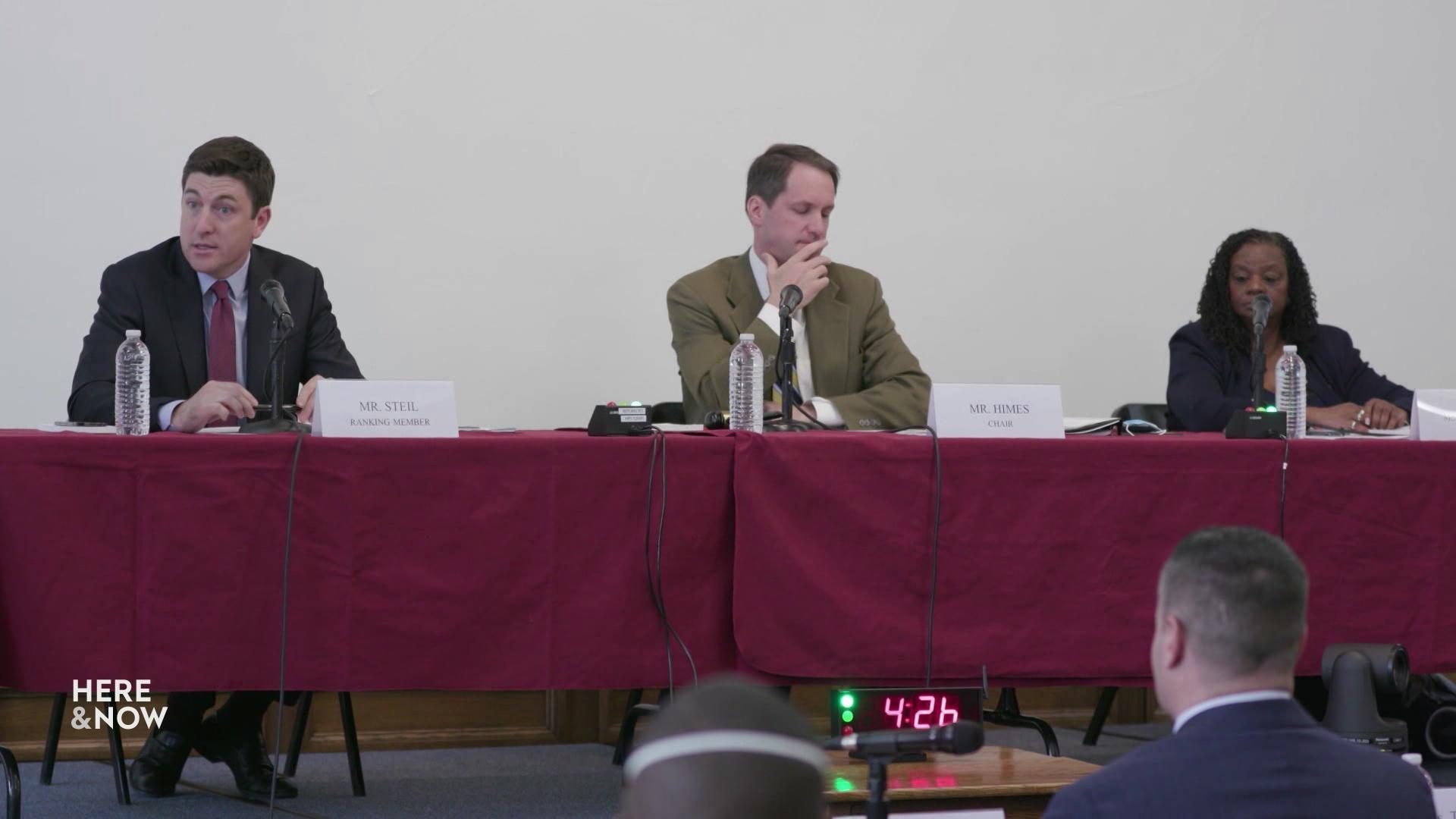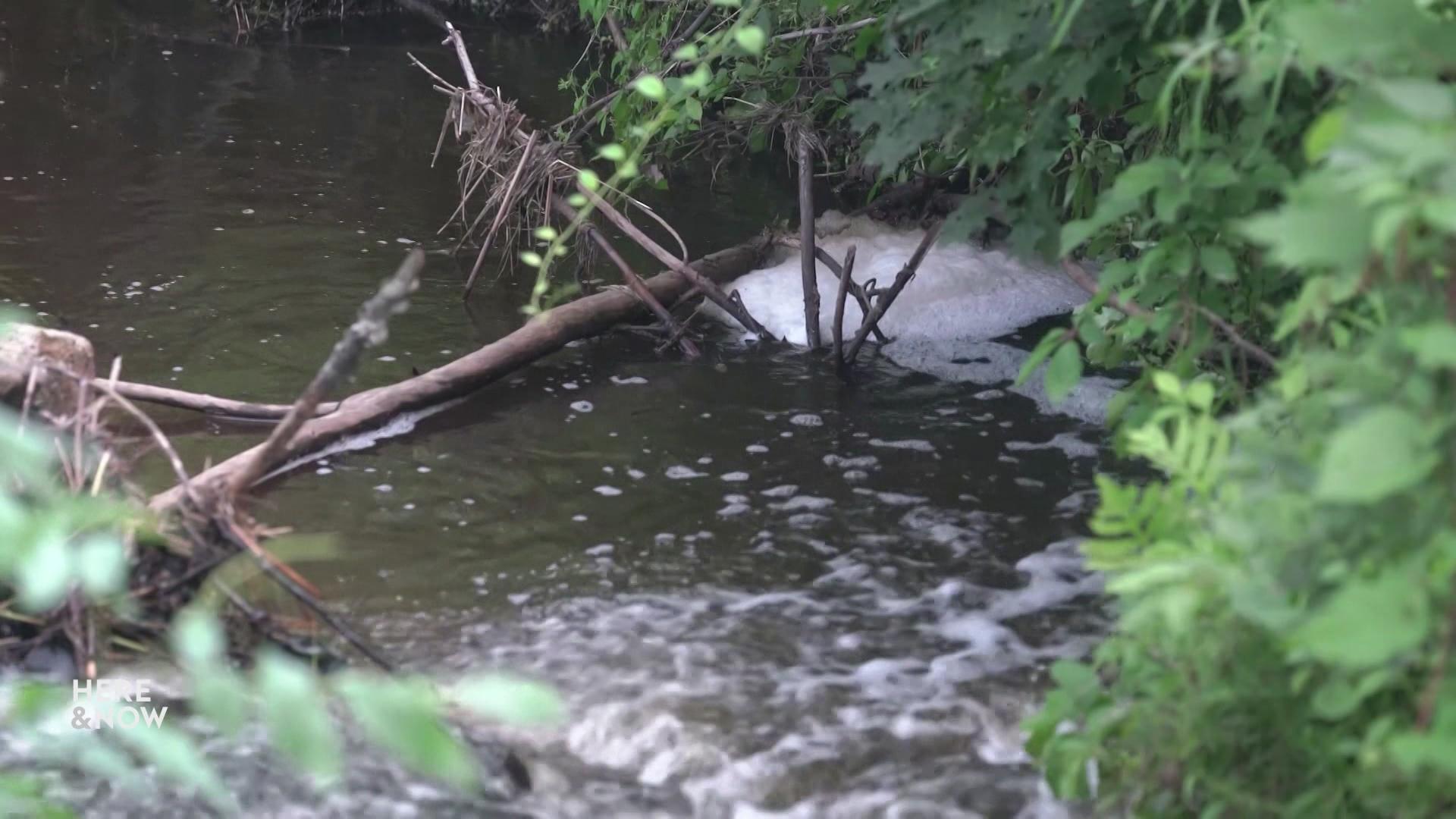 A local court ruling on PFAS cleanup
A Waukesha County Court ruling found the Wisconsin Department of Natural Resources is not allowed to regulate the cleanup of PFAS pollution, as that authority has to go through the legislative rulemaking process.
Friday April 15, 2022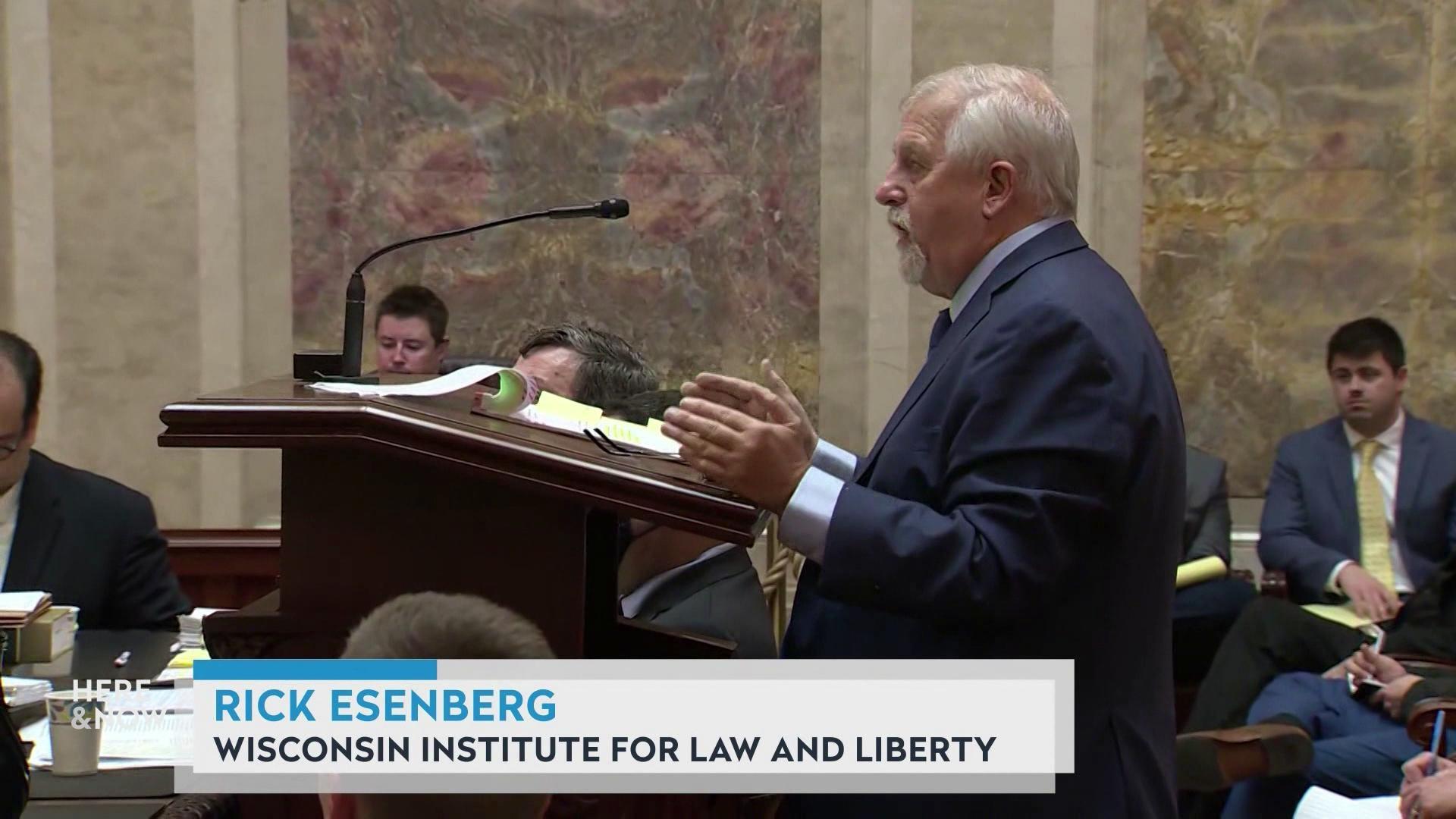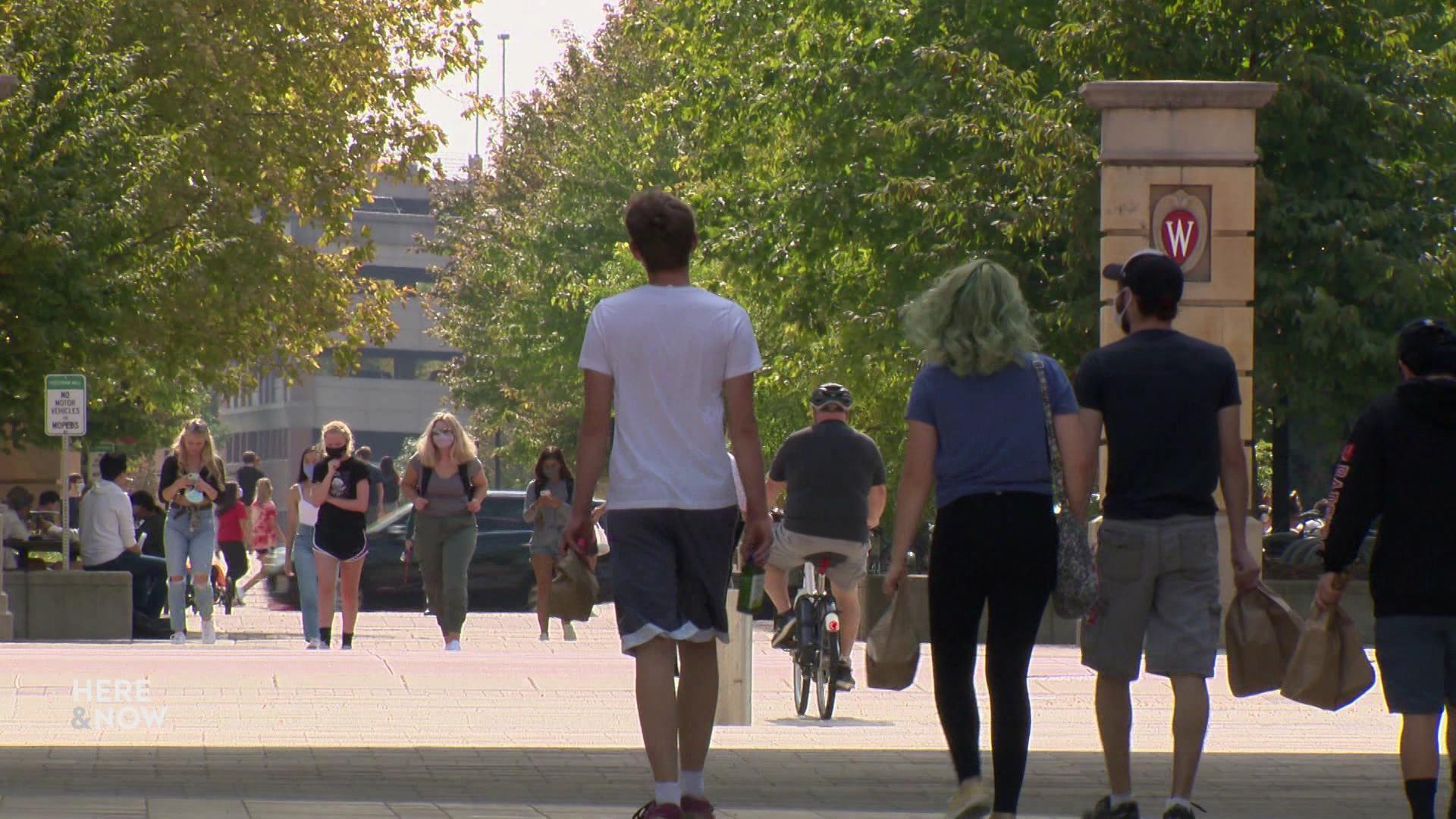 Controversial UW System survey delayed
In the wake of the Interim Chancellor at UW-Whitewater resigning over its release, a controversial UW System survey asking students about the First Amendment and free speech issues was delayed until at least the fall of 2022.
Friday April 8, 2022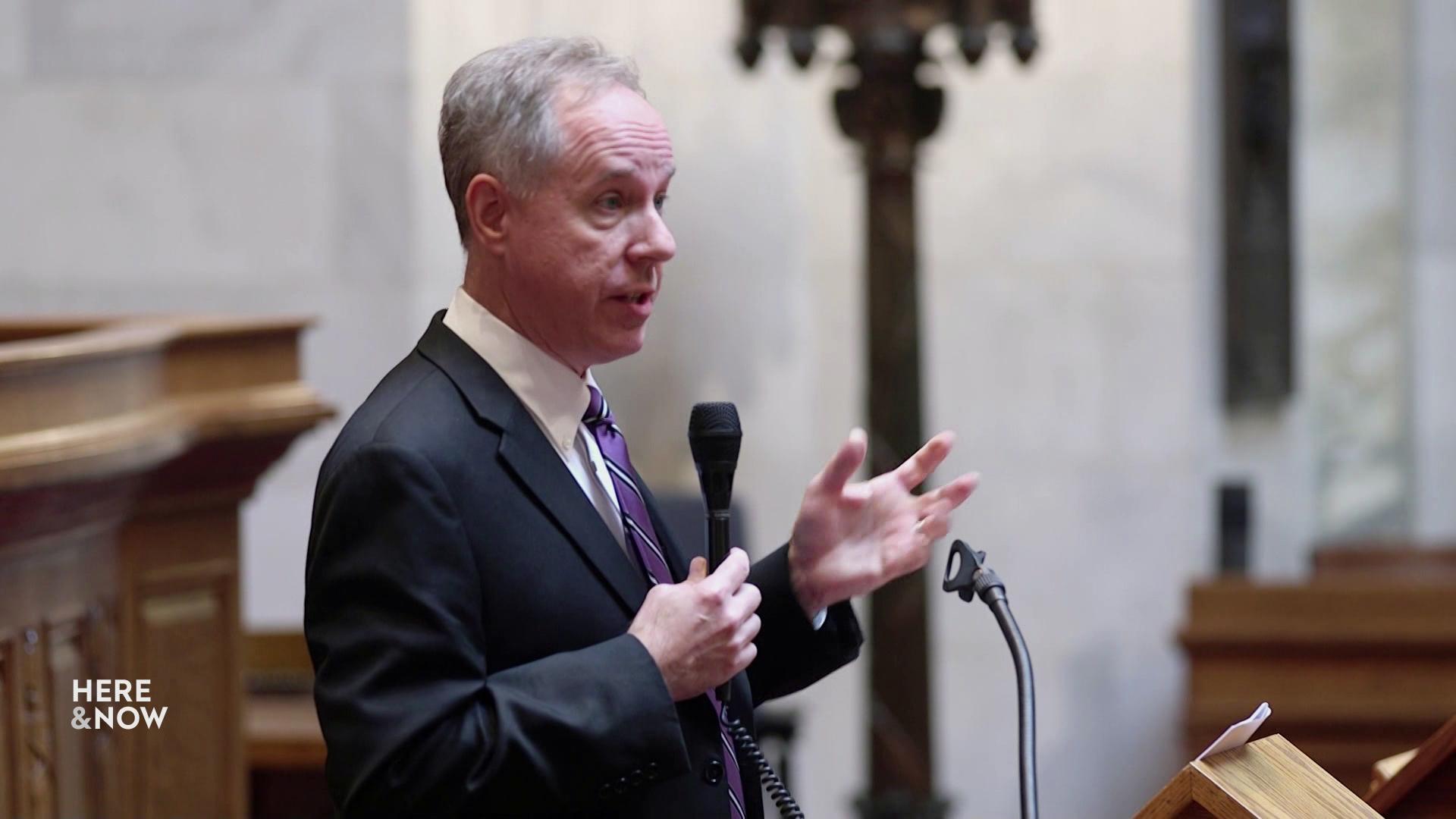 A Dane County judge has found Assembly Speaker Robin Vos in contempt in a lawsuit over releasing 2020 election investigation documents requested through open records law.
Friday April 1, 2022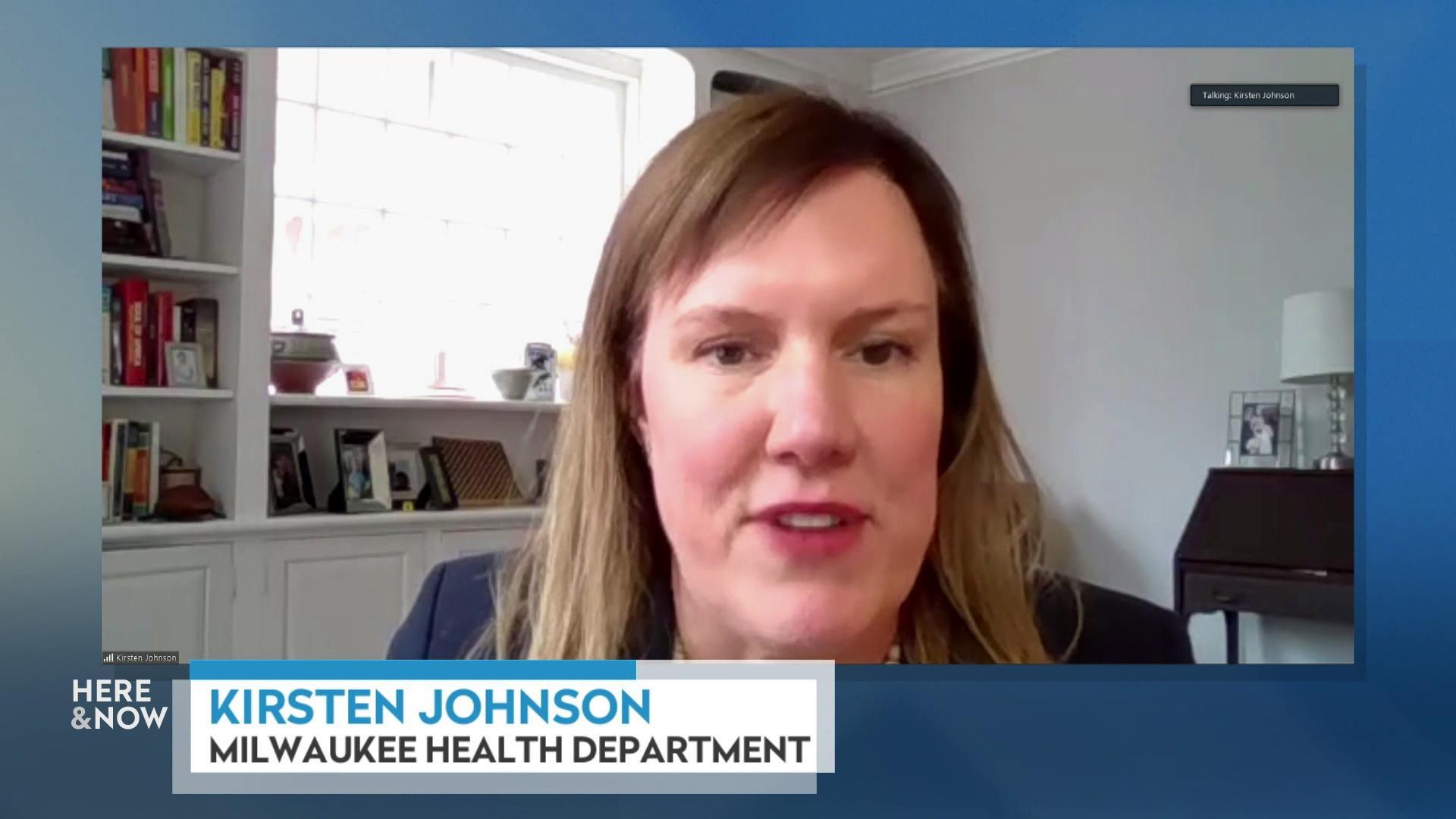 Second Moderna booster approved for adults over 50
The U.S. Food and Drug Administration and Centers for Disease Control and Prevention have approved a second Moderna COVID-19 booster for individuals over 50, but current federal pandemic funding is winding down, which would mean testing and vaccines could no longer be provided for free.
Friday April 1, 2022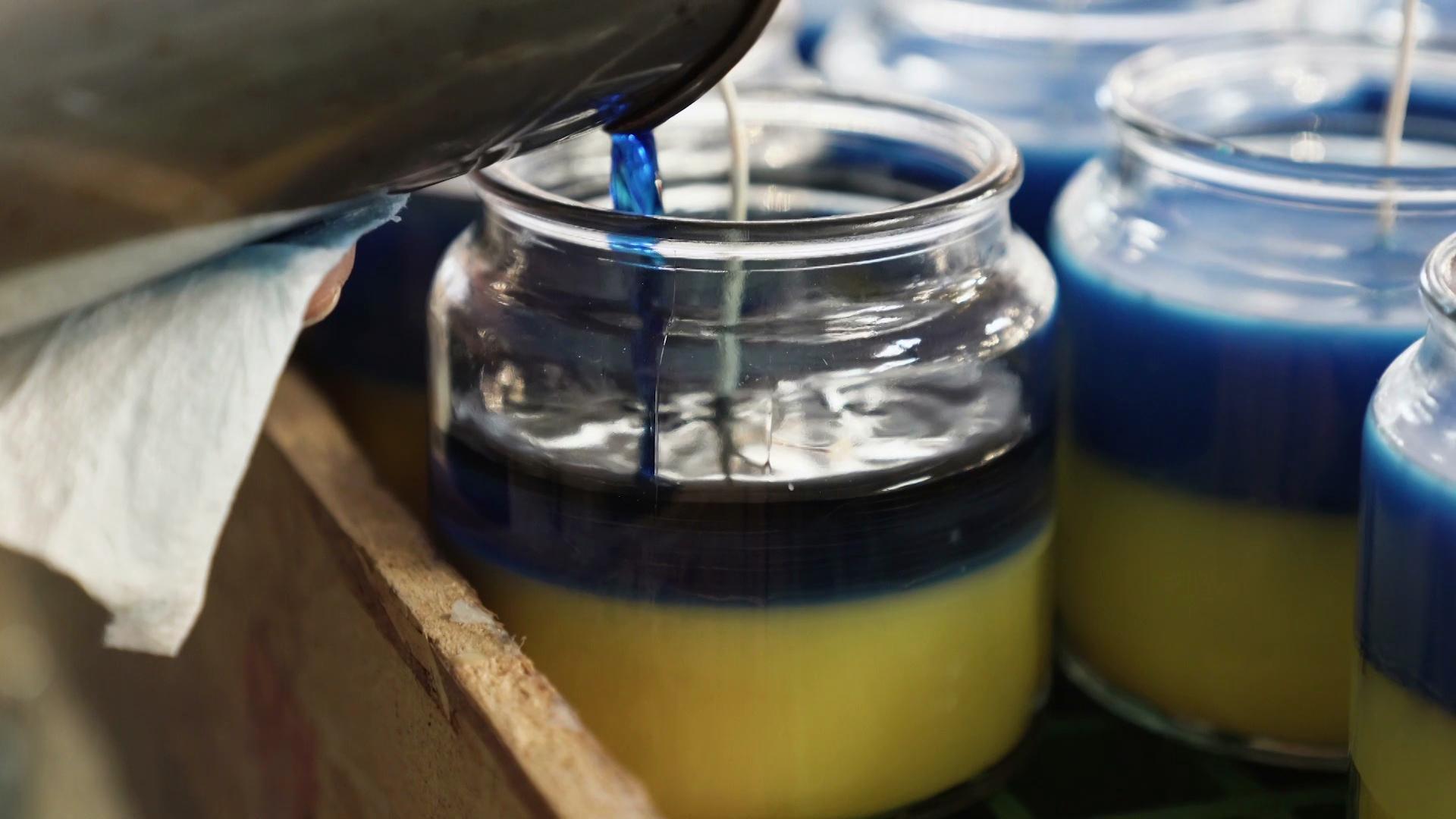 Door County candlemakers mobilize for Ukraine
One day after Ukraine was invaded, an artisan candle business based in Sturgeon Bay moved to sell a blue-and-yellow solidarity candle to raise money for an emergency aid charity — tens of thousands of orders later, this fundraiser has turned into a community effort.
Thursday March 17, 2022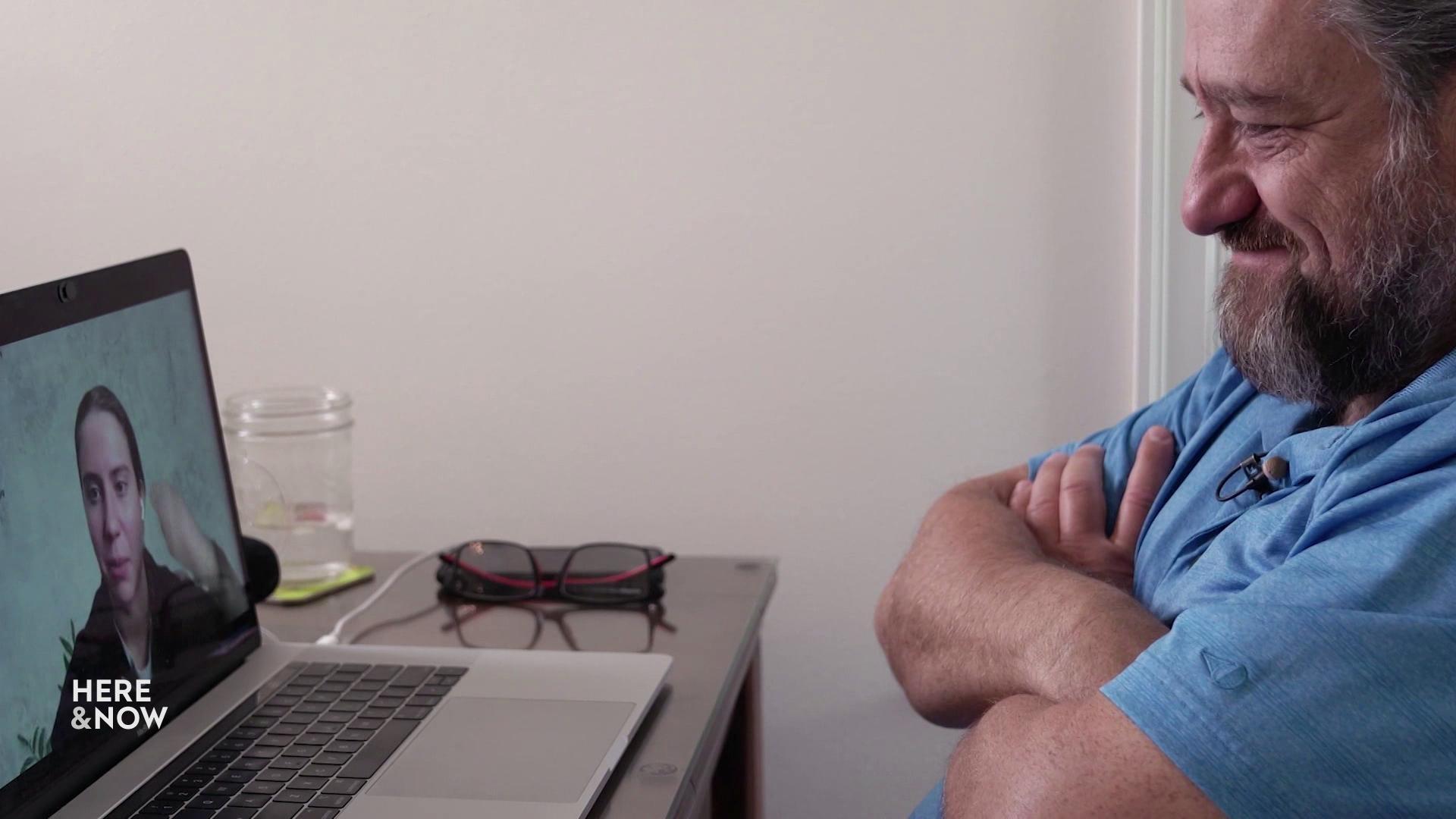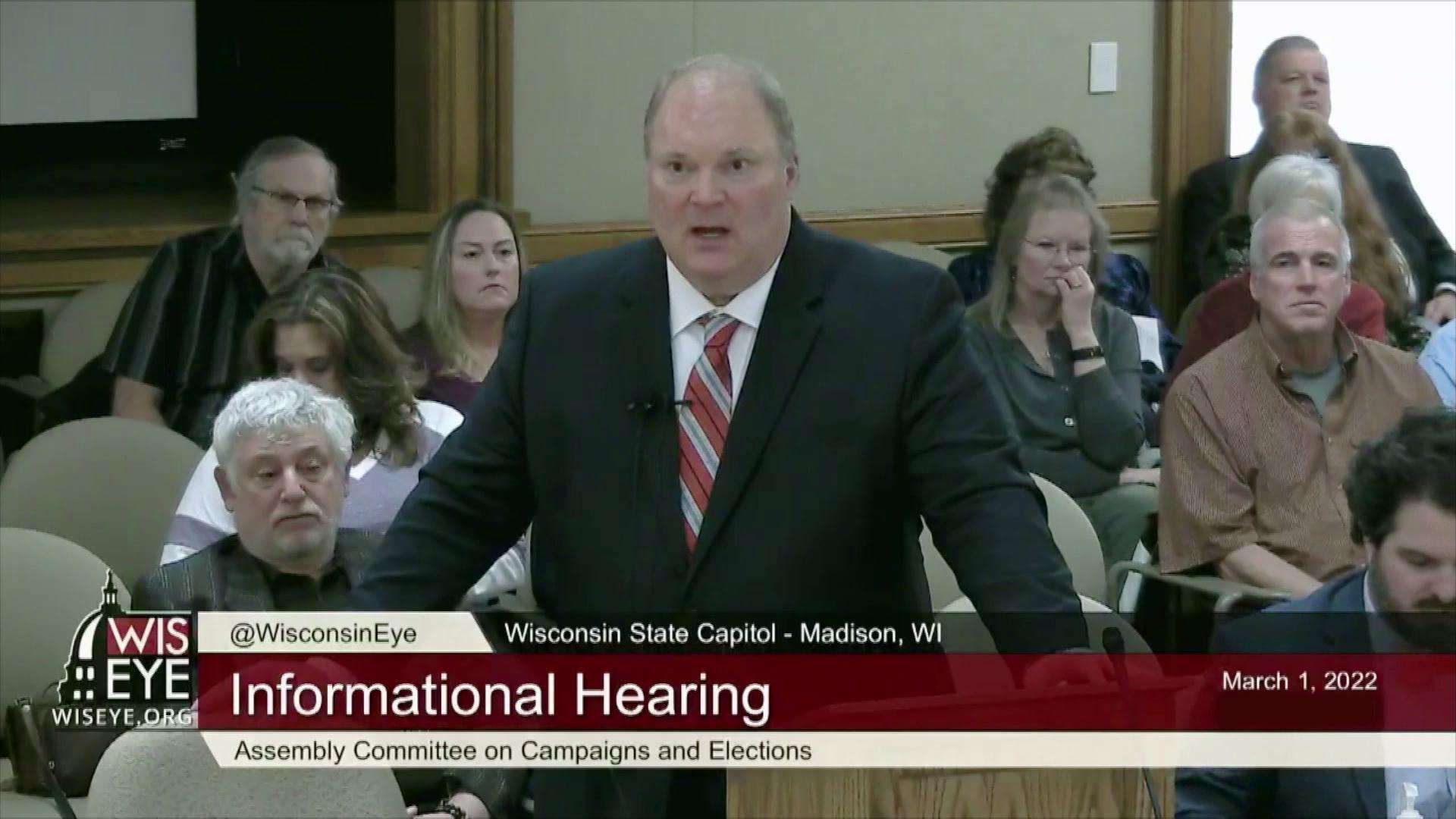 Gableman delivers interim investigation report
Former Wisconsin Supreme Court Justice Michael Gableman, hired by Assembly Speaker Robin Vos to investigate the 2020 election in Wisconsin, delivered a second interim report on his probe.
Friday March 4, 2022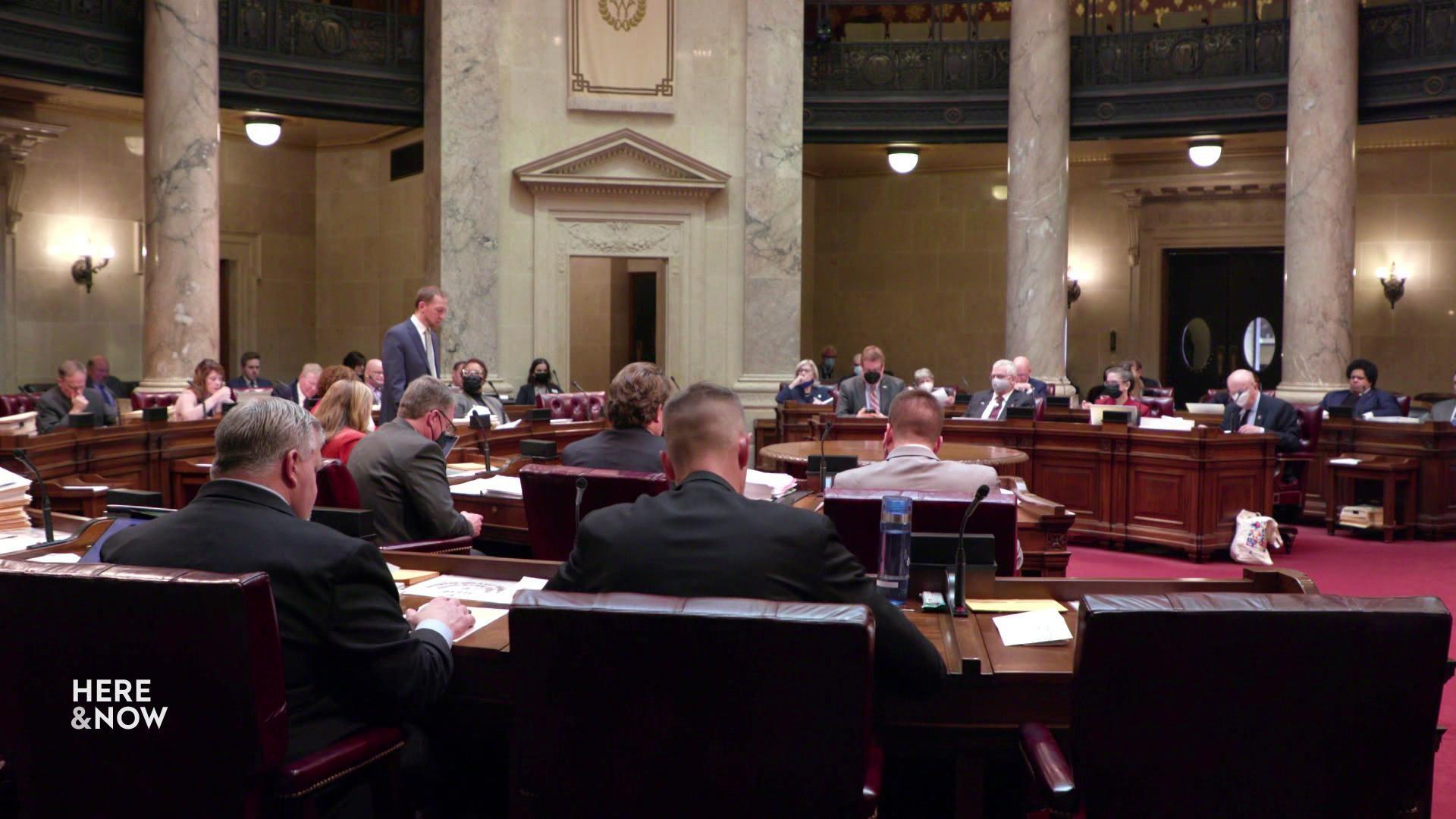 Potential changes to Wisconsin's bail system
The Wisconsin Legislature passed a resolution that is the first step in proposing an amendment to the state constitution that would change the way cash bail is set.
Friday February 25, 2022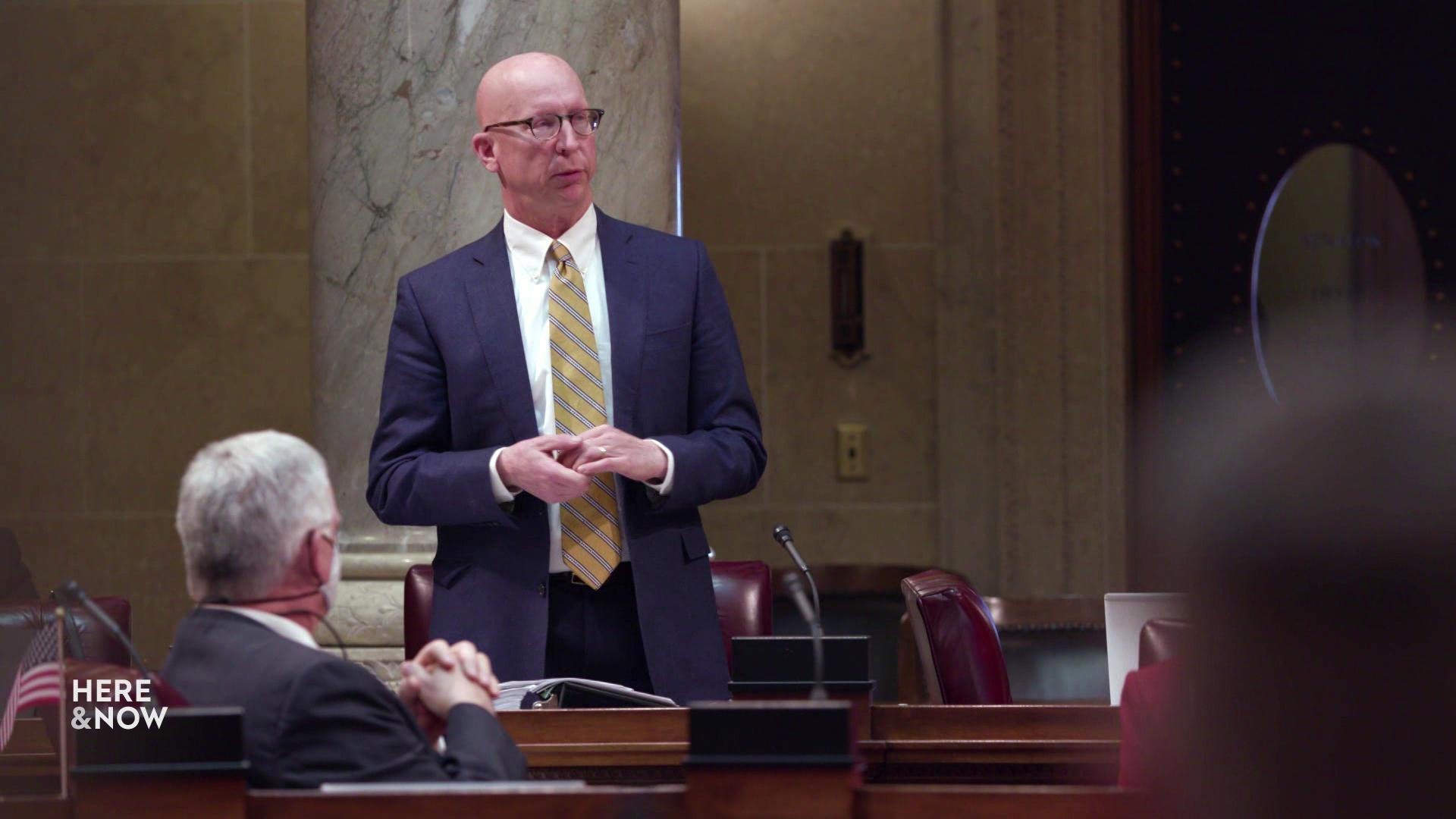 Legislature passes election rules bills
The Republican majority in the state Legislature passed a package of bills to change certain voting rules in Wisconsin. The bills address absentee ballot applications, indefinitely confined voter status and private grant funding for municipalities.
Friday February 25, 2022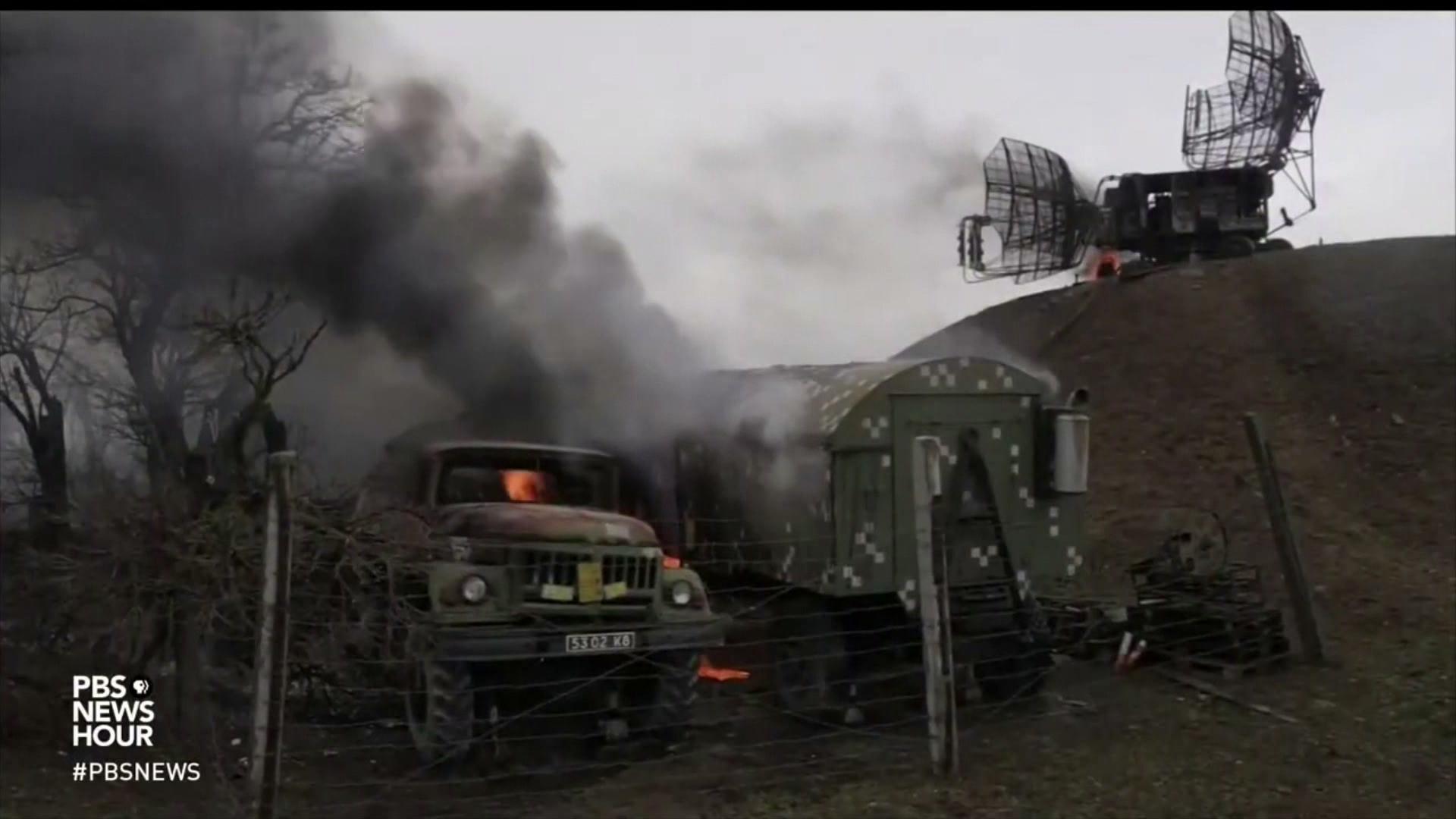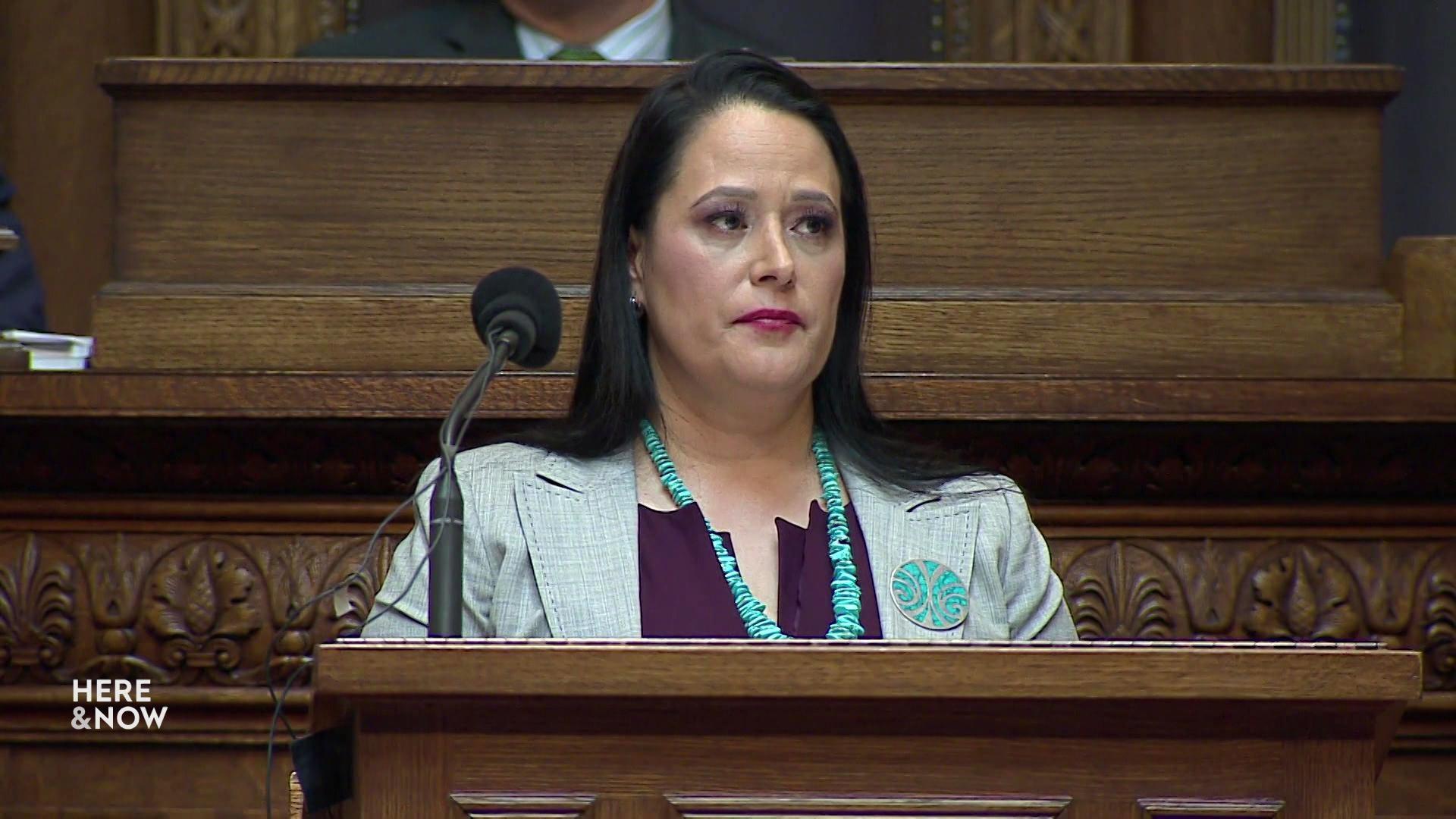 Reviewing Wisconsin's State of the Tribes 2022
Shannon Holsey, President of the Stockbridge-Munsee Band of Mohican Indians, delivered Wisconsin's 2022 State of the Tribes address, discussing a variety of issues facing the state's tribal nations.
Friday February 25, 2022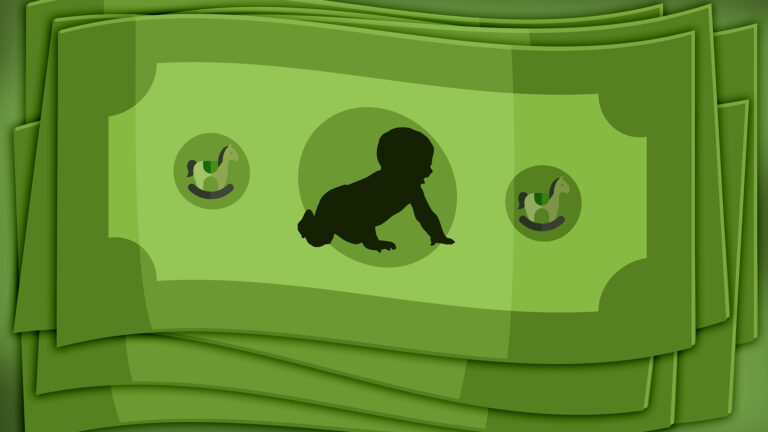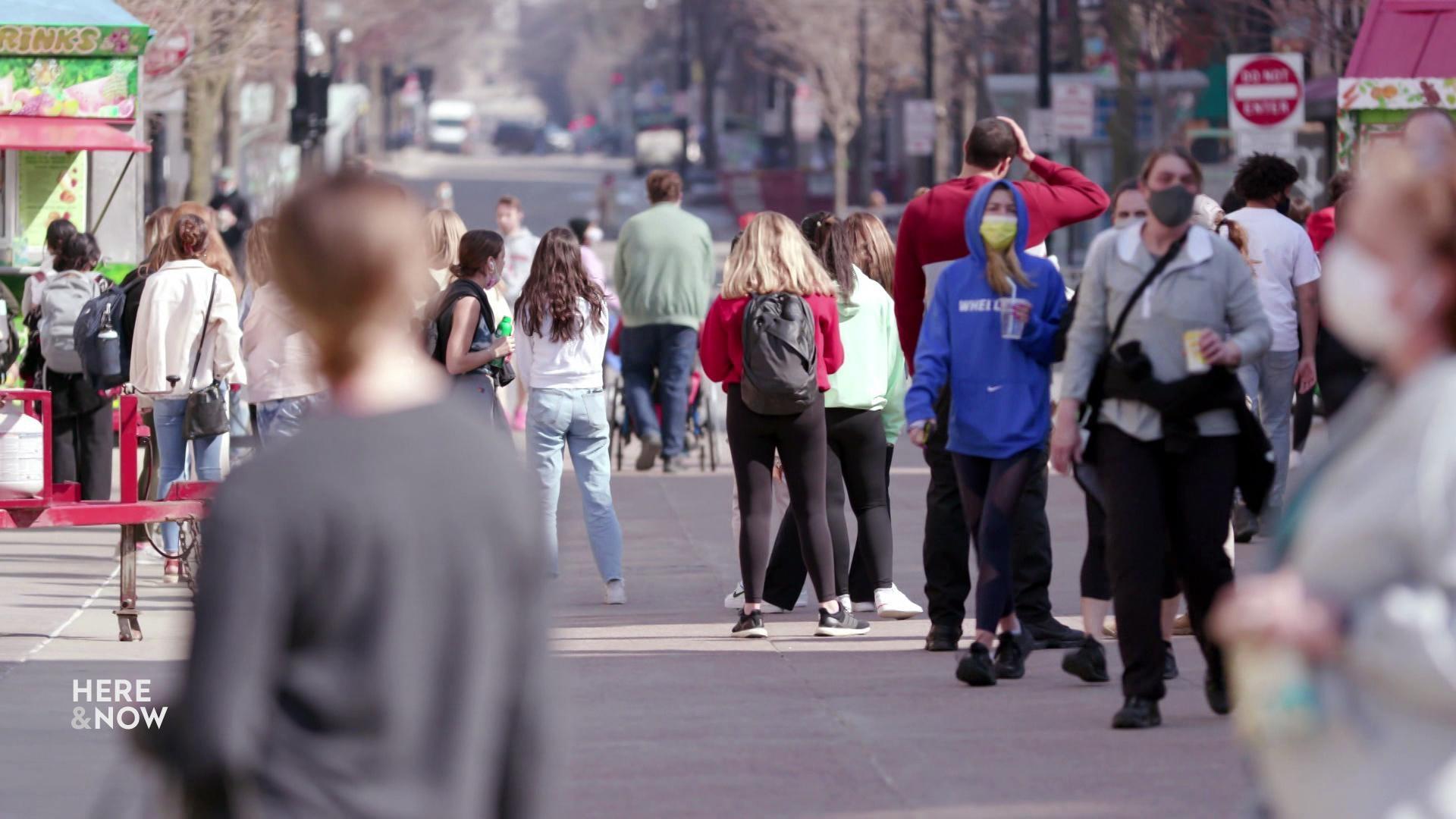 UW System mask mandates to expire
The University of Wisconsin System announced campus mask mandates will start expiring as soon as March 1 as COVID-19 cases continue declining.
Friday February 18, 2022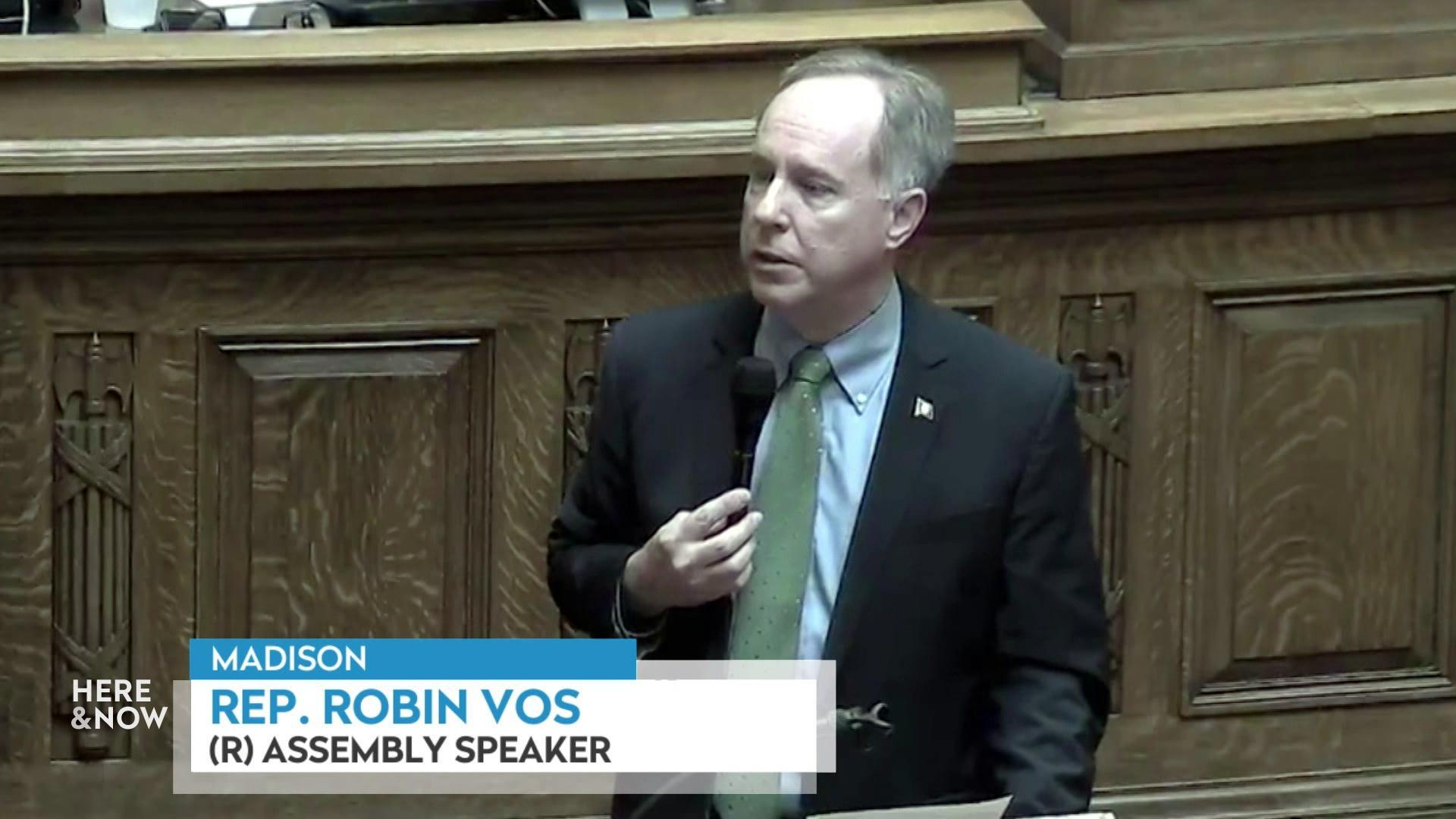 Assembly promotes constitutional amendment for bail standard
The Republican-controlled Wisconsin Assembly passed a joint resolution that is the first of two required to put a constitutional amendment before voters that would require courts to consider the severity of a defendant's criminal record when determining bail.
Friday February 18, 2022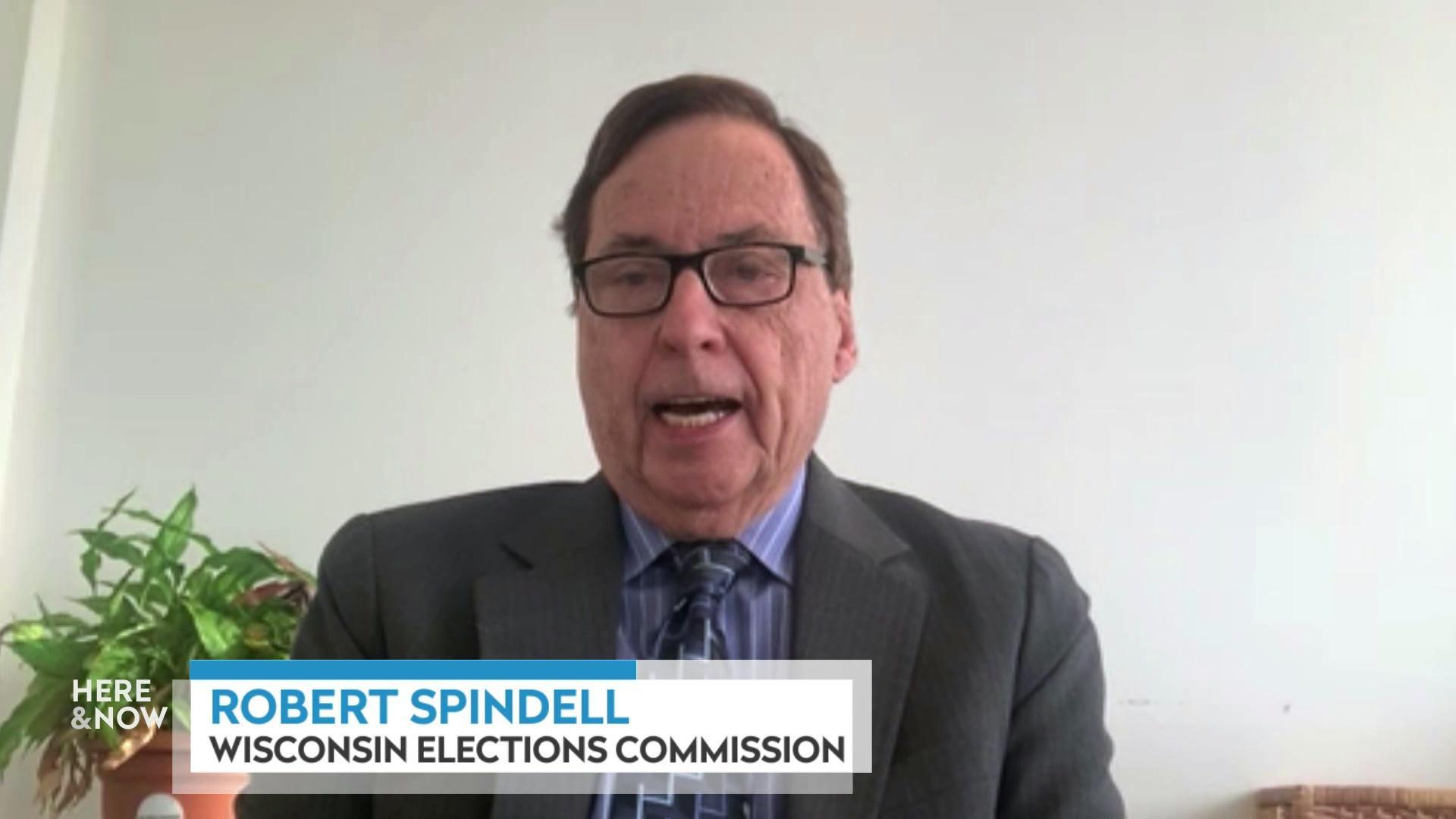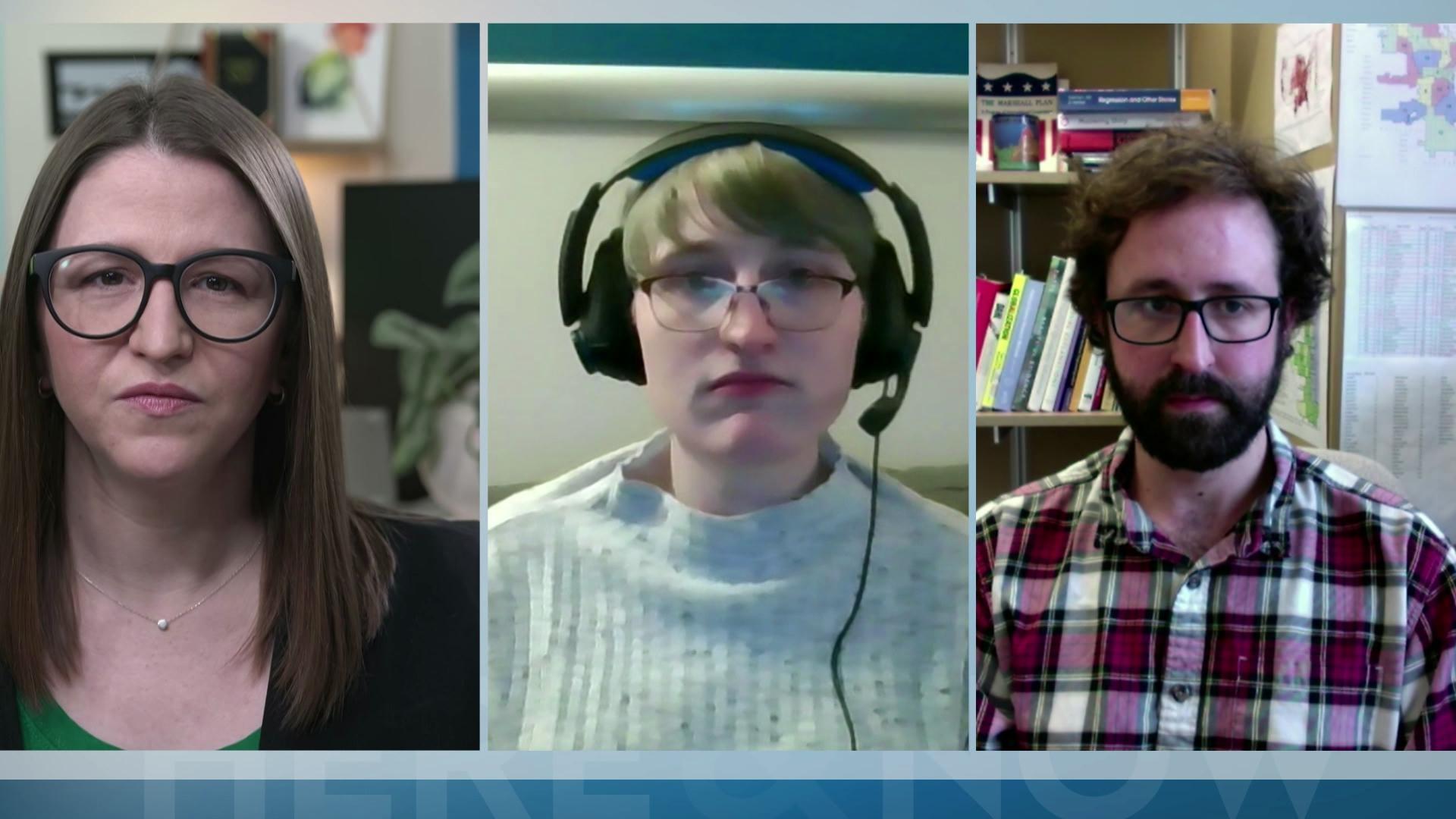 Noon Wednesday: Voting for a new Milwaukee mayor
Milwaukee voters are going to choose a new mayor for the first time in nearly two decades. Following the Feb. 15, 2022 primary, one candidate moved forward after assembling a nascent multiracial coalition, while another rallied the city's conservative voters. John D. Johnson, a research fellow at Marquette Law School, and Wisconsin Public Radio reporter Christine Hatfield discuss the election.
Wednesday February 16, 2022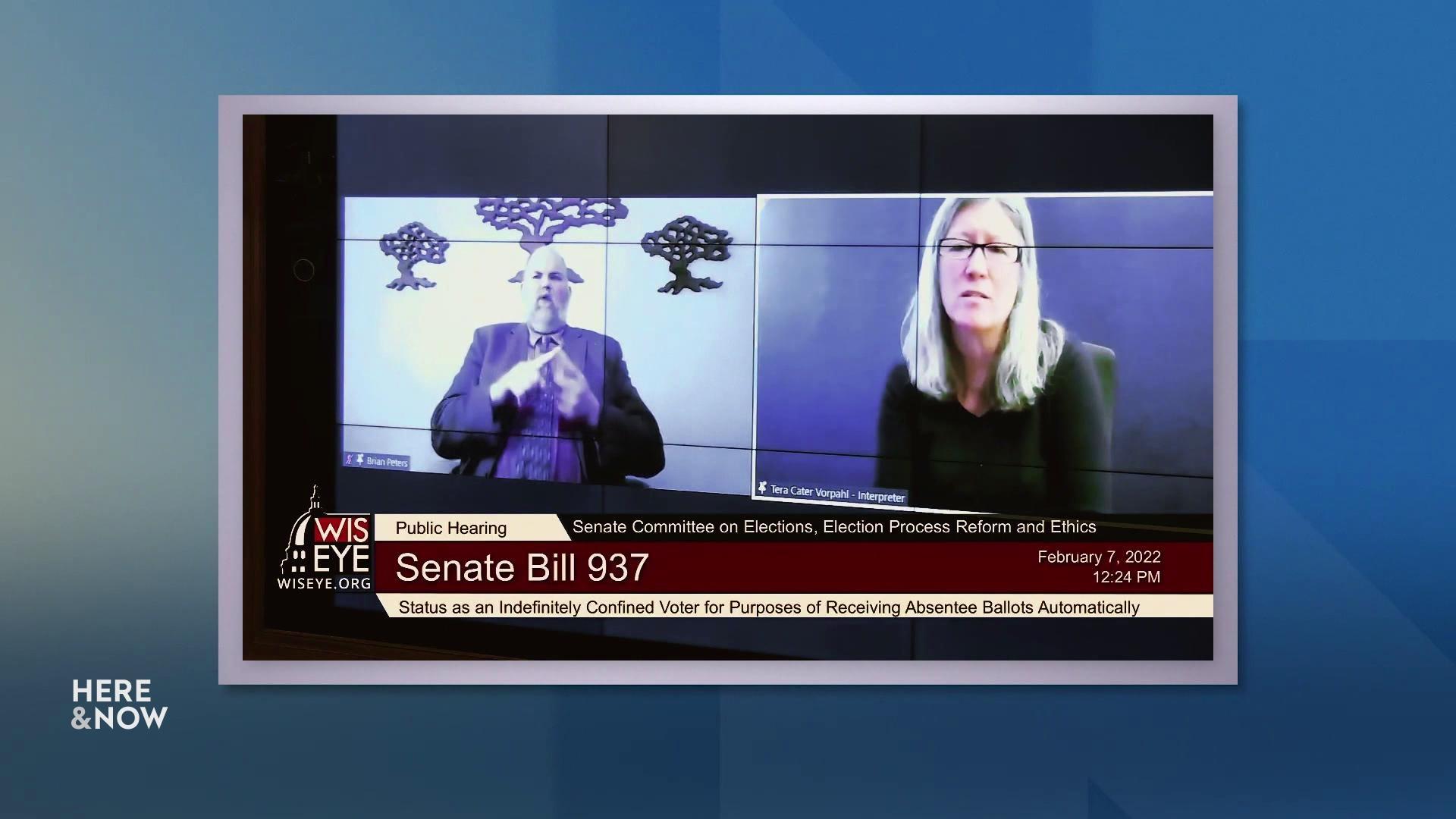 Disability advocates raise concerns about election bills
Advocates from the disability community in Wisconsin voiced concerns about how bills put forth by Republican lawmakers to establish new rules for election administration in the state would limit voter access.
Friday February 11, 2022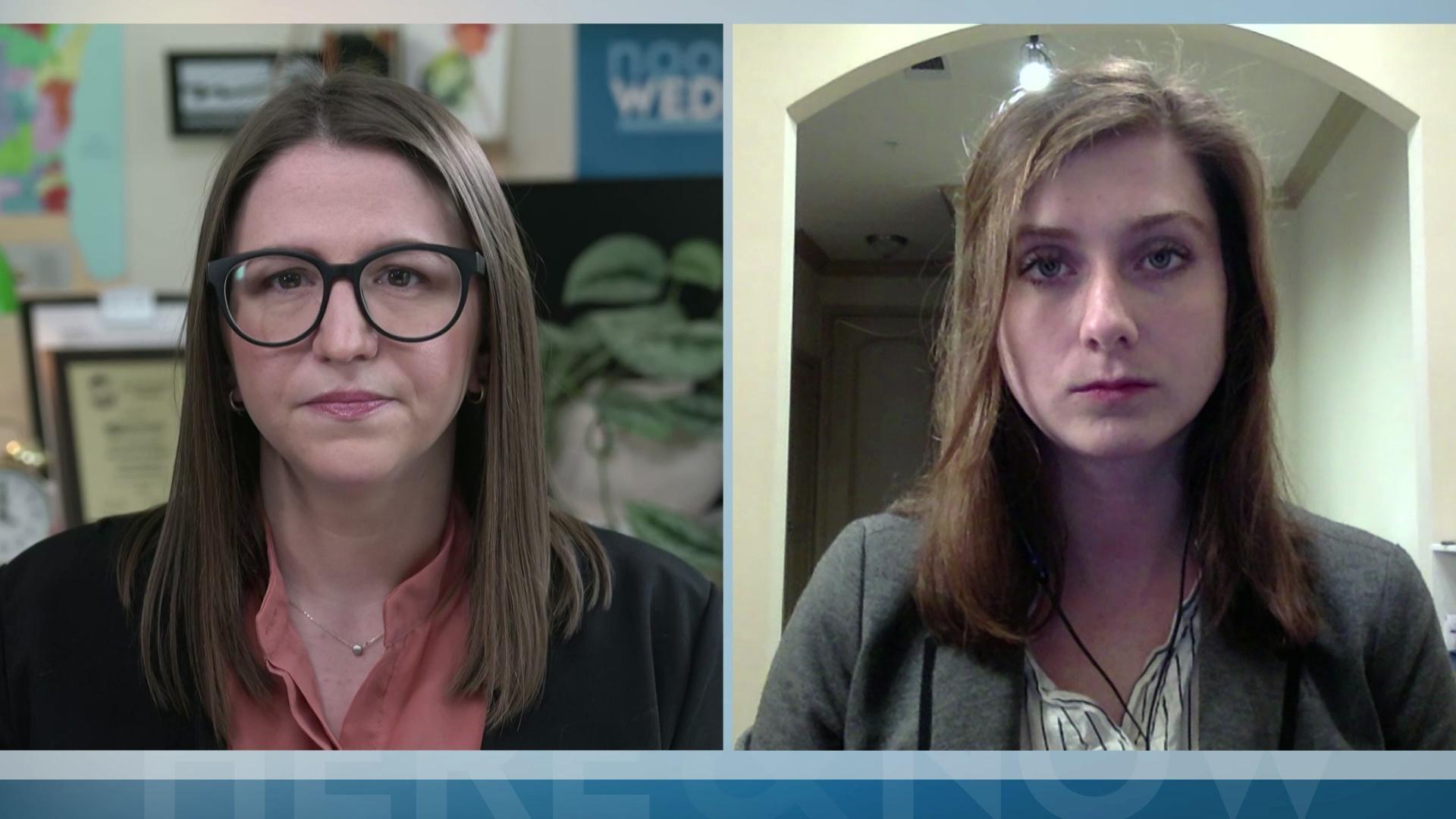 Noon Wednesday: Another murky police shooting in Madison
Questions about how police use force have been renewed after an officer shot a Black man in Madison during a "multi-jurisdictional arrest effort" in February 2022, with the Dane County Sheriff's Office offering few details about the "officer-involved shooting" where "shots were fired." Wisconsin State Journal reporter Emily Hamer discusses what she has learned about the incident.
Wednesday February 9, 2022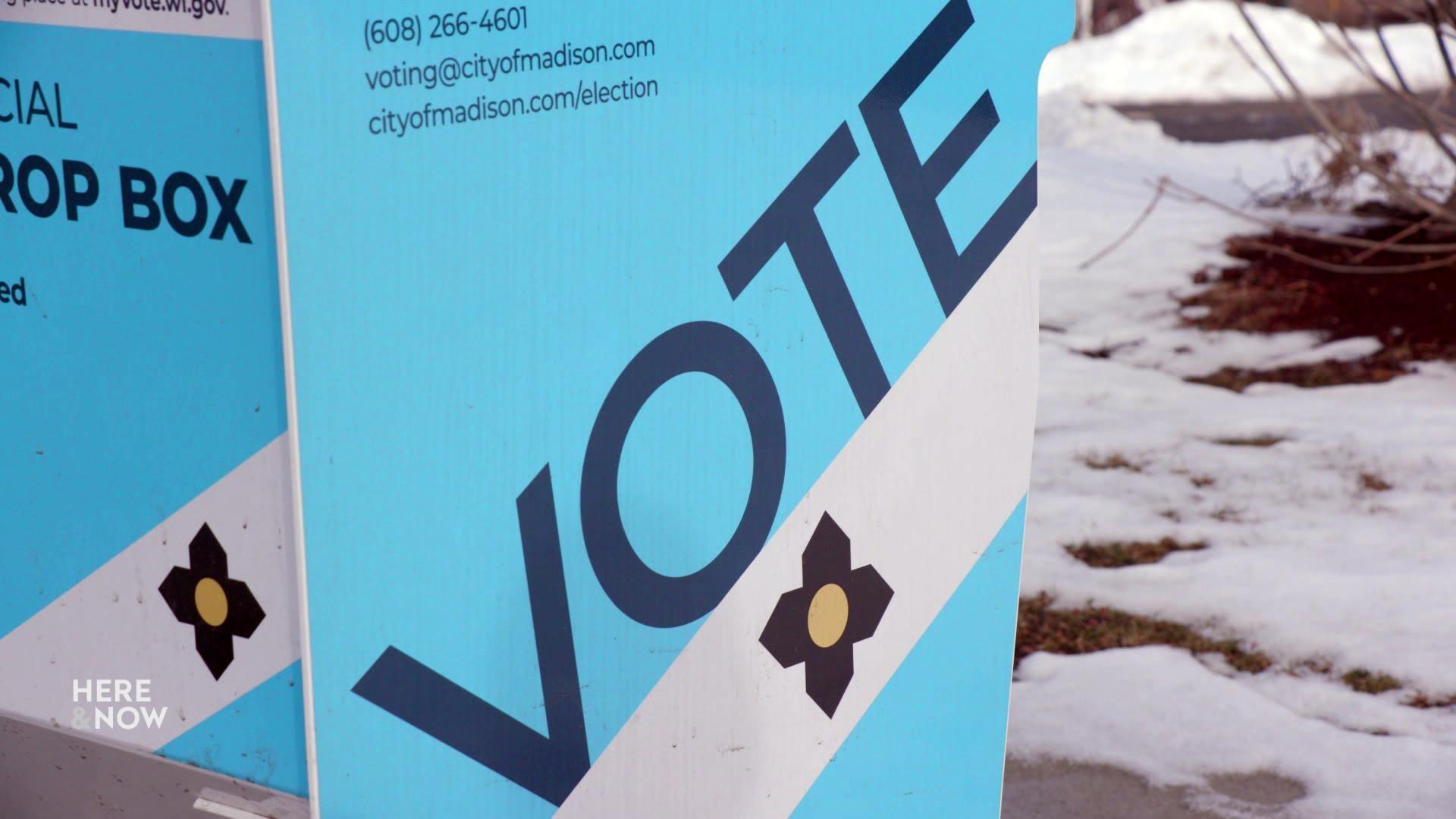 Keeping track of political furor over the 2020 election
Here & Now series producer Marisa Wojcik explains the building political battle over the 2020 election in Wisconsin, including efforts by Republicans to promote audits, subpoenas and investigations, as well as growing concern among Democrats about efforts to overturn the outcome of the vote.
Friday February 4, 2022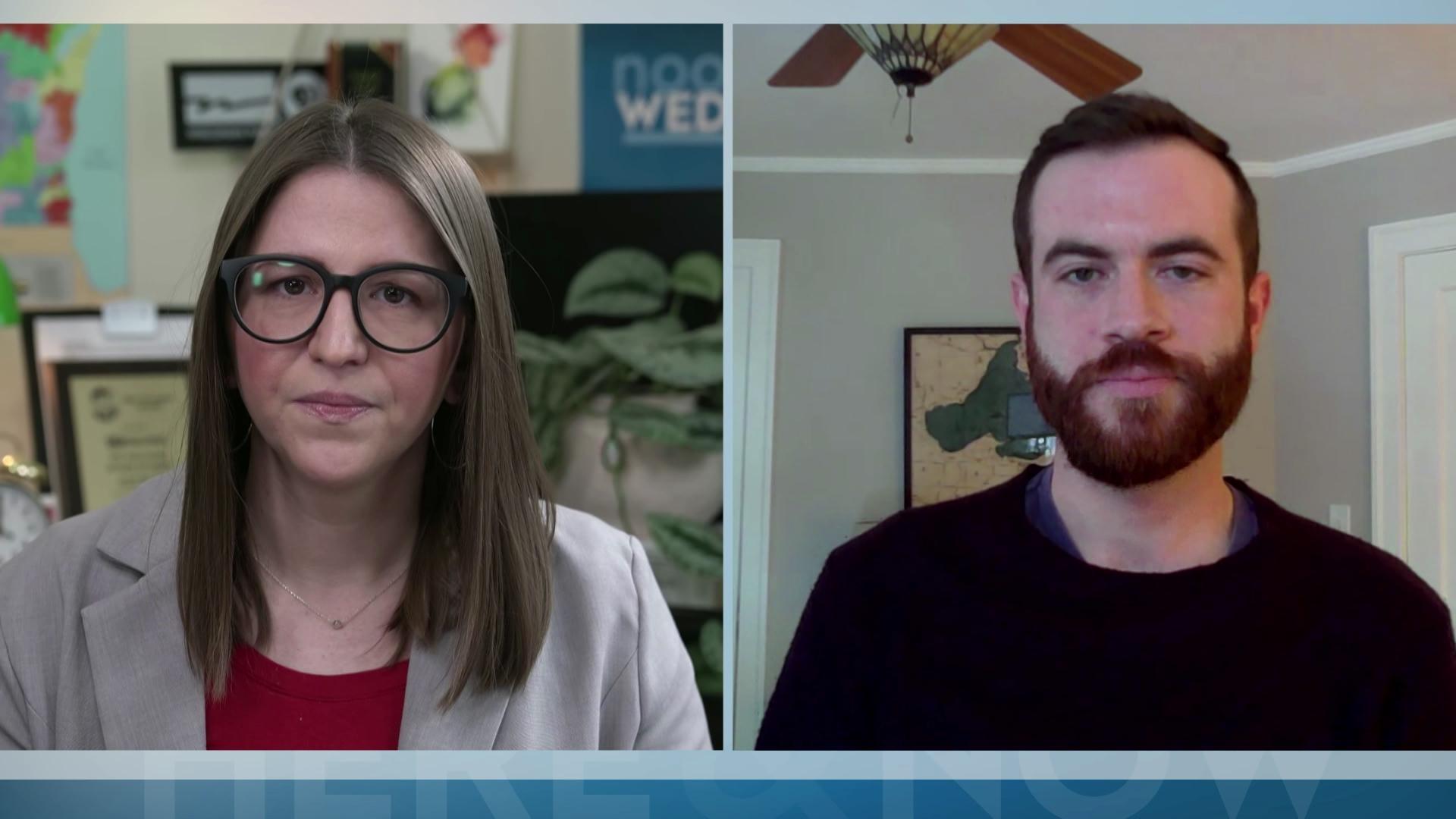 Noon Wednesday: Covid cases, hospitalizations plunge again
COVID-19 cases and hospitalizations in Wisconsin are plummeting as fast as they grew when the omicron variant struck the state, while deaths due to the virus continue to linger. How likely is it this reprieve will continue? "Here & Now" reporter Will Cushman discusses the state's shifting pandemic numbers, testing, an emerging omicron subvariant and the status of a vaccine for children under 5.
Wednesday February 2, 2022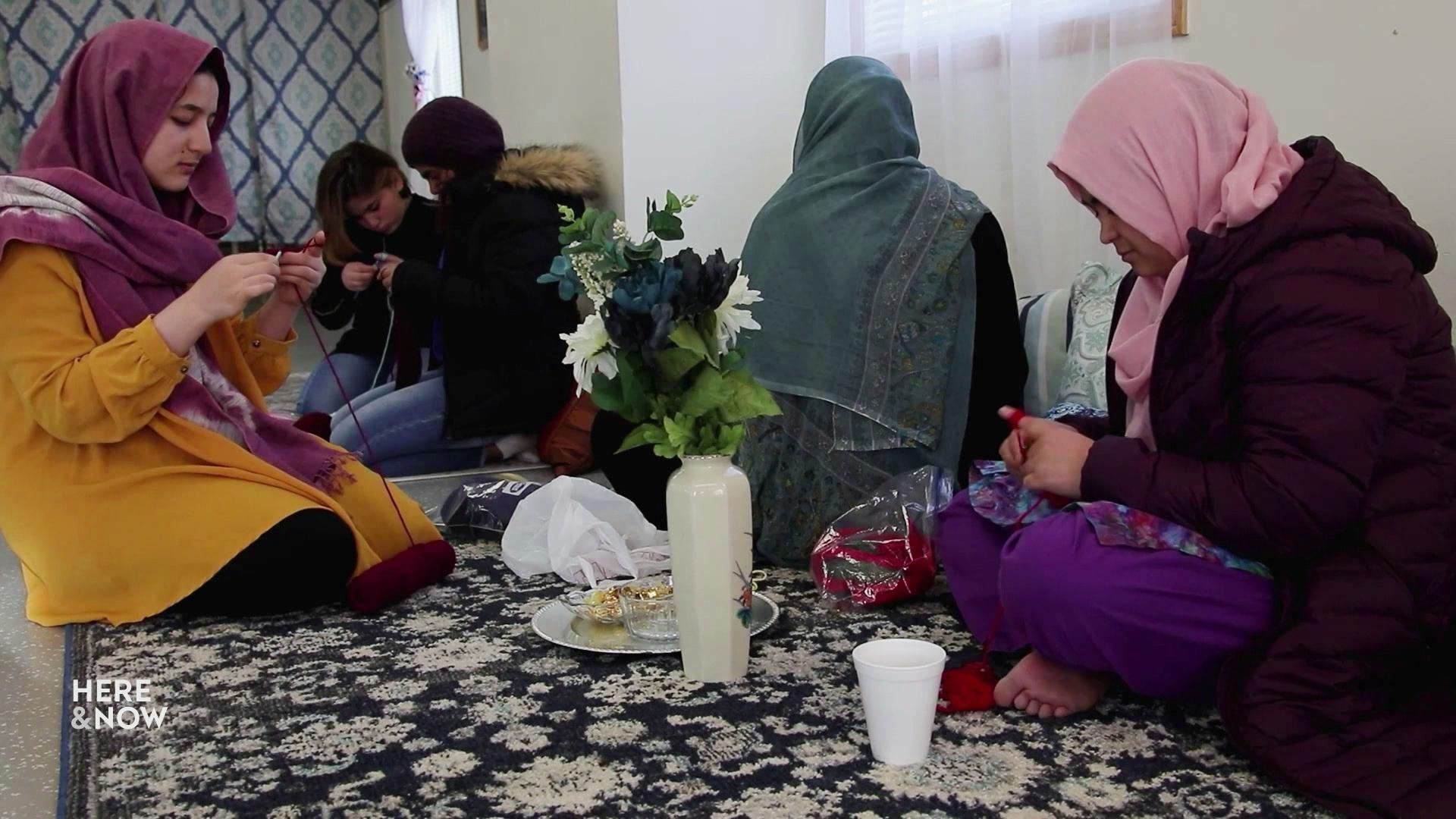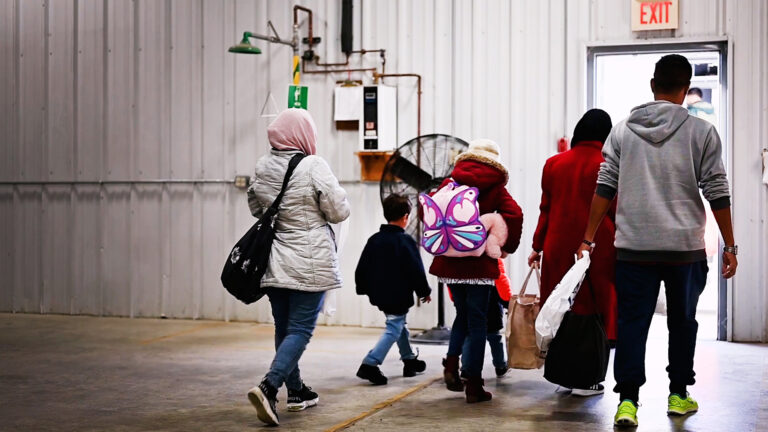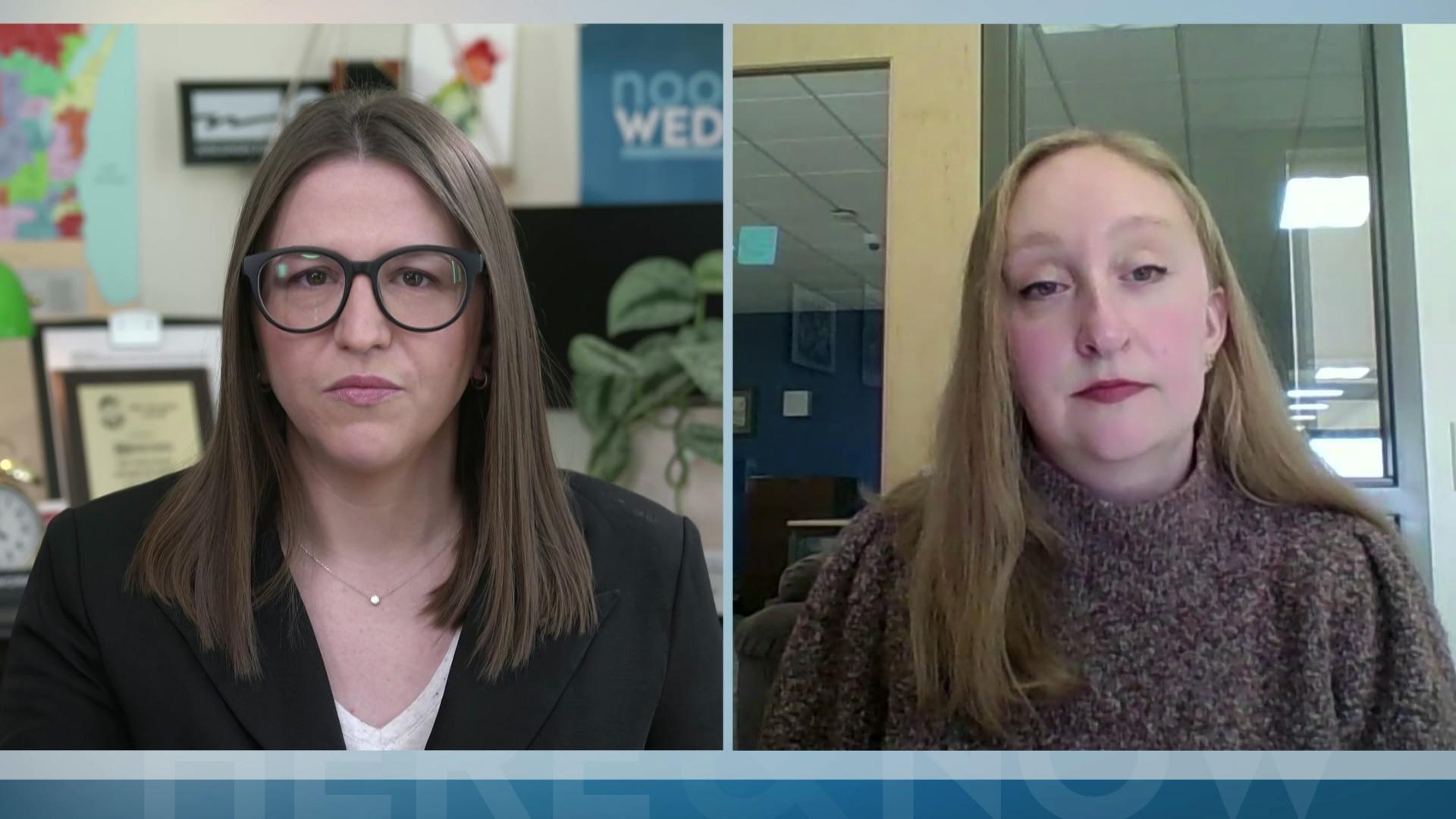 Noon Wednesday: Why ThedaCare sued a competitor over staff
ThedaCare, a hospital group in northeast Wisconsin, filed a lawsuit to keep seven at-will employees who work on a trauma team from leaving for jobs with Ascension, another health care system in the region. Madeline Heim, an Appleton Post-Crescent reporter who covered the story, explains how these events played out in court.
Wednesday January 26, 2022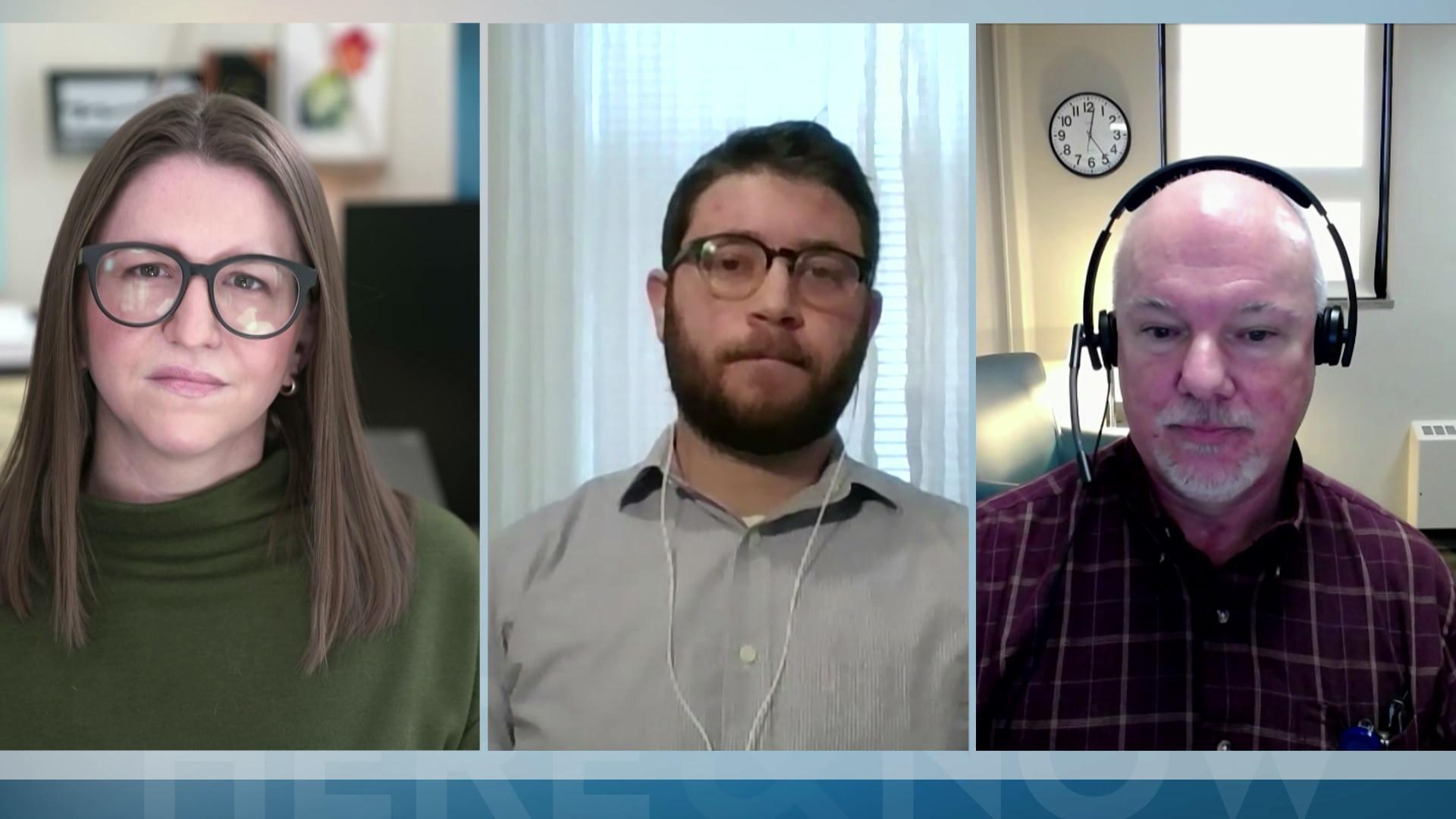 Noon Wednesday: Pandemic propels deaths from drinking
Wisconsin drinking habits mixed with the COVID-19 pandemic pushed alcohol-related deaths up by 25% in 2020. Wisconsin Policy Forum researcher Ari Brown and Mayo Clinic Health System addiction counselor Brien Gleeson discuss the causes of this problem and consider policies that could begin to address it.
Wednesday January 19, 2022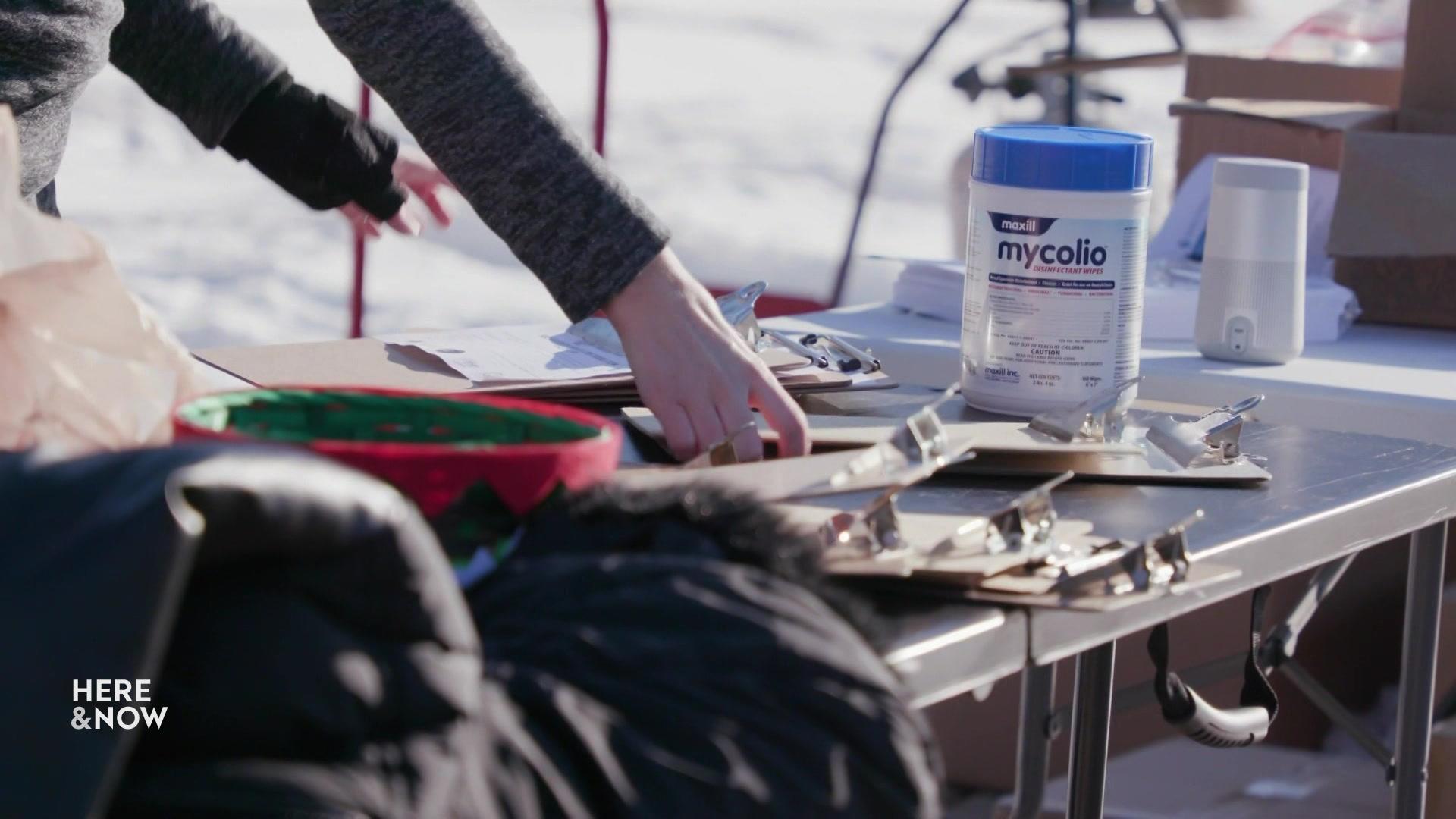 Boys & Girls Club of Dane County distributes masks
As the omicron variant causes unprecedented COVID-19 infections, the Boys & Girls Club of Dane County distributed N95 and KN95 masks to community members at the Allied Family Center in Fitchburg.
Friday January 14, 2022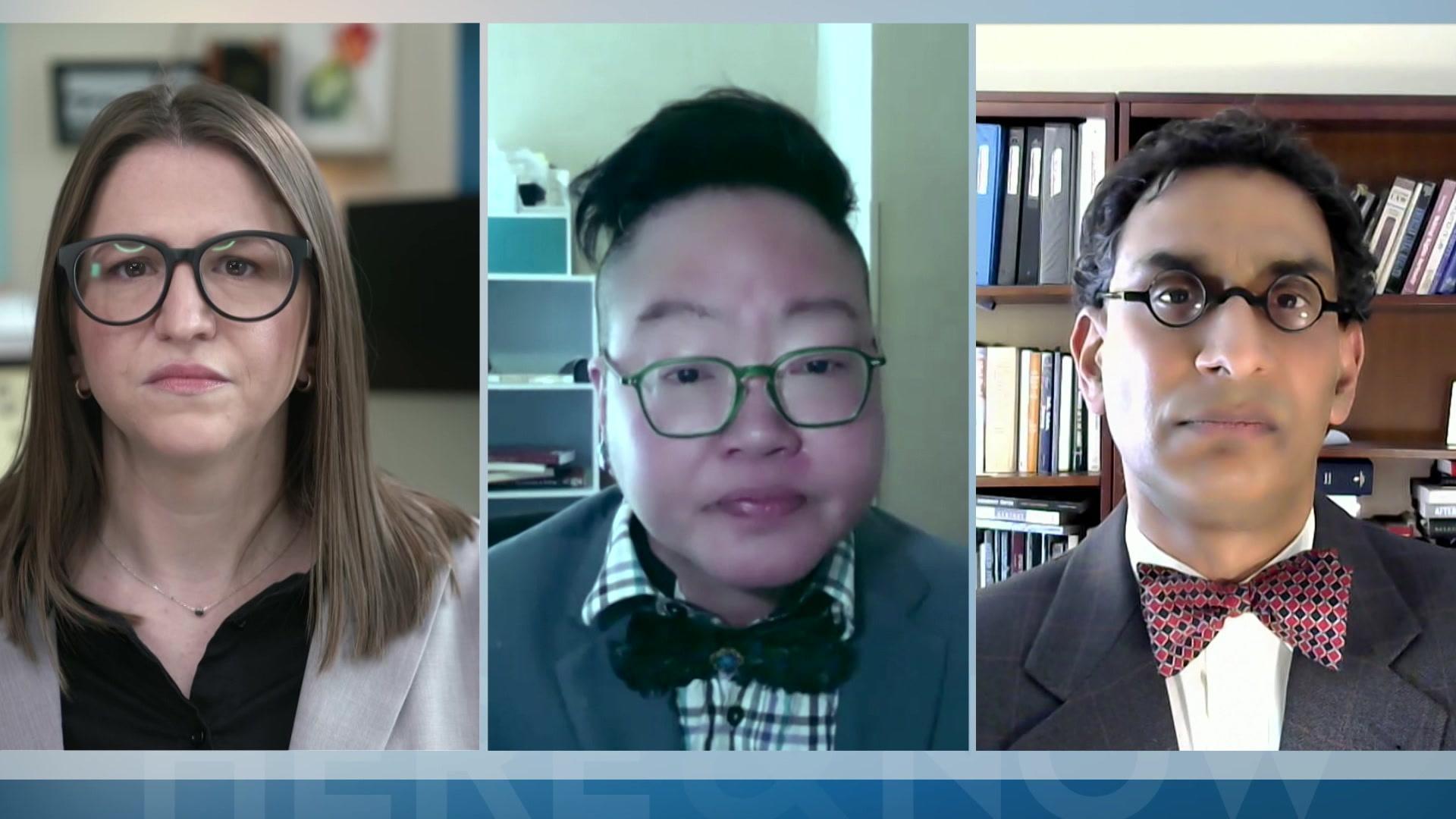 Noon Wednesday: Prohibiting race discussions in schools
As debates over how racial issues are discussed in schools continues, some Republican lawmakers in Wisconsin have proposed legislation that would prohibit certain types of instruction and professional training for teachers. University of Wisconsin Law School professors Steph Tai and Anuj Desai discuss the context and implications of the proposals.
Wednesday January 12, 2022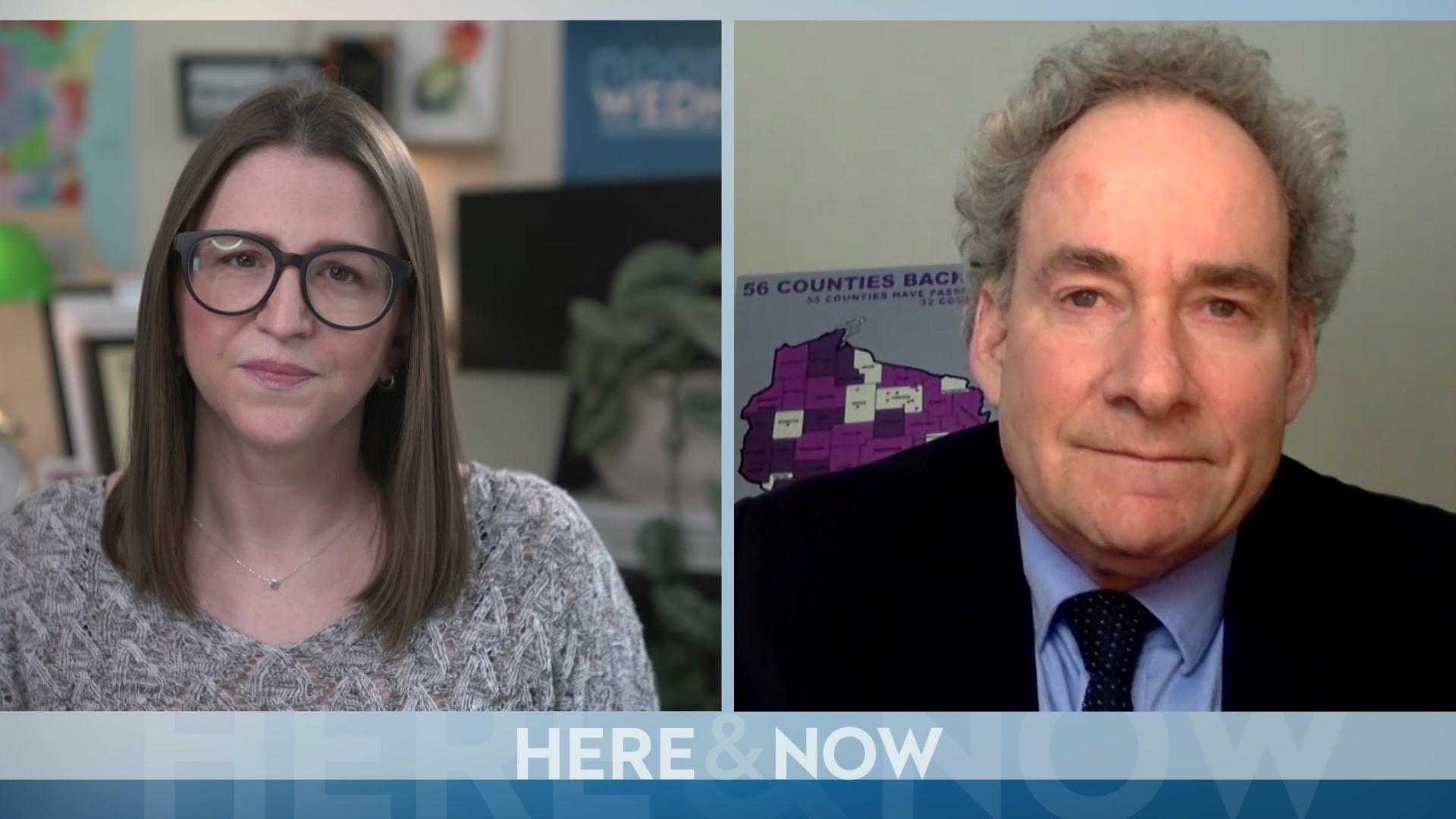 Noon Wednesday: Is Wisconsin's democracy in danger?
A new book says Wisconsin's democracy is dysfunctional and in decline. Matt Rothschild, executive director of the Wisconsin Democracy Campaign, is the author of "12 Ways to Save Democracy in Wisconsin." He discusses the evolution of the state's political landscape and what he proposes as solutions.
Wednesday January 5, 2022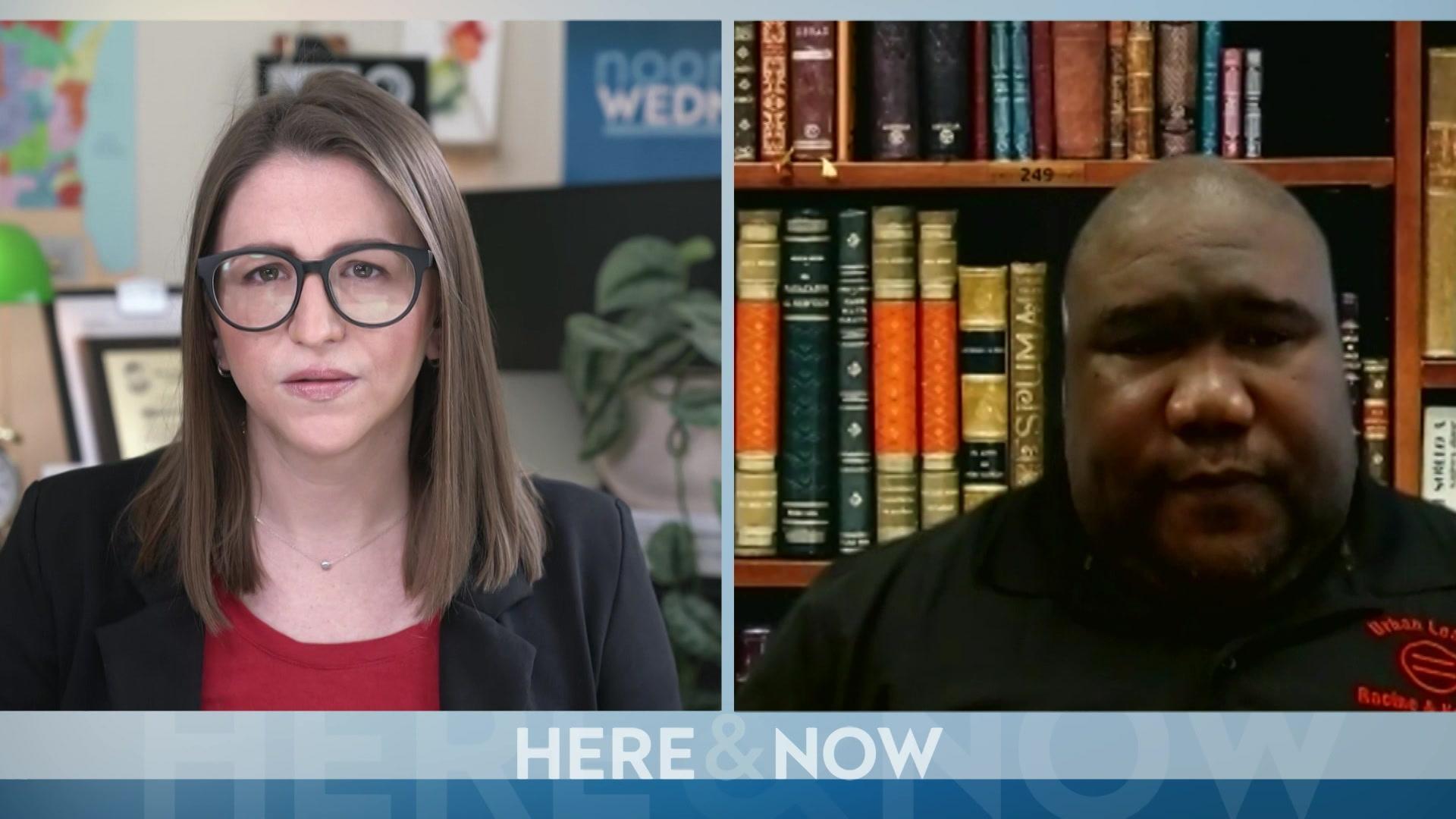 Noon Wednesday: What does healing Kenosha mean?
After two shootings pushed Kenosha into the national spotlight for more than a year, will the people who live there find a chance to heal? James Hall, interim president of the Urban League of Racine and Kenosha, shares his perspective on healing and what he sees for the community moving forward.
Wednesday December 15, 2021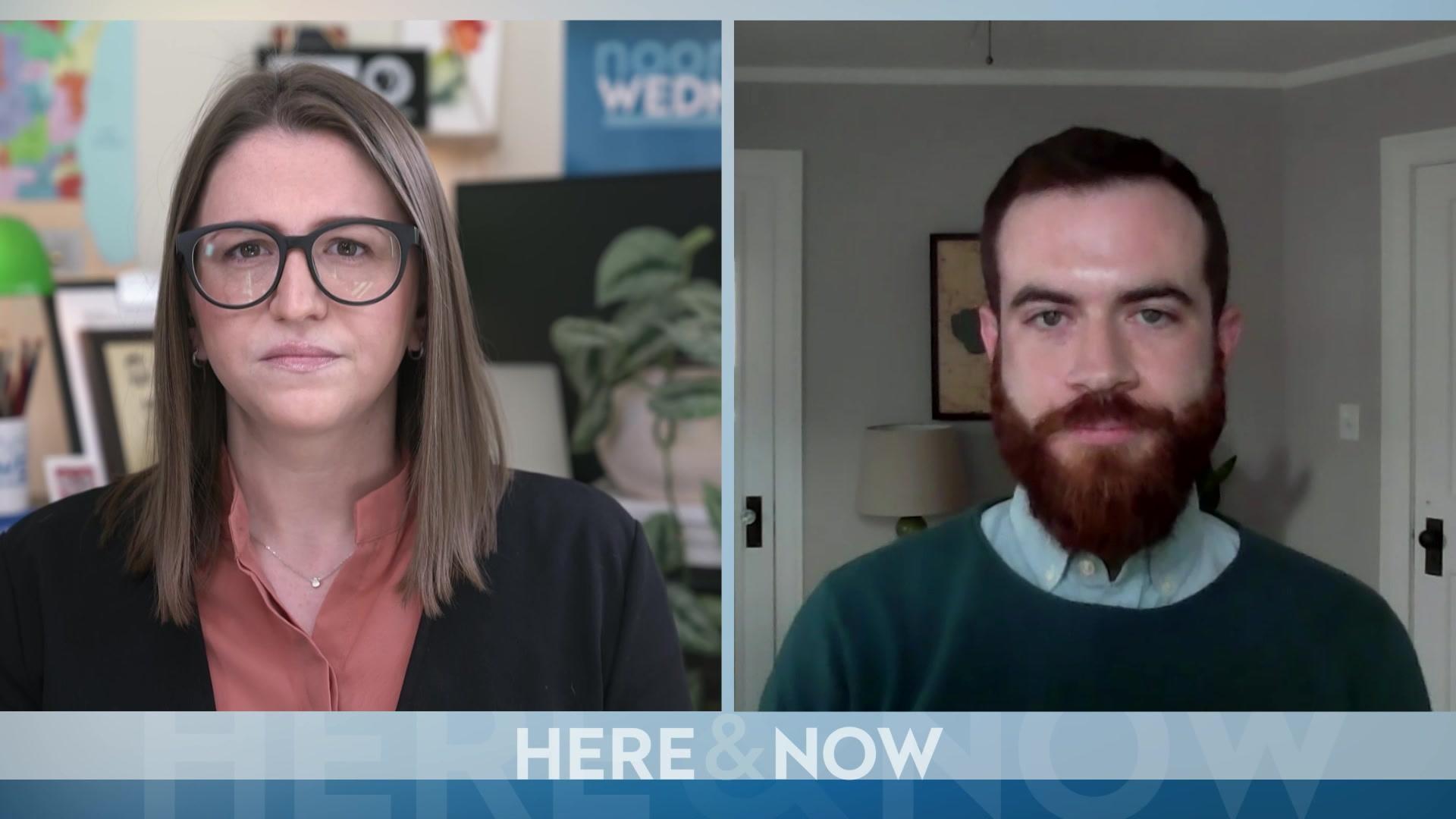 Noon Wednesday: A chronic covid condition
Over the course of 2021, the fight to contain COVID-19 has lurched from expanding vaccine availability to the emergence of variants that raise new concerns about the risks of the pandemic. PBS Wisconsin reporter Will Cushman discusses the latest developments in Wisconsin's covid condition and recaps what the state experienced through the year.
Wednesday December 8, 2021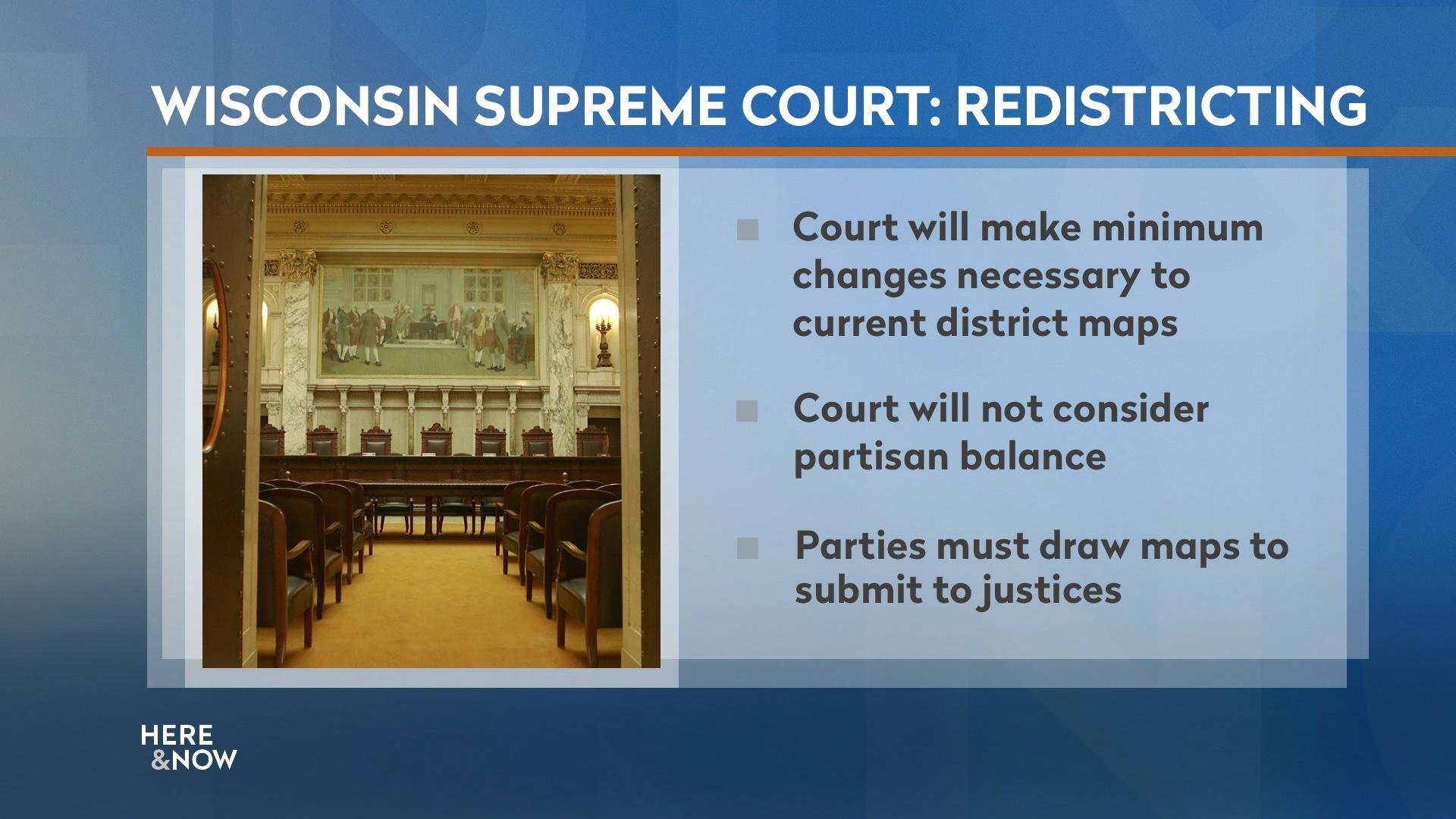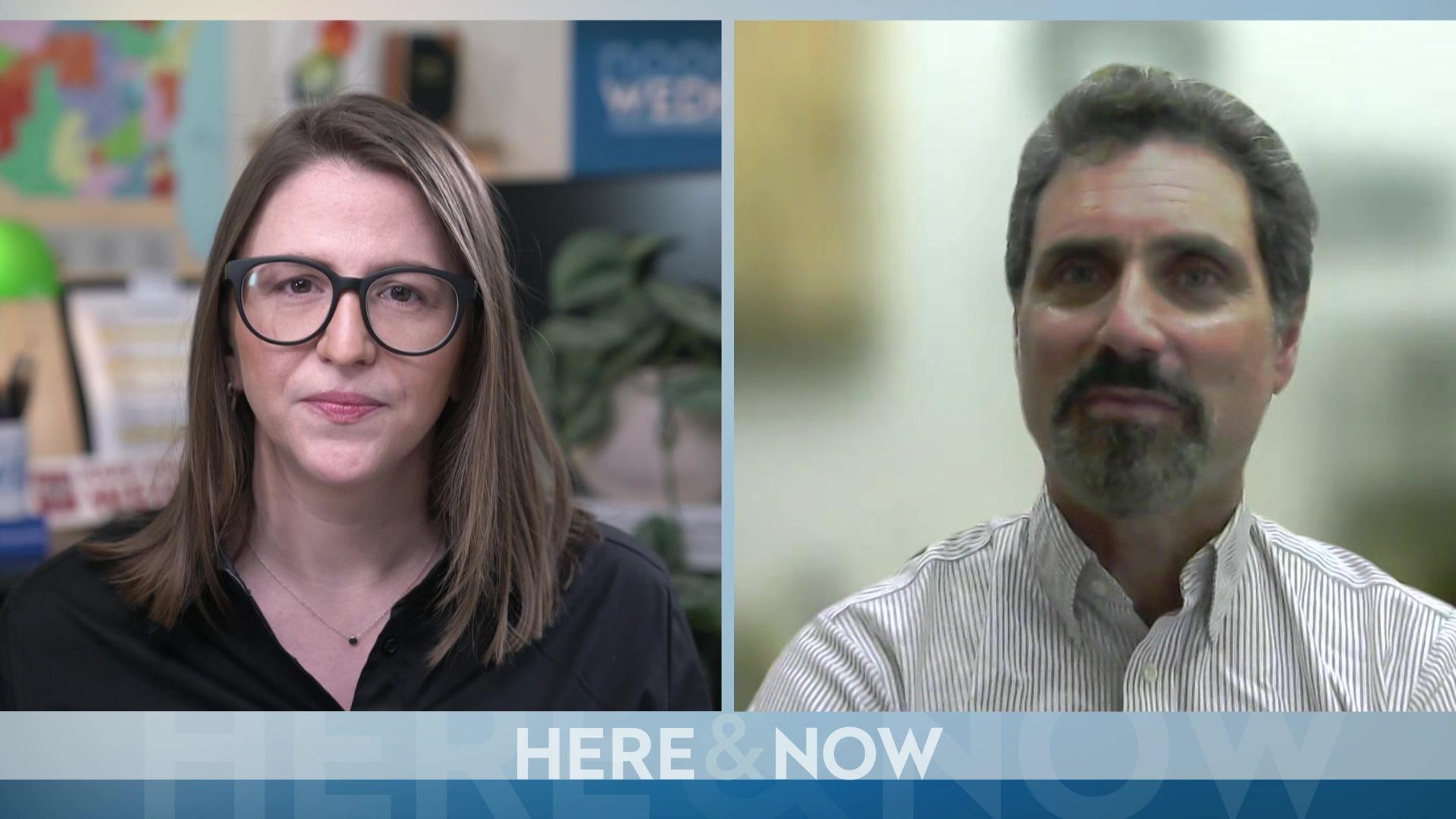 Noon Wednesday: What's known about COVID-19 in deer
Since COVID-19 was first identified in white-tailed deer, the discovery has raised as more questions than answers and has wildlife and disease scientists on alert. Tony Goldberg, a professor of epidemiology with the University of Wisconsin School of Veterinary Medicine, explains ongoing research into deer becoming a reservoir for the SARS-CoV-2 virus.
Wednesday December 1, 2021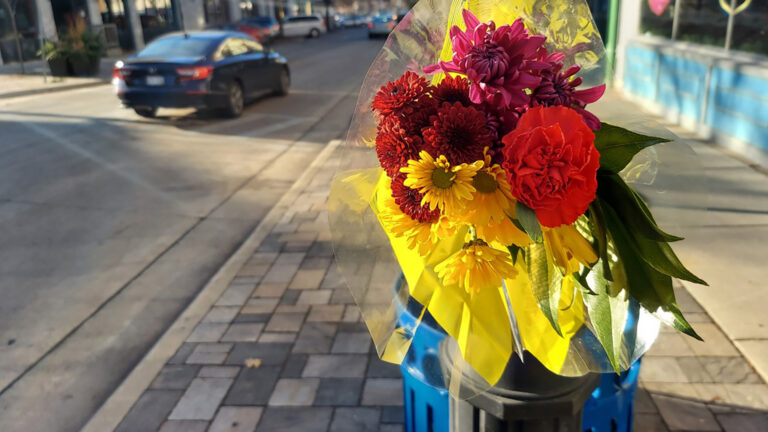 Waukesha endures heartache, requires healing from parade tragedy
City authorities announced that criminal charges are being filed in response to the vehicular attack on a Christmas parade on Nov. 21 that has left at least 6 people dead and dozens injured, as community members impacted by the senseless act try to overcome their feelings of fear and shock.
Tuesday November 23, 2021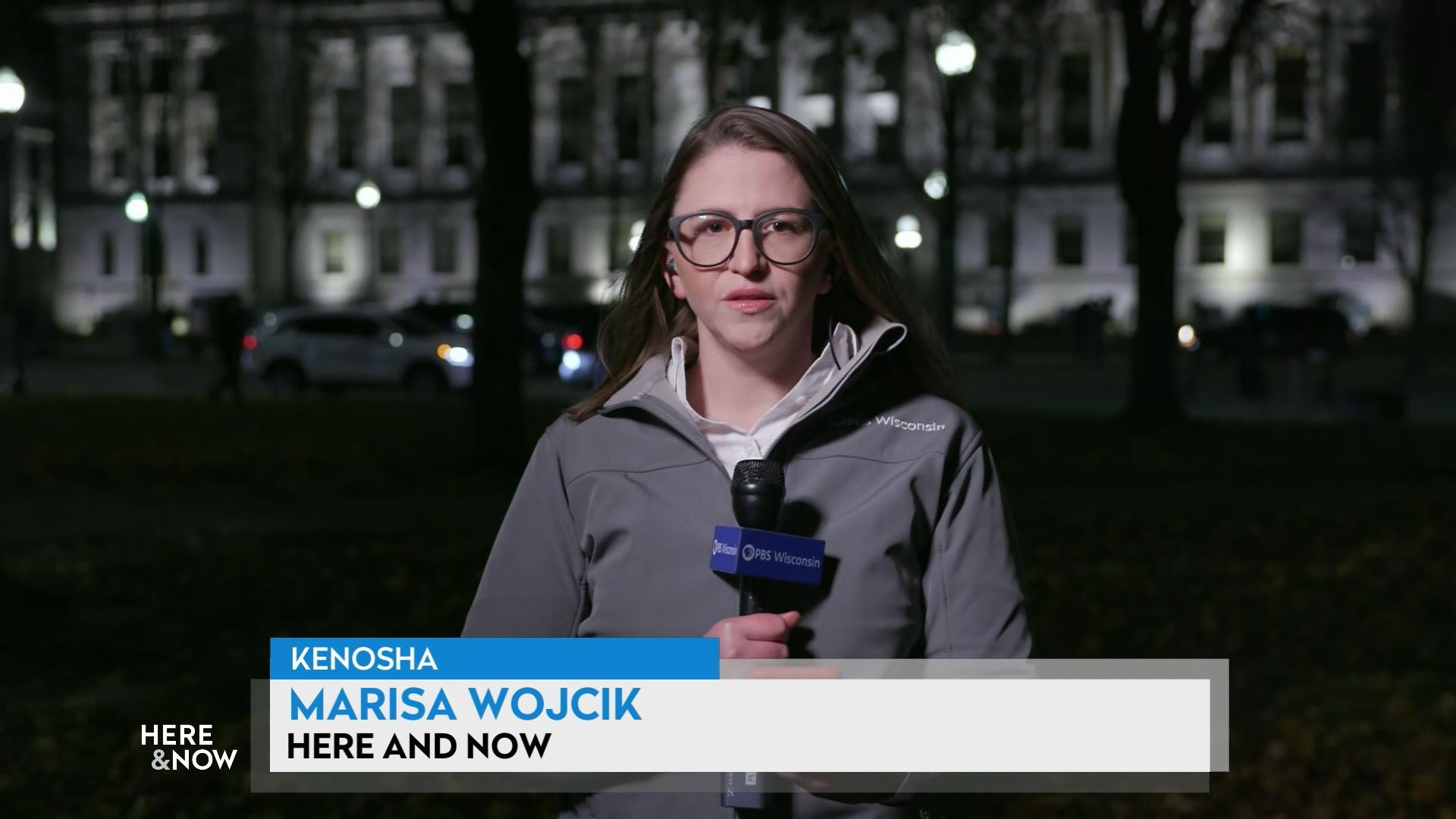 Kenosha after the Rittenhouse verdict
PBS Wisconsin reporter Marisa Wojcik shares observations from outside the Kenosha County Courthouse about the not guilty verdict in the Kyle Rittenhouse trial and reactions to this outcome.
Friday November 19, 2021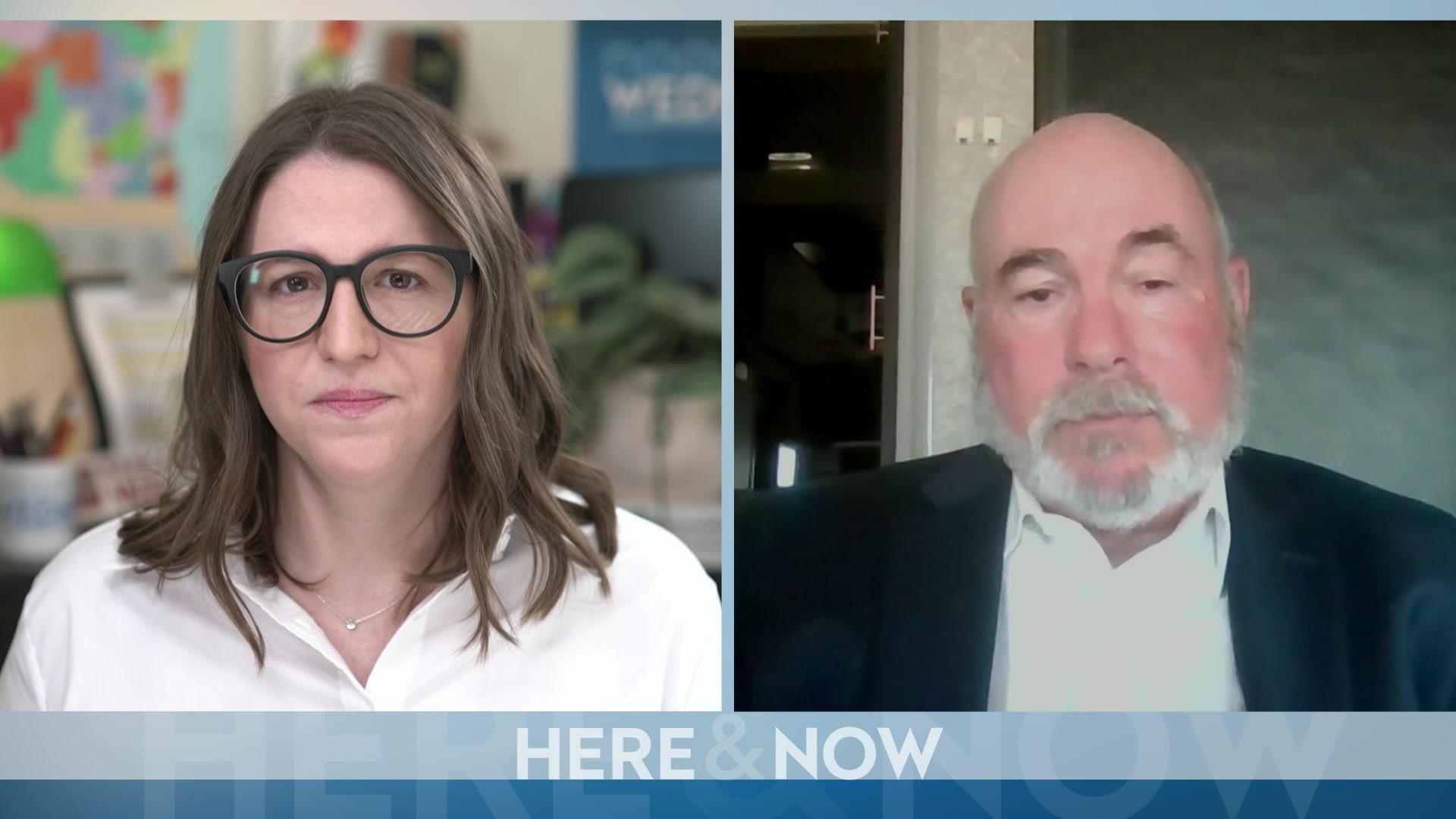 Noon Wednesday: Unhoused and underfunded
While an estimated 20,000 people are without suitable housing nightly, the state Legislature has not moved to address homelessness issues. Joe Volk, executive director of the Wisconsin Coalition Against Homelessness, explains why solutions continue to stall.
Wednesday November 17, 2021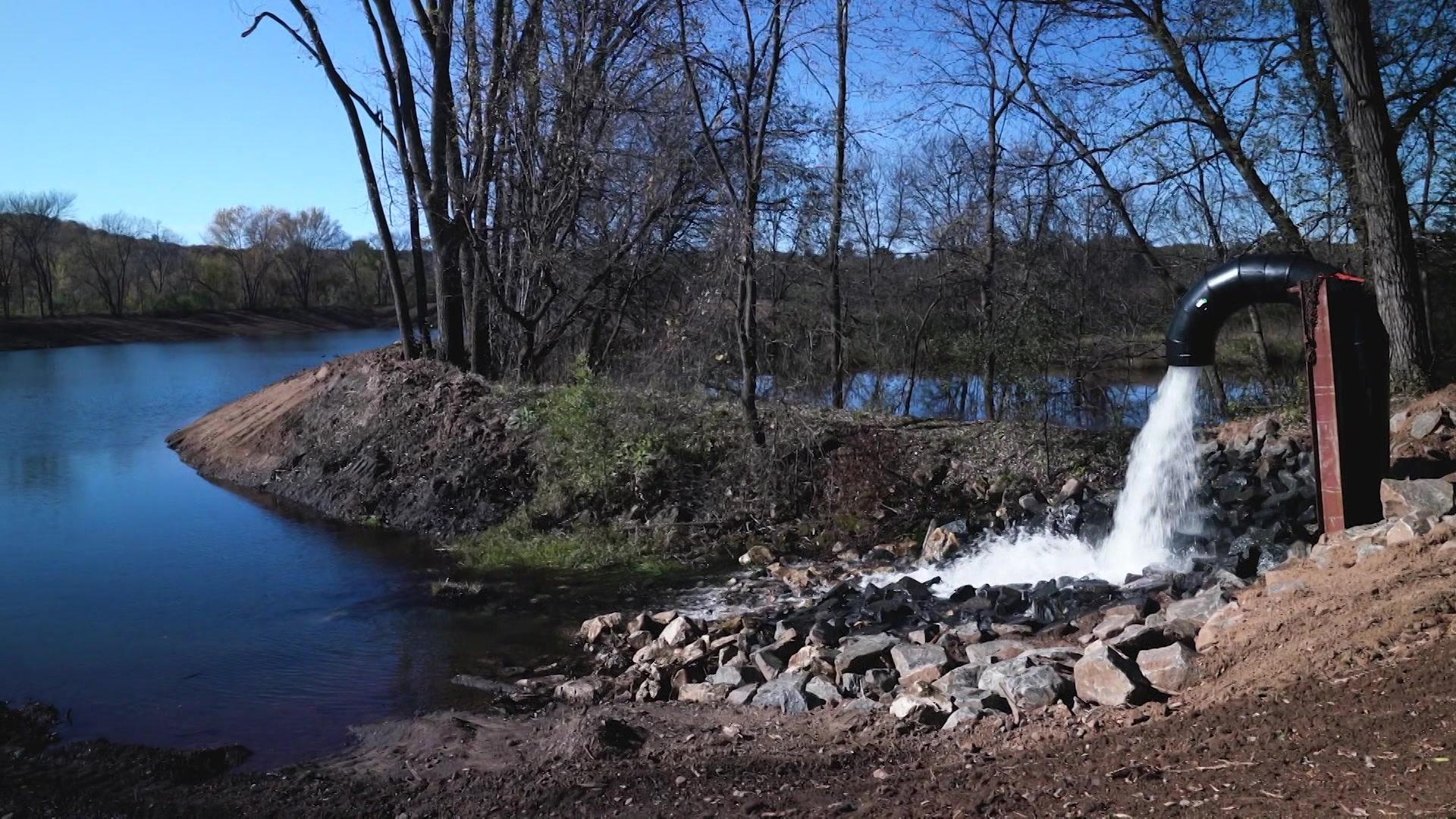 Eau Claire takes action on a PFAS problem in its well water
After detecting elevated levels of per- and polyflouroalkyl substances, called PFAS, in its drinking water supplies, city of Eau Claire utility staff moved to test more samples, shut off wells where contamination was identified and cut off the flow of these "forever chemicals."
Friday November 12, 2021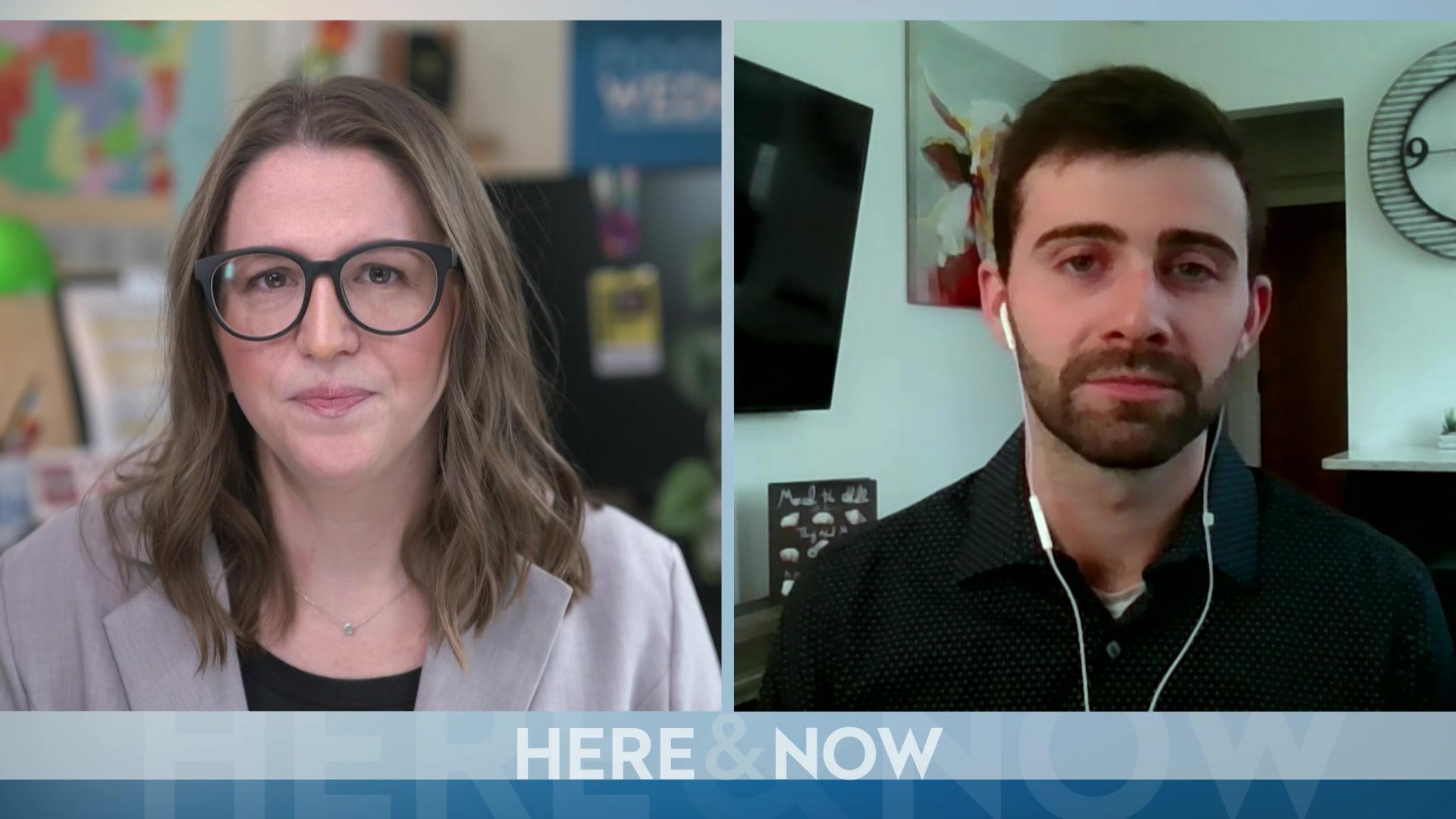 Noon Wednesday: Wisconsin's partisan tipping points
Just exactly how much do voters lean toward Democratic or Republican candidates in all 132 districts in the Wisconsin Legislature? The Cap Times Wisconsin Partisan Voter Index shows how strong of a hold each political party has on Assembly and state Senate districts, and how different redistricting plans may impact these trends. Cap Times politics reporter Jack Kelly explains.
Wednesday November 10, 2021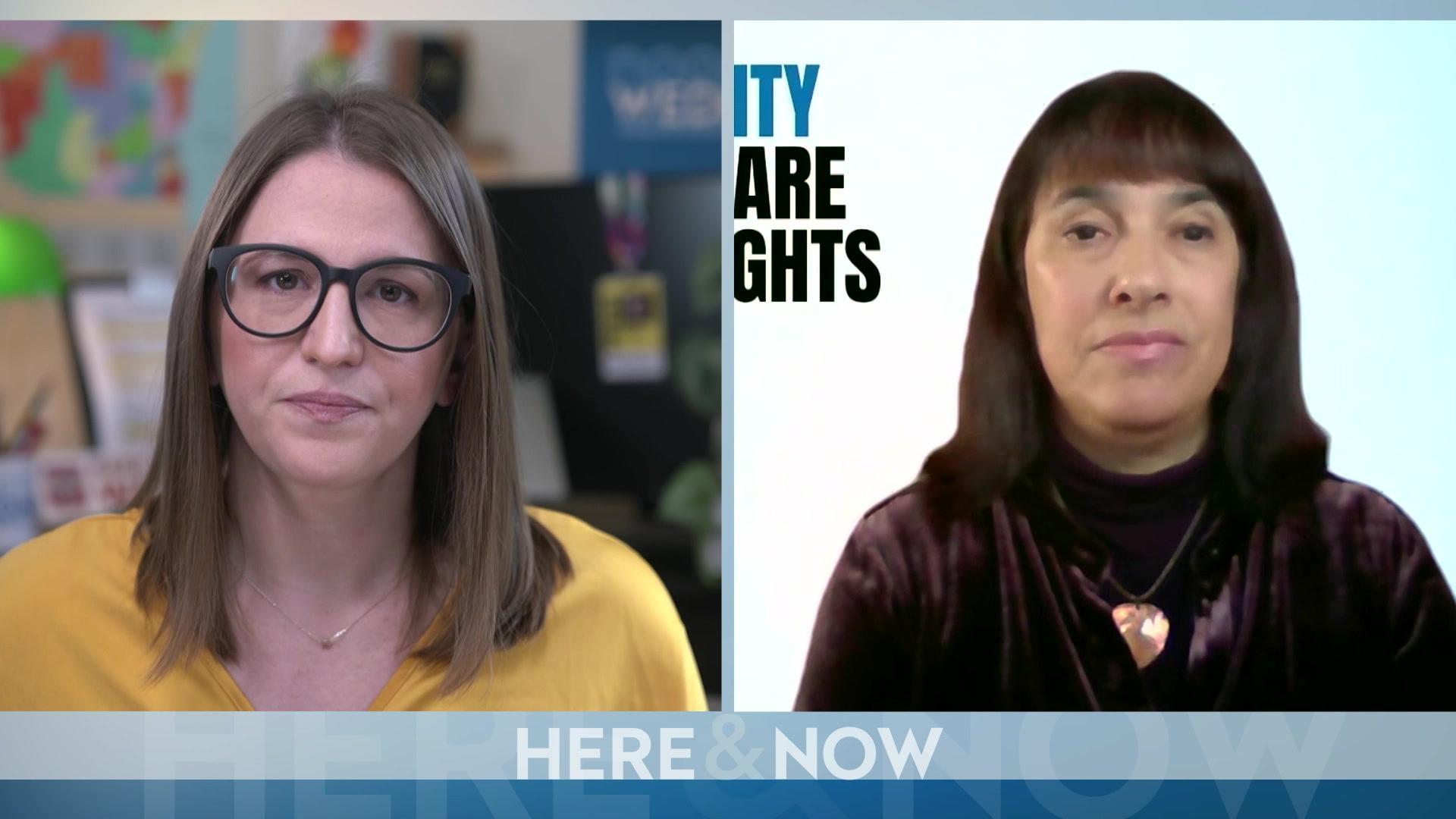 Noon Wednesday: The Competency of Voters in Nursing Homes
The Racine County Sheriff has alleged systemic voter fraud in a Mount Pleasant long-term care facility, citing a handful of familial statements about the competency of their elder relatives. These assertions are creating concerns about voter disenfranchisement in the disability community. Barbara Beckert of Disability Rights Wisconsin discusses apprehensions about these far-reaching claims.
Wednesday November 3, 2021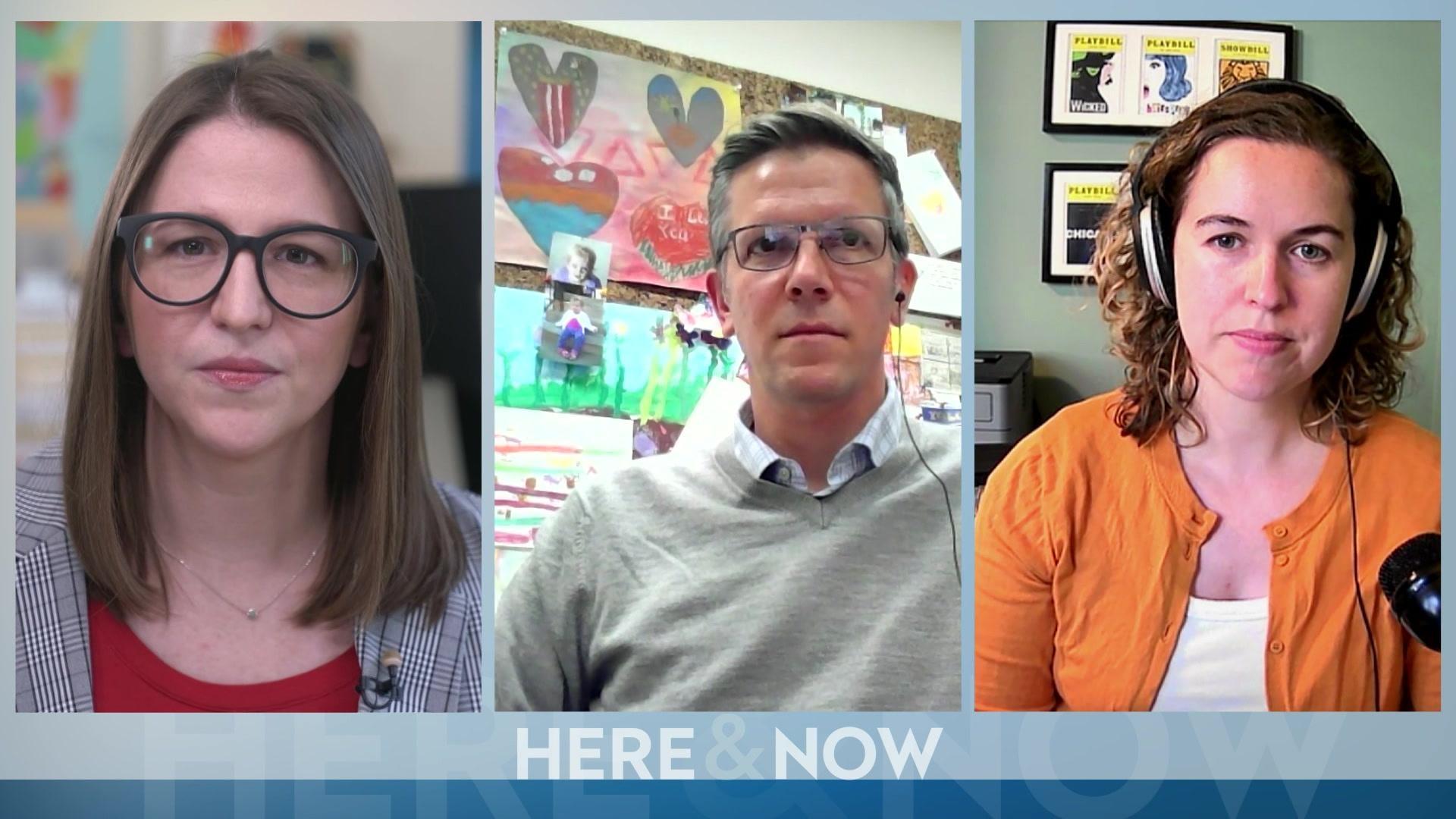 Noon Wednesday: Mapped Out, Locked In
The 2011 Wisconsin redistricting process was so consequential that it shaped nearly every aspect of state politics over the ensuing decade. In the new podcast WPR Reports: Mapped Out, Bridgit Bowden and Shawn Johnson delve into the significance of this recent history and explain the new redistricting fight in 2021.
Wednesday October 27, 2021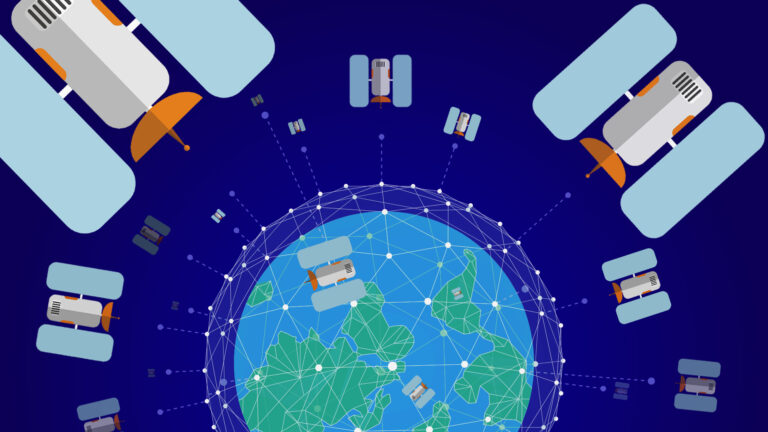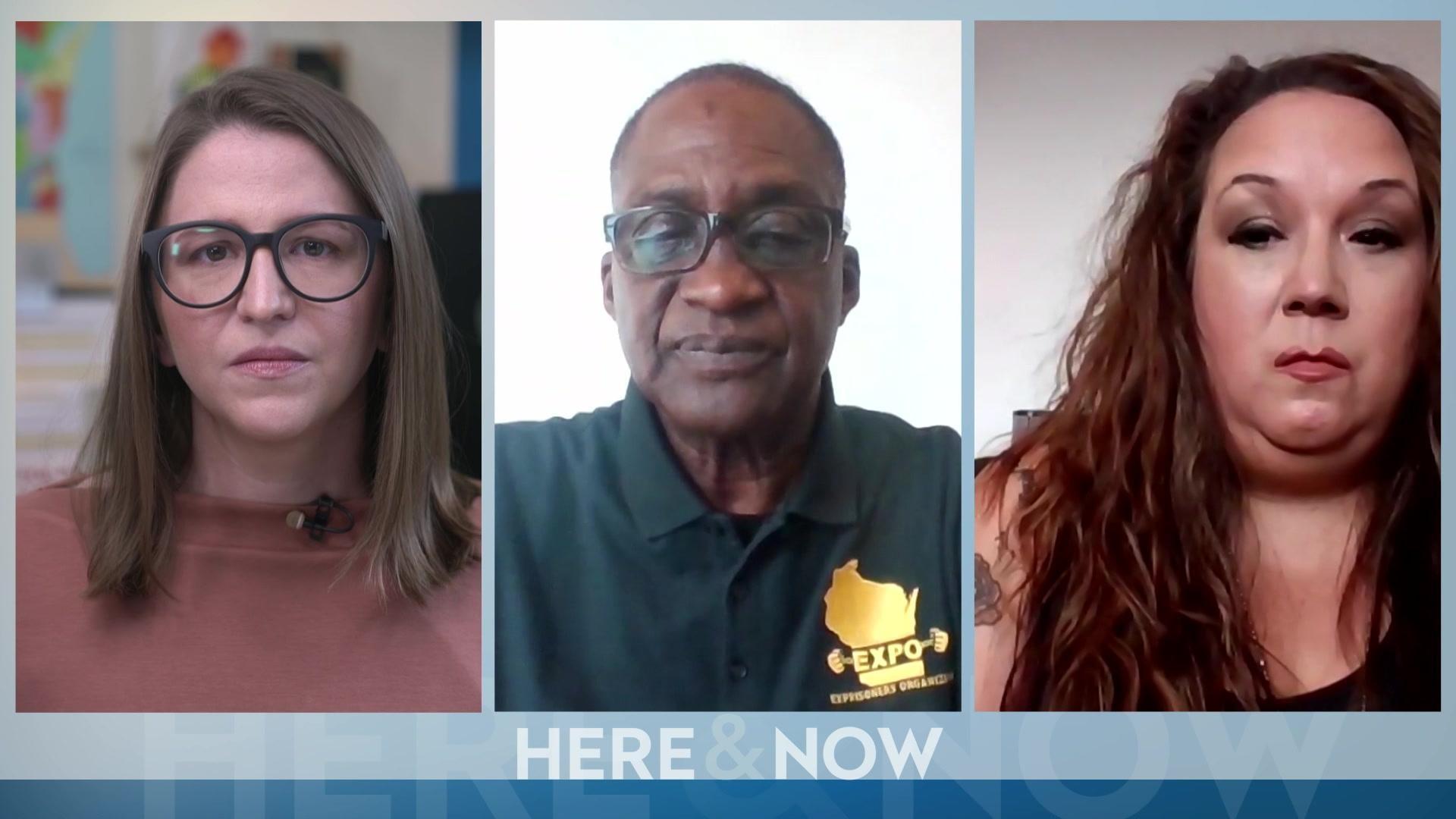 Noon Wednesday: Prison Gerrymandering Effects in Wisconsin
When the 2020 Census counted incarcerated people, they were counted at the address of the prison. Without the right to vote, the power of their political representation is in effect given to those living in surrounding communities. Jerome Dillard and Peggy West-Schroder of Ex-Incarcerated People Organizing explain prison gerrymandering and how it contributes to racial disparities in elections.
Wednesday October 20, 2021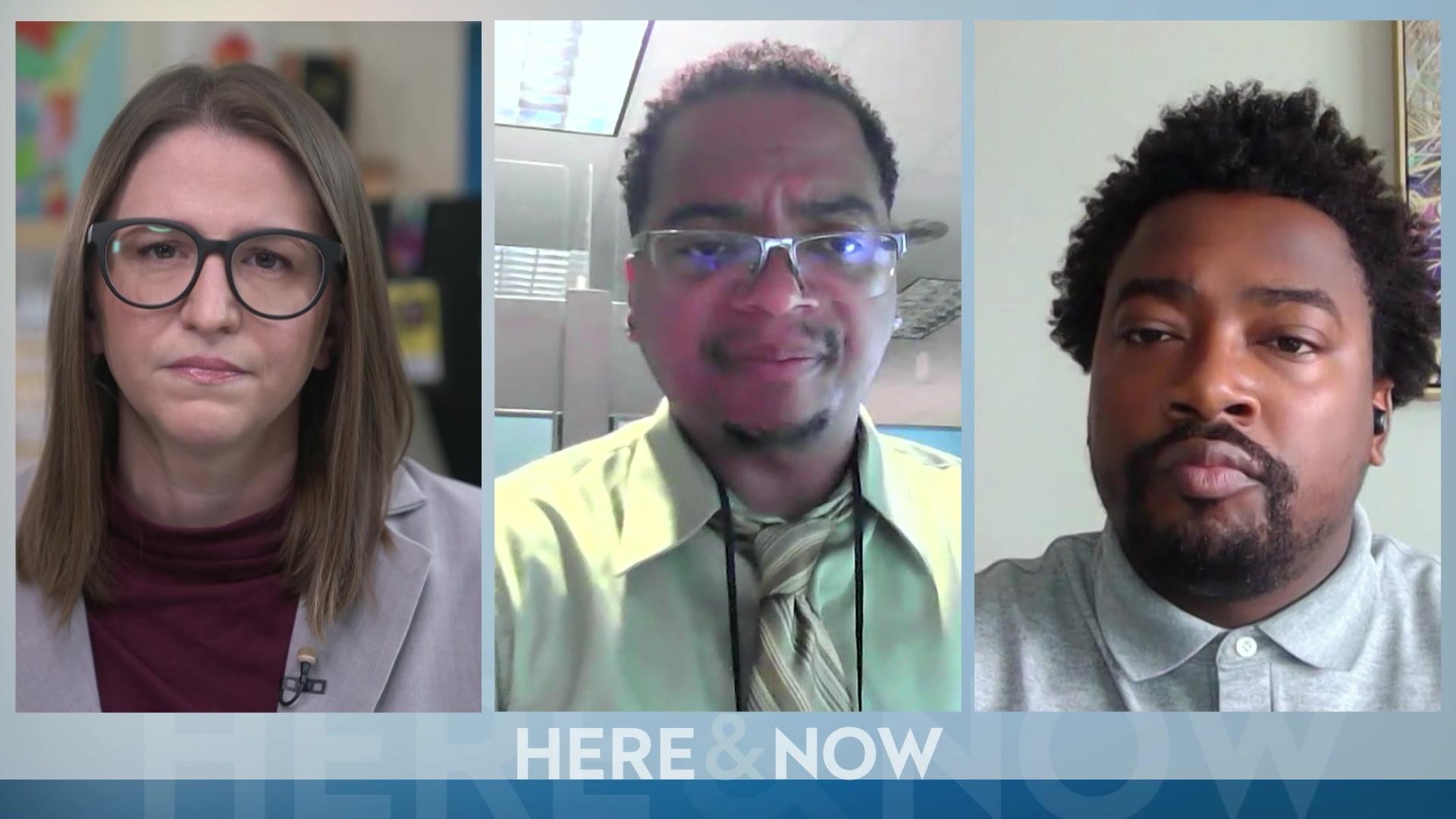 Noon Wednesday: Milwaukee's Historic Violence During the Pandemic
Most large cities across the country have seen a rise in homicides and other violent crimes during the pandemic, and this trend is particularly acute in Milwaukee as its murder rate reaches a historic level in 2021. Jamaal Smith and Kweku TeAngelo Cargile Jr. from the city's Office of Violence Prevention discuss their work to interrupt and impede violent behaviors.
Wednesday October 13, 2021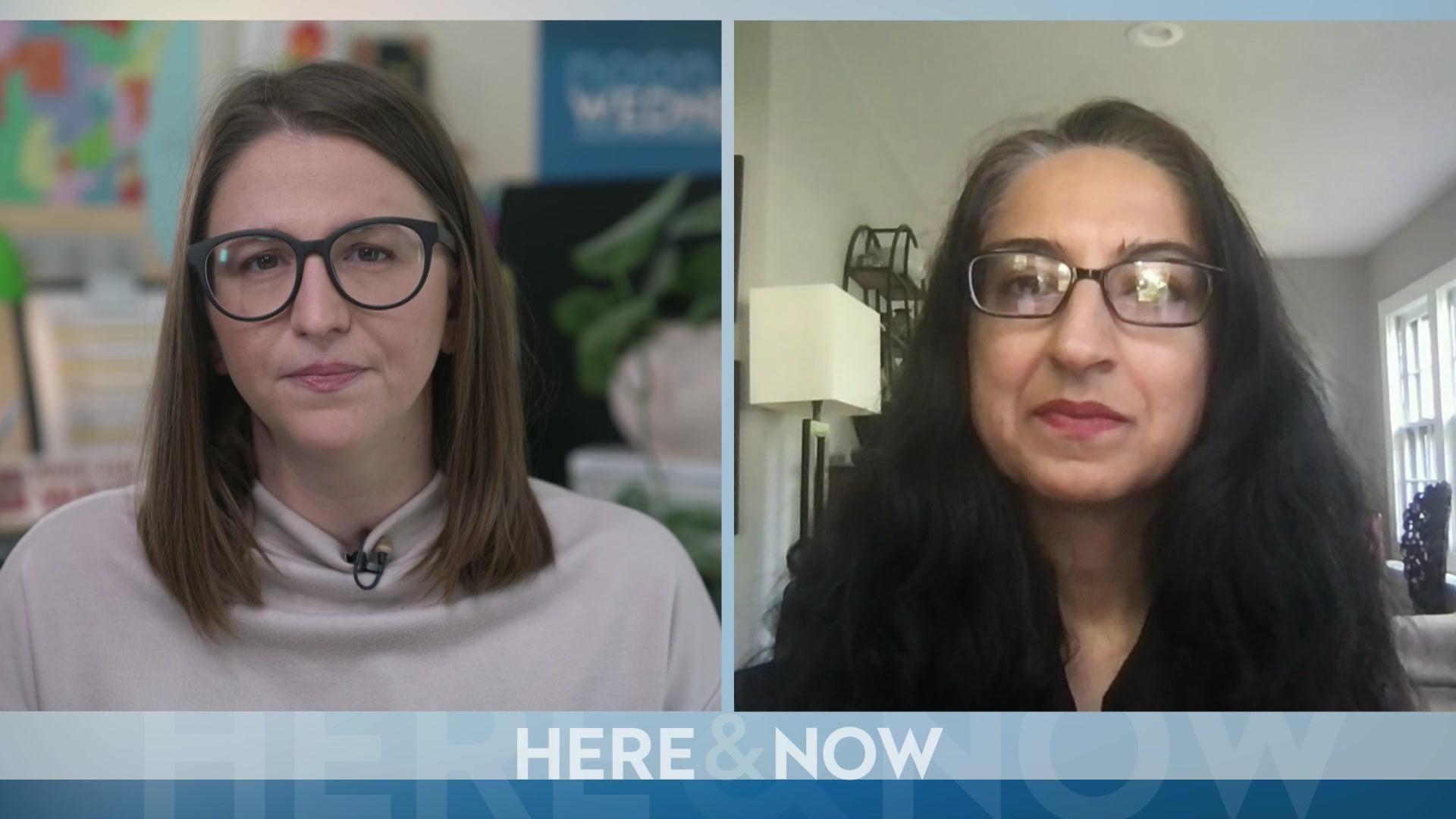 Noon Wednesday: COVID-19's Present and Future
Deaths caused by COVID-19 in Wisconsin surpassed 8,000 a year-and-a-half after the pandemic reached the state. As vaccination levels remain plateued, new medical developments to combat the virus and its deadly disease progress. Infectious disease specialist Dr. Nasia Safdar with the University of Wisconsin School of Medicine and Public Health and UW Health explains.
Wednesday October 6, 2021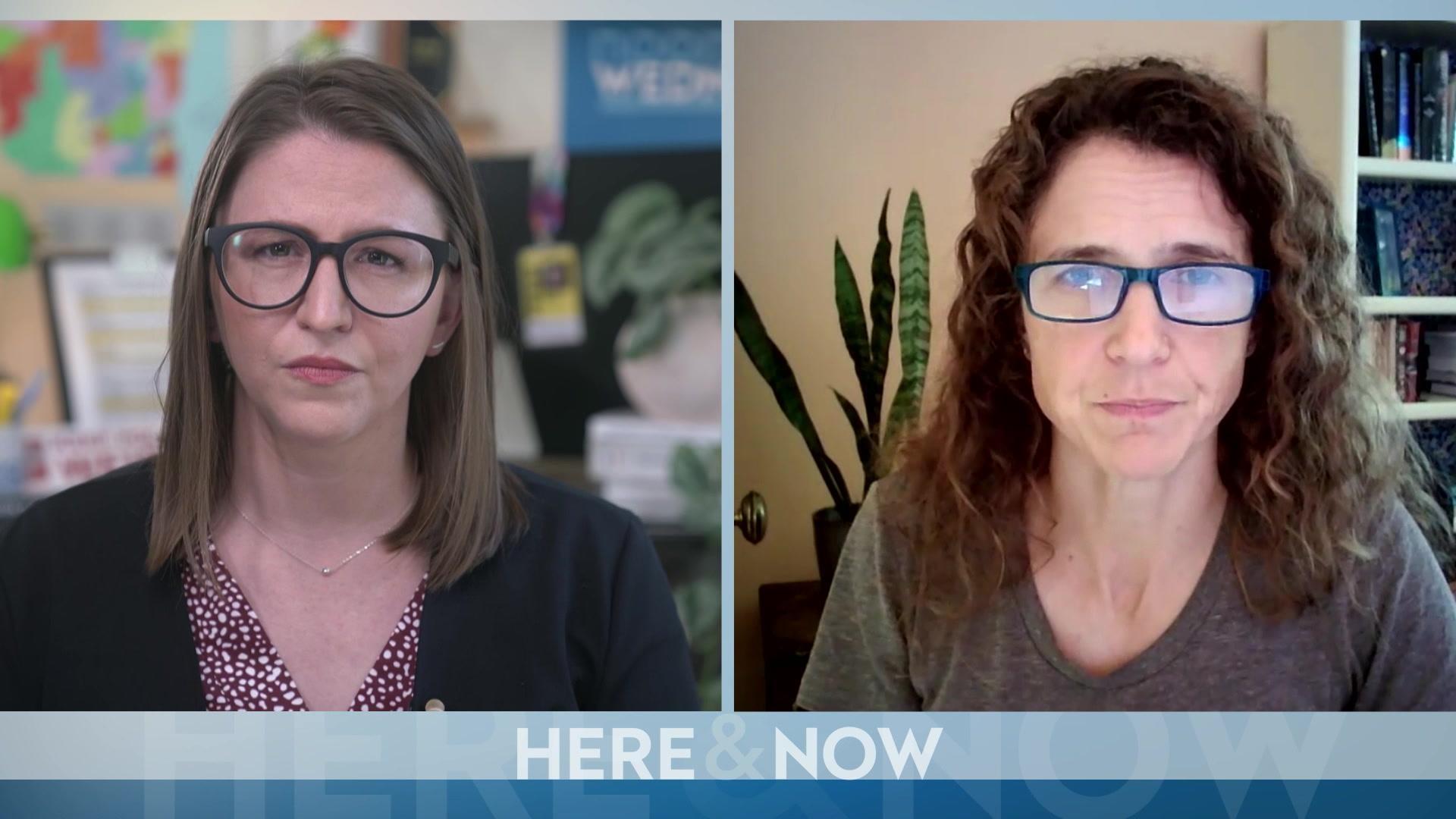 Noon Wednesday: How 2020 Income and Poverty Shape Policy
A U.S. Census report on income and poverty in 2020 is informing how temporary pandemic policies and programs are included in the $3.5 trillion federal infrastructure bill promoted by Democrats. Tamarine Cornelius, a research analyst at Kids Forward, explains the numbers and how they're being considered in future political agendas.
Wednesday September 29, 2021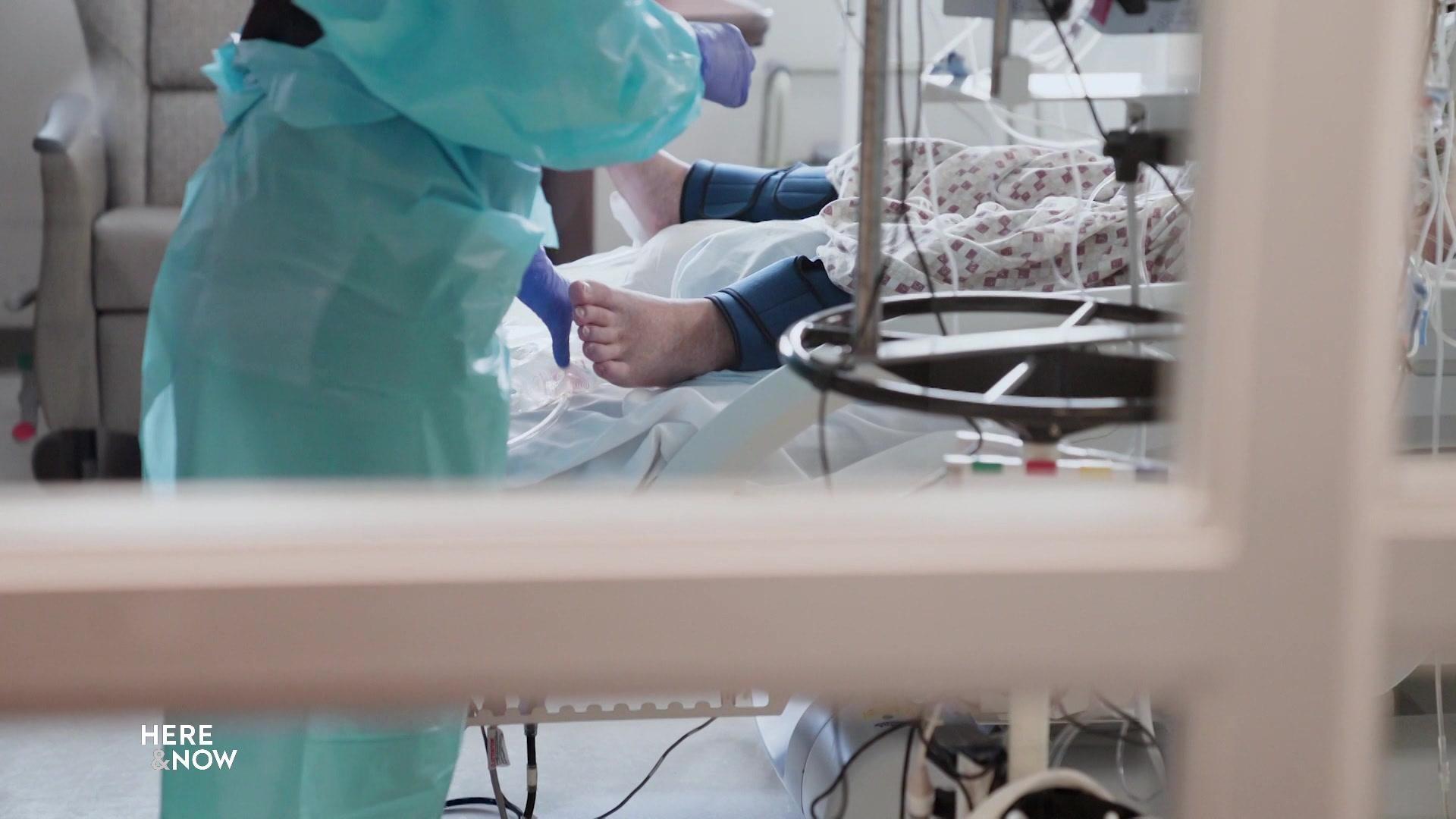 Impacts of Fighting COVID-19 on Frontline Health Workers
Reporter Marisa Wojcik investigates an intensive care unit at Marshfield Clinic as COVID-19 cases continue to rise in Wisconsin, exploring severe stains on ICU space in hospitals and the perspectives of the frontline health workers who continue to fight the pandemic.
Friday September 24, 2021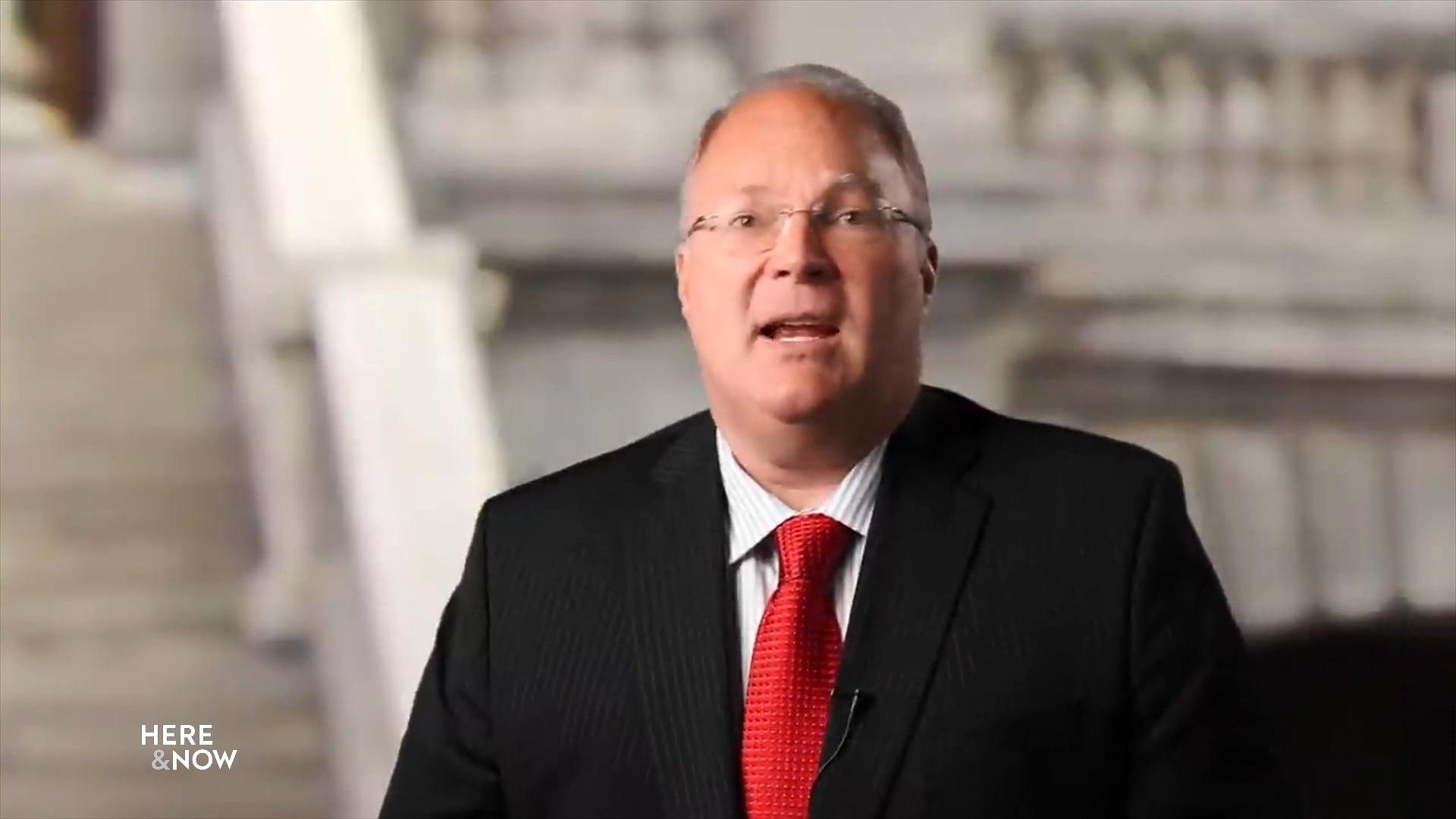 The Aims of a 2020 Election Probe
Barry Burden, director of the UW-Madison Elections Research Center, responds to former Wisconsin Supreme Court Justice Michael Gableman's statement about investigating the 2020 vote in the state.
Friday September 24, 2021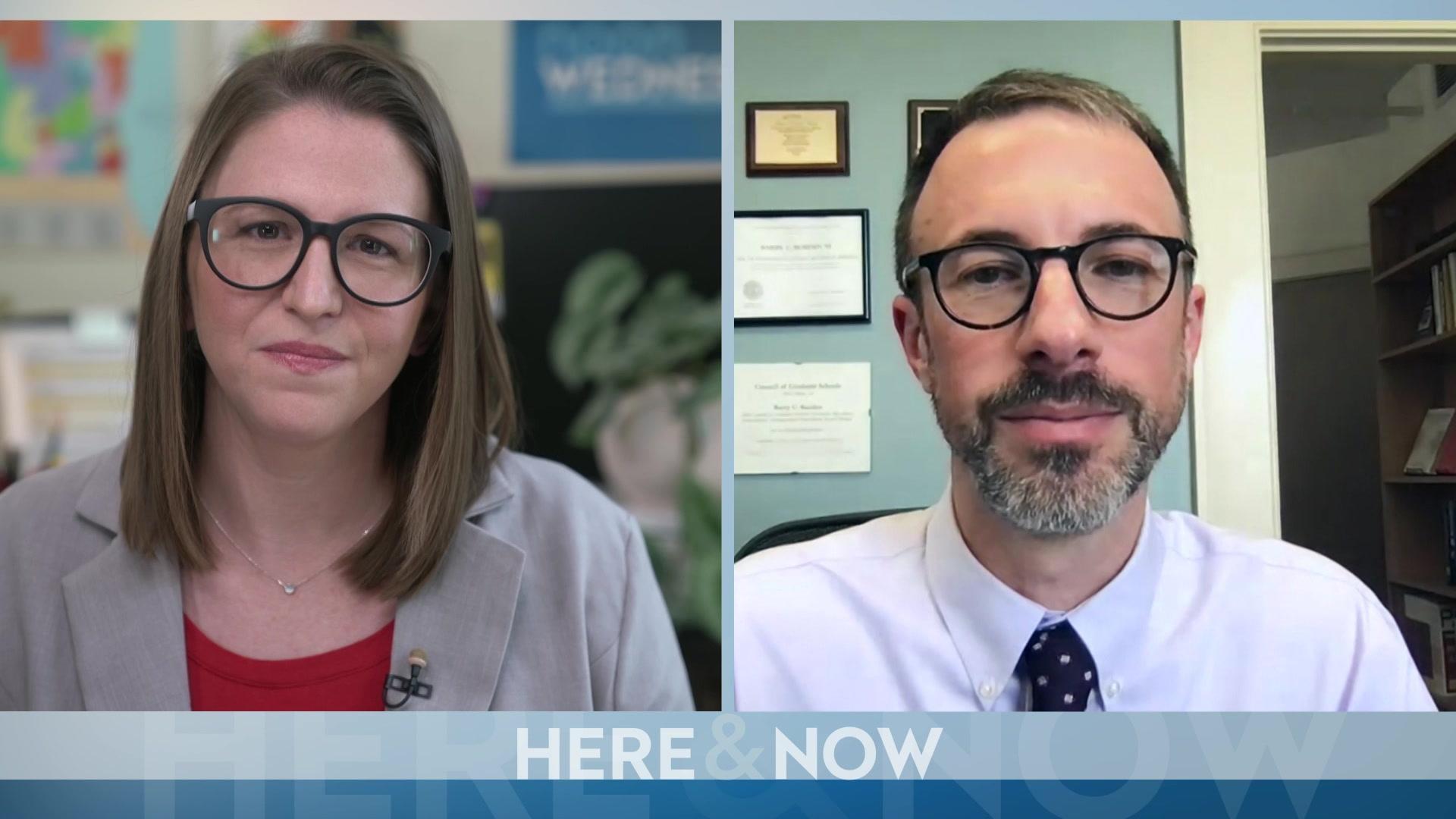 Noon Wednesday: Clerks and Voters Weigh in on 2020 Election
A recent survey of municipal clerks and voters examines their impressions from the 2020 election, including personal experiences during the process, opinions on how well it was run, and if policy changes should be considered. Barry Burden, a UW-Madison political science professor and director of the Elections Research Center, joins to explain.
Wednesday September 22, 2021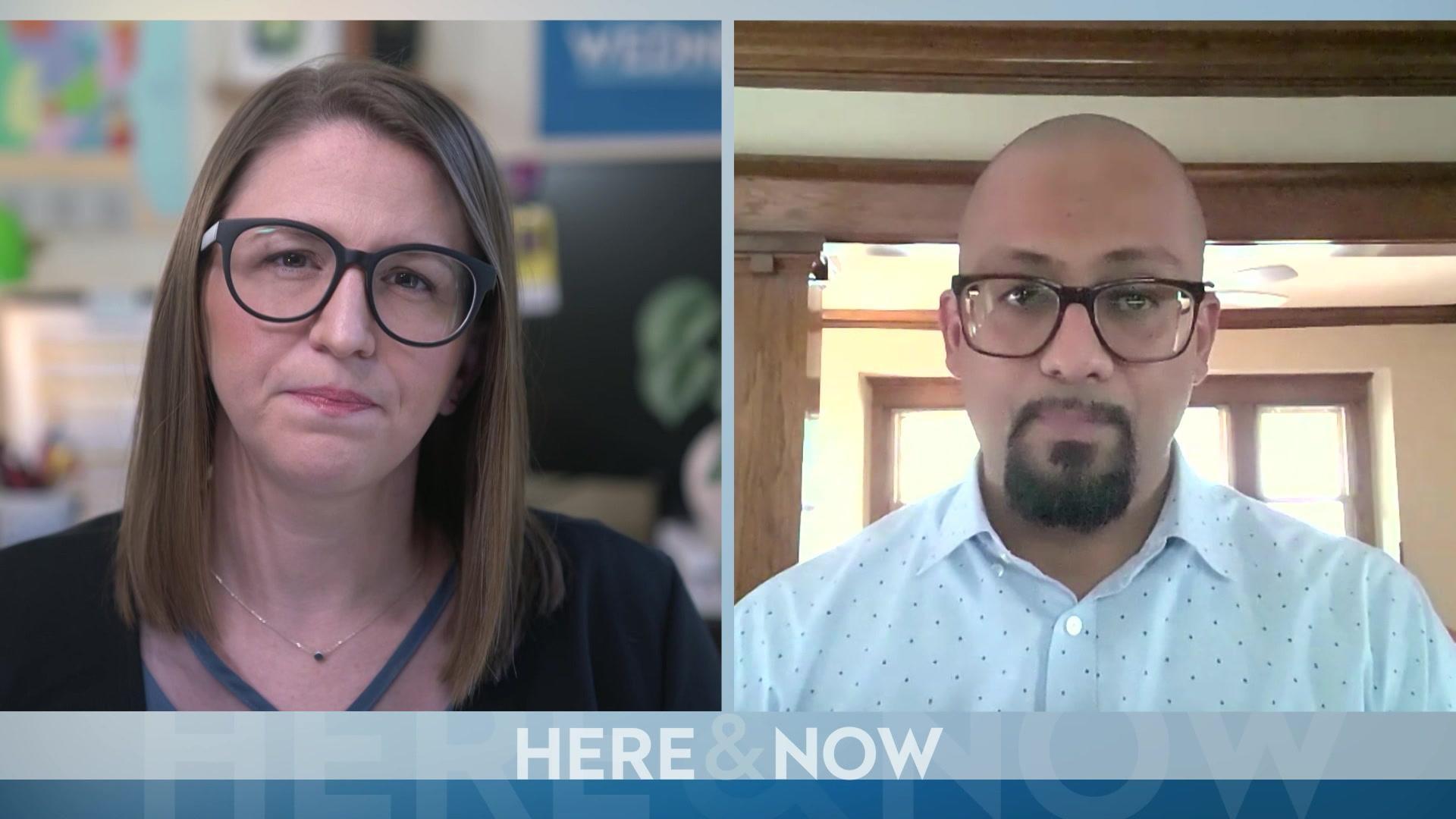 Noon Wednesday: The High Cost of Housing
The home buyer's market is fiercely competitive and accelerating the divide between who can afford housing and who cannot. Joaquín Altoro, CEO of the Wisconsin Housing and Economic Development Authority, explains how the pandemic has illuminated and exacerbated the problem, and points toward potential solutions.
Wednesday September 15, 2021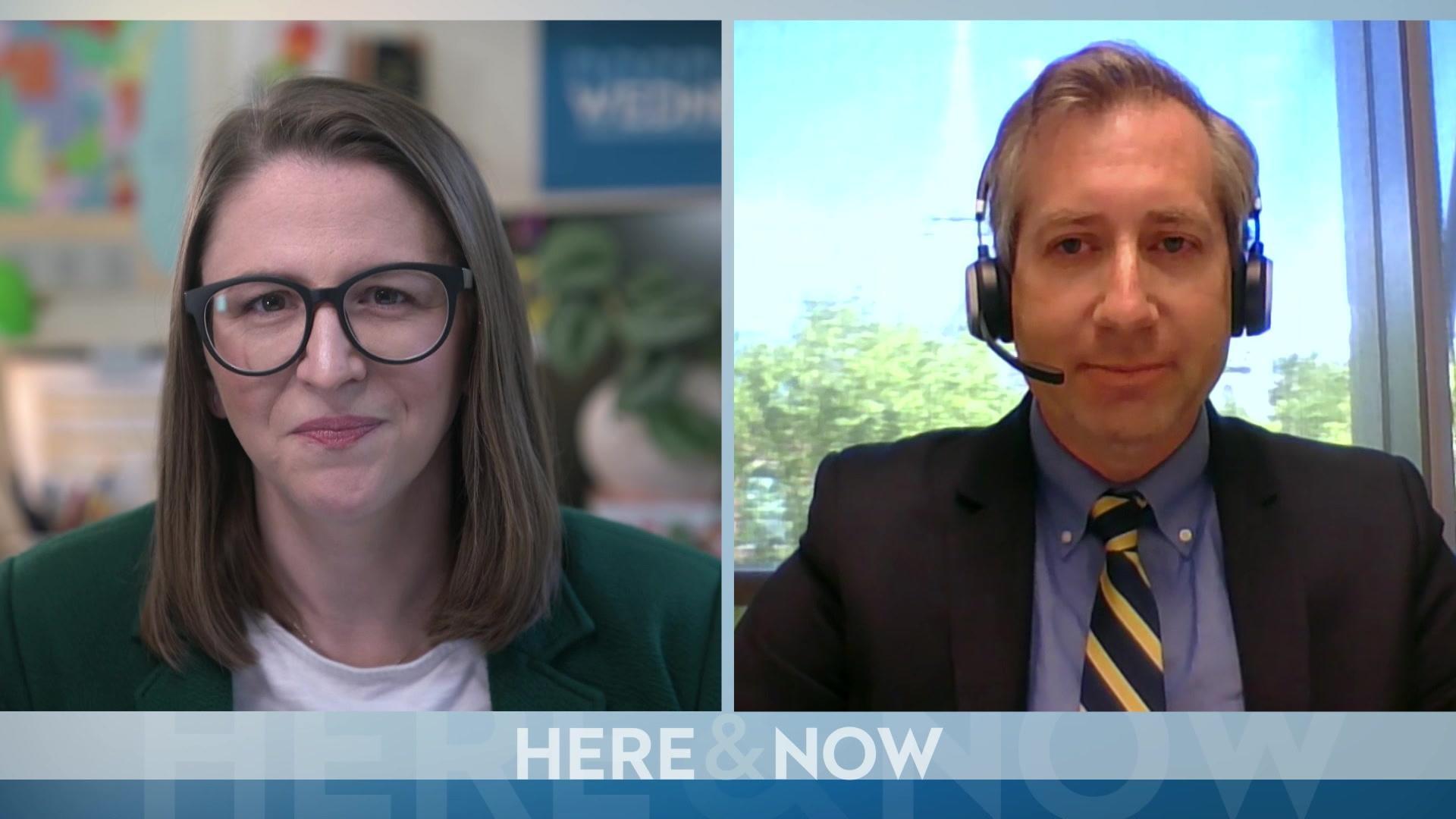 Noon Wednesday: Uncharted Waters for Lake Superior
A proposal in Bayfield County to bottle and sell water from the Lake Superior watershed taking advantage of a loophole tests the mettle of the Great Lakes Compact, which regulates certain water diversions among eight states. Professor Dave Strifling, director of the Water Law and Policy Initiative at the Marquette Law School, explains legal and environmental ramifications of the proposal.
Wednesday September 8, 2021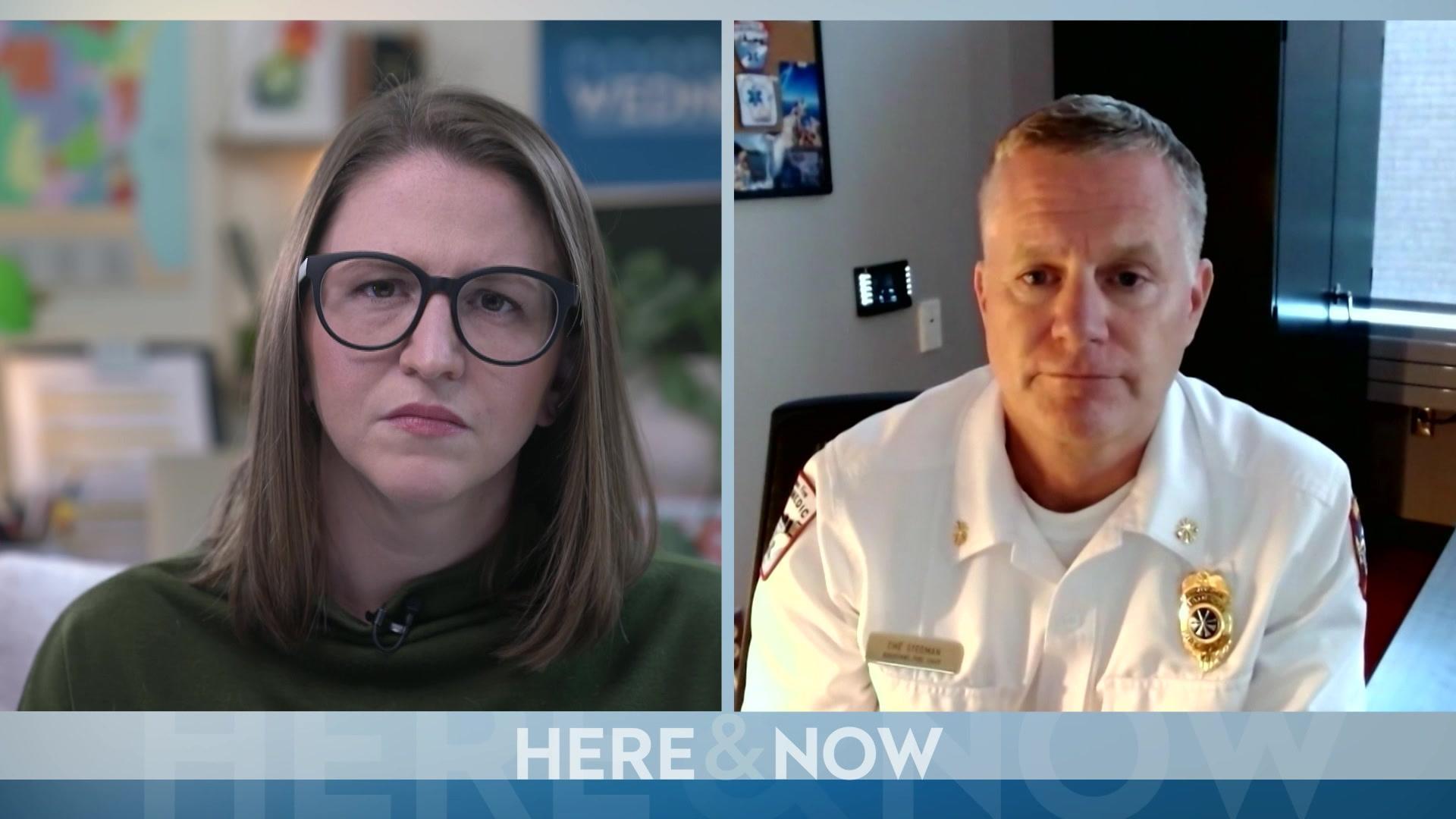 Noon Wednesday: Unarmed First Responders in Madison
Emergency responses to mental health crisis calls are primarily answered by police. As one-quarter of people killed in police shootings have a mental illness, cities are looking to change their approach by deploying unarmed first responders instead of law enforcement officers. Ché Stedman, assistant chief of medical affairs at the Madison Fire Department, explains how its new program works.
Wednesday September 1, 2021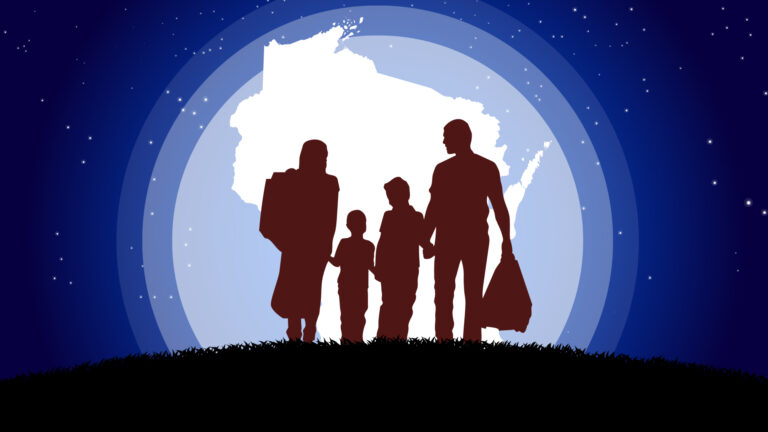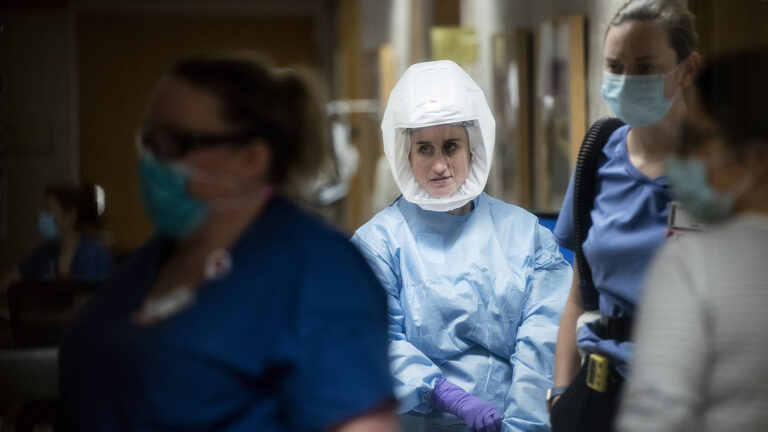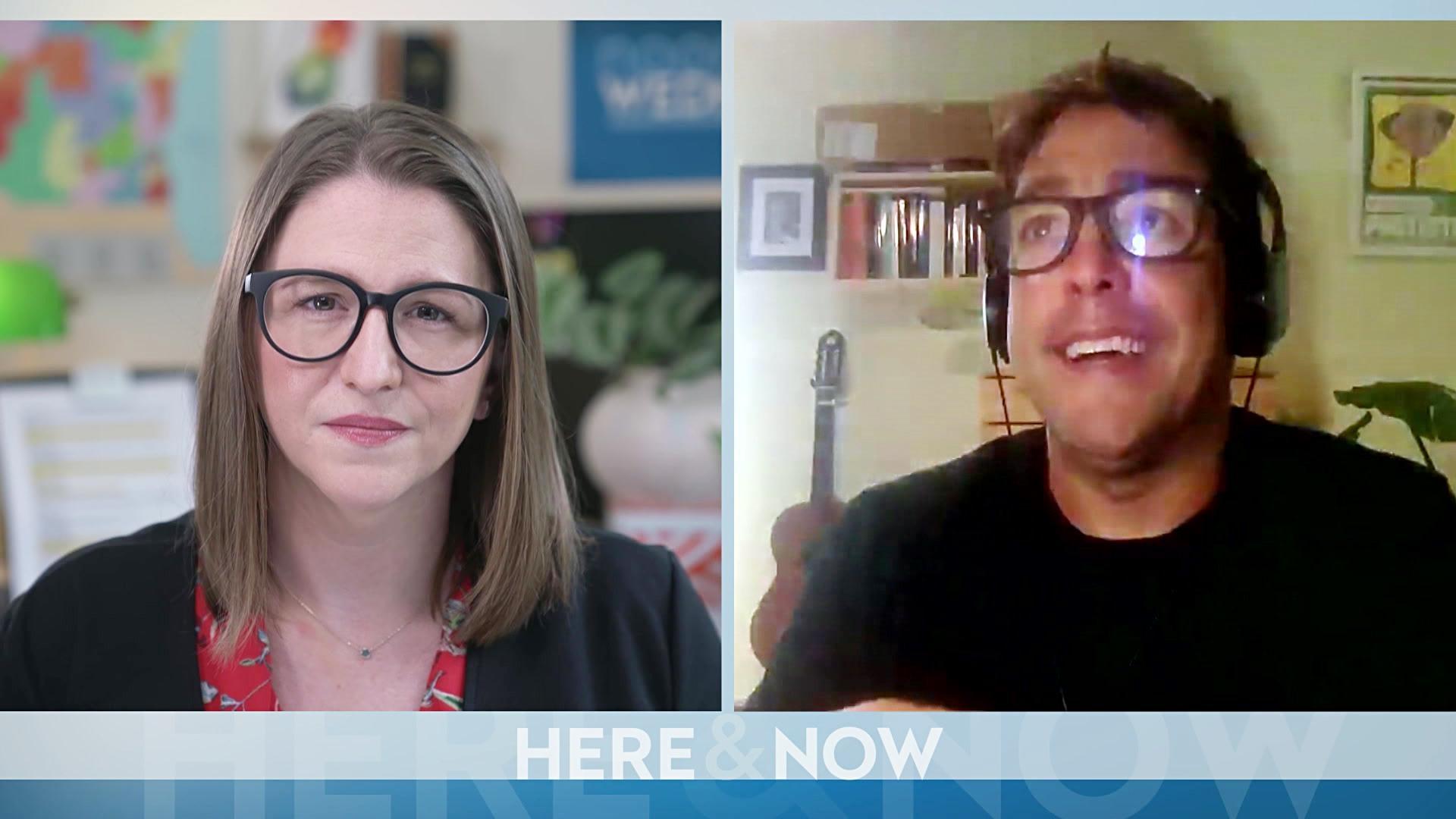 Noon Wednesday: What We Can Learn from 1980 Cuban Refugees
As Afghan refugees begin to arrive at Fort McCoy, many are remembering the 1980 relocation of thousands of Cubans who arrived at the very same Western Wisconsin military installation. Omar Granados, an associate professor of Latin American and Latino studies at UW-La Crosse discusses his work studying this point in Wisconsin's history.
Wednesday August 25, 2021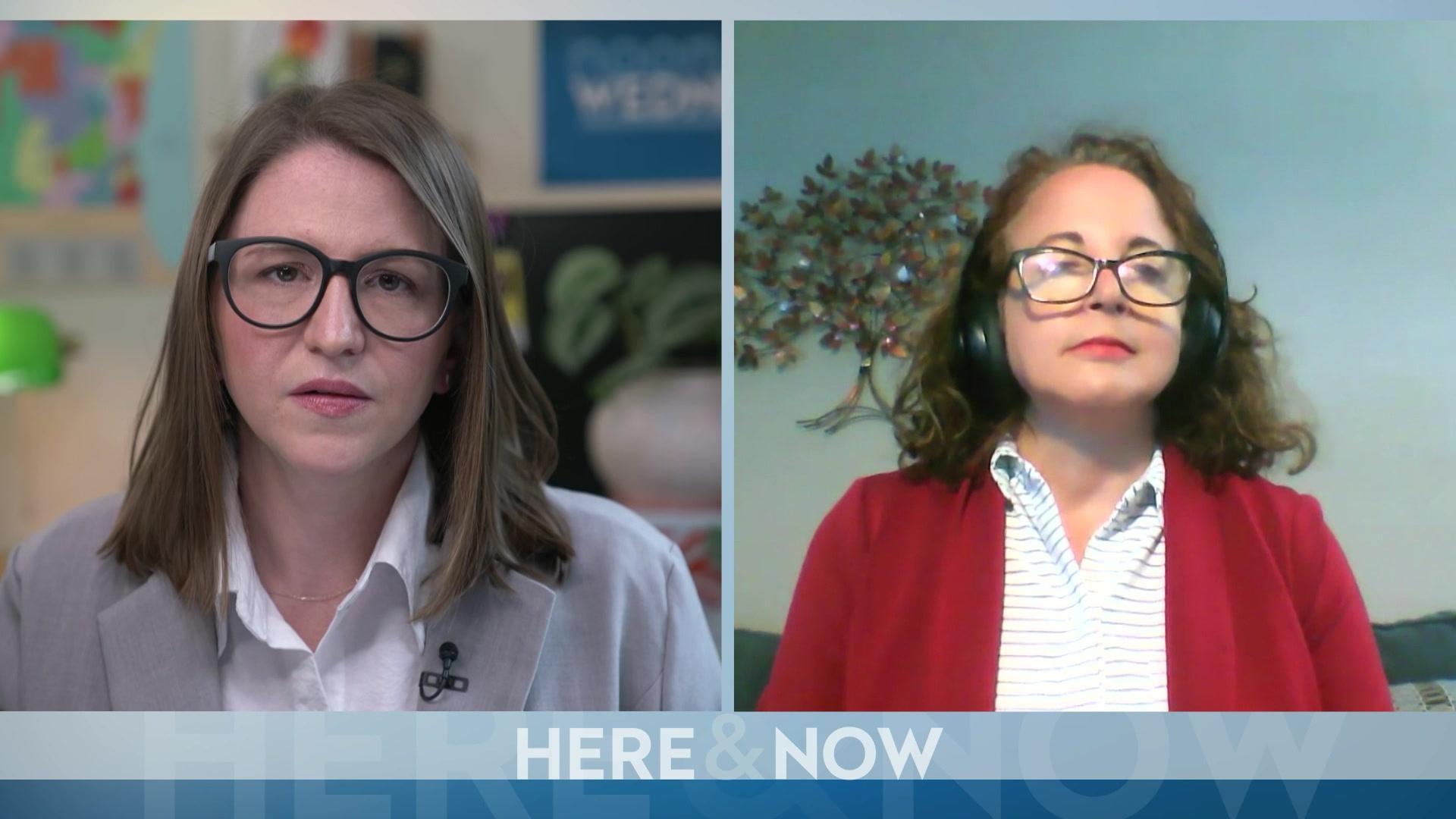 Noon Wednesday: Wisconsin Prepares for Afghan Refugees
As Afghans who worked with the U.S. flee their home under Taliban rule, the military is preparing to temporarily house some at Fort McCoy. Dawn Berney, executive director of resettlement nonprofit Jewish Social Services of Madison, explains how local agencies are preparing for a potential influx of refugees.
Wednesday August 18, 2021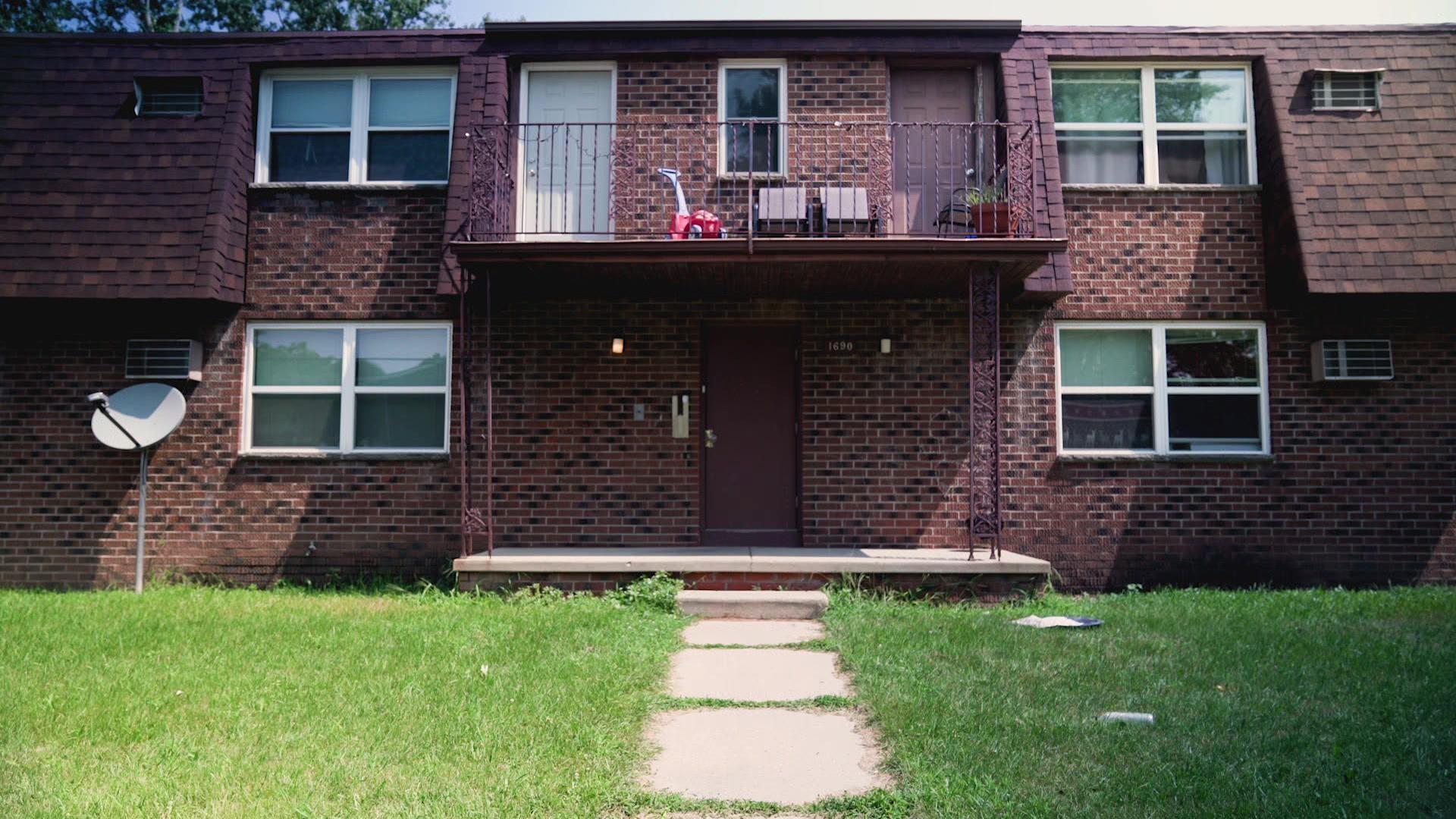 Wisconsin's Evictions Roller Coaster
Reporter Marisa Wojcik explores how the court process of evictions and federal rental assistance fits into Wisconsin's broader housing crisis, even as the CDC has reinstated a pandemic moratorium with the spread of the Delta variant of COVID-19.
Thursday August 12, 2021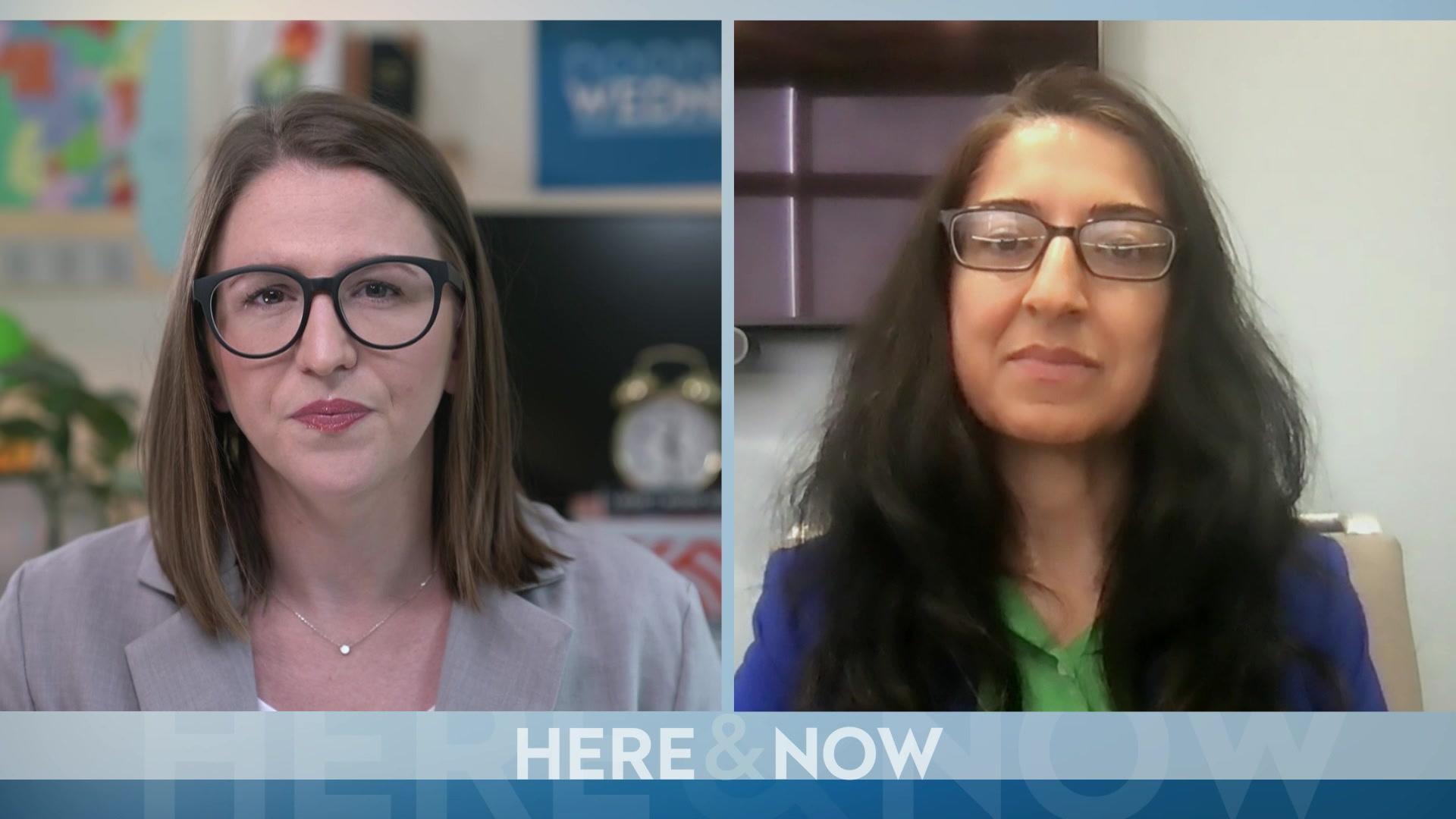 Noon Wednesday: The Formidable Delta Variant
The Delta variant of the coronavirus is rapidly taking hold in Wisconsin, increasing the number of new cases and hospitalizations. Dr. Nasia Safdar, a UW-Madison School of Medicine and Public Health professor of infectious disease, delivers the latest information on the Delta variant and COVID-19.
Wednesday August 4, 2021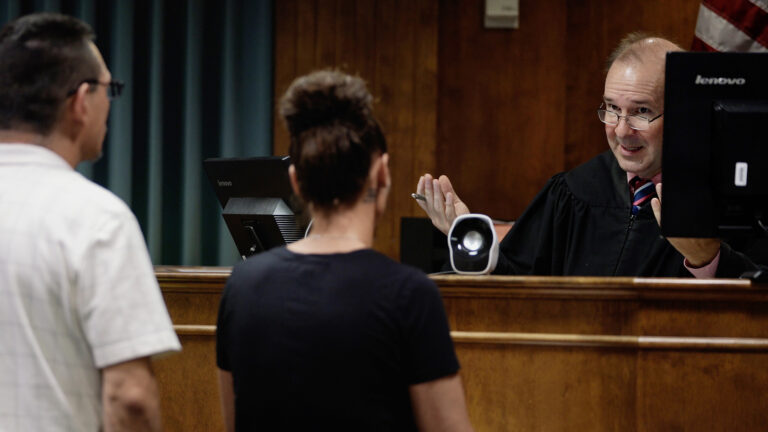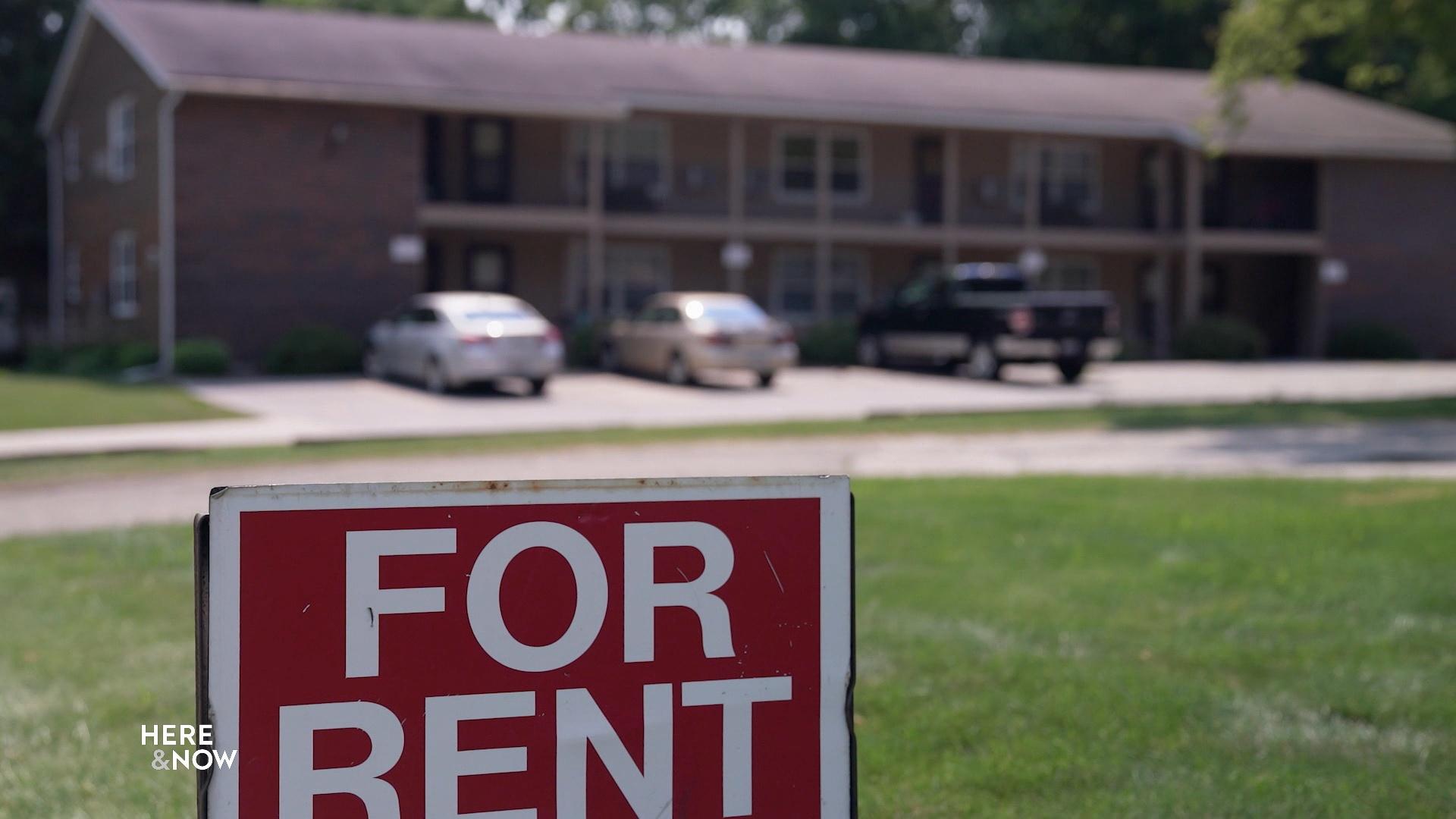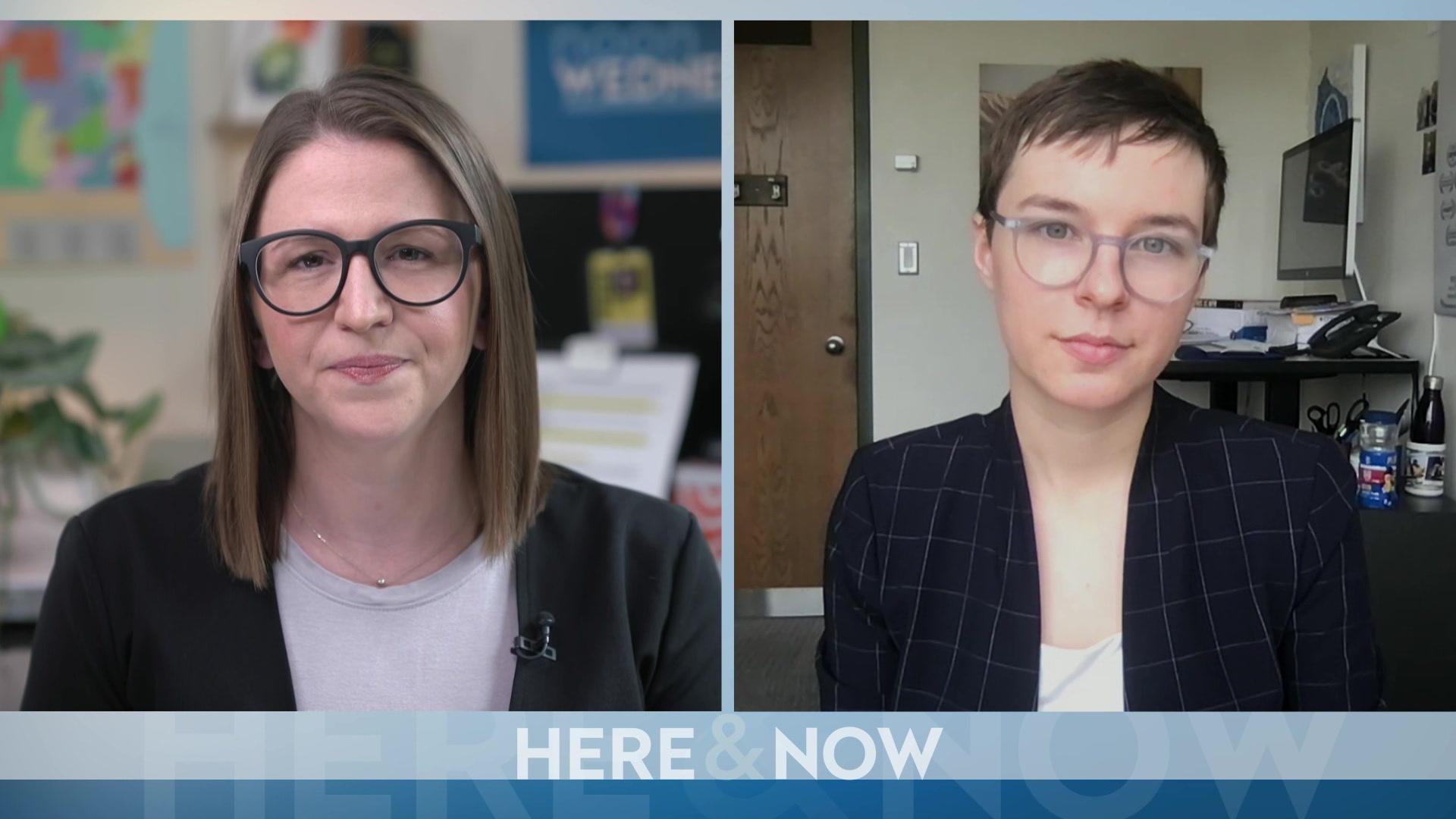 Noon Wednesday: Power Over Indefinite Probation
An Outagamie County judge is using his authority to offer defendants alternatives to jail time, but the terms shift and are indefinite, reports Wisconsin Watch in its new investigative series "Justice Deferred." Reporter Phoebe Petrovic discusses their reporting about the judge.
Wednesday July 28, 2021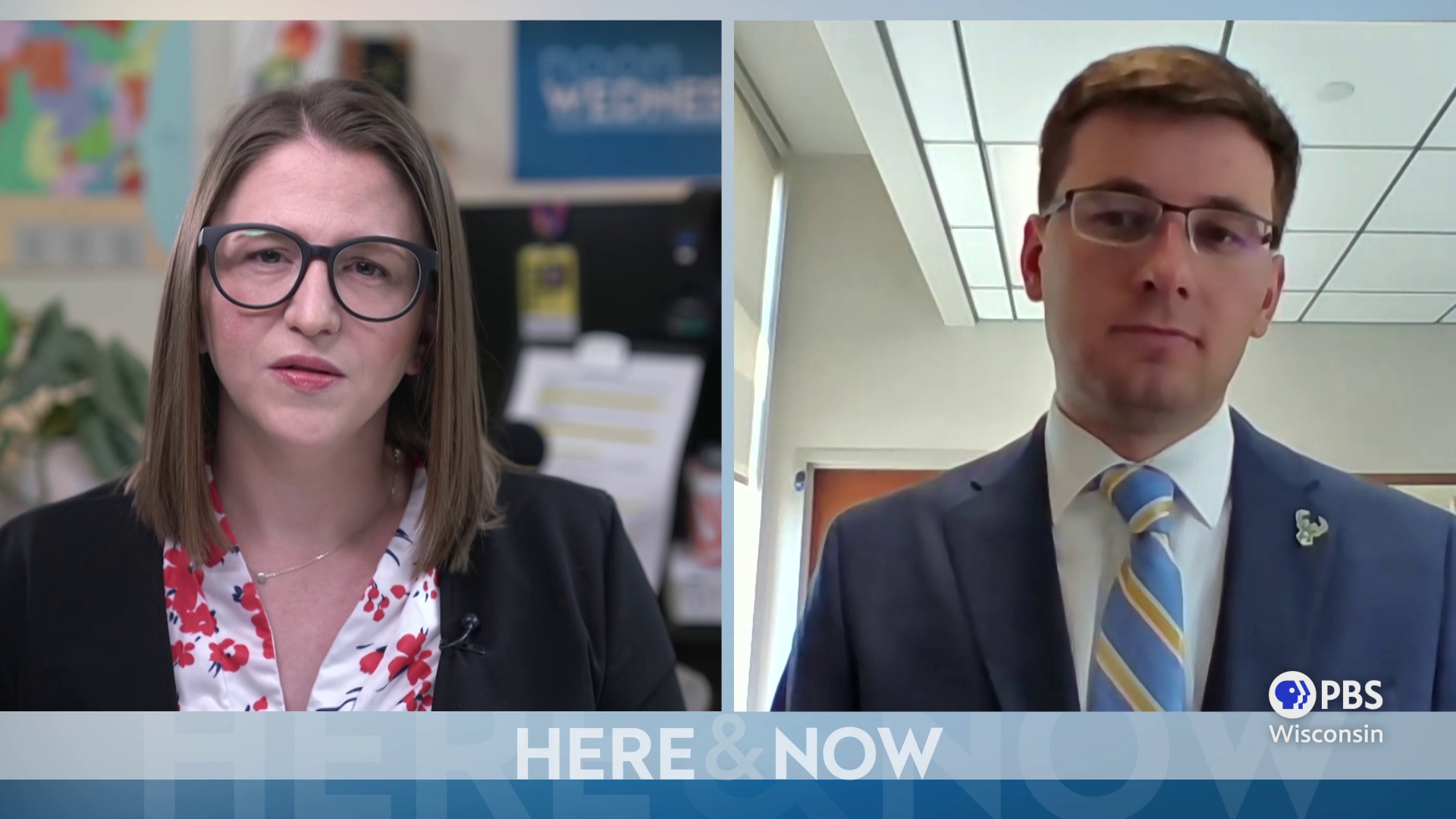 Noon Wednesday: Coastal Climate Damage to Cost Millions
Wisconsin's shorelines are undergoing higher levels of flooding and erosion due to climate change and costing coastal communities millions of dollars. Sheboygan Mayor Ryan Sorenson, who is part of a coalition of Great Lakes mayors, explains the local and statewide implications.
Wednesday July 21, 2021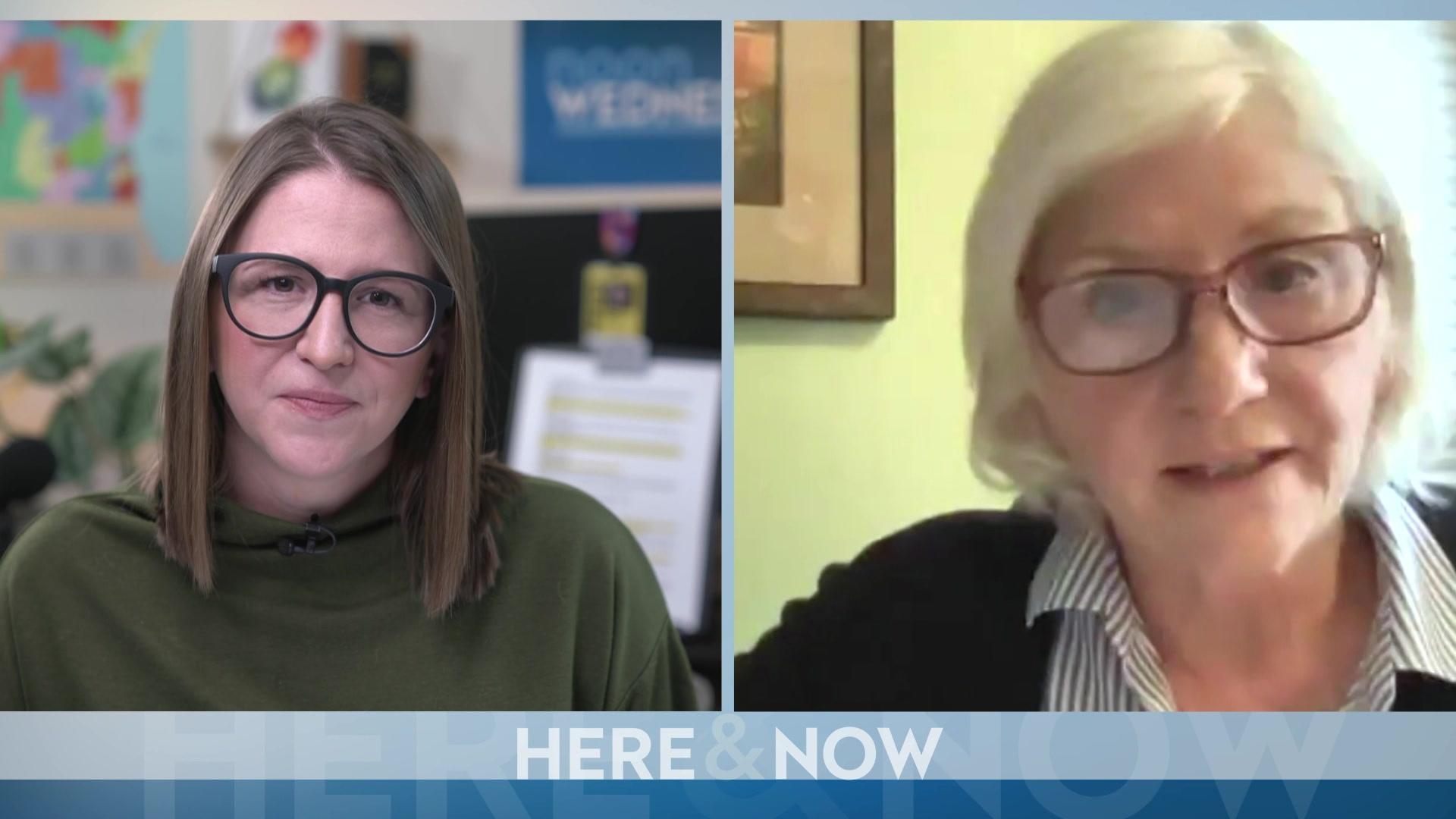 Noon Wednesday: Boosting Funding for K-12 Schools
An increase for Wisconsin's K-12 schools in the state's budget coupled with one-time federal pandemic aid still falls short according to public school advocates. Julie Underwood, former dean of the UW-Madison School of Education and board president for the Wisconsin Alliance for Excellent Schools, explains.
Wednesday July 14, 2021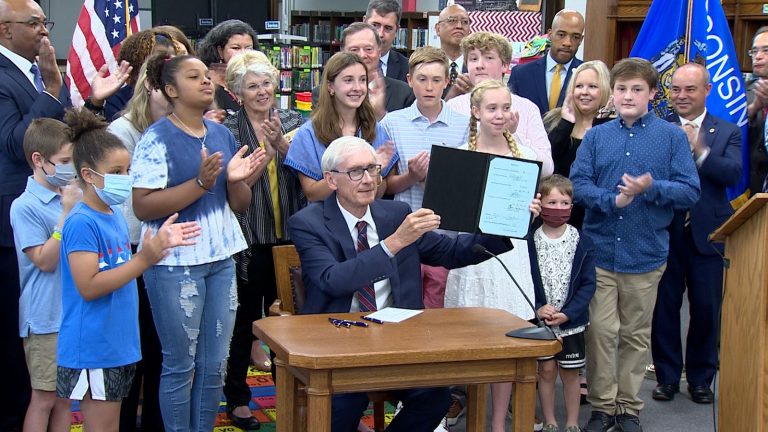 Evers Signs Wisconsin's 2021-23 Budget with 50 Partial Vetoes
In a press conference in Whitefish Bay, the governor outlined his decision to approve the budgetary plan passed by the state Legislature, emphasizing education spending and tax cuts, the latter of which Republican lawmakers said was their doing.
Thursday July 8, 2021
More Stories
---
Recent Here & Now Segments