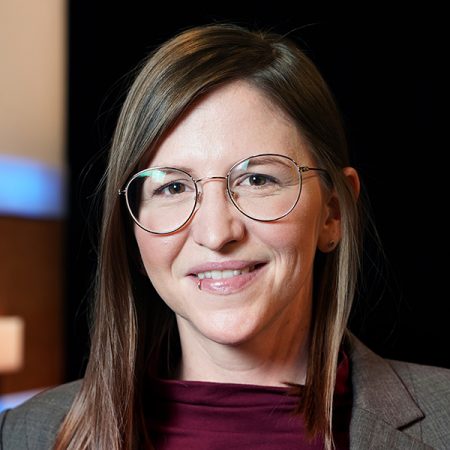 Marisa Wojcik
Marisa Wojcik is a multimedia journalist and producer on the Here & Now news team. She produces field reports on issues impacting people across the state, interviews guests on the ...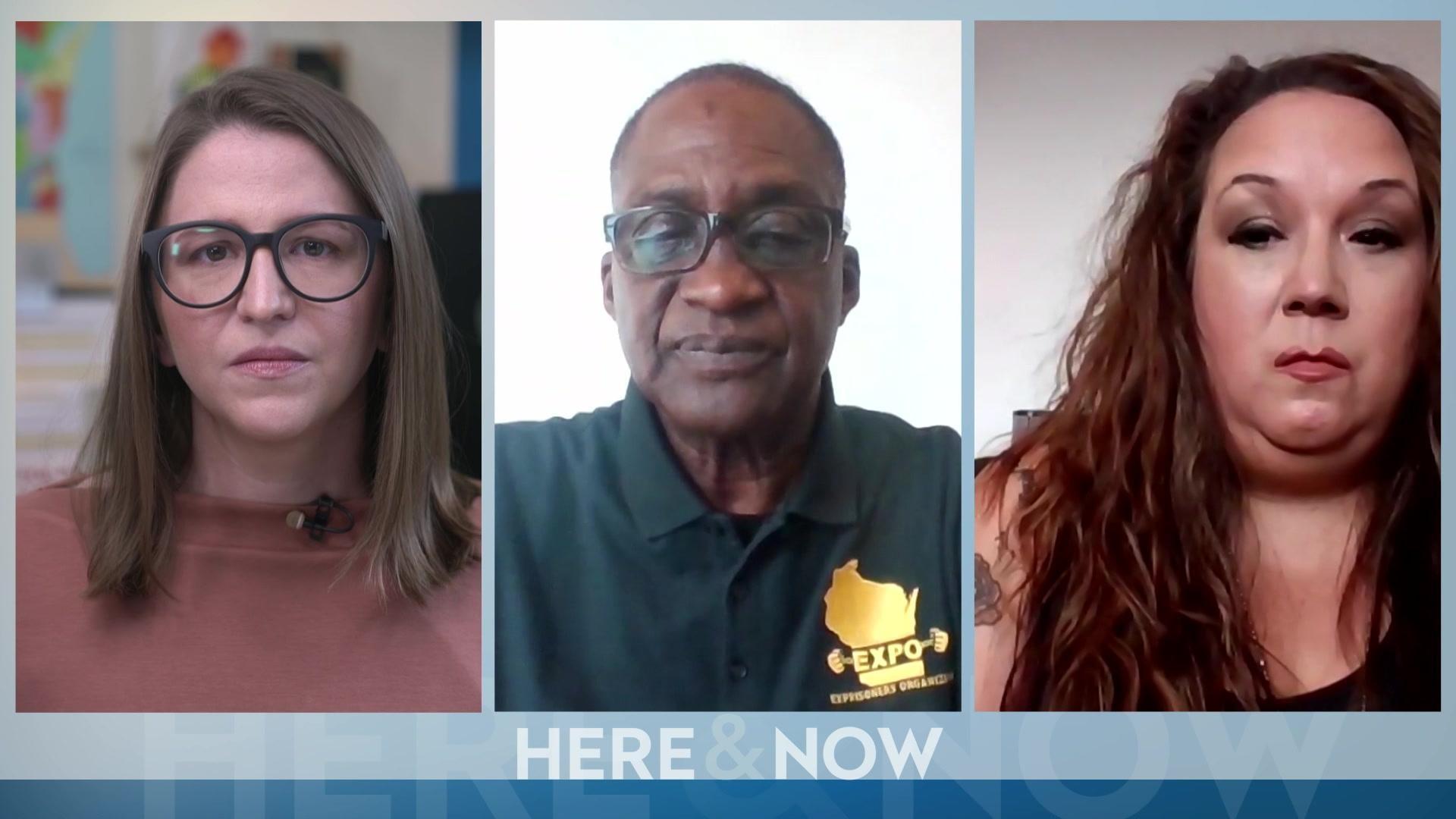 Noon Wednesday: Prison Gerrymandering Effects in Wisconsin
When the 2020 Census counted incarcerated people, they were counted at the address of the prison. Without the right to vote, the power of their political representation is in effect given to those living in surrounding communities. Jerome Dillard and Peggy West-Schroder of Ex-Incarcerated People Organizing explain prison gerrymandering and how it contributes to racial disparities in elections.
Wednesday October 20, 2021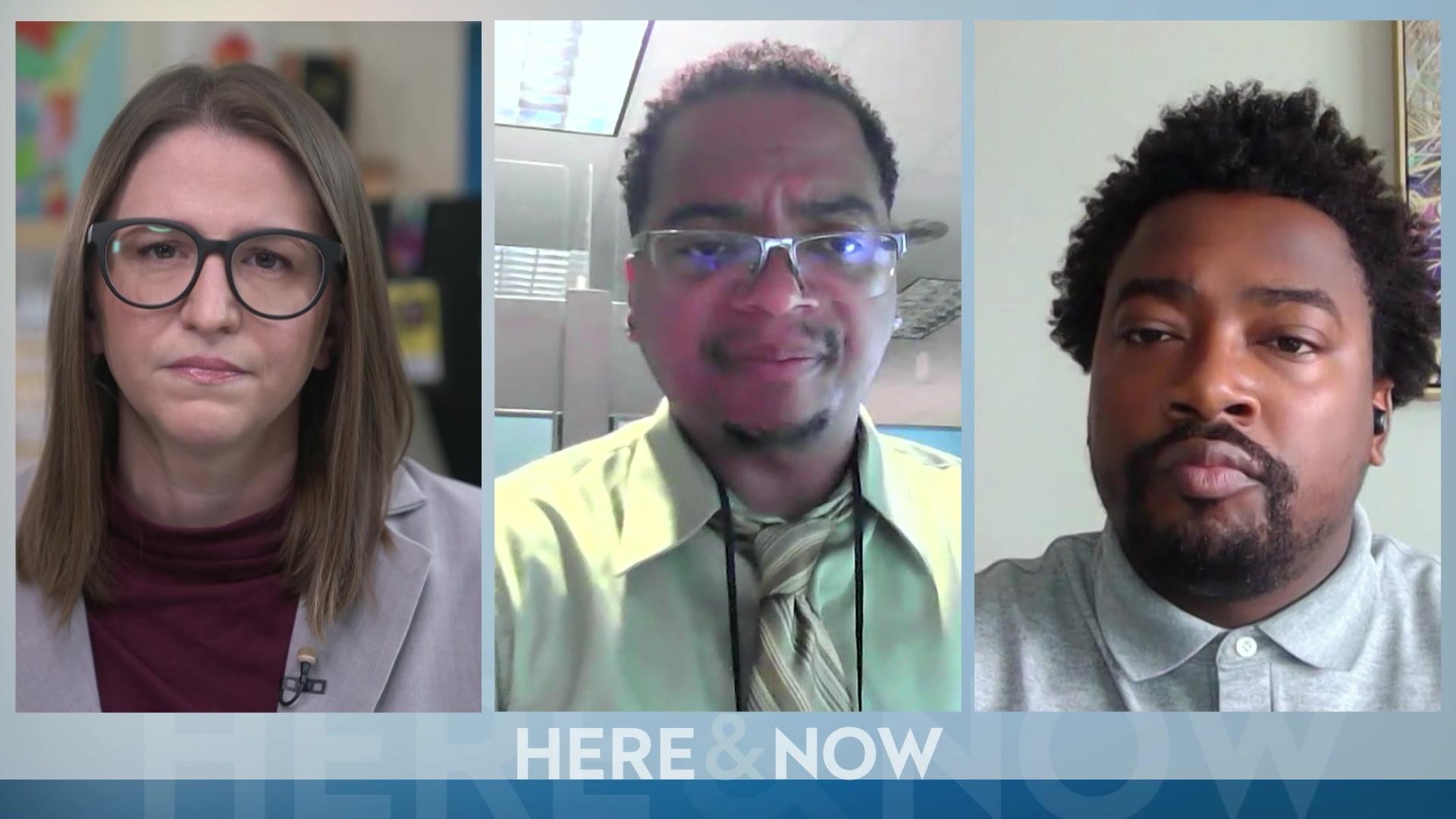 Noon Wednesday: Milwaukee's Historic Violence During the Pandemic
Most large cities across the country have seen a rise in homicides and other violent crimes during the pandemic, and this trend is particularly acute in Milwaukee as its murder rate reaches a historic level in 2021. Jamaal Smith and Kweku TeAngelo Cargile Jr. from the city's Office of Violence Prevention discuss their work to interrupt and impede violent behaviors.
Wednesday October 13, 2021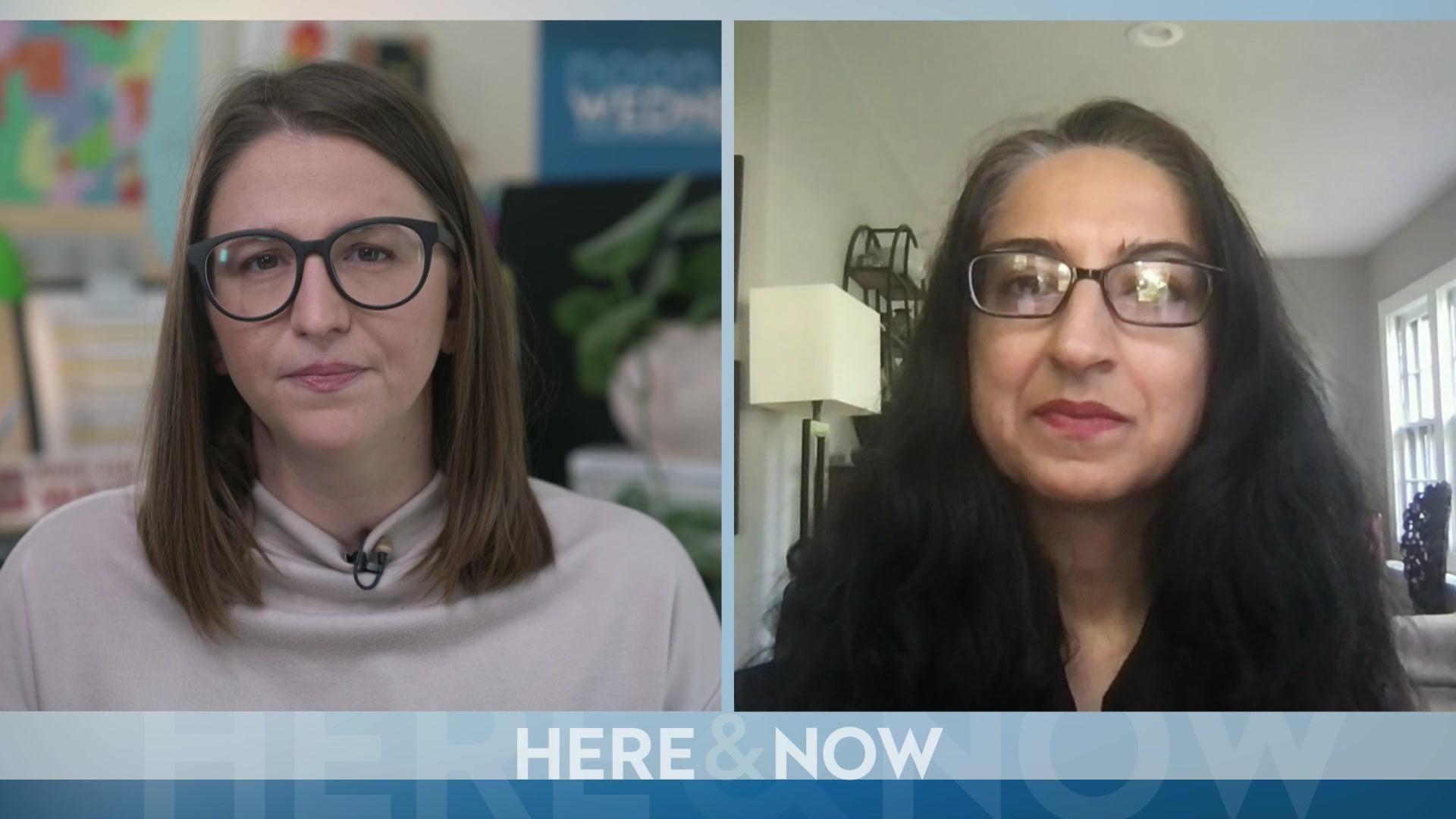 Noon Wednesday: COVID-19's Present and Future
Deaths caused by COVID-19 in Wisconsin surpassed 8,000 a year-and-a-half after the pandemic reached the state. As vaccination levels remain plateued, new medical developments to combat the virus and its deadly disease progress. Infectious disease specialist Dr. Nasia Safdar with the University of Wisconsin School of Medicine and Public Health and UW Health explains.
Wednesday October 6, 2021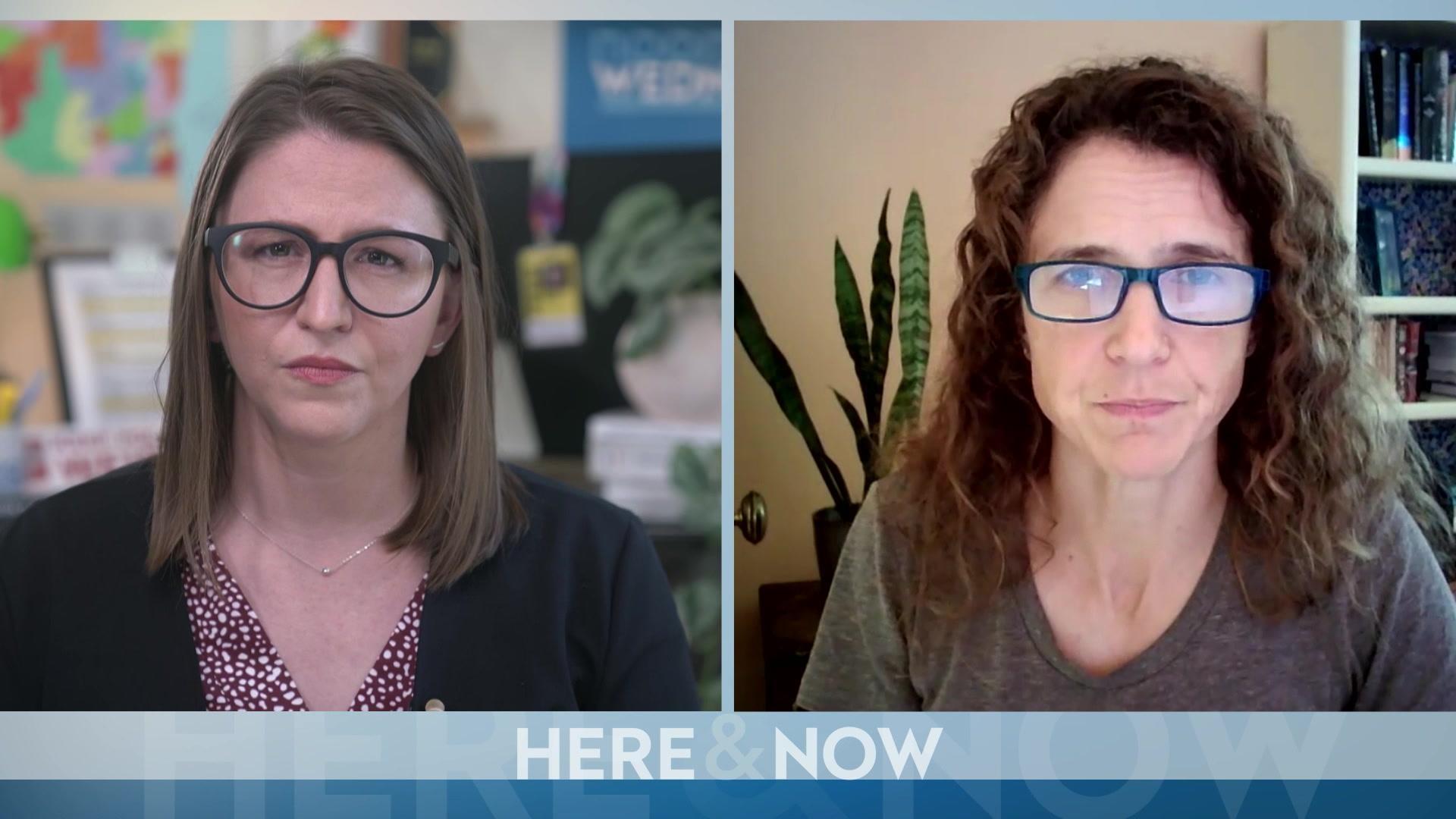 Noon Wednesday: How 2020 Income and Poverty Shape Policy
A U.S. Census report on income and poverty in 2020 is informing how temporary pandemic policies and programs are included in the $3.5 trillion federal infrastructure bill promoted by Democrats. Tamarine Cornelius, a research analyst at Kids Forward, explains the numbers and how they're being considered in future political agendas.
Wednesday September 29, 2021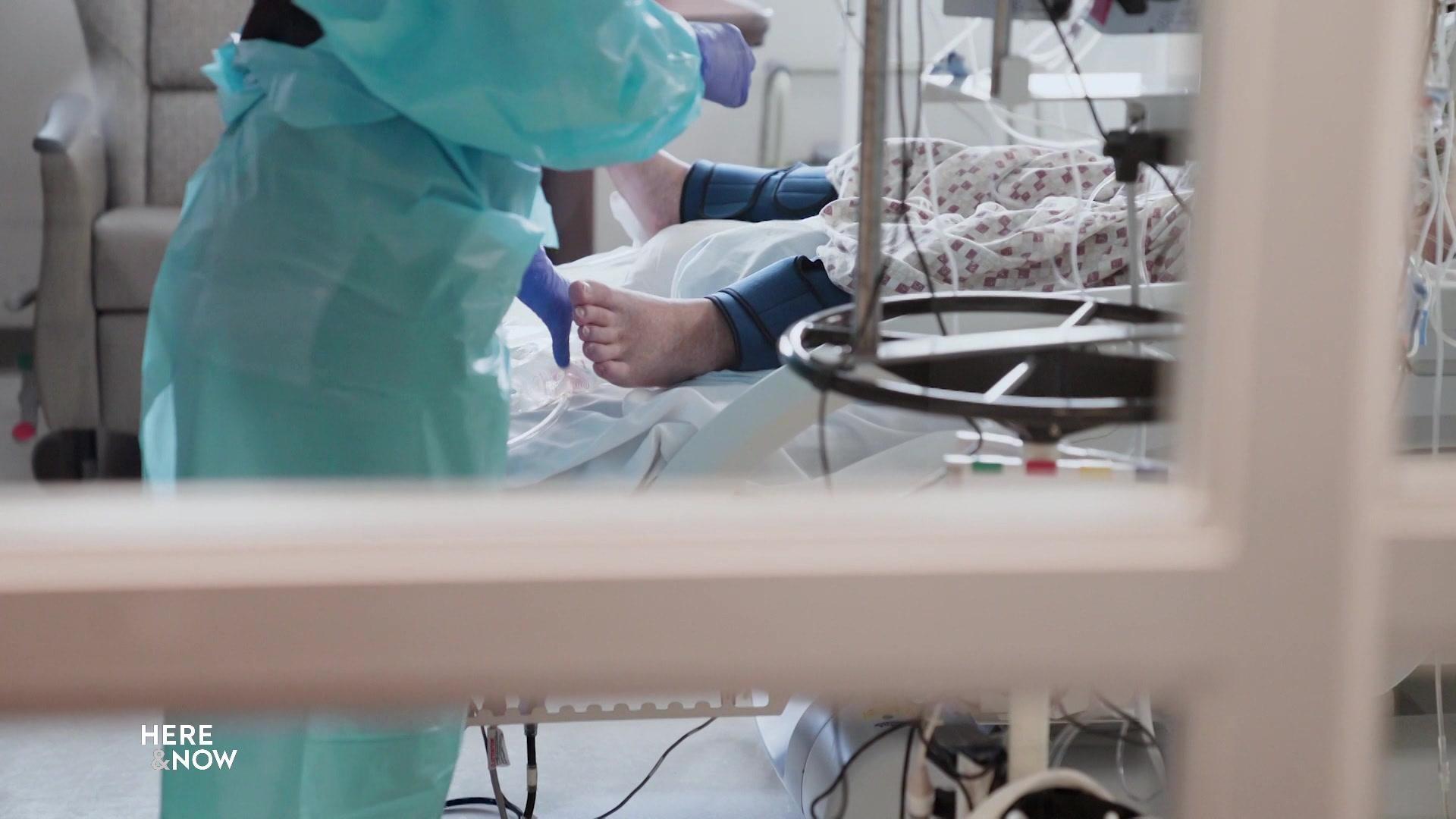 Impacts of Fighting COVID-19 on Frontline Health Workers
Reporter Marisa Wojcik investigates an intensive care unit at Marshfield Clinic as COVID-19 cases continue to rise in Wisconsin, exploring severe stains on ICU space in hospitals and the perspectives of the frontline health workers who continue to fight the pandemic.
Friday September 24, 2021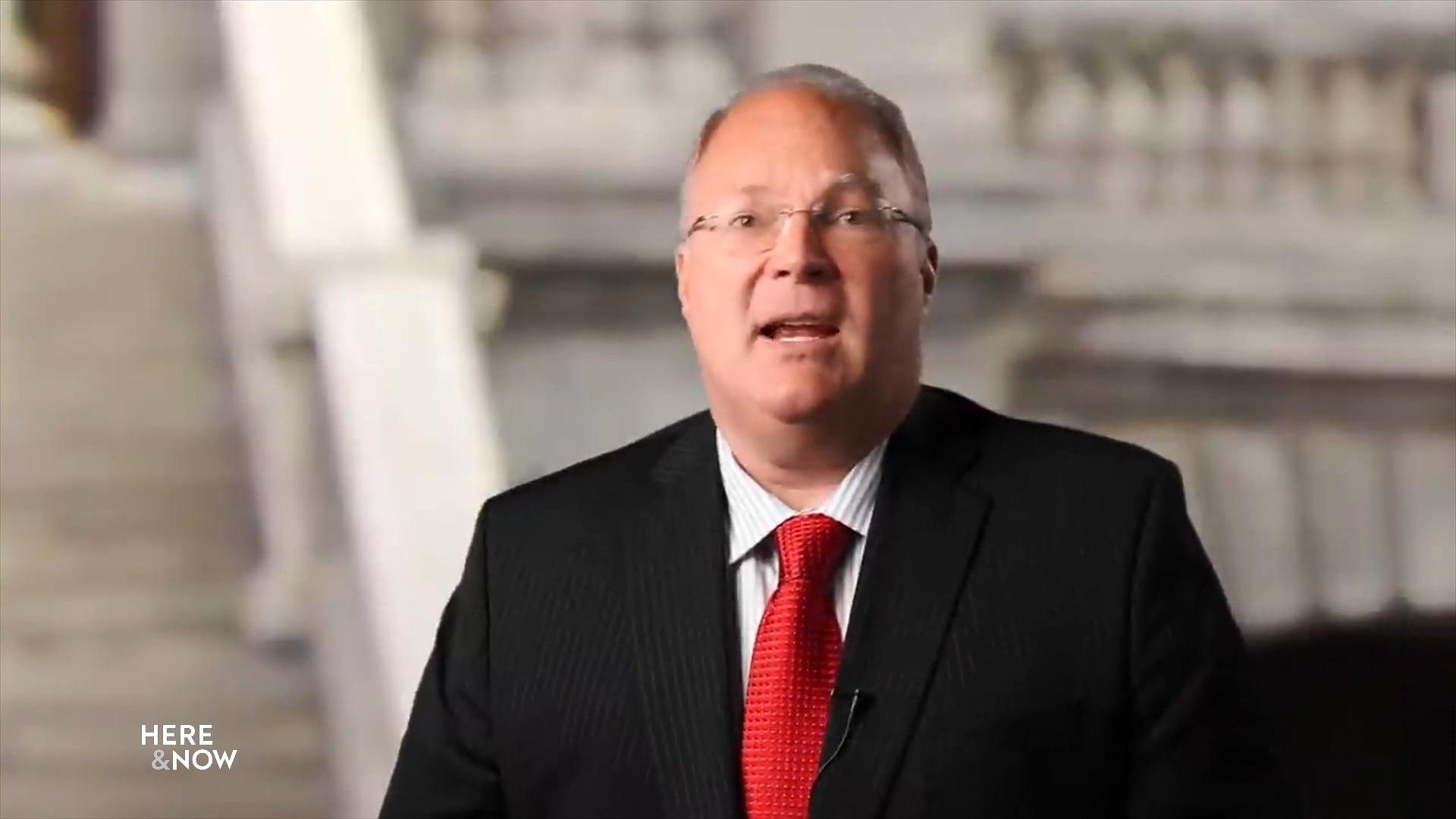 The Aims of a 2020 Election Probe
Barry Burden, director of the UW-Madison Elections Research Center, responds to former Wisconsin Supreme Court Justice Michael Gableman's statement about investigating the 2020 vote in the state.
Friday September 24, 2021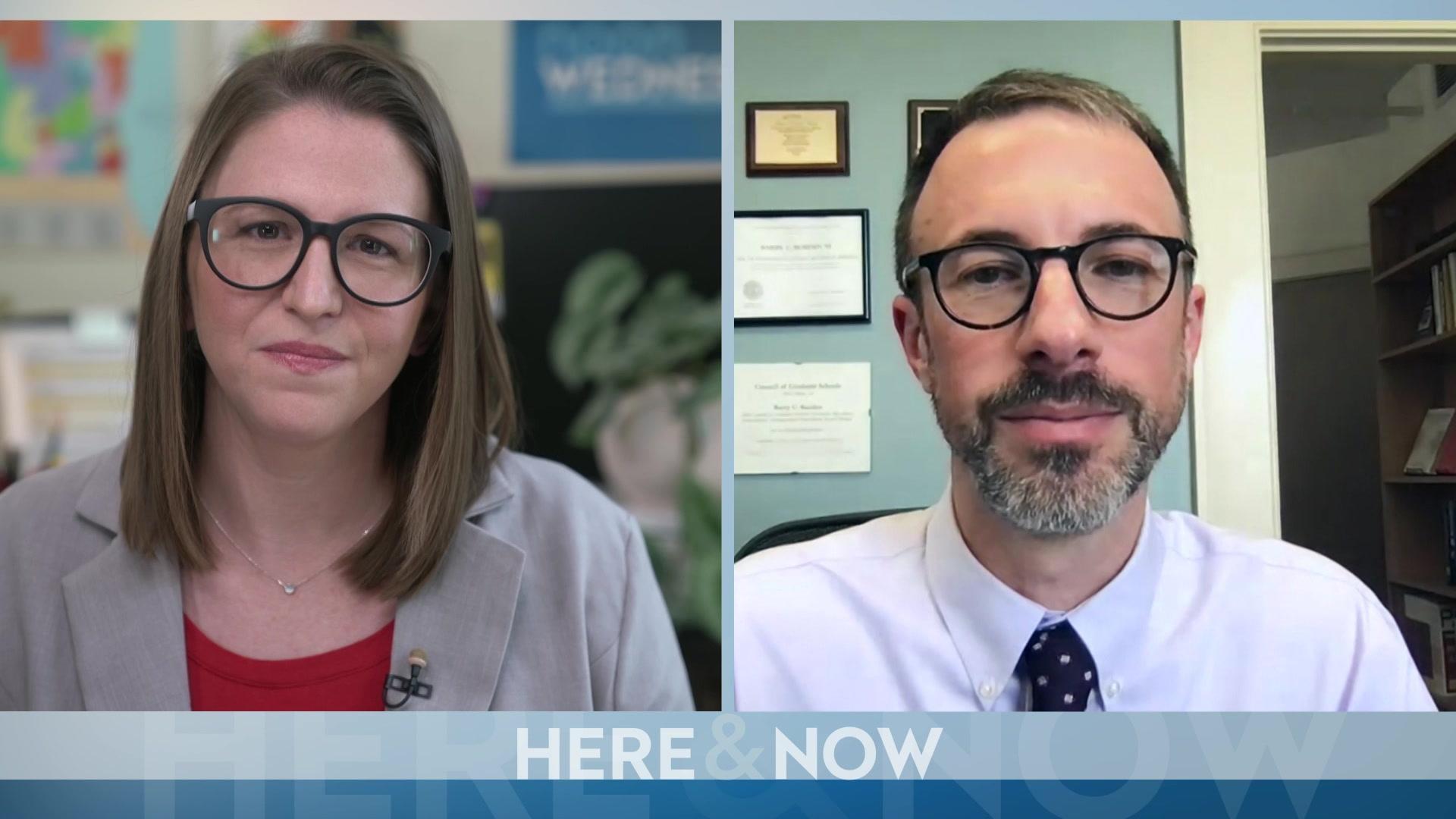 Noon Wednesday: Clerks and Voters Weigh in on 2020 Election
A recent survey of municipal clerks and voters examines their impressions from the 2020 election, including personal experiences during the process, opinions on how well it was run, and if policy changes should be considered. Barry Burden, a UW-Madison political science professor and director of the Elections Research Center, joins to explain.
Wednesday September 22, 2021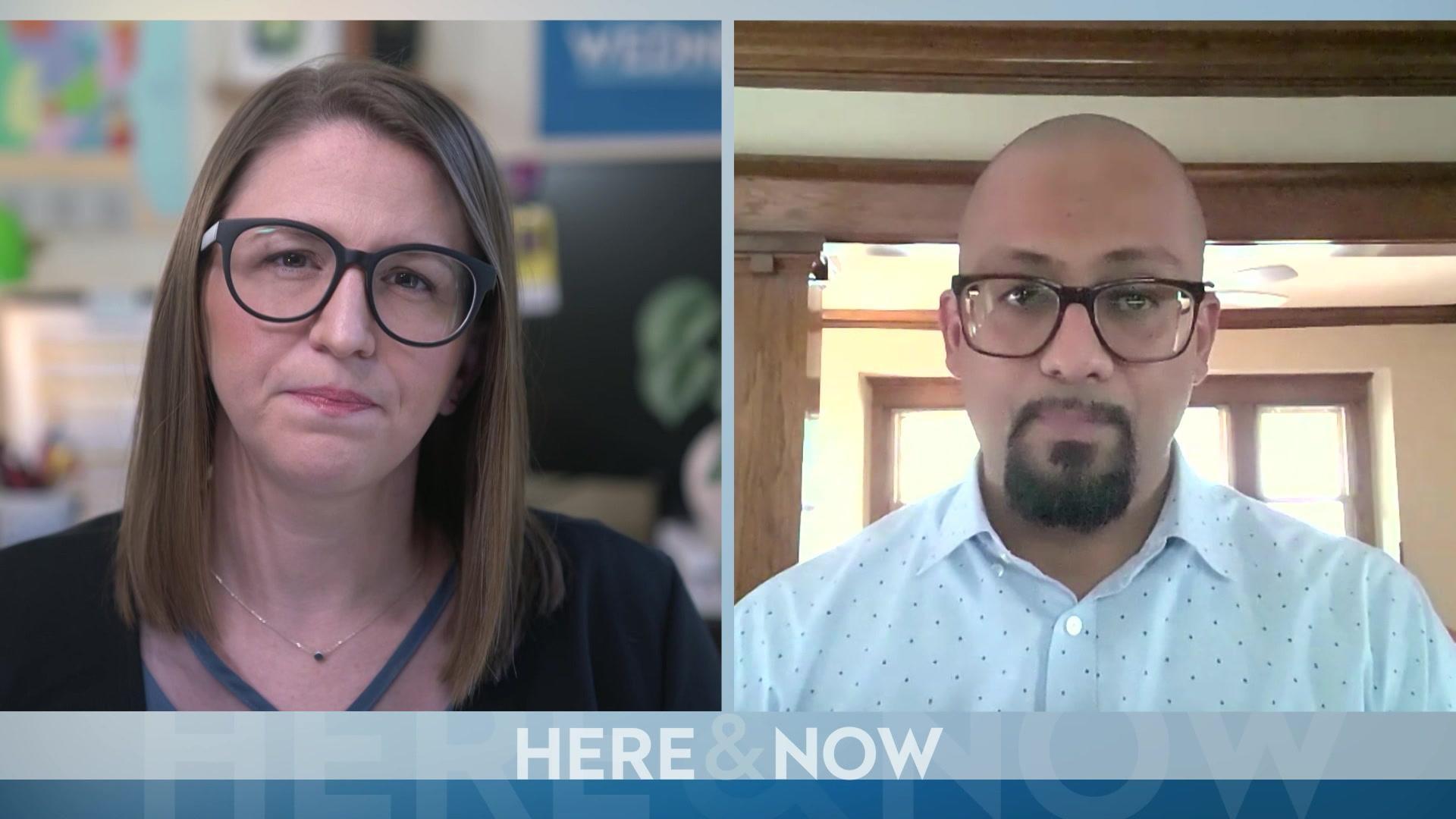 Noon Wednesday: The High Cost of Housing
The home buyer's market is fiercely competitive and accelerating the divide between who can afford housing and who cannot. Joaquín Altoro, CEO of the Wisconsin Housing and Economic Development Authority, explains how the pandemic has illuminated and exacerbated the problem, and points toward potential solutions.
Wednesday September 15, 2021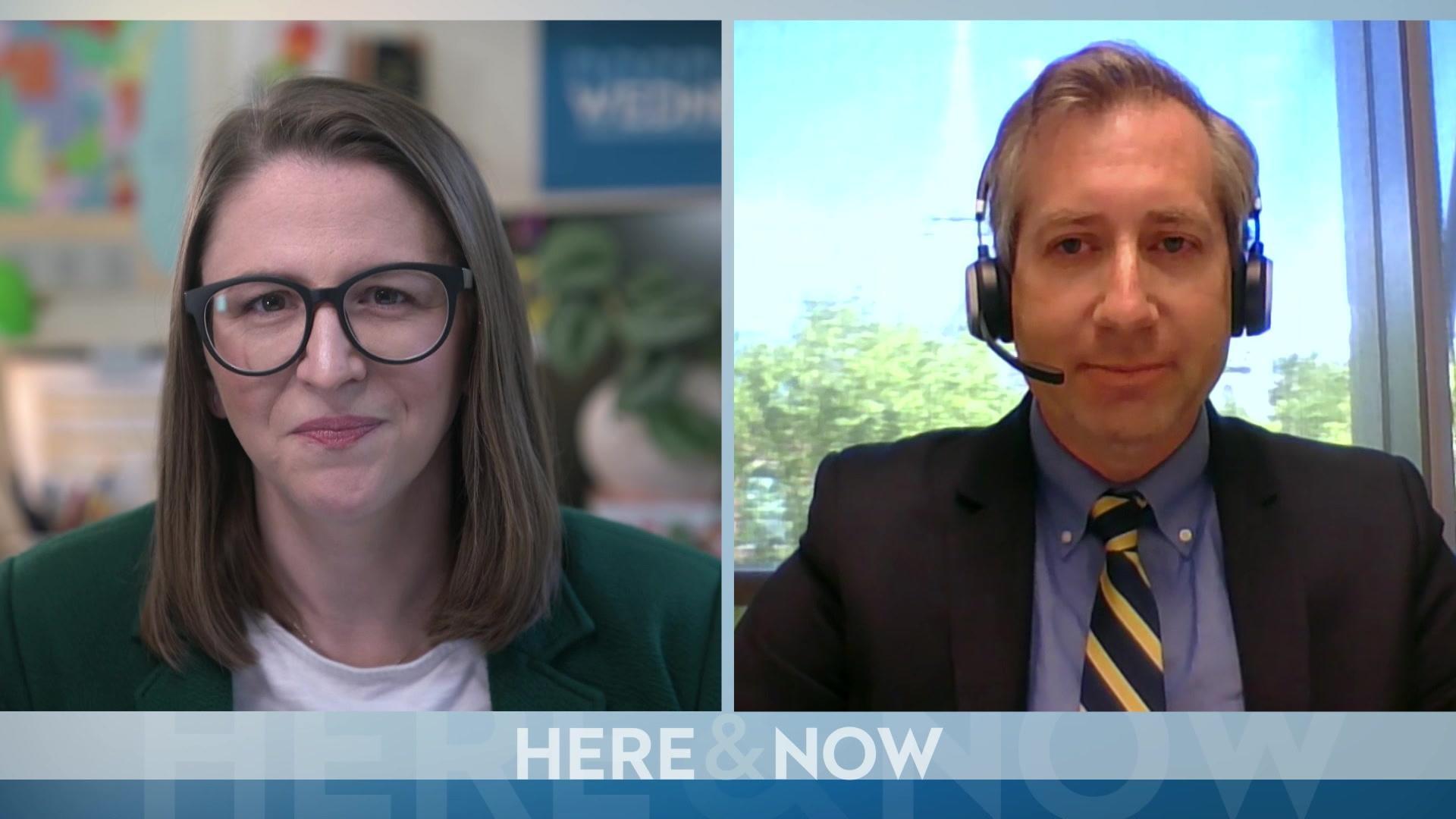 Noon Wednesday: Uncharted Waters for Lake Superior
A proposal in Bayfield County to bottle and sell water from the Lake Superior watershed taking advantage of a loophole tests the mettle of the Great Lakes Compact, which regulates certain water diversions among eight states. Professor Dave Strifling, director of the Water Law and Policy Initiative at the Marquette Law School, explains legal and environmental ramifications of the proposal.
Wednesday September 8, 2021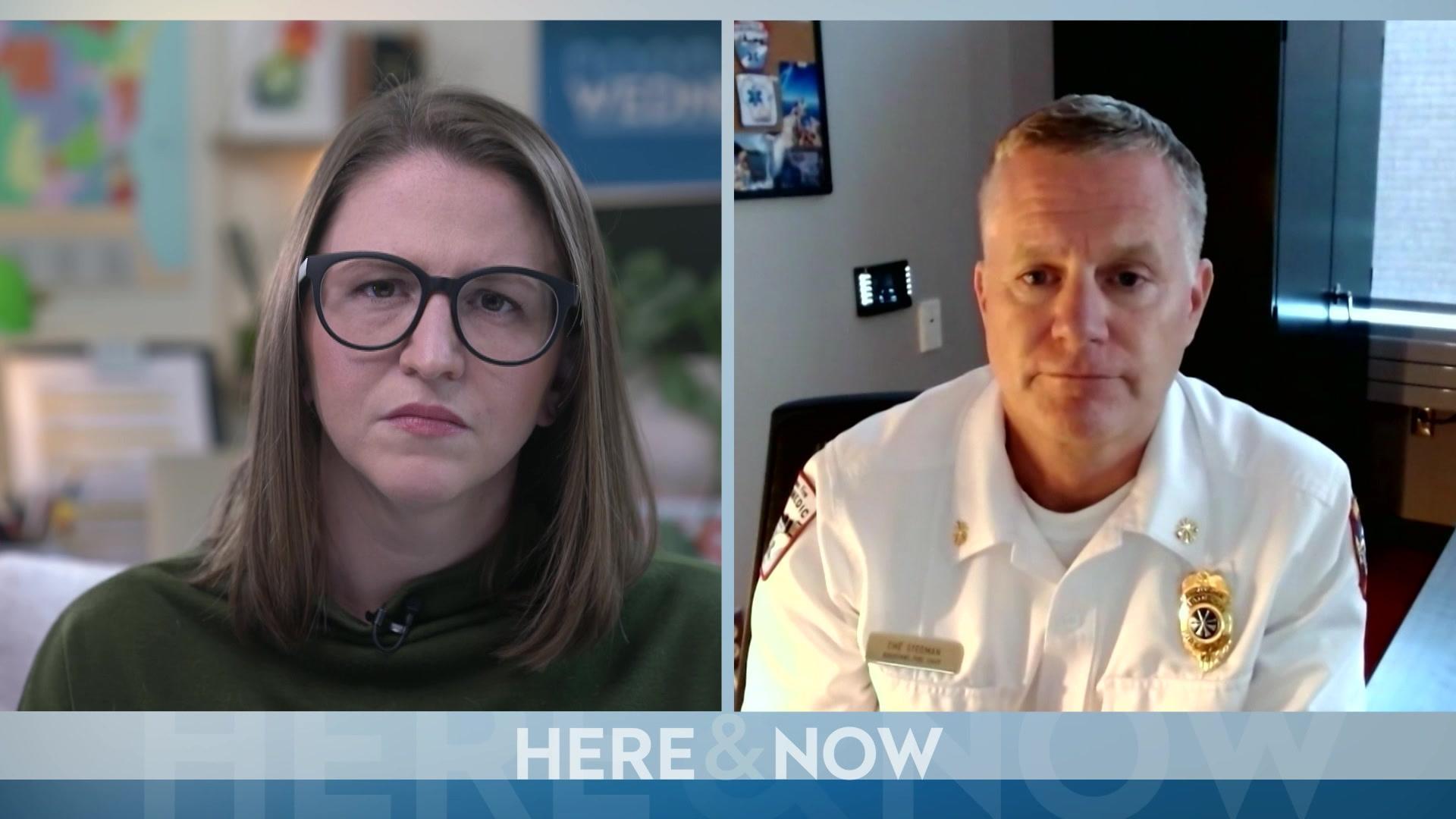 Noon Wednesday: Unarmed First Responders in Madison
Emergency responses to mental health crisis calls are primarily answered by police. As one-quarter of people killed in police shootings have a mental illness, cities are looking to change their approach by deploying unarmed first responders instead of law enforcement officers. Ché Stedman, assistant chief of medical affairs at the Madison Fire Department, explains how its new program works.
Wednesday September 1, 2021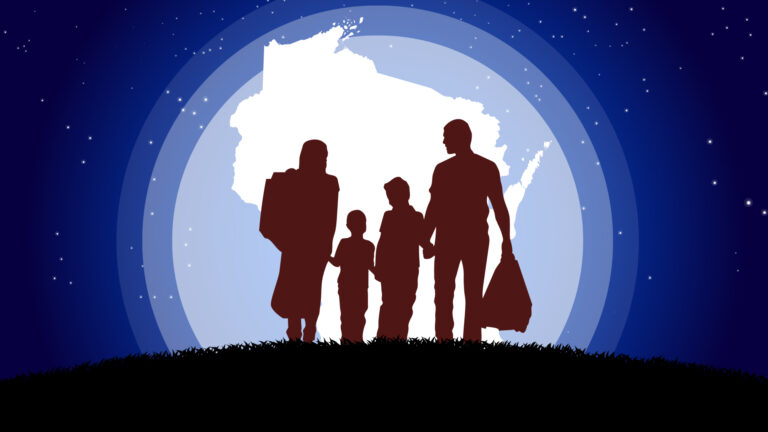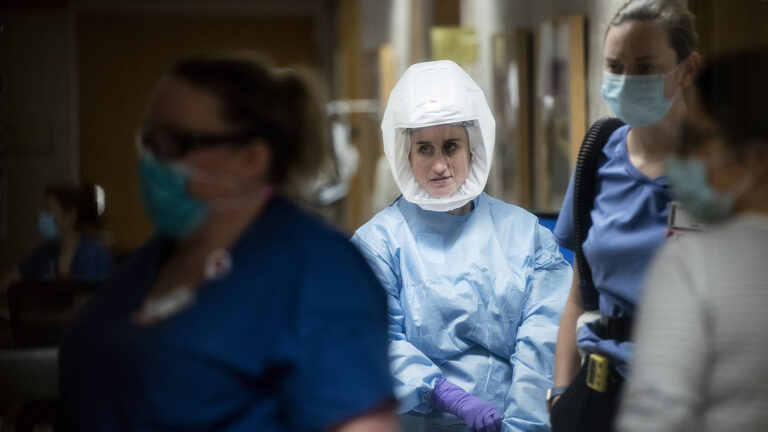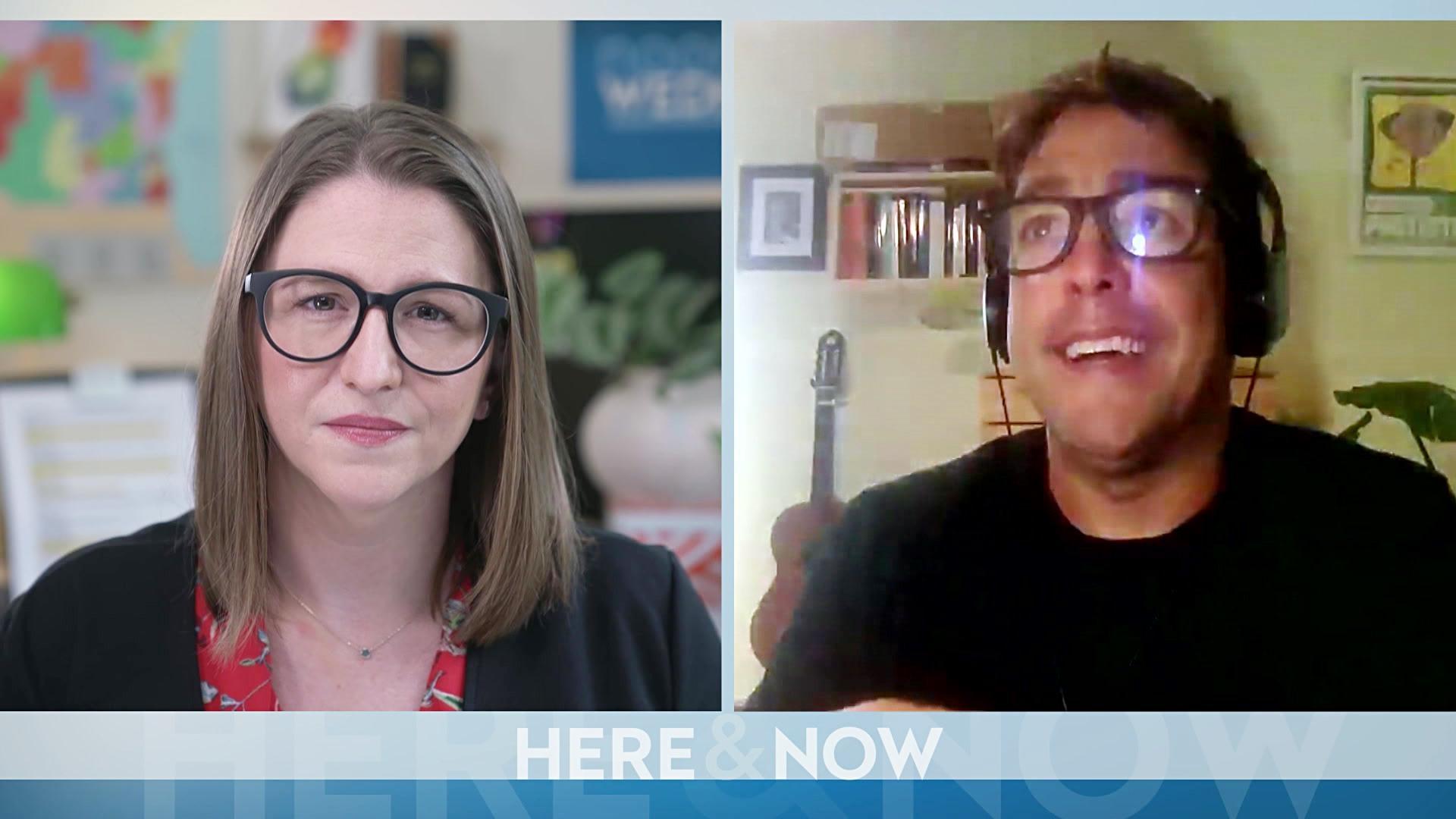 Noon Wednesday: What We Can Learn from 1980 Cuban Refugees
As Afghan refugees begin to arrive at Fort McCoy, many are remembering the 1980 relocation of thousands of Cubans who arrived at the very same Western Wisconsin military installation. Omar Granados, an associate professor of Latin American and Latino studies at UW-La Crosse discusses his work studying this point in Wisconsin's history.
Wednesday August 25, 2021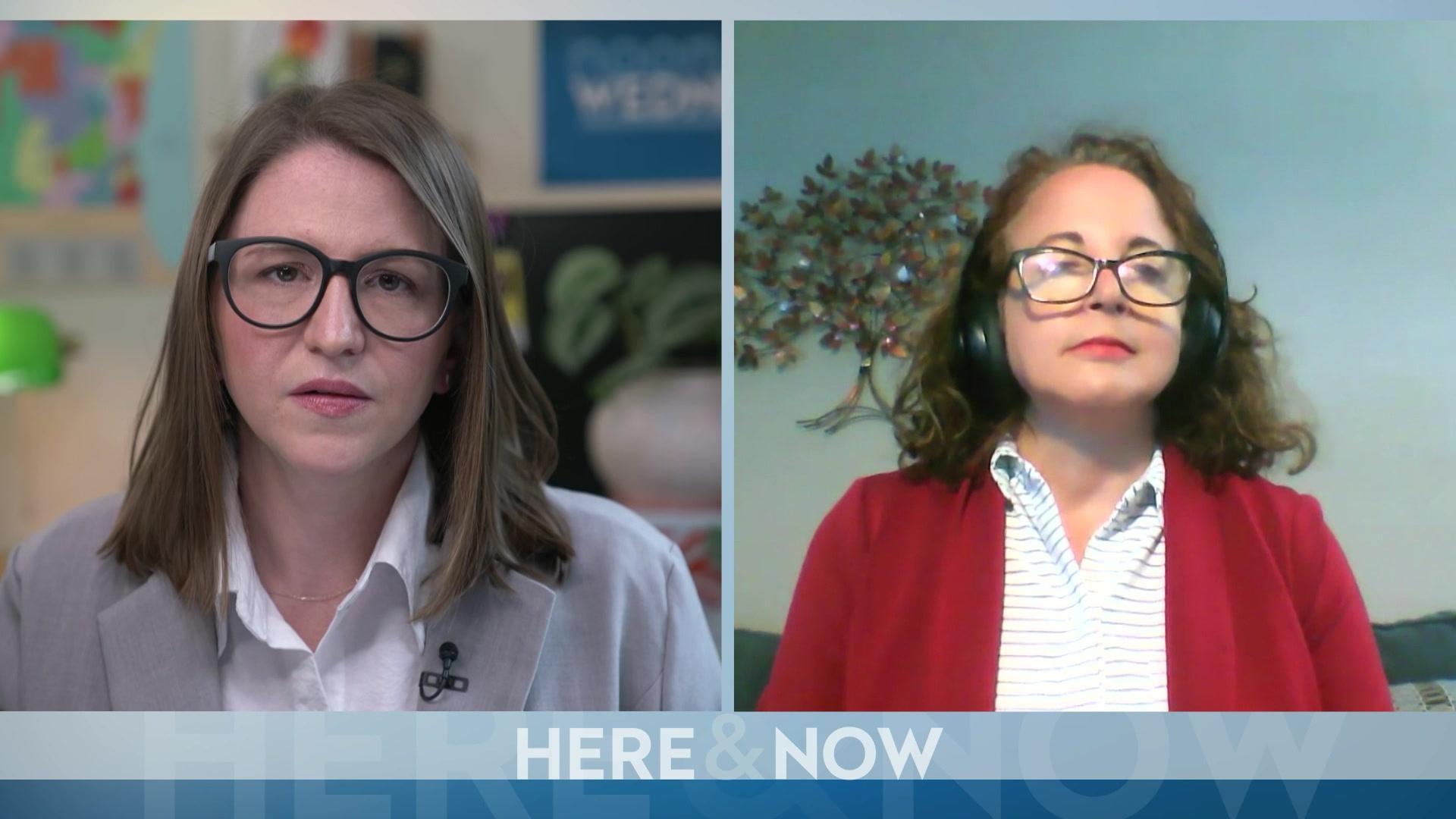 Noon Wednesday: Wisconsin Prepares for Afghan Refugees
As Afghans who worked with the U.S. flee their home under Taliban rule, the military is preparing to temporarily house some at Fort McCoy. Dawn Berney, executive director of resettlement nonprofit Jewish Social Services of Madison, explains how local agencies are preparing for a potential influx of refugees.
Wednesday August 18, 2021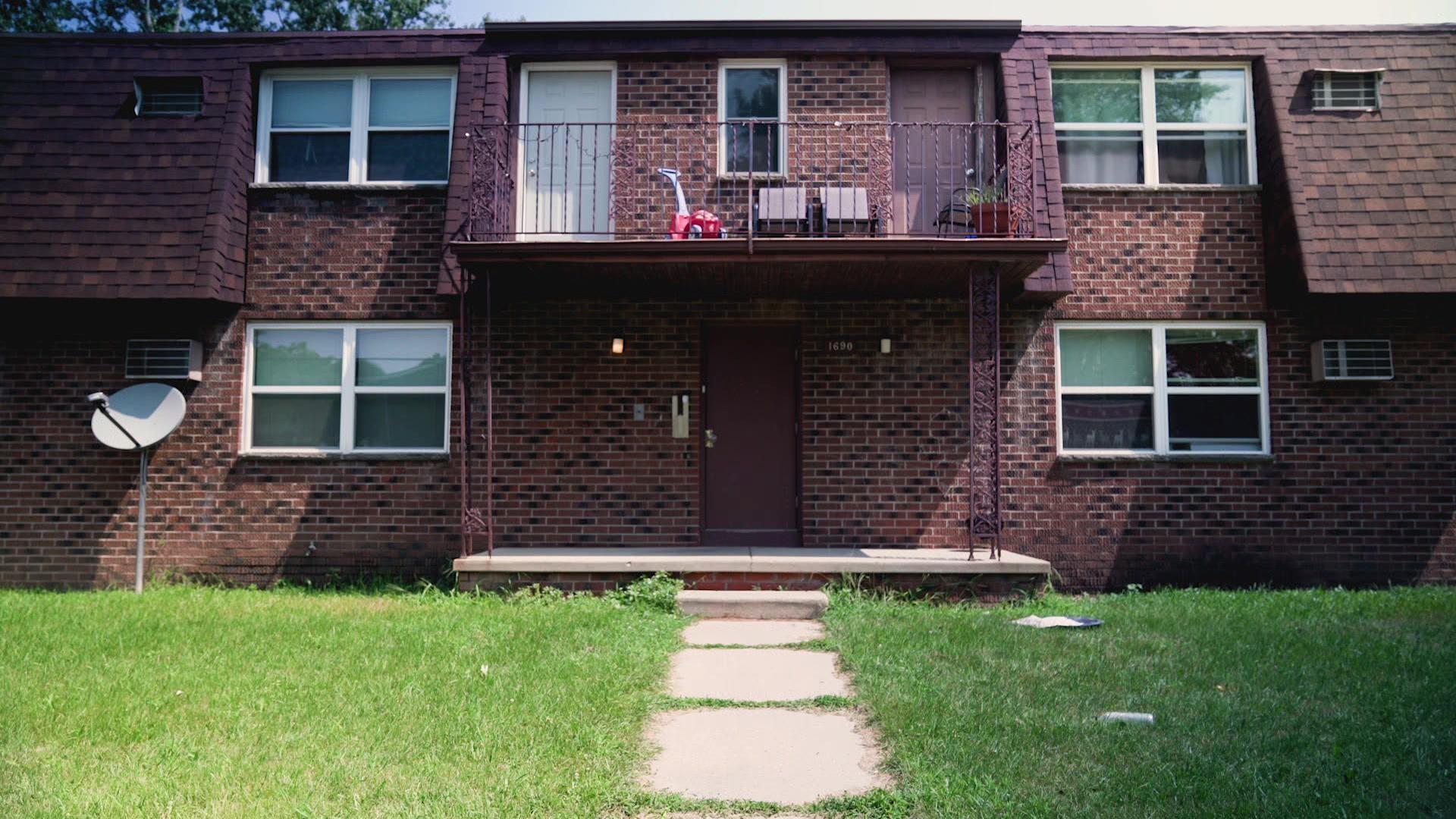 Wisconsin's Evictions Roller Coaster
Reporter Marisa Wojcik explores how the court process of evictions and federal rental assistance fits into Wisconsin's broader housing crisis, even as the CDC has reinstated a pandemic moratorium with the spread of the Delta variant of COVID-19.
Thursday August 12, 2021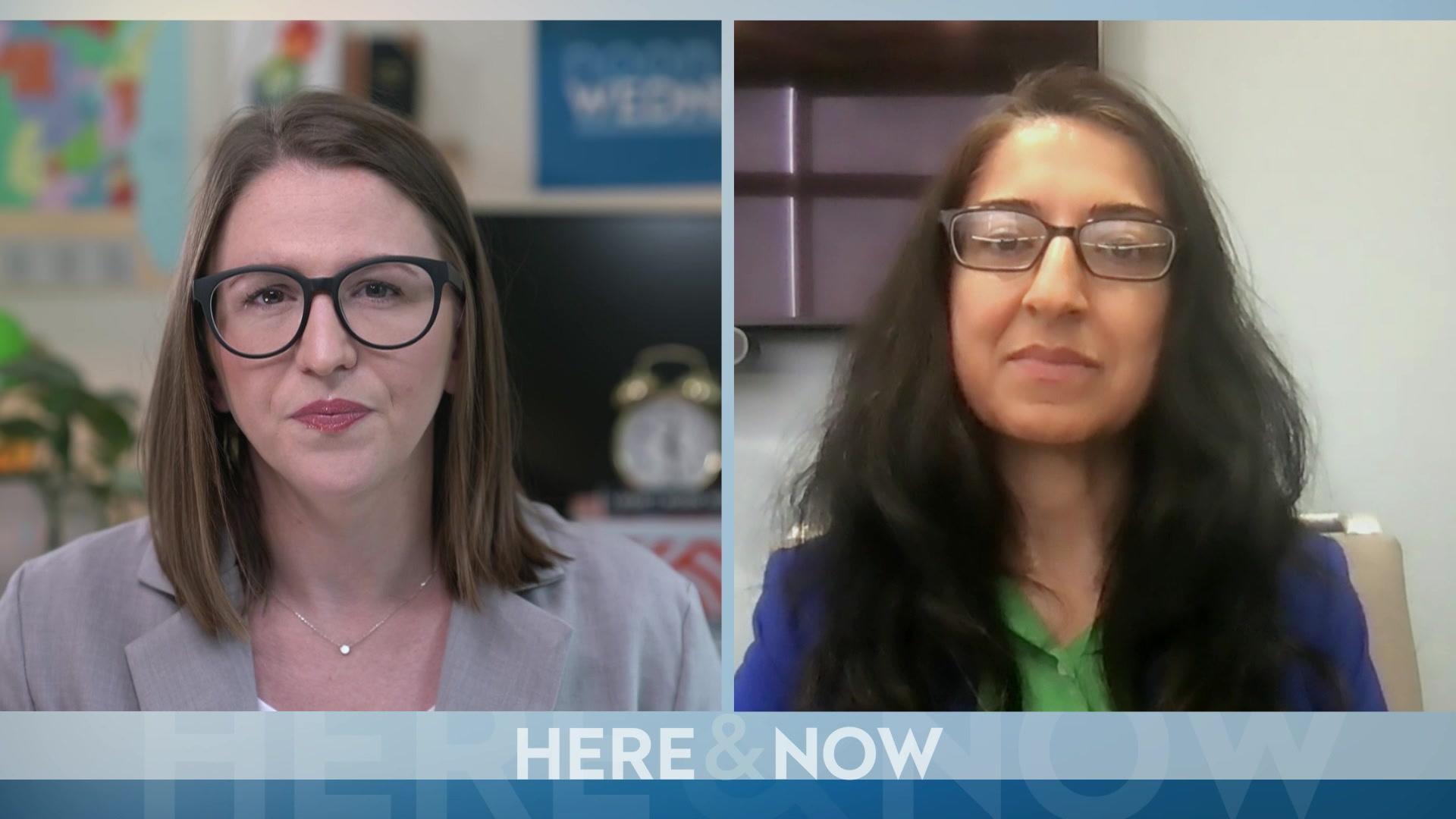 Noon Wednesday: The Formidable Delta Variant
The Delta variant of the coronavirus is rapidly taking hold in Wisconsin, increasing the number of new cases and hospitalizations. Dr. Nasia Safdar, a UW-Madison School of Medicine and Public Health professor of infectious disease, delivers the latest information on the Delta variant and COVID-19.
Wednesday August 4, 2021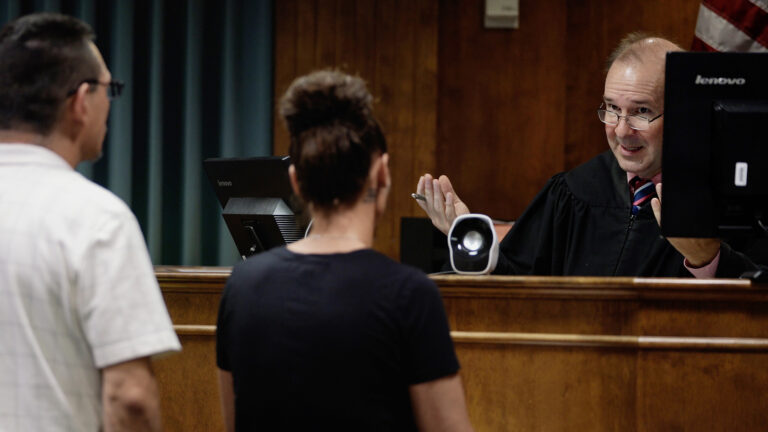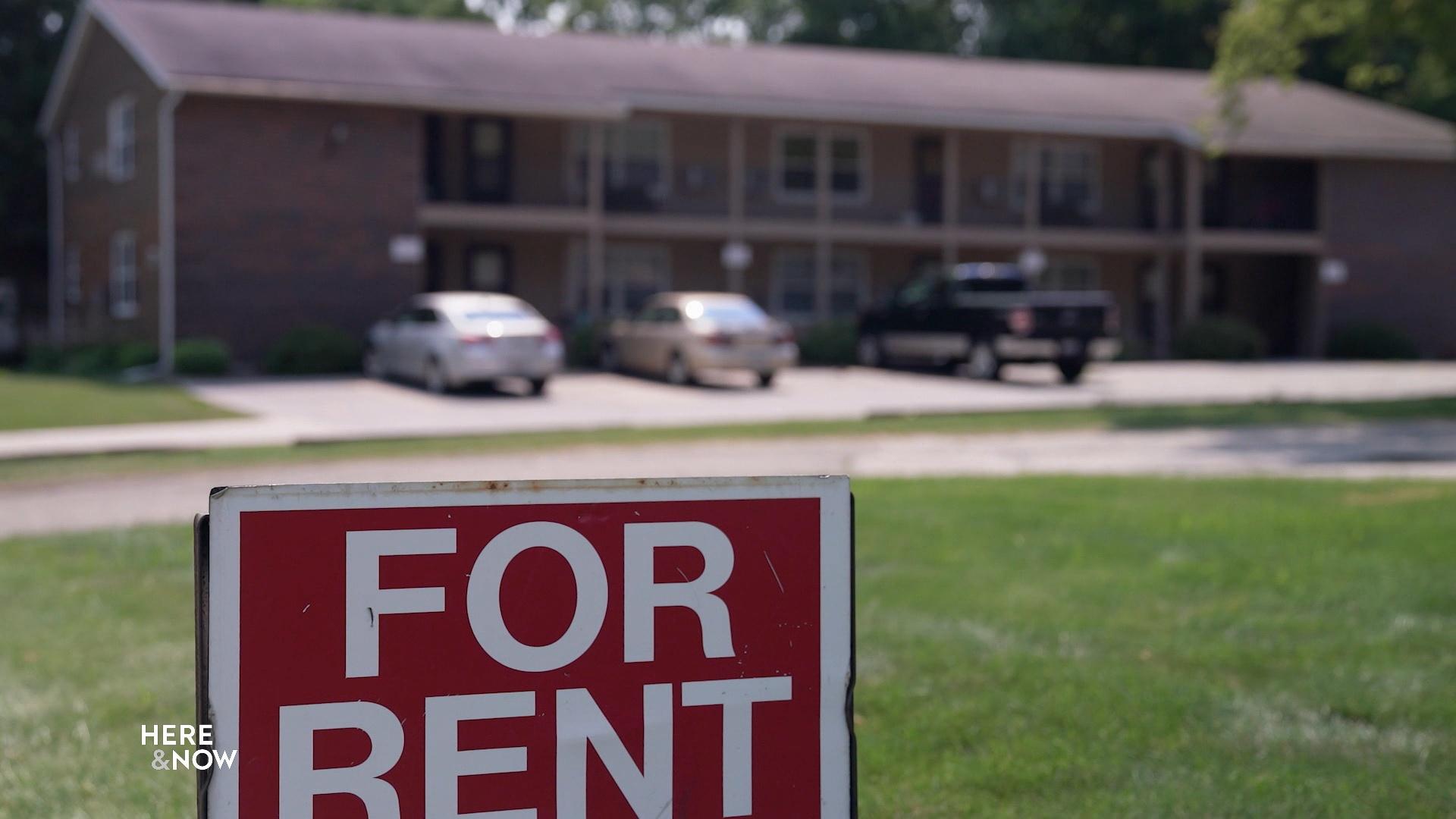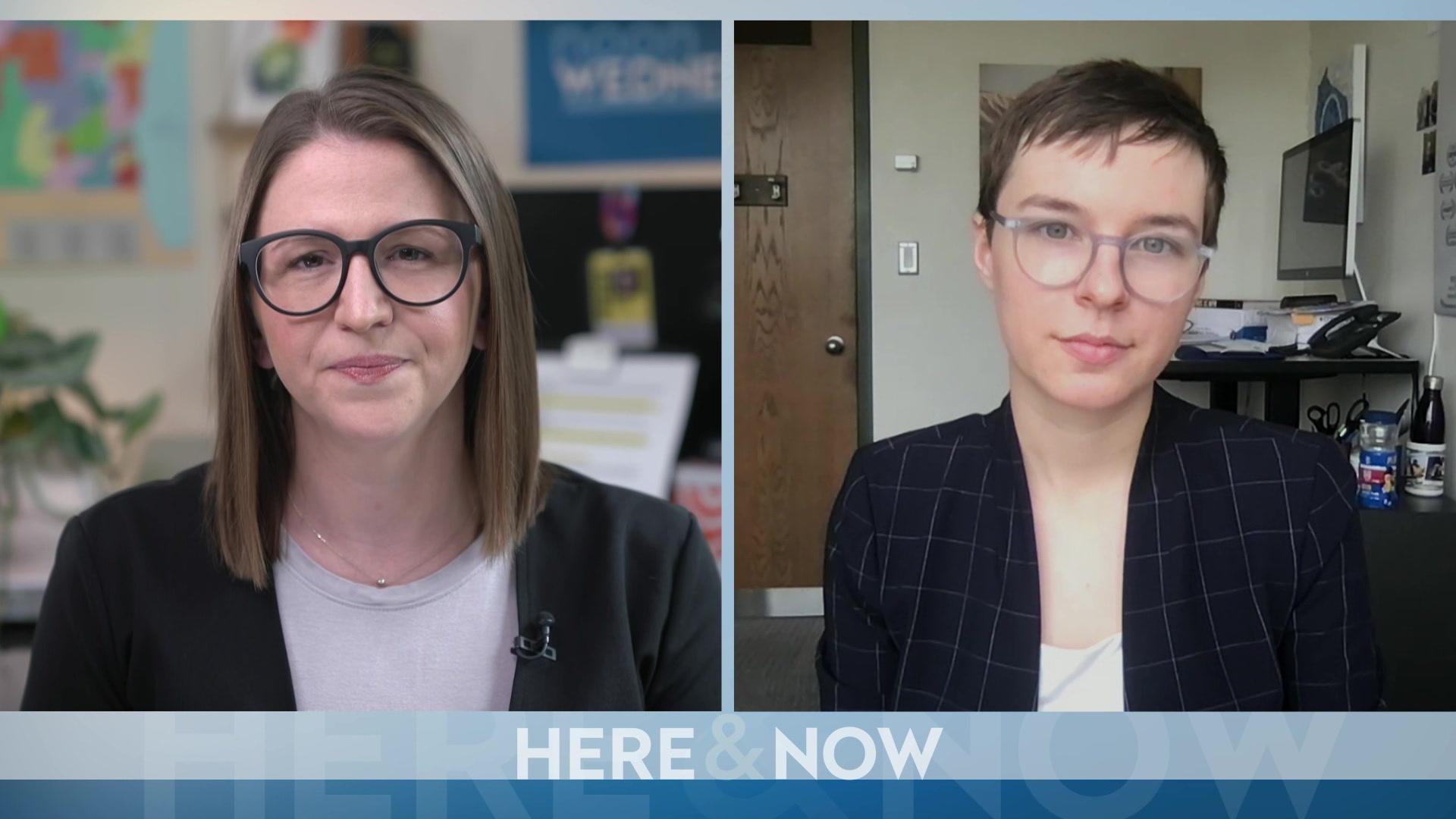 Noon Wednesday: Power Over Indefinite Probation
An Outagamie County judge is using his authority to offer defendants alternatives to jail time, but the terms shift and are indefinite, reports Wisconsin Watch in its new investigative series "Justice Deferred." Reporter Phoebe Petrovic discusses their reporting about the judge.
Wednesday July 28, 2021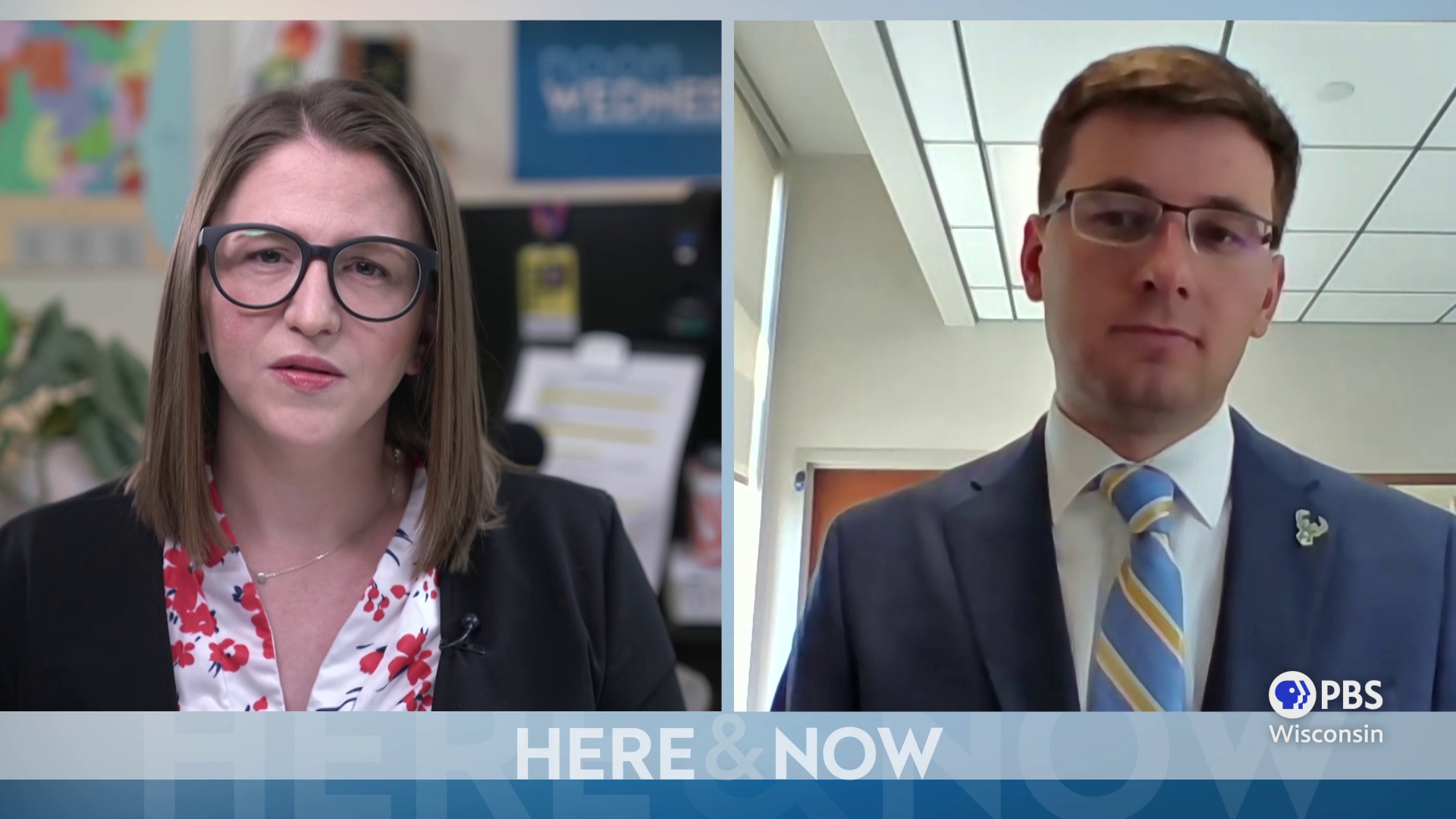 Noon Wednesday: Coastal Climate Damage to Cost Millions
Wisconsin's shorelines are undergoing higher levels of flooding and erosion due to climate change and costing coastal communities millions of dollars. Sheboygan Mayor Ryan Sorenson, who is part of a coalition of Great Lakes mayors, explains the local and statewide implications.
Wednesday July 21, 2021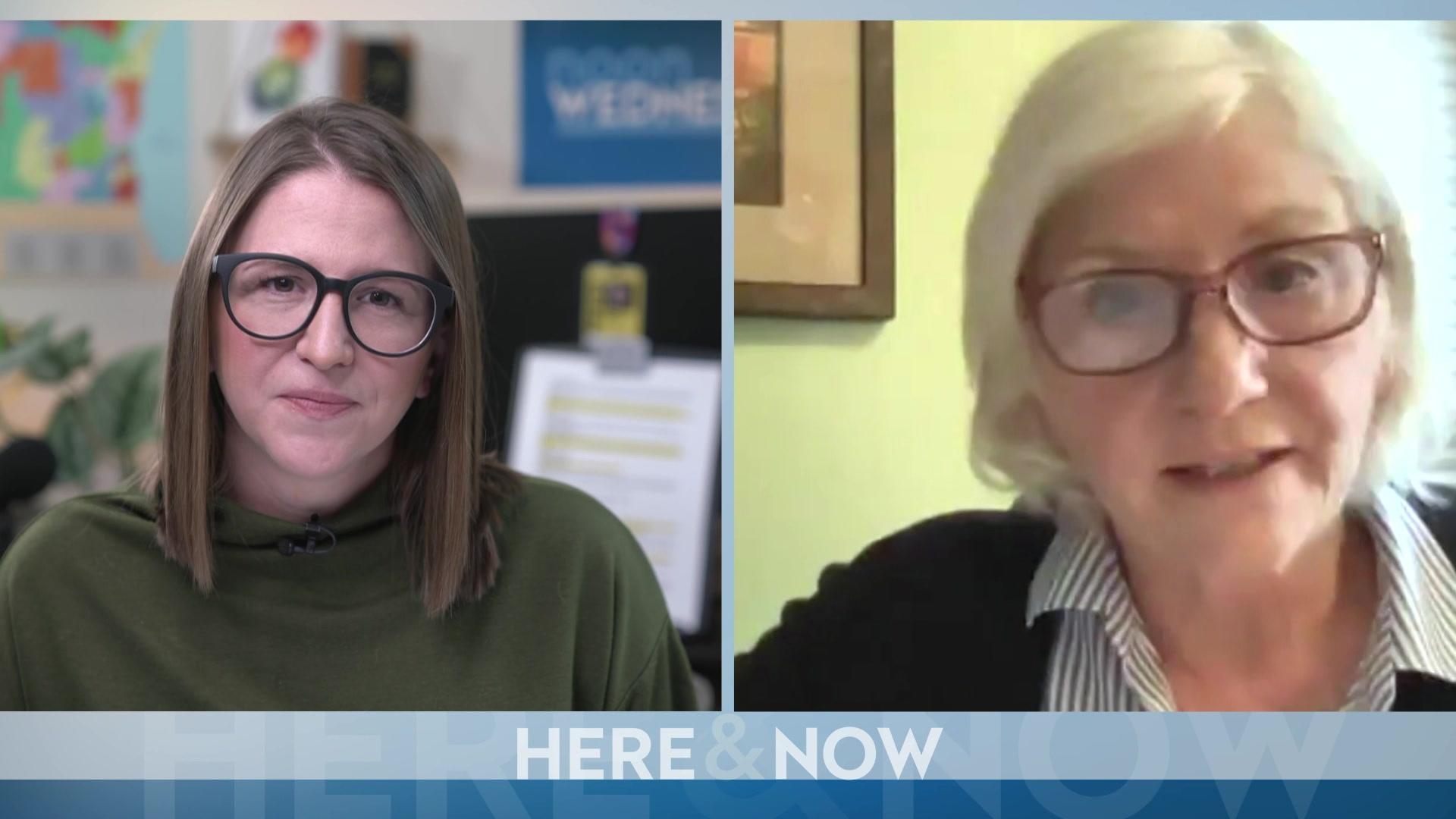 Noon Wednesday: Boosting Funding for K-12 Schools
An increase for Wisconsin's K-12 schools in the state's budget coupled with one-time federal pandemic aid still falls short according to public school advocates. Julie Underwood, former dean of the UW-Madison School of Education and board president for the Wisconsin Alliance for Excellent Schools, explains.
Wednesday July 14, 2021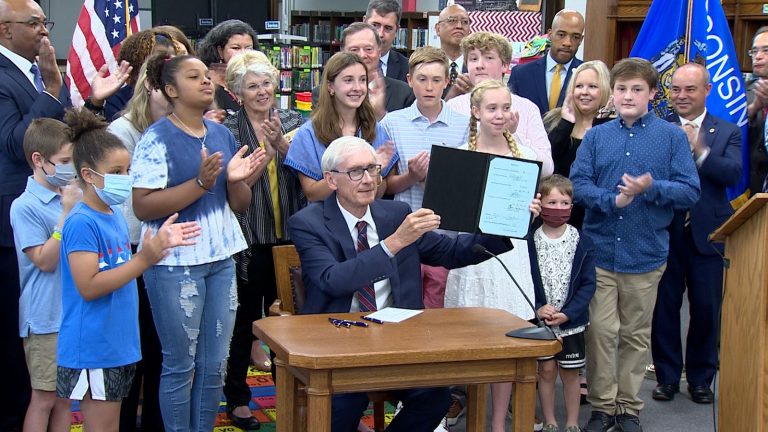 Evers Signs Wisconsin's 2021-23 Budget with 50 Partial Vetoes
In a press conference in Whitefish Bay, the governor outlined his decision to approve the budgetary plan passed by the state Legislature, emphasizing education spending and tax cuts, the latter of which Republican lawmakers said was their doing.
Thursday July 8, 2021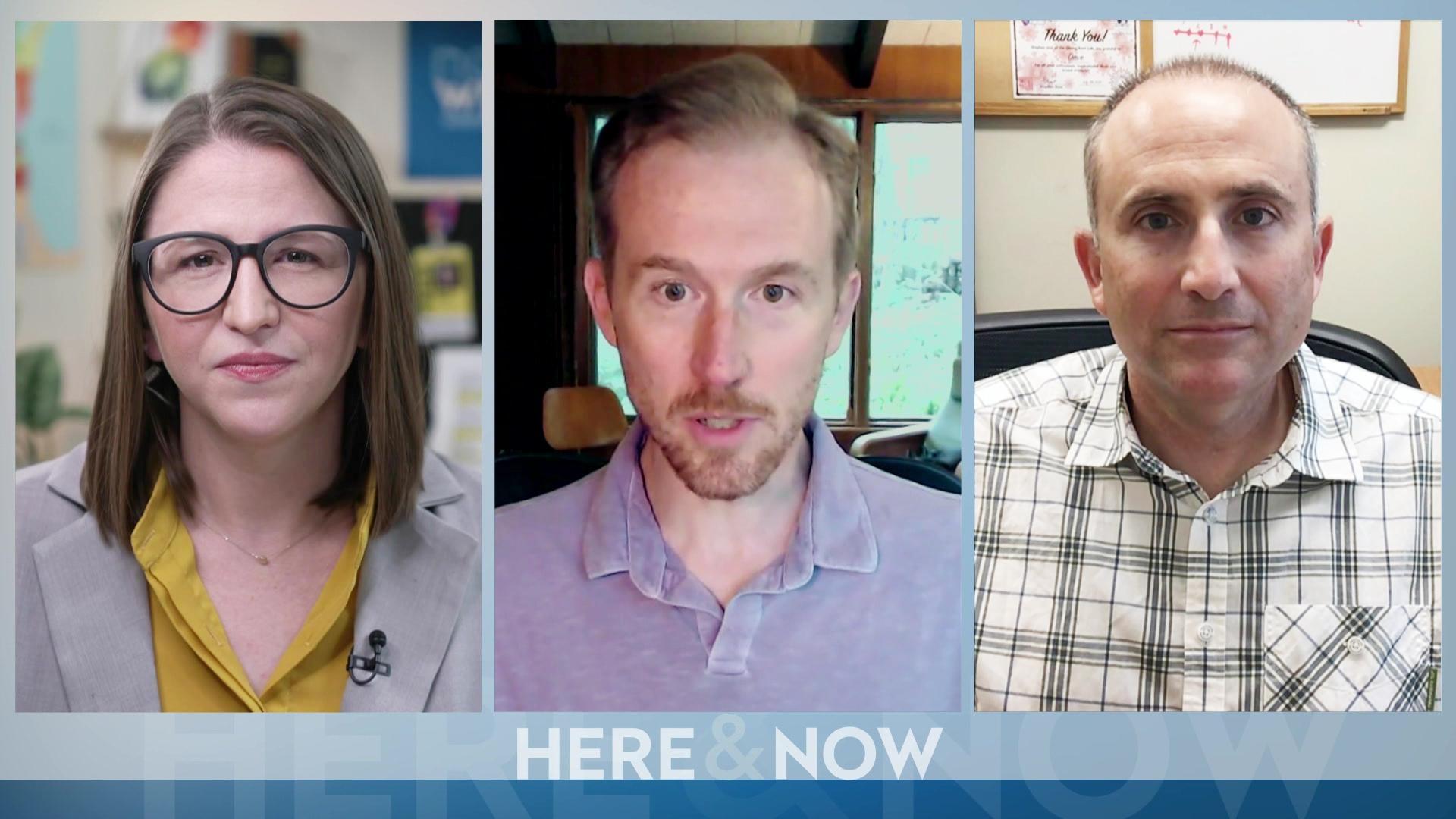 Noon Wednesday: The Delta Variant and Pandemic Prevention
Scientists and public health officials are using genomic sequencing to plan for future pandemics and to detect variants of the SARS-CoV-2 virus, such as the more contagious Delta variant. UW-Madison virology professors and researchers Tom Friedrich and Dave O'Connor explain.
Wednesday July 7, 2021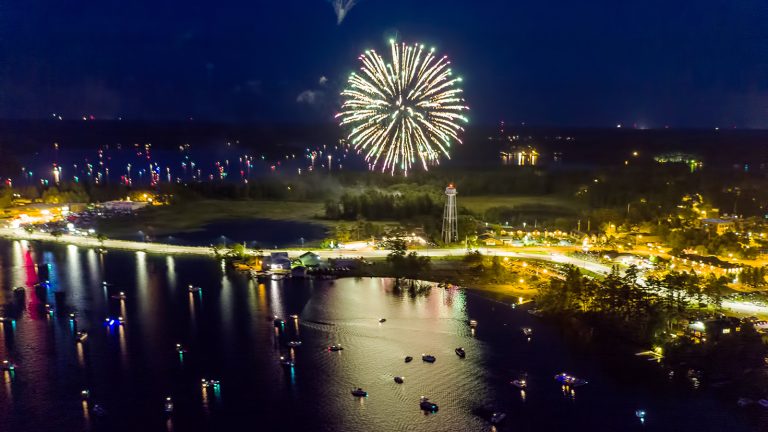 Noon Wednesday: Unusual Uptick in Non-COVID Viruses
An unexpected rise in spring colds has health officials taking notice as more people choose to forego masks and social distancing. Tom Haupt, a respiratory disease epidemiologist from the Wisconsin Department of Health Services, explains why this is happening and how to prevent further spread.
Wednesday June 30, 2021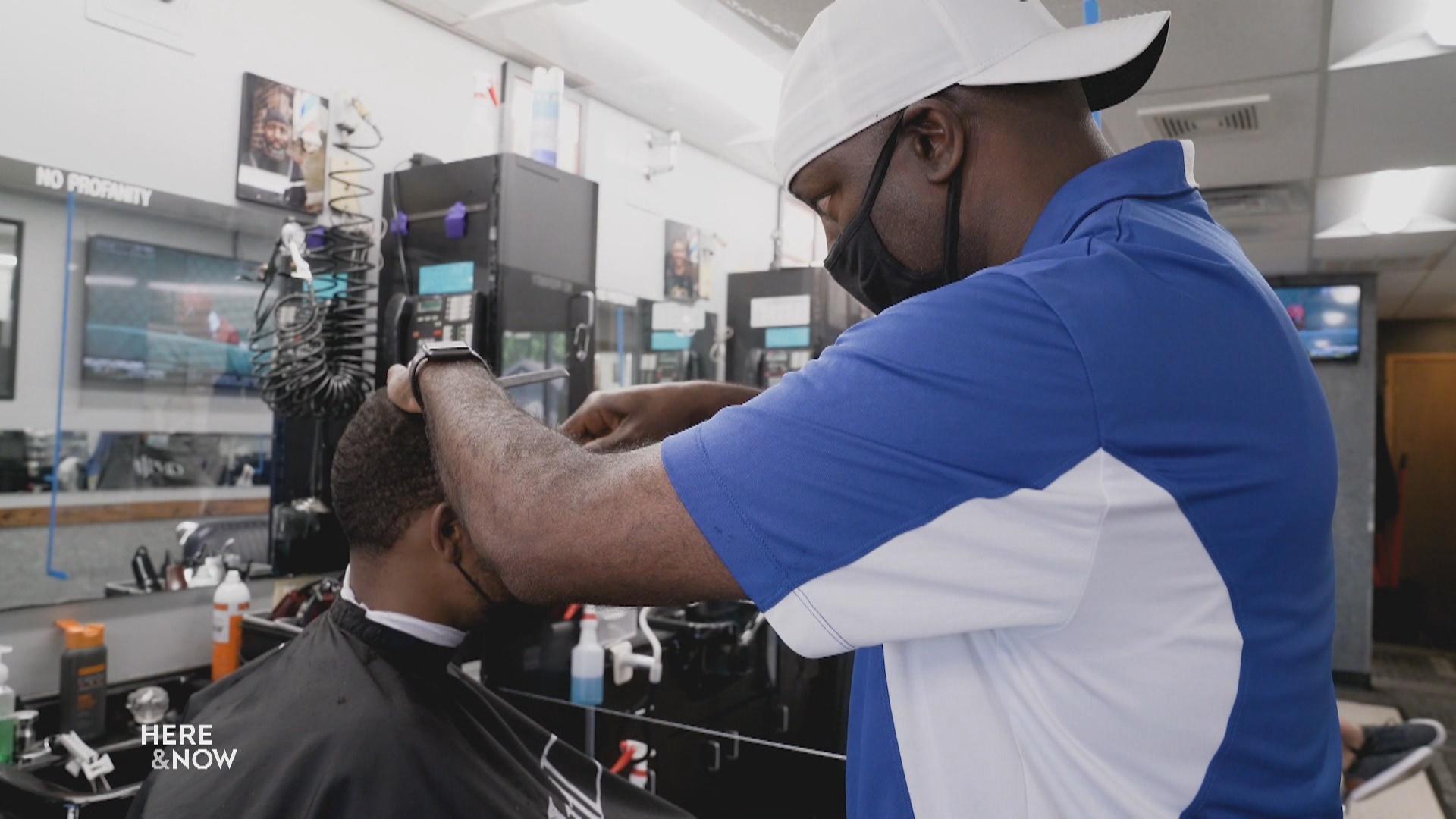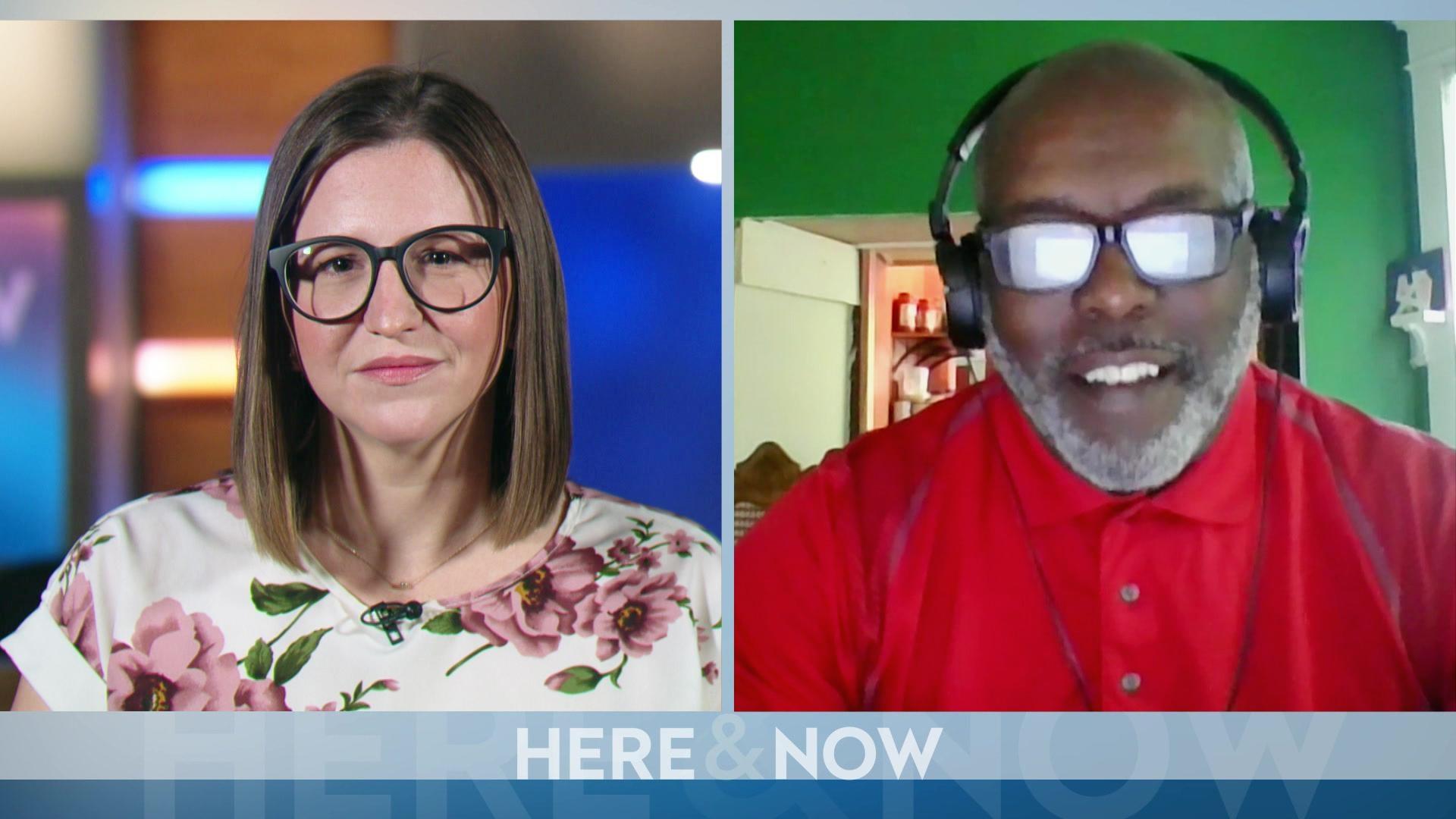 Noon Wednesday: Juneteenth and Black Prosperity
The anniversary of June 19th, 1865, known as Juneteenth, commemorates the end of slavery in the United States. More than 150 years later, what does prosperity for Black people look like? And what remains to be seen? Ruben Hopkins, founder of the Wisconsin Black Chamber of Commerce, elaborates on these questions.
Wednesday June 16, 2021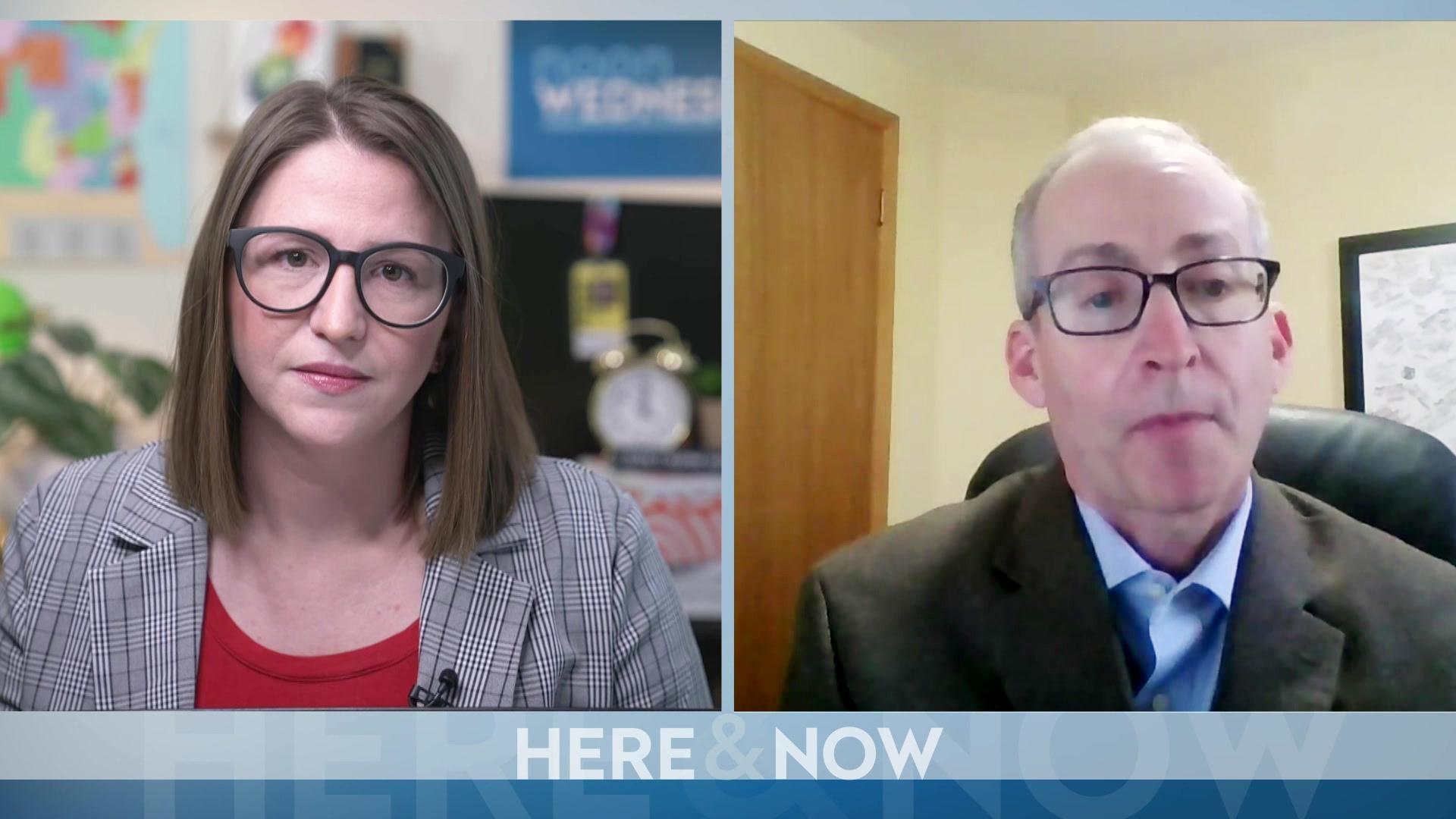 Noon Wednesday: Police Reform or Return to Status Quo?
After a year of protests demanding reforms to policing, where does Wisconsin's largest city stand with its own moves toward bettering law enforcement practices? A new report from the Wisconsin Policy Forum details strides being made in a national context. Wisconsin Policy Forum president and an author of the report Rob Henken joins to discuss progress and pitfalls of police reform.
Wednesday June 9, 2021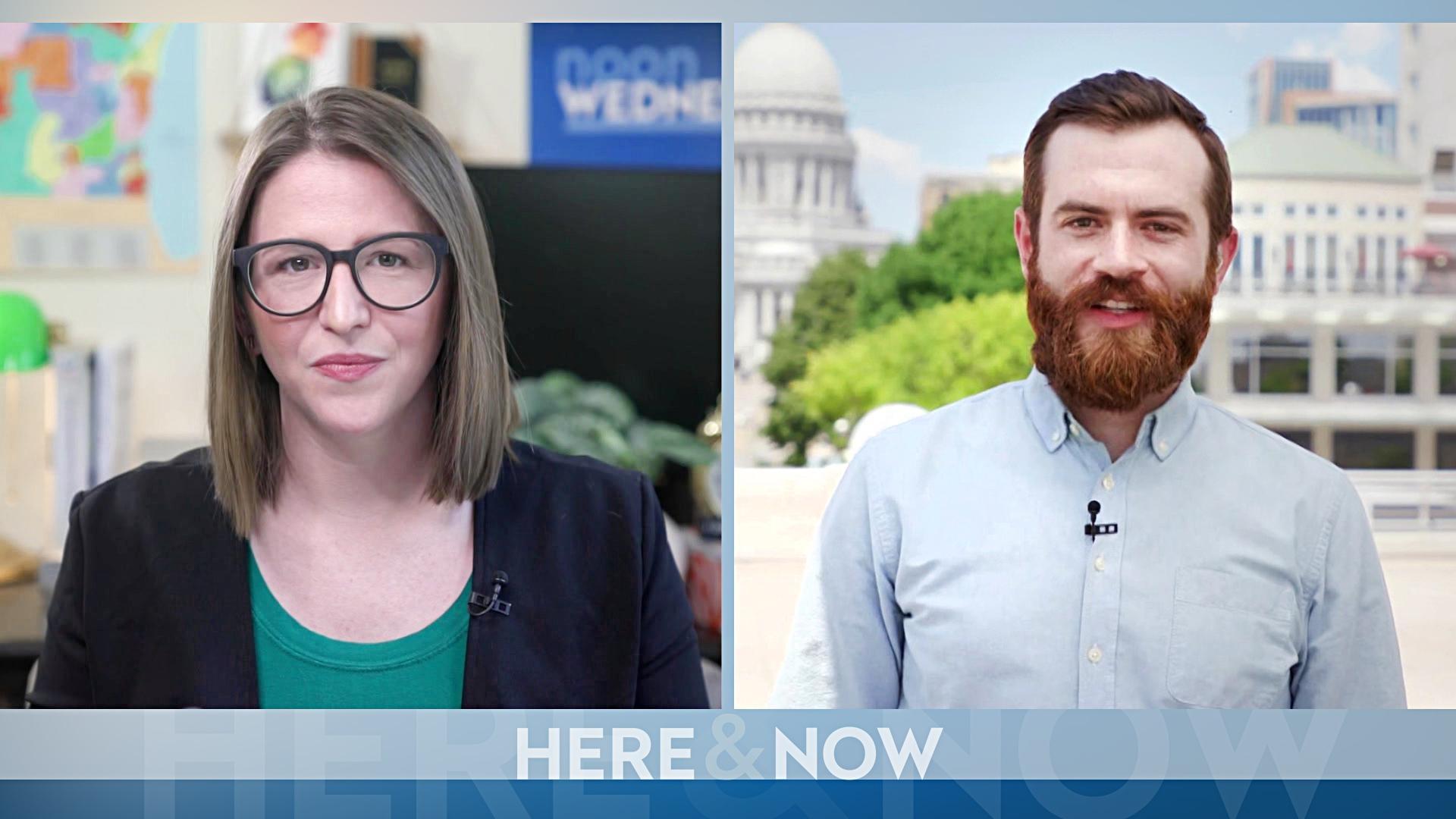 Noon Wednesday: Are We There Yet?
Mask requirements, capacity limits and other COVID-19 constraints are officially lifted as positive cases are reaching their lowest levels in a year. Here & Now reporter Will Cushman discusses the status of COVID-19 in Wisconsin and reaching a new normal.
Wednesday June 2, 2021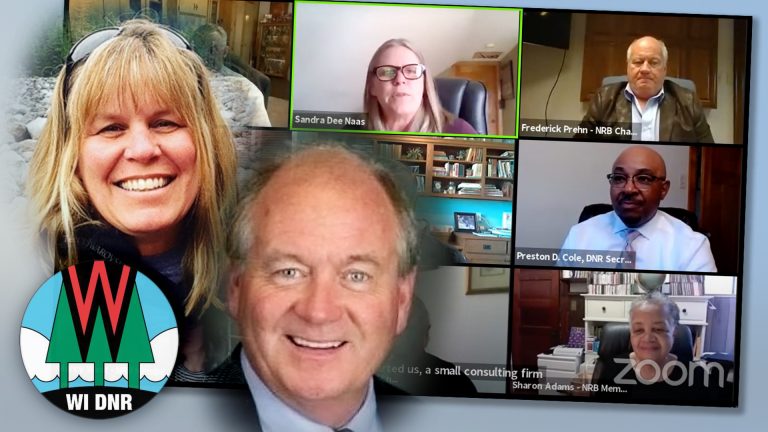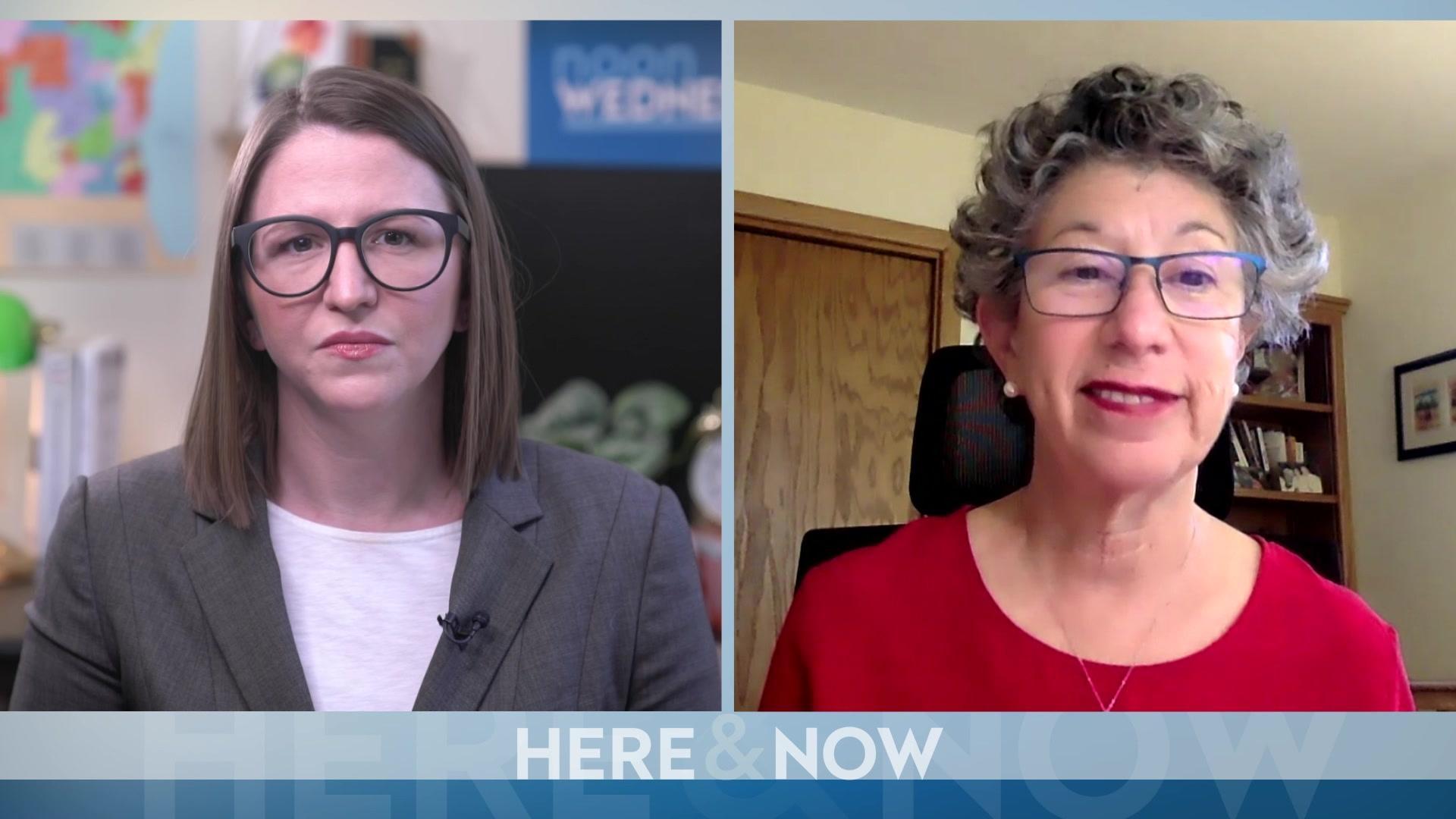 A criminal or court record can follow a person around and put up barriers to employment, housing and other opportunities, even if the person is eligible to have those records cleared. A new collaboration called Legal Interventions for Transforming Wisconsin aims to use technology to help people clear their records with a simple process. LIFT Wisconsin executive director Marsha Mansfield explains.
Wednesday May 26, 2021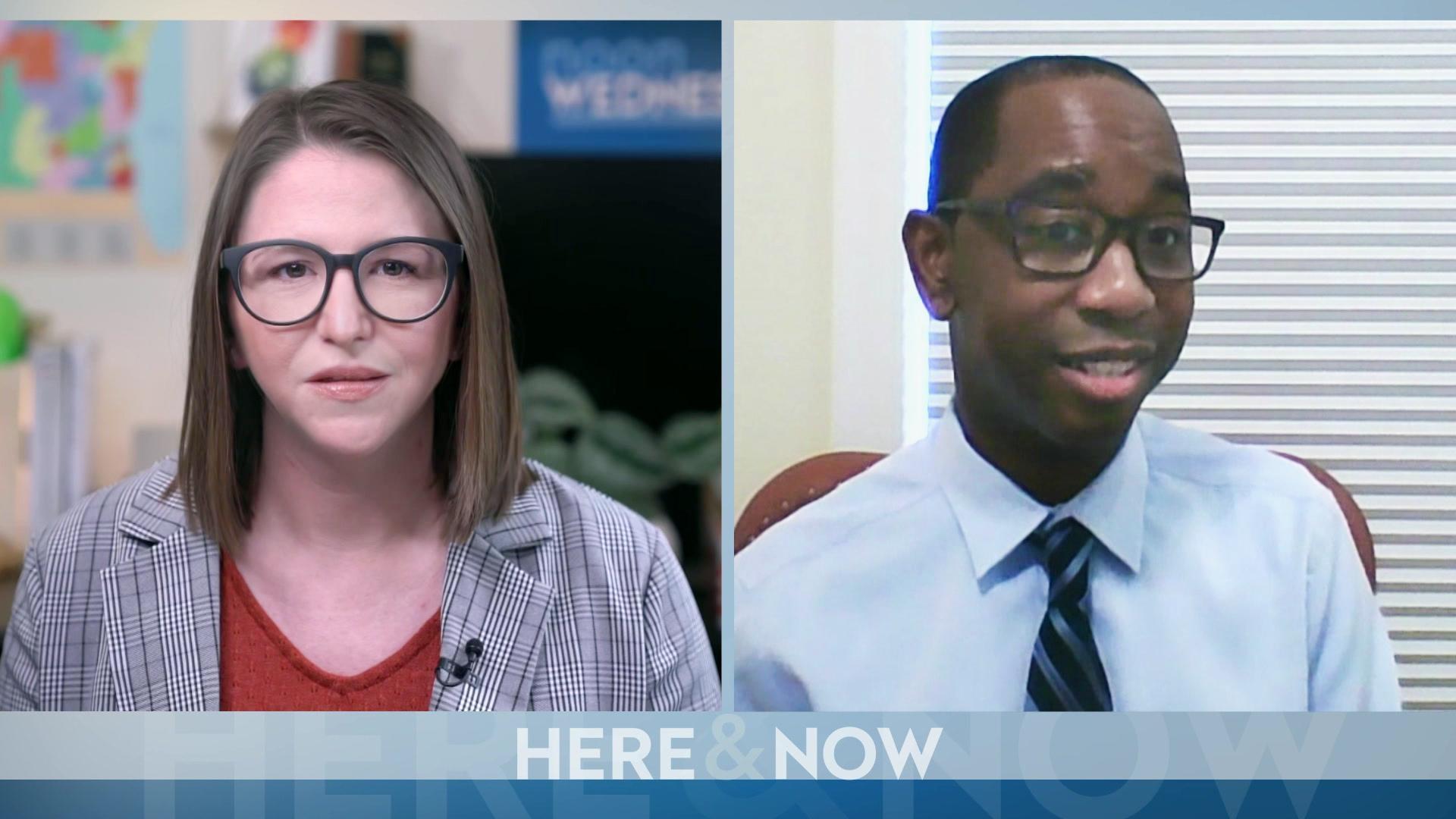 Noon Wednesday: 'A Community For All'
Residents in a north central Wisconsin community have become divided on passing a resolution proclaiming Marathon County "A Community For All." Marathon County Board Supervisor and Wausau attorney William Harris explains why consensus cannot be found in this yearlong debate.
Wednesday May 19, 2021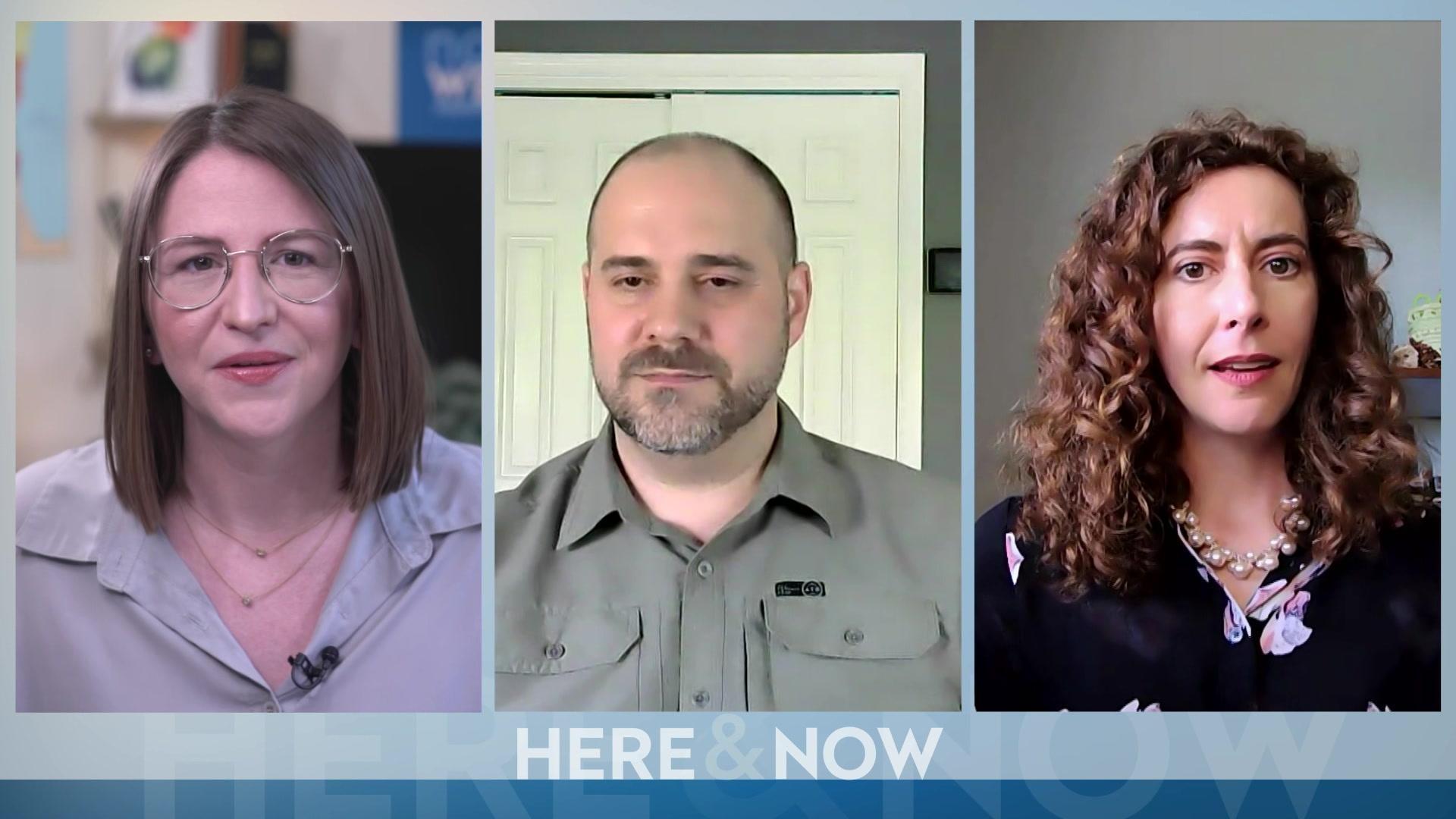 Noon Wednesday: What Exactly is a Vaccine Passport?
The term "vaccine passport" has been passed around since people started getting inoculated against COVID-19, however its definition changes depending on who you ask. Josh Michaud, associate director for global health policy at the Kaiser Family Foundation, and Laura Albert, a researcher and professor of industrial and systems engineering, offer their expert perspectives on vaccine passports.
Wednesday May 5, 2021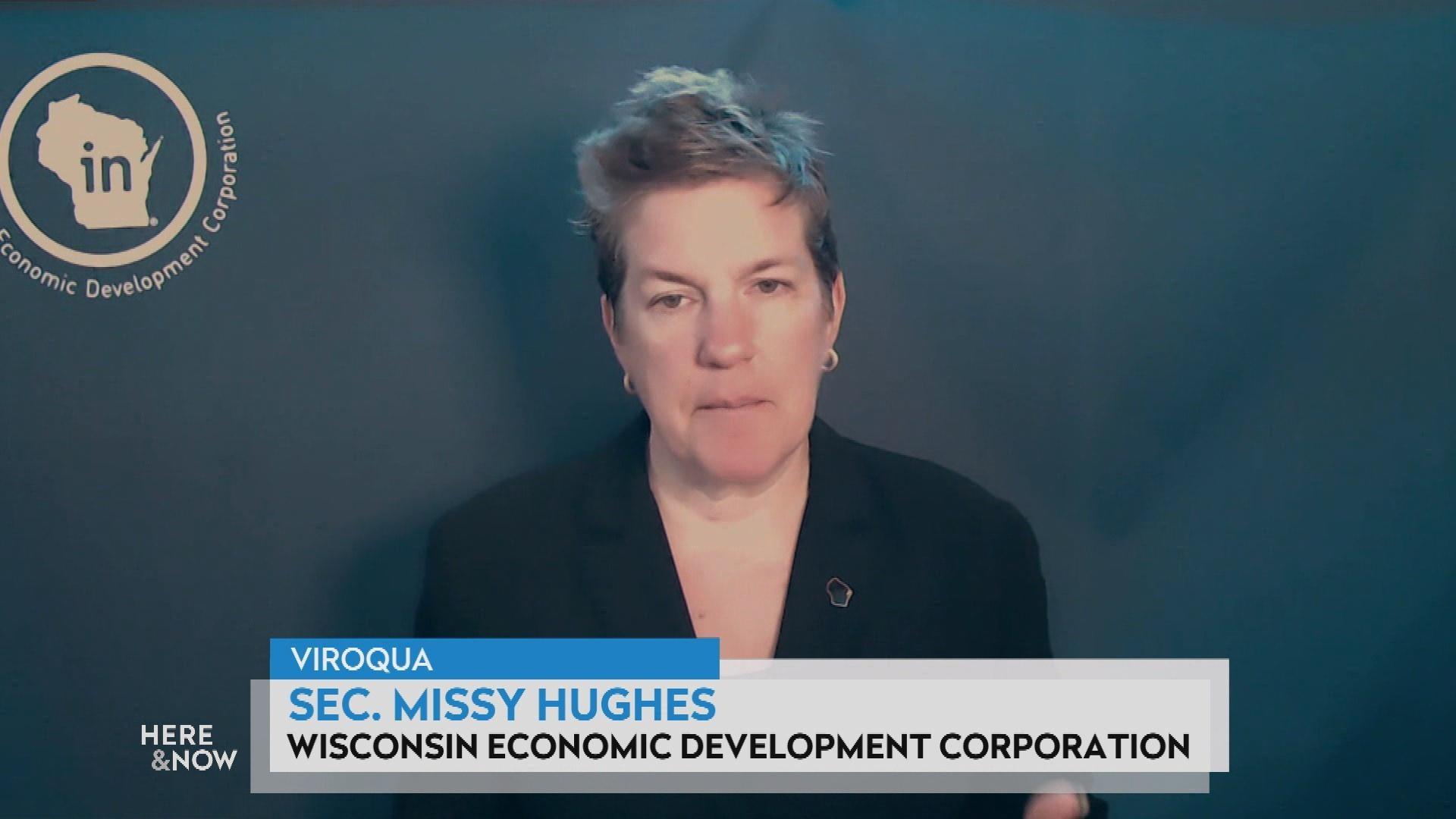 The New Agreement with Foxconn
Wisconsin Economic Development Corporation Secretary and CEO Missy Hughes discusses the state's new agreement with Foxconn to offer tax credits for developing manufacturing and technology jobs.
Friday April 30, 2021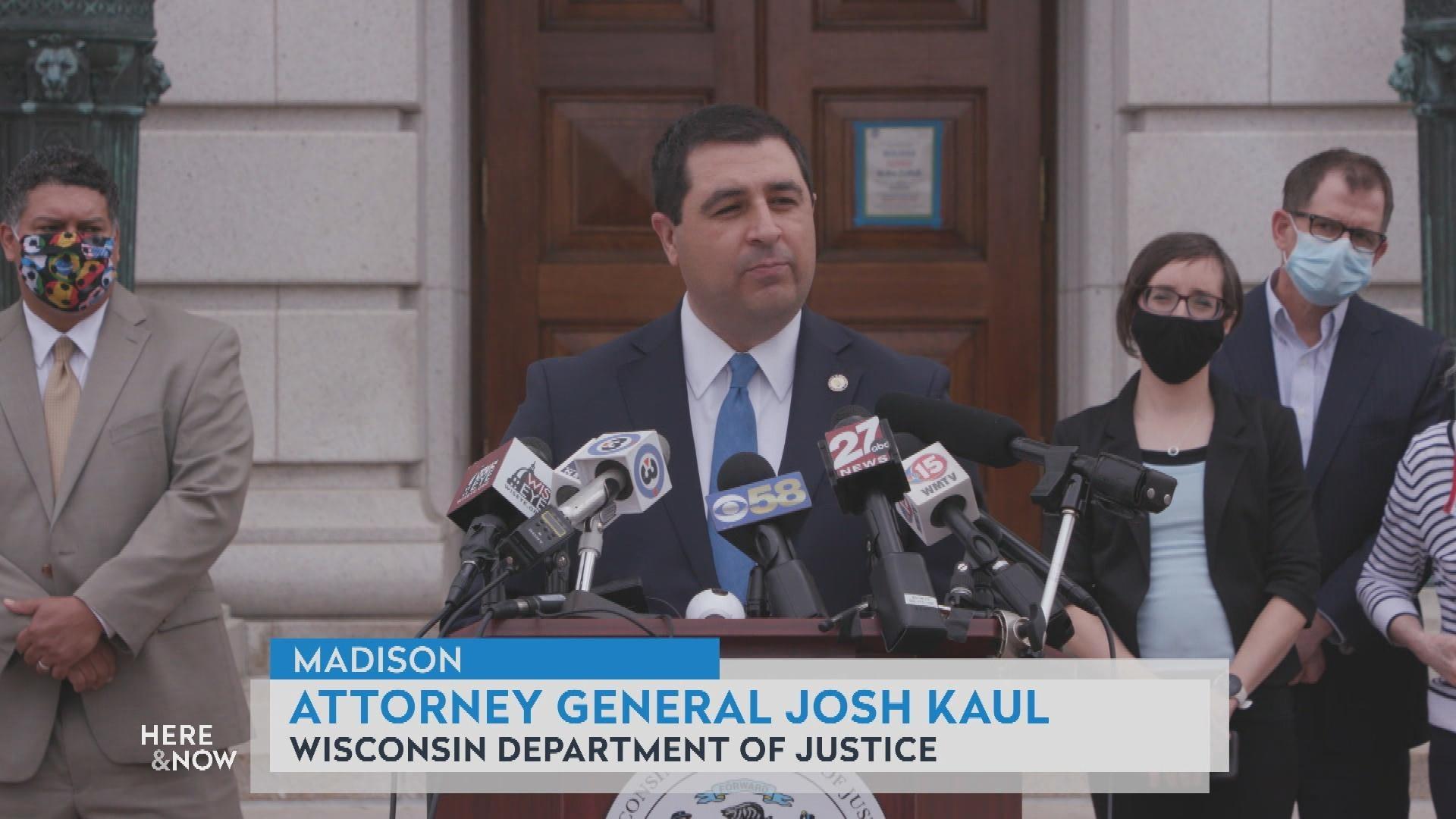 Attorney General Josh Kaul on Clergy Abuse in Wisconsin
Attorney General Josh Kaul discusses investigating reports of clergy abuse in Wisconsin. The Department of Justice worked together drafting the plan with district attorneys, survivor groups, and crime victim service workers. They are also encouraging anyone with any knowledge of abuse to report it.
Friday April 30, 2021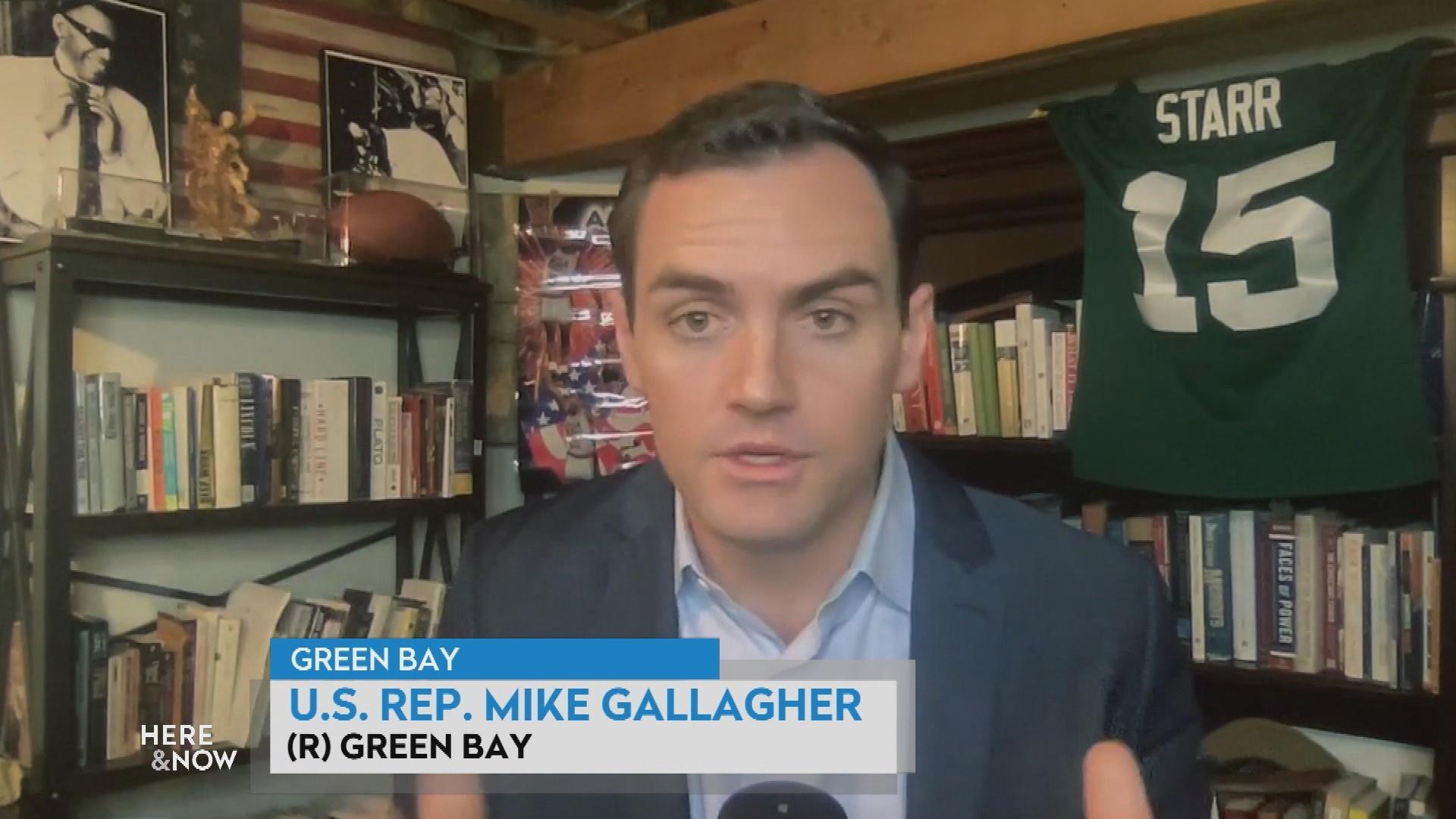 Gallagher Reacts to Biden's First-Year Agenda
Green Bay U.S. Rep. Mike Gallagher, a Republican representing the 8th Congressional District, responds to President Joe Biden's address to Congress, the administration's first 100 days and its agenda.
Friday April 30, 2021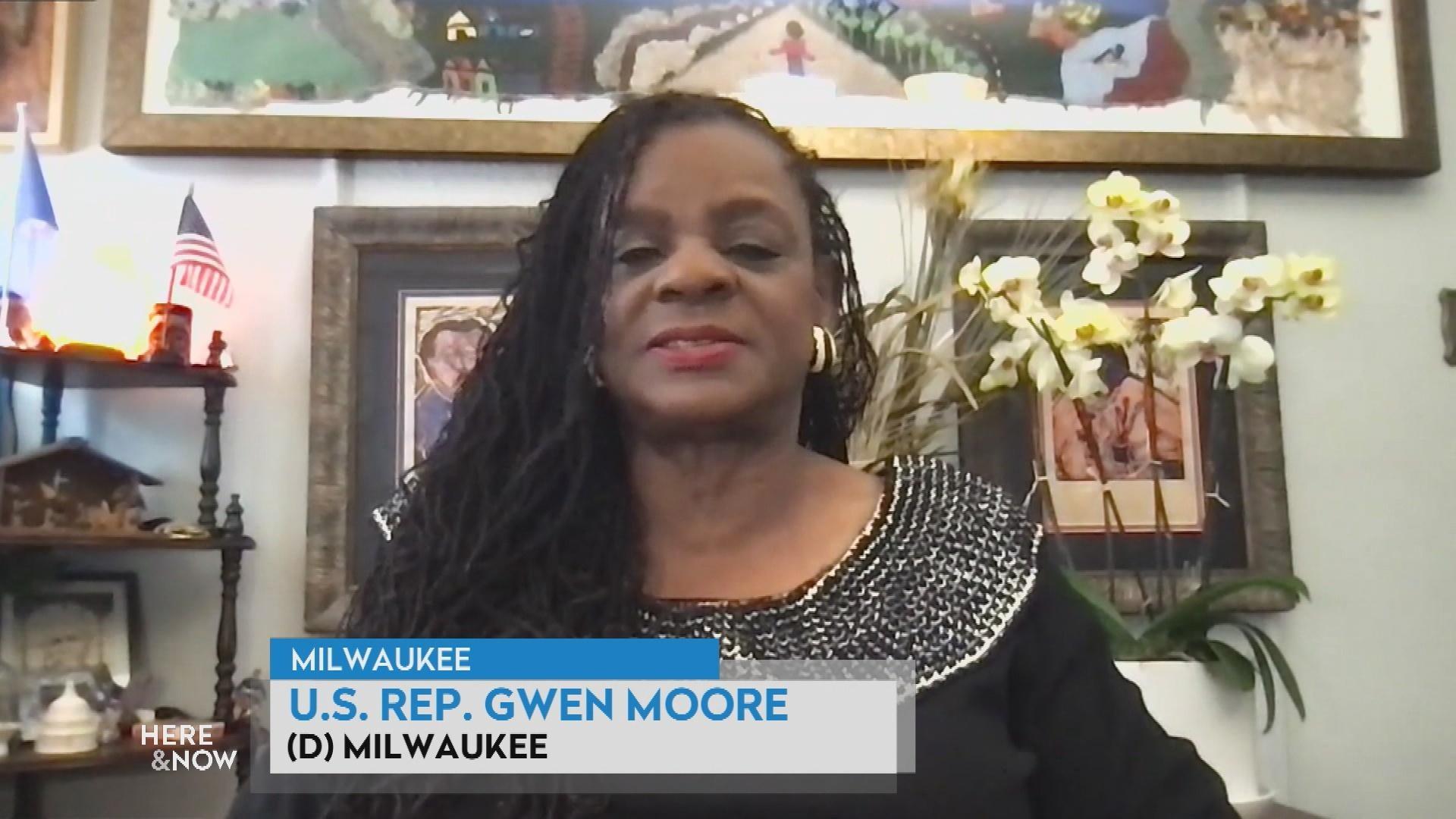 Moore Reacts to Biden's First-Year Agenda
Milwaukee U.S. Rep. Gwen Moore, a Democrat representing the 4th Congressional District, responds to President Joe Biden's address to Congress, the administration's first 100 days and its agenda.
Friday April 30, 2021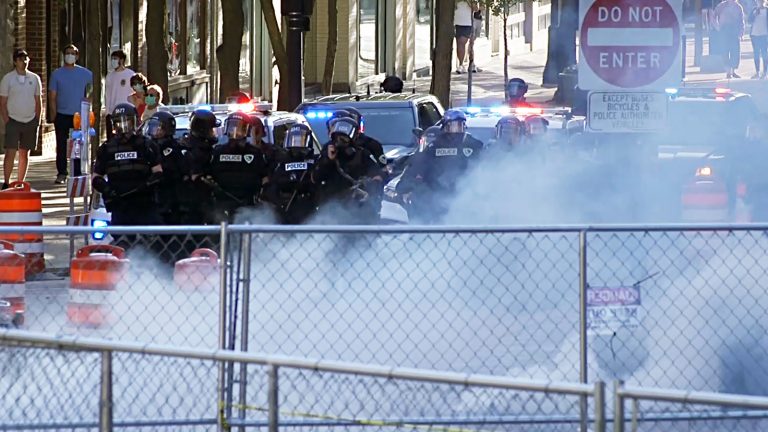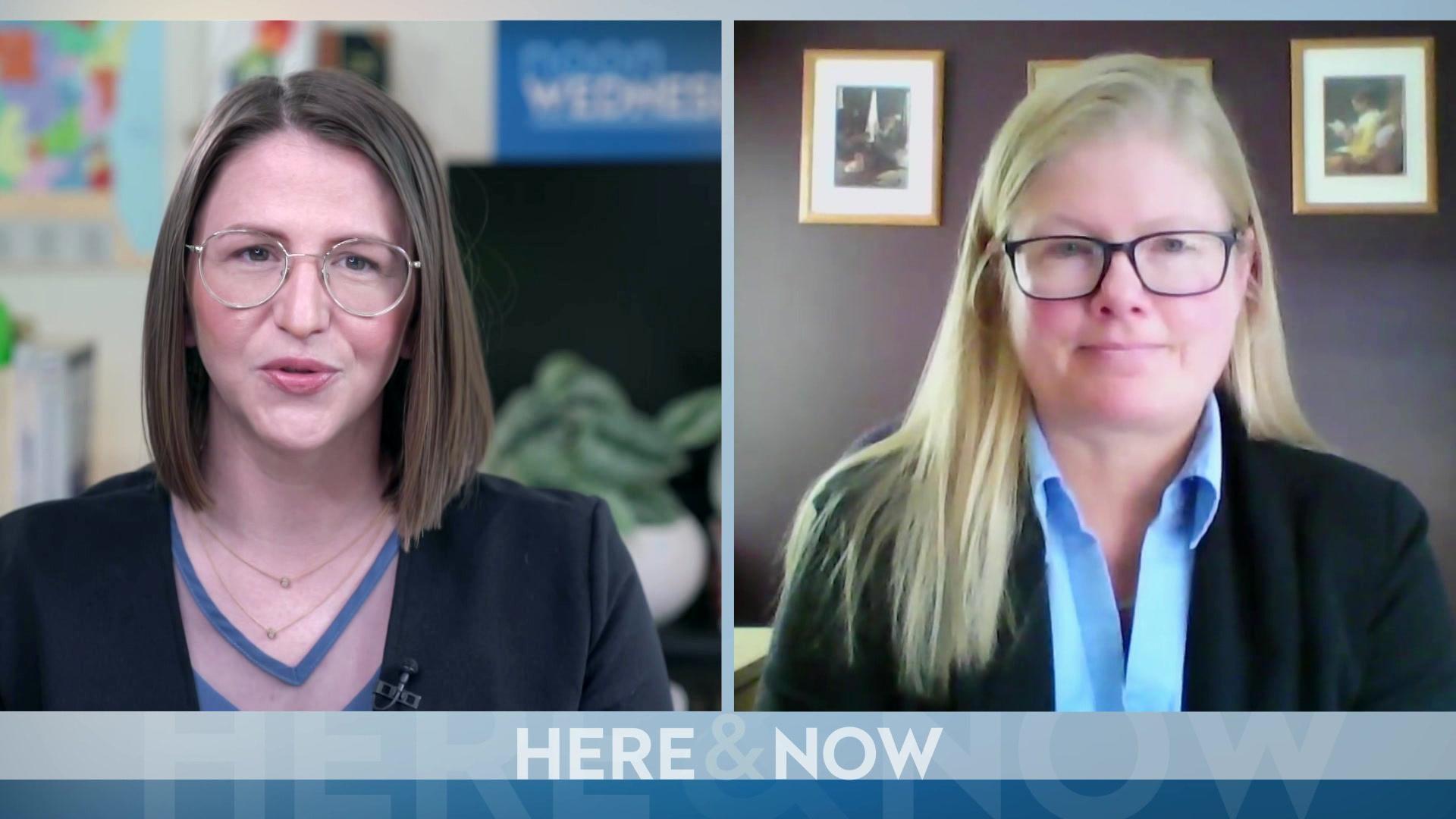 Noon Wednesday: The Quieter Crisis of Mental Health
The toll from the COVID-19 health crisis is not limited to physical health. Urgency to address deteriorating mental health has been growing as the pandemic drags on and it is acutely impacting young people. Dr. Megan Moreno, a pediatric professor from the UW School of Medicine and Public Health discusses how the pandemic has impacted youth social and emotional well-being.
Wednesday April 28, 2021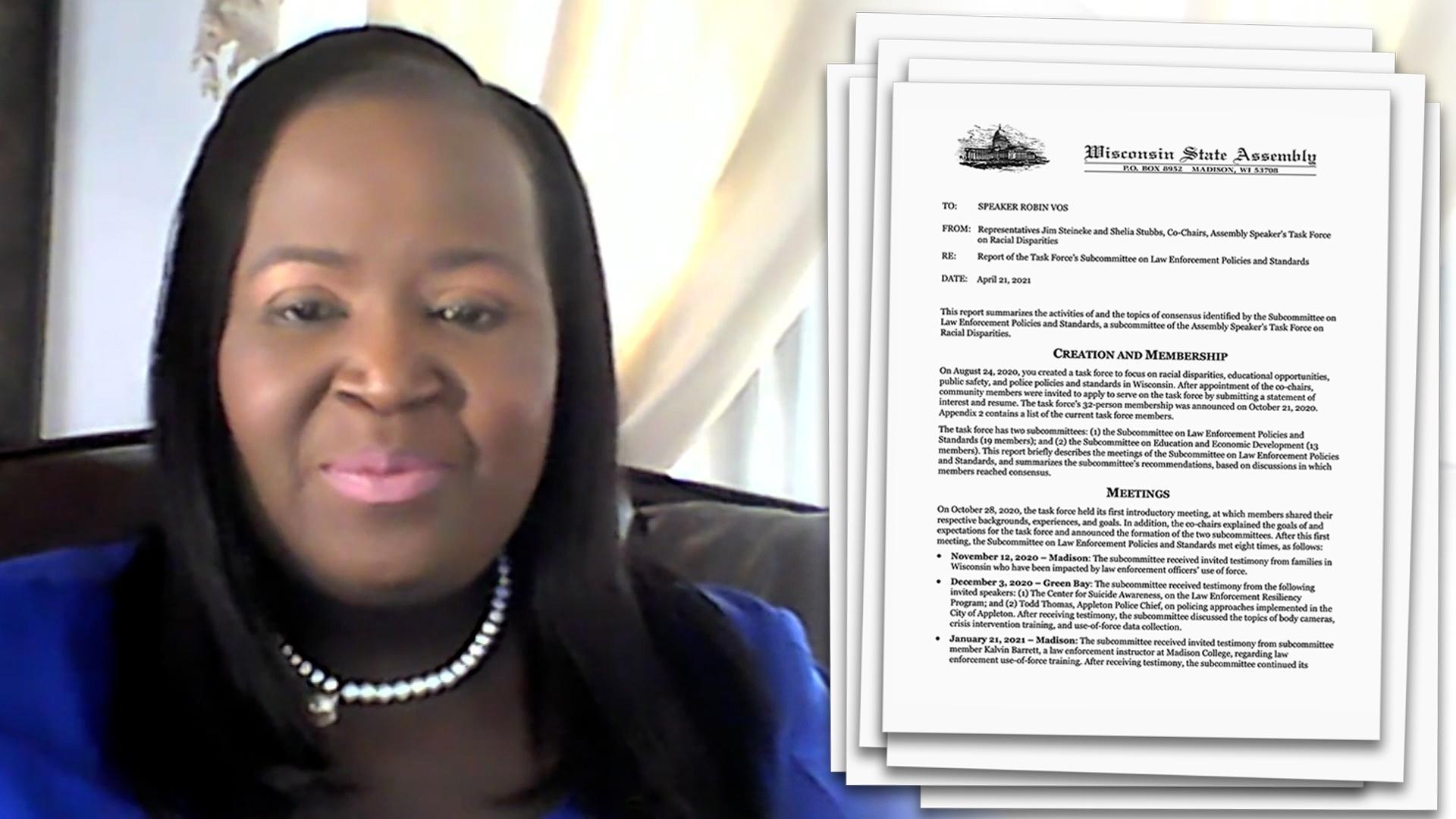 Noon Wednesday Extra: Proposed Police Reforms in Wisconsin
Continuing coverage of local responses to the guilty verdict delivered to Derek Chauvin as well where Wisconsin stands in terms of police reforms, we're joined by Rep. Shelia Stubbs, a Madison Democrat and co-chair of the Speaker's Task Force on Racial Disparities.
Thursday April 22, 2021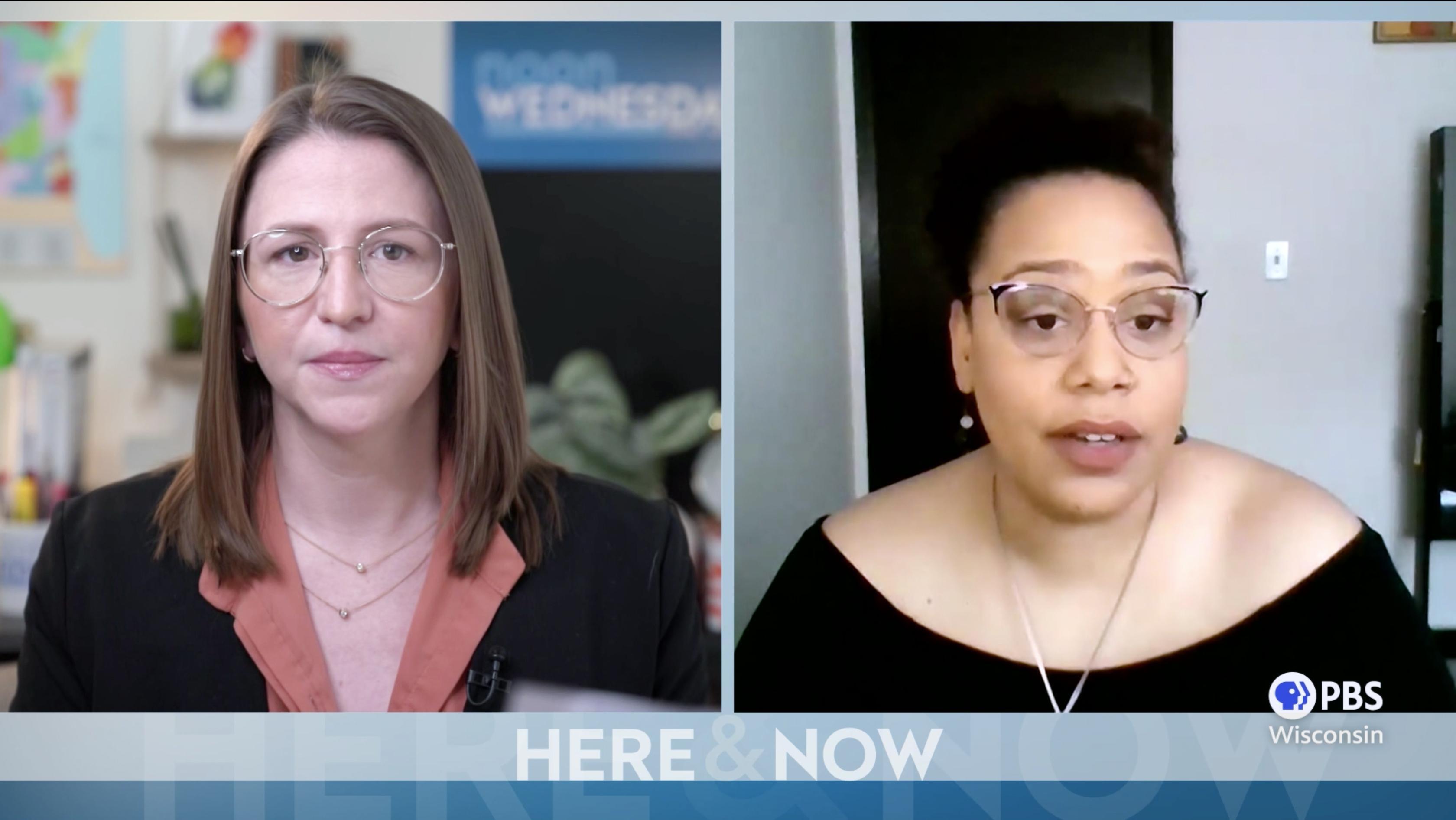 Noon Wednesday: Reaction to Chauvin Murder Conviction
The jury in the trial of former Minneapolis police officer Derek Chauvin found him guilty on all counts in the murder of George Floyd. Angela Lang, executive director of Black Leaders Organizing for Communities talks about reactions and what comes next.
Thursday April 22, 2021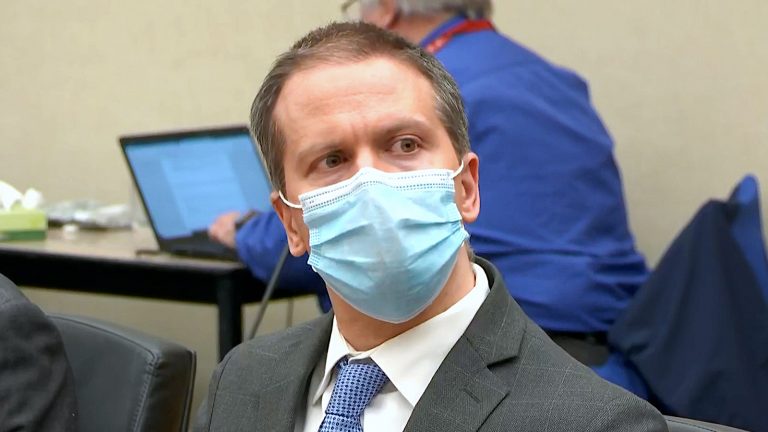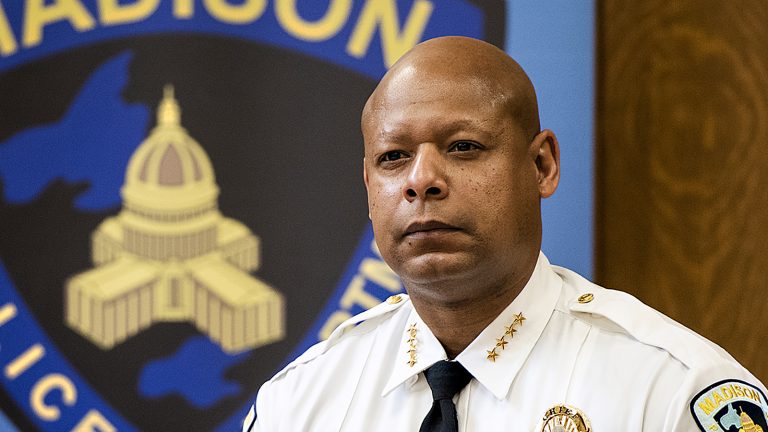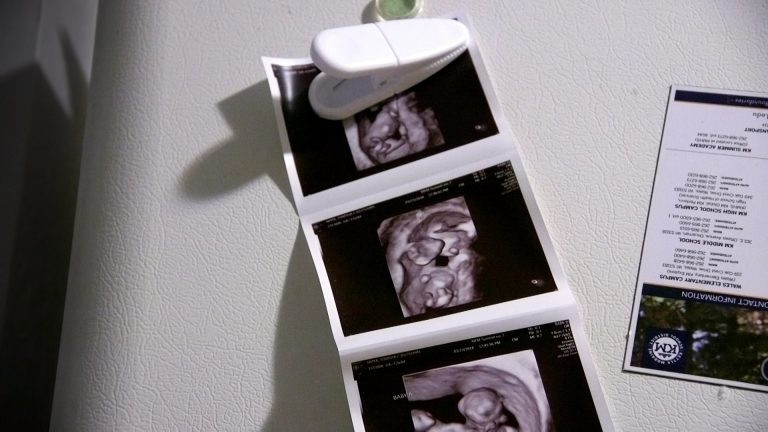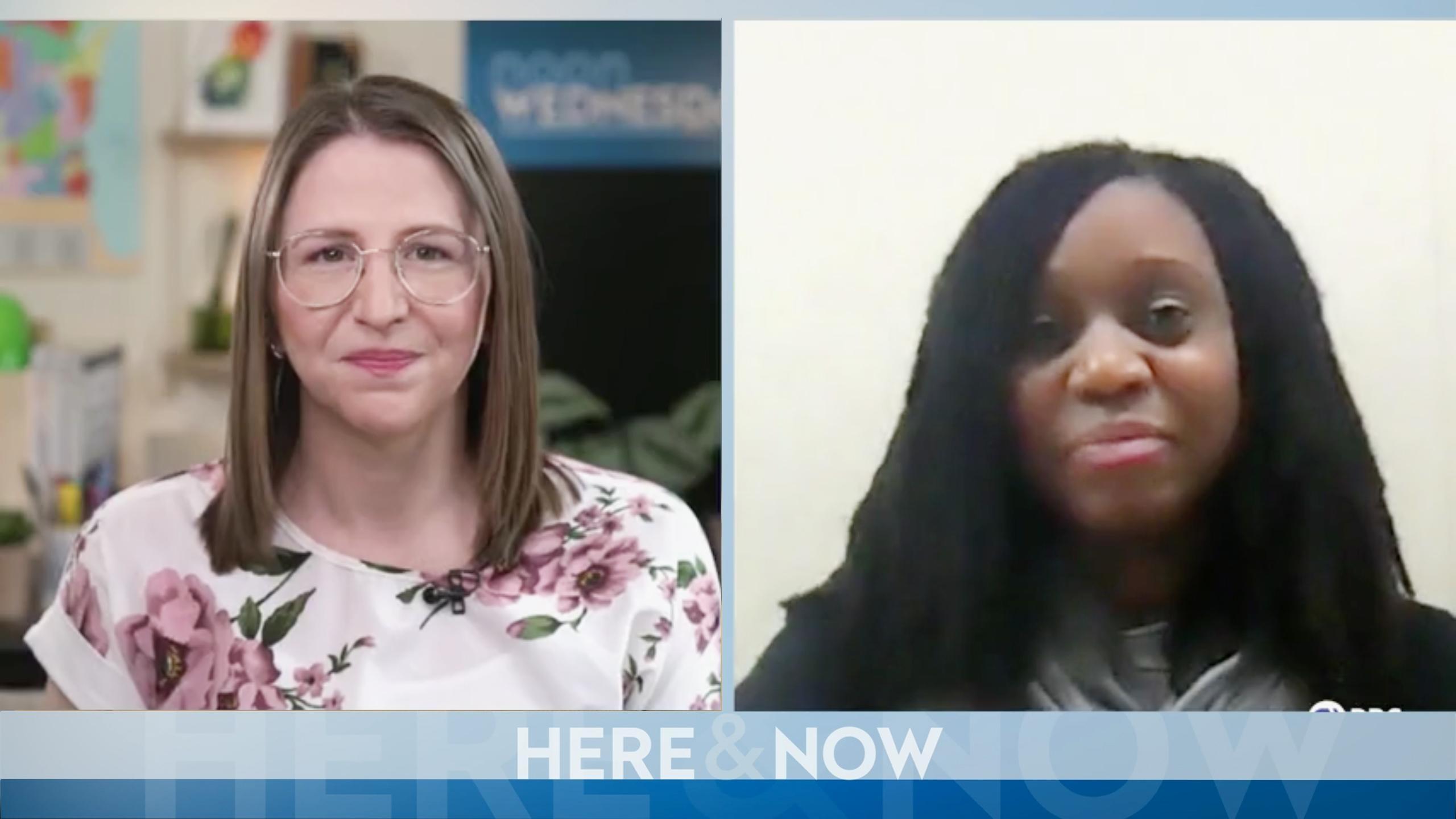 Noon Wednesday: Bettering Black Maternal Health
The National Institutes of Health has recognized this week to be Black Maternal Health Week. In Wisconsin infant deaths are three times higher for Black babies than for white, according to most recent health data, and state health professionals are working hard to combat negative outcomes for Black mothers and newborns. Joining us to talk about her work in this field is Dr. Jasmine Zapata.
Wednesday April 14, 2021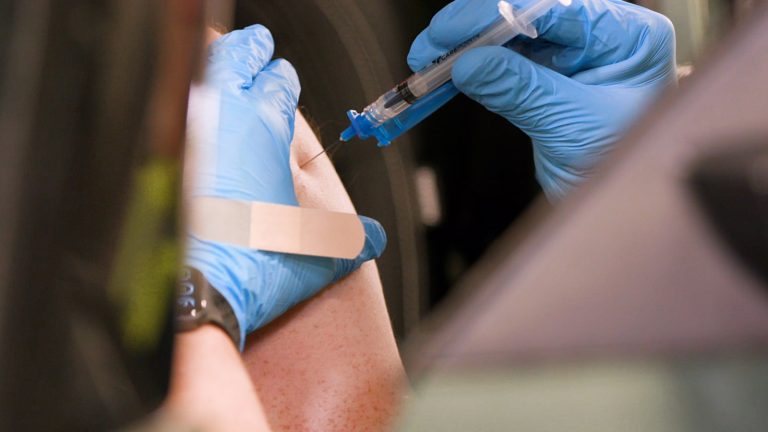 What to Do When A Coronavirus Vaccinator Doesn't Offer a Second Dose
After having an appointment for a second shot canceled, a Madison resident had to go on the hunt to complete her vaccination — the Wisconsin Department of Health Services notes this type of lapse is happening but shouldn't be, and encourages people to sign up via the state's registry.
Thursday April 8, 2021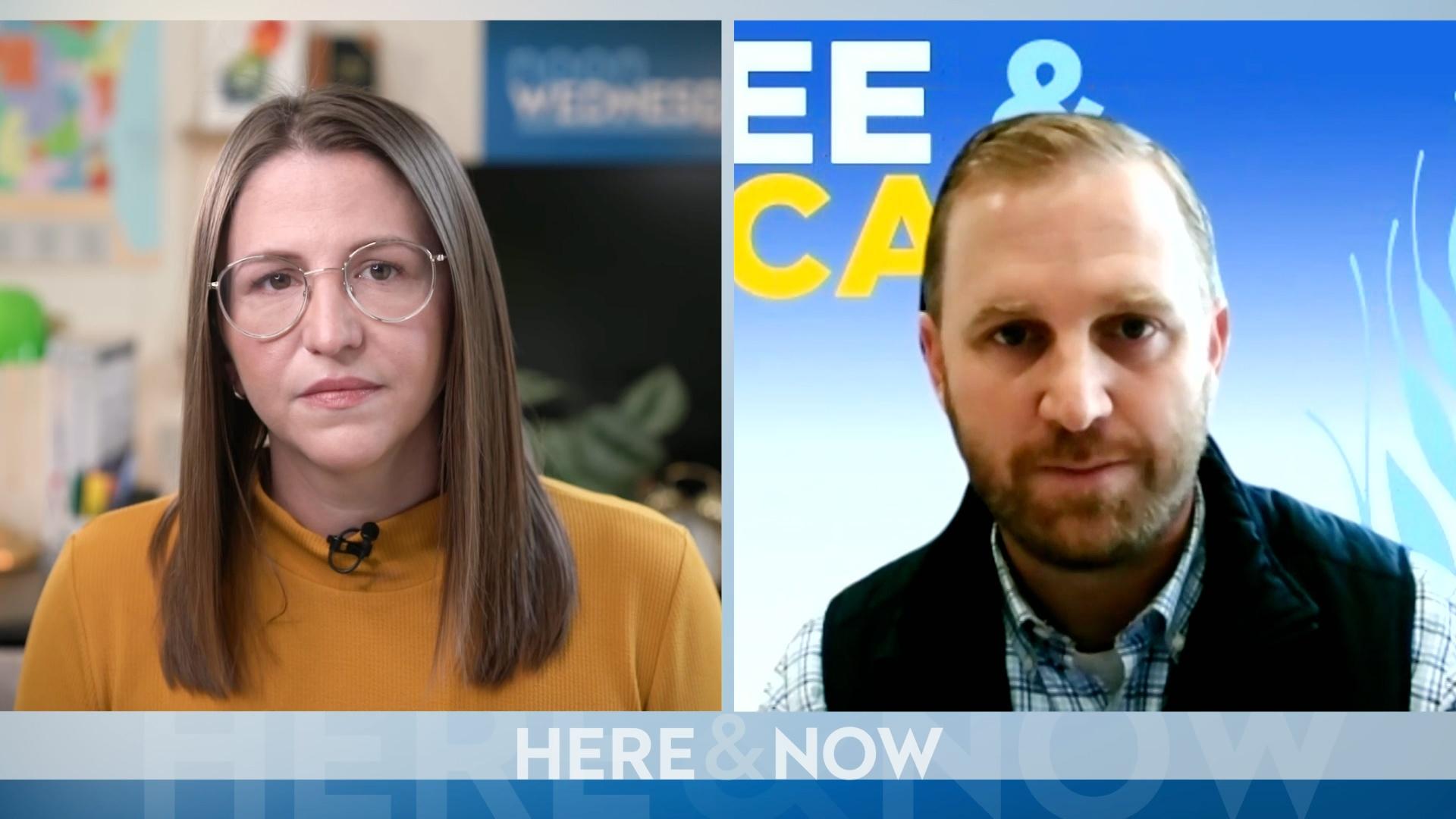 Noon Wednesday: State Could Lose Millions in FoodShare
Nearly $69 million in monthly emergency food assistance from the federal government is in jeopardy following last week's Wisconsin Supreme Court ruling that the governor cannot extend a public health emergency past the 60-day limit. Matt King of the Hunger Task Force explains what losing these benefits could mean for Wisconsinites and how to restore them.
Wednesday April 7, 2021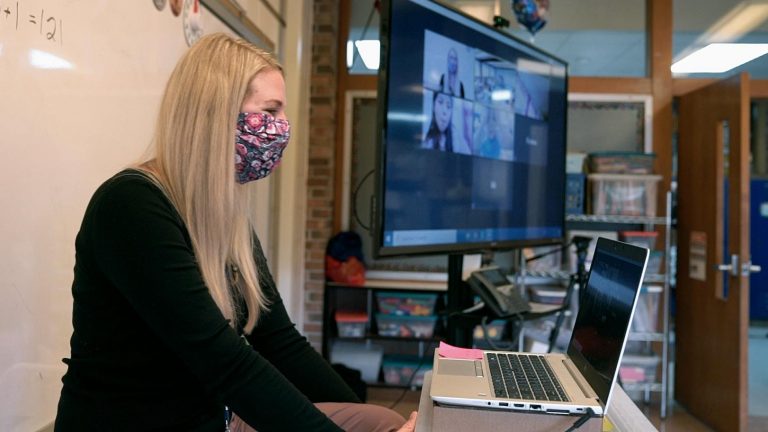 Kerr, Underly Campaigns for Schools Chief in Final Stretch
The race for Wisconsin's next superintendent of public schools is coming to the final push for candidates Jill Underly and Deborah Kerr. Key issues include reopening schools, achievement gaps, and the contentious nature of this race.
Friday April 2, 2021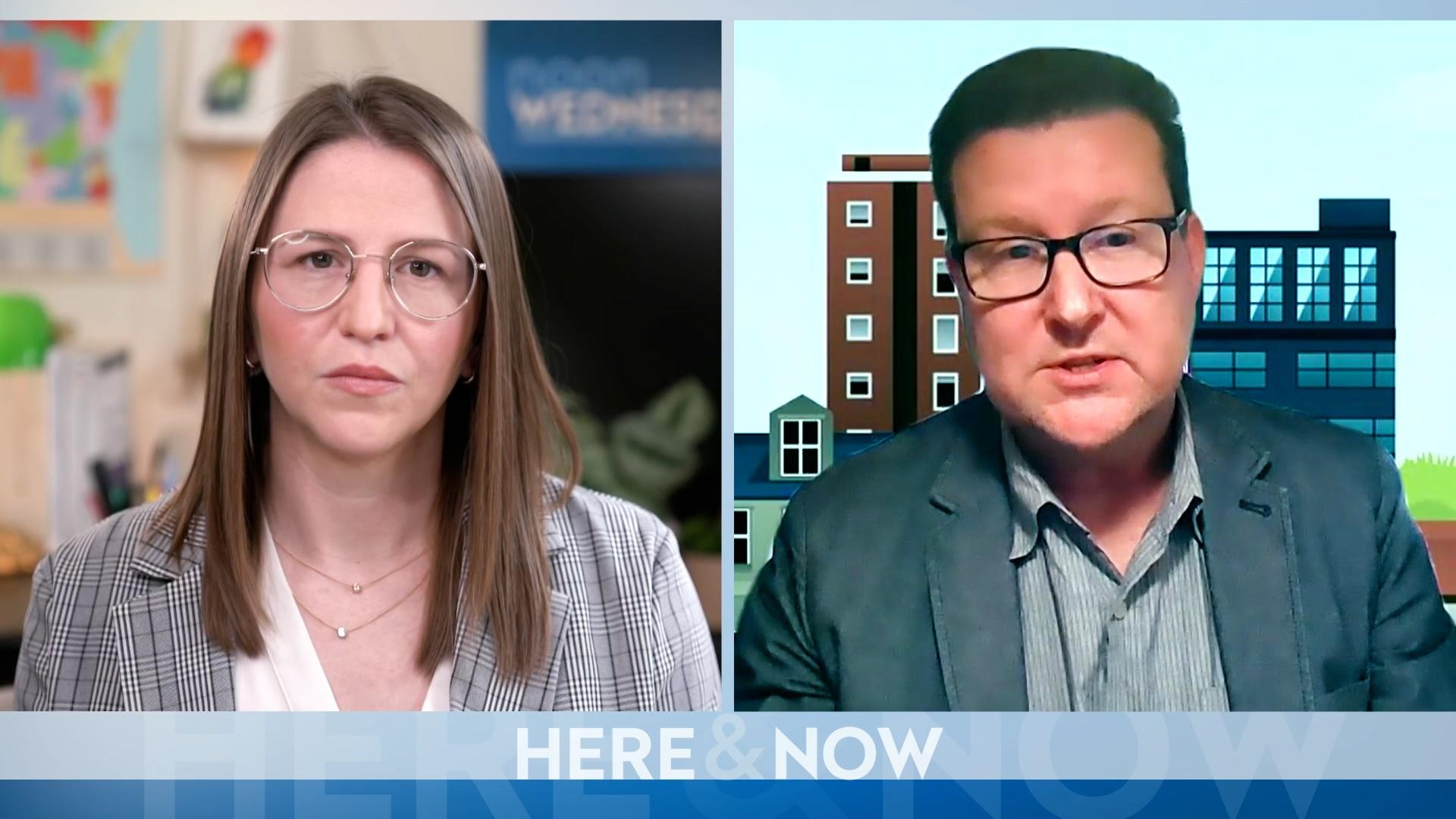 Noon Wednesday: Averting Evictions
A federal moratorium on evictions was extended to June shortly before it was about to expire. In the meantime, the state is working with local agencies to distribute $322 million to help Wisconsinites catch up on rent. Brad Paul of the Wisconsin Community Action Program Association discusses how the program works.
Thursday April 1, 2021
Noon Wednesday: Digging Into Discrimination
A mass shooting in Atlanta Georgia last week has sent waves of fear into the Asian-American community – drawing criticism of ignored discrimination perpetuated by policies and culture. Will Hsu joins us to talk about how to understand the prejudices that have existed against Asian-Americans in Wisconsin.
Thursday March 25, 2021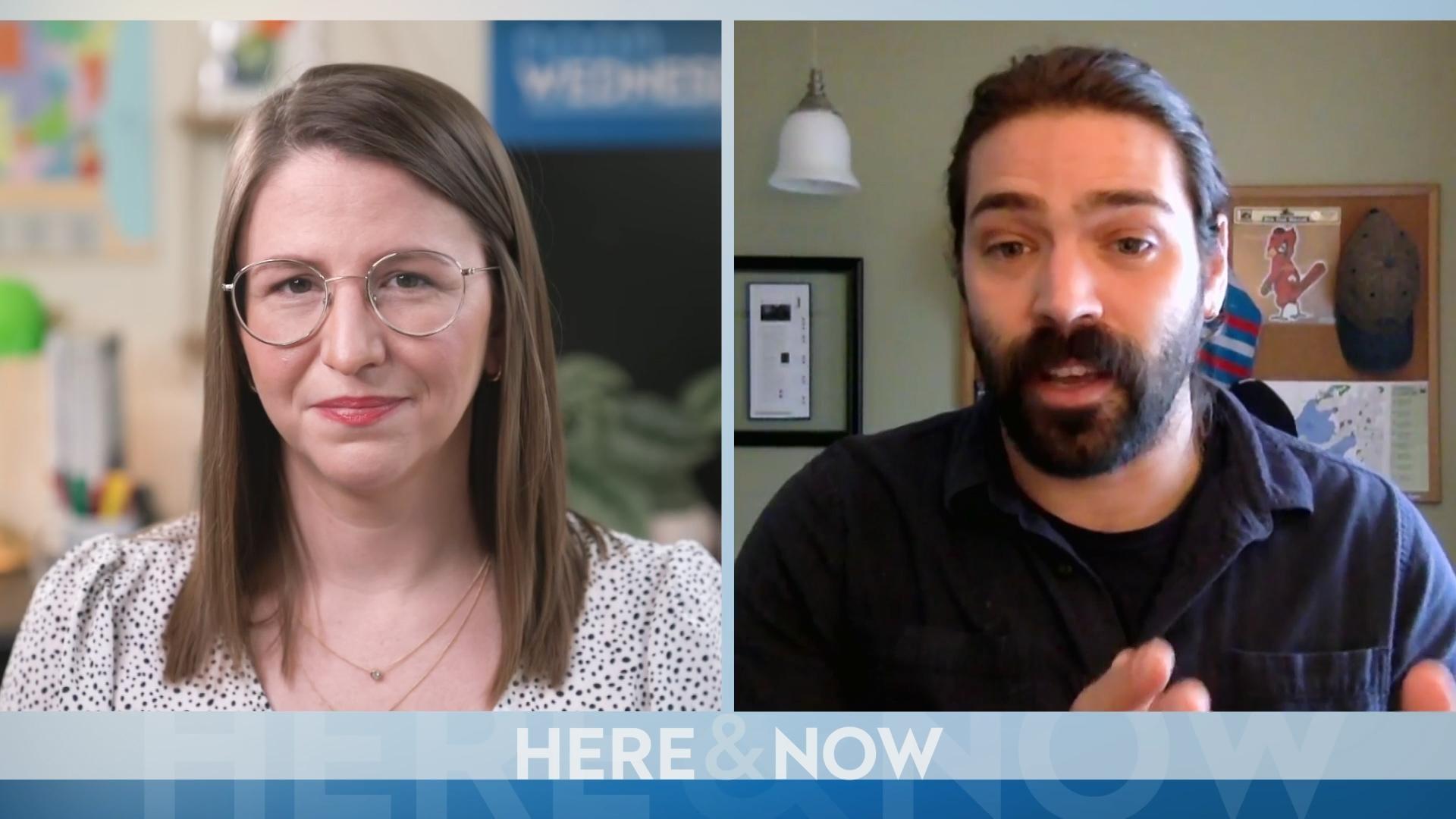 Noon Wednesday: The Hunt for a Vaccine
Wisconsin has climbed to the top as one of the country's leading vaccinators, but many residents are still struggling to find a vaccine despite being eligible. Investigative reporter Bram Sable-Smith from Wisconsin Public Radio and Wisconsin Center for Investigative Journalism discusses new groups that are crowd-sourcing information on where to track down a vaccine.
Friday March 19, 2021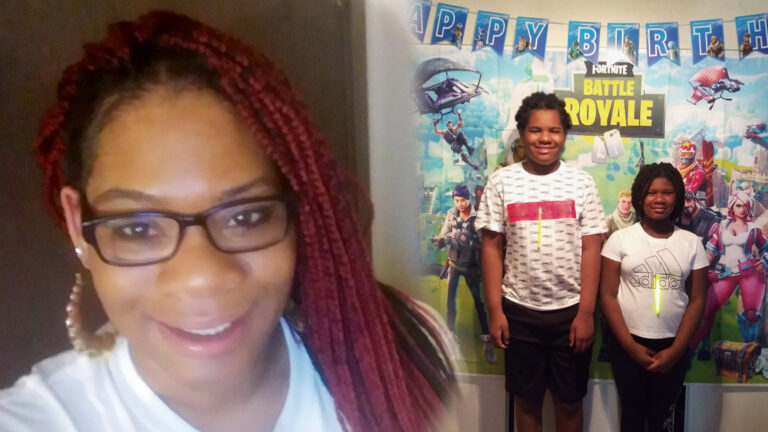 COVID Relief Bill Could Reduce Child Poverty in the U.S.
One of the significant provisions of the COVID relief bill is the child tax credit, which experts say could reduce child poverty in the U.S. by nearly 50%. Here & Now reporter Marisa Wojcik shares the story of Tineshia Campbell, a mother of two working a low-wage job, who talks about how the extra aid will impact her family.
Friday March 12, 2021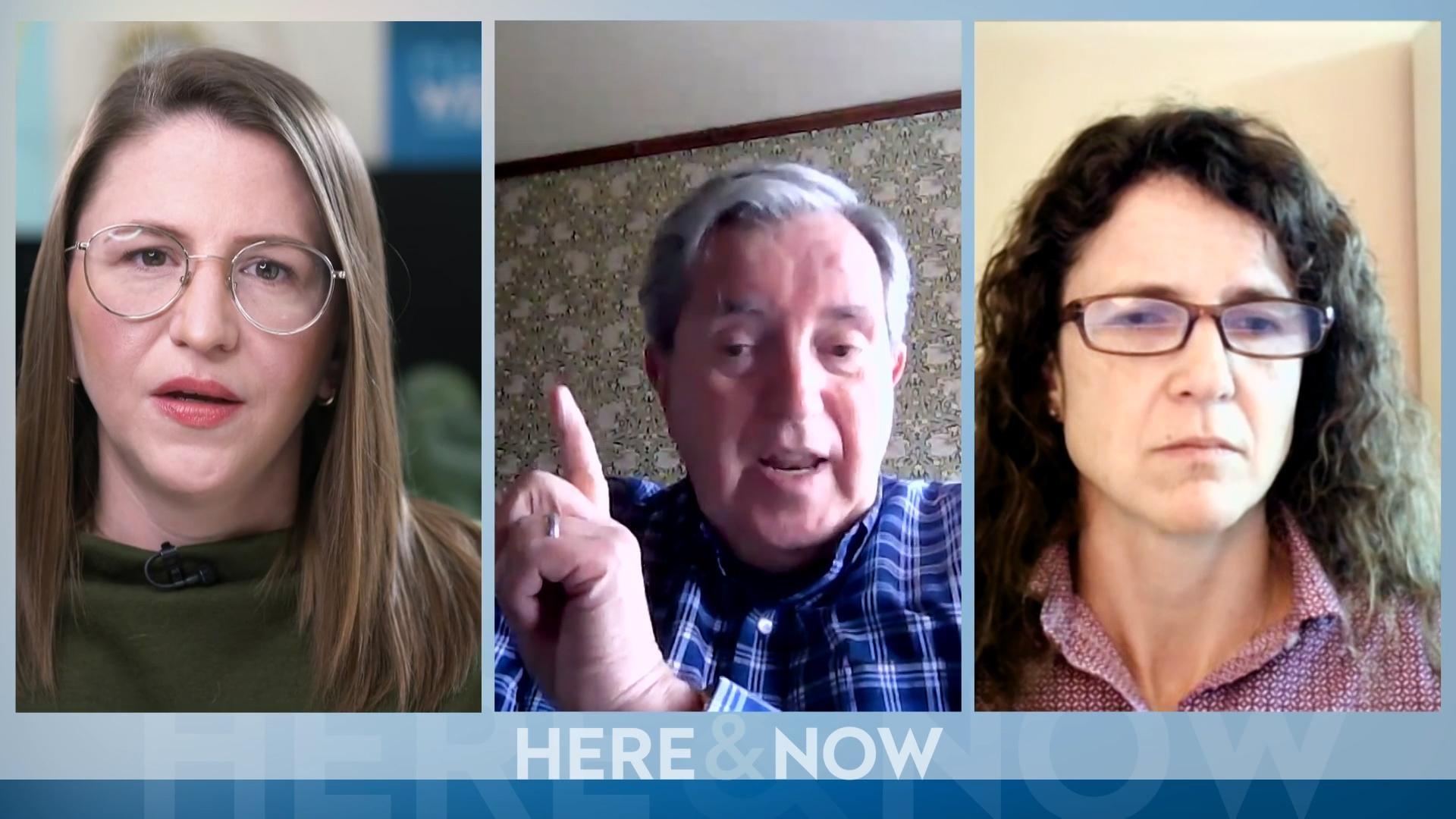 Noon Wednesday: Lifting Children Out Of Poverty
An historic $1.9 trillion COVID relief package, passed by Congress Wednesday, includes additional benefits for families with children. Tim Smeeding, a UW-Madison professor of Public Affairs and Economics, and Tamarine Cornelius, a research analyst at Kids Forward, discuss these measures and their impacts on children in Wisconsin.
Thursday March 11, 2021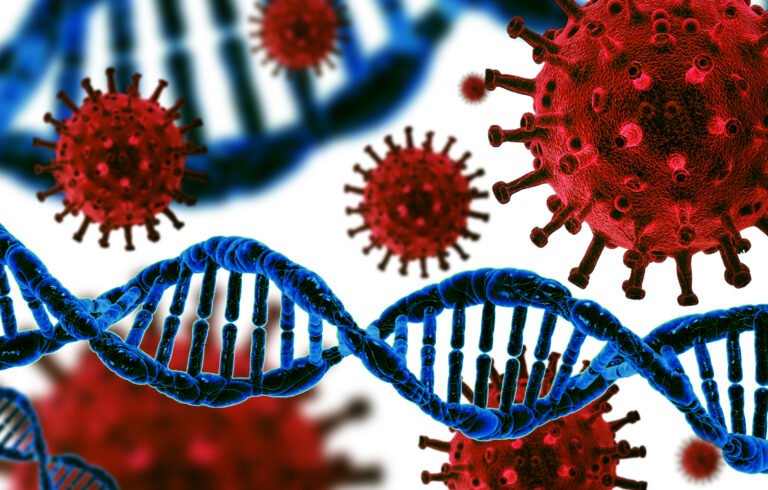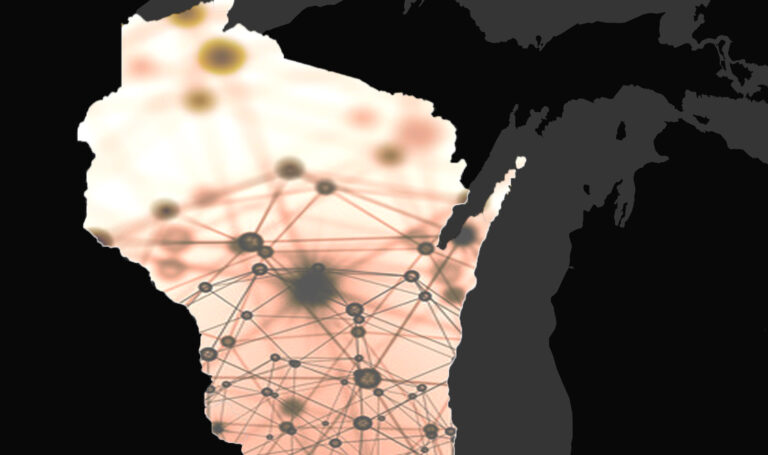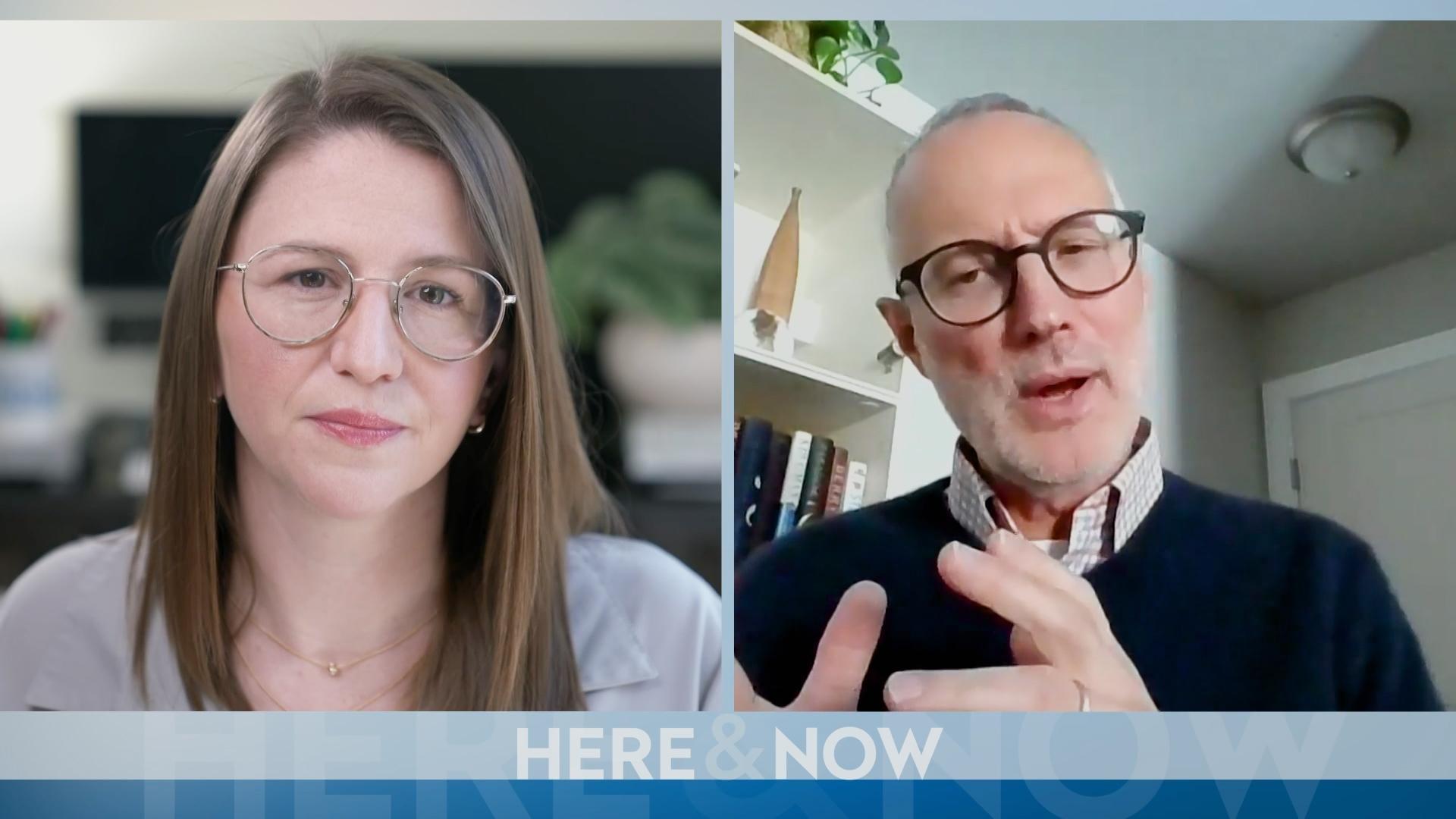 Noon Wednesday: The Digital Divide
Despite a year of many people moving their lives online due to the COVID-19 pandemic, there are still areas of Wisconsin that get little to no internet access. Assistant State Superintendent Kurt Kiefer joins us to talk about how schools and communities are faring across the state amidst this digital divide.
Thursday March 4, 2021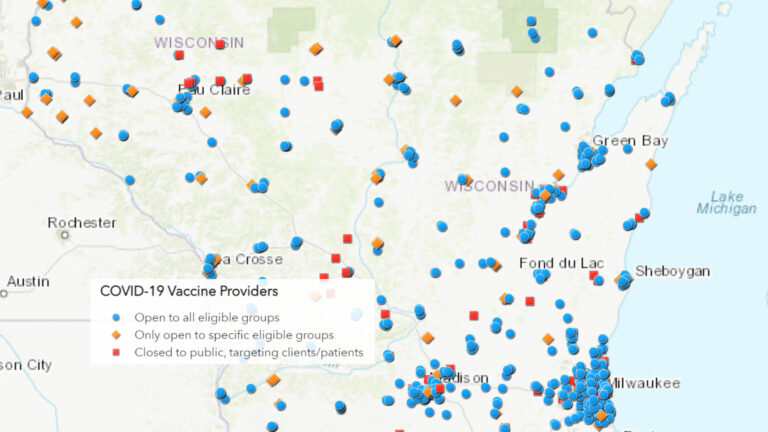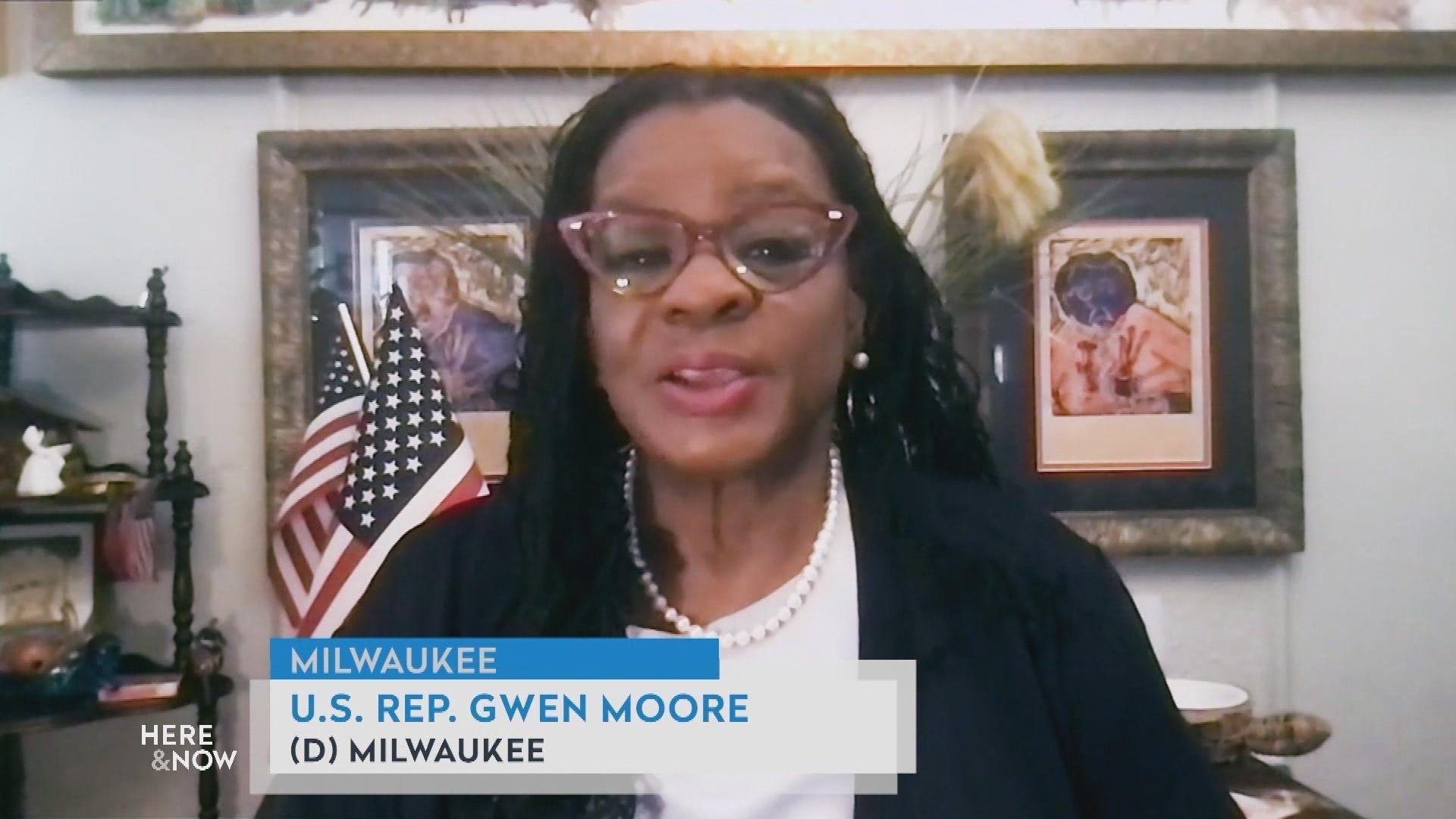 Vaccine Inequality in Milwaukee
Earlier this month, DHS partnered with Walgreens to speed up the distribution of vaccines to underserved communities. However, people can travel into areas outside their own seeking vaccinations. Rep. Moore has seen this in her district. "Here & Now's" Marisa Wojcik spoke with Gwen Moore to get the story on vaccine inequality in Milwaukee.
Friday February 26, 2021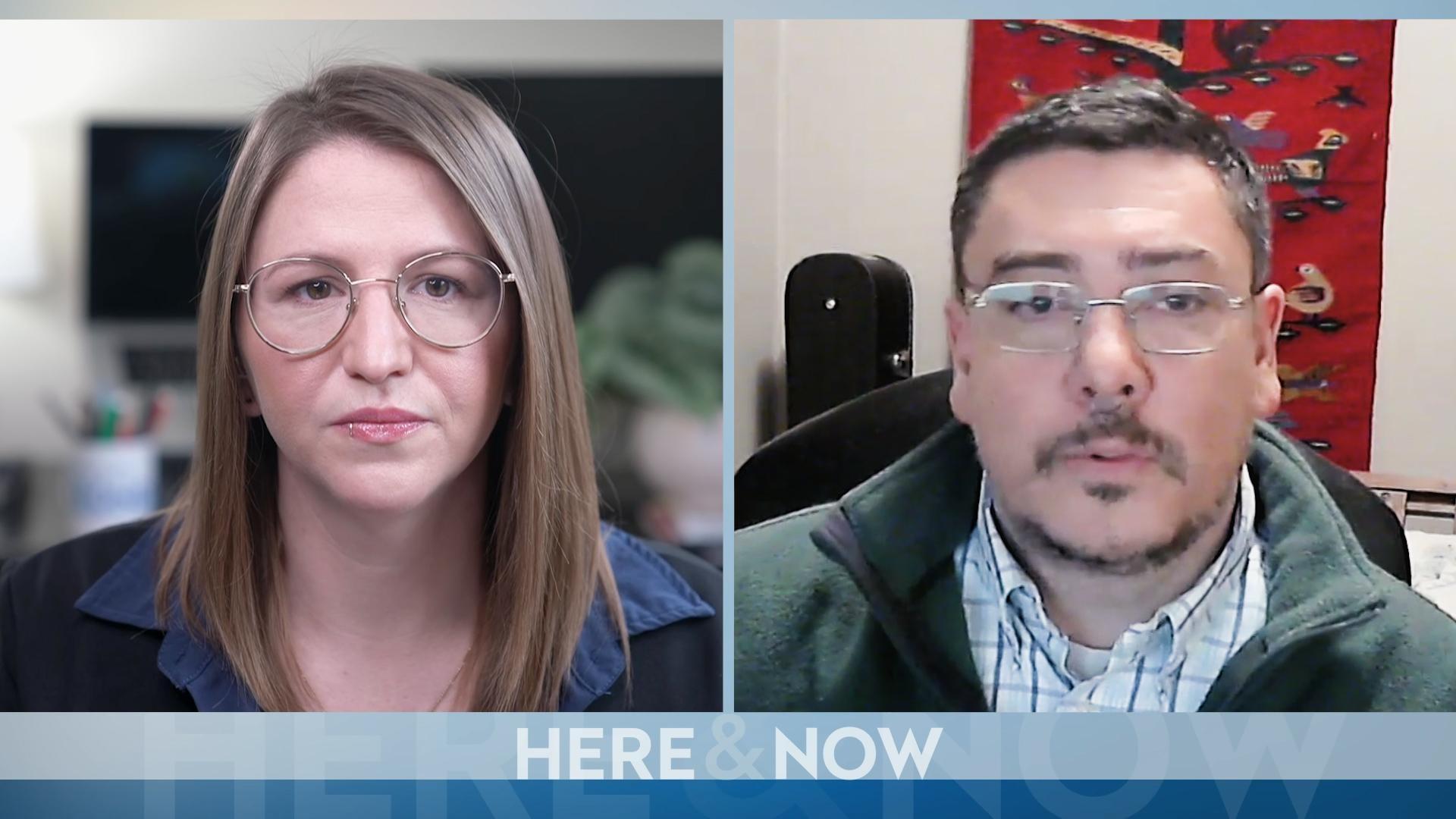 Noon Wednesday: Equitably Distributing the COVID-19 Vaccine
Despite an early intentional focus of equity in distributing the COVID-19 vaccine, there are daily challenges health officials face toward this goal. Dr. Zeno Franco, associate professor of Family and Community Medicine at the Medical College of Wisconsin, joins us to talk about what this looks like on the ground.
Wednesday February 24, 2021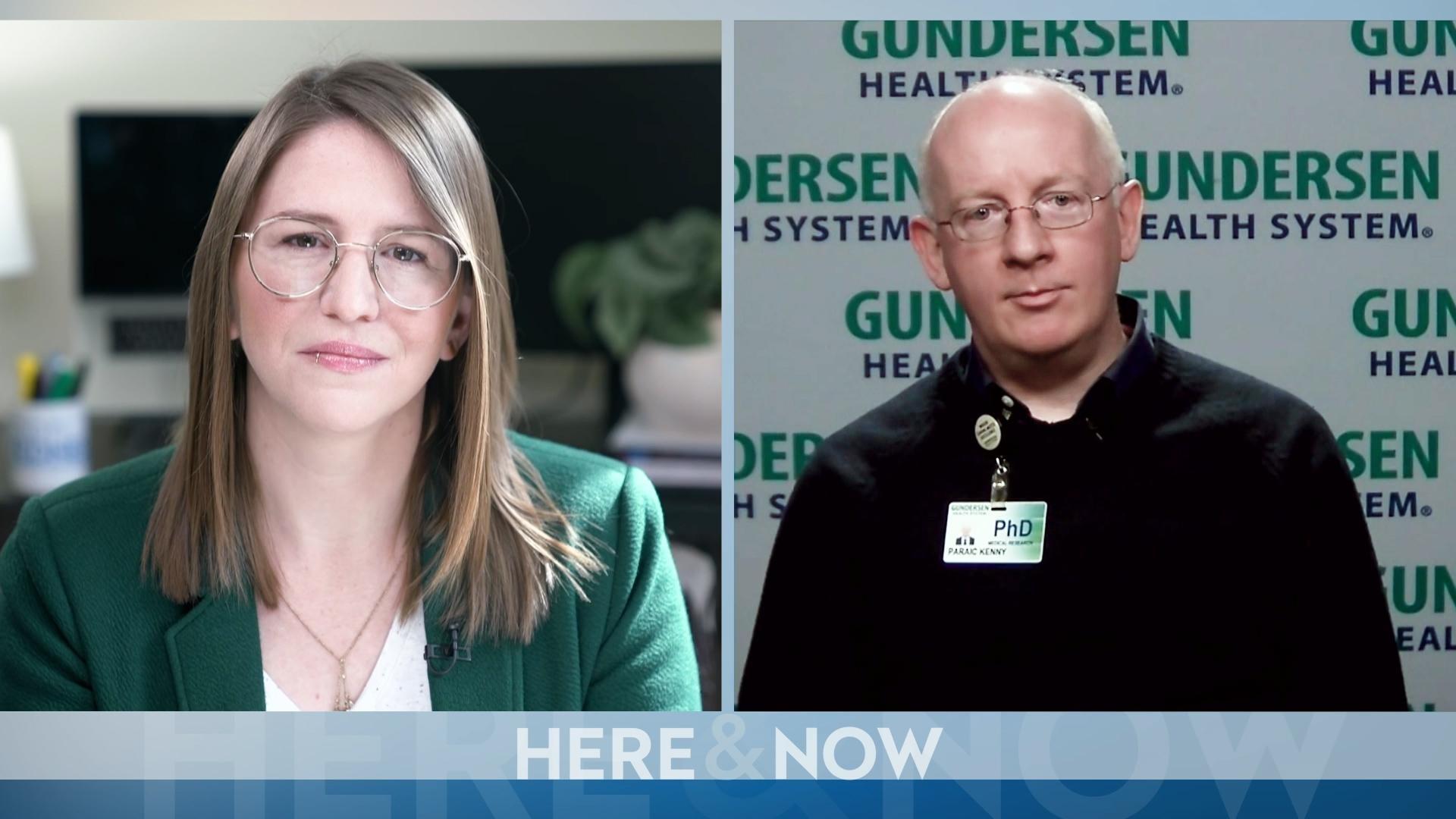 Noon Wednesday: Genetically Sequencing the Coronavirus
Scientists are genetically sequencing coronavirus test samples to better understand how it is moving through the community and detect new variants emerging. Dr. Paraic Kenny, who has sequenced 1,400 samples at a Gundersen Health System lab in La Crosse, discusses what these samples can teach us about the coronavirus.
Wednesday February 17, 2021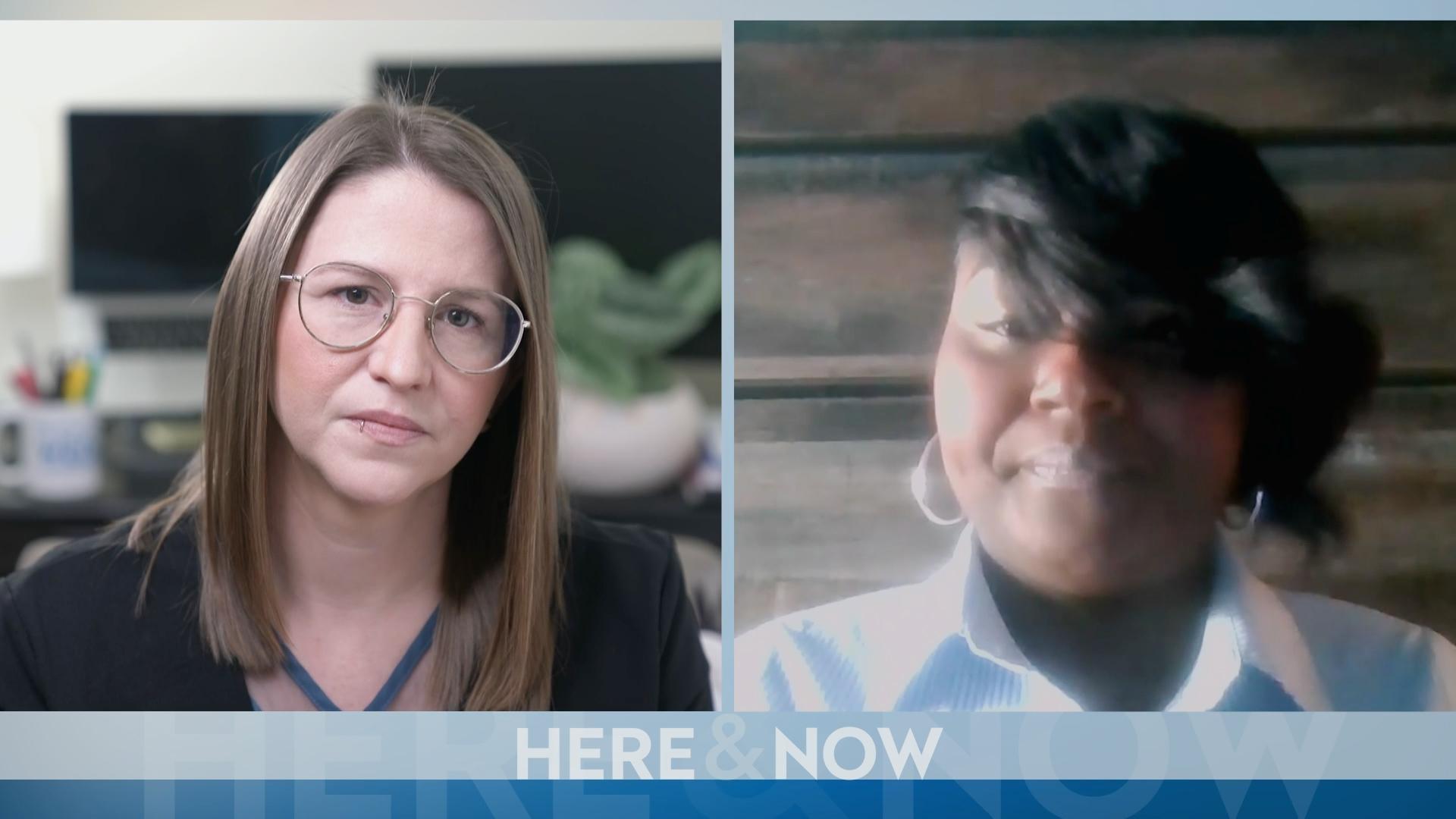 Noon Wednesday: A Town Torn by Racism
Over the last year, the Burlington community has had to reckon with racial discrimination and equity, and the debate has divided many in the community. Darnisha Garbade, president of the Burlington Coalition for Dismantling Racism, talks about her push to bring acts of prejudice to light.
Wednesday February 10, 2021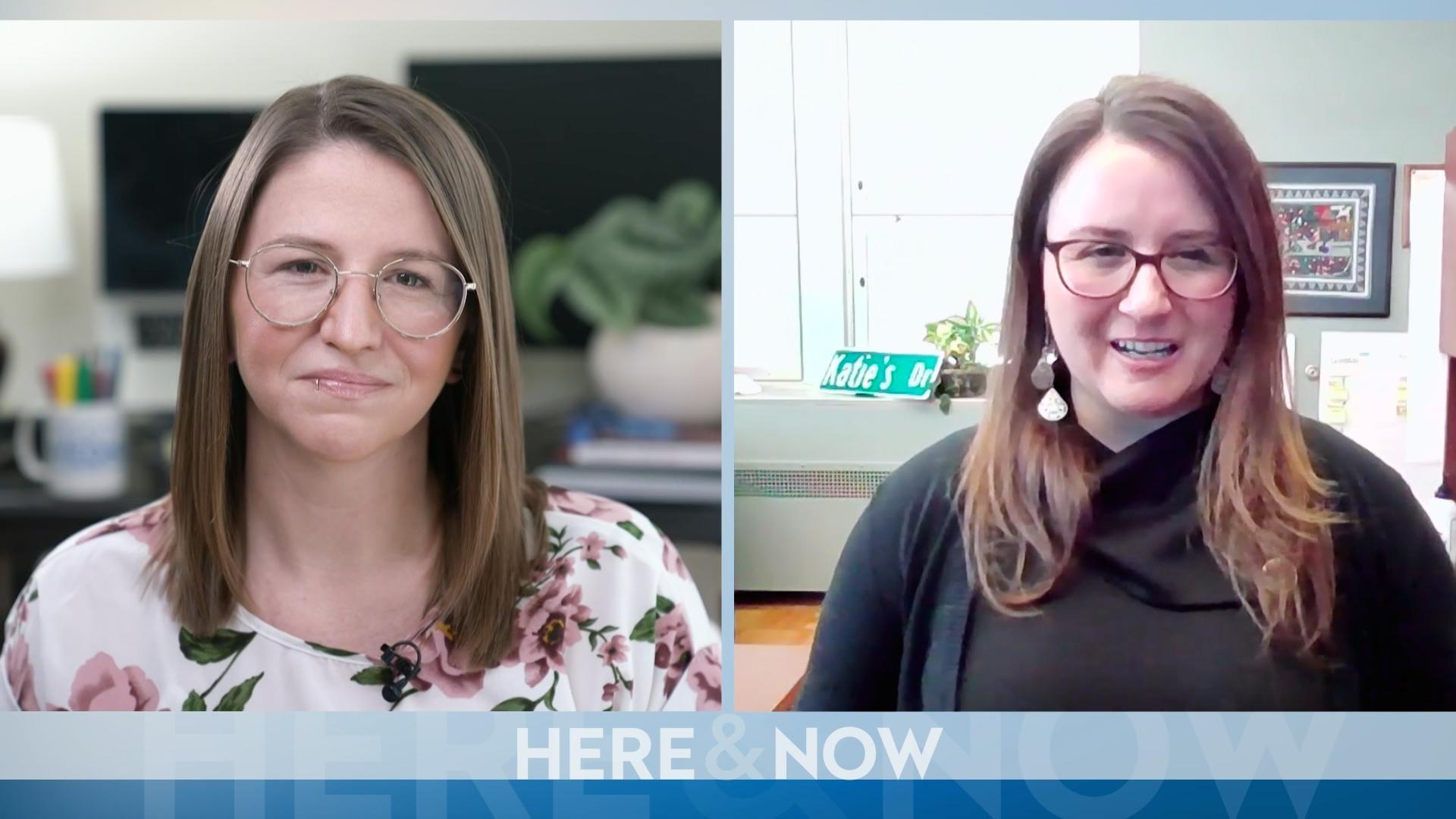 Noon Wednesday: A Guaranteed Income Pilot Program
As income inequality gaps widen, Mayors for a Guaranteed Income are looking to address this systemic issue by launching pilot programs that will provide monthly payments to struggling families and studying the impacts. Wausau Mayor Katie Rosenberg joins us to talk about with this will look like in her city.
Wednesday February 3, 2021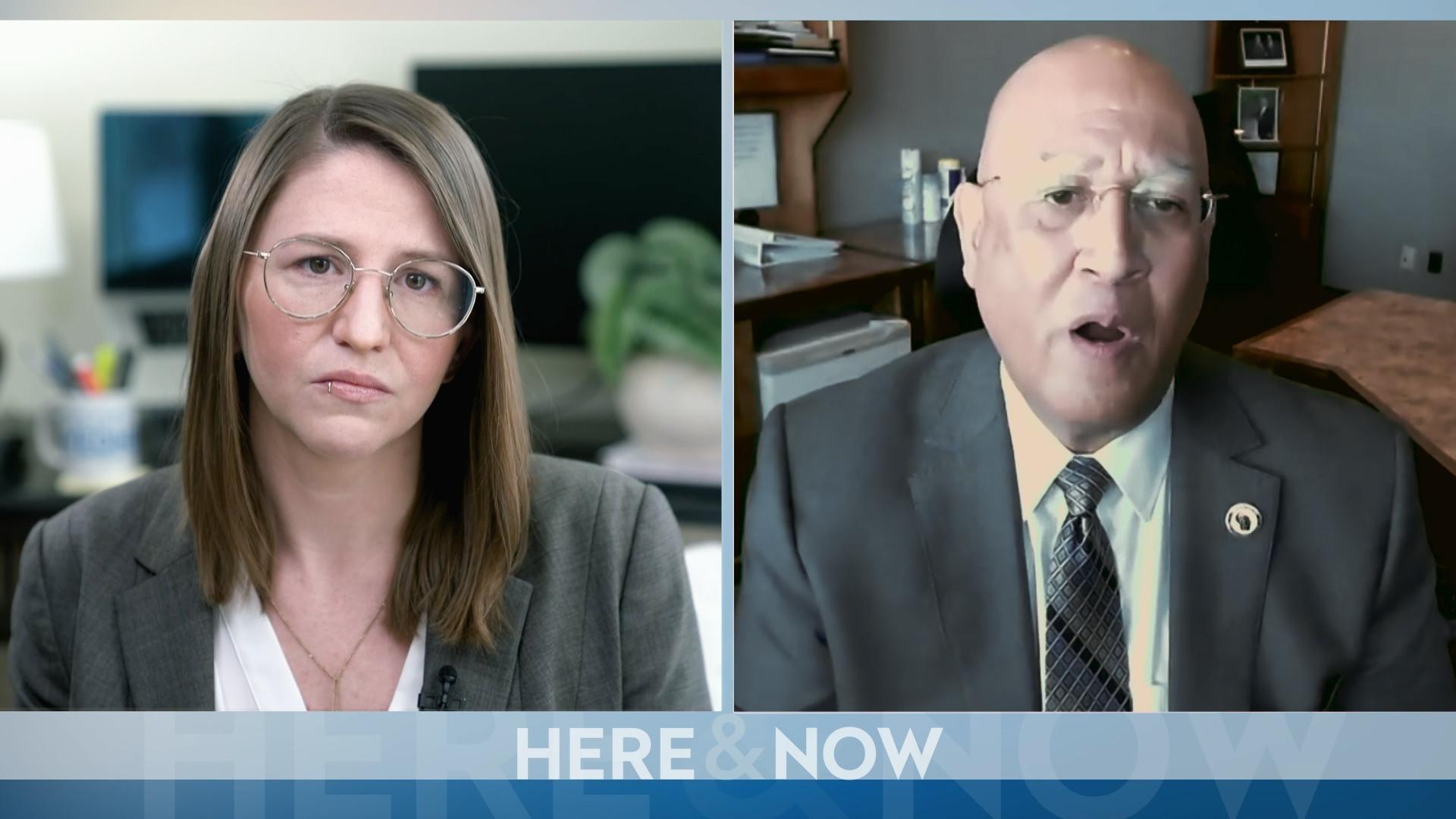 Noon Wednesday: COVID-19 in Wisconsin Prisons
Wisconsin inmates are finally seeing the number of positive COVID-19 cases go down, but more than half of Wisconsin's prison population has contracted the disease. Department of Corrections Sec. Kevin Carr joins us to talk about COVID-19 in the state's prisons.
Wednesday January 27, 2021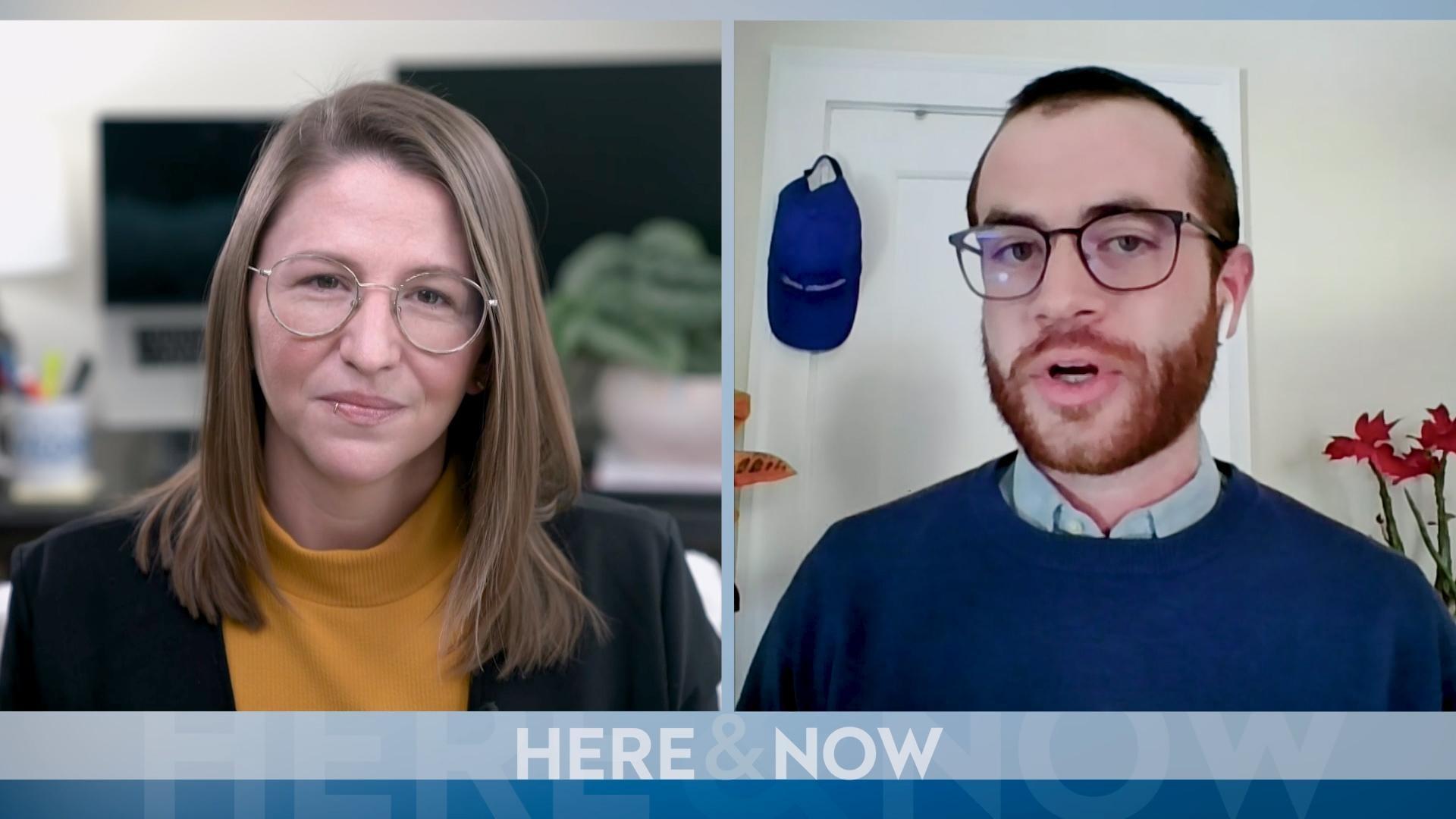 Noon Wednesday: Wisconsin's COVID-19 Vaccine Rollout
The COVID-19 vaccine rollout has been up and running for about a month, but there's still a lot of confusion over how that process is going in the state. Will Cushman of WisContext discusses the latest in vaccine news and how to interpret the data.
Wednesday January 20, 2021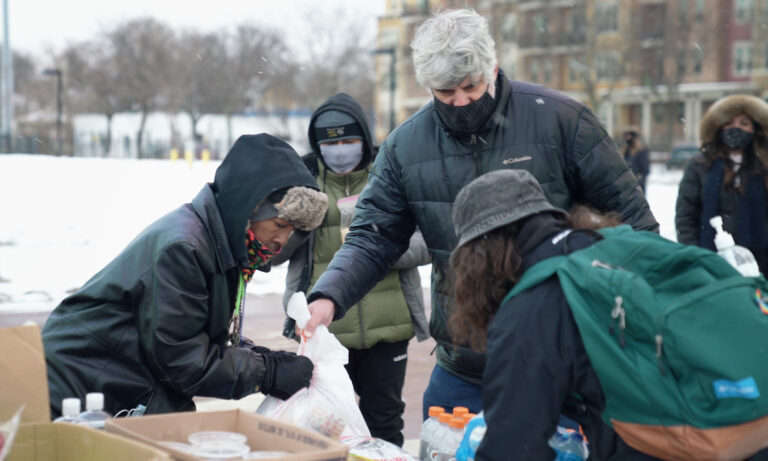 Another Day of Anticipated Protest Remains Quiet
The event Monday at McPike Park on Madison's near-east side, dubbed "Justice for Jacob Blake" and "antifascist mutual aid action," was originally planned for Sunday on the square of the state Capitol but was changed over safety concerns.
Monday January 18, 2021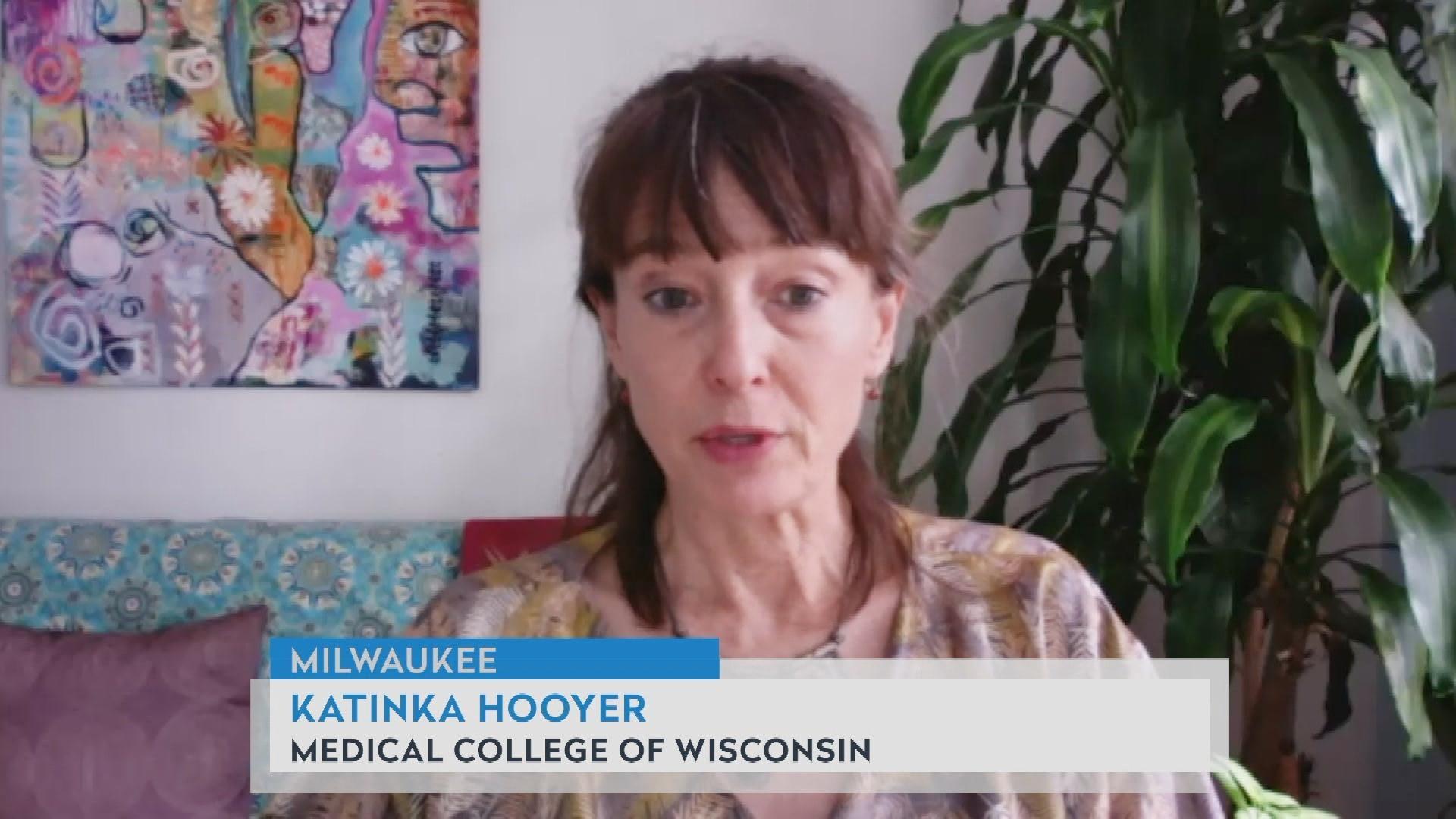 New Approaches to Address COVID Racial Health Disparities
Communities of color have been experiencing significantly higher amounts of COVID-19 cases, hospitalizations and deaths. "Here & Now's" Marisa Wojcik reports from Milwaukee, where they saw early warning signs and mobilized to address these inequalities.
Friday January 15, 2021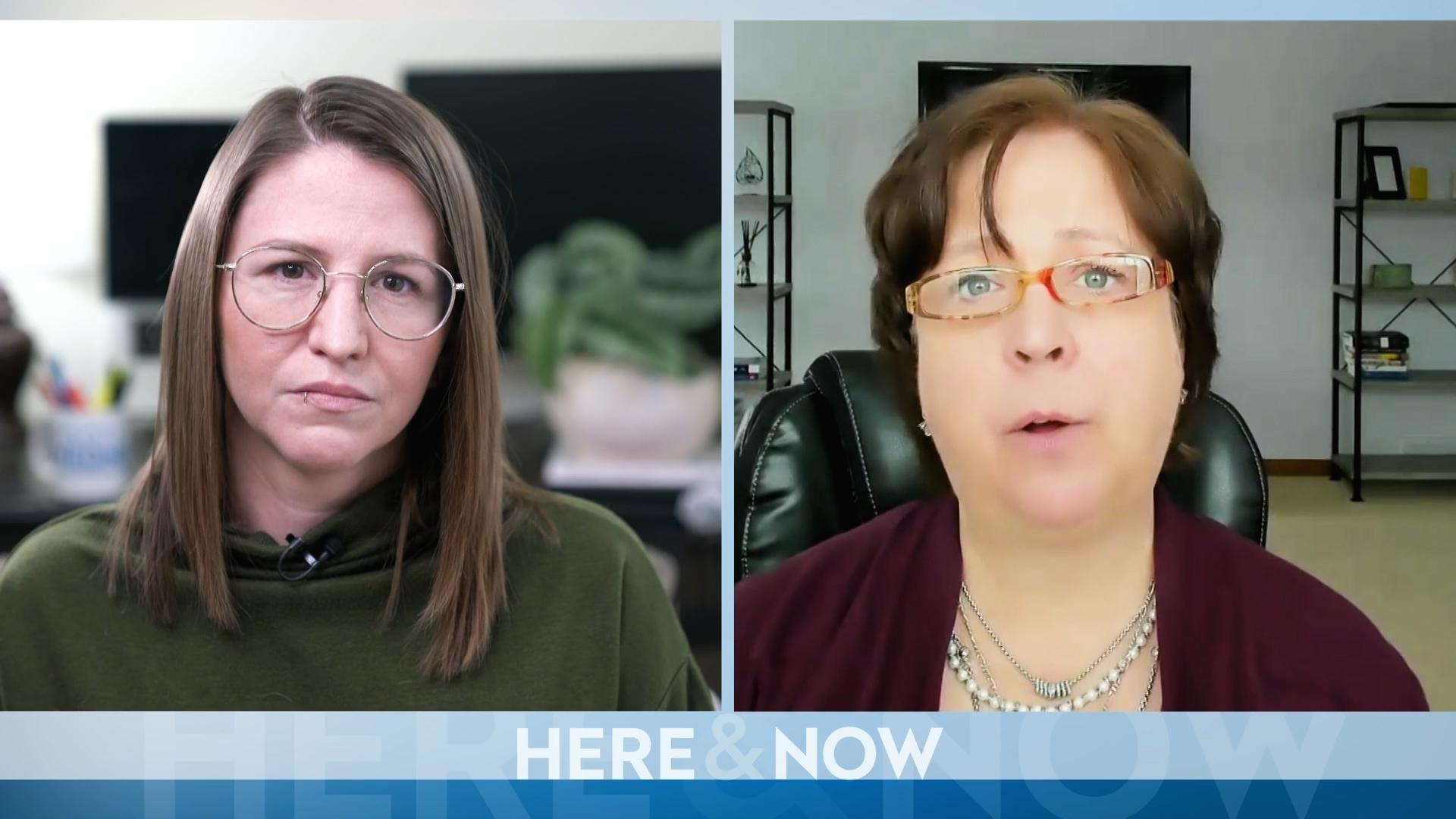 Noon Wednesday: Wisconsin Prepares for Possible Violence
The storming of the U.S. Capitol on January 6 could cause ripple effects towards Wisconsin in the coming days and weeks. Katy Culver, director of the Center for Journalism Ethics, joins us to discuss what information to focus on and what to filter.
Wednesday January 13, 2021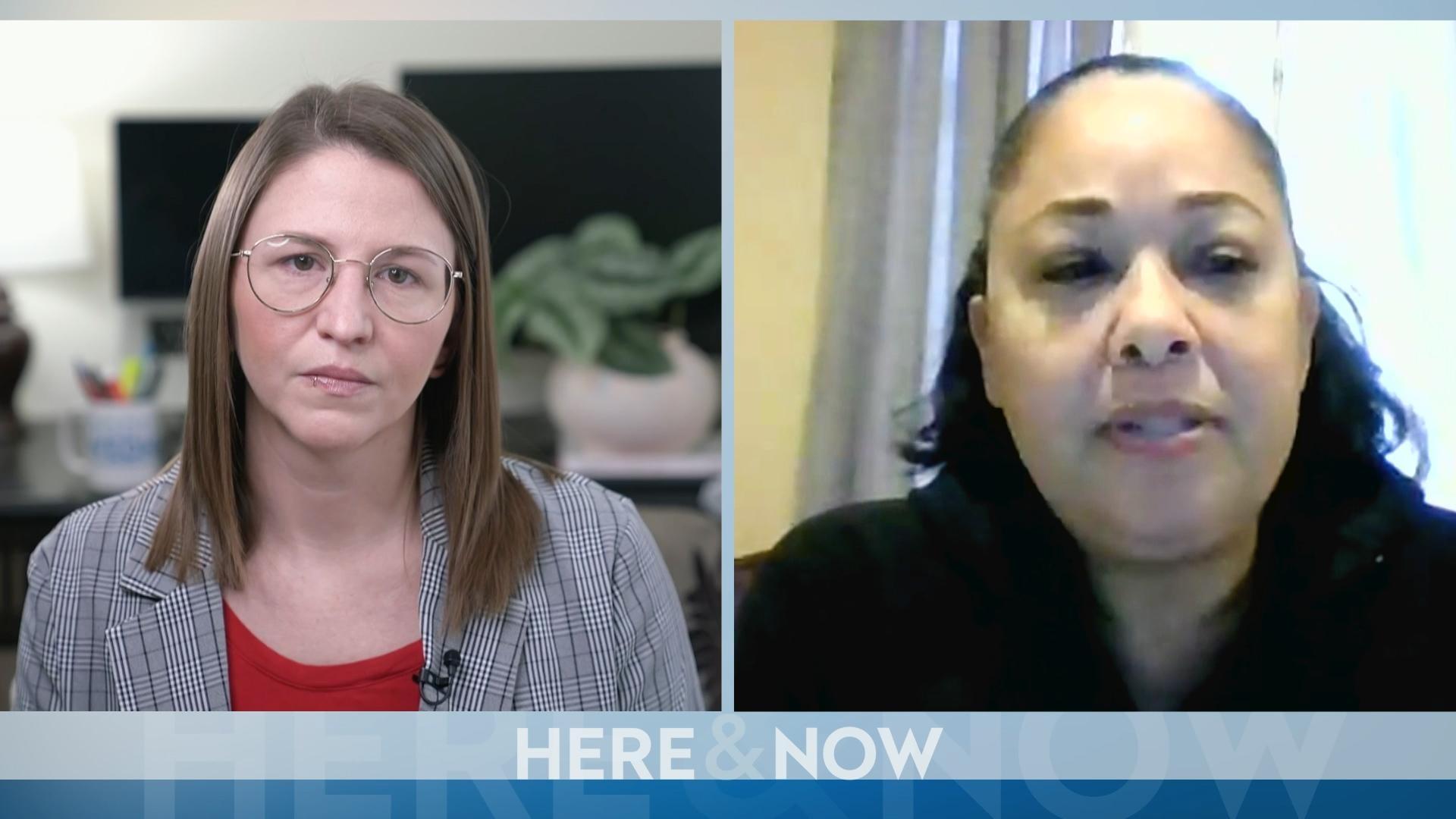 Noon Wednesday: No Charges in Shooting of Jacob Blake
In the aftermath of news that no cimrinal charges will be brought against the Kenosha police officer responsible for shooting Jacob Blake, we speak with Tanya McLean, executive director of Leaders of Kenosha, about reactions and what comes next for Blake and Kenosha.
Wednesday January 6, 2021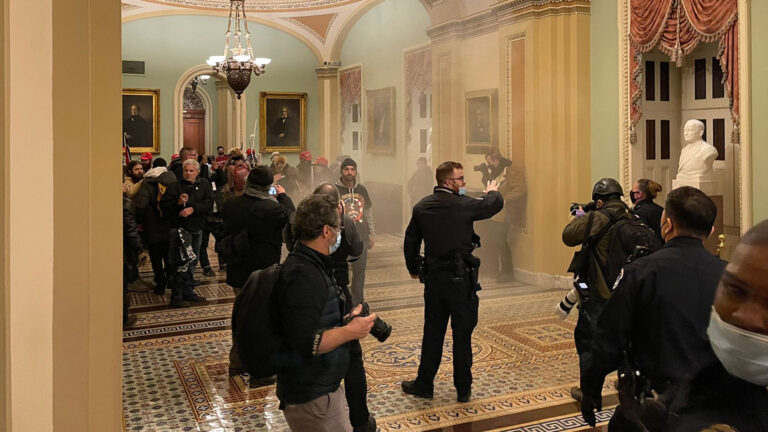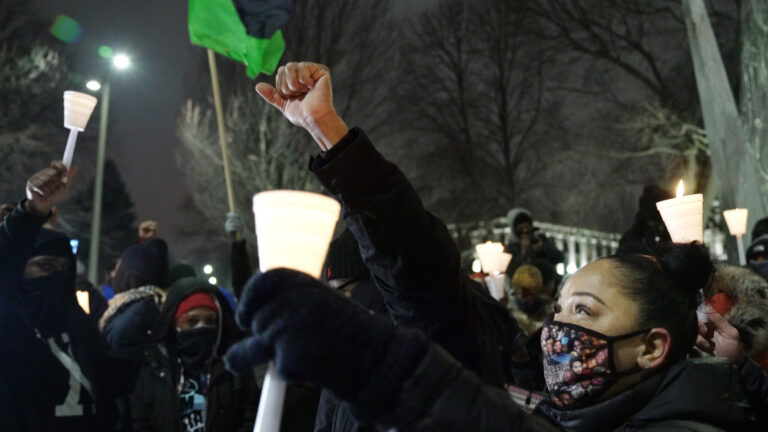 Kenosha Braces for Charging Decision
A vigil Monday night focused on messages from Jacob Blake's family as Kenosha prepares for a charging decision for the police officer that shot Blake in August.
Tuesday January 5, 2021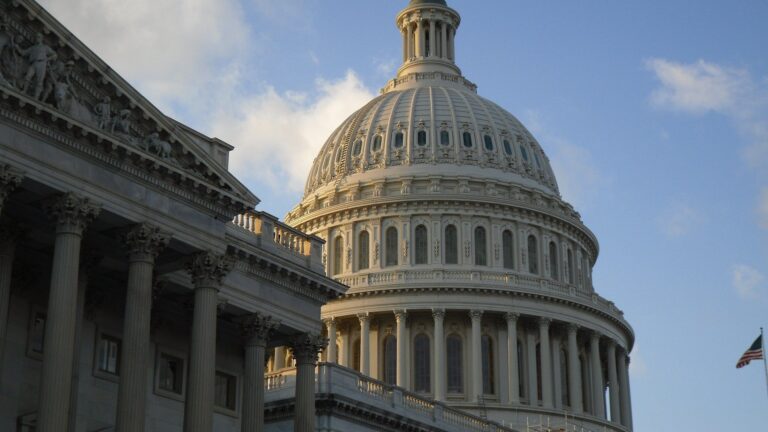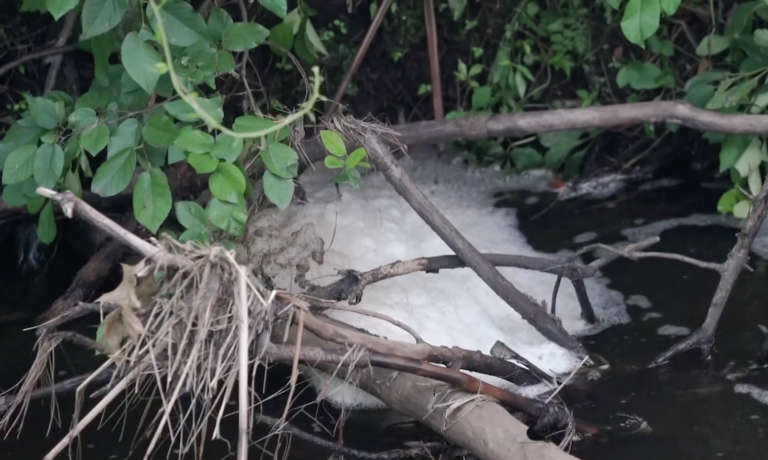 Legislative Committee Removes PFAS Regulation
The vote by the legislative administrative rules committee removes parts of the DNR rule that identified target levels of PFAS and other definitions around treatment of contaminated foam.
Friday December 18, 2020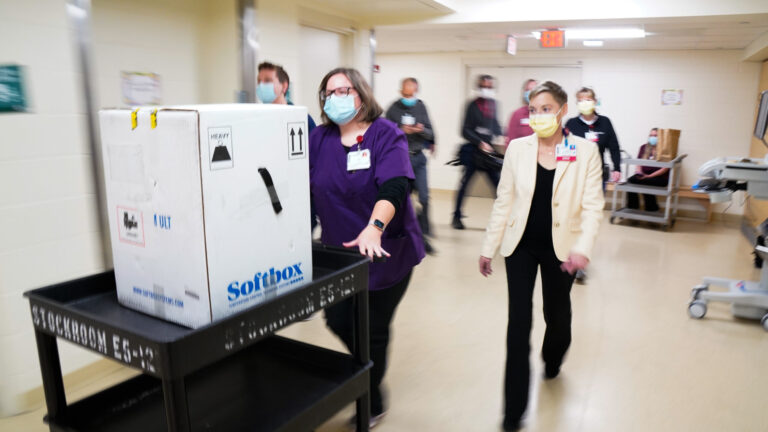 DHS to Launch Contact Tracing App, Vaccine Delivery Ramps Up
Gov. Tony Evers, along with the state Department of Health Services, announced Thursday a new smartphone app will be available starting next week to help COVID-19 contact tracing efforts. "The voluntary WI Exposure Notification app is another tool in our toolbox to stop the spread," Evers said in a press ...
Thursday December 17, 2020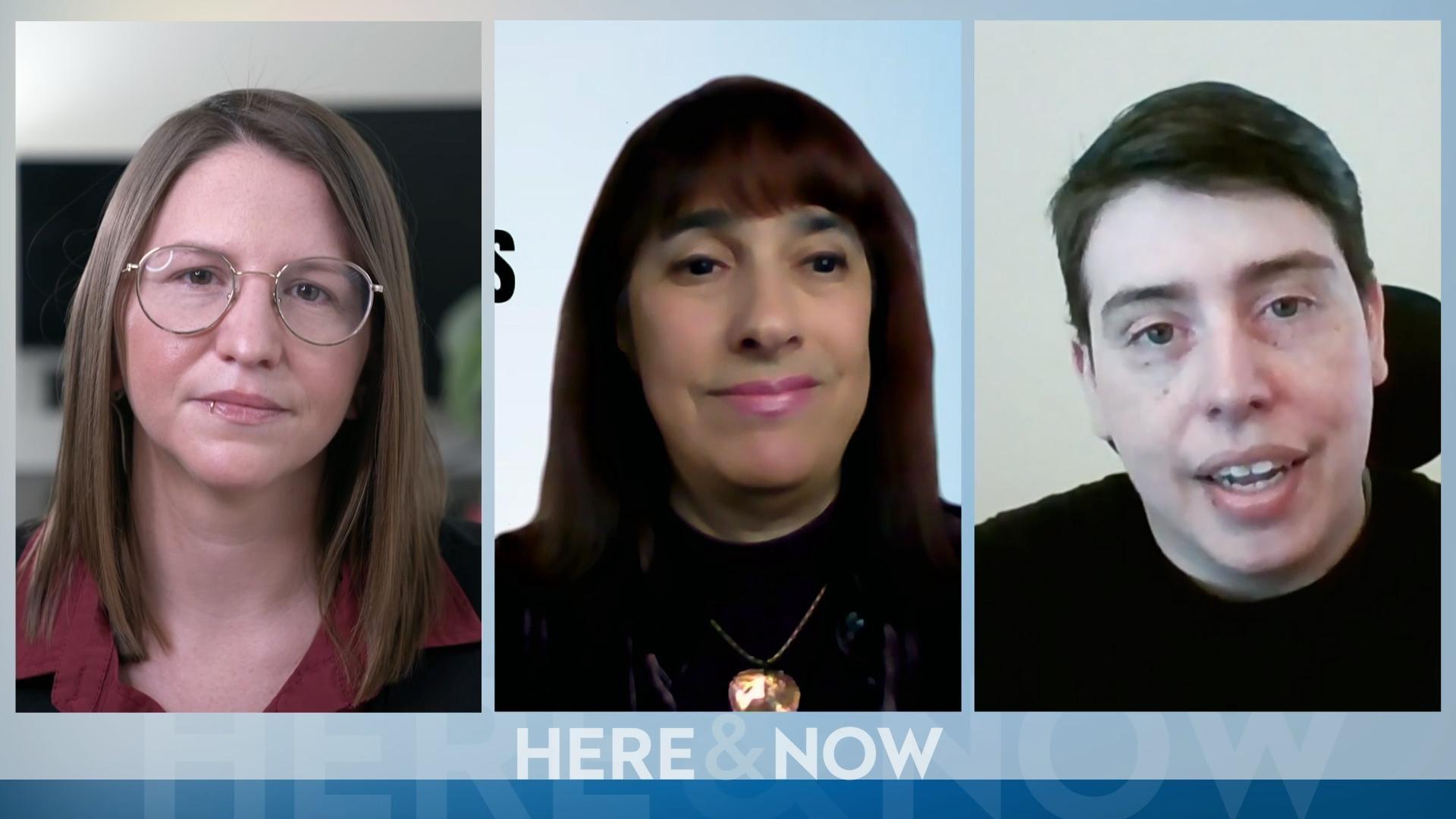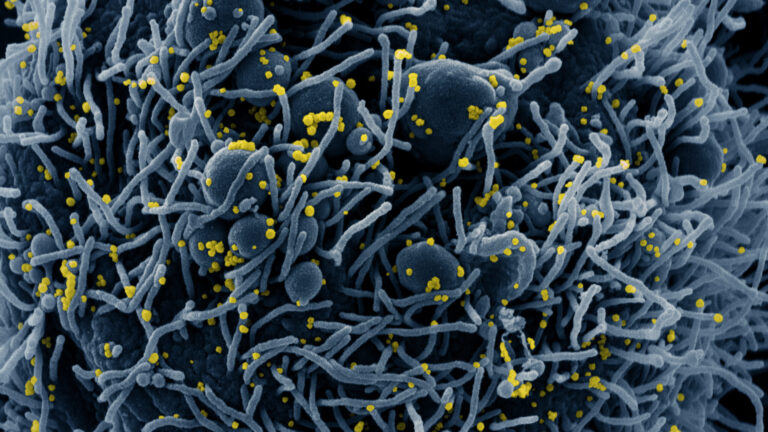 State COVID Numbers Down, DHS Still Wary
The Wisconsin Department of Health Services reported an overall decline in the number of positive COVID-19 cases Thursday as the state hit the two-week mark after the Thanksgiving holiday. The decline in cases after the virus's known incubation period could be a sign that people followed public health advice to ...
Thursday December 10, 2020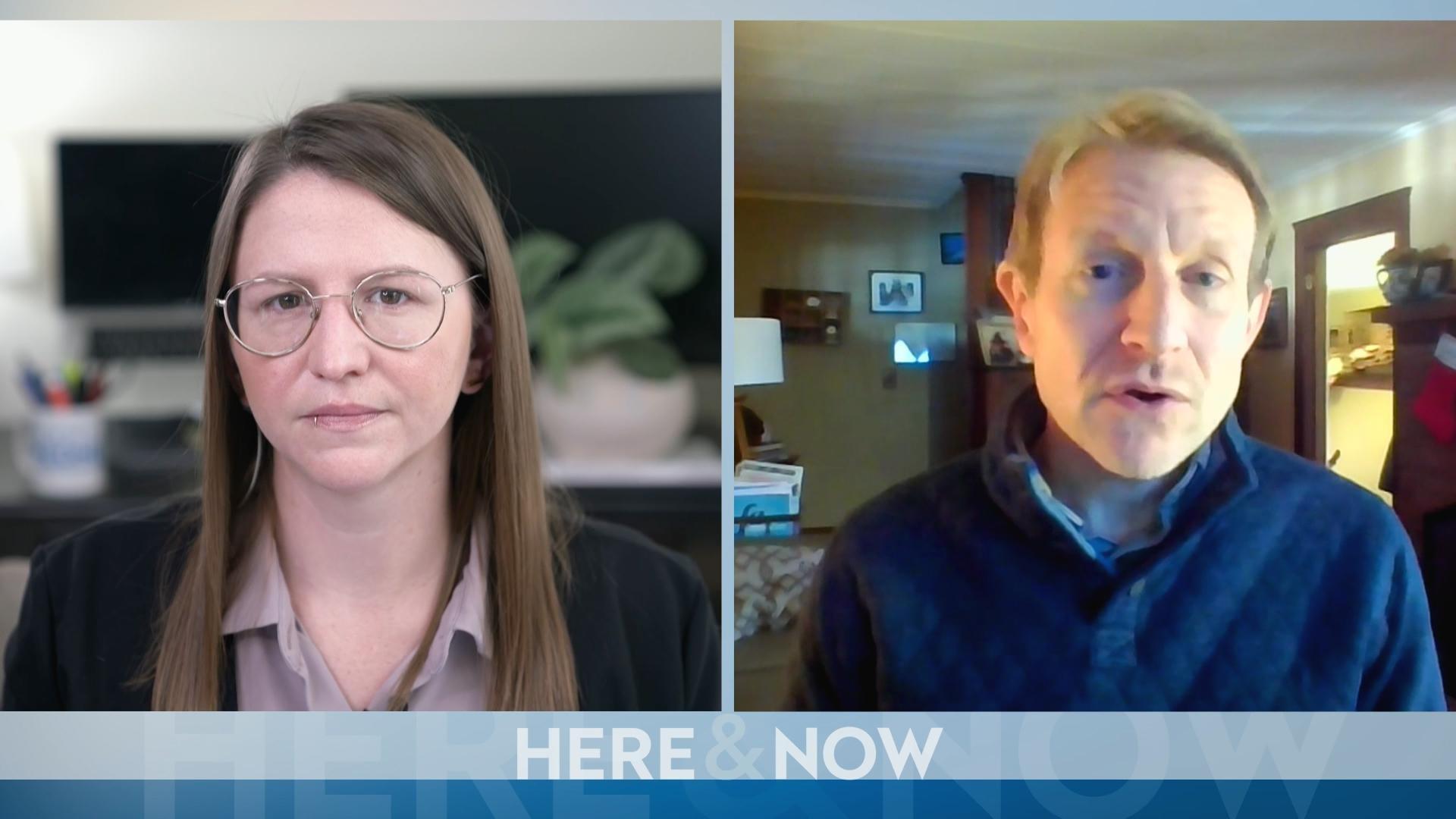 Noon Wednesday: Budget Deficit Presents New Challenges
Wisconsin lawmakers will face the largest funding gap in a decade as the state projects needs for a new budget cycle and the pandemic enters into a new year. Jason Stein, research director for the Wisconsin Policy Forum, discusses challenges ahead.
Thursday December 10, 2020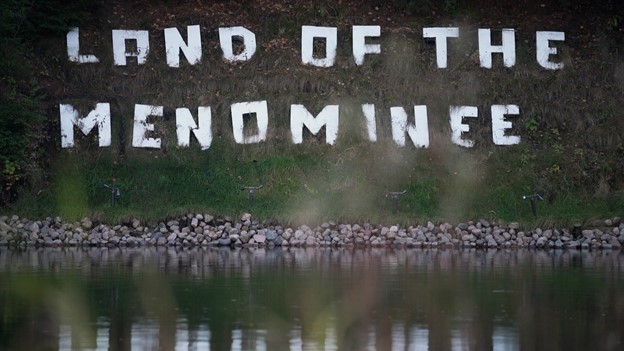 Task Force Addresses Violence Against Indigenous Women
The Missing and Murdered Indigenous Women Task Force held its first meeting Friday to chart a course for the group to begin addressing the disappearances, murders, and systemic violence that targets Indigenous women and girls disproportionately. The launch of the task force was announced in July by Attorney General Josh ...
Saturday December 5, 2020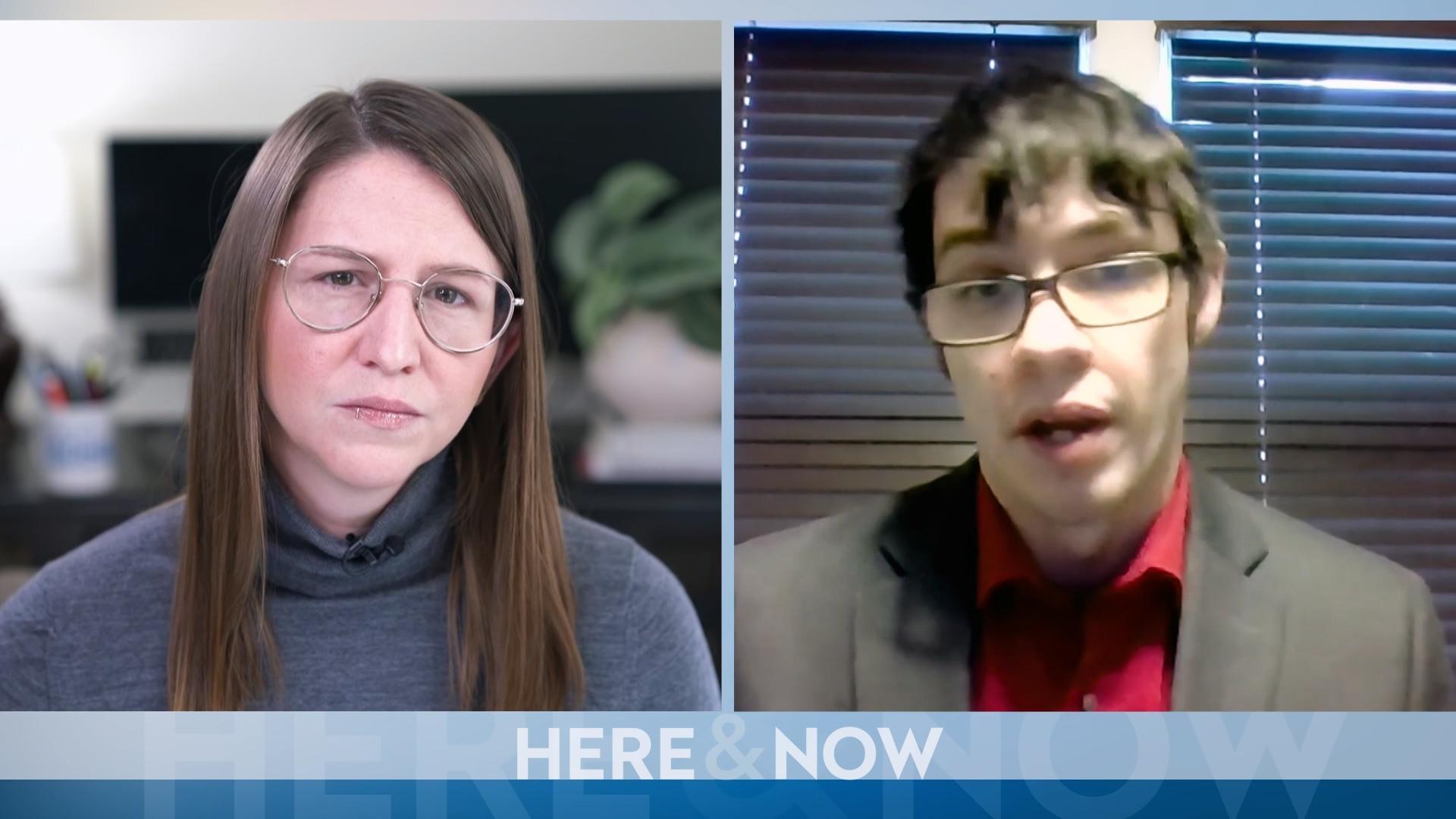 Noon Wednesday: Open Enrollment Deadline Approaches
More than 57,000 people in Wisconsin have signed up for health insurance through the federal marketplace, with less than two weeks left before open enrollment closes. Covering Wisconsin's Adam VanSpankeren discusses how the pandemic has impacted coverage.
Thursday December 3, 2020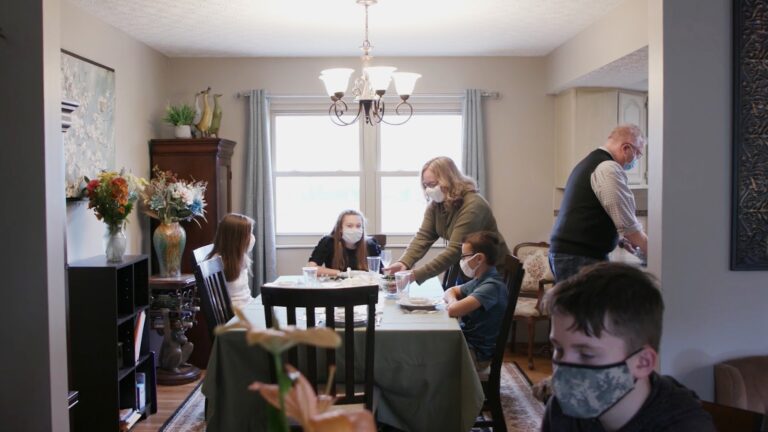 Health Officials Implore People to Stay Home for Thanksgiving
In the days leading up to the Thanksgiving holiday, public health officials locally and nationally are still delivering the same message: stay home. What has changed is the urgency with which they are conveying it. "We're seeing such a surge in cases with the holiday season among us. You really ...
Wednesday November 25, 2020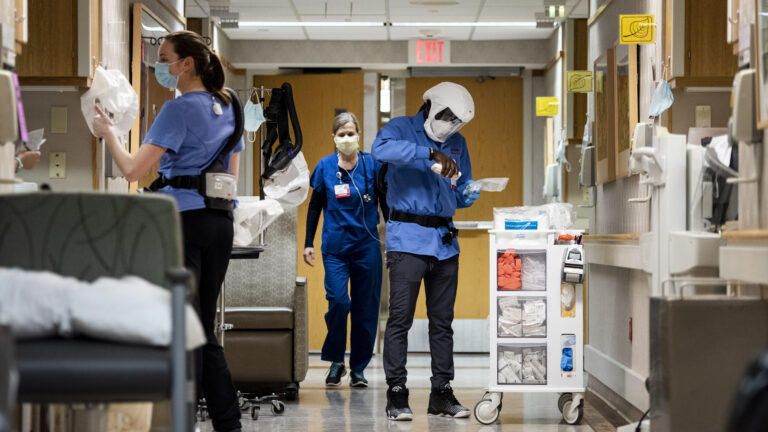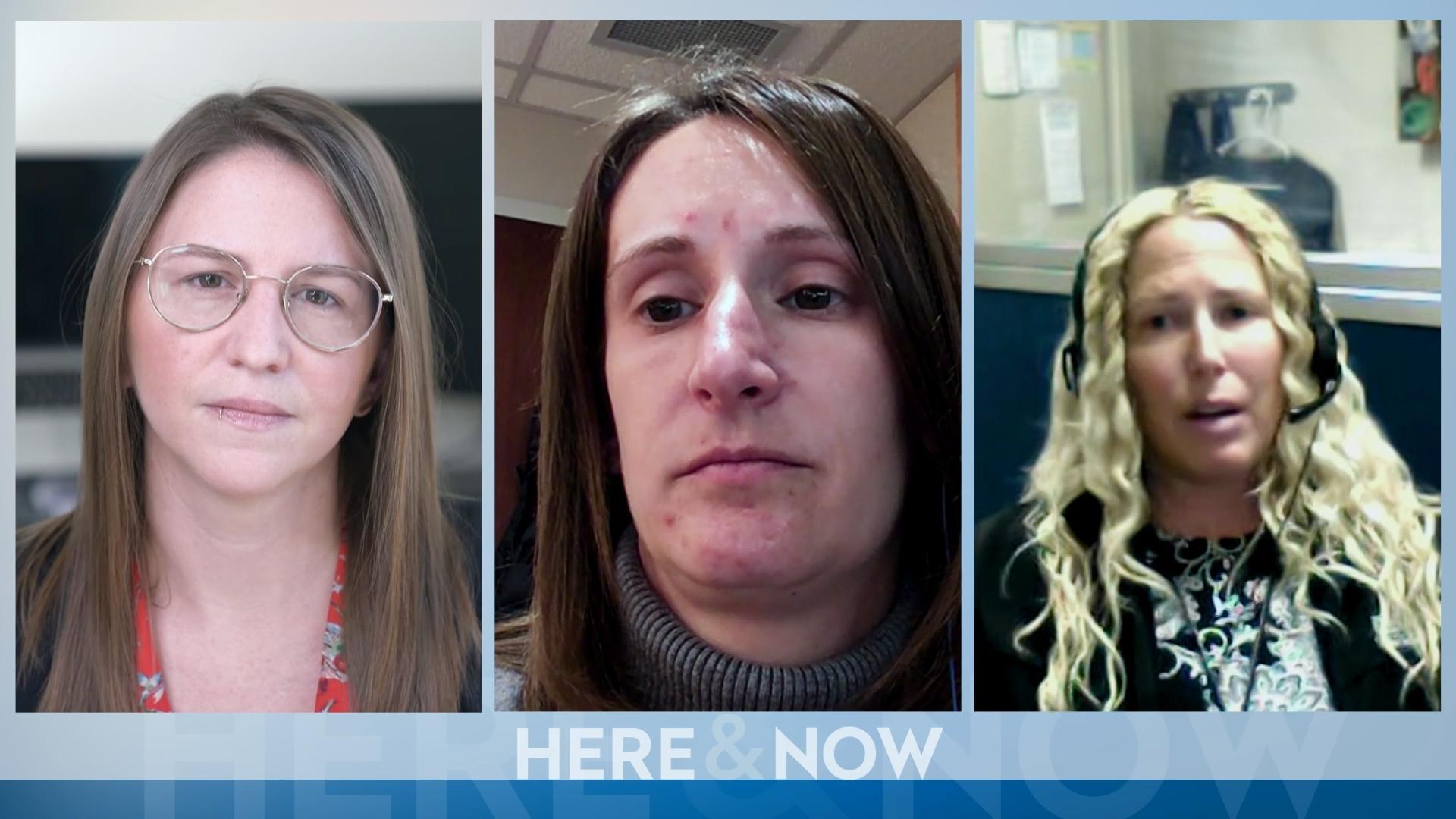 Noon Wednesday: Planning a Safe Holiday Amidst COVID-19
Public health officials are bracing themselves for the coronavirus surge to get worse as people plan to gather for the holidays. Sara Lornson, a contact tracer and public health nurse, and Lisa Tutskey, a marriage and family therapist, talk about the impact of gathering and how to have difficult conversations with family and friends.
Wednesday November 18, 2020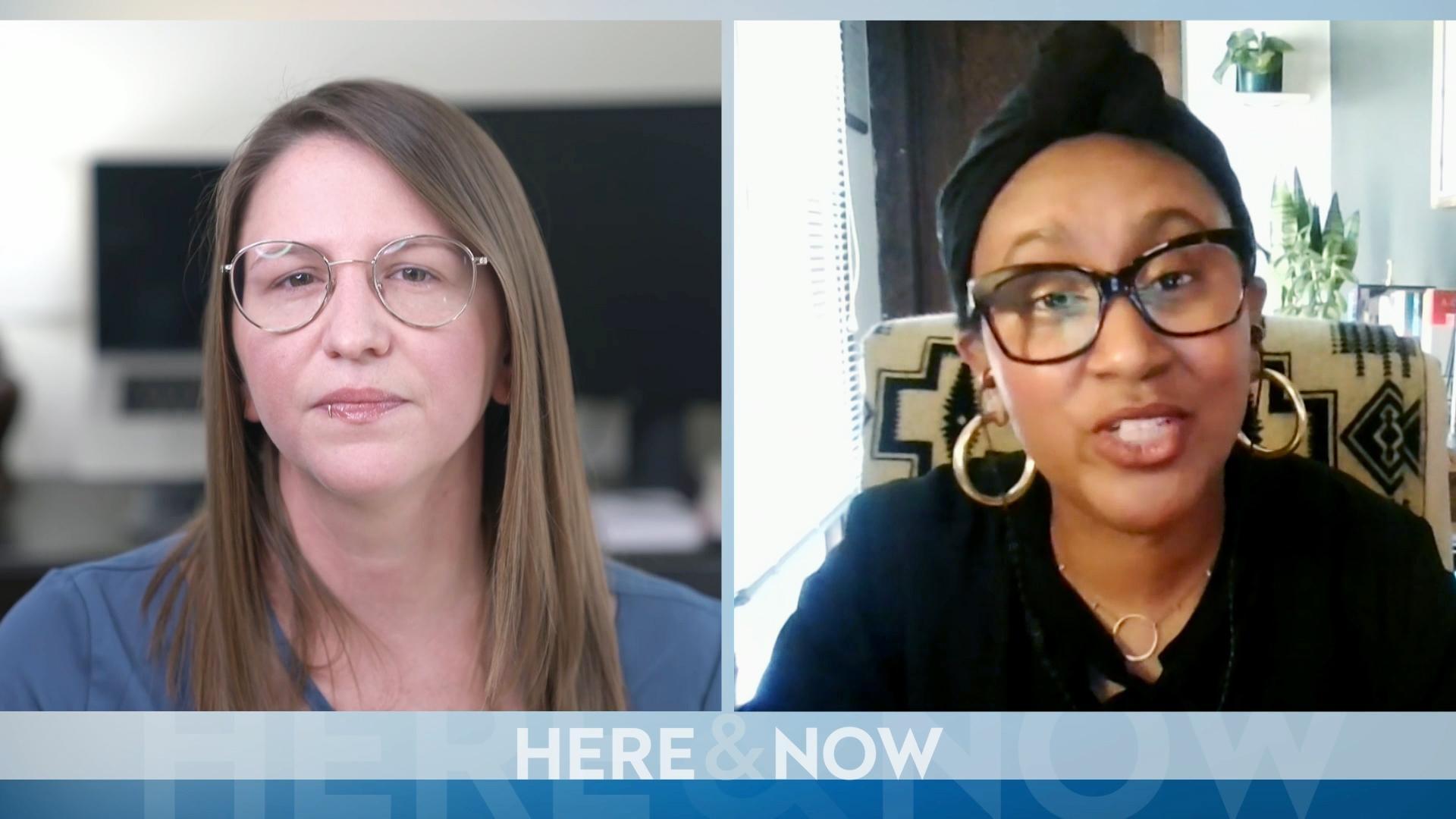 Noon Wednesday: Women Hit Harder by Pandemic's Economy
Hundreds of thousands of women left the workforce this fall, and research is showing that women are bearing a higher economic burden from the pandemic. Angela Russell, vice president of diversity, equity and inclusion at CUNA Mutual Group, joins us to talk about the social and economic factors that drive up these inequities.
Wednesday November 11, 2020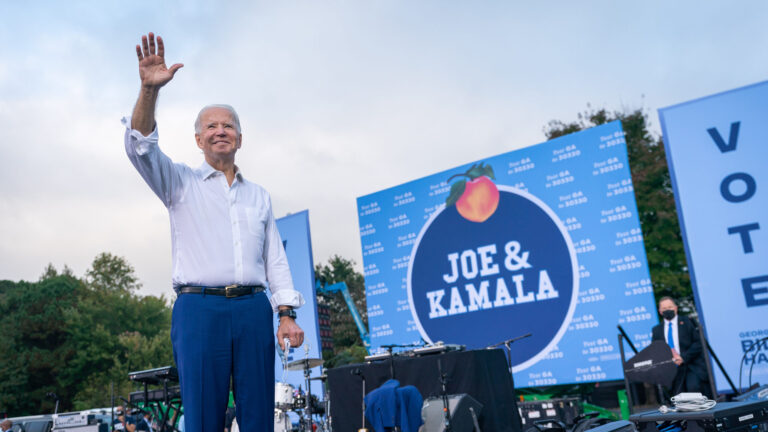 Breaking: Wisconsinites React to Joe Biden Winning the Presidency
The Associated Press has called Pennsylvania and the race for the White House for Democrat Joe Biden. Pennsylvania's 20 electoral votes put the former vice president over the 270 votes he needed to win. Nevada, with its six electoral votes, added to the Democratic candidate's win. "With the campaign over, ...
Saturday November 7, 2020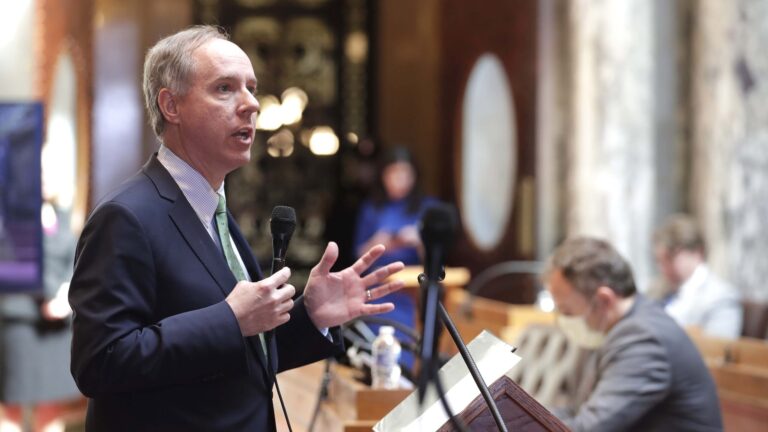 Breaking: Wisconsin Assembly Speaker Orders Investigation into Election
Without offering specifics, Assembly Speaker Robin Vos said concerns about mail-in ballots and voter fraud warrant an investigation from the Assembly Committee on Campaigns and Elections. The Wisconsin Elections Commission has said there were no irregularities in Tuesday's election.
Friday November 6, 2020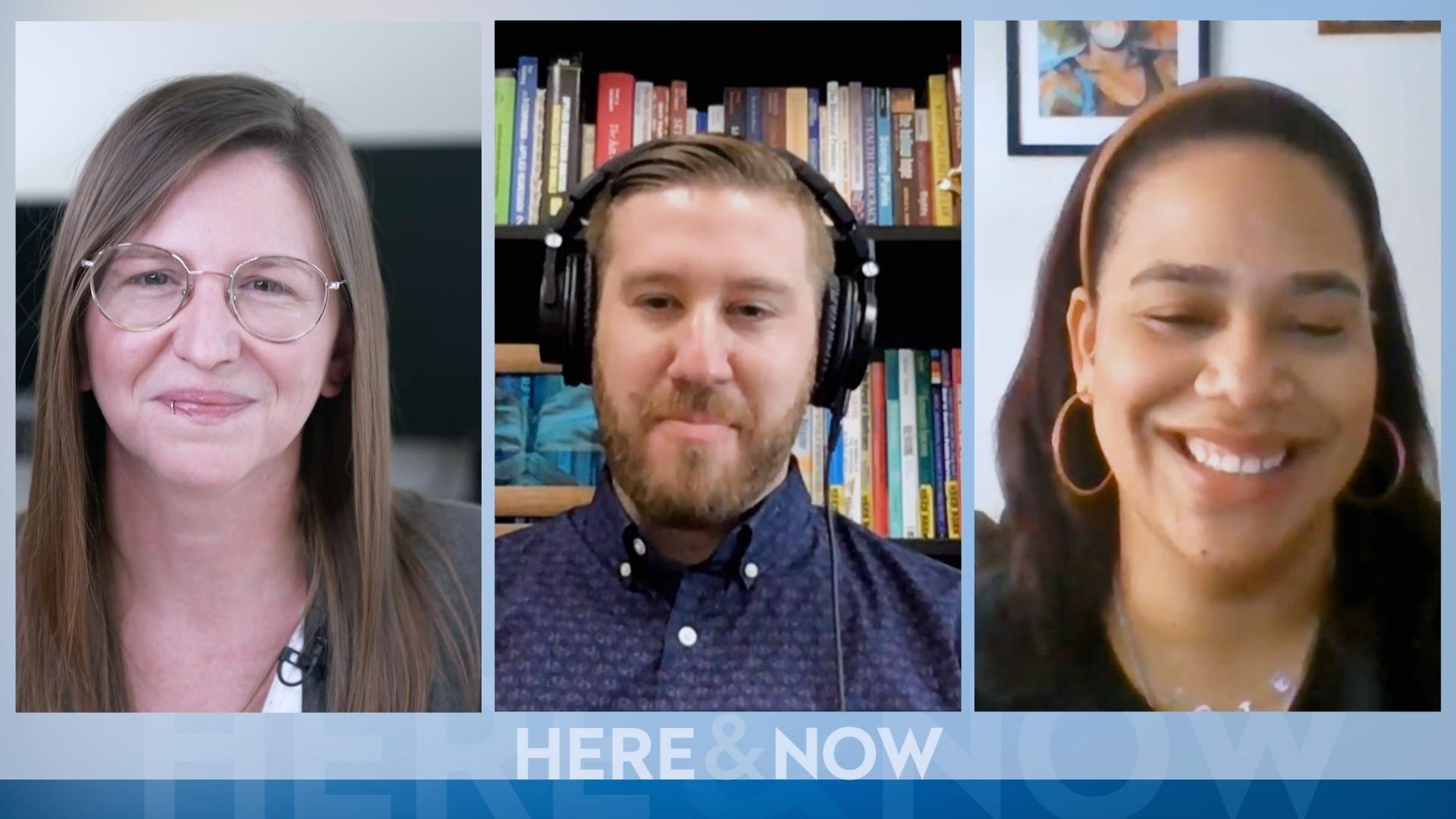 Noon Wednesday: The Day After the Election
Election officials have been urging for patience as votes are tallied for 2020 races, but there are some things we do know about Wisconsin's elections Tuesday. Angela Lang from Black Leaders Organizing for Communities, and UW-Green Bay political scientist Aaron Weinschenk unpack election outcomes and foreshadow potential unrest.
Wednesday November 4, 2020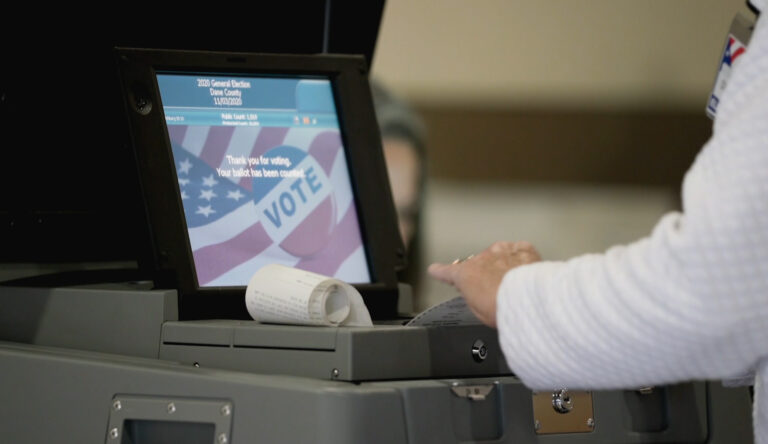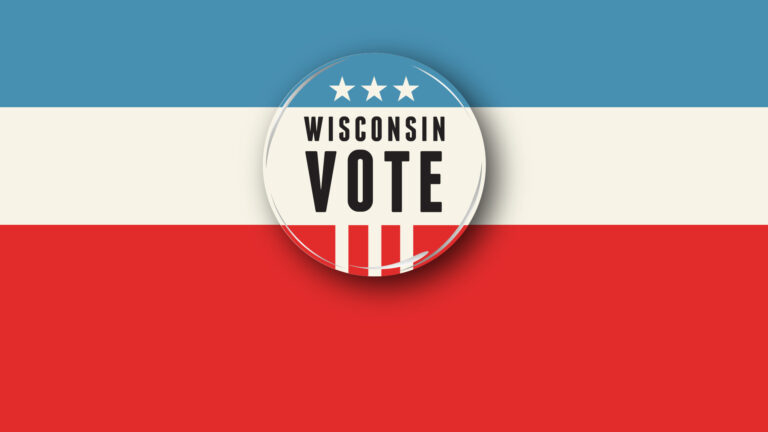 PBS Wisconsin live election updates from reporters around the state.
Tuesday November 3, 2020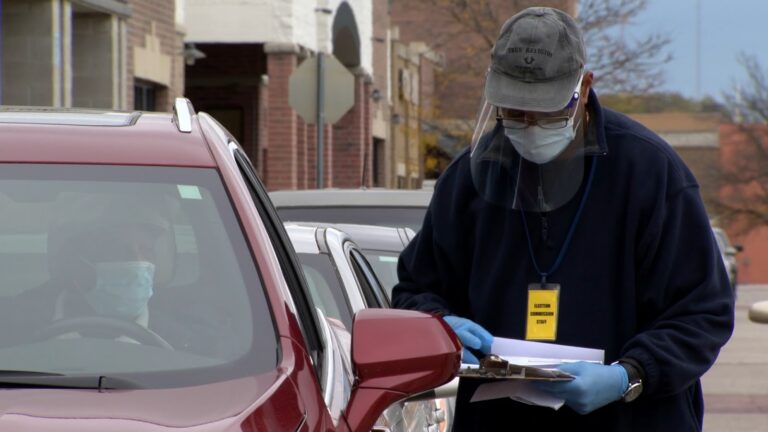 I Was Going to Vote In-Person, Then I Caught COVID. Now What?
The country's two major concerns will come together Tuesday, national elections and the COVID-19 pandemic. As of Monday, nearly 1.9 million absentee ballots have already been cast in Wisconsin. However, polling data indicates there are still plenty of voters planning on heading to the polls on Election Day. That comes ...
Monday November 2, 2020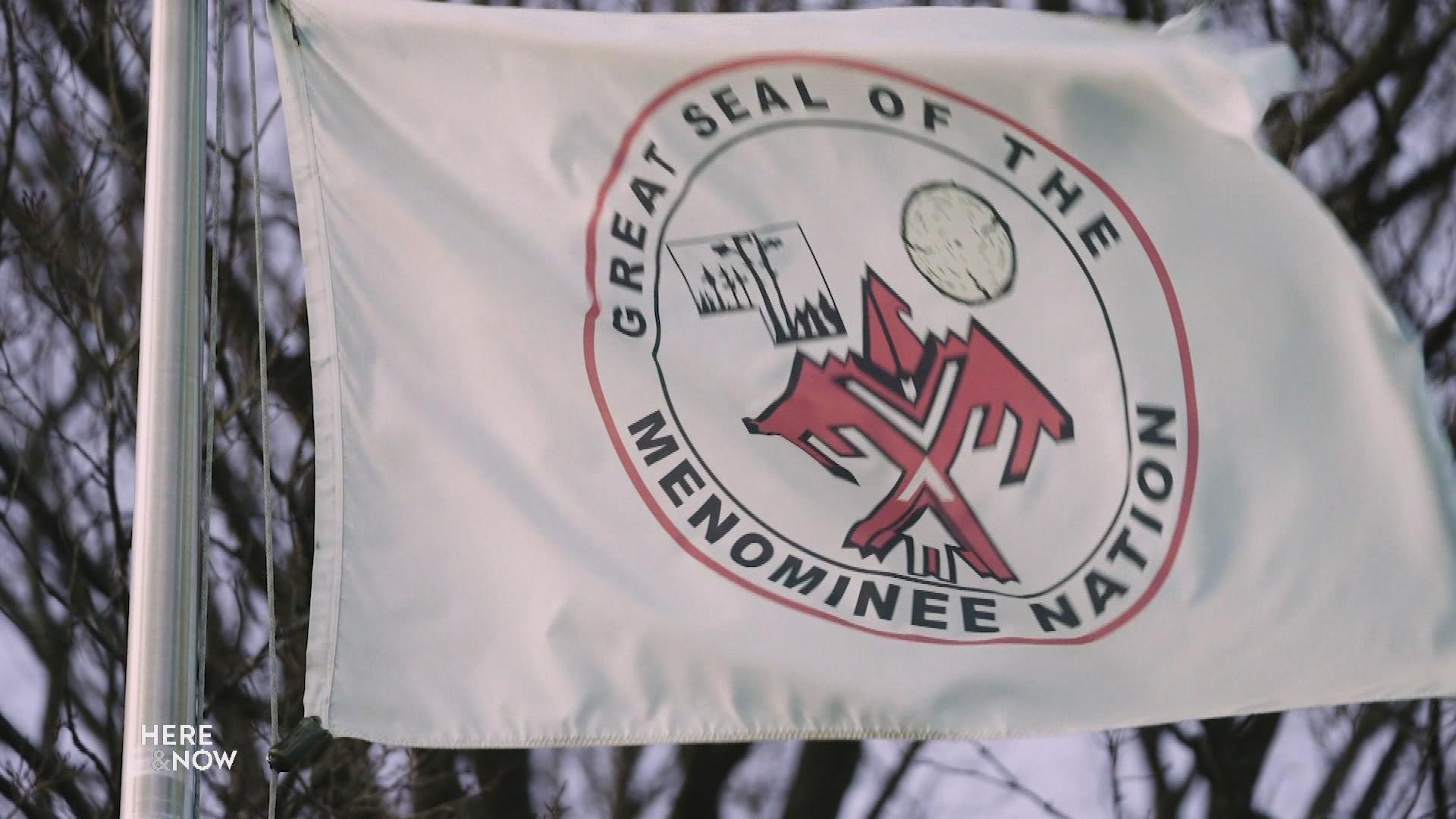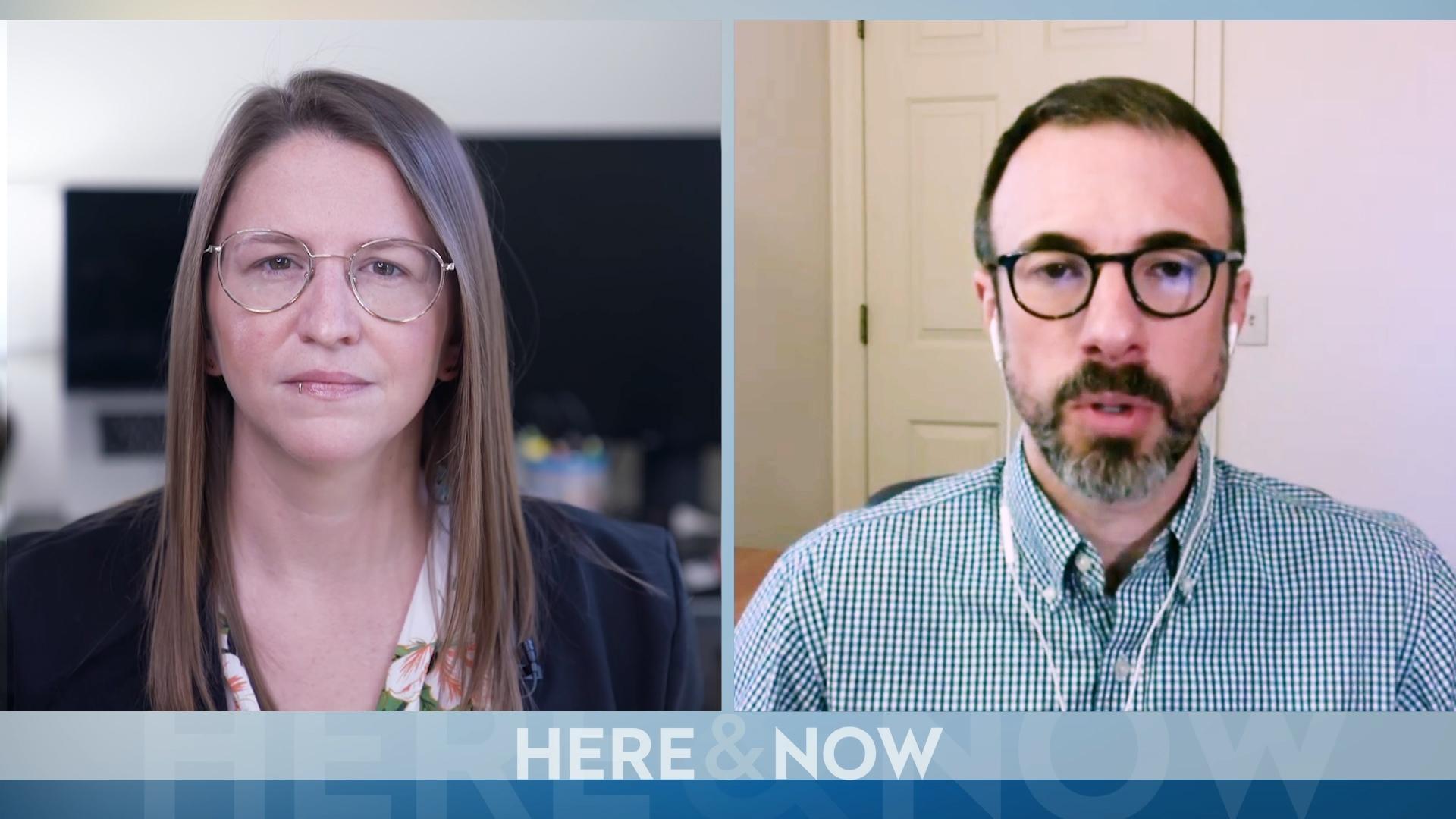 Noon Wednesday: What You Need to Know for Election Day
Barry Burden of the UW Elections Research Center joins us to talk about the final battleground state poll before the Nov. 3 elections, as well as what you need to know about absentee ballots, voting on Election Day and when to expect results.
Wednesday October 28, 2020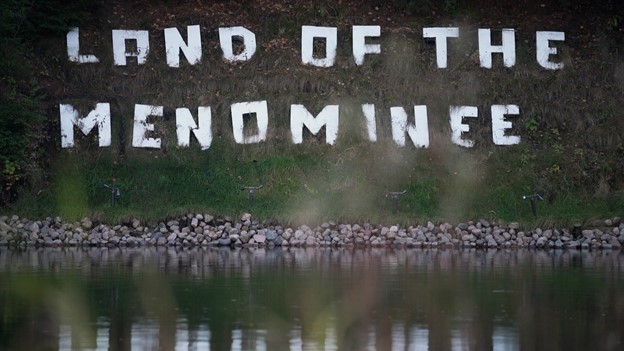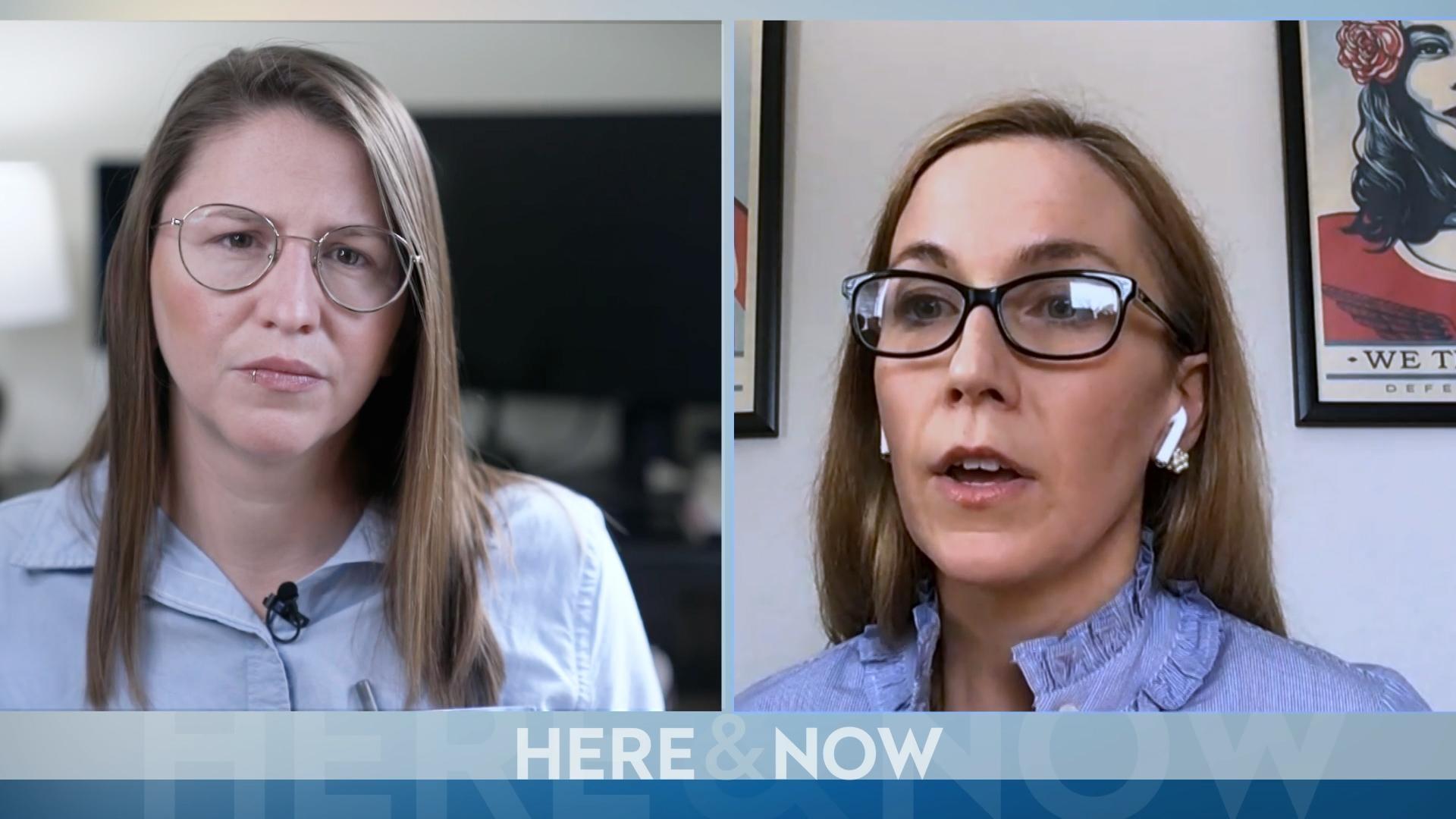 Noon Wednesday: ICE Operations Not Targeting Wisconsin
Immigration and Customs Enforcement has announced plans to ramp up targeted arrests in "sanctuary cities" after putting business as usual on hold during the COVID-19 pandemic. Erin Barbato, director of the Immigrant Justice Clinic at the UW-Madison Law School, says Wisconsin is not on ICE's list of targets, for now.
Friday October 23, 2020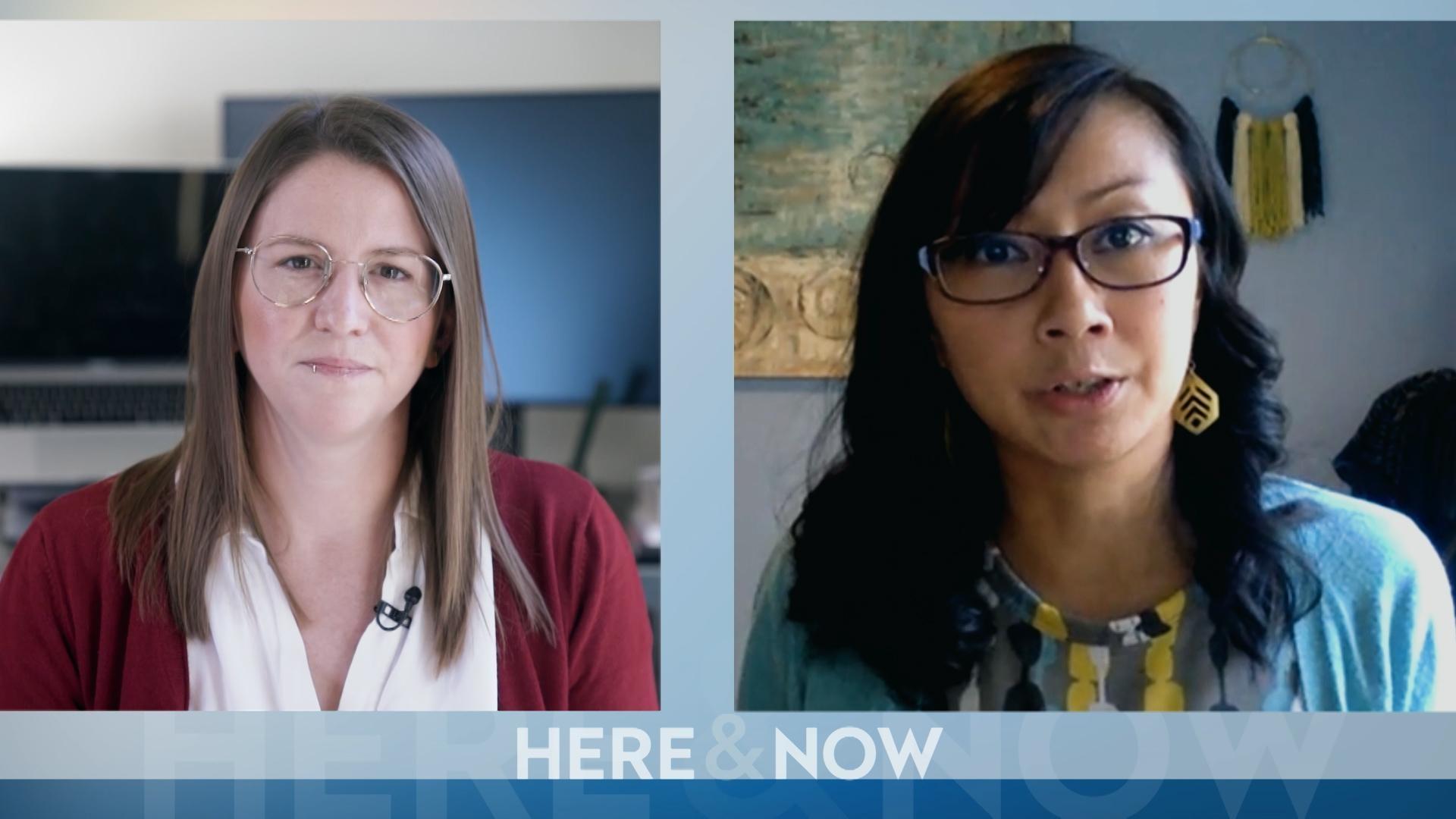 Noon Wednesday: A Fair and Just Recovery
Last week, the Just Recovery Racial Equity initiative was launched, where $2.6 million will go toward addressing the disproportionate impact of COVID-19 on communities of color in the state. Paula Tran Inzeo from the UW-Population Health Institute joins us to talk about how this initiative plans to target these inequities when helping communities fight the spread of the coronavirus.
Saturday October 10, 2020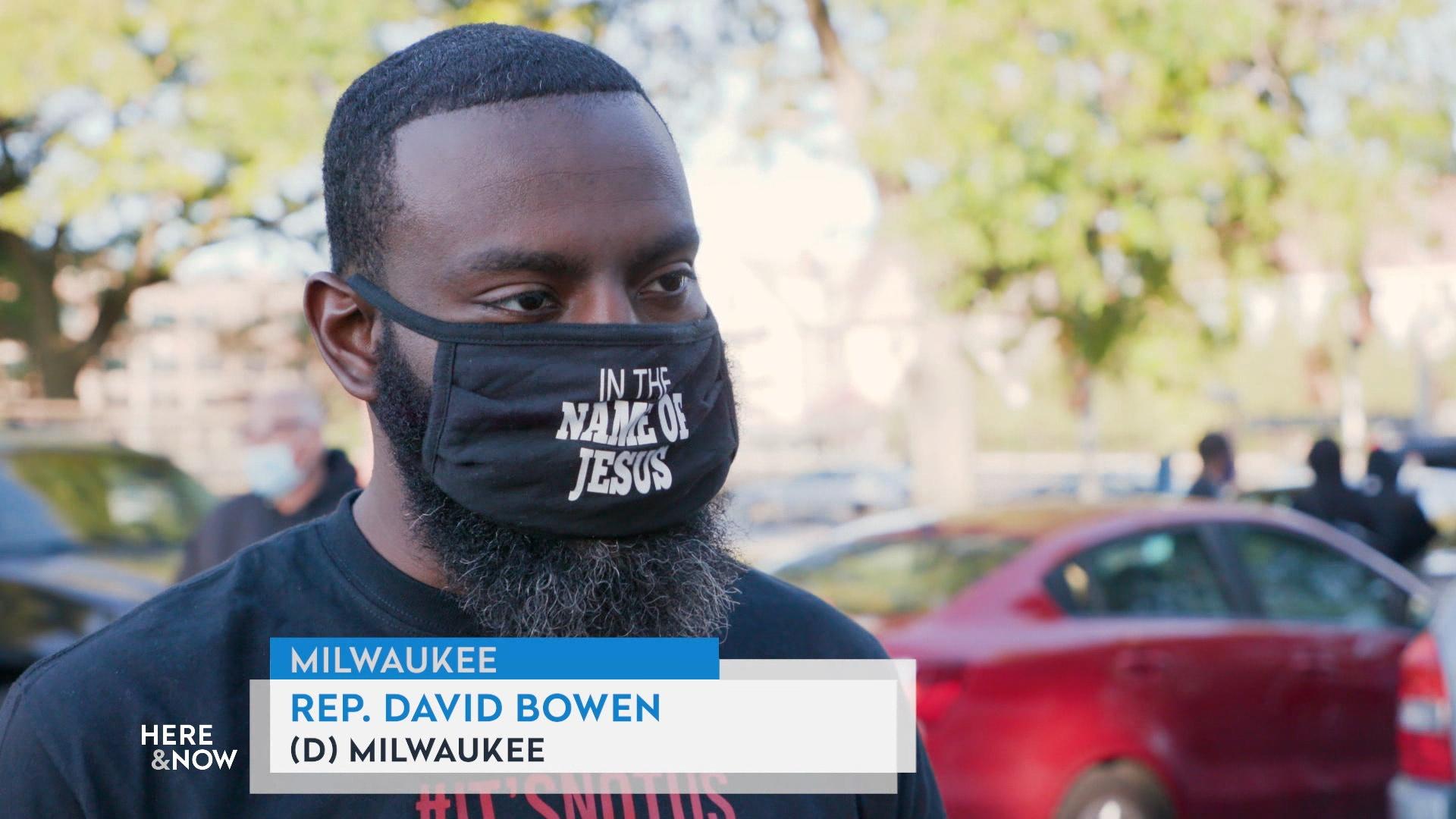 Wauwatosa Officer Free of Charges
Milwaukee County District Attorney John Chisholm has decided not to charge Wauwatosa police officer for the shooting and killing of 17-year old Alvin Cole outside Mayfair Mall in February. An independent investigator hired by the city says the officer should be fired.
Friday October 9, 2020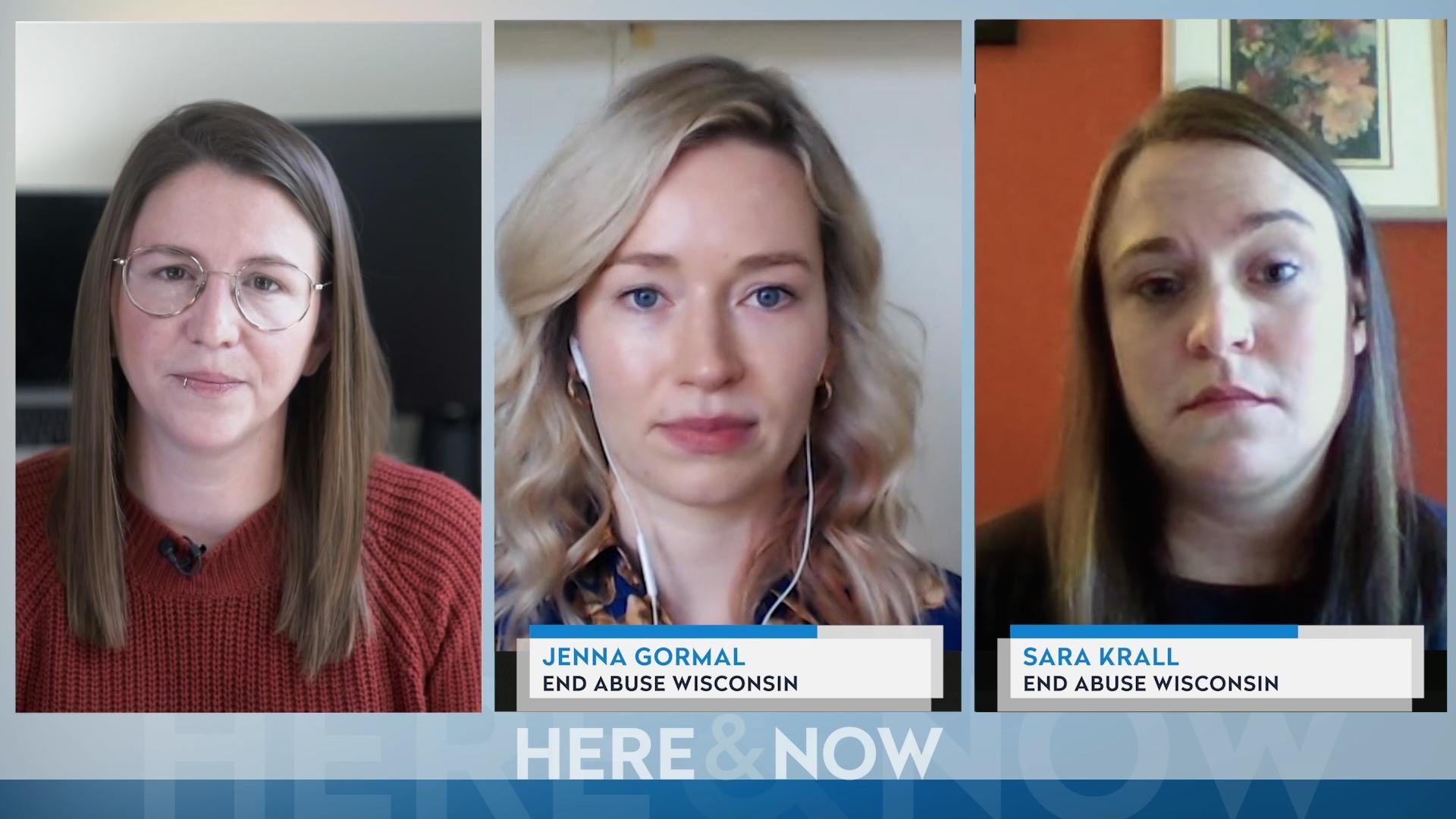 Noon Wednesday: Transformative Justice in Domestic Violence
October is Domestic Violence Awareness Month. A recent report from End Abuse Wisconsin analyzes 20 years of domestic violence homicide data, shows where progress has been made and looks at what change still needs to happen. Sara Krall and Jenna Gormal of End Abuse Wisconsin and contributors to the report join us to talk about the findings.
Thursday October 1, 2020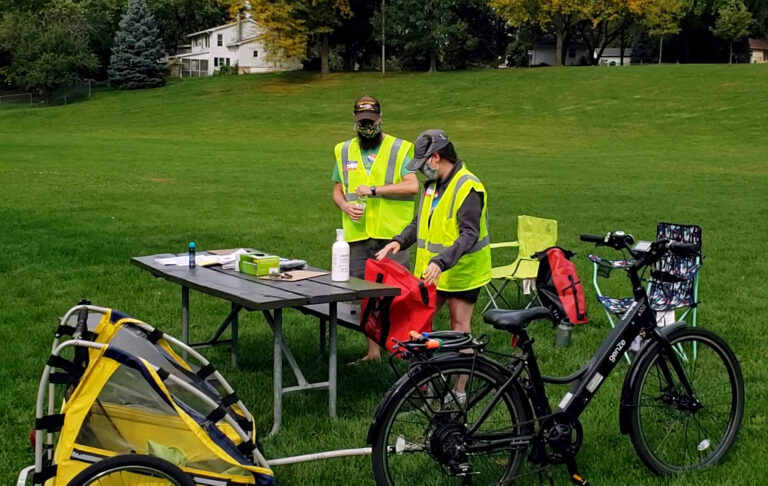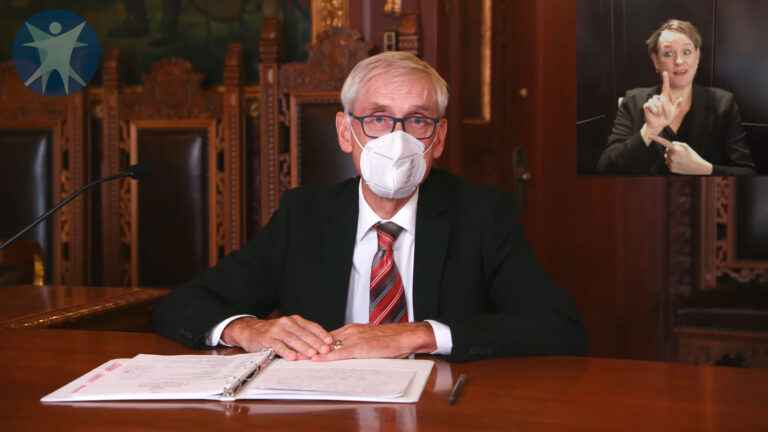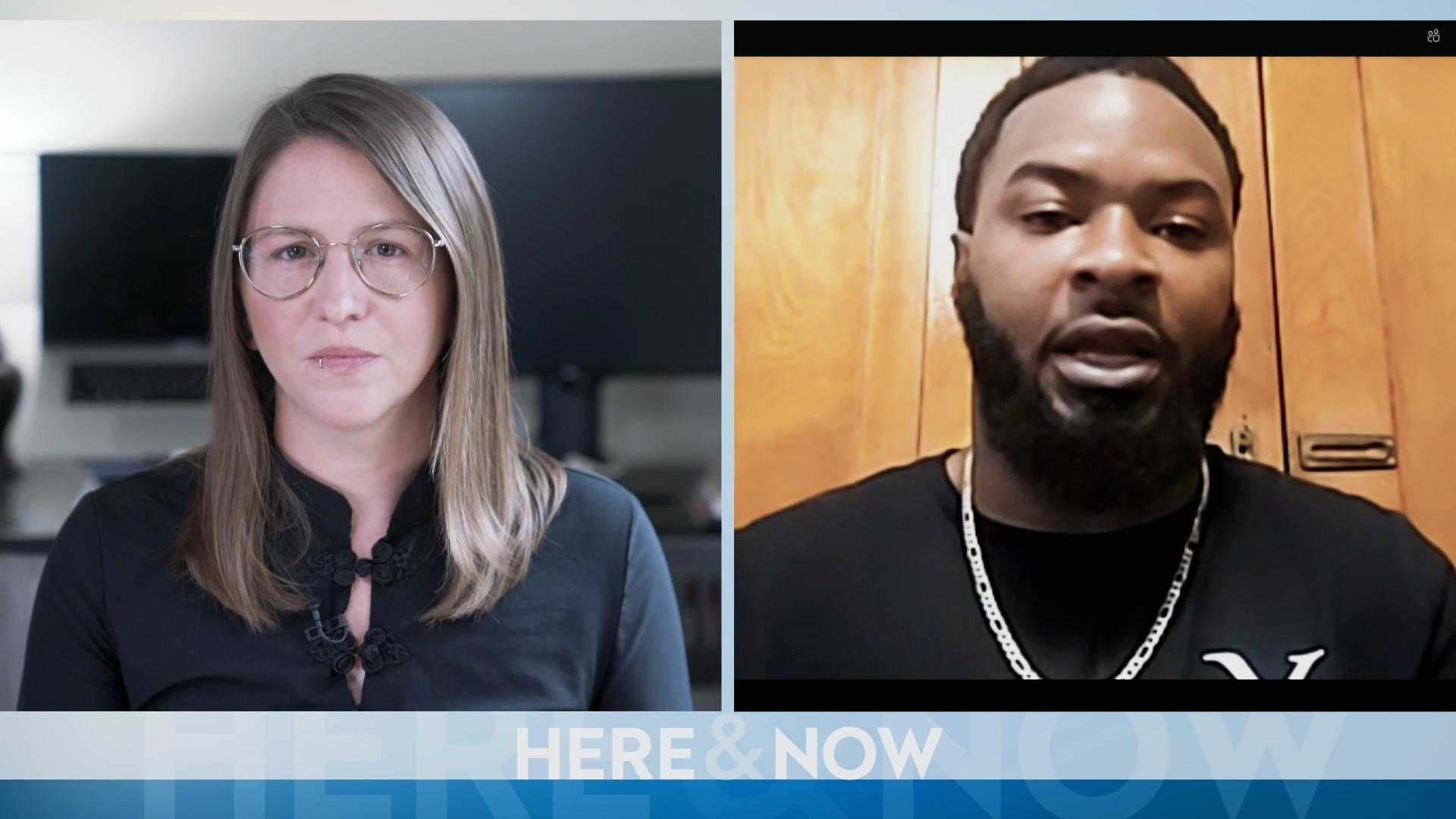 Noon Wednesday: Who Tells the Story Part 3
The Peoples Revolution has been marching every day since May, fighting for racial justice and police reform. Khalil Coleman discusses what the movement has gone through since they began marching and how it has been represented in the media.
Wednesday September 23, 2020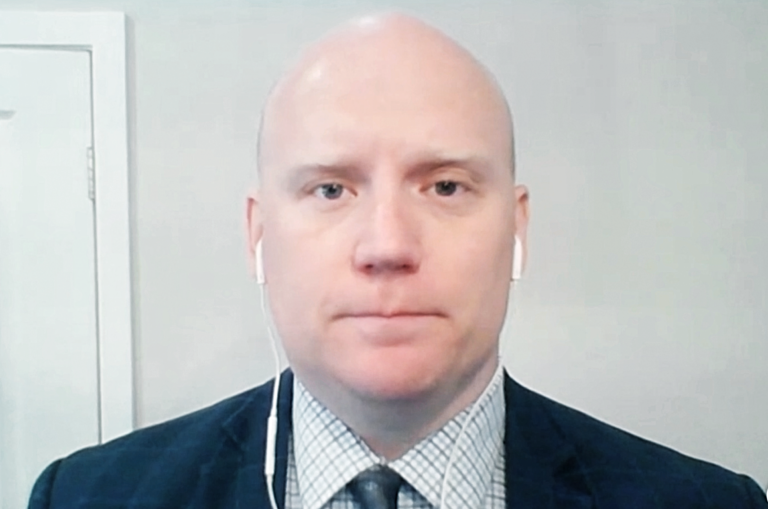 More Stories
---
Recent Here & Now Segments