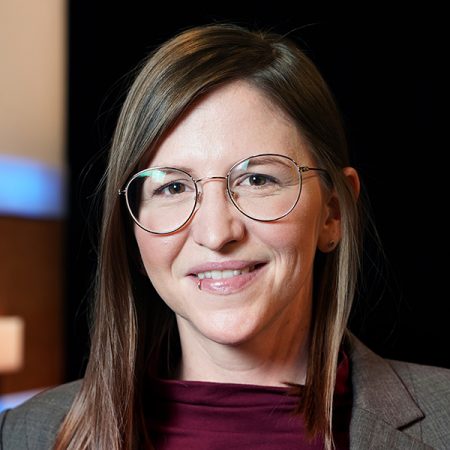 Marisa Wojcik
Marisa Wojcik is a multimedia journalist and producer on the Here & Now news team. She produces field reports on issues impacting people across the state, interviews guests on the ...
Lack of Protective Equipment May Threaten Healthcare Workers
Wisconsin is beginning to see an urgent need for personal protective equipment, including masks, gloves and gowns to prevent exposure to COVID-19. The lack of supplies creates a stark reality for healthcare workers and first responders on the frontline of the growing pandemic.
March 27, 2020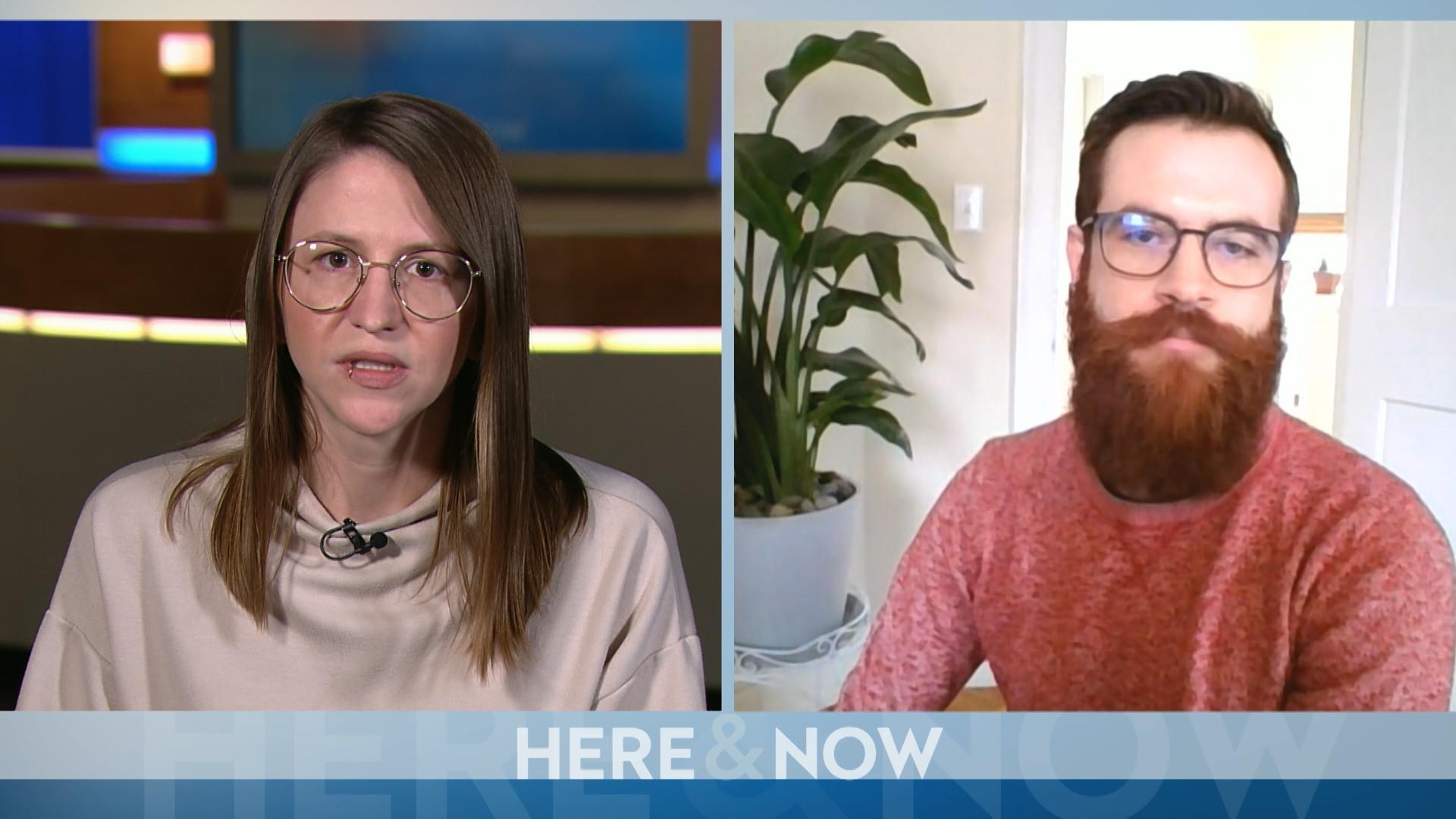 Noon Wednesday: Flattening the Curve
New measures announced by Gov. Tony Evers and top state health officials to close non-essential businesses and remain at home are part of sweeping efforts to keep the health care system from becoming overwhelmed. Will Cushman of WisContext joins us to talk about new their latest report, "The Urgent Battle To Flatten Wisconsin's COVID-19 Curve."
March 25, 2020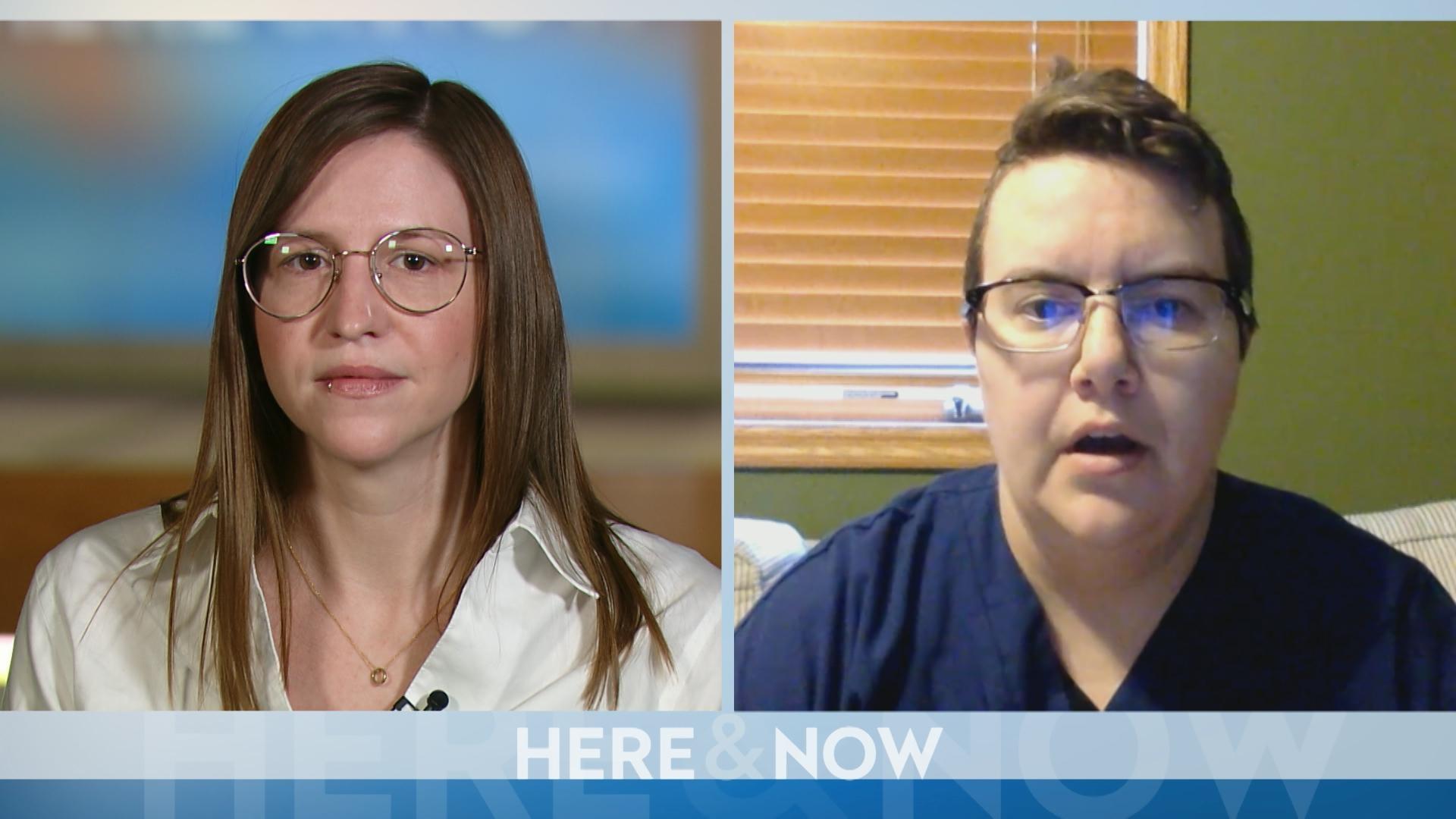 Noon Wednesday: Hospitals Gear Up for COVID-19
As the number of confirmed coronavirus cases increase in the state, hospitals are preparing for a surge of patients. Kate Walton, an emergency room nurse at the University of Wisconsin Hospital, joins us remotely to discuss how health care workers are gearing up.
March 18, 2020
COVID Reaches Community Spread Phase in Wisconsin Counties
Dane, Milwaukee and Kenosha Counties all have community spread of the novel coronavirus, as the number of Wisconsin cases increases to 72. Gov. Tony Evers issued a statewide ban of gatherings of more than 10 people and closed schools "until further notice" amid concerns of the spread of the virus.
March 17, 2020
Update: Evers Closes K-12 Schools in Wisconsin
New cases of novel coronavirus are announced Saturday in Wisconsin, bringing the number of positive active cases to 26. Gov. Tony Evers announced Friday that schools would be closed starting March 18, through at least April 6.
March 14, 2020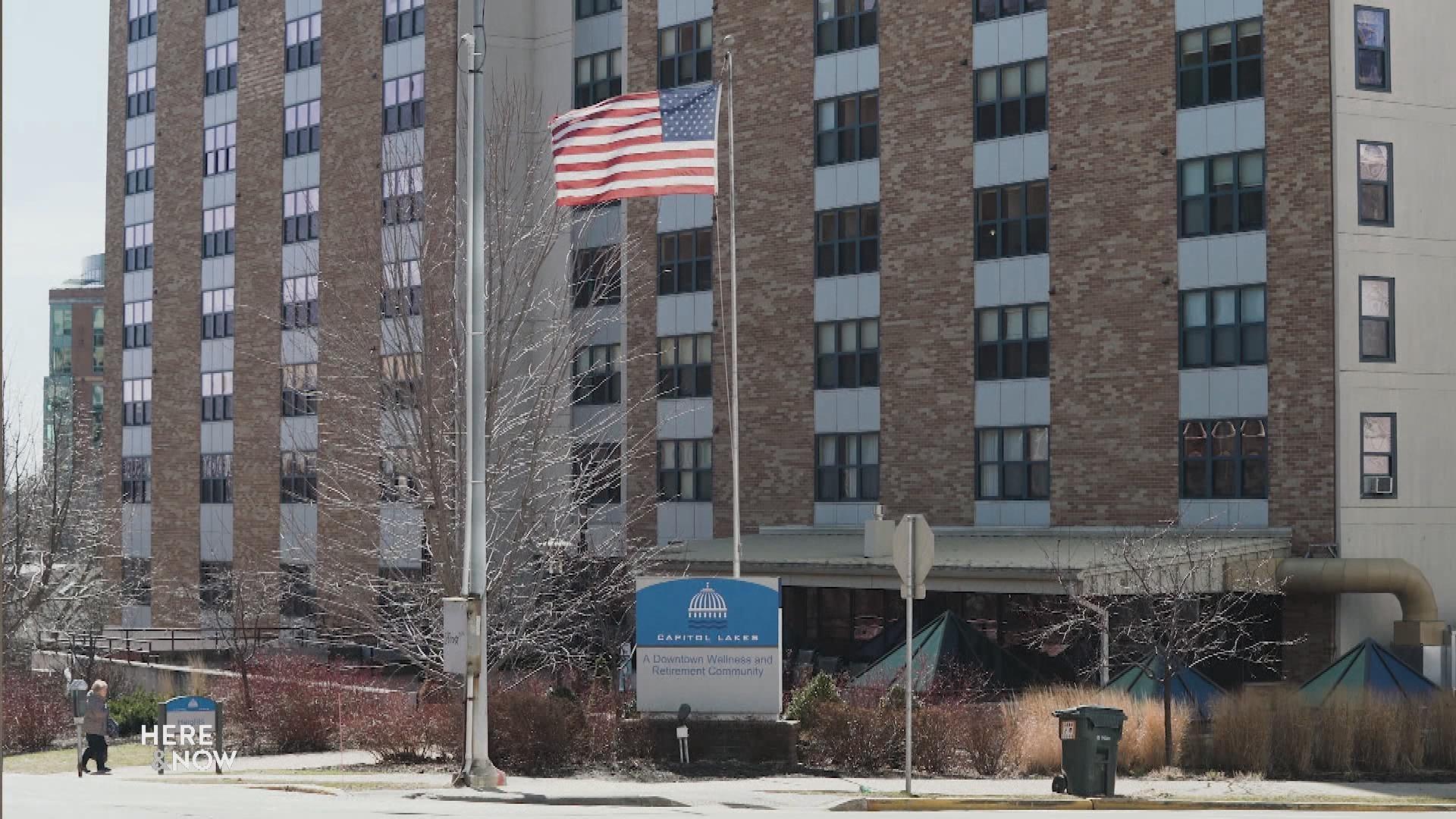 Nursing Homes Limit Visitors to Protect Against Coronavirus
Nursing homes and assisted living facilities across the state are clamping down on outside visitors in order to prevent coronavirus from entering its doors. John Vander Meer, president and CEO of the Wisconsin Health Association and the Wisconsin Center for Assisted Living discusses new guidelines including screening all individuals before they would be allowed to enter facilities.
March 14, 2020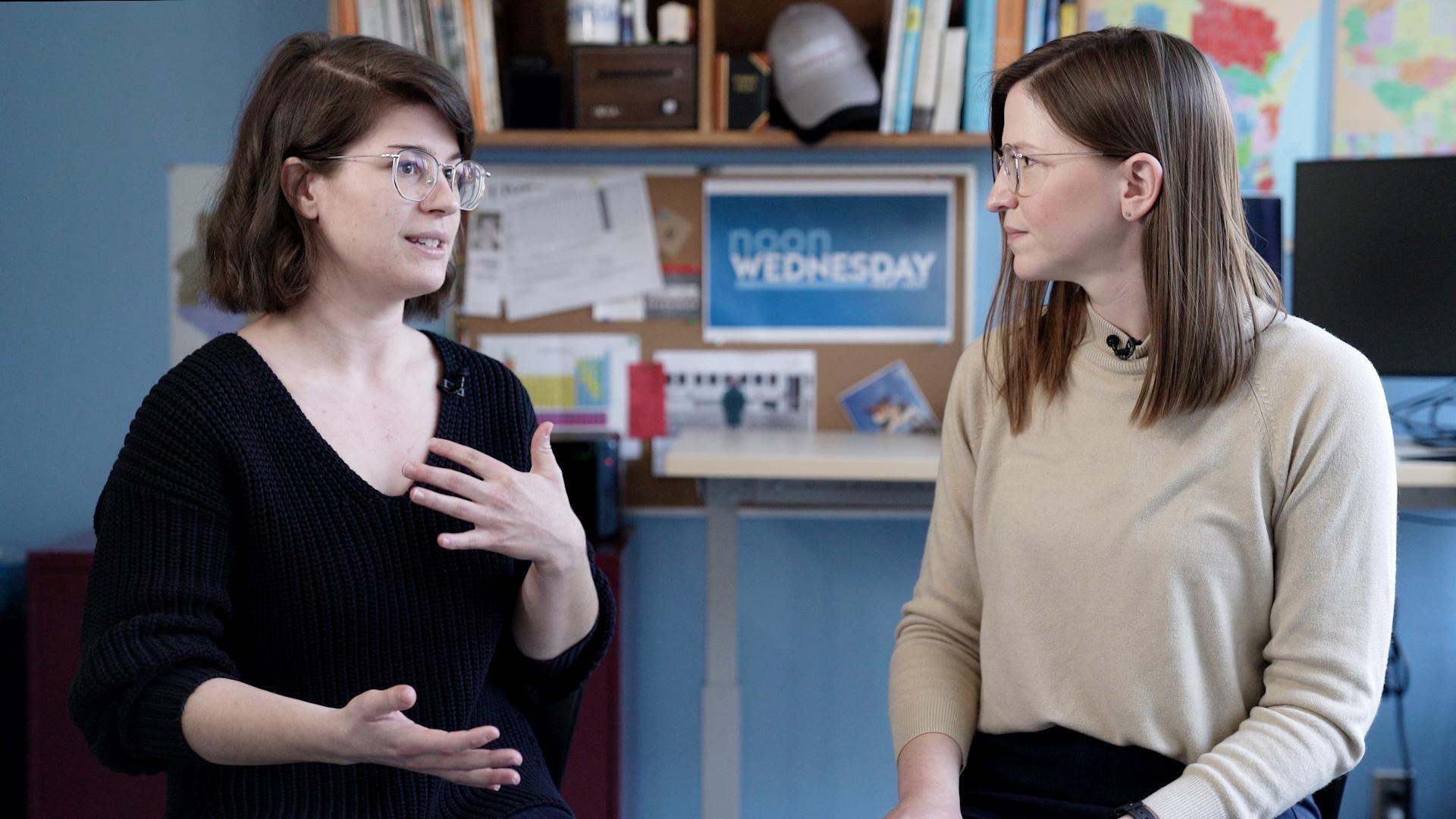 Noon Wednesday: Mainstays Vulnerable to Climate Change
What happens when the state's most iconic food products are in danger from an increasingly warmer, wetter and variable climate? Mary Kate McCoy of Wisconsin Public Radio explored this question in a six-part series called "On the Table." McCoy looks at climate change impacts and mitigation for Wisconsin's production of dairy, beer, cranberries, wild rice, walleye and potatoes.
March 4, 2020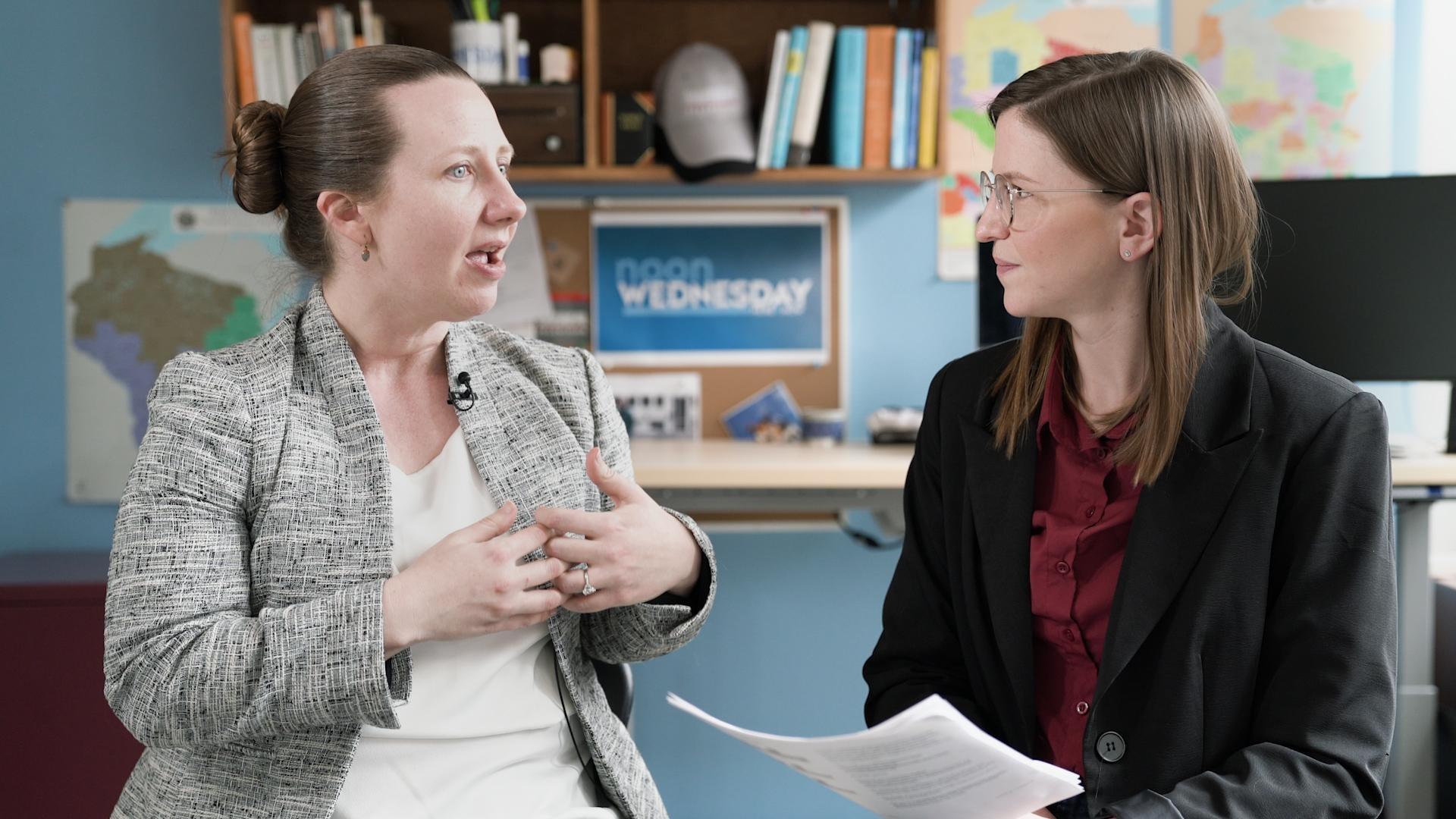 Noon Wednesday: Polling the Battleground States
A new poll surveying three battleground states shows Bernie Sanders has the biggest lead in the Democratic primary, particularly in Wisconsin, according to UW-Madison's Election Research Center. Ellie Powell, a political scientist from the center joins us to discuss the results.
February 28, 2020
Assembly Makes Last-Minute Move on PFAS
At the end of the session, Assembly Republicans added new legislation to address contamination by so-called 'forever chemicals' PFAS. The amendment to an existing bill creates new testing standards, but must clear the Senate before heading to Evers's desk.
February 21, 2020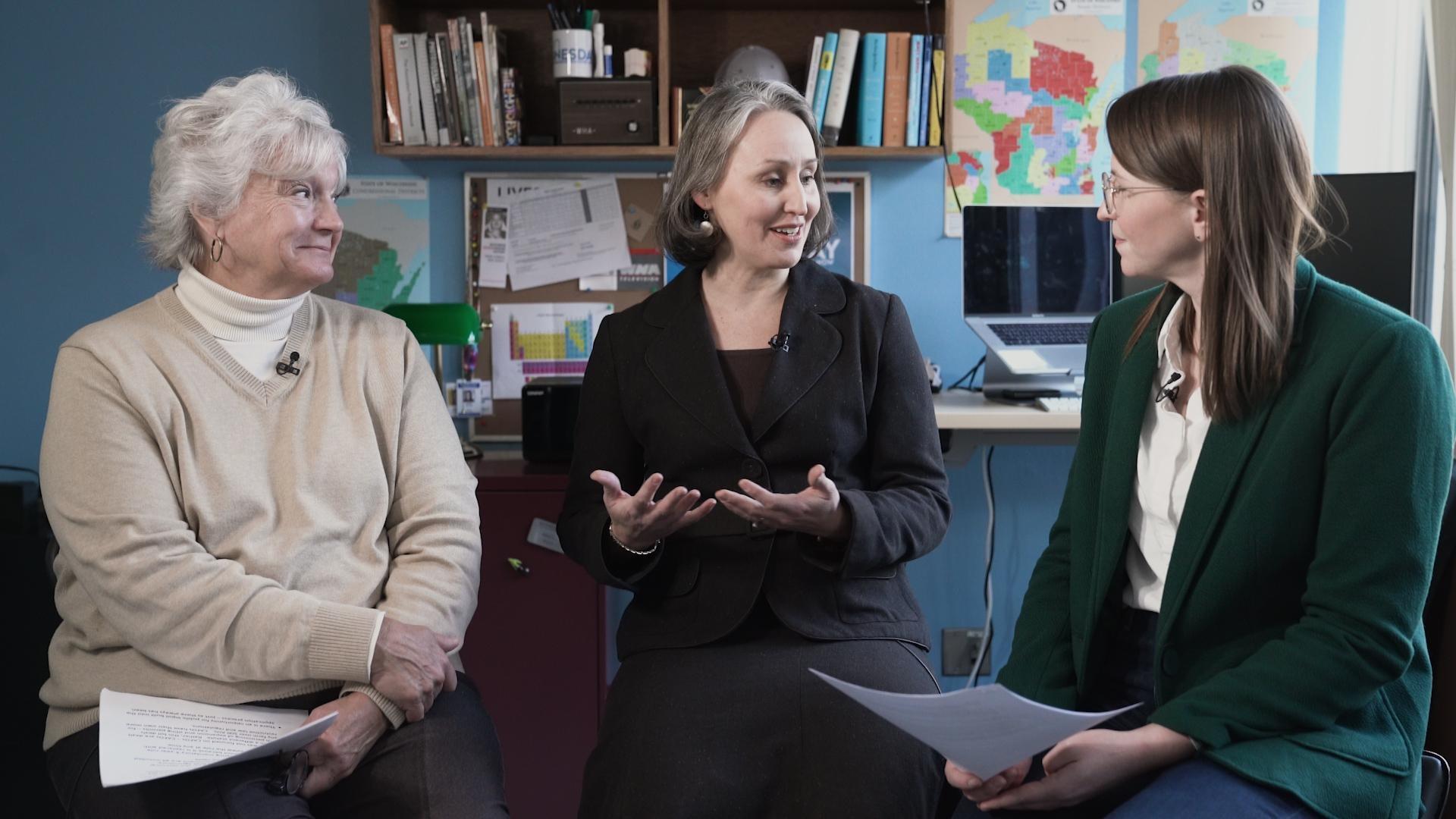 Noon Wednesday: Bill to Change Livestock Standards
A bill abruptly heading through the state Legislature would change how standards for livestock facilities are written and applied to farms. Kara O'Connor from the Wisconsin Farmers Union, who opposes the bill, and Debi Towns from the Wisconsin Farm Bureau Federation, who approves of the bill, join us to talk about the proposed legislation.
February 21, 2020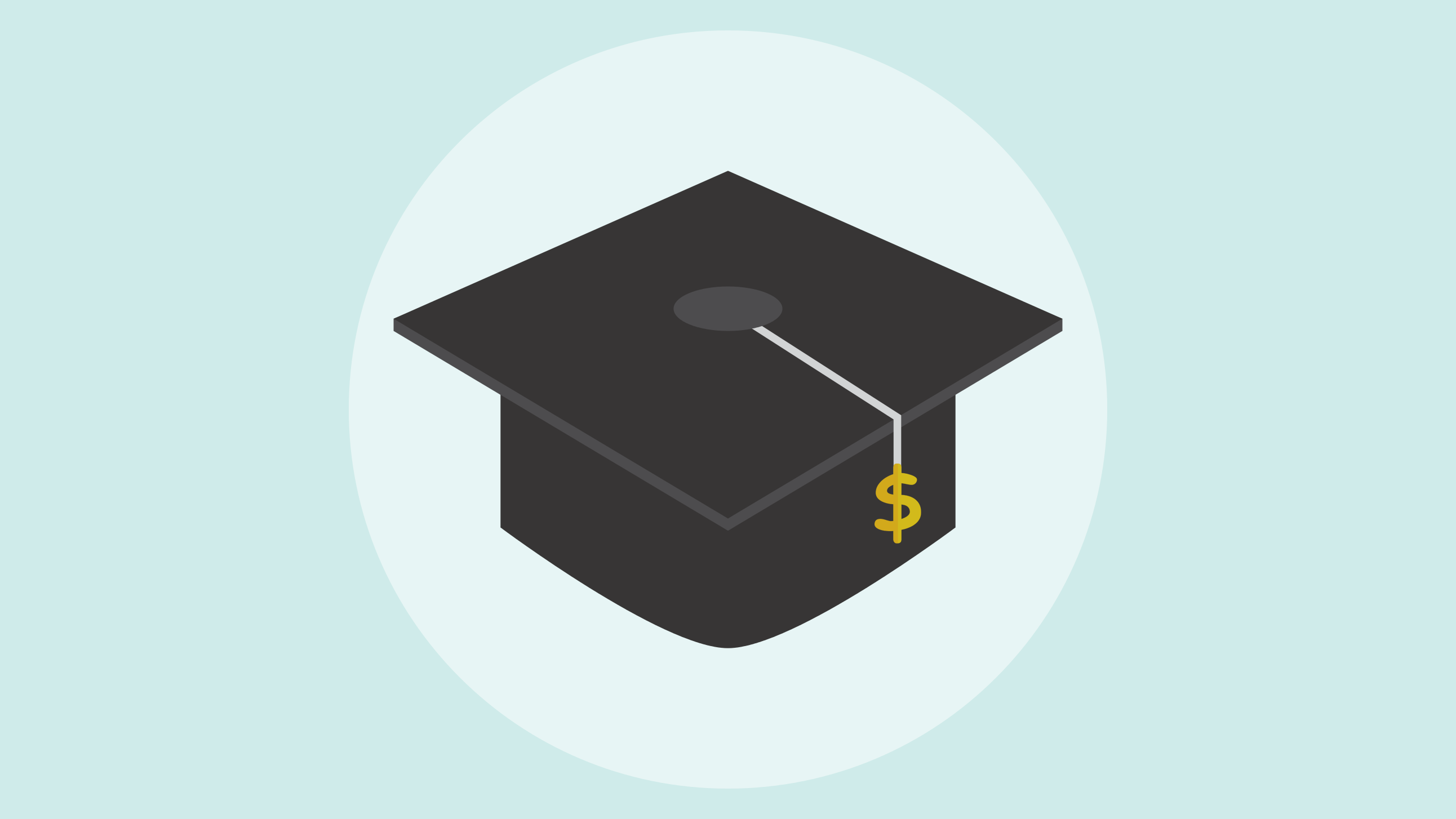 A January report from the UW-Extension Center for Community and Economic Development identifies a correlation between student debt trends having a negative impact on local economies, using the corresponding rise in student debt with declining rates of homeownership and business start-ups.
February 13, 2020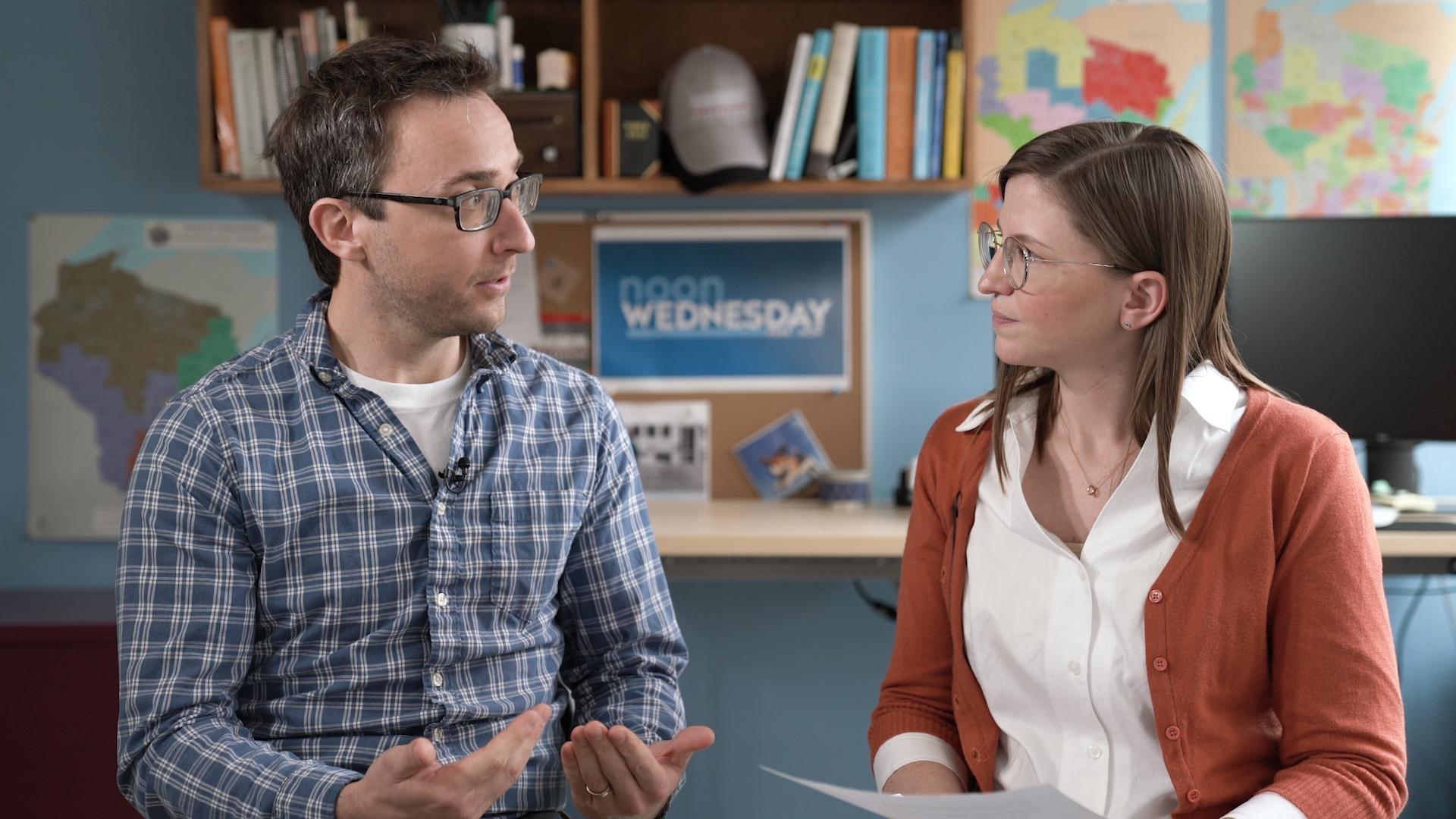 Noon Wednesday: The Growing Student Debt Dilemma
The rapid growth of student loan debt has grabbed the attention of state lawmakers saying it could impact Wisconsin's economy. Nick Hillman, director of the Student Success Through Applied Research Lab says a serious lack of data will make it difficult to tackle the issue.
February 12, 2020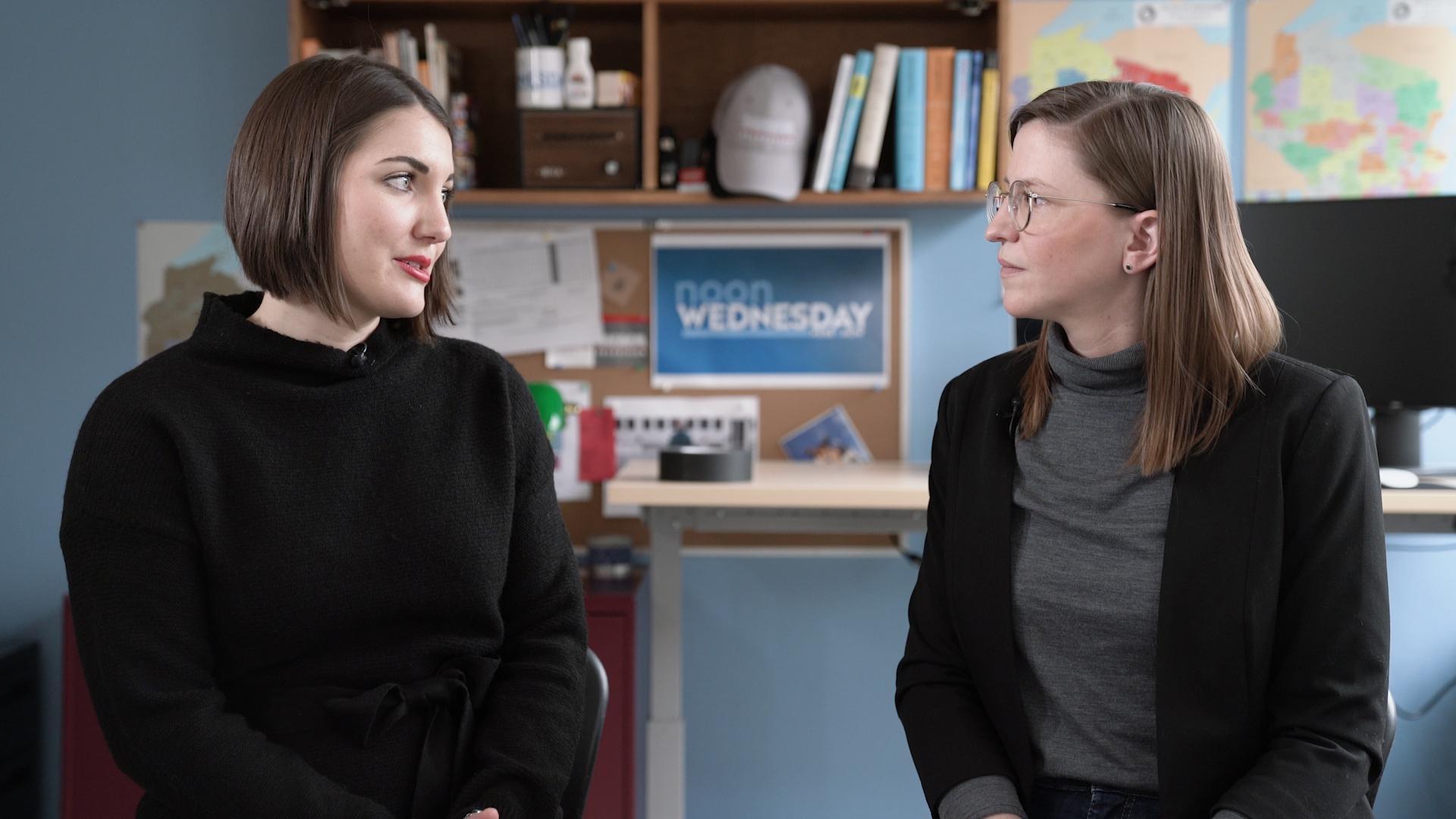 Noon Wednesday: Abating PFAS Pollution
As statewide awareness of a class of chemicals known as PFAS has raised alarm over contamination concerns, lawmakers are looking to speed up regulation and abatement in the absence of federal rules. Carly Michiels, director of government relations at Clean Wisconsin, joins us to talk about the impact and response of these "forever chemicals."
February 5, 2020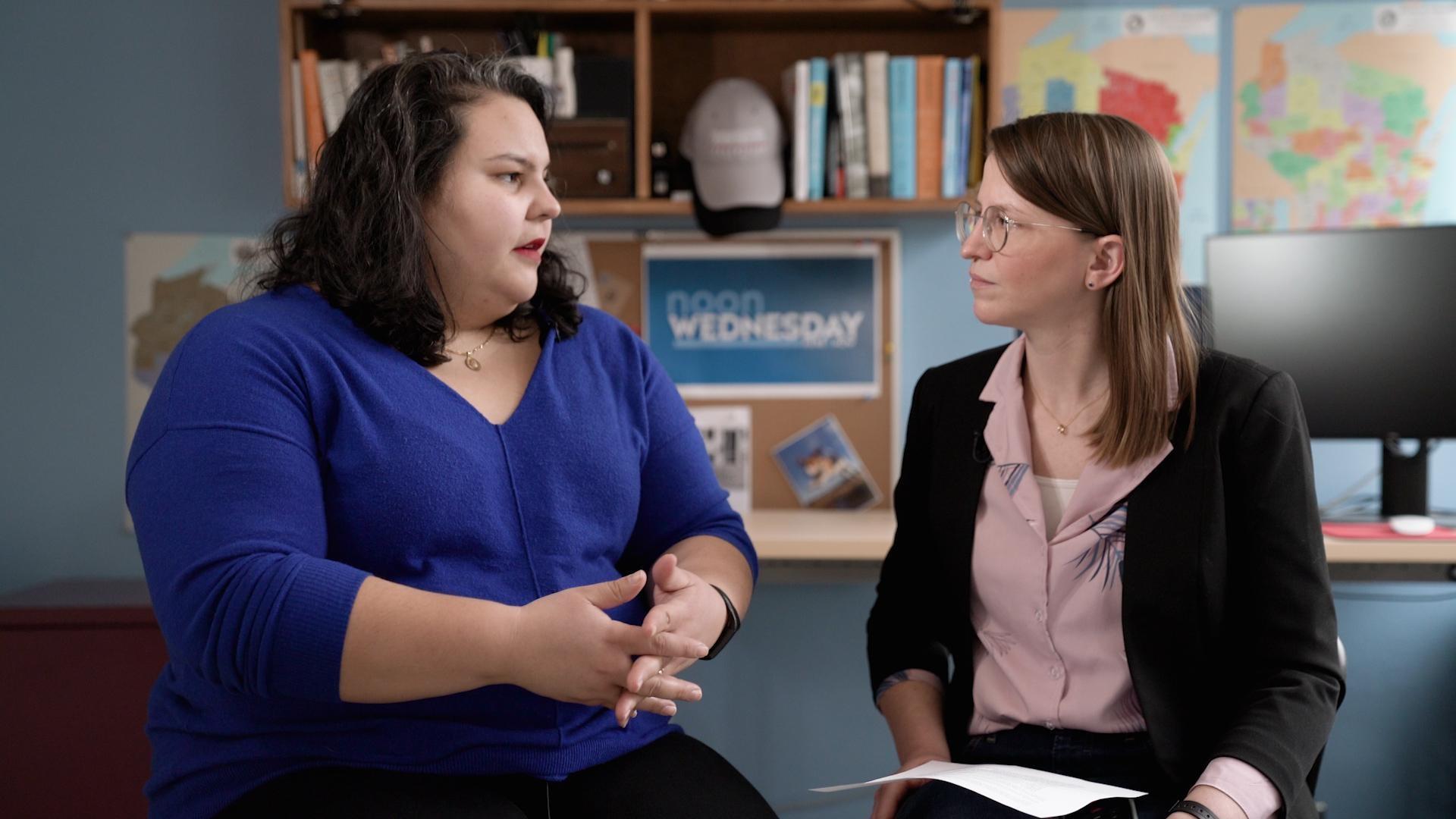 Noon Wednesday: Public Charge Rule Creating Confusion
Immigrants using public benefits are under greater scrutiny due to the expansion of the federal public charge law. However, advocates say confusion over who it actually impacts is more of problem for local immigrant communities deciding not to health and food benefits. Caroline Gomez-Tom from Milwaukee's Sixteenth Street Community Health Centers joins us to talk about the real-world impact.
January 29, 2020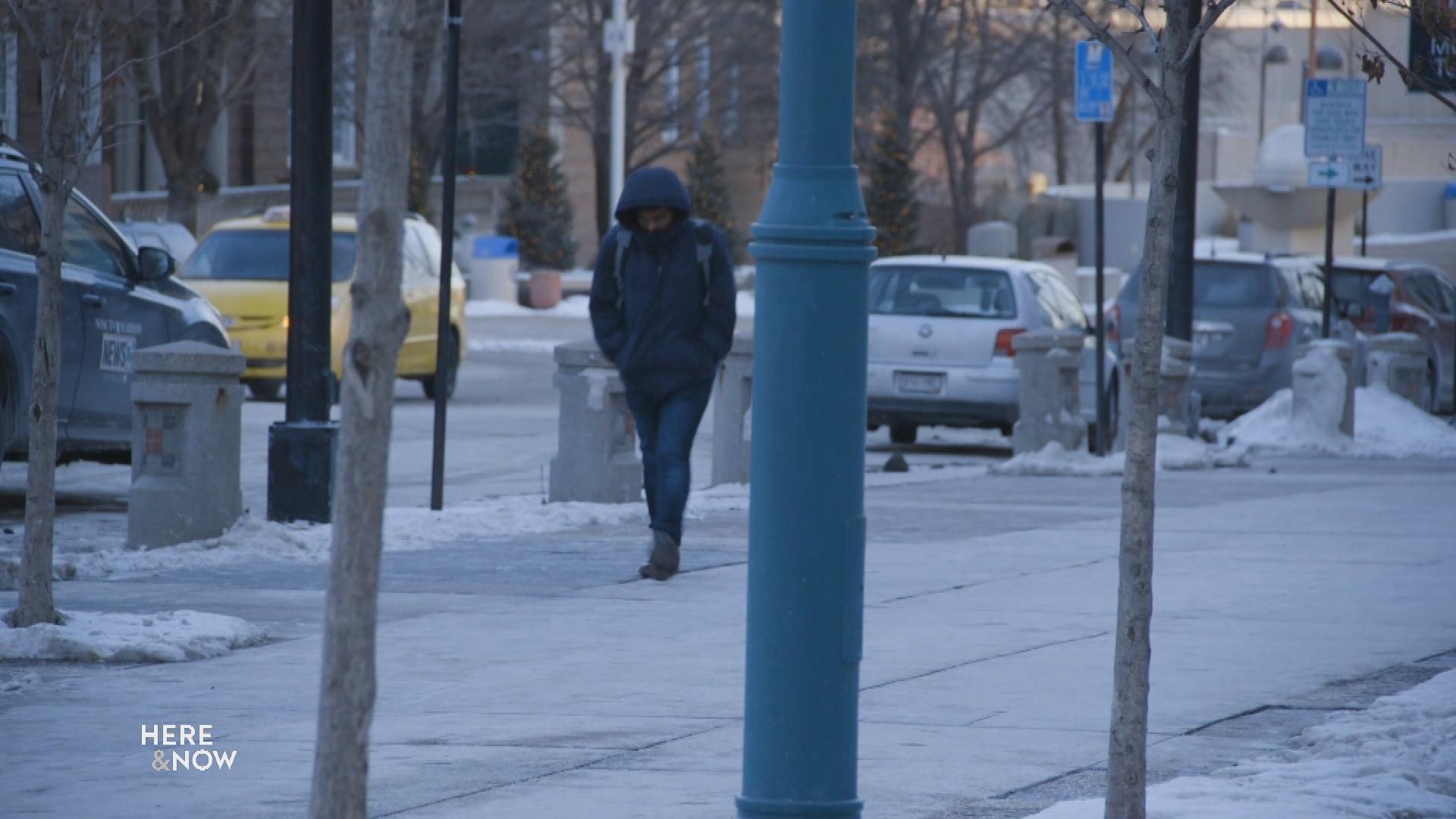 Homelessness Bill Passed the Senate with Bipartisan Support
Homelessness legislation in the state Senate is set to provide a total of $1 million to homeless shelters in Wisconsin. Despite bipartisan support, lawmakers on the Senate floor debated for two hours before passing the bill. Here & Now reporter Marisa Wojcik breaks down both sides of the aisle and where they stand now. Plus an update on Impeachment affairs at the Nation's capital.
January 24, 2020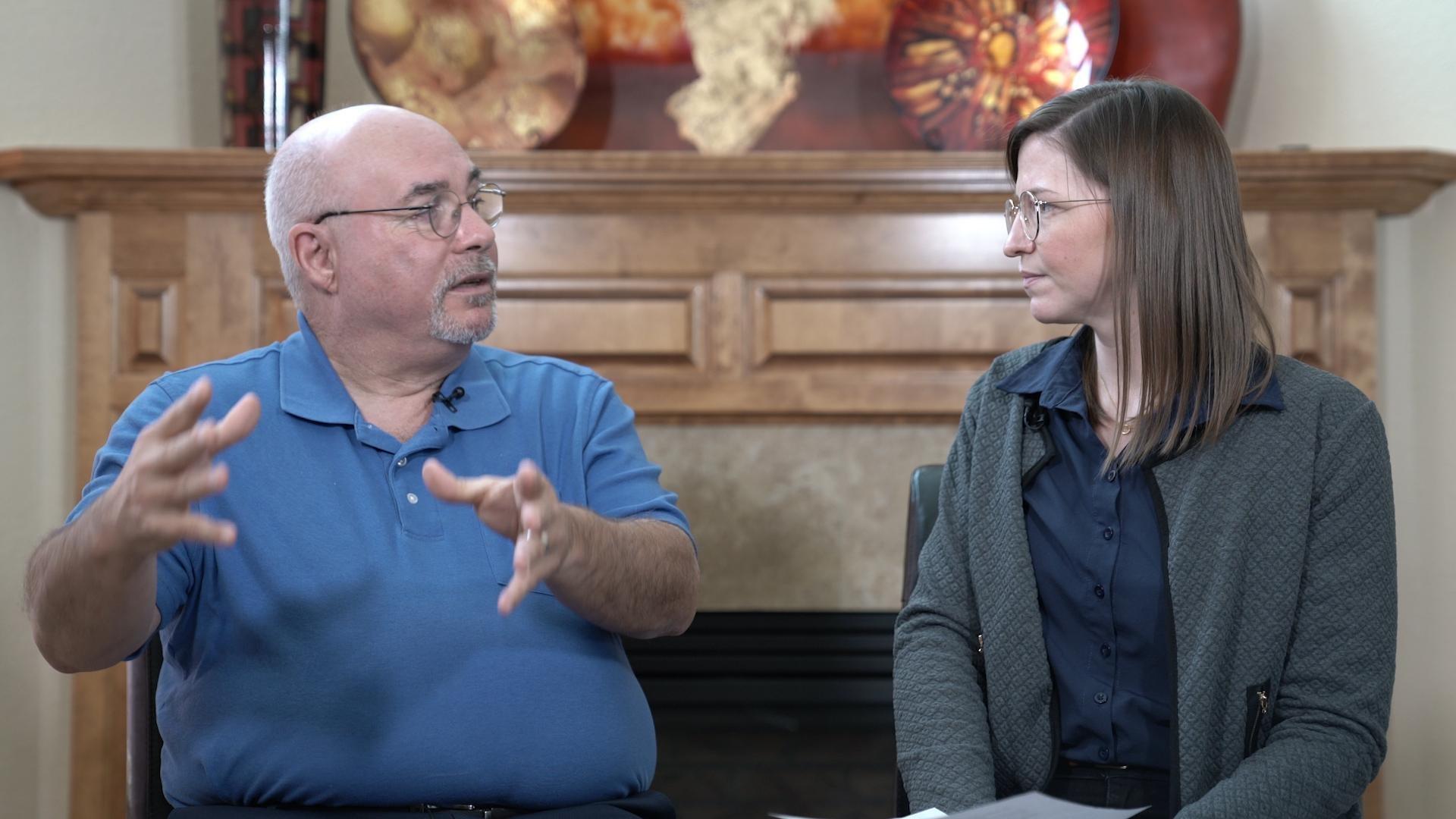 Noon Wednesday: Homeless Funding Stuck in Senate
The Wisconsin Senate passed one of eight proposals to increase funding towards homeless services and prevention. Joe Volk, executive director of the Wisconsin Coalition Against Homelessness, joins us to talk about what the rest of the package of proposals aims to do, where it came from and why it's caught up in the Senate.
January 22, 2020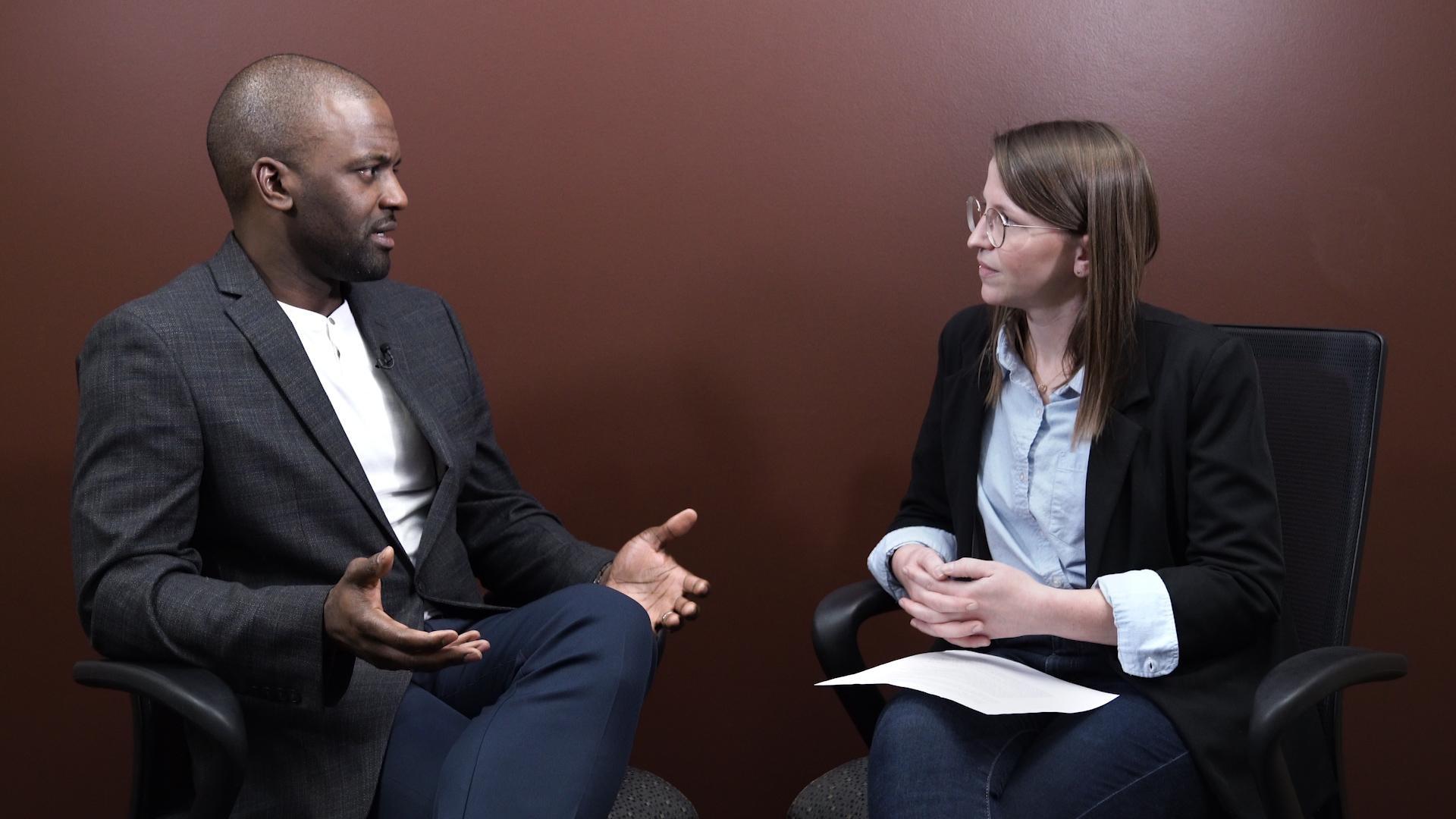 Noon Wednesday: Success and Shortcomings in Green Bay Equity
The non-white population in Green Bay is projected to double or triple by 2040. Mohammed Bey, director of diversity and inclusion at Northeast Wisconsin Technical College, discusses what diversity and equity looks like in the greater Green Bay area and how the event will examine the community's "successes and shortcomings."
January 15, 2020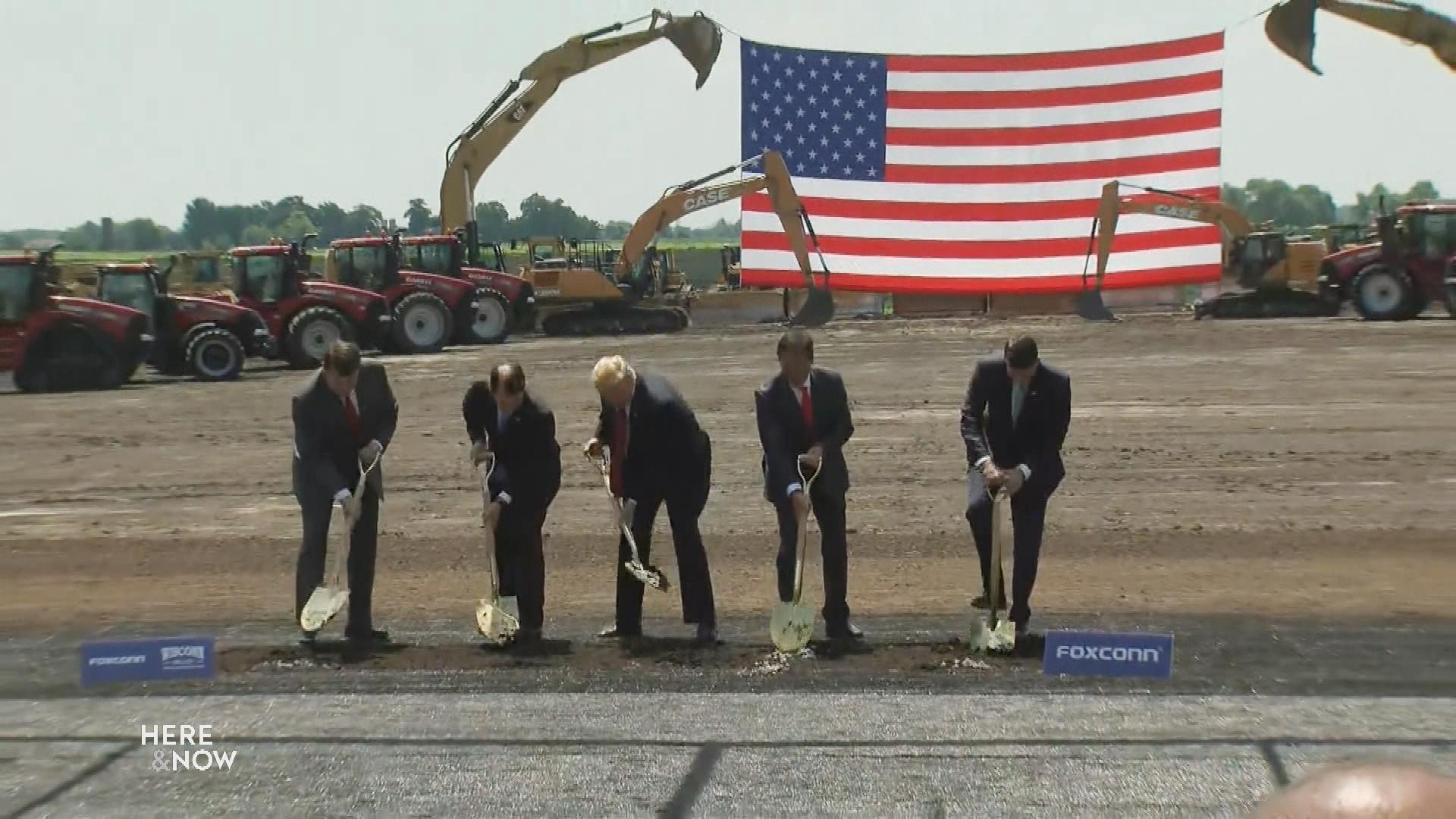 Foxconn Contract to be Renegotiated?
State Secretary of Administration Joel Brennan breaks down the current status of Wisconsin's Foxconn contract. Newly released correspondence between Foxconn, Gov. Evers' Administration and the Wisconsin Economic Development Corporation show growing conflict over the Taiwanese company's ability to collect public tax subsidies.
December 20, 2019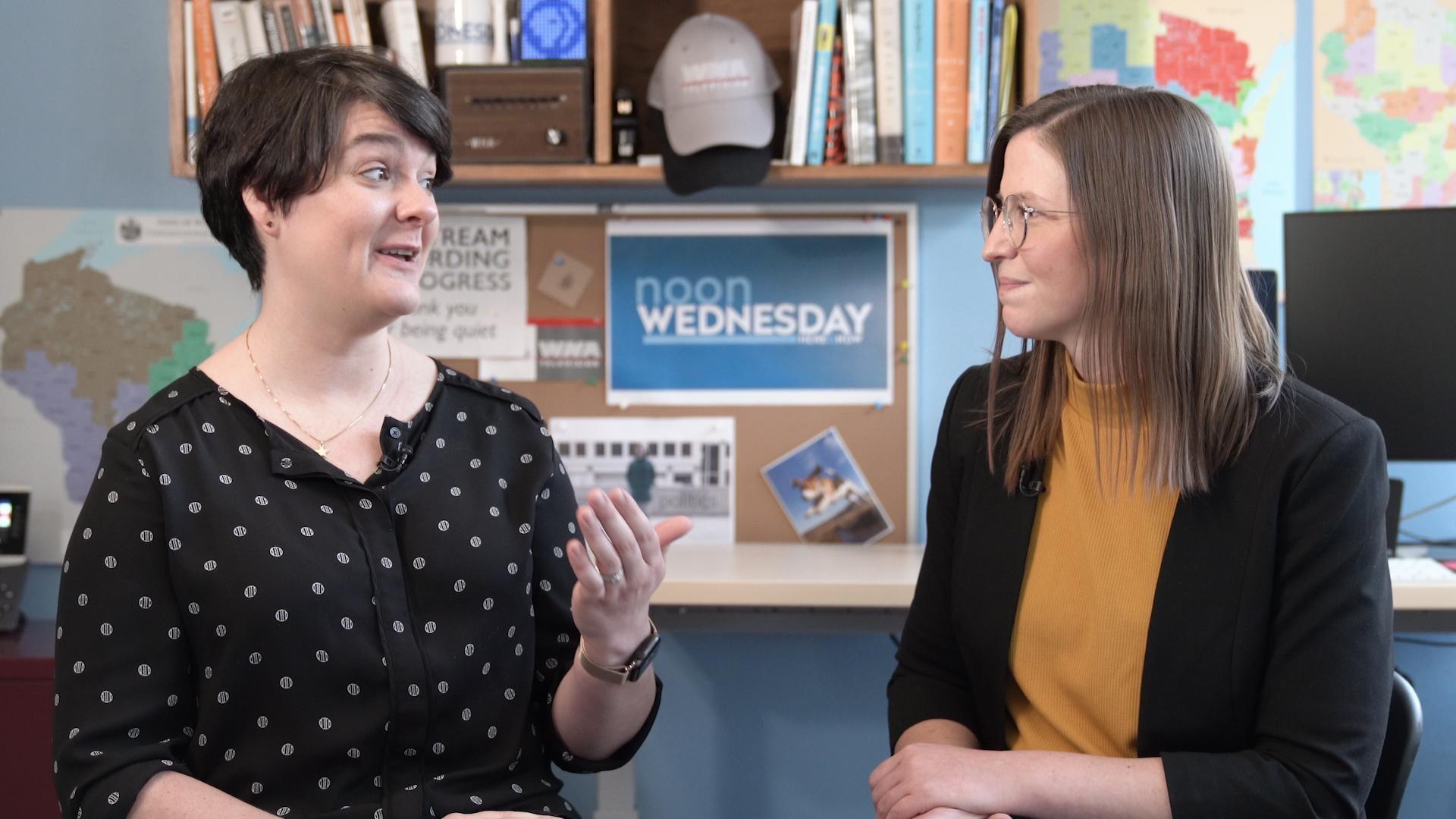 Noon Wednesday: How 2019 Is A Window Into 2020
From divided government to election preparation to Foxconn, 2019 is the canary in the coalmine for what is yet to come for Wisconsin politics in 2020. Joining me to talk about what we've seen and what we can expect is Wisconsin Public Radio's Capitol Bureau Reporter Laurel White.
December 18, 2019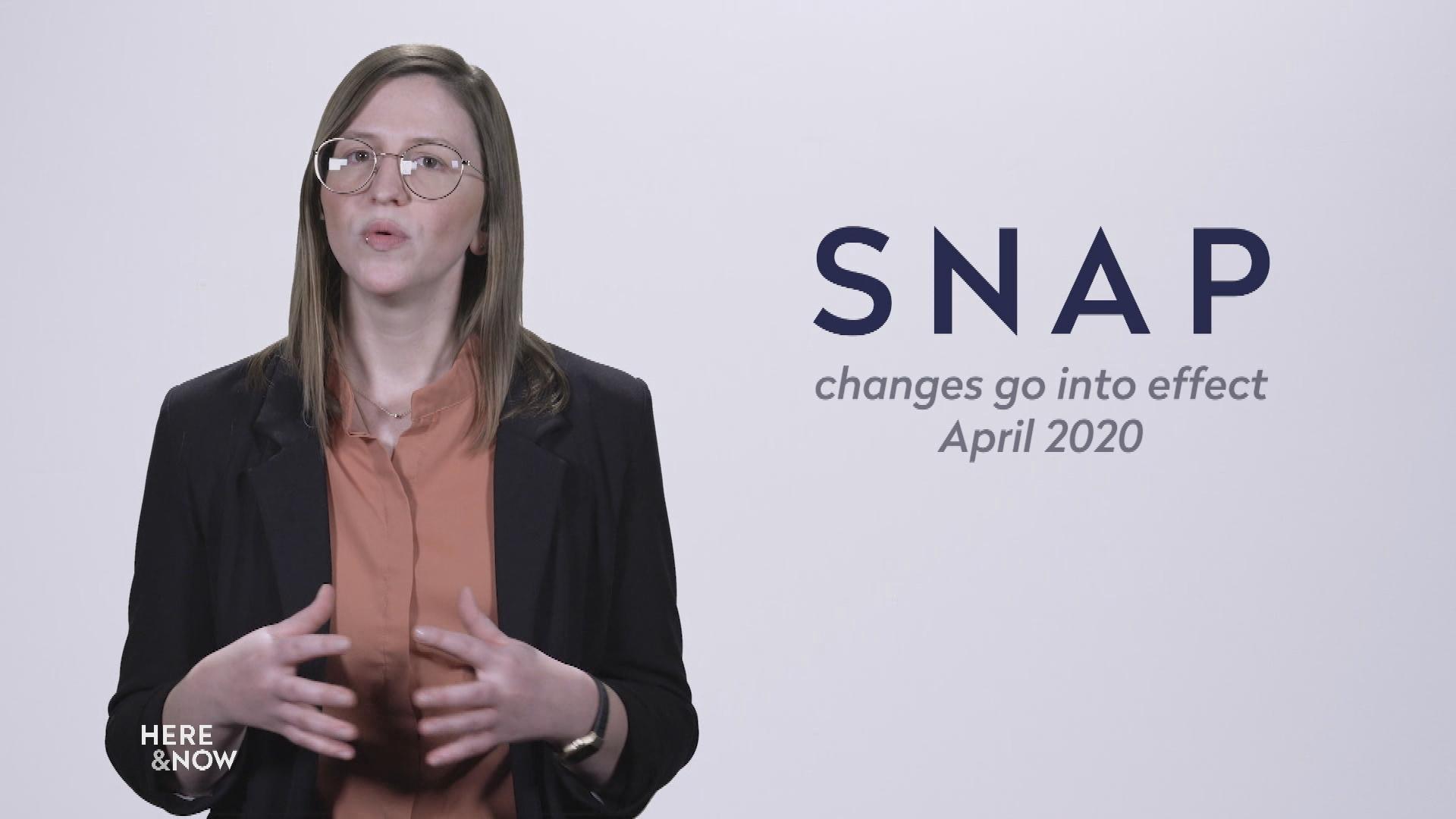 Fast Facts: Changes to Snap Explained
A segment of Fast Facts breaks down the changes to eligibility for food stamps, or the Supplemental Nutrition Assistance Program, which has been finalized by the Trump administration.
December 13, 2019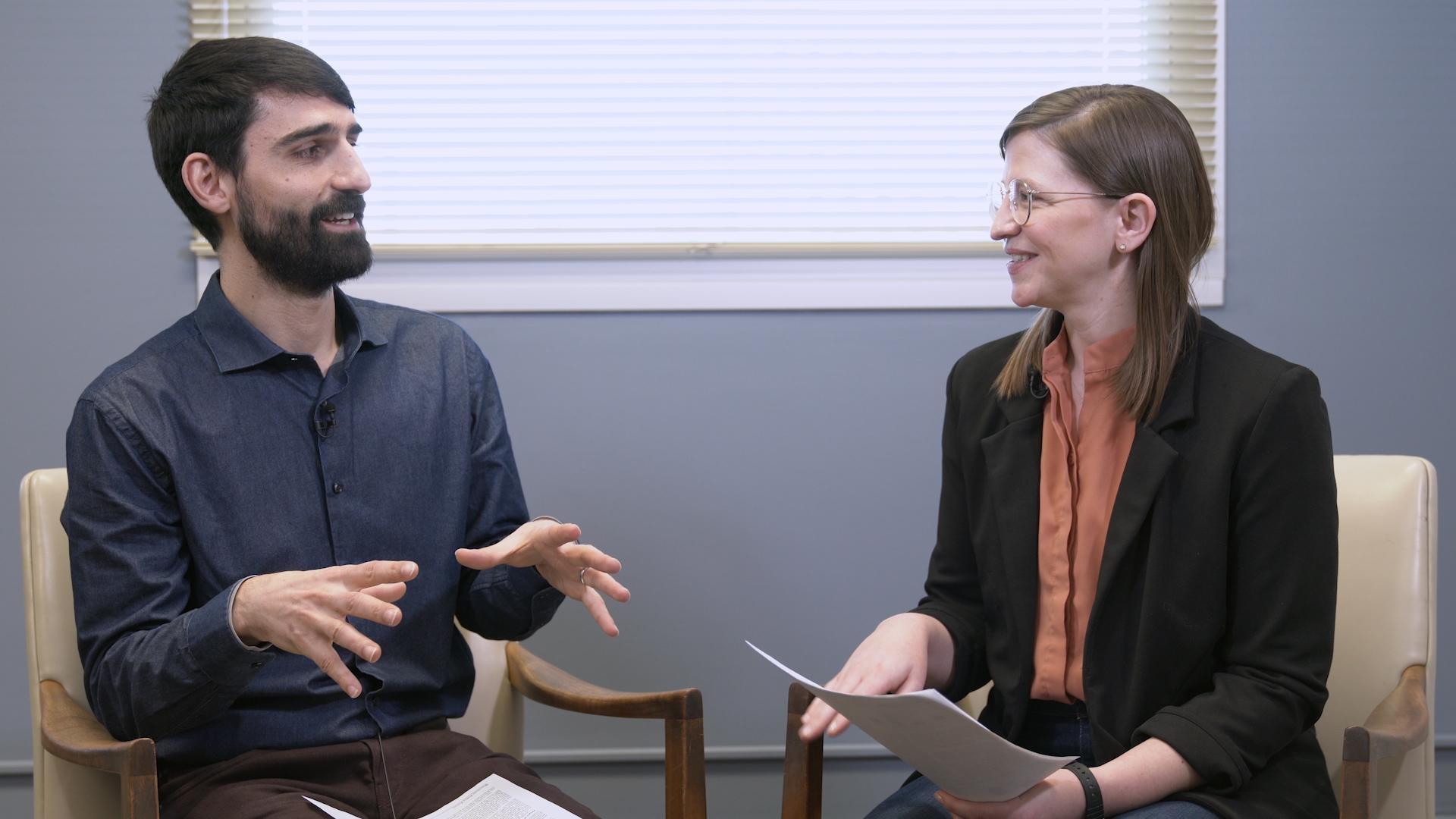 Noon Wednesday: Wisconsin's High Paying Jobs Growing
High paying jobs in Wisconsin are on the rise, according to a new report from the Wisconsin Policy Forum. We're speaking with the report's author, Joe Peterangelo, about the state's overall trends, how the metro areas are growing and what's happening with high- and low-wage jobs.
December 11, 2019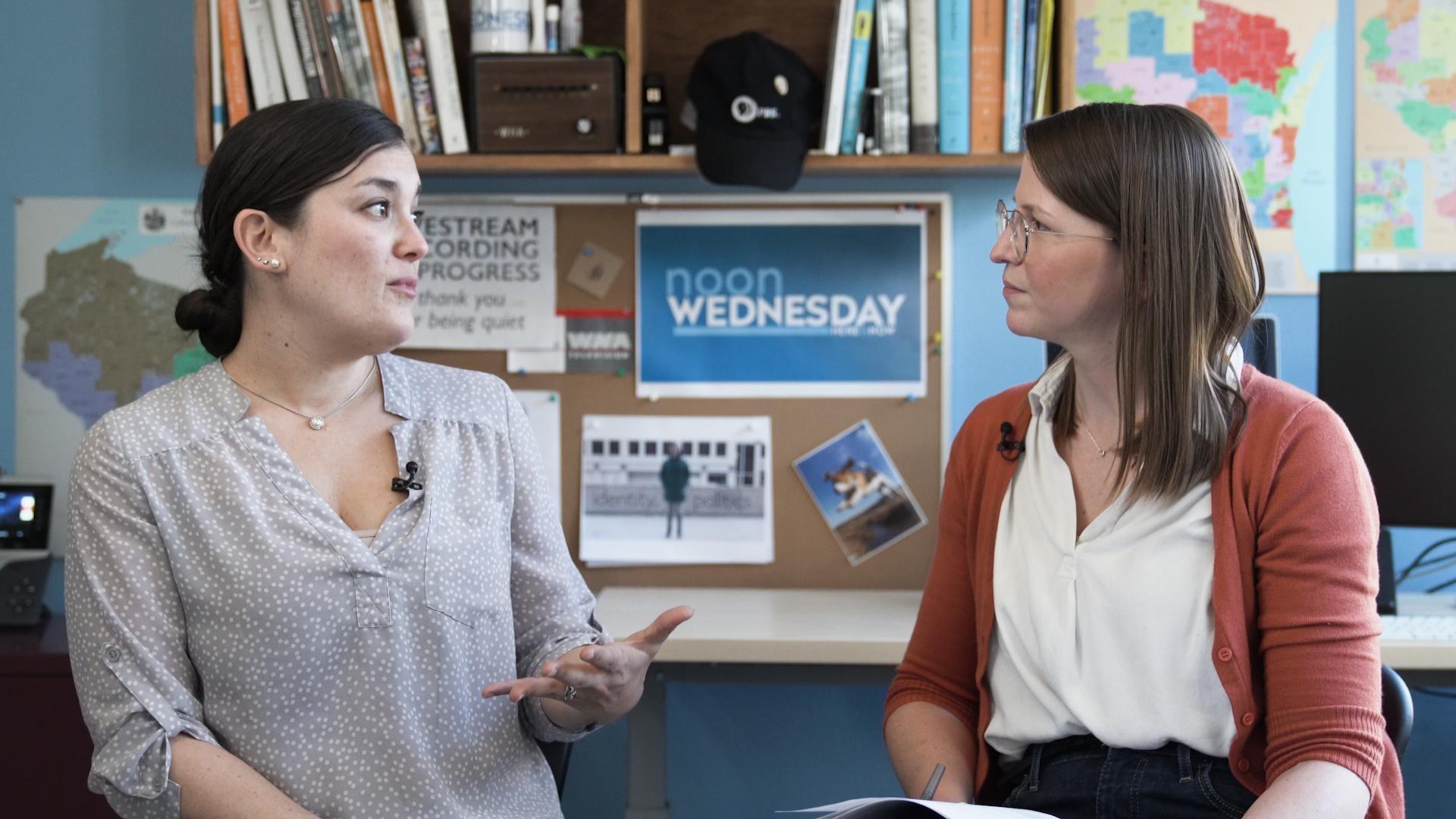 Noon Wednesday: Wisconsin Project Aims To Raise Middle Class
Bridgit Van Bellegham talks about DreamUp Wisconsin setting a goal of raising the net income of 10,000 households by 10 percent by the end of 2022. The project has solicited requests for proposals aimed at achieving that goal, which could be funded up to $1 million, and include ideas centered around childcare, health, transportation, legal services, transportation, student loan debt and more.
December 4, 2019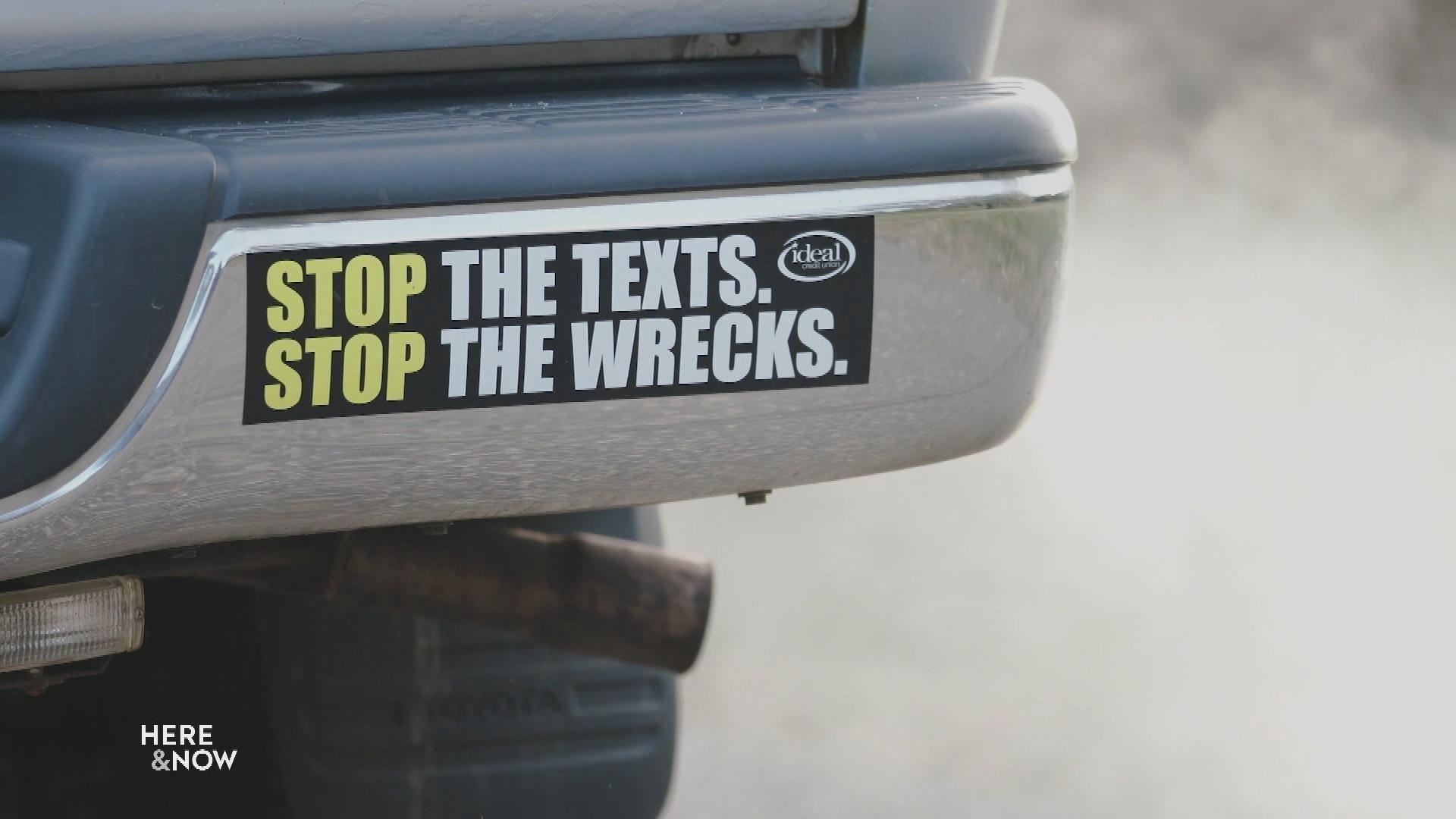 New Bill Aims to Curb Reckless Driving Habits
Last year, Wisconsin saw 60 fatal car accidents as a result of distracted driving. The story of a Hudson family's tragic experience reveals the damaging effects of a distracted driver. A bill at the Capitol regarding "driving while distracted" aims to crack down on the issue.
December 4, 2019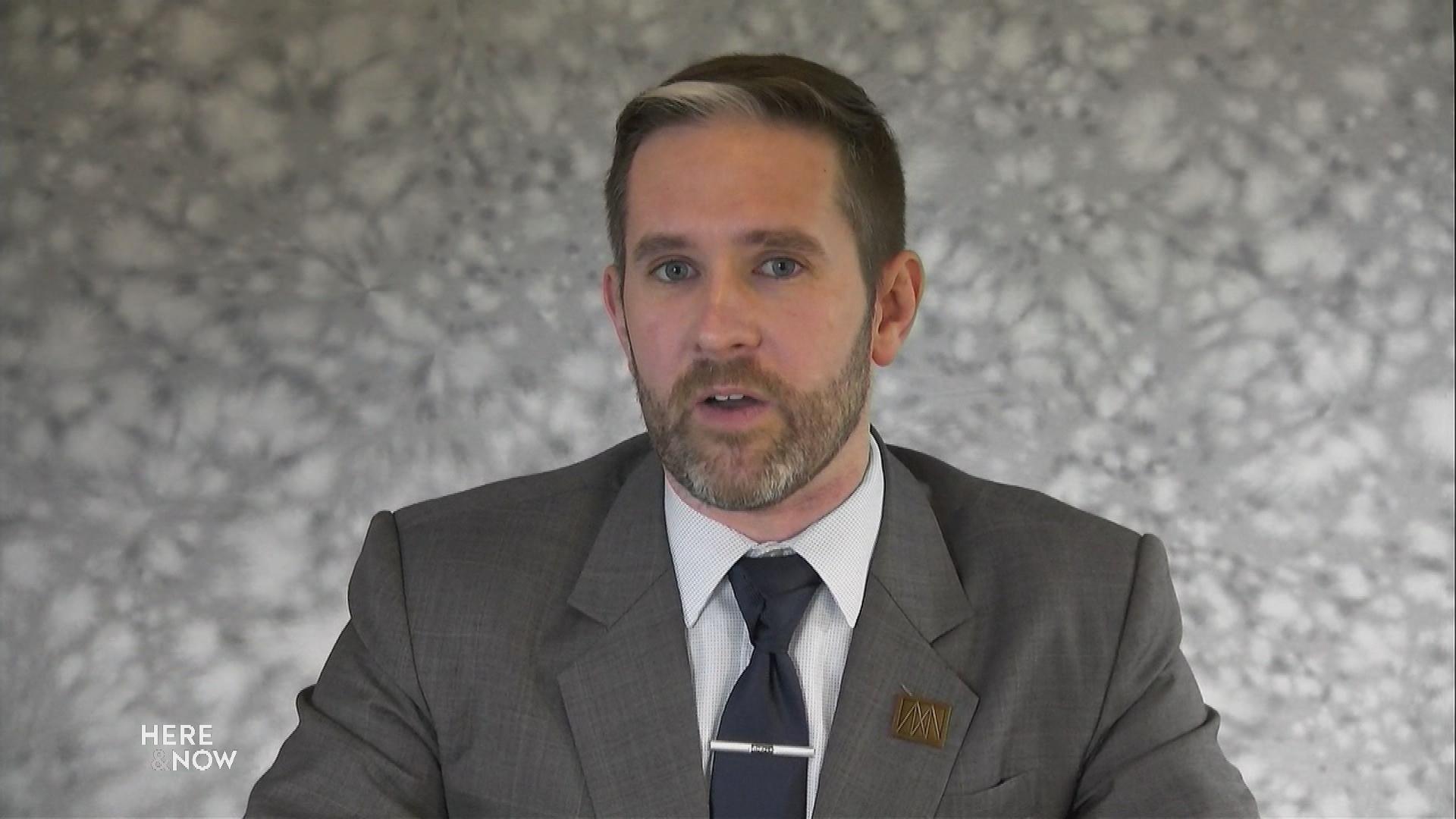 New Study Says Foxconn Could Depress the State Economy
According to a new special study by economists at George Mason University in Virginia, Foxconn could depress the state economic activity by tens of billions of dollars over the next 15 years. Michael Farren, a George Mason University researcher, talks about the new study and the economic risks that it reveals.
December 4, 2019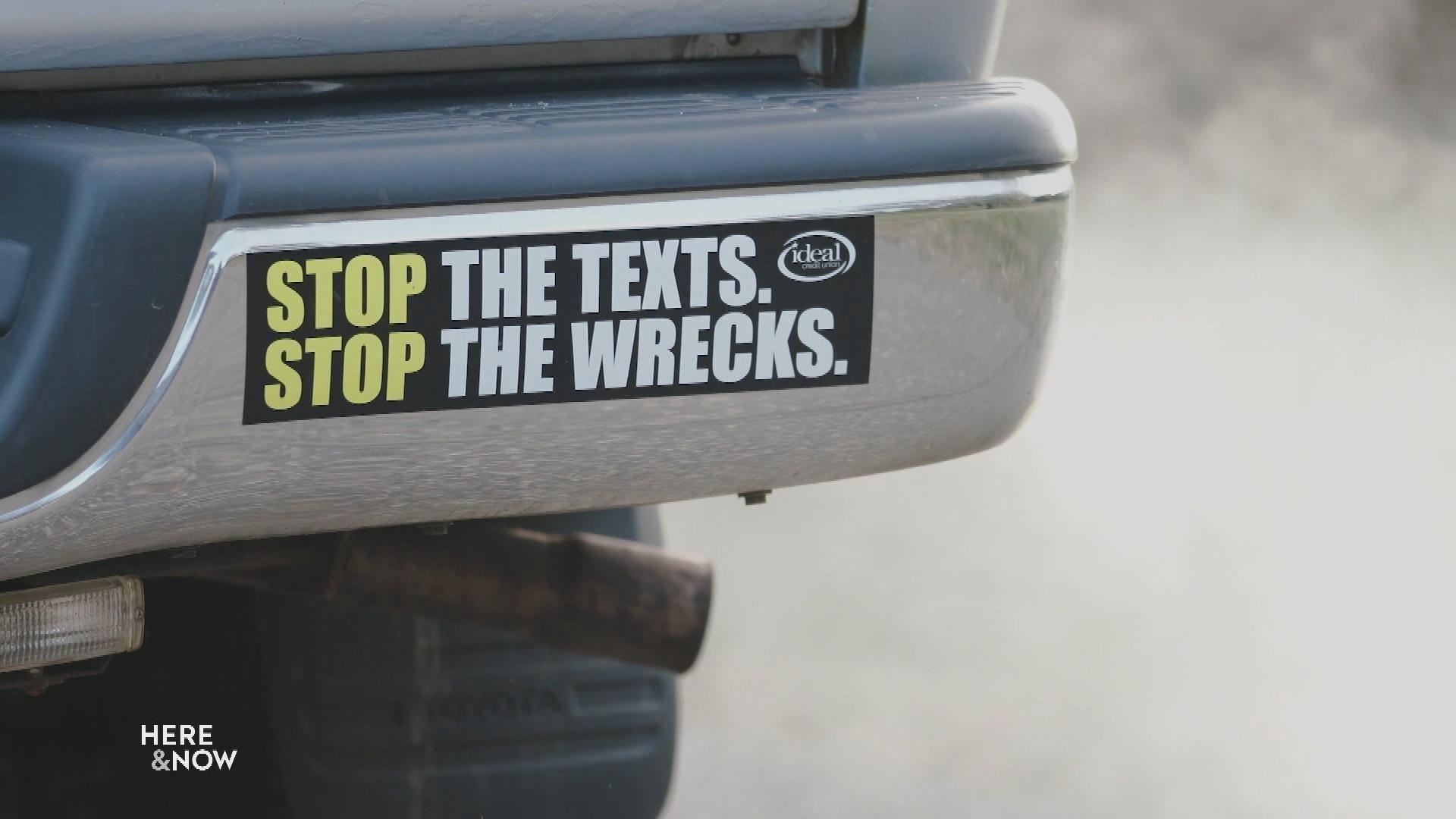 New Bill Aims to Curb Reckless Driving Habits
Last year, Wisconsin saw 60 fatal car accidents as a result of distracted driving. The story of a Hudson family's tragic experience reveals the damaging effects of a distracted driver. A bill at the Capitol regarding "driving while distracted" aims to crack down on the issue.
November 29, 2019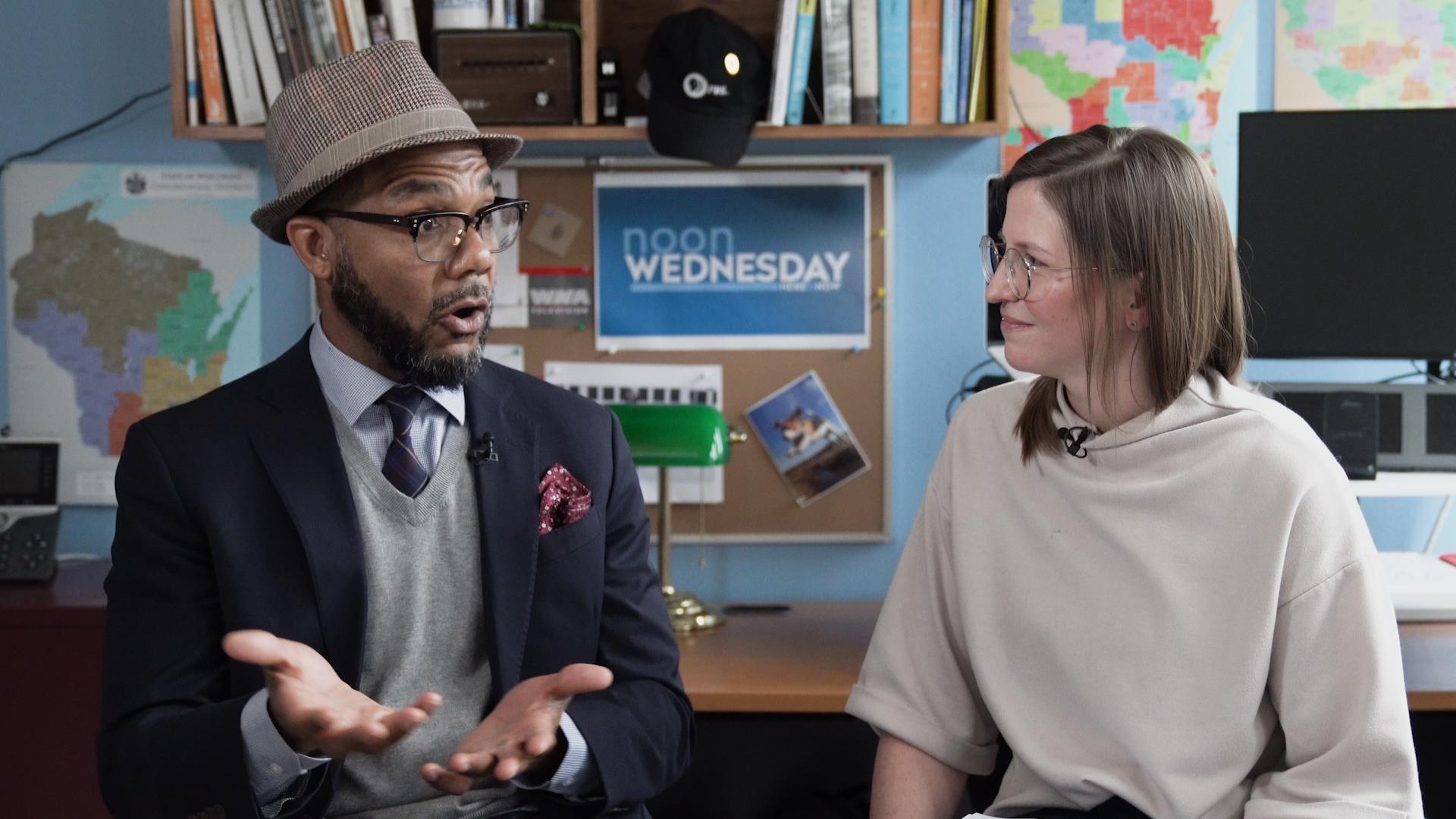 Noon Wednesday: WI Cities Rank Worst For African Americans
Milwaukee and Racine have been ranked the first and second worst places for African Americans to live in the country, according to a recent report from 24/7 Wall St. However, this isn't the first time these two cities have made similar lists. UW-Madison Associate Professor of Sociology John Eason joins us to help give context to these rankings.
November 20, 2019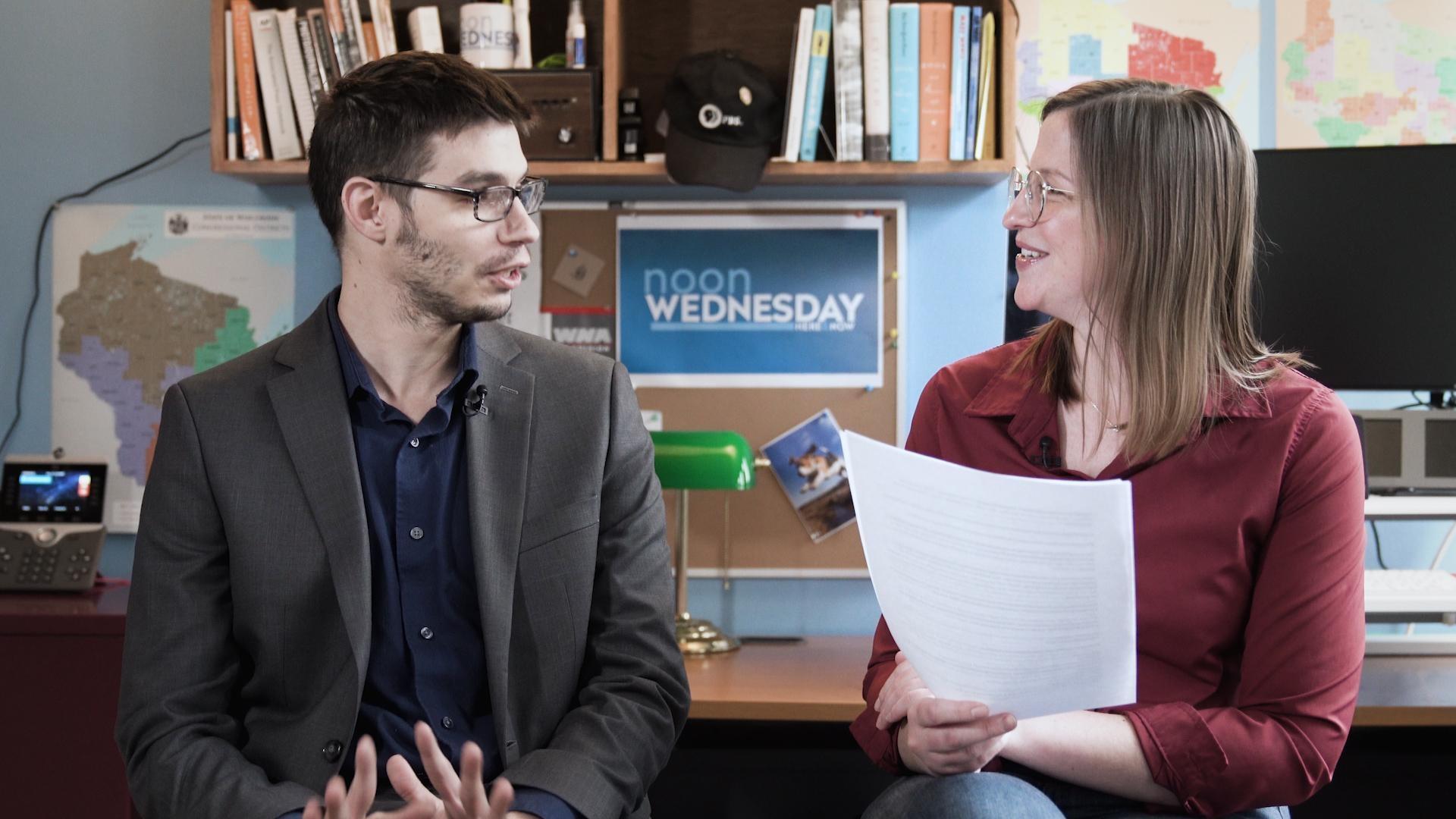 Noon Wednesday: Need Help Enrolling On The Marketplace?
Adam VanSpankeren from Covering Wisconsin talks about the ins-and-outs of enrolling on the federal health care exchange before the December 15 deadline, what's new that you may need to know this year and how to avoid scams.
November 13, 2019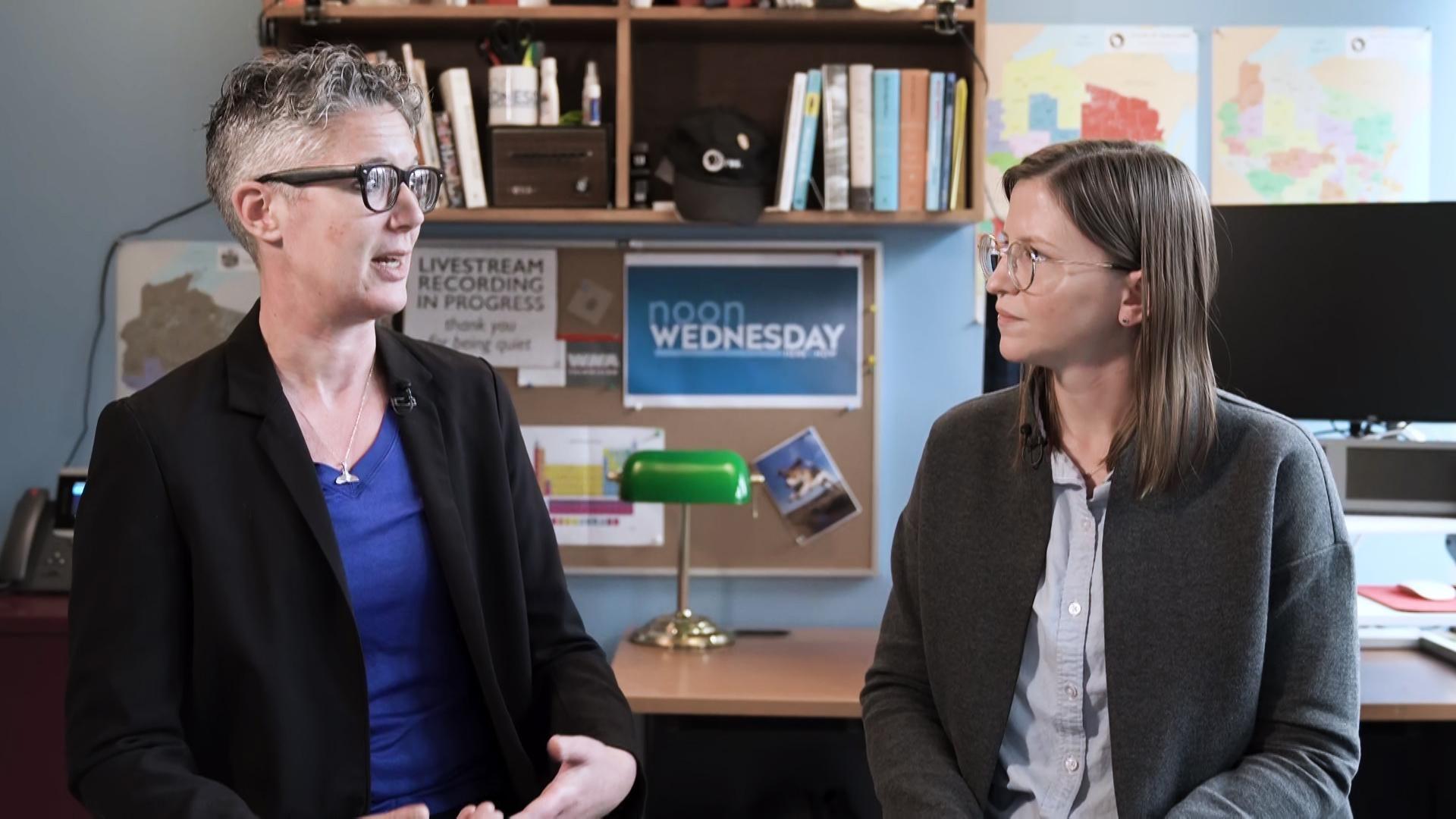 Noon Wednesday: Are Domestic Violence Victims Locked Out?
87 percent of domestic violence victims' unmet needs in Wisconsin are for housing resources. Abby Swetz, policy and systems analyst at End Domestic Abuse Wisconsin, joins us to talk about the intersection of domestic violence and homelessness.
November 6, 2019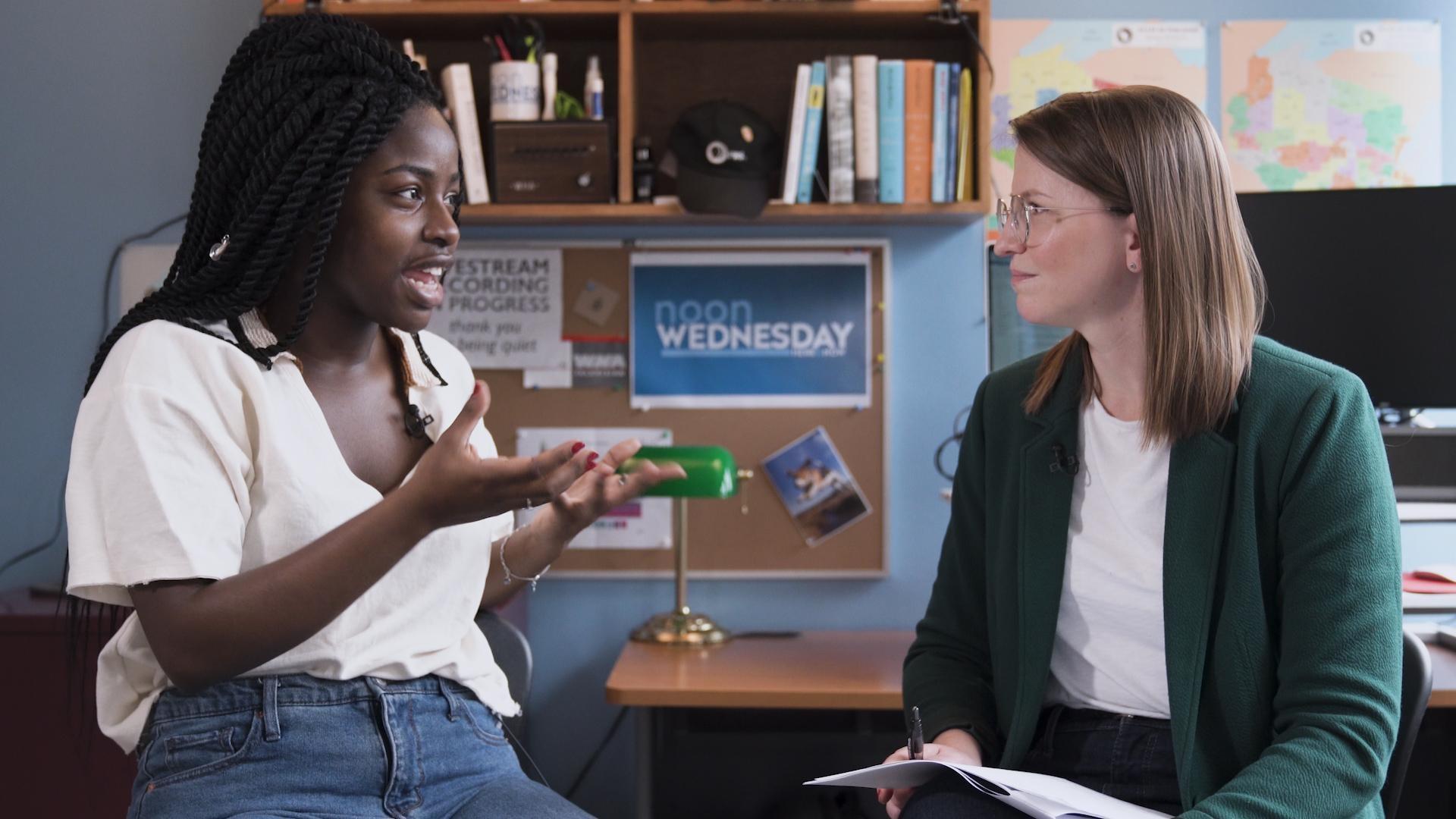 Noon Wednesday: Controversial Video Sparks Change
Last month, a UW-Madison homecoming video sparked national outcry over the lack of diversity and representation of the student body. Since then, the Student Inclusion Coalition has formed, and they've presented a list of demands to the university. Today we speak with Kingsley-Reigne Pissang of the Student Inclusion Coalition about how they hope to help the campus move forward.
October 30, 2019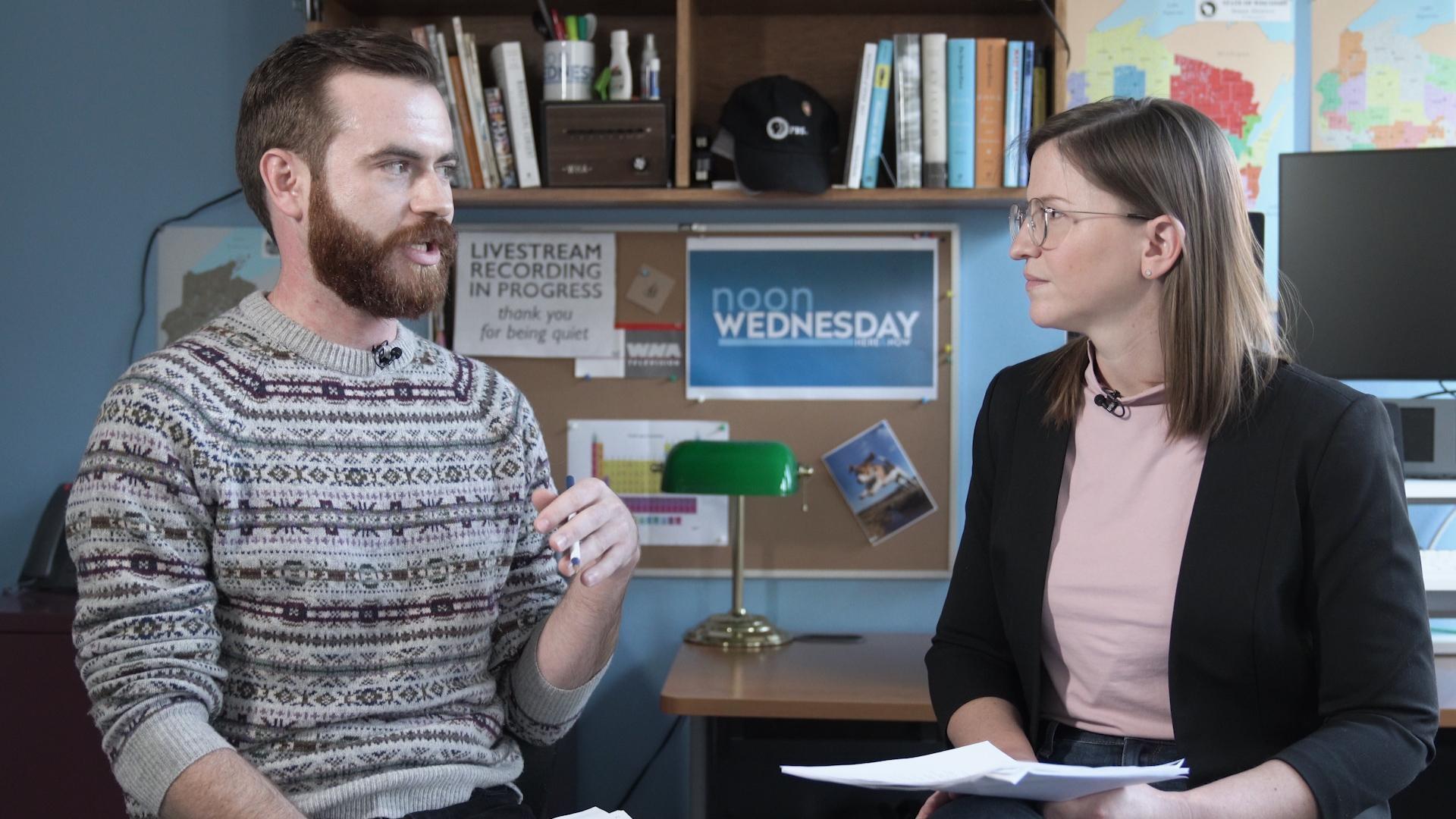 Noon Wednesday: Wisconsin's Right-To-Farm
Wisconsin has a law on its books making it difficult to bring nuisance lawsuits against farmers. But as farms expand in size, the conflicts amongst neighbors grow as well. We're talking to Will Cushman from WisContext about Wisconsin's "right-to-farm" laws and debates over how to regulate these growing farms.
October 23, 2019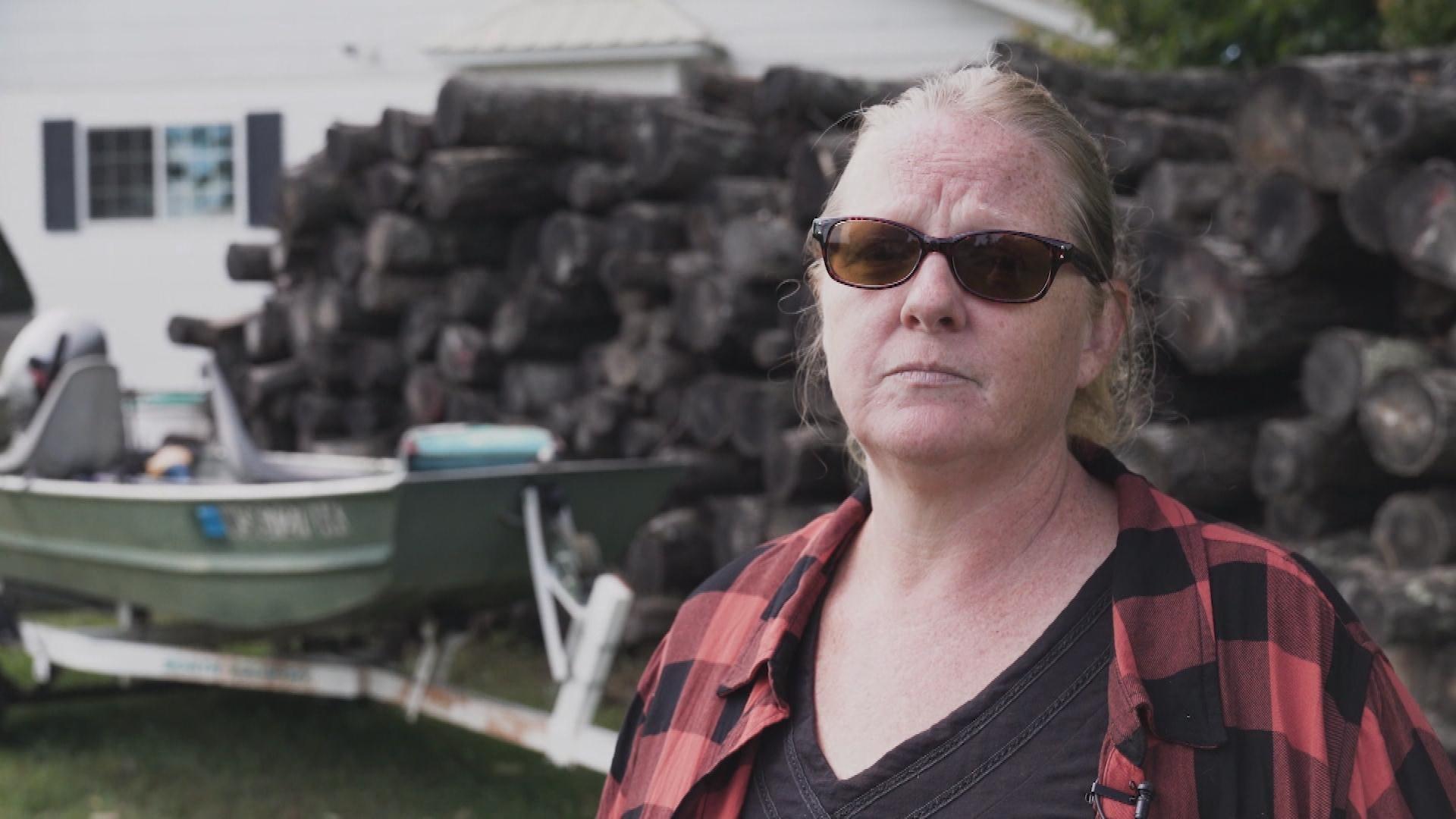 Proposed Hog CAFO in Burnett County Receives Push Back
A proposed concentrated animal feeding operation (CAFO) in Burnett County is receiving push back from locals who say the large farm could have adverse effects on their communities. If approved, the $20 million proposed operation would be a 26,000-head hog facility. WisContext's Will Cushman also shares insights on laws drafted by the Department of Agriculture to regulate a facility's odor.
October 18, 2019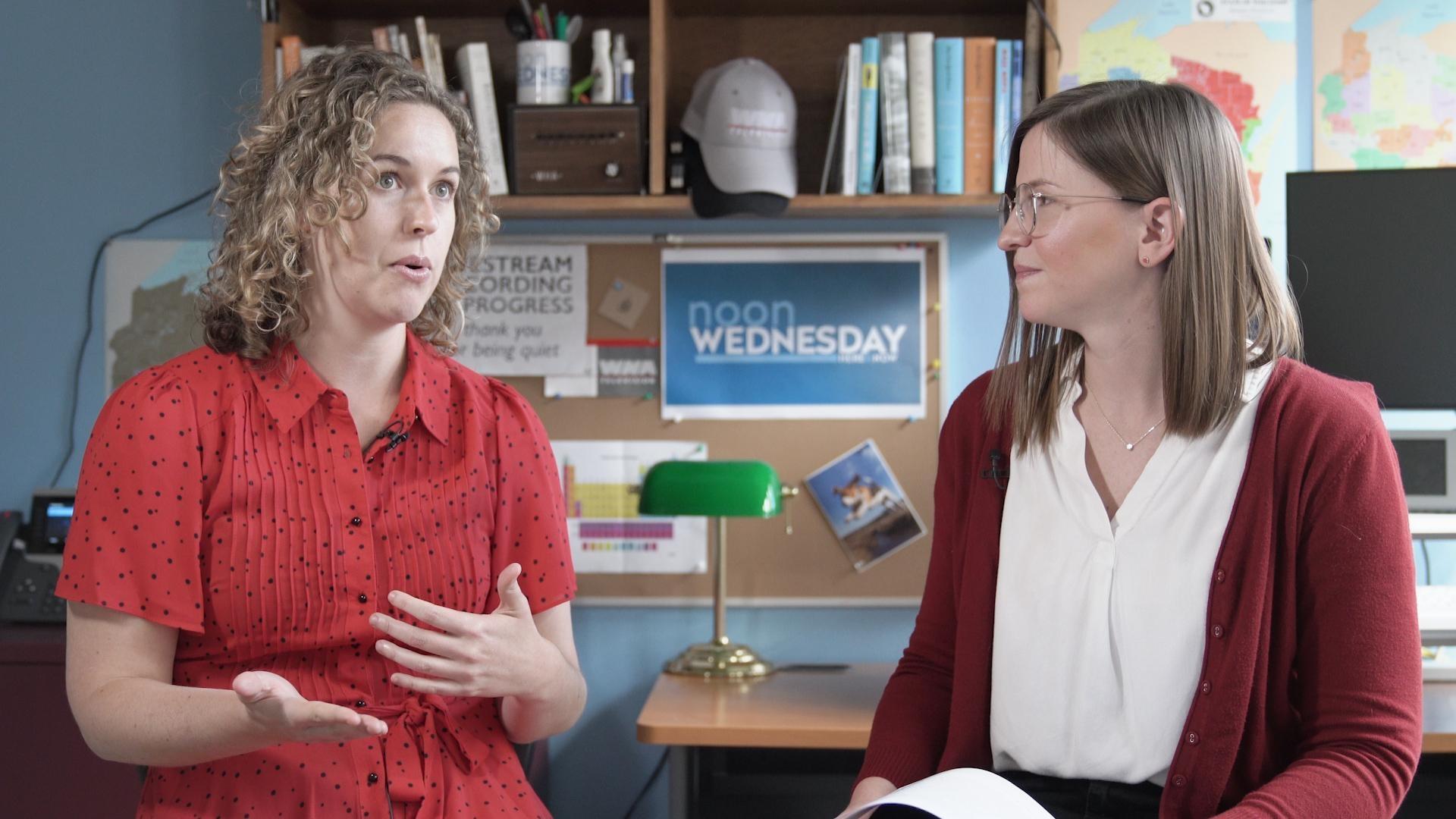 Noon Wednesday: How We Got Off-Track
Building a high-speed rail line between Madison and Milwaukee was a proposal that reached the end of its line but the topic still divides people. Special projects reporter Bridgit Bowden is talking to us about "Derailed," a new podcast from Wisconsin Public Radio that goes full-steam into the history of the line and what it says about our state.
October 16, 2019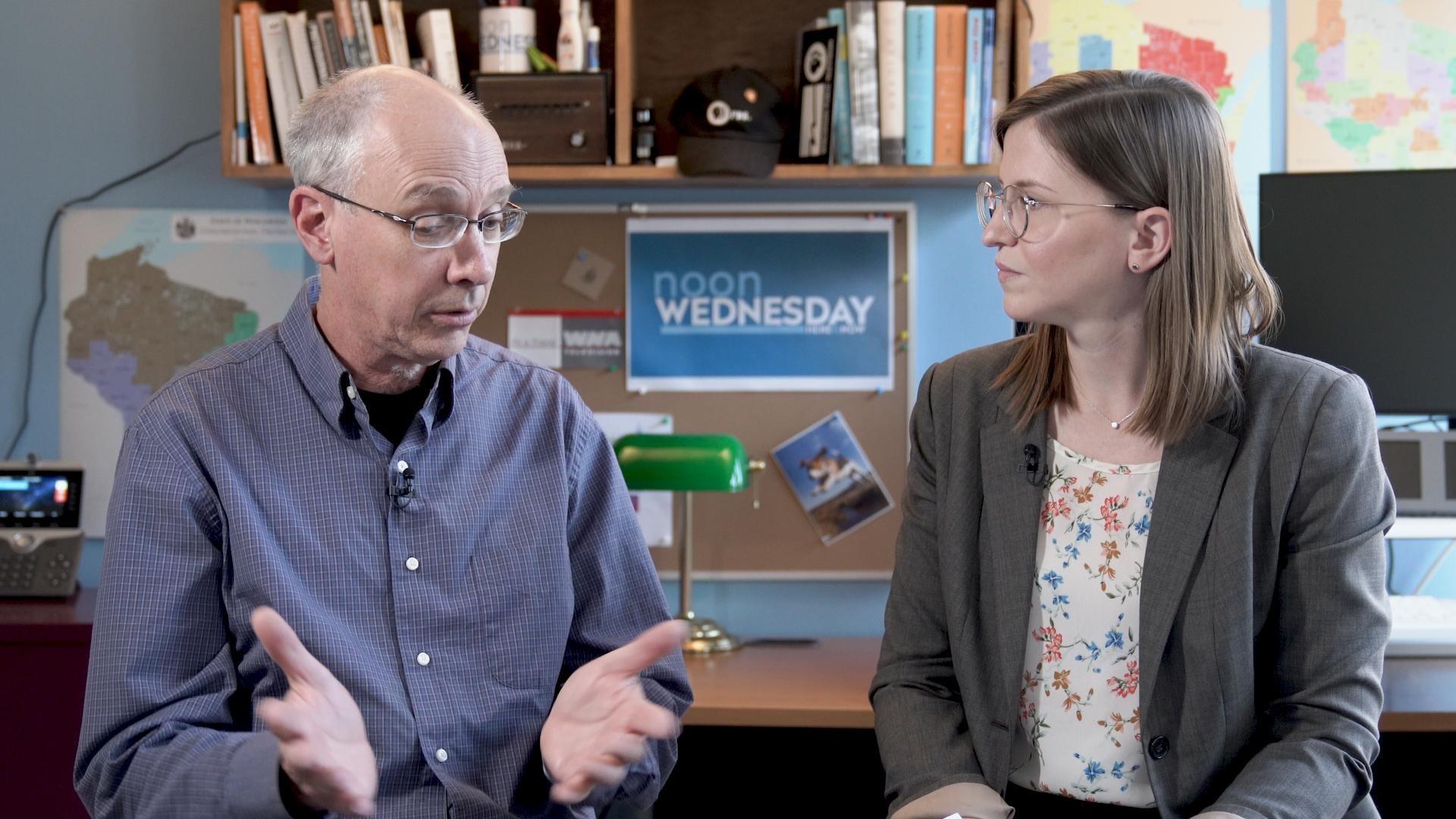 Noon Wednesday: Where's the Disconnect?
A lack of internet connection still impacts more than 17% of households across Wisconsin, creating digital inequities that impact students and communities as a whole. Bill Herman, a broadband consultant for the Wisconsin Department of Public Instruction joins us to discuss these gaps and where schools are finding solutions.
October 9, 2019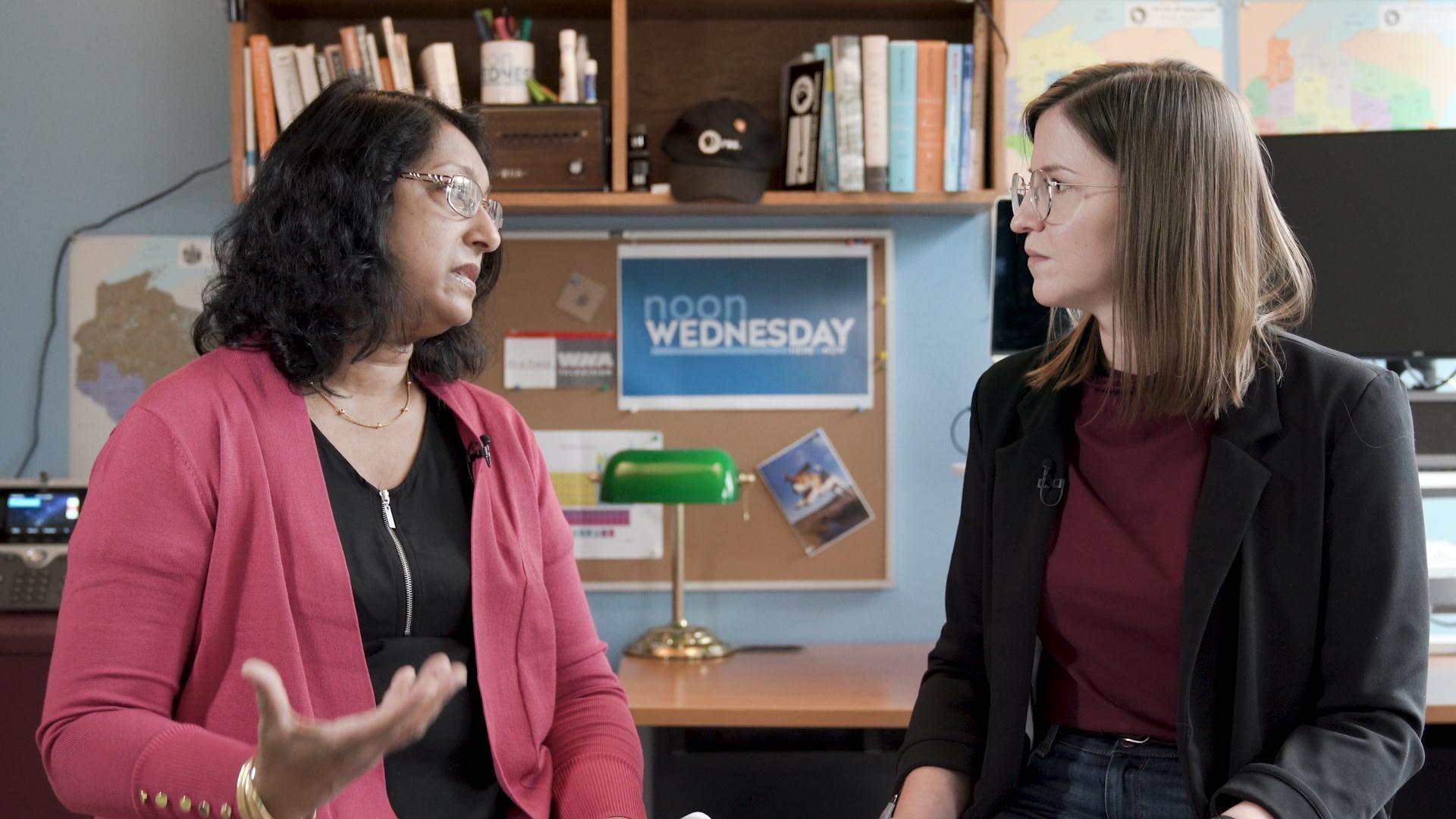 Noon Wednesday: Is a Healthy Climate a Human Right?
The head of Wisconsin's Department of Natural Resources is calling climate change "one of the defining issues of our time" and urging a return to researching it. As farmers struggle to protect their crops, communities find themselves under water and livelihoods impacted, our guest Sumudu Atapattu says we should be looking at climate change as a human rights issue.
October 2, 2019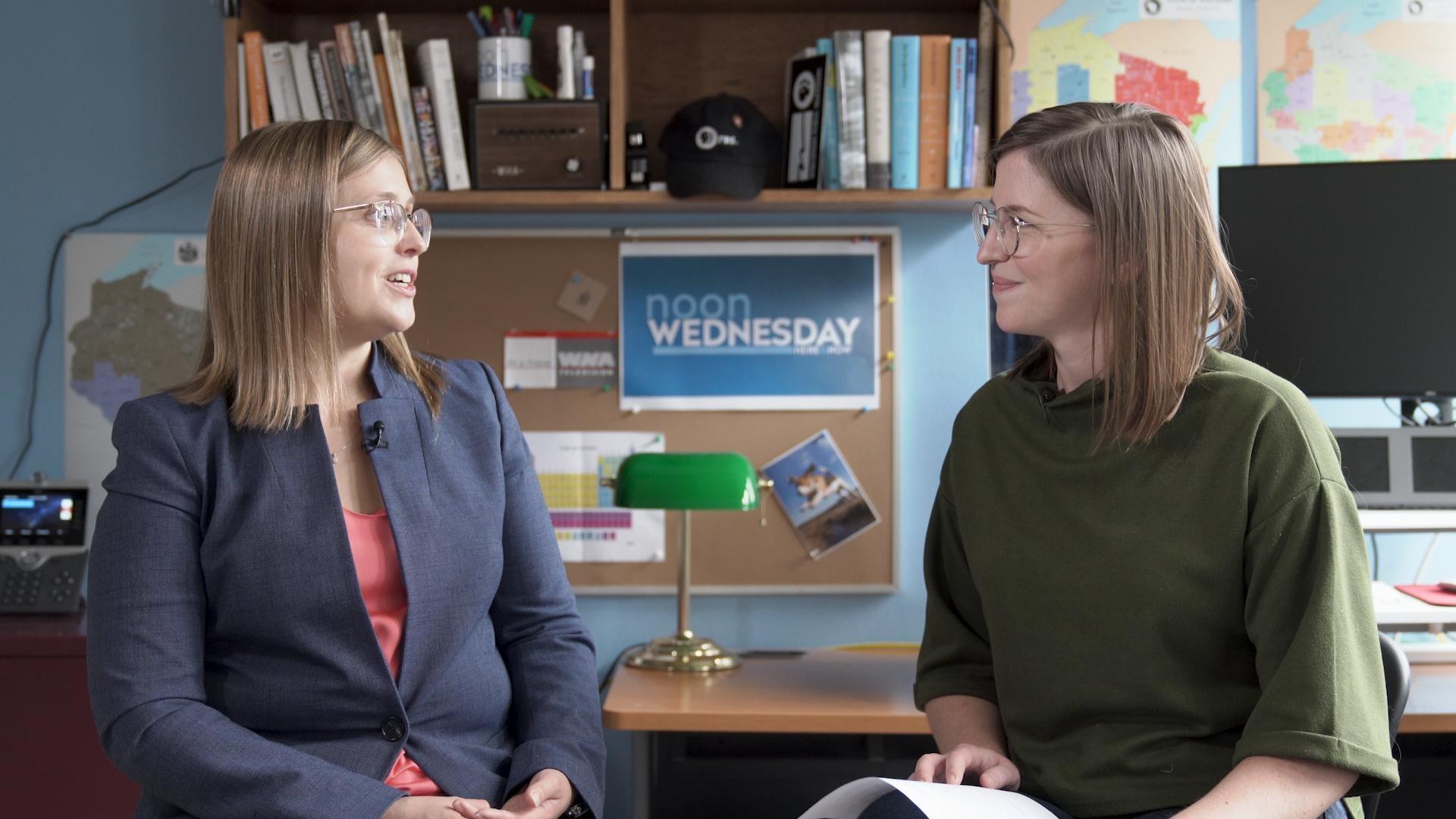 Noon Wednesday: Setting The Record Straight
Heightened debate over immigration policy can translate to the humanity of migrants themselves getting lost in the narrative. Our guest, Nissa Rhee, is working to break the traditional news cycle around reporting on refugees, asylum seekers and immigration by challenging how these stories are gathered.
September 25, 2019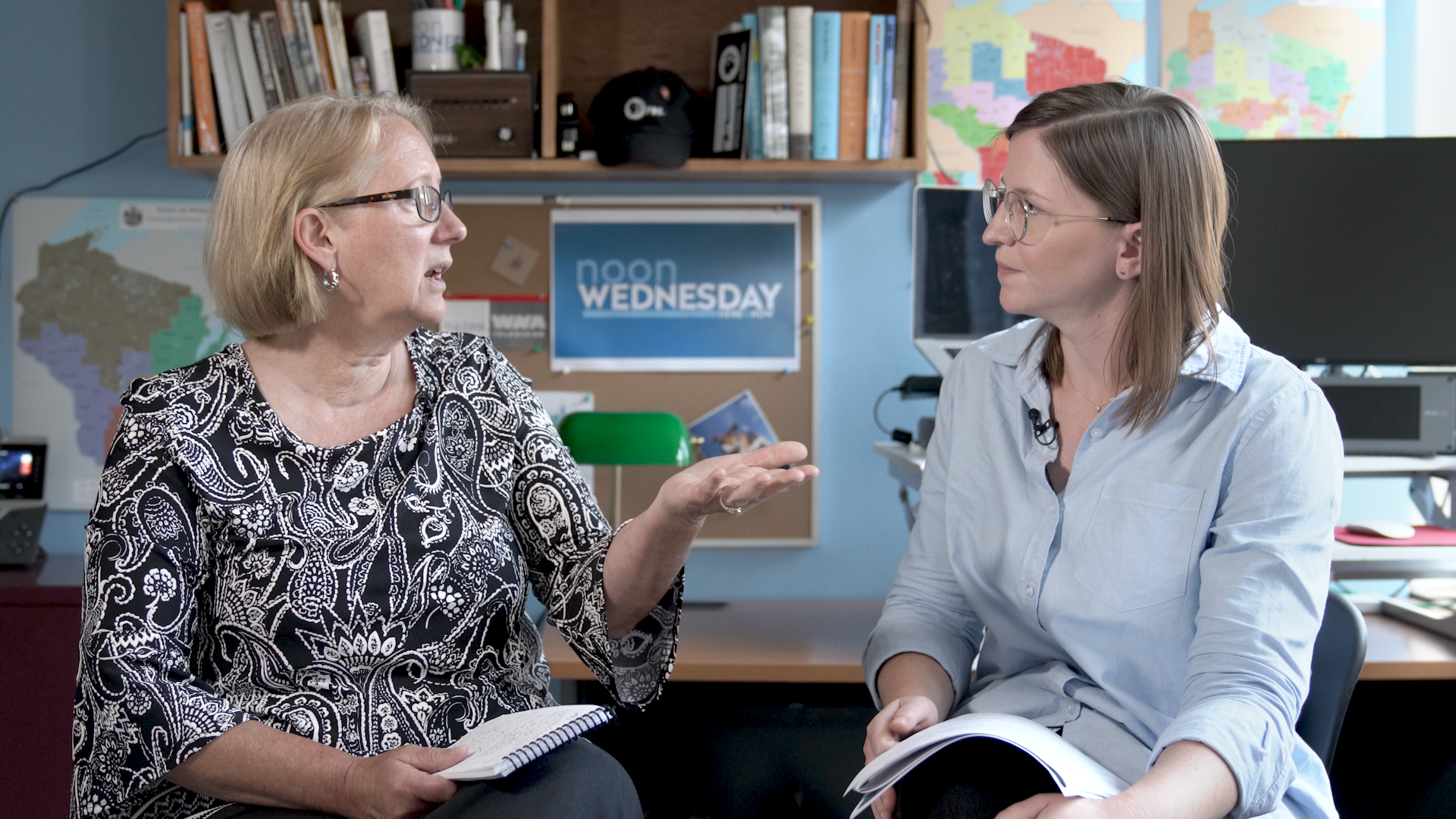 Noon Wednesday: Should Wisconsin Inmates Pay-To-Stay?
There's a price to pay when someone is sent to jail in Wisconsin, literally. We spoke with Dee Hall from the Wisconsin Center for Investigative Journalism about their recent analysis increasing practice of charging inmates for their stay in jail. Are these fees necessary to pay to for the facilities that house inmates? Or, do they violate the rights of the incarcerated?
September 18, 2019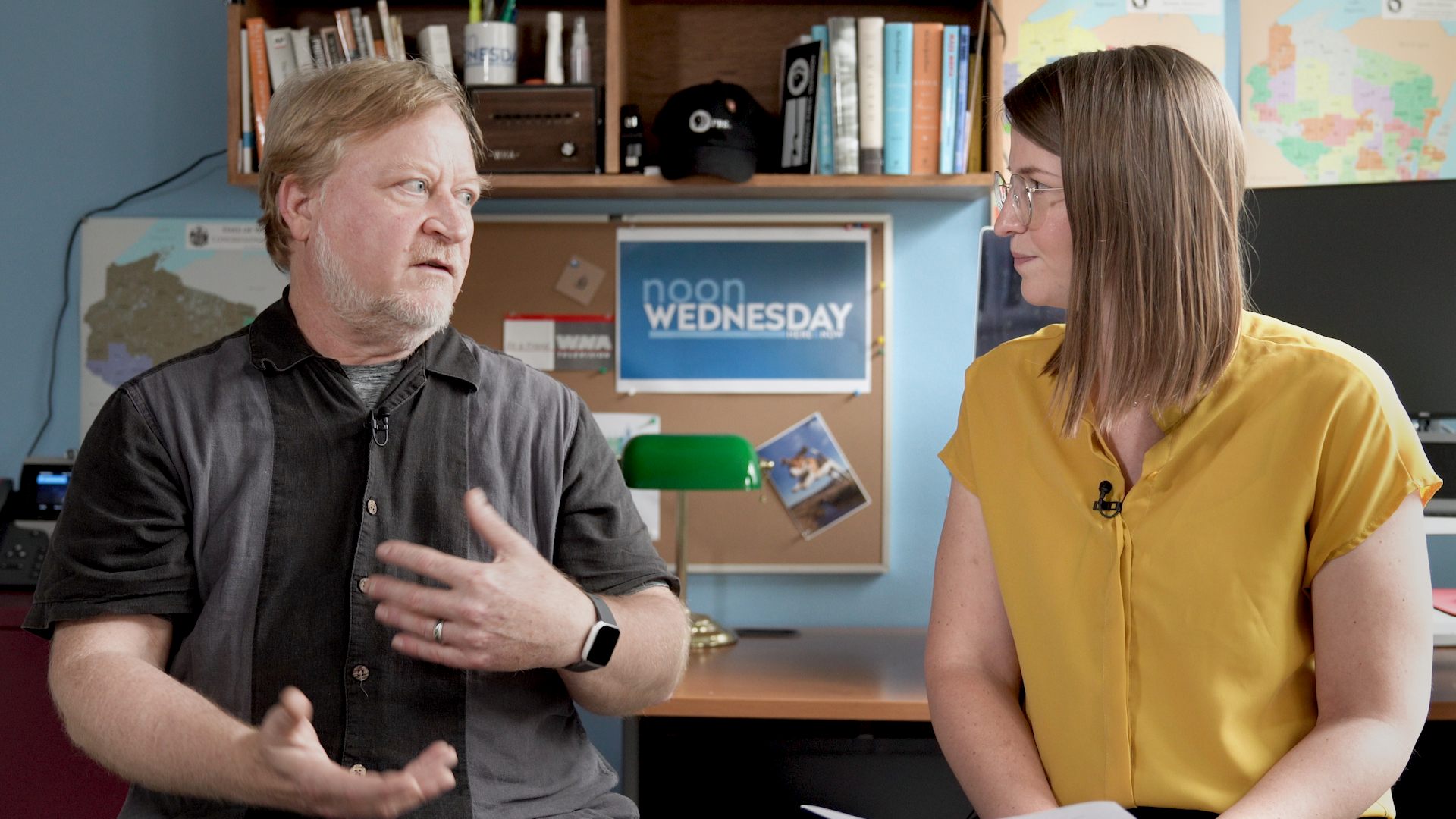 Noon Wednesday: Keeping Public Records Public
Open records requests allow citizens to see what politicians are doing and saying out of the public eye. Bill Lueders, president of the Freedom of Information Council, joins us to talk about how this tool of transparency can turn murky.
September 11, 2019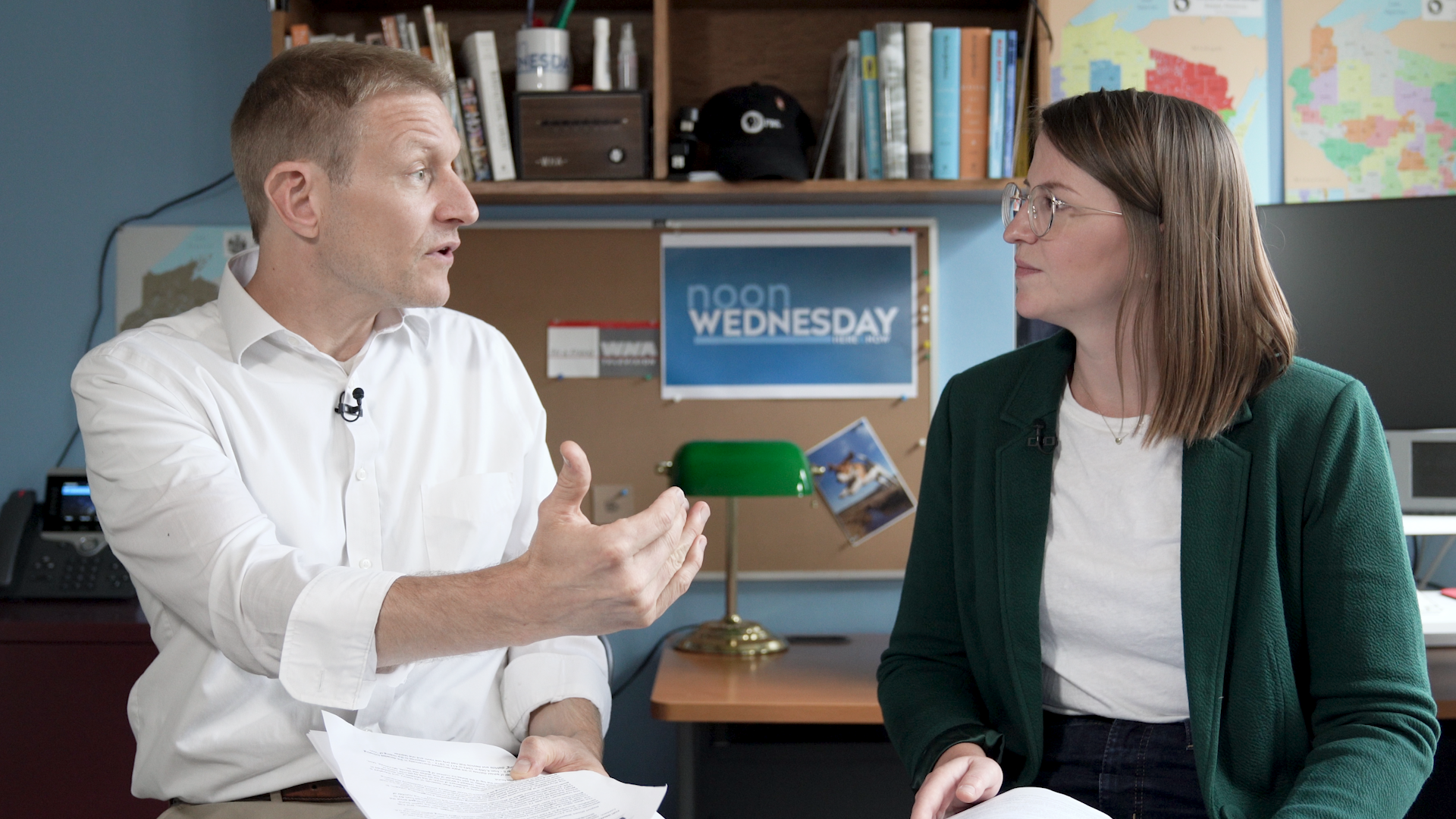 Noon Wednesday: Does Wisconsin Have Too Many Governments?
Wisconsin has an unusually high number of local governments, according to a new report from Wisconsin Policy Forum. Research director Jason Stein joins us today to talk about how the complicated network of governments in the state to can lead to redundancy and inefficiency when it comes to serving Wisconsin residents.
August 28, 2019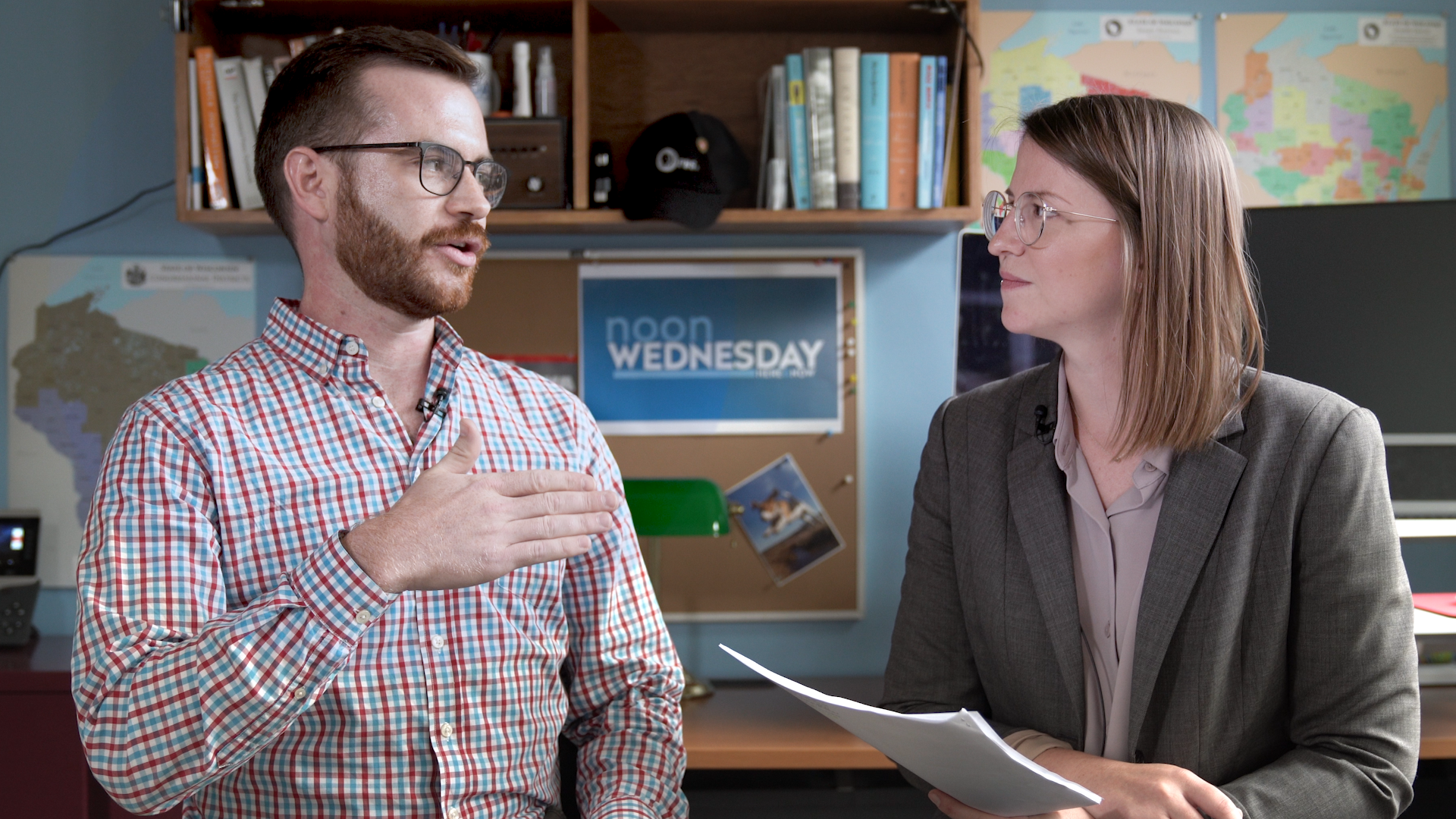 Noon Wednesday: Can We Stay Ahead of Future Floods?
Repeated flood damage is bleeding budgets in northwest Wisconsin. And when repairs are made, they don't factor in the future escalating weather destruction. WisContext's Will Cushman joins us to talk about the cycle of storm damage and how communities in northwest Wisconsin are dealing with it.
August 21, 2019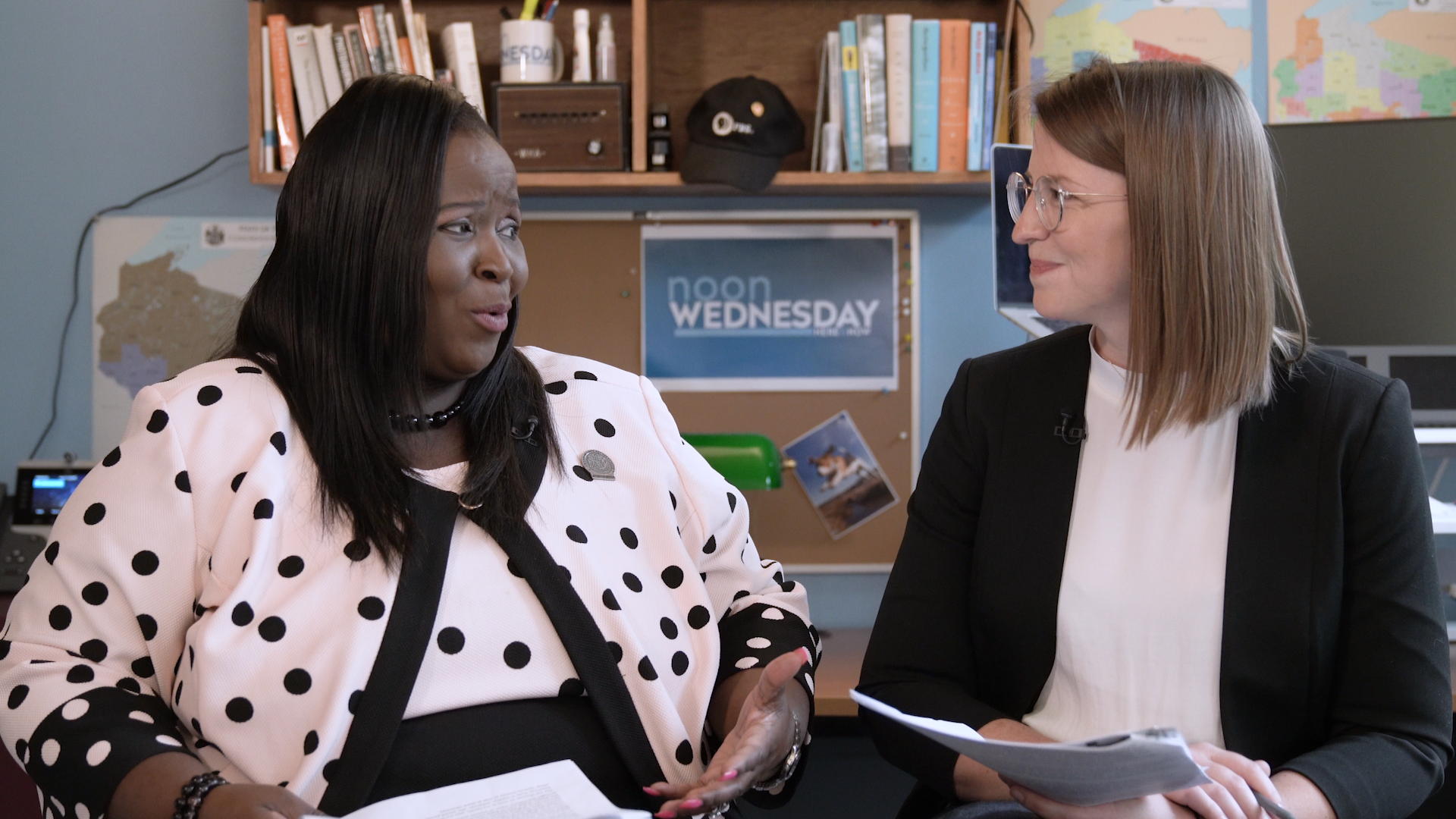 Noon Wednesday: The Untold Story of Women's Suffrage
The 19th Amendment and women's right to vote, but not all women. Wisconsin Rep. Shelia Stubbs joins us to today to talk about the lesser-known history of the women's suffrage movement that excluded women of color and why this part of the story shouldn't be forgotten.
August 14, 2019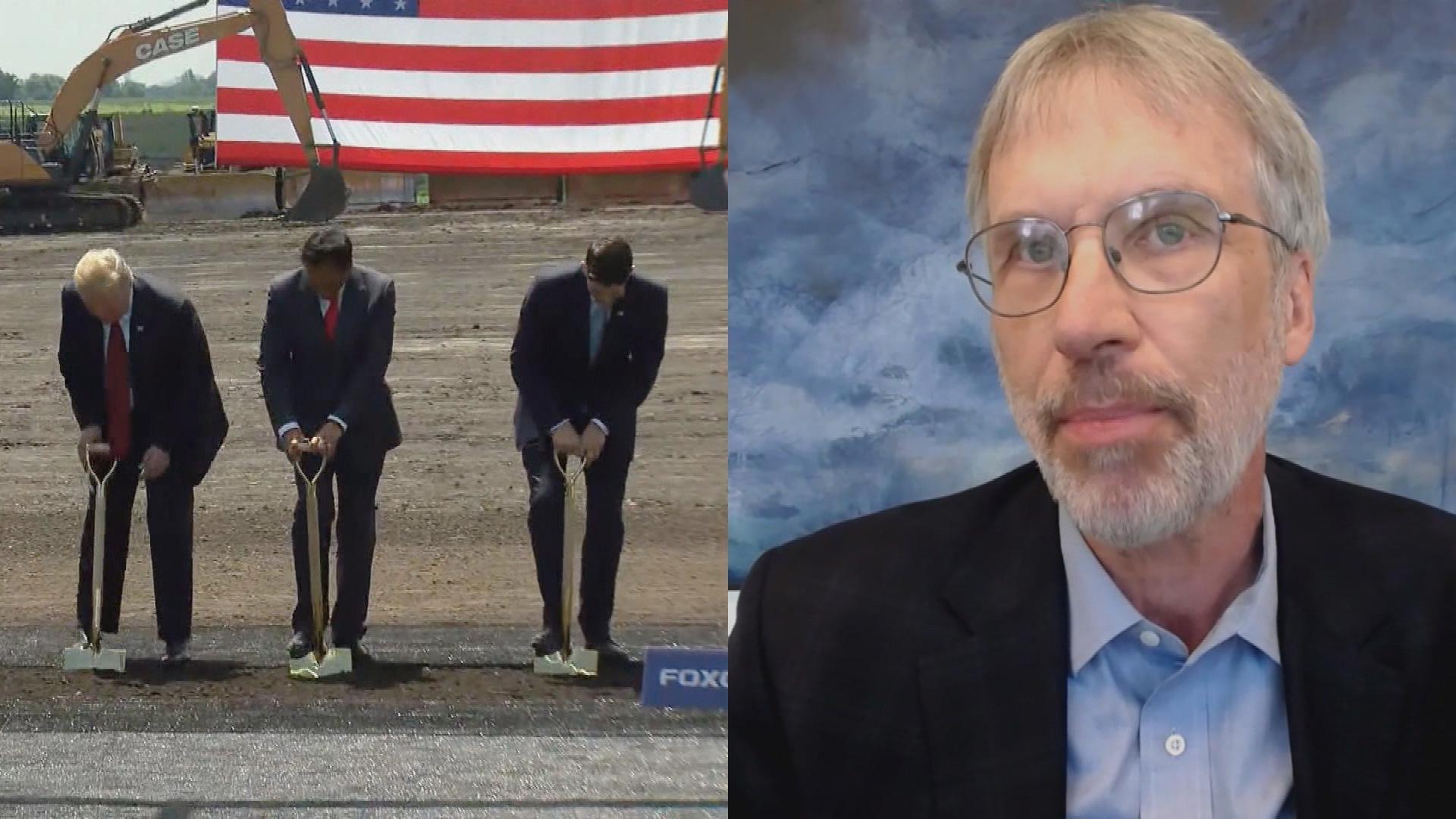 Economics of Tax Credits for Foxconn Jobs
A new economic study looks into the economic impact that Foxconn's promised 13,000 jobs would bring to the state, suggesting Wisconsin could pay upwards of $290,000 in tax credits per job. The study's author Tim Bartik, senior economist at the W.E. Upjohn Institute for Employment Research, says that Wisconsin could still face high costs even if it re-negotiates the contract.
August 9, 2019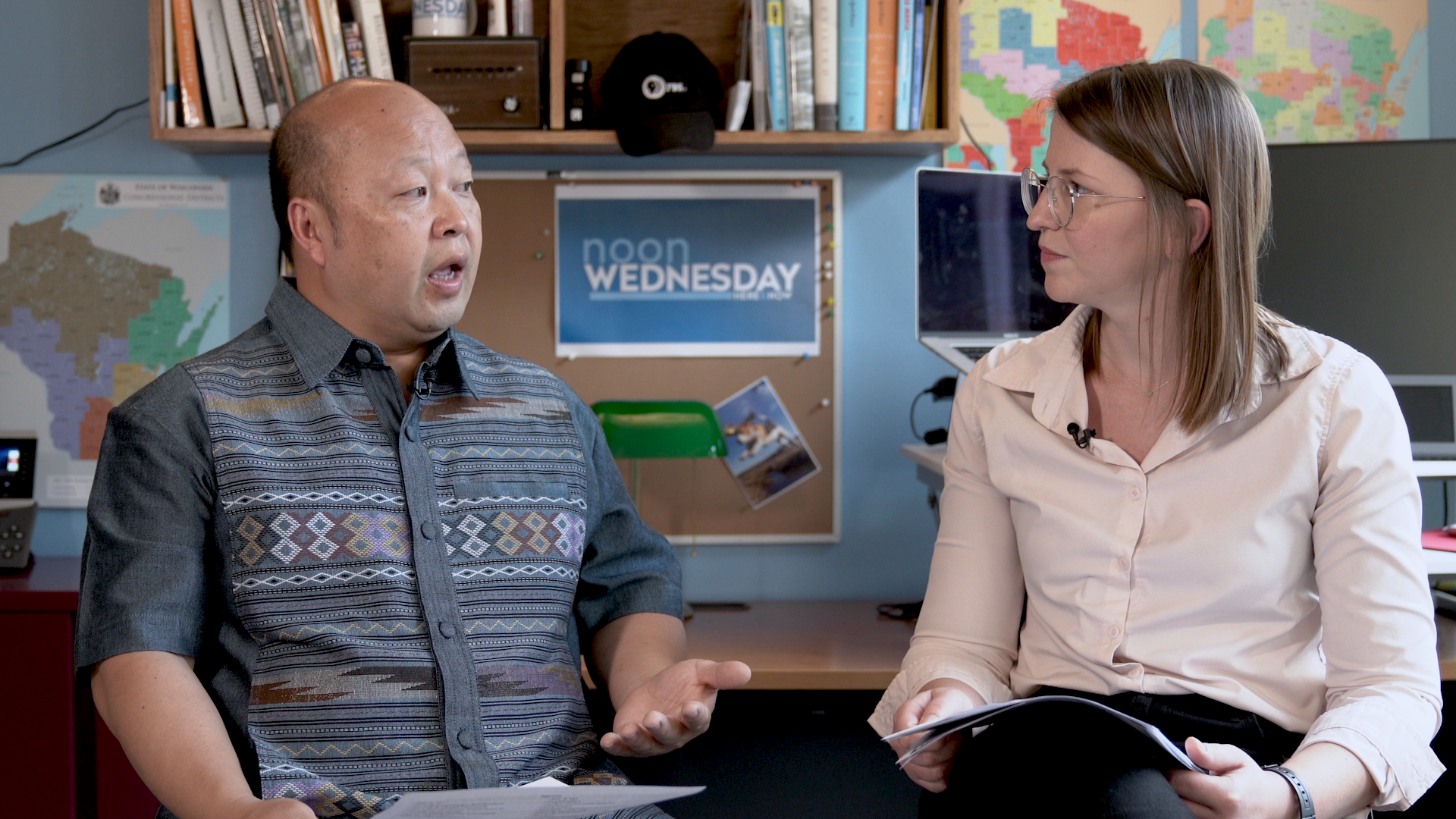 Noon Wednesday: Health Professionals Can Better Serve Hmong
Peng Her from The Hmong Institute says we need more resources for health care professionals to be more culturally competent in serving their Hmong patients. He joins us today to talk about the different needs that health providers might not be aware of for Hmong patients and the annual Hmong Health Summit that aims to help them do better.
August 7, 2019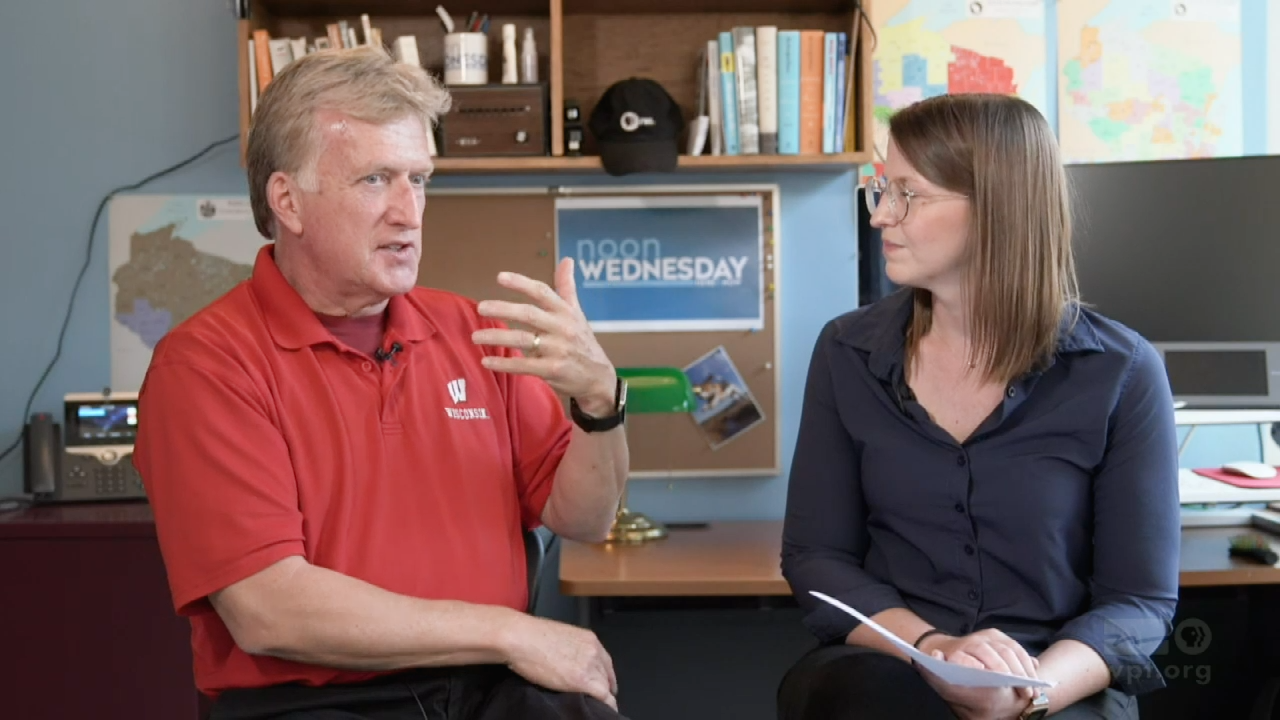 Noon Wednesday: Taking Politics Out Of Farmer Mental Health
Over the last week, Wisconsin politicians have sparred over how to provide mental health resources to our state's farmers. Our guest John Shutske, a UW-Extension Agriculture and Health Safety Specialist, has spoken to thousands of farmers and sees the groundwork needed to get resources to struggling farmers.
July 31, 2019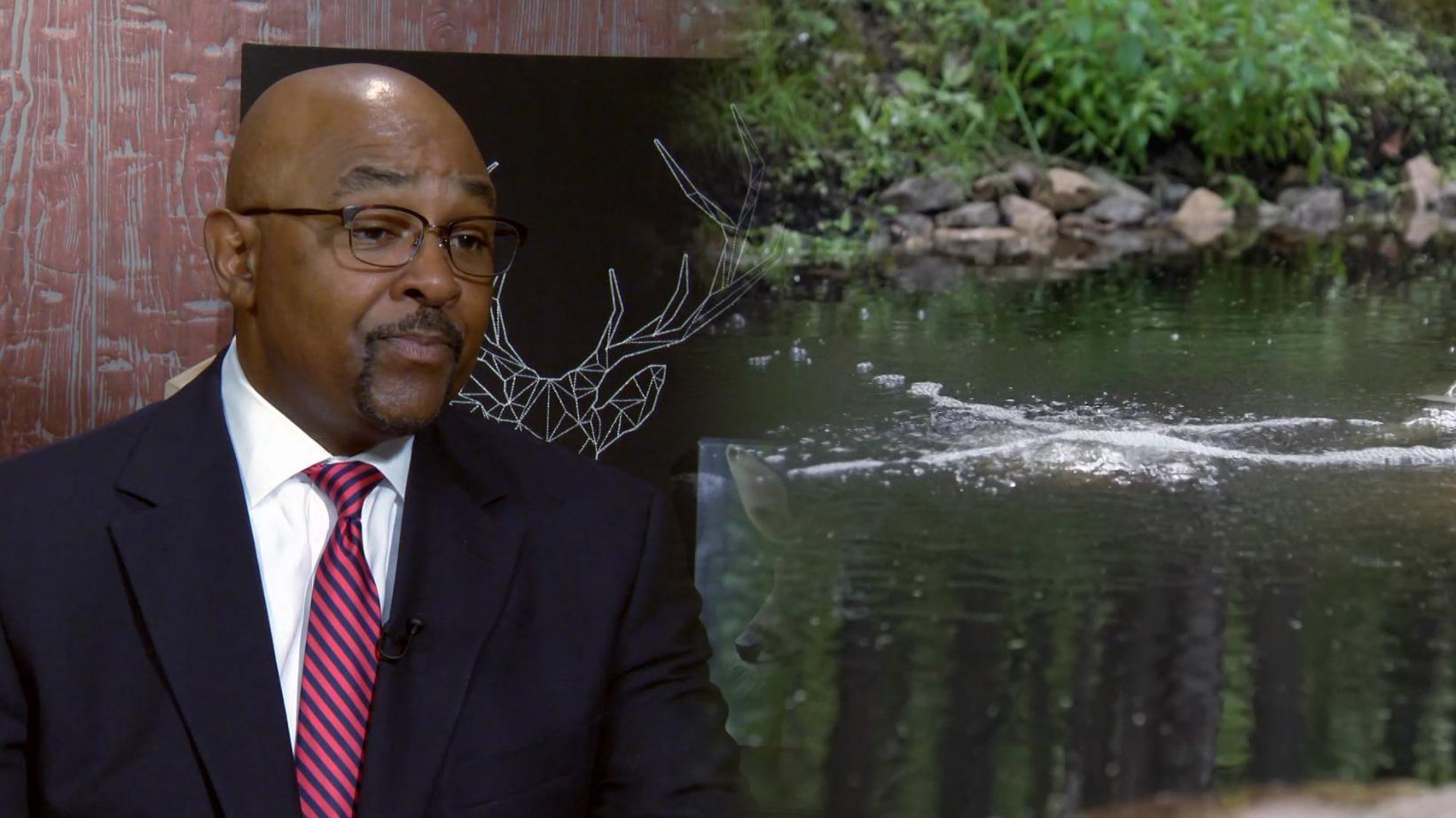 How Wisconsin Grapples With PFAS
Polyfluoroalkyl chemicals, better known as PFAS, can pose health risks to humans if they enter the groundwater. Here & Now reporter Marisa Wojcik delves into how municipalities deal with PFAS pollution and DNR Sec.-Designee Preston Cole discusses the state's response to the chemical.
July 26, 2019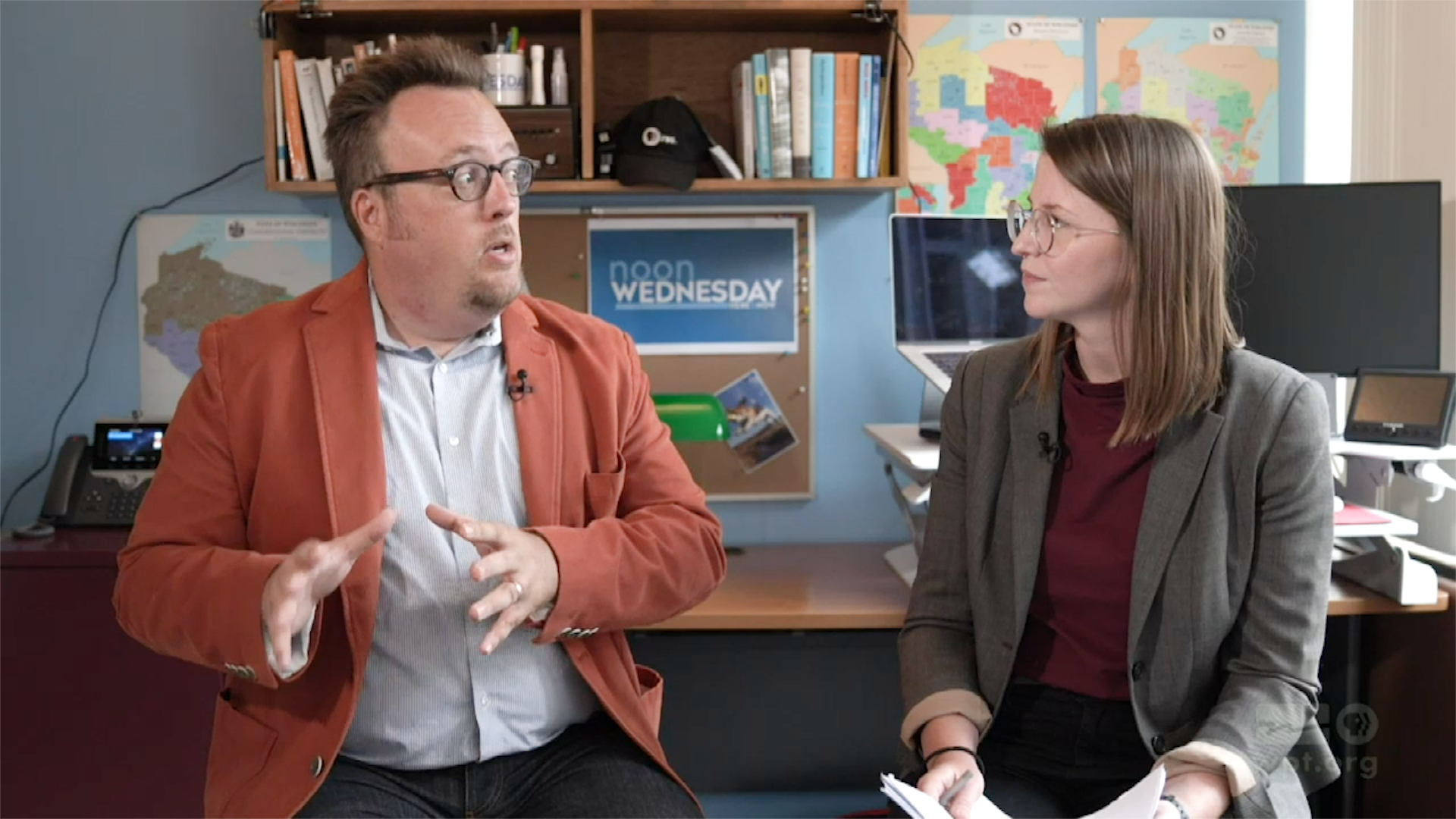 Noon Wednesday: Can't We Just Talk About It?
The rise of polarized and contentious politics is fracturing civic discourse, according to a group of researchers including our guest, UW-Madison professor of journalism Mike Wagner. The team of researchers are working to bridge that gap with the establishment of the Center for Communication and Civic Renewal by researching the intersection of media, technology and Wisconsin politics.
July 24, 2019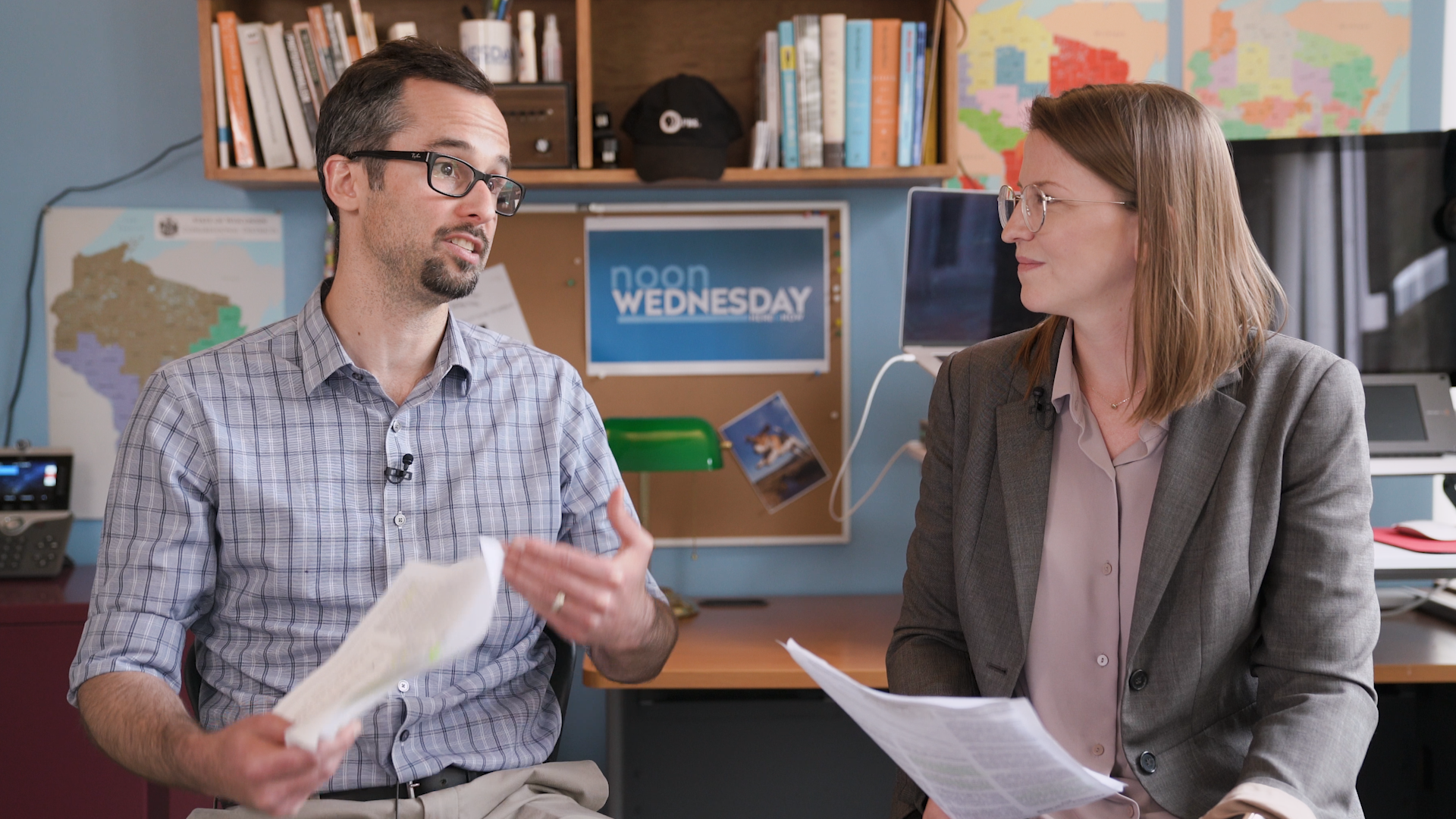 Noon Wednesday: E-cigarettes Creating a Clouds of Debate
Lawmakers are considering hikes on e-cigarette and vaping taxes as Wisconsin's traditional tobacco tax revenues decline, according to a new report by the Wisconsin Policy Forum. The report's author, Mark Sommerhauser, joins us to talk about new vaping taxes and how they may influence politics and public health.
July 17, 2019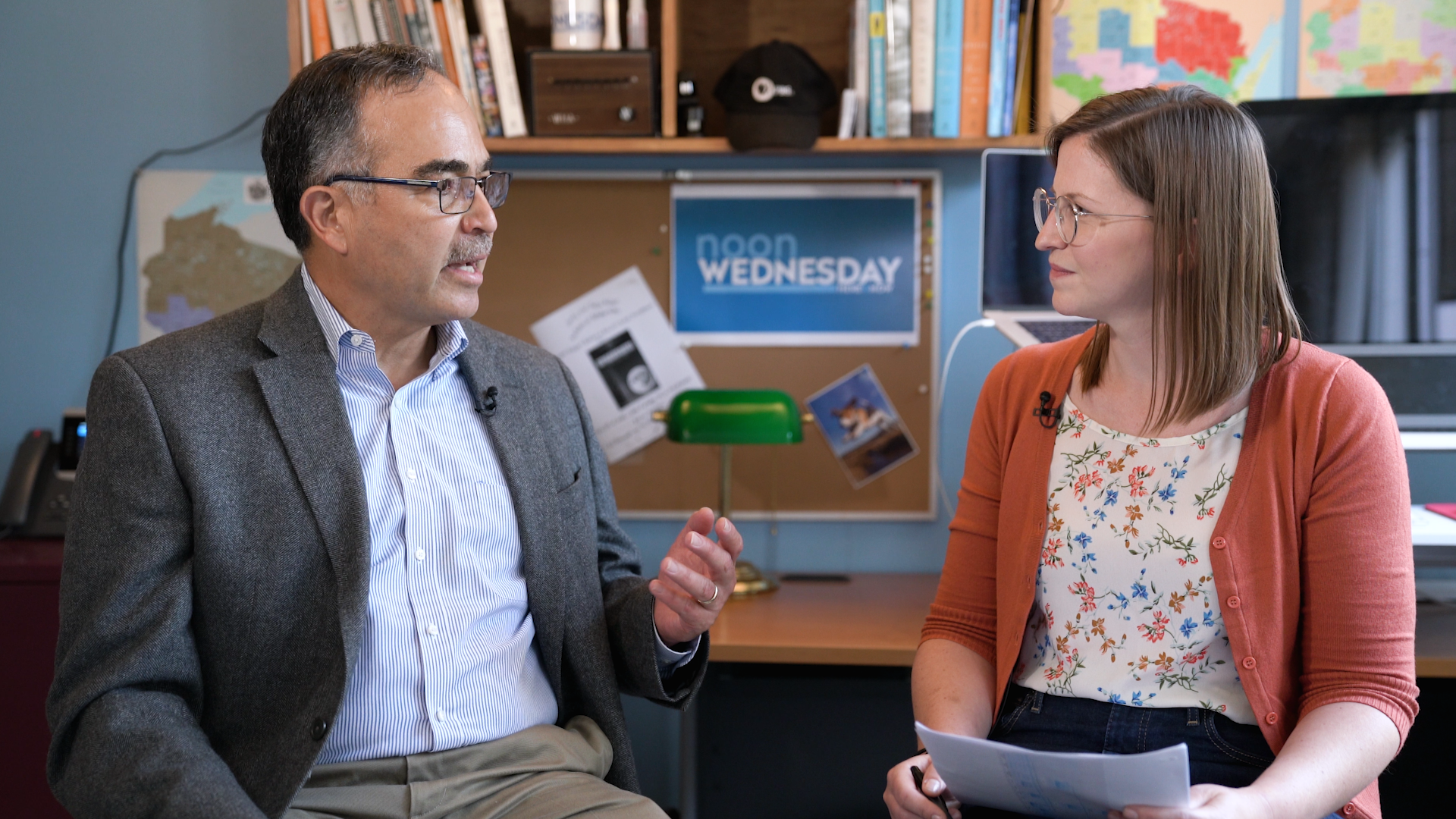 Noon Wednesday: Could Latino vote be a tipping point?
Four Democratic presidential candidates will make their presence known in Wisconsin tomorrow during a League of United Latin American Citizens town hall. UW-Madison political science professor Ben Marquez talks about how the role the Latinx vote will play a role in the 2020 presidential elections.
July 10, 2019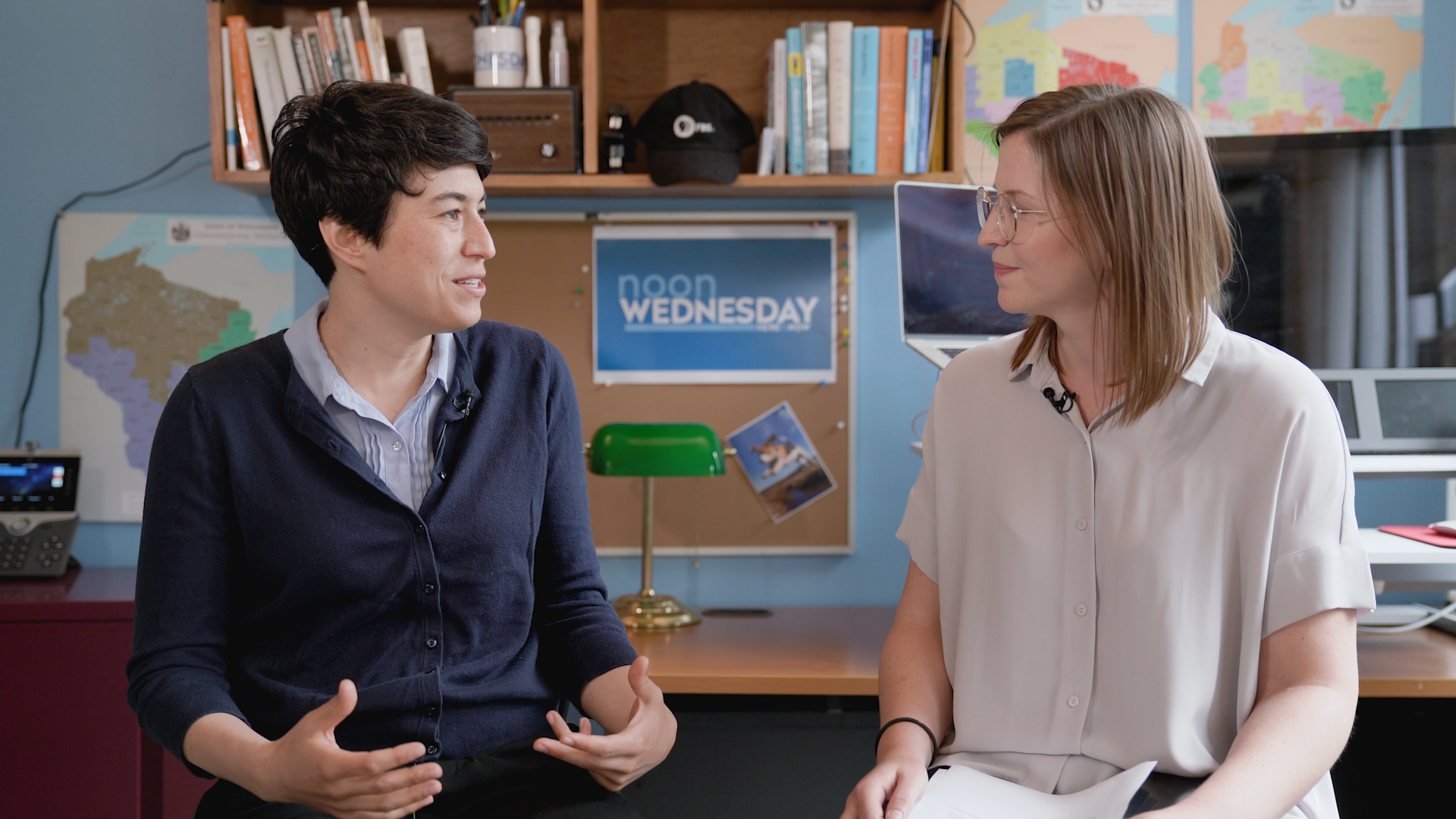 Noon Wednesday: Climate Change Impacting Mercury Levels
Research from the UW-Madison Center for Limnology collecting 30 years of data from lakes points to the long-term impacts of climate change on mercury levels in lakes and fish in Wisconsin. Investigative reporter Sarah Whites-Koditschek describes how scientists, surprised by this data, came across these findings.
July 3, 2019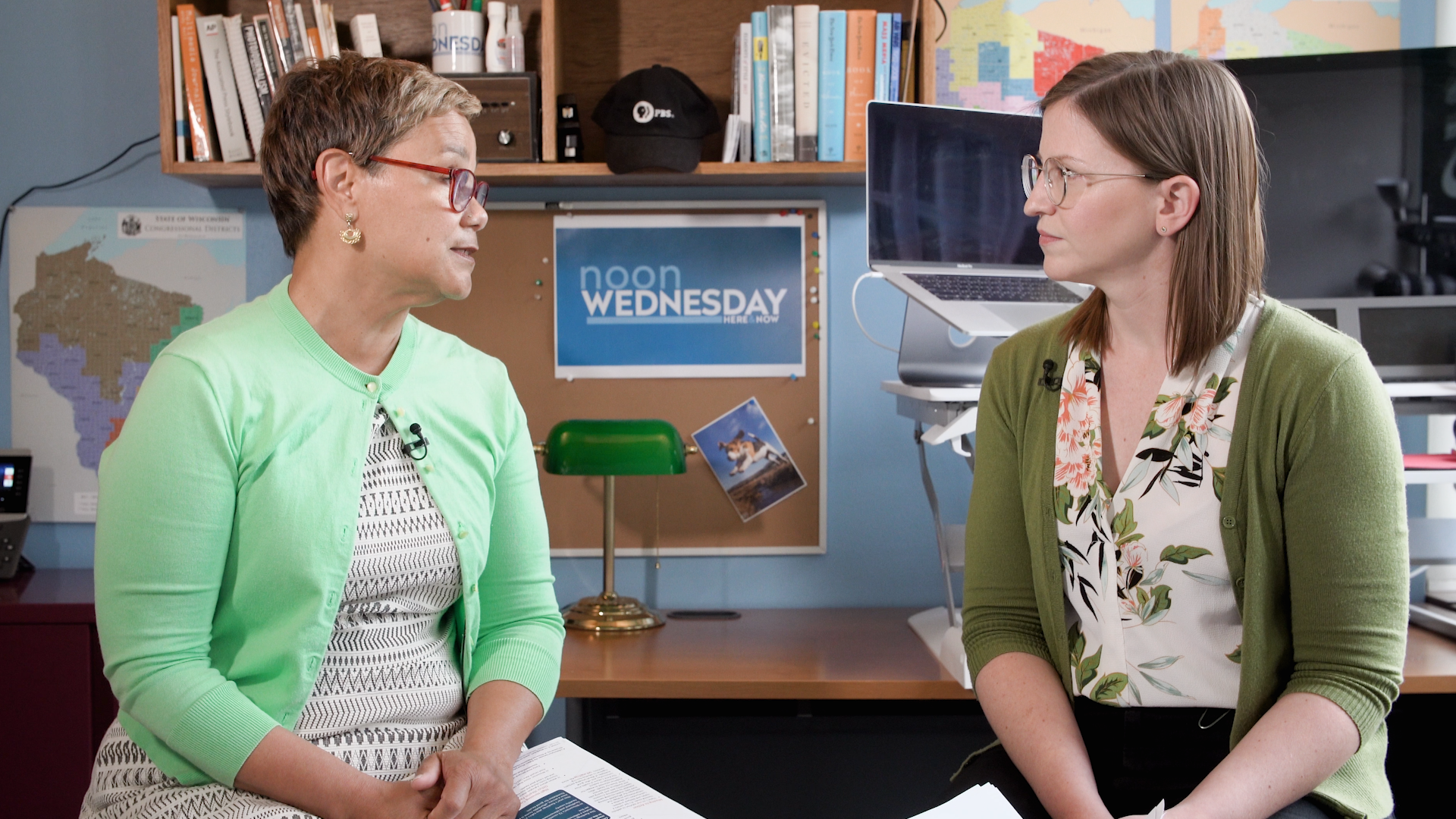 Noon Wednesday: Outside Factors Impacting Health
Every year, the County Health Rankings and Roadmaps delivers detailed data state by state, county by county, how a myriad of factors contribute to health and health equity. Dr. Sheri Johnson says this year's rankings emphasize housing and communities to explain the interconnectedness of inequality and health.
June 26, 2019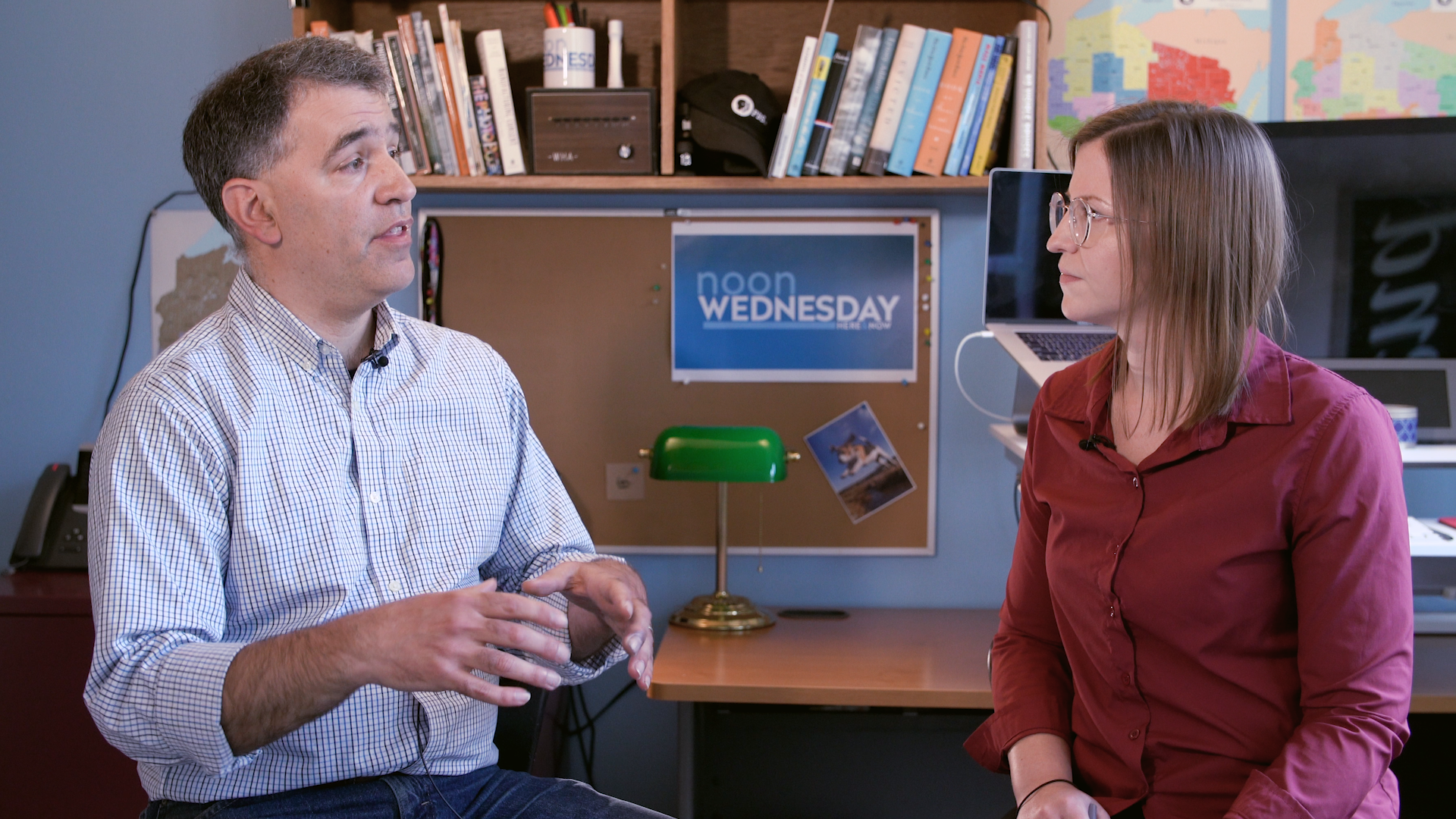 Noon Wednesday: Emerging Water Contaminant Raising Alarms
The City of Madison put a target on it's water quality manager, Joe Grande, voluntarily tested for chemicals in public water wells that aren't even regulated. Grande discusses what is known and still unknown about PFAS chemicals in water, air and food, as well as where the science still needs to catch up.
June 5, 2019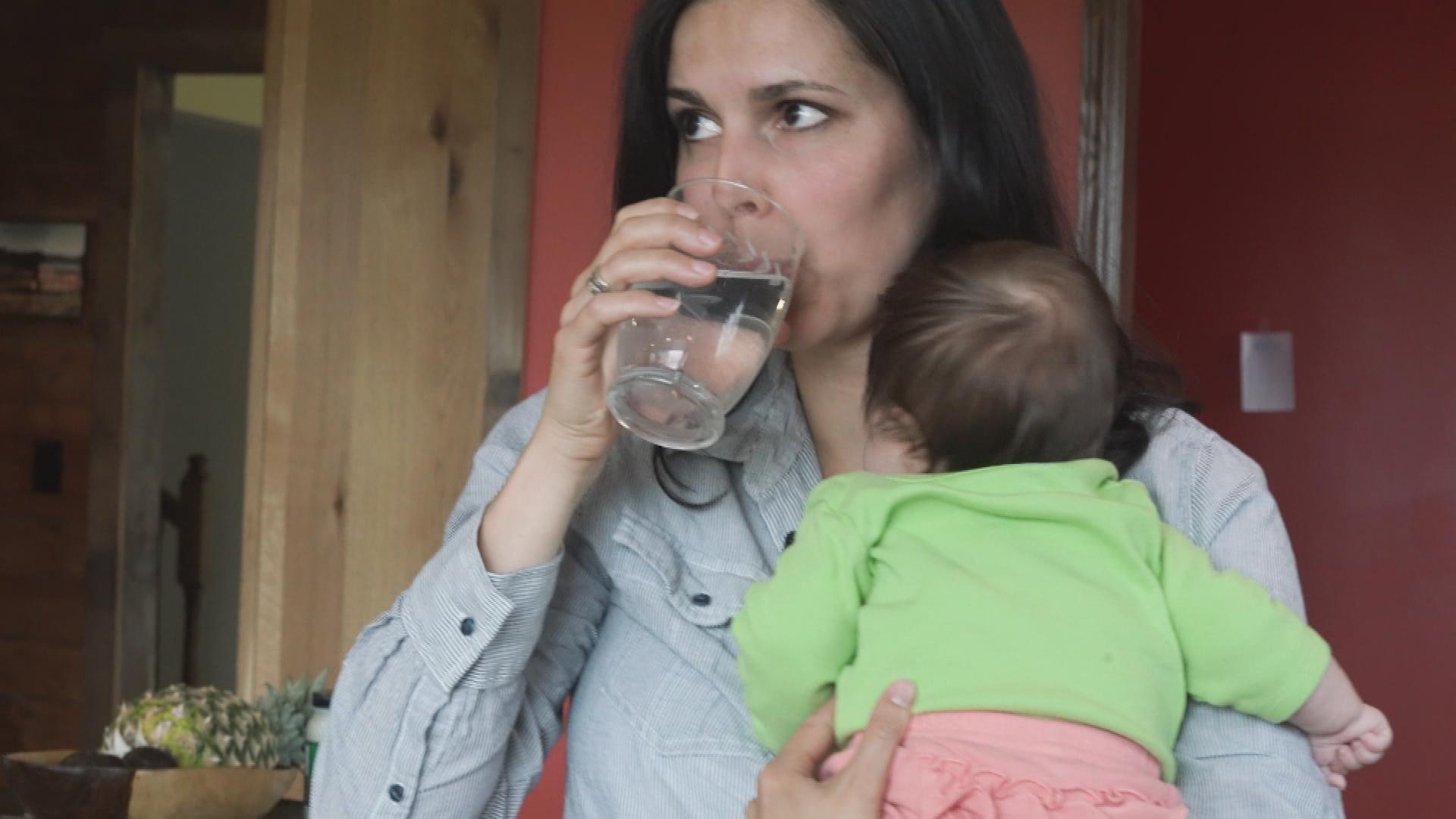 The issue of contaminated drinking water in Wisconsin has drawn the attention of both sides of the aisle. Gov. Tony Evers declared 2019 the year of clean drinking water and Assembly Speaker Robin Vos created the Speaker's Task Force on Water Quality. Here & Now's Marisa Wojcik reports on the efforts to improve water quality in the state.
May 24, 2019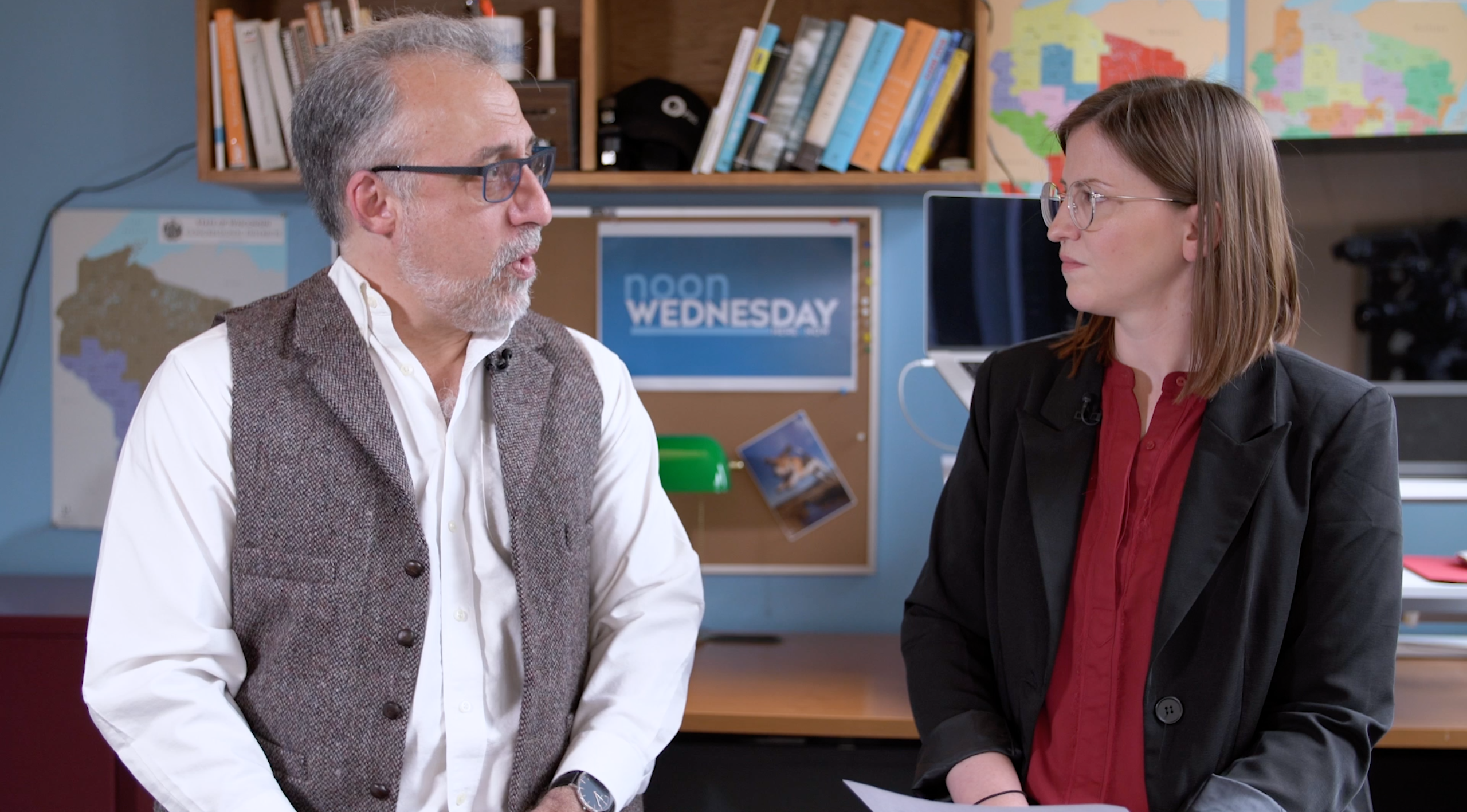 Noon Wednesday: Are We Heading Towards Impeachment?
New Democrats are calling for the impeachment of President Donald Trump, including Wisconsin Congressman Mark Pocan. Are we heading towards impeachment? Probably not, according to UW-Madison political science and law professor Howard Schweber.
May 22, 2019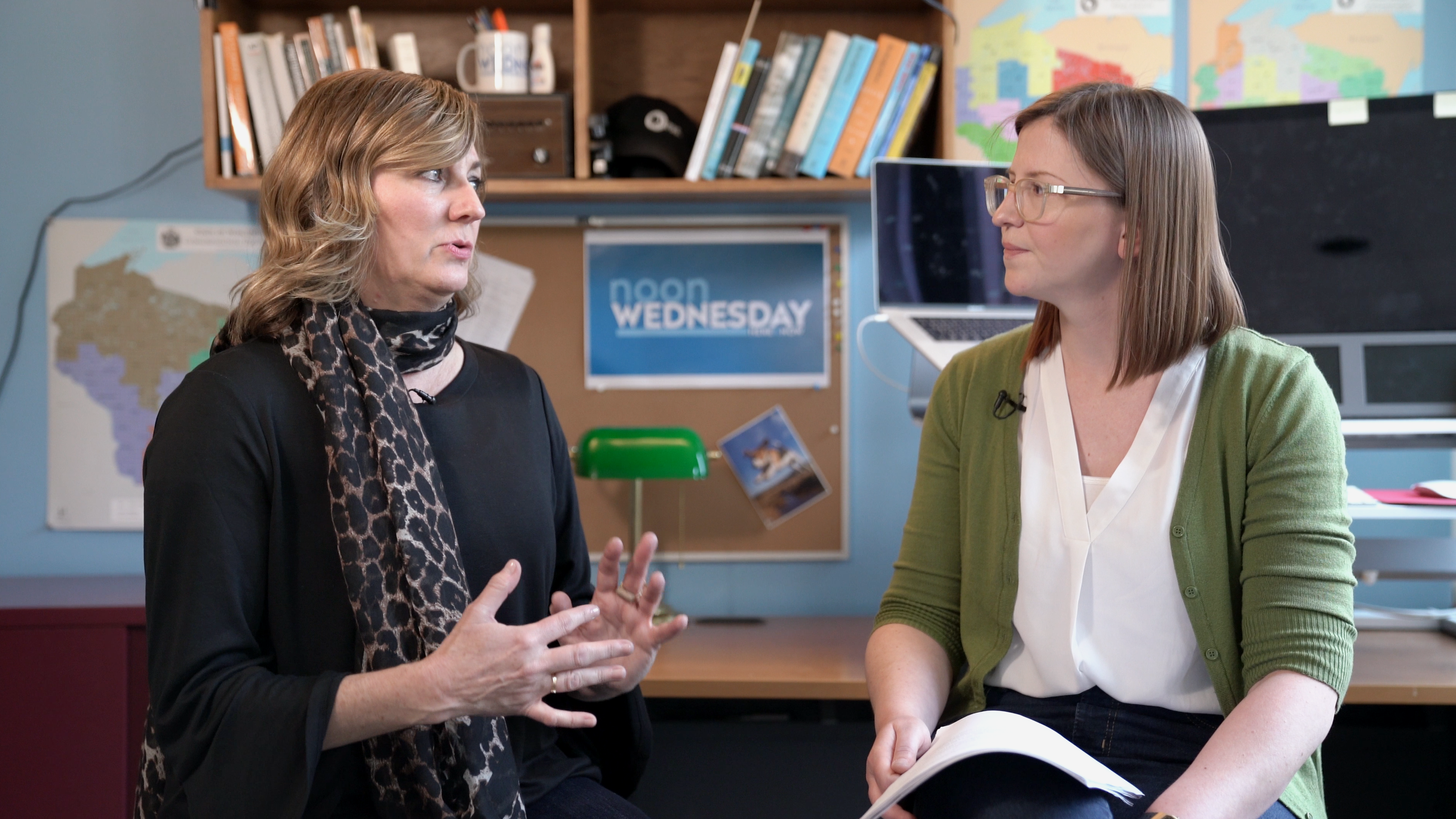 Noon Wednesday: UW-Stevens Point Majors
After a year and a half of turbulence, UW-Stevens Point has pulled back from a plan to cut liberal arts majors and tenured faculty positions. But professor and librarian Nerissa Nelson is cautious about celebrating this fact too quickly. She argues that the process has caused distrust and the solution came at too great a great cost.
May 15, 2019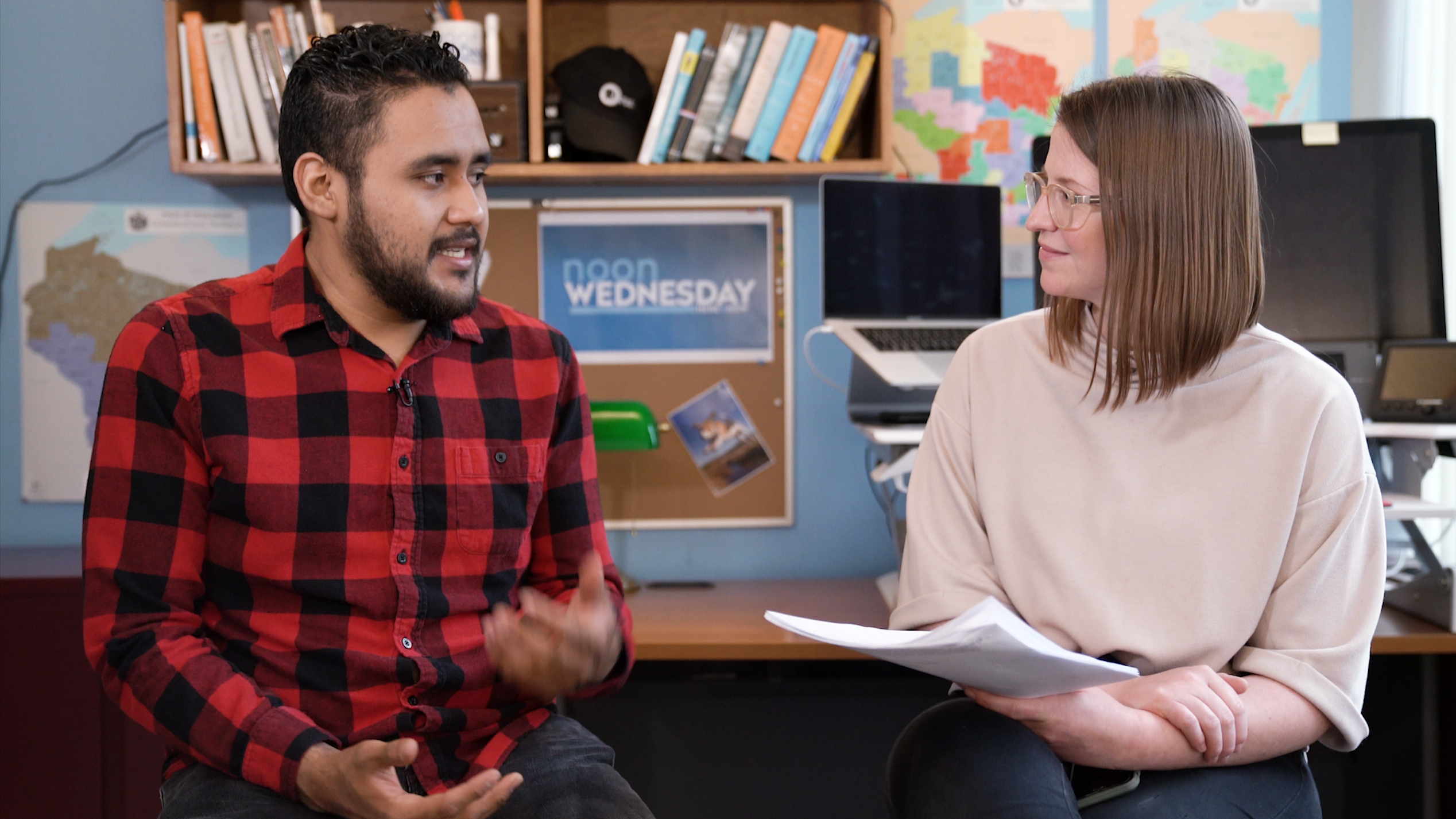 Noon Wednesday: Undocumented Immigrants and College
Julio Gumeta came to Wisconsin when he was seven years old. Now, 17 years later, he wants to attend UW-Milwaukee but cannot afford the out-state-tuition rates that undocumented immigrants are required to pay. He says he would like to give back to his community in Wisconsin, but finds that difficult without proper education.
May 8, 2019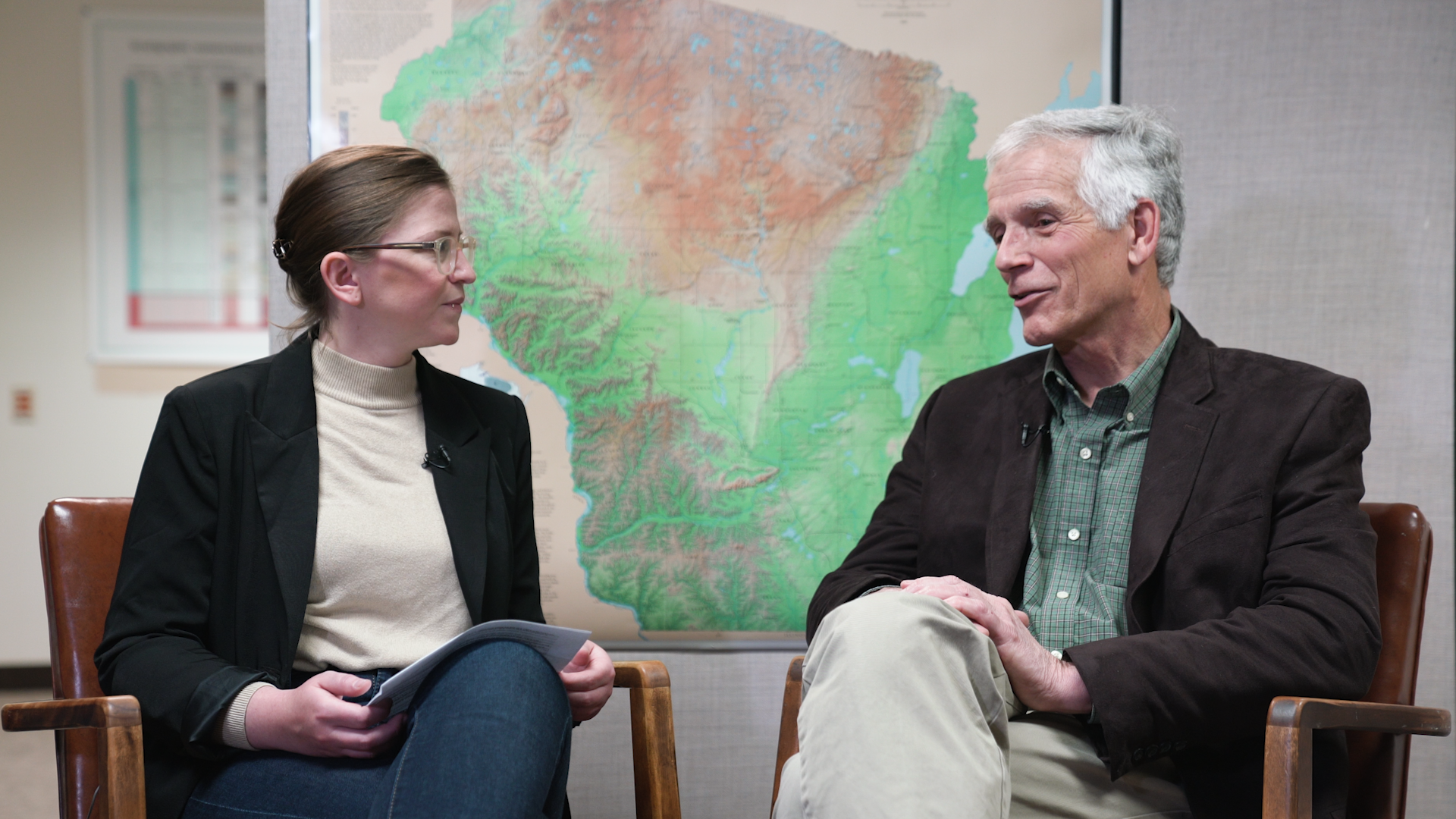 Noon Wednesday: Private Well Water Quality
Ken Bradbury of the Wisconsin Geological and Natural History Survey discusses a comprehensive study his group conducted in collaboration with local county conservationists. The study found that 40 percent of private wells in southwest Wisconsin are contaminated beyond safe limits. Bradbury discusses next steps as the Legislature prepares to find solutions during the budgeting process.
May 1, 2019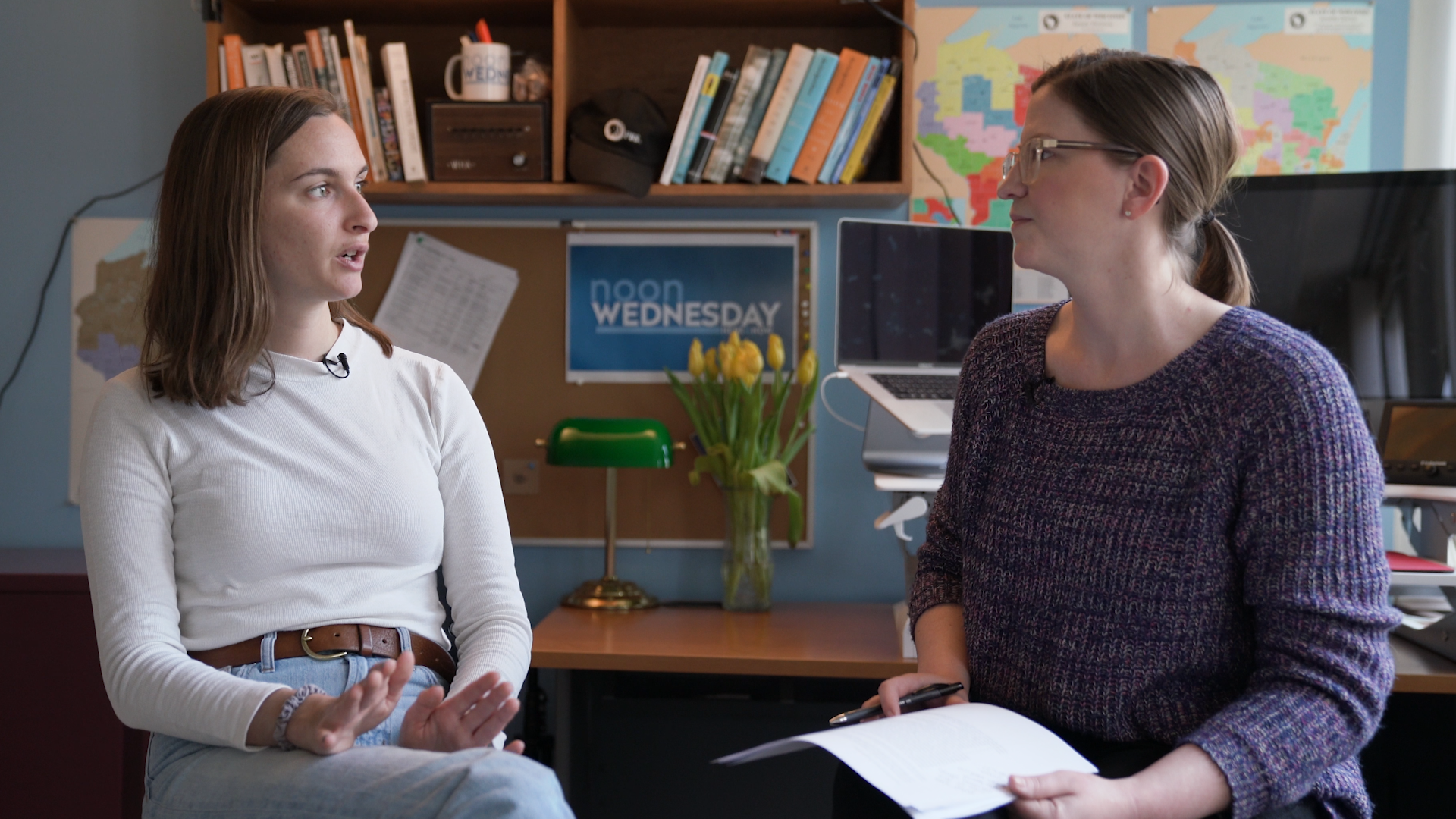 Noon Wednesday: Cannabis in Wisconsin?
Wisconsin is not following the national trend to legalize any form of marijuana, even though 33 states have passed laws for legal medicinal use and 10 states have laws for legal recreational use. Suzie Kazar, a student journalist with the Wisconsin Center for Investigative Journalist, talks about how Wisconsin compares with the rest of the country on the question of legalization.
April 24, 2019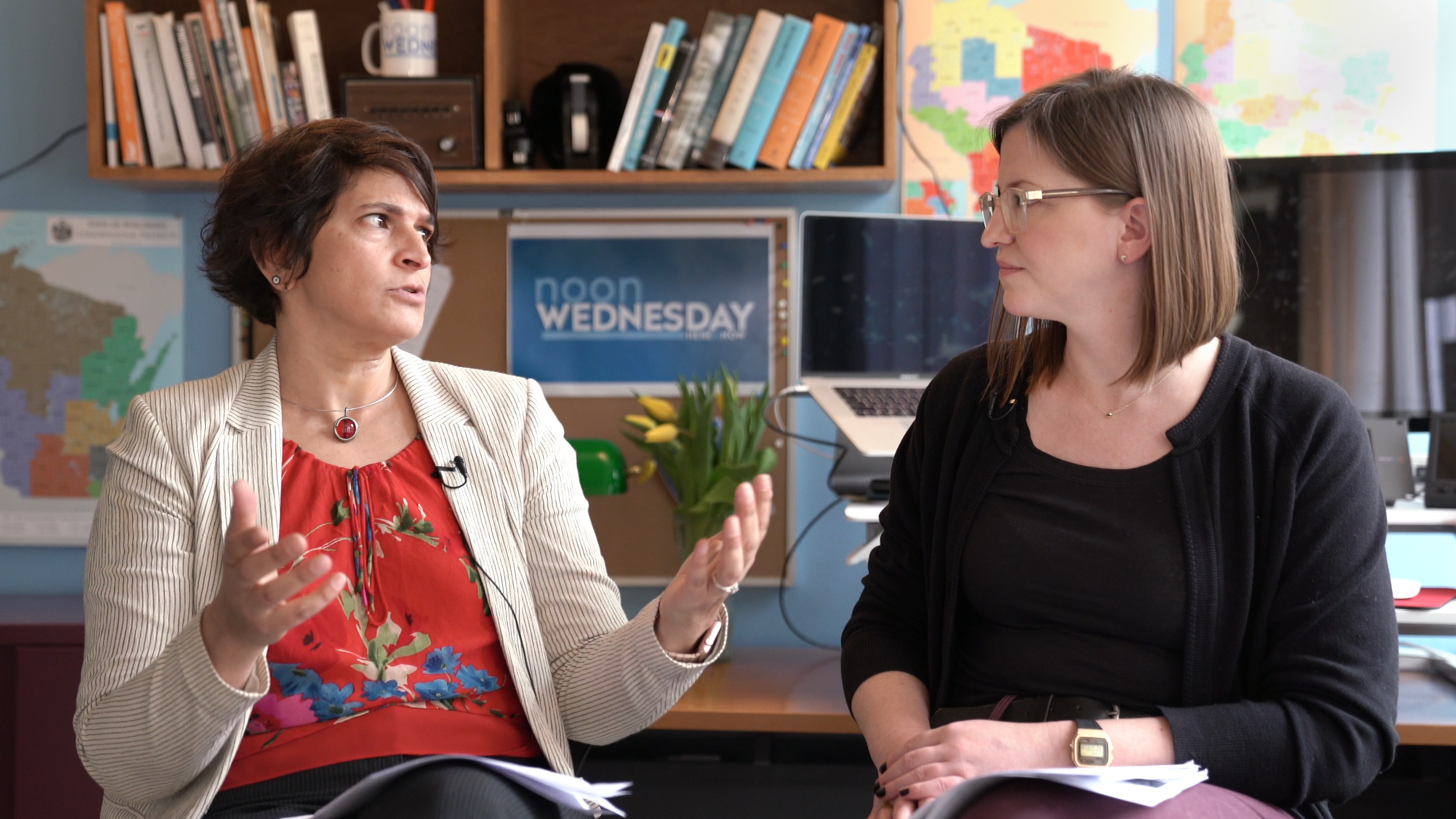 Noon Wednesday: Where Does Misinformation About Islamic Law Lie
Asifa Quraishi-Landes is professor of U.S. constitutional law and of Islamic law. Despite these two systems being very different from one another, many think that Islamic law has to do with the government. As a Muslim American and expert in these two fields, Quraishi-Landes talks about where misinformation about Islamic law lies, as well as what Islamic law is - and is not.
April 17, 2019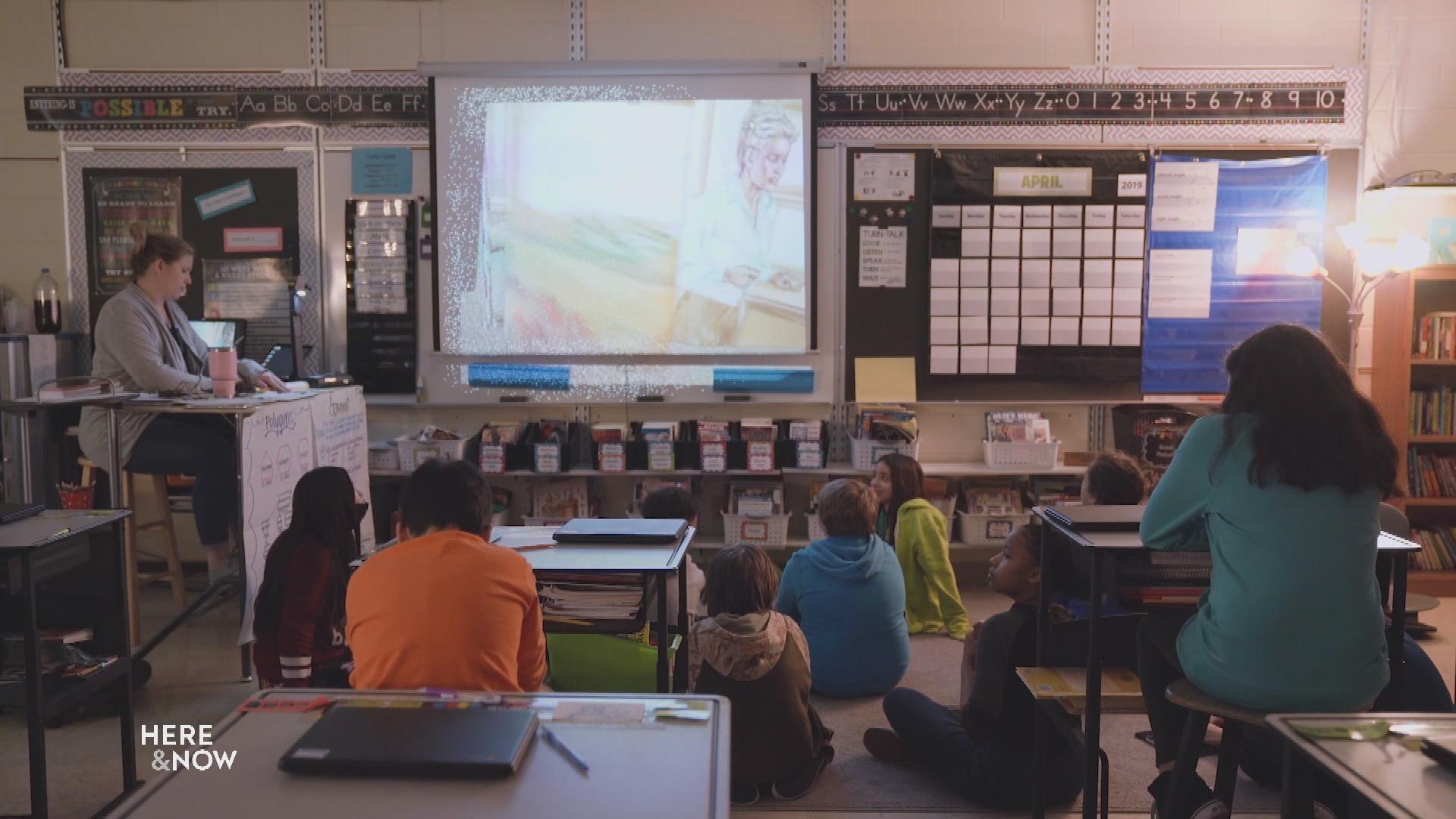 State Budget: English Language Learners
Here & Now's Marisa Wojcik reports on provisions to fund English Language Learner programs in Wisconsin, seeing how they would impact schools in Green Bay and Abbotsford.
April 12, 2019
Noon Wednesday: The Rise in Mental Health Service Needs
Student mental health advocate Manasi Mohan is raising awareness about the rise in mental health service needs, especially for students of color and underrepresented populations. In the last five years, the UW System schools have seen the need grow 35 percent. And nationwide studies show minority college students are at highest risk of not receiving services based their needs.
April 10, 2019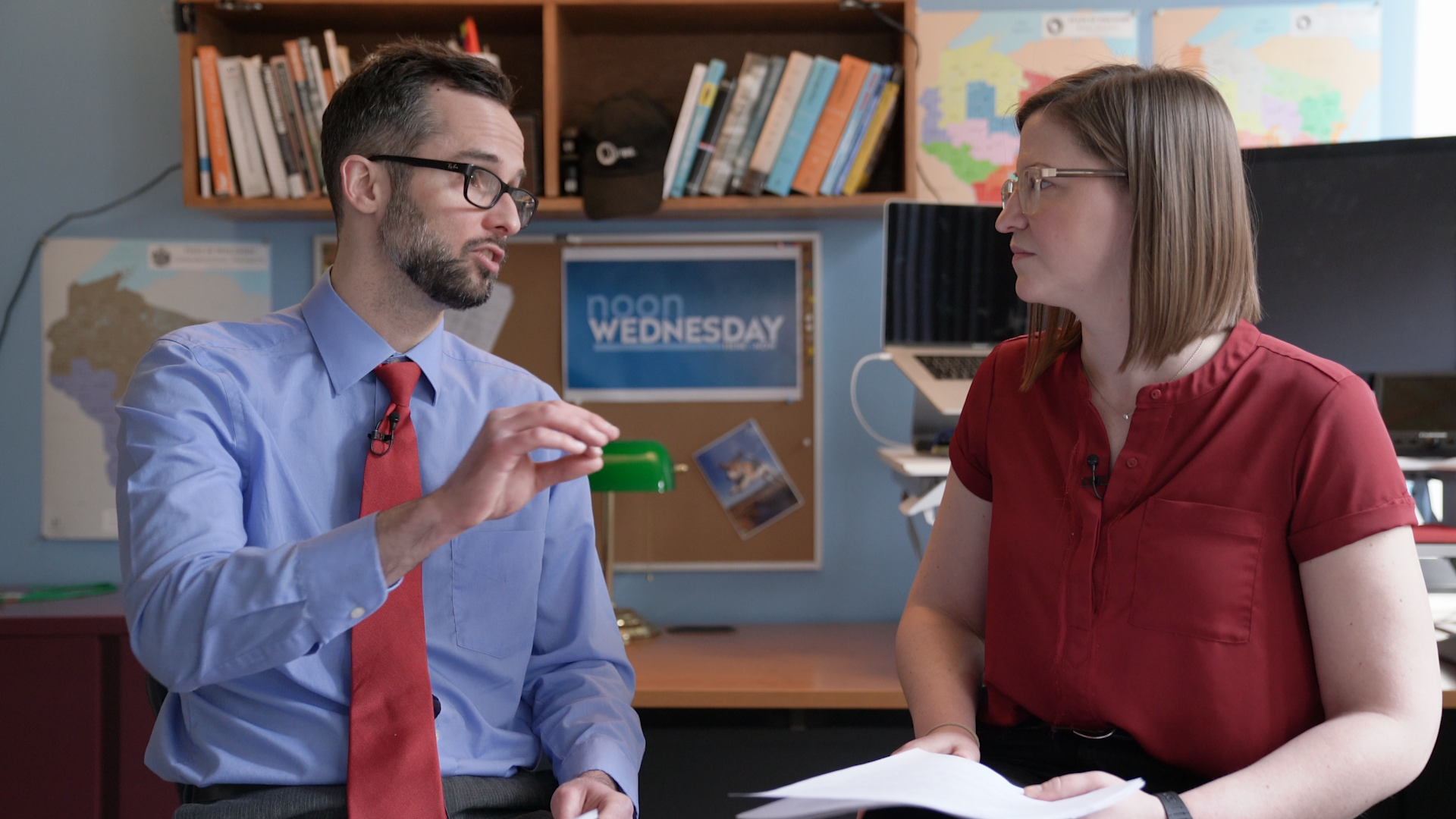 Noon Wednesday: Mark Sommerhauser Gives Context to Lame Duck Laws
With four lame duck lawsuits pending and two of them having been ruled on in the last week, keeping tabs on what's going on can be difficult. Mark Sommerhauser from the Wisconsin State Journal joins us to talk about the lame duck lawsuits and provide some context around what's happening with this ongoing litigation.
March 27, 2019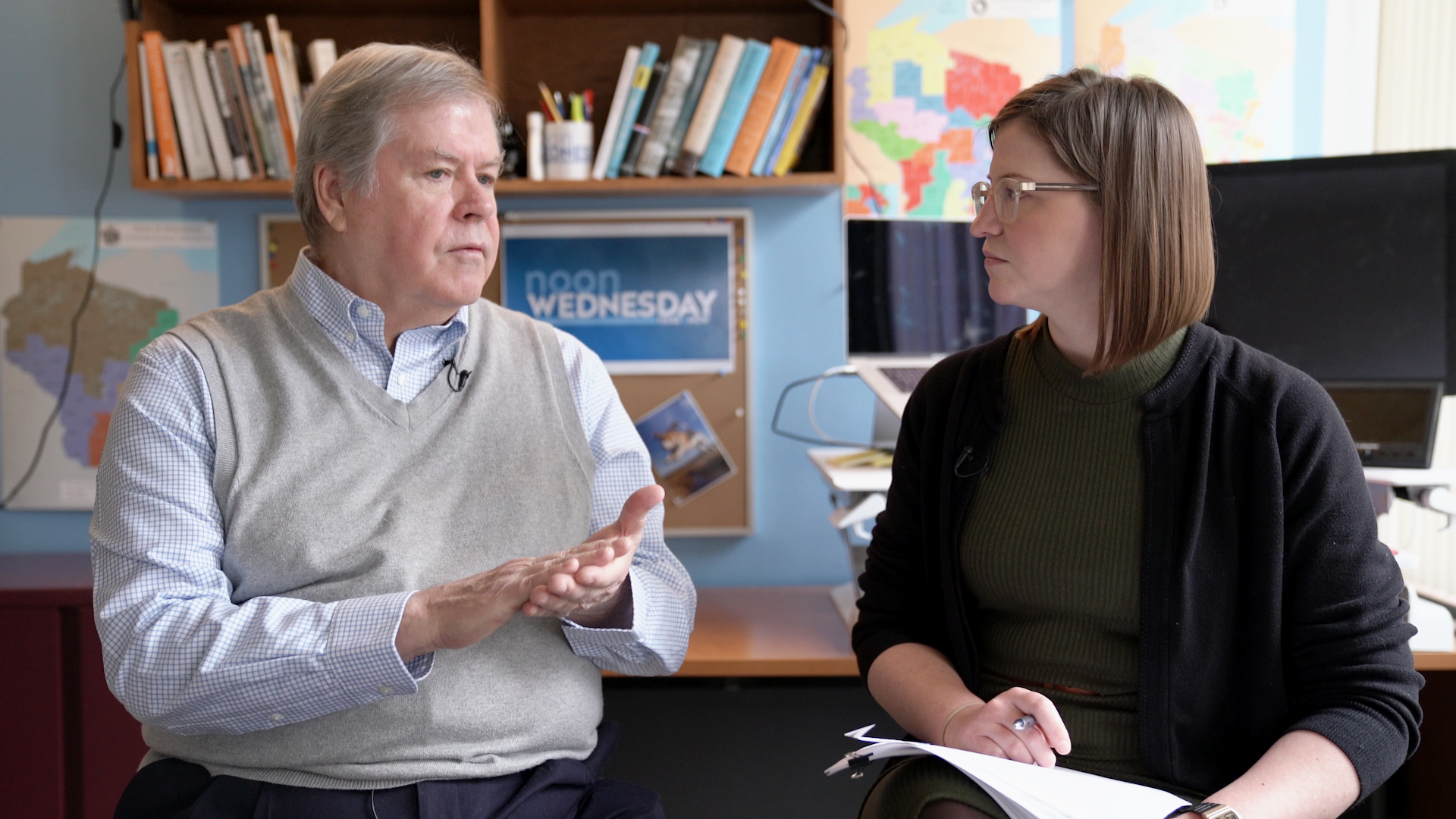 Noon Wednesday: George Quinn on the State's Shortfall of Physicians
Wisconsin is expected to be short at least 700 primary care providers by the year 2035. George Quinn, executive director of the Wisconsin Council on Medical Education and Workforce, joins us to talk about how the state is working to bridge the impending shortfall of physicians.
March 13, 2019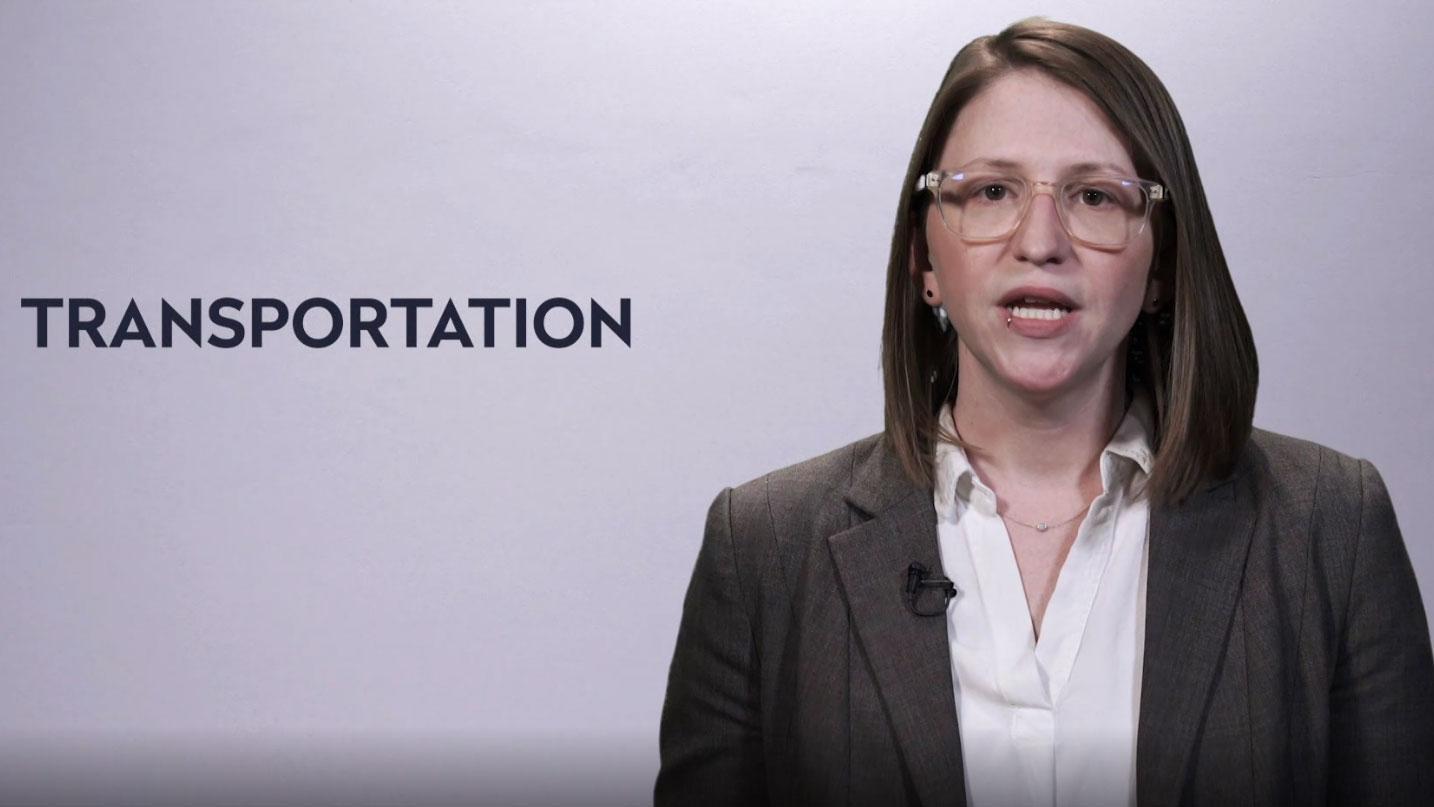 Fast Facts: Bipartisanship in the Budget
With the state budget containing policy priorities that some may find polarizing, Marisa Wojcik delves into areas of the budget that may receive bipartisan support.
March 8, 2019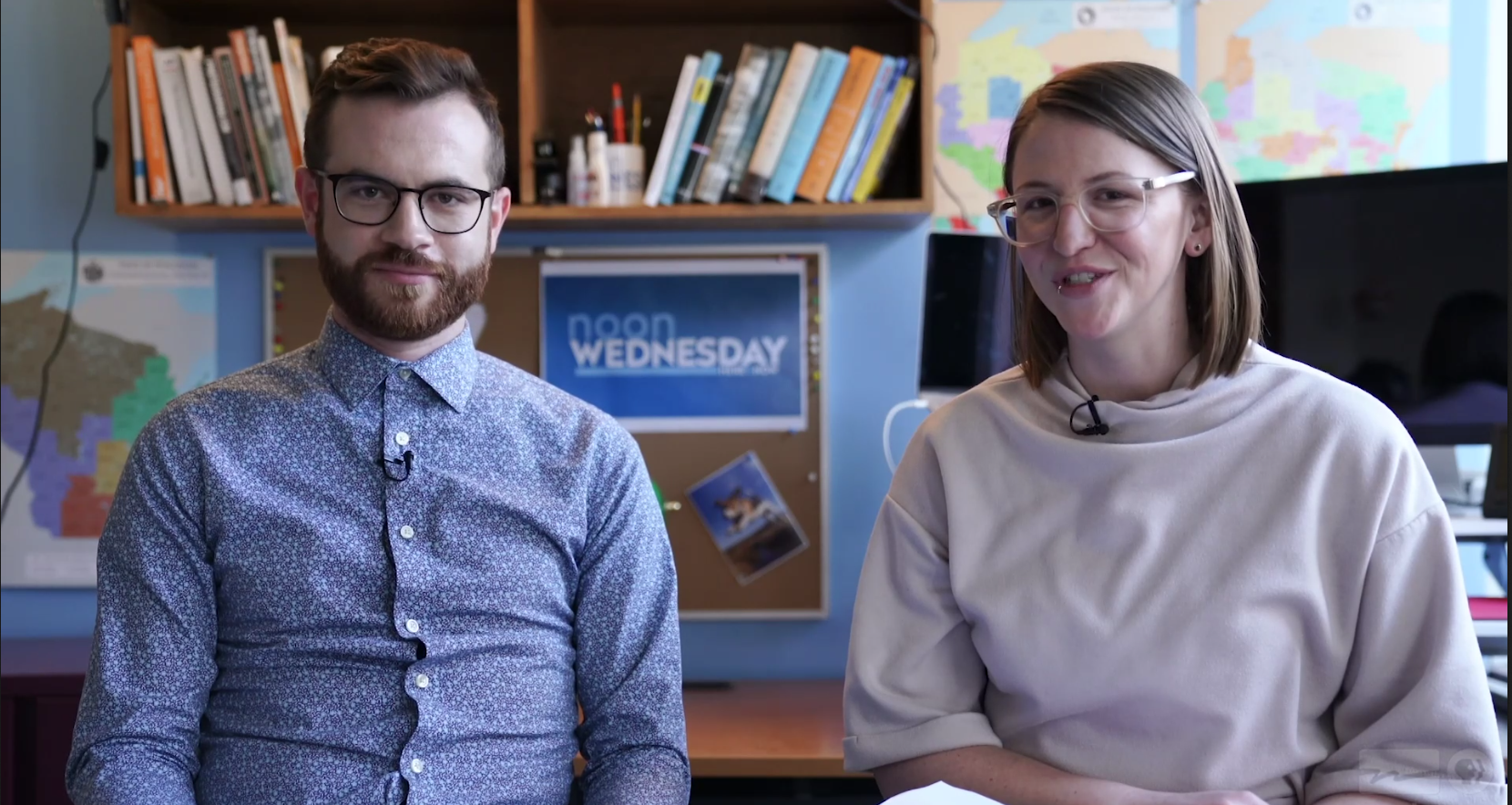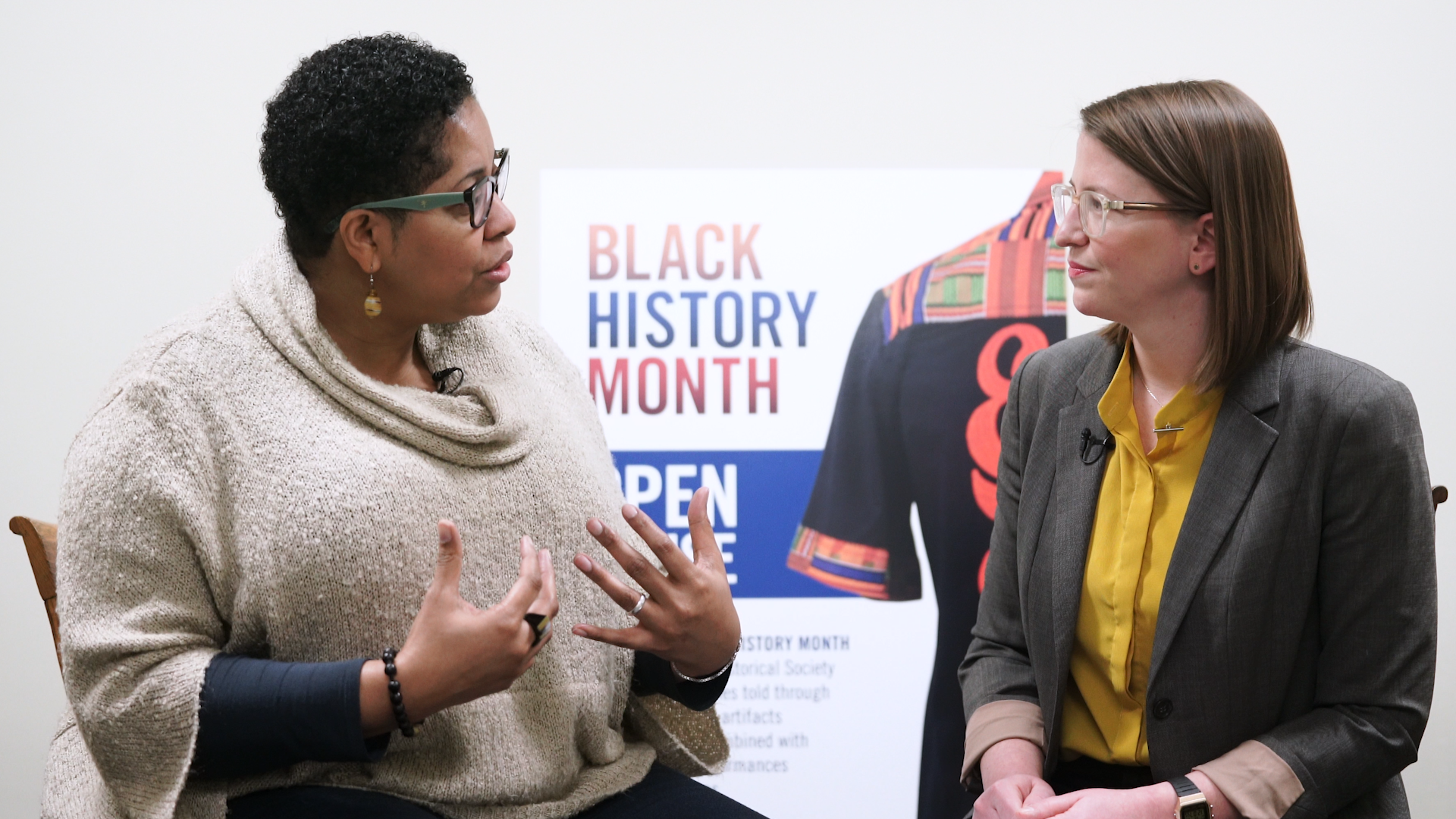 Noon Wednesday: Gathering Stories from Underrepresented Communities
The way a story is told can determine whose voice is heard and how it is memorialized. Oral histories have the power to elevate more voices. Tanika Apaloo, community engagement and diversity liaison at the Wisconsin Historical Society, talks about how her work gathering stories from underrepresented communities is changing our understanding of history.
February 20, 2019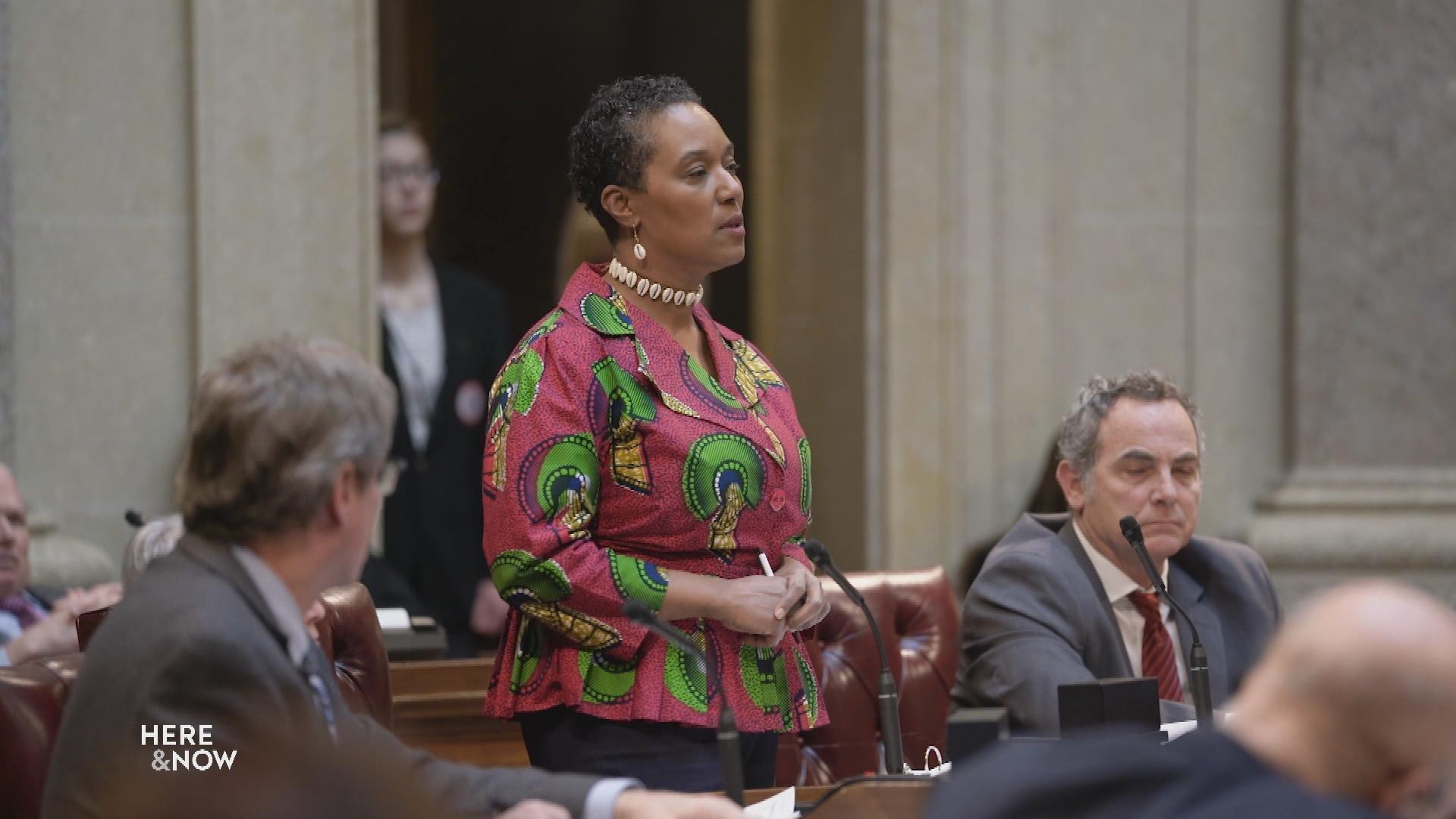 Kaepernick Divides Legislature on Black History
The state legislature was embroiled this week in a debate over whether to include Milwaukee-born Colin Kaepernick's name in a Black History Month resolution. Here & Now's Marisa Wojcik delves into how the debate developed.
February 15, 2019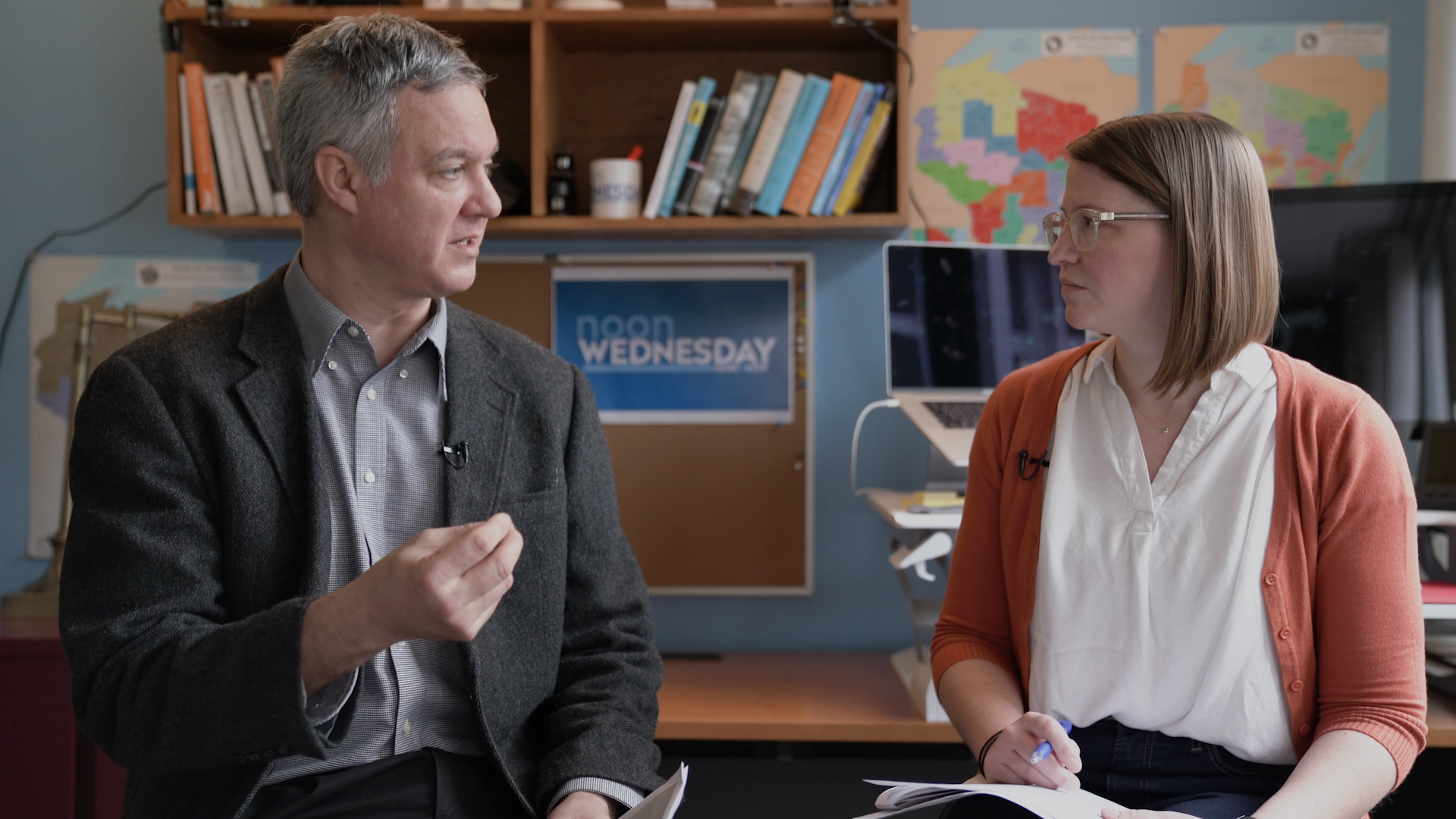 Noon Wednesday: Refugees Experience Barriers Going To College
Noon Wednesday with guest Matthew Wolfgram. Why do so many barriers exist for refugees to go to college? Matthew Wolfgram from the Wisconsin Center for Education Research sought to answer this question and he joins us to tell us about his findings.
February 6, 2019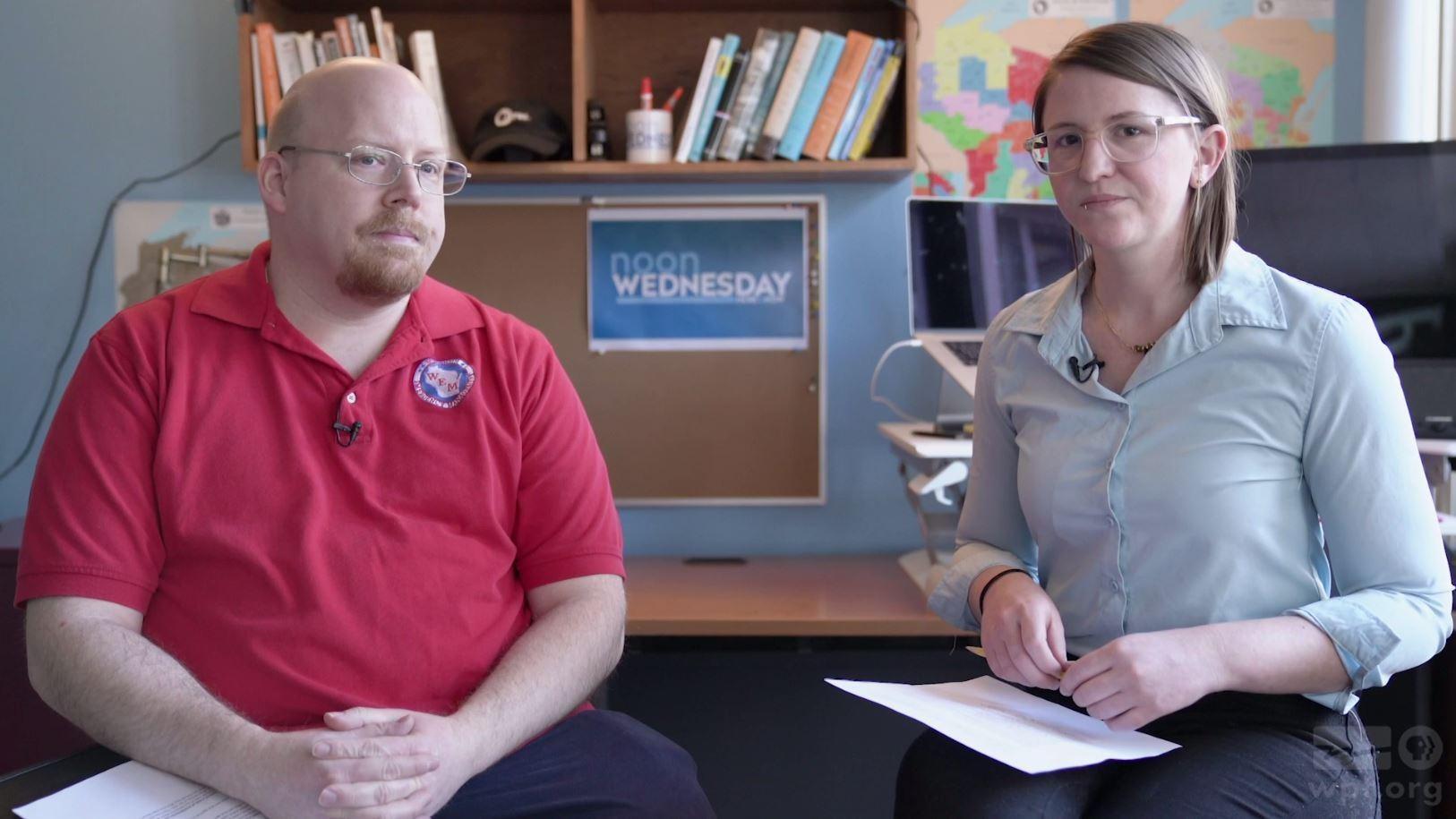 Noon Wednesday: Emergency Management Advises About Extreme Cold Weather
Noon Wednesday with guest Andrew Beckett. Wisconsin is under a state of emergency due to extreme cold and winter weather. Andrew Beckett from Wisconsin Emergency Management joins us on a special edition of Noon Wednesday to talk about what you need to know heading into the record-breaking cold.
January 29, 2019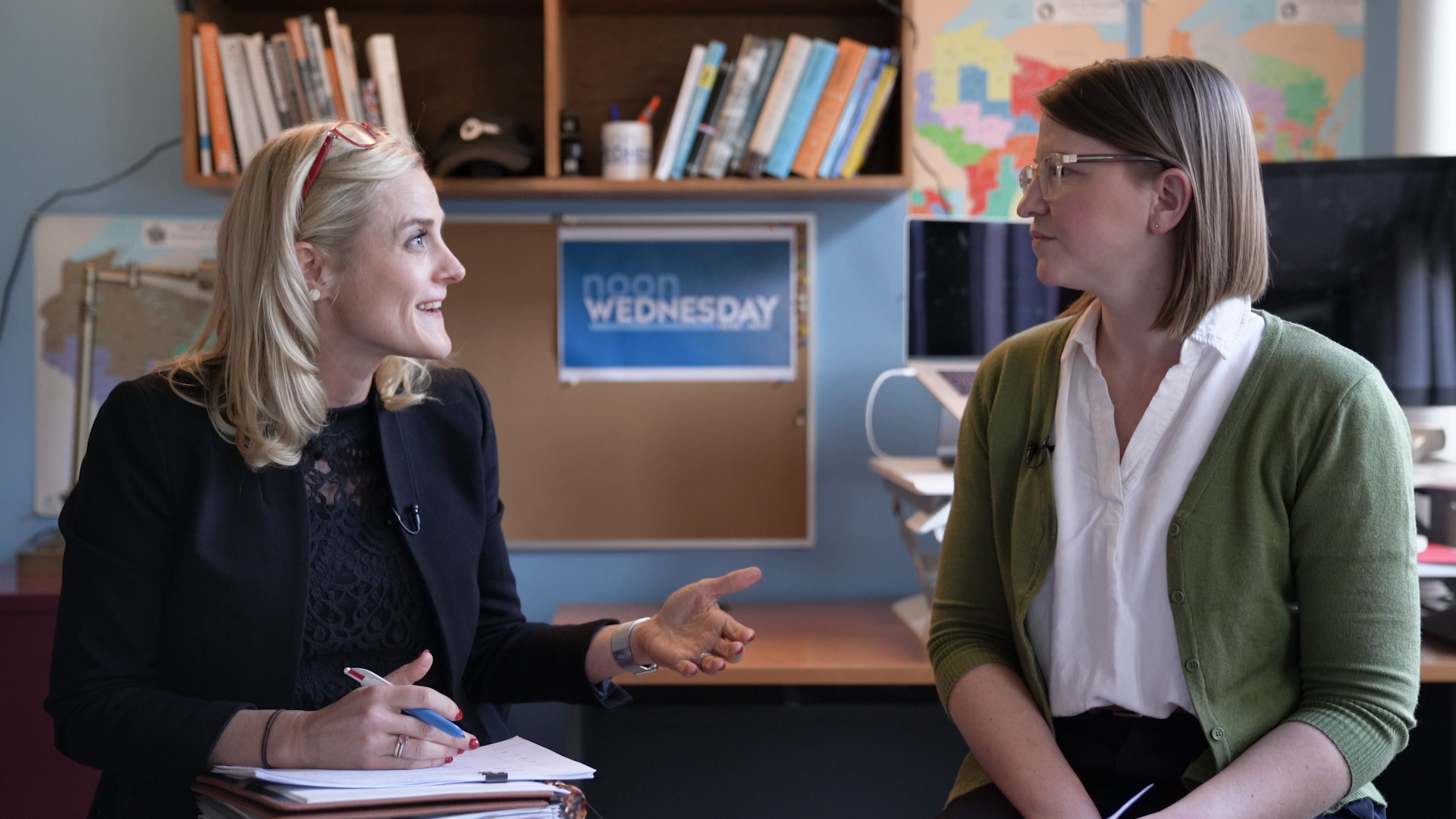 Noon Wednesday: New State Treasurer Outlines Plans for Office
Sarah Godlewski was recently sworn in for her first term as Wisconsin's newest state treasurer. A position she saved from being eliminated from Wisconsin's Constitution all-together. After her first week in office, she has plans to expand the position beyond how it's been utilized in recent years.
January 16, 2019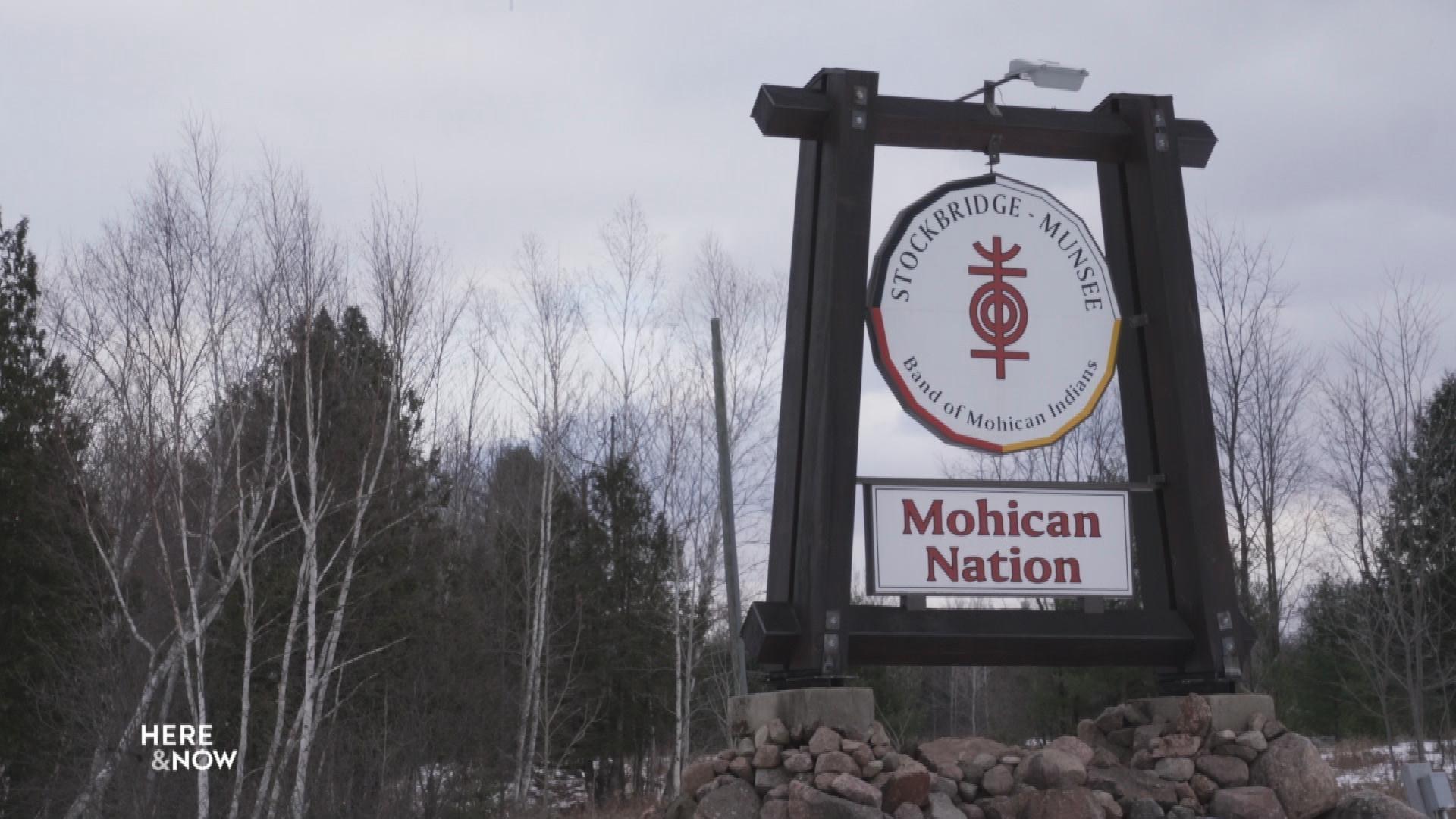 Tribal Nations in Wisconsin Feeling Federal Shutdown Pain
Shannon Holsey, president of the Stockbridge-Munsee Band of Mohican Indians in Shawano County, has been fielding questions from the community regarding the federal shutdown and stoppage of funding that's obligated under treaty rights. Community services including health care, education, public safety and care for the elderly are all supported by the tribe.
January 11, 2019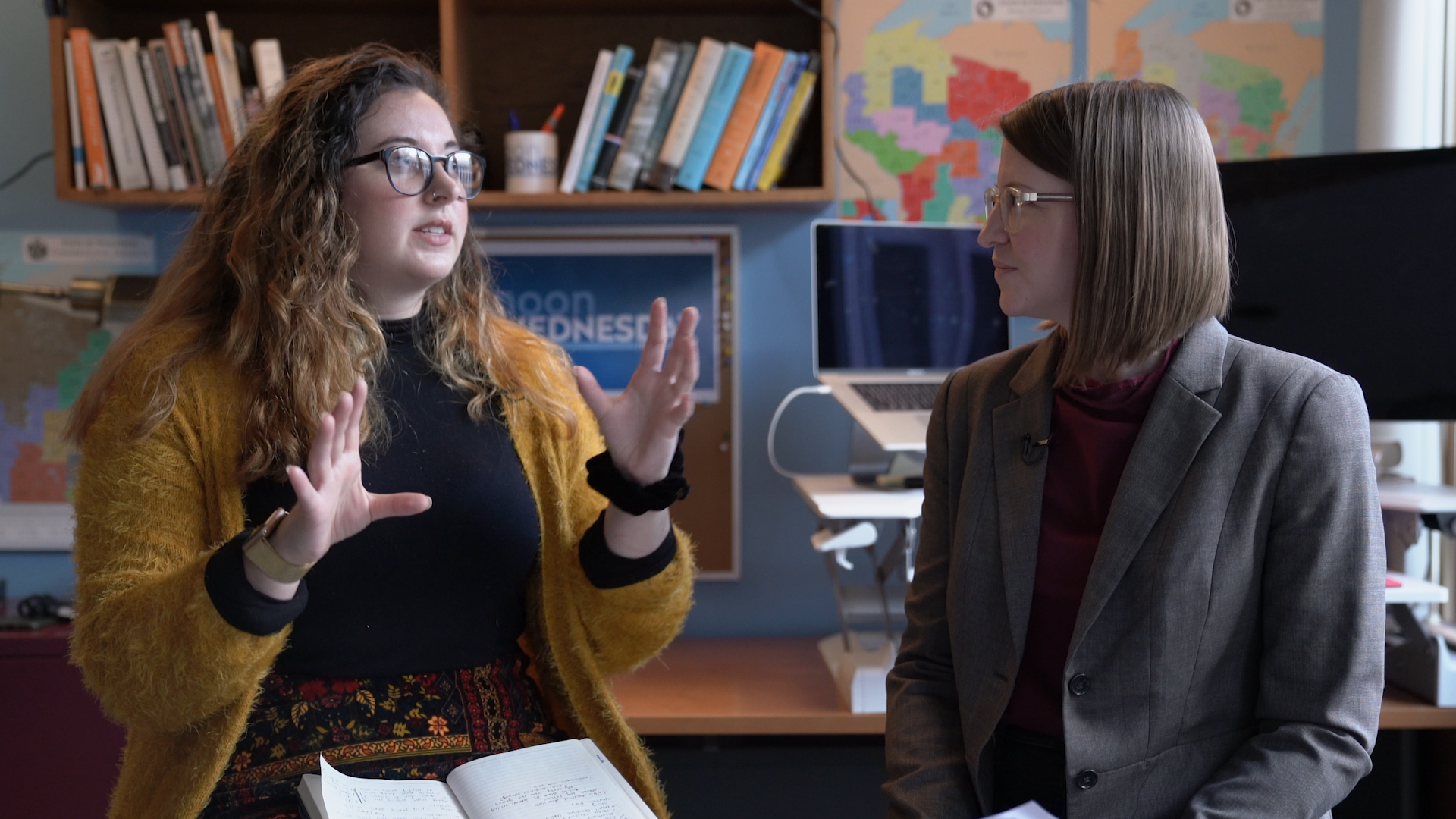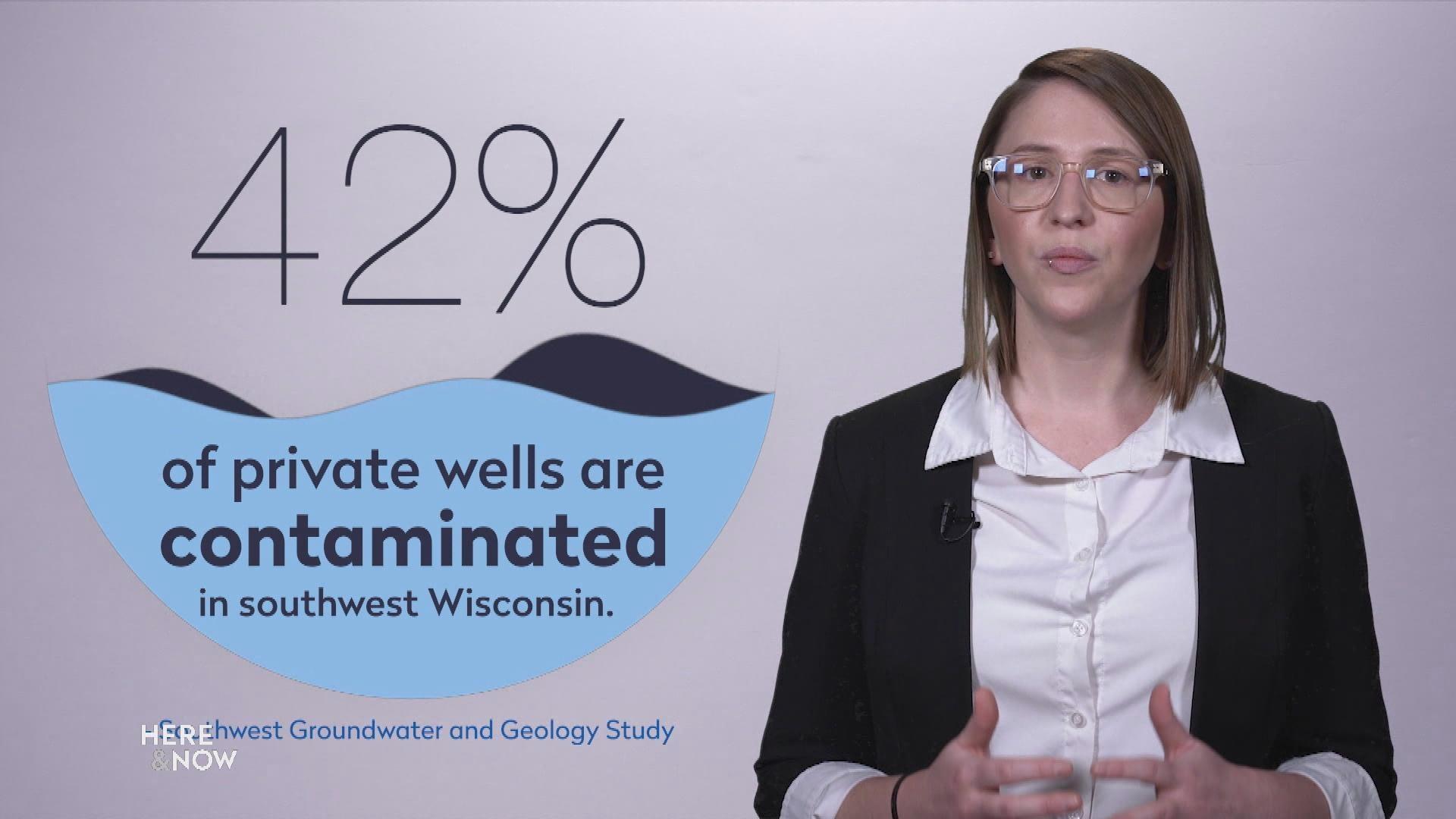 Fast Facts: Well Contamination
A recent analysis shows more than 40 percent of private wells in southwestern Wisconsin failed to meet drinking water standards. Marisa Wojcik reports on new rules implemented last summer that attempt to curb groundwater contamination in other parts of the state.
January 4, 2019
More Stories
---
Recent Here & Now Segments