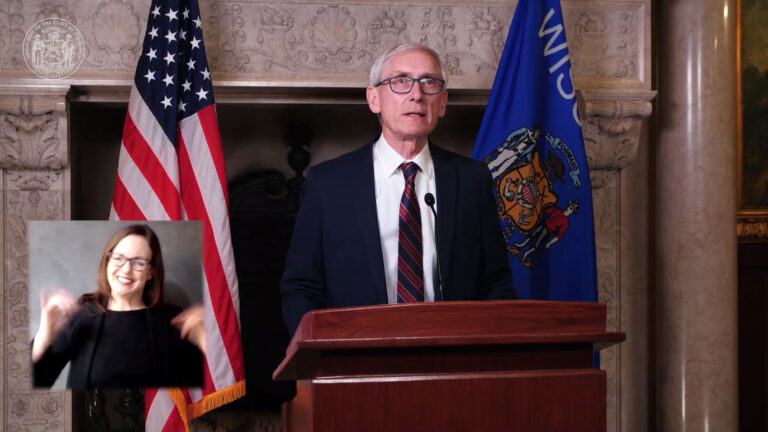 Evers Delivers 2021 Budget Address
Gov. Tony Evers announced his 2021 budget Tuesday night, with promised investments in education, other Democratic priorities.
February 16, 2021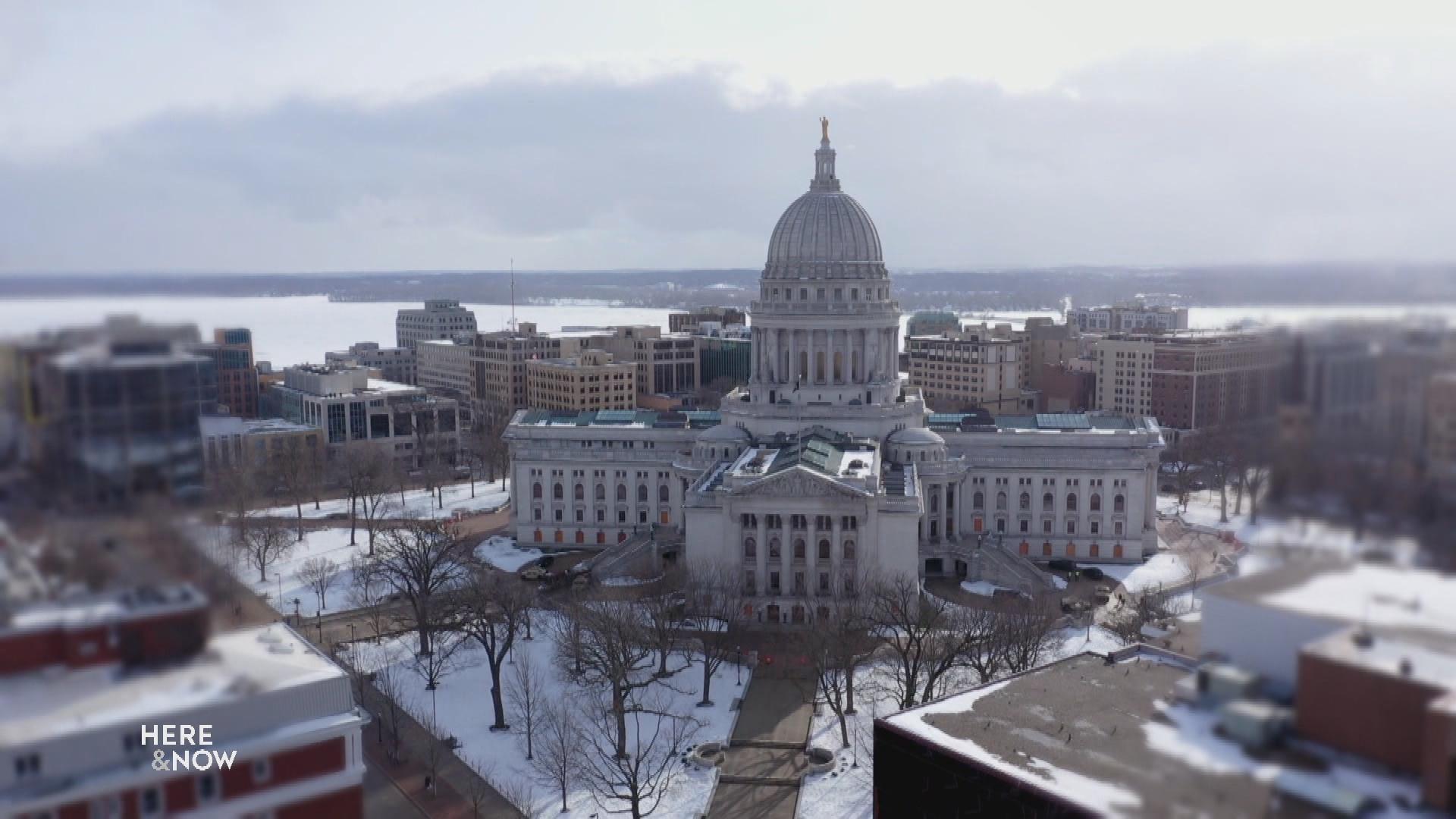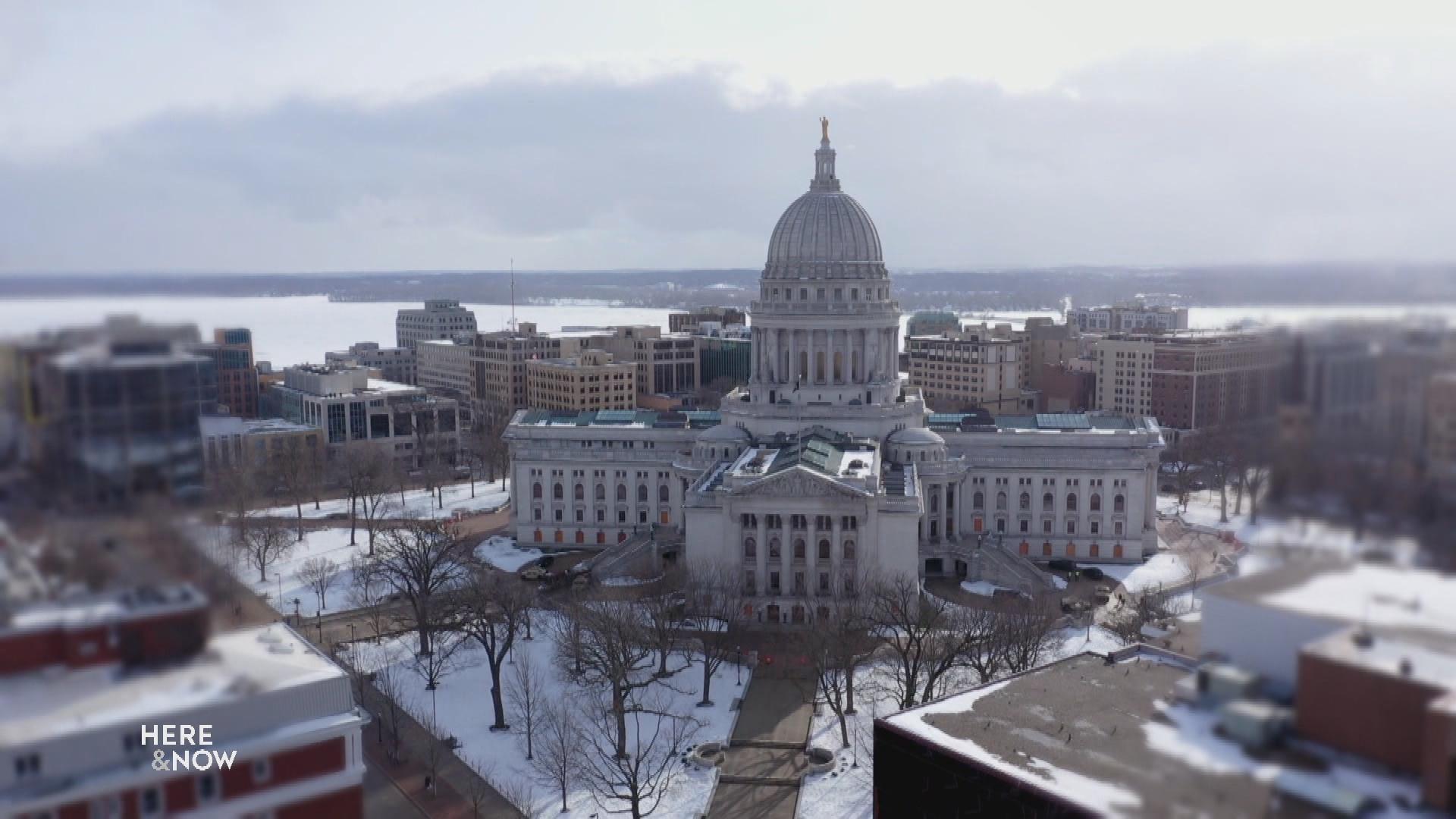 Wisconsin State Budget Proposals
The Joint Finance Committee backed a Republican measure that would connect some federal COVID relief dollars to the amount of in-person instruction a given school district conducts. The committee declared it as an "incentive" for districts currently operating under a virtual setting.
February 13, 2021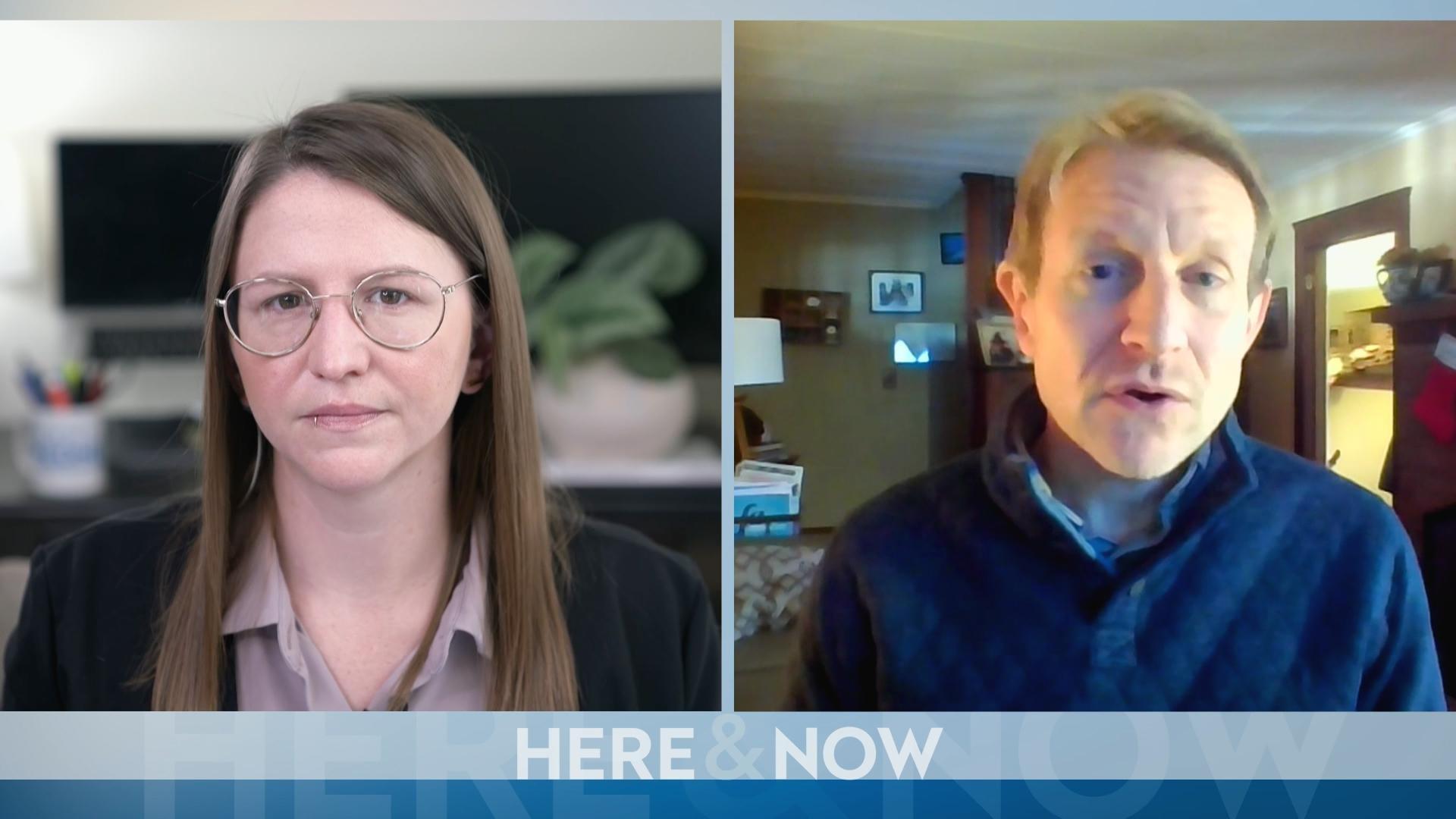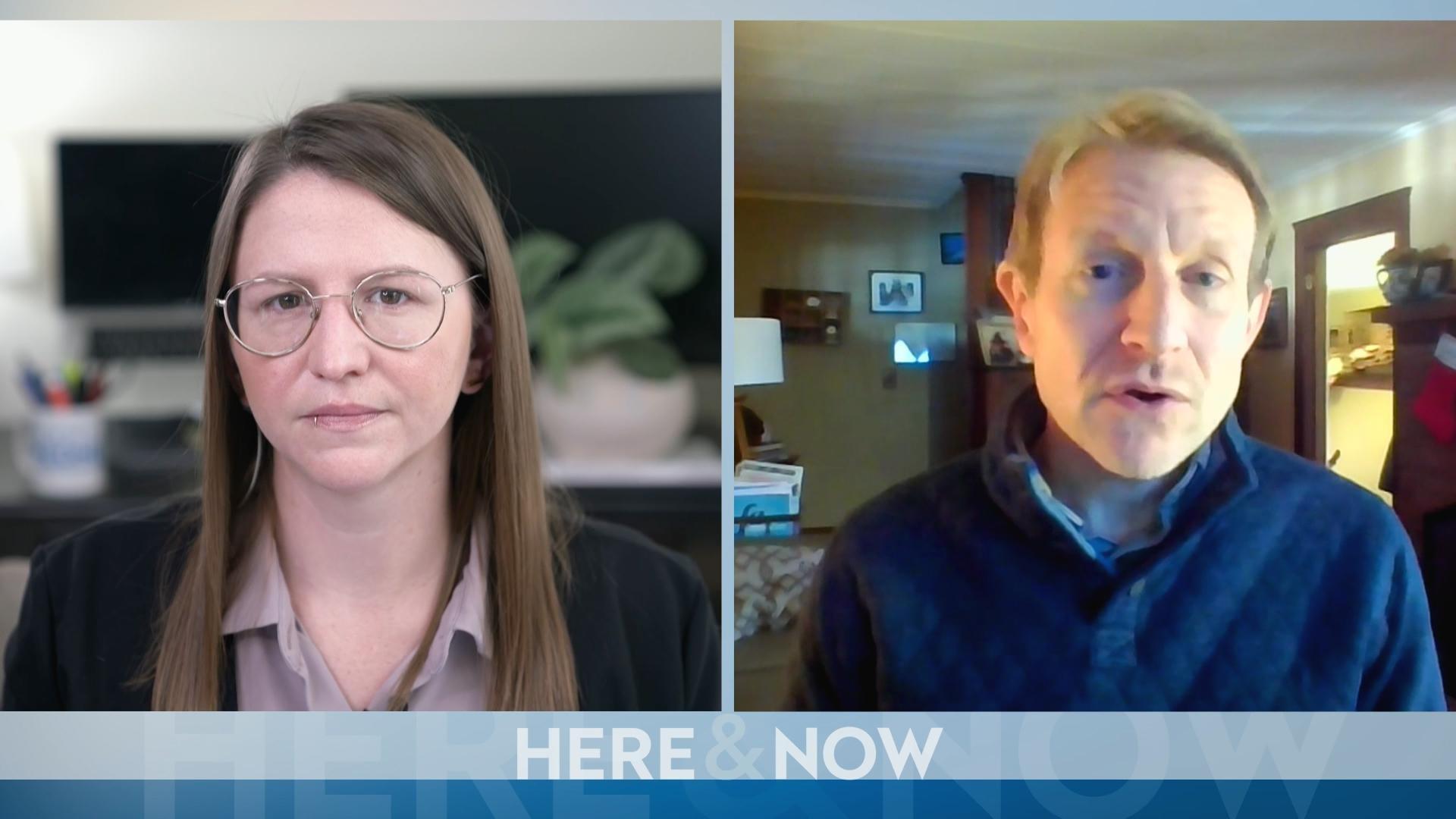 Noon Wednesday: Budget Deficit Presents New Challenges
Wisconsin lawmakers will face the largest funding gap in a decade as the state projects needs for a new budget cycle and the pandemic enters into a new year. Jason Stein, research director for the Wisconsin Policy Forum, discusses challenges ahead.
December 10, 2020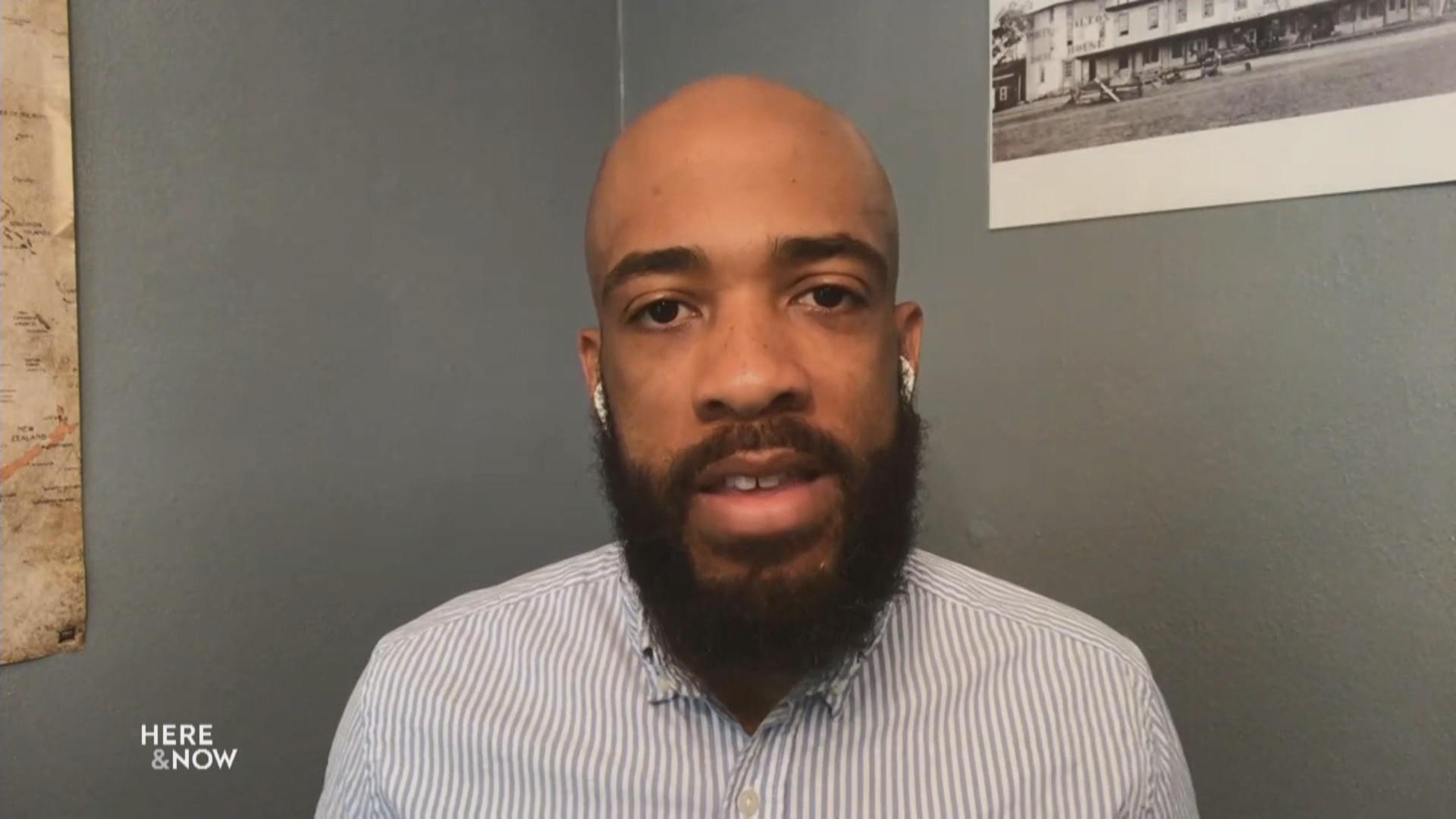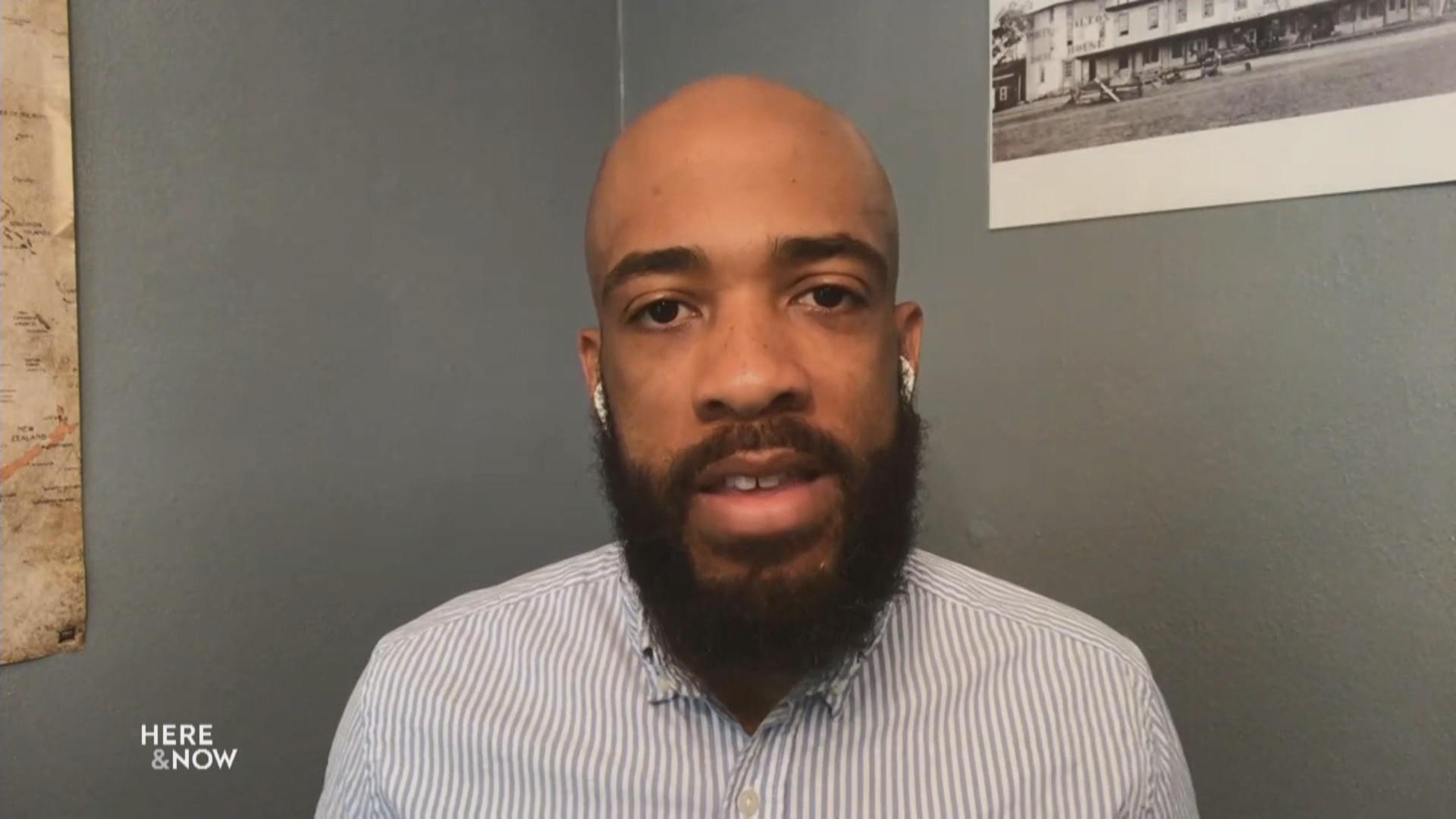 Taking A Hard Look at What is Being Funded at What Level
Lt. Governor Mandela Barnes joined reporter Marisa Wojcik this week on her online "Noon Wednesday" program to talk about police reform, racism and re-allocating police budgets.
June 12, 2020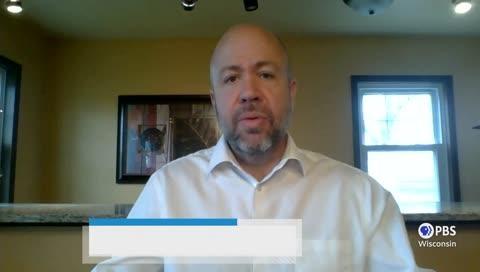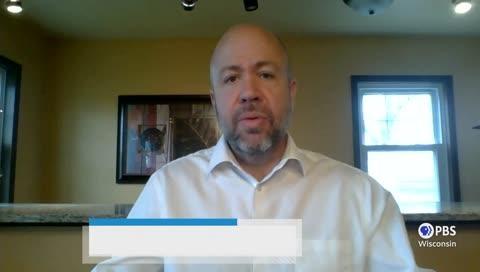 Assembly Majority Leader Lays Out COVID-19 Relief Package
Assembly Majority Leader Jim Steineke (R-Kaukauna) breaks down the proposed COVID-19 relief package set to be discussed in an extraordinary session on Tuesday. Rep. Steineke also shares his response to the Spring election and the controversy of in-person voting.
April 10, 2020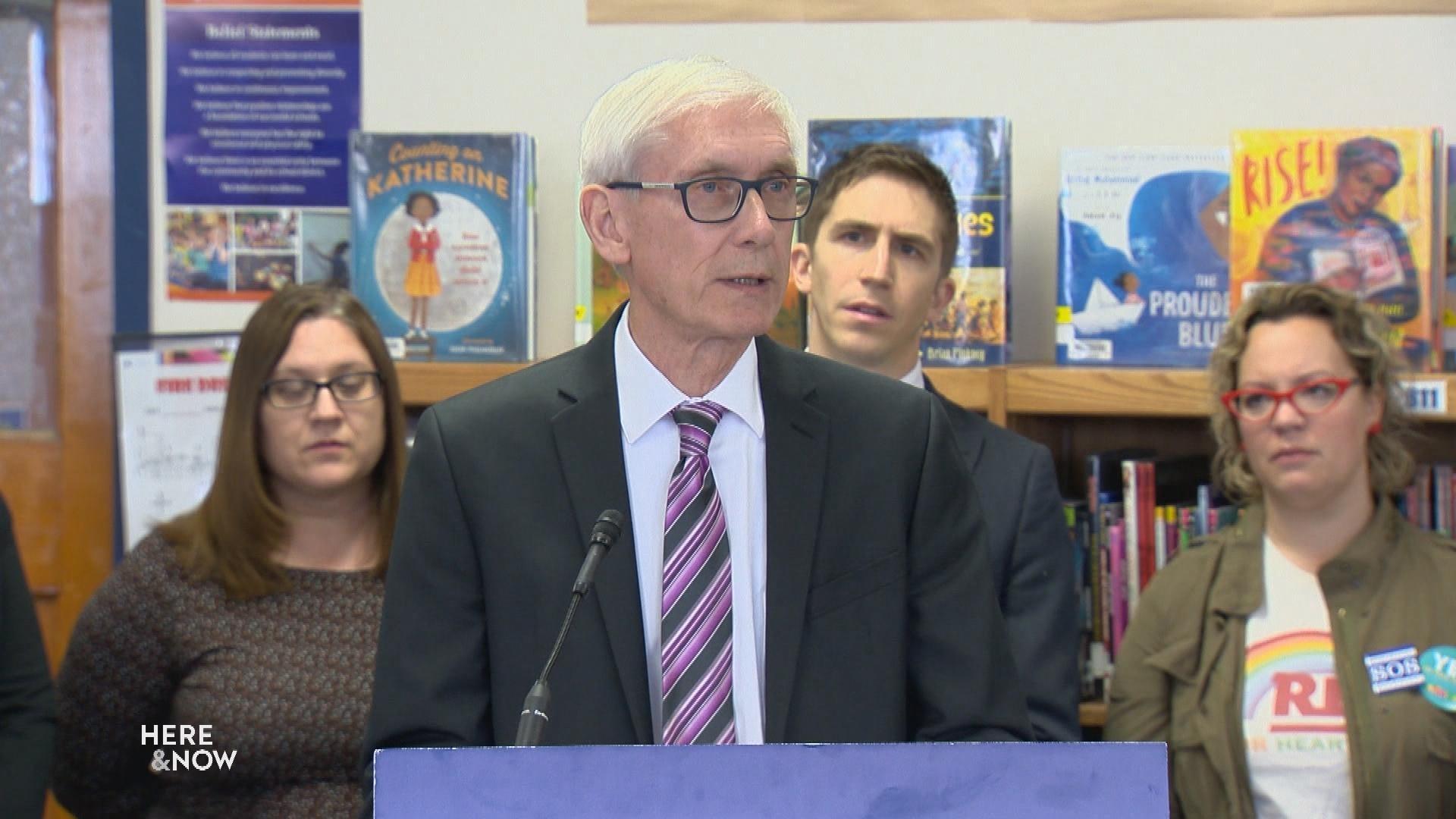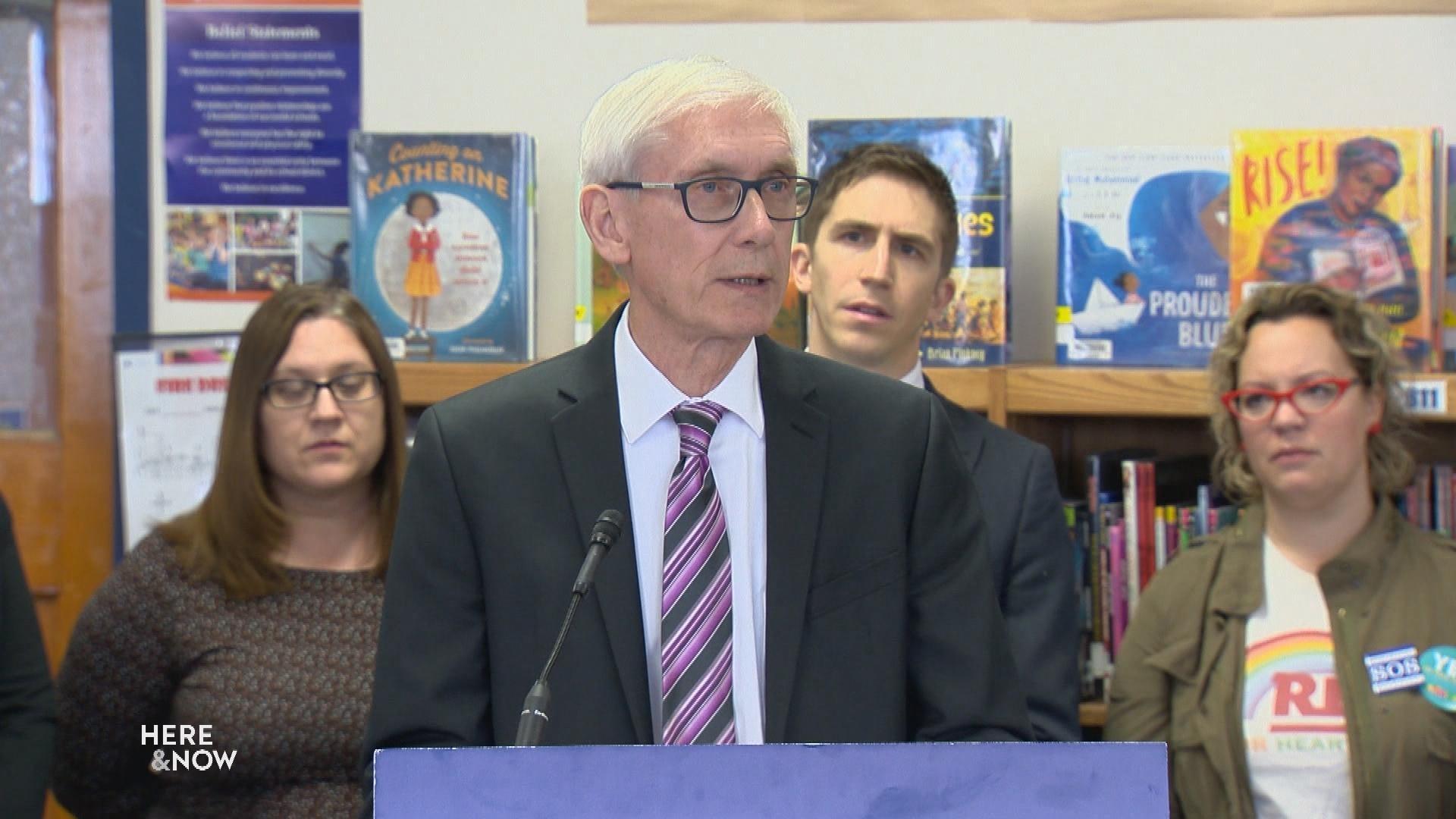 Updates: Tax Cut Vetoed, Voter Purge Ruling Struck Down
A Republican tax cut plan that passed both houses of the legislature was vetoed by Gov. Evers this week. The bill intended to use state surplus dollars to lower-income and business taxes while bringing down the debt. The Wisconsin Court of Appeals struck down the ruling to remove 232,000 names from the voter rolls and reversed the writ of mandamus against the state election commissioners.
February 28, 2020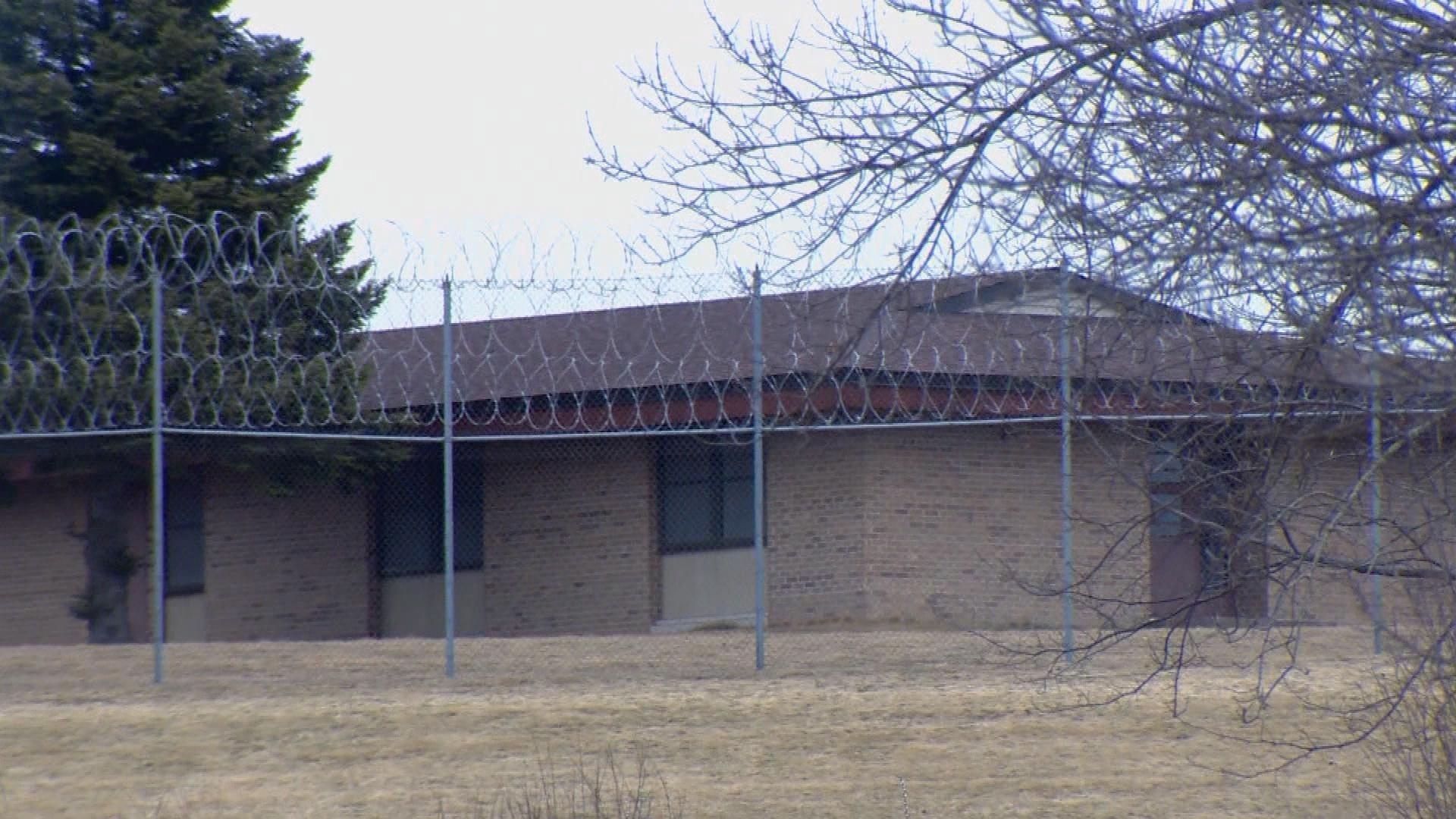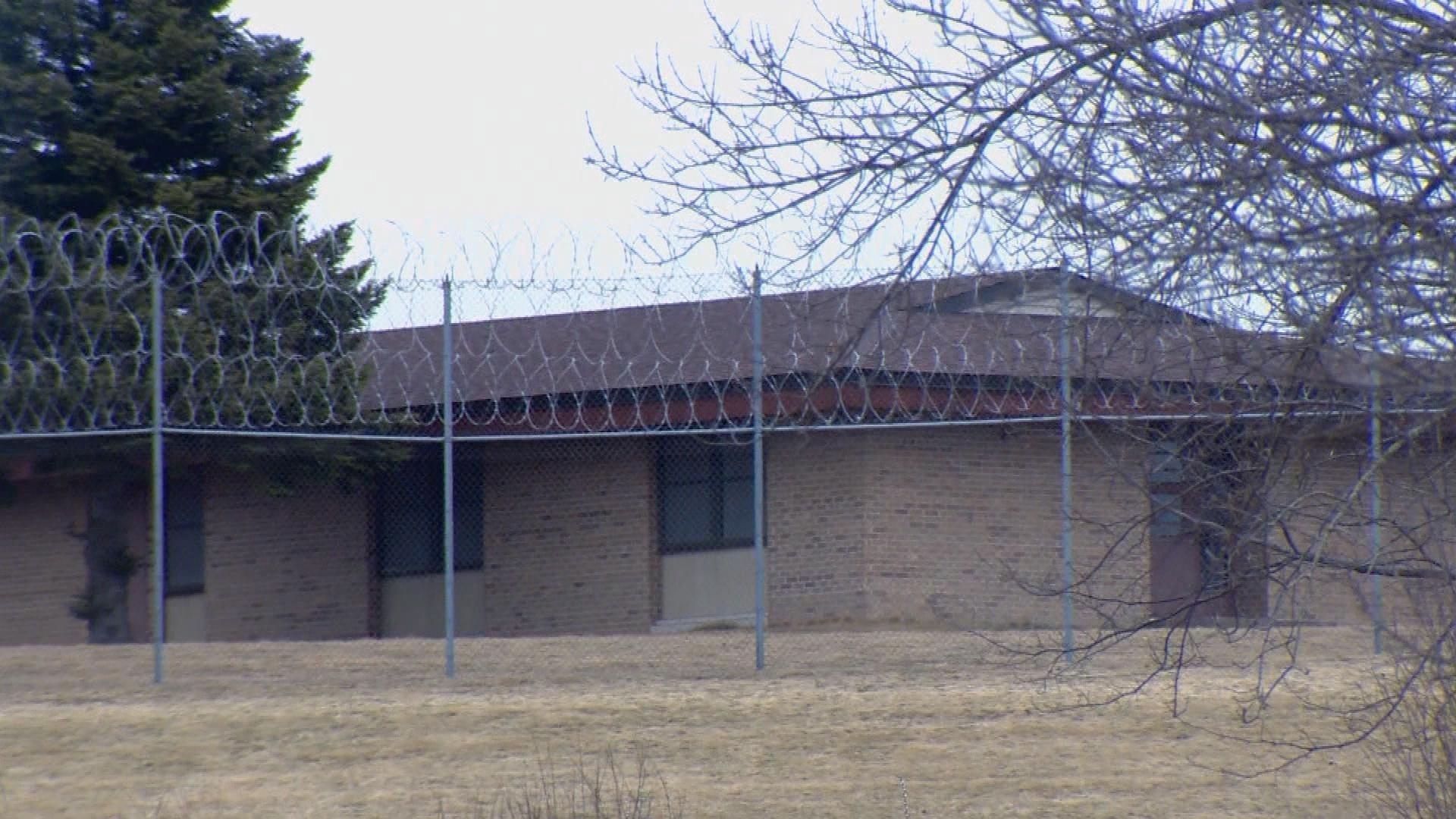 State Budgeting Committee Declines Plans for Youth Prisons
Wednesday the Joint Finance Committee voted against funding two new juvenile prisons meant to replace the controversial Lincoln Hills and Copper Lake Schools. The decision to decline funds to the project pushes back the state's goal of closing the two facilities by 2021.
February 15, 2020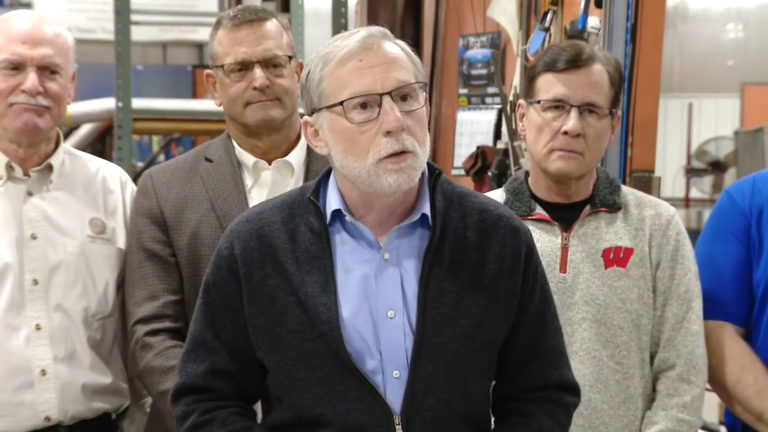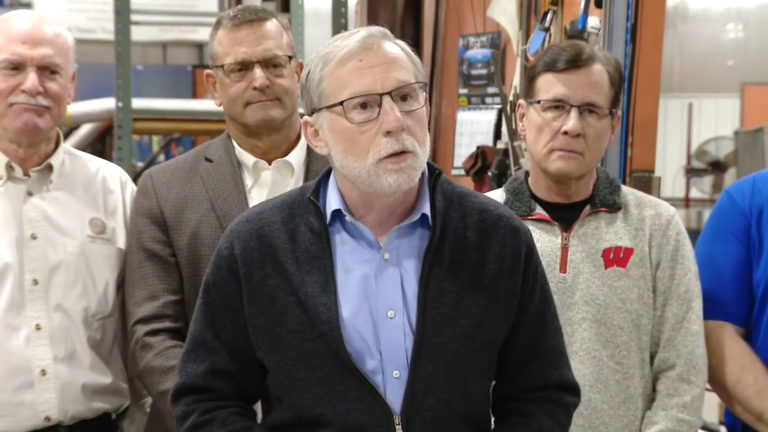 Republicans Propose Tax Cut with Surplus Money
Legislative Republicans respond to Gov. Tony Evers's call for school funding with property tax cut, setting up a showdown over how to spend the state's surplus money.
February 14, 2020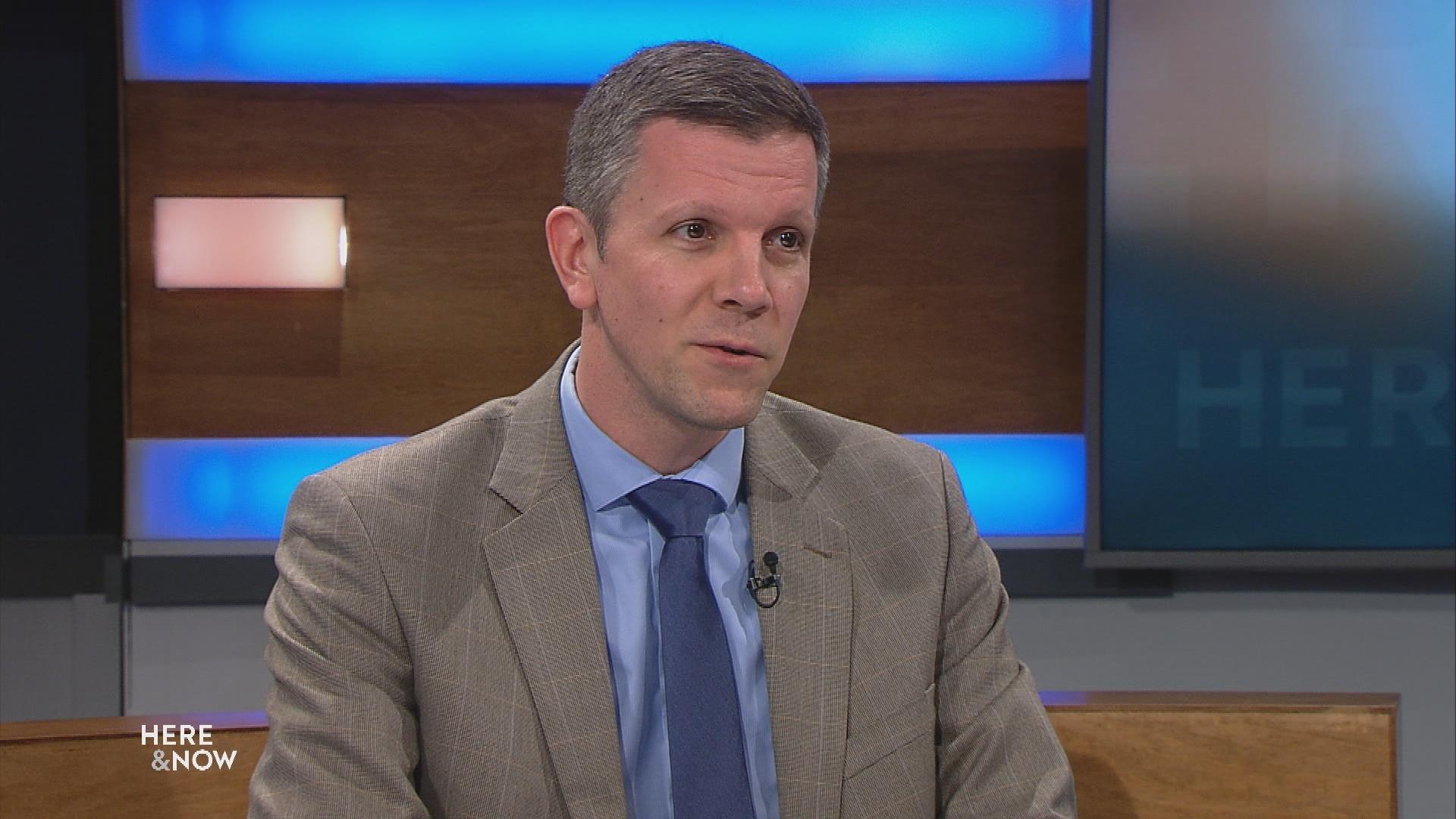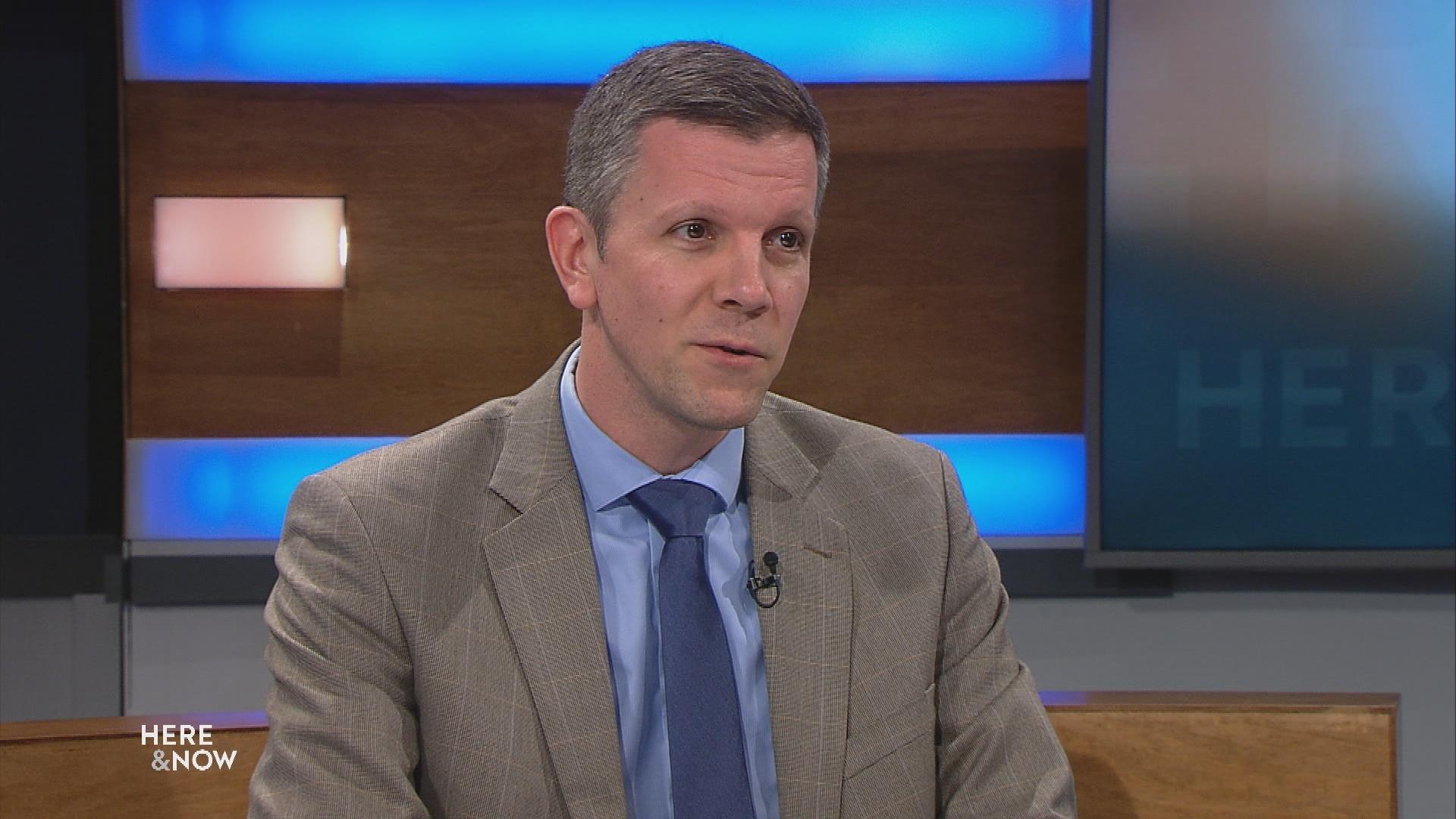 State of the State: Governing in a Divided Government
State of the State coverage dives into Gov. Evers' address, including a look at his latest Executive Orders, a number of rural bills, and a call for a Special Session of the legislature. Wisconsin Public Radio Capitol Bureau Chief Shawn Johnson discusses the Evers' second State of the State address and examines the role of governing in a divided government.
January 24, 2020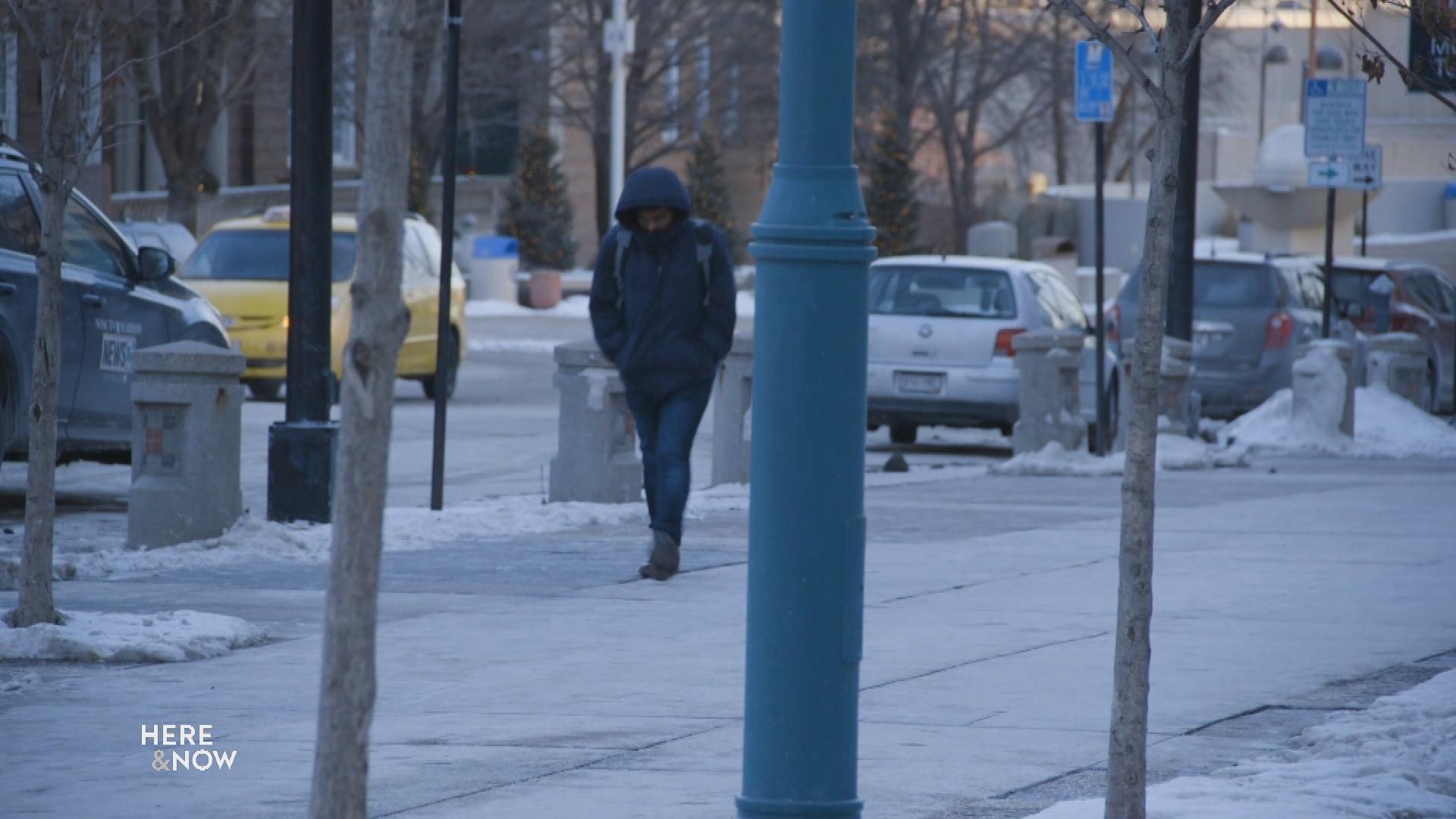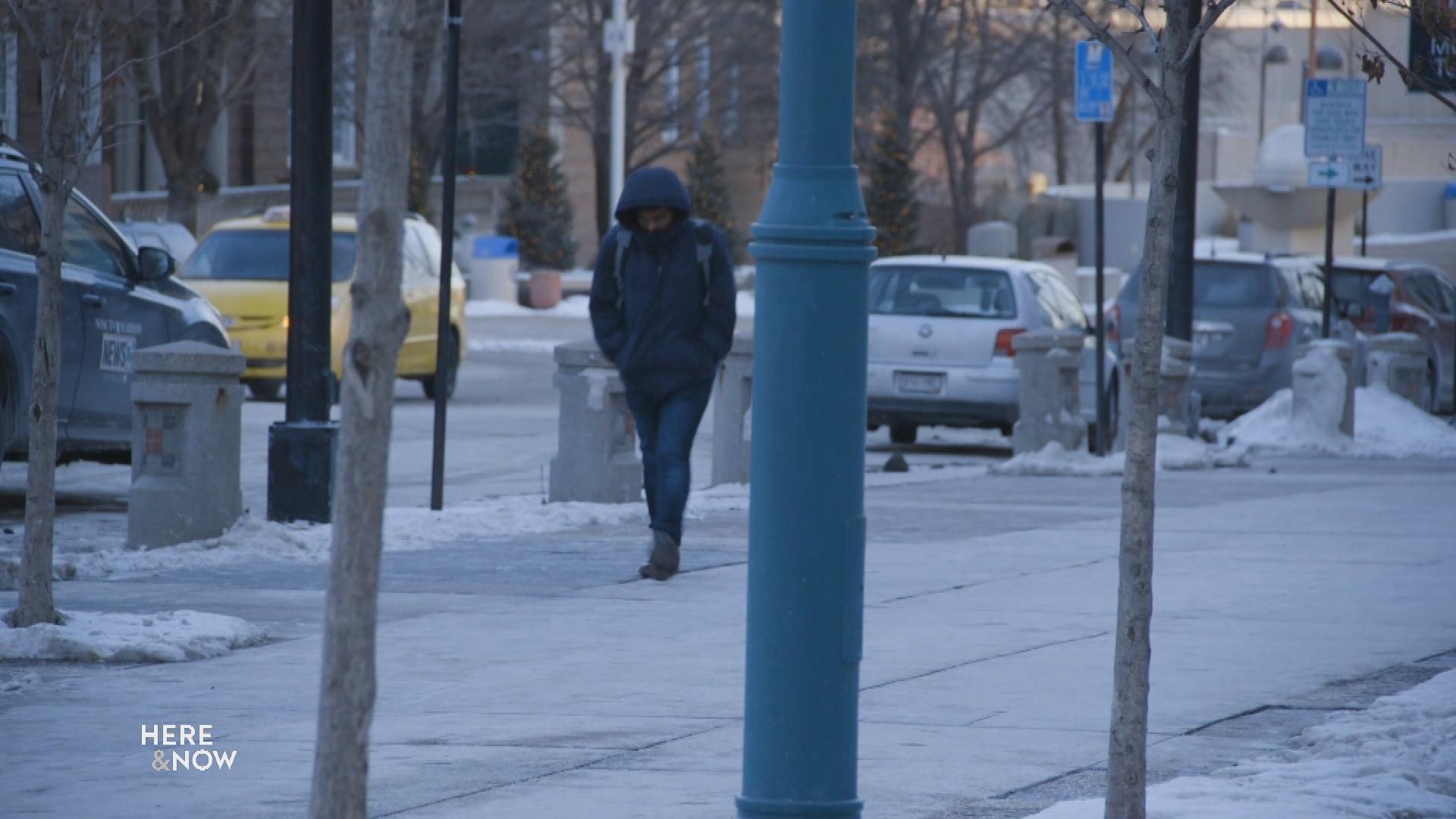 Homelessness Bill Passed the Senate with Bipartisan Support
Homelessness legislation in the state Senate is set to provide a total of $1 million to homeless shelters in Wisconsin. Despite bipartisan support, lawmakers on the Senate floor debated for two hours before passing the bill. Here & Now reporter Marisa Wojcik breaks down both sides of the aisle and where they stand now. Plus an update on Impeachment affairs at the Nation's capital.
January 24, 2020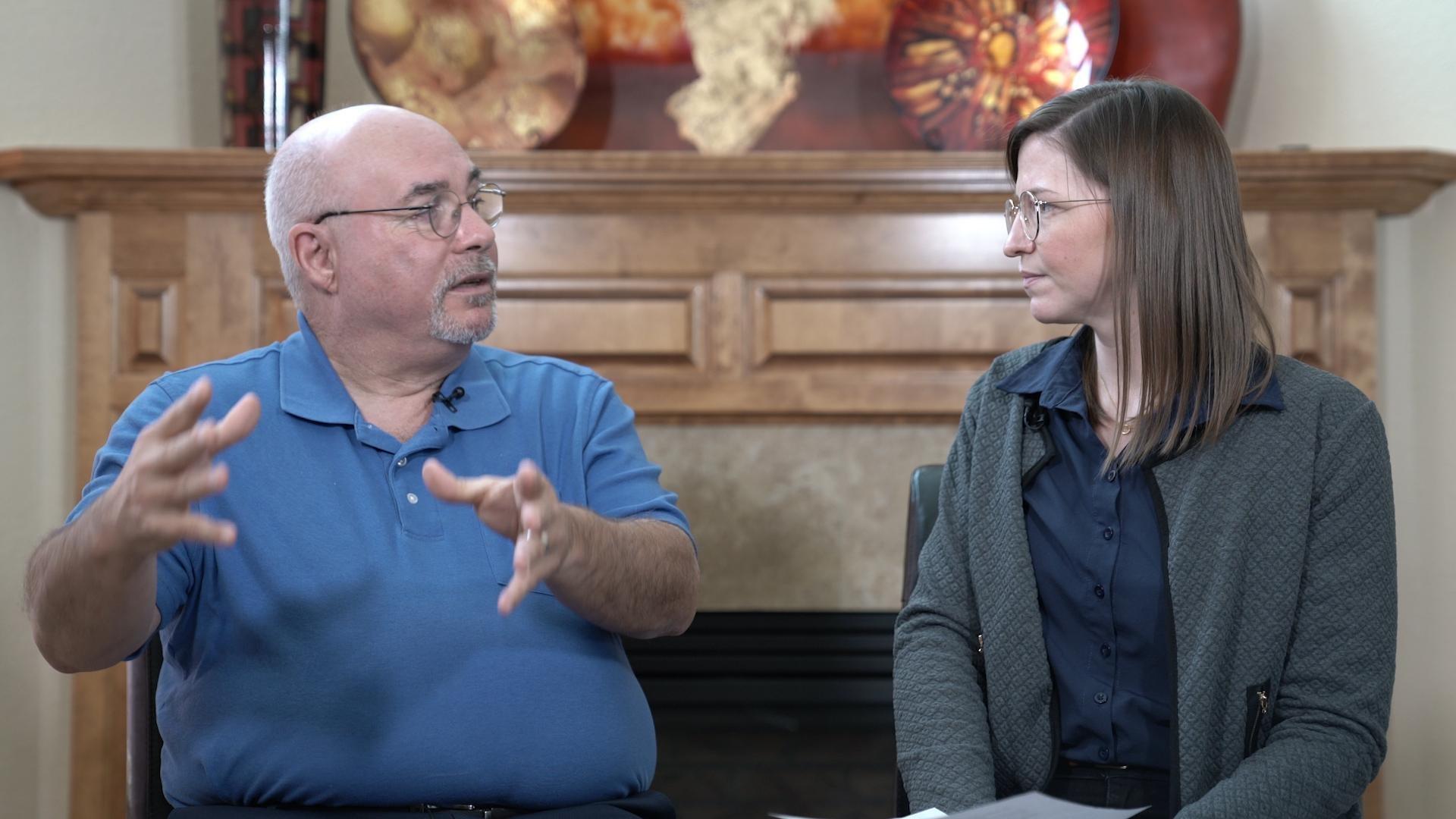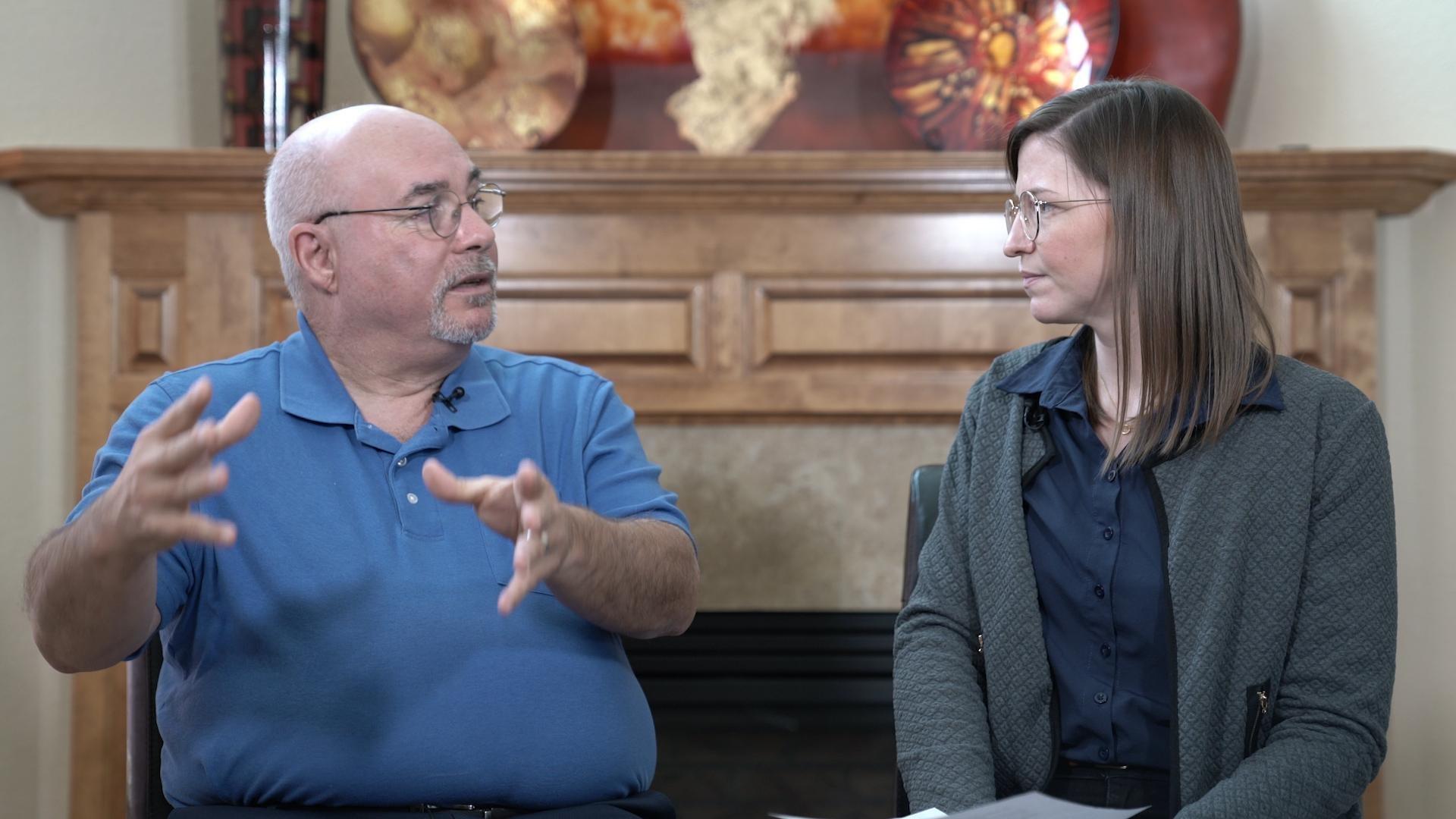 Noon Wednesday: Homeless Funding Stuck in Senate
The Wisconsin Senate passed one of eight proposals to increase funding towards homeless services and prevention. Joe Volk, executive director of the Wisconsin Coalition Against Homelessness, joins us to talk about what the rest of the package of proposals aims to do, where it came from and why it's caught up in the Senate.
January 22, 2020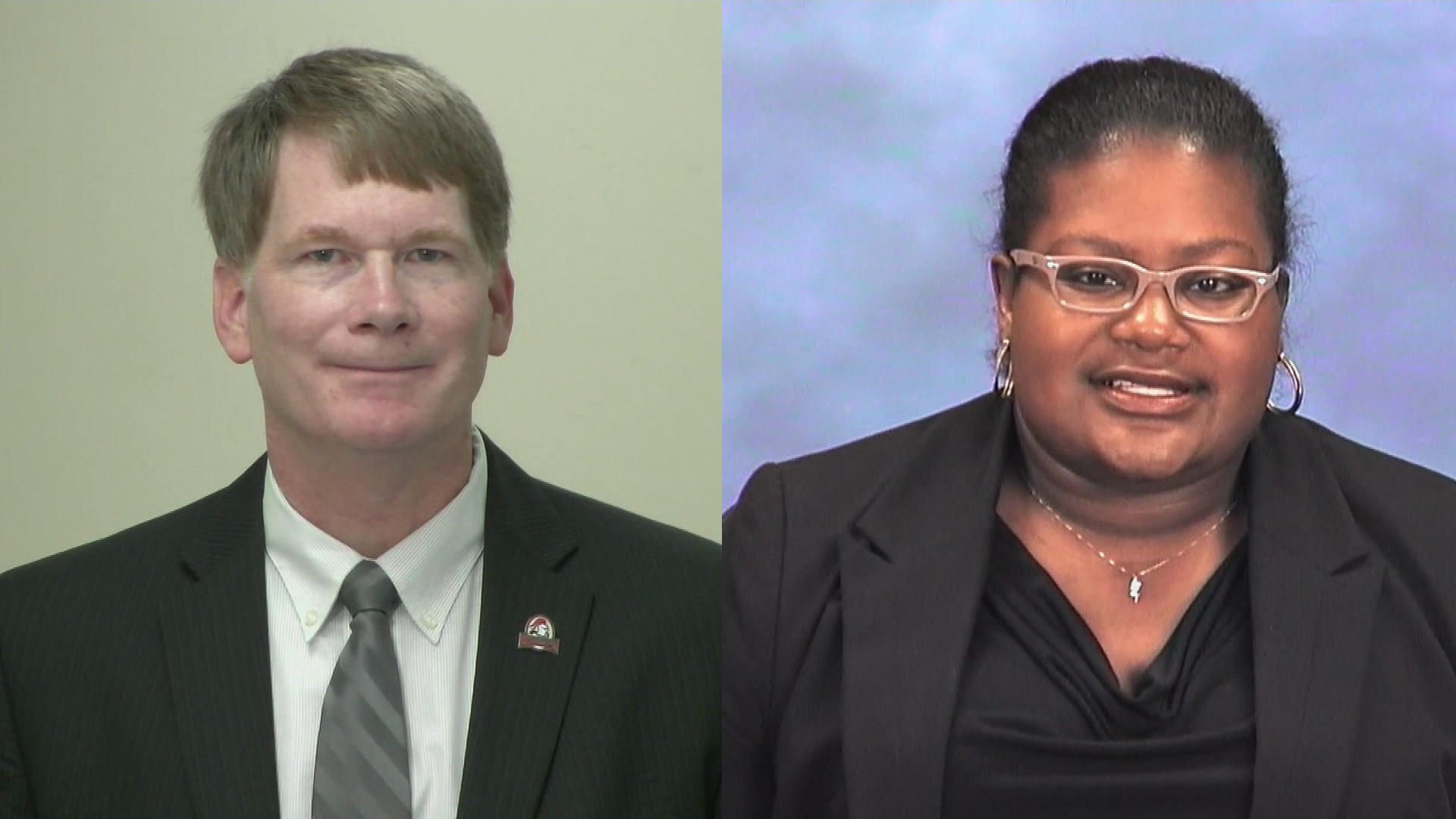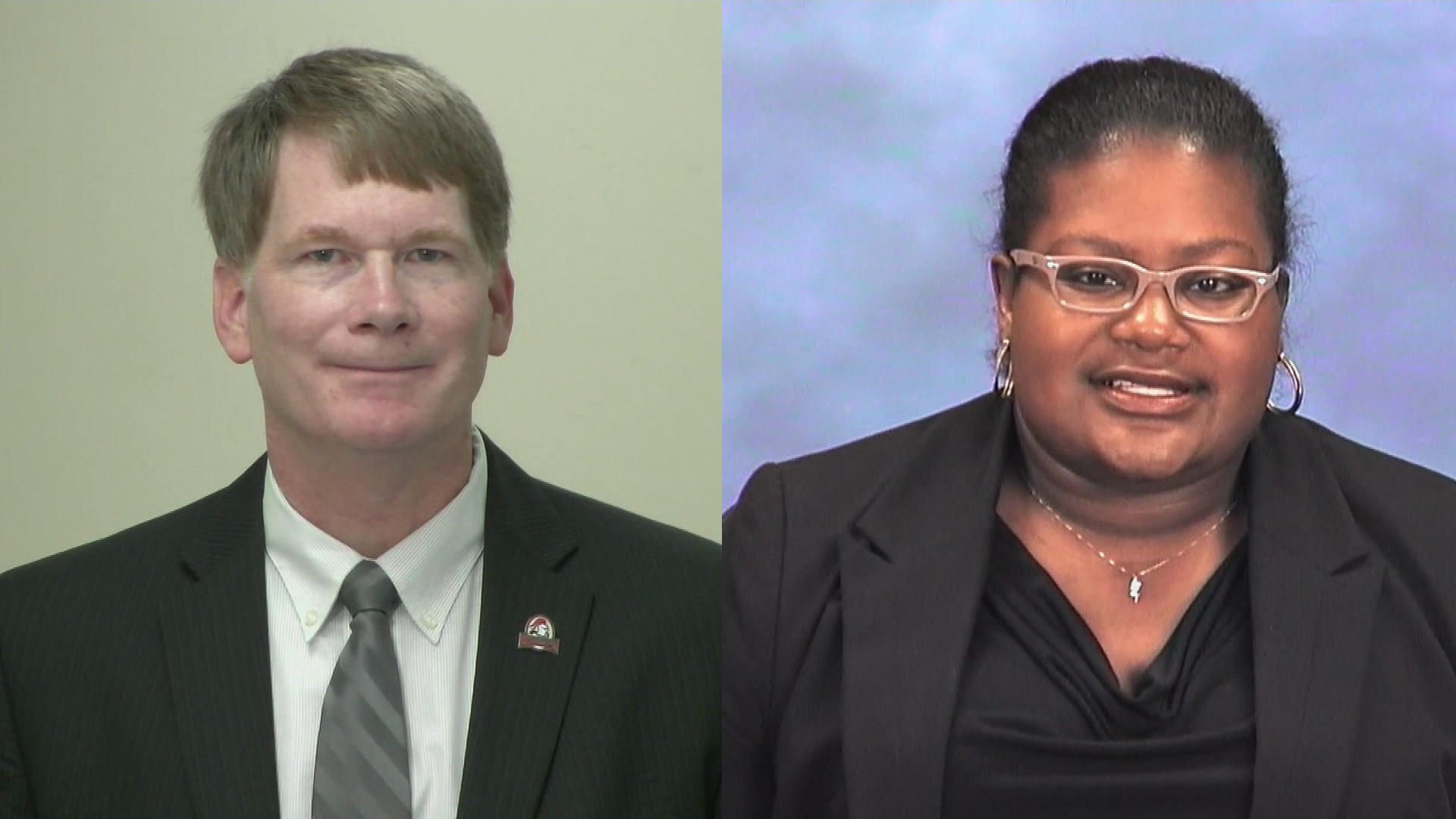 State Legislators Discuss Decline in Statewide Test Scores
The Republican Chair of the Assembly Education Committee, State Rep. Jeremy Thiesfeldt and Democratic Committee Member Rep. LaKeshia Myers address the declining school test score results. The 2018-2019 statewide test score results show a decline in student performance overall. Scores from tests such as the ACT also show that the achievement gap between Black and white students persists.
September 20, 2019 • Northeast Region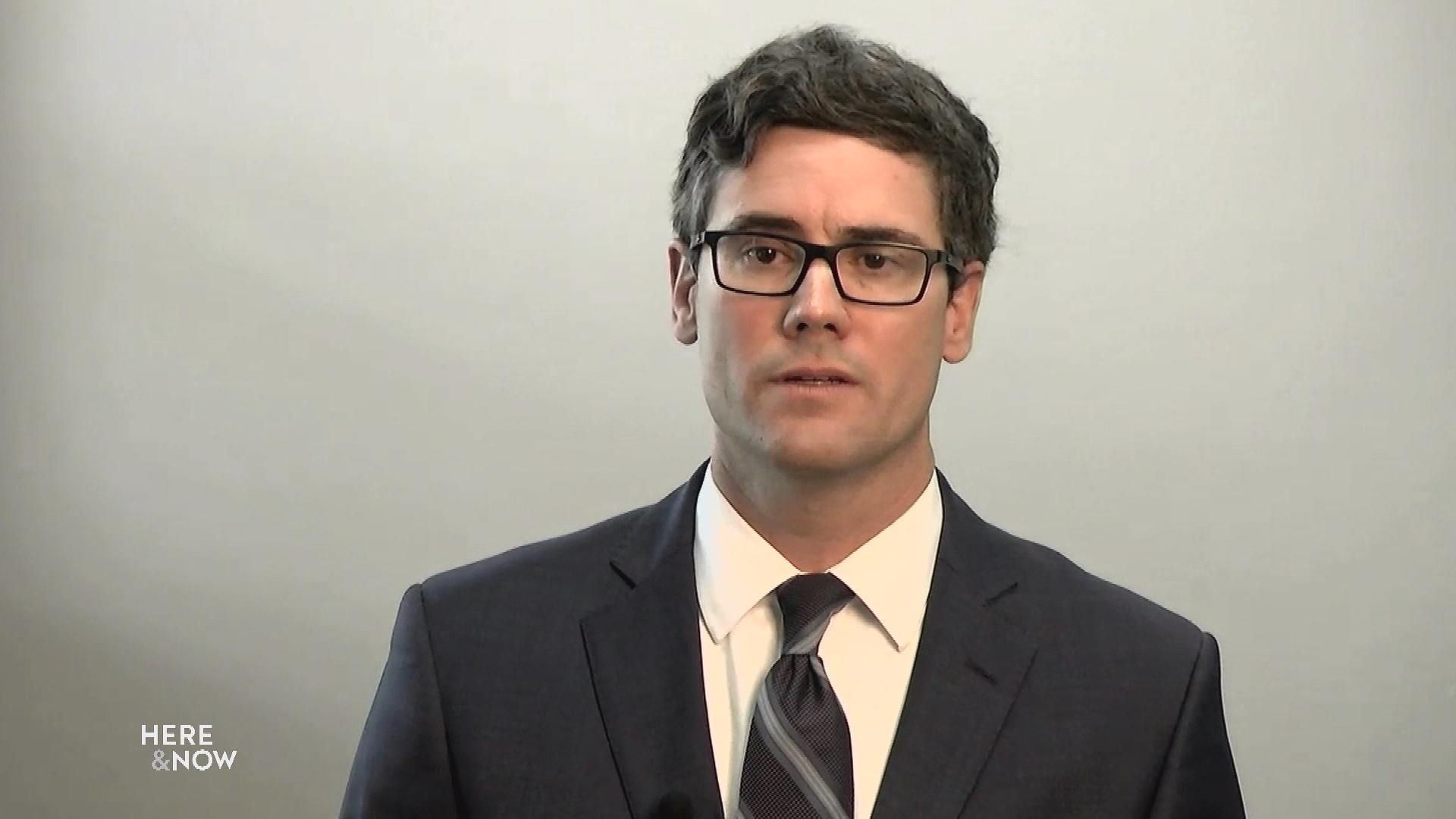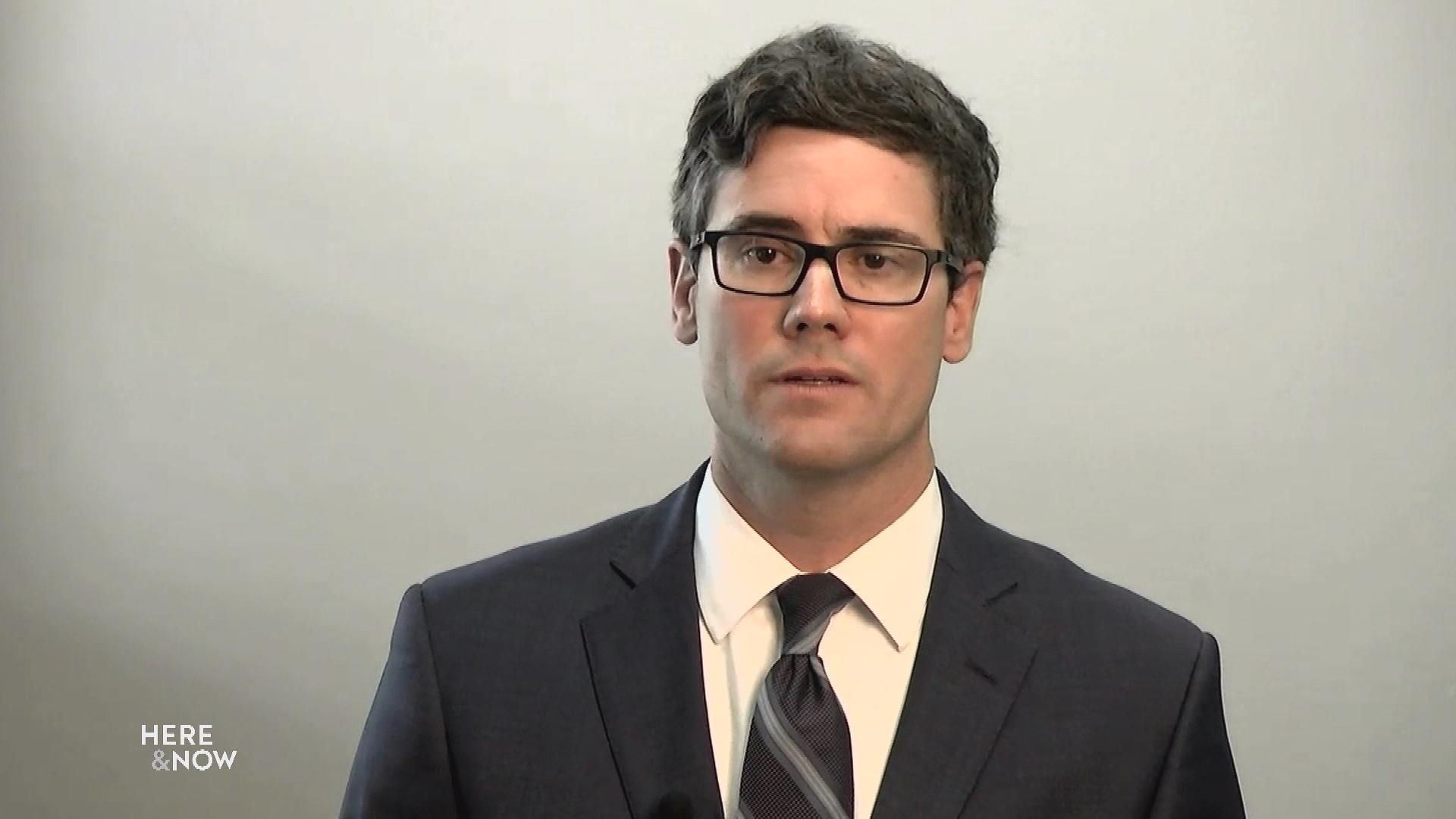 Portage County DA on the Impact of 60 Plus New Prosecutors
President of the Wisconsin District Attorneys Association, Louis Molepske, speaks to the Evers' administration's decision to provide funds for additional county Assistant DAs. More than 60 assistant DAs will be placed at 56 counties around the state. Molepske says that the additional prosecutors will help people stay out of prison and make sure that justice is served for victims.
September 20, 2019 • West Central Region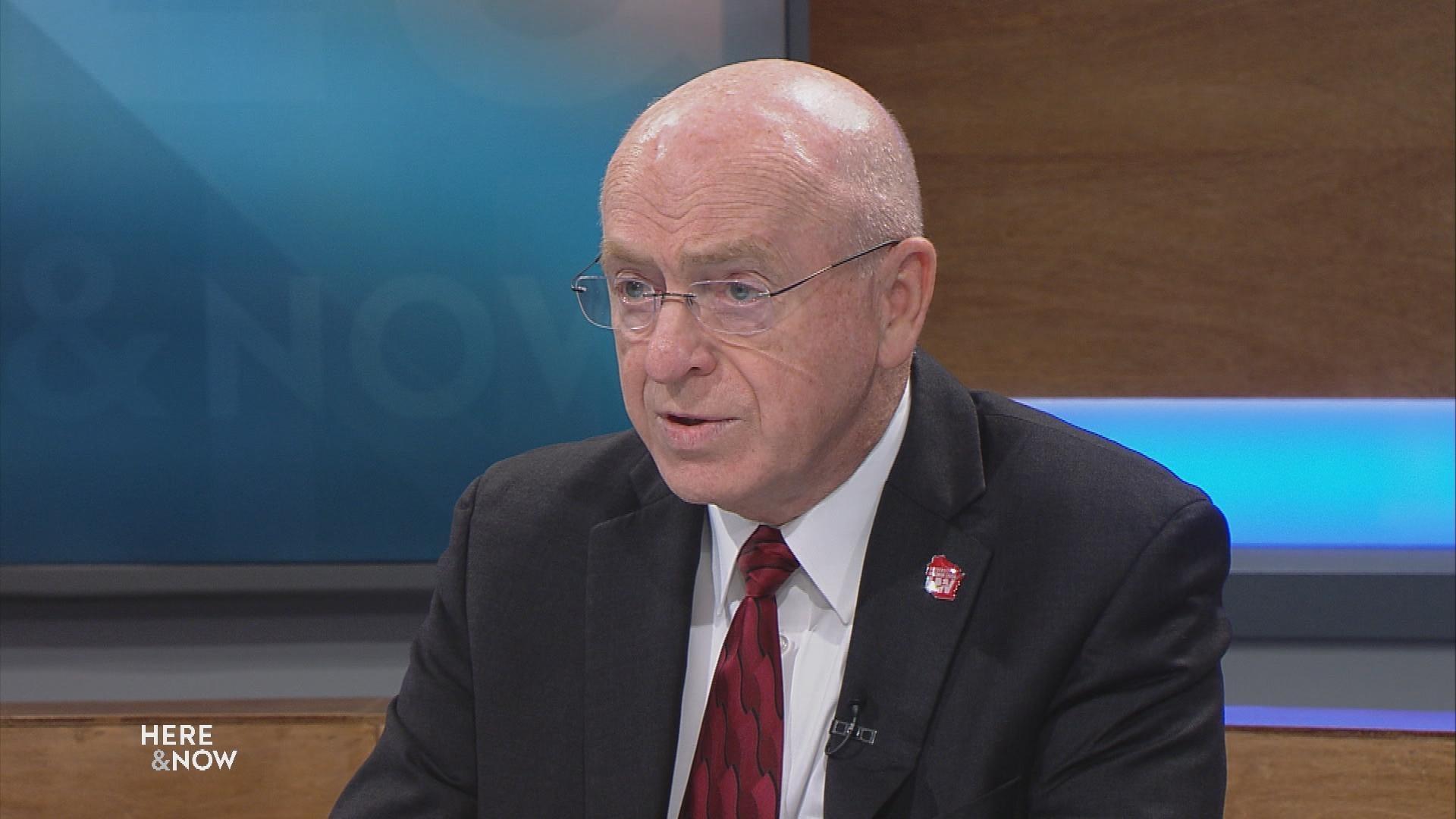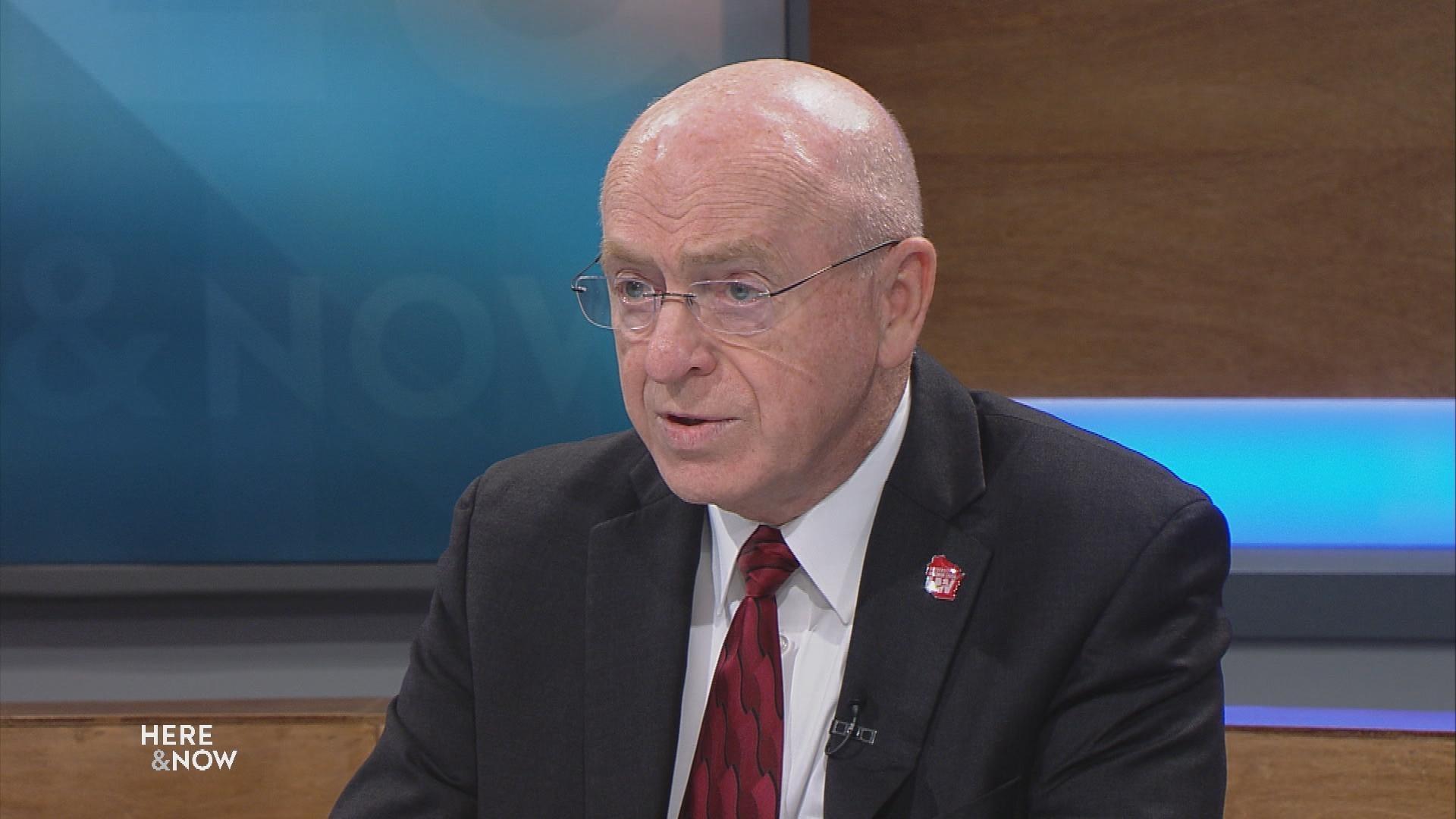 Cross Shares Concerns over Tuition Freeze
State university officials are voicing concerns over the tuition freeze and a lack of funding to support it. UW System President Ray Cross says the system cannot maintain quality without investment. "We think people across the state need to understand the value of the university in their lives," Cross says.
August 2, 2019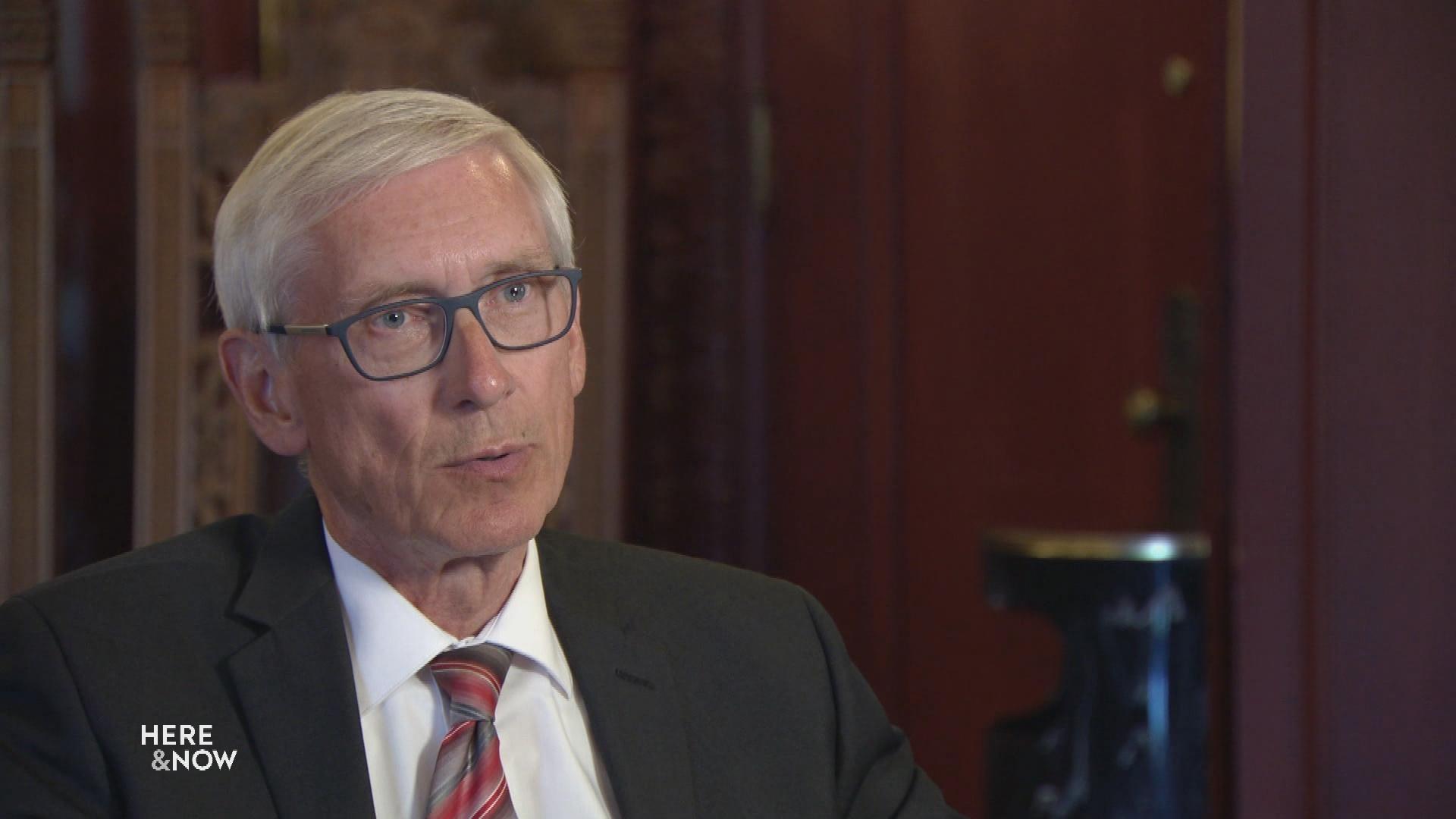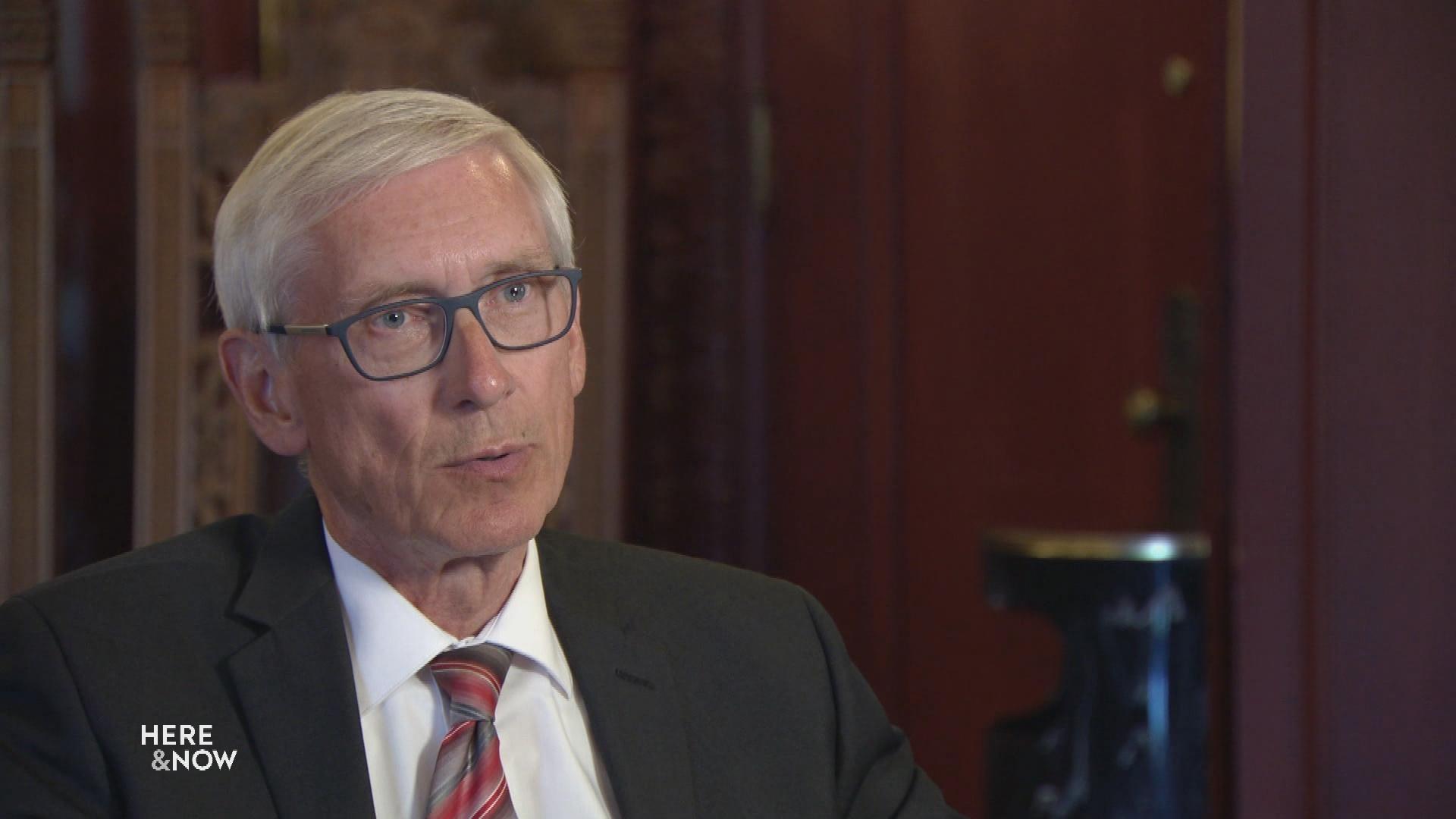 Evers Discusses Budget, Marijuana, Redistricting
Gov. Tony Evers signed his first budget into law, calling it a down payment on 'the people's budget' while making some line-item vetoes to increase education funding. He discusses how he vetoed more education funding into the budget and what his legislative priorities are moving forward.
July 12, 2019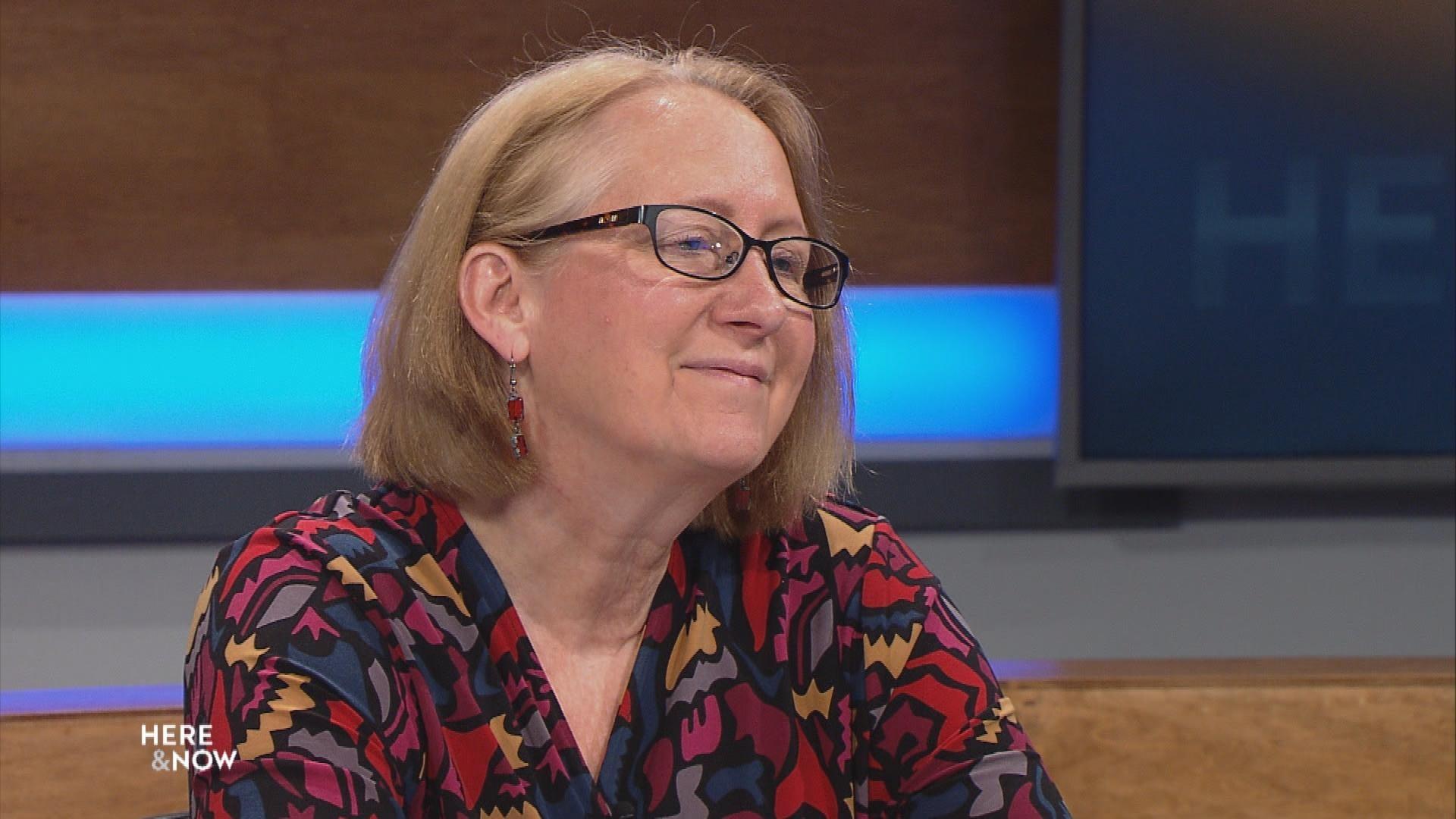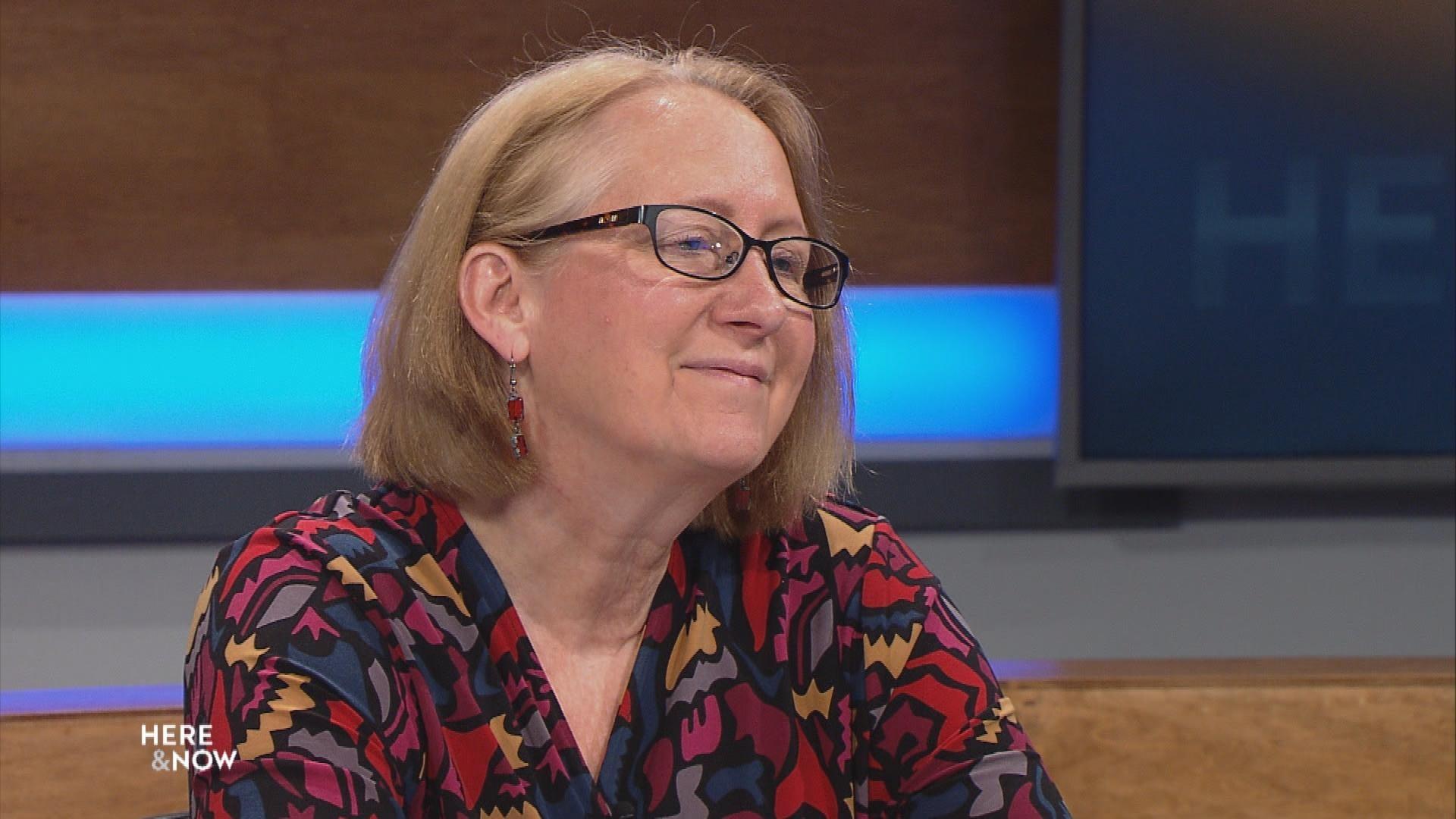 Wisconsin's Prisons Face Overcrowding
In the midst of the budget work, Governor Evers signed a bill that will delay closing the Lincoln Hills youth prison until July of 2021. The Governor says more time is needed for construction of replacement facilities. Wisconsin Center for Investigative Journalism Dee Hall talks about the center's new report on prisons and prison overcrowding.
July 7, 2019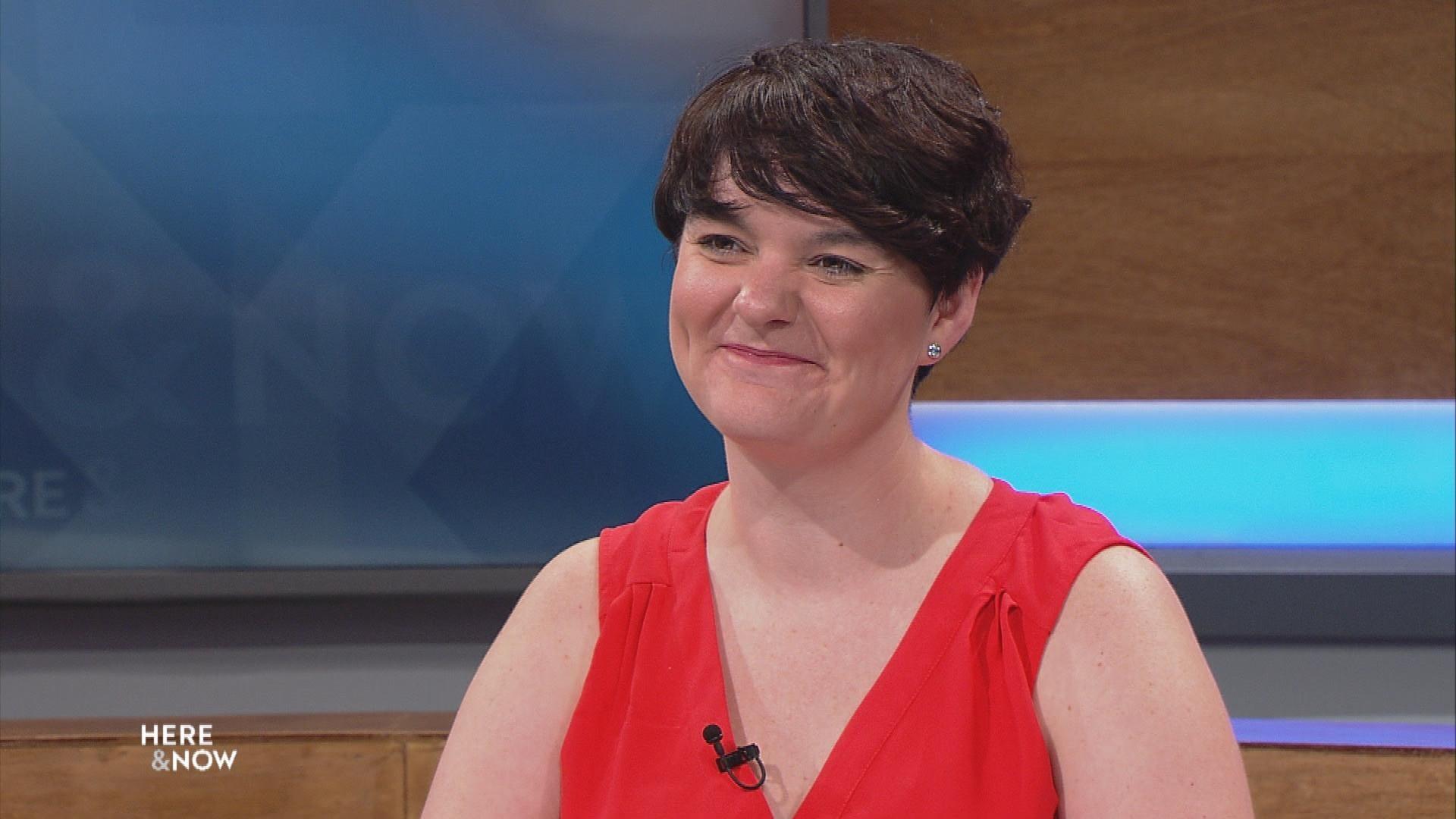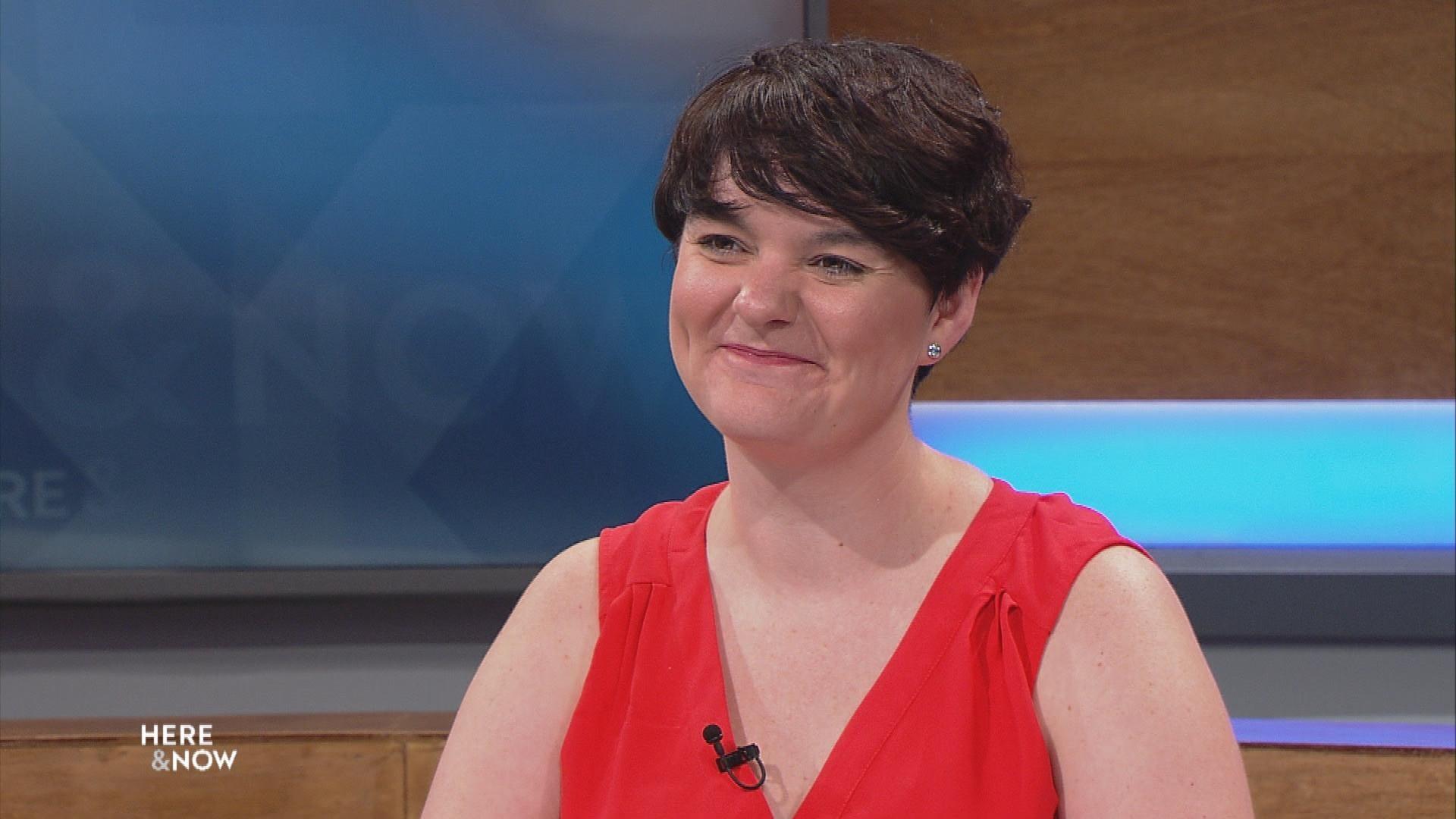 Veto Pen Used in Signing State Budget
Gov. Tony Evers signed the state budget into law, using his veto pen to make final changes to the budget passed by the Republican-controlled legislature. WPR's Laurel White discusses those final changes and what they mean for the final state budget.
July 5, 2019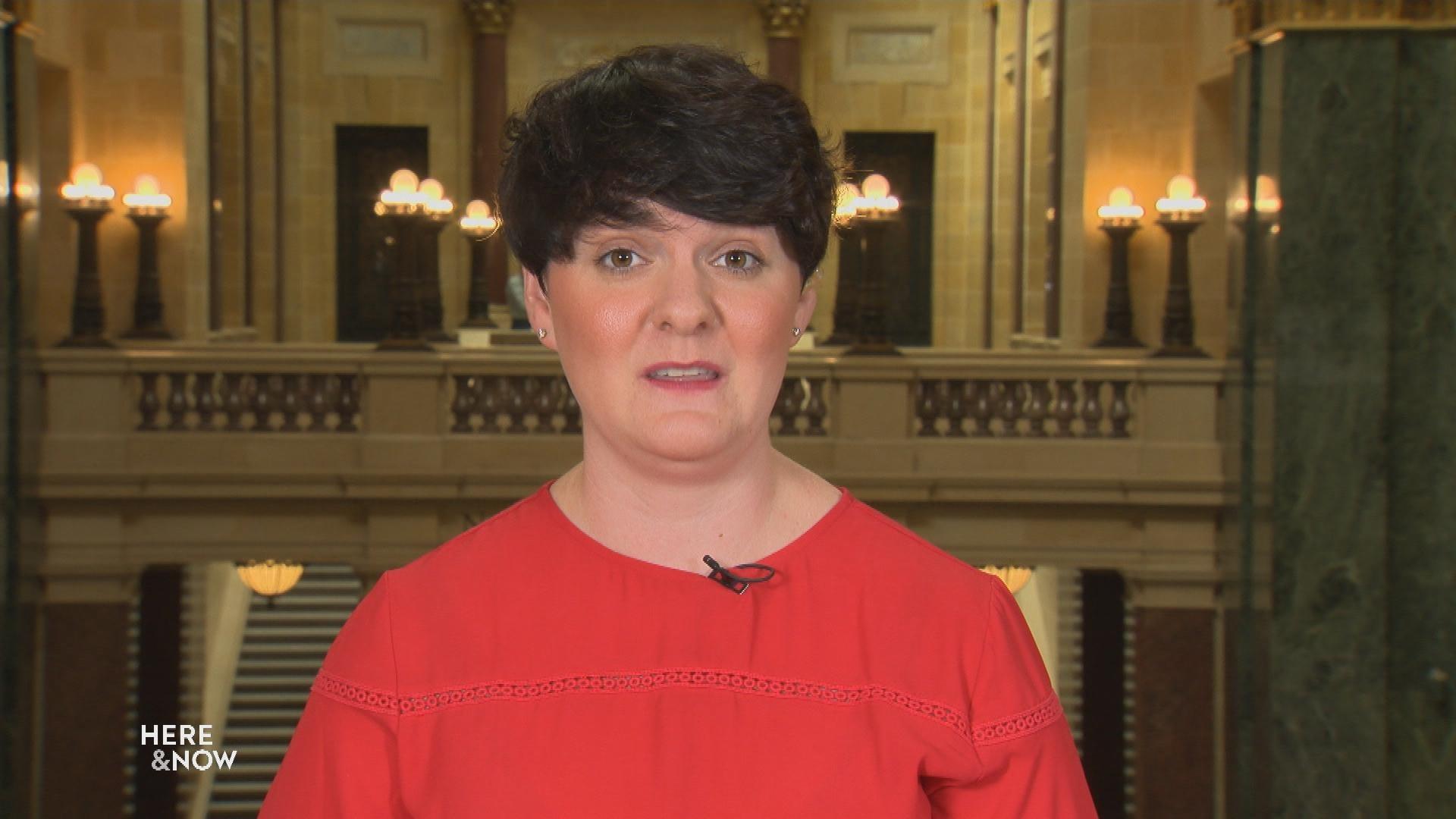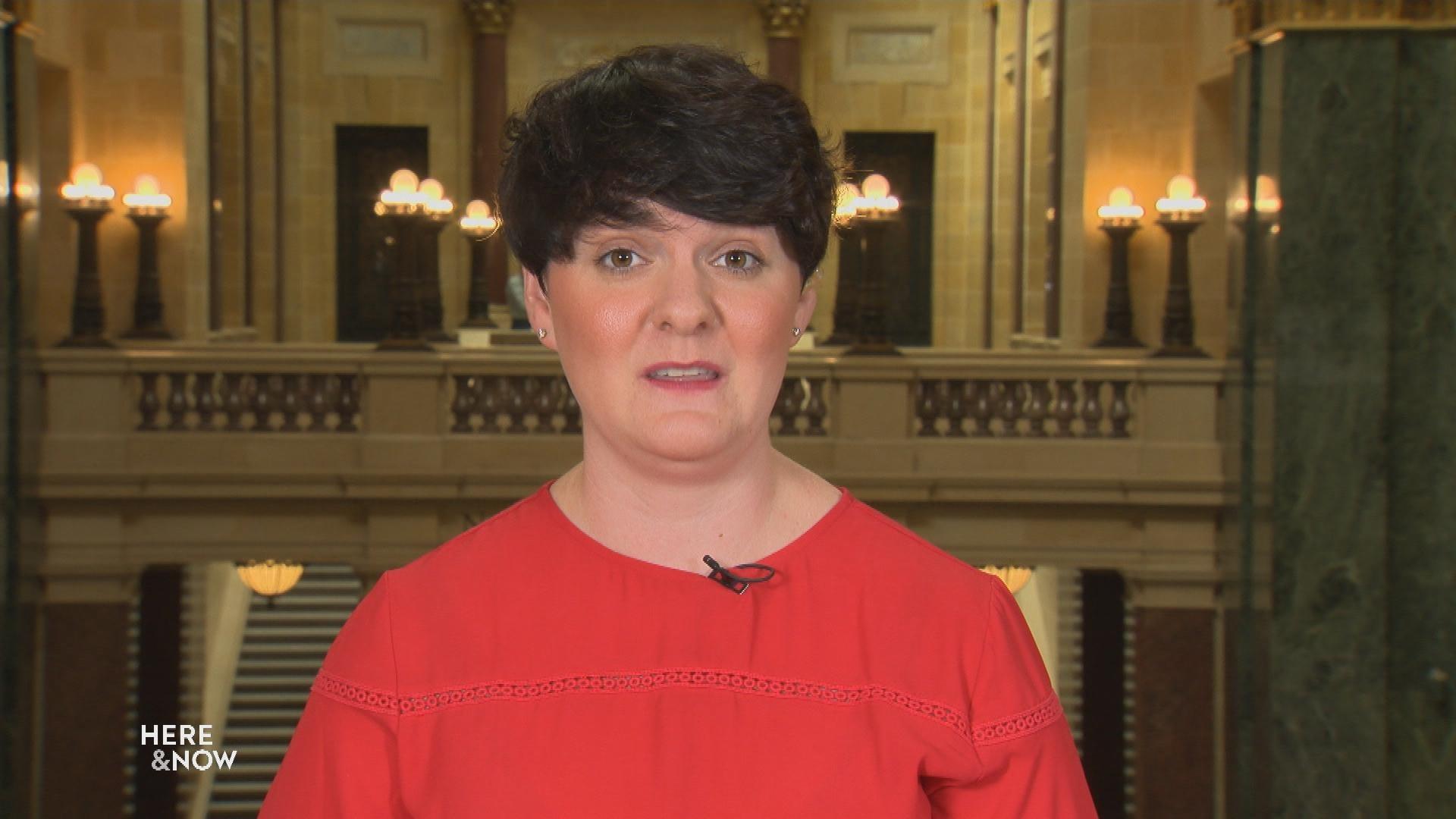 What's Next for the State Budget?
With both chambers of the legislature passing the state budget, all eyes are on Gov. Tony Evers and whether he will veto parts or all of the spending plan. WPR's Laurel White discusses what may be ahead as the bill hits the governor's desk, and ways the Republican-controlled legislature made it harder to veto.
June 21, 2019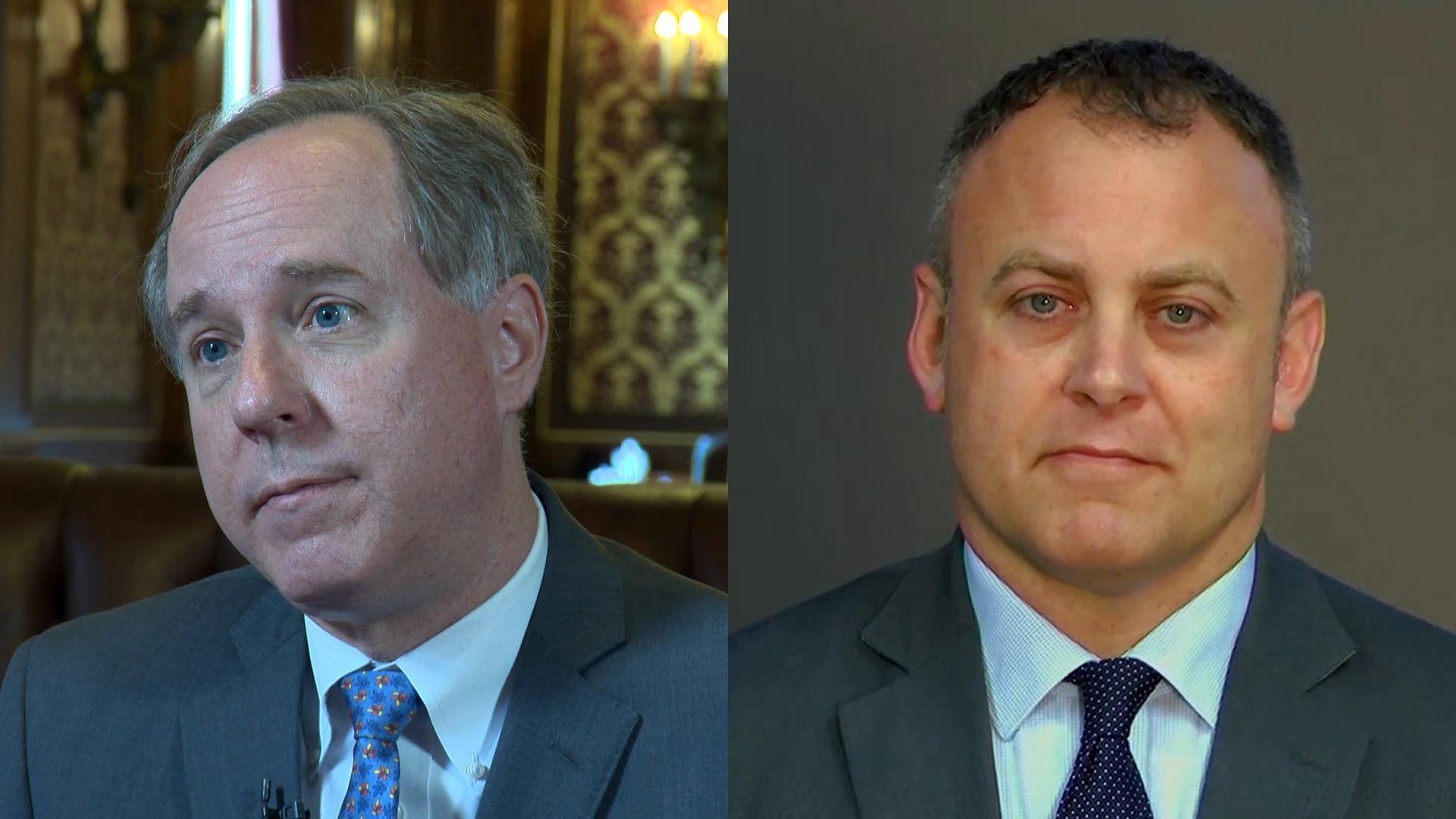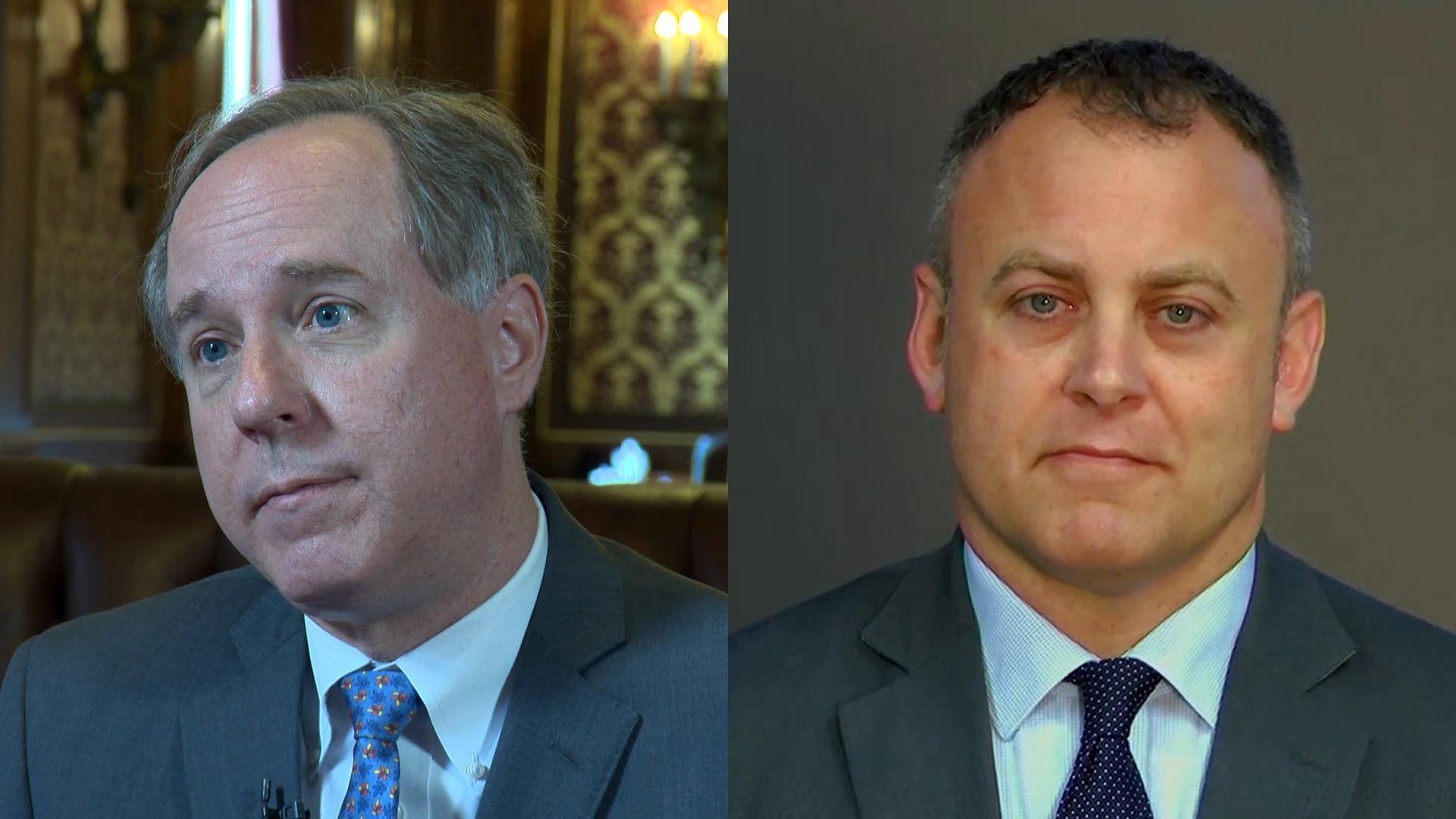 GOP, Dem Leaders Discuss Budget's Final Stages
The state budget heads to the legislature next week, with questions remaining over wheher Gov. Tony Evers will ultimately veto the bill. Assembly Speaker Robin Vos says he is "very proud of the work [the Committee on] Joint Finance did," to include policy priorities with a conservative price tag. Minority Leader Gordon Hintz disagrees, saying parts of the GOP budget are bad for Wisconsin.
June 21, 2019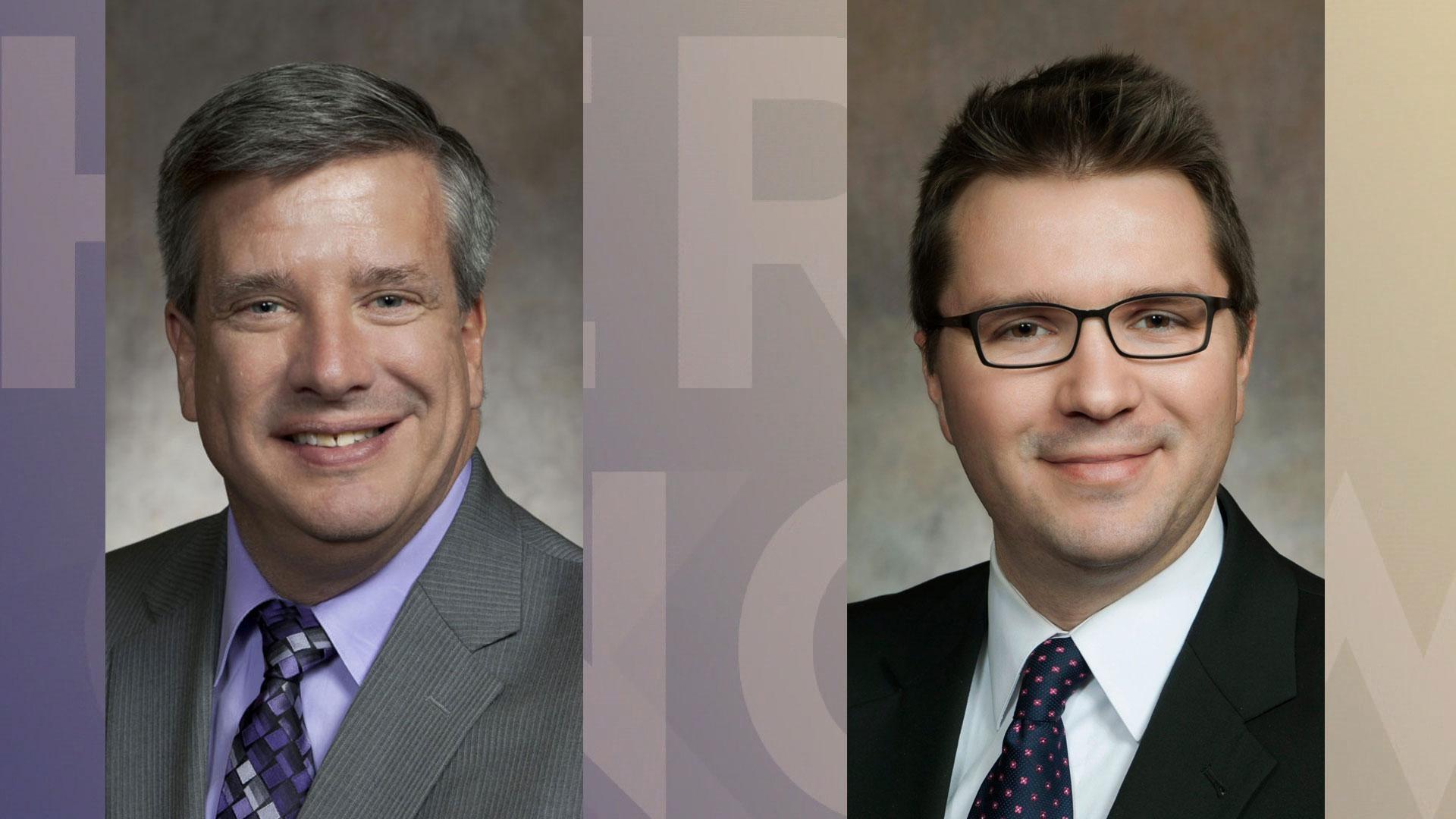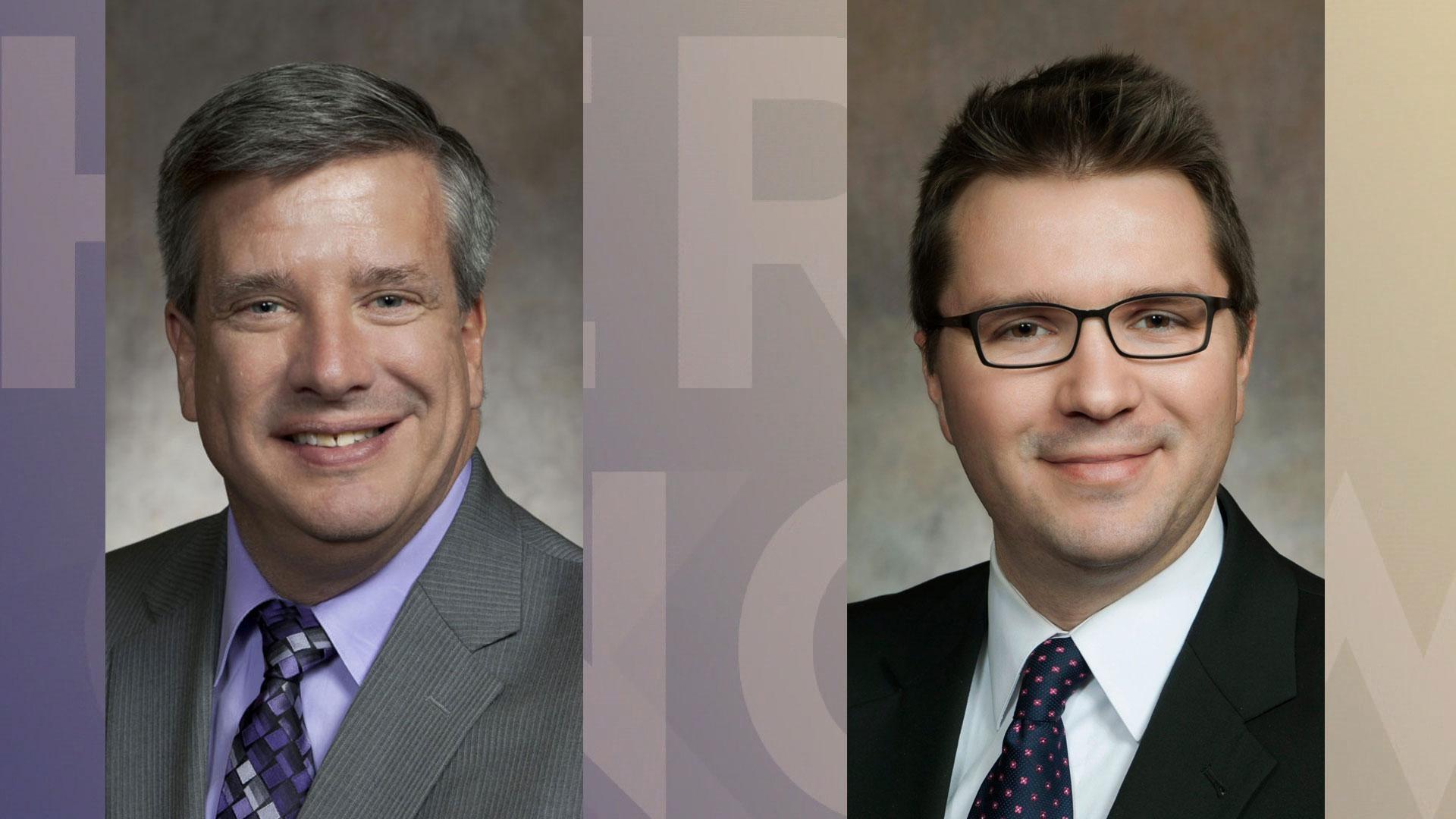 Nygren, Goyke Share Views on Finished Budget
After months of work, the Joint Finance Committee put its stamp of approval on an amended state budget this week. Weighing in on the changes to Gov. Tony Evers' proposals are Democratic Rep. Evan Goyke and Republican Rep. John Nygren. Nygren urges Evers to sign the budget, saying funding in areas like education are similar to what he asked for. Goyke advocates for greater bipartisan input.
June 14, 2019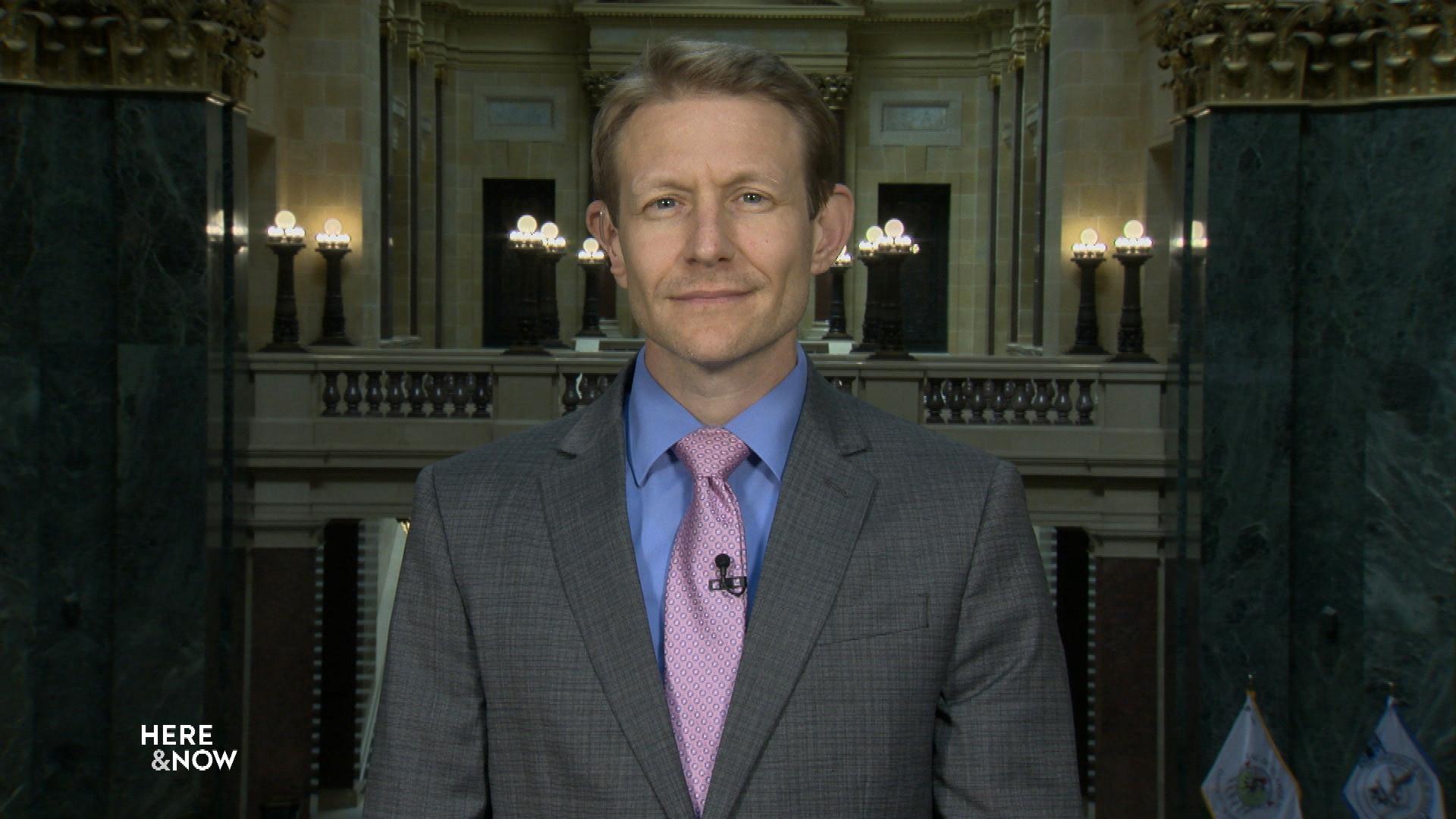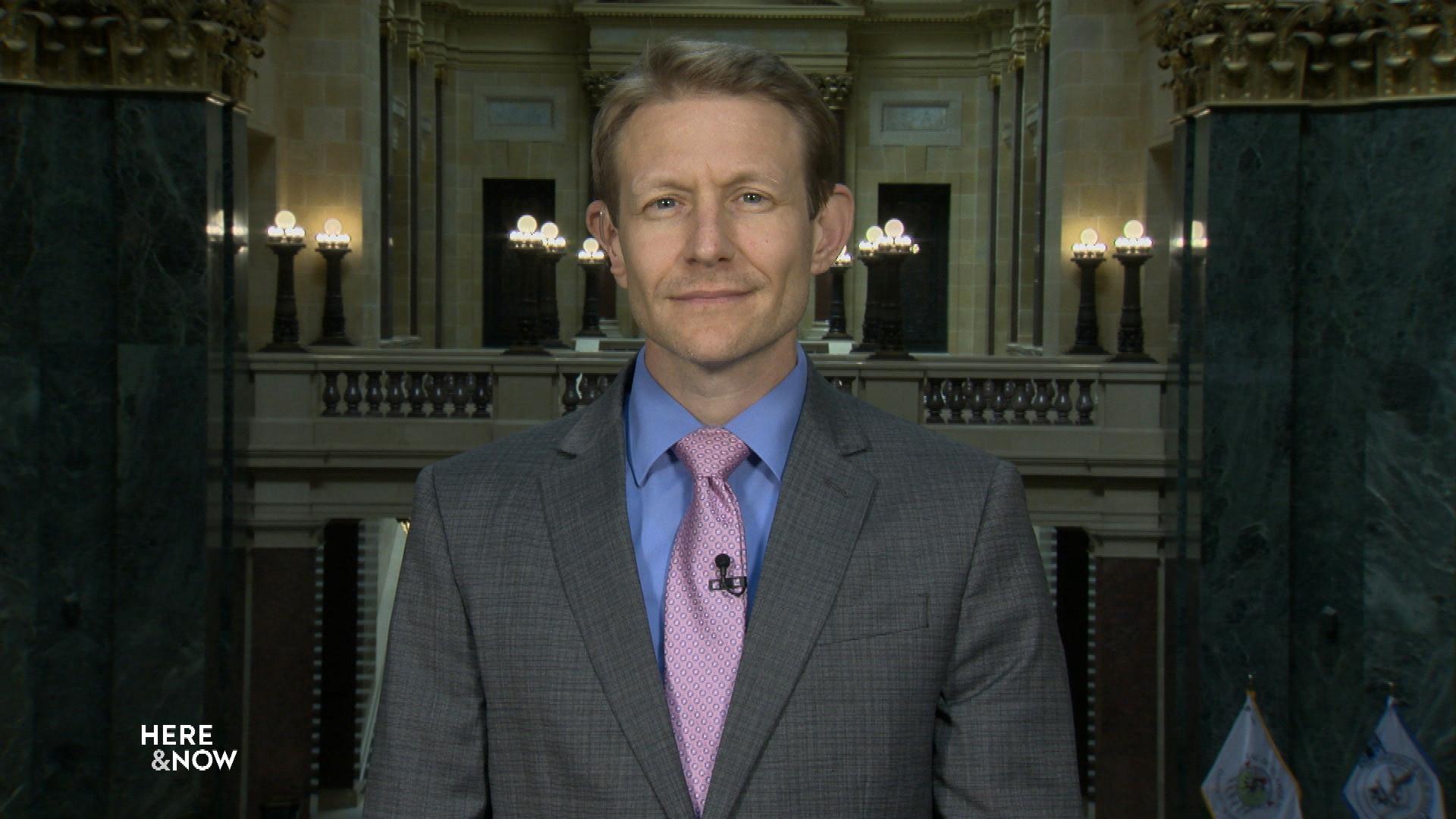 Funding Environmental Stewardship in Wisconsin
The state budget writing committee approved a two-year extension for the state's stewardship fund that purchases land for outdoor recreation and environmental protection. Breaking down the program's funding is Jason Stein, research director for the Wisconsin Policy Forum. He says the amount the program can borrow, which helps alleviate tax revenue loss for municipalities, is down.
June 14, 2019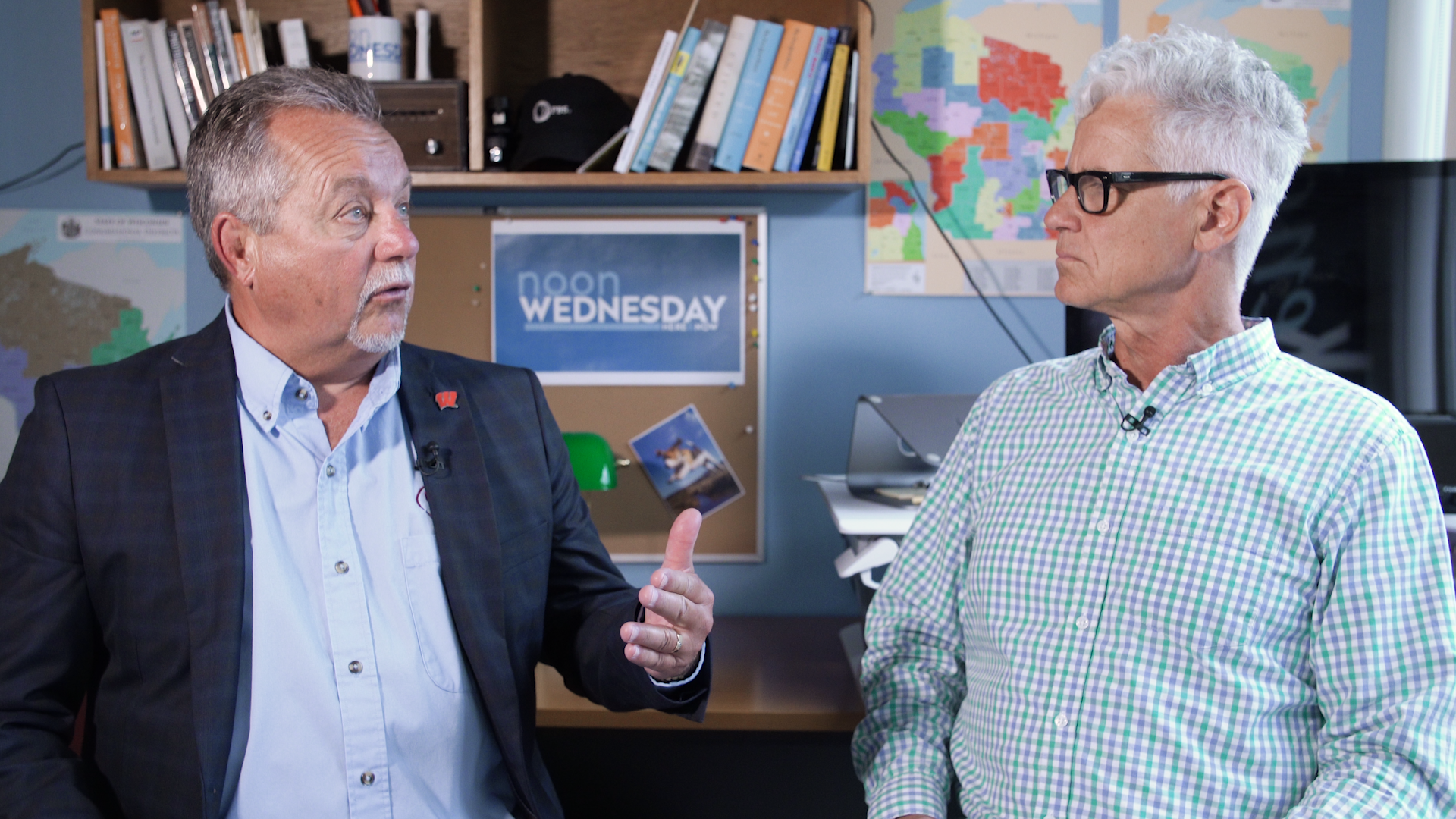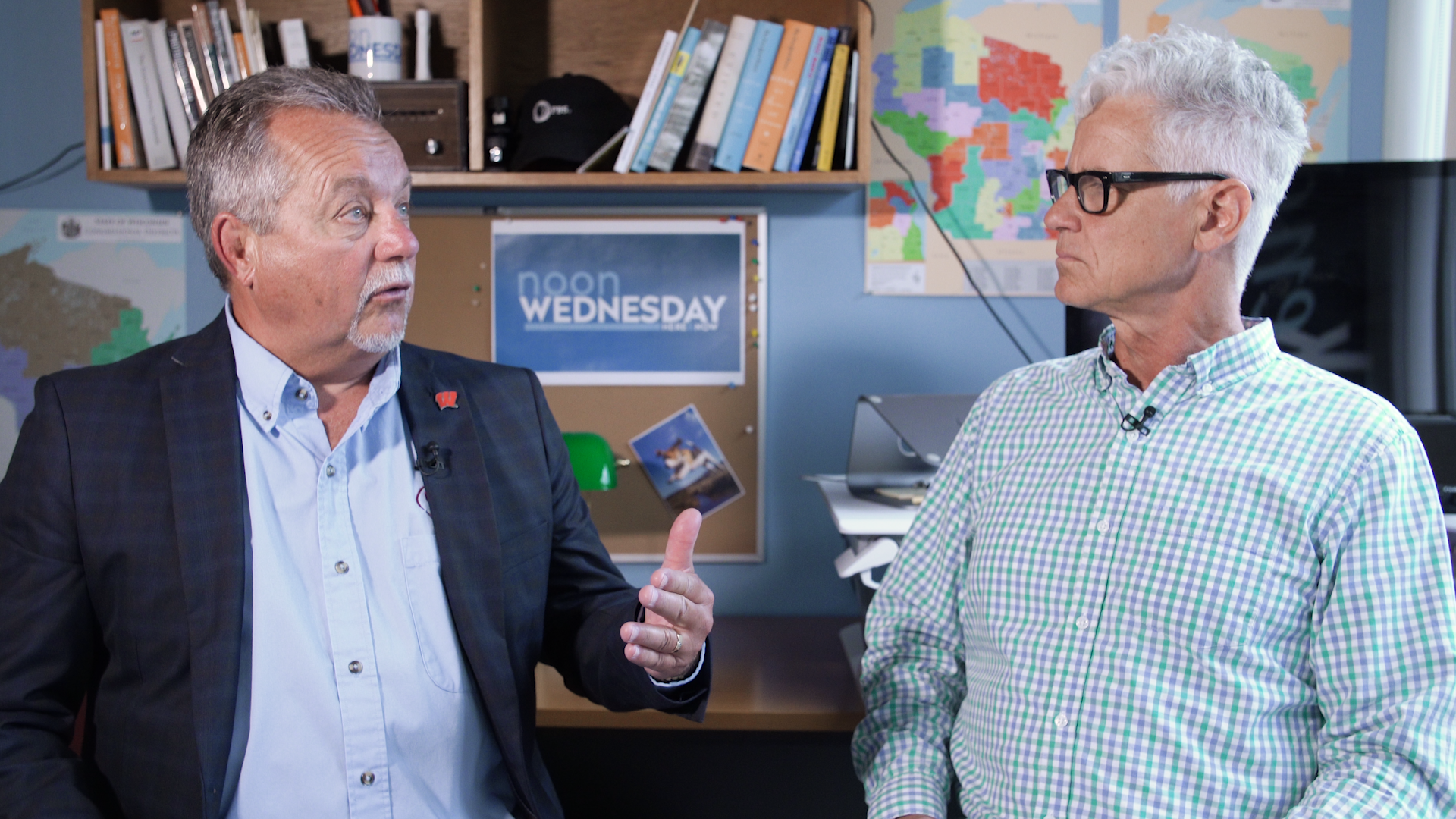 Noon Wednesday: The New Normal for Rural Schools
Declining enrollments and complicated funding streams are making it harder and harder for rural schools to keep the lights on. Kim Kaukl, director if the Wisconsin Rural Schools Alliance, joins us to talk about this seemingly inescapable pattern and talk about his own story in Spring Valley.
June 12, 2019 • West Central Region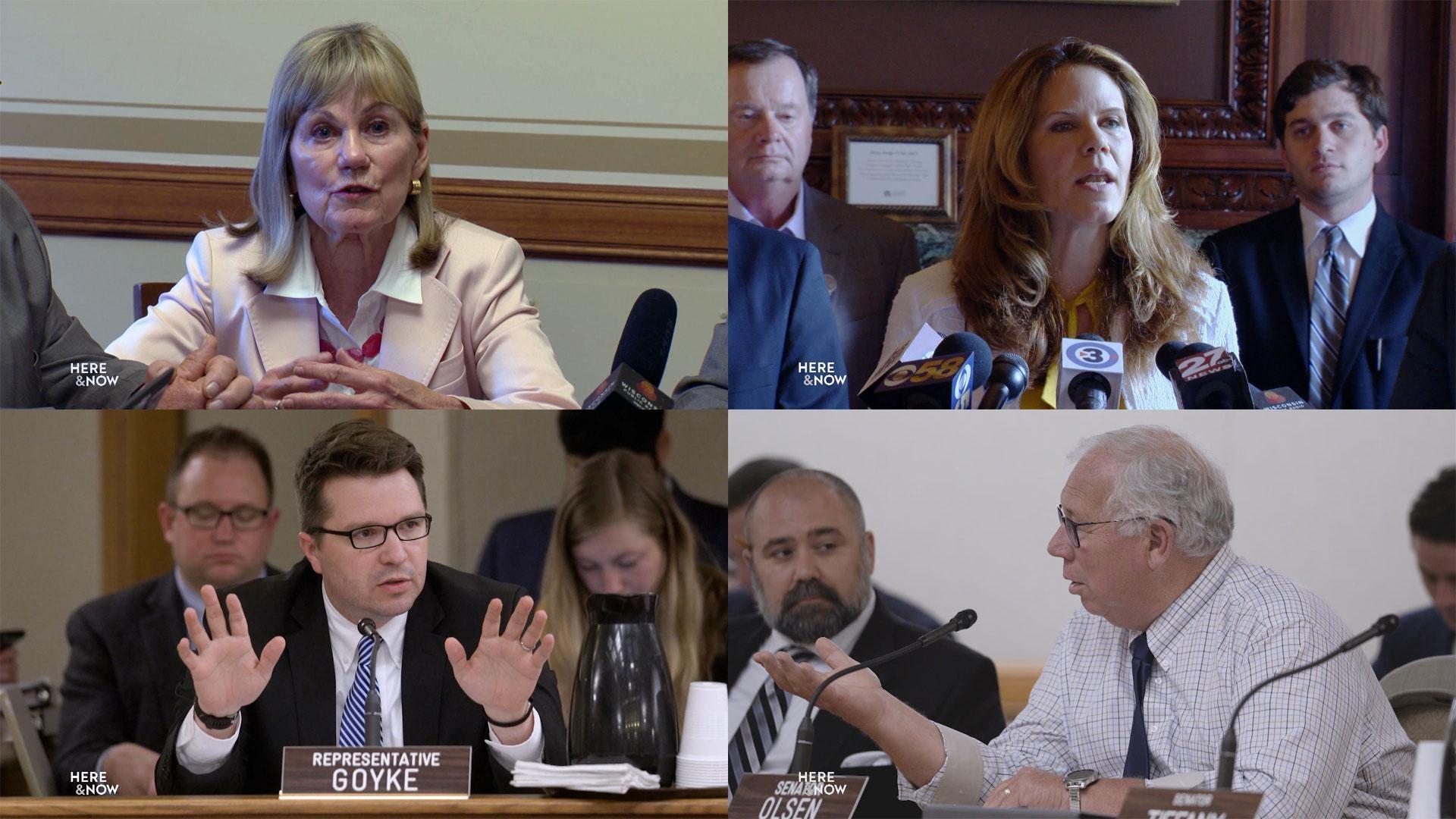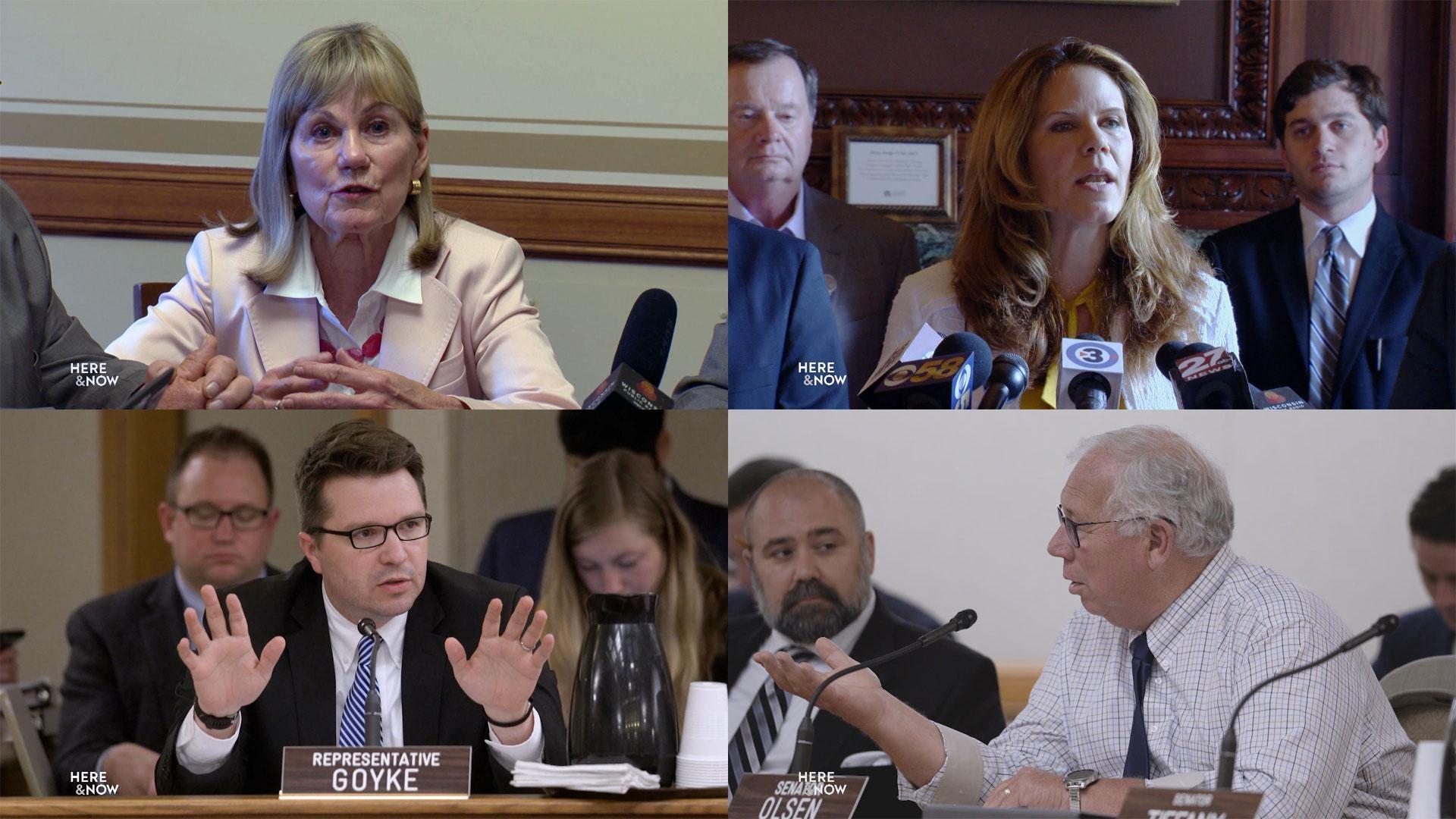 Transportation & Healthcare Get Budget Spotlight
Transportation and healthcare funding were on the docket this week, with a more than half a billion dollar increase of state money going to healthcare and a hike in vehicle registration fees to help pay for roads. Members from both sides of the aisle lend their take to the state budget.
June 7, 2019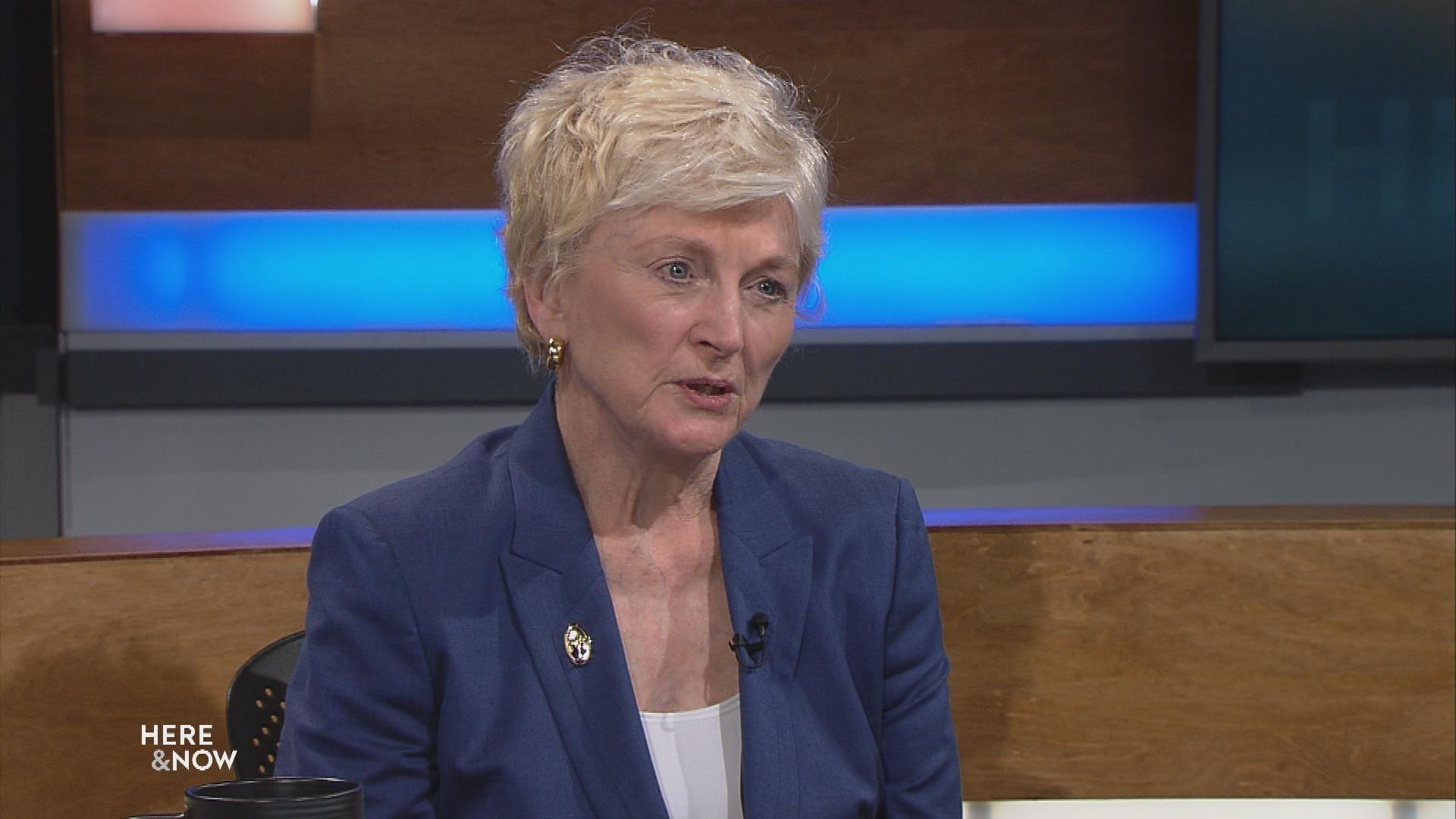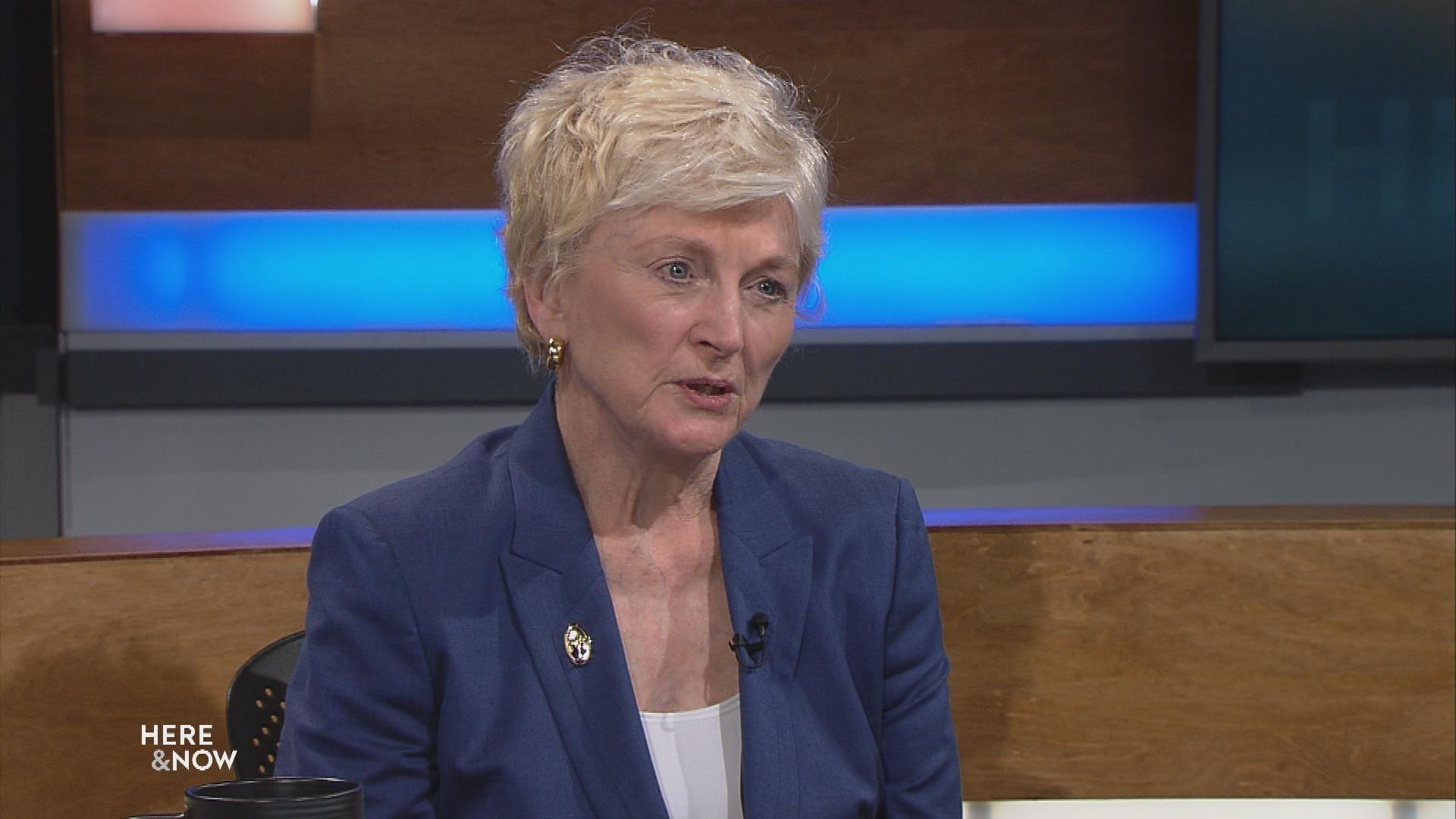 Court Appointed Lawyers to Get Raise
Wisconsin courts have suffered from a dearth of attorneys to hire when public defenders are unavailable, but there is hope that a budget measure to hike the pay for these attorneys will address the shortage. Chief Justice Pat Roggensack says the pay raise for these attorneys is "absolutely critical," adding that Wisconsin needs "qualified lawyers for those who can't afford to pay."
May 31, 2019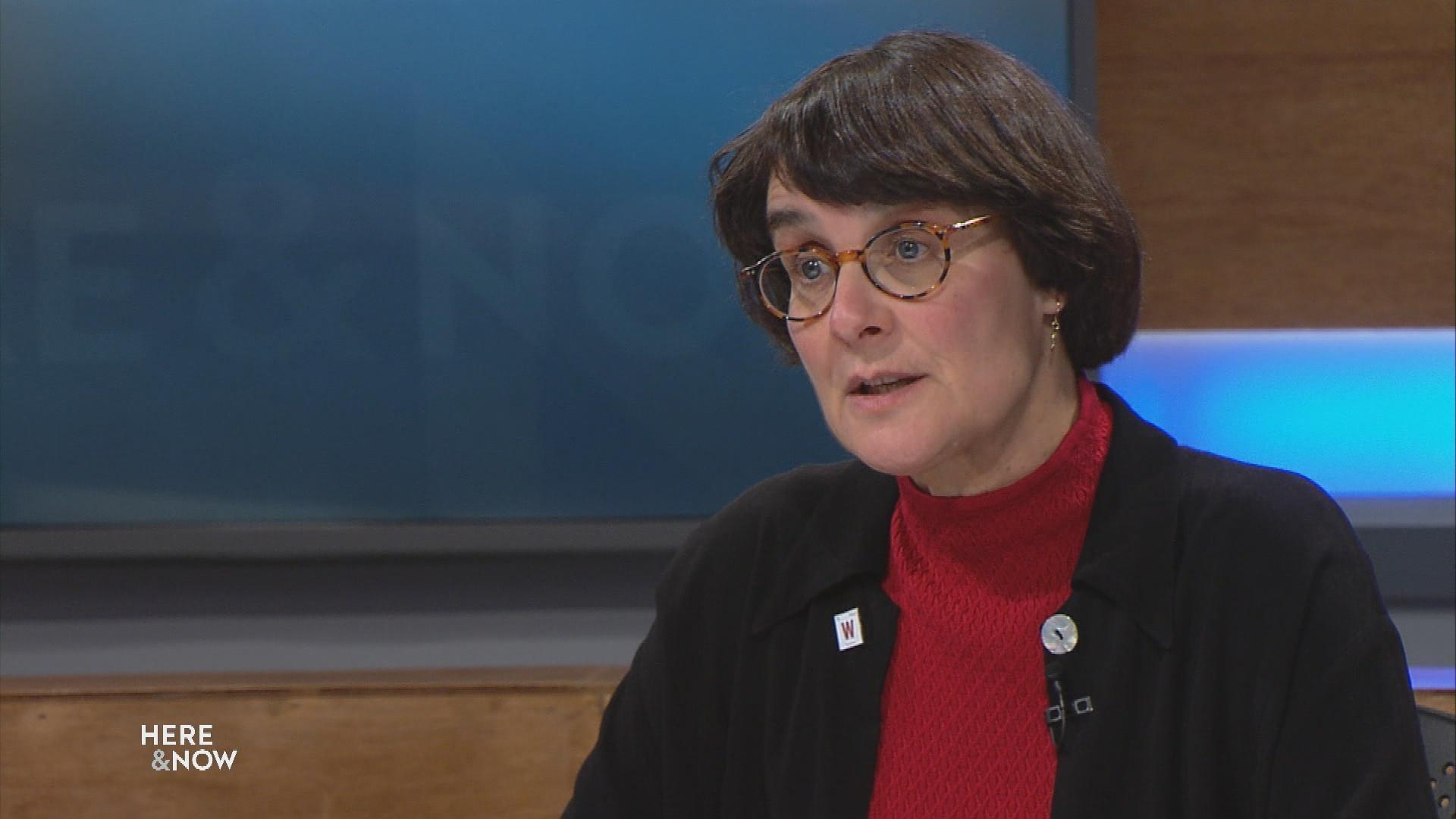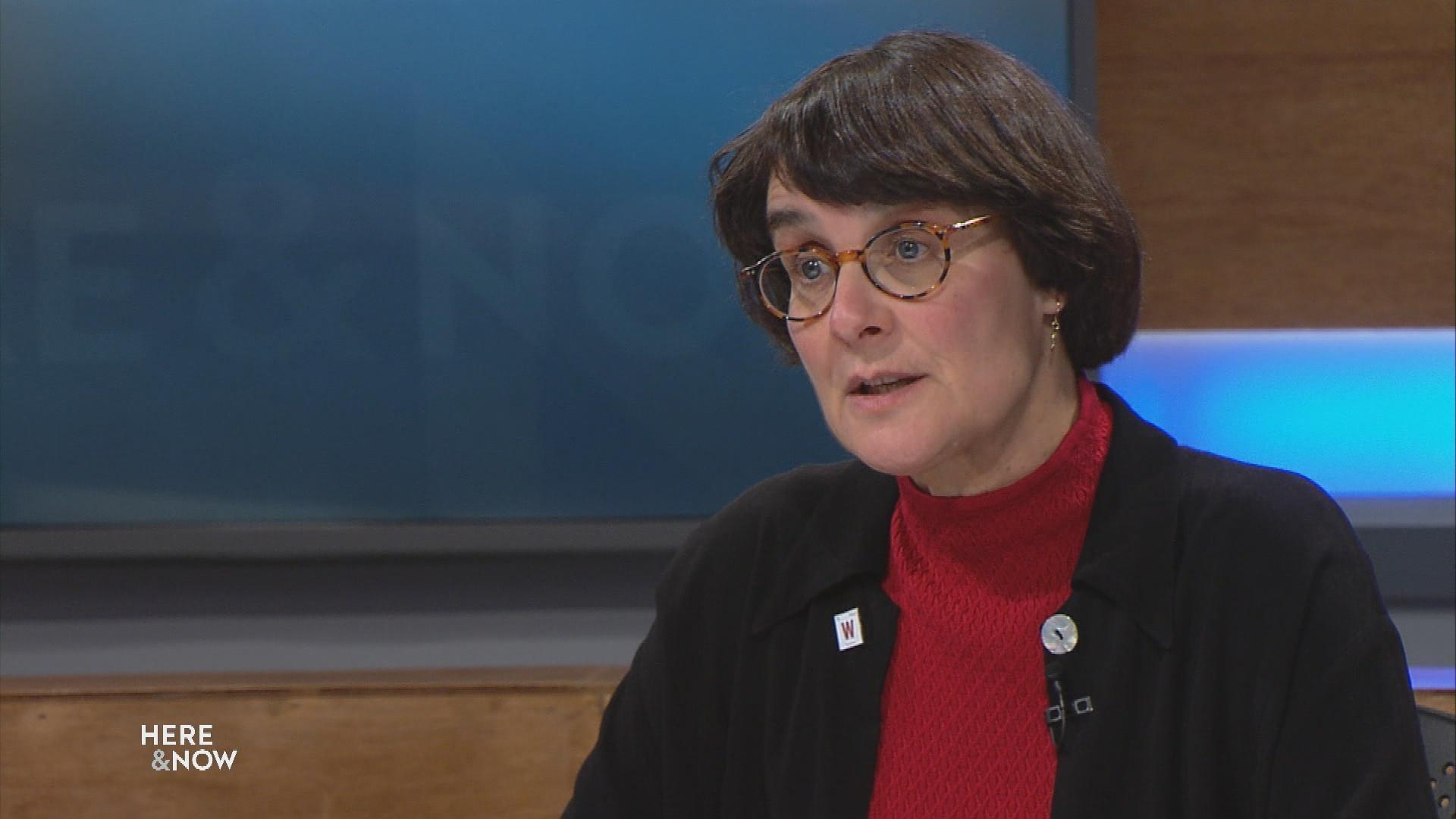 System Employees Feel Squeeze Under UW Budget
The state's budget writing committee passed a funding plan for the UW System, over objections from system president Ray Cross and academic faculty. Sharing concerns from the university community is chemistry professor and former PROFS president Judith Burstyn. She says university staff are feeling the burden of lower salaries than peer institutions.
May 31, 2019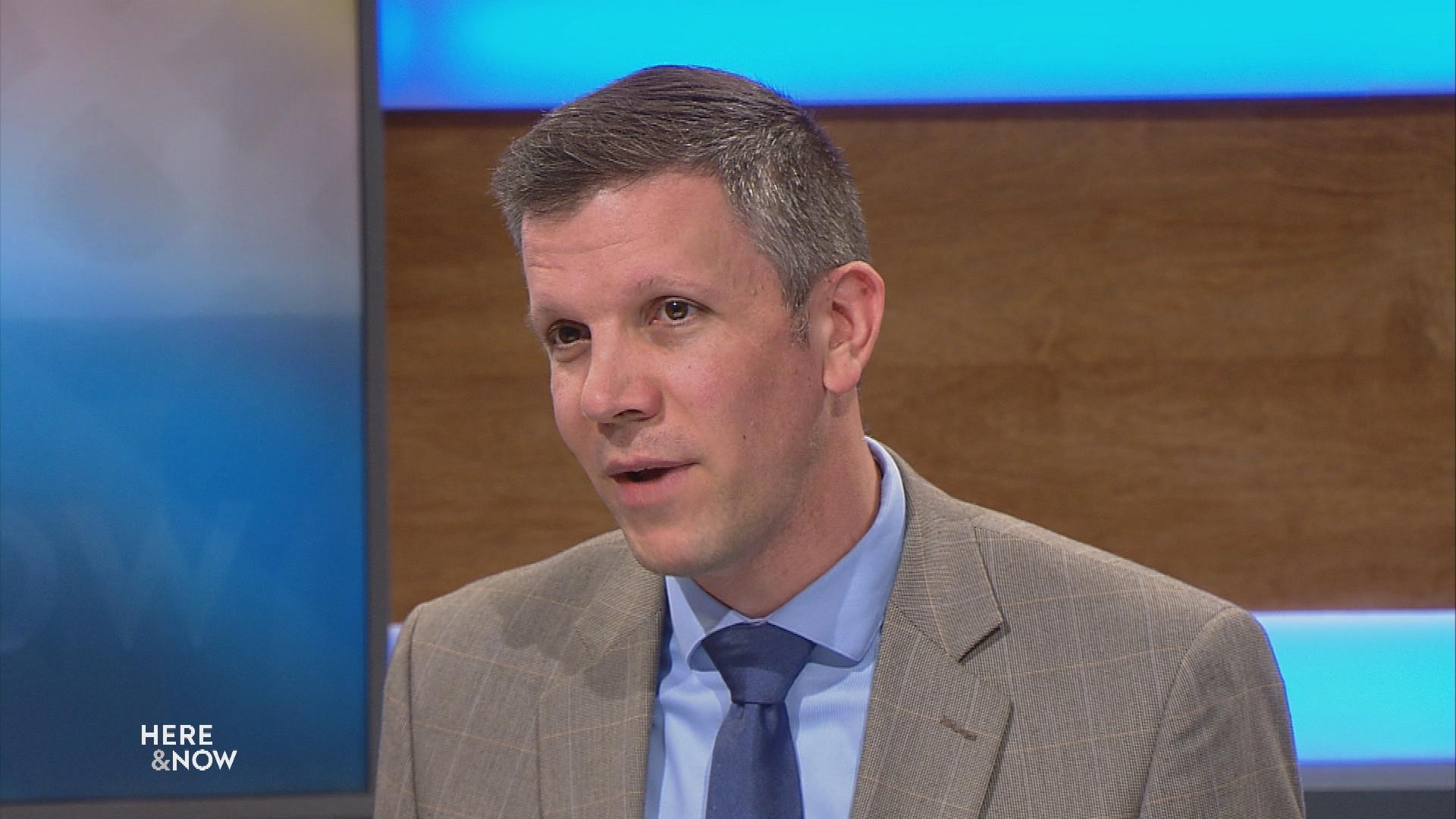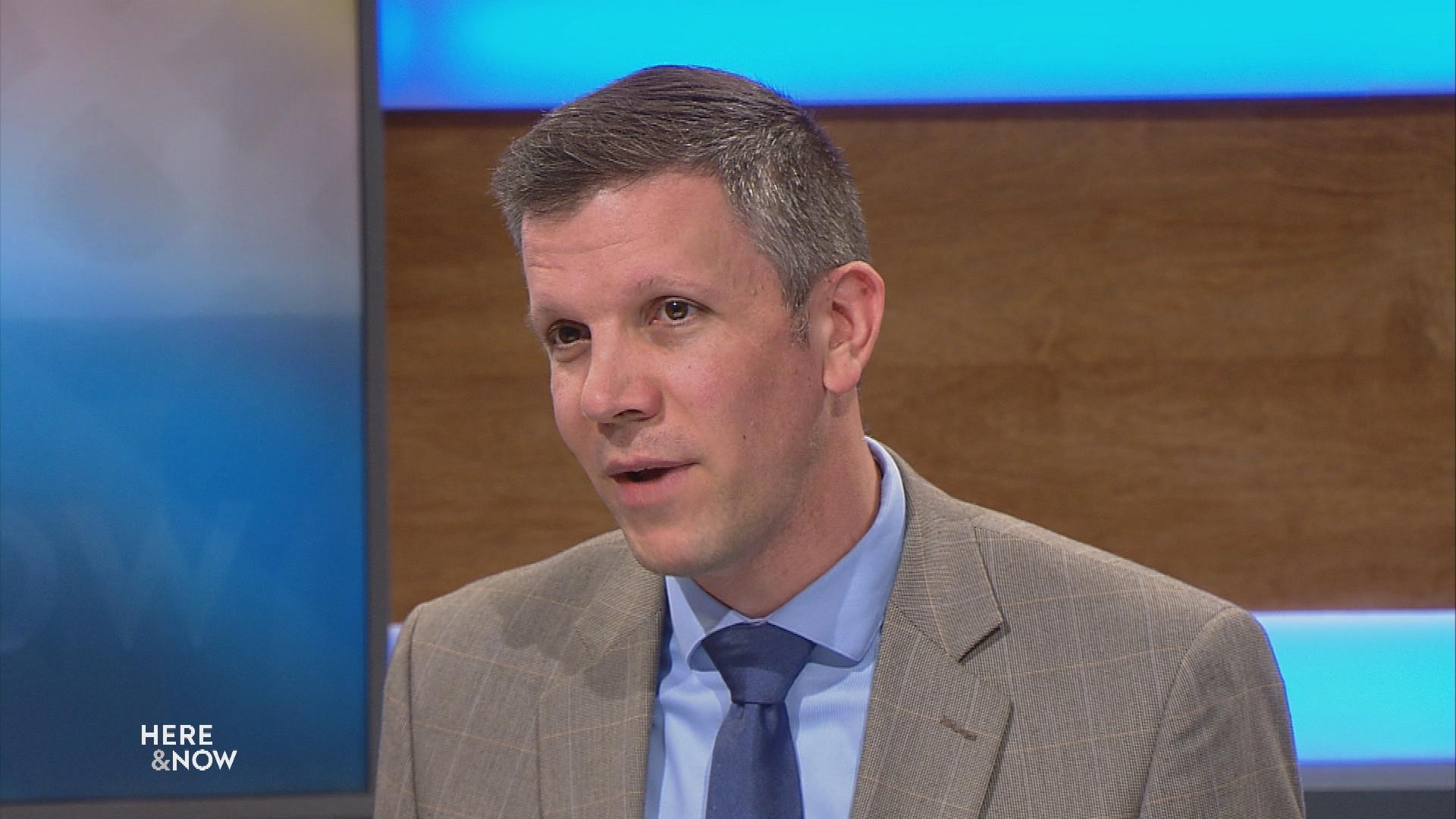 Wisconsin Could Face First Budget Veto
After proposing the budget in February, the governor will have one more chance to make his mark on the legislation with his veto pen. WPR's Shawn Johnson discusses what an Evers veto might look like and how Republicans are responding.
May 24, 2019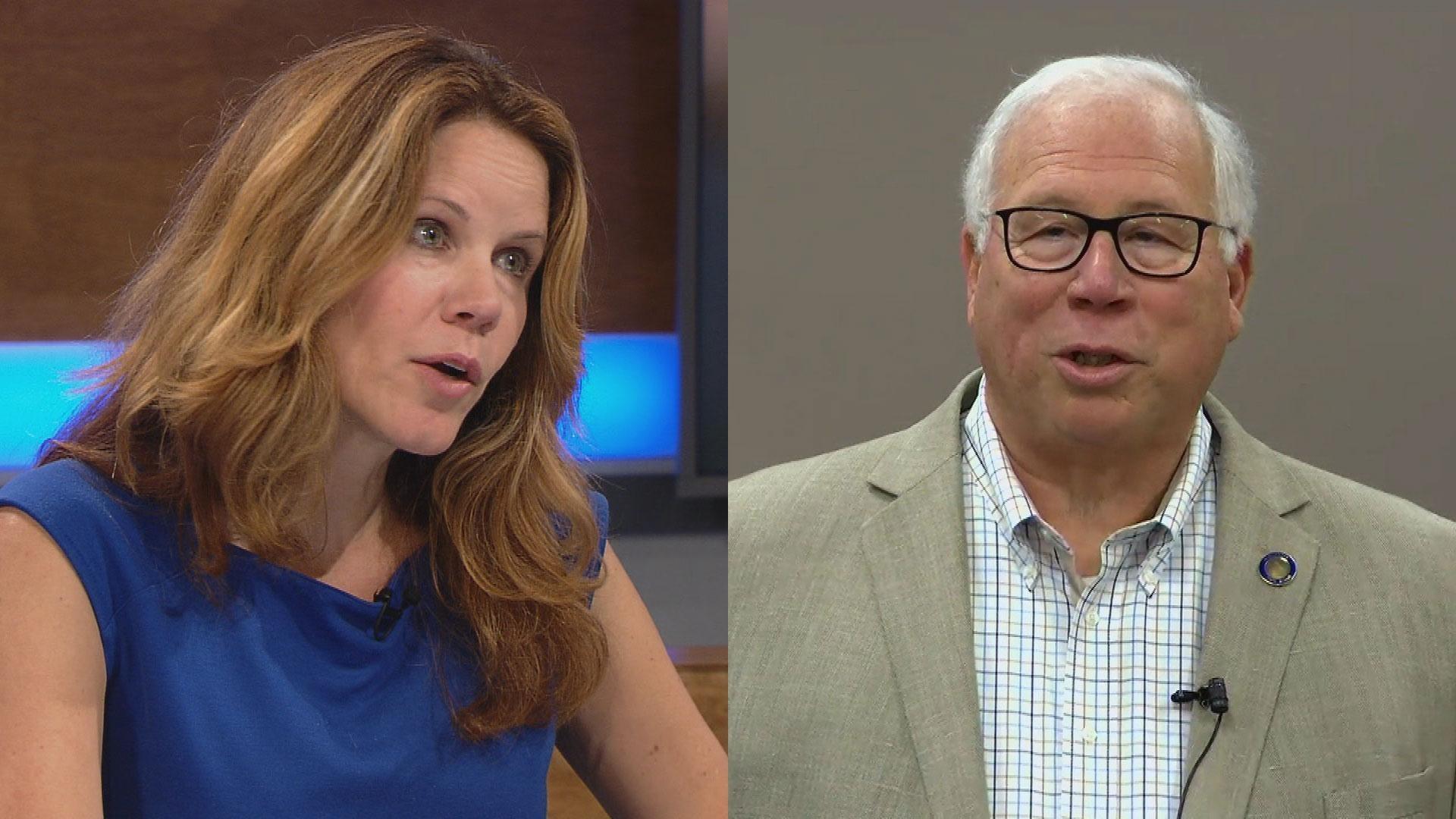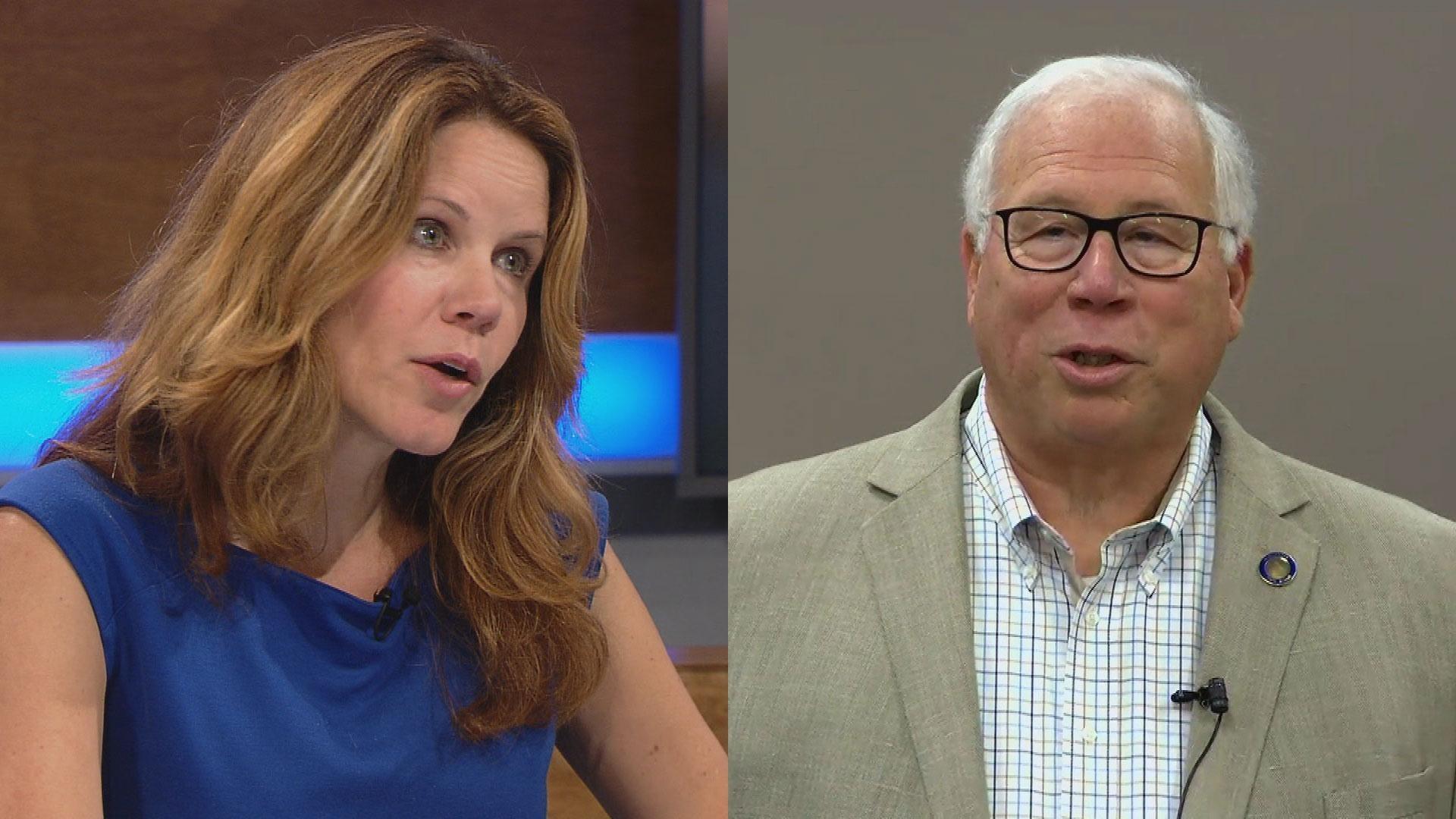 Education Funding Gets Budget Spotlight
Republicans and Democrats remain $900 million apart on funding for K-12 education, with the GOP plan passing the Joint Finance Committee this week. Breaking down the competing plans are Sen. Luther Olsen and Rep. Chris Taylor. Olsen says the Republican plan provides the type of funding Evers asks for, while Taylor says it prioritizes tax breaks over school funding.
May 24, 2019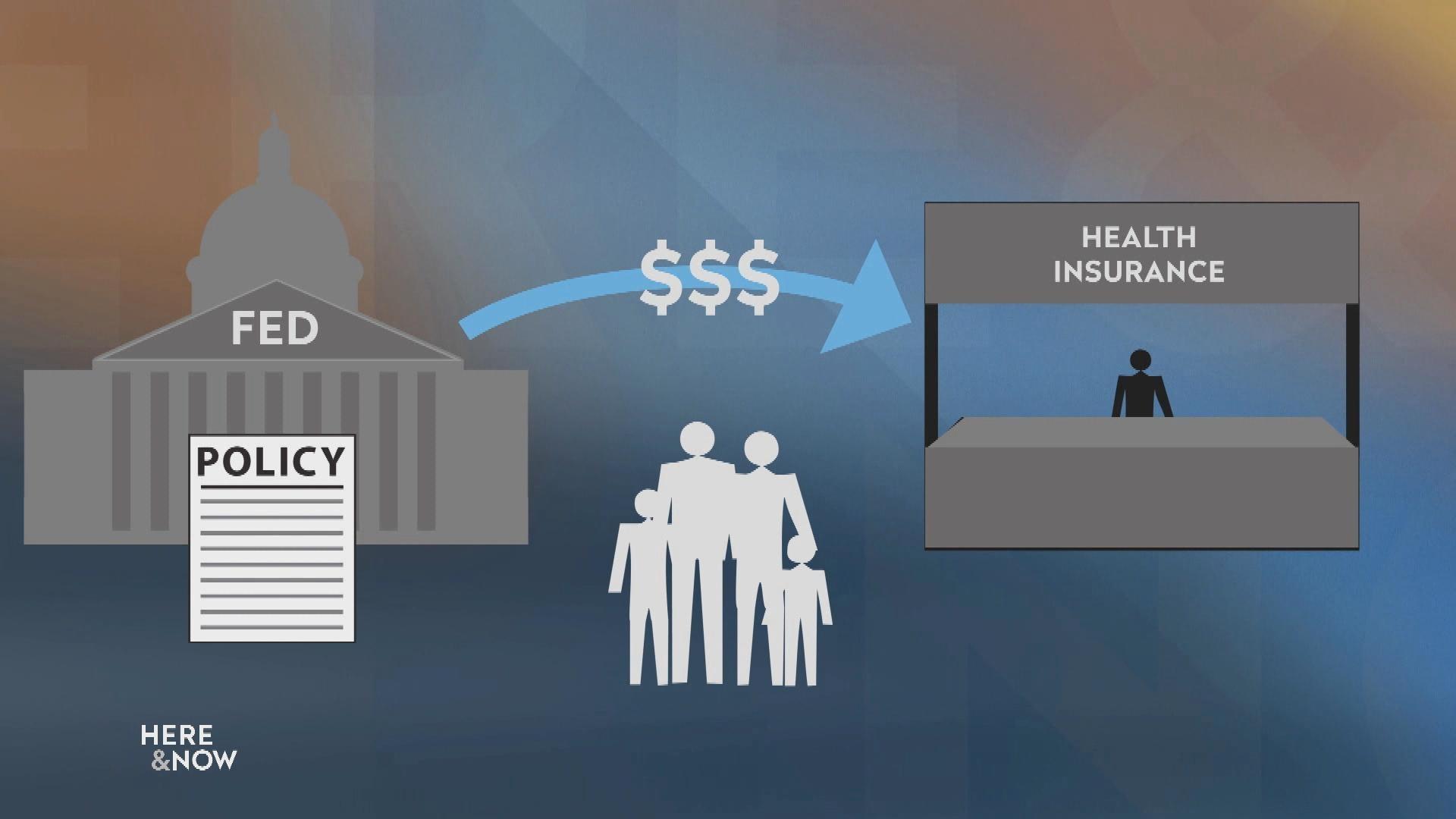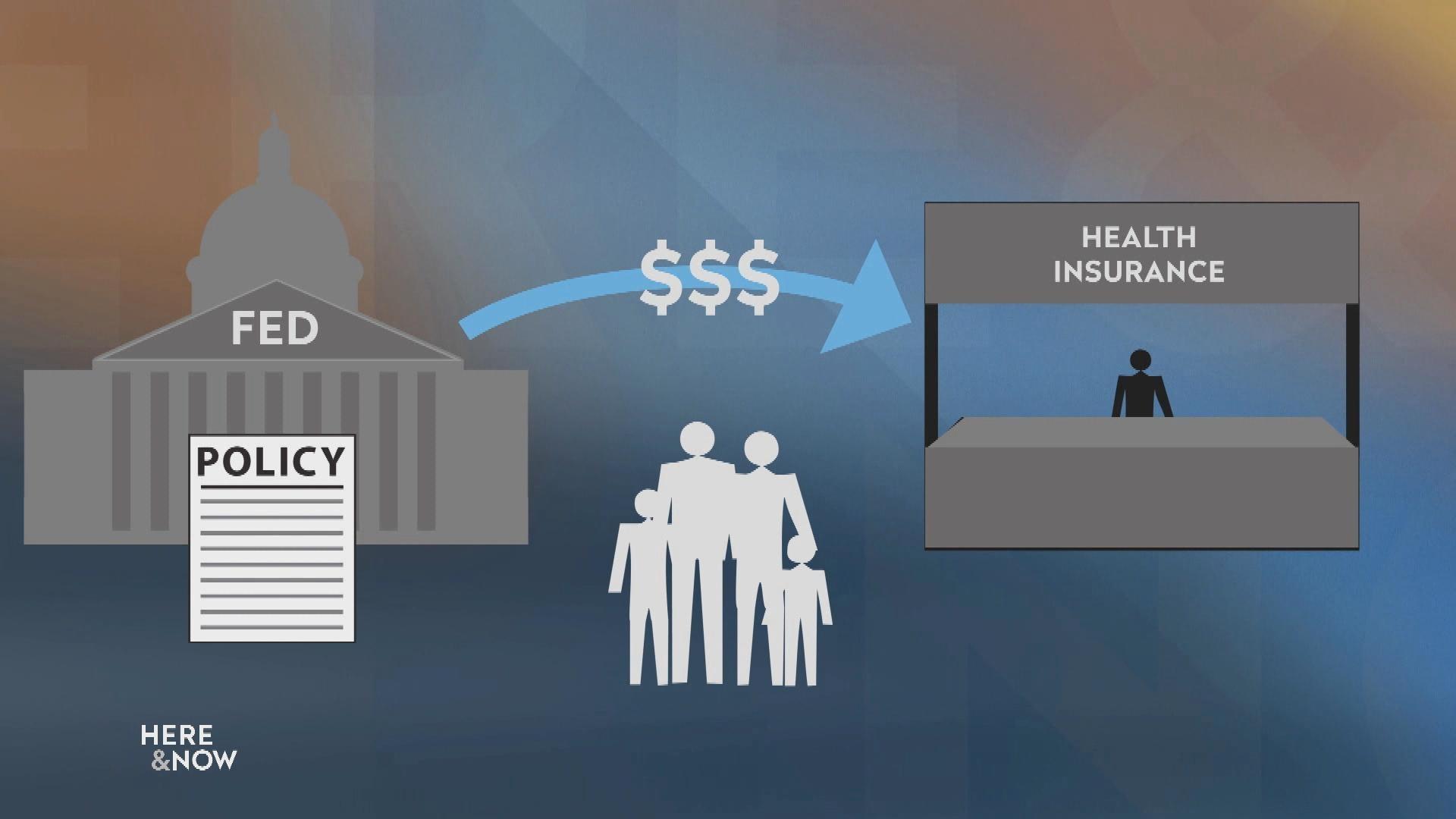 The expansion of Medicaid in the state has been a divisive issue, with Republican leaders calling it a non-starter and Gov. Tony Evers saying he will continue to fight for the coverage. Here & Now's Zac Schultz delves into what expanding Medicaid would mean for some health care providers.
May 17, 2019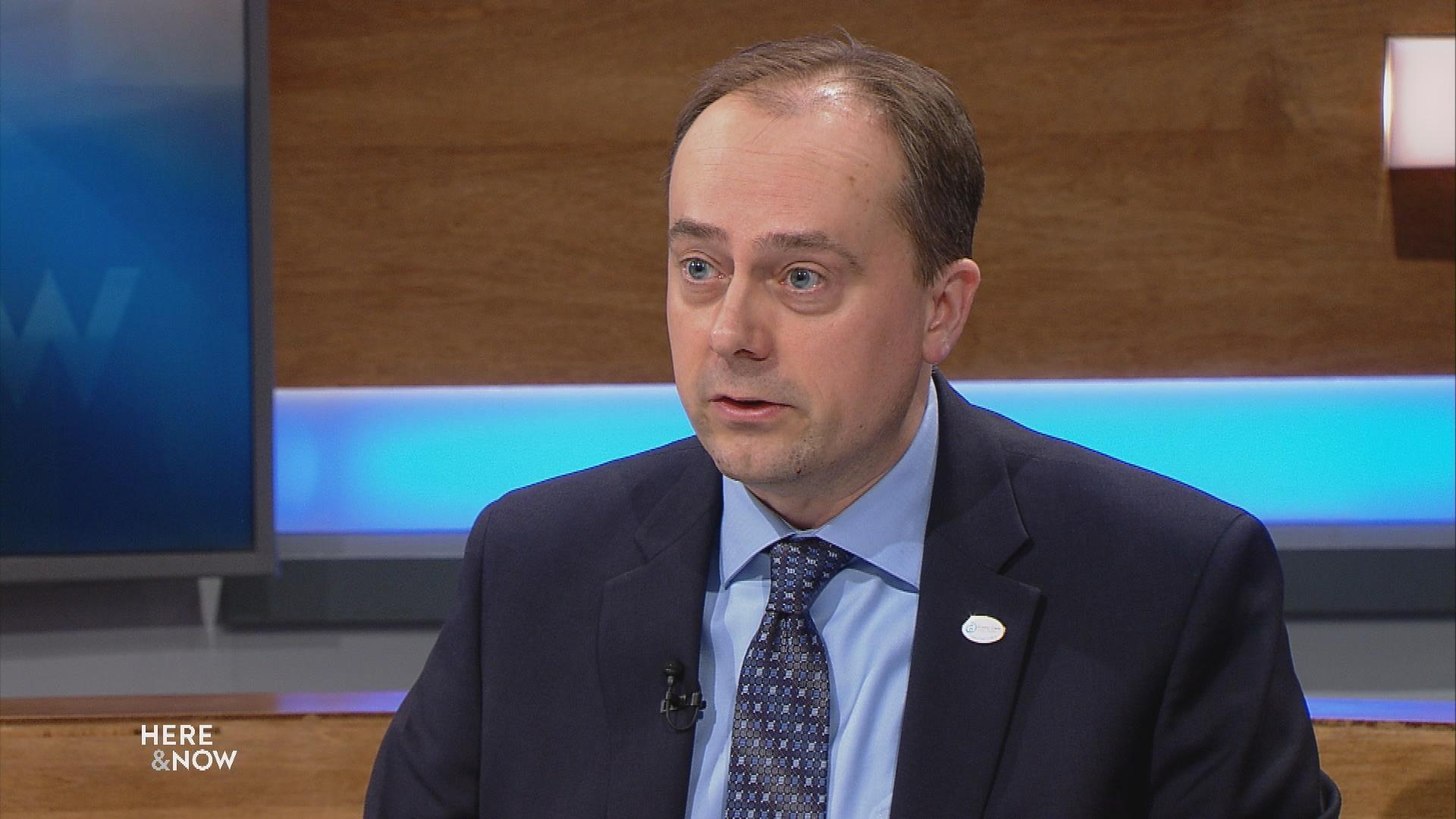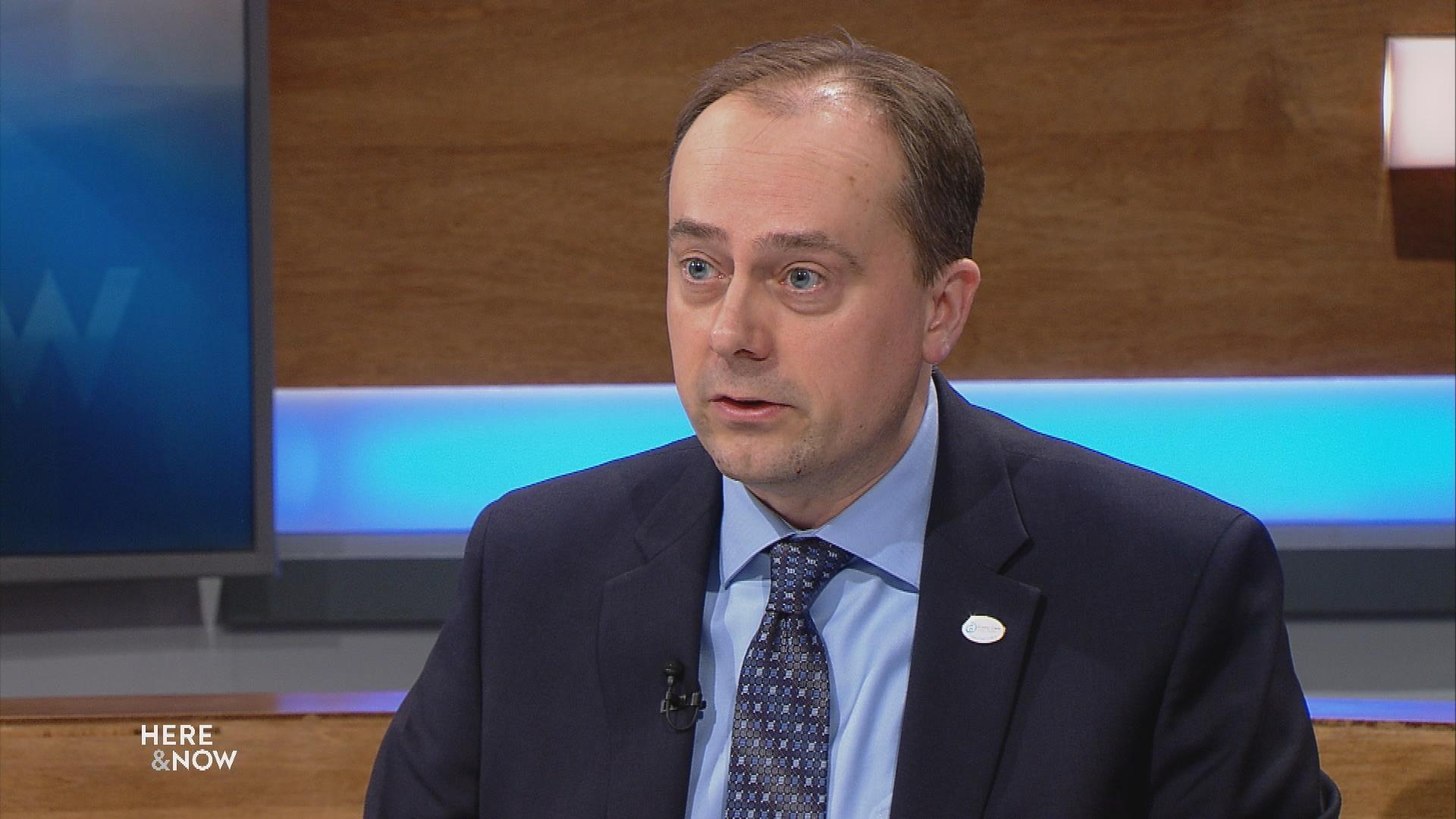 Child Welfare Crisis La Crosse County
Explaining the state's child welfare crisis is Dir. of La Crosse Co. Division of Health Serv. Jason Witt. He says the state's meth and drug problem contribute to more children needing to be on welfare. "It really has been a flood, and this really is a crisis," Witt says. Also a preview of a WPT documentary on trauma informed care among children: "Not Enough Apologies."
May 10, 2019 • West Central Region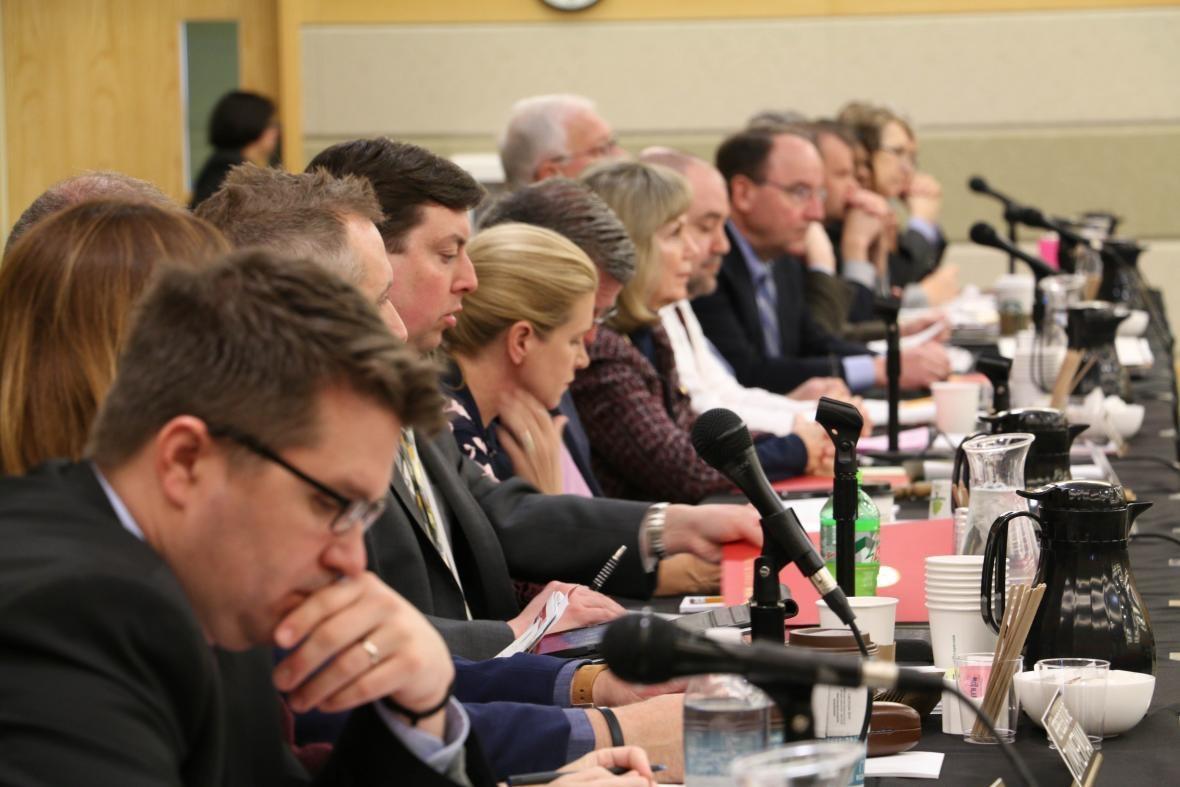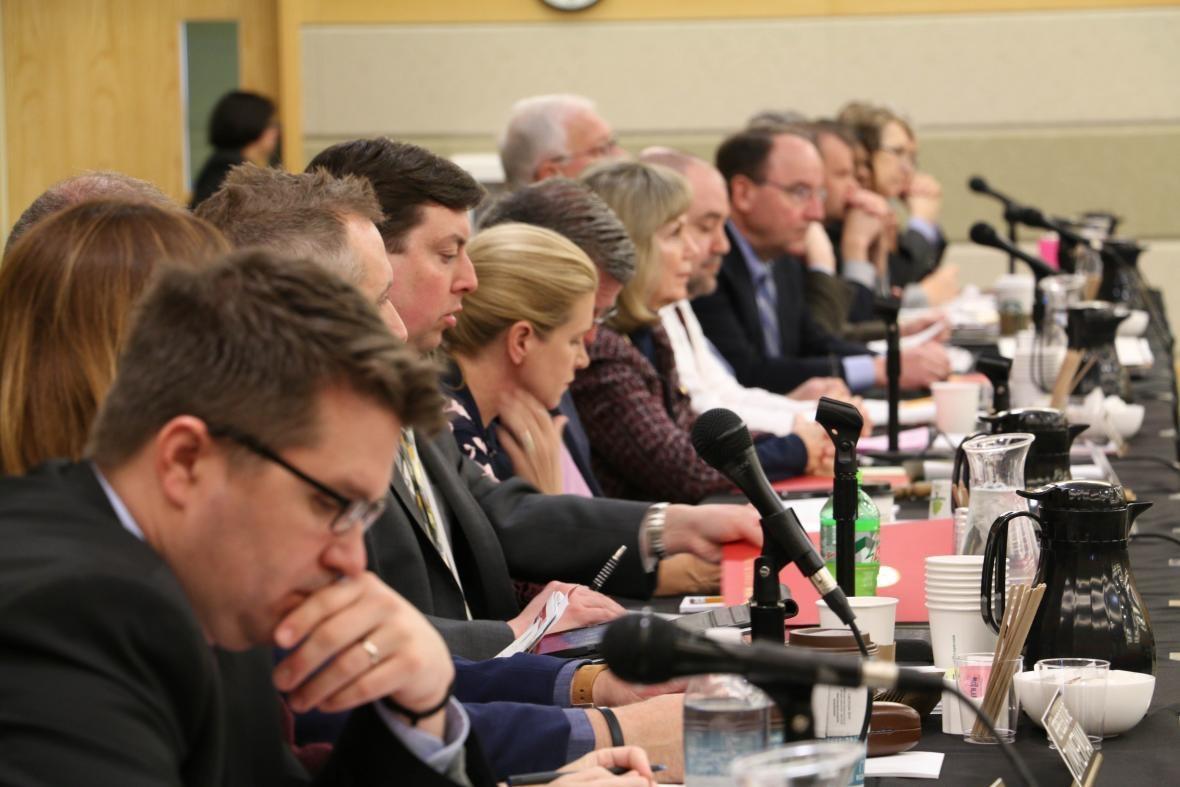 As budget negotiations continue, Republican legislative leaders remove non-fiscal items from the budget Gov. Tony Evers submitted.
May 10, 2019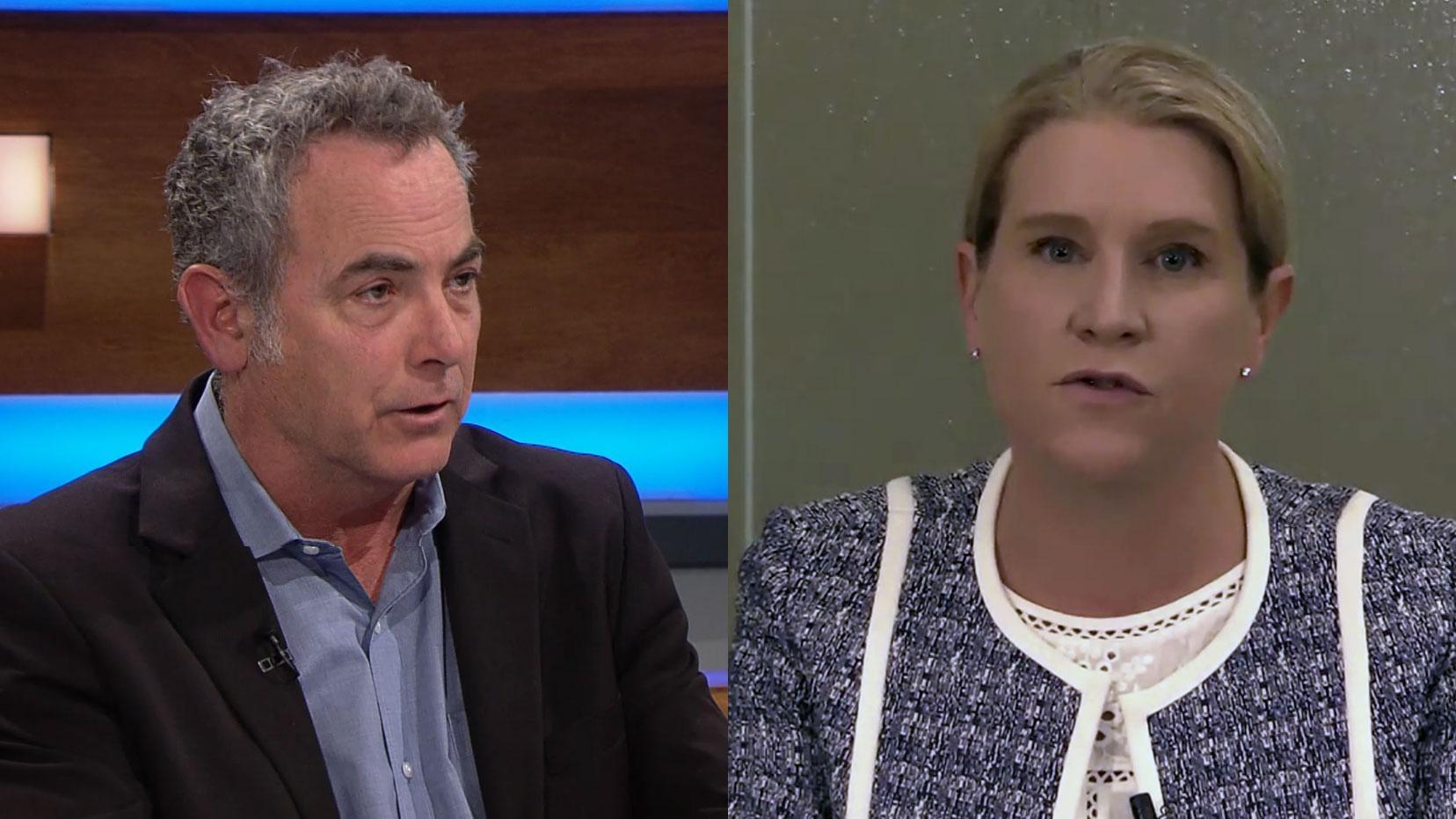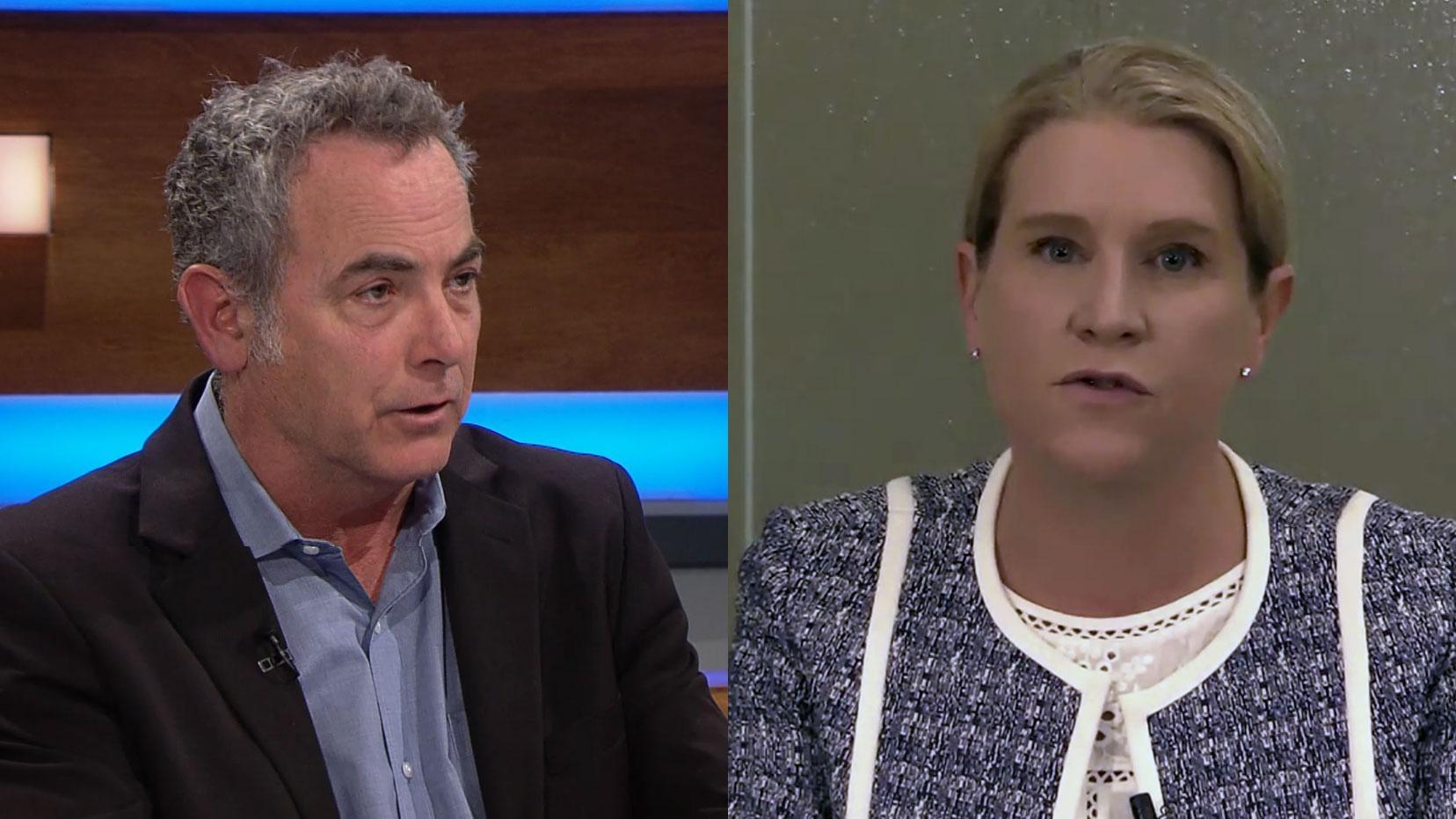 Budget Fight Continues over Medicaid
State budget negotiations continue with Republicans saying they will remove some of Evers' policy proposals. The state budget committee's vice chair Rep. Amy Loudenbeck, R-Clinton, and committee member Sen. Jon Erpenbach, D-West Point, discuss Medicaid expansion in the state and transportation funding.
May 3, 2019
More Stories