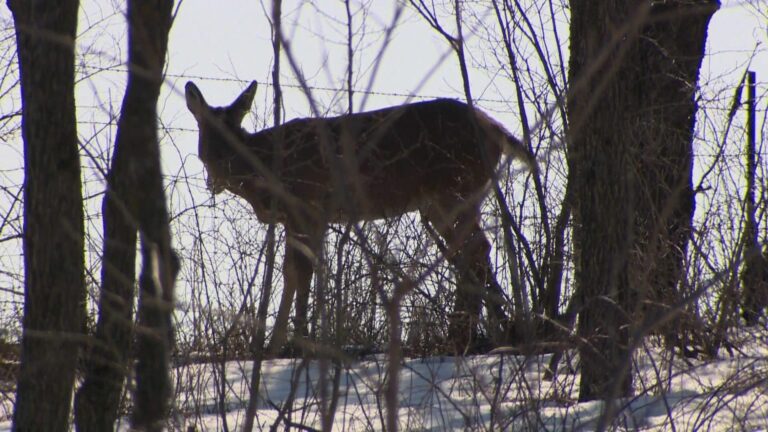 How COVID-19 Is Shaping the 2020 Deer Season
The Wisconsin Department of Natural Resources is advising hunters not to travel across the state to hunt for this year's gun-deer season. Keith Warnke, the administrator of the Fish, Wildlife and Parks Division, said "We're recommending hunters keep hunting local and they do it with members of their household to ...
November 20, 2020
environment
Latest Stories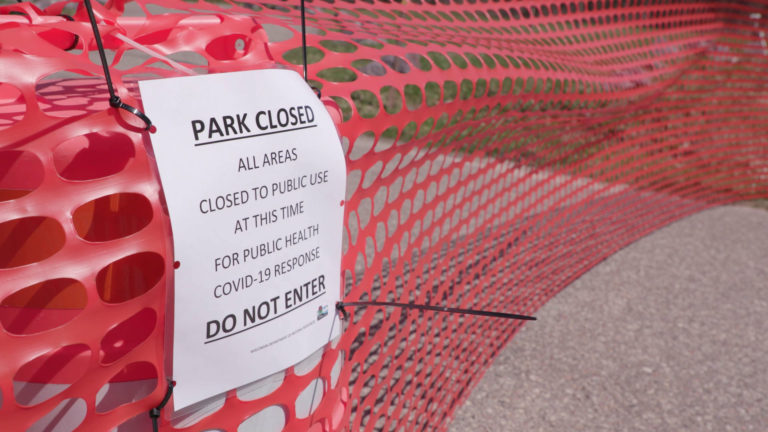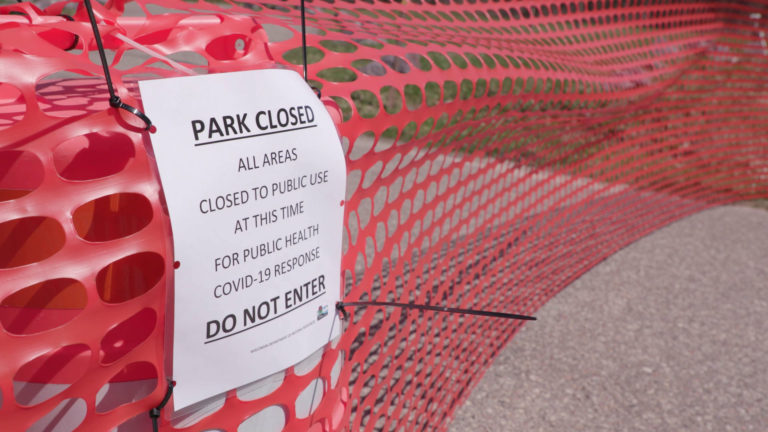 Evers to Reopen State Parks Friday
Many of the state parks that were closed to enforce social distancing efforts will reopen Friday. Operating hours will be reduced and capacity will be lowered to roughly 75%.
April 28, 2020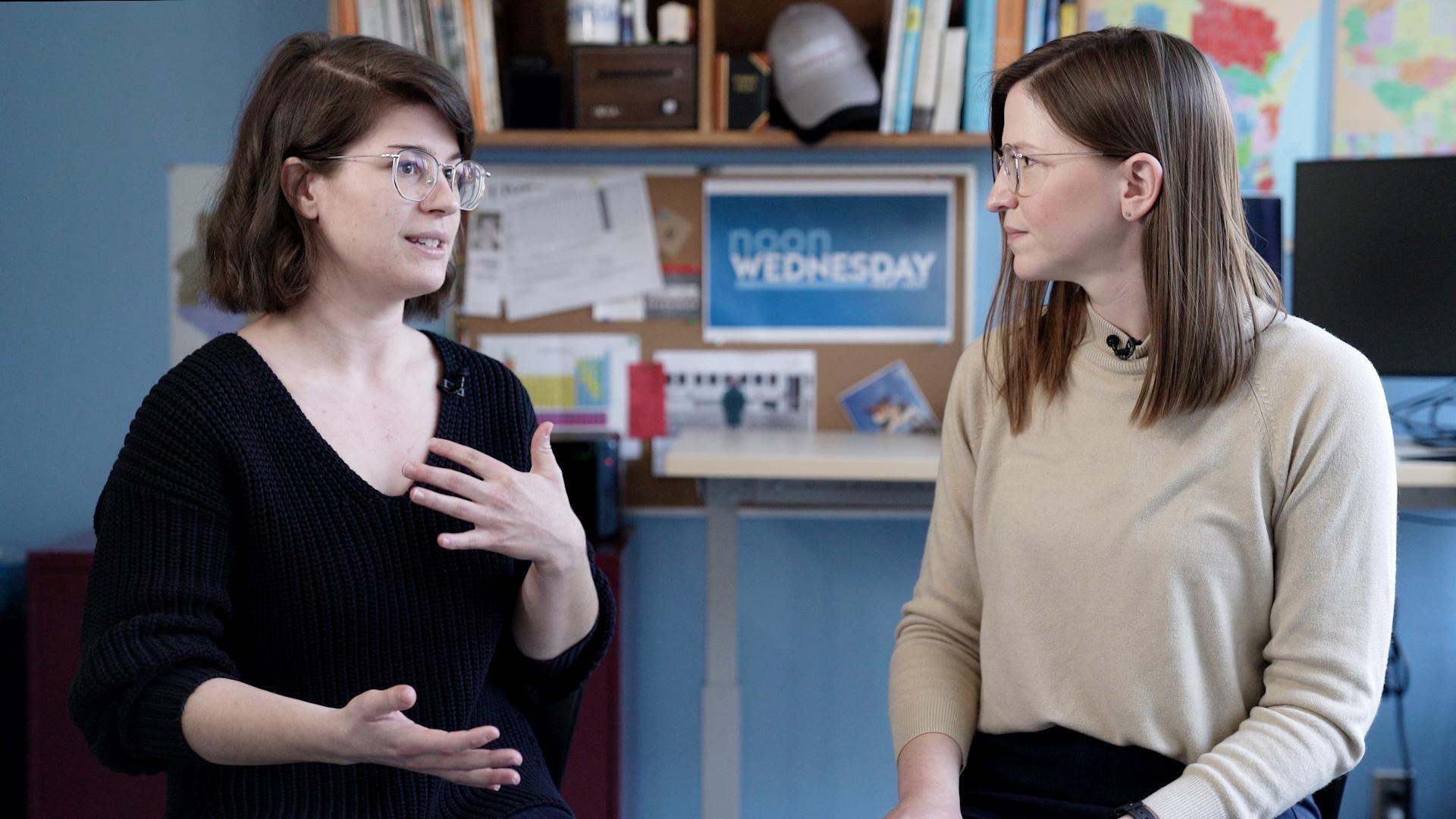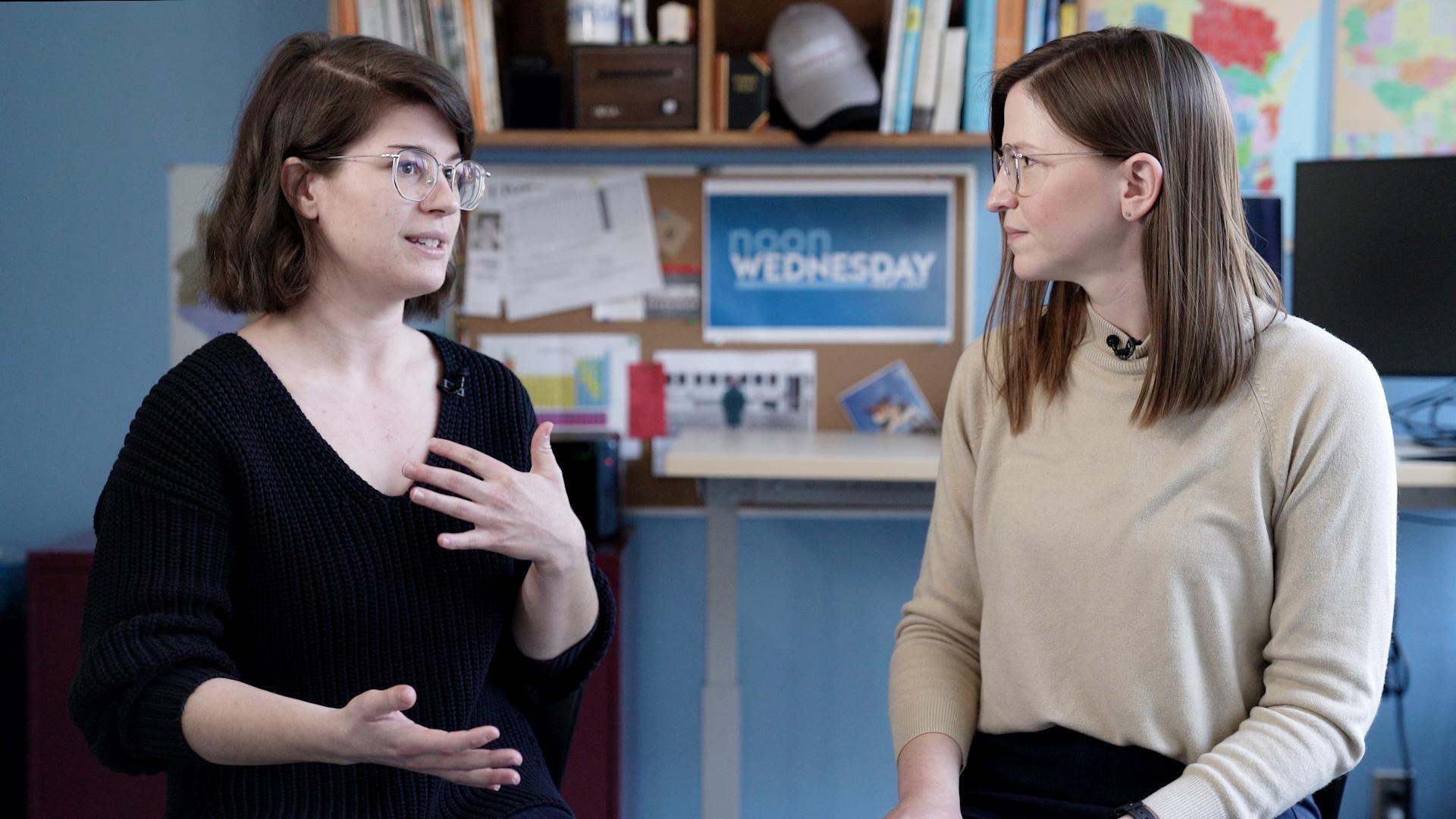 Noon Wednesday: Mainstays Vulnerable to Climate Change
What happens when the state's most iconic food products are in danger from an increasingly warmer, wetter and variable climate? Mary Kate McCoy of Wisconsin Public Radio explored this question in a six-part series called "On the Table." McCoy looks at climate change impacts and mitigation for Wisconsin's production of dairy, beer, cranberries, wild rice, walleye and potatoes.
March 4, 2020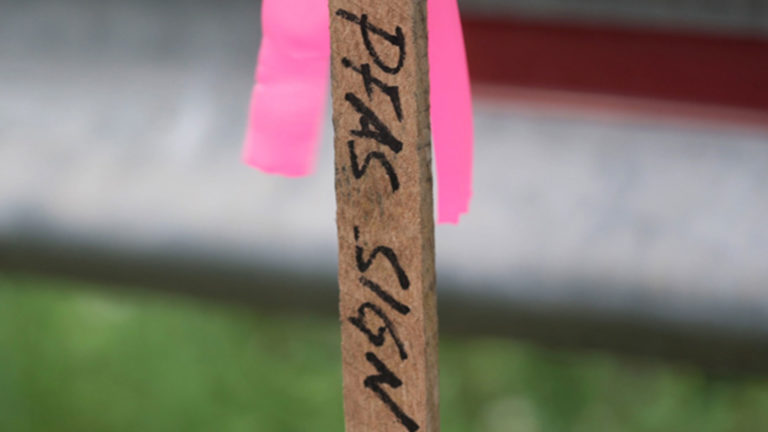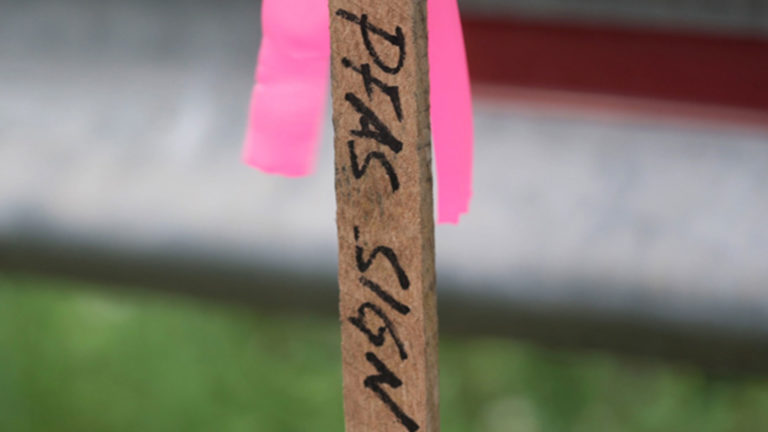 Assembly Makes Last-Minute Move on PFAS
At the end of the session, Assembly Republicans added new legislation to address contamination by so-called 'forever chemicals' PFAS. The amendment to an existing bill creates new testing standards, but must clear the Senate before heading to Evers's desk.
February 21, 2020 • Northeast Region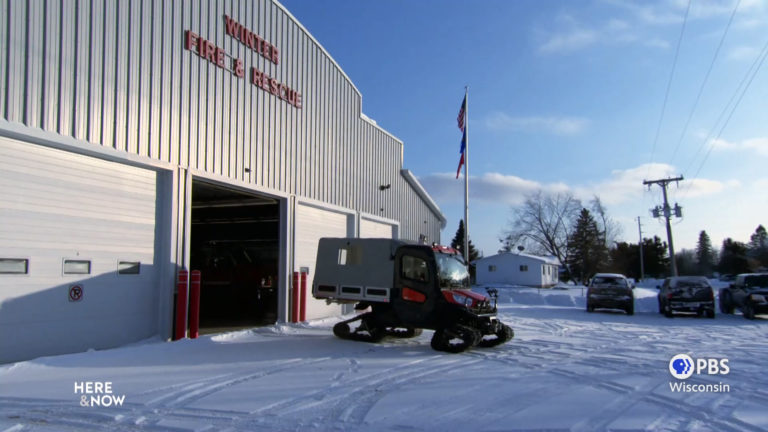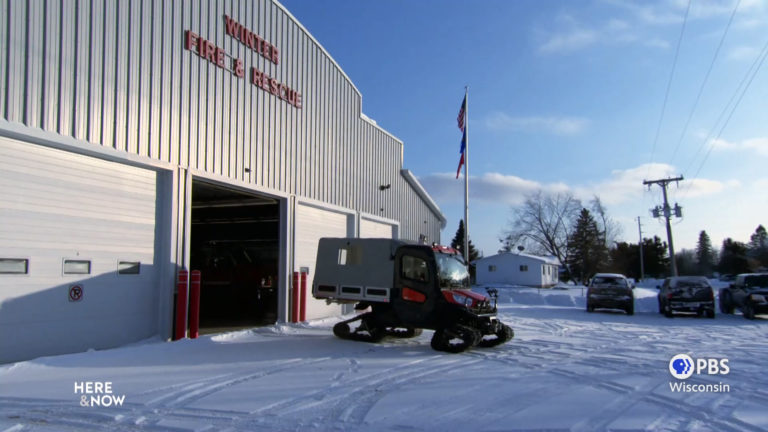 Update: Search and Rescue Volunteers' Sacrifice
There is a new example of the sacrifice search and rescue volunteers make when they donate their time to finding lost strangers. In January, Here & Now reported on Pat Sanchez who runs the Sawyer County search and rescue (SAR) team. The Sawyer County SAR team is well-known around the ...
February 10, 2020 • Northern Region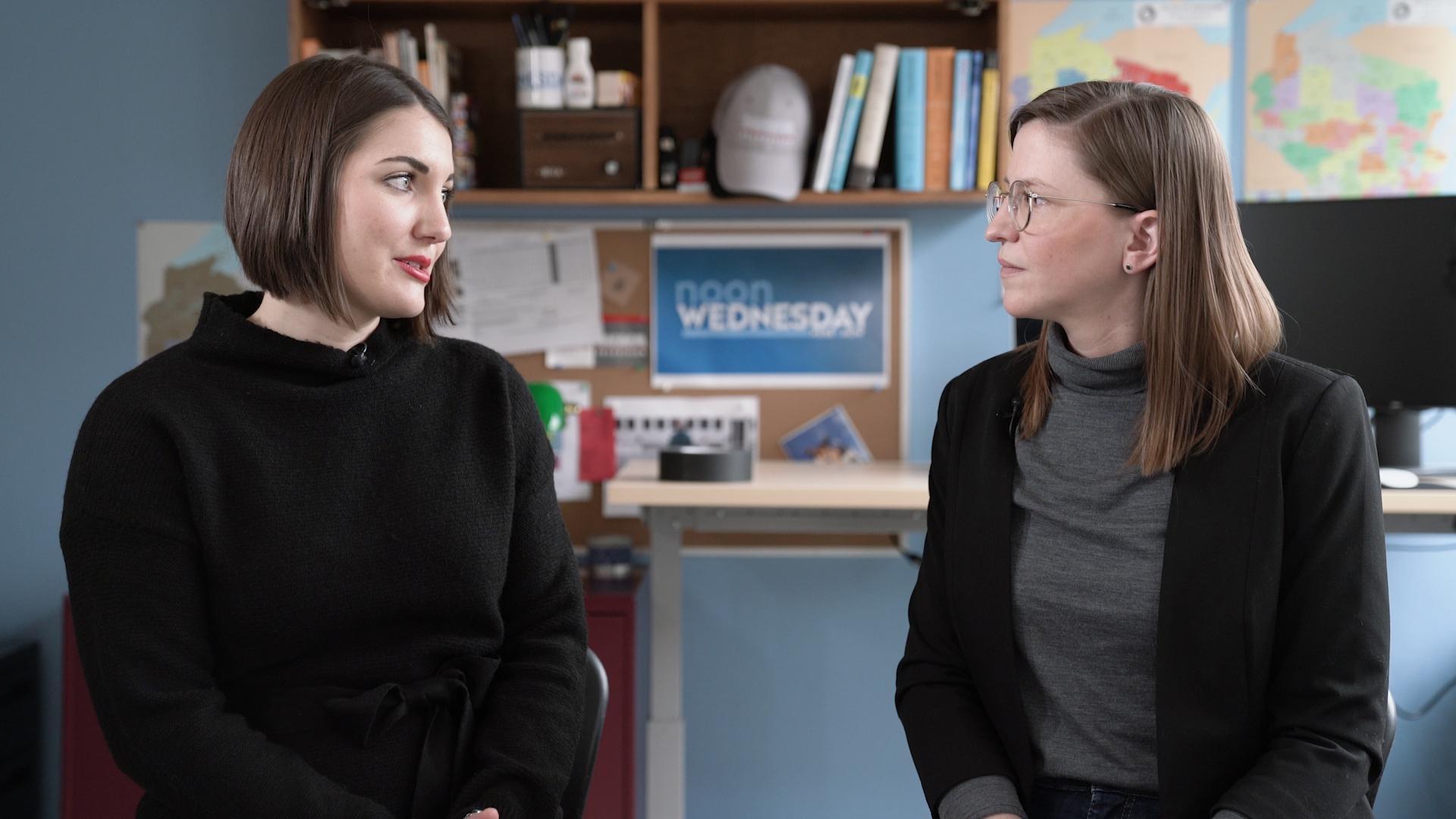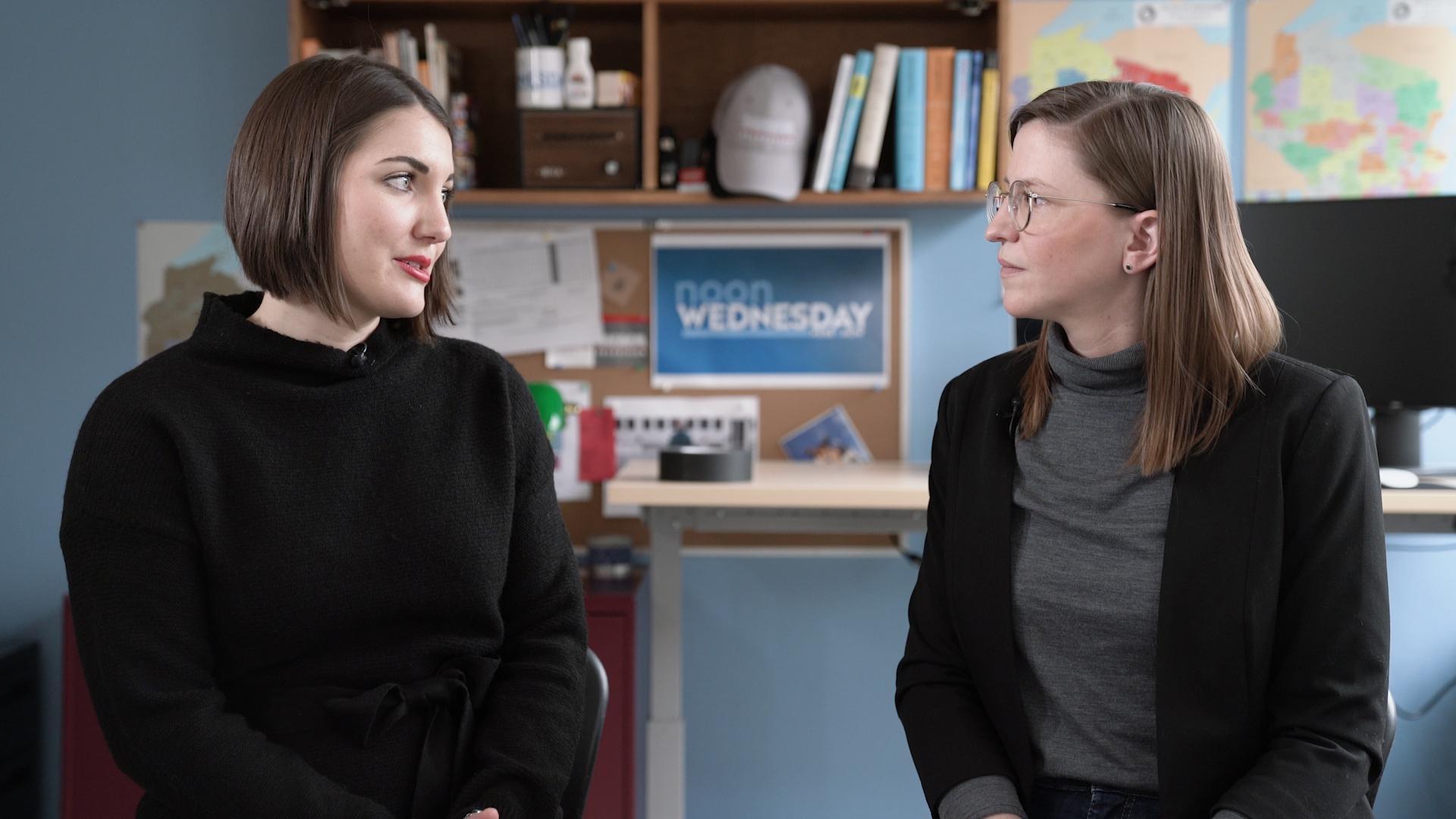 Noon Wednesday: Abating PFAS Pollution
As statewide awareness of a class of chemicals known as PFAS has raised alarm over contamination concerns, lawmakers are looking to speed up regulation and abatement in the absence of federal rules. Carly Michiels, director of government relations at Clean Wisconsin, joins us to talk about the impact and response of these "forever chemicals."
February 5, 2020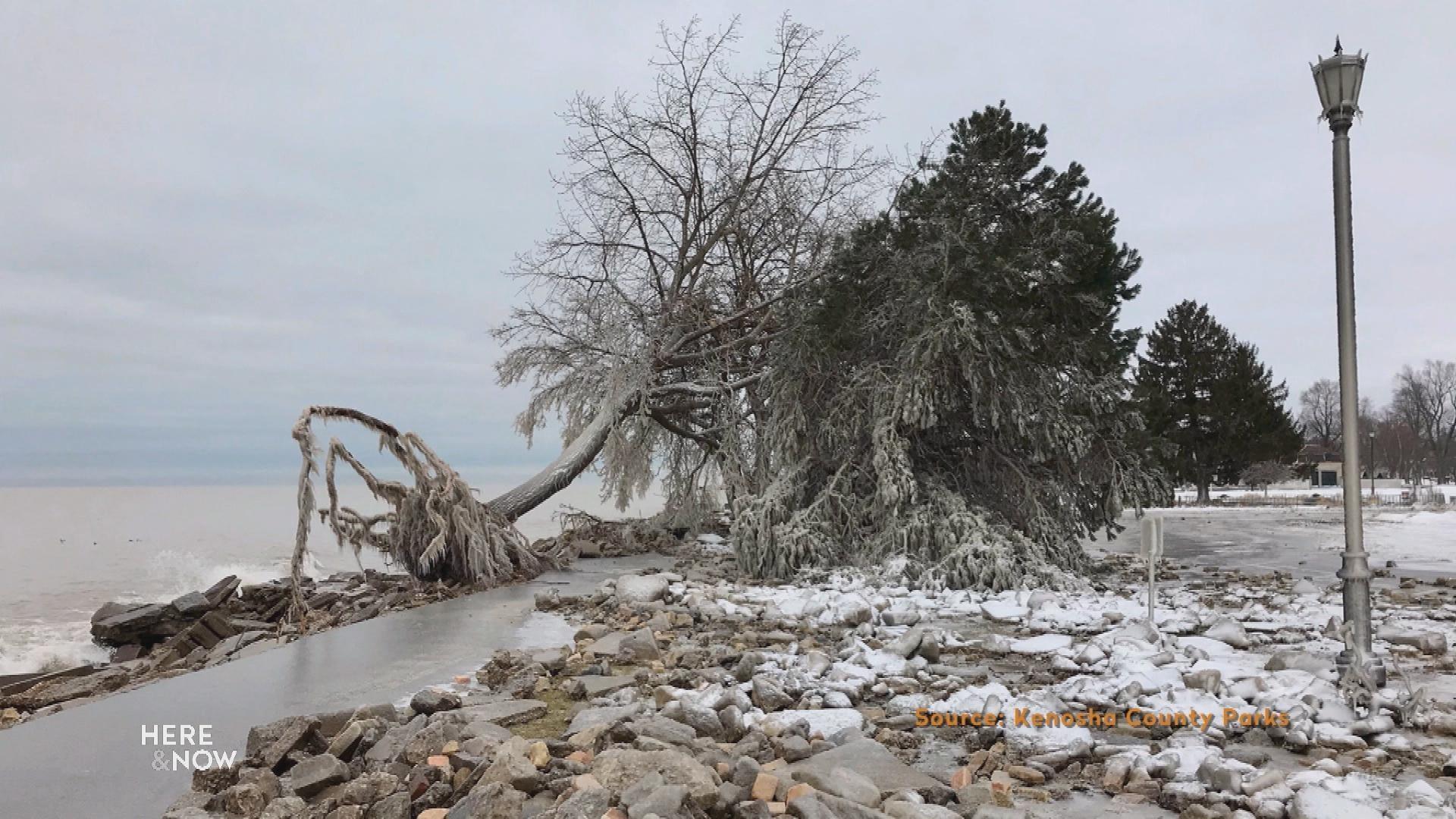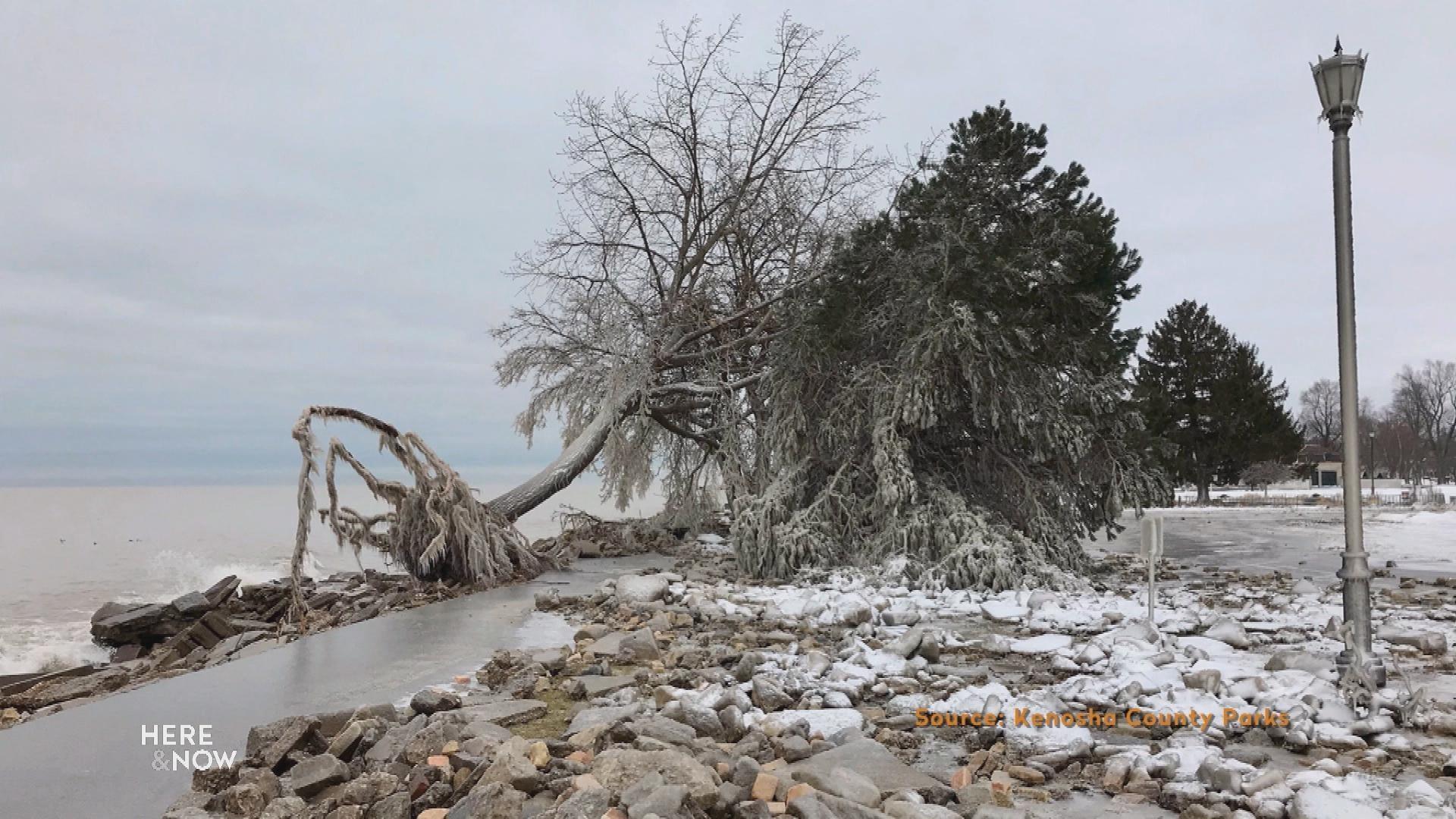 Shoreline Damage in Racine Co. Washes Up Need for Aid
David Maack is the Racine County Emergency Management Coordinator. Maack reviews the need for FEMA assistance in the aftermath of shoreline damage caused by severe storms earlier this month.
January 31, 2020 • Southeast Region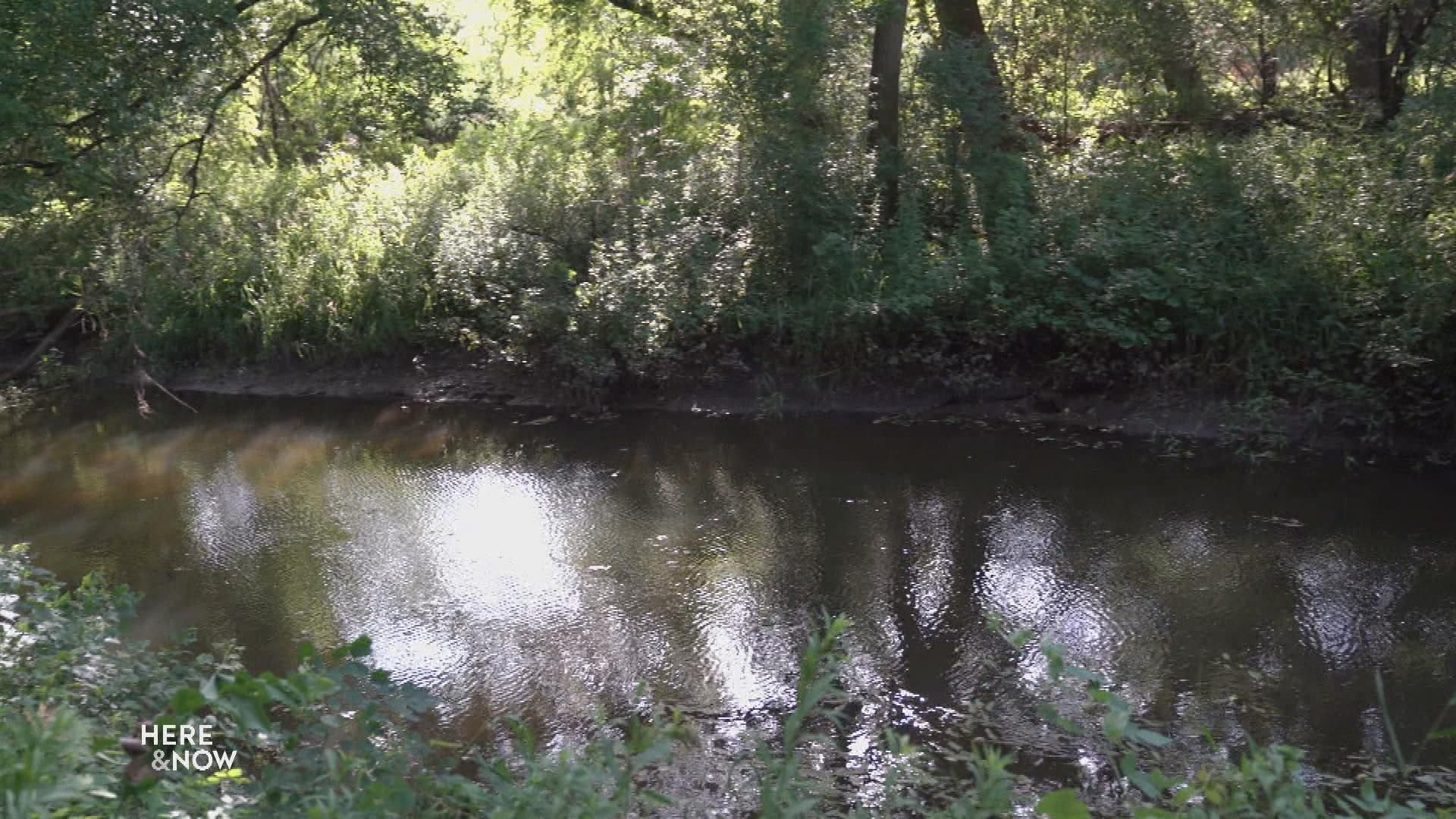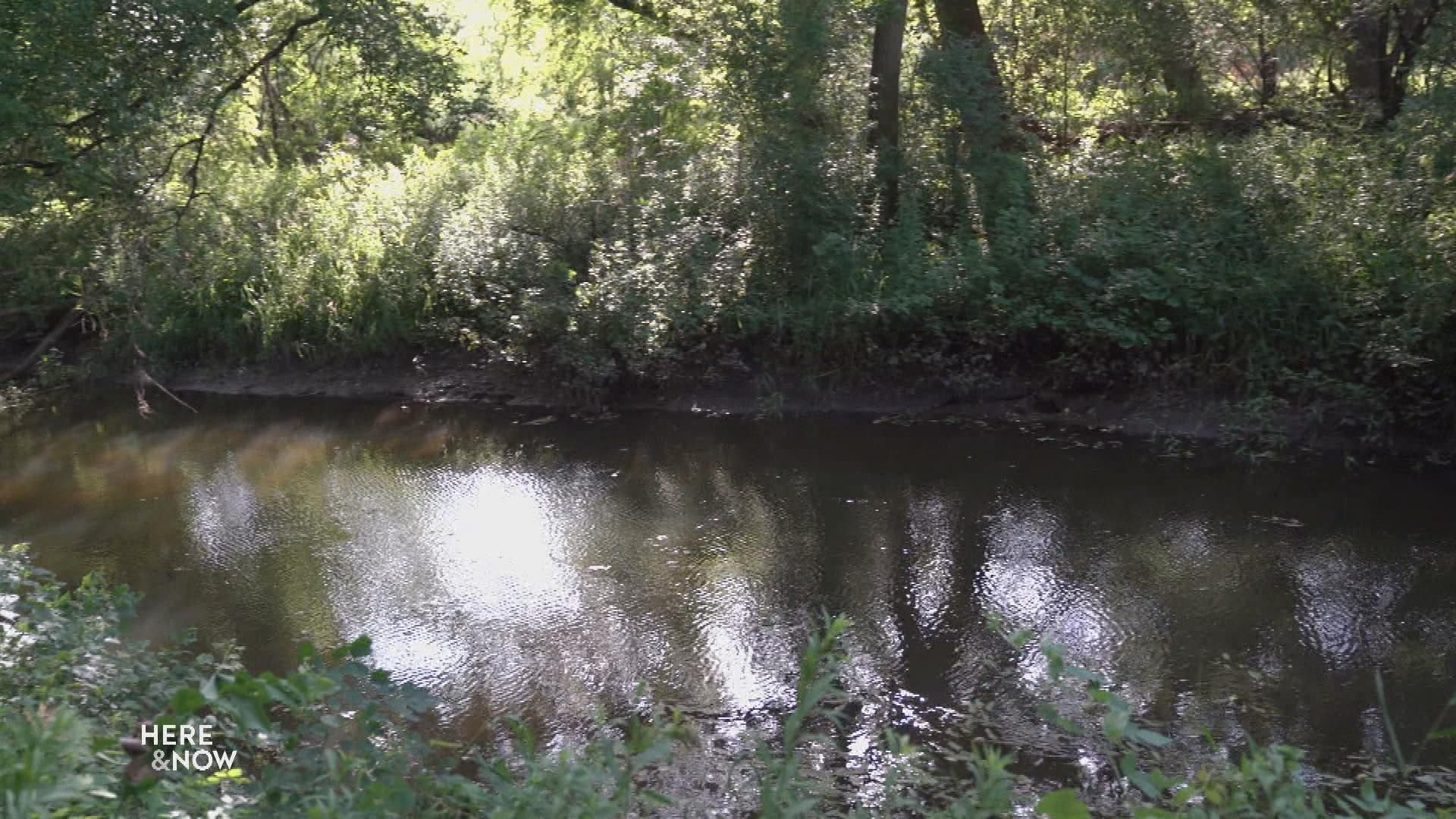 New Fish Advisory Warns of PFAS Contamination
The Departments of Natural Resources and Health Services are issuing an advisory for fish consumption in Madison's Starkweather Creek and Lake Monona. The agencies recommend limiting carp, bass, pike, walleye and perch to no more than one meal per month and Bluegill to no more than once per week.
January 17, 2020 • South Central Region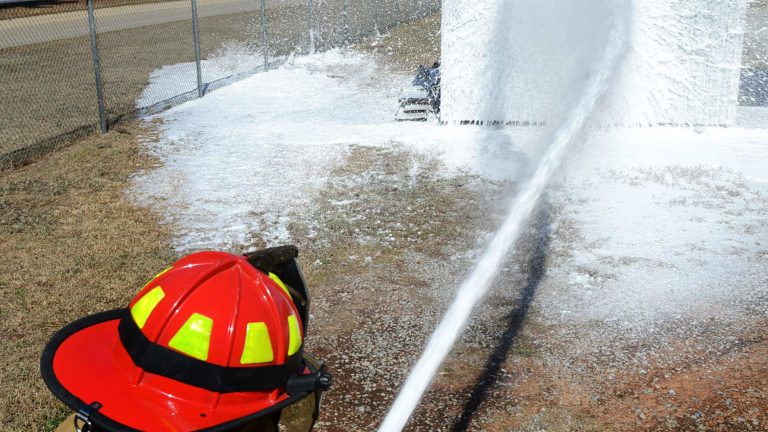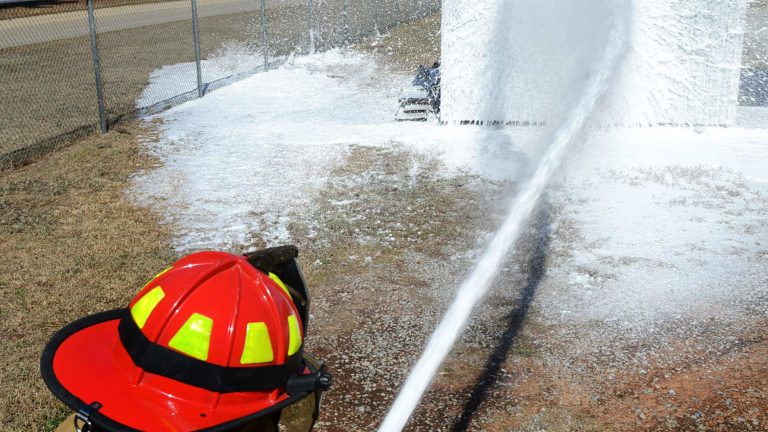 WisContext: What Are PFAS and Why Are They a Problem?
January 14, 2020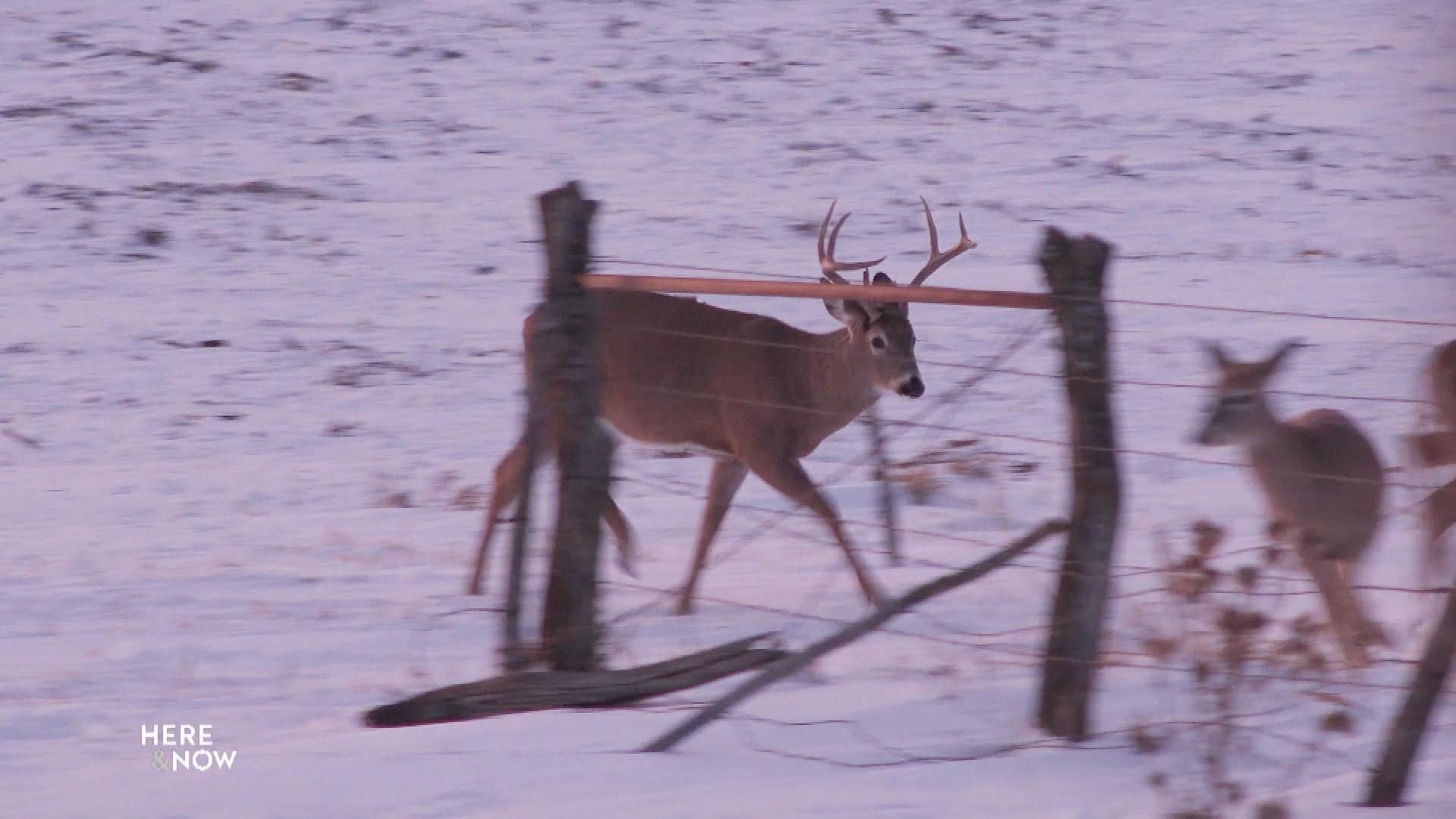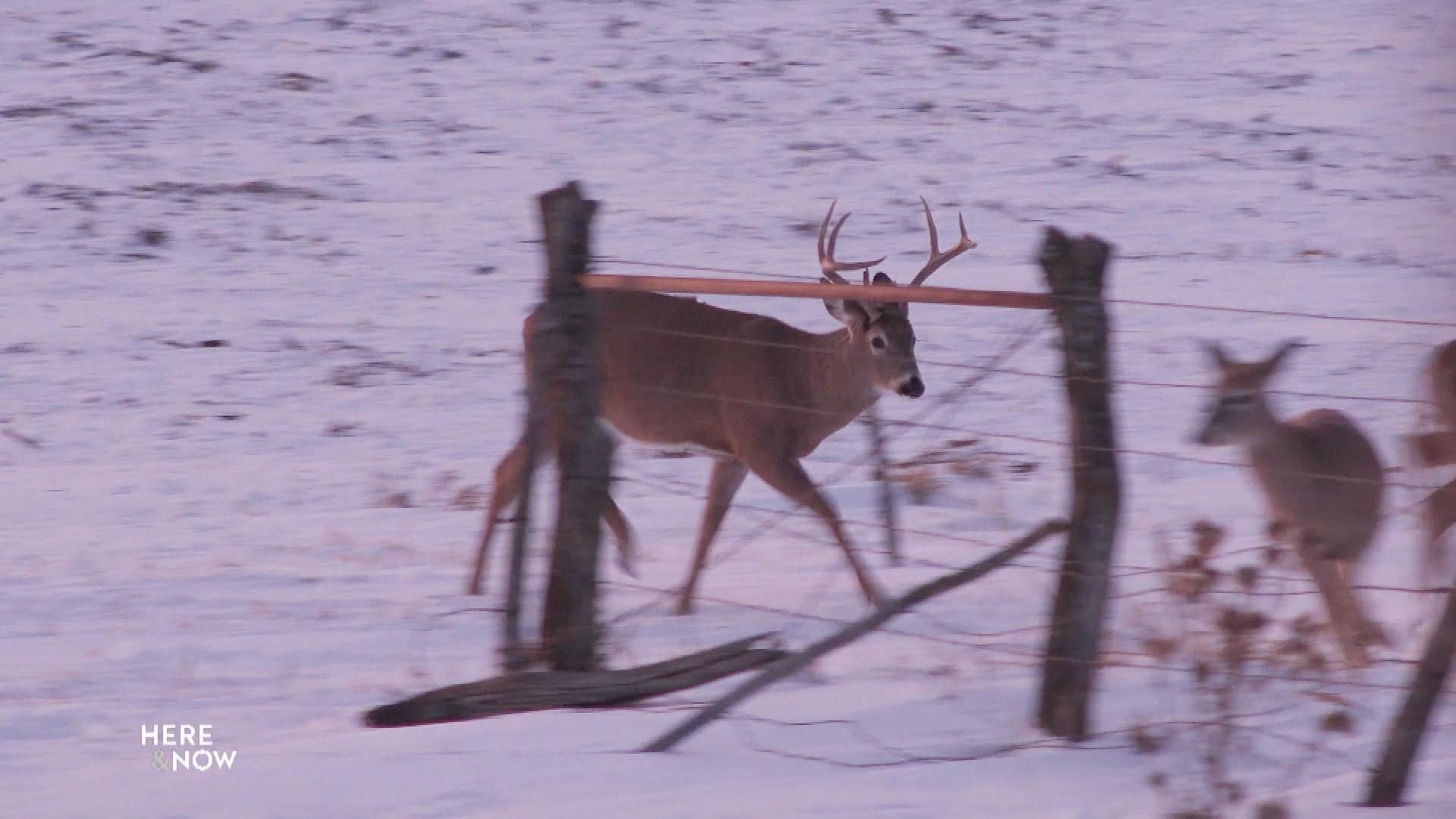 Wisconsin Hunters on Chronic Wasting Disease
A look at Marquette poll numbers on the spread of Chronic Wasting Disease in the state. Four hunters explain differing reasons why some get their deer tested for CWD and the overwhelming reason why most do not. The poll shows that of the people who have heard of CWD, 64% feel it represents a threat to the future of deer hunting in Wisconsin.
November 22, 2019 • Northeast Region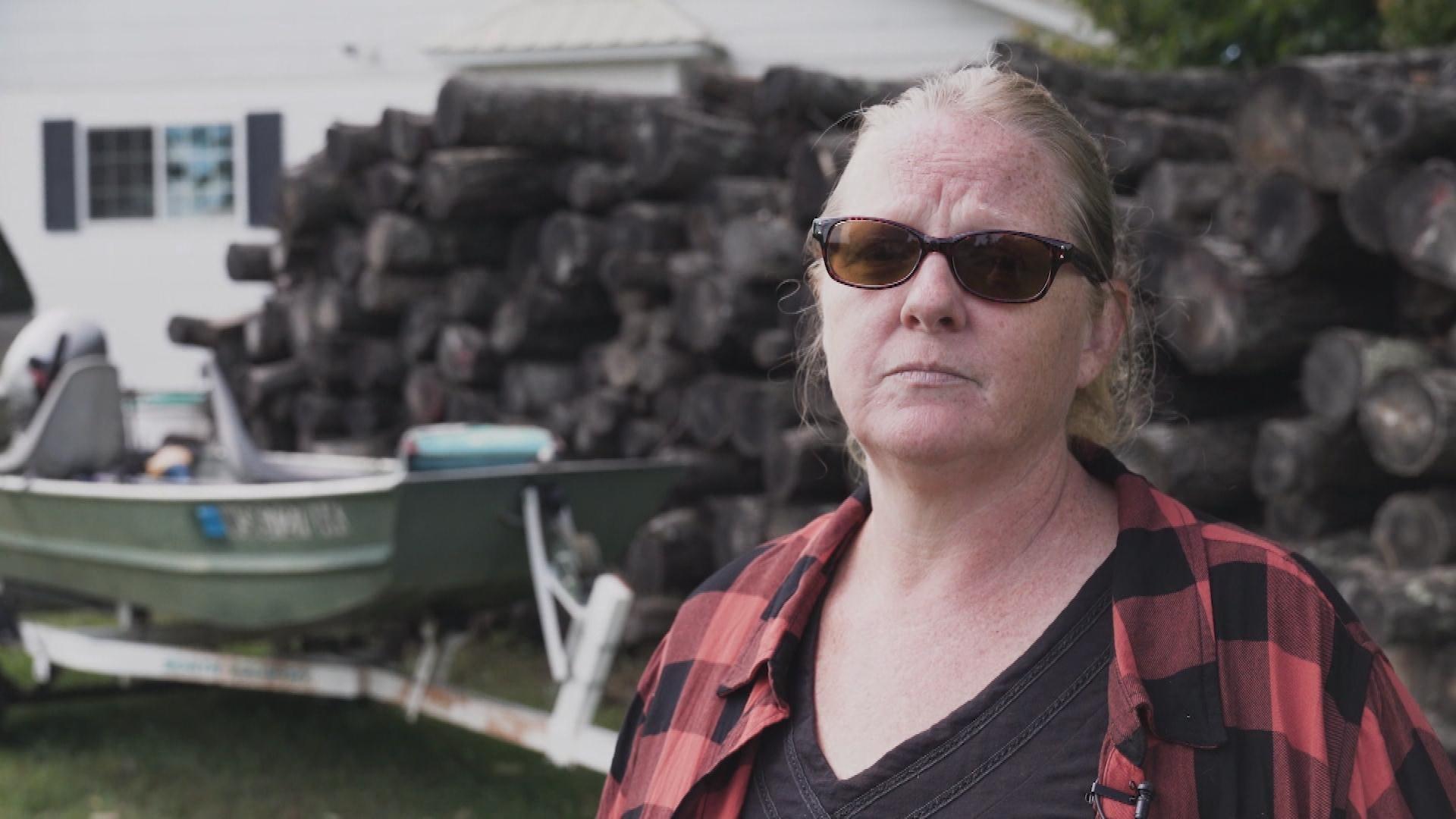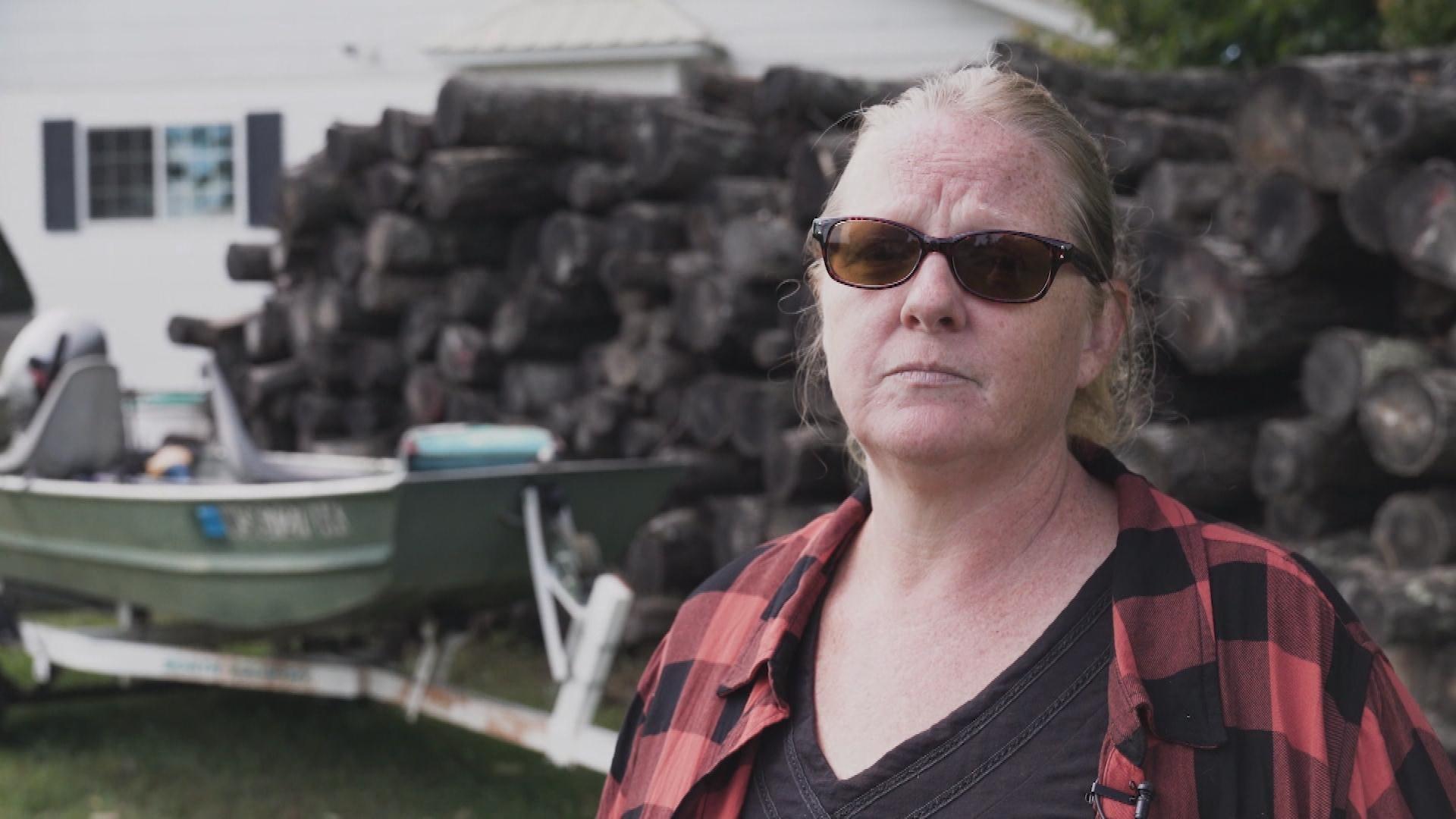 Proposed Hog CAFO in Burnett County Receives Push Back
A proposed concentrated animal feeding operation (CAFO) in Burnett County is receiving push back from locals who say the large farm could have adverse effects on their communities. If approved, the $20 million proposed operation would be a 26,000-head hog facility. WisContext's Will Cushman also shares insights on laws drafted by the Department of Agriculture to regulate a facility's odor.
October 18, 2019 • Northern Region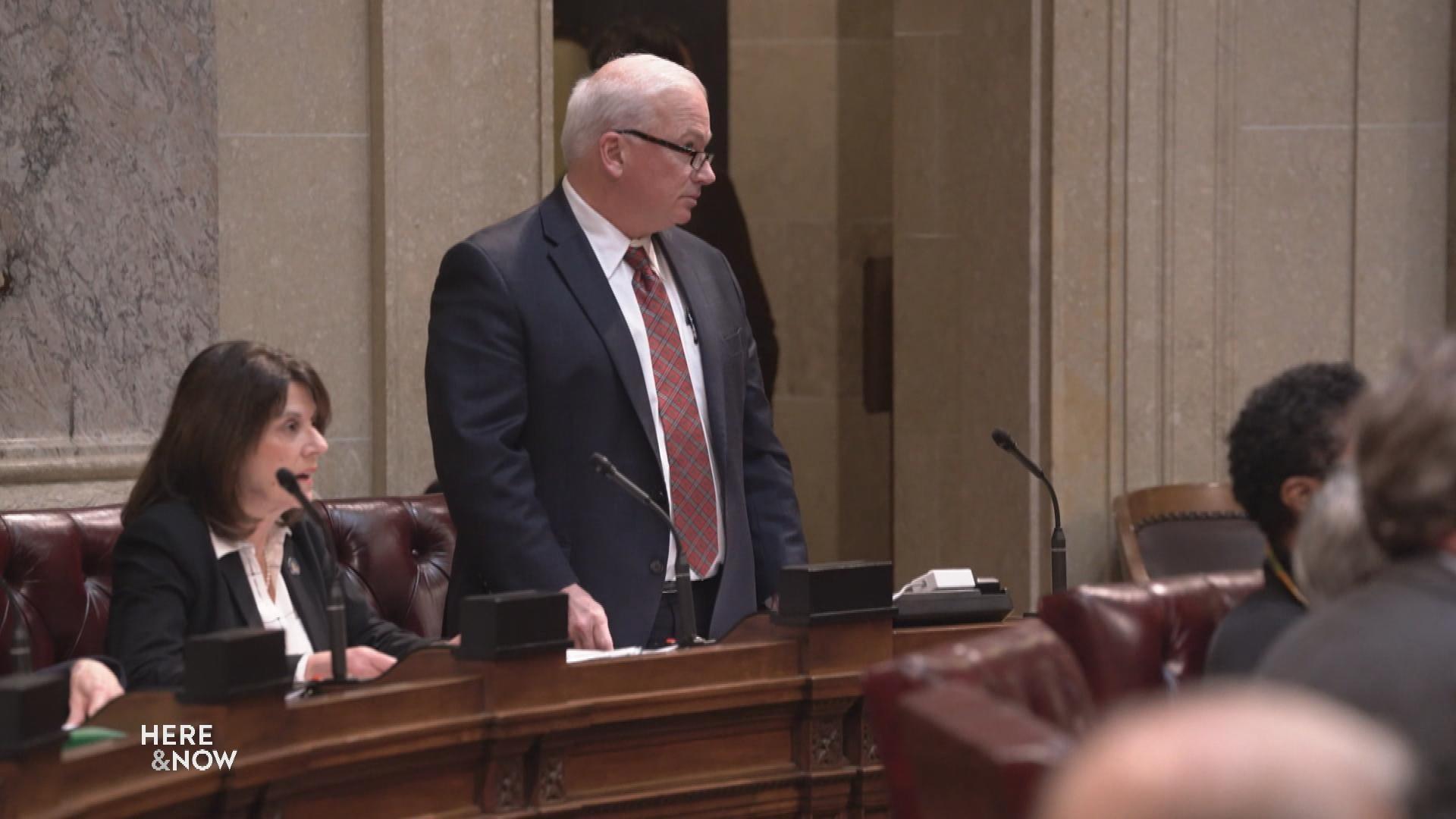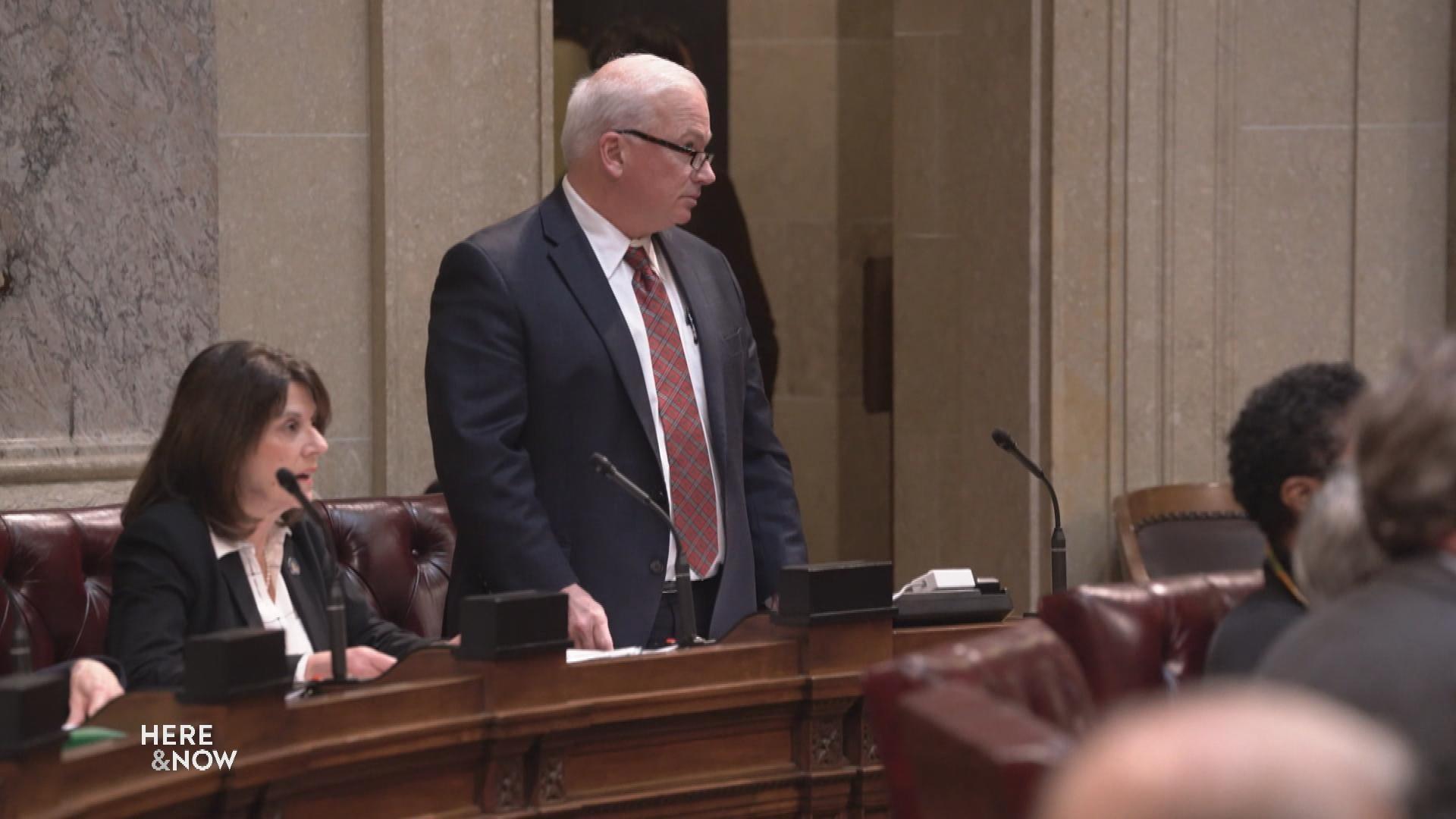 Secretary Designee Update, PFAS and F35 Jets in East Madison
The state Senate confirmed the first of Gov. Evers' cabinet members this week. A report from the DNR found high-levels of unsafe chemicals known as PFAS in Madison's Starkweather Creek near the Truax national guard air-base. The Truax Field is also facing controversy due to a resolution passed by the state Senate in support of bringing new F-35 fighter jets to Madison.
October 11, 2019 • South Central Region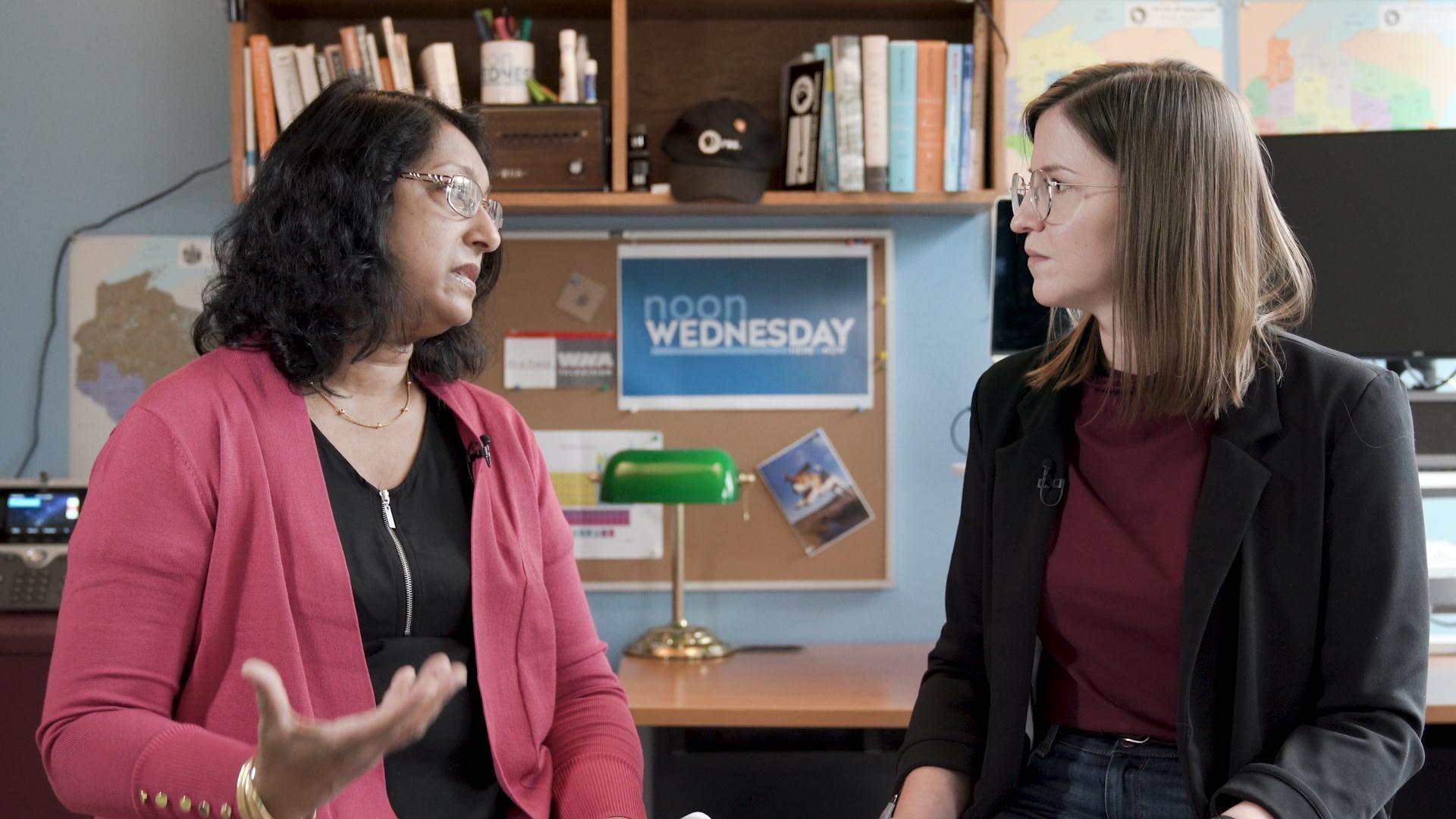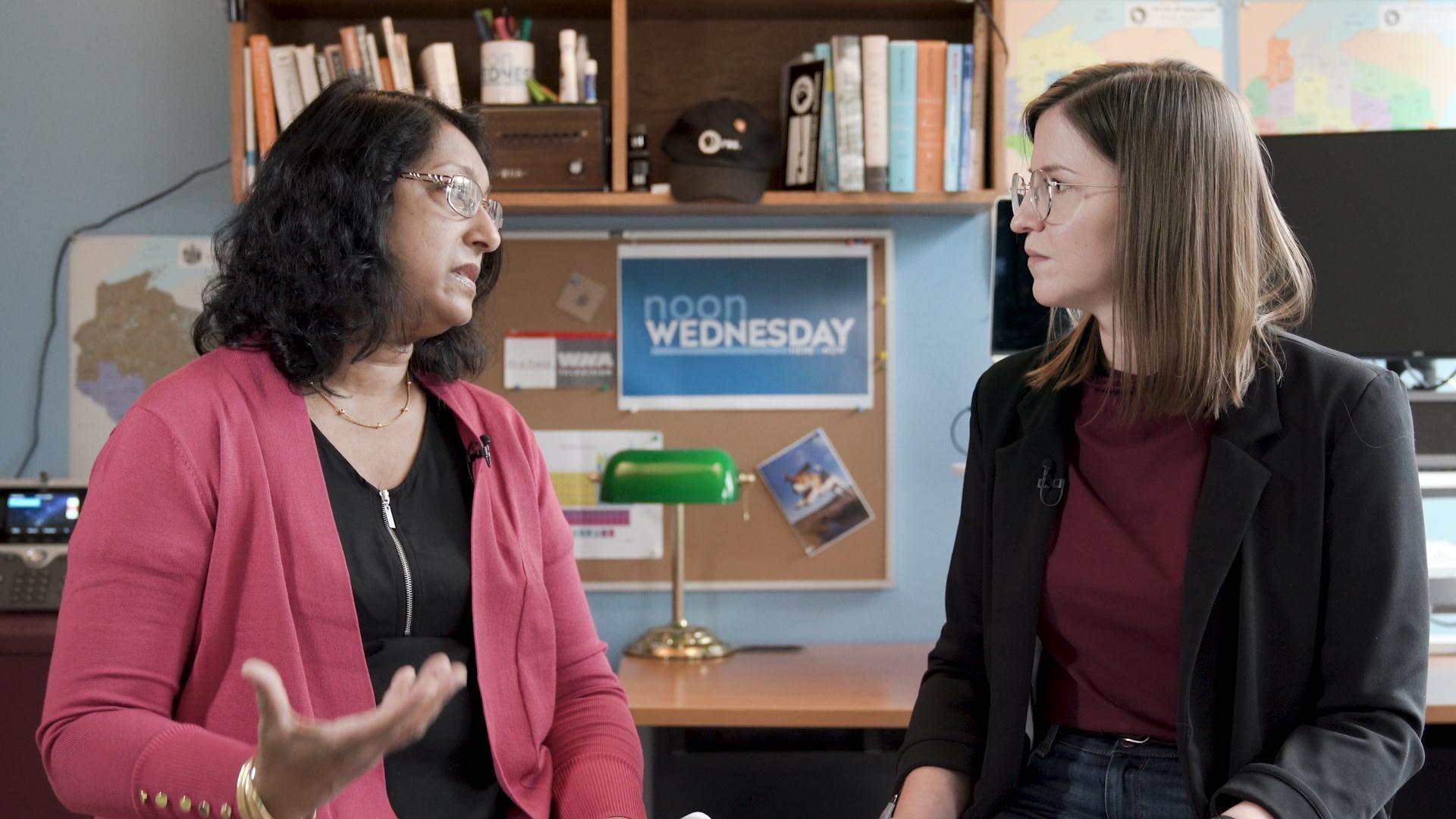 Noon Wednesday: Is a Healthy Climate a Human Right?
The head of Wisconsin's Department of Natural Resources is calling climate change "one of the defining issues of our time" and urging a return to researching it. As farmers struggle to protect their crops, communities find themselves under water and livelihoods impacted, our guest Sumudu Atapattu says we should be looking at climate change as a human rights issue.
October 2, 2019 • South Central Region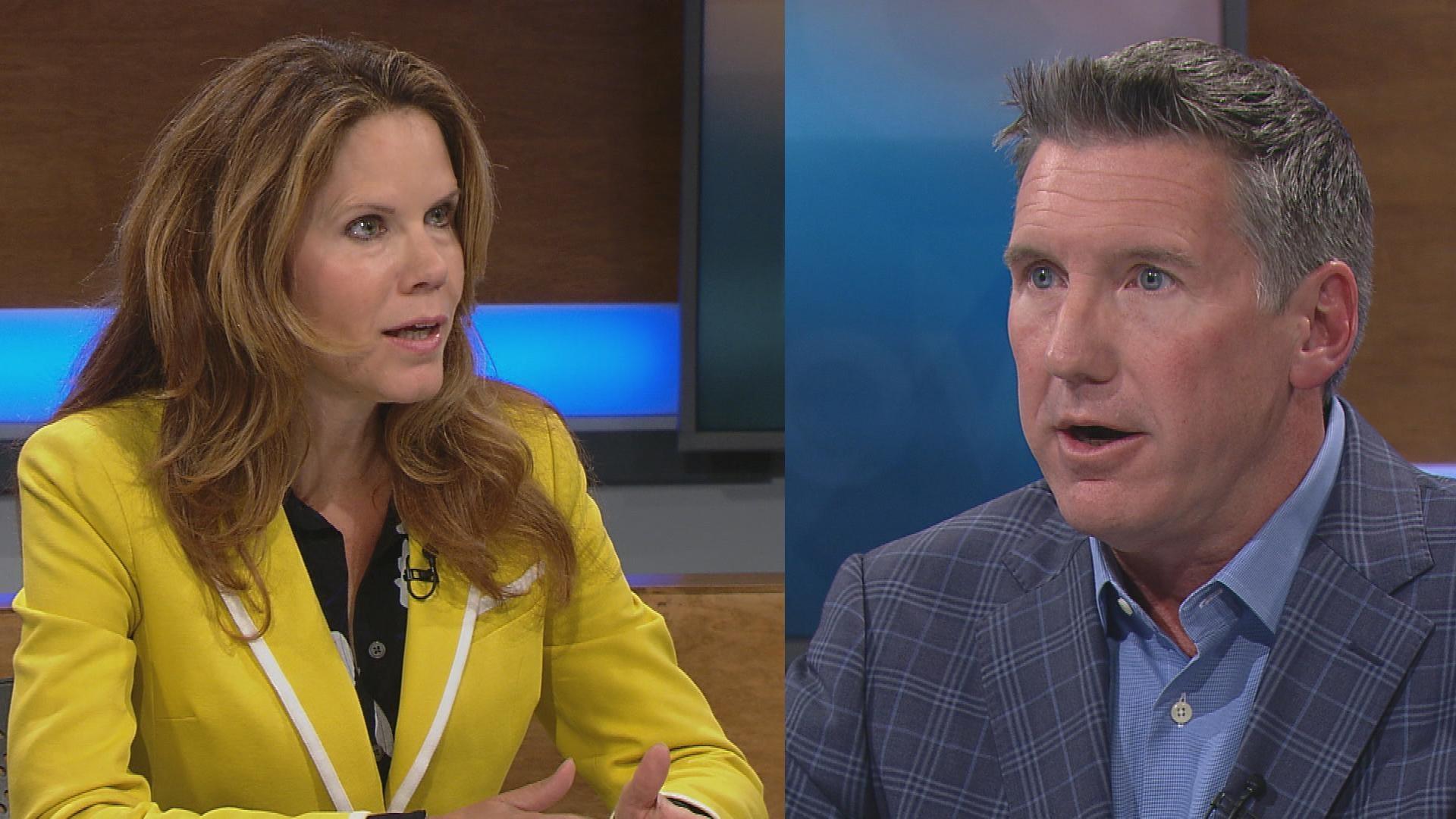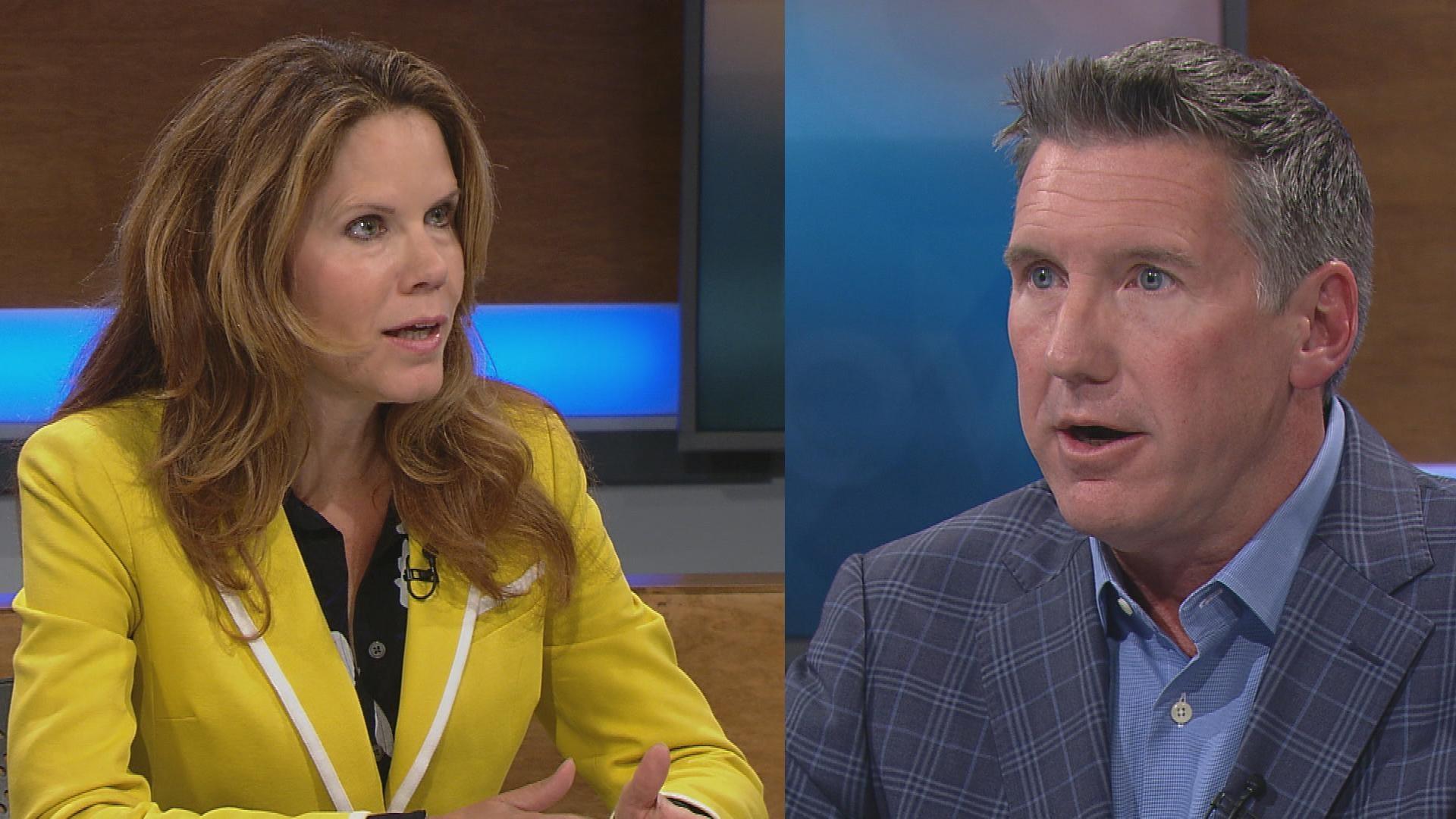 Controversy In The Air: Military F-35 May Land in Madison
In tonight's closer look, the U.S. Air Force is deciding whether to choose Madison's Truax Field as a location for its F-35 fighter jets. Truax is home to the Air National Guard's 115th Fighter Wing and its current complement of F-16 aircraft.
September 27, 2019 • South Central Region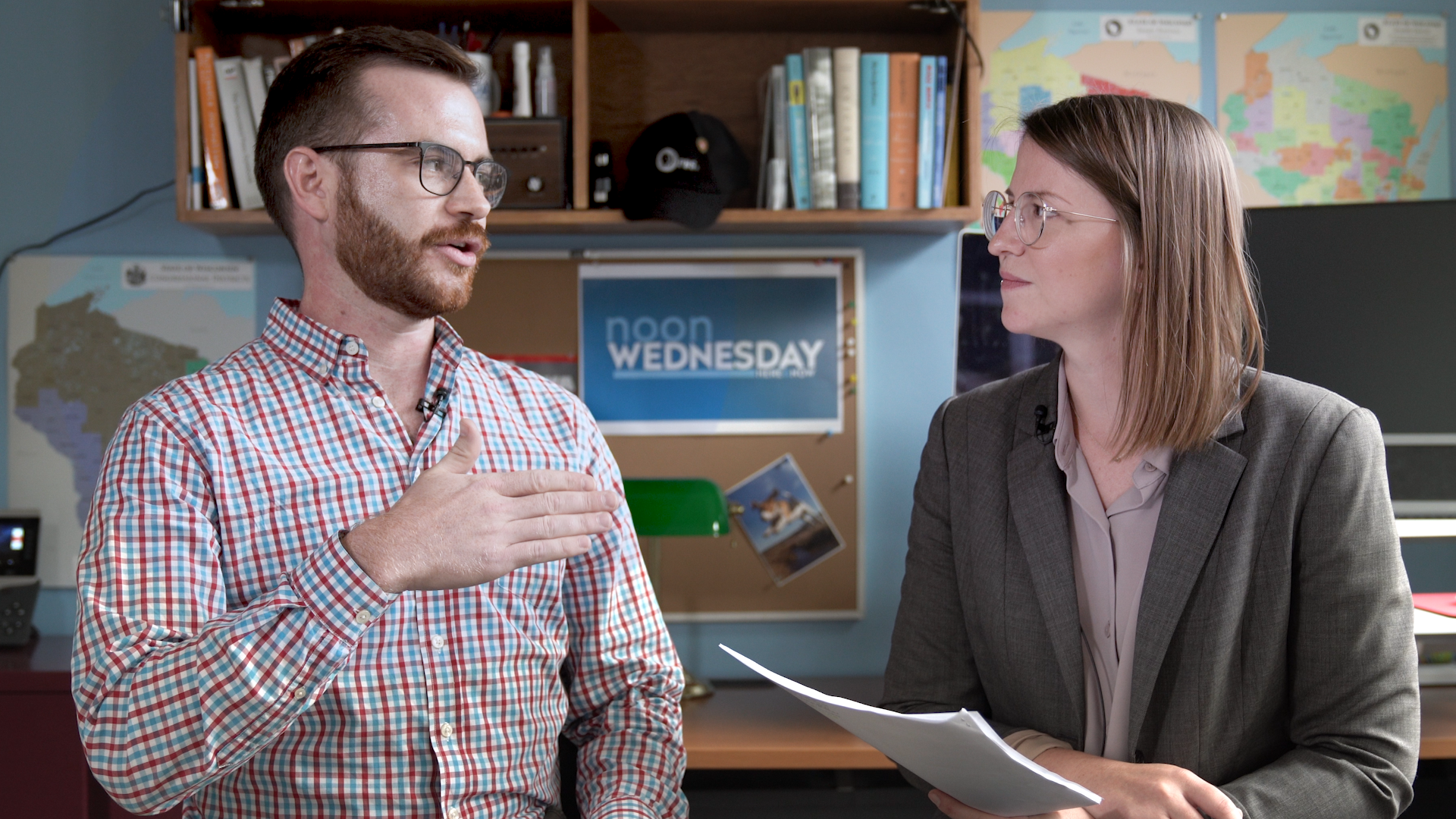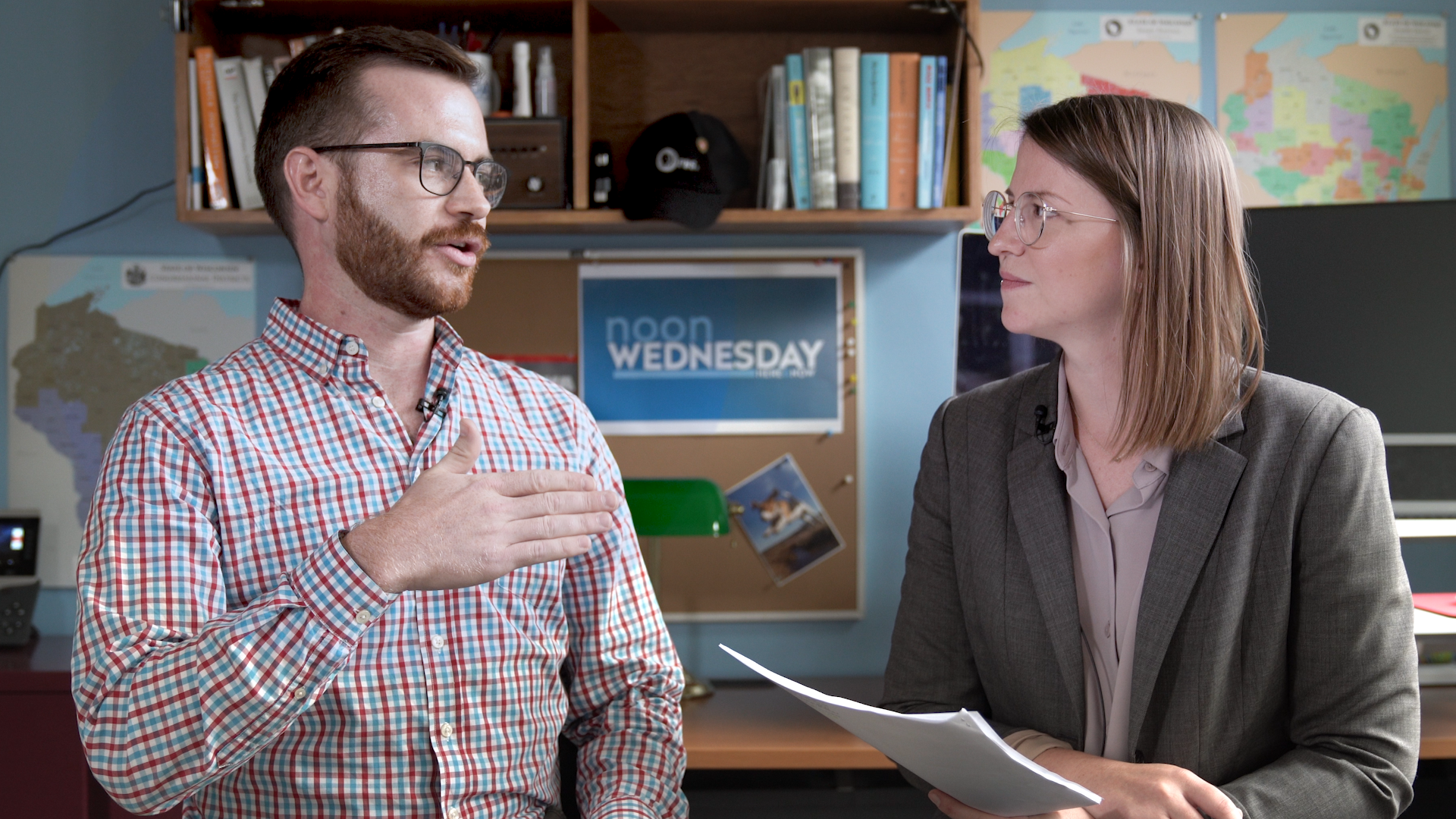 Noon Wednesday: Can We Stay Ahead of Future Floods?
Repeated flood damage is bleeding budgets in northwest Wisconsin. And when repairs are made, they don't factor in the future escalating weather destruction. WisContext's Will Cushman joins us to talk about the cycle of storm damage and how communities in northwest Wisconsin are dealing with it.
August 21, 2019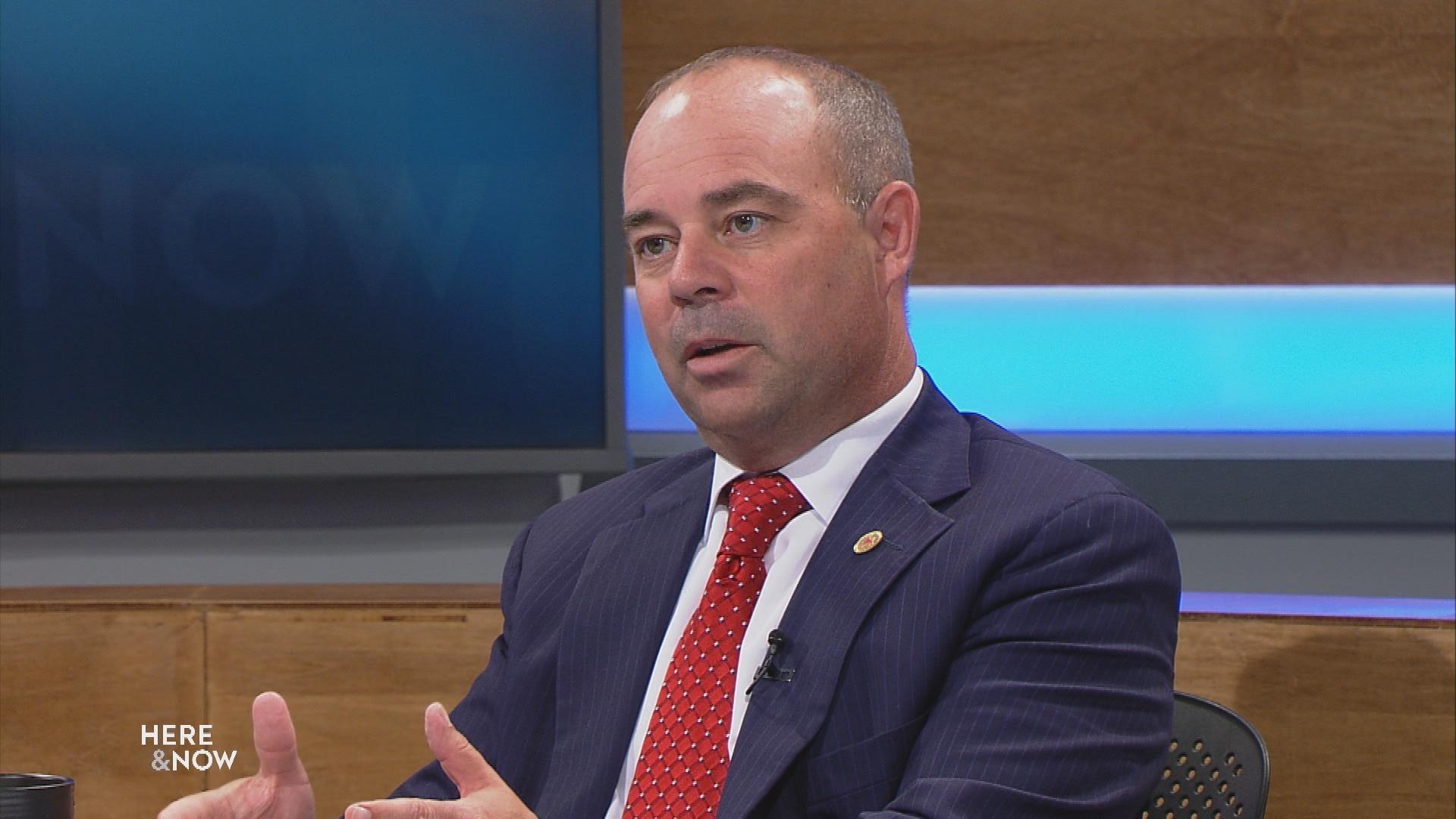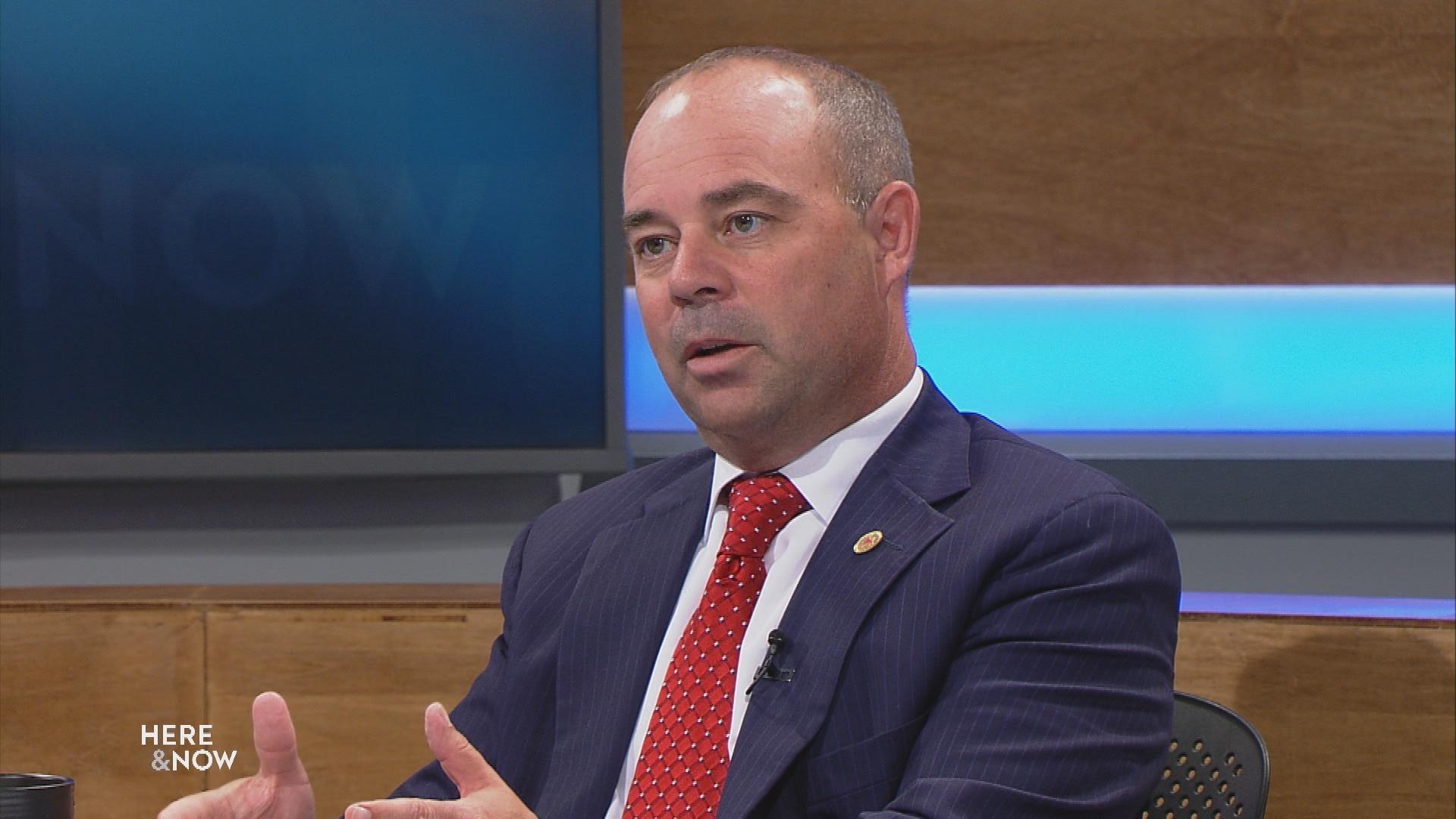 Transportation Sec-Desig. Breaks Down Funding After Flooding
With the issue of transportation funding at the forefront of this most recent budget cycle, funding for local projects received a $66 million boost over the biennium. Transportation Secretary-Designee Craig Thompson talks about the need for local road funding and how the state approaches rebuilding infrastructure after major flooding events.
August 16, 2019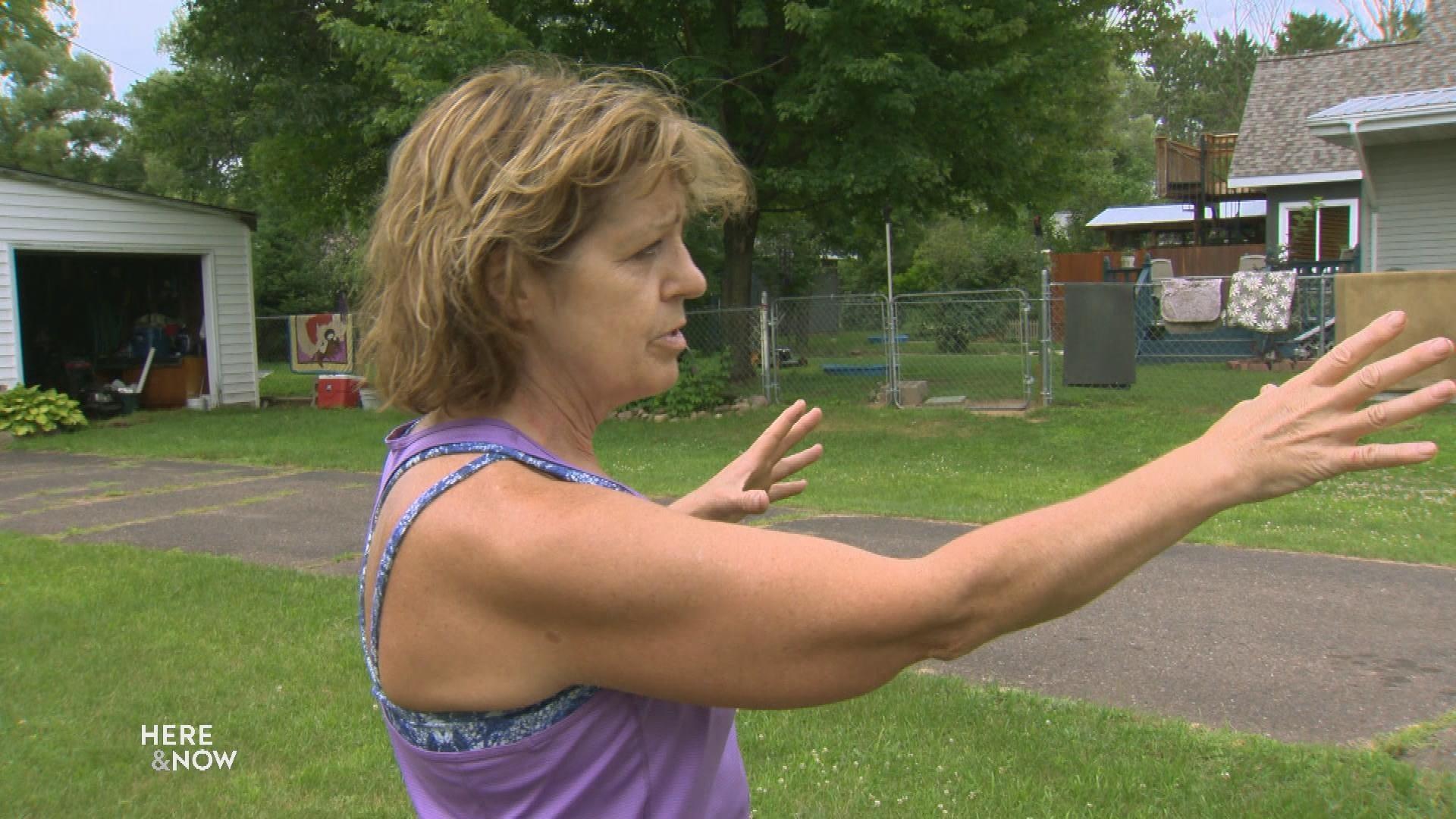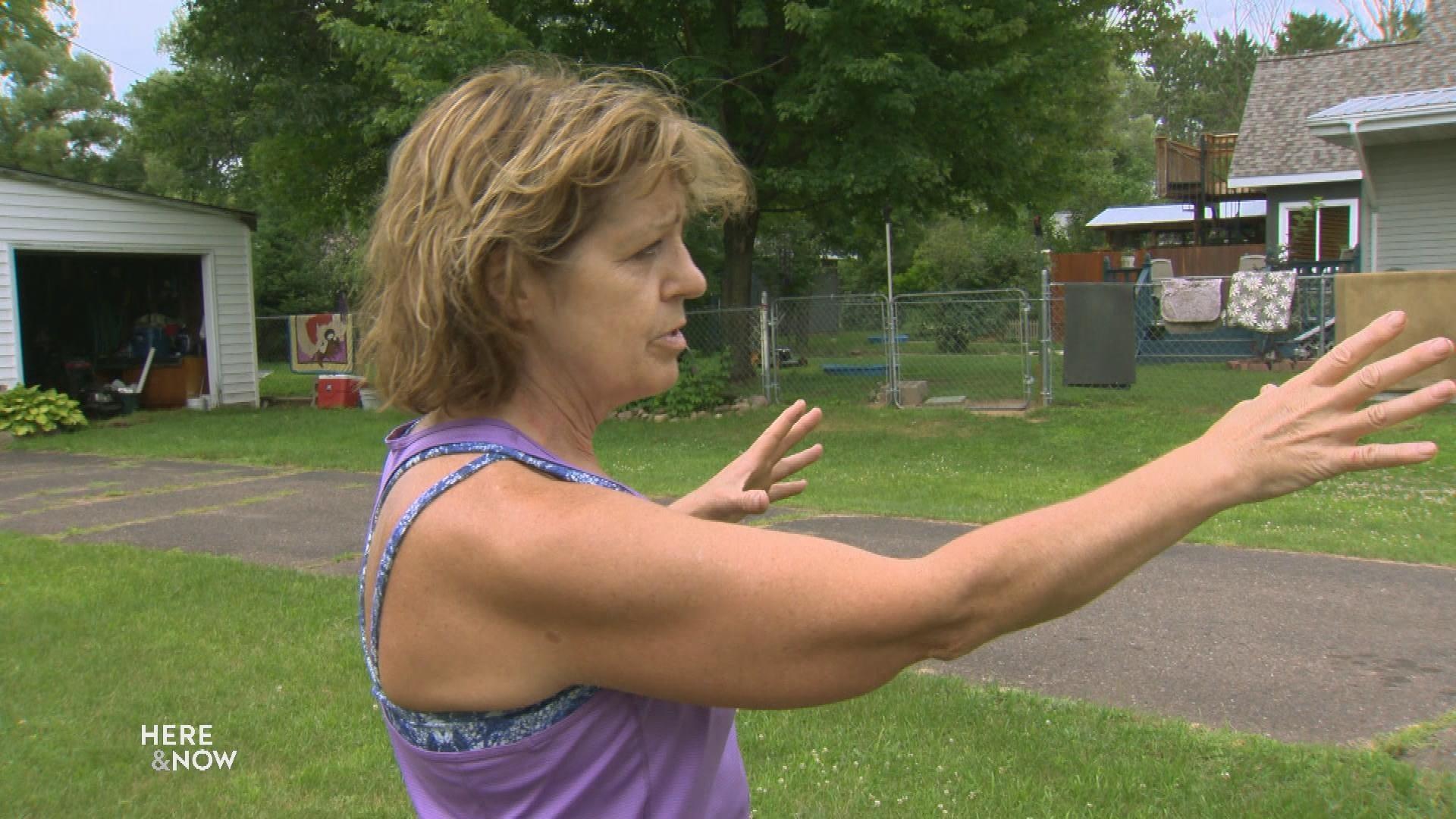 Sawyer Co. Feels Effect of Floods: "It Comes In Everywhere"
While the policy debate over climate change and efforts to mitigate flooding continue at the state and federal level, Here & Now's Zac Schultz talks to those in Sawyer County who are impacted by washed out roads and water in their basements.
August 16, 2019 • Northern Region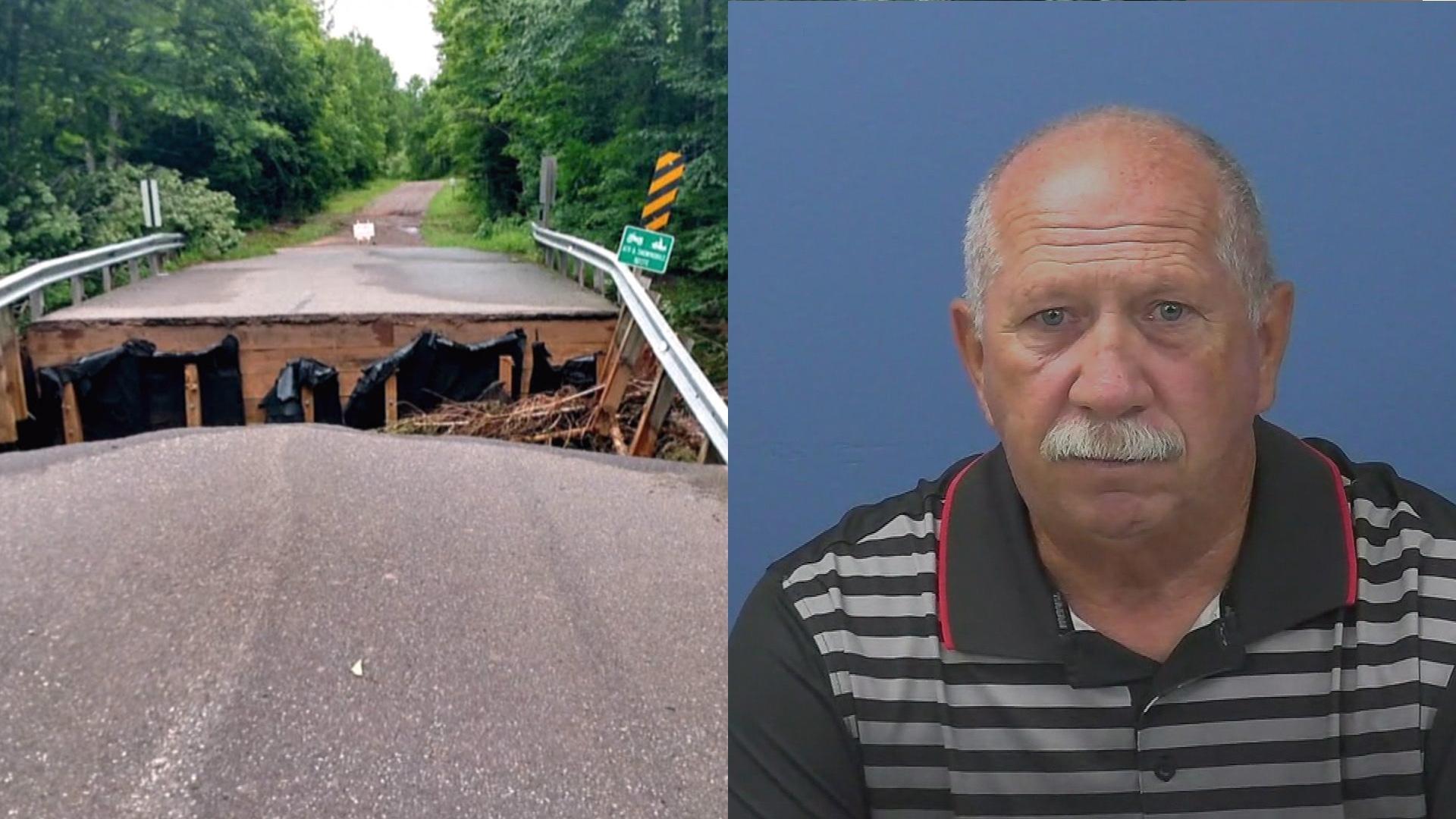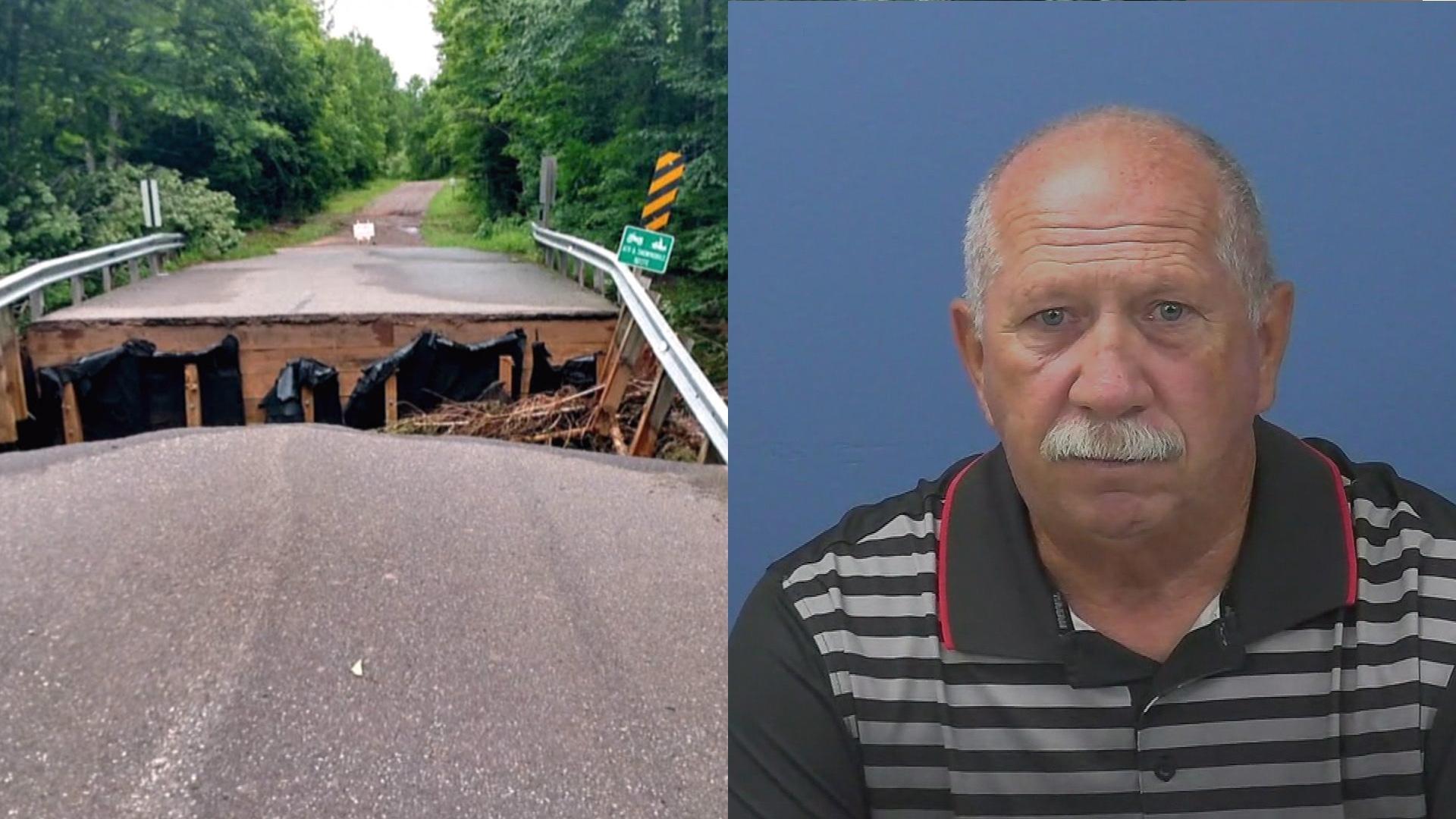 New Bill Could Avoid Rebuilding "The Same Job Twice"
A bipartisan bill co-sponsored by U.S. Sen. Tammy Baldwin, D-Madison, would allow municipalities to make road improvements while spending federal aid to rebuild after a disaster. Bayfield County Highway Commissioner Paul Johanik says this would help counties get ahead of future flooding events. "It doesn't make sense to do the same job twice," he says.
August 16, 2019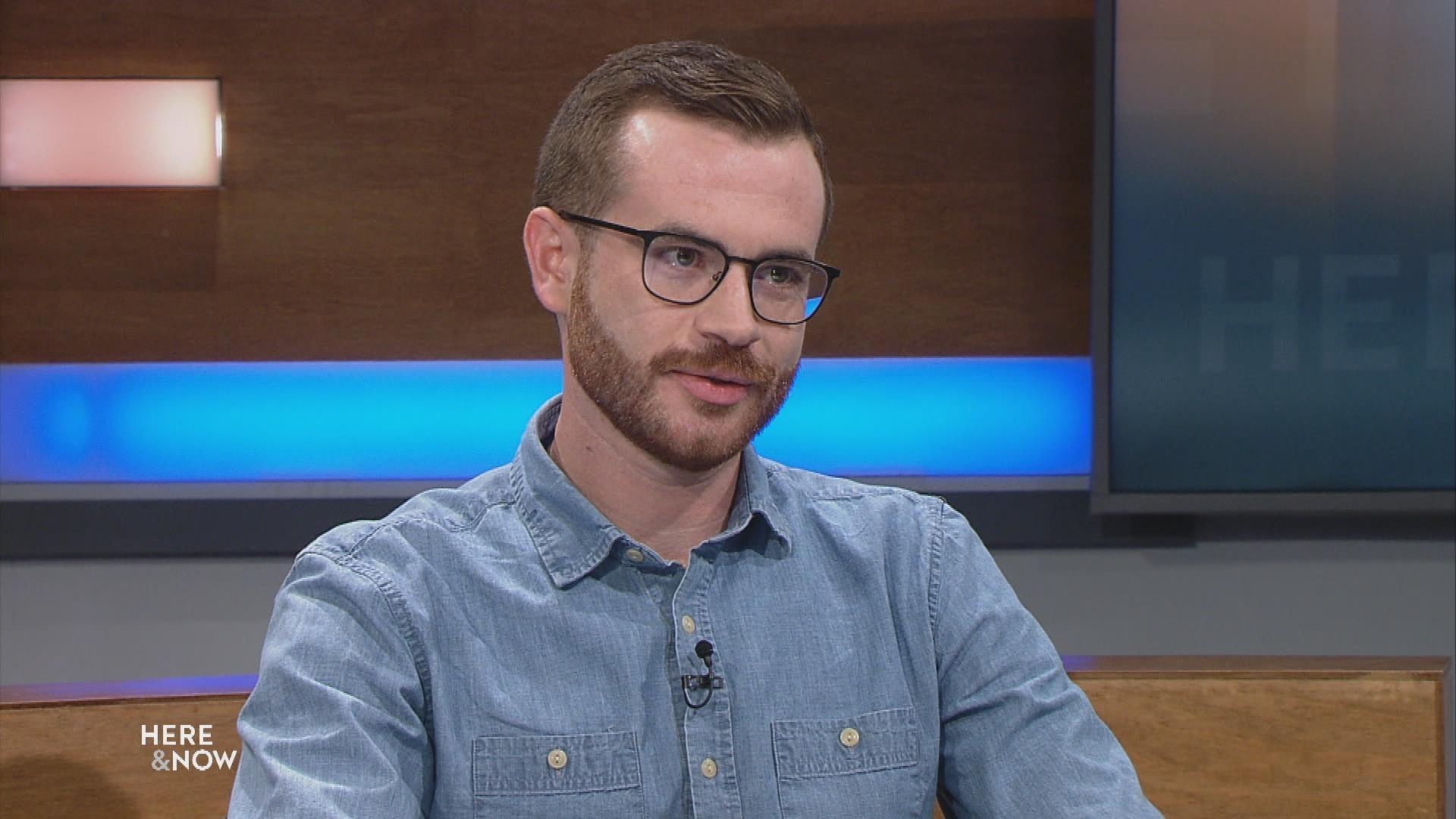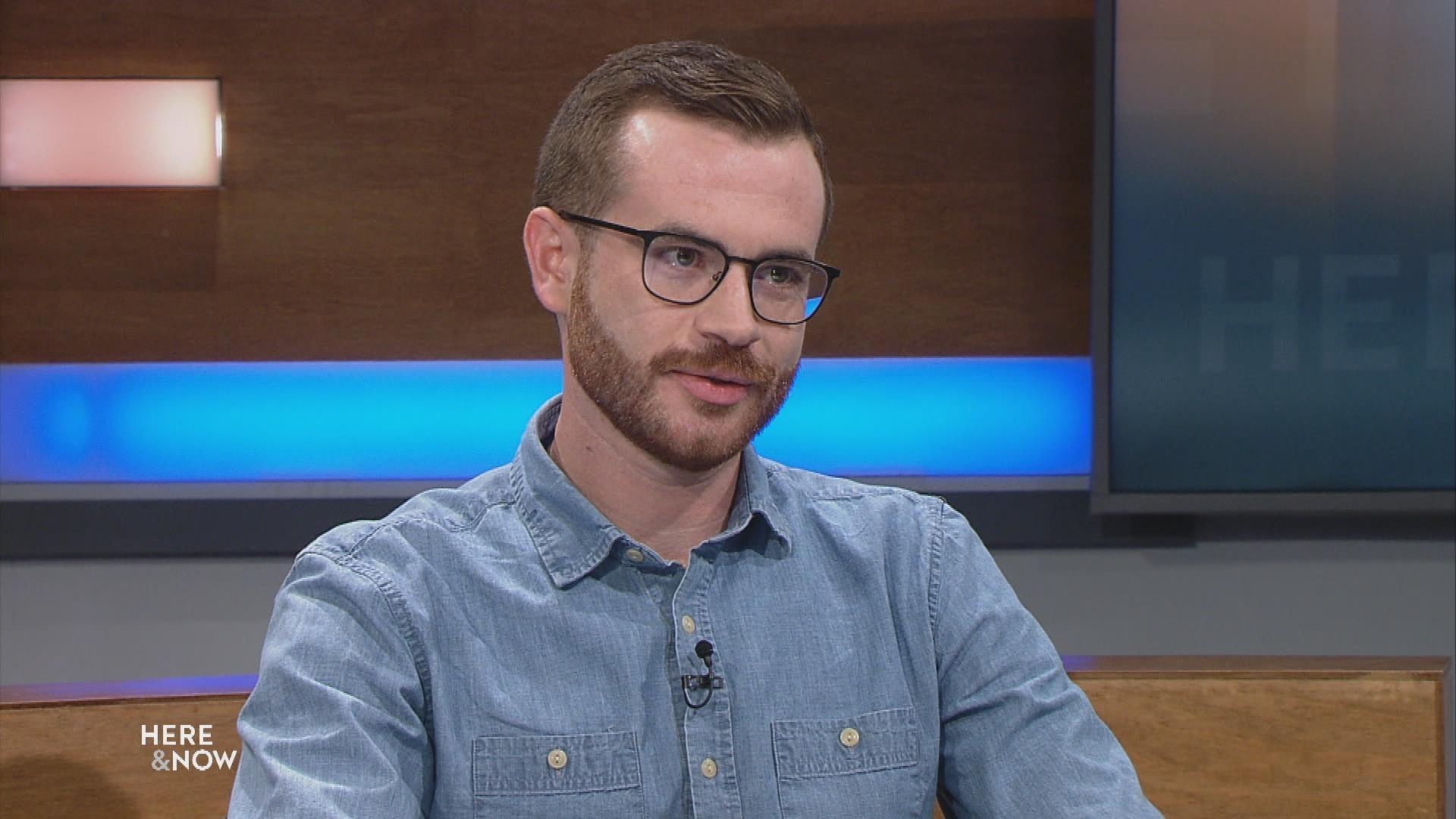 Will Cushman Reports on Washed Out Northern Wis.
With northern Wisconsin facing washed out roads in recent flooding events, WisContext's Will Cushman traveled the region to understand what happened and what is happening in the future to help. He reports on what he saw, saying some areas face tens of millions of dollars in damage to public infrastructure alone.
August 16, 2019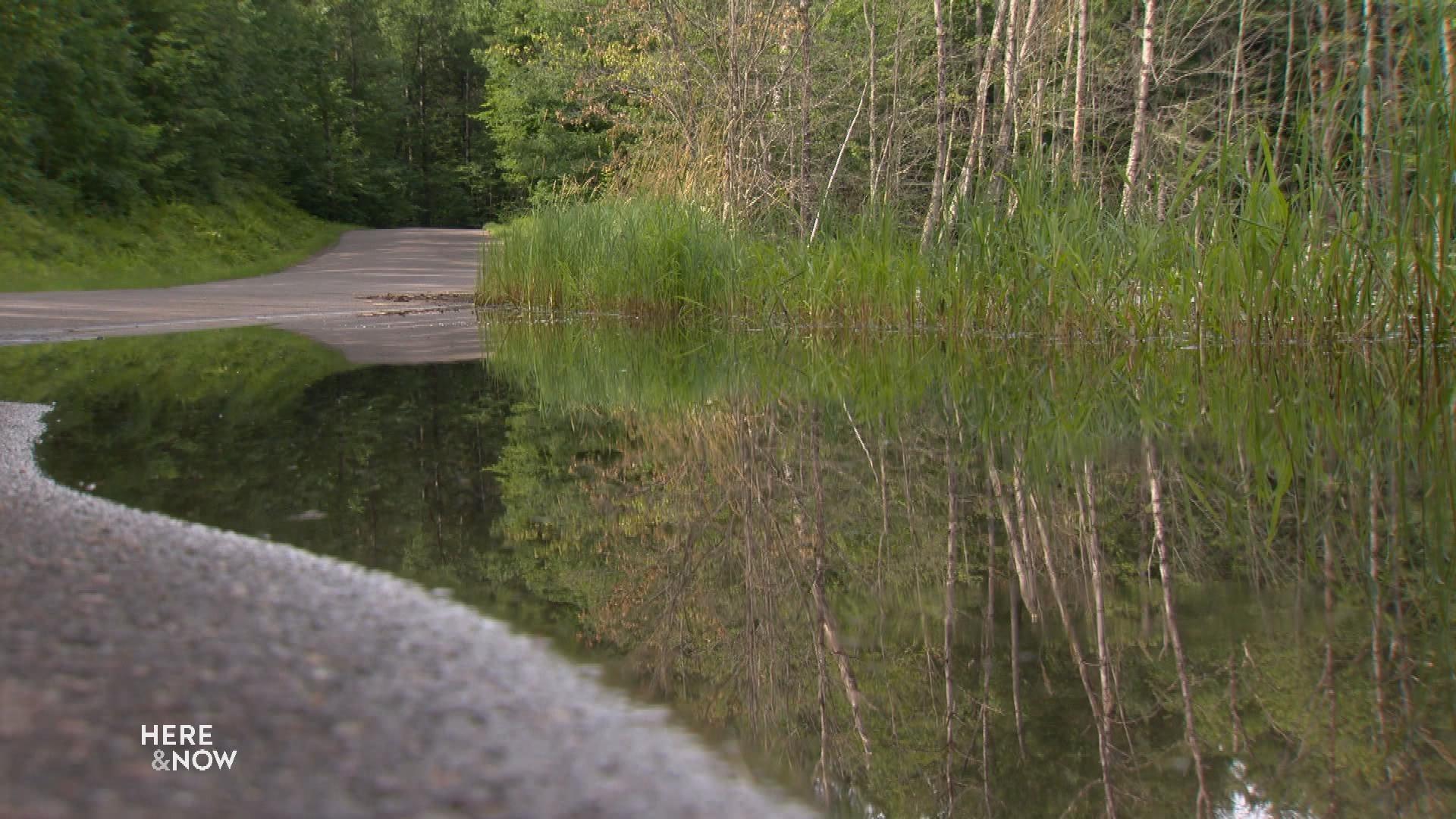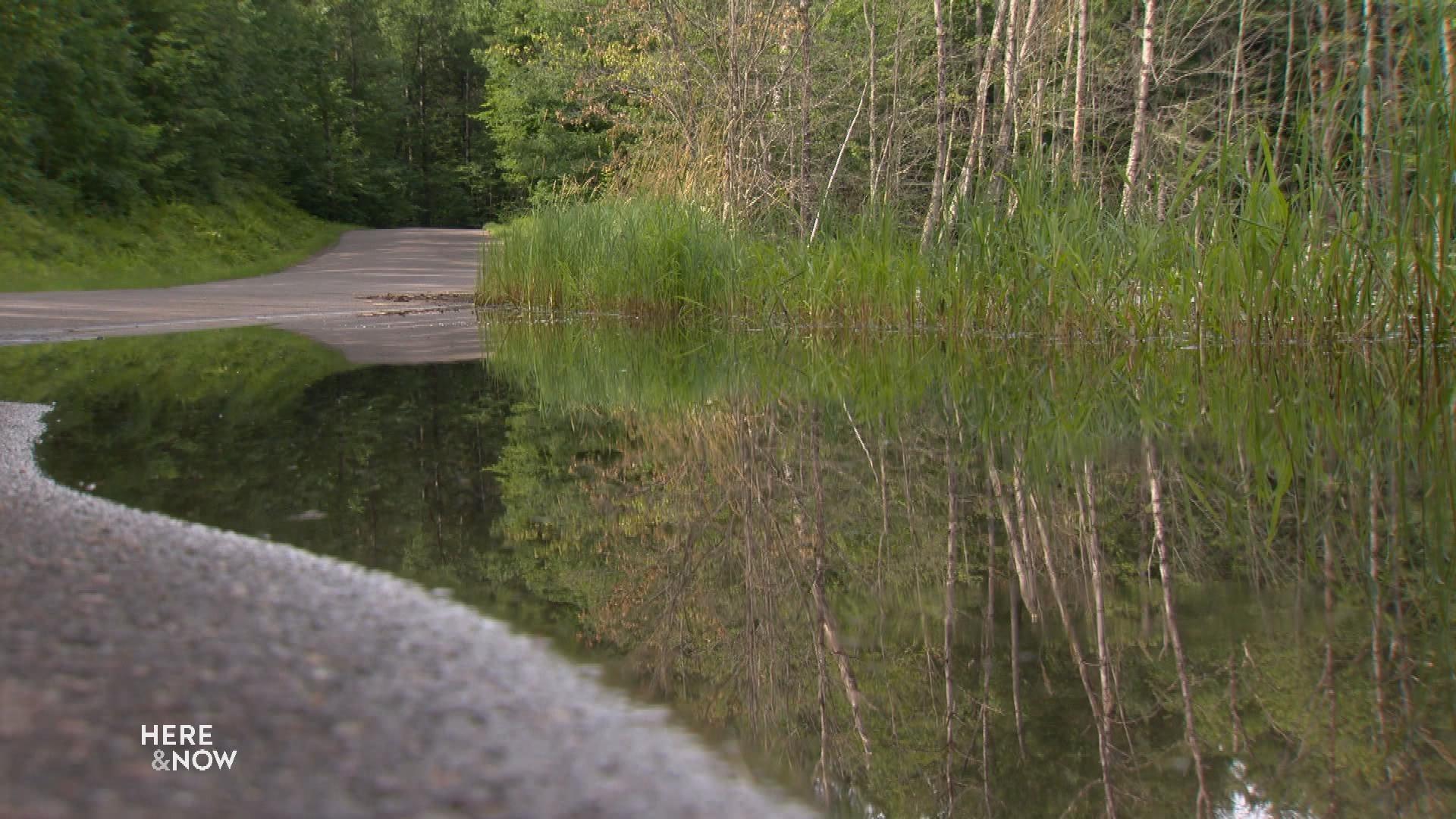 Preview: How Northwestern Wisconsin Grapples with Flooding
In northwest Wisconsin, 500-year flooding events are becoming more common and causing millions of dollars worth of damage as they happen. A preview of Zac Schultz's reporting on how residents are coping with the high water.
August 9, 2019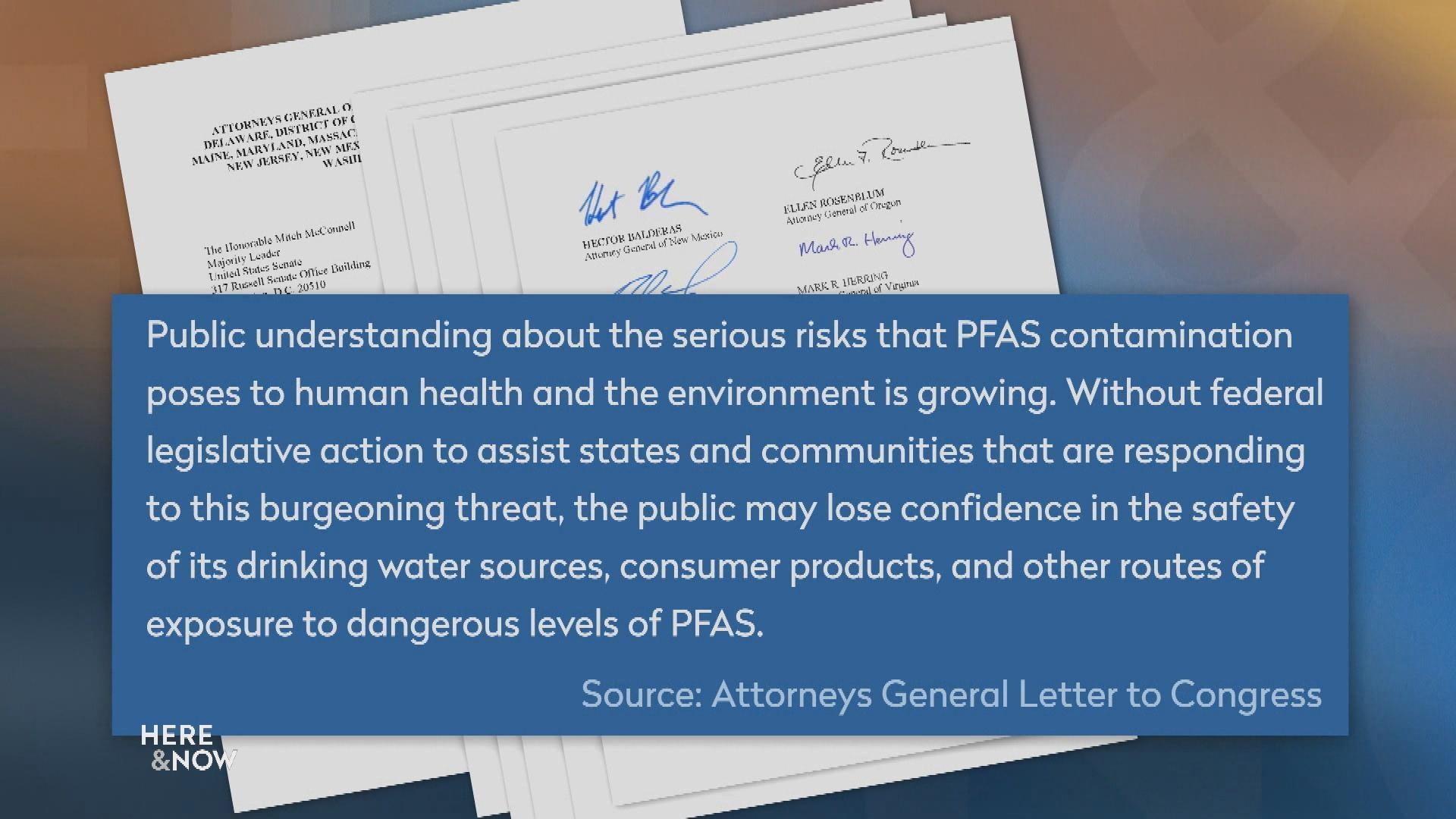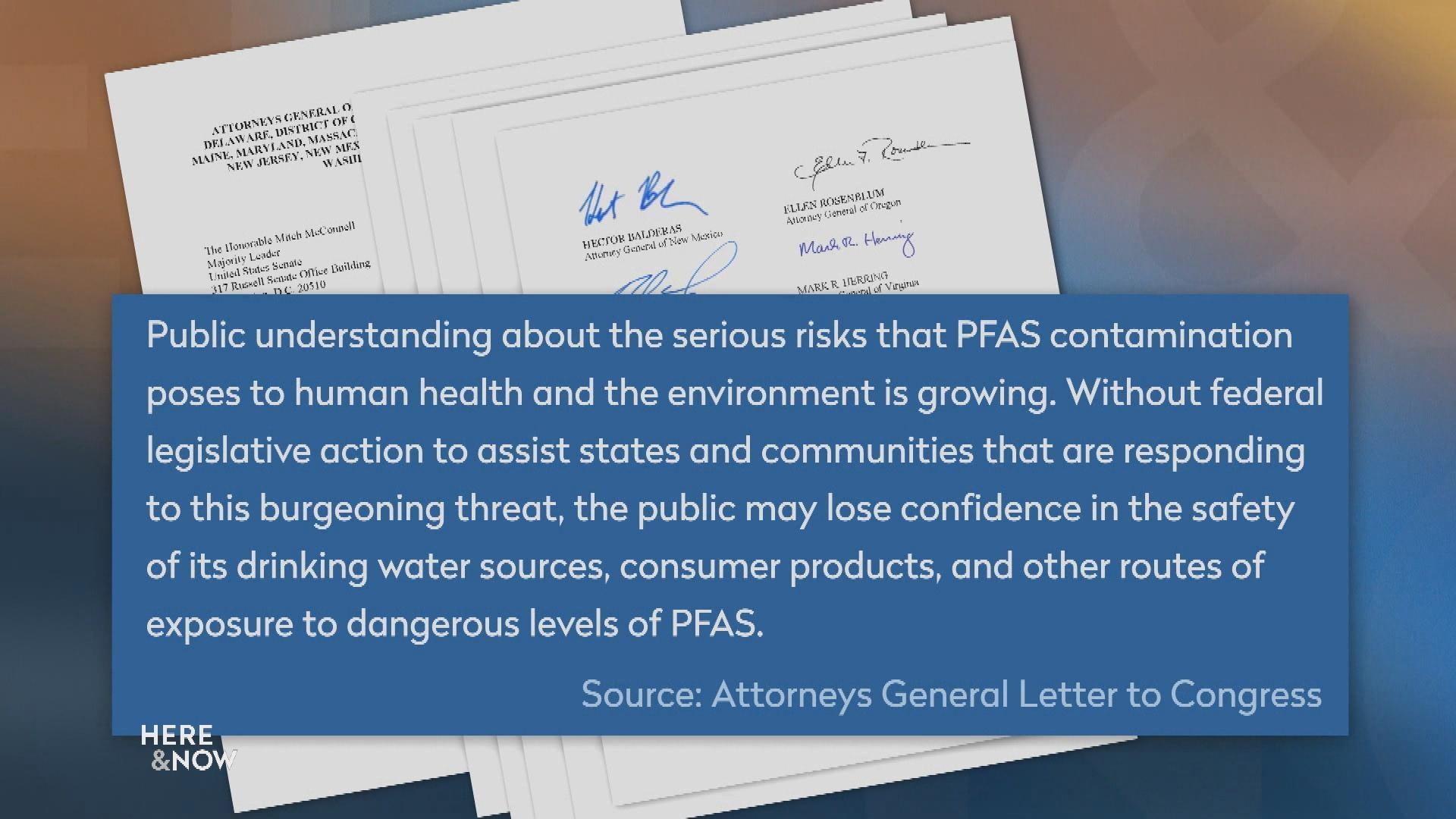 AG Kaul Urges Congress to List PFAS as Hazardous
In continuing coverage on the contamination of PFAS chemicals in water: Wisconsin Attorney General Josh Kaul signs on to a letter urging Congress to list the compounds as a hazardous substance.
August 2, 2019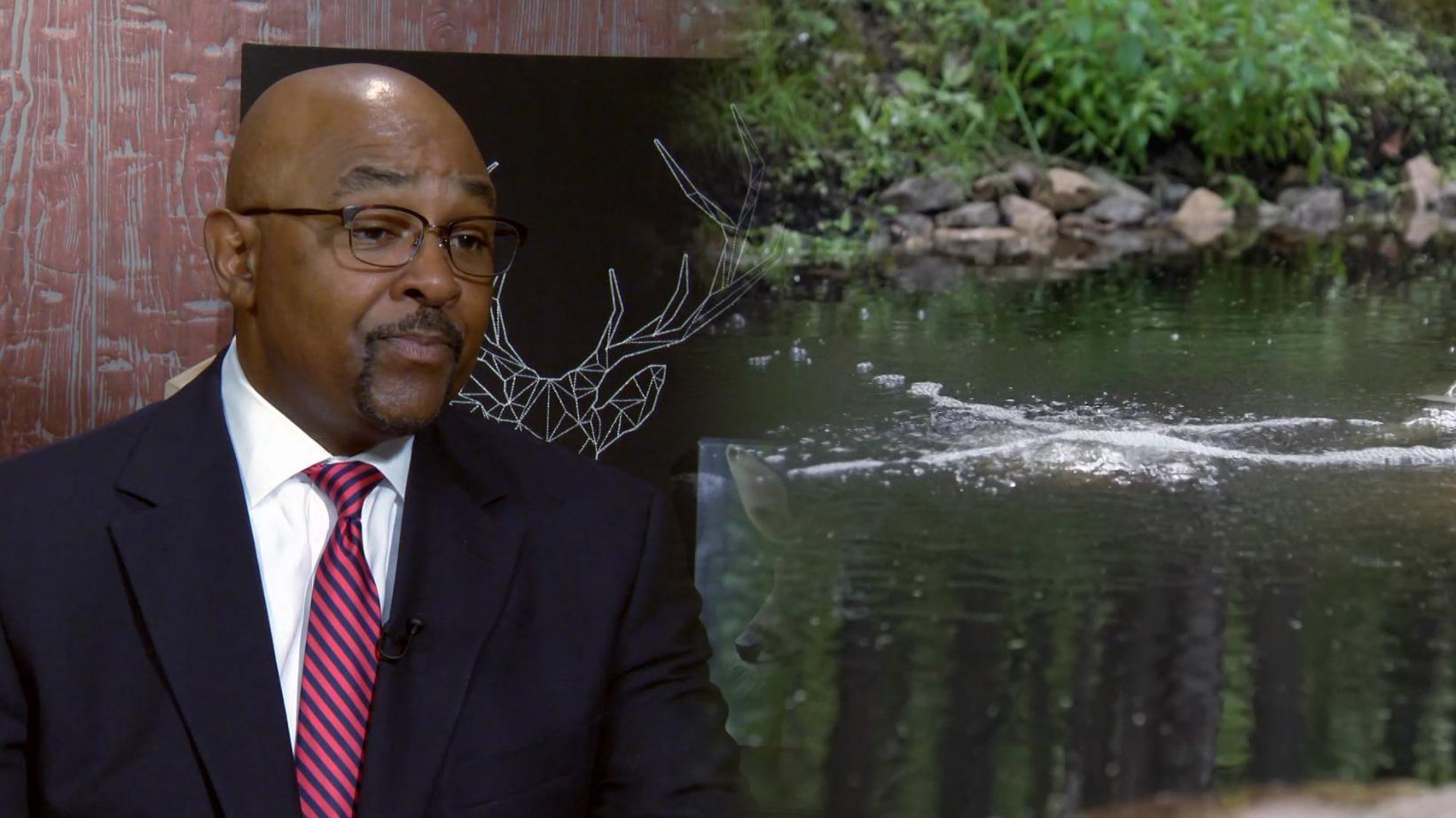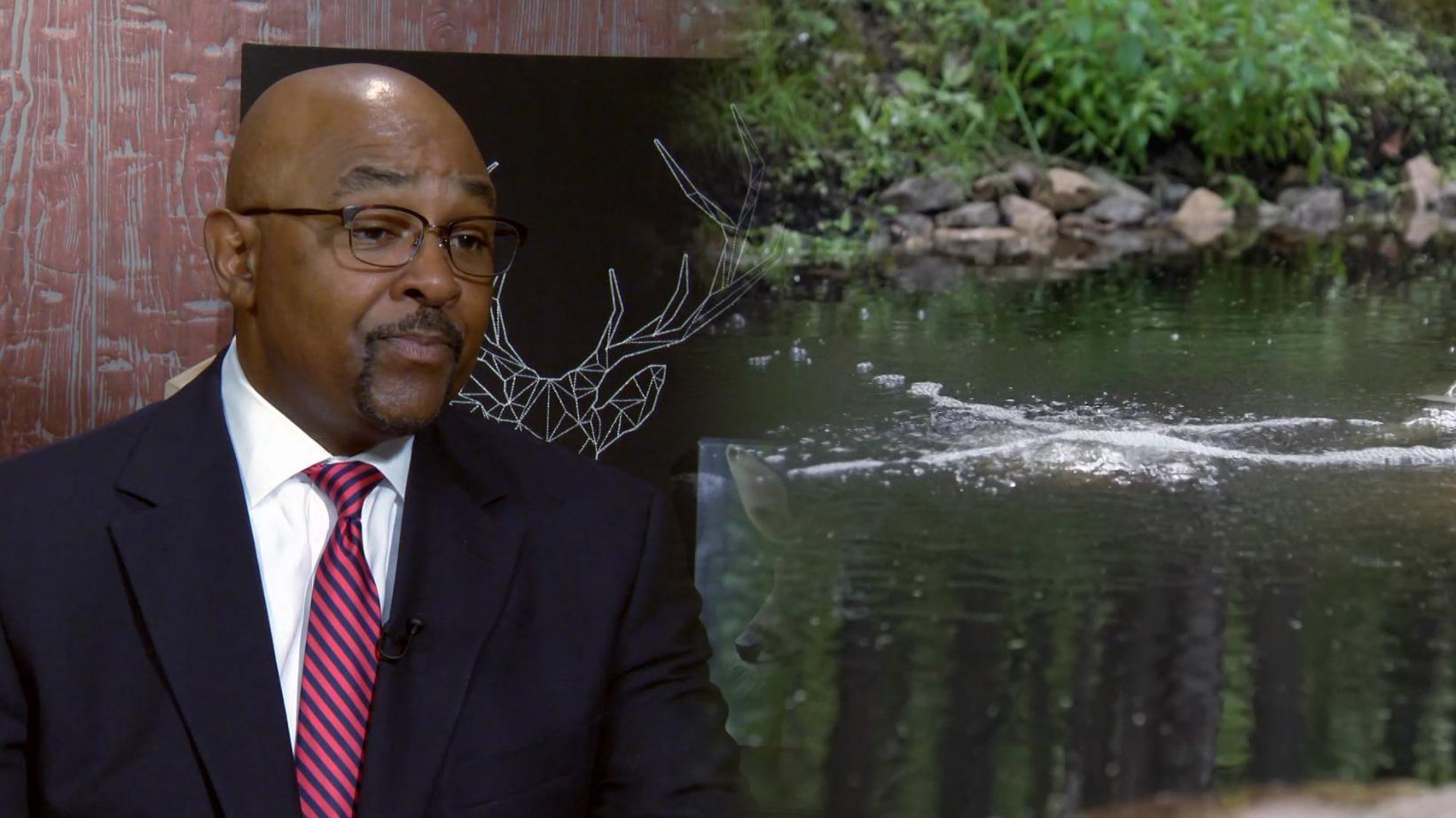 How Wisconsin Grapples With PFAS
Polyfluoroalkyl chemicals, better known as PFAS, can pose health risks to humans if they enter the groundwater. Here & Now reporter Marisa Wojcik delves into how municipalities deal with PFAS pollution and DNR Sec.-Designee Preston Cole discusses the state's response to the chemical.
July 26, 2019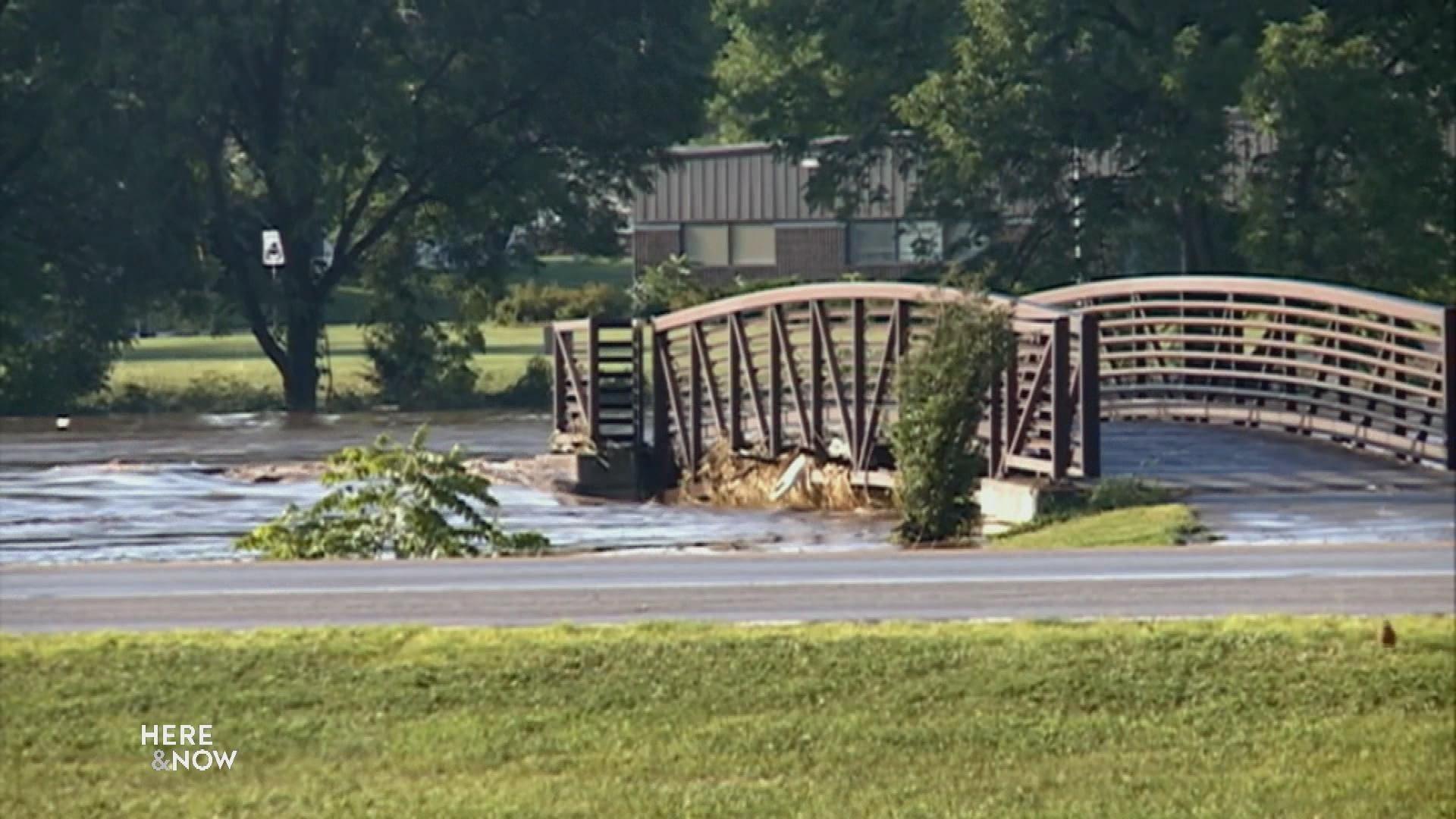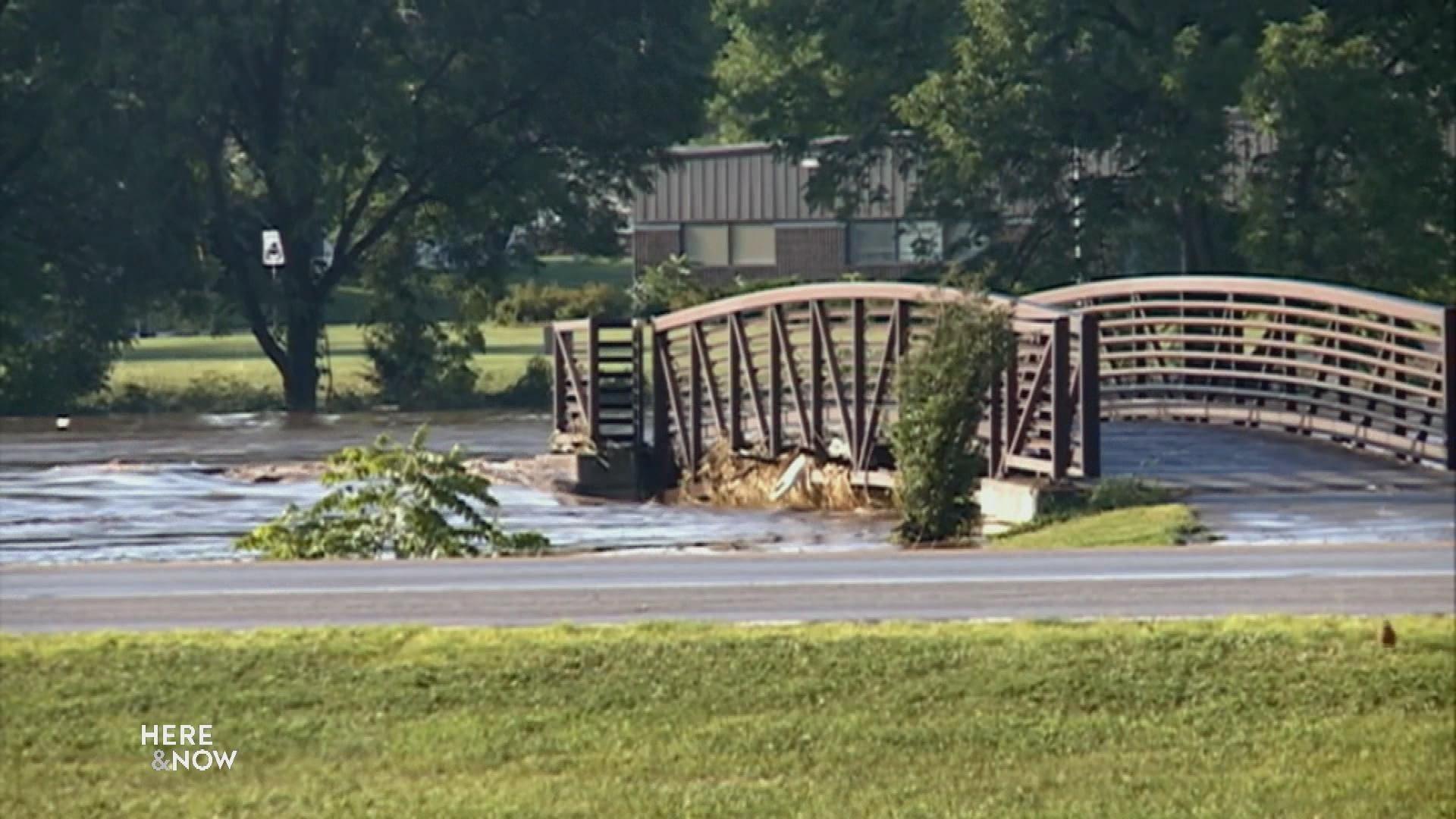 Wisconsin Melts Under Heat Wave
With brutal heat affecting Wisconsin, Gov. Tony Evers has declared a state of emergency for those who also lost power in Dane County. Discussing the unusually warm temperatures is Tim Halbach of the National Weather Service for Milwaukee/Sullivan.
July 19, 2019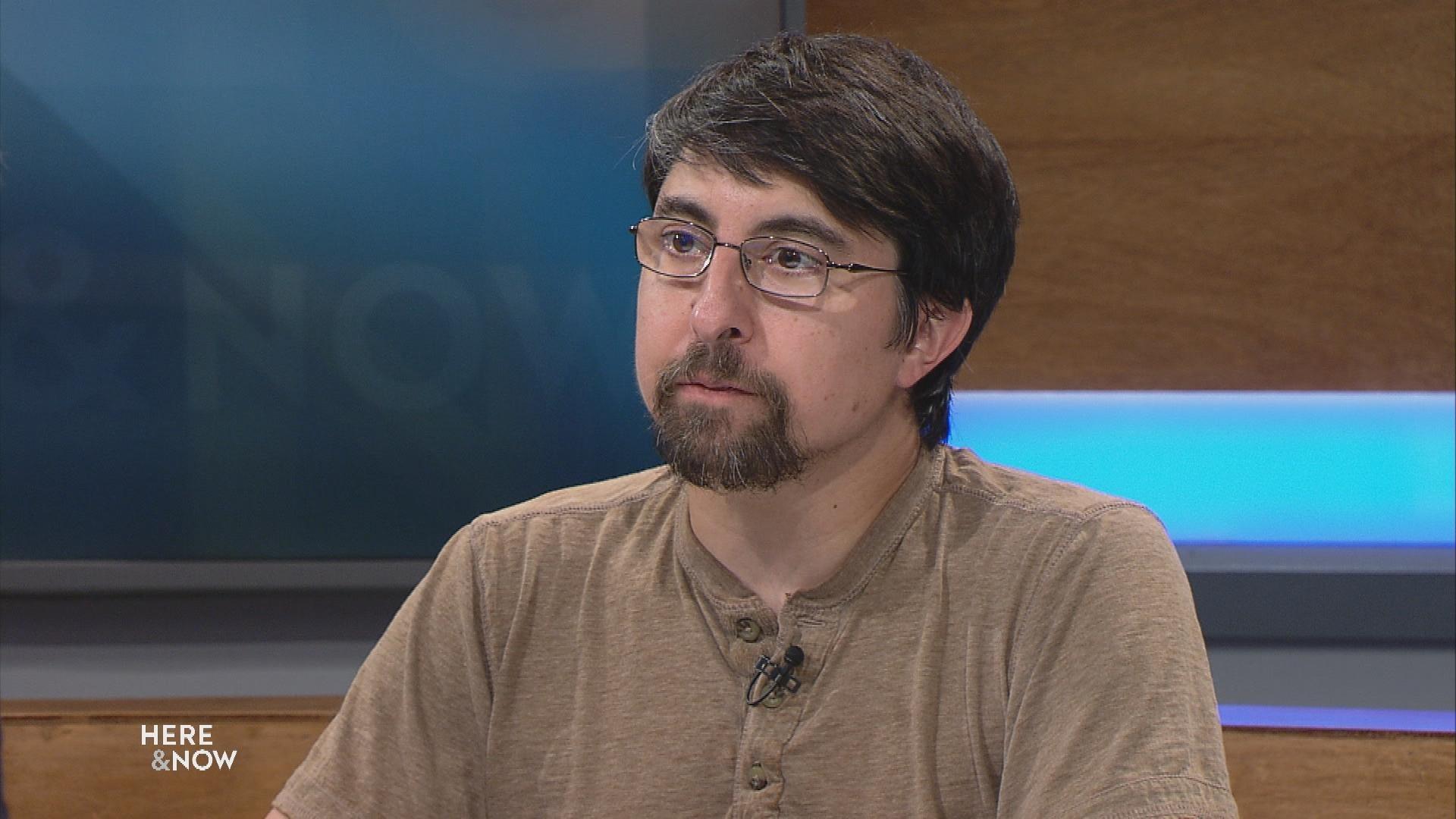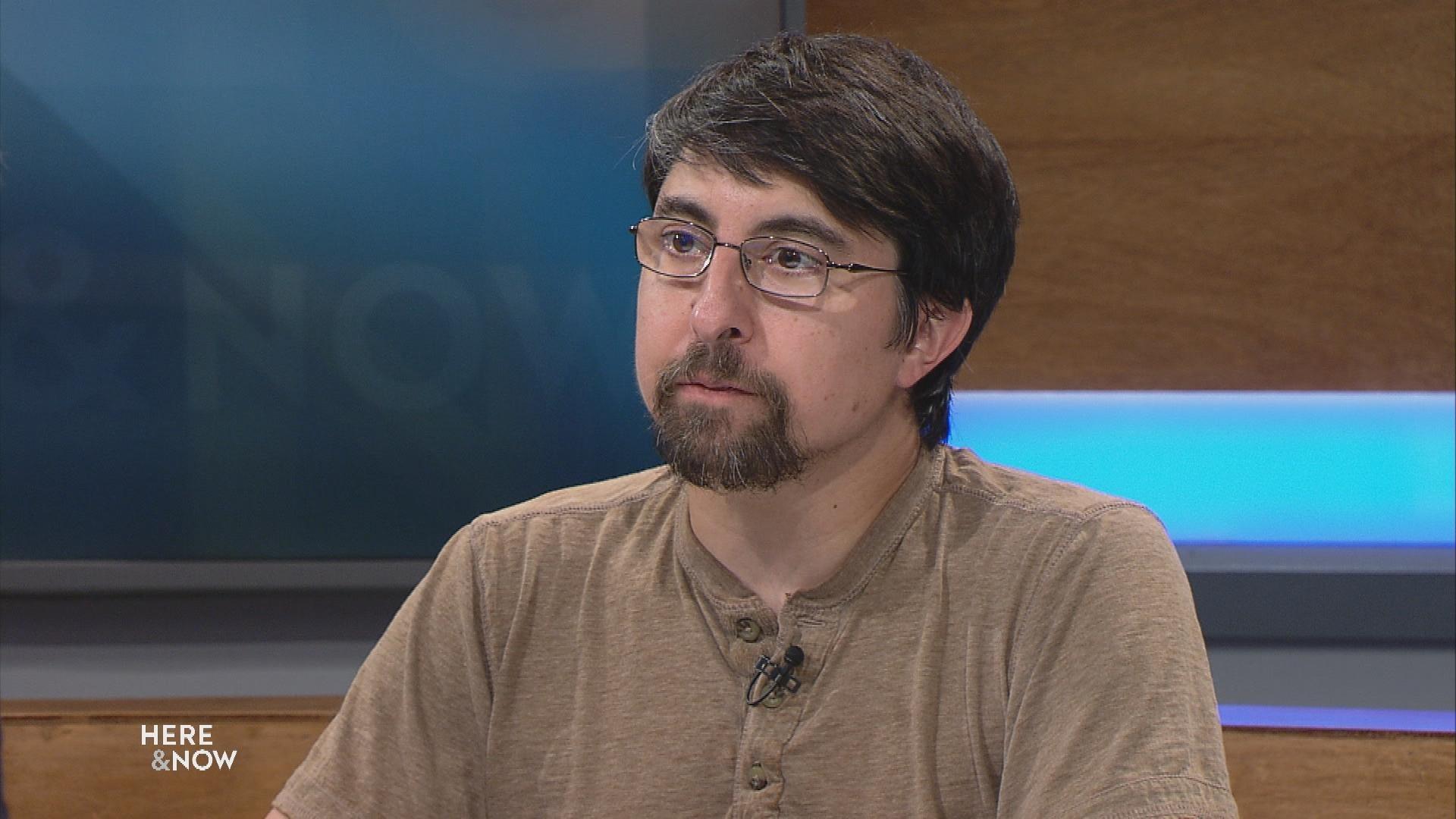 New Climate Research Shows Wisconsin Heading South
As the state feels the heat from the recent weather snap, a new report shows that global warming could cause Wisconsin's climate to mirror that of Arkansas in the next generations. Michael Notaro, a scientist with the Nelson Institute for Climatic Research, discusses the study and what the impact will be for the state.
July 19, 2019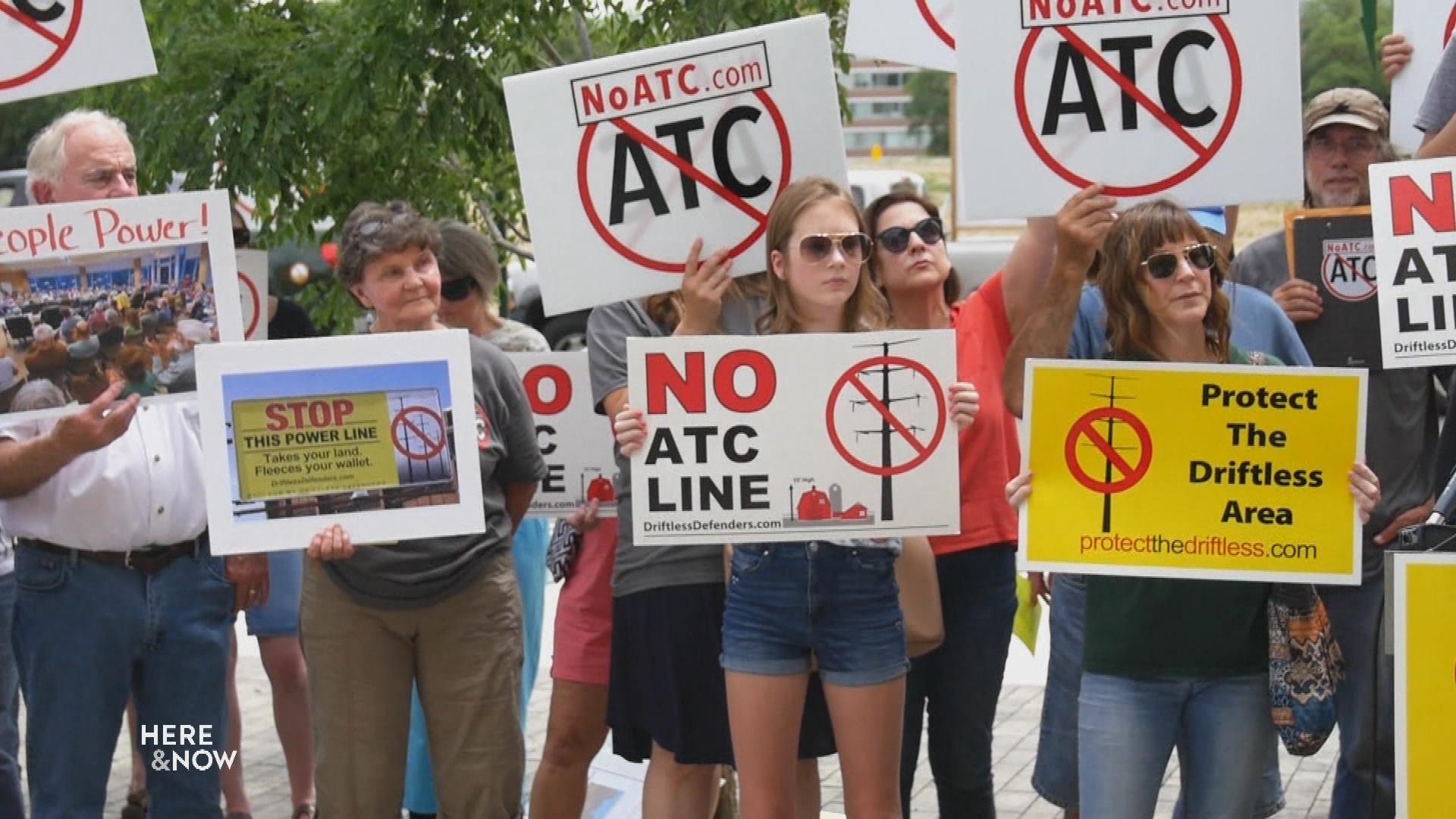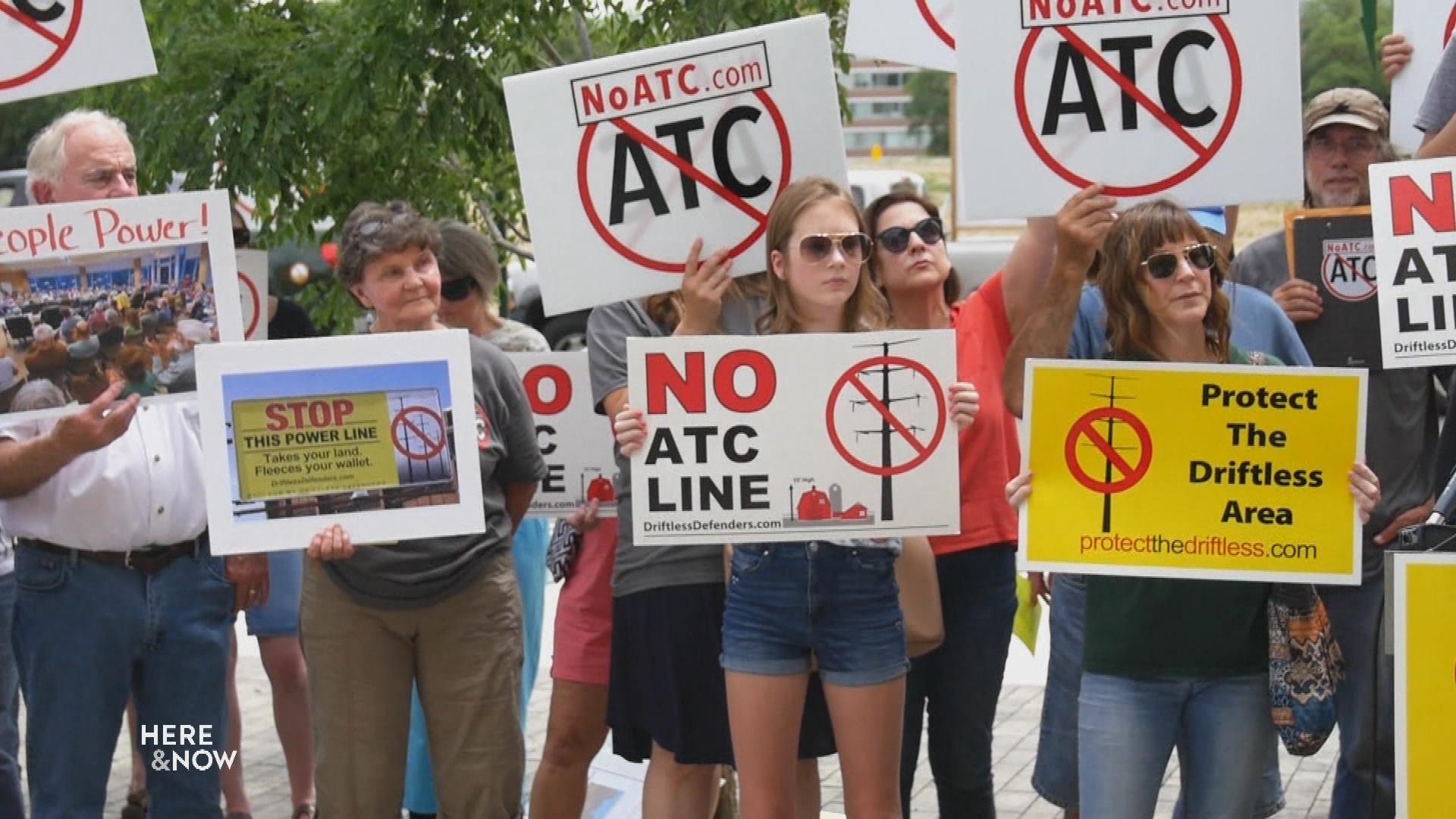 PSC to Weigh Need vs. Environmental Impact of Power Line
Residents of southwestern Wisconsin voice concerns over a proposed high-voltage power line that would stretch from Iowa to just west of Madison. Student journalist Will Kenneally reports on the Public Service Commission's upcoming decision on whether the line is necessary for Wisconsin's energy infrastructure.
July 19, 2019 • West Central Region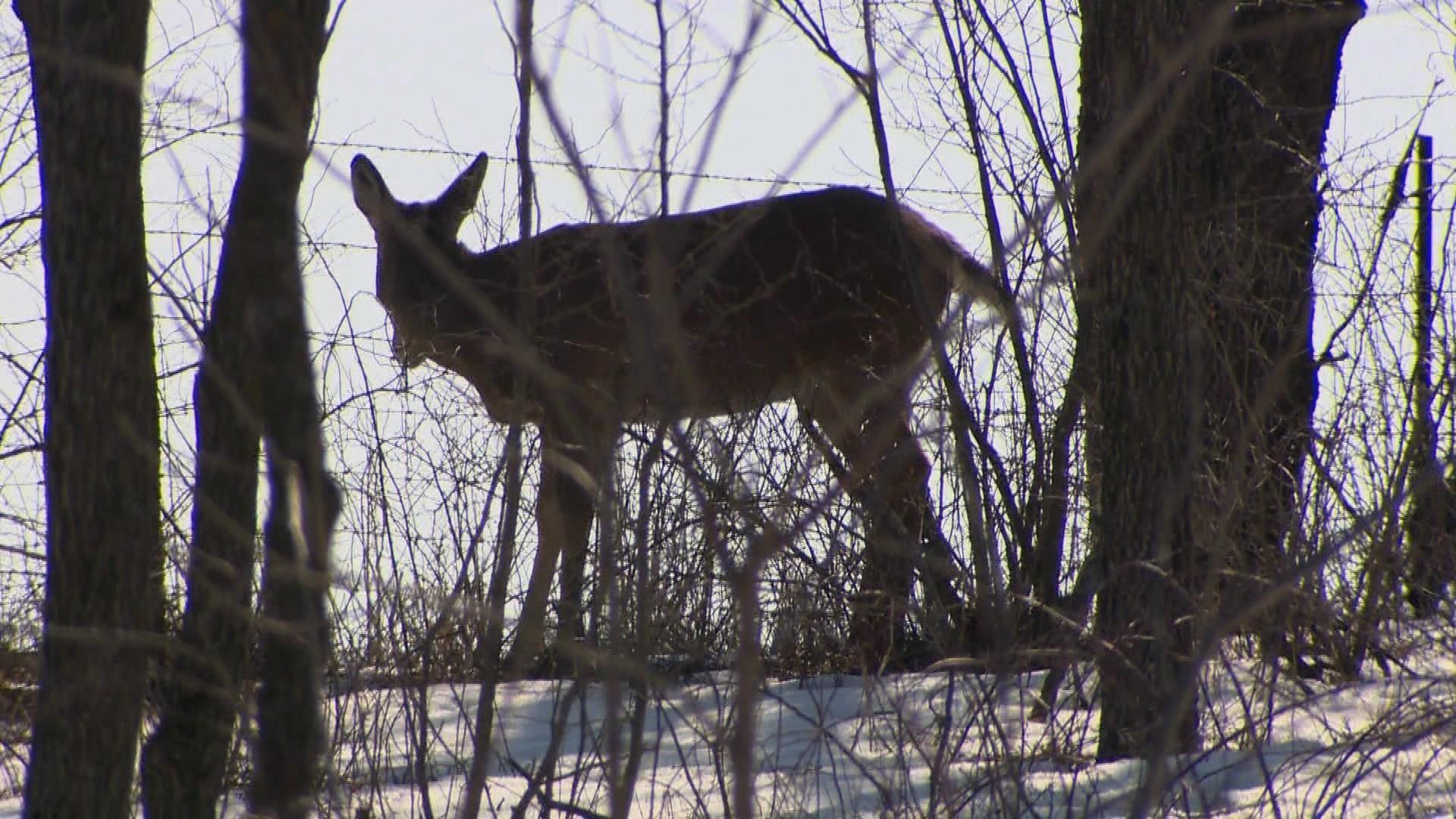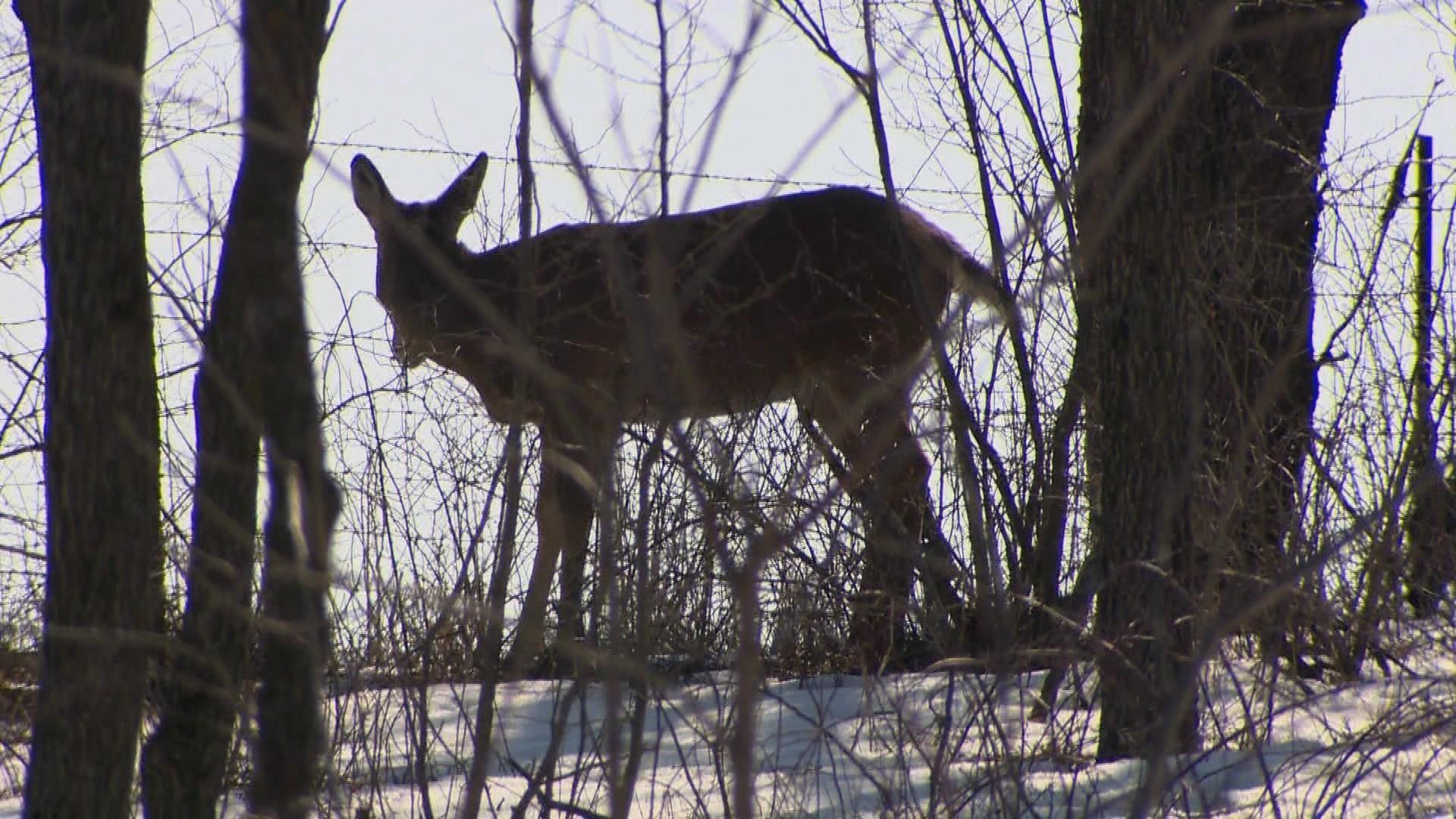 Efforts to Mandate CWD Testing in Parts of Wisconsin
An advisory group is pushing for mandatory CWD testing in parts of western Wisconsin.
July 12, 2019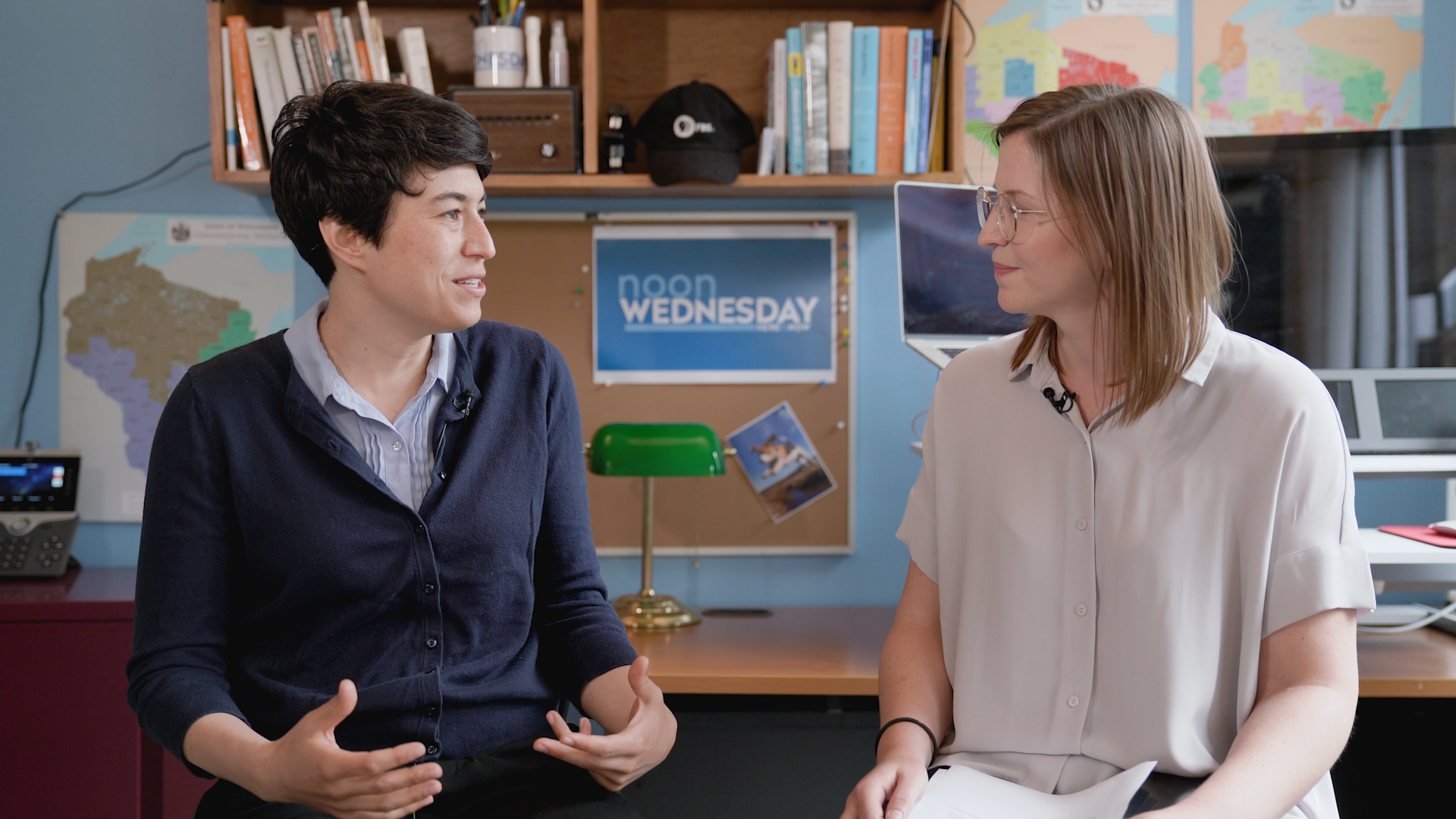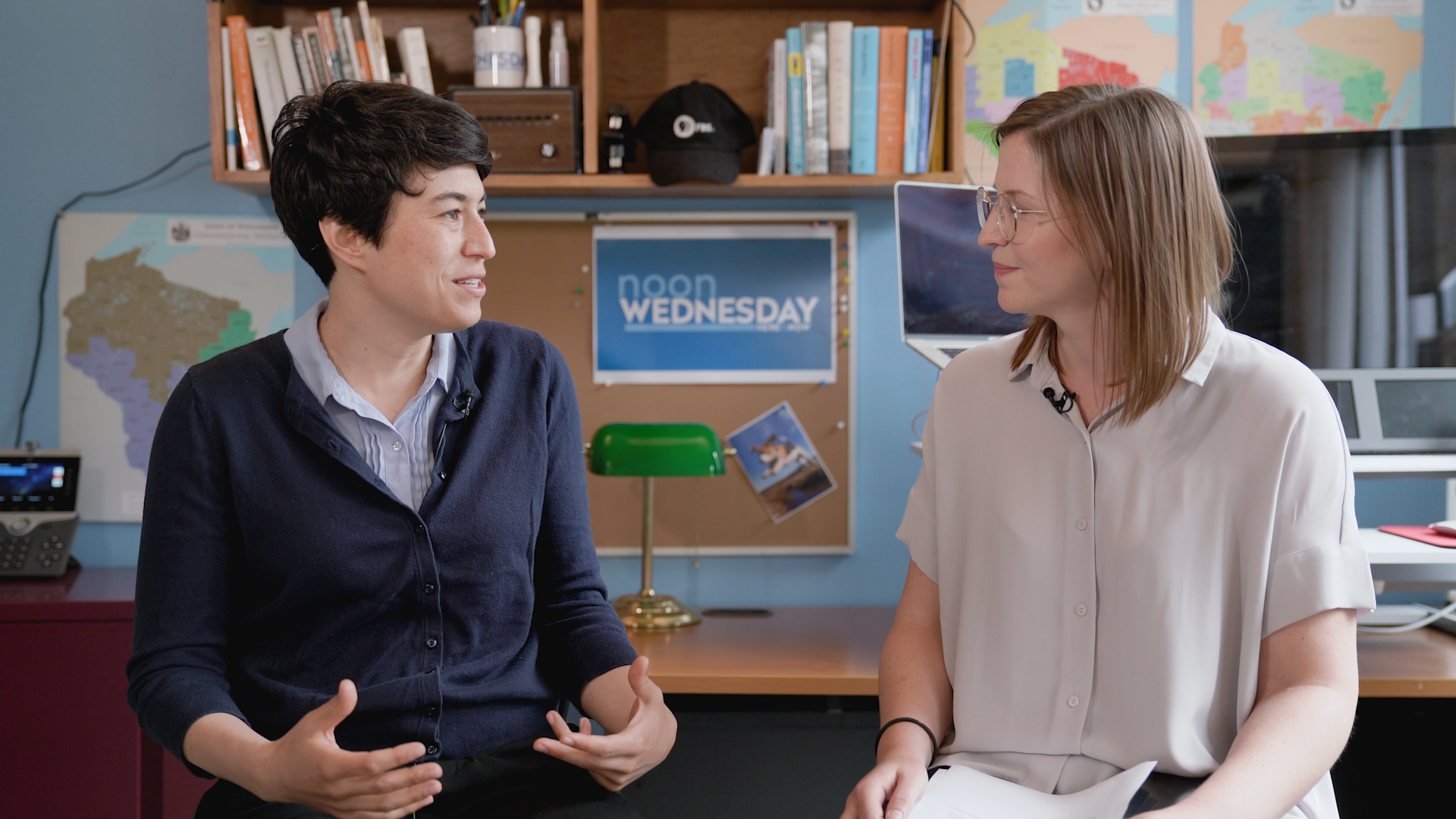 Noon Wednesday: Climate Change Impacting Mercury Levels
Research from the UW-Madison Center for Limnology collecting 30 years of data from lakes points to the long-term impacts of climate change on mercury levels in lakes and fish in Wisconsin. Investigative reporter Sarah Whites-Koditschek describes how scientists, surprised by this data, came across these findings.
July 3, 2019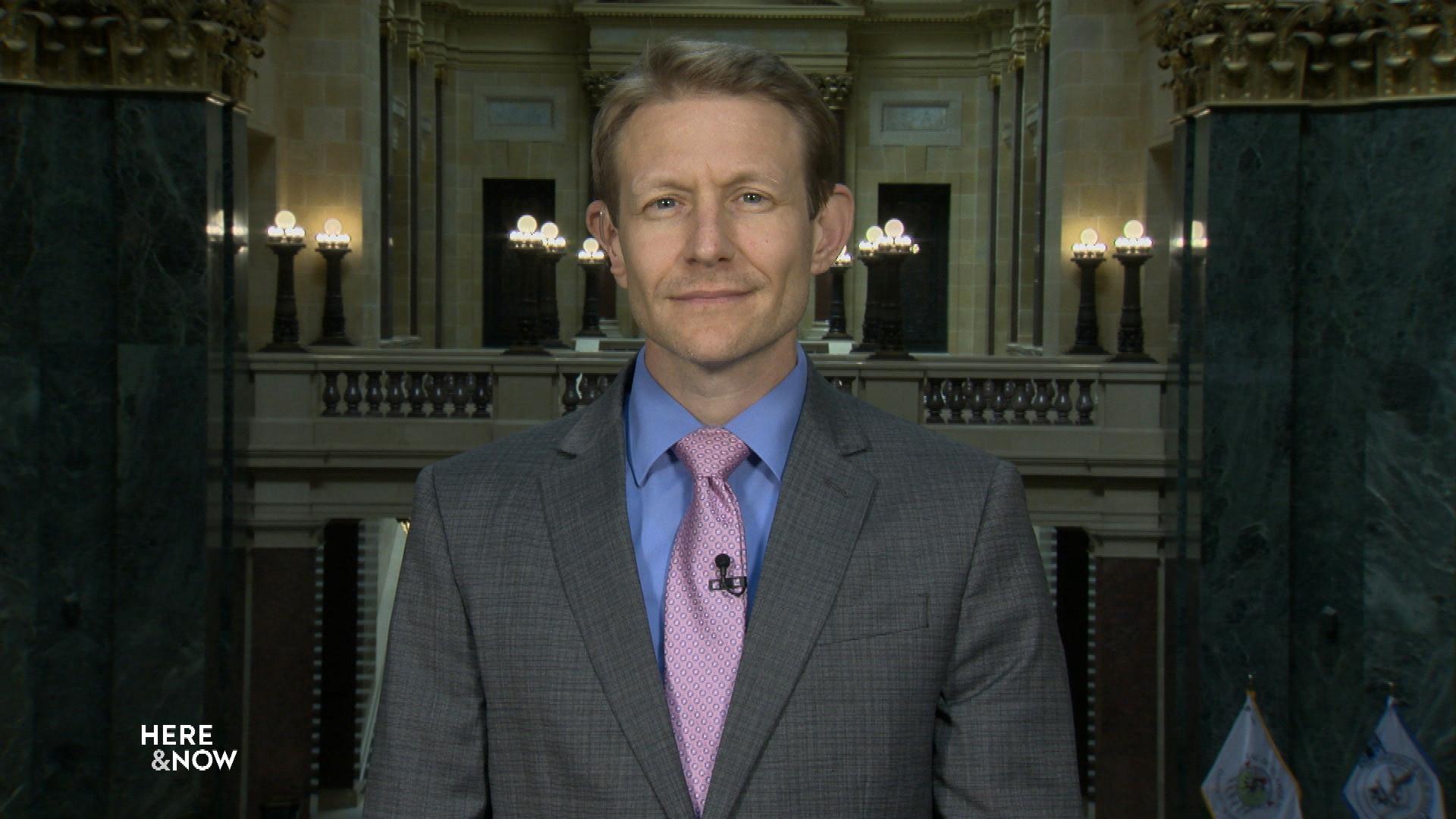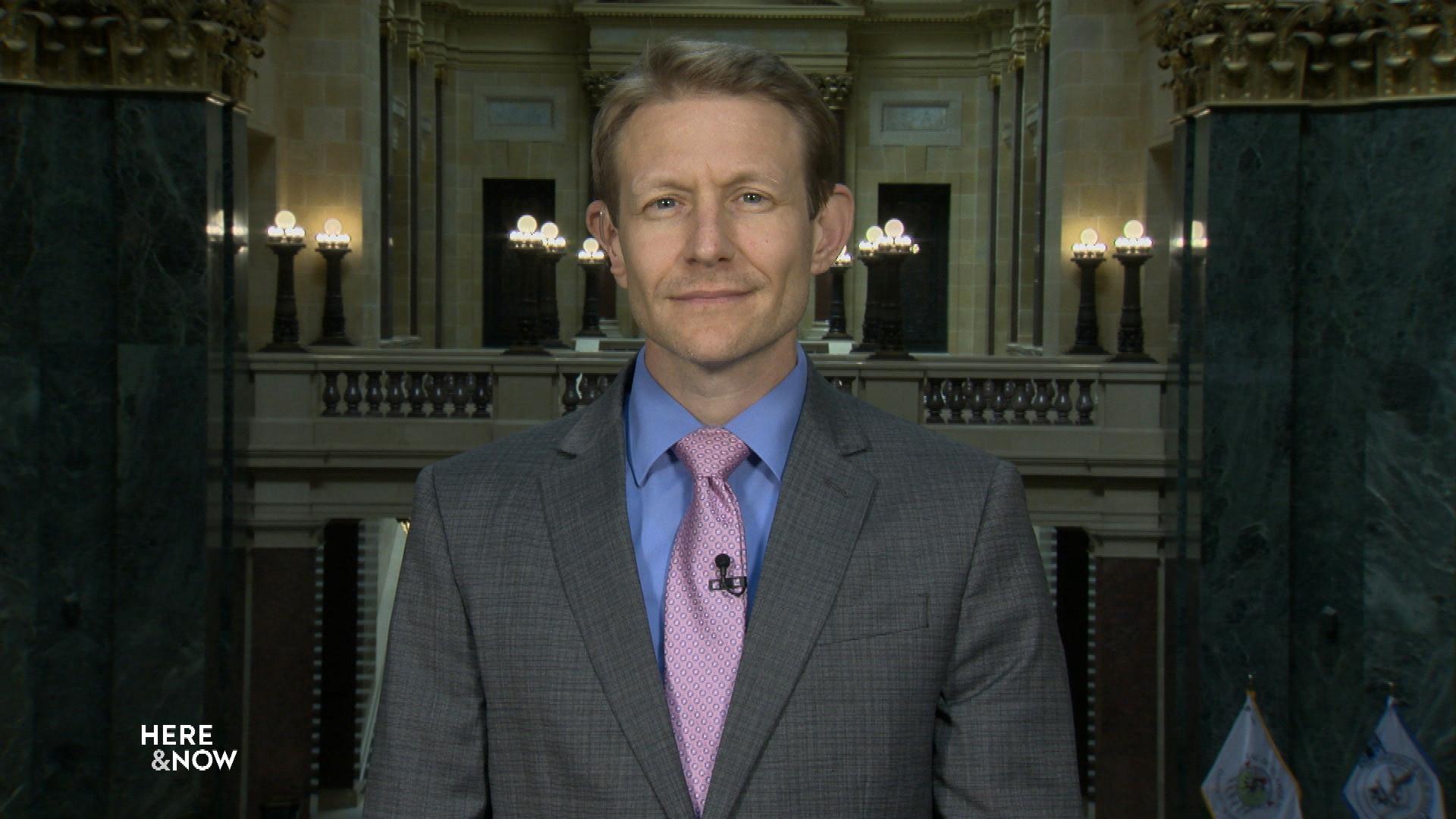 Funding Environmental Stewardship in Wisconsin
The state budget writing committee approved a two-year extension for the state's stewardship fund that purchases land for outdoor recreation and environmental protection. Breaking down the program's funding is Jason Stein, research director for the Wisconsin Policy Forum. He says the amount the program can borrow, which helps alleviate tax revenue loss for municipalities, is down.
June 14, 2019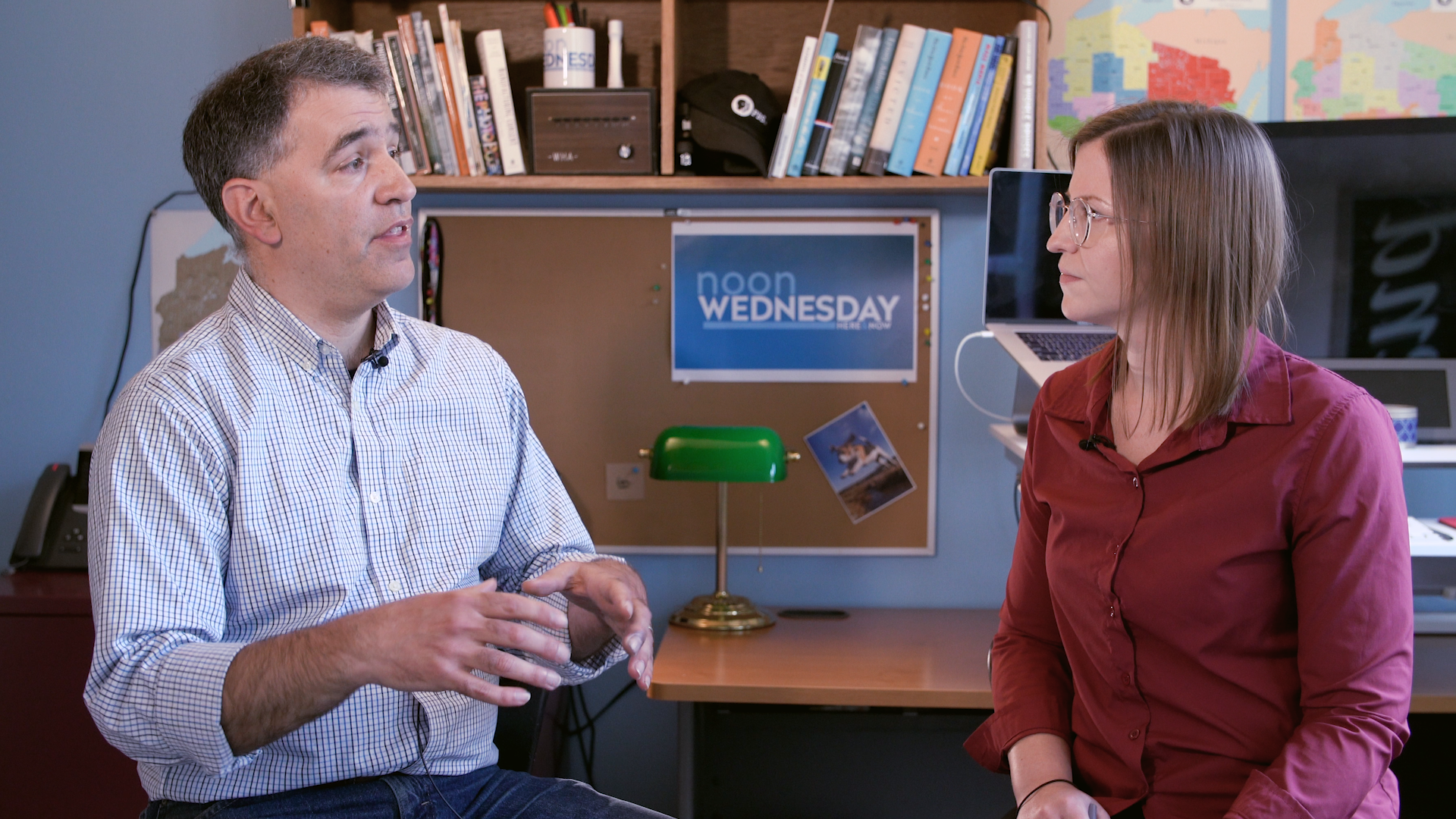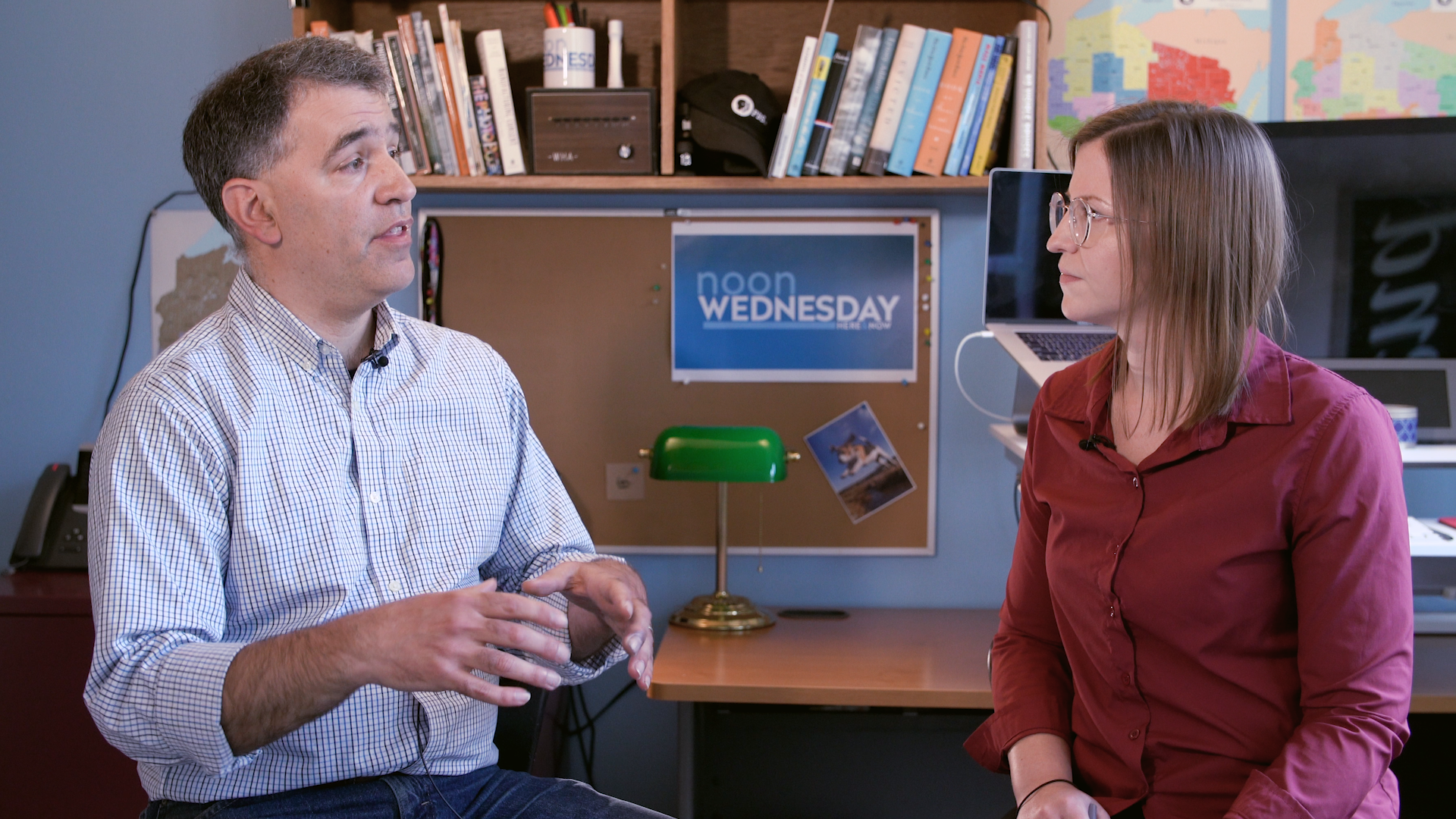 Noon Wednesday: Emerging Water Contaminant Raising Alarms
The City of Madison put a target on it's water quality manager, Joe Grande, voluntarily tested for chemicals in public water wells that aren't even regulated. Grande discusses what is known and still unknown about PFAS chemicals in water, air and food, as well as where the science still needs to catch up.
June 5, 2019 • South Central Region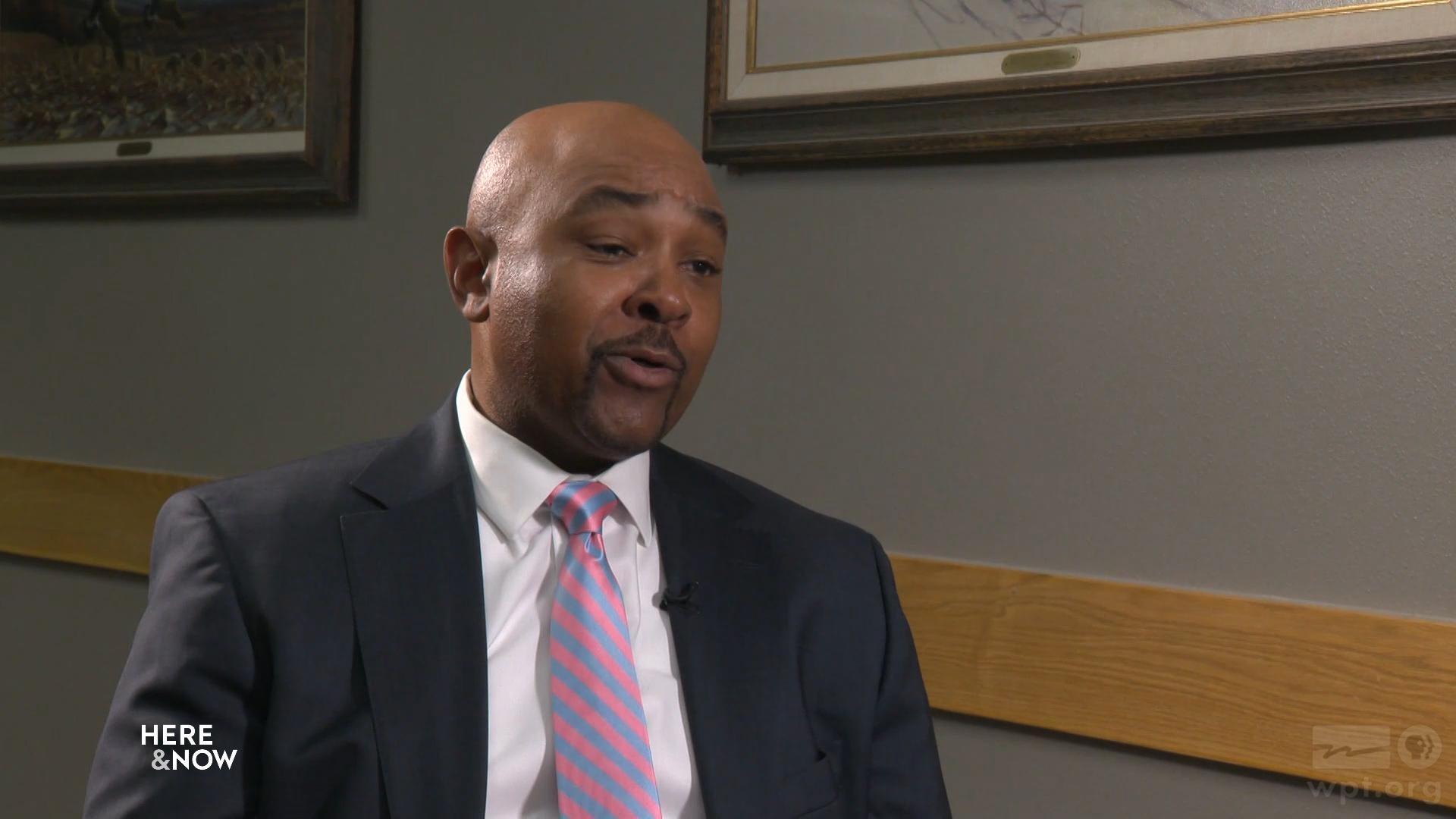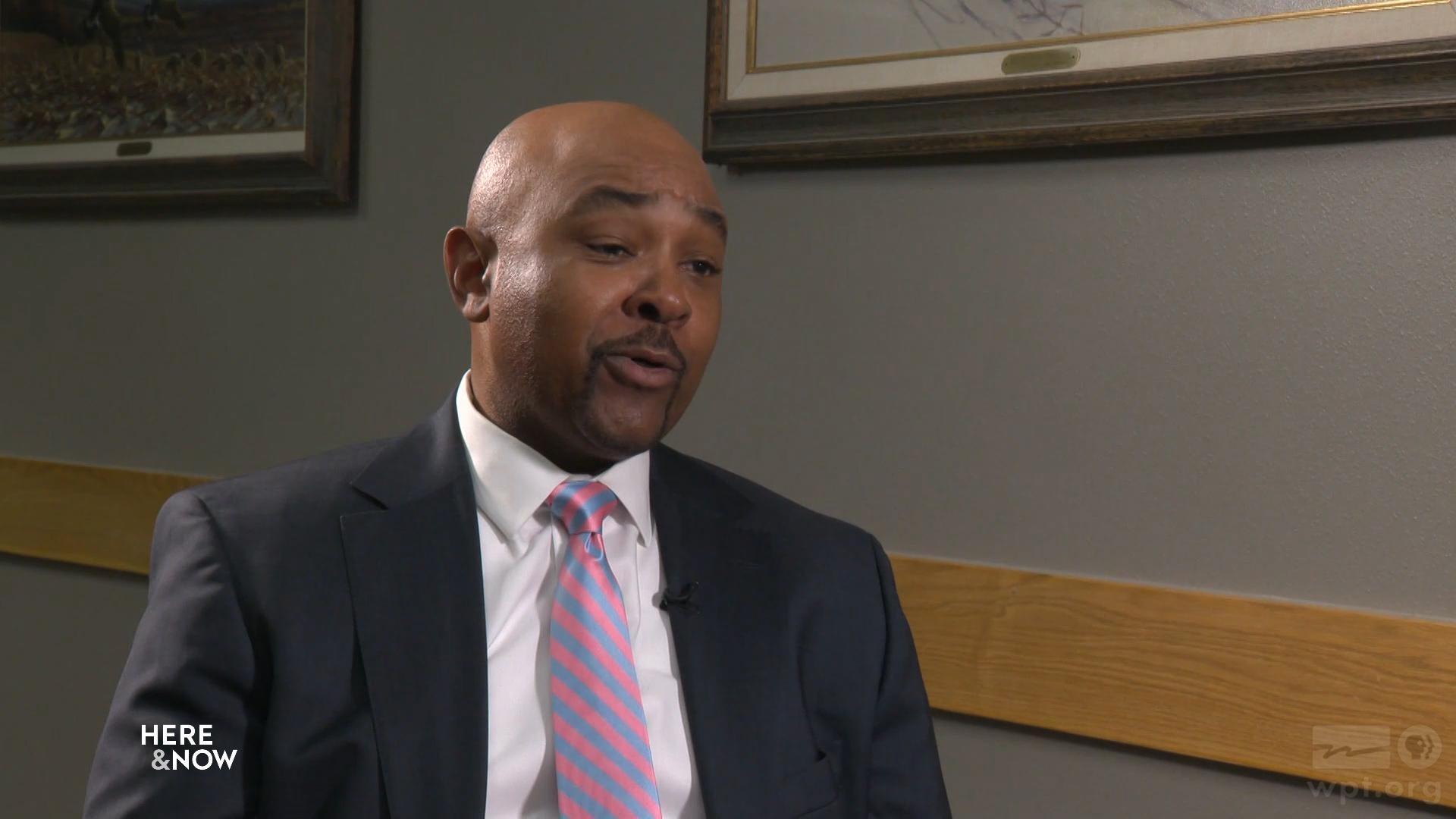 Cole 'Doubling Down on Science' at DNR
DNR Secretary Preston Cole discusses the department's budget and his plan to allocate more resources toward clean water efforts and renewable energy. He says he plans to "double down on science" in natural resource management.
May 3, 2019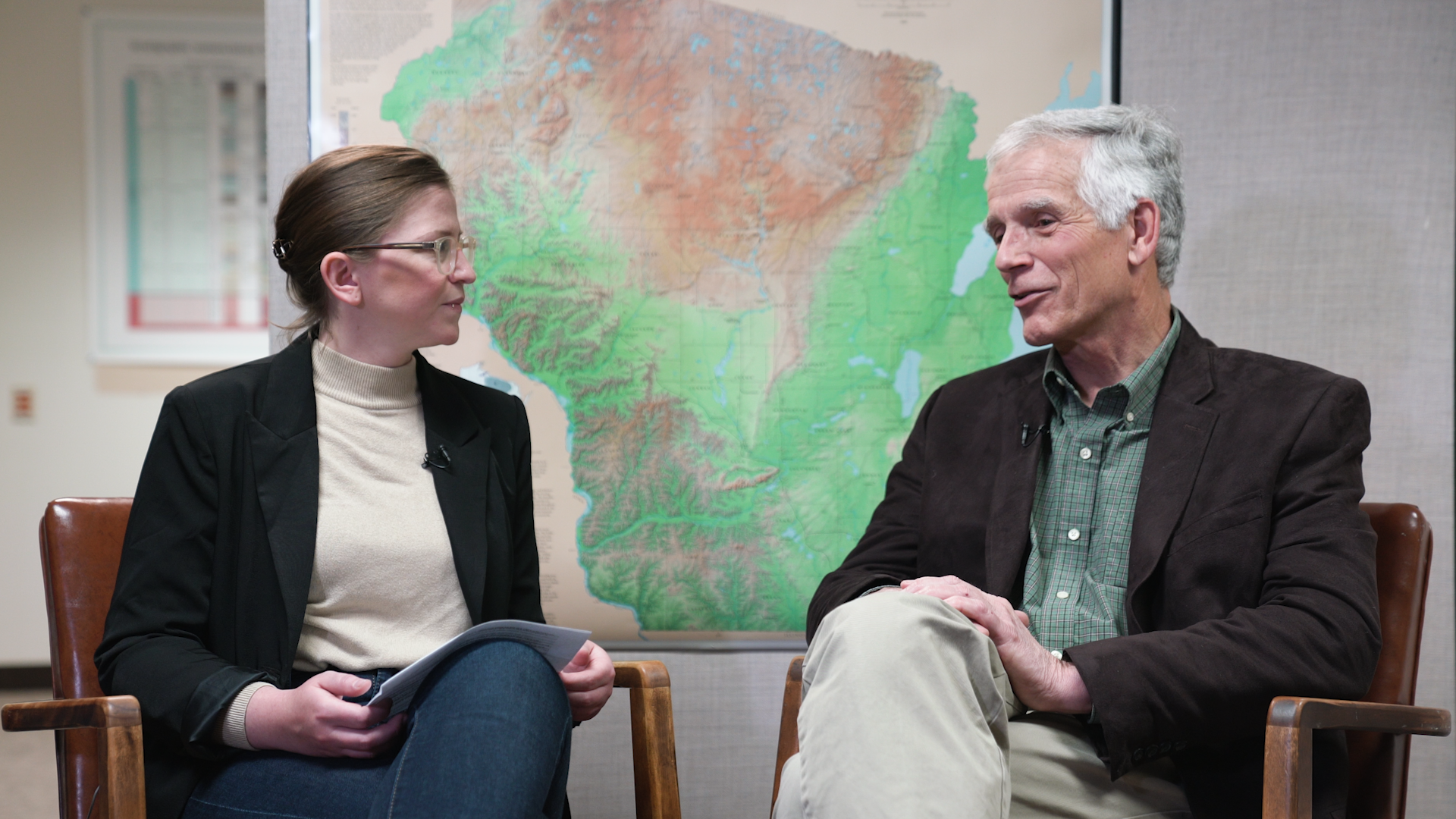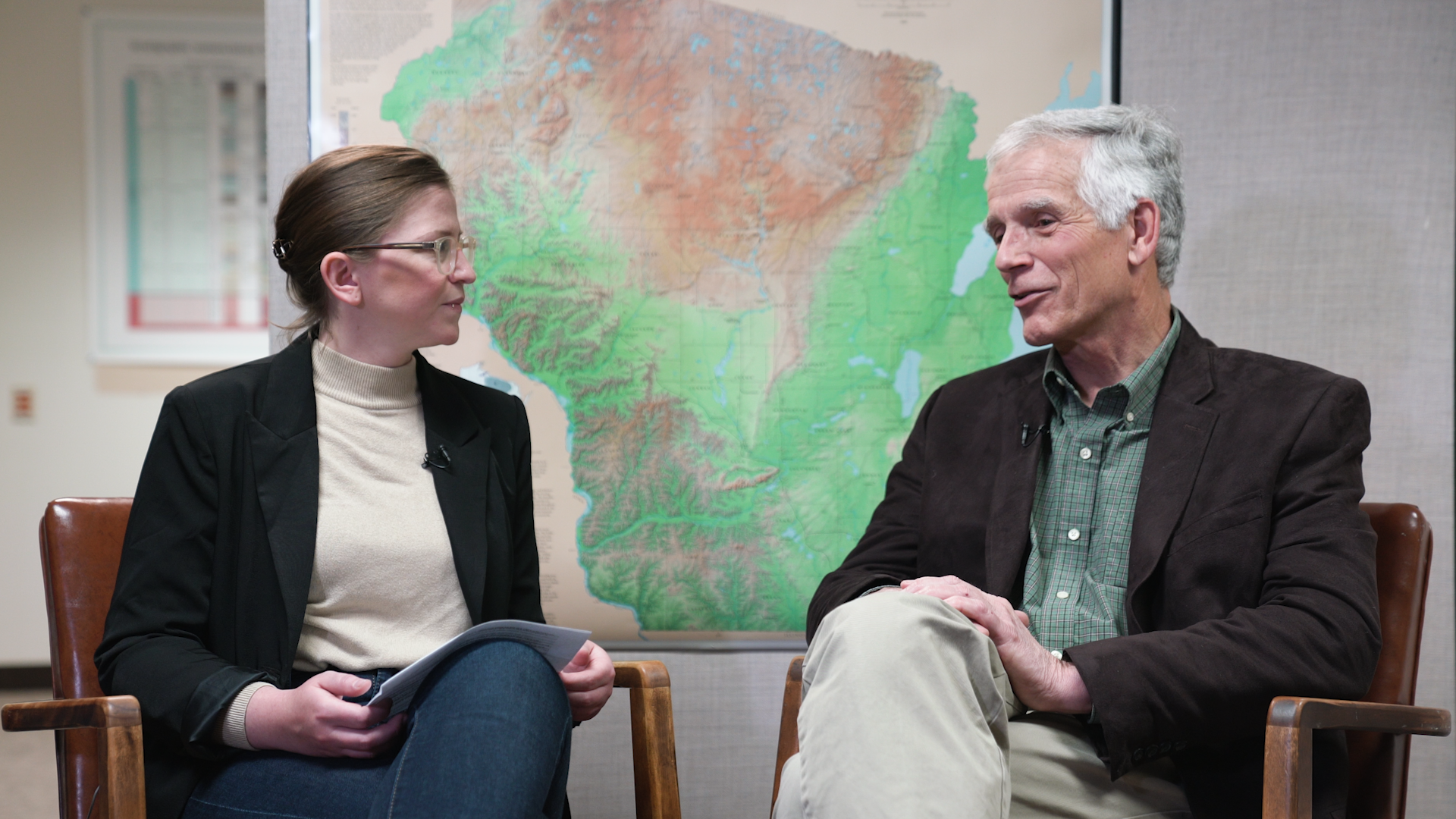 Noon Wednesday: Private Well Water Quality
Ken Bradbury of the Wisconsin Geological and Natural History Survey discusses a comprehensive study his group conducted in collaboration with local county conservationists. The study found that 40 percent of private wells in southwest Wisconsin are contaminated beyond safe limits. Bradbury discusses next steps as the Legislature prepares to find solutions during the budgeting process.
May 1, 2019 • South West Region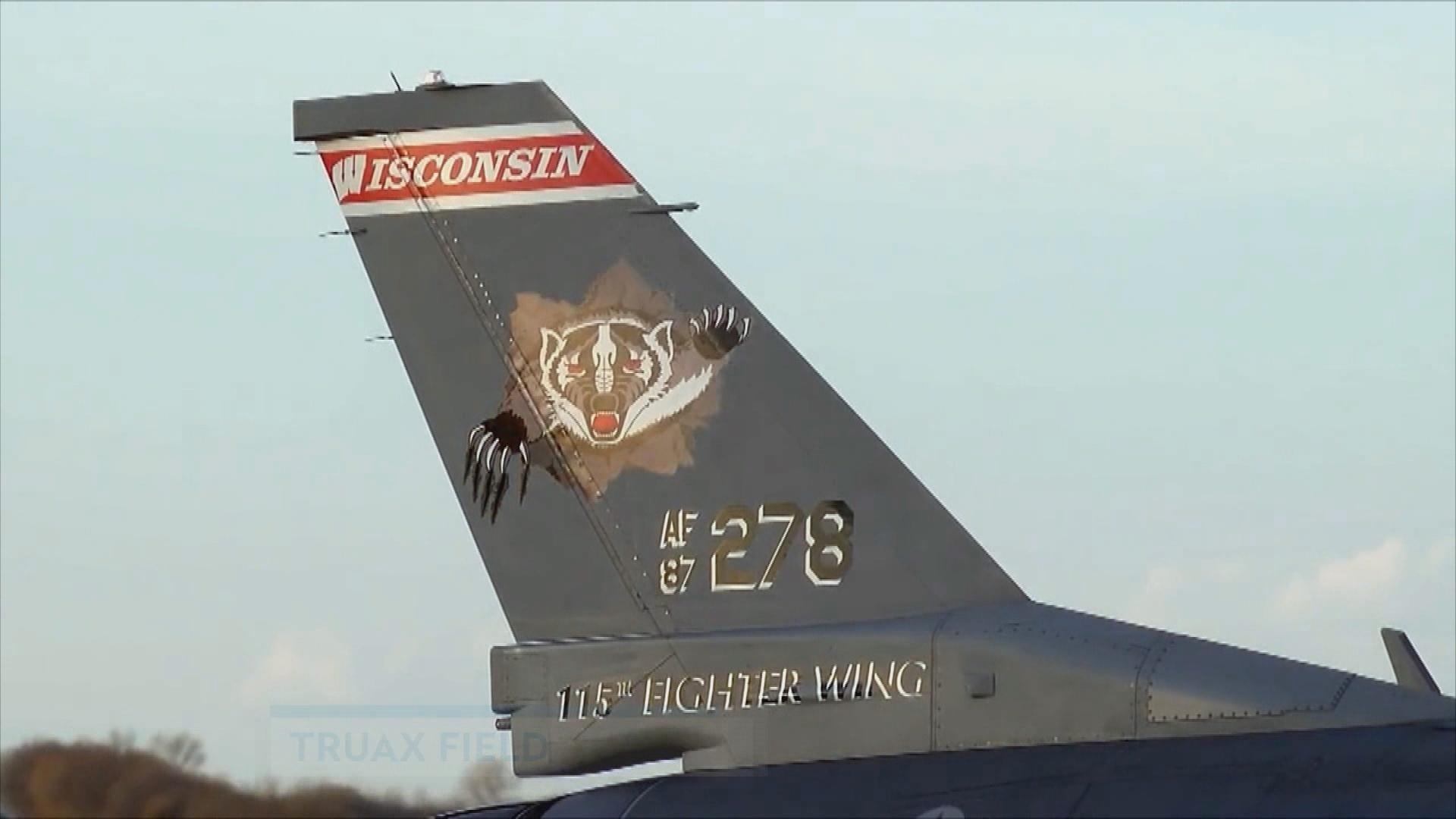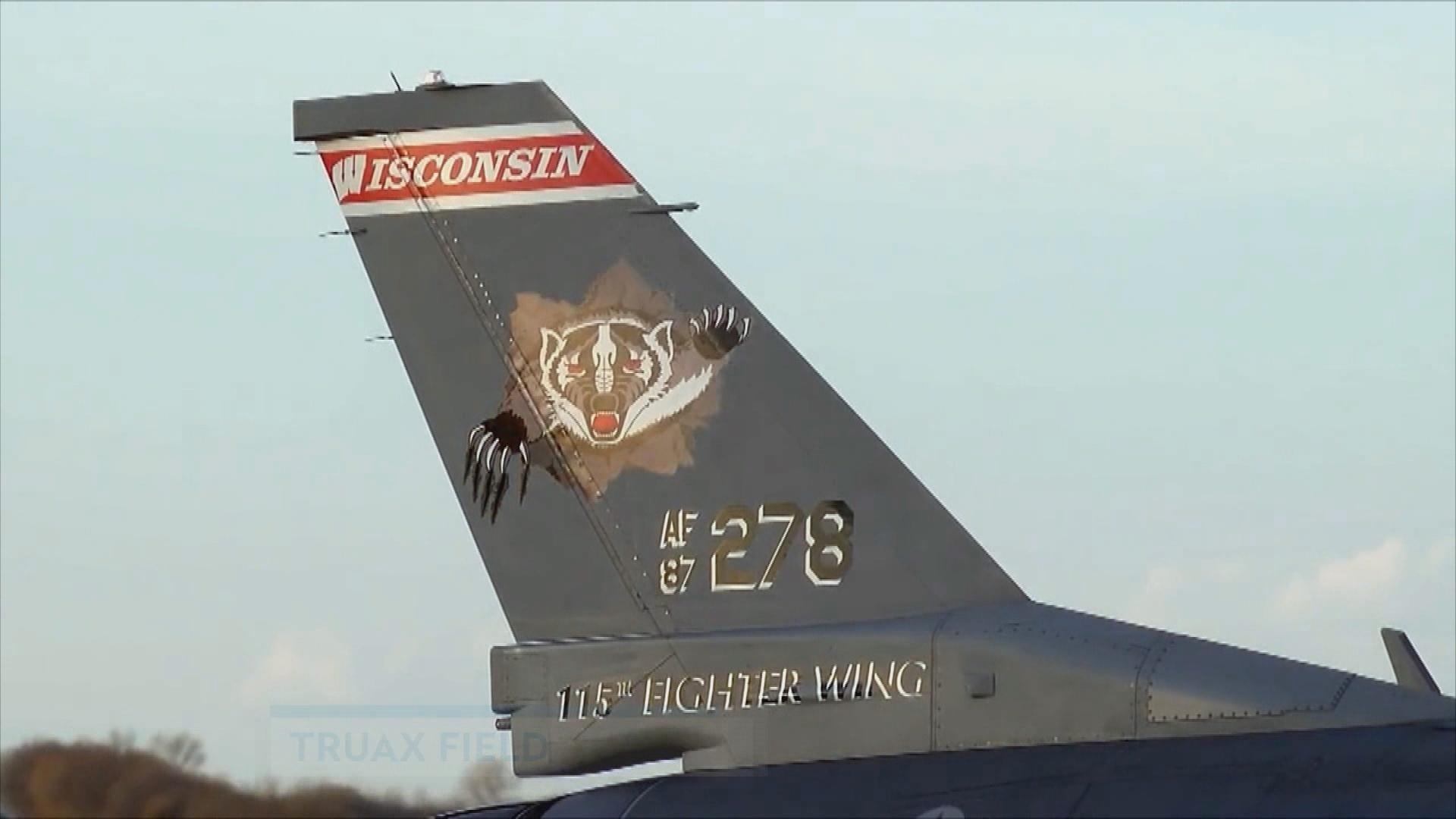 Trump's Budget May Affect McCoy, Truax
President Donald Trump's budget includes a list of military construction projects, with some implications for Wisconsin.
March 22, 2019 • South Central Region
Noon Wednesday: Wisconsin Could Start to See More Solar Panels
UW-Madison professor of public affairs and environmental studies, Greg Nemet, says Wisconsin could see more and more solar panels dotting the landscape. He talks about this intersection of solar and society.
March 20, 2019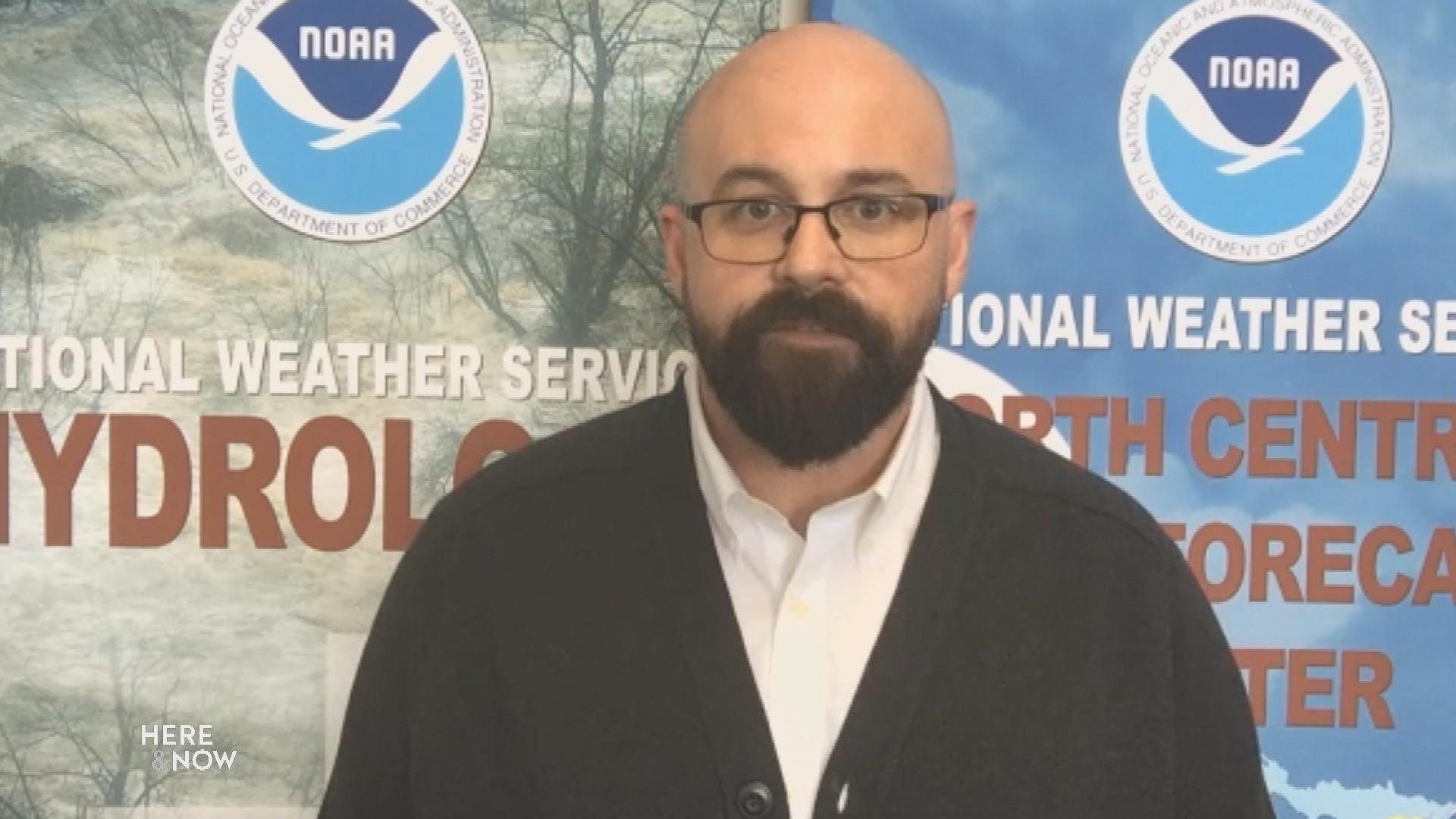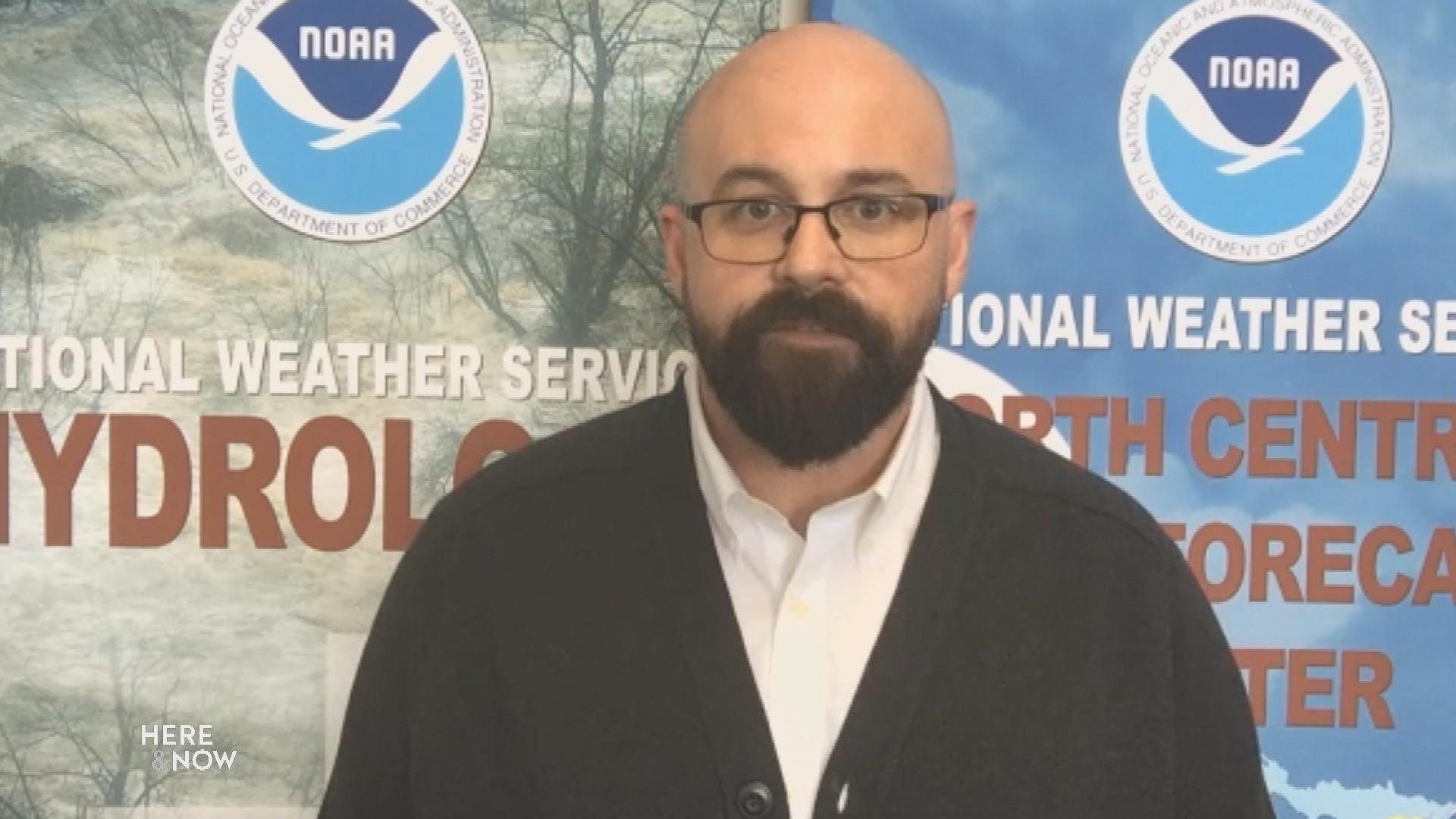 After historic levels of snow this winter, many are concerned about where the water will go when the snow melts. Andrew Mangham of the National Weather Service says that Wisconsin could face what he calls "moderate flooding" this spring due to a combination of the snow on the ground and early spring rains. He says this may impact access to county roads for some.
March 15, 2019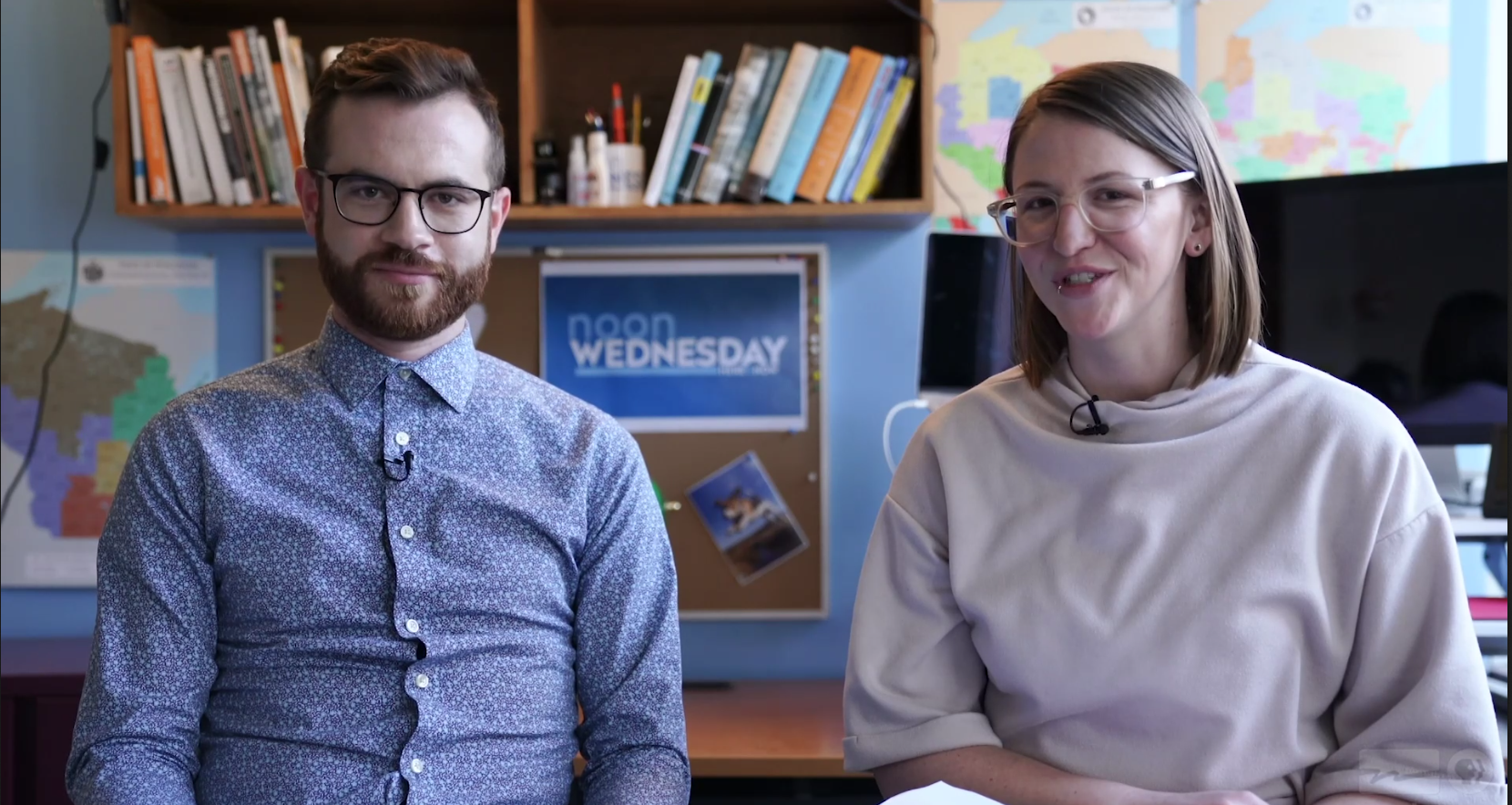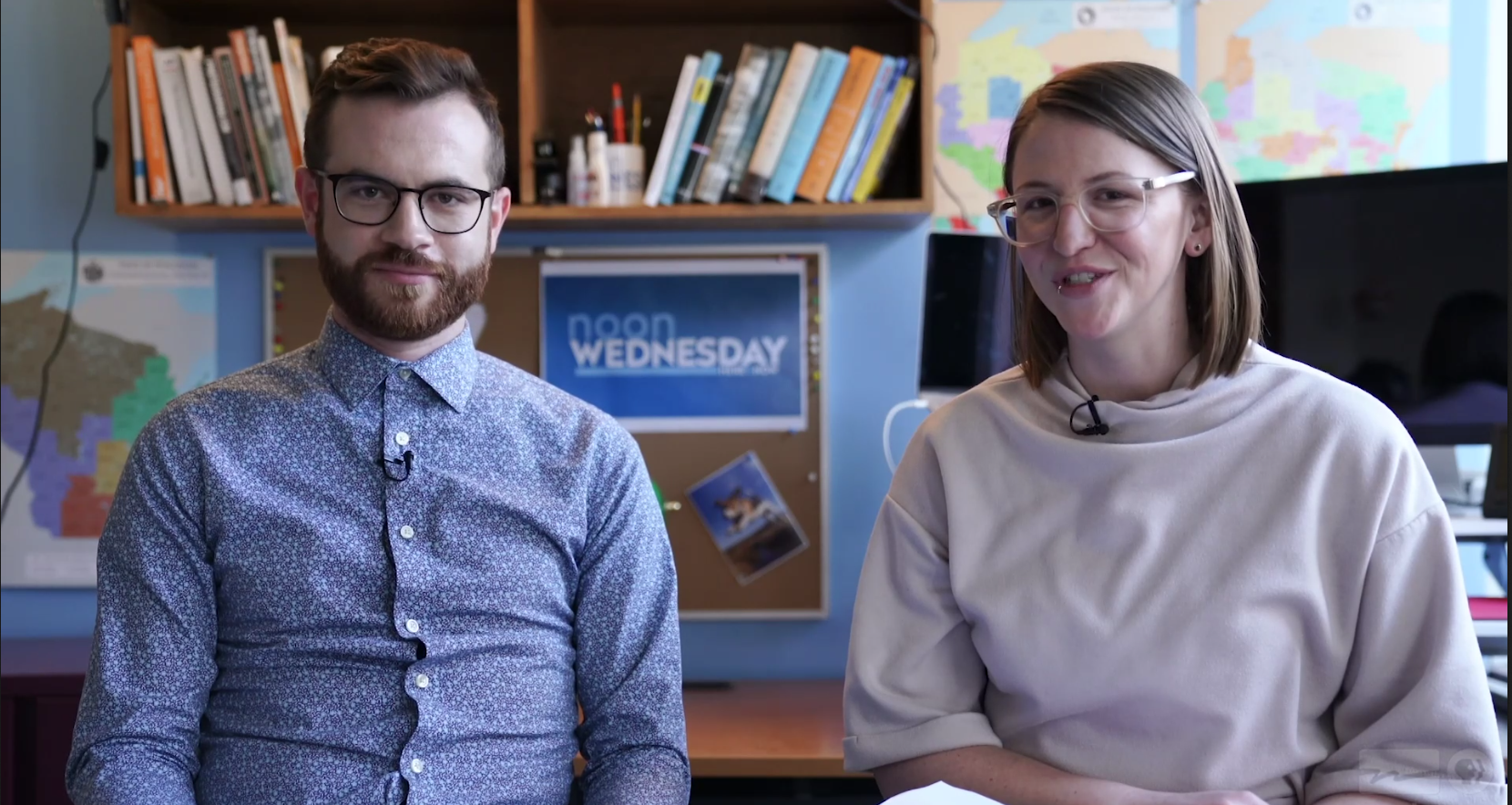 Noon Wednesday: Will Cushman on Highs and Lows of Winter 2018-19
People in Wisconsin love a good weather story and this winter has given people in the state plenty to talk about. Will Cushman from WisContext joins us to talk about the highs and lows of the 2018-19 winter in Wisconsin.
March 6, 2019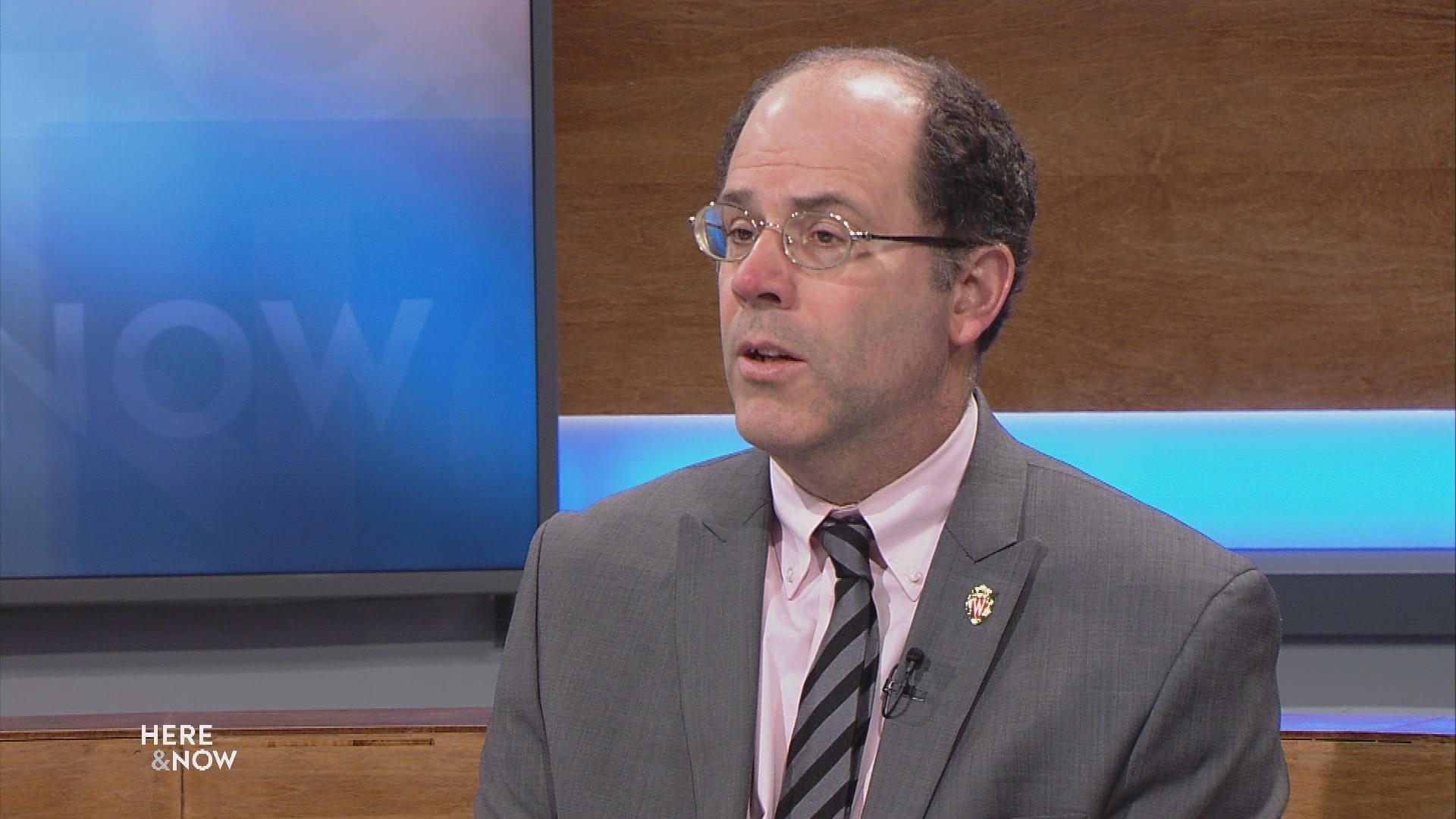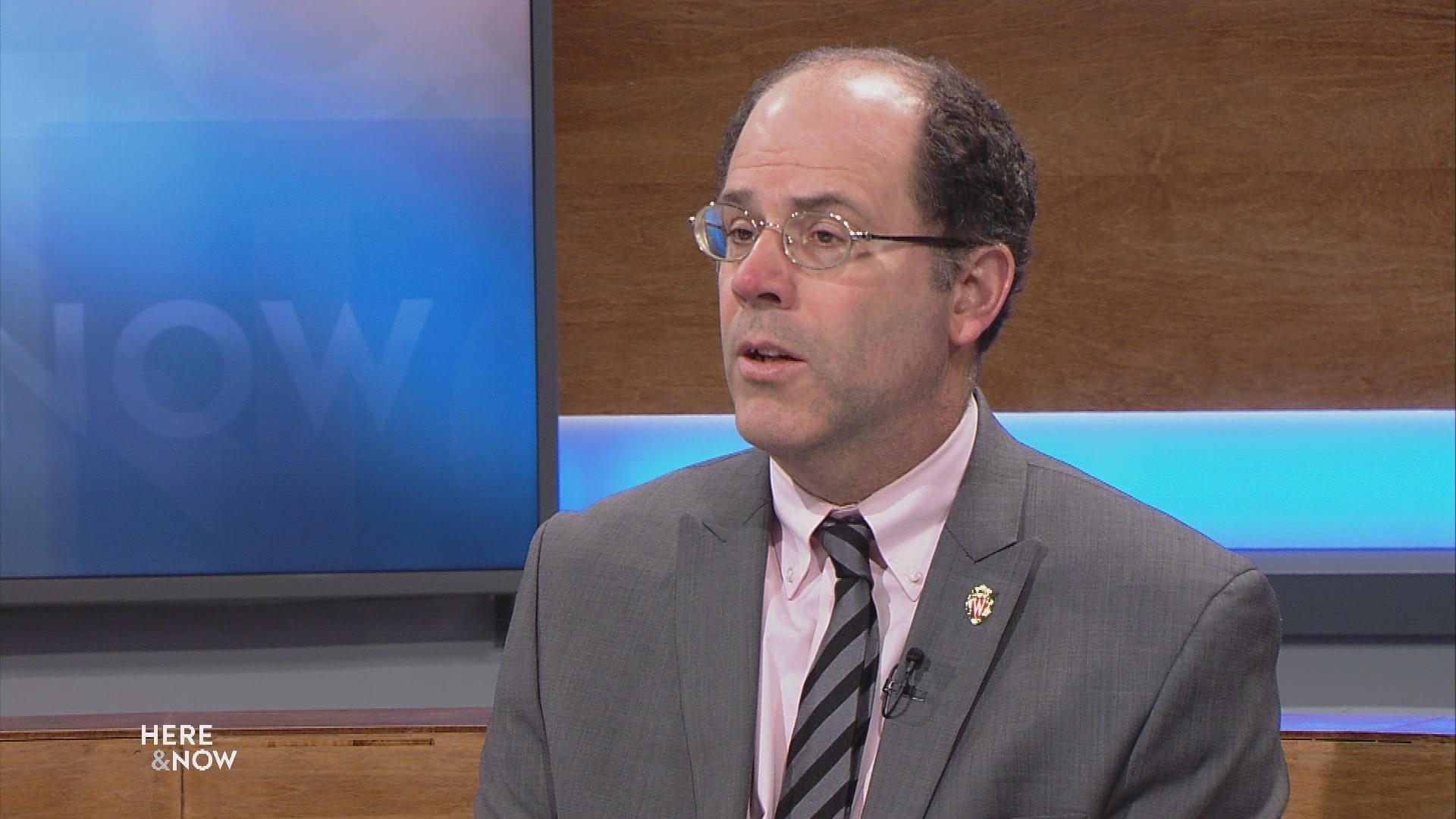 Wisconsin Faces Antarctic-Level Freeze
Wisconsin suffered record-breaking cold this week, with an influx of frigid air that atmospheric and oceanic sciences professor Jon Martin says was "dug out" from from the arctic by the jet stream. Martin says that weather snaps like these--including a 50-degree temperature swing in a matter of days--are unusual but not unprecedented. "Weird things happen," he says.
February 1, 2019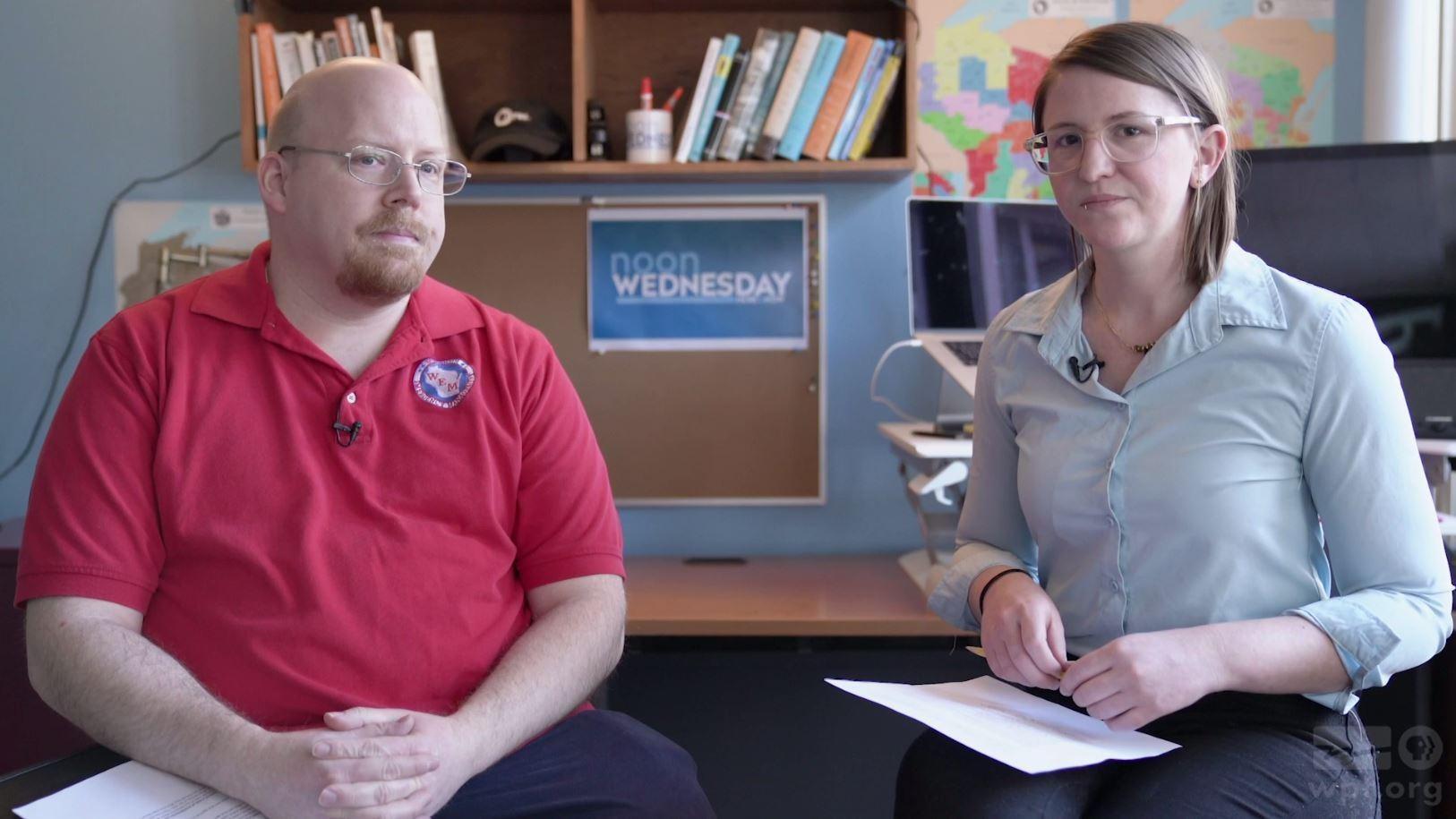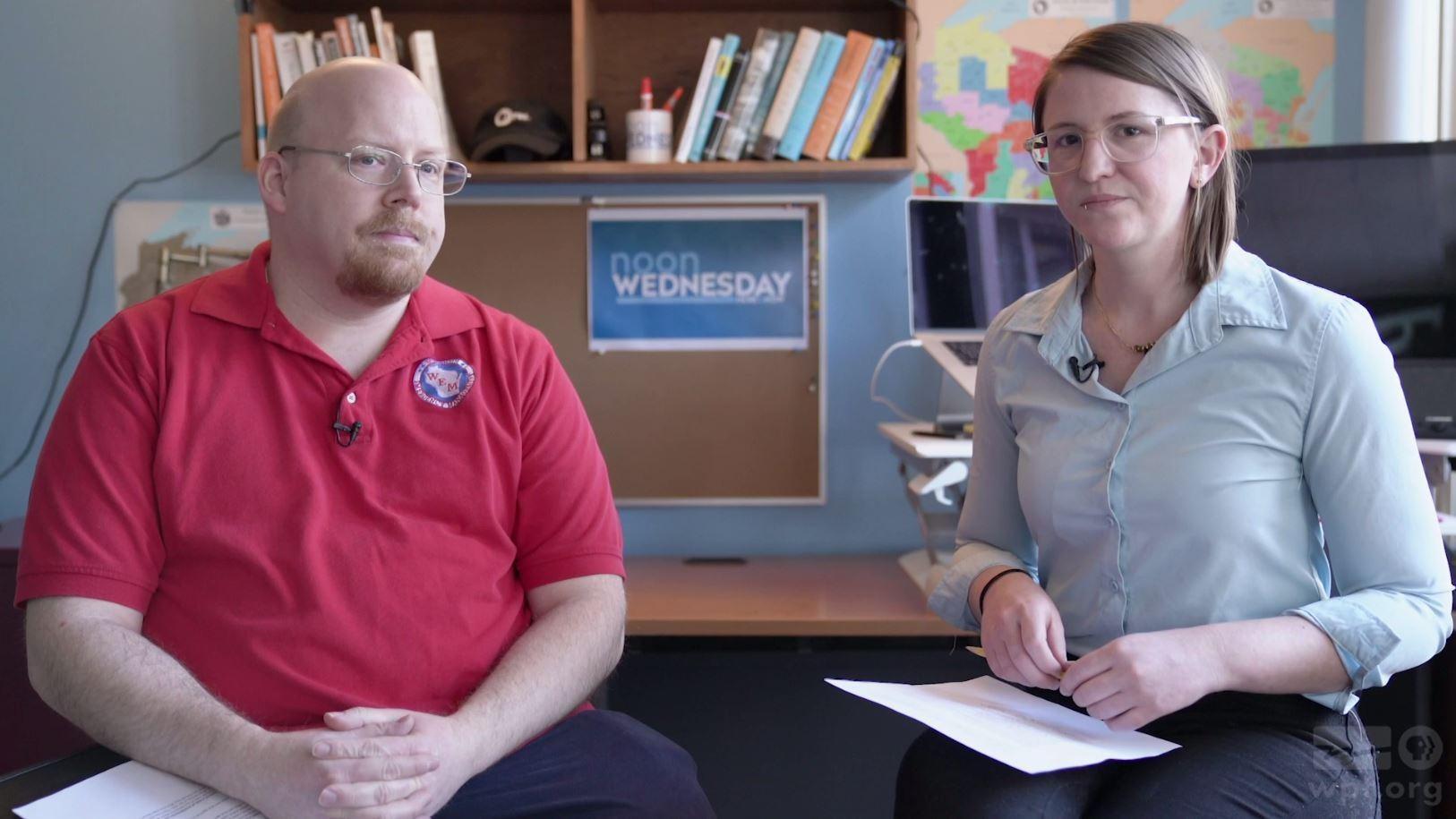 Noon Wednesday: Emergency Management Advises About Extreme Cold Weather
Noon Wednesday with guest Andrew Beckett. Wisconsin is under a state of emergency due to extreme cold and winter weather. Andrew Beckett from Wisconsin Emergency Management joins us on a special edition of Noon Wednesday to talk about what you need to know heading into the record-breaking cold.
January 29, 2019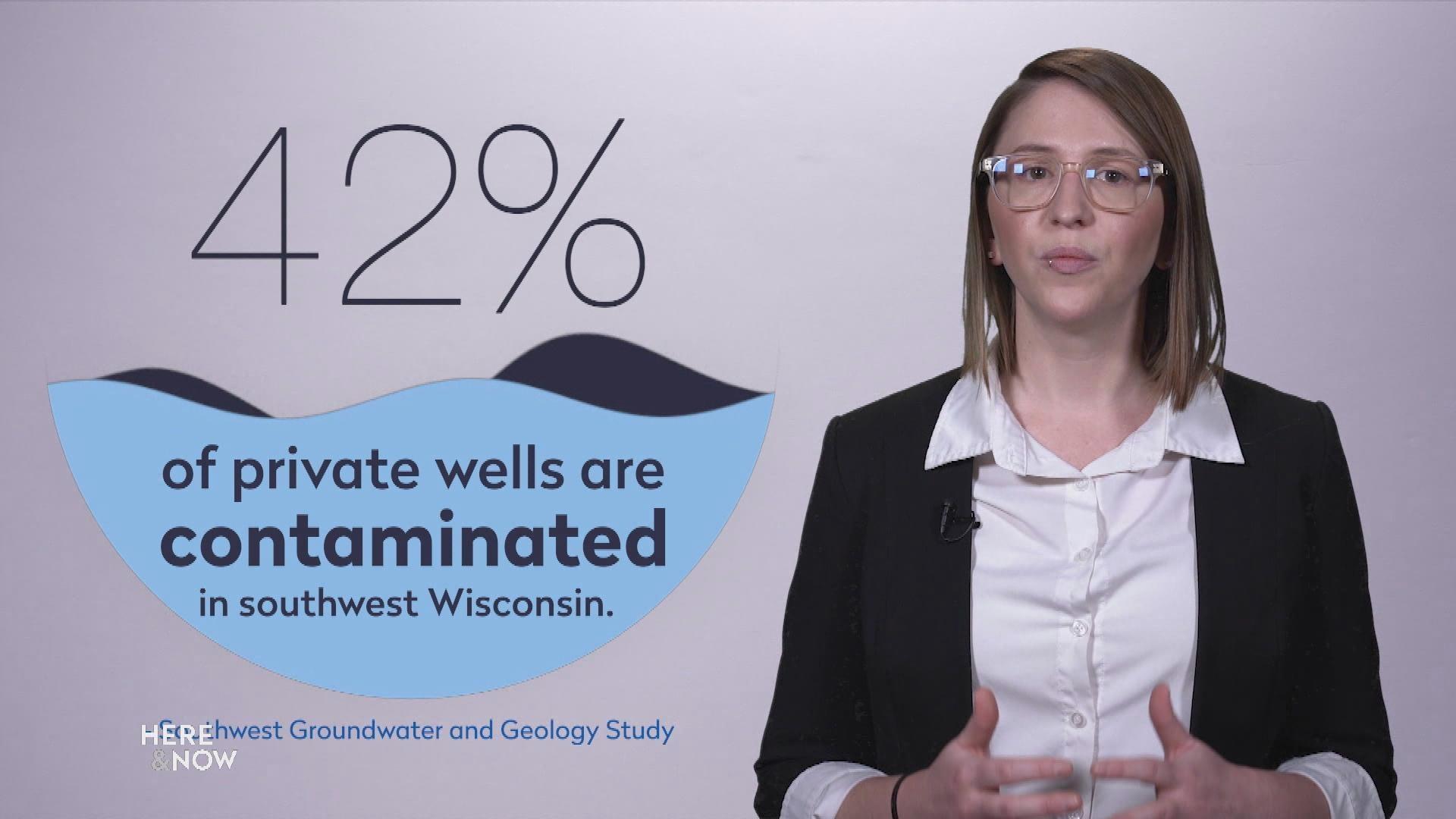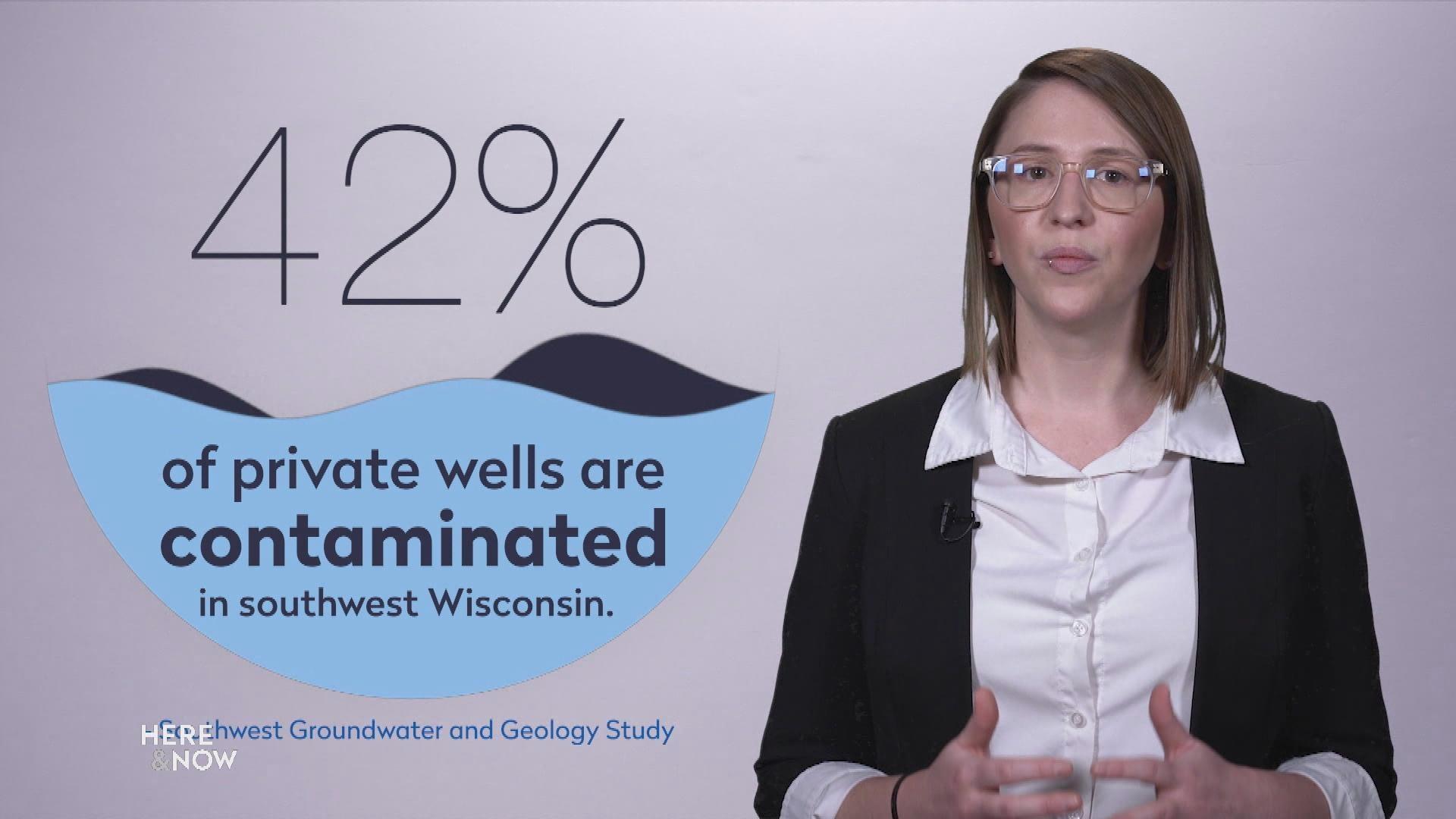 Fast Facts: Well Contamination
A recent analysis shows more than 40 percent of private wells in southwestern Wisconsin failed to meet drinking water standards. Marisa Wojcik reports on new rules implemented last summer that attempt to curb groundwater contamination in other parts of the state.
January 4, 2019 • South West Region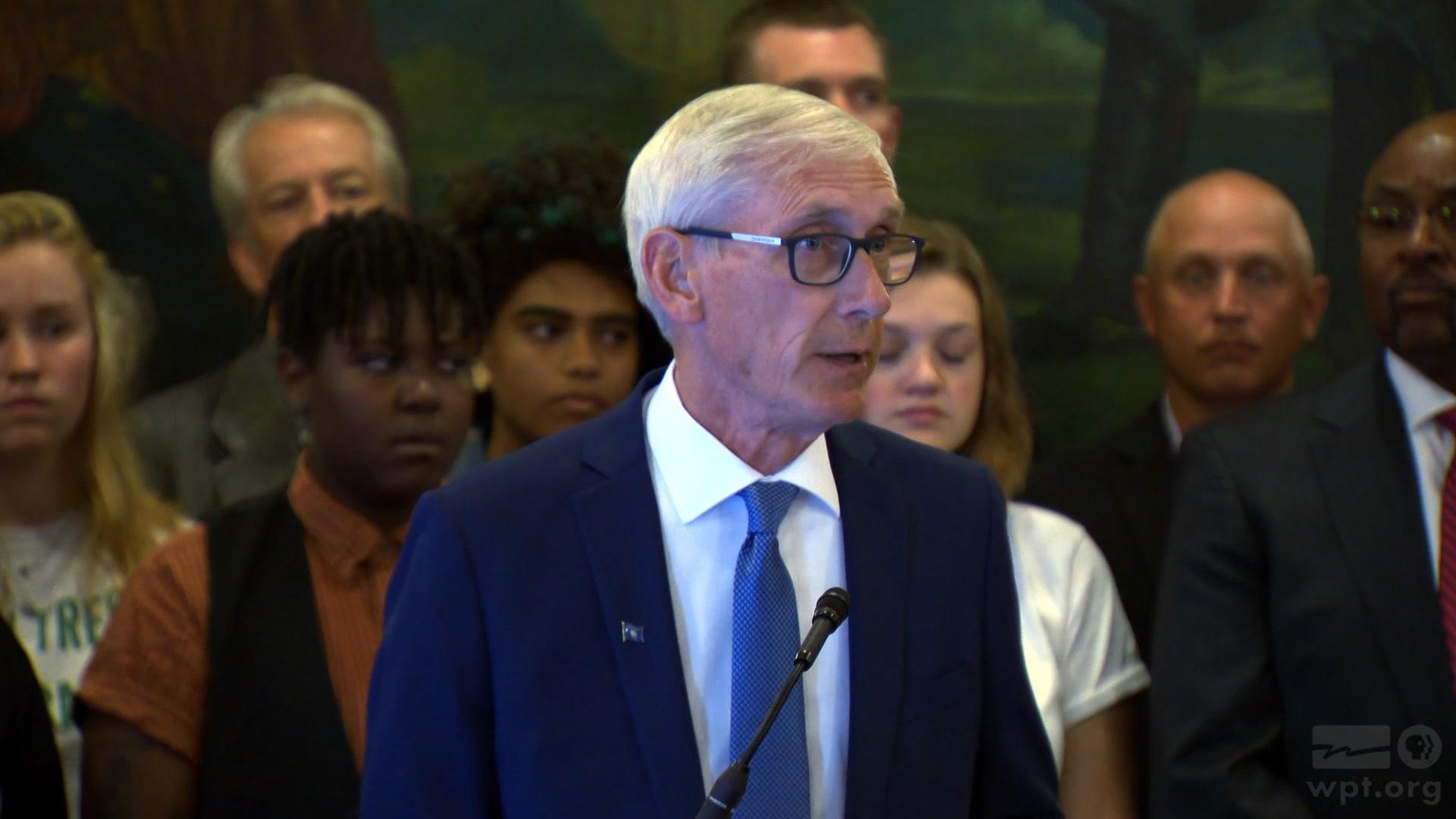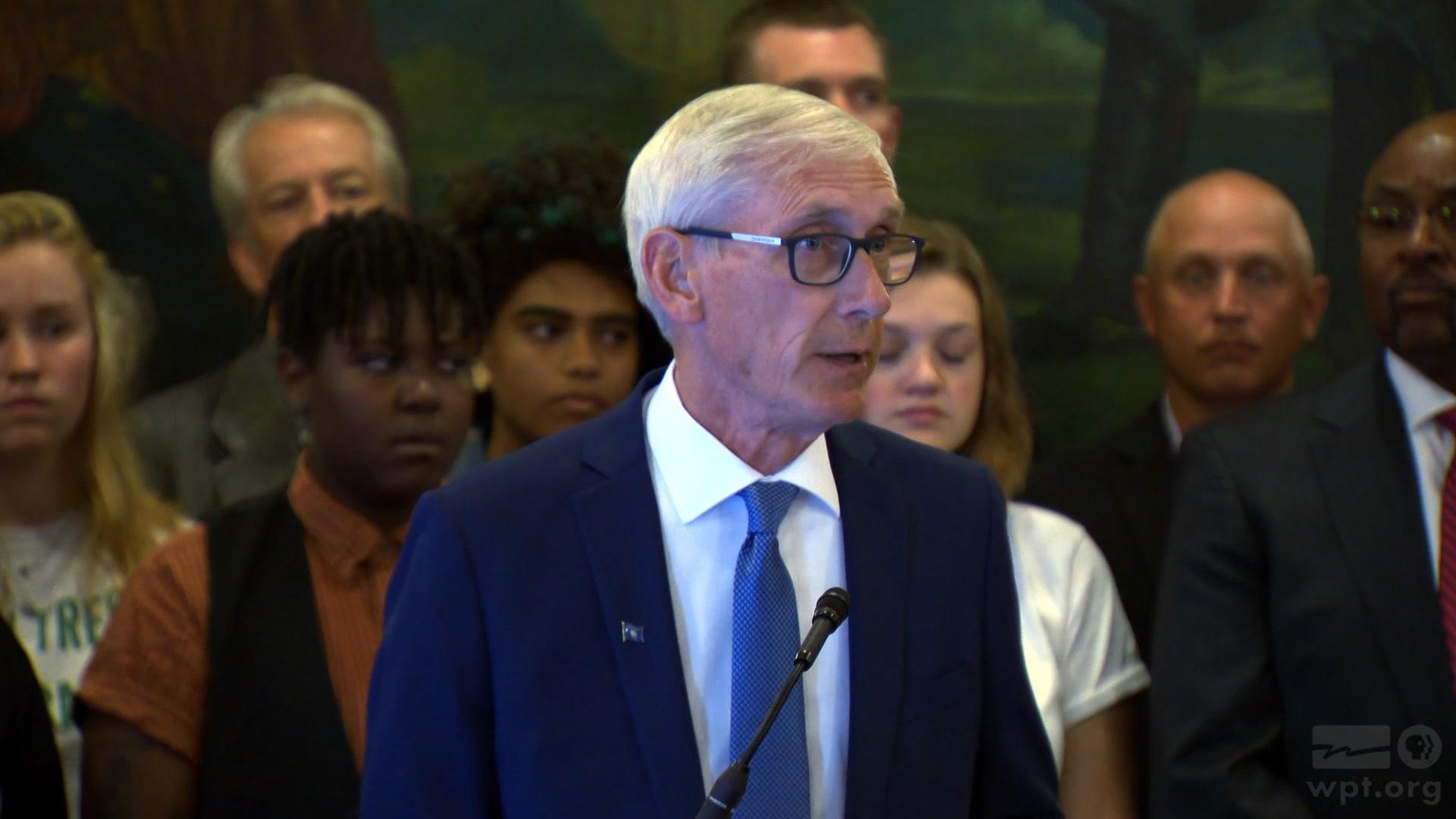 Governor Pledges Carbon Free by 2050
Gov. Tony Evers announces the creation of a new Office of Sustainability and Clean Energy.
August 16, 2016
More Stories