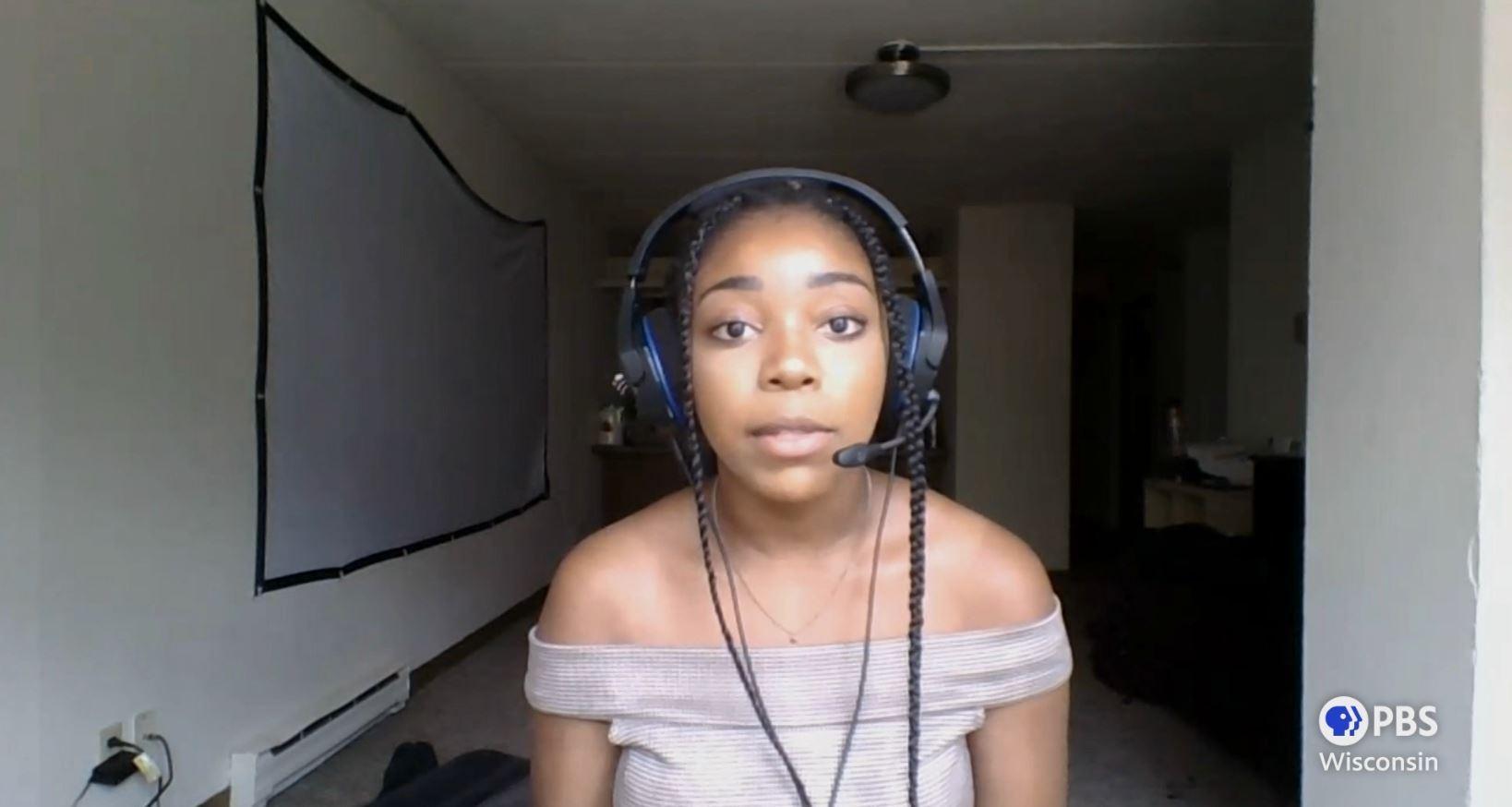 Youth Activist Group 'Impact Demand' Calls for Change
Ayomi Obuseh of the group 'Impact Demand' discusses the youth movement in the current racial justice demonstrations and the change they are calling for from elected officials. She says retaliations from white terrorist groups means they are applying pressure in the right areas and that means change is coming and ...
July 10, 2020
Johnson Backtracks on Juneteenth Proposal
The Republican U.S. senator proposed swapping the paid holiday of Columbus Day to created a paid Juneteenth holiday for federal workers. On Friday, he retracted his proposal.
July 3, 2020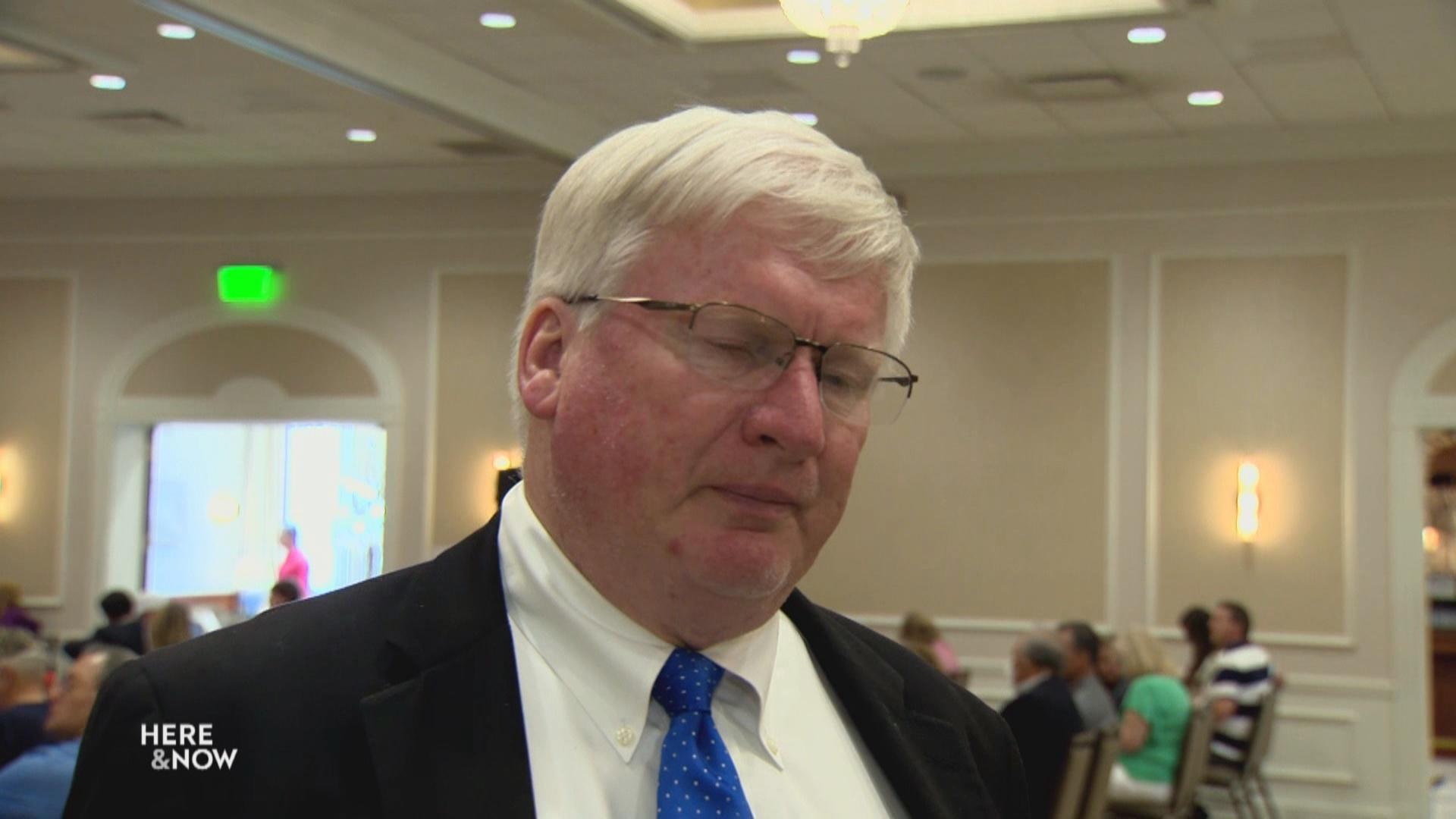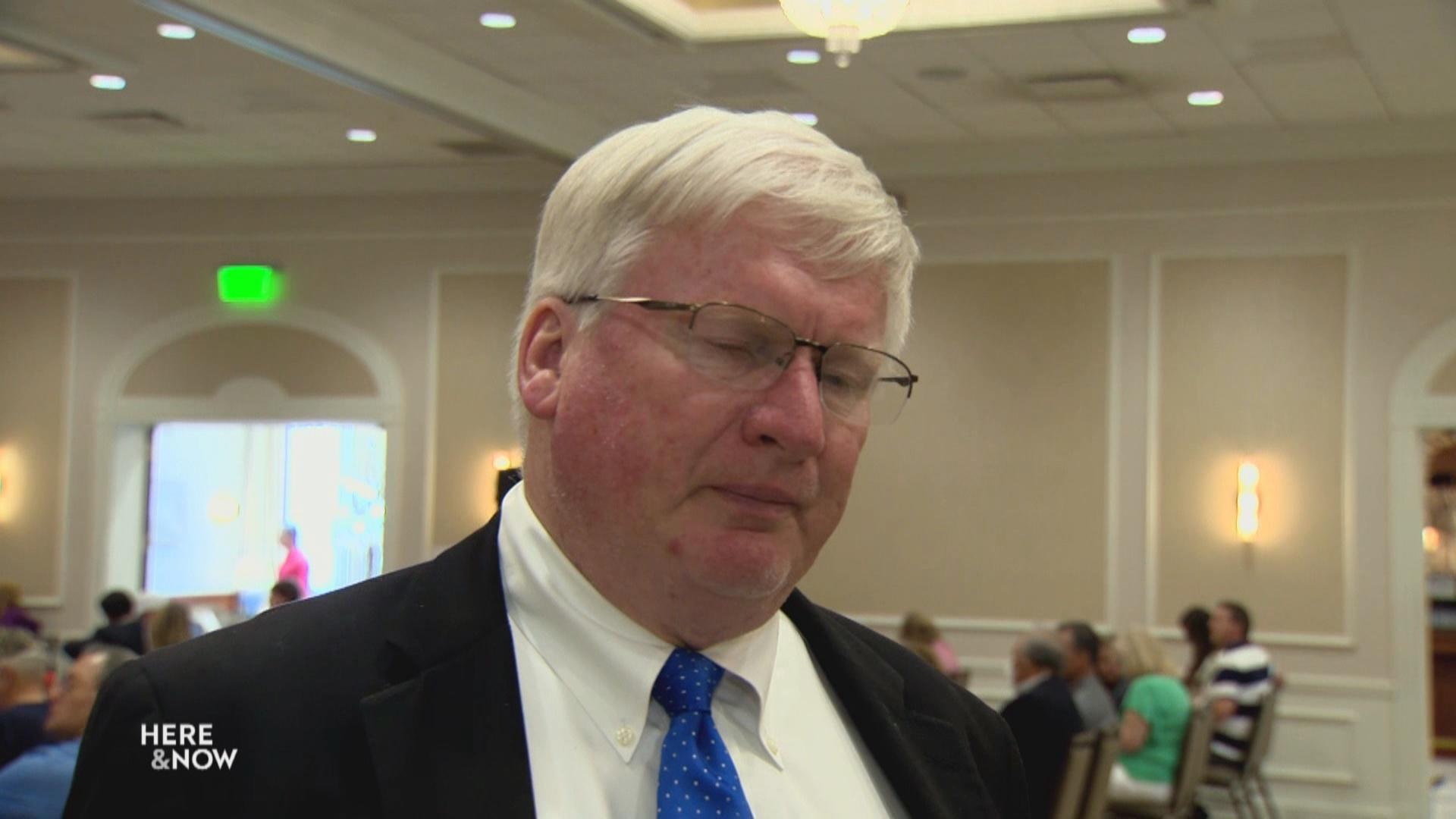 Congressman Grothman on Police Reforms
Republican Congressman Glenn Grothman (District 6) discusses police reforms measures making their way through Congress and how he feels Democratic policies go too far.
June 26, 2020 • Northeast Region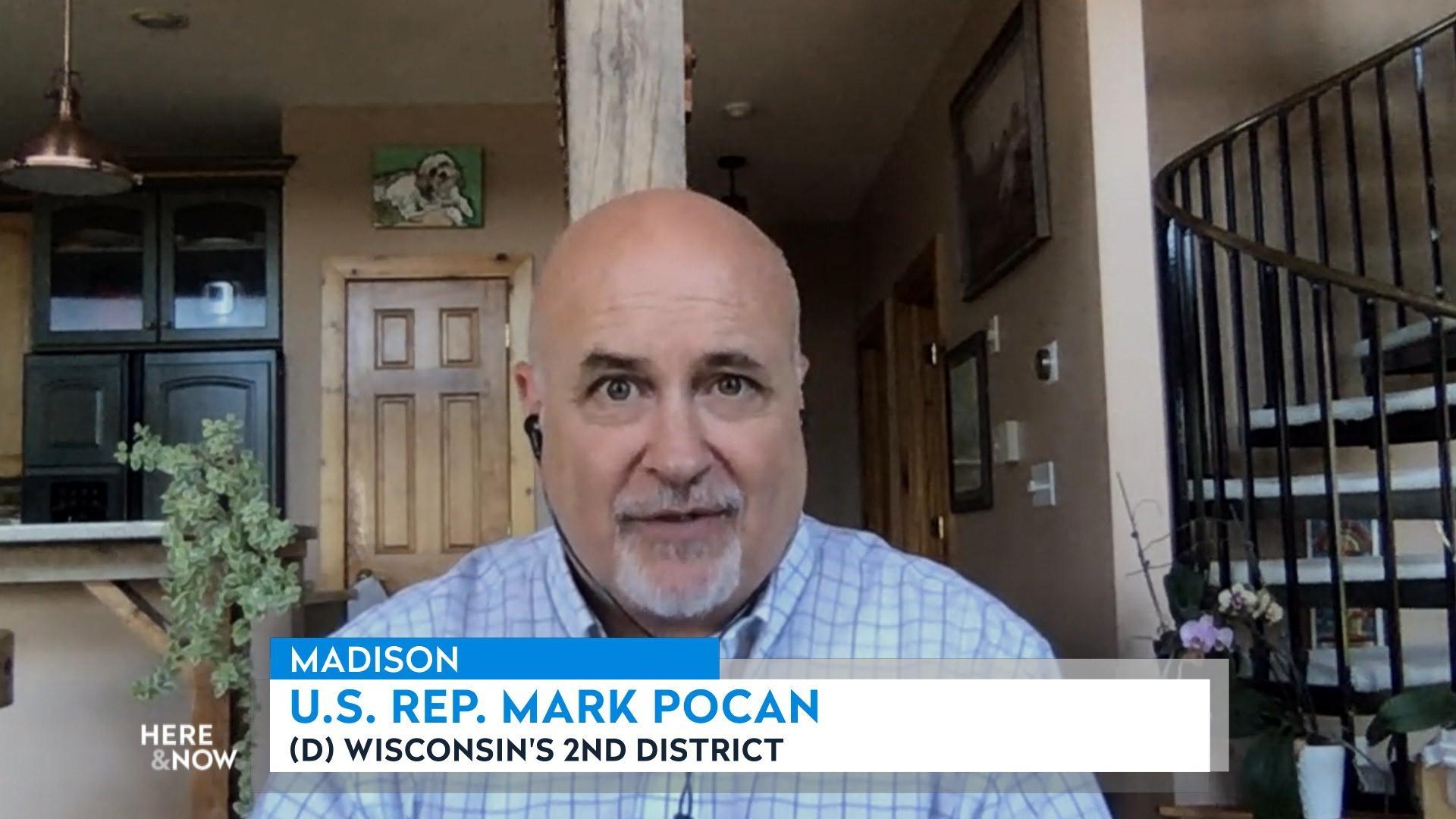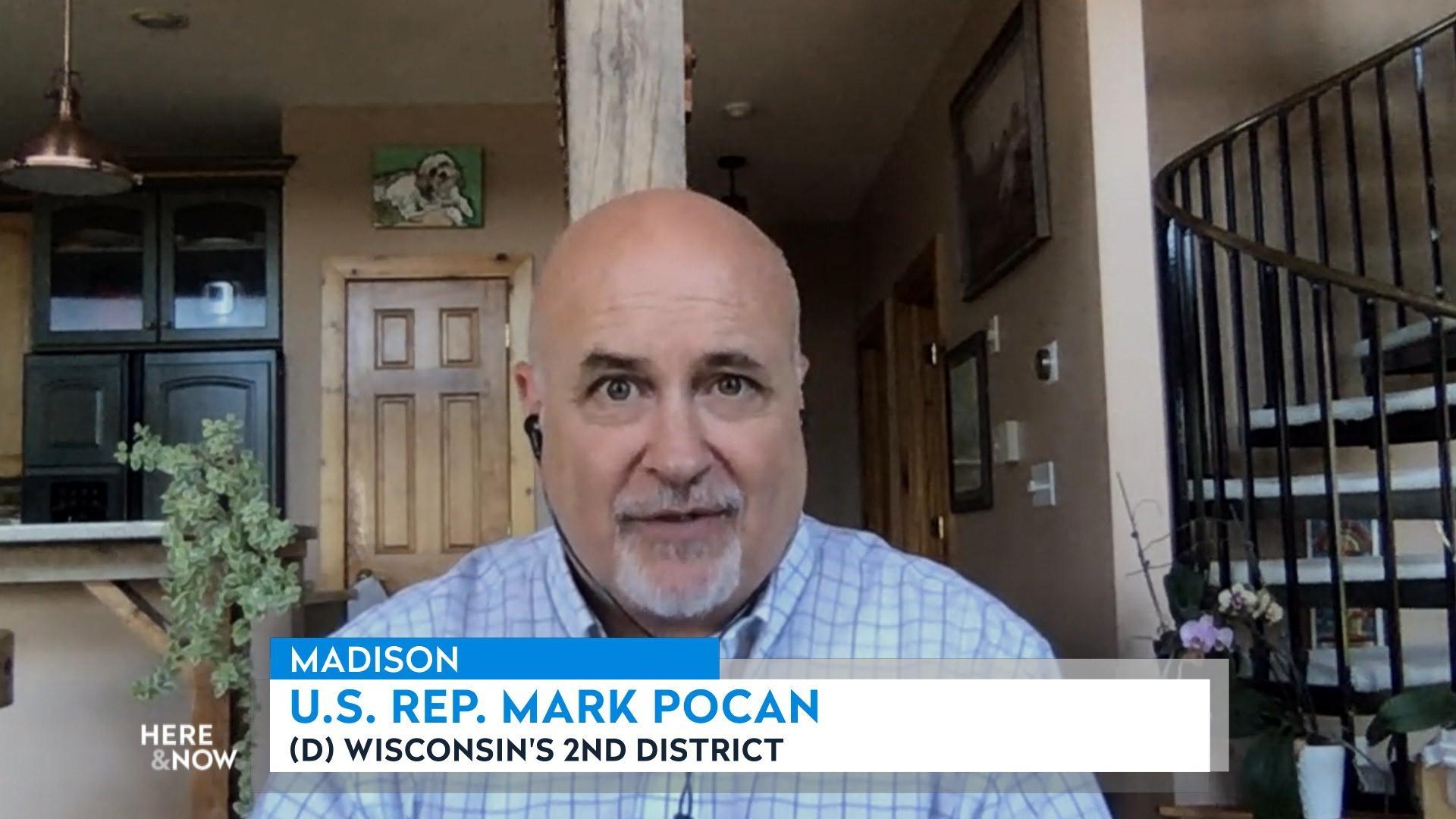 Pocan on Federal Police Reform, DACA & LGBTQ+ Workers Ruling
Democratic U.S. Rep. Mark Pocan provides an update on congressional Democrats' push to enact police reform at the national level. He also reacts to two U.S. Supreme Court decisions on DACA recipients and LGBTQ+ workers.
June 19, 2020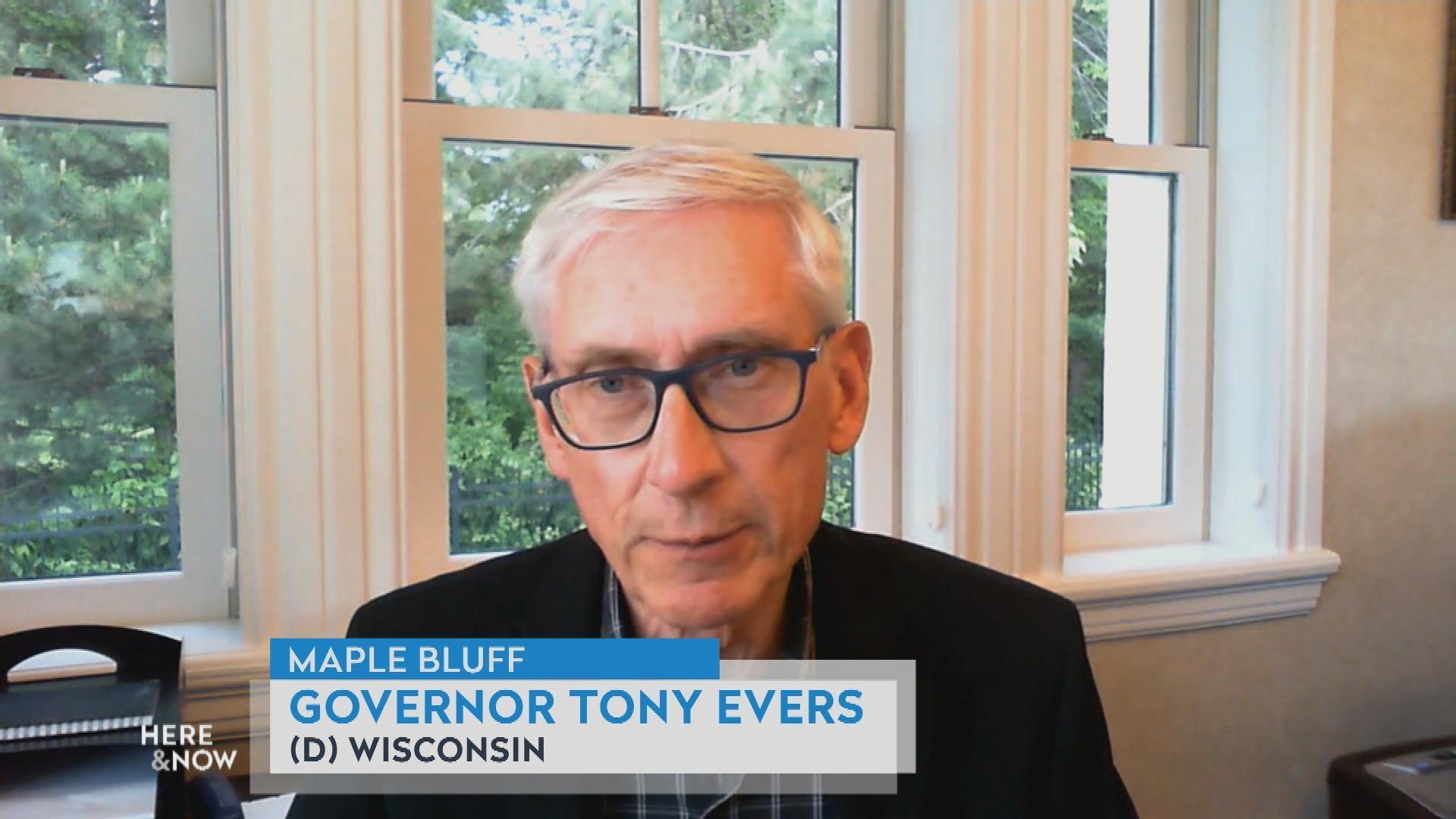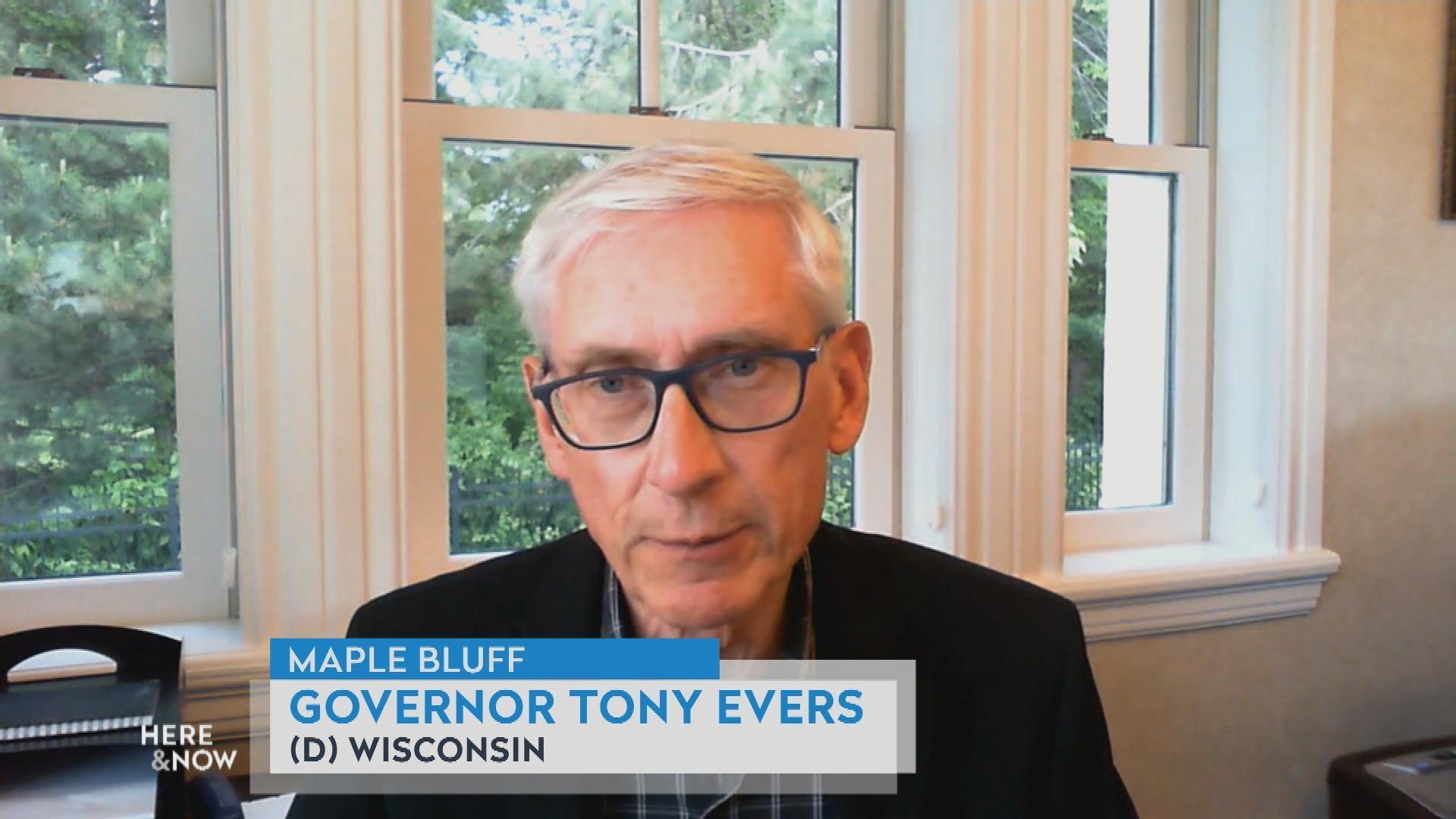 Governor Outlines First Step, Opportunities to Move Needle
Governor Tony Evers respond to protests in Wisconsin, answers questions about legislation he has proposed to limit police officers' use of force and requests to withdraw the National Guard
June 5, 2020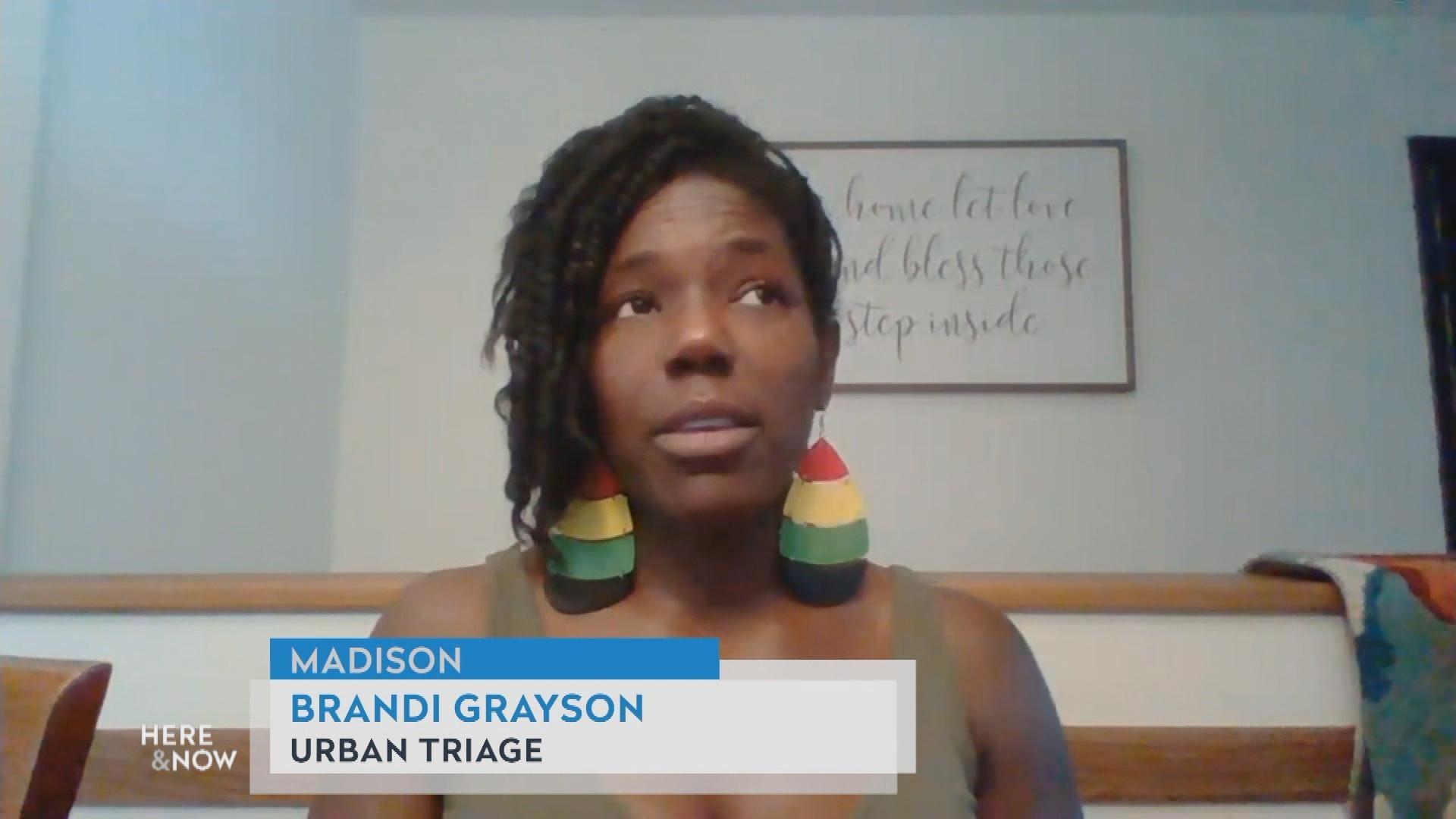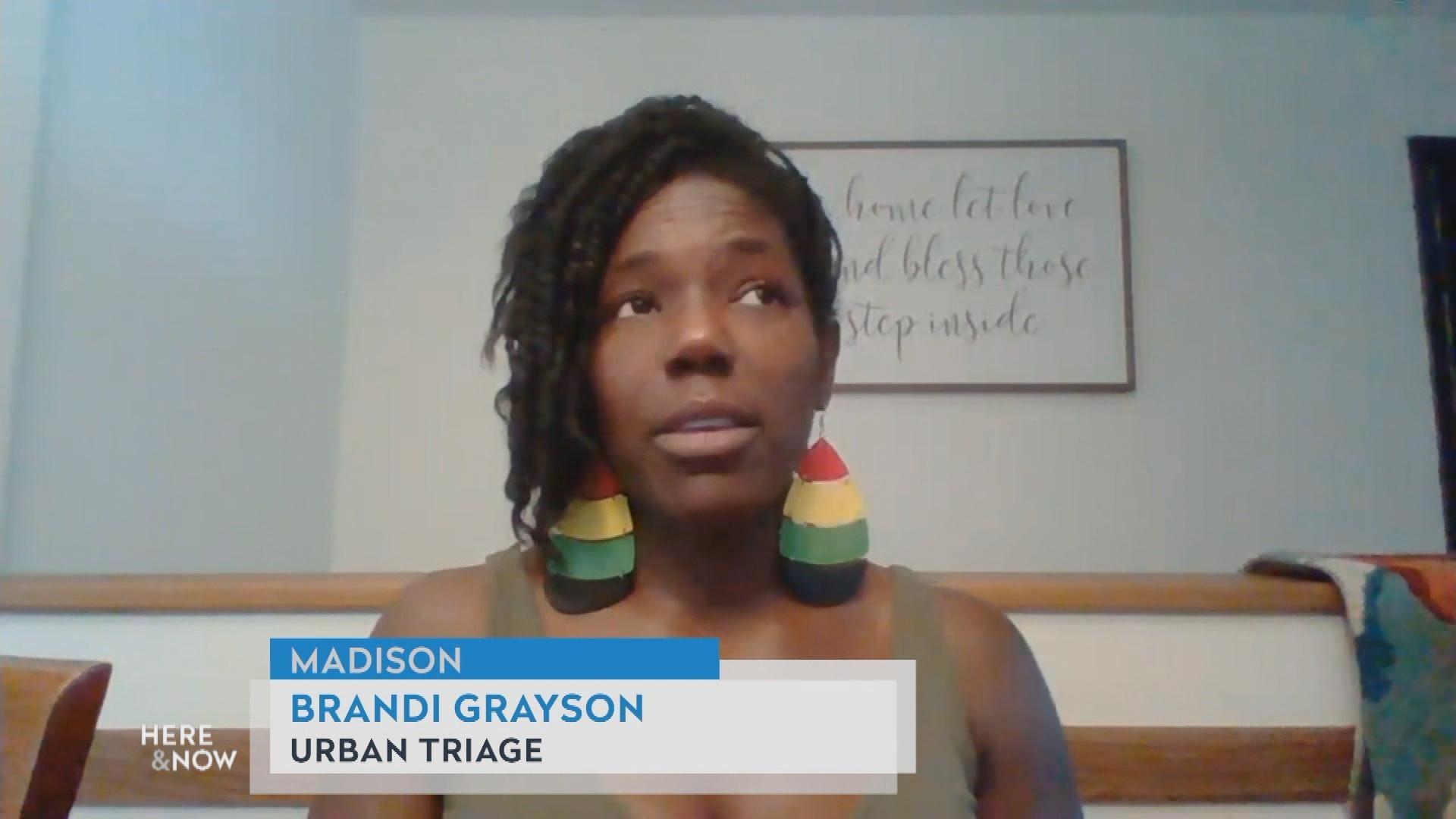 Brandi Grayson, founder of Urban Triage and an organizer of the protests in the state's Capitol, talks about what peace means in this movement, what protesters are asking for and what protests look and sound like on the ground.
June 5, 2020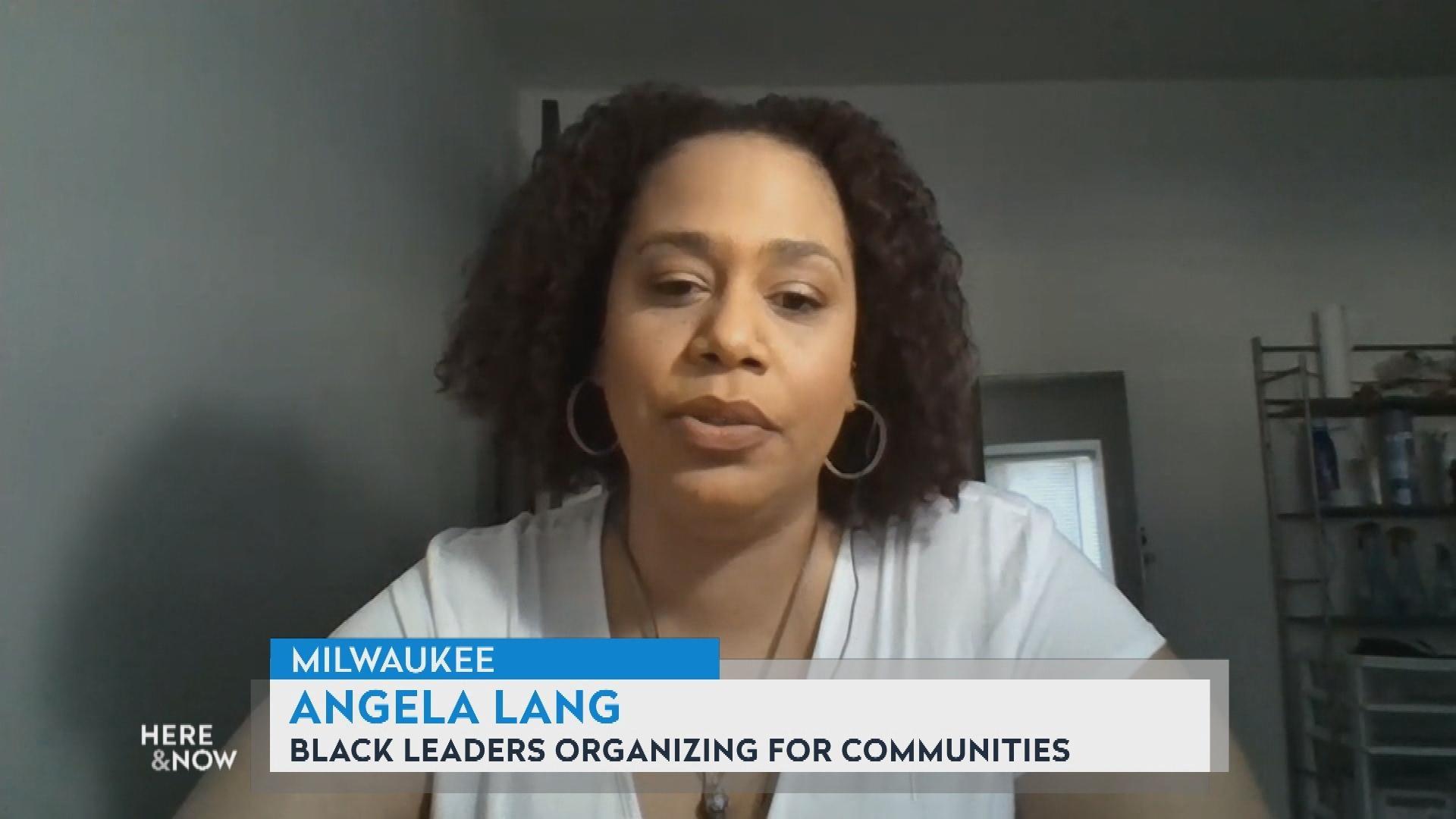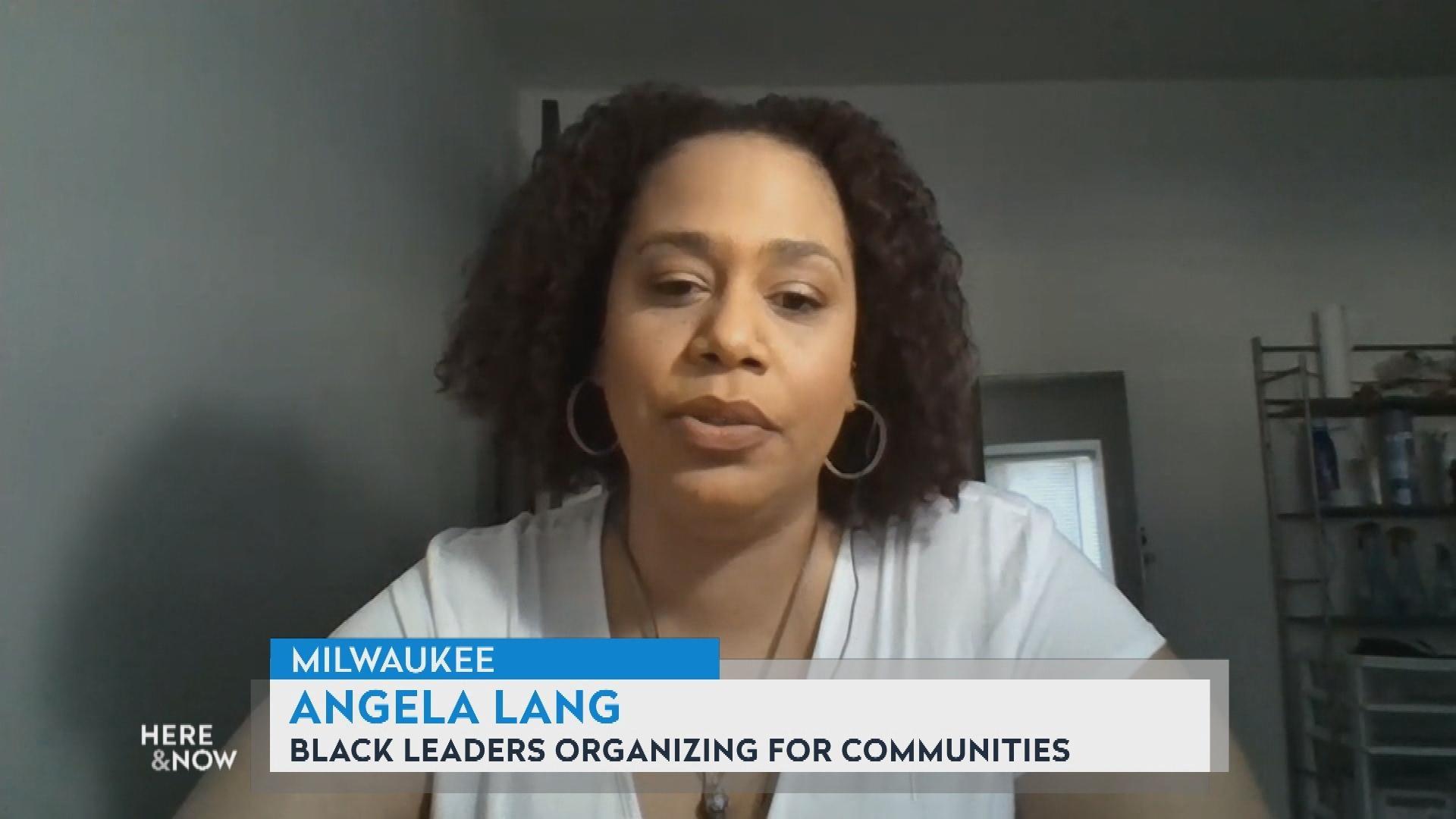 It Was Only A Matter of Time, Enough Is Enough
Angela Lang, executive director of Black Leaders Organizing for Change (BLOC), discusses the collaborative work she and other groups in Milwaukee are doing to organize the community around police reforms, including co-signing a list of demands.
June 5, 2020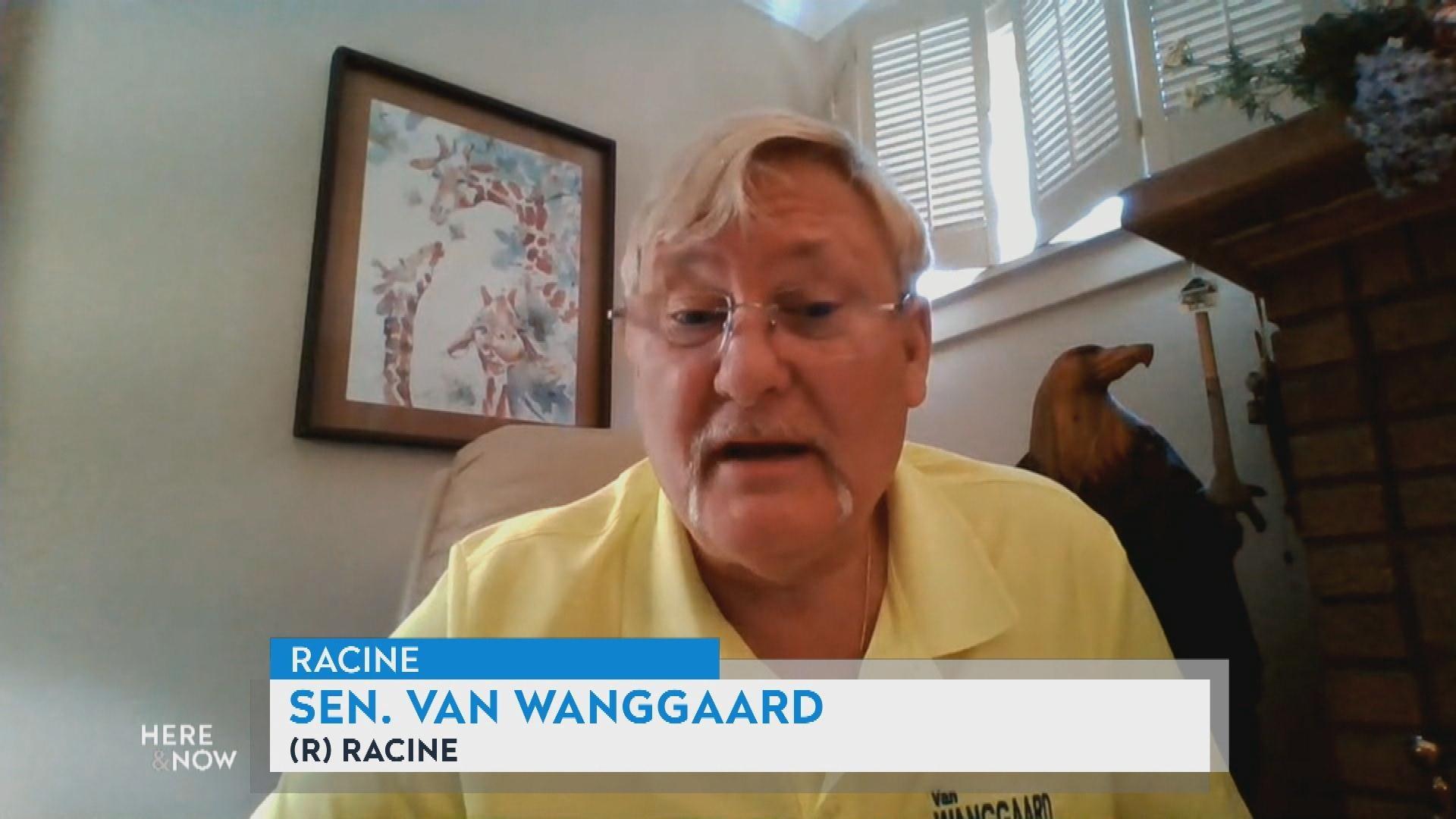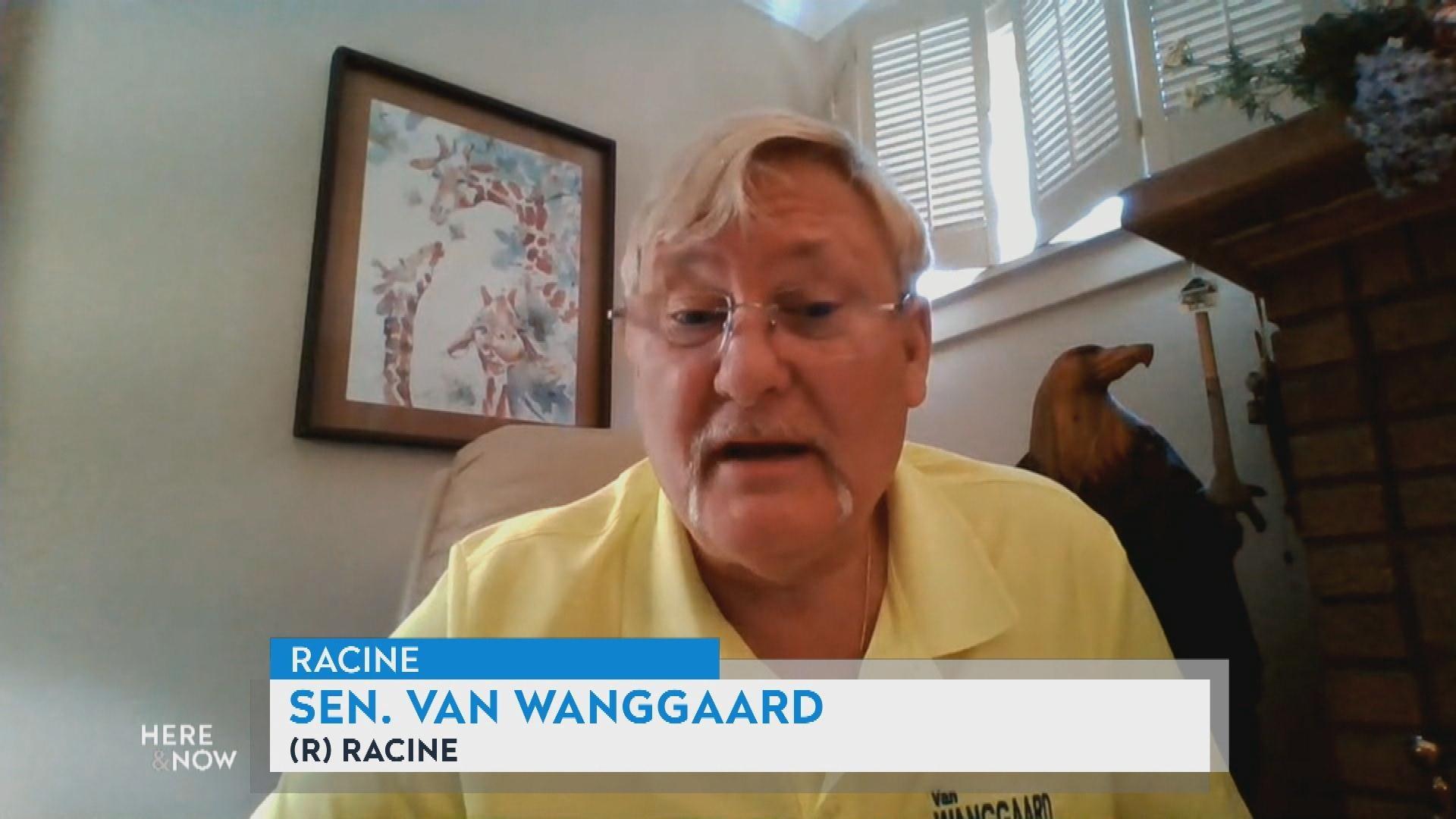 Proposed Bill Would Not Have Changed What Happened in Mpls.
Racine Republican Senator Van Wanggaard, a former police officer himself, explains his opposition to new legislation proposed by Gov. Tony Evers to limit use of force as only a last resort saying the root causes need to be addressed.
June 5, 2020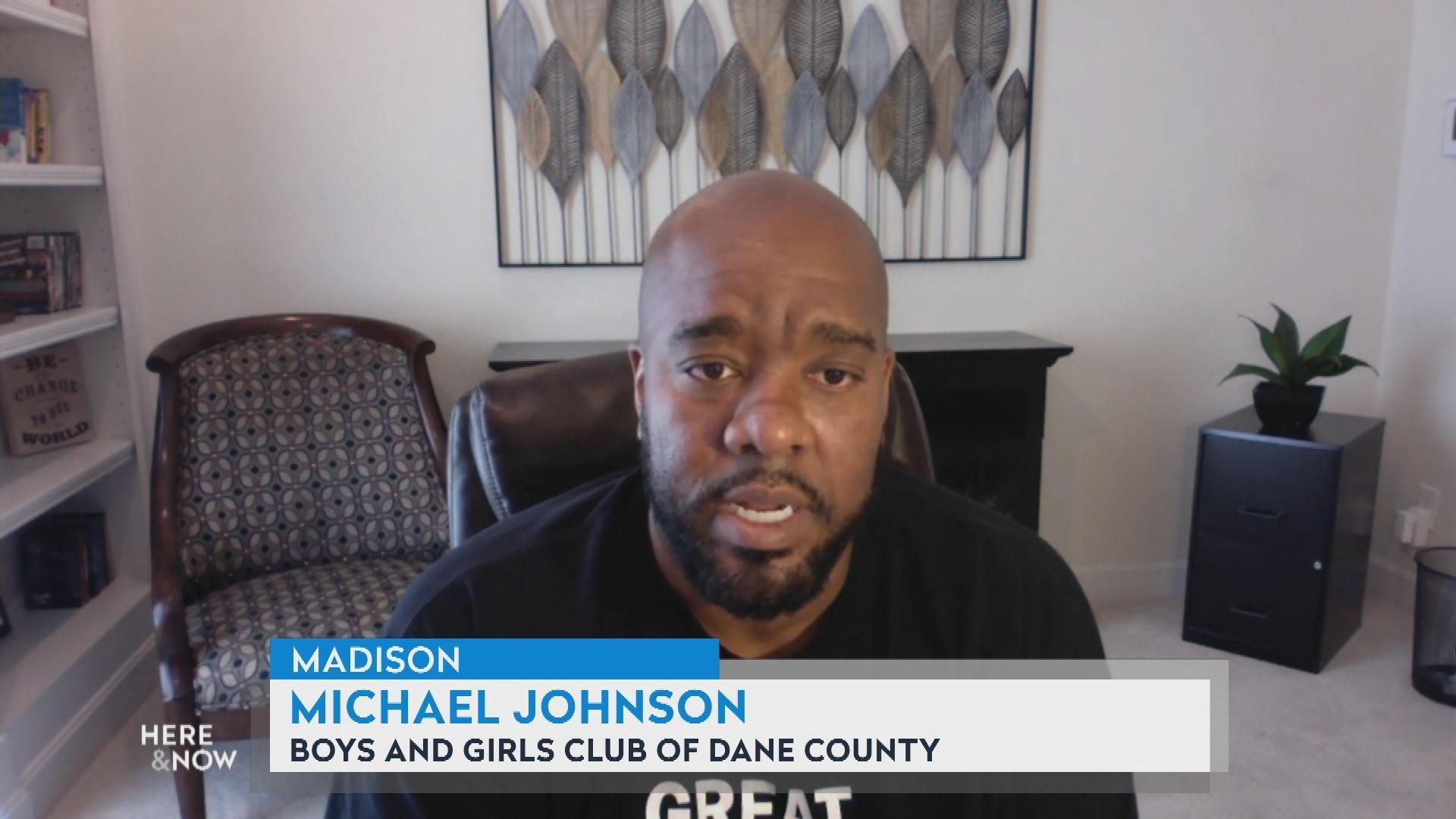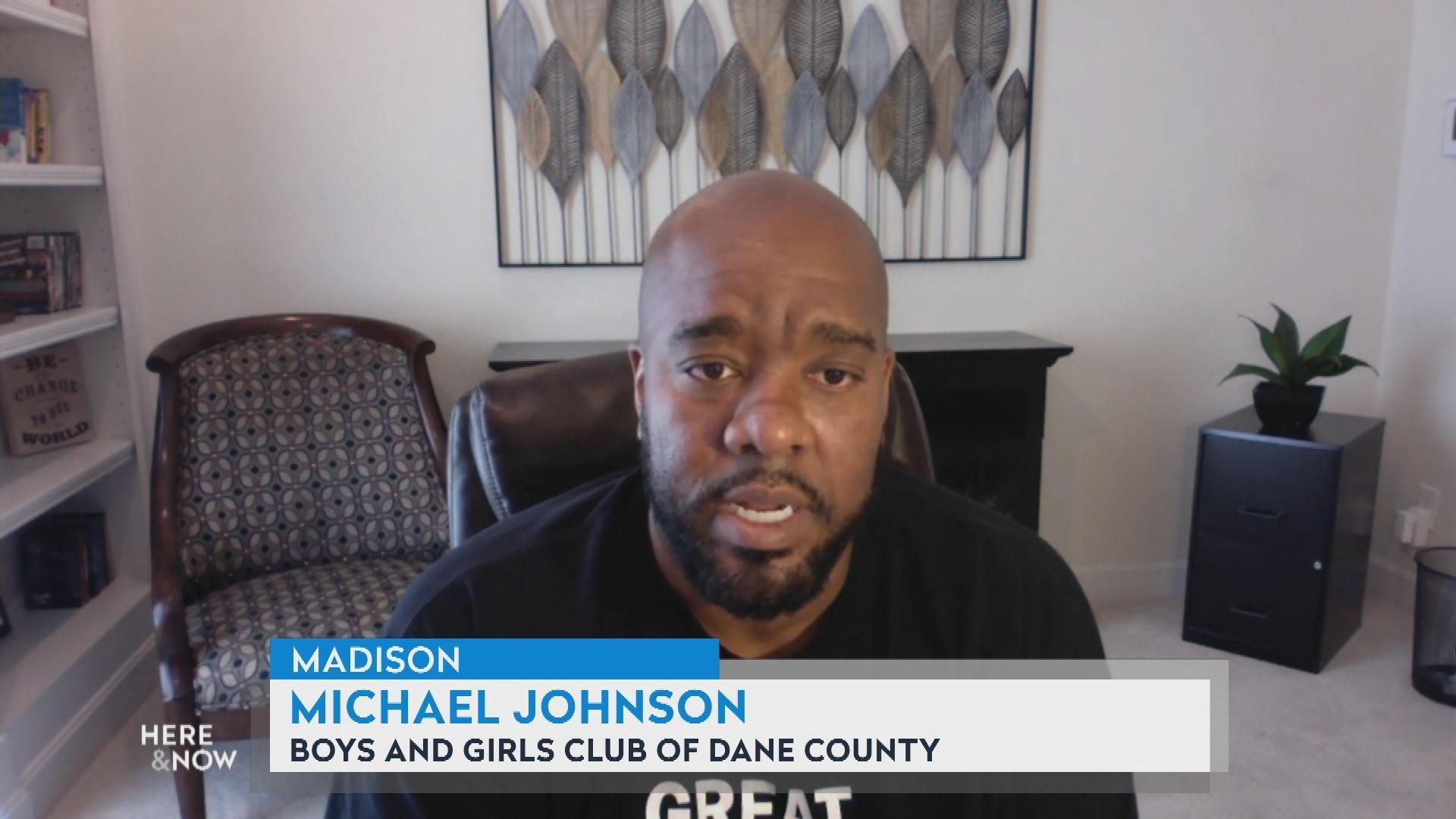 Michael Johnson, president and CEO of the Boys and Girls Club of Dane County, gives his take on George Floyd's death, which he has called a "modern day lynching" and what can be done to address system racism, including funding in municipal budgets and appropriate investments.
June 5, 2020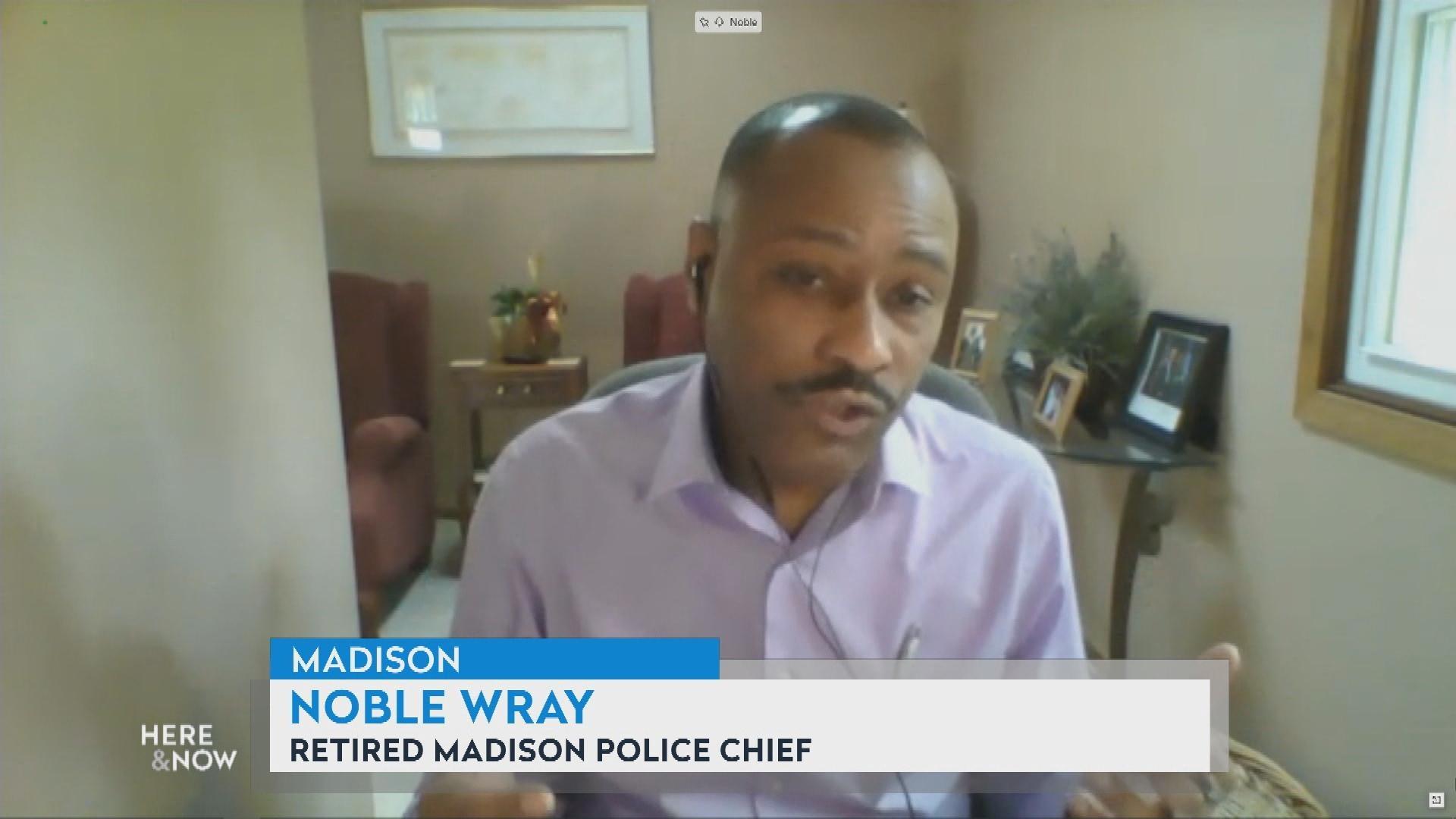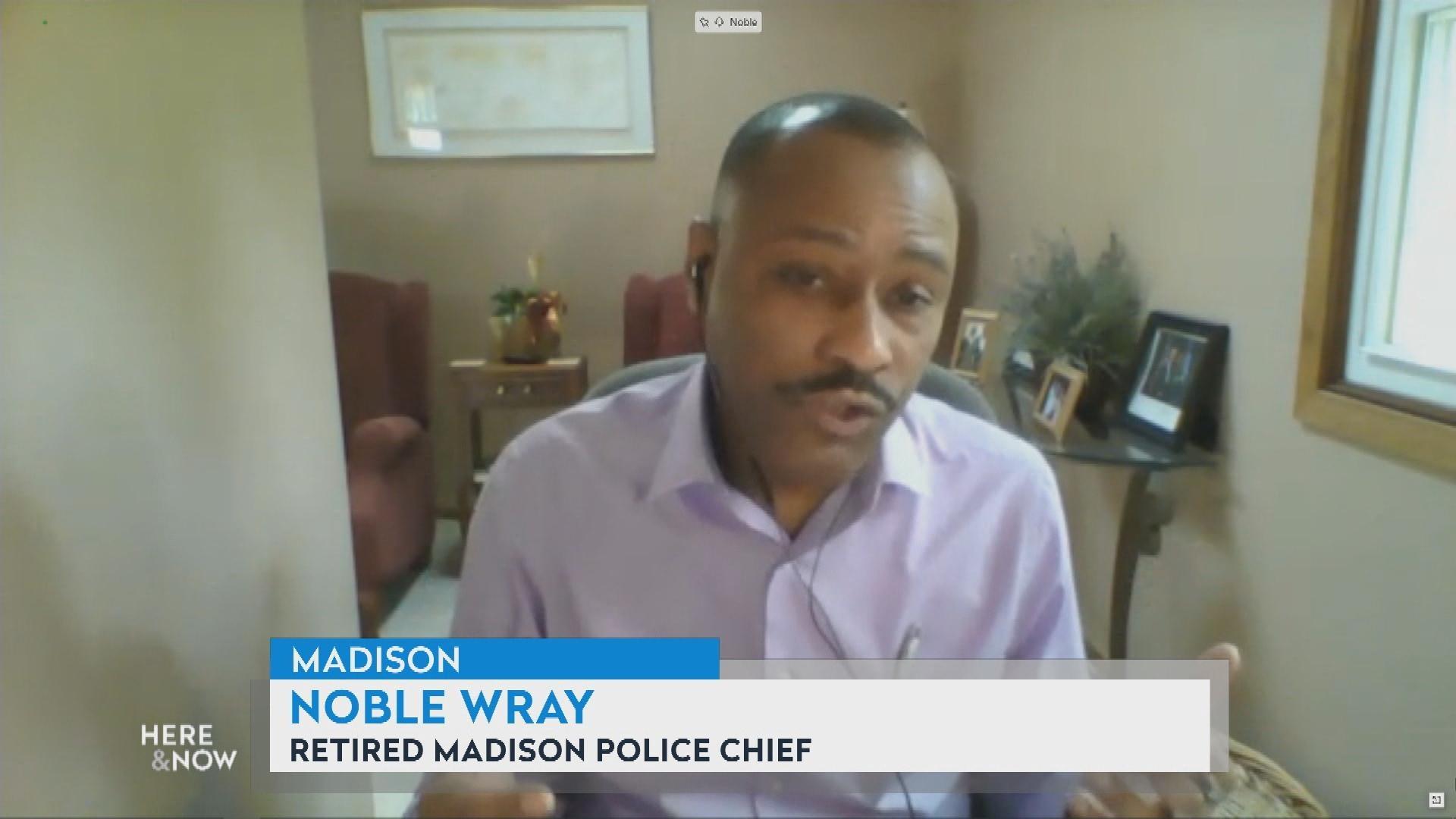 Gains by Police Reform Efforts Over Years Lost in An Instant
Noble Wray, retired Madison Police chief and nationally recognized consultant for law enforcement agencies on community policing and police reform, gives his take on the protests and what he thinks is most important for law enforcement to be doing.
June 5, 2020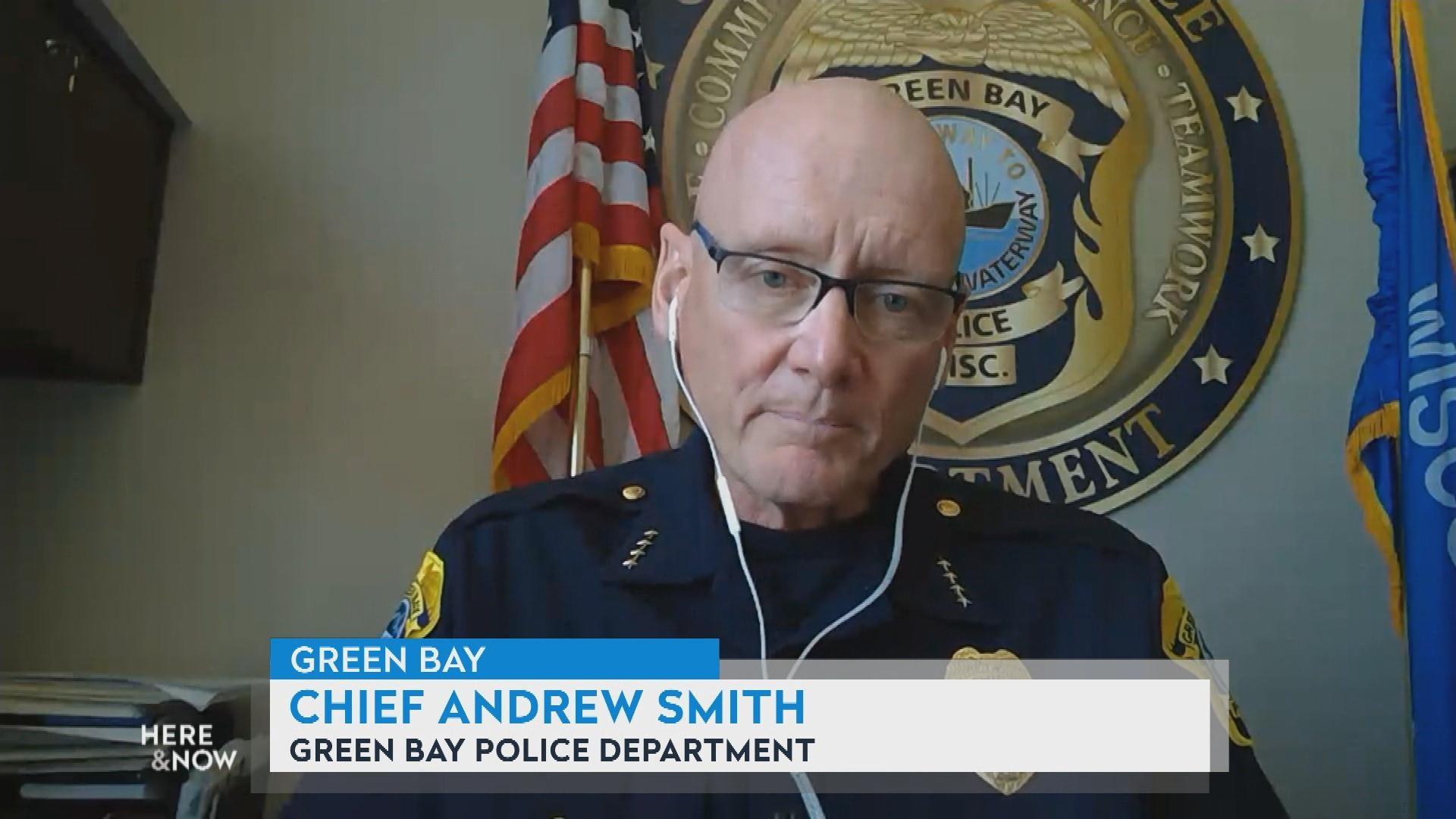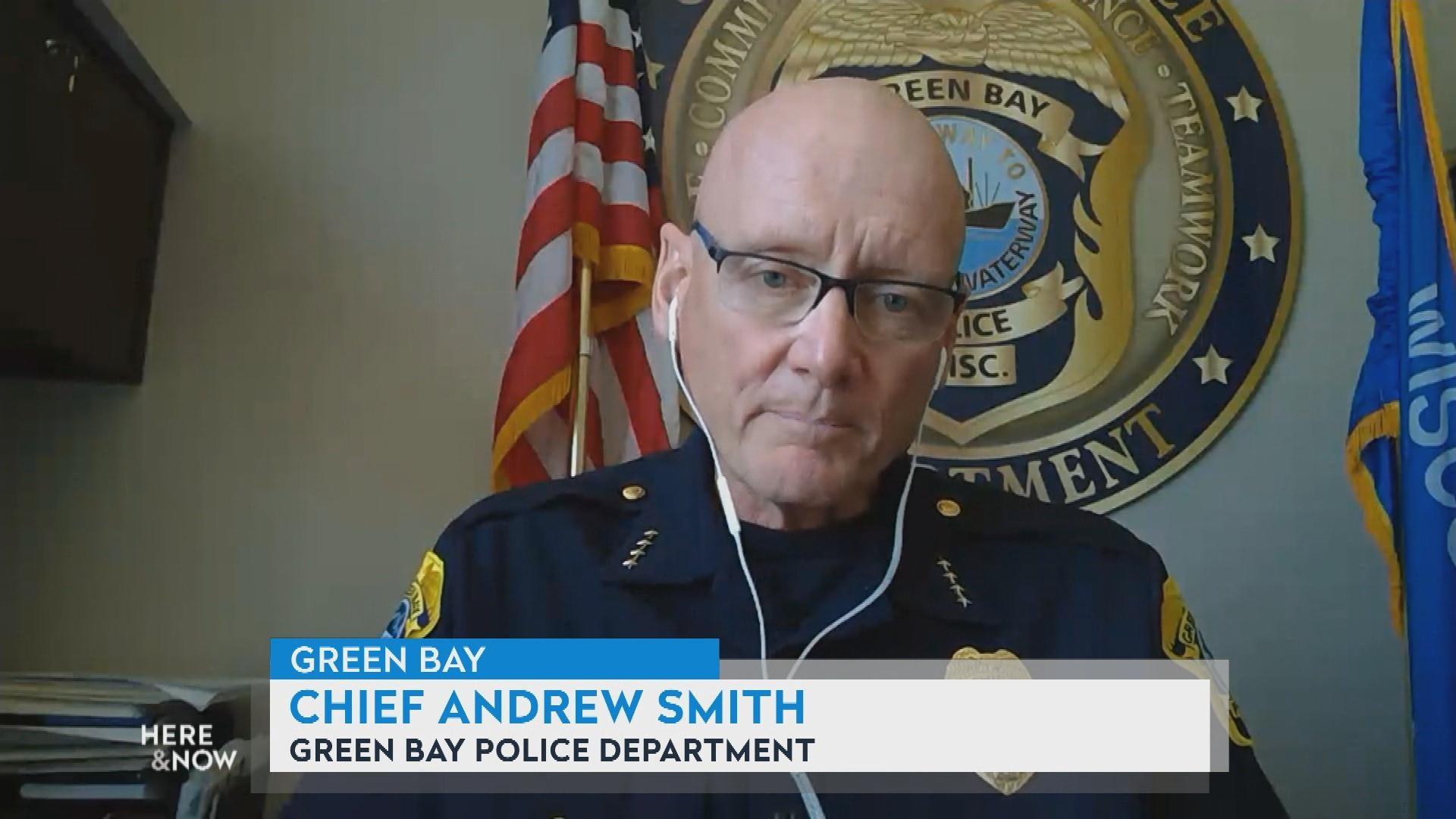 Green Bay Police Receiving Use of Force Refresher
Green Bay Police Chief Andrew Smith speaks to use of force training, police accountability, being invited to march with protesters and criticism his department is facing for how it has handled use of force.
June 5, 2020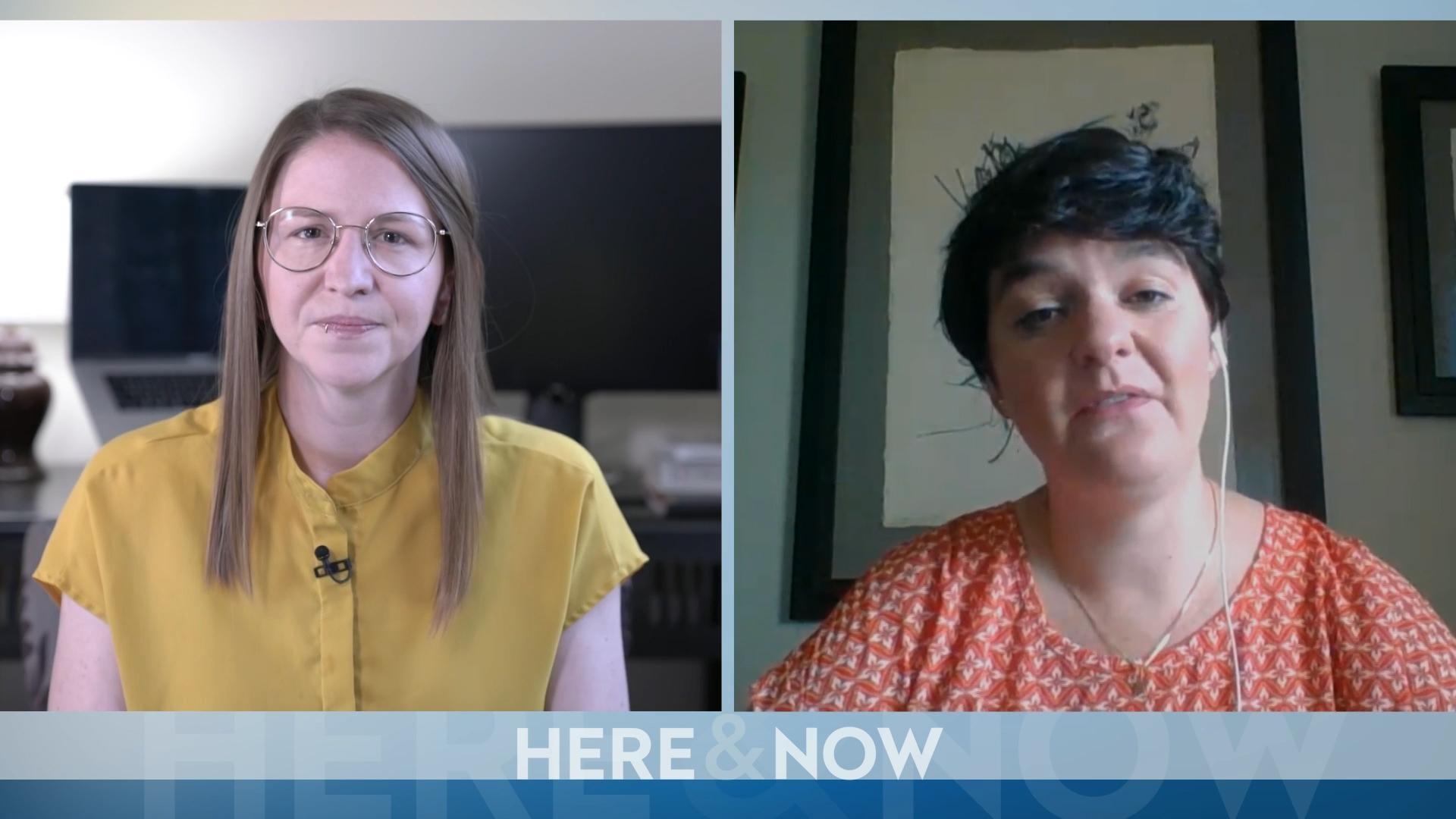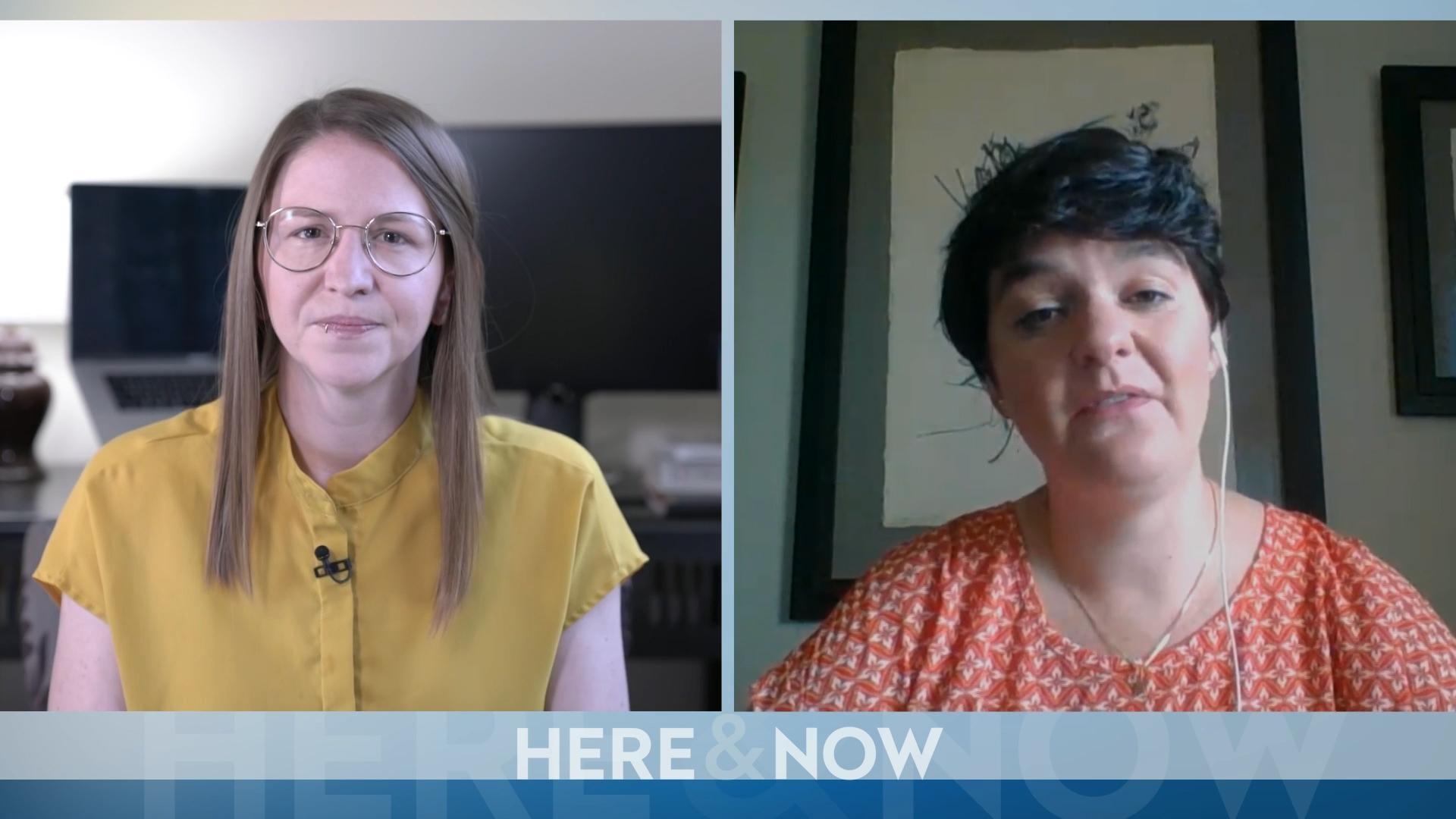 Noon Wednesday: Who's Supposed to Stay Home?
Over the last week there has been a whirlwind of changes for Wisconsin's "Safer at Home" orders after the state Supreme Court struck down a statewide extension of the emergency rule. Laurel White, Wisconsin Public Radio Capitol bureau reporter, joins us to talk through what stay at home rules look like today.
May 20, 2020
Counties Rescind Orders over Legal Concern from Supreme Court Ruling
The Supreme Court order striking down the state's "Safer at Home" order has caused confusion among counties that issued their own stay-at-home orders. Now counties are rescinding their orders in fear of legal retribution.
May 15, 2020 • Northeast Region
Lawmakers Question 'Essential' Designation under 'Safer at Home'
Republican lawmakers advocated a broader definition of essential, as they argued some multi-purpose stores could sell non-essential goods as those non-essential stores remain closed.
May 1, 2020
Evers, Legislators Call for Bipartisanship as Court Battle Continues
Gov. Tony Evers said he and legislative Republicans are not far apart on coronavirus policy, as he defends his ability to issue a stay-at-home order in a Republican-brought suit before the state Supreme Court.
April 29, 2020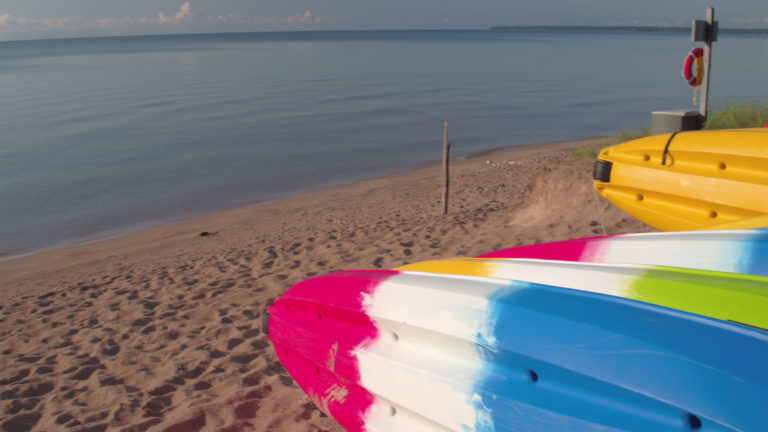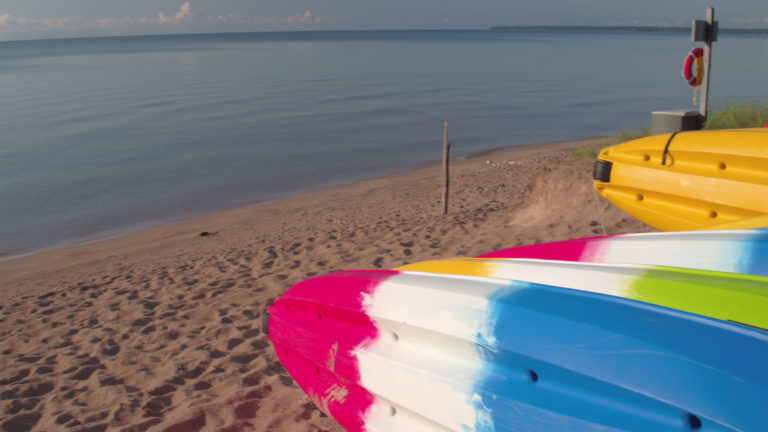 Wisconsin Begins to 'Turn the Dial' on Reopening
The governor announced changes today that loosen the state's "Safer at Home" restrictions, allowing outdoor gear rentals and more businesses to do curbside pickup.
April 27, 2020
WMC Proposes Plan to Reopen Businesses
The plan would evaluate risks specific to individual businesses, and consider the health care infrastructure of the business's county.
April 24, 2020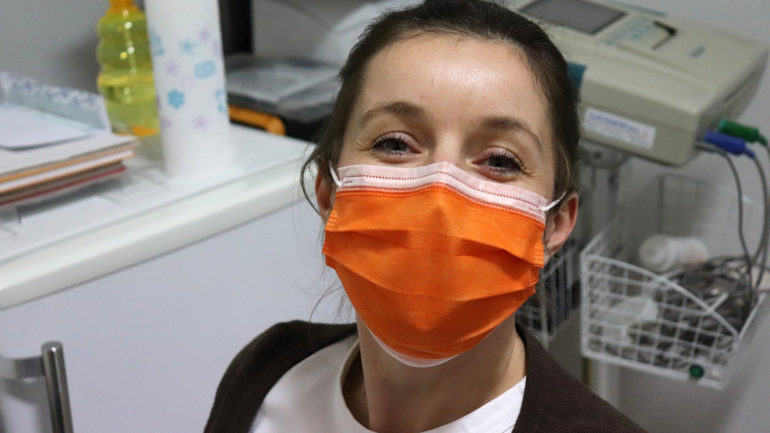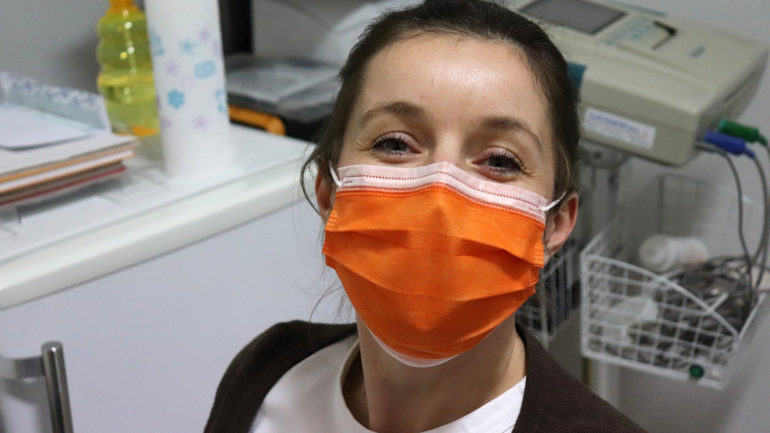 Legislators Push for Stronger Protections for Health Care Workers
The "Healthcare Heroes" bill would help acquire personal protective equipment as well as provide for hazard pay and paid sick leave for health care workers during the COVID-19 pandemic.
April 16, 2020
Update: Legislature Passes COVID-19 Aid Package
The bill received broad bipartisan support and would eliminate the state's one-week waiting period for unemployed Wisconsinites to receive benefits, among other provisions. The governor signed the bill Wednesday afternoon.
April 15, 2020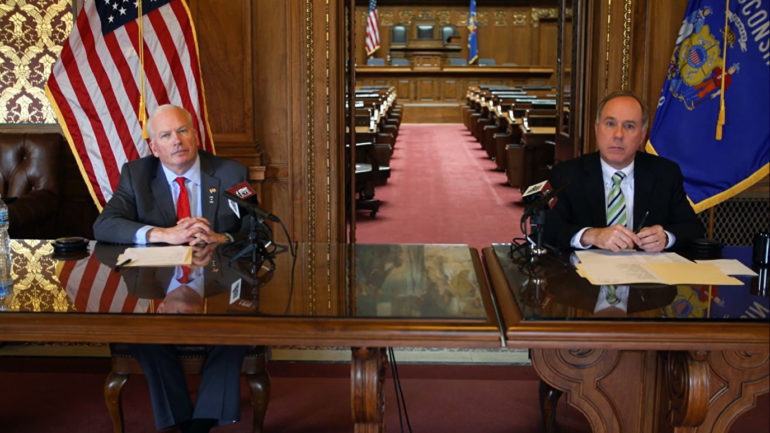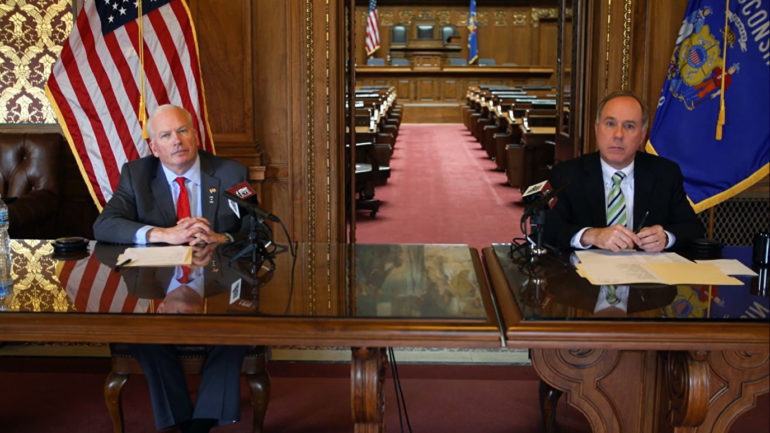 Legislature to Take Up Coronavirus Bill Next Week
The bill is still being drafted according to legislative leaders, and the session could come as early as next Tuesday.
April 10, 2020
Governor Criticizes GOP COVID-19 Plan
Republican leaders are working out their own plan to fight COVID-19 in Wisconsin, drawing criticism from the governor.
April 8, 2020
Evers Releases Second Bill to Combat COVID-19 Outbreak
The bill includes housing aid and a tax credit increase. Meanwhile, Republicans said Wednesday they support the governor's proposal to eliminate the one-week waiting period for unemployment benefits and expect legislation to come soon.
April 1, 2020
Evers Signs HOPE Agenda, Mental Health Bills into Law
The slate of bills includes studies on medication-assisted treatment and protection for state employees who use such a plan. The governor also signed a pilot mental health program in Outagamie County schools.
March 3, 2020
Assembly Makes Last-Minute Move on PFAS
At the end of the session, Assembly Republicans added new legislation to address contamination by so-called 'forever chemicals' PFAS. The amendment to an existing bill creates new testing standards, but must clear the Senate before heading to Evers's desk.
February 21, 2020 • Northeast Region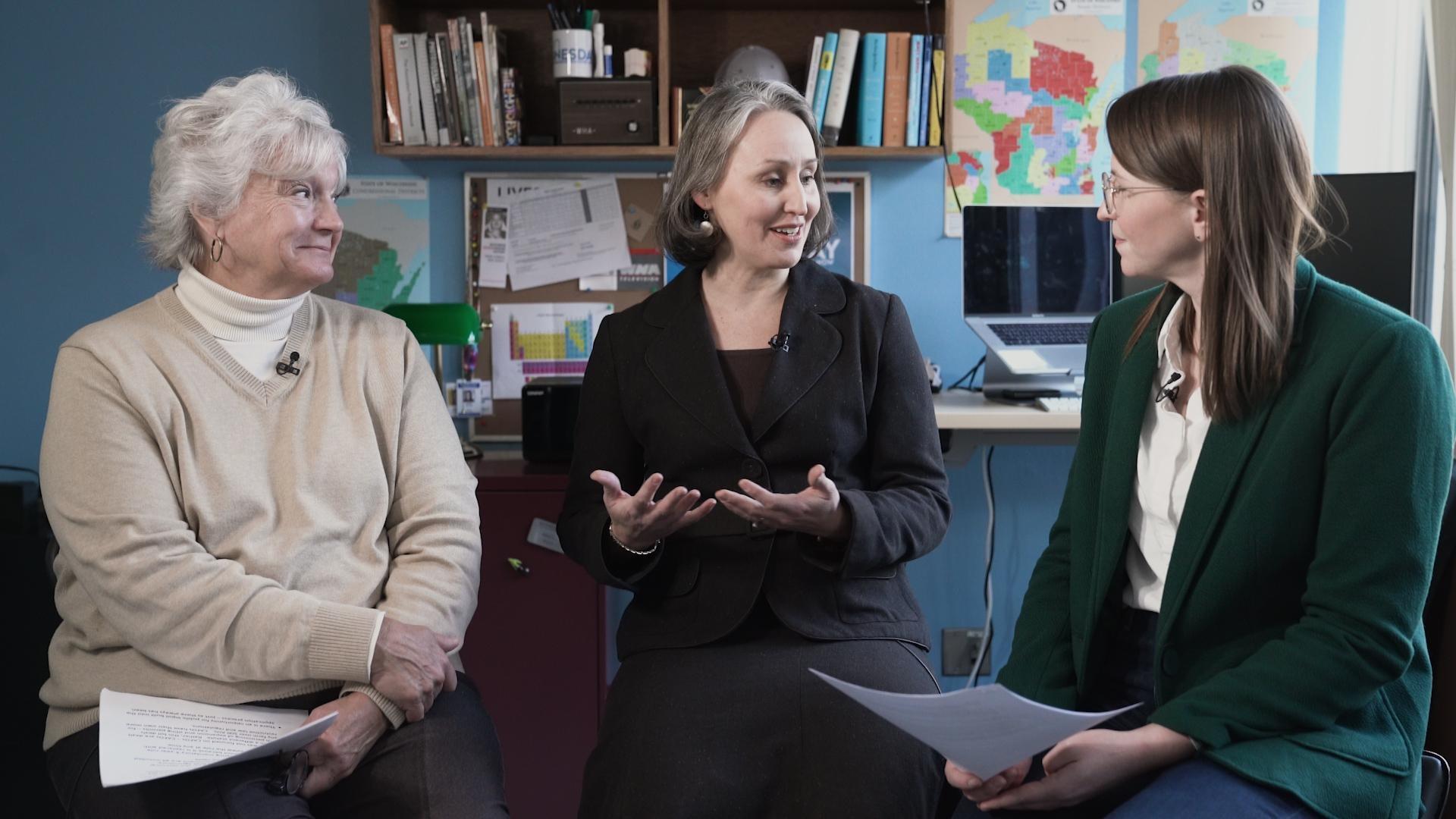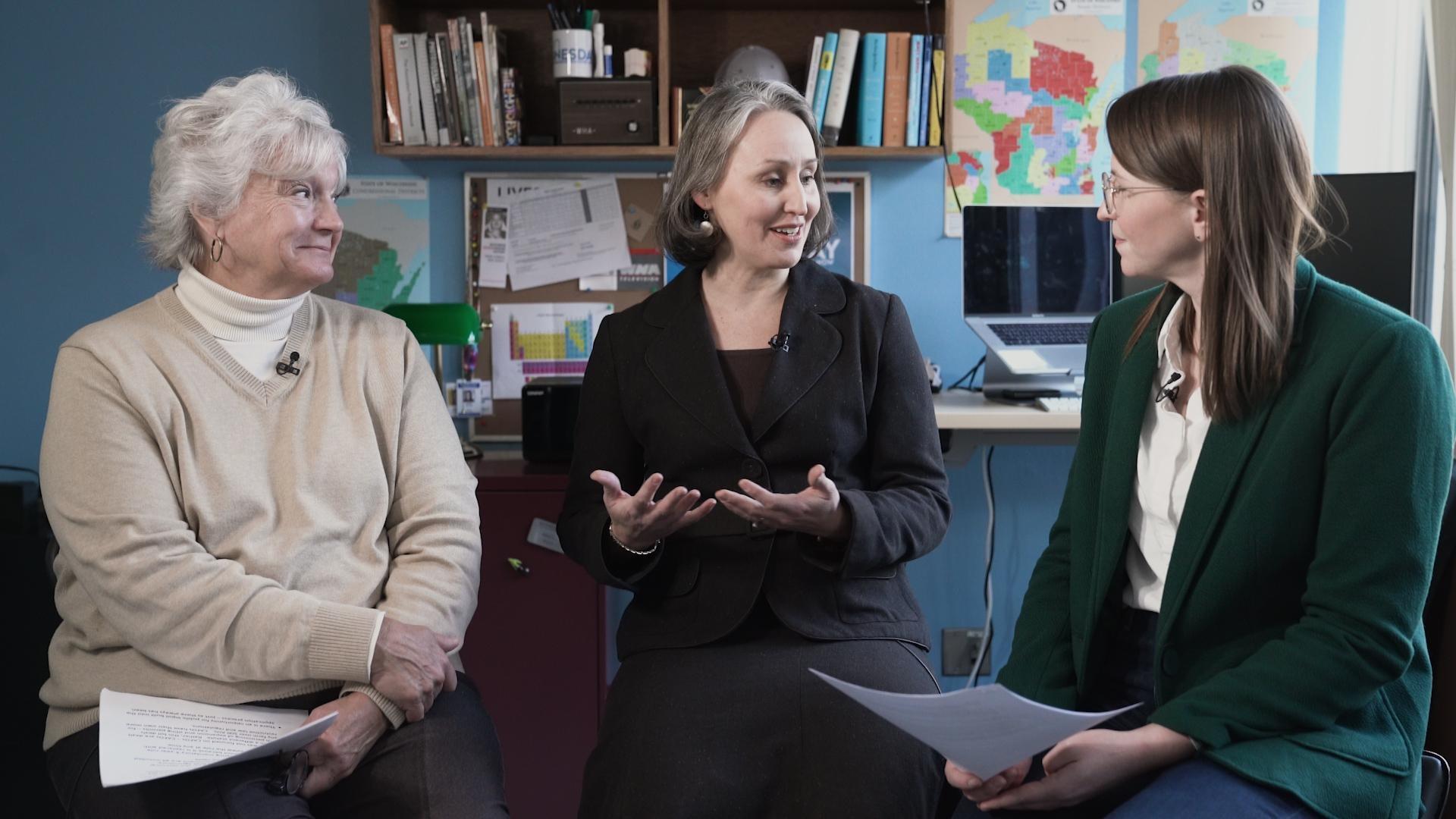 Noon Wednesday: Bill to Change Livestock Standards
A bill abruptly heading through the state Legislature would change how standards for livestock facilities are written and applied to farms. Kara O'Connor from the Wisconsin Farmers Union, who opposes the bill, and Debi Towns from the Wisconsin Farm Bureau Federation, who approves of the bill, join us to talk about the proposed legislation.
February 21, 2020
Legislative Republicans announce a package of agriculture-related bills amid Gov. Tony Evers's call for a special session.
February 14, 2020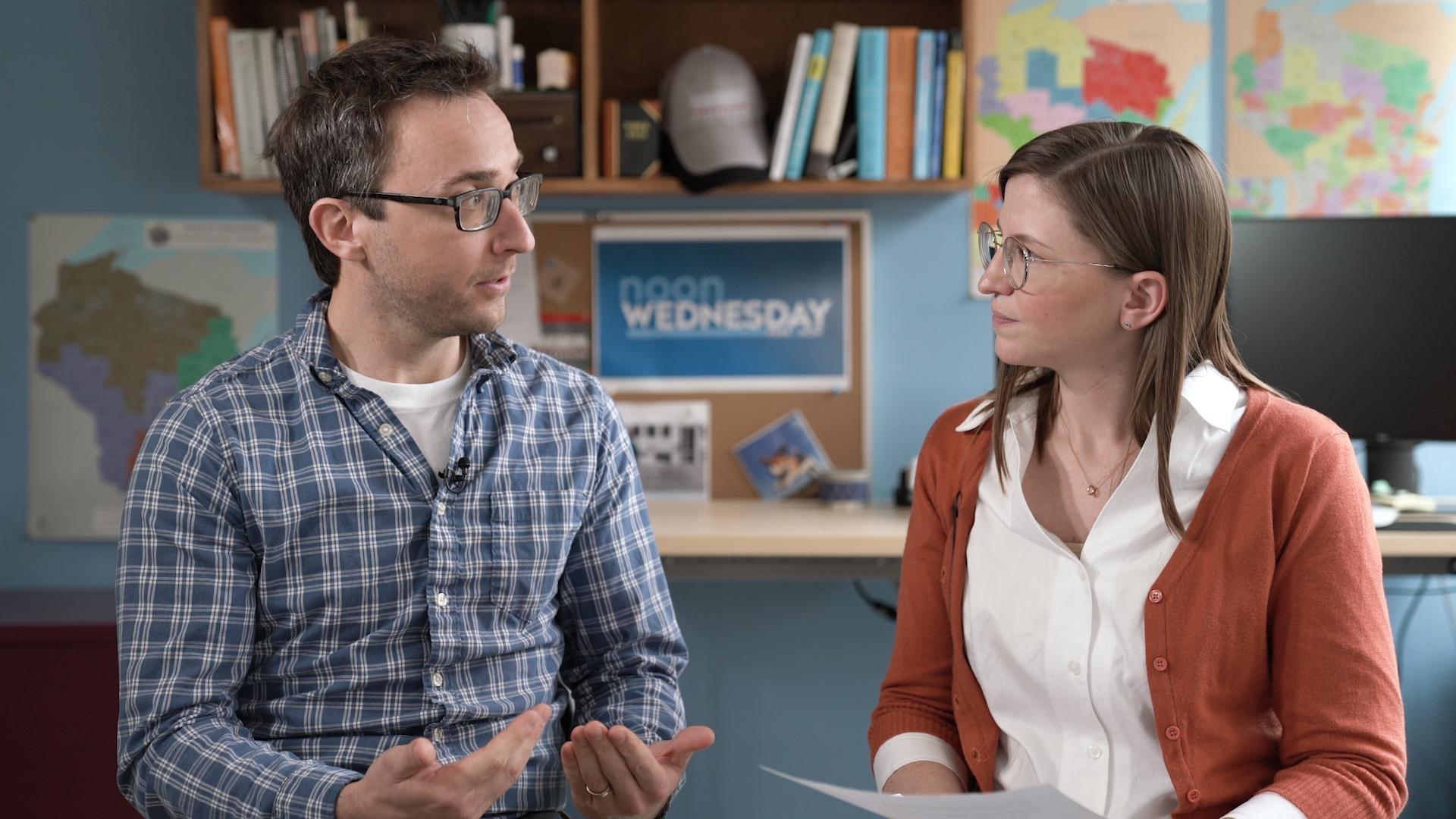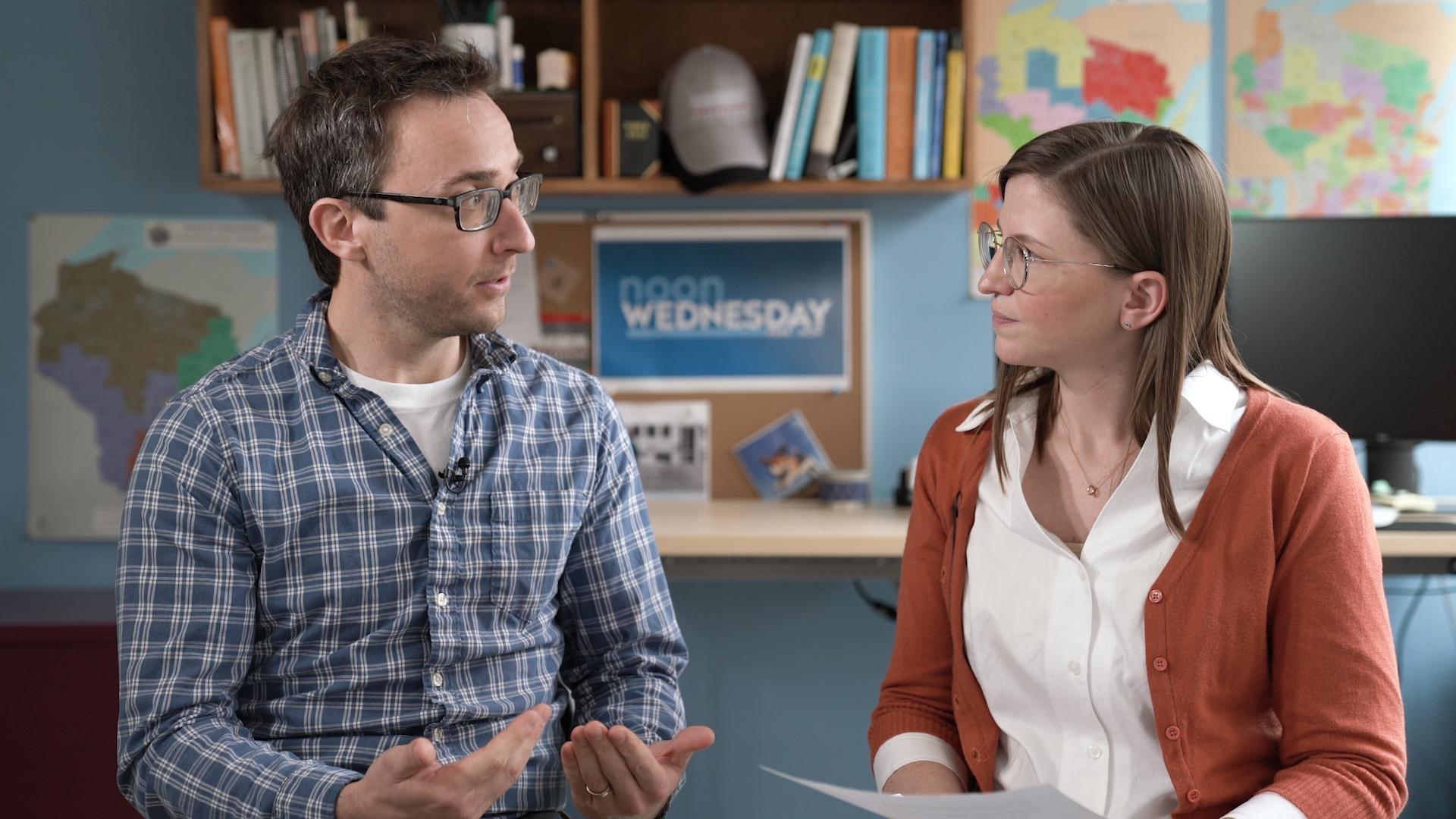 Noon Wednesday: The Growing Student Debt Dilemma
The rapid growth of student loan debt has grabbed the attention of state lawmakers saying it could impact Wisconsin's economy. Nick Hillman, director of the Student Success Through Applied Research Lab says a serious lack of data will make it difficult to tackle the issue.
February 12, 2020
Assembly Debates Handling of Sexual Assault Evidence Kits
The state Assembly is considering a plan to address sexual assault evidence kits over the objection of the attorney general and sexual assault advocacy groups.  The current bill contains many of the same provisions included in bipartisan legislation introduced last spring, but has drawn criticism for additions to the bill ...
February 11, 2020
Gov. Evers Calls Special Session on Education Funding
Governor Tony Evers called a special session late this week to advocate for more state funding for K-12 education.
February 10, 2020
The Department of Public Instruction Endorses 'Explicit and Systemic' Phonics Instruction
Last month, the Department of Public Instruction endorsed "explicit and systemic" phonics instruction in Wisconsin schools.  At the 2020 Wisconsin State Education Convention, state Superintendent of Public Instruction Carolyn Stanford Taylor announced that the agency will now endorse statewide phonics instruction to teach fundamental reading skills.   As the state of ...
February 6, 2020
Evers Calls for Special Session, Return to Two-Thirds Funding
Gov. Tony Evers called a special session Thursday to advocate for more state funding for K-12 education. He said the goal of the session should be to return state contribution to two-thirds of local districts' costs.    "I've always said that what's best for our kids is what's best for our ...
February 6, 2020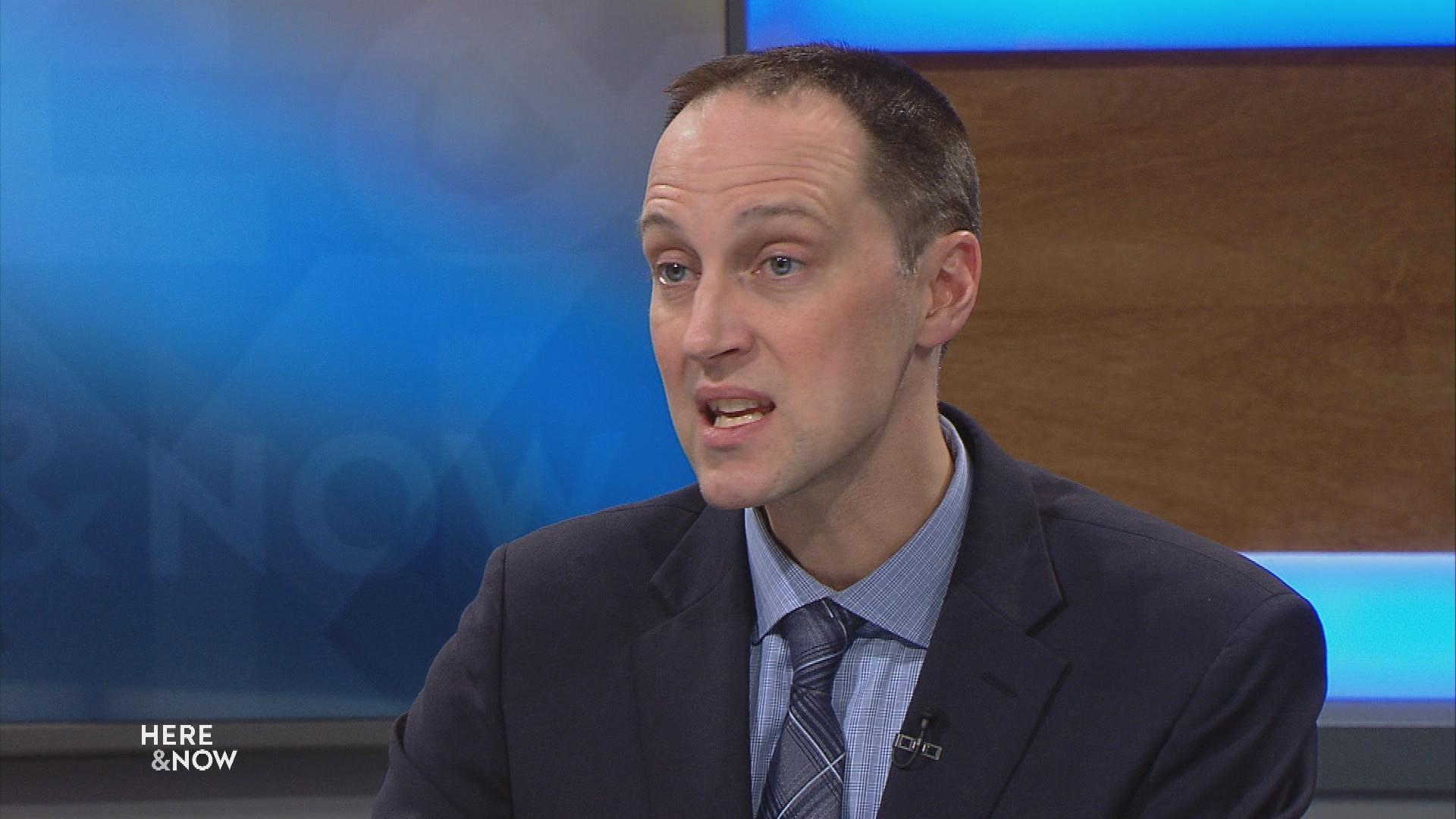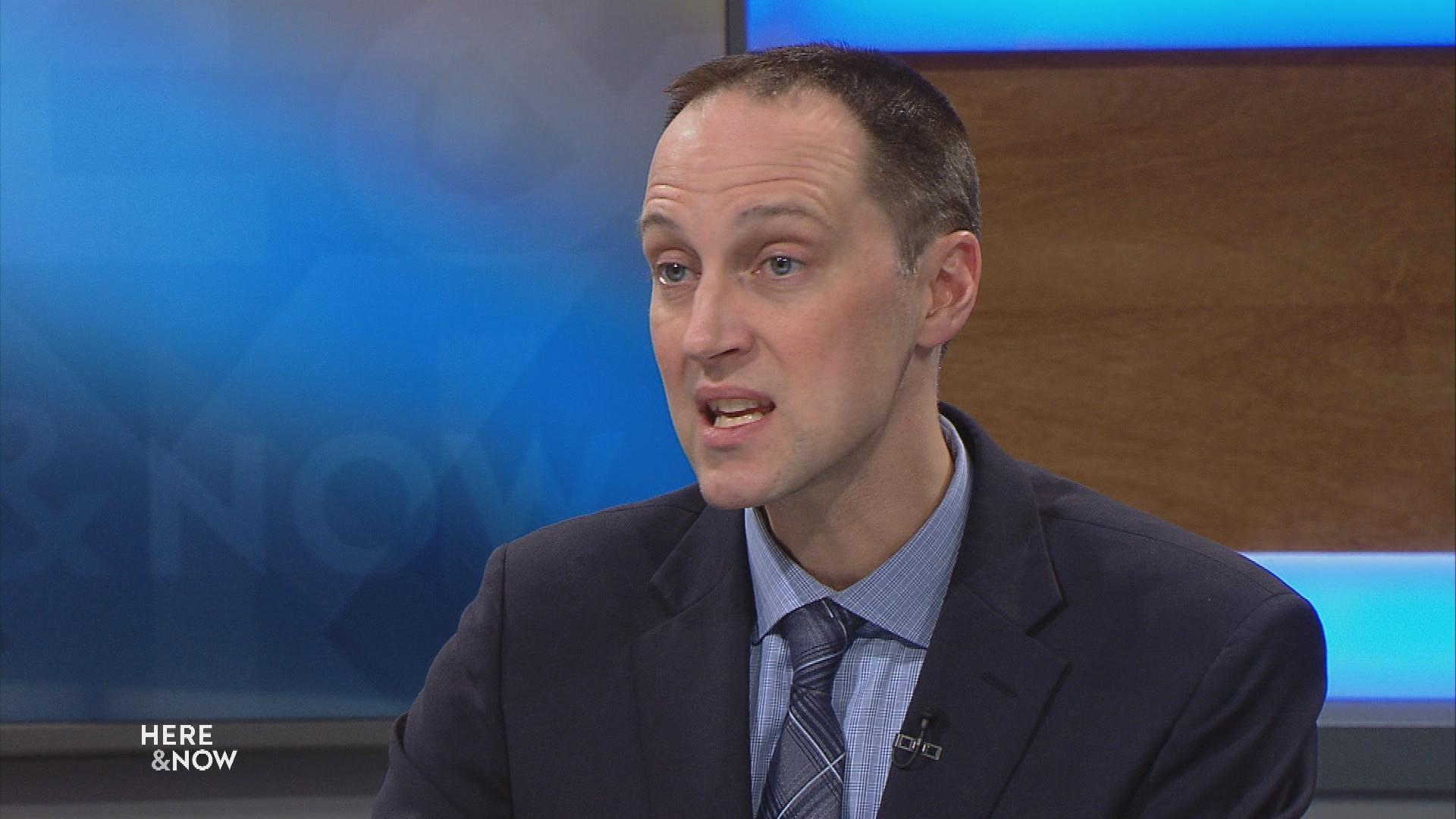 State Updates on Novel Coronavirus
The widespread Novel Coronavirus originated in Wuhan, China but as anxieties rise around the world, communities are working to prevent local outbreaks. Wisconsin's state epidemiologist Ryan Westergaard breaks down the status of the virus here in Wisconsin. Westergaard elaborates on pending cases that involve Wisconsin residents who met the requirements for coronavirus testing.
January 31, 2020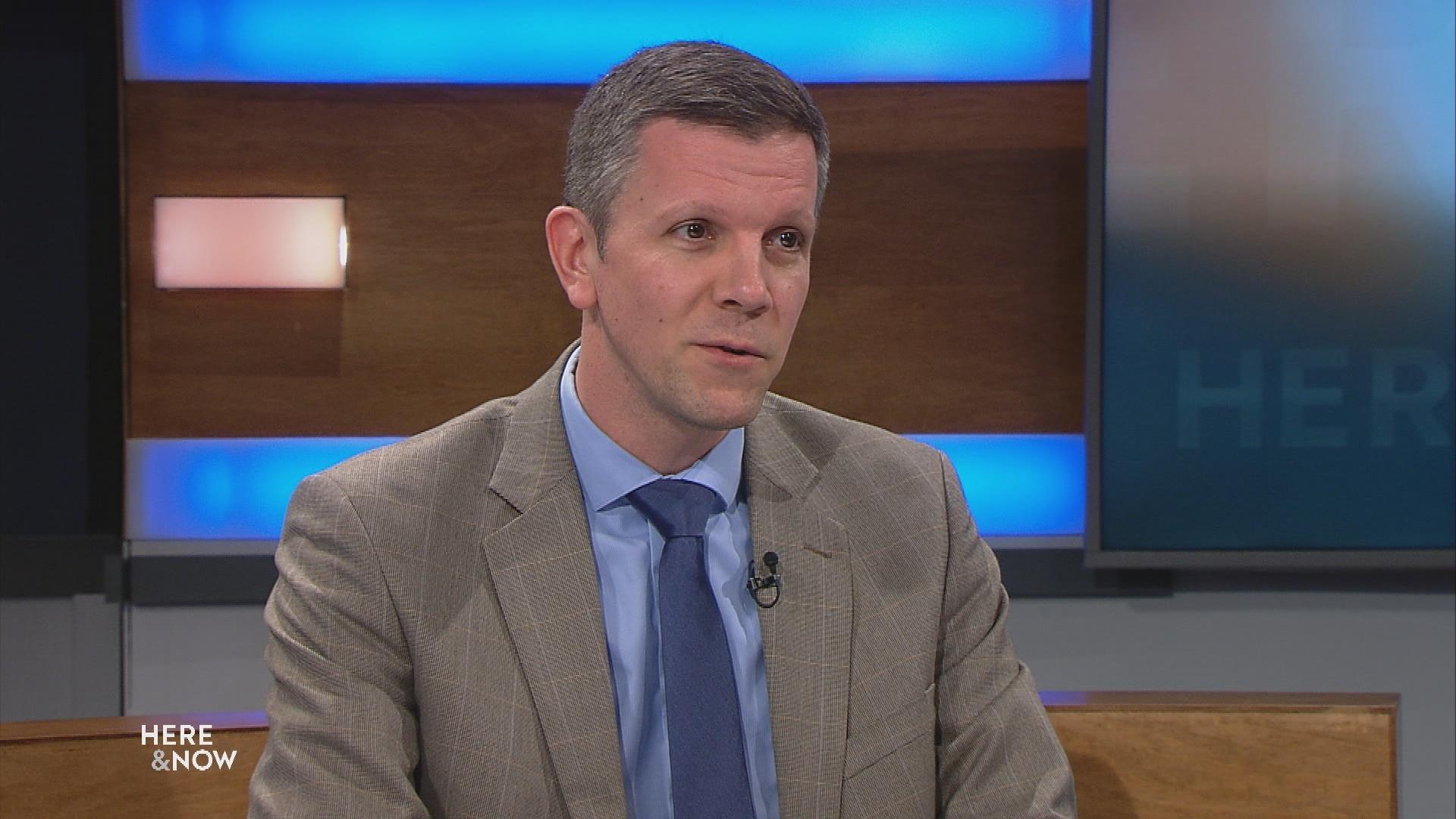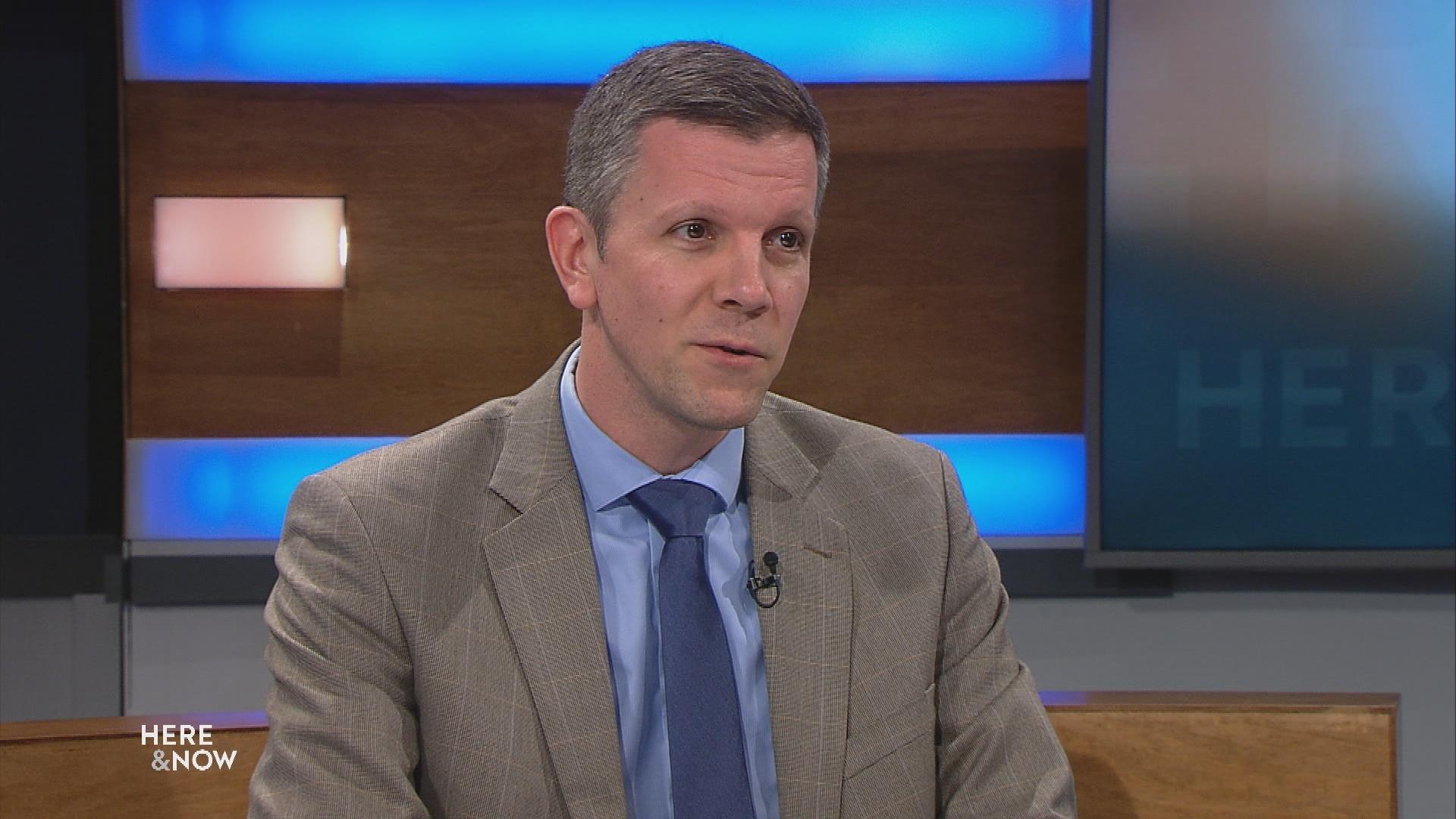 State of the State: Governing in a Divided Government
State of the State coverage dives into Gov. Evers' address, including a look at his latest Executive Orders, a number of rural bills, and a call for a Special Session of the legislature. Wisconsin Public Radio Capitol Bureau Chief Shawn Johnson discusses the Evers' second State of the State address and examines the role of governing in a divided government.
January 24, 2020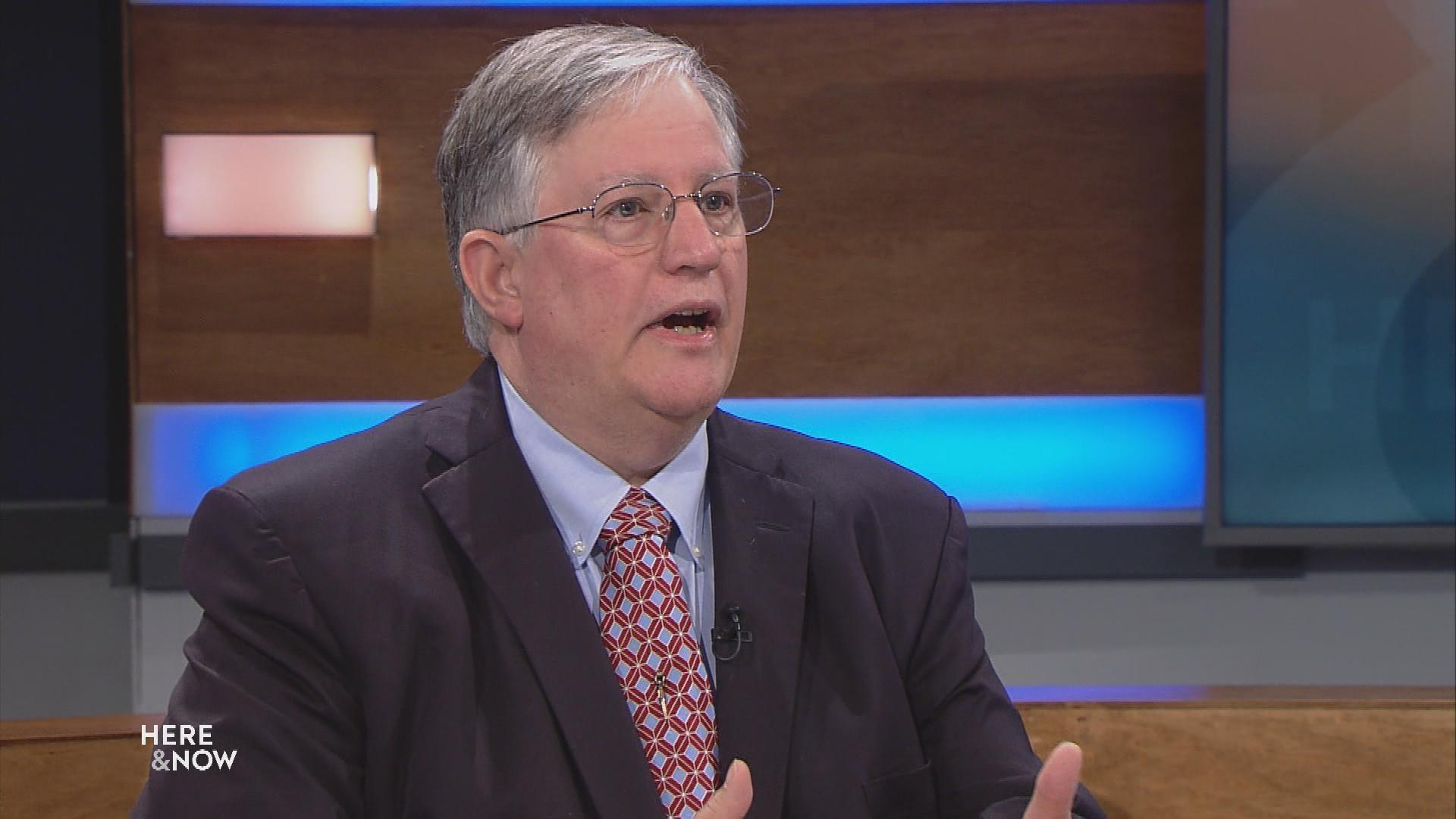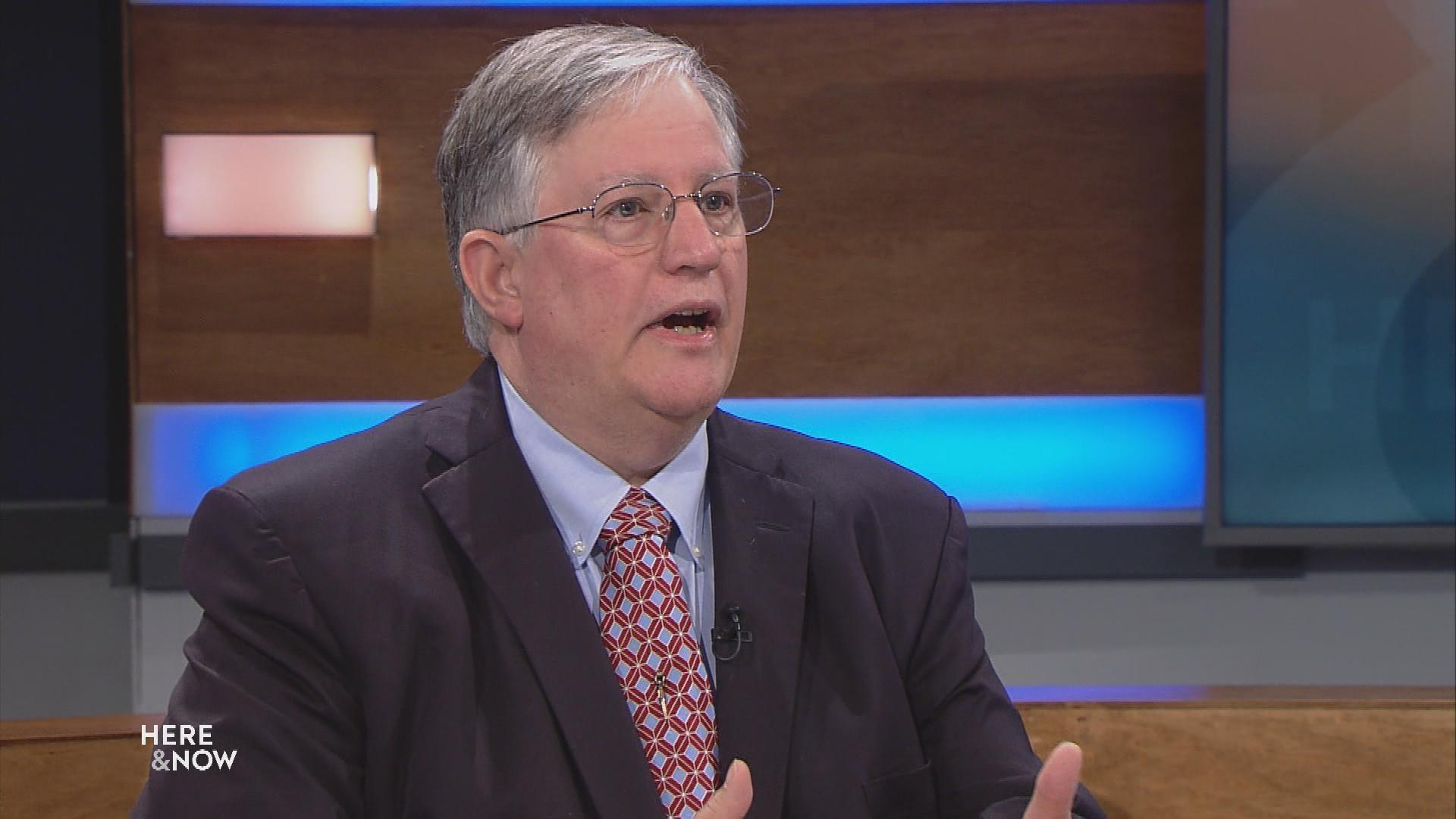 New Poll Results on Foreign Policy, Impeachment
Marquette Law School Poll Director Charles Franklin discusses the latest poll results on President Trump's Foreign Policy, views towards impeachment and more. The poll found that the majority of surveyed Wisconsin voters disapprove of the recent killing of an Iranian general. Other findings showed that 49 percent of respondents support the exoneration of Trump in the Senate impeachment trials.
January 17, 2020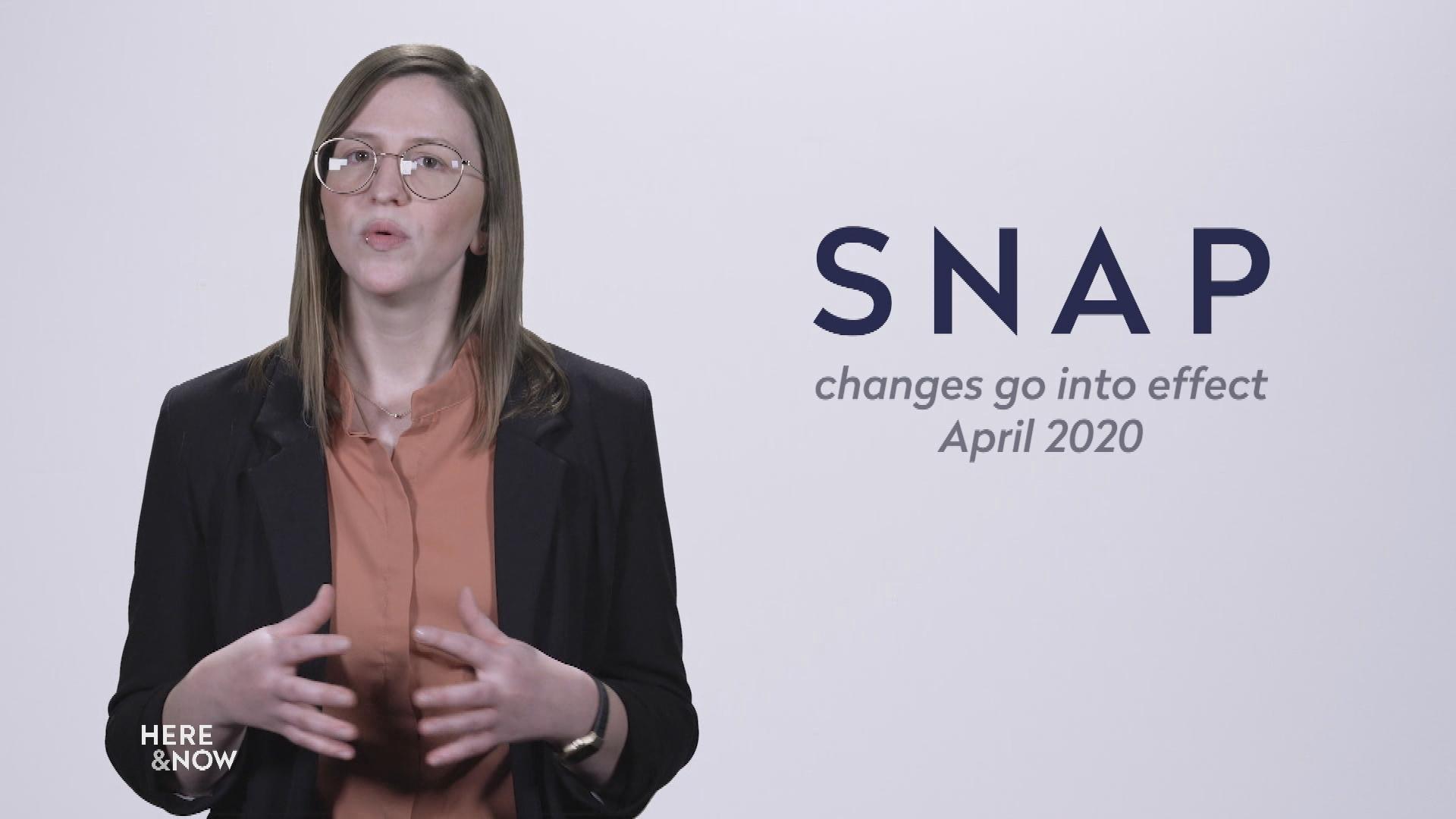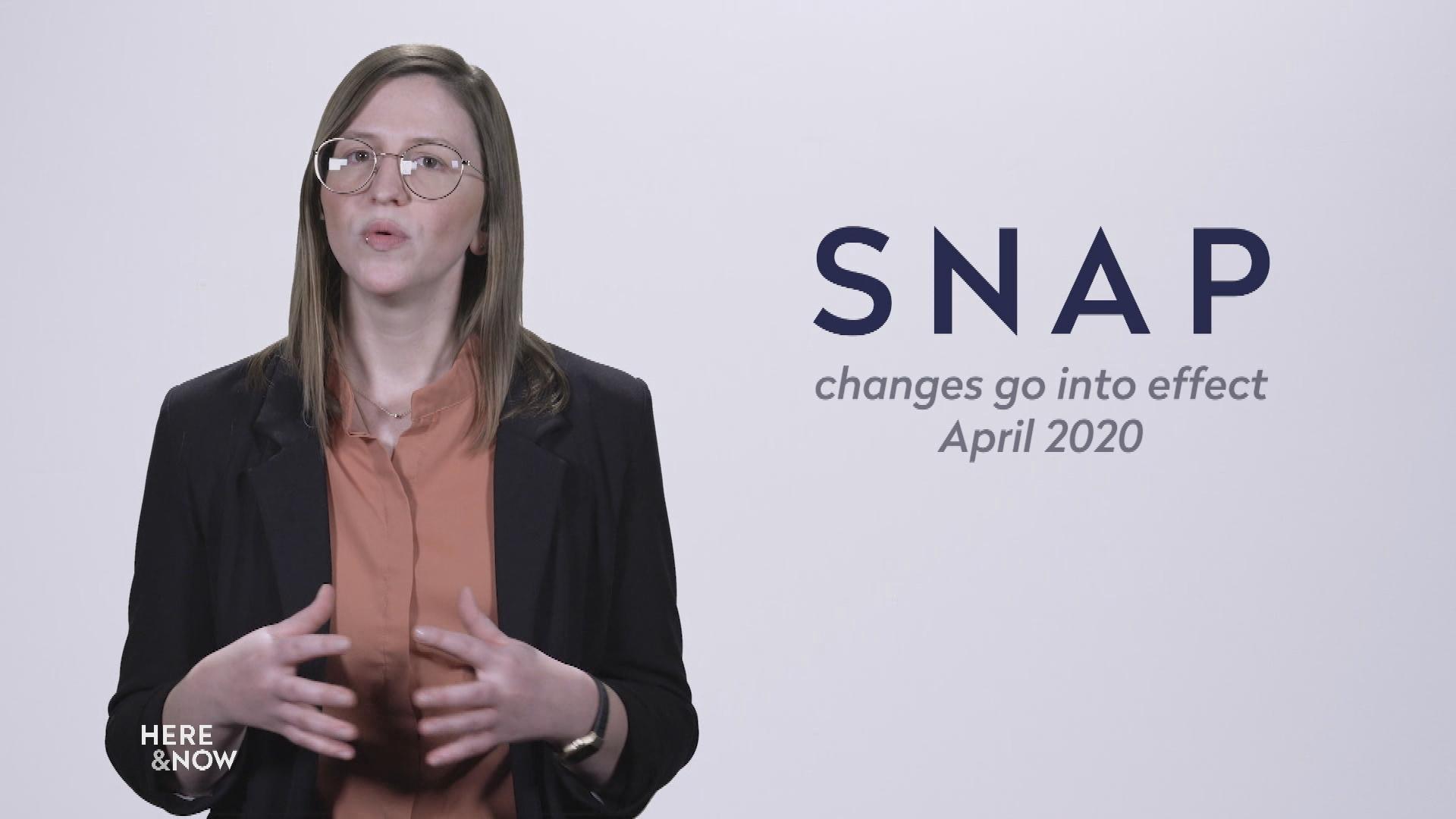 Fast Facts: Changes to Snap Explained
A segment of Fast Facts breaks down the changes to eligibility for food stamps, or the Supplemental Nutrition Assistance Program, which has been finalized by the Trump administration.
December 13, 2019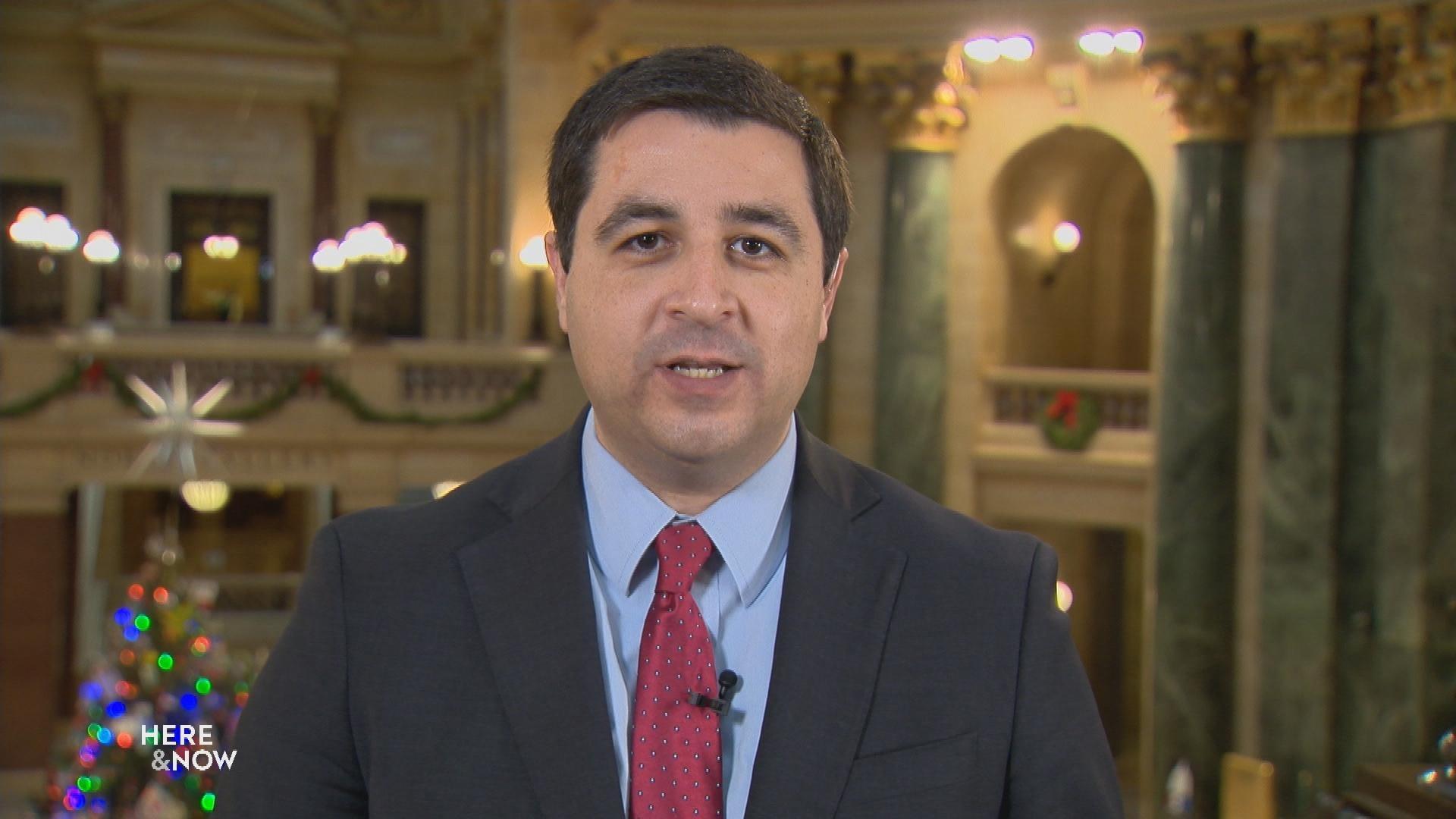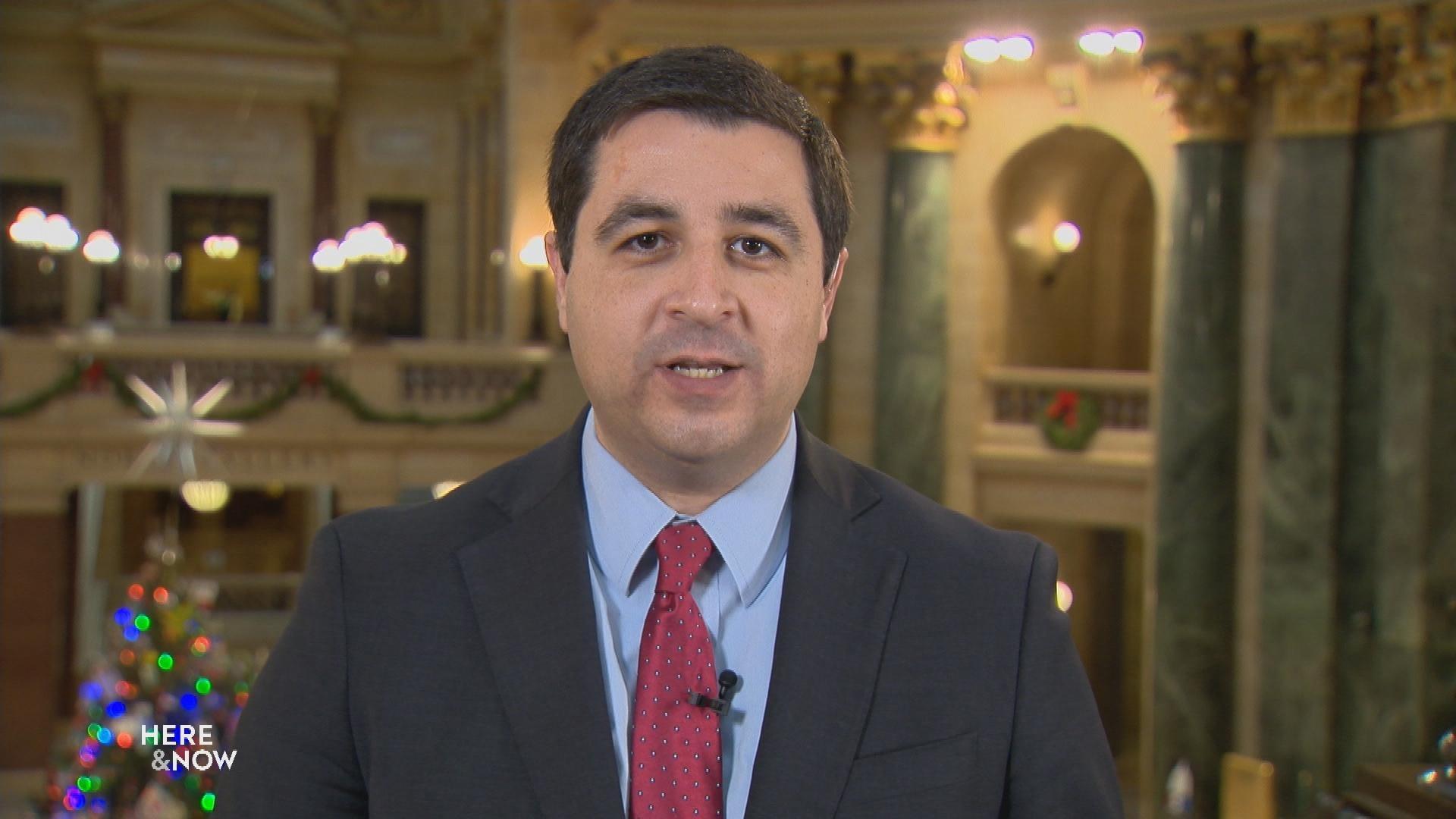 AG Kaul Discusses an Investigation into Wis. National Guard
State Attorney General Josh Kaul discusses a variety of topics including the federal investigation into the Wisconsin National Guard. A federal report found that the guard's investigations of sexual assault and harassment violated the law.
December 13, 2019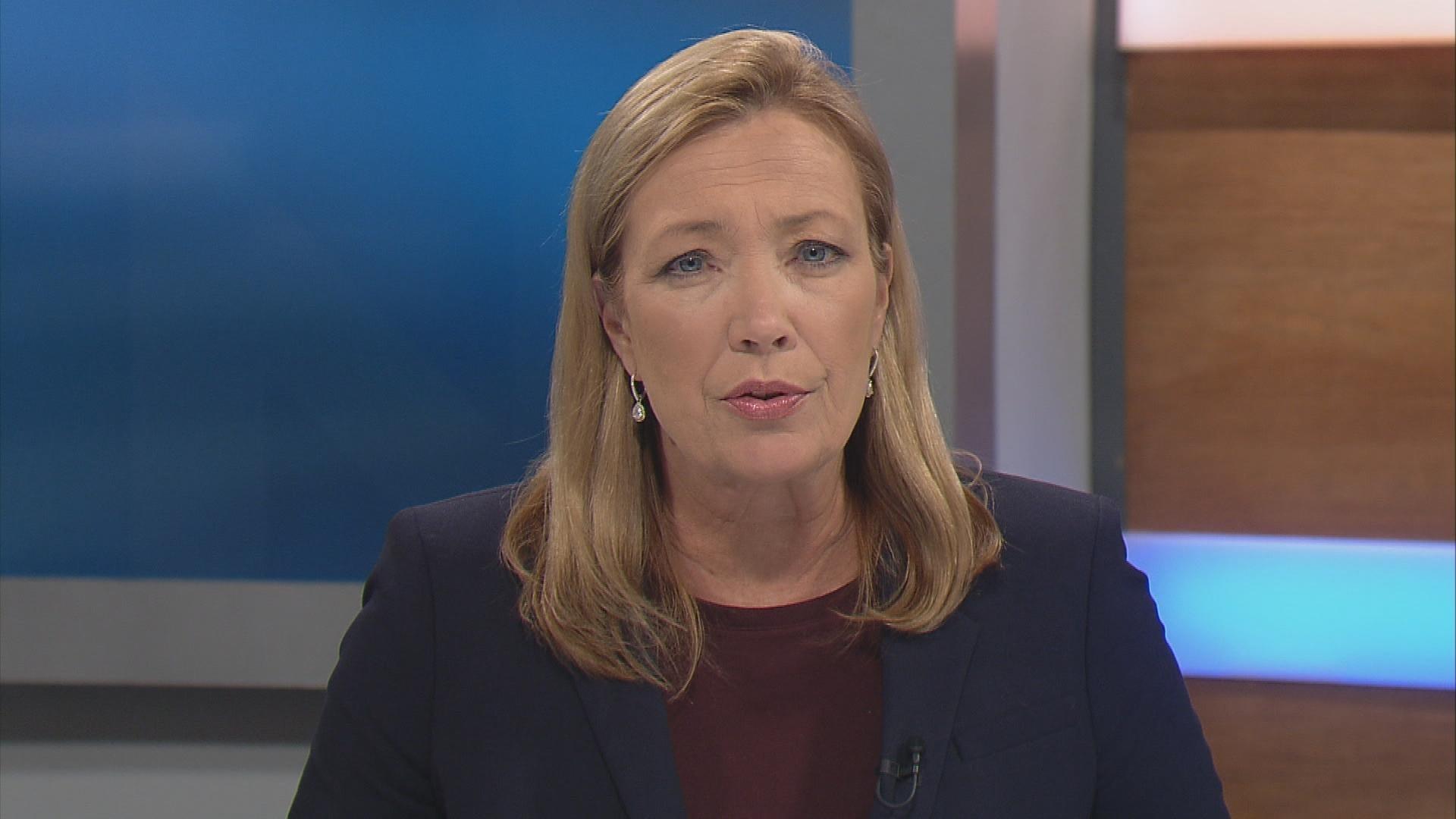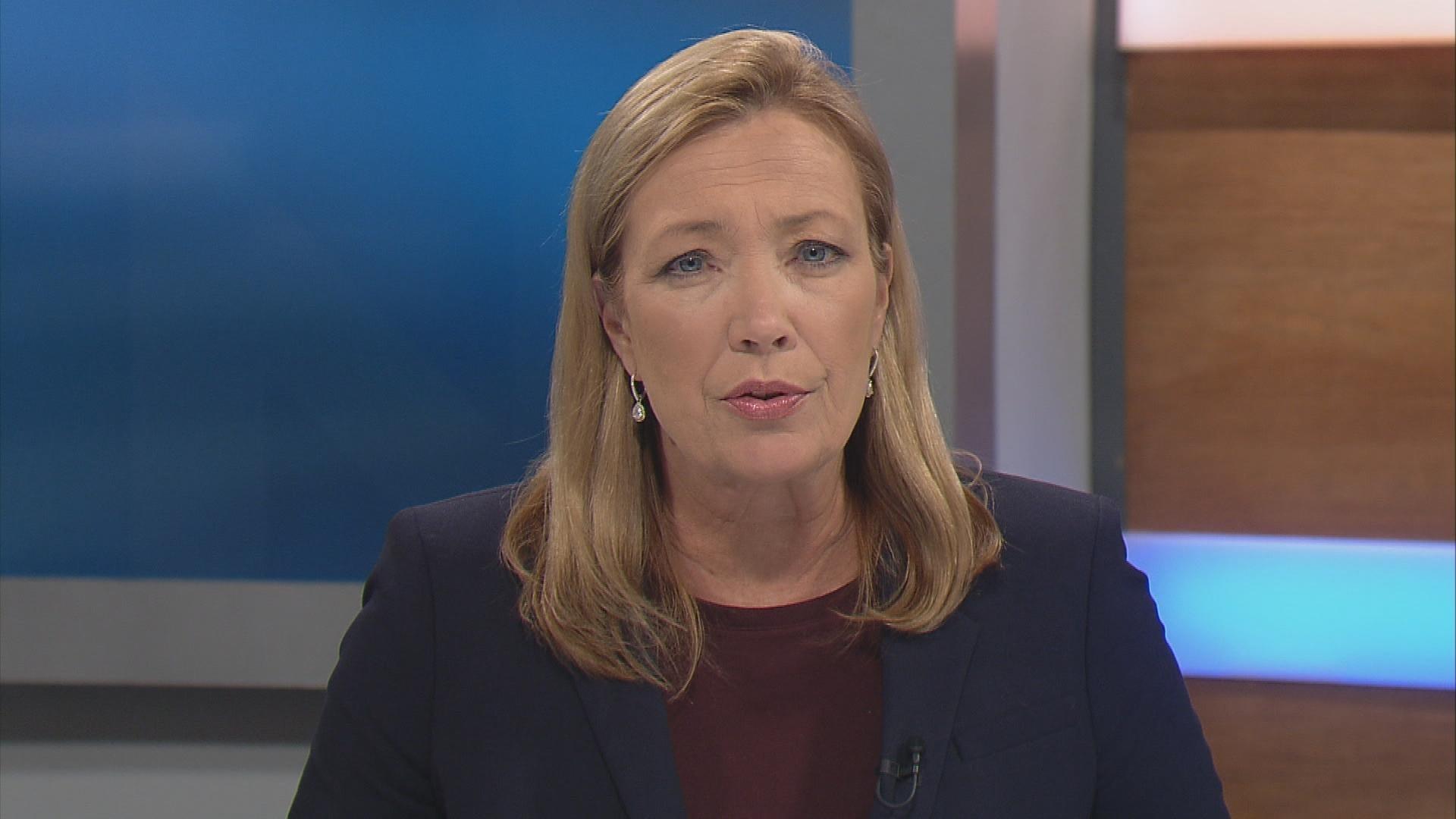 Gov. Tony Evers Calls for Action in Wake of Gun Violence
Governor Tony Evers said the state should provide more funding for mental health resources for students in light of the numerous gun incidents in Wisconsin this week. Evers' call to action comes on the heels of two incidents where an officer shot and injured an armed student in Waukesha and Oshkosh.
December 6, 2019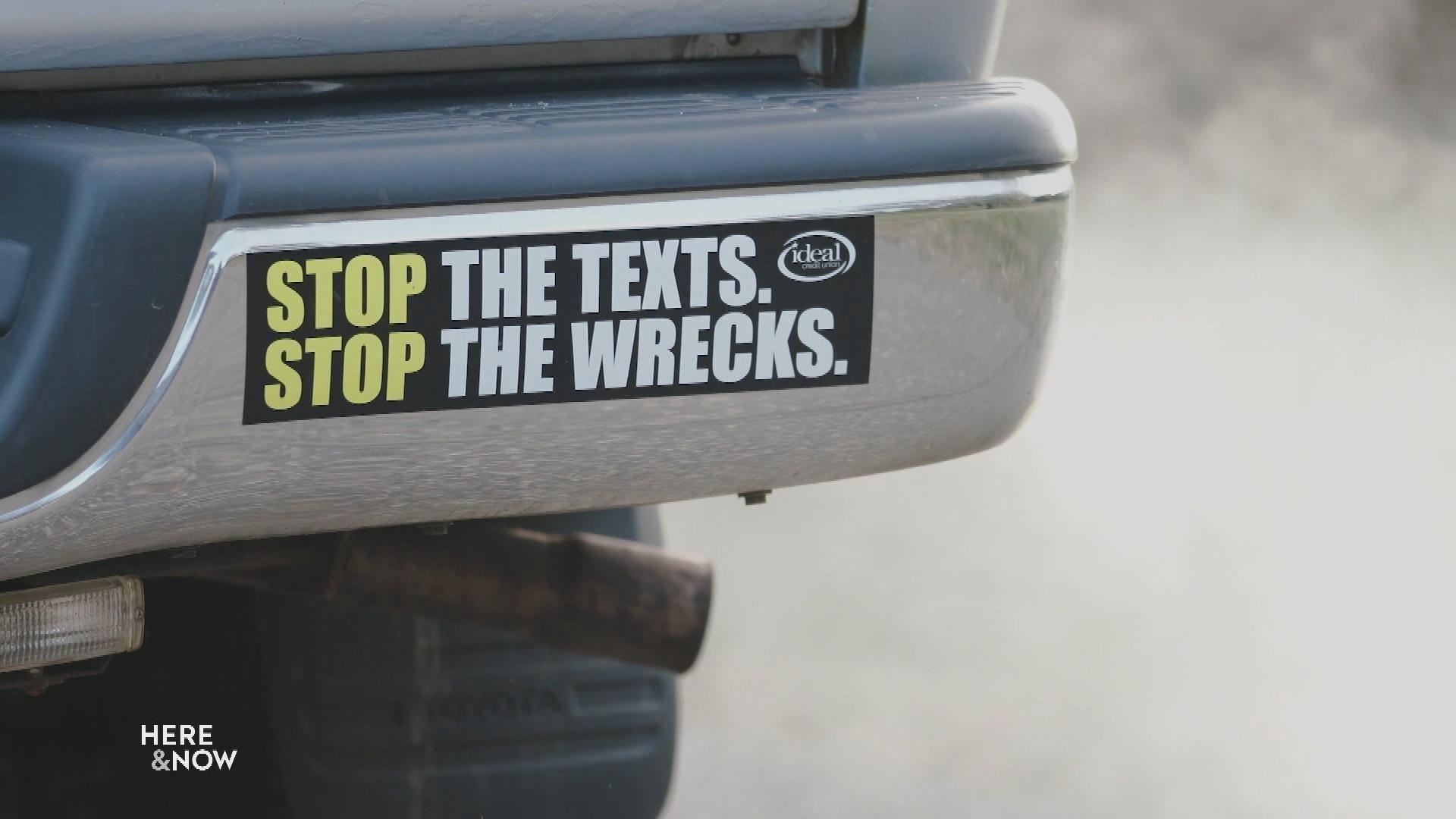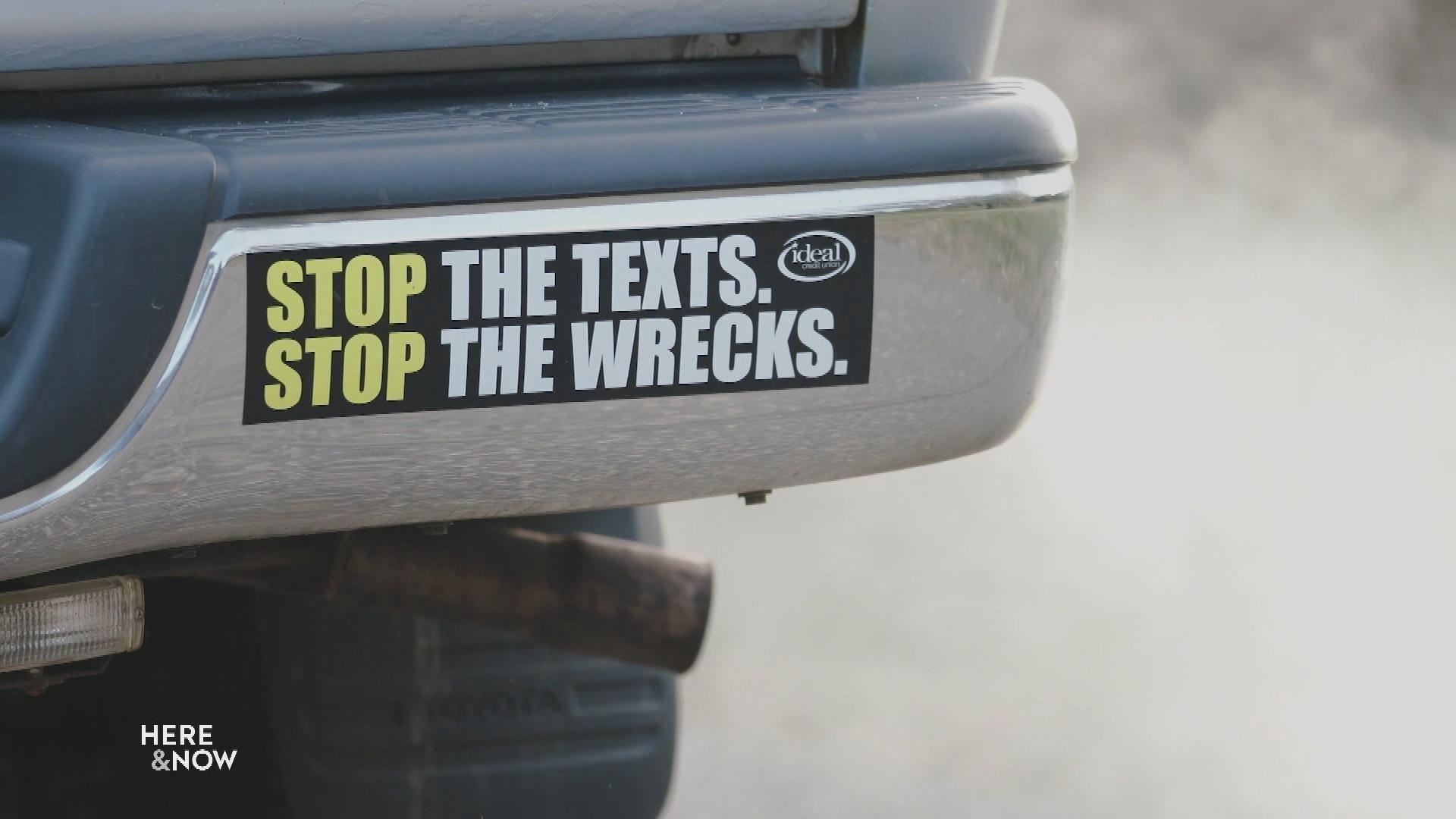 New Bill Aims to Curb Reckless Driving Habits
Last year, Wisconsin saw 60 fatal car accidents as a result of distracted driving. The story of a Hudson family's tragic experience reveals the damaging effects of a distracted driver. A bill at the Capitol regarding "driving while distracted" aims to crack down on the issue.
November 29, 2019 • West Central Region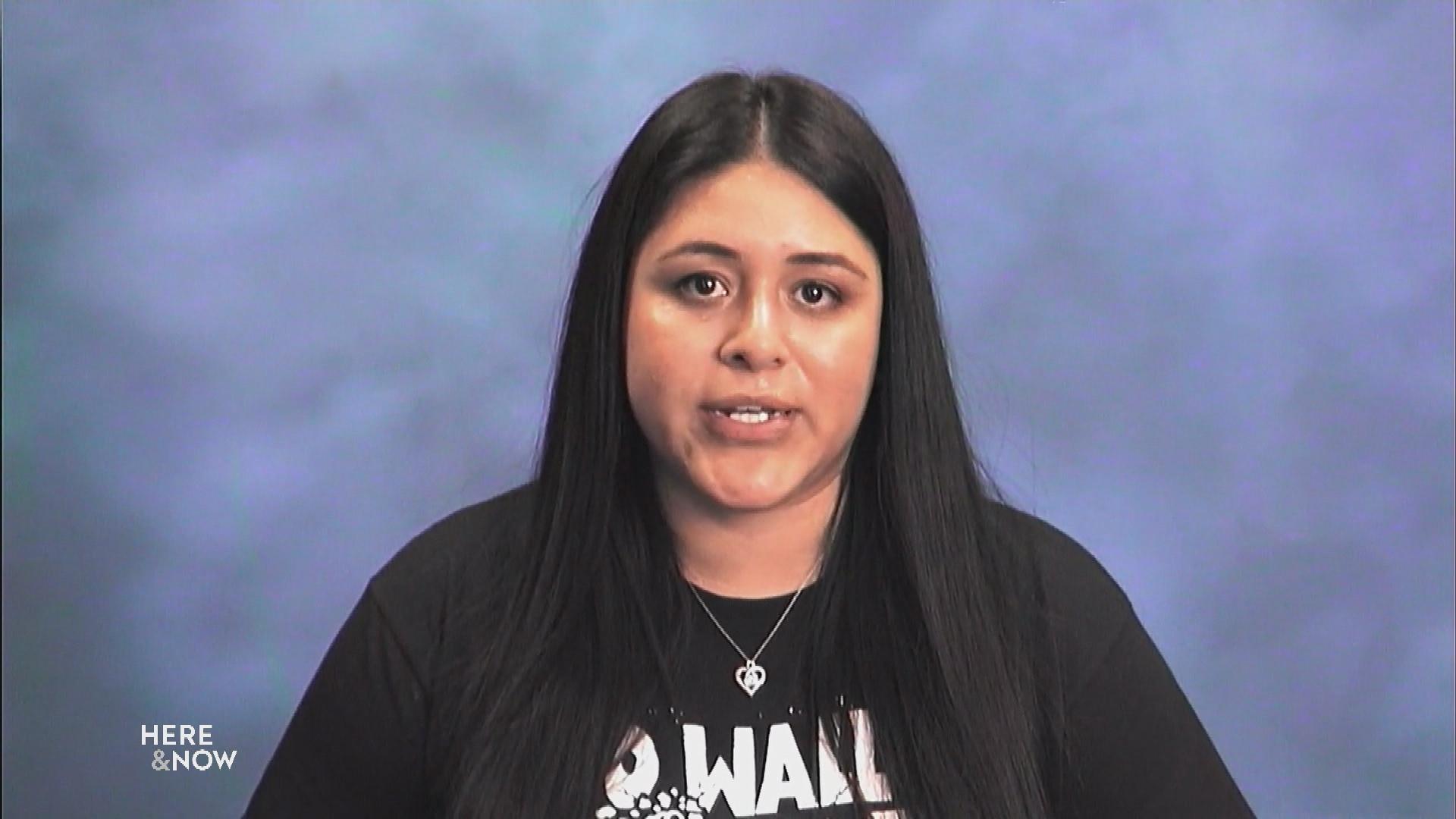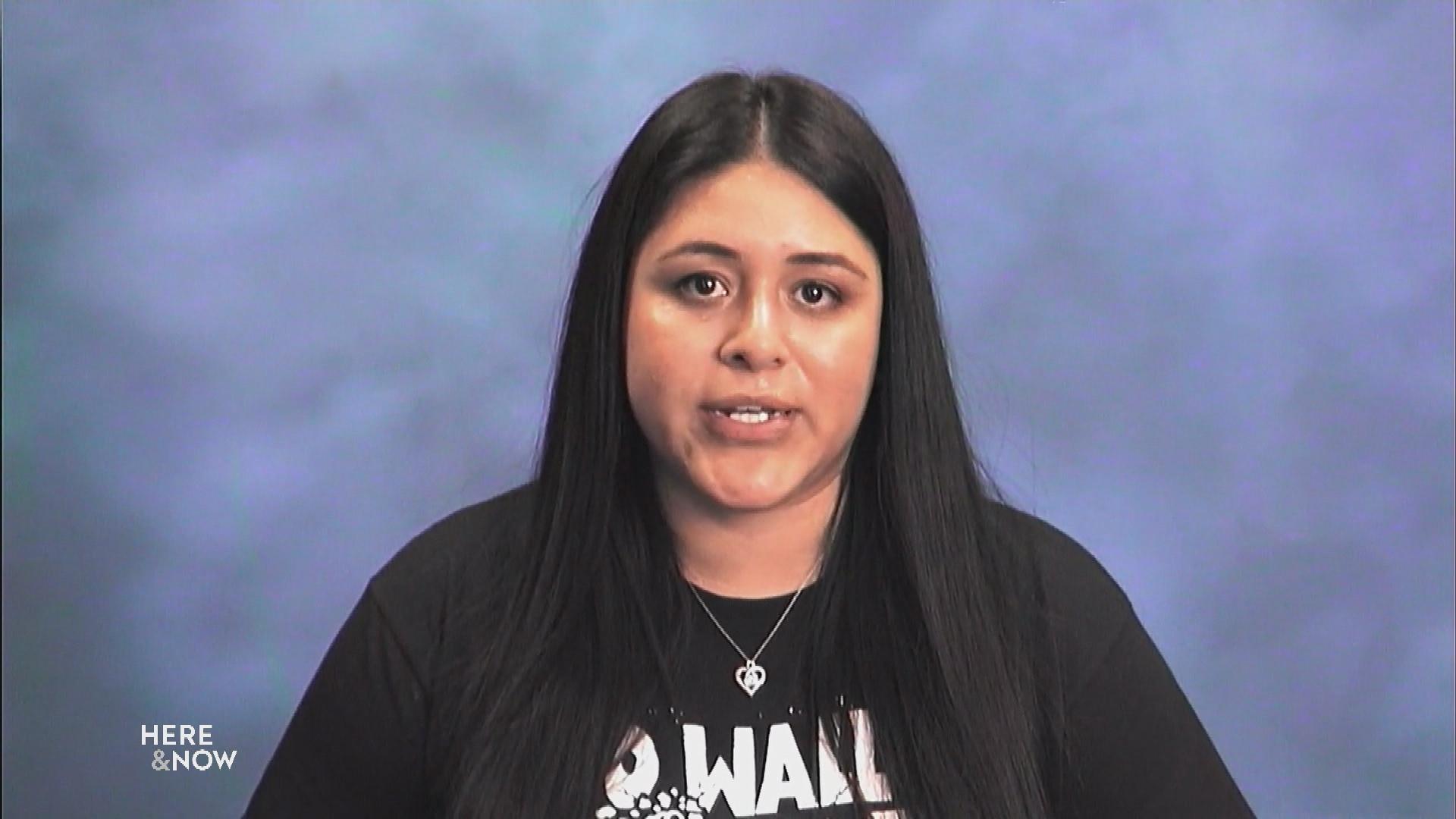 Voces De La Frontera Leader Reacts to Challenges to DACA
November 15, 2019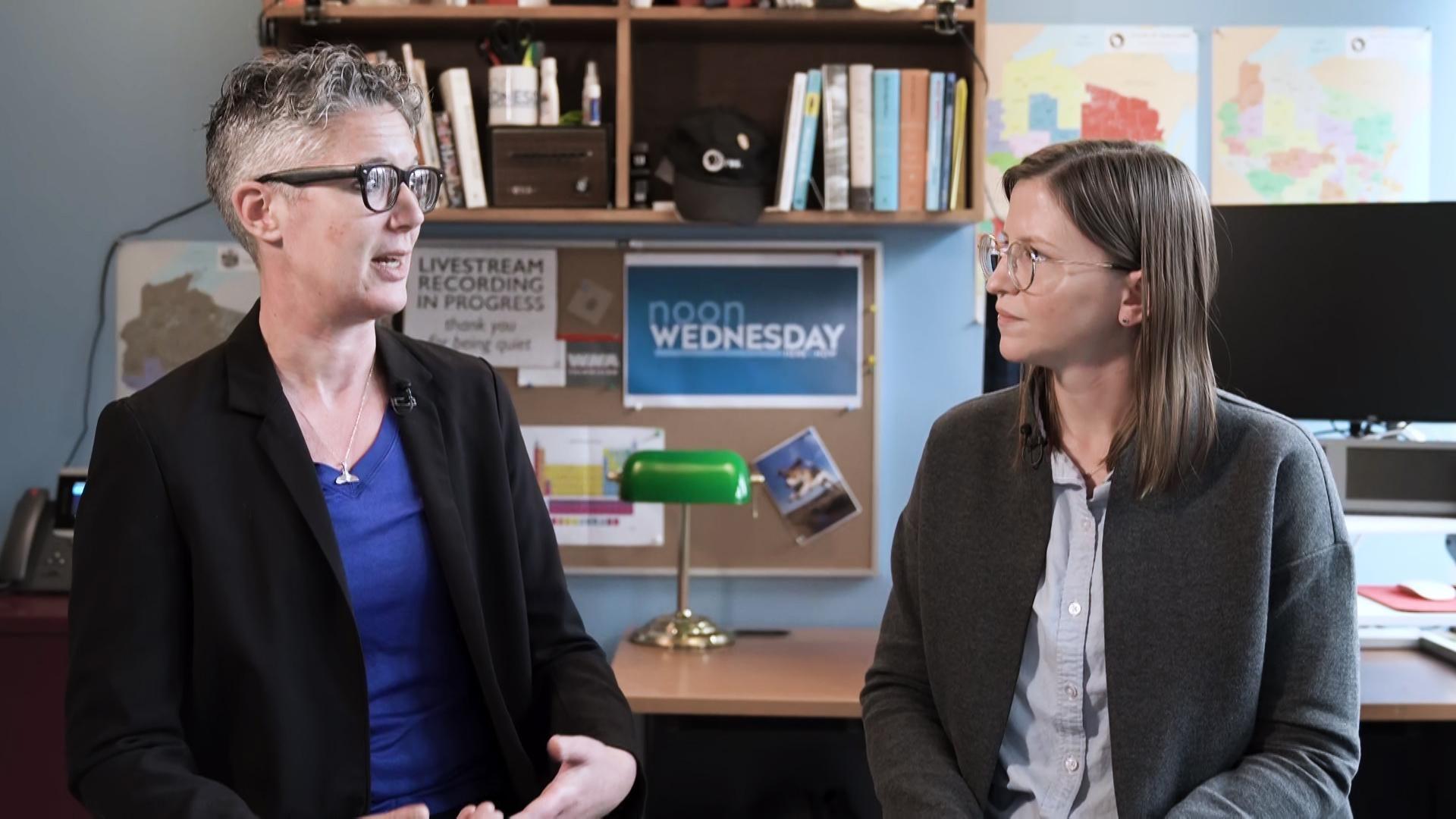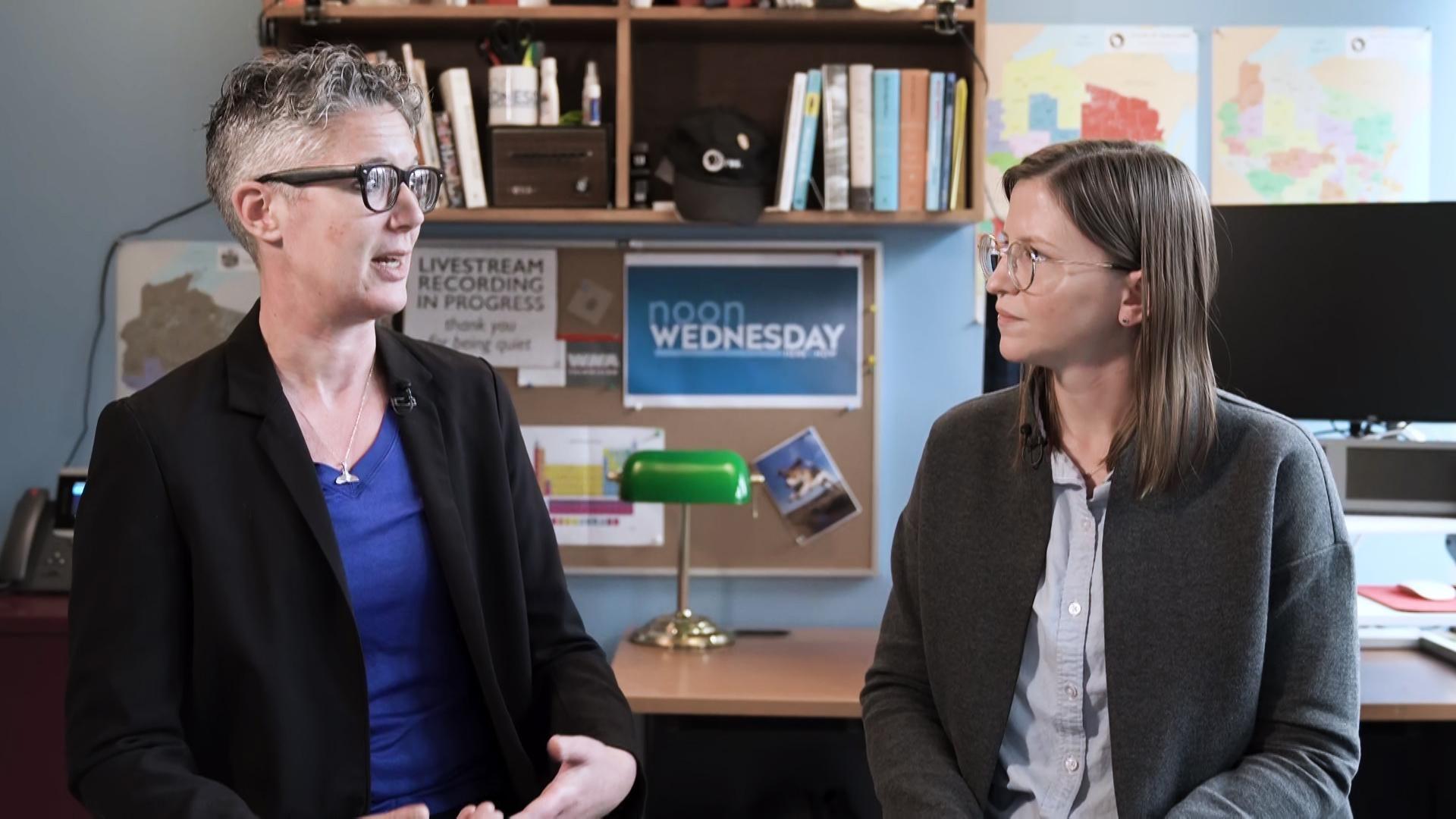 Noon Wednesday: Are Domestic Violence Victims Locked Out?
87 percent of domestic violence victims' unmet needs in Wisconsin are for housing resources. Abby Swetz, policy and systems analyst at End Domestic Abuse Wisconsin, joins us to talk about the intersection of domestic violence and homelessness.
November 6, 2019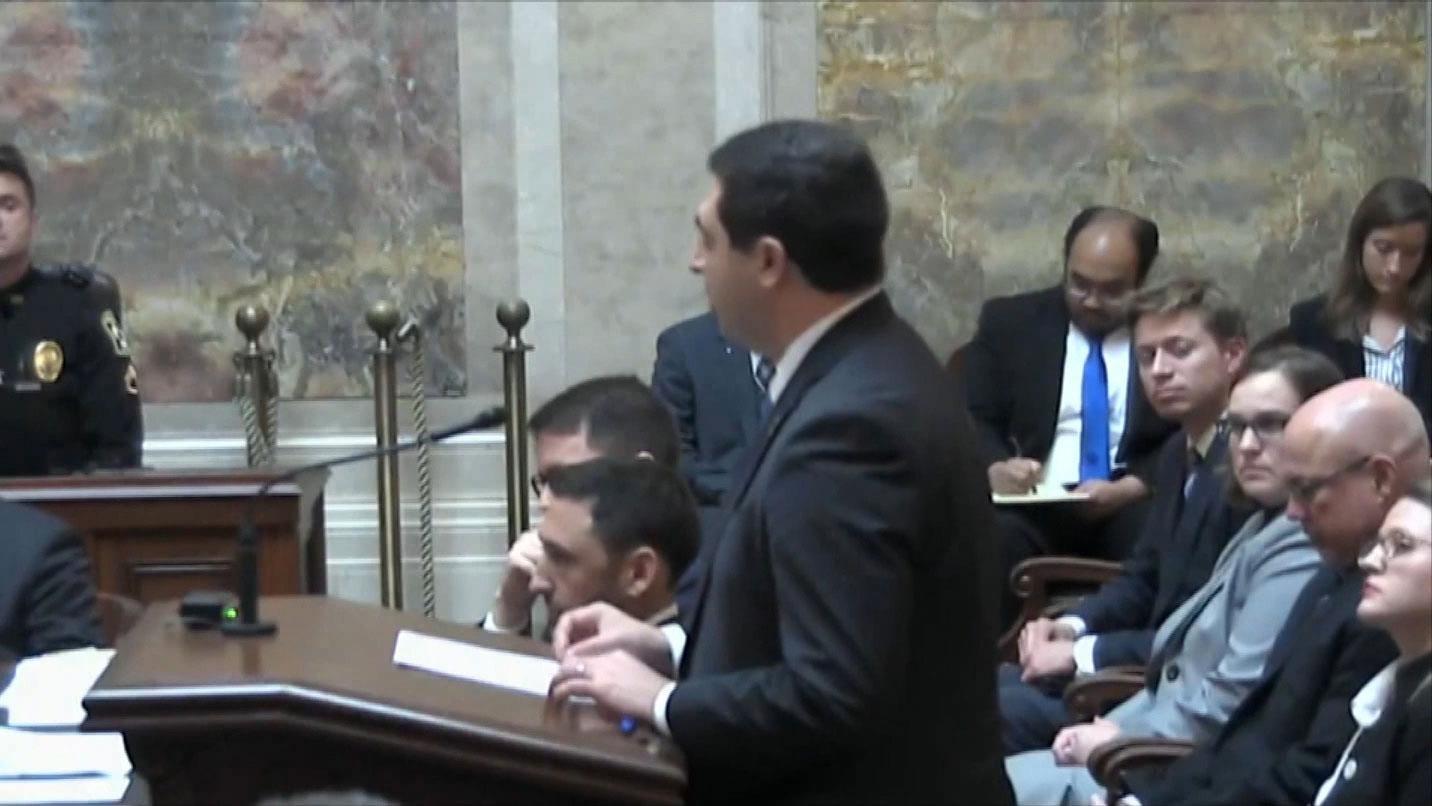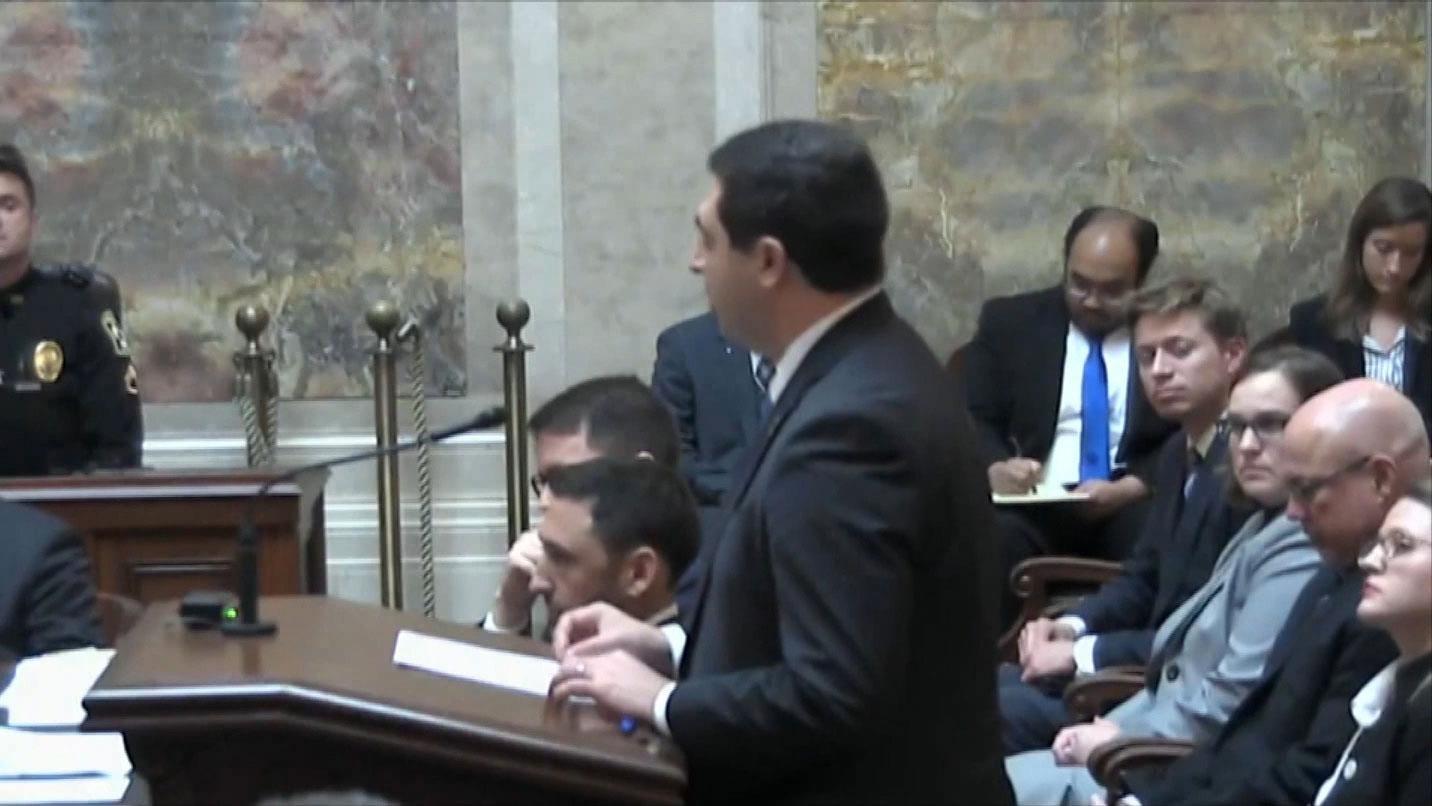 Supreme Court Hears More Lame Duck Challenges
The Wisconsin Supreme Court hears another challenge to last year's lame duck session and Ray Cross announces his retirement as UW System president.
October 25, 2019 • South Central Region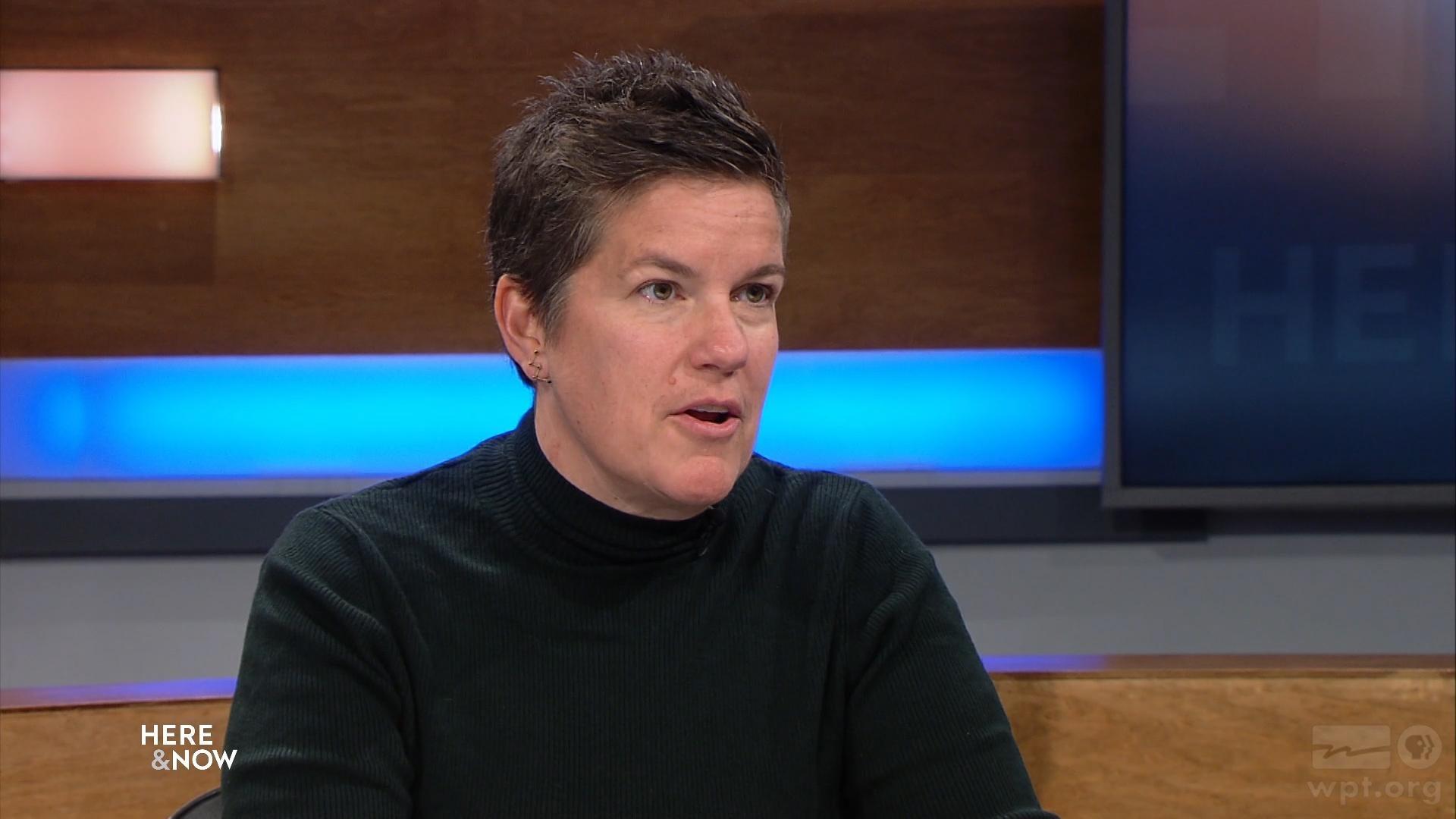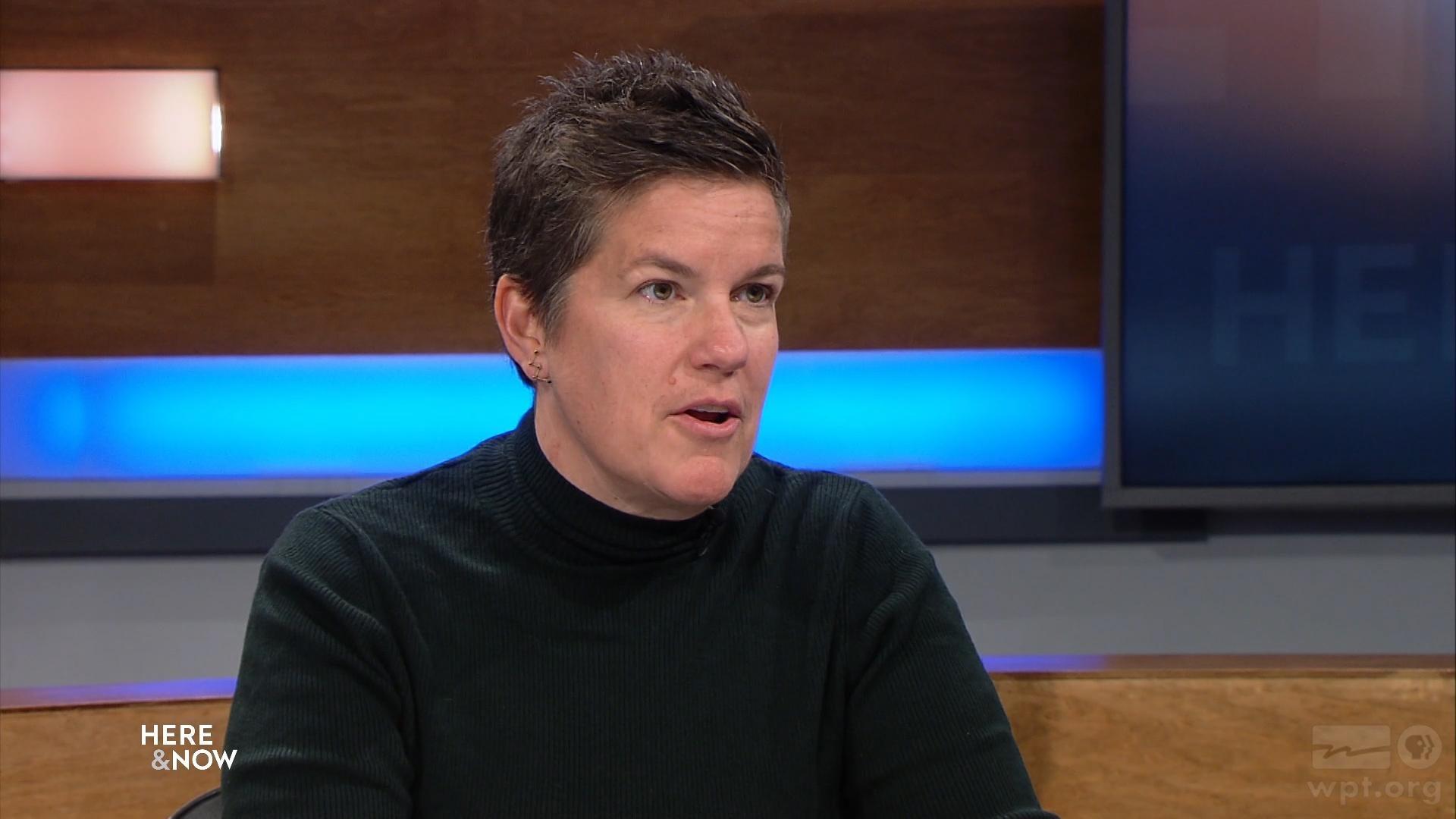 New WEDC CEO Talks Foxconn, Agency Priorities
With new leadership at the head of the Wisconsin Economic Development Corporation, the agency's new CEO Missy Hughes discusses the future of projects like Foxconn and other top priorities.
October 25, 2019 • Southeast Region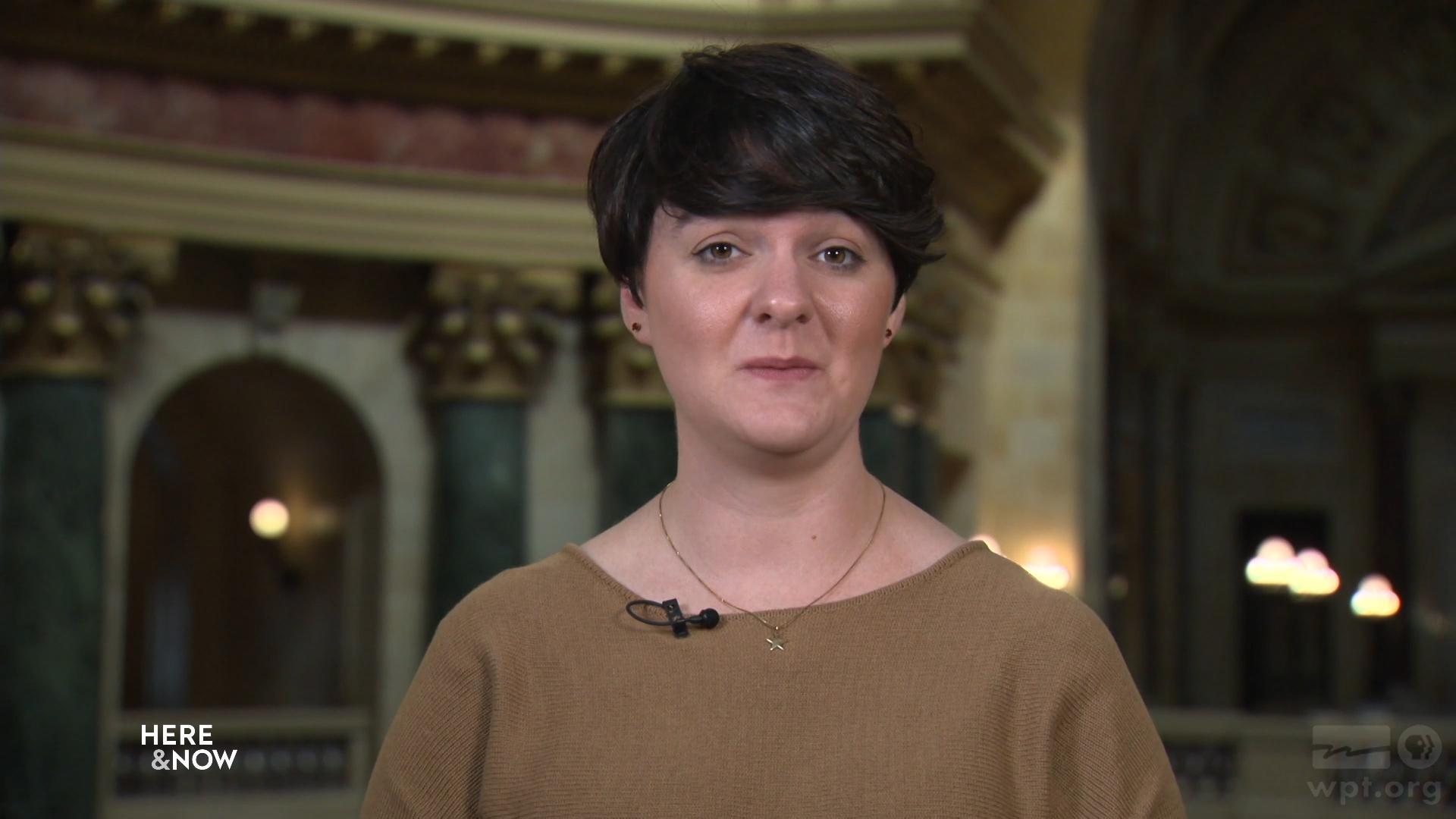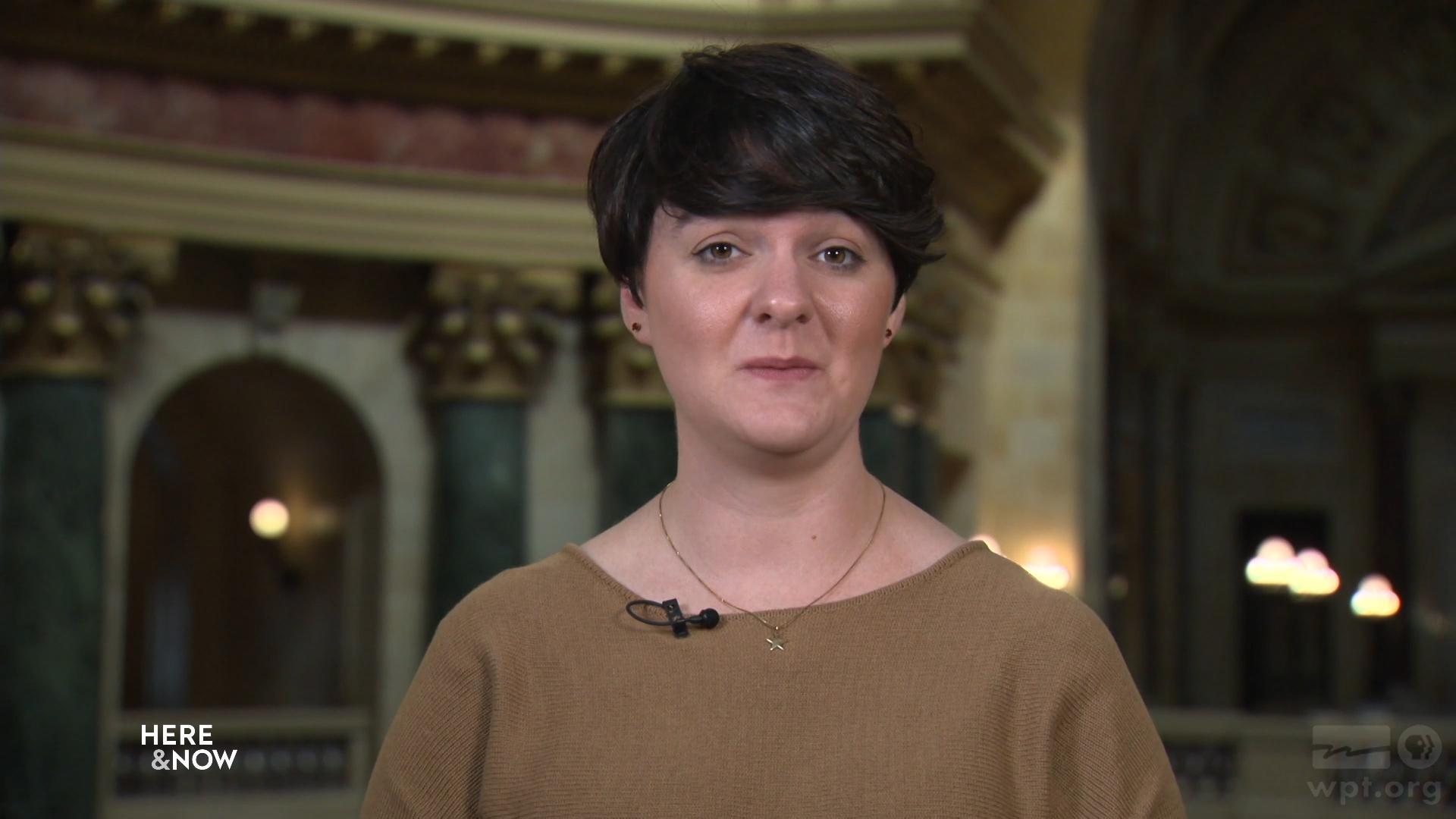 What's Next for Gun Control Special Session
With Gov. Tony Evers calling for a special session on gun control and Republican legislative leaders pushing back on any change, WPR's Laurel White shares insight into the political debate on the issue.
October 25, 2019 • South Central Region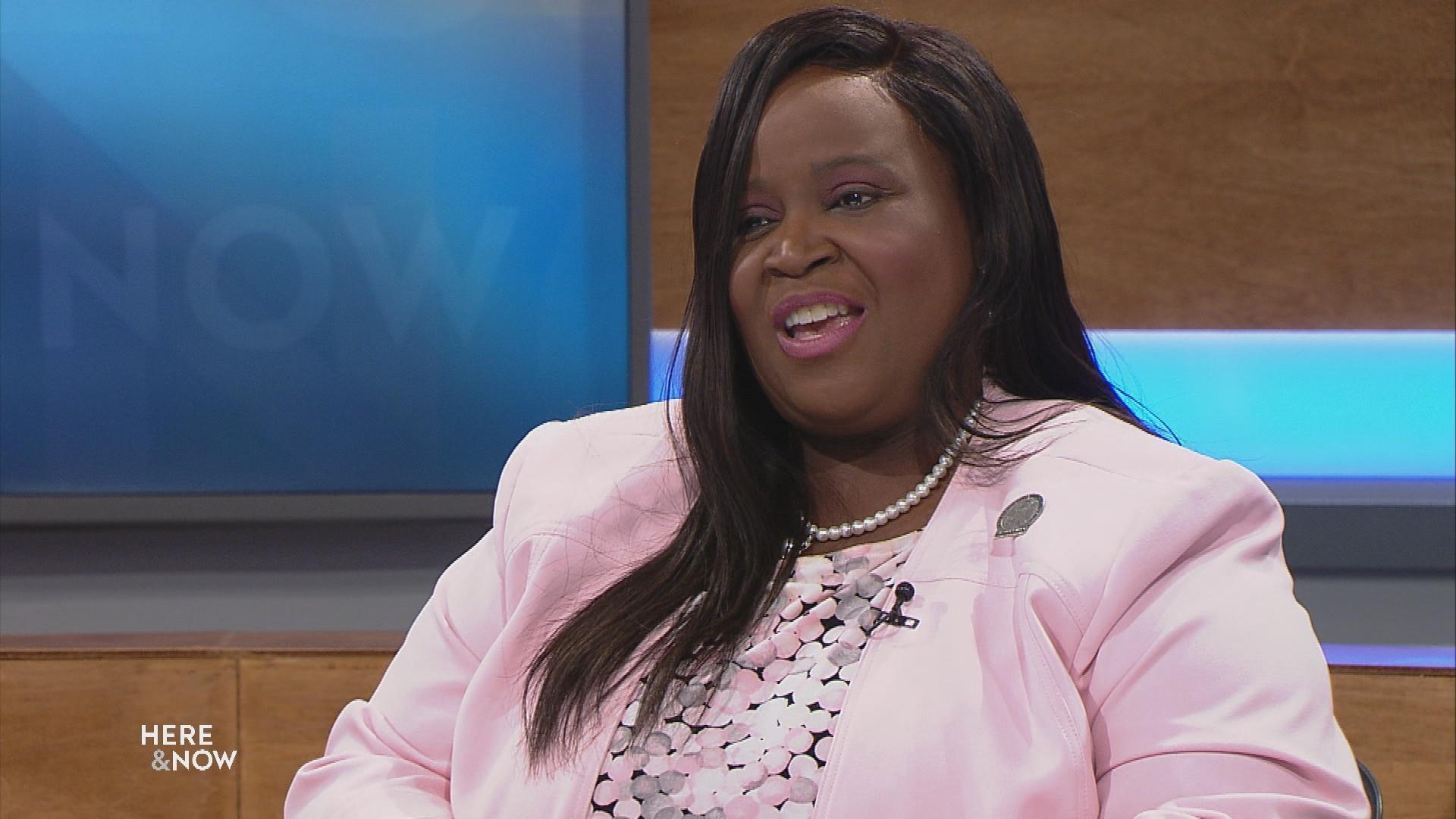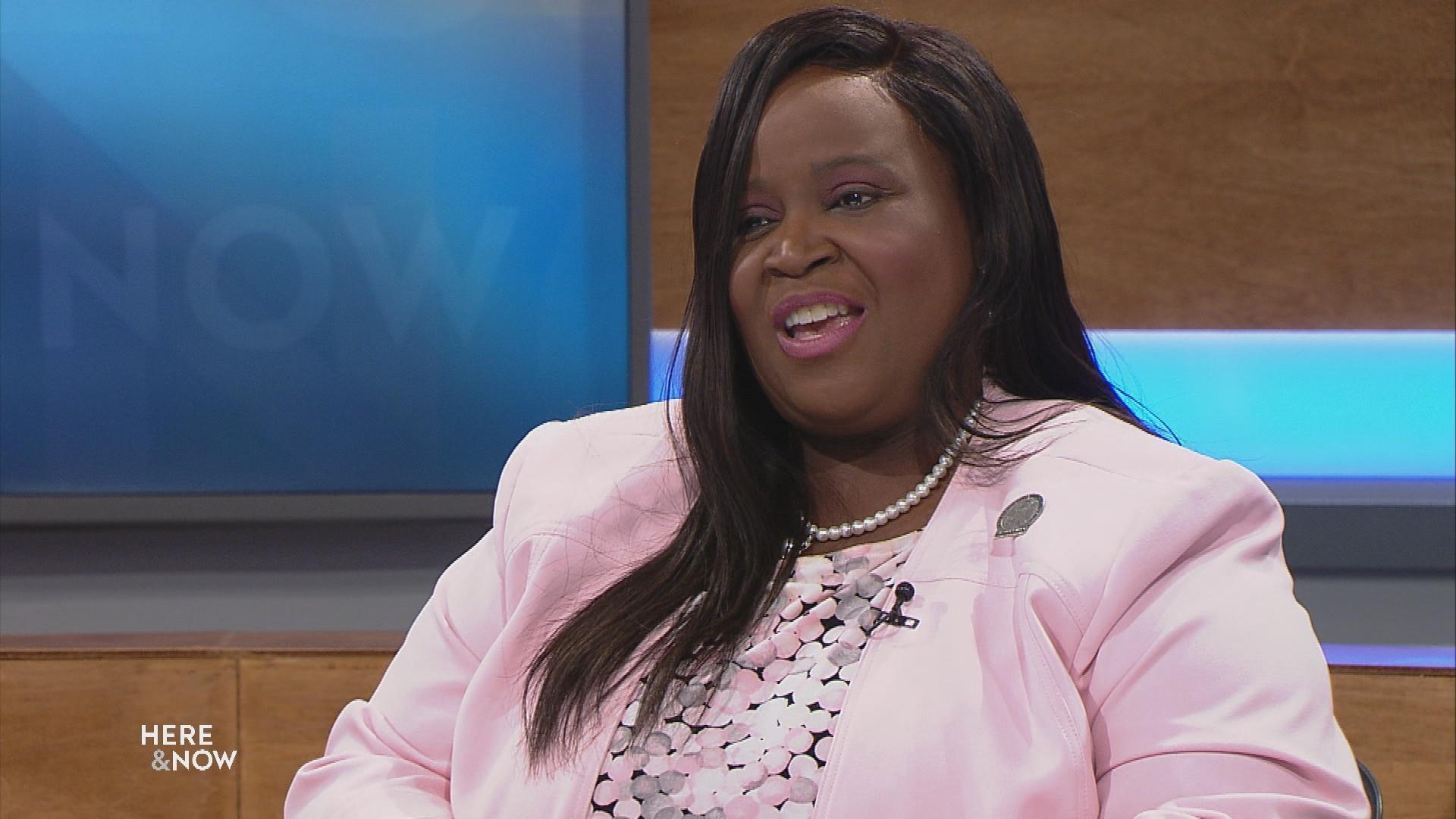 Rep. Stubbs on the State's Diversity and Inclusion Efforts
State Representative Sheila Stubbs speaks about diversity and inclusion efforts underway at the Capitol including her new bill involving the same. This week, Gov. Evers signed an executive order calling for changes in how the state assesses issues of equity. Stubbs discussed the order and other policies can better serve different communities.
October 15, 2019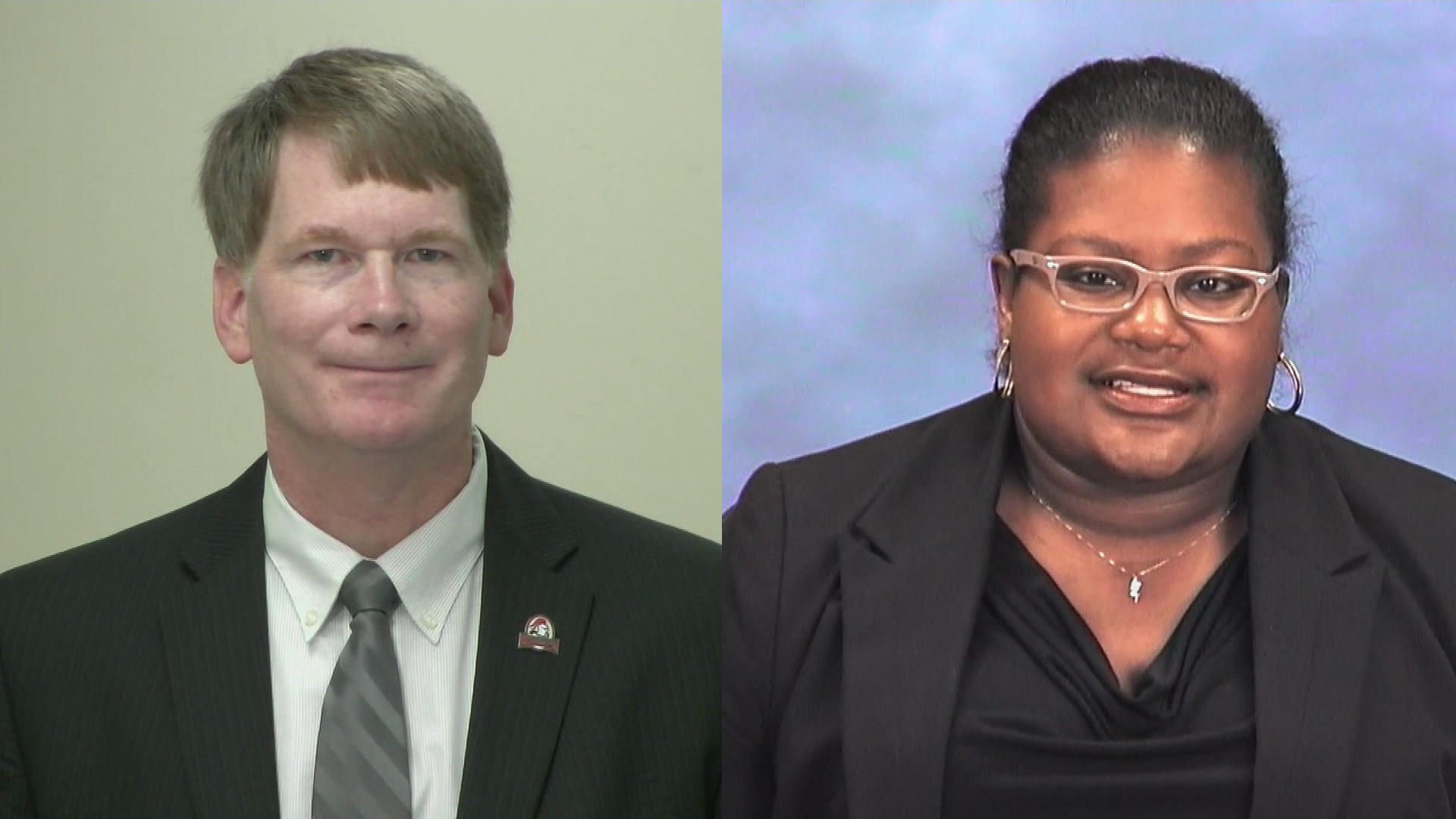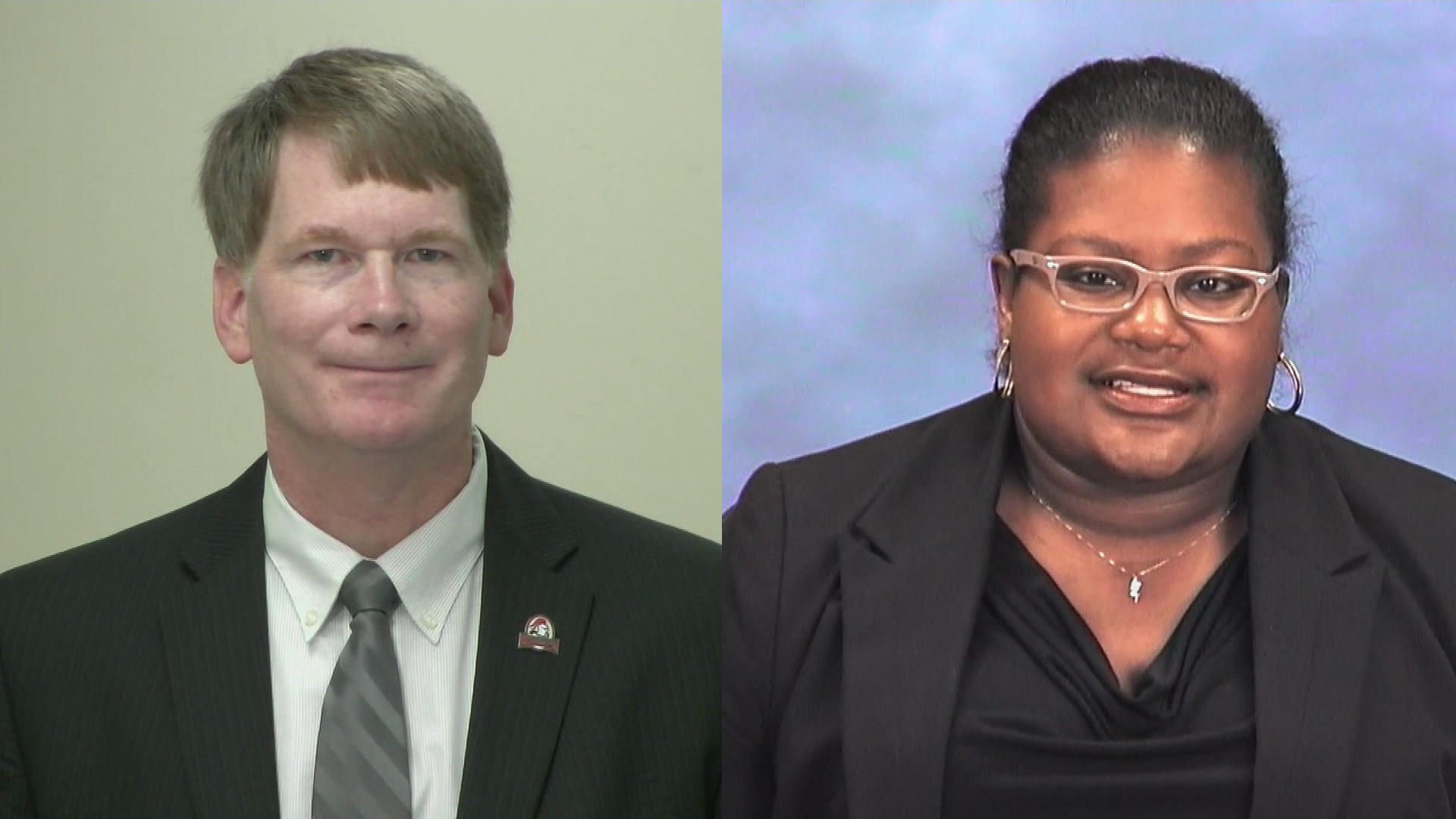 State Legislators Discuss Decline in Statewide Test Scores
The Republican Chair of the Assembly Education Committee, State Rep. Jeremy Thiesfeldt and Democratic Committee Member Rep. LaKeshia Myers address the declining school test score results. The 2018-2019 statewide test score results show a decline in student performance overall. Scores from tests such as the ACT also show that the achievement gap between Black and white students persists.
September 20, 2019 • Northeast Region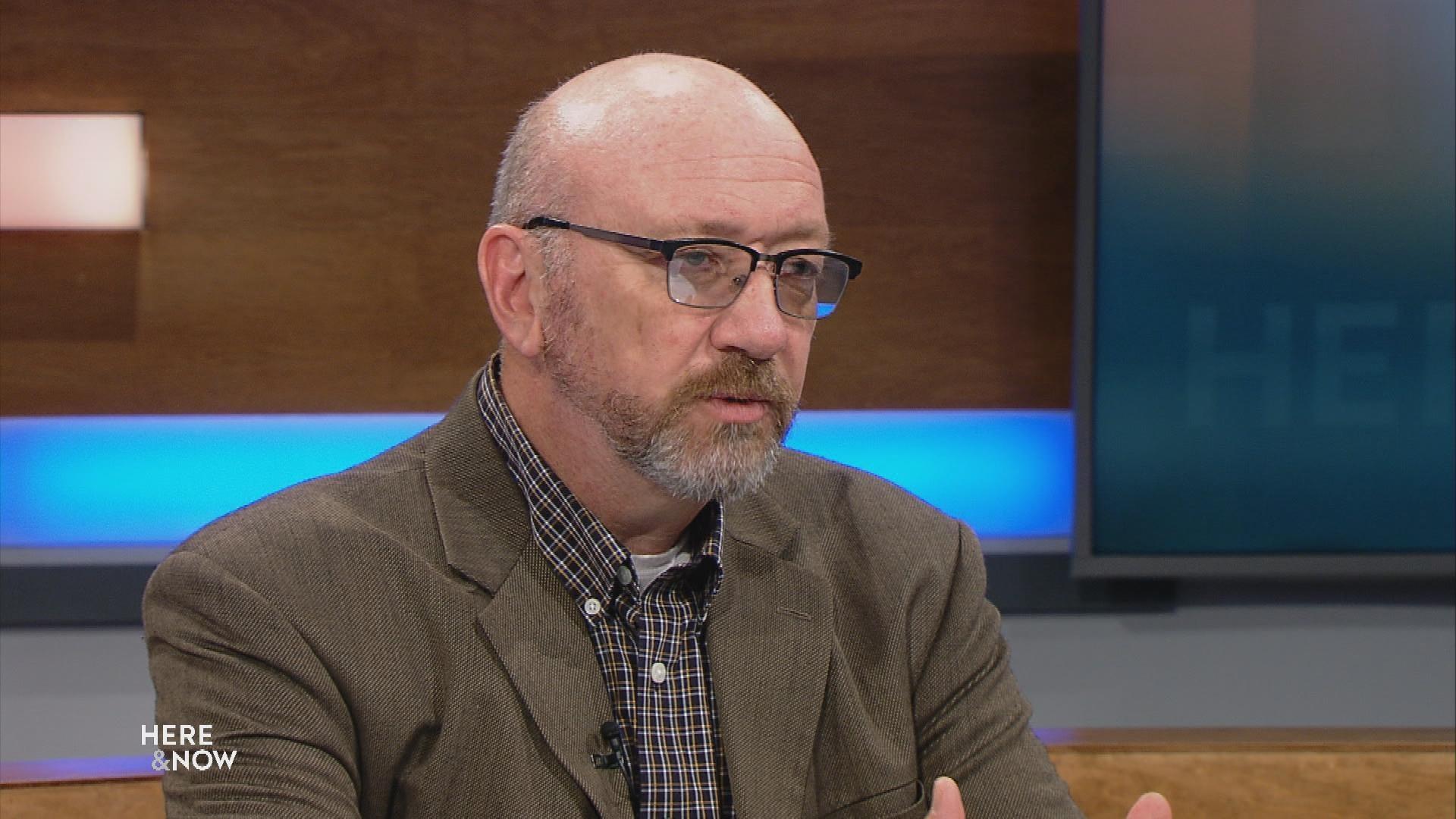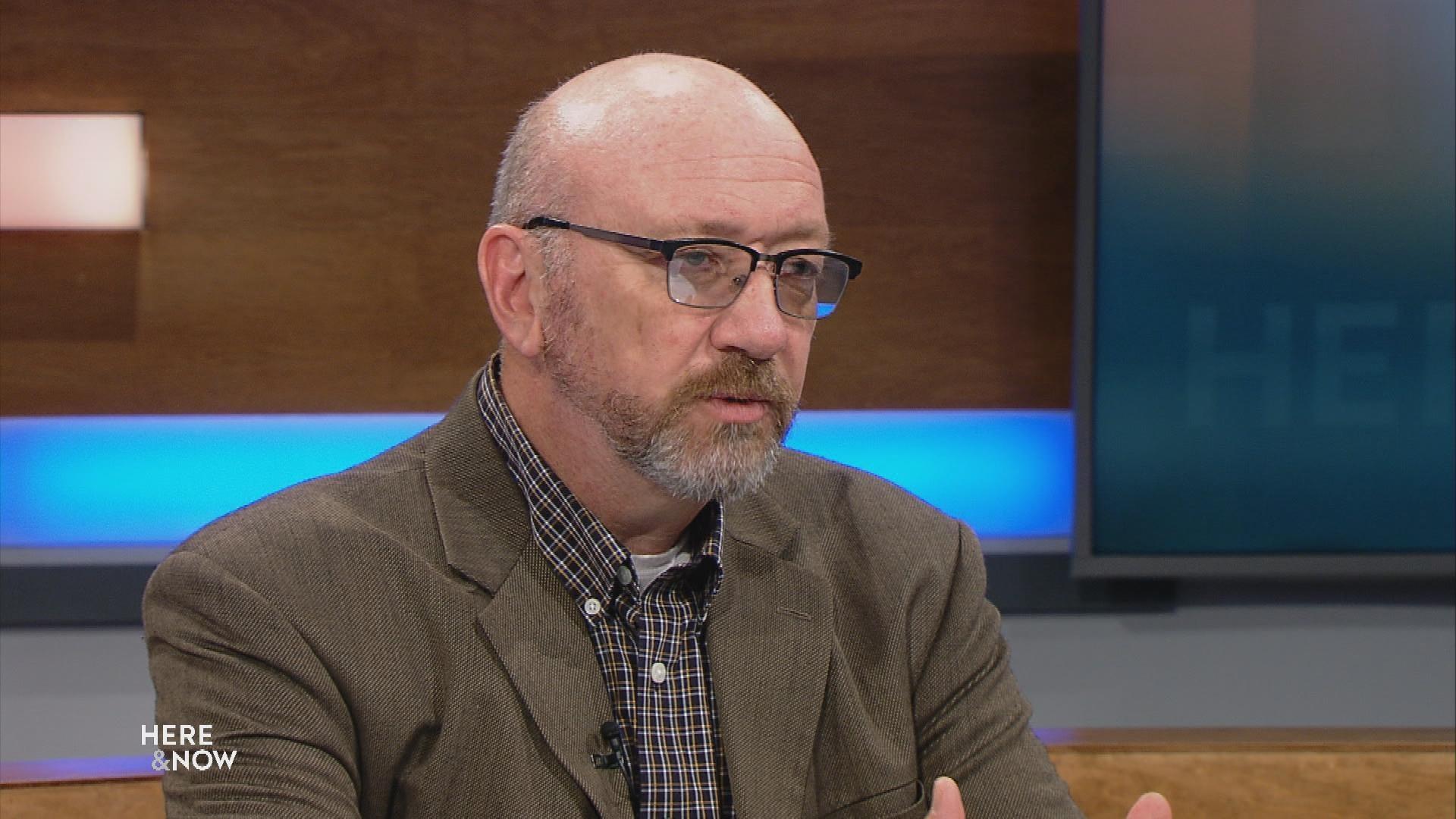 Wisconsinites Owe Billions in Unpaid Medical Bills
ABC for Health Executive Director Bobby Peterson talks about the complexities of medical debt in Wisconsin. Currently there are $1.2 billion in unpaid medical bills, according to figures released by the Wisconsin Hospital Association.
September 20, 2019 • South Central Region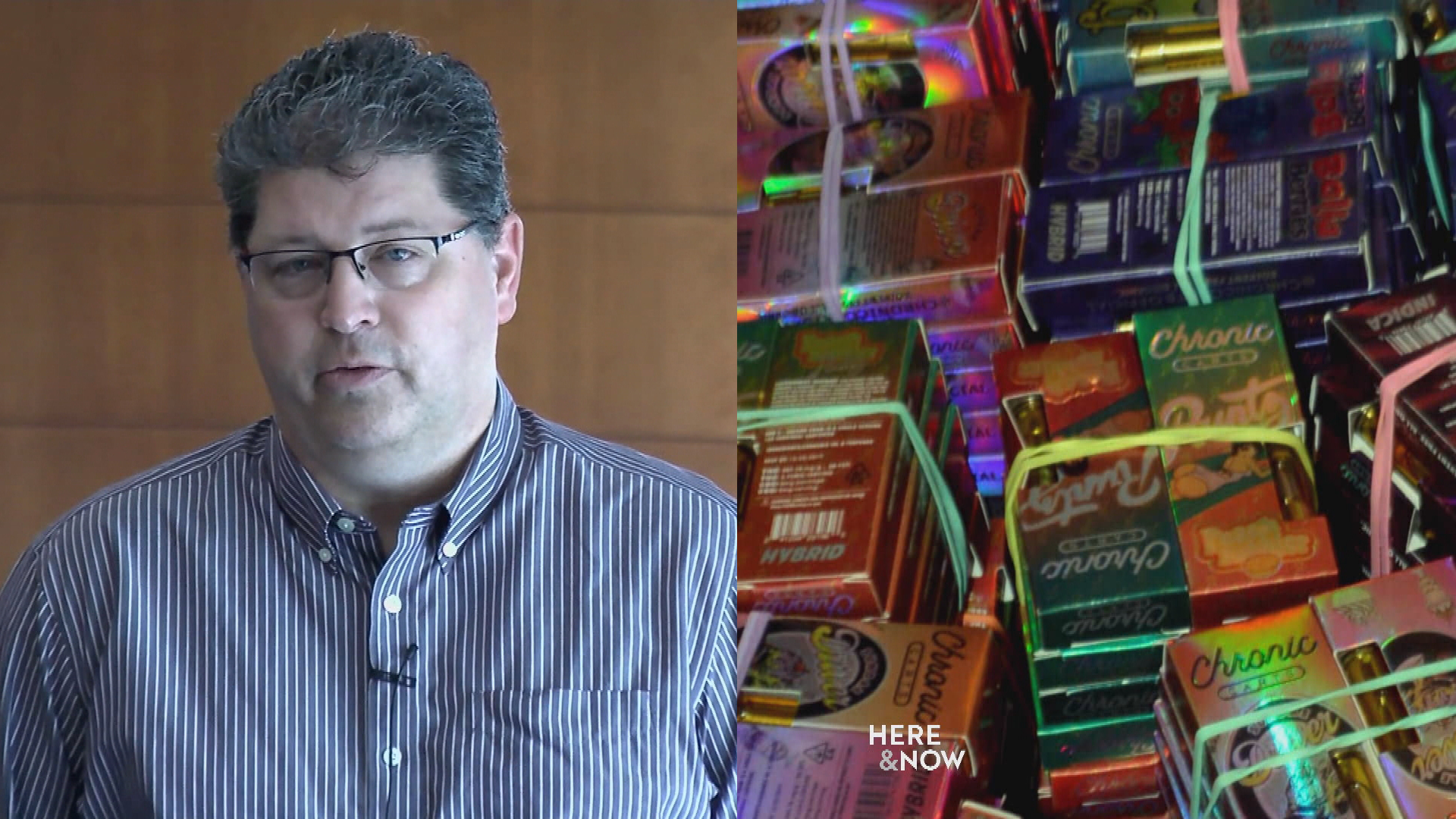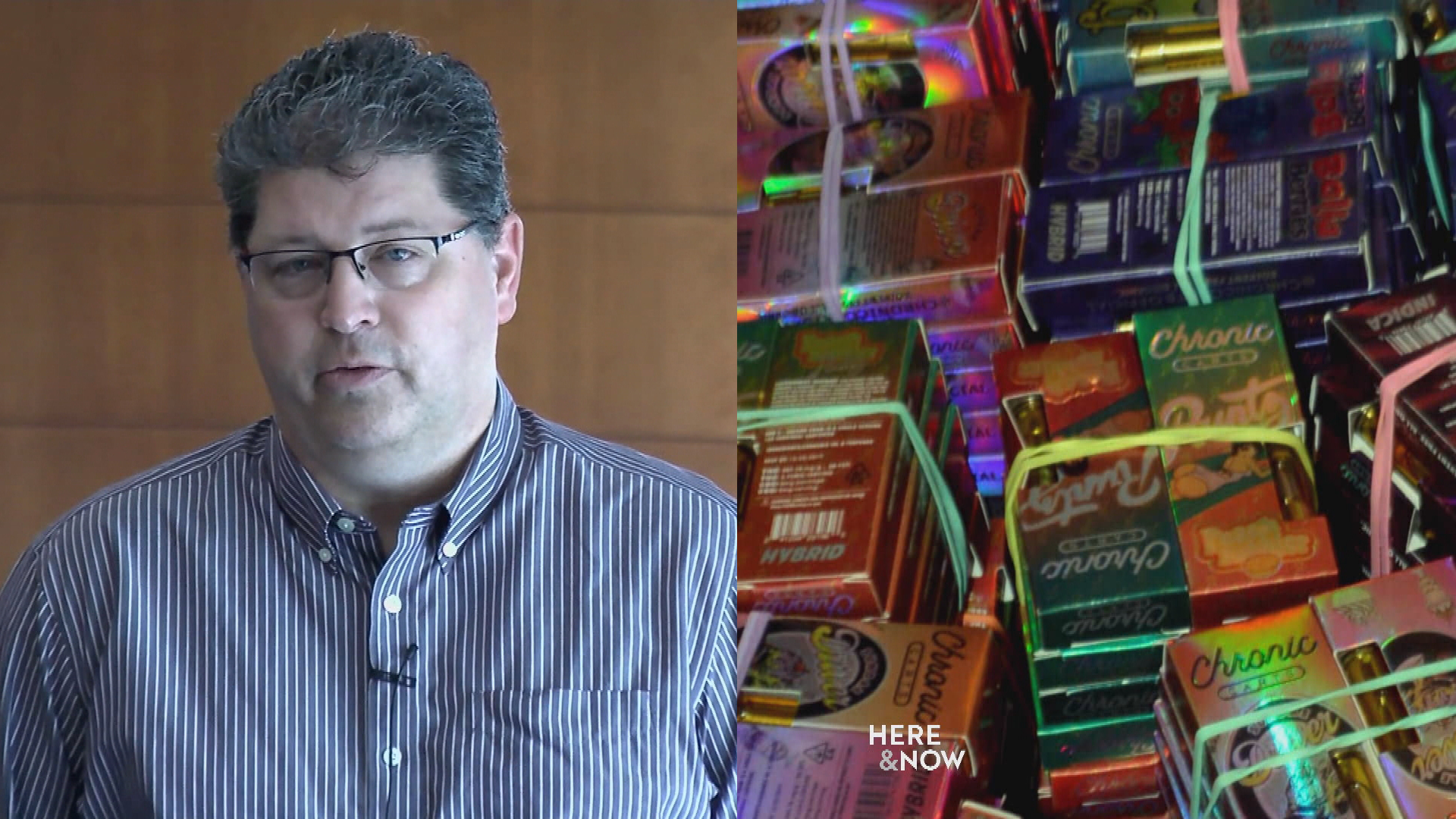 Wisconsin Doctors at the Forefront of Vaping Investigation
Dr. Michael Meyer, the head of the pediatric intensive care unit at the Children's Hospital of Wisconsin, describes the impact of vaping. Wisconsin has seen 48 lung disease cases in 21 counties, according to the Department of Health Services. The Children's Hospital of Wisconsin were among the first to connect the deadly lung disease to vaping.
September 20, 2019 • South Central Region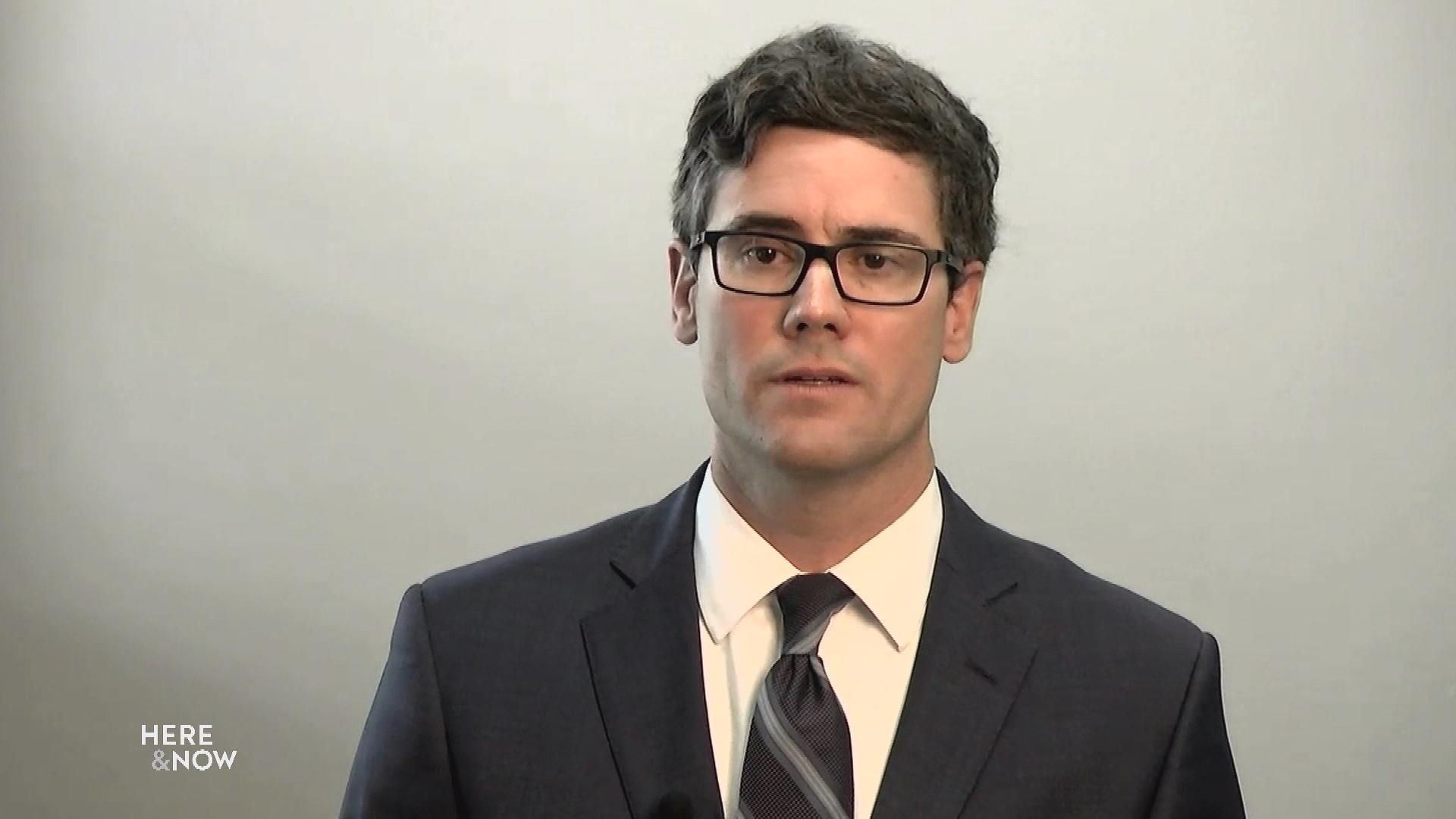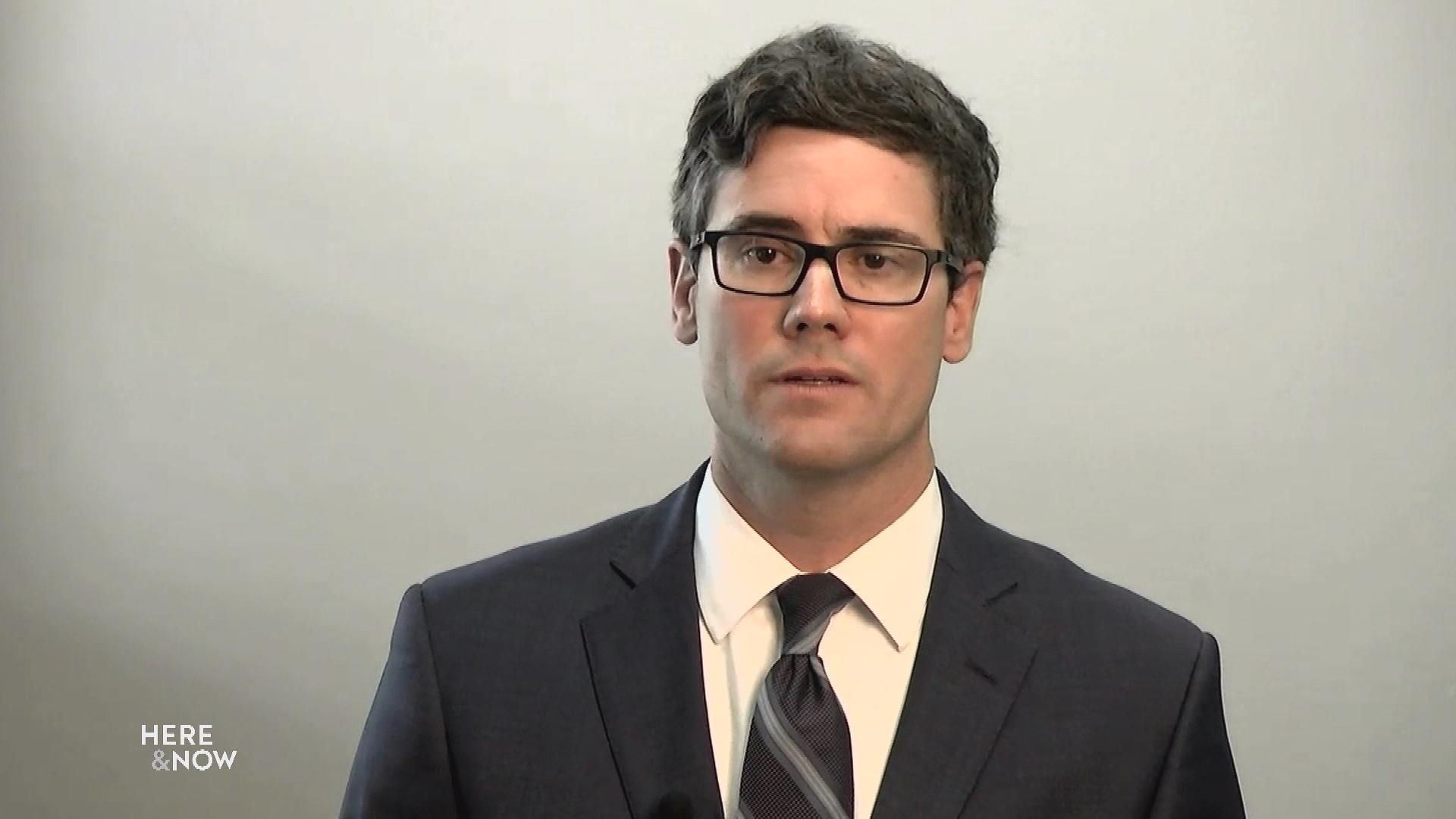 Portage County DA on the Impact of 60 Plus New Prosecutors
President of the Wisconsin District Attorneys Association, Louis Molepske, speaks to the Evers' administration's decision to provide funds for additional county Assistant DAs. More than 60 assistant DAs will be placed at 56 counties around the state. Molepske says that the additional prosecutors will help people stay out of prison and make sure that justice is served for victims.
September 20, 2019 • West Central Region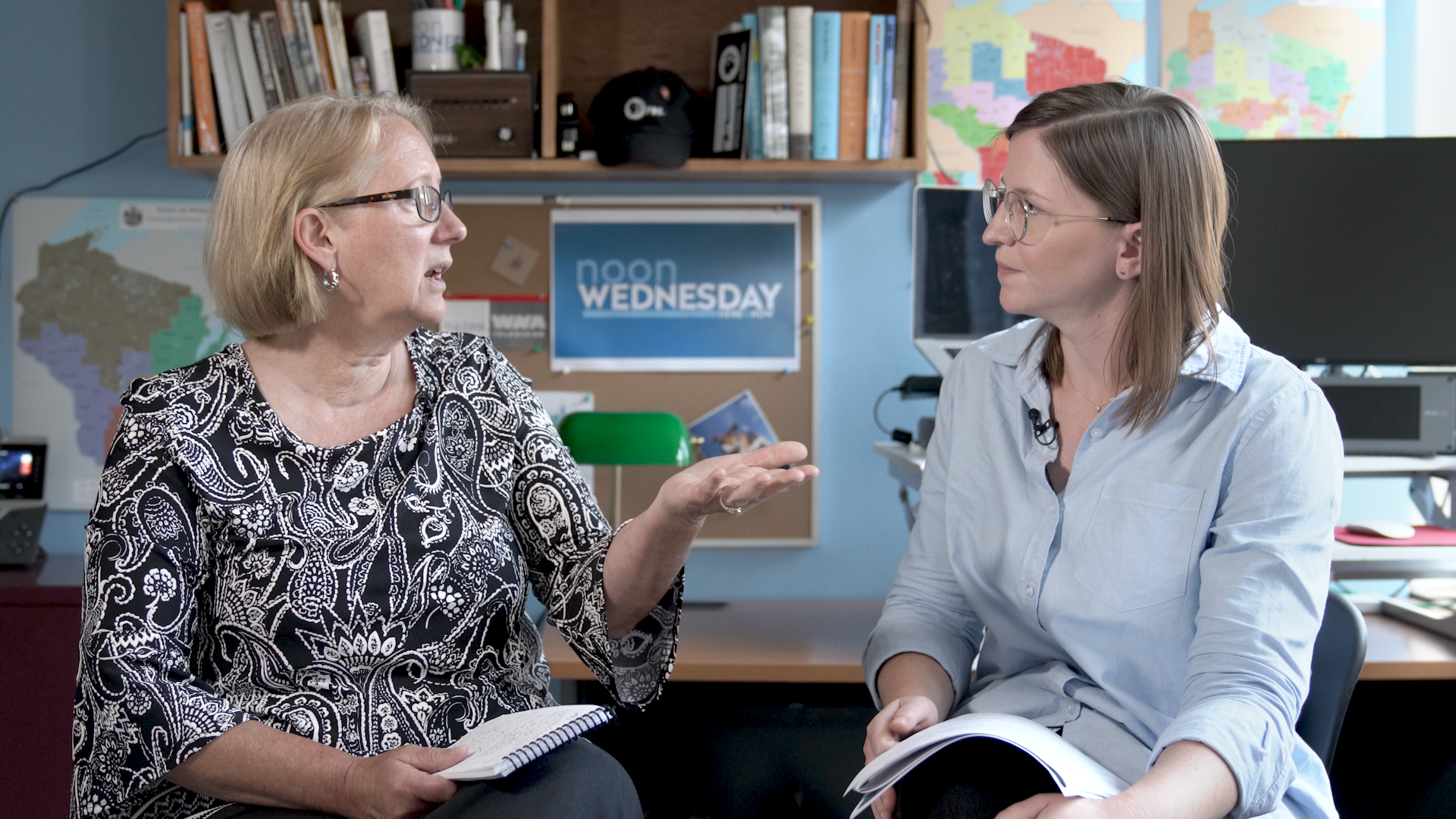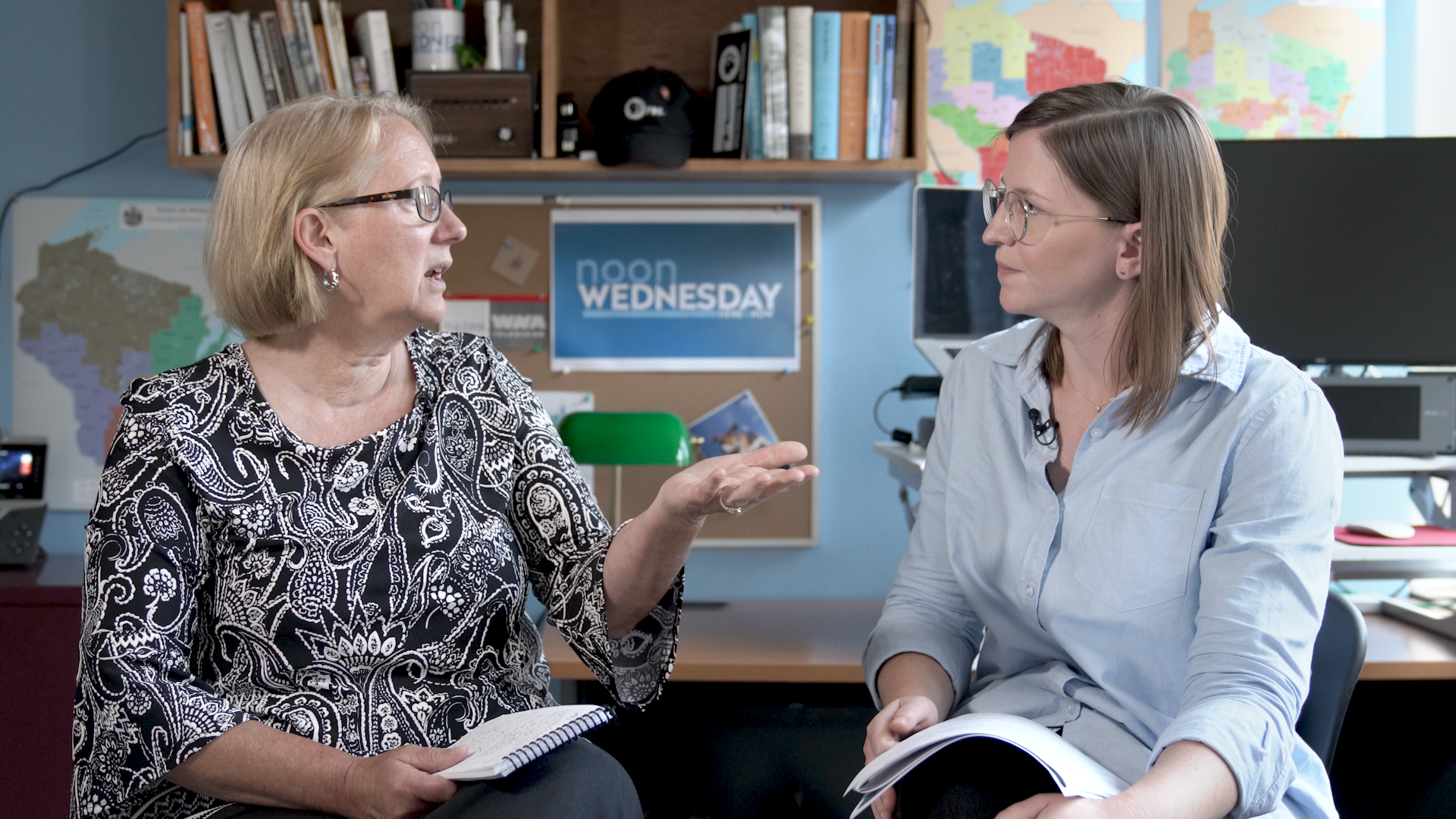 Noon Wednesday: Should Wisconsin Inmates Pay-To-Stay?
There's a price to pay when someone is sent to jail in Wisconsin, literally. We spoke with Dee Hall from the Wisconsin Center for Investigative Journalism about their recent analysis increasing practice of charging inmates for their stay in jail. Are these fees necessary to pay to for the facilities that house inmates? Or, do they violate the rights of the incarcerated?
September 18, 2019 • South Central Region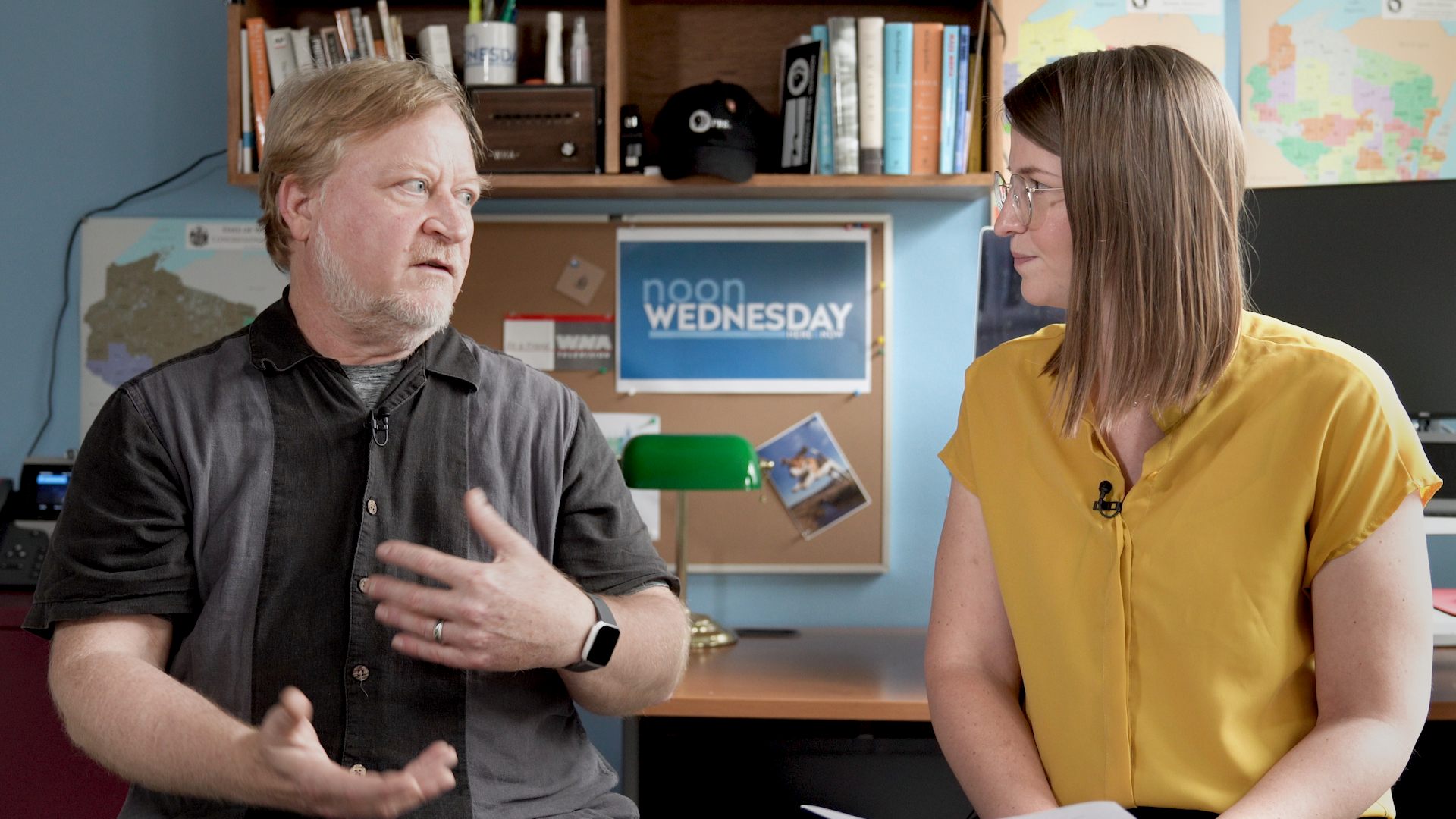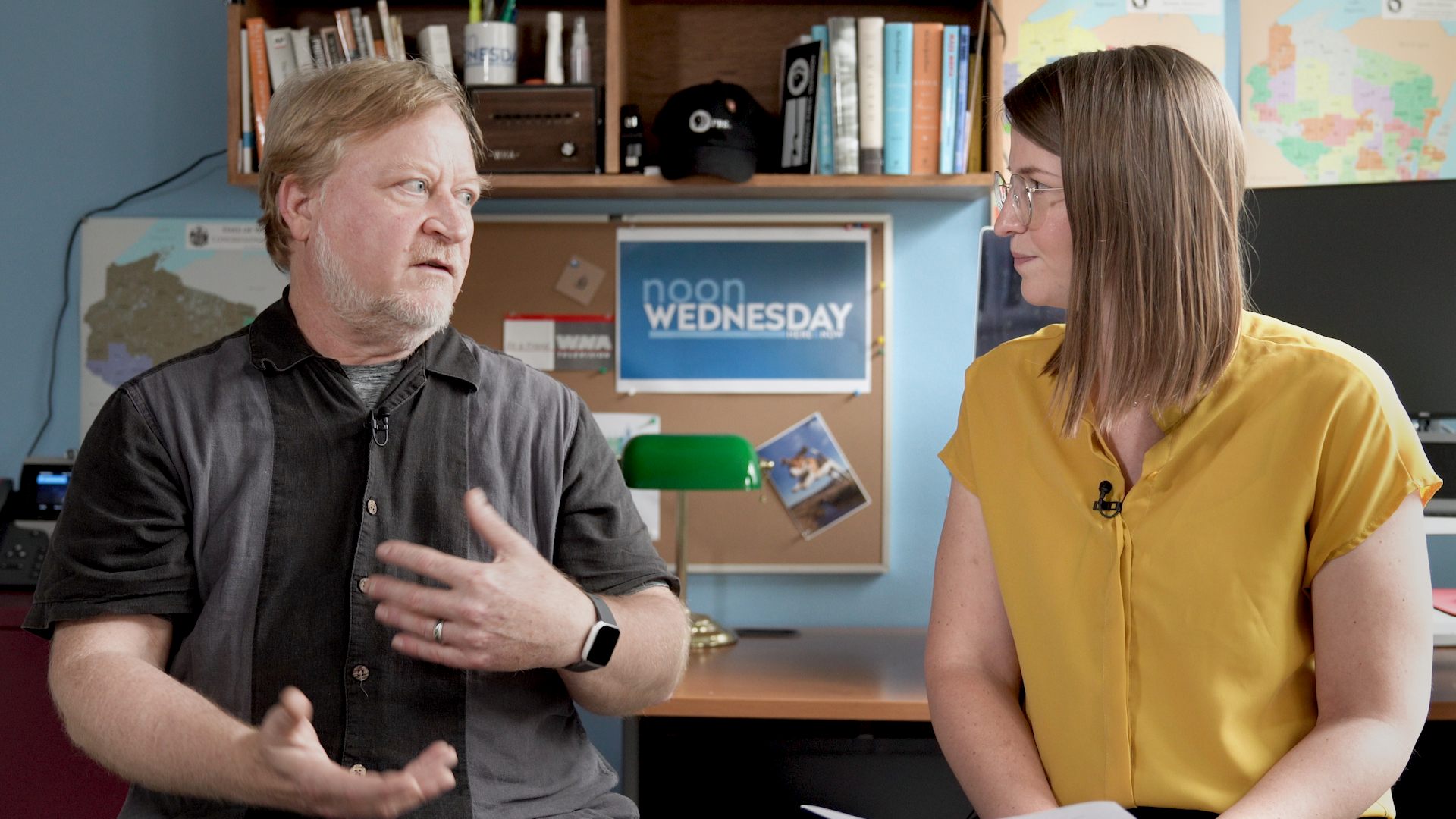 Noon Wednesday: Keeping Public Records Public
Open records requests allow citizens to see what politicians are doing and saying out of the public eye. Bill Lueders, president of the Freedom of Information Council, joins us to talk about how this tool of transparency can turn murky.
September 11, 2019 • South Central Region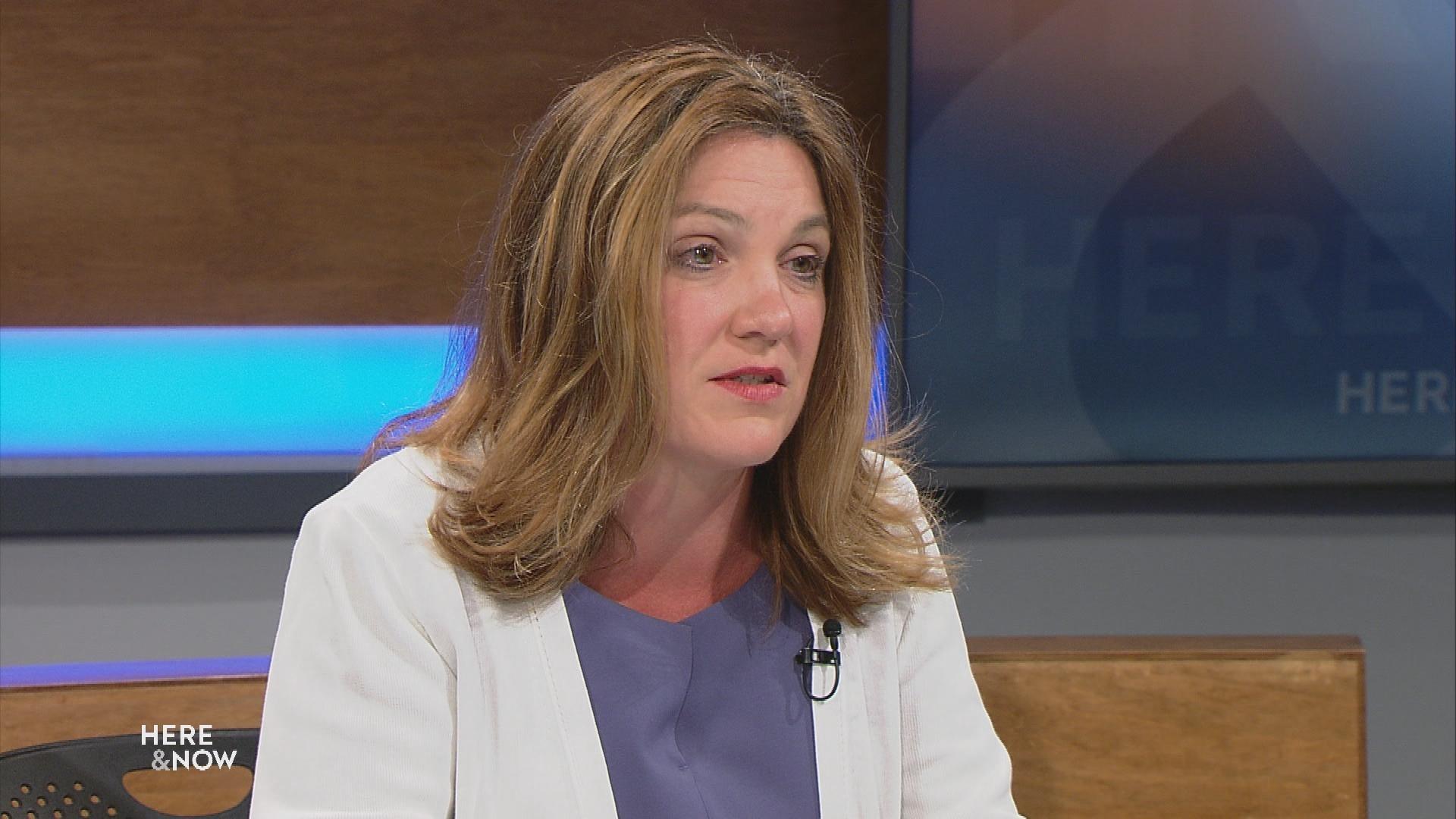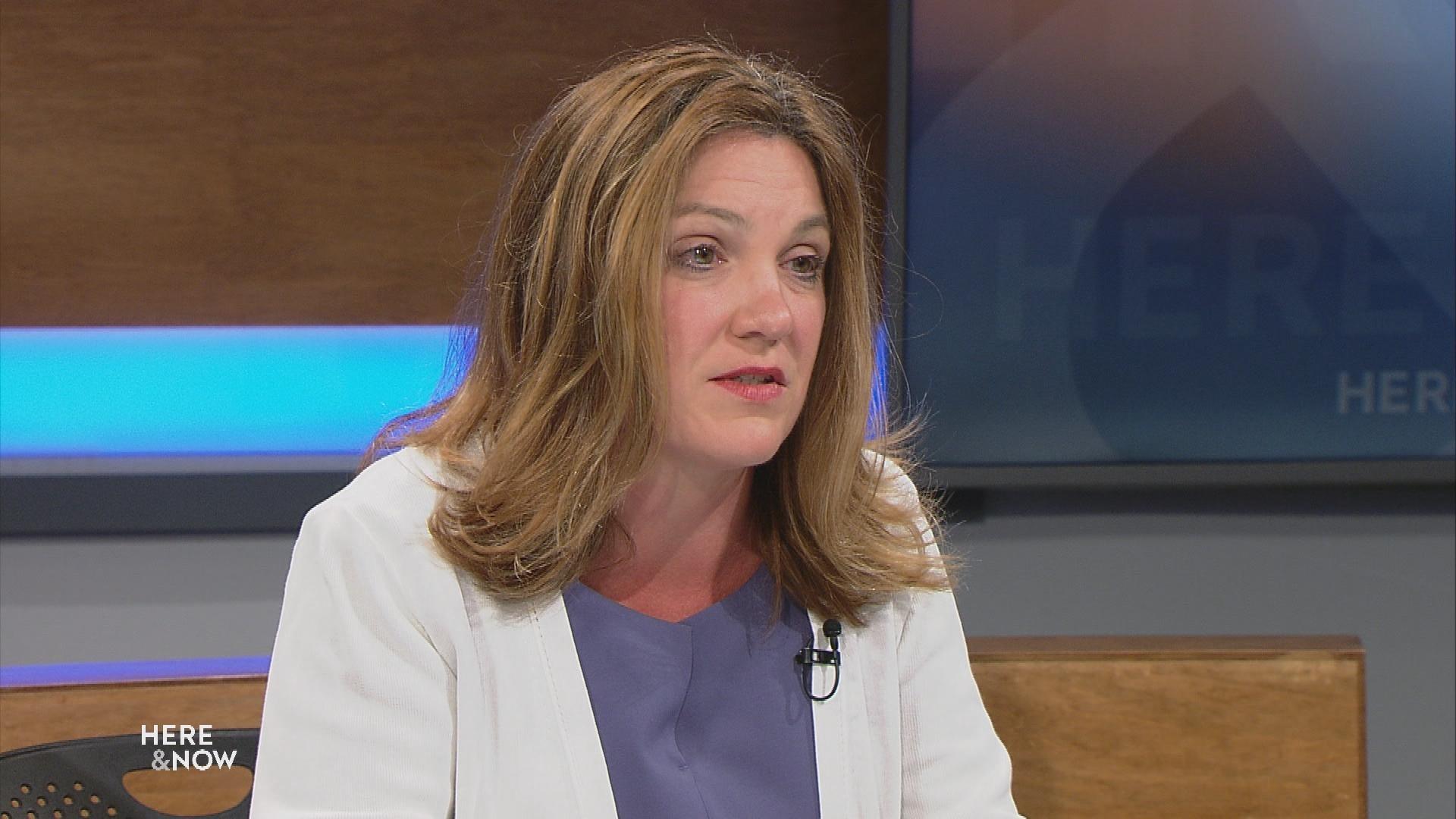 Health Sec. Designee Palm on Strategies For Medicaid
Health Sec. Designee Andrea Palm discusses future Medicaid strategy for Wisconsin. The secretary says Medicaid expansion could bring the state federal money. She also breaks down immunization rates around the state as students head back to school for the year.
September 6, 2019 • South Central Region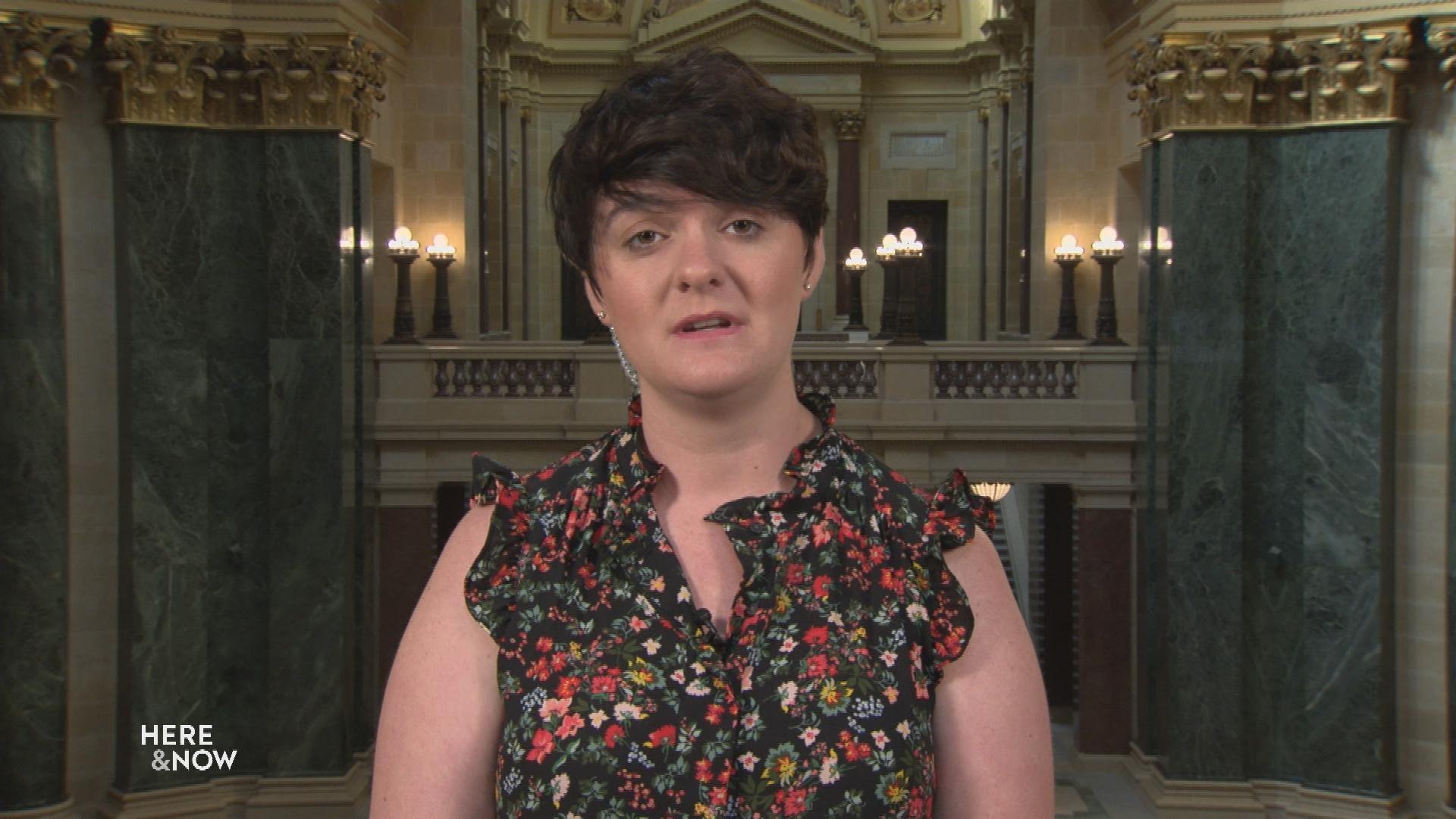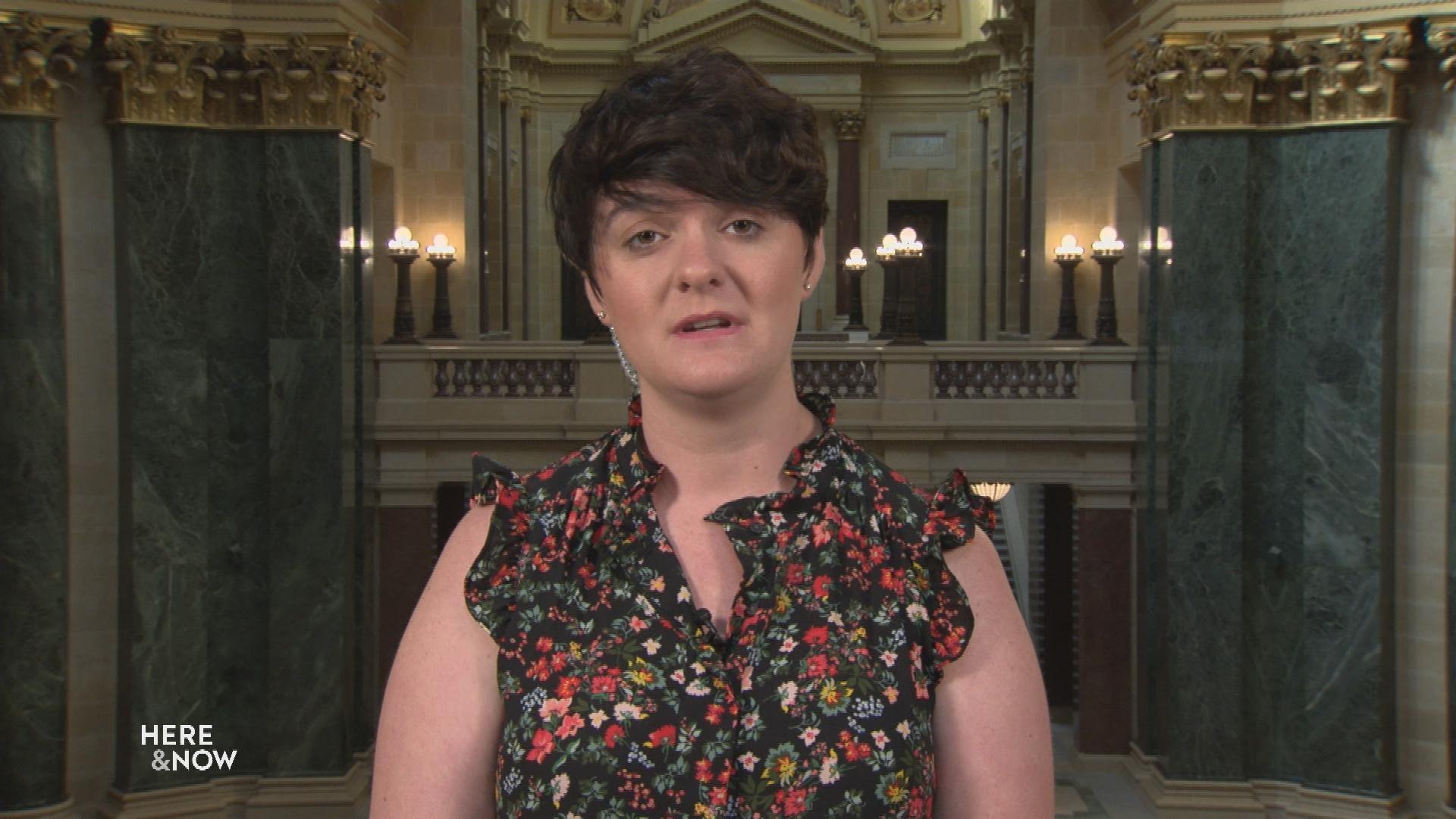 WPR's Laurel White on Dispute Between JFC and AG Kaul
As settlements pile up while AG Josh Kaul and lawmakers navigate lame ducks laws, many cases are halted in the process. WPR's Laurel White examines the impact of the lame duck laws as AG Kaul seeks approval to pursue a significant multi-state case.
August 30, 2019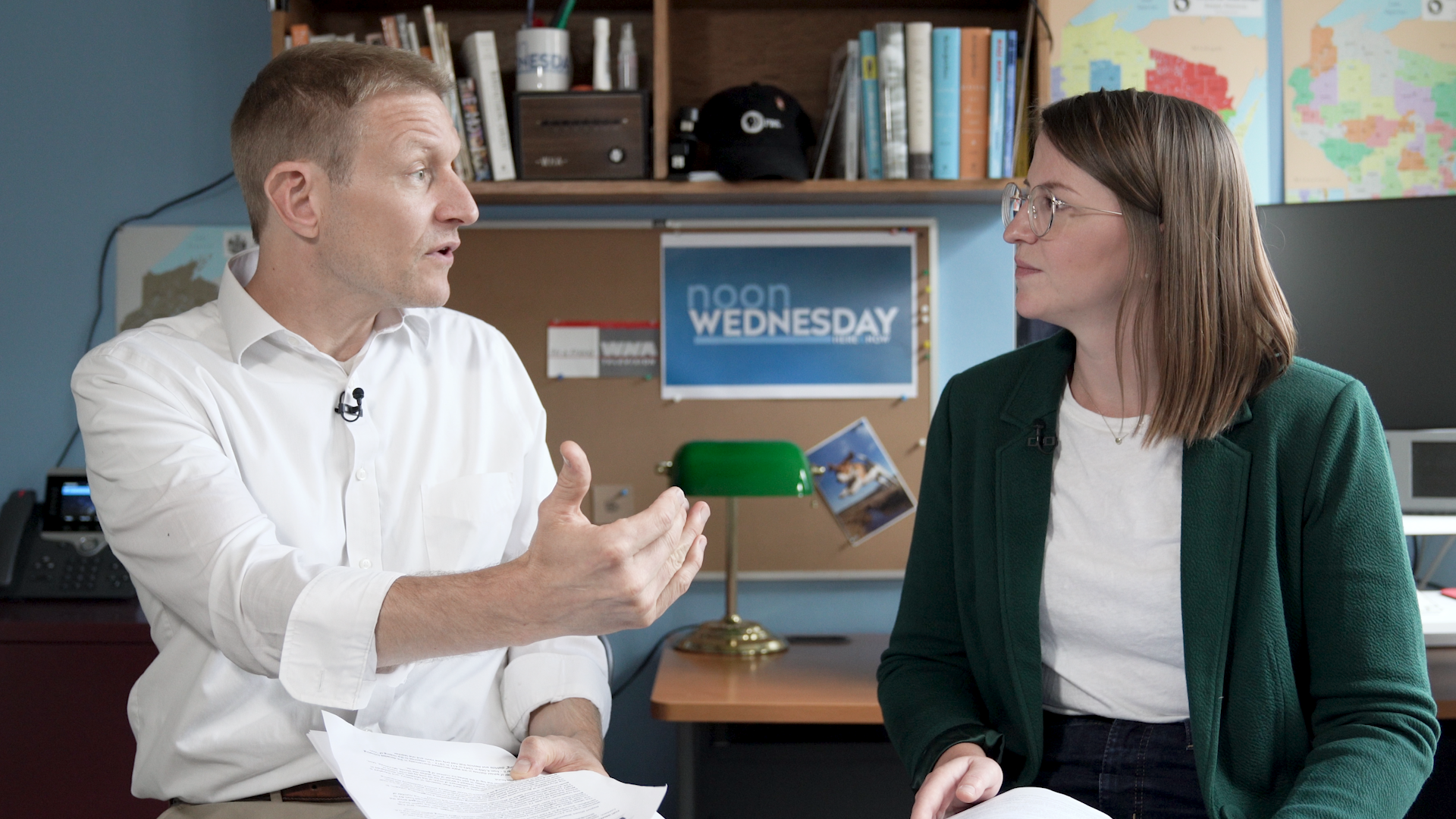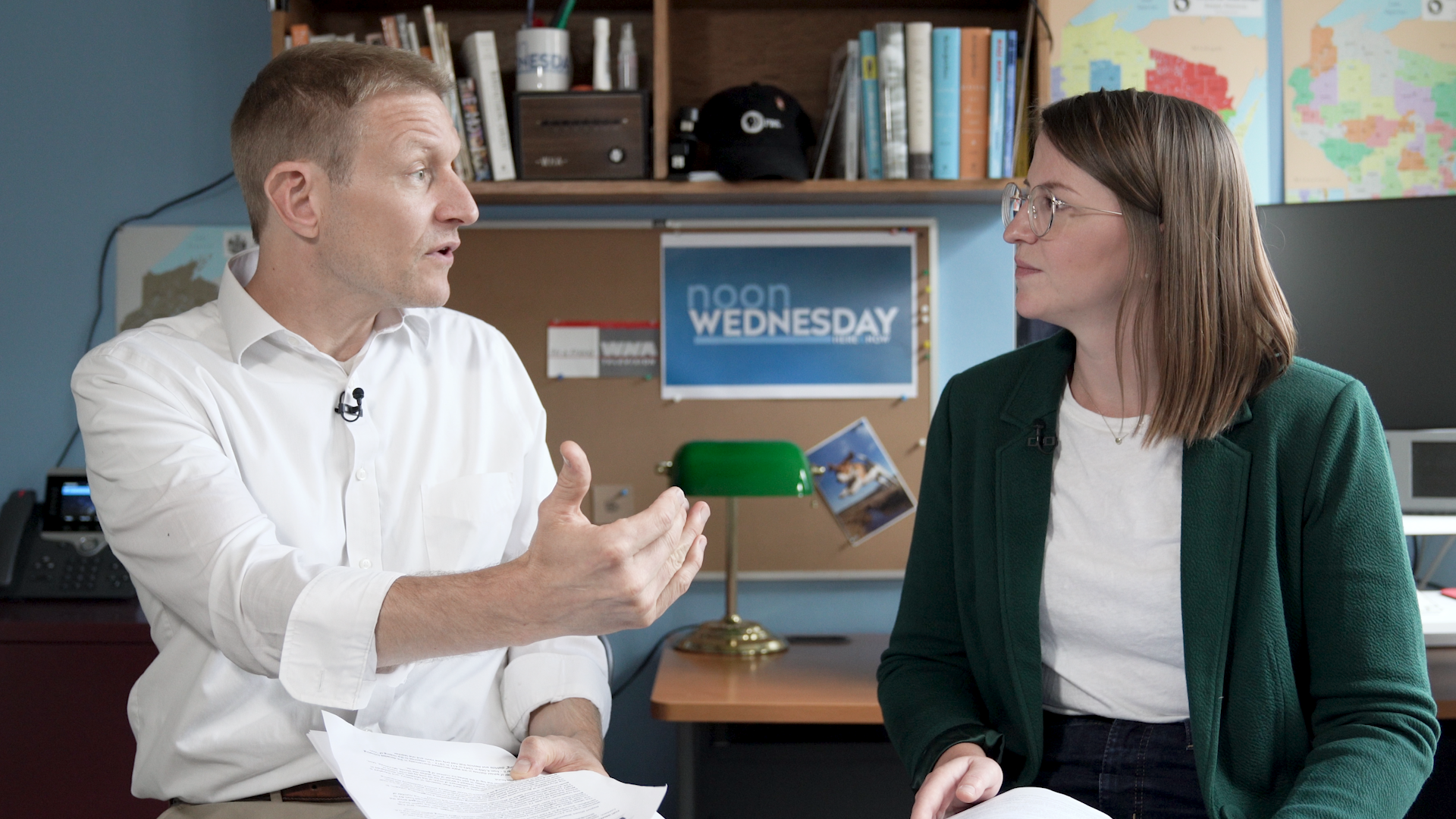 Noon Wednesday: Does Wisconsin Have Too Many Governments?
Wisconsin has an unusually high number of local governments, according to a new report from Wisconsin Policy Forum. Research director Jason Stein joins us today to talk about how the complicated network of governments in the state to can lead to redundancy and inefficiency when it comes to serving Wisconsin residents.
August 28, 2019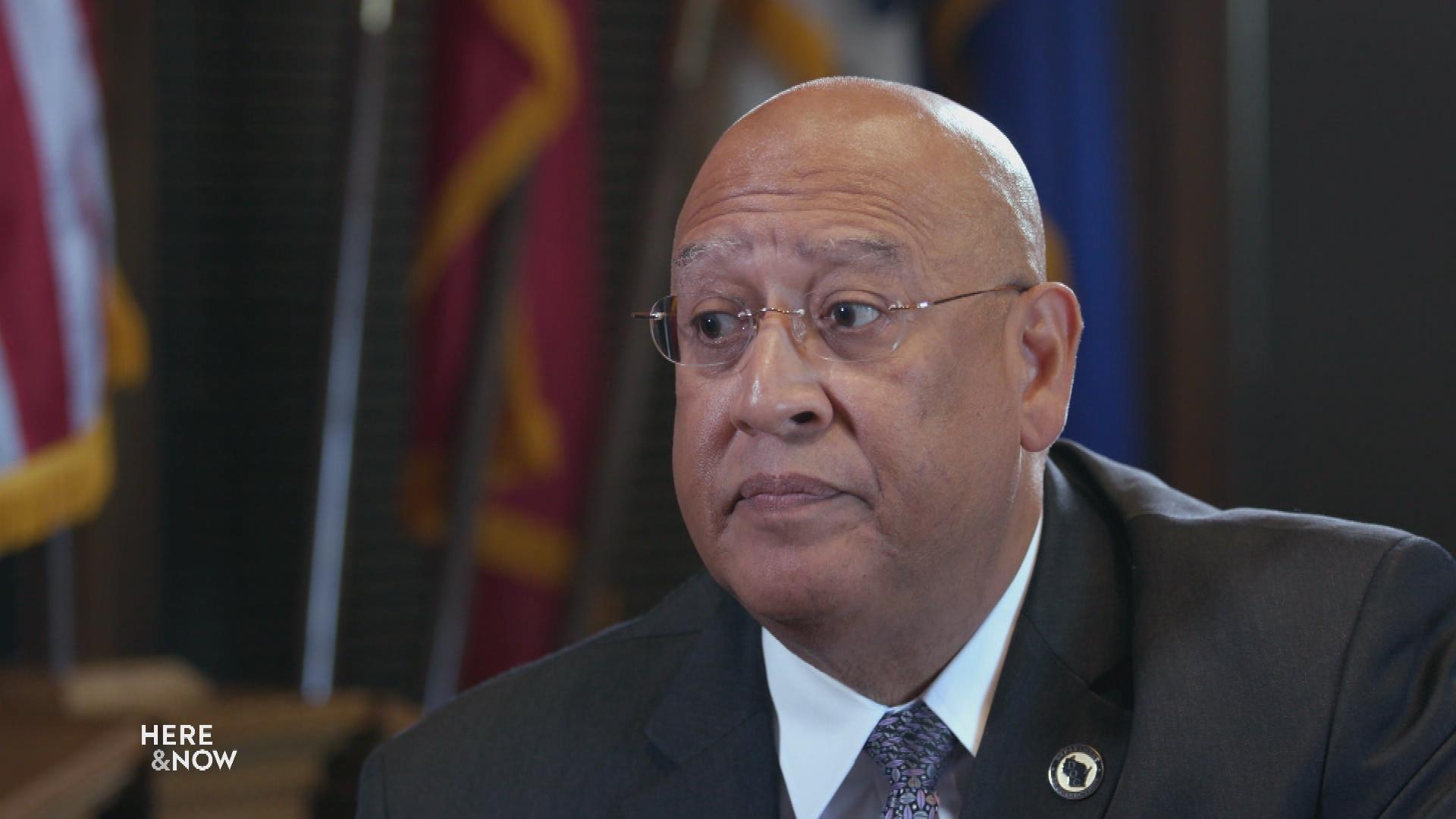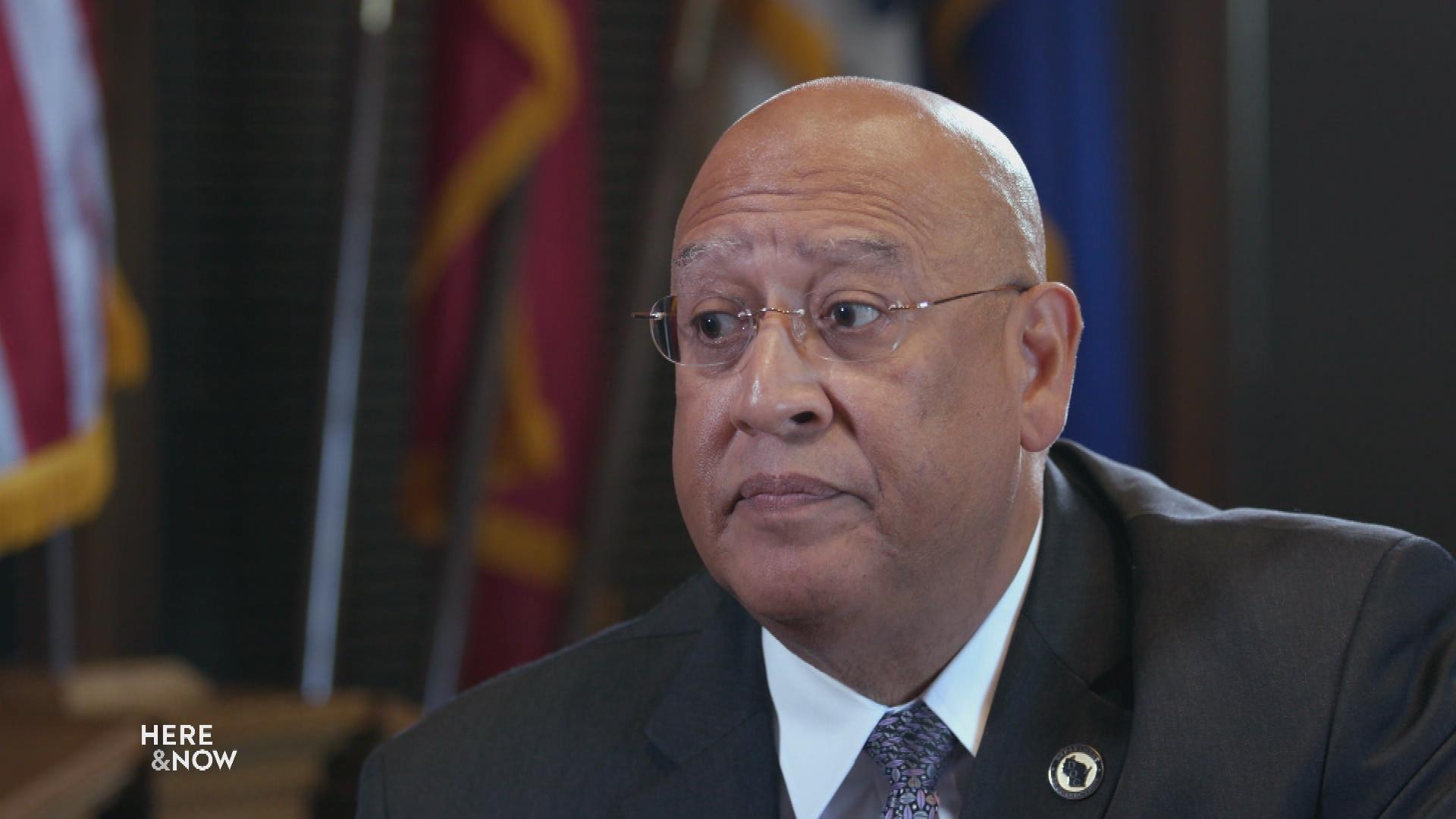 Carr: "Doing Everything We Can" to Close Lincoln Hills
The state Department of Corrections has faced prison overcrowding and staffing shortages for years, challenges which Sec.-Designee Kevin Carr says he is hoping to tackle. He says he's looking to "provide more programs and support" for those incarcerated. Carr adds he is "doing everything we can" to meet the deadline to close the embattled Lincoln Hills juvenile facility.
August 23, 2019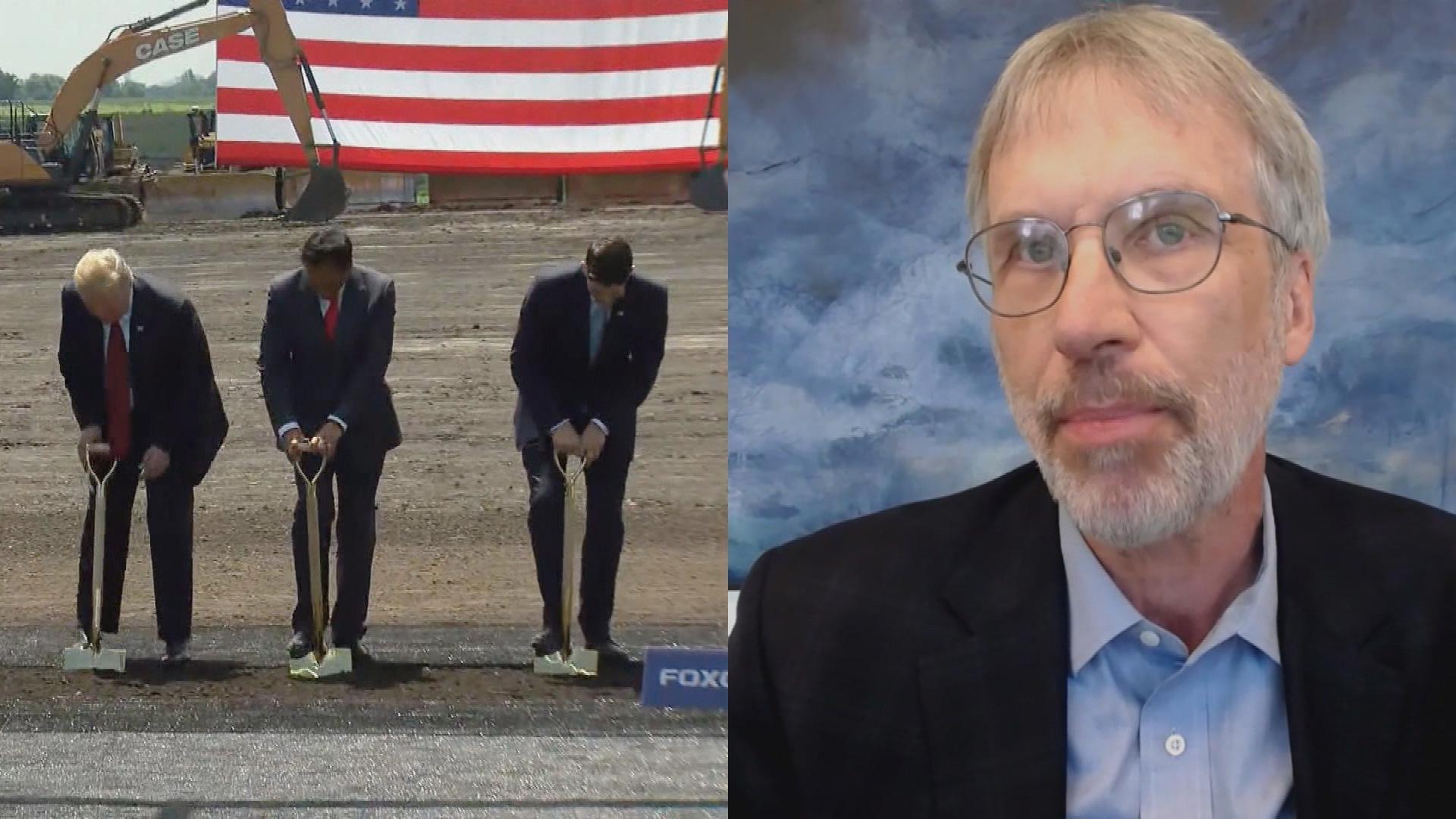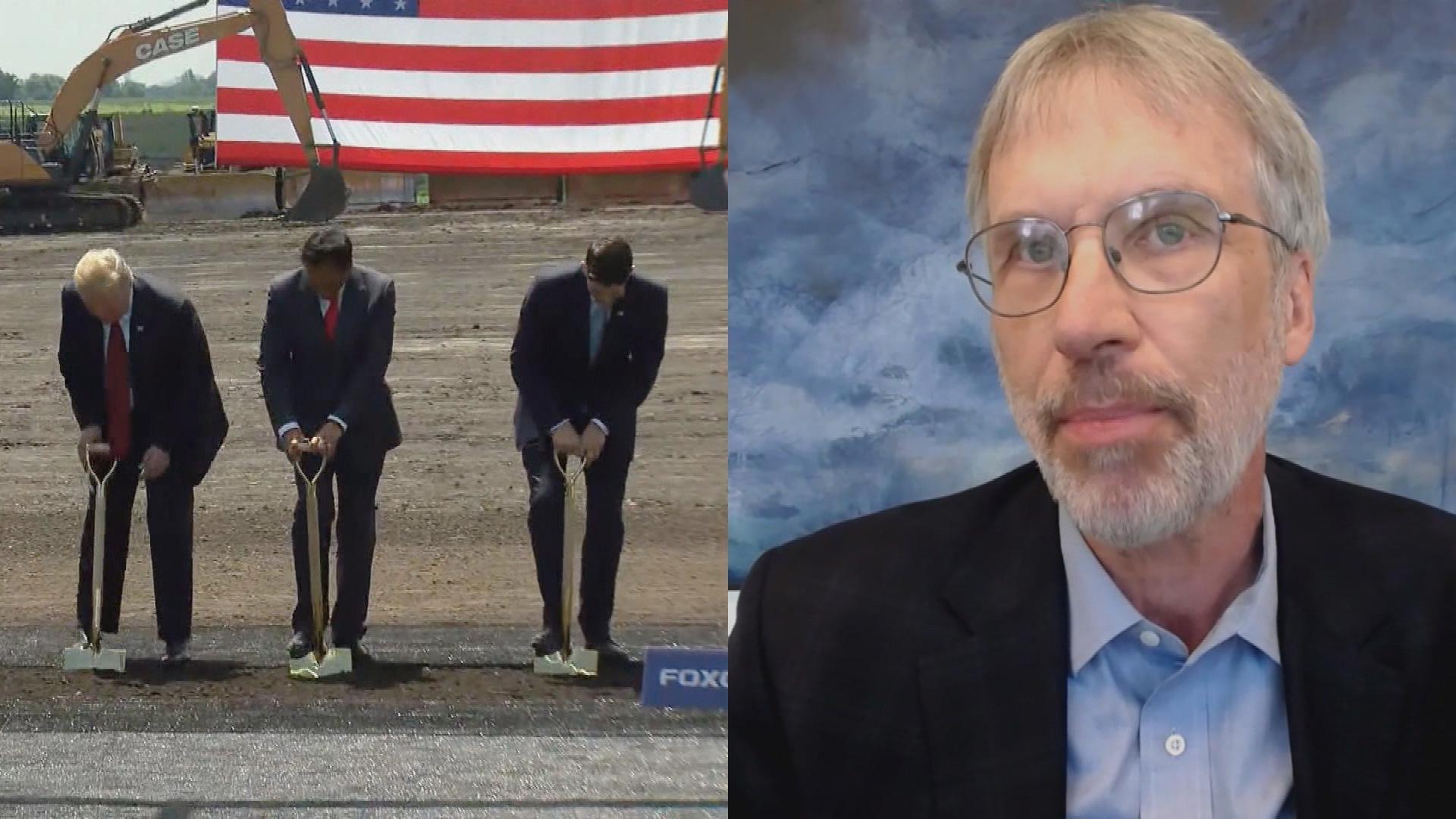 Economics of Tax Credits for Foxconn Jobs
A new economic study looks into the economic impact that Foxconn's promised 13,000 jobs would bring to the state, suggesting Wisconsin could pay upwards of $290,000 in tax credits per job. The study's author Tim Bartik, senior economist at the W.E. Upjohn Institute for Employment Research, says that Wisconsin could still face high costs even if it re-negotiates the contract.
August 9, 2019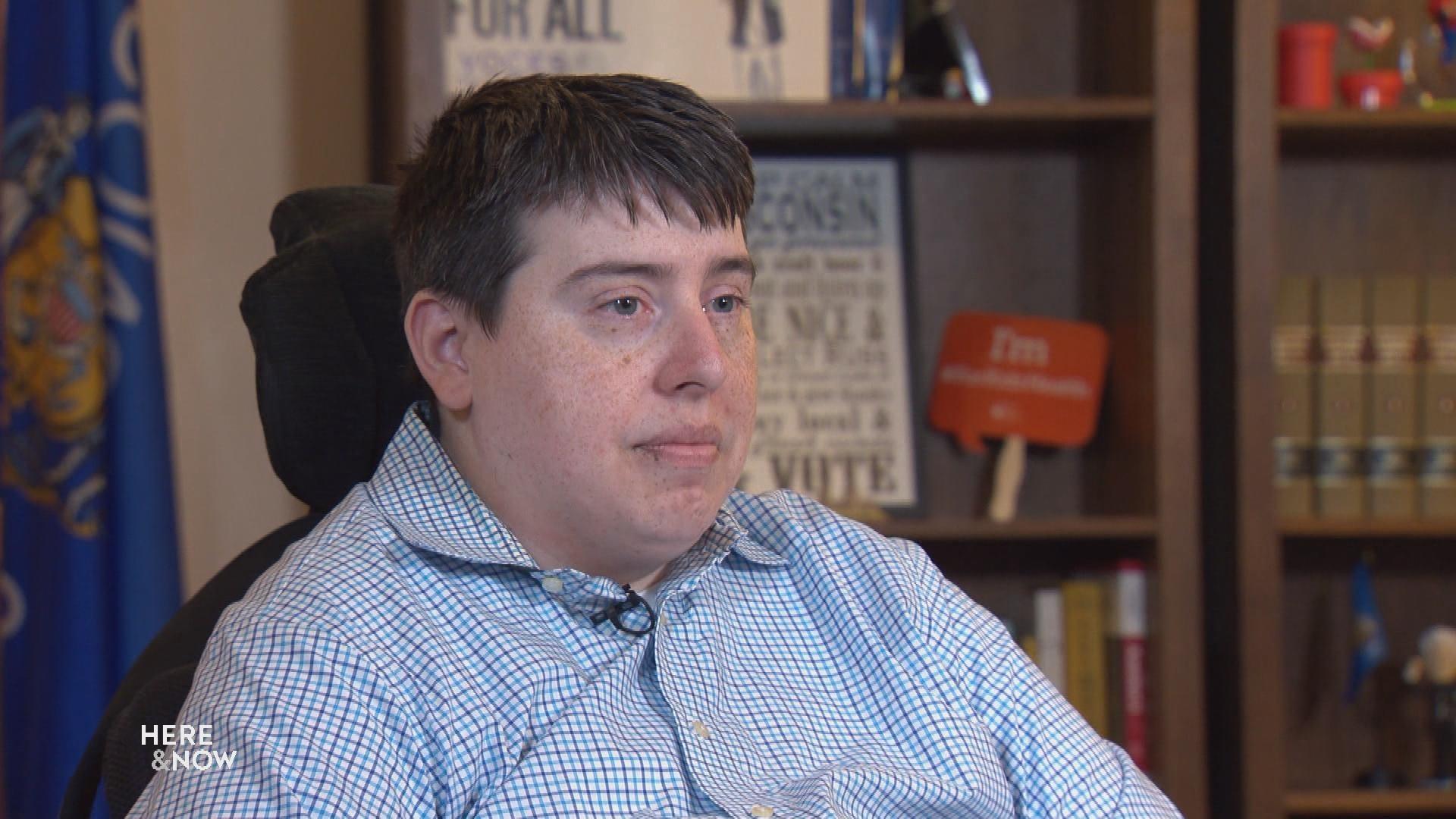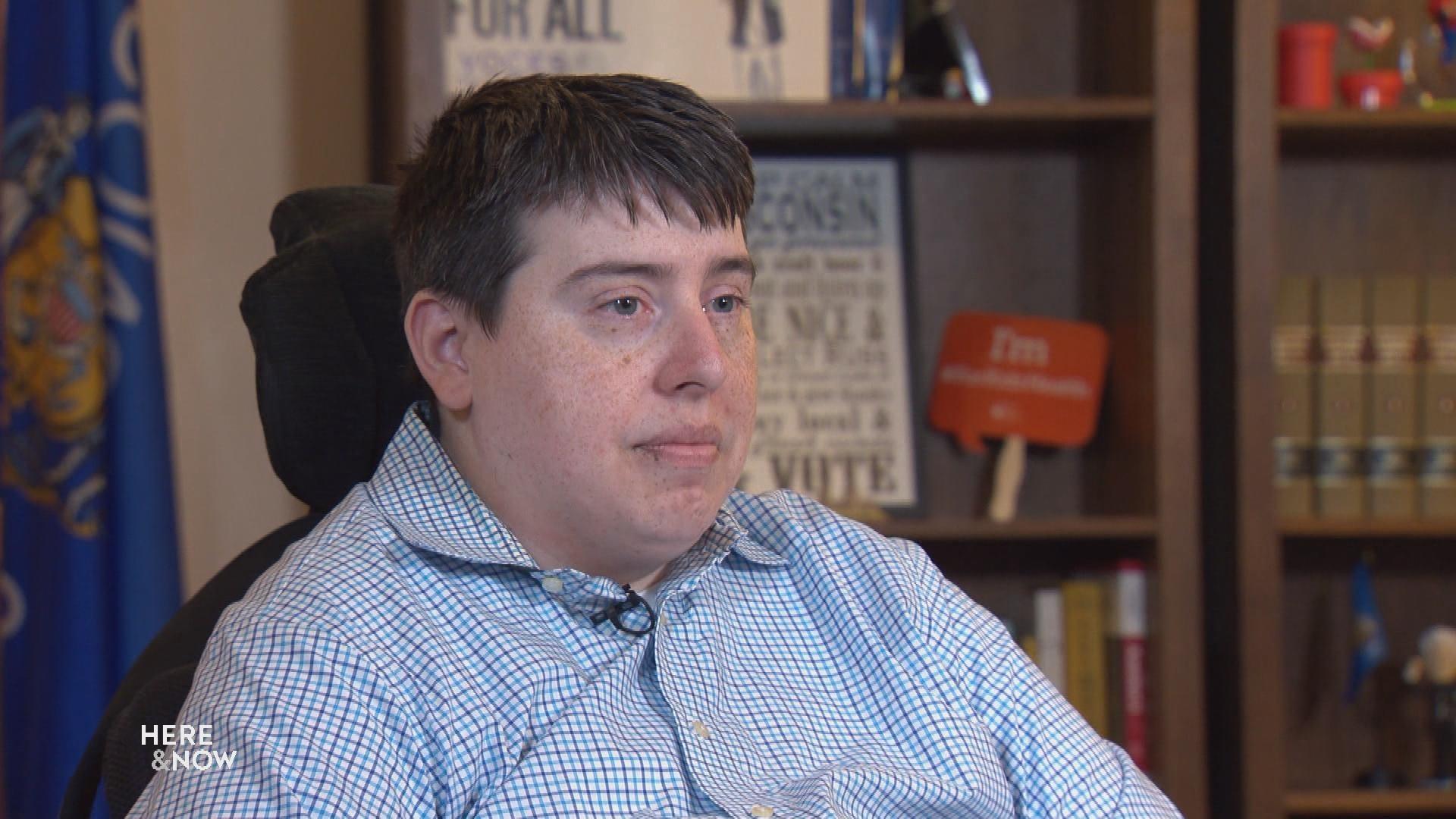 Anderson: "They Elected Me Wheelchair and All"
Rep. Jimmy Anderson, D-Fitchburg, has been at odds with Speaker Robin Vos in asking for a change to Assembly rules to allow him to call in to committee hearings, which he says is a necessary accommodation for his disability. He says being able to participate in meetings is important in doing the work for his constituents, saying "they elected me, wheelchair and all."
August 2, 2019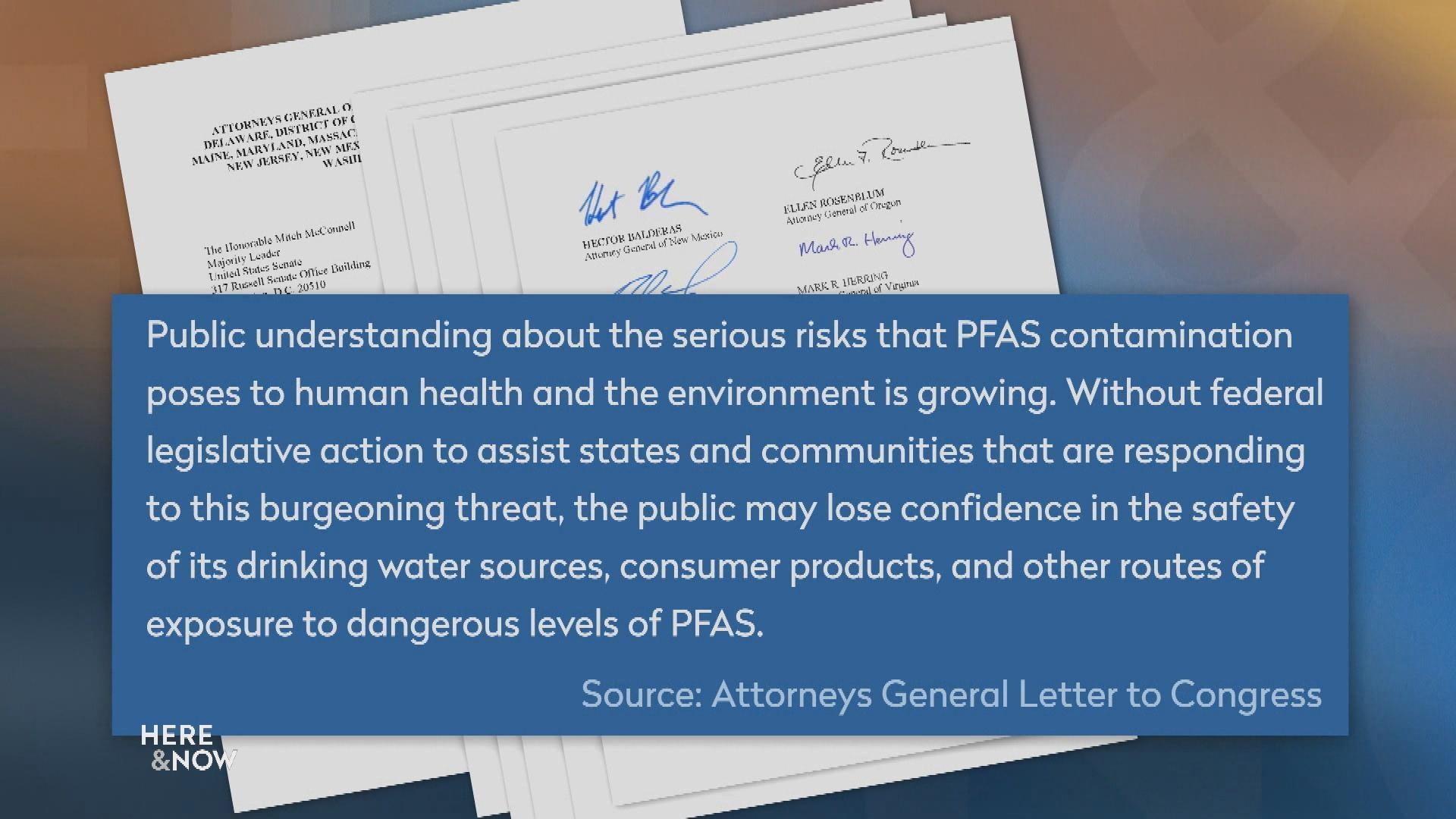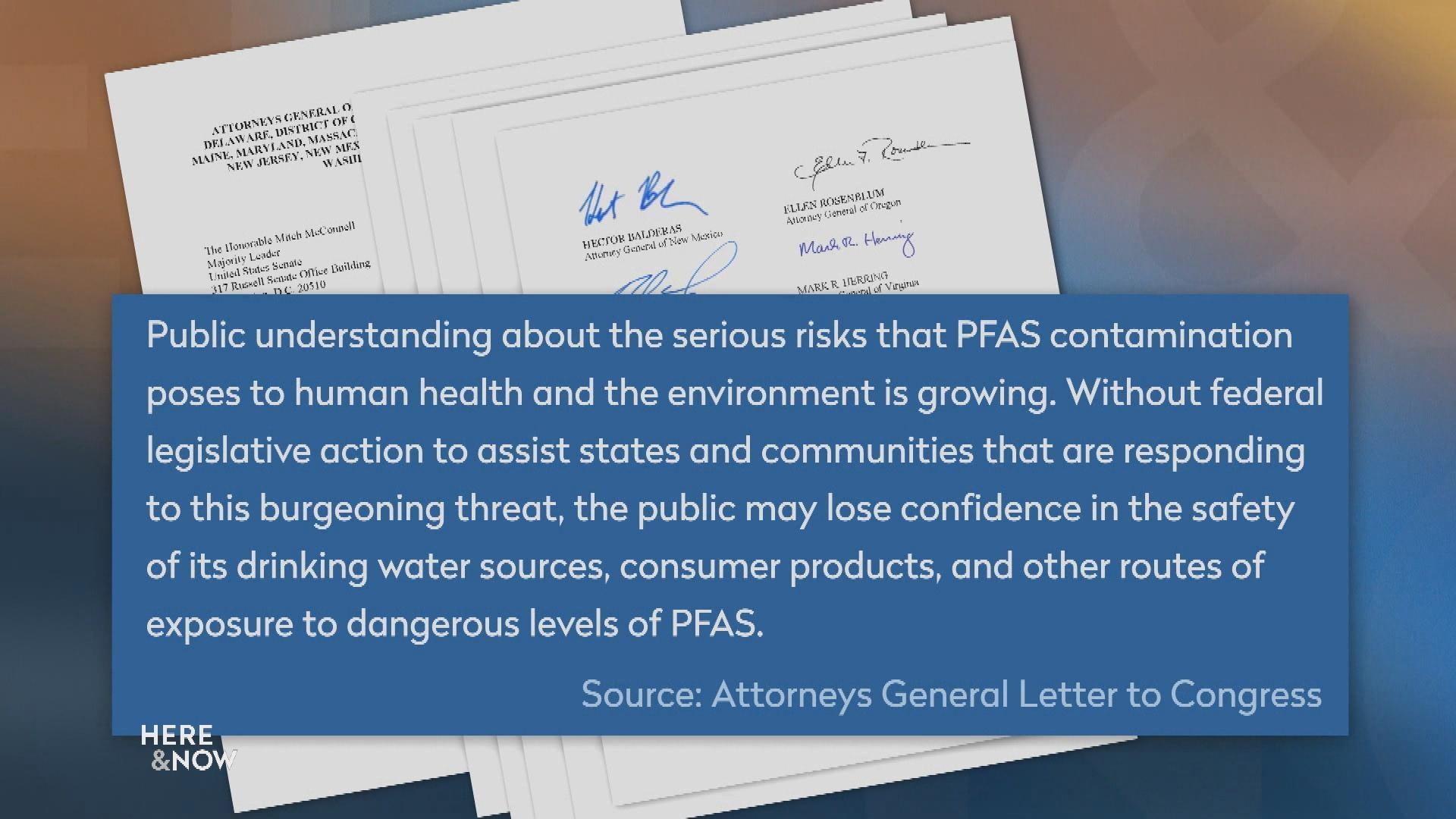 AG Kaul Urges Congress to List PFAS as Hazardous
In continuing coverage on the contamination of PFAS chemicals in water: Wisconsin Attorney General Josh Kaul signs on to a letter urging Congress to list the compounds as a hazardous substance.
August 2, 2019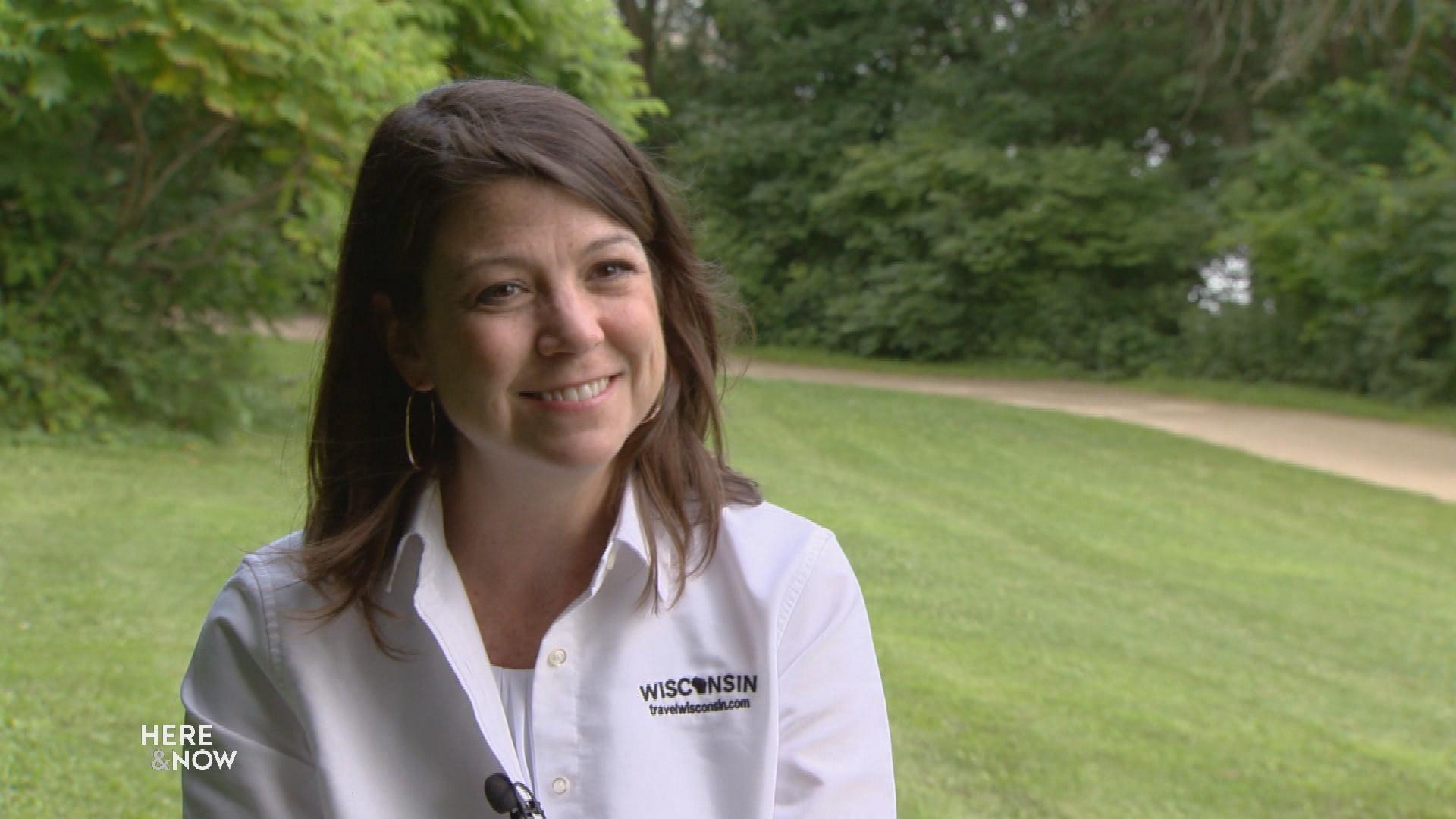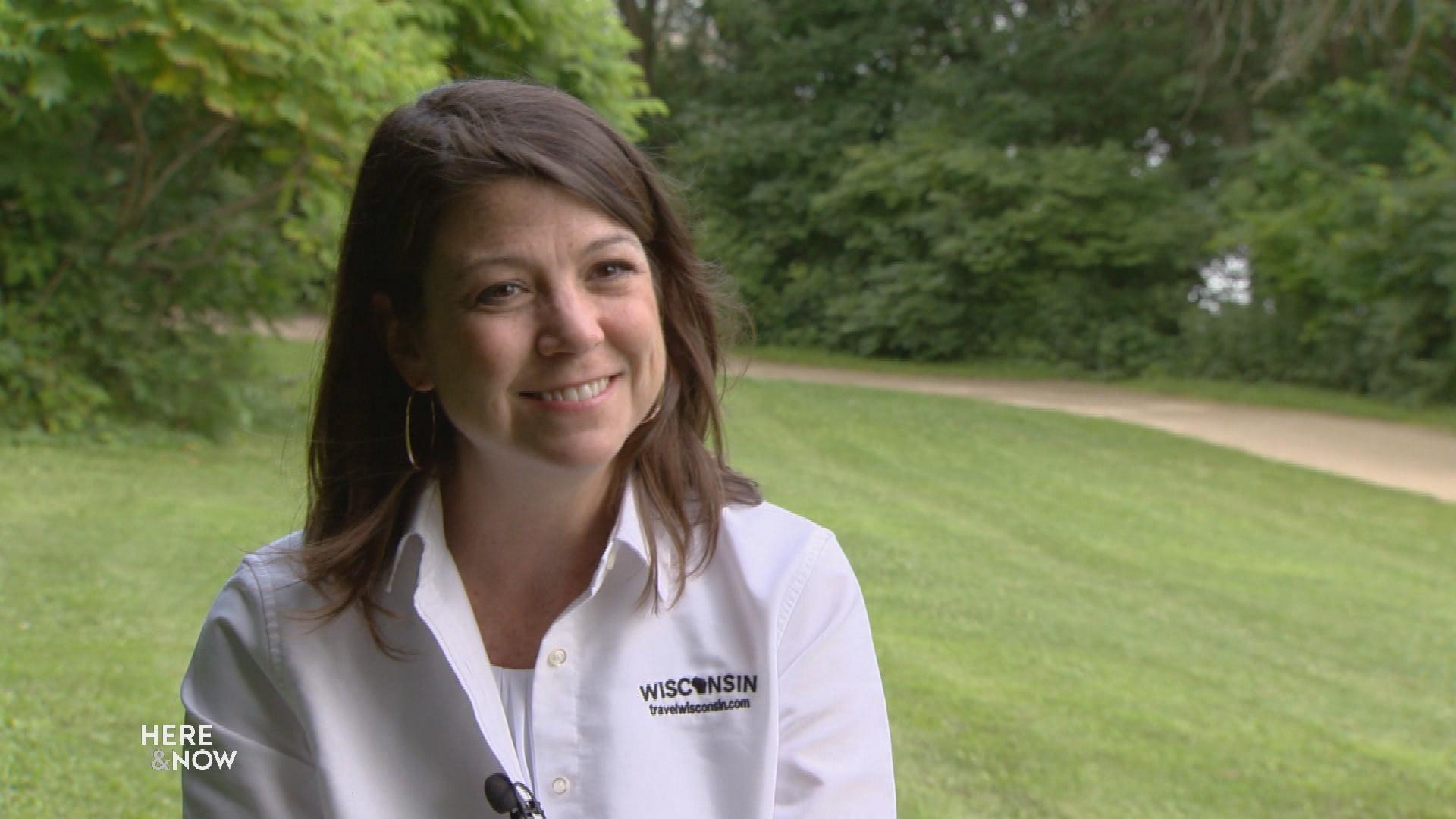 Sec.-Des. Meaney on Tourism, Office of Outdoor Recreation
In continuing conversations with Gov. Tony Evers' cabinet secretaries, Zac Schultz sits down with Tourism Sec.-Designee Sara Meaney. She says that tourism is the state's third-largest industry, which can drive economic growth as well as be a promotional activity. She adds that reaching out to a diverse group of is something the department "need[s] to do intentionally, and with eyes wide open."
August 2, 2019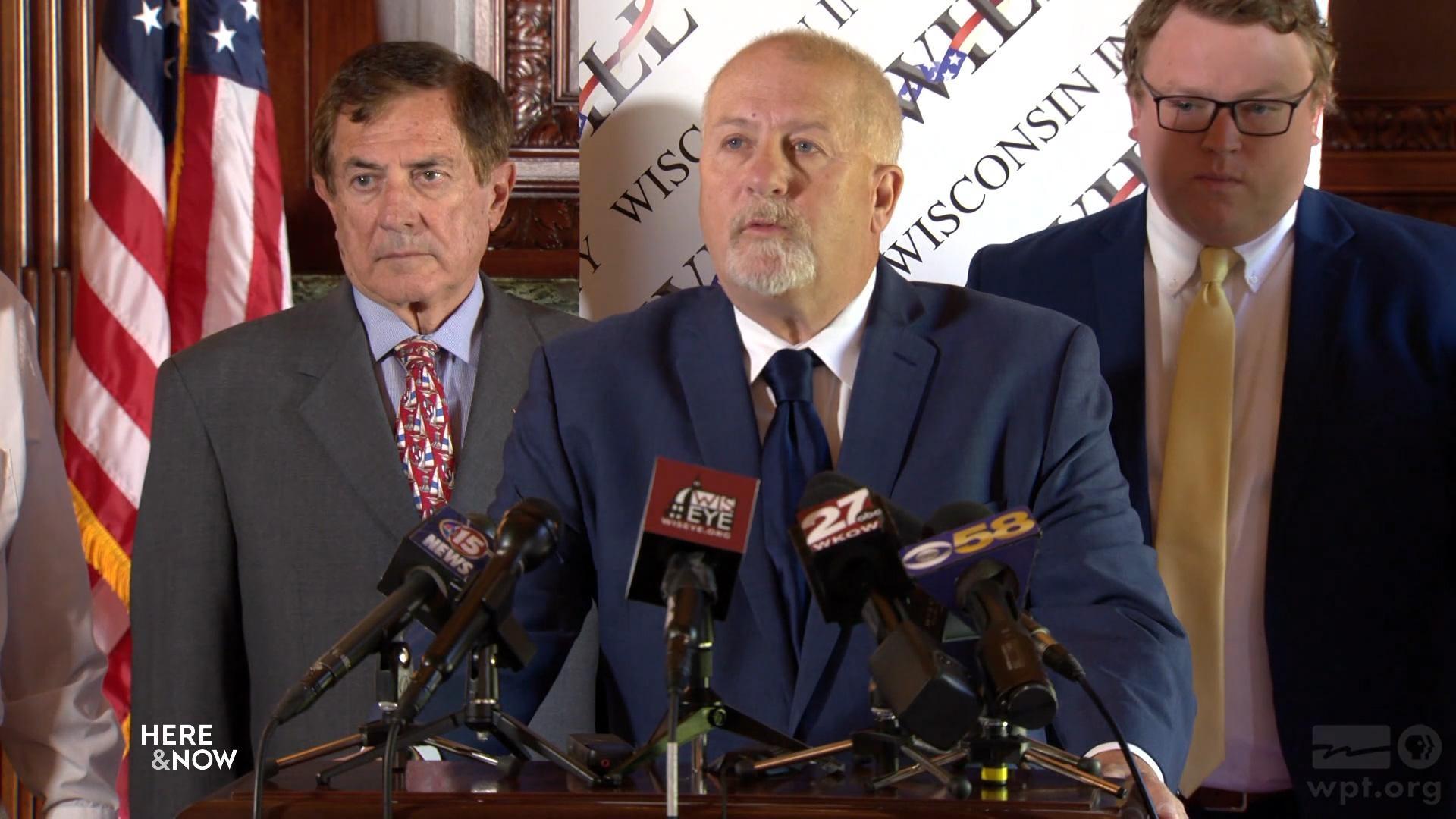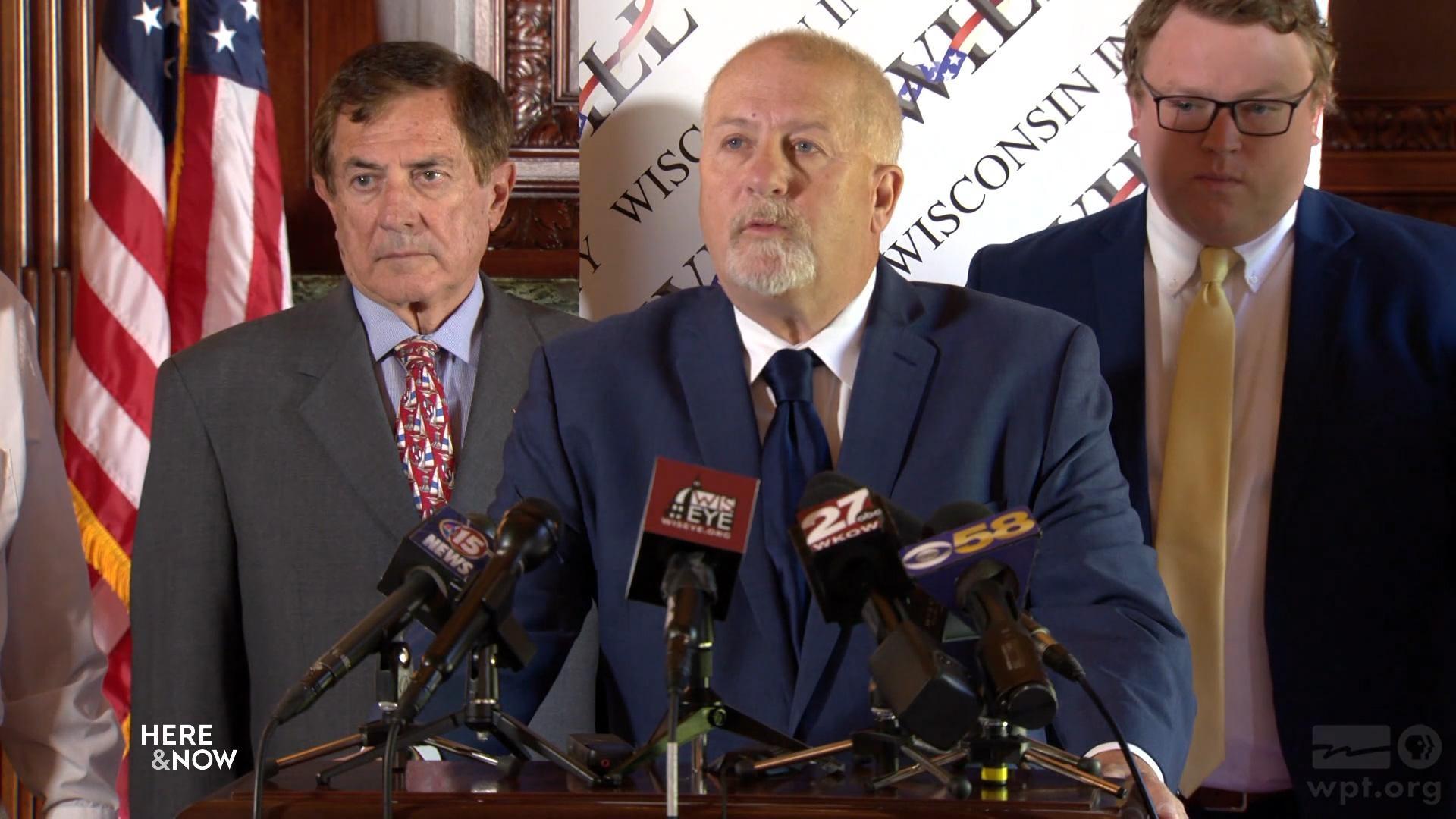 Group Challenges Governor's Power to "Write New Law"
The budget fight continues with the conservative Wisconsin Institute for Law and Liberty filing suit this week over the governor's budgetary partial vetoes.
August 2, 2019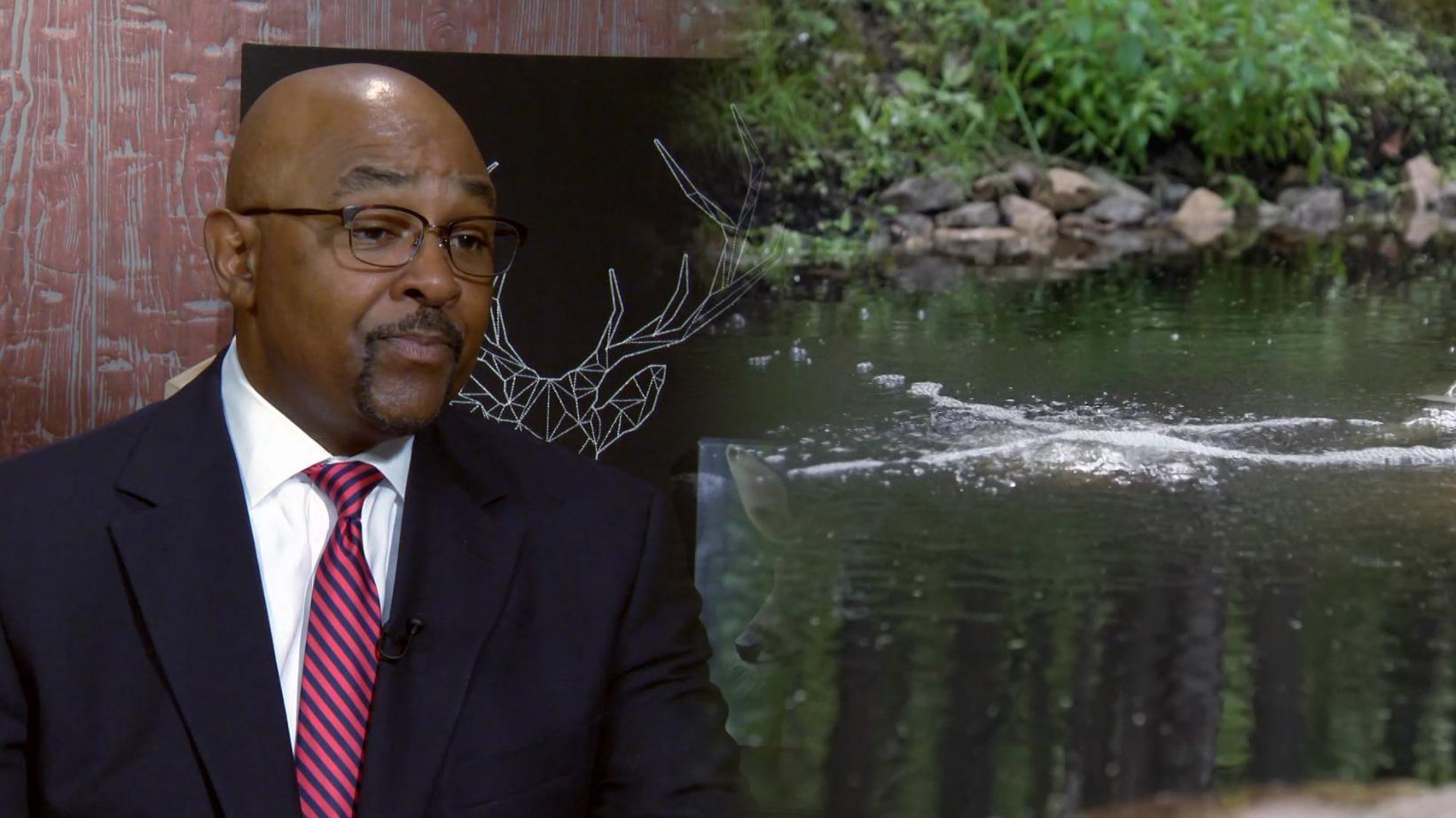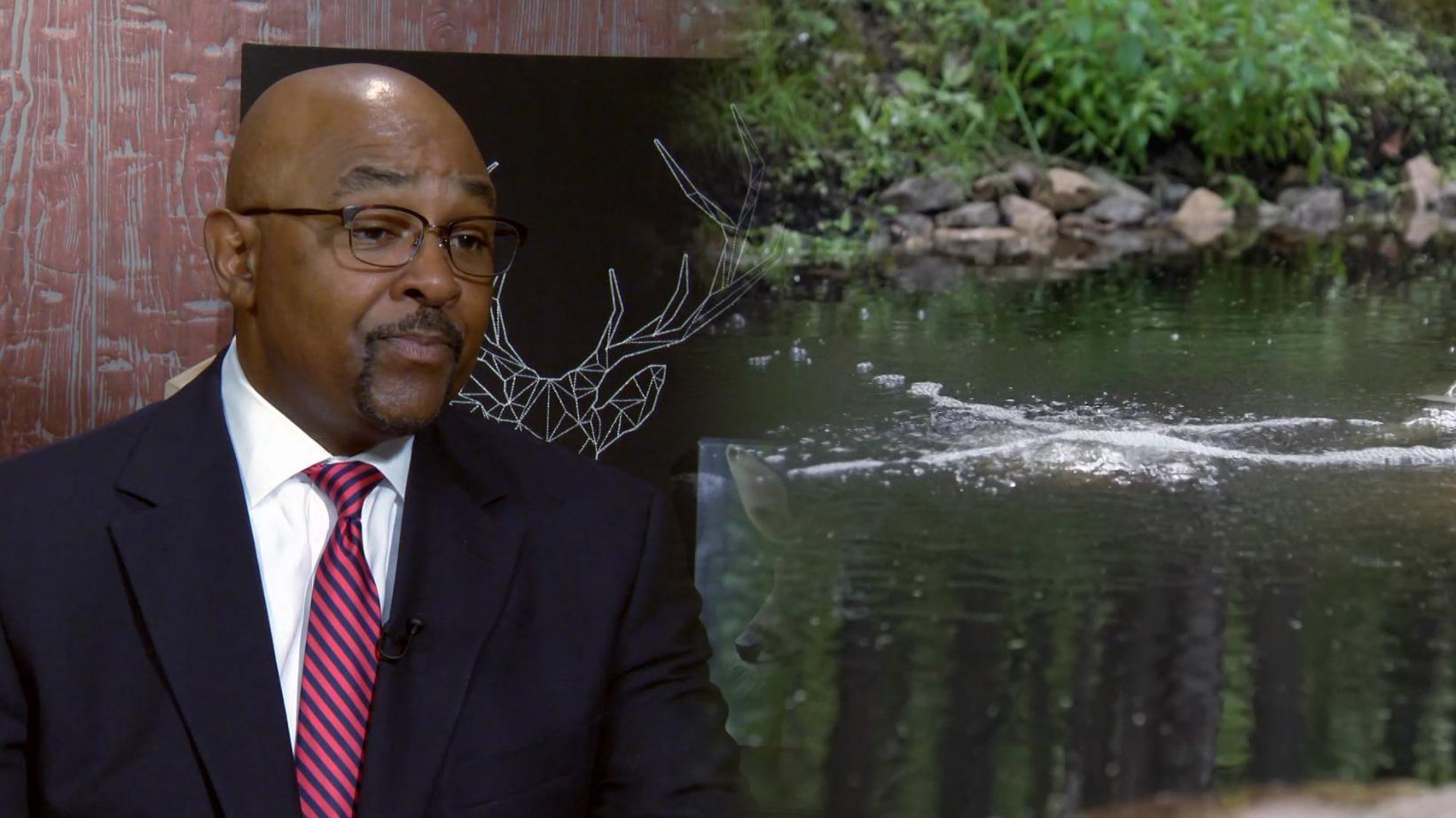 How Wisconsin Grapples With PFAS
Polyfluoroalkyl chemicals, better known as PFAS, can pose health risks to humans if they enter the groundwater. Here & Now reporter Marisa Wojcik delves into how municipalities deal with PFAS pollution and DNR Sec.-Designee Preston Cole discusses the state's response to the chemical.
July 26, 2019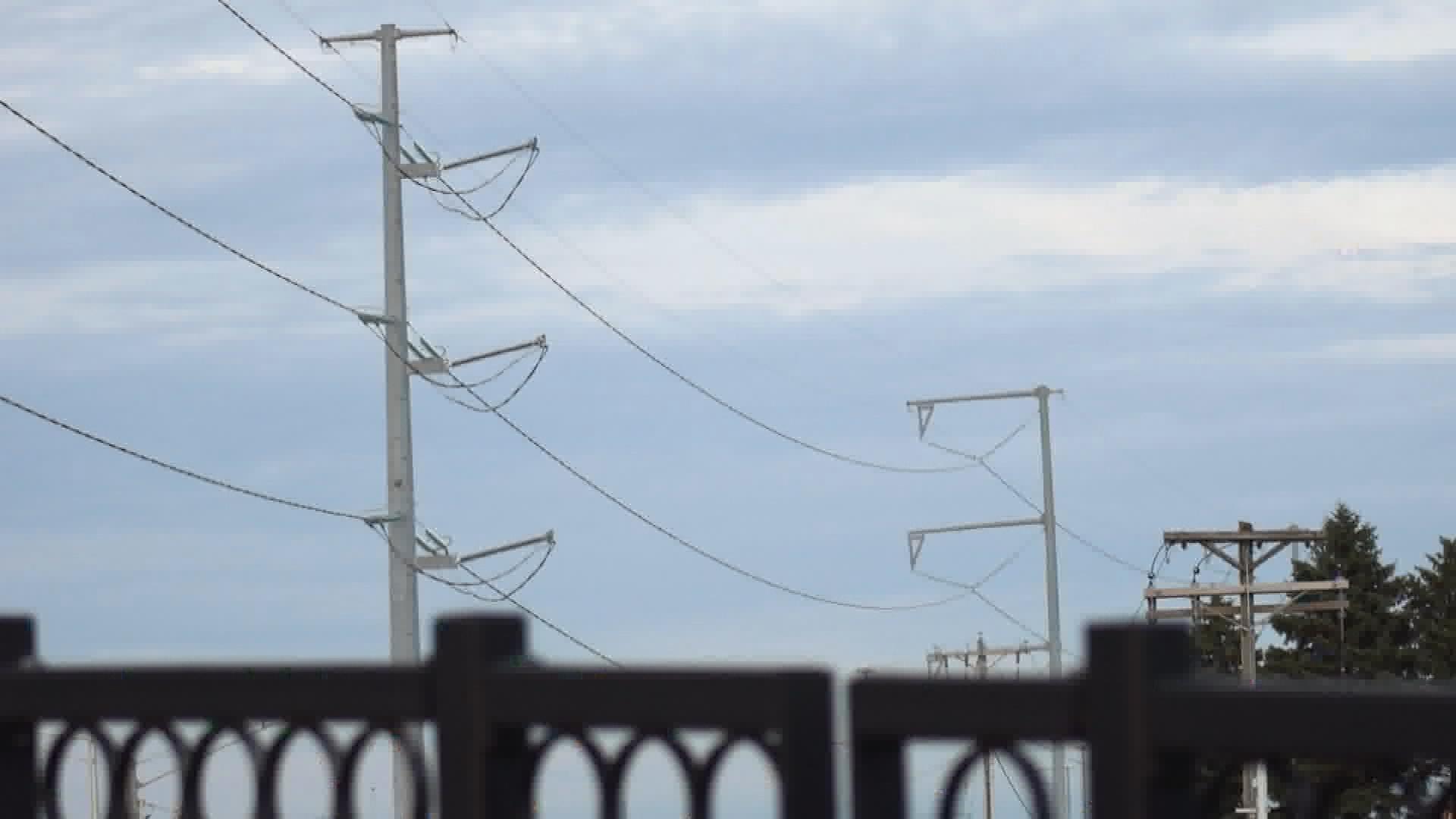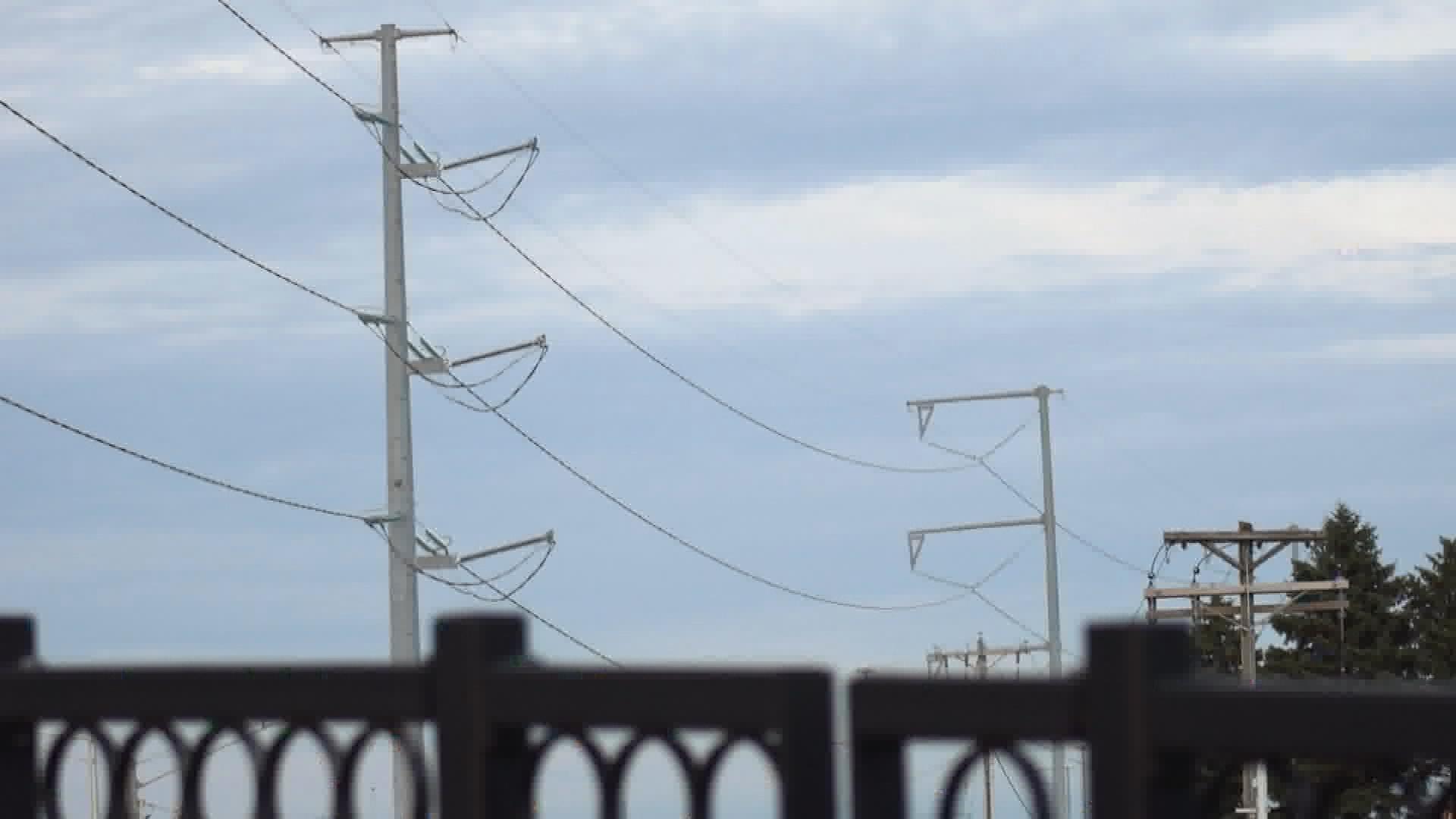 Other States Share Concern Over Wisconsin Power Line
As the Wisconsin Public Service Commission considers the proposal for a power line connection Iowa with the Madison area, attorneys general from Illinois and Michigan weigh in.
July 26, 2019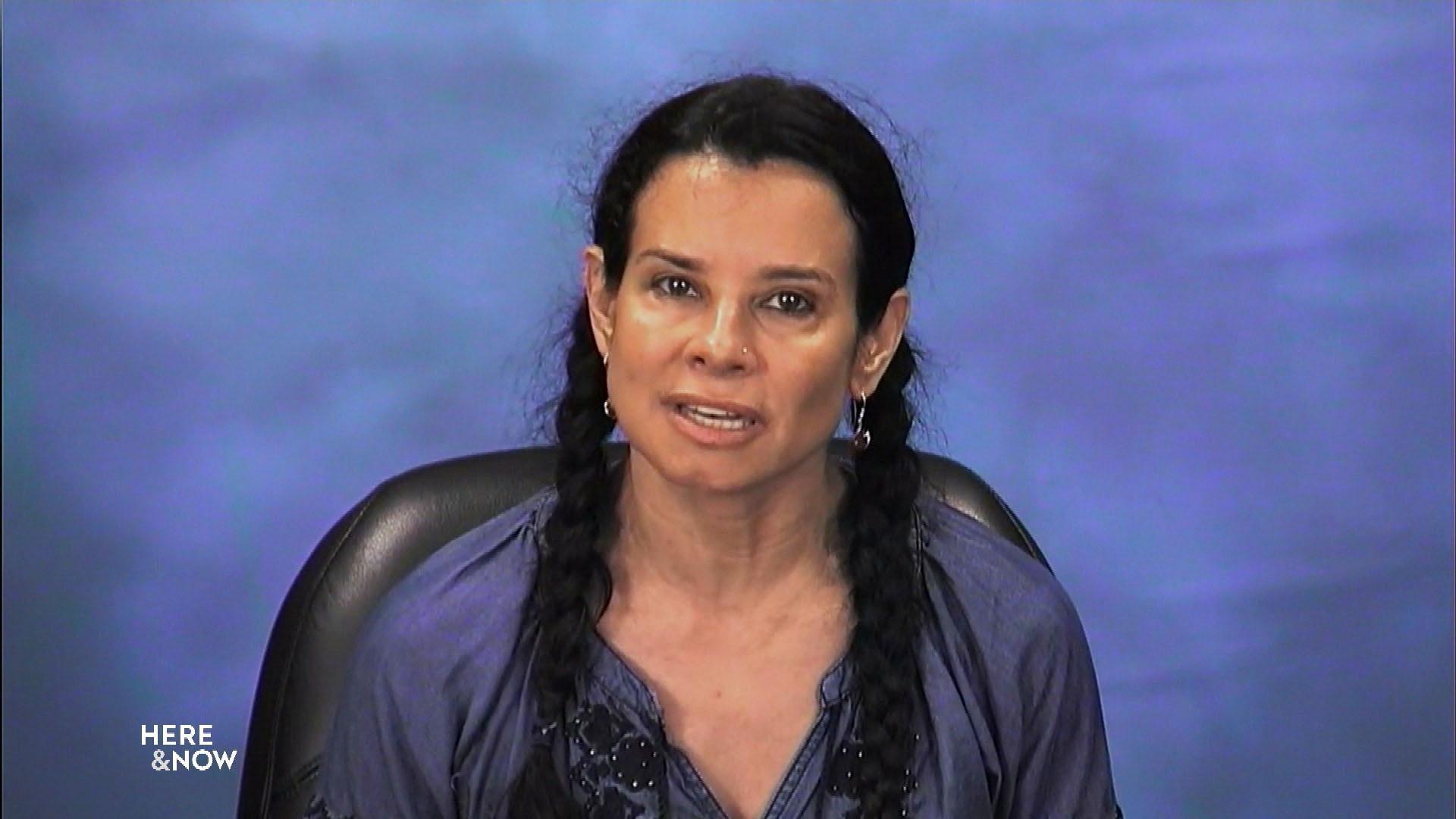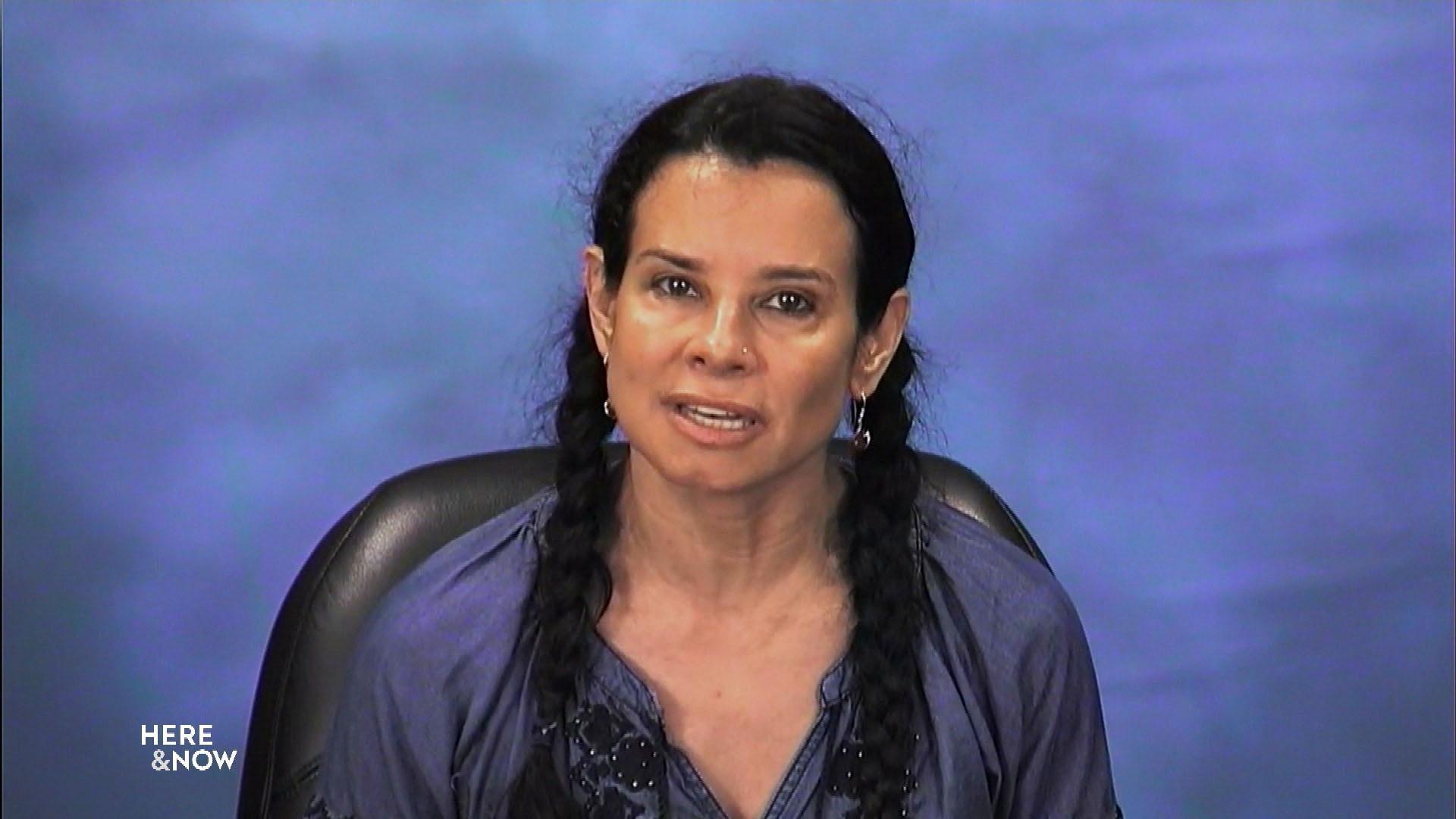 Neumann-Ortiz Discusses Immigration Concerns in Wisconsin
With federal ICE raids in the news and members of the Wisconsin congressional delegation weighing in on the immigration debate, Christine Neumann-Ortiz of Voces de la Frontera discusses the status of the debate in Wisconsin.
July 19, 2019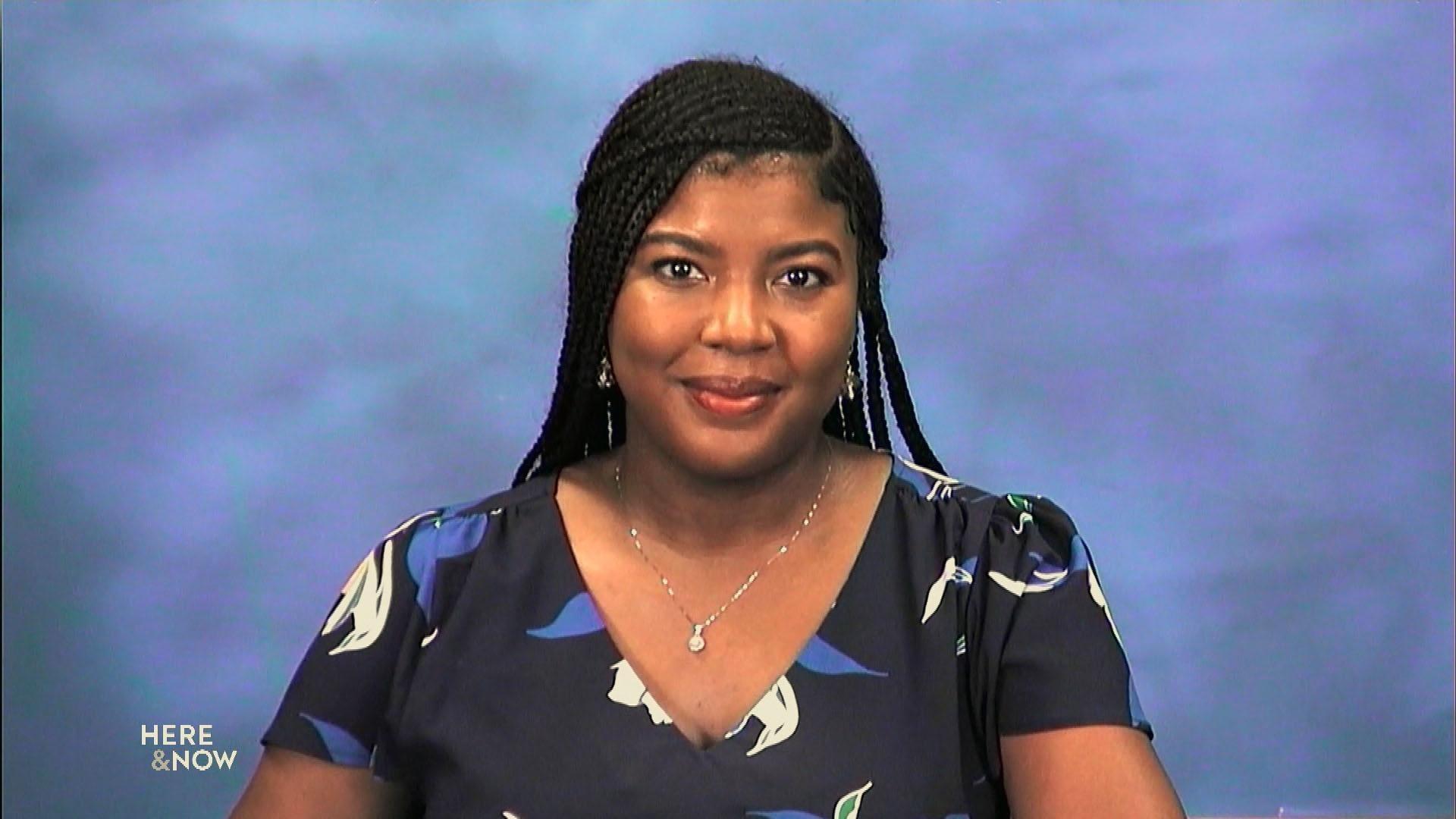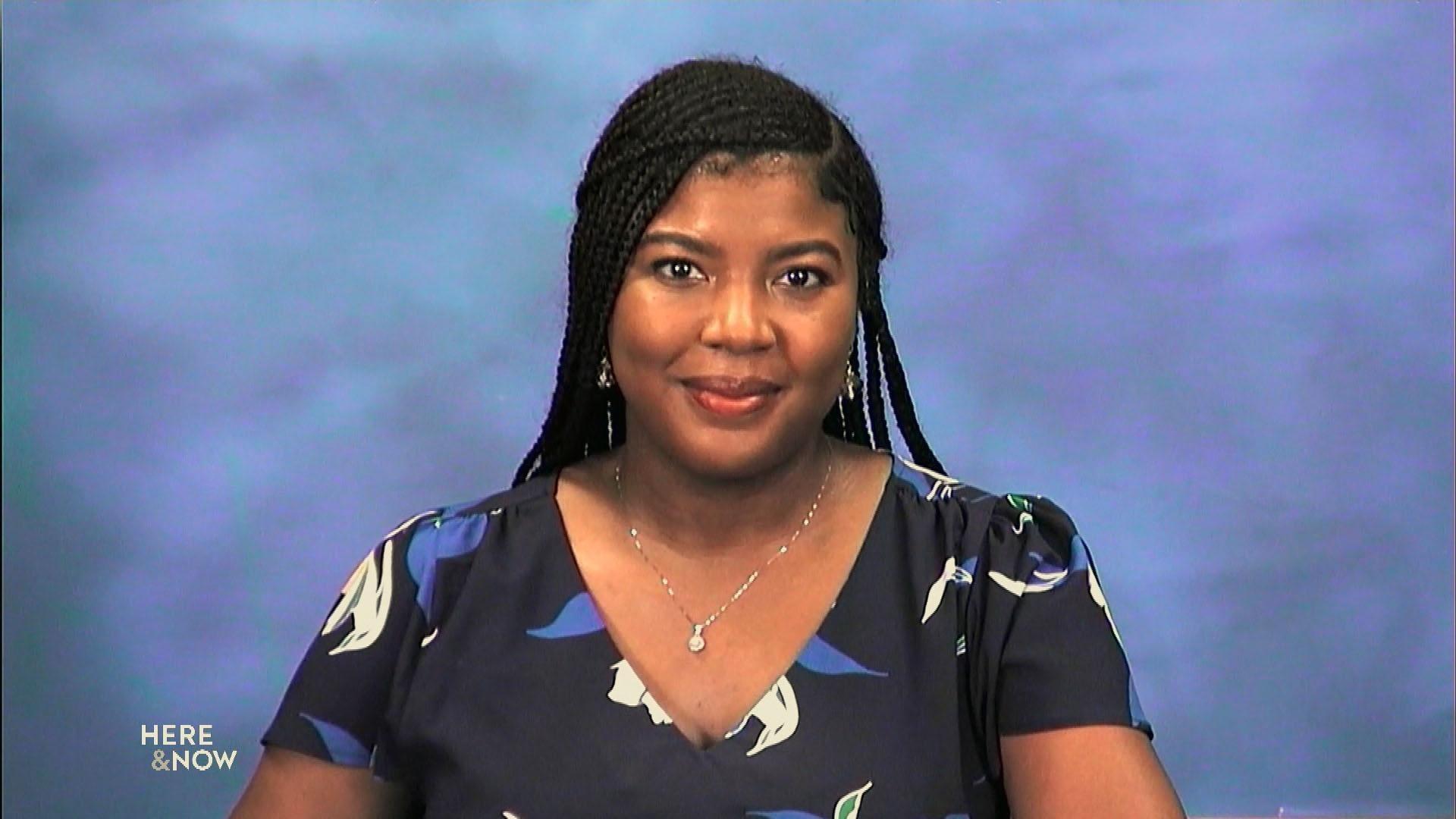 Milwaukee Seeks to Improve Juvenile Incarceration
Milwaukee County is looking into ways to change juvenile incarceration, proposing a $42 million renovation to its existing facility. County supervisor Marcelia Nicholson talks about how the county wants to improve conditions for its juvenile inmates, saying they want to use evidence-based solutions that go "beyond detention."
July 12, 2019 • Southeast Region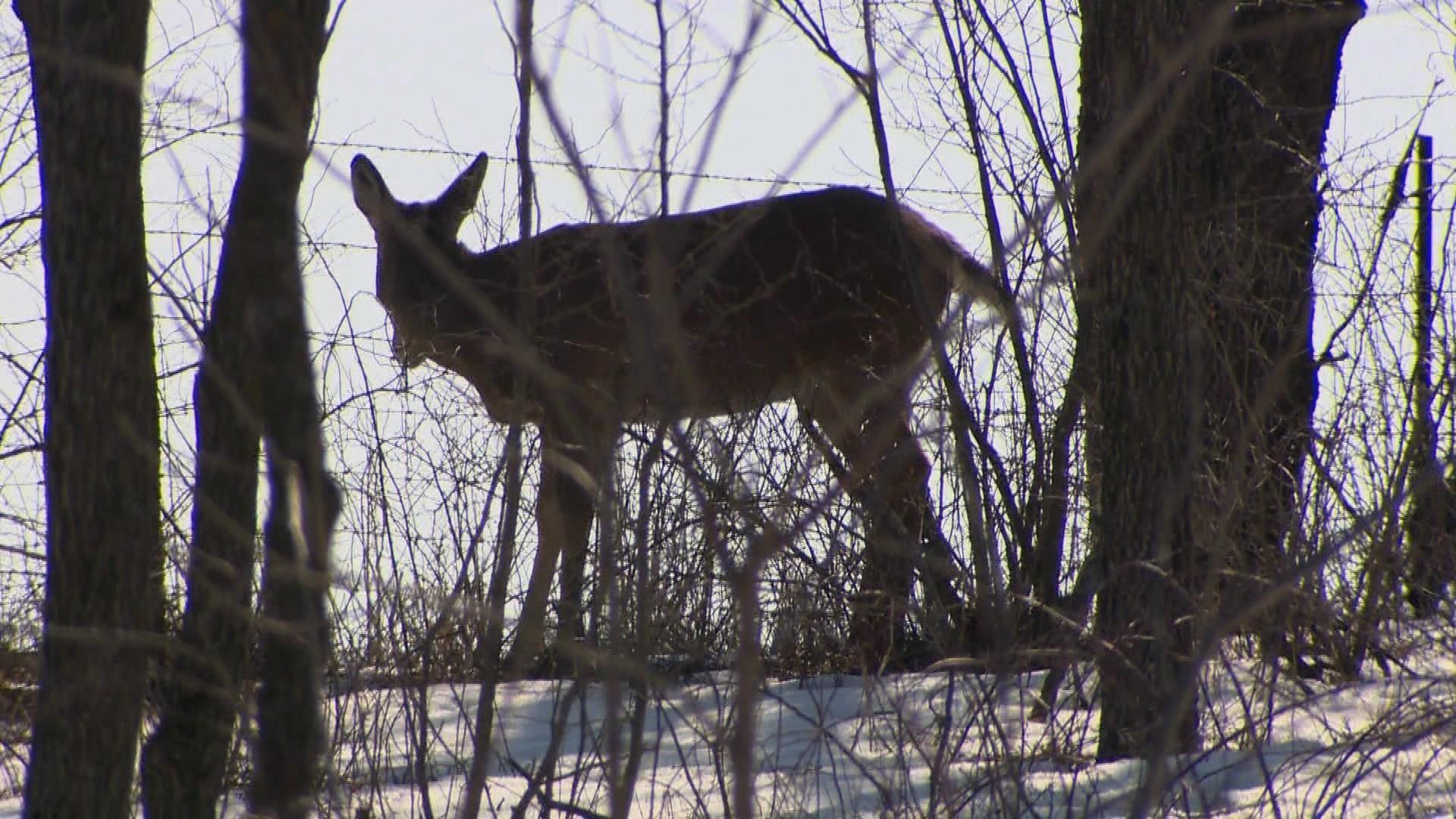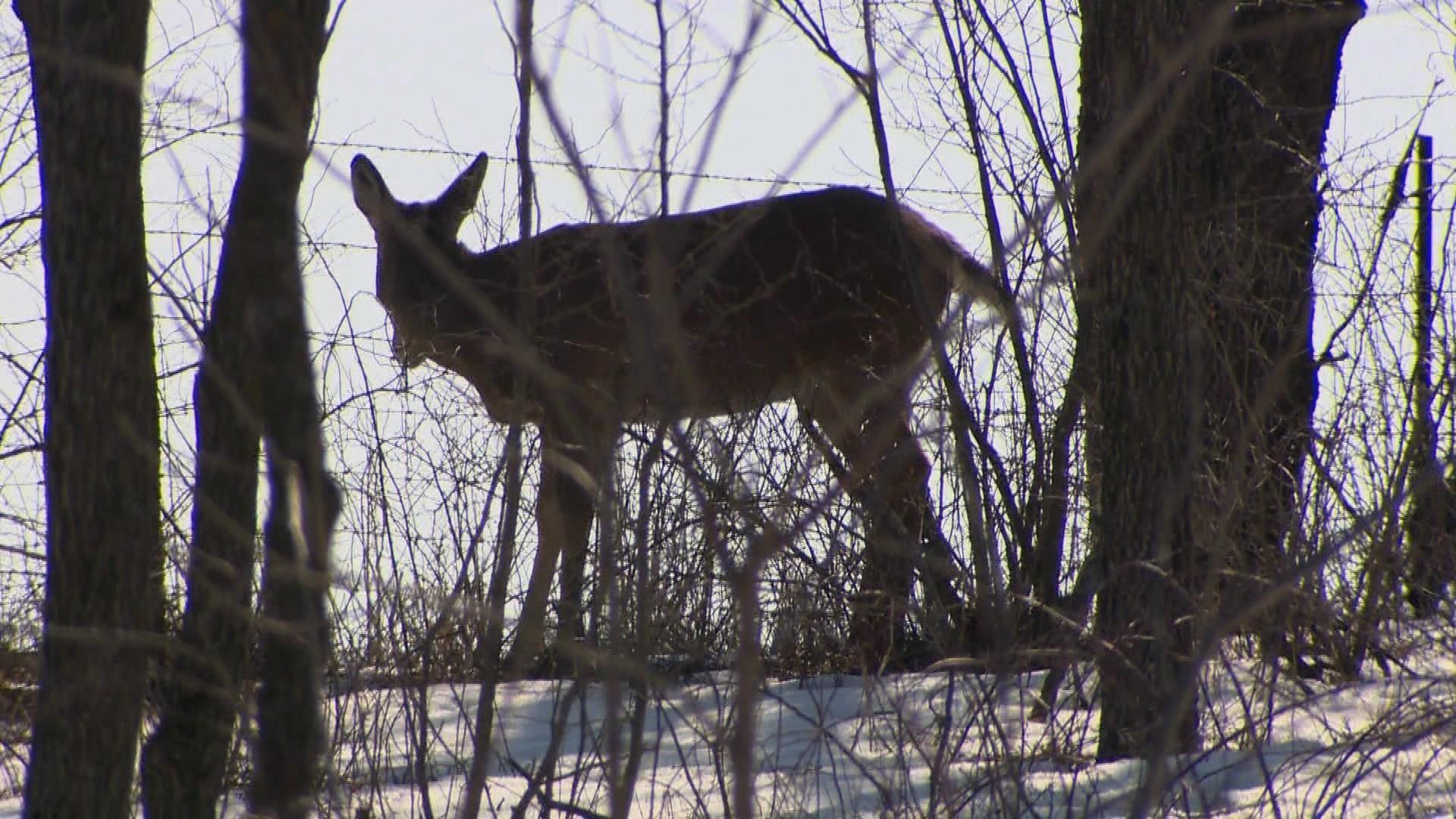 Efforts to Mandate CWD Testing in Parts of Wisconsin
An advisory group is pushing for mandatory CWD testing in parts of western Wisconsin.
July 12, 2019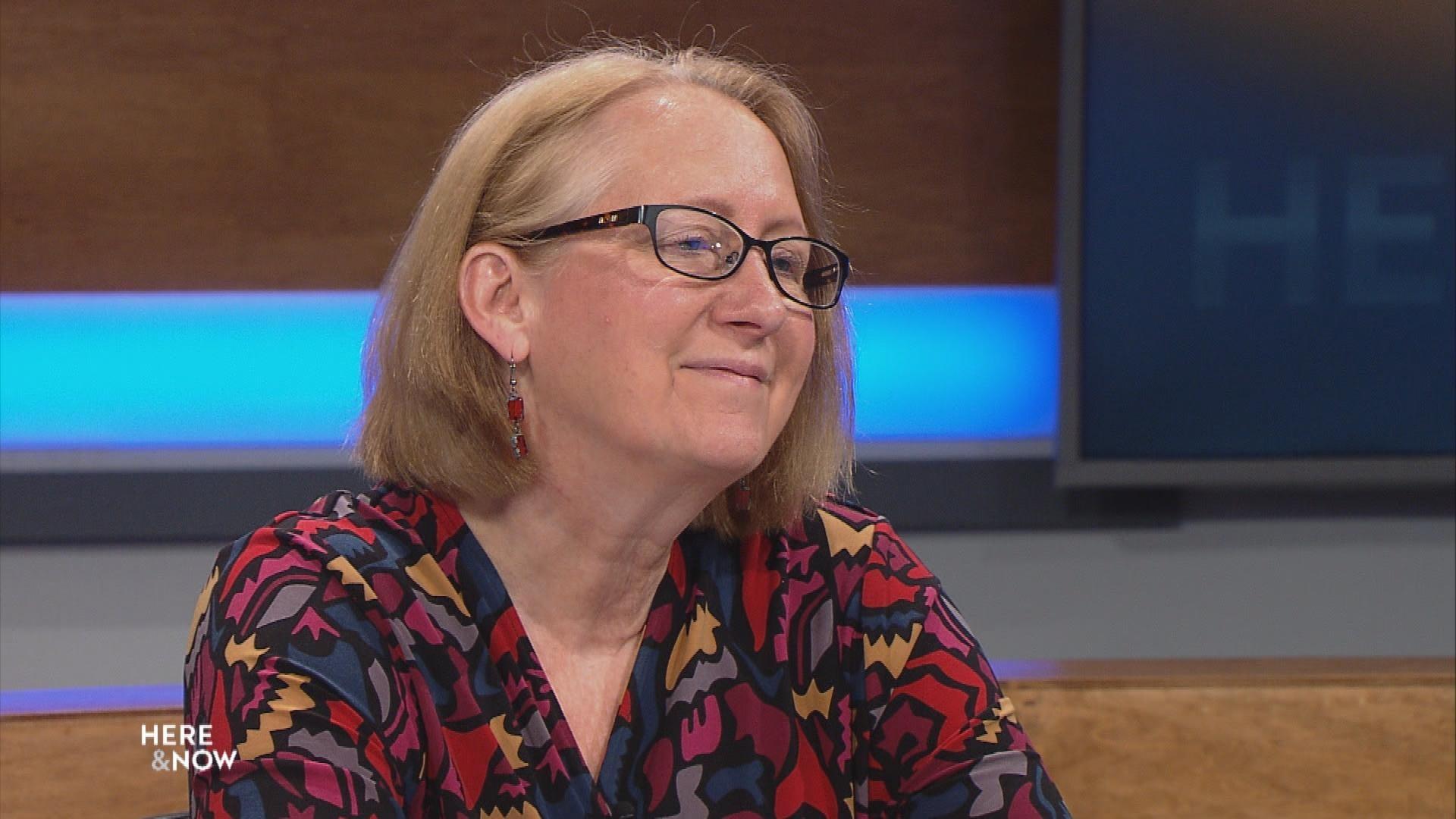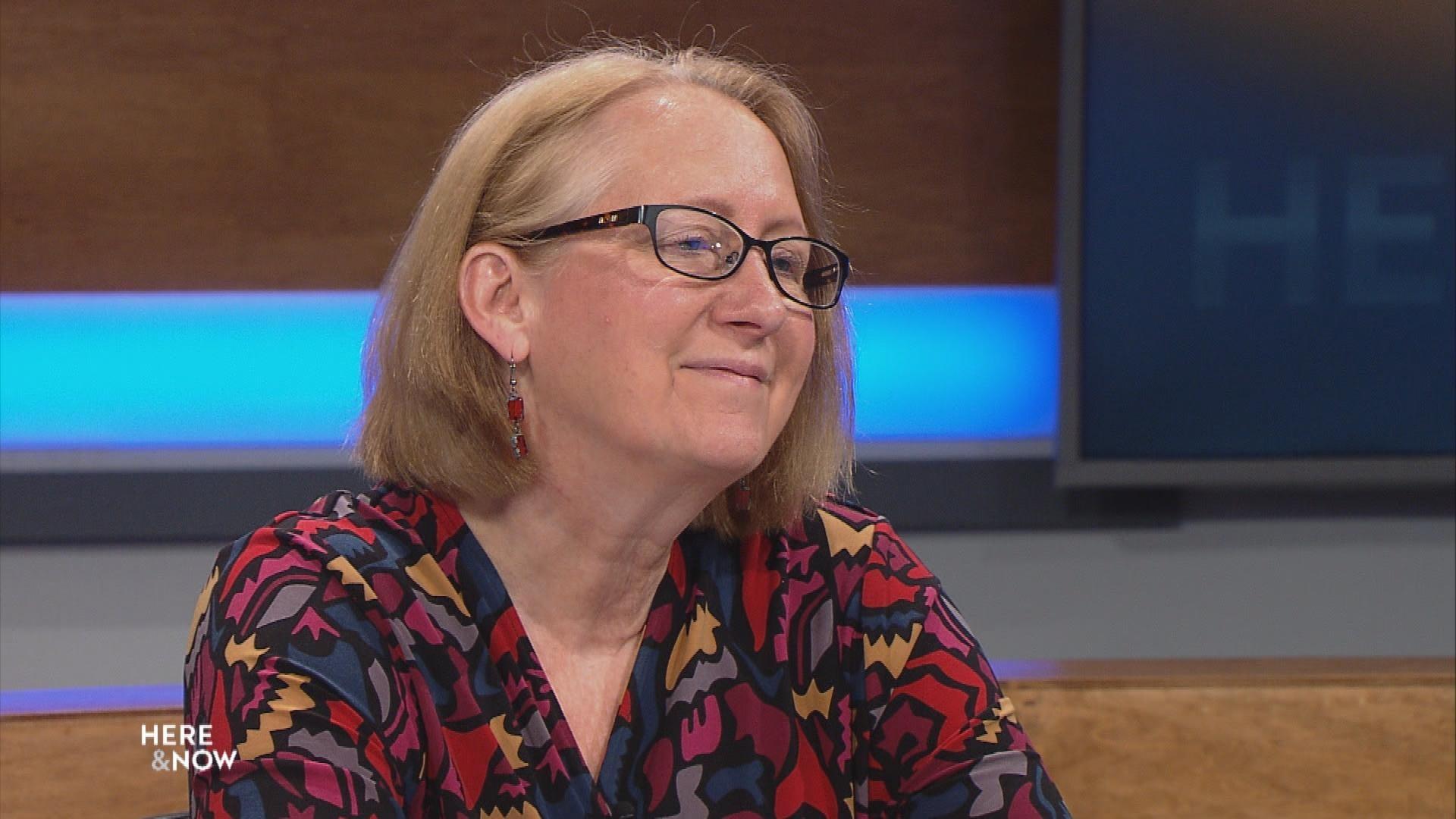 Wisconsin's Prisons Face Overcrowding
In the midst of the budget work, Governor Evers signed a bill that will delay closing the Lincoln Hills youth prison until July of 2021. The Governor says more time is needed for construction of replacement facilities. Wisconsin Center for Investigative Journalism Dee Hall talks about the center's new report on prisons and prison overcrowding.
July 7, 2019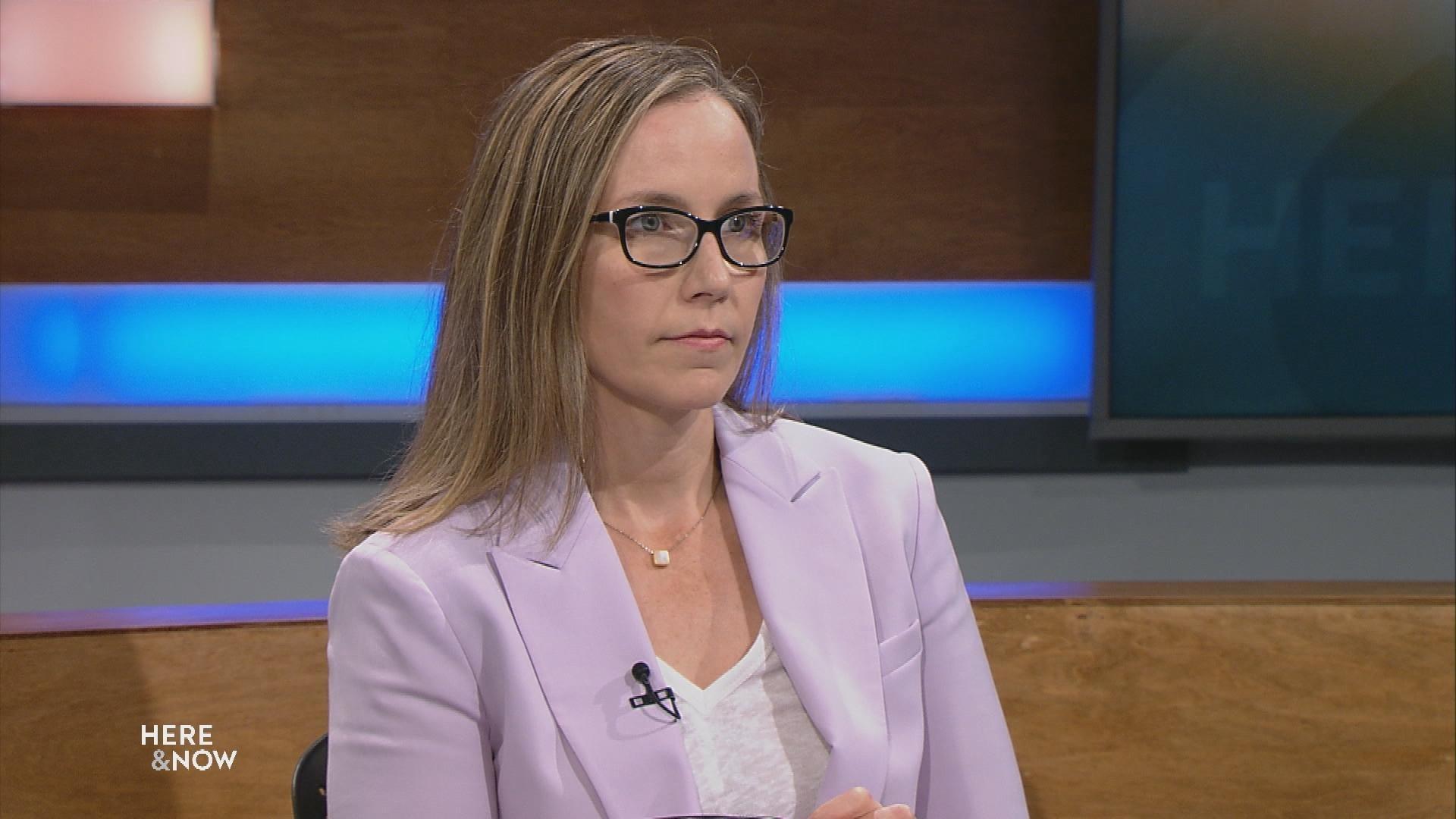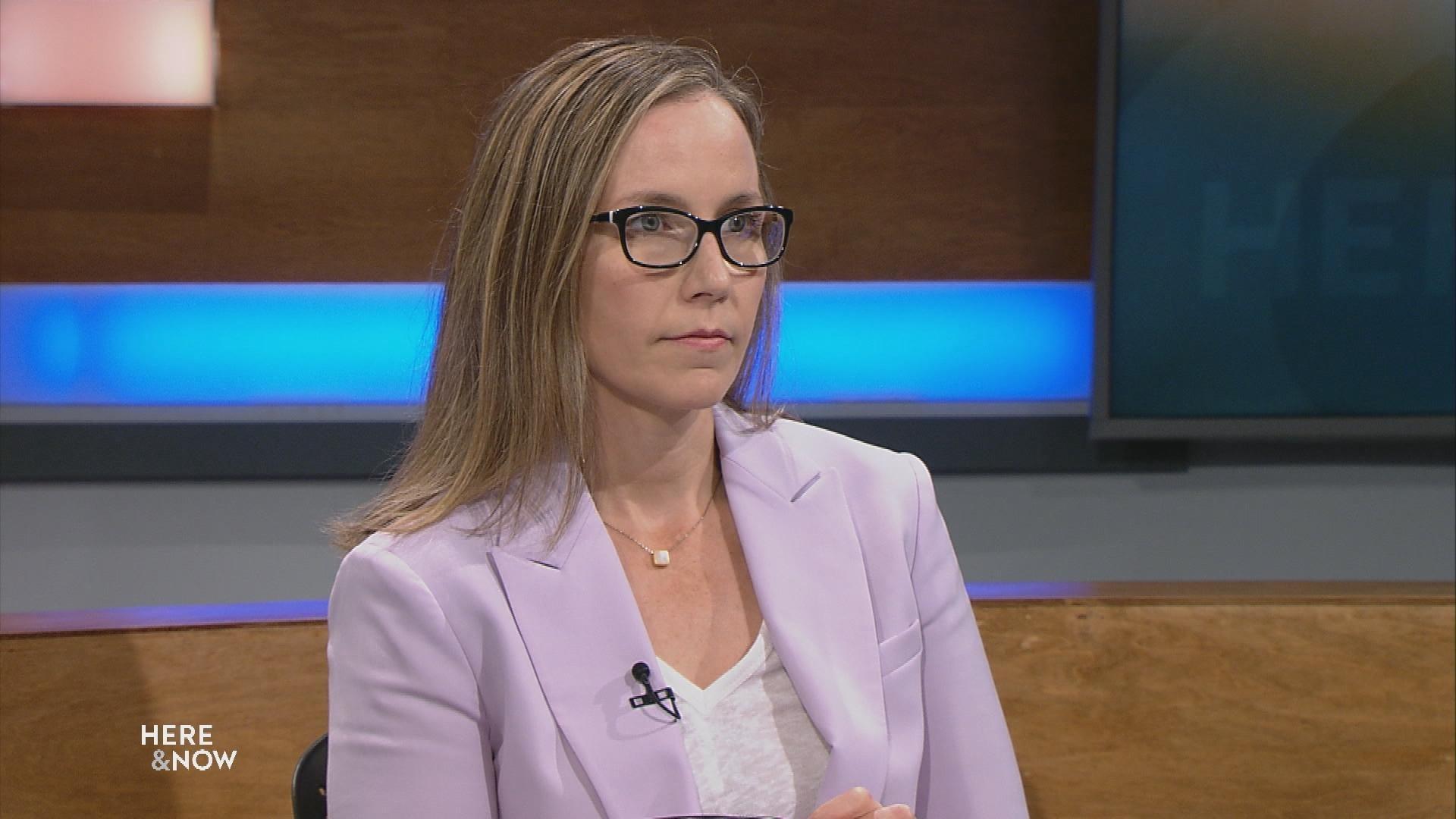 Barbato Discusses Conditions and Aid at Southern Border
A photo of a father and daughter who died trying to cross the Rio Grande caught national attention the same week that the House and Senate passed measures sending humanitarian aid to the southern border. Director of the UW Immigrant Justice Clinic Erin Barbato shares first-hand the conditions immigrants face at the southern border.
June 28, 2019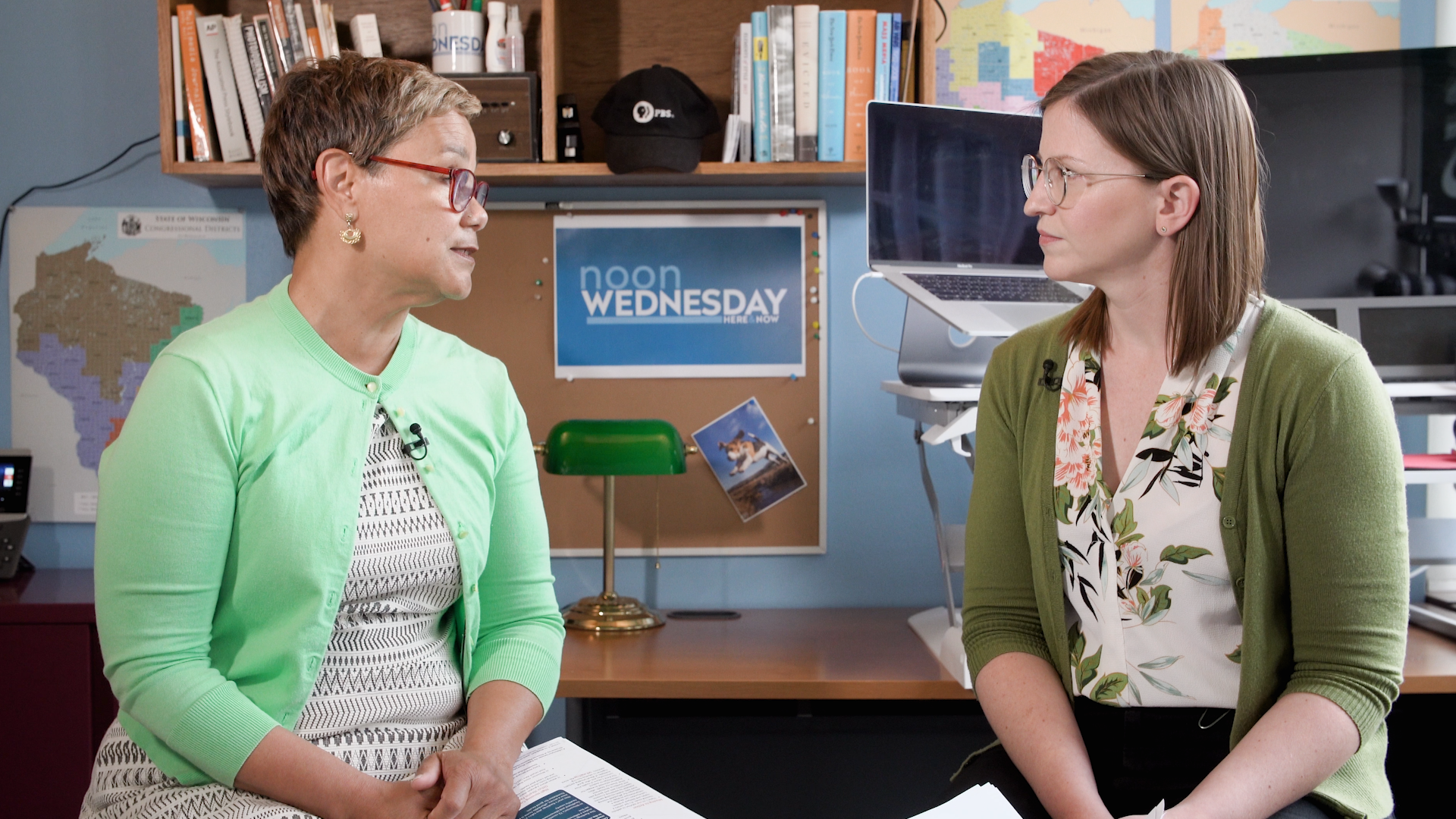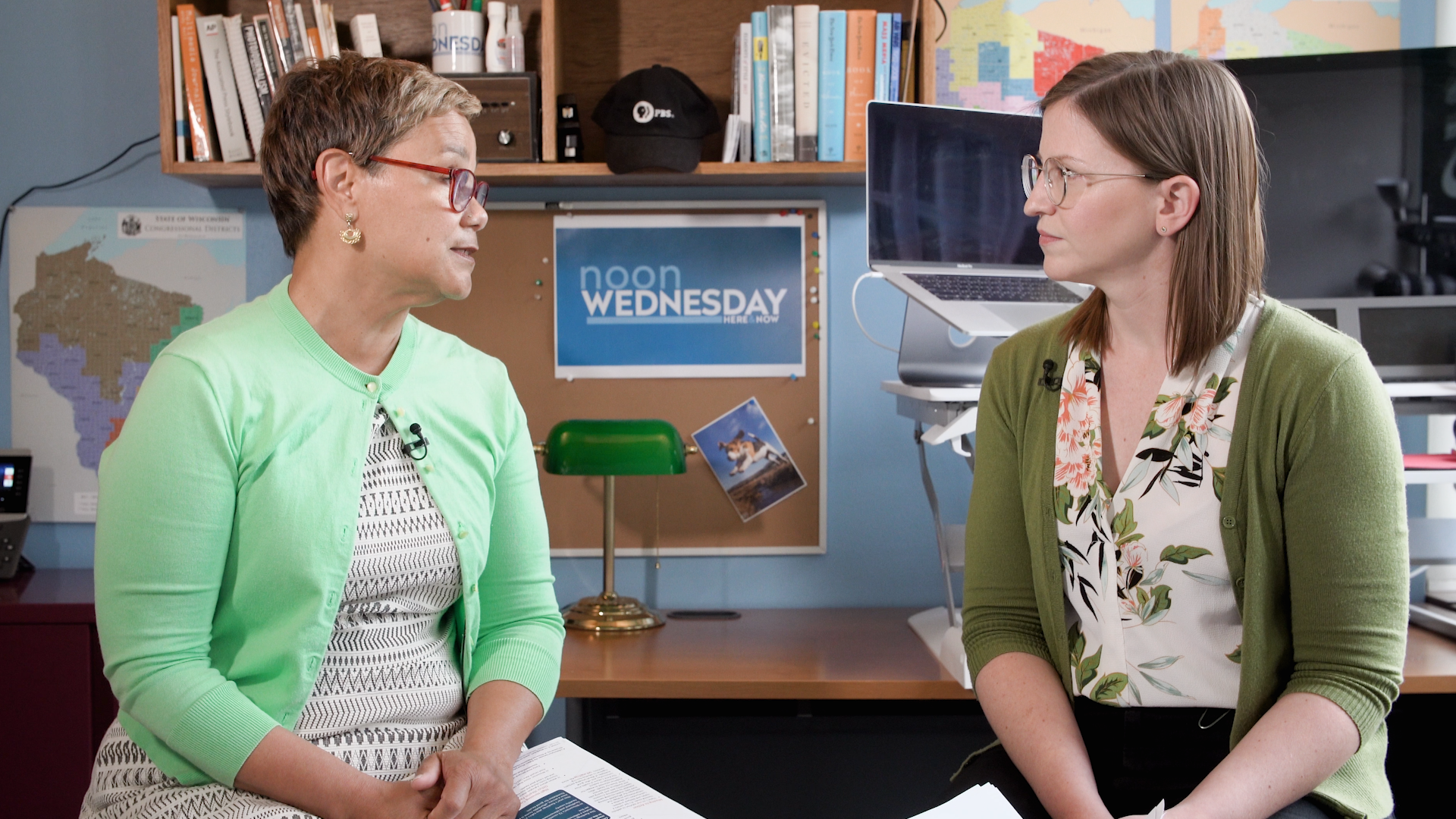 Noon Wednesday: Outside Factors Impacting Health
Every year, the County Health Rankings and Roadmaps delivers detailed data state by state, county by county, how a myriad of factors contribute to health and health equity. Dr. Sheri Johnson says this year's rankings emphasize housing and communities to explain the interconnectedness of inequality and health.
June 26, 2019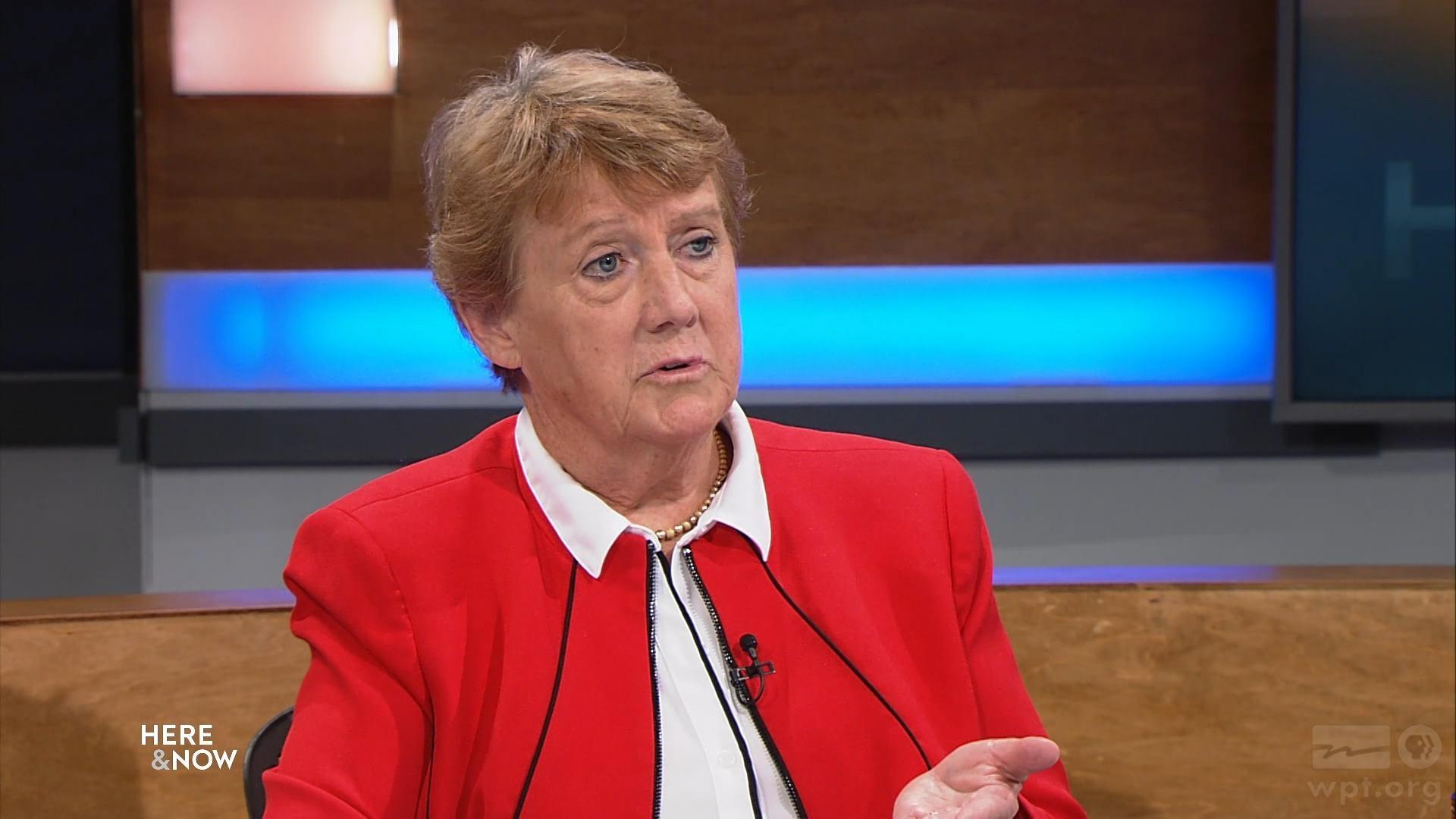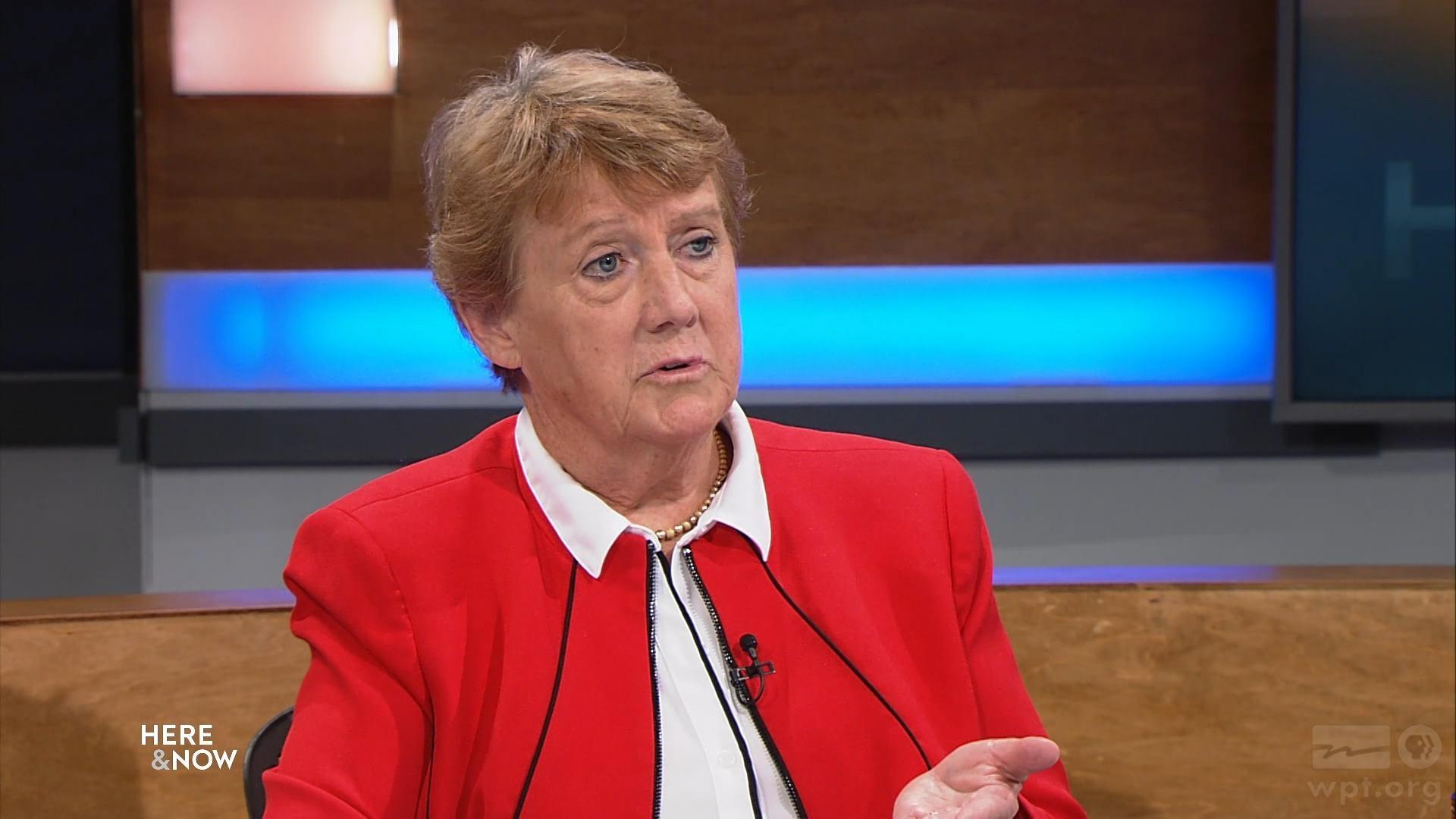 How Can Wisconsin Support Minority Teachers
There is a bi-partisan effort to add money to a fund that helps forgive loan debt for minority teachers. Connie Hutchison helps administer the program as executive secretary of the Higher Education Aids Board. She says that changes to the program will likely attract more people.
June 21, 2019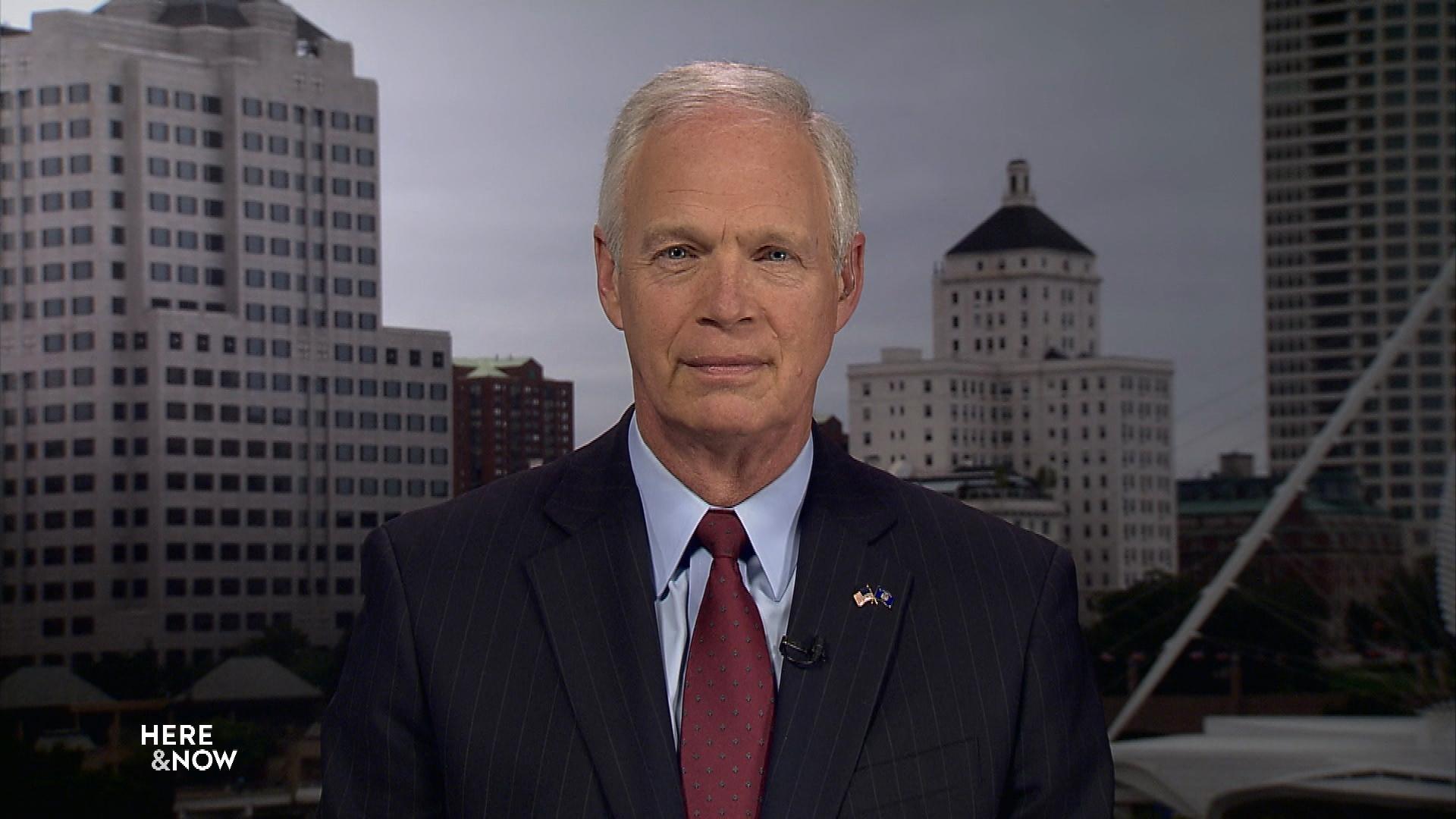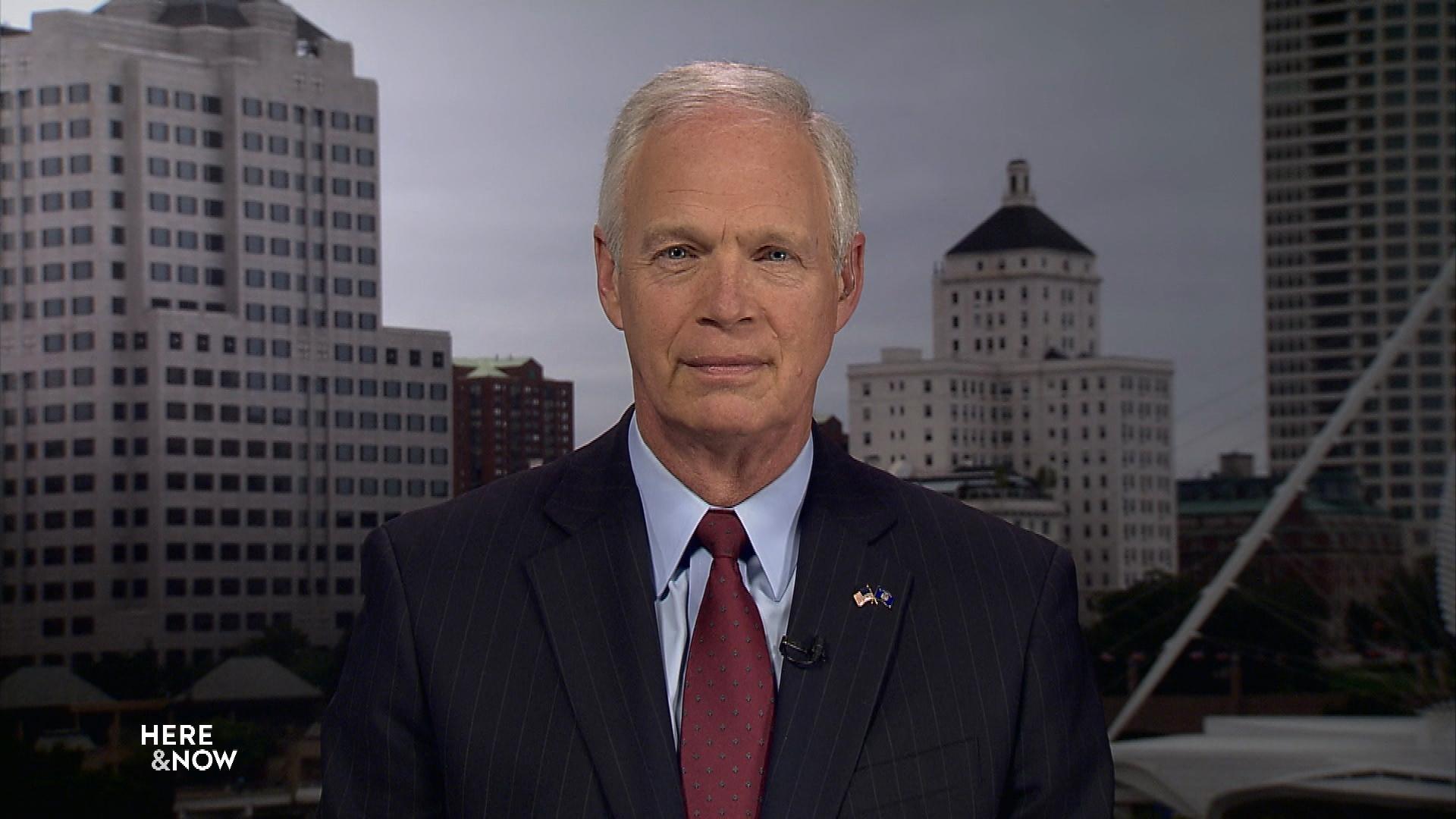 Johnson on Southern Border, Tariff Disputes
U.S. Sen. Ron Johnson, R-Oshkosh, discusses immigration and tariff debates that have continued at the nation's capital. He says he is "completely supportive" of the senate approving the new trilateral agreement with Canada and Mexico. Johnson adds that immigration from Central America is a humanitarian crisis, saying it is "a growing problem we need to enact laws to fix."
June 21, 2019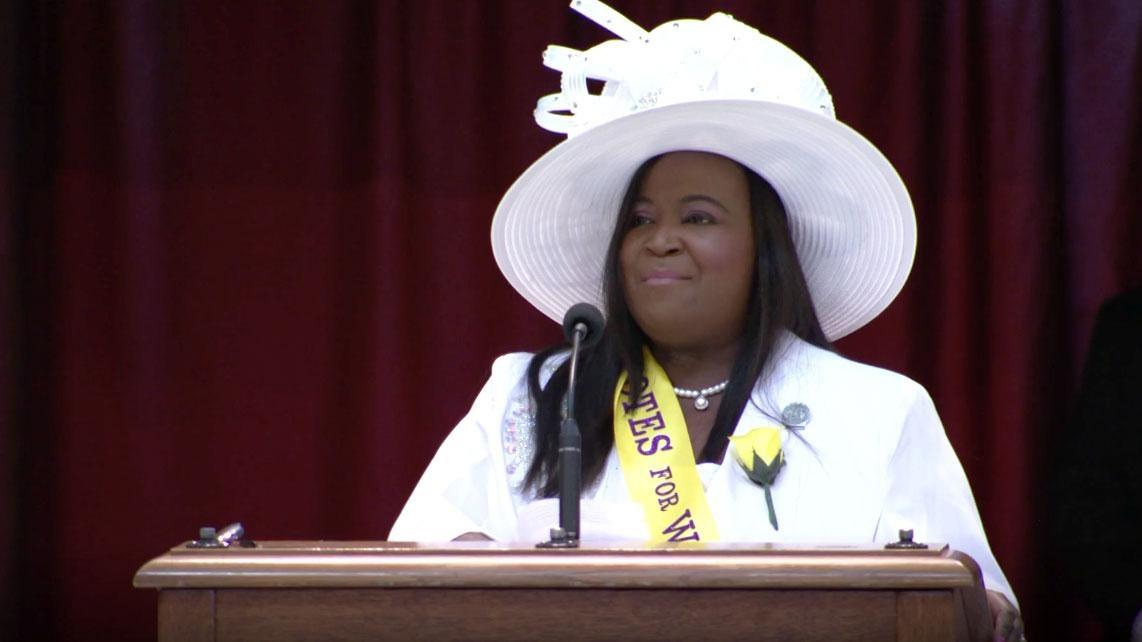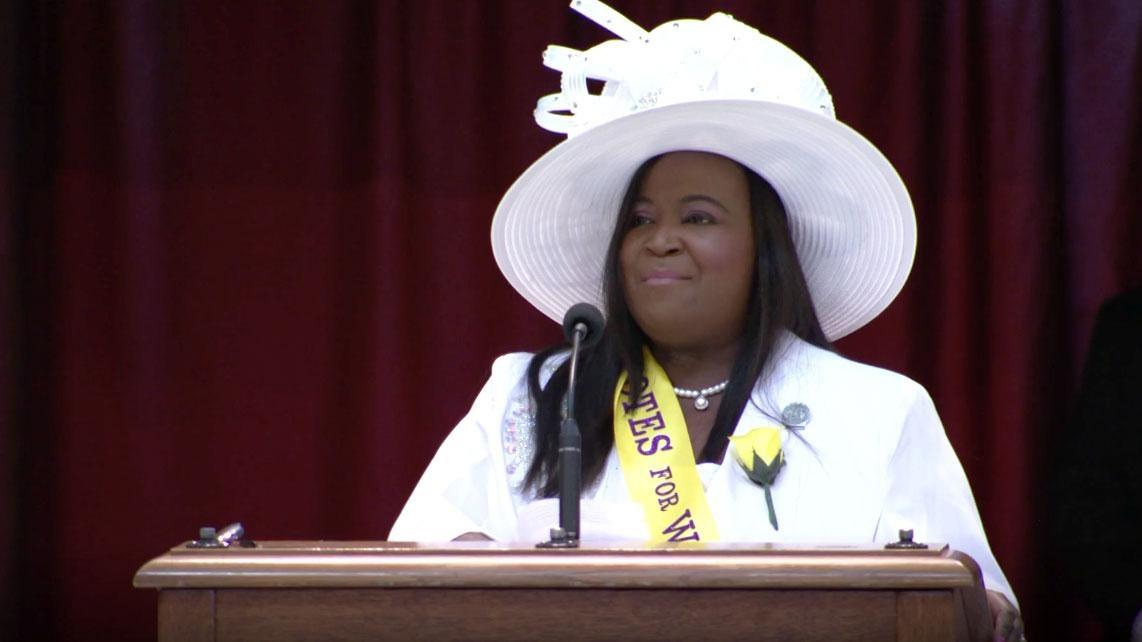 State Marks Centennial of Being First to Ratify Women's Vote
100 years ago today, Wisconsin was the first state in the nation to ratify the constitutional amendment giving women the right to vote. A celebration at the State Capitol today featured speakers delving into that history and unveiling Wisconsin's original 19th Amendment document.
June 14, 2019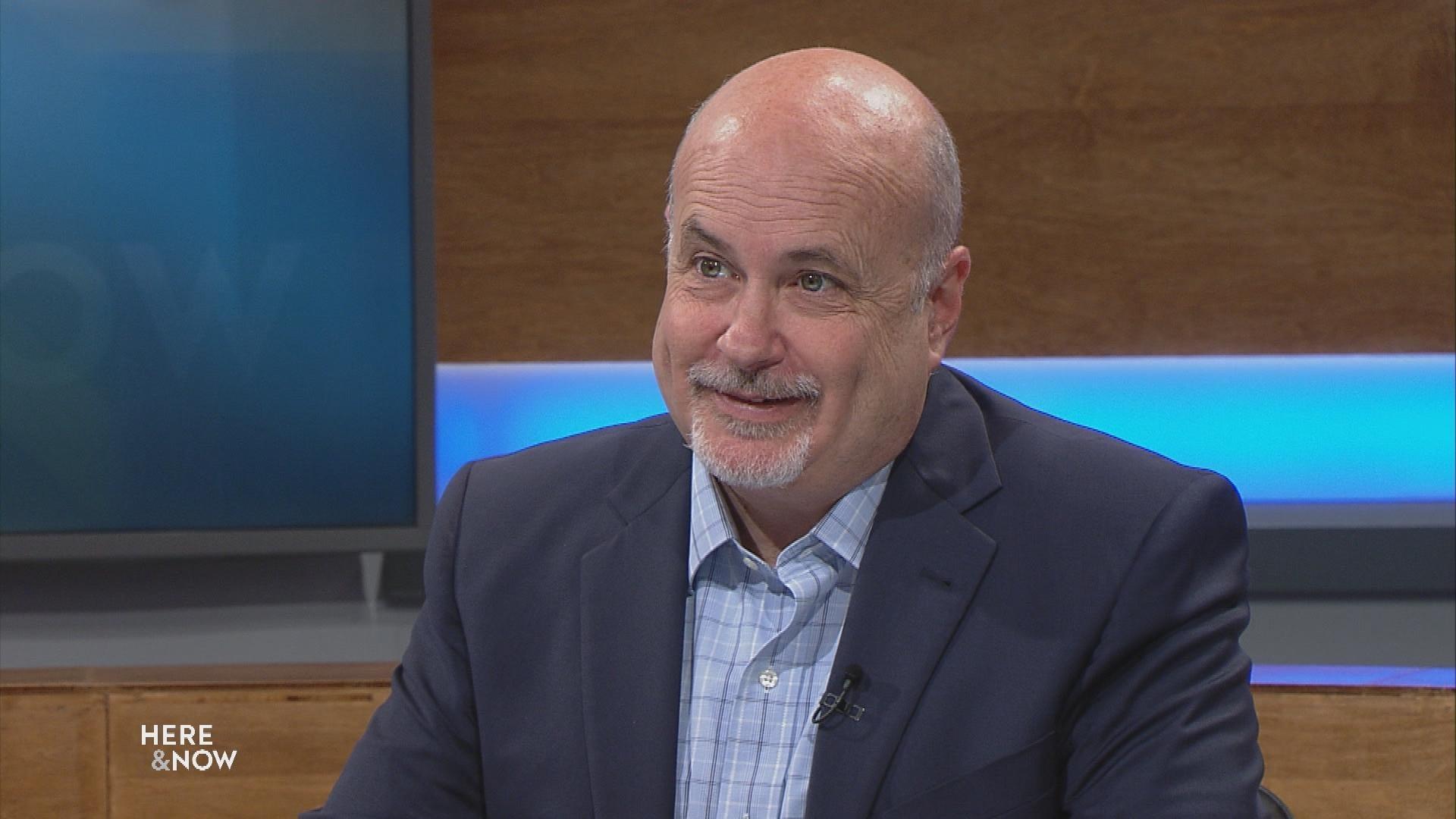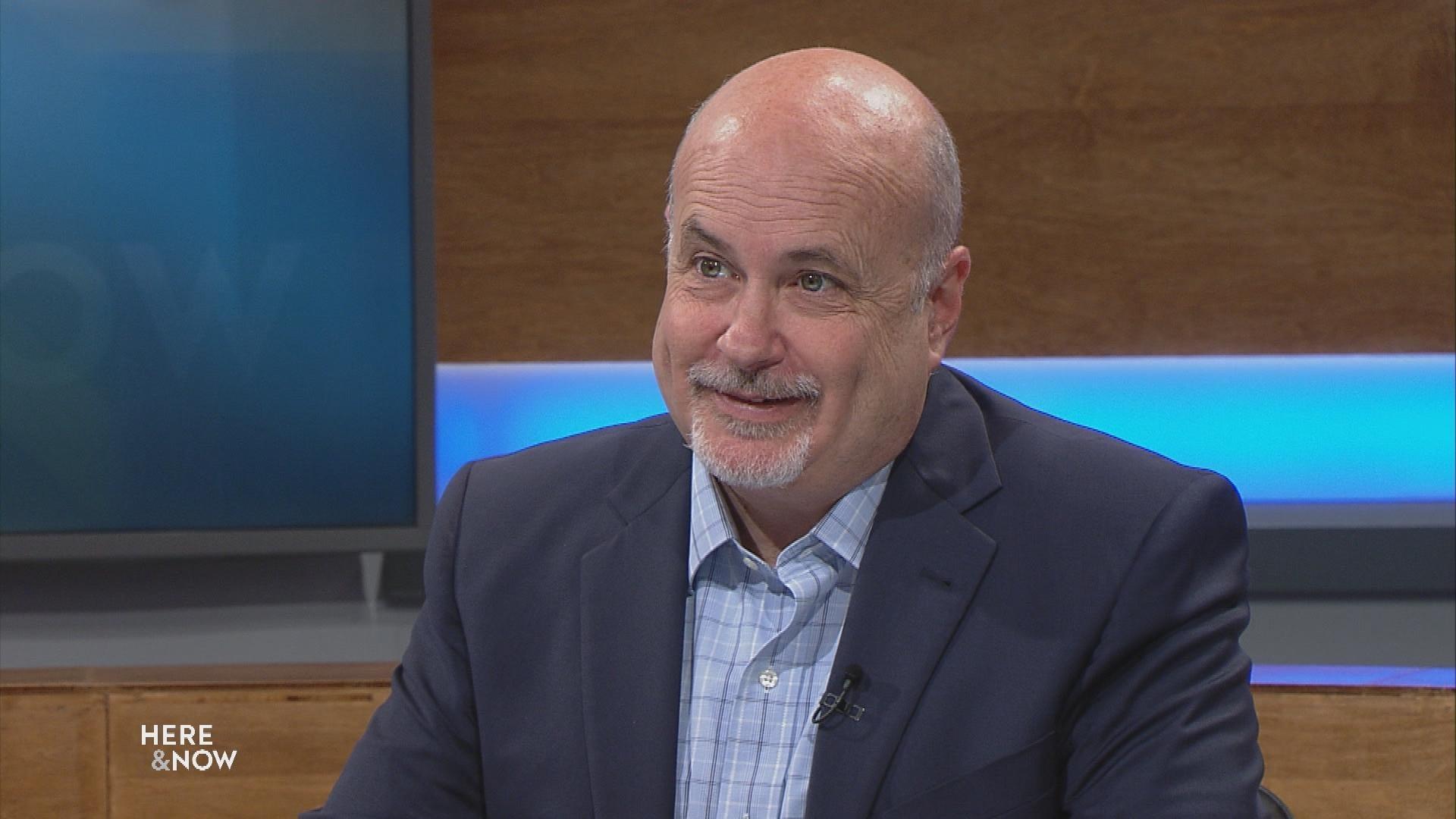 Pocan Updates on Trade and Immigration Policy
U.S. Rep. Mark Pocan discusses the potential for tariffs levied against Mexico and the ongoing debate over immigration. He says on tariffs that "farmers are really hurting" in Wisconsin, adding that Mexico is one of the country's largest trading partners. He adds that the issue of legal status for undocumented children is the president's design, saying he created the problem.
June 7, 2019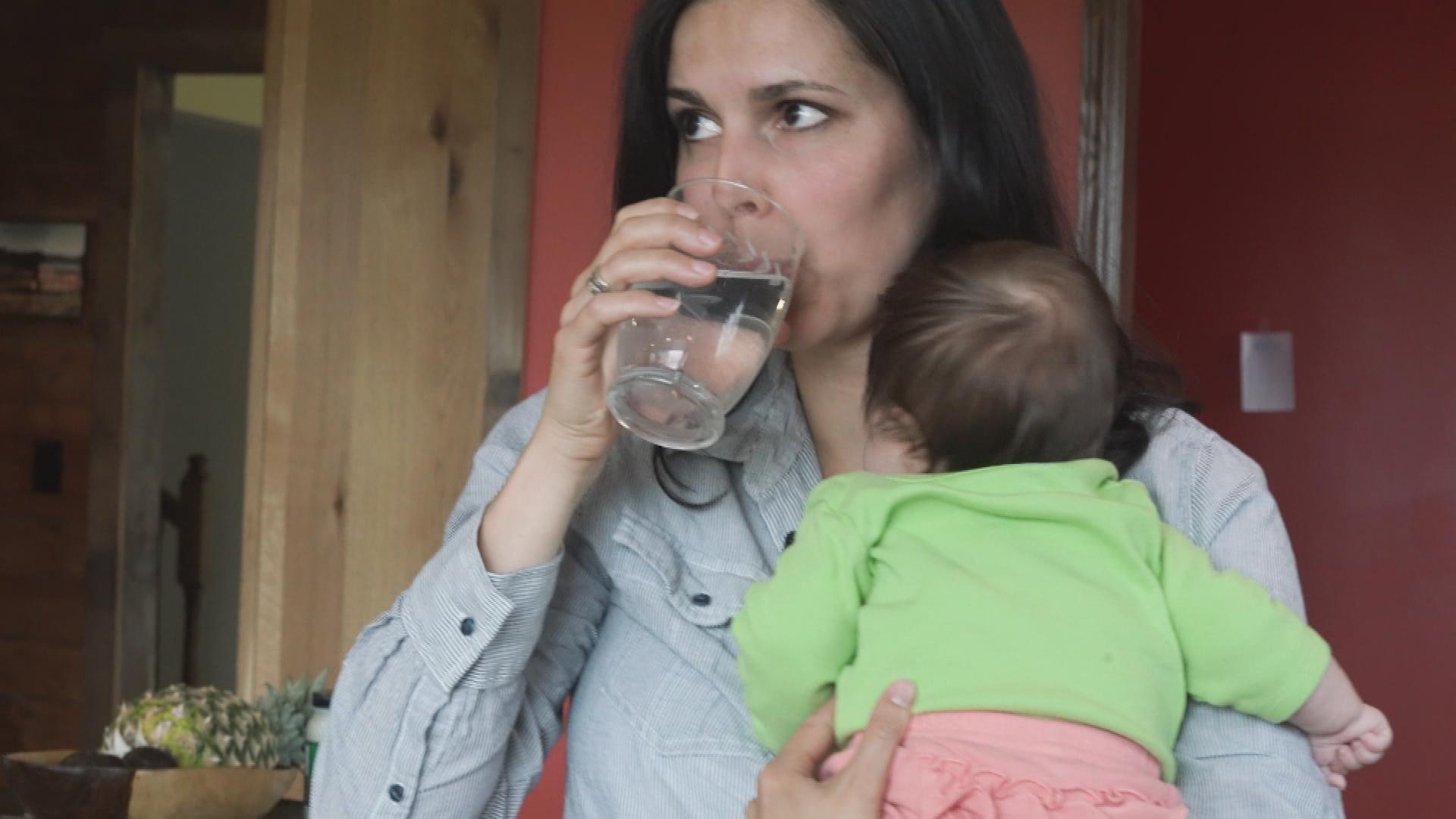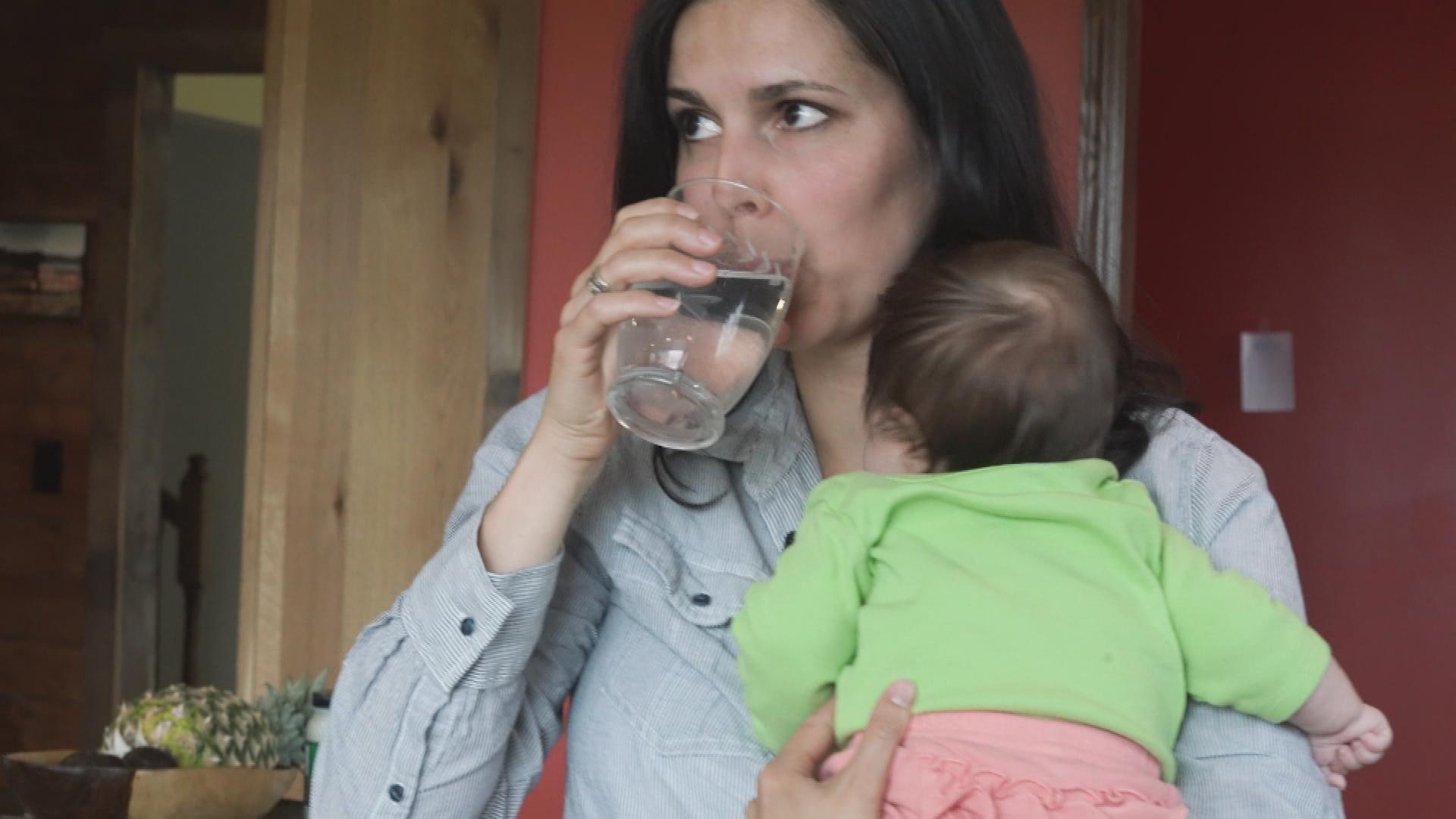 The issue of contaminated drinking water in Wisconsin has drawn the attention of both sides of the aisle. Gov. Tony Evers declared 2019 the year of clean drinking water and Assembly Speaker Robin Vos created the Speaker's Task Force on Water Quality. Here & Now's Marisa Wojcik reports on the efforts to improve water quality in the state.
May 24, 2019 • South West Region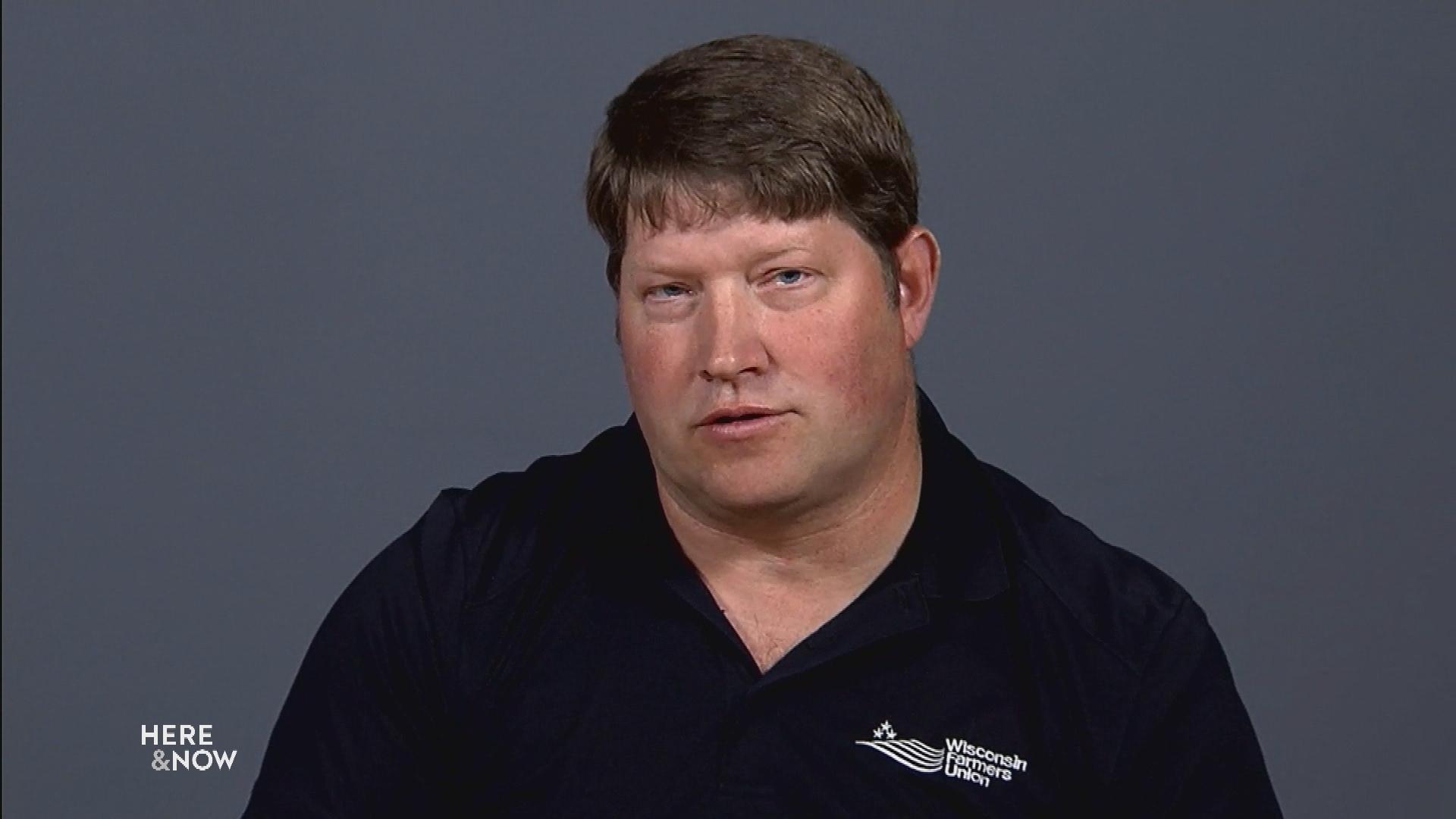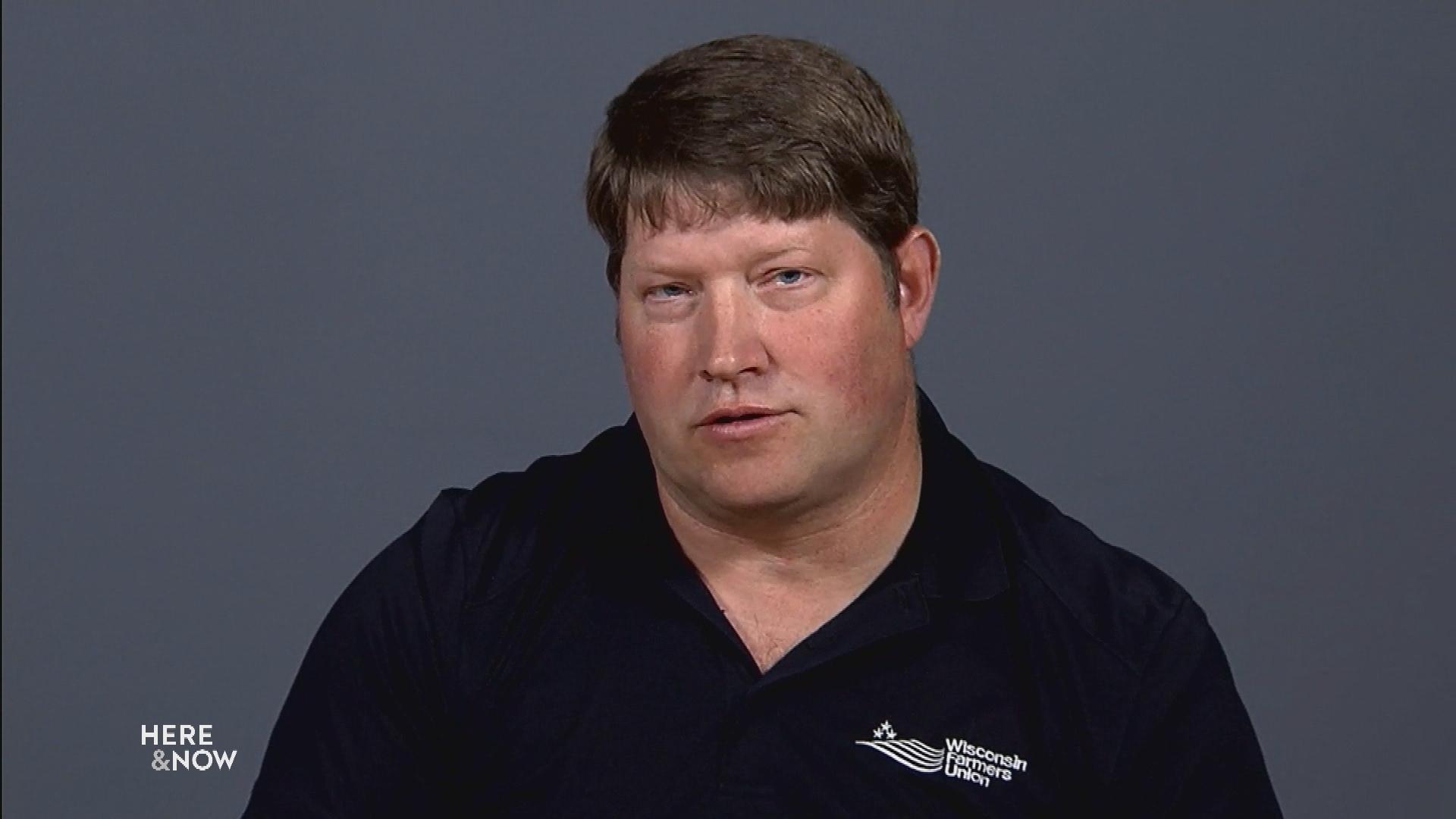 Trade Talks Lead to Farmer Uncertainty
The ongoing trade negotiations between the U.S. and China raise concerns over the export market for Wisconsin farmers. President of the Wisconsin Farmer's Union Darin Von Ruden discusses how farmers navigate low commodity prices on top of the trade uncertainty. He says that even a short term instability in the market can have a long term effect on the relationships between producers and buyers.
May 17, 2019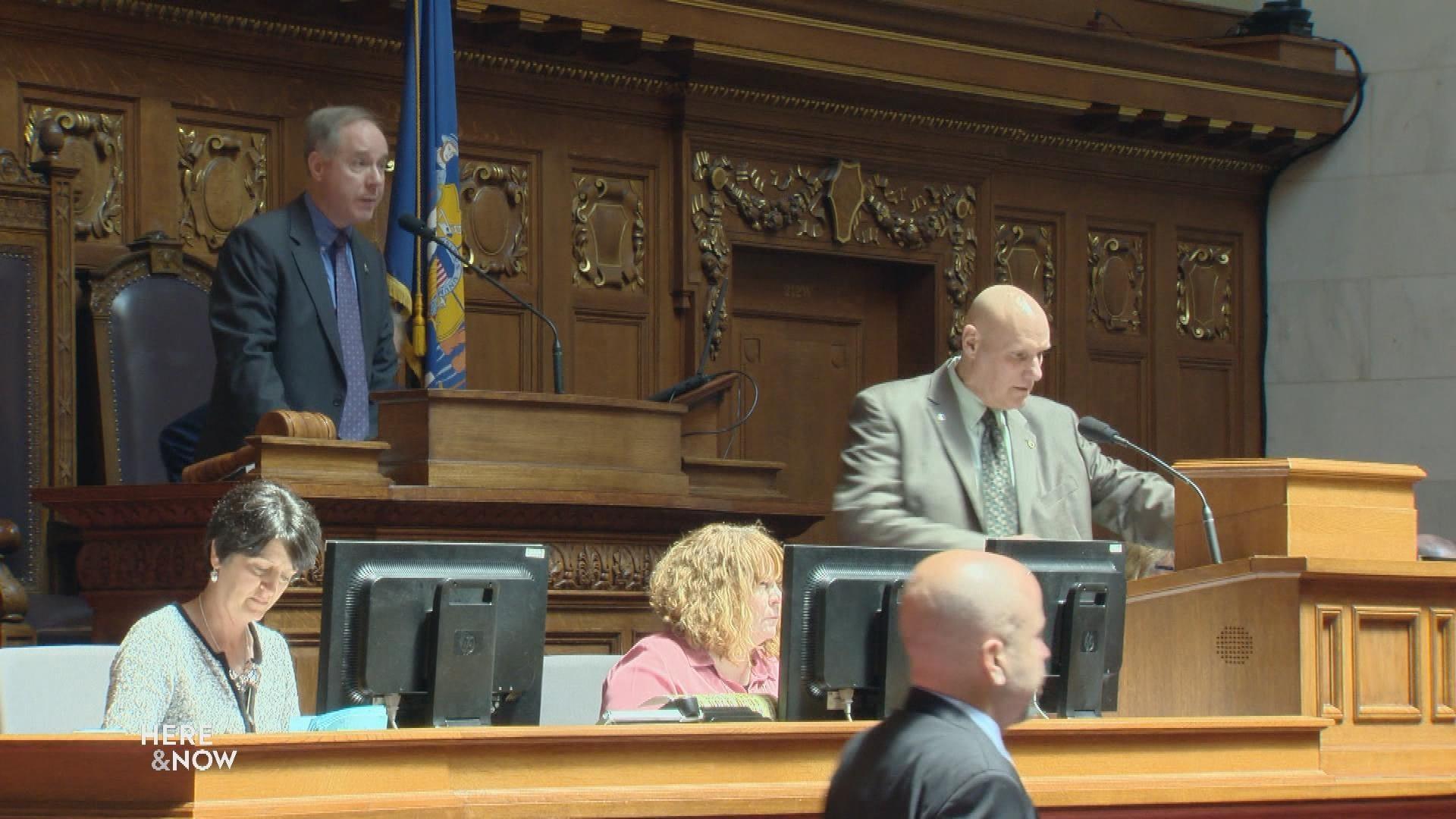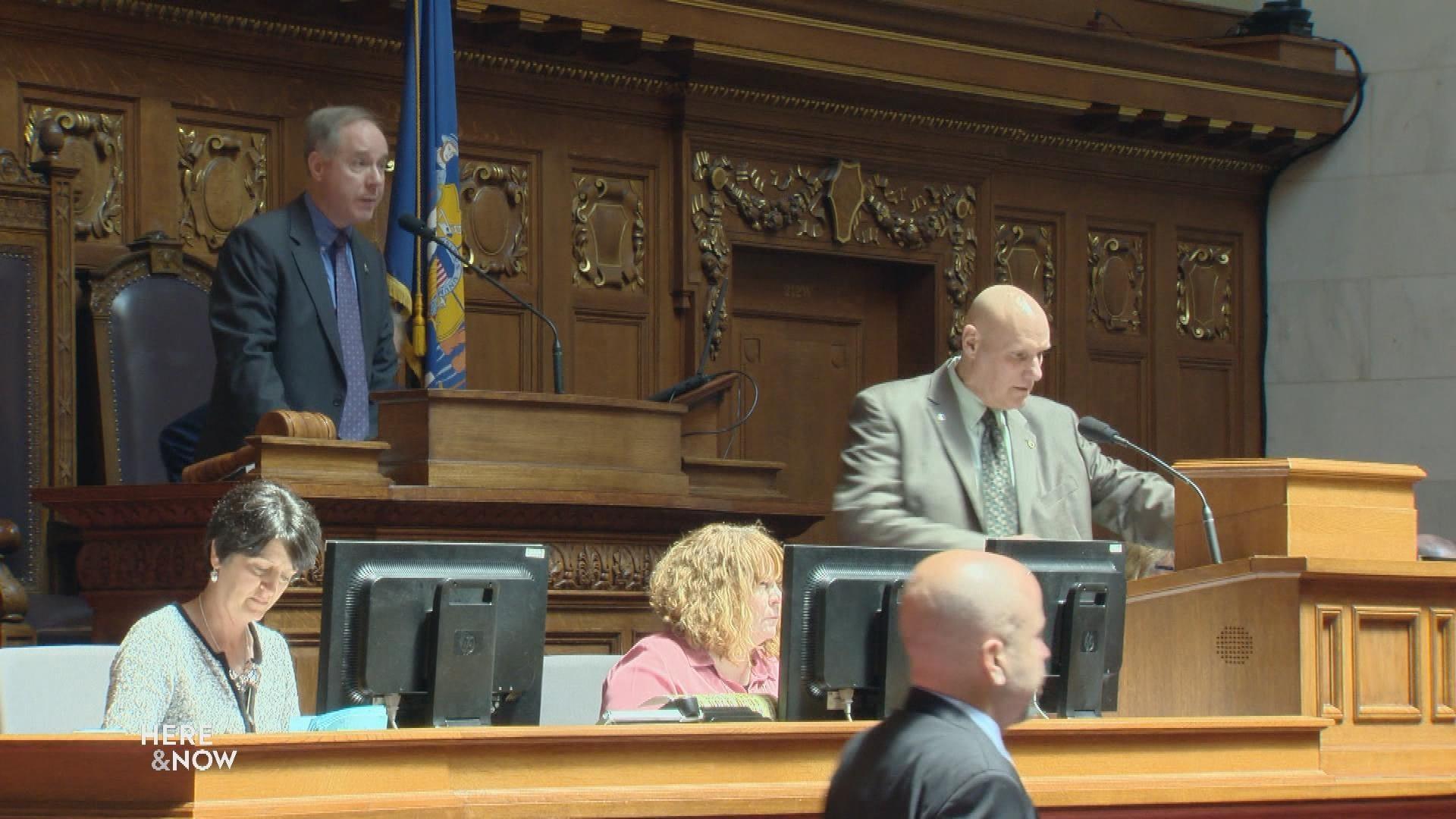 High Court Hears Challenge to Lame Duck Session
A busy week in the Capitol included Supreme Court arguments challenging December's lame duck session and an Assembly session that passed a slate of abortion bills.
May 17, 2019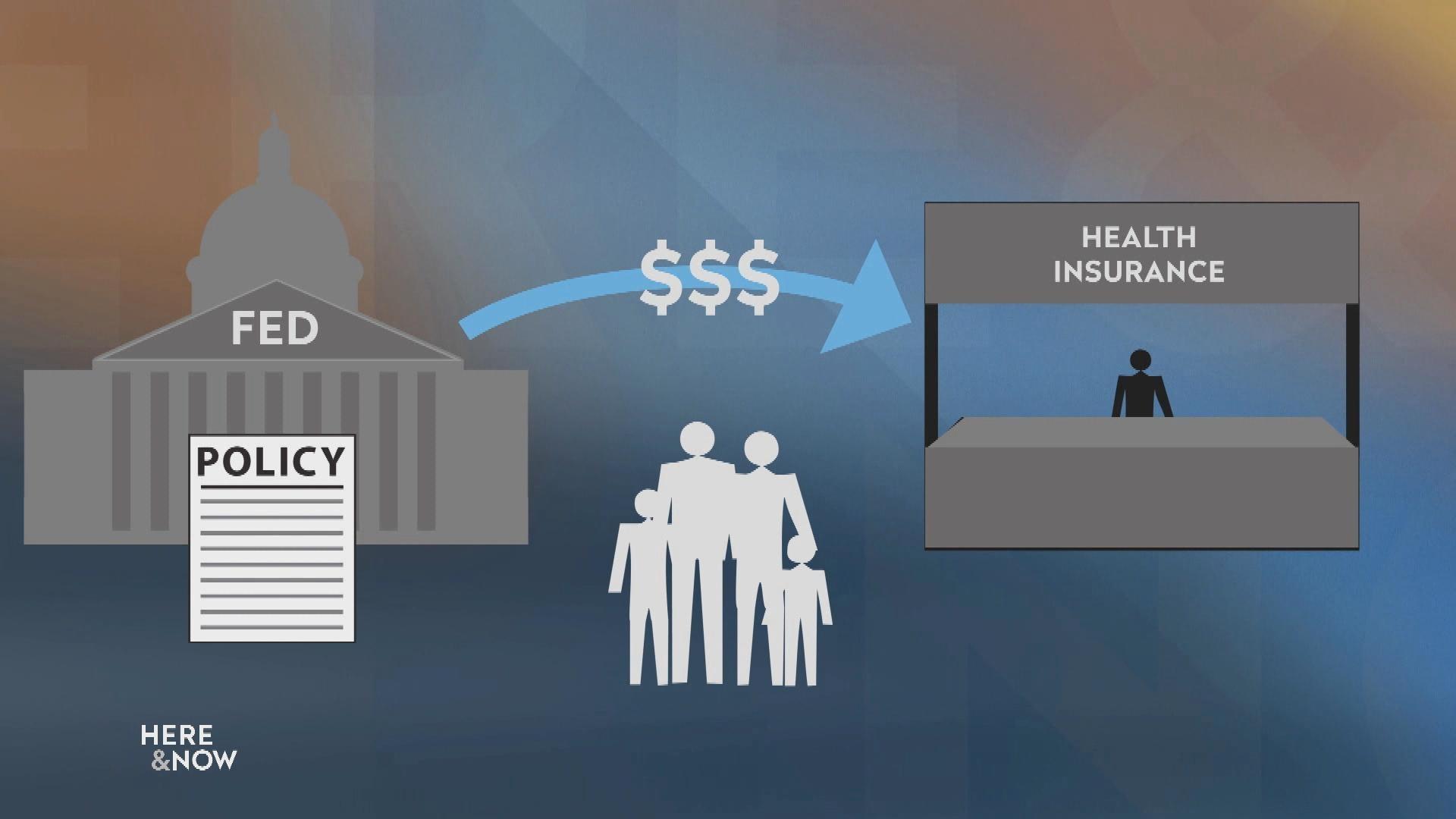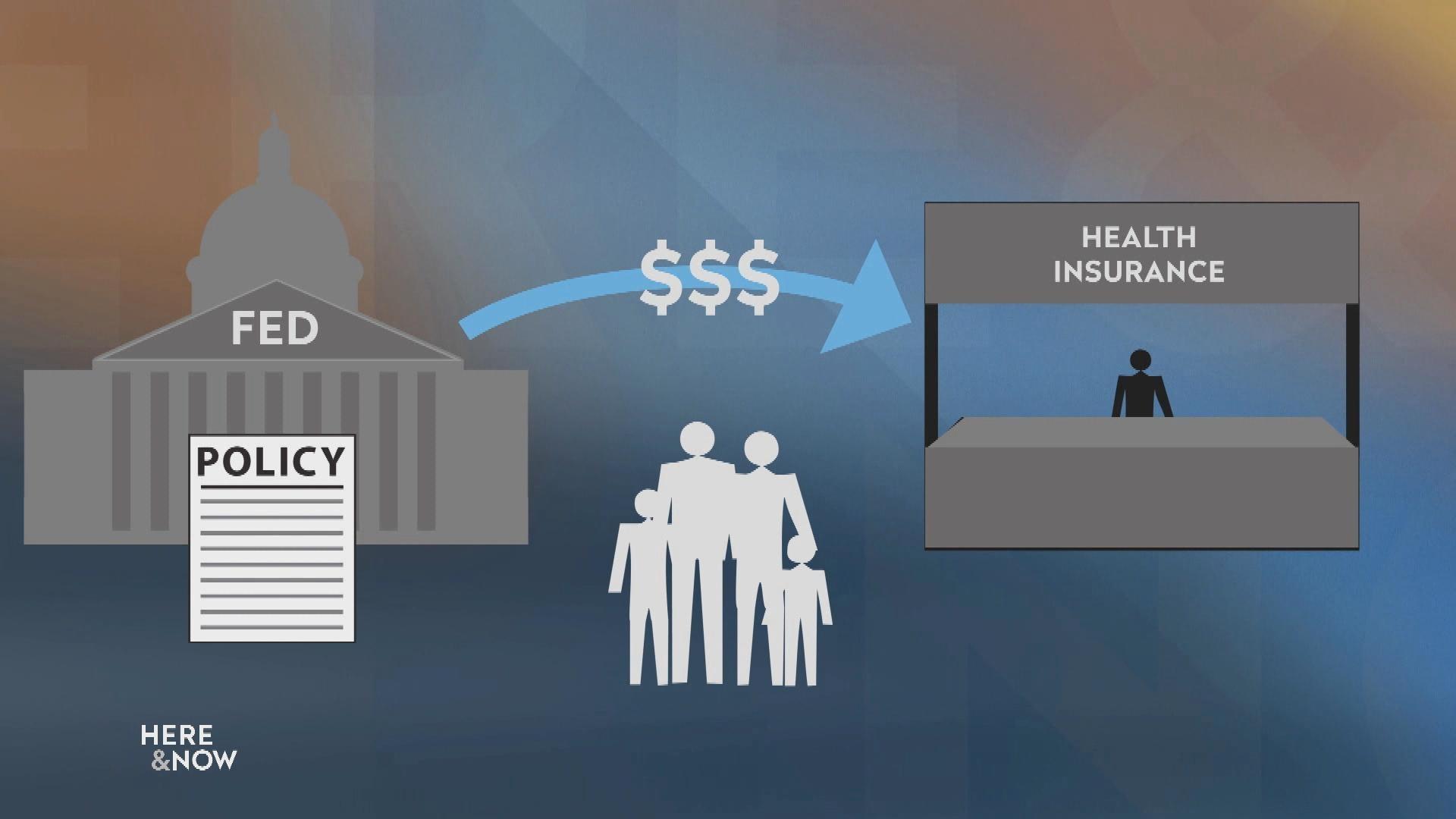 The expansion of Medicaid in the state has been a divisive issue, with Republican leaders calling it a non-starter and Gov. Tony Evers saying he will continue to fight for the coverage. Here & Now's Zac Schultz delves into what expanding Medicaid would mean for some health care providers.
May 17, 2019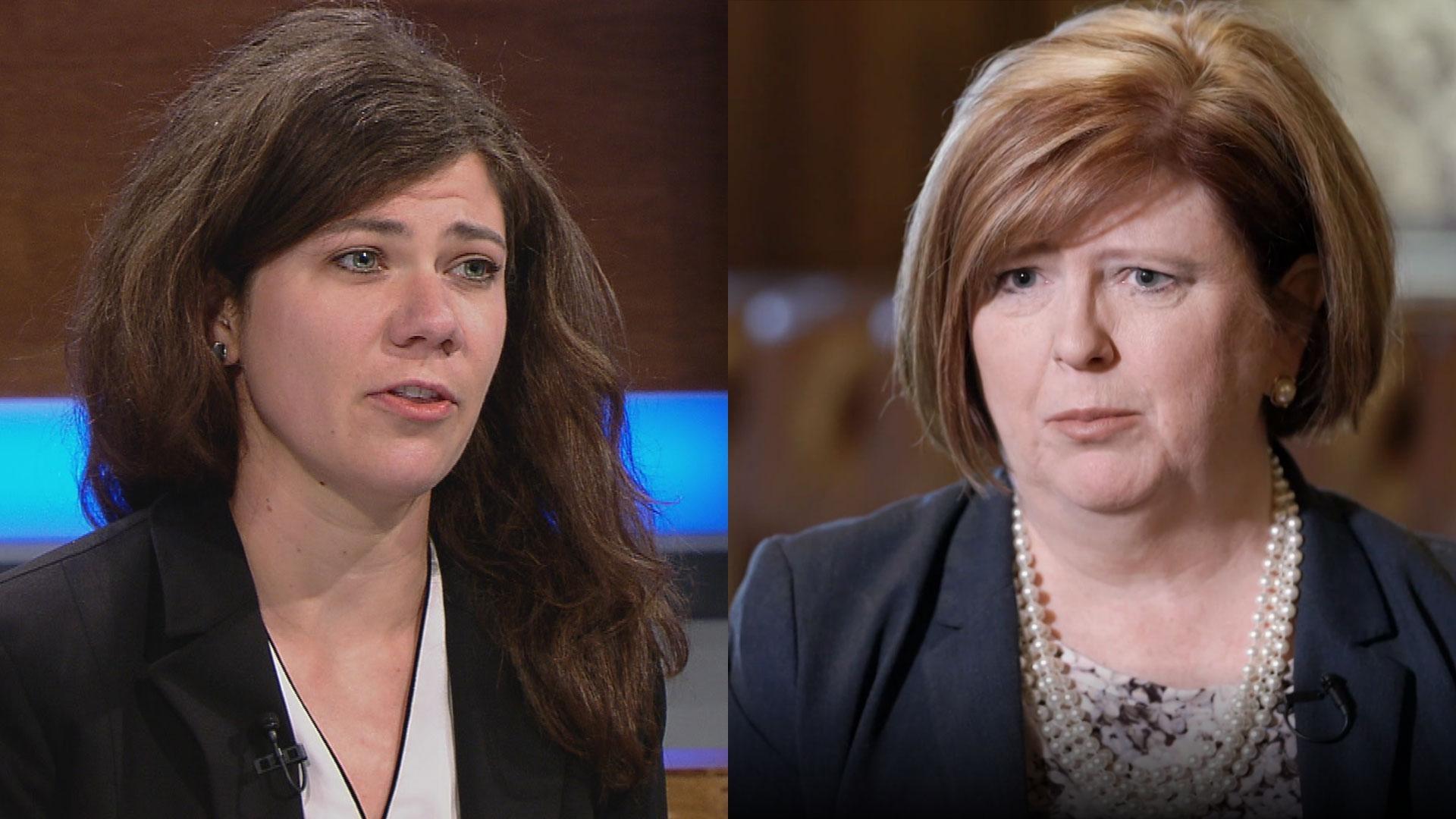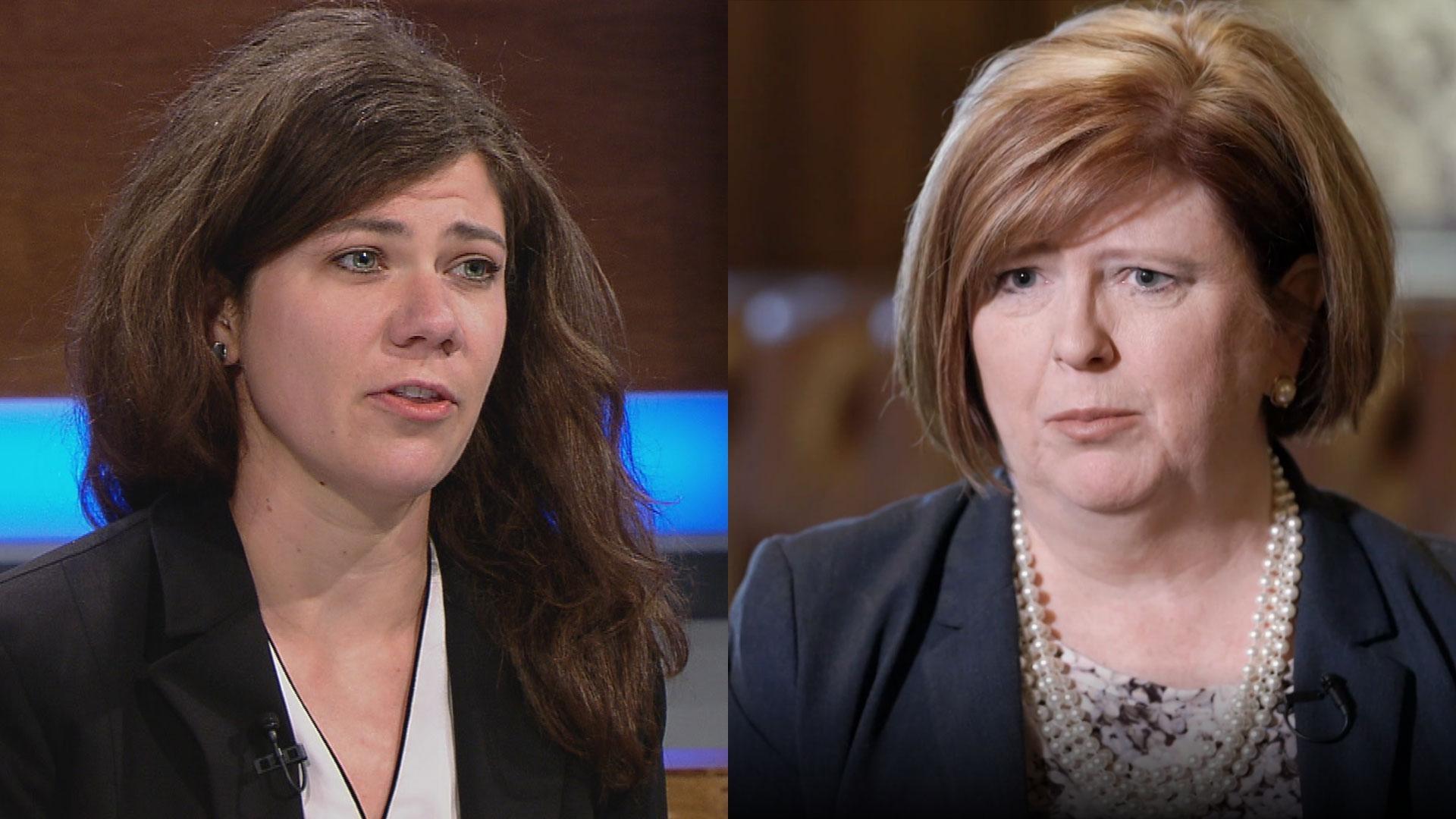 Republican lawmakers have introduced a slate of abortion-related bills including a 'born alive' bill that creates criminal penalties for doctors who do not care for fetuses still alive after an abortion. Weighing in on the new legislation are Rep. Barbara Dittrich, R-Oconomowoc, and Mel Barnes, the Legal and Policy Director at Planned Parenthood Wisconsin.
May 10, 2019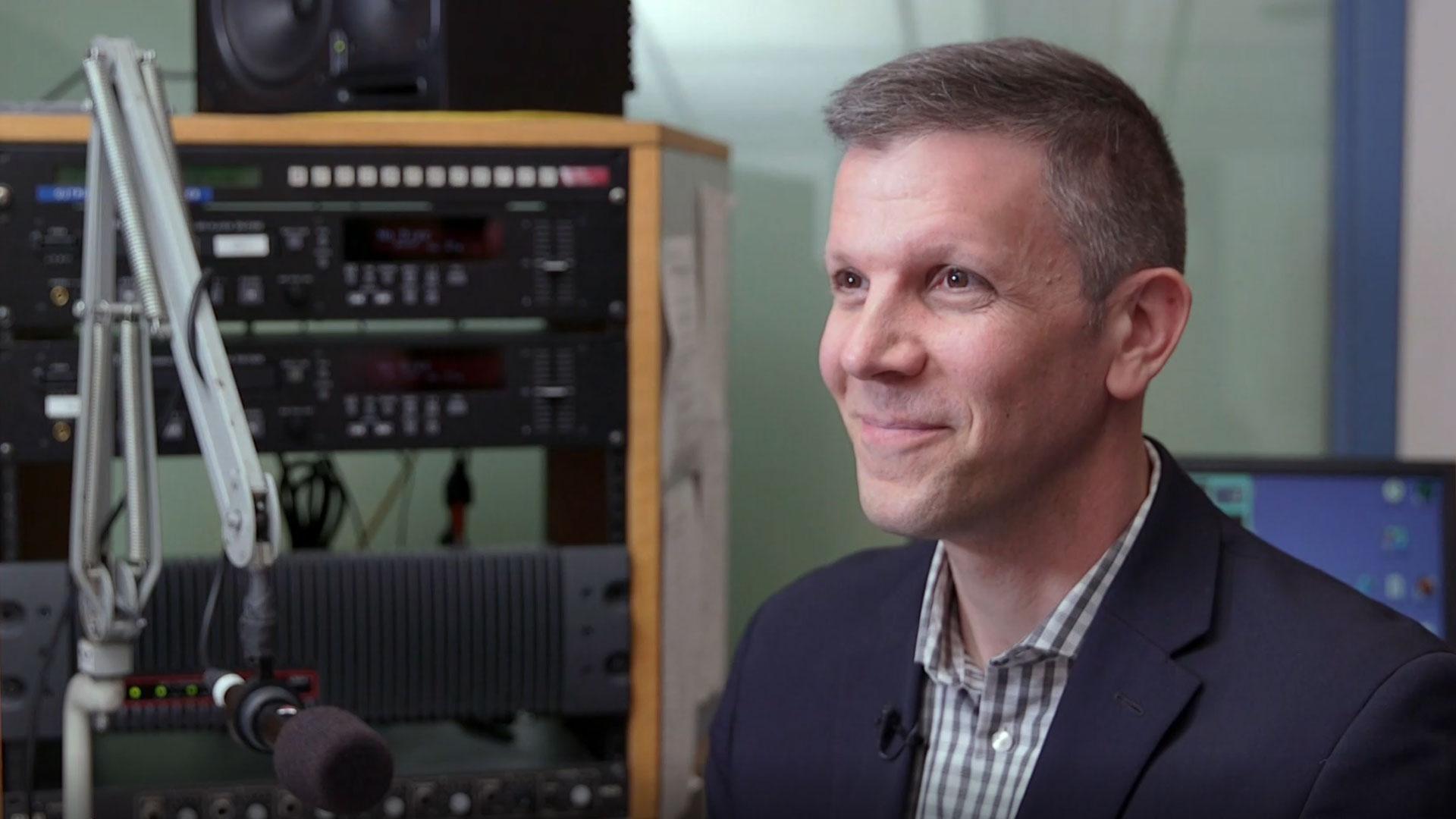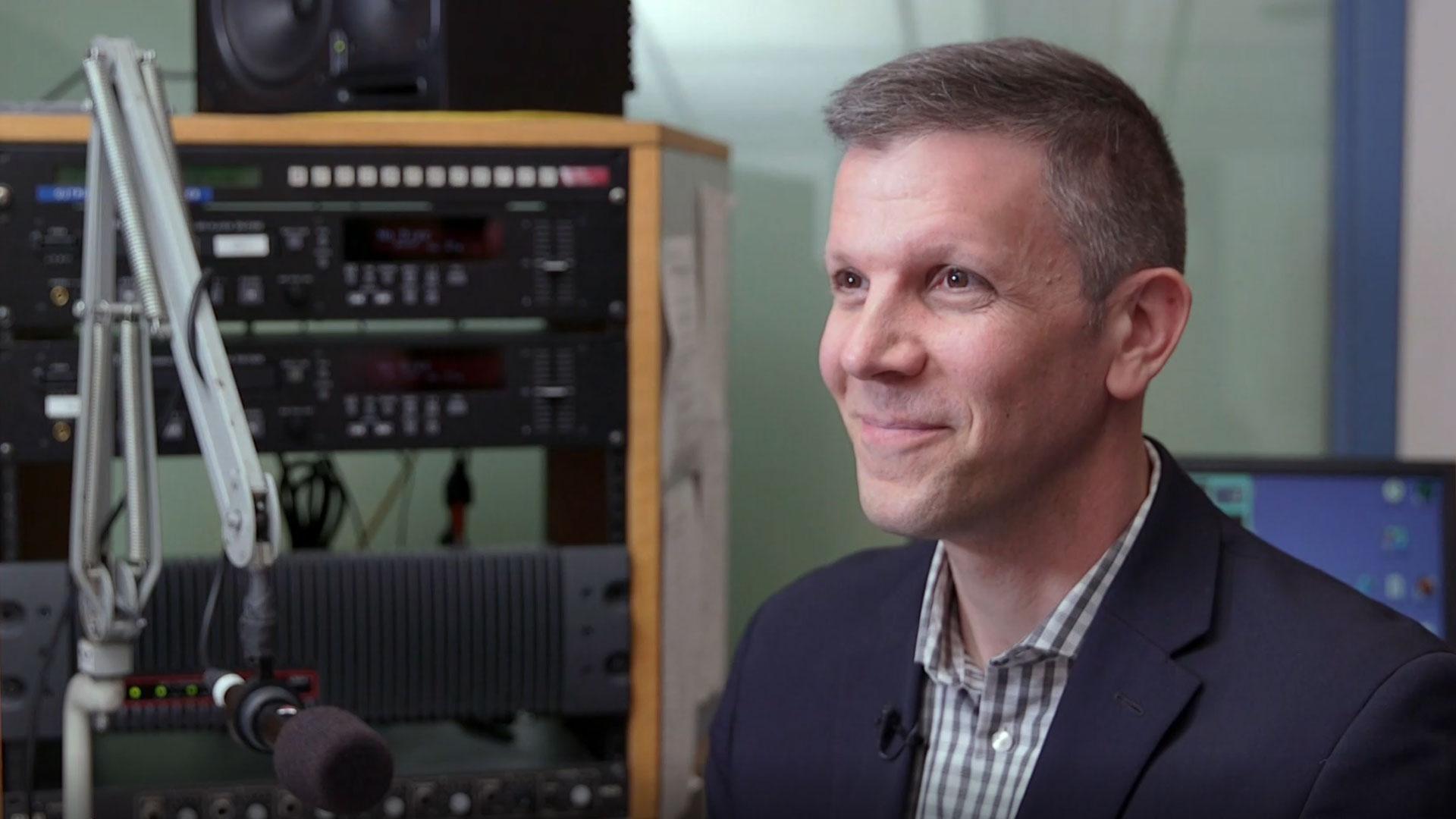 WPR's Shawn Johnson discusses a new WPR series on alcohol in Wisconsin, delving into the state's three-tier system for manufacturing, distributing and selling alcohol.
May 10, 2019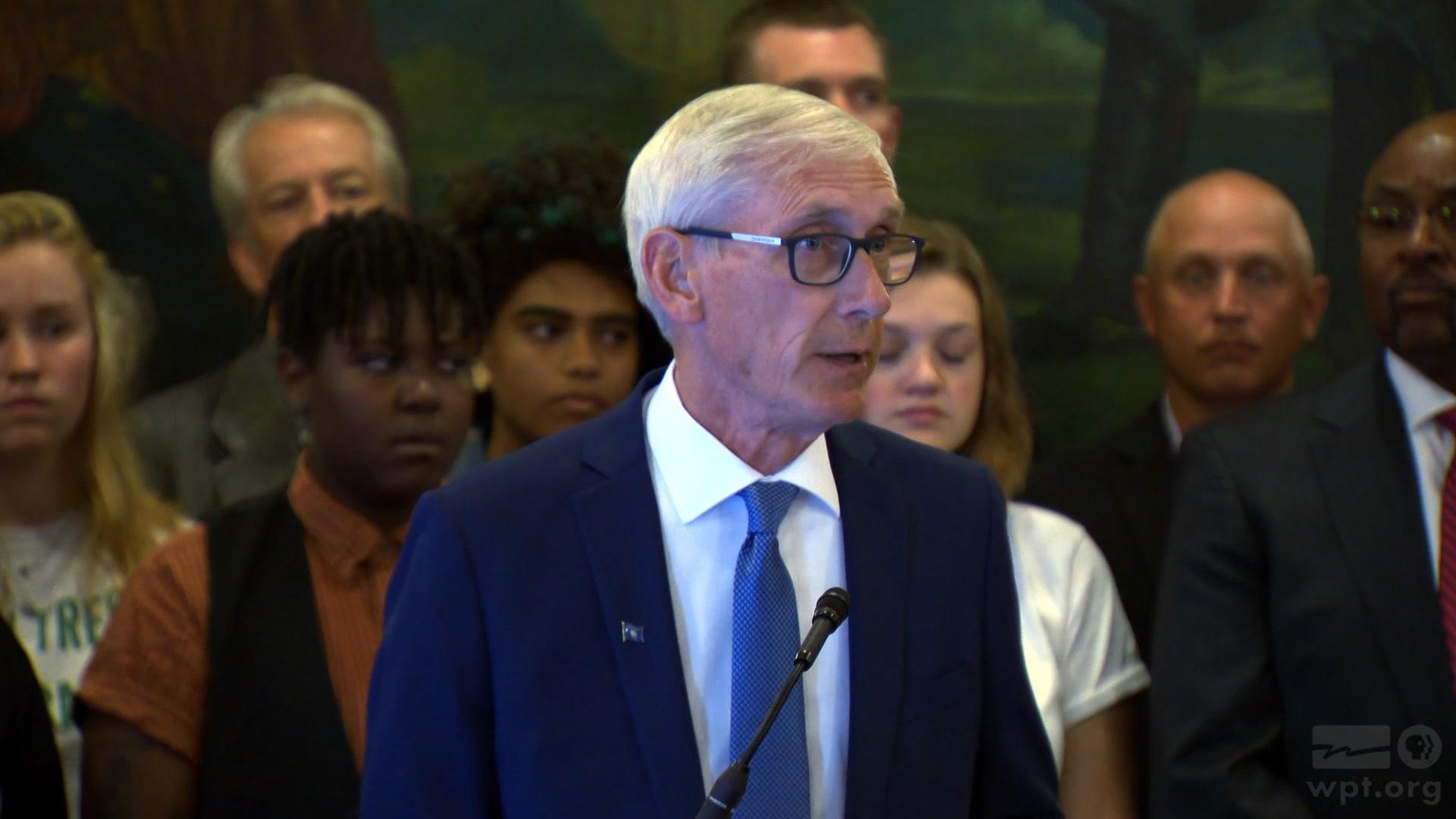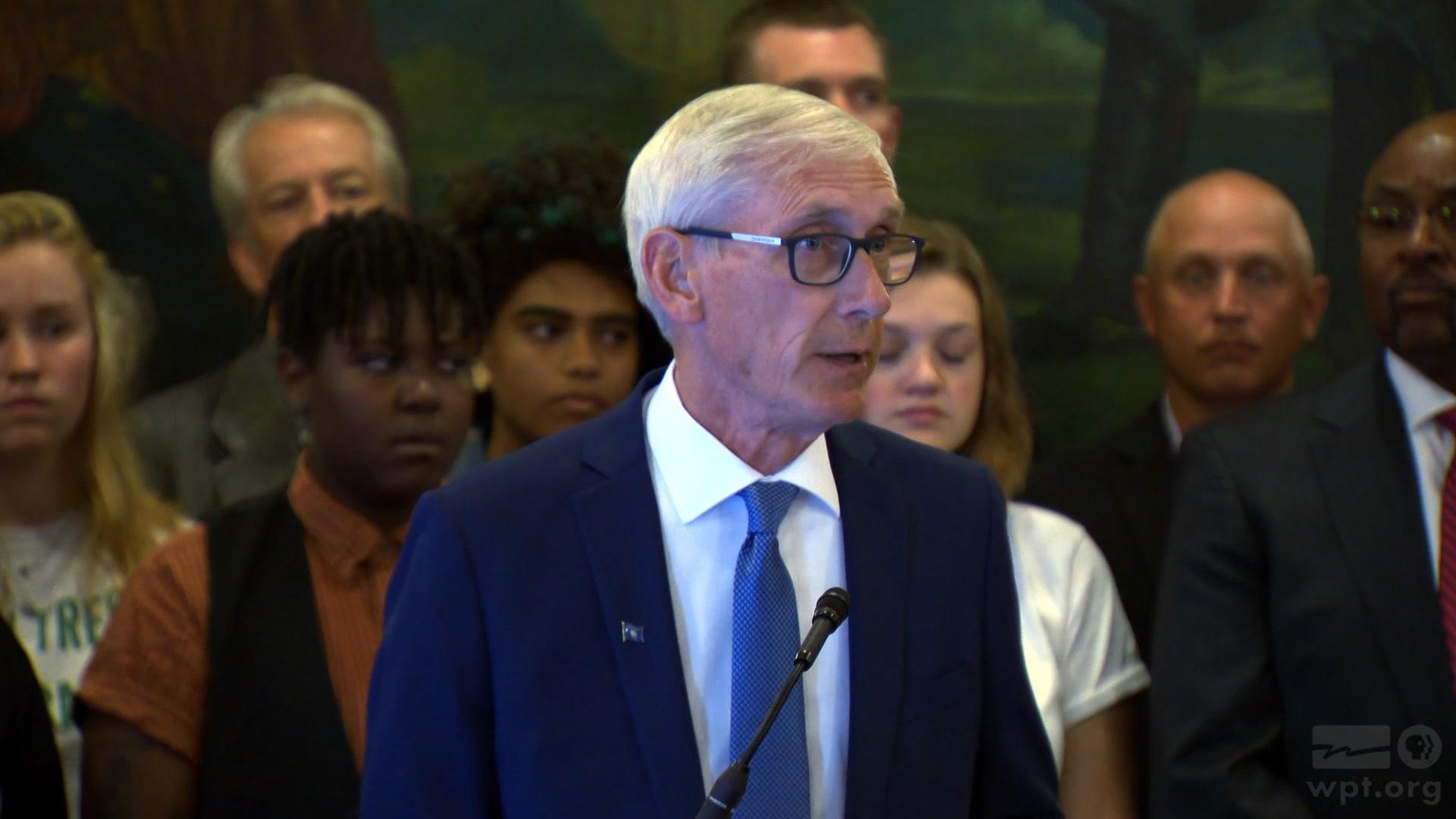 Governor Pledges Carbon Free by 2050
Gov. Tony Evers announces the creation of a new Office of Sustainability and Clean Energy.
August 16, 2016
WisContext series: Literacy in Wisconsin
February 13, 2010
More Stories