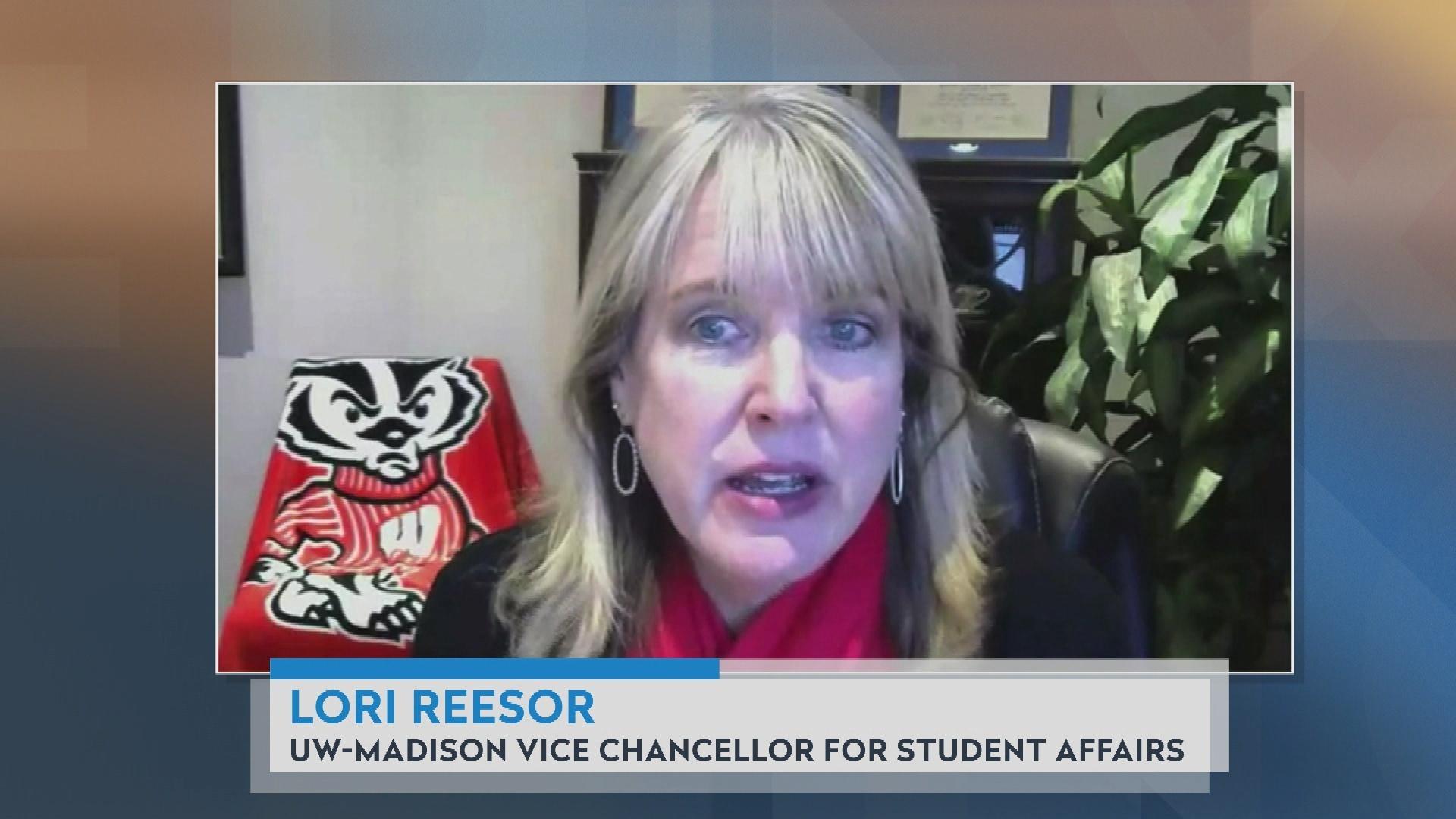 UW-Madison Ups the COVID Testing for Students and Faculty
As students begin returning to campus for the spring semester UW-Madison implements new COVID testing protocols for faculty and students to lessen the degree of COVID that was experienced on campus during the fall semester.
January 22, 2021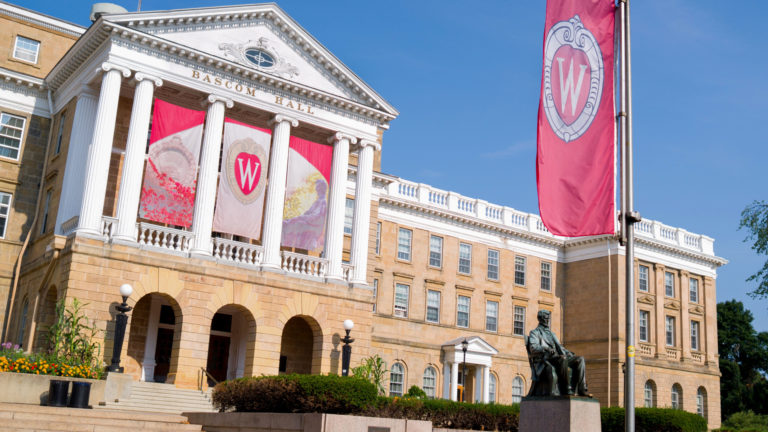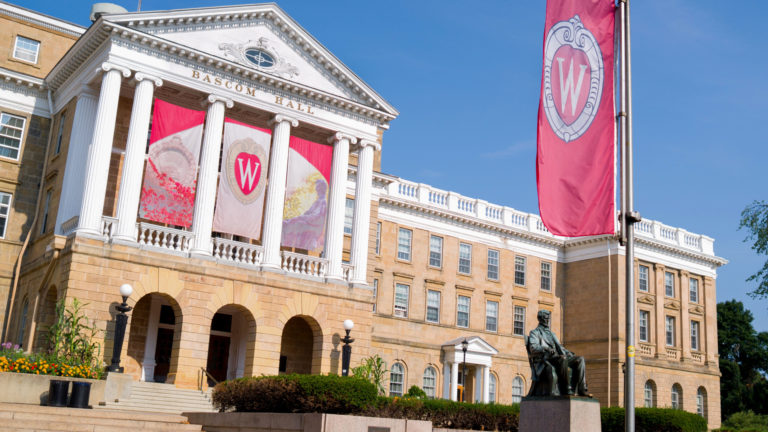 UW-Madison Announces In-Person Instruction to Resume
This comes after the campus was shut down for two weeks amid a spike in COVID-19 cases.
September 23, 2020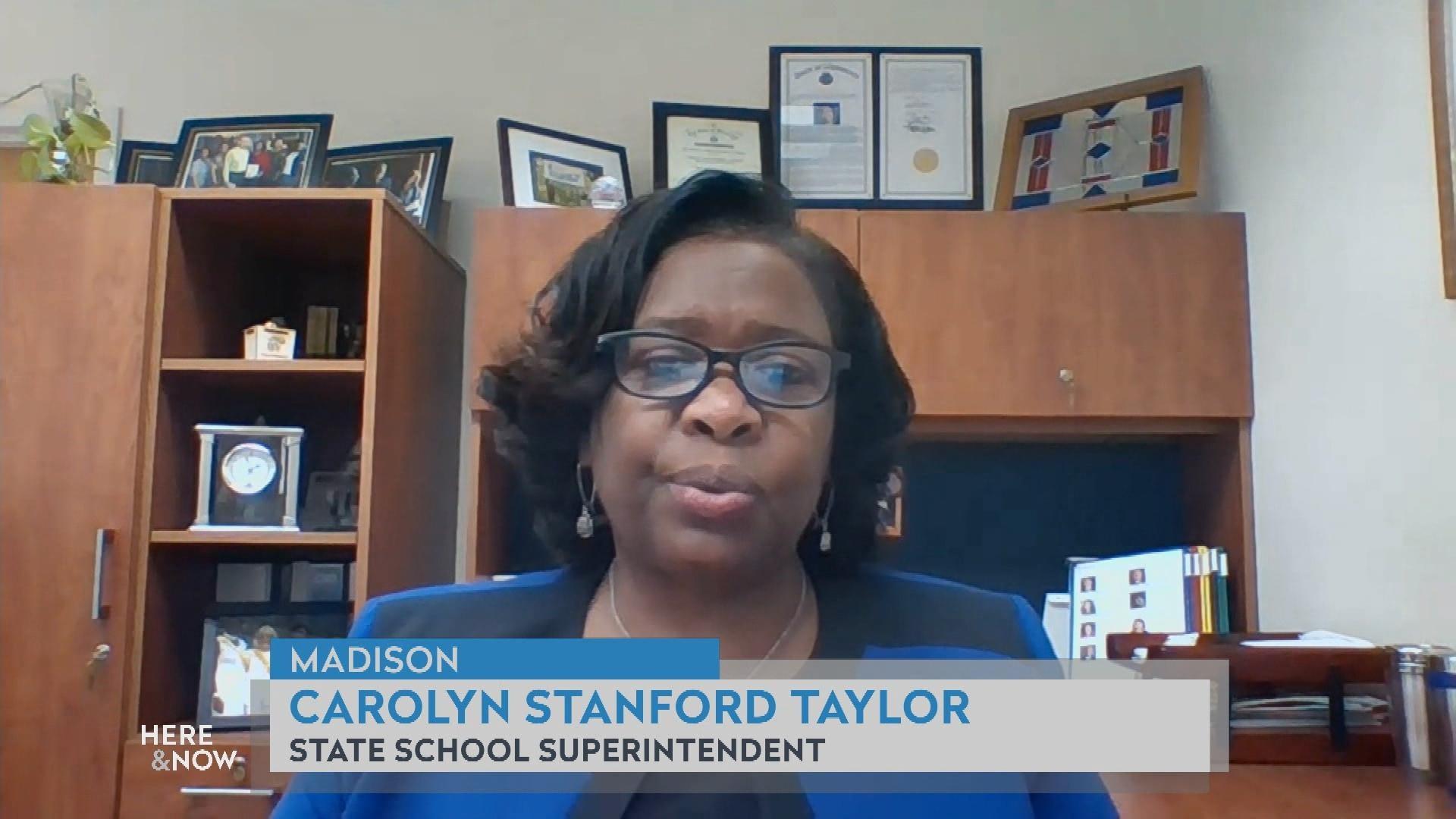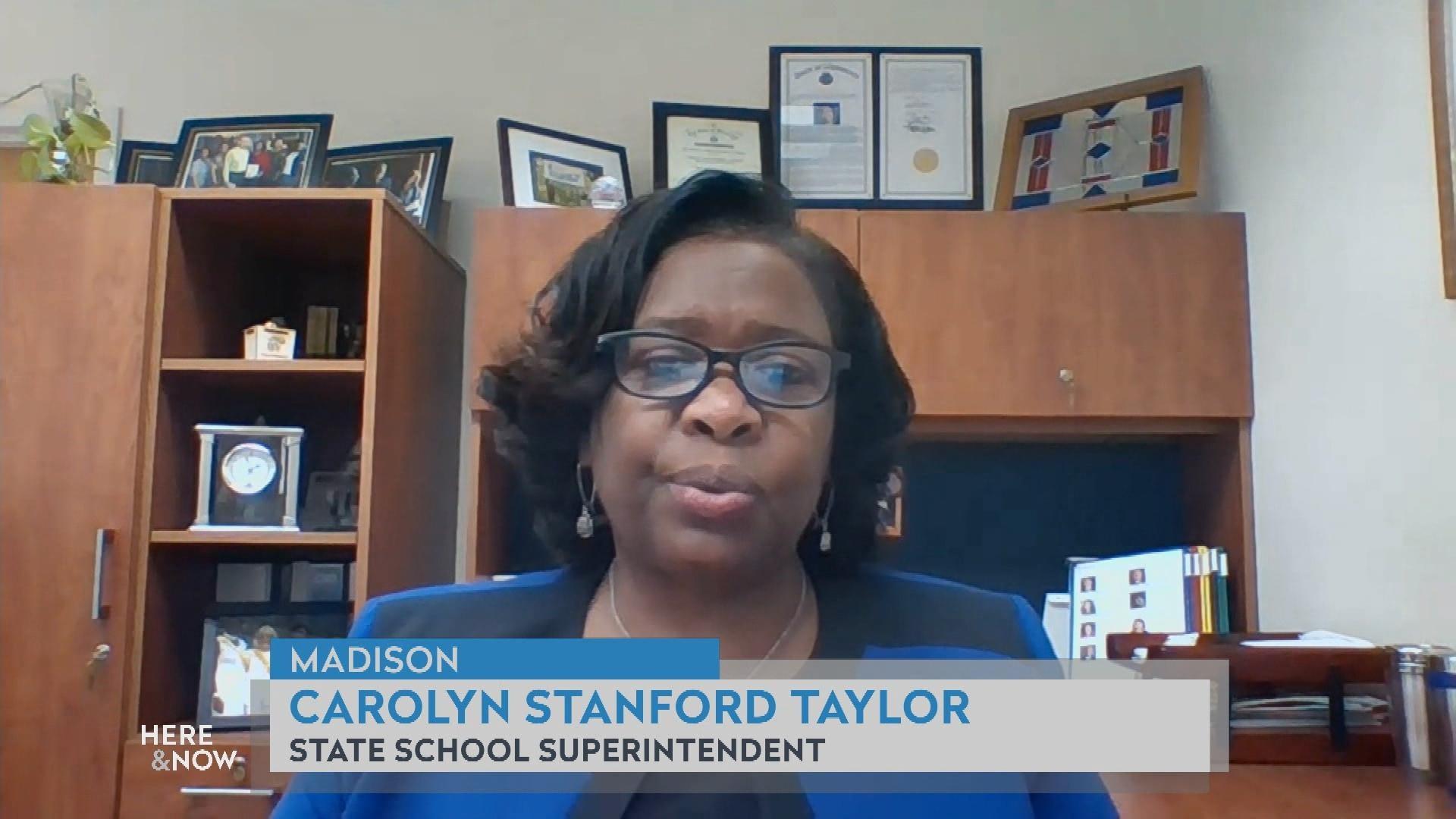 Wisconsin Schools Begin to Shift Gears and Resort to Online
State School Superintendent Address Challenges of Learning during COVID. While more than half of Wisconsin's K-12 school districts reported plans to start with some form of in-person instruction, things are changing. State Superintendent of Public Instruction Carolyn Stanford Taylor on the status of the coronavirus school year
September 18, 2020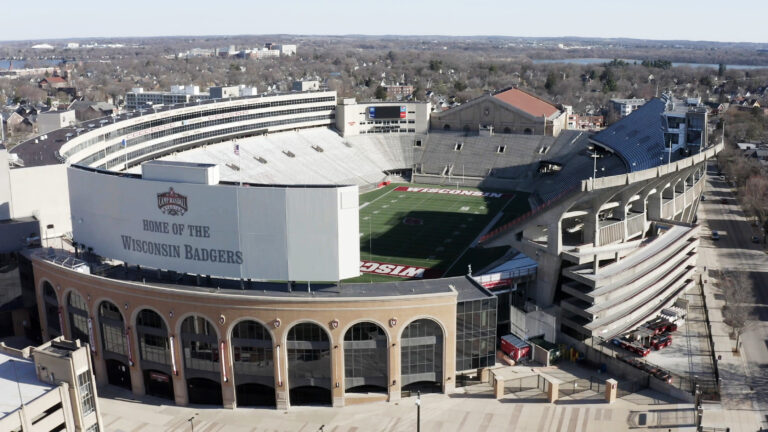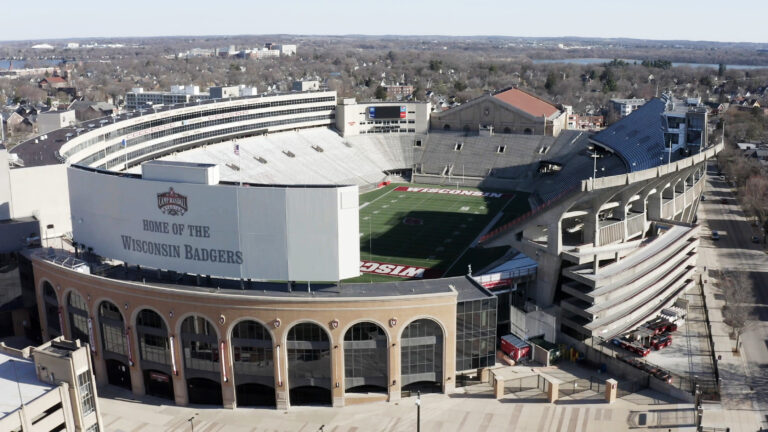 Big Ten Announces Football Season Return
Plans to move forward with the football season will require daily antigen testing of student-athletes, coaches, trainers and anyone else present during practices or games.
September 16, 2020 • South Central Region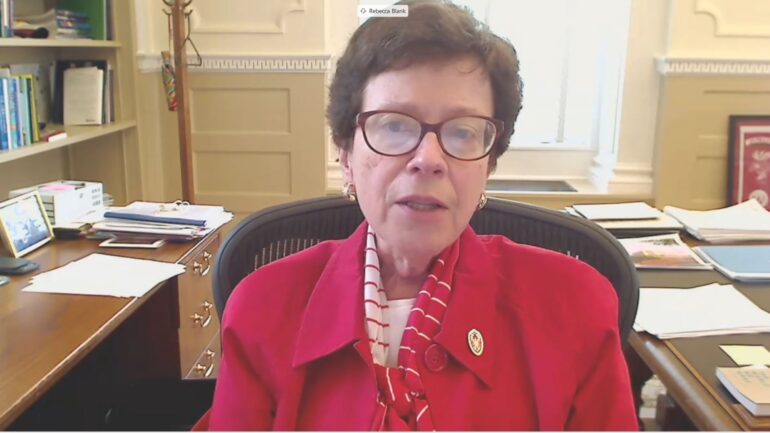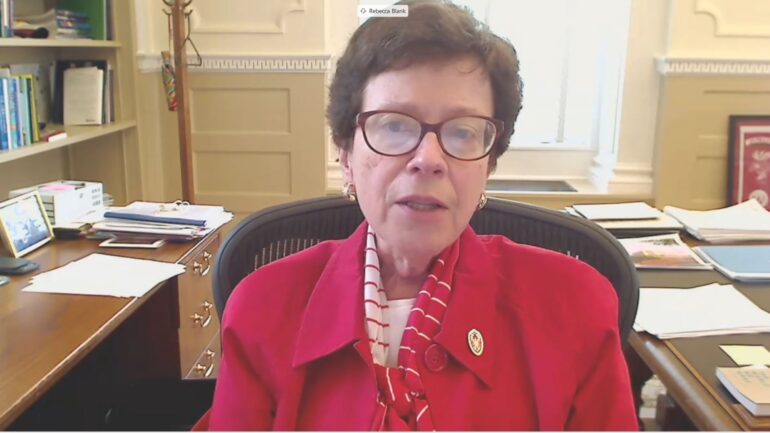 UW-Madison Chancellor Rebecca Blank Looks for Campus COVID Numbers to Drop as Soon as End of this Week
Still Believes the Decision to Open Was Right
September 14, 2020 • South Central Region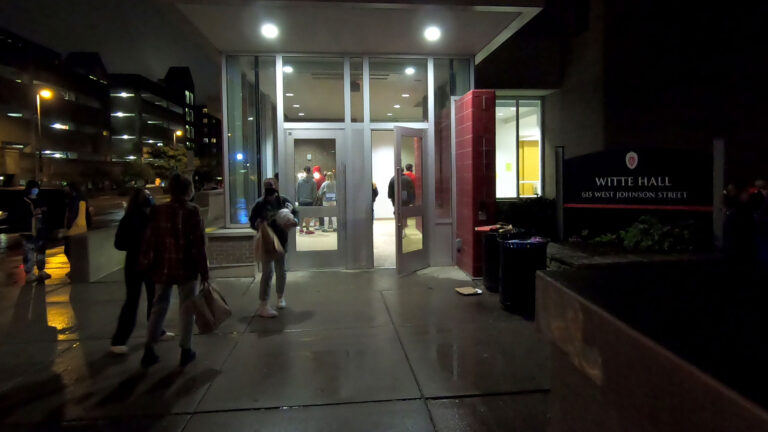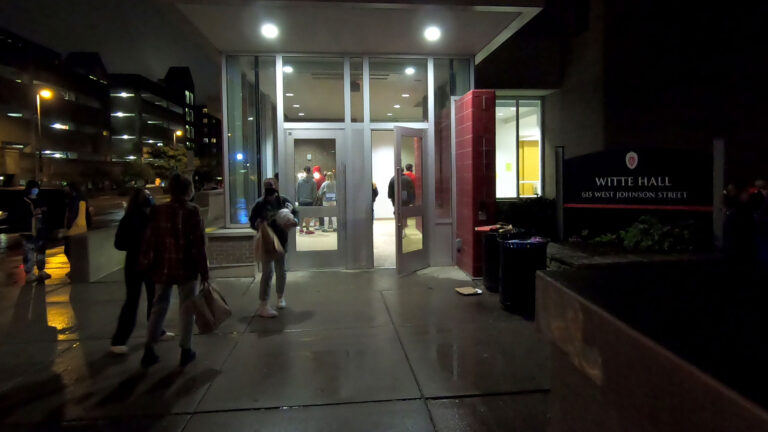 UW-Madison Goes Virtual, Quarantines Two Dorms
The decision comes amid high testing rates among university students. UW System Interim President Tommy Thompson says the other 12 UW campuses are continuing to operate as expected.
September 9, 2020 • South Central Region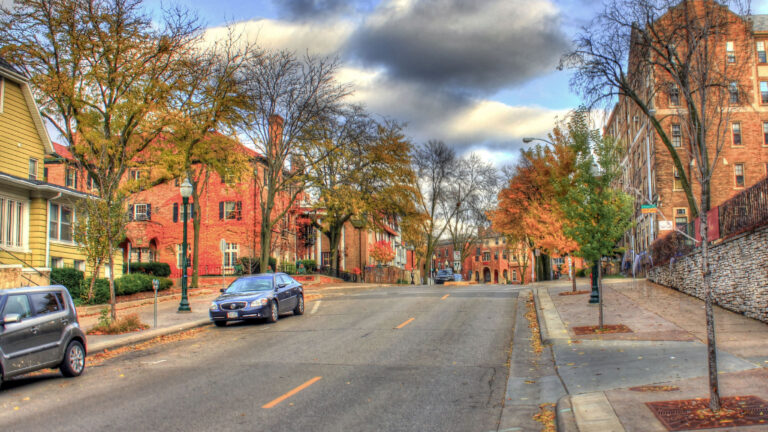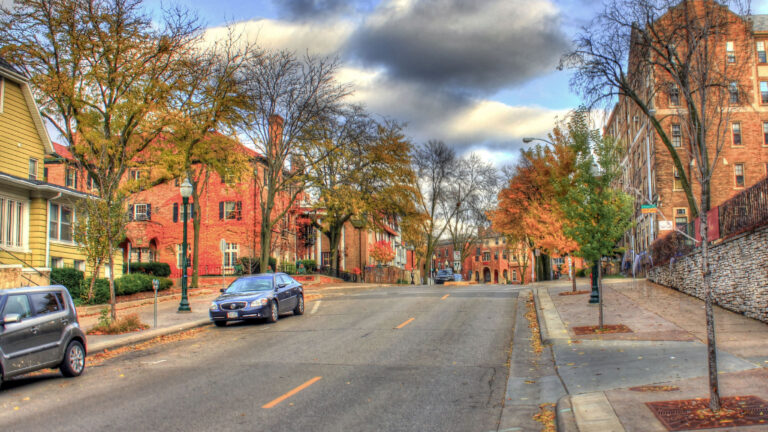 UW-Madison, Dane County Quarantine Hundreds in Fraternities and Sororities
Public Health Madison and Dane County and UW-Madison on Friday directed 420 members of nine campus fraternities and sororities who live in off-campus chapter houses to quarantine for 14 days because of positive COVID-19 cases among their members. Public health officials reported that as of Wednesday, Sept. 2, 38 of ...
September 4, 2020 • South Central Region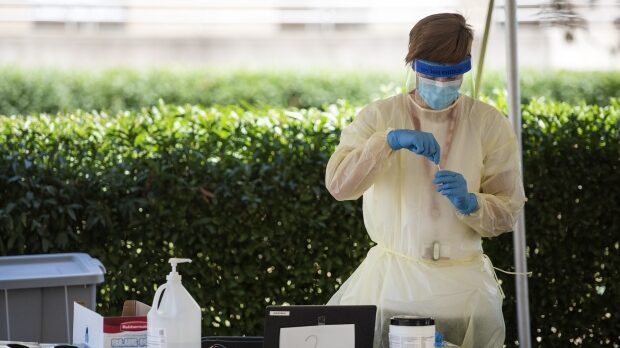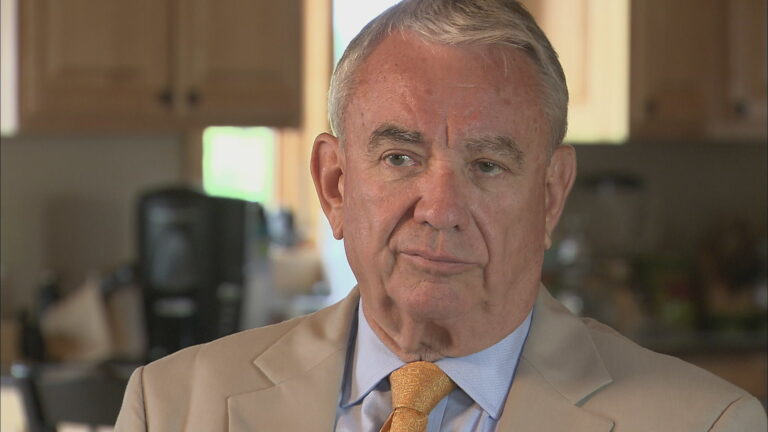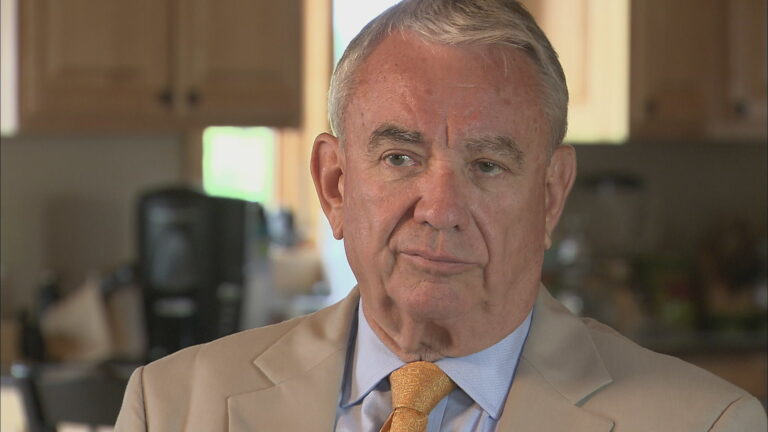 Thompson Pushes UW Budget Increase
Interim UW System President Tommy Thompson joked that he got one of the only standing ovations he has seen at a board of regents meeting when the former governor presented his biennial budget request. That applauded budget request seeks a $96 million increase to allow for programs such as a ...
August 21, 2020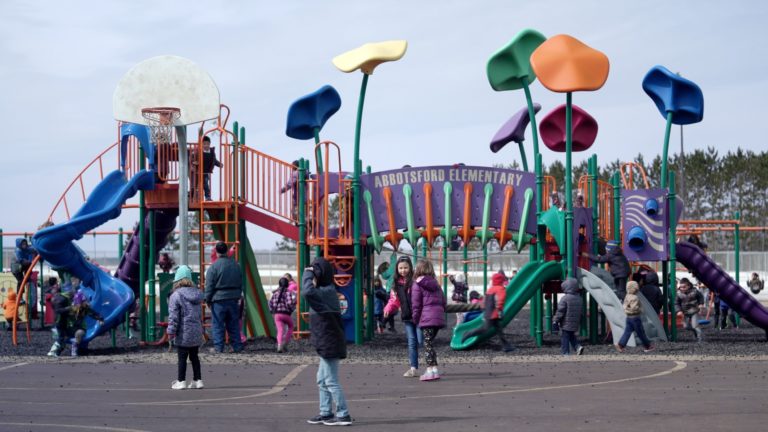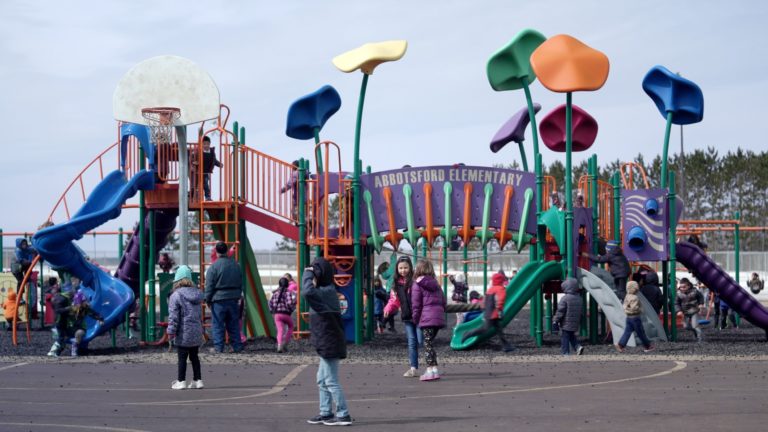 DHS Releases Updated Guidance for Schools Opening
The guidance outlines best practices for mask wearing and tactics for identifying and stopping outbreaks that may arise.
August 20, 2020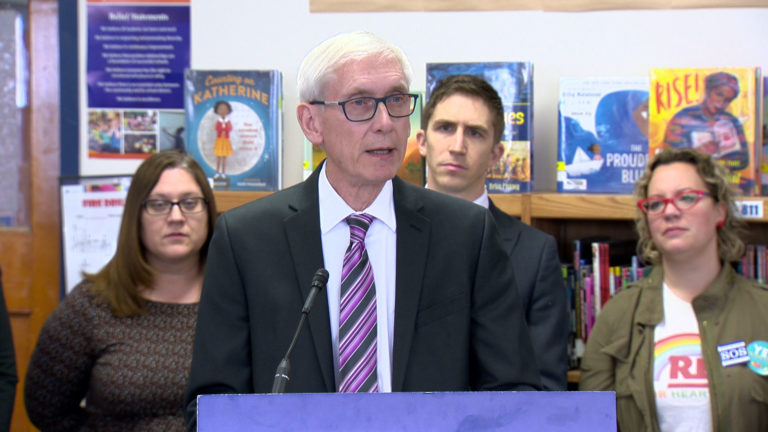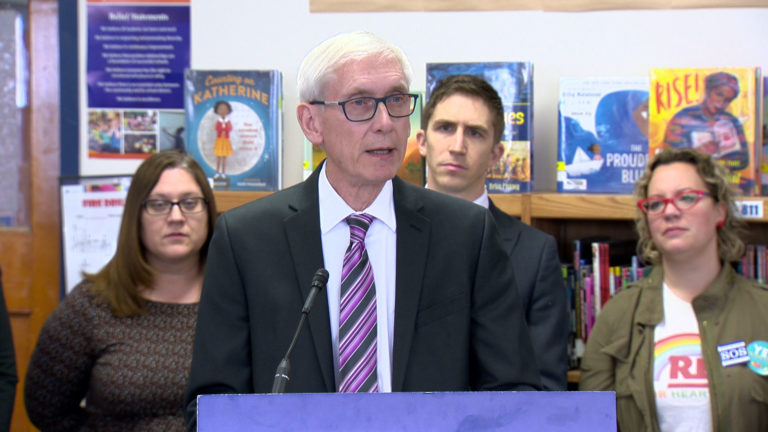 Evers Says No 'Secret Plan' to Close Schools
The governor said he does not have a plan to use the new public health emergency to close schools like he did in the spring.
August 4, 2020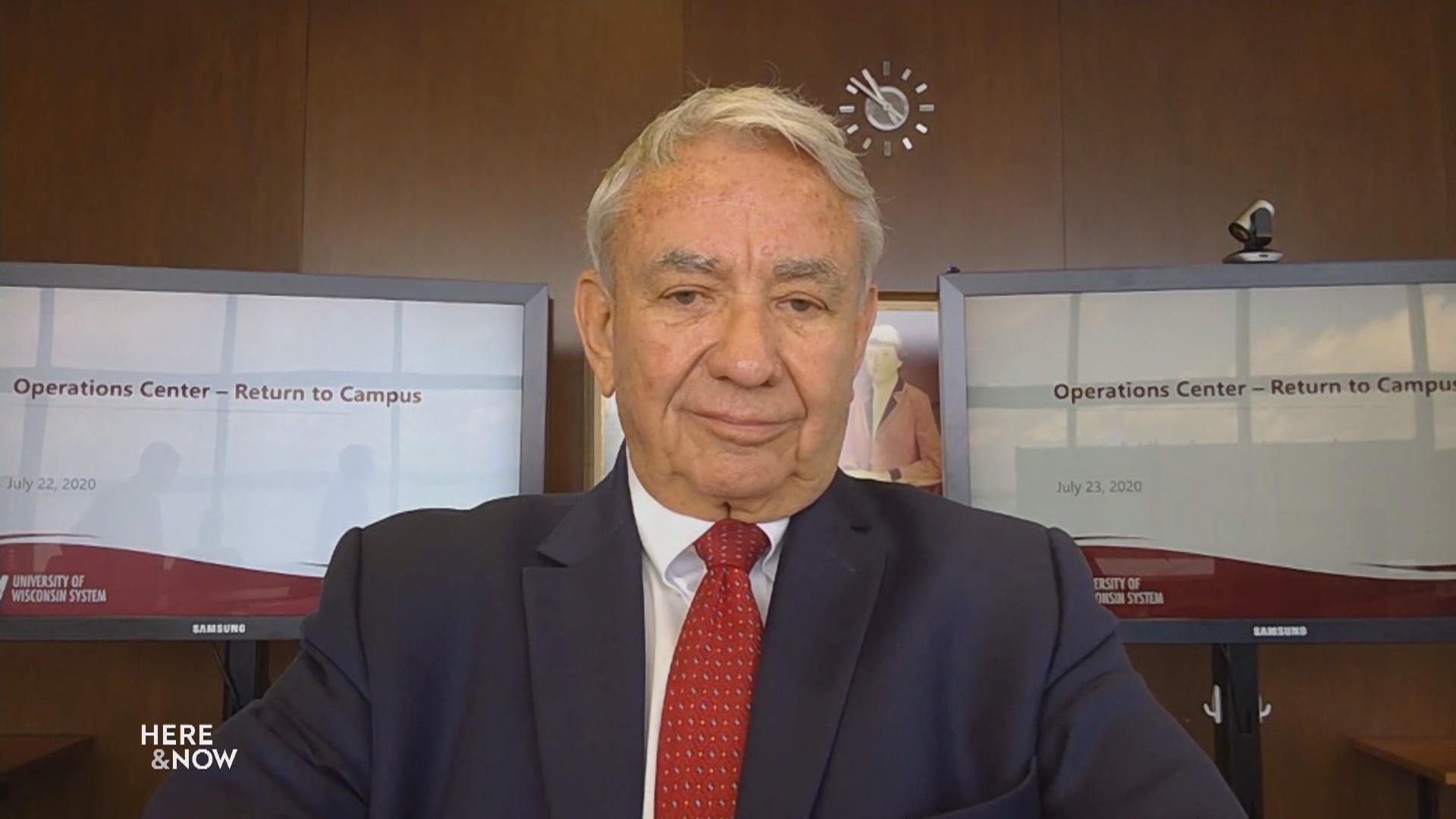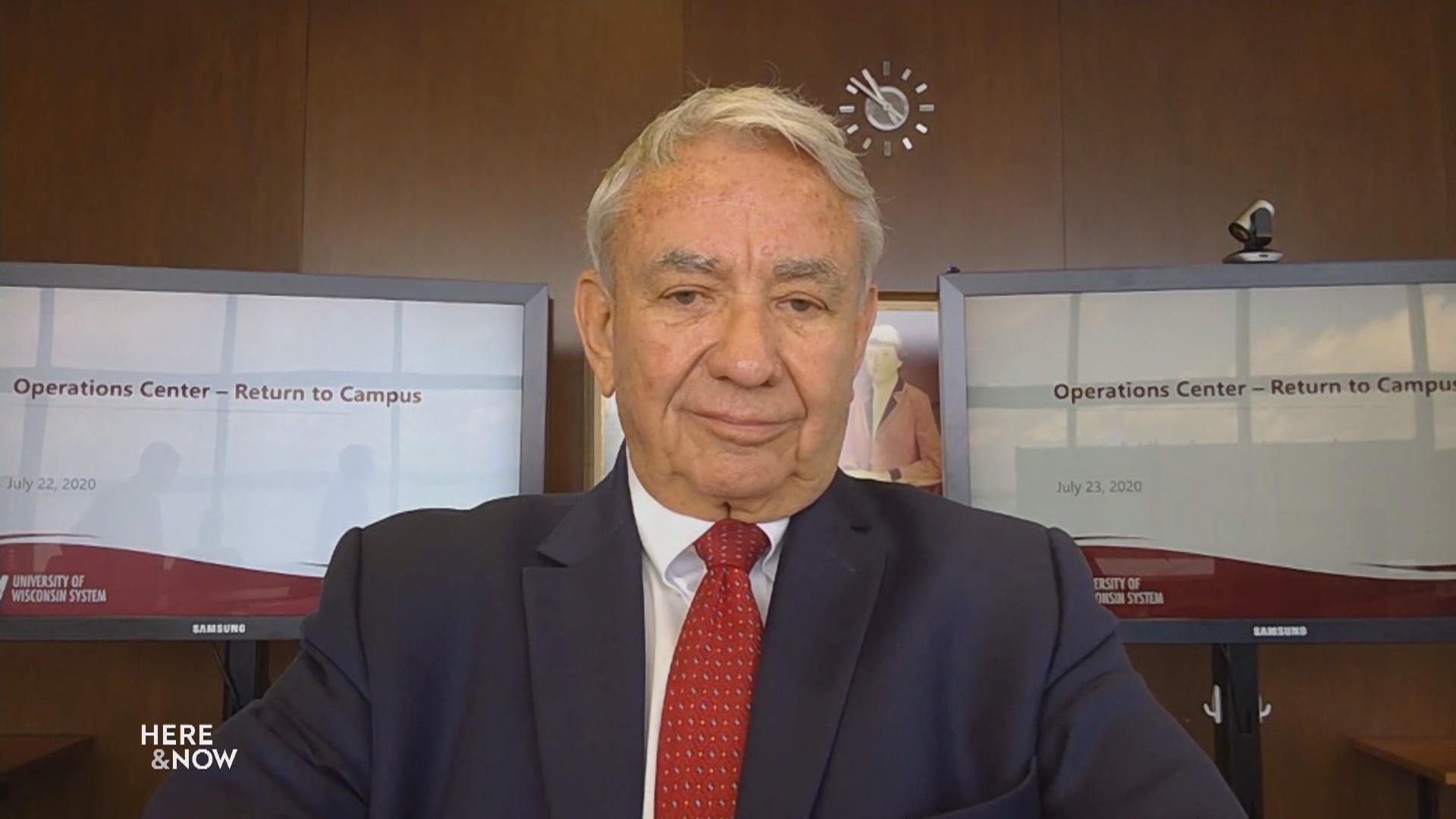 UW System Campuses Prepare to Reopen
Former Gov. Tommy Thompson, now interim UW system President, discusses plans to safely reopen state campuses for the fall term.
July 24, 2020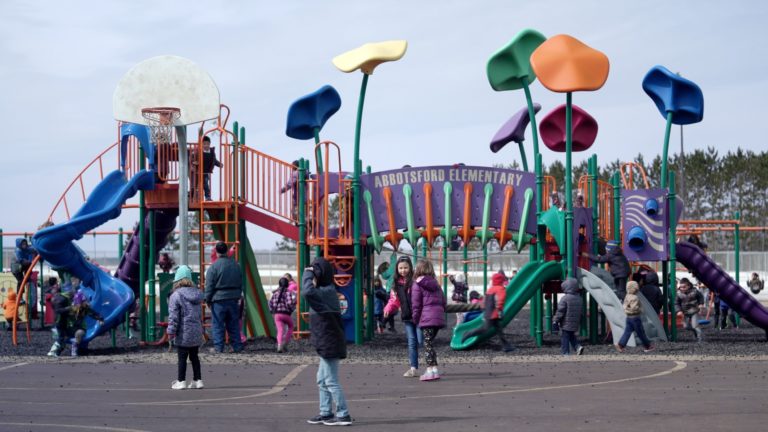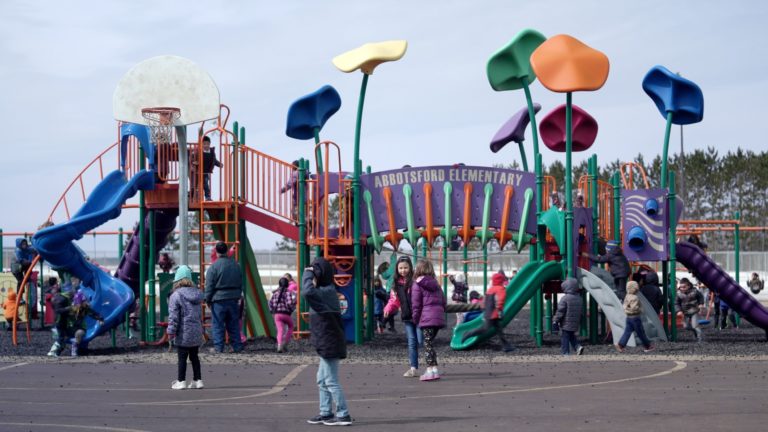 Wisconsin Reaches 'Significant Community Spread' as Schools Prep for Fall
Gov. Tony Evers said he was optimistic about schools opening in the fall as Wisconsin sets another record for single-day COVID-19 case increases.
July 14, 2020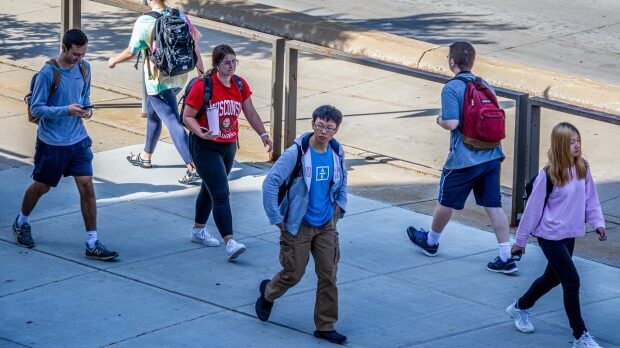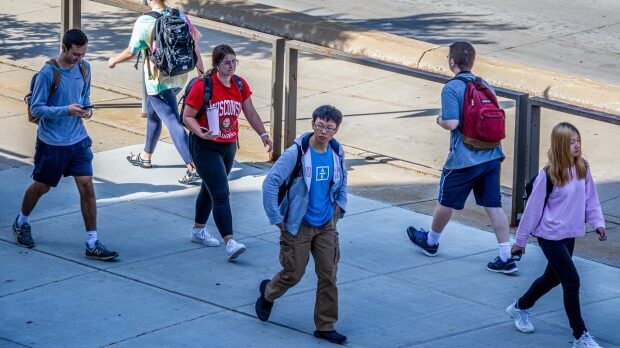 ICE Rescinds International Student Policy
International students will be able to study in the U.S., regardless of whether their classes are held online or in-person, after a reversal from the Trump administration.
July 14, 2020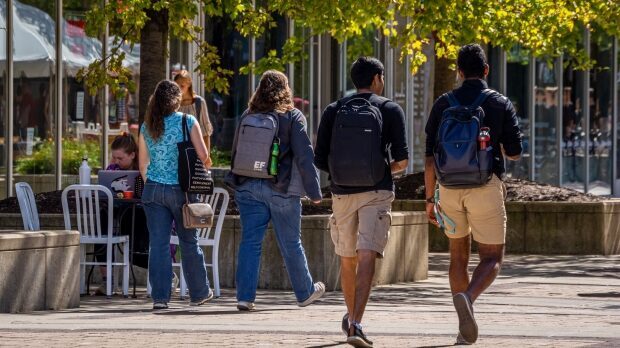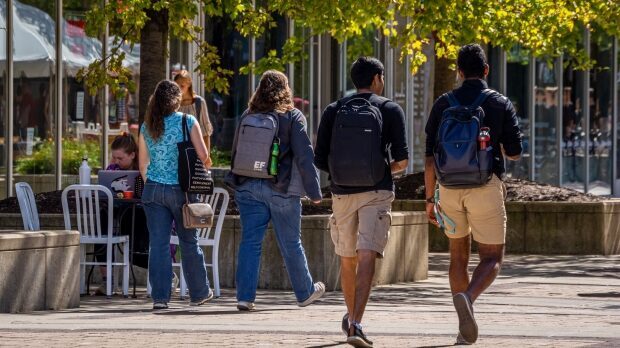 Wisconsin Joins Lawsuit Against ICE on International Students
Attorney General Josh Kaul announced Wisconsin will join 16 other states and the District of Columbia in suing the federal government over immigration policy that could bar some international students from studying in the United States. The policy prohibits international students from entering the country on student visas if their ...
July 13, 2020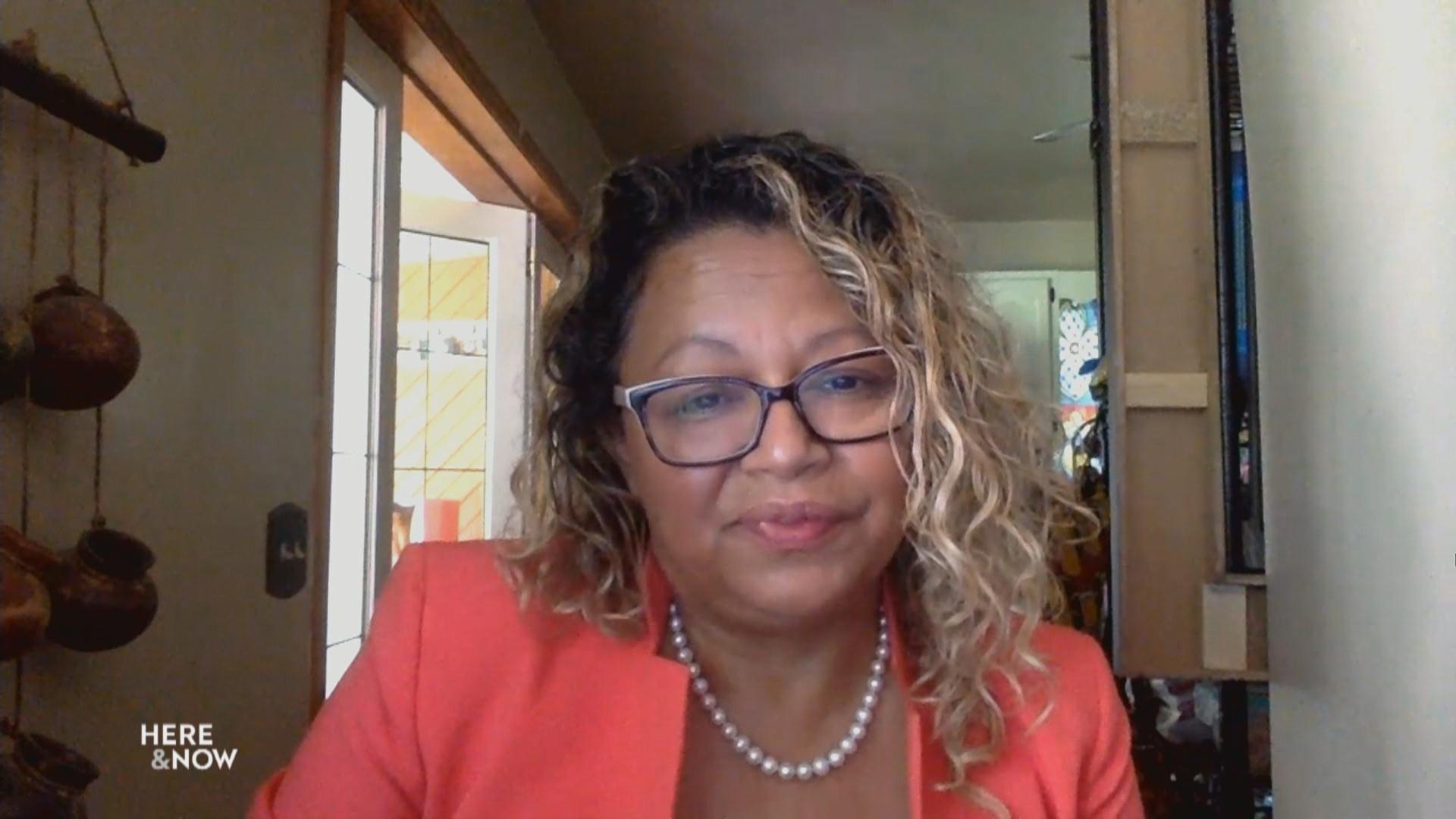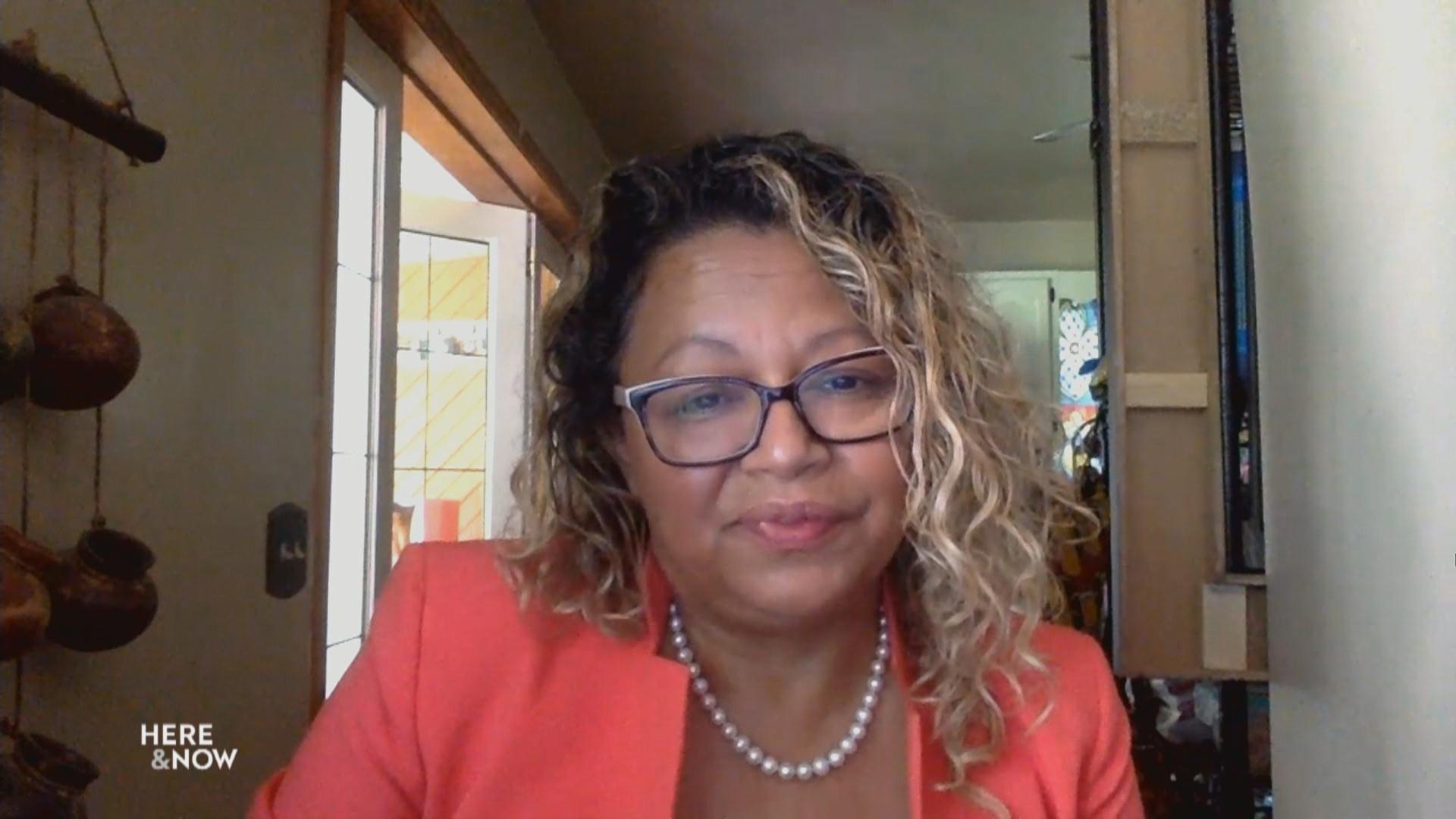 No Police Officers in Madison High Schools Starting in Fall
The Madison School Board voted this week to remove police officers – also known as SROs (School Resource Officers) - from the city's four main high schools. School Board President Gloria Reyes, a former police officer herself, discusses the board's vote and what the district plans to do ahead of the fall semester.
July 3, 2020 • South Central Region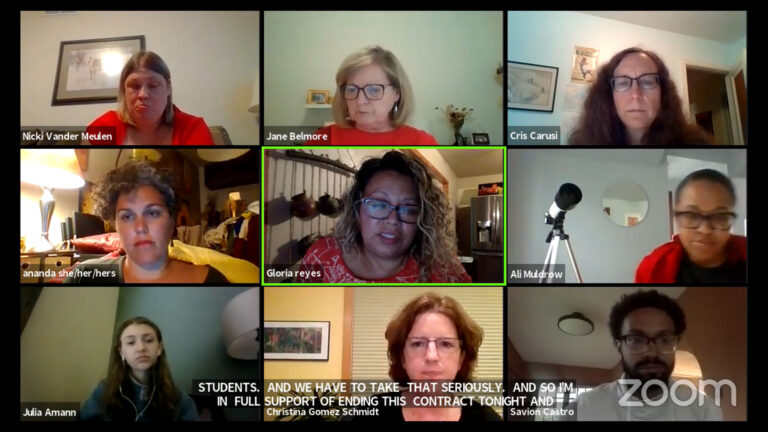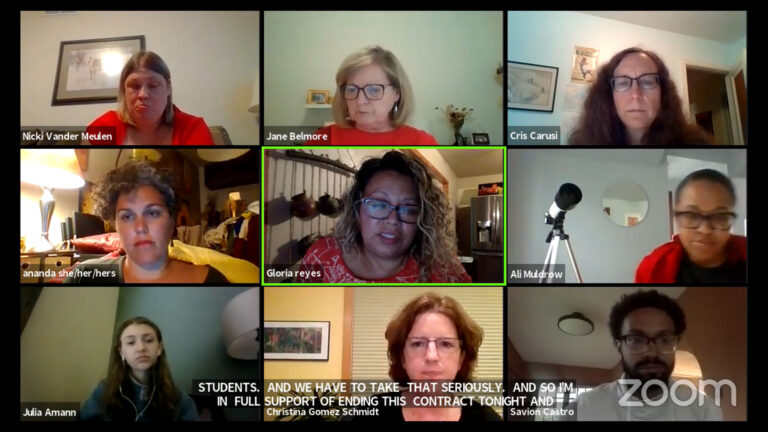 Madison School District Removes Police from Schools
The board's vote Monday ends the contract with Madison police immediately. The Madison city council is expected to pass a similar measure during a meeting next month.
June 29, 2020 • South Central Region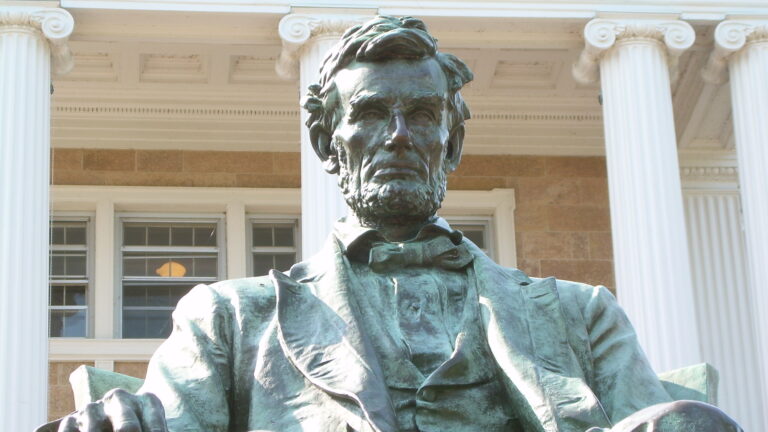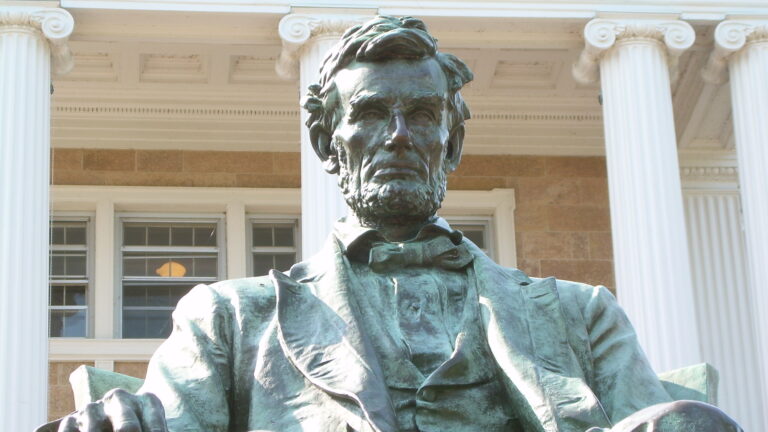 Students Push to Remove UW-Madison's Lincoln Statue
Students say the 16th president's past, which includes racism toward Black Americans and ordering the execution of 38 Dakota men, warrants the removal of his statue on UW-Madison's Bascom Hill.
June 29, 2020 • South Central Region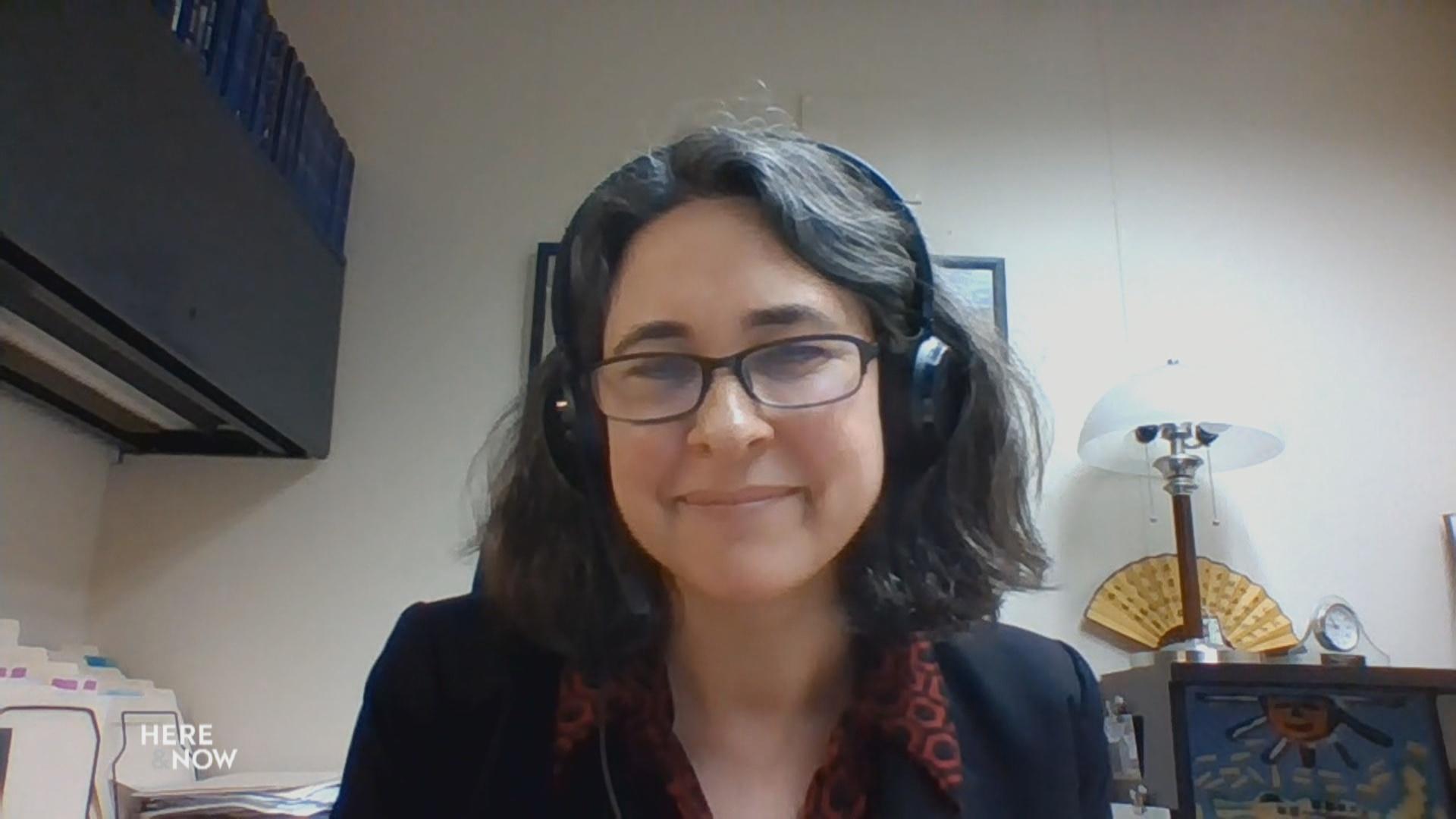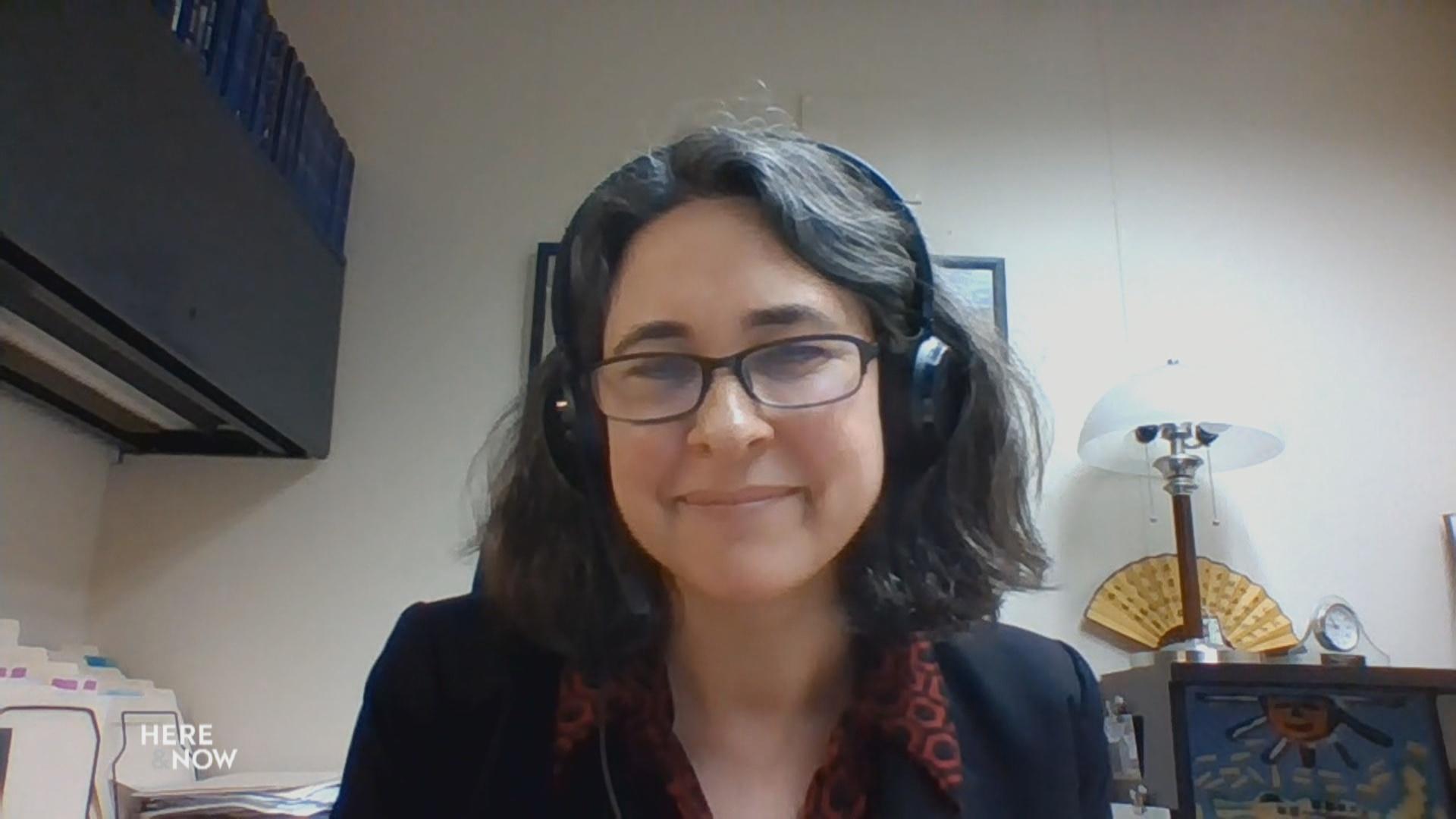 New Wisconsin School Guidelines During Pandemic
Jennifer Kammerud, Dept of Public Instruction Senior Policy Advisor discusses new safety guidelines as schools prepare to reopen in the fall amidst COVID-19.
June 26, 2020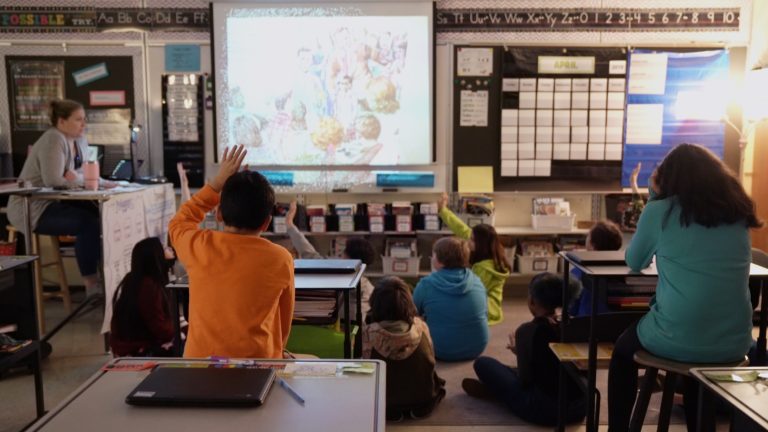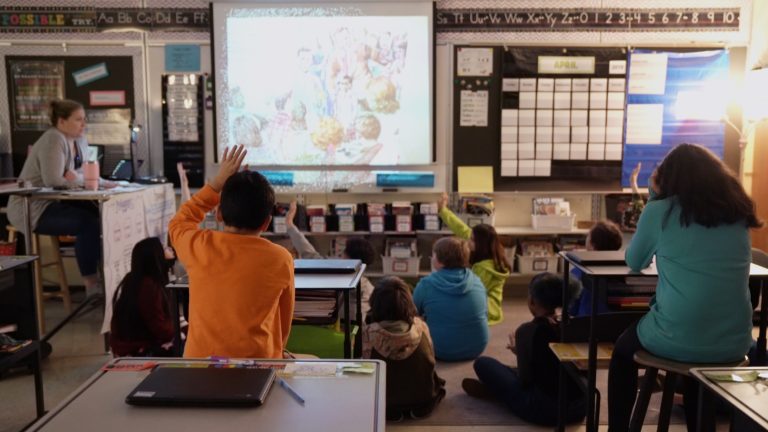 State Guidance Released for K-12 Schools to Reopen
As schools across Wisconsin prepare to open their doors to students this fall, the Department of Public Instruction has released detailed recommendations for how to do so safely and mitigate the spread of COVID-19.
June 22, 2020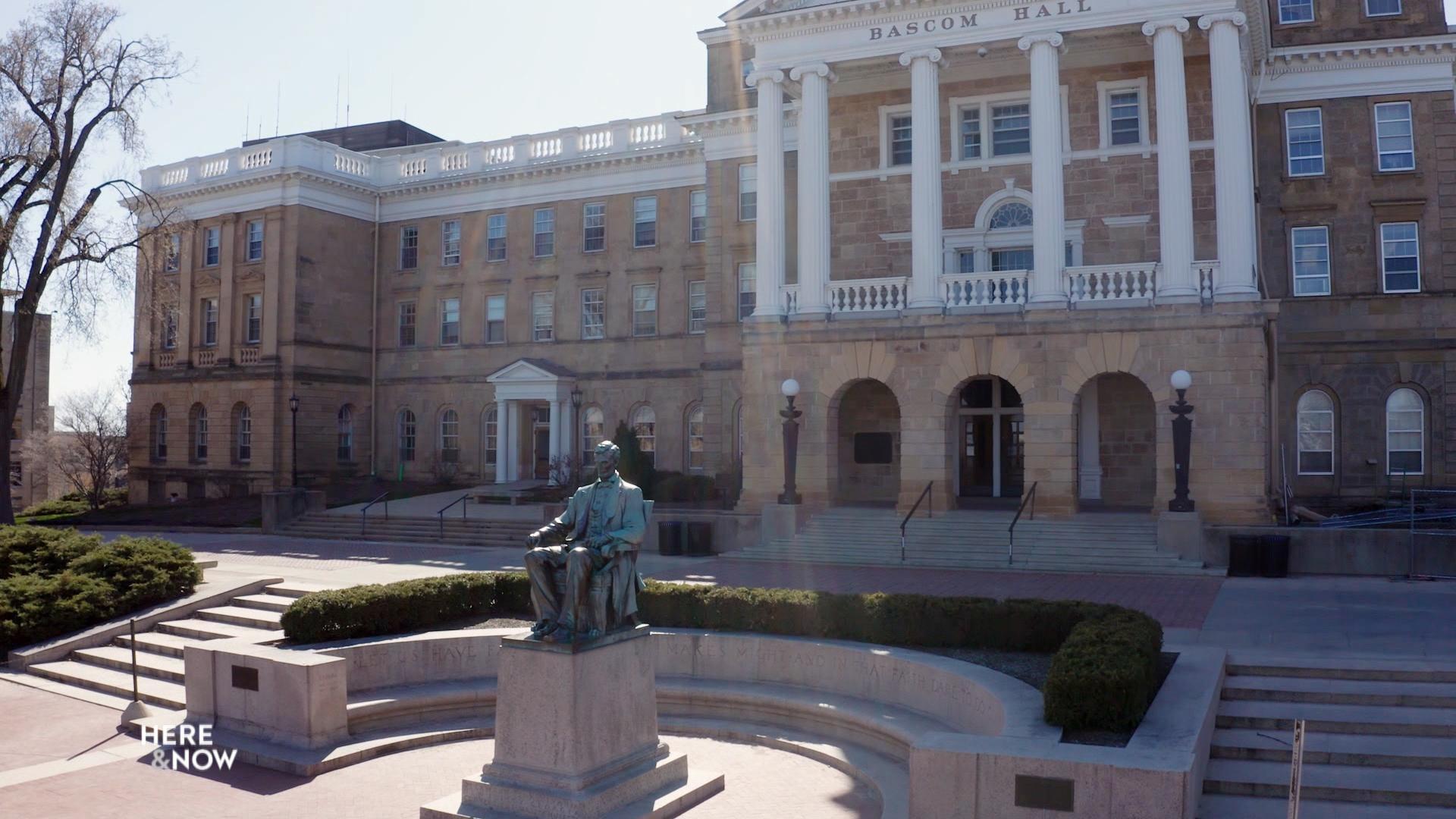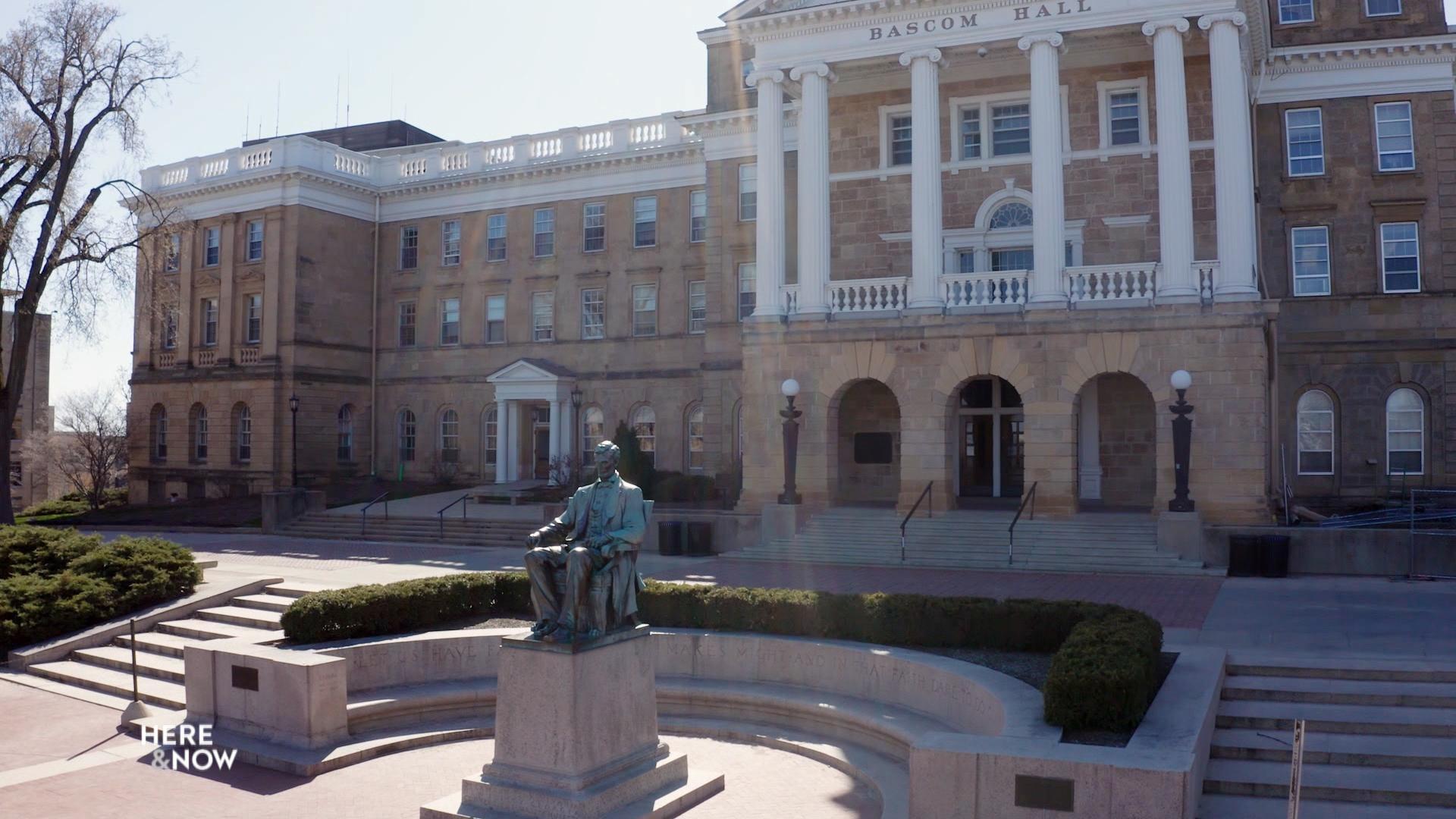 UW-Madison to Resume In-Person Classes in Fall
Chancellor Rebecca Blank proposes a hybrid model that strikes balance of providing safety for faculty, staff and students while allowing for some in-person discussions, small class experience, and maintaining experiences of a college campus. The in-person classes will switch to virtual classes after Thanksgiving, for the final nine days of instruction plus exams.
June 19, 2020 • South Central Region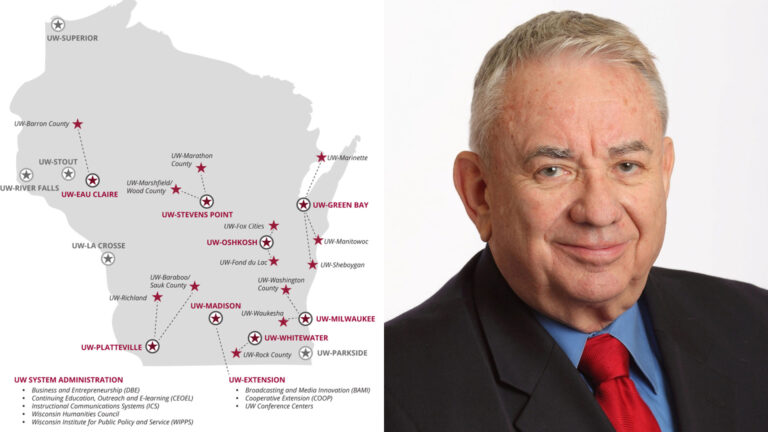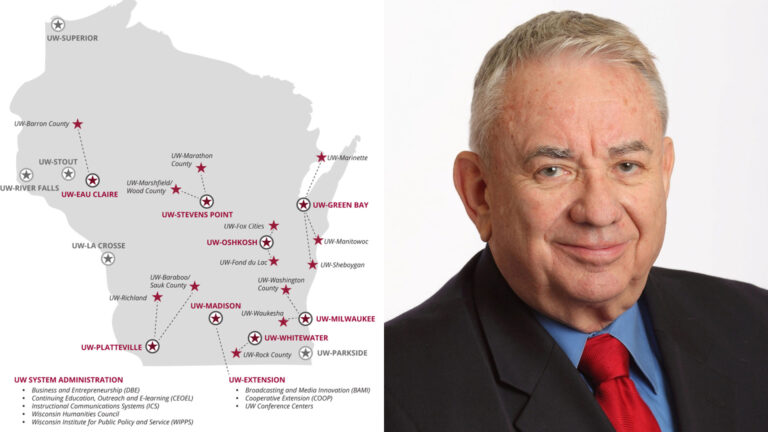 Tommy Thompson Appointed Interim UW System President
The former Wisconsin governor will lead the university system starting July 1 while the Board of Regents continues the search for a new president.
June 19, 2020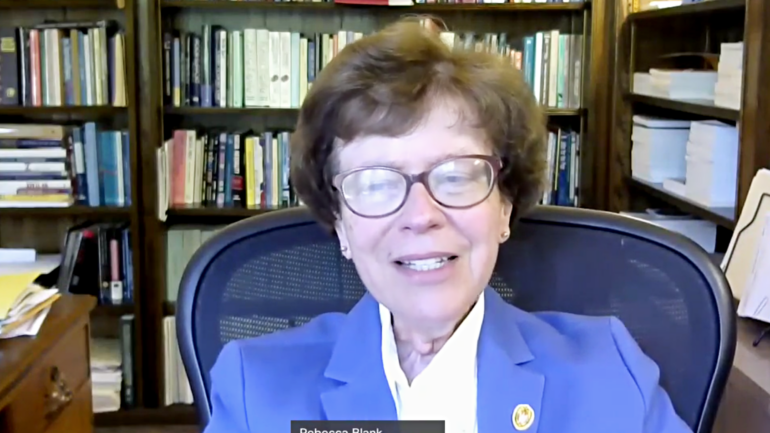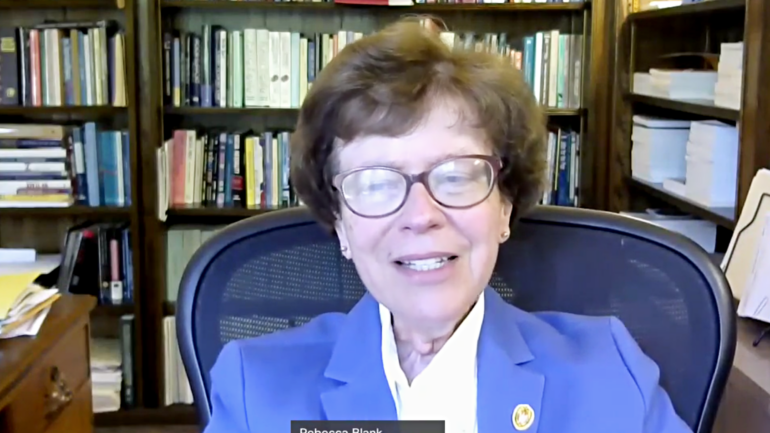 UW-Madison Releases Plan to Reopen Campus in Fall
The University of Wisconsin-Madison announced plans Wednesday to reopen campus to students and staff for the Fall 2020 semester. Under the plan called "Smart Restart," officials say instruction taking place under a hybrid model of in-person and virtual sessions, increased guidelines around gatherings, and multiple forms of testing for COVID-19 ...
June 17, 2020 • South Central Region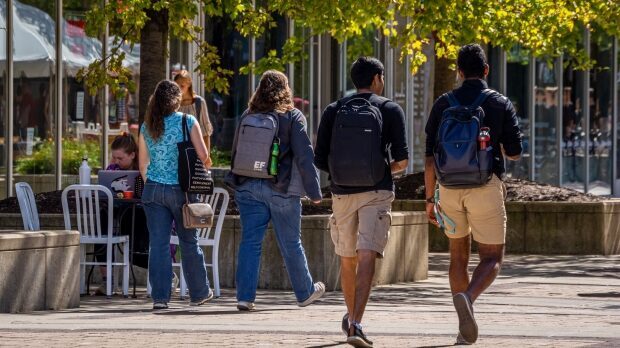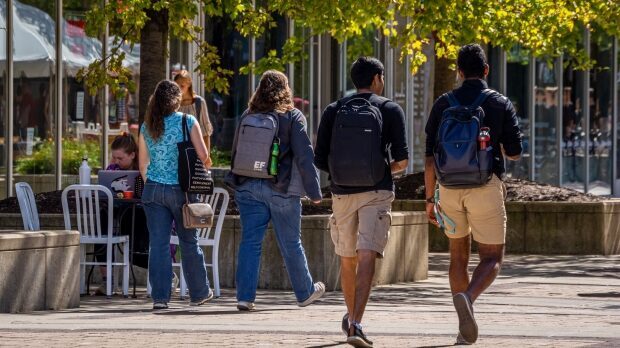 Students to Return to UW System Campuses for Fall Semester
The UW System is working on guidelines as campuses develop individual plans to hold virtual and in-person classes.
June 15, 2020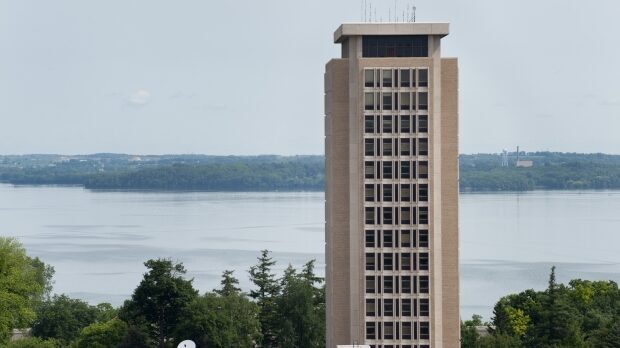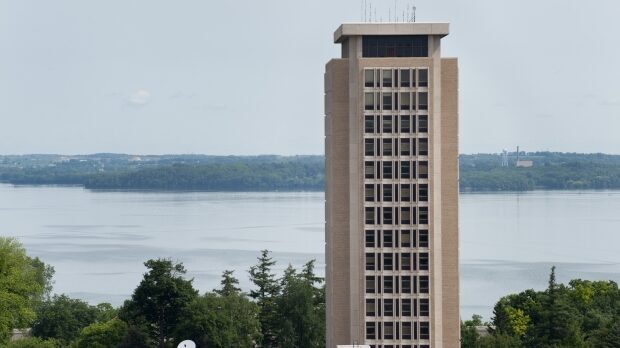 Only Finalist for UW System President Withdraws
The finalist to be the next UW System president Jim Johnsen has withdrawn himself from consideration of the position, saying he wants to remain president of the University of Alaska. "After deep reflection as to where I am called to lead a university system through these challenging times, it is ...
June 12, 2020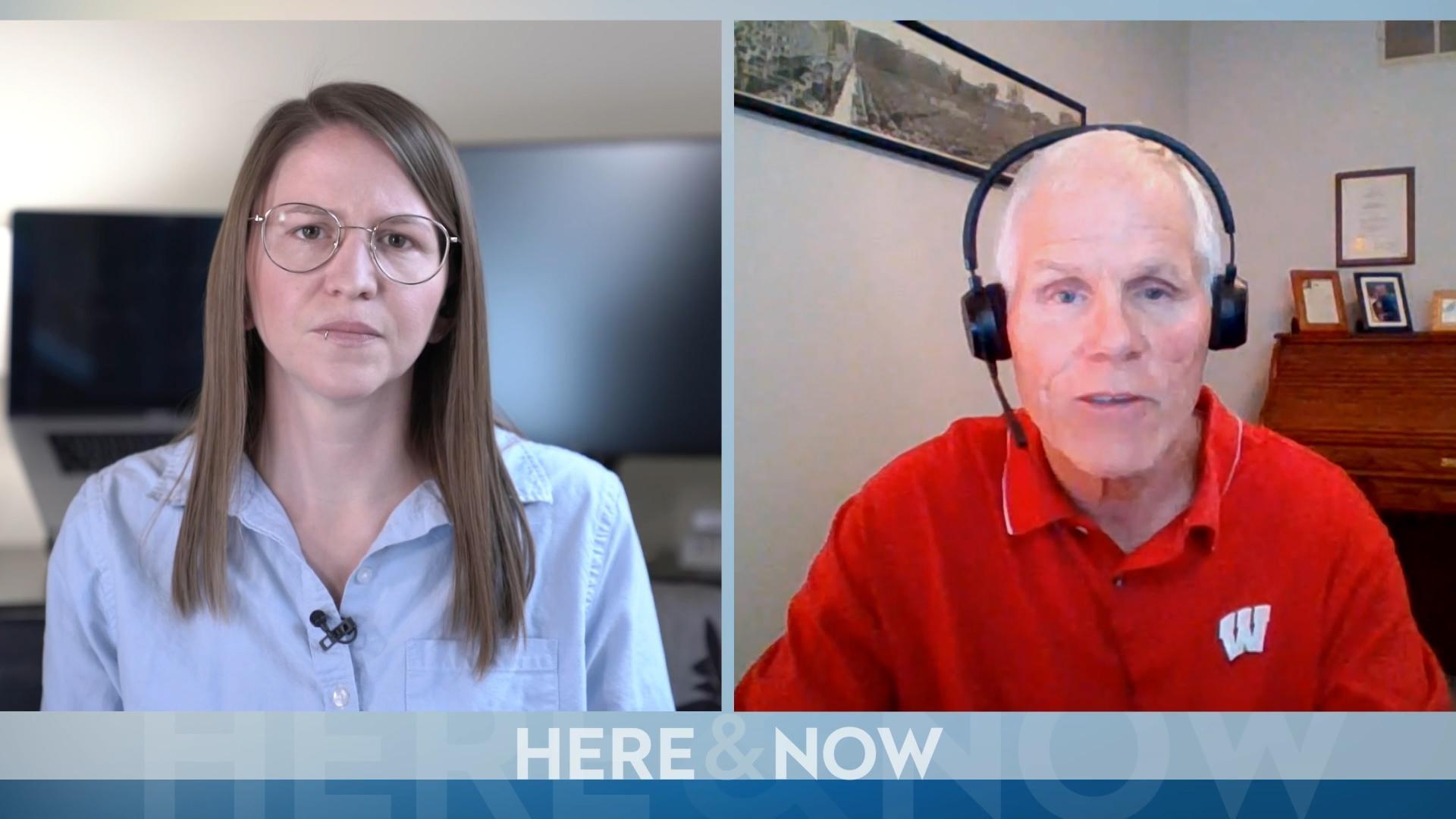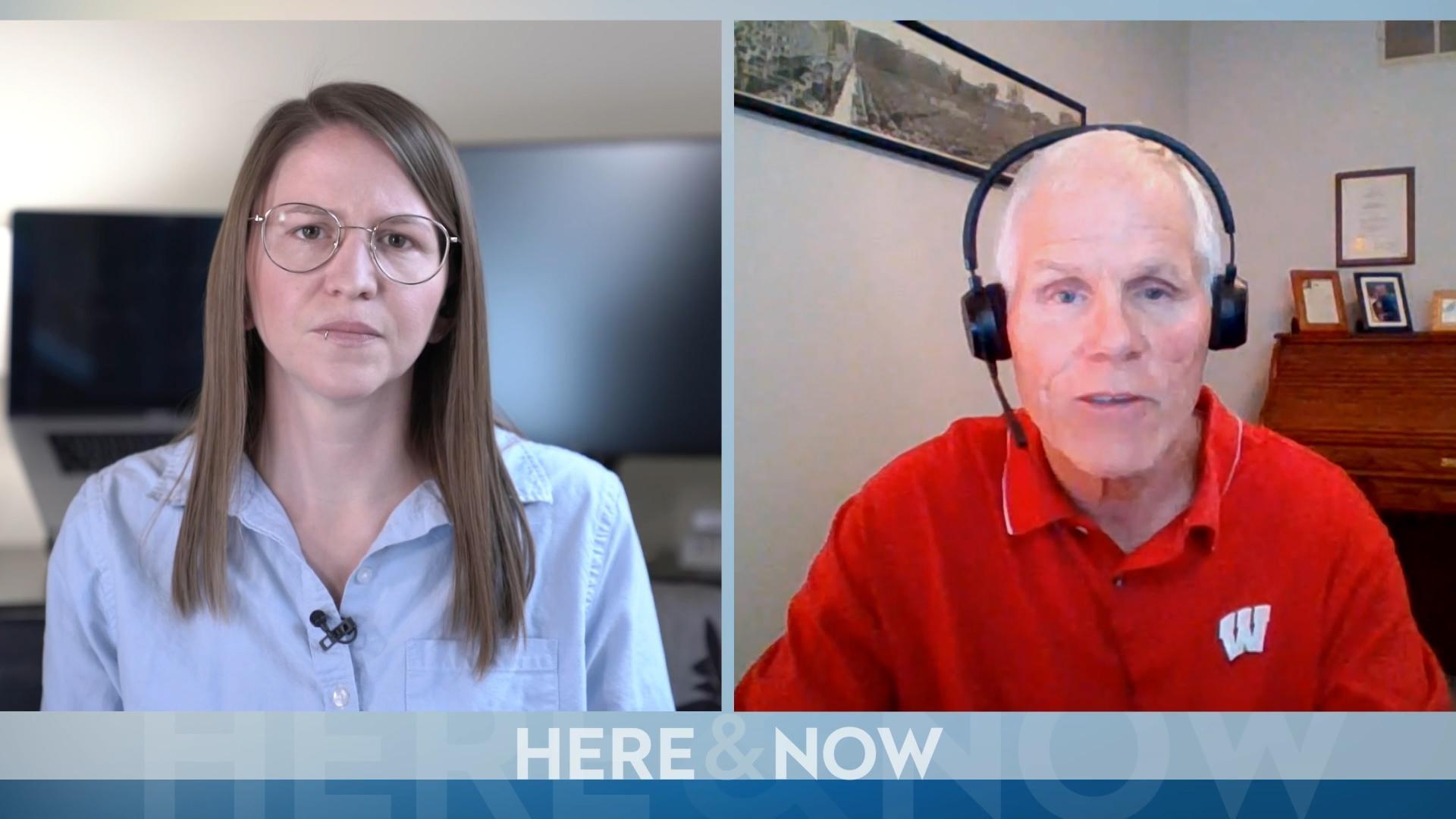 Noon Wednesday: The Future of K-12 Schools
The end of a pre-empted school year is approaching and many students, teachers and parents across the state have been navigating learning at home since schools closed in March. Deputy State Superintendent Michael Thompson joins us to explain how districts are coping, as well as what the future holds for Wisconsin K-12 schools.
May 13, 2020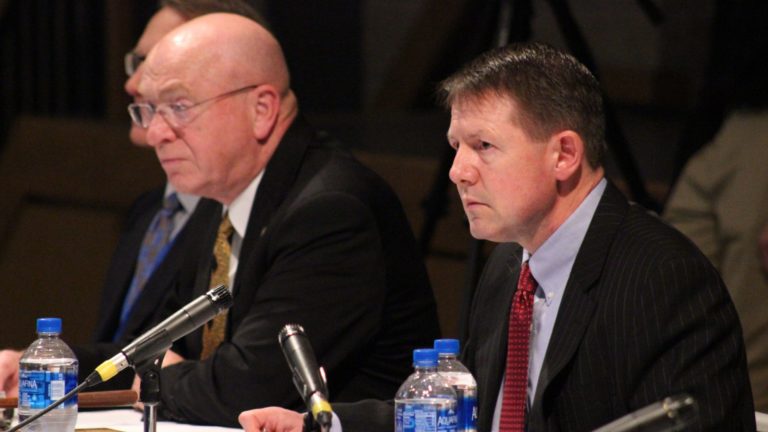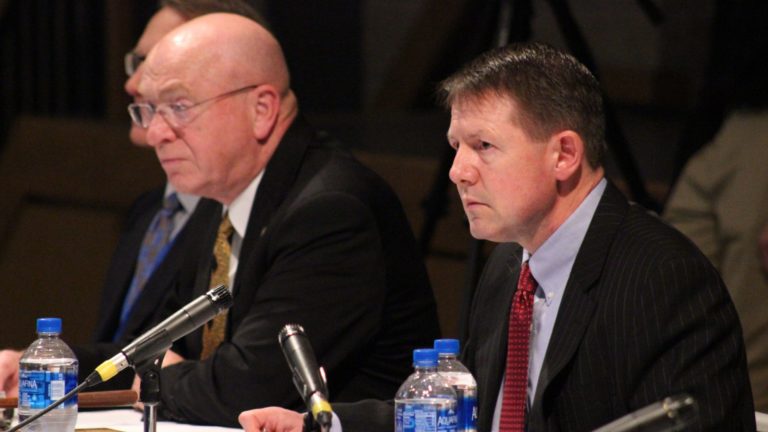 UW Leaders Work to Weather COVID-19 Pandemic
Among the sectors affected by the economic turmoil of the COVID-19 pandemic is the state's university system, prompting UW System President Ray Cross to release a scaling-down plan late last week. "The University of Wisconsin System must refine the missions of its comprehensive universities to provide greater institutional distinctiveness and ...
May 11, 2020 • South Central Region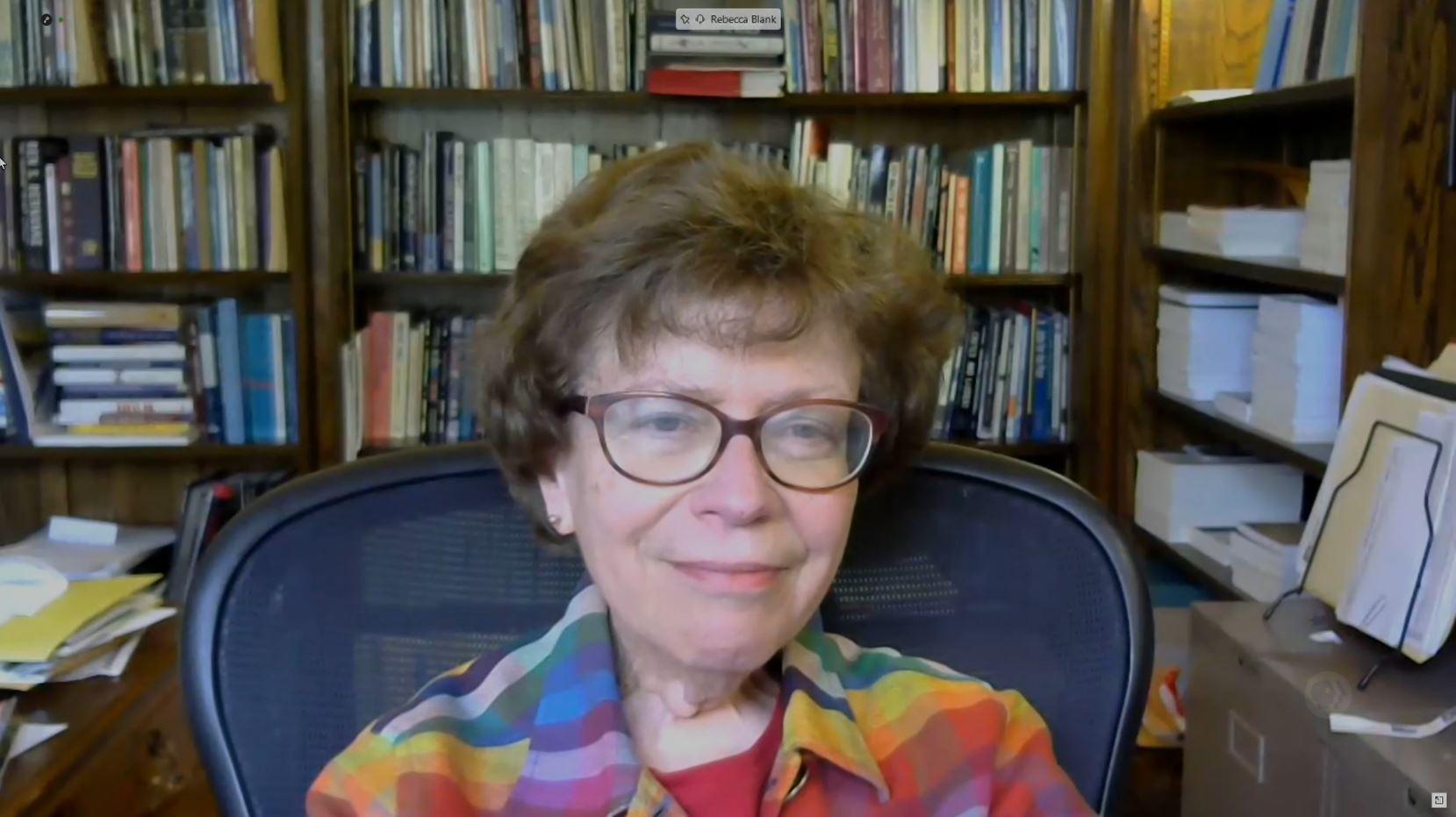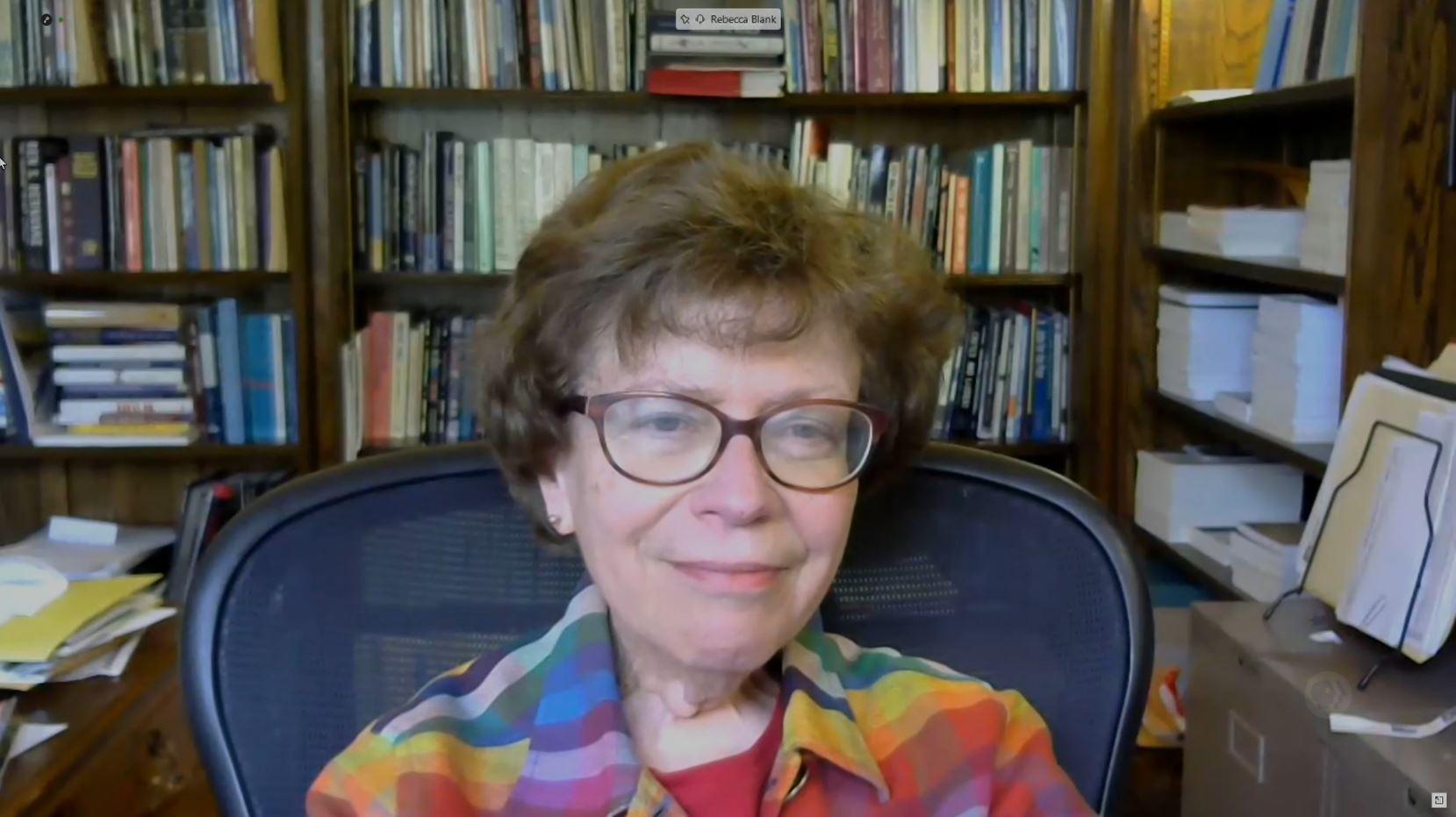 UW-Madison Chancellor Blank Addresses Impact of COVID-19
Rebecca Blank, University of Wisconsin-Madison Chancellor, discusses the impact COVID-19 is having on campus, furloughs, budget cuts, online classes, freshman enrollment, and what the situation might be like in the fall when classes resume.
May 8, 2020 • South Central Region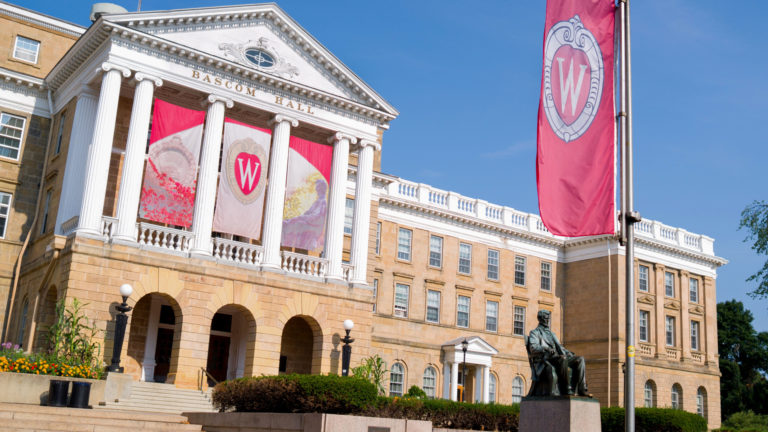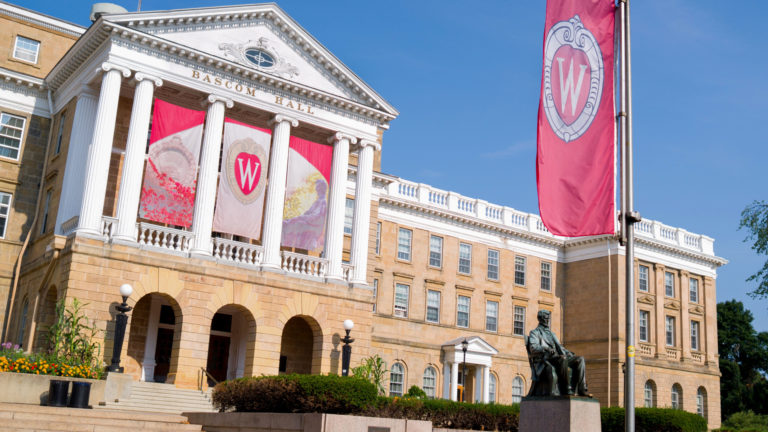 UW-Madison, State Announce Furloughs and Cuts Amid Coronavirus Uncertainty
The state's flagship campus will institute furloughs as state agencies face a 5% reduction in general purpose revenue.
April 29, 2020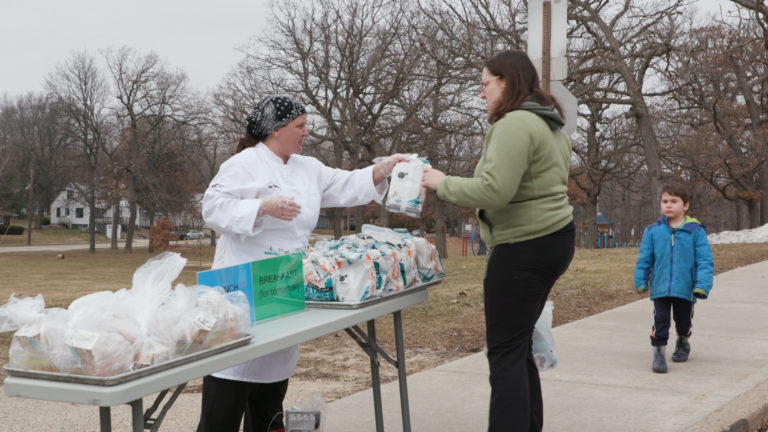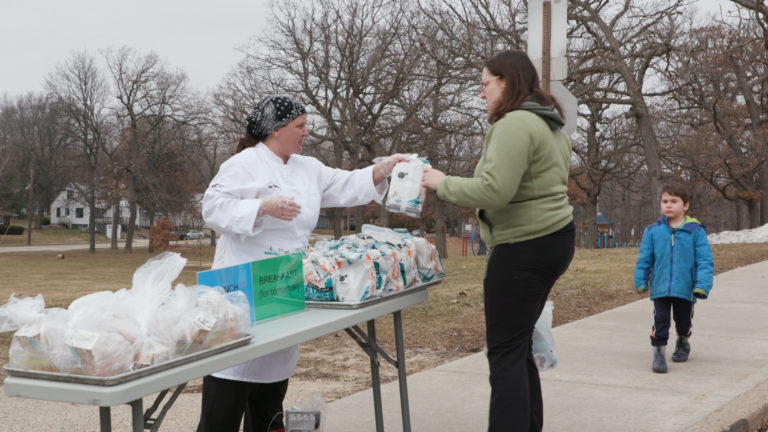 'It's Going to Be Difficult' Parents Say as Schools Close
Parents and districts troubleshoot how to continue education while schools are closed due to coronavirus.
March 16, 2020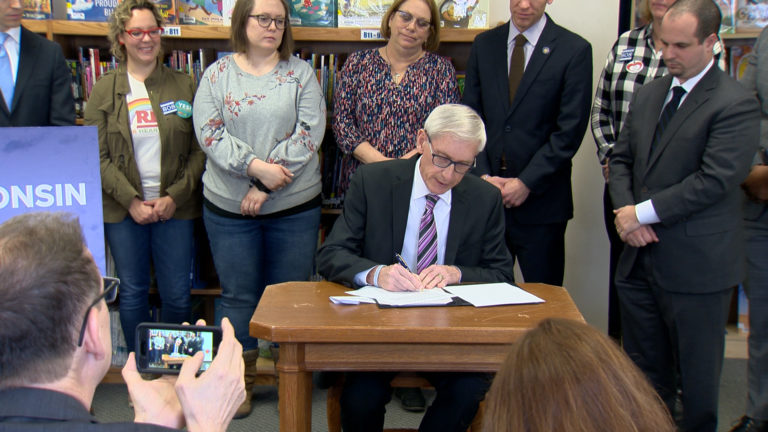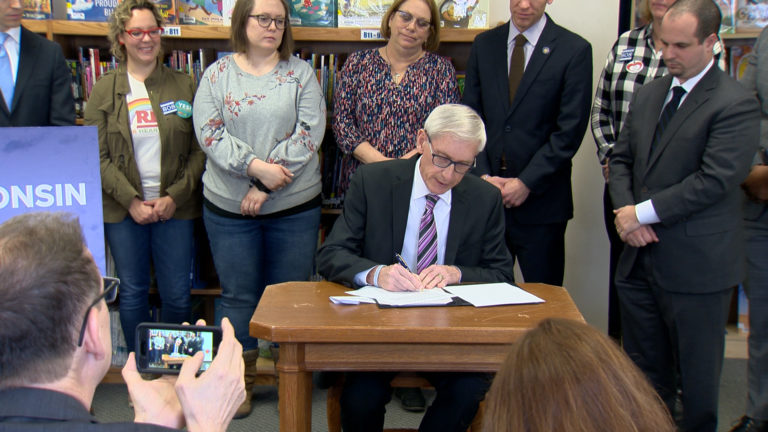 Update: Evers Vetoes More Republican Bills
Gov. Tony Evers vetoed a Republican plan to lower taxes with state surplus money, asking Republican leaders to come back to the table over K-12 funding. Republicans said the veto was an opportunity missed to lower taxes for Wisconsinites.
February 28, 2020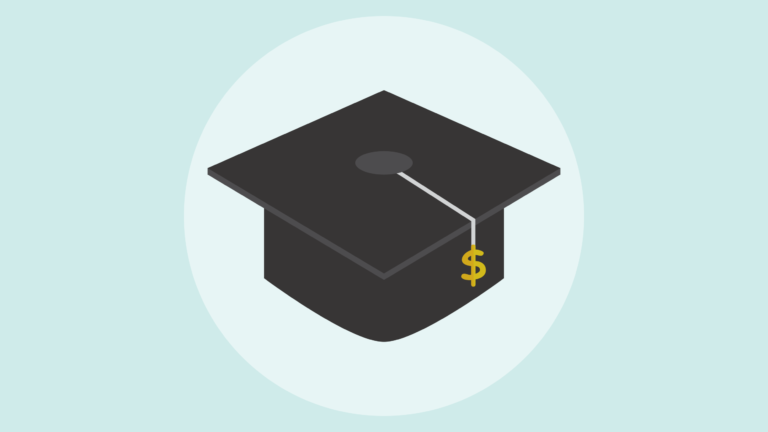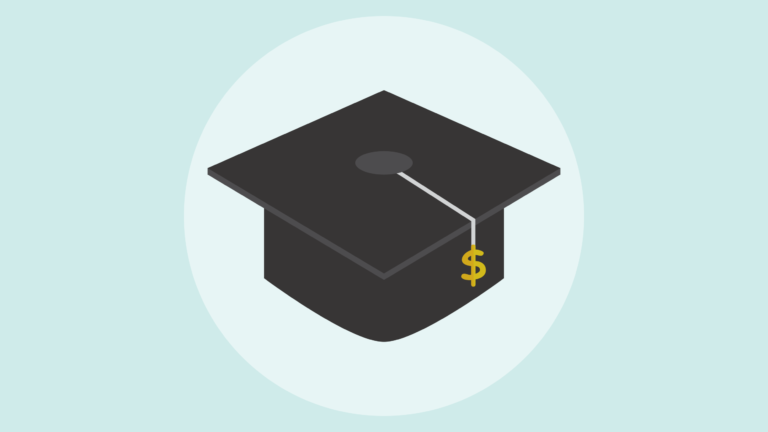 A January report from the UW-Extension Center for Community and Economic Development identifies a correlation between student debt trends having a negative impact on local economies, using the corresponding rise in student debt with declining rates of homeownership and business start-ups.
February 13, 2020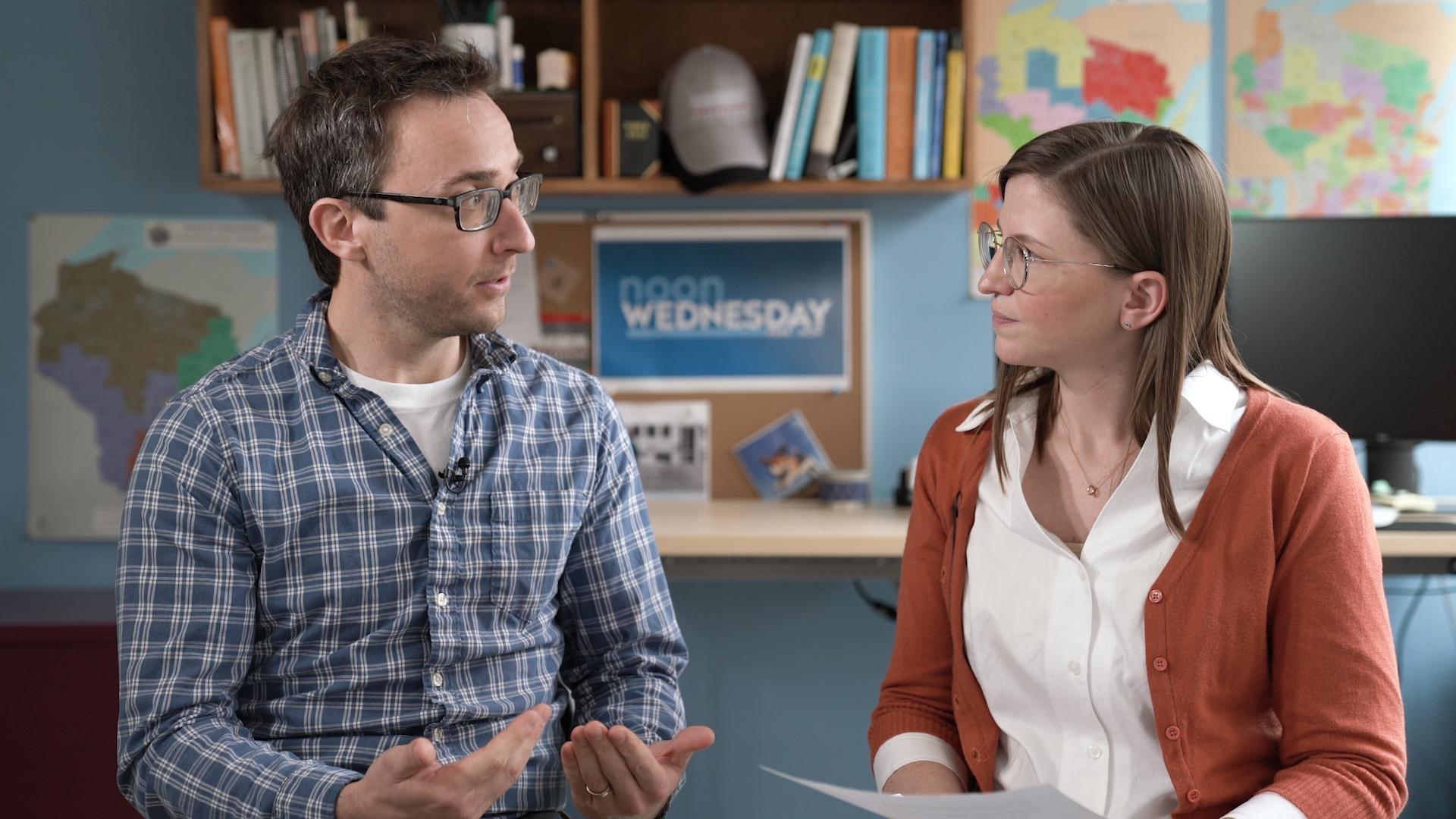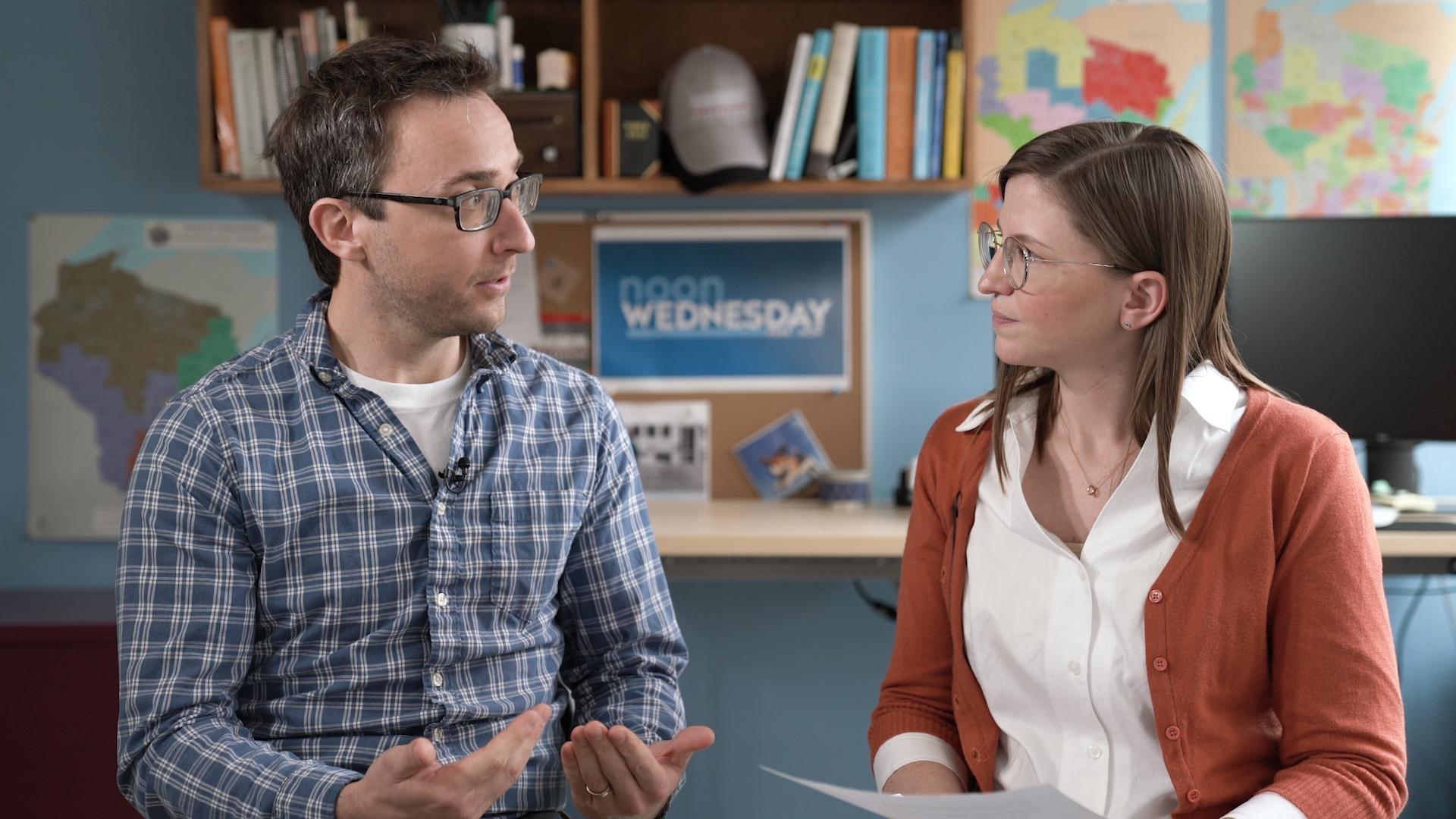 Noon Wednesday: The Growing Student Debt Dilemma
The rapid growth of student loan debt has grabbed the attention of state lawmakers saying it could impact Wisconsin's economy. Nick Hillman, director of the Student Success Through Applied Research Lab says a serious lack of data will make it difficult to tackle the issue.
February 12, 2020
Gov. Evers Calls Special Session on Education Funding
Governor Tony Evers called a special session late this week to advocate for more state funding for K-12 education.
February 10, 2020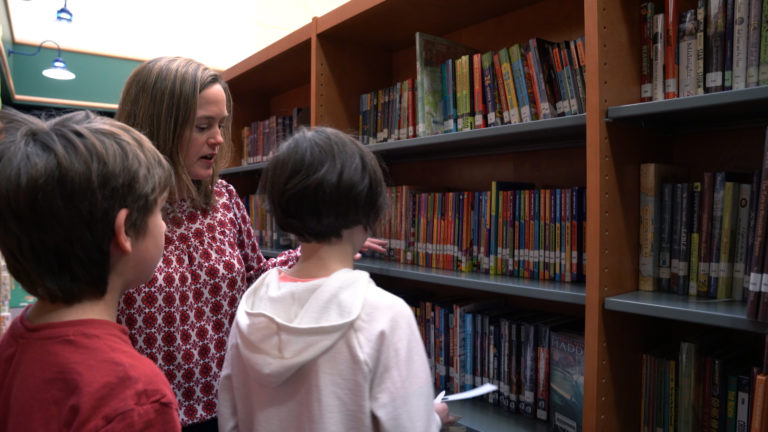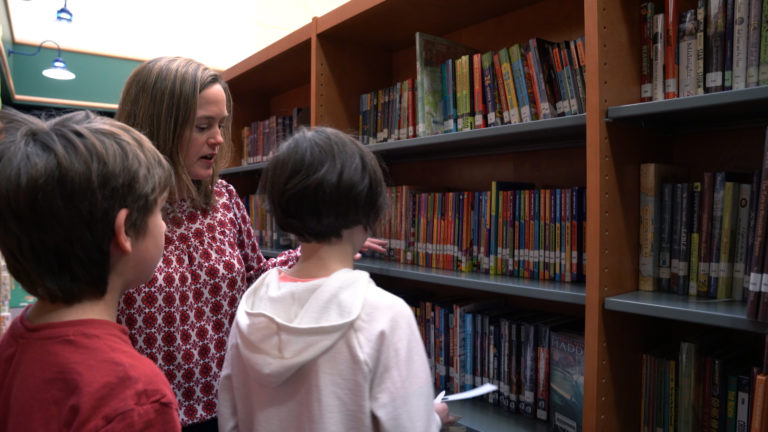 The Department of Public Instruction Endorses 'Explicit and Systemic' Phonics Instruction
Last month, the Department of Public Instruction endorsed "explicit and systemic" phonics instruction in Wisconsin schools.  At the 2020 Wisconsin State Education Convention, state Superintendent of Public Instruction Carolyn Stanford Taylor announced that the agency will now endorse statewide phonics instruction to teach fundamental reading skills.   As the state of ...
February 6, 2020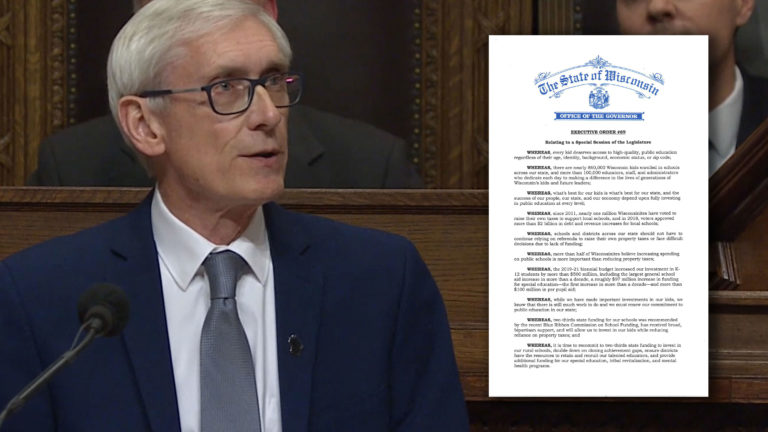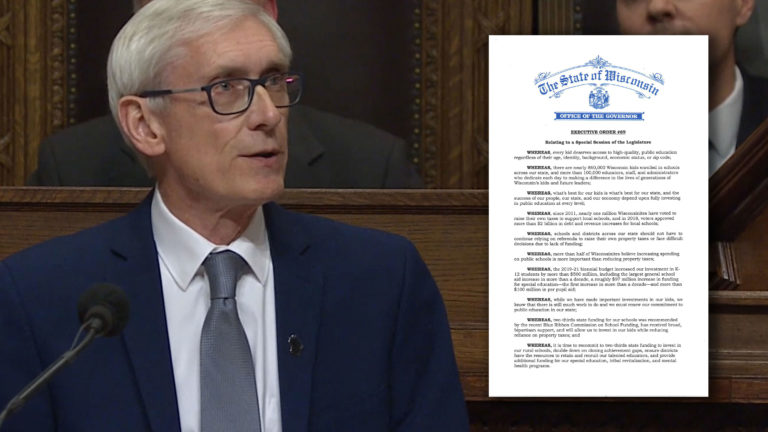 Evers Calls for Special Session, Return to Two-Thirds Funding
Gov. Tony Evers called a special session Thursday to advocate for more state funding for K-12 education. He said the goal of the session should be to return state contribution to two-thirds of local districts' costs.    "I've always said that what's best for our kids is what's best for our ...
February 6, 2020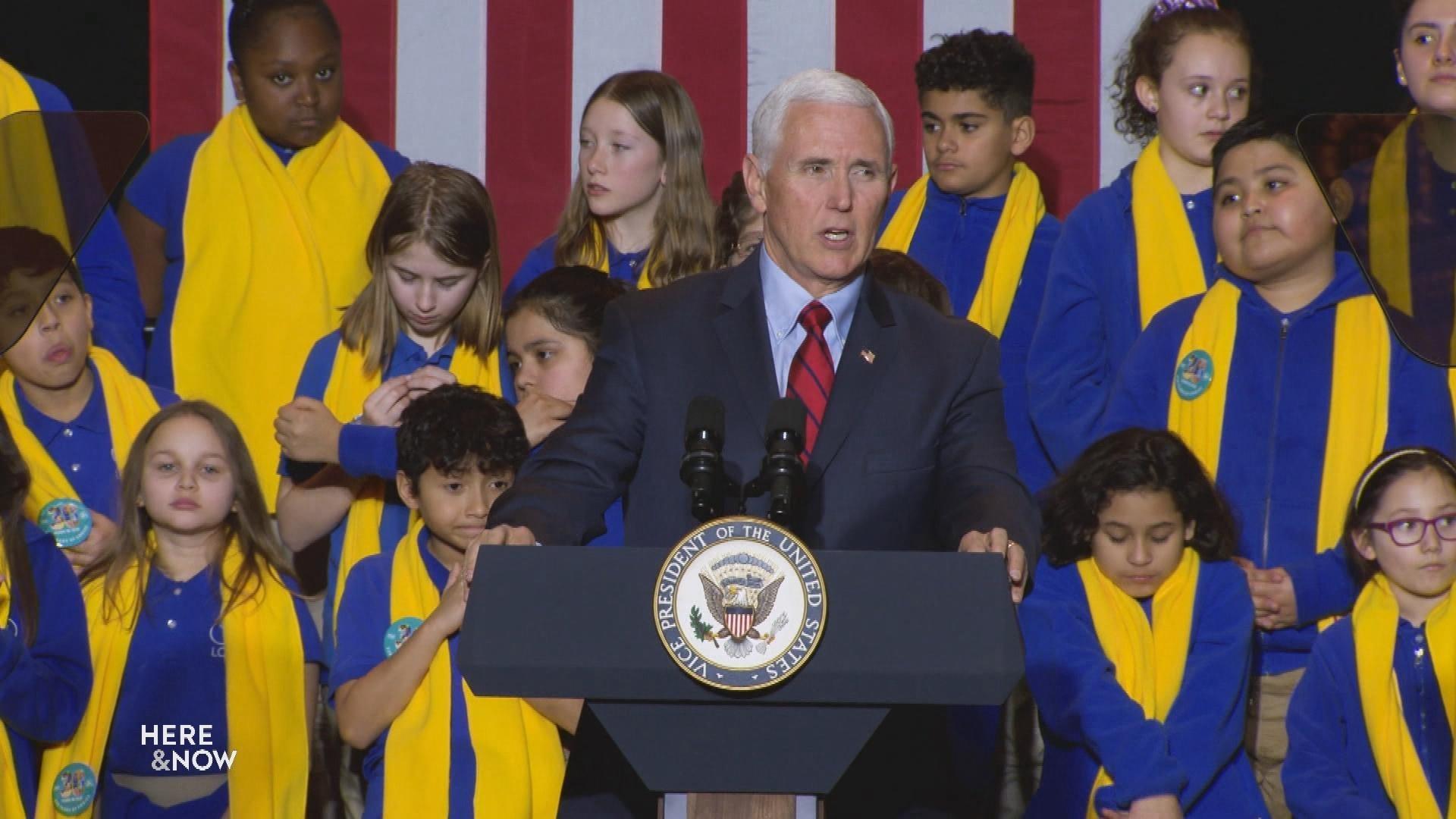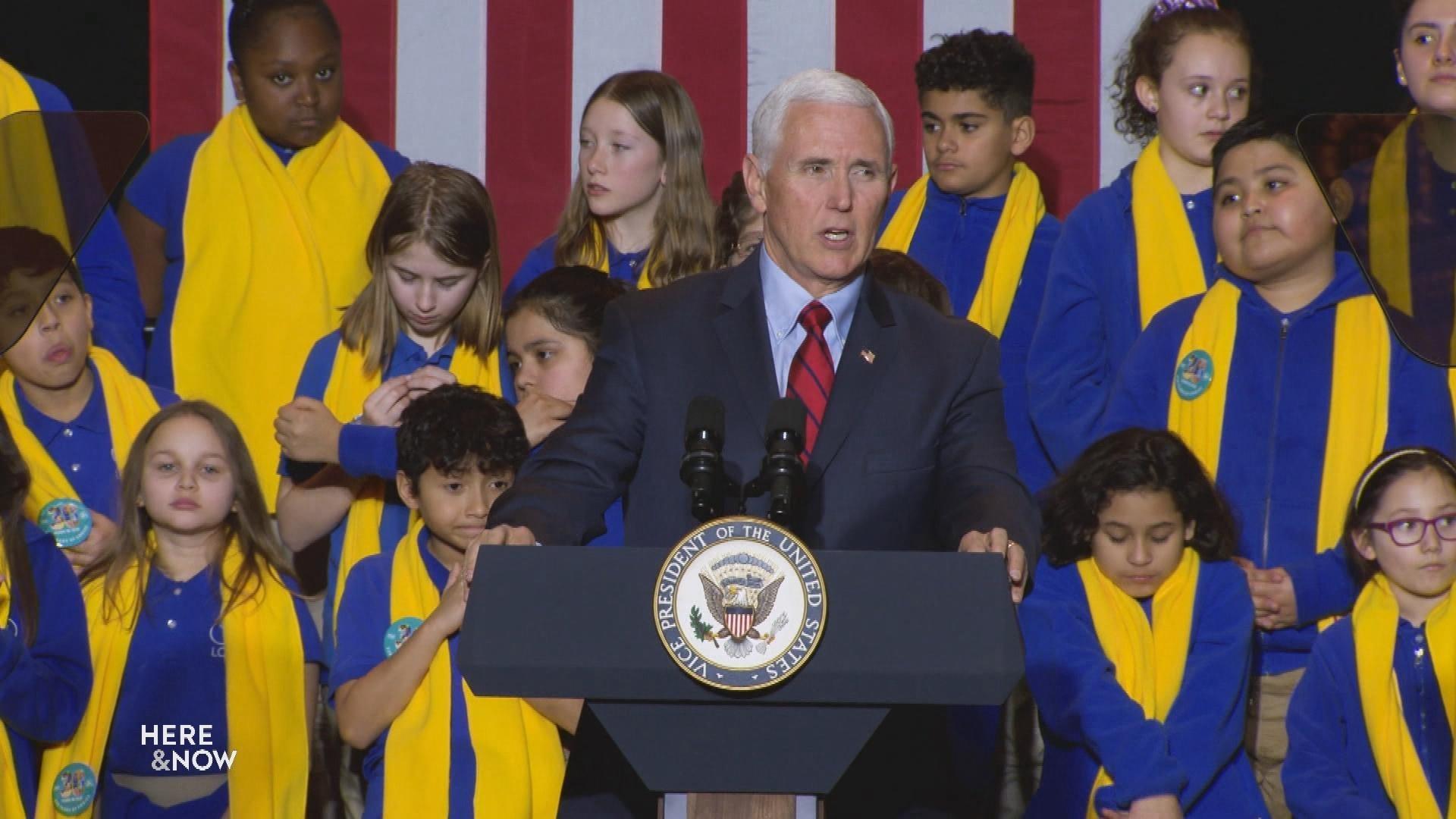 Vice President Pence at the Wisconsin State Capitol
This week Vice President Pence visited the Wisconsin State Capitol to celebrate National School Choice Week. Here & Now Reporter Marisa Wojcik reported on the Vice President's visit, which is notably the state capitol's first visit from a sitting vice president on record.
January 31, 2020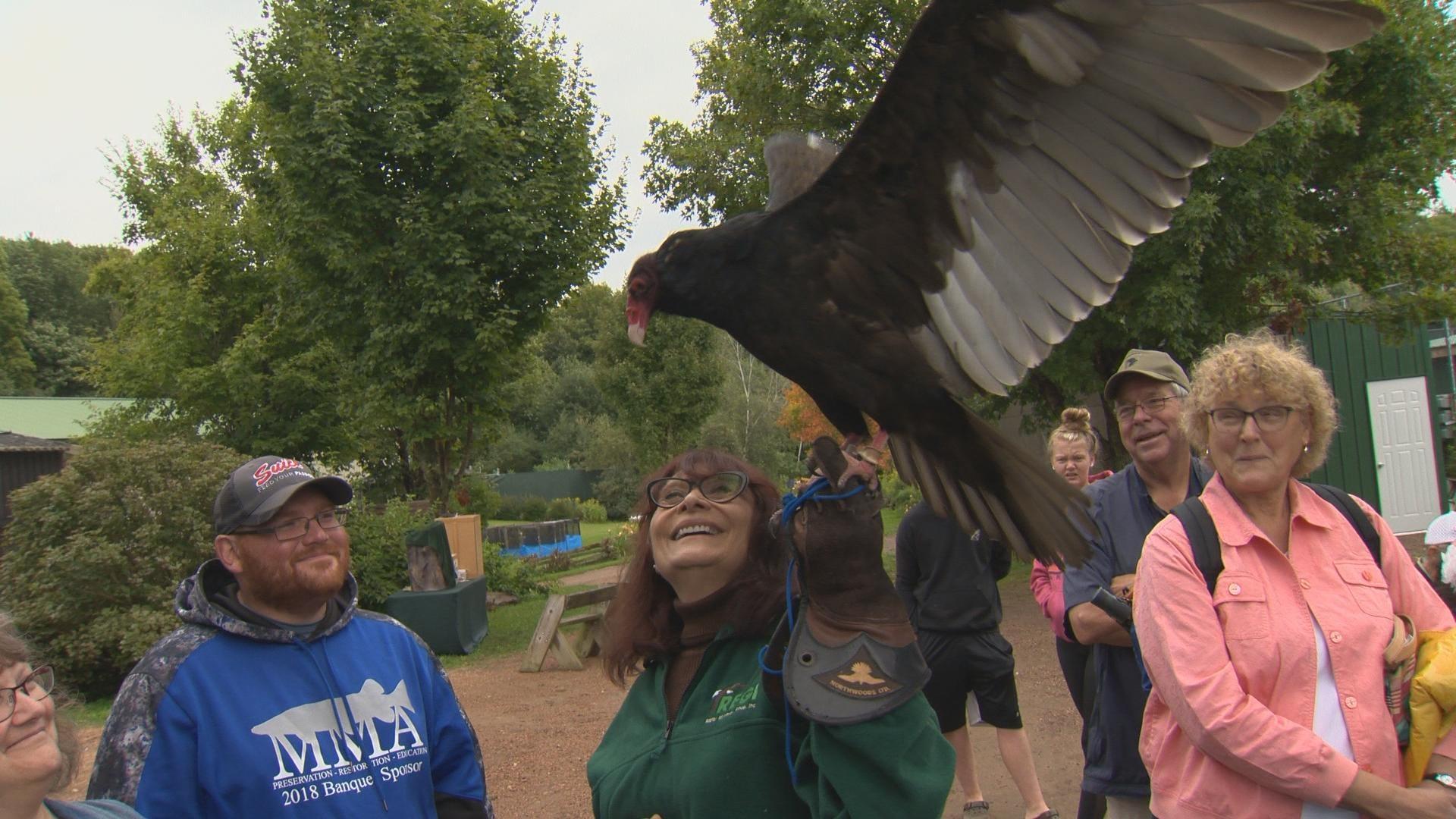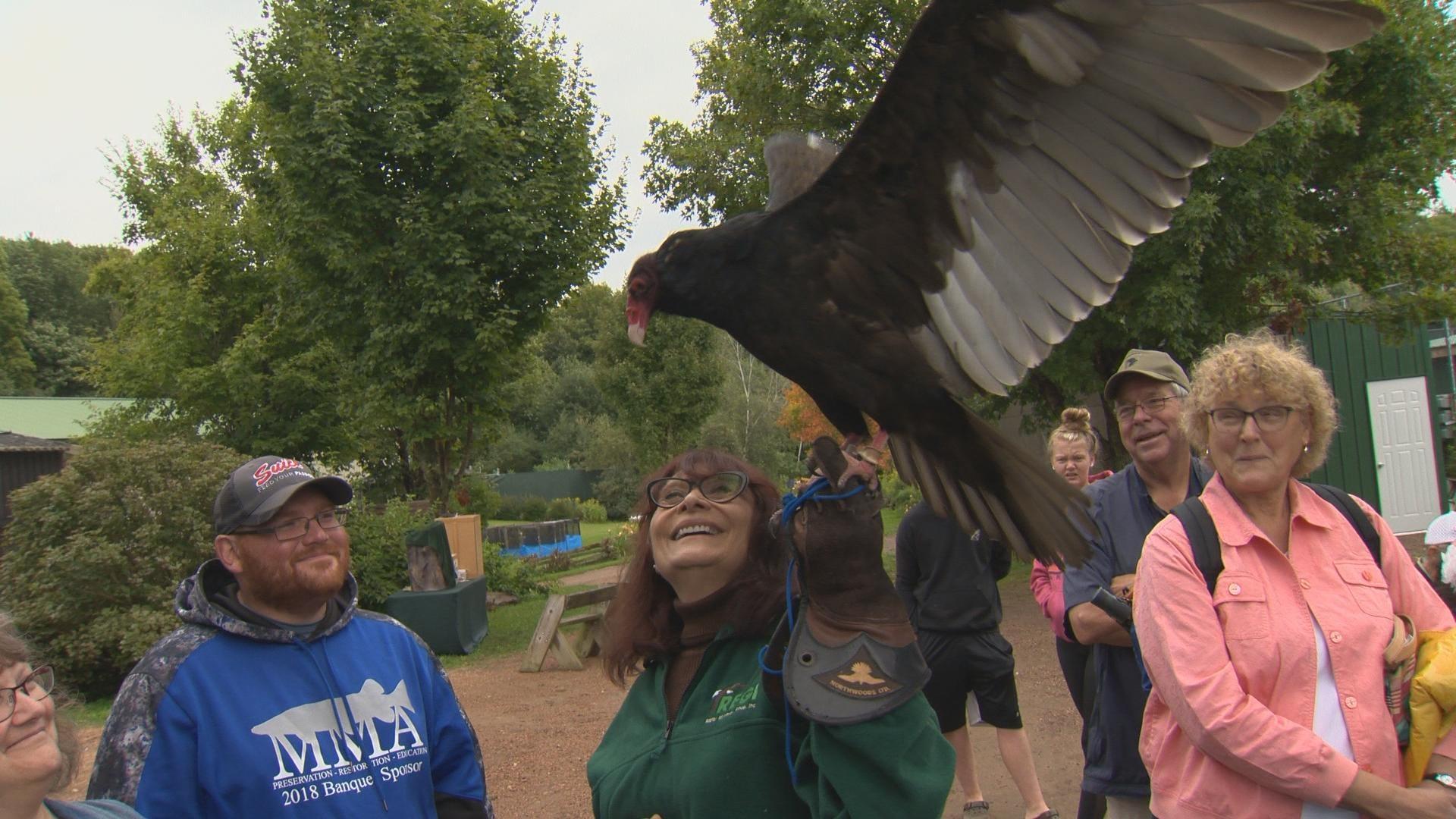 Injured birds can heal without the fear of predators under the care of Marge Gibson, the founder and director of the Raptor Education Group, Inc. in Antigo.
December 4, 2019 • South Central Region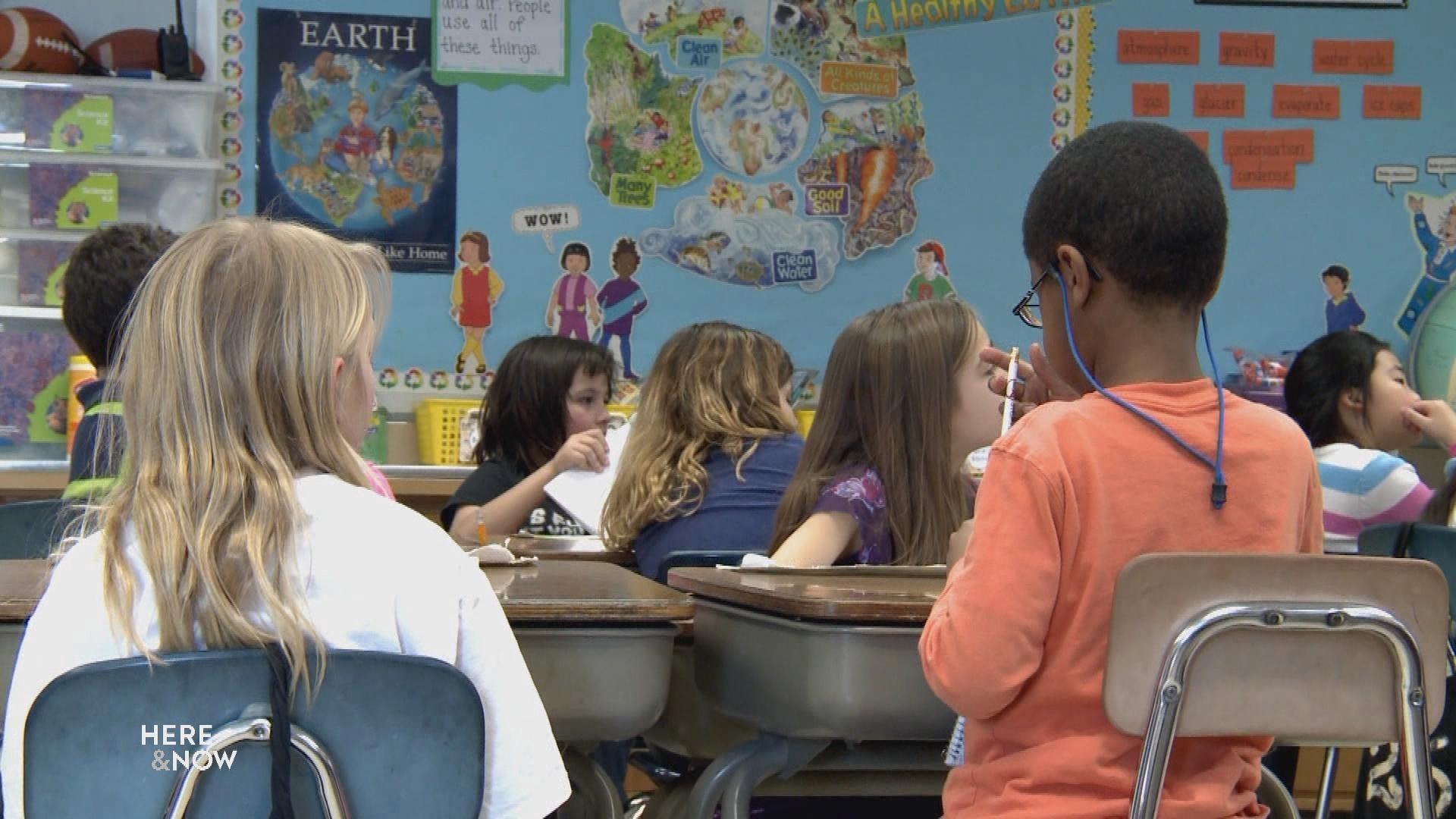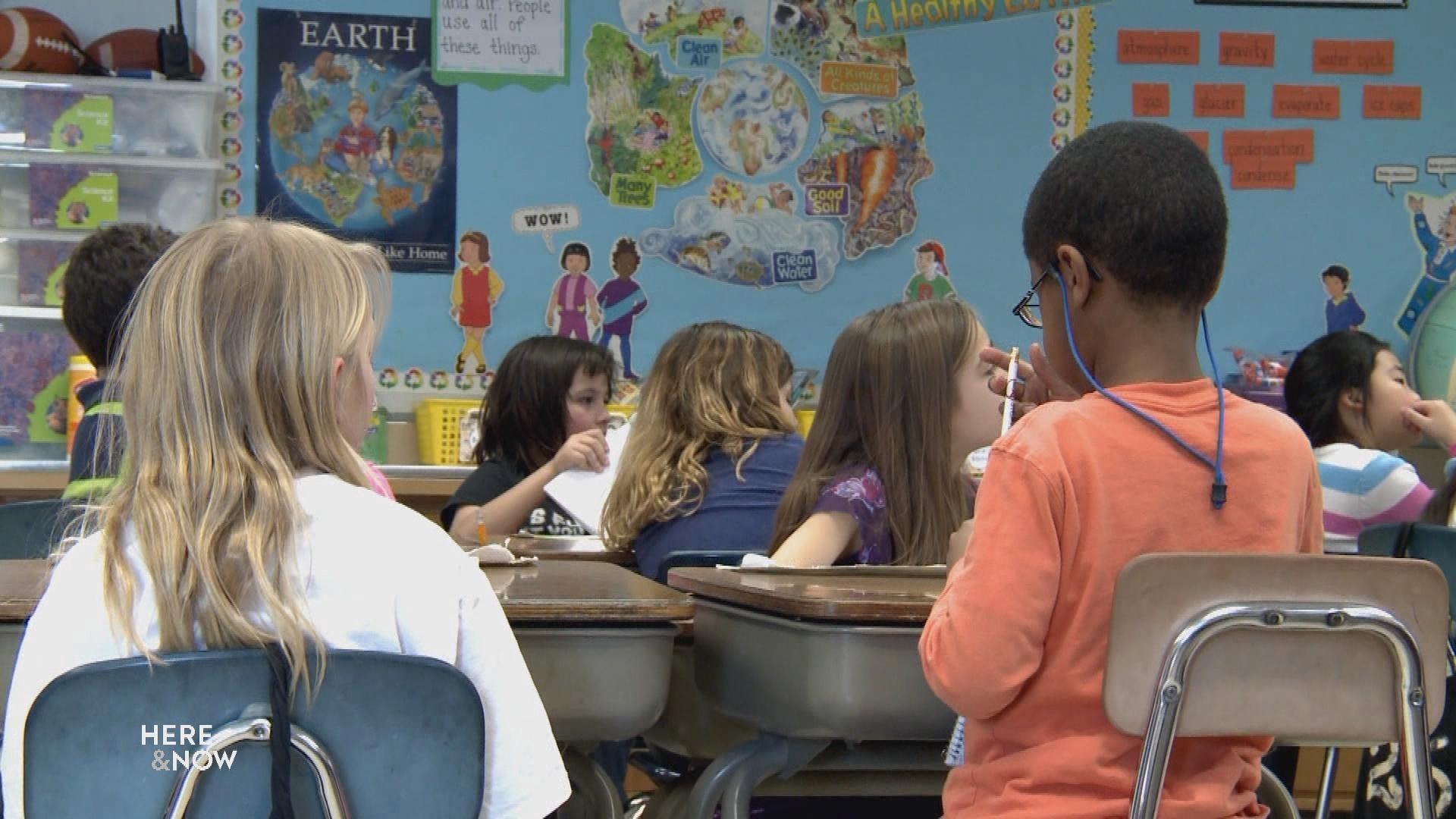 Wisconsin's Achievement Gap Persists
This week The National Assessment of Educational Progress, also known as the Nation's Report Card, released results finding Wisconsin has the widest achievement gap in the country. Scores show the gap between Black and white students increasing in both math and reading.
December 4, 2019 • Northern Region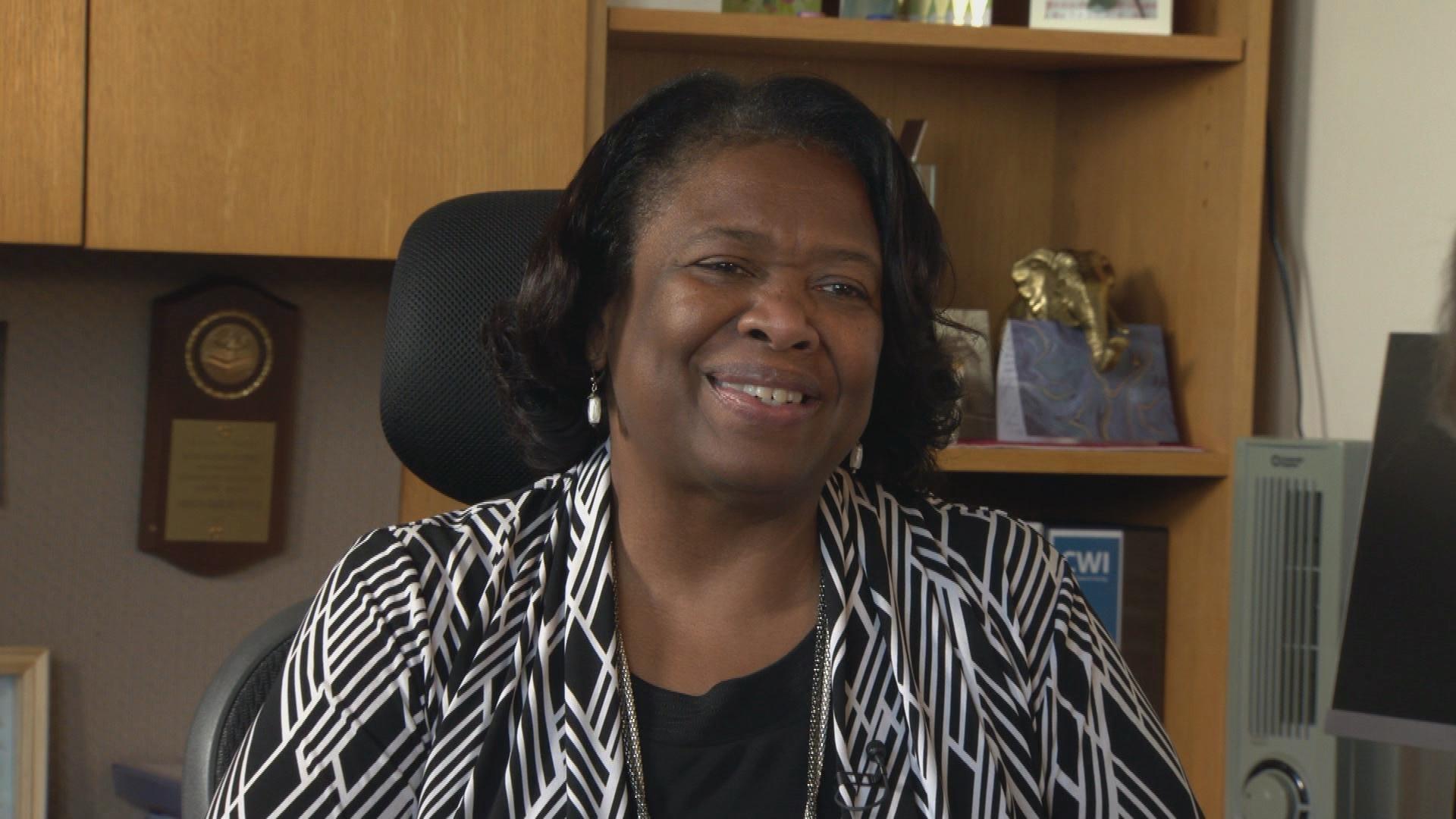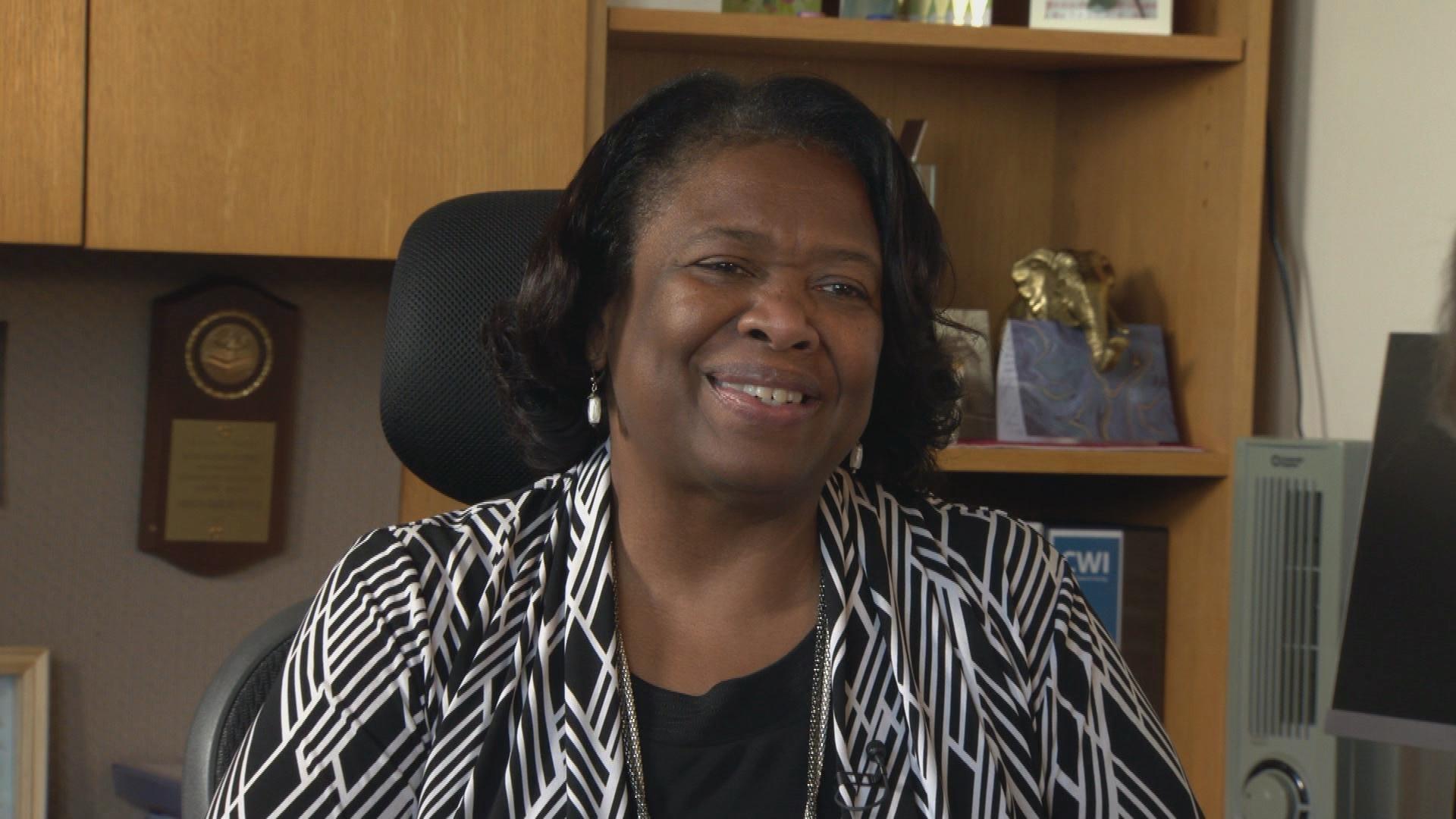 State Superintendent on Decline in State Test Scores
State Superintendent Carolyn Stanford Taylor elaborates on the State of Education in Wisconsin. The superintendent speaks to the decline in statewide achievement scores and other factors that impact students across the state.
September 27, 2019 • South Central Region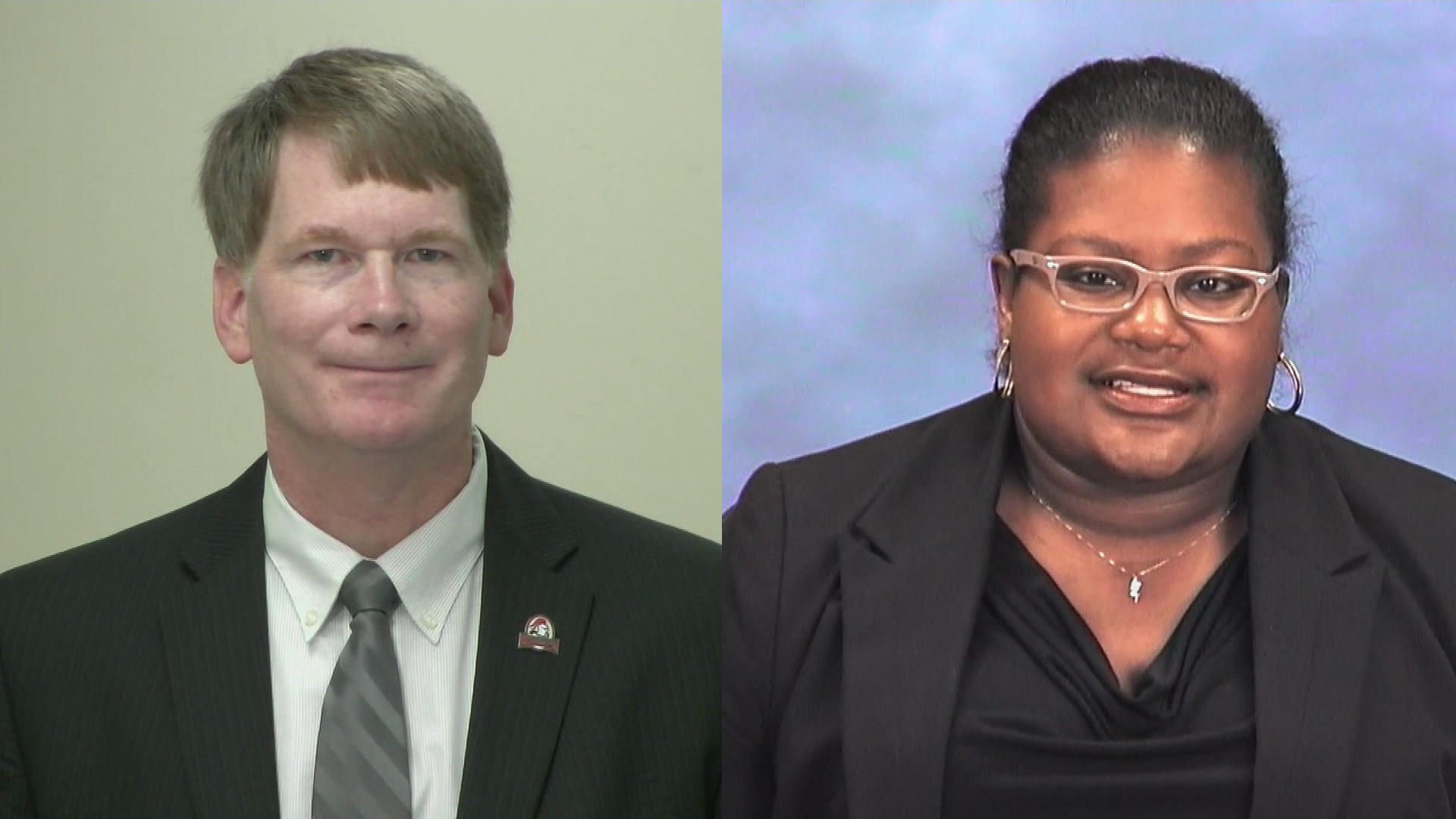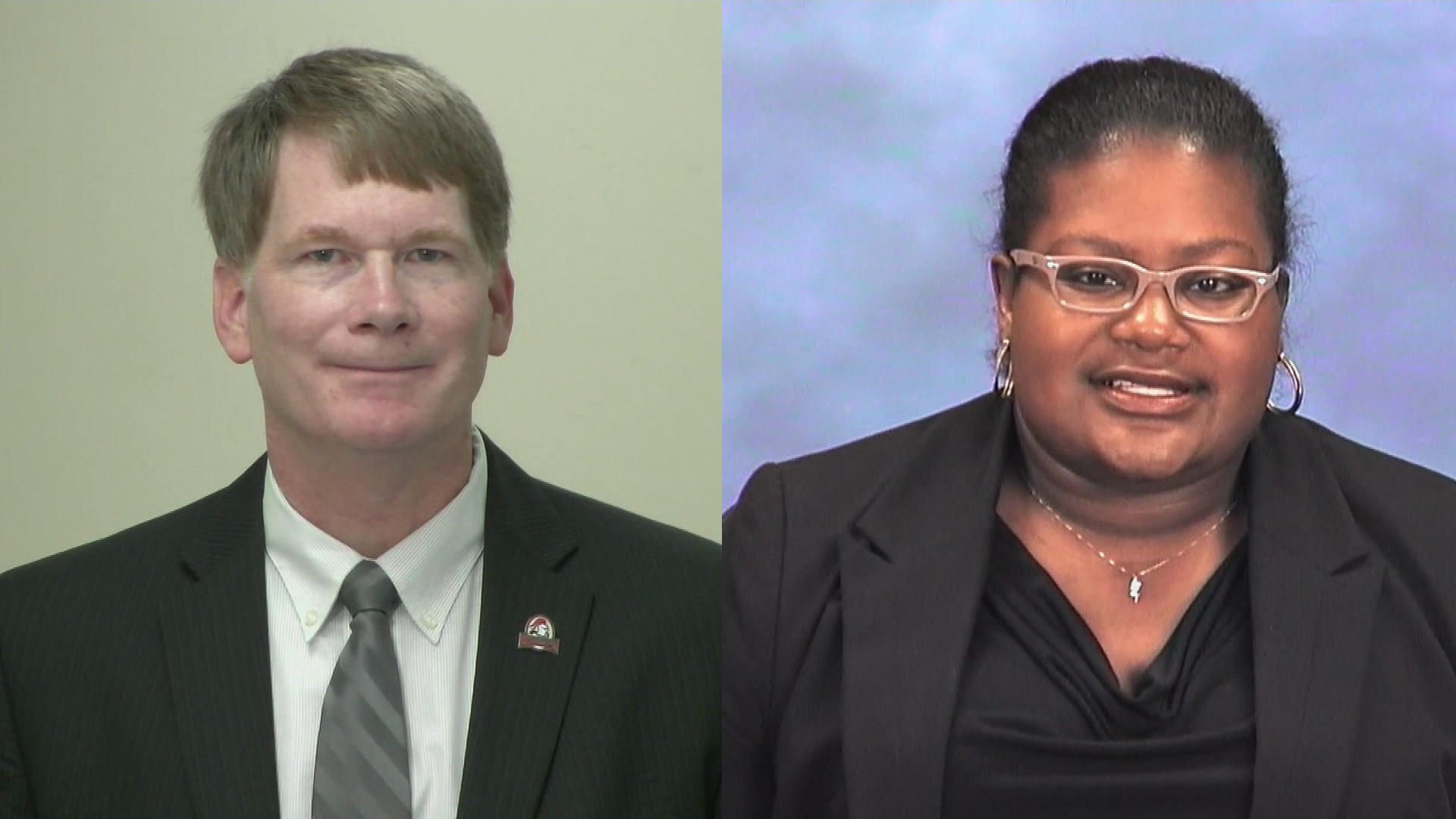 State Legislators Discuss Decline in Statewide Test Scores
The Republican Chair of the Assembly Education Committee, State Rep. Jeremy Thiesfeldt and Democratic Committee Member Rep. LaKeshia Myers address the declining school test score results. The 2018-2019 statewide test score results show a decline in student performance overall. Scores from tests such as the ACT also show that the achievement gap between Black and white students persists.
September 20, 2019 • Northeast Region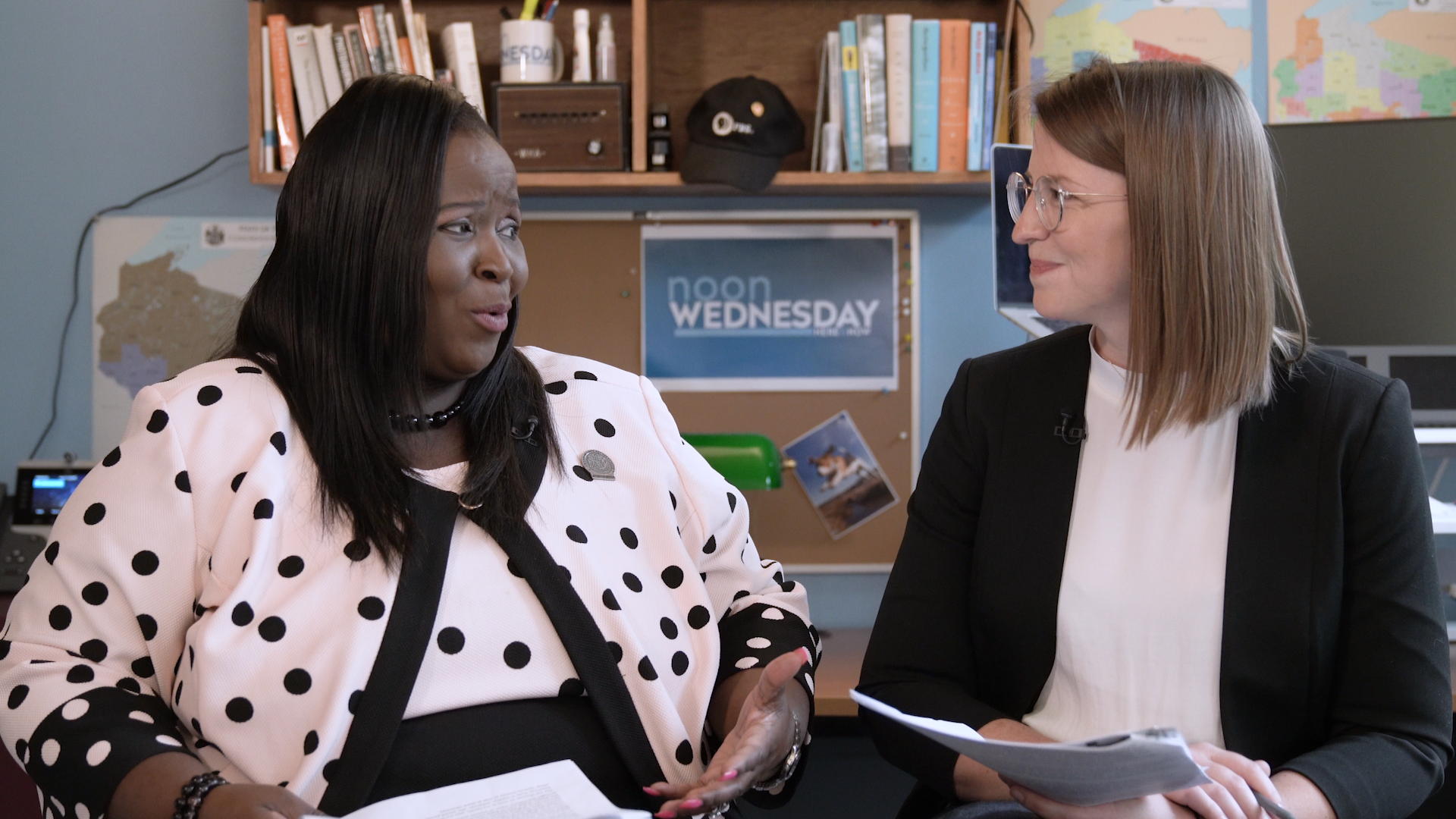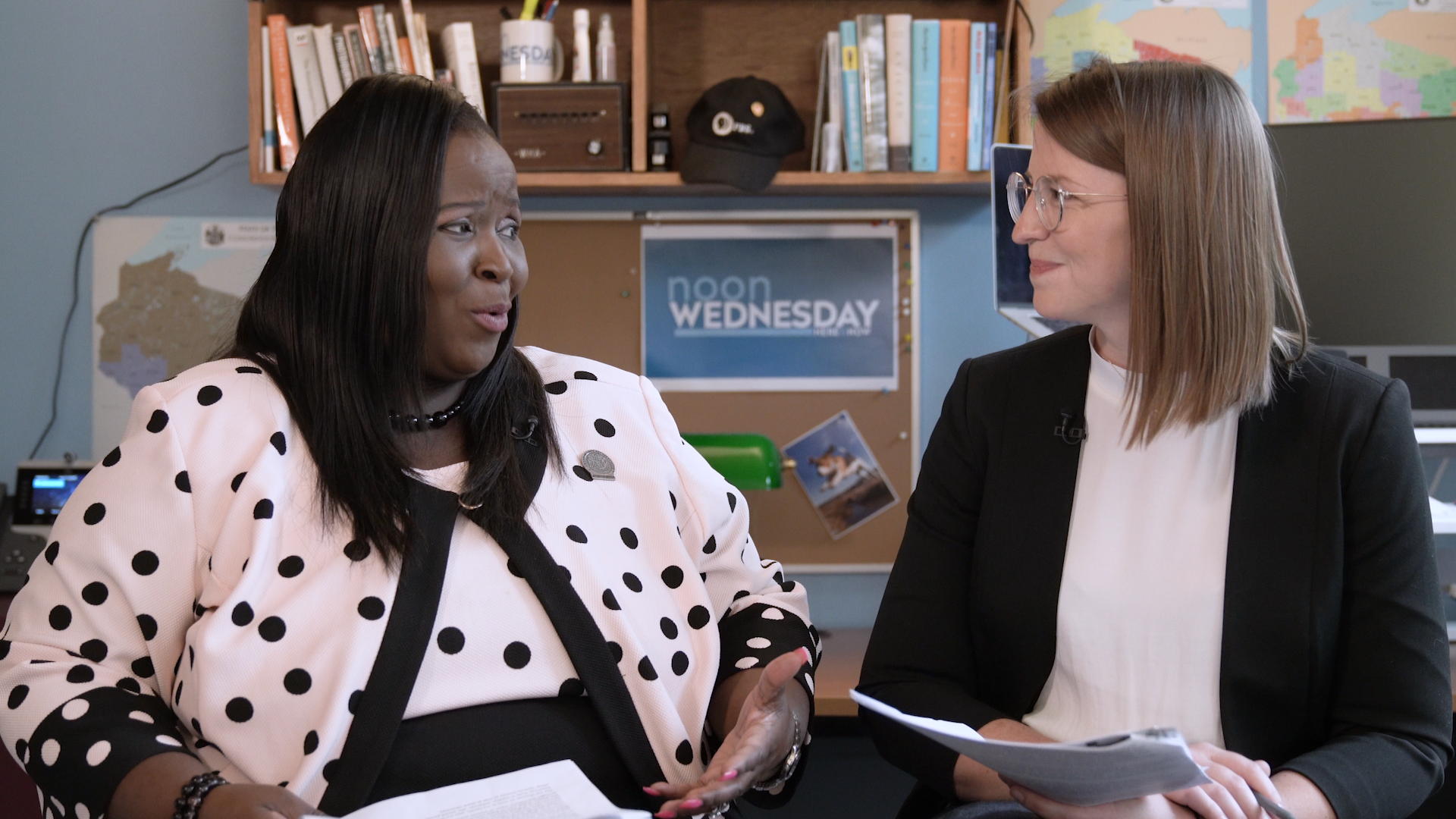 Noon Wednesday: The Untold Story of Women's Suffrage
The 19th Amendment and women's right to vote, but not all women. Wisconsin Rep. Shelia Stubbs joins us to today to talk about the lesser-known history of the women's suffrage movement that excluded women of color and why this part of the story shouldn't be forgotten.
August 14, 2019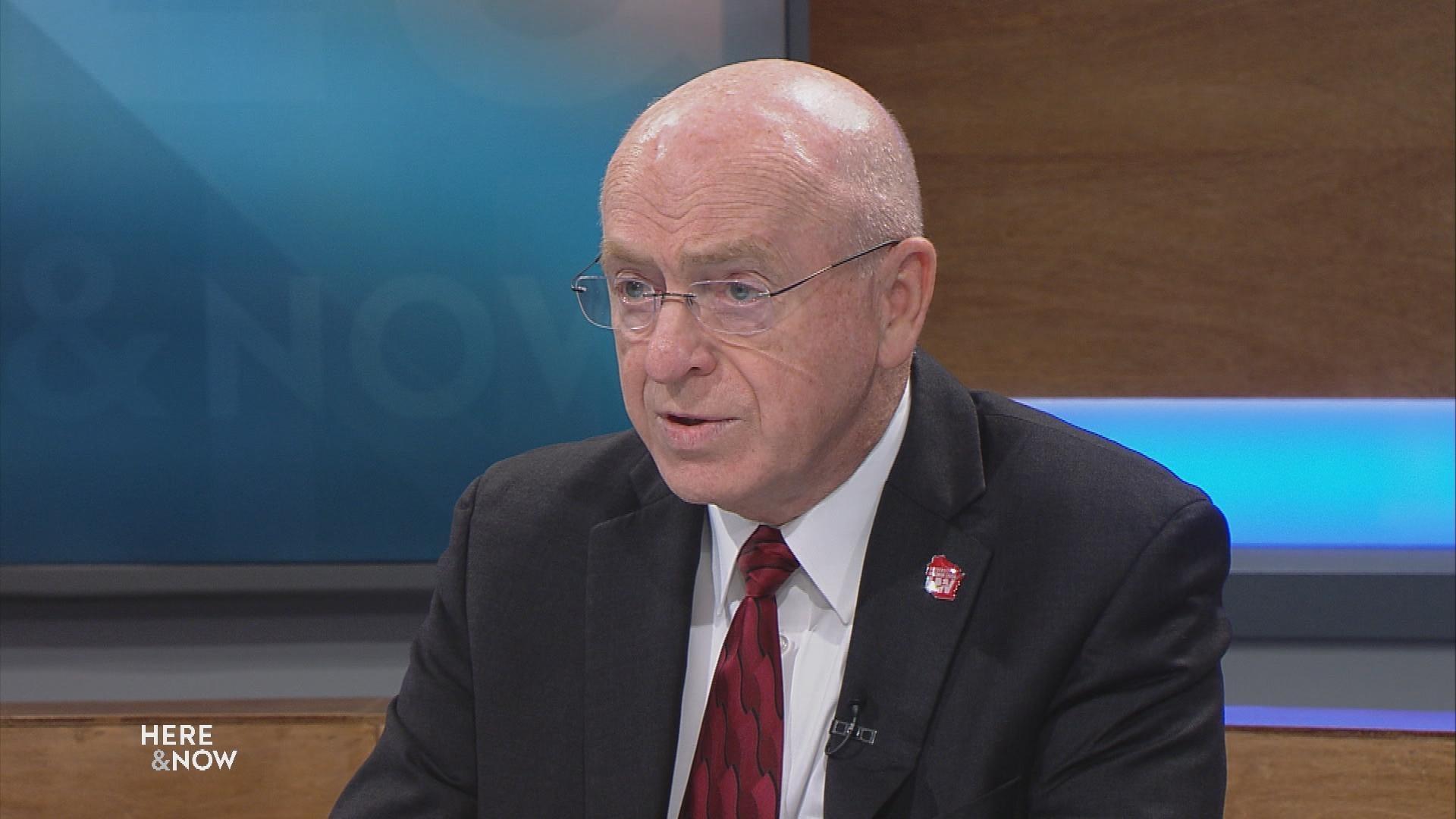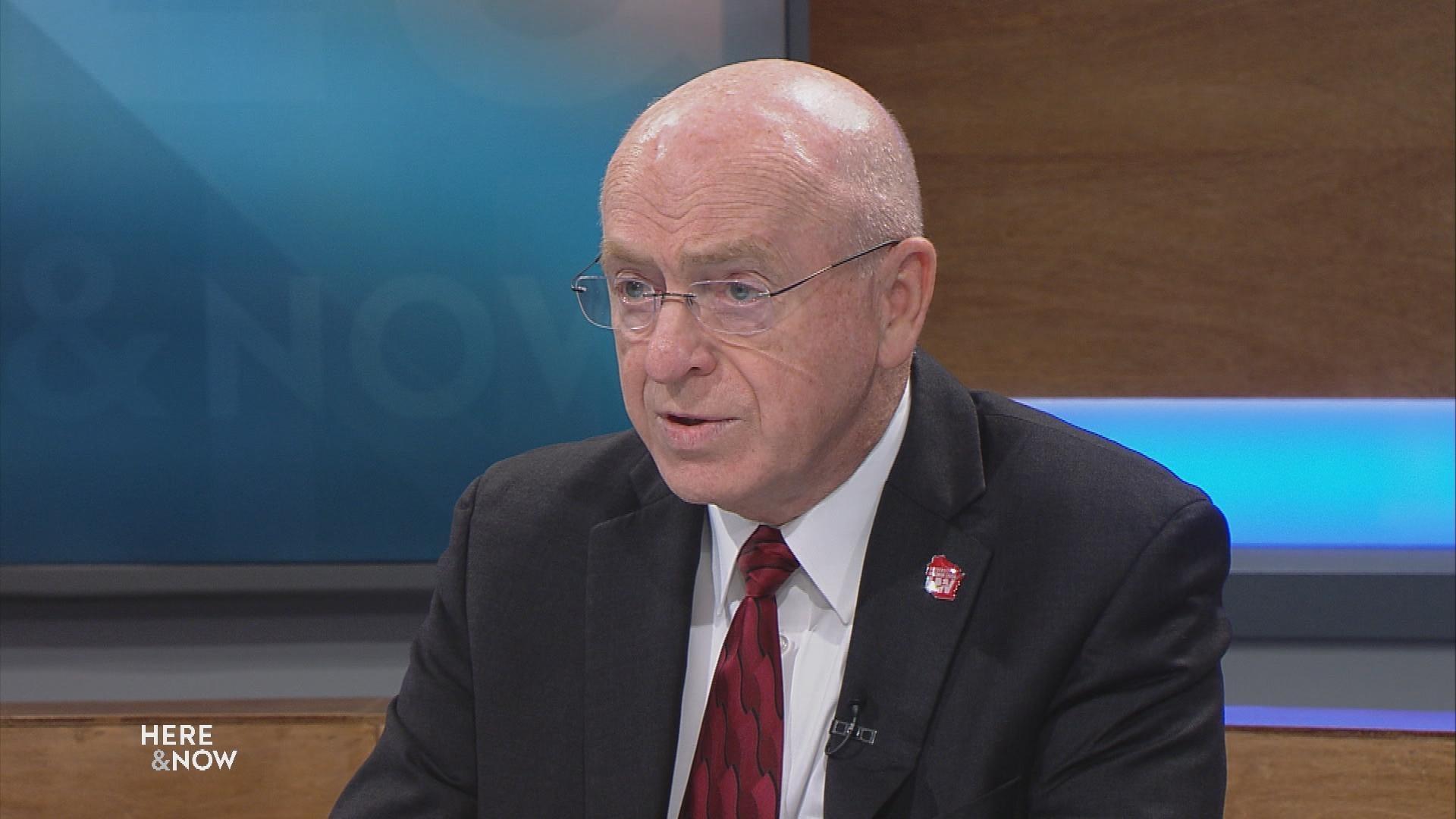 Cross Shares Concerns over Tuition Freeze
State university officials are voicing concerns over the tuition freeze and a lack of funding to support it. UW System President Ray Cross says the system cannot maintain quality without investment. "We think people across the state need to understand the value of the university in their lives," Cross says.
August 2, 2019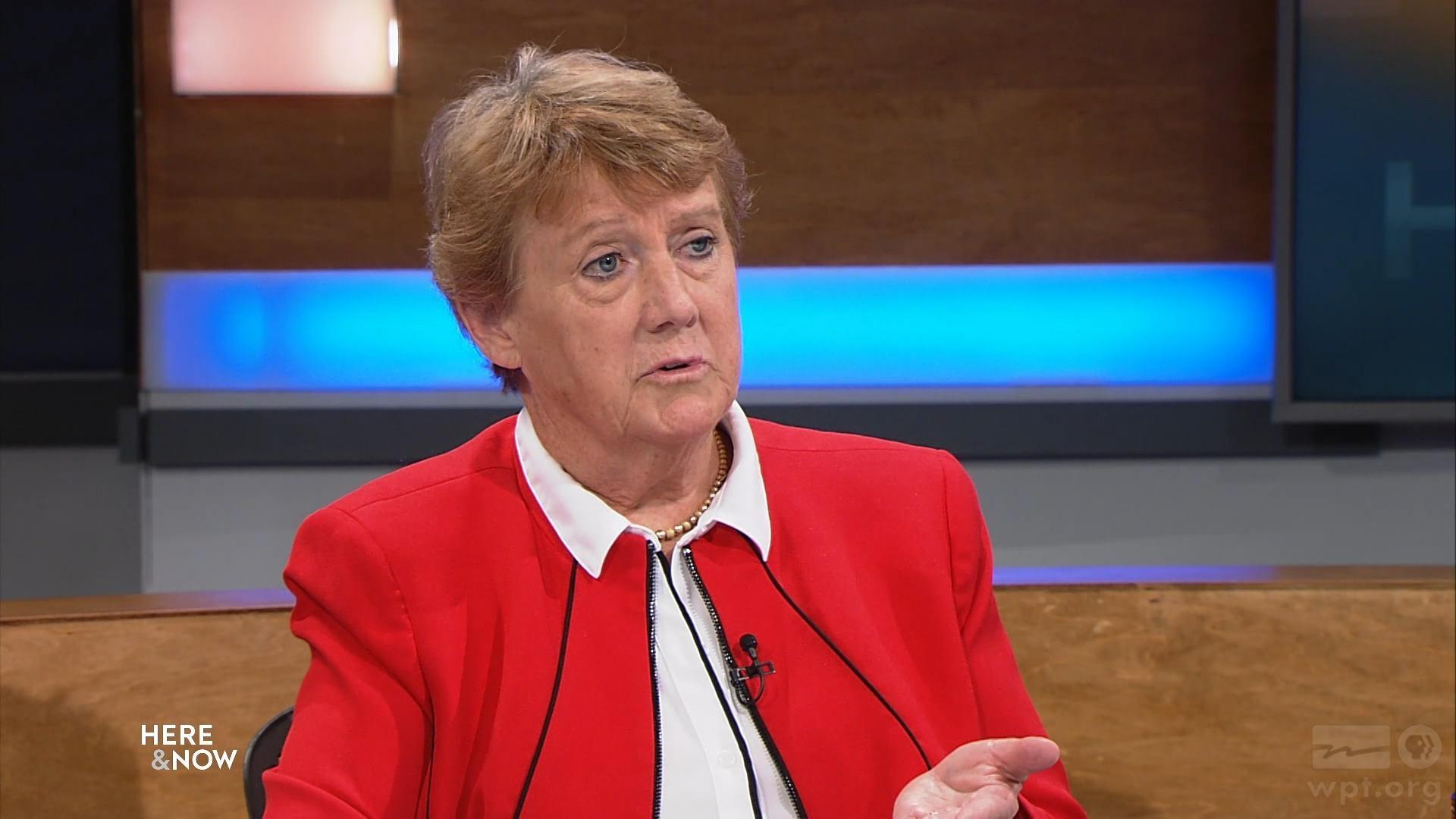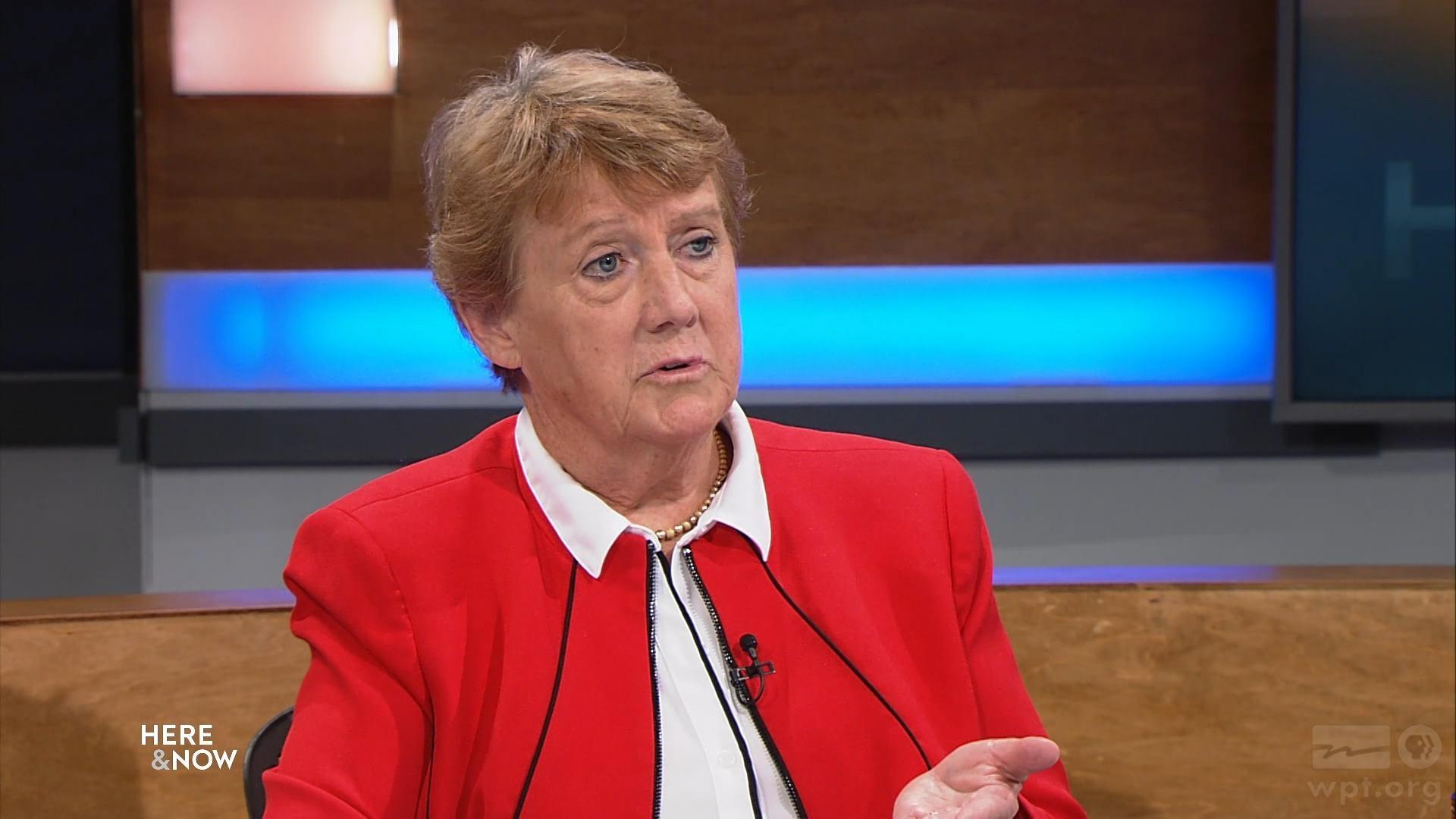 How Can Wisconsin Support Minority Teachers
There is a bi-partisan effort to add money to a fund that helps forgive loan debt for minority teachers. Connie Hutchison helps administer the program as executive secretary of the Higher Education Aids Board. She says that changes to the program will likely attract more people.
June 21, 2019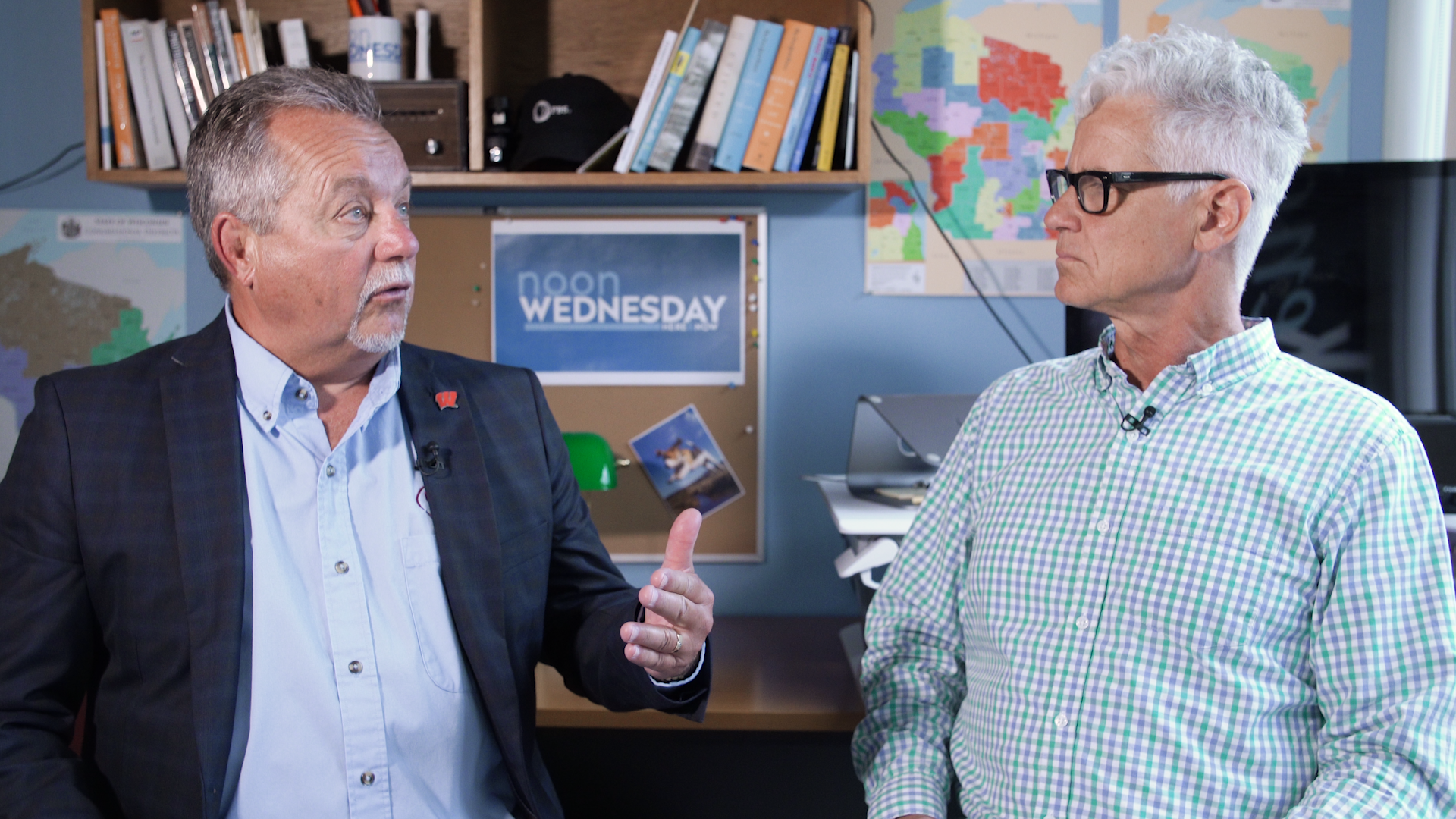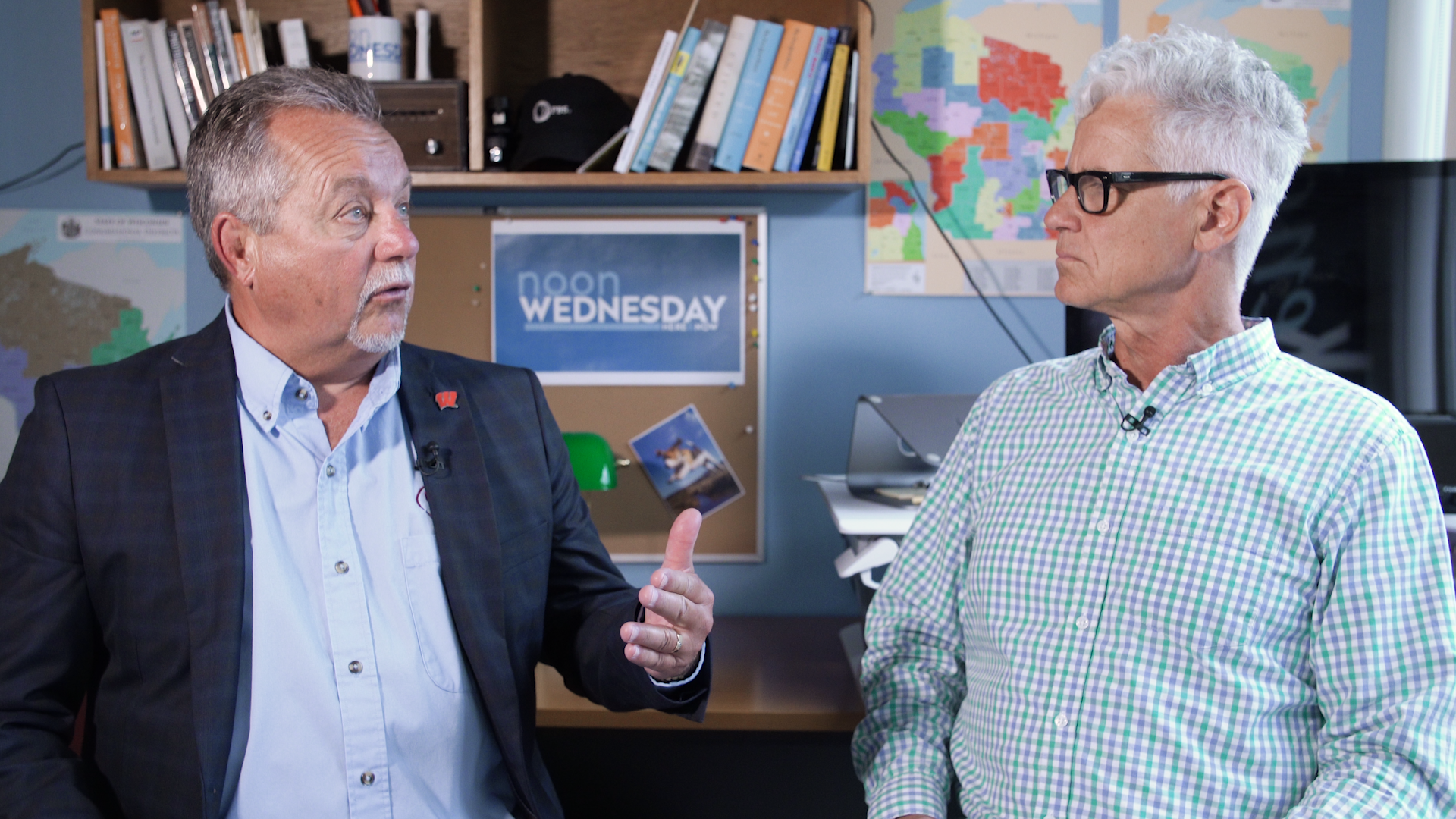 Noon Wednesday: The New Normal for Rural Schools
Declining enrollments and complicated funding streams are making it harder and harder for rural schools to keep the lights on. Kim Kaukl, director if the Wisconsin Rural Schools Alliance, joins us to talk about this seemingly inescapable pattern and talk about his own story in Spring Valley.
June 12, 2019 • West Central Region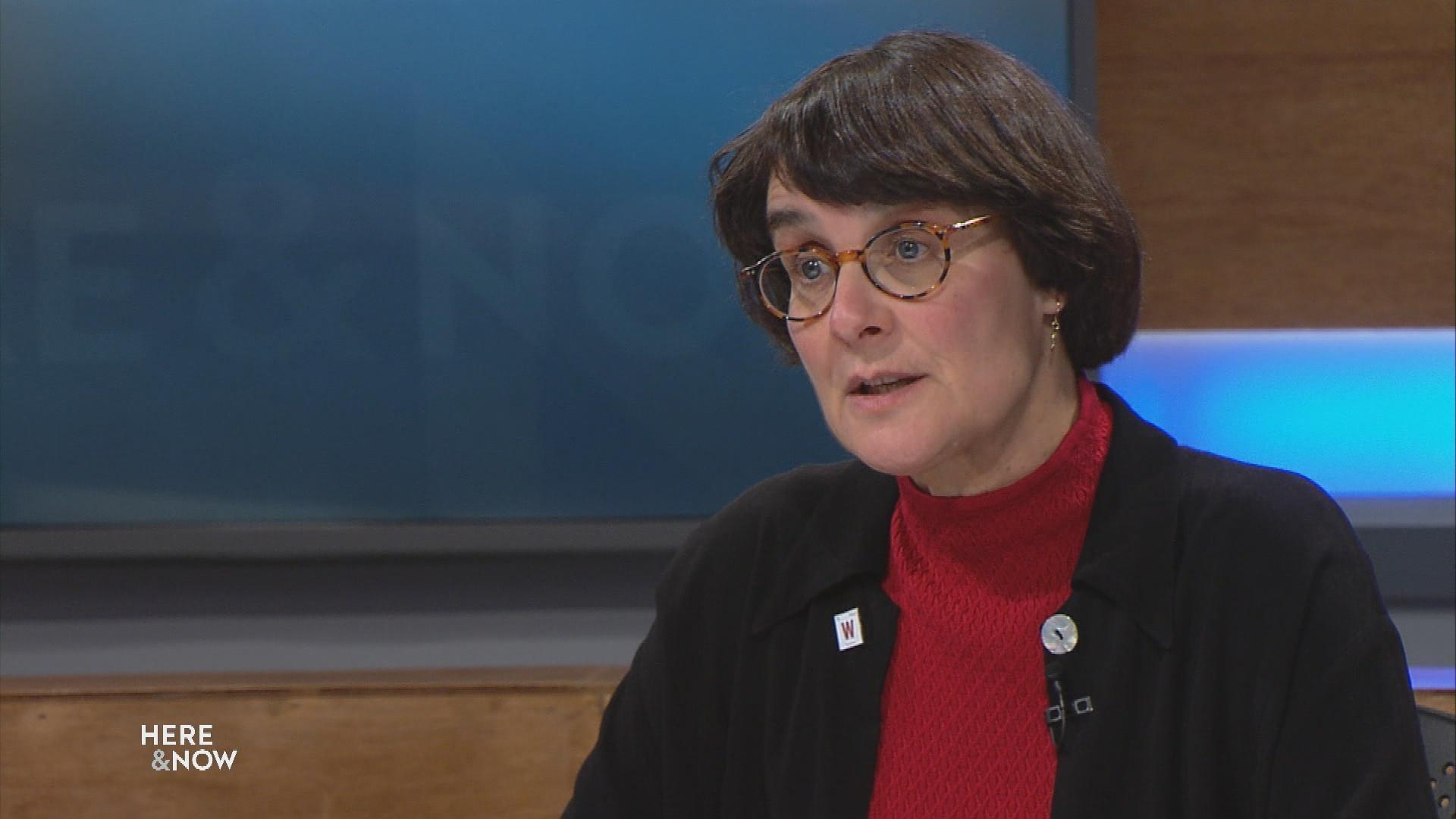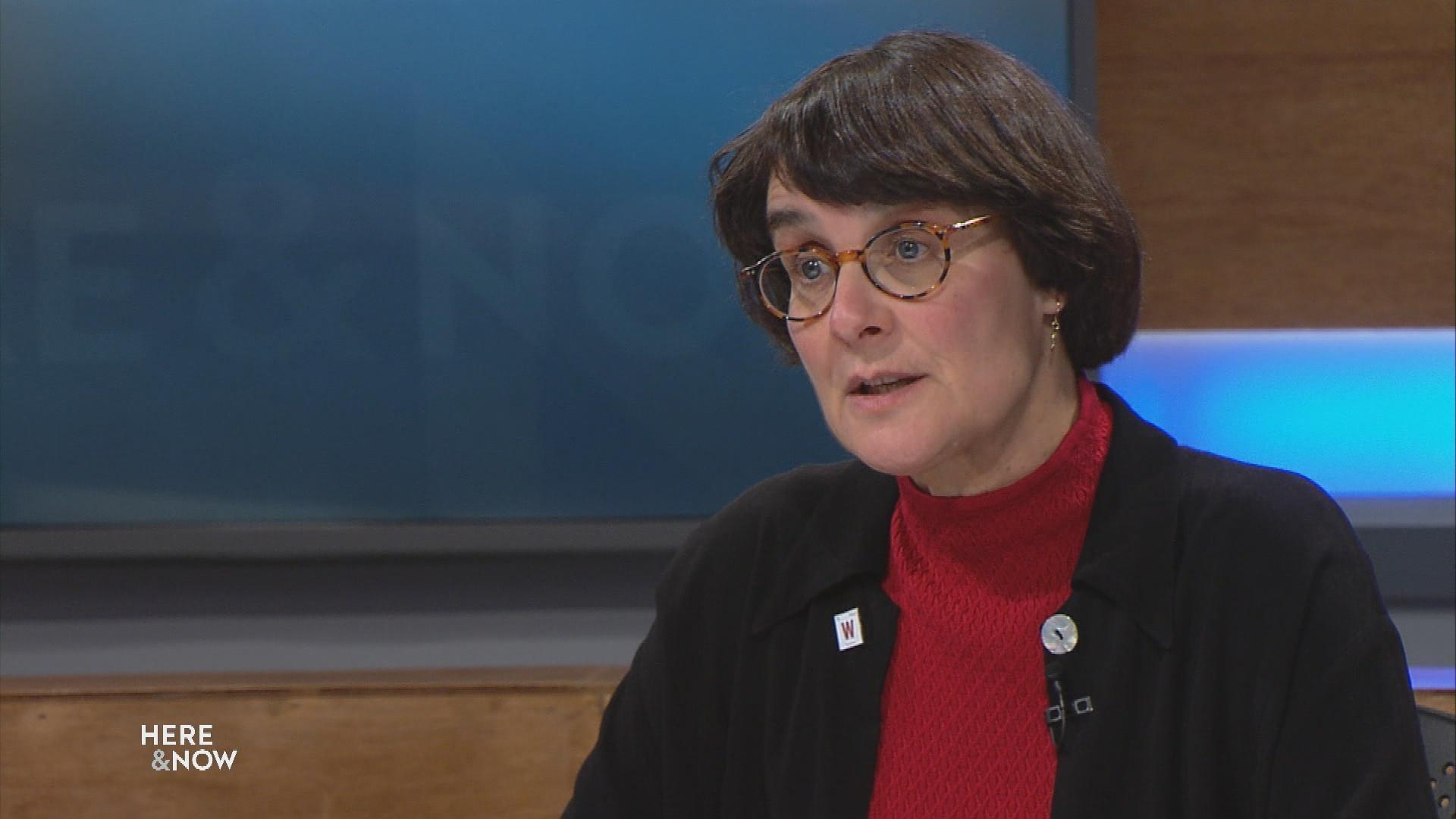 System Employees Feel Squeeze Under UW Budget
The state's budget writing committee passed a funding plan for the UW System, over objections from system president Ray Cross and academic faculty. Sharing concerns from the university community is chemistry professor and former PROFS president Judith Burstyn. She says university staff are feeling the burden of lower salaries than peer institutions.
May 31, 2019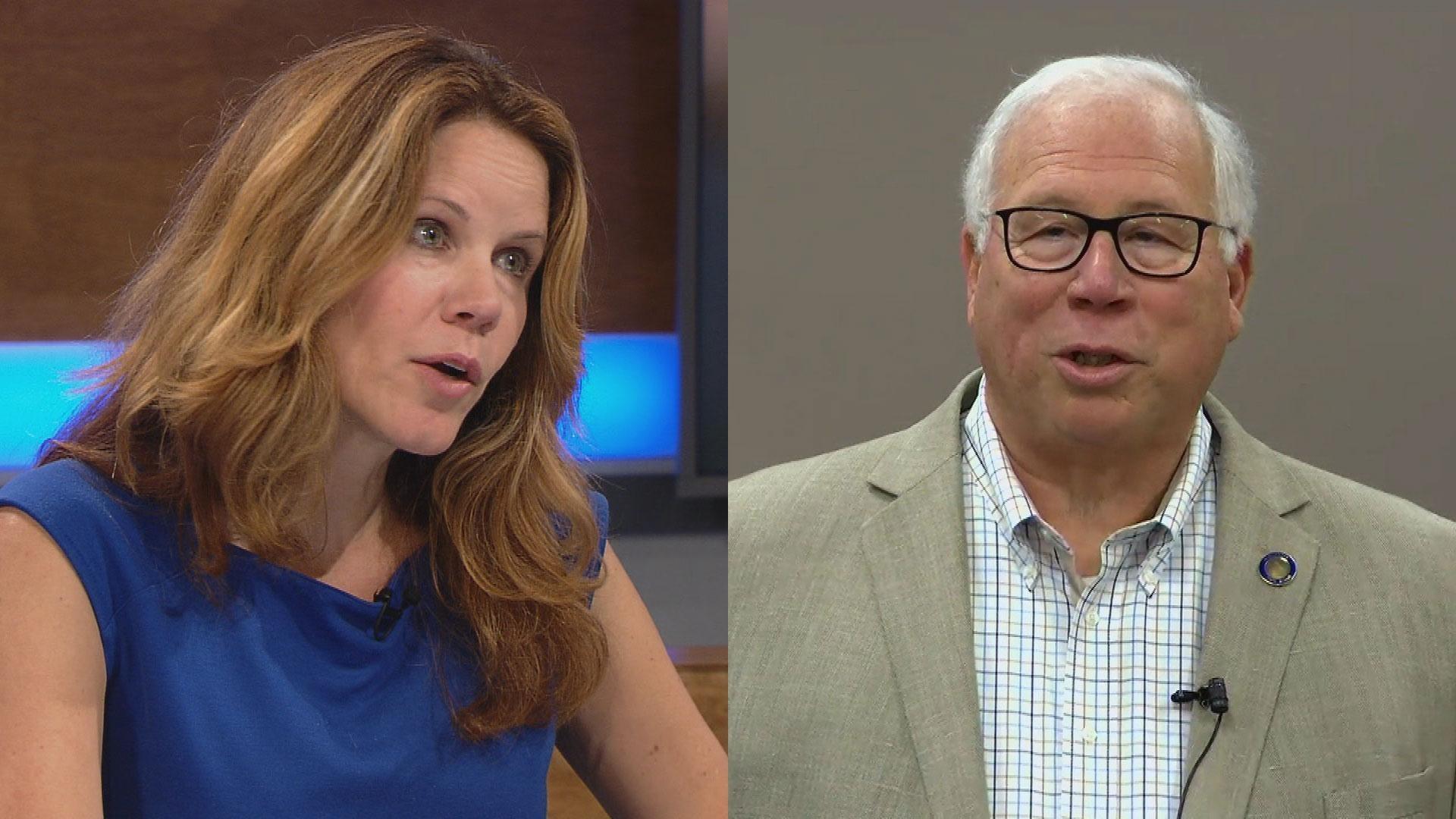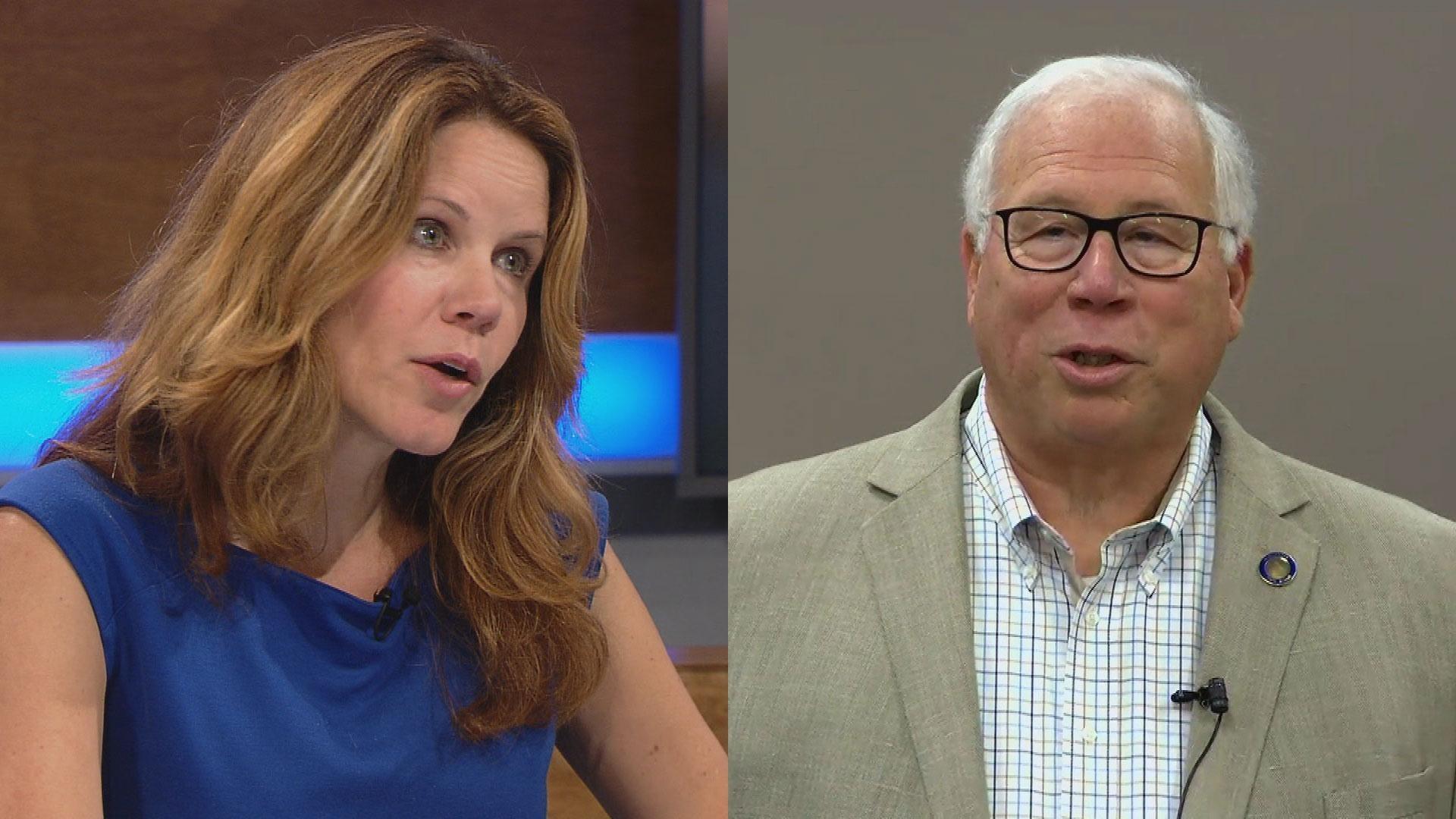 Education Funding Gets Budget Spotlight
Republicans and Democrats remain $900 million apart on funding for K-12 education, with the GOP plan passing the Joint Finance Committee this week. Breaking down the competing plans are Sen. Luther Olsen and Rep. Chris Taylor. Olsen says the Republican plan provides the type of funding Evers asks for, while Taylor says it prioritizes tax breaks over school funding.
May 24, 2019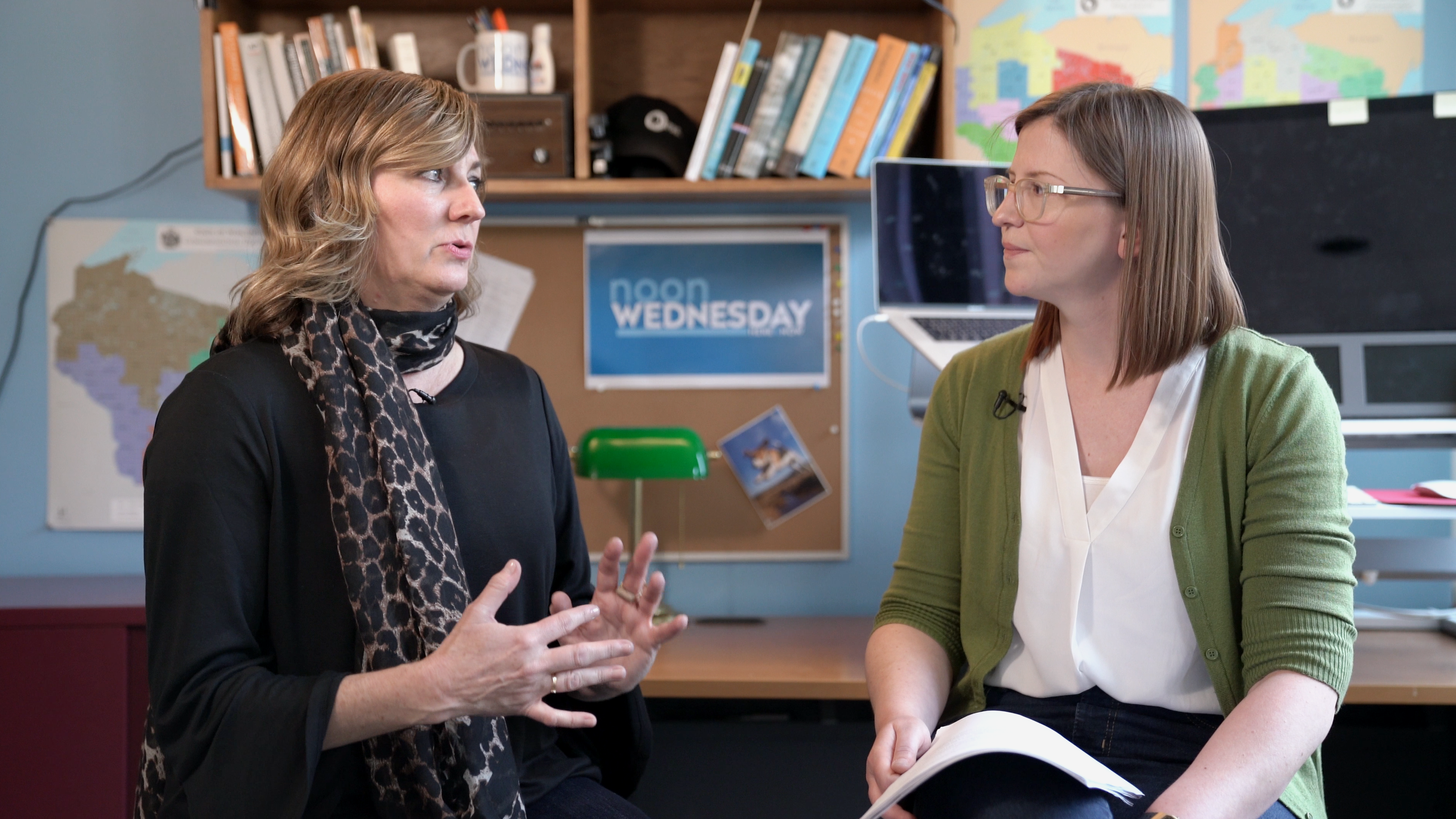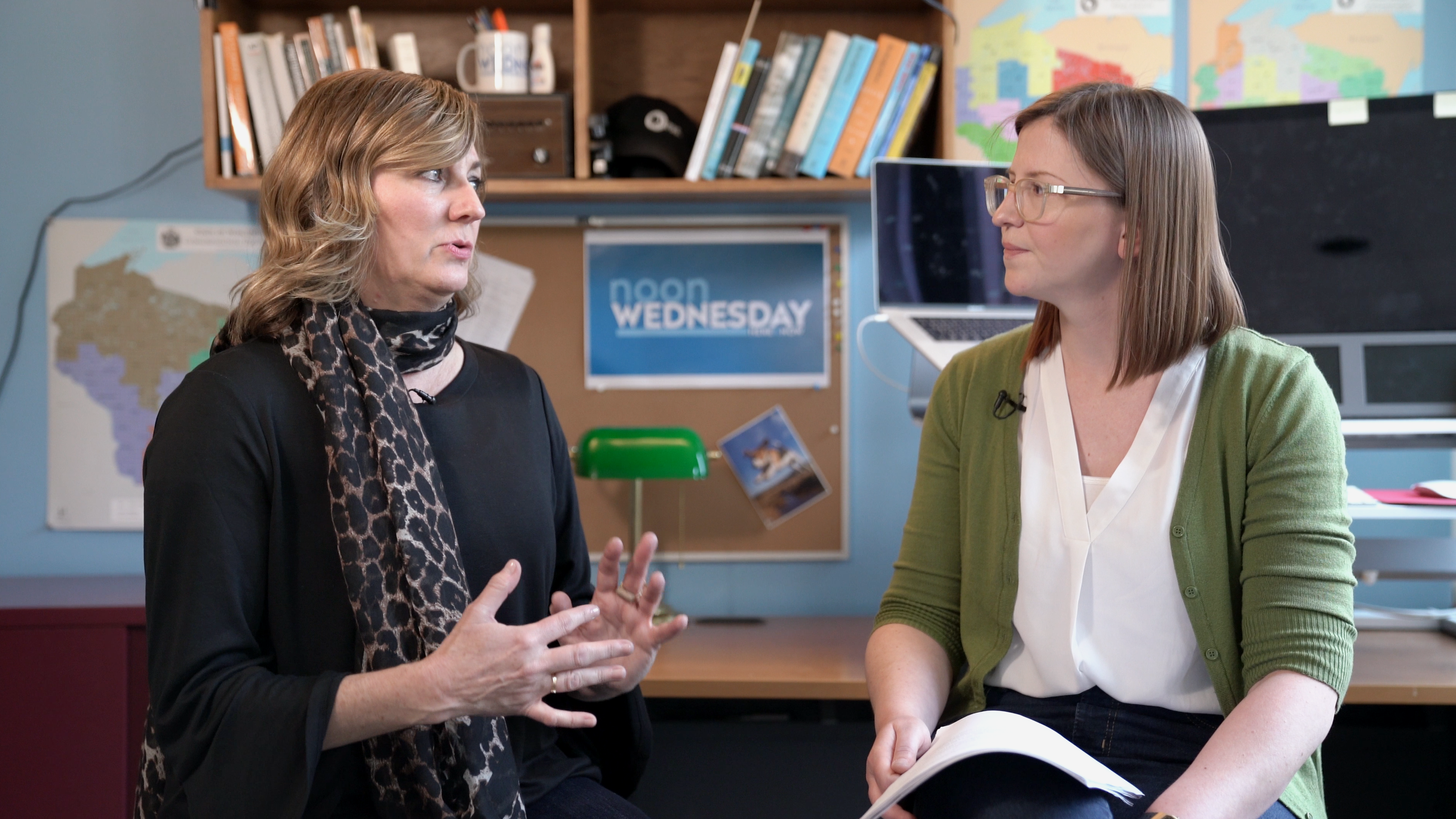 Noon Wednesday: UW-Stevens Point Majors
After a year and a half of turbulence, UW-Stevens Point has pulled back from a plan to cut liberal arts majors and tenured faculty positions. But professor and librarian Nerissa Nelson is cautious about celebrating this fact too quickly. She argues that the process has caused distrust and the solution came at too great a great cost.
May 15, 2019 • West Central Region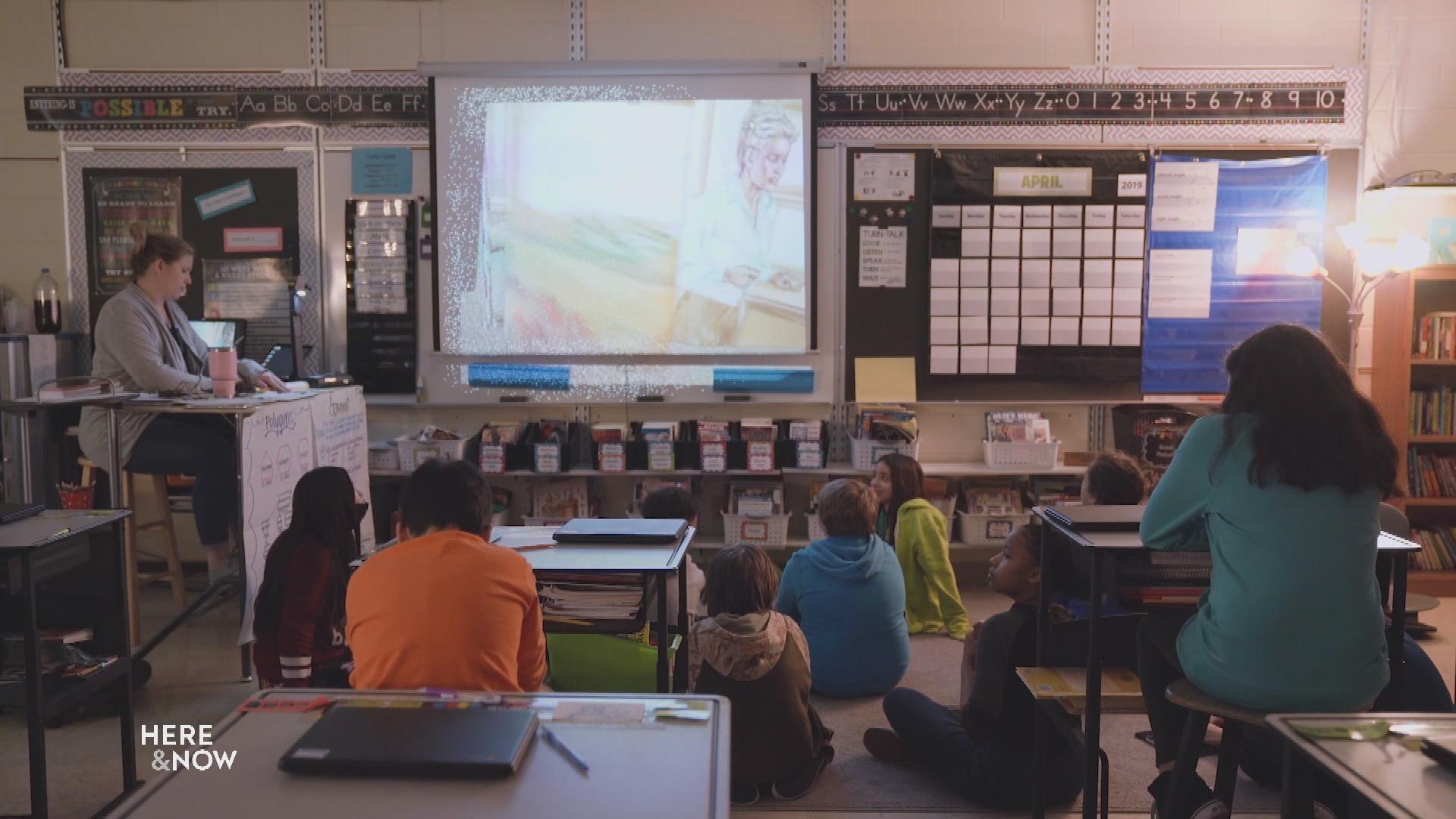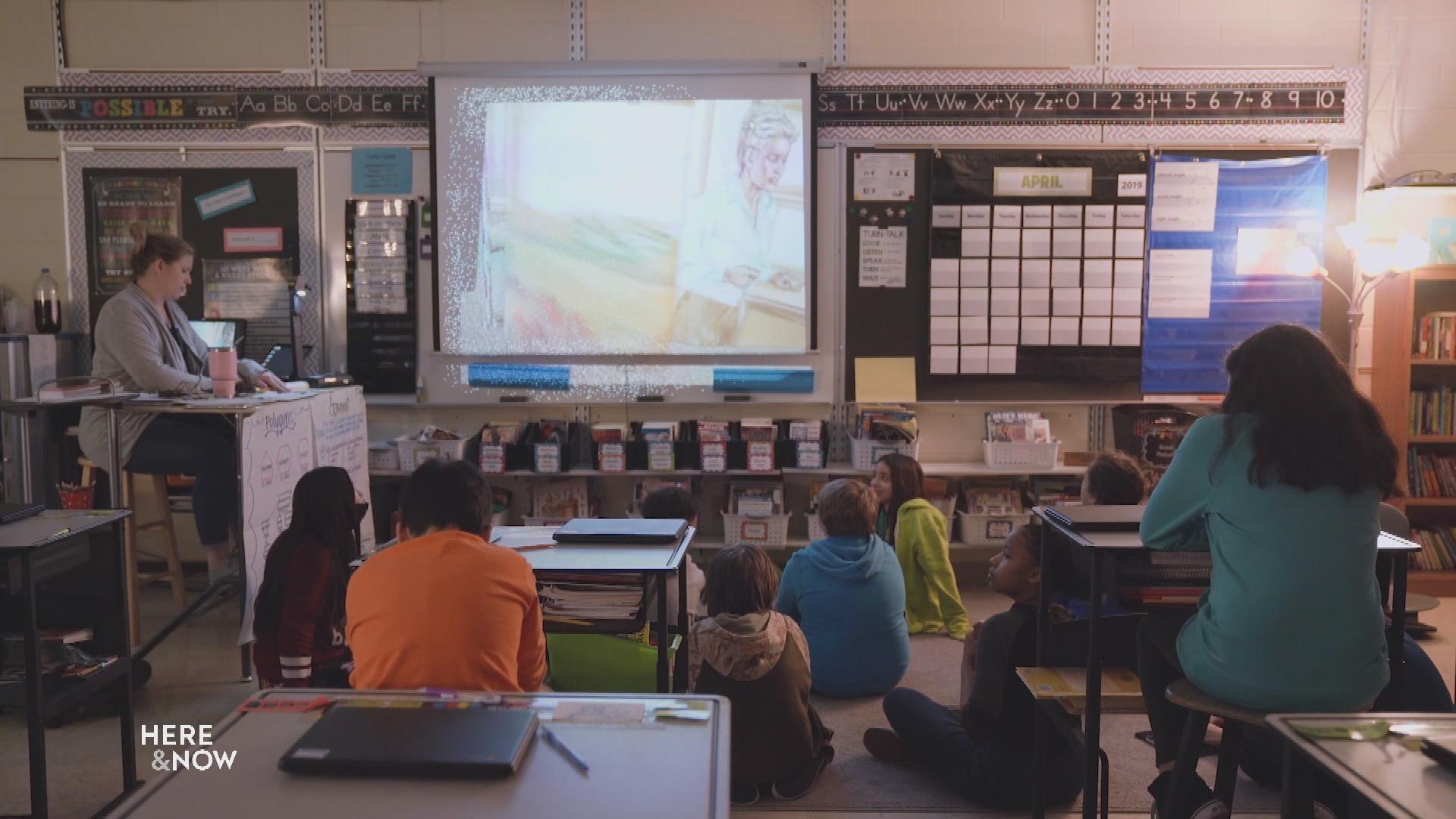 State Budget: English Language Learners
Here & Now's Marisa Wojcik reports on provisions to fund English Language Learner programs in Wisconsin, seeing how they would impact schools in Green Bay and Abbotsford.
April 12, 2019 • Northeast Region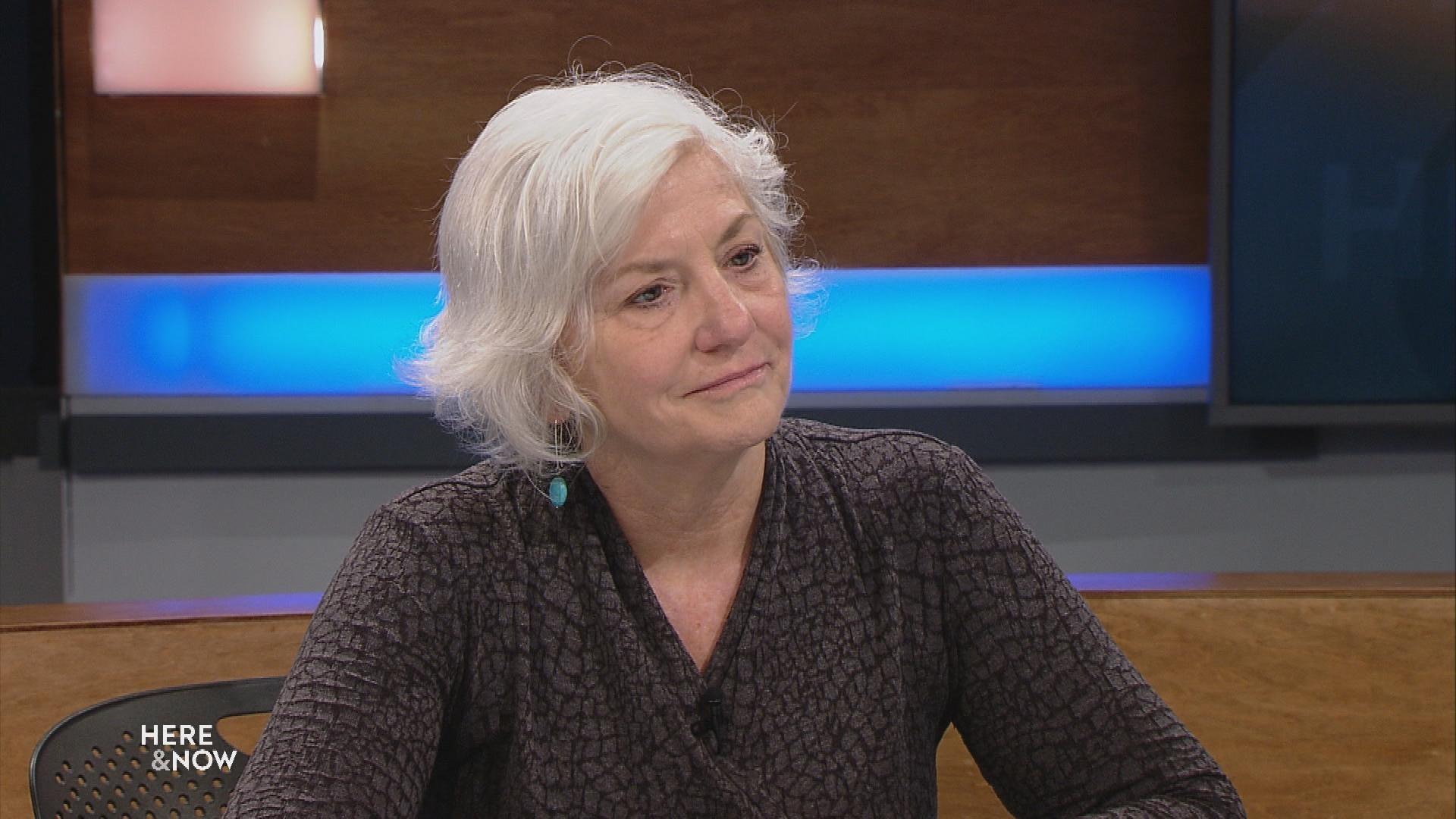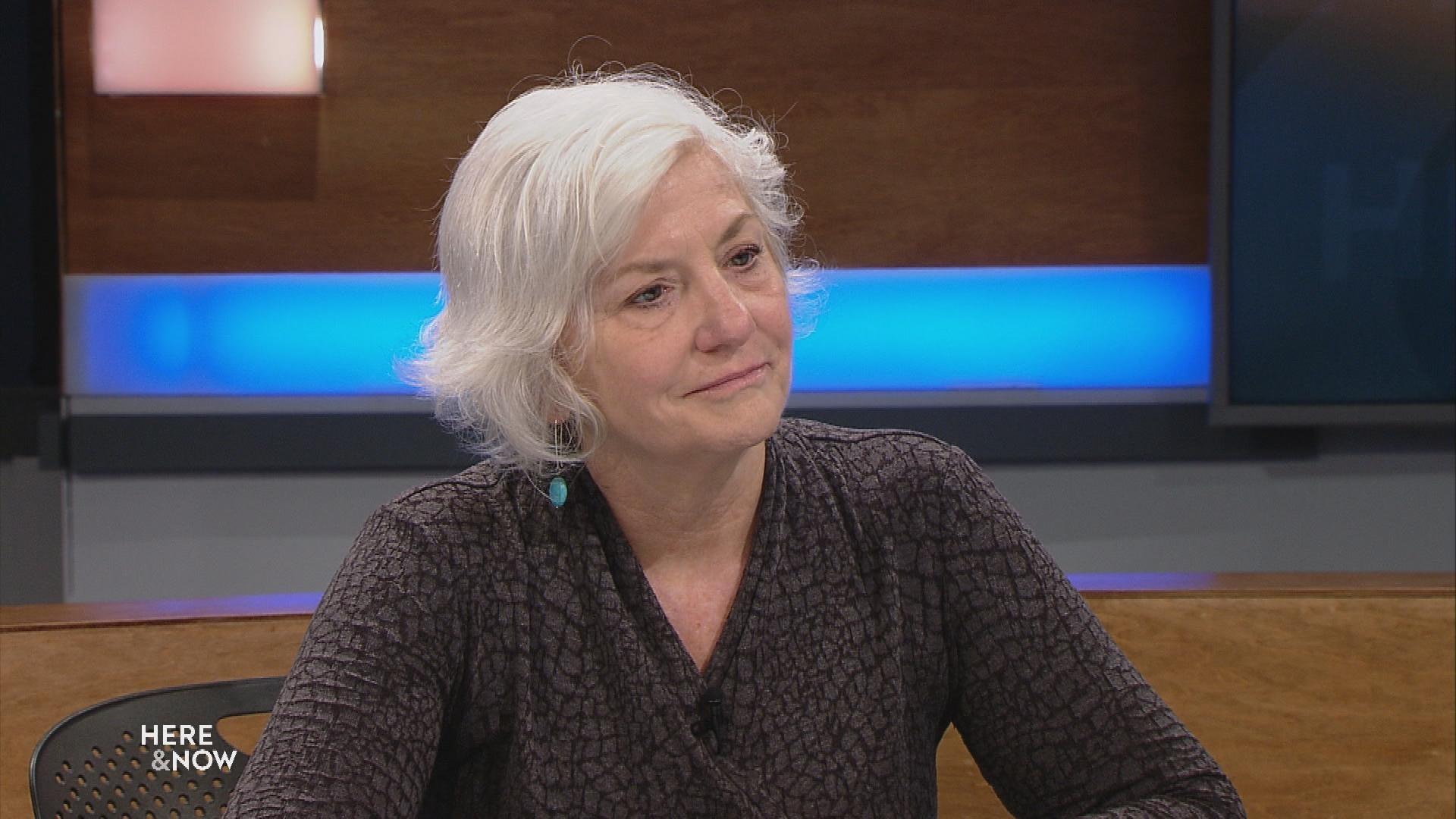 Does Evers' School Funding Meet Wisconsin's Need?
Delving into education funding in the state budget is UW-Madison education professor Julie Underwood. She discusses the likelihood Gov. Tony Evers's education funding will pass the budgeting process, and whether the funds will meet the needs of teachers in the state.
April 12, 2019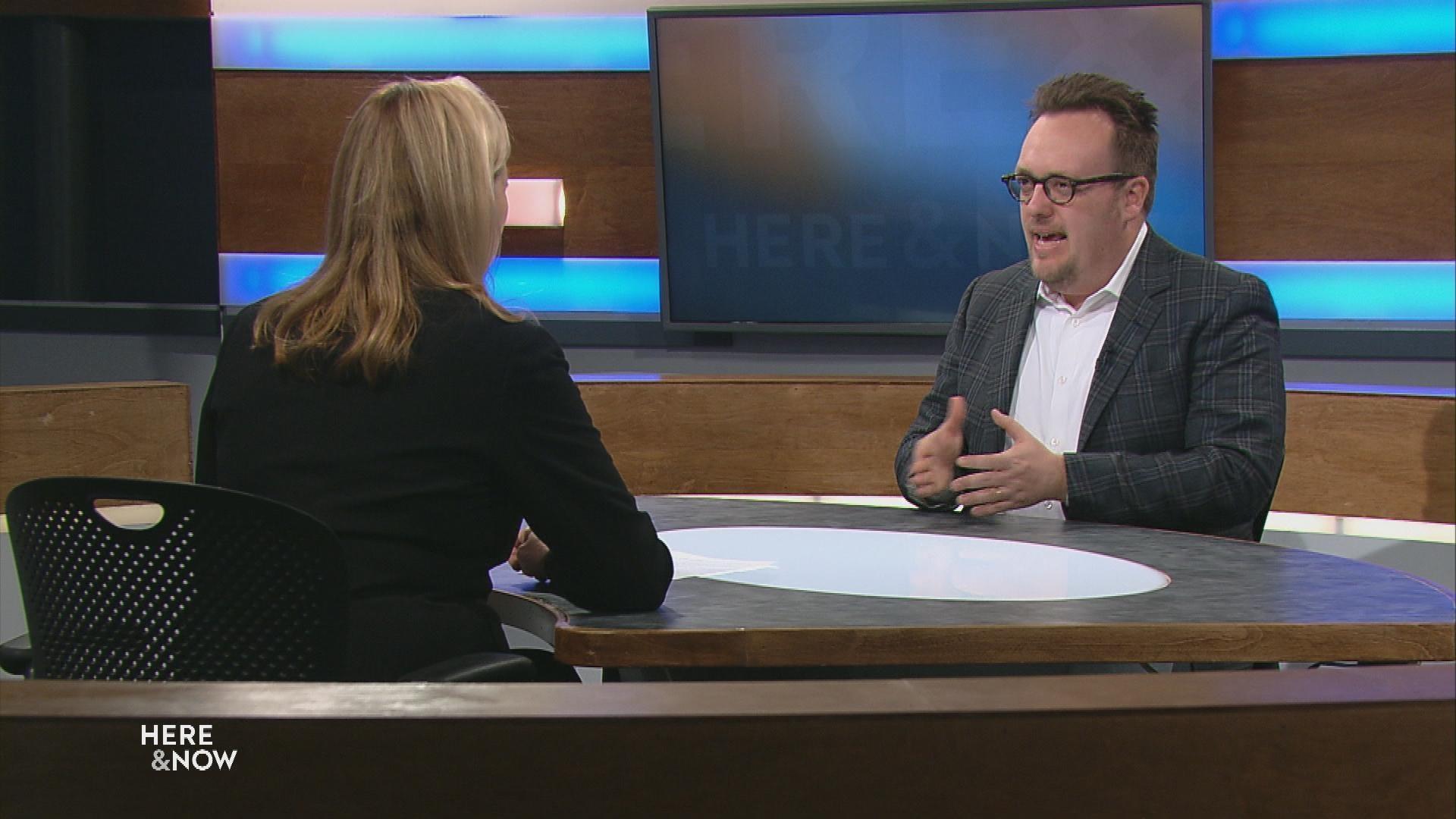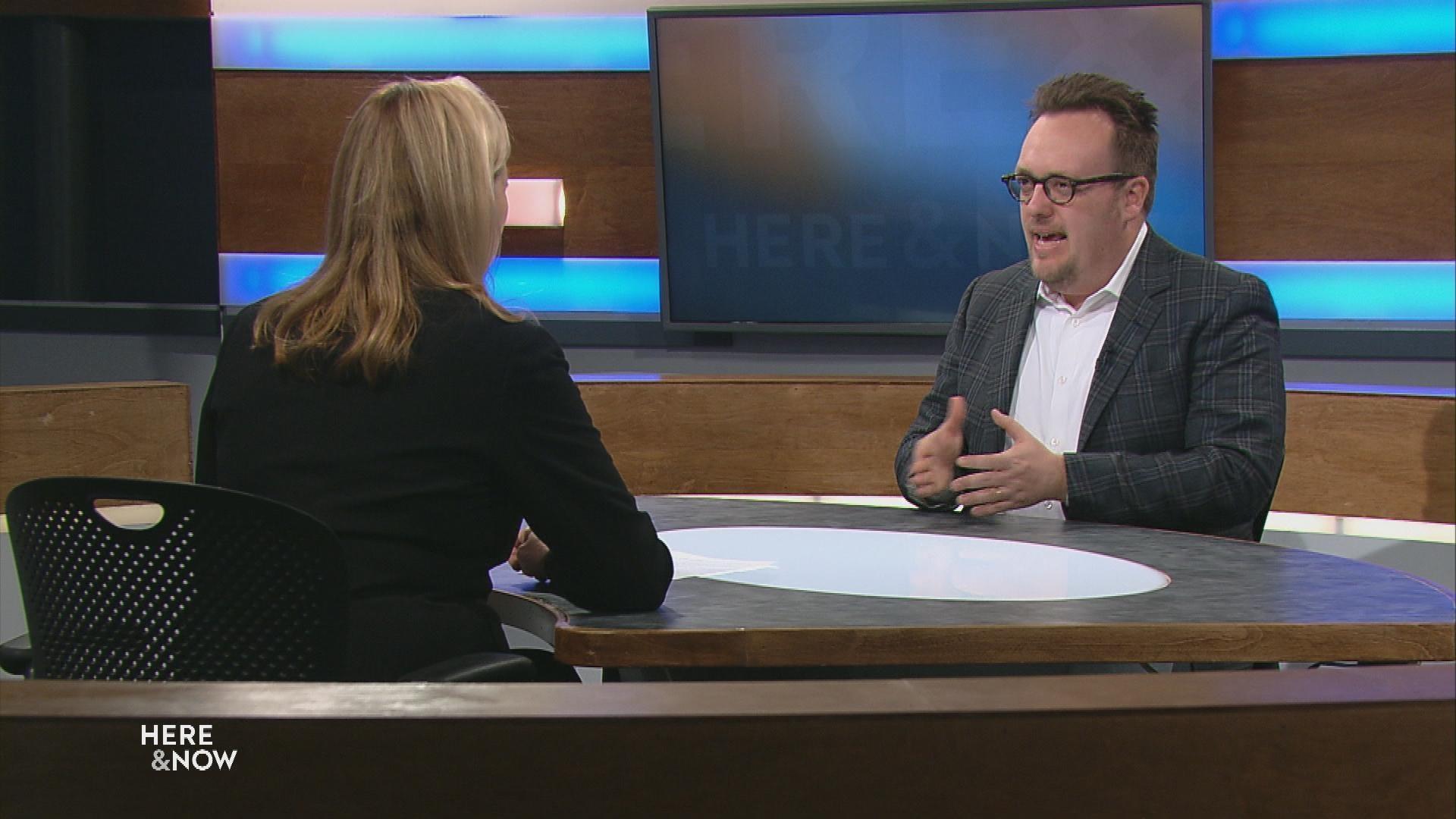 How Balanced is Wisconsin's Media Diet?
UW-Madison journalism professor Michael Wagner discusses a new article he co-authored that looks at Wisconsin's media diet and partisan leanings. He says that as the country becomes more polarized, fewer people are inclined to split their ticket in the voting booth.
April 5, 2019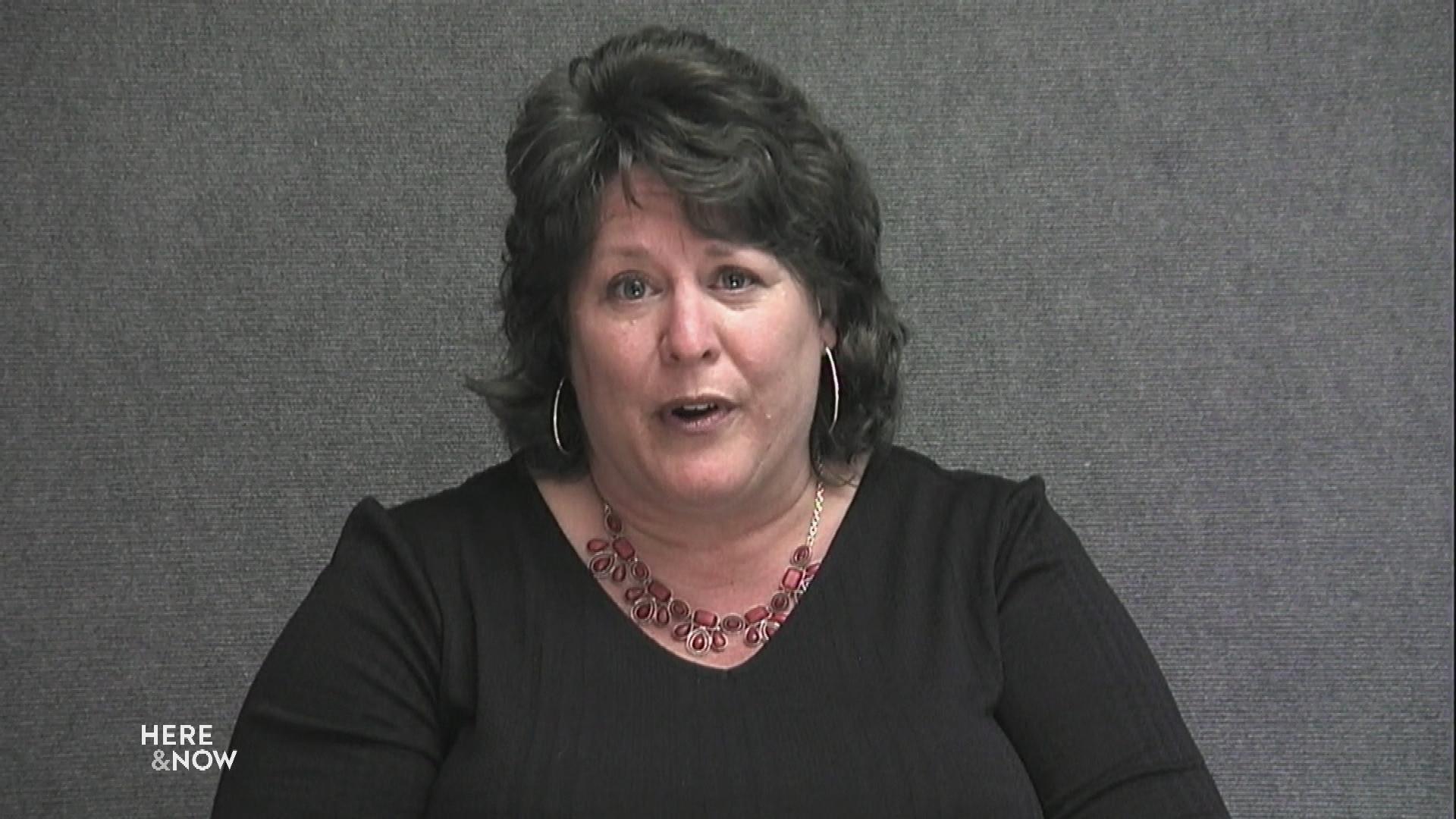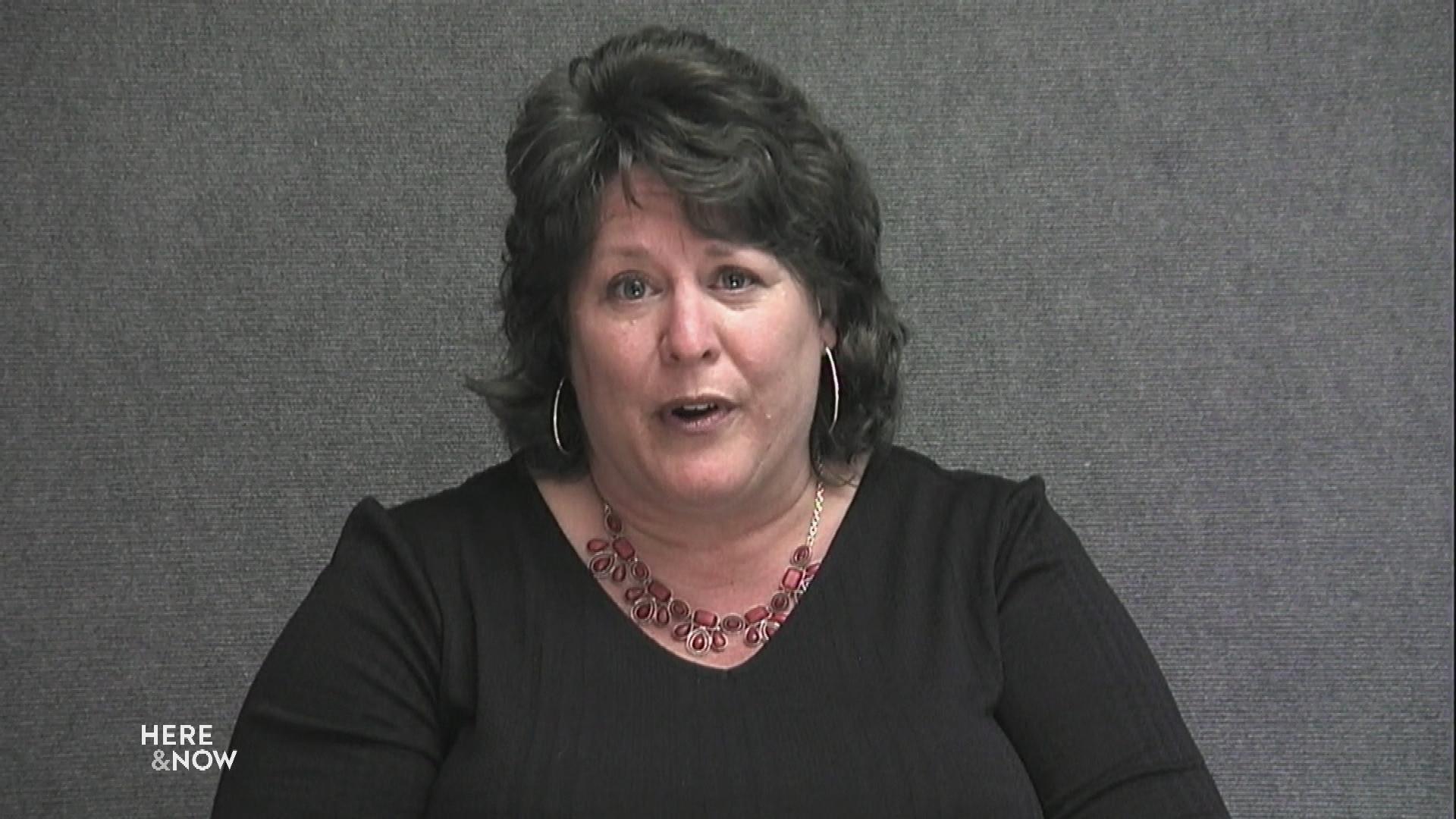 Wisconsin Struggles to 'Pay Teachers What They're Worth'
With the ongoing teacher shortage in the state, Unified School District of Antigo Superintendent Julie Sprague discusses the challenges she faces in her district. She says "districts have difficulties payer teachers what they're worth," and that to make up the shortfall they will have to issue provisional licenses or hire retired teachers.
March 29, 2019 • Northern Region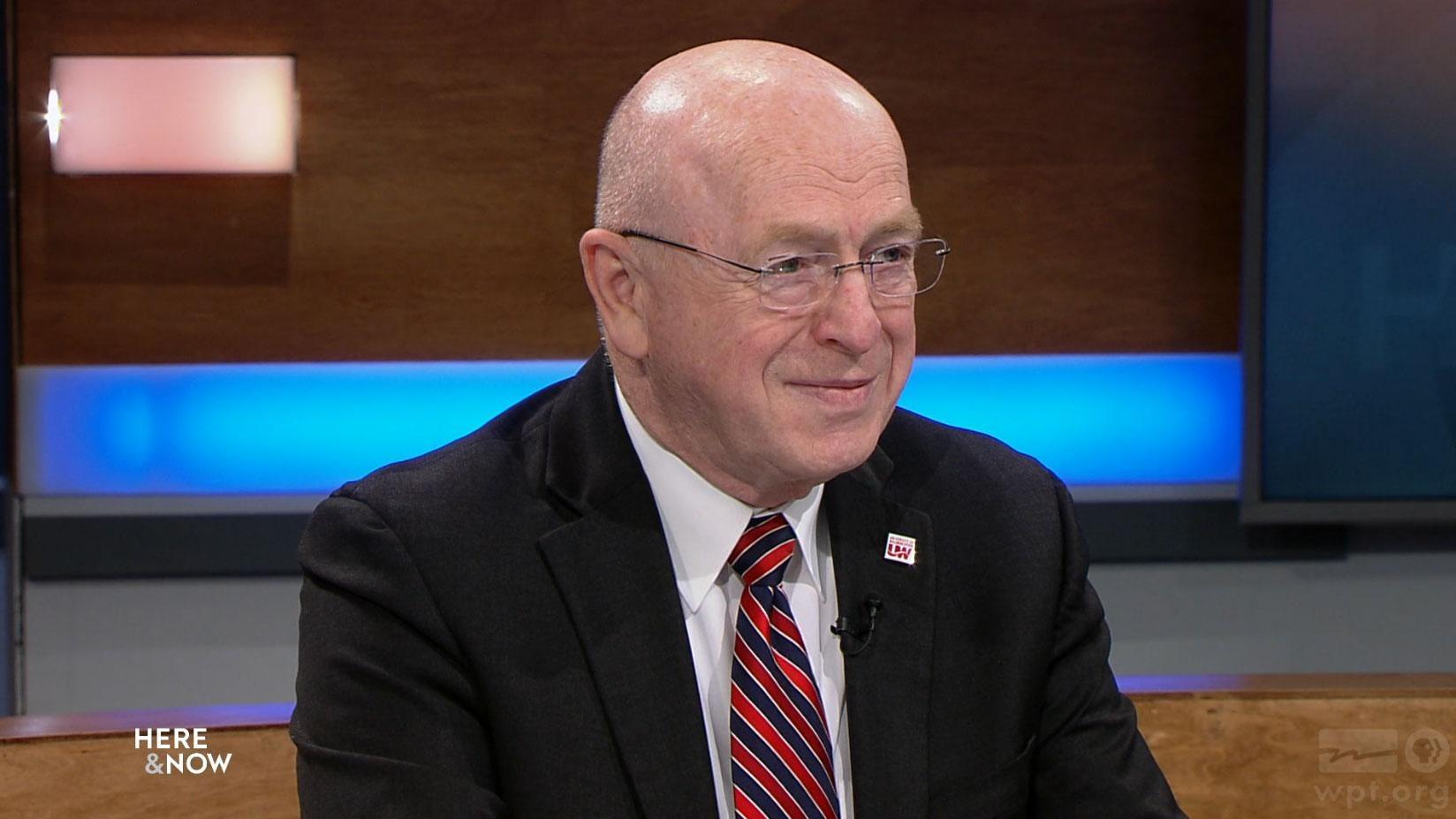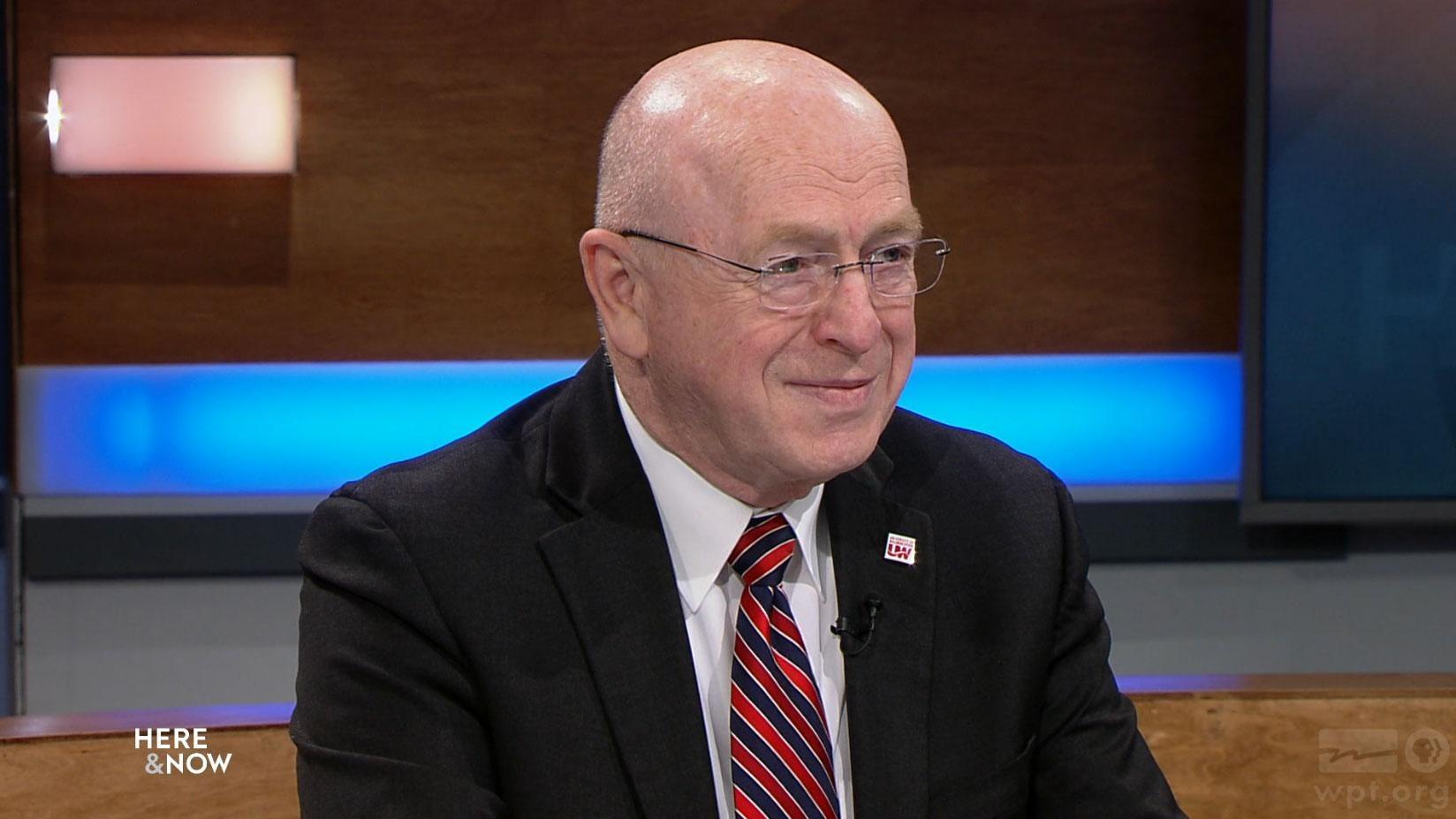 What the State Budget Means for the UW
UW System President Ray Cross discusses how the new state budget impacts the university system. "The investment being proposed gives us the support we need [to freeze tuition]," Cross says. He also touches on issues around the system, including a vote of no confidence for the leadership of UW-Stevens Point saying he is optimistic about the school's future.
March 8, 2019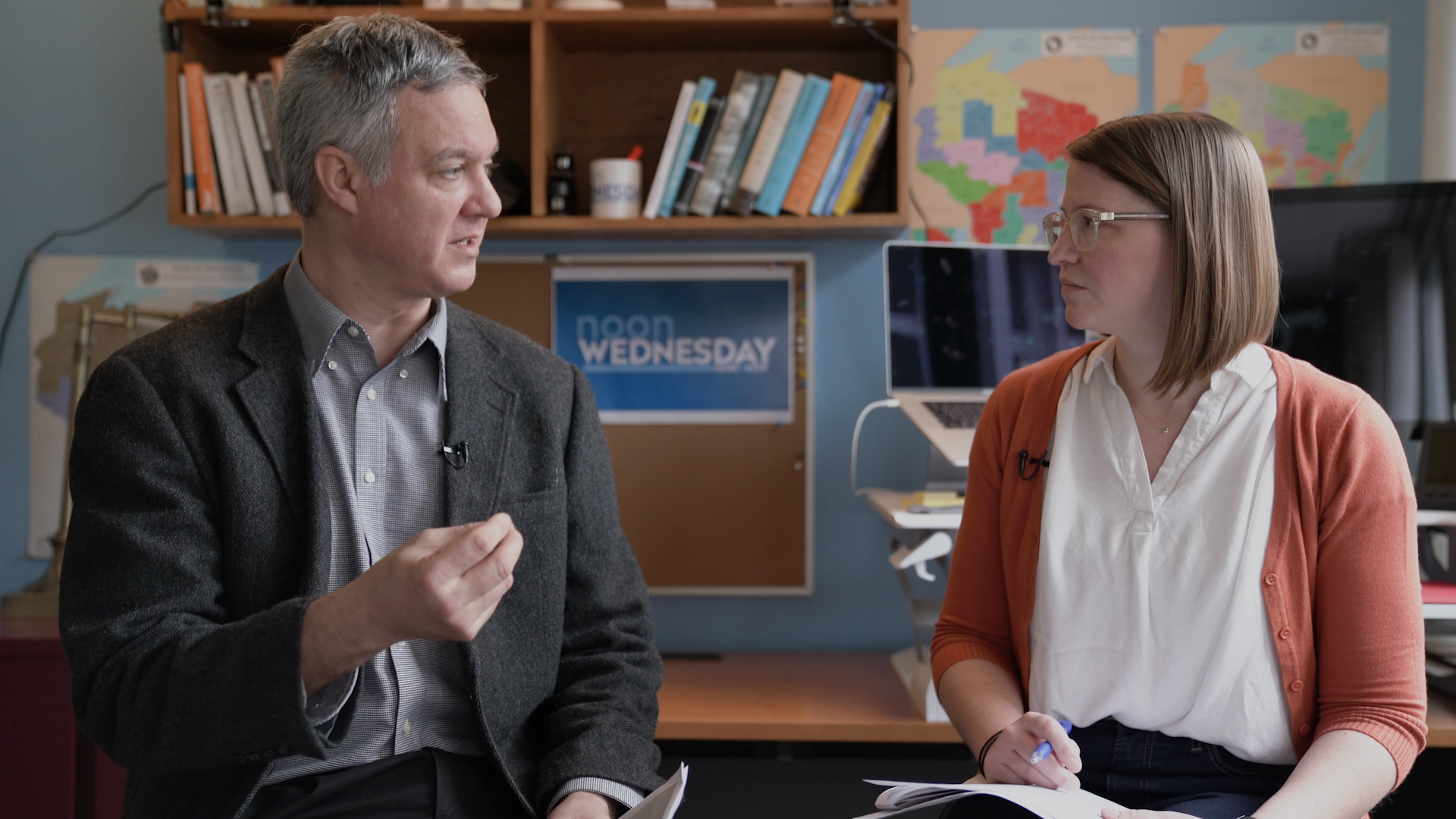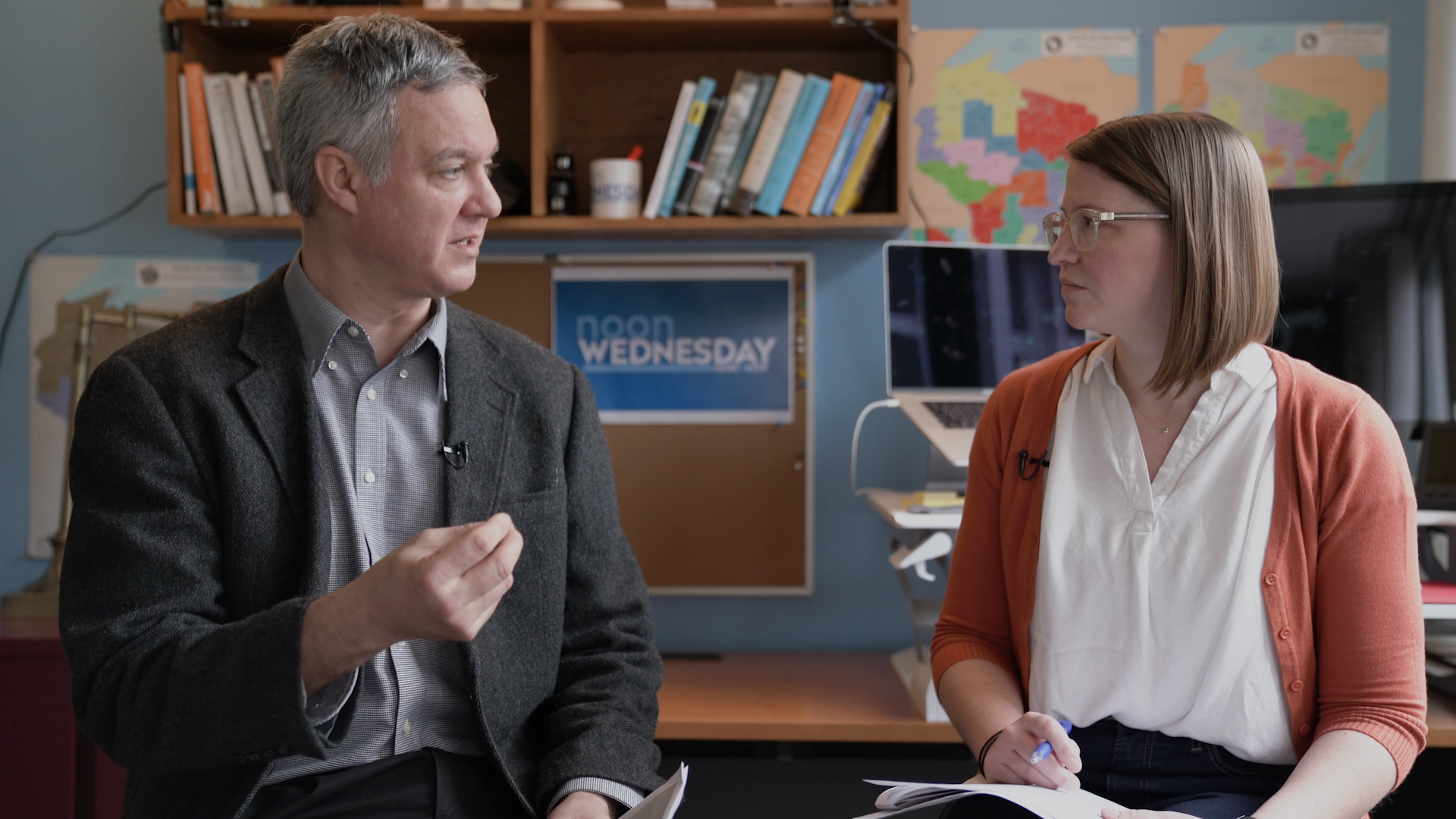 Noon Wednesday: Refugees Experience Barriers Going To College
Noon Wednesday with guest Matthew Wolfgram. Why do so many barriers exist for refugees to go to college? Matthew Wolfgram from the Wisconsin Center for Education Research sought to answer this question and he joins us to tell us about his findings.
February 6, 2019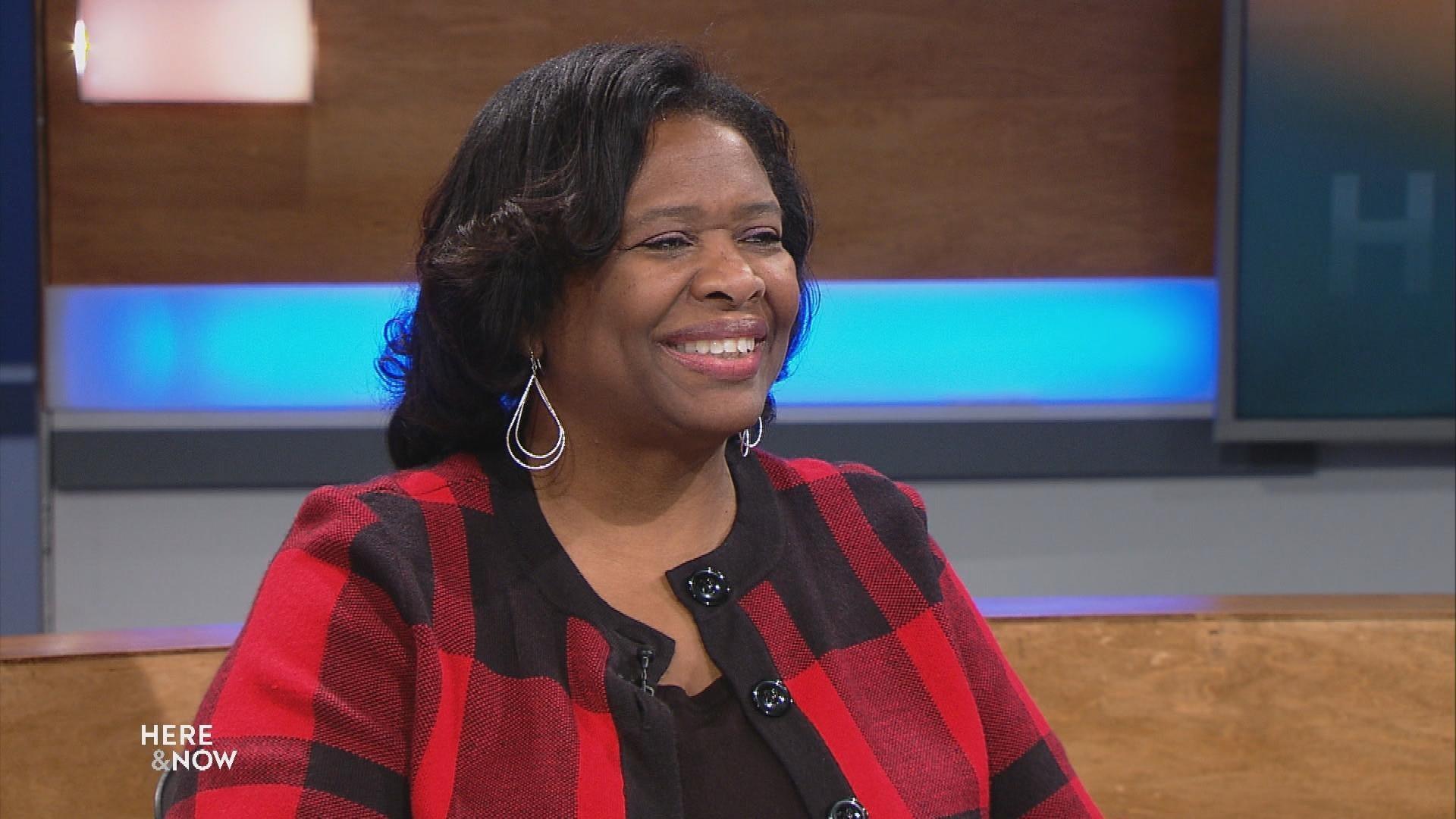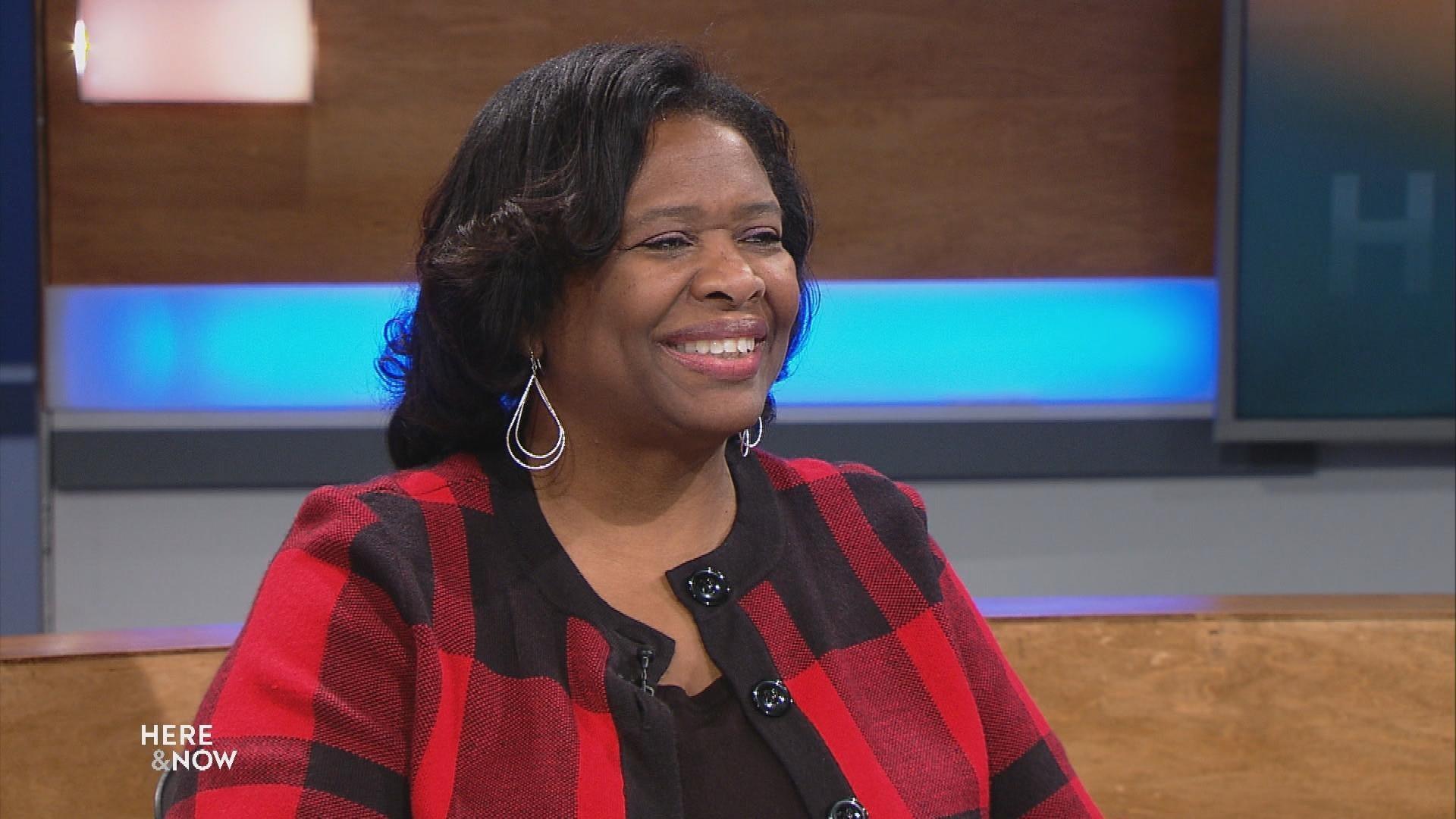 Carolyn Stanford Taylor is new State School Superintendent
Carolyn Stanford Taylor, the newly-appointed State School Superintendent of Public Instruction says "we will focus on closing gaps." Taylor served the past 17 years as Assistant State Superintendent for the Division of Learning Support. She has an education degree from UW-Madison, was a teacher and principal in the Madison School District and served as president of the local teachers union.
January 11, 2019 • Southeast Region
WisContext series: Literacy in Wisconsin
February 13, 2010
More Stories