Our Community Engagement team creates and fosters authentic relationships to ensure that all the communities we serve feel represented, valued, and connected with PBS Wisconsin through our programming, events, and outreach. Learn more about PBS Wisconsin engagement events.
Dulce Maria Danel, Associate Director of Community Engagement and Impact
Born in Mexico City and raised in the Rio Grande Valley, Texas – Dulce has slowly gotten used to Wisconsin winters and has loved meeting wonderful folks and their communities all across the state. She lives in Madison with her partner and their spoiled rescue pup, Sherlock. When she's not working, she loves watching basketball, cooking Mexican food, browsing a bookstore, and planning her next adventure.
Dulce joined PBS Wisconsin's Community Engagement team in June 2022, and holds a Master's in Communication from the University of Texas – Pan American. She is fluent in Spanish and proficient in French. She is a proud member of the Goodman Community Center's Board of Directors and the Chair of the Education Community Solutions Team at United Way of Dane County.
Contact Dulce at [email protected].
Andrew Carlson, Community Engagement Manager
A transplant from Minnesota, Andrew's enjoyed getting to know friendly folks and vibrant communities in Wisconsin. He lives in Madison with his husband, and they're currently debating whether to get a dog or a cat first – all opinions and advice welcome. In his spare time, Andrew loves making music, watching PBS, traveling, and meeting friends old and new. And he'd love to get to know you! 
Andrew joined the PBS Wisconsin Community Engagement team in October 2022, and he holds a Communications Degree from Concordia College – Moorhead. He's also proficient in Japanese and Chinese and he's a proud member of the Big Brothers Big Sisters of Dane County Program Committee.
Contact Andrew at [email protected].
Samantha Schnoll, Community Engagement Manager
A Wisconsin native, Samantha enjoys getting to know the spaces and communities she resides in along with her partner and pets. Growing up near Lake Michigan has given her an appreciation for living near the beautiful lakes of Madison. When she's not working, her go-to pastimes are exploring outside, rock climbing, gardening, and taking road trips to visit her family.
Samantha joined PBS Wisconsin's Community Engagement Team in April 2023 and holds an Environmental Science, Policy, and Management B.S. from the University of Minnesota Twin Cities. After working in outreach engagement previously, she realized her passion for supporting and uplifting communities. She is proficient in Spanish and is also a USA Youth Climbing coach at a local rock climbing gym in Madison.
Contact Samantha at [email protected].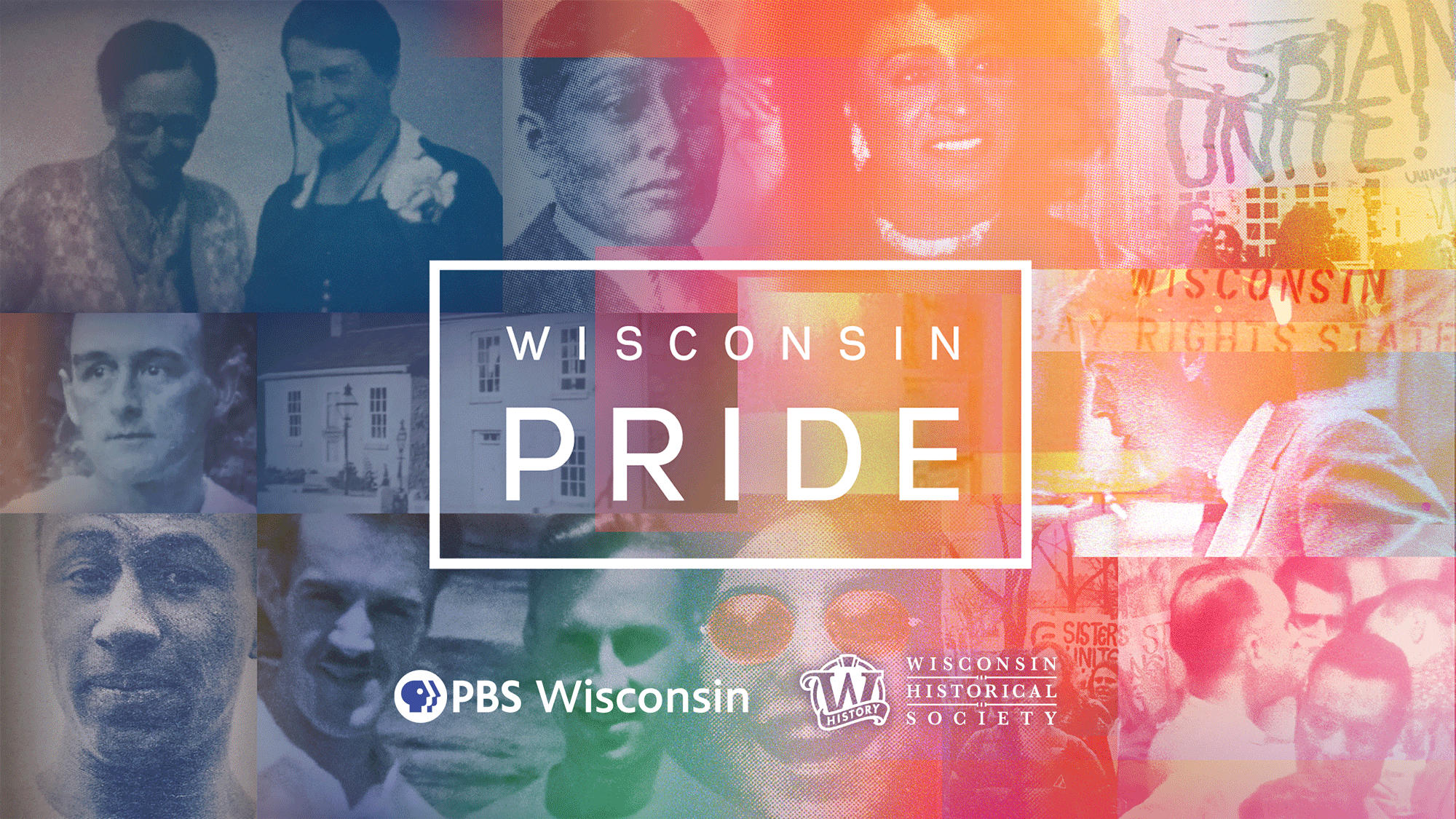 Wed, Oct 18, 2023, 7:00 pm
Poage Park in La Crosse, 500 Hood St, La Crosse, WI 54601
See the new documentary Wisconsin Pride in La Crosse's historic Rivoli Theatre. The film shows Wisconsin history through a new lens, bringing hidden LGBTQ+ stories forward and reconsidering our state's history in that light.