Republican Lawmakers Push Bill That's a Proxy in Fight Against 'Critical Race Theory'
Along a party-line vote, the Wisconsin Assembly passed legislation that would set new requirements for how issues related to anti-racism and anti-sexism are taught in schools.
September 28, 2021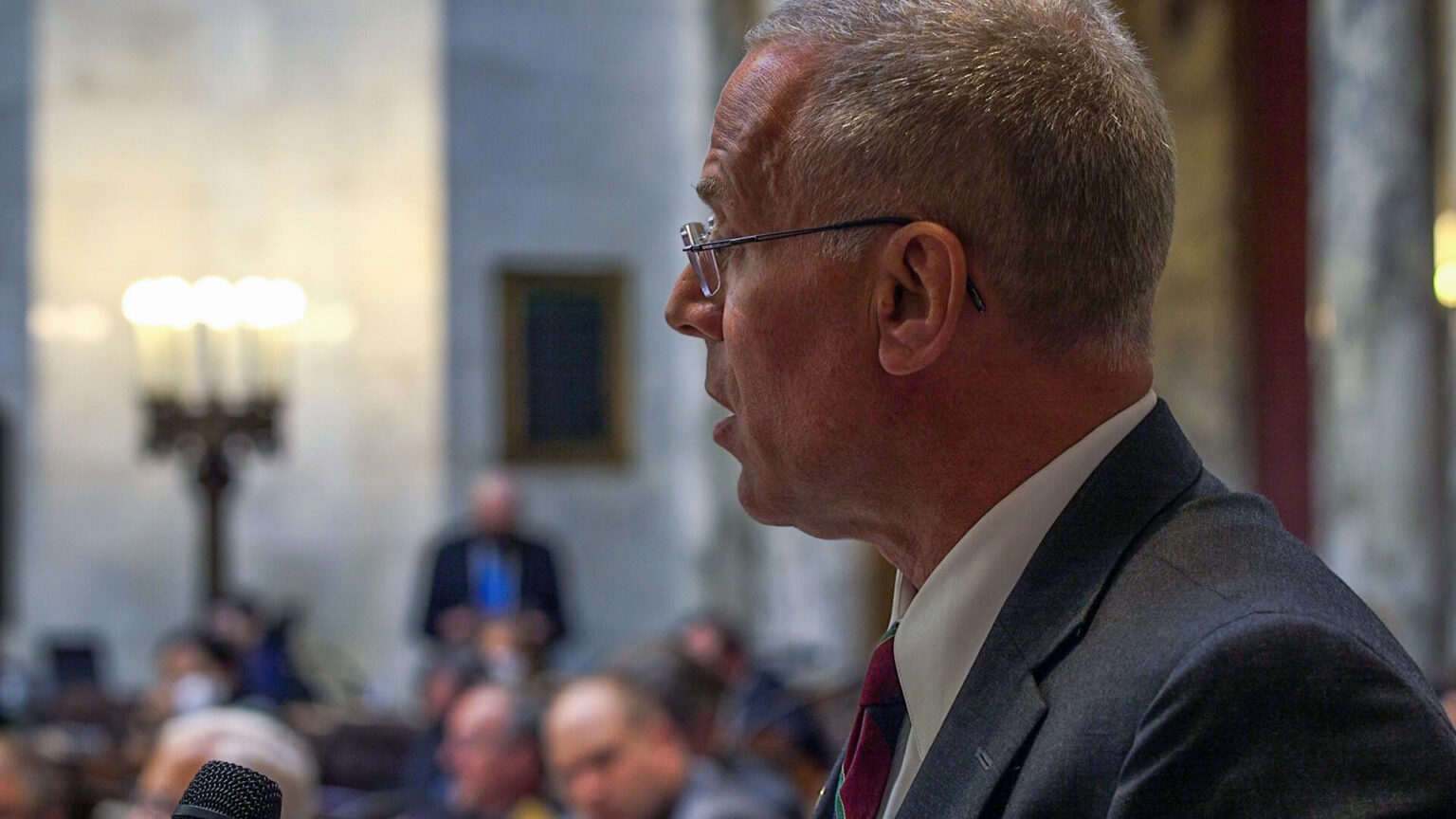 ---
The Assembly passed two bills that would affect how civics education and race are taught in Wisconsin.
One bill would mandate civics education requirements be taught at all ages, and that Wisconsin high schoolers receive a half-credit of civics education before graduating.
The other and higher profile bill would prohibit educators from teaching lessons based on race and sex stereotyping, including "that an individual, by virtue of the individual's race or sex, bears responsibility for acts committed in the past by other individuals of the same race or sex."
The latter is a proxy for the discussion around and fodder for the political fervor over critical race theory — a social science theory largely taught to graduate students that explores how existing power structures in American society are maintained. Republican lawmakers across the United States have promoted legislation to prohibit schools from teaching it.
"I don't want school professionals to make decisions about teaching and learning, I want parents to be in charge of the teaching and learning that their students and their children go to," Rep. Donna Rozar, R-Marshfield, said during an Assembly Committee on Education meeting on Sept. 22.
The committee voted along party lines to advance this bill to the Assembly floor, which was passed on Sept. 28.
In the hearings, Republicans said the legislation relating to "anti-racism and anti-sexism pupil instruction" was necessary to prevent "indoctrination" by teachers.
"When common sense is absent for ideologies and teachers are indoctrinating and going too far, there needs to be — for the local school districts, parents and school boards — there needs to be some pathway for them to have a little bit more defined recourse that teachers and school districts shouldn't allow their educators across the line," said Rep. Chuck Wichgers, R-Muskego.
Democrats pushed back.
"It is a new day," said Rep. LaKeshia Myers, D-Milwaukee. "It is a day when diversity, equity and inclusion are a part of what we do. We can no longer ignore that there are students who are not homogenous that look like, and may think different thoughts in our classrooms."
Myers added that the bill was not necessary at the state level, saying issues arising from how to teach about race in classrooms should be dealt with at the local, school board level.
"We don't as a Legislature have to encroach upon those [disciplinary measures] because they already are there," she said in the hearing.
At the same time, the Senate Committee on Universities and Technical Colleges held an informational hearing on critical race theory and teaching race in classrooms, hearing testimony from academics like John Zumbrunnen, a UW-Madison political science professor and vice provost for teaching and learning.
Zumbrunnen said looking and reevaluating how issues are taught in classrooms is not something to shy away from.
"I study and teach about the ancient Greeks," he said. "Socrates and his cohorts in the fifth century B.C. were arguing about the nature of education and its relationship to society and its role in conserving or overturning societal norms and expectations. This is not new stuff in the world of higher education at all."
The senate committee also heard testimony from a conservative activist who has attracted attention for promoting opposition to the application of critical race theory, sharing concerns about college professors imbuing students with "radical" ideology.
"Roughly a quarter [of social science professors] identify as either radical activist or on the Marxist left," said Chris Rufo, a senior fellow at the conservative Manhattan Institute, citing survey data from the book "Professors and Their Politics."
"Where is that number from?" Sen. Chris Larson, D-Milwaukee, posed. "It rings very similar to one of Wisconsin's former U.S. senators where they were trying to identify intellectuals and professors and others as being part of the of being on a list ⁠— when Joe McCarthy was trying to out folks and silence folks."
In terms of how curricula are determined, Zumbrennen said that what is taught in a college classroom goes through a rigorous vetting process and is not the view of a single professor.
"When a new course is created, it goes through a rigorous review process at the department level, at the school college level and at the university level. Syllabi are picked apart in that process," he said.
The bills will need to pass the state Senate before heading to Gov. Tony Evers' desk. A spokesperson for Evers, who was the superintendent of public instruction before being elected governor, did not say whether he would veto the bills.
---
Recent Here & Now
//php dynamic_sidebar( 'news-sidebar-2' ); ?>