Wisconsin Officials React to Daunte Wright Shooting
"Words are no longer enough," said Rep. Shelia Stubbs, D-Madison, as some legislators talk about ways to move forward after the police killing of another Black man.
April 12, 2021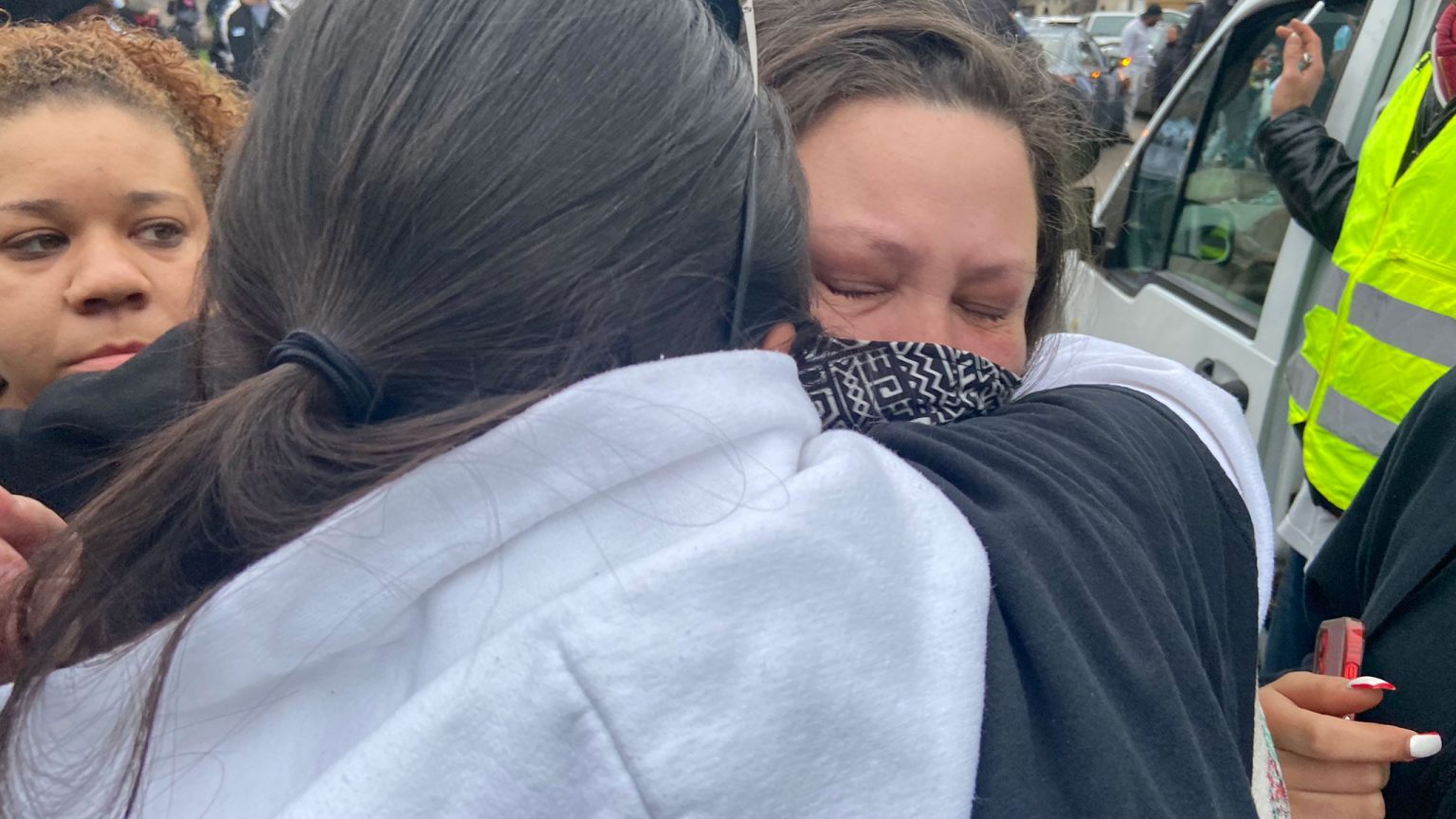 ---
Wisconsin officials reacted to the death of a Black man shot by police Sunday in a Minneapolis suburb, which drew protests.
"I am beyond outraged, and I'm devastated for Daunte Wright and his family," said state Rep. Shelia Stubbs, D-Madison, in the wake of the incident in Brooklyn Center, Minnesota.
In a development shared during a news conference on Monday, police said the shooting may have been due to confusion of one of the officers about her weapon. Brooklyn Center Police Chief Tim Gannon said that the officer who shot 20-year old Wright meant to discharge her Taser rather than her handgun.
"It appears to me this was an accidental discharge that resulted in the tragic death of Mr. Wright," Gannon said.
Wright was initially pulled over by police for an expired vehicle registration, and officers later moved to arrest him due to outstanding warrants, according to the police.
Body camera footage released Monday shows a police officer shooting Wright as he re-entered his car after police tried to arrest him. Wright drove away, but crashed into another vehicle and was pronounced dead at the scene.
Protesters demonstrated in front of the Brooklyn Center police department into the evening Sunday, and police used chemical agents to disperse the crowd after an unlawful assembly was declared around 11:30 p.m., according to Minnesota Public Radio. MPR also reported 20 businesses were broken into at a nearby mall.
"All the violence, if it keeps going, it's only going to be about the violence. We need it to be about why my son got shot for no reason," said Wright's mother, Katie Wright, ahead of Sunday's protests.
Katie Wright said she was on the phone with her son during the interaction with police, shortly before he was killed.
"I'm sickened by the killing of Daunte Wright in MN," wrote state Rep. Lee Snodgrass, D-Appleton, on Twitter. "It's our moral responsibility to examine, dismantle, and reimagine what is broken and protect black lives when black lives are those so often taken."
In the wake of Minneapolis police killing George Floyd last May, elected leaders in Wisconsin explored areas of police reform, including a slate of bills introduced last summer by Democratic Gov. Tony Evers.
In the Legislature, the Speaker's Task Force on Racial Disparities is currently holding hearings to solicit input on potential bills before it makes a recommendation of legislation to the full Legislature, and is expected to finish before the end of the budget process that will likely wrap up this summer.
"I think it's important that our task force here in the state of Wisconsin makes real change," said Stubbs, co-chair of the task force, during a March 29 interview with PBS Wisconsin. "We are at a critical time in our country that change is being demanded everywhere."
The task force was mired in some controversy after an email between the Republican co-chair of the task force and Assembly Speaker Robin Vos, R-Rochester, was published by UpNorthNews indicating possible political motivations for Republicans to create the task force.
For her part, Stubbs said she and Democratic colleagues want to explore creating statewide standards and definitions for use-of-force among police officers.
"We need systemic change to hold police accountable and to stop the killings and brutality towards Black and Brown bodies," Stubbs said of the Wright shooting.
The shooting and forthcoming investigation also take place against the backdrop of the trial of Derek Chauvin, the Minneapolis police officer charged with murder in the death of George Floyd.
On Monday, the judge in the trial denied a request by Chauvin's lawyers to isolate jurors from news coverage of the Brooklyn Center shooting, saying he expects to sequester the jury next week after arguments have concluded.
---
Recent Here & Now
//php dynamic_sidebar( 'news-sidebar-2' ); ?>