Wisconsin Lawmakers Prepare Policing Bills As the Chauvin Trial Starts in Minnesota
State Rep. Shelia Stubbs reflects on the gravity of prosecution beginning in the May 2020 police killing of George Floyd in Minneapolis, anticipates the potential of forthcoming police reform legislation.
By Murv Seymour
March 29, 2021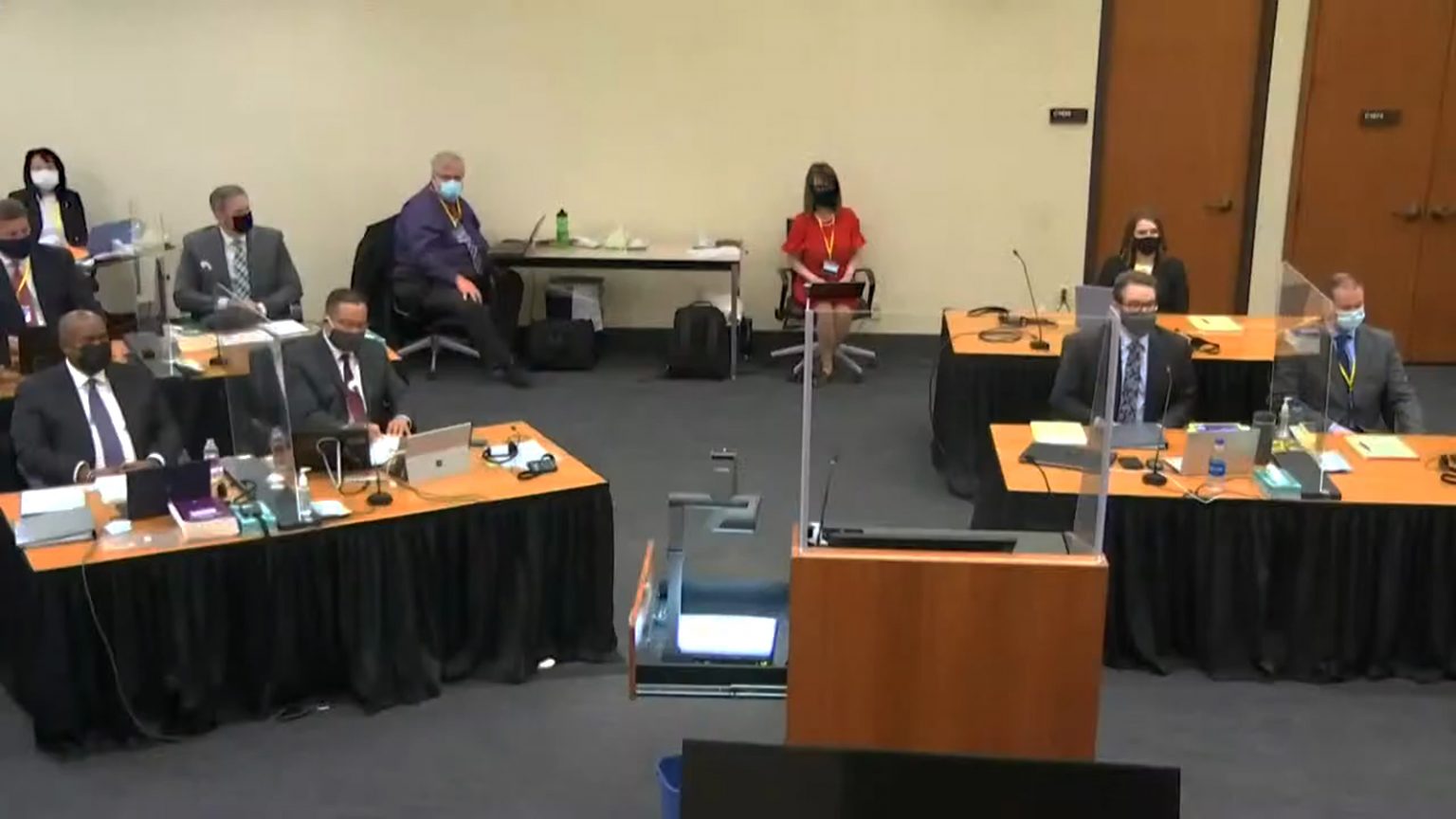 ---
All eyes are on a Minnesota courtroom as prosecutors began laying out the state's case in the Derek Chauvin murder trial. Chauvin is charged with second-degree murder, third-degree murder, and manslaughter in connection with the death of 46-year-old George Floyd when he was working on-duty as a Minneapolis police officer on May 25, 2020.
During his nearly hour-long opening statements, special prosecutor Jerry Blackwell spoke in front of a plexiglass shield, in a courtroom set up with pandemic distancing measures. He told jurors Chauvin betrayed his badge and failed to perform his sworn duty as a police officer, which is to protect with courage and serve with compassion.
"Mr. Floyd was unarmed, Mr. Floyd had not threatened anyone, Mr. Floyd was in handcuffs. He was completely in the control of the police. He was defenseless," Blackwell told jurors.
Almost immediately after opening statements, Blackwell said the most important numbers in this case are nine minutes and 29 seconds. That's how long he said Chauvin kneeled on Floyd's neck. Blackwell then shared the graphic footage of the incident in its entirety. (Watch the original video — warning: the footage contains graphic language and content.)
"He's not resisting arrest. Nothing. You enjoying it? Look at you. Your body language is crazy. You f****** bum," one bystander said to Chauvin.
Prosecutors noted Floyd can be heard saying, "I can't breathe," again and again in the video, 27 times in all.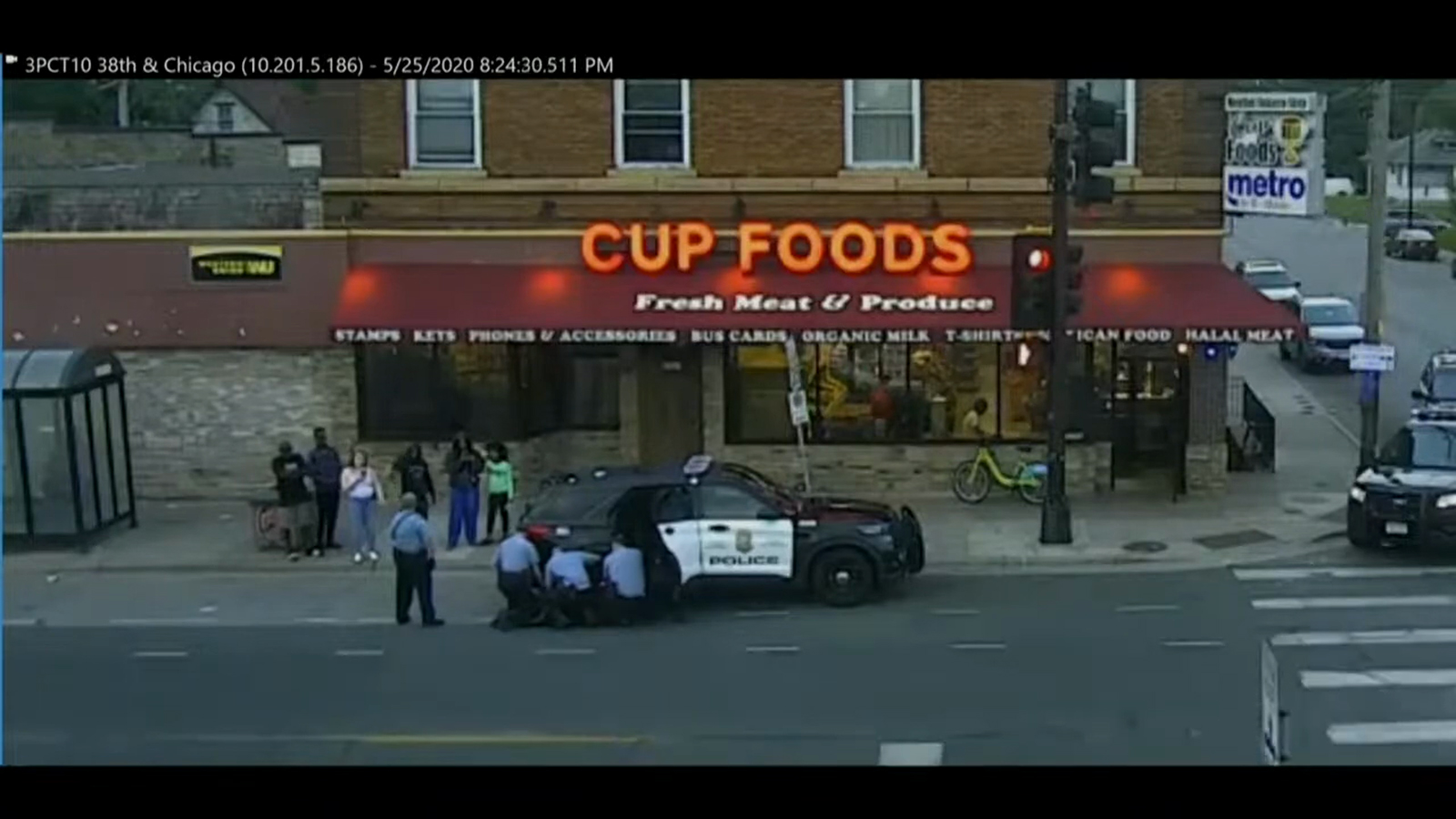 Defense attorney Eric Nelson argued the case is about a lot more than the nine minutes and 29 seconds highlighted by the prosecution. Nelson told jurors he will prove George Floyd's death was caused by drugs and underlying health conditions, and not his client.
"You will see that three Minneapolis police officers could not overcome the strength of Mr. Floyd. Mr. Chauvin stands 5-foot-9, 140 pounds. Mr. Floyd is six-three, weighs 223 pounds," Nelson said. "Officer Chauvin was doing his job."
"And you will learn that Derek Chauvin did exactly what he had been trained to do over the course of his 19-year career," Nelson added.
Lawmakers and community activists in Wisconsin are keeping a close eye on the proceedings. State Rep. Shelia Stubbs, D-Madison, is the co-chairperson of the Speaker's Task Force on Racial Disparities. The panel was put together to focus on racial disparities, educational opportunities, public safety, and police policies and standards after the shooting of Jacob Blake by a Kenosha police officer on August 23.
Stubbs said the nation and world are watching the Chauvin trial in order to see how other law enforcement agencies will adjust in how they police their communities. She thinks other police officers will learn from this case about what they should and shouldn't do.
"It's traumatic to watch this video over and over again. But, some people, they got to realize that this could have been based on their daughter, their family members. And I think what it does is it keeps us from being numb," Stubbs said.
The issues of police brutality and race are personal for Stubbs, who is passionate about both.
She said the task force is preparing police reform legislation with hopes of having bills ready for rolling out by May, nearly a year after Floyd was killed.
"For me, as an African American woman who's been profiled, who's living in a state where Wisconsin is the worst state to raise a black family, it's critical and pivotal that I addressed this topic with urgency," Stubbs said. "And it's not just for me, it's what my white counterparts do. They need to get it right. They need to be an ally. So that's where we stand in this huge conversation on police brutality and reforms, and we will get reforms in Wisconsin, and I hope that we become a national model for other states that are looking for reforms."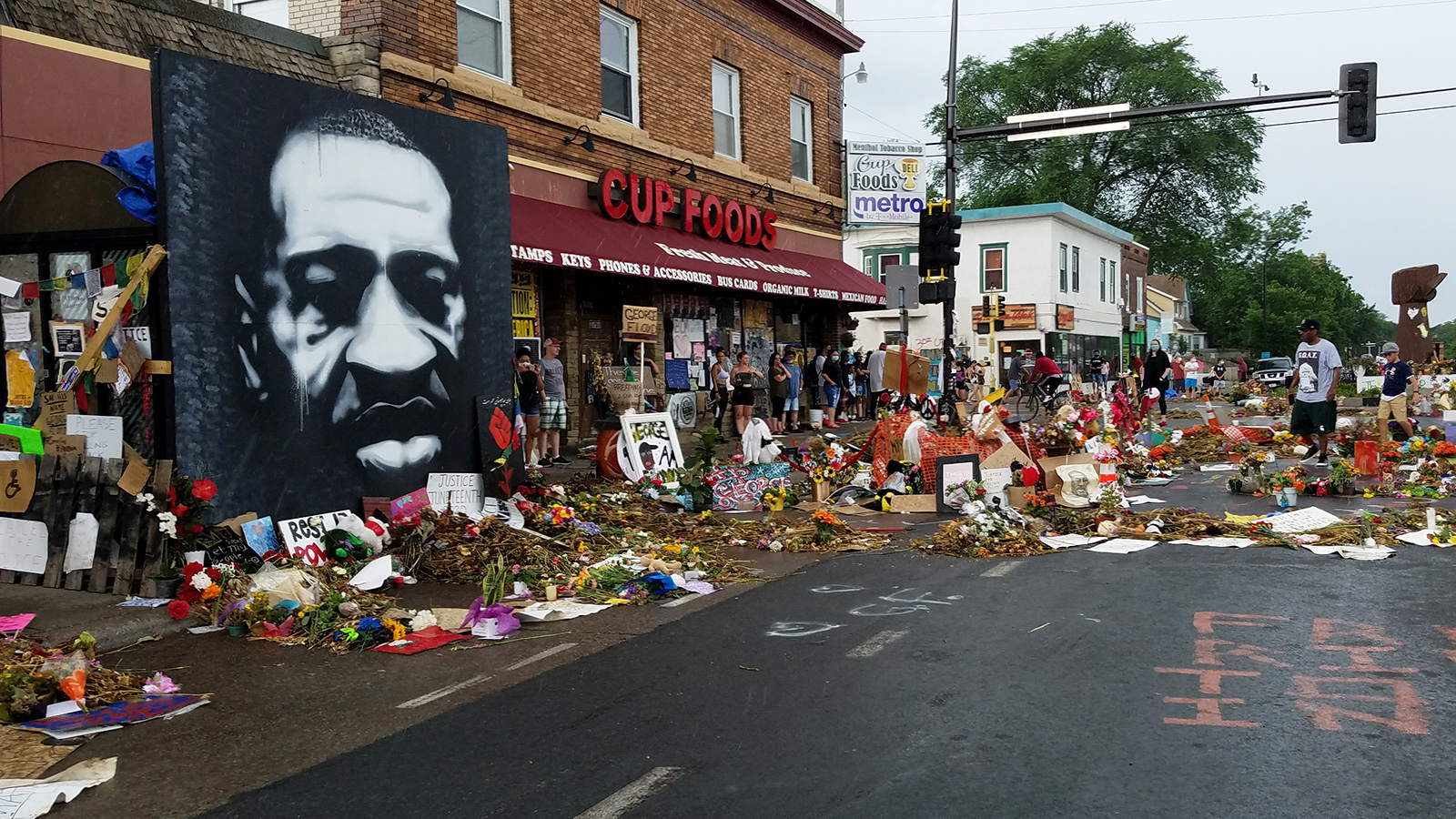 At least 400 people could be called as witnesses in the Chauvin trial. The prosecution called its first two witnesses on its first day. They included the 911 operator who dispatched the call, and a cashier from a gas station across the street from where Floyd was killed. The trial is scheduled to begin daily at 9 a.m.
---
Recent Here & Now
//php dynamic_sidebar( 'news-sidebar-2' ); ?>