How Video Evidence in the George Floyd Case is Traumatic for Trial Watchers
Graphic footage presented as evidence in the Chauvin trial can have long-lasting effects and mental health providers are warning people following the case to protect themselves.
By Murv Seymour
April 5, 2021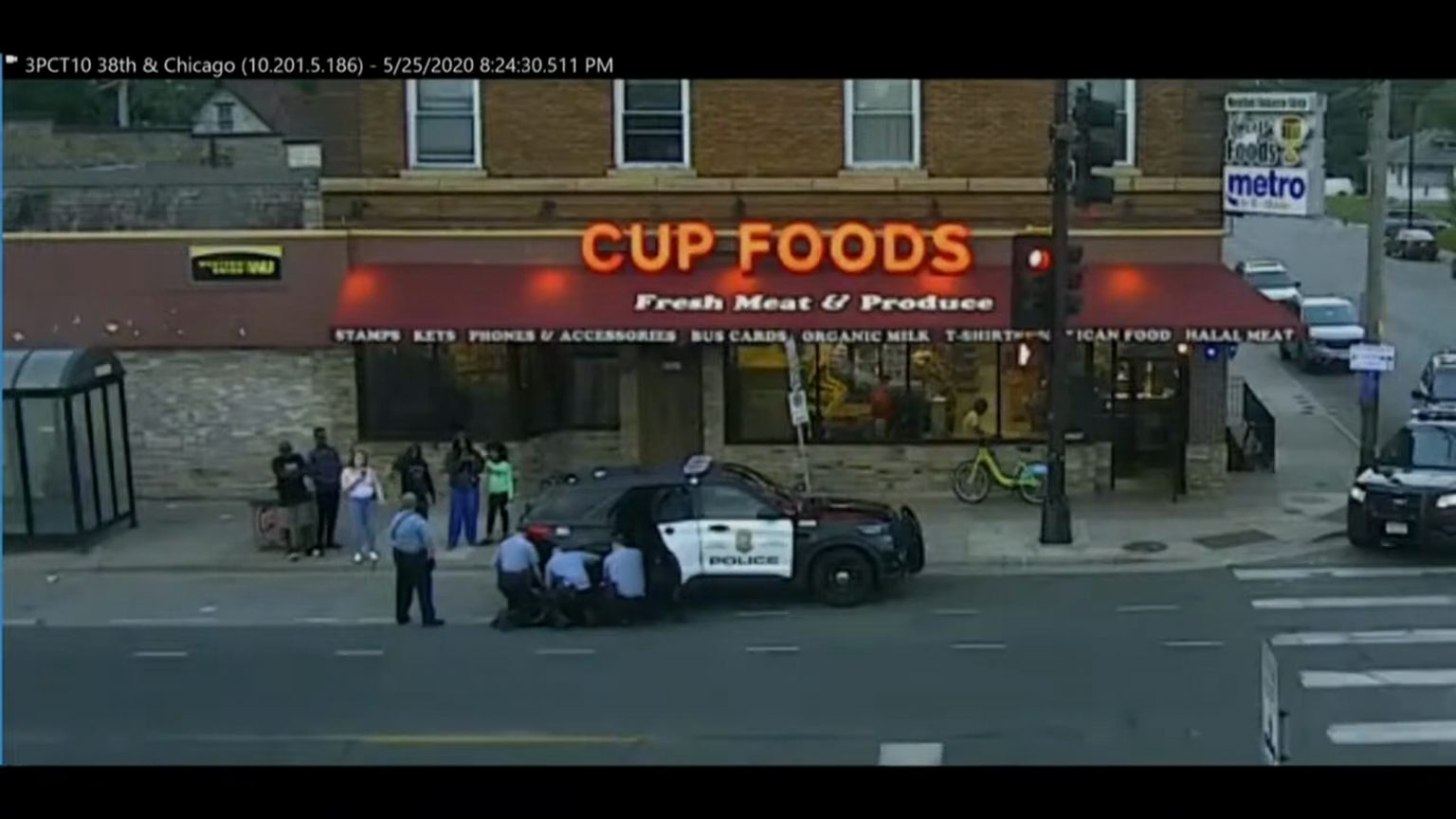 ---
As the second week of testimony in the murder trial of former Minneapolis police officer Derek Chauvin gets underway, videos of the fatal arrest of George Floyd will likely continue to be at the heart of the proceedings.
Prosecutors have gathered multiple videos of different angles and distances showing the May 25, 2020 incident when Floyd was killed in police custody as Chauvin kneeled on his neck for nearly nine and a half minutes. These clips are sourced from security cameras, police body cameras, bystander cell phones and surveillance cameras perched in various spots in and around the corner store where Floyd was pulled from an SUV, then a police cruiser, and subsequently held down to the ground by Chauvin and other police officers.
Each perspective of the arrest and everything that led to it and followed is filled with raw images of what happened to Floyd and how people nearby responded. No matter how you look at it, many of the videos are chaotic and traumatic.
"Just watching someone die" said clinical psychologist, Dr. Melinda Bailey, "is really distressing for many people."
Bailey is a licensed psychologist at the Family Therapy Center of Madison. She is also an instructor at Edgewood College, and former clinical consultant to the University of Wisconsin-Madison Department of Psychology. Dr. Bailey recommends people balance being informed with making sure to not be overwhelmed.
"You can watch it and not realize the extent to which it's affecting you, and how do you know that it's affecting you because you're watching it and you may not feel particularly stressed, but there might be other signs," Bailey said. "You might find that night you don't sleep well, or you have nightmares, or you are anxious or irritable or in some other way your behavior is changed so that you're not acting in the way that you usually do."
In the videos, a constant crossfire of emotionally heated words are heard from Floyd, police officers and bystanders.
"Please man, I can't breathe," Floyd desperately said over and over again, while gasping for air when he was pinned to the ground at the side of a police SUV.
"You got him down, let him breathe, man," a bystander loudly said as Chauvin kneeled on Floyd's neck, while two other police officers held him down and another kept onlookers from getting too close.
"What do you want?," an officer agitatedly asked Floyd during the barrage of words.
Among the video evidence introduced in the trial is police body cam footage. (Watch one example of body cam video — warning: the footage contains graphic language and content.) These and other clips of the arrest have been seen millions of times, affecting everyone differently.
"I just — I can't watch it. Every time it airs, I have to look away or walk away," said Bonnie Edwards, a Milwaukee-based author.
Edwards has been keeping up with the Chauvin trial from a distance at her home.  She describes seeing the video this way: "Gut wrenching. Sad. Emotionally affected by it, and even now with the trial going on, I can't watch it. And to be honest with you, I wish the media would quit airing it. I understand it in the context of a trial and presenting objective news. I get that. But, I just feel that it's being played too much."
Bailey said people can be traumatized and not even realize it. She added that a January 2021 survey by the American Psychological Association indicates 84% of Americans report they're dealing with one or more symptoms of stress.
Symptoms of stress from trauma can include:
Anxiety
Depression
Problems sleeping
Nightmares
Eating too much
Eating too little
More irritable or agitated
Mood swings
Social isolation
How to cope with stress from trauma:
Talk to someone (professional or friend)
Limit exposure to the traumatic event
Write out what you're feeling or draw
Use art and music to relax
Exercise or do an activity
Get outside, go for a walk
Live in the moment
Meditate
Take deep and slow breathes
Consider getting a pet
If you are someone you know is in need of mental health support, contact the Substance Abuse and Mental Health Services Administration's National Helpline for free, confidential help at 800-662-HELP (4357), or visit samhsa.gov. More information about mental health resources is also available from the PBS Wisconsin series Why Race Matters.
Editor's note: This article is updated to note Dr. Melinda Bailey is an instructor at Edgewood College and a former clinical consultant to the UW-Madison Department of Psychology.
---
Recent Here & Now
//php dynamic_sidebar( 'news-sidebar-2' ); ?>