Gableman Extends Messaging Effort in New Video as Subpoena Plans Remain Unclear
What's next for local officials from five Wisconsin cities in a Republican probe into the state's 2020 vote is uncertain, even as the former state Supreme Court Justice leading it raises the rhetorical stakes in a second video message.
October 11, 2021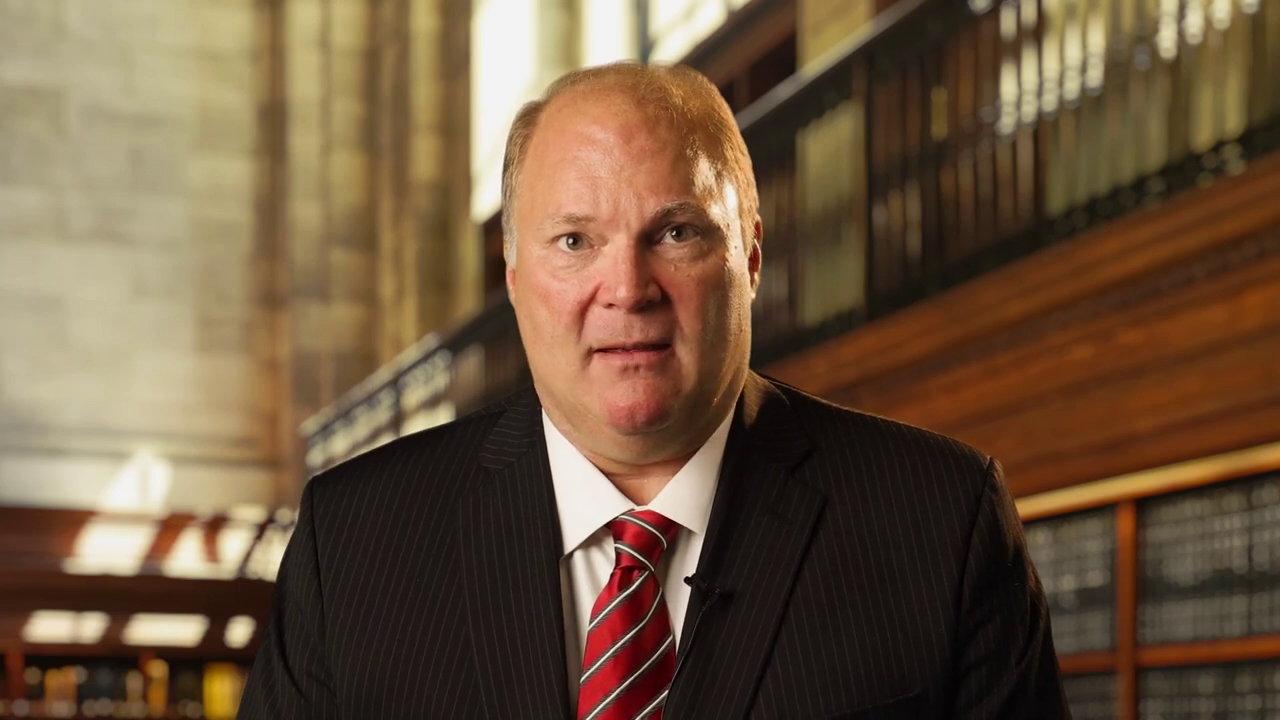 ---
Former Wisconsin Supreme Court Justice Michael Gableman, who is investigating the 2020 election for Assembly Republicans, has released a second video doubling down on unsubstantiated claims of voter fraud.
The Oct. 9 video comes after a week of back-and-forth between Gableman and local officials over whether clerks and mayors from Wisconsin's five largest cities would need to testify before him about their links to the Center for Tech and Civic Life, a nonprofit funded by Facebook founder Mark Zuckerberg that helped more than 200 Wisconsin municipalities run elections during the pandemic.
Without providing such evidence, Gableman said his investigation has yielded "compelling evidence" that state and local officials did not follow election law.
"Millions of dollars in private funds may have been used in the public management of elections to achieve a preferred outcome at the expense of election integrity," Gableman said.
"If indeed, this occurred, [it] would be the true definition of a boondoggle and it would also mark the beginning of tyranny and the end of the American experiment in democracy," he added.
A federal lawsuit in October 2020 found there was nothing illegal about how the funds were disbursed. Judge William Griesbach ruled that the plaintiff's argument that the funds were one-sided by going to largely Democratic-voting cities was undercut by hundreds of other cities in Wisconsin receiving support as well.
Gableman did not provide specifics on any other allegedly illegal actions he believes officials might have taken, and a spokesperson for Assembly Speaker Robin Vos, who hired Gableman, has not responded to requests for specific allegations.
On Oct. 5, Gableman stated that he does not have a "comprehensive understanding" about how elections work in Wisconsin, reported the Milwaukee Journal Sentinel. Gableman pushed back on that reporting in an Oct. 8 interview on a conservative talk radio show.
Multiple lawsuits challenging the 2020 election however, for which plaintiffs were required to provide specific evidence of illegal actions, found no irregularities in the 2020 election.
Questions remain unanswered about in-person testimony
Gableman's second video also did not provide clarity on whether he is still requiring officials to testify in-person in response to subpoenas he issued.
Gableman had initially subpoenaed the mayors and top election officials from Milwaukee, Madison, Green Bay, Racine and Kenosha to provide testimony — with elections officials set to testify on Oct. 15 and mayors on Oct. 22.
There have been conflicting reports, however, with Gableman appearing on Oct. 7 to have reached an agreement with officials from those five cities to provide documents and forgo in-person testimony. But during his radio interview the next day, Gableman said in-person interviews were back on.
"In exchange for the voluntary cooperation from Madison, Kenosha and Racine, we said: 'OK, we'll work with you, you don't have to show up at the office,'" Gableman said. "But I'll tell you what they're going to show up now, all of them, unless we reach an agreement specifically otherwise."
Mel Barnes, staff counsel for Law Forward, a non-profit law firm that advocates for progressive policies that is providing legal assistance to Green Bay regarding the subpoenas, said in an email the city had reached an agreement with the Gableman investigation to forgo testimony from its chief election official. However, Barnes added that it was unclear whether Green Bay Mayor Eric Genrich would still have to testify.
Similarly, Mike Haas, Madison's city attorney, said his understanding from a lawyer working for Gableman was that documents would need to be provided but no testimony was required at this time.
Wisconsin Attorney General Josh Kaul announced in an Oct. 11 news conference that he is representing Meagan Wolfe, administrator of the Wisconsin Elections Commission who was also subpoenaed to provide testimony.
Kaul said Wolfe would not testify nor provide documents until the scope of the subpoena changed, characterizing it as "overbroad" and "unduly burdensome."
"We have significant concerns about the highly unusual manner in which this investigation is unfolding," Kaul's office wrote in a letter to Gableman.
Kaul said the investigation was irrevocably tainted with bias, citing Vos hiring Gableman during the state Republican Party convention in late June, as well as Vos' meeting with former President Donald Trump in August, promising to keep him updated on the investigation.
"That kind of bias is not compatible with a fair investigation," Kaul said in the news conference.
Vos' and Gableman's offices did not return requests for clarity on who the latter expects to testify.
Gableman also received criticism from his own side of the aisle, when Assembly elections committee chairperson Rep. Janel Brandtjen, R-Menomonee Falls, said the Assembly's elections investigator "does not speak for myself or for the Wisconsin Assembly's Campaigns and Elections Committee."
"Like the public, the committee members learn of Justice Gableman's actions by radio interviews, newspaper reports and YouTube videos," she said.
Brandtjen also criticized Gableman for promising the mayors immunity from prosecution for unspecified offenses.
---
Recent Here & Now
//php dynamic_sidebar( 'news-sidebar-2' ); ?>