Gableman Releases Video Promising 'Full Investigation,' Possible Subpoenas
The former Wisconsin Supreme Court justice released a video giving an outline but few details on his investigation into the 2020 election.
September 21, 2021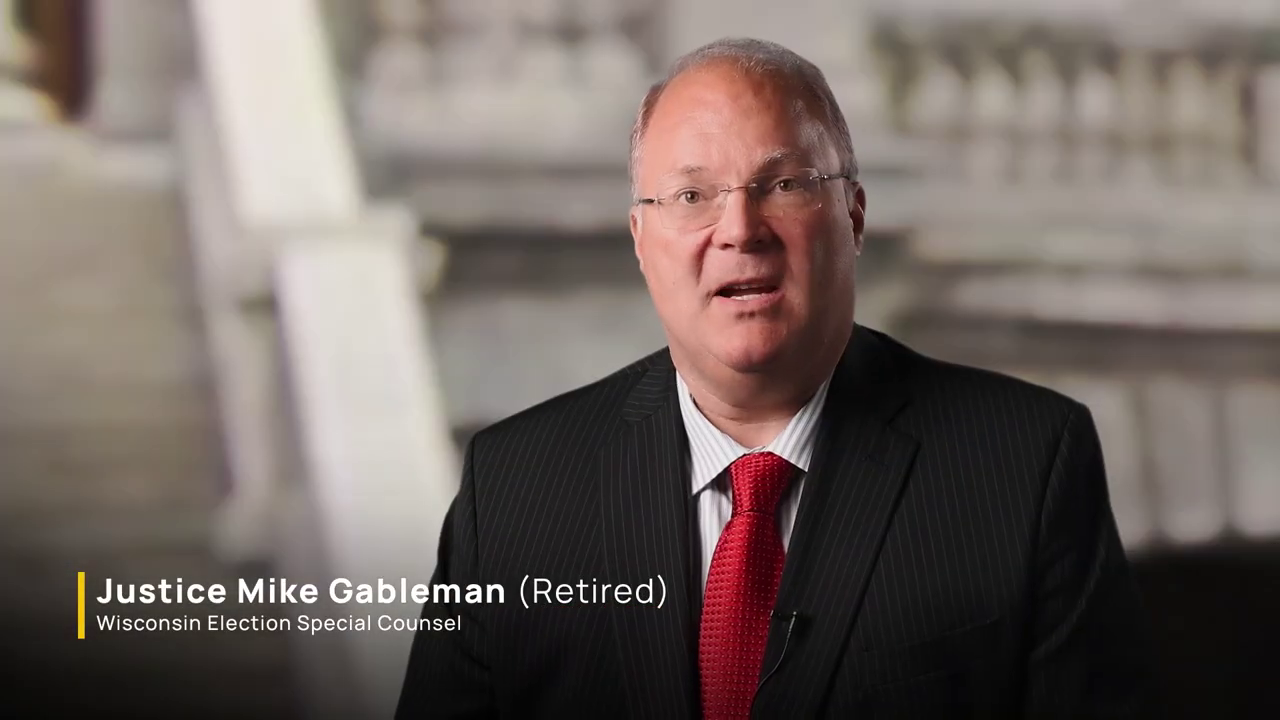 ---
The GOP-hired election investigator, former Supreme Court Justice Michael Gableman, said he would conduct "a full investigation" of the 2020 elections during a six-minute video released on Sept. 20.
Gableman did not commit to a "forensic audit" of the vote, which some state Republicans are calling for — despite no evidence of widespread fraud in Wisconsin's Nov. 3, 2020 election.
"It's important to note that the term forensic audit is a confusing one, and it's confusing because it has no commonly accepted definition," Gableman said.
"[My office] is conducting a full investigation in order to get to the truth of what happened in our 2020 election," he added, "and that full investigation may include a vigorous and comprehensive audit if the facts that are discovered justify such a course of action."
The video is one of the first public steps Gableman is taking in his investigation that has no set deadline for completion. A week earlier, he sent an email to each Wisconsin county clerk asking them to preserve election materials — a communication that confused many clerks because it was sent from an email address that did not immediately appear to be affiliated with Gableman or the state Legislature.
In the video, Gableman also teased the possibility of issuing subpoenas to elections administrators, which conservative members of the Assembly like Rep. Janel Brandtjen, R-Menomonee Falls, have pushed for.
"It is my sincere hope that Wisconsin election officials will live up to that duty [to be transparent], but if they do not, we will use the power afforded to the office of special counsel to compel answers to these questions," Gableman said.
Gableman did not indicate the impetus for his investigation. He was brought on to lead the investigation by Assembly Speaker Robin Vos, R-Rochester, shortly after former President Donald Trump released a statement criticizing Vos for not doing more to investigate the election.
The former justice's investigation is currently running alongside an audit conducted by the nonpartisan Legislative Audit Bureau, and after a routine audit conducted by the Wisconsin Elections Commission and recounts in Dane and Milwaukee counties that found no widespread irregularities.
In the video, Gableman alluded to some non-specific irregularities, saying "some evidence has been produced previously that shows some election officials acted unilaterally in deciding not to follow established state law."
The state's top elections official Meagan Wolfe said via email that she did not know what instance he could be referring to. Wolfe has repeatedly defended the integrity of Wisconsin's 2020 elections.
"I can point to multiple data points to support … clerks conducting the election, certifying the election and not finding any discrepancies. I think we could also point to the many lawsuits that happened throughout the course of the last year, and how there was no wrongdoing established or determined." Wolfe said during an April 1 meeting of the Assembly Committee on Campaigns and Elections.
A spokesperson for Gableman did not return a request for more details on what evidence he was referring to in that instance.
For her part, Sen. Kathy Bernier, R-Chippewa Falls, who chairs the Senate elections committee, said in a Sept. 19 interview on Madison's WKOW that she trusts the Legislative Audit Bureau's investigation and has "a great deal of confidence in them."
---
Recent Here & Now
//php dynamic_sidebar( 'news-sidebar-2' ); ?>