Gableman Subpoenas Election Documents in 5 Wisconsin Cities Receiving Facebook-Related Election Funding
No widespread fraud was reported in Wisconsin's 2020 election, but a Republican-backed investigation is seeking to spotlight the role of a Facebook-linked group that helped cities fund changes to their elections during the COVID-19 pandemic.
October 1, 2021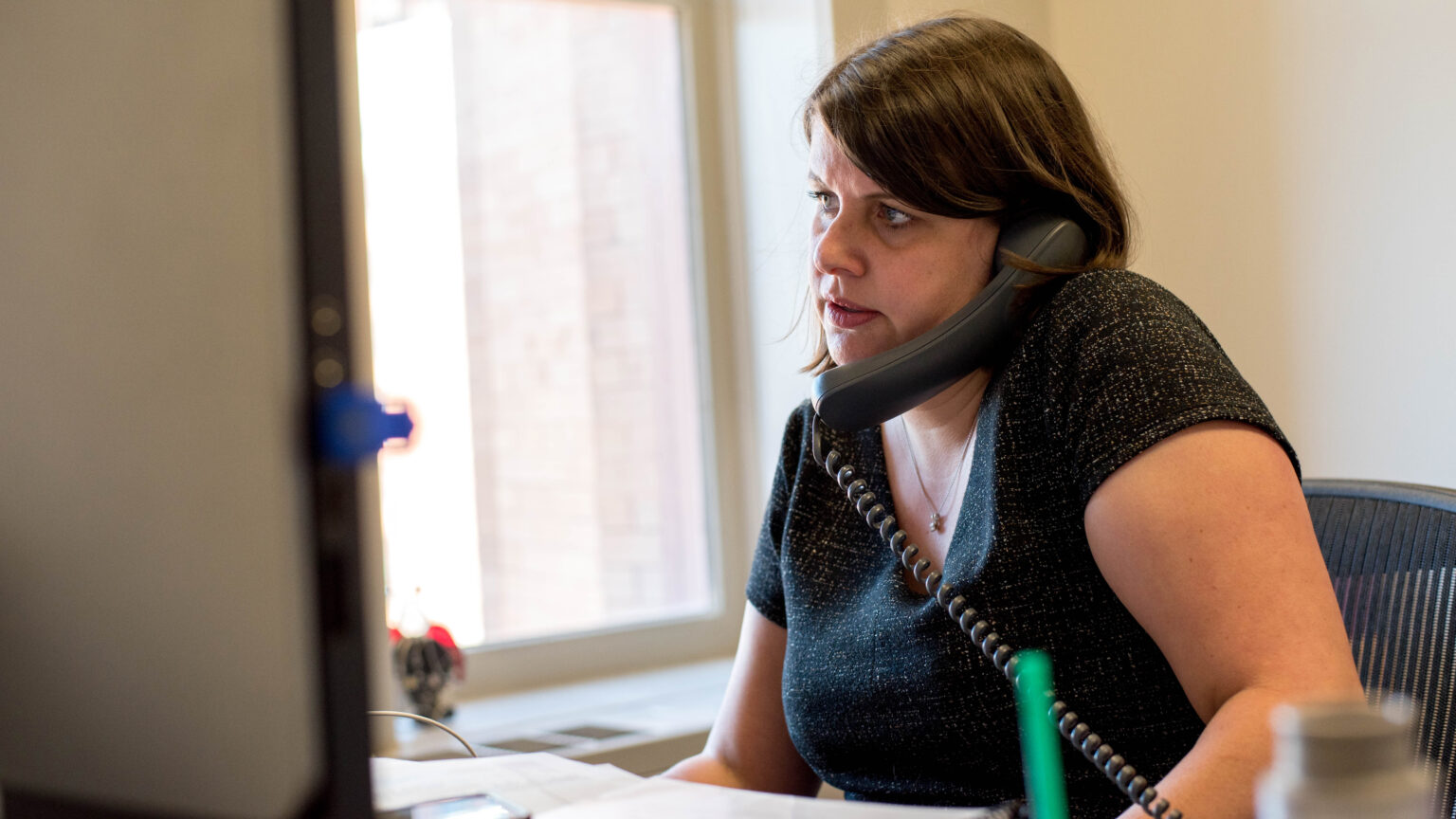 ---
Former state Supreme Court Justice Michael Gableman, who is investigating Wisconsin's 2020 election on behalf of the Republican-controlled Assembly, issued a first round of subpoenas Oct. 1 to elections officials in five Democratic-leaning cities.
The subpoenas target Milwaukee, Madison, Green Bay, Kenosha and Racine — all cities that received grant funding from the Center for Tech and Civic Life, a group funded by Facebook founder Mark Zuckerberg, to help the cities run elections during the pandemic. The group also funded a broader "COVID-19 Response Grant" program that disbursed pandemic election-related funds to thousands of municipalities across the country, including 217 in Wisconsin.
Conservatives have sharply criticized the grants for allowing outside funding in Wisconsin's elections, but a federal judge in Milwaukee ruled in October 2020 that federal law allowed the cities to receive the funds.
According to the subpoena served to Milwaukee's chief elections official Claire Woodall-Vogg, Gableman is seeking communications between Woodall-Vogg and Center for Tech and Civic Life employees. Gableman is also seeking communication she had with elections officials in the other four cities that received grants, as well as Milwaukee Mayor Tom Barrett and members of the Milwaukee Election Commission.
A subpoena sent to Green Bay Clerk Celestine Jeffreys, who runs the city's elections, lists a similar scope. Late the same day, Racine also received its subpoena. Both Woodall-Vogg and Jeffreys were ordered to testify at an office building in Brookfield Oct. 15.
The "Dan O'Donnell Show," a conservative talk radio program in Milwaukee, initially reported the subpoenas, including one directed to the Wisconsin Elections Commission.
As of late in the morning of Oct. 1, the state commission's administrator Meagan Wolfe said her office had not received a subpoena, and Madison's chief elections official, city clerk Maribeth Witzel-Behl, said she had also not yet received a subpoena.
The subpoenas drew criticism from Democrats. Assembly Minority Leader Gordon Hintz, D-Oshkosh, called Gableman's move dishonest.
"Republicans continue to lie about the integrity of Wisconsin's elections, [and] today's news doesn't change that. Mike Gableman is not an honest broker, [and] this is not an honest review," Hintz told Fox 6 News in Milwaukee.
Earlier in the week, Gov. Tony Evers said local elections officials should think about pursuing legal challenges.
"All I can say is, if I was a clerk, I'd be lawyered up and make sure that they're doing the right thing," Evers said. "I hate to see an inquisition like this."
Jeffreys said she would "follow the law regarding this matter." Woodall-Vogg said she did not have an immediate comment, having not had time to review the subpoena.
Through Assembly procedure, subpoenas must be signed by its speaker, making this the first time Speaker Robin Vos, R-Rochester, lent his support to subpoenas related to Republican scrutiny of the Nov. 3, 2020 election in Wisconsin.
In August, Vos rejected a call from Rep. Janel Brandtjen, R-Menomonee Falls, to subpoena officials in Milwaukee and Green Bay as part of an investigation by the Assembly Elections Committee which she chairs.
In a statement, Vos called Gableman's investigation "critically important."
"Justice Gableman is dedicated to finding the truth and has determined subpoenas are necessary to move forward in his investigation," he said. "Assembly Republicans will continue to work with Justice Gableman to ensure confidence is fully restored in our elections."
The Vos-led Gableman investigation started in June when the speaker hired the former justice after receiving criticism from former President Donald Trump saying not enough was being done to investigate the 2020 presidential election. Courts have repeatedly found that there was no widespread fraud or irregularities in the 2020 election.
---
Recent Here & Now
//php dynamic_sidebar( 'news-sidebar-2' ); ?>