Transgender Athletes Would Face Participation Limits Under Republican Bills
Legislation Focusing on K-12 and College Sports Will Likely Not Be Supported by the Governor
March 2, 2021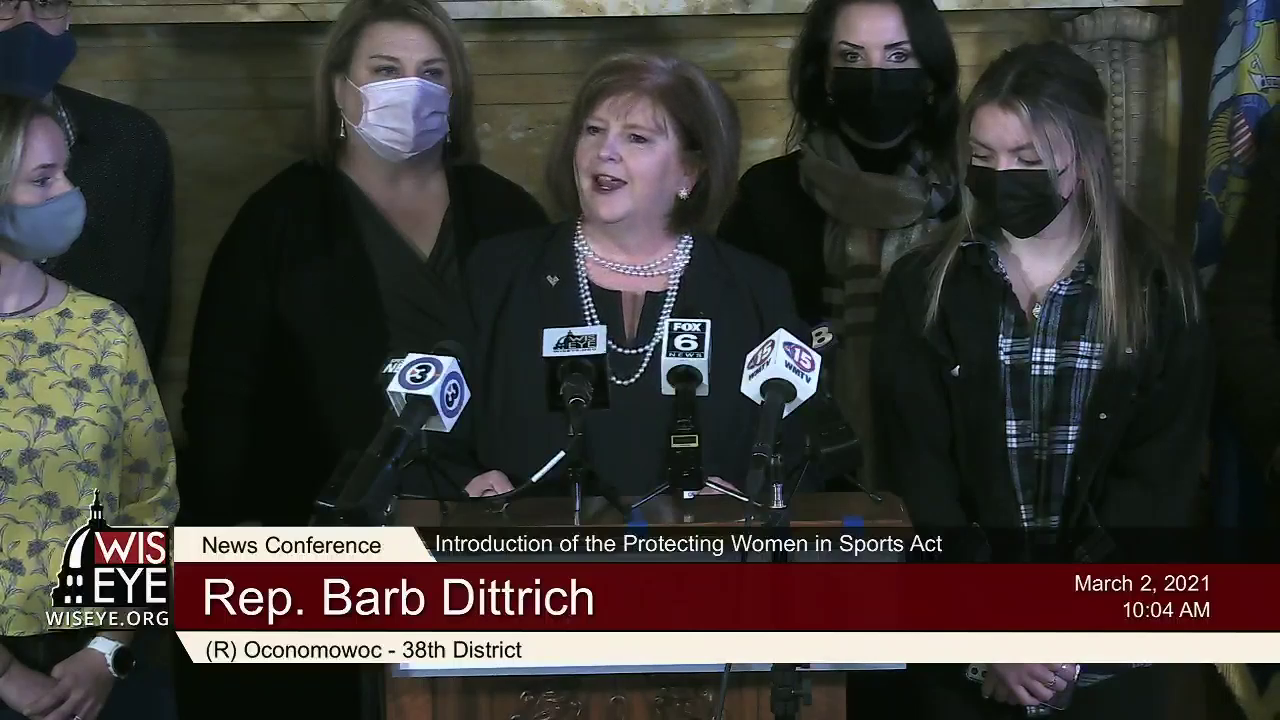 ---
Republican legislators introduced two bills Tuesday that would limit how transgender athletes compete in Wisconsin sports, one for K-12 students and another at the collegiate level.
Assembly lead author Rep. Barbara Dittrich, R-Oconomowoc, said the legislation is designed to allow fair competition in women's sports.
"In a fractured, well-meaning attempt at inclusion, women's achievements have once again been put at great risk of loss," Dittrich said during a news conference.
The bills were also introduced in the Senate by Sen. Kathy Bernier, R-Chippewa Falls.
Democrats, however, called the legislation "cruel and discriminatory."
"All young people, including transgender or intersex athletes, should have the right and the opportunity to participate in organized, school-sponsored athletics consistent with their gender identity," stated members of the Legislature's LGBTQ caucus.
Supporters of the bills say the legislation is necessary to ensure competitiveness in women's sports. Rep. Janel Brandtjen, R-Menomonee Falls, recounted meeting her husband through swimming, and remarked she could not beat her husband in competition.
"Honestly, you'll ruin women's sports forever. Why would you compete if you knew you couldn't win?" she said.
The bills are unlikely to be signed into law by Gov. Tony Evers, who tweeted in support of transgender students in response to the announcement.
Dittrich however, urged the governor to sign the bill, saying it would be sexist not to do so.
"If the governor truly is for women, why would he not sign something like this?" she said.
Transgender rights advocates said pushing for such a change amounted to a solution without a problem.
"Trans-inclusive policies have been in place for the NCAA and the Olympics for years," said Cathryn Oakley, legislative director for the Human Rights Campaign in Wisconsin.
"Lawmakers' suggestion that student athletes are trying to game the system for competitive advantage is nonsensical and impractical. It simply does not happen."
It is unclear what, if any, changes may be made as the bills work their way through the Legislature. A spokeswoman for Assembly Speaker Robin Vos, R-Rochester, told the AP that he had not seen the bill ahead of the announcement.
---
Recent Here & Now
//php dynamic_sidebar( 'news-sidebar-2' ); ?>