Mequon-Thiensville School Board Members Retain Seats in Contentious Recall Vote
While Republicans made gains in partisan statewide races in an off-year election at the national level, a GOP-connected recall campaign failed in an effort to replace four school board members in a suburban Milwaukee district, with each incumbent winning by double-digit margins.
November 3, 2021 • Southeast Region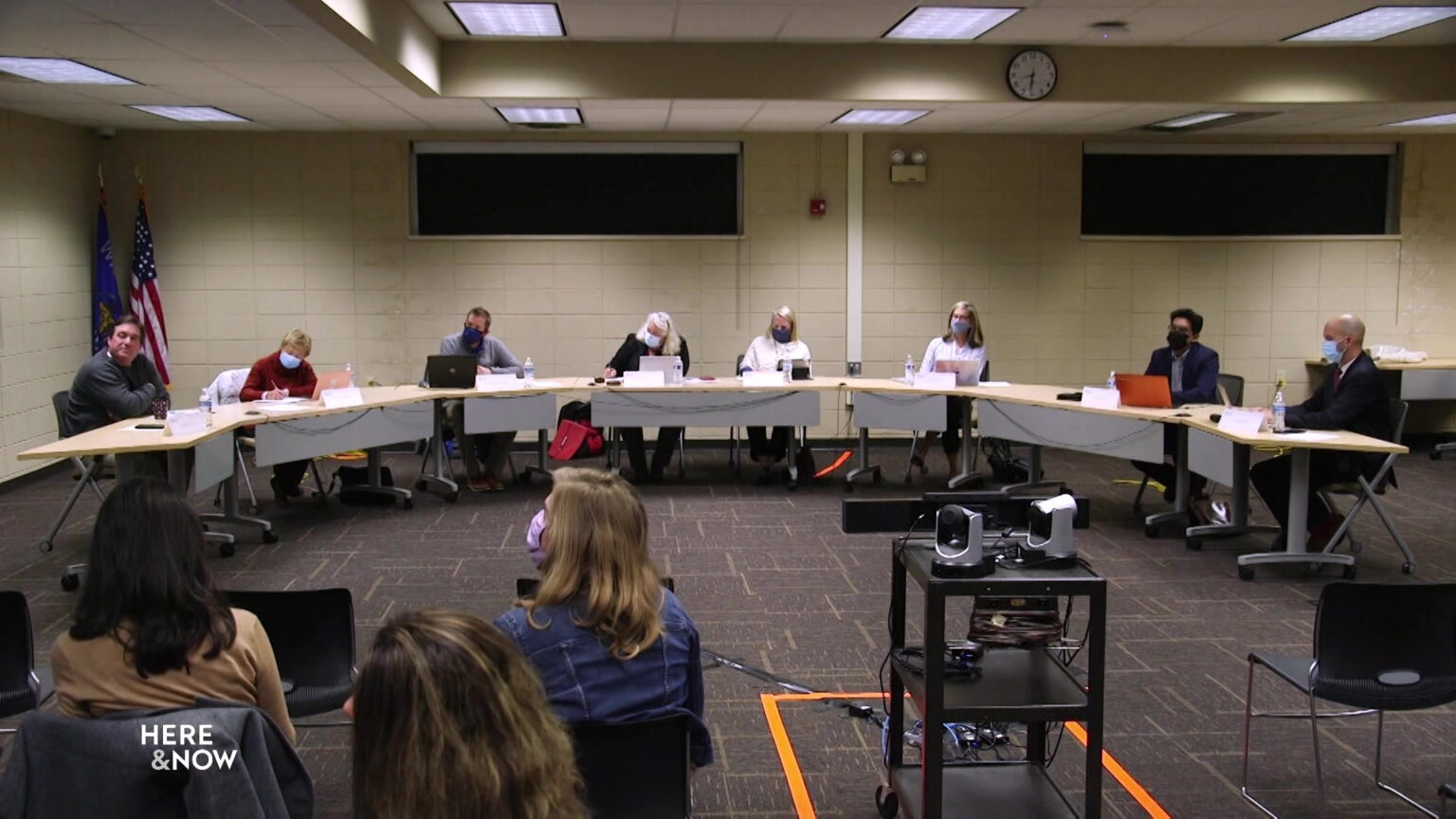 ---
A Republican-backed effort to unseat four members of the Mequon-Thiensville school board fizzled in a Nov. 2, 2021 recall election, with the incumbents winning by double-digit margins.
The suburban Milwaukee recall drew national attention amid similar politicized efforts around the country to change the priorities of school boards, spurred by issues such as pandemic responses and "critical race theory."
Board Member 1
Arkram Khan (i): 6,719 votes (58%)
Kristopher Kittell: 4,825 votes (42%)
Board Member 2
Chris Schultz (i): 6,816 votes (59%)
Scarlett Johnson: 4,748 votes (41%)
Board Member 3
Erik Hollander (i): 6,926 votes (60%)
Charles Lorenz: 4,641 votes (40%)
Board Member 4
Wendy L. Francour (i): 6,799 votes (59%)
Cheryle Rebholz: 4,768 votes (41%)
School board races are technically non-partisan, but organizers of the recall received backing from Republican donors such as Richard Uihlein and had connections with former Republican Lt. Gov. Rebecca Kleefisch — who is running for governor.
In partisan elections elsewhere around the United States, Republicans were encouraged by a win in Virginia to flip the governor's seat — a race in which education played a central role — which was juxtaposed with losing the Mequon-Thiensville recall race in Wisconsin.
Despite the loss in Ozaukee County, Wisconsin Republicans saw the Virginia outcome as a pathway to use education as a key issue to win in the state as Gov. Tony Evers seeks reelection in 2022.
"Supposed blue state Virginia elects a Republican governor that ran on Education," tweeted Andrew Hitt, former chair of the Wisconsin GOP. "This is a winning issue for Republicans in [20]22. 'Education' Evers should be hitting the panic button."
Historically, the incumbent president's party fares poorly in midterm elections, but Democrats saw the failed Mequon-Thiensville recall as evidence that Evers might withstand an upcoming red wave.
"Wisconsin GOP [gubernatorial] candidate [Kleefisch] made a divisive, fear mongering school board recall campaign a mini referendum on her viability," Wisconsin Democratic Party Chair Ben Wickler tweeted. "It crashed and burned. Looks like Rebecca Kleefisch is just too radical for Wisconsin."
The Republican-backed recall candidates all lost by more than 16 percentage points, underperforming former President Donald Trump's totals when he ran in 2020. Trump won the school district by 2 percentage points in 2020, but the 2021 recall attempt saw an 18-point swing going the other way.
The recall election also saw unusually high turnout compared to other off-cycle elections. The recall vote saw more than half the turnout expected during a presidential election — while other off-cycle races might yield one-quarter the turnout expected during a presidential contest.
The current board members will serve the remainder of their terms. Two of the board members will face voters again in April 2022 in regularly-scheduled elections, while the other two seats will have elections in April 2023.
---
Recent Here & Now
//php dynamic_sidebar( 'news-sidebar-2' ); ?>