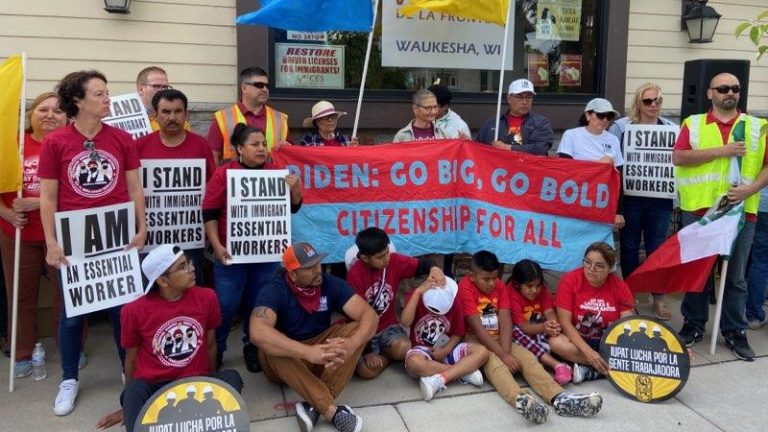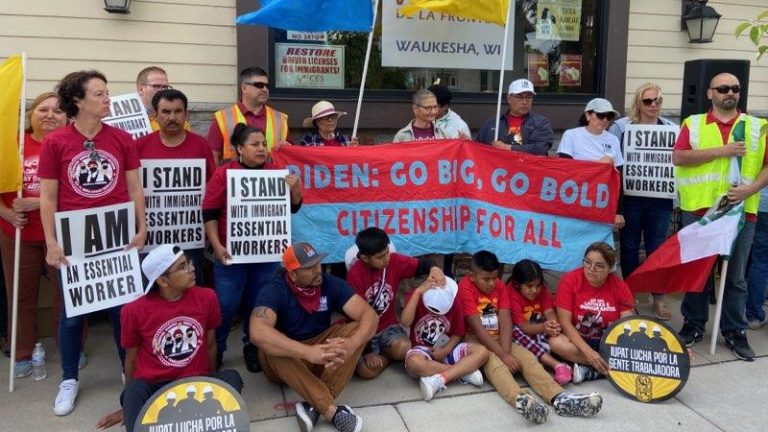 March from Milwaukee to Madison Draws Attention to Immigrant Rights
Voces de la Frontera is leading a walk across Wisconsin for access to driver licenses and citizenship for migrant workers.
June 22, 2021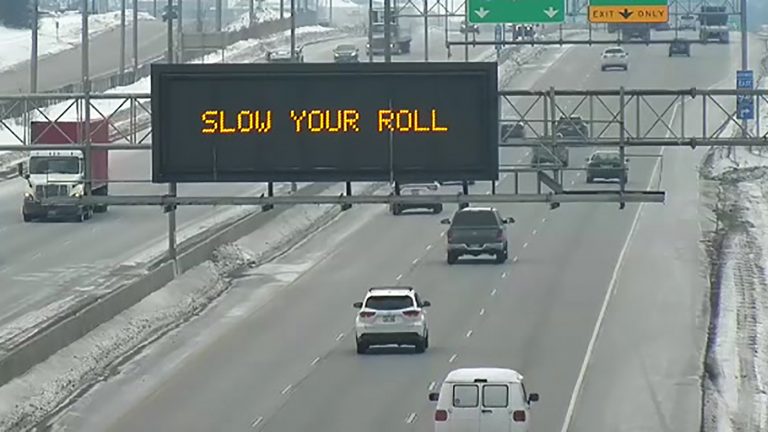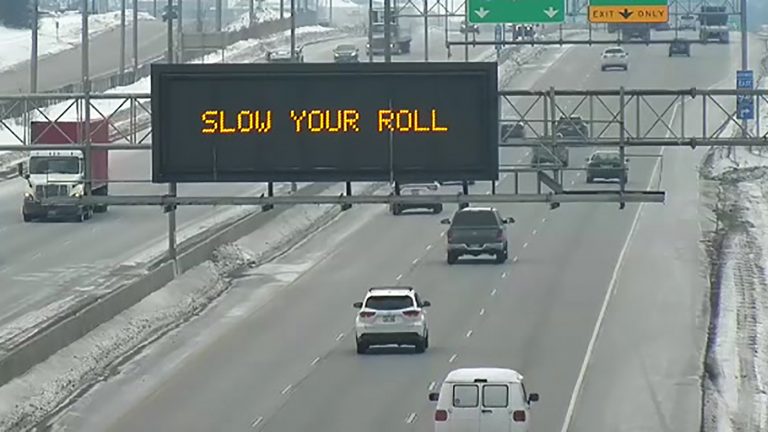 Where Traffic Deaths Surged In Wisconsin During the Pandemic
State transportation data from 2020 shows that even while traffic volume fell, crash fatalities spiked as more drivers engaged in speeding and reckless driving, particularly in Milwaukee.
June 17, 2021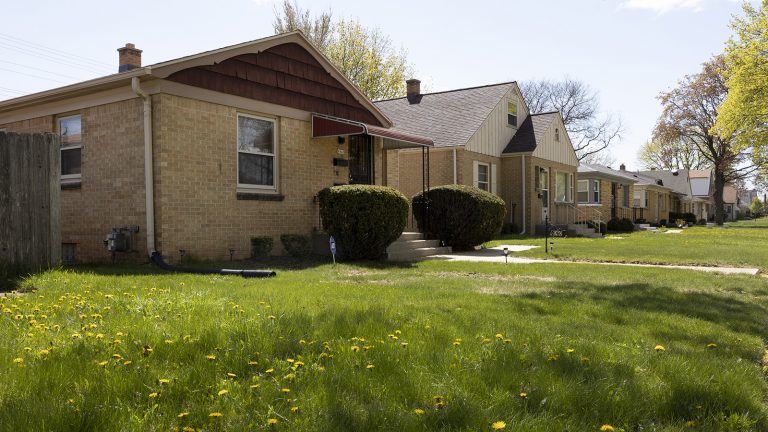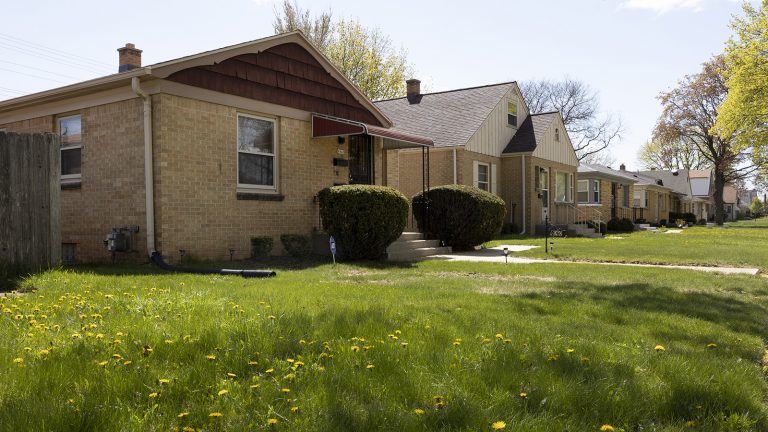 Homeownership Gap for People of Color in Wisconsin Is Wide — Communities, Nonprofits Try to Close It
Historical redlining, racial covenants and modern-day barriers including lower incomes keep most residents of color in Wisconsin from owning homes.
June 14, 2021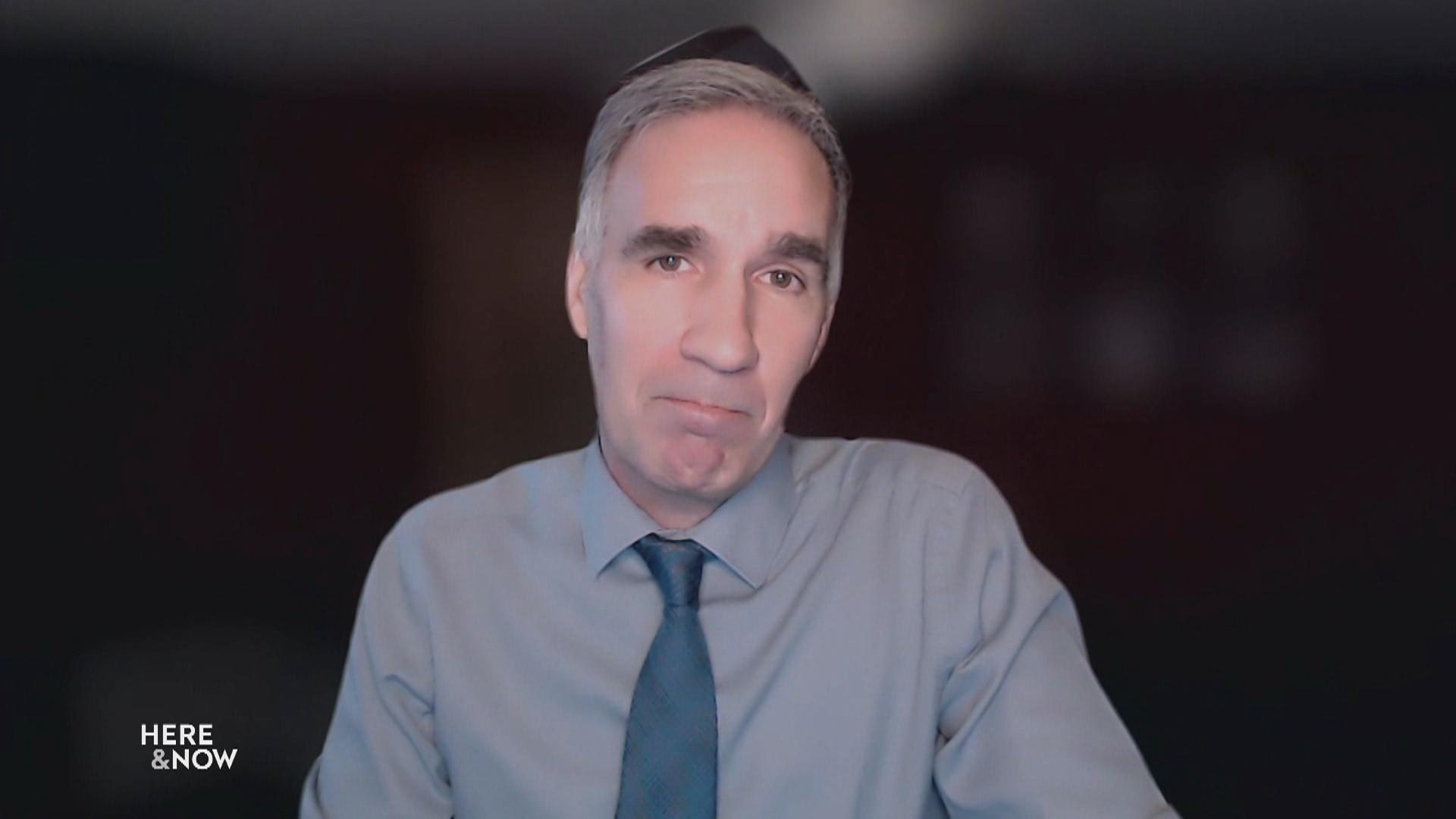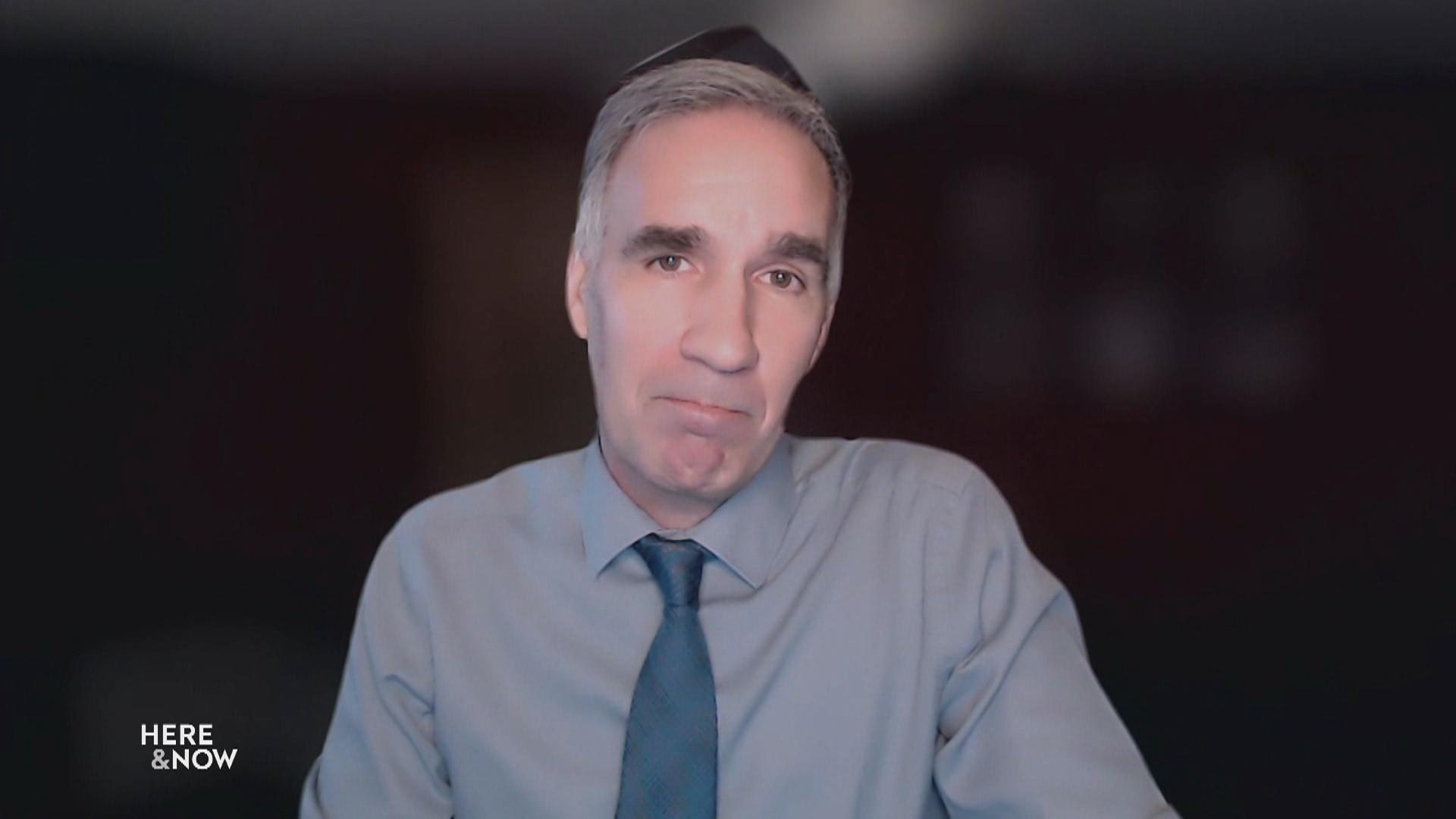 Southern Wisconsin's Deepening Drought
UW-Madison agronomy and environmental studies professor Chris Kucharik details how limited rain and hot weather are contributing to drought conditions across southern Wisconsin.
June 11, 2021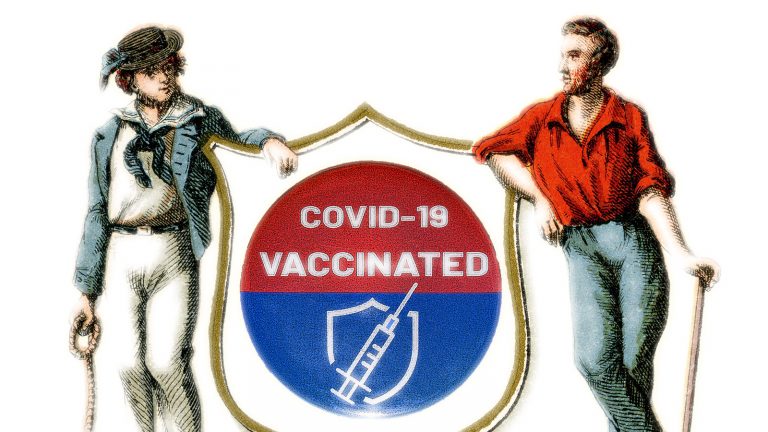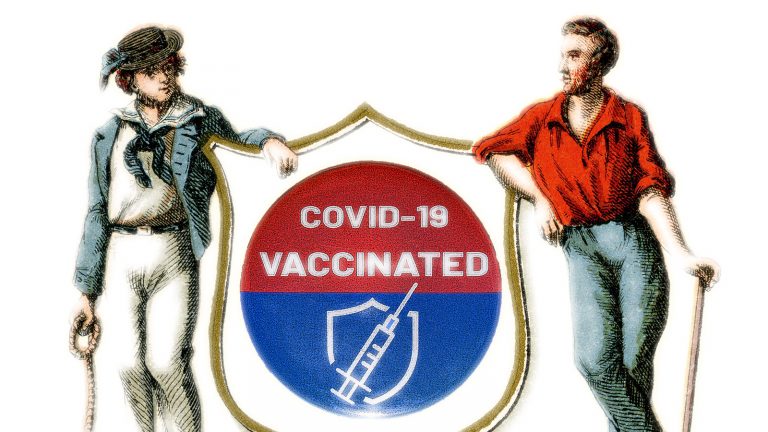 The Peculiar Divergence In COVID Vaccinations Around Milwaukee's Republican Hinterland
A link between partisan politics and coronavirus vaccinations at the national level has become increasingly recognized, but a slew of additional factors are playing a role in Wisconsin's largest metro area.
June 10, 2021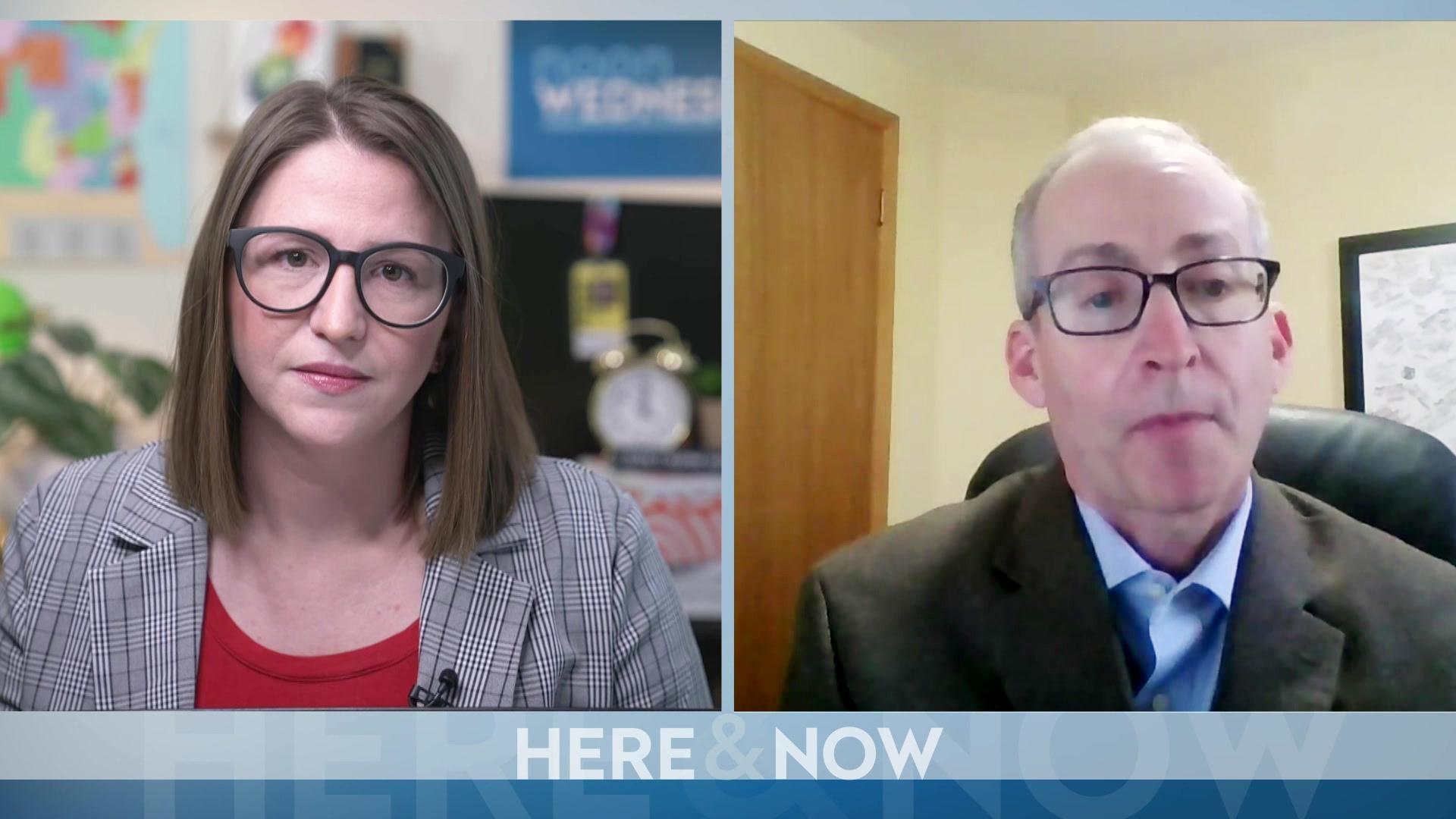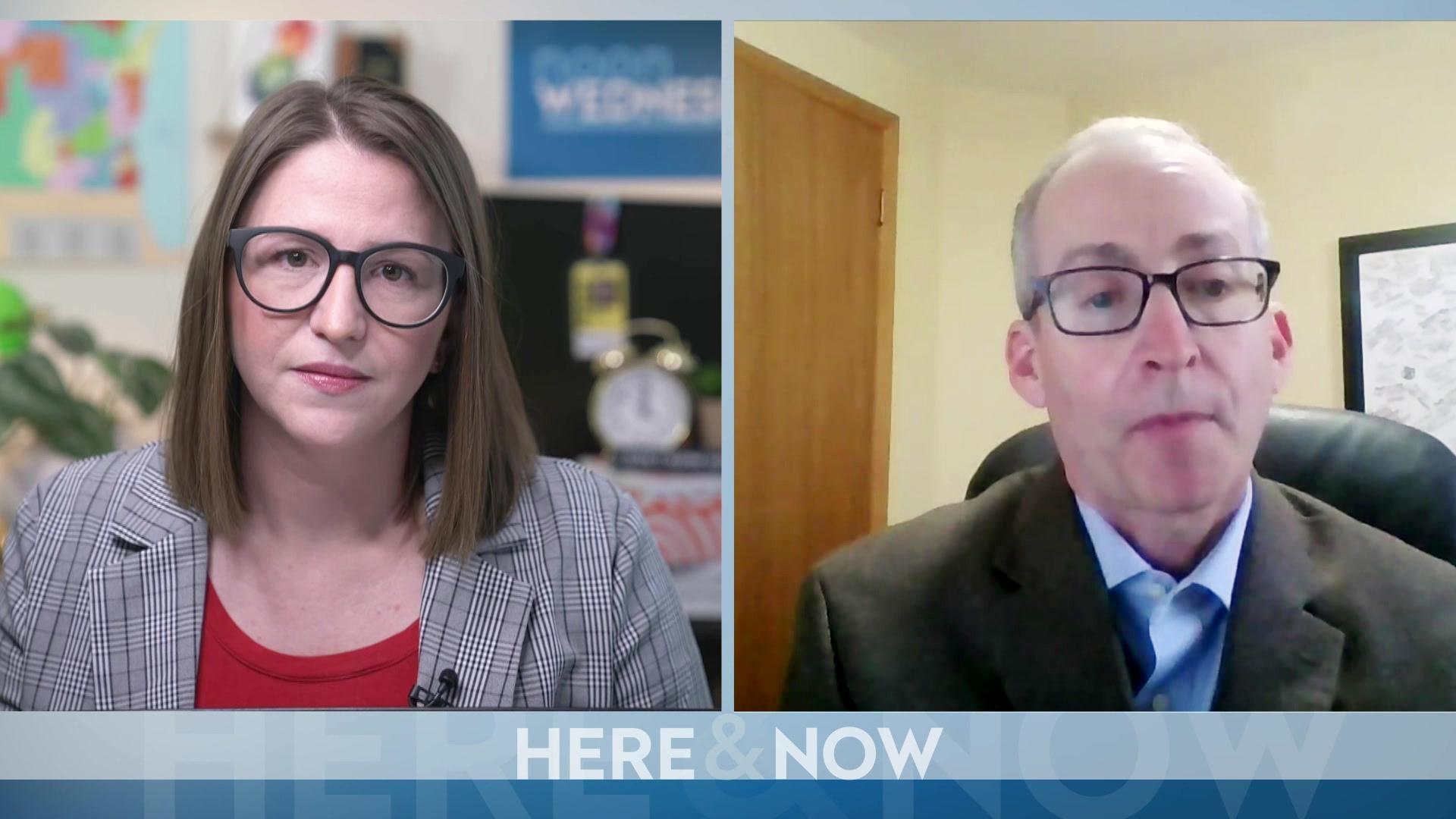 Noon Wednesday: Police Reform or Return to Status Quo?
After a year of protests demanding reforms to policing, where does Wisconsin's largest city stand with its own moves toward bettering law enforcement practices? A new report from the Wisconsin Policy Forum details strides being made in a national context. Wisconsin Policy Forum president and an author of the report Rob Henken joins to discuss progress and pitfalls of police reform.
June 9, 2021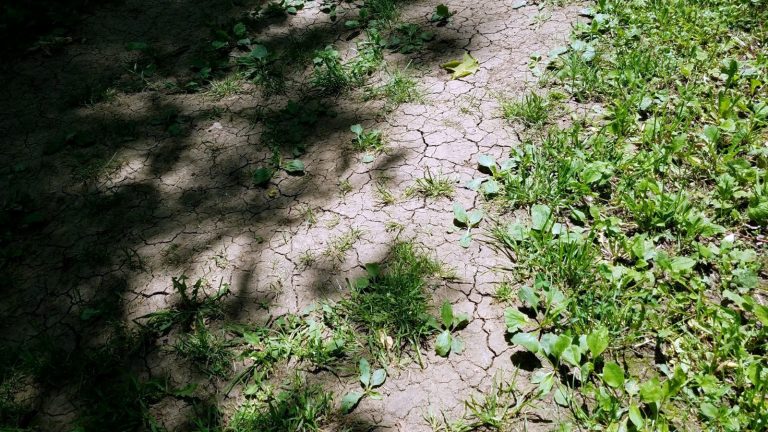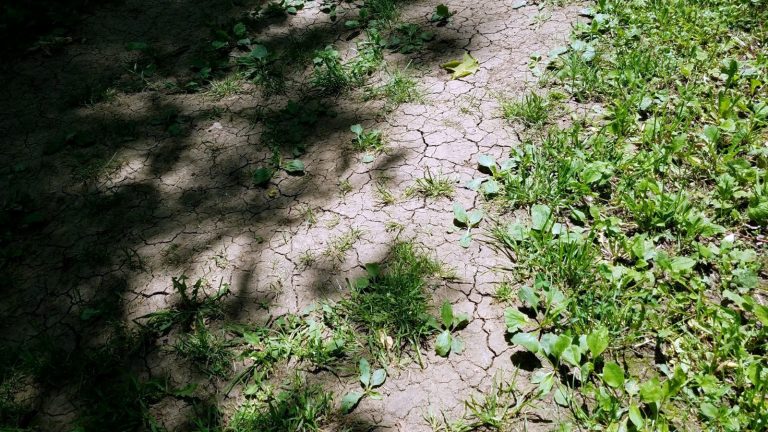 A Wet Decade Shifts To Drought In Southern Wisconsin
Following the state's wettest decade on record, lower-than-normal precipitation in the spring of 2021 is leading drought conditions to emerge in agricultural areas reliant on steady rains.
June 7, 2021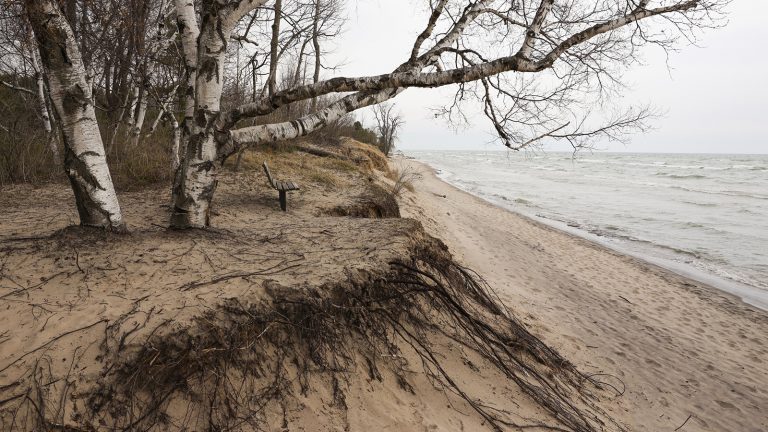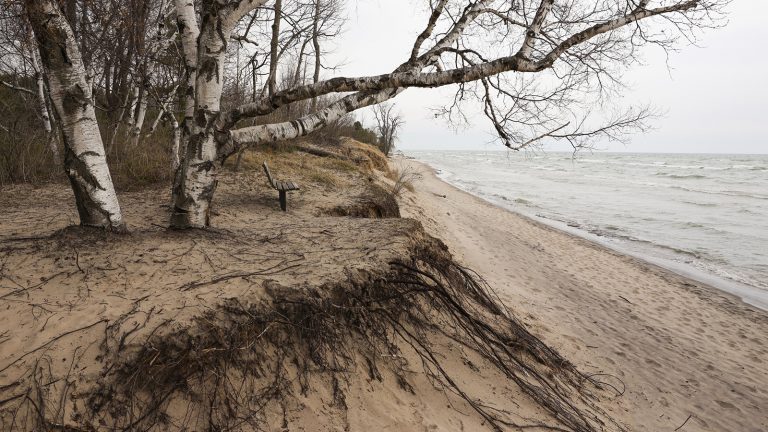 Ancient Human Remains Unearthed at Proposed Kohler Golf Course Site
The rapidly eroding Lake Michigan shoreline is raising questions about the future of the controversial project adjacent to Kohler-Andrae State Park.
May 24, 2021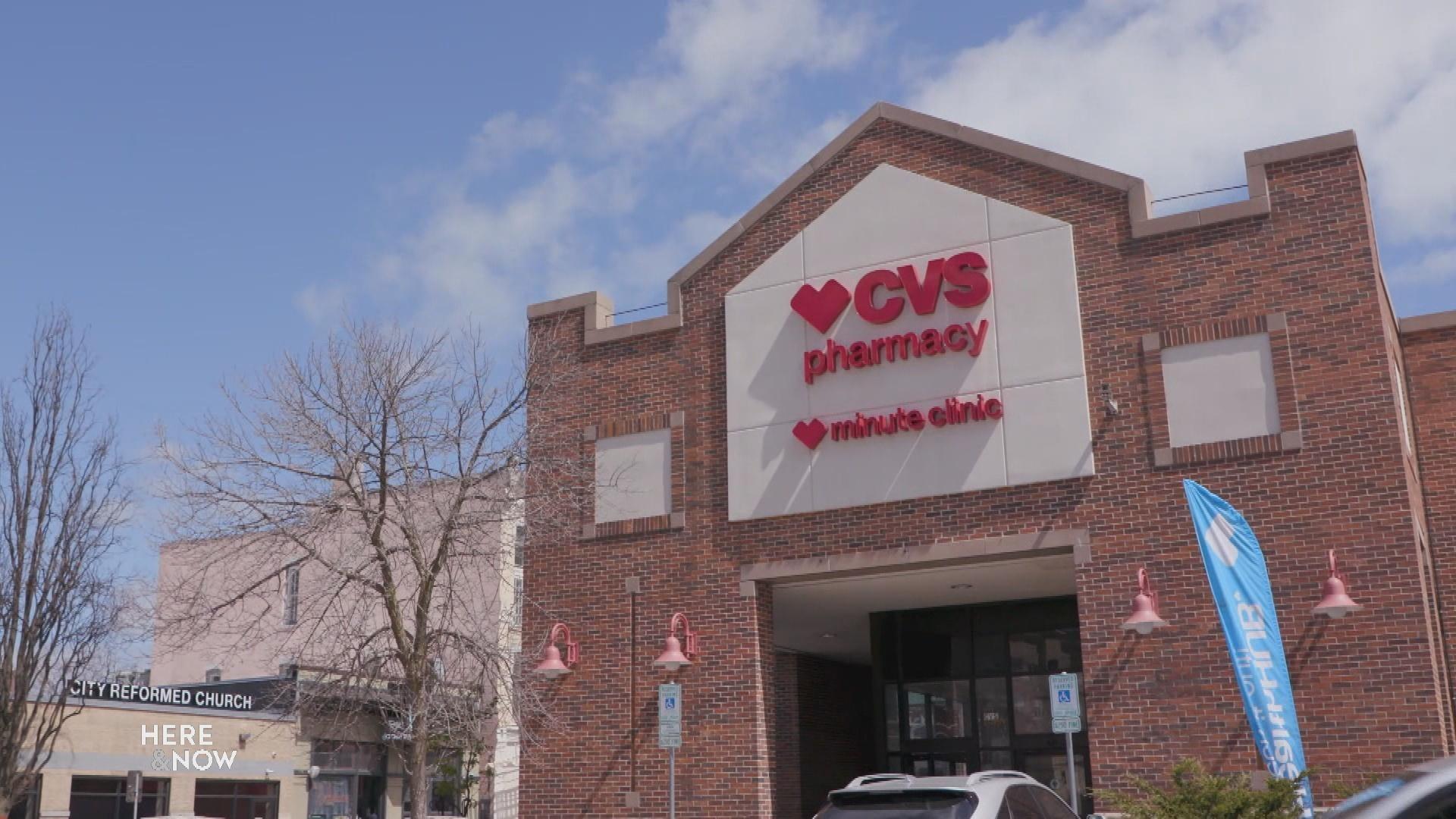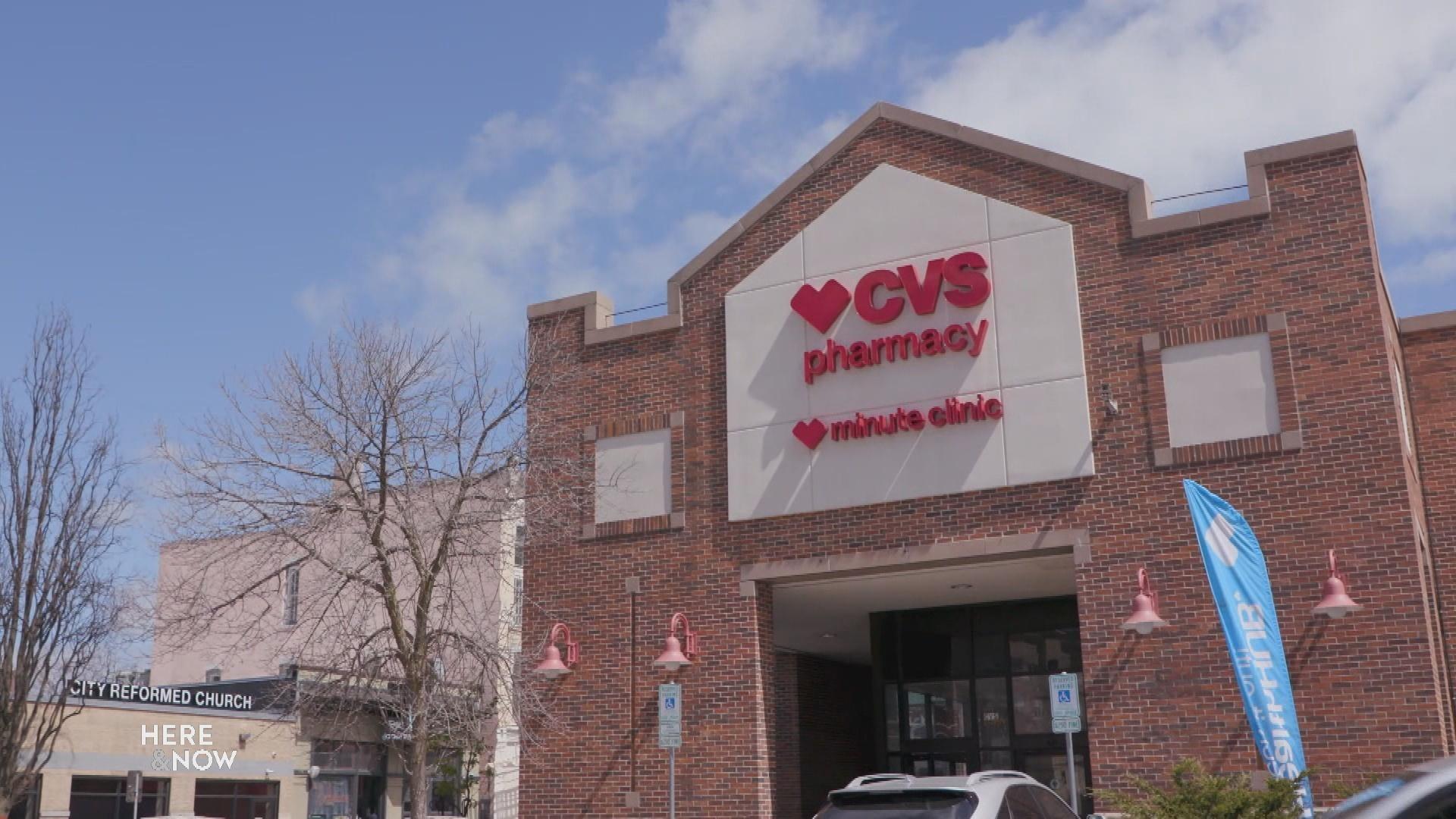 Milwaukee Pharmacist Aids in Pandemic Vaccinations
"Here & Now" special projects reporter Murv Seymour covers how local Milwaukee pharmacist Lauren Chars has gone from filling pharmacy prescriptions to aiding in enhanced services to help with the pandemic.
May 14, 2021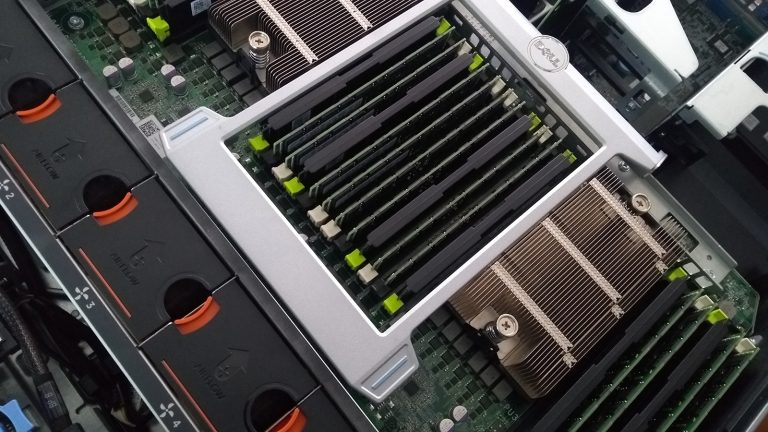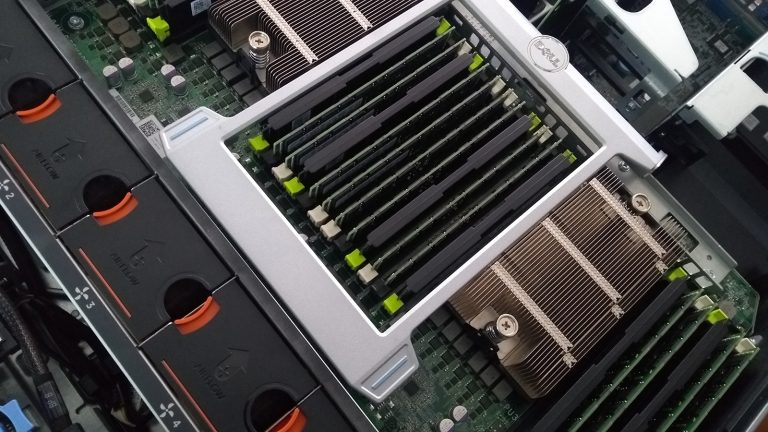 Foxconn Plans to Make 'Digital Infrastructure Hardware' in Wisconsin — What's That?
Here & Now Extra: Under its revised tax incentives contract with the state, the global electronics giant proposes to manufacture products essential to conducting business and living life in "the cloud."
May 10, 2021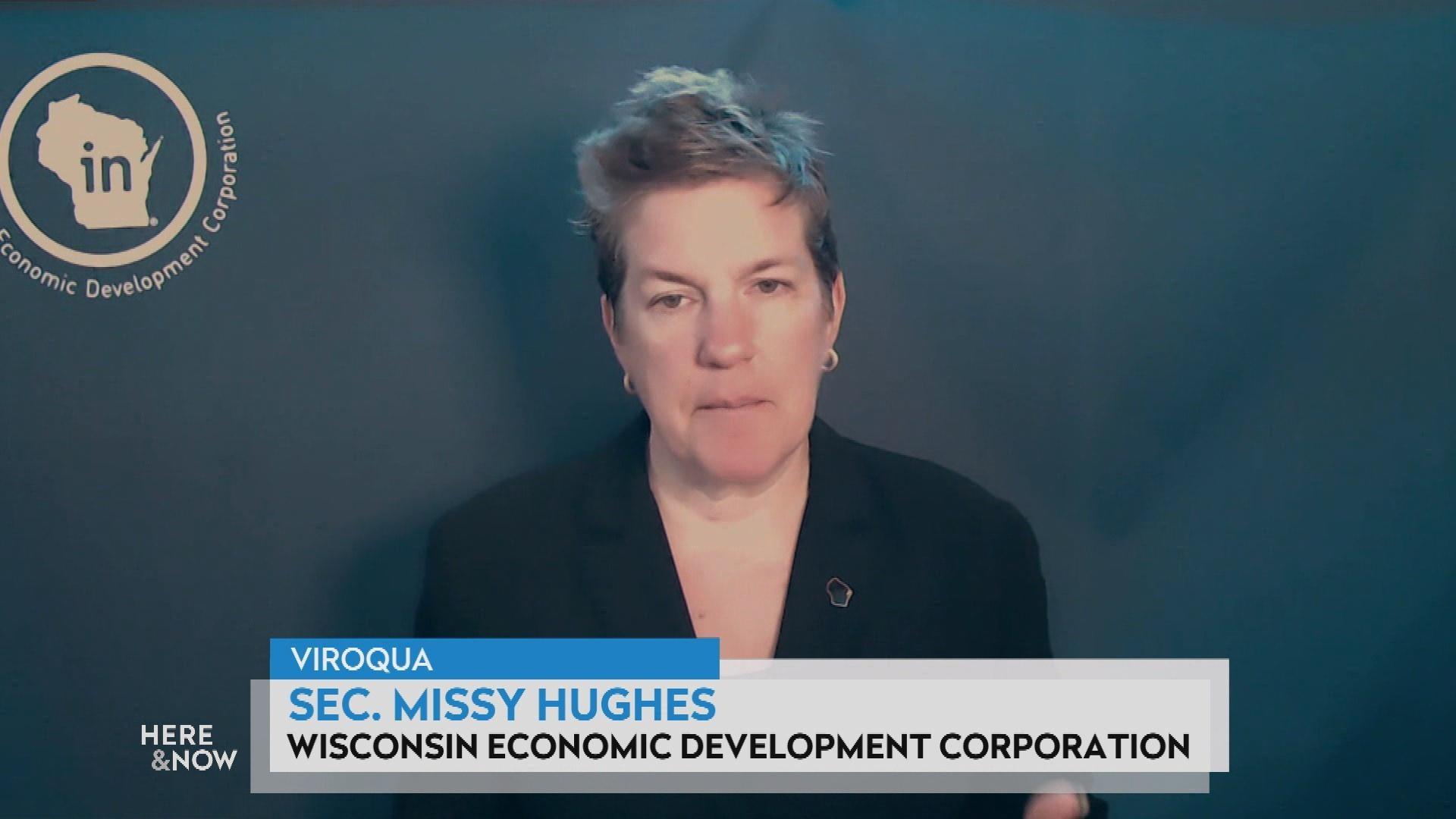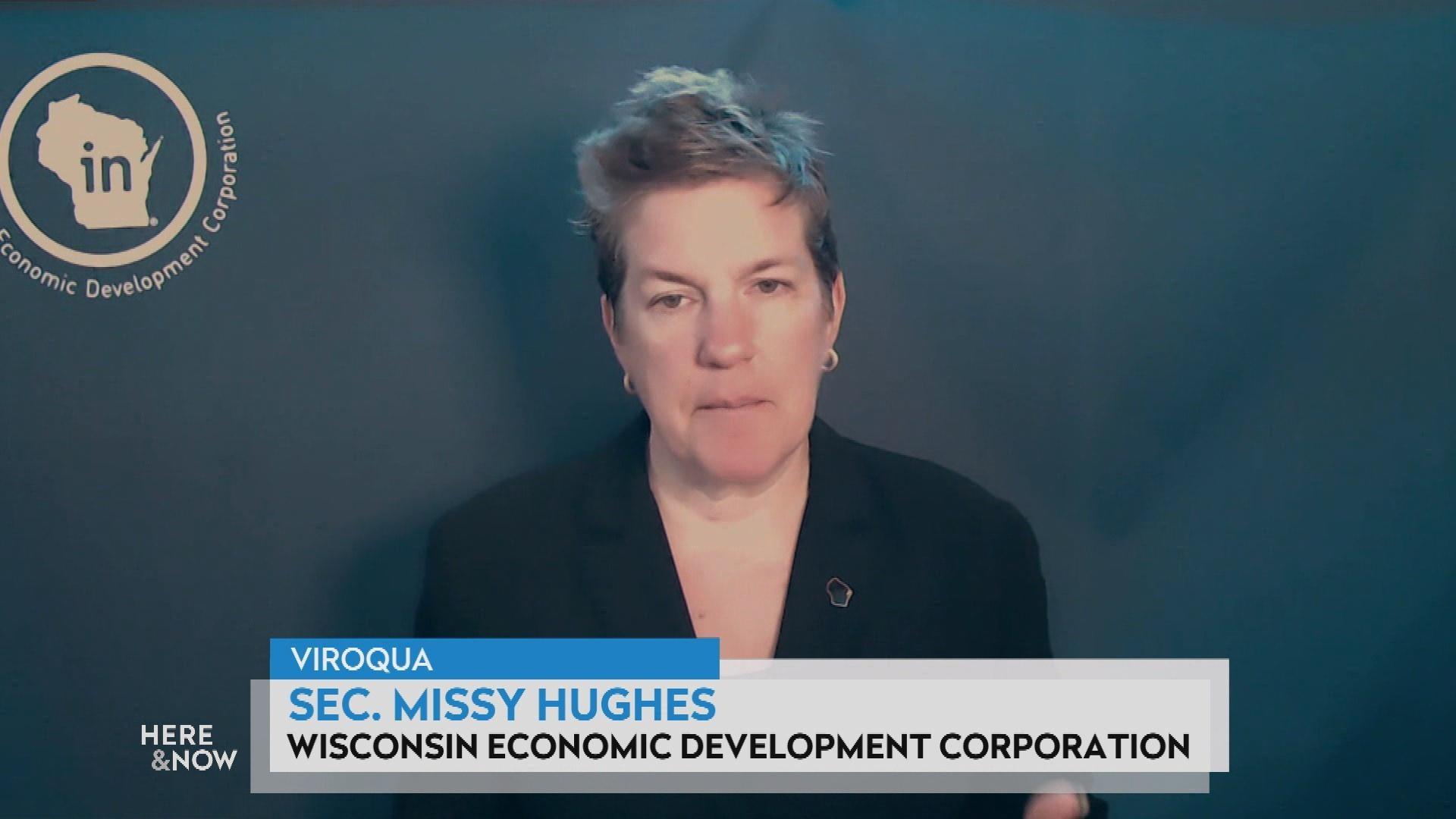 The New Agreement with Foxconn
Wisconsin Economic Development Corporation Secretary and CEO Missy Hughes discusses the state's new agreement with Foxconn to offer tax credits for developing manufacturing and technology jobs.
April 30, 2021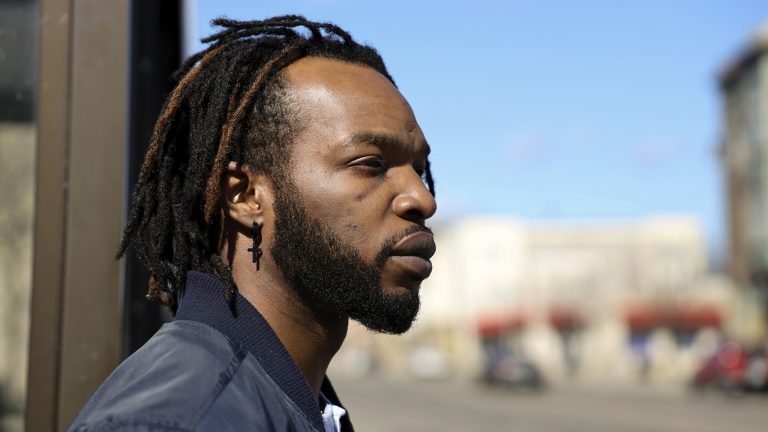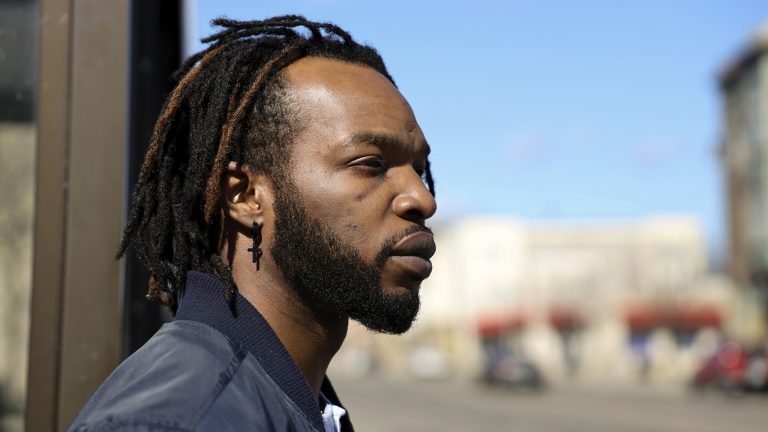 In Wake of Wisconsin's Racial Justice Protests, Curfew Tickets Raise Equity and Speech Questions
In Milwaukee, Black residents accounted for about two-thirds of curfew citations. Kenosha and Wauwatosa defend curfew arrests in federal court.
April 26, 2021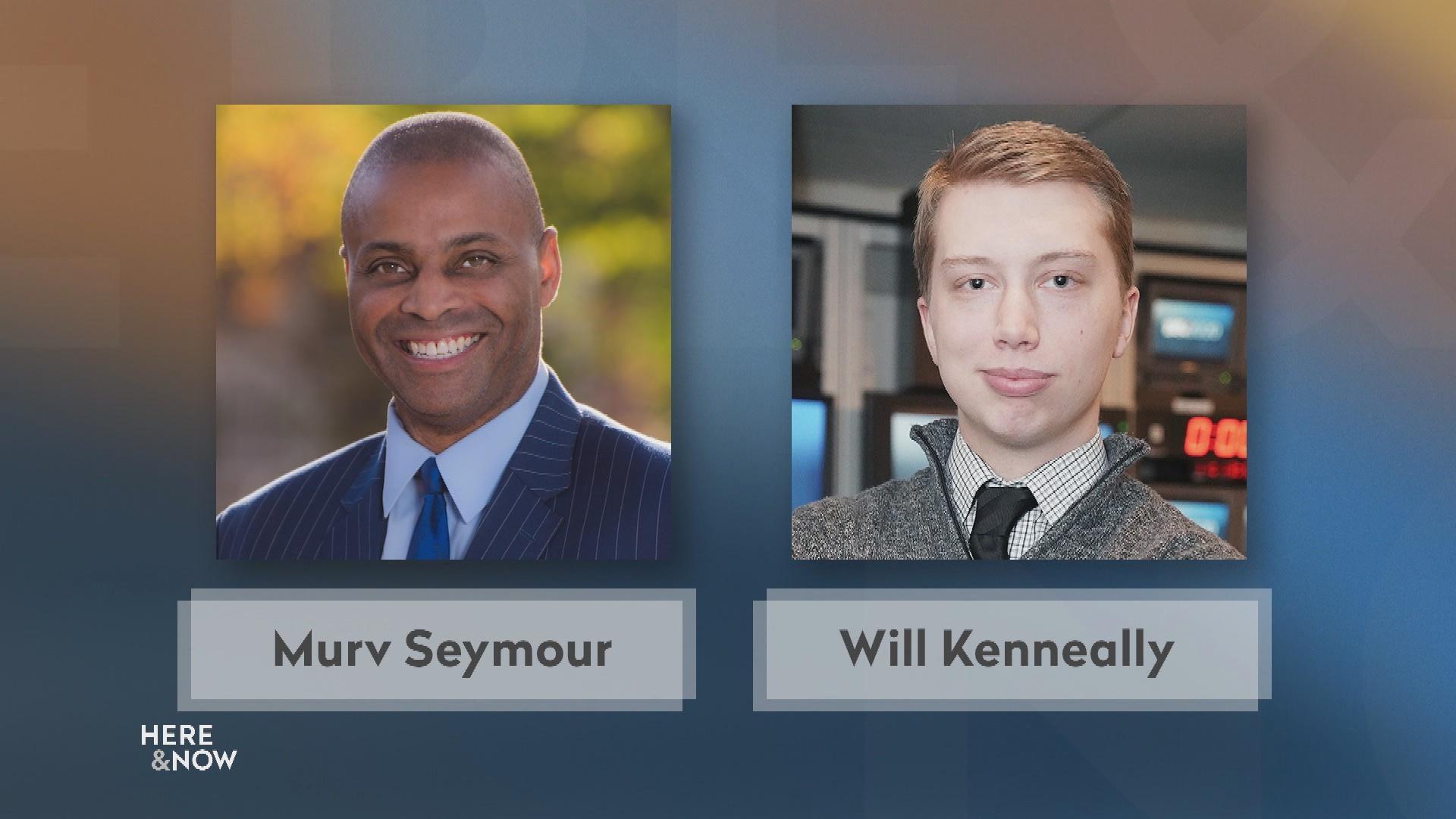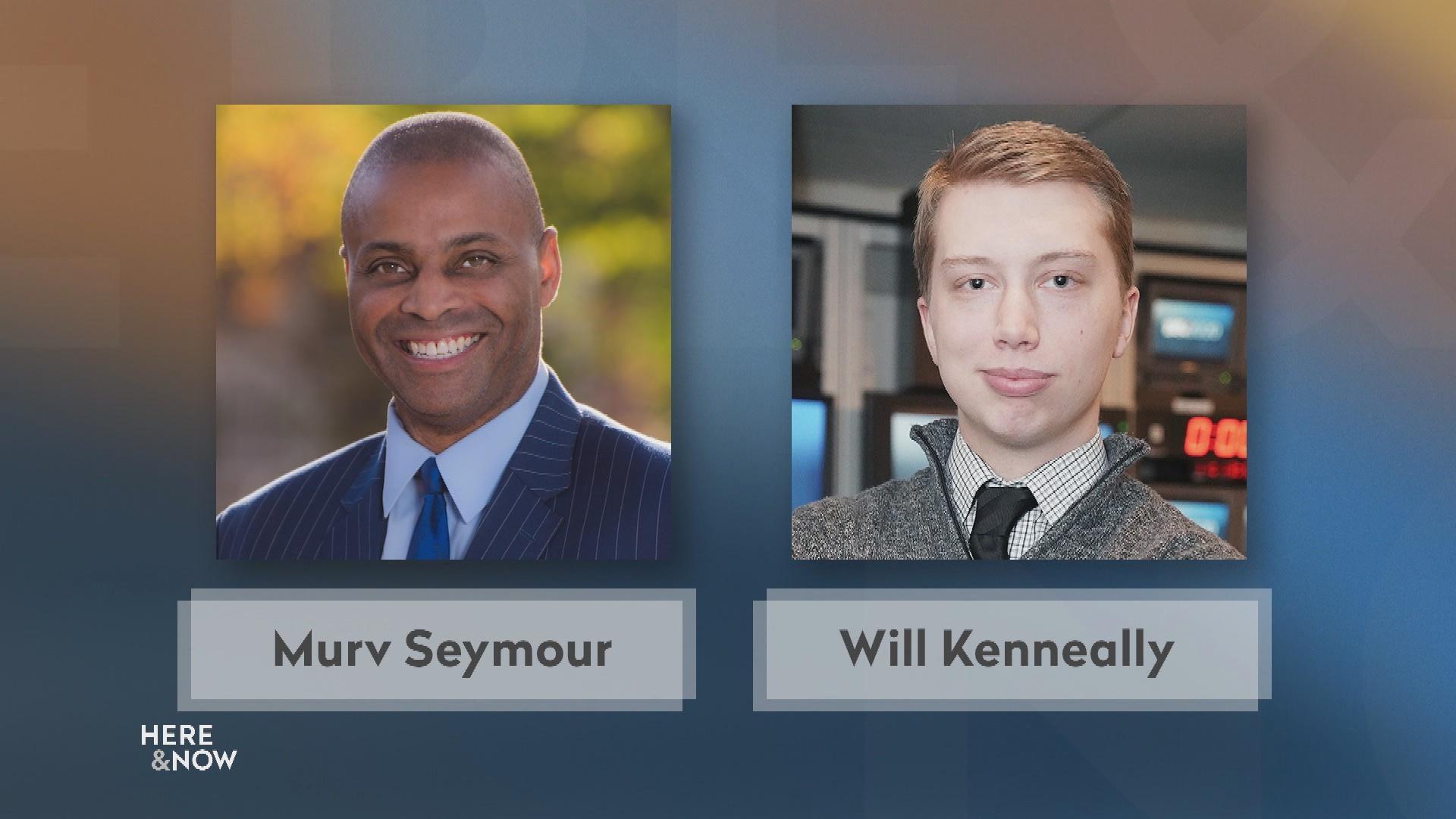 Milwaukee Residents Respond to Derek Chauvin Verdict
"Here & Now" reporters Will Kenneally and Murv Seymour report from Milwaukee moments after people peacefully took to the streets with joy following the Derek Chauvin verdicts.
April 23, 2021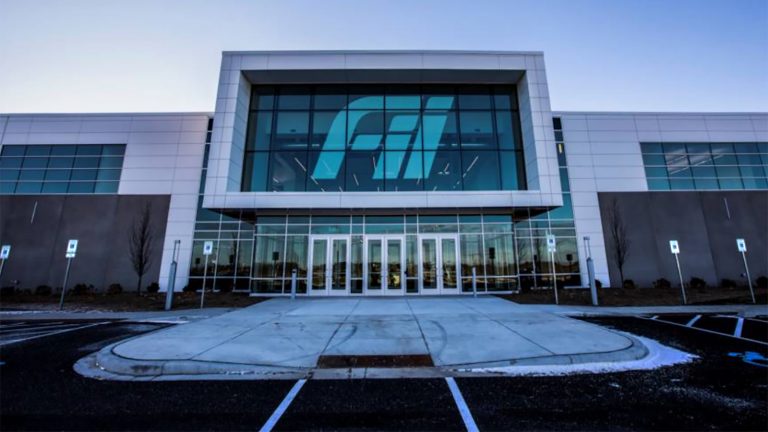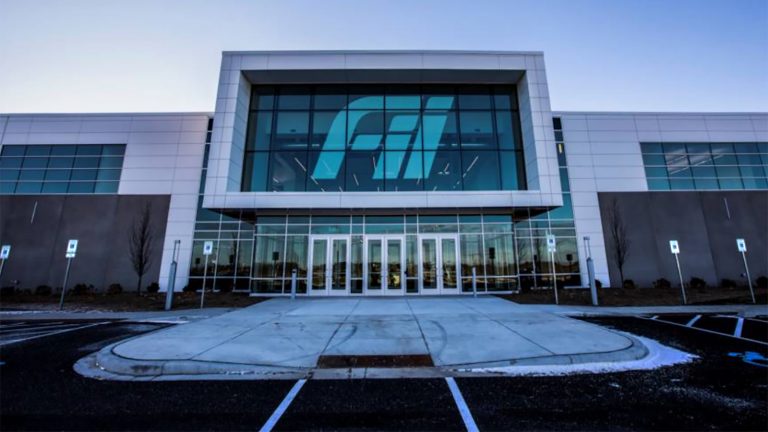 How Much Smaller is the New Contract Between Wisconsin and Foxconn?
The state's economic development agency has announced a new tax incentive package with the Taiwan-based tech giant that is an order of magnitude smaller than the original signed in 2017.
April 21, 2021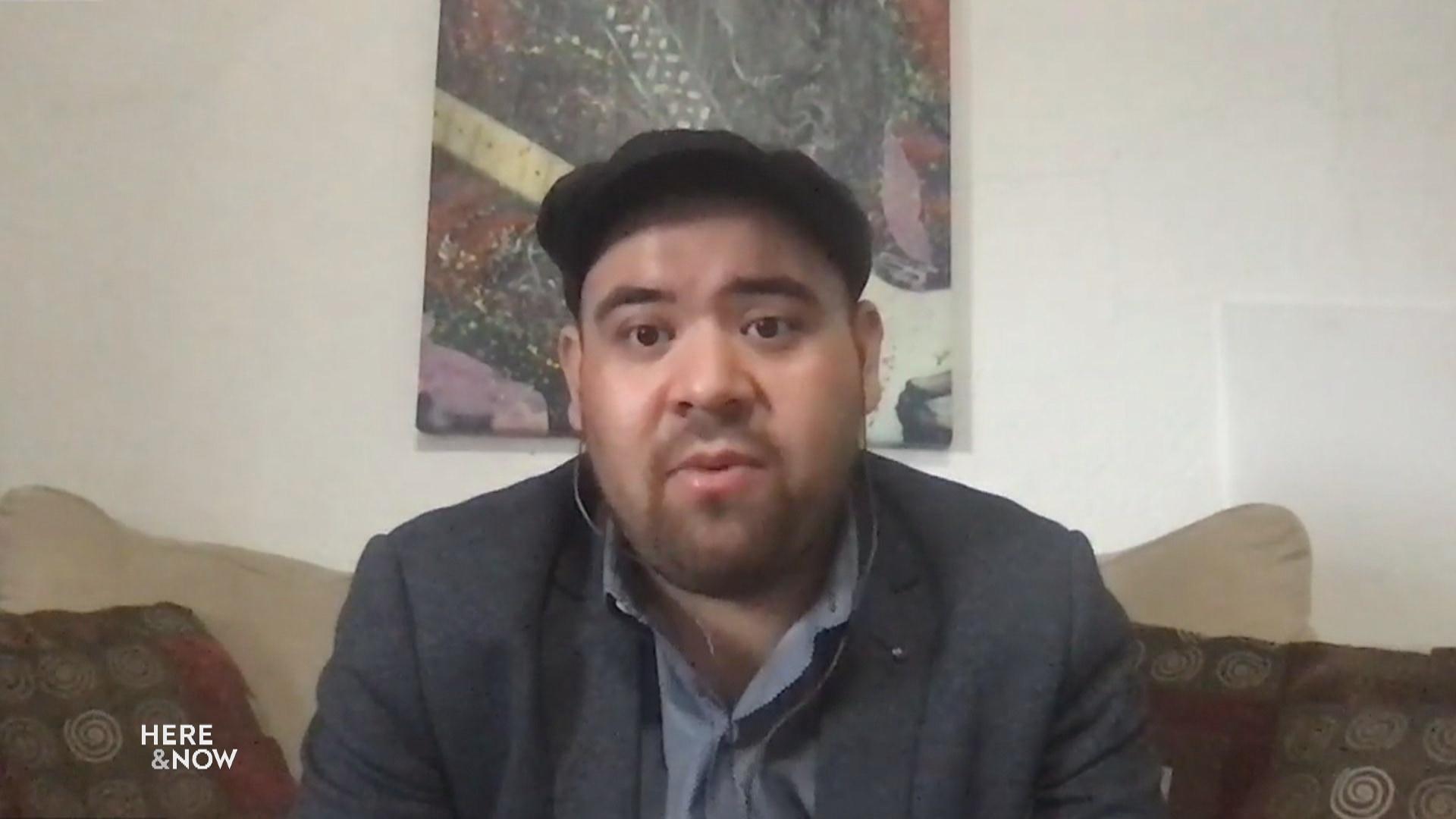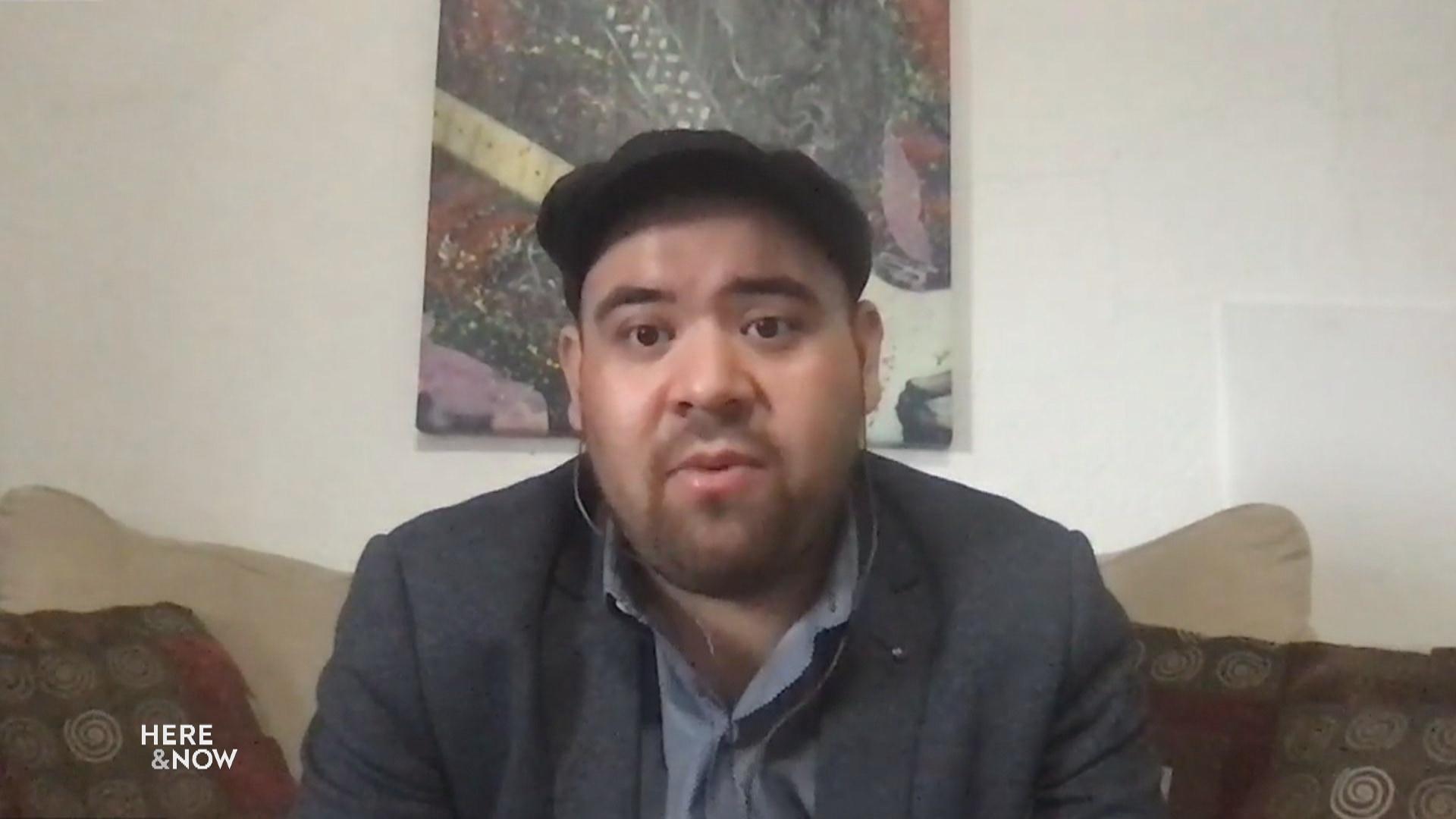 Expanding Vaccine Access for Hispanic Wisconsinites
Racine County Supervisor Fabi Maldonado explains the need for distributing more coronavirus vaccines among Hispanic residents in southeast Wisconsin.
March 26, 2021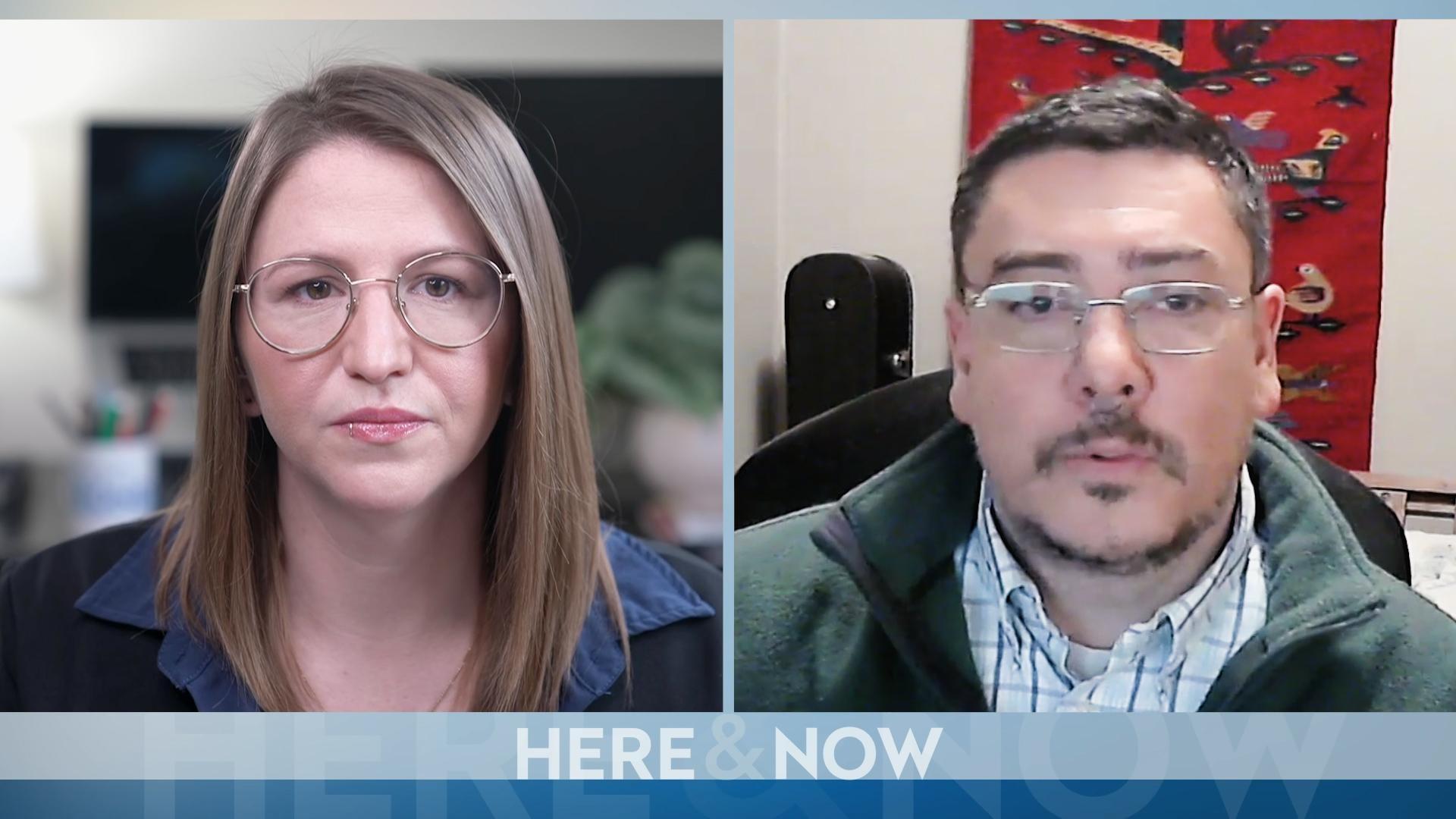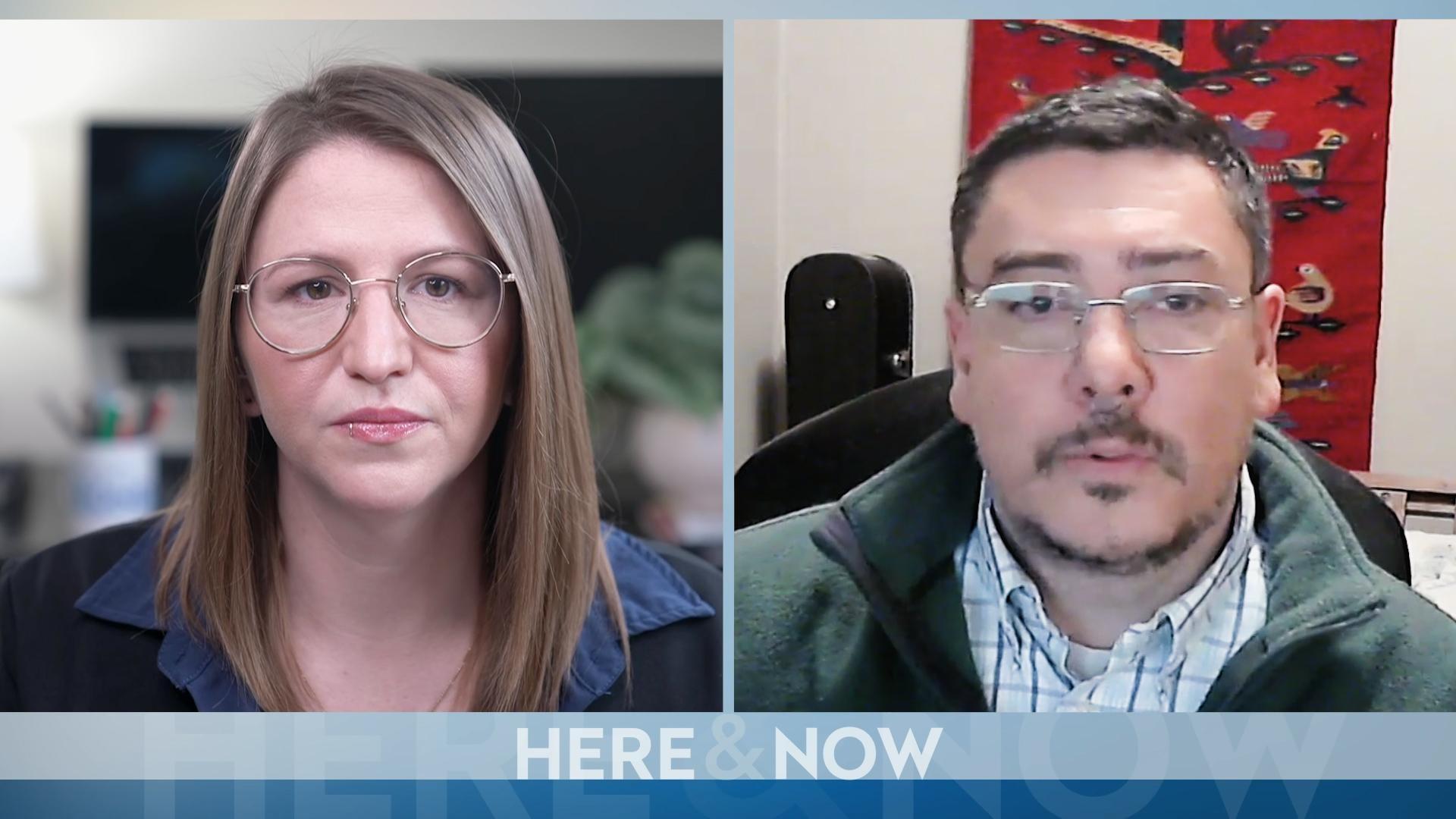 Noon Wednesday: Equitably Distributing the COVID-19 Vaccine
Despite an early intentional focus of equity in distributing the COVID-19 vaccine, there are daily challenges health officials face toward this goal. Dr. Zeno Franco, associate professor of Family and Community Medicine at the Medical College of Wisconsin, joins us to talk about what this looks like on the ground.
February 24, 2021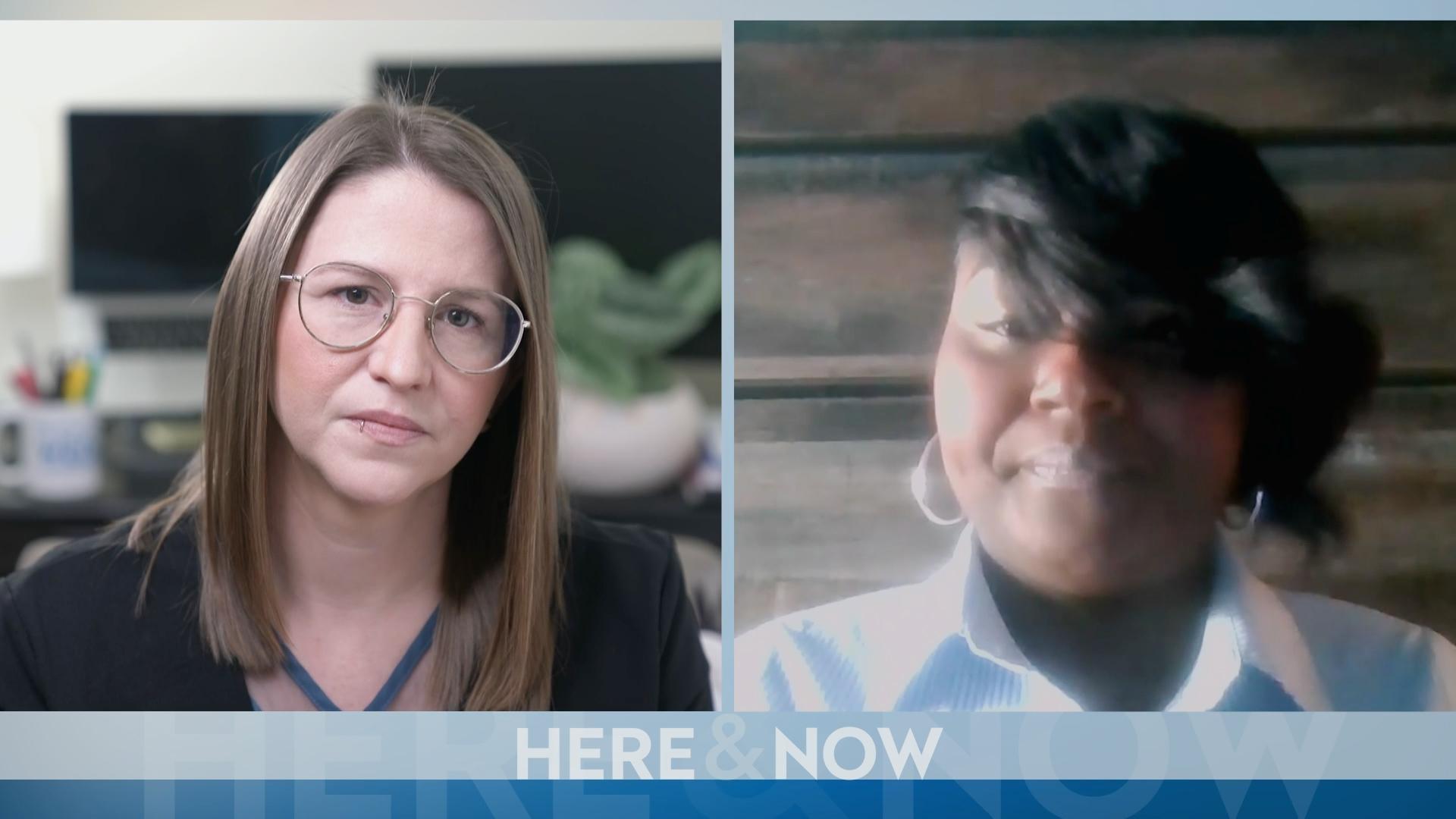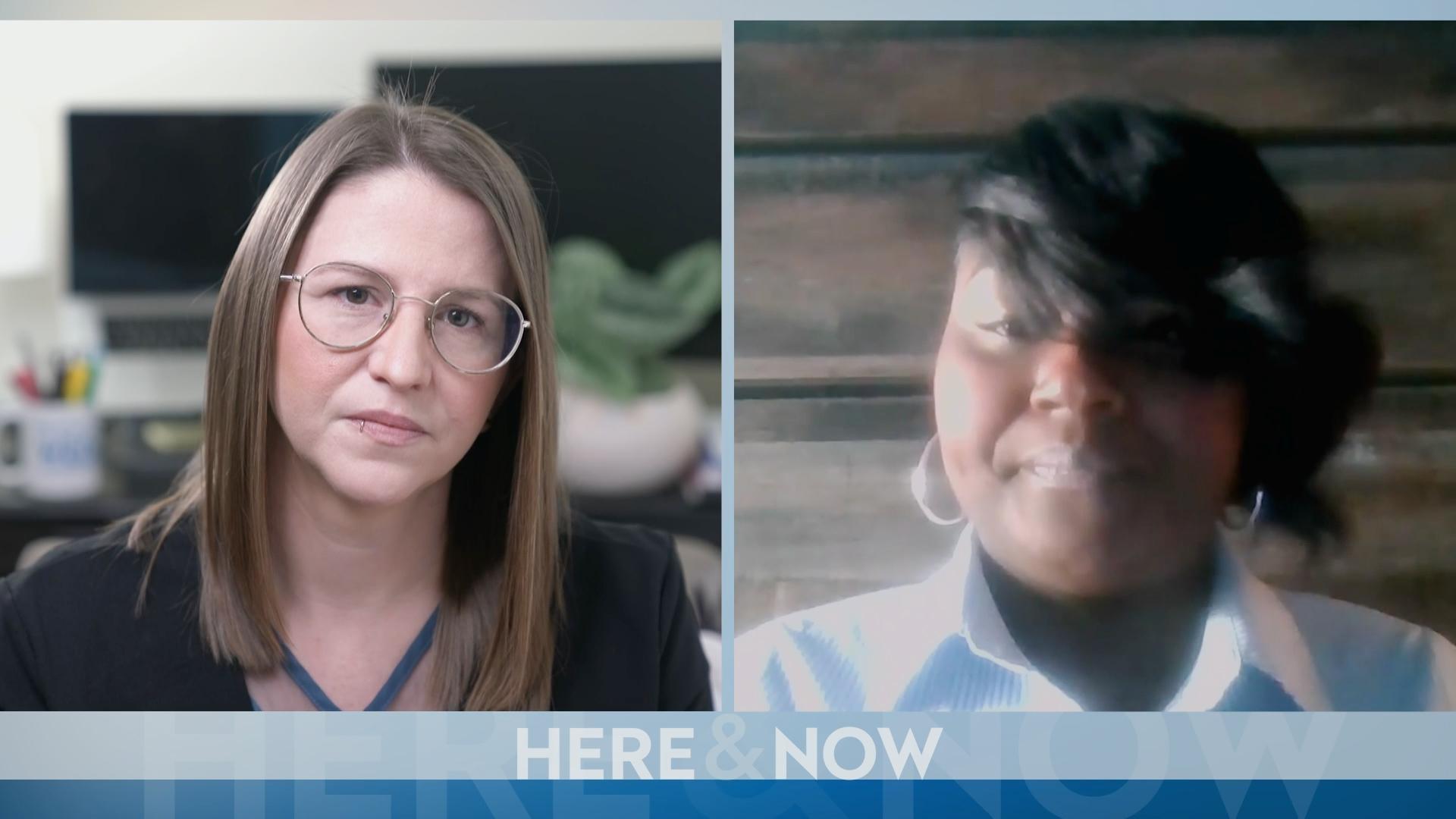 Noon Wednesday: A Town Torn by Racism
Over the last year, the Burlington community has had to reckon with racial discrimination and equity, and the debate has divided many in the community. Darnisha Garbade, president of the Burlington Coalition for Dismantling Racism, talks about her push to bring acts of prejudice to light.
February 10, 2021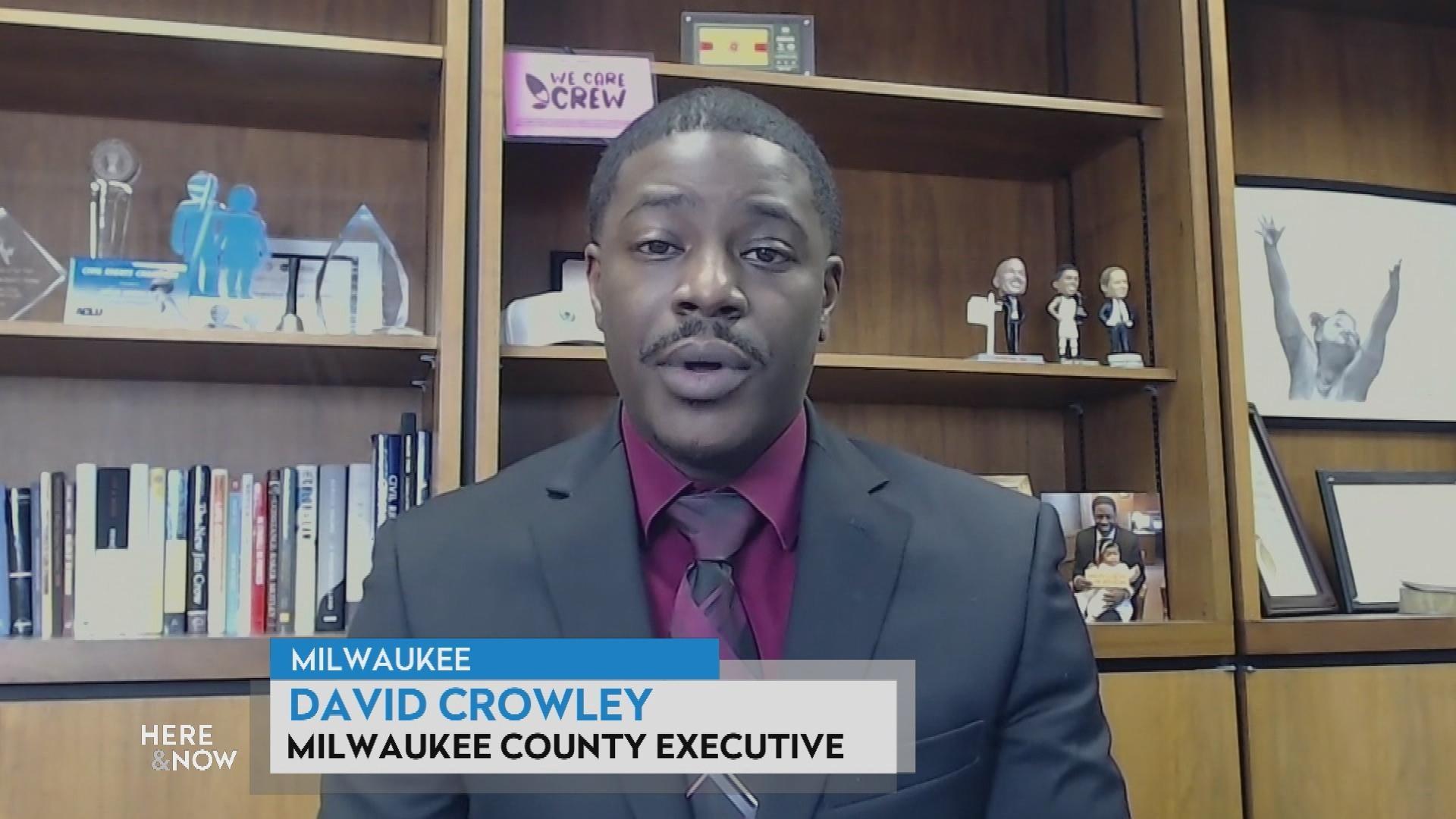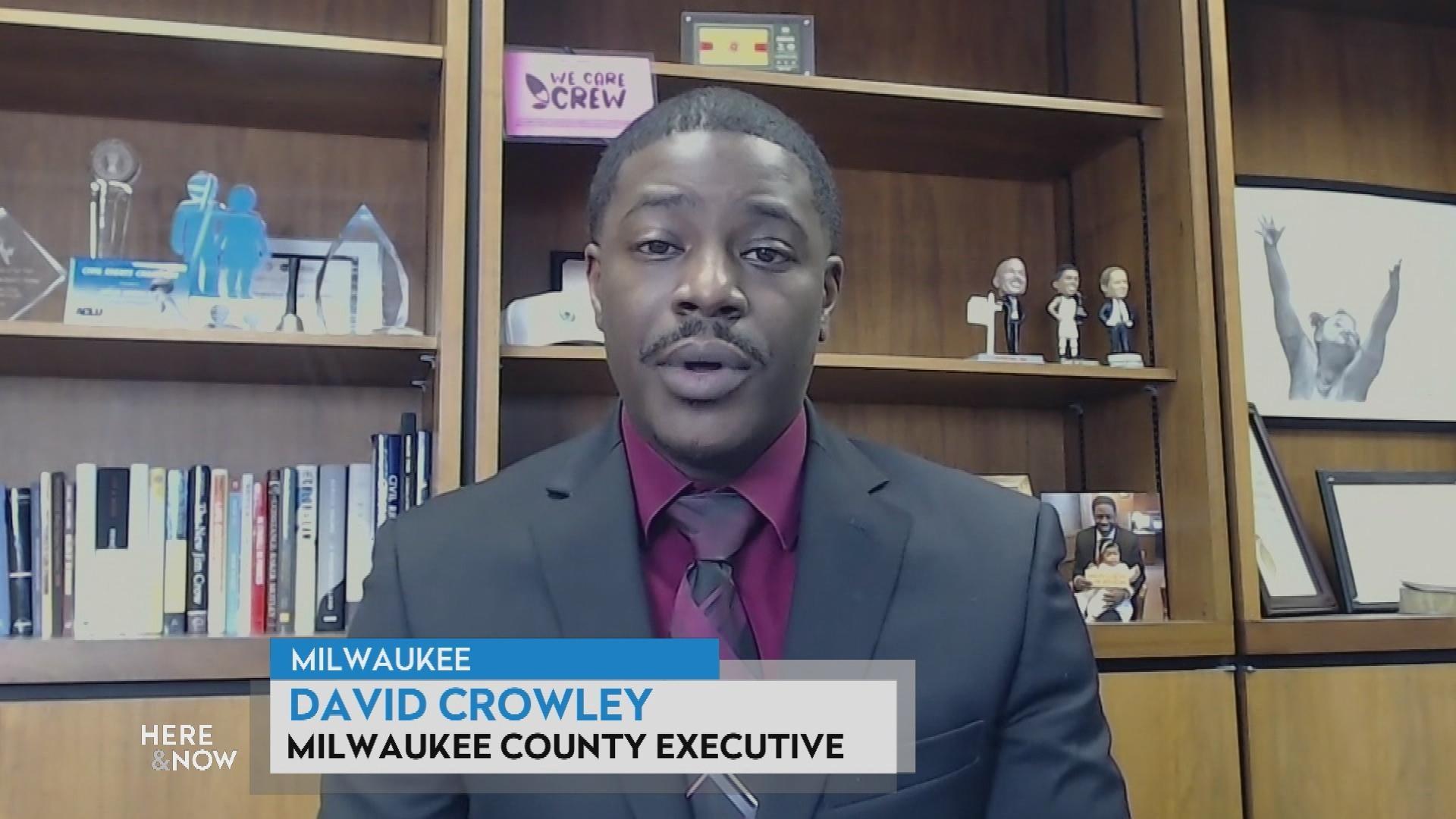 Milwaukee County Executive David Crowley discusses ways to bolster equity in the state's largest county, and how a new presidential administration may help those goals.
January 22, 2021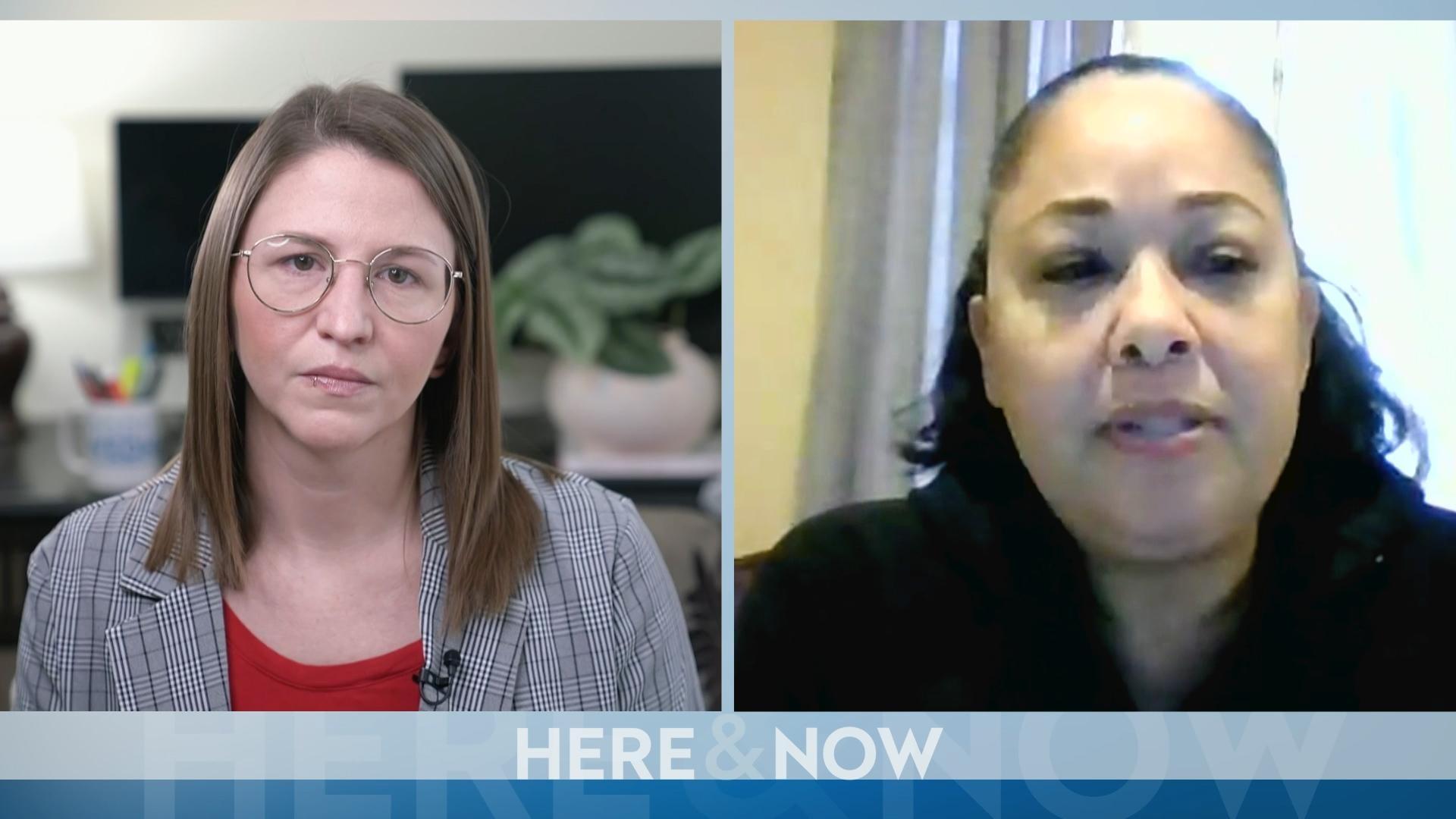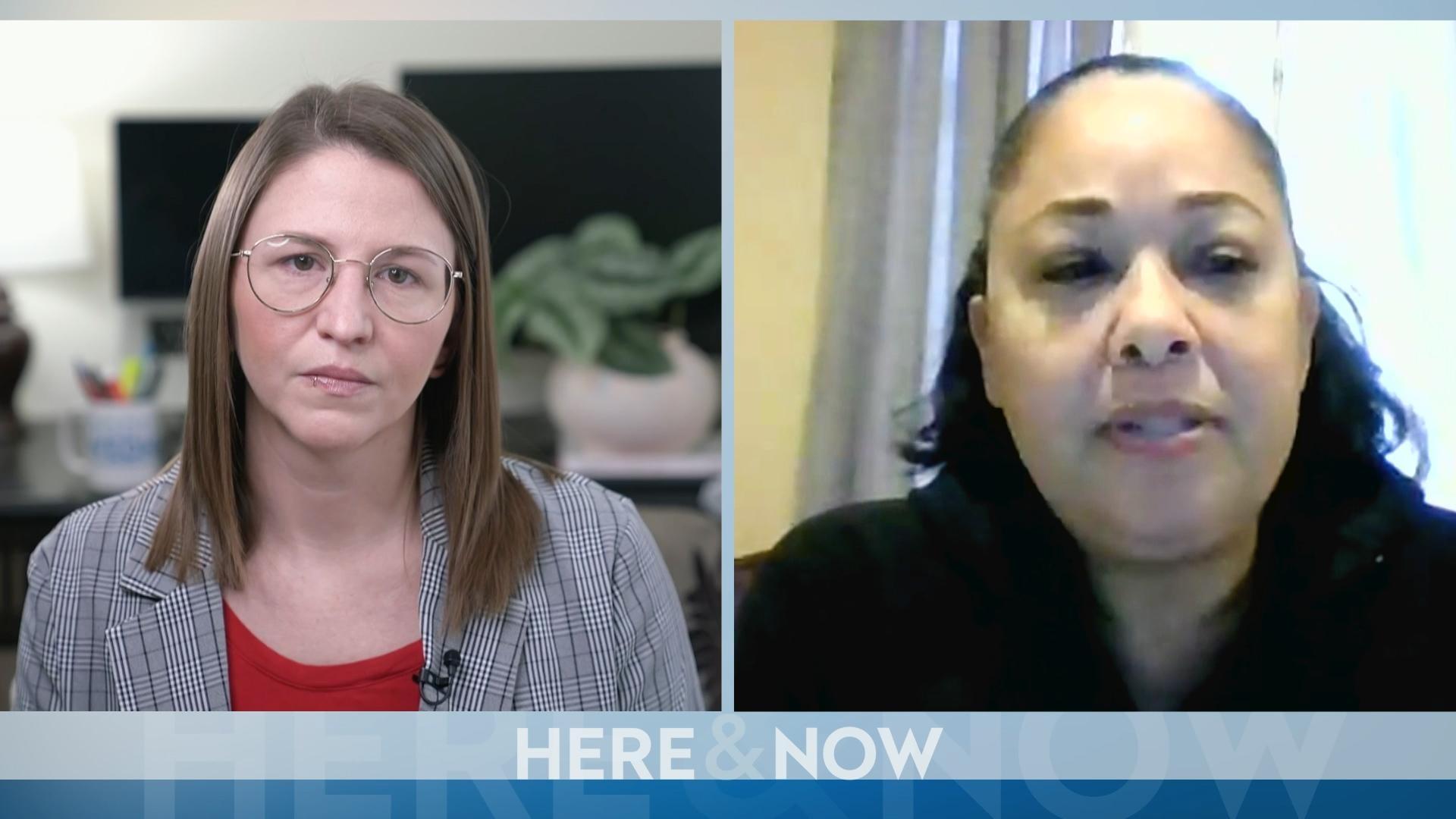 Noon Wednesday: No Charges in Shooting of Jacob Blake
In the aftermath of news that no cimrinal charges will be brought against the Kenosha police officer responsible for shooting Jacob Blake, we speak with Tanya McLean, executive director of Leaders of Kenosha, about reactions and what comes next for Blake and Kenosha.
January 6, 2021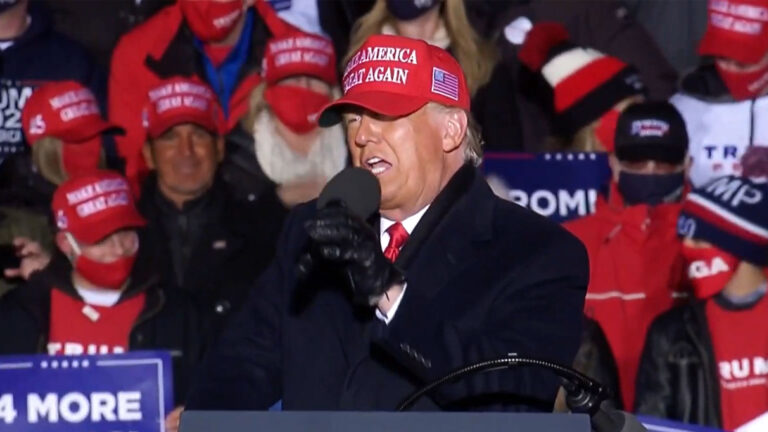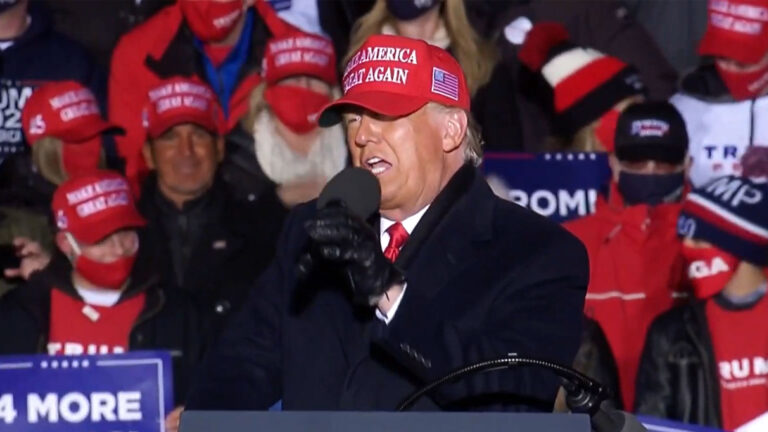 Trump Rallies in Kenosha on Eve of Election
The president cast aspersions on the results of absentee ballots and said that bad things can happen "in the streets" with an angry population that questions the results.
November 2, 2020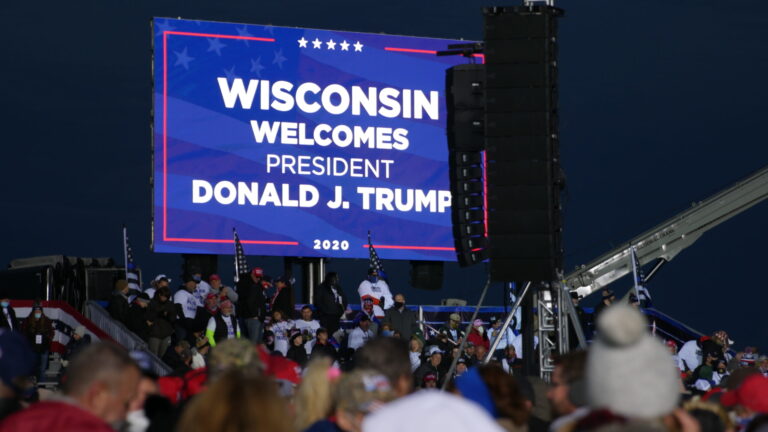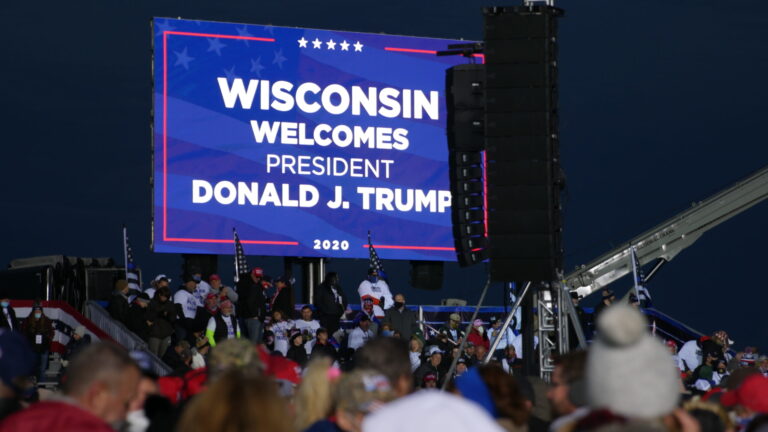 Trump Rallies in Waukesha 10 Days Out from Election
The president promised a big win in Wisconsin, continued economic prosperity during a second term.
October 24, 2020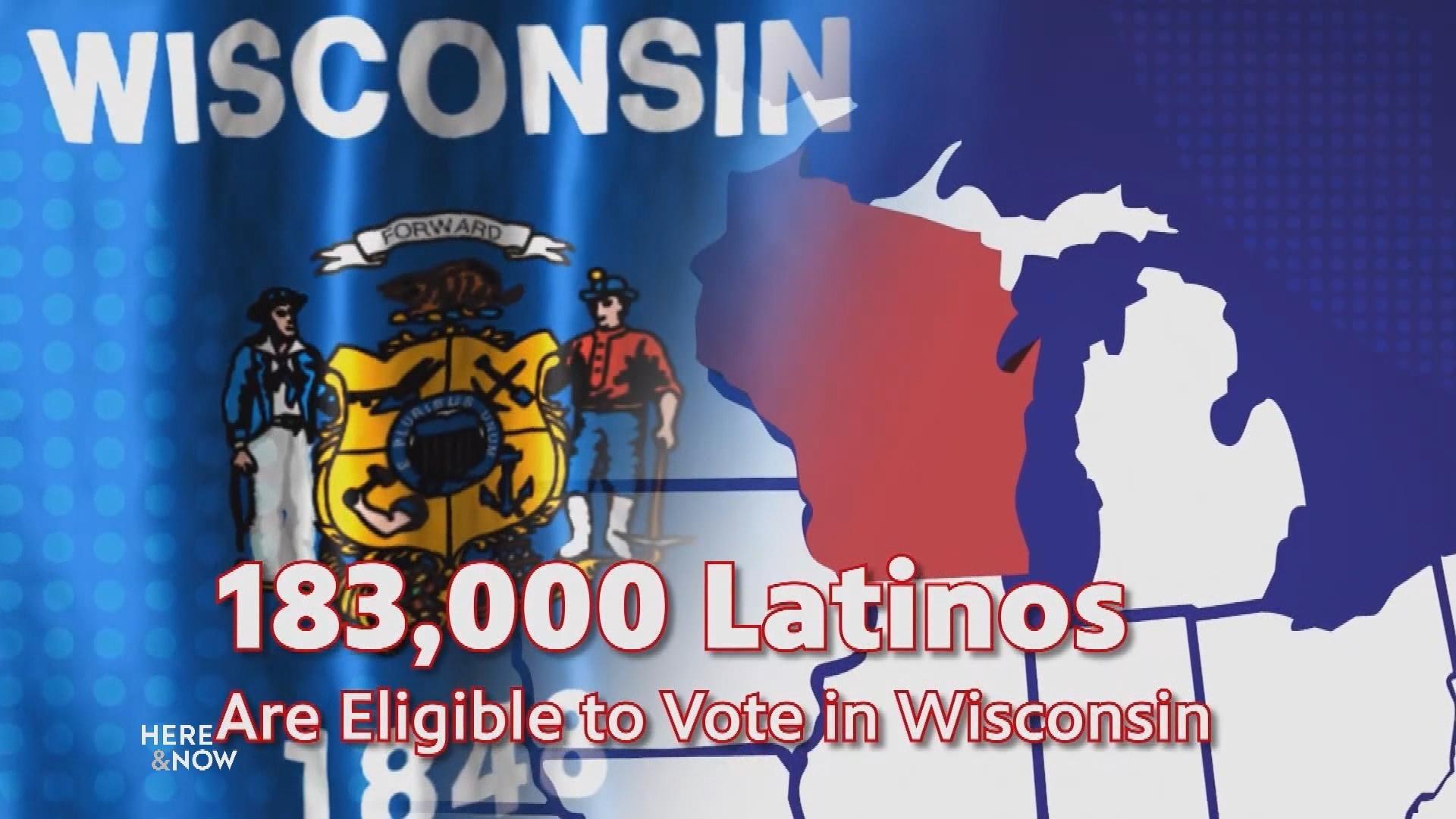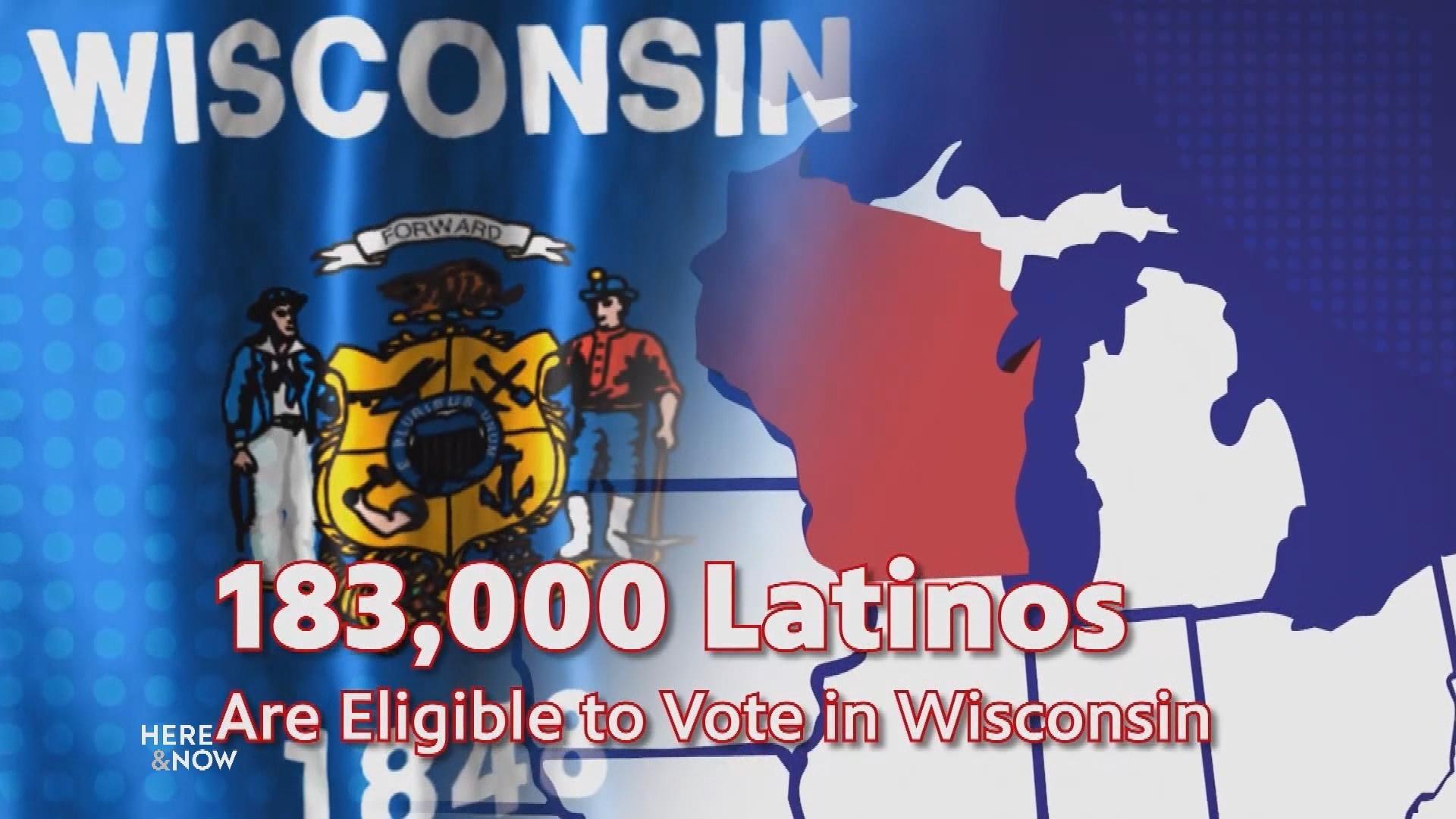 Patricia Gomez of Milwaukee PBS talks with members of the Latino community about the issues and preferences in the race for President.
October 23, 2020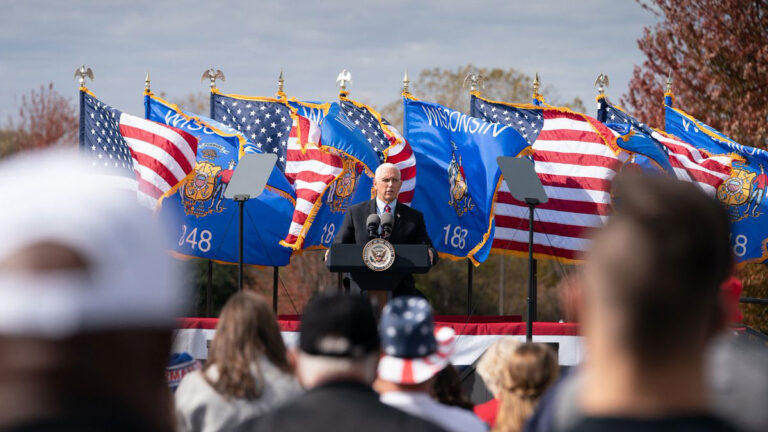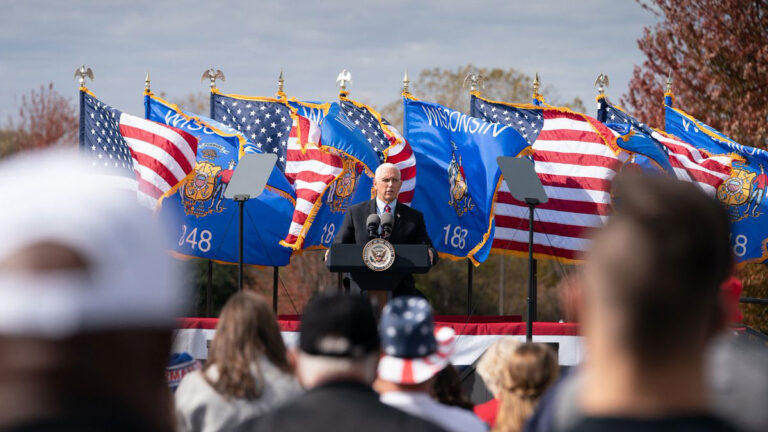 Pence Stops in Waukesha 3 Weeks Before Election Day
Vice President Mike Pence spoke to a crowd of supporters during a campaign stop at Weldall Manufacturing in Waukesha Tuesday. Pence weighed in on the political news of the day—the nomination of Amy Coney Barrett to the Supreme Court—among his familiar campaign stalwarts of the economy and law and order. ...
October 13, 2020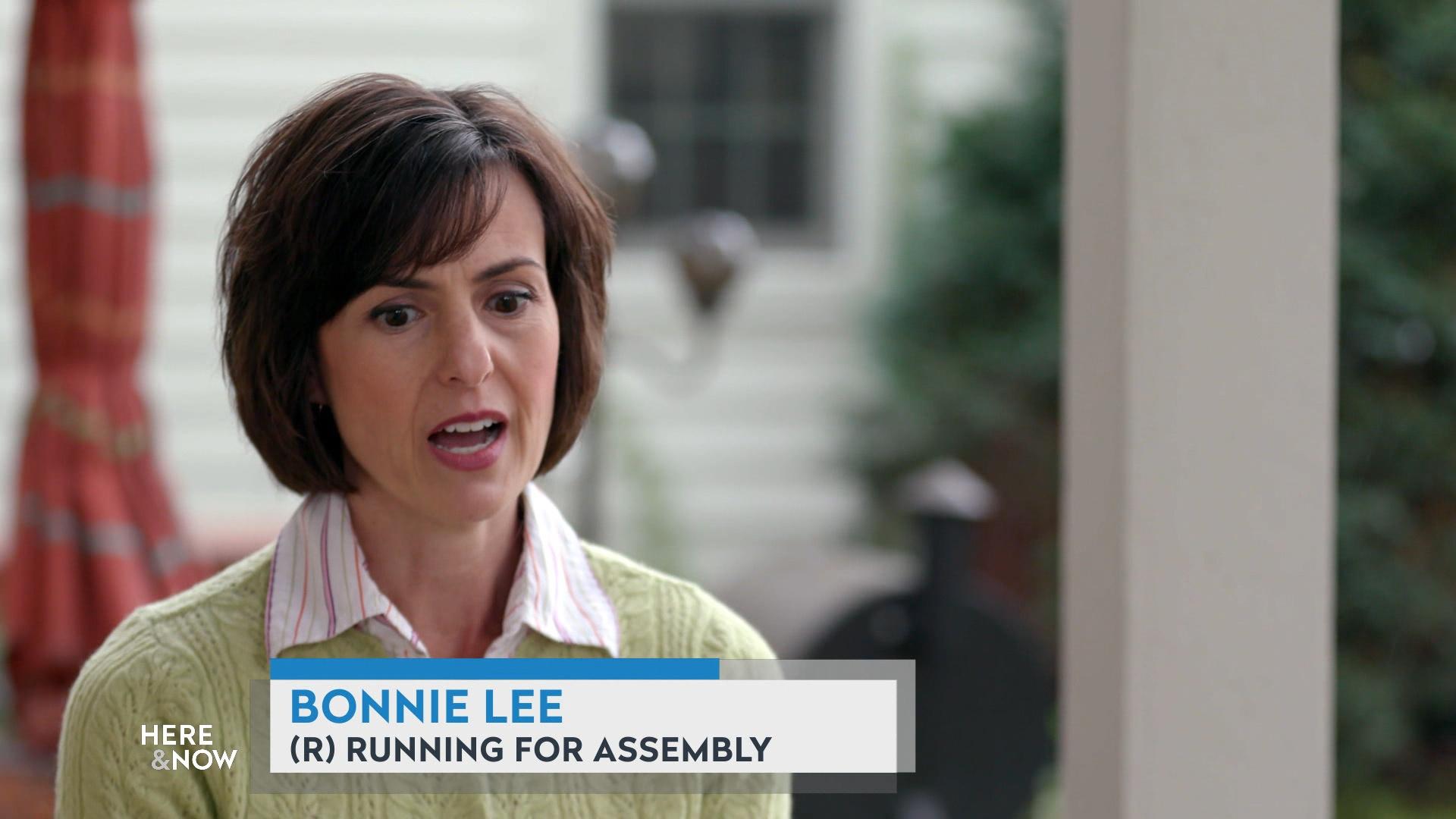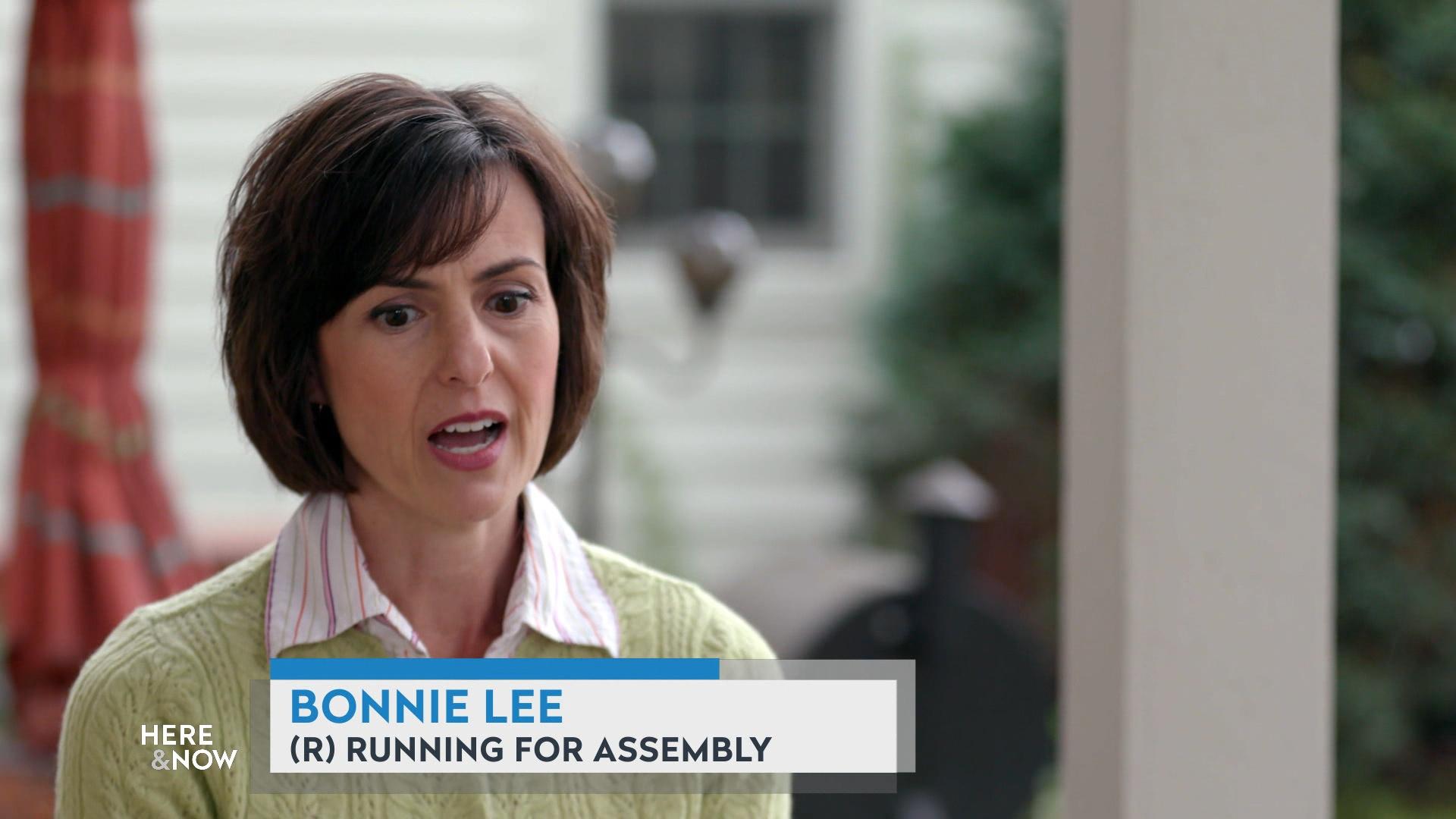 Wauwatosa Protests for Alvin Cole and the Suburban Vote
Law and Order becomes an issue for an Assembly race underway in Wauwatosa.
October 9, 2020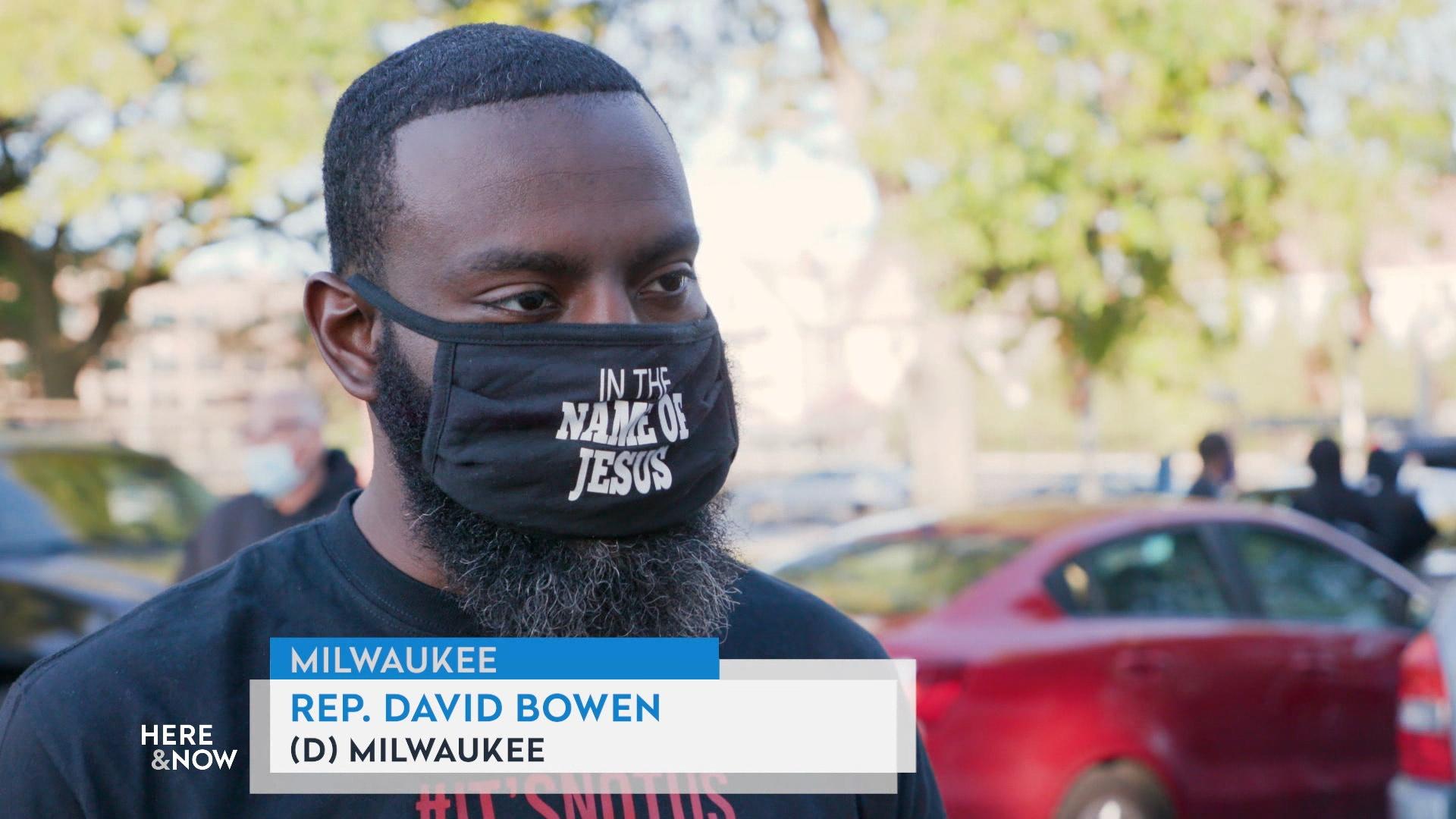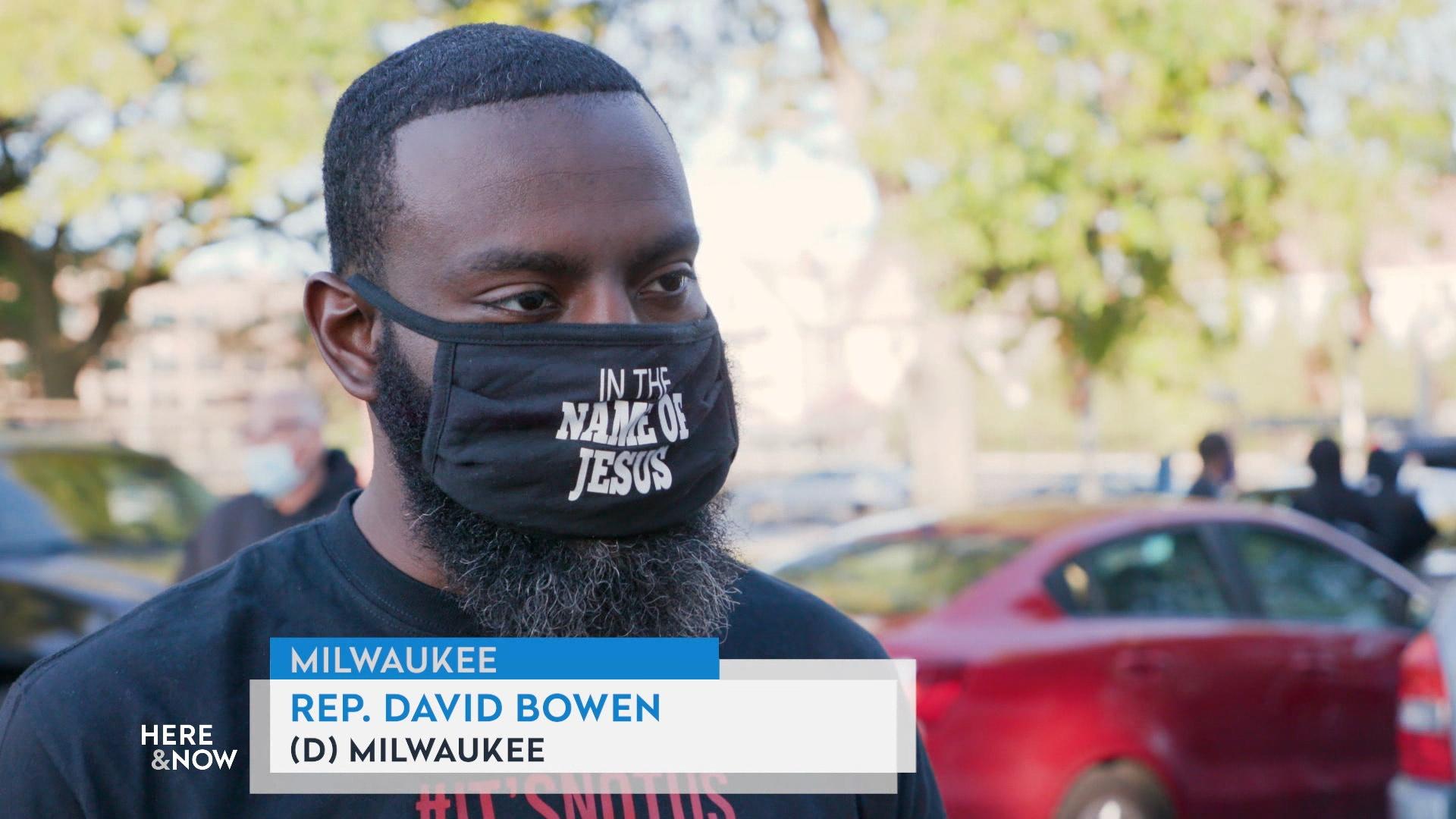 Wauwatosa Officer Free of Charges
Milwaukee County District Attorney John Chisholm has decided not to charge Wauwatosa police officer for the shooting and killing of 17-year old Alvin Cole outside Mayfair Mall in February. An independent investigator hired by the city says the officer should be fired.
October 9, 2020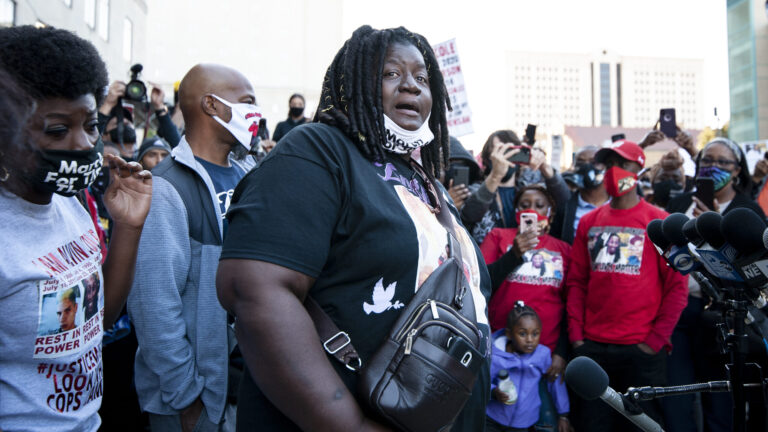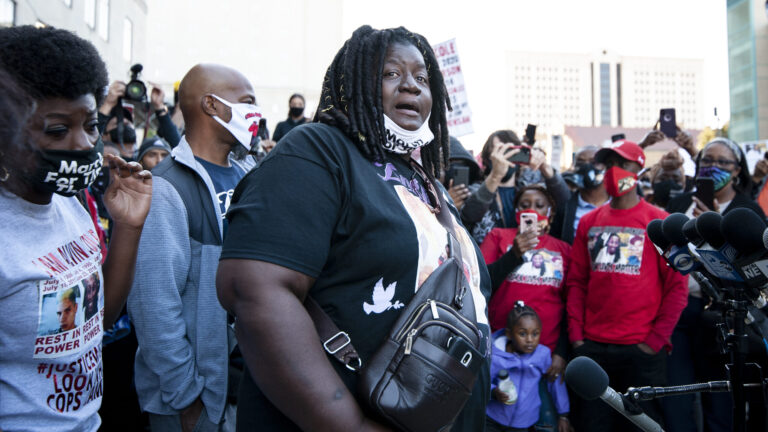 Cole Family Arrested and Injured During Wauwatosa Protests
The family's lawyer spoke out Friday during a news conference.
October 9, 2020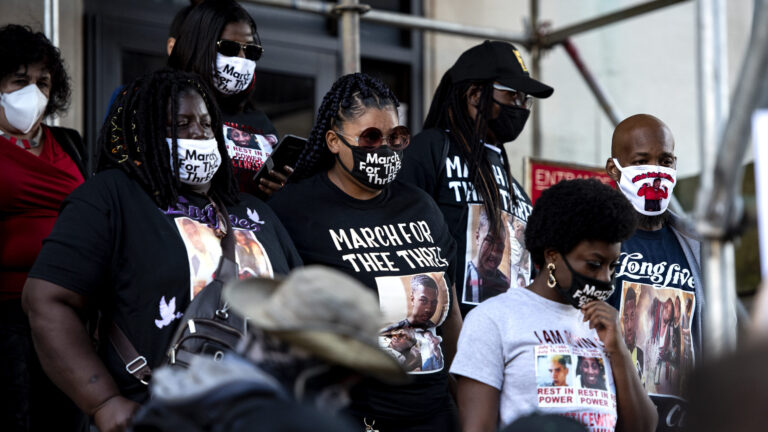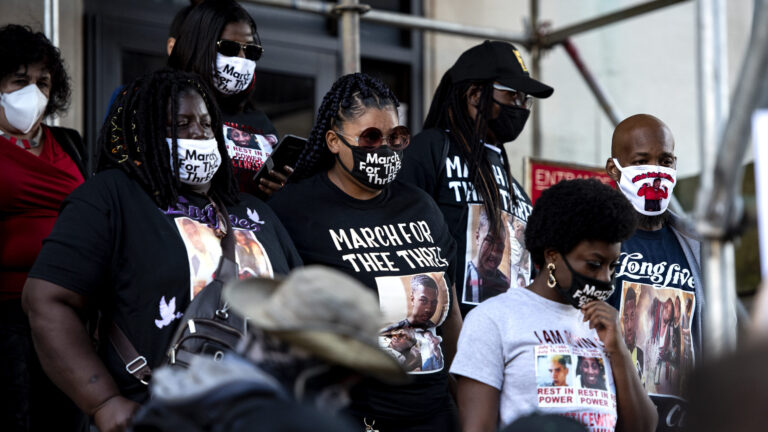 No Charges Filed Against Wauwatosa Officer
Joseph Mensah will not be charged in the shooting death of 17-year-old Alvin Cole.
October 7, 2020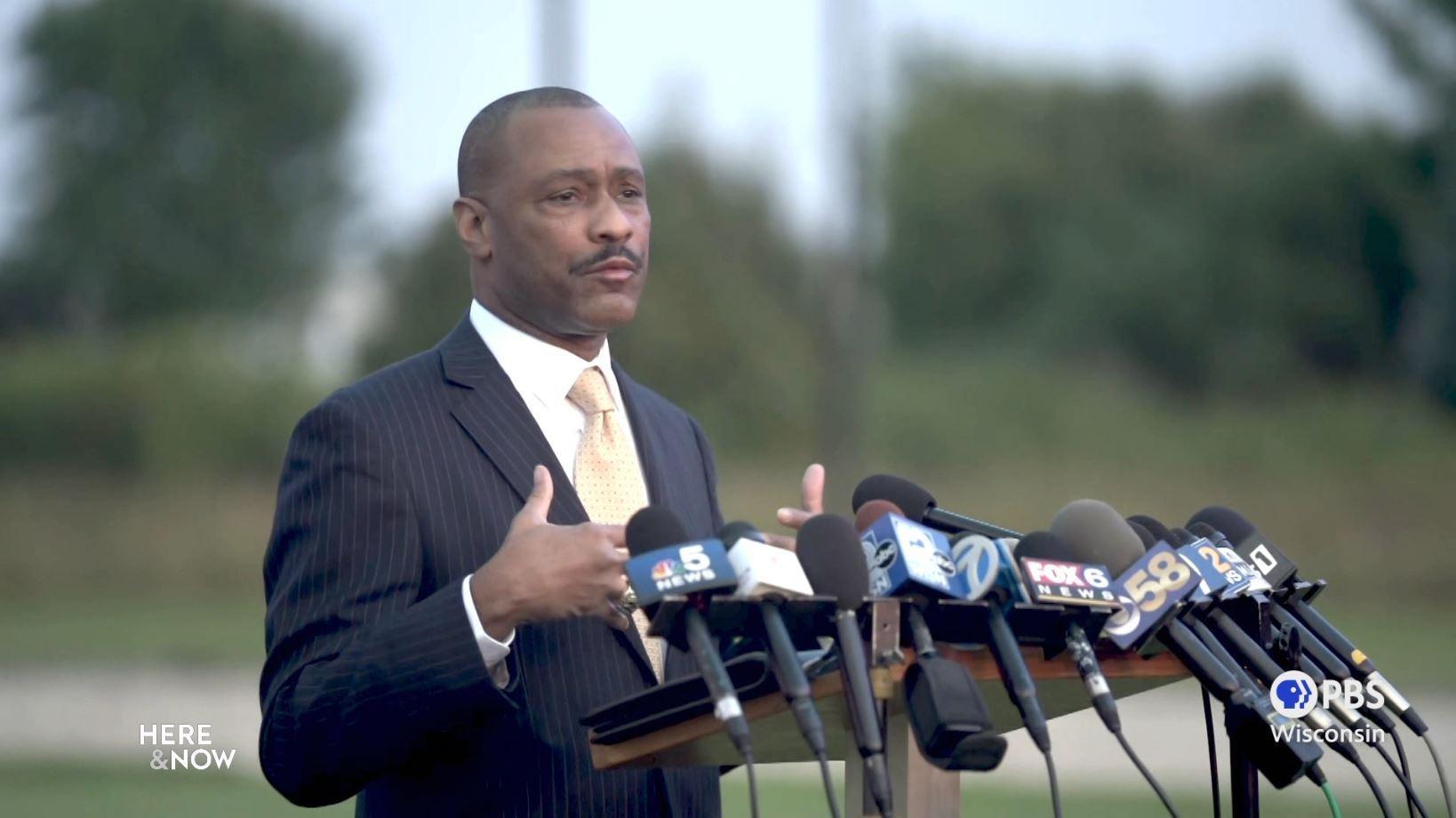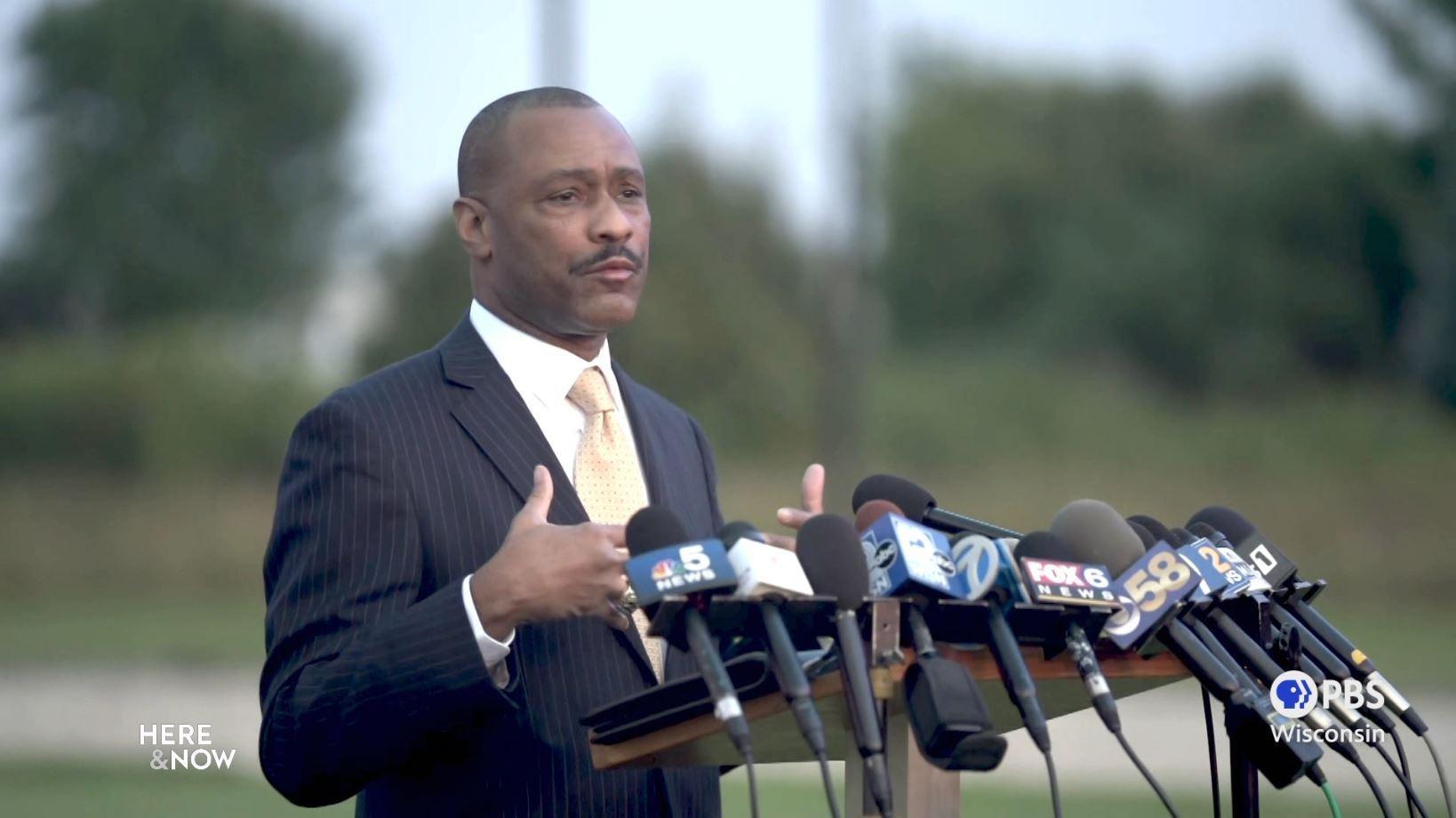 Former Police Chief Reviews Jacob Blake Shooting
Former Madison Police Chief, Noble Wray, brought in to review the Jacob Blake shooting investigation by State DOJ to reach a charging decision. Wray says no timeline has been established for a complete review.
September 25, 2020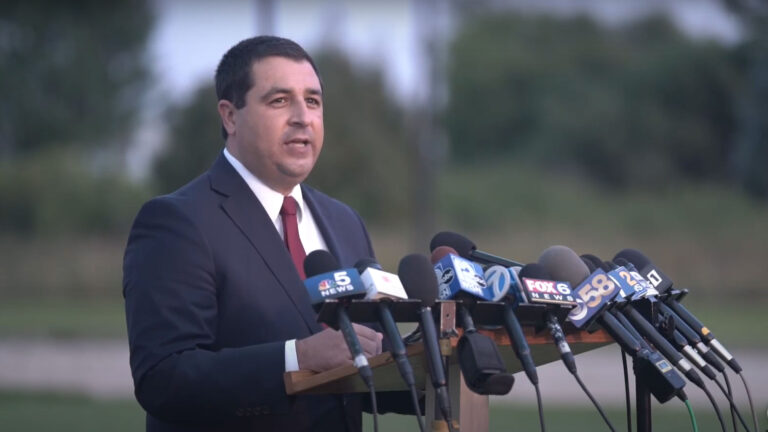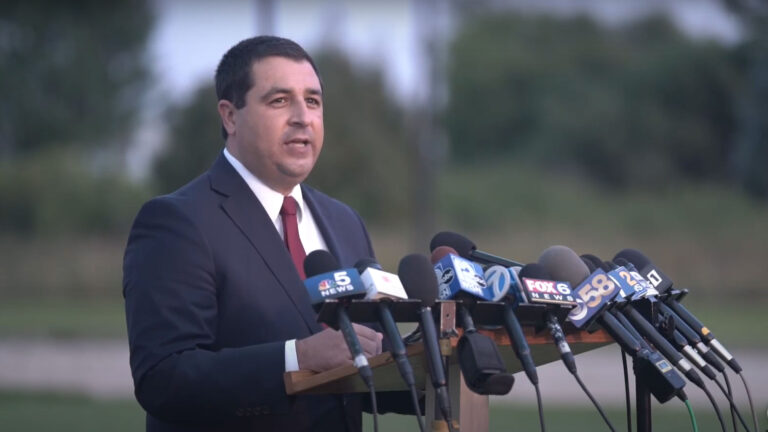 Kaul Announces Former Madison Police Chief as Expert in Jacob Blake Investigation
Former Madison Police Chief Noble Wray will serve as an independent use of force expert, providing analysis of the investigation's findings before it heads to the Kenosha County DA for a final decision on charges.
September 21, 2020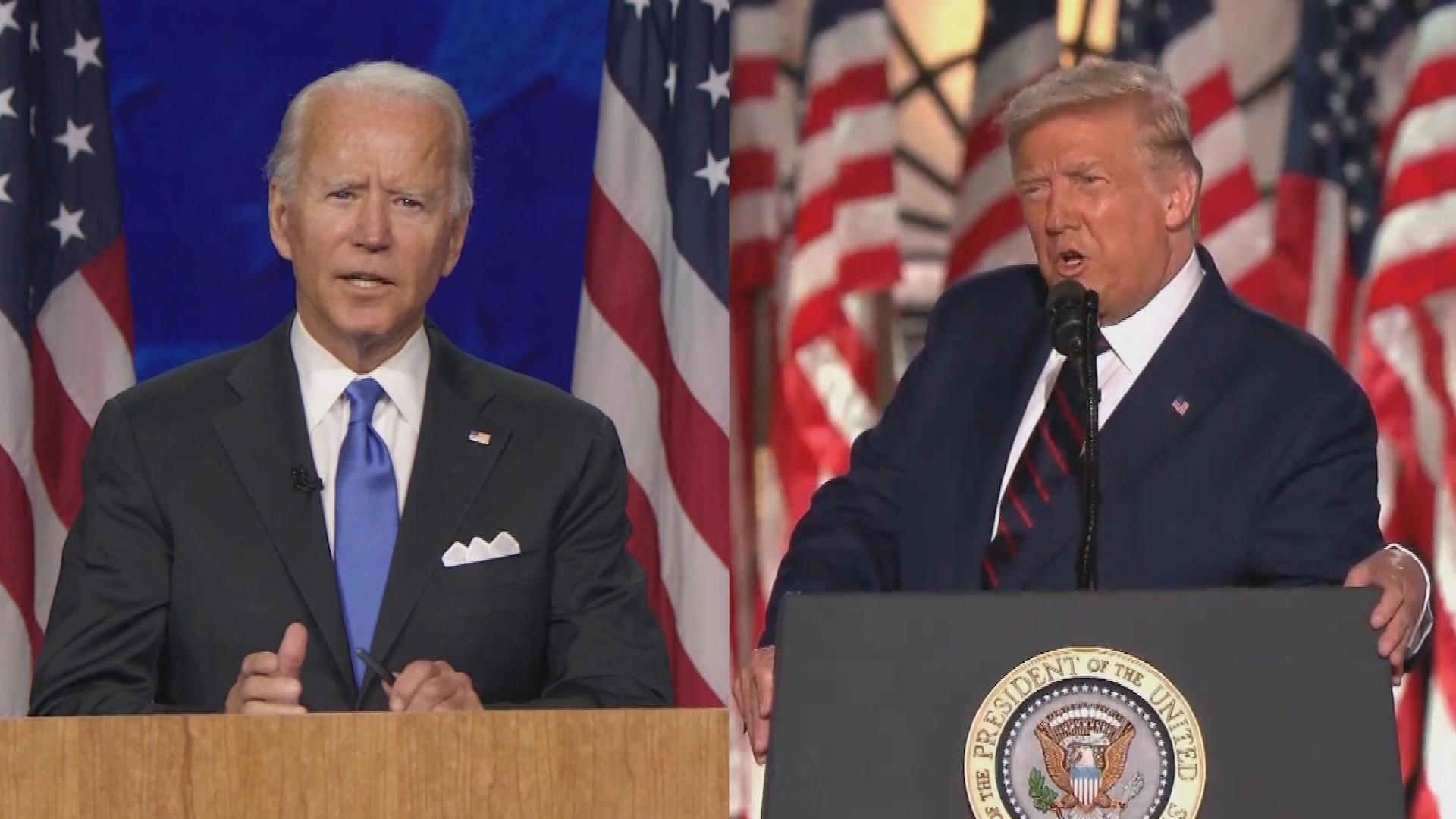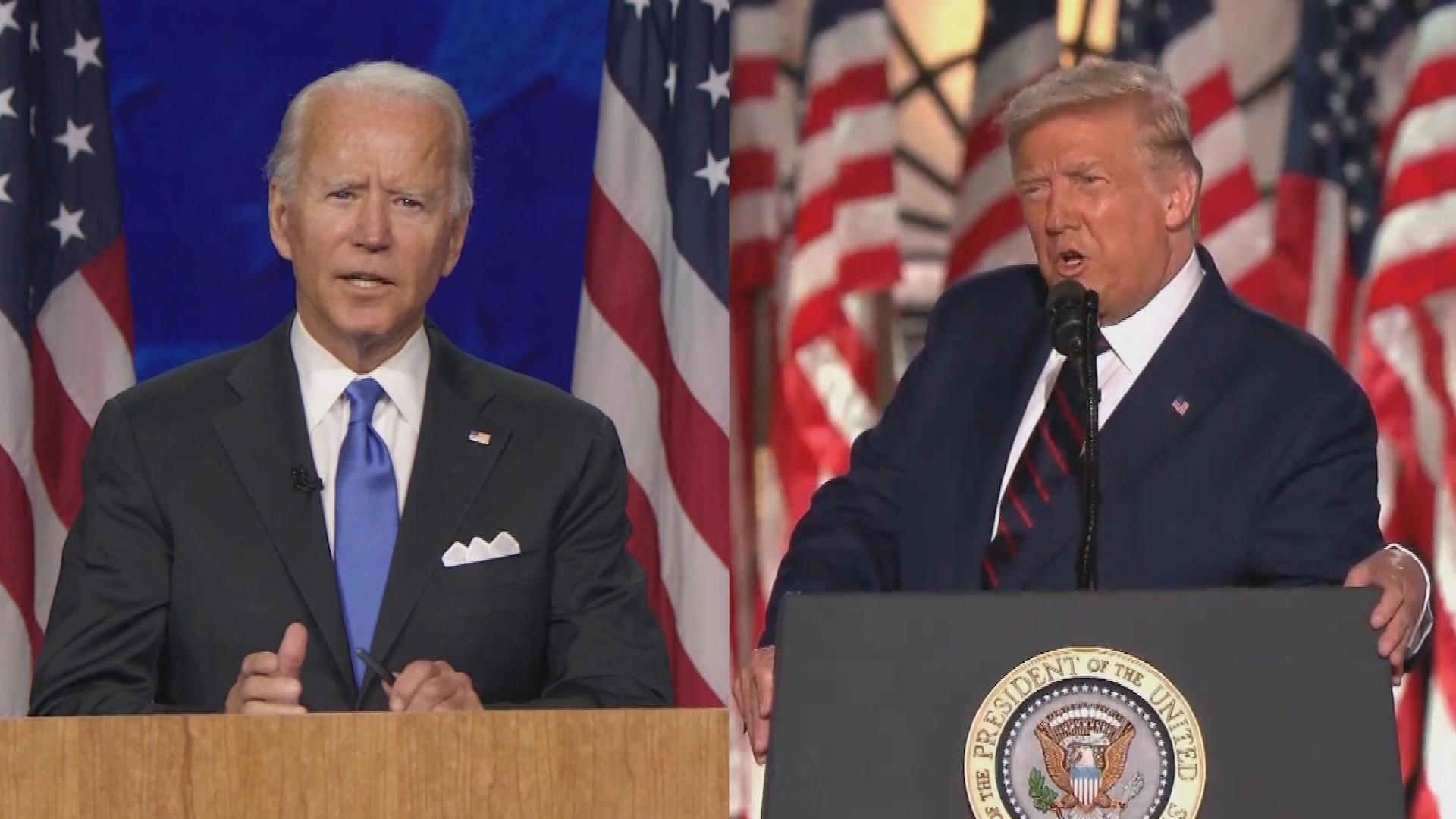 Trump and Biden Visit Kenosha Following Weeks of Protests
Following the shooting of Jacob Blake, protests in Kenosha this week have been largely peaceful. President Trump and democratic challenger Joe Biden visited Kenosha. Here & Now Reporter Will Kenneally has the story.
September 4, 2020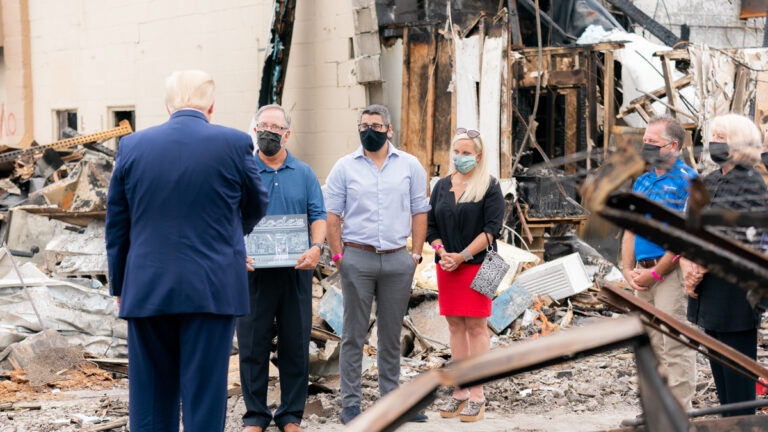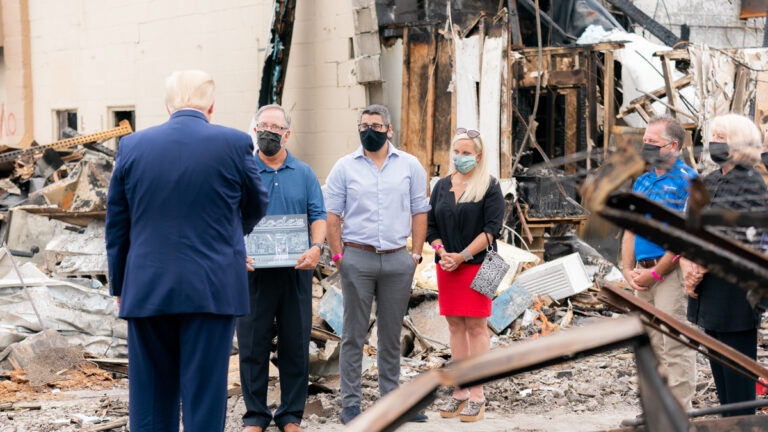 Biden to Visit Kenosha Same Week as Trump
Joe Biden announced he will be in Kenosha Thursday, two days after President Donald Trump toured damage and met with law enforcement.
September 2, 2020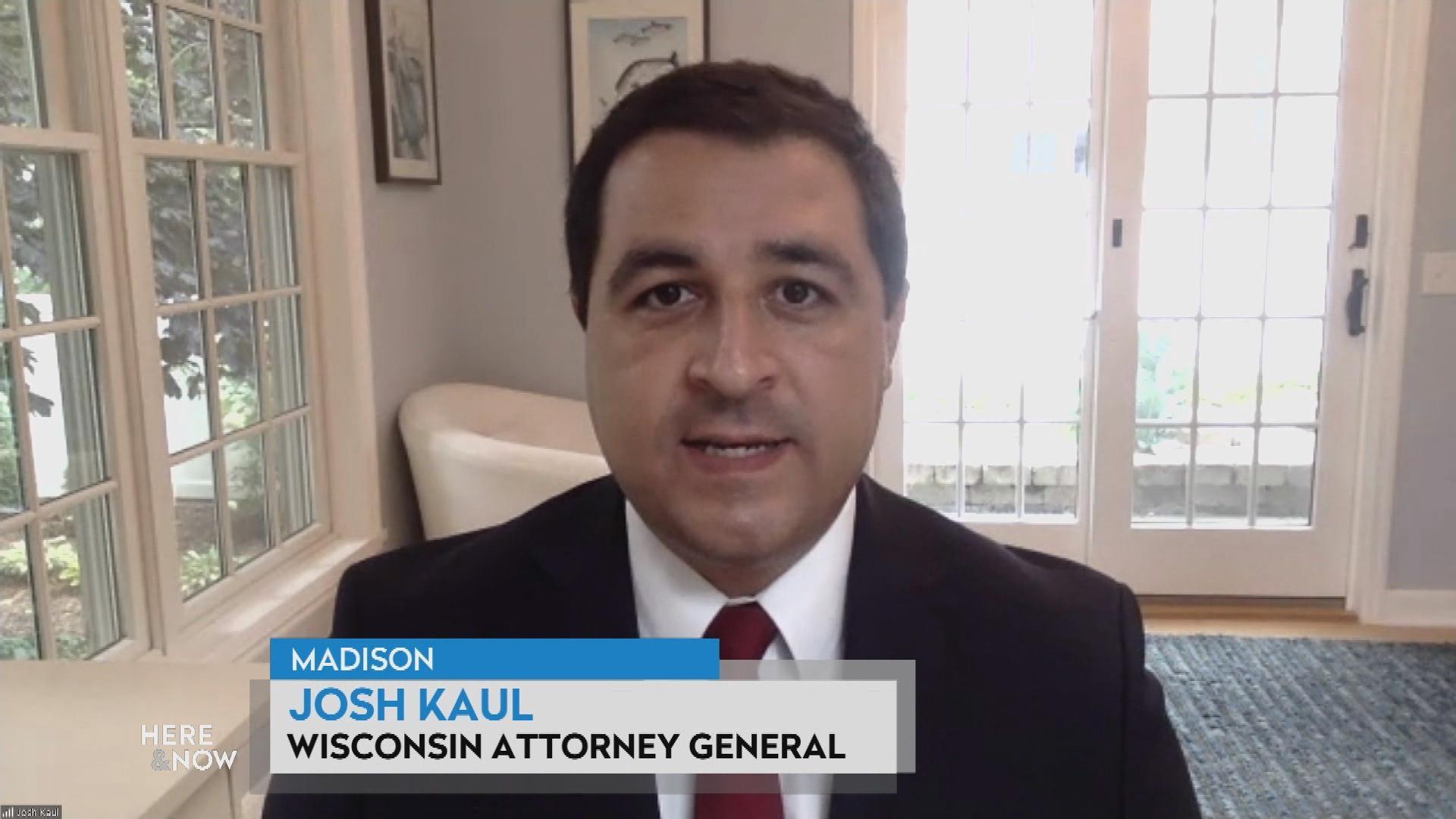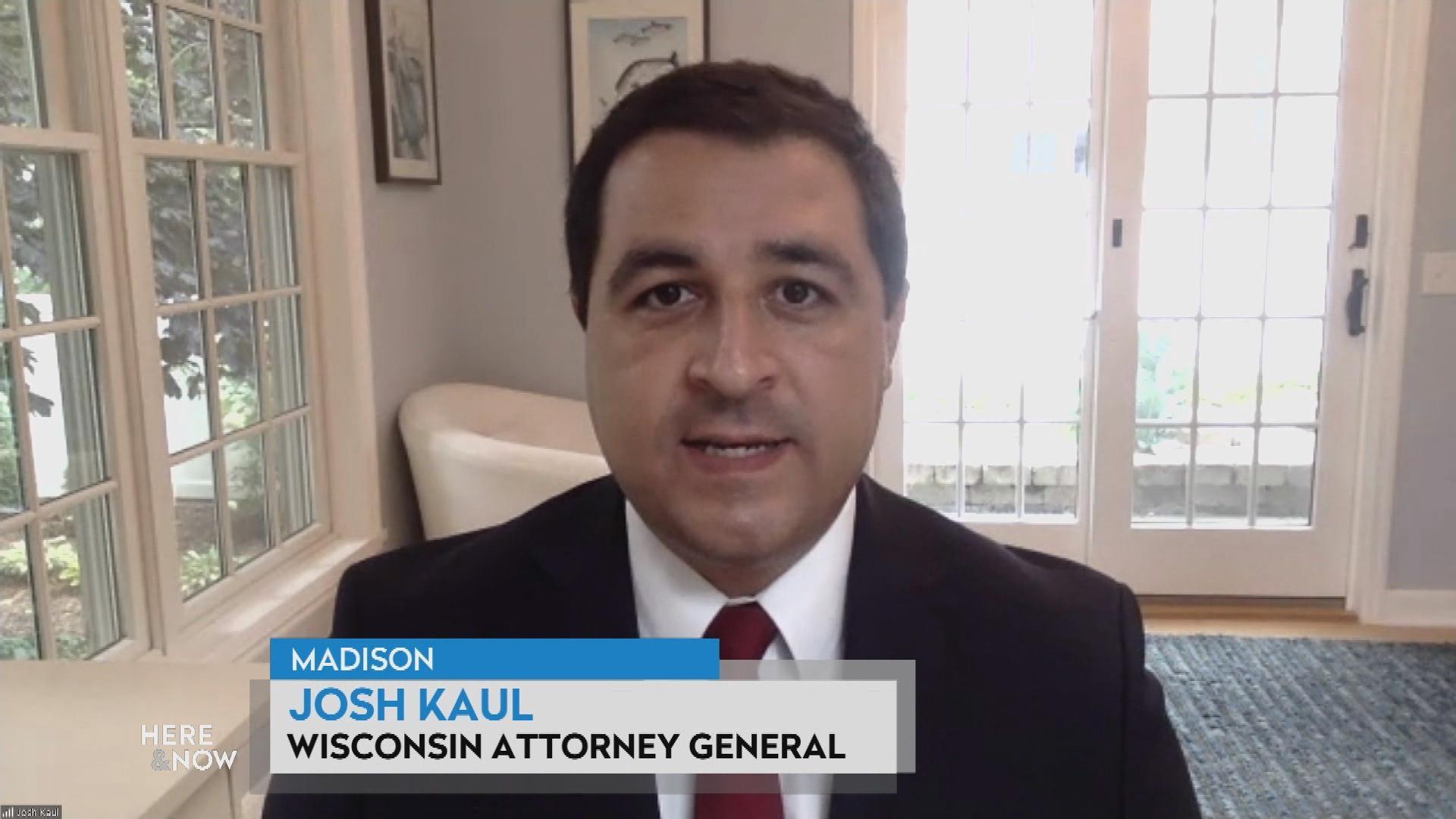 Attorney General Josh Kaul on the Kenosha Shooting
The state Department of Justice is investigating the shooting of Jacob Blake. Attorney General Josh Kaul provides detail about the probe.
August 28, 2020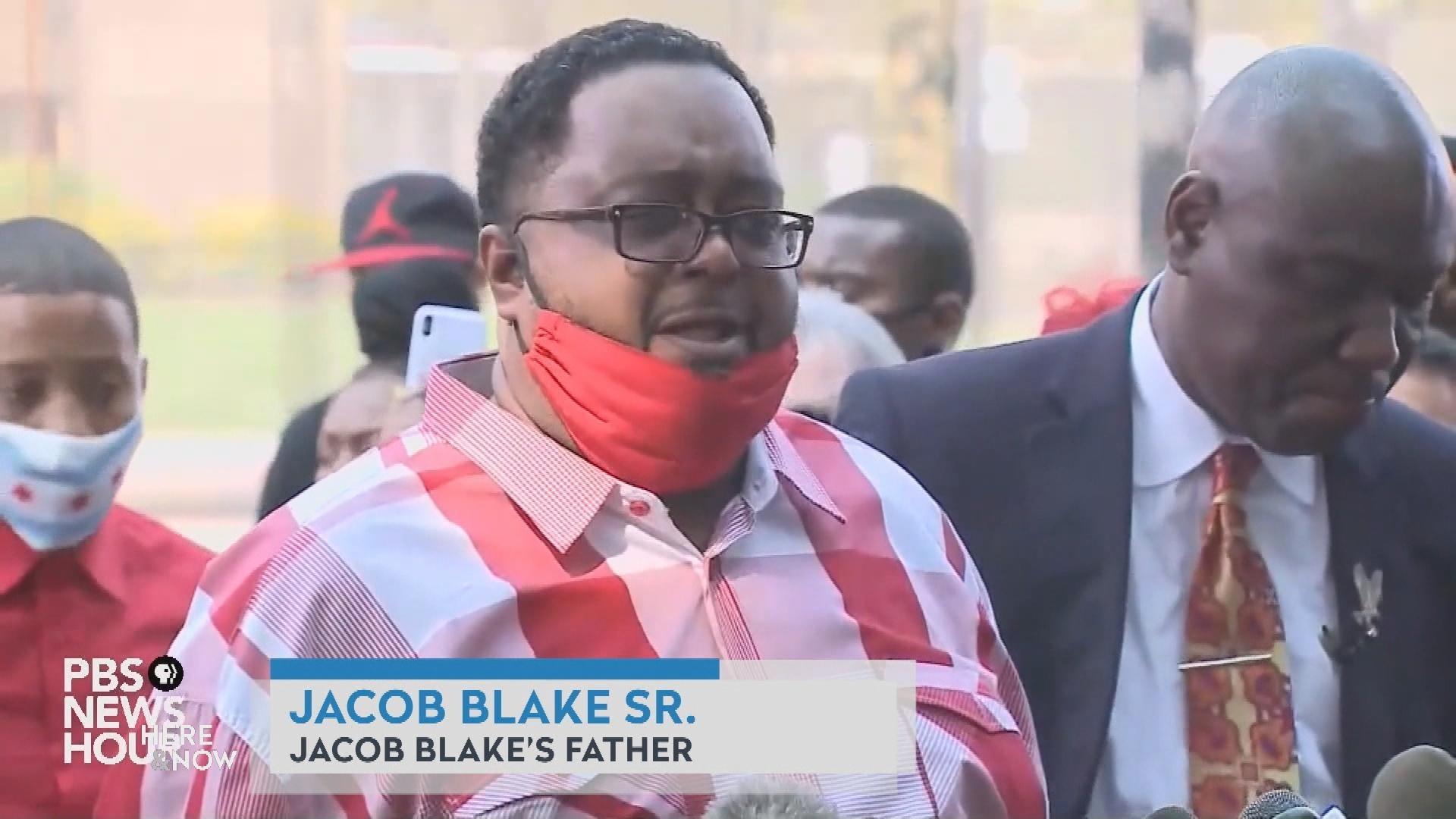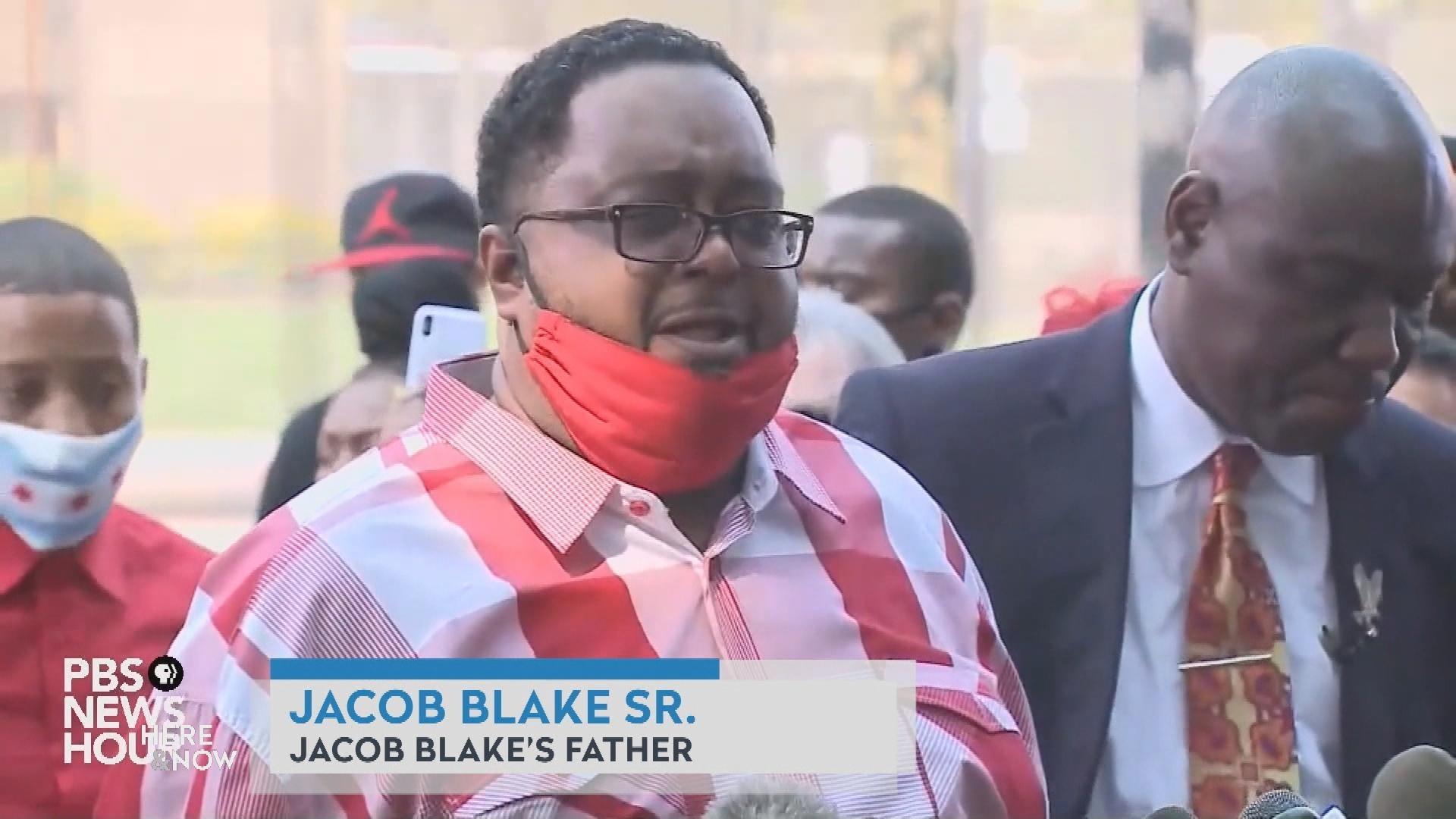 Kenosha Residents Protest for Jacob Blake
As National attention is drawn to Kenosha after Jacob Blake was shot 7 times in the back by police, "Here and Now's" Will Kenneally reports on the ongoing protests and calls for change.
August 28, 2020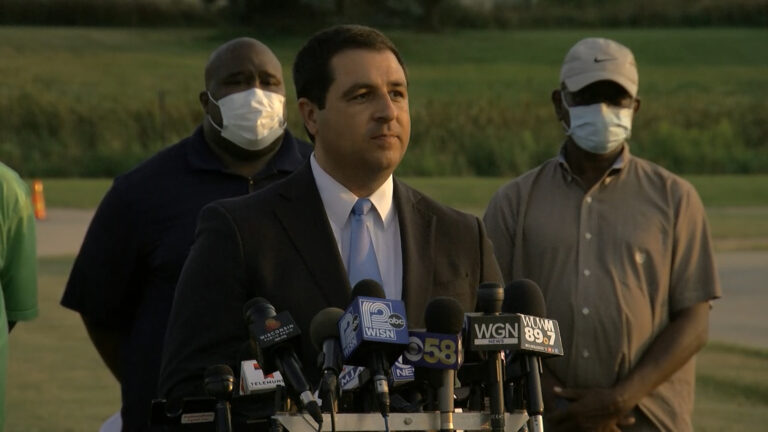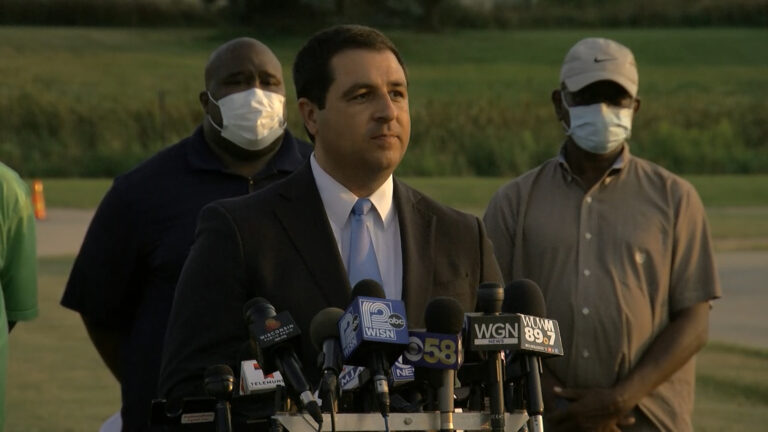 AG Releases New Details on Jacob Blake Shooting
Attorney General Josh Kaul released details from the state's investigation into the shooting, including the name of the officer that shot Jacob Blake.
August 26, 2020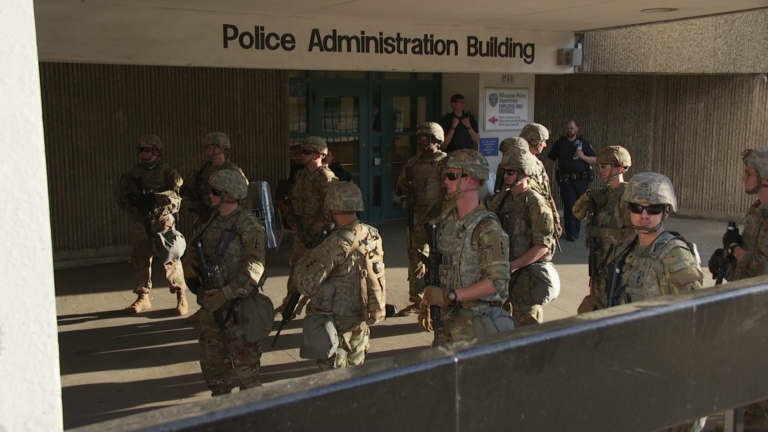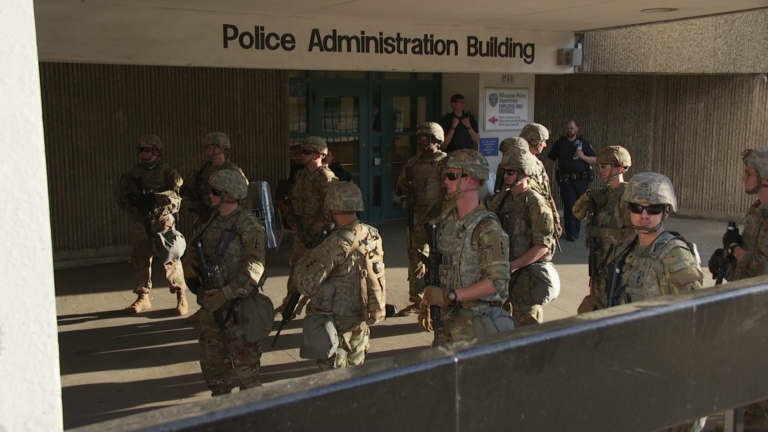 Additional National Guard Members to be Sent to Kenosha, Federal Response May Be Next
The situation in Kenosha remains volatile after the killing of two protesters and the wounding of another that was captured on video late Tuesday night. A 17-year-old male from Illinois is being held without bond at a juvenile detention facility in Vernon Hills, Illinois, as he awaits extradition to Wisconsin. ...
August 26, 2020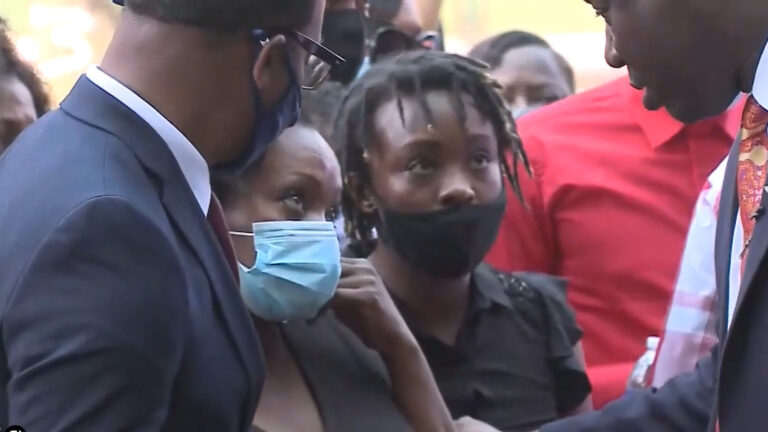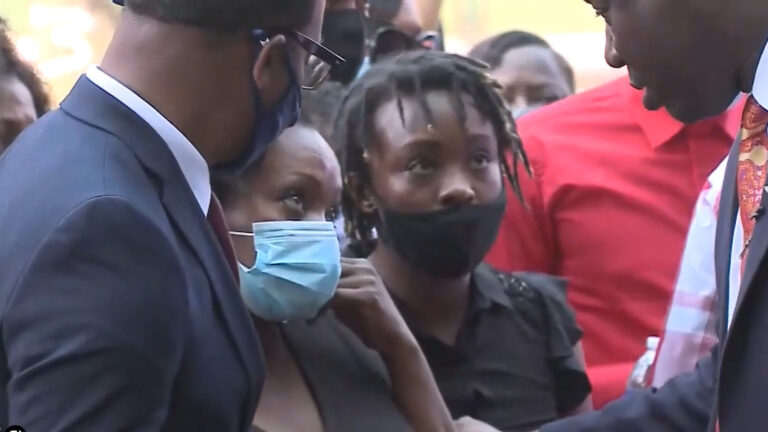 Blake's Family: 'My Son Matters'
Jacob Blake's family holds their first news conference since Sunday's shooting.
August 25, 2020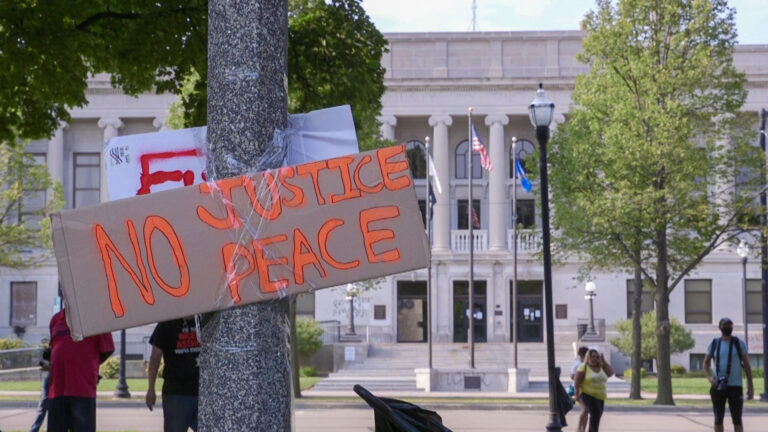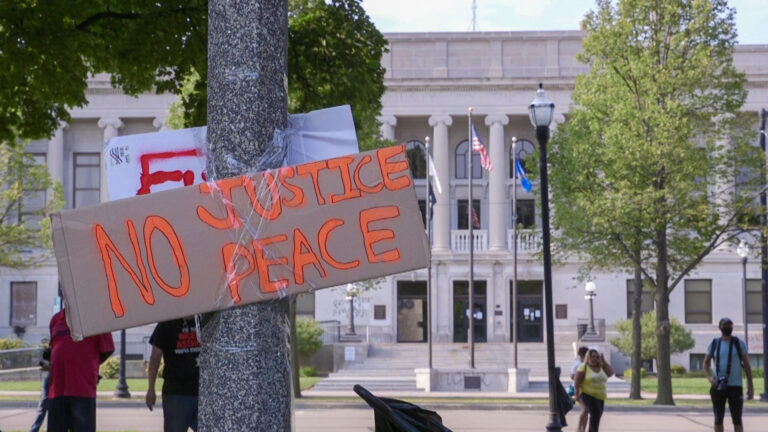 Evers Calls for Special Session in Wake of Kenosha Shooting
Wisconsin officials are calling for action in the wake of the shooting of Black Kenosha resident Jacob Blake. Gov. Tony Evers issued an executive order Monday that would call the Legislature into special session Aug. 31. Recent attempts by the governor to bring the Legislature back to Madison have ended ...
August 25, 2020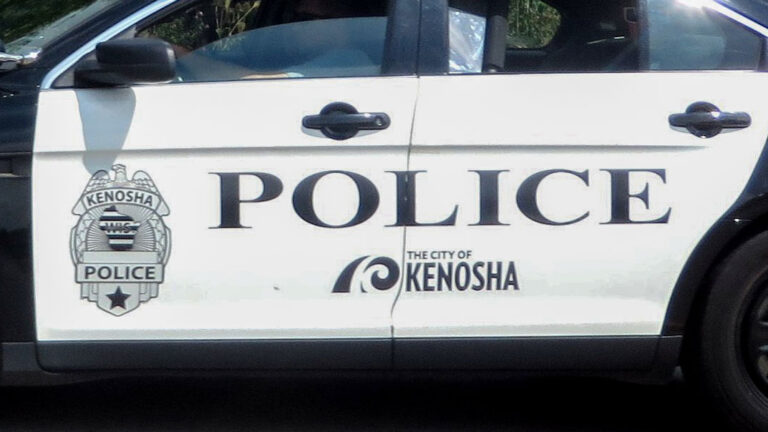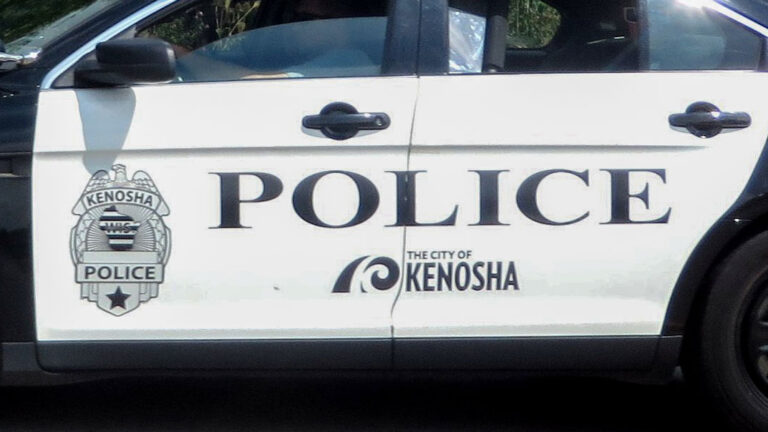 Kenosha Police Shoot Man, Airlifted to Hospital in 'Serious Condition'
Kenosha Police shot a man Sunday evening, who has been taken by Flight for Life to a Milwaukee hospital in serious condition according to the department. In a video published by the Kenosha News that reportedly describes the scene, a Black man was walking away from officers and entering a ...
August 23, 2020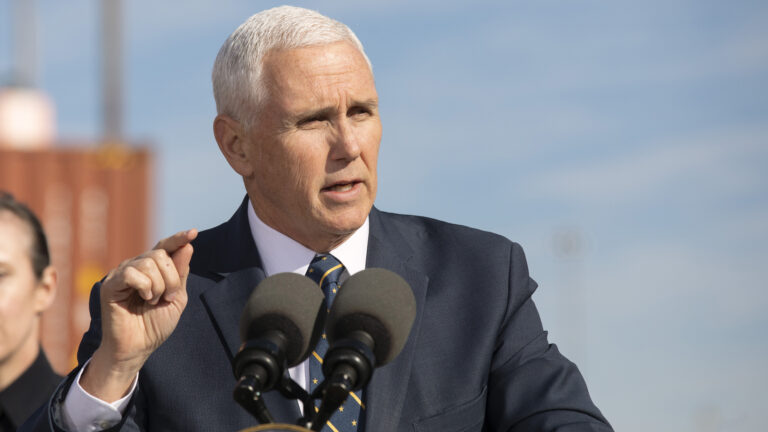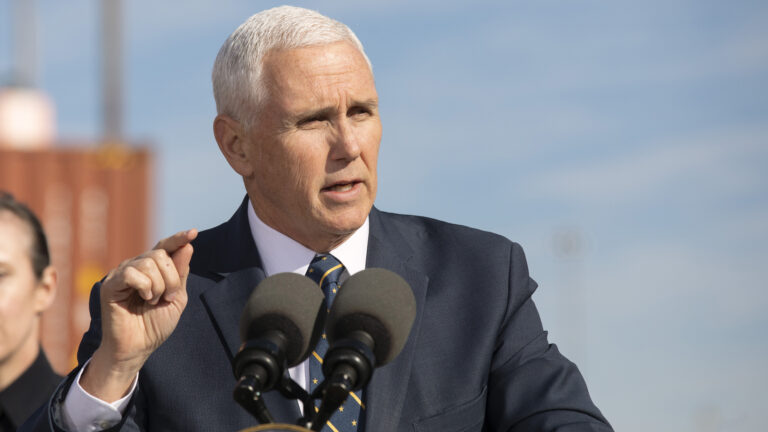 Pence Visits Wisconsin to Tout Economy and Jobs
The vice president visits two days after the president held a rally in Oshkosh, and the same weeks Democrats hold their national nominating convention.
August 19, 2020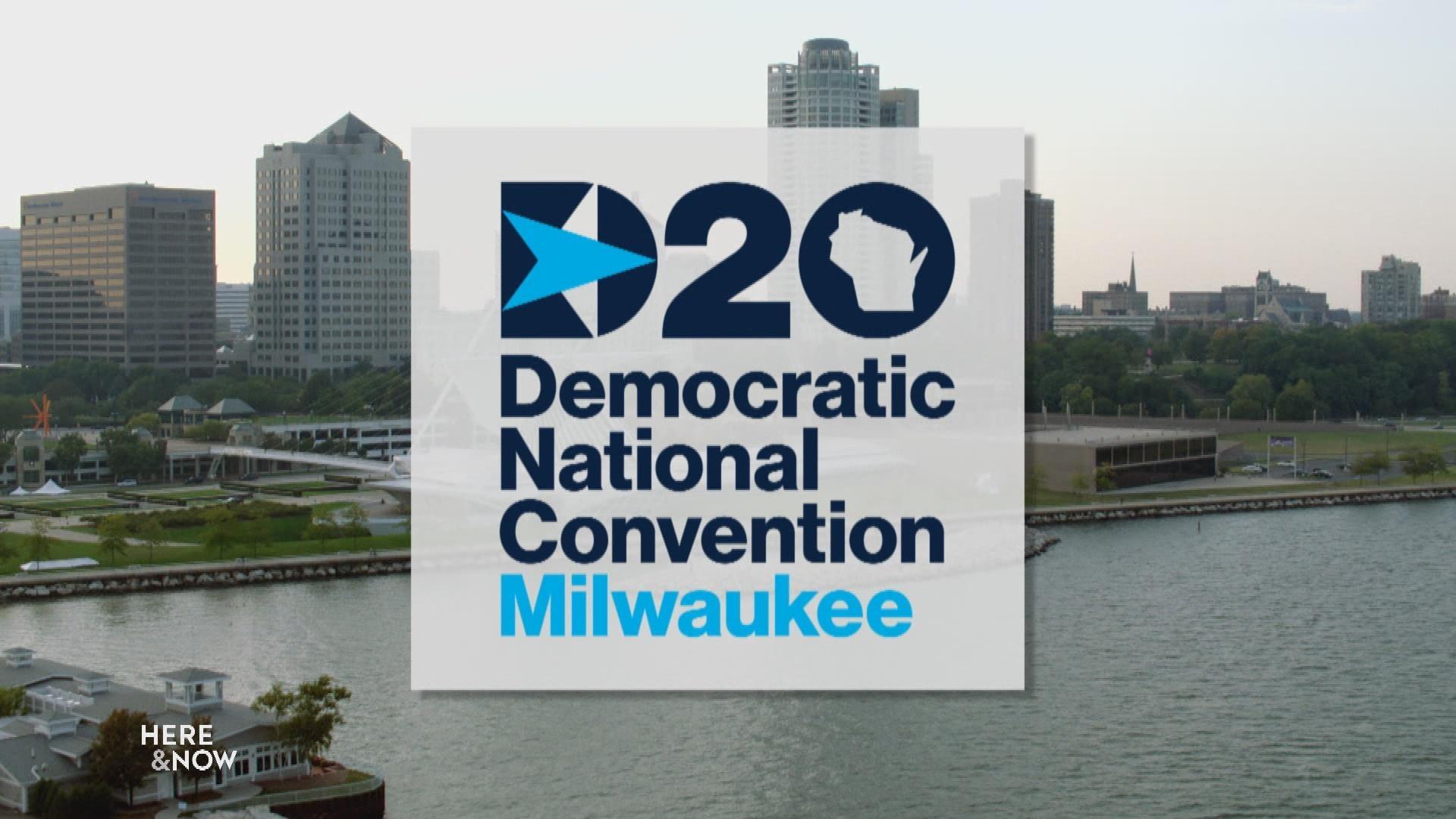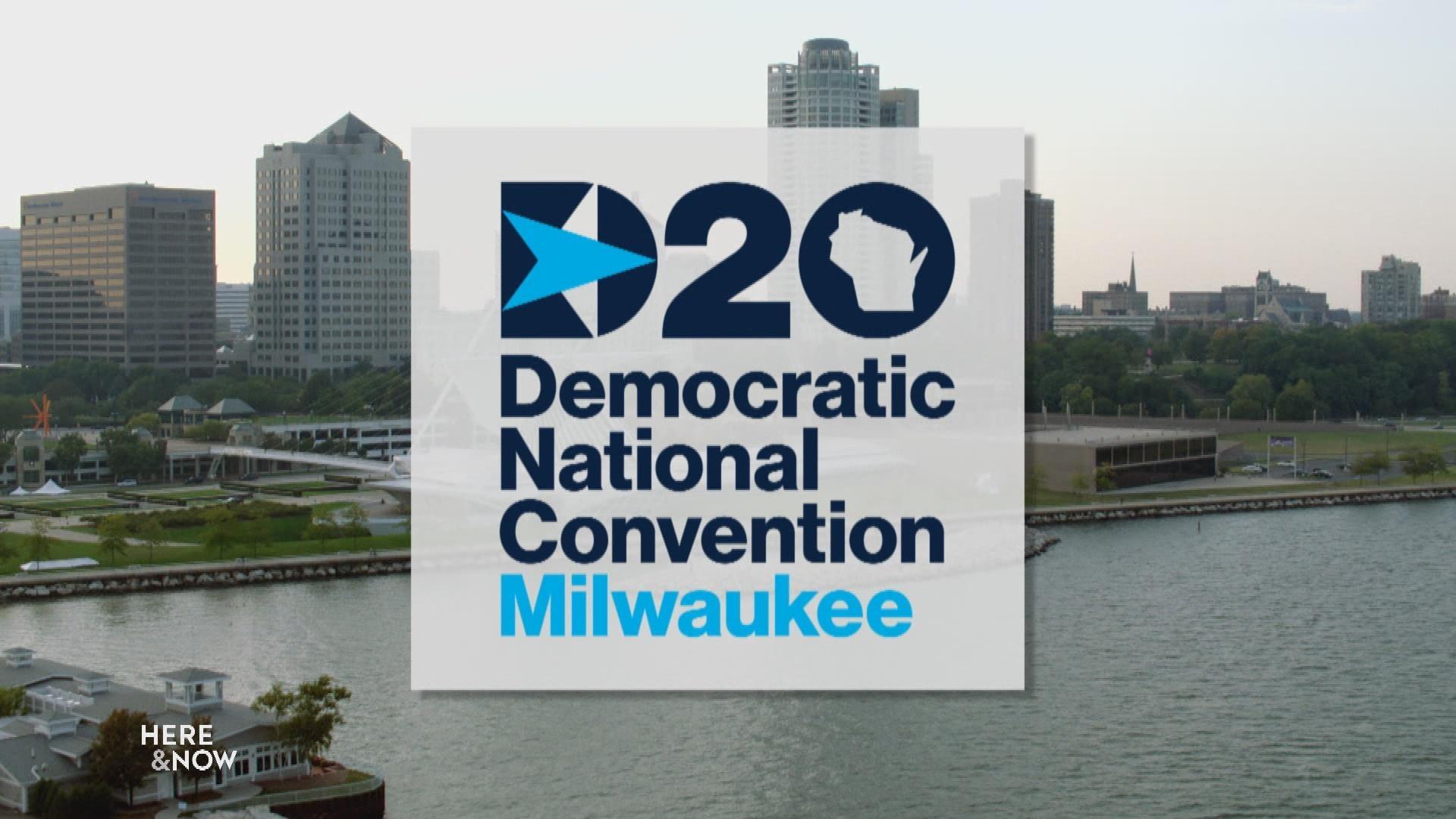 Evers and Barnes Say Milwaukee Still Relevant to DNC
Milwaukee was supposed to be the center of the political world when it hosted the Democratic Nat'l Convention. Now it's been virtually hollowed out, another victim of the pandemic. But that doesn't mean Wisconsin's politicians won't try to salvage something from this week. Gov. Tony Evers and Lt. Governor Mandela Barnes discuss if there's still something to be gained from the Milwaukee DNC.
August 14, 2020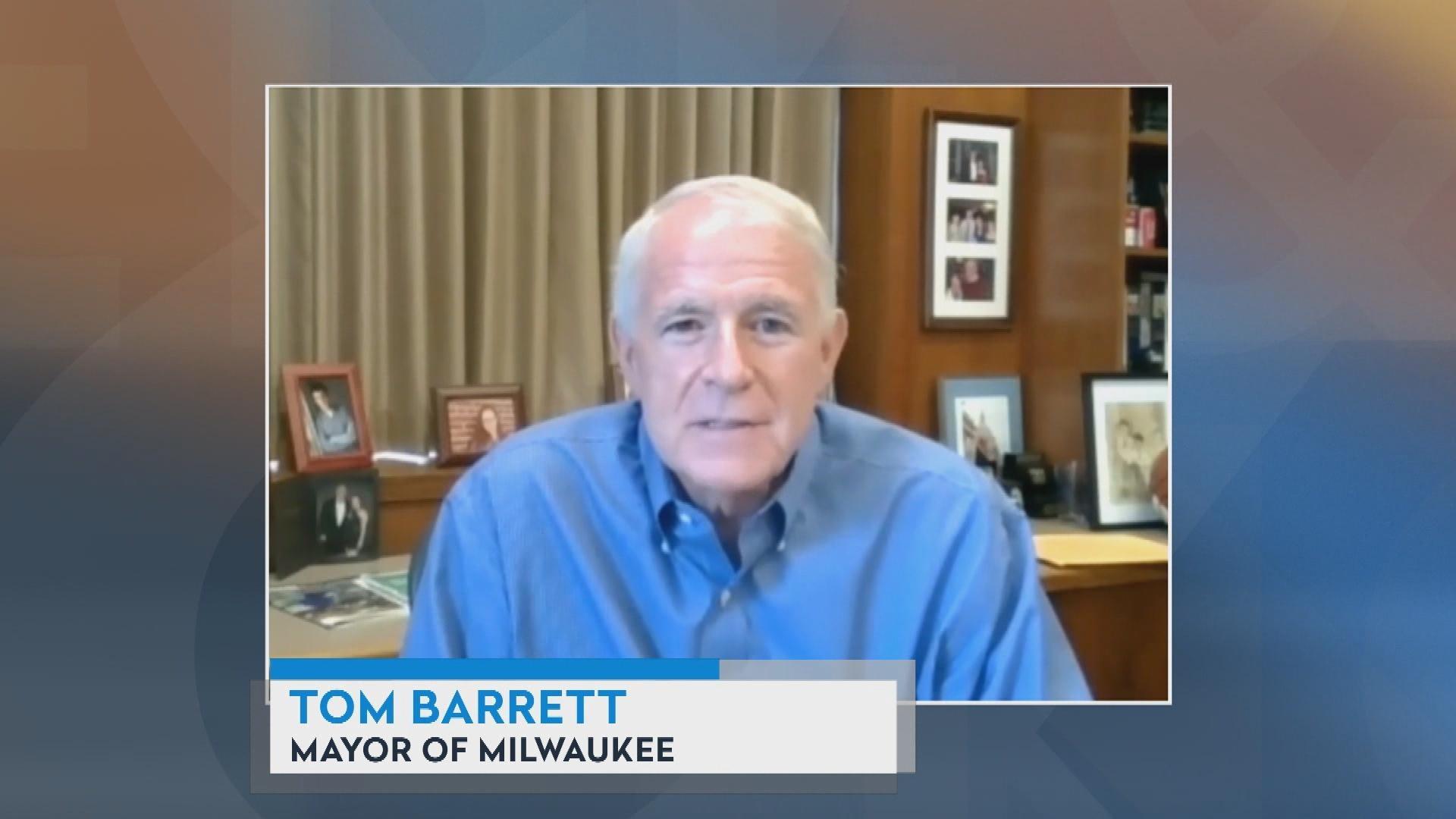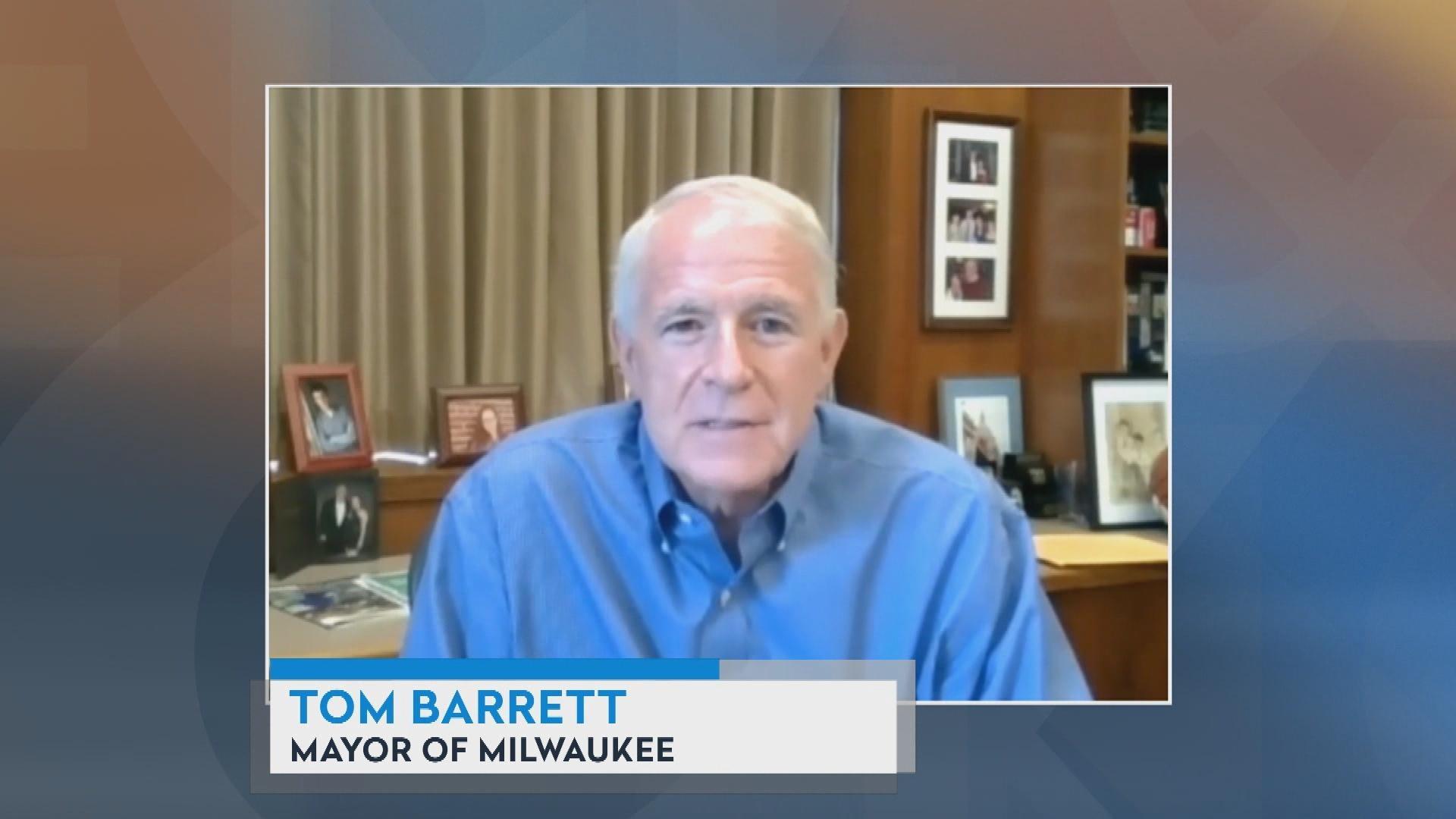 Dem. Nat'l Convention No Longer Taking Place in Milwaukee
Milwaukee was set to share the national political spotlight. That was until the Democratic National Committee announced the party's national convention is going all virtual. No national speakers on site. No Joe Biden at the podium. Milwaukee Mayor Tom Barrett was disappointed saying he "wanted to show off" the city.
August 7, 2020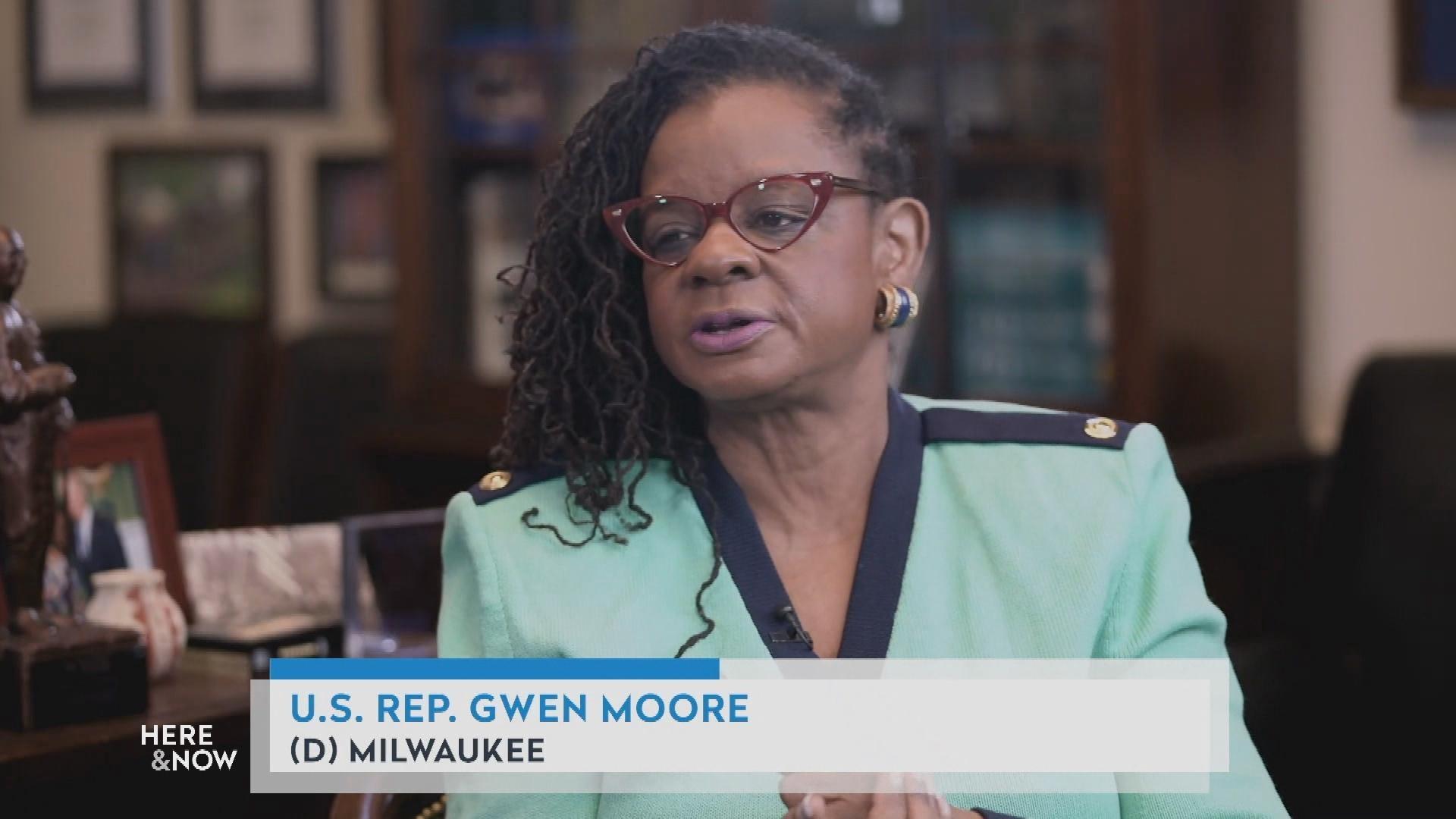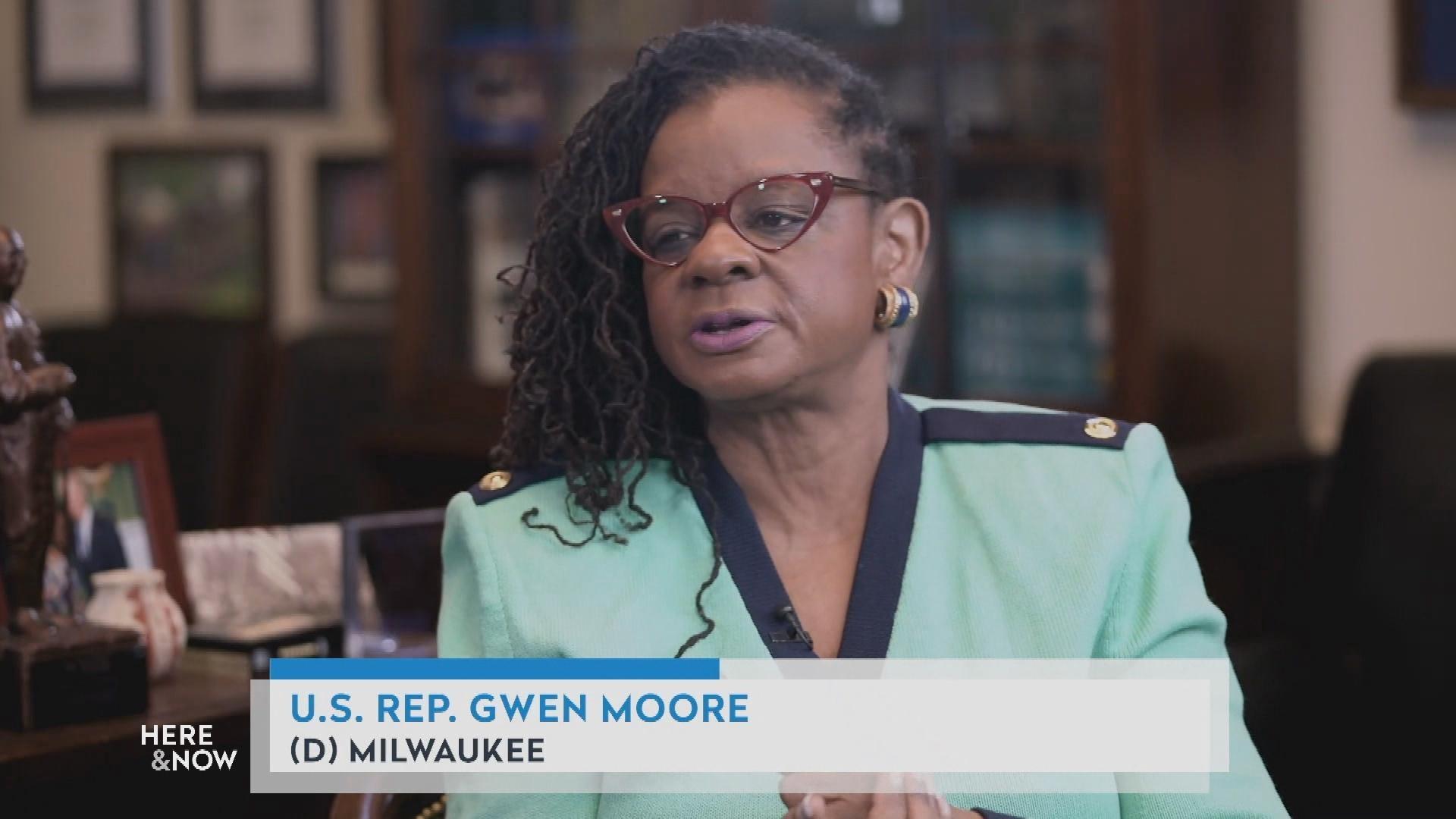 Milwaukee Congresswoman Gwen Moore on Women's Suffrage
U.S. Rep. Gwen Moore appears in an excerpt from a Here and Now special, "Wisconsin Women Vote." She reflects on the power of the woman's vote and reflects on her career to date in politics.
August 7, 2020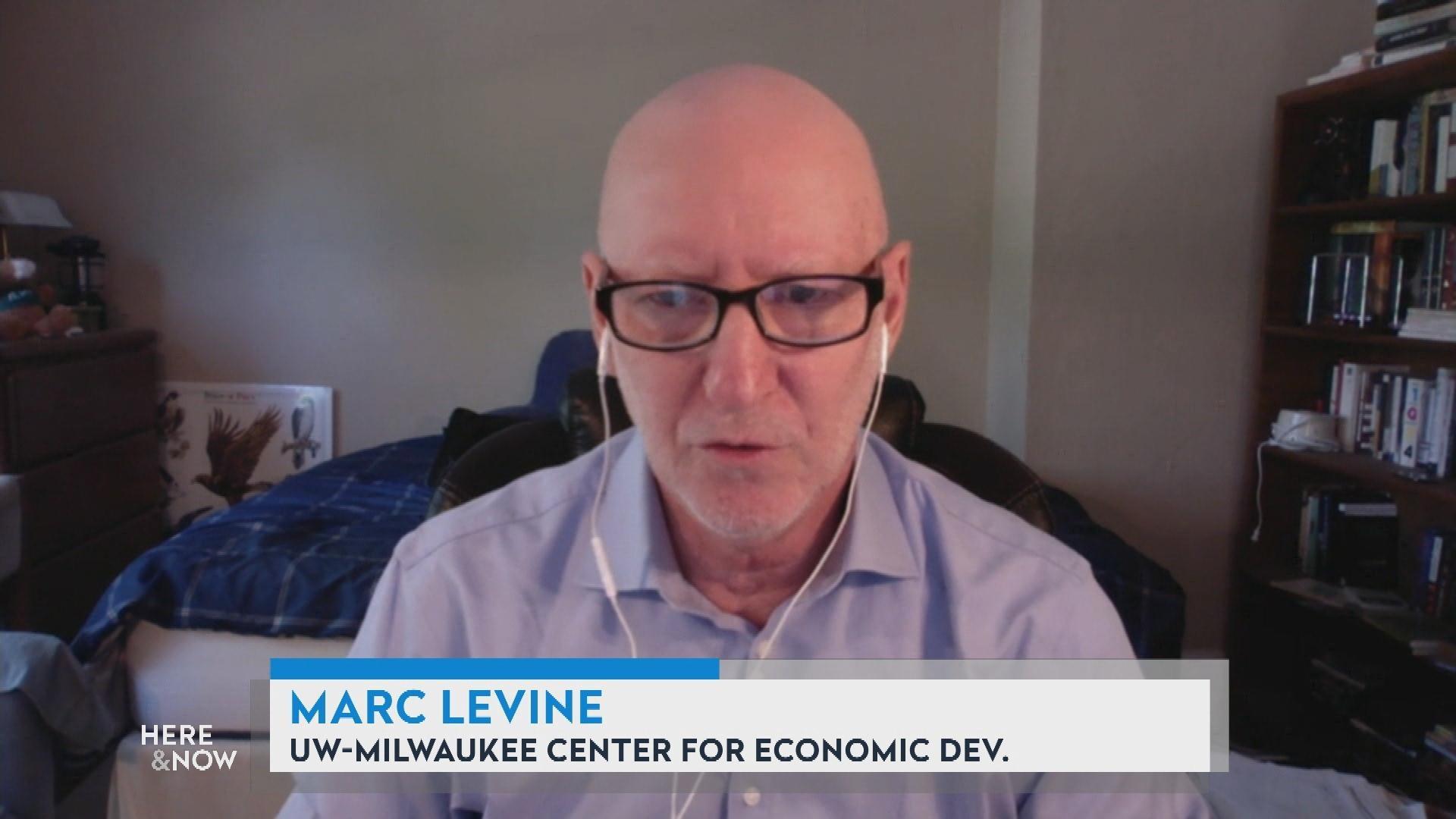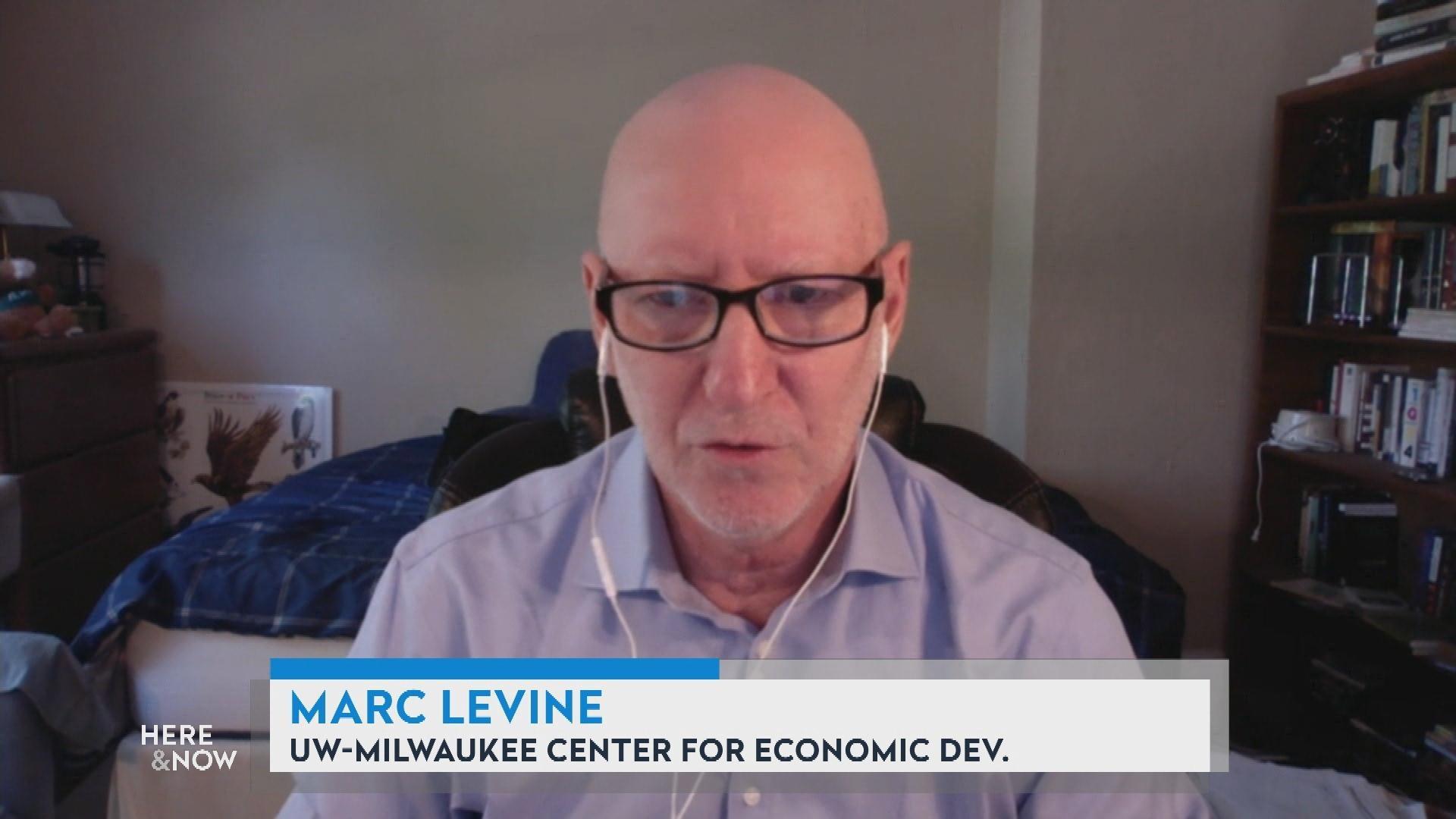 Marc Levine on the State of Black Milwaukee
UW-Milwaukee Emeritus Professor Marc Levine's recent report spells out the inequality Black Wisconsinites face in the state's largest city. He says the inequities represent, "the archetype of modern-day metropolitan racial apartheid and inequality." Levine explains the importance of doing metric studies to fully understand the city's disparities, such as black poverty and incarceration rates.
August 7, 2020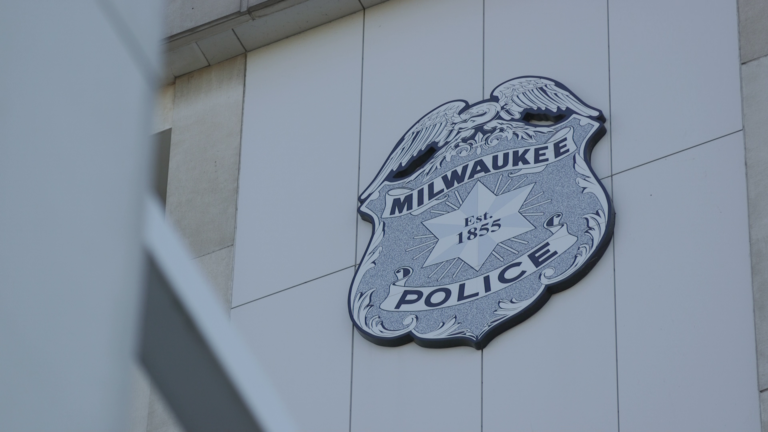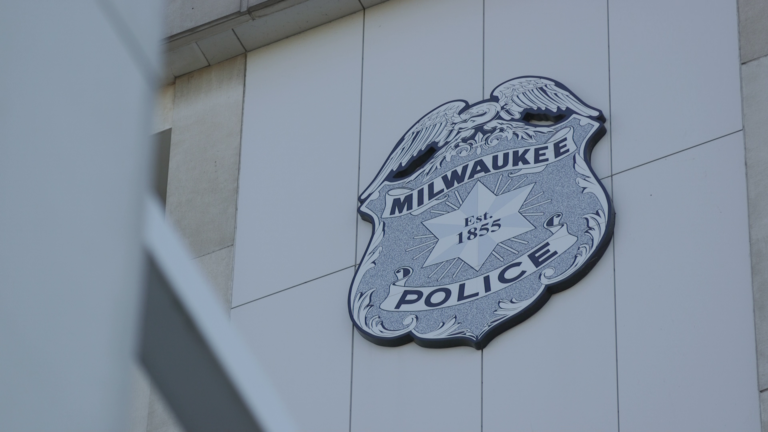 Milwaukee Police Chief Alfonso Morales Demoted
The Milwaukee police chief was demoted by a vote from the city's Fire and Police Commission Thursday. Morales spoke with Here & Now's Zac Schultz about his relationship with the commission.
August 7, 2020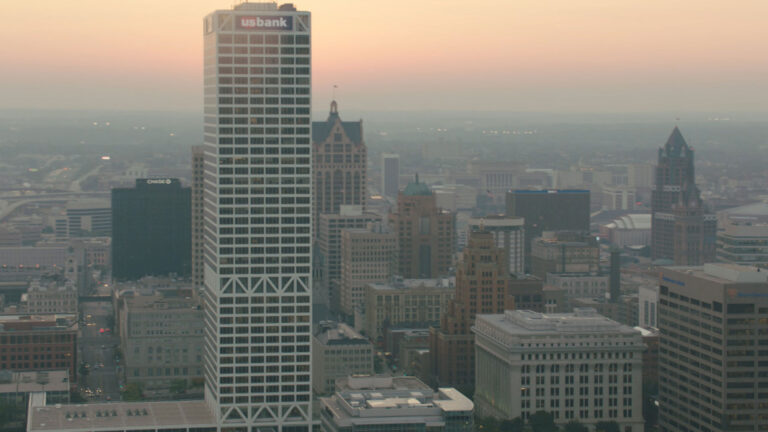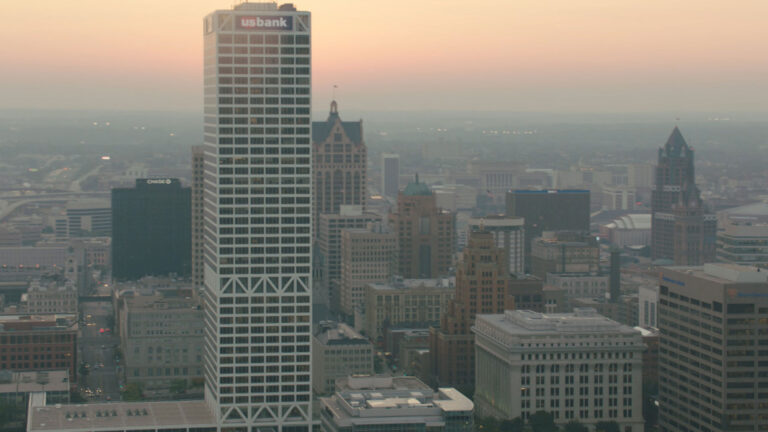 Speakers Cancelled for Milwaukee DNC
The Milwaukee portion of the Democratic National Convention is effectively cancelled as the Democratic National Committee pulls the remaining speakers from the already paired-down convention. The cancelled speeches include presidential candidate Joe Biden, who will receive the party's nomination from his home state of Delaware. "We followed the science, listened ...
August 5, 2020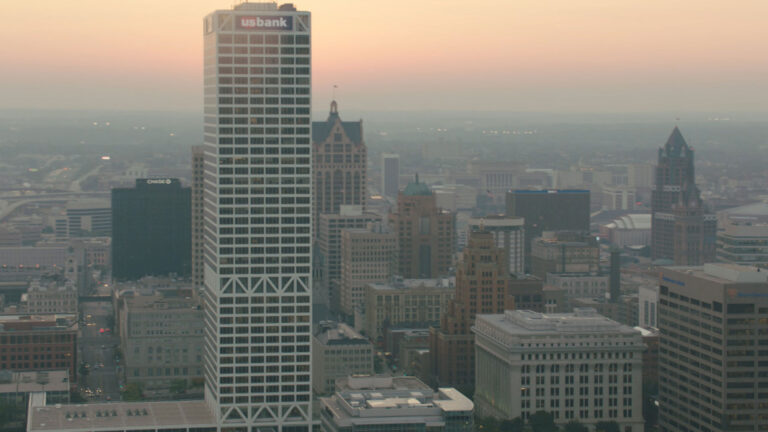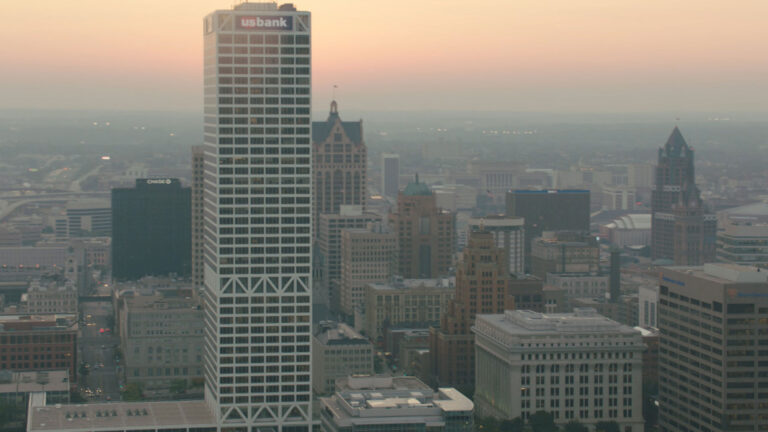 U.S. Attorney Provides Details on Federal Officers in Milwaukee
The U.S. attorney for the area that covers Milwaukee gave details on the deployment of federal officers to the city, saying Wisconsin was not going to see the same federal response as in Portland, Oregon. "You will not see federal agents amassing on the streets of Milwaukee," said U.S. Attorney ...
July 29, 2020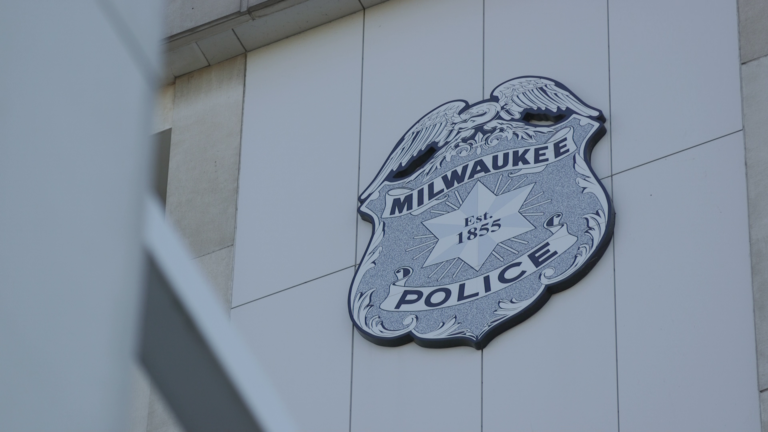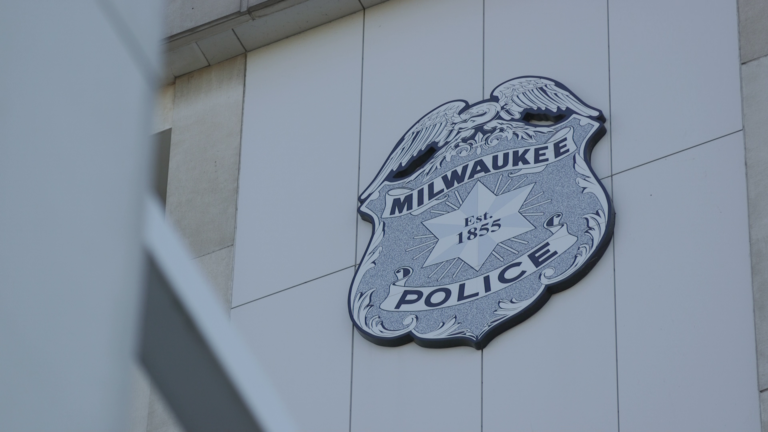 Wisconsin Officials Decry Federal Officers in Milwaukee
State officials are decrying the Trump administration's announcement to deploy federal agents to Milwaukee to assist in local law enforcement. Earlier this month, federal officers made national headlines for detaining protesters in Portland, Oregon without identification and using unmarked vehicles. The administration said this week that Milwaukee would be included ...
July 24, 2020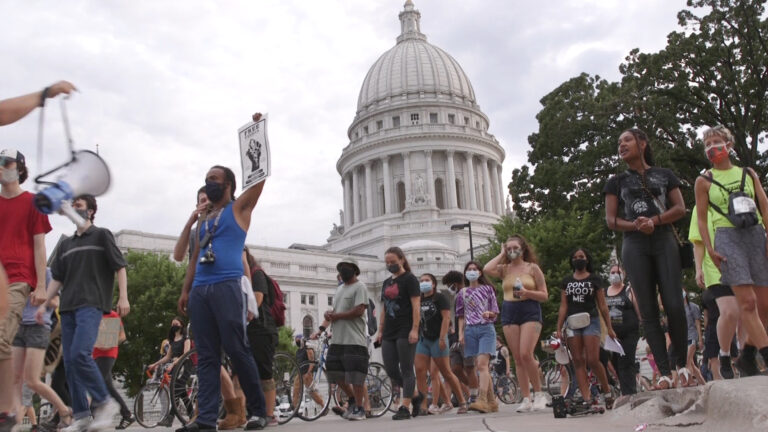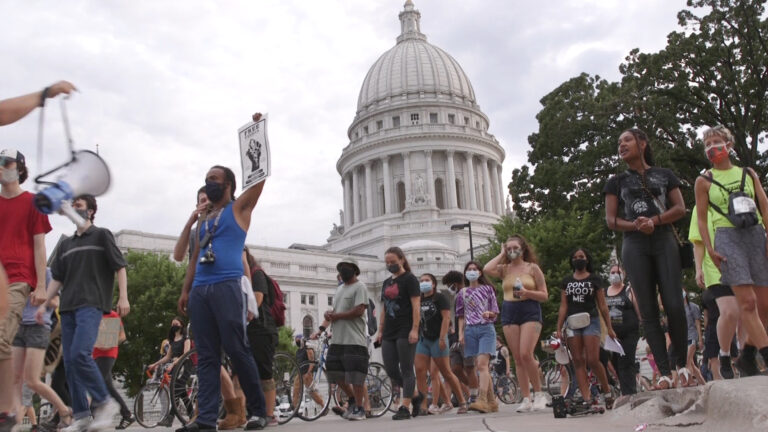 Wisconsinites Join National Strike
The group called for racial and economic justice.
July 21, 2020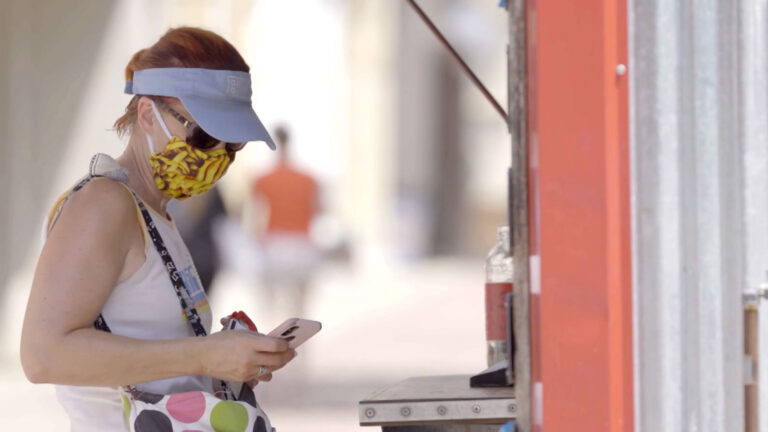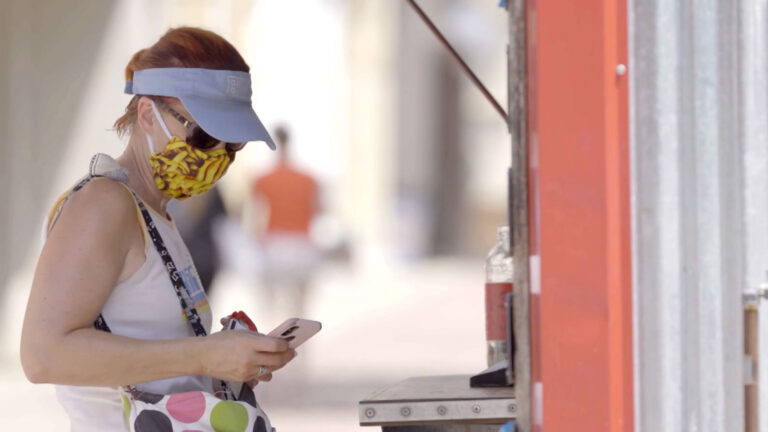 Milwaukee Approves Mask Mandate
Milwaukee will join the neighboring Village of Shorewood and Dane County in requiring residents to wear masks in public places. The unanimous vote from the Milwaukee Common Council will require residents 3 years and older to wear masks in public buildings and outdoors where maintaining six feet of distance is ...
July 14, 2020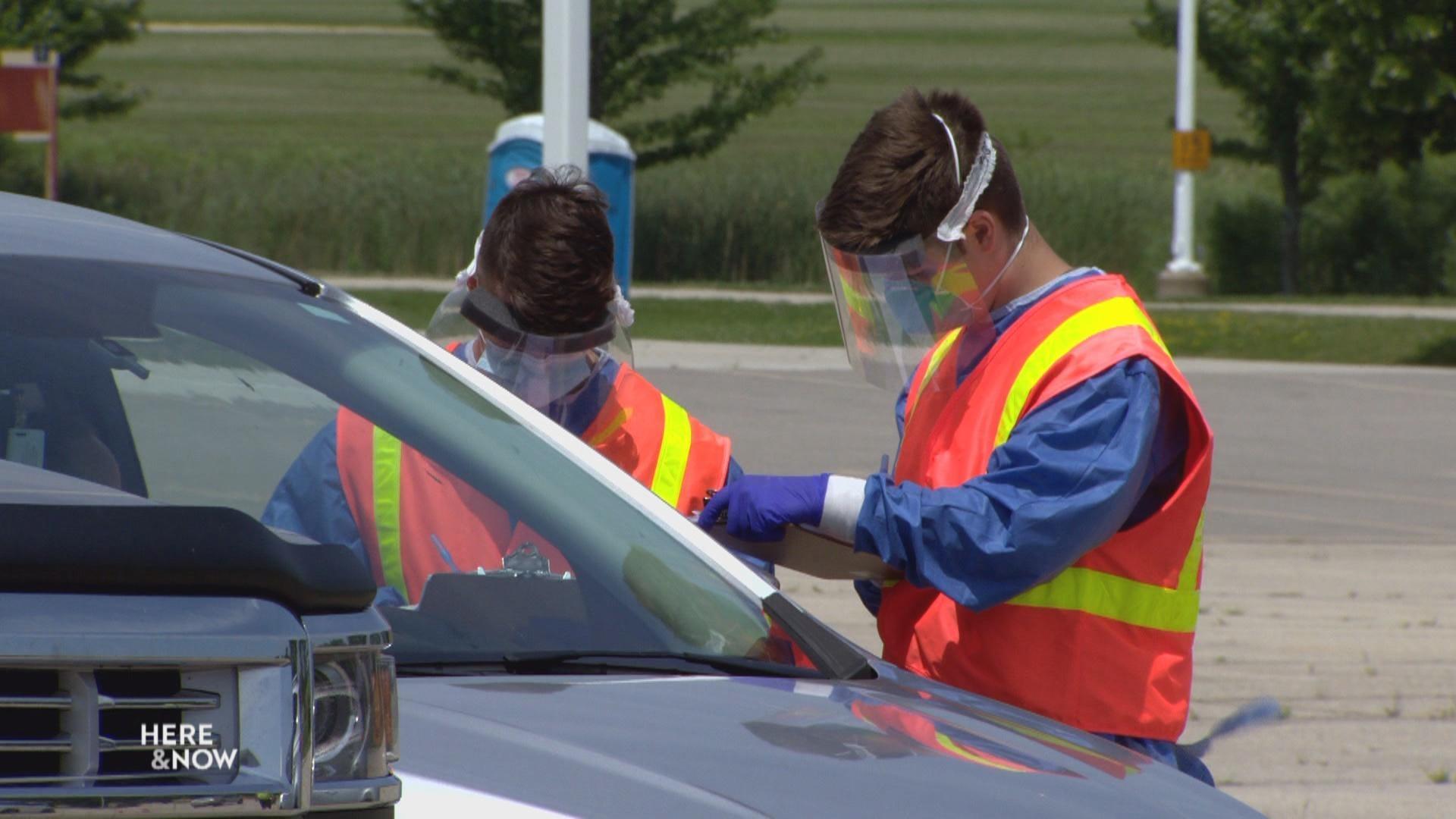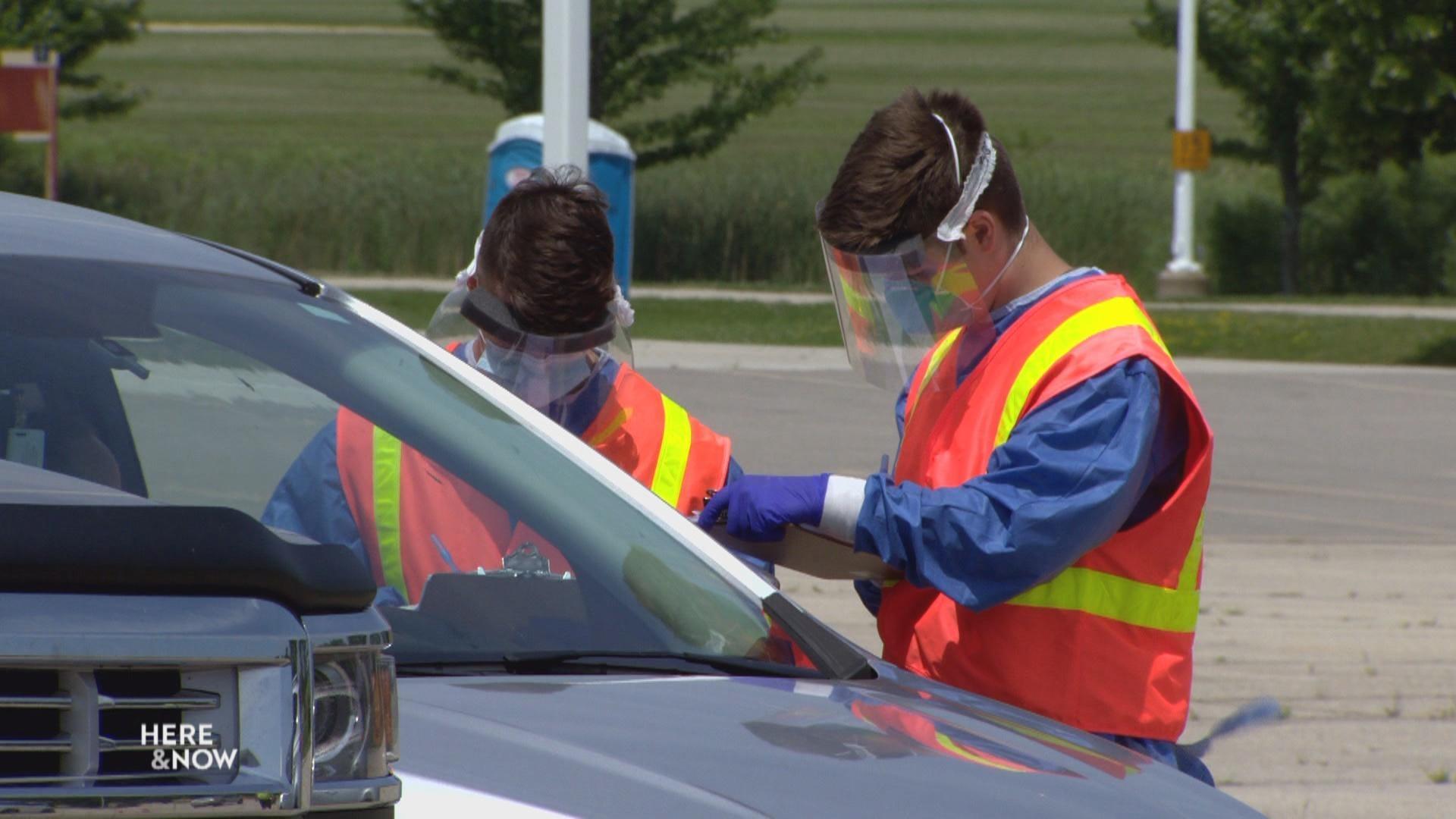 Racine Co. Rule is On-Off-On, Dane Co. Tightens Restrictions
A civil suit filed by a Racine business owner alleging 'Safer Racine" order would lead to business closings and significant loss of revenue resulted in ruling by Racine Co. judge to end order earlier this week. At 3pm July 3, Wisconsin Court of Appeals ruled in favor of Racine. Ordinance remains in effect while city's appeal is argued in court. Madison and Dane Co. enacted stricter COVID-19 rules.
July 3, 2020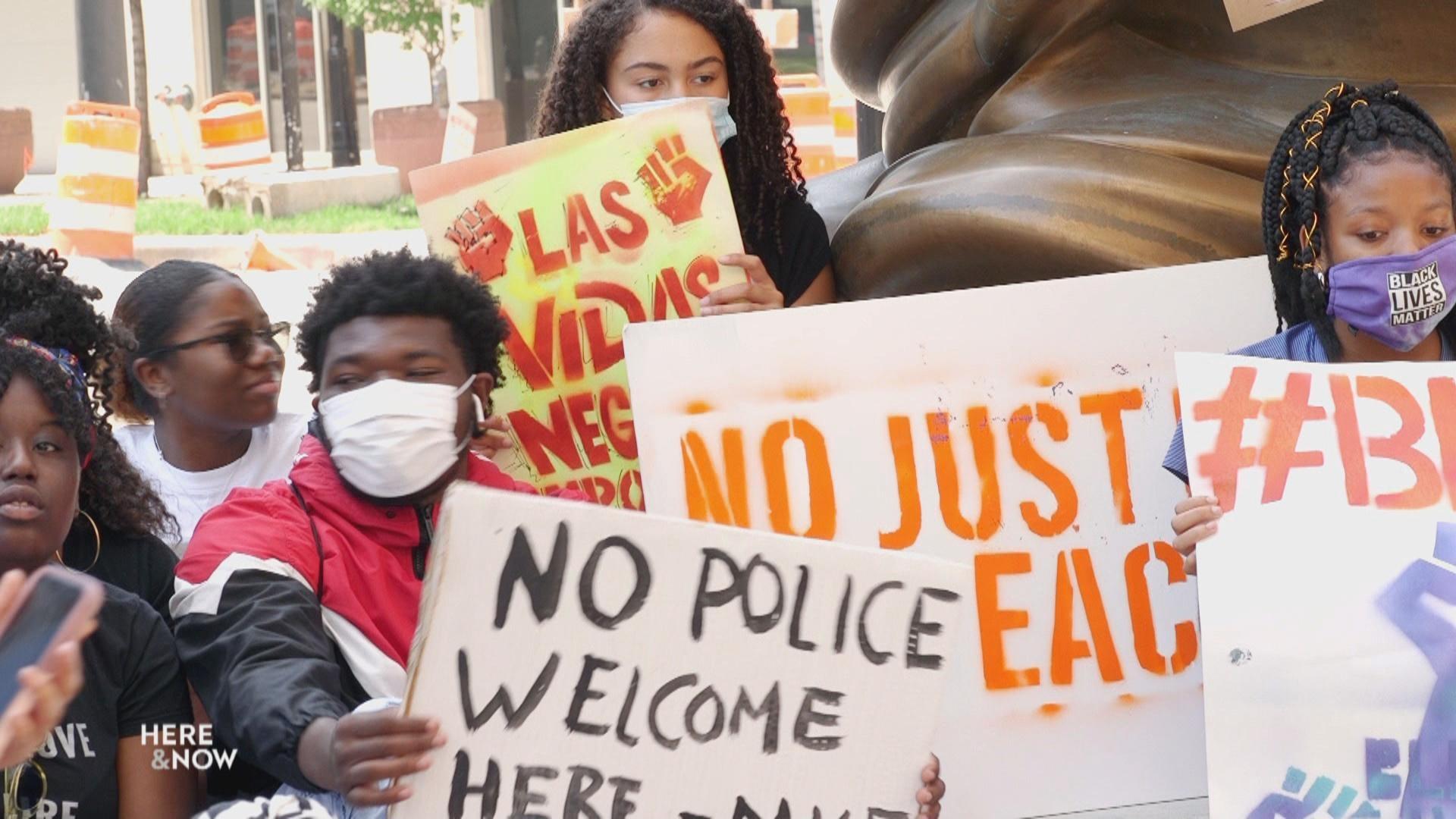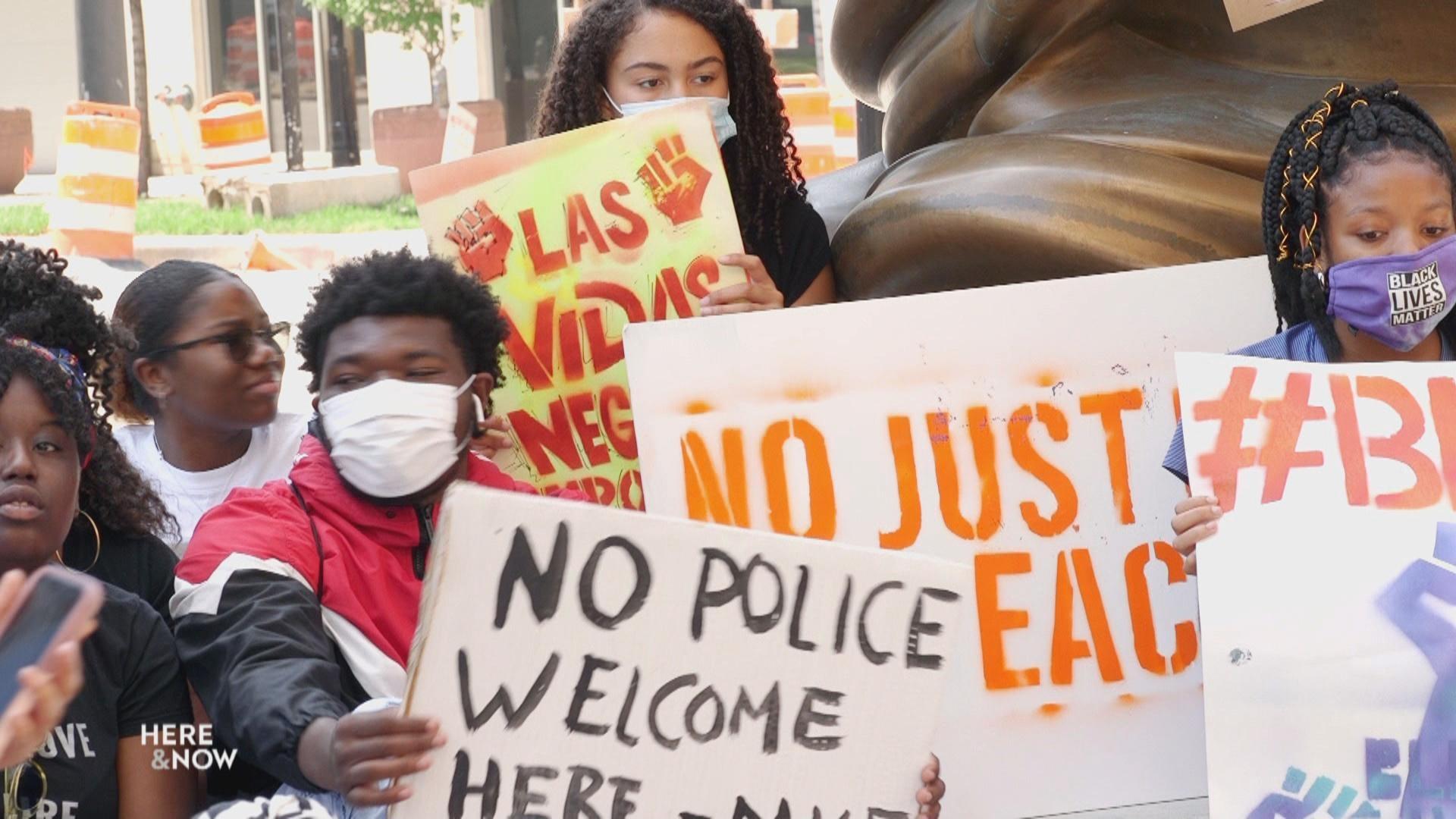 Youth Activist Group Marching 65 Miles, Demanding Reform
Young Wisconsinites with the 50 Miles More activist group are marching 65 miles from Milwaukee to Madison calling for action from Governor Tony Evers and Assembly Speaker Robin Vos on police and gun reform, banning the use of tear gas and rubber bullets and violence prevention. The group will finish their march at the state Capitol on July 4th.
July 3, 2020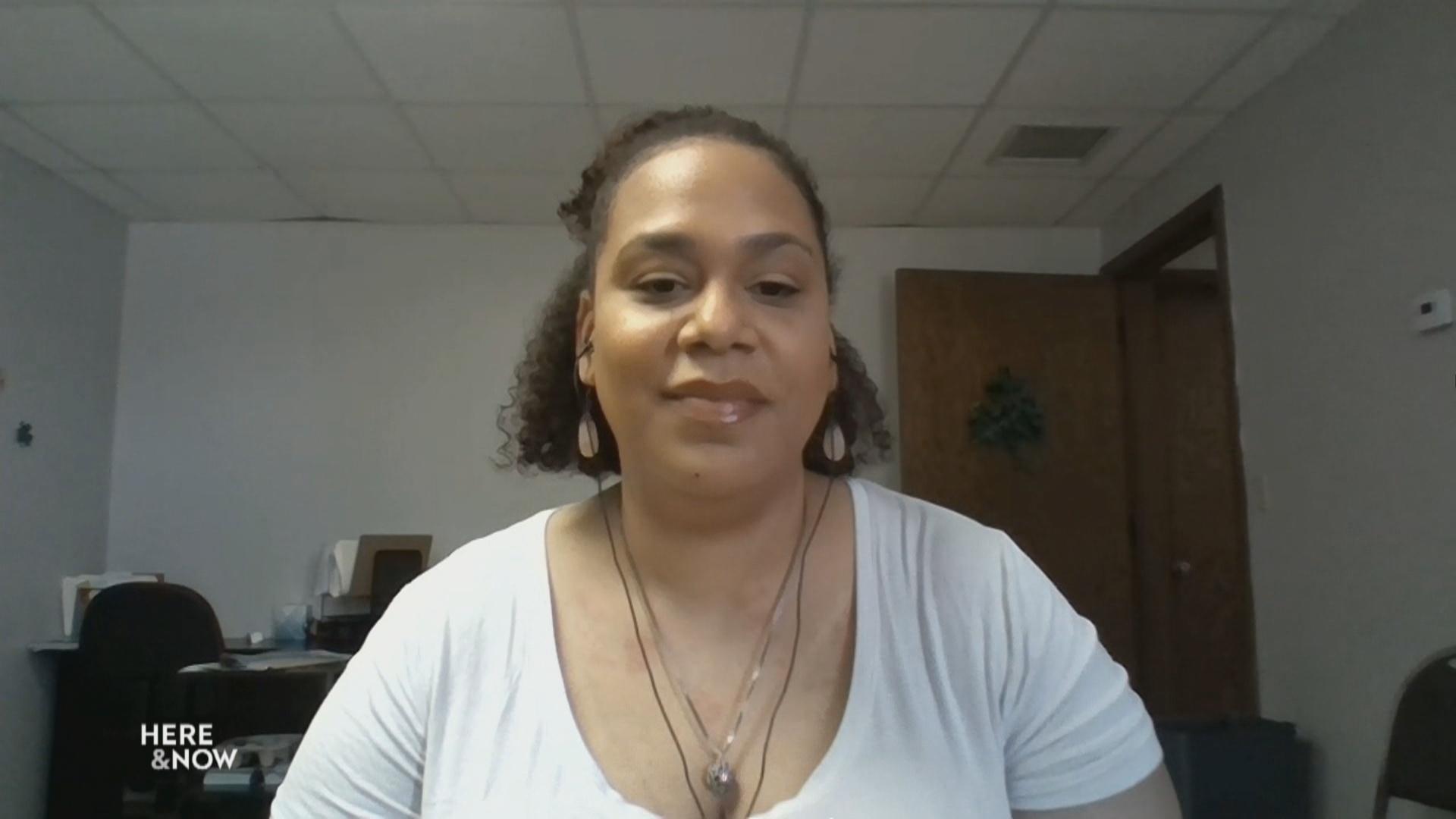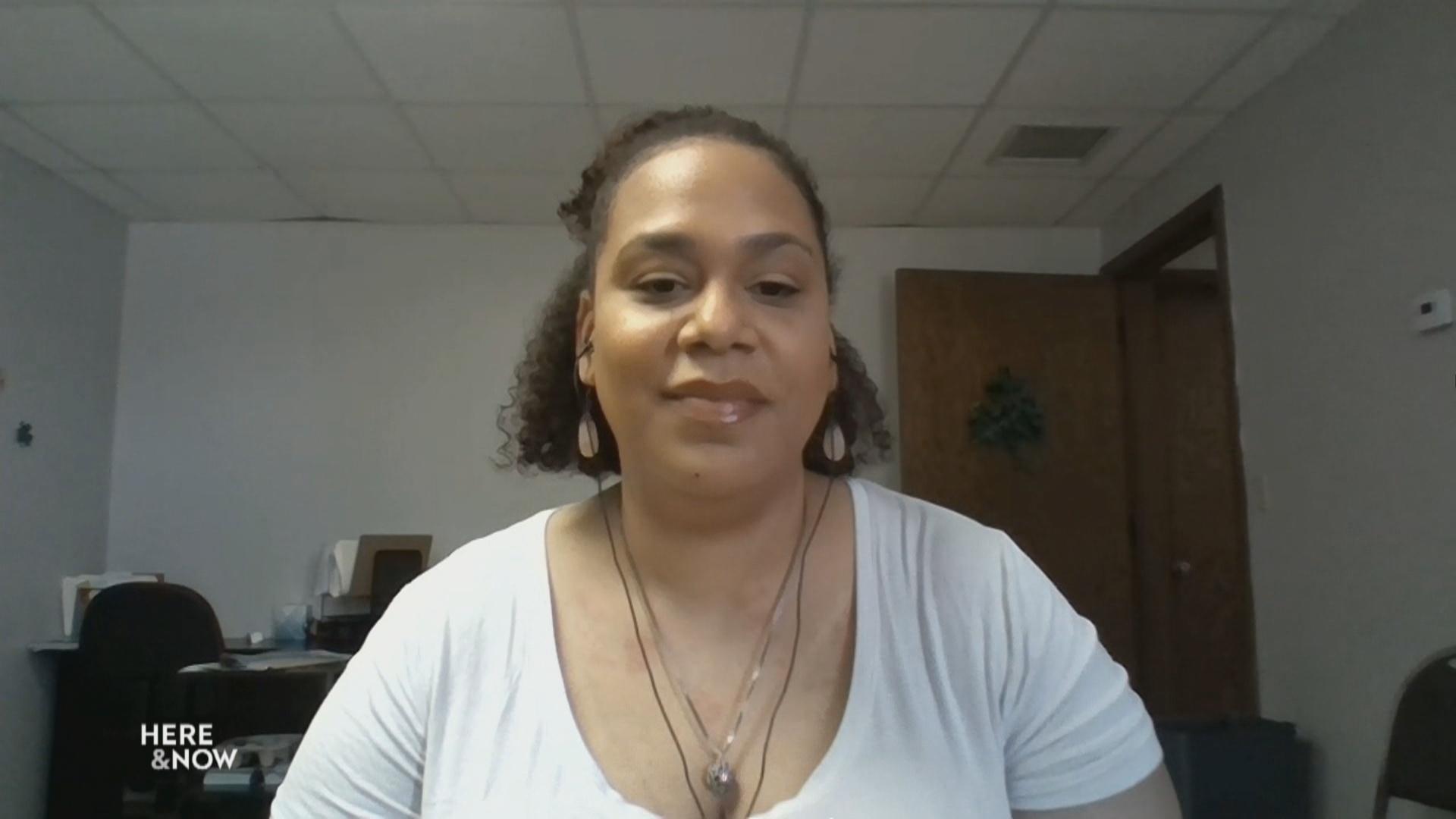 Black Leader Sees Narrative Shift Across US, Feels Different
Black Leaders Organizing for Communities leader Angela Lang discusses the status of the racial justice protests and where the state is now—whether demonstrations are continuing with the same energy or whether things are 'returning to normal.' She also talks about political organizing ahead of the 2020 presidential election and amid the pandemic.
July 3, 2020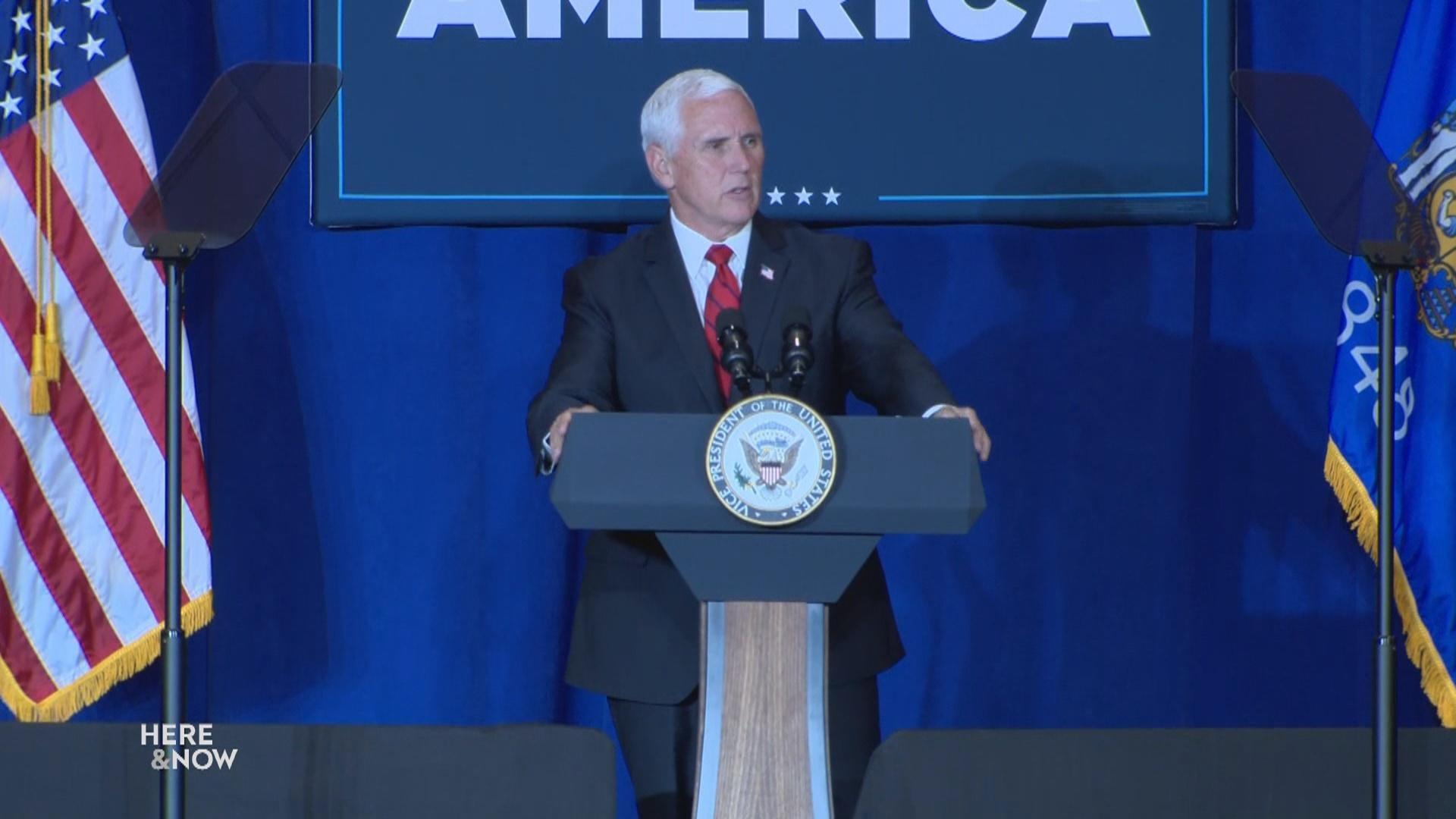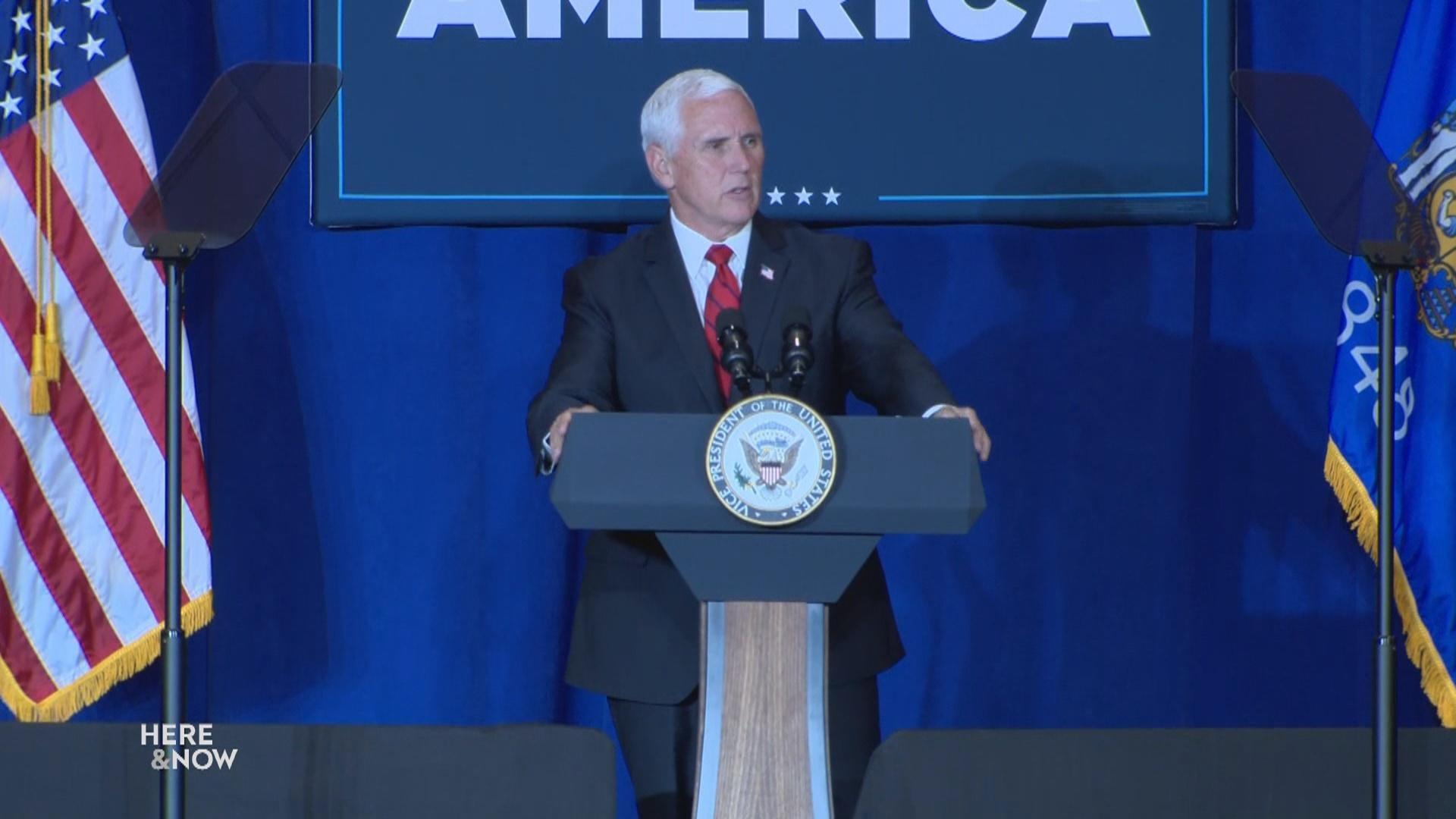 Pence Rallygoers in Pewaukee Mostly Maskless
While masks were available, most of the crowd attending the campaign rally with Vice President Mike Pence in Pewaukee forwent wearing masks. Tickets to the rally required a disclosure statement saying no one would sue the campaign if they became infected. The Trump campaign has said the economy is the key to re-election, and Pence highlighted that in his remarks.
June 26, 2020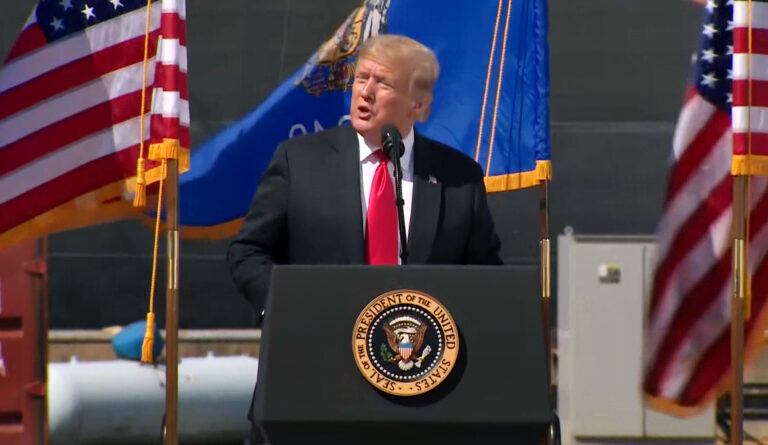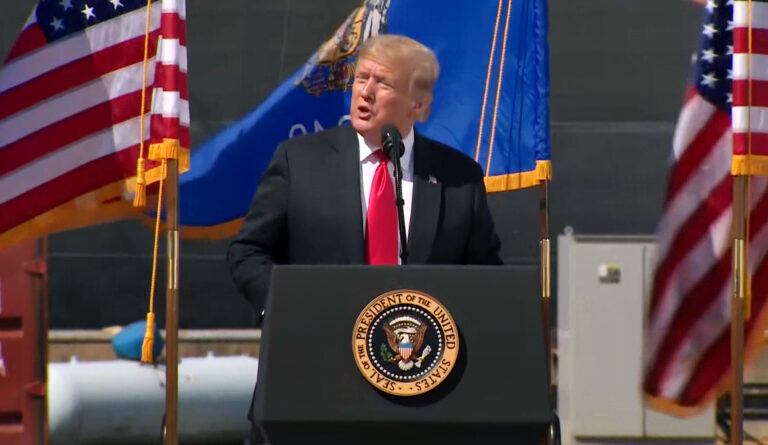 Trump Campaign Doubles Down on Wisconsin
Many national election observers describe Wisconsin as a tipping-point state, meaning whomever wins this state will likely win enough electoral votes to win the presidency.
June 26, 2020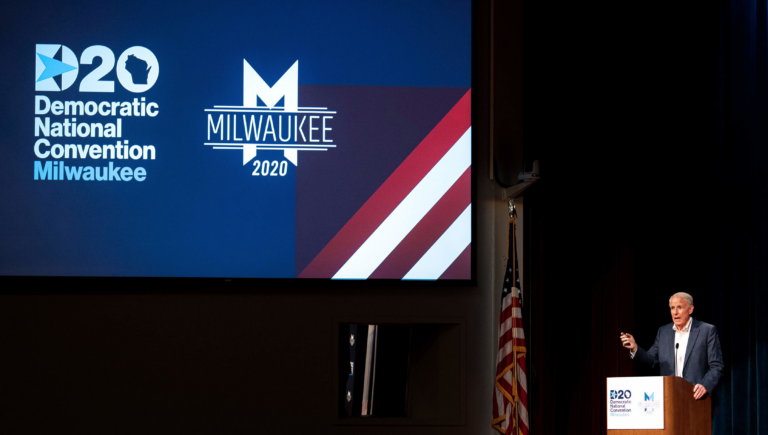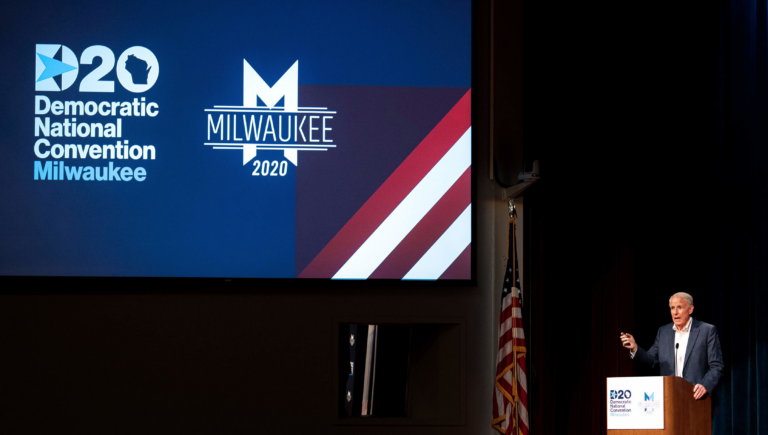 2020 DNC in Milwaukee Dramatically Downsized
In light of the continued spread of COVID-19, the upcoming 2020 Democratic convention will largely be held virtually.
June 25, 2020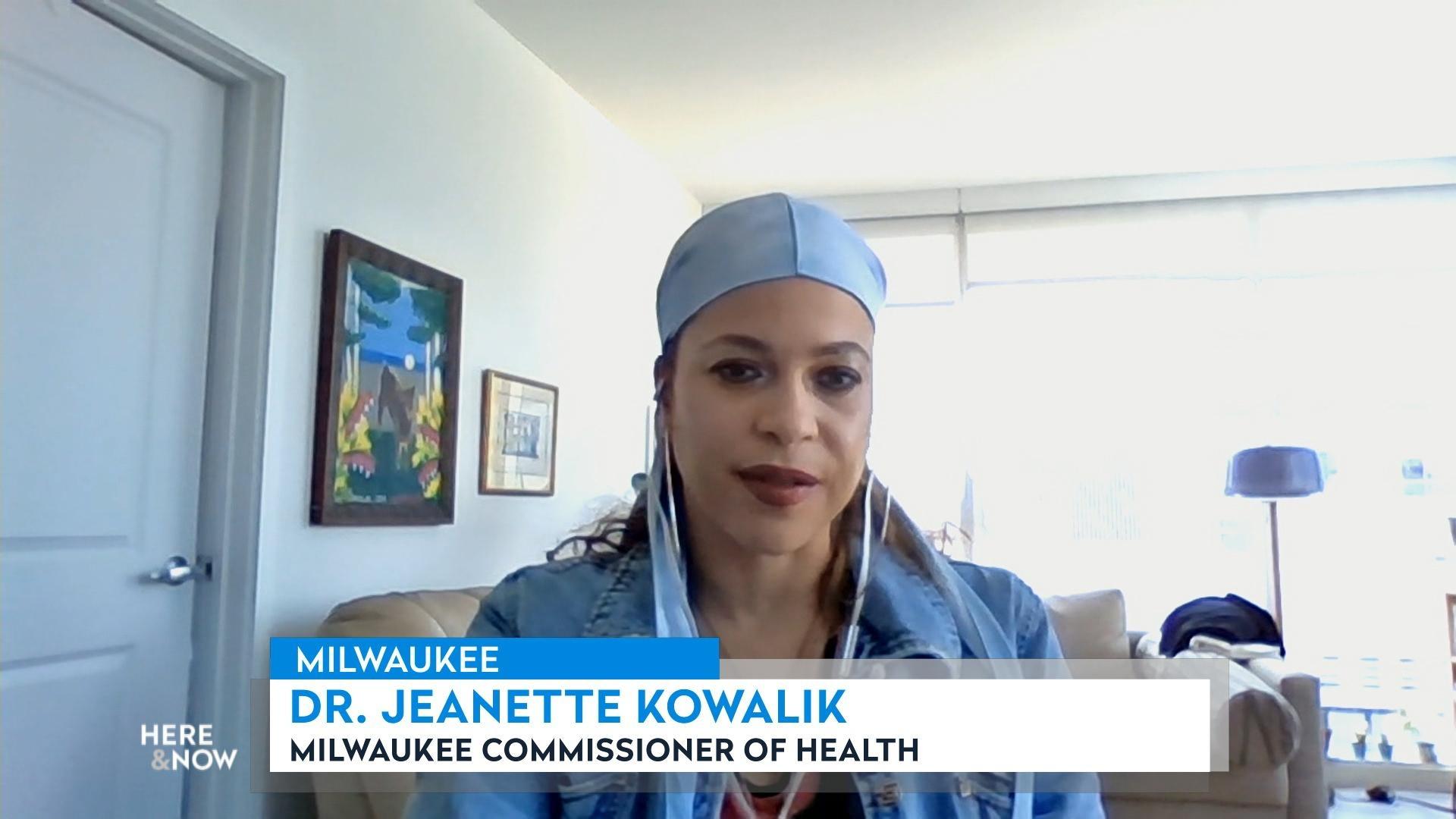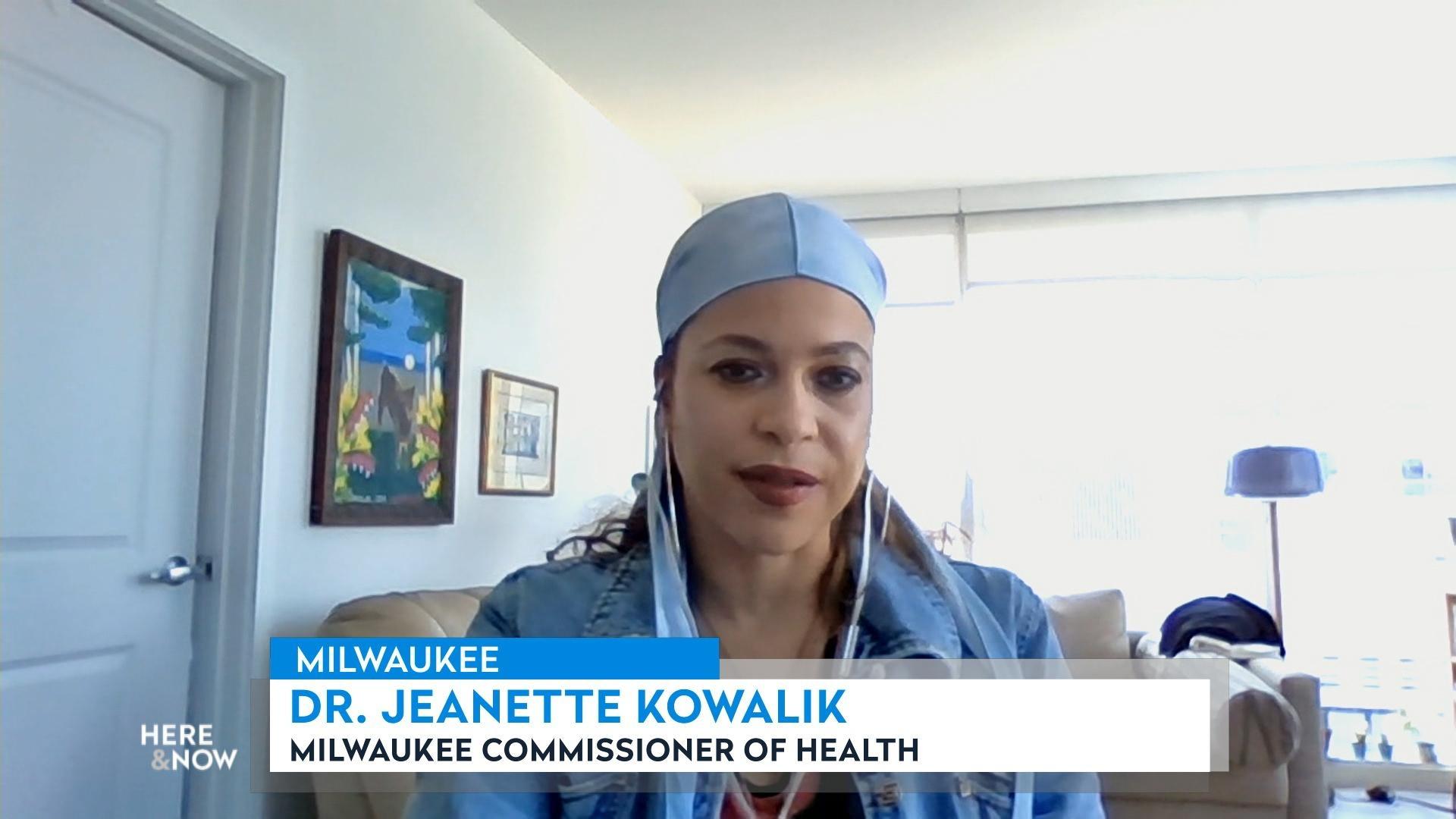 Coronavirus Affecting New Communities in Milwaukee
The largest spike in COVID-19 cases is now among the Latinx population in the state's largest city, where Milwaukee's Black community had previously suffered the brunt of the pandemic. Milwaukee Commissioner of Health Jeanette Kowalik discusses the city's current response and testing capacity.
June 19, 2020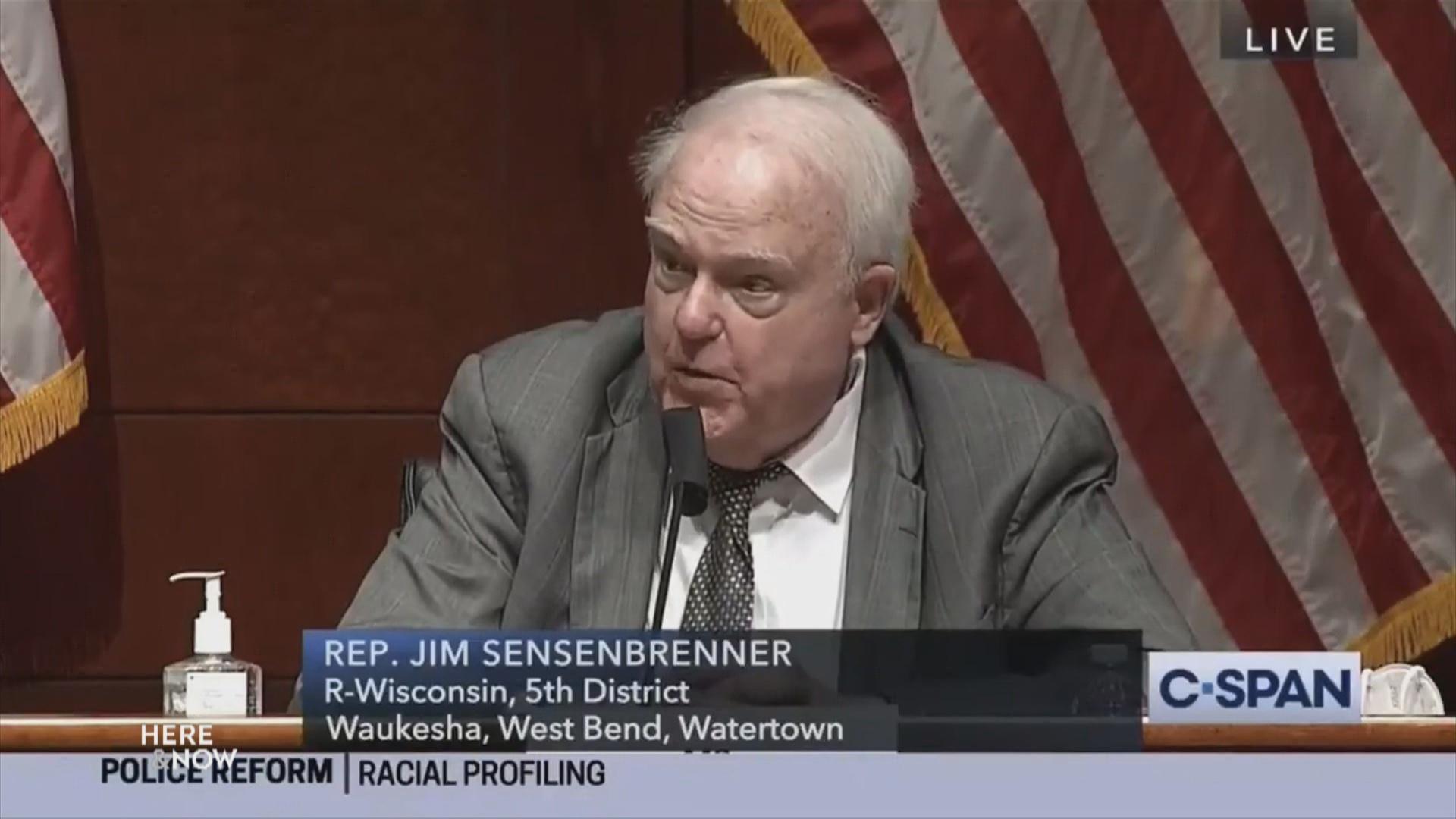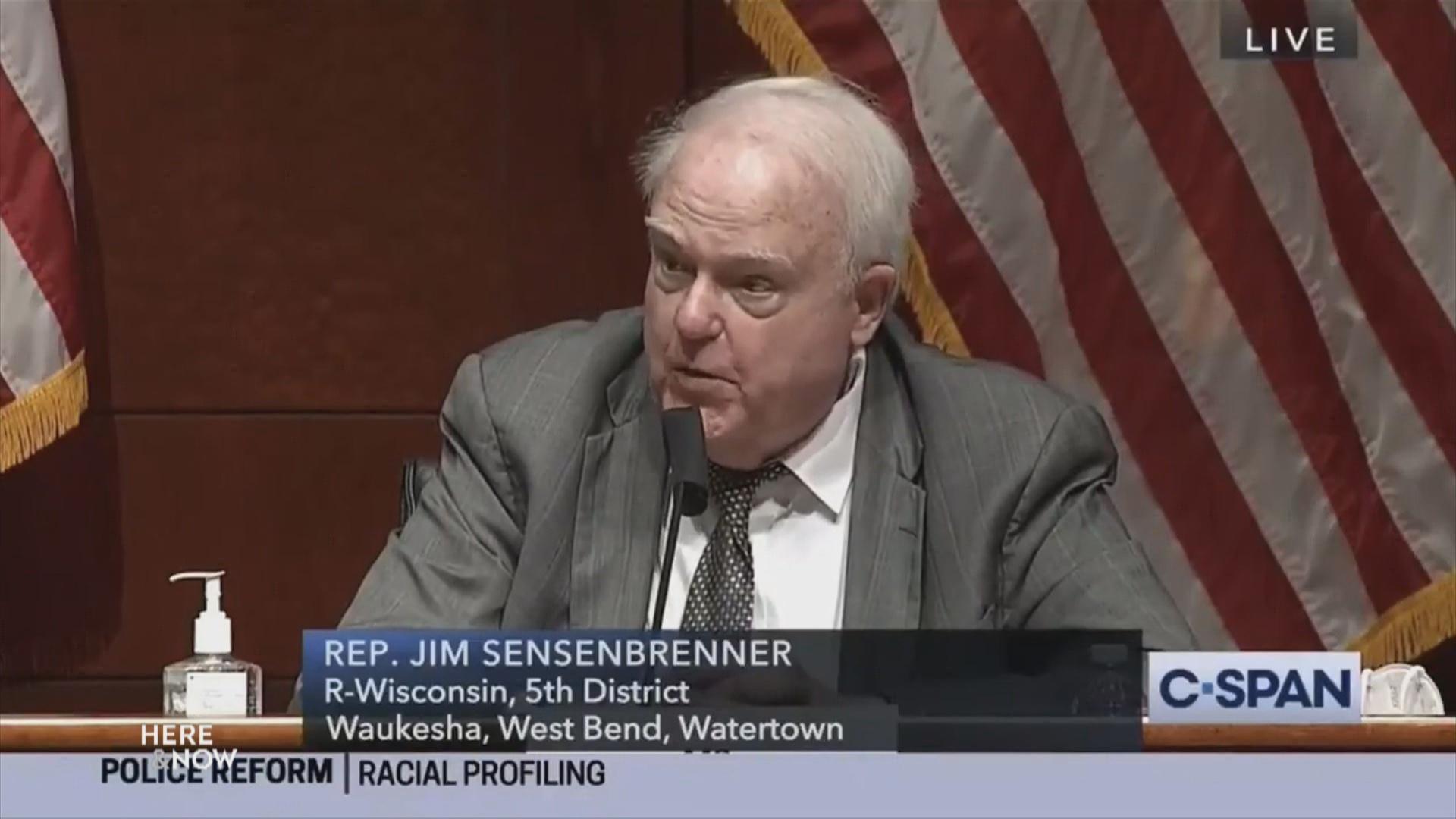 Sooner Bad Cops Off Force, Sooner No Longer "Bad Apples"
Republican U.S. Representative James Sensenbrenner from Wisconsin's 5th Congressional District sits on the Judiciary Committee, which took testimony this week on the House bill on police reform. During the hearing, Sensenbrenner said legislation must look at police unions to get rid of what he calls "bad cops."
June 12, 2020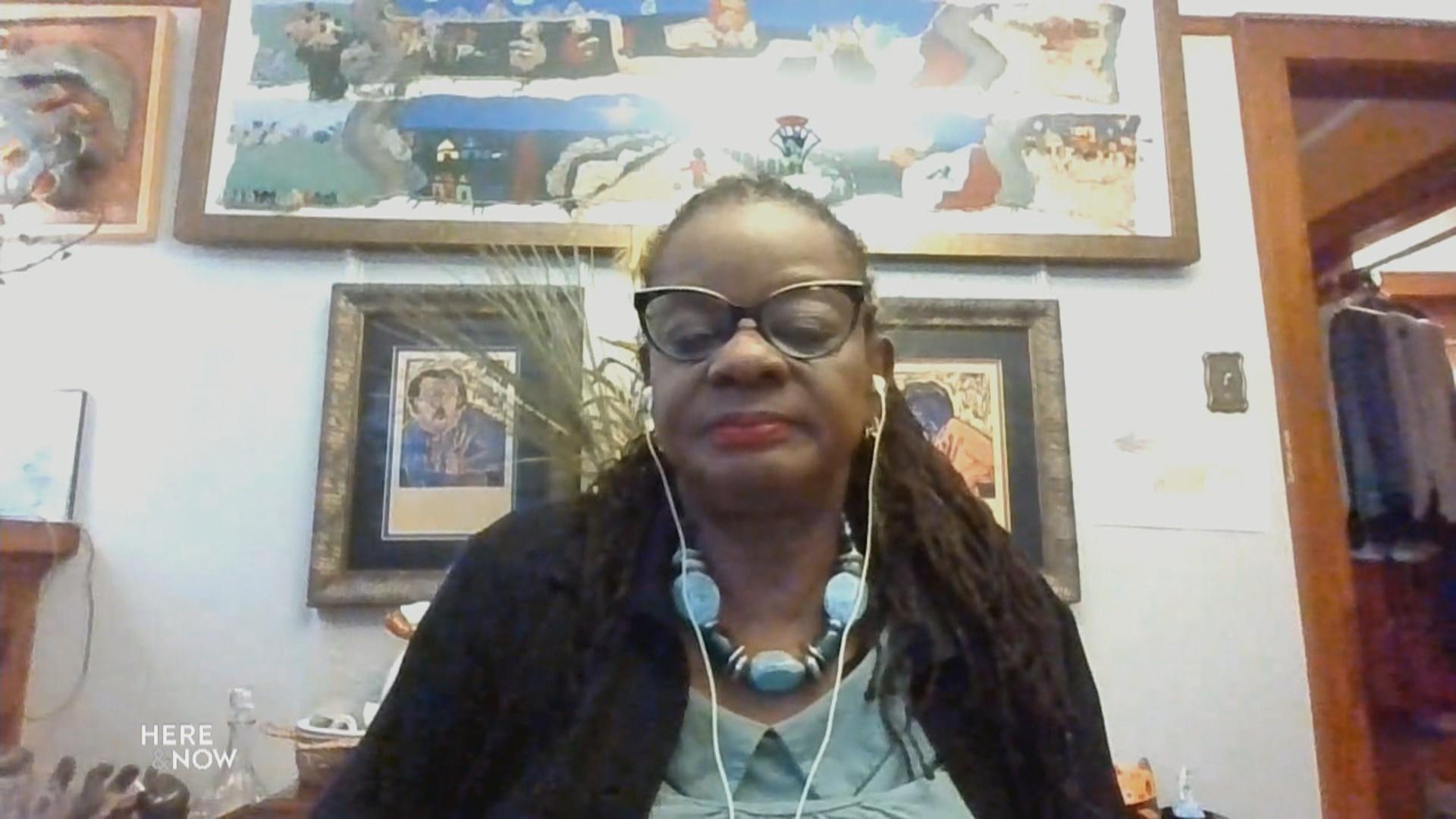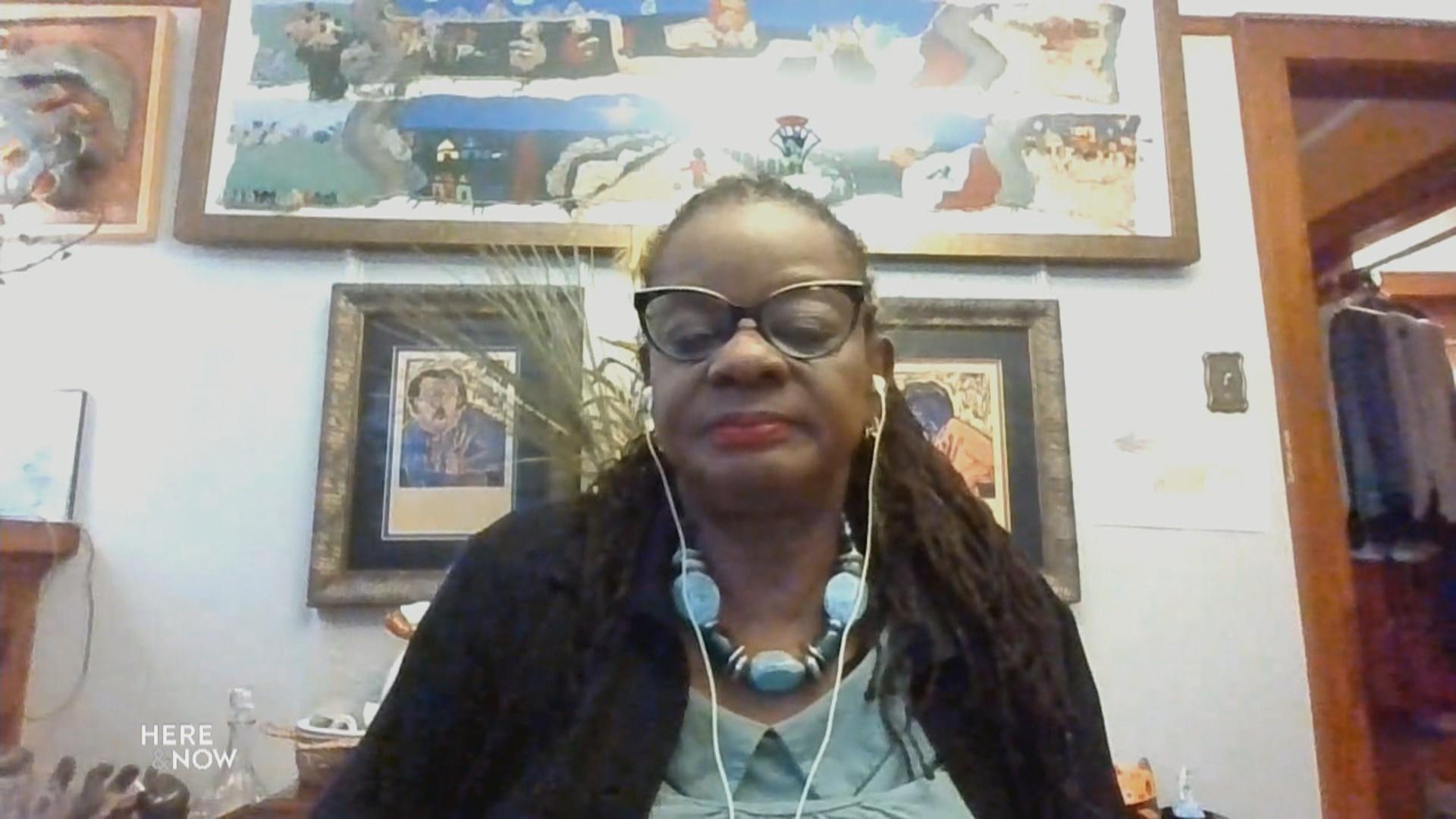 Gwen Moore on George Floyd, Structural Racism
U.S. Rep. Gwen Moore of Milwaukee discusses efforts by congressional Democrats to pass national police reform policy in the wake of the death of George Floyd in police custody. She also discusses ways to tackle systemic racism and inequality.
June 12, 2020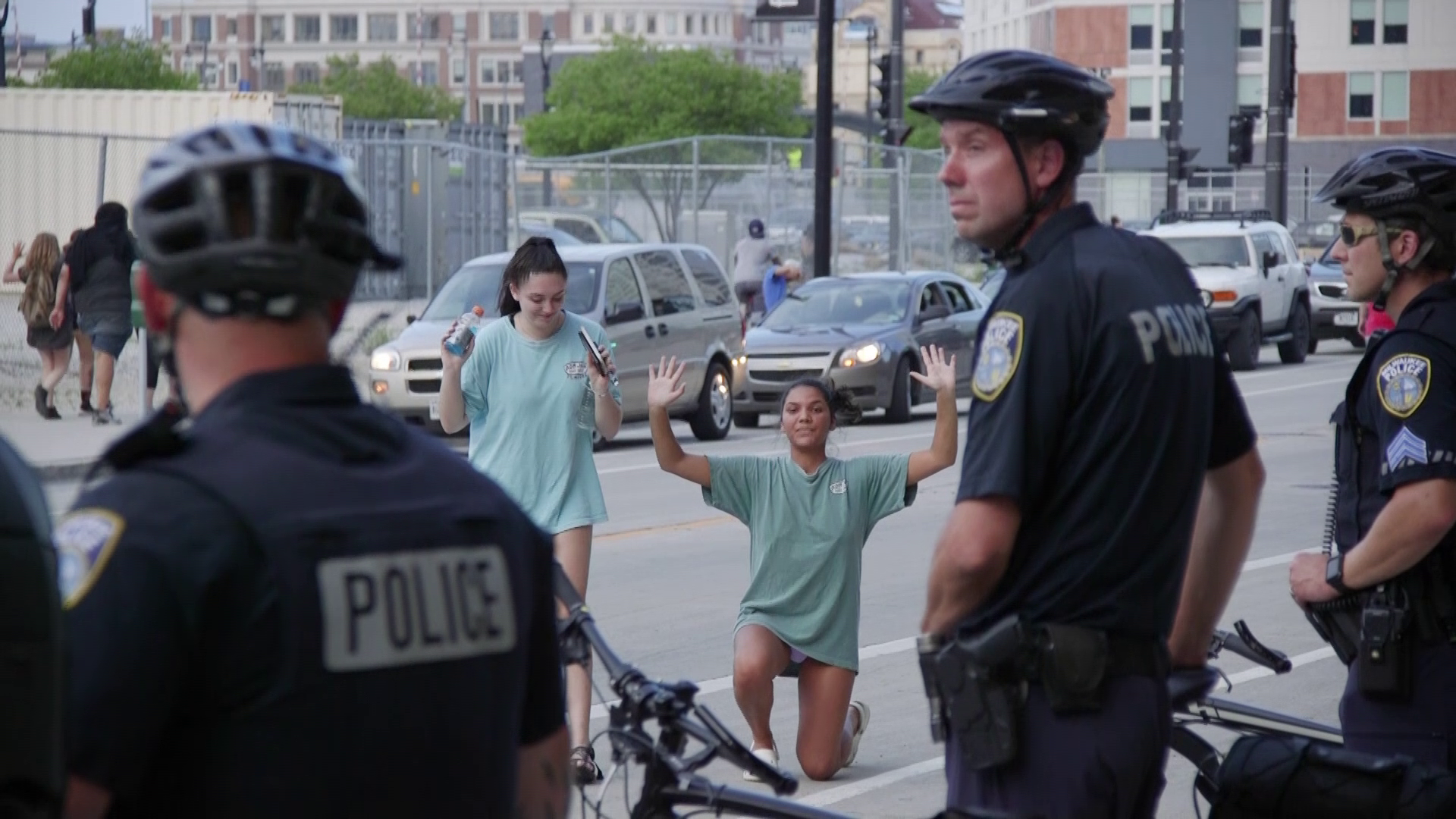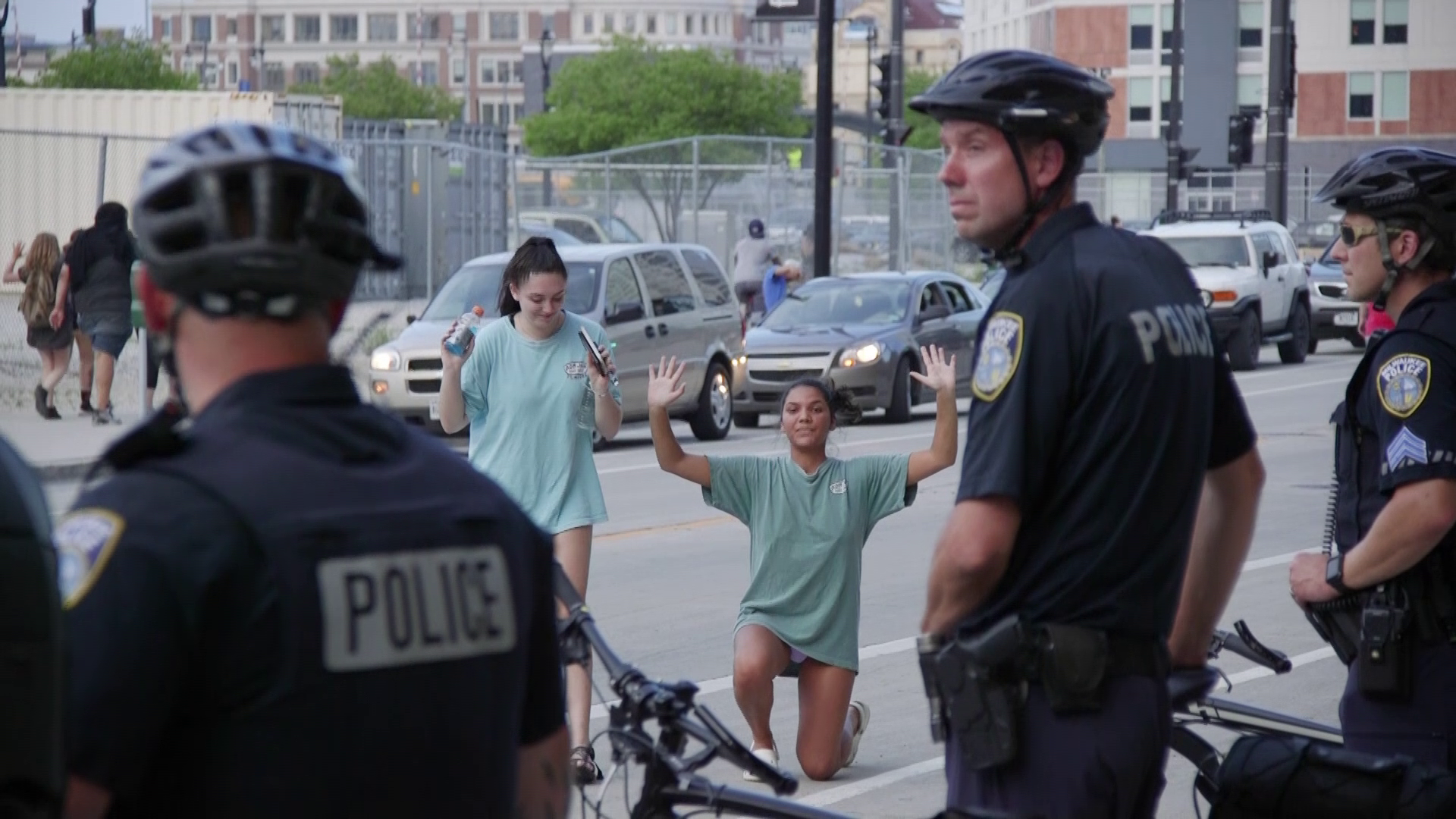 Wisconsin Responds to George Floyd
The death of George Floyd in Minneapolis sparked protests around Wisconsin, advocating change in police practices. Here & Now's Will Kenneally shows how Wisconsinites expressed their frustration with another black man dying in police custody.
June 5, 2020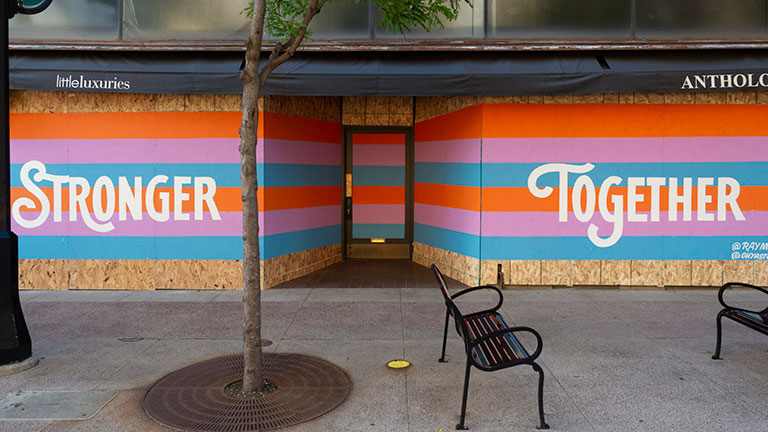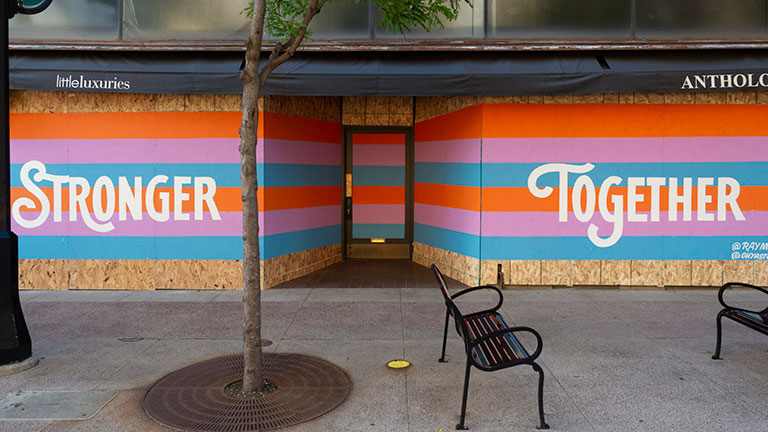 Boarded-up Storefronts Become Canvas of Healing
Boarded-up storefronts are being turned into pieces of art as business owners pick up the pieces from vandalism during protests.
June 4, 2020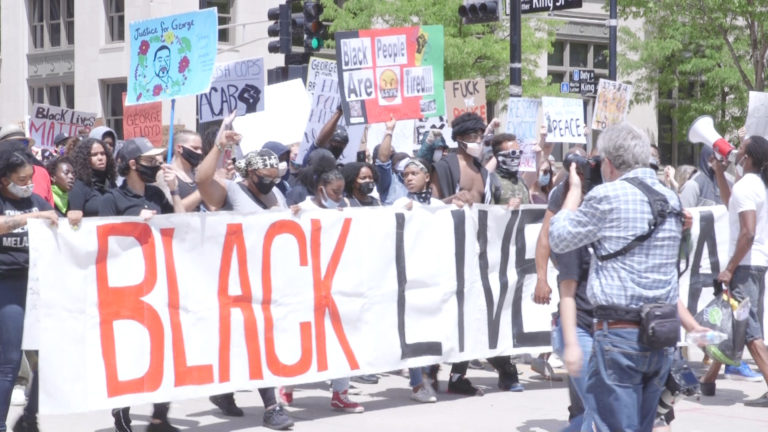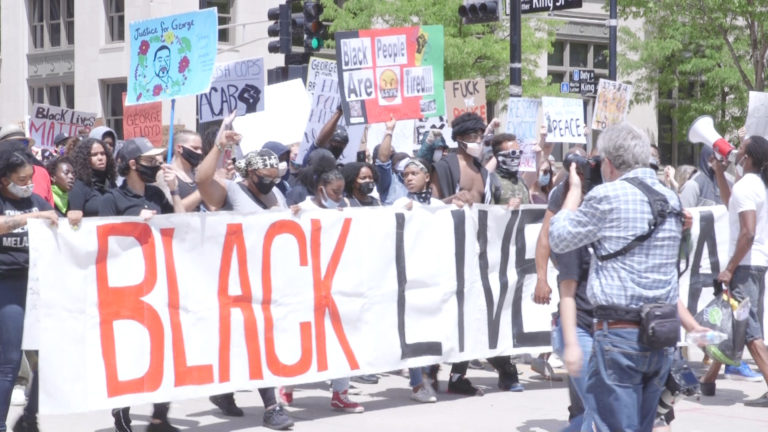 Protesters Say They Are Ready for Long Haul
Organizers of the Madison protests in the wake of George Floyd's death say they are prepared to keep going for the foreseeable future. "People are going to rebel until they are not going to rebel," said M. Adams, a co-executive director of the Madison-based Freedom Inc. "It's simple, you stop ...
June 1, 2020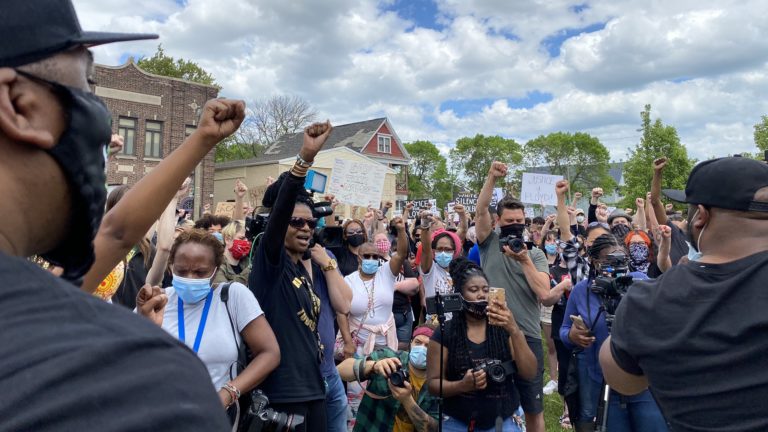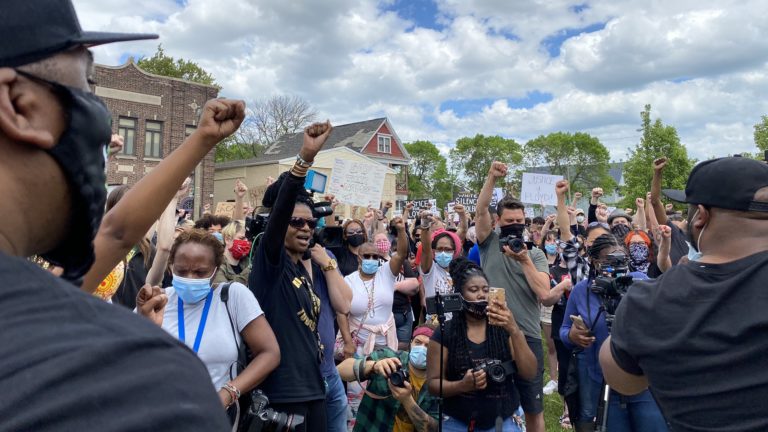 Protesters Rally in Milwaukee over George Floyd's Death
Milwaukee residents called for change in the wake of three contentious days of protest in Minneapolis over the death of George Floyd in police custody.
May 29, 2020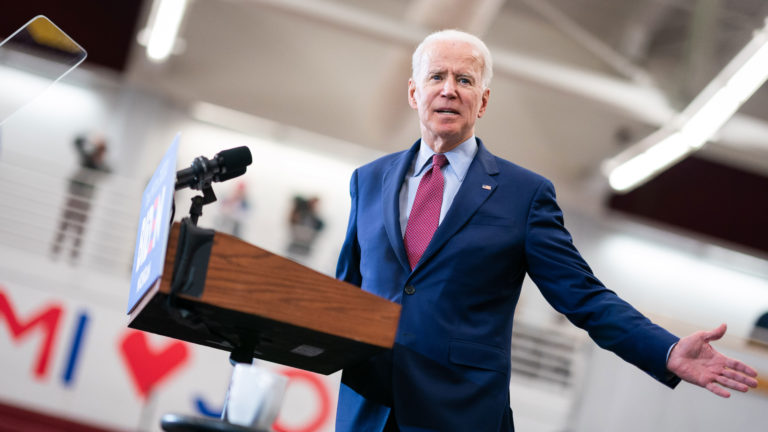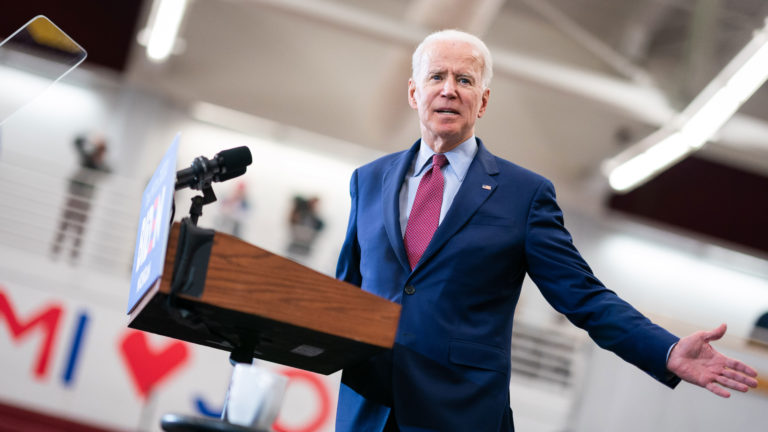 Biden Makes Two Virtual Stops in Wisconsin
The Democratic presidential candidate made virtual stops in La Crosse and Milwaukee, discussing plans for rural Wisconsin and criticizing the president's response to the coronavirus pandemic.
May 20, 2020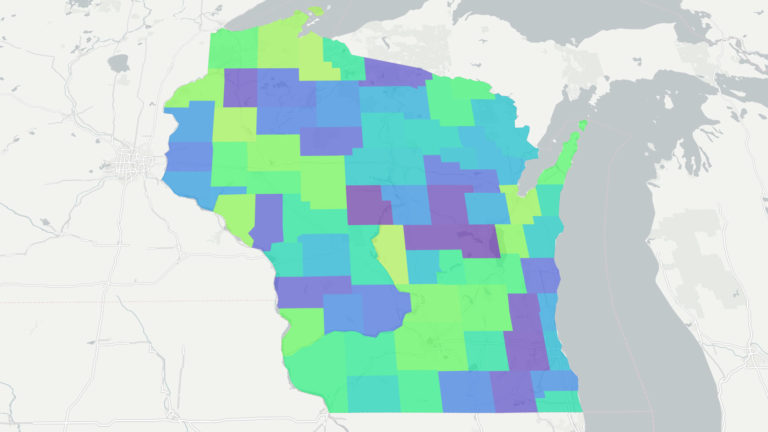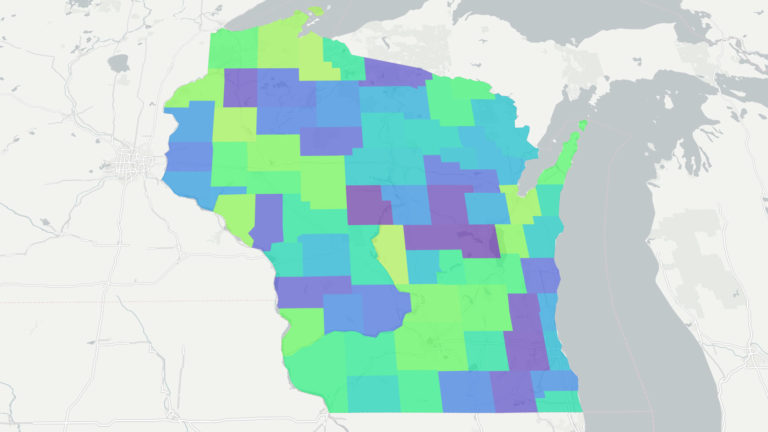 Counties Rescind Orders over Legal Concern from Supreme Court Ruling
The Supreme Court order striking down the state's "Safer at Home" order has caused confusion among counties that issued their own stay-at-home orders. Now counties are rescinding their orders in fear of legal retribution.
May 15, 2020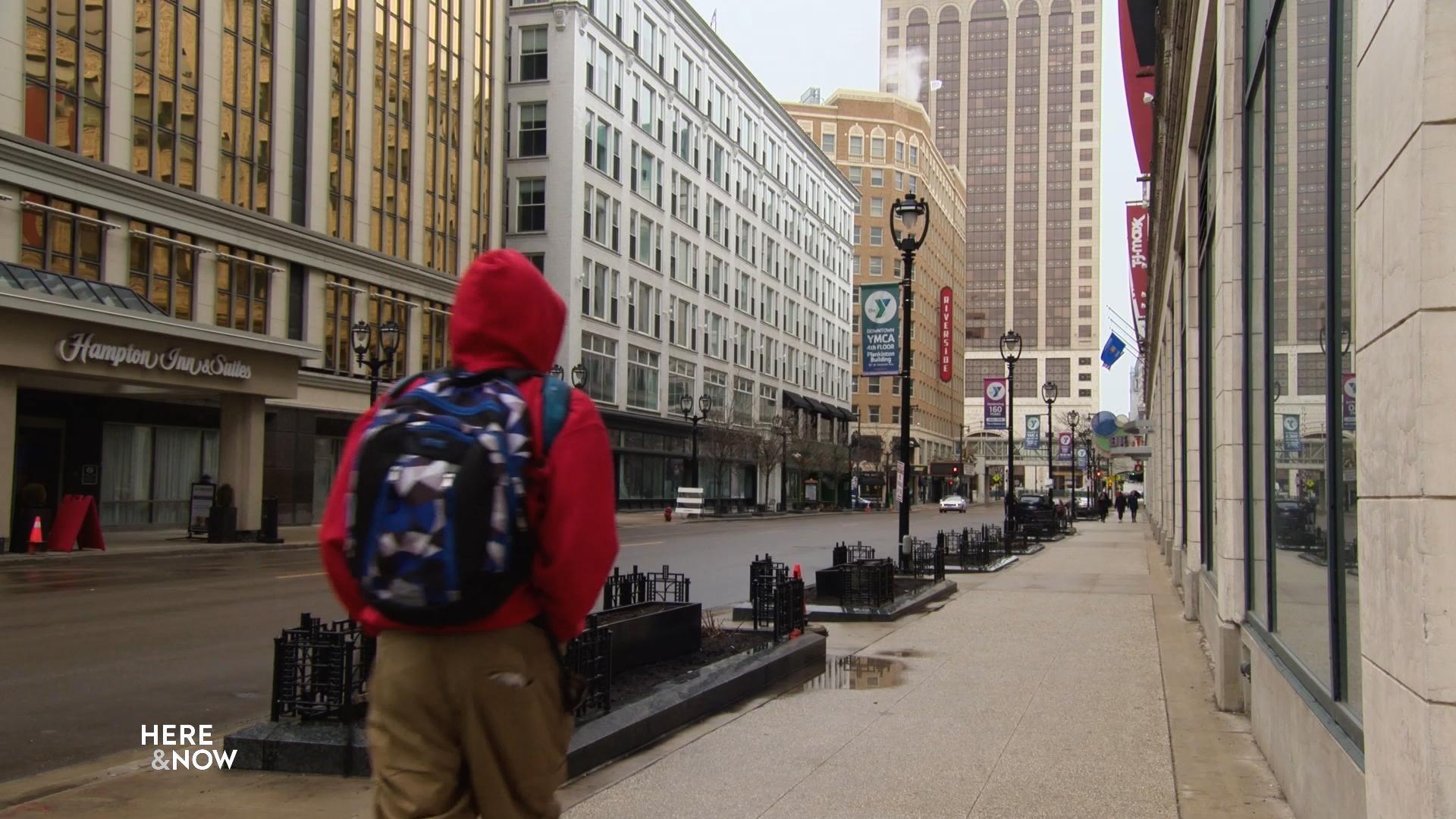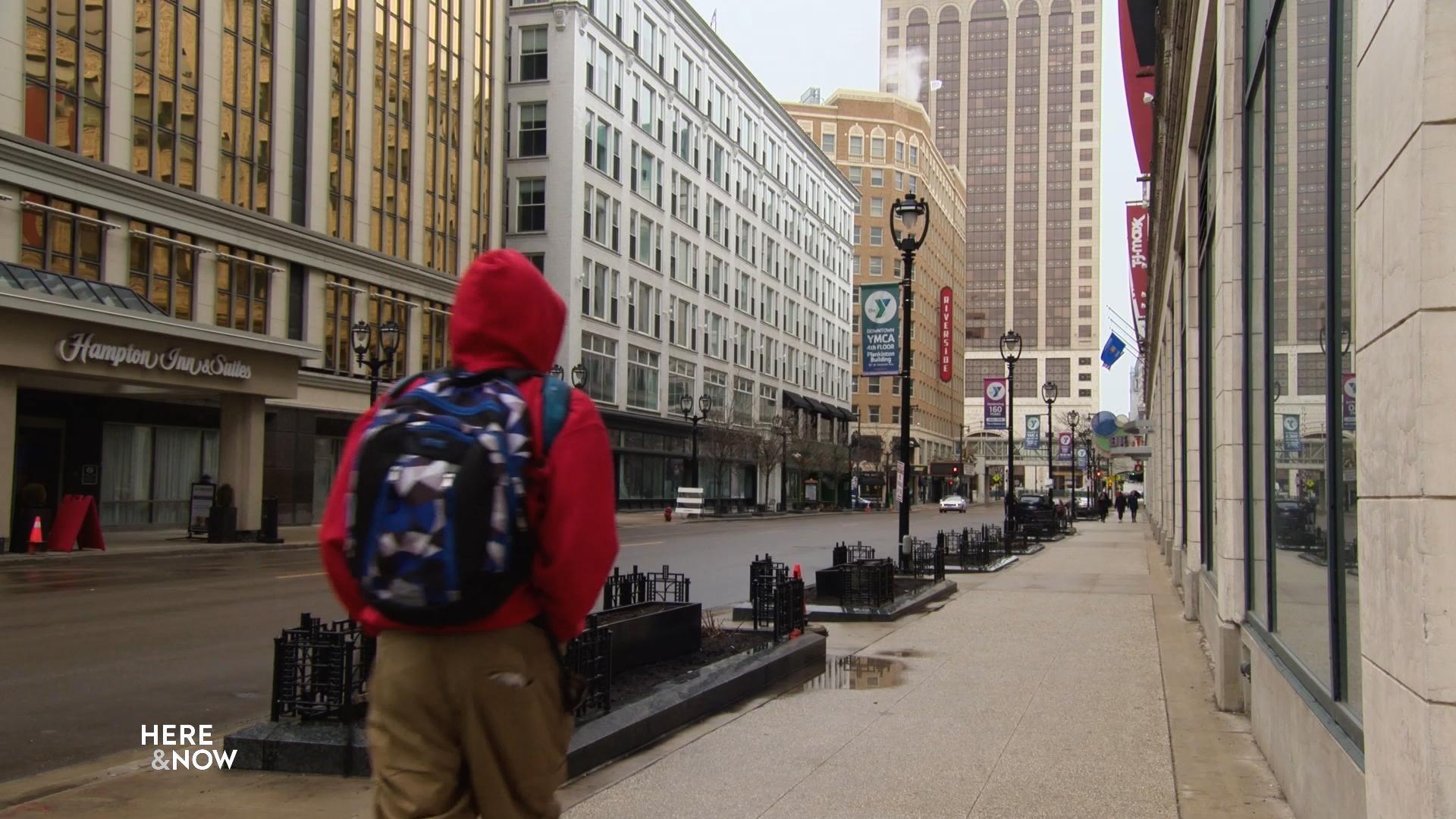 New Report Highlights Racial Divide in COVID-19 Outbreak
A new report from the University of Wisconsin-Milwaukee shows how coronavirus is spreading along lines of segregation in north Milwaukee, and African-Americans are being disproportionately impacted. Rep. David Bowen, D-Milwaukee, says, "This does not end the story about us. This is a continuation of just how much we have been through and how much farther we have to go."
May 1, 2020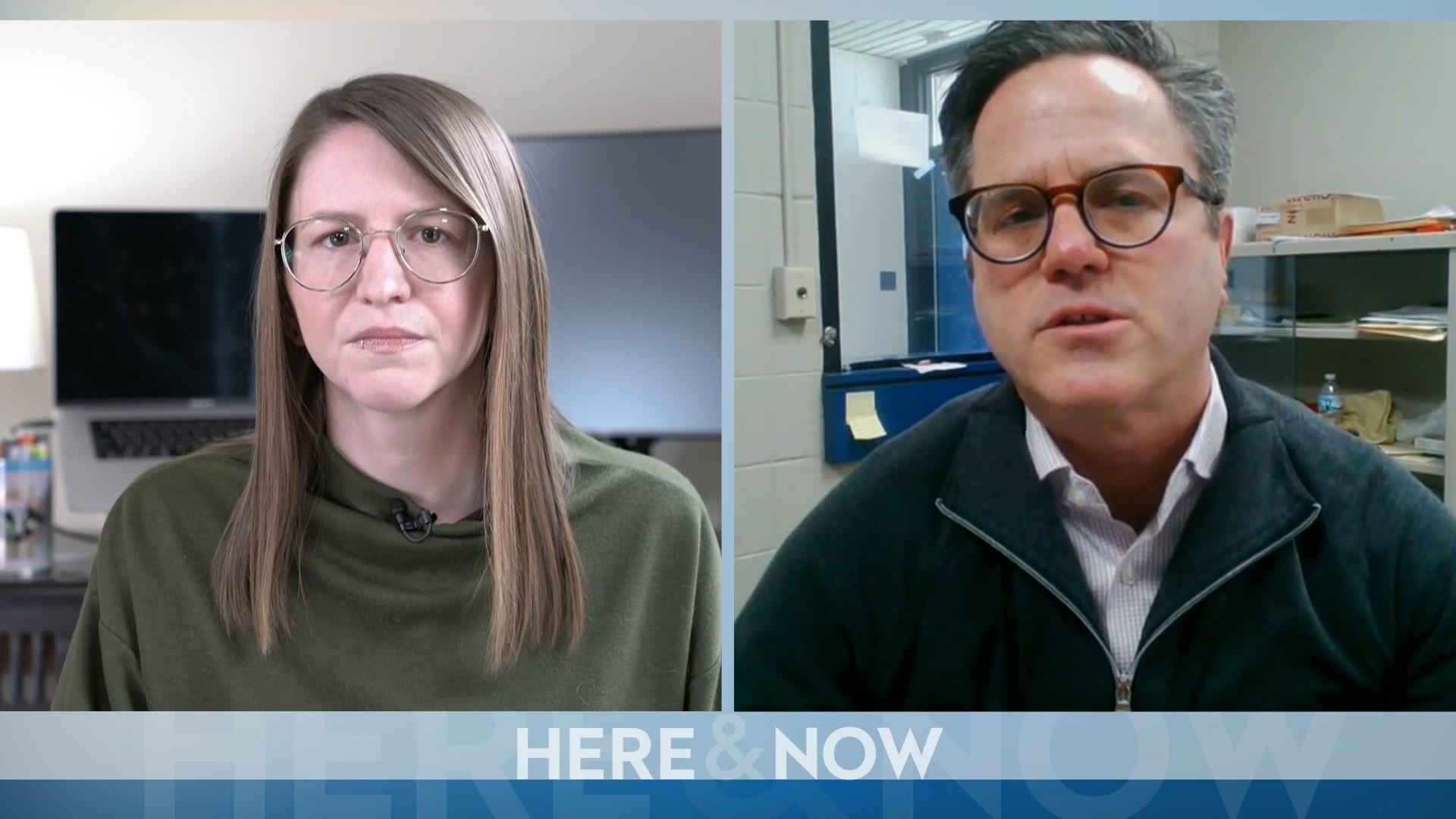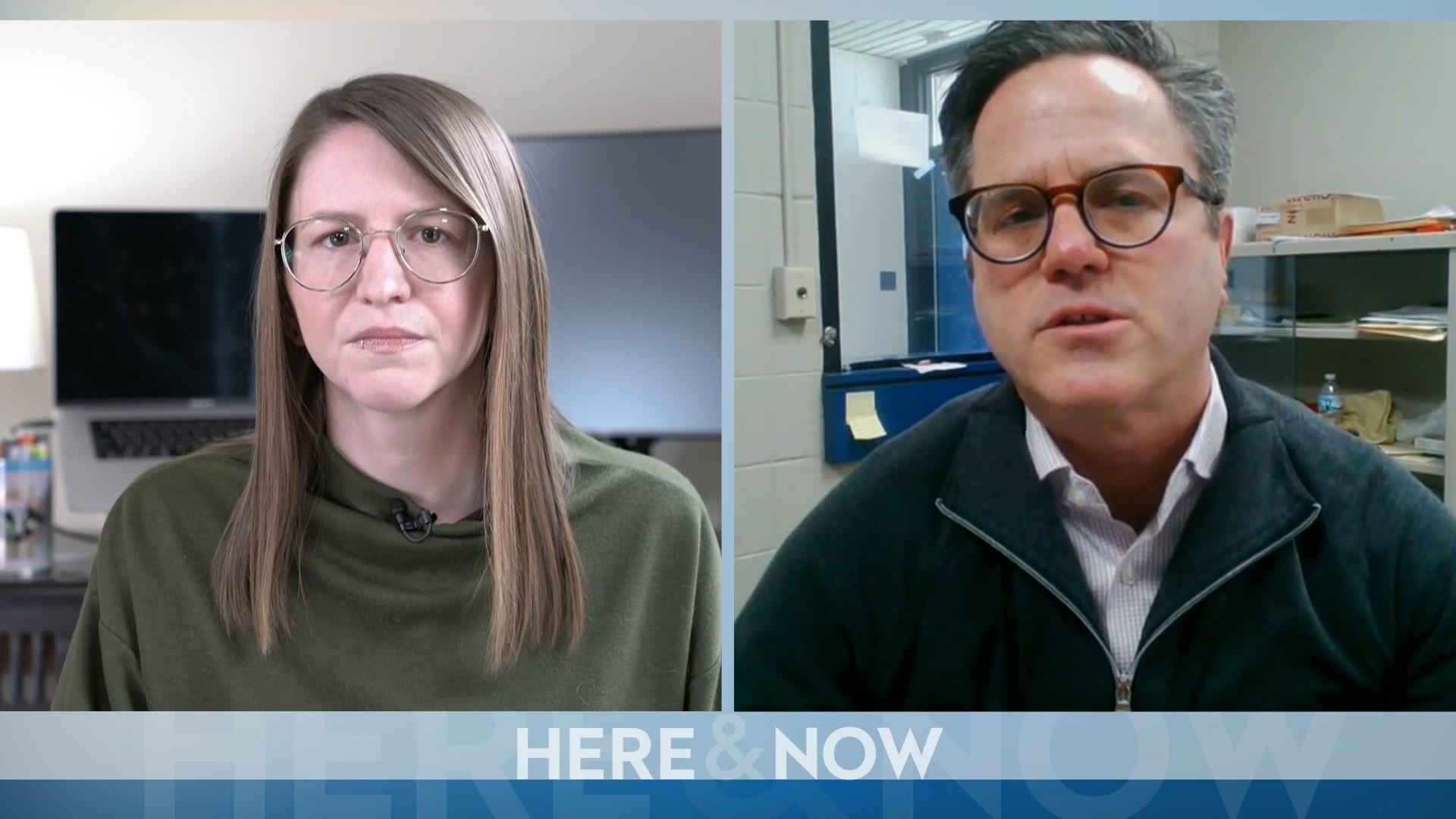 Noon Wednesday: Lessons Learned from Milwaukee
Some have already moved on from last week's election, but its impacts linger. Health officials are looking into the effect in-person voting had on the spread of the coronavirus and state lawmakers are debating how elections should be administered in the future. Neil Albrecht, executive director of City of Milwaukee Election Commission joins us to talk about the lessons learned from Milwaukee.
April 16, 2020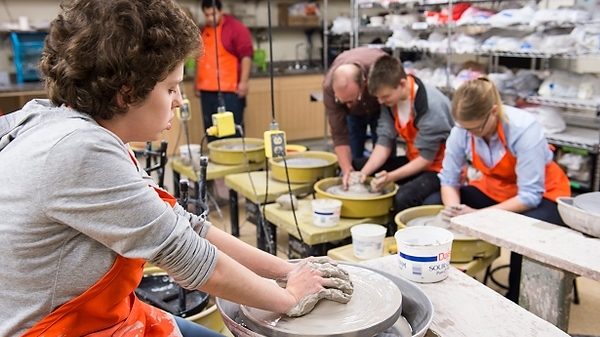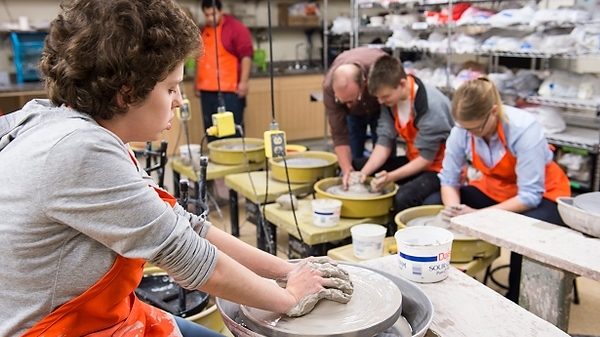 Nonprofit Sector to Be Challenged and Changed by COVID-19
Non-profit organizations face new challenges as the COVID-19 outbreak affects their daily operations and bottom line.
April 14, 2020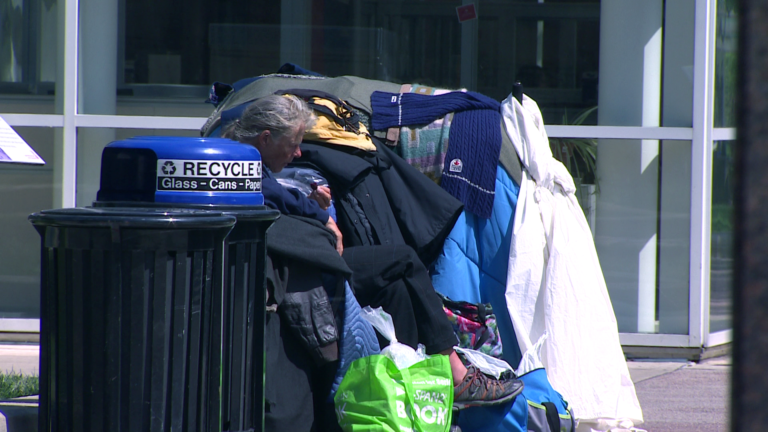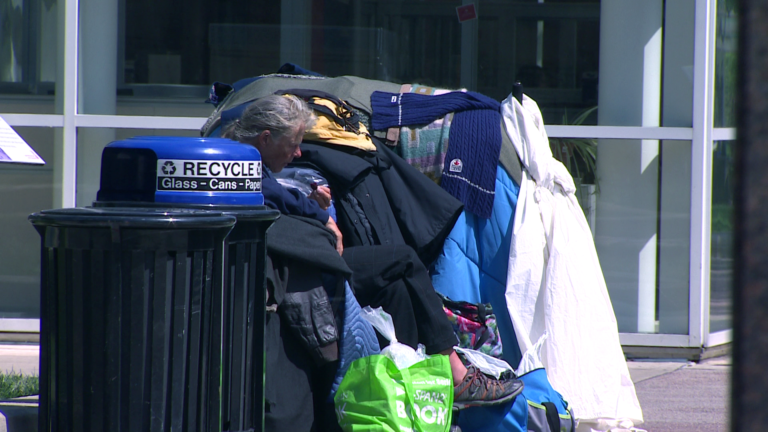 Wisconsin Bands Together to Address Homelessness and COVID-19
Advocacy groups in Wisconsin work to help the homeless amid the COVID-19 pandemic.
April 11, 2020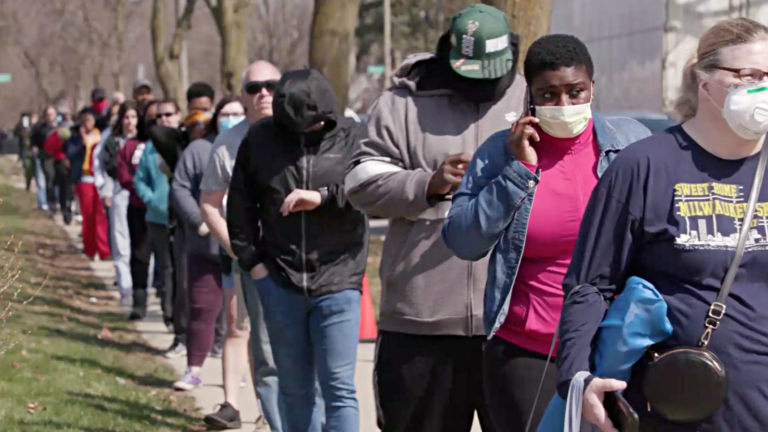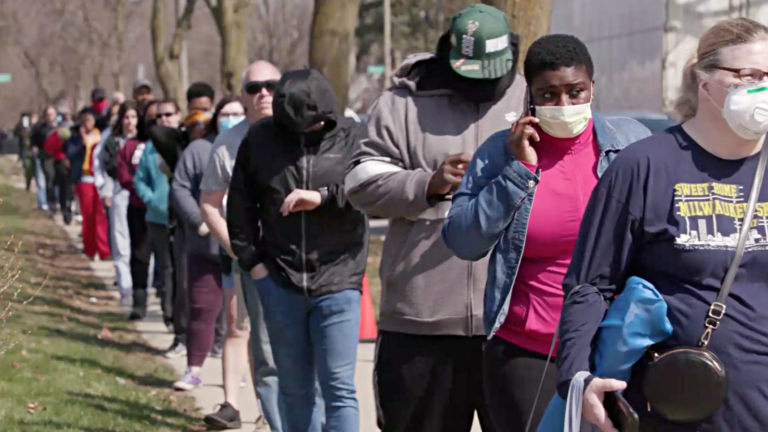 State Increases Contact Tracing After In-Person Voting
In-person voting could have exposed more Wisconsinites to COVID-19, as health officials become concerned about the disease's disproportionate impact on the state's African-American population.
April 10, 2020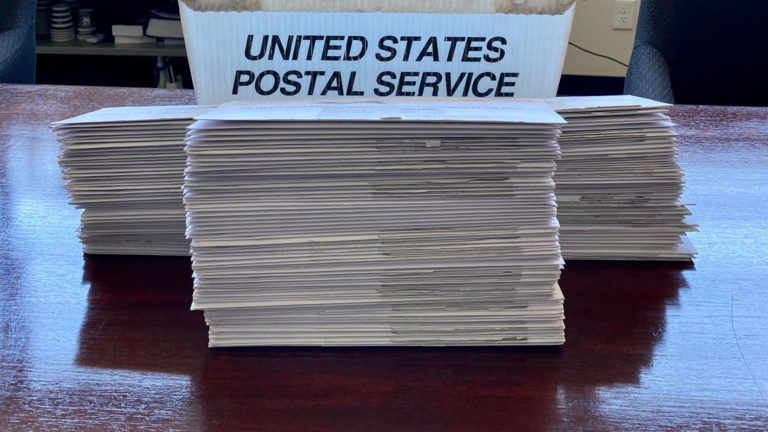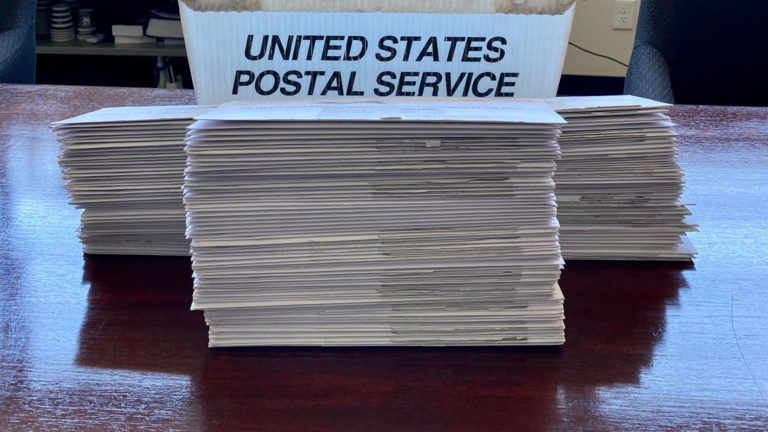 Fox Point Absentee Ballots Not Sent to Voters
Absentee ballots requested by voters in the Village of Fox Point went undelivered by the United States Postal Services ahead of Tuesday's elections. The ballots were repeatedly returned to village offices despite USPS saying there was nothing wrong with them, according to Scott Botcher, manager of the Milwaukee County village. ...
April 7, 2020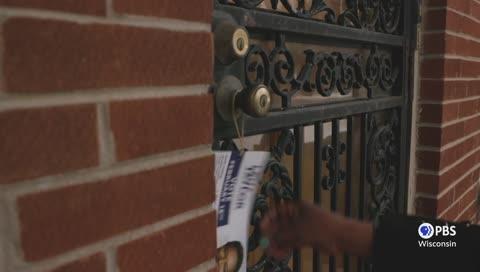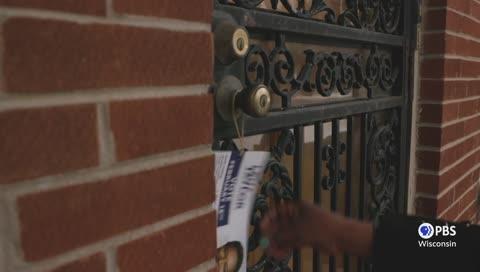 Candidates Vie for Mayoral Seat
Tom Barrett has been mayor of Milwaukee for 16 years and he's looking to make it an even two decades of running Wisconsin's largest city. "I'm very, very excited about the future of the city because, first of all, there's a lot of great things that are going on in ...
April 1, 2020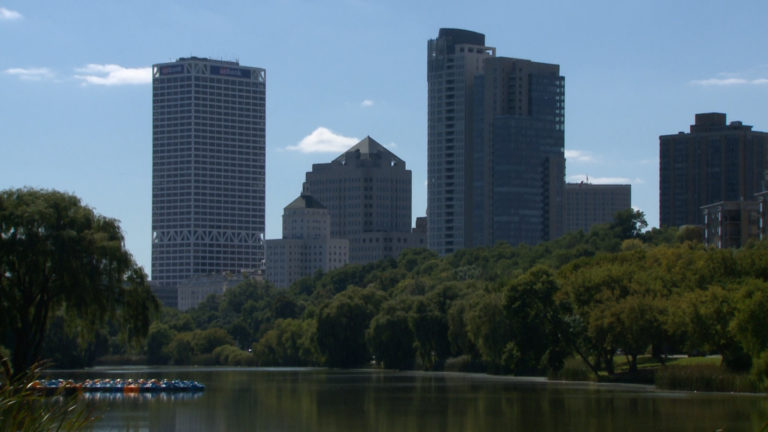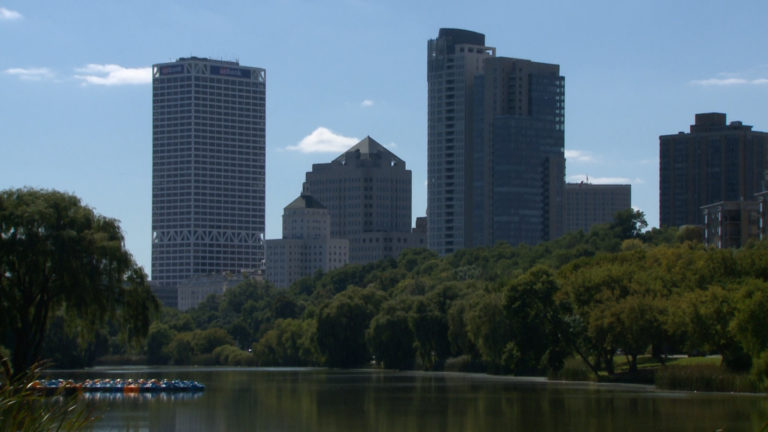 COVID-19 Threatens Black Communities on Milwaukee's North Side
"It's been tough to see such a concentration of the virus focusing on [the] African-American community," said state Rep. David Bowen. Milwaukee's African-American community faces the brunt of the COVID-19 disease.
March 30, 2020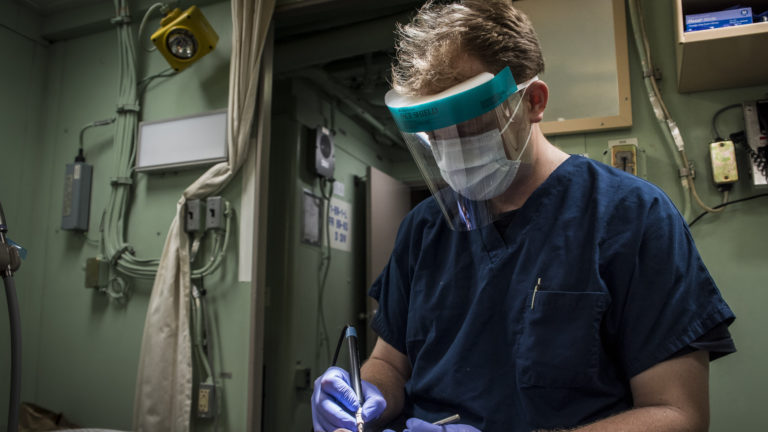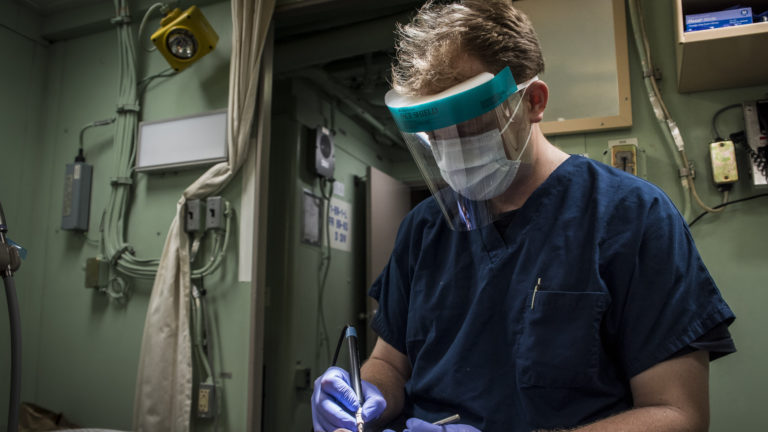 Industry Steps Up But Far from Scale Needed
Necessity being the mother of invention, Justin Webb, CEO of Franzen Graphics in Sheboygan, saw a need and with his colleagues invented a simple solution. The company specializes in printing on plastic for items like in-store displays and saw a new application for the material they usually print on. Now ...
March 25, 2020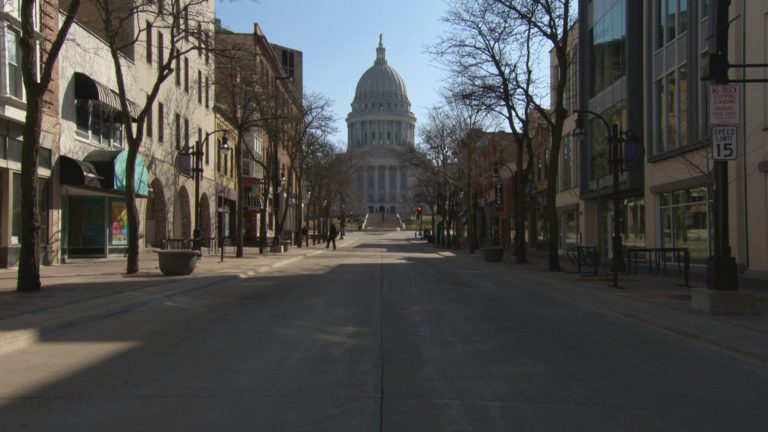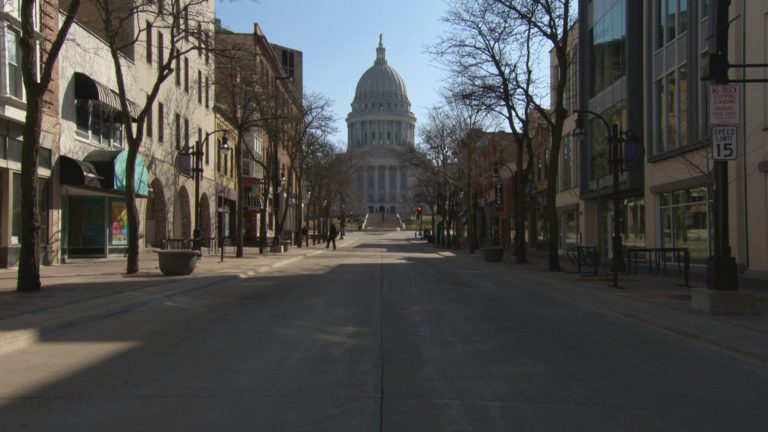 Workers Feel Pressure from Coronavirus
It's something you'd never expect to find in a city, the sound of silence. A surreal scene that played out across Wisconsin this week: bars, museums, performance venues, all closed. Savannah Bierma works part-time for the Pabst Theater Group in Milwaukee. They have cancelled all events through May 15. That ...
March 20, 2020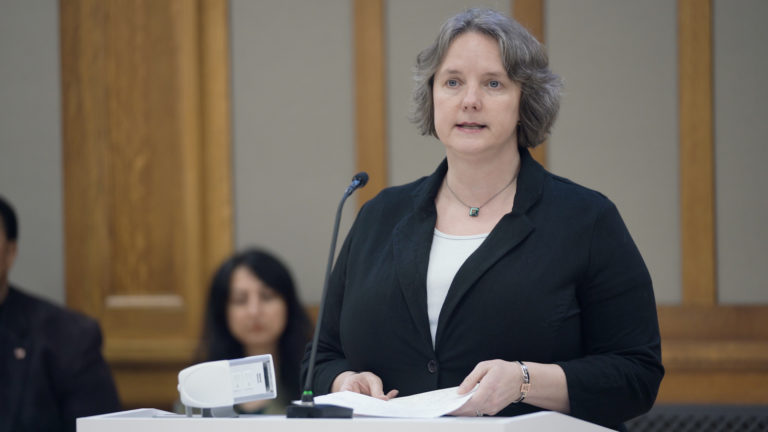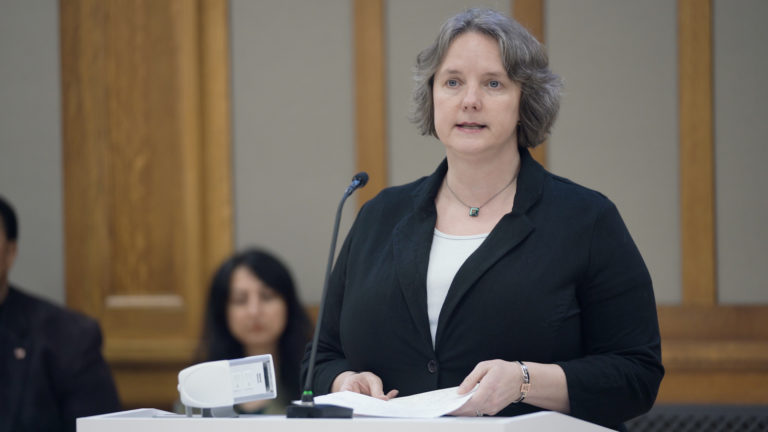 New Dane County Restrictions, Fond du Lac Numbers, Voting in Milwaukee
With new state numbers, Wisconsin has 33 confirmed cases of novel coronavirus. In response, Dane County announces new restrictions on public gatherings.
March 15, 2020
Update: Six Dead in Milwaukee Shooting
A 51-year-old Milwaukee man killed five others, then himself in a shooting at the Molson Coors campus in the city's "Miller Valley."
February 26, 2020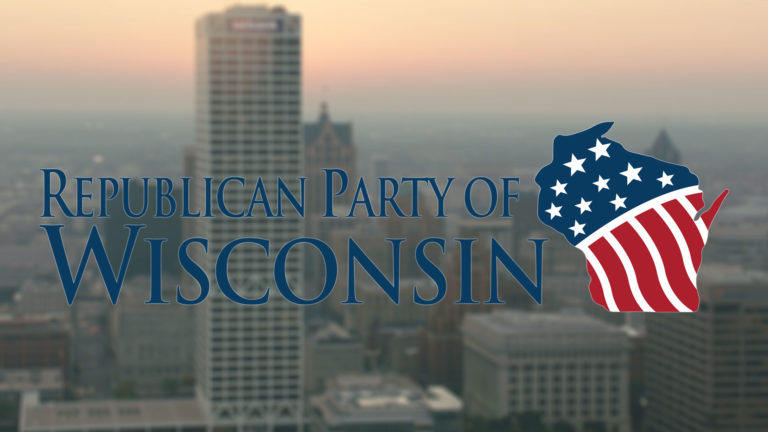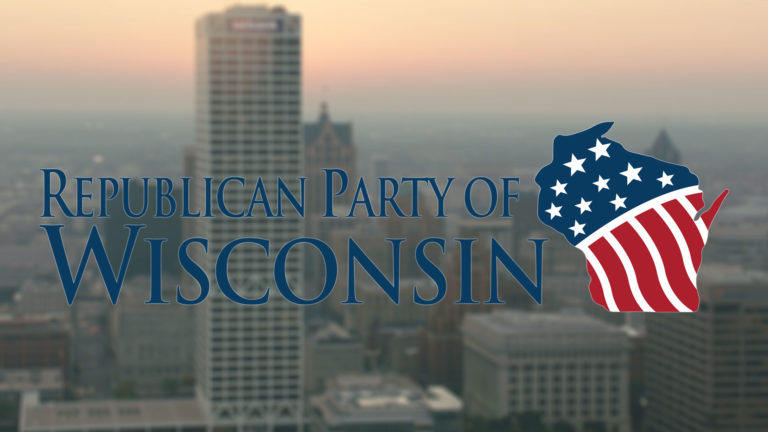 New GOP Office Opens in 'Heart' of Milwaukee
In the 2020 presidential election, the Republican Party of Wisconsin wants to make inroads into the African American vote in Milwaukee. As part of its effort, the party just opened a field office in the heart of the city. "This is the first Republican Party of Wisconsin office in the ...
February 10, 2020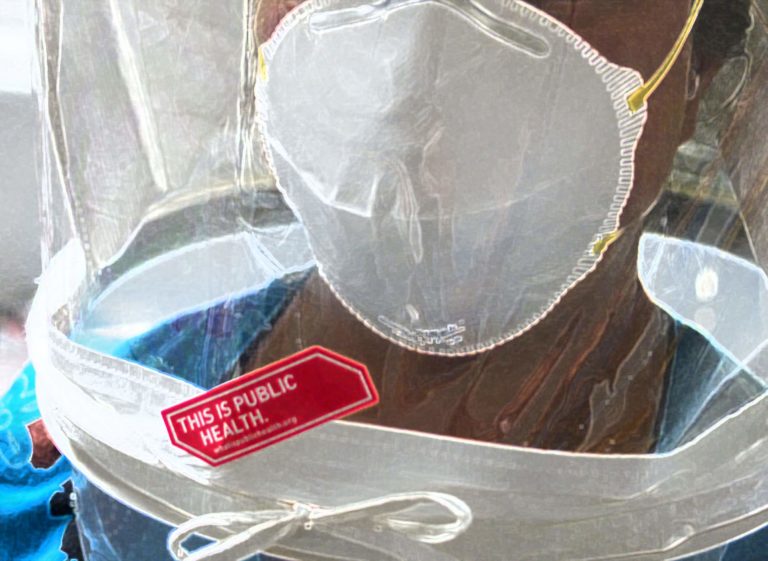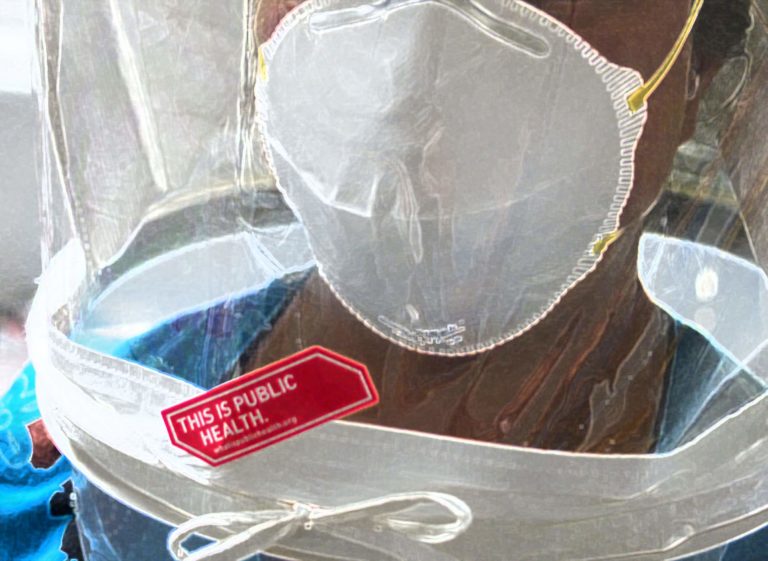 WisContext: The Novel Coronavirus and How Isolation and Quarantine Authority Works in Wisconsin
In the arsenal of weapons available to public health officials for combating outbreaks of infectious disease, quarantines are among their most serious options. As a result, quarantines are usually reserved for the most serious — or potentially serious — public health threats.
February 5, 2020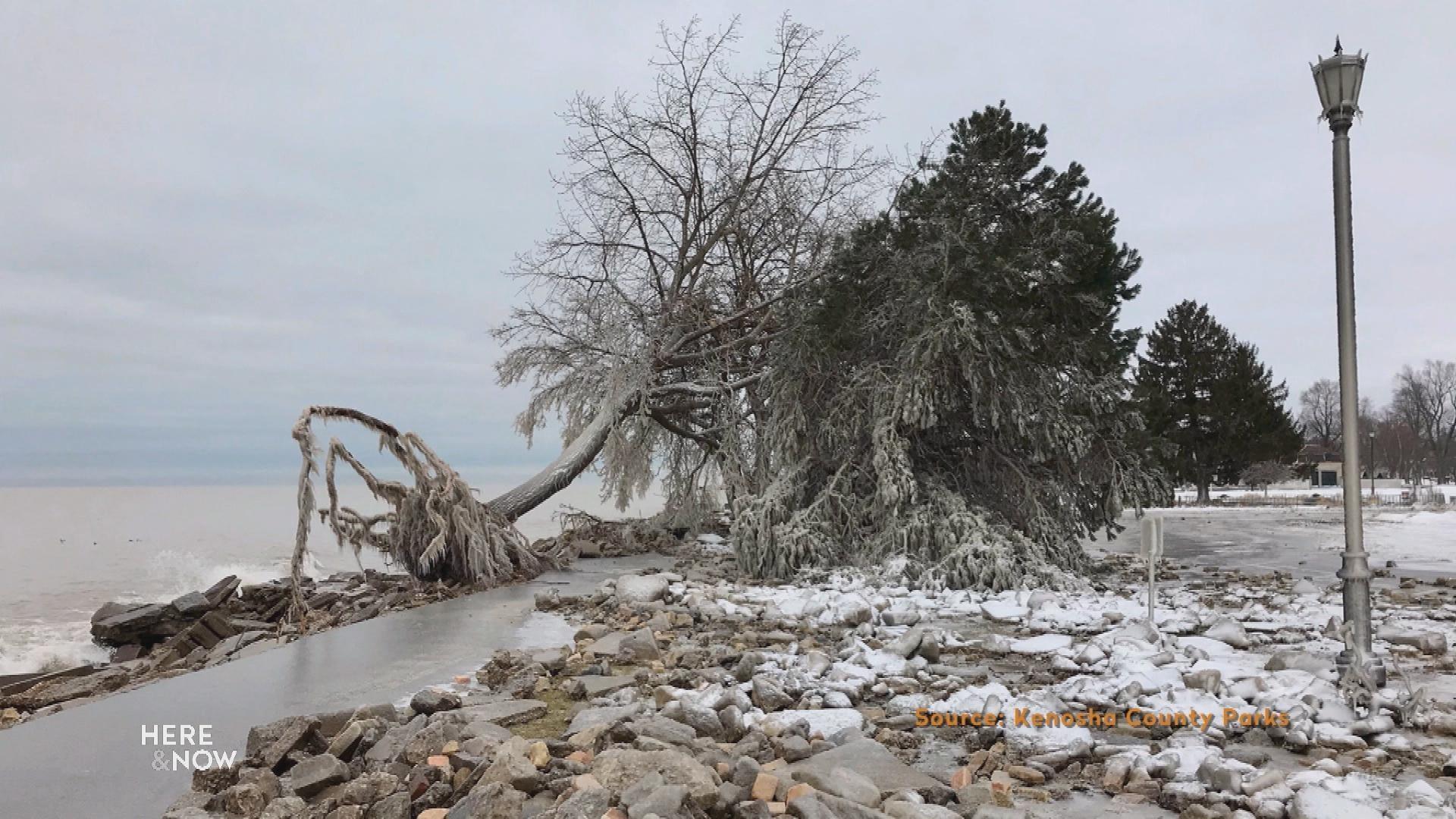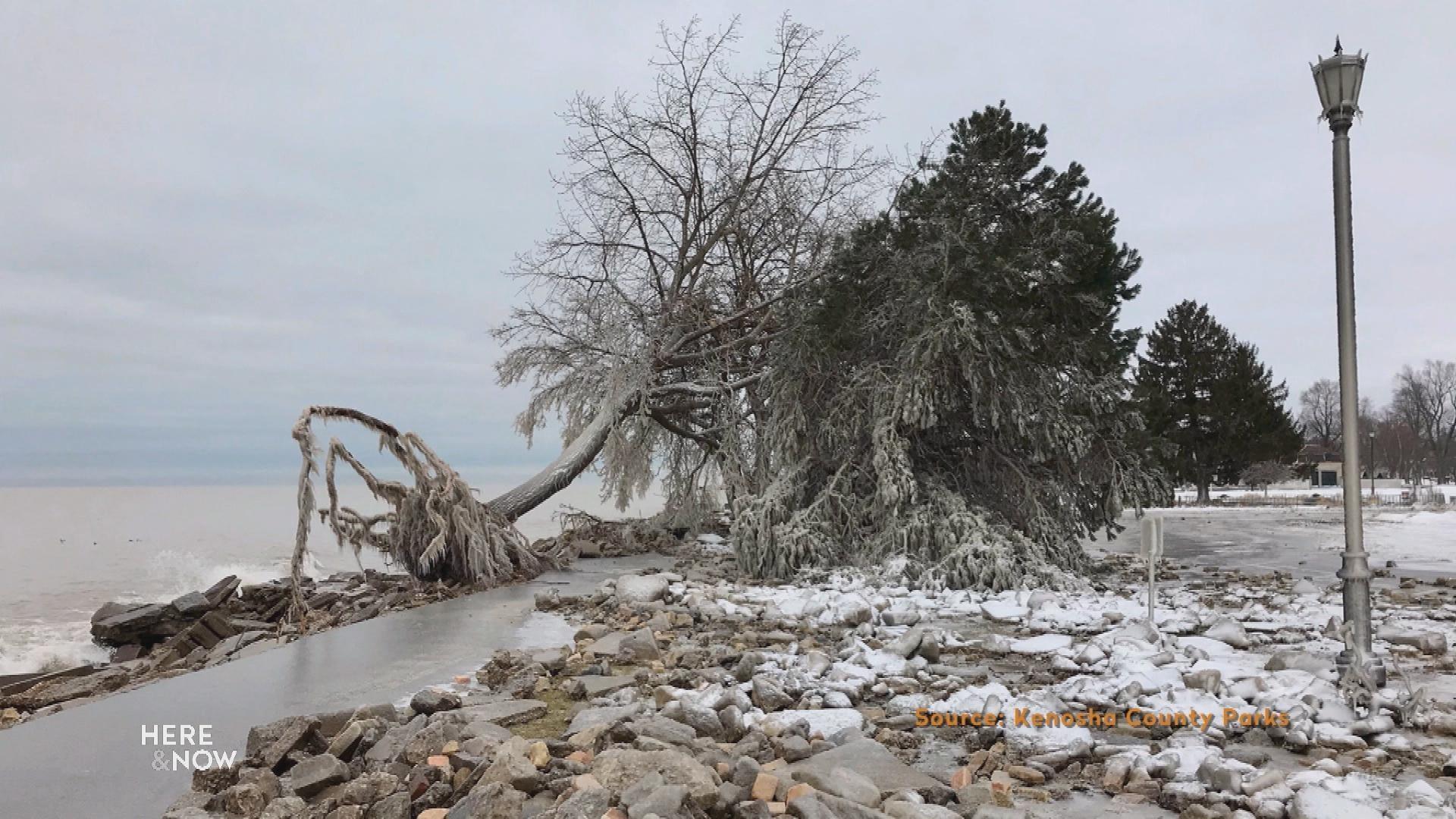 Shoreline Damage in Racine Co. Washes Up Need for Aid
David Maack is the Racine County Emergency Management Coordinator. Maack reviews the need for FEMA assistance in the aftermath of shoreline damage caused by severe storms earlier this month.
January 31, 2020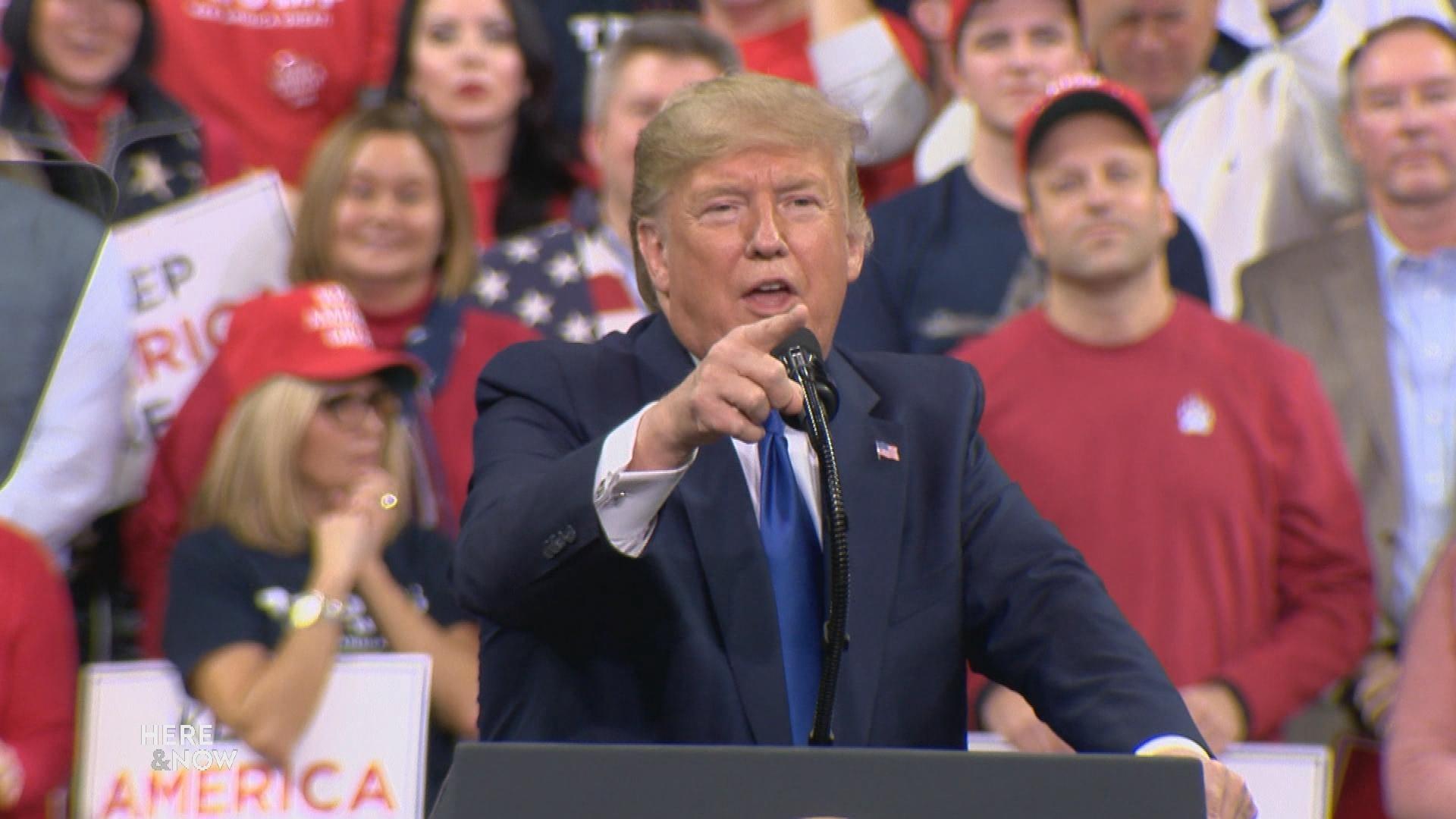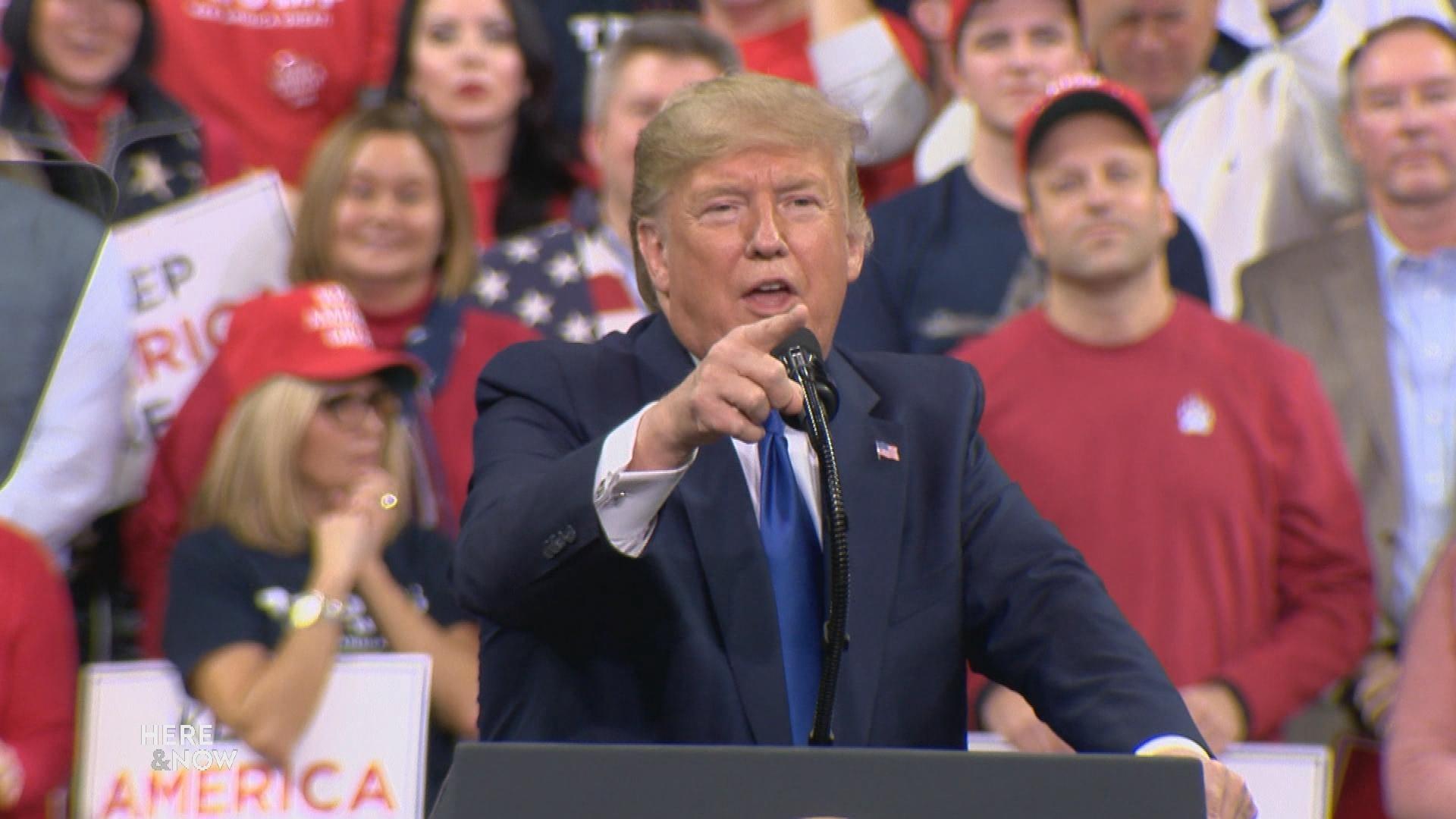 President Trump's campaign rally packed UW-Milwaukee's Panther arena this week. Some guests waited for in line for hours to get a front-row seat. Here & Now reporter Zac Schultz said that despite Trump's long record of failed fact checks, attendees continue to support the incumbent because he is emotionally honest.
January 17, 2020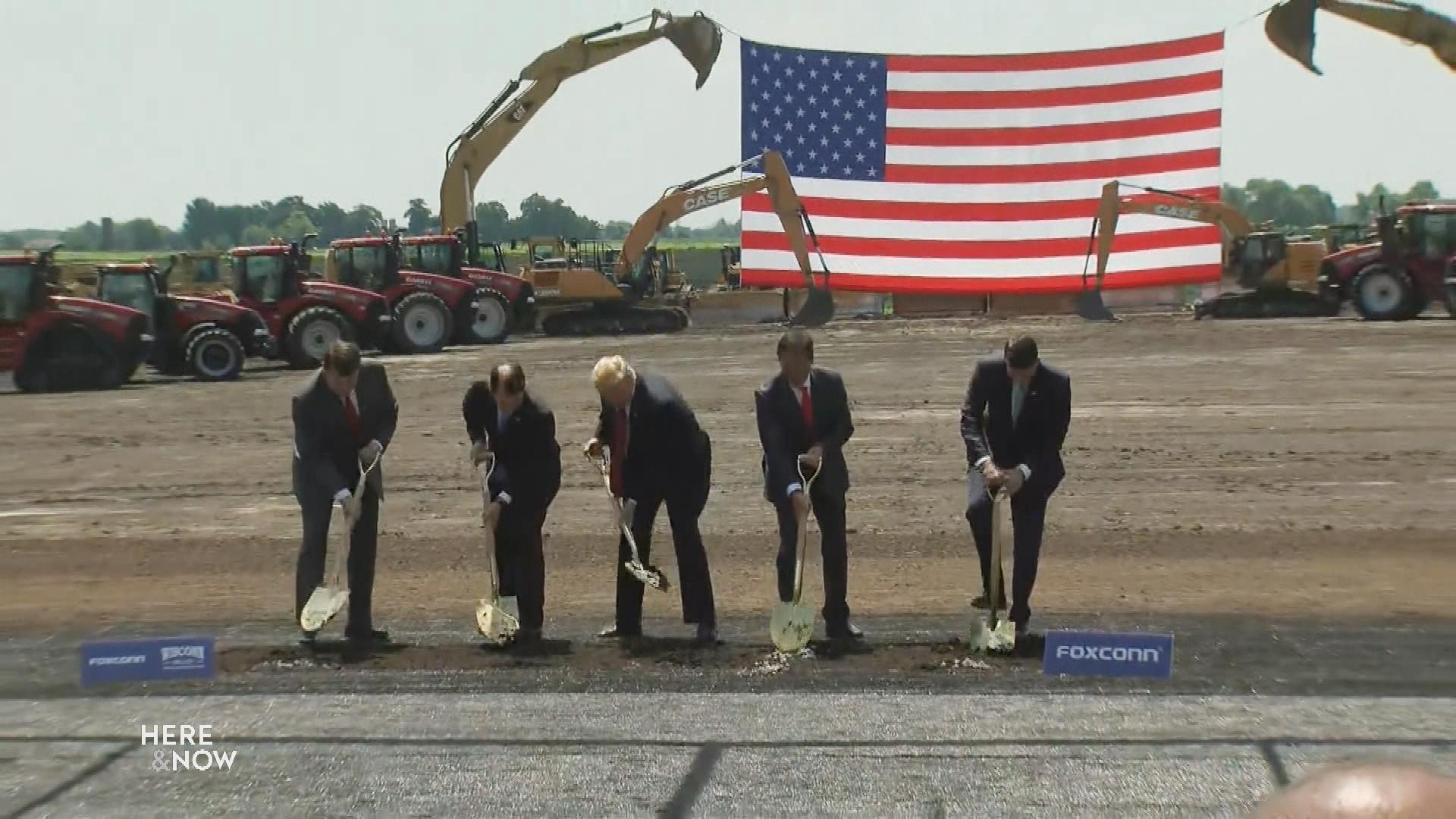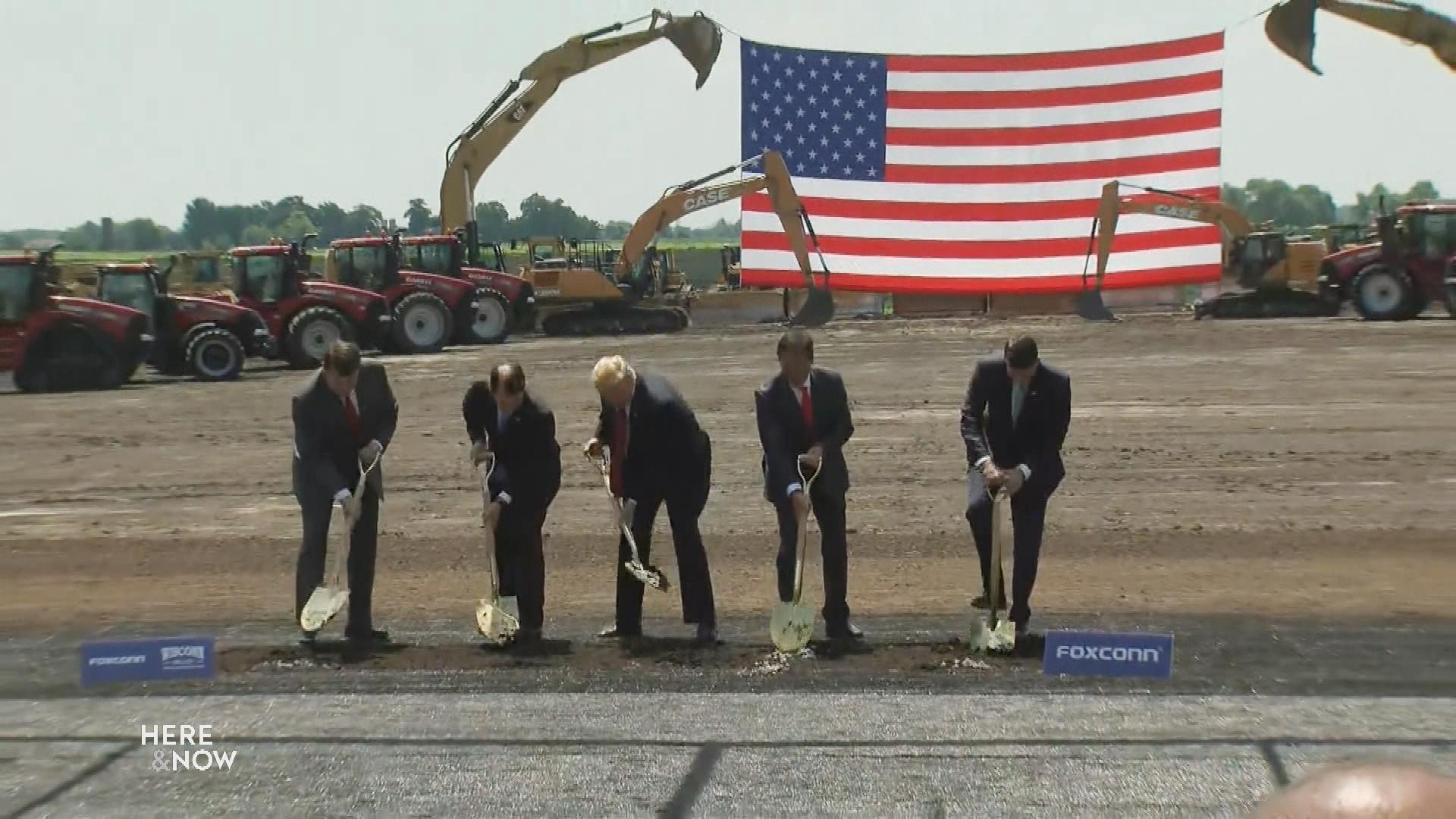 Foxconn Contract to be Renegotiated?
State Secretary of Administration Joel Brennan breaks down the current status of Wisconsin's Foxconn contract. Newly released correspondence between Foxconn, Gov. Evers' Administration and the Wisconsin Economic Development Corporation show growing conflict over the Taiwanese company's ability to collect public tax subsidies.
December 20, 2019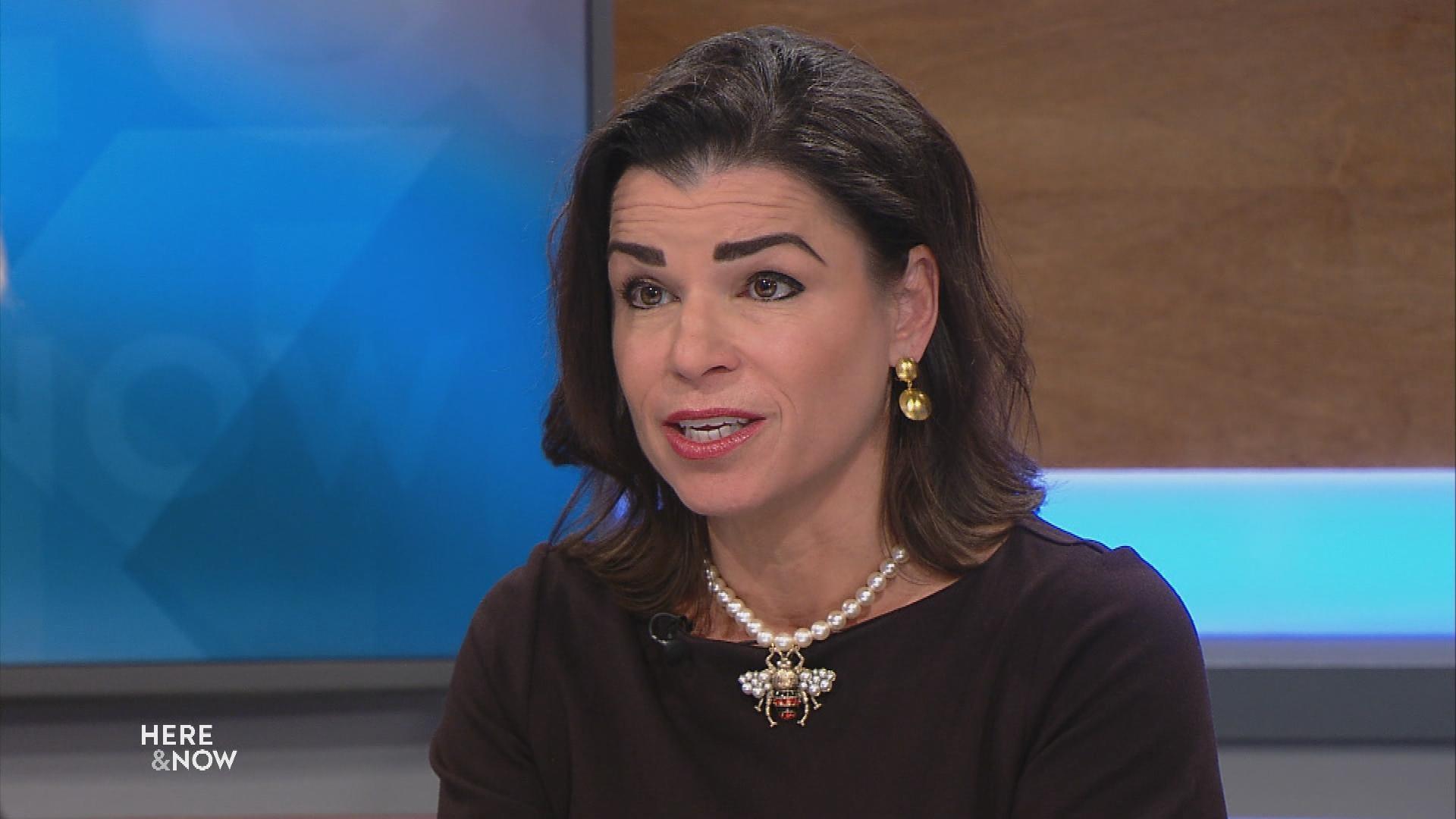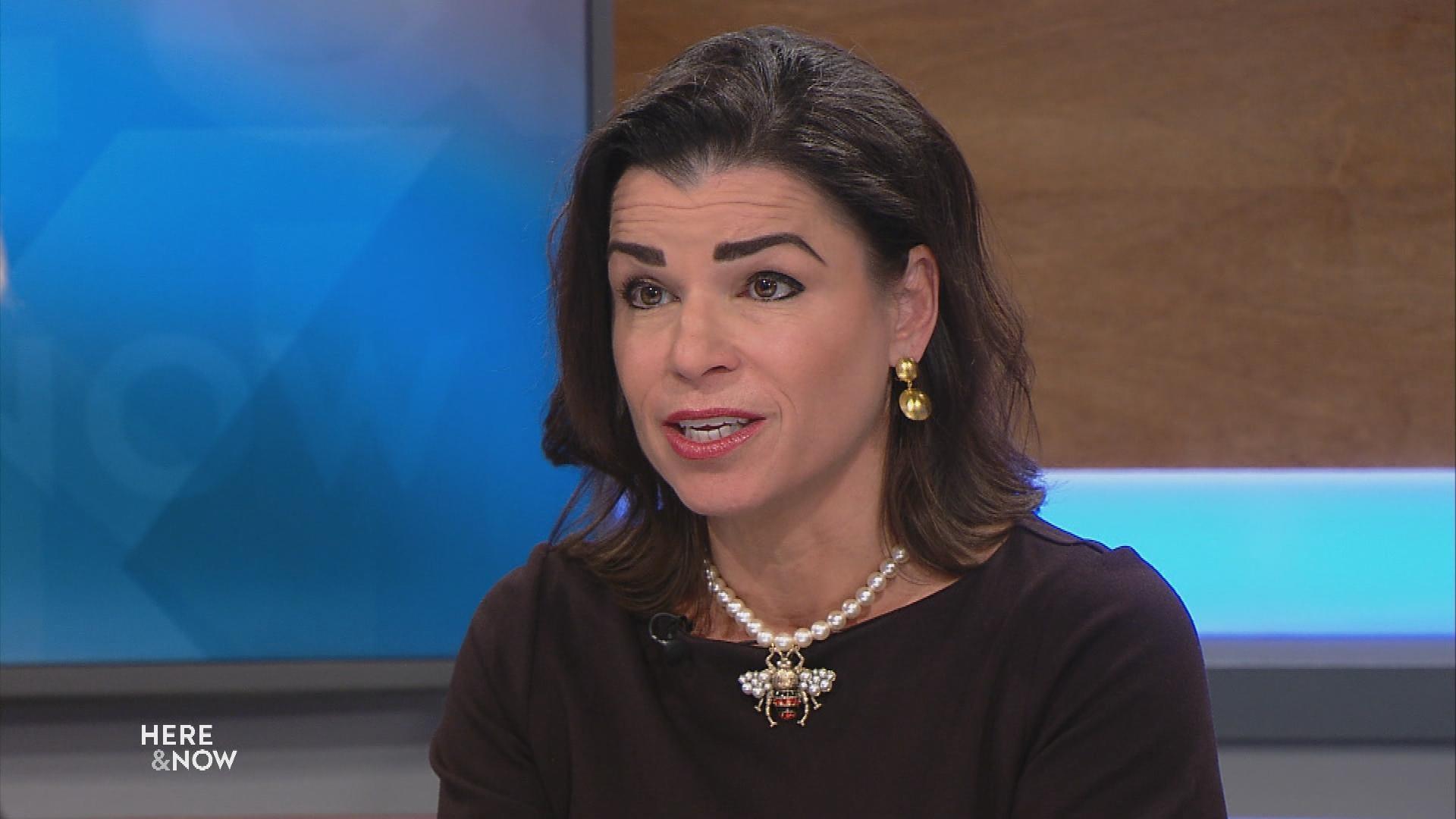 Sex Trafficking Awareness organization Opens New Safe House
Co-Founder of Selah Freedom Elizabeth Melendez Fisher Good discusses the opening of her organization's new safe house in Wisconsin. Selah Freedom is an organization devoted to helping victims of sex trafficking resume a normal, healthy life. The new safe house will allow young women a fresh start through a "holistic approach to restoration."
December 6, 2019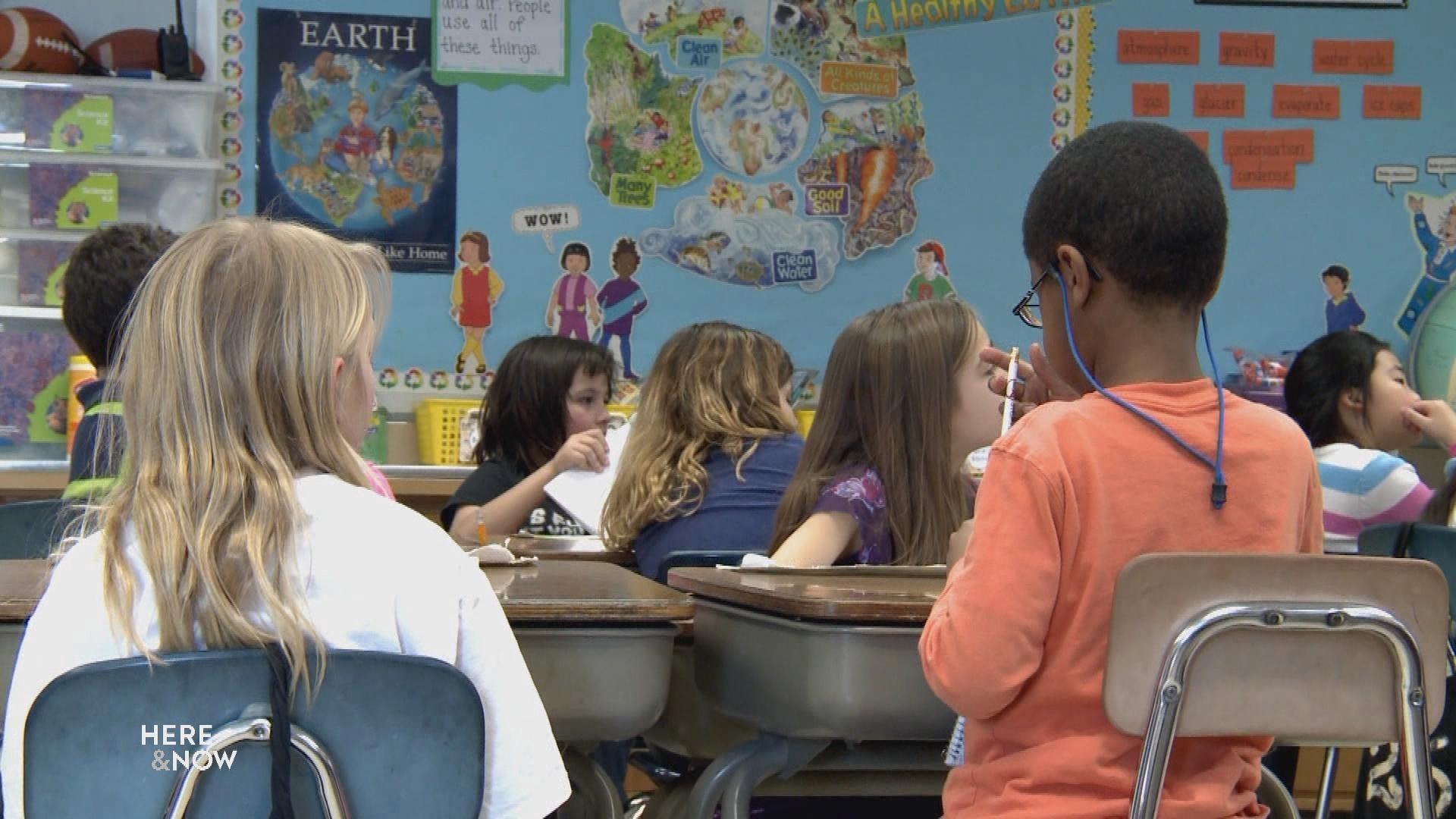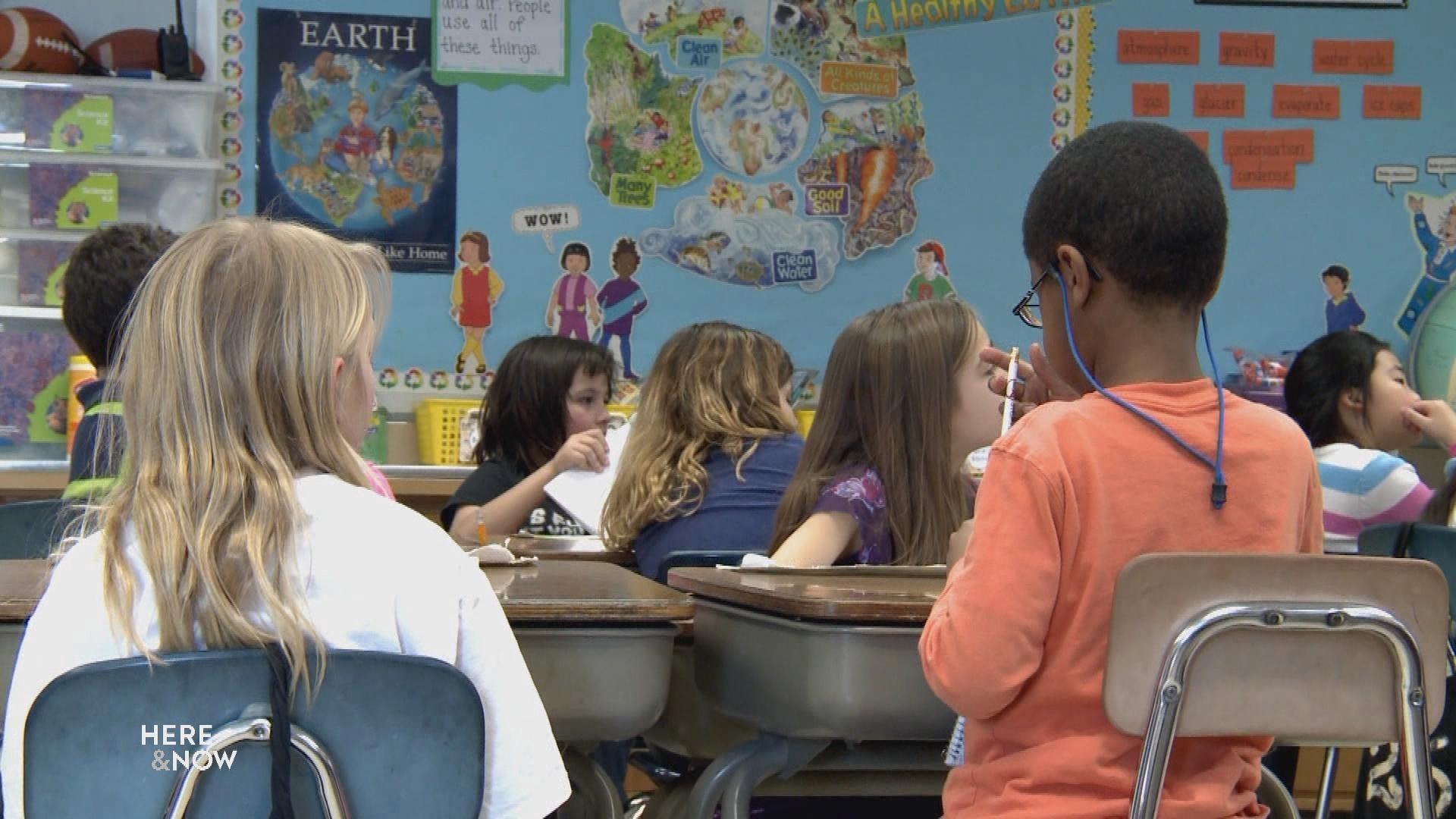 Wisconsin's Achievement Gap Persists
This week The National Assessment of Educational Progress, also known as the Nation's Report Card, released results finding Wisconsin has the widest achievement gap in the country. Scores show the gap between Black and white students increasing in both math and reading.
December 4, 2019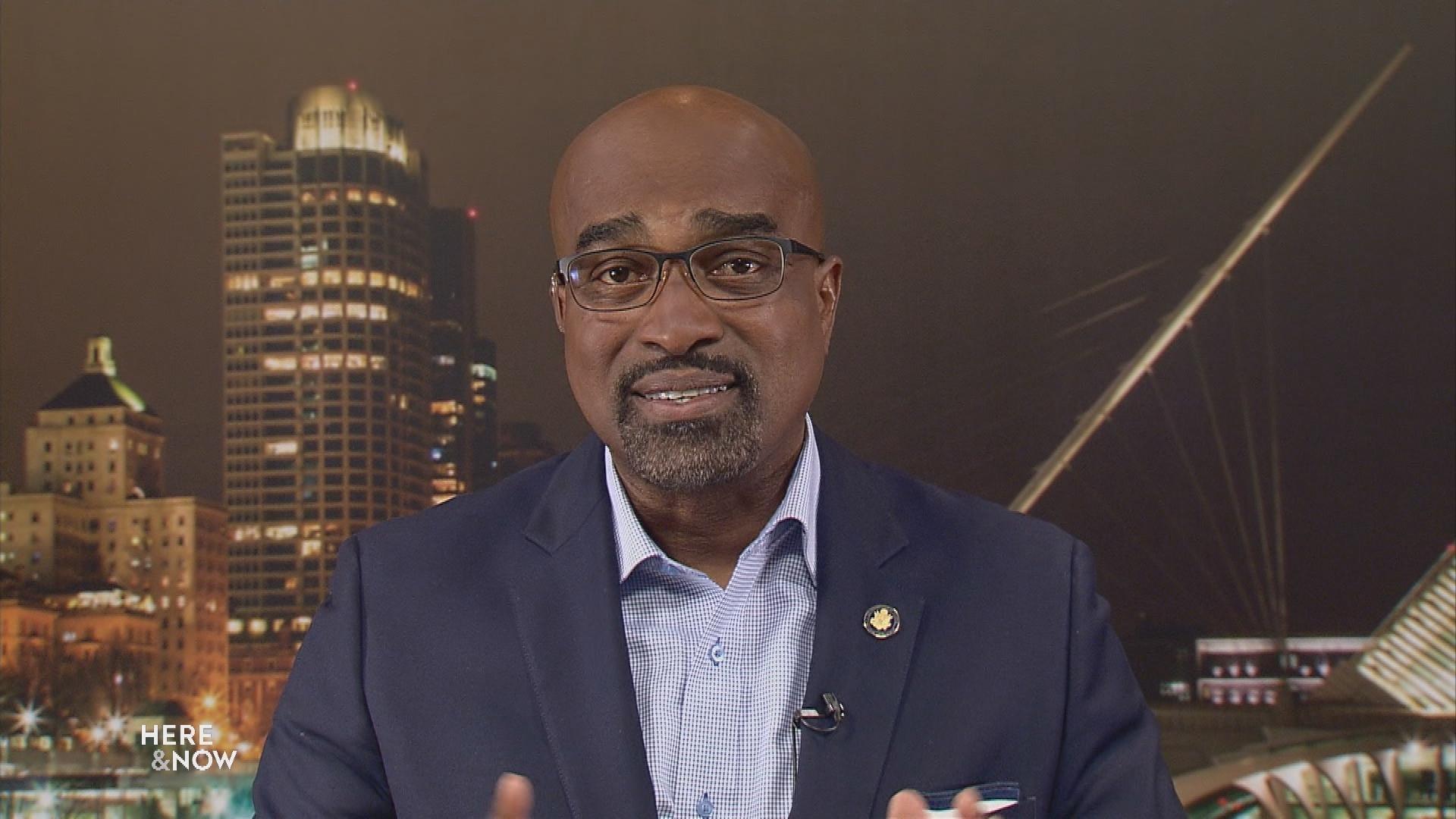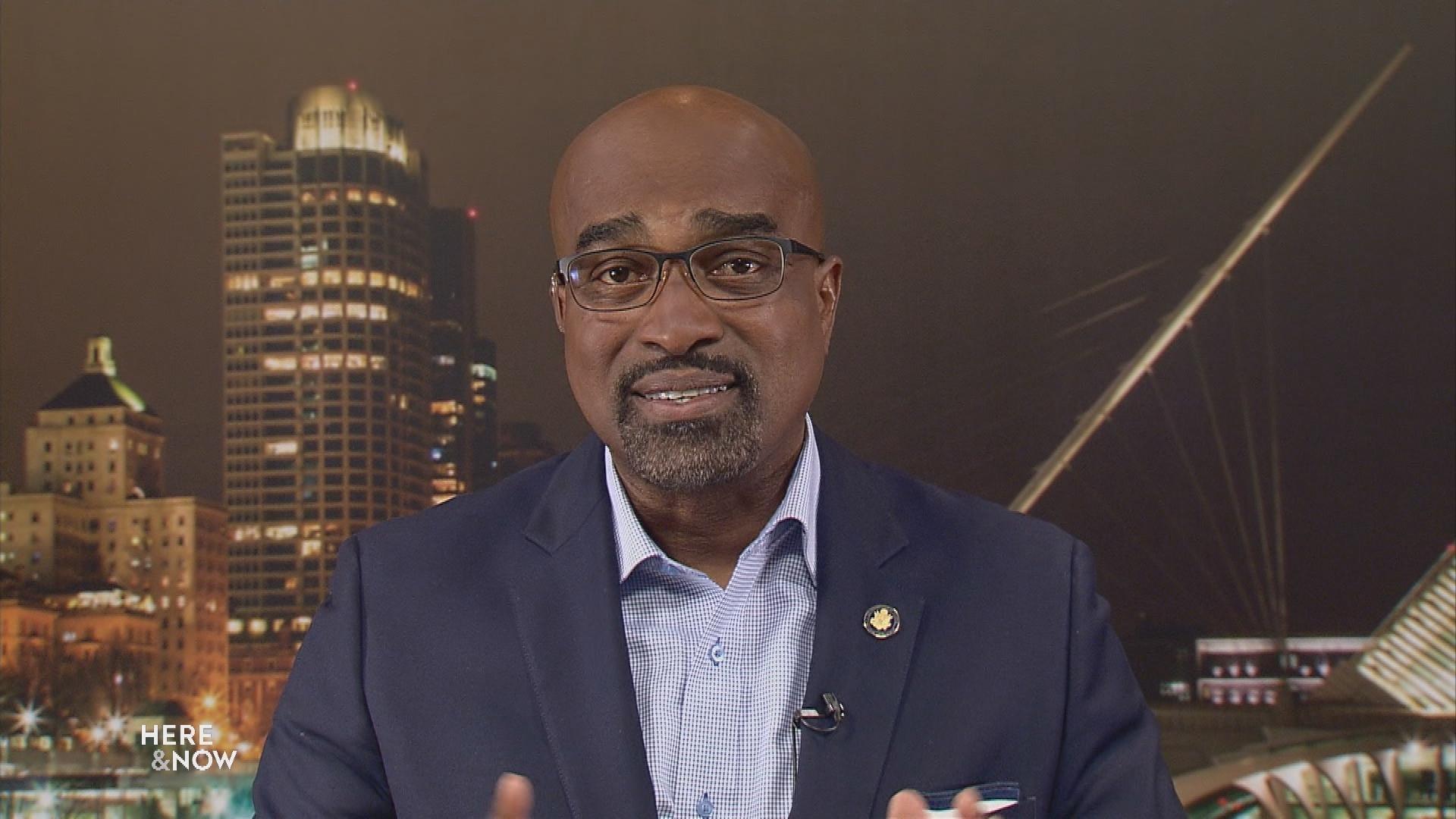 African American Alliance Fosters Upward Mobility
According to studies, there are significant disparities between black and white people in the way of income, unemployment and homeownership in Wisconsin. The African American Leadership Alliance In Milwaukee (AALAM) actively seeks solutions, including developing and supporting African American leaders. Former State Assemblymember Antonio Riley talks about the newly formed alliance.
November 29, 2019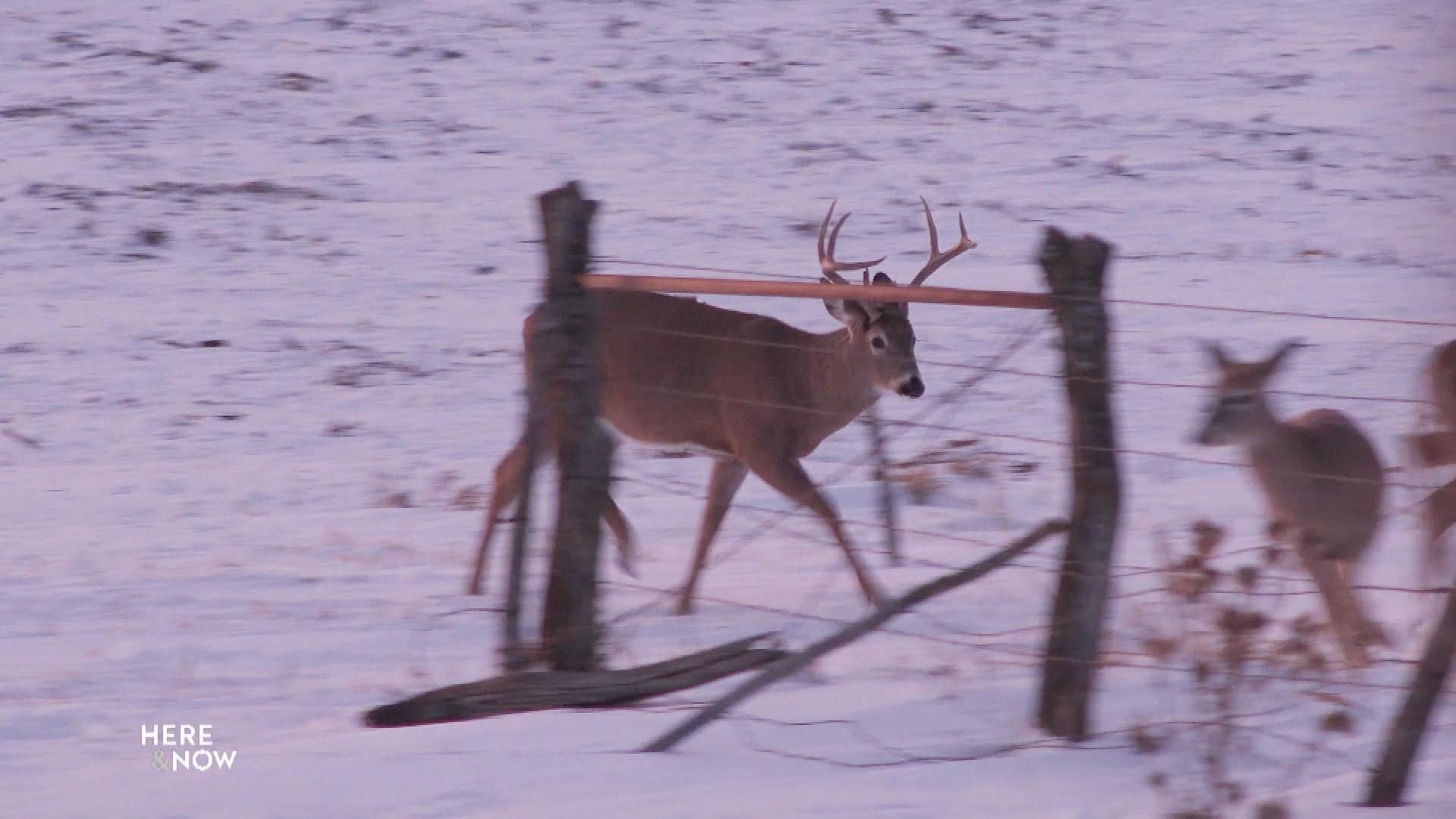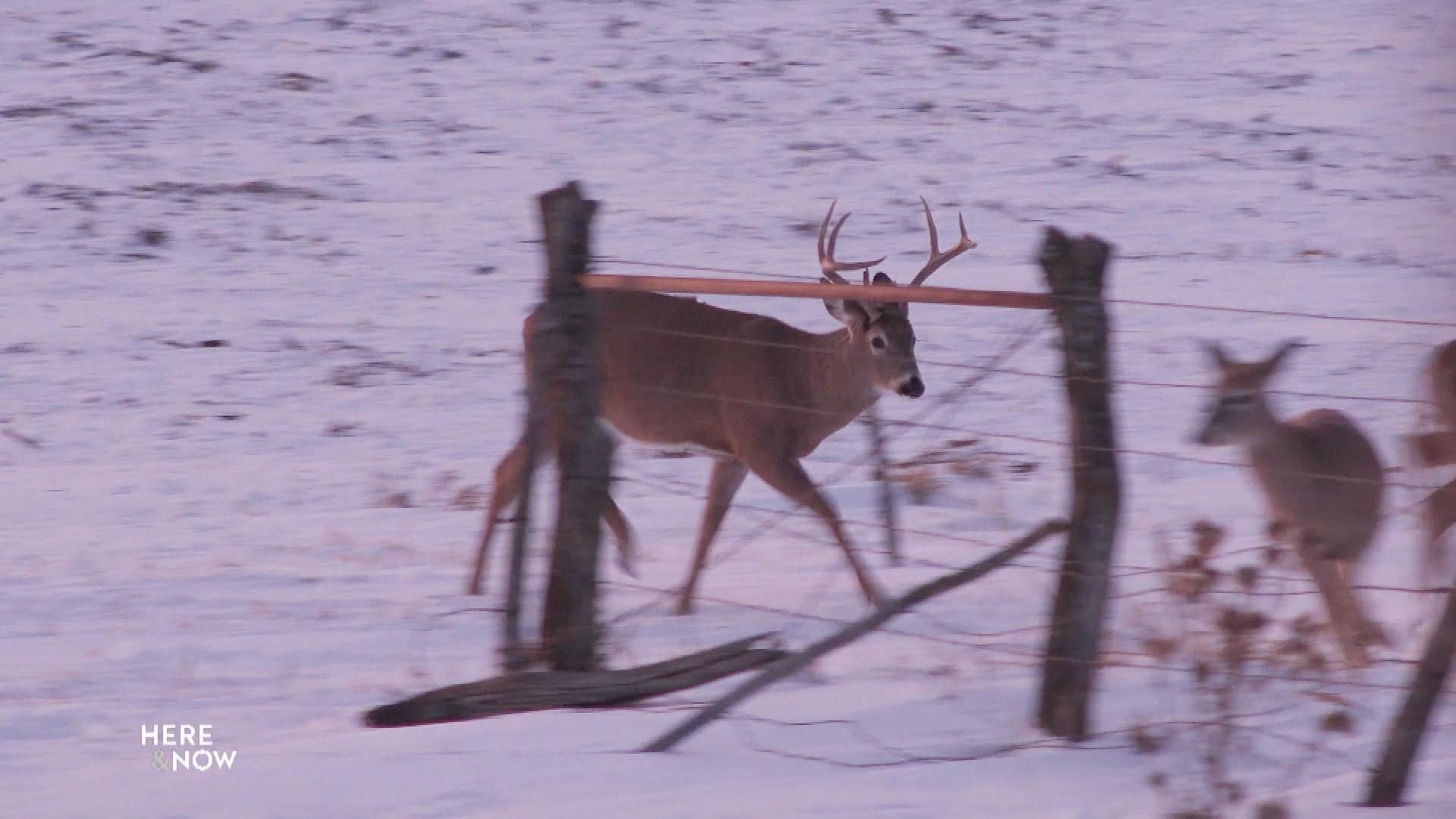 Wisconsin Hunters on Chronic Wasting Disease
A look at Marquette poll numbers on the spread of Chronic Wasting Disease in the state. Four hunters explain differing reasons why some get their deer tested for CWD and the overwhelming reason why most do not. The poll shows that of the people who have heard of CWD, 64% feel it represents a threat to the future of deer hunting in Wisconsin.
November 22, 2019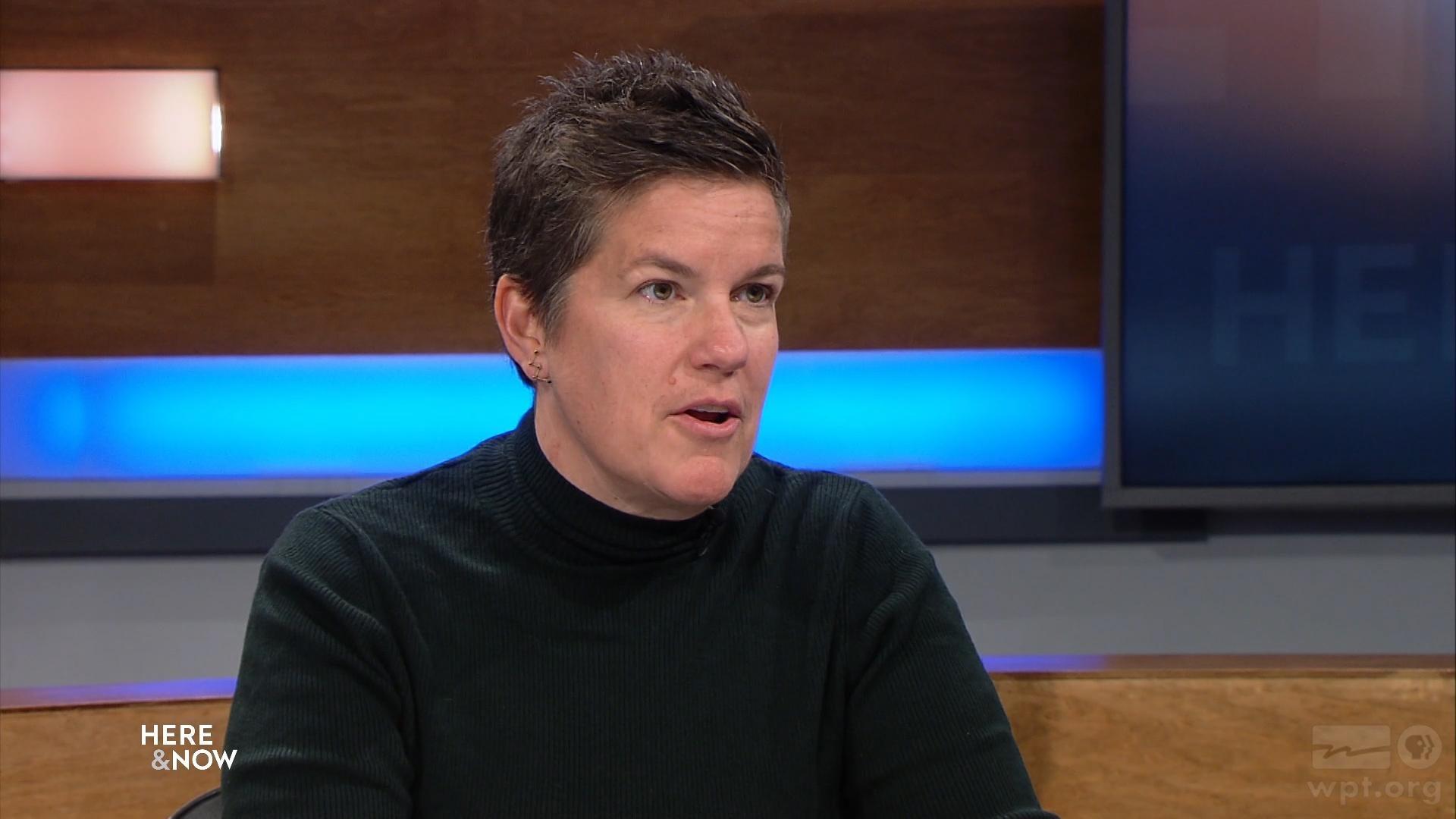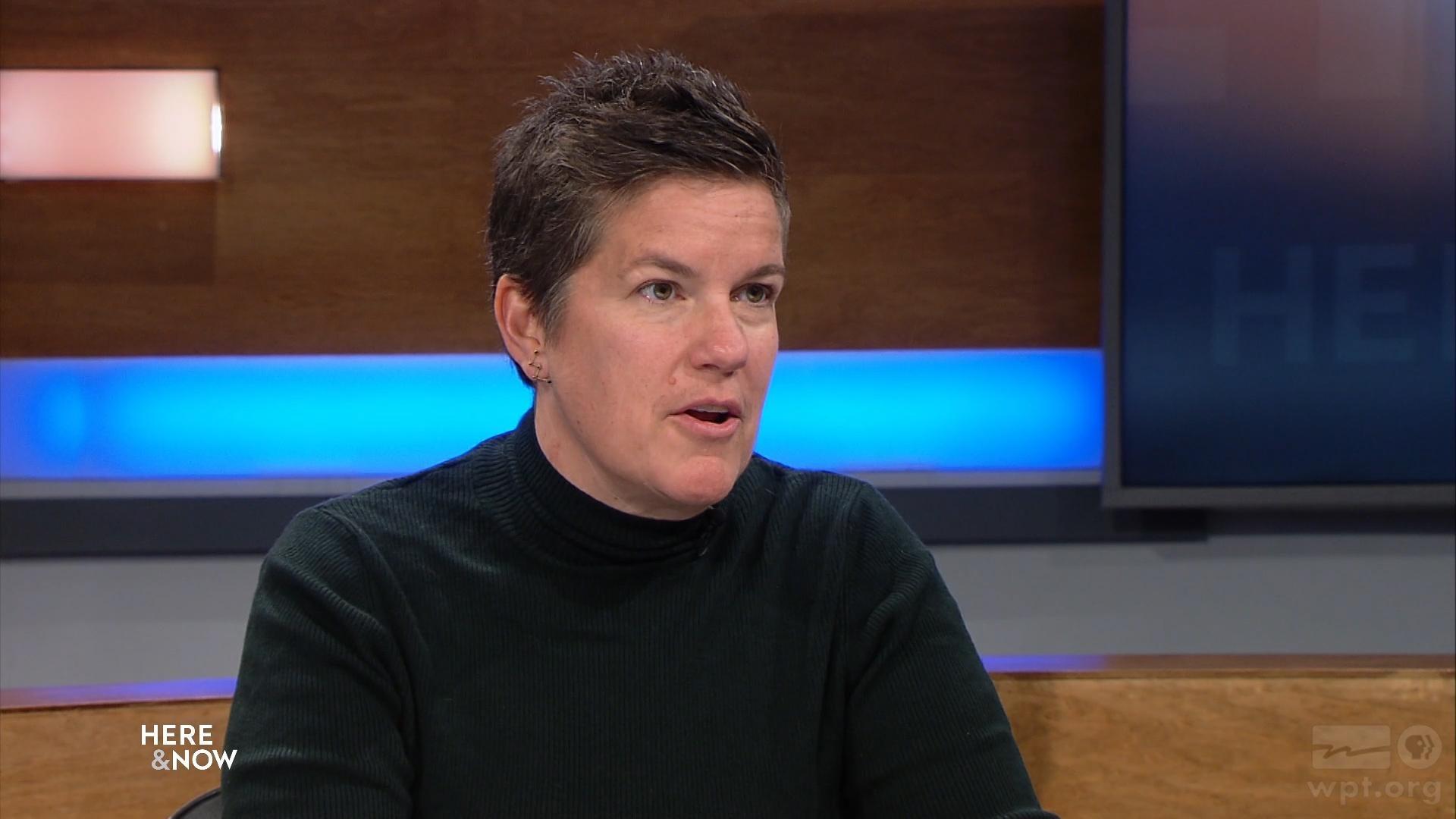 New WEDC CEO Talks Foxconn, Agency Priorities
With new leadership at the head of the Wisconsin Economic Development Corporation, the agency's new CEO Missy Hughes discusses the future of projects like Foxconn and other top priorities.
October 25, 2019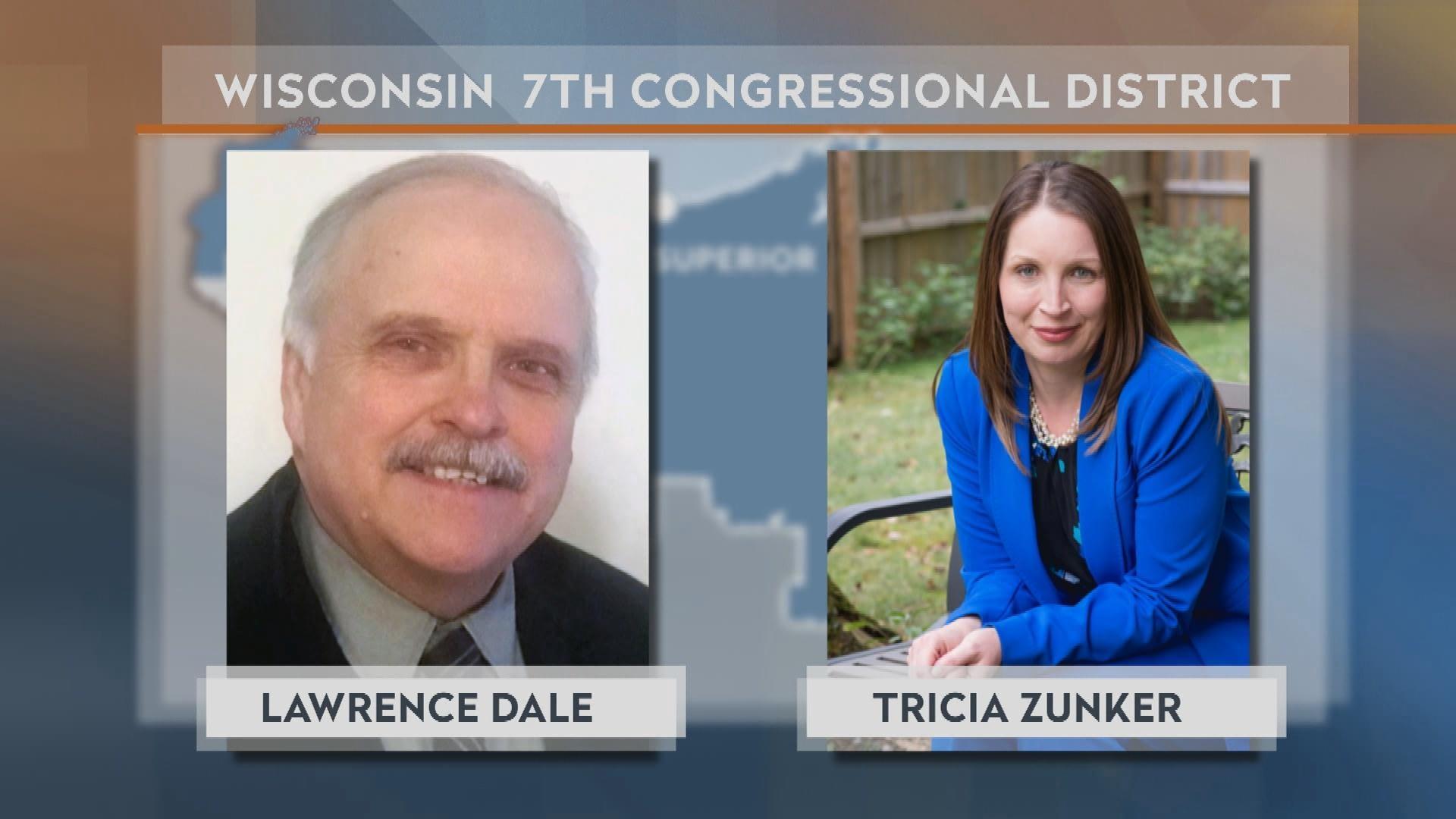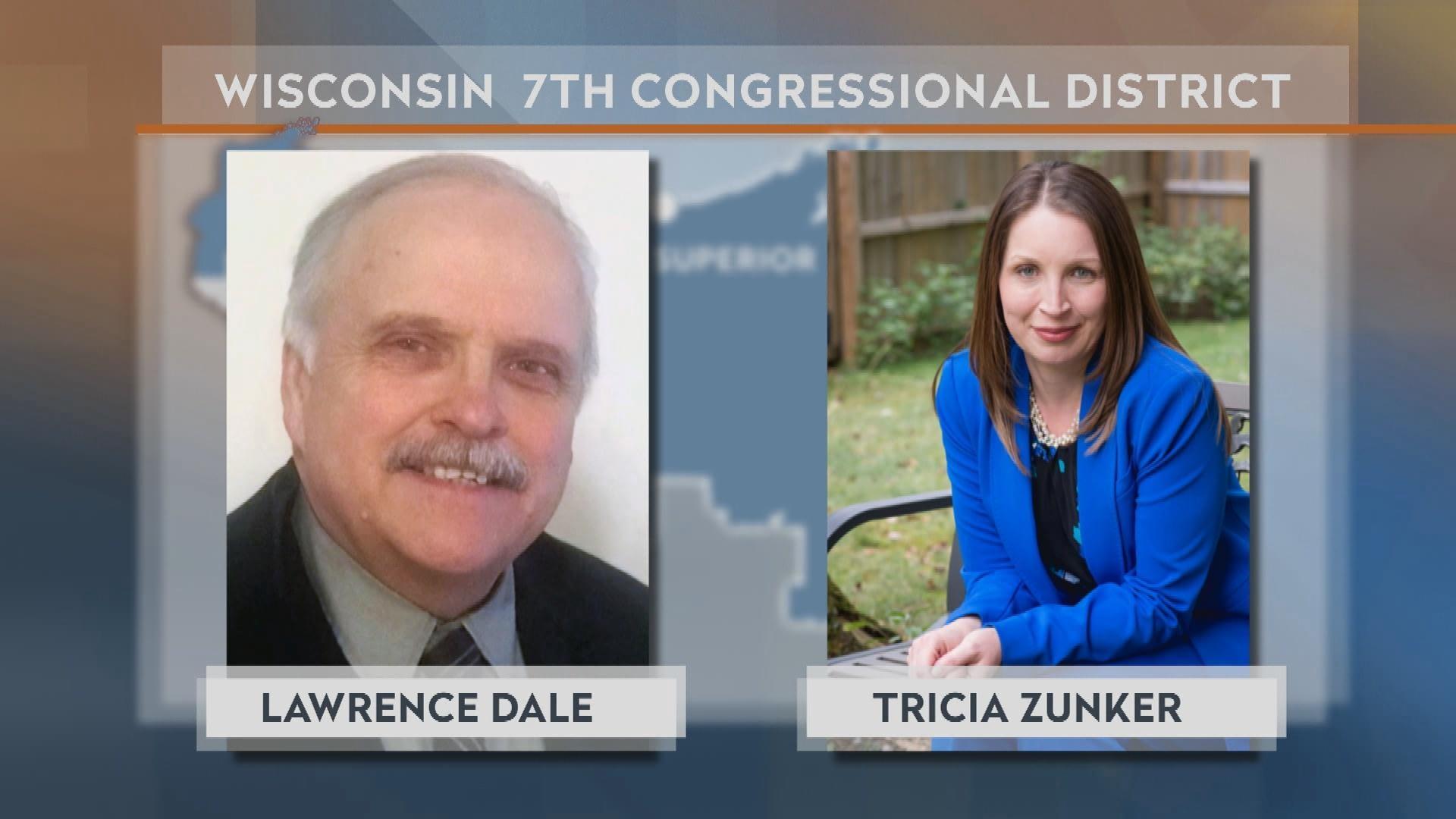 Congressional Elections Heating Up in Wisconsin
Two Democrats, Wausau School Board President Tricia Zunker and Businessman Lawrence Dale, join the 7th congressional district race in Northwest Wisconsin. Outside of Milwaukee, a 5th congressional district candidate state Sen. Scott Fitzgerald (R) receives a major endorsement from former Gov. Tommy Thompson.
October 18, 2019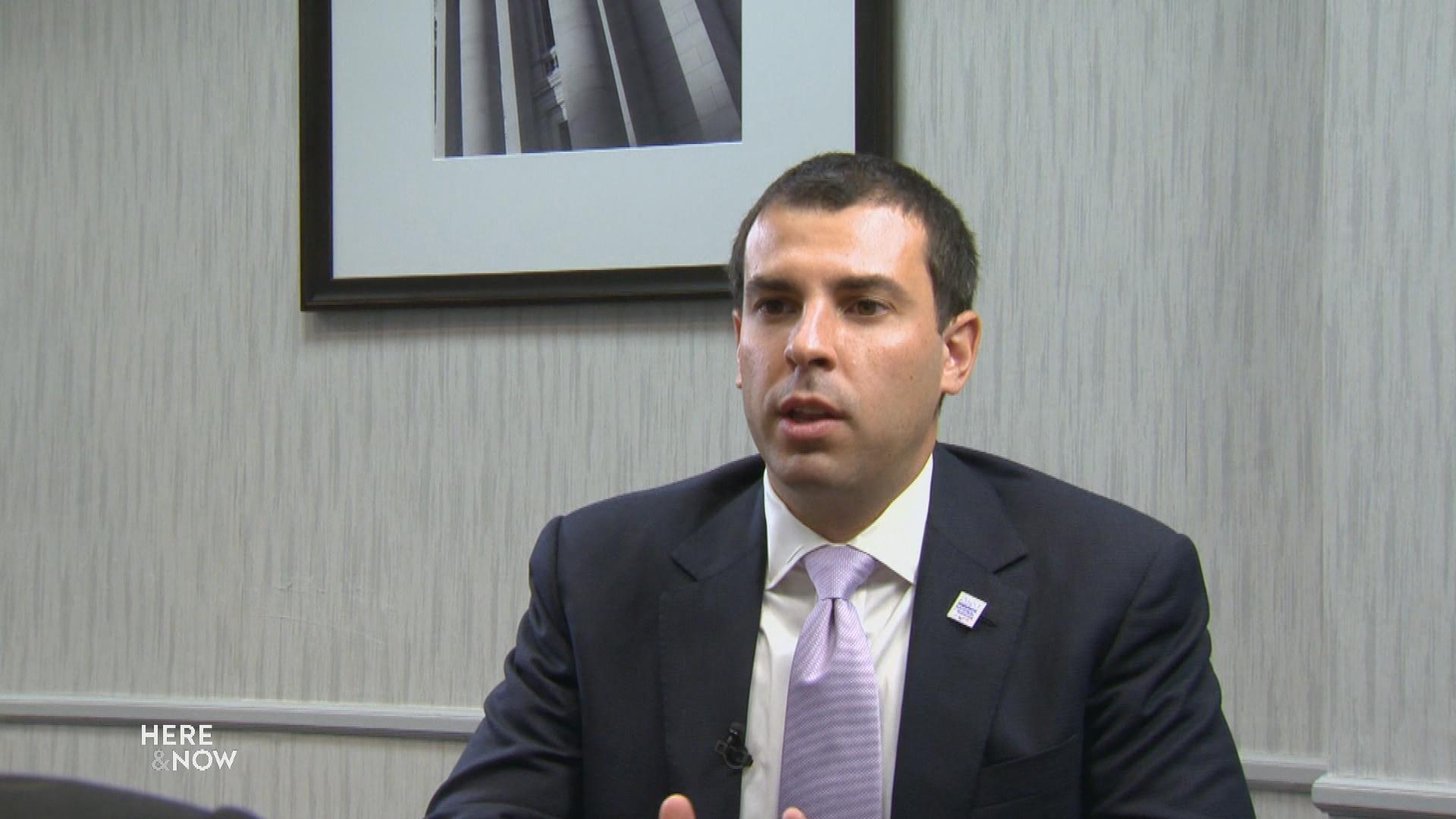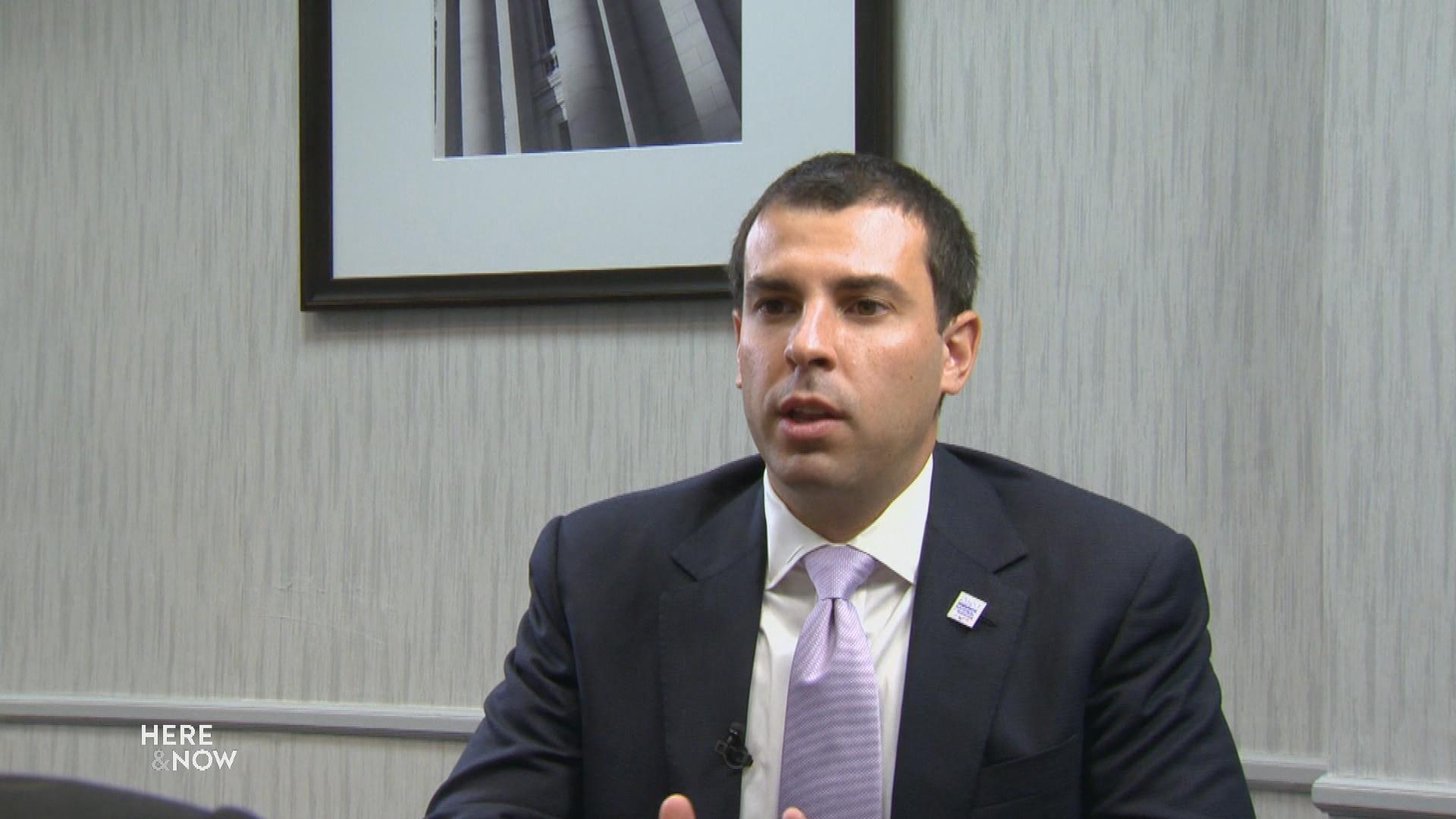 DNC Host Committee Finance Chair Shares Plans for Convention
DNC Host Committee Finance Chair Alex Lasry gives updates on the 2020 Convention and all that it will bring to the state. Next August, Lasry says the convention will bring over 50,000 people to Milwaukee, many of whom have never been to Wisconsin before. He said he thinks the national spotlight will put Wisconsin on the map.
October 18, 2019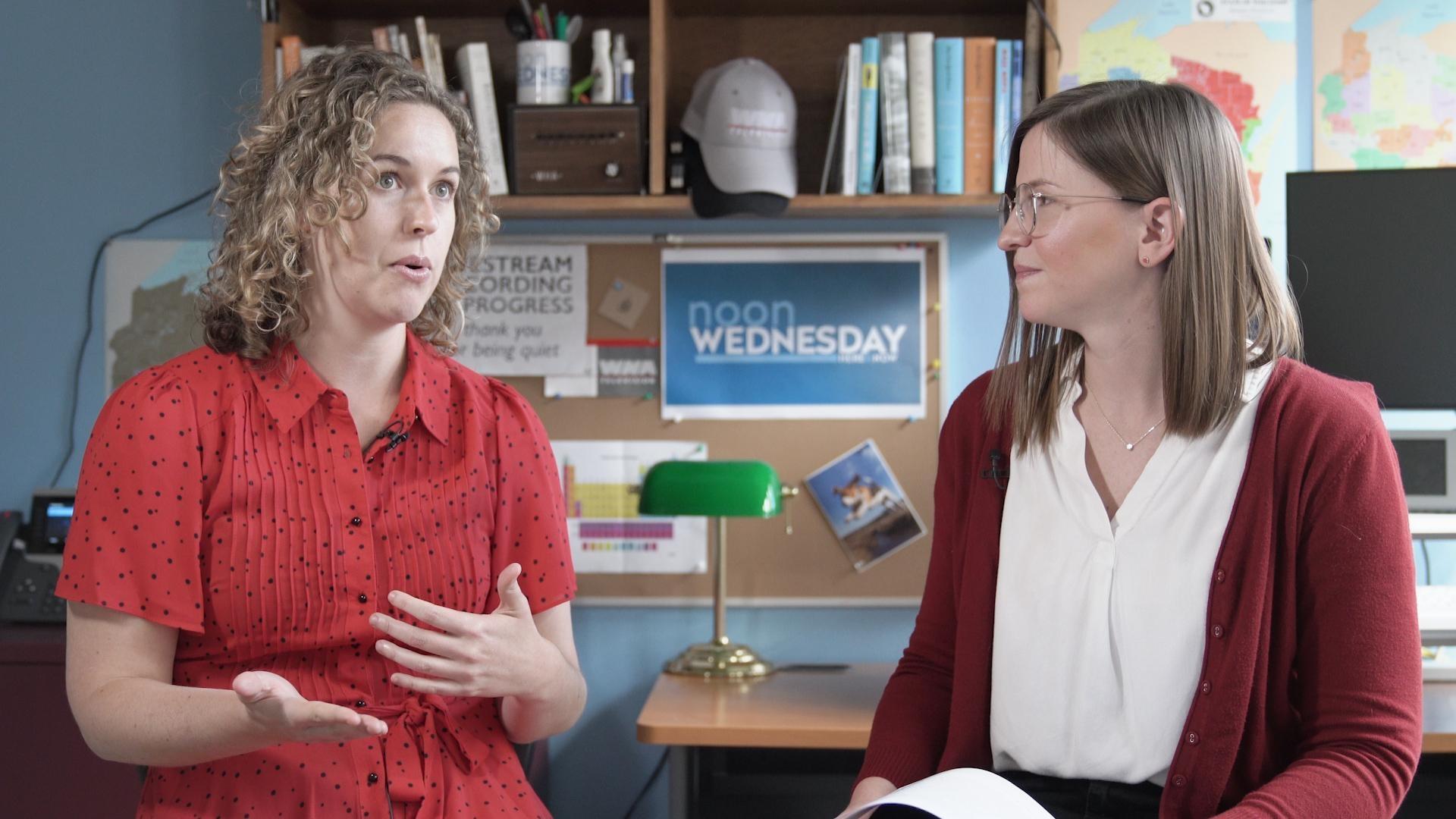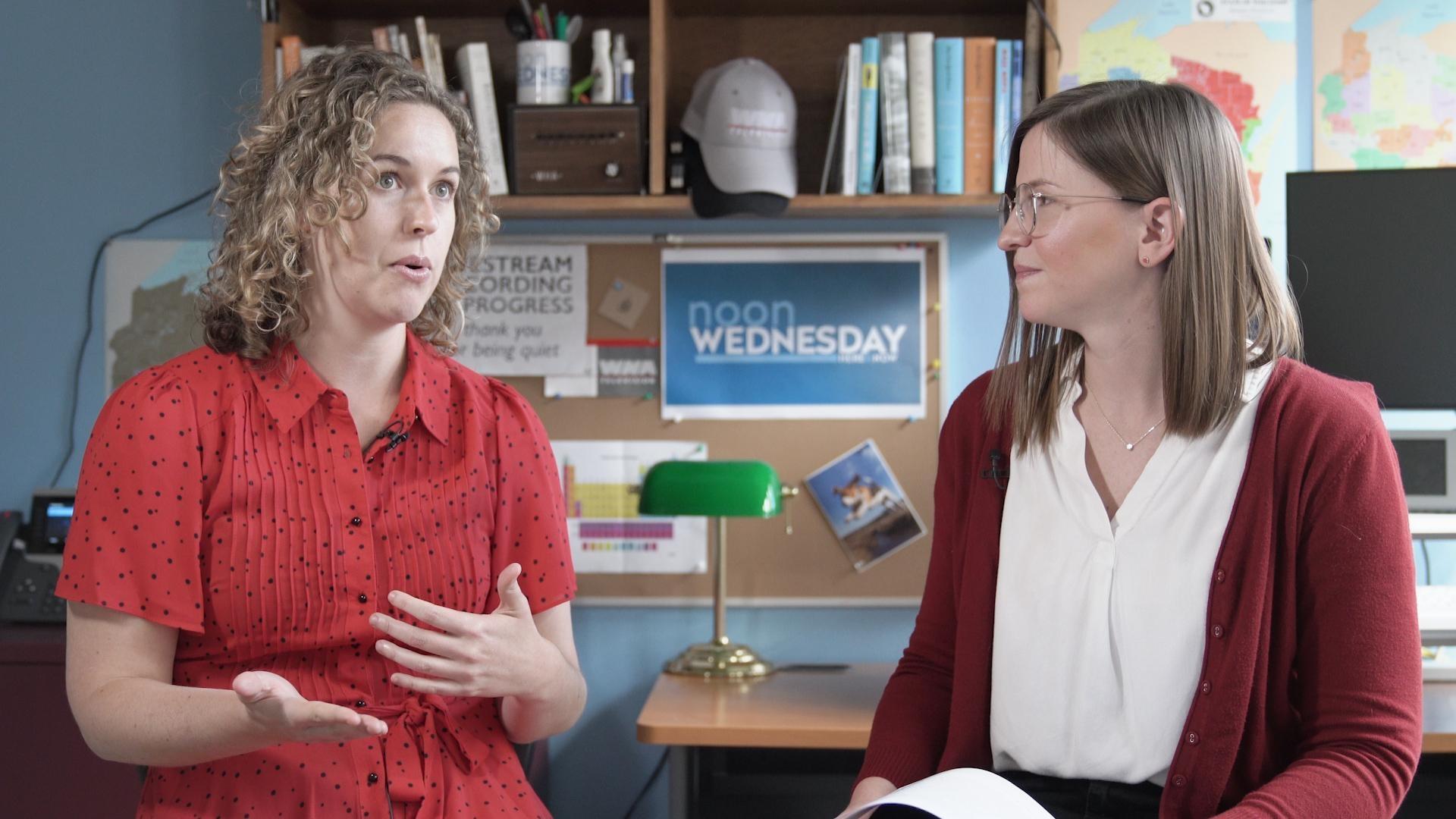 Noon Wednesday: How We Got Off-Track
Building a high-speed rail line between Madison and Milwaukee was a proposal that reached the end of its line but the topic still divides people. Special projects reporter Bridgit Bowden is talking to us about "Derailed," a new podcast from Wisconsin Public Radio that goes full-steam into the history of the line and what it says about our state.
October 16, 2019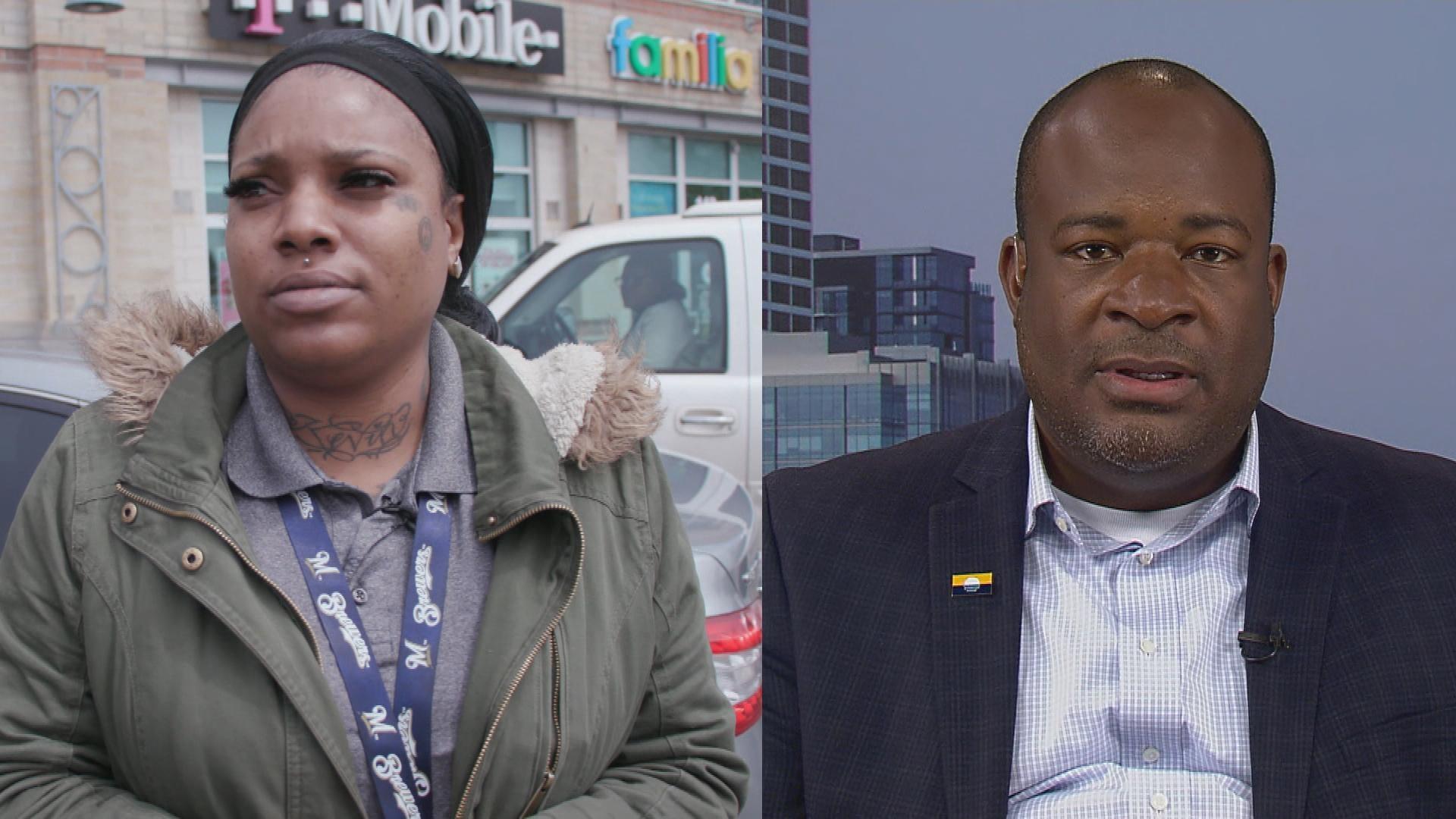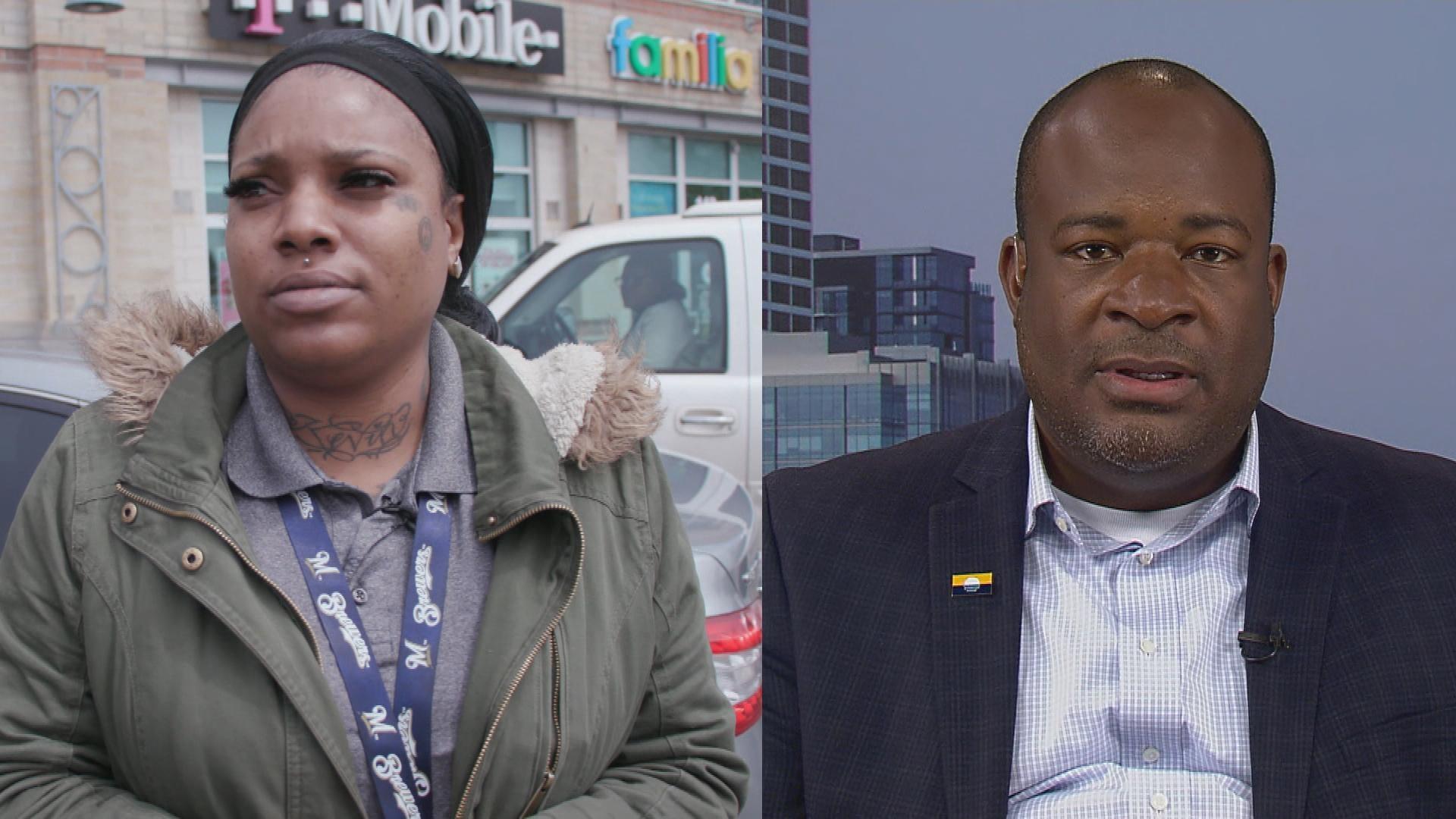 Milwaukee Communities Cope with Gun Violence
The story of Milwaukee's Mosbey family focuses on the reality of gun violence after teenager Tyrese Mosbey was shot in the head while at a bus stop after school. His family is coming to terms with his present and future recovery. Milwaukee Office of Violence Prevention Director Reggie Moore also weighs in on the issue of gun violence and its impact on the broader community.
October 11, 2019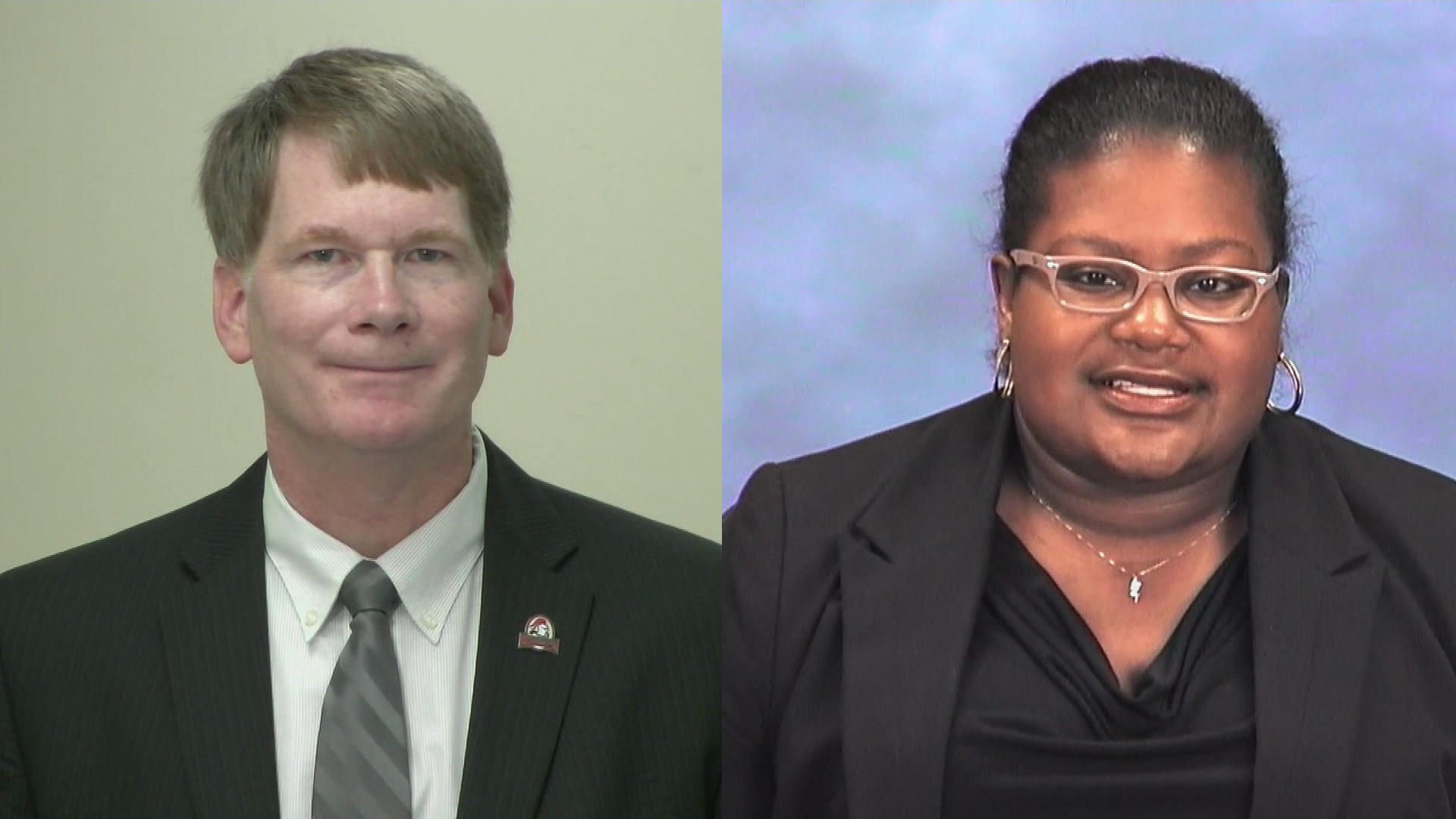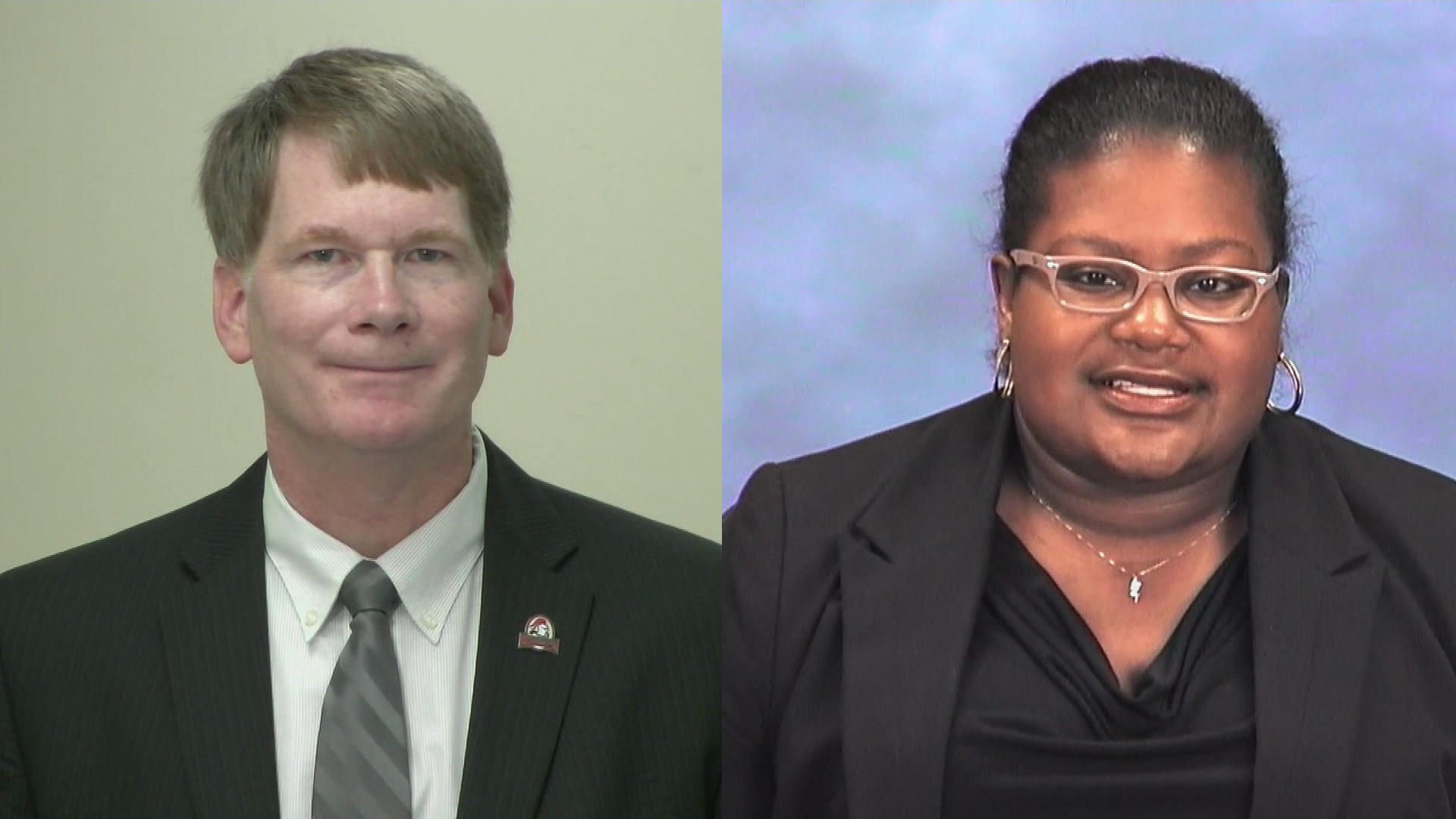 State Legislators Discuss Decline in Statewide Test Scores
The Republican Chair of the Assembly Education Committee, State Rep. Jeremy Thiesfeldt and Democratic Committee Member Rep. LaKeshia Myers address the declining school test score results. The 2018-2019 statewide test score results show a decline in student performance overall. Scores from tests such as the ACT also show that the achievement gap between Black and white students persists.
September 20, 2019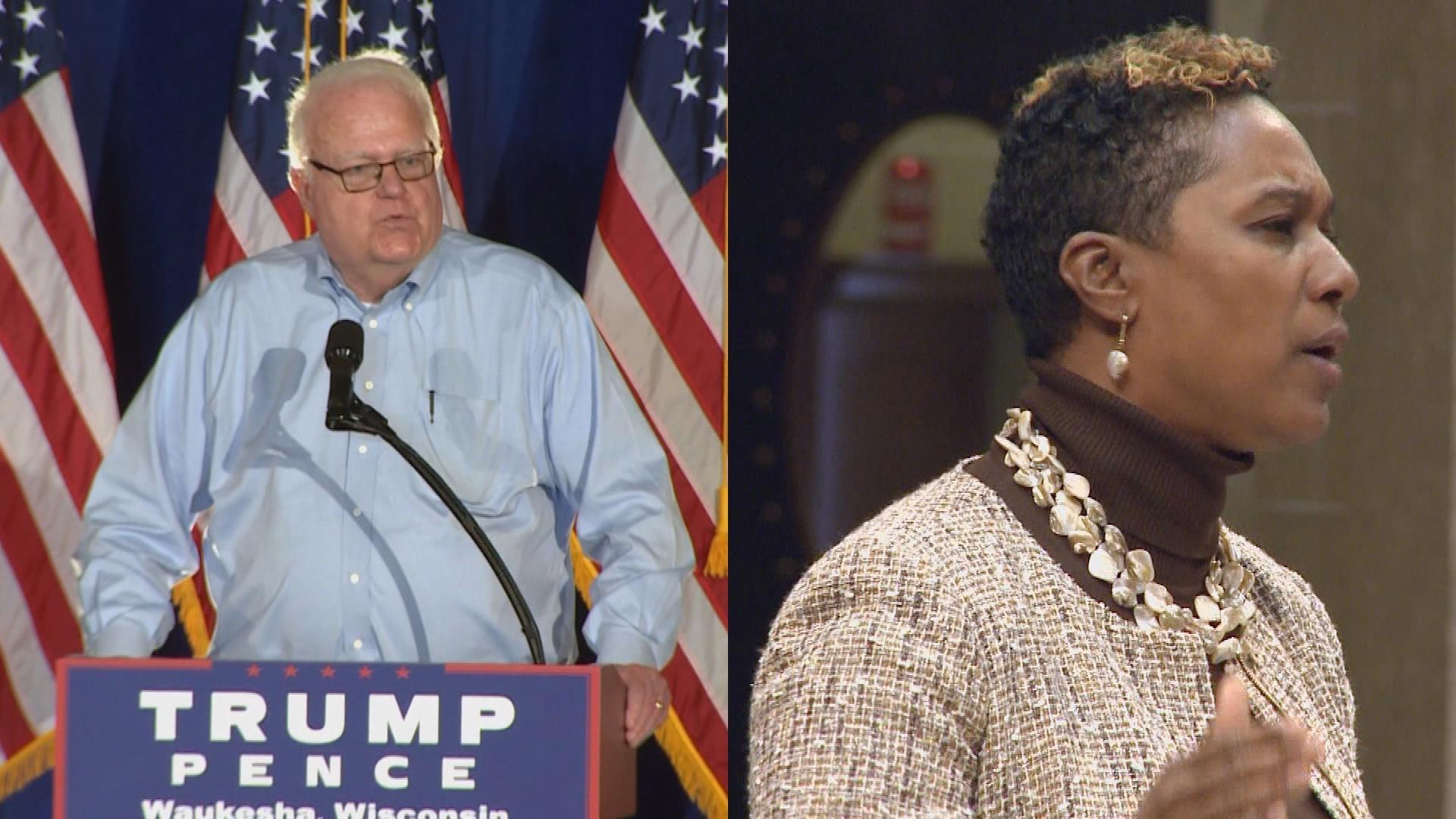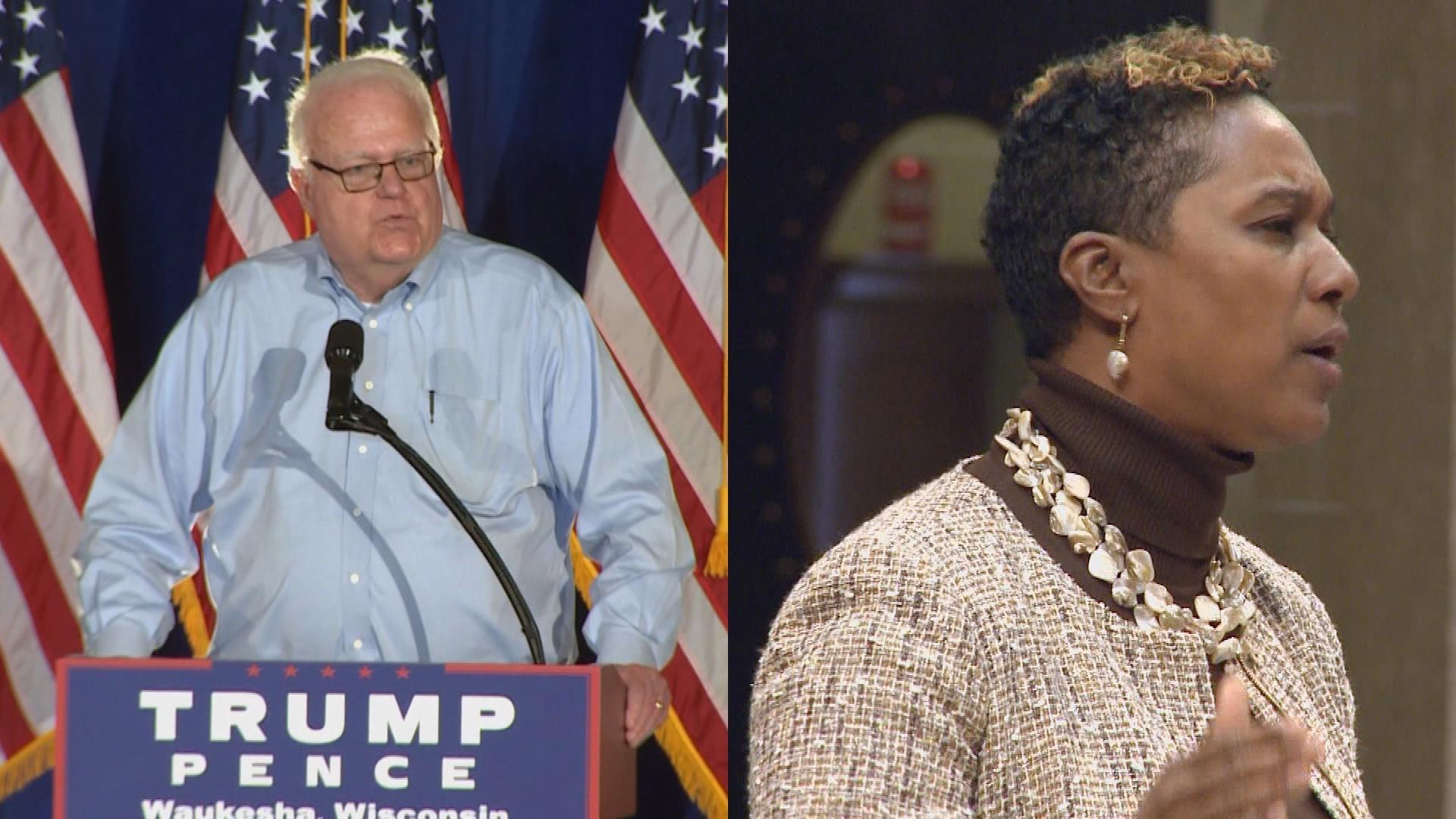 US Rep. Sensenbrenner Retires, Milwaukee Mayor Race Picks Up
Longest serving Wisconsin Congressman, U.S. Rep. Jim Sensenbrenner (R) announced that he will not seek another term. Sensenbrenner was first elected to his Waukesha-area seat in 1978. Meanwhile, Democratic state Senator Lena Taylor announced she is running for Mayor in Milwaukee. Incumbent Mayor Tom Barrett has yet to announce if he's running for re-election.
September 6, 2019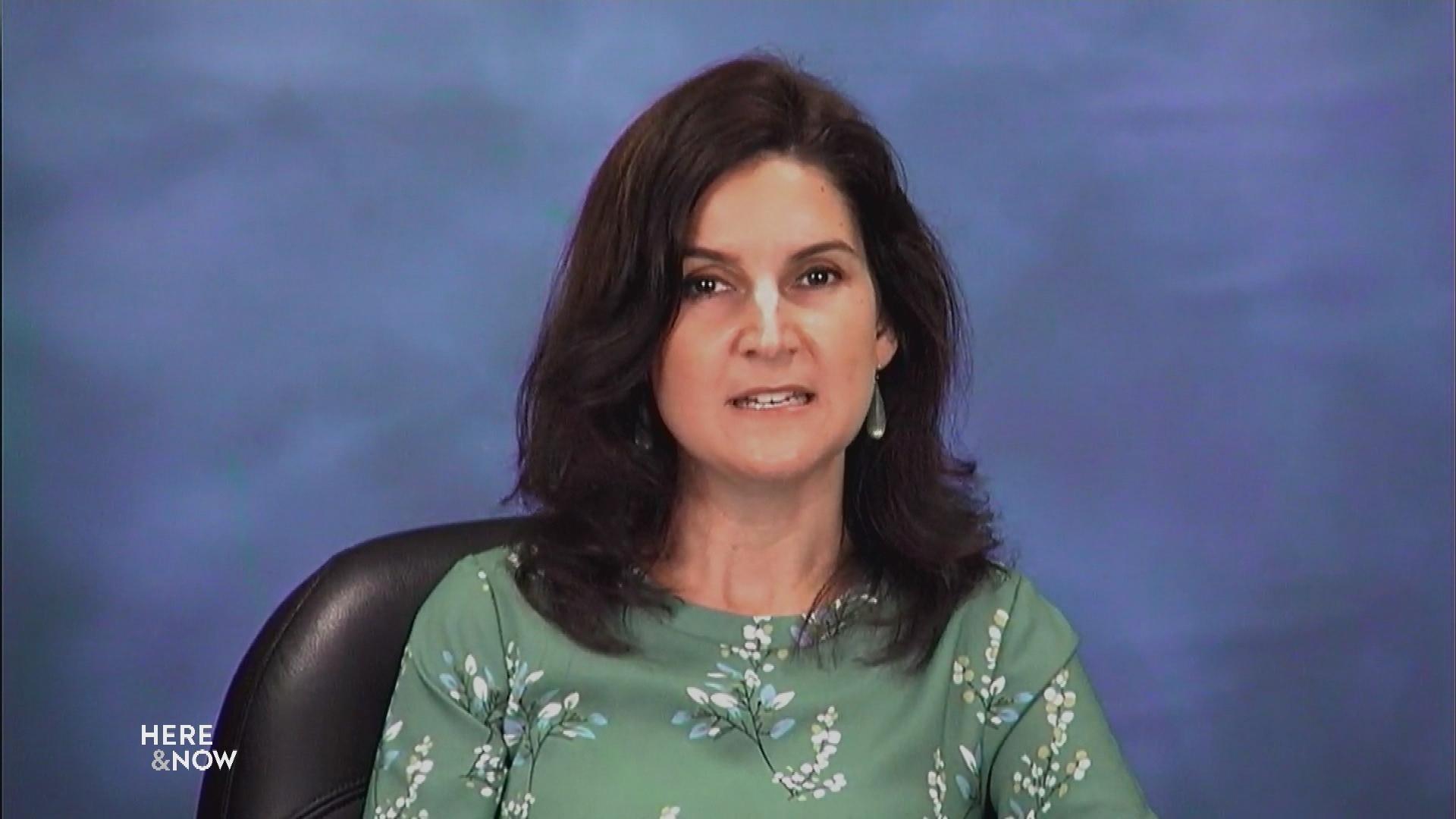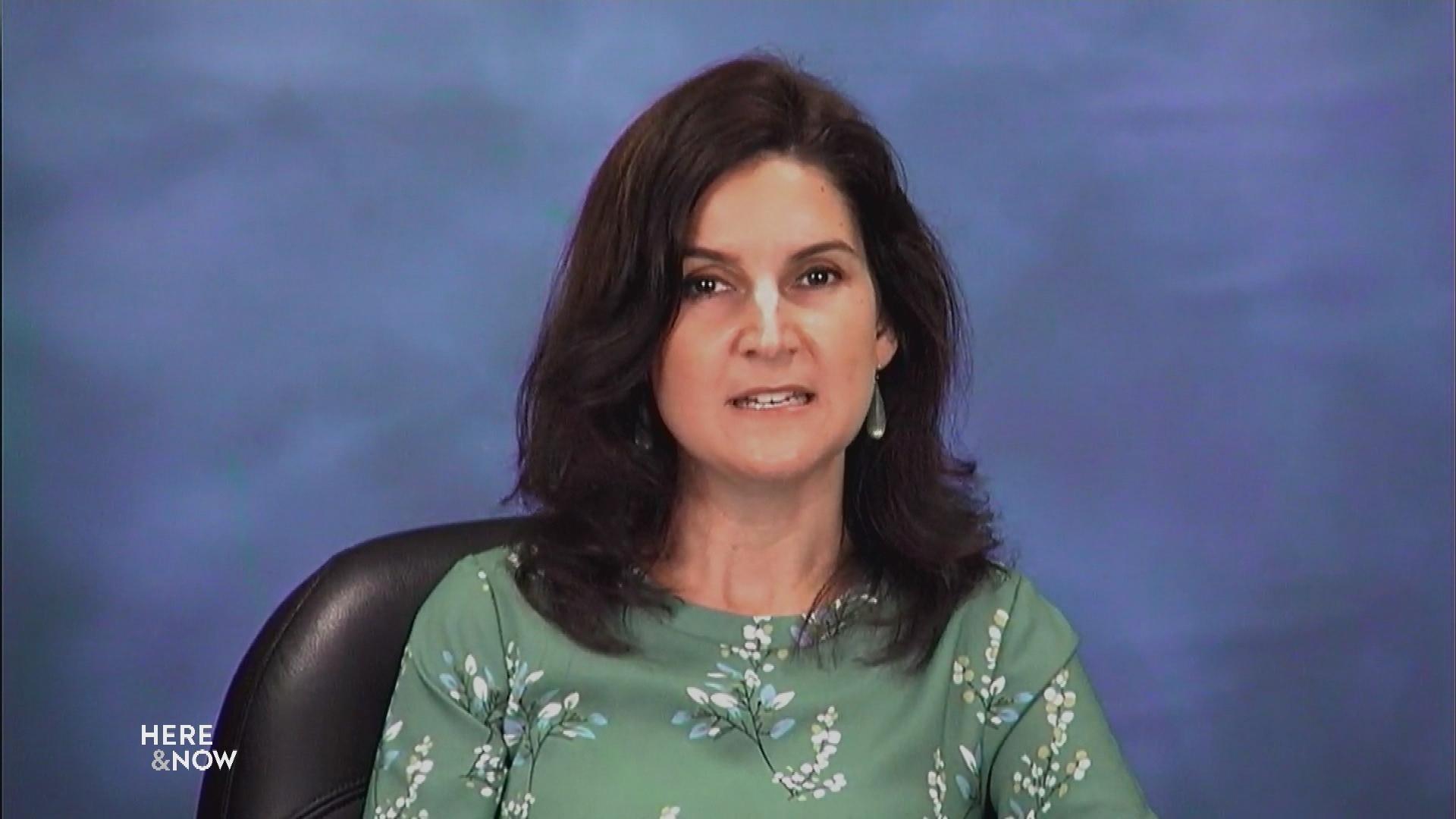 Foxconn Road Plans Jeopardize Homeowners' Land
WPR reporter Corrinne Hess discusses the rift between Foxconn and home and property owners in Mt. Pleasant. The company has taken a major toll on locals who have sold their property to accommodate plans for a new road. Hess reported that the land acquisitions began this spring. Many property owners are worried that more of their land may be taken to make space for the company's plans.
September 6, 2019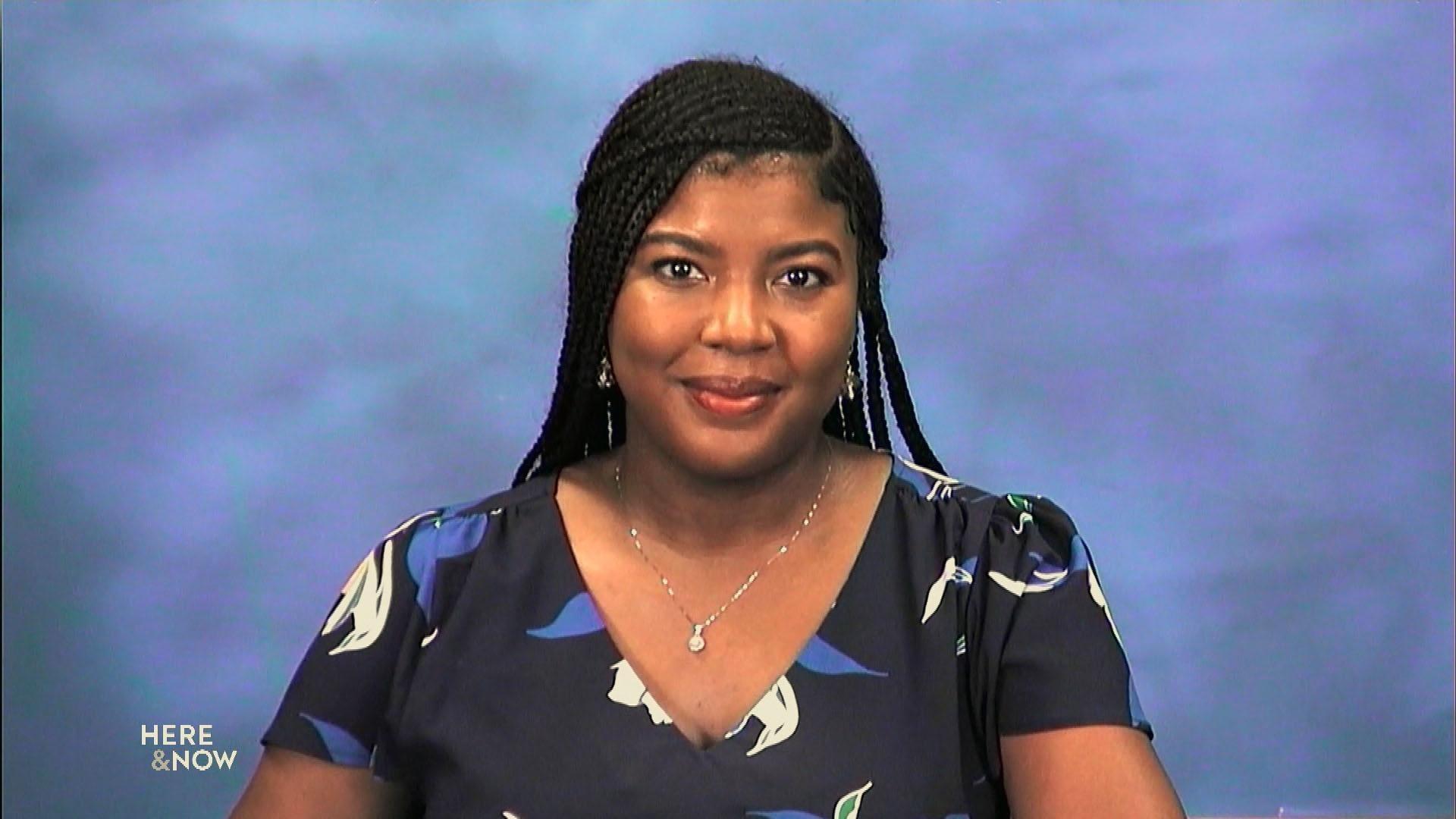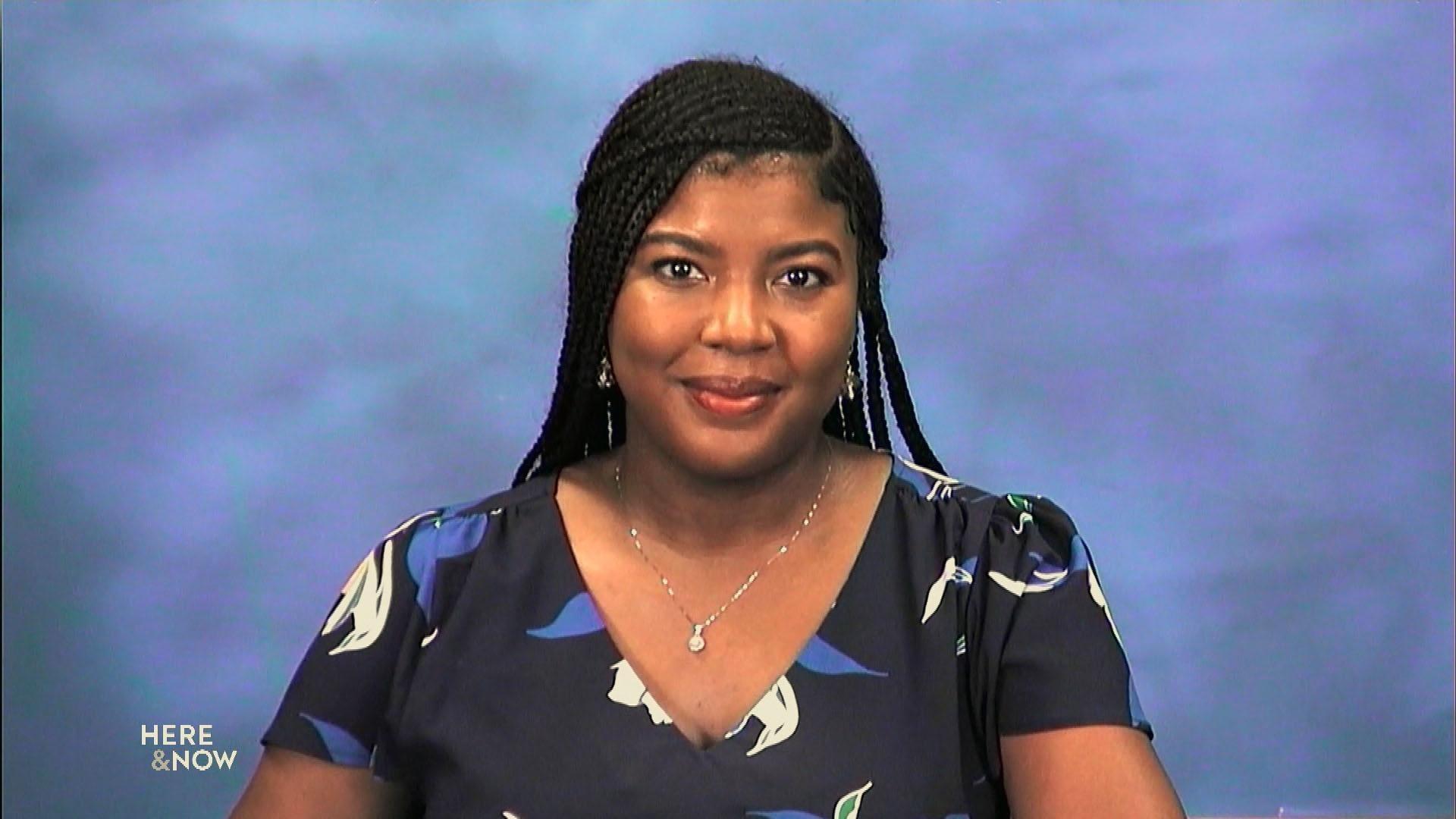 Milwaukee Seeks to Improve Juvenile Incarceration
Milwaukee County is looking into ways to change juvenile incarceration, proposing a $42 million renovation to its existing facility. County supervisor Marcelia Nicholson talks about how the county wants to improve conditions for its juvenile inmates, saying they want to use evidence-based solutions that go "beyond detention."
July 12, 2019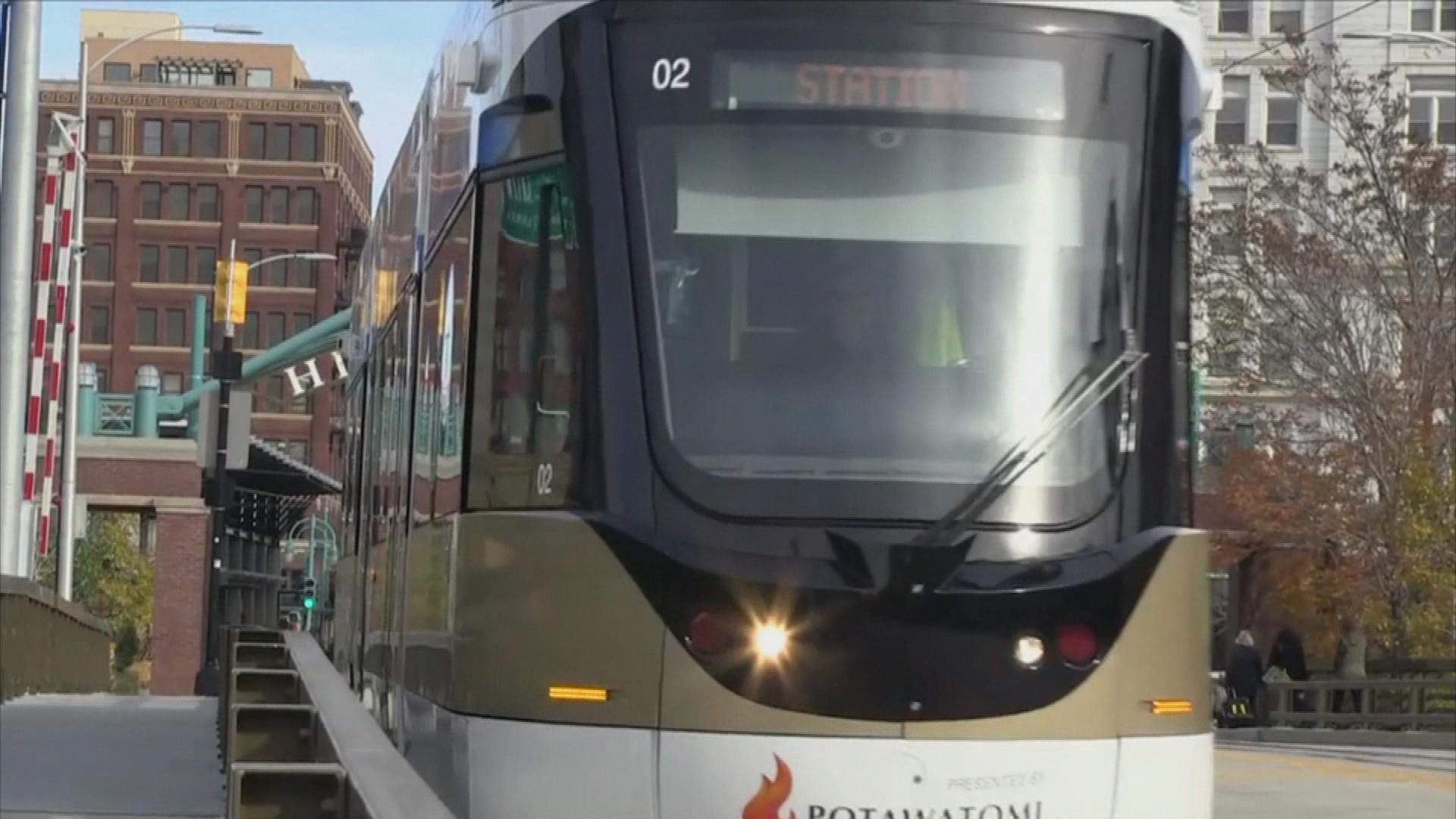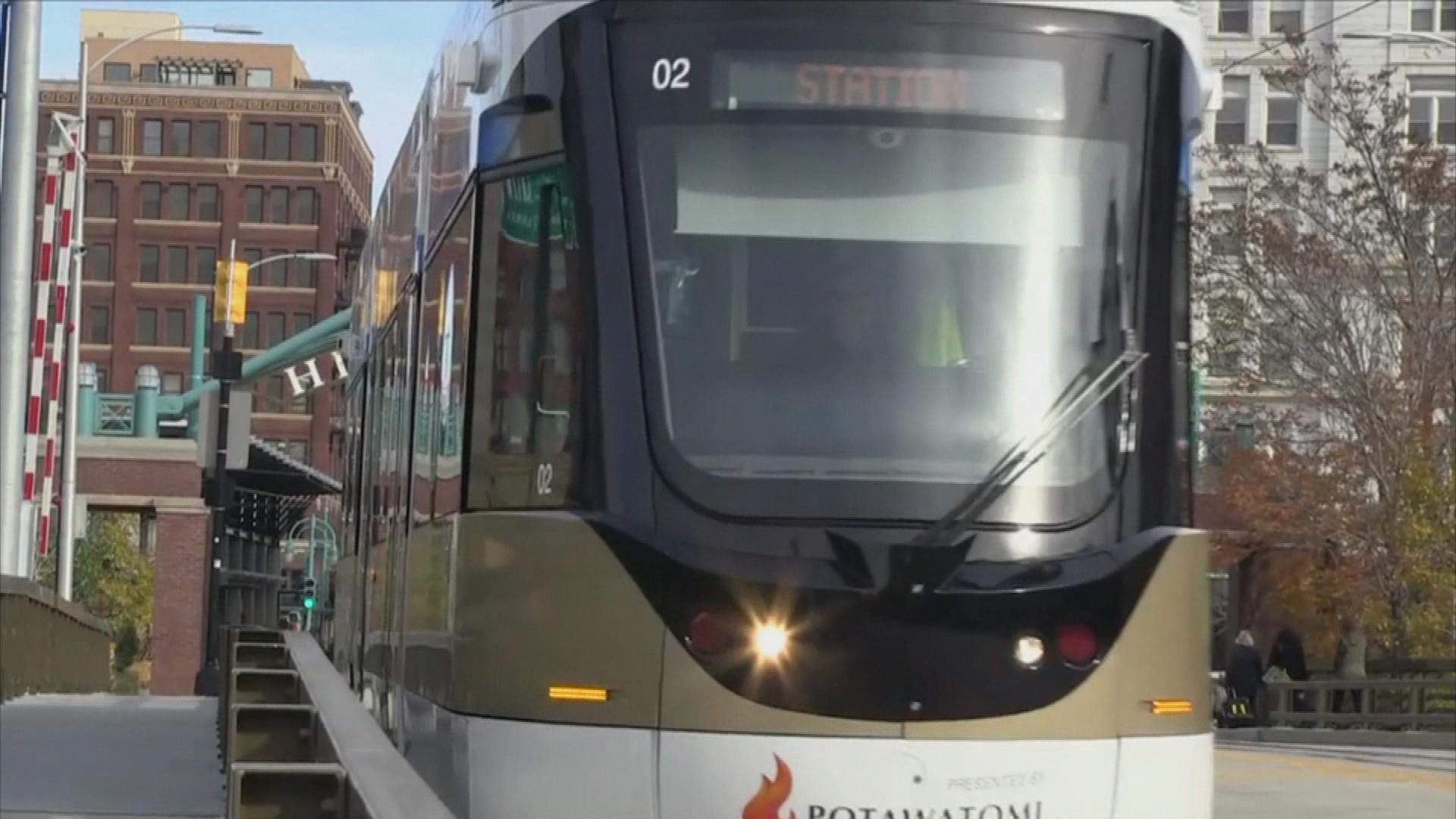 Brakes on Hop 2020 Expansion for Now
As Milwaukee gets ready to host the 2020 Democratic National Convention, some city officials are pushing to extend the streetcar line to reach the convention site. A committee vote this week tables the expansion for now, putting into question whether the expansion could be finished by next summer.
May 24, 2019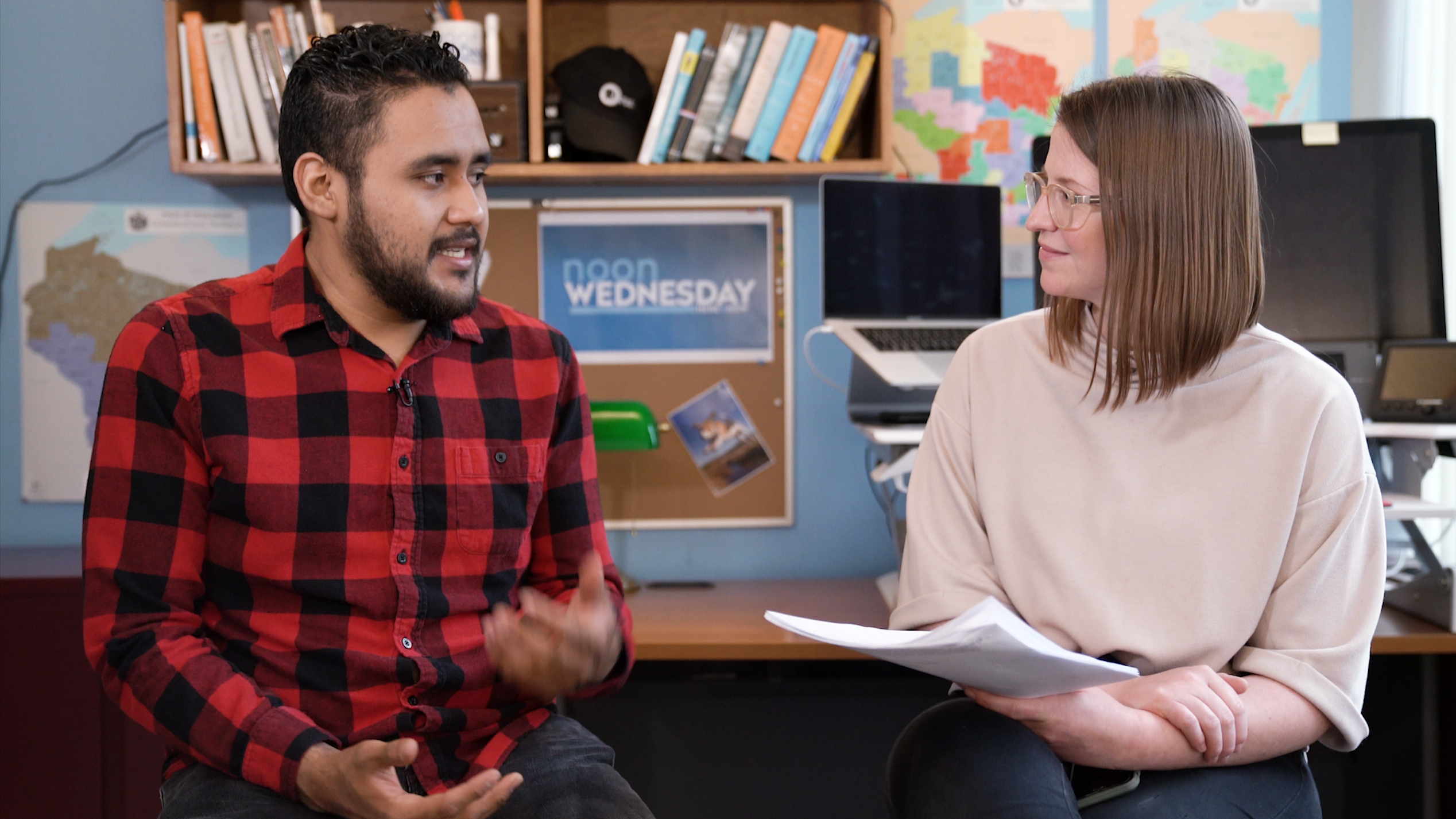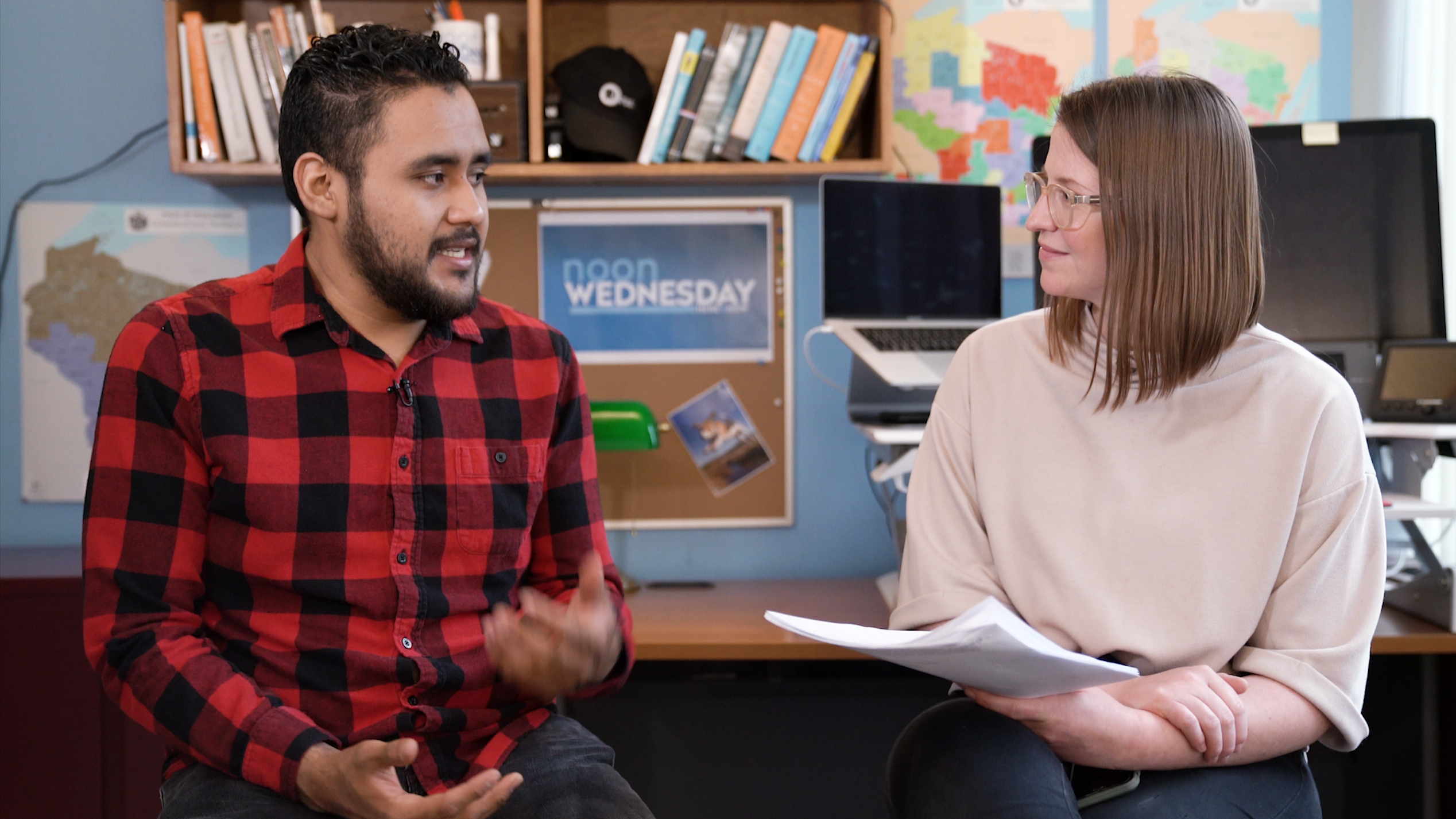 Noon Wednesday: Undocumented Immigrants and College
Julio Gumeta came to Wisconsin when he was seven years old. Now, 17 years later, he wants to attend UW-Milwaukee but cannot afford the out-state-tuition rates that undocumented immigrants are required to pay. He says he would like to give back to his community in Wisconsin, but finds that difficult without proper education.
May 8, 2019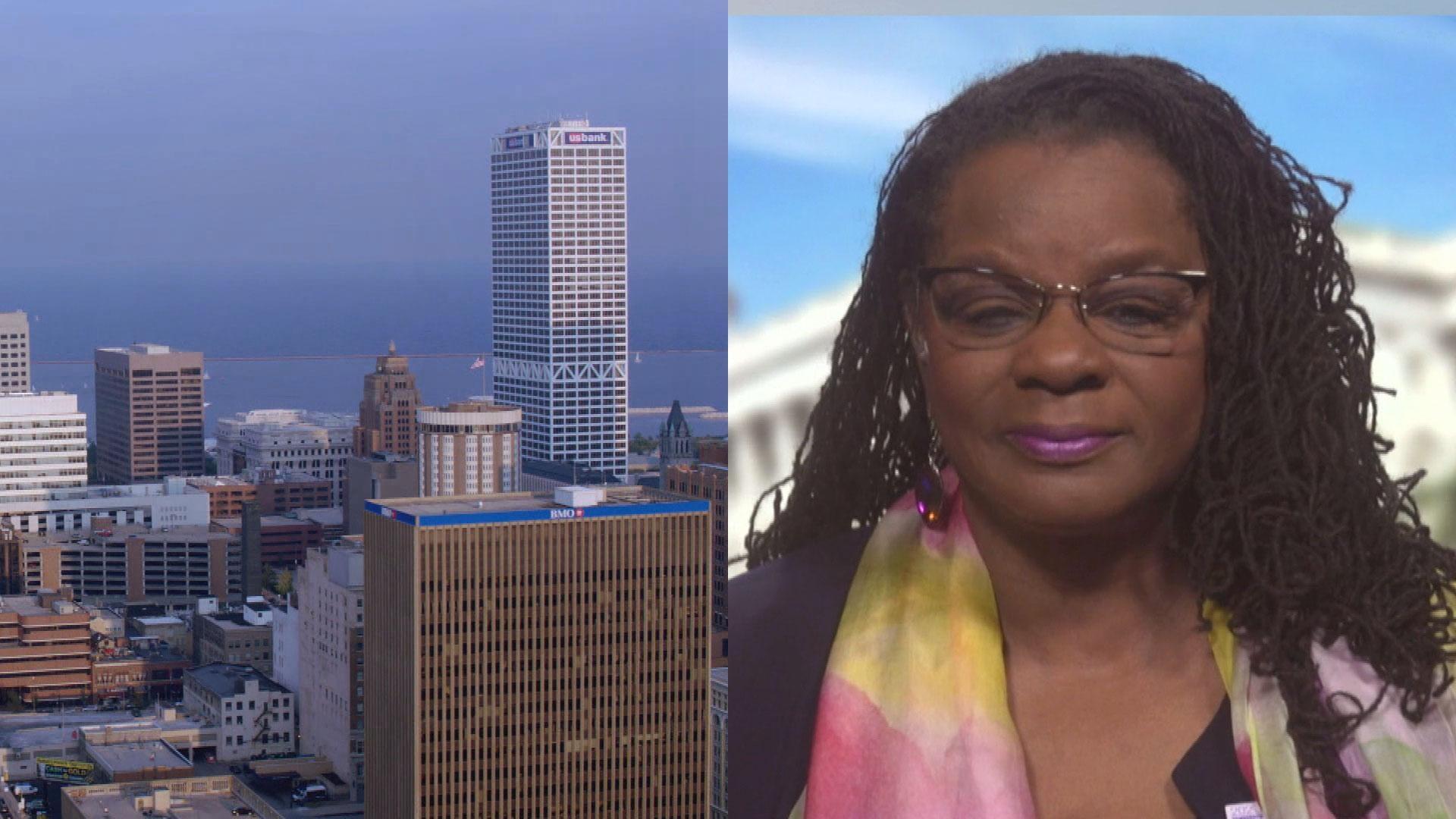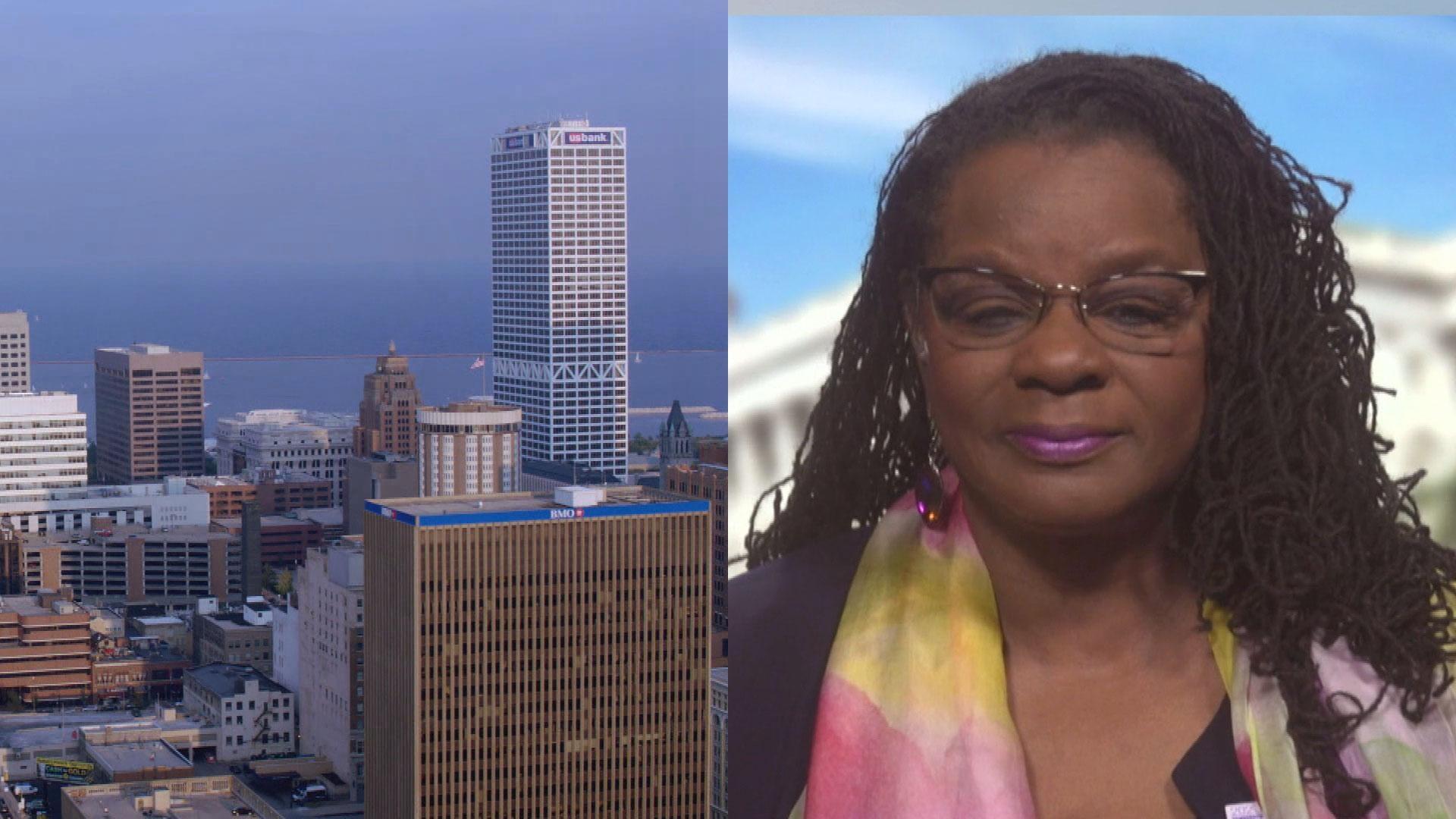 Democrats Will Flock to Milwaukee for 2020 Convention
U.S. Rep. Gwen Moore, D-Milwaukee, says she is "over the moon" that the Democratic National Committee chose her home city as the location for their 2020 national convention. She says Milwaukee "really demonstrates our Democratic values," and that she is looking forward to showcasing the city's diverse population.
March 15, 2019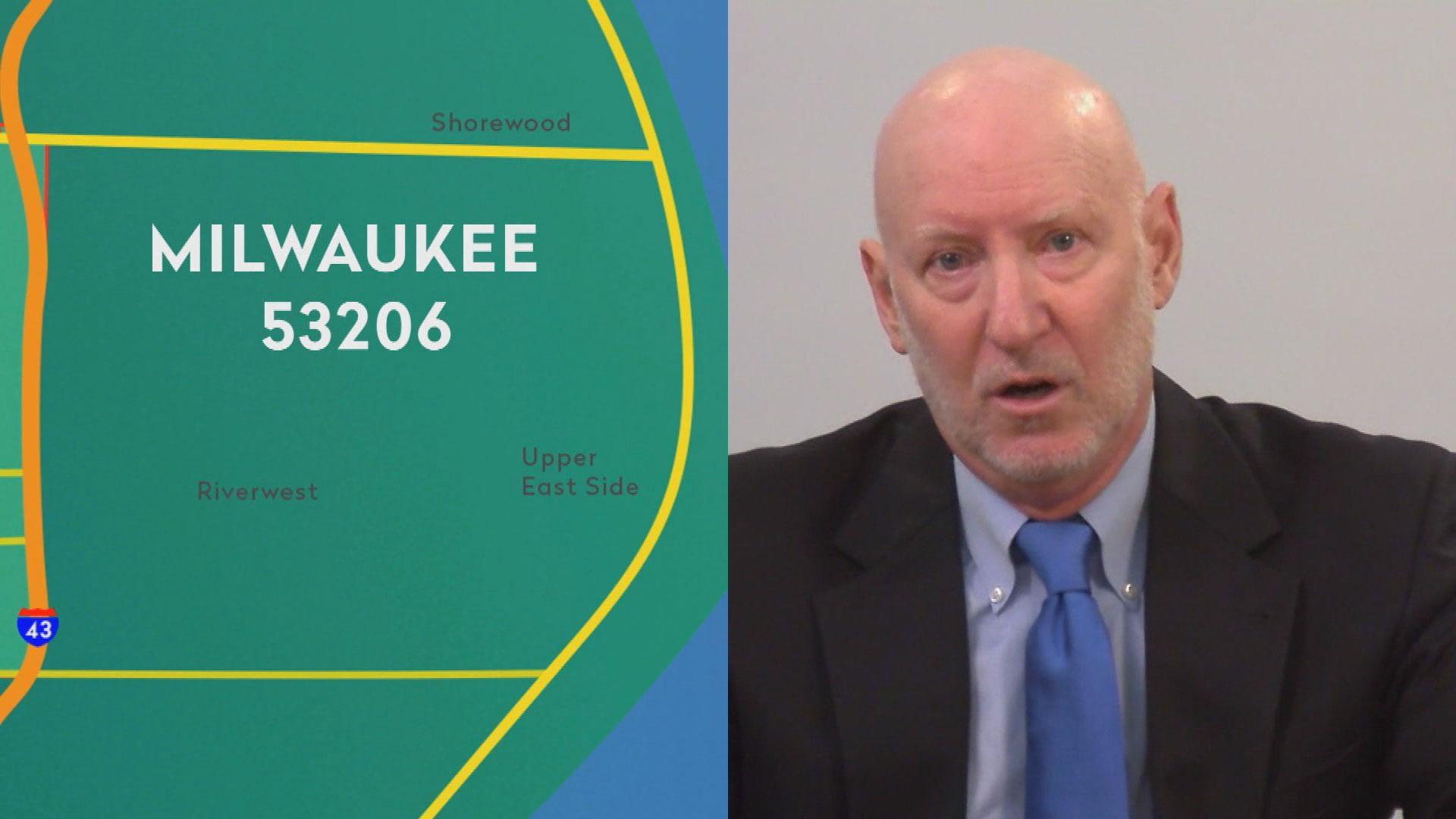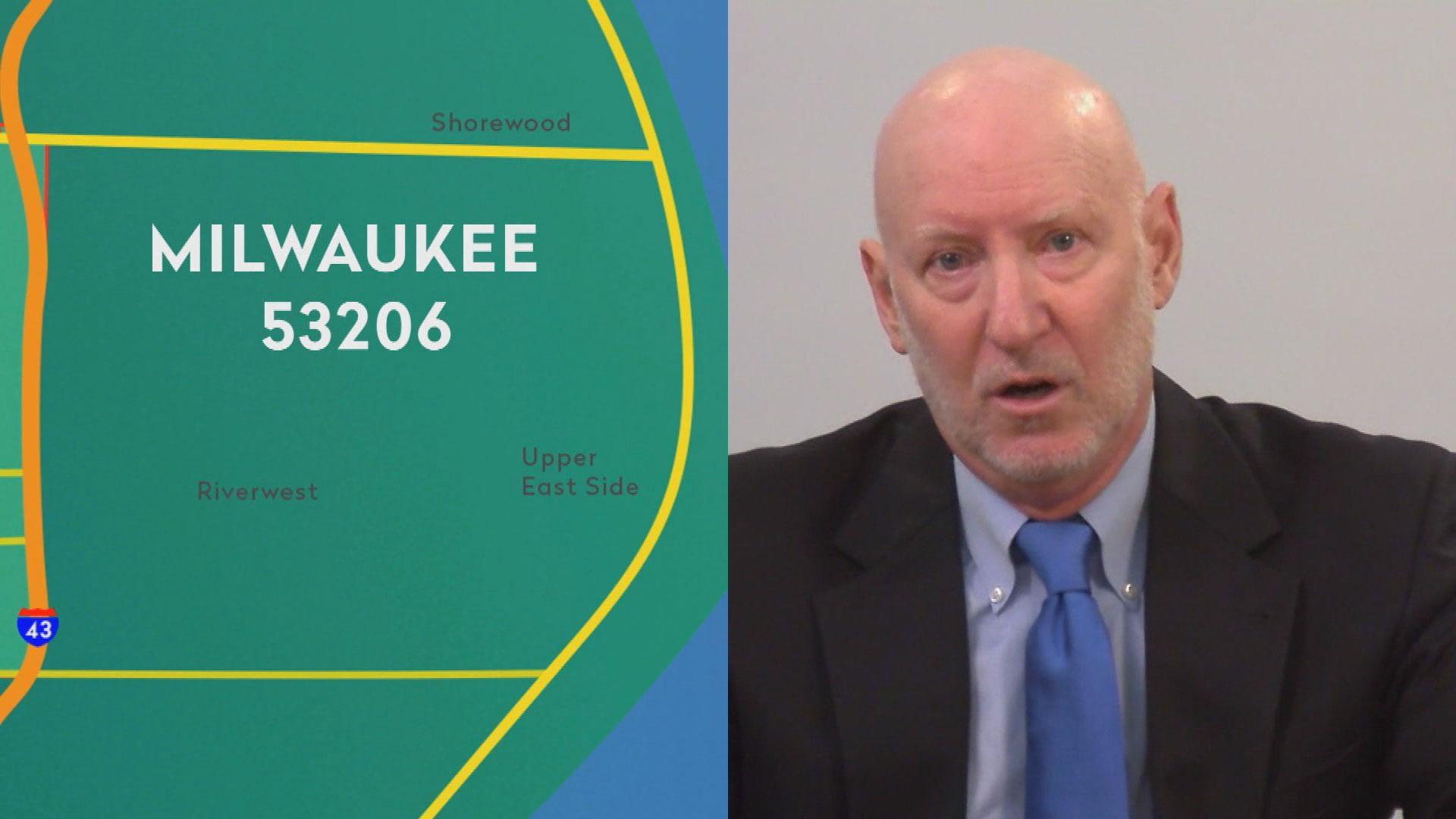 New Analysis Shows Challenges Milwaukee Faces
Marc Levine of UW-Milwaukee's Center for Economic Development, discusses his new analysis on one of Milwaukee's most impoverished ZIP codes: 53206. He says the area feels the effects of multiple disadvantages piled on top of one another, and that while the job market is improving, many are working at poverty-level employment.
March 15, 2019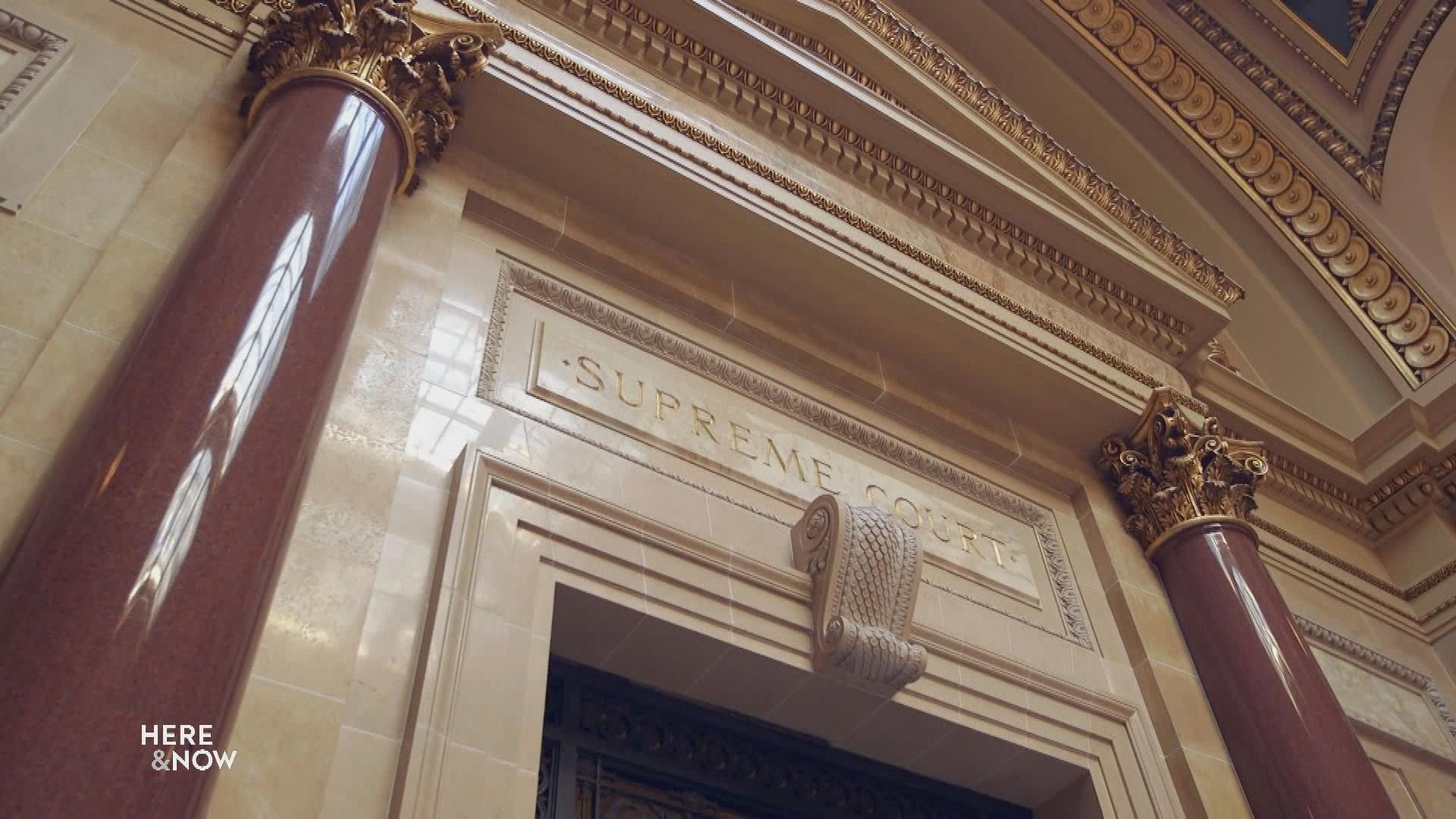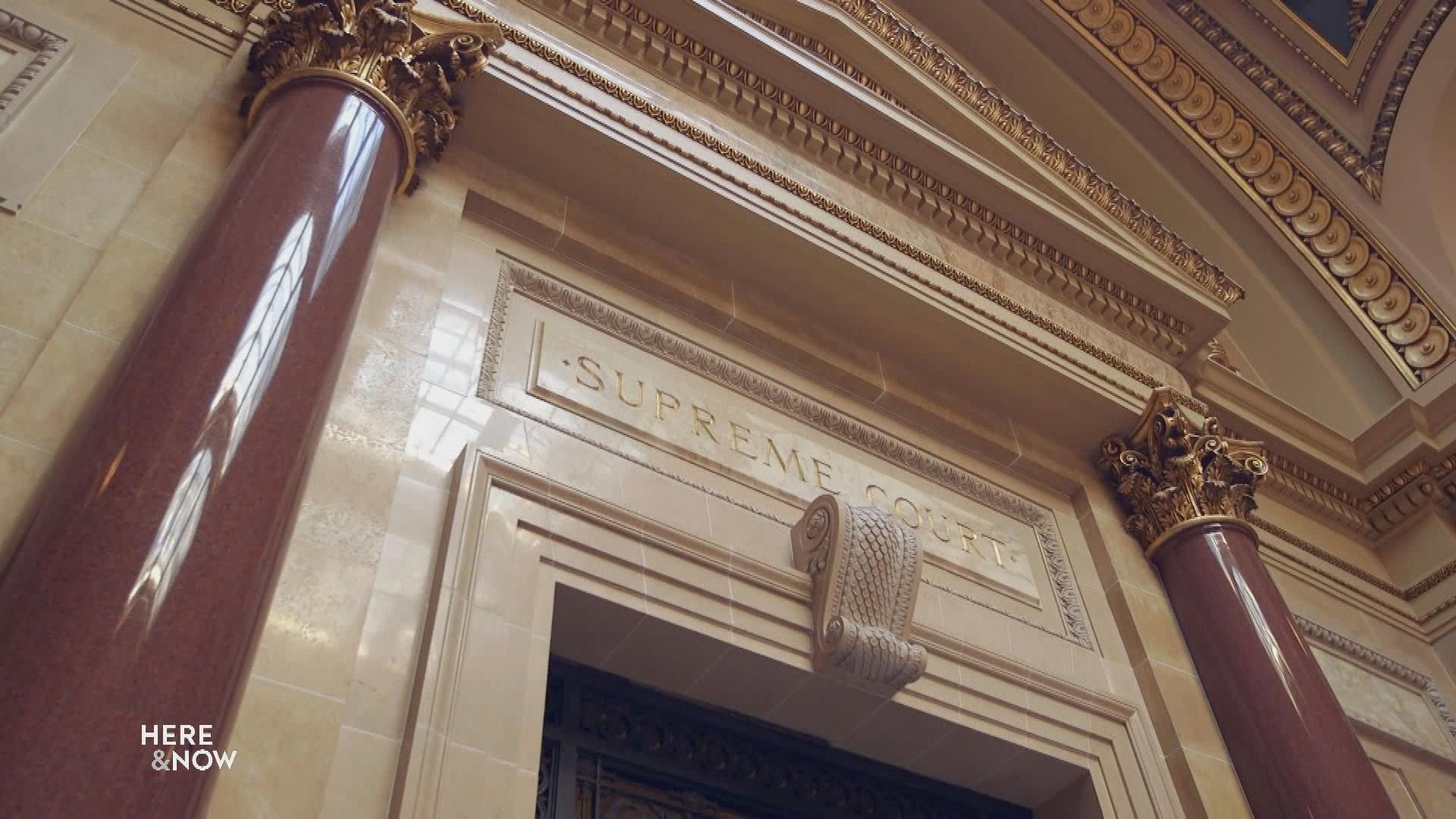 Milwaukee Seeks DNC Bid, Supreme Court Race Hits Air
Milwaukee looks to be the favorite for the next Democratic National Convention, and the race for state Supreme Court hits the airwaves.
February 22, 2019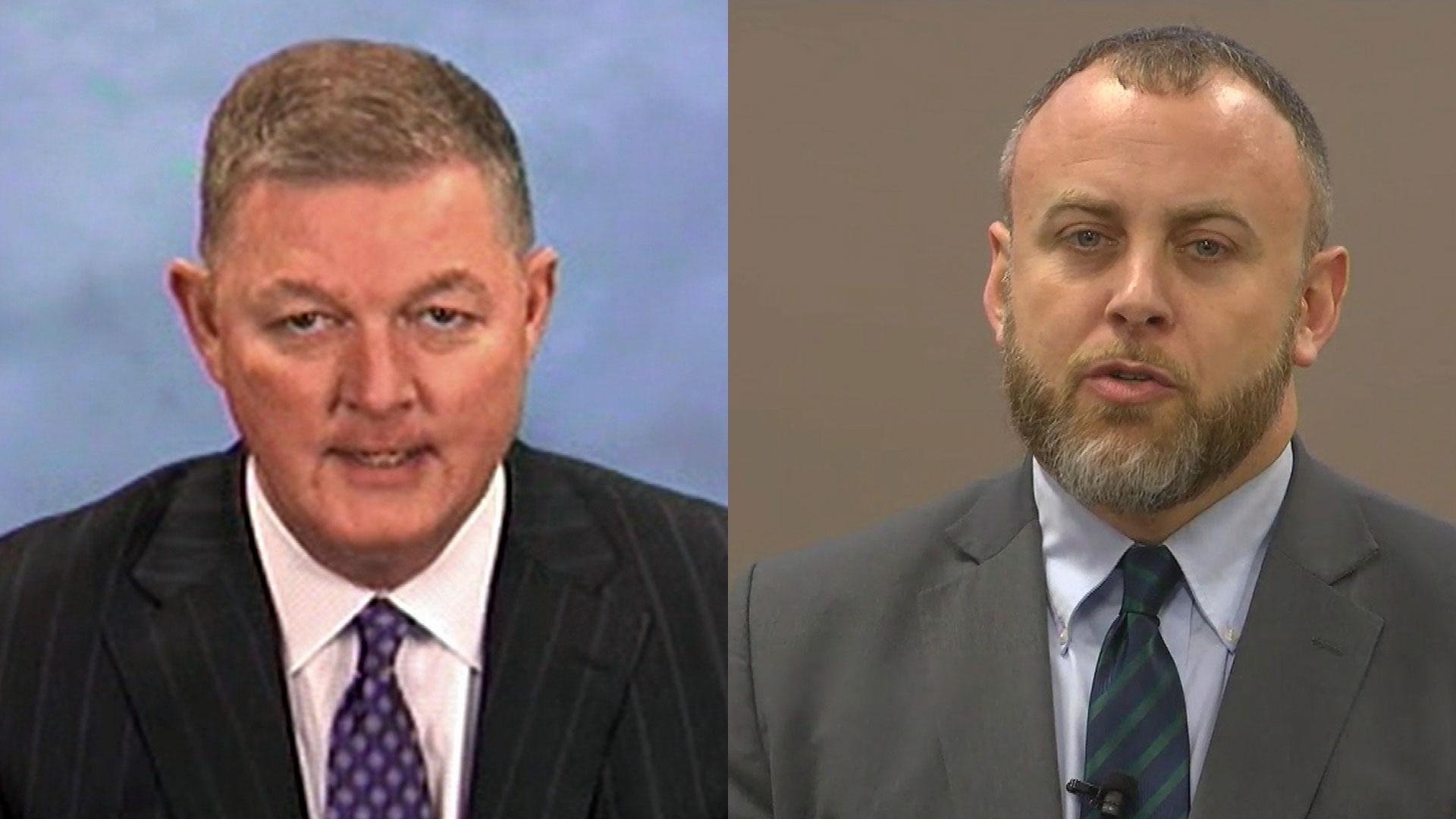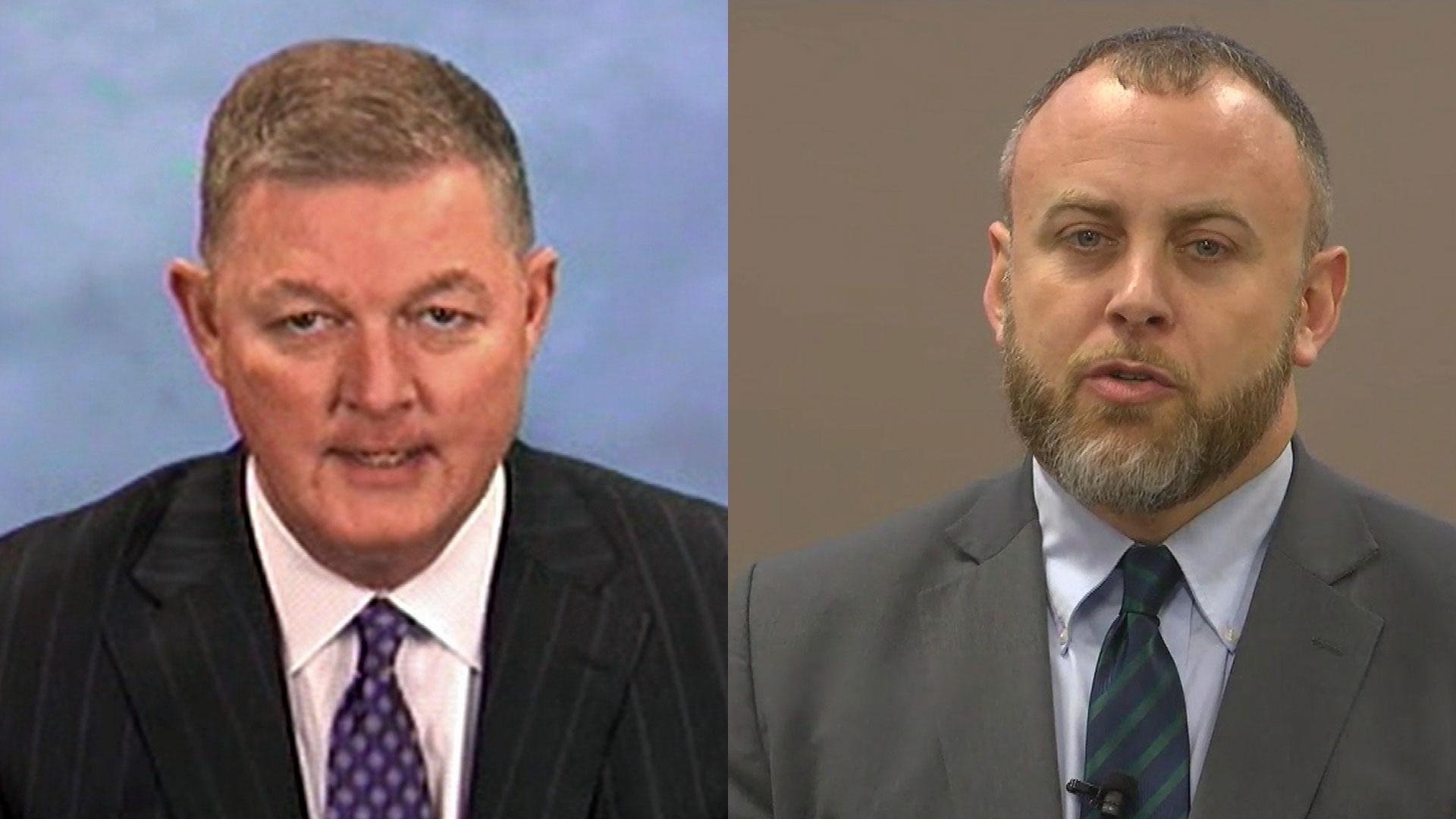 News broke this week that Foxconn considered scaling back production of LCD screens in the state, yet the week ended with the company doubling down on its commitment to produce screens in Wisconsin and create 13,000 jobs. Weighing in on the news are Tim Sheehy, President of the Metropolitan Milwaukee Association of Commerce, and Assembly Minority Leader Gordon Hintz, D-Oshkosh.
February 1, 2019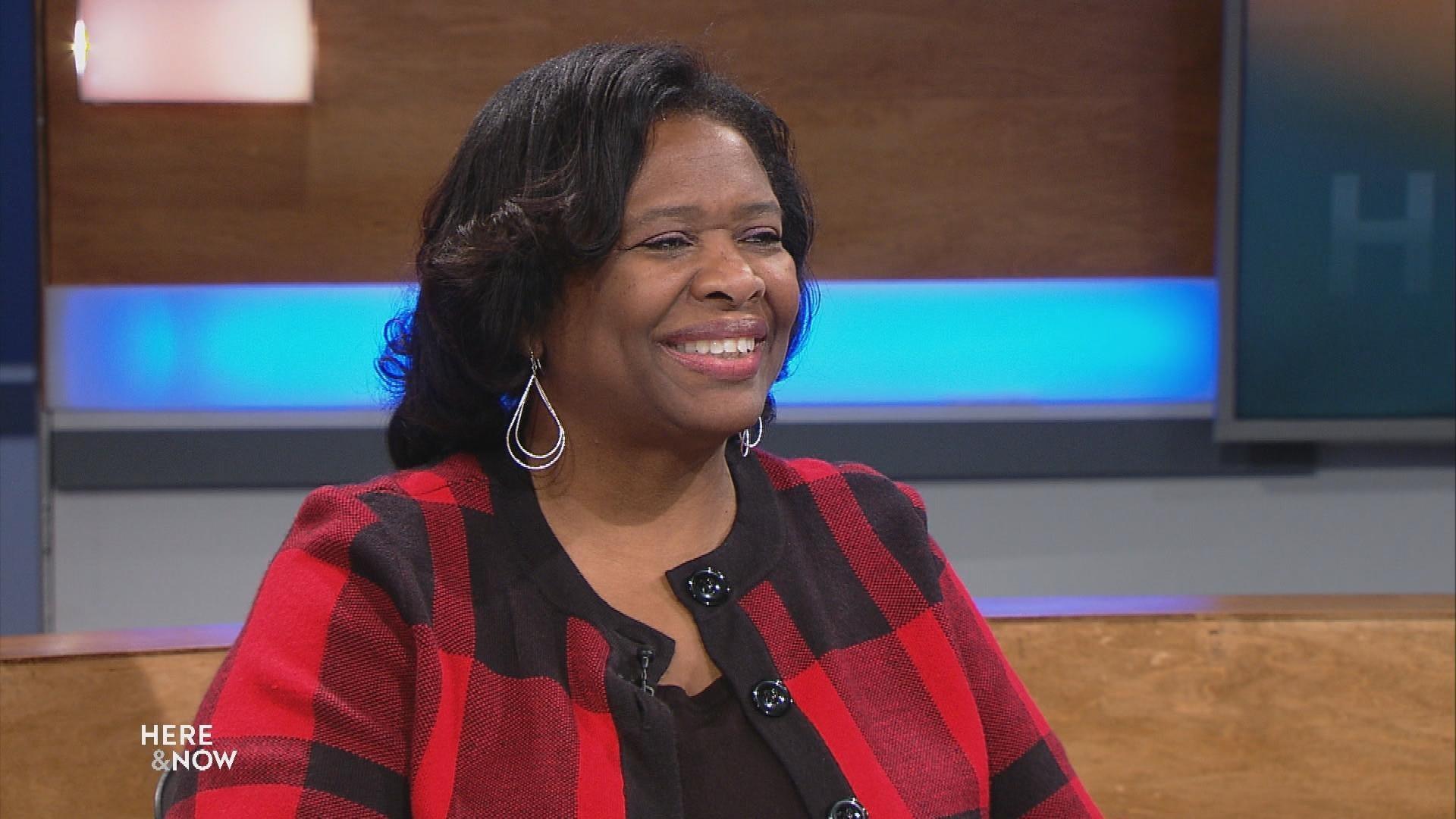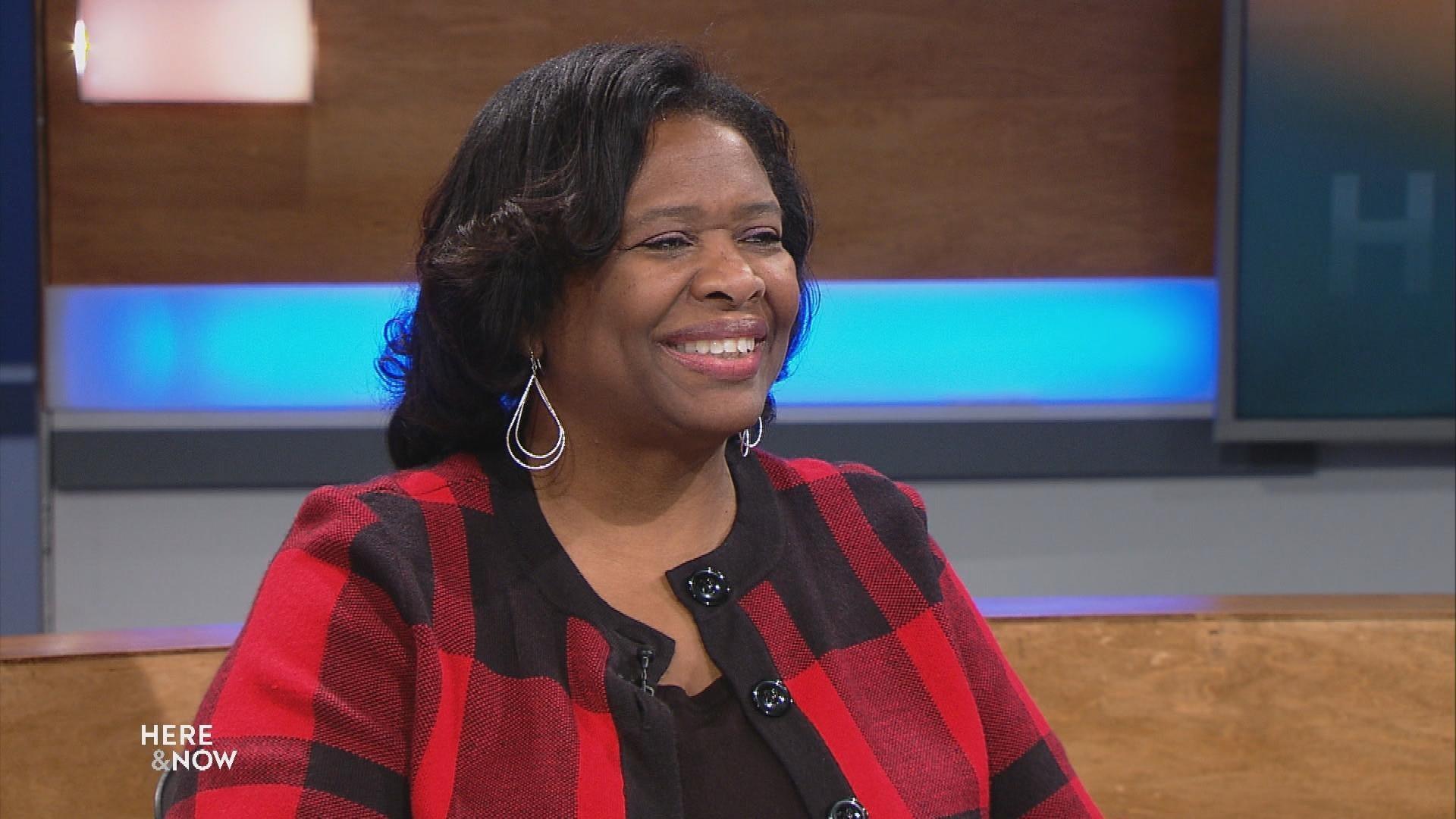 Carolyn Stanford Taylor is new State School Superintendent
Carolyn Stanford Taylor, the newly-appointed State School Superintendent of Public Instruction says "we will focus on closing gaps." Taylor served the past 17 years as Assistant State Superintendent for the Division of Learning Support. She has an education degree from UW-Madison, was a teacher and principal in the Madison School District and served as president of the local teachers union.
January 11, 2019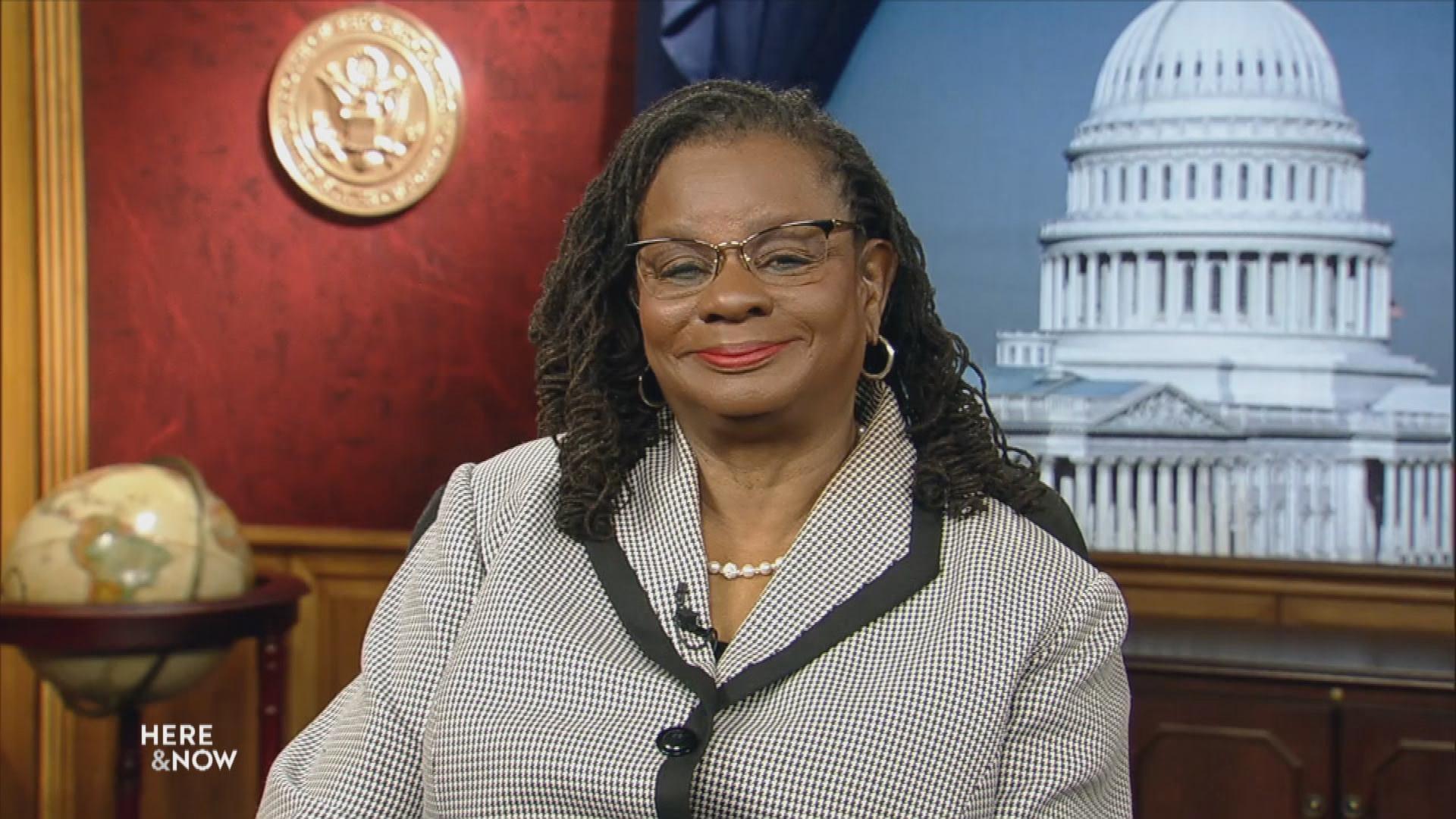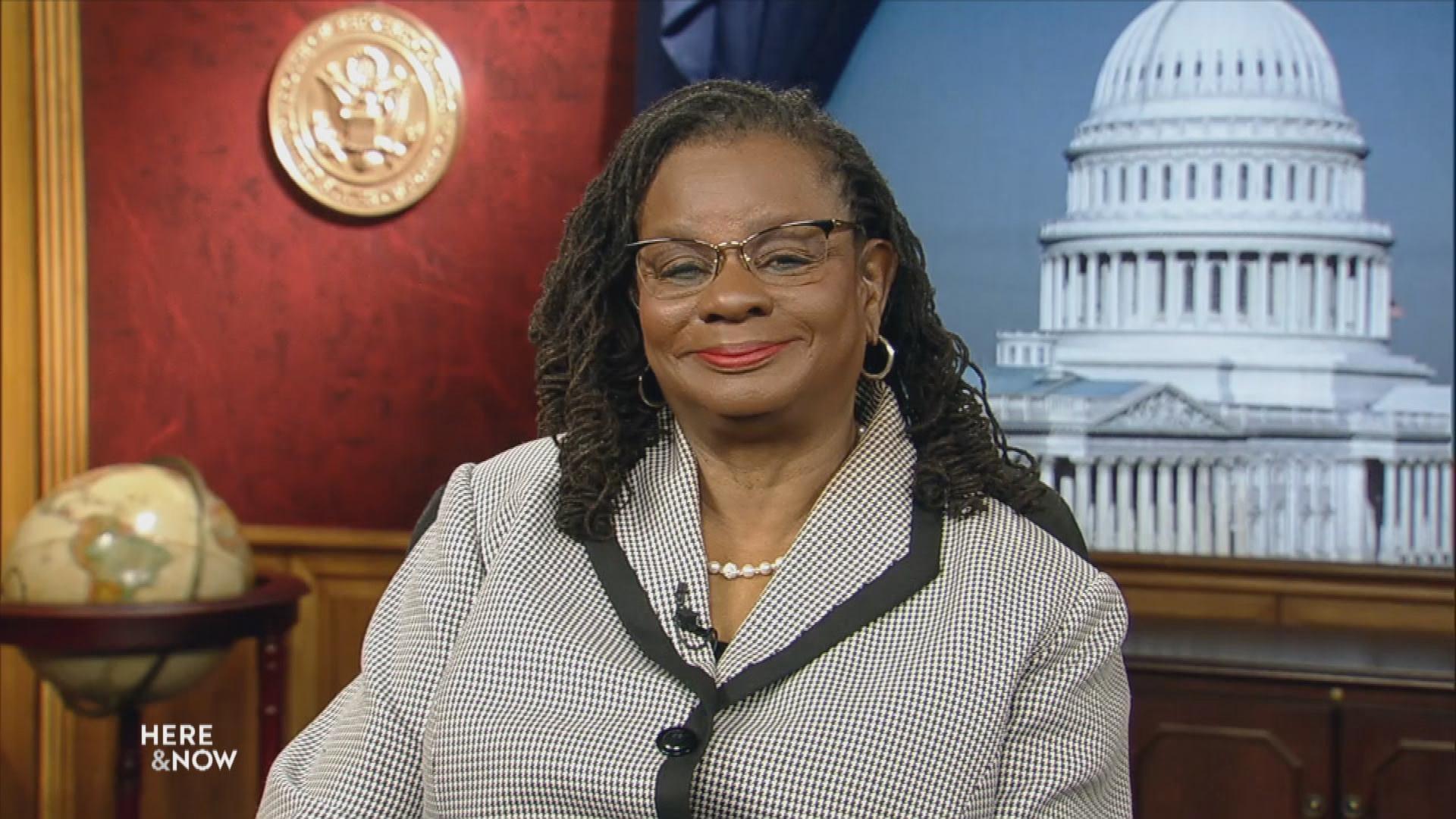 Congresswoman Gwen Moore Speaks to Government Shutdown
U.S. Representative from the 4th Congressional District, Democratic Gwen Moore, responded, "That's the problem. They're not being received by the Senate" when asked about how the House of Representative bills currently being passed - that would fund the government - are being received by the U.S. Senate during this federal government shutdown.
January 11, 2019
More Stories