Wisconsin's Federal Lawmakers Are Split on $1 Trillion Infrastructure Package
Here & Now extra: Under a proposal passed by the U.S. Senate and to be taken up by the House, the state is slated to receive more than $7.2 billion in funding for transportation improvements and other investments.
By Will Kenneally | Here & Now
August 17, 2021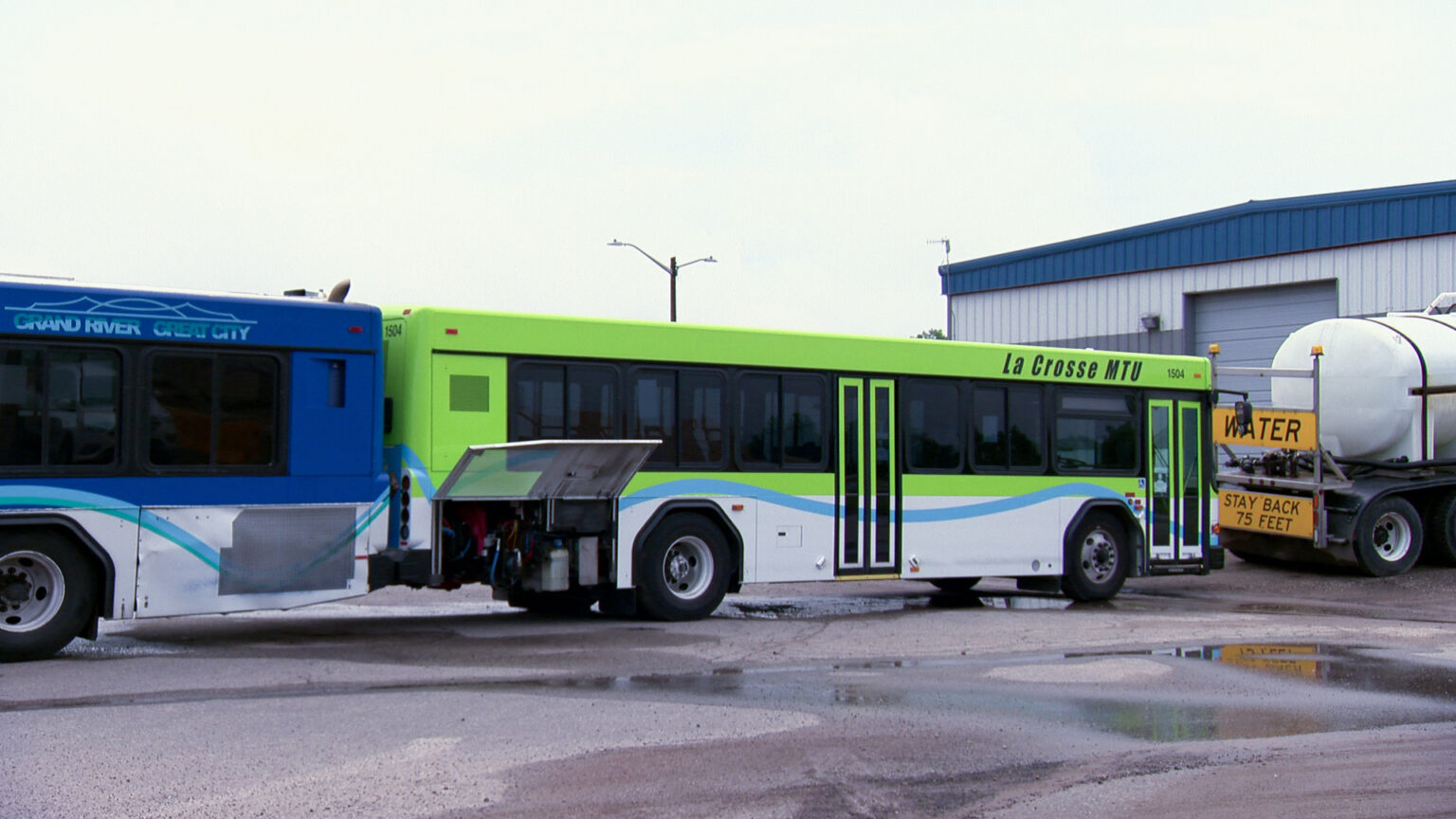 ---
A $1 trillion infrastructure plan passed by the U.S. Senate is expected to be taken up by the U.S. House, according to a letter sent by Speaker Nancy Pelosi to House Democrats.
More than $7.2 billion of this package is slated for Wisconsin, covering improvements that include improving roads and fixing bridges, expanding broadband and replacing lead water pipes.
Pelosi will take up both the bipartisan bill passed by the Senate and a broader $3.5 trillion proposal, the latter of which is a priority for more liberal Democrats in the House.
"The biggest concern for many of us is we don't want to just do that pared-down infrastructure bill without the promise that we've had all along is there's going to be a $3.5 trillion dollar reconciliation bill that has a lot of the human infrastructure," said U.S. Rep. Mark Pocan, D-Town of Vermont, during an Aug. 3 news conference. "They have to go together."
The vote represents a compromise for Pelosi, who is trying to play to both the liberal wing of her caucus by voting on the $3.5 trillion package, as well as to a group of moderate Democrats who said the $1 trillion package must be passed before the broader package can be taken up.
"These days in Congress, the trust level is not high," Pocan said. "Whatever we need to do in the House to make sure that those things continue to proceed, we'll do."
The passage of the $1 trillion package in the Senate marks a rare bipartisan moment for the chamber, as 19 Republicans joined the 50 Democratic senators to vote for the bill.
Among Wisconsin's senators, though, the vote fell along party lines.
"The Senate has finally turned the 'Infrastructure Week' talk of the past into real action today by getting the job done and passing bipartisan legislation that will help build a stronger economy and make a real difference in the lives of Wisconsin working families," said Democratic U.S. Sen. Tammy Baldwin.
Republican U.S. Sen. Ron Johnson objected to the proposal.
"We need to spend money on infrastructure. We also need to stop further mortgaging our children's future," he said. "This is just the first step in the Democrats' plan to pass their $5 trillion-plus radical tax-and-spend agenda, and I simply couldn't help facilitate it."
According to a White House fact sheet, Wisconsin's slice of the infrastructure plan will amount to:
$5.2 billion to federal-aid highway apportioned programs
$841 million to improve the state's water infrastructure
$592 million to improve public transportation options
$225 million to bridge replacement and repairs
$198 million to airport development
$100 million to help provide broadband coverage across the state
$79 million to support an electric vehicle charging network in the state
$18 million to help prevent cyber attacks
$20 million to combat wildfires
All of these funds would be disbursed over the next five years under the plan.
"This would really be huge for Wisconsin and for the country," said Wisconsin Department of Transportation Secretary-designee Craig Thompson in an Aug. 6 interview on Here & Now. "This infusion of federal dollars … would really allow us to plan, be strategic and really begin to truly improve our infrastructure here in Wisconsin."
Thompson said Wisconsin's infrastructure has fallen into disrepair over the last few decades. In 2020, Wisconsin received a "C" grade from the American Society of Civil Engineers.
Thompson called the federal investment "welcome," especially when it comes to helping alleviate congested roads.
"This dedication of federal money to our mass transit systems is going to mean a lot to make it more accessible, easier to use, and when we do that, then usage goes up," he said.
"I was just up in the Green Bay area yesterday meeting with some large employers who could use some rail connections to take a lot of trucks off the road," Thompson added. "There's so many businesses like that across the state."
---
Recent Here & Now
//php dynamic_sidebar( 'news-sidebar-2' ); ?>