Judge denies request to toss Gableman's subpoena of elections administrator
A request by the Wisconsin Elections Commission sought to throw out Michael Gableman's demand for an in-person interview with the administrator, but a Dane County judge denied the request, adding she could consider it again.
January 10, 2022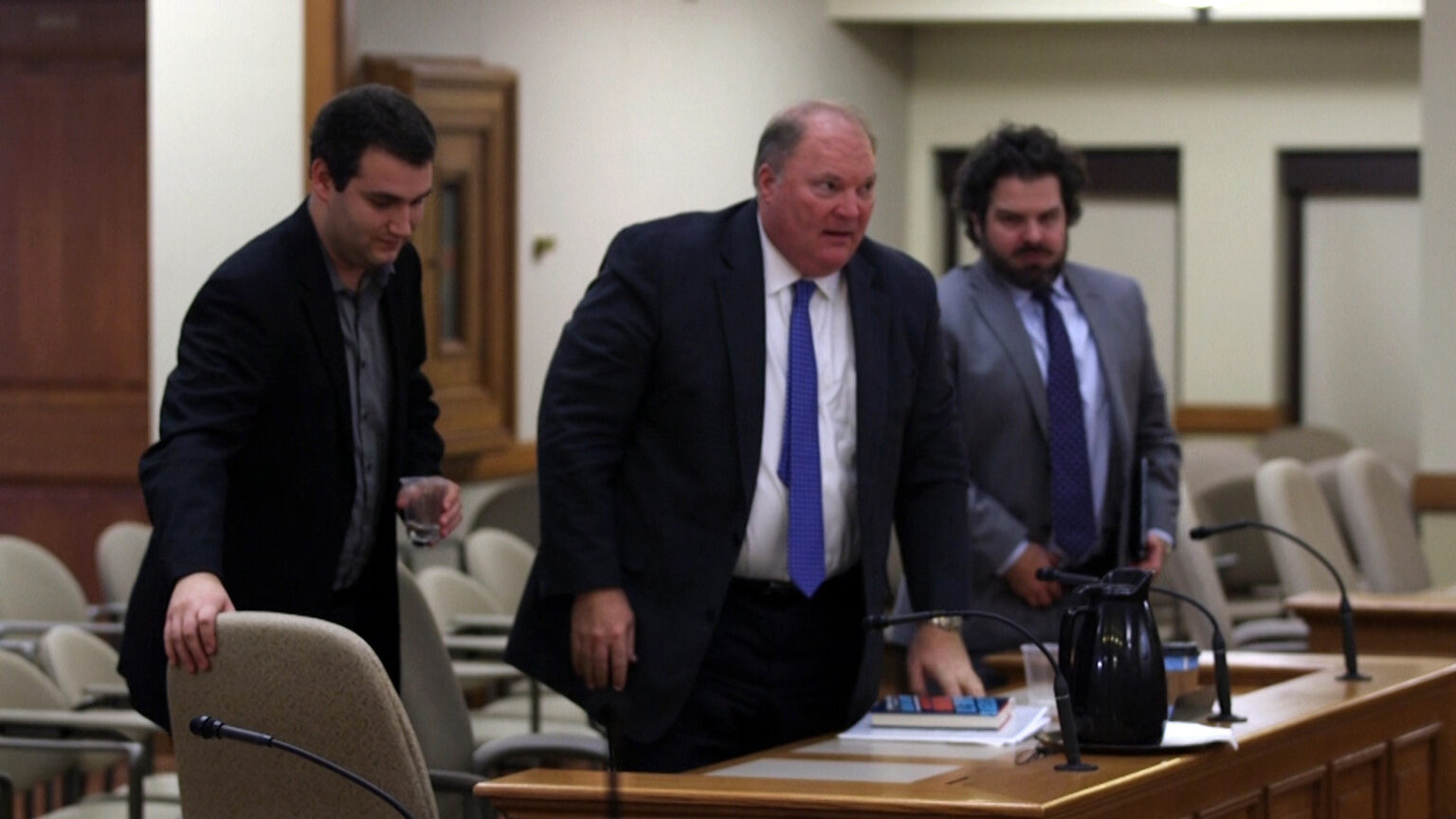 ---
A Dane County judge ruled Monday that the subpoena process that would compel election officials to testify in a Republican investigation could move forward, but did not rule out quashing the subpoenas in the future.
The subpoenas were issued by former Supreme Court Justice Michael Gableman who is investigating the 2020 election for the Republican-led Assembly. Wisconsin Elections Commission Administrator Meagan Wolfe, who was served a subpoena, asked a Dane County judge to temporarily stop the subpoenas under the assumption they would be found unlawful.
Dane County Circuit Court Judge Rhonda Lanford's ruling largely maintains the status quo. Lanford said Wolfe's case did not meet the threshold needed to temporarily block the subpoena because she was not under immediate threat of recourse for failing to comply.
Under Wisconsin law, witnesses subpoenaed to appear before the Legislature can be jailed in Dane County for "contempt of the Legislature" if they refuse to show up.
"In arguing the four factors [required to block the subpoenas], [Wolfe] stated that irreparable harm is the threat of contempt charges. However, no threat of contempt exists in this record," Lanford wrote.
This would change, however, if Gableman did threaten Wolfe with imprisonment.
"Should [Gableman] seek to enforce the subpoenas before this case is decided on the merits through contempt … [Wolfe] can certainly file another motion for temporary injunction," Lanford added.
In a separate case, Gableman did threaten to imprison the mayors of Madison and Green Bay, who were also subpoenaed, for failing to provide a deposition at his Brookfield office.
Gableman went as far as to ask a Waukesha judge to imprison the mayors through a civil action which could be decided at a hearing scheduled for Jan. 21.
Though the cases involving Wolfe and the two mayors are technically separate, there is a significant amount of legal overlap in determining whether any of the subpoenas issued by Gableman can go forward.
Gableman's case against the mayors was brought before the judge in December, but was delayed while the Dane County case involving Wolfe moved forward. With a status quo ruling from Lanford, the decision on whether the subpoenas are valid likely now rests with the Waukesha judge who Gableman is asking to imprison the mayors.
Gableman issues new subpoenas over holidays
The court back-and-forth comes amid new subpoenas Gableman issued over the holidays targeting IT officials for Madison and Green Bay.
The subpoenas target the Green Bay IT department and Madison's chief information officer — officials from the same two cities whose mayors Gableman is asking a judge to imprison for failing to provide testimony.
Gableman is also seeking testimony from Ann Jacobs, the current chair of the Wisconsin Elections Commission, as well as the commission's IT manager. The commission's chair rotates between its six commissioners who are split evenly between Democrats and Republicans.
Jacobs, a Democratic appointee, called the new subpoenas "bizarre and insanely broad."
Madison Mayor Satya Rhodes-Conway also called the subpoenas directed at her city's IT department "a waste of time."
"Attorney Gableman and his team are yet again demonstrating that they have learned nothing about election administration in Wisconsin," Rhodes-Conway wrote in a statement. "Their 'investigation' is a waste of time and taxpayer dollars. Here in Madison, we continue to focus on the real work of making sure that everyone eligible can cast a ballot safely and easily."
---
Recent Here & Now
//php dynamic_sidebar( 'news-sidebar-2' ); ?>