Gableman heads to court over Madison and Green Bay subpoenas
In a report to the Wisconsin Assembly elections committee, the former state Supreme Court justice revealed most of the names of staff working on his probe of the 2020 presidential election, which has filed a complaint in Waukesha County Circuit Court to compel private testimony from two mayors.
December 2, 2021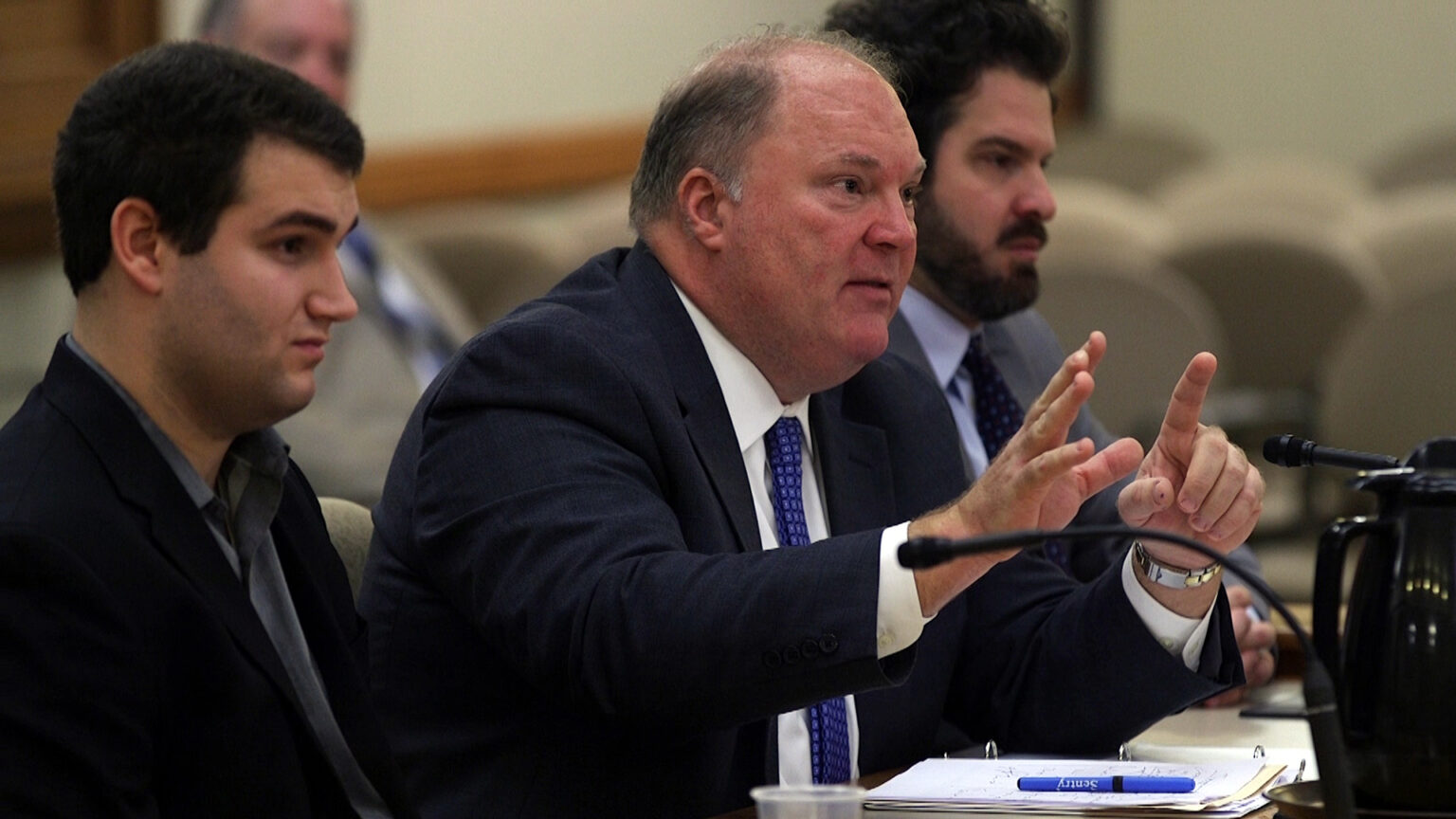 ---
Former Wisconsin Supreme Court Justice Michael Gableman is taking the mayors of the state's second and third largest cities to court over subpoenas issued as part of his probe of the 2020 presidential election.
Hired by Assembly Speaker Robin Vos, R-Rochester in June 2021, Gableman alleged that Madison Mayor Satya Rhodes-Conway and Green Bay Mayor Eric Genrich failed to appear when he issued subpoenas for them to testify in private at his offices in Brookfield. In response, Gableman is seeking relief in Waukesha County Circuit Court to compel their testimony.
Gableman's investigation targets, in-part, the state's five largest cities over funds they received from the Center for Tech and Civic Life — a nonprofit associated with Facebook founder Mark Zuckerberg. Gableman issued subpoenas in October for documents and testimony from local officials in those cities, which also include Milwaukee, Kenosha and Racine, along with Madison and Green Bay.
"Of all the clerks and of all the mayors, those two simply failed without reason or excuse to appear for their depositions and answer questions about how and to what extent they allowed Mark Zuckerberg's employees to plan and administer their city's election in November 2020," Gableman said Dec. 1 as he provided a report to the Assembly Committee on Campaigns and Elections.
Mayors and municipal clerks, the latter of whom administer elections at the local level, were not expected to testify, though, after lawyers working for Gableman reached an agreement with those five municipalities to first work with the documents provided by the cities and to delay their testimony.
In court documents, however, Gableman submitted emails sent to lawyers representing Madison and Green Bay's mayors in which he asked them to appear before him in mid-November. He said those mayors failed to appear without justifying their absence.
Madison City Attorney Michael Haas said he believes the prior agreement with Gableman that no city official would have to provide testimony still stands. In an email to Gableman, Haas wrote that Madison did not receive a formal request from the investigation to have anyone testify that would have contradicted the prior agreement.
A lawyer representing Green Bay in the subpoena process did not immediately return a request for why that city's mayor did not testify.
The court set a hearing date of Dec. 22 to hear arguments over Gableman's petition.
Gableman will be in court the following day in a separate lawsuit filed by the state Department of Justice on behalf of the Wisconsin Elections Commission that seeks to quash subpoenas issued to the latter's staff. Haas said the result of the Dec. 23 hearing may impact whether Gableman's subpoenas of the five cities' mayors can go forward.
Using writs of attachment
To compel testimony from the Madison and Green Bay mayors, Gableman is asking the court to impose a writ of attachment — a court order to compel witnesses to testify in certain depositions.
Gableman asked the Waukesha County court to have the county sheriff possibly detain the mayors if they don't testify. Haas said he was unsure whether the Waukesha sheriff would have jurisdiction in Brown and Dane counties.
"There are significant legal issues that would need to be worked out," Haas said.
As spelled out in state statute, the mayors could be subject to contempt of the Legislature if the Assembly judges them to be noncompliant with the subpoenas.
Gableman releases most staff names
During the committee hearing, Gableman revealed the names of most staff that are working for him — information which he had previously refused to divulge.
Among these staff members was Ron Heuer, president of the Wisconsin Voter Alliance, which sought to have the 2020 election results thrown out. He drew criticisms from Democrats on the committee.
"Why do you feel it is appropriate to employ Mr. Heuer, who specifically sued to overturn the will of the people of Wisconsin?" Rep. Mark Spreitzer, D-Beloit, asked during a tense exchange with Gableman.
"Shouldn't you have avoided hiring people who sued to try to change the outcome of the past election? … I don't trust that you're out for the truth," Spreitzer added.
"I will not be subject to Mr. Spreitzer's lies and his frankly baseless accusations," Gableman responded. "This is beyond the pale and I will pack up my books and go, if this is how it's going to be."
Gableman leveled criticism against the Democratic members of the committee for what he said were efforts to score "cheap political advancement." He said this included refusing his offer to meet with them one-on-one to potentially assuage concerns while simultaneously denouncing the investigation in the press.
For their part, the Democrats said they refused to meet with Gableman privately one-on-one, but would do so in a public setting. This response mirrored broader concerns they voiced about the transparency of his investigation.
"When you talk, though, about wanting transparency from the officials," Spreitzer posed to Gableman, "it seems like they've been actually the ones asking for that transparency … Are you willing to interview Mayor Genrich,Mayor Rhodes-Conway in public and have the kind of transparency that you claim you're asking for?"
Gableman said he needs to keep testimony out of public view to protect the integrity of his investigation.
Rep. Janel Brandtjen, R-Menomonee Falls, who chairs the Assembly elections committee, and who has been critical of Gableman's investigation, supported his call to keep testimony private.
Brandtjen stated in October that Gableman "does not speak for myself or for the Wisconsin Assembly's Campaigns and Elections Committee." When asked about those previous comments after the committee meeting, Brandtjen reiterated that Gableman's work is independent of her committee, but indicated some support for it.
WEC debates LAB audit
While Gableman was speaking to the Assembly elections committee, the Wisconsin Elections Commission reviewed the Legislative Audit Bureau (LAB) report on the 2020 election.
While acknowledging that they found recommendations in the audit to be valuable, elections commissioners lamented what they identified as inaccuracies in the report. Commission administrator Meagan Wolfe testified before the Legislature on Nov. 9 that there were factual errors in the report, which could have been corrected before the audit's release had commission staff or commissioners seen the report beforehand.
For example, the LAB report found the state was not compliant with an Electronic Registration Information Center (ERIC) agreement requiring timely data reporting on voter roll updates.
"This is wrong. WEC is fully compliant with the ERIC agreement," Wolfe said.
"The LAB acted in an unprofessional manner," said Commissioner Dean Knudson, a Republican appointee, referring to the audit bureau not allowing the commission to review a draft of the audit before its release.
"I think they fell into the trap of succumbing to political pressure that they would not allow a review and a simple review, like they always do, helps prevent this kind of inaccuracy seeping into the final report," Knudson said.
The commissioners unanimously approved several recommendations made by the audit, including moving toward rules on ballot drop boxes and what information clerks can fill in on absentee ballot envelopes if it's missing.
---
Recent Here & Now
//php dynamic_sidebar( 'news-sidebar-2' ); ?>