A Wisconsin 2022 election preview: US Senate, 3rd Congressional District
Who is running for the state's most competitive federal seats? Meet the Republican and Democratic candidates vying to capture their party's nomination and win the support of voters in the Nov. 8 election.
January 6, 2022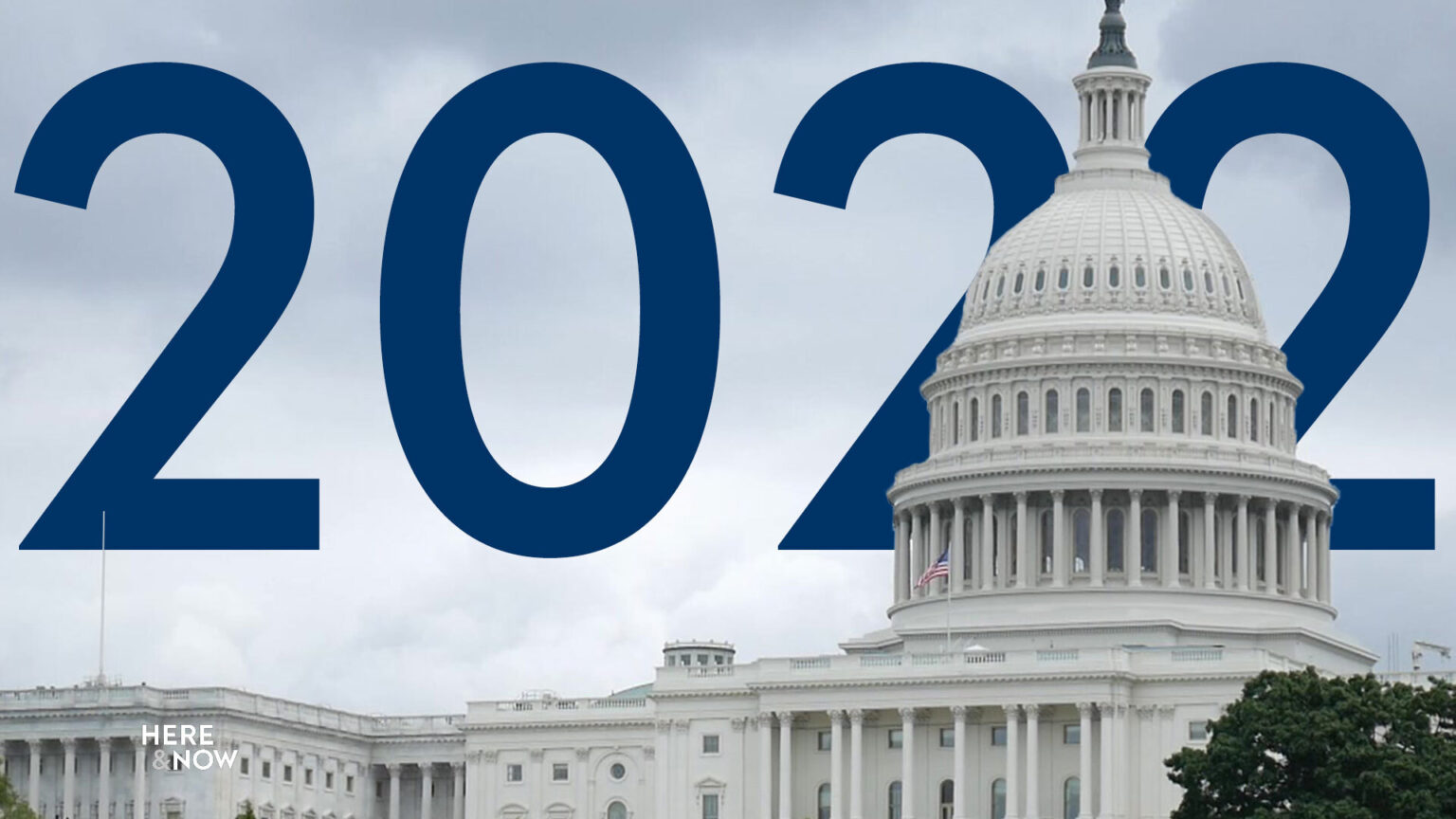 ---
Midterm elections generally favor the party not in the White House, meaning Republicans are hoping to make gains in 2022 and retake control of Congress. One major pickup hope for Republicans is an open seat in Wisconsin's recently competitive 3rd Congressional District, which is left open by the retirement of longtime Democratic U.S. Rep. Ron Kind. That district voted for Kind in 2020, while also voting for former President Donald Trump — one of a handful of districts that split the vote that year.
On the other hand, Democrats are hoping to flip the state's U.S. Senate seat that is up for election in 2022. Both Democrats and Republicans are waiting to hear if incumbent U.S. Sen. Ron Johnson will decide to run again, a decision that could come in early 2022.
Here's a look at who is running in both of these races leading the federal ballot in Wisconsin.
U.S. Senate
Democrats
Mandela Barnes is Wisconsin's Lieutenant Governor and one of two statewide elected Democrats running in the primary. A few early polls have Barnes leading the early field, but the Marquette Law School poll — the state's preeminent public opinion survey — has yet to check in on the race.
Gillian Battino is a Wausau radiologist and works for the Marshfield Clinic.
Sarah Godlewski is State Treasurer of Wisconsin and the other statewide elected Democrat in the field. She was first elected in 2018 amid a Democratic wave that also saw Barnes, Gov. Tony Evers and Attorney General Josh Kaul elected to statewide office.
Alex Lasry is the senior vice president for the Milwaukee Bucks and lives in Milwaukee.
Kou Lee is a Fox Valley businessman and is the first Hmong candidate running for U.S. Senate.
Chantia Lewis is a Milwaukee alder representing a district on the city's north side.
Adam Murphy is a Franklin business owner who lost to Julian Bradley in the 2020 election for the Wisconsin 28th Senate District seat.
Tom Nelson is the county executive for Outagamie County, which includes the city of Appleton. He was one of the first candidates to declare for the seat, entering the race in October 2020.
Steven Olikara is the founder of the Millennial Action Project, a national policy advocacy organization, and lives in Milwaukee.
Peter Peckarsky is an engineer and lawyer living in Milwaukee.
Jeff Rumbaugh works with the state's developmentally disabled community and is a member of Dane County's crisis team, living in Madison.
Darrell Williams was the administrator for Wisconsin Emergency Management and an interim superintendent for the Beloit school district.
Republicans
First elected in 2010, Ron Johnson is Wisconsin's incumbent U.S. senator in the seat on the 2022 ballot. He is an Oshkosh businessman who defeated former U.S. Sen. Russ Feingold in both 2010 and 2016 to win and hold the seat. In 2016, Johnson said he would not run for a third term, but in 2021 said he is considering a run — a decision that could come in early 2022. Johnson became nationally prominent as a consistent ally of the Trump administration, and during the pandemic has been an advocate for non-vaccine-based responses to COVID-19, some debunked by science.
Kevin Nicholson has floated his name to either run for governor or U.S. Senate, a decision that will depend on whether Johnson decides to run again. Nicholson is a U.S. Marines veteran who ran unsuccessfully in the Republican U.S. Senate primary in 2018, losing to former state Sen. Leah Vukmir.
Republicans also declaring for the seat include John Berman, Brad Beyer and Deedee Carleton.
3rd Congressional District
Democrats
Rebecca Cooke is an Eau Claire business owner and former appointee to the Wisconsin Economic Development Corporation board of directors.
Brett Knudsen is a Navy veteran from La Crosse who works at Kwik Trip.
Deb McGrath is a former CIA officer living in Menomonie.
Brad Pfaff is a state senator for the 32nd District and lives in Onalaska. Pfaff is a former Evers appointee to head the Department of Agriculture, Trade and Consumer Protection, but the nomination was rejected by the state Senate. He also served in the Obama administration's Farm Service Agency as its executive director.
Republicans
Derrick Van Orden ran unsuccessfully to unseat incumbent Ron Kind in 2020, and is now running again for the open seat. He is a former Navy SEAL living in Prairie du Chien.
---
Recent Here & Now
//php dynamic_sidebar( 'news-sidebar-2' ); ?>