A Wisconsin 2022 election preview: Governor, Lt. Governor and Attorney General
Who is running for the state's three leading executive seats? Meet the Republican and Democratic candidates vying to capture their party's nomination and win the support of voters in the Nov. 8 election.
By Zac Schultz
January 4, 2022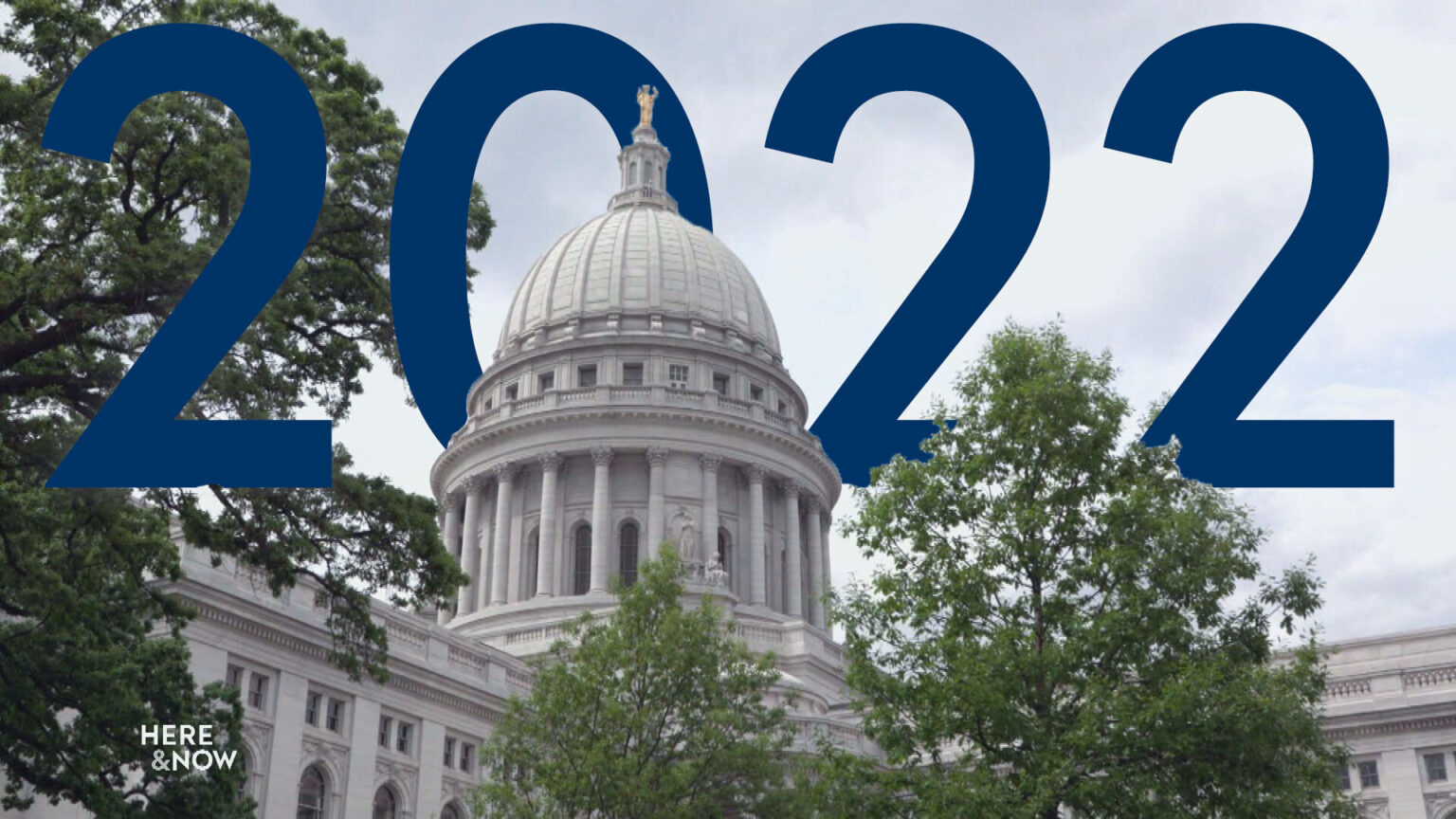 ---
2022 is shaping up to be another pivotal year in electoral politics in Wisconsin, with Republicans looking to cement complete control of state government for at least the next four years, and Democrats looking to maintain a split that gives them a seat at the table when it comes to budgets and policymaking.
The redistricting process isn't complete, so it's not clear yet what exact maps will be in place for the Legislature over the next decade. That said, the Wisconsin Supreme Court's decision to follow a "least change" model is expected to give Republicans a heavy advantage in electing majorities in the state Senate and Assembly.
Here's a look at who is running in three leading state government races.

Governor
Democrats
Tony Evers is the Democratic incumbent and is not being challenged by anyone inside his party for the nomination. Evers ran his first election as the "adult" in the race that would use common sense to fix Wisconsin's roads and lower taxes. While his budget priorities would not have lowered taxes, the two budgets Republicans have given him did lower taxes significantly. Evers is also expected to campaign on his handling of the COVID-19 pandemic and Wisconsin's historically low unemployment rate.
Republicans
Sean Duffy is currently not running for governor and doesn't even live in Wisconsin anymore. However, the former U.S. Representative from the 8th Congressional District in northern Wisconsin was encouraged to run by Trump. In the current state of Republican politics, that makes Duffy a contender should he decide to enter the race.
Adam Fischer is an unfamiliar name to most Republicans in Wisconsin. He is a former police officer and on his website says God is calling him to run for governor.
Rebecca Kleefisch served eight years as Lt. Governor to former Gov. Scott Walker, so she is a familiar name in Republican circles. She has spent the last couple years campaigning for Republicans in legislative races in an effort to secure early endorsements and form connections with the grassroots base. Kleefisch also campaigned for then-President Donald Trump in 2020, after largely sitting out his campaign in 2016. Some Republican insiders have questioned whether the shadow of Scott Walker's loss in 2018 hangs over her with voters, and whether that will matter in 2022.
Kevin Nicholson is not currently running for governor, but it has been widely speculated he will run for some statewide office in 2022. Nicholson ran for U.S. Senate in 2018 and lost in the Republican primary, and it is expected he will run for that office again if Republican incumbent Sen. Ron Johnson decides not to run for a third term. If Johnson tries to keep his seat, Nicholson could run for governor.
Jonathan Wichmann is an unfamiliar name to most Republicans in Wisconsin. He is endorsed by former Gen. Michael Flynn, who was forced to resign as Donald Trump's National Security Advisor for lying about his connections to Russia.
Lt. Governor
In Wisconsin, gubernatorial candidates do not get to pick their running mates. Instead the race for Lt. Governor happens during the August primary, and the winner gets placed on the general election ticket. This practice has created a number of odd-couple relationships in the past. In 2018, Mandela Barnes became Evers' running mate, and the pair said they formed a tight bond over the course of the election. However Barnes is running in the Democratic primary for the U.S. Senate, so Evers will need a new running mate, one that he doesn't get to choose.
Democrats
David Bowen is an Assembly Representative from Milwaukee. Like Barnes, Bowen is an African-American man who could help rally support in the state's largest city and energize support among a core Democratic constituency in Black voters.
Sara Rodriguez is an Assembly Representative from the Milwaukee suburbs. Rodriguez is a freshman in the Assembly, which normally wouldn't be a qualifying step for running for statewide office, but she was one of the only Democrats to win her seat in 2020 by defeating a Republican incumbent.
Lena Taylor is a state Senator from Milwaukee. Taylor is Black and has a long standing power base in the city. She is a former member of the budget-writing Joint Finance Committee. However, Taylor has not been afraid to criticize members of her own party, and recently criticized the People's Map's Commission for the number of minority-majority districts it drew in its redistricting proposals.
Peng Her is the founder of the Hmong Institute in Madison and is a community organizer and activist. He ran previously for an open seat on the Madison Common Council, losing that race in 2015. According to his campaign, Her would be the first Hmong official in the nation elected to statewide office if he won.
Republicans
David King is a perennial Republican candidate that has lost previous races for the state Senate, state Treasurer, Congress and Milwaukee Common Council.
Will Martin served in both the Tommy Thompson and Scott Walker administrations, but has never held elected office.
Patrick Testin is a state Senator from Stevens Point. Testin became an up and comer in Republican politics in 2016 when he defeated an incumbent Democrat for that seat.
David Varnam is the mayor of Lancaster.
Kyle Yudes lives in Eau Claire. His website says he spent the last year "standing up to our city council, county boards and health departments."
Attorney General
Democrats
Josh Kaul is the incumbent and is not being challenged for the Democratic nomination. The challenge for any Attorney General candidate is getting the public to pay attention to the race. With the race for governor and U.S. Senate on the same ballot, many people vote along party lines or ignore the race altogether. In terms of their public actions, the office has become less about crime and more about joining federal lawsuits or defending state lawsuits.
Republicans
Adam Jarchow is a former Assembly Representative from northwest Wisconsin. Jarchow joined the race by saying he didn't want to run and was hoping to find more candidates to seek the nomination. That hasn't happened. Jarchow uses social media to hurl insults and attacks at both Democrats and Republicans he doesn't feel are sufficiently conservative. He lost a special election for the state Senate in 2018 that presaged Republican losses that fall.
Eric Toney is the District Attorney in Fond du Lac County. While this has been the traditional path to becoming Attorney General in Wisconsin, Toney has struggled to unify support among Republicans. He is endorsed by several sheriffs.
Editor's note: Will Kenneally contributed to this story.
---
Recent Here & Now
//php dynamic_sidebar( 'news-sidebar-2' ); ?>