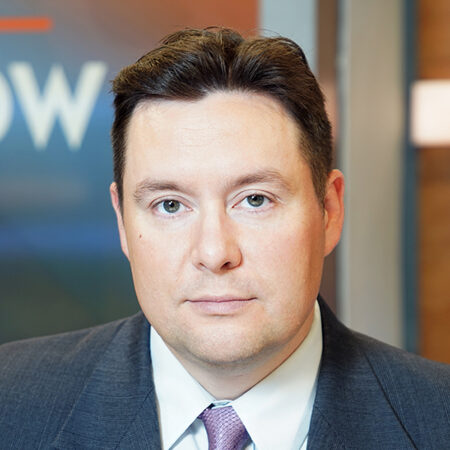 Zac Schultz
Zac Schultz started in the news business the Monday after he graduated from the University of Wisconsin, and he doesn't anticipate leaving until the Friday he retires a few decades ...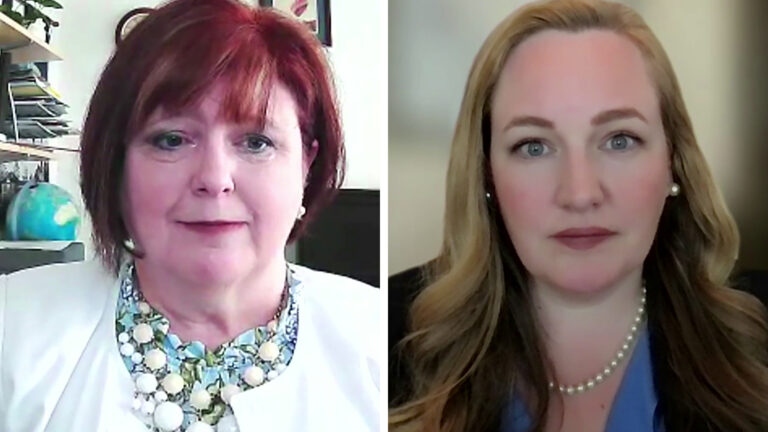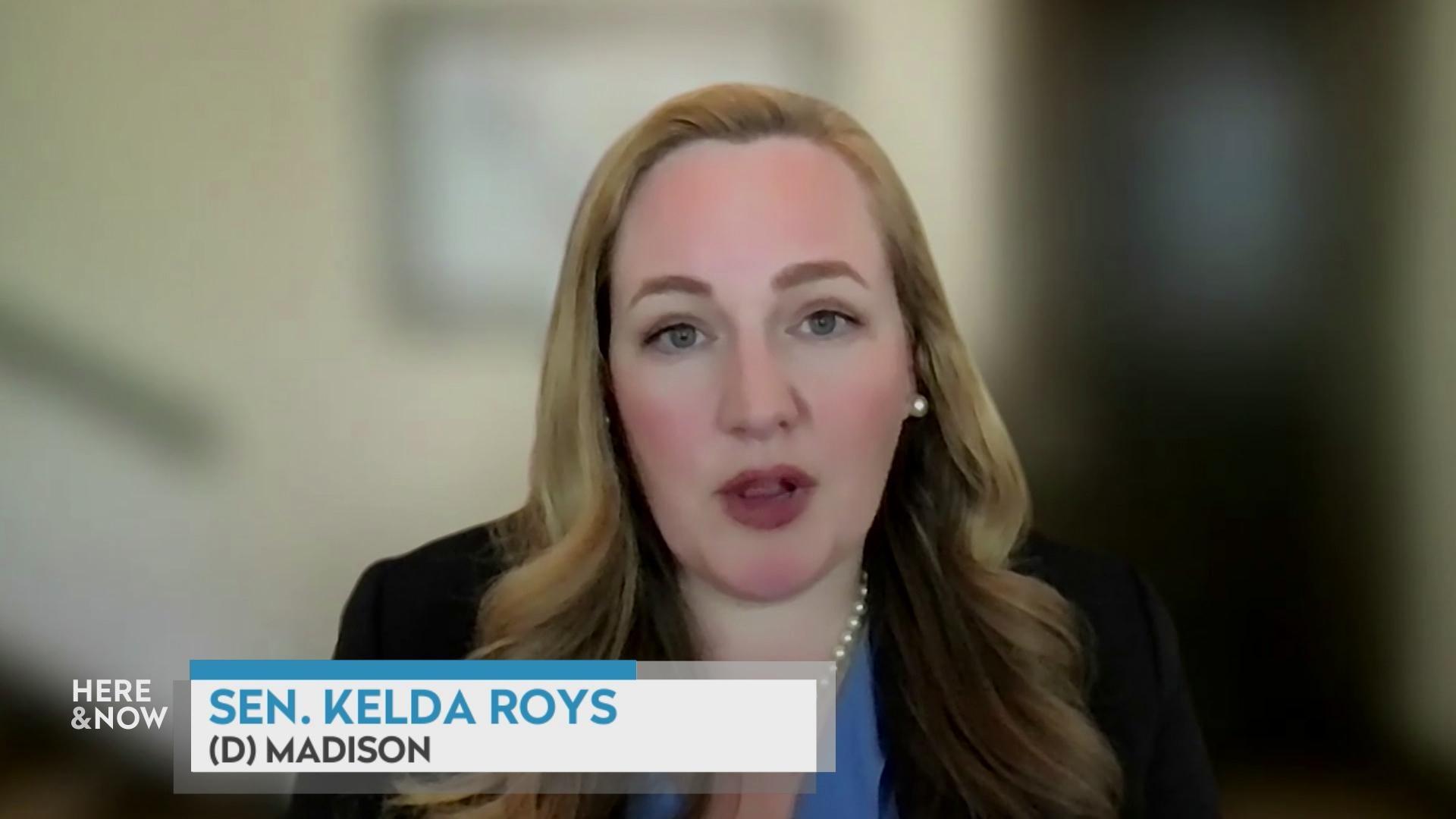 Democrats anticipate the end of Roe v. Wade
State Sen. Kelda Roys, D-Madison, discusses abortion law and what responses Wisconsin's Democratic lawmakers may be considering in anticipation of the U.S. Supreme Court overturning Roe v. Wade.
Friday May 13, 2022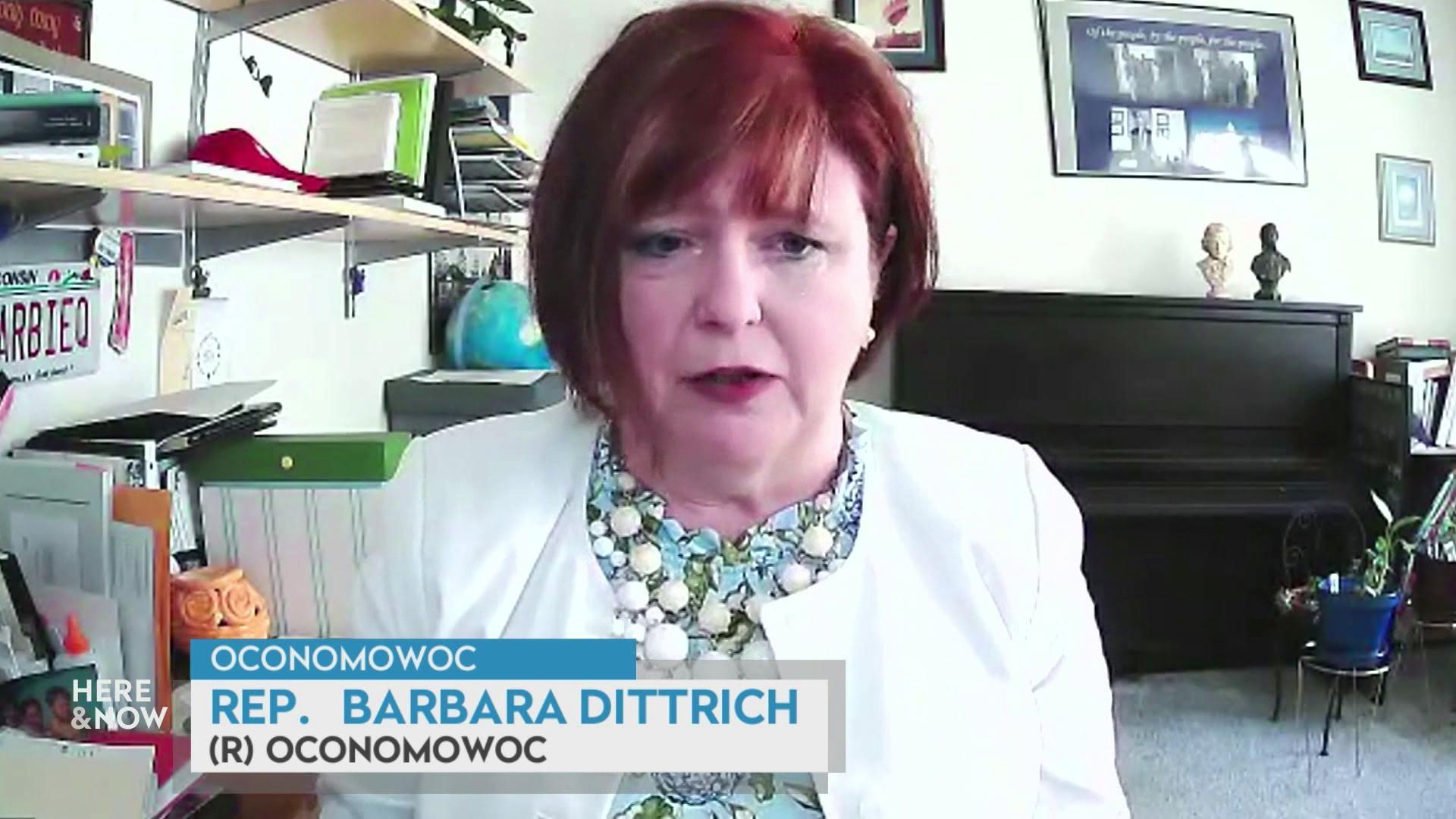 Republicans anticipate the end of Roe v. Wade
State Rep. Barbara Dittrich, R-Oconomowoc, discusses abortion law and policies Wisconsin's Republican lawmakers may be considering in anticipation of the U.S. Supreme Court overturning Roe v. Wade.
Friday May 13, 2022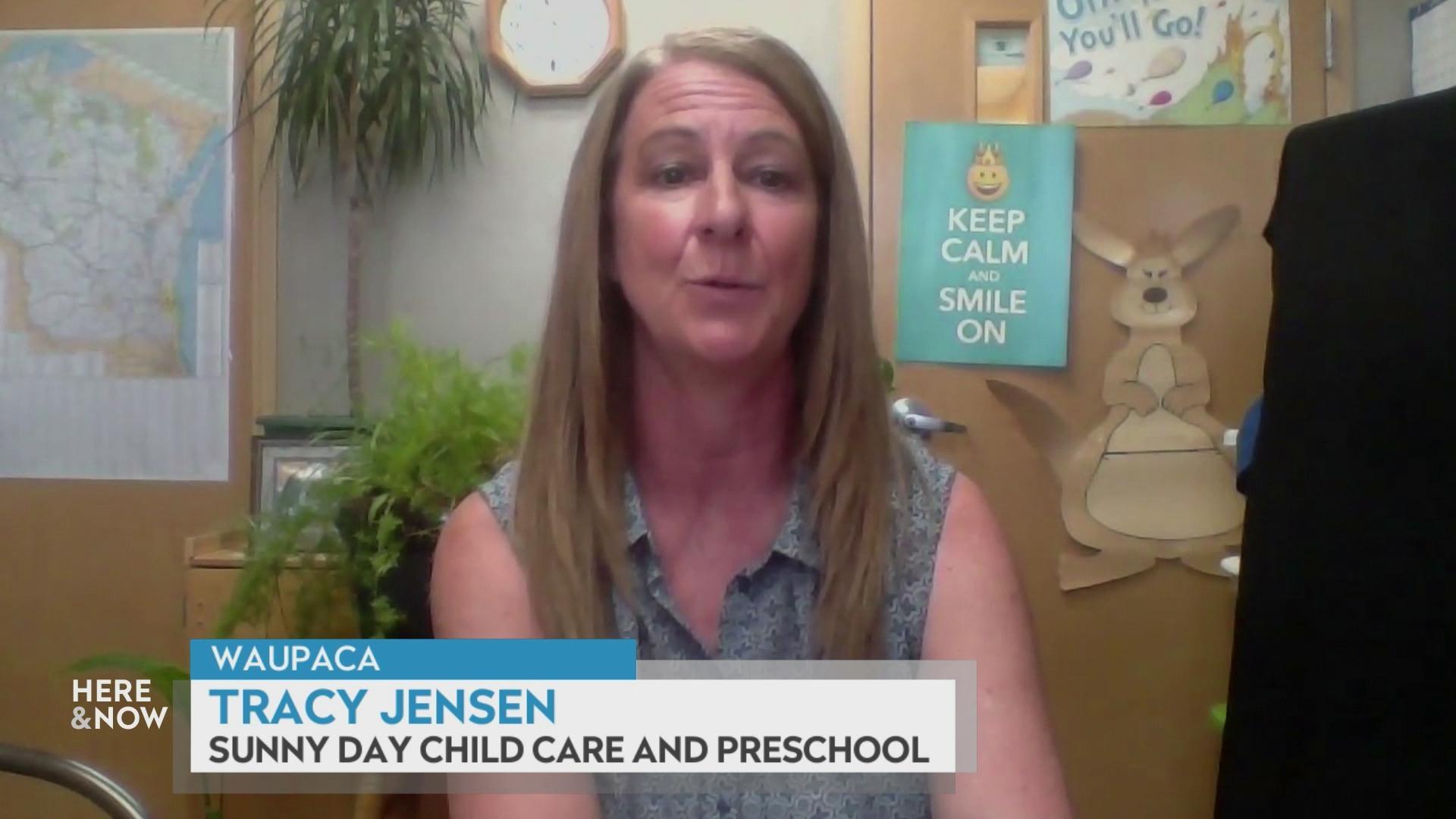 The availability and affordability of child care
Tracy Jensen, a program director at Sunny Day Child Care & Preschool in Waupaca, explains the idea of "National Day Without Child Care" and challenges parents and providers face with access and cost.
Friday May 13, 2022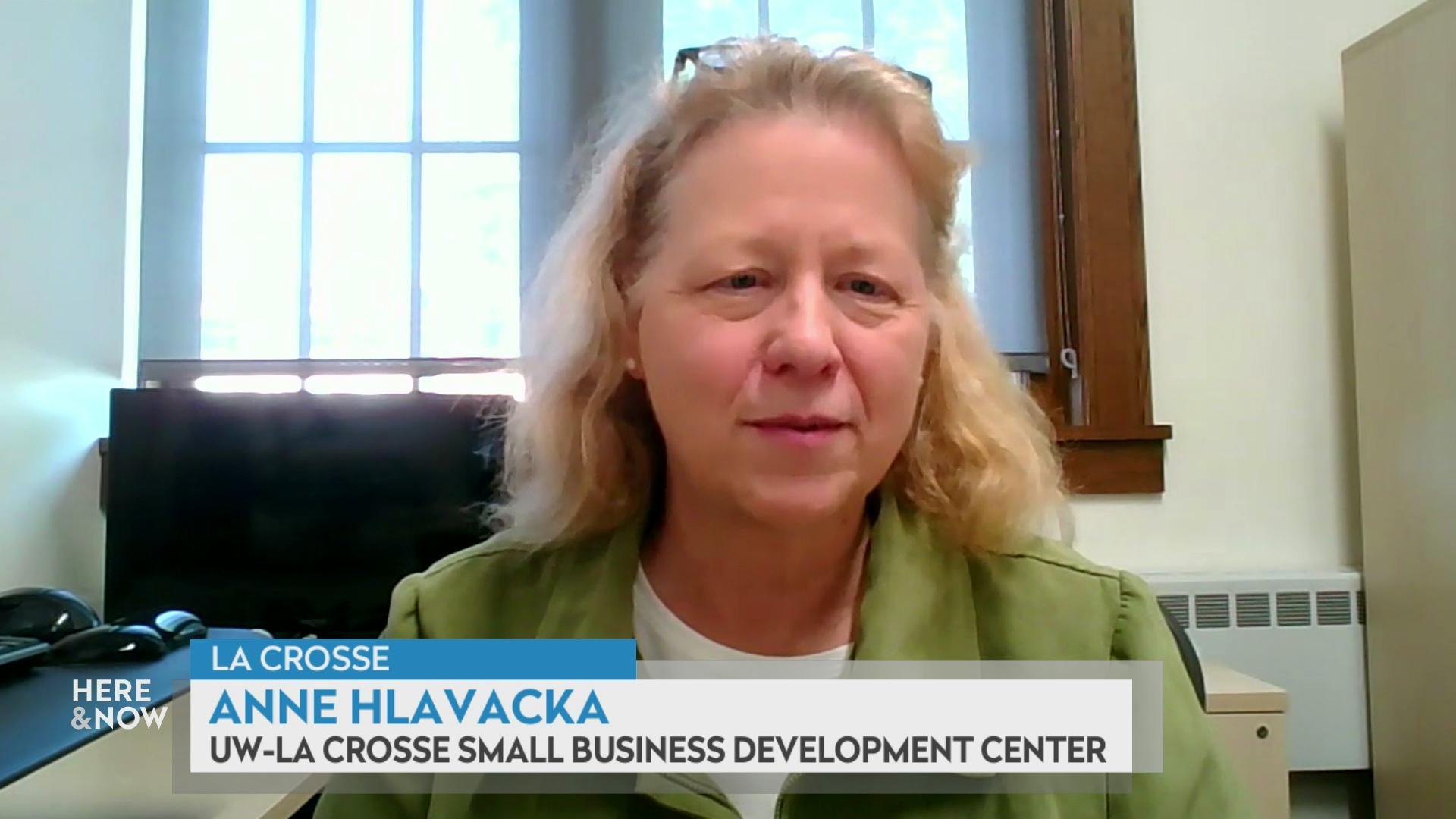 Wisconsin's spike in new small businesses
Anne Hlavacka, director of the Wisconsin Small Business Development Center at UW-La Crosse, shares how more entrepreneurs have launched new businesses in western Wisconsin since the pandemic started.
Friday May 13, 2022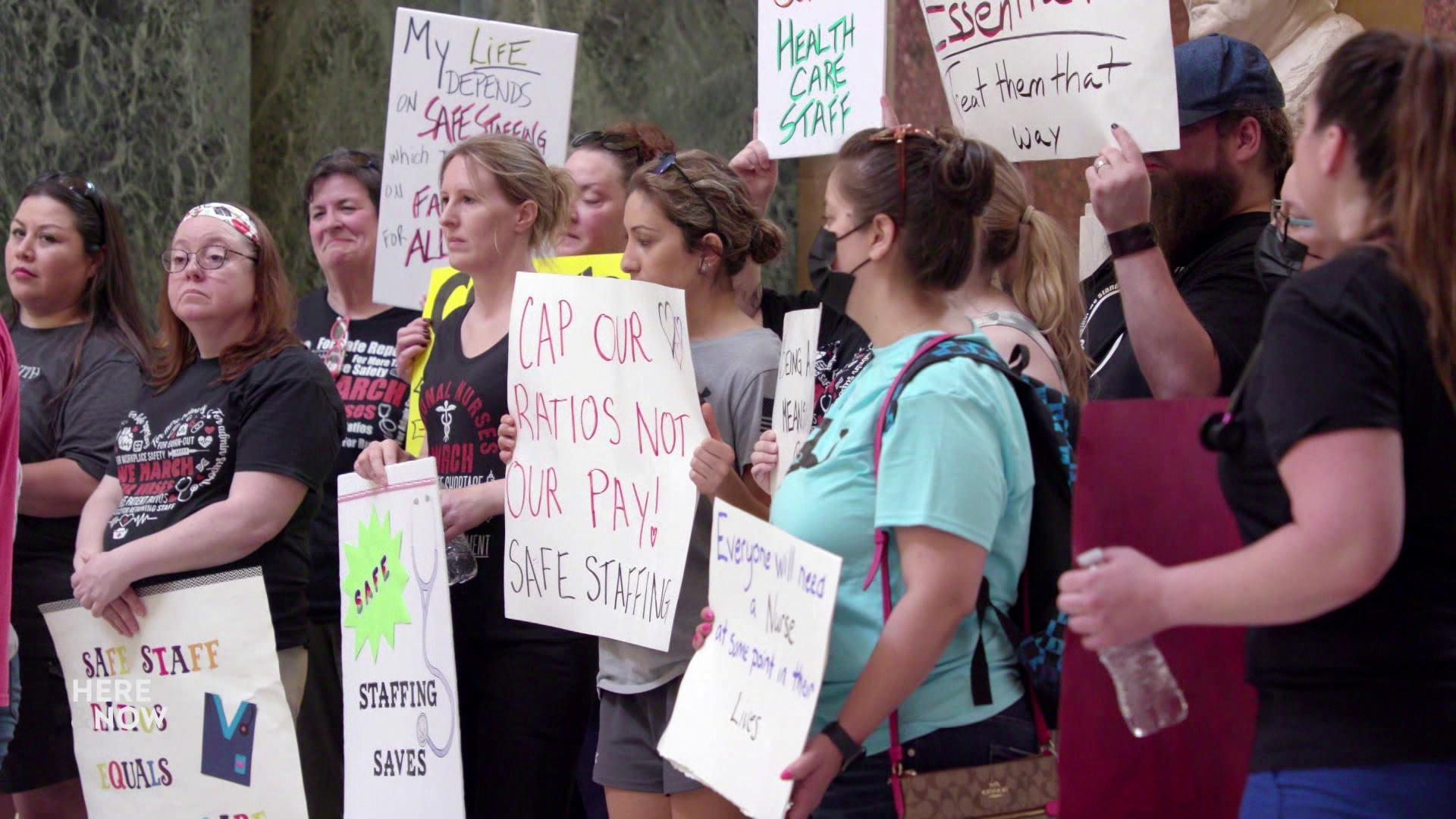 Nurses rally at Wisconsin Capitol
Nurses rallied at the Wisconsin State Capitol, calling for safer staffing levels, higher wages and more affordable education.
Friday May 13, 2022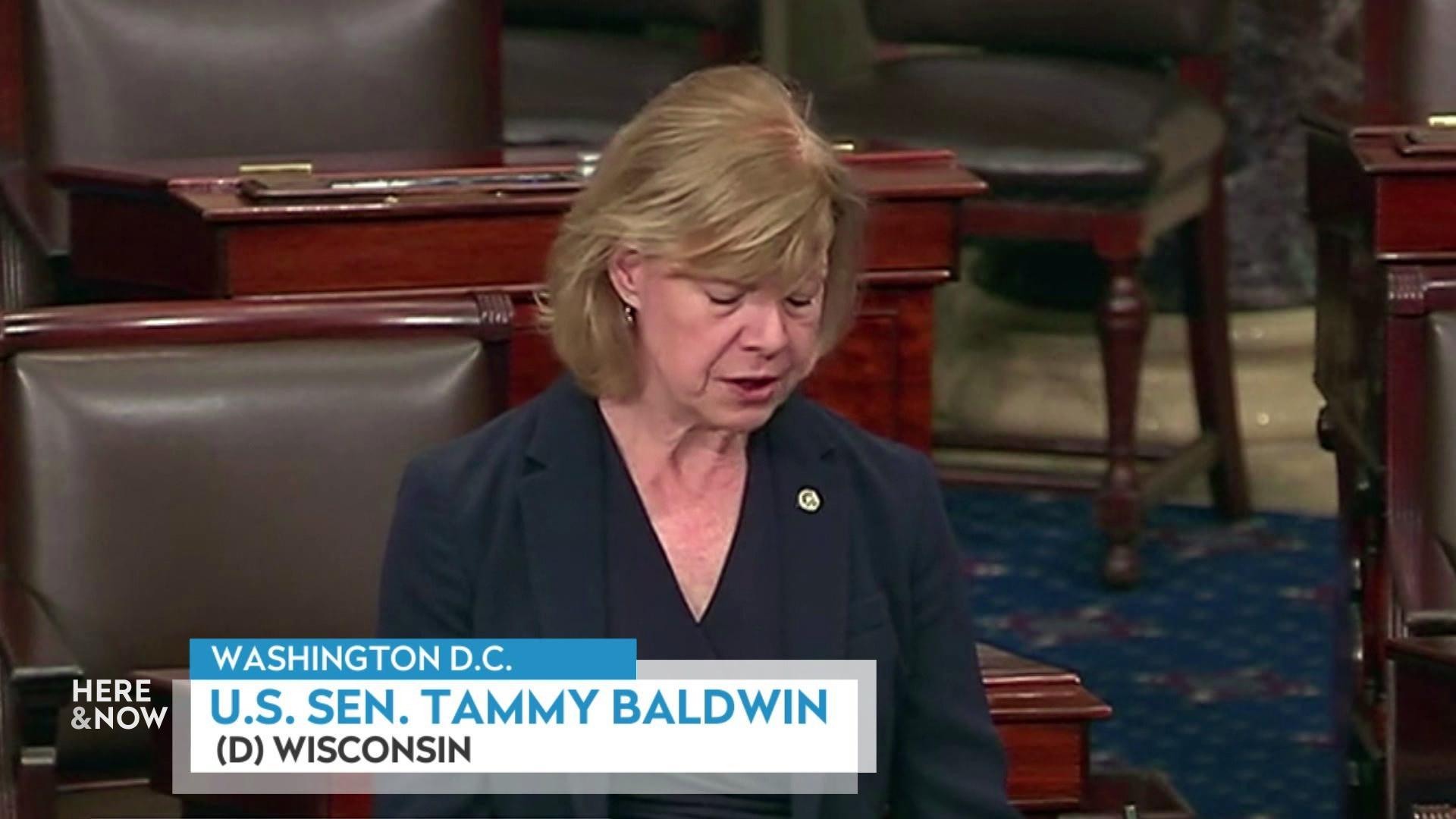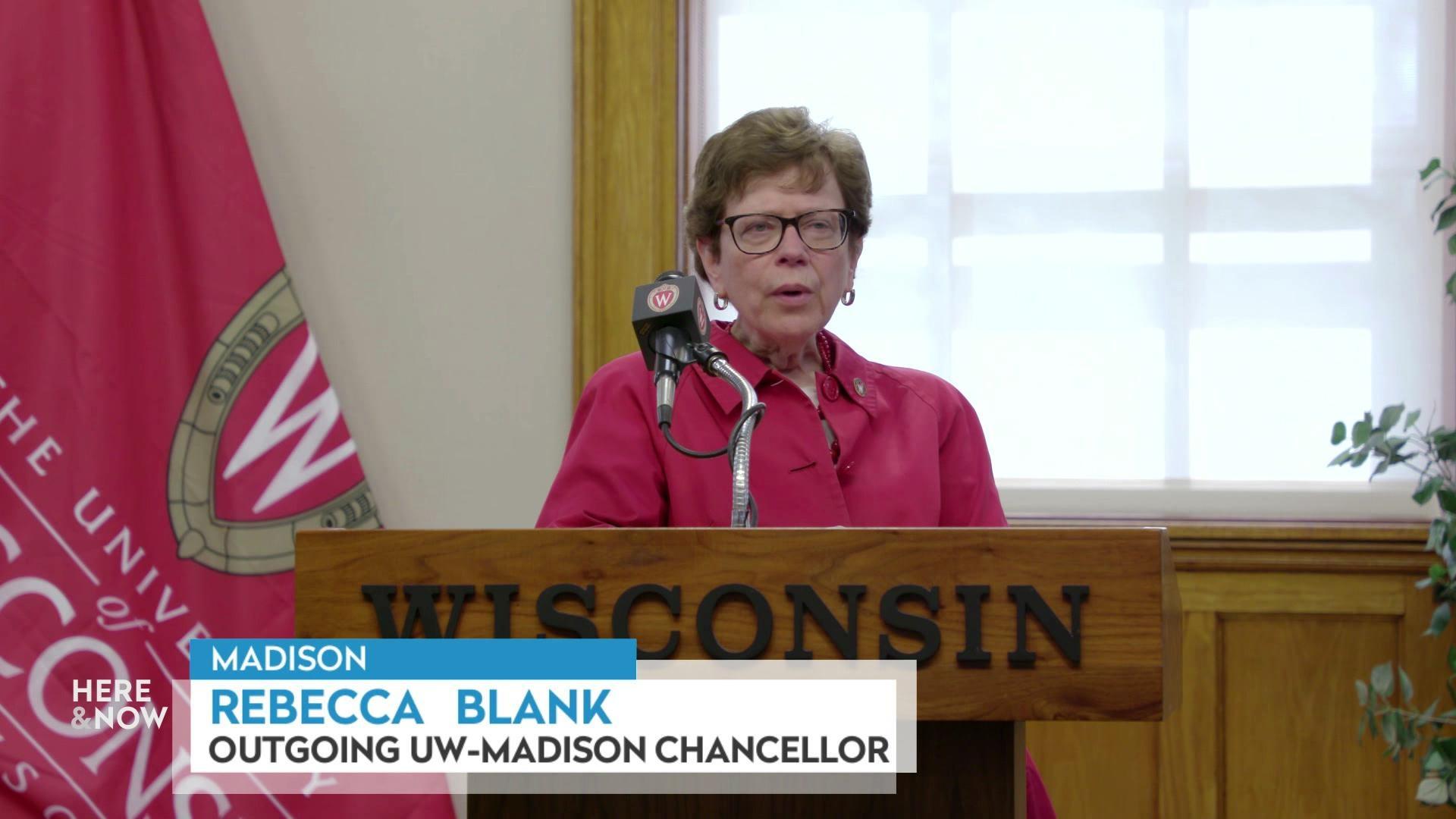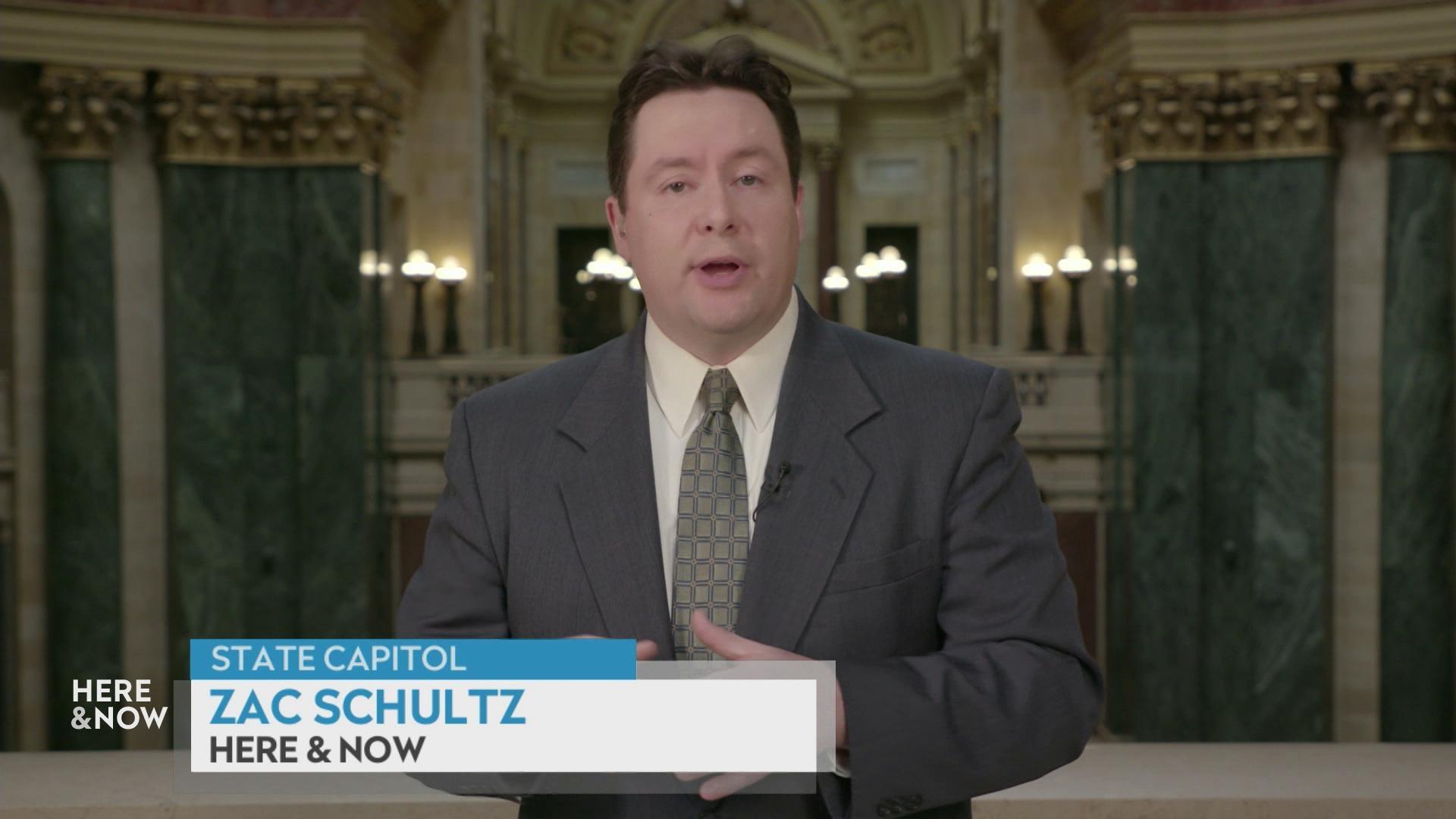 Abortion's new prominence in Wisconsin politics
"Here & Now" senior political reporter Zac Schultz considers political implications of a leaked U.S. Supreme Court draft opinion on abortion and the potential effects on Wisconsin's upcoming elections.
Saturday May 7, 2022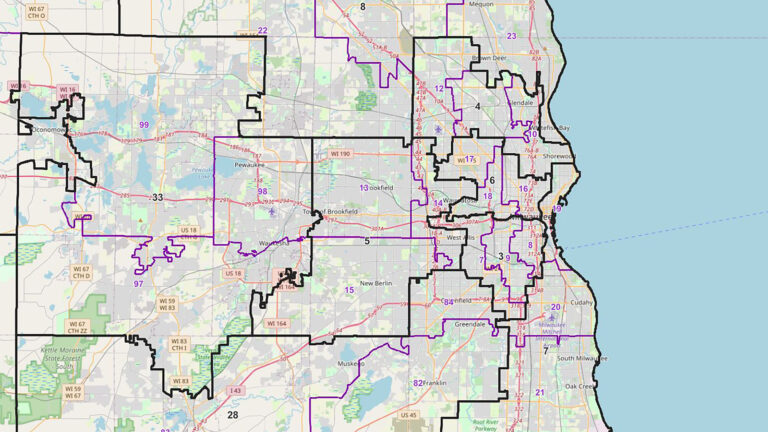 Hagedorn says time ran out for Wisconsin's redistricting process
After the U.S. Supreme Court sent the matter back to the state level, the Wisconsin Supreme Court's conservative majority approved in a 4-3 decision legislative redistricting maps it had previously rejected in another 4-3 decision – the swing vote was Justice Brian Hagedorn, who opined the window to consider Voting Rights Act claims had closed.
Monday April 18, 2022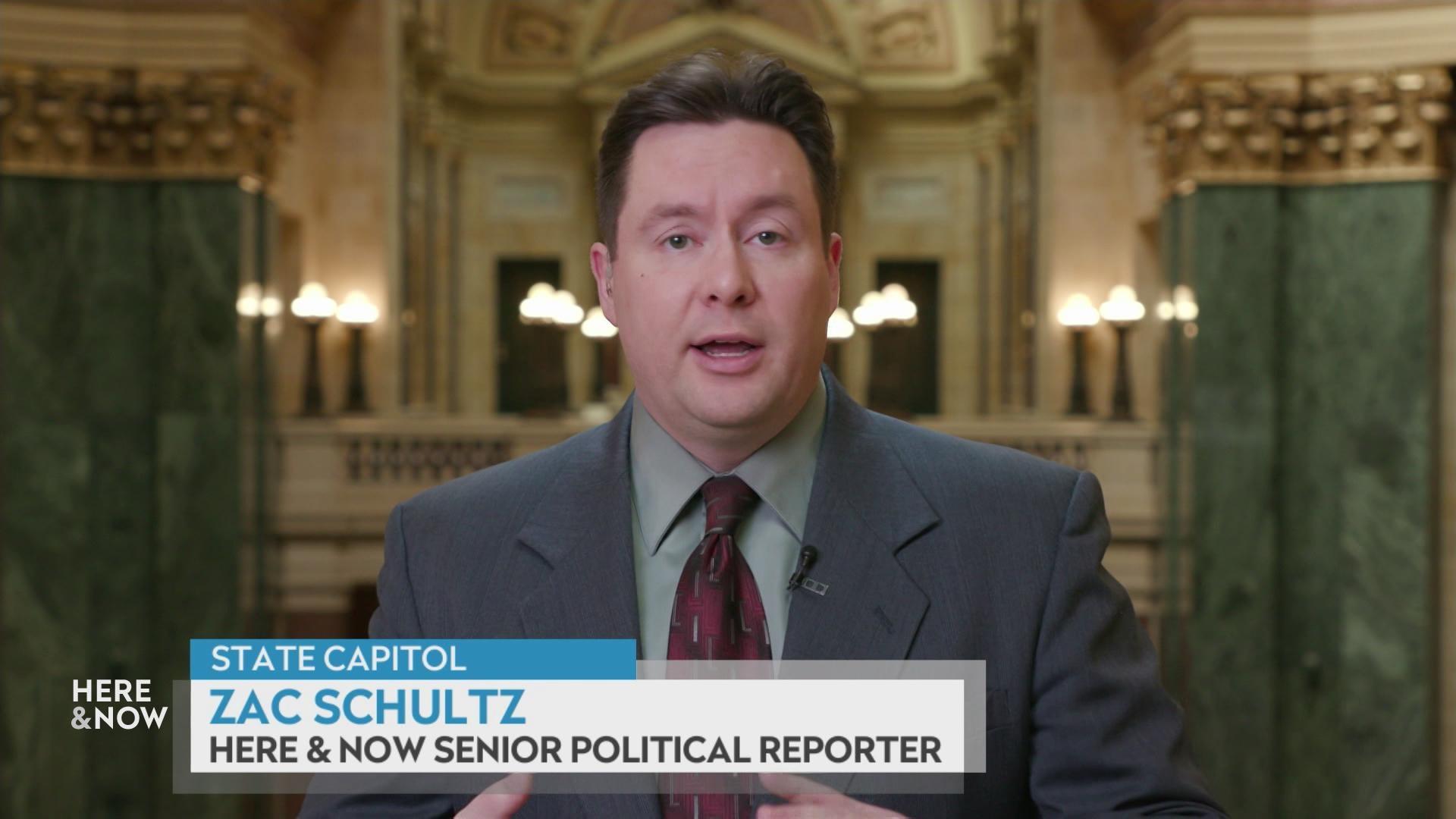 The SCOTUS redistricting order for Wisconsin
"Here & Now" senior political reporter Zac Schultz explains what a U.S. Supreme Court order on Wisconsin's legislative redistricting means and its rejections of a challenge to the congressional maps.
Friday March 25, 2022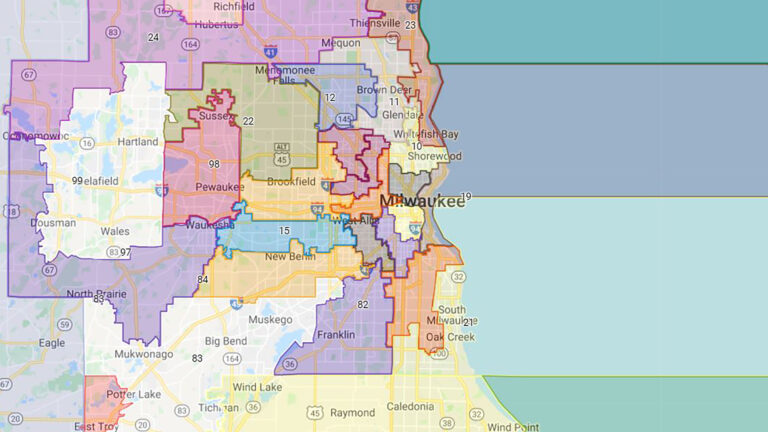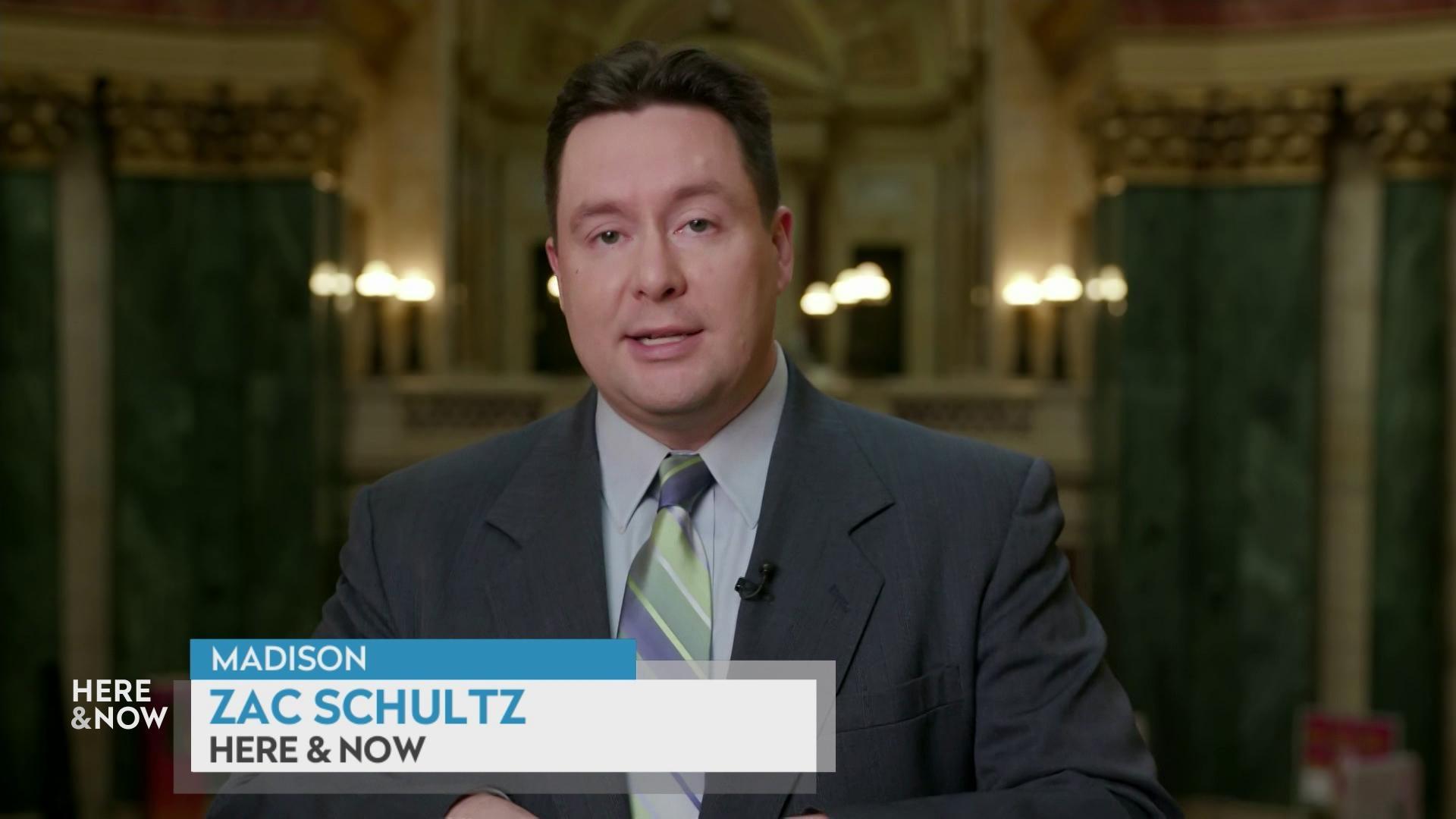 Wisconsin's State of the State and 2022 politics
"Here & Now" senior political reporter Zac Schultz unpacks the politics of the 2022 State of the State address by Wisconsin Gov. Tony Evers and response by state Senate Majority Leader Devin LeMahieu.
Friday February 18, 2022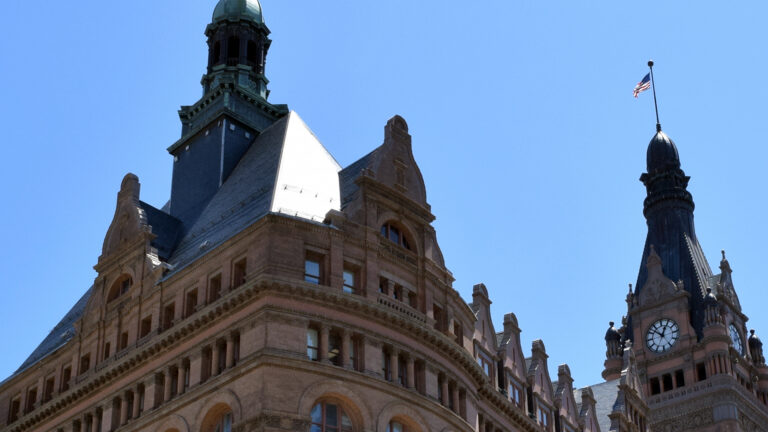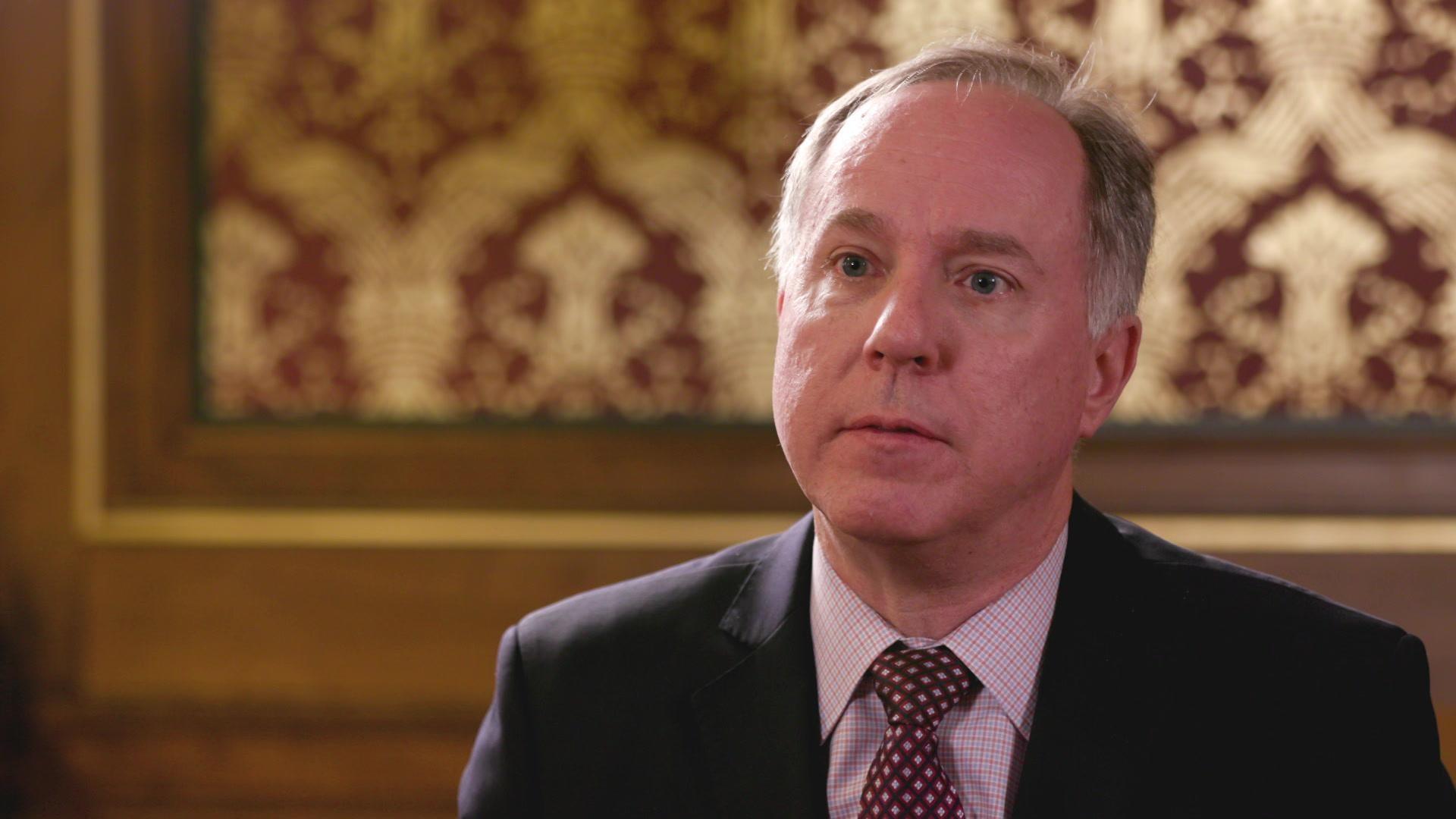 Vos discusses election investigations, 2022 priorities
On the one-year anniversary of the Capitol insurrection that sought to thwart the results of the 2020 presidential election, Wisconsin Assembly Speaker Robin Vos responds to criticisms of state Republicans' investigations into how that election transpired in Wisconsin and discusses his legislative priorities for the new year.
Friday January 7, 2022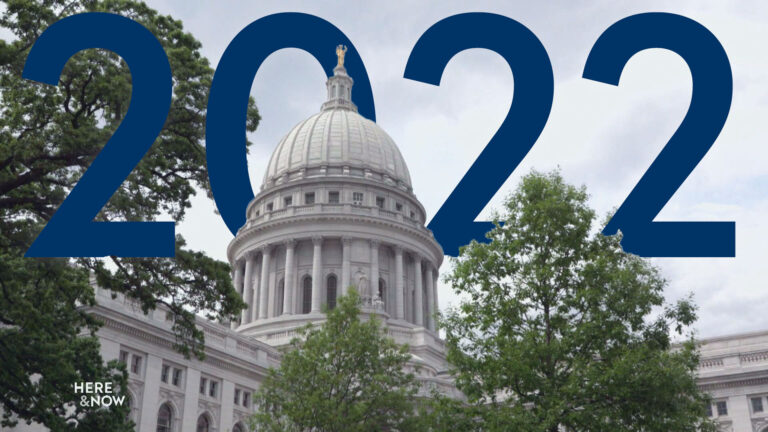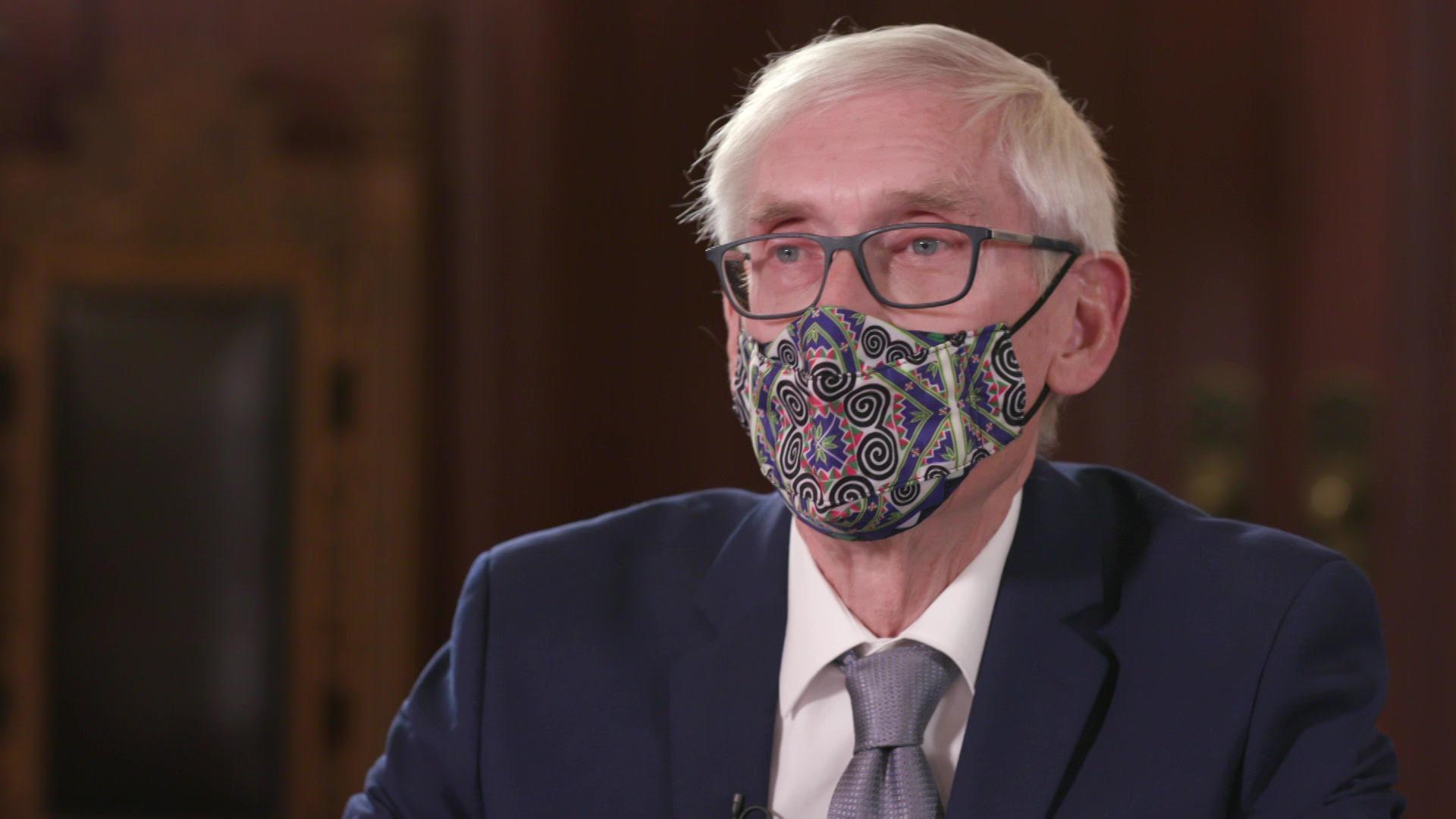 In an end-of-the-year interview, Wisconsin Gov. Tony Evers shares his expectations for the politics and policy priorities of 2022, including his campaign as a Democratic incumbent in the fall election, ongoing inquiries into the state's voting system by Republicans, the redistricting process and related lawsuits, and how the pandemic will affect everything as it enters a third year.
Monday December 27, 2021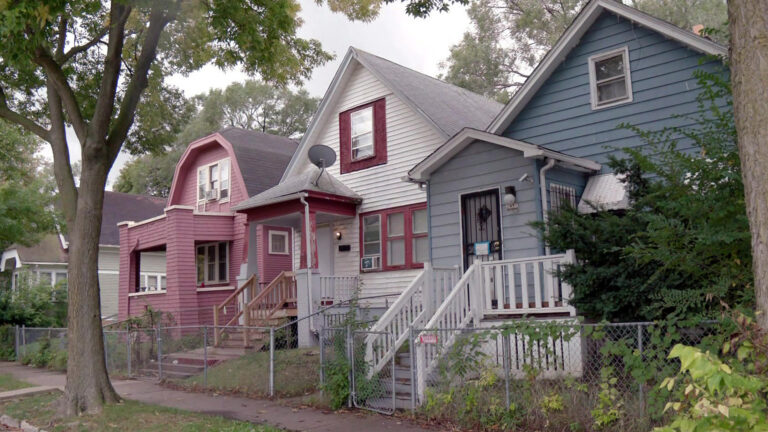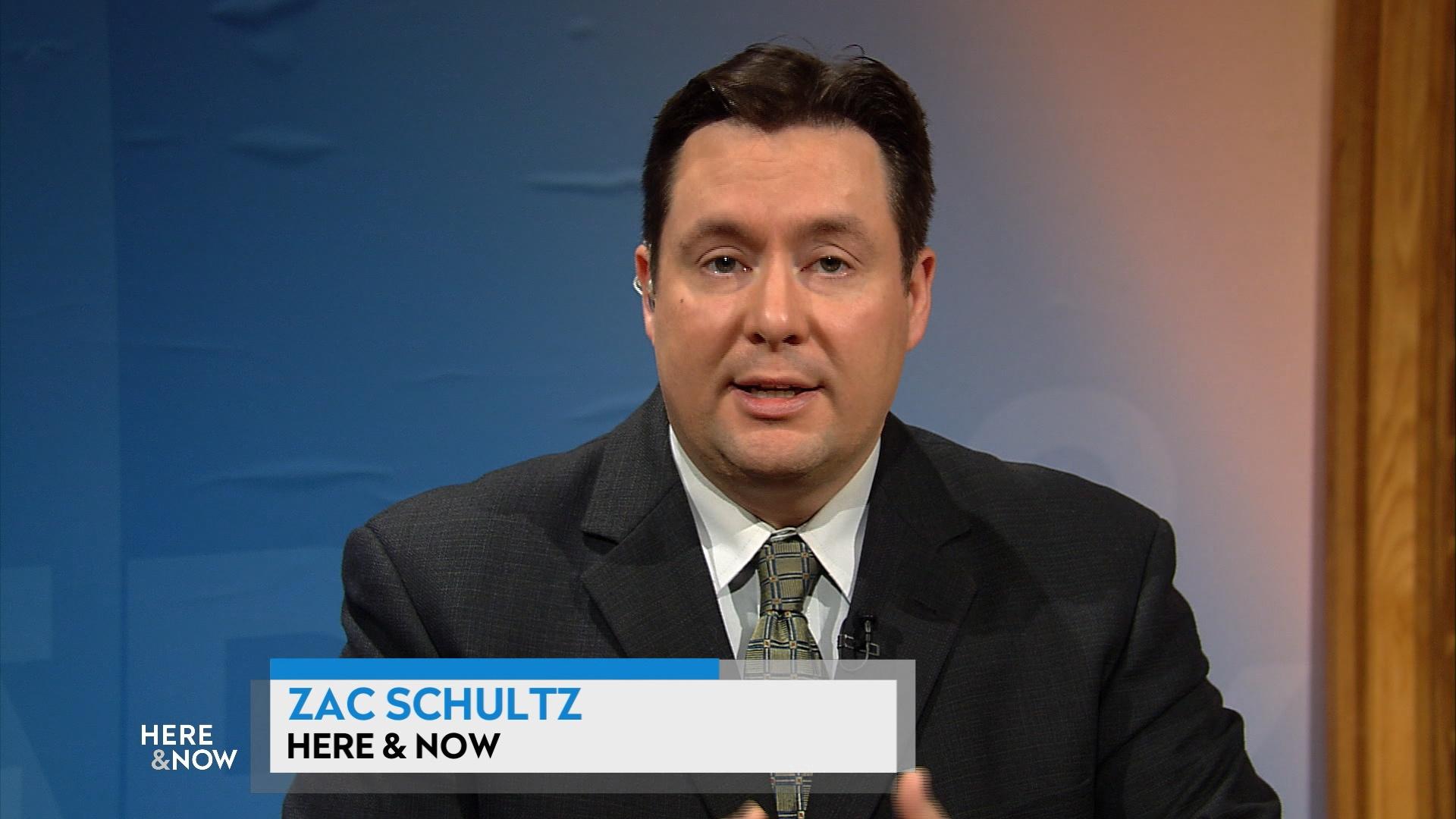 The politics of funding special education in Wisconsin
PBS Wisconsin senior political reporter Zac Schultz explains how special education is funded in Wisconsin schools, its role in the state's budget politics, and what a charter school in Minocqua is doing to serve students in its community.
Friday November 26, 2021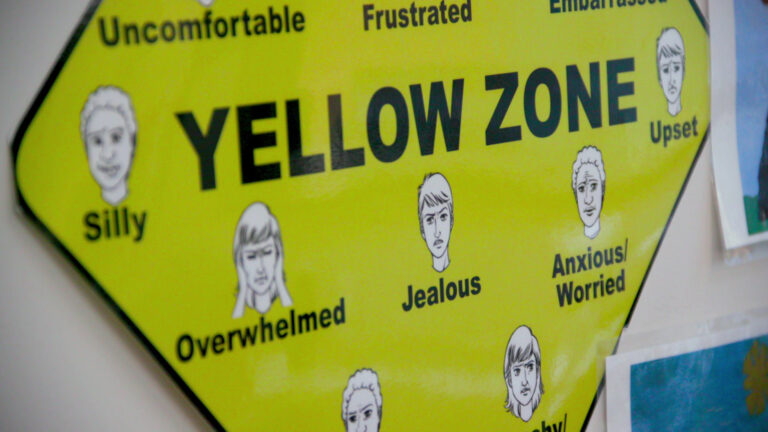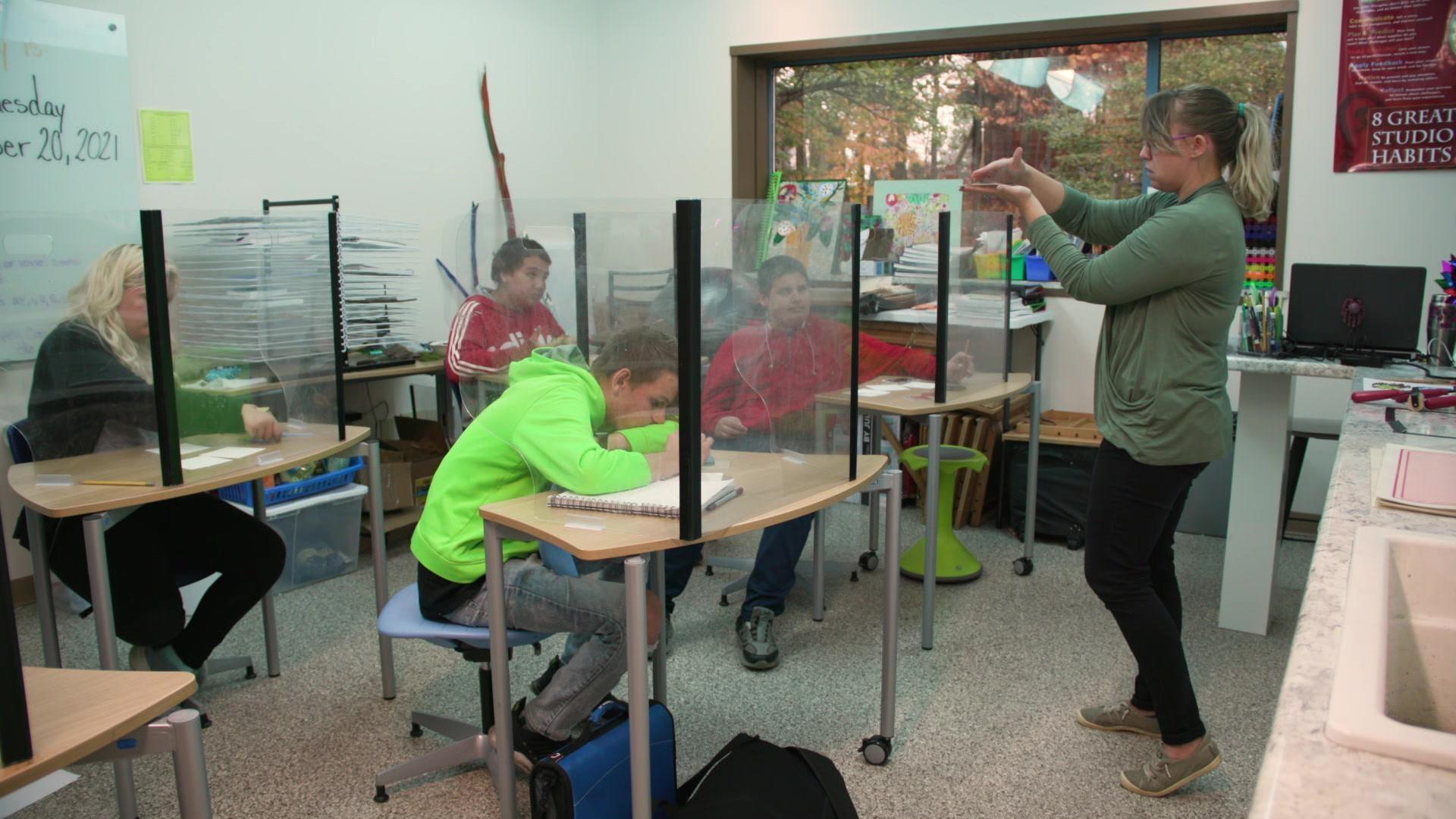 A chasm between Wisconsin's special-ed needs and resources
The amount of funding from the state for special education only covers a limited portion of the cost incurred by school districts, which are left to fill the gap — Lakeland STAR Academy, a charter school in Minocqua that teaches students on the autism spectrum, is able to operate with generous local philanthropic support, but its model is difficult to replicate.
Monday November 22, 2021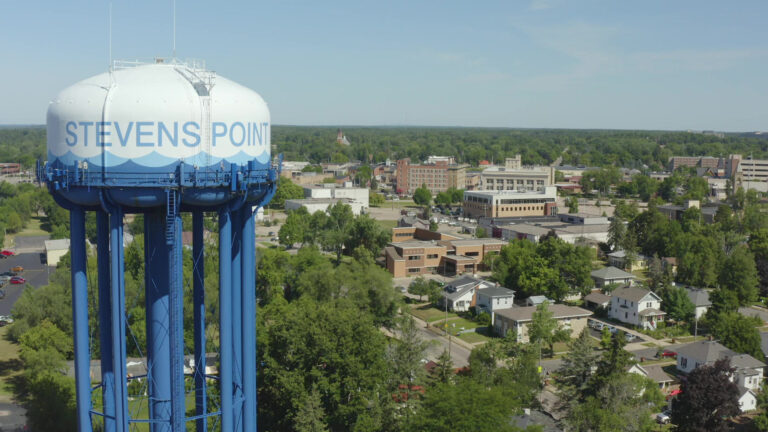 Central Wisconsin's Central Role in Wisconsin's Redistricting Calculations
After being shifted from the 7th Congressional District to the 3rd in 2011, Portage County is set to switch representation once again in 2021, with the Republican plan splitting Stevens Point and Plover between the 7th and 8th districts, while the People's Map Commission moves it entirely into the 6th.
Thursday November 4, 2021
State Lawmakers Who Own Restaurants Confront Workforce Woes
Senior political reporter Zac Schultz examines the experiences of Rob Swearingen, Francesca Hong and Michael Schraa, who own a supper club, noodle shop and custard stand, respectively, as they have grappled with worker shortages while also as Assembly members they play a role in Wisconsin's response to an industry continuing to reel from the pandemic.
Thursday October 7, 2021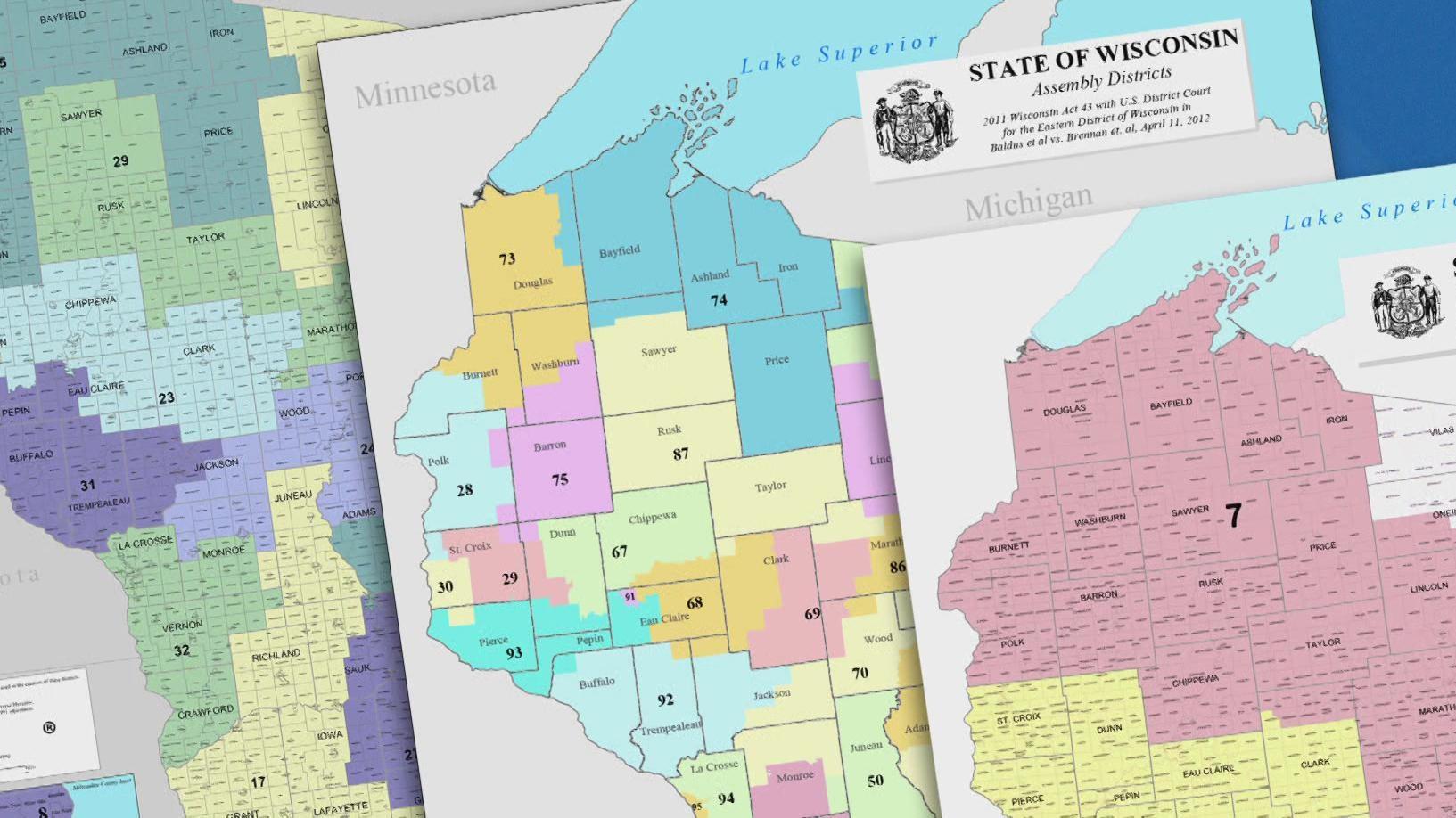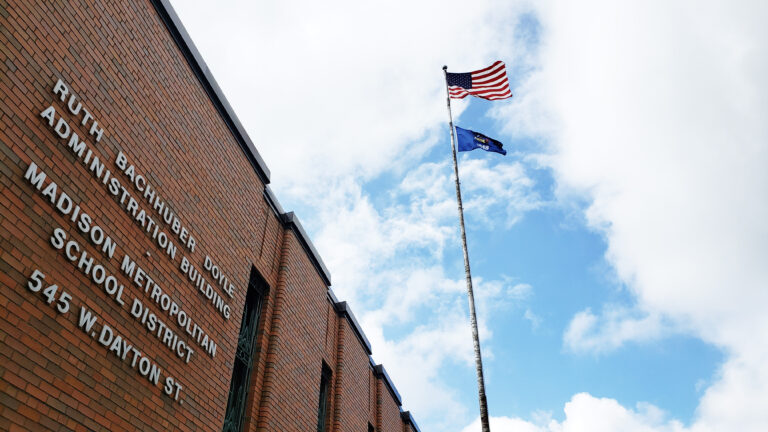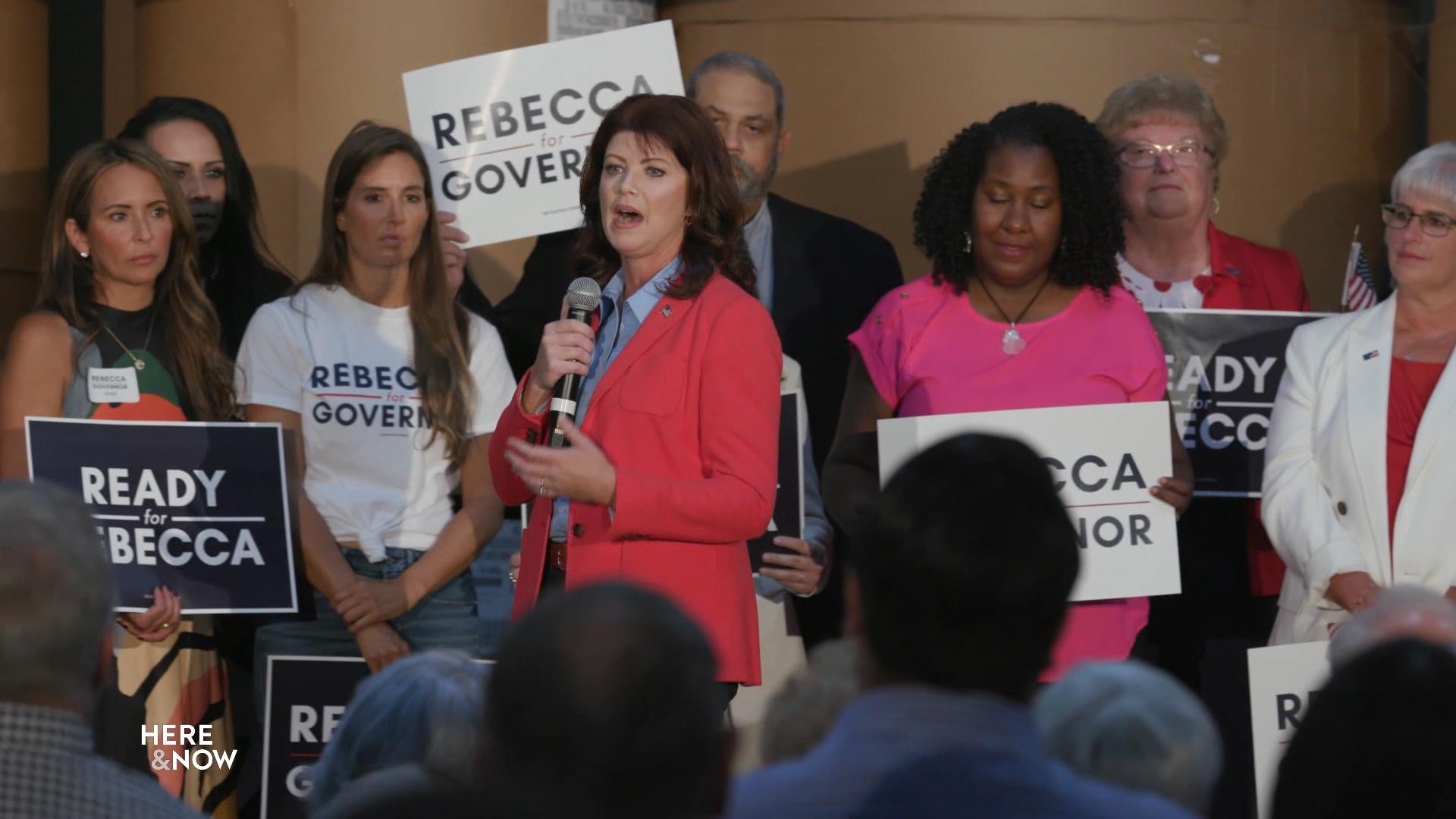 Rebecca Kleefisch Announces Campaign for Governor
Rebecca Kleefisch, who served as Lieutenant Governor under former Gov. Scott Walker, announced she is running for governor of Wisconsin in the 2022 Republican primary election.
Friday September 10, 2021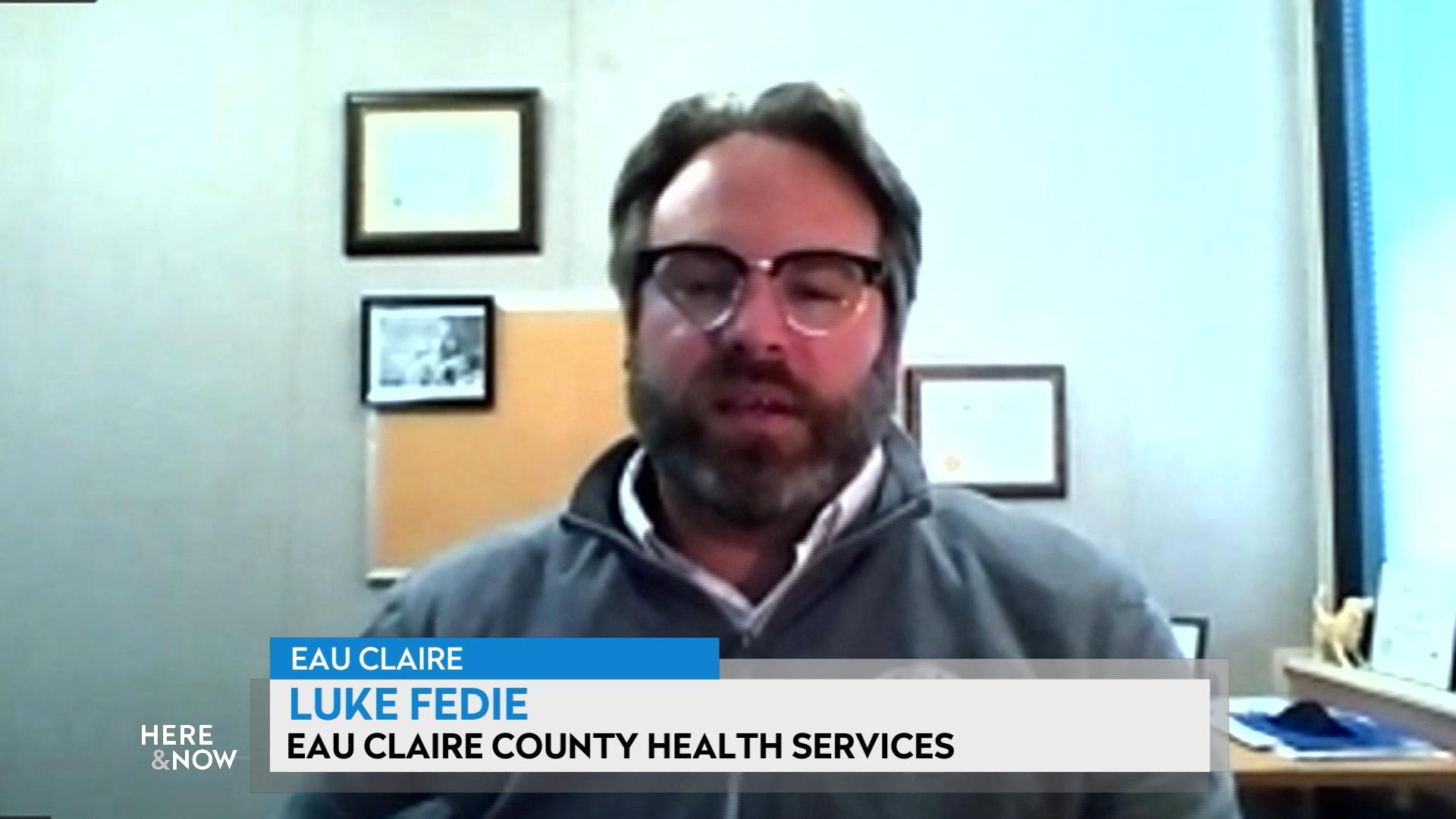 Wisconsin's Pandemic Alcohol Surge
Luke Fedie, a mental health specialist and substance abuse counselor with Eau Claire County, describes what a spike in alcohol sales in Wisconsin during the pandemic means in human terms.
Friday September 10, 2021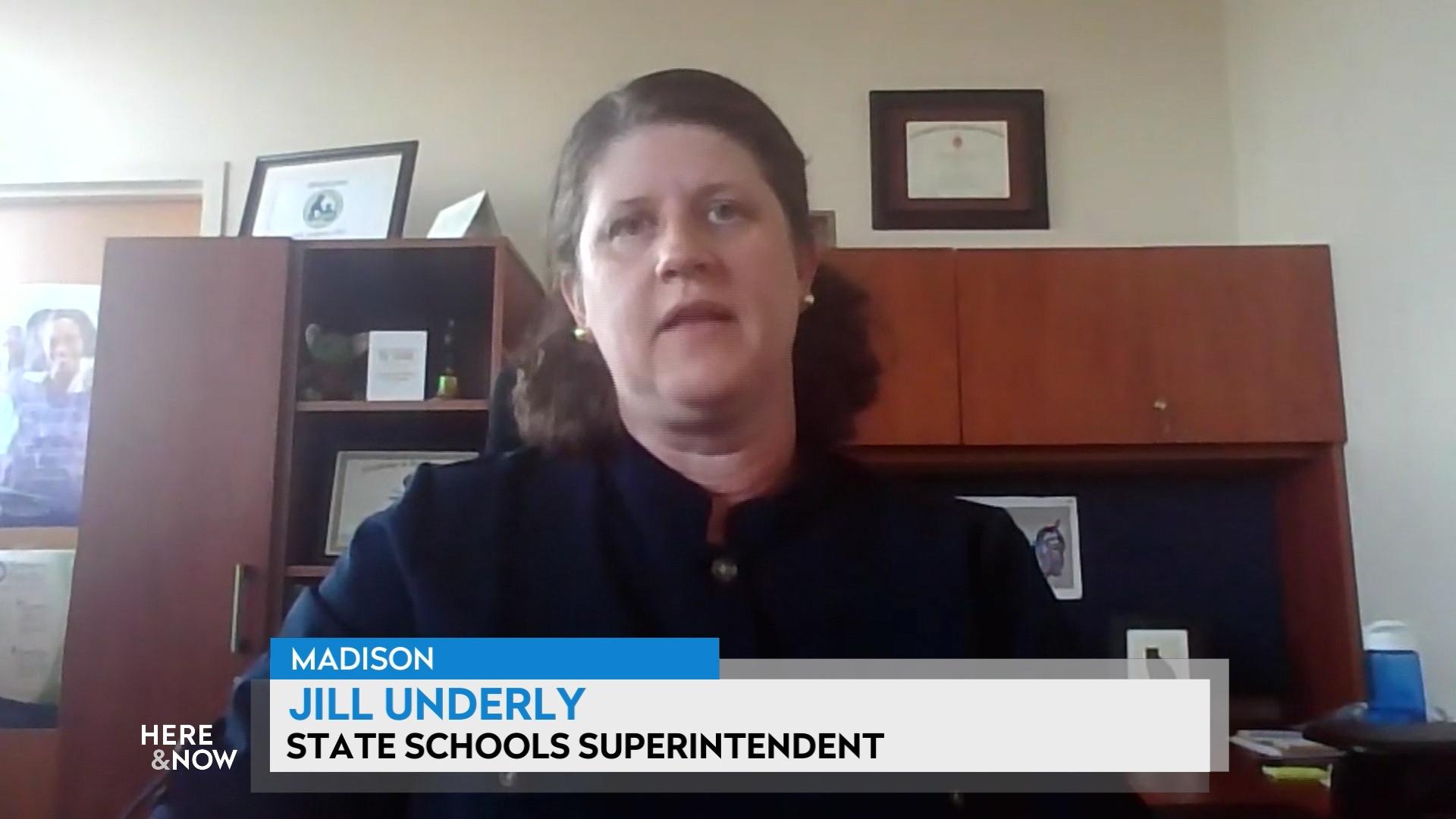 Classroom Pandemic Protocol During Delta
Wisconsin State Superintendent Jill Underly discusses how schools are seeking to mitigate the spread of COVID-19 while Delta variant cases spike and students and staff return to classrooms.
Friday September 10, 2021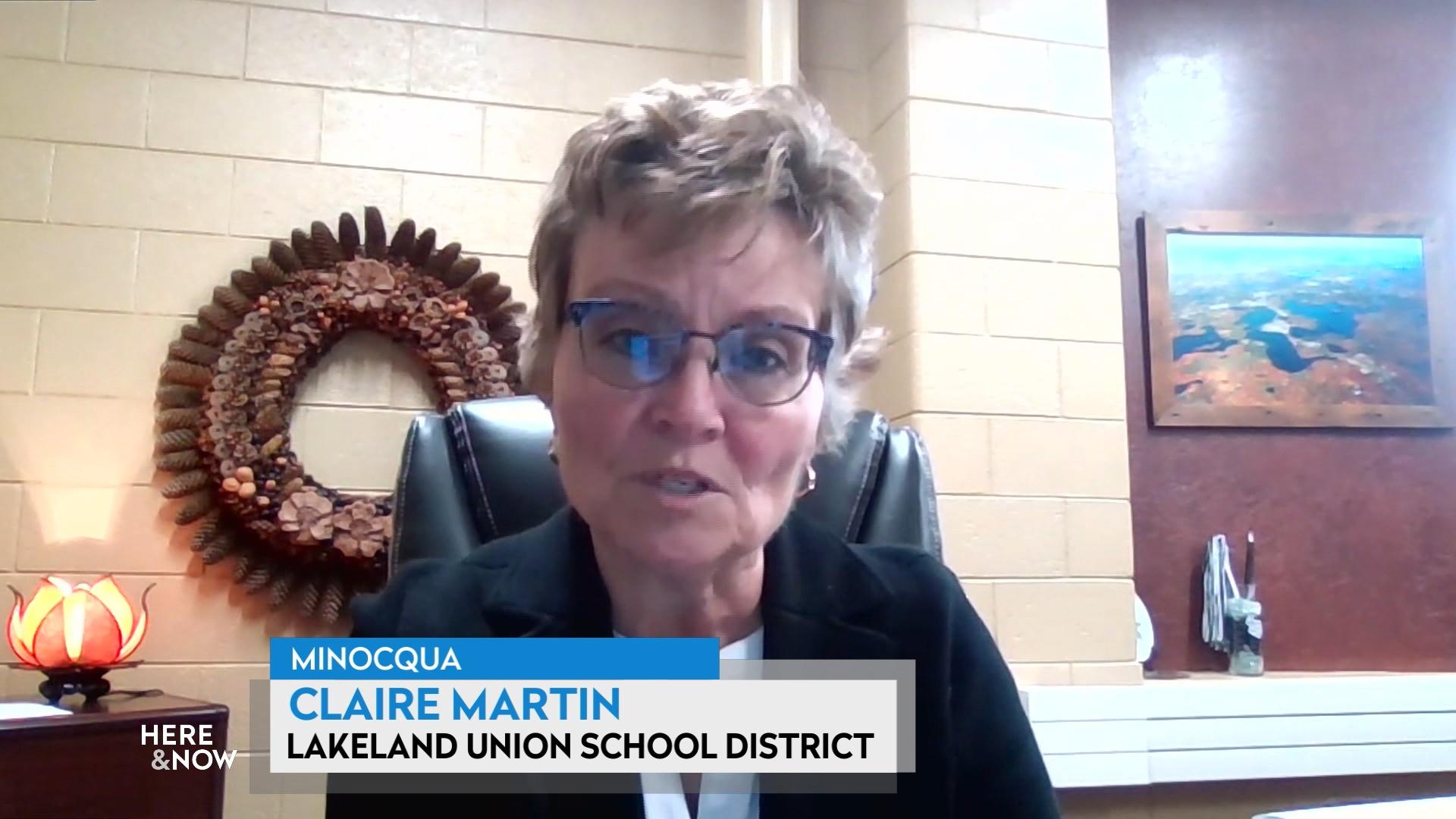 A Rural School District's Pandemic Priorities
Claire Martin, interim district administrator for Lakeland Union School District in Minocqua, describes how it's approaching the Delta wave of COVID-19 as students and staff return to classrooms.
Friday September 10, 2021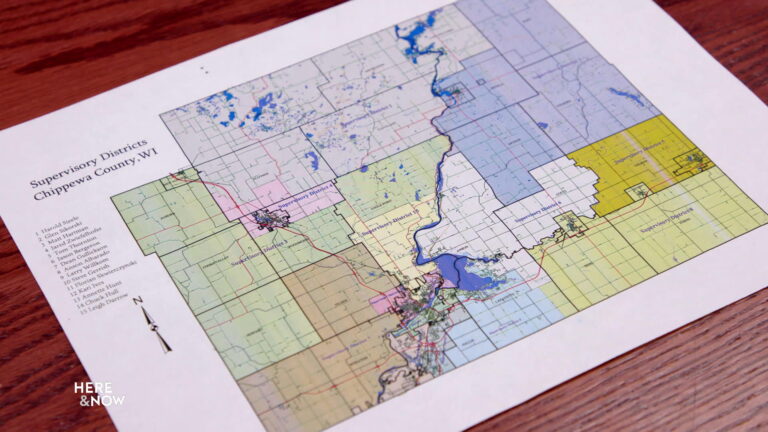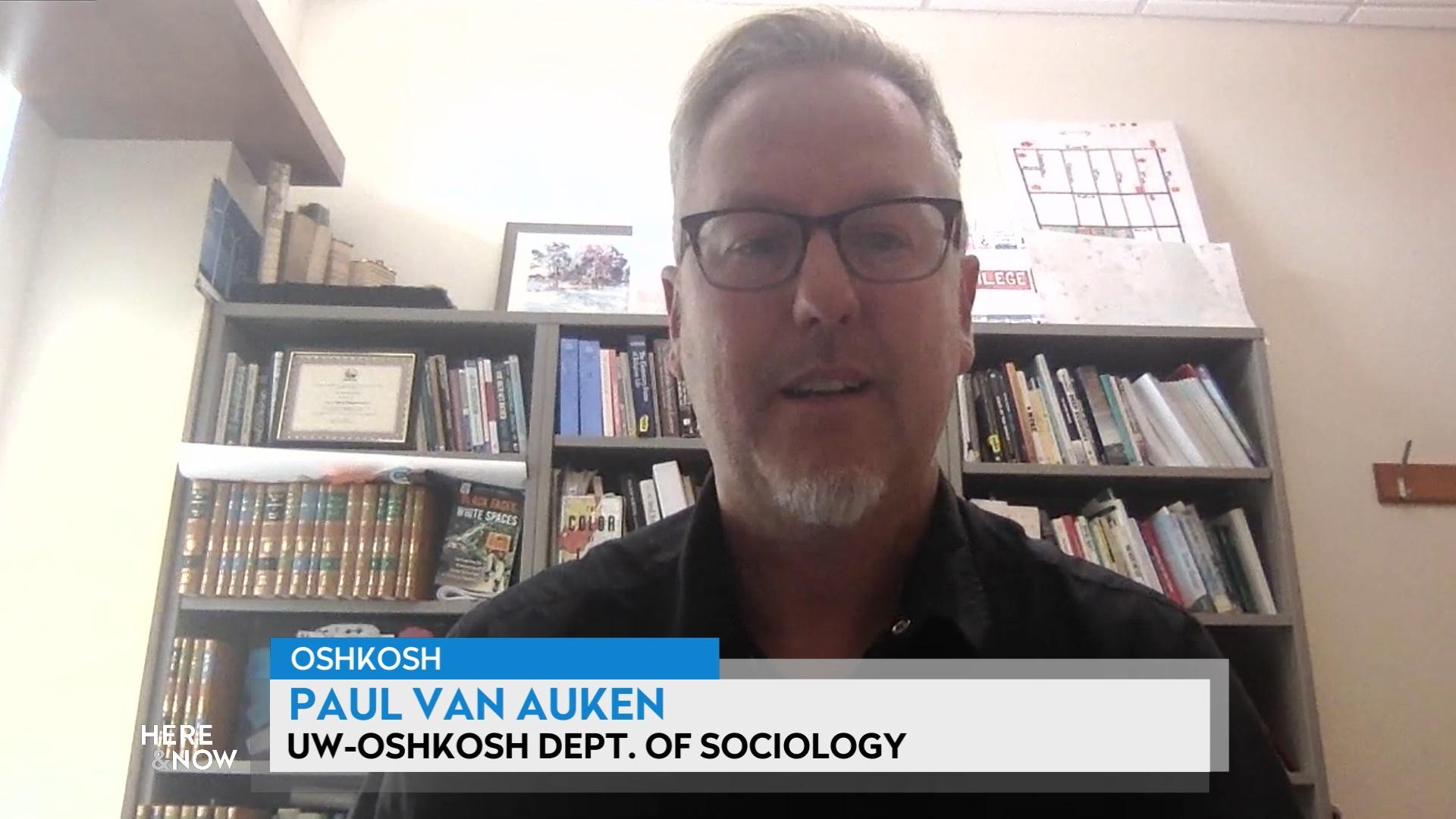 What Afghan Refugees Will Encounter
Paul Van Auken, a UW-Oshkosh sociology professor who has provided outreach to refugees in the Fox Valley speaks to emotional, financial and other challenges new arrivals from Afghanistan can expect.
Friday August 20, 2021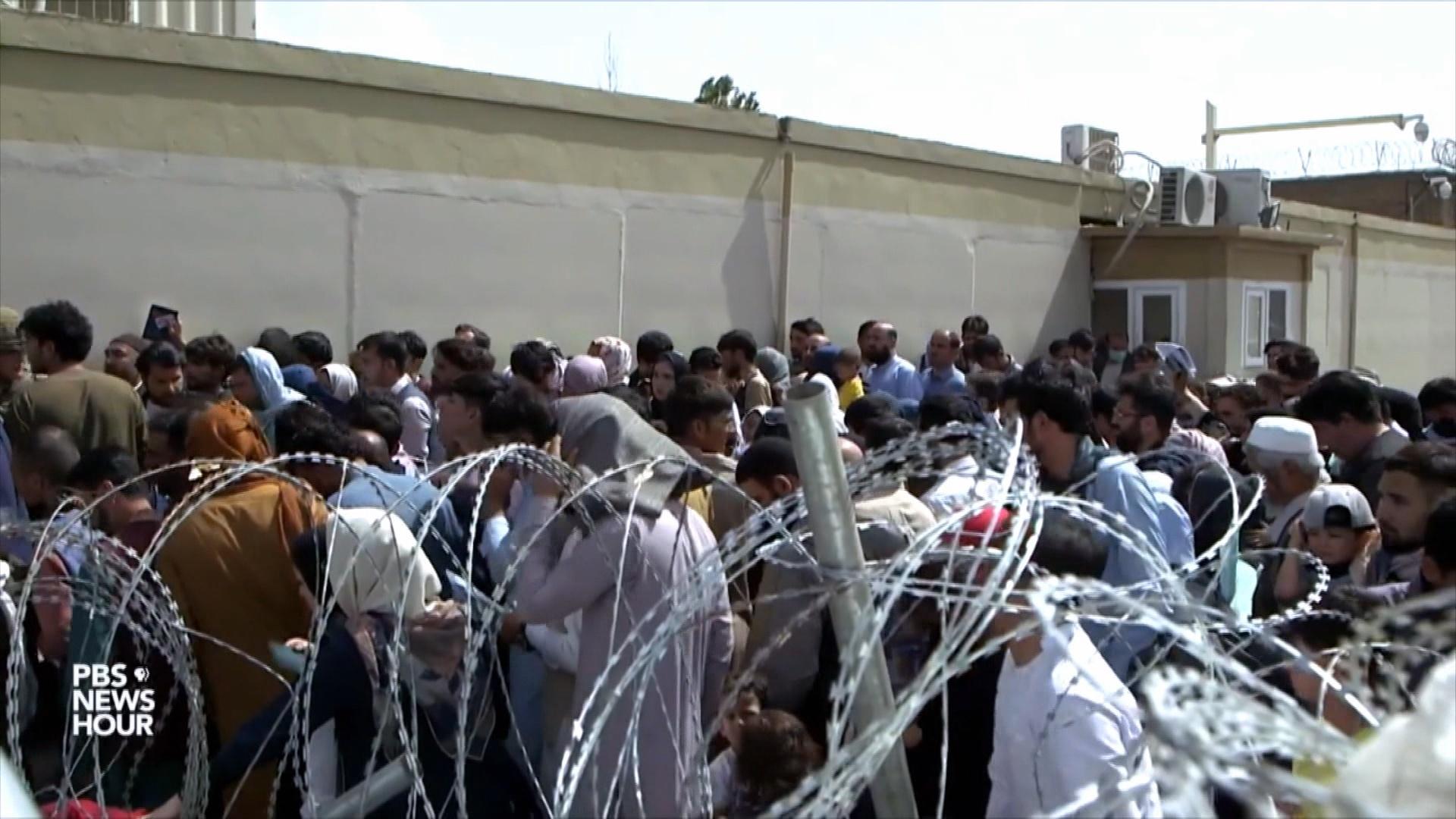 Afghanistan Refugees Coming to Fort McCoy
Governor Tony Evers and U.S. Rep. Mike Gallagher respond to the announcement that refugees from Afghanistan will be temporarily housed at Fort McCoy in western Wisconsin.
Friday August 20, 2021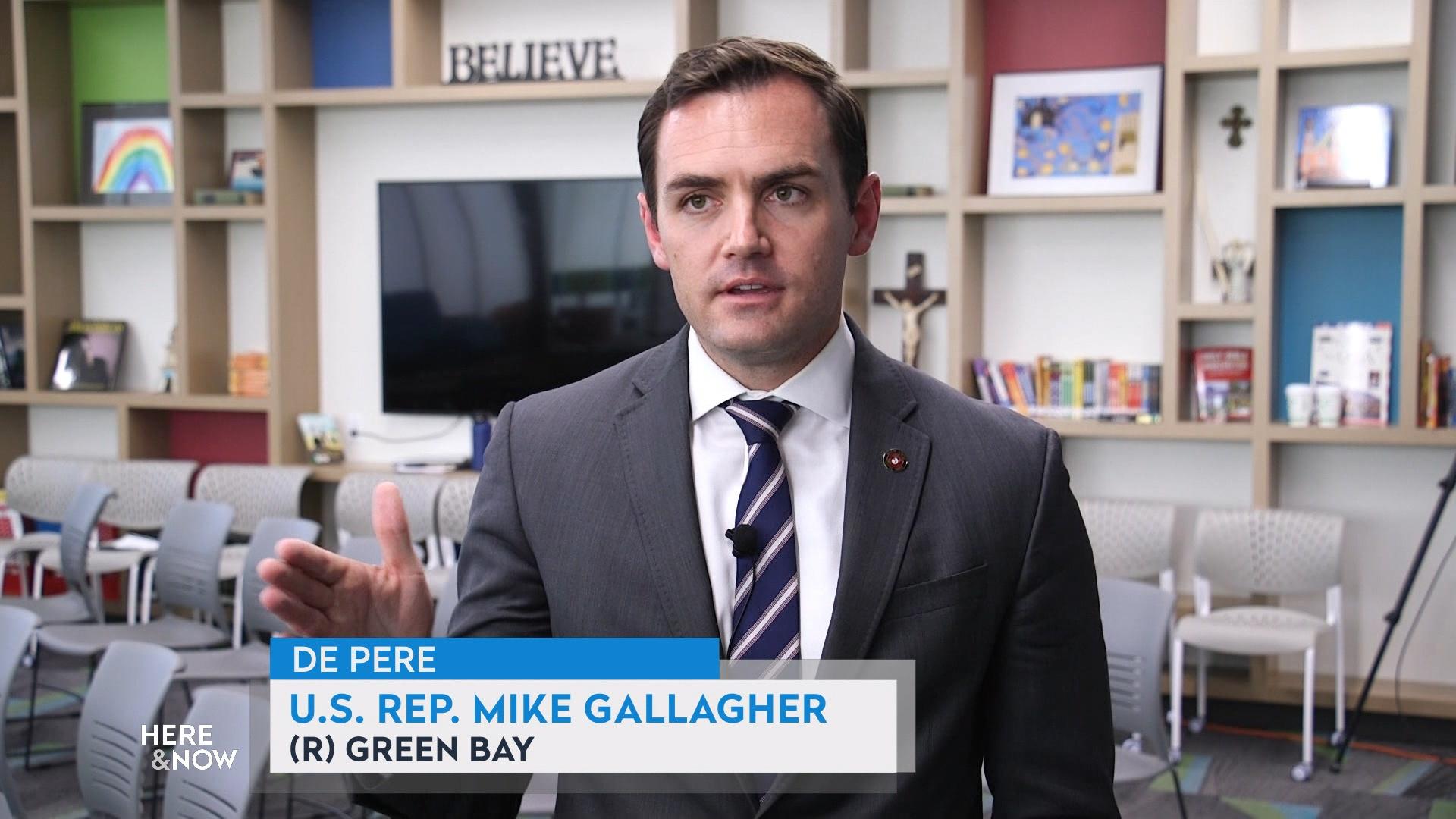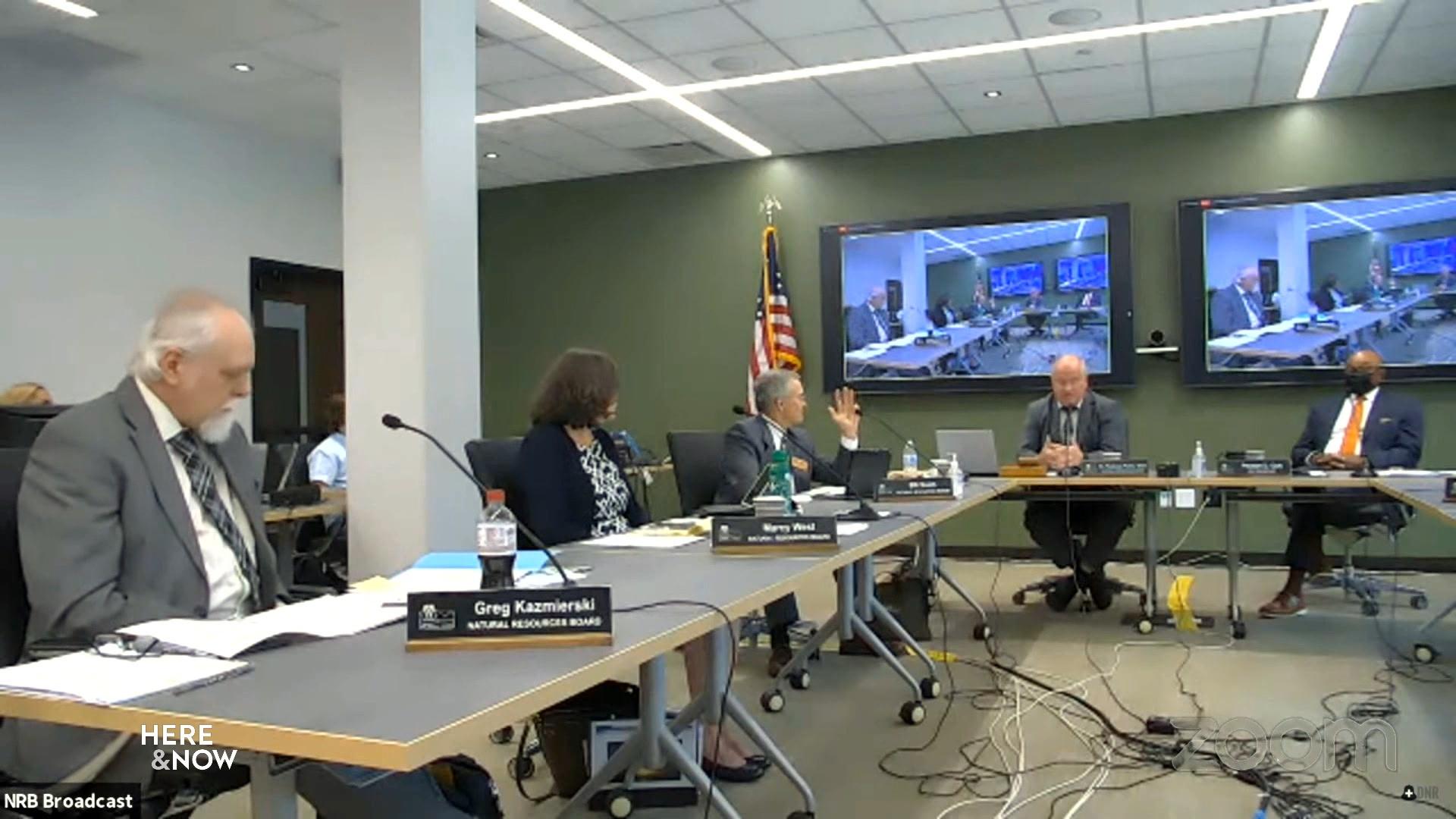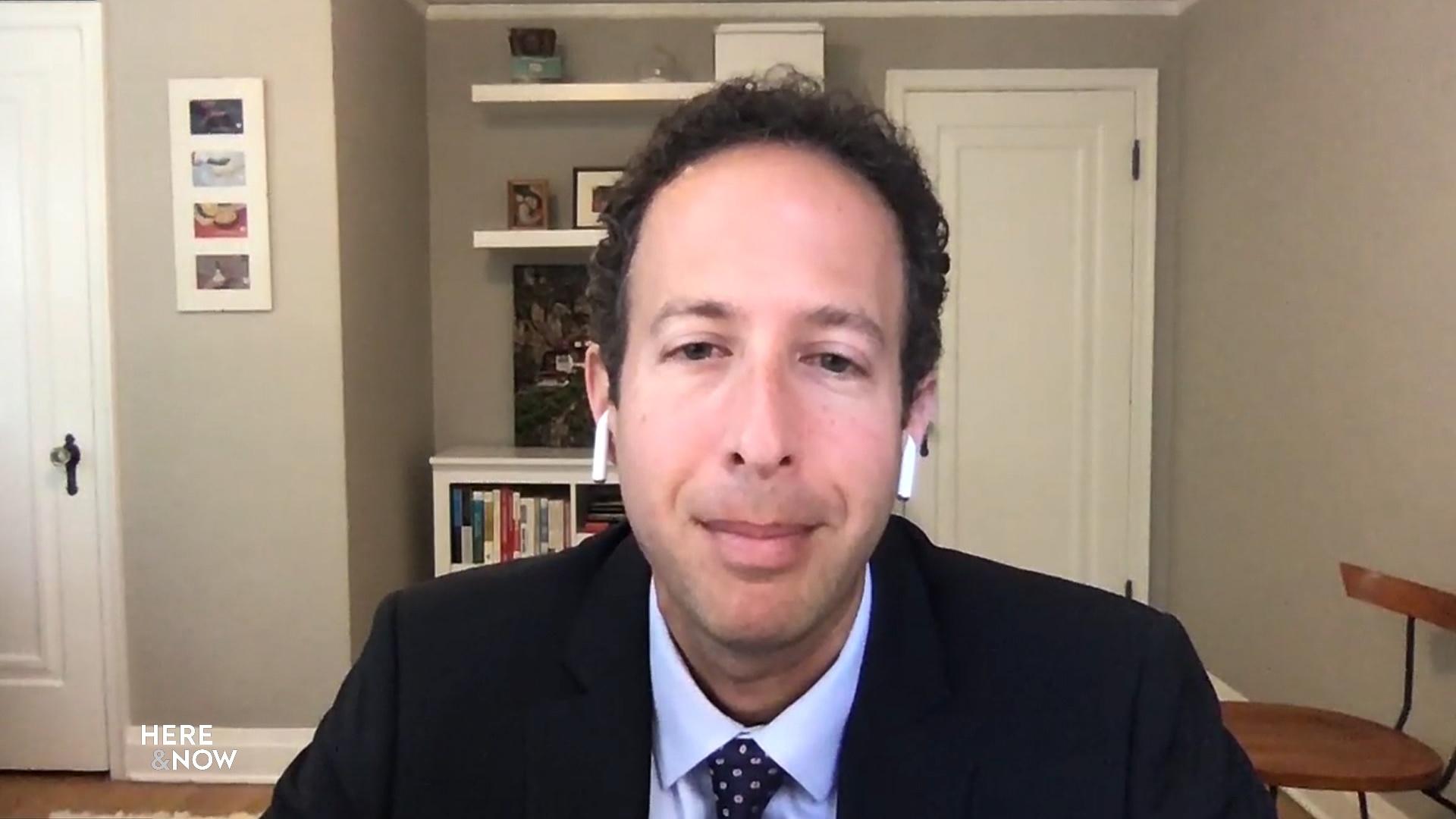 From Census Data to Redistricting to Court
University of Wisconsin Law School Professor Robert Yablon discusses the release of 2020 Census data and how the ensuing redistricting process will generate political controversy and draw legal challenges.
Friday August 20, 2021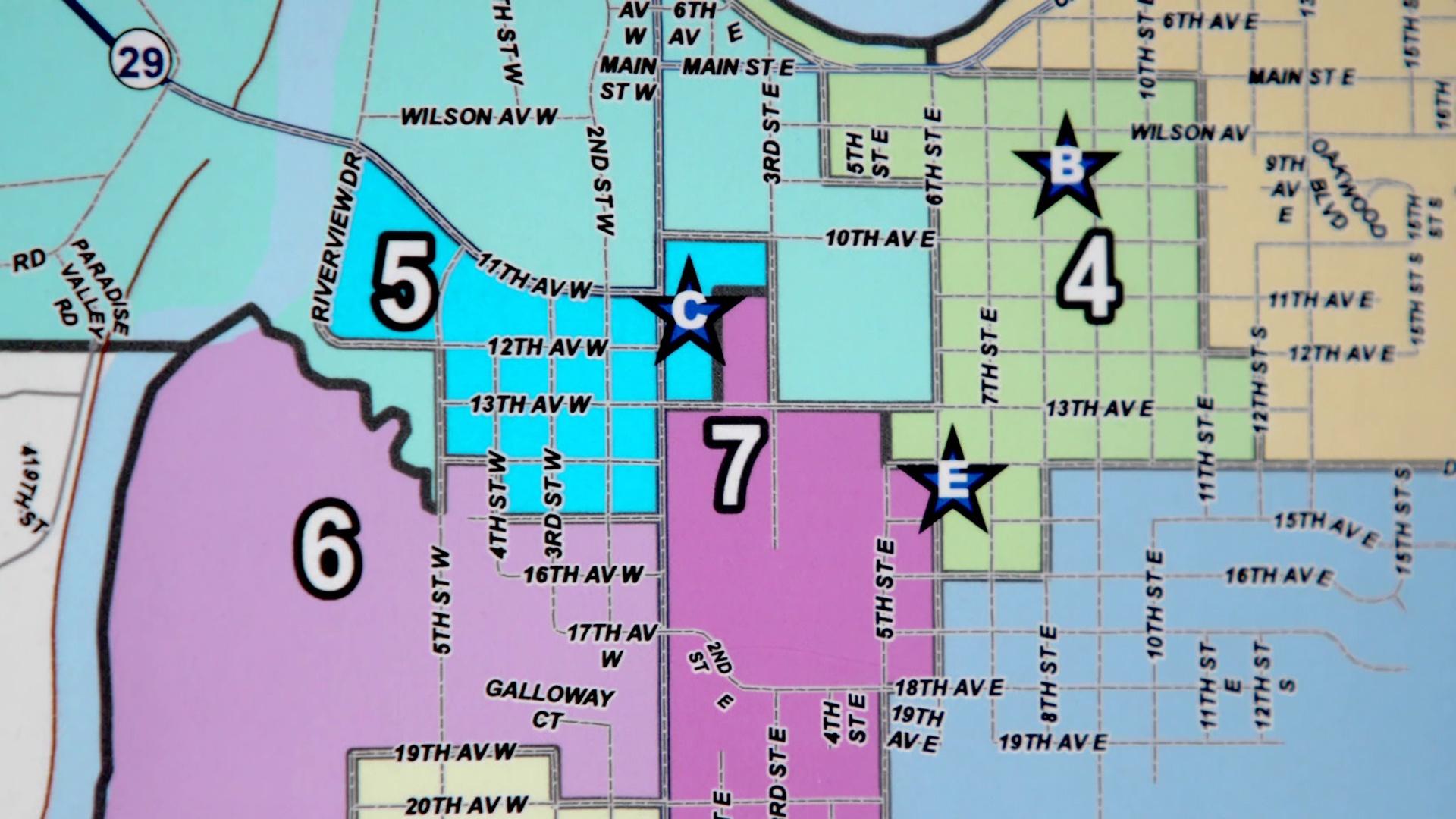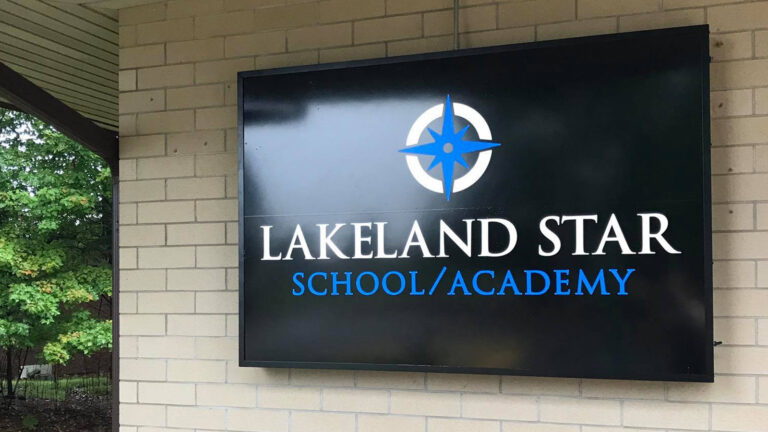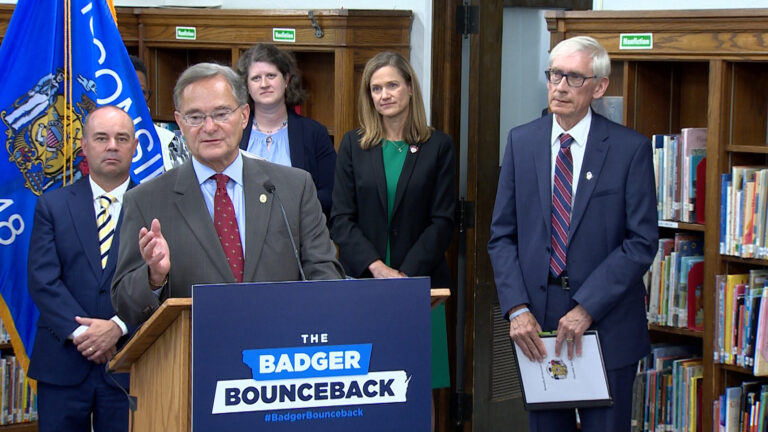 Why Did Evers Veto An Update to Withholding Tables After a Tax Cut?
The governor approved income tax cuts included in the state's 2021-23 budget but vetoed a provision that would have required the Department of Revenue to immediately adjust tax withholding levels, raising questions about the rationale behind this action.
Thursday July 15, 2021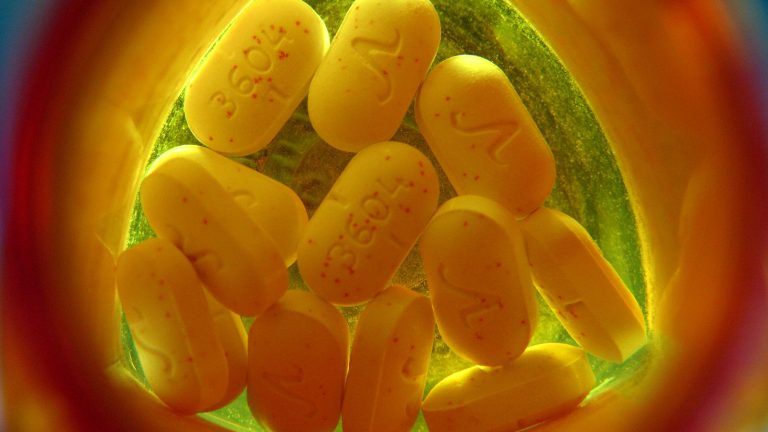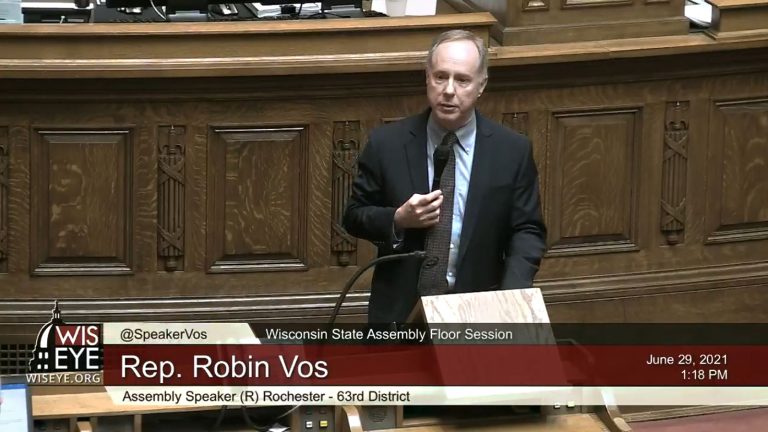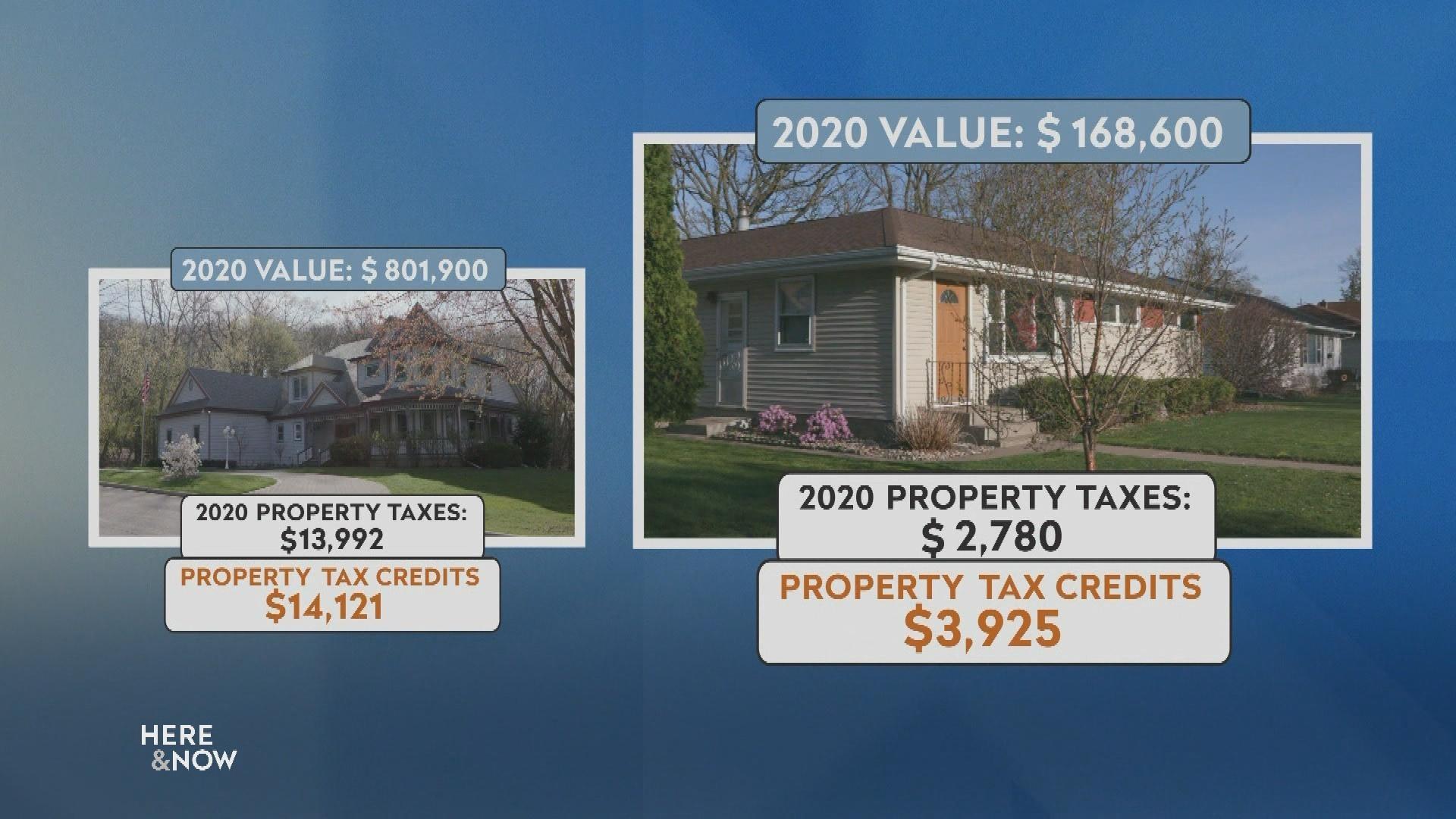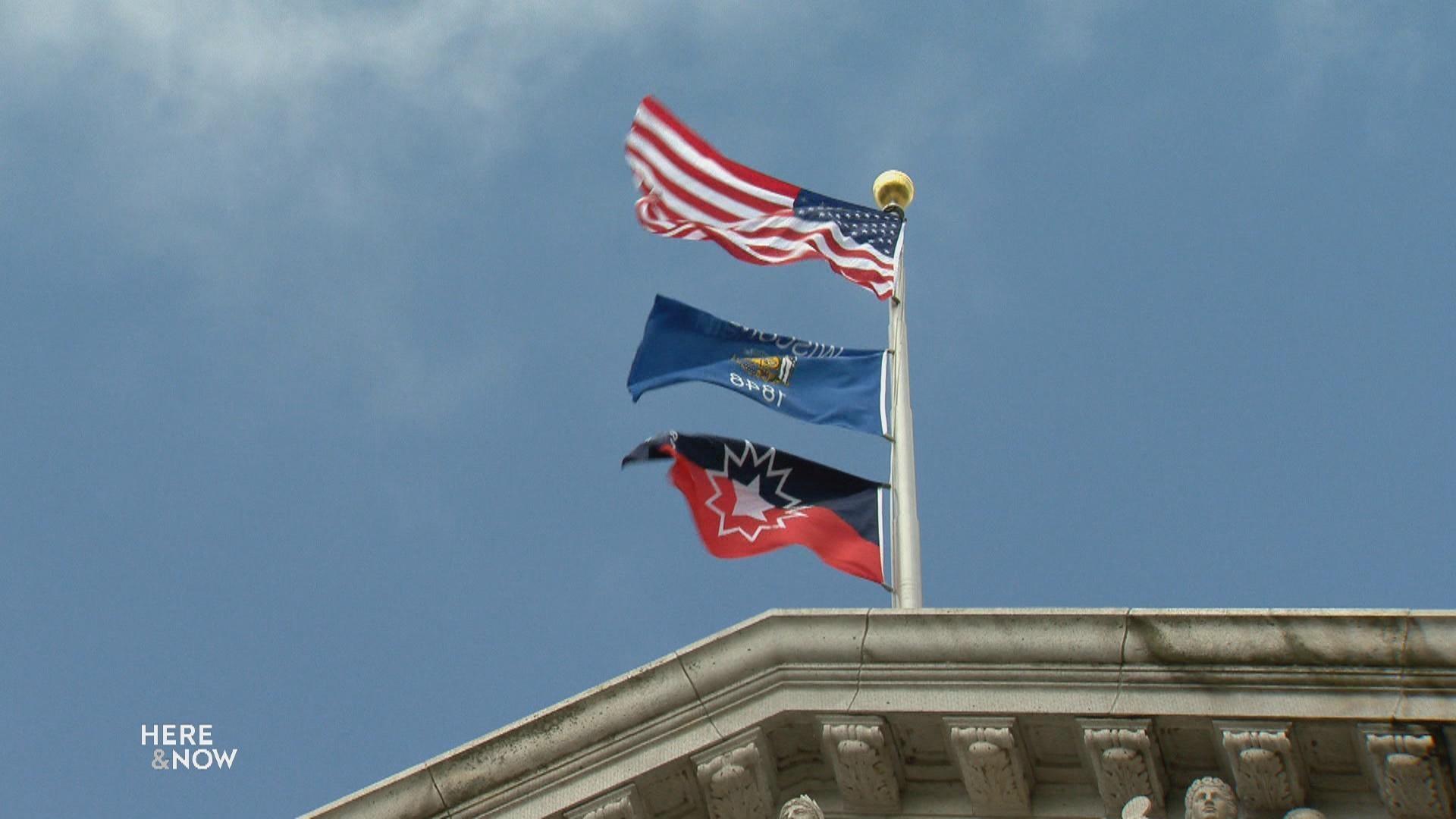 Juneteenth Becomes a Federal Holiday
Yesterday, President Joe Biden signed legislation making Juneteenth a national holiday. Juneteenth is celebrated on June 19, commemorating the announcement from federal troops the emancipation proclamation had freed all slaves two years prior.
Friday June 18, 2021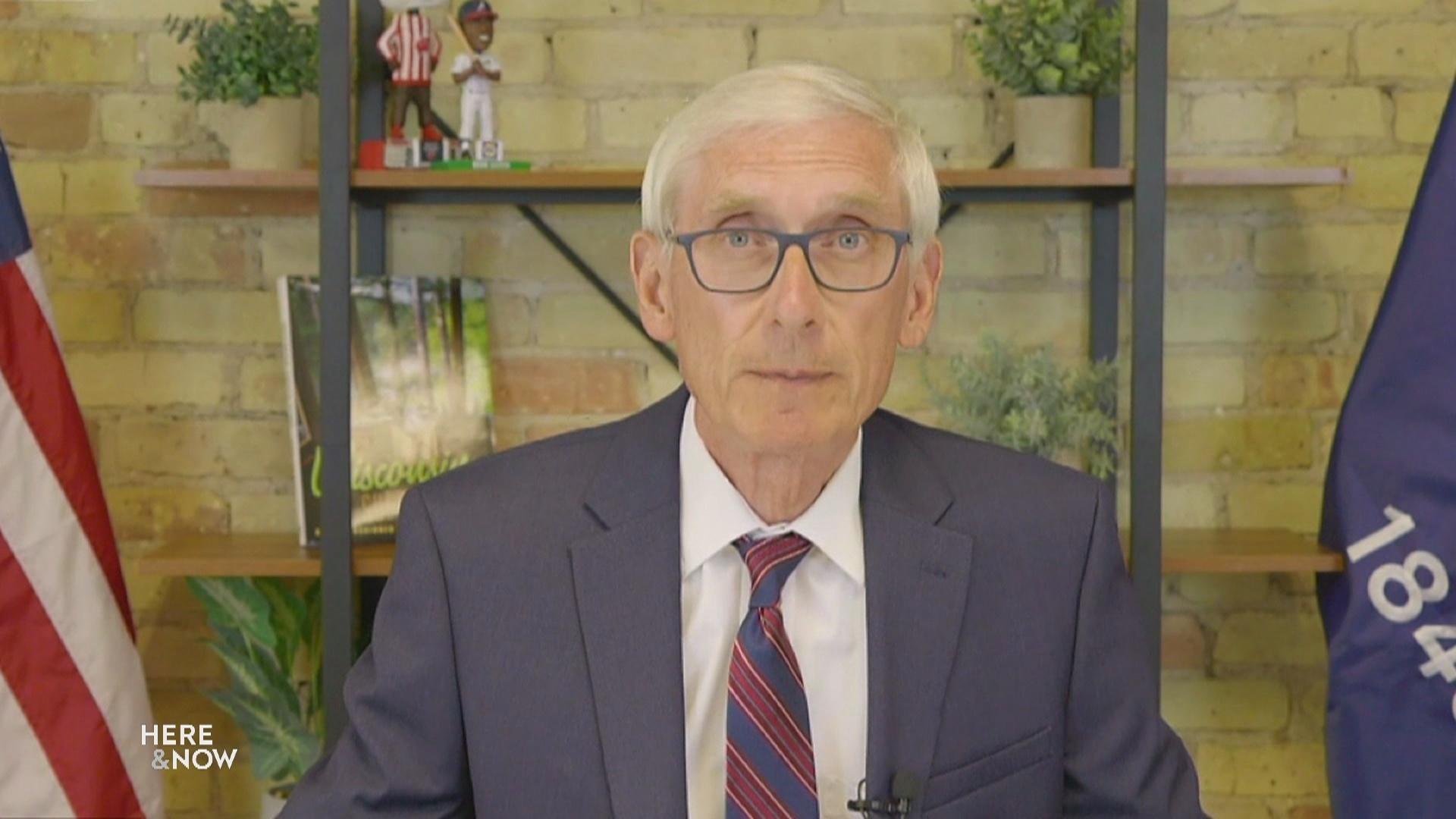 Evers on 2022 Candidacy, Next Steps for State Budget
Incumbent Wisconsin Governor Tony Evers on why he announced earlier this month he is running for a second term in office. Also, with the Joint Finance Committee finishing their work, Evers considers his next steps on the state budget.
Friday June 18, 2021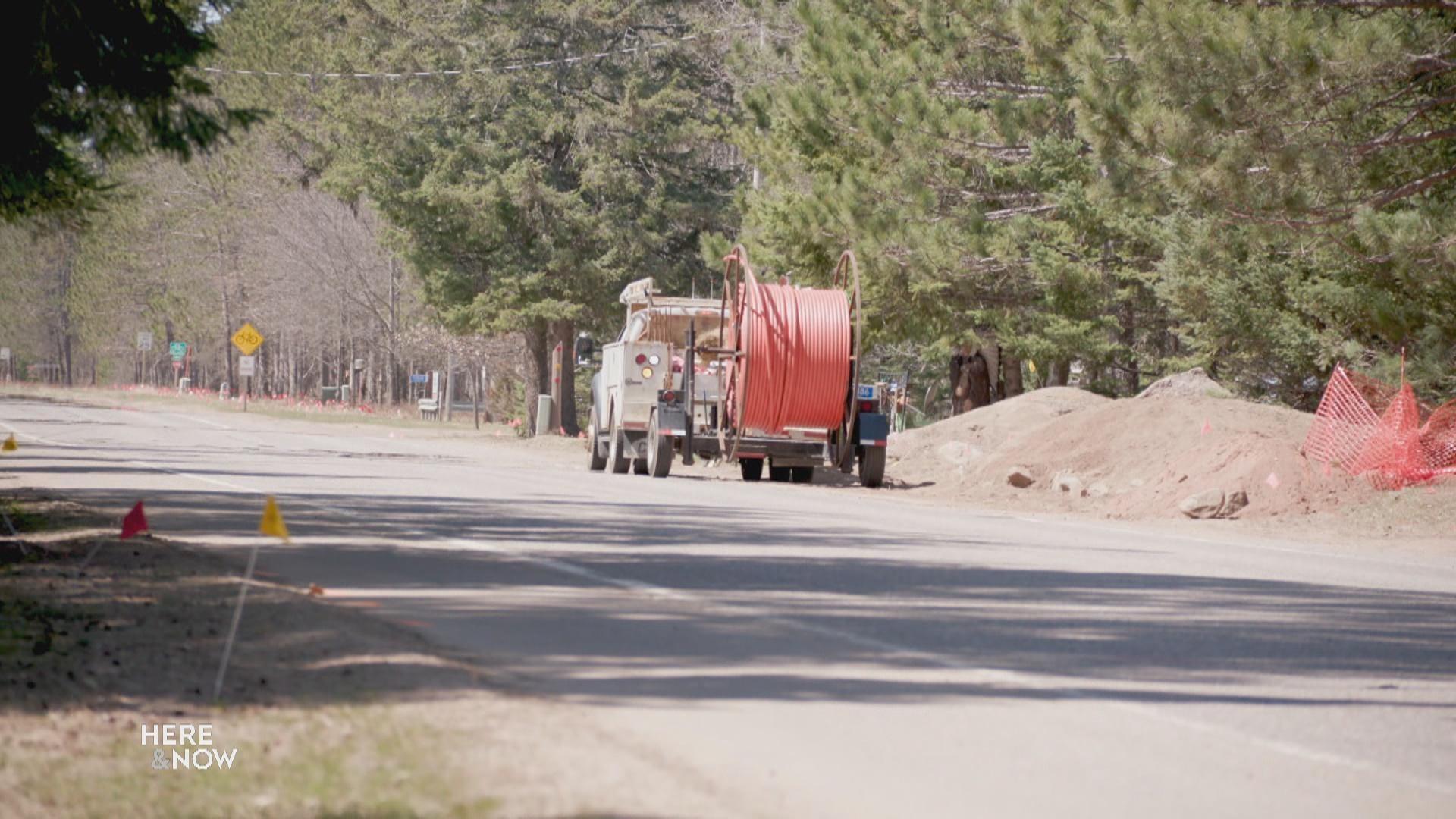 Broadband Expansion in Wisconsin
The COVID-19 pandemic revealed that not everyone has access to quality internet. This challenged remote workers and students alike. "Here & Now" senior political reporter Zac Schultz reports on the progress and hold ups related to internet broadband expansion in Wisconsin.
Friday May 21, 2021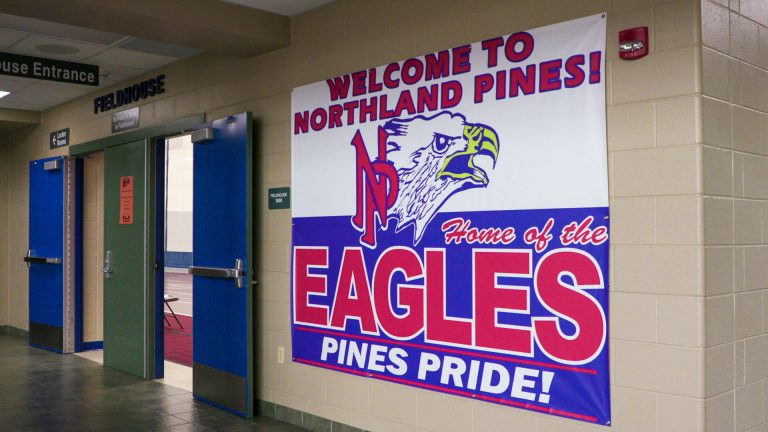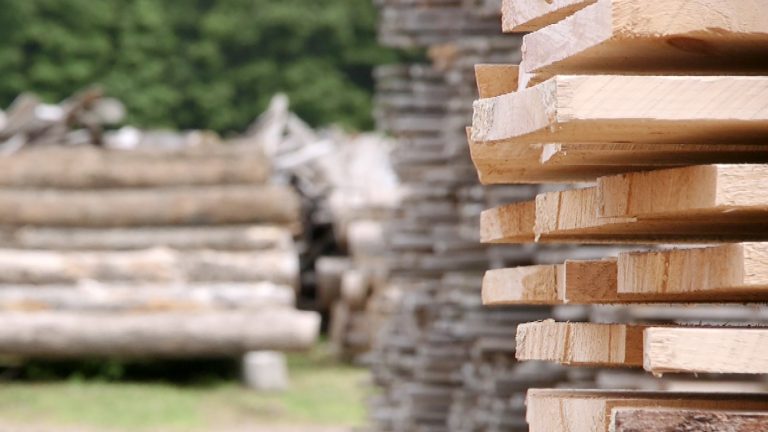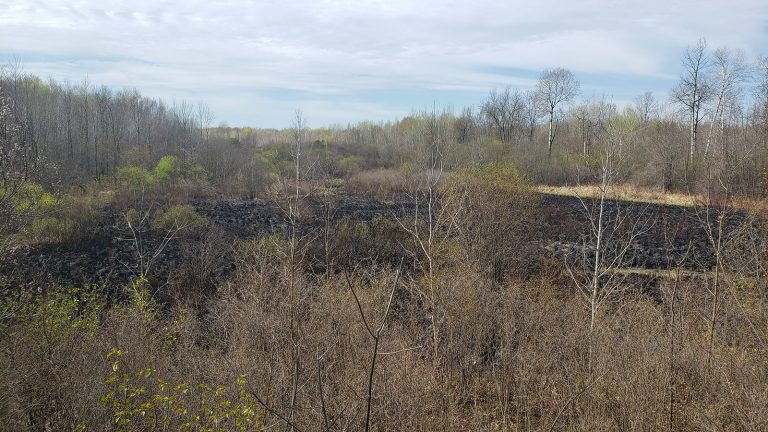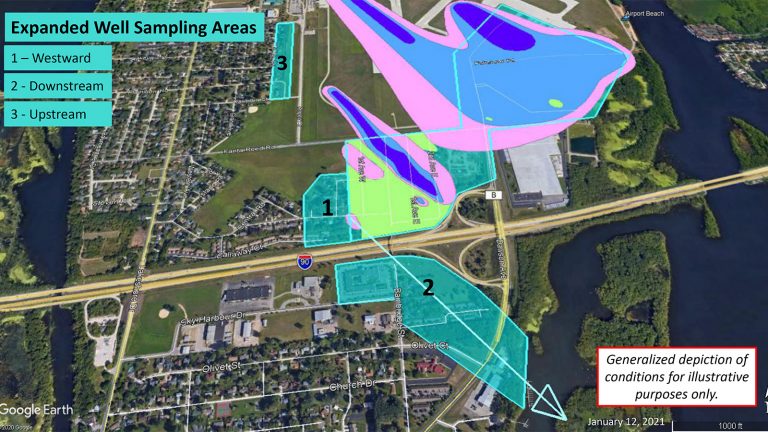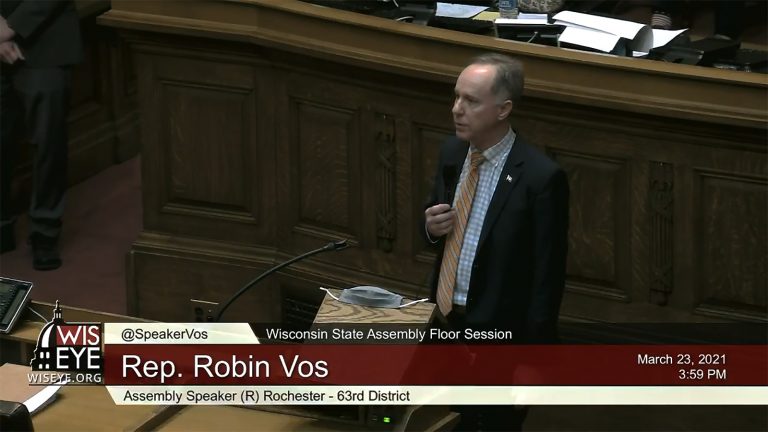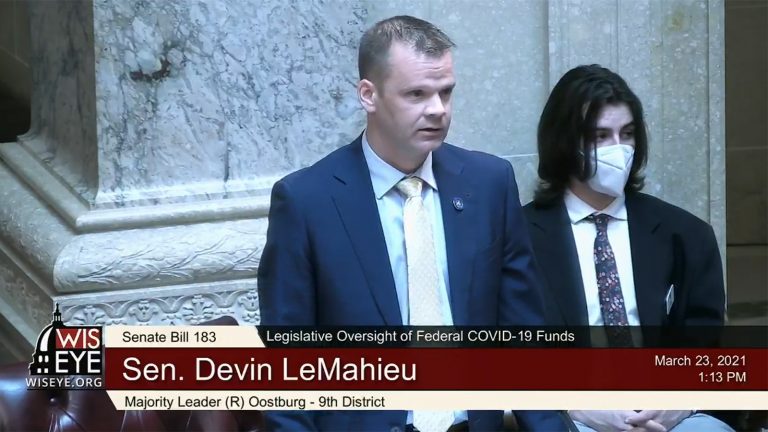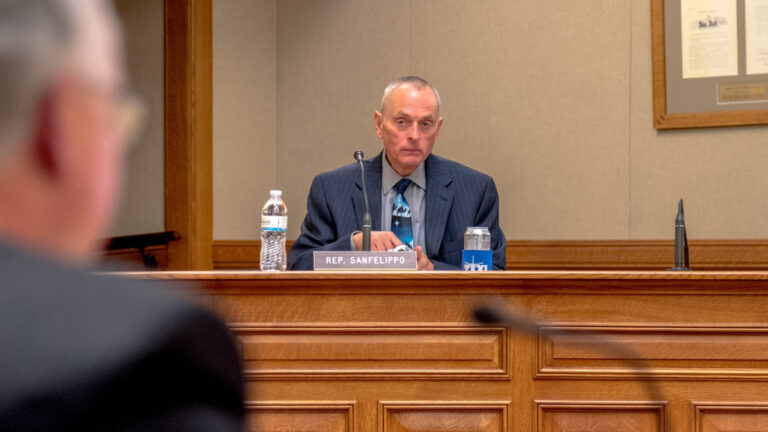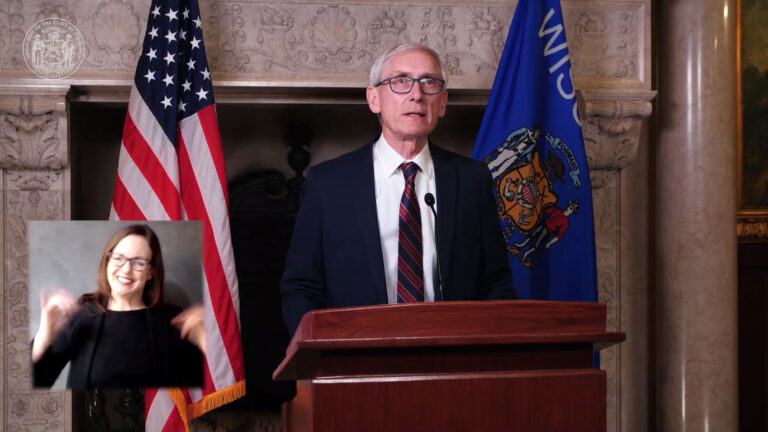 Evers Delivers 2021 Budget Address
Gov. Tony Evers announced his 2021 budget Tuesday night, with promised investments in education, other Democratic priorities.
Tuesday February 16, 2021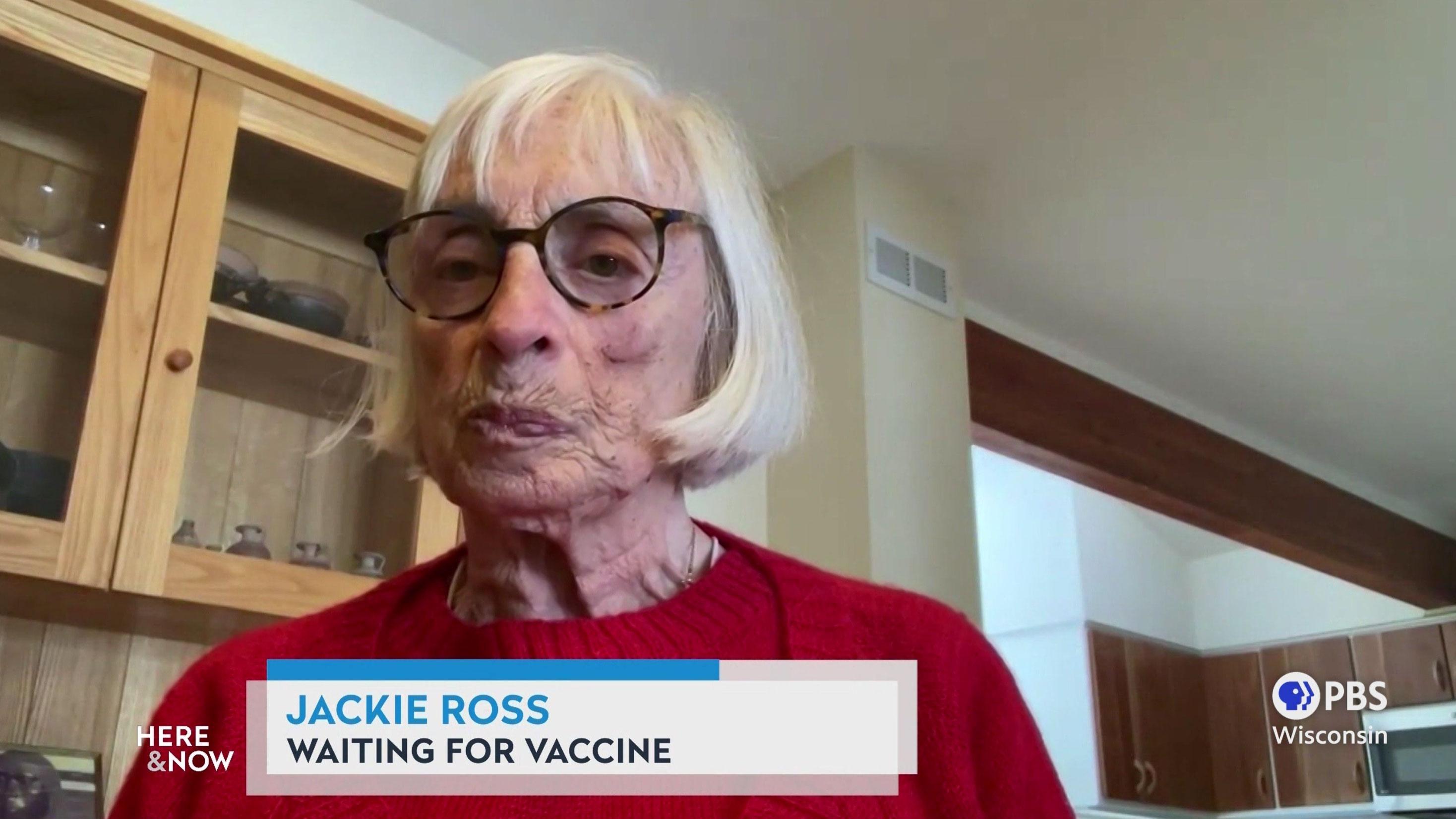 Vaccine Receival in Wisconsin Becomes Tricky
As Wisconsin has become a national leader for administering COVID-19 vaccines, with more than 900-thousand doses given, some people still feel as though they are left out of the loop. "Here & Now" senior political reporter Zac Schultz has the story of an 84-year-old woman from Southern Wisconsin.
Saturday February 13, 2021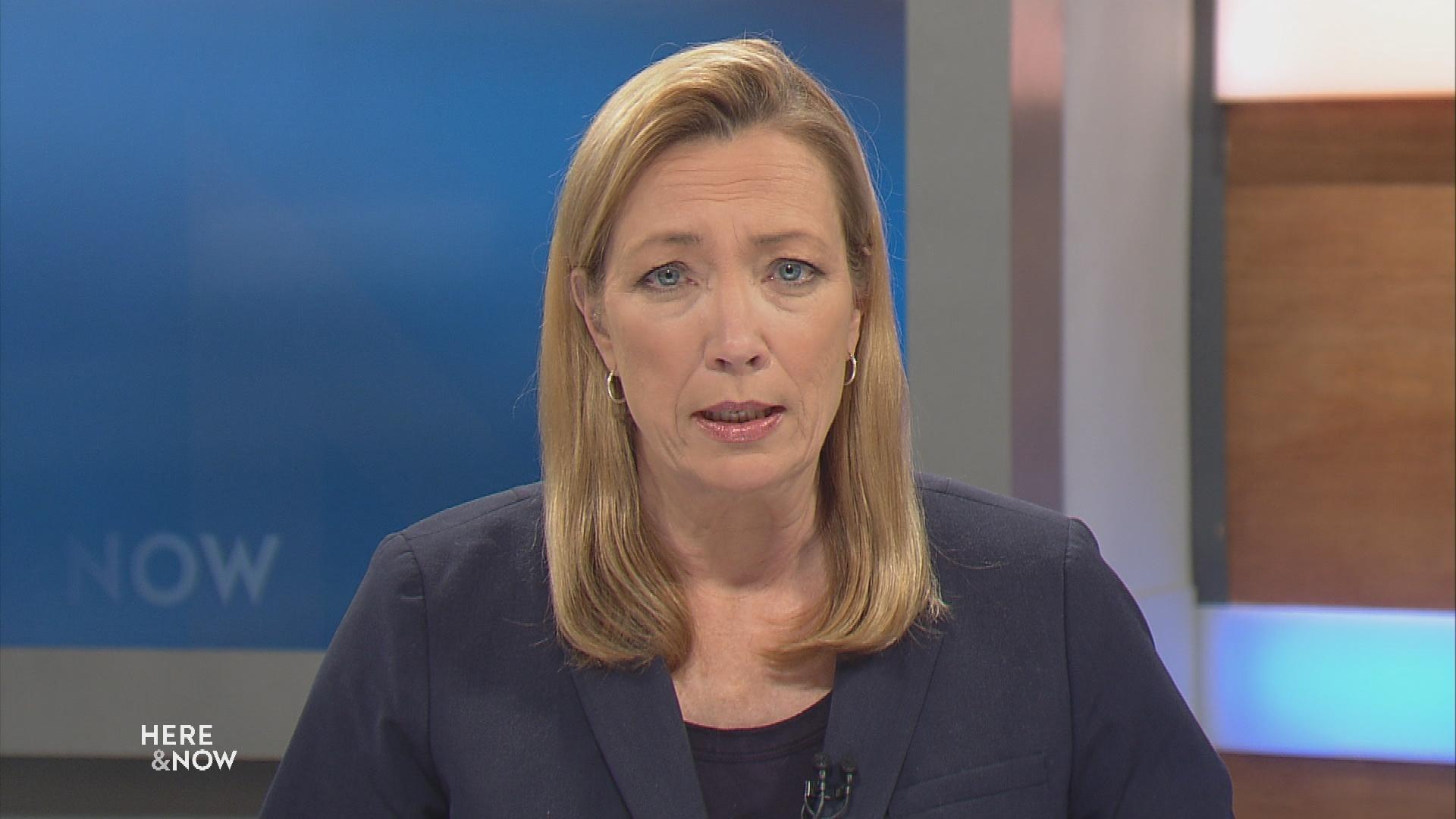 A COVID-19 relief bill passed the Senate Friday was vetoed by Governor Evers. "Here & Now" senior political reporter Zac Schultz breaks down the political events that unfolded this week.
Friday February 5, 2021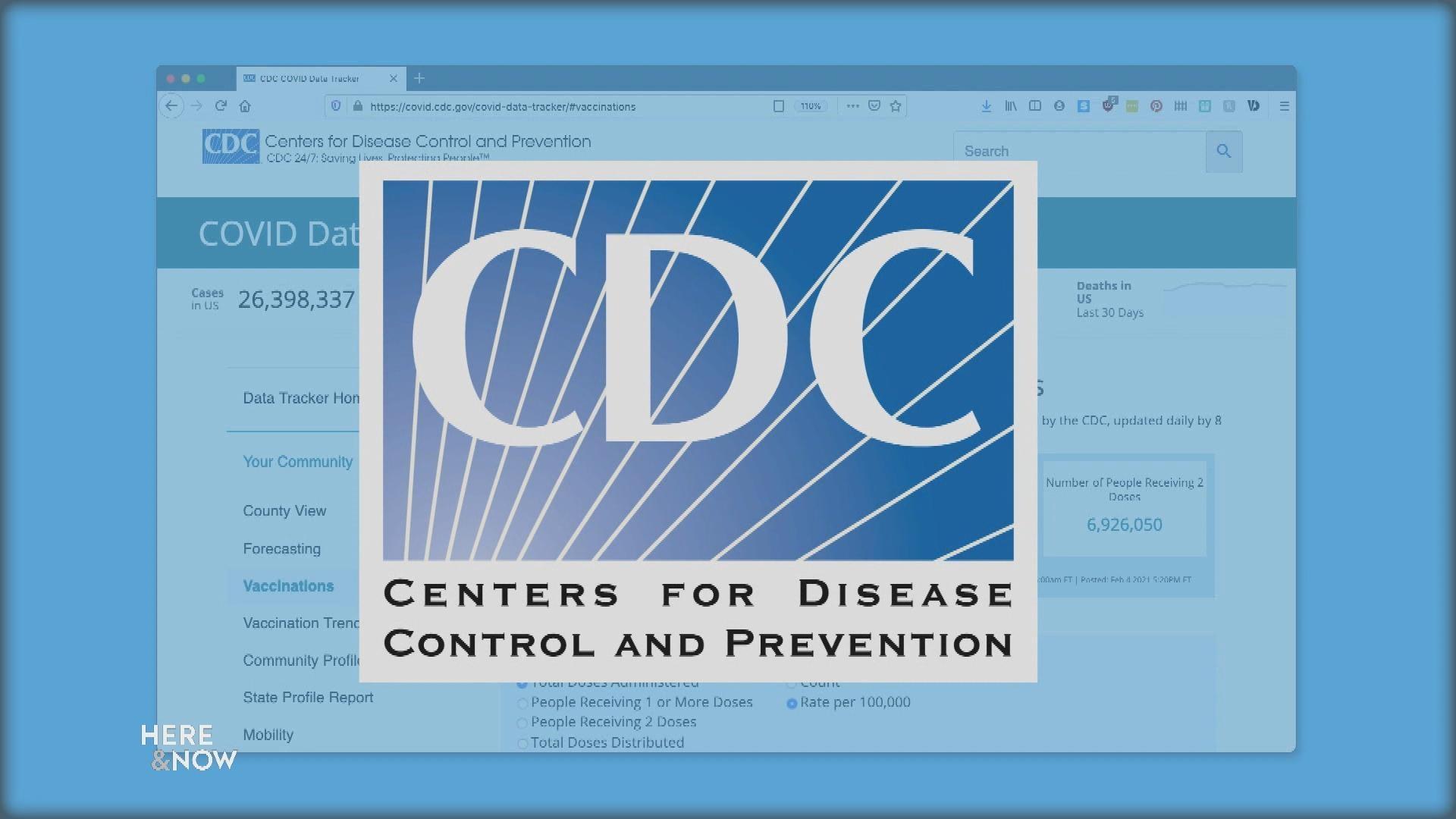 Slow Roll of Vaccines in Wisconsin
Zac Schultz met with a Wisconsin doctor who walked through the process of distributing vaccines. Wisconsin is still in the early stages of distribution, which is a process mired in politics.
Friday February 5, 2021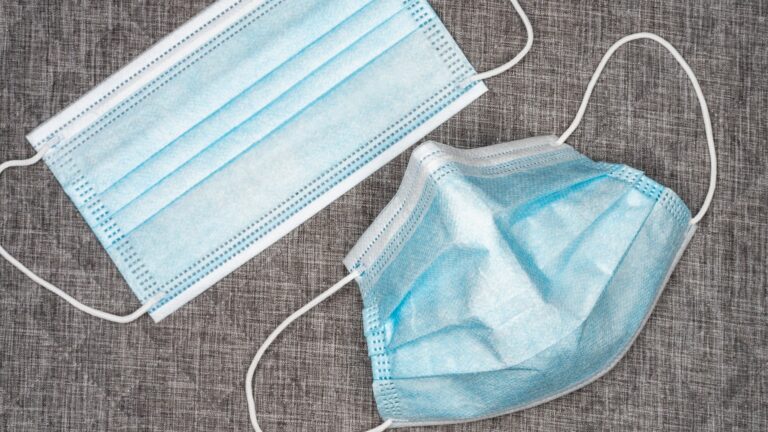 Republican State Senate Votes to End Mask Mandate
The Republican-controlled state Senate passed a resolution Tuesday that would end Gov. Tony Evers' health emergency order and the statewide mask mandate. The 18-13 vote passed despite bipartisan opposition—two Republicans and all the Democrats voted no—and over the objections of 20 major health organizations in Wisconsin. The resolution now moves ...
Wednesday January 27, 2021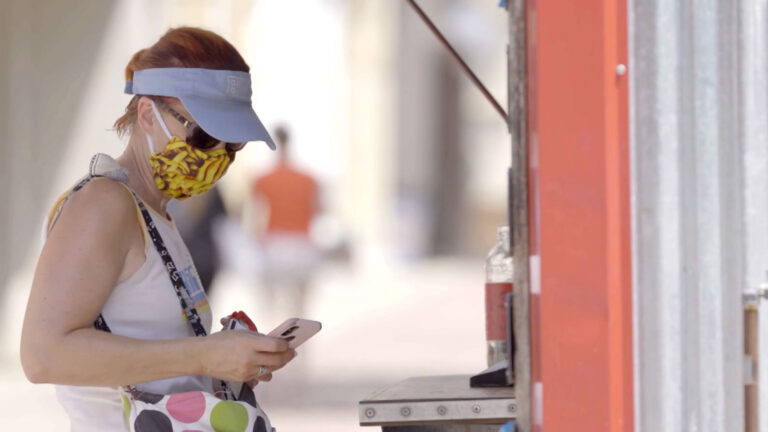 Republicans Resolve To Shut Down Mask Order
Republicans in the state Senate have introduced a joint resolution that would overturn Gov. Tony Evers' latest statewide mask order. Nine Senators, including Senate President Chris Kapenga, R-Delafield, have signed on to the resolution, and 18 Republicans in the Assembly are listed as co-sponsors. The joint resolution, which needs to ...
Friday January 22, 2021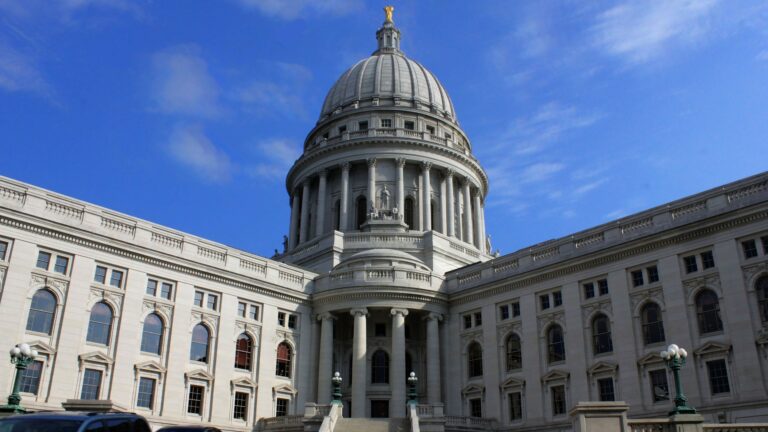 Senate Passes COVID Relief Bill, Sends Changes Back to Assembly
Tuesday afternoon the state Senate passed an amended version of the Assembly's COVID-19 relief bill, with changes that remove a number of controversial provisions in the Assembly bill that were likely to result in Gov. Tony Evers vetoing the bill altogether. The amendment passed 29-2 with only one Democrat and ...
Tuesday January 12, 2021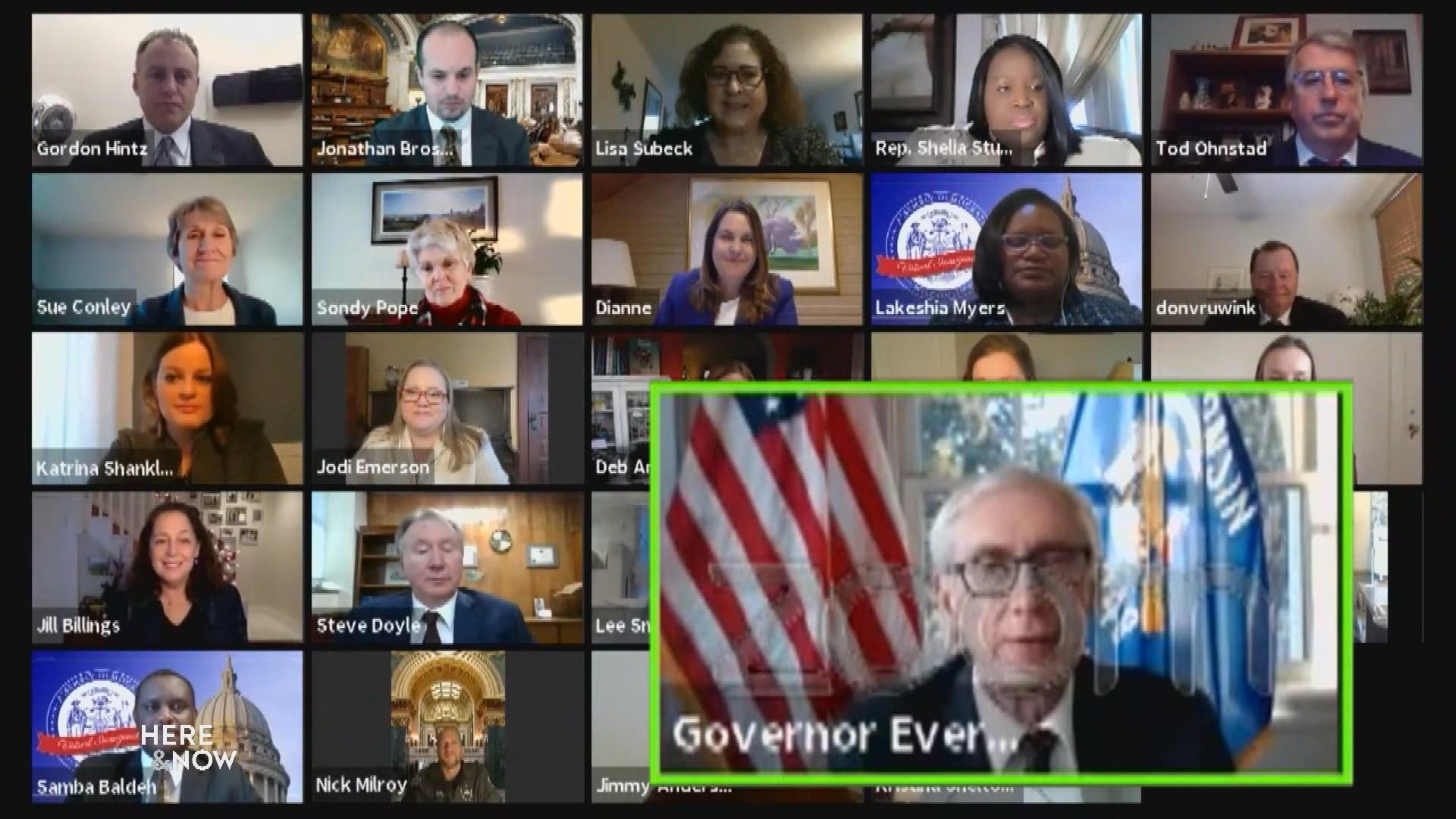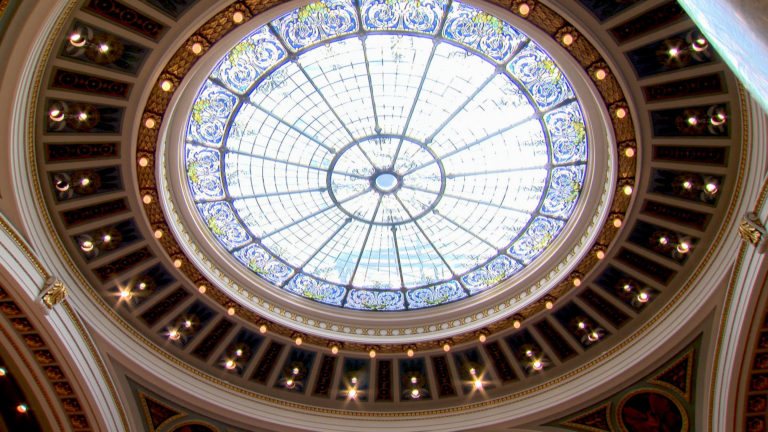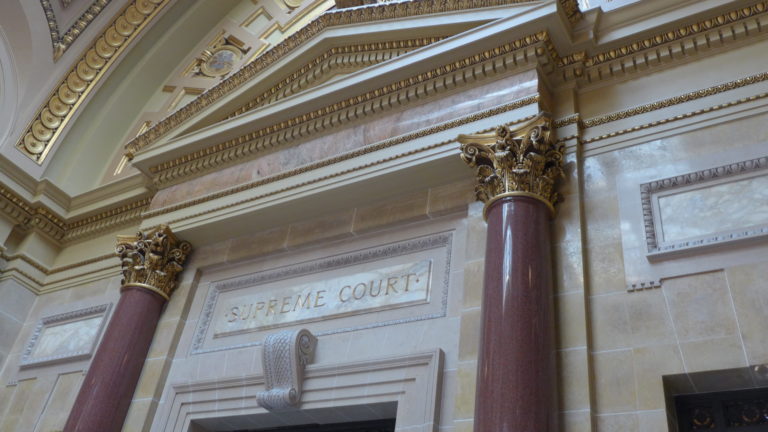 Breaking: Wisconsin Supreme Court Rejects Trump's Election Challenge
The Wisconsin Supreme Court rejected a Trump campaign challenge to the state election results in a 4-3 decision less than an hour before the state cast its votes in the Electoral College. The decision was written by conservative Justice Brian Hagedorn, who joined the court's liberals in rejecting the challenge. ...
Monday December 14, 2020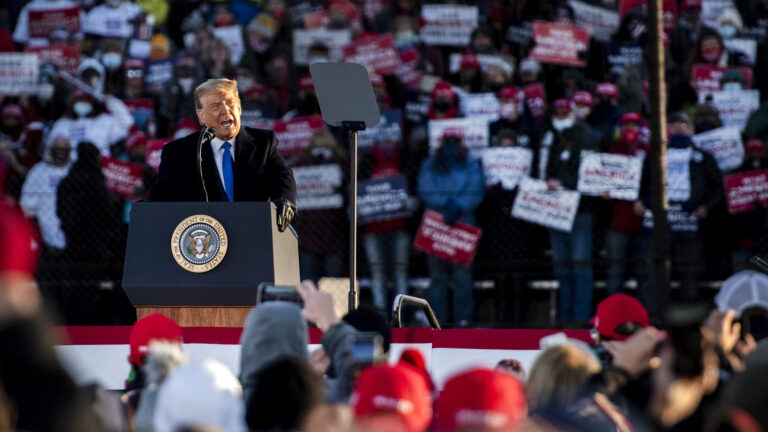 Update: Wis. Supreme Court Agrees to Hear Trump Campaign Election Challenge
The Wisconsin Supreme Court has agreed to hear the Trump campaign's challenge of the state's election results, setting oral arguments for Saturday at noon. This is an appeal of a lower court's decision Friday morning that re-affirmed Democrat Joe Biden's win in Wisconsin. Racine County Reserve Judge Stephen Simanek said ...
Friday December 11, 2020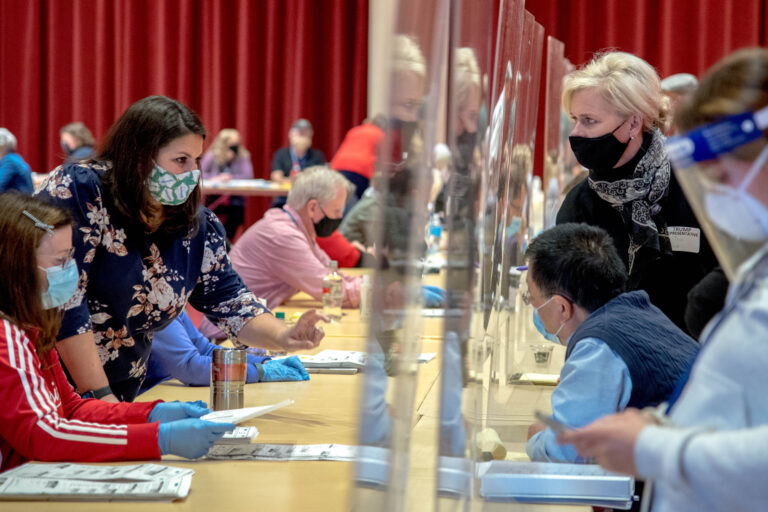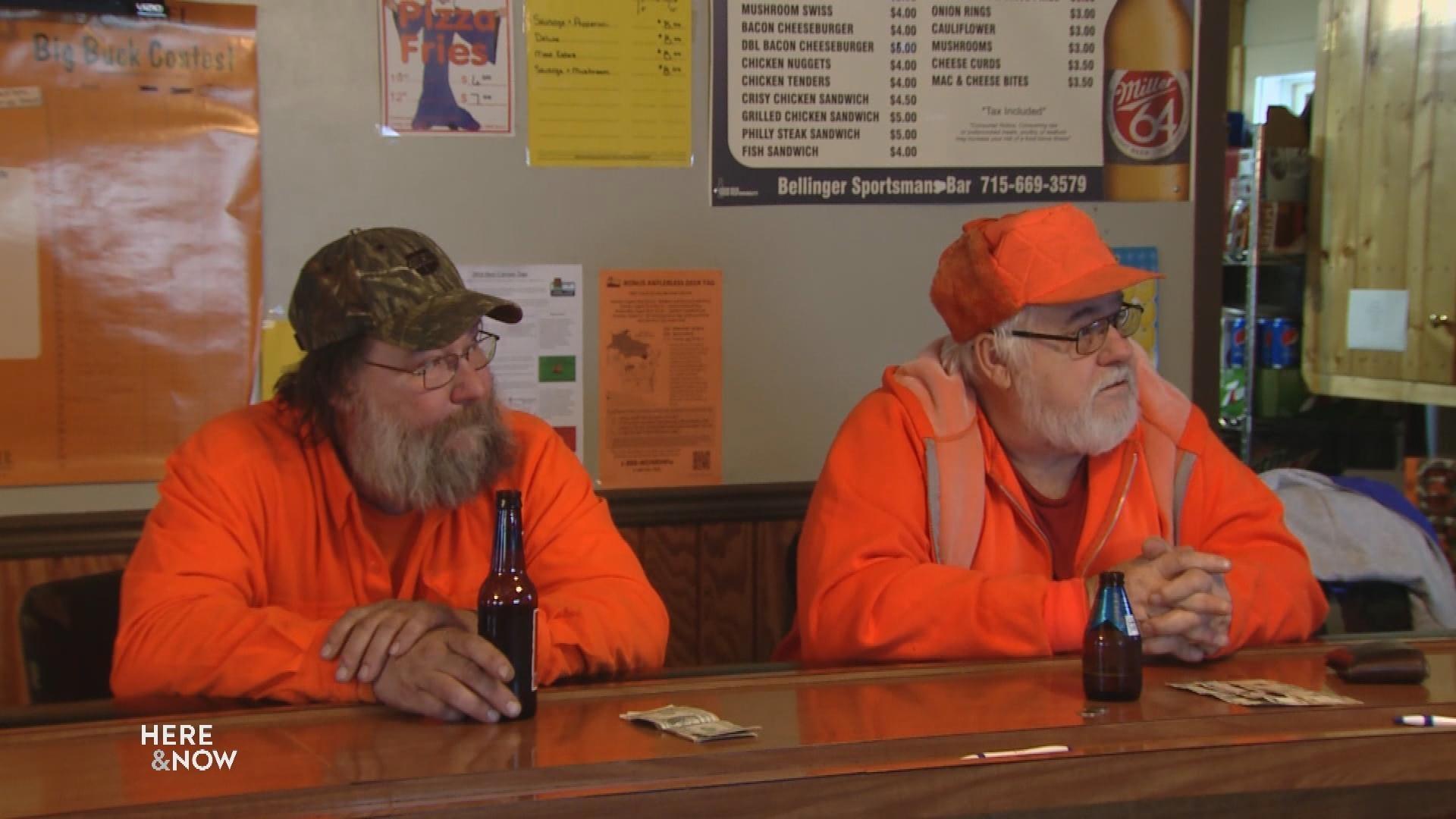 Deer Hunting During COVID and Camp Safety
Here & Now's Zac Schulz reports from Taylor County about how hunters and businesses are preparing for the gun deer season in the age of COVID; Bellin Hospital M.D. Paul Casey sound about deer camp safety.
Friday November 20, 2020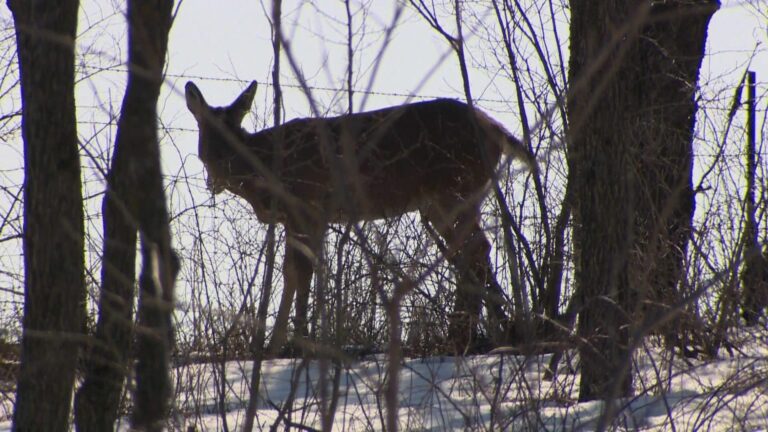 How COVID-19 Is Shaping the 2020 Deer Season
The Wisconsin Department of Natural Resources is advising hunters not to travel across the state to hunt for this year's gun-deer season. Keith Warnke, the administrator of the Fish, Wildlife and Parks Division, said "We're recommending hunters keep hunting local and they do it with members of their household to ...
Friday November 20, 2020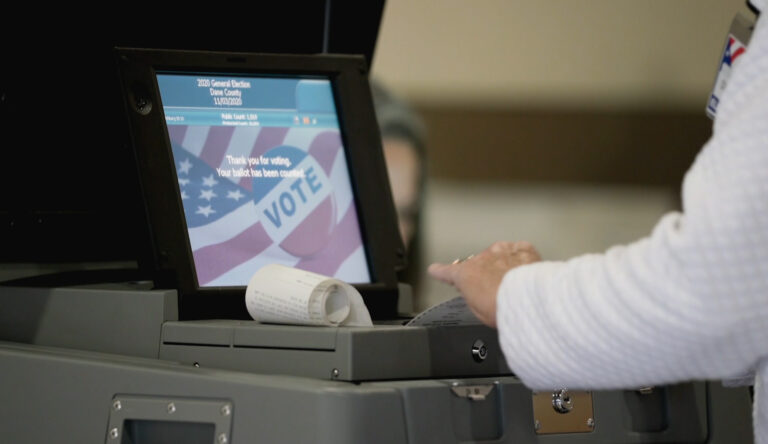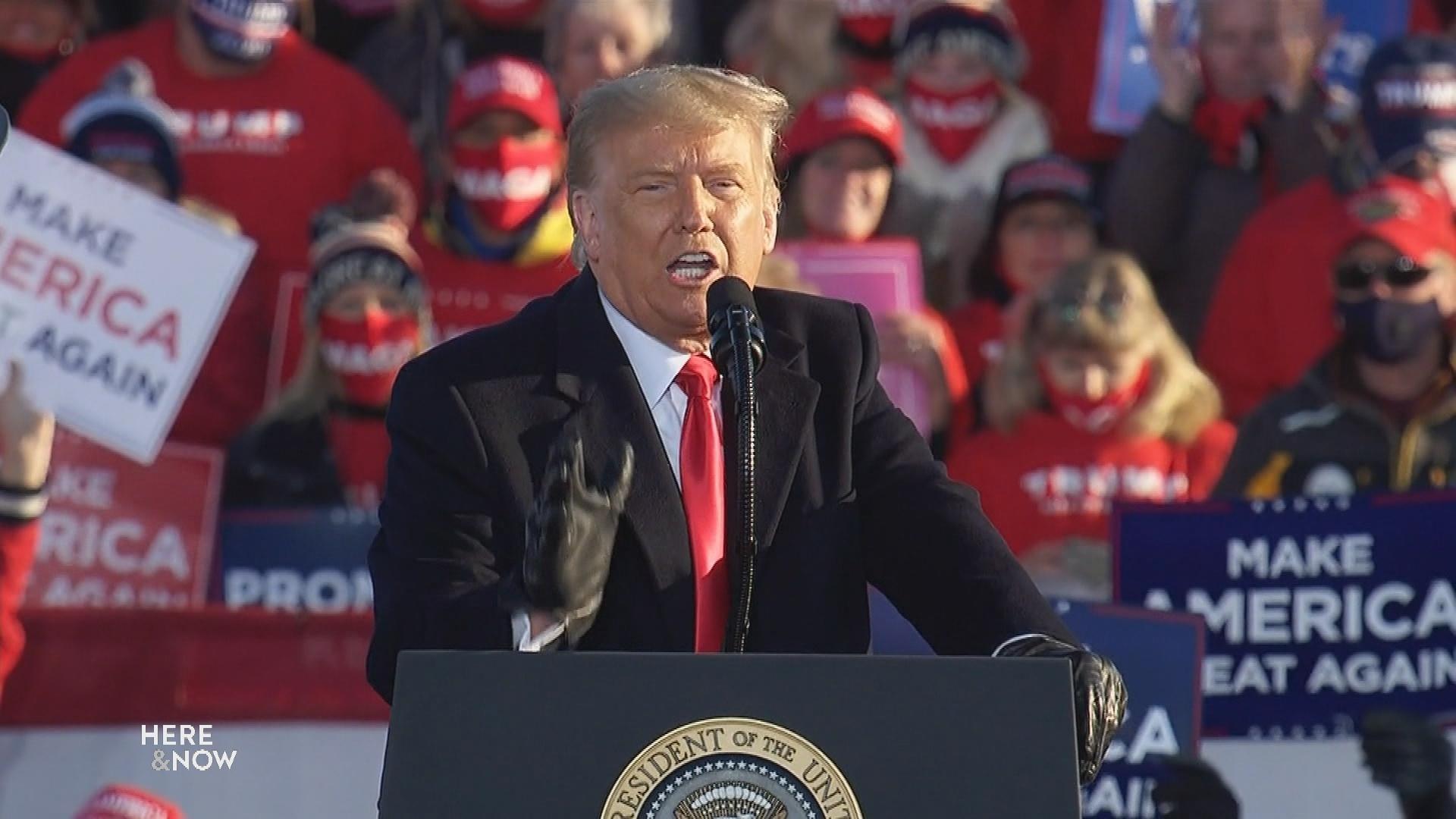 Here and Now's Zac Schultz reports on how the presidential candidates approached Wisconsin during the campaign in the midst of the pandemic.
Saturday October 31, 2020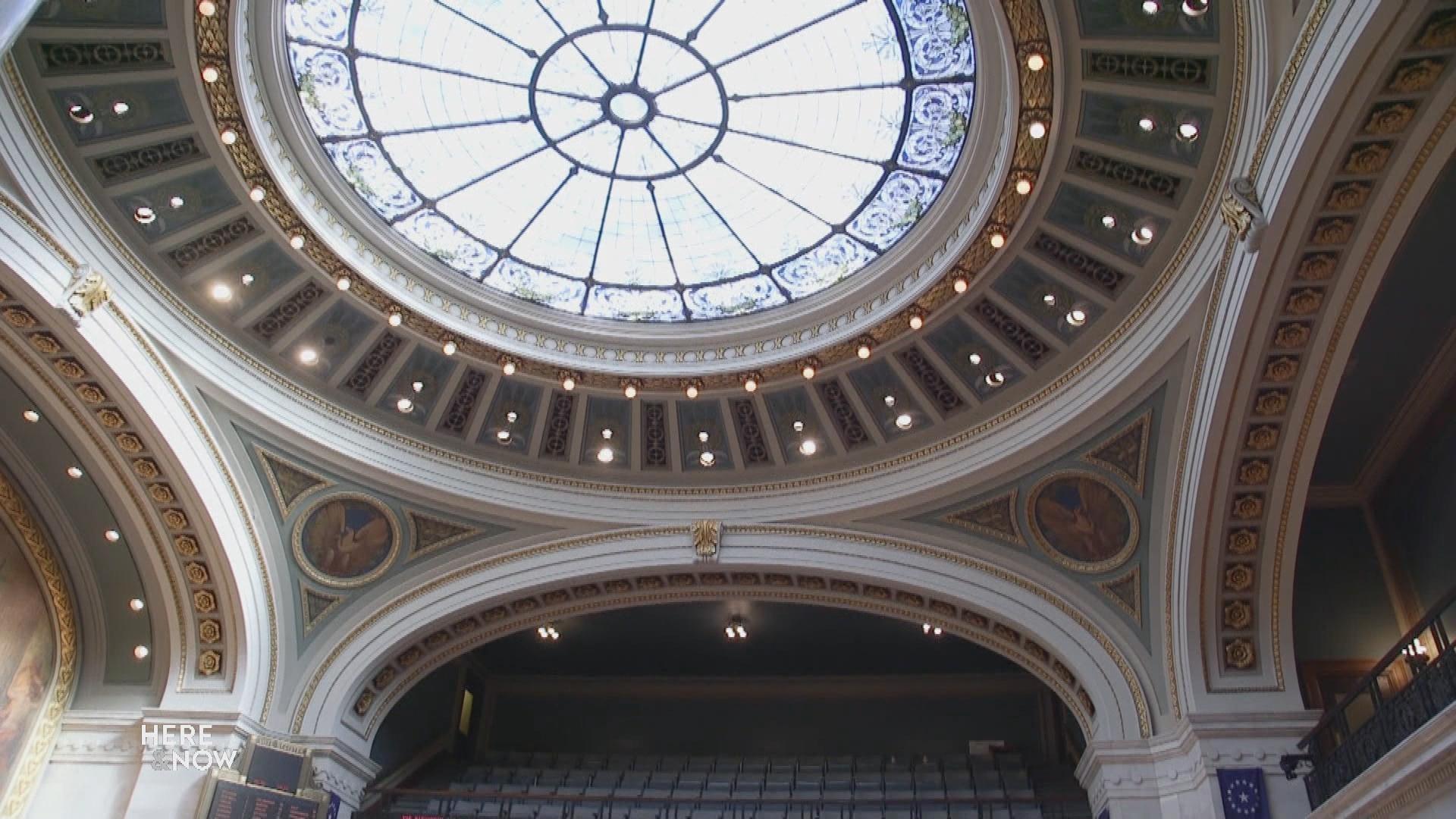 Wisconsin Democrats and the Blue Wave
Wisconsin Democrats are being cautious and taking nothing for granted as presidential candidate Joe Biden holds an edge over Donald Trump in the polls; not only in the race for president but also Wisconsin's down ballot candidates. Here & Now's Zac Schultz explores how a blue wave could affect the State Assembly and Senate races.
Friday October 23, 2020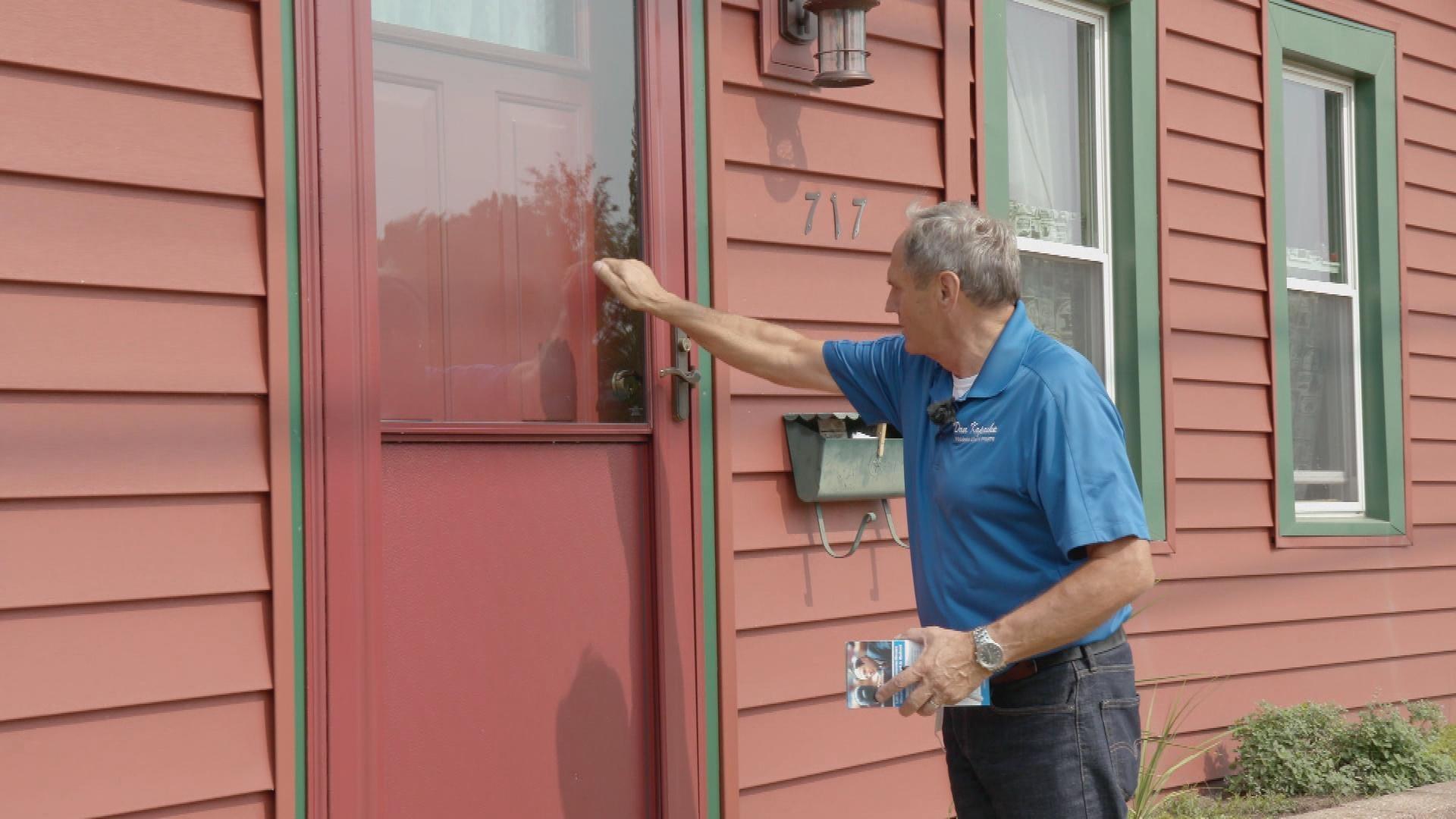 An in-depth look by Zac Schultz at differences in approaches to voters between Democrat and Republican candidates during the pandemic.
Friday October 16, 2020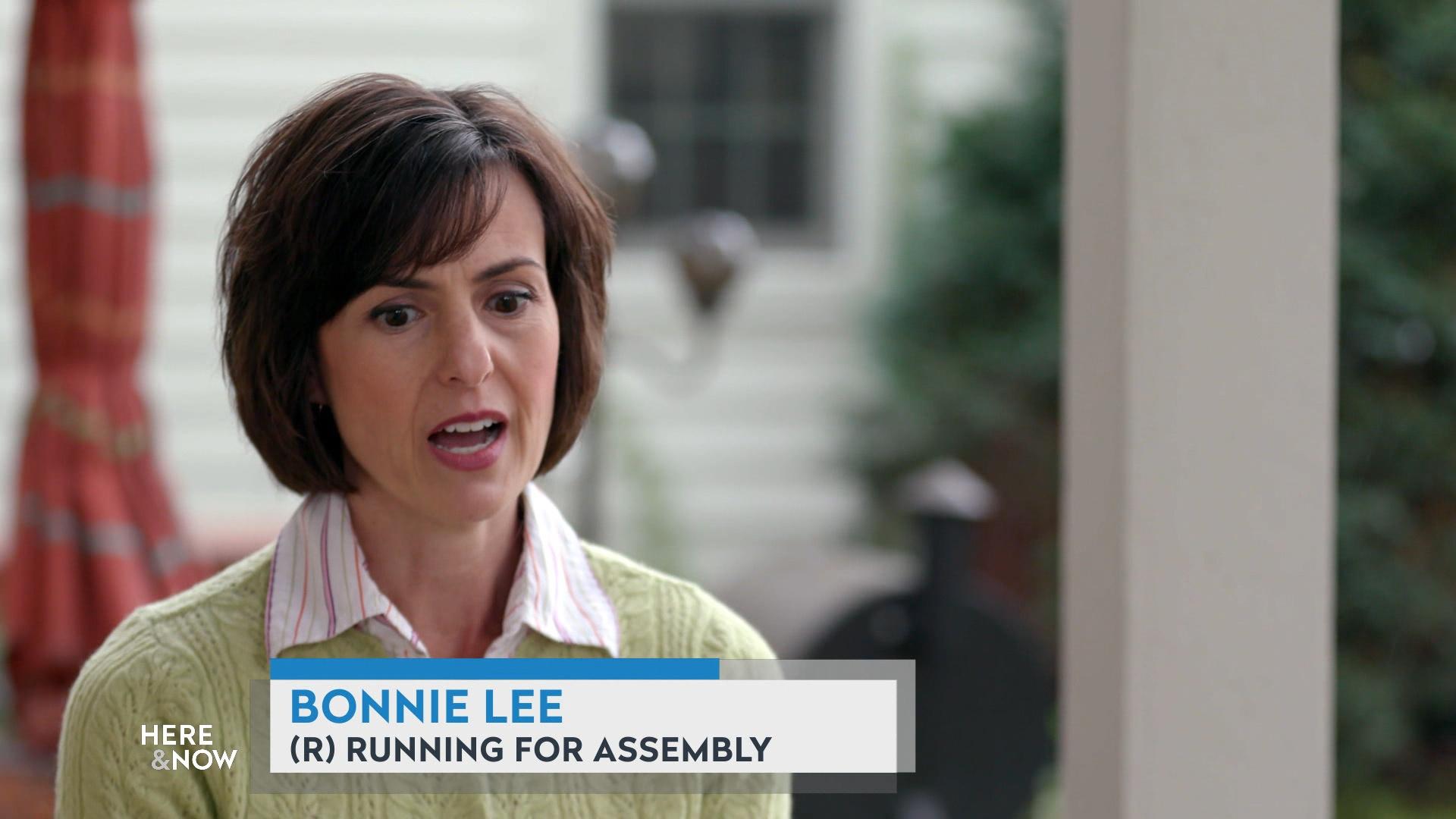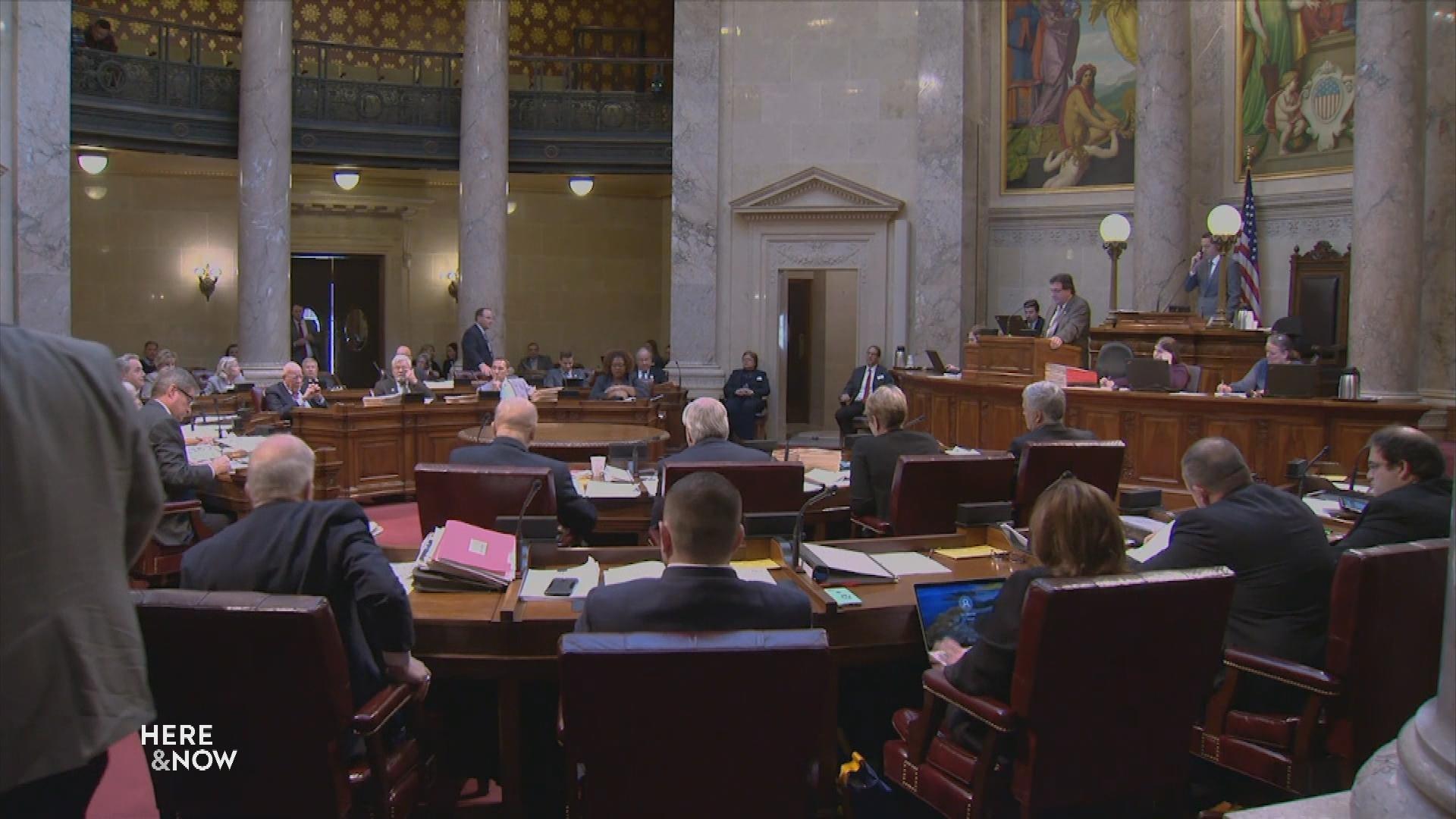 Nov. Election Directs Outcome for Wis. State Capitol
This fall's election will impact what going on in the State Capitol for the next two years. The story is not whether Democrats can win enough seats to take control of the chamber, but whether they can prevent Republicans from gaining a super-majority.
Friday October 2, 2020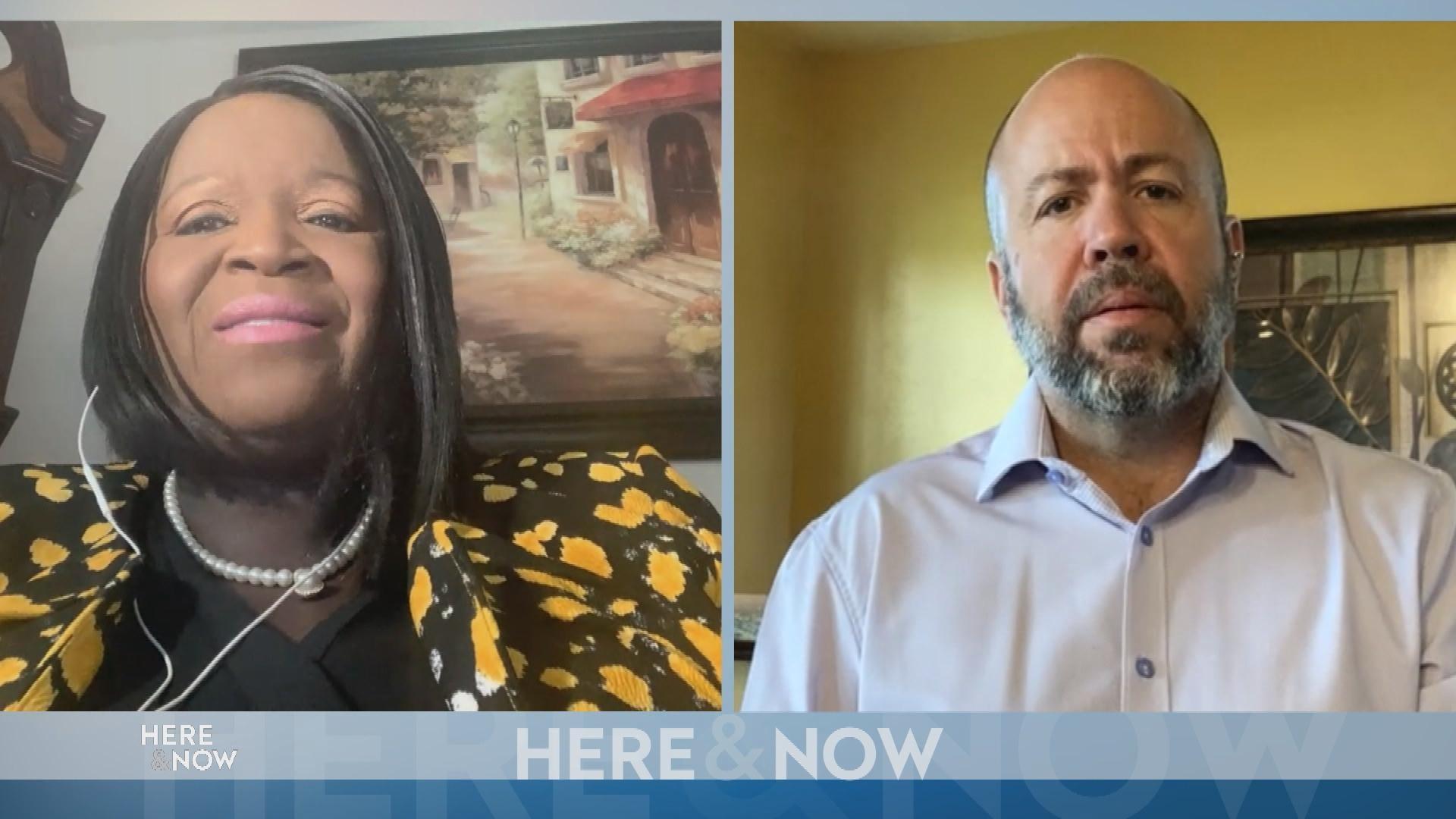 Representatives Take on Legislative Agenda
Rep. Shelia Stubbs (D-Madison) and Rep. Jim Steineke (R-Kaukauna), co-chairs of the Legislature's Task Force on Racial Inequities, talk about Gov. Evers' proposed police reform bills and how they see working together in a bipartisan manner.
Friday September 11, 2020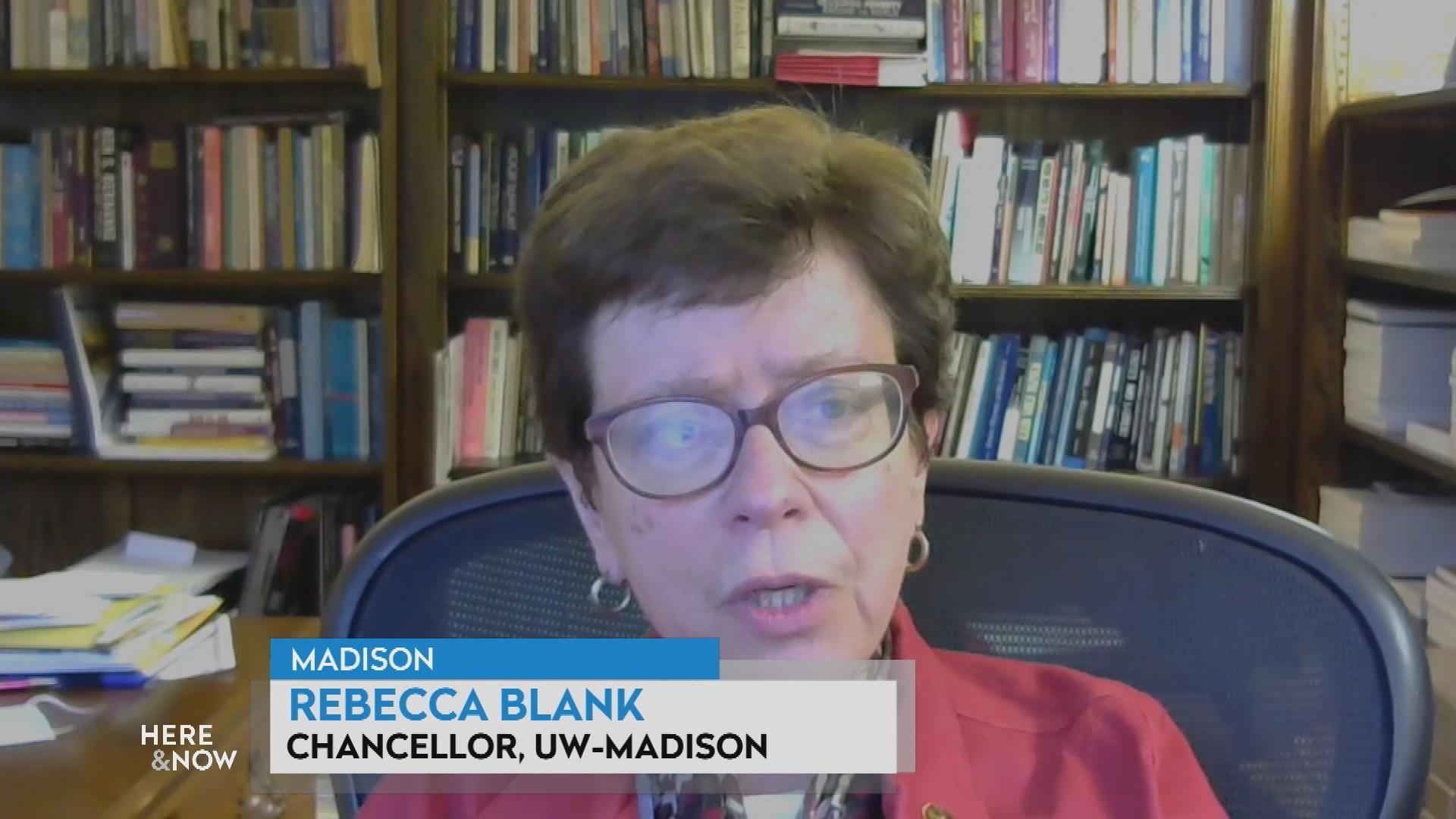 UW Madison Transitions to Virtual and Two-Week Quarantine
With students back on campus, coronavirus cases are spiking. UW-Madison Chancellor Rebecca Blank talks about moving classes online, quarantining selected dorms for two weeks and the future of university life for students.
Friday September 11, 2020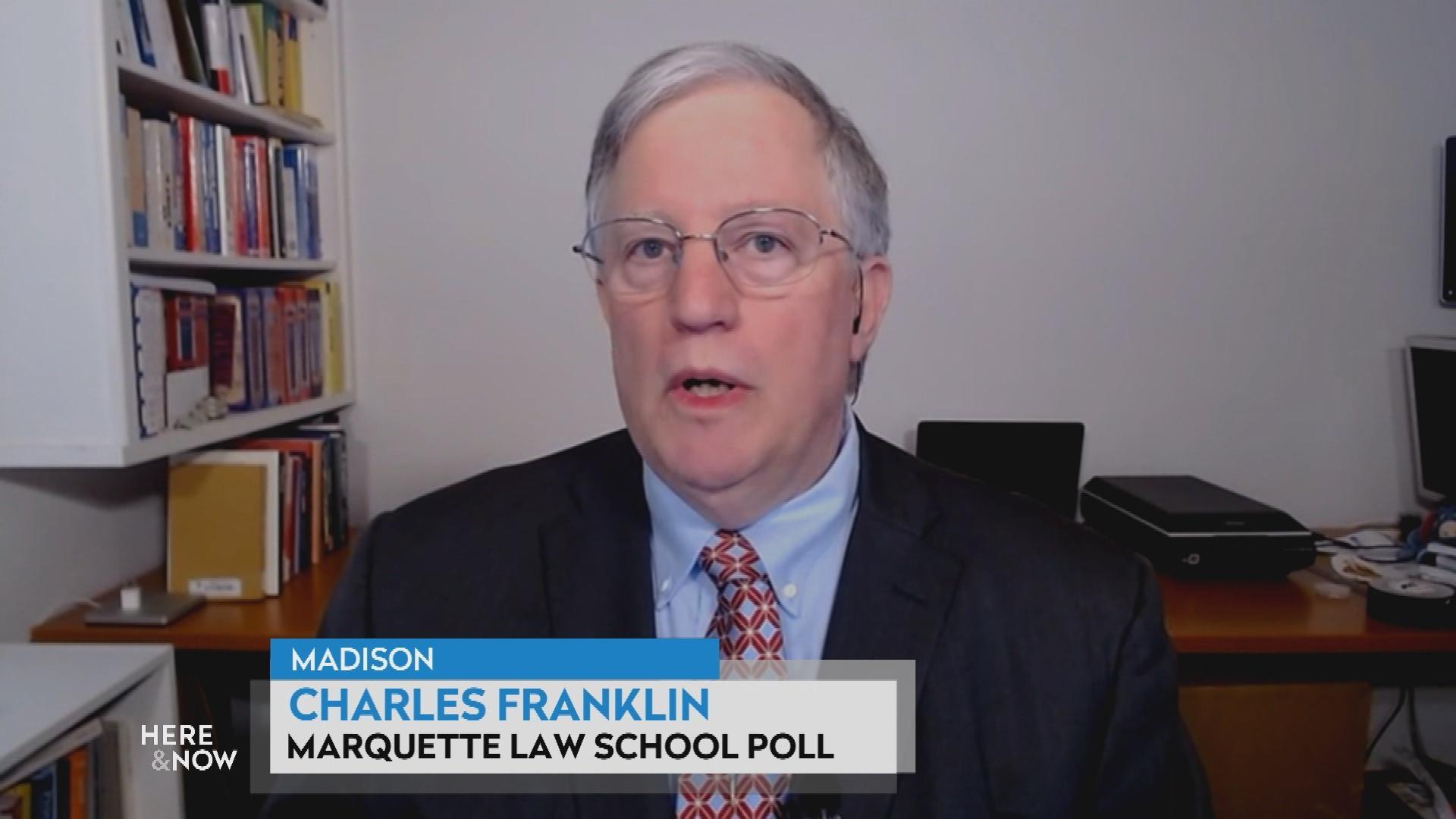 Marquette U. Pollster Charles Franklin on Pres. Candidates
Marquette Law School Pollster, Charles Franklin, provides results and analysis of his most recent poll about presidential candidates, protests against police shootings, Trump's handling of protests and comfort levels with reopening of schools.
Friday September 11, 2020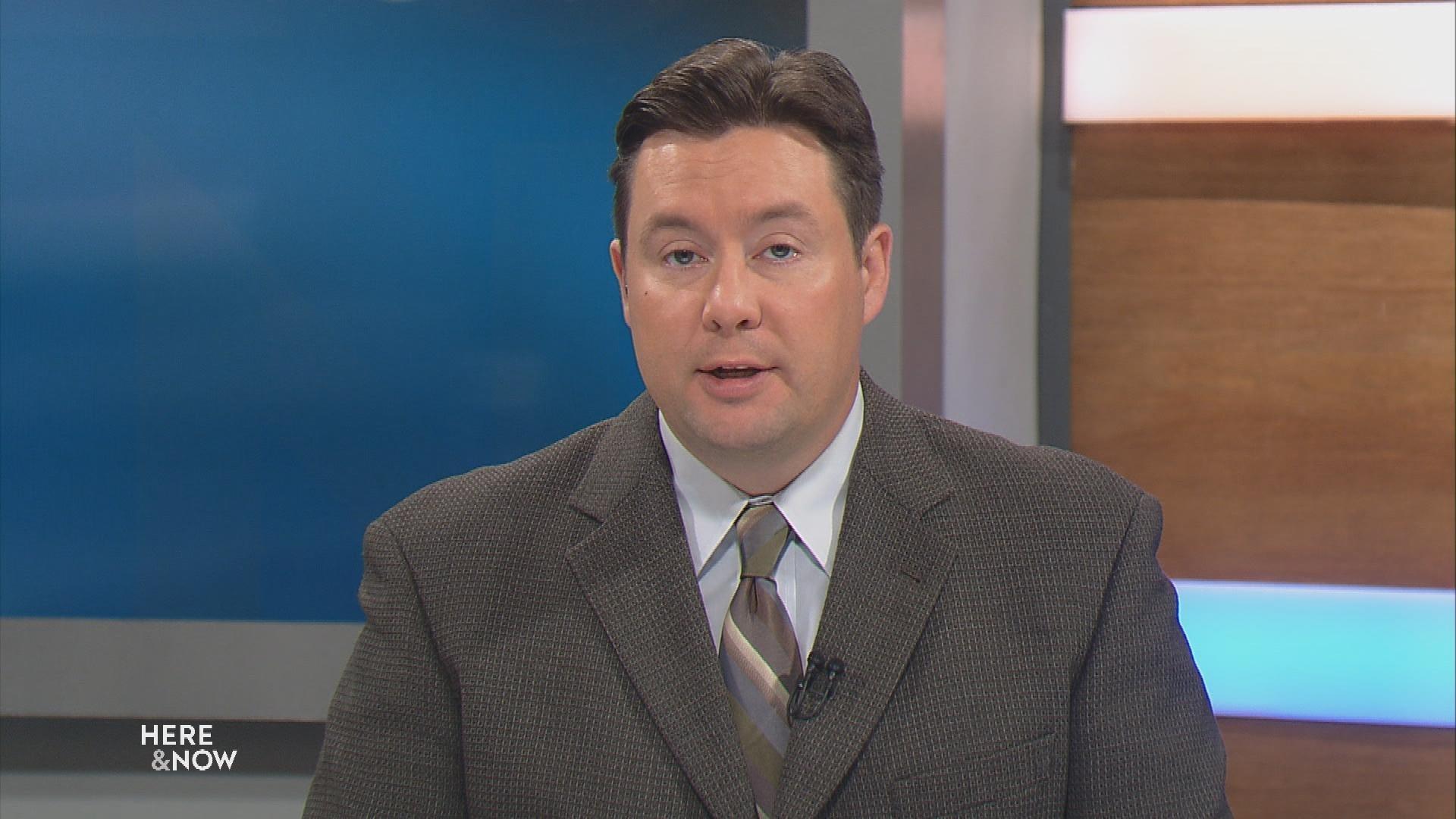 This week it was announced that there would be another troop withdrawal from Afghanistan, which estimates that the U.S. will be at 4,500 grounded troops in November. Around 3,000 people died in the 9/11 attacks on the world trade center and pentagon, and currently that many people are dying from coronavirus every three days.
Friday September 11, 2020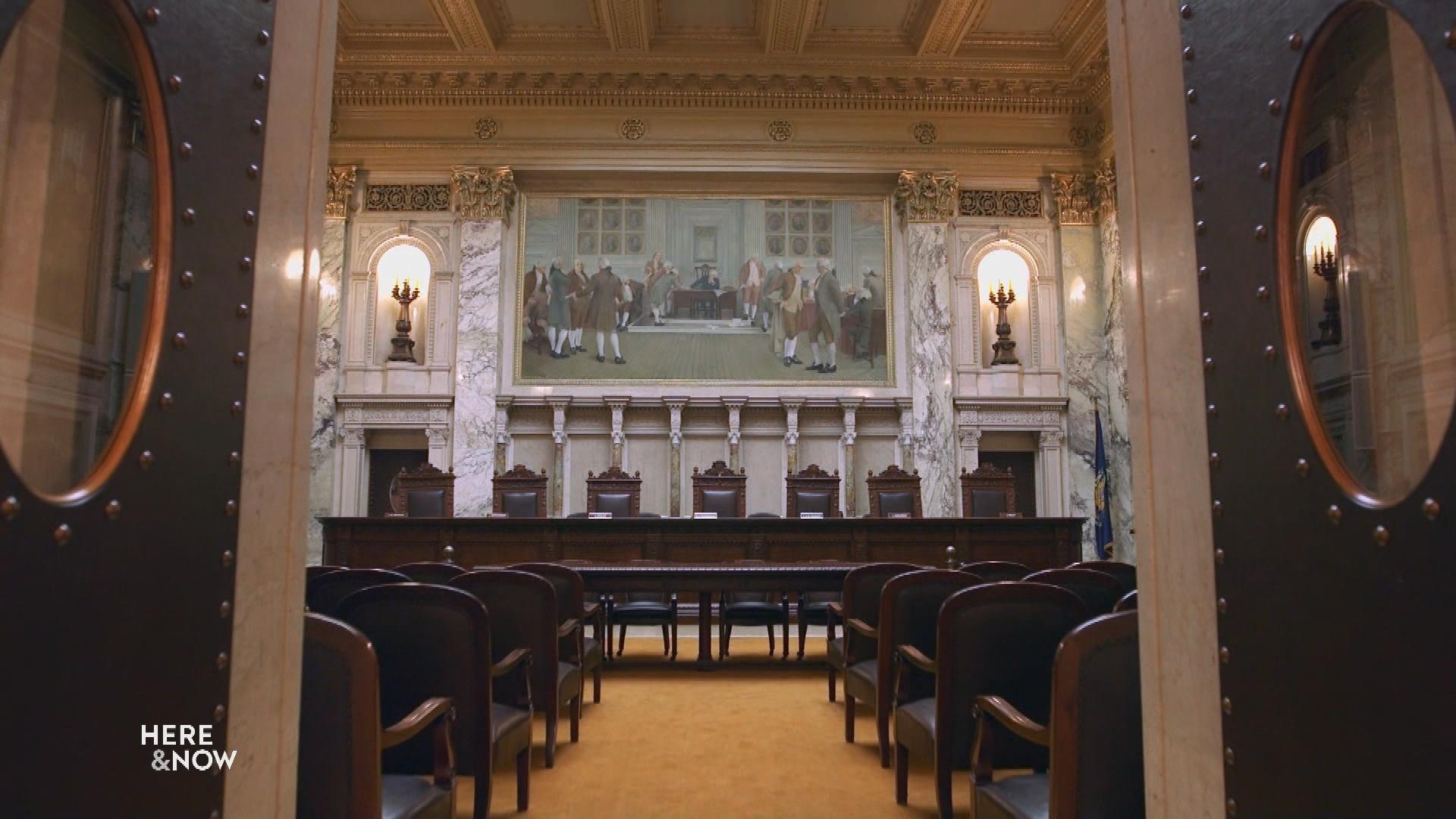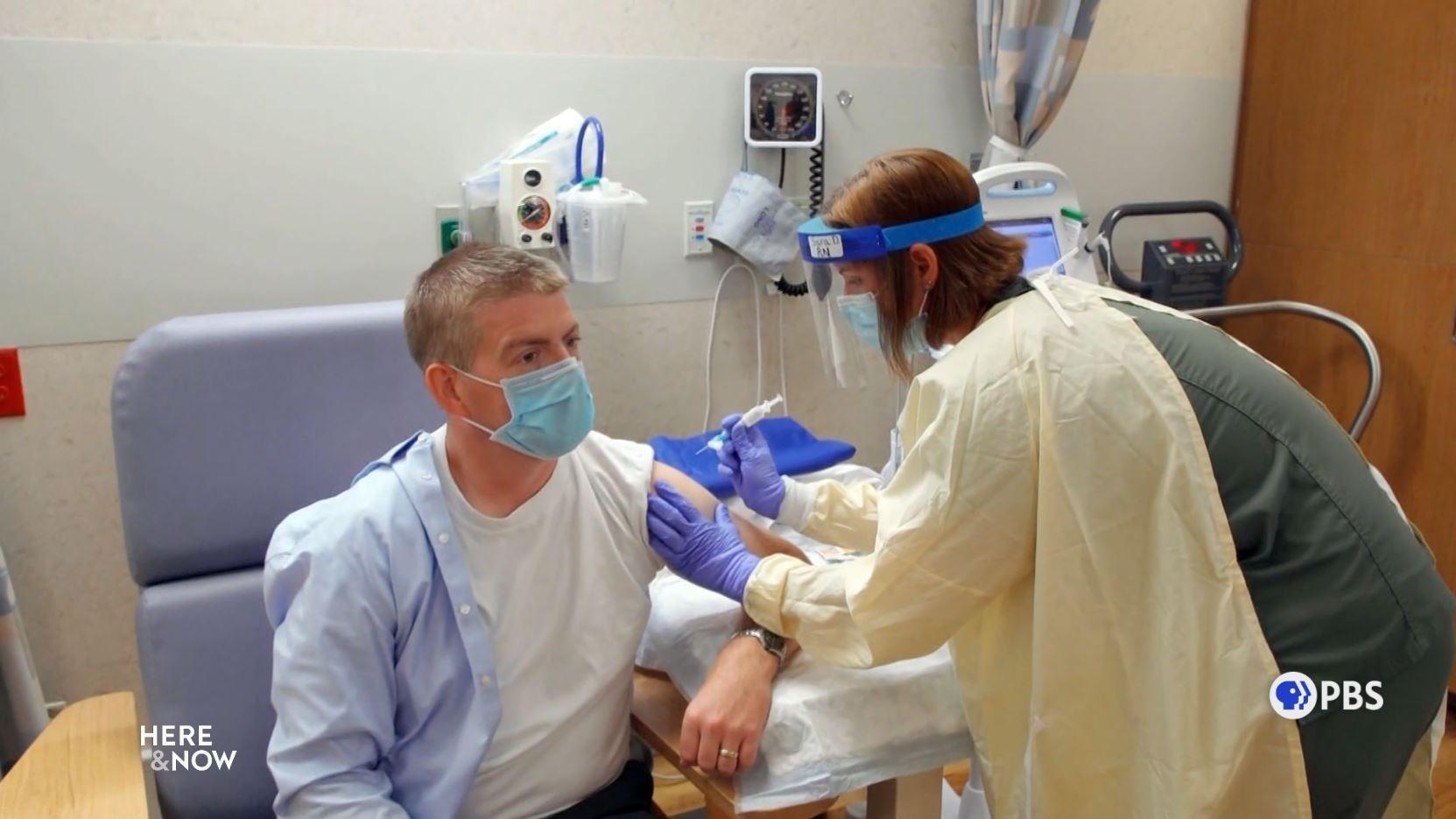 UW Health Vaccine Study Placed on Hold
A vaccine trial study that UW Health launched last week, part of an international trial, was out on hold when a study participant in Great Britain experienced concerning side effects.
Friday September 11, 2020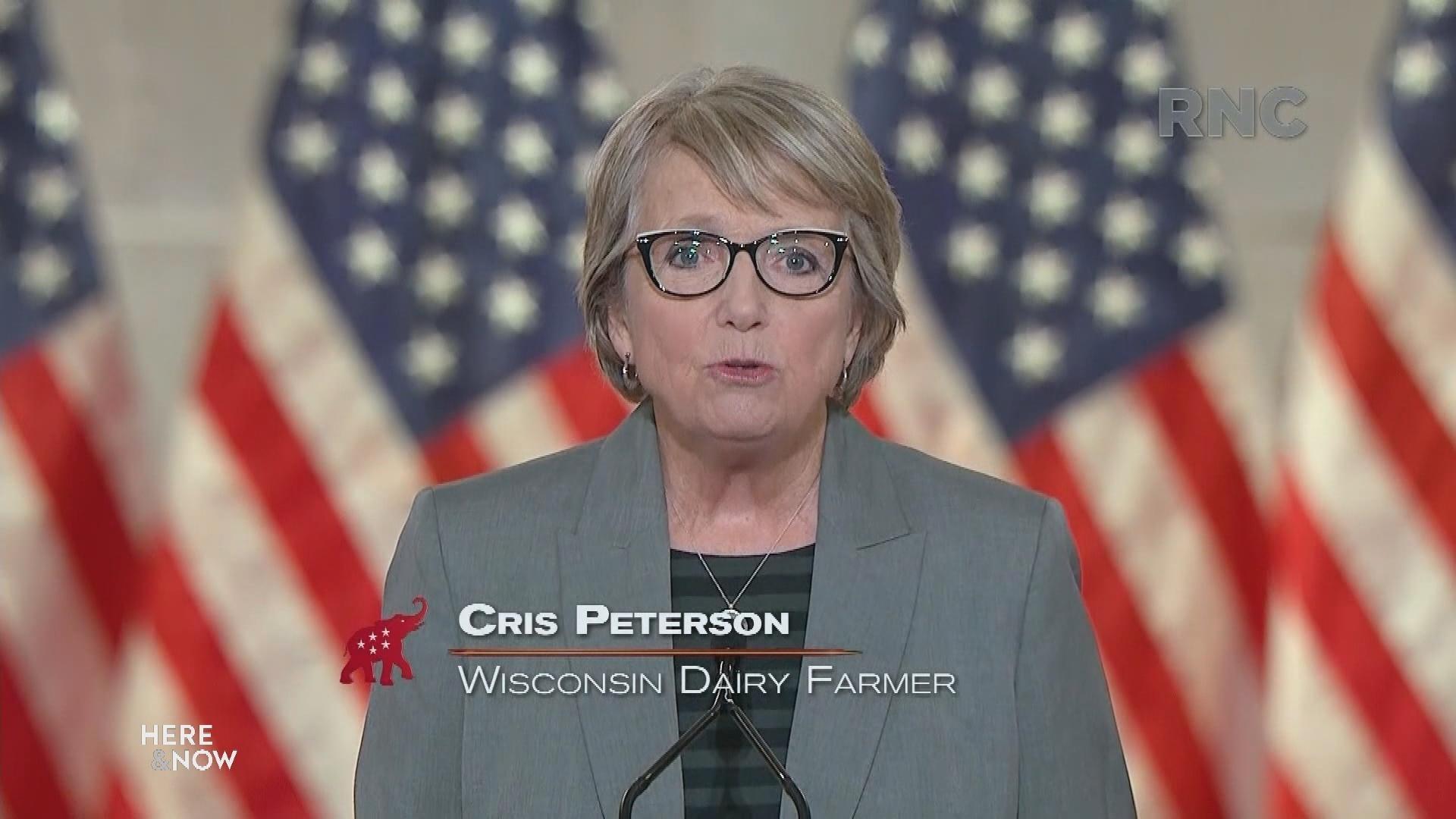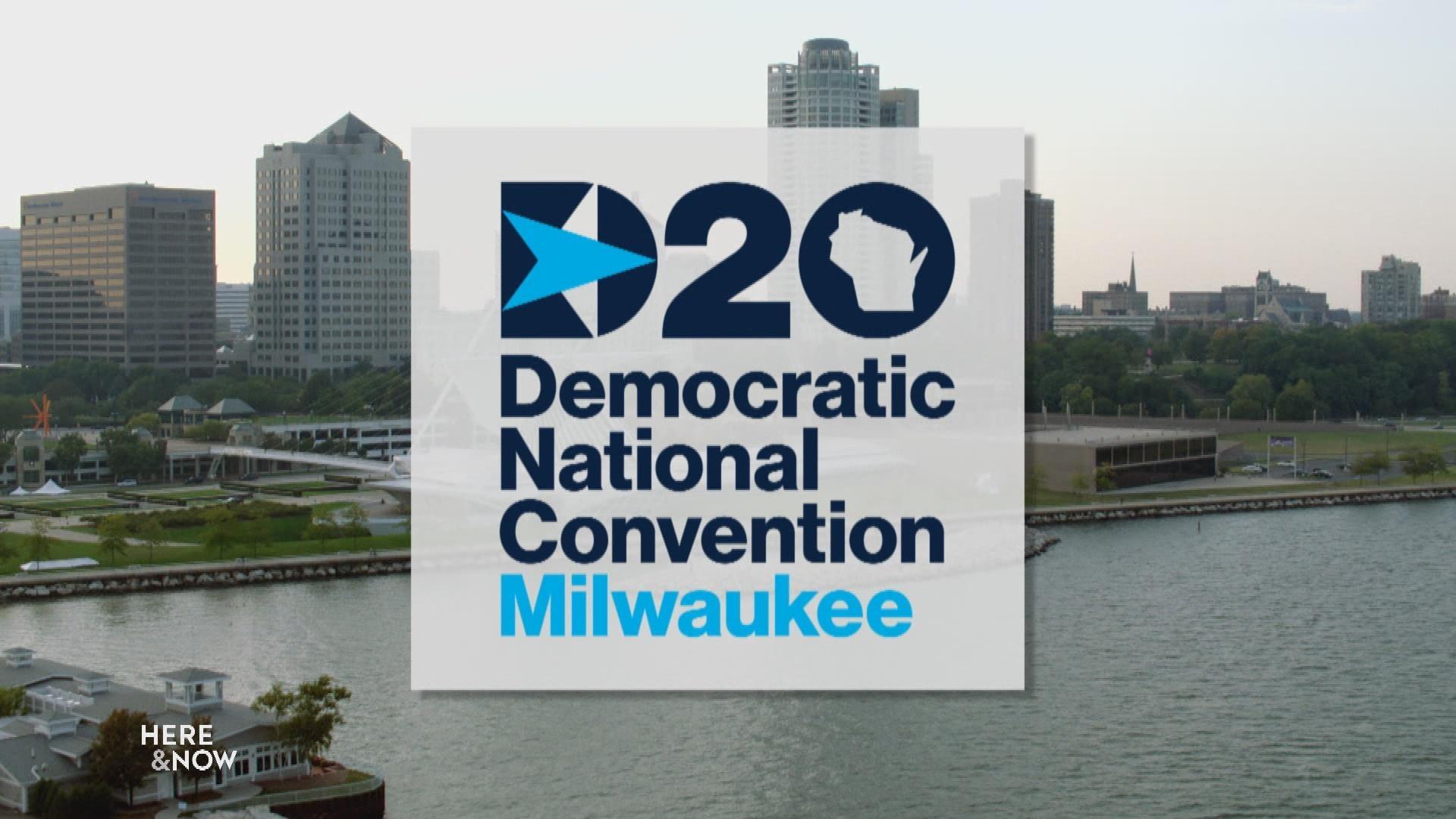 Evers and Barnes Say Milwaukee Still Relevant to DNC
Milwaukee was supposed to be the center of the political world when it hosted the Democratic Nat'l Convention. Now it's been virtually hollowed out, another victim of the pandemic. But that doesn't mean Wisconsin's politicians won't try to salvage something from this week. Gov. Tony Evers and Lt. Governor Mandela Barnes discuss if there's still something to be gained from the Milwaukee DNC.
Friday August 14, 2020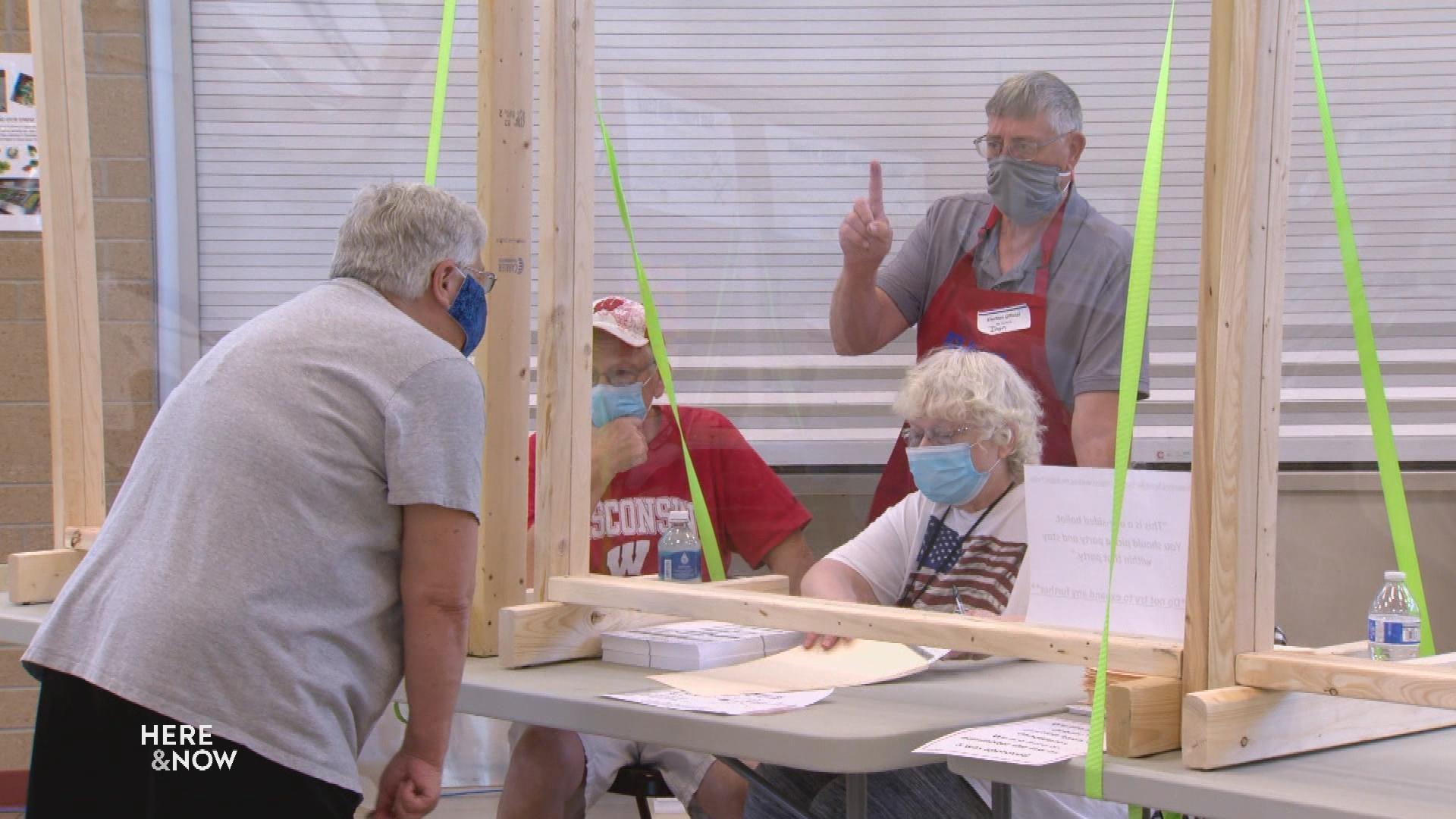 Primary Elections Result in More Diverse State Legislature
While Tuesday was the fall primary, the election effectively decided the winner in several races. Melissa Sargent and Kelda Helen Roys both won primaries for State Senate. In Madison, an African immigrant - Samba Baldeh - and an Asian-American woman - Francesca Hong - won seats in the Assembly and in the Milwaukee suburbs, Julian Bradley, a Black man, won the primary in the 28th Senate district.
Friday August 14, 2020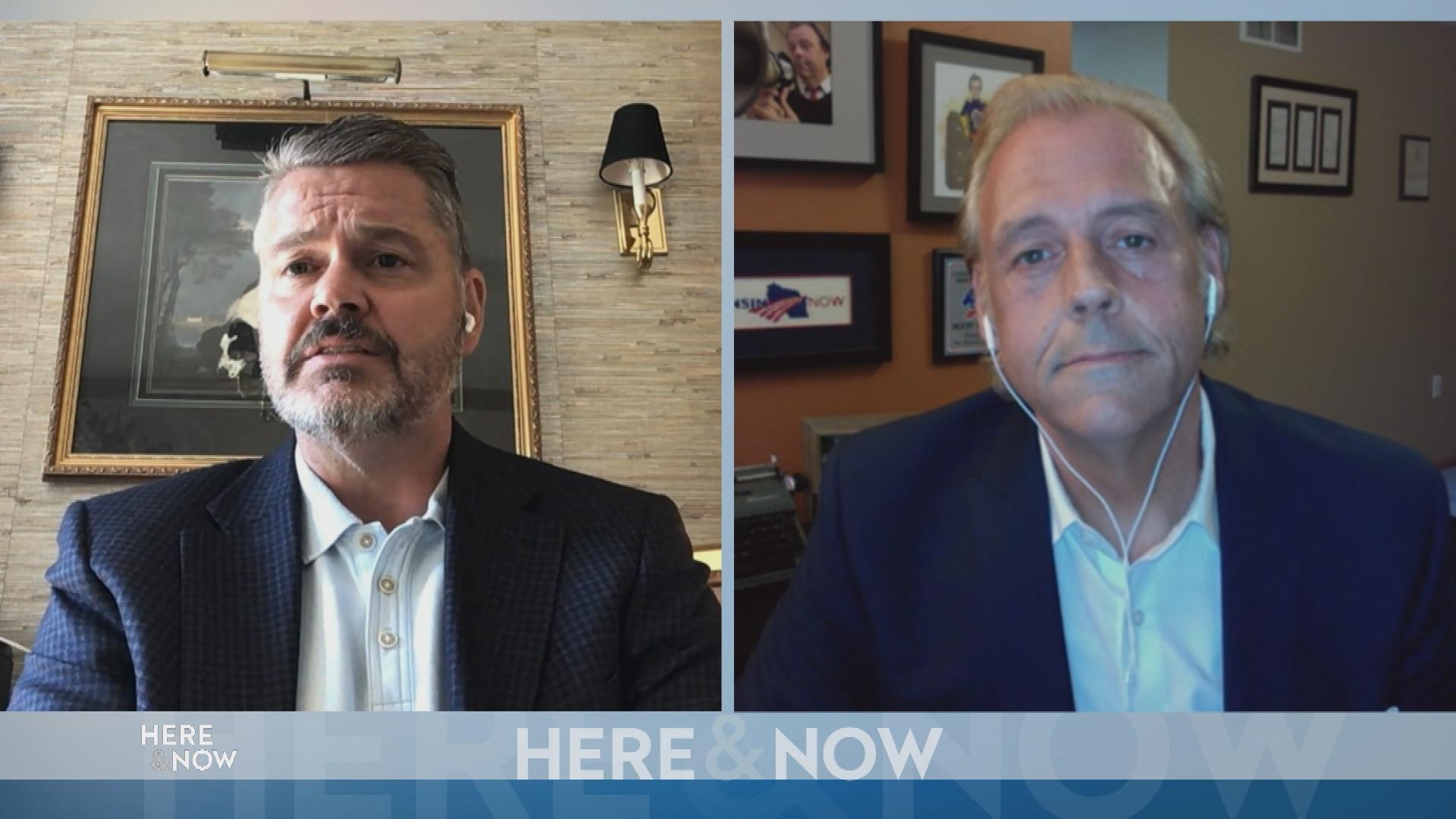 Political Panelists Talk DNC, Kamala Harris and Kanye West
Republican strategist and Managing Partner of Capitol Consultants, Bill McCoshen and Democratic strategist and member of the State Ethics Commission, Scot Ross discuss the DNC moving to a virtual platform, the Biden-Harris ticket and changes to the USPS that may make it harder to vote by mail.
Friday August 14, 2020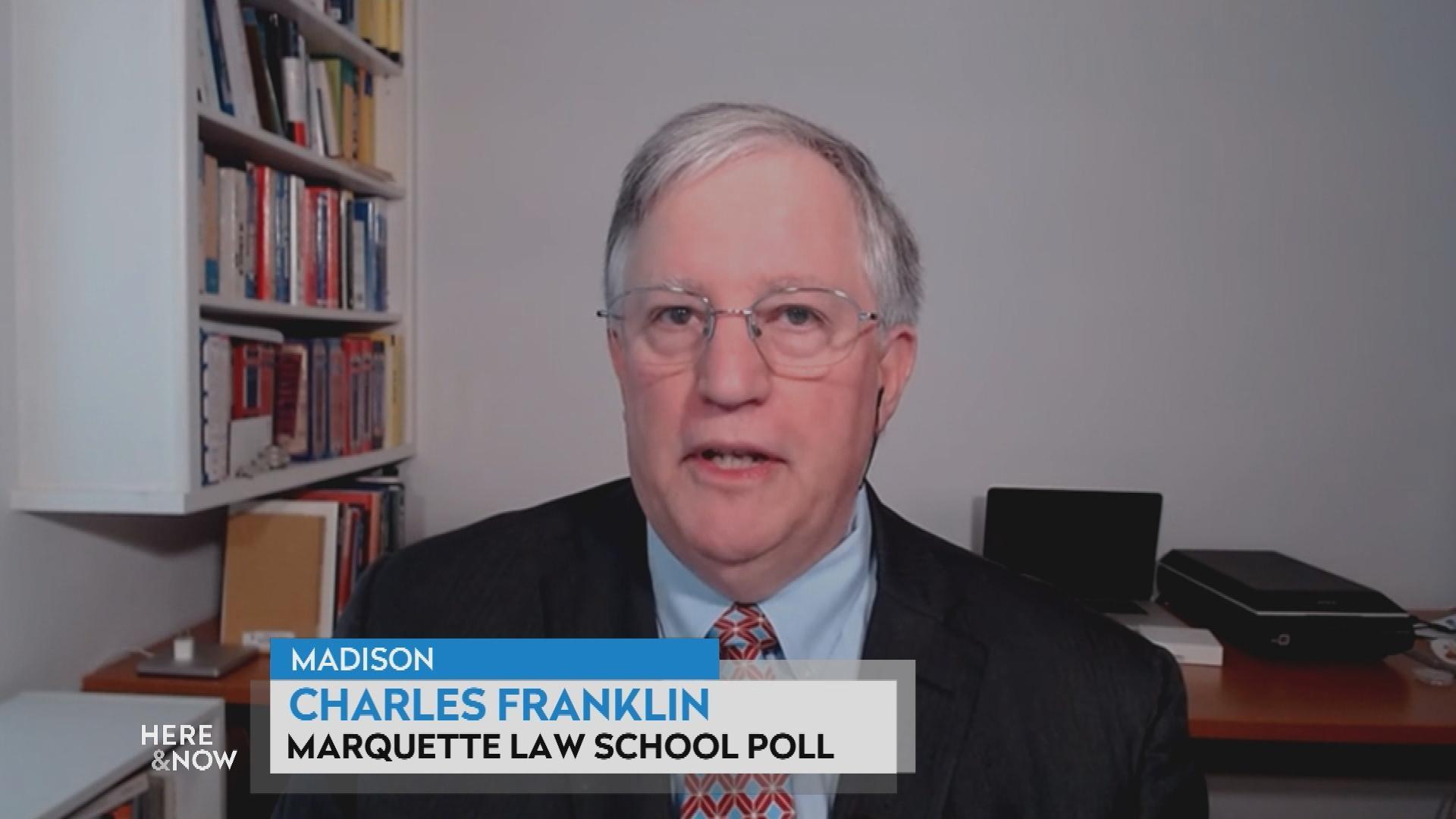 Poll Shows Biden Ahead in Wisconsin
Marquette University Law School Poll Director Charles Franklin breaks down the results from his latest poll, which has Joe Biden ahead of Donald Trump by five points in Wisconsin. The poll also shows 69% of Wisconsinites agree with the mask mandate.
Friday August 14, 2020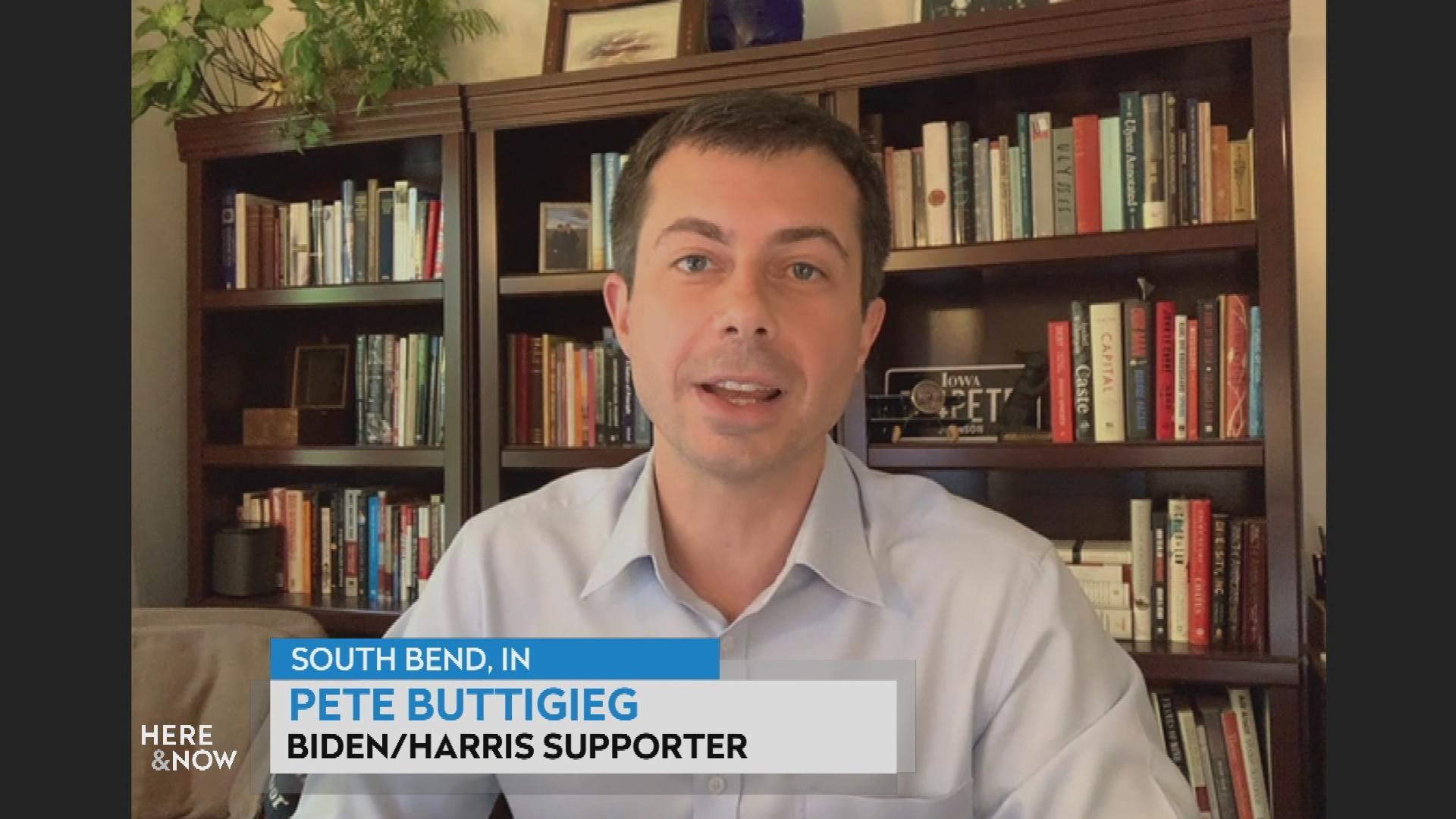 Pete Buttigieg Previews Democratic Nat'l Convention
On the eve of the Democratic National Convention, former mayor of South Bend, Indiana and former presidential candidate Pete Buttigieg talks about how Democrats are going to use this year's virtual DNC to energize voters and touts the Joe Biden/Kamala Harris ticket.
Friday August 14, 2020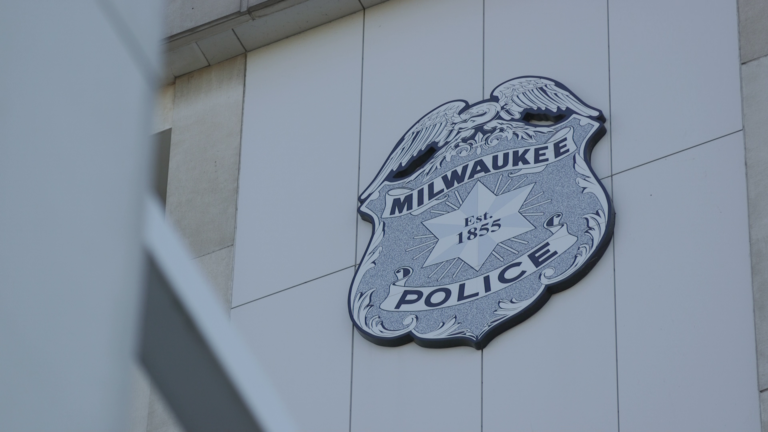 Milwaukee Police Chief Alfonso Morales Demoted
The Milwaukee police chief was demoted by a vote from the city's Fire and Police Commission Thursday. Morales spoke with Here & Now's Zac Schultz about his relationship with the commission.
Friday August 7, 2020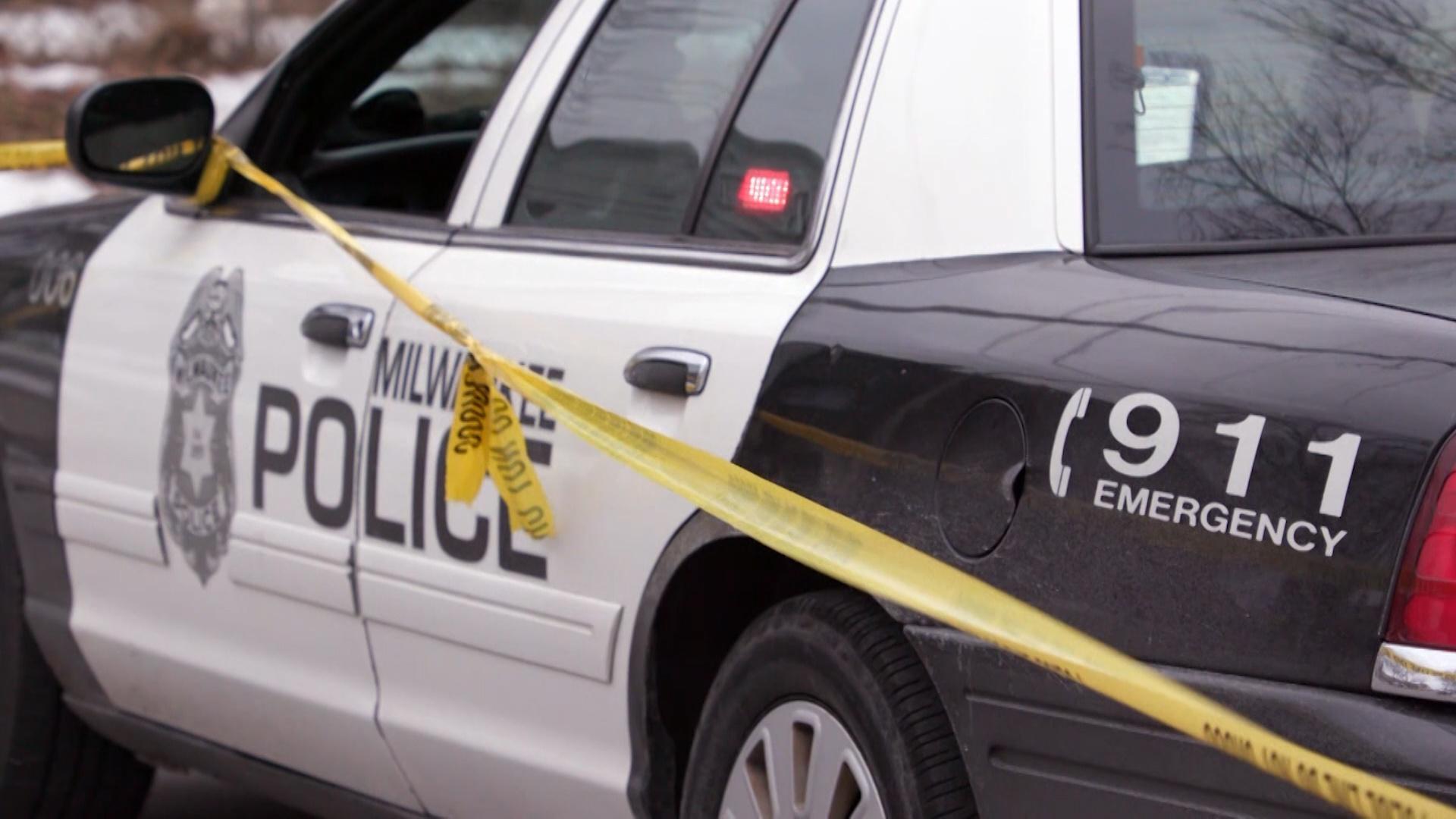 Police Union Contracts and Police Reform
Two months since George Floyd was murdered by Minneapolis police, the topic of police reform is still being discussed. Zac Schultz investigates how police union contracts impact how police are investigated for wrong doing and held accountable.
Friday July 24, 2020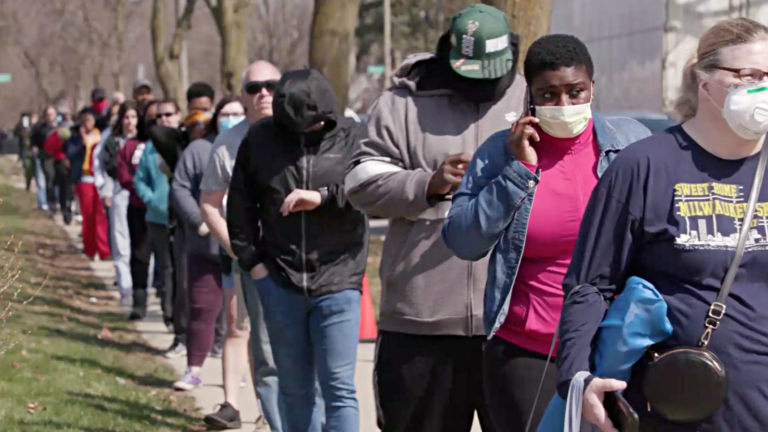 Appeals Court Restricts Early Voting
The 7th Circuit Court of Appeals ruled Wisconsin can restrict early voting, stemming from a years-long legal challenge and ahead of a pandemic-driven general election.
Tuesday June 30, 2020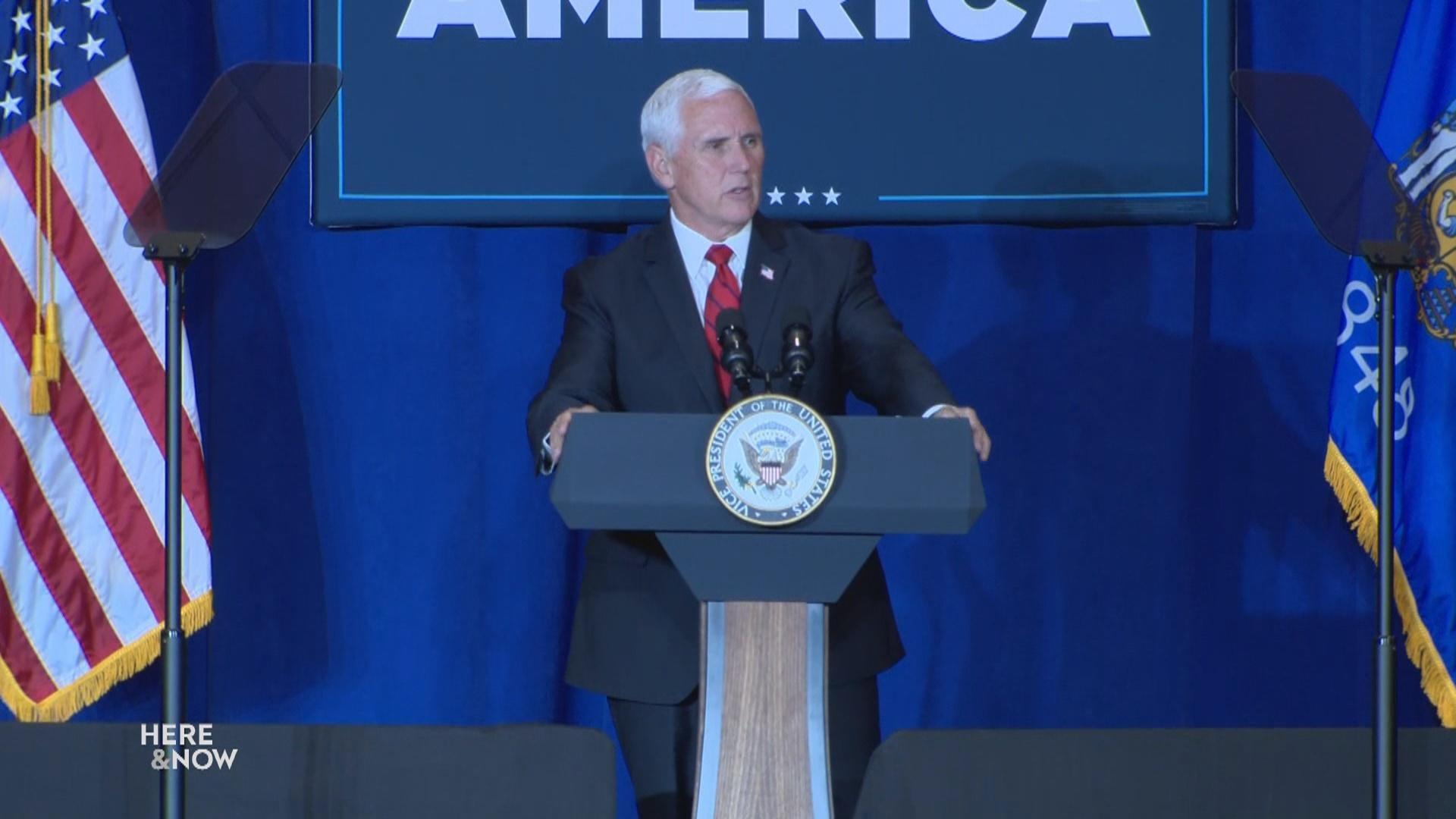 Pence Rallygoers in Pewaukee Mostly Maskless
While masks were available, most of the crowd attending the campaign rally with Vice President Mike Pence in Pewaukee forwent wearing masks. Tickets to the rally required a disclosure statement saying no one would sue the campaign if they became infected. The Trump campaign has said the economy is the key to re-election, and Pence highlighted that in his remarks.
Friday June 26, 2020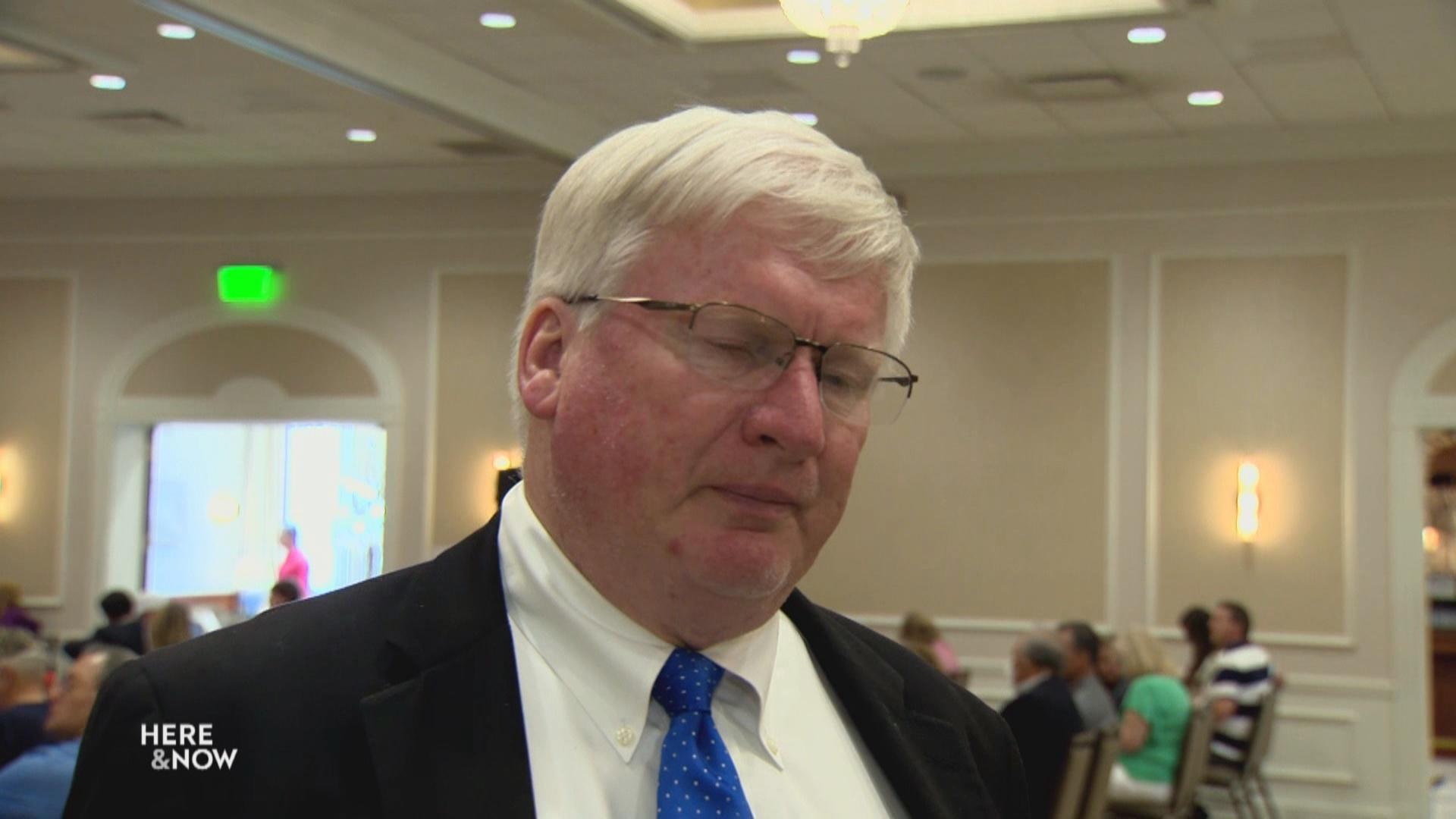 Congressman Grothman on Police Reforms
Republican Congressman Glenn Grothman (District 6) discusses police reforms measures making their way through Congress and how he feels Democratic policies go too far.
Friday June 26, 2020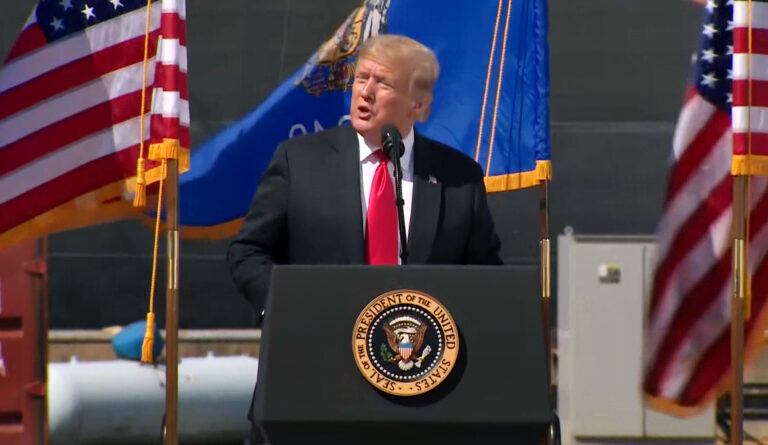 Trump Campaign Doubles Down on Wisconsin
Many national election observers describe Wisconsin as a tipping-point state, meaning whomever wins this state will likely win enough electoral votes to win the presidency.
Friday June 26, 2020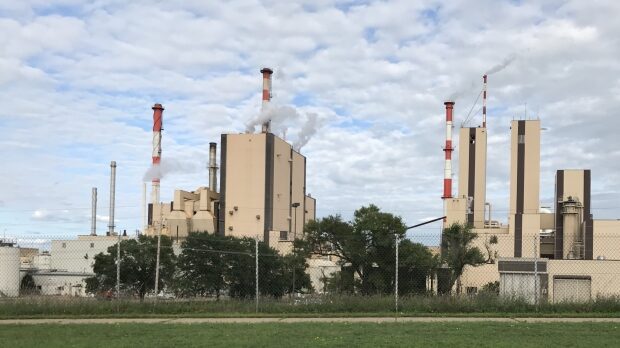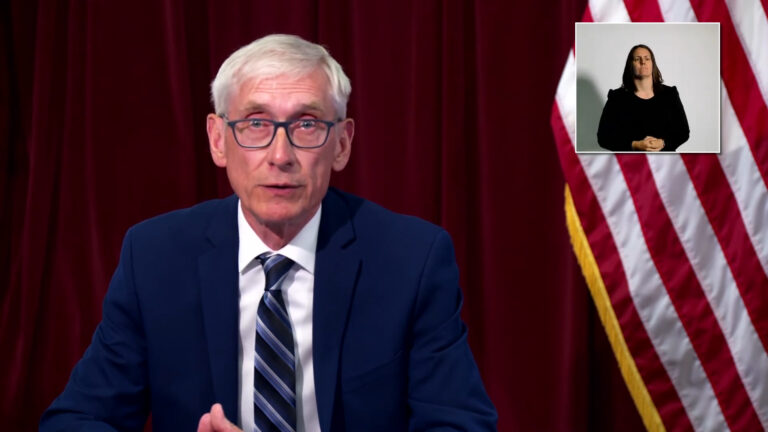 Gov. Evers Declares Racism a Public Health Crisis
In a Department of Health Services briefing normally reserved for COVID-19 updates, the governor declared racism a public health crisis that "has harmed generations of black and brown Wisconsinites."
Thursday June 4, 2020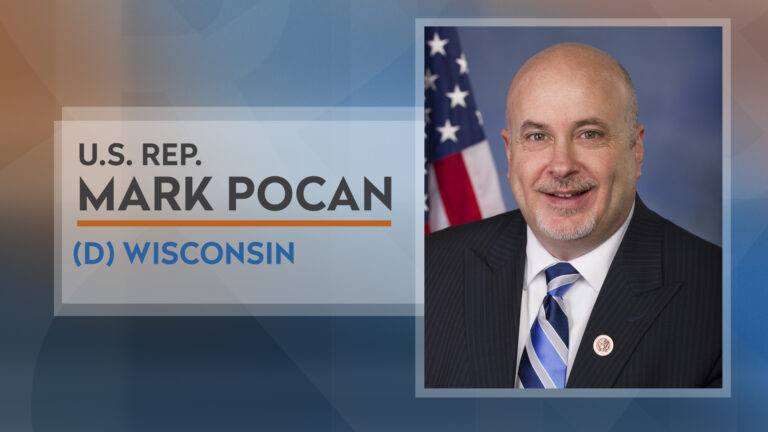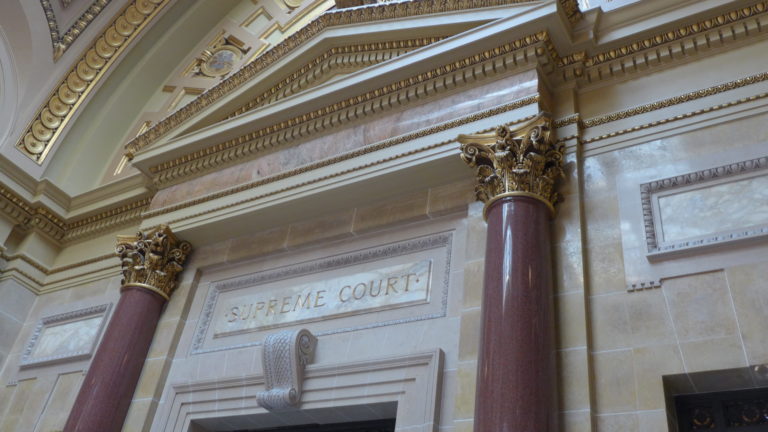 State Supreme Court to Hear Case on Voter Purge
The Wisconsin Supreme Court announced Monday they will hear the case on whether more than 100,000 names should be purged from Wisconsin's voter registration rolls just a few months before the presidential election. Last December a conservative legal group, Wisconsin Institute for Law and Liberty (WILL), sued the Wisconsin Elections ...
Monday June 1, 2020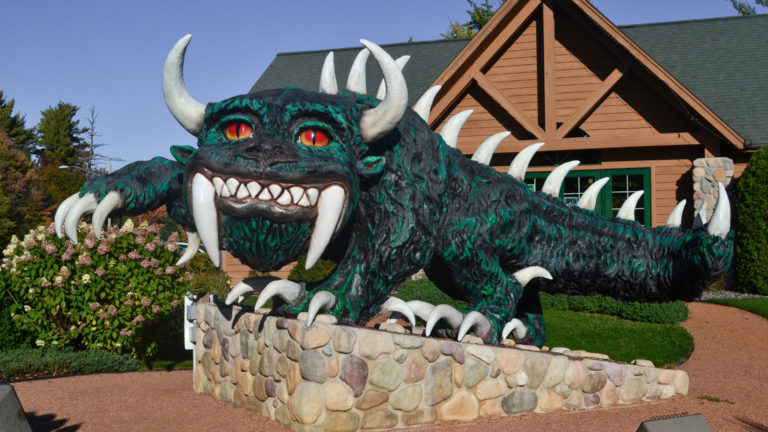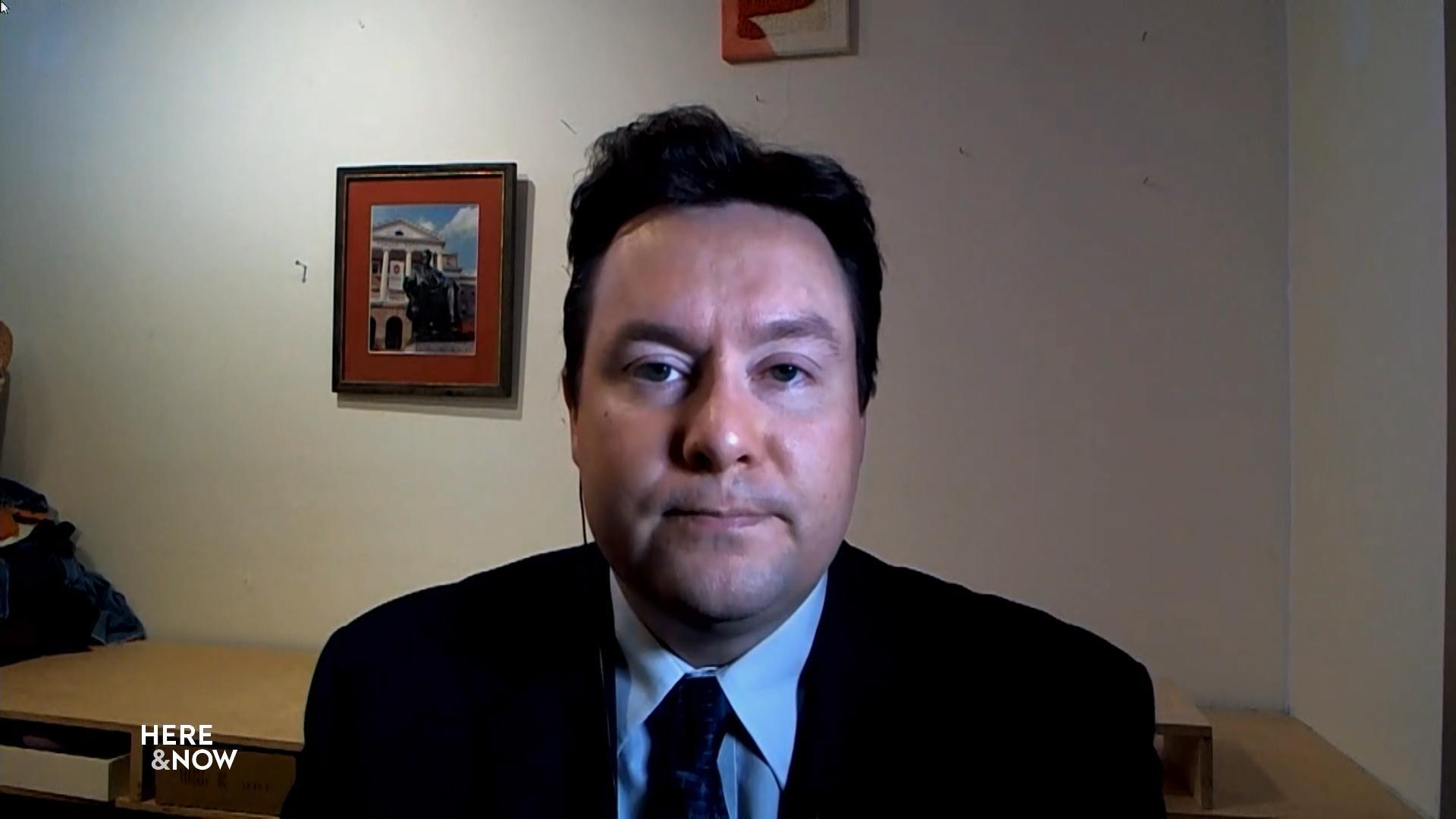 Supreme Court Ruling and Consequences Explained
Here & Now Senior Political Reporter Zac Schultz explains with the Supreme Court striking down the extension of the statewide "Safer at Home" order, the authority to implement new rules to combat the spread of COVID-19 rests with county public health officials. Some counties have already applied new rules or extended old rules. Any new statewide administrative rules will require bipartisanship.
Friday May 15, 2020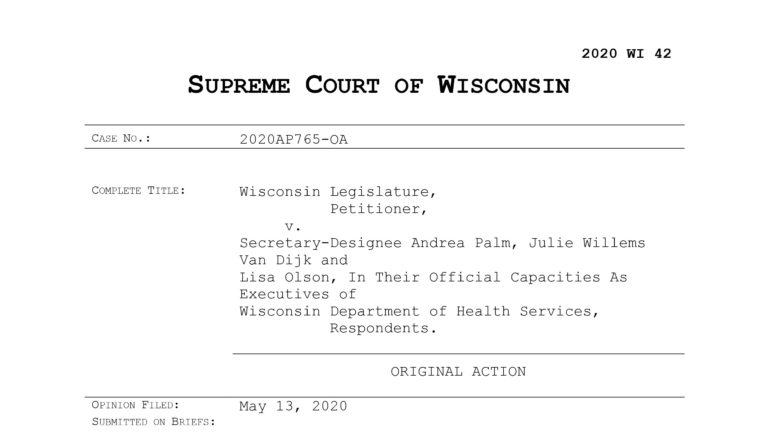 Update: Supreme Court Strikes Down 'Safer at Home' Order
Wisconsin's Supreme Court struck down the state's "Safer at Home" order Wednesday, leaving Wisconsin with no plan in place to deal with the COVID-19 pandemic. Gov. Tony Evers said the ruling will undercut the progress the state has made on containing COVID-19. "Republican legislators convinced four members of the Supreme ...
Wednesday May 13, 2020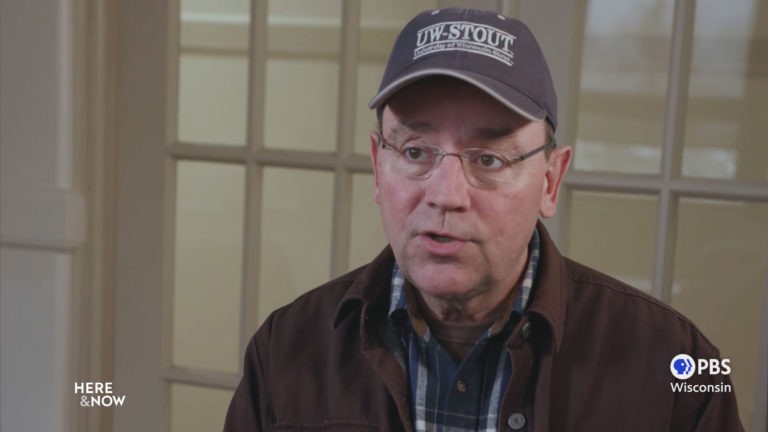 Republican Tom Tiffany wins the special election to replace Sean Duffy in the state's 7th Congressional District.
Wednesday May 13, 2020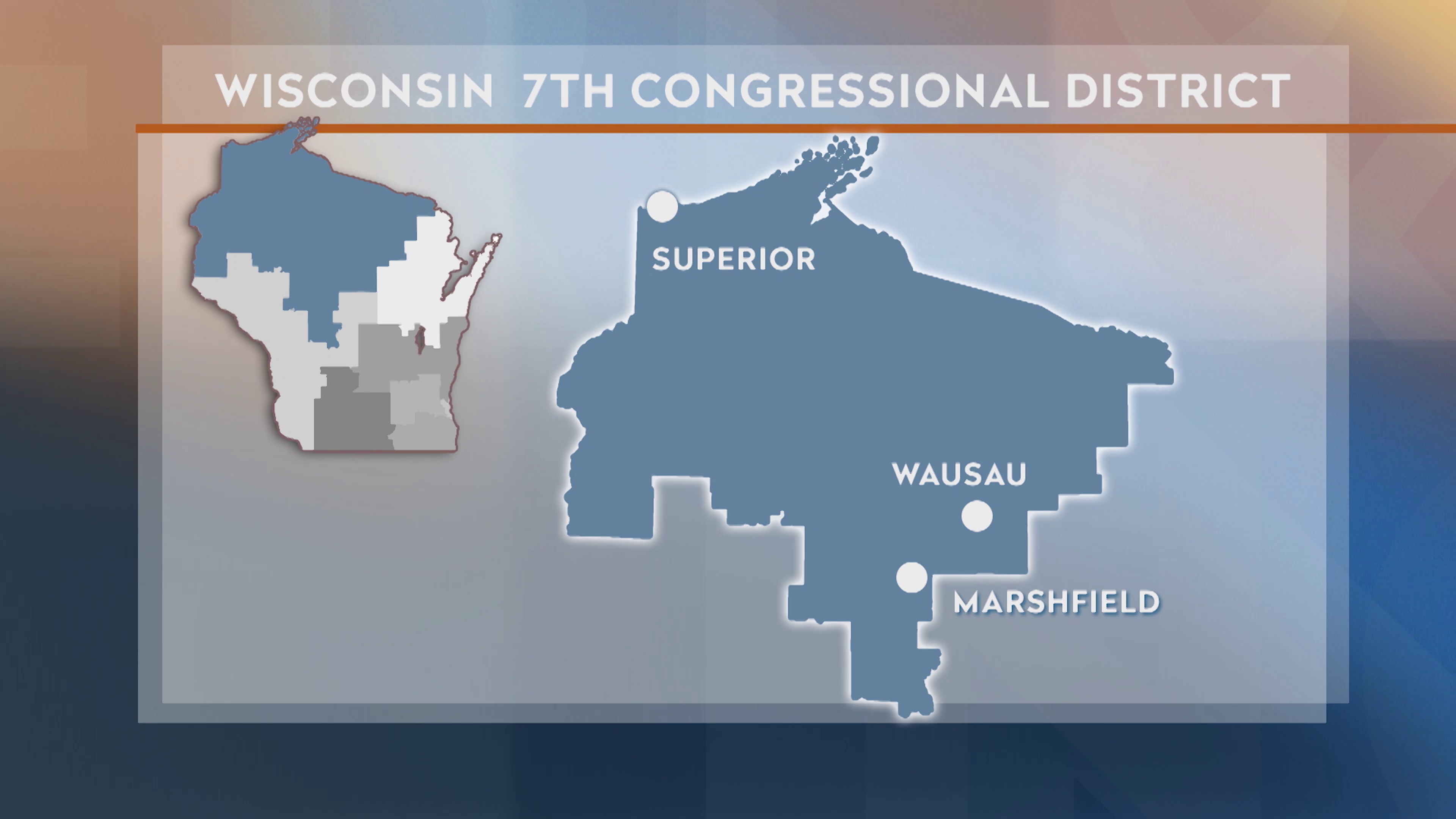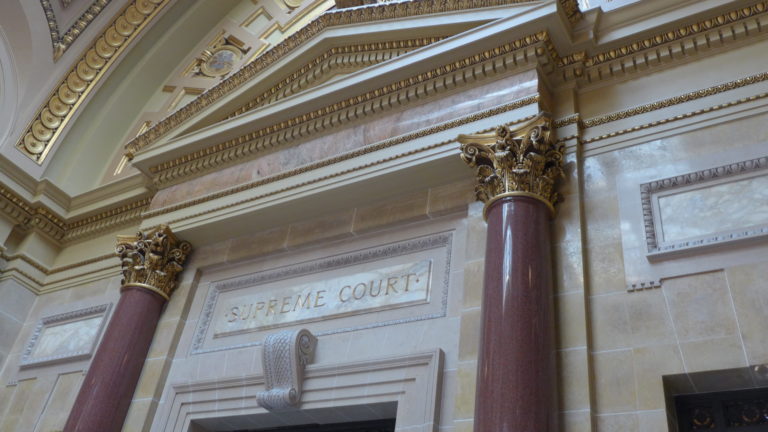 Supreme Court Hears 'Safer at Home' Challenge
The state Supreme Court met virtually Tuesday to hear the lawsuit filed by the Republican-controlled Legislature against Department of Health Services Secretary-Designee Andrea Palm, alleging she and the governor overstepped their authority by issuing the state's "Safer at Home" order without legislative input. Is the "Safer at Home" order like ...
Tuesday May 5, 2020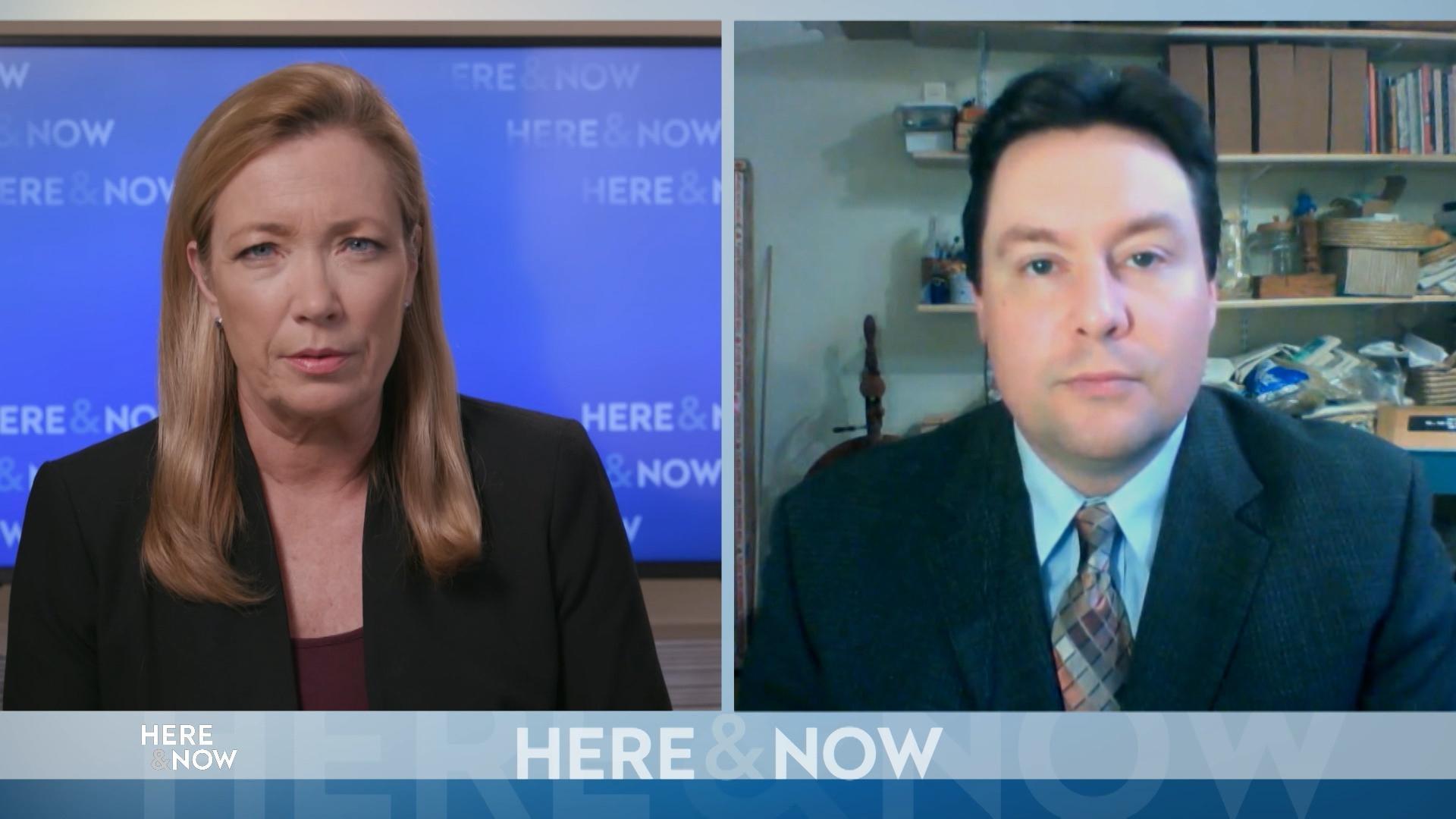 WI Supreme Court Reviews Lawsuit Against Safer at Home Order
State Supreme Court is reviewing a lawsuit brought by legislative Republicans over the extended Safer at Home order. Gov. Tony Evers and Health Secretary-Designee Andrea Palm extended the order to May 26th but the state Republicans believe that the order was an overreach of Palm's power.
Friday May 1, 2020
More Stories
---
Recent Here & Now Segments