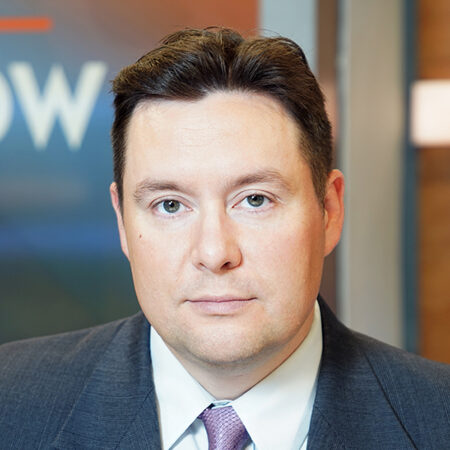 Zac Schultz
Zac Schultz started in the news business the Monday after he graduated from the University of Wisconsin, and he doesn't anticipate leaving until the Friday he retires a few decades ...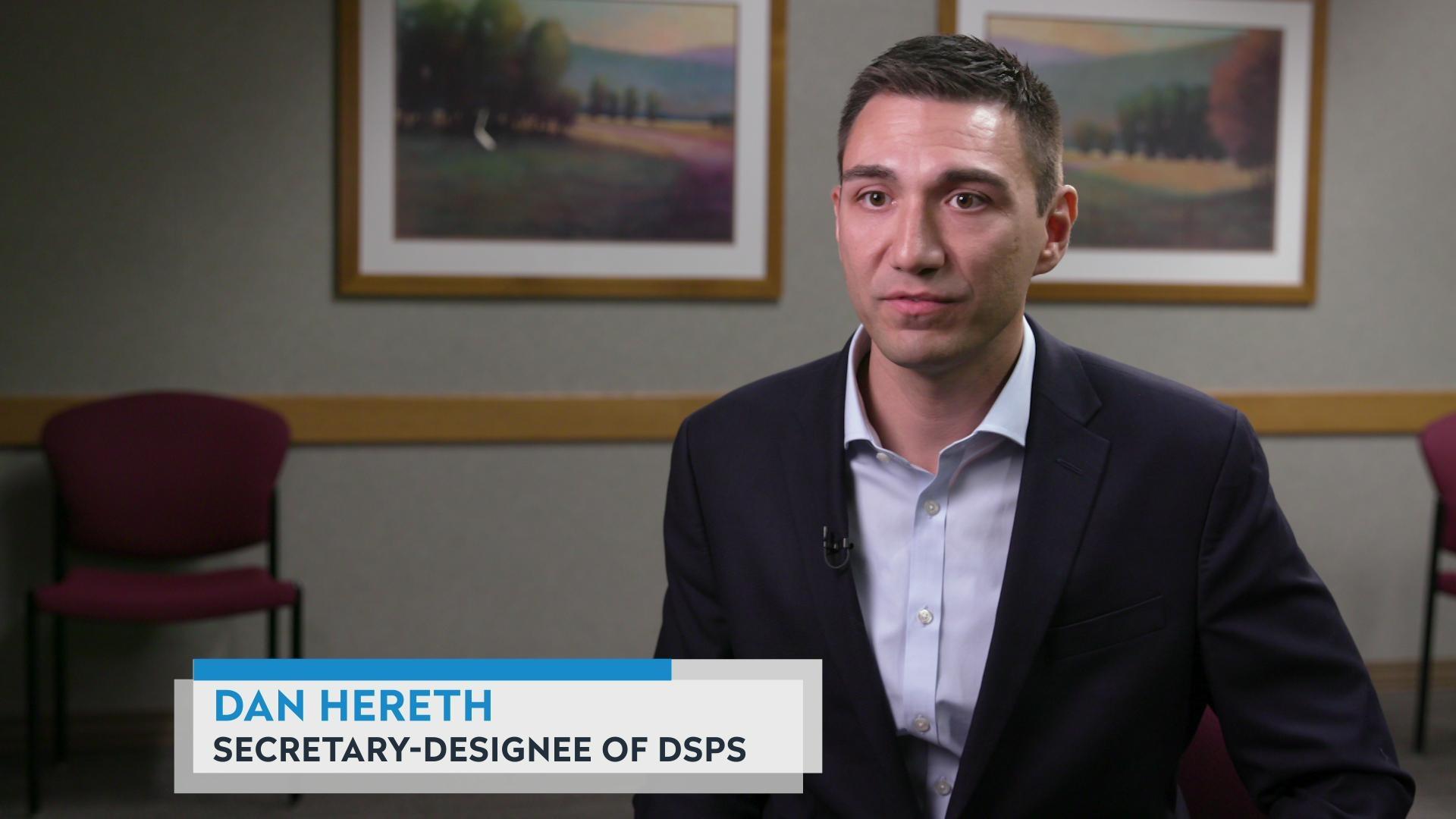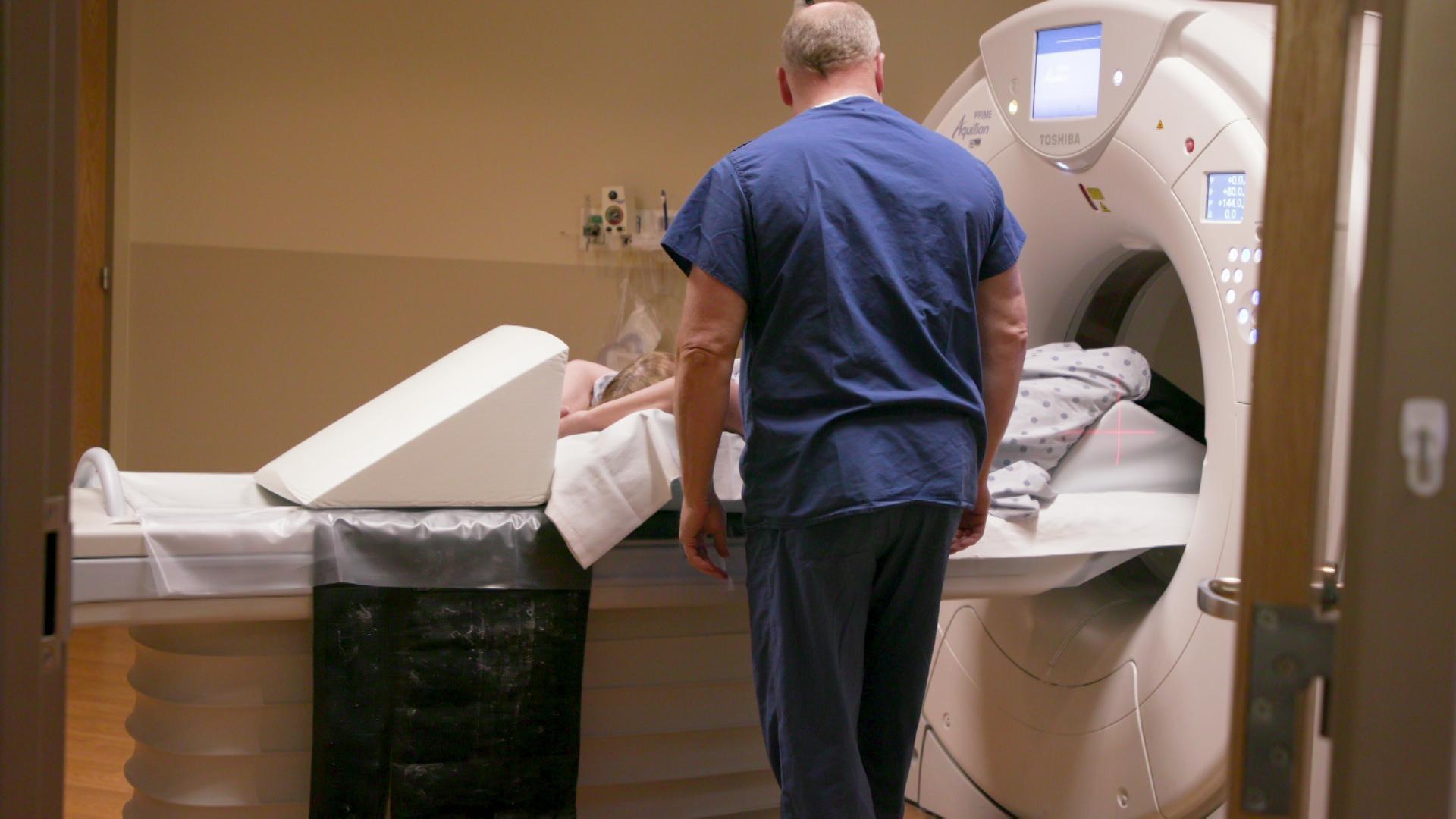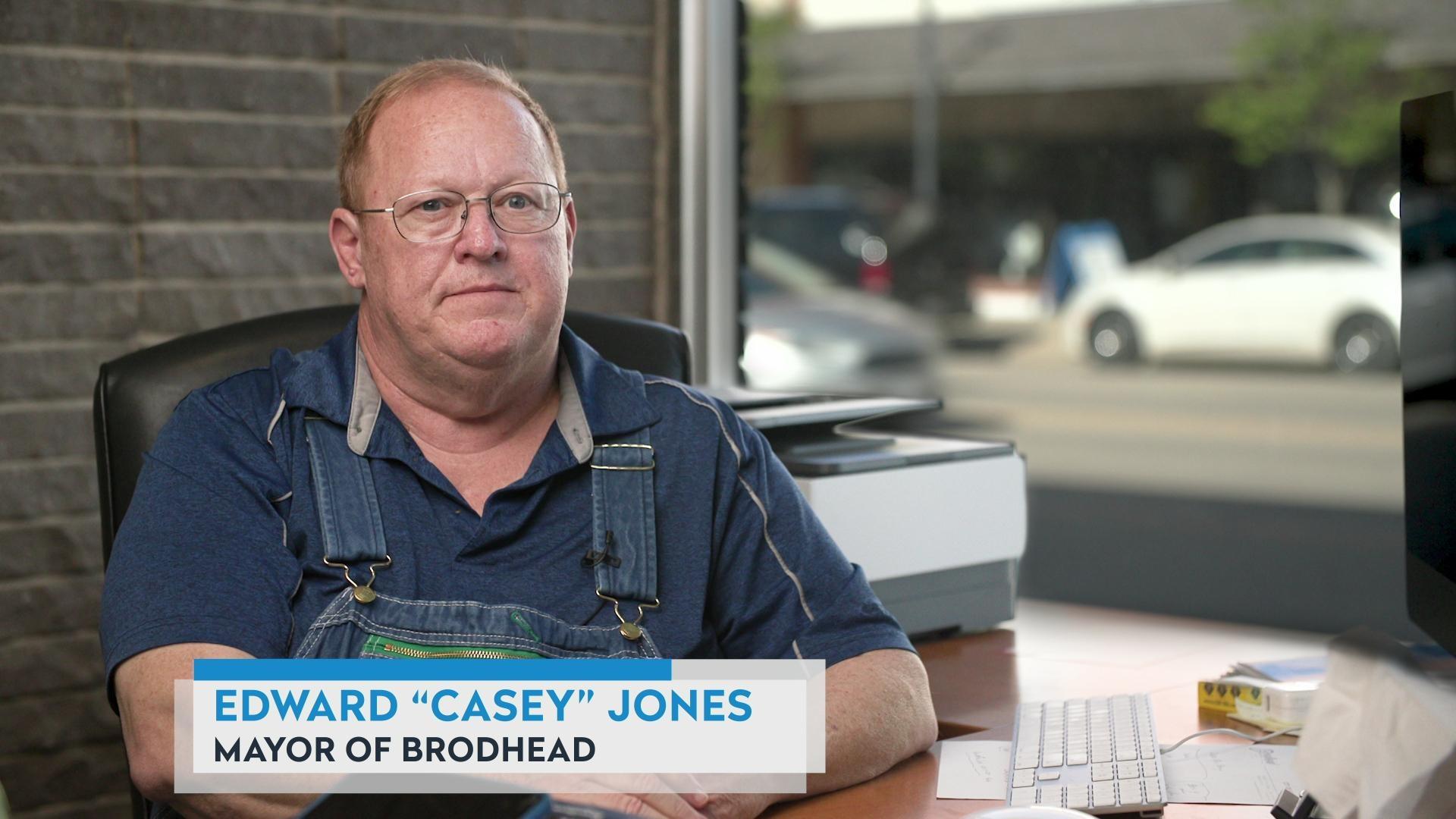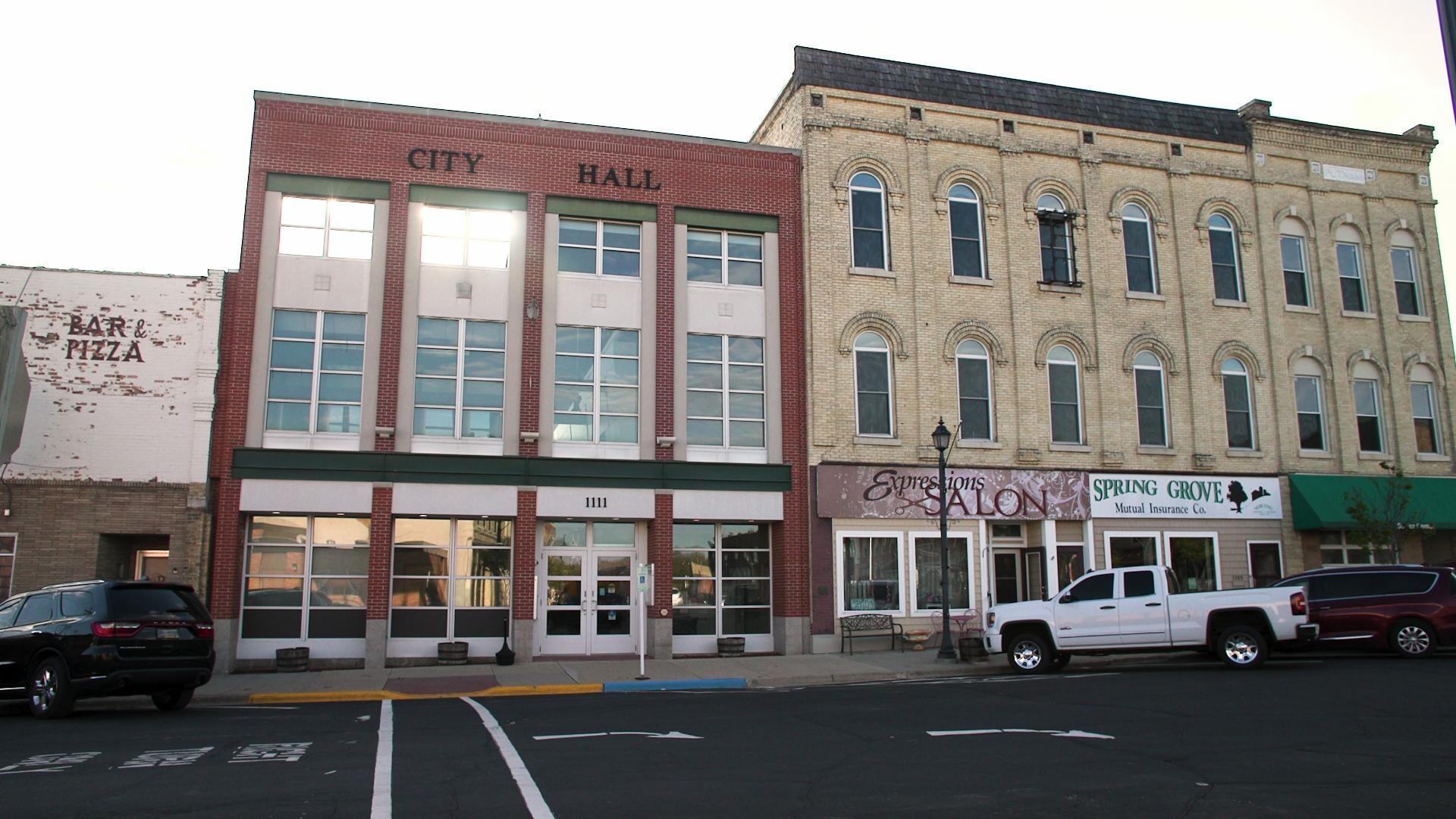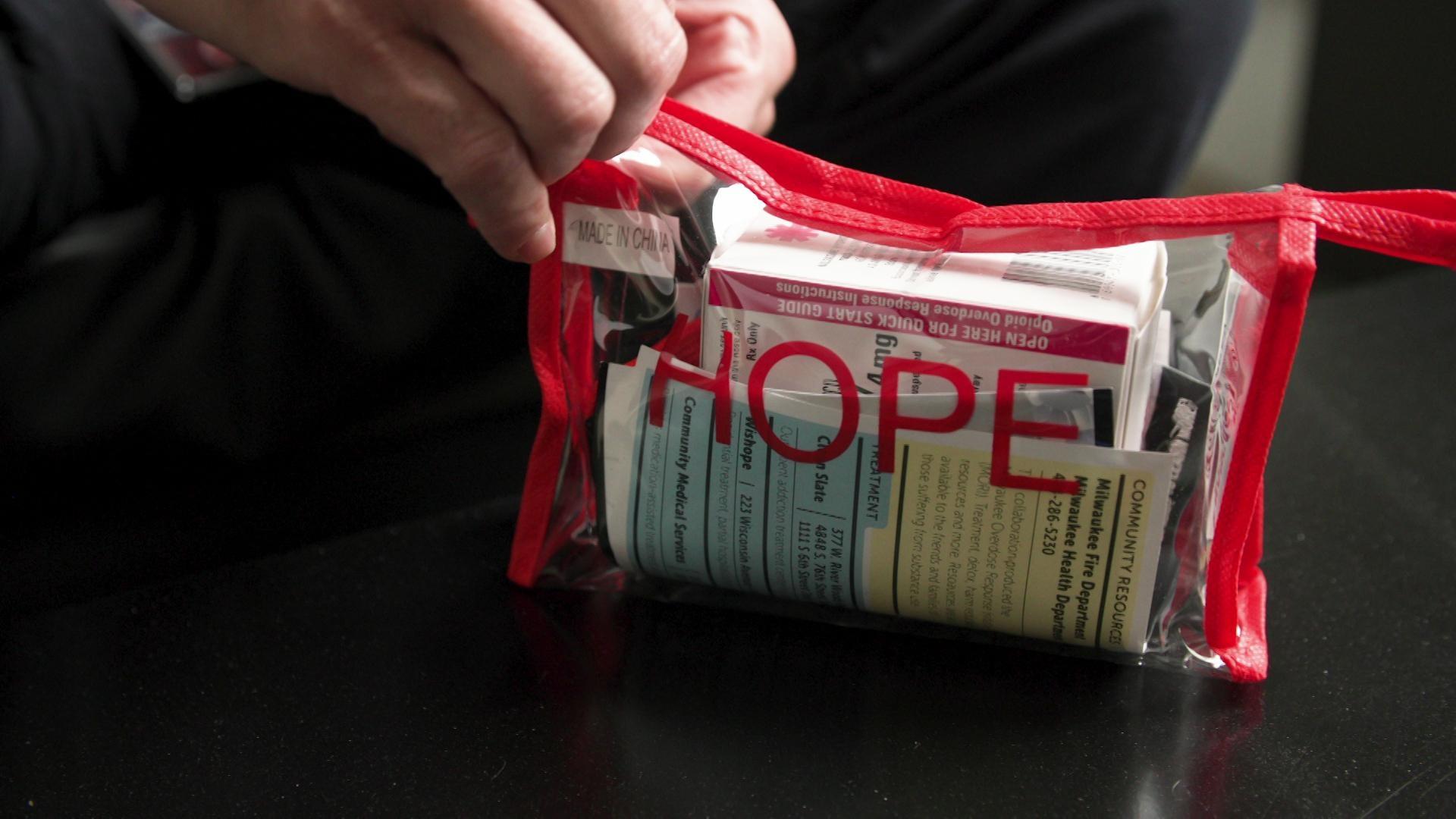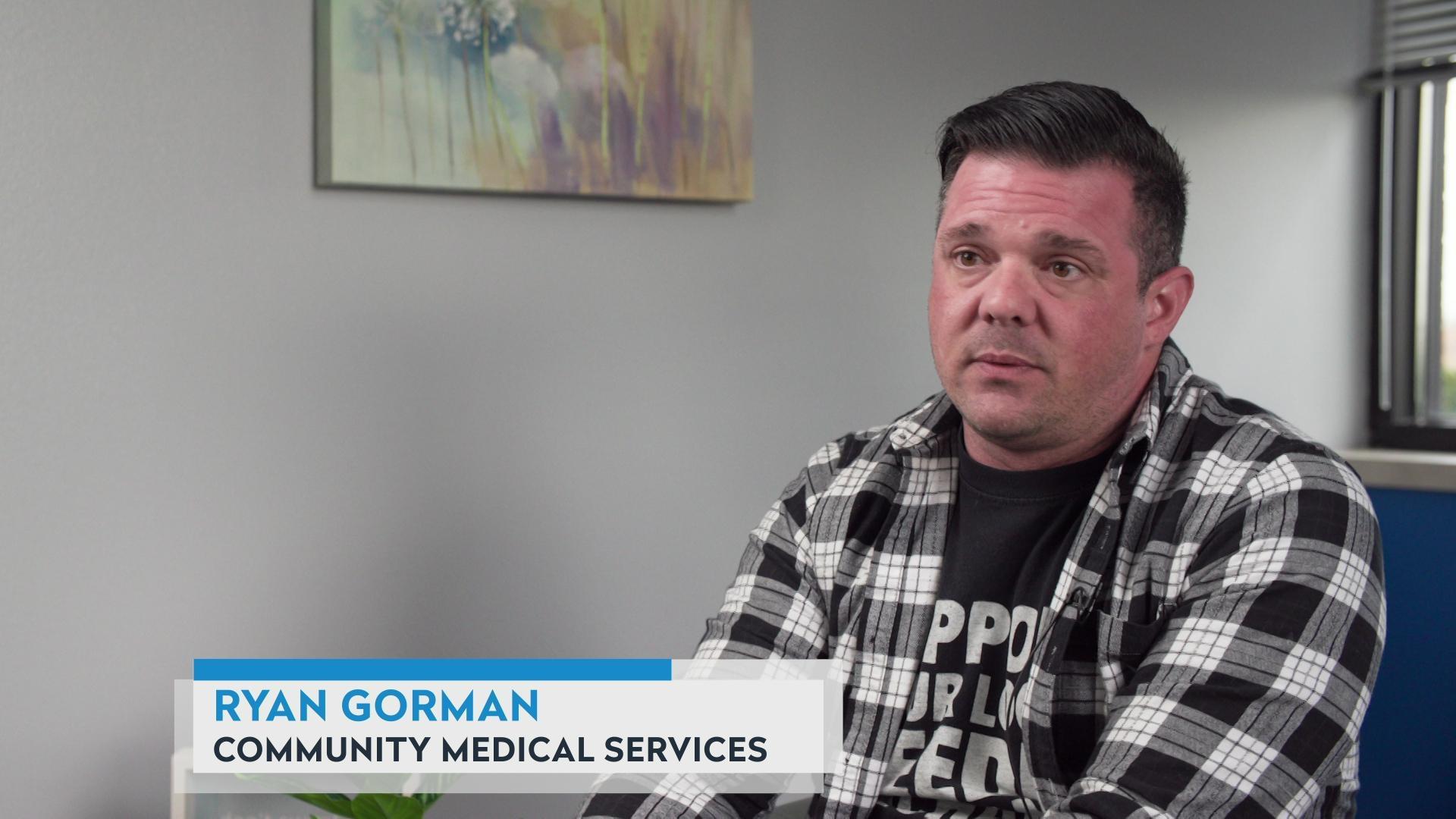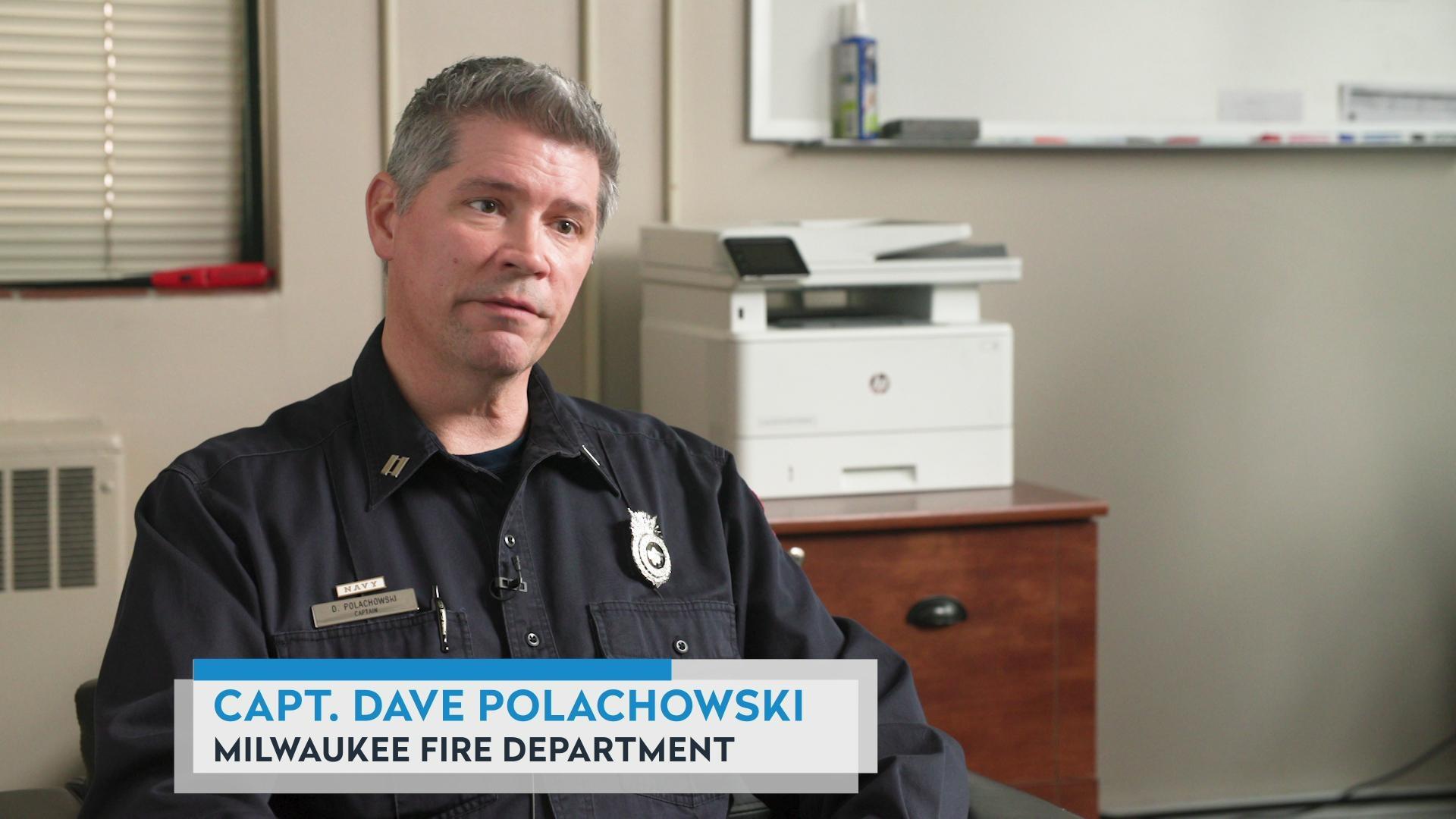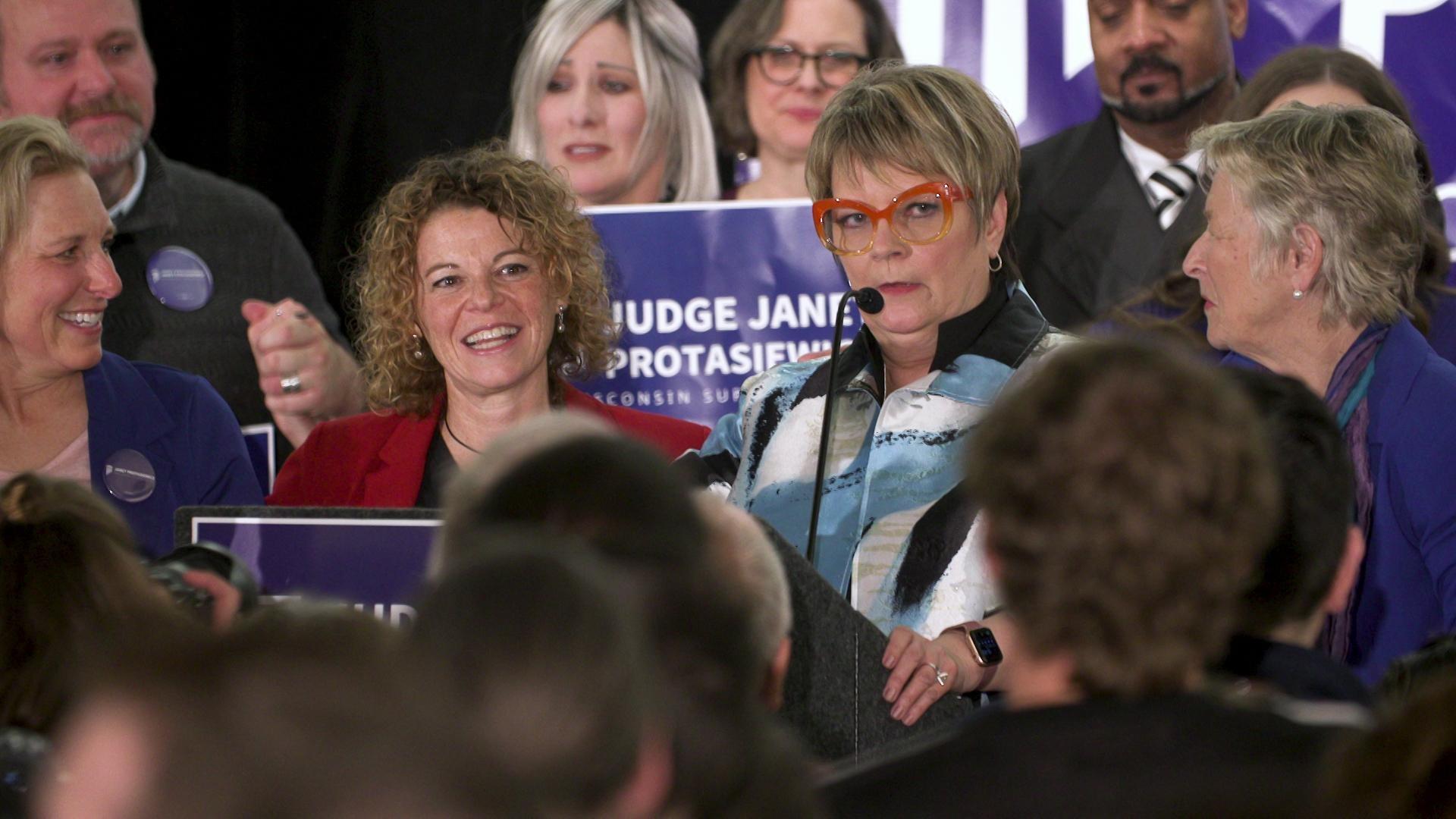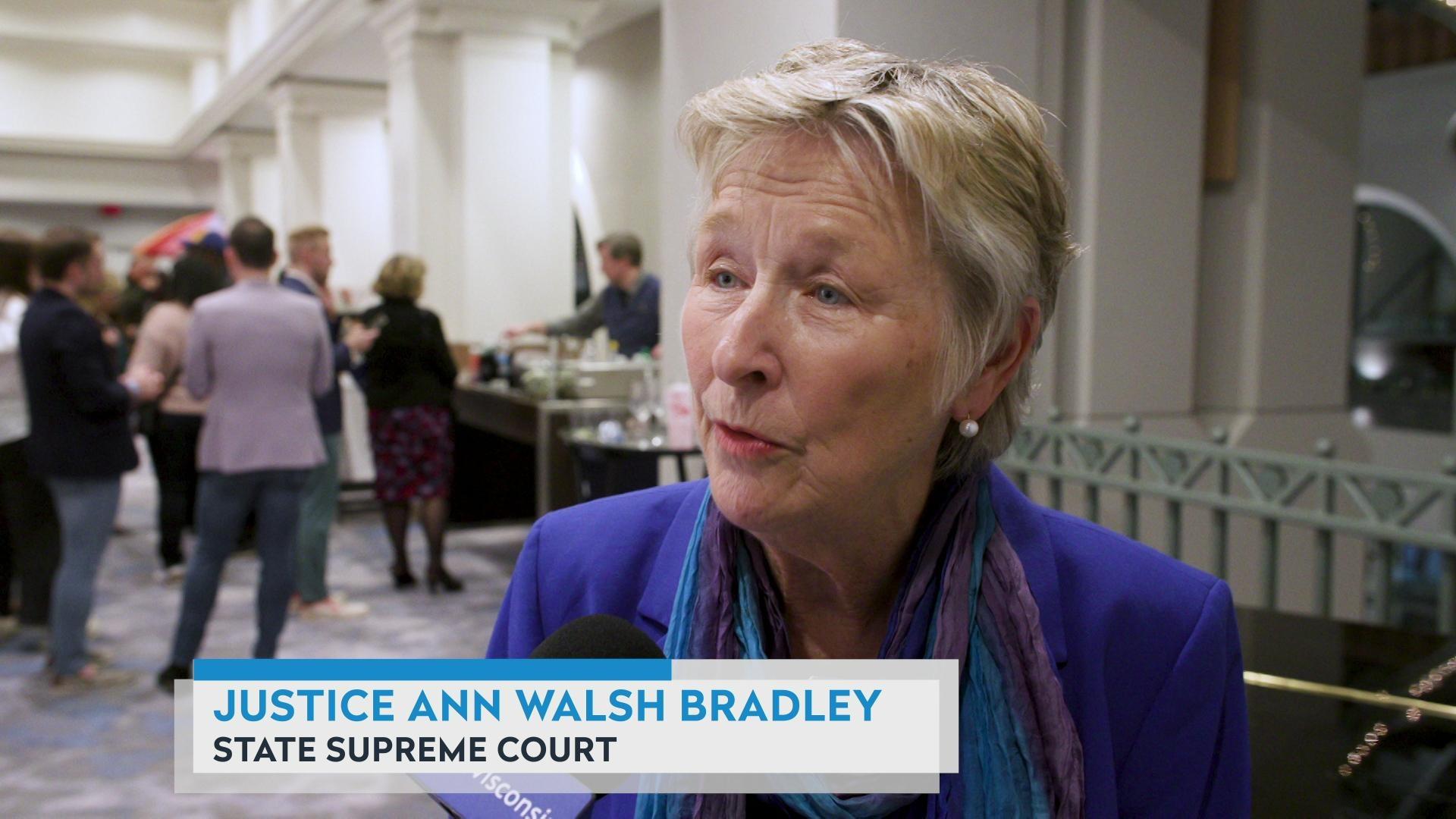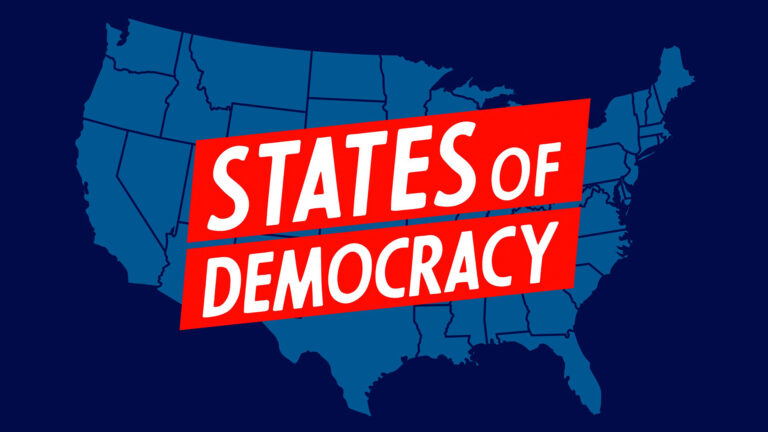 States of Democracy: Wisconsin
Voters are deciding on a new Wisconsin Supreme Court justice on April 4 — WNET's "States of Democracy" podcast talks to "Here & Now" senior political reporter Zac Schultz about the state's 2023 spring election.
Tuesday April 4, 2023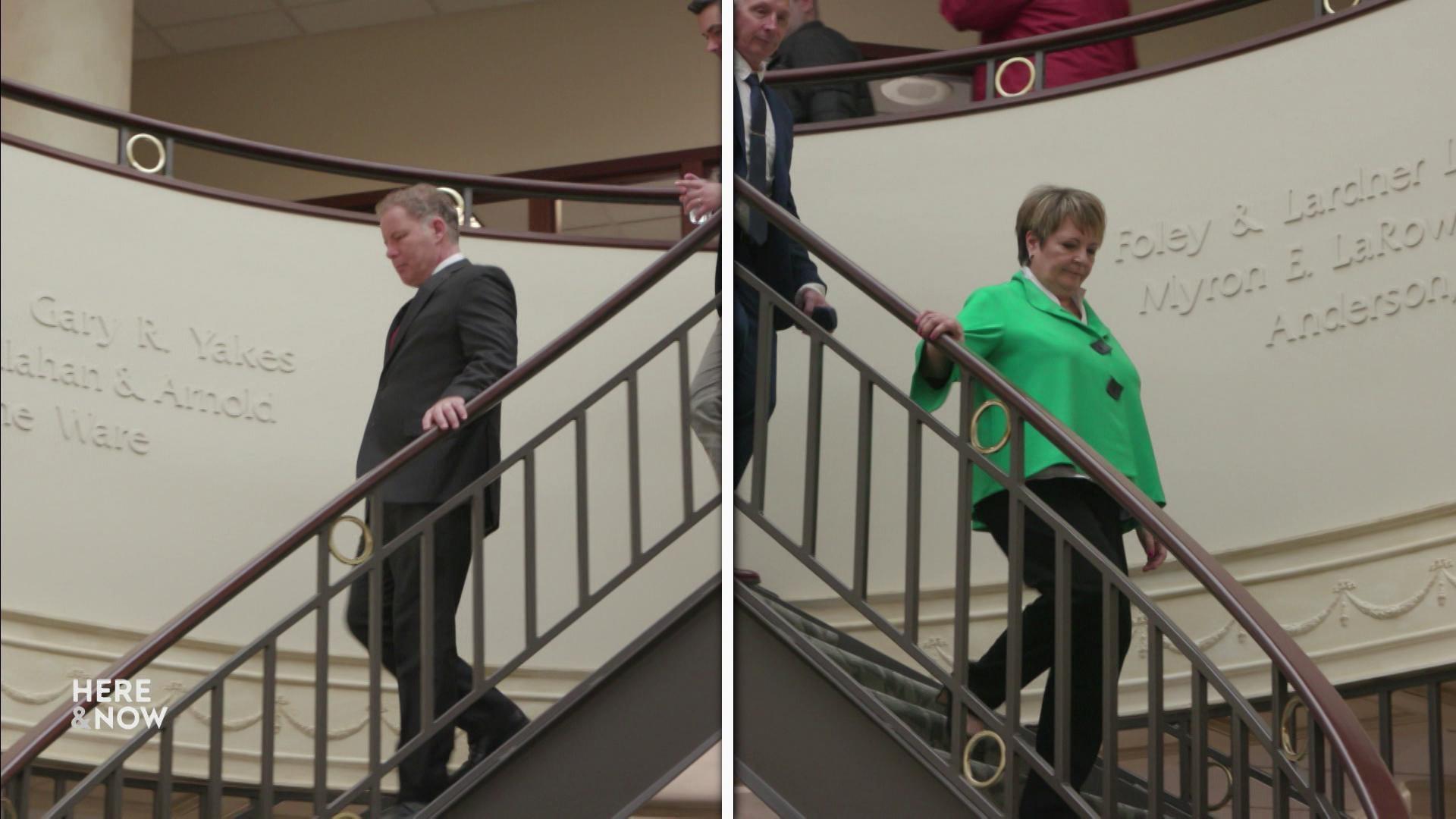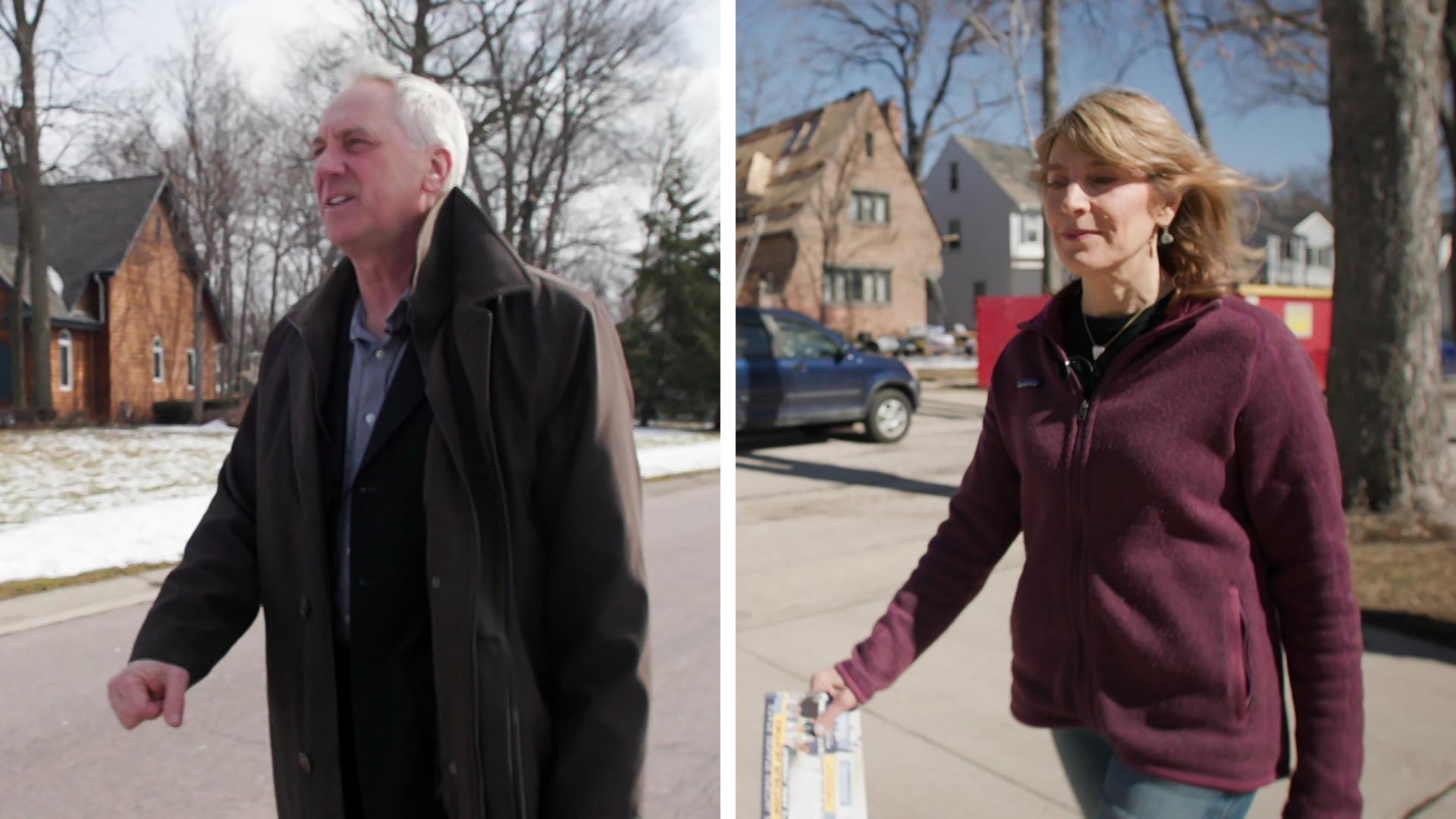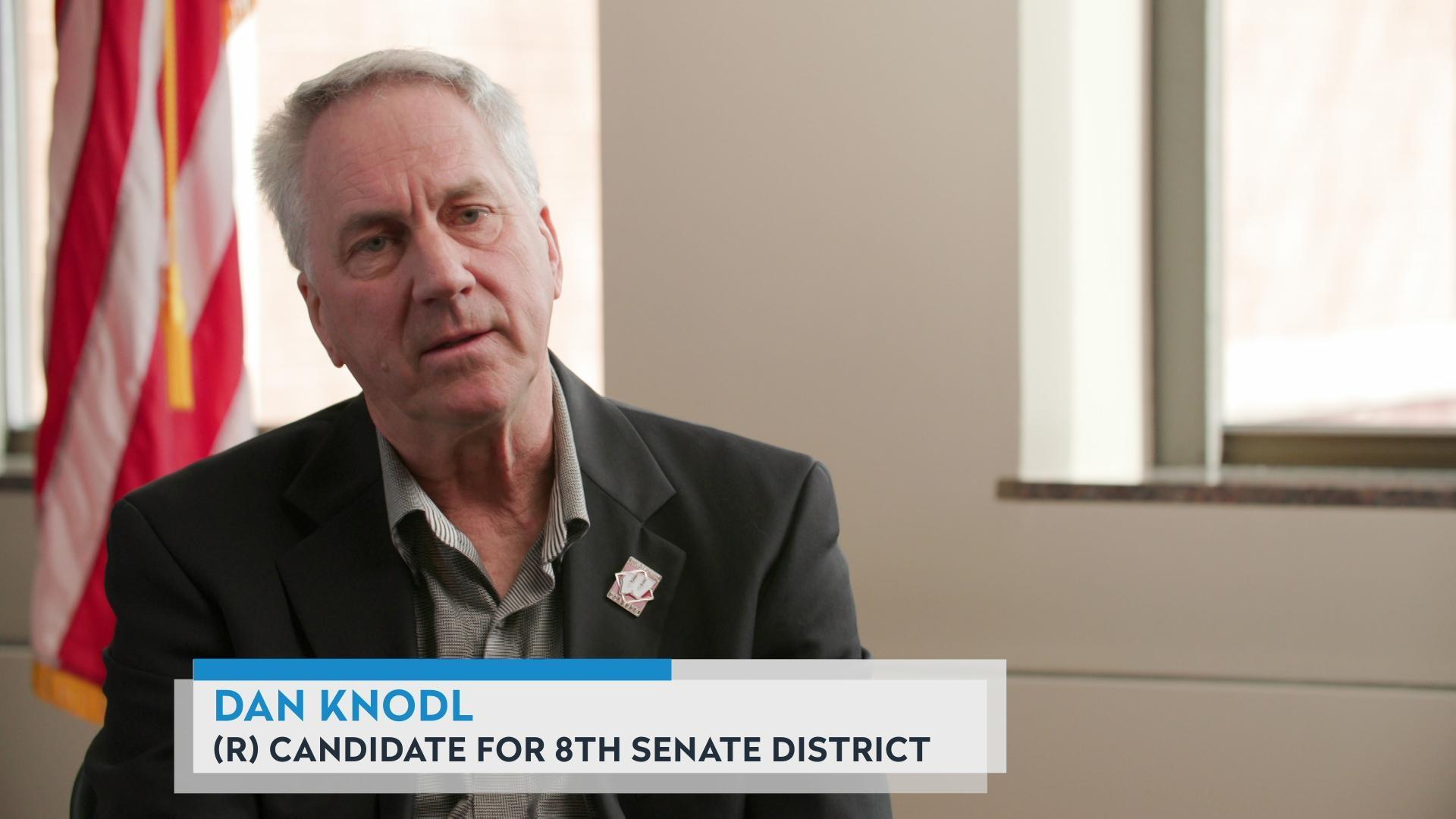 Dan Knodl on the Wisconsin Senate and impeachment
Wisconsin Senate District 8 special election candidate Dan Knodl, a Republican, discusses the prospect of retaining a supermajority for the party in the chamber and its powers of impeachment.
Tuesday March 21, 2023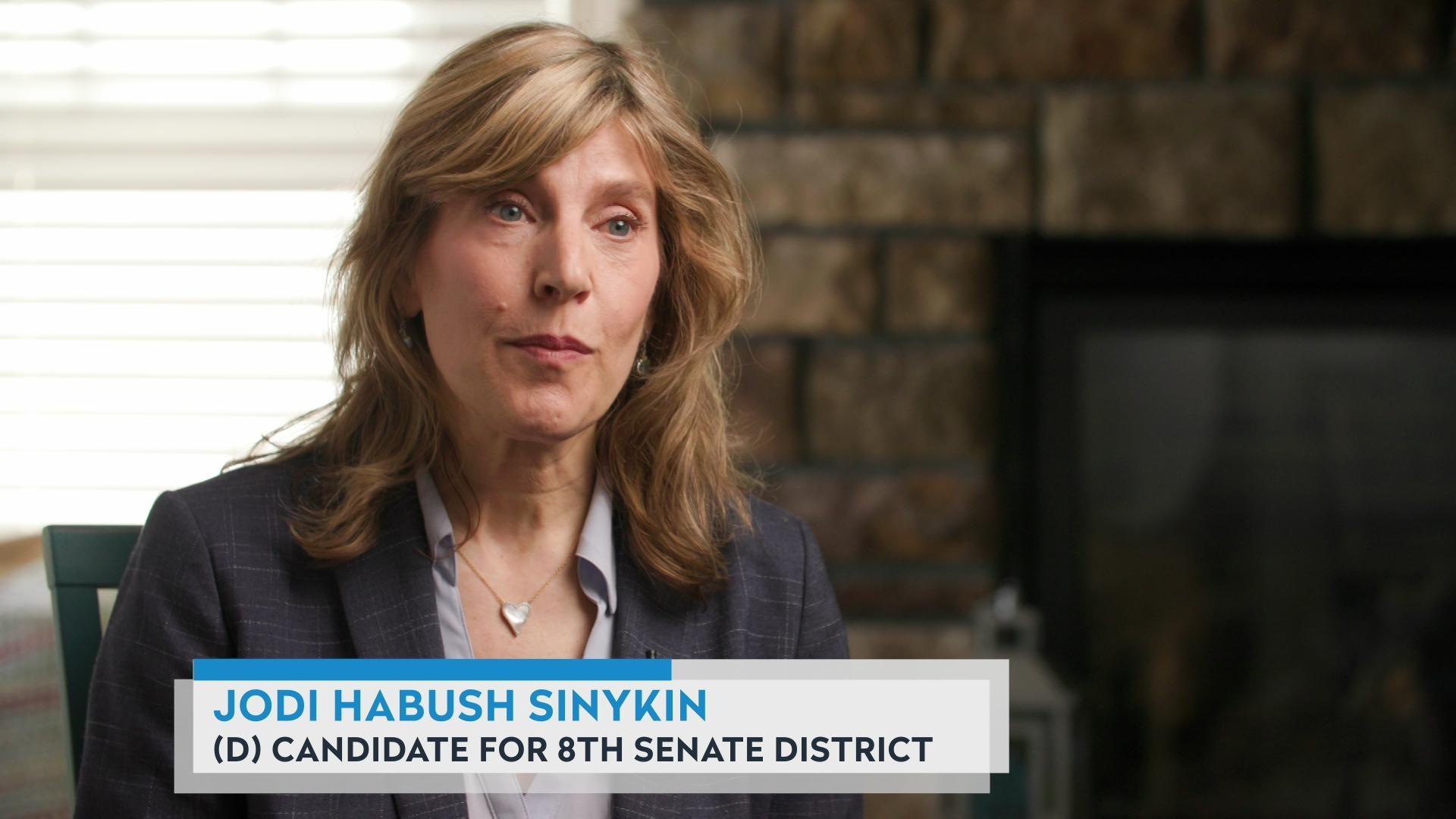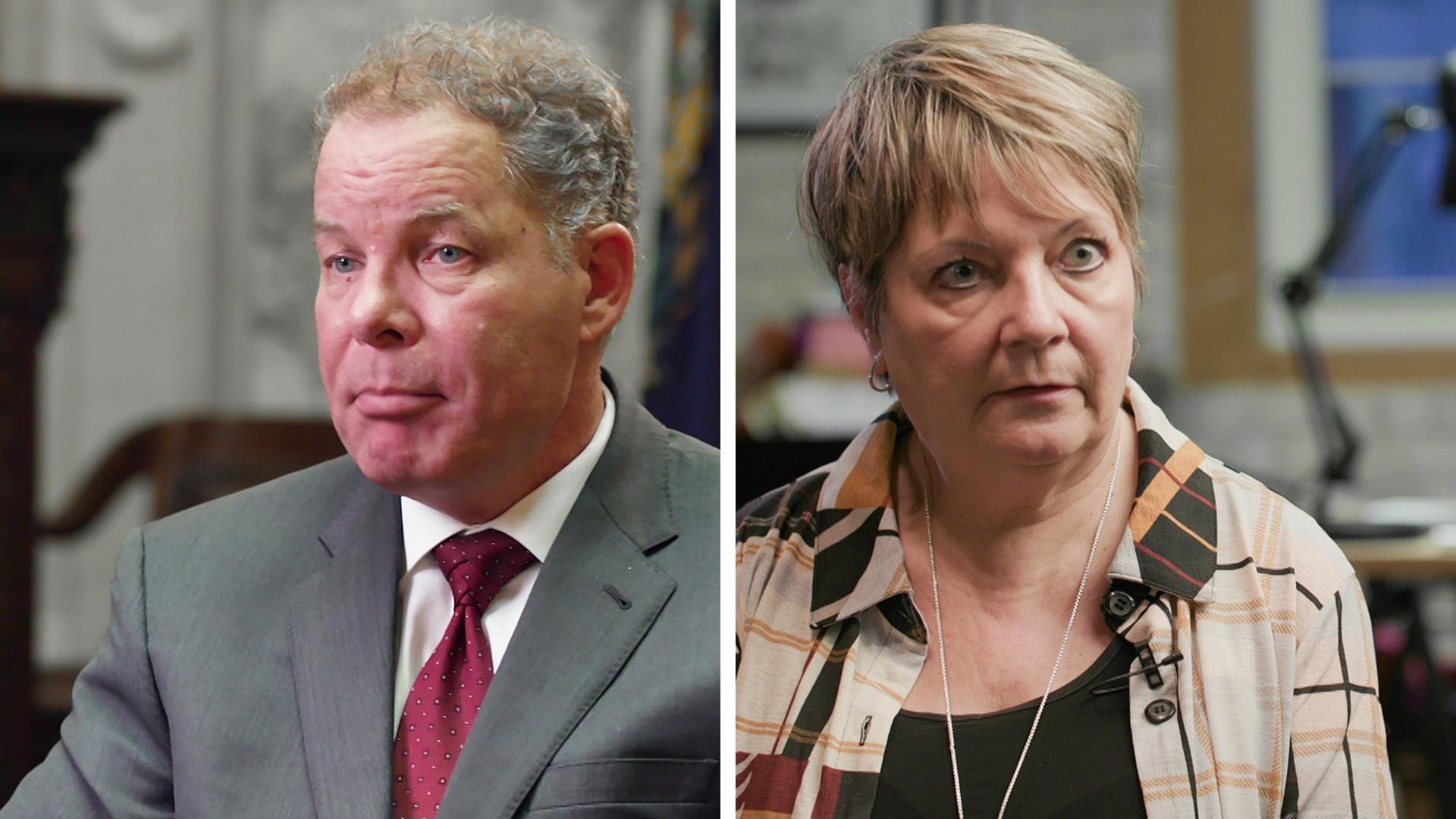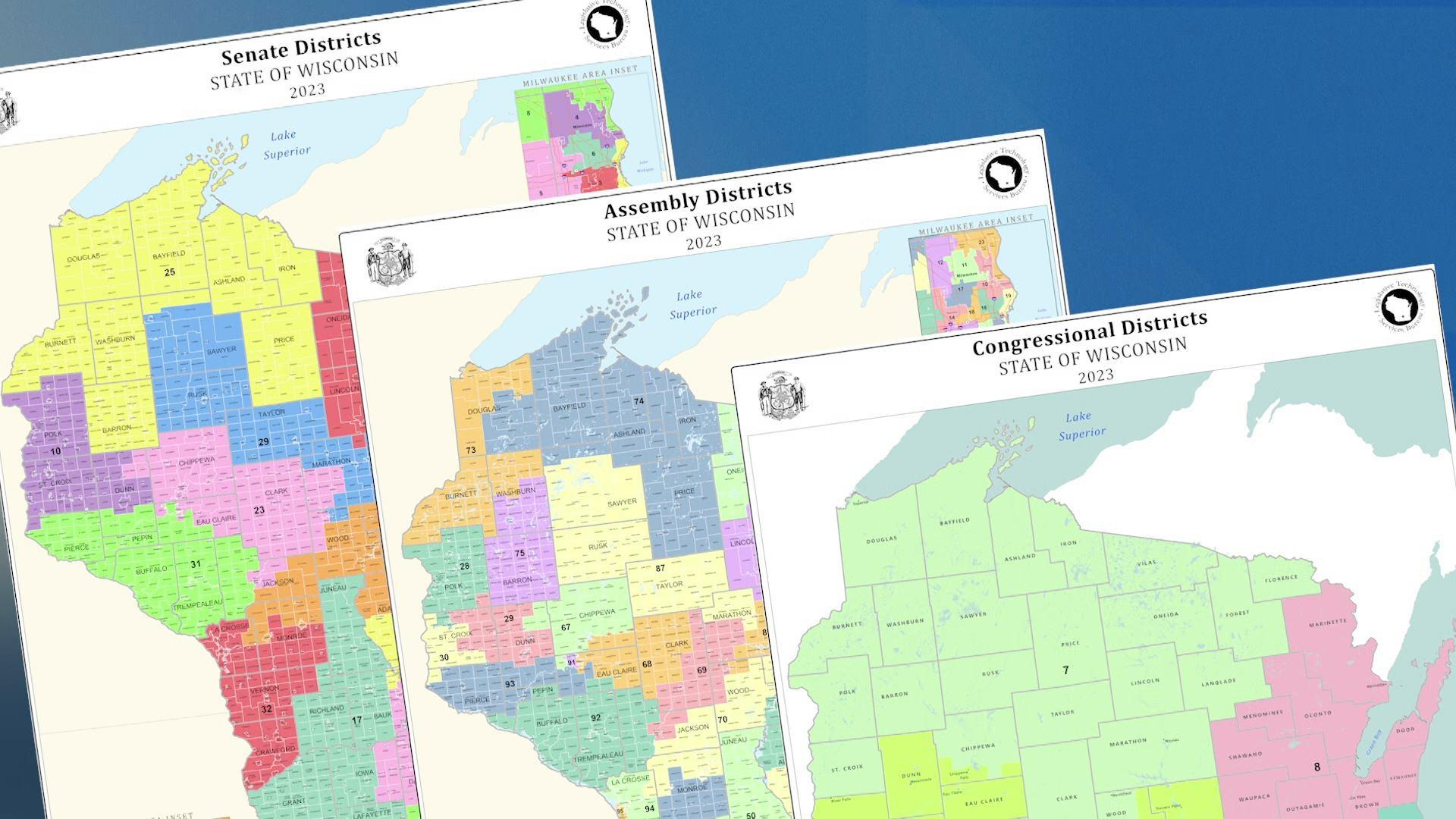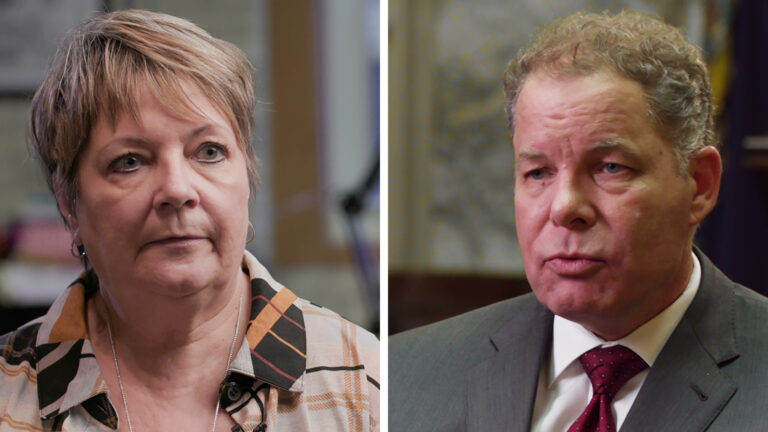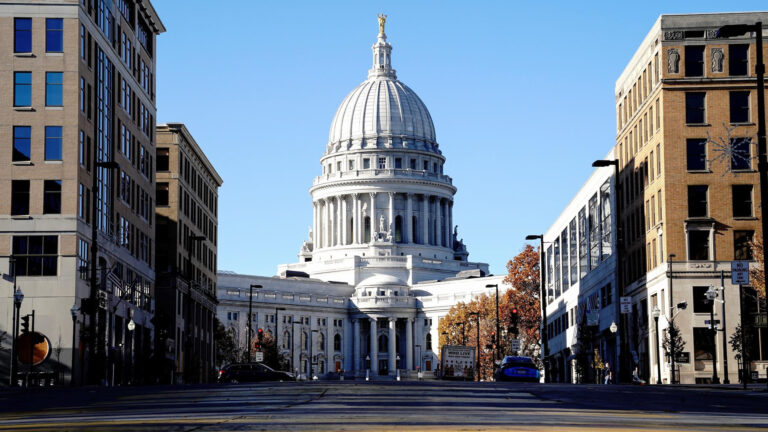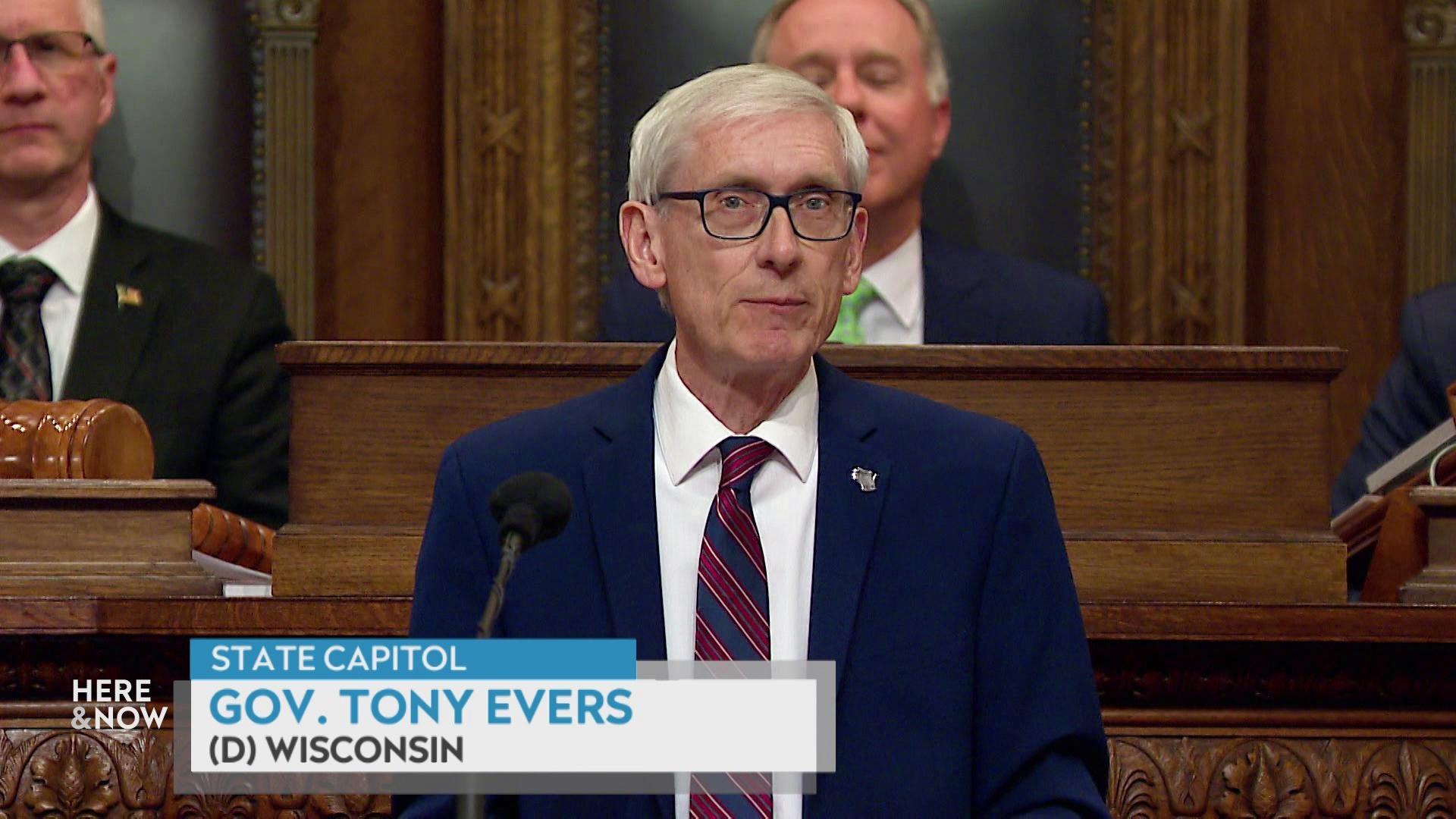 Recapping the 2023 Wisconsin budget address by Evers
Gov. Tony Evers released his 2023-25 state budget plan, which includes more funding for K-12 schools and local governments, a middle-class tax cut, and a proposed paid family leave program.
Friday February 17, 2023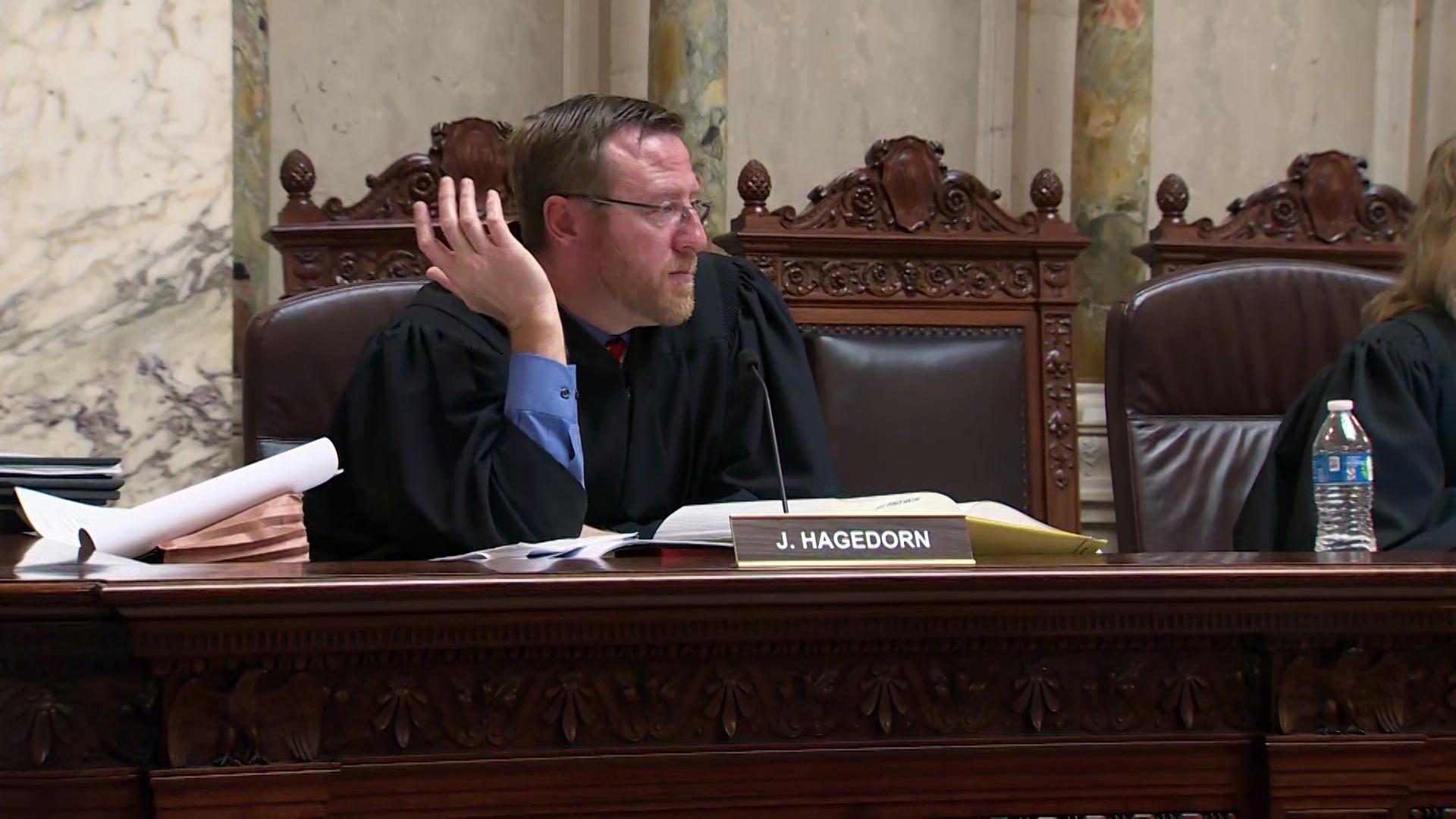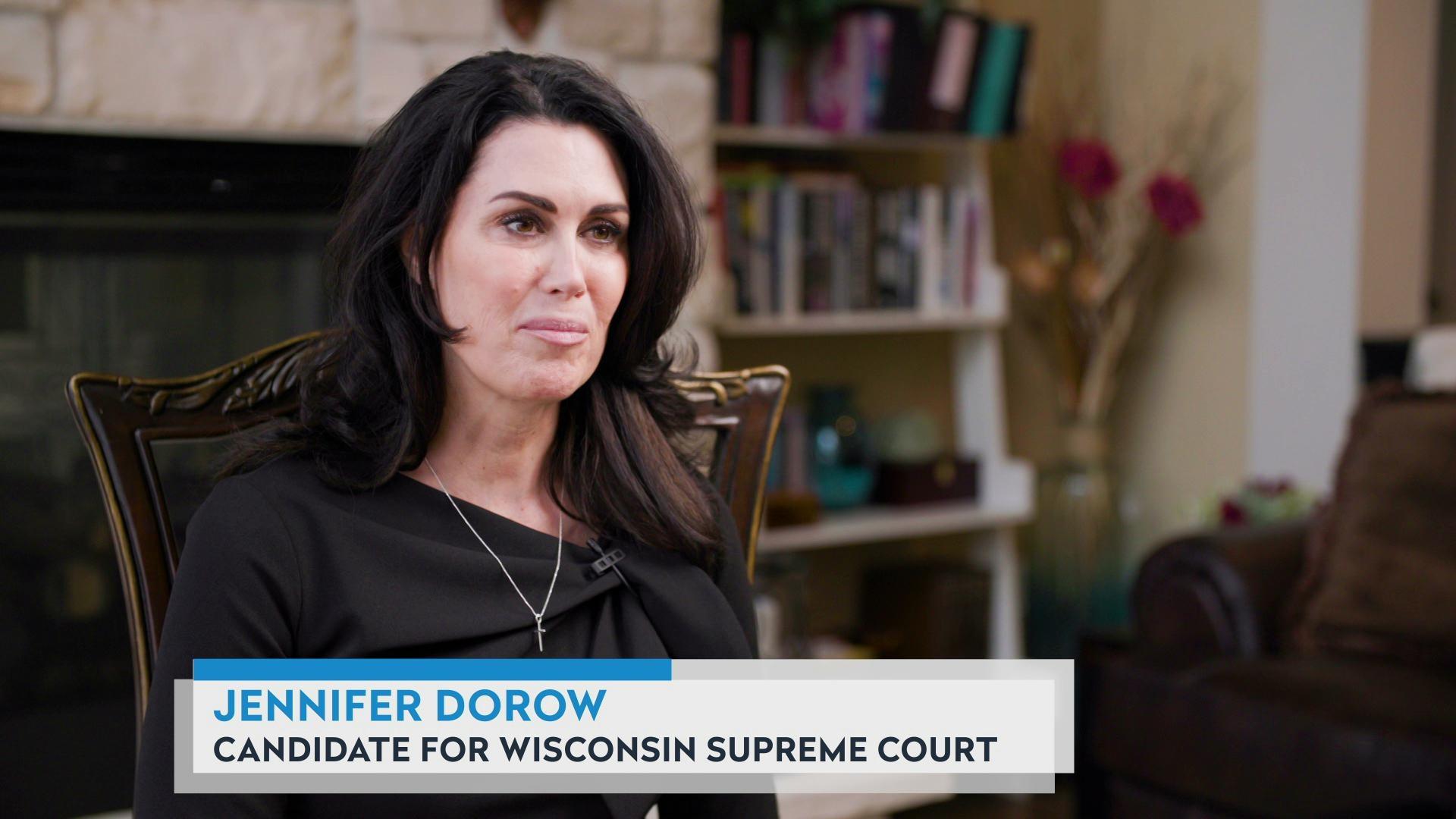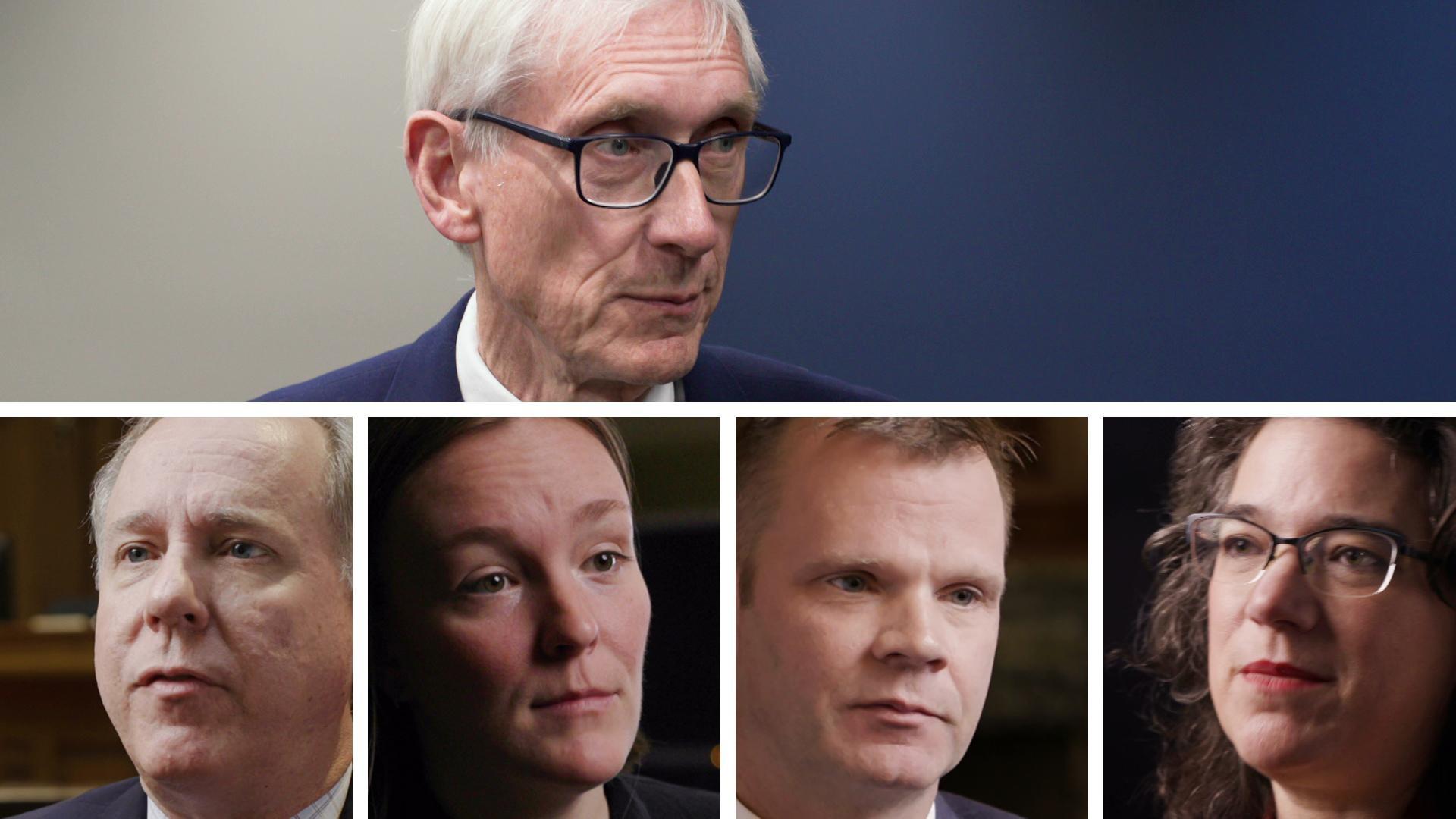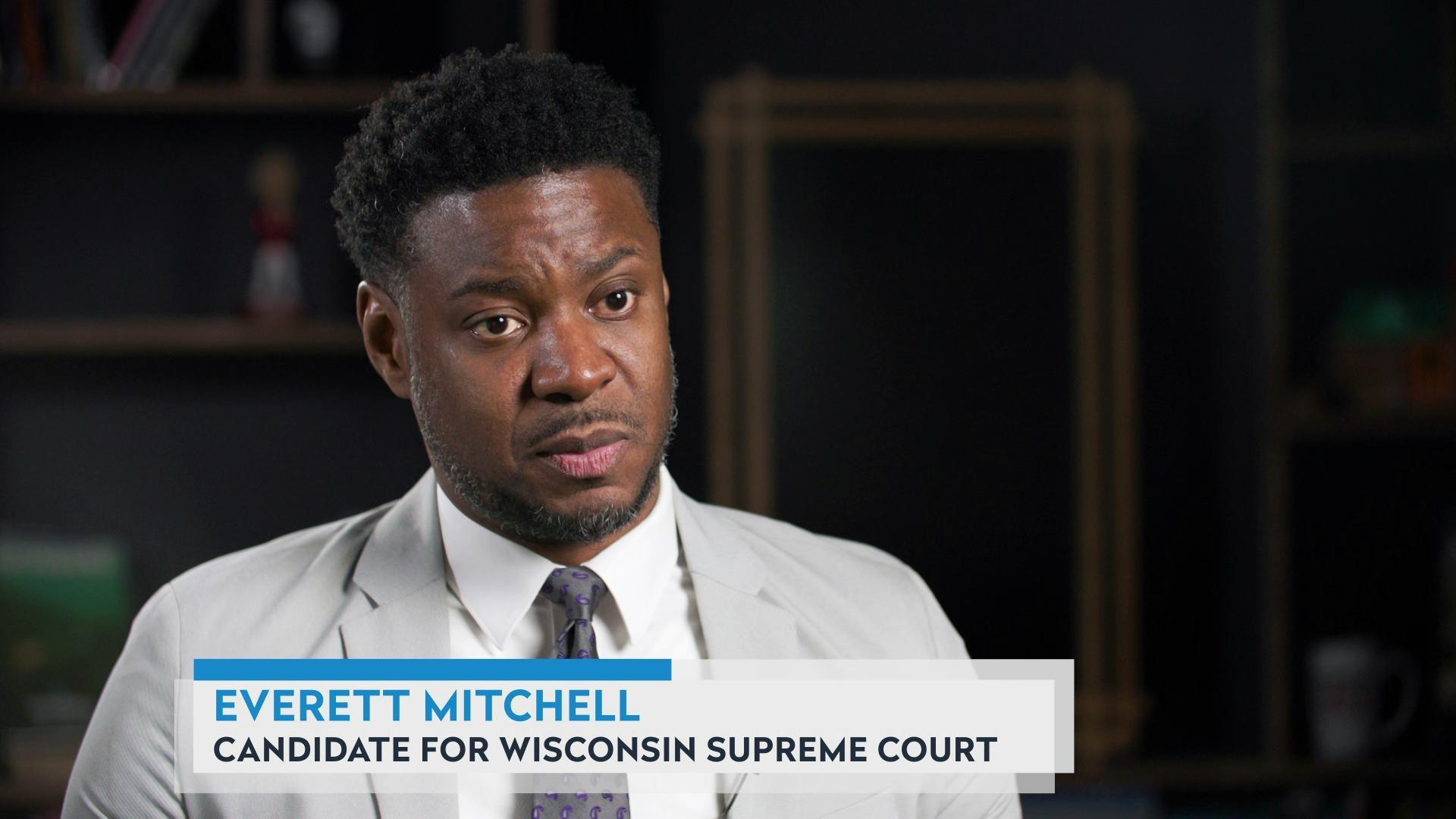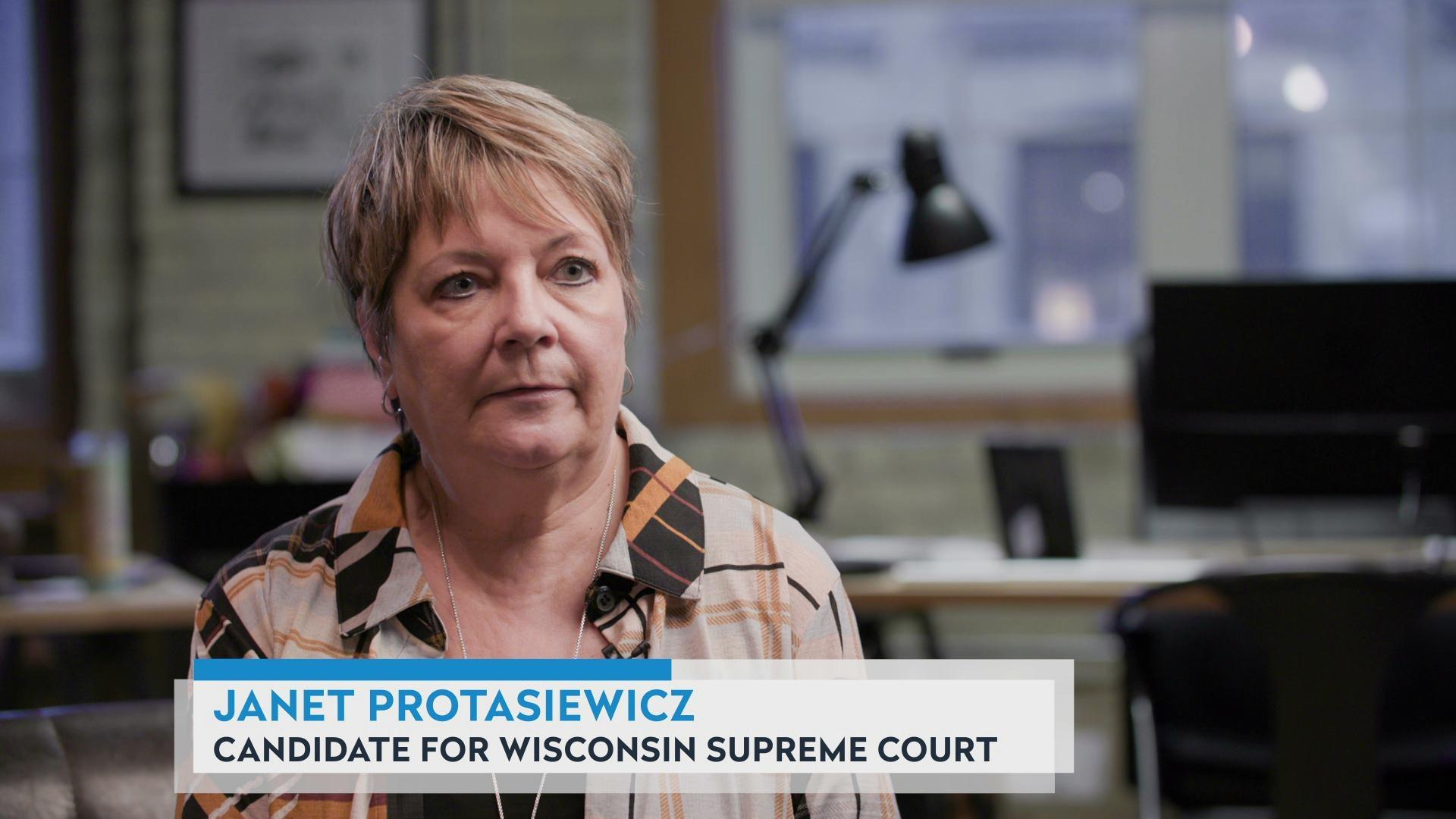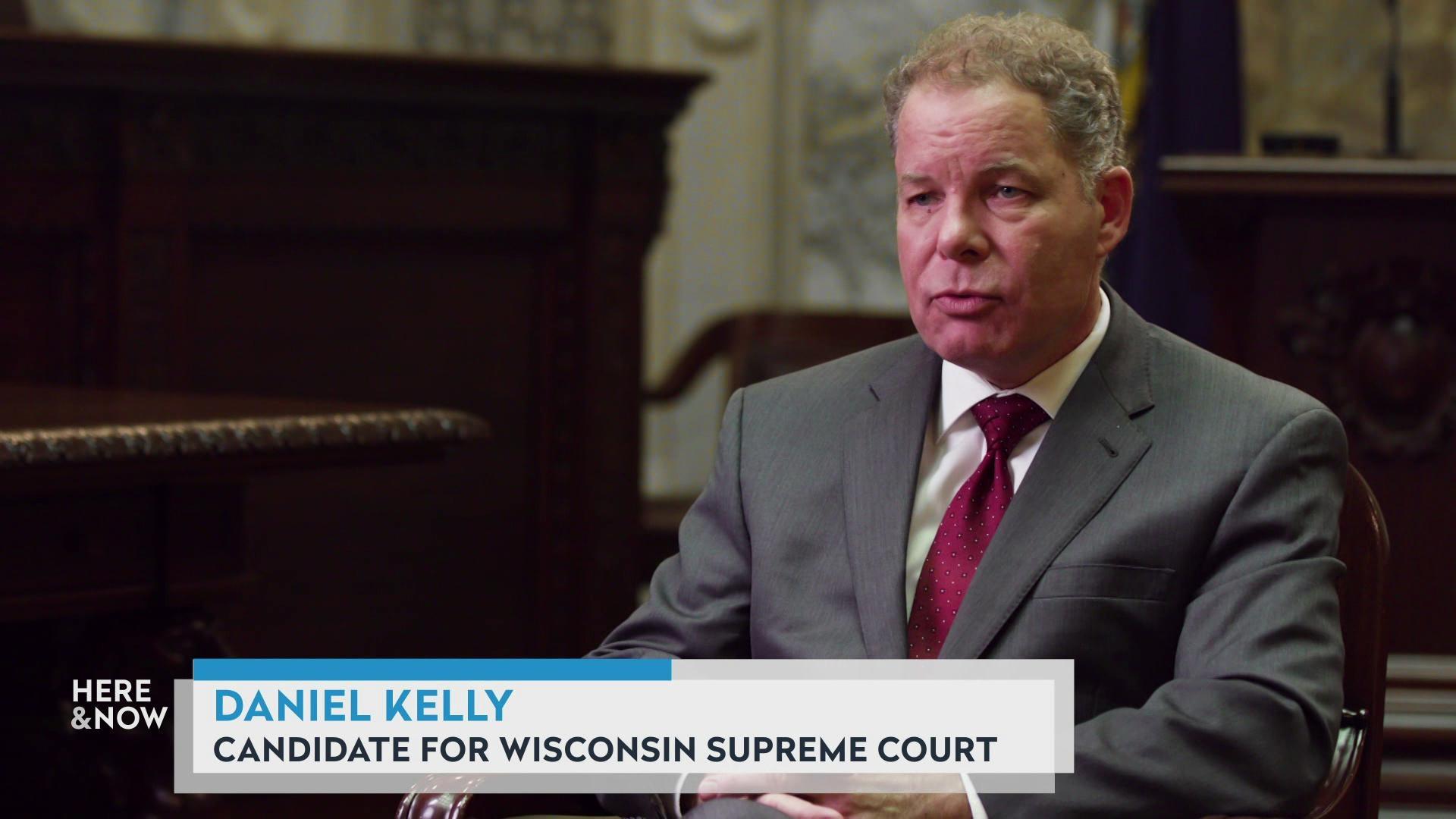 Daniel Kelly on the 2023 Wisconsin Supreme Court race
Former Wisconsin Supreme Court Justice Daniel Kelly, one of two conservatives in a four-candidate primary for a seat on the state's high court, discusses differing perspectives about law and politics.
Friday January 20, 2023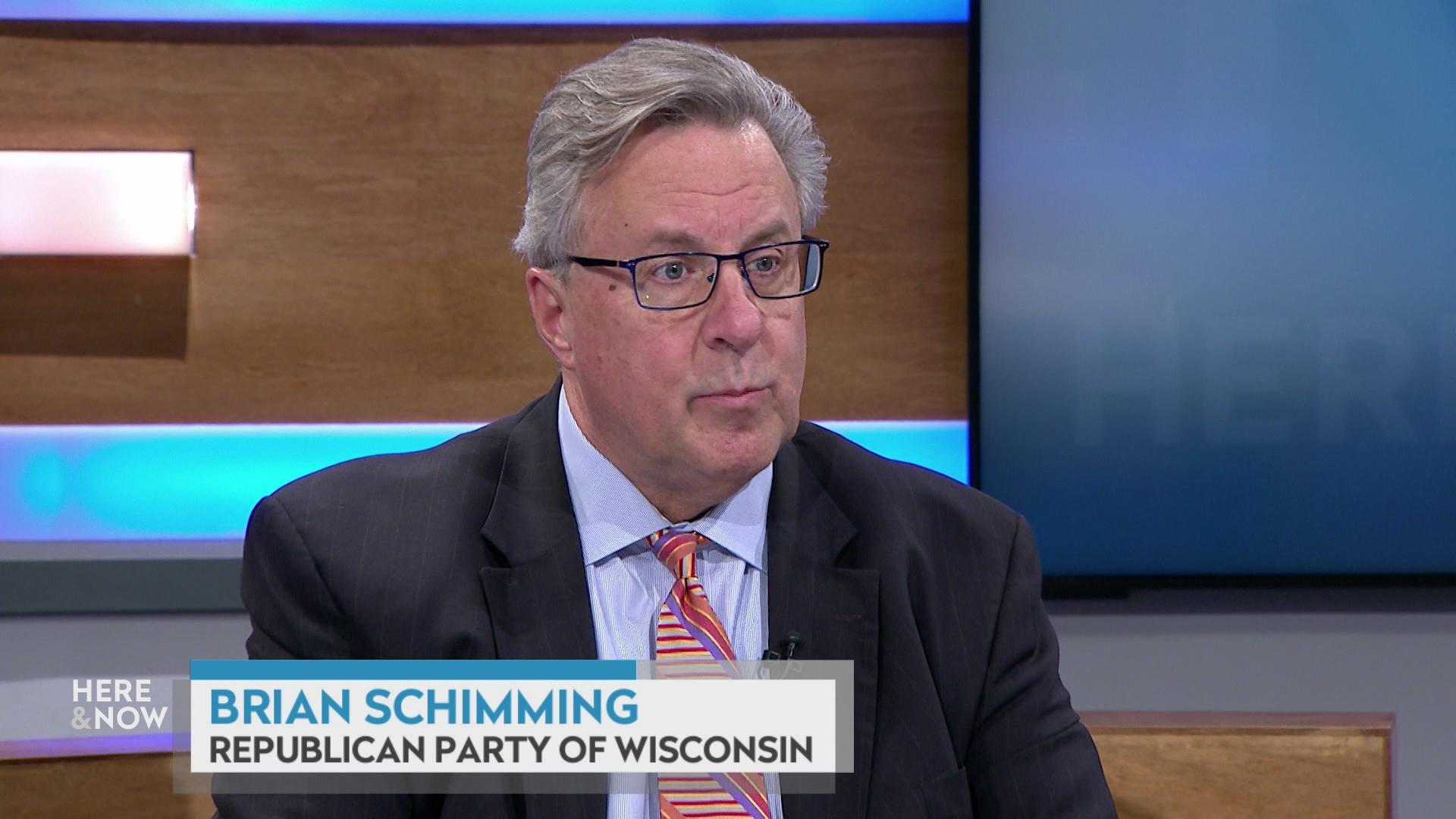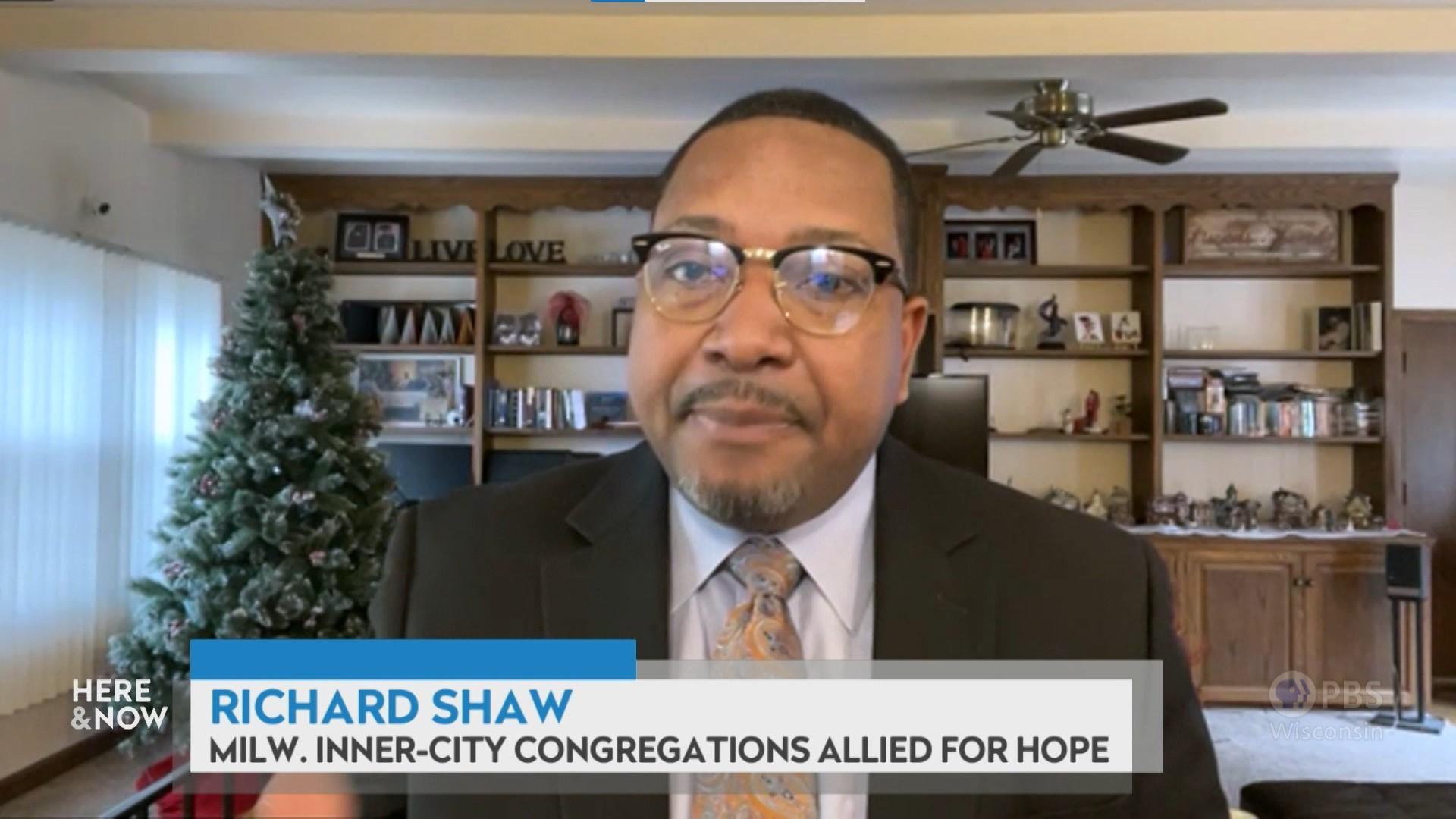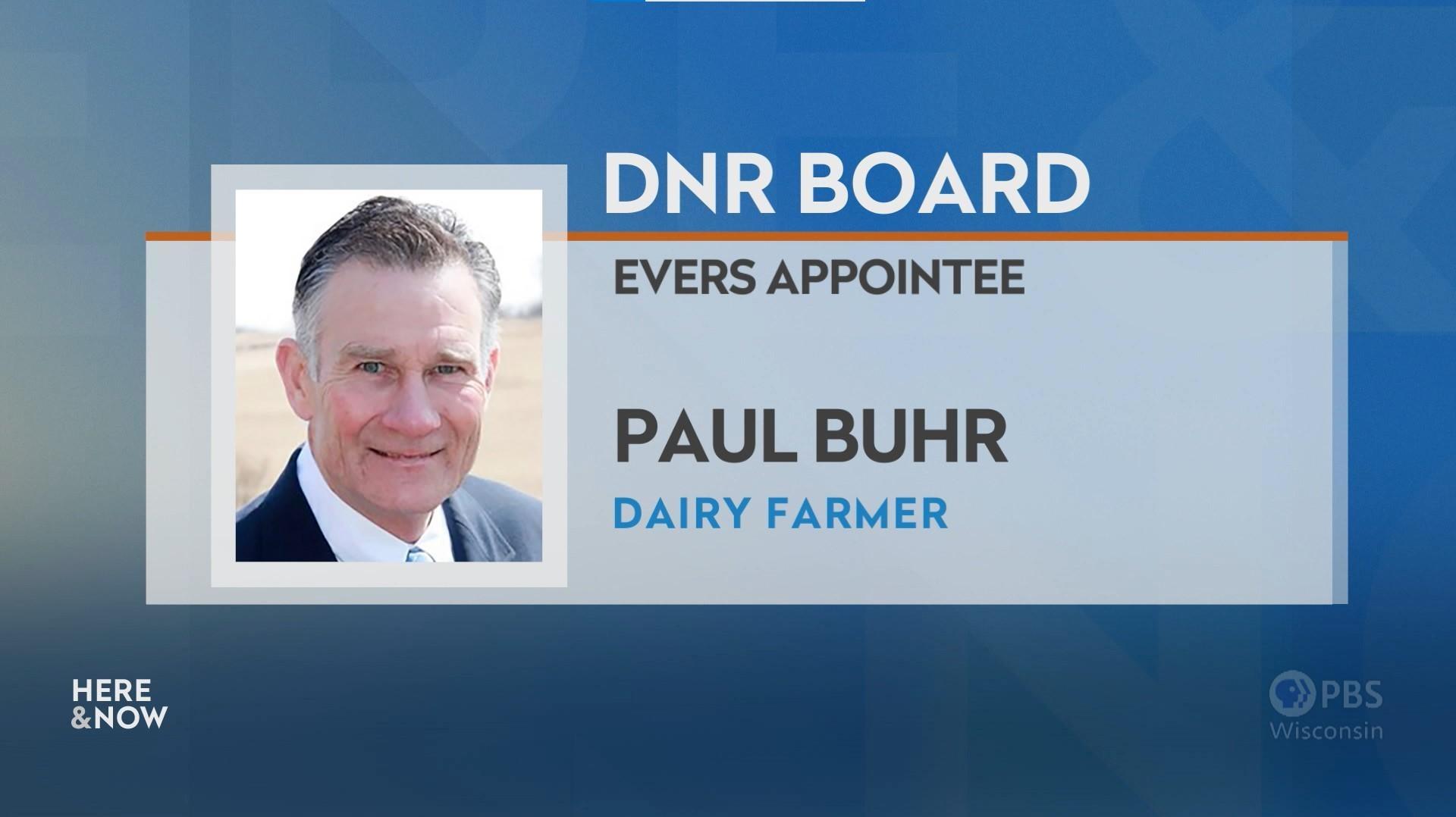 Evers appoints Paul Buhr to Wisconsin DNR Board
Gov. Tony Evers appointed Paul Buhr, a Viroqua dairy farmer, to the Wisconsin Department of Natural Resources Board, giving the governor's appointees 5-2 control of the group.
Friday January 13, 2023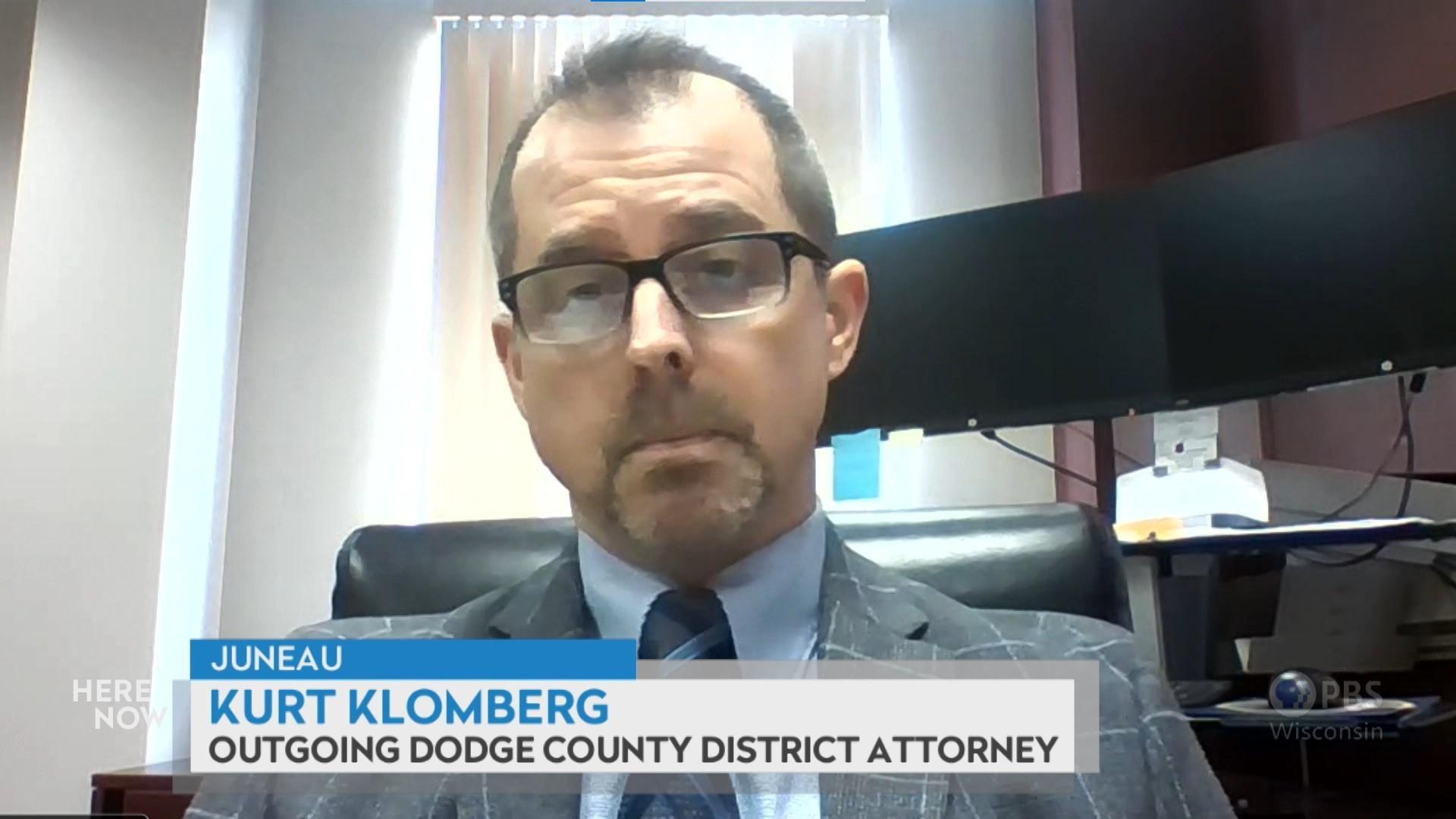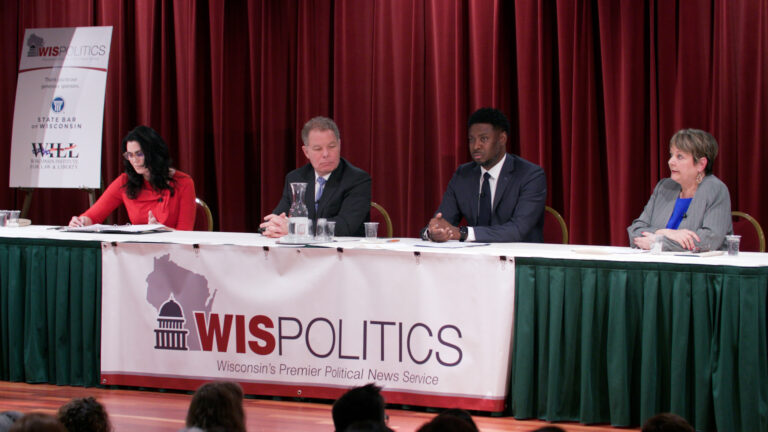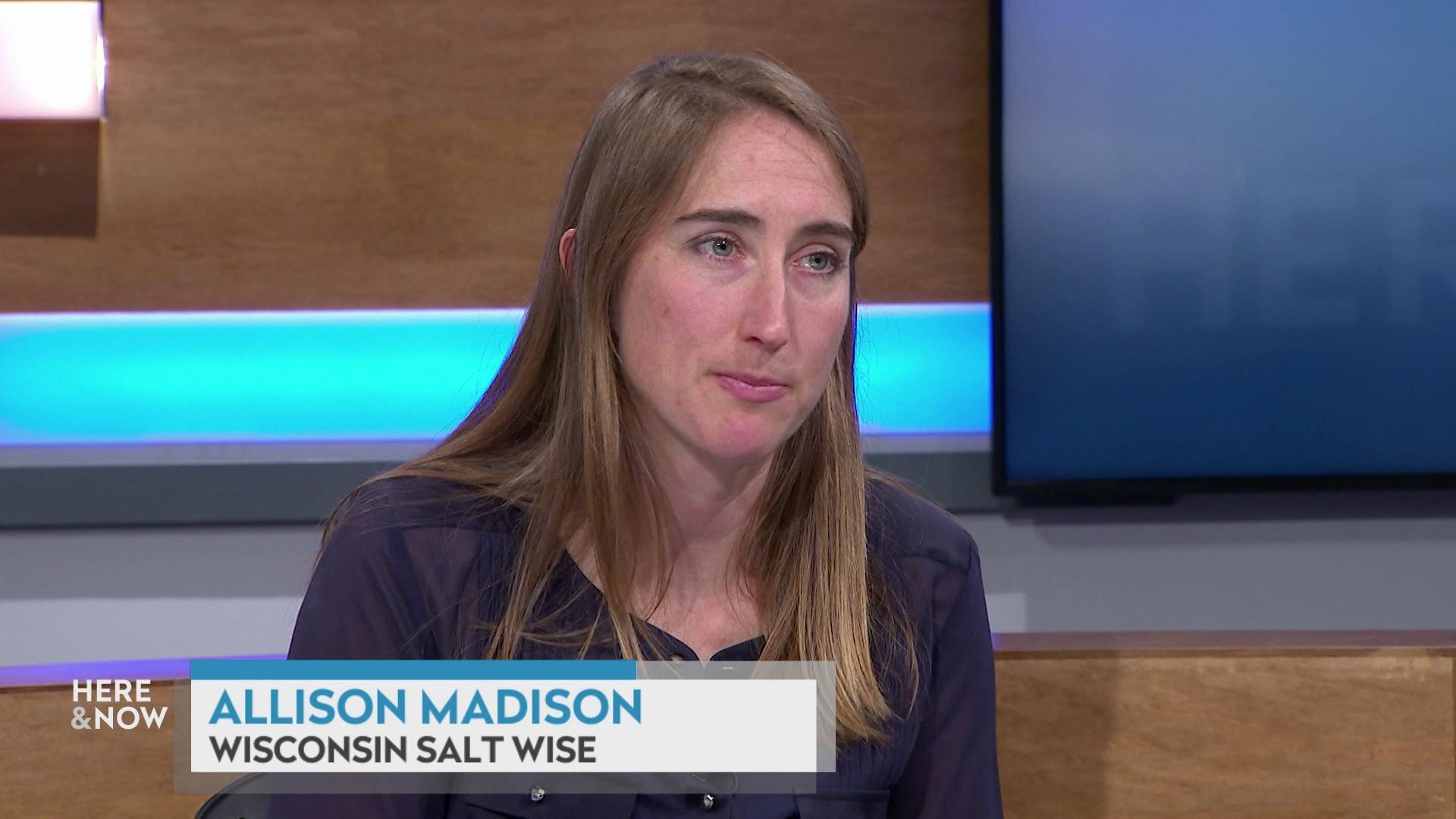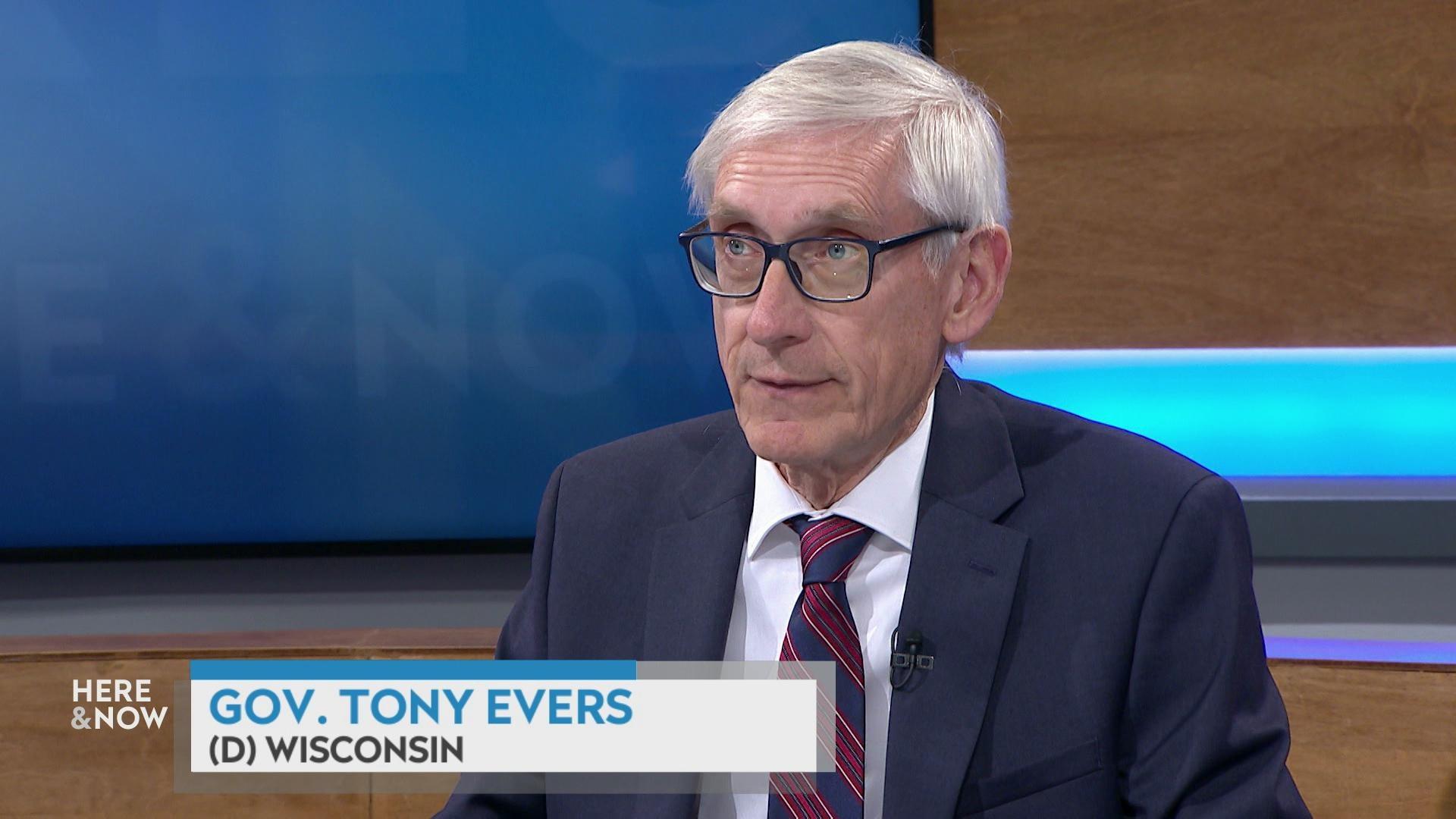 Gov. Tony Evers on his second-term agenda for Wisconsin
Democratic Wisconsin Gov. Tony Evers discusses his plans for the state in 2023 and the prospect of working with Republican legislators on the budget process and seeking confirmation of his appointees.
Friday January 6, 2023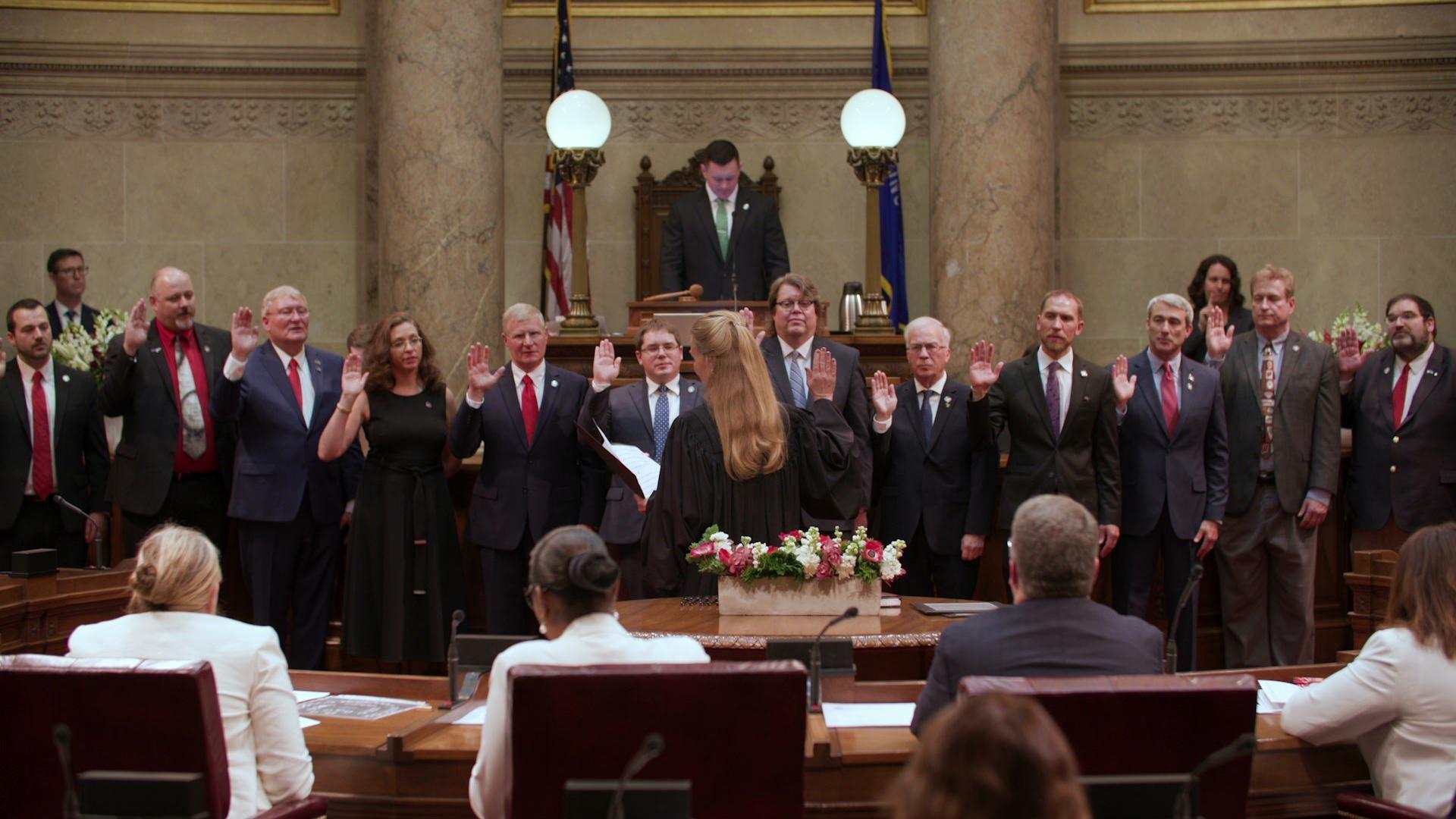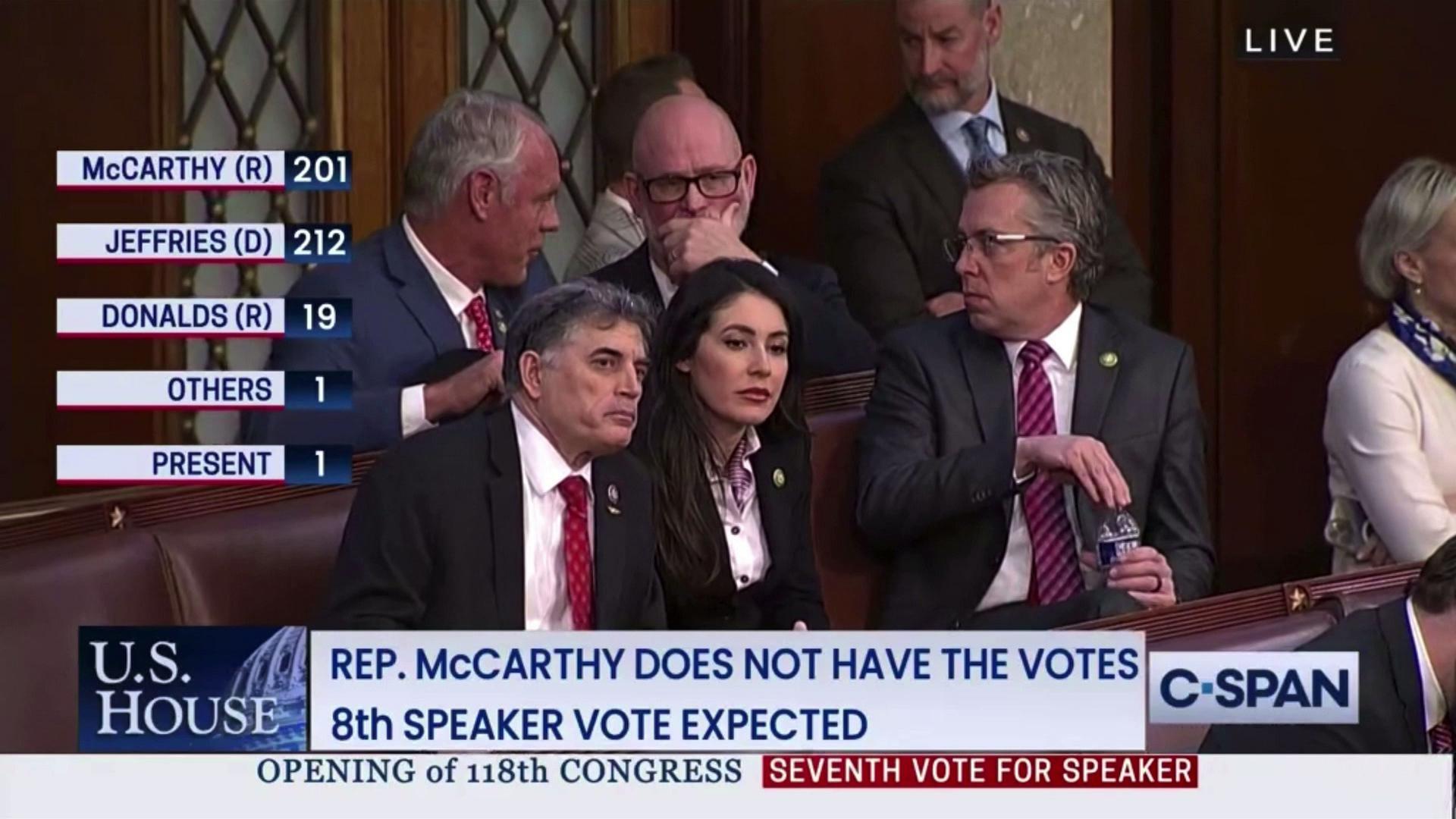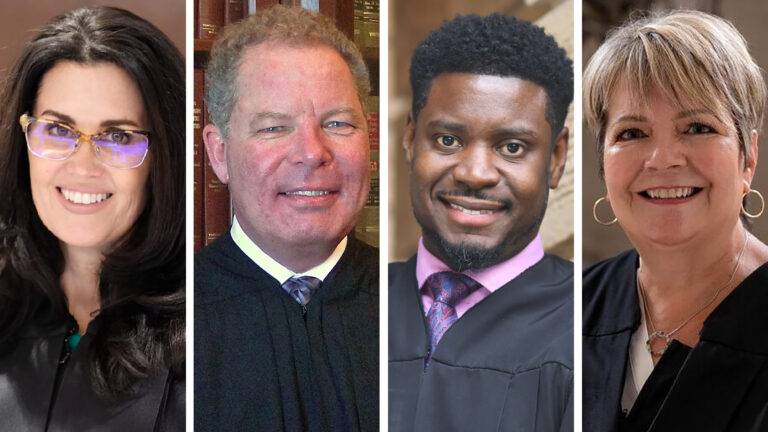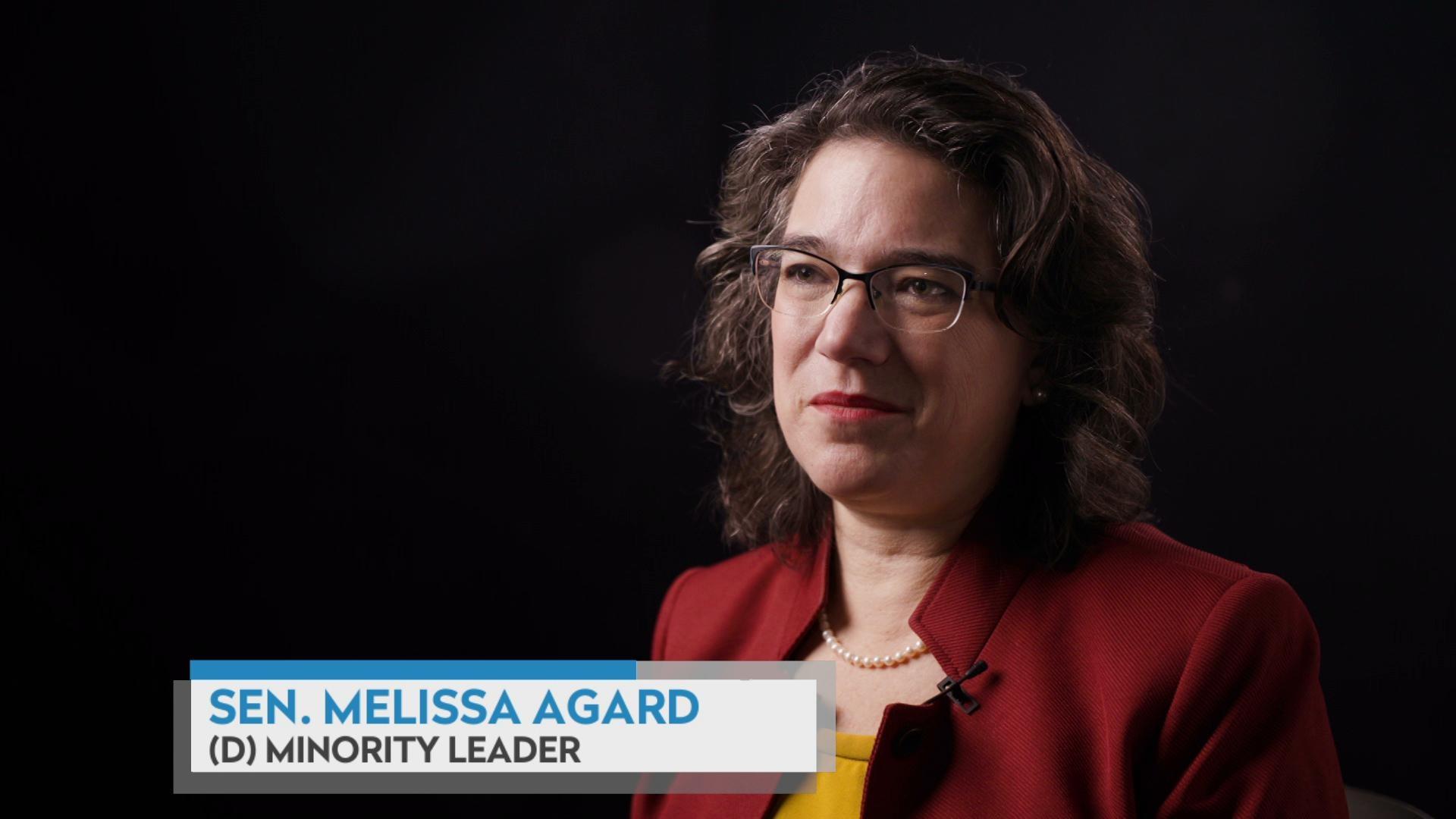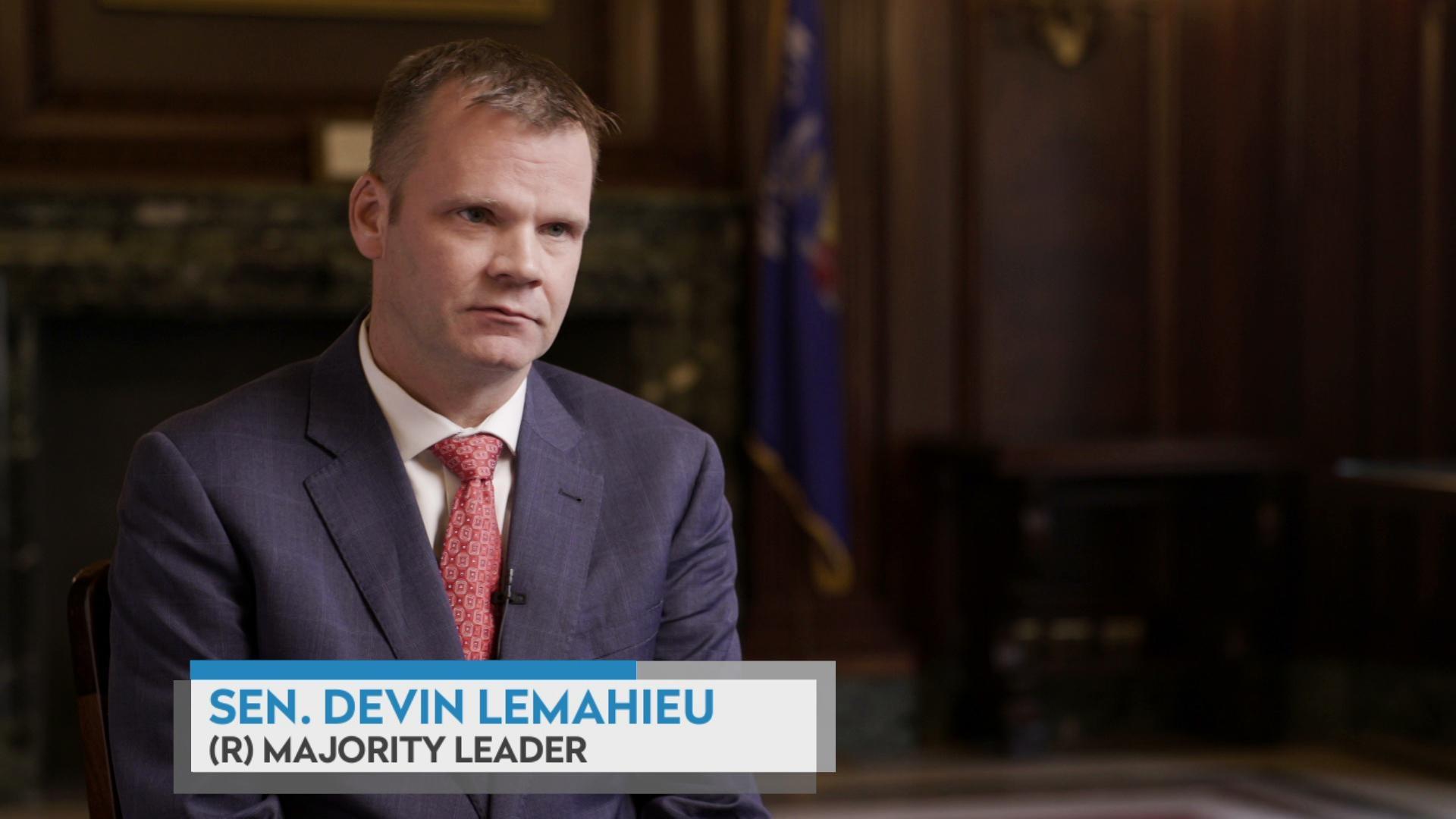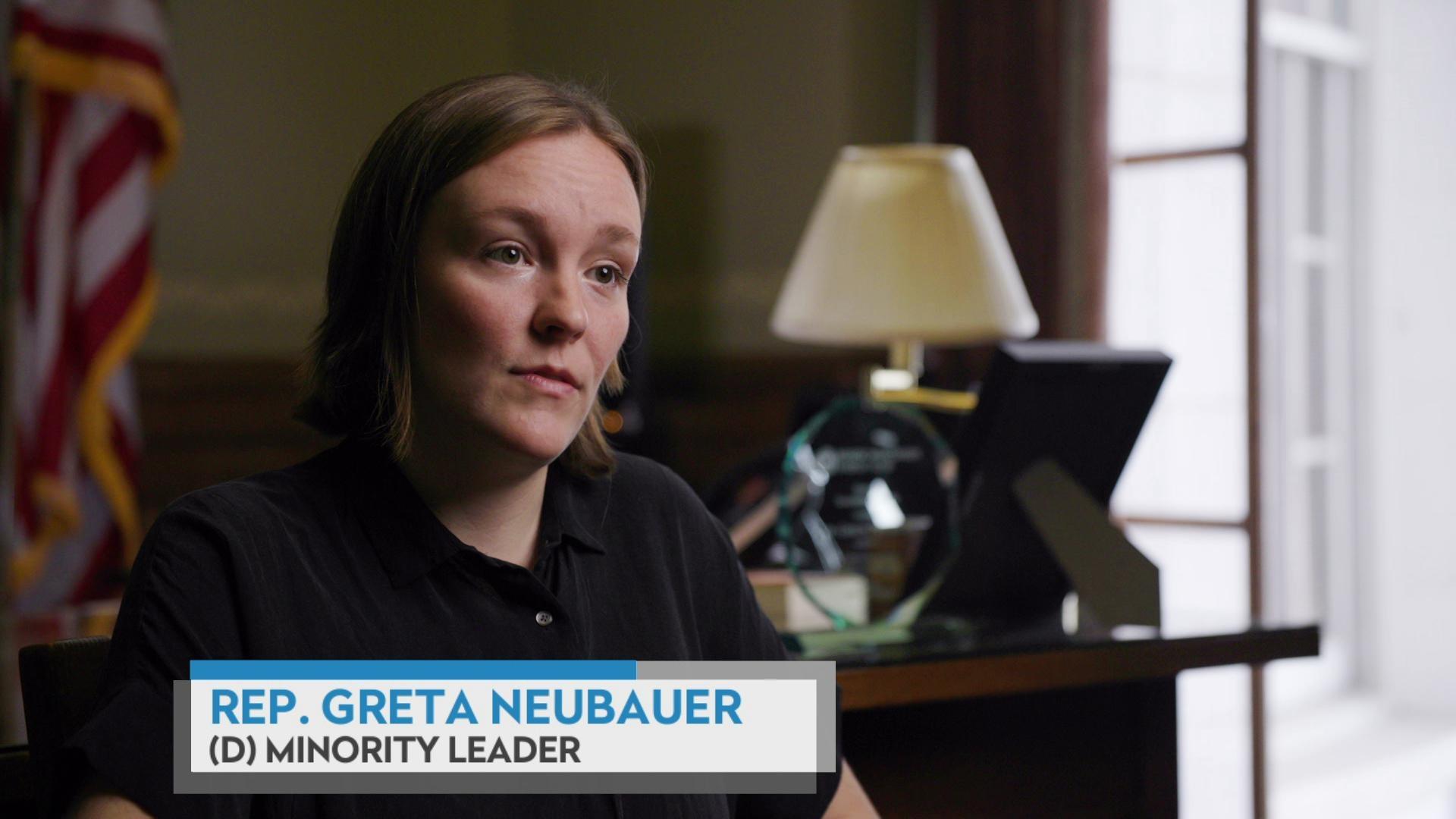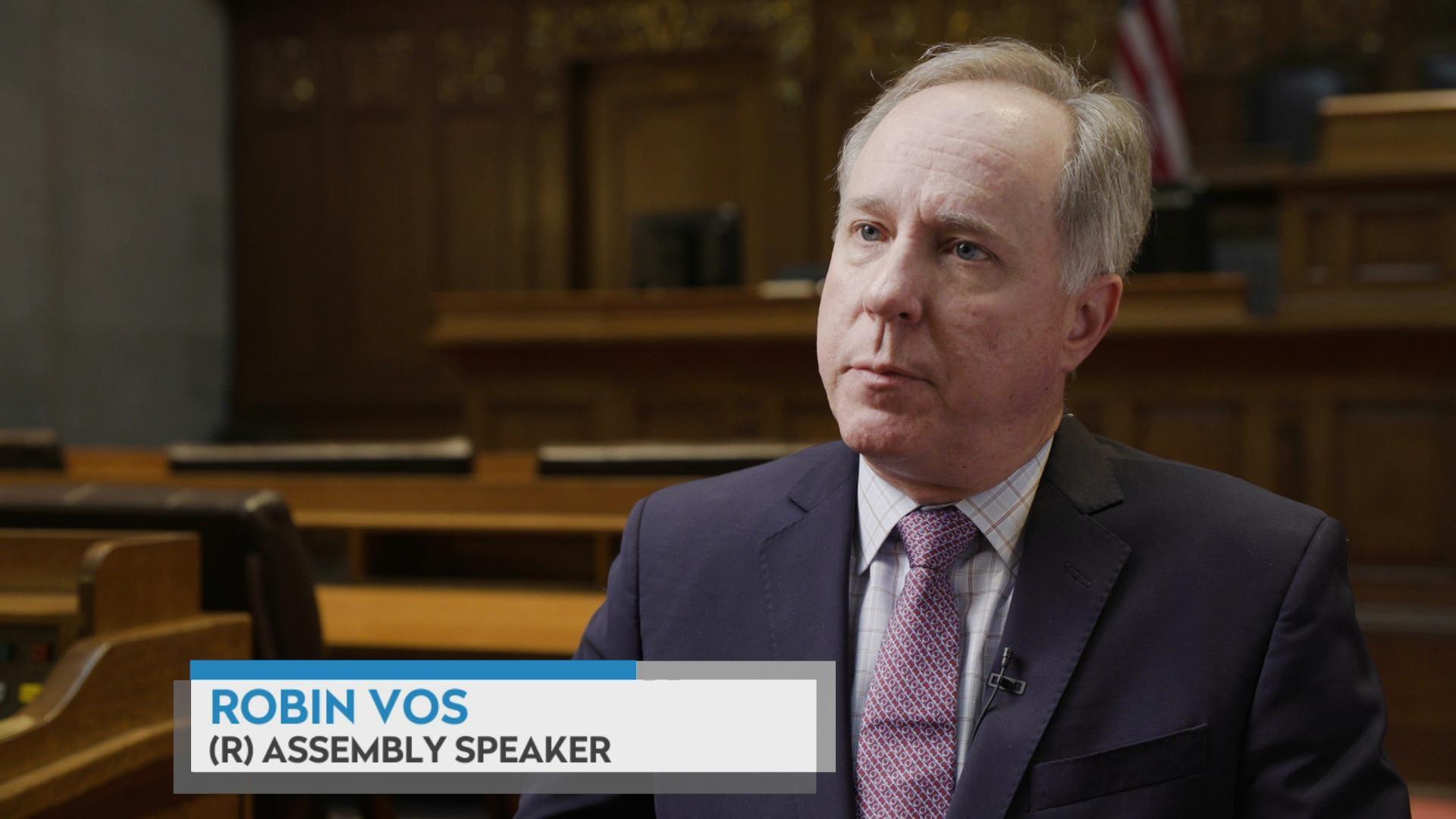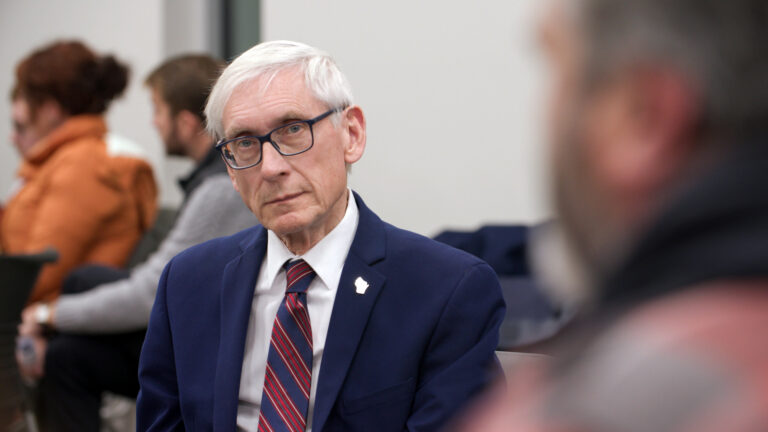 Evers joins Wisconsin's 2023 budget debate with listening sessions
With Wisconsin enjoying a $6.6 billion projected surplus and Republican leadership in the Legislature emphasizing their support for broad changes to tax structure, the Democratic governor held a trio of year-end public events intended to bolster support for different budgeting priorities.
Thursday December 22, 2022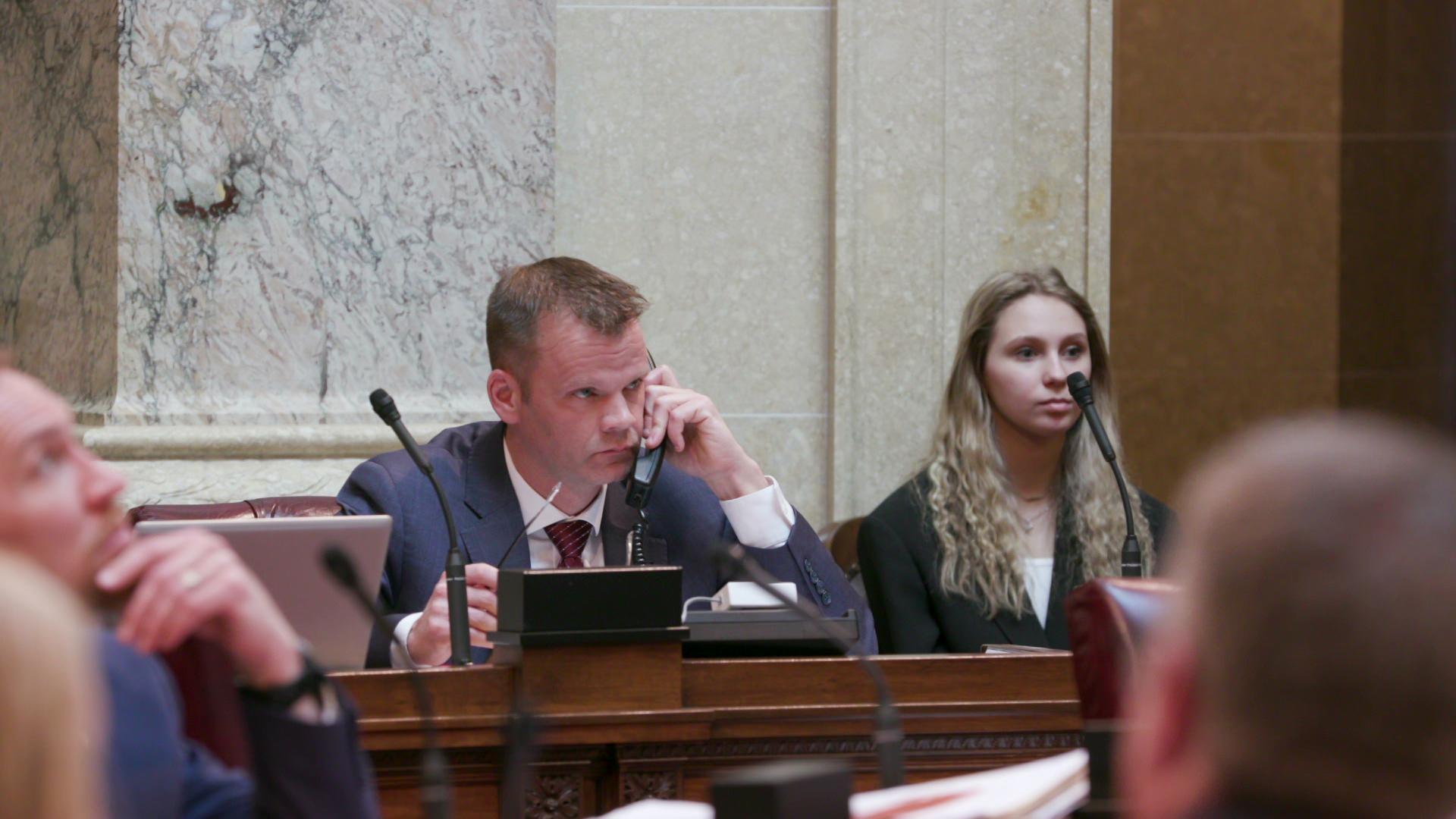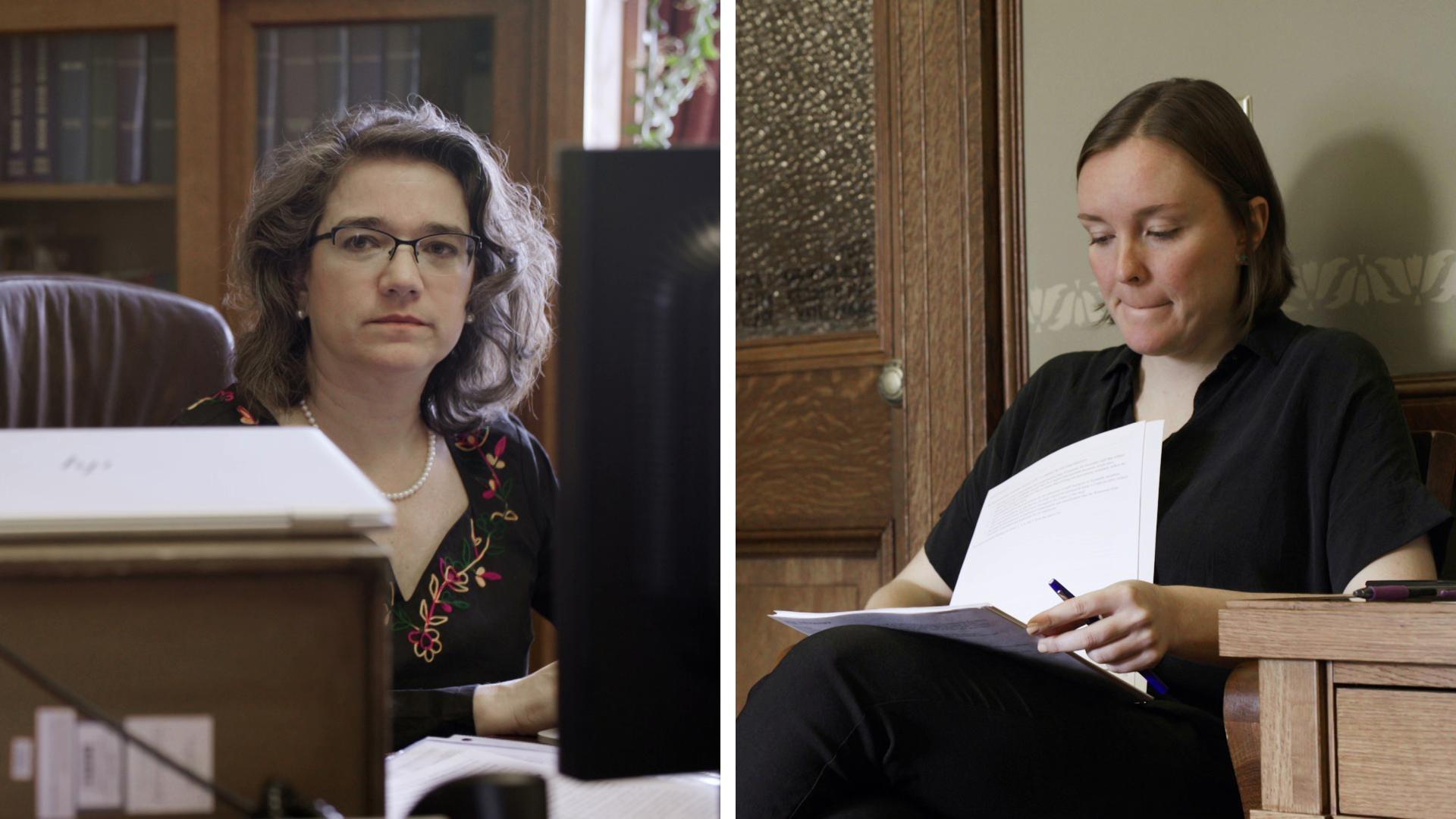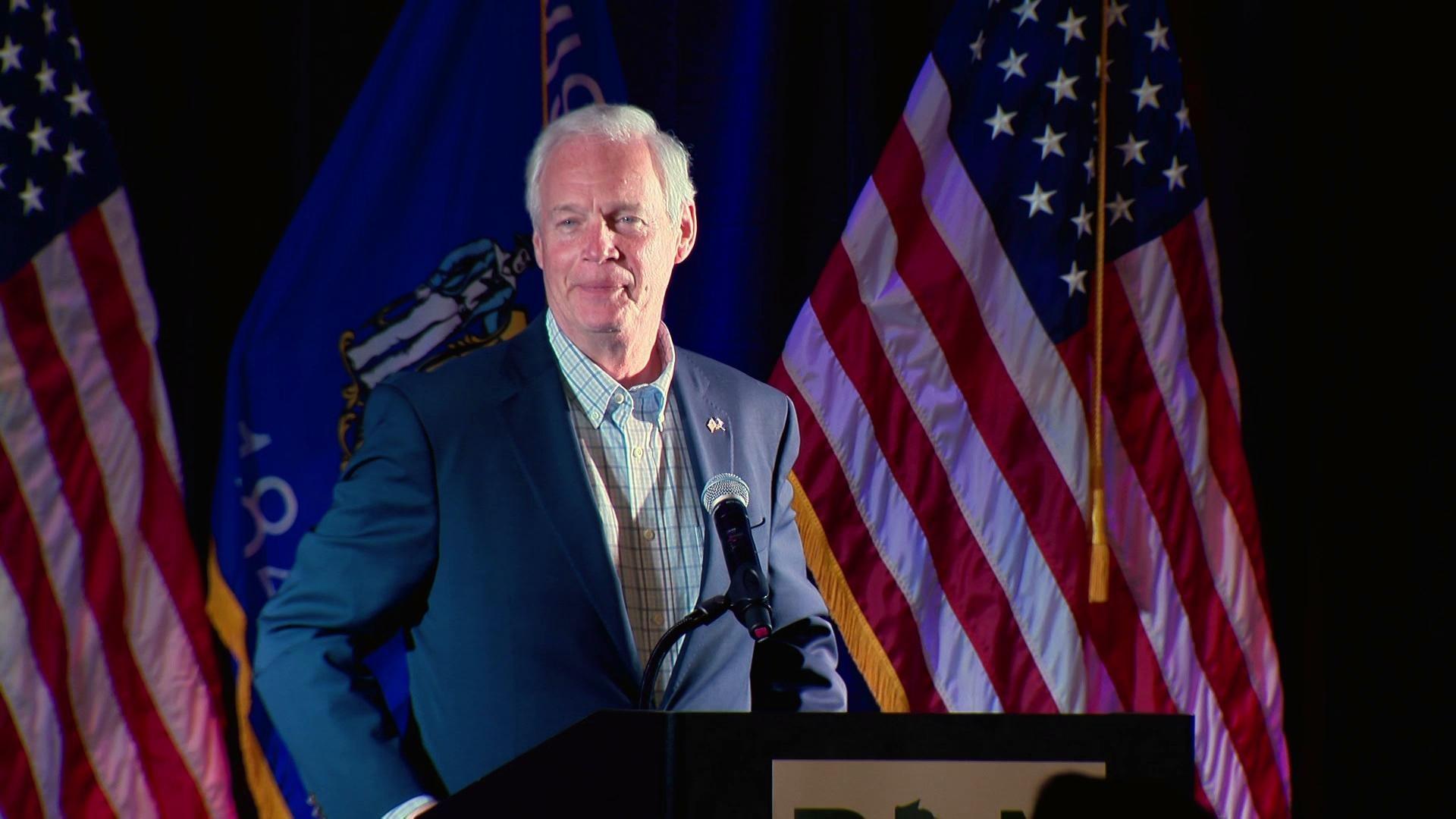 Recapping Wisconsin's 2022 midterm election results
In Wisconsin's 2022 midterms, incumbent Democratic Gov. Tony Evers defeated Republican challenger Tim Michels and incumbent Republican Sen. Ron Johnson defeated Democratic challenger Mandela Barnes.
Friday November 11, 2022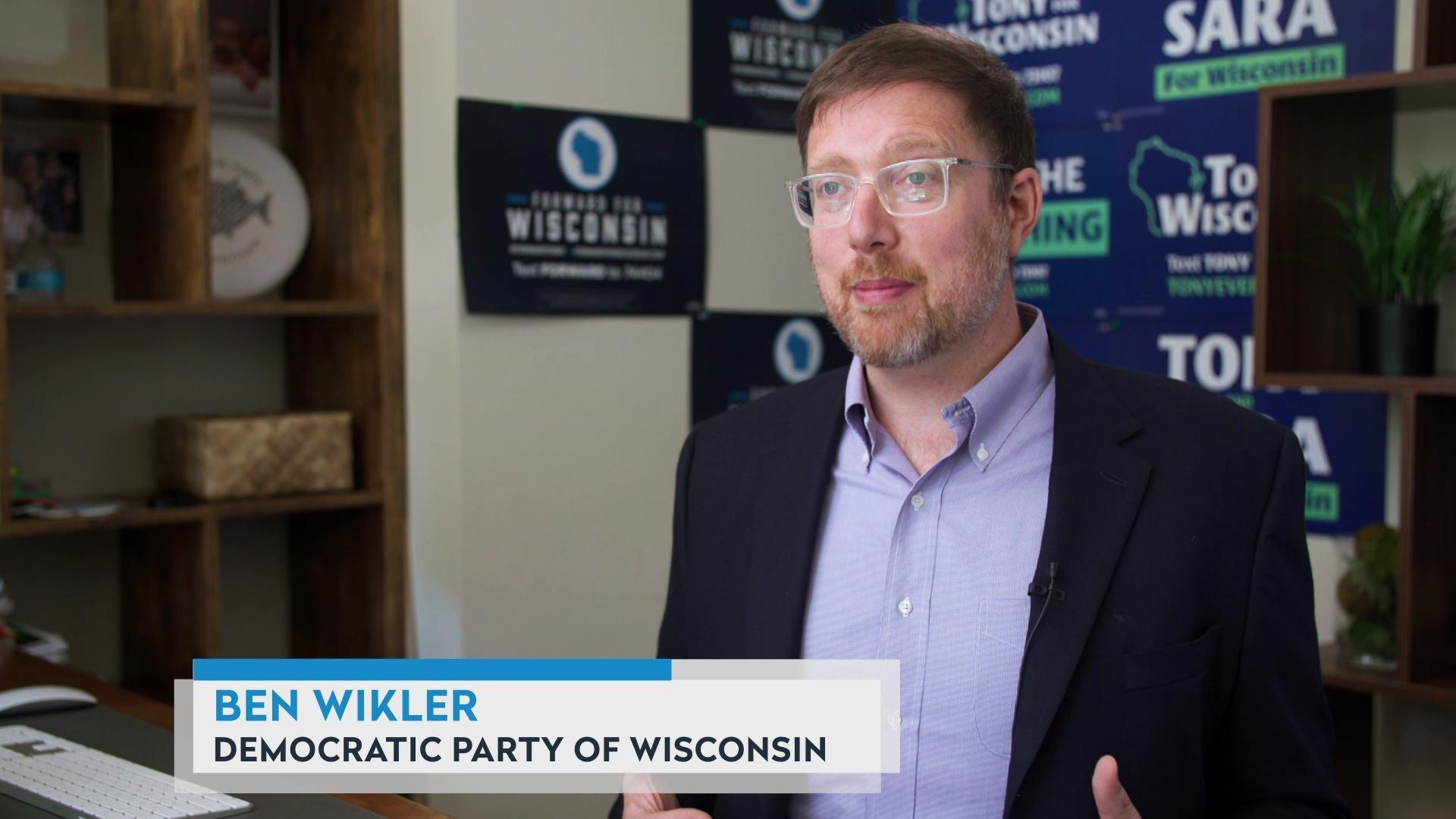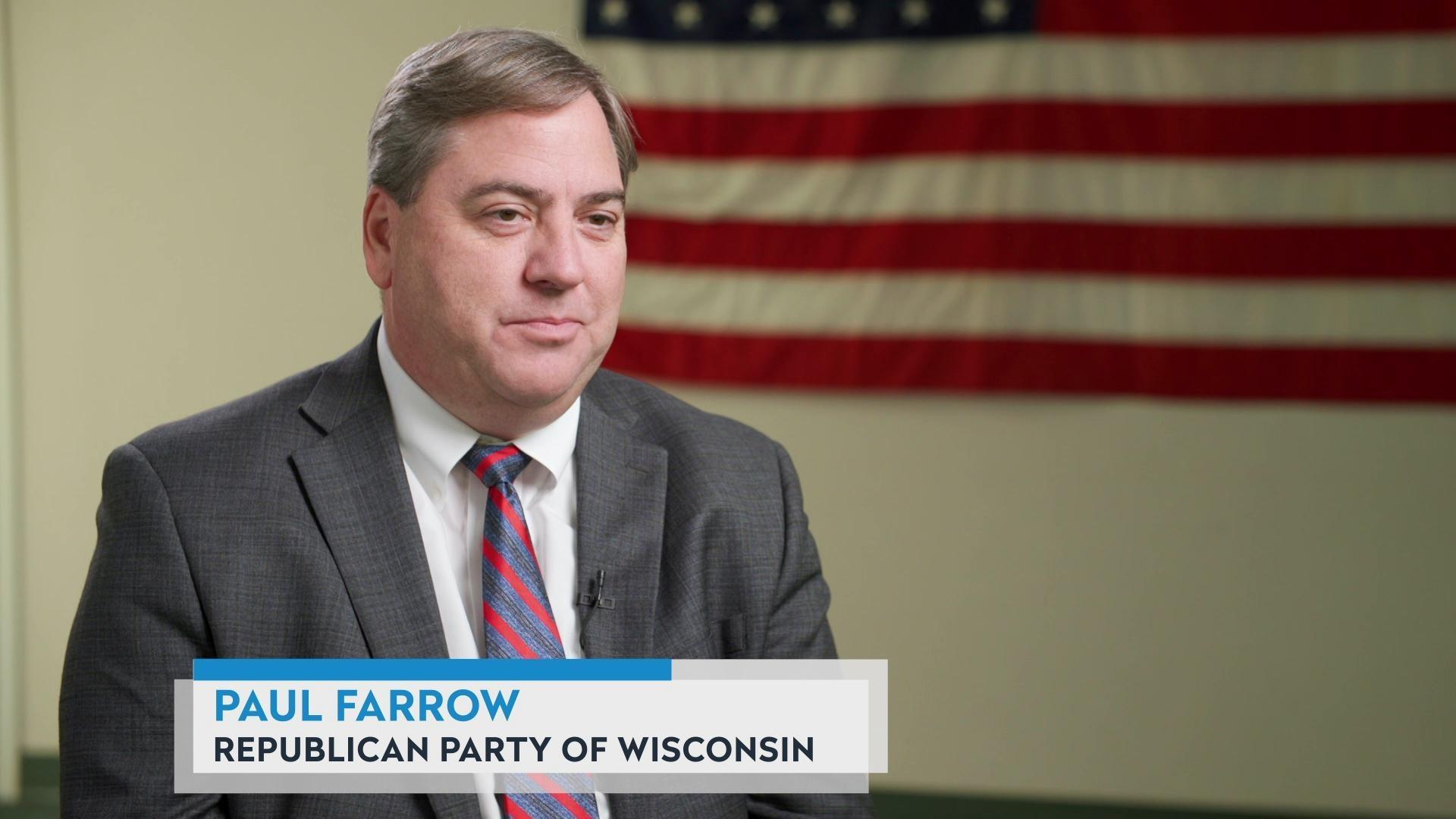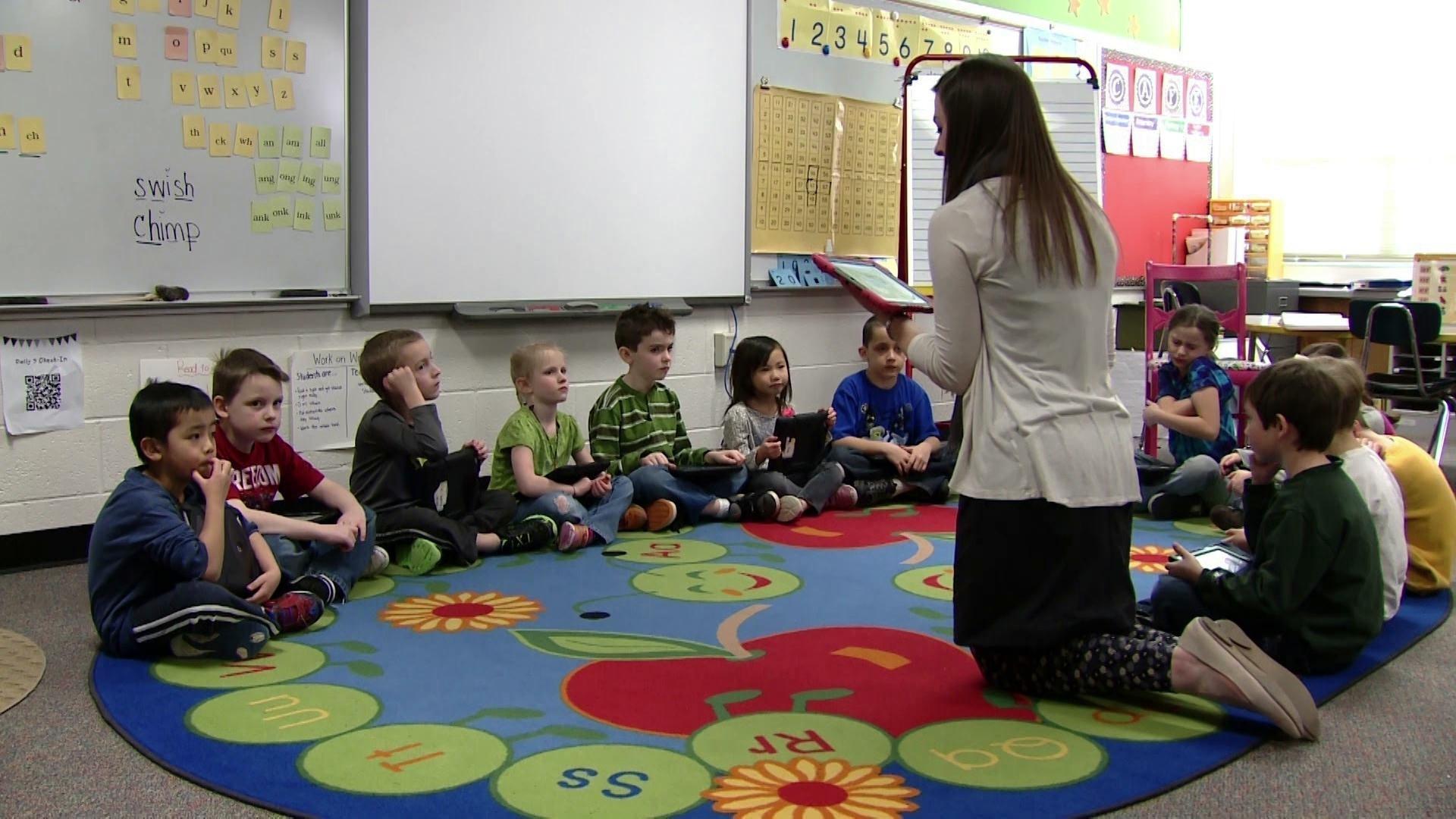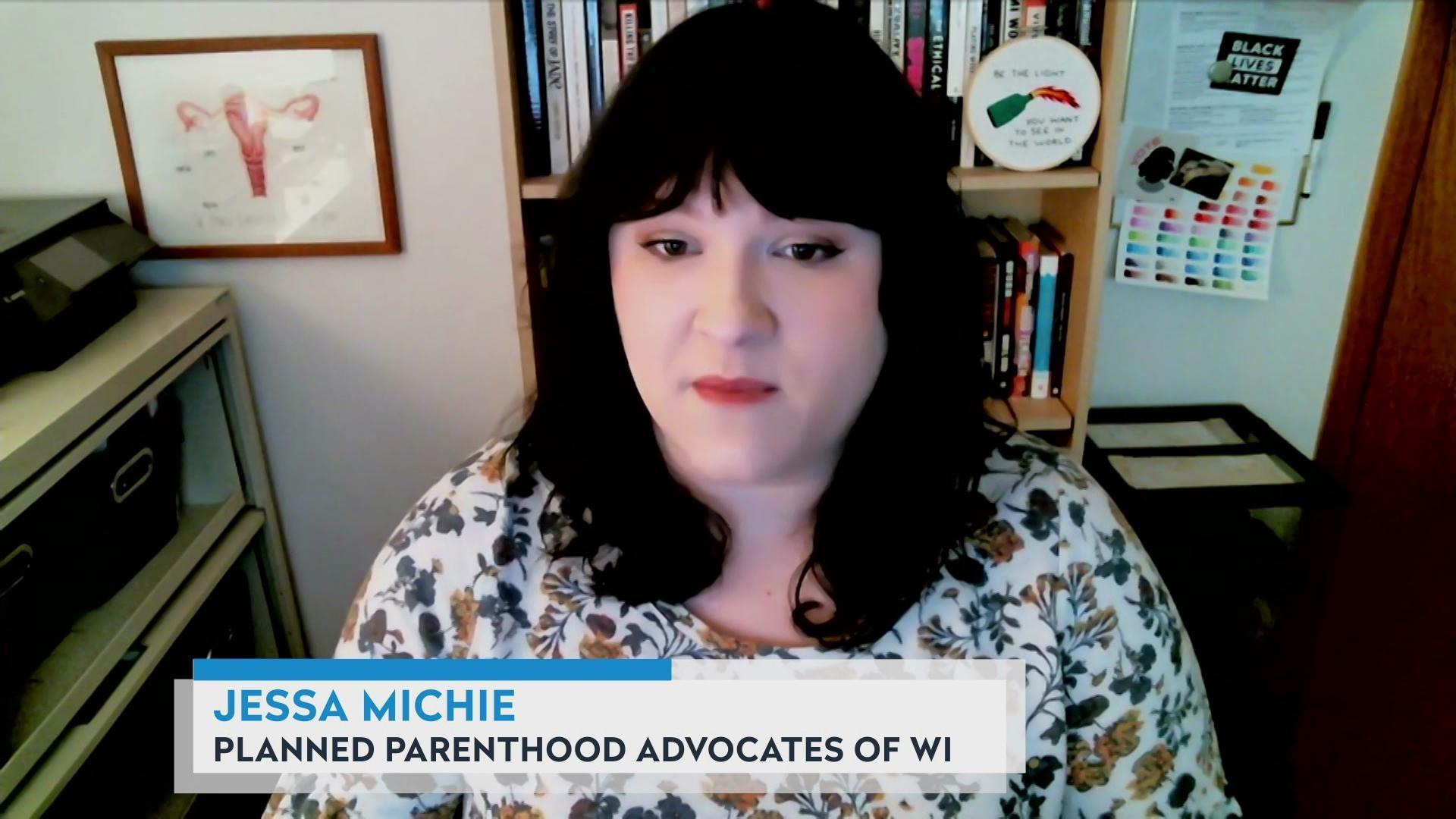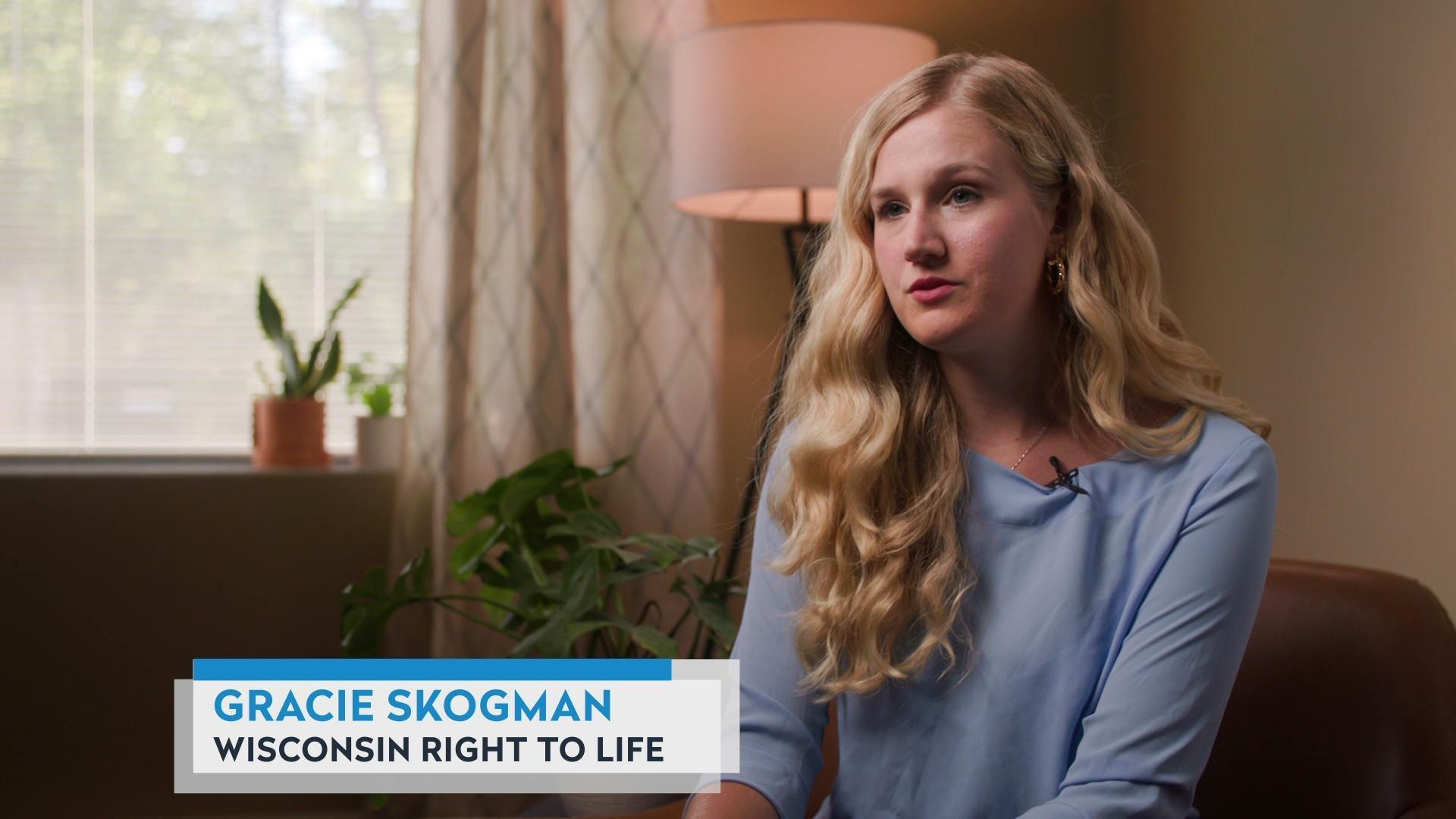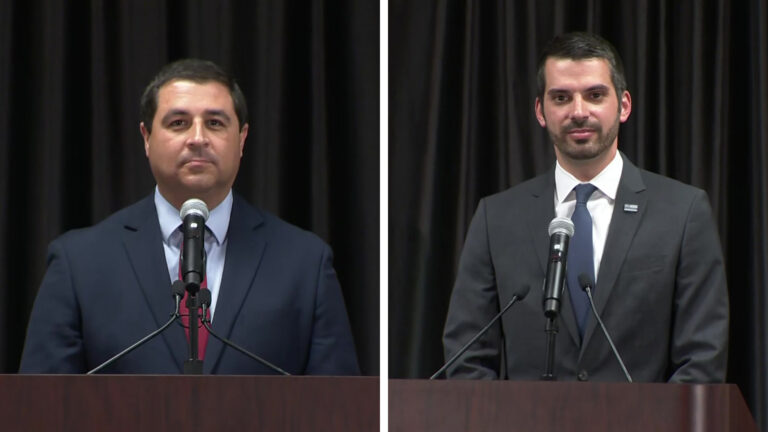 What Eric Toney said about district attorneys and prosecuting abortion cases
Comments made by the Republican candidate for attorney general of Wisconsin in a July 1 interview with PBS Wisconsin have become a major focus of attention at the tail end of the race — here's how that debate unfolded and what he originally stated in response to a question about prosecutorial discretion.
Friday October 28, 2022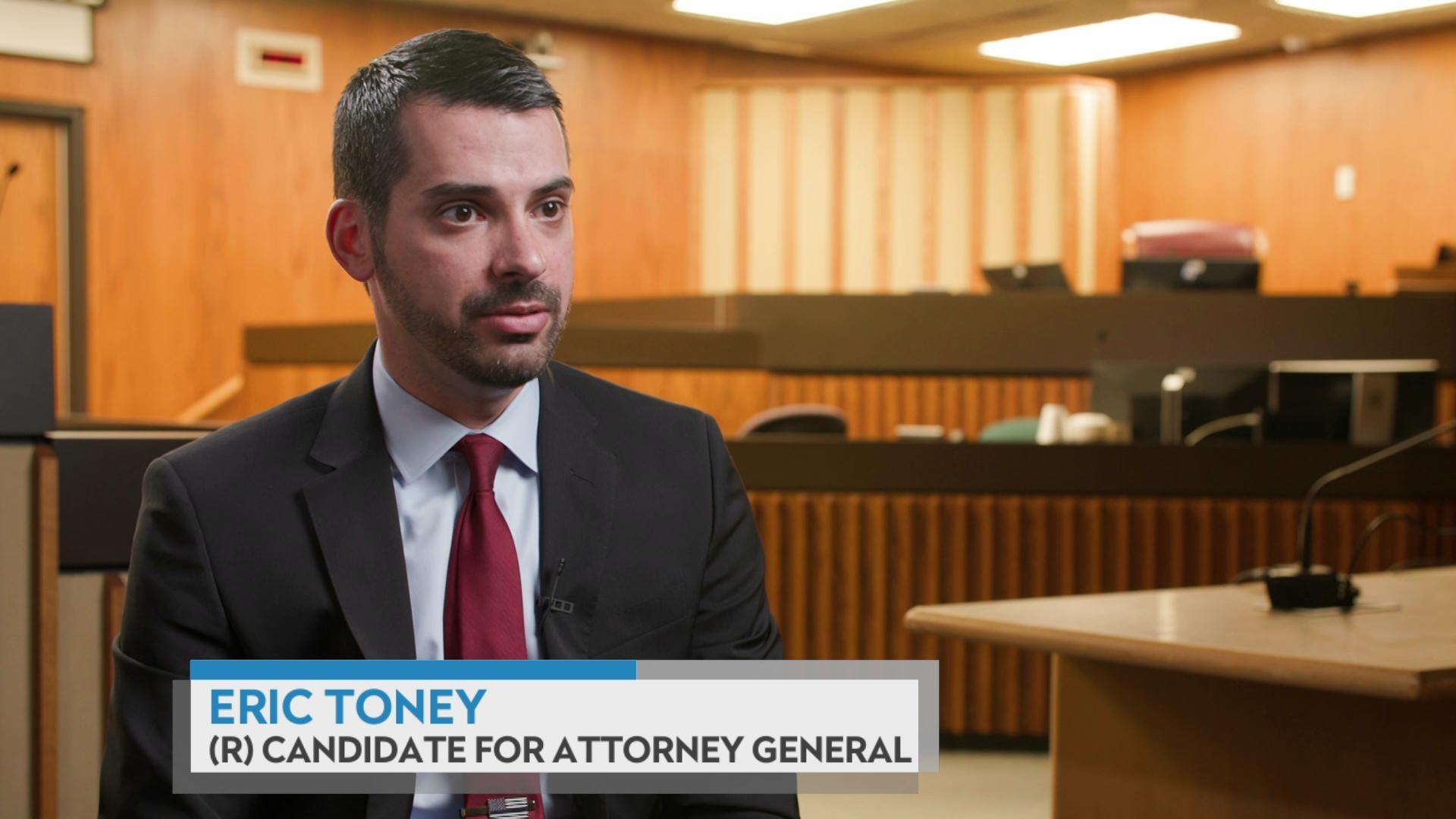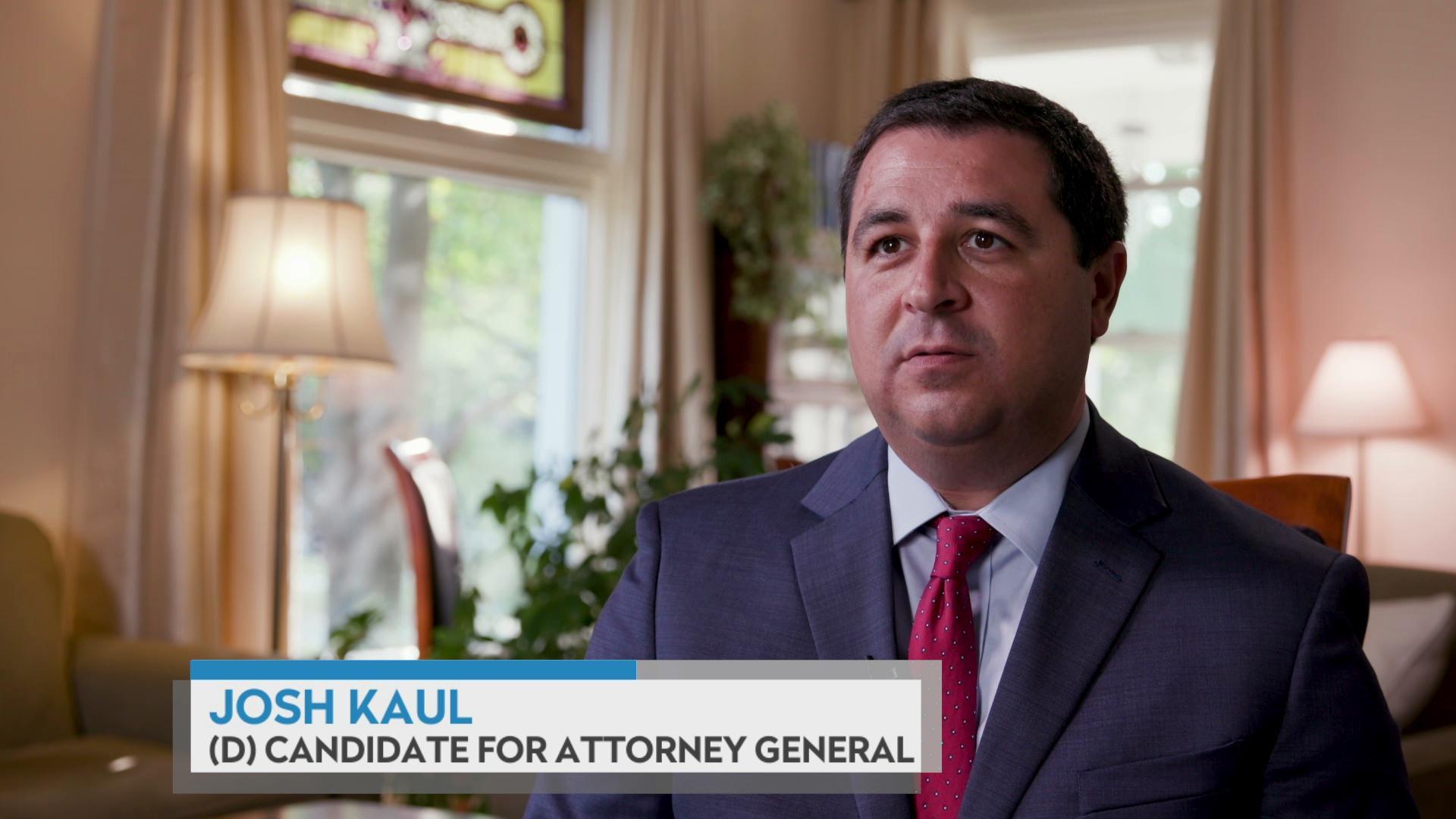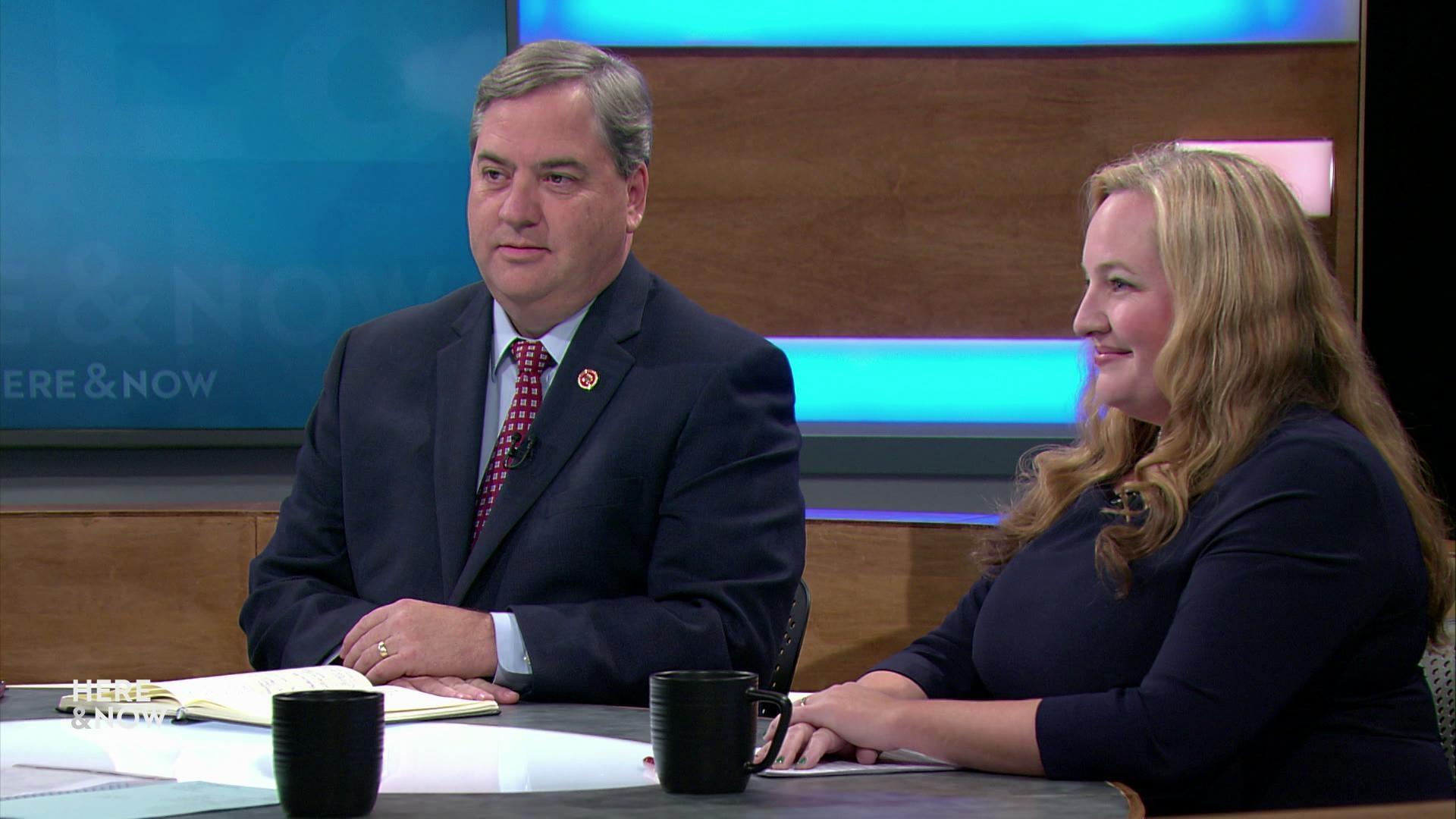 Farrow & Roys on the Tony Evers and Tim Michels debate
Republican Party of Wisconsin Chair Paul Farrow and state Sen. Kelda Roys, D-Madison, analyze a 2022 governor debate between Democratic incumbent Gov. Tony Evers and Republican challenger Tim Michels.
Friday October 14, 2022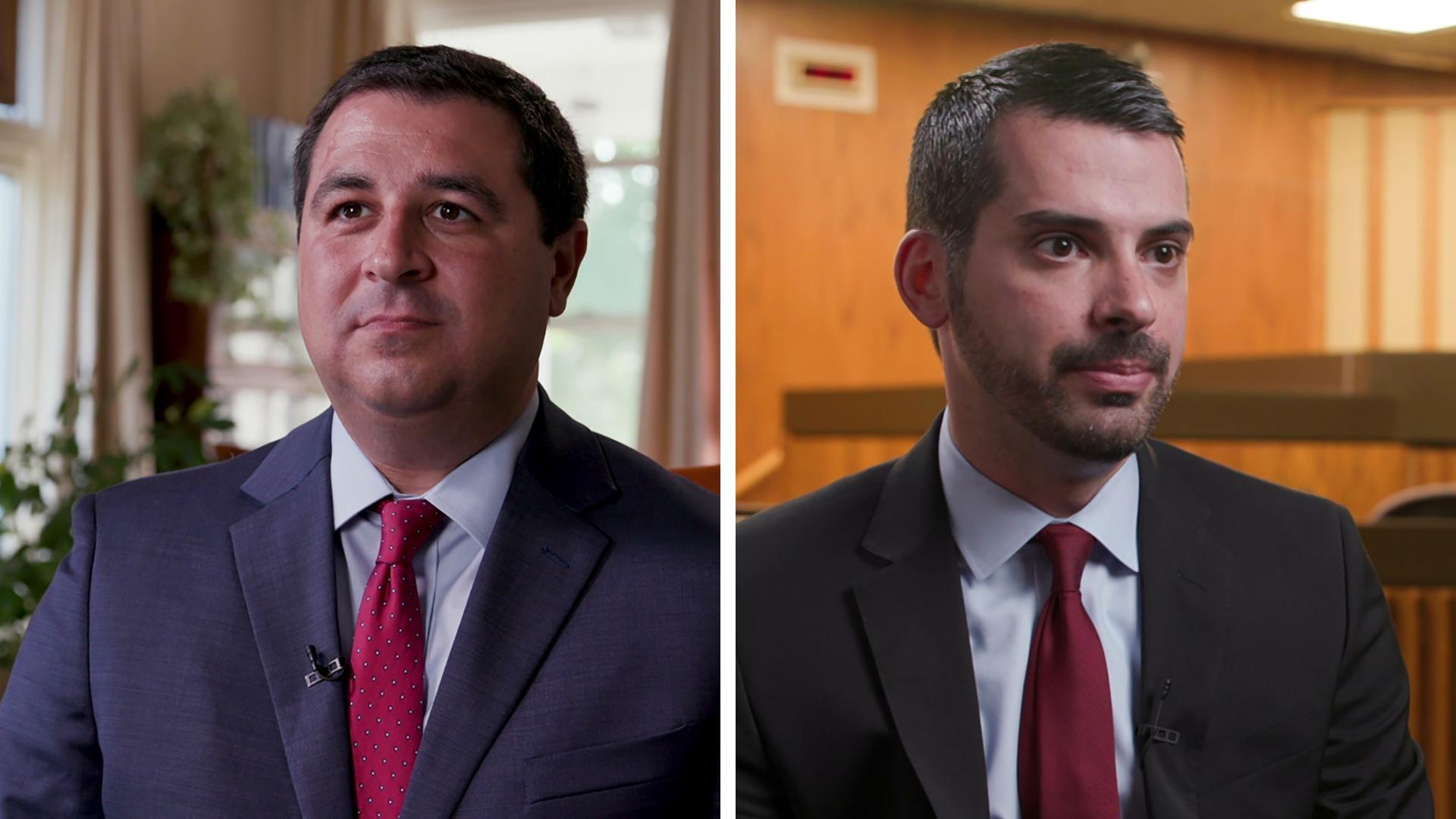 Josh Kaul, Eric Toney and Wisconsin's 2022 AG race
Protecting the rule of law is central to the state attorney general election, but the Democratic incumbent and Republican challenger seeking the office offer distinct visions about what that means.
Friday October 14, 2022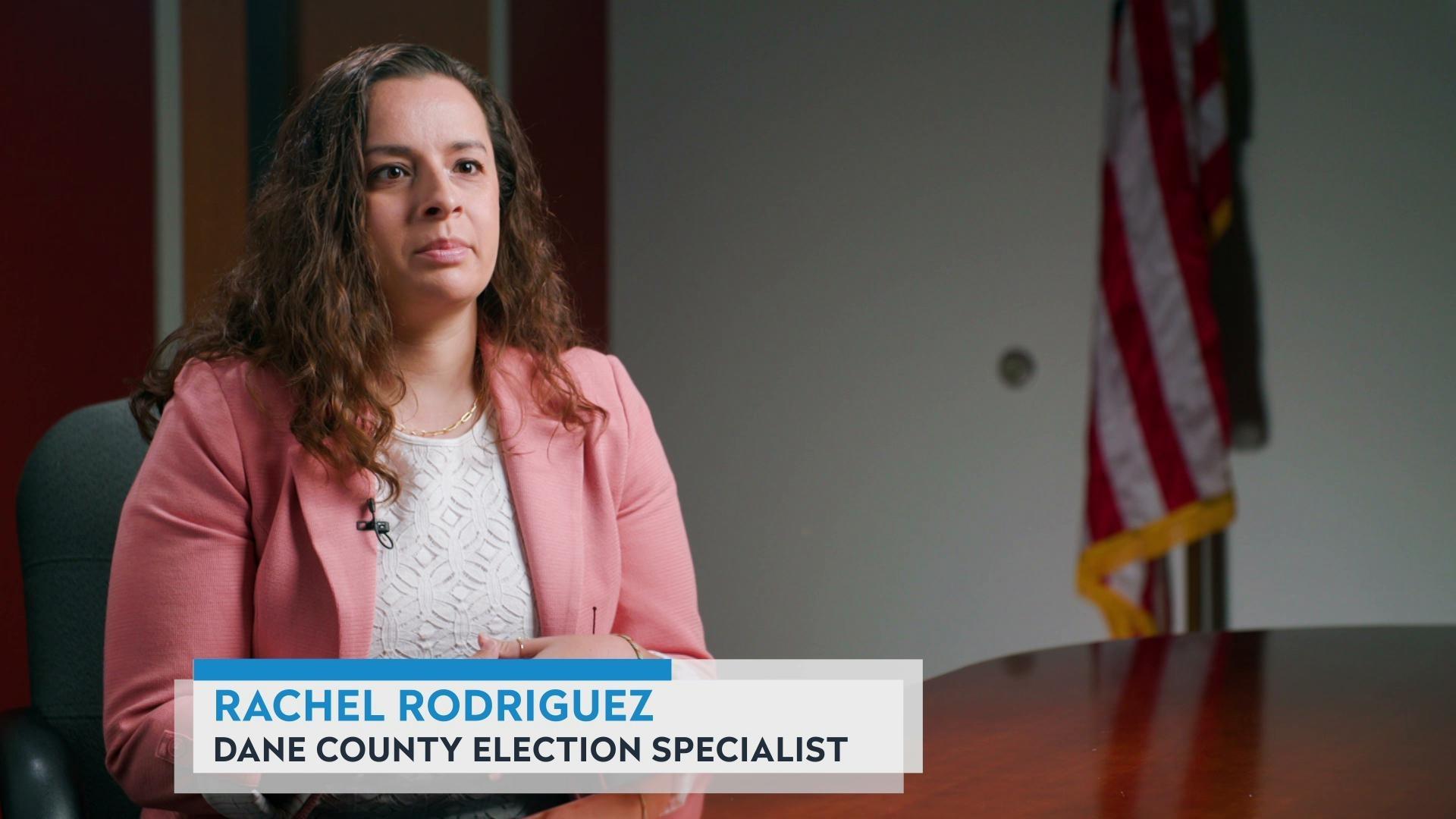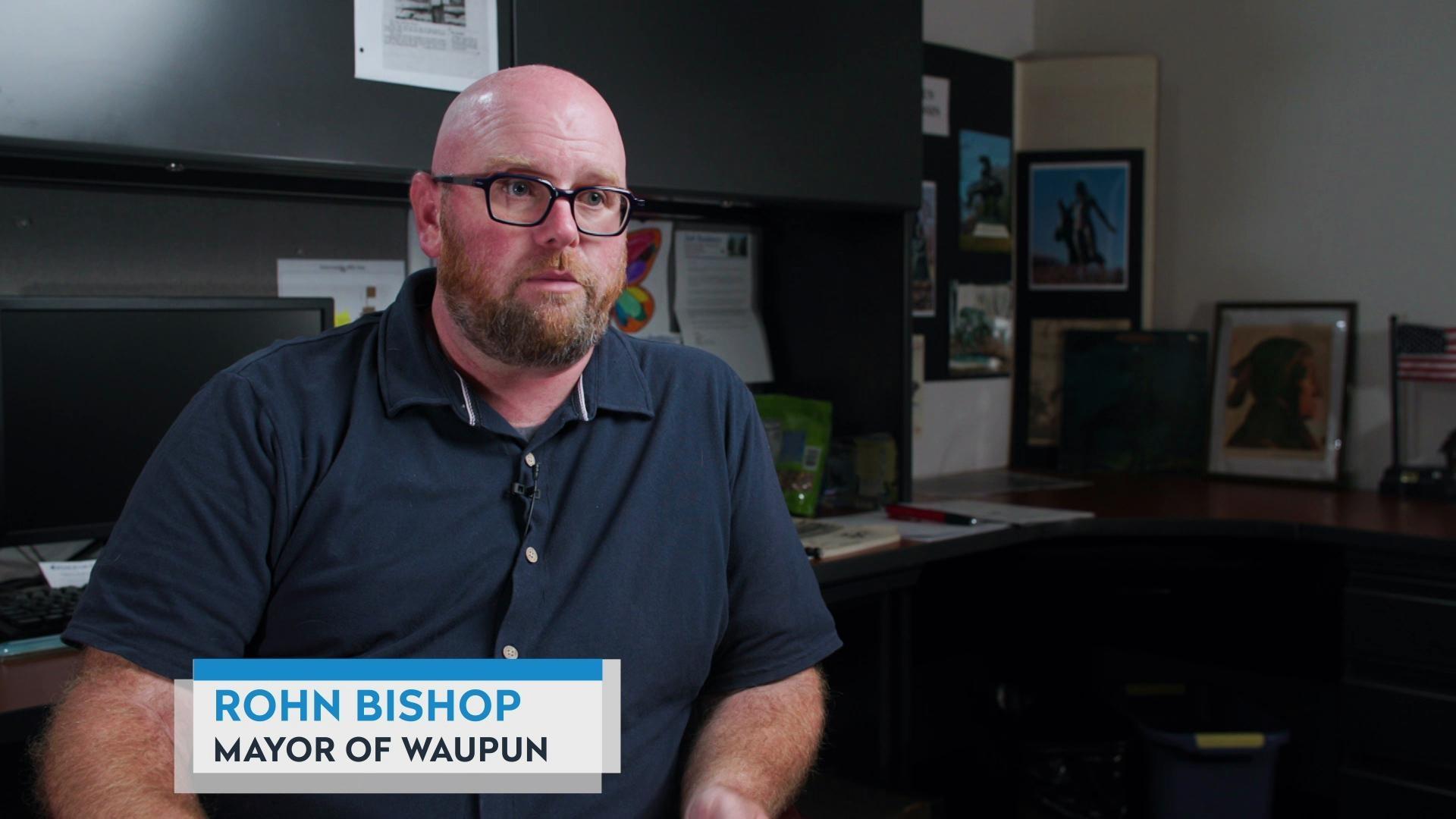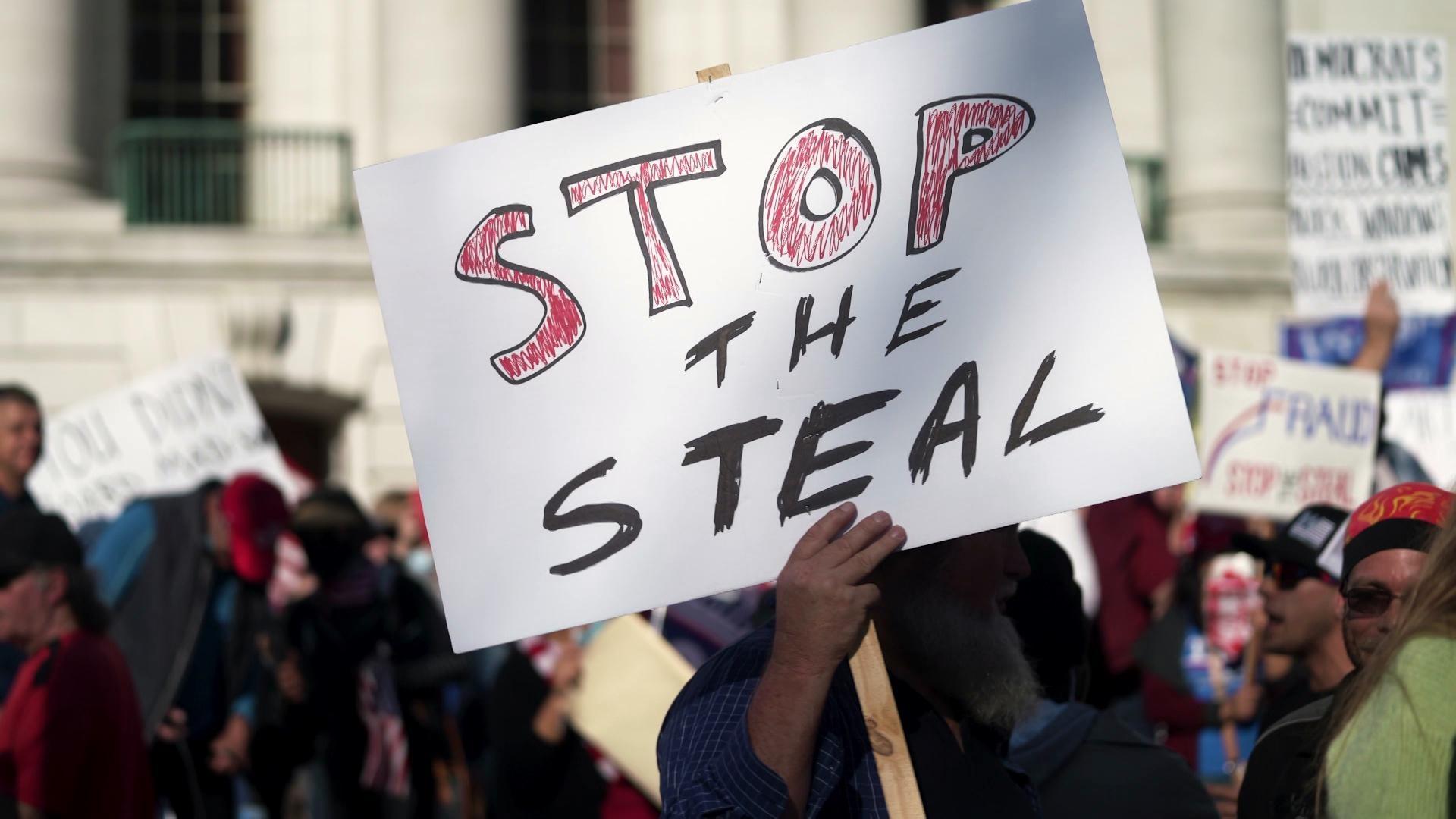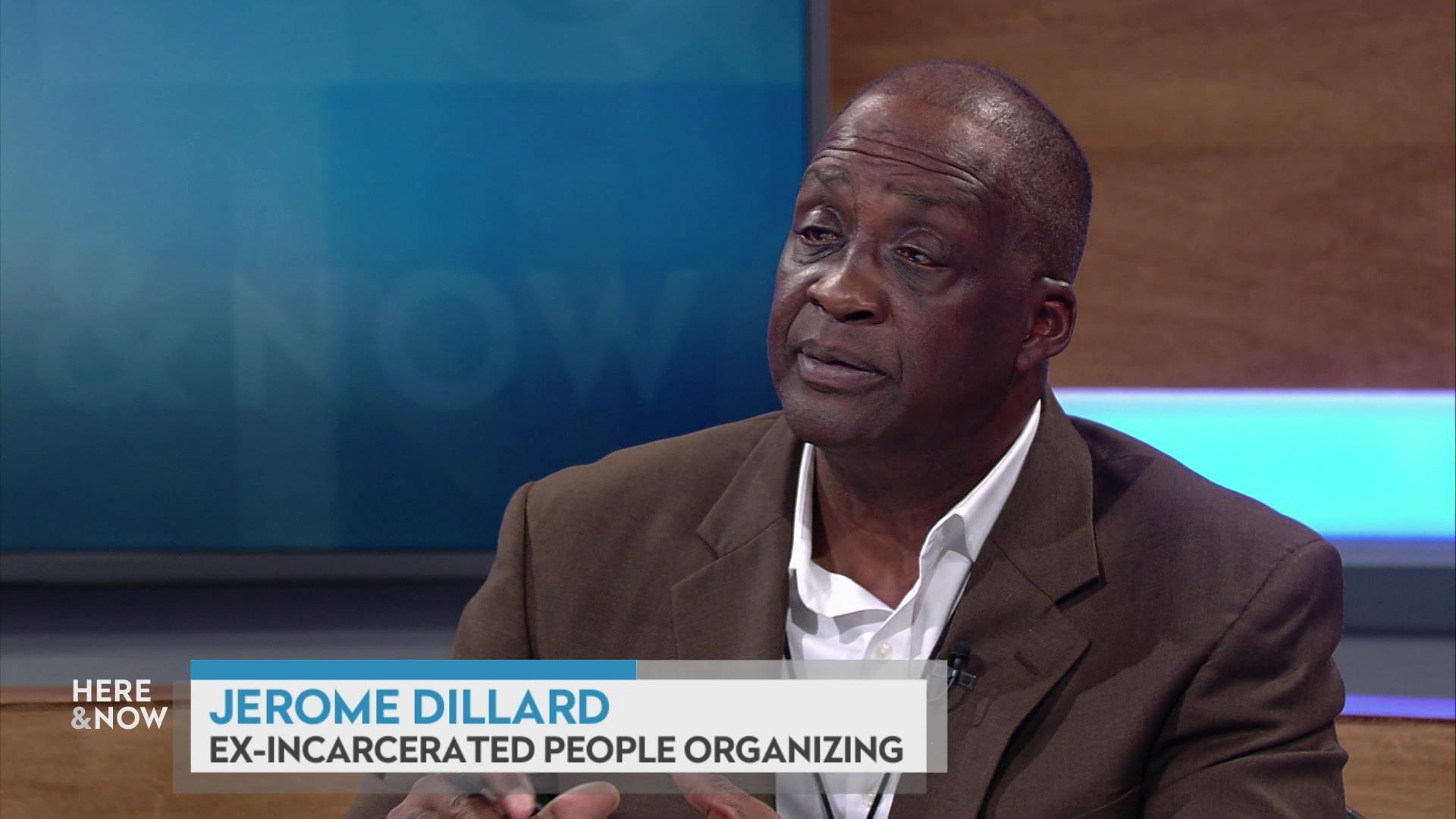 Jerome Dillard on parole, pardons and Wisconsin politics
Ex-Incarcerated People Organizing Executive Director Jerome Dillard explains how the state's parole process is structured and considers impacts of political rhetoric about crime and the penal system.
Friday September 30, 2022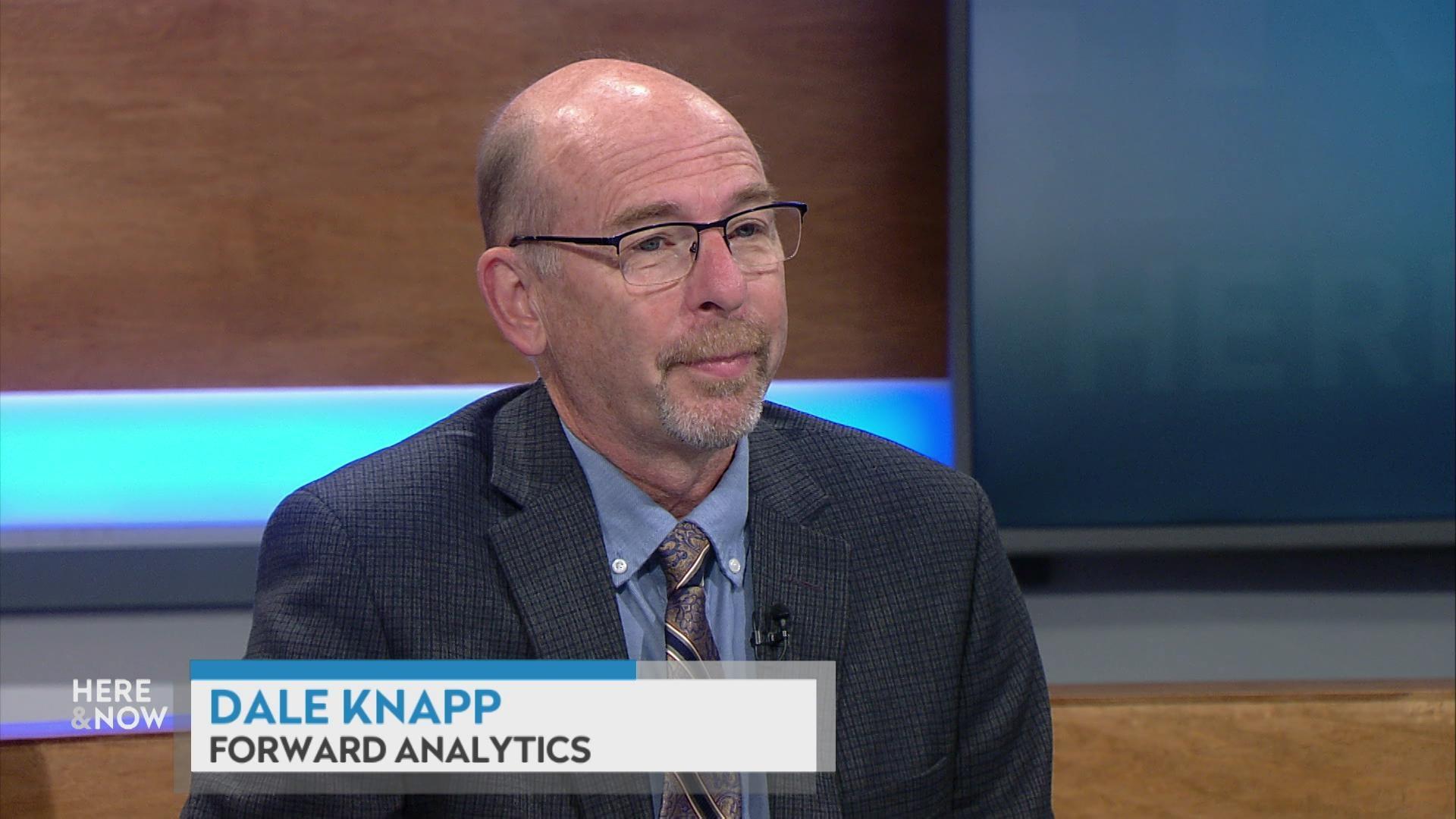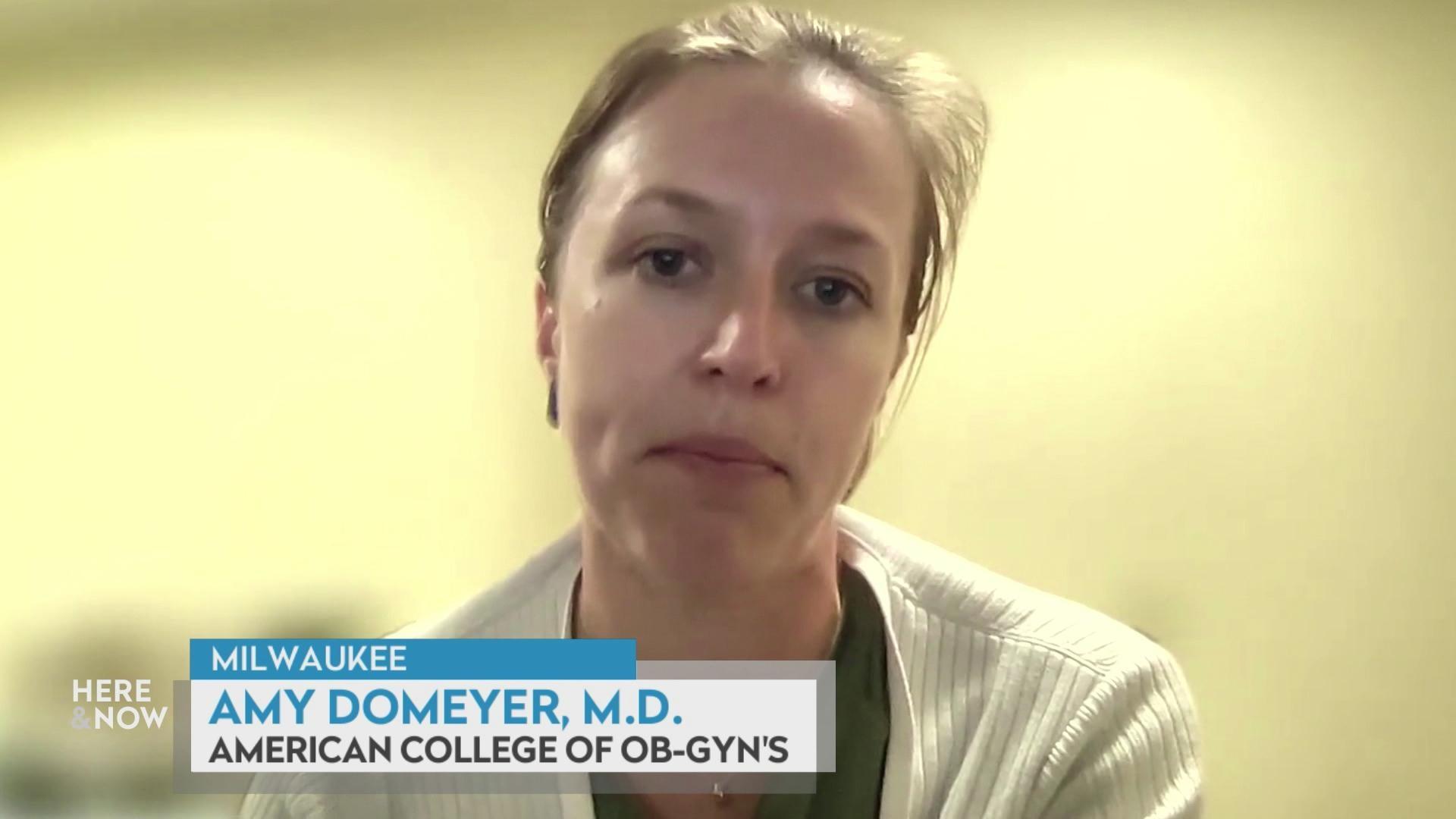 Dr. Amy Domeyer on the lack of OB-GYNs in Wisconsin
Legislative chair of Wisconsin's chapter of the American College of Obstetricians and Gynecologists, Dr. Amy Domeyer discusses a growing OB-GYN shortage and how it continues to impact Wisconsin.
Friday September 9, 2022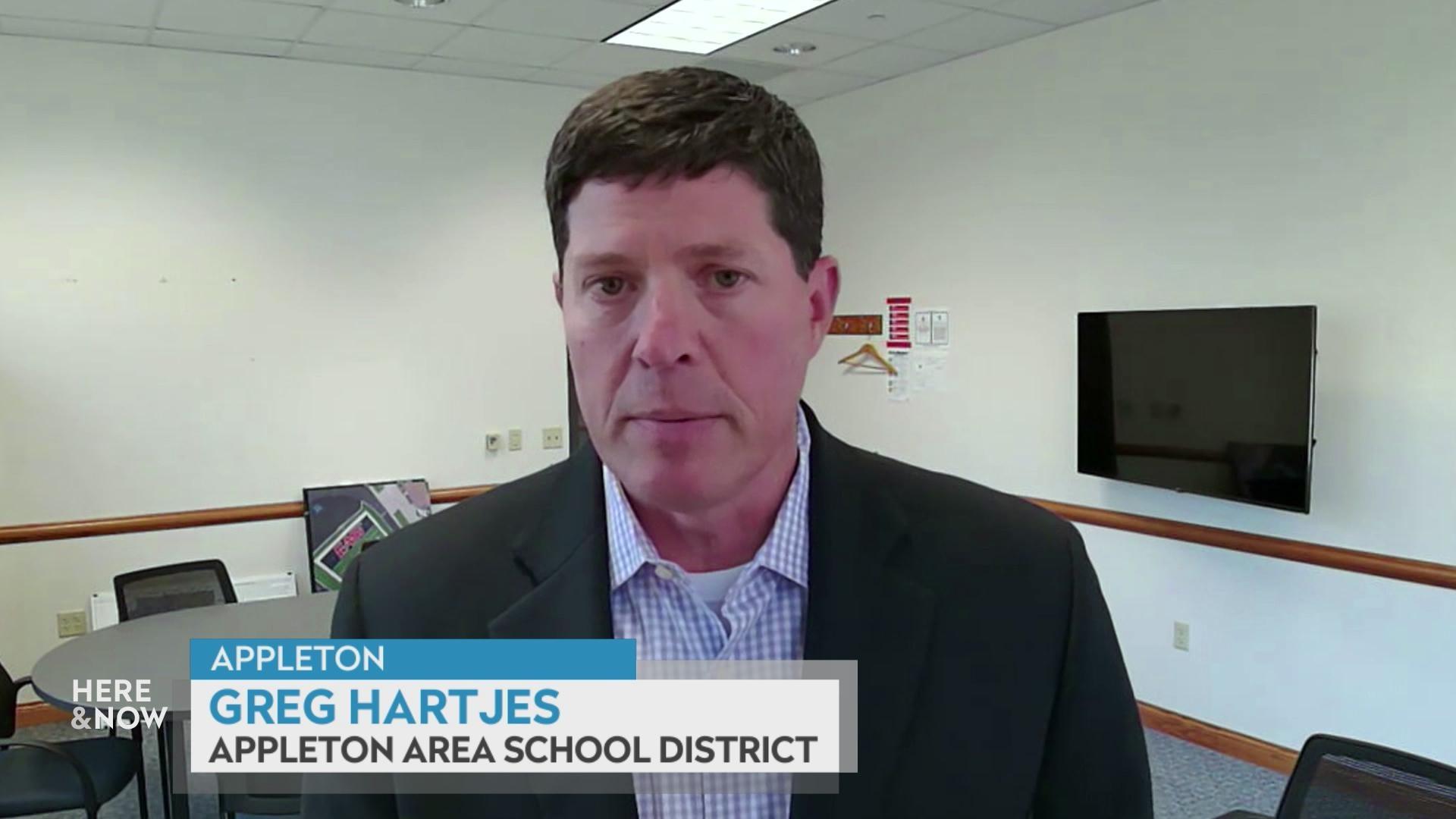 Greg Hartjes on an Appleton school district referendum
Appleton Area School District Superintendent Greg Hartjes explains the district requests from voters in two November 2022 referendums, including a $5 million annual increase for staff and programming.
Friday September 9, 2022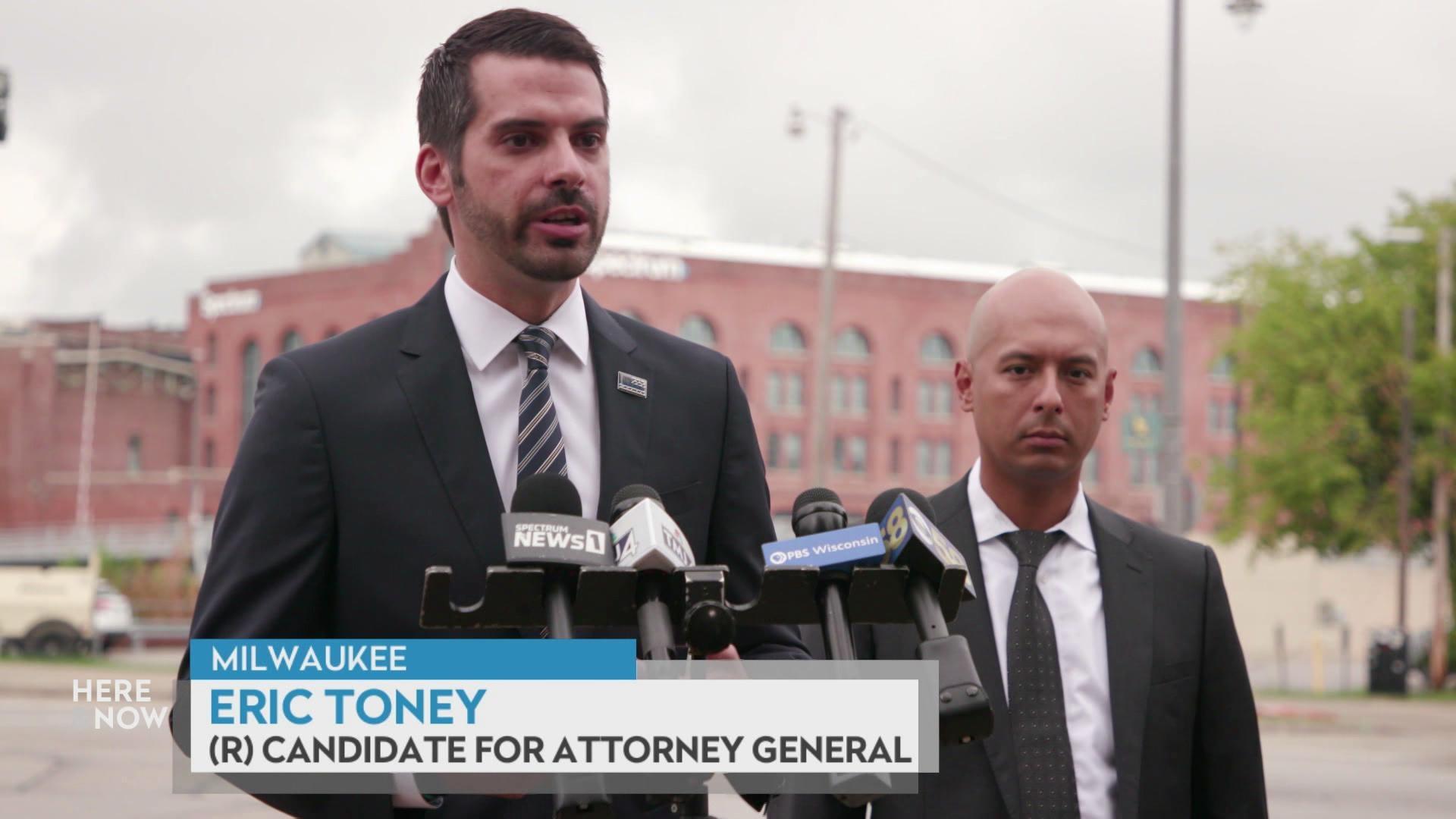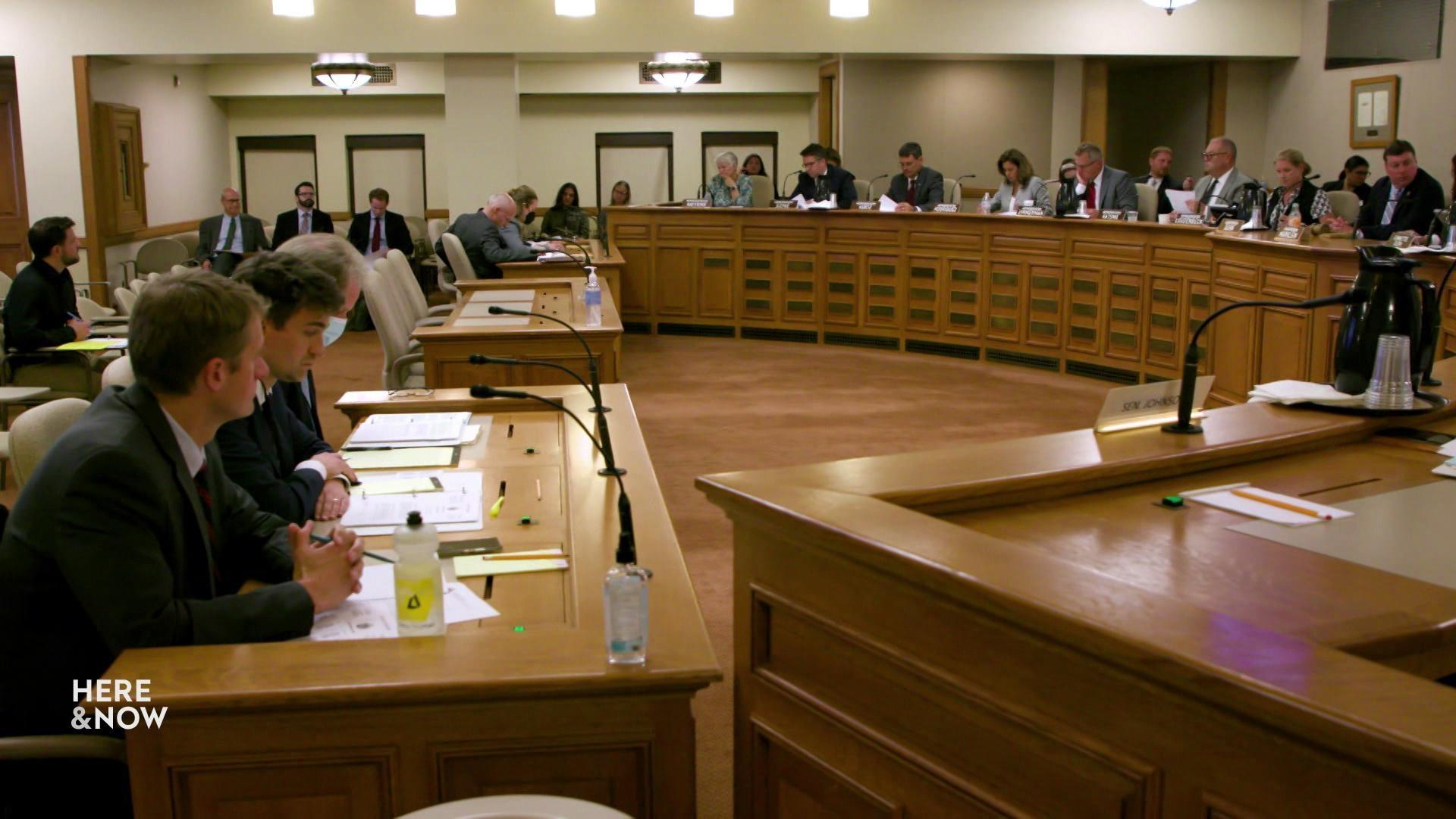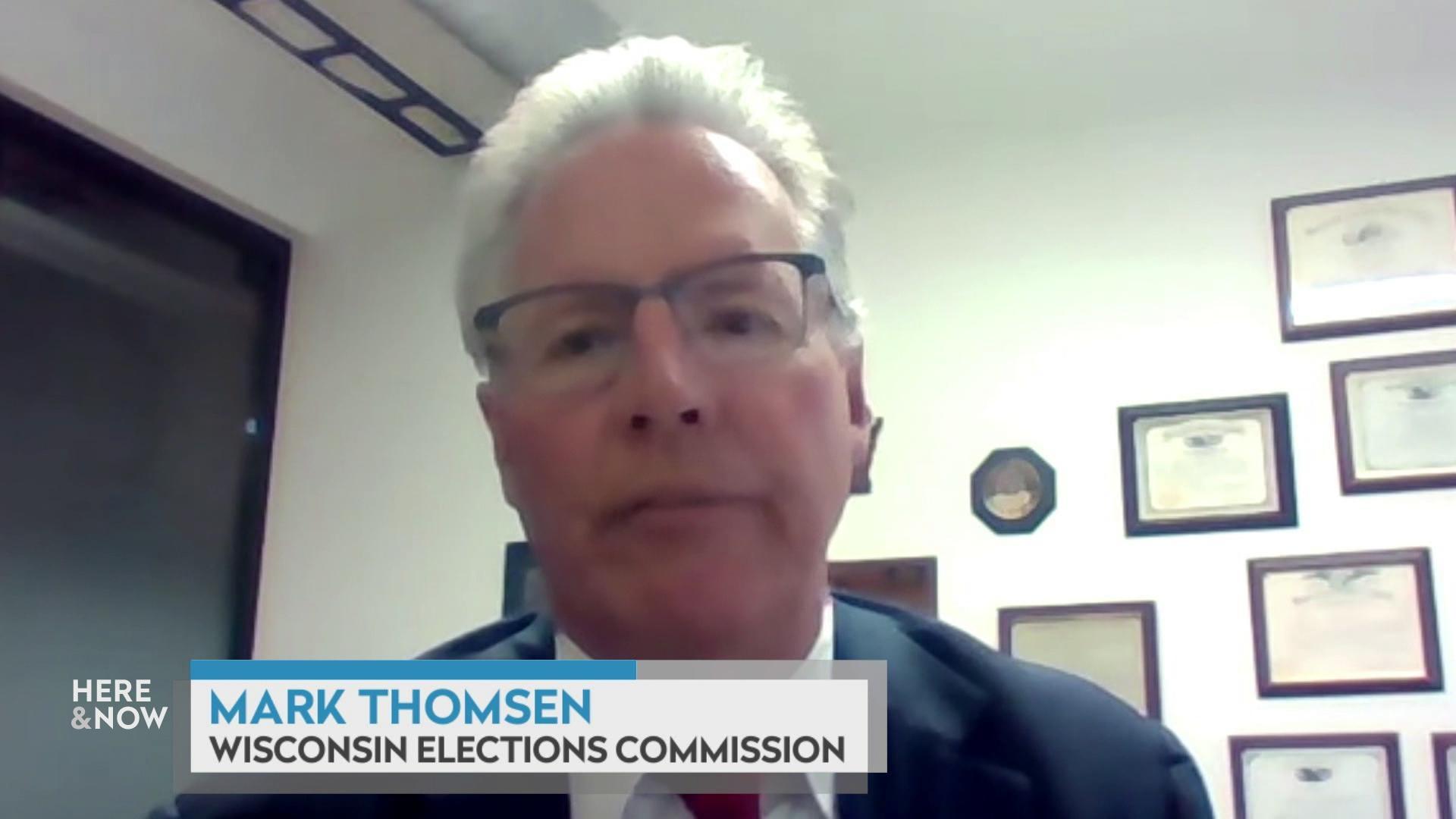 Election clerks receive new guidance on absentee voting
A Waukesha County judge ruled local clerks cannot add missing address information to absentee ballot envelopes, and the Wisconsin Elections Commission issued guidance on support for disabled voters.
Friday September 9, 2022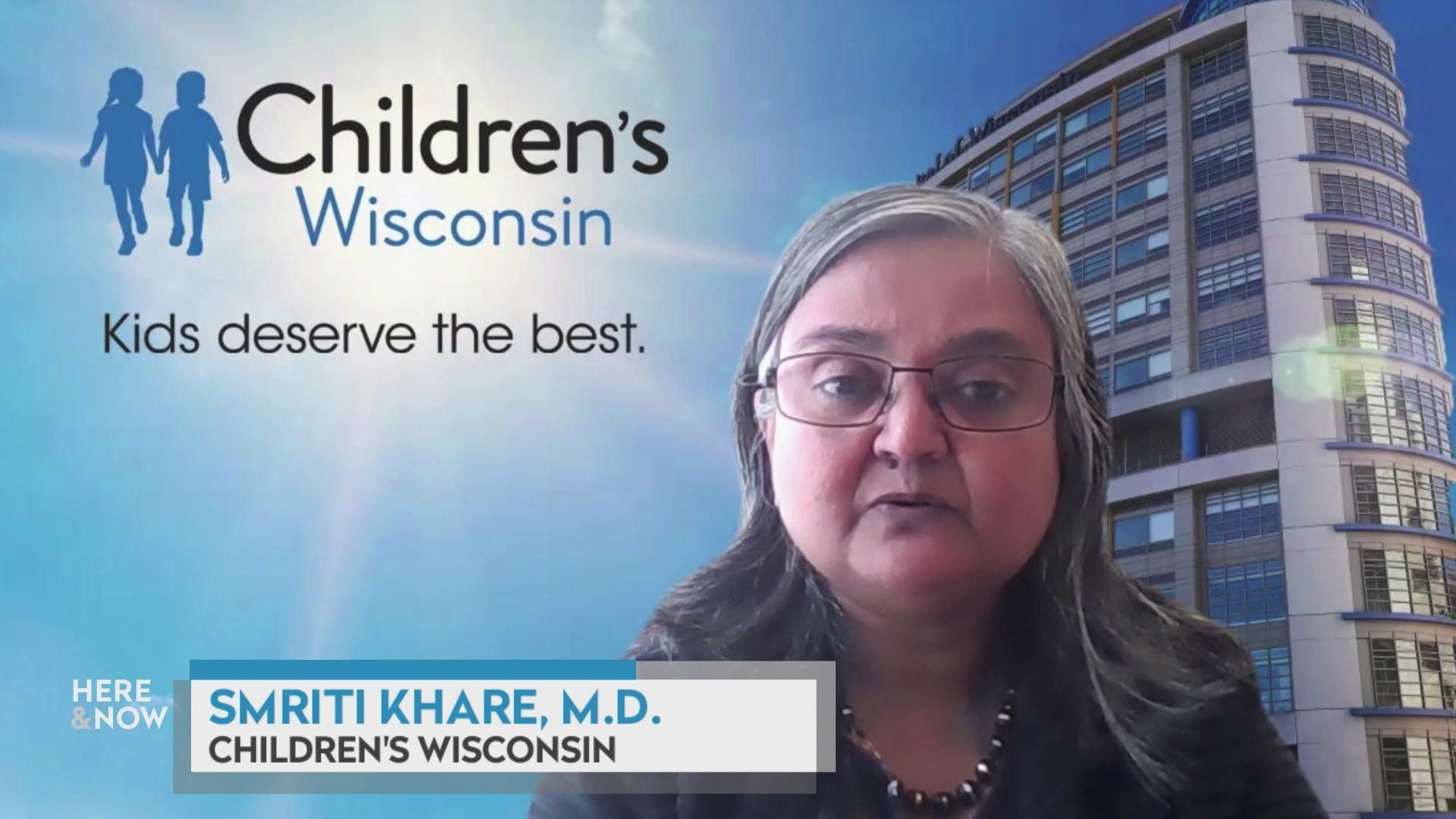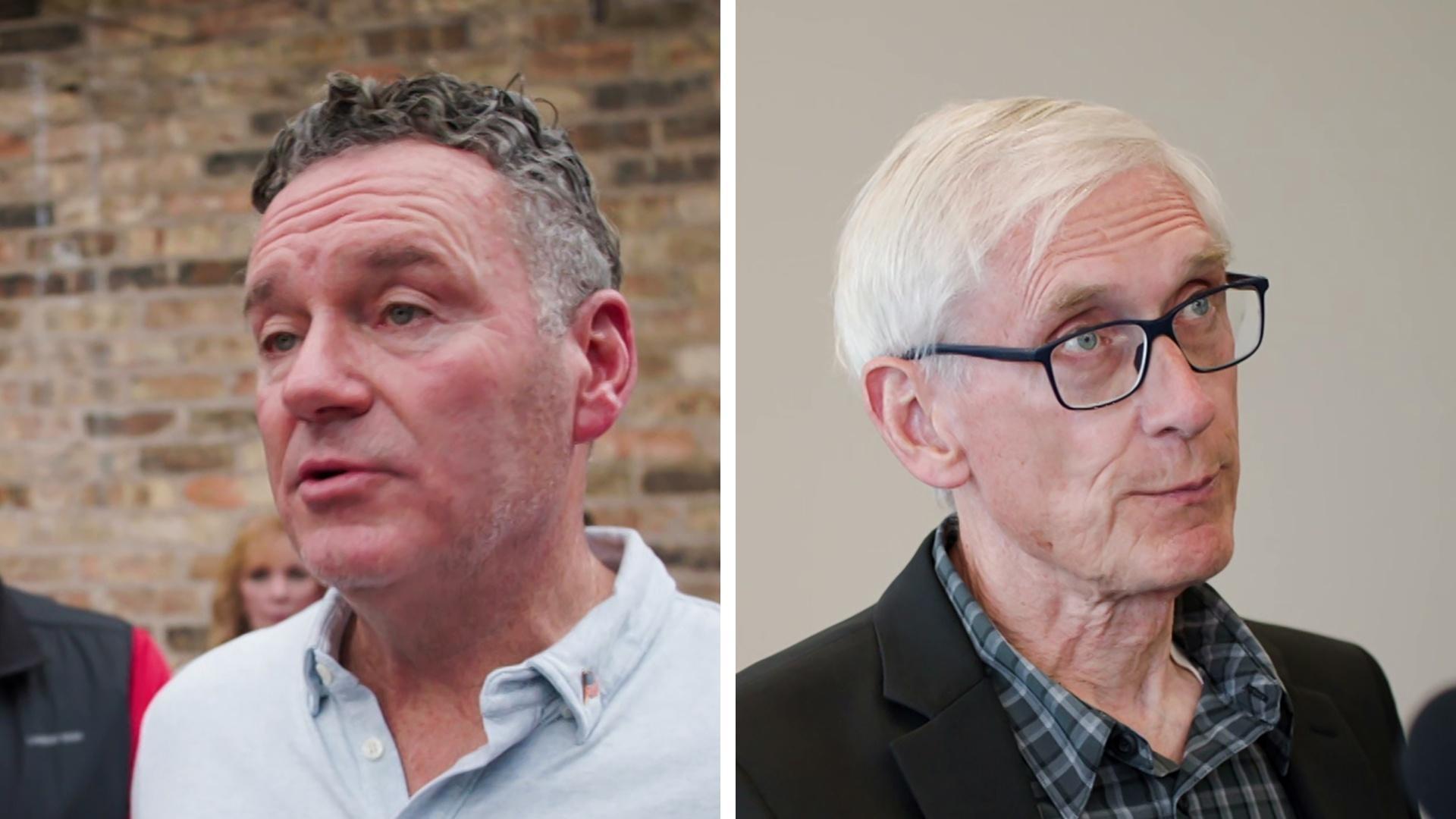 The politics of Wisconsin's teacher shortage in 2022
Education has a high profile in the 2022 election for governor of Wisconsin, as Democratic incumbent Tony Evers and Republican challenger Tim Michels consider why schools don't have enough teachers.
Thursday September 1, 2022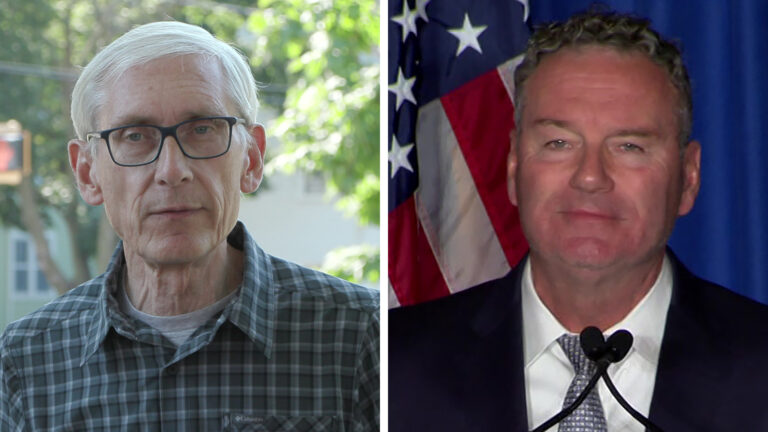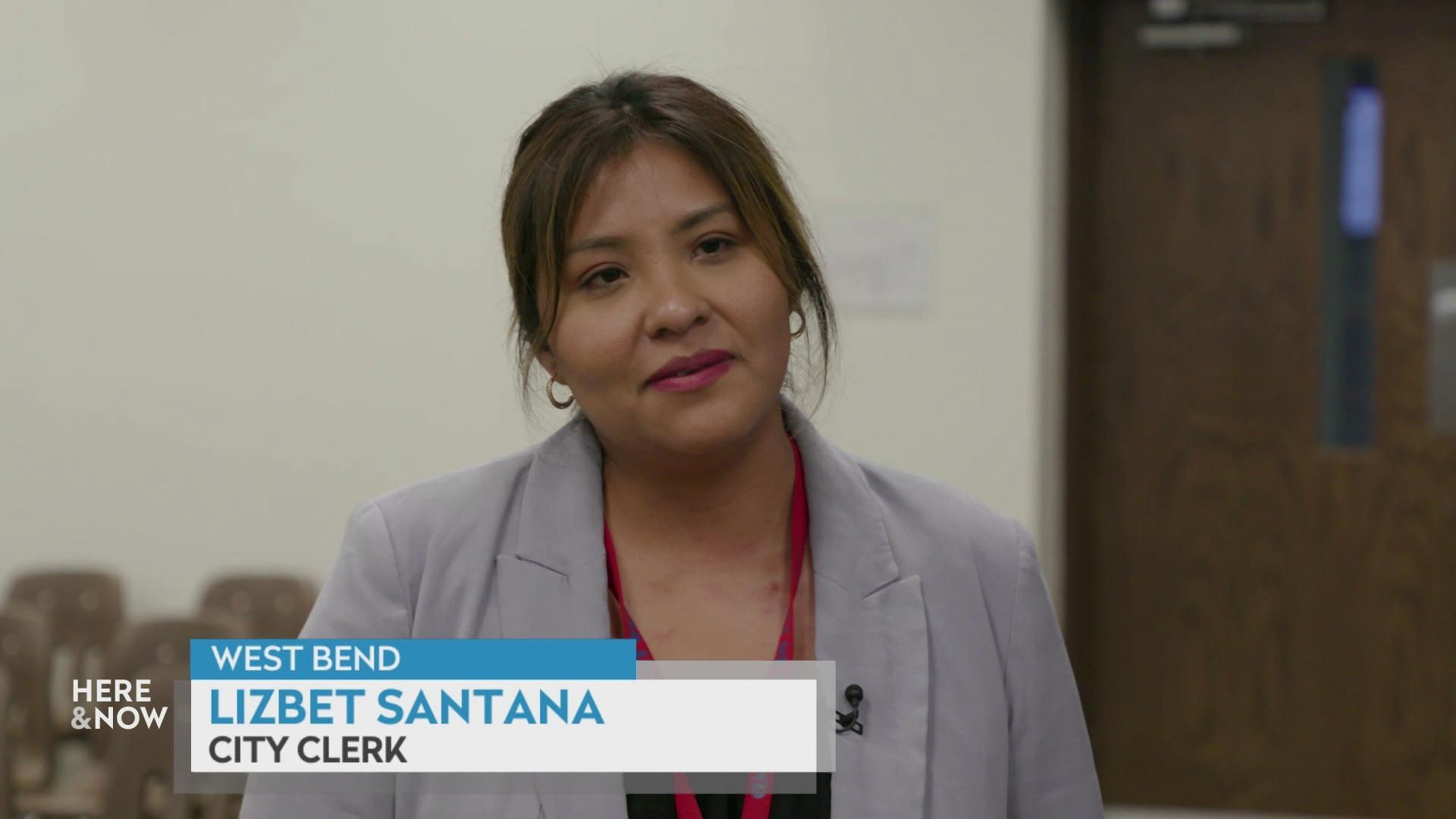 Local clerks test machines to bolster confidence in election
Municipal clerks publicly test voting machines in advance of the 2022 partisan primary to show they are properly counting ballots and to address concerns of election fraud — West Bend city clerk Lizbet Santana demonstrates the process.
Friday August 5, 2022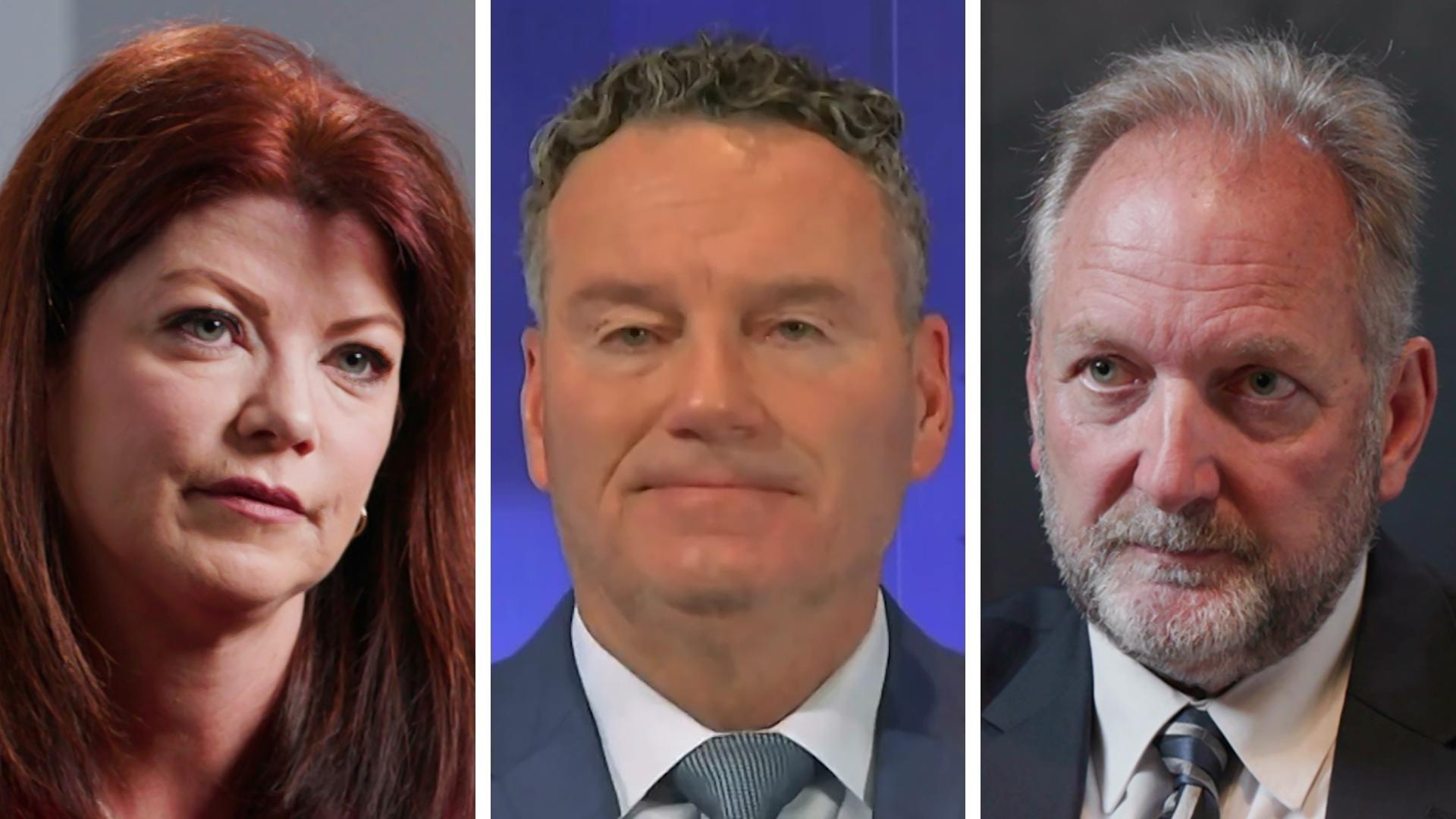 Wisconsin's 2022 Republican primary for governor
Rebecca Kleefisch, Tim Michels and Tim Ramthun are trying to attract and energize conservative voters as they seek the Republican nomination for governor, but how each candidate hopes to harness frustration over the 2020 presidential election and opposition to abortion differs in subtle but meaningful ways.
Thursday August 4, 2022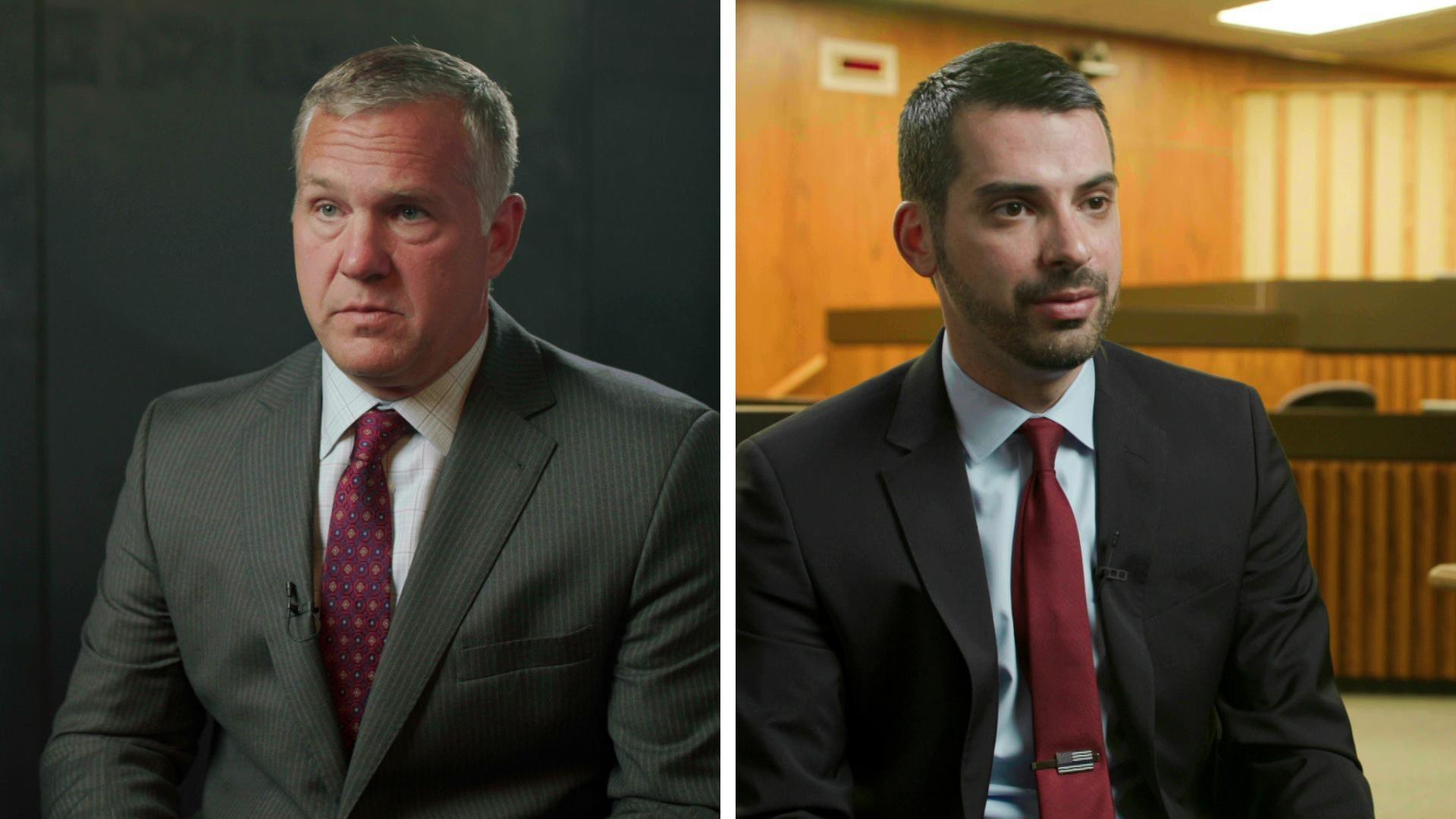 Wisconsin's 2022 Republican primary for attorney general
Former state legislator Adam Jarchow and Fond du Lac County District Attorney Eric Toney are leading candidates in the Republican primary for Wisconsin Attorney General, in which the pandemic and 2020 election stand out as issues.
Thursday July 28, 2022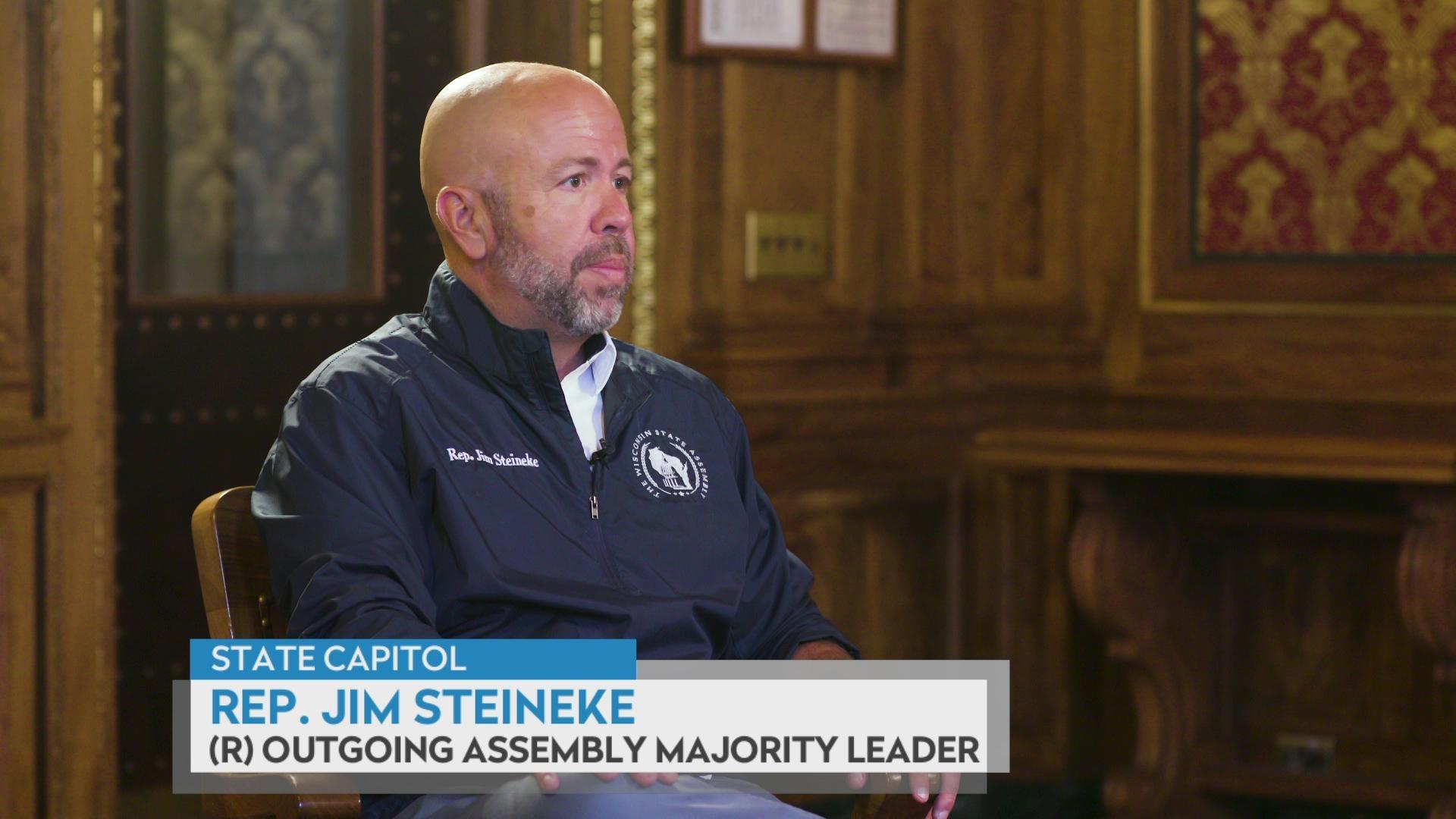 Rep. Jim Steineke on retiring, politics in 2022
Outgoing Wisconsin Assembly Majority Leader Jim Steineke, R-Kaukauna, discusses retiring as a legislator, tumult over the 2020 vote, the Republican primary for governor and the state's abortion laws.
Wednesday July 20, 2022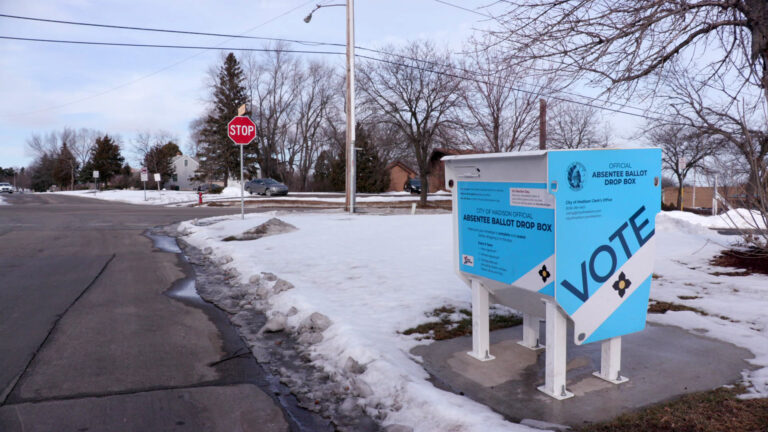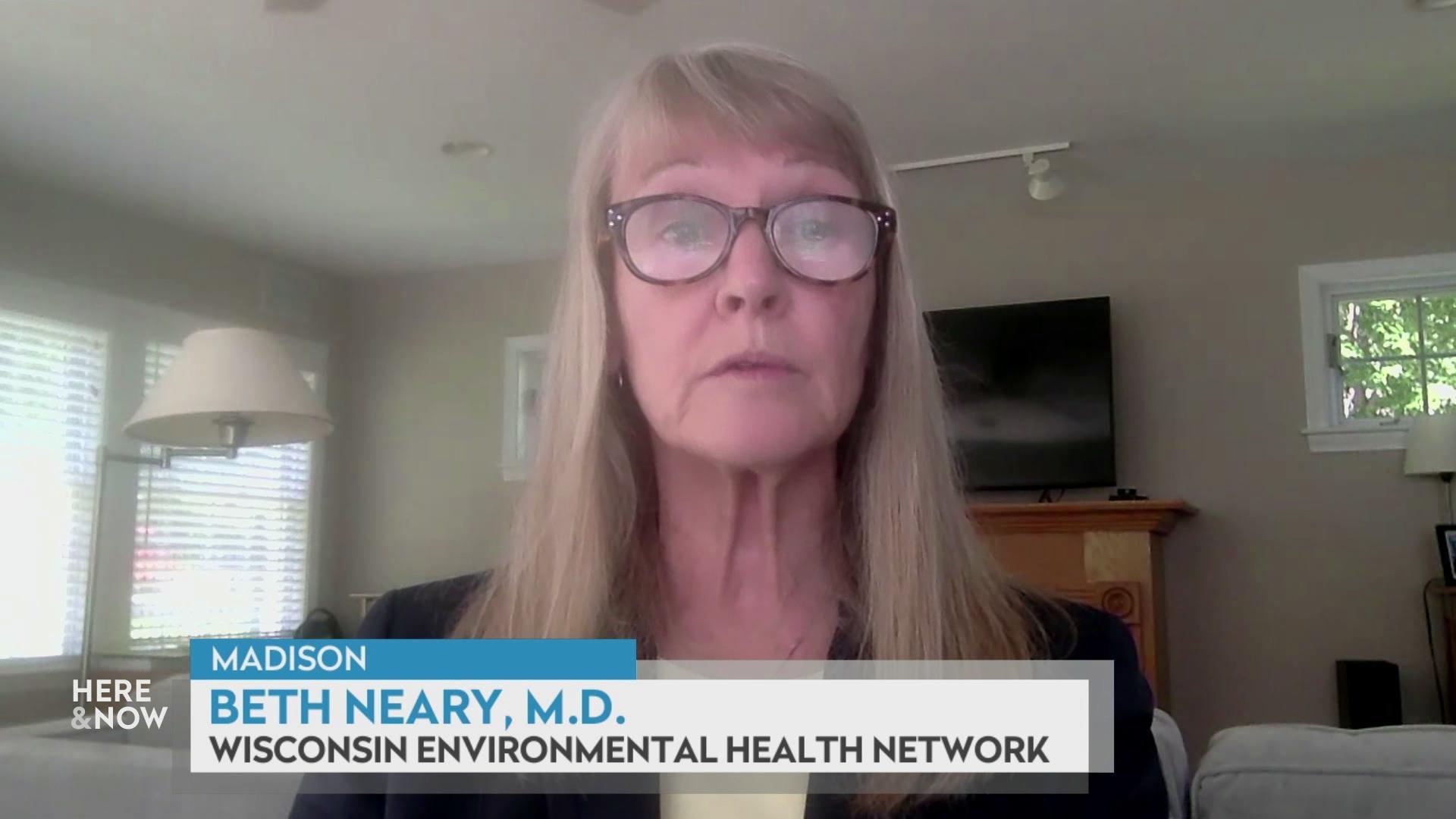 Dr. Beth Neary, a pediatrician and co-president of the Wisconsin Environmental Health Network, discusses health risks posed by PFAS as new federal health advisories warn that some of these chemicals are hazardous even at extremely low levels.
Friday June 17, 2022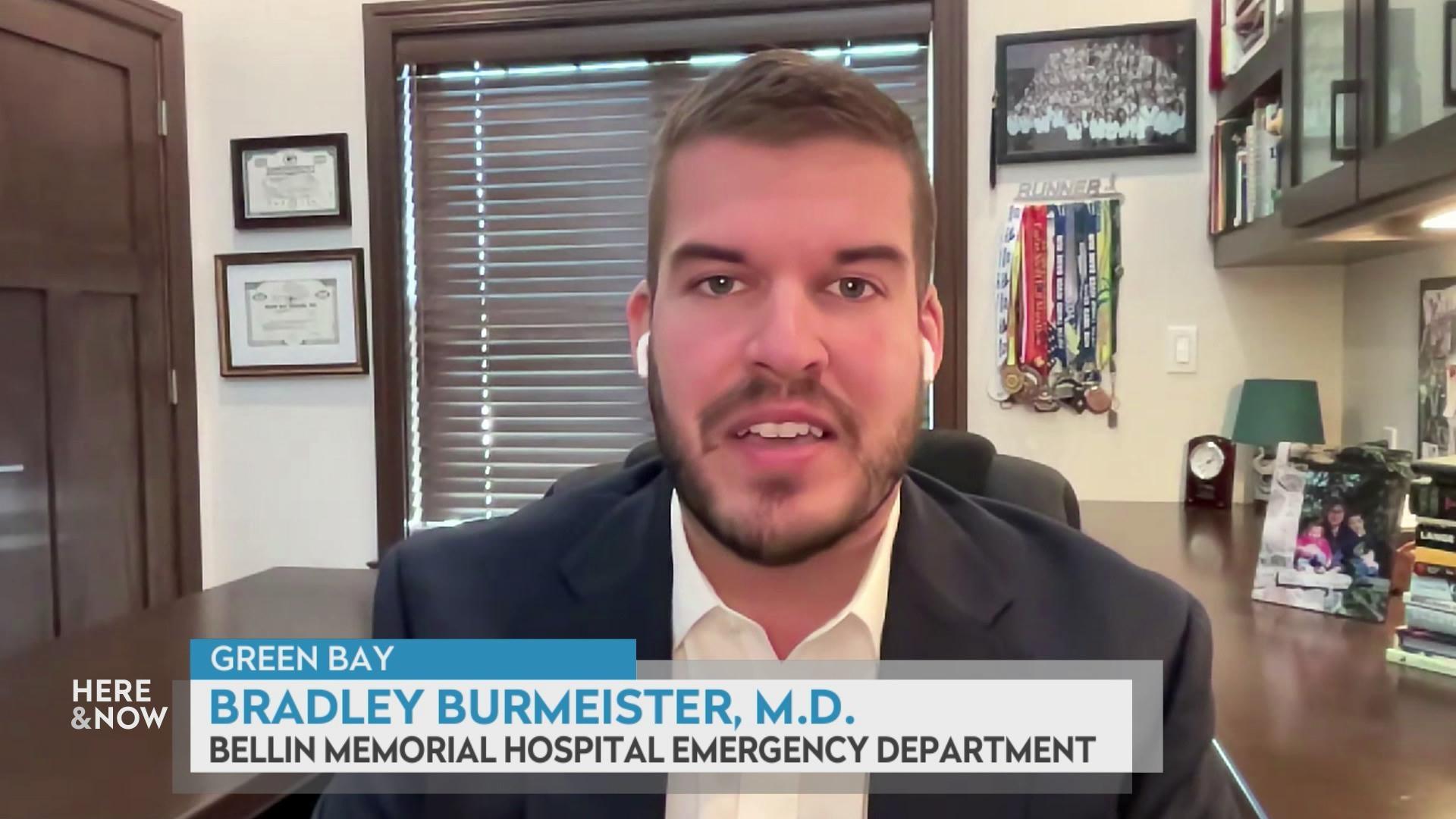 Assessing firearm risk for mental health patients
Dr. Bradley Burmeister, an ER physician at Bellin Memorial Hospital in Green Bay, explains how emergency medical personnel assess firearm risk for patients with mental health needs.
Friday June 17, 2022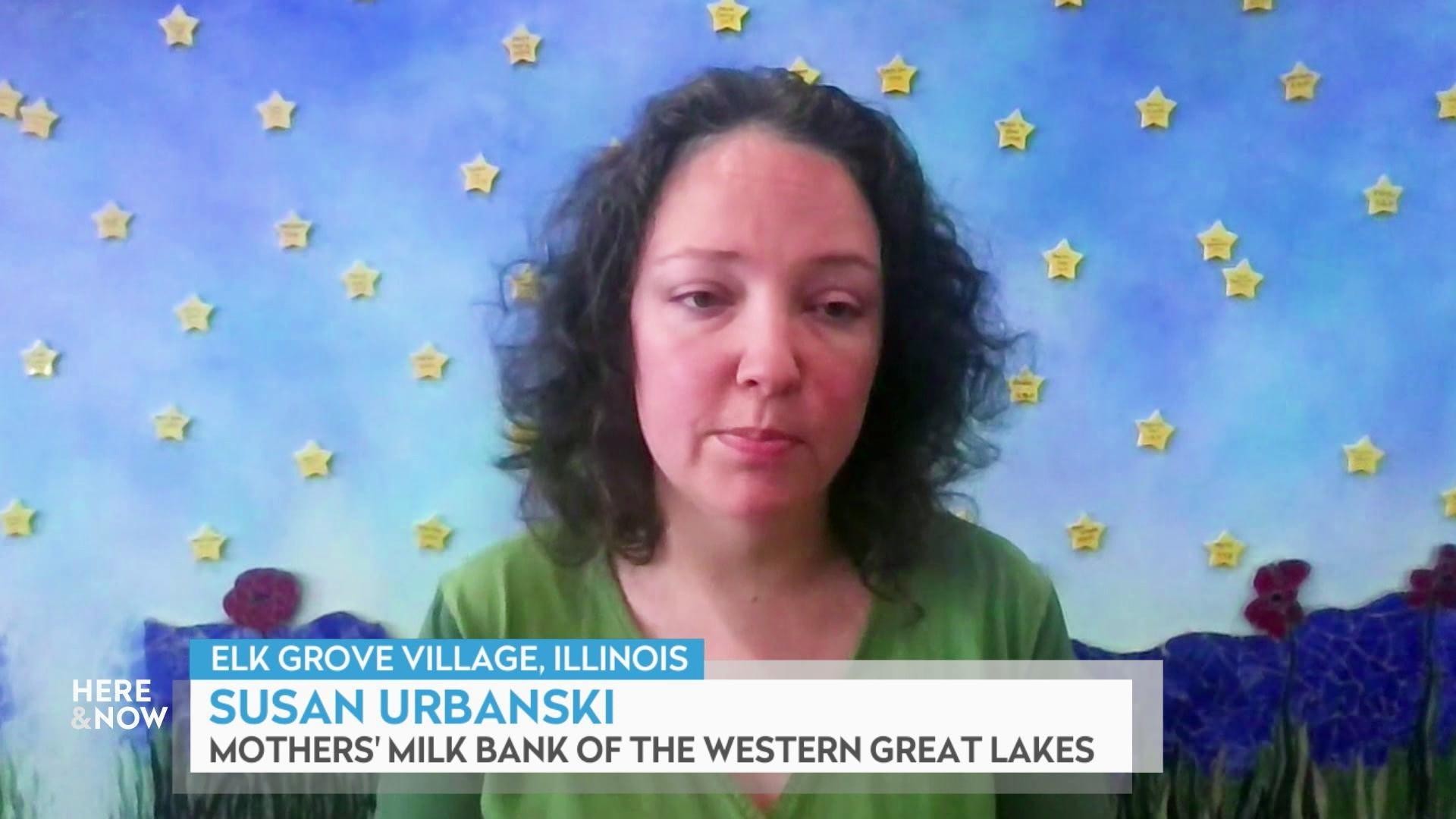 Demand rising for donated human milk
Susan Urbanski, program manager for Mothers' Milk Bank of the Western Great Lakes, describes how donations and demand for human milk have increased as the nationwide baby formula shortage continues.
Friday June 17, 2022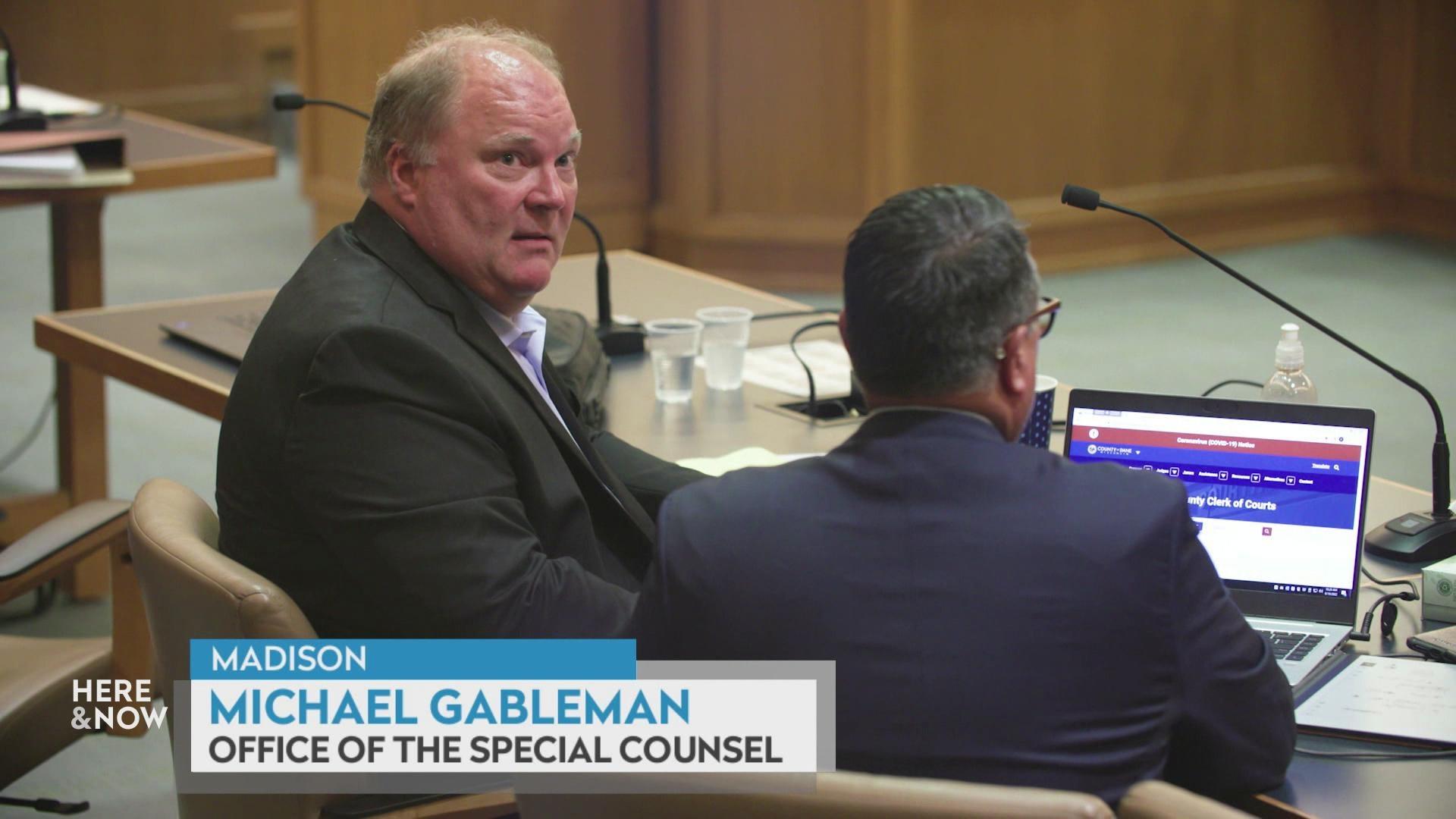 Gableman referred to Wisconsin's Office of Lawyer Regulation
Dane County Judge Frank Remington issued a written order fining former Wisconsin Supreme Court Justice Michael Gableman's Office of Special Counsel the maximum $2,000 a day for contempt — hired by Assembly Speaker Robin Vos to investigate Wisconsin's 2020 presidential vote, Gableman refused to testify in a lawsuit seeking records from his office.
Friday June 17, 2022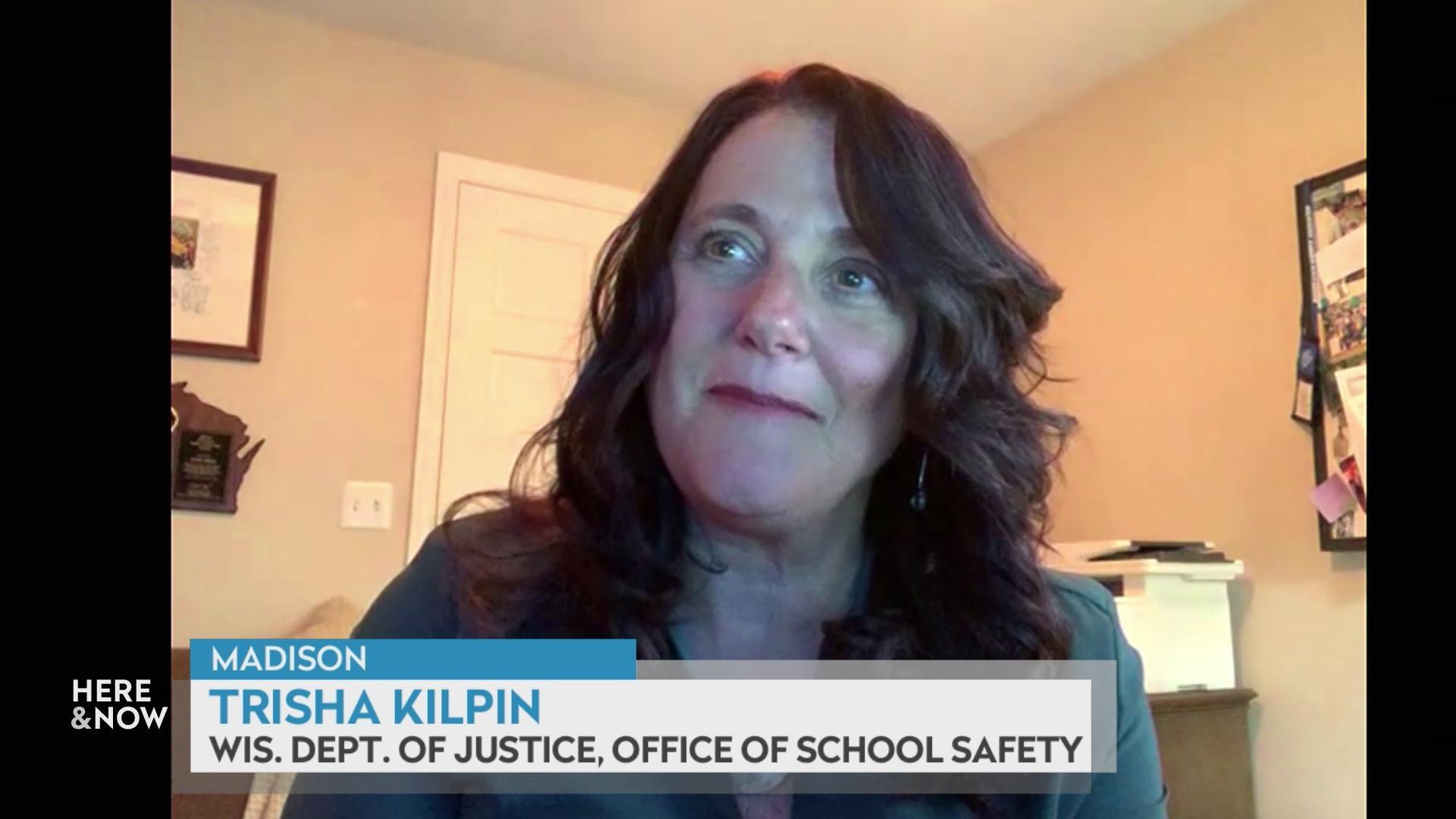 Gauging threats and ensuring safety in schools
Trisha Kilpin, director of the Office of School Safety in the Wisconsin Department of Justice, considers the aftermath of the Uvalde massacre as schools labor to identify threats and provide security.
Friday June 10, 2022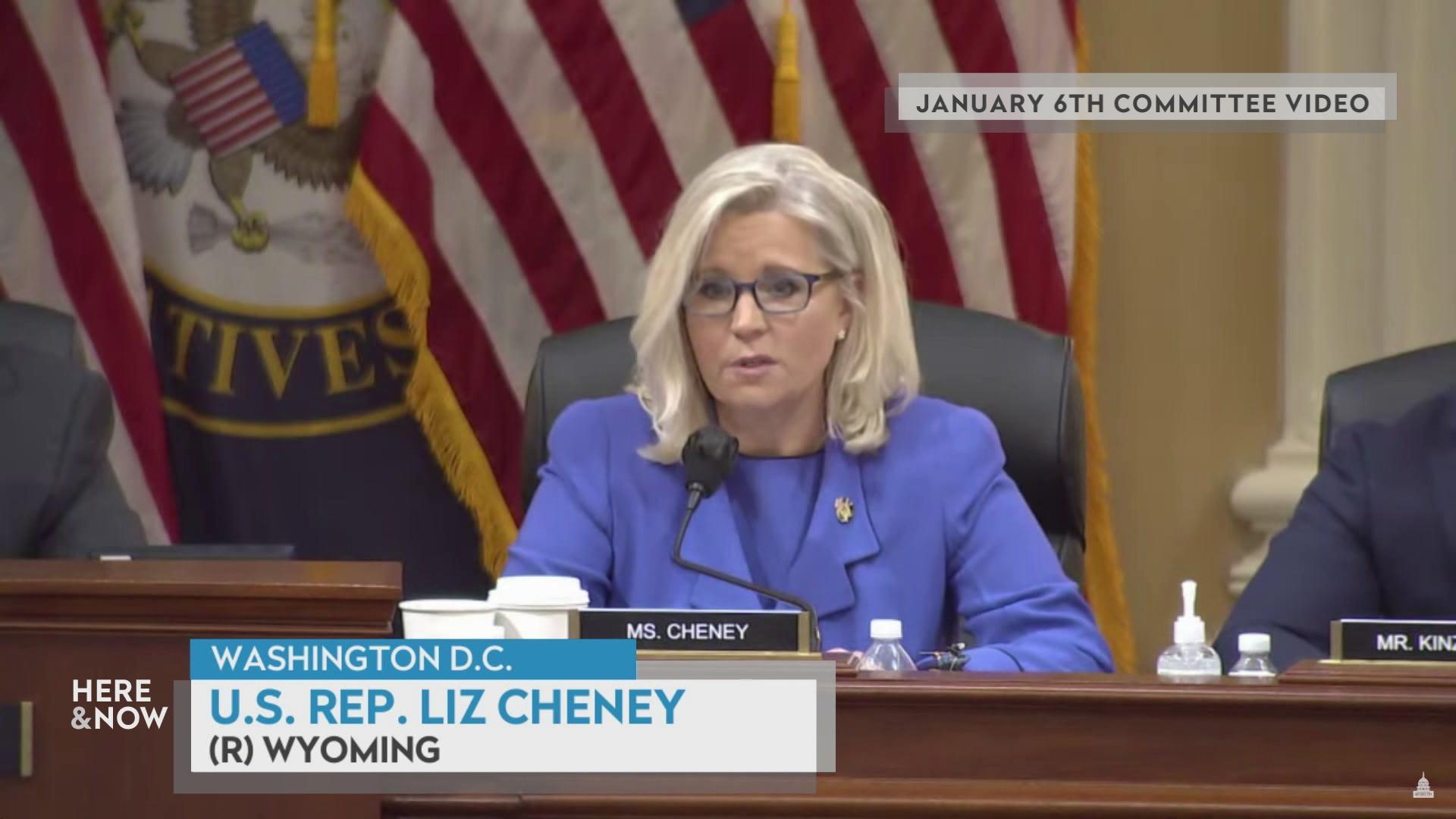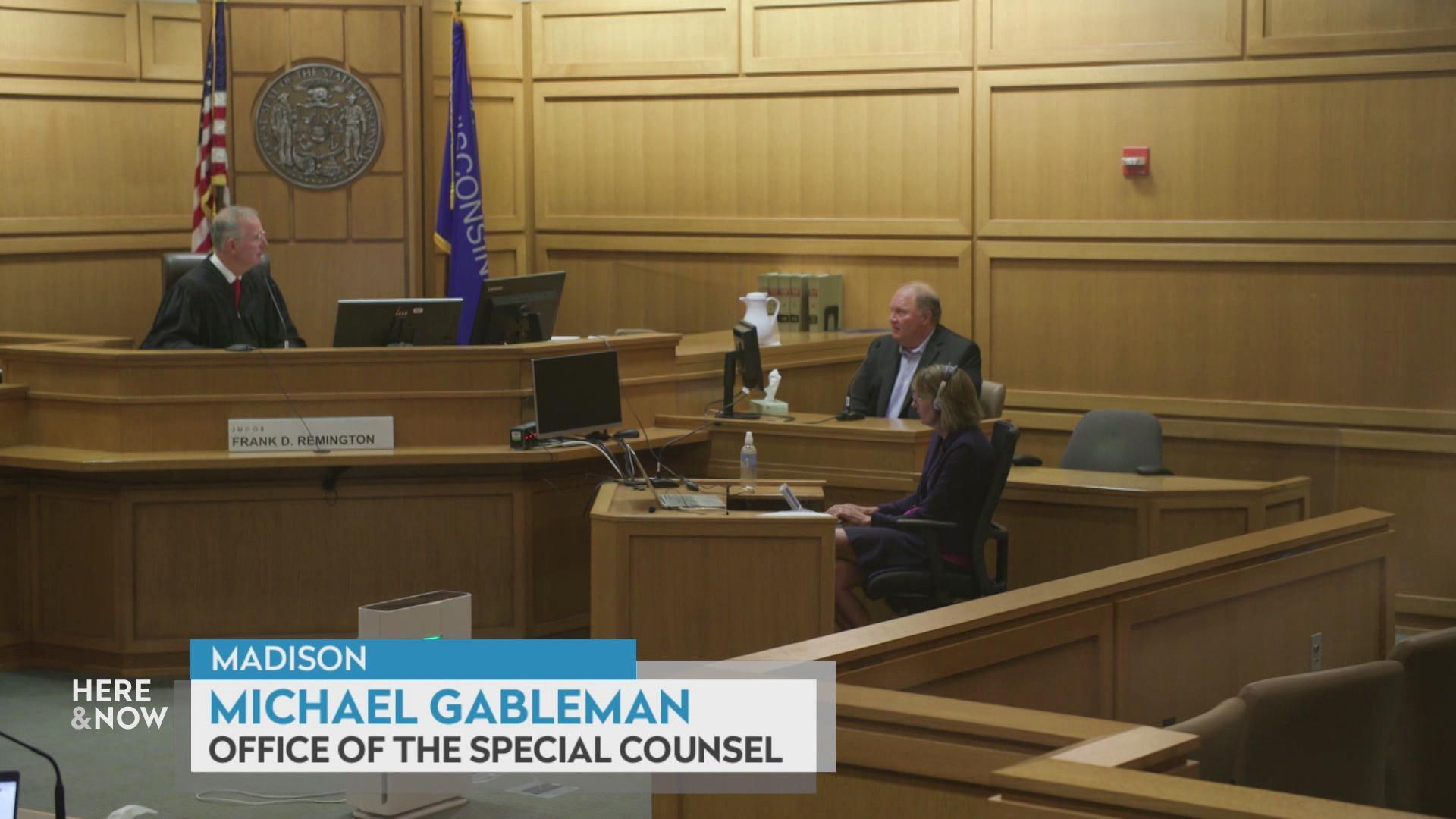 Judge holds Gableman in contempt over open records lawsuit
During proceedings over an open records lawsuit, former Wisconsin Supreme Court Justice Michael Gableman was held in contempt of court after he accused a Dane County judge of taking sides and refused to answer questions.
Friday June 10, 2022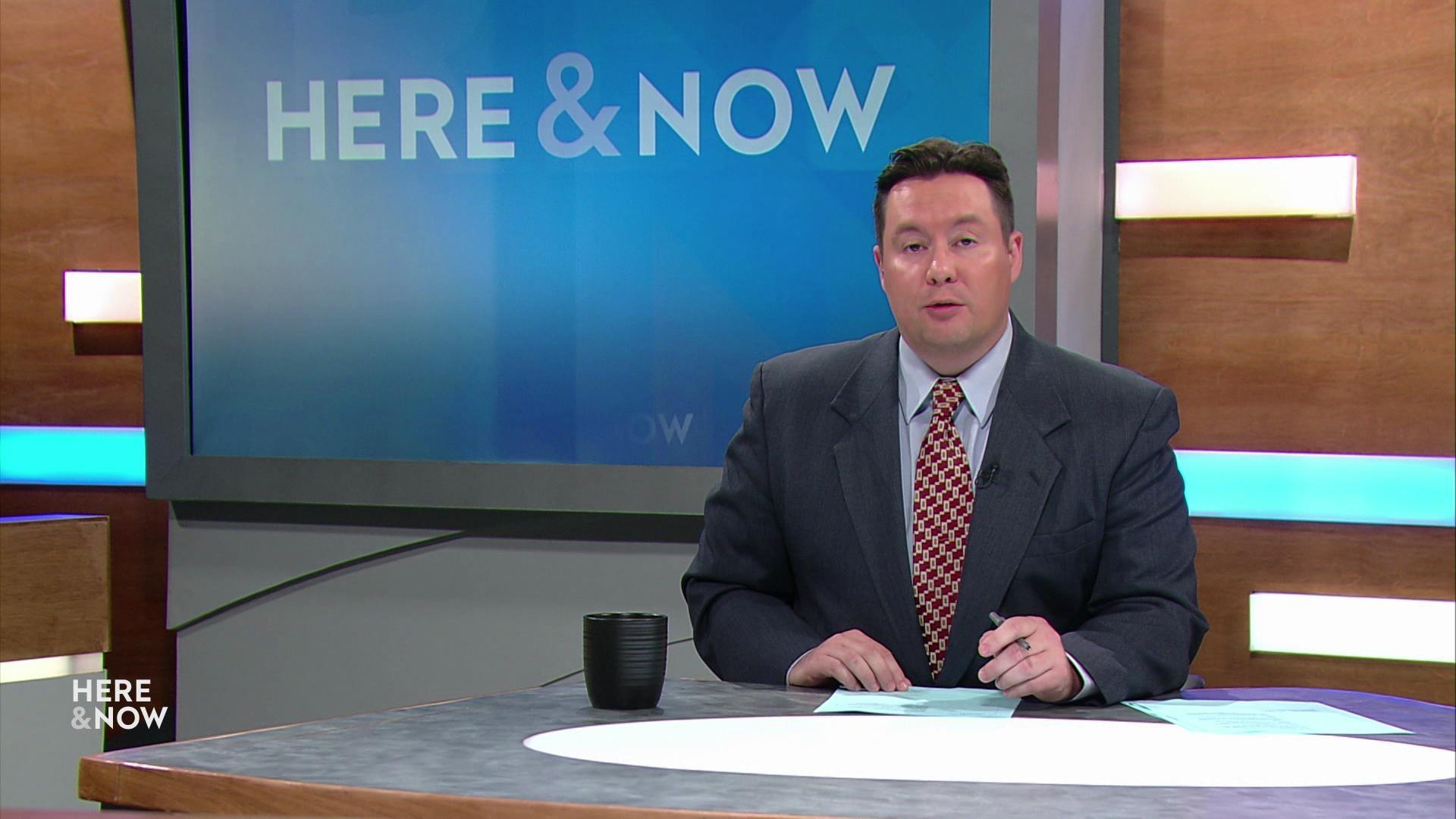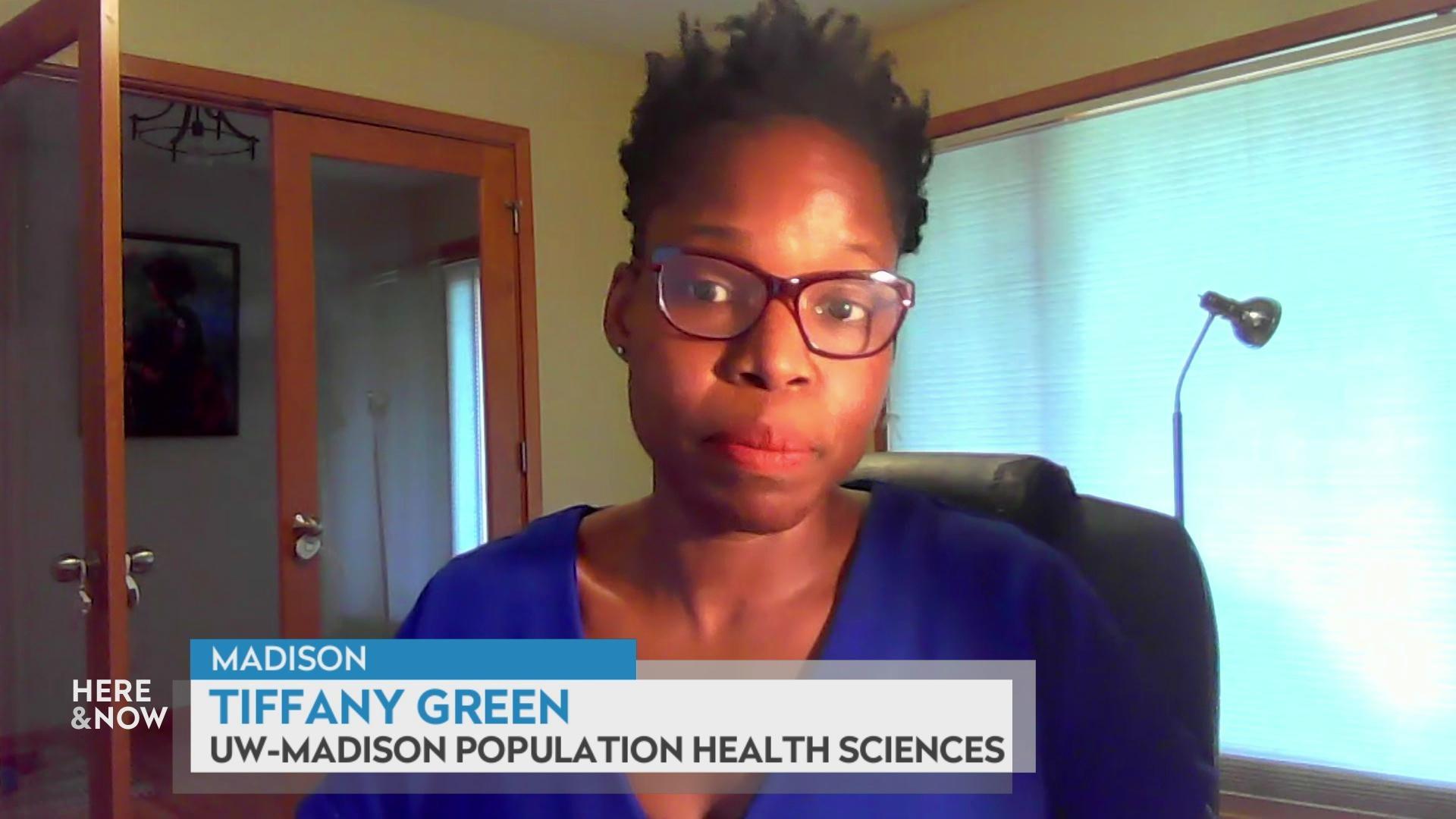 Abortion access and maternal health disparities
Tiffany Green, a professor of population health and obstetrics and gynecology at UW-Madison, discusses economic and racial disparities linked to abortion and expected impacts of reversing Roe v. Wade.
Friday June 10, 2022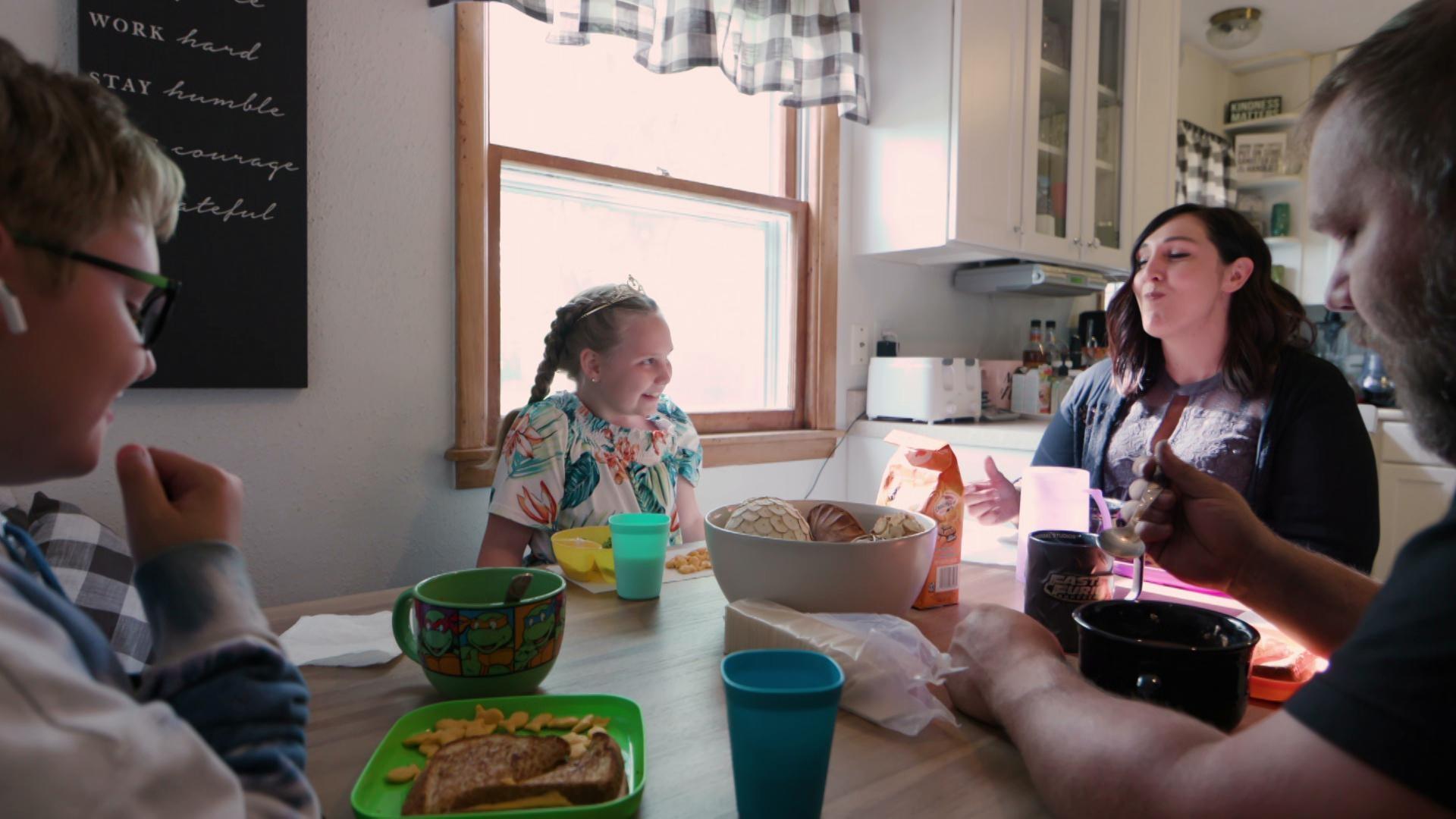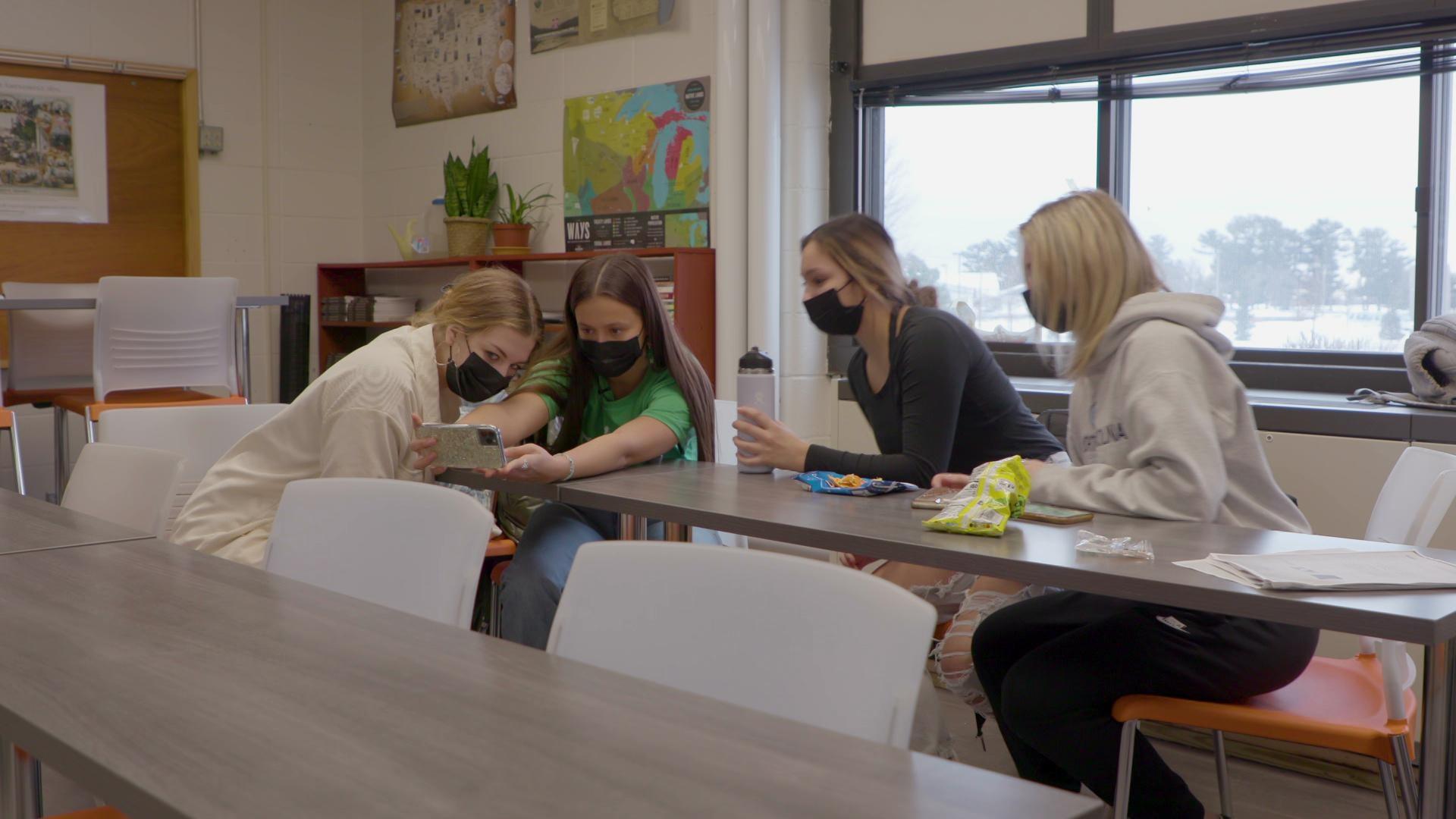 What it's like for kids to live in small-town Wisconsin
Five teenagers who attend Black River Falls High School – who grew up in the area or moved there after living elsewhere – share how their perspectives and future plans are shaped by living in a rural community.
Thursday June 2, 2022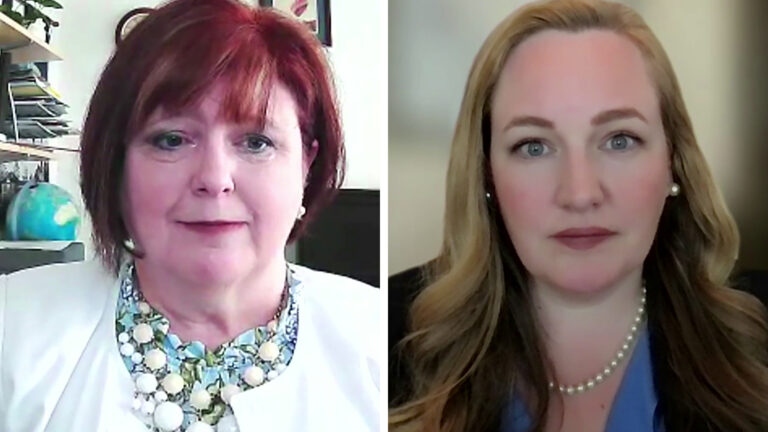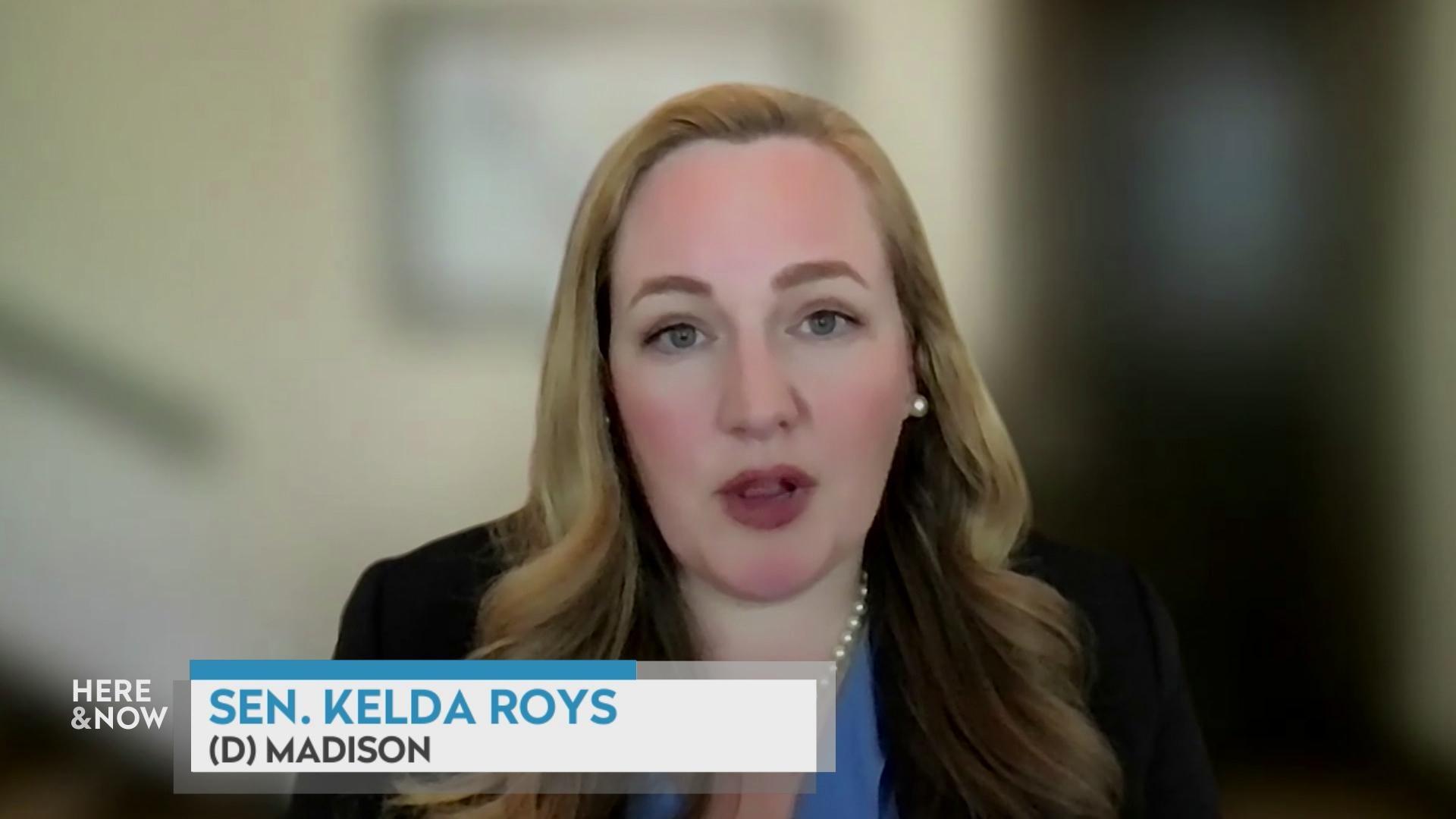 Democrats anticipate the end of Roe v. Wade
State Sen. Kelda Roys, D-Madison, discusses abortion law and what responses Wisconsin's Democratic lawmakers may be considering in anticipation of the U.S. Supreme Court overturning Roe v. Wade.
Friday May 13, 2022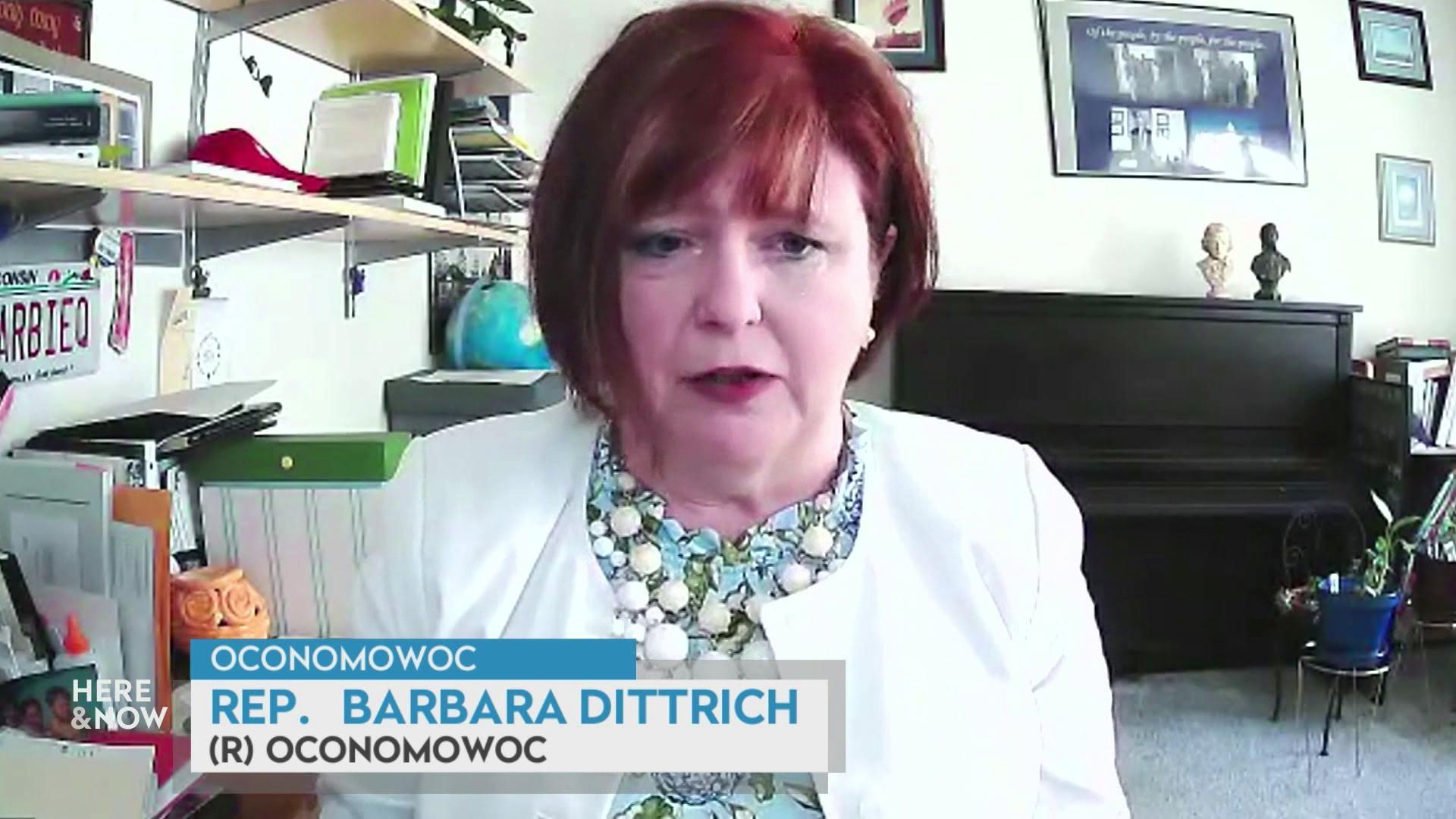 Republicans anticipate the end of Roe v. Wade
State Rep. Barbara Dittrich, R-Oconomowoc, discusses abortion law and policies Wisconsin's Republican lawmakers may be considering in anticipation of the U.S. Supreme Court overturning Roe v. Wade.
Friday May 13, 2022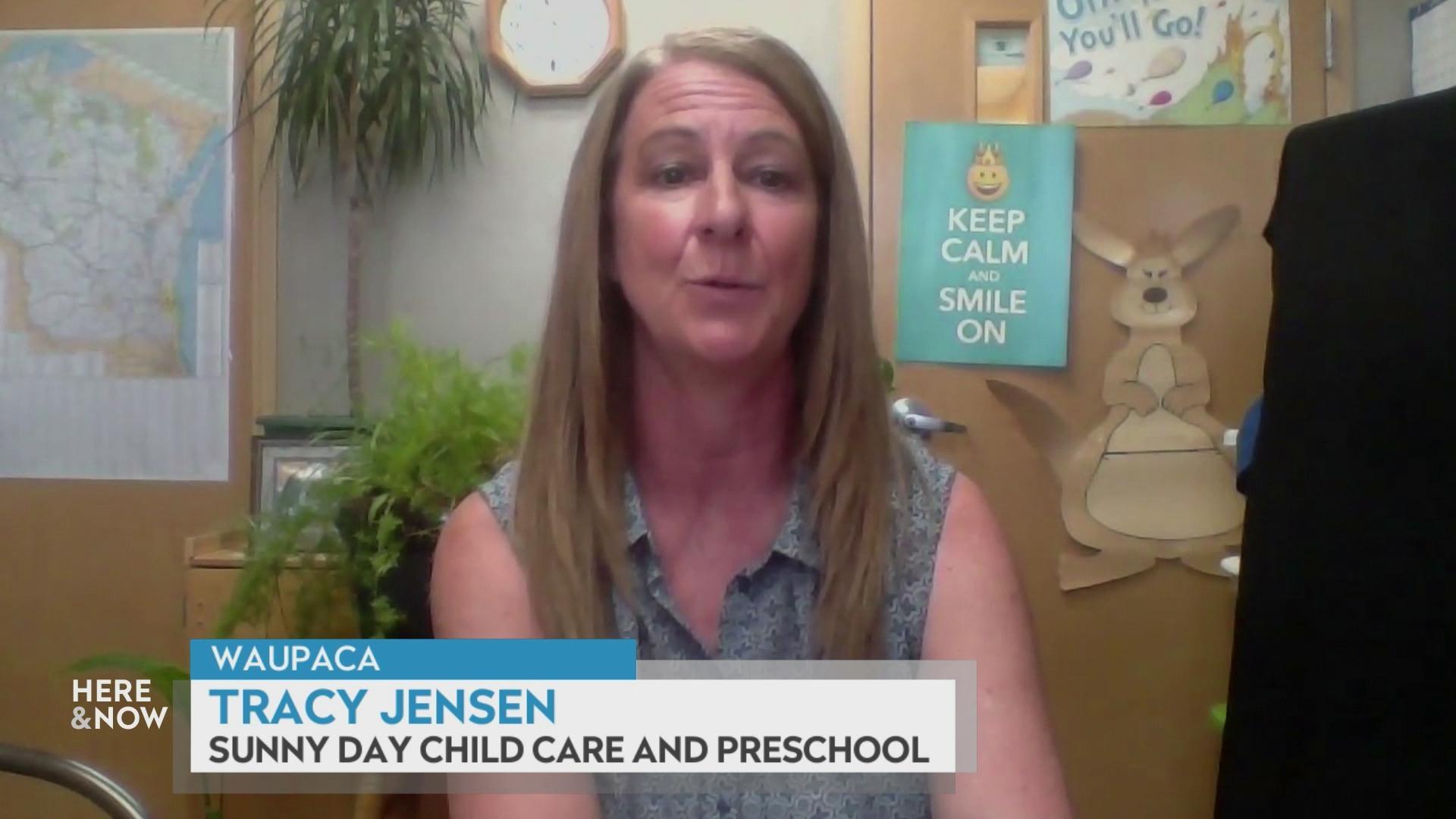 The availability and affordability of child care
Tracy Jensen, a program director at Sunny Day Child Care & Preschool in Waupaca, explains the idea of "National Day Without Child Care" and challenges parents and providers face with access and cost.
Friday May 13, 2022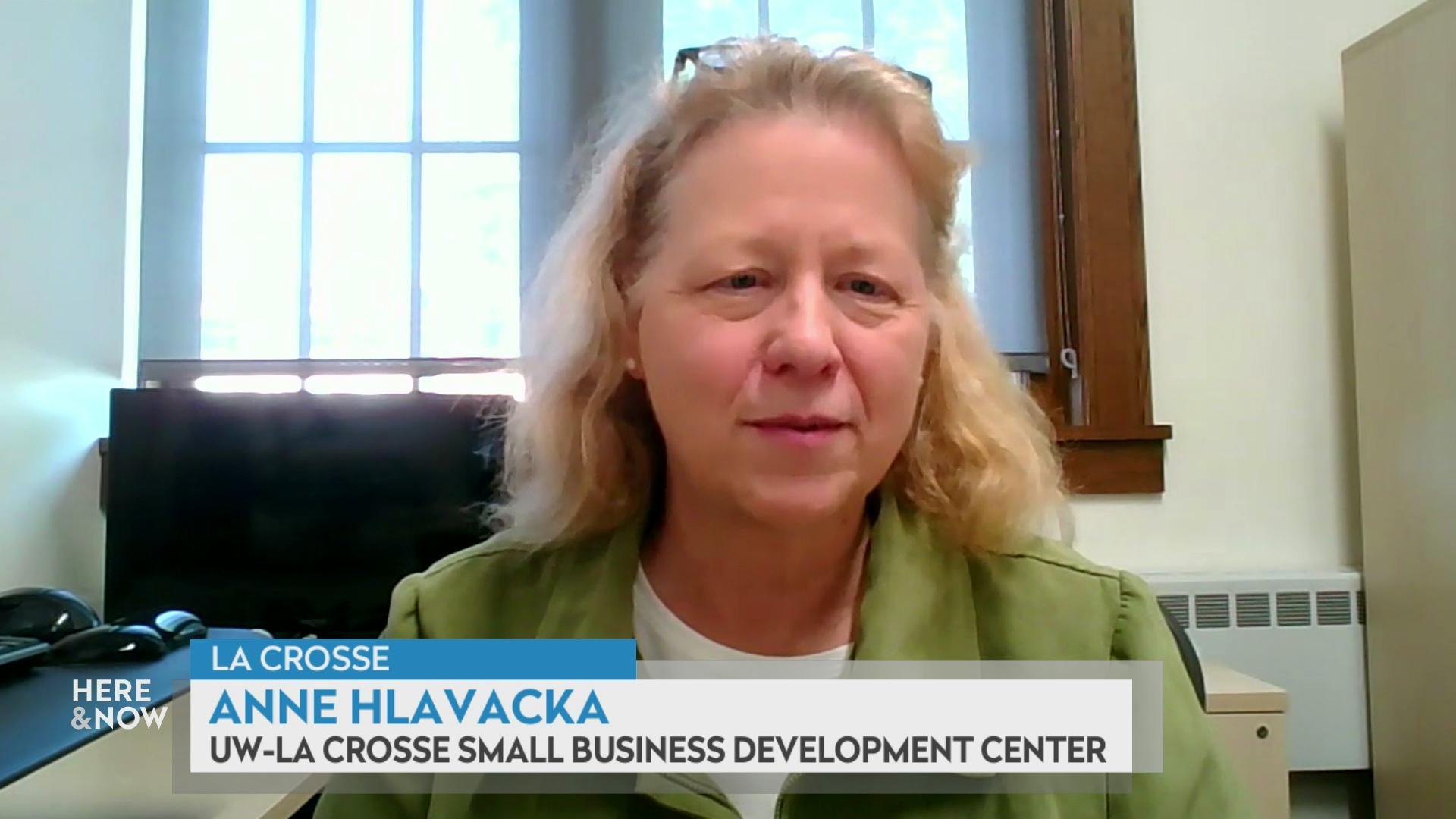 Wisconsin's spike in new small businesses
Anne Hlavacka, director of the Wisconsin Small Business Development Center at UW-La Crosse, shares how more entrepreneurs have launched new businesses in western Wisconsin since the pandemic started.
Friday May 13, 2022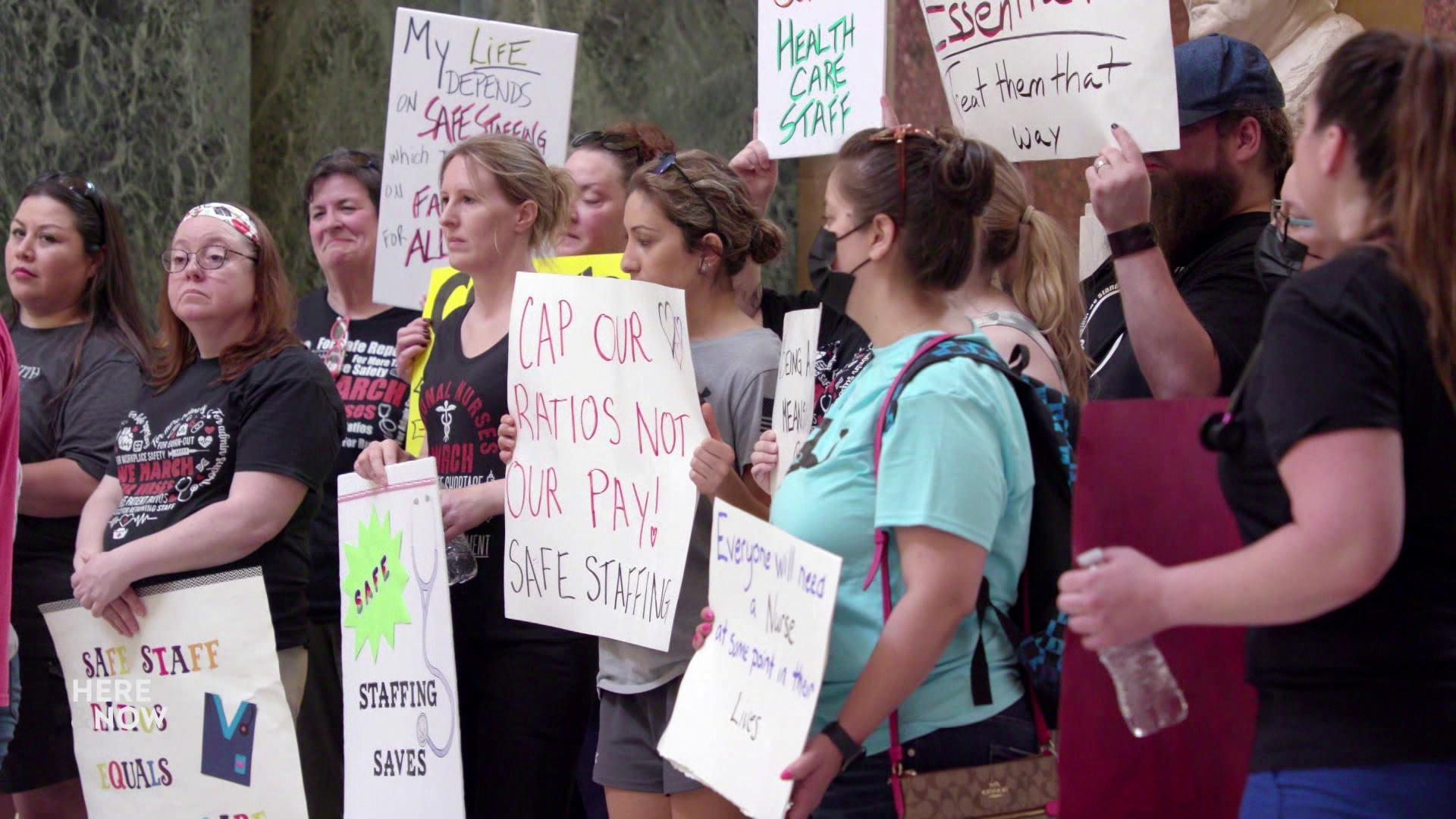 Nurses rally at Wisconsin Capitol
Nurses rallied at the Wisconsin State Capitol, calling for safer staffing levels, higher wages and more affordable education.
Friday May 13, 2022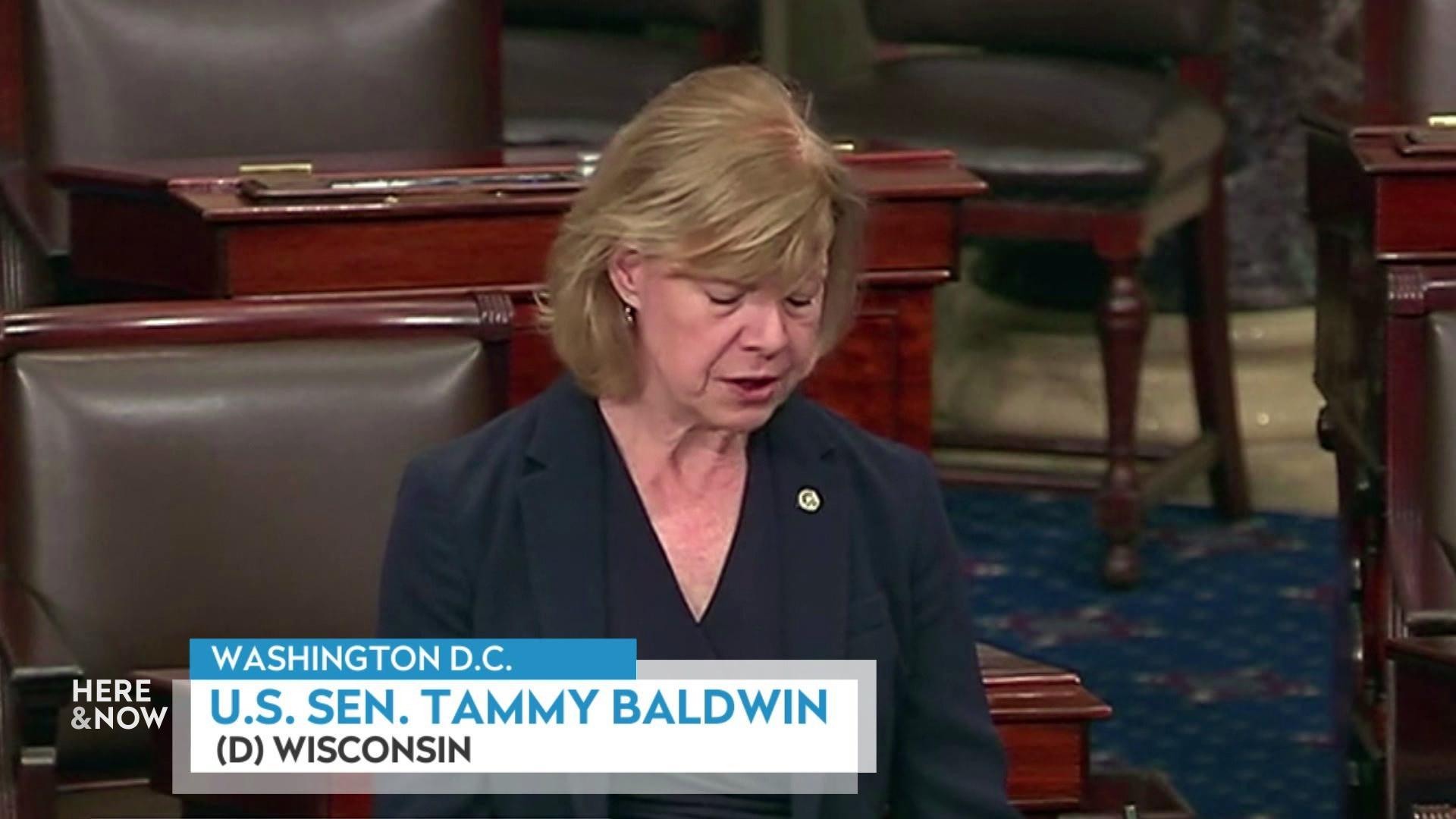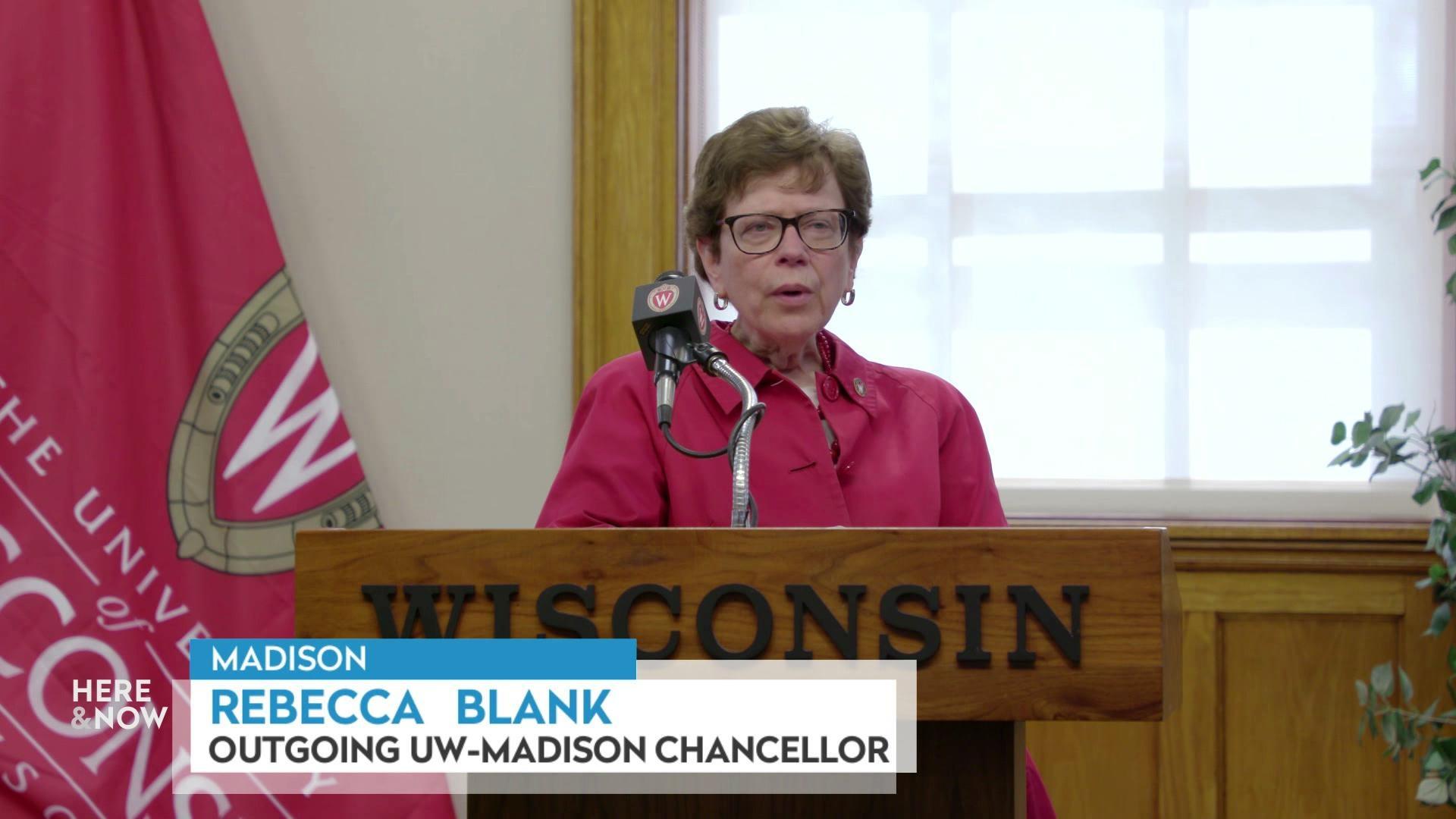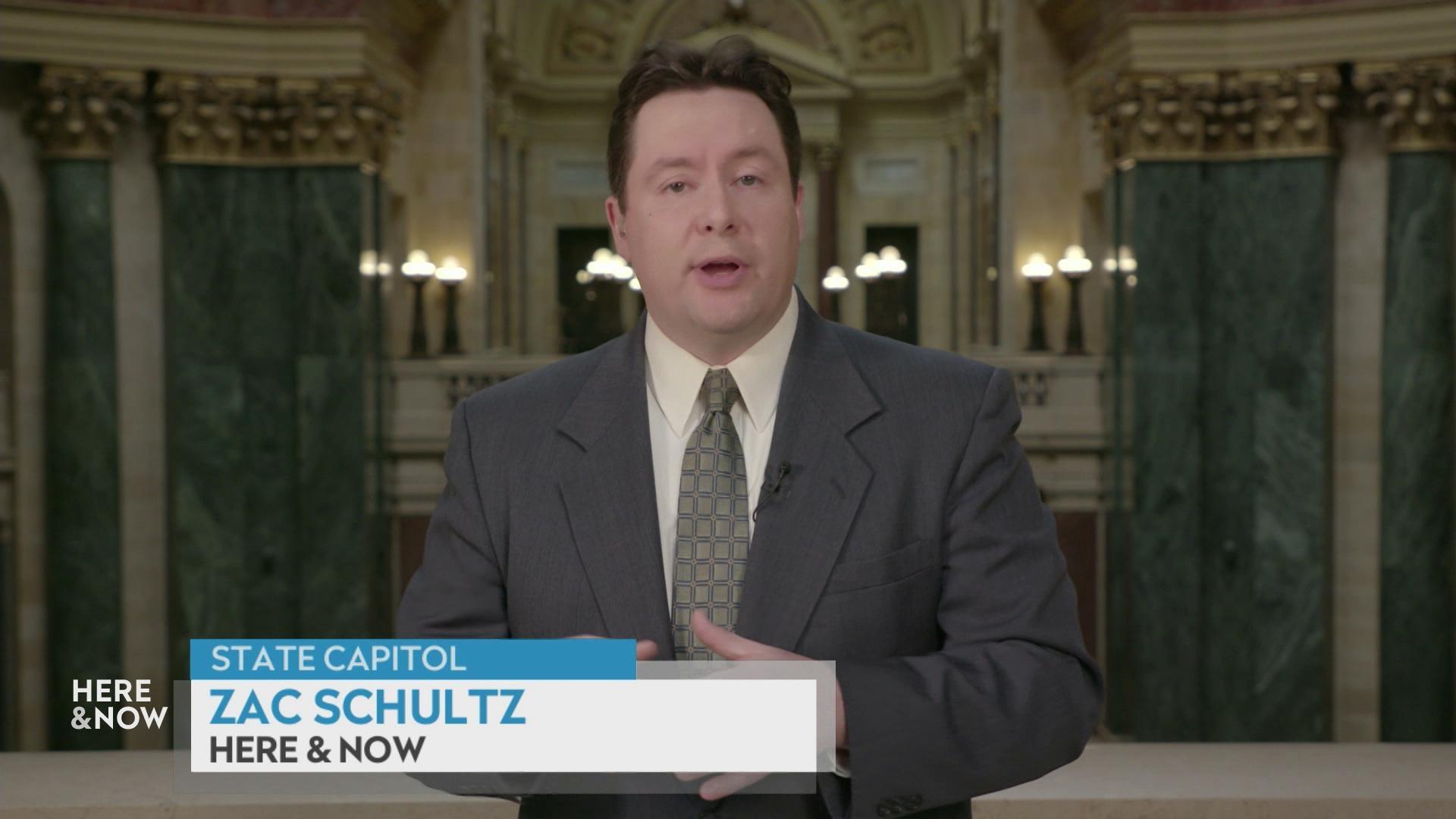 Abortion's new prominence in Wisconsin politics
"Here & Now" senior political reporter Zac Schultz considers political implications of a leaked U.S. Supreme Court draft opinion on abortion and the potential effects on Wisconsin's upcoming elections.
Saturday May 7, 2022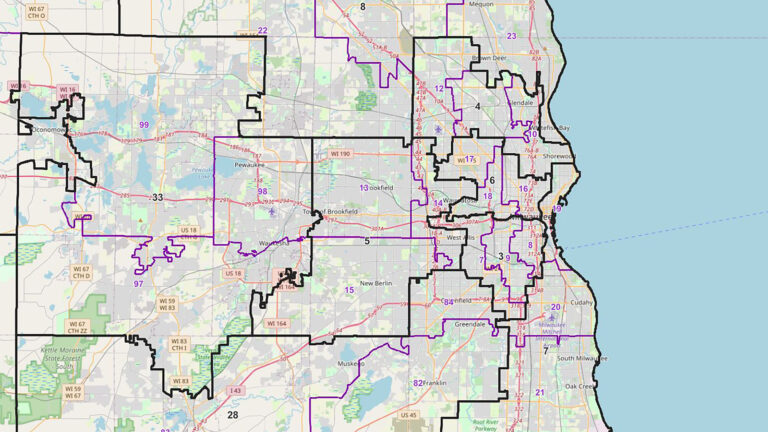 Hagedorn says time ran out for Wisconsin's redistricting process
After the U.S. Supreme Court sent the matter back to the state level, the Wisconsin Supreme Court's conservative majority approved in a 4-3 decision legislative redistricting maps it had previously rejected in another 4-3 decision – the swing vote was Justice Brian Hagedorn, who opined the window to consider Voting Rights Act claims had closed.
Monday April 18, 2022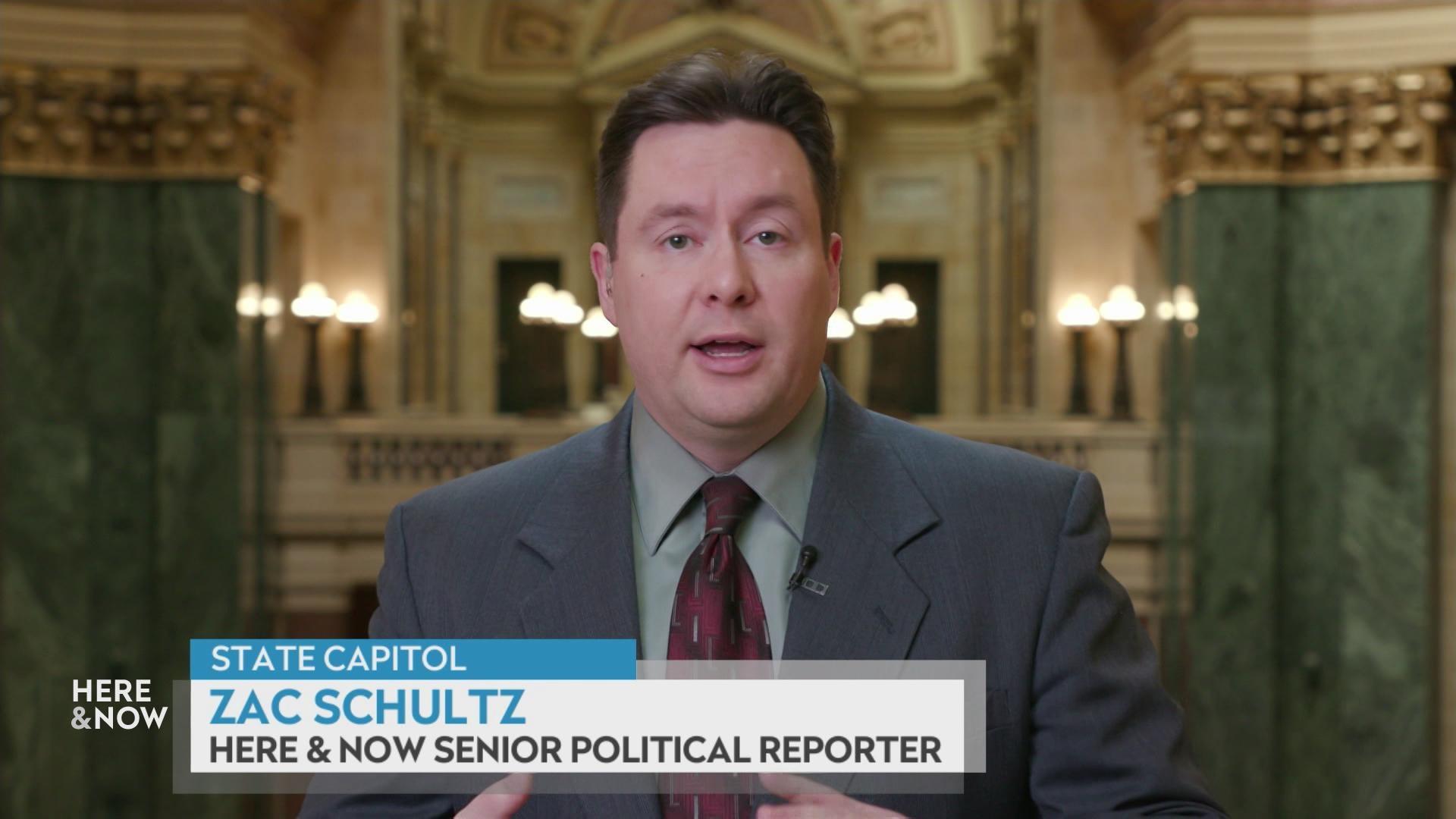 The SCOTUS redistricting order for Wisconsin
"Here & Now" senior political reporter Zac Schultz explains what a U.S. Supreme Court order on Wisconsin's legislative redistricting means and its rejections of a challenge to the congressional maps.
Friday March 25, 2022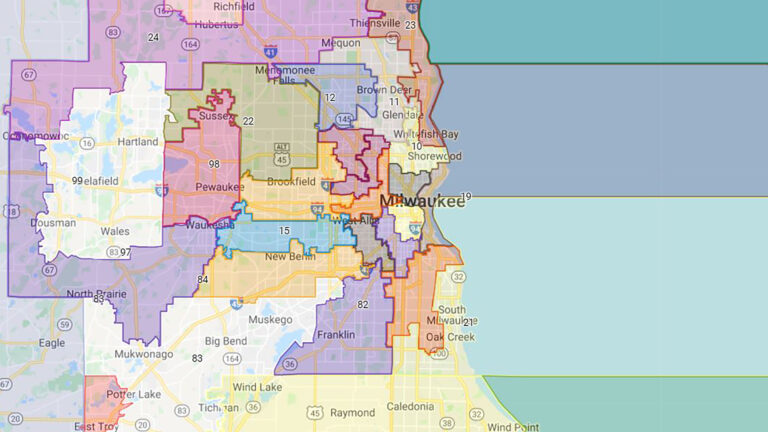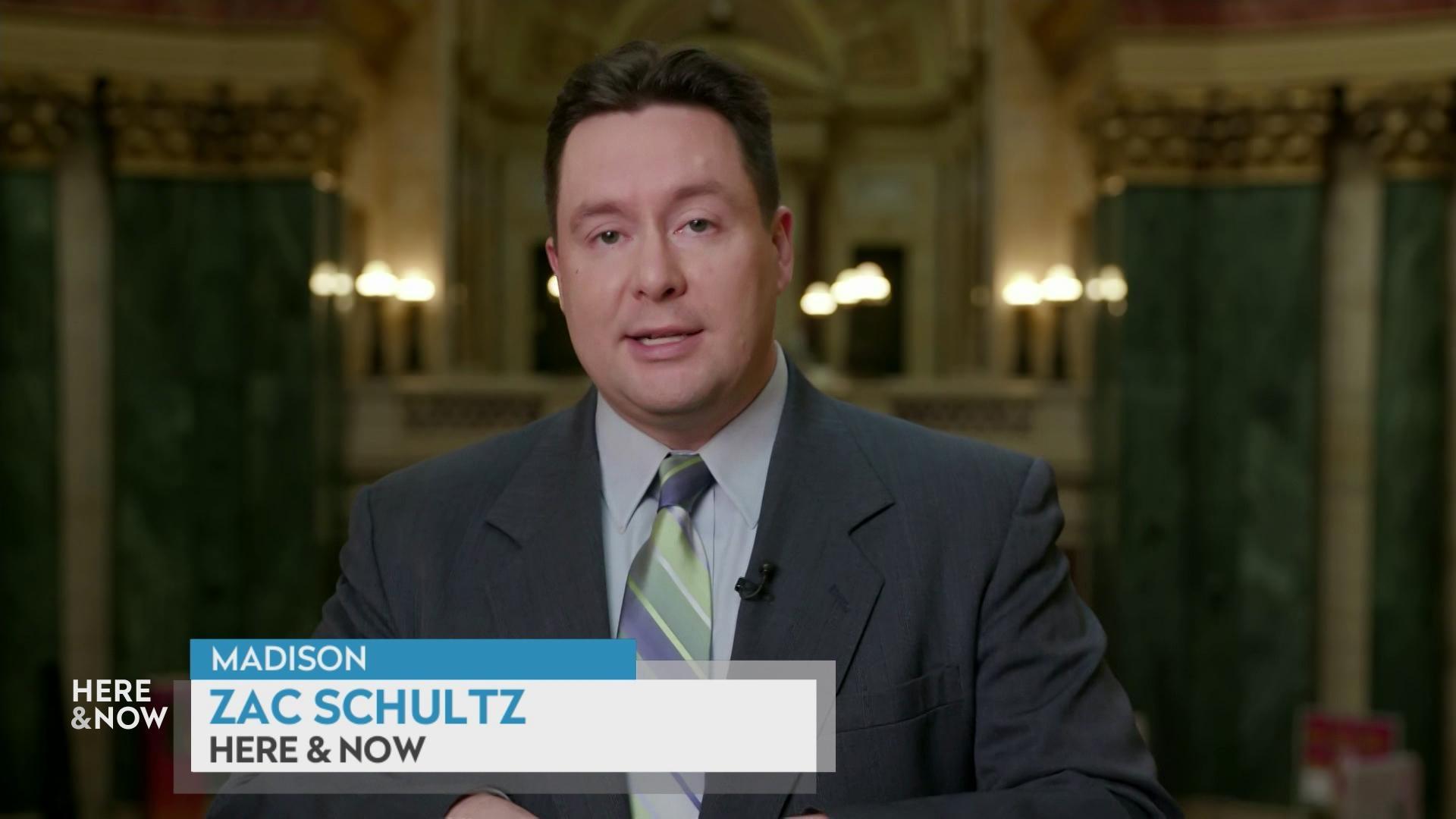 Wisconsin's State of the State and 2022 politics
"Here & Now" senior political reporter Zac Schultz unpacks the politics of the 2022 State of the State address by Wisconsin Gov. Tony Evers and response by state Senate Majority Leader Devin LeMahieu.
Friday February 18, 2022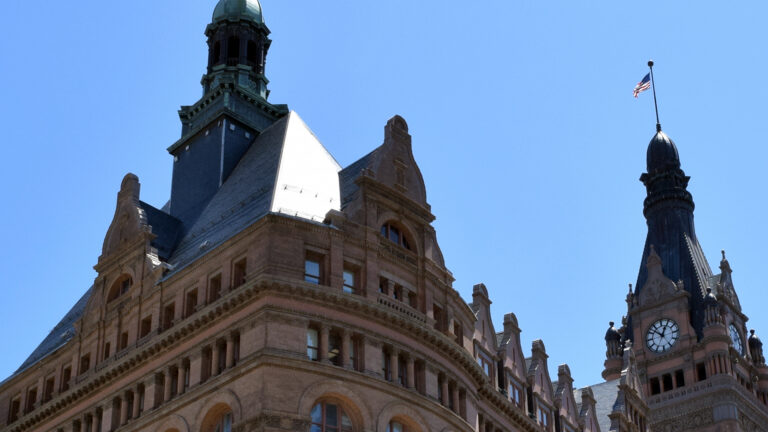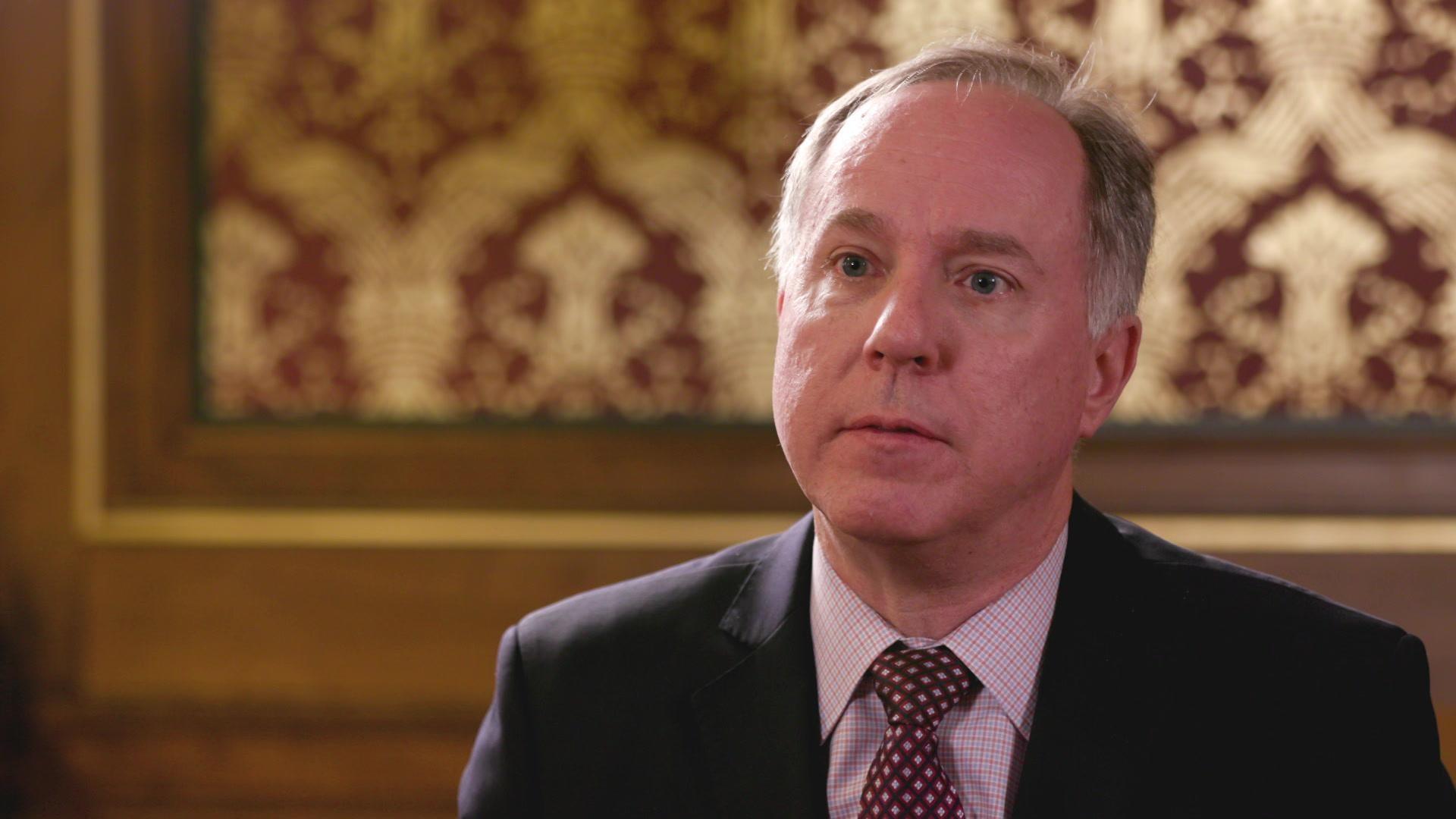 Vos discusses election investigations, 2022 priorities
On the one-year anniversary of the Capitol insurrection that sought to thwart the results of the 2020 presidential election, Wisconsin Assembly Speaker Robin Vos responds to criticisms of state Republicans' investigations into how that election transpired in Wisconsin and discusses his legislative priorities for the new year.
Friday January 7, 2022
More Stories
---
Recent Here & Now Segments