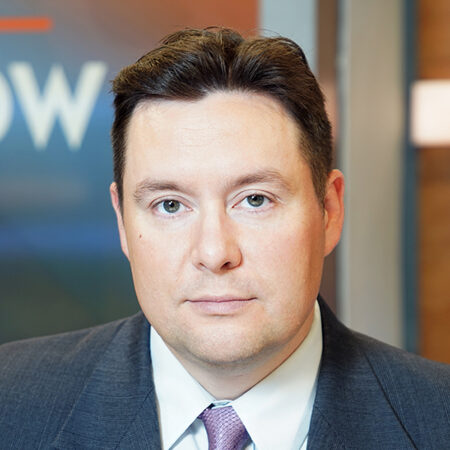 Zac Schultz
Zac Schultz started in the news business the Monday after he graduated from the University of Wisconsin, and he doesn't anticipate leaving until the Friday he retires a few decades ...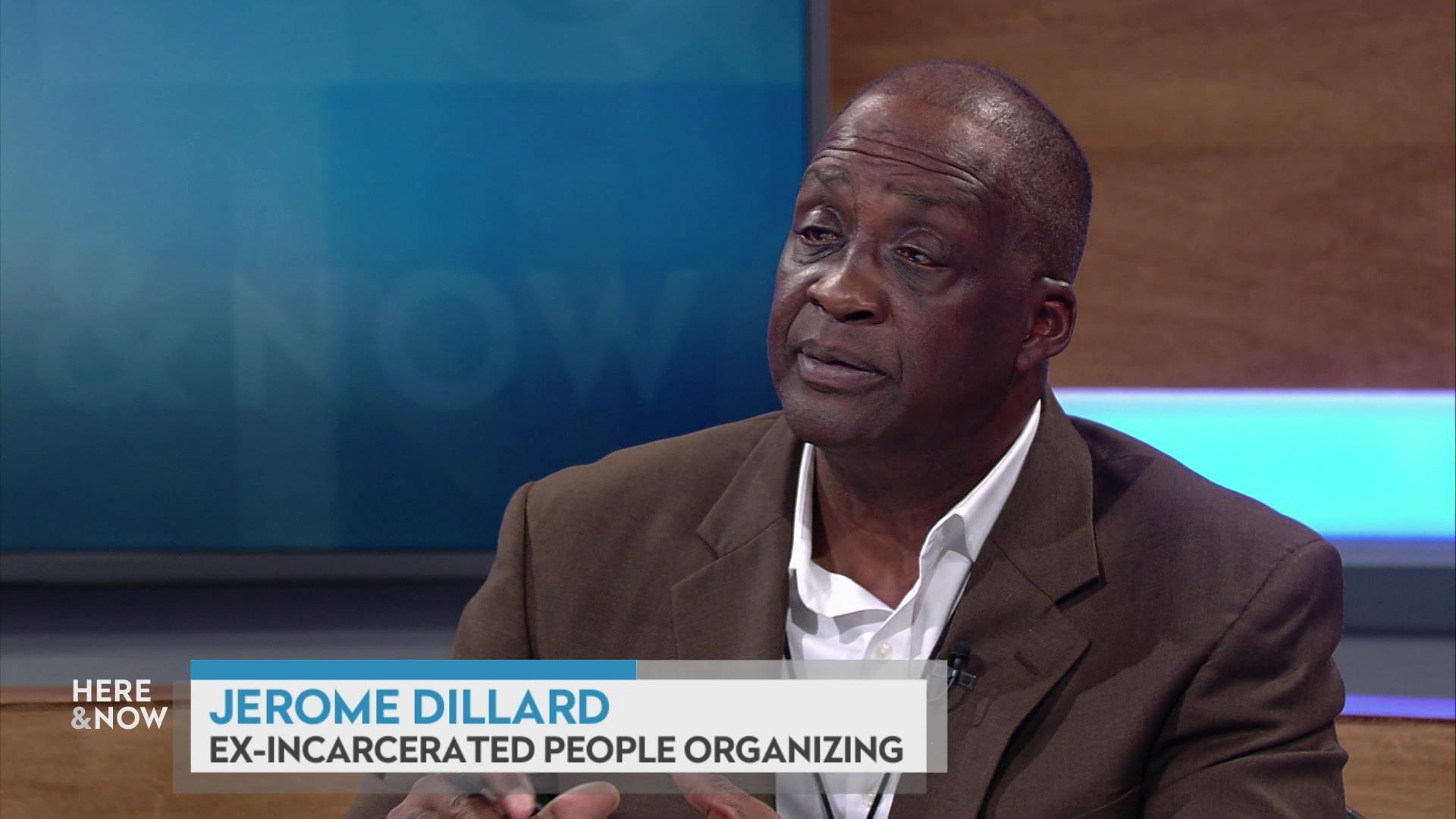 Jerome Dillard on parole, pardons and Wisconsin politics
Ex-Incarcerated People Organizing Executive Director Jerome Dillard explains how the state's parole process is structured and considers impacts of political rhetoric about crime and the penal system.
Friday September 30, 2022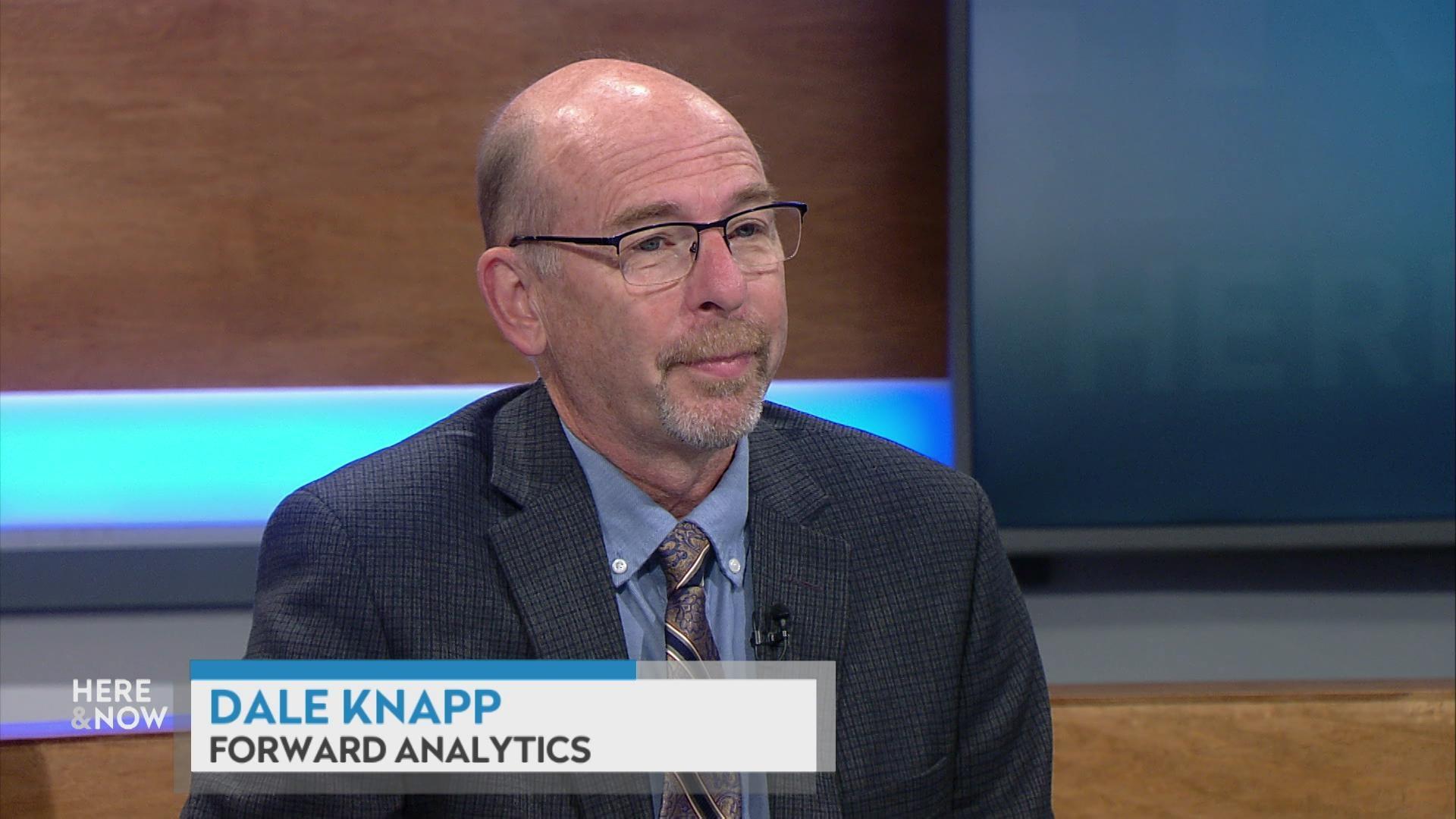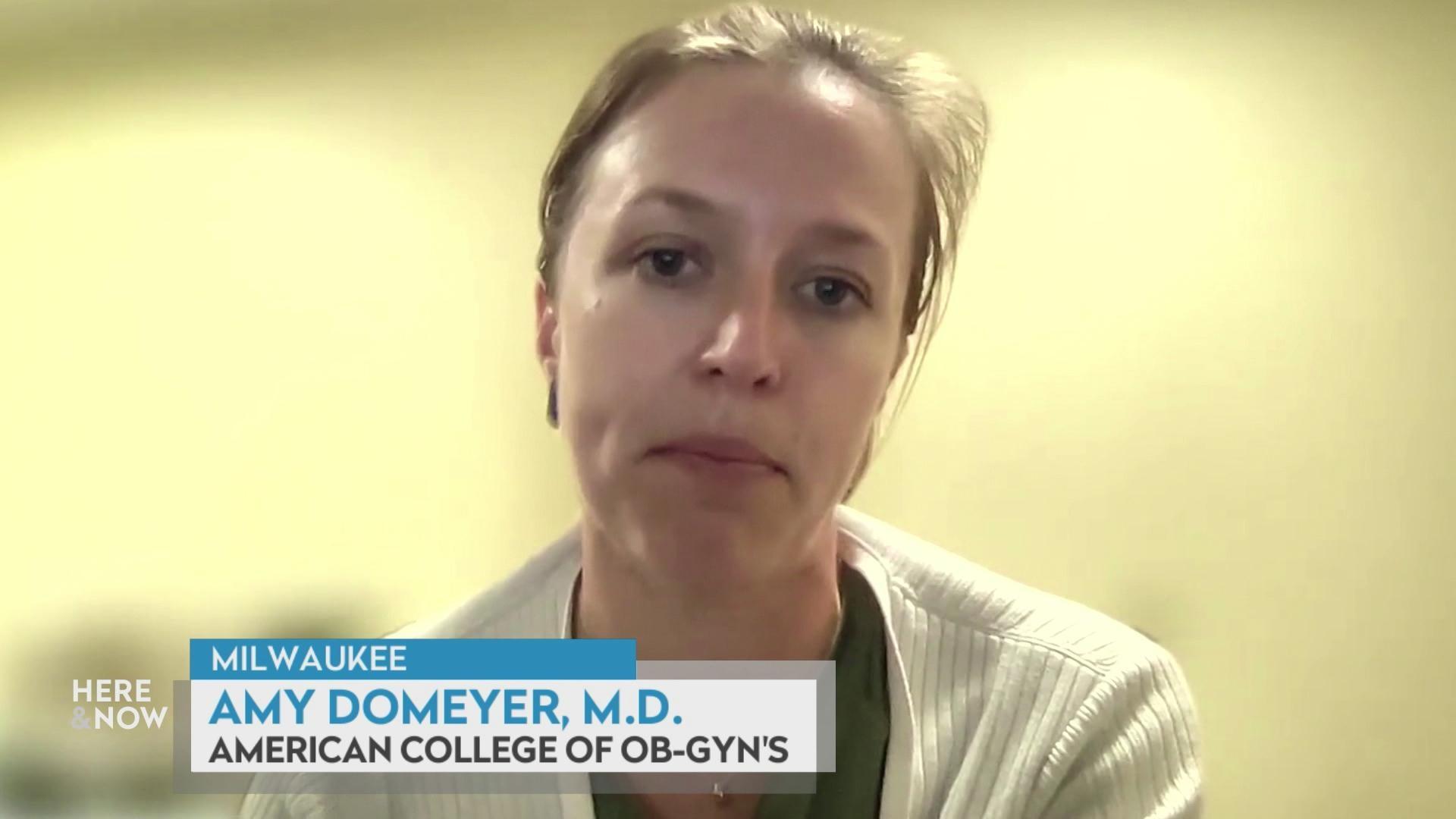 Dr. Amy Domeyer on the lack of OB-GYNs in Wisconsin
Legislative chair of Wisconsin's chapter of the American College of Obstetricians and Gynecologists, Dr. Amy Domeyer discusses a growing OB-GYN shortage and how it continues to impact Wisconsin.
Friday September 9, 2022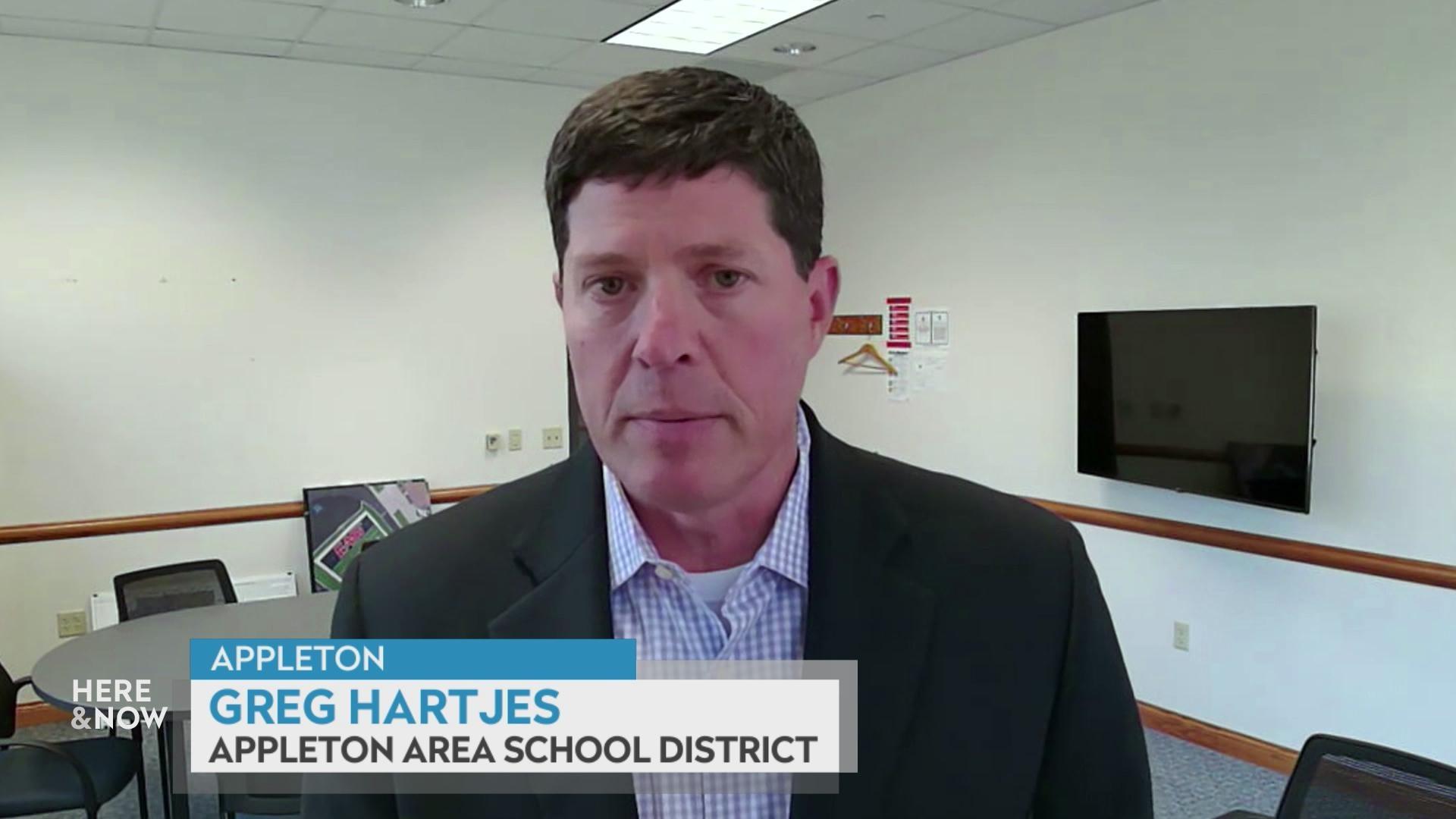 Greg Hartjes on an Appleton school district referendum
Appleton Area School District Superintendent Greg Hartjes explains the district requests from voters in two November 2022 referendums, including a $5 million annual increase for staff and programming.
Friday September 9, 2022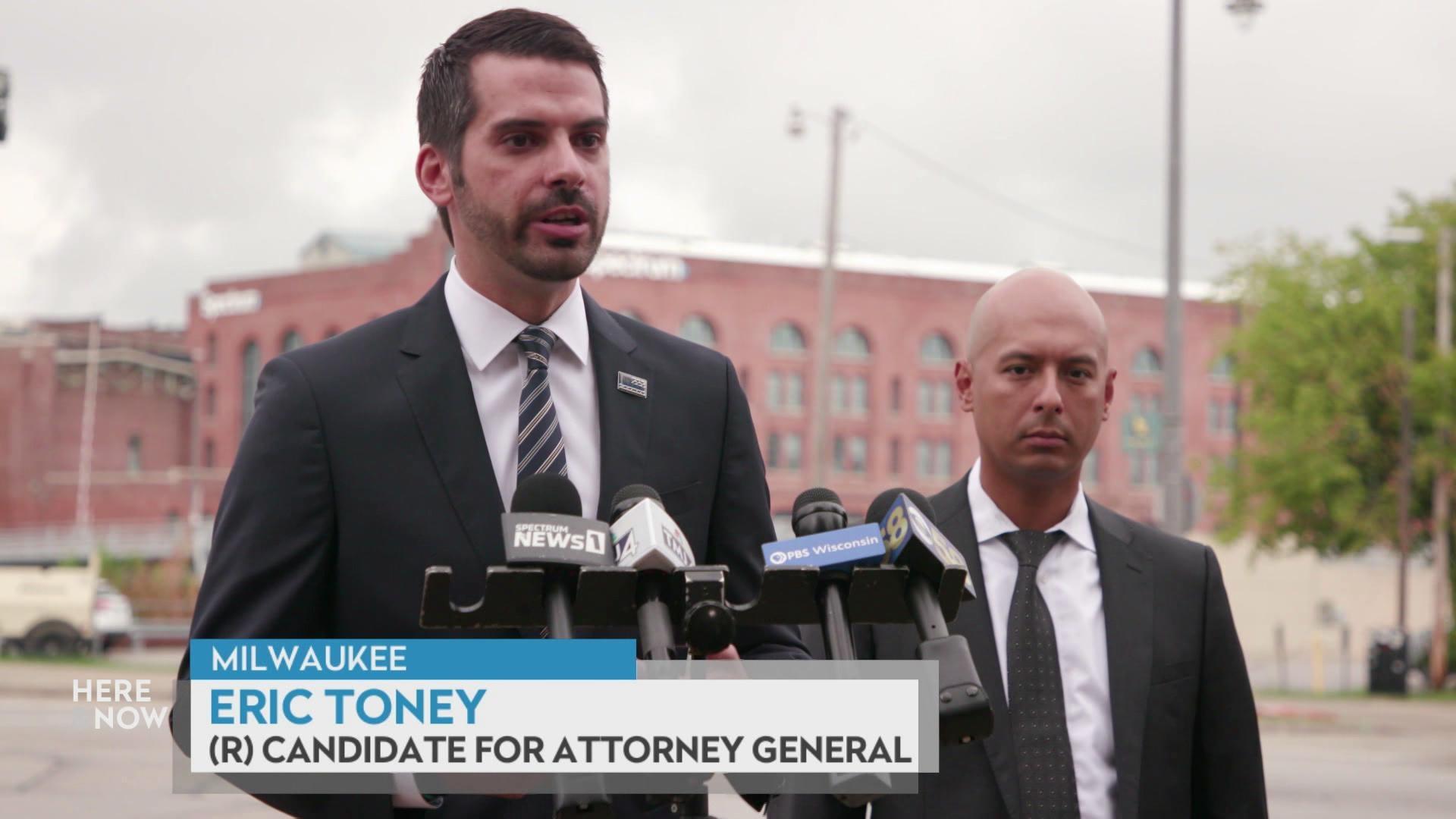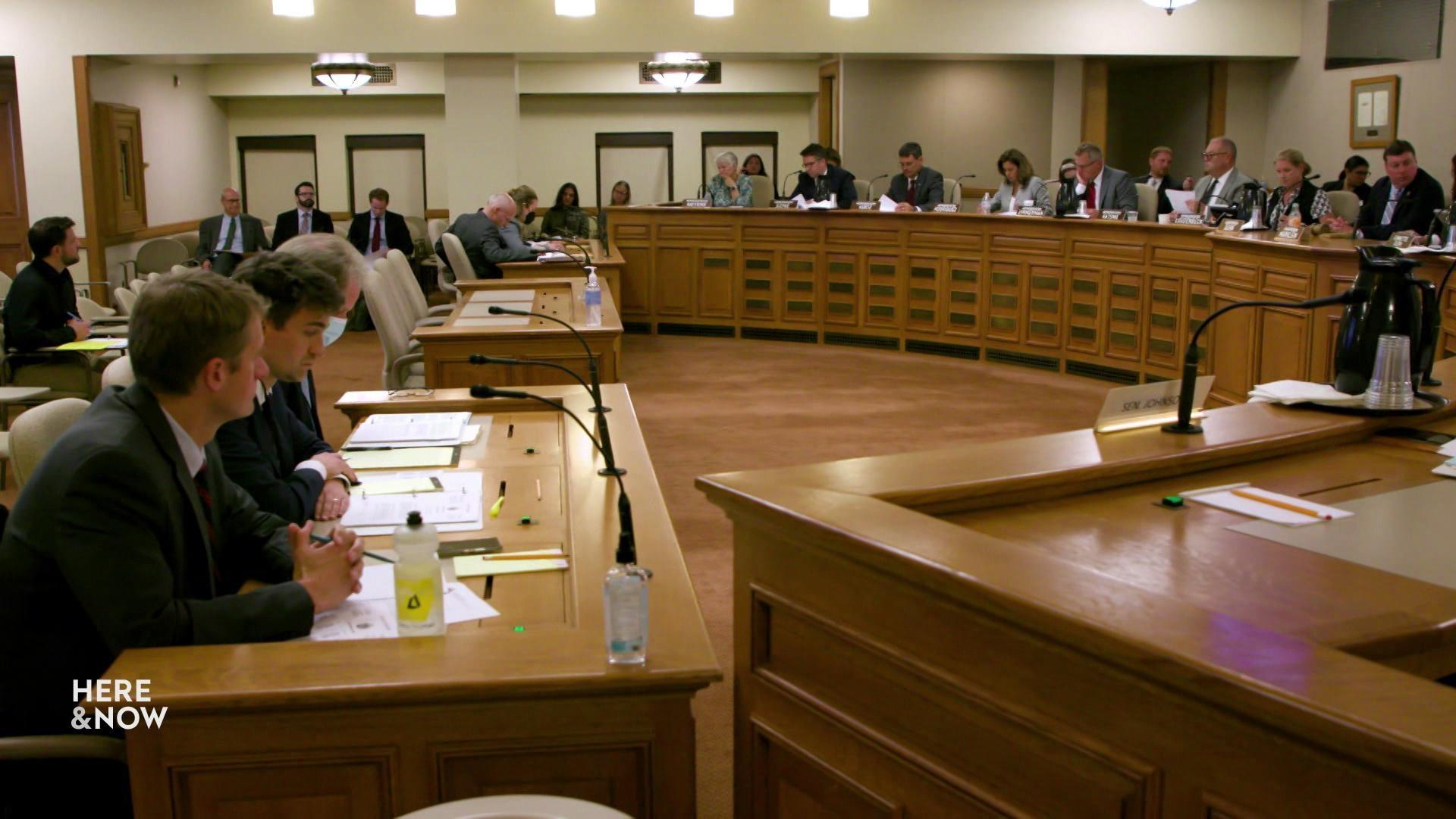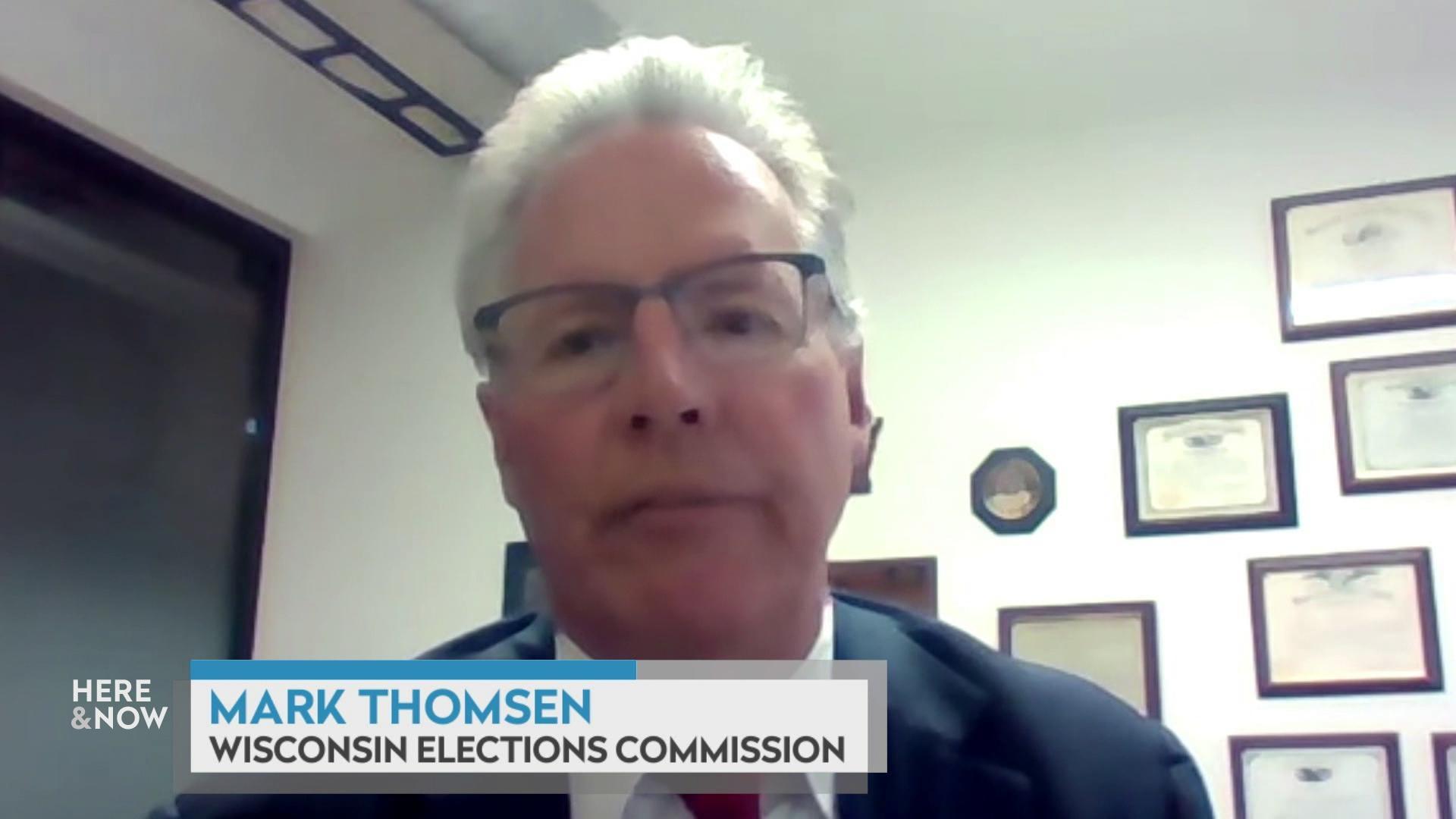 Election clerks receive new guidance on absentee voting
A Waukesha County judge ruled local clerks cannot add missing address information to absentee ballot envelopes, and the Wisconsin Elections Commission issued guidance on support for disabled voters.
Friday September 9, 2022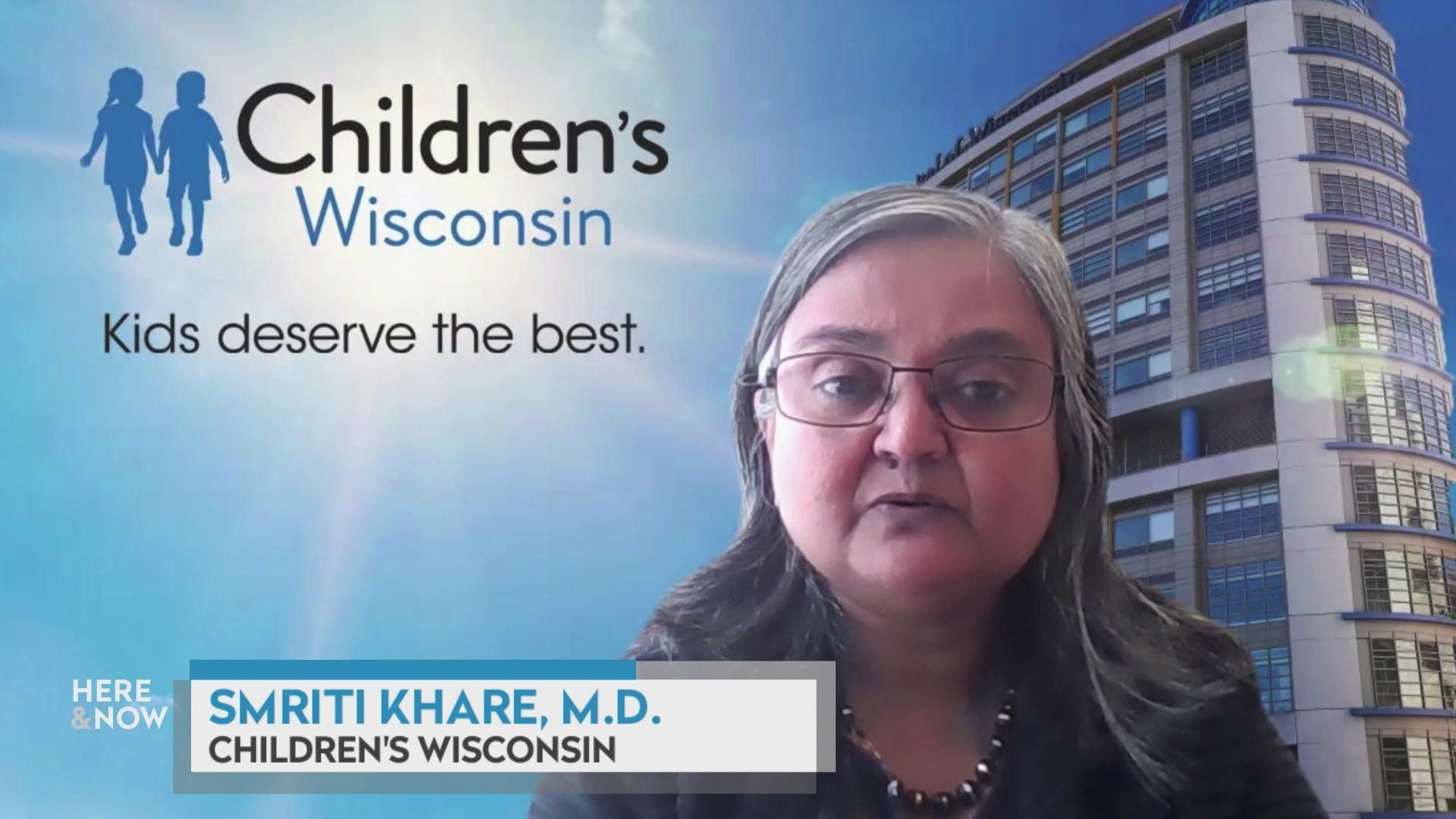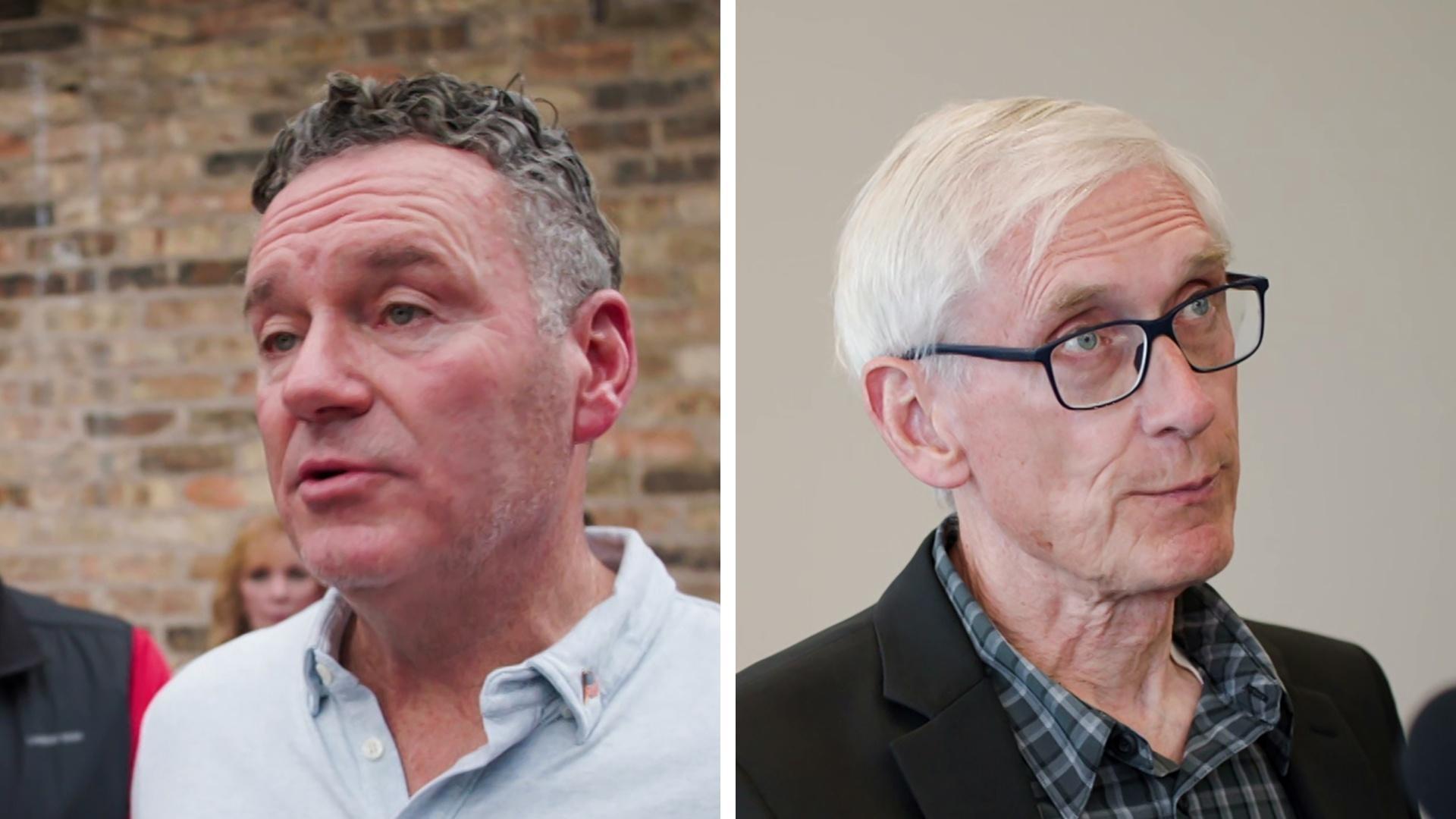 The politics of Wisconsin's teacher shortage in 2022
Education has a high profile in the 2022 election for governor of Wisconsin, as Democratic incumbent Tony Evers and Republican challenger Tim Michels consider why schools don't have enough teachers.
Thursday September 1, 2022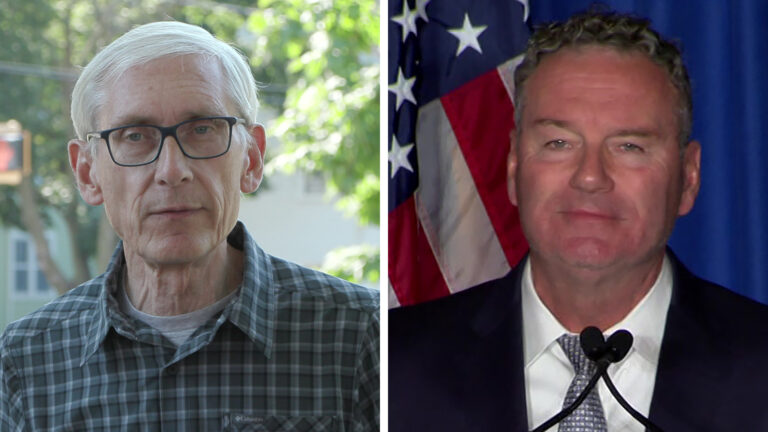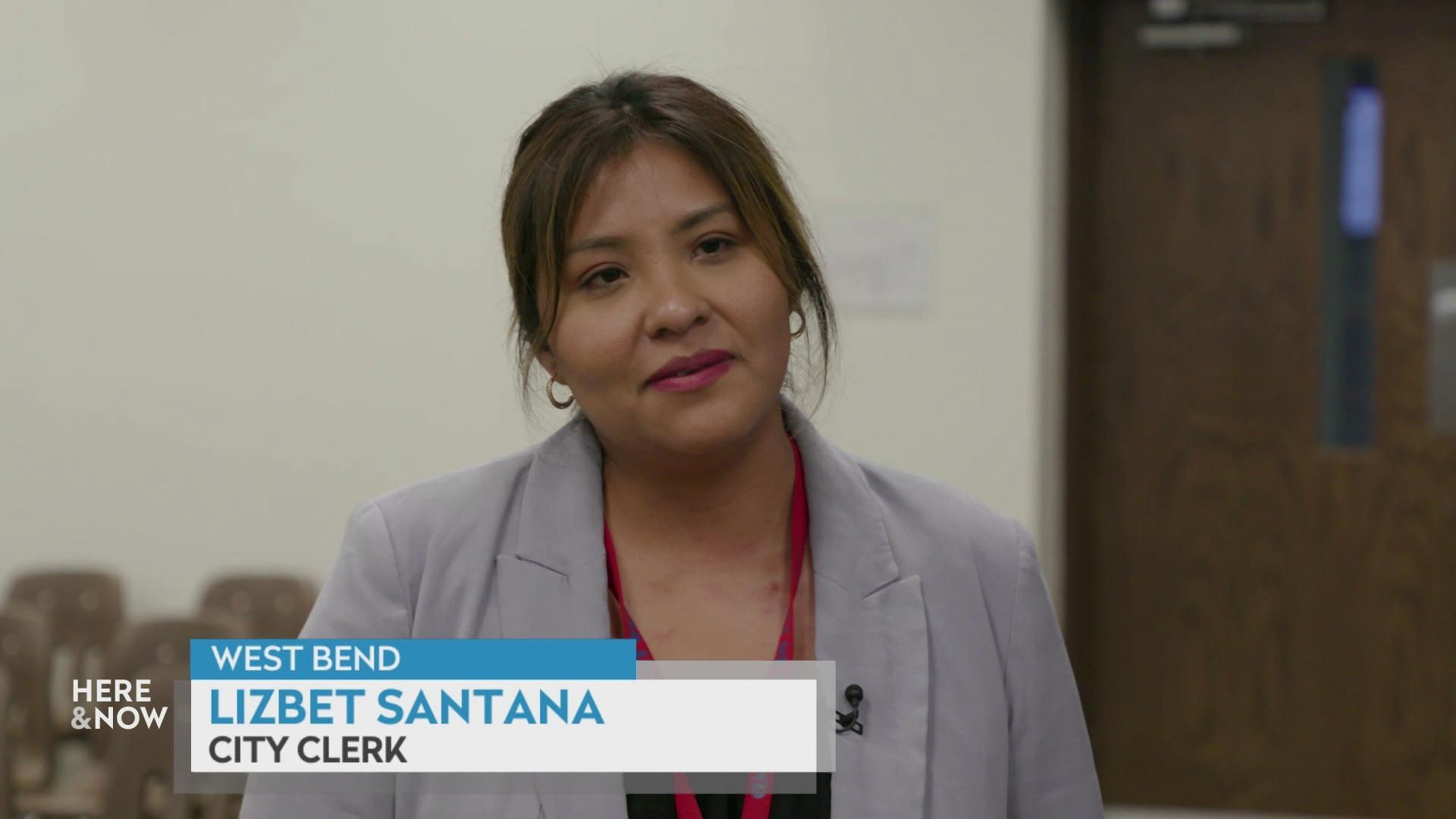 Local clerks test machines to bolster confidence in election
Municipal clerks publicly test voting machines in advance of the 2022 partisan primary to show they are properly counting ballots and to address concerns of election fraud — West Bend city clerk Lizbet Santana demonstrates the process.
Friday August 5, 2022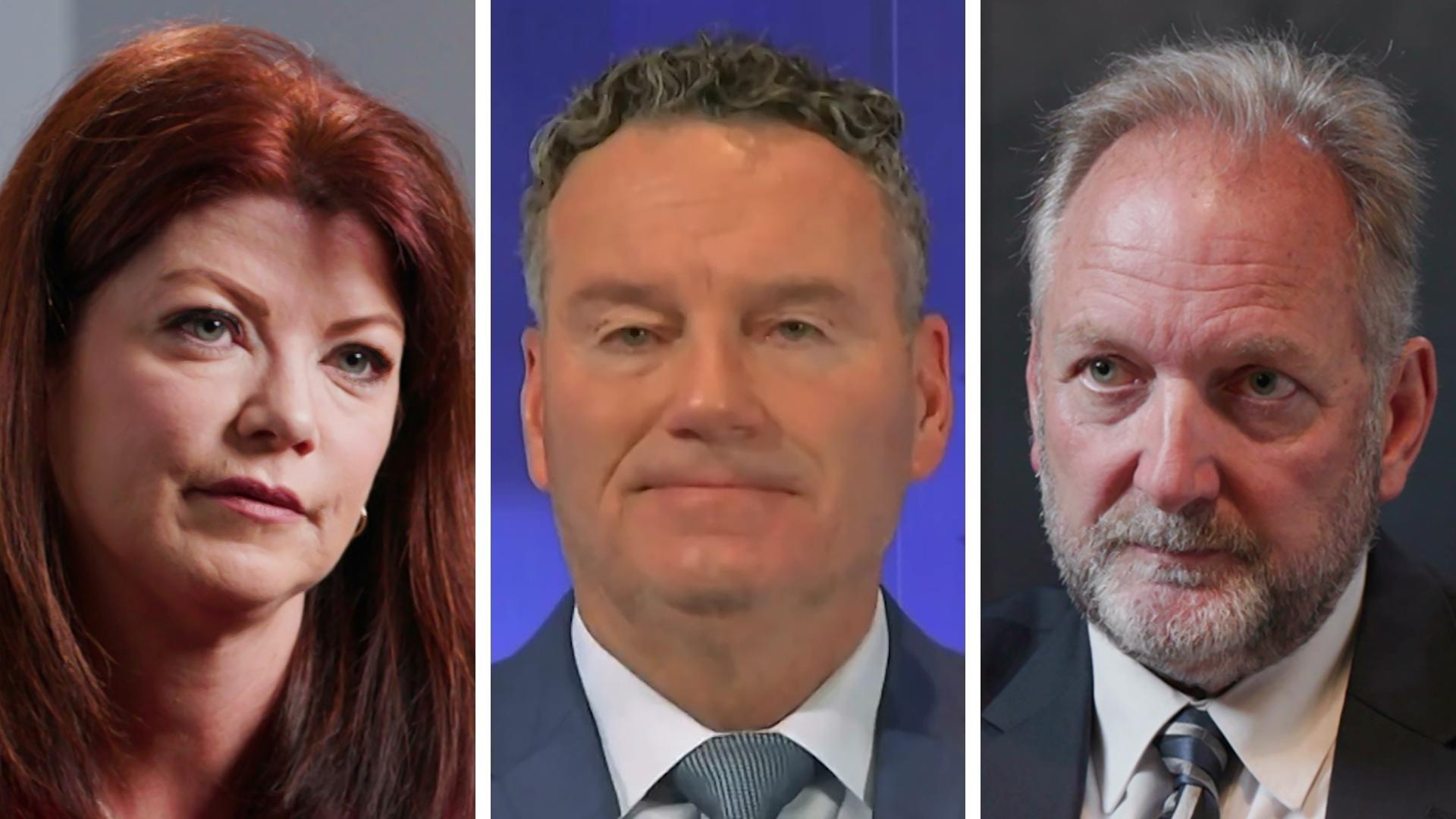 Wisconsin's 2022 Republican primary for governor
Rebecca Kleefisch, Tim Michels and Tim Ramthun are trying to attract and energize conservative voters as they seek the Republican nomination for governor, but how each candidate hopes to harness frustration over the 2020 presidential election and opposition to abortion differs in subtle but meaningful ways.
Thursday August 4, 2022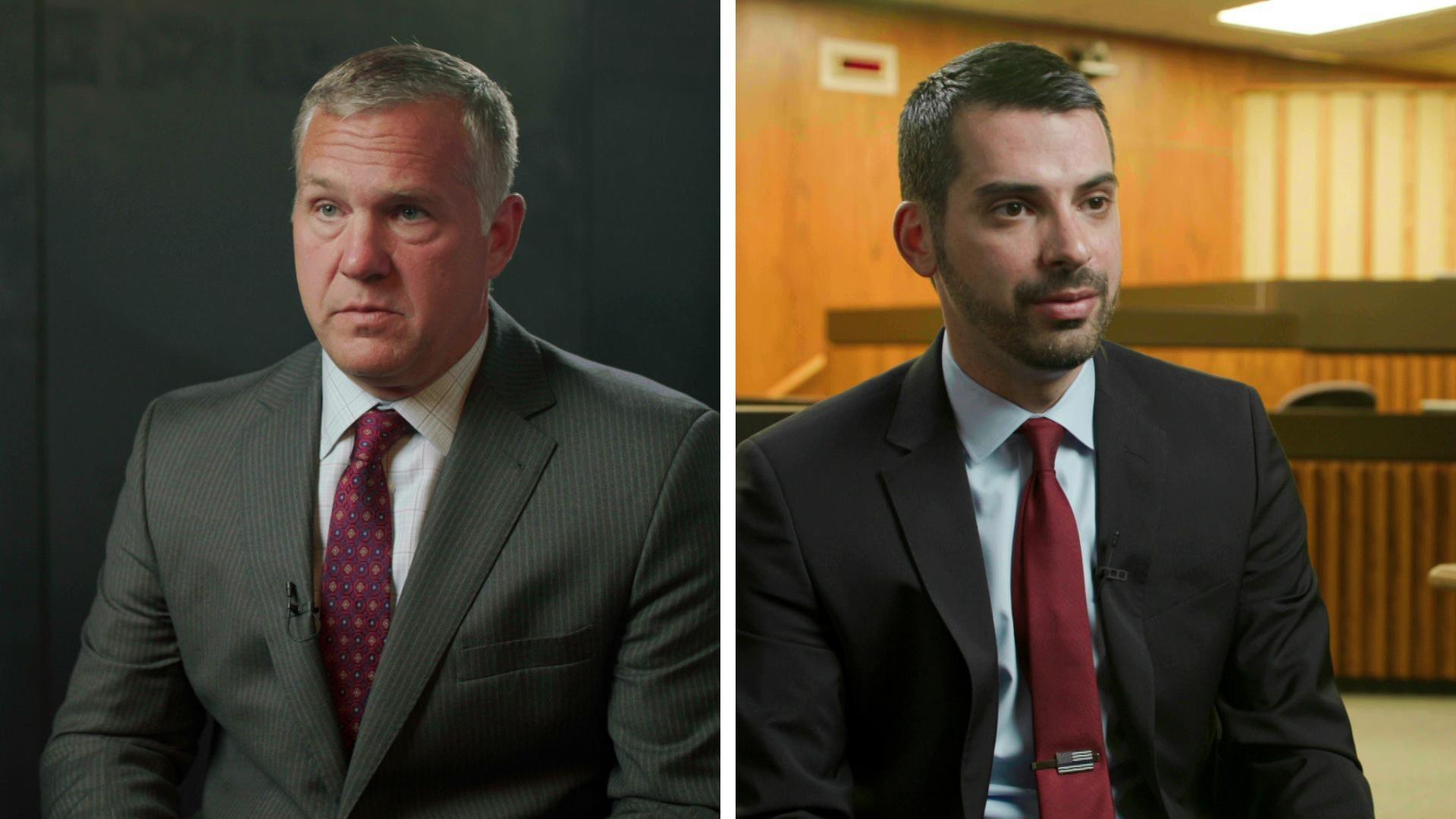 Wisconsin's 2022 Republican primary for attorney general
Former state legislator Adam Jarchow and Fond du Lac County District Attorney Eric Toney are leading candidates in the Republican primary for Wisconsin Attorney General, in which the pandemic and 2020 election stand out as issues.
Thursday July 28, 2022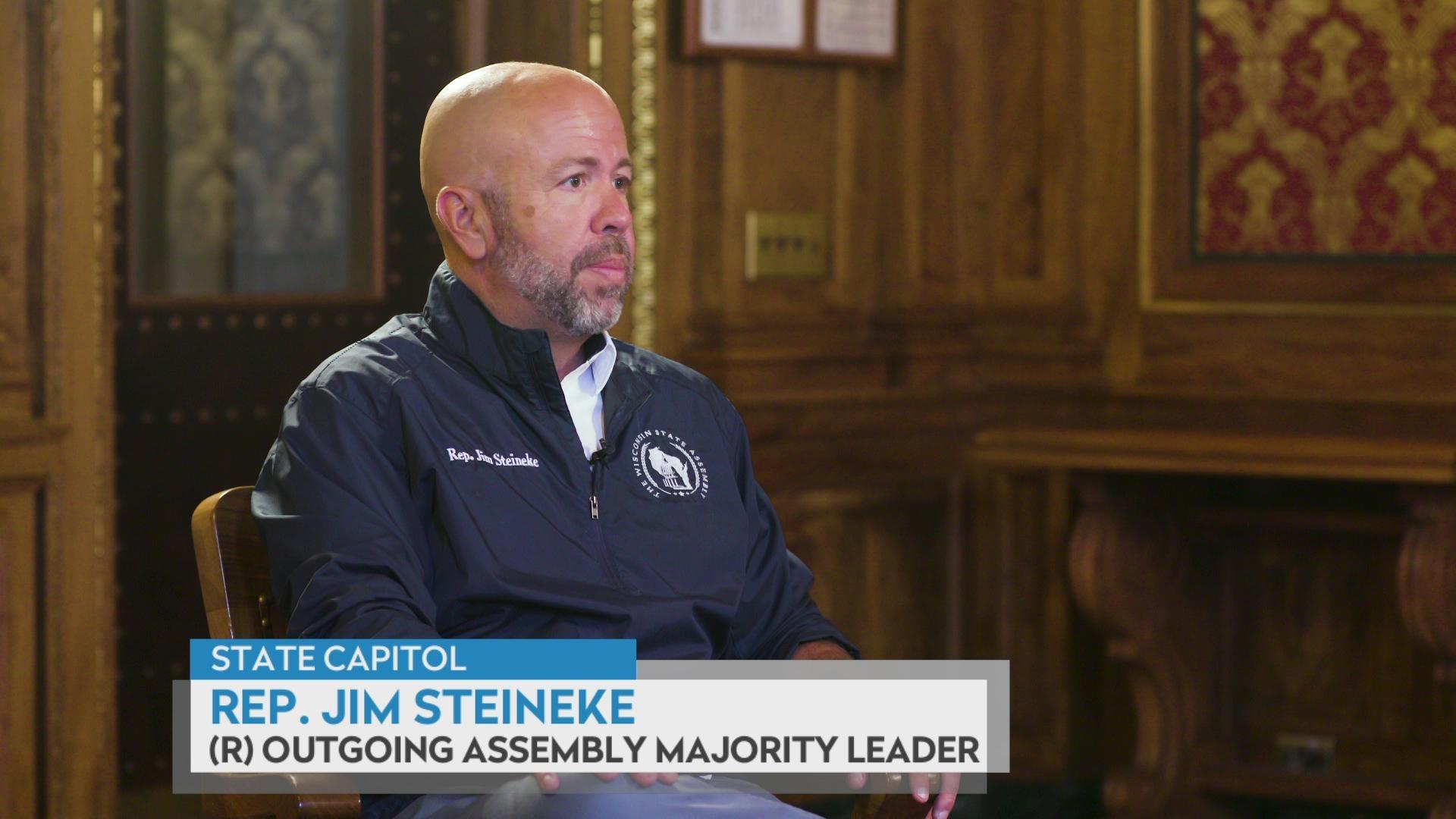 Rep. Jim Steineke on retiring, politics in 2022
Outgoing Wisconsin Assembly Majority Leader Jim Steineke, R-Kaukauna, discusses retiring as a legislator, tumult over the 2020 vote, the Republican primary for governor and the state's abortion laws.
Wednesday July 20, 2022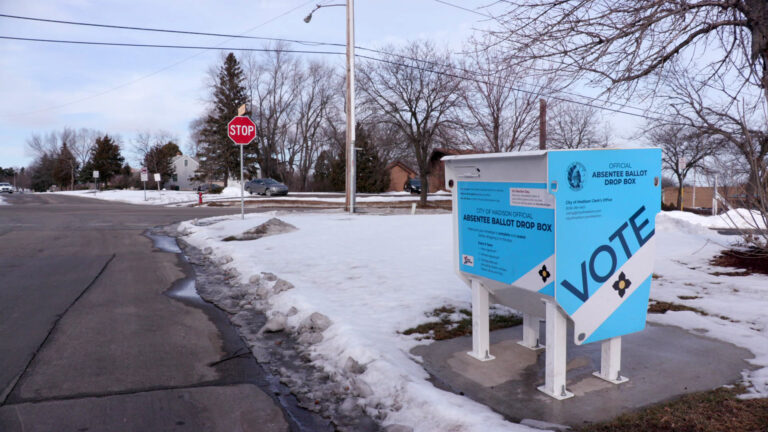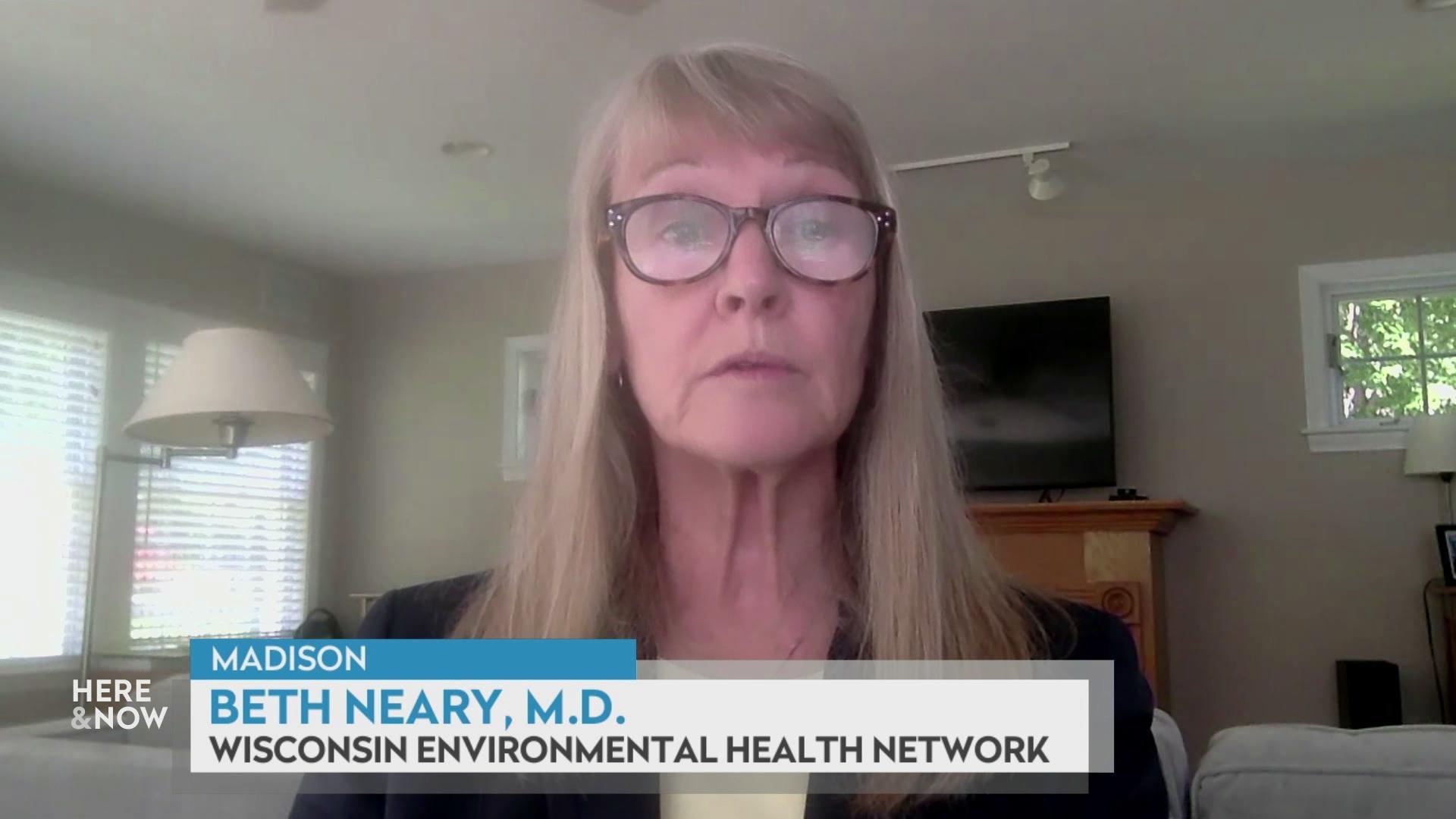 Dr. Beth Neary, a pediatrician and co-president of the Wisconsin Environmental Health Network, discusses health risks posed by PFAS as new federal health advisories warn that some of these chemicals are hazardous even at extremely low levels.
Friday June 17, 2022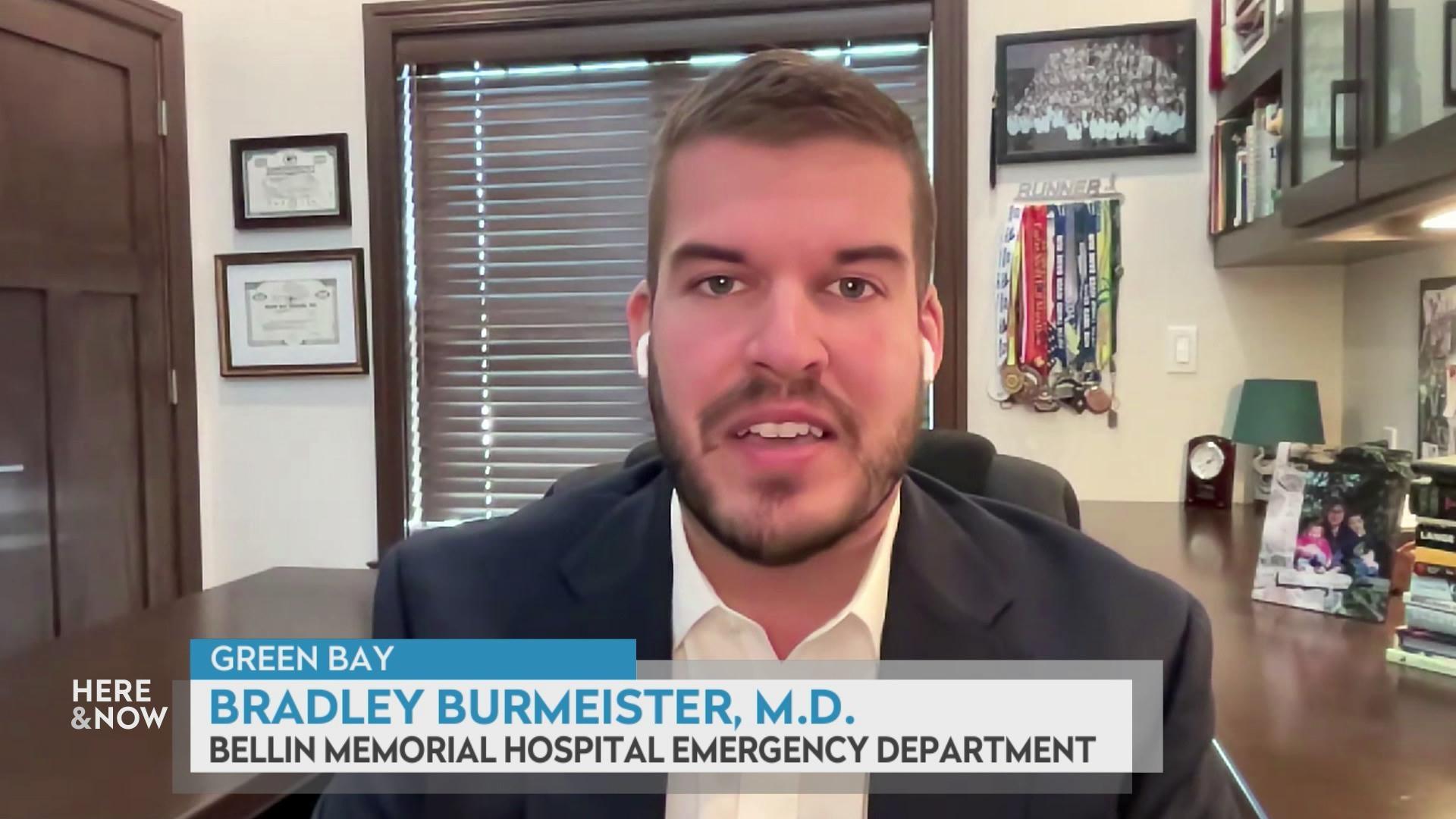 Assessing firearm risk for mental health patients
Dr. Bradley Burmeister, an ER physician at Bellin Memorial Hospital in Green Bay, explains how emergency medical personnel assess firearm risk for patients with mental health needs.
Friday June 17, 2022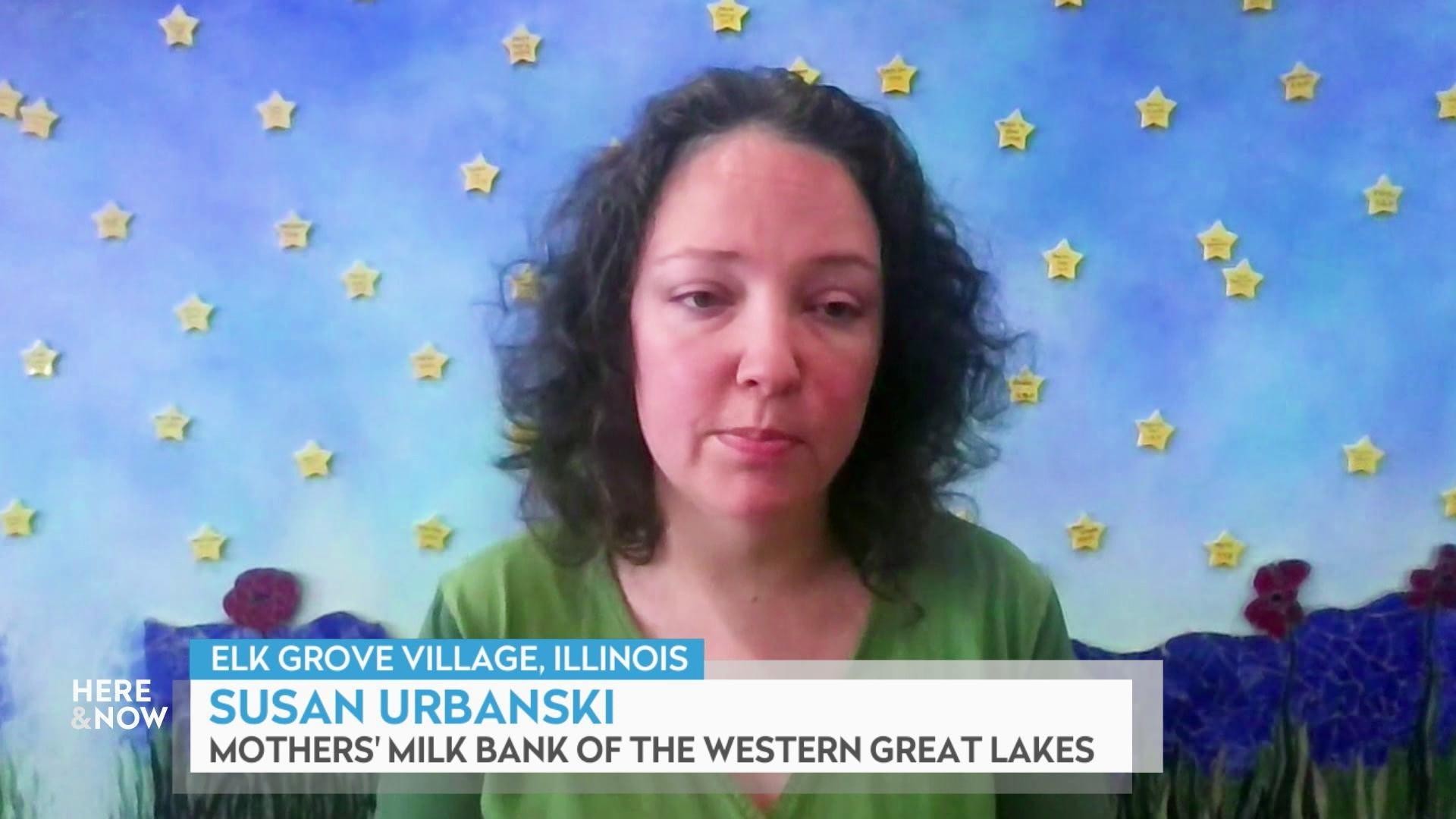 Demand rising for donated human milk
Susan Urbanski, program manager for Mothers' Milk Bank of the Western Great Lakes, describes how donations and demand for human milk have increased as the nationwide baby formula shortage continues.
Friday June 17, 2022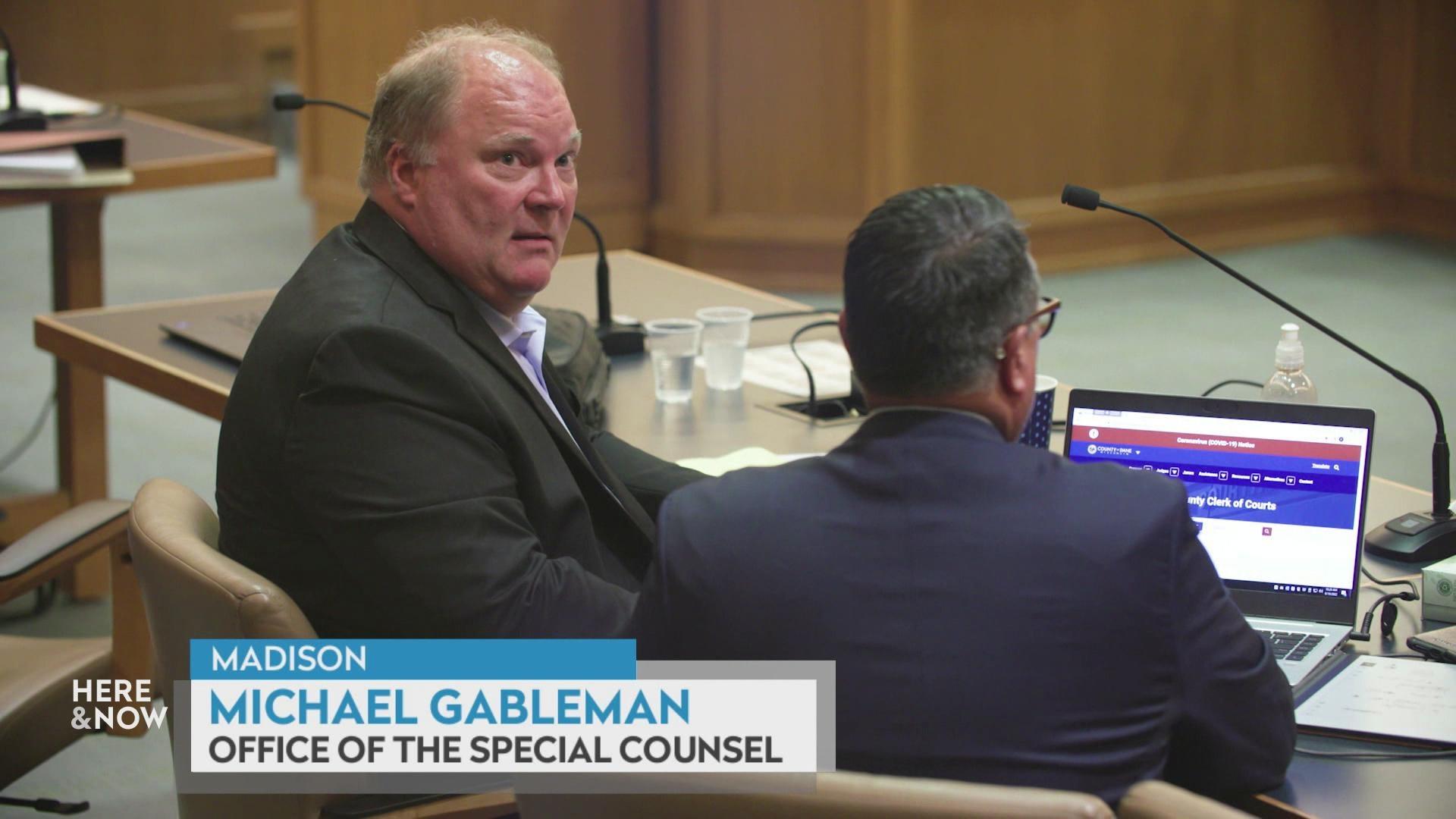 Gableman referred to Wisconsin's Office of Lawyer Regulation
Dane County Judge Frank Remington issued a written order fining former Wisconsin Supreme Court Justice Michael Gableman's Office of Special Counsel the maximum $2,000 a day for contempt — hired by Assembly Speaker Robin Vos to investigate Wisconsin's 2020 presidential vote, Gableman refused to testify in a lawsuit seeking records from his office.
Friday June 17, 2022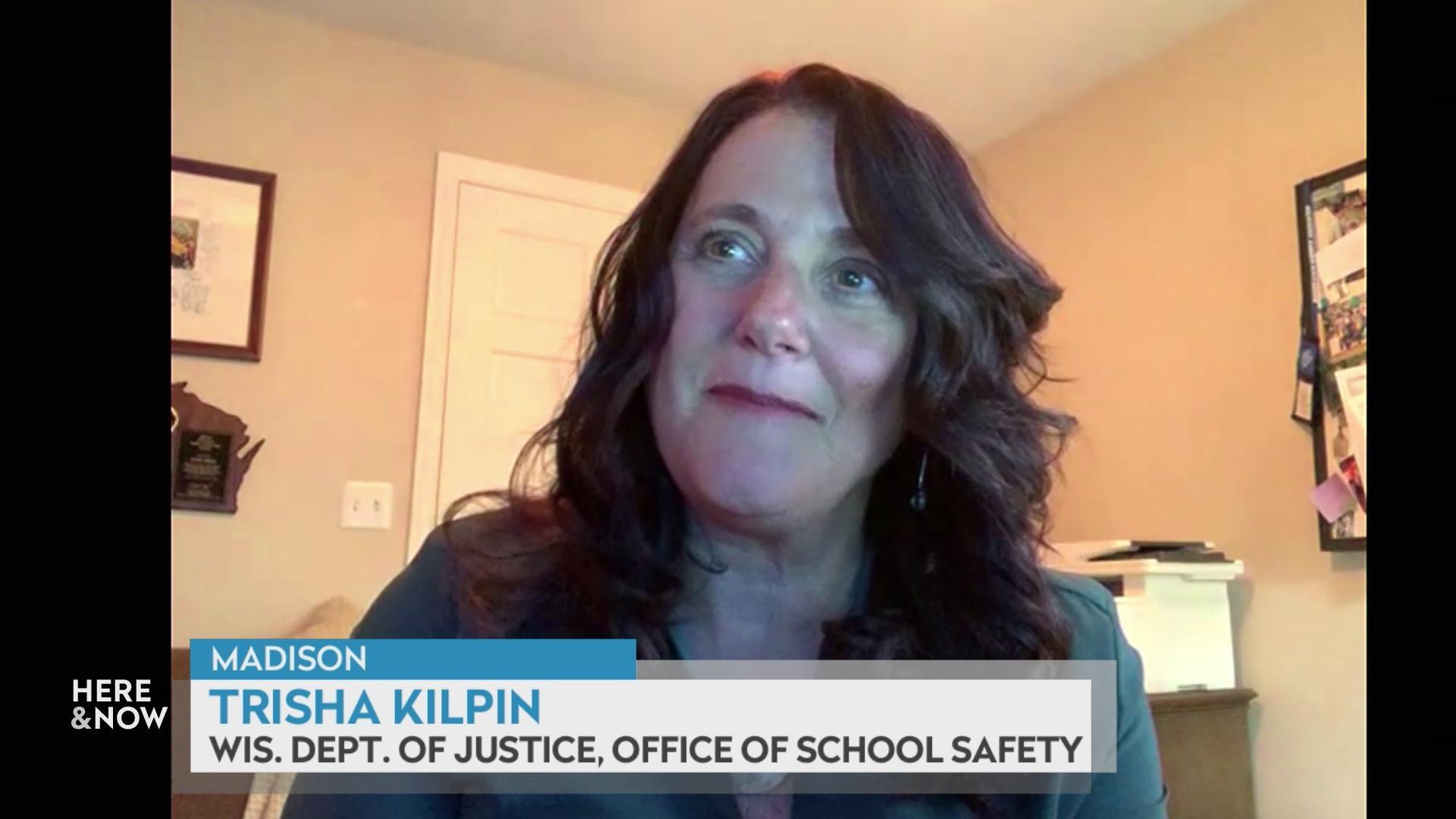 Gauging threats and ensuring safety in schools
Trisha Kilpin, director of the Office of School Safety in the Wisconsin Department of Justice, considers the aftermath of the Uvalde massacre as schools labor to identify threats and provide security.
Friday June 10, 2022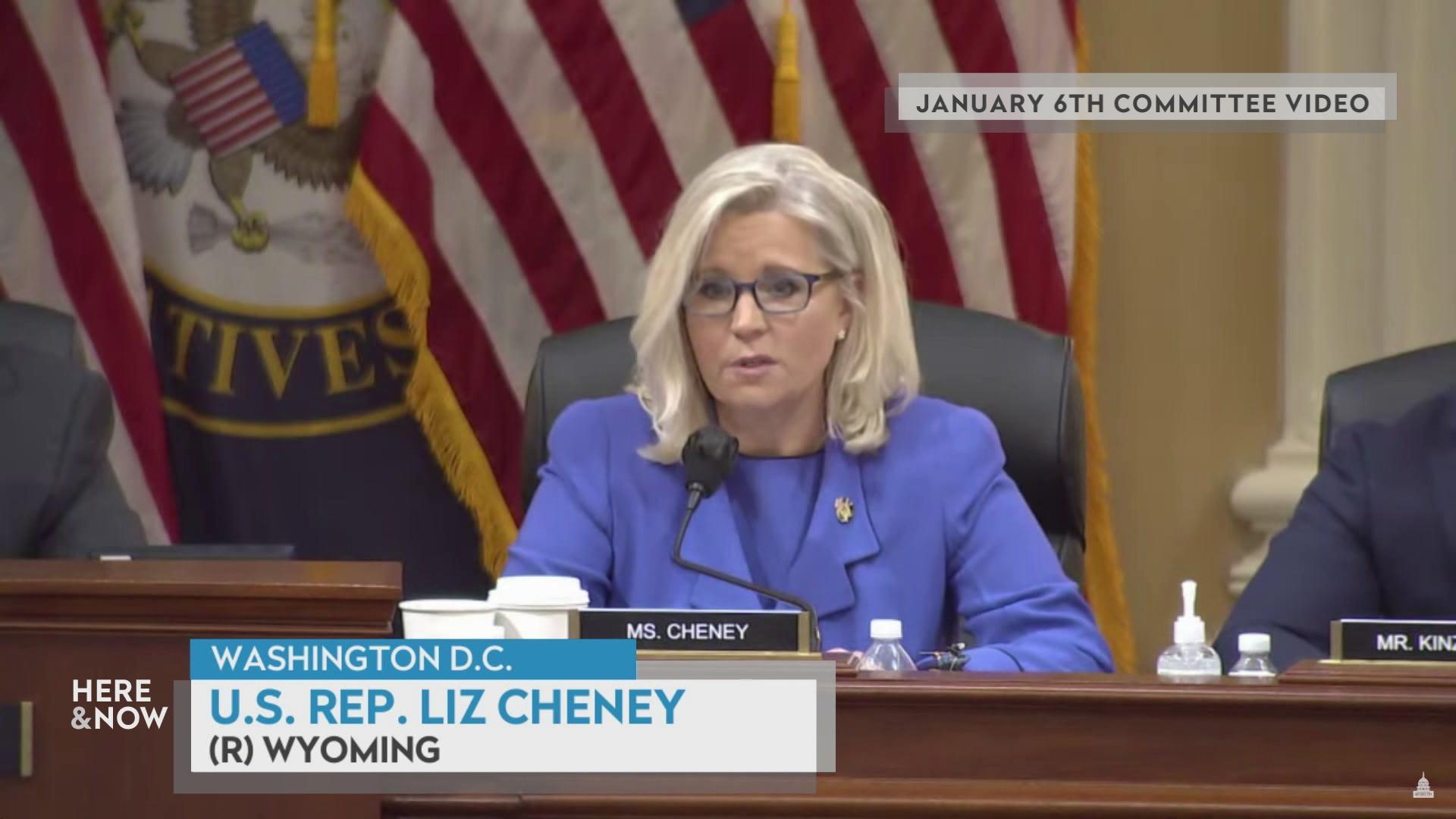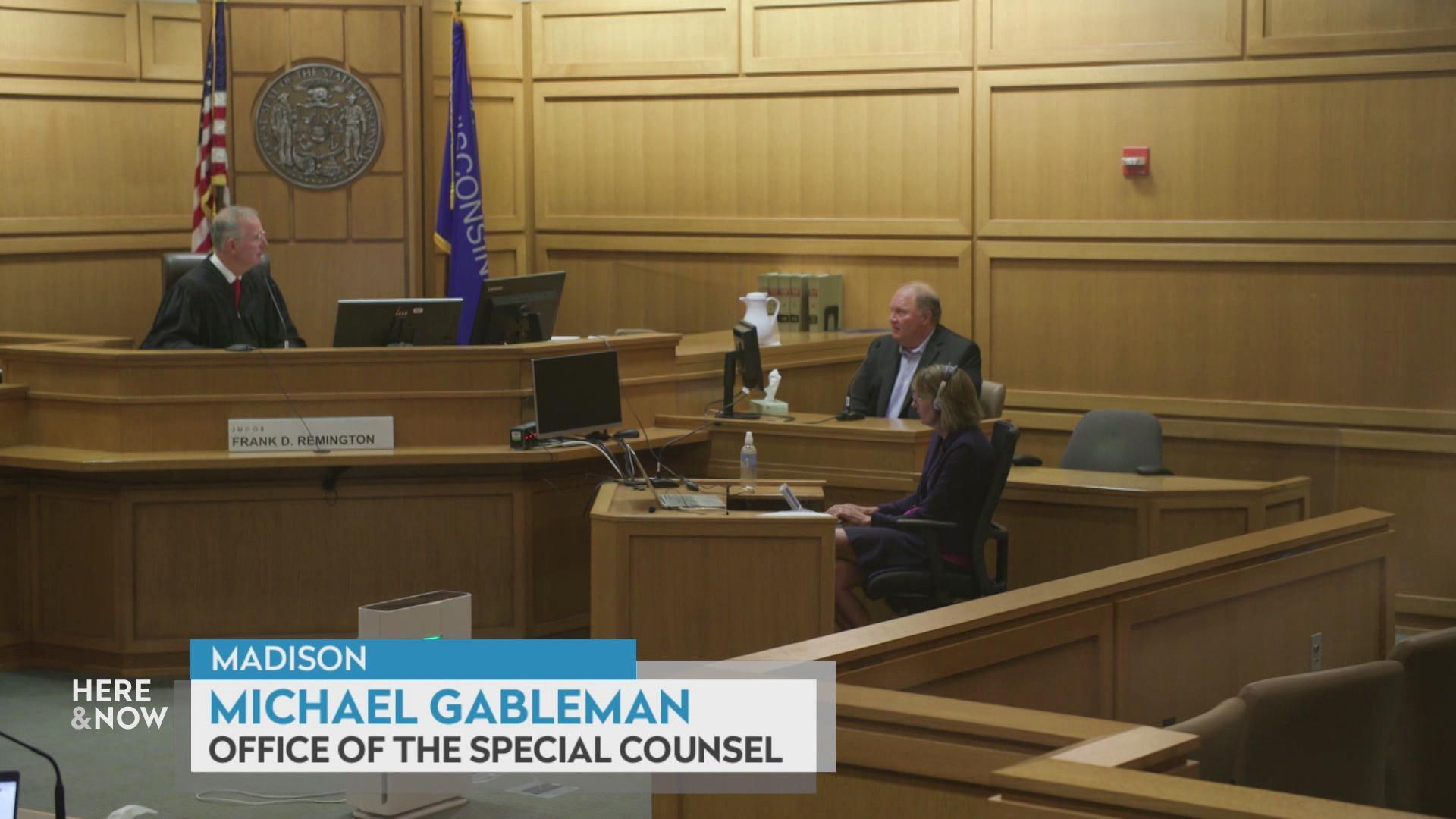 Judge holds Gableman in contempt over open records lawsuit
During proceedings over an open records lawsuit, former Wisconsin Supreme Court Justice Michael Gableman was held in contempt of court after he accused a Dane County judge of taking sides and refused to answer questions.
Friday June 10, 2022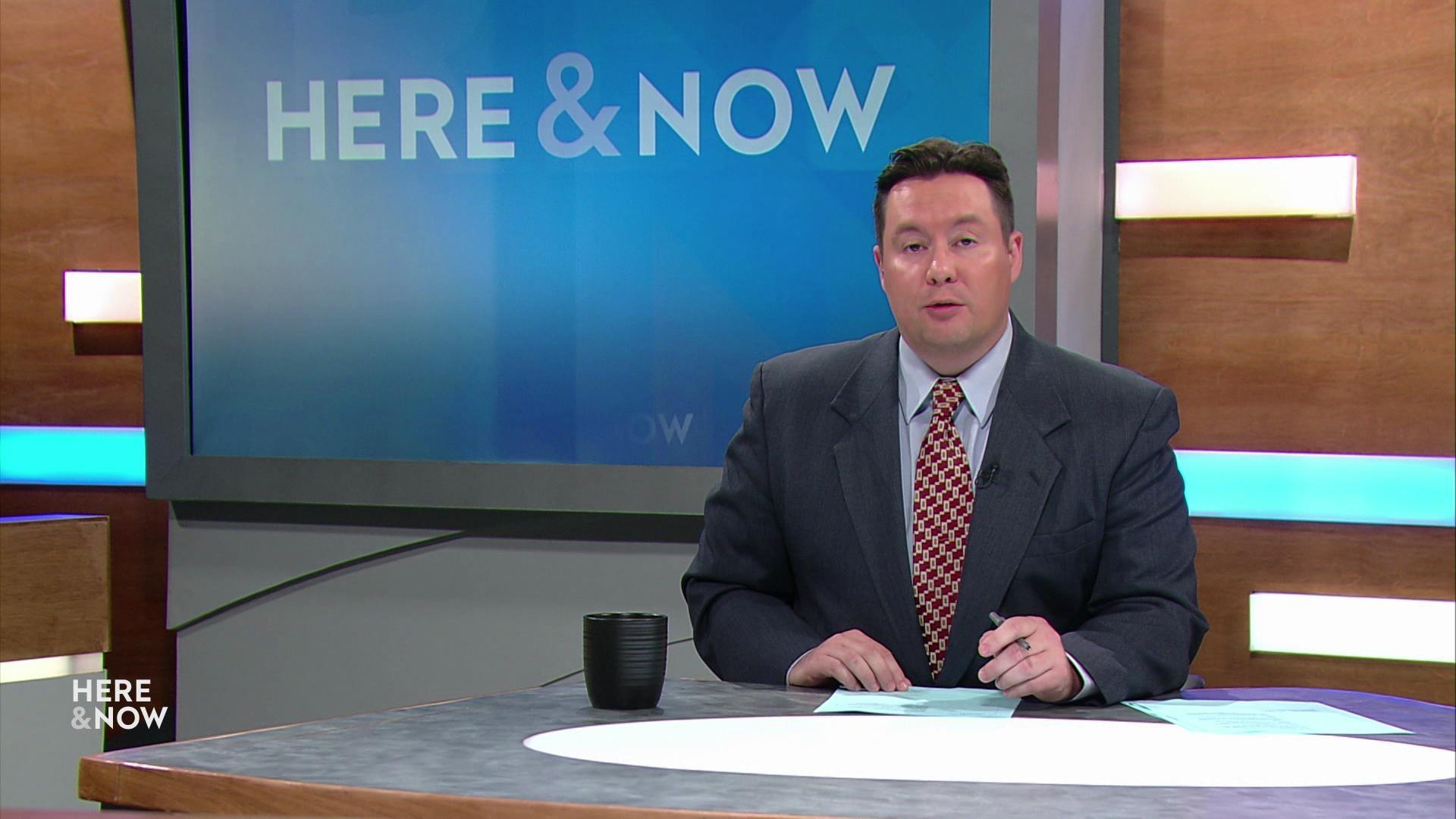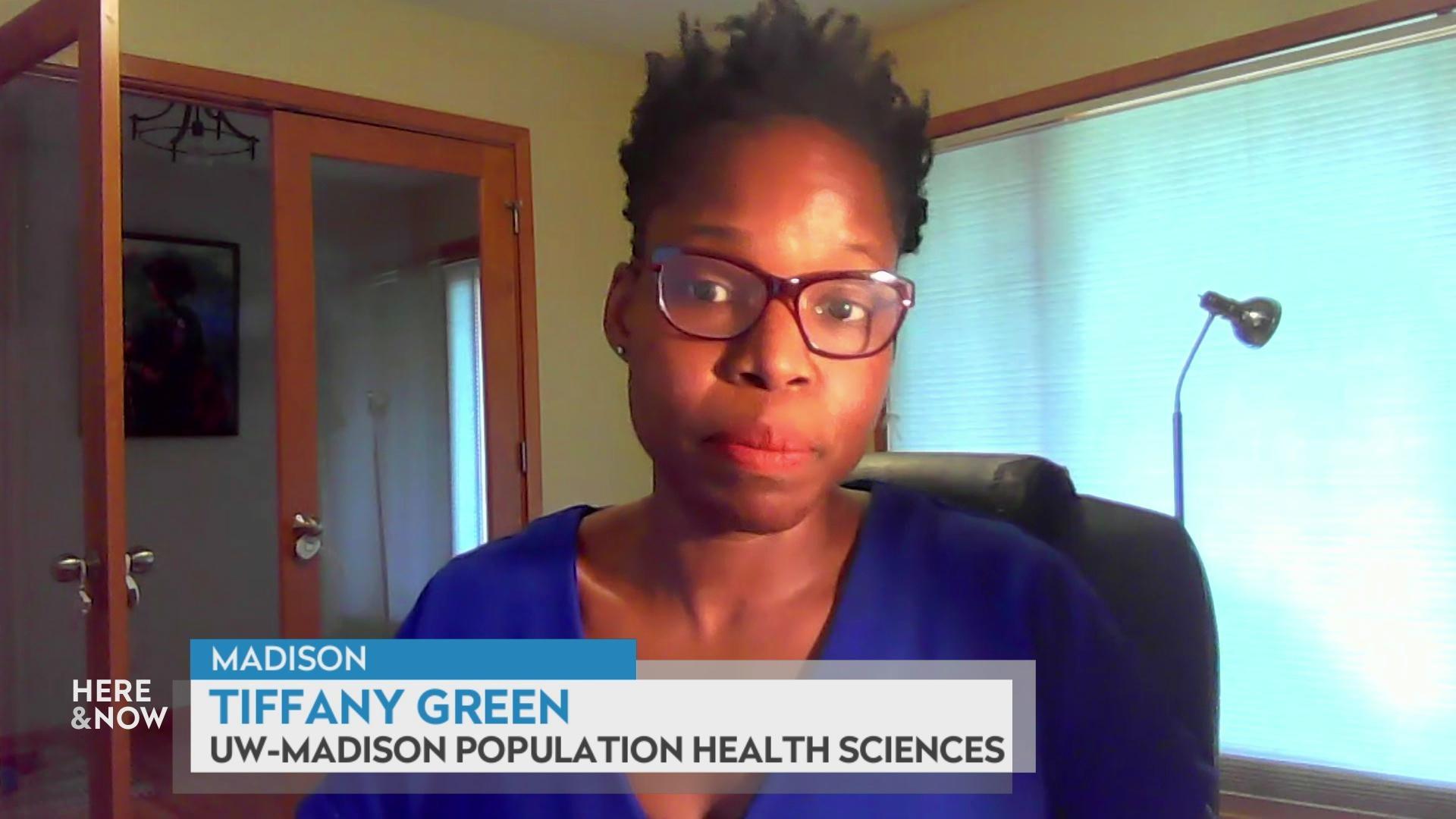 Abortion access and maternal health disparities
Tiffany Green, a professor of population health and obstetrics and gynecology at UW-Madison, discusses economic and racial disparities linked to abortion and expected impacts of reversing Roe v. Wade.
Friday June 10, 2022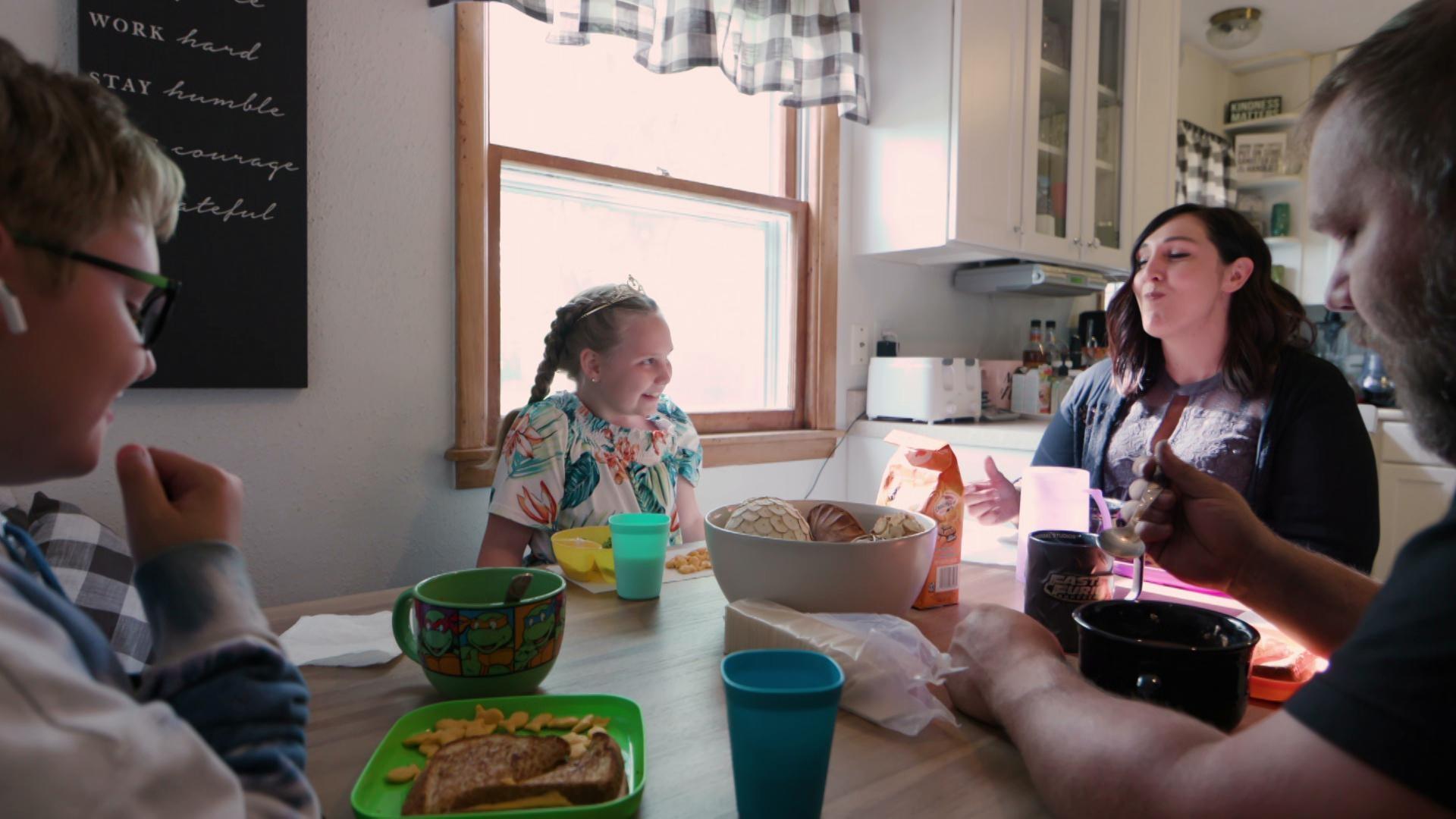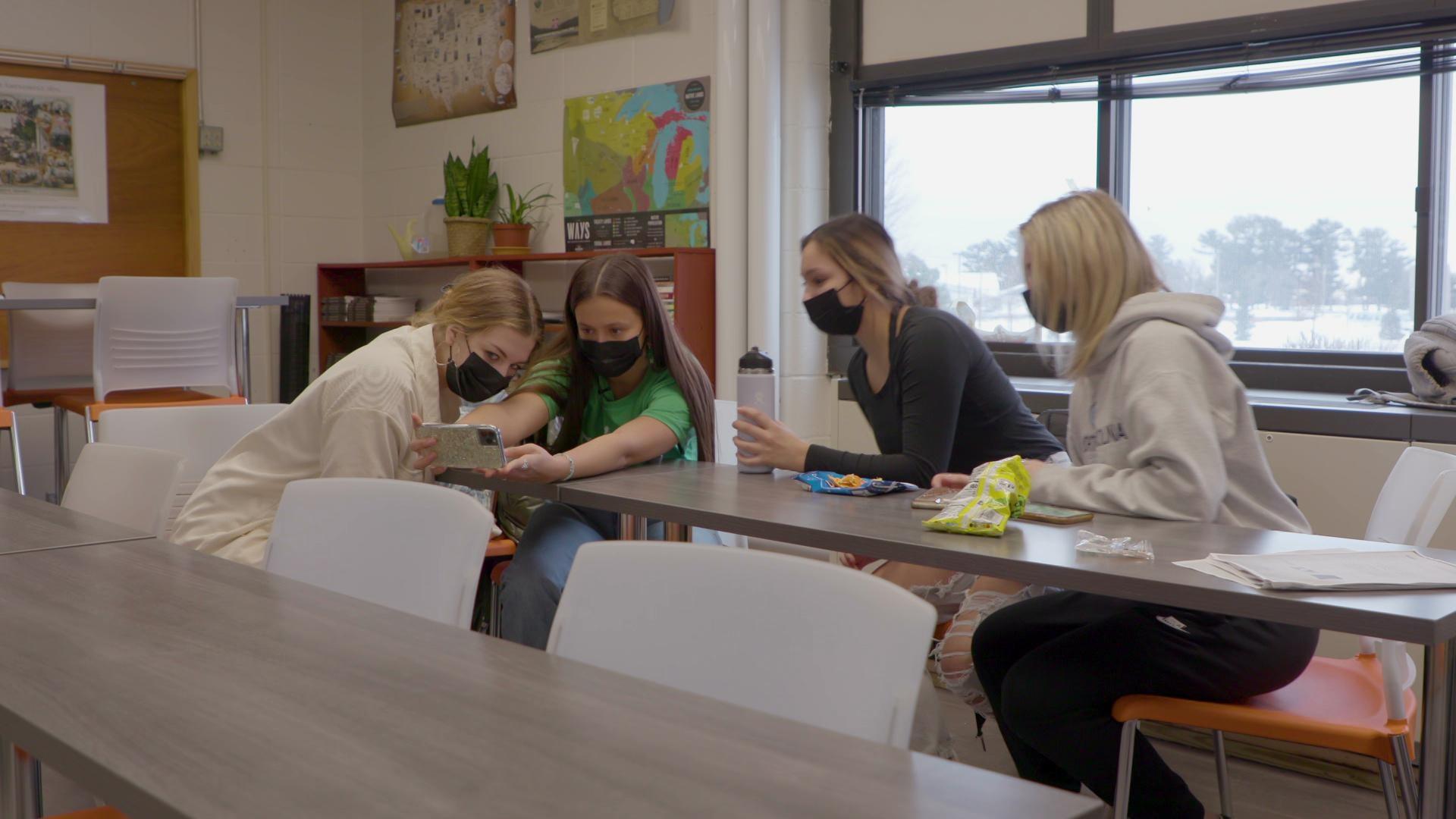 What it's like for kids to live in small-town Wisconsin
Five teenagers who attend Black River Falls High School – who grew up in the area or moved there after living elsewhere – share how their perspectives and future plans are shaped by living in a rural community.
Thursday June 2, 2022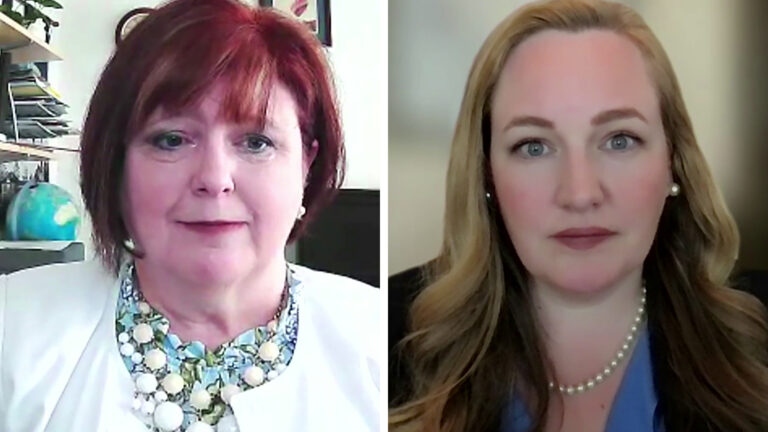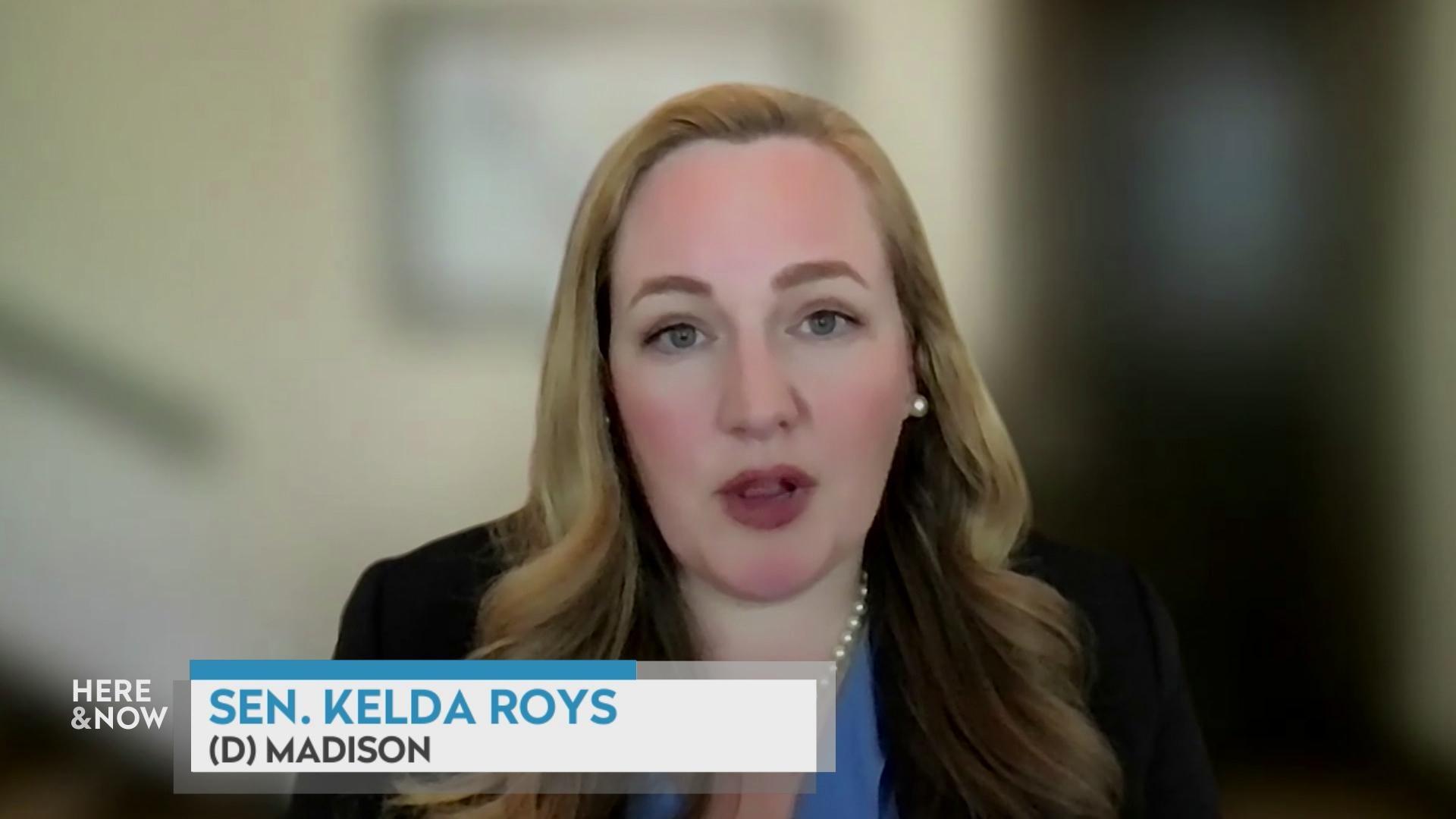 Democrats anticipate the end of Roe v. Wade
State Sen. Kelda Roys, D-Madison, discusses abortion law and what responses Wisconsin's Democratic lawmakers may be considering in anticipation of the U.S. Supreme Court overturning Roe v. Wade.
Friday May 13, 2022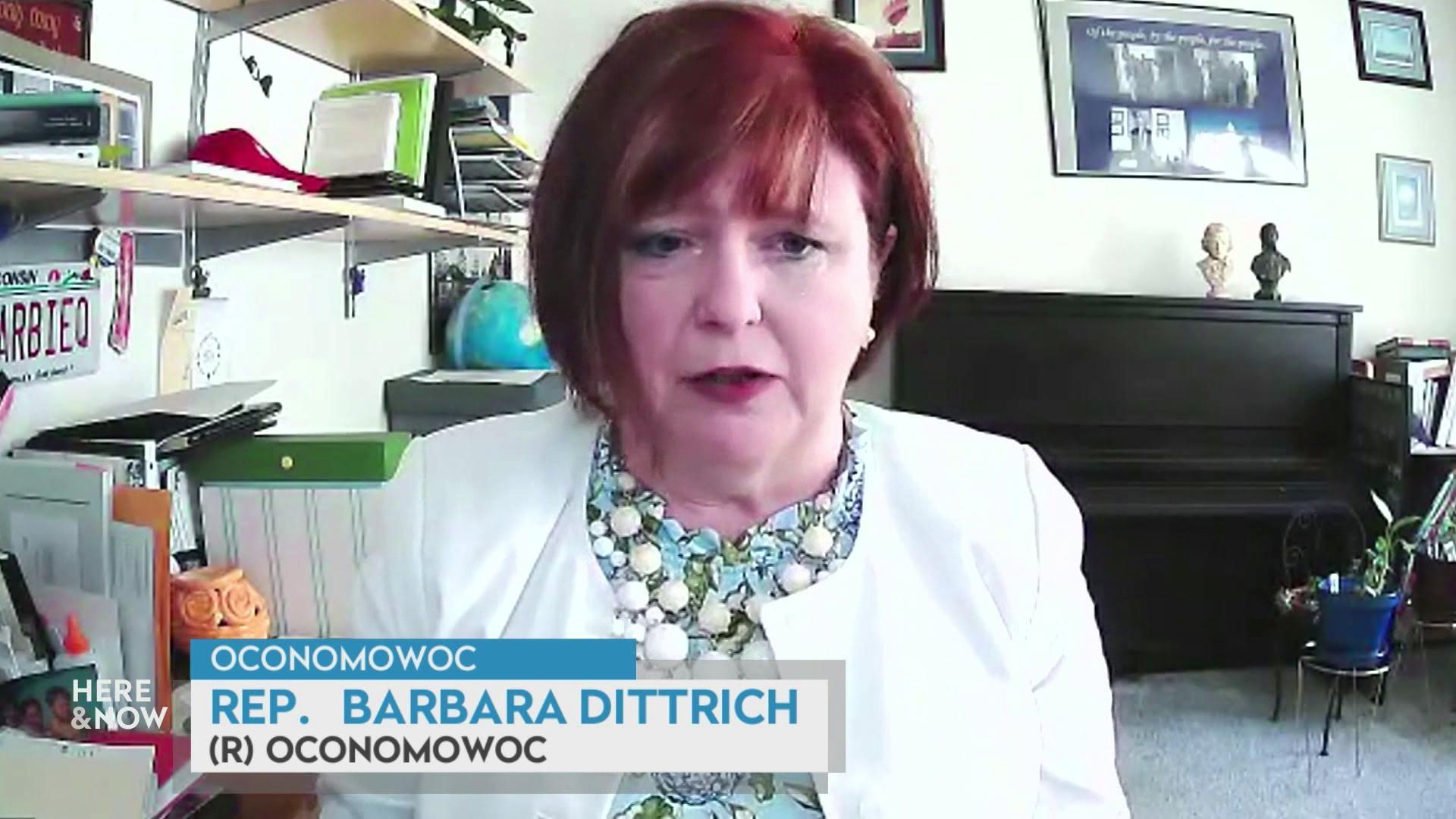 Republicans anticipate the end of Roe v. Wade
State Rep. Barbara Dittrich, R-Oconomowoc, discusses abortion law and policies Wisconsin's Republican lawmakers may be considering in anticipation of the U.S. Supreme Court overturning Roe v. Wade.
Friday May 13, 2022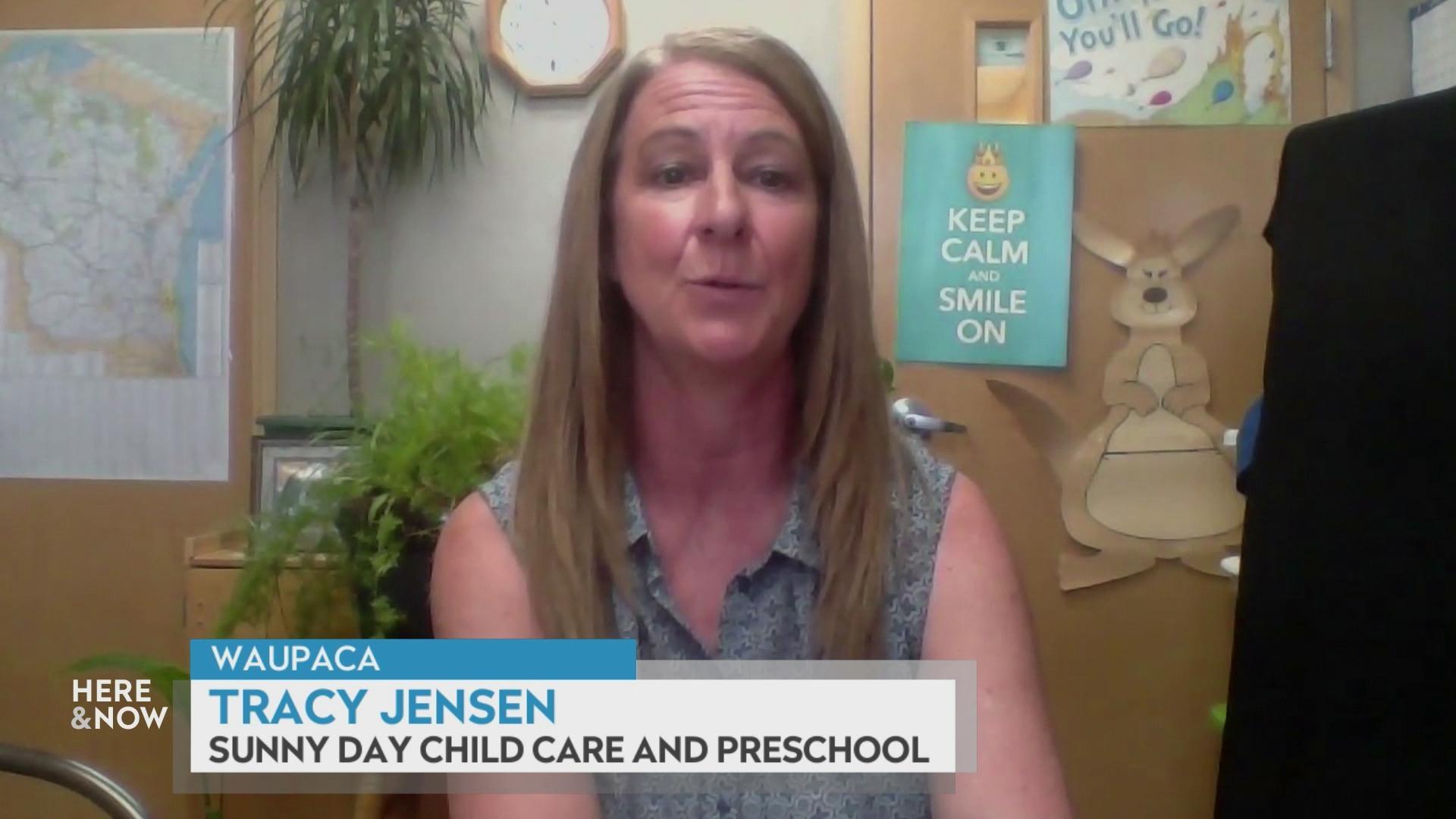 The availability and affordability of child care
Tracy Jensen, a program director at Sunny Day Child Care & Preschool in Waupaca, explains the idea of "National Day Without Child Care" and challenges parents and providers face with access and cost.
Friday May 13, 2022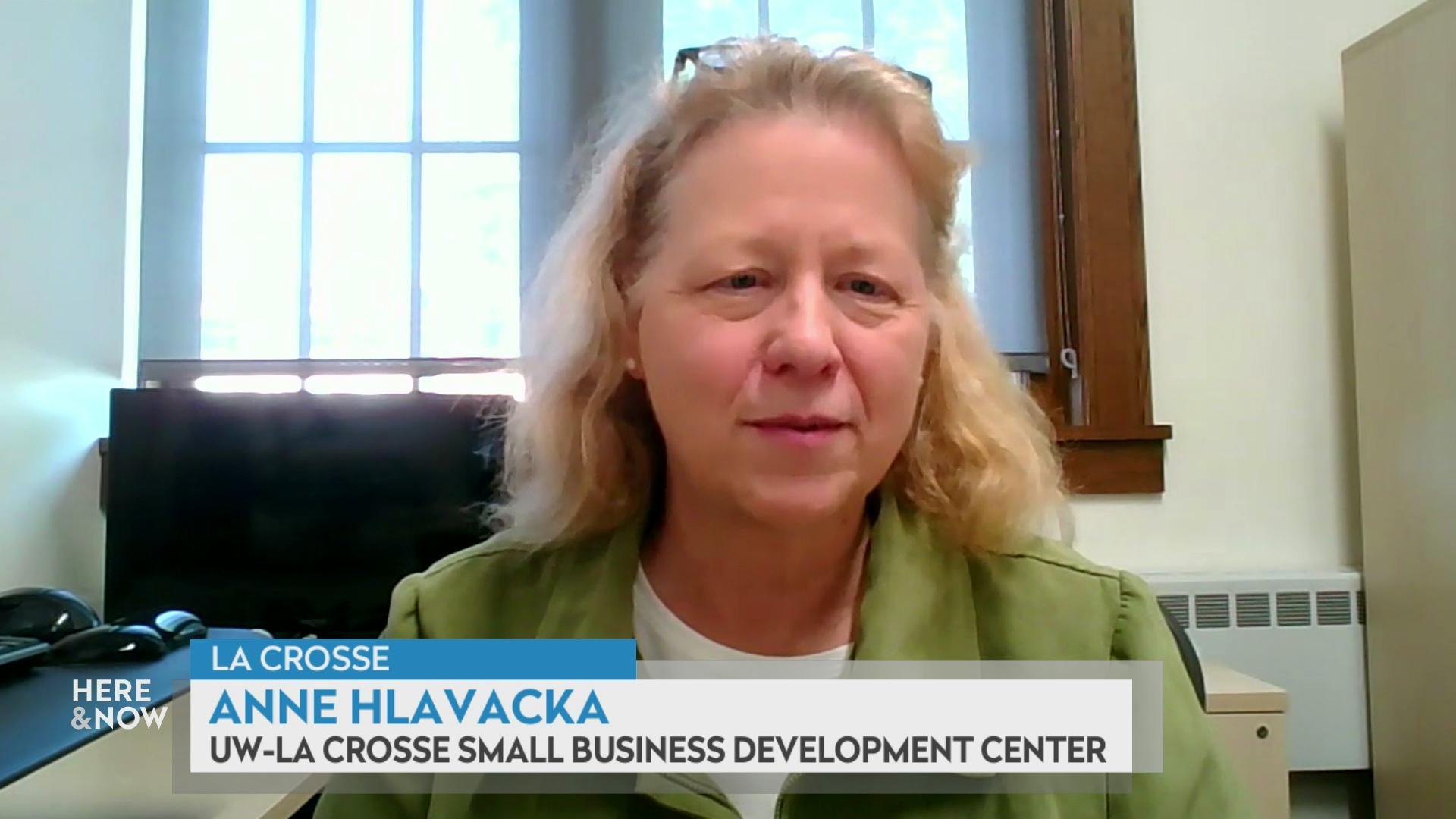 Wisconsin's spike in new small businesses
Anne Hlavacka, director of the Wisconsin Small Business Development Center at UW-La Crosse, shares how more entrepreneurs have launched new businesses in western Wisconsin since the pandemic started.
Friday May 13, 2022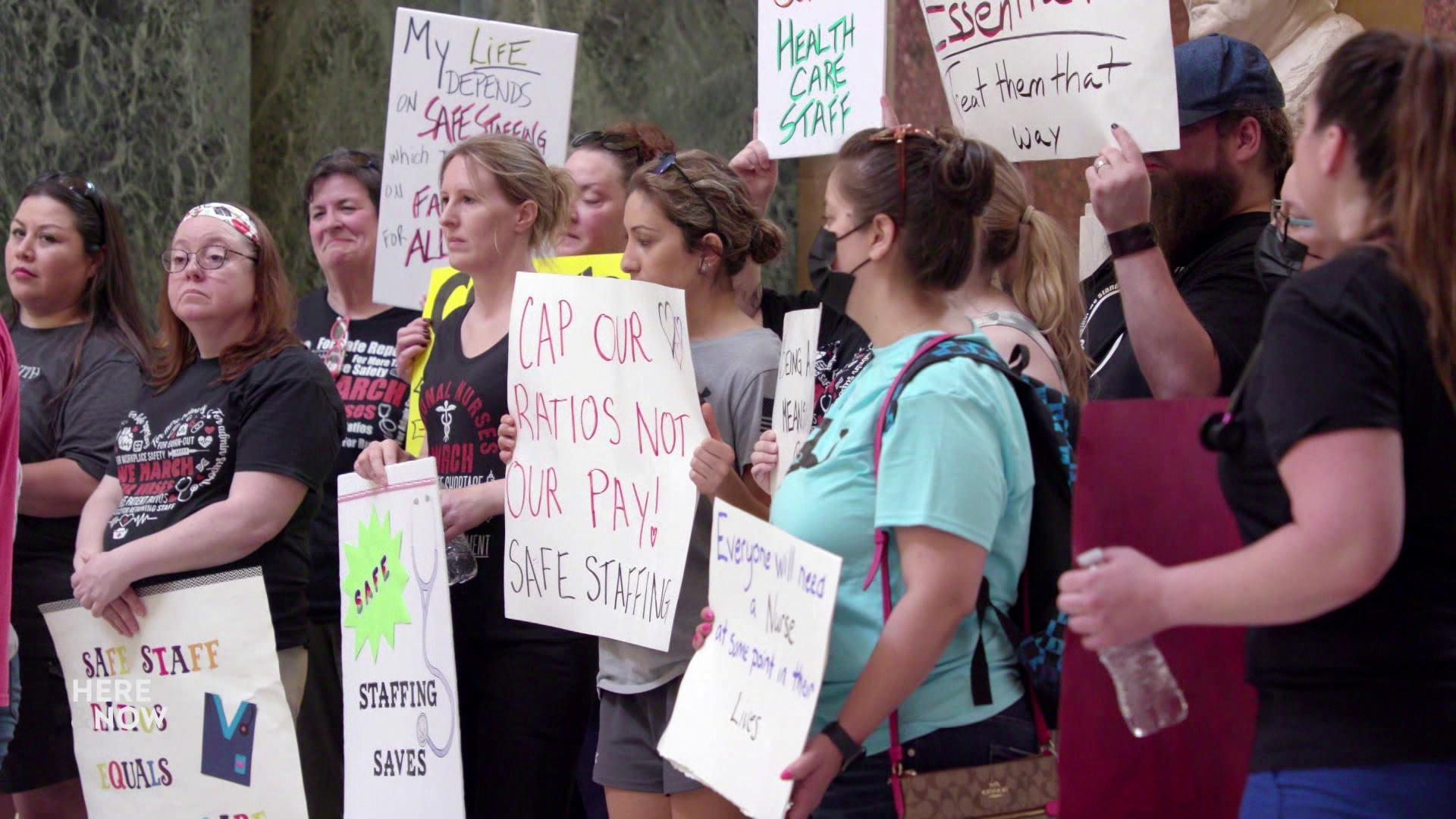 Nurses rally at Wisconsin Capitol
Nurses rallied at the Wisconsin State Capitol, calling for safer staffing levels, higher wages and more affordable education.
Friday May 13, 2022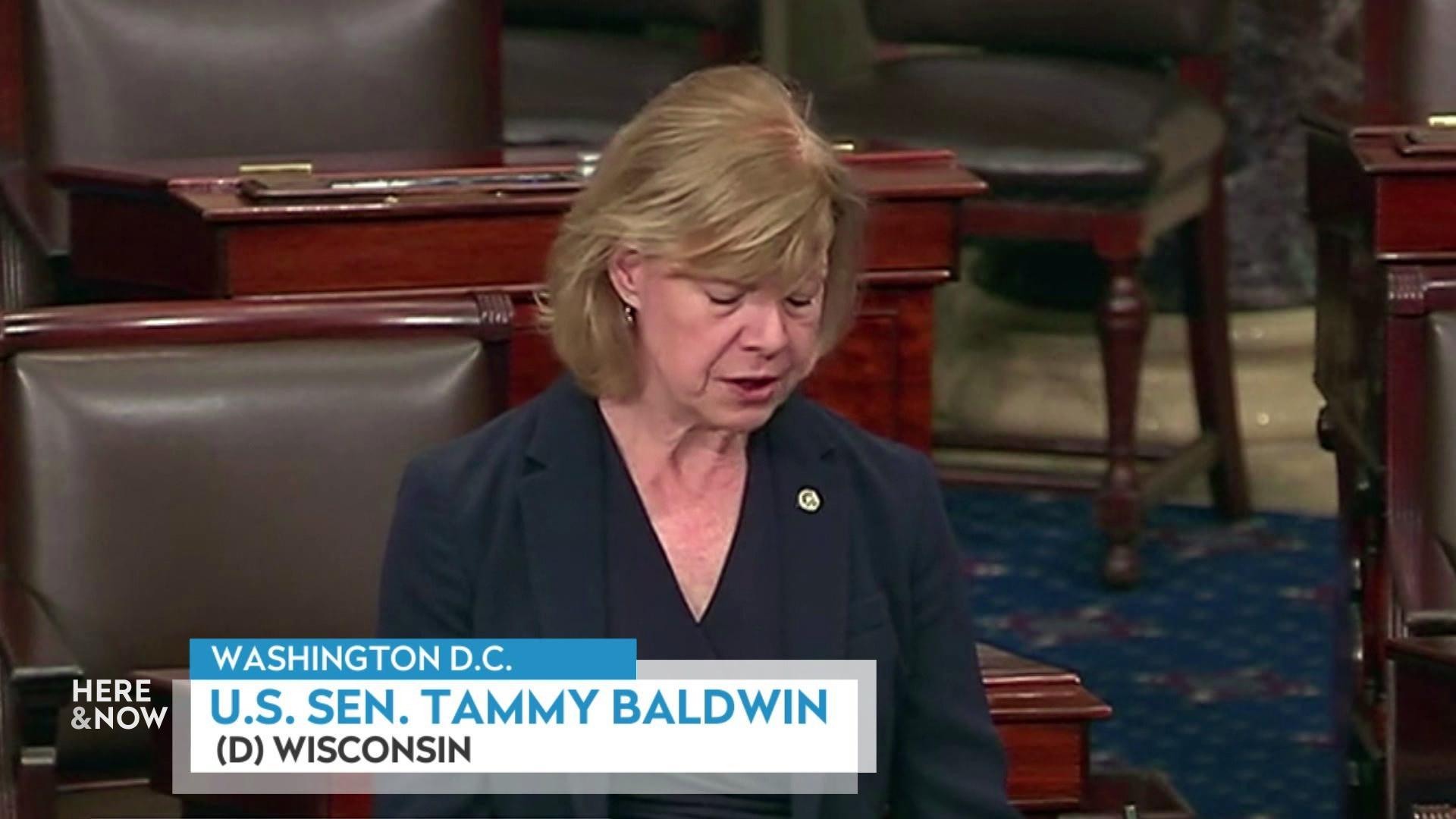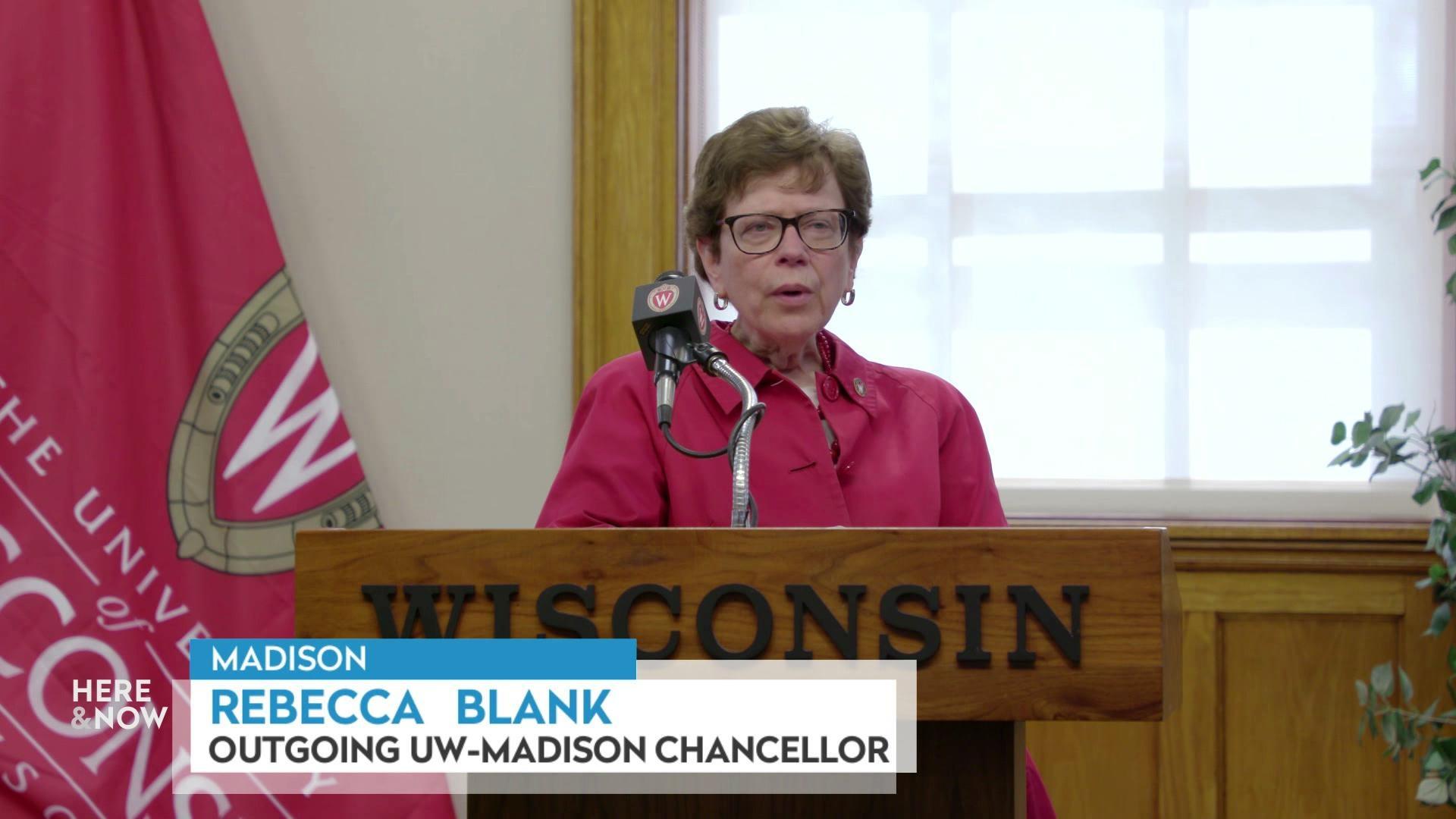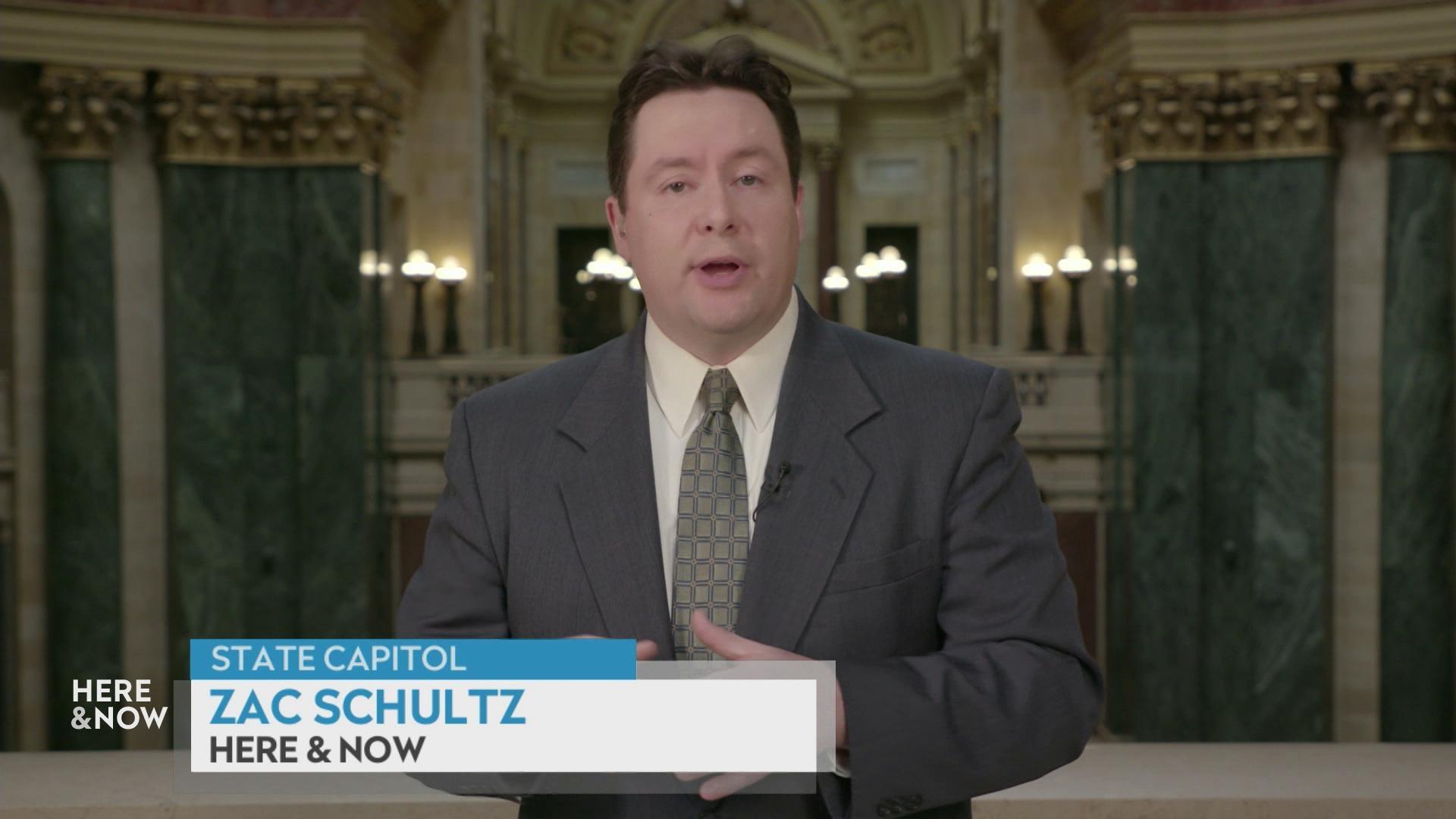 Abortion's new prominence in Wisconsin politics
"Here & Now" senior political reporter Zac Schultz considers political implications of a leaked U.S. Supreme Court draft opinion on abortion and the potential effects on Wisconsin's upcoming elections.
Saturday May 7, 2022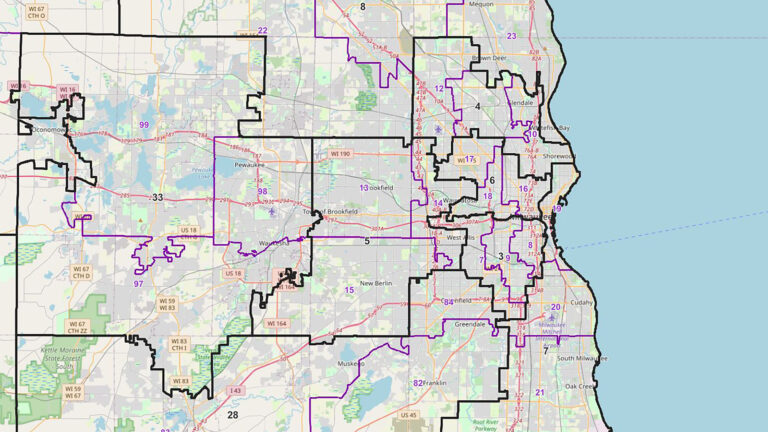 Hagedorn says time ran out for Wisconsin's redistricting process
After the U.S. Supreme Court sent the matter back to the state level, the Wisconsin Supreme Court's conservative majority approved in a 4-3 decision legislative redistricting maps it had previously rejected in another 4-3 decision – the swing vote was Justice Brian Hagedorn, who opined the window to consider Voting Rights Act claims had closed.
Monday April 18, 2022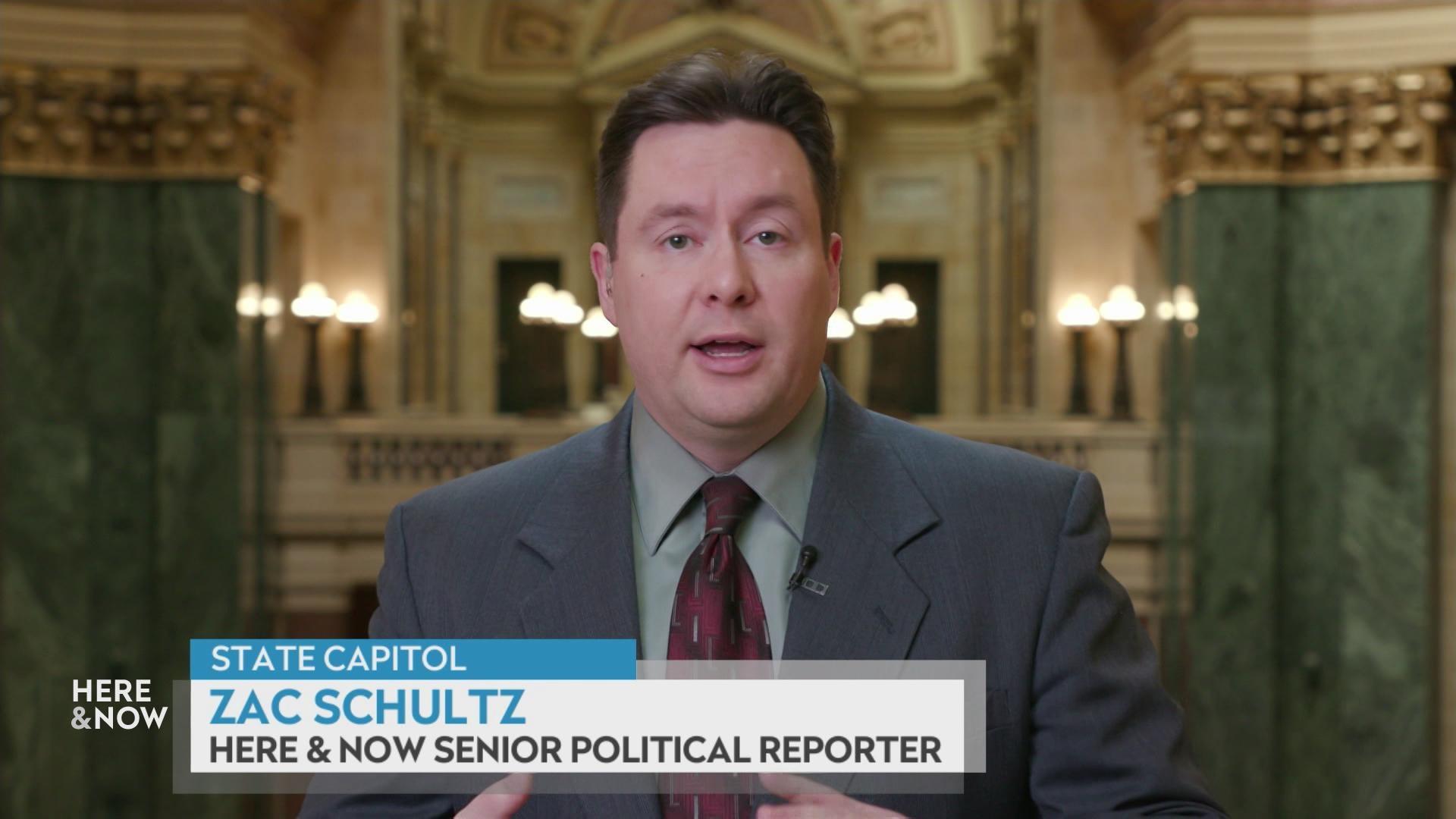 The SCOTUS redistricting order for Wisconsin
"Here & Now" senior political reporter Zac Schultz explains what a U.S. Supreme Court order on Wisconsin's legislative redistricting means and its rejections of a challenge to the congressional maps.
Friday March 25, 2022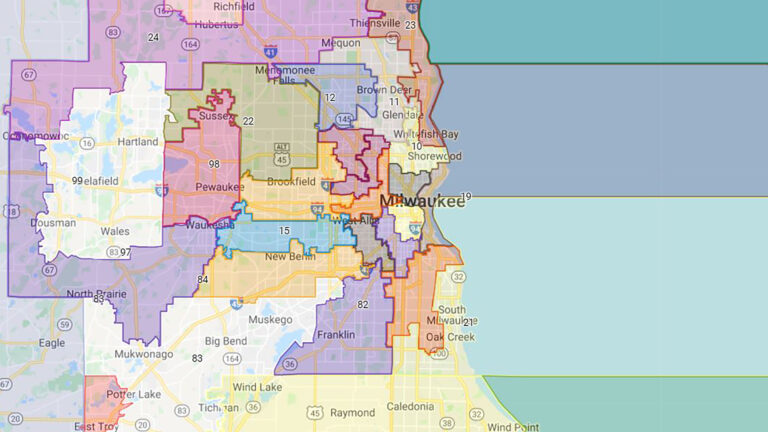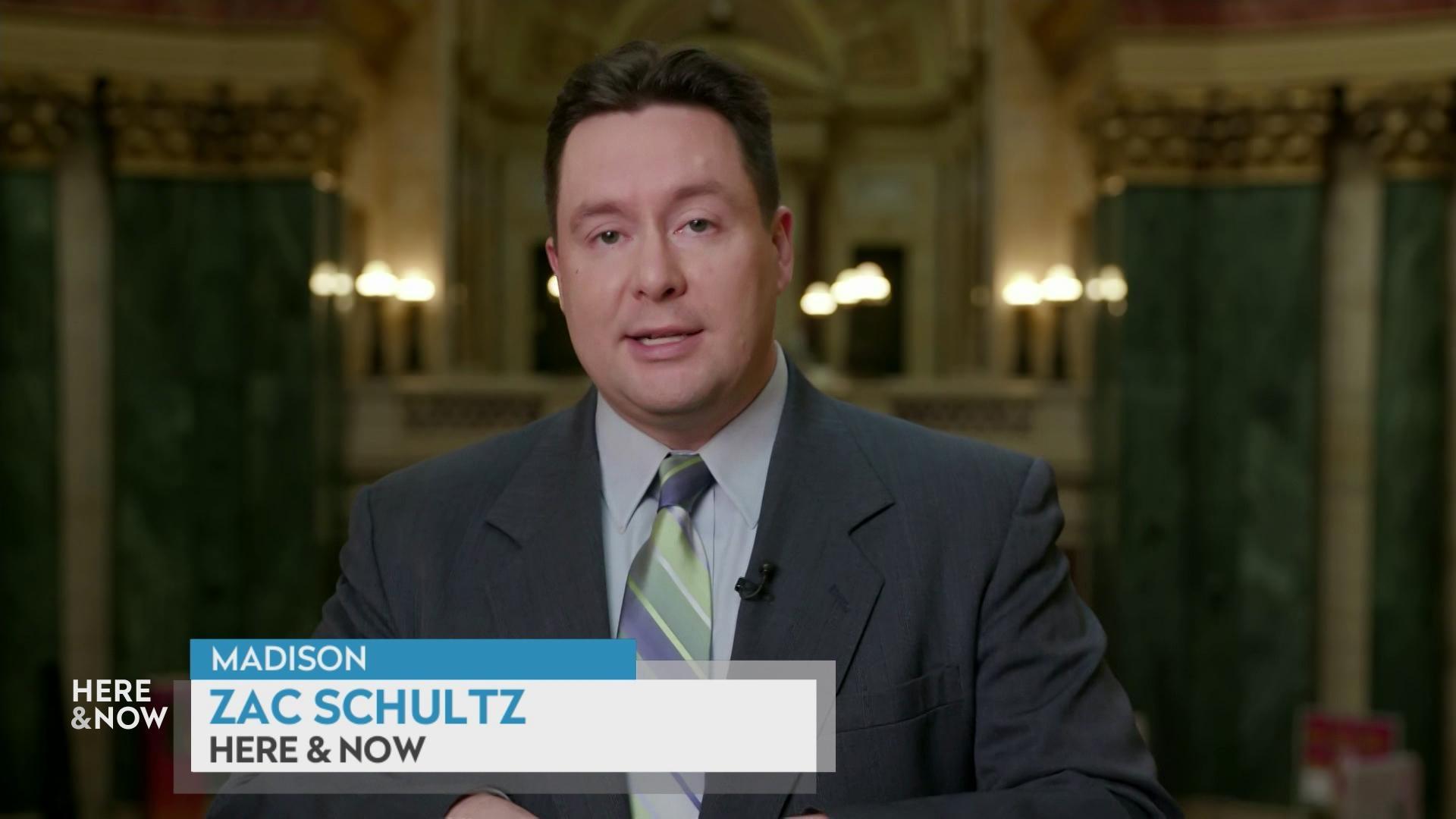 Wisconsin's State of the State and 2022 politics
"Here & Now" senior political reporter Zac Schultz unpacks the politics of the 2022 State of the State address by Wisconsin Gov. Tony Evers and response by state Senate Majority Leader Devin LeMahieu.
Friday February 18, 2022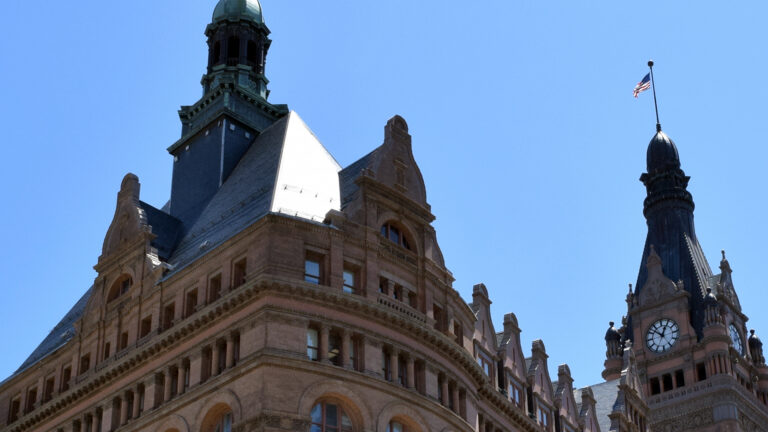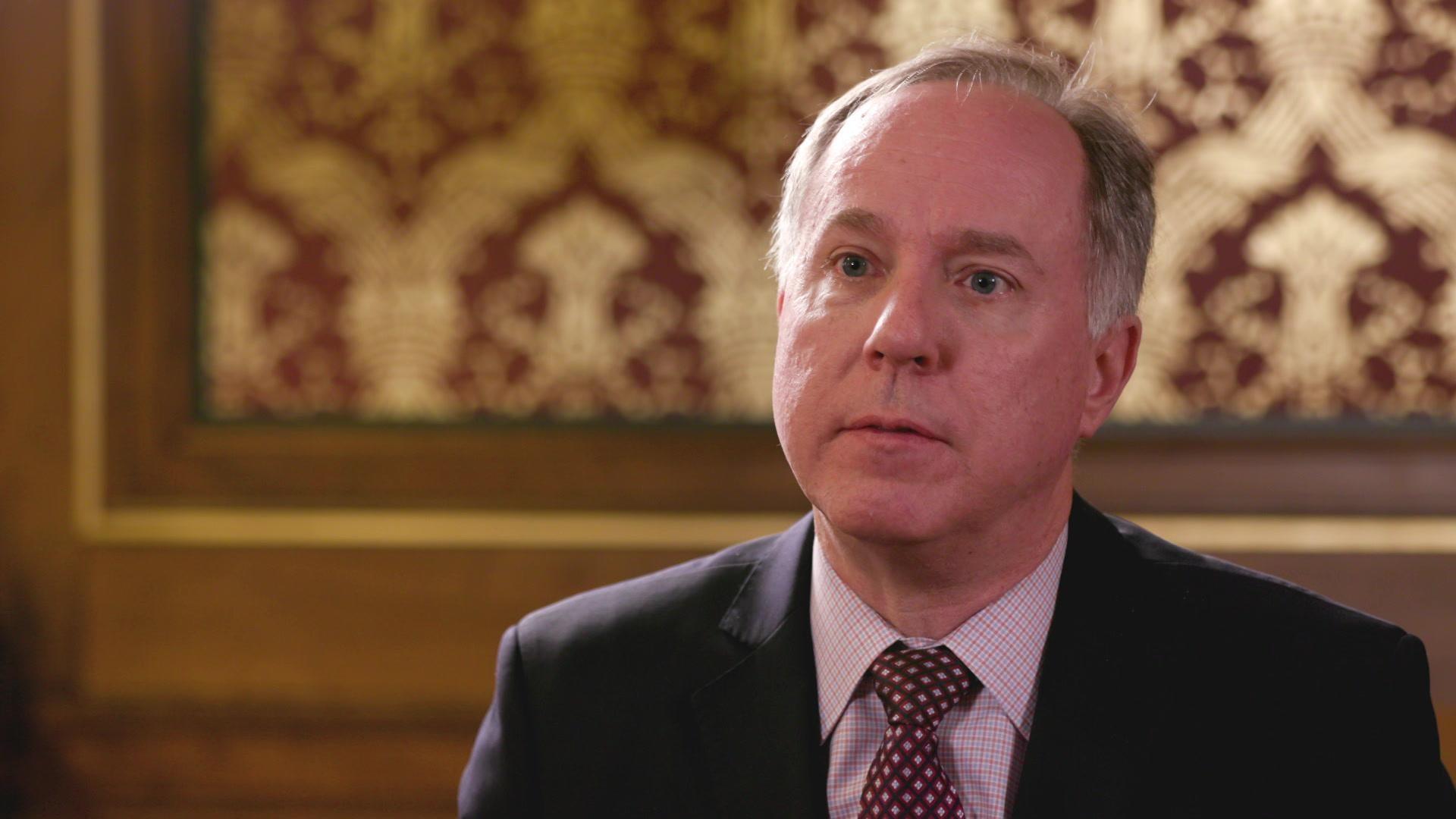 Vos discusses election investigations, 2022 priorities
On the one-year anniversary of the Capitol insurrection that sought to thwart the results of the 2020 presidential election, Wisconsin Assembly Speaker Robin Vos responds to criticisms of state Republicans' investigations into how that election transpired in Wisconsin and discusses his legislative priorities for the new year.
Friday January 7, 2022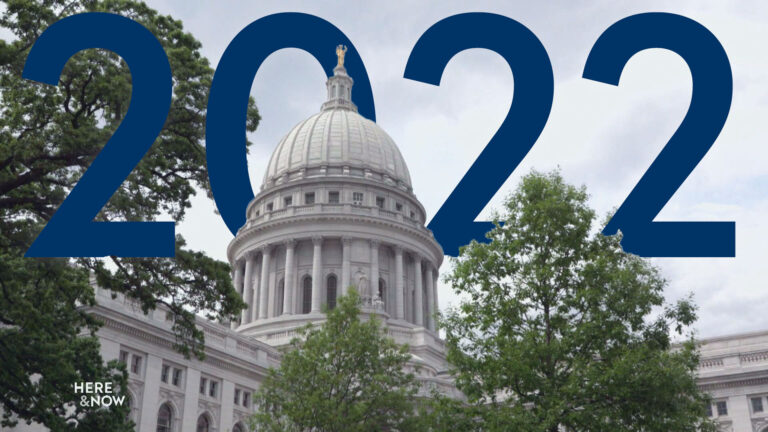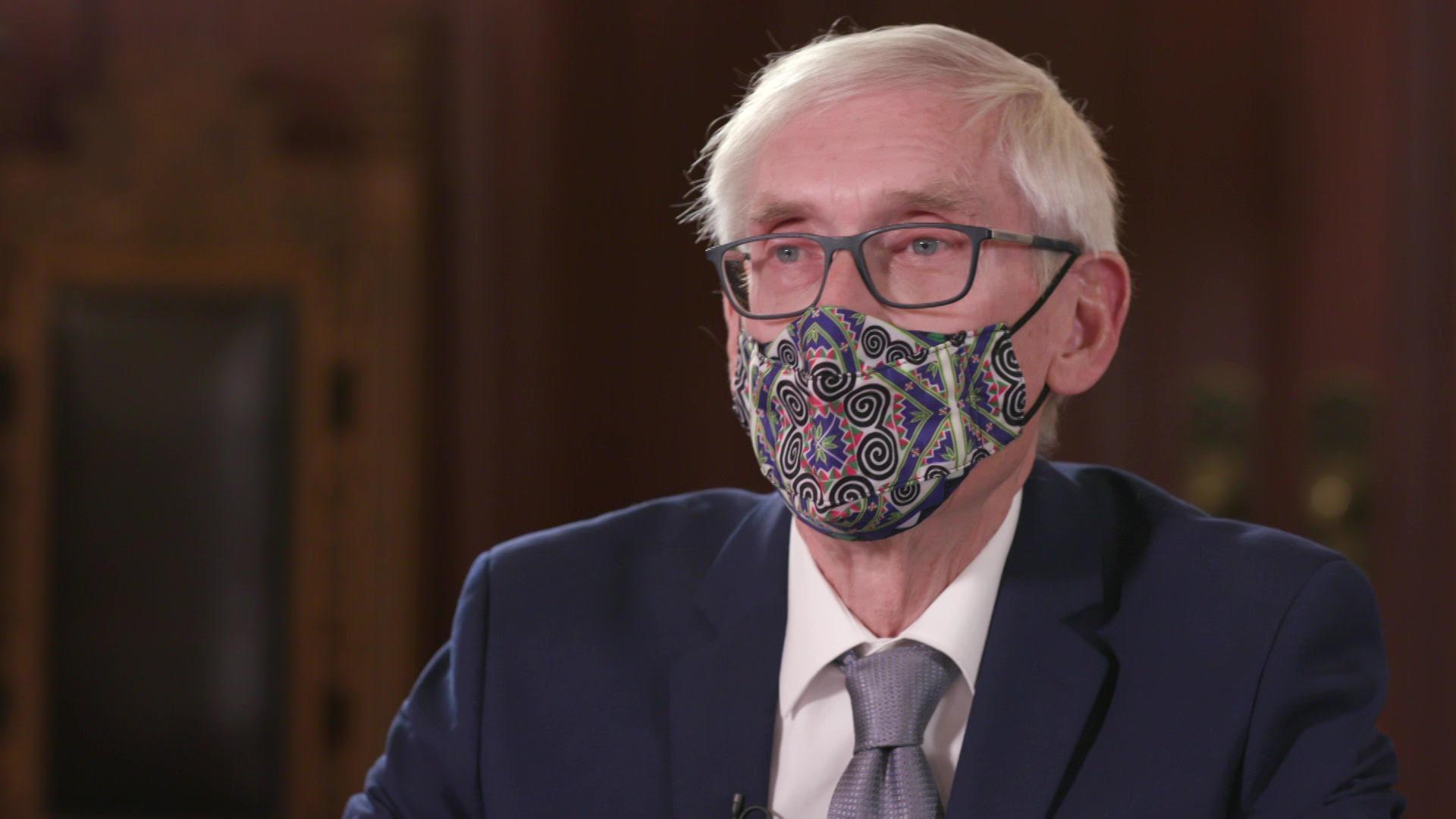 In an end-of-the-year interview, Wisconsin Gov. Tony Evers shares his expectations for the politics and policy priorities of 2022, including his campaign as a Democratic incumbent in the fall election, ongoing inquiries into the state's voting system by Republicans, the redistricting process and related lawsuits, and how the pandemic will affect everything as it enters a third year.
Monday December 27, 2021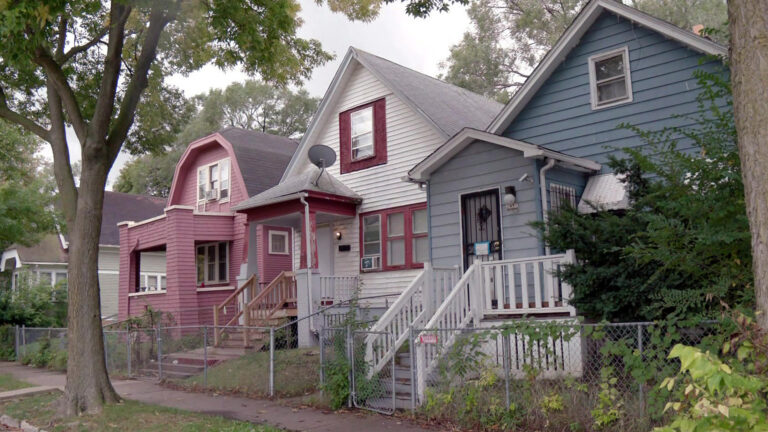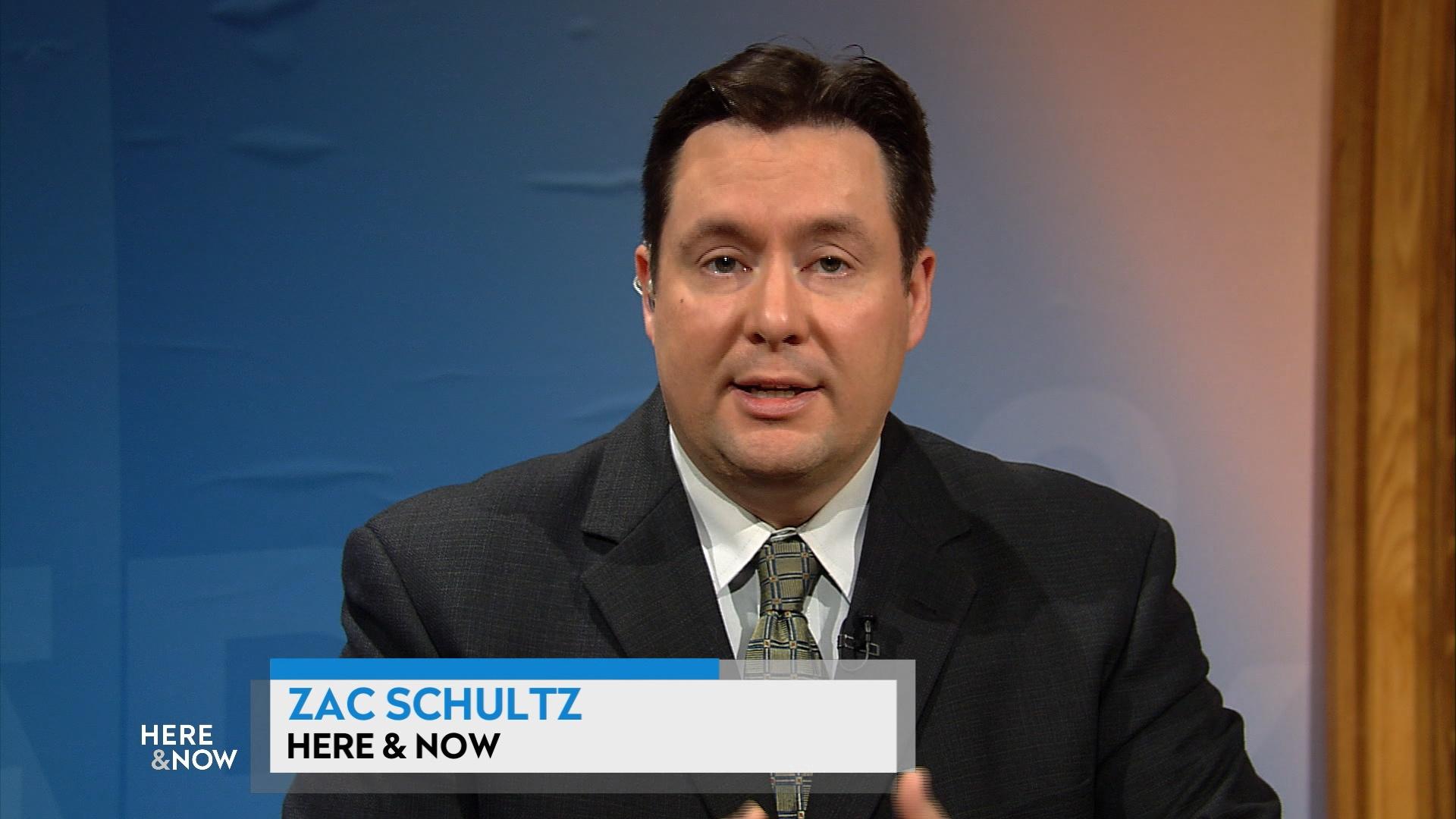 The politics of funding special education in Wisconsin
PBS Wisconsin senior political reporter Zac Schultz explains how special education is funded in Wisconsin schools, its role in the state's budget politics, and what a charter school in Minocqua is doing to serve students in its community.
Friday November 26, 2021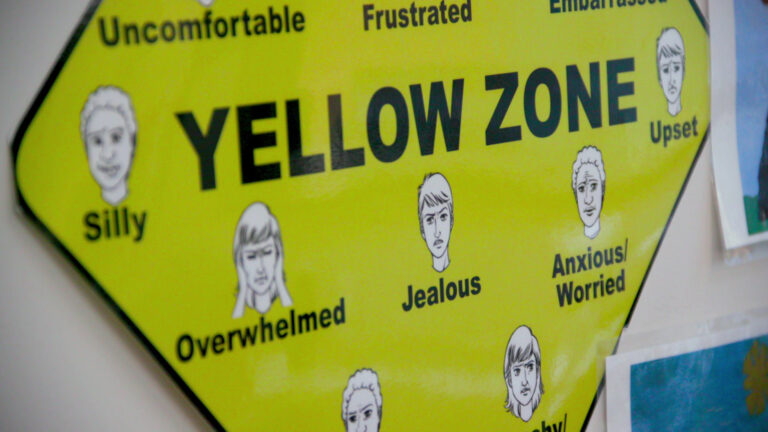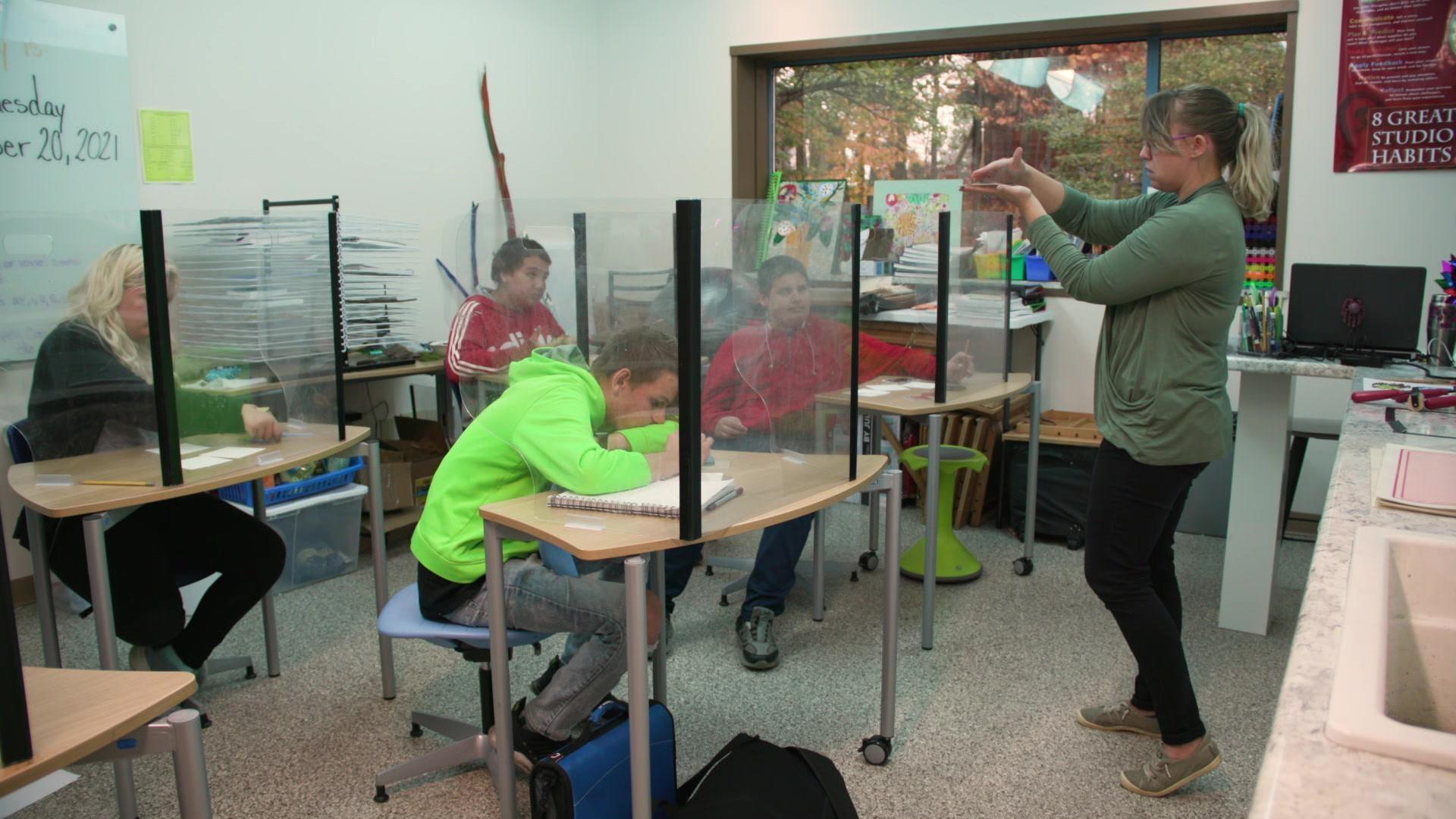 A chasm between Wisconsin's special-ed needs and resources
The amount of funding from the state for special education only covers a limited portion of the cost incurred by school districts, which are left to fill the gap — Lakeland STAR Academy, a charter school in Minocqua that teaches students on the autism spectrum, is able to operate with generous local philanthropic support, but its model is difficult to replicate.
Monday November 22, 2021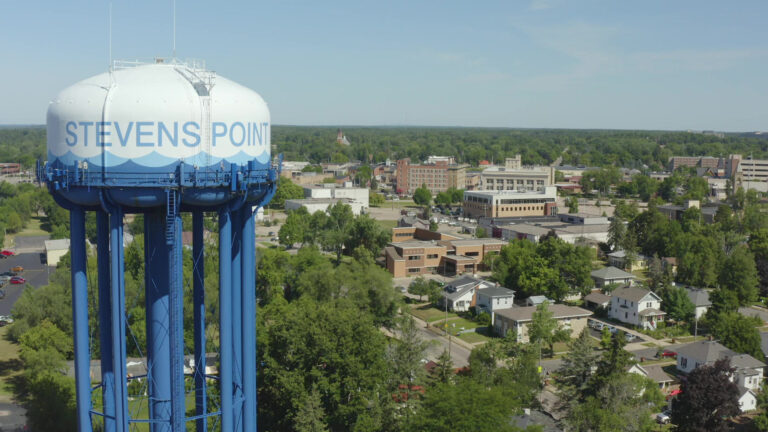 Central Wisconsin's Central Role in Wisconsin's Redistricting Calculations
After being shifted from the 7th Congressional District to the 3rd in 2011, Portage County is set to switch representation once again in 2021, with the Republican plan splitting Stevens Point and Plover between the 7th and 8th districts, while the People's Map Commission moves it entirely into the 6th.
Thursday November 4, 2021
State Lawmakers Who Own Restaurants Confront Workforce Woes
Senior political reporter Zac Schultz examines the experiences of Rob Swearingen, Francesca Hong and Michael Schraa, who own a supper club, noodle shop and custard stand, respectively, as they have grappled with worker shortages while also as Assembly members they play a role in Wisconsin's response to an industry continuing to reel from the pandemic.
Thursday October 7, 2021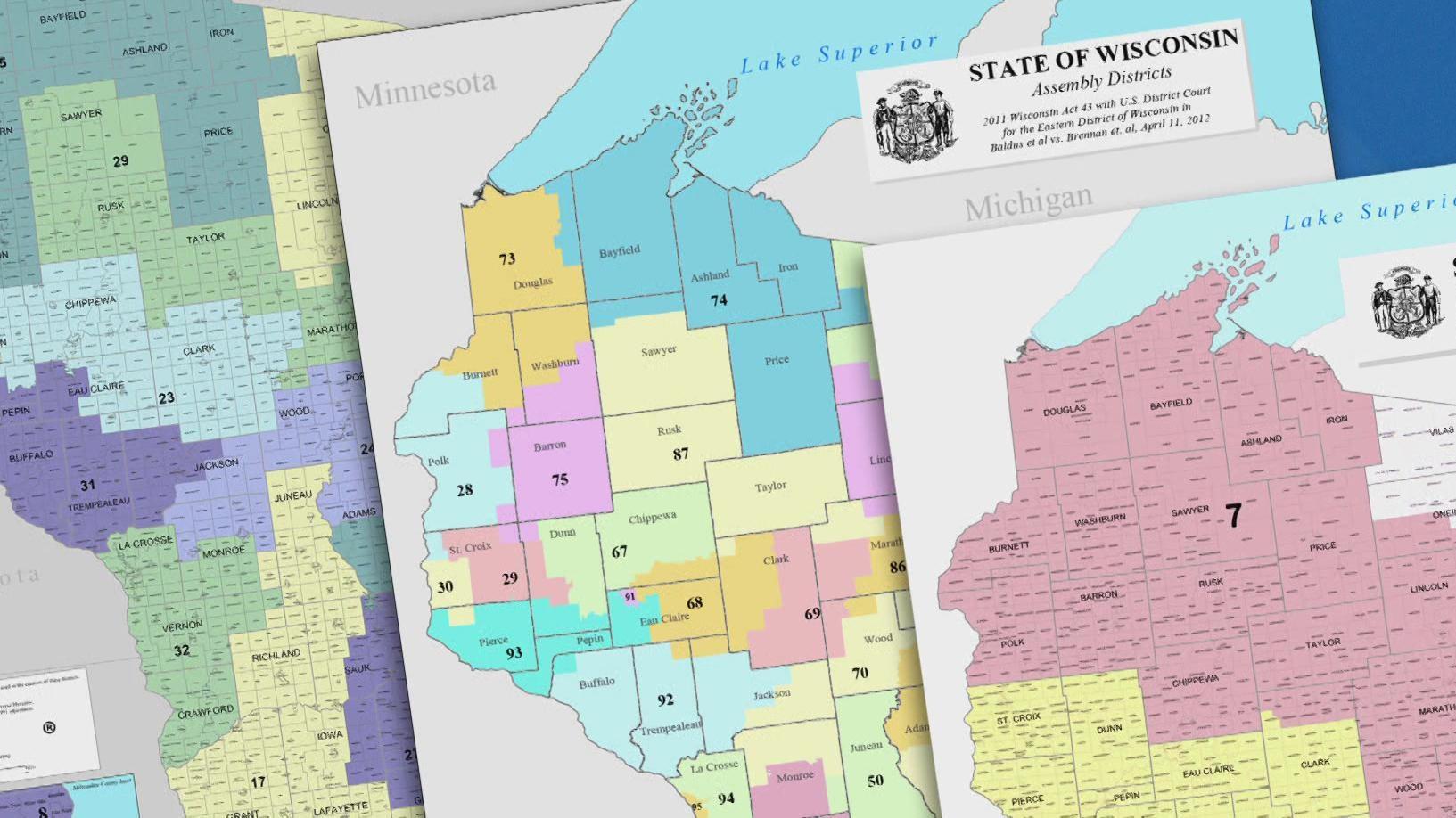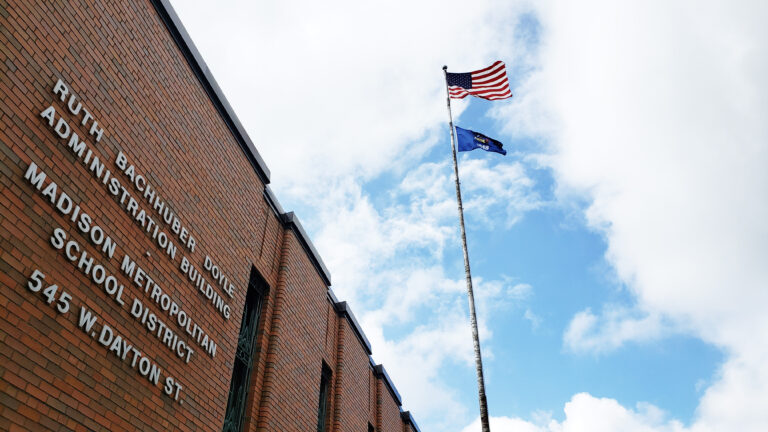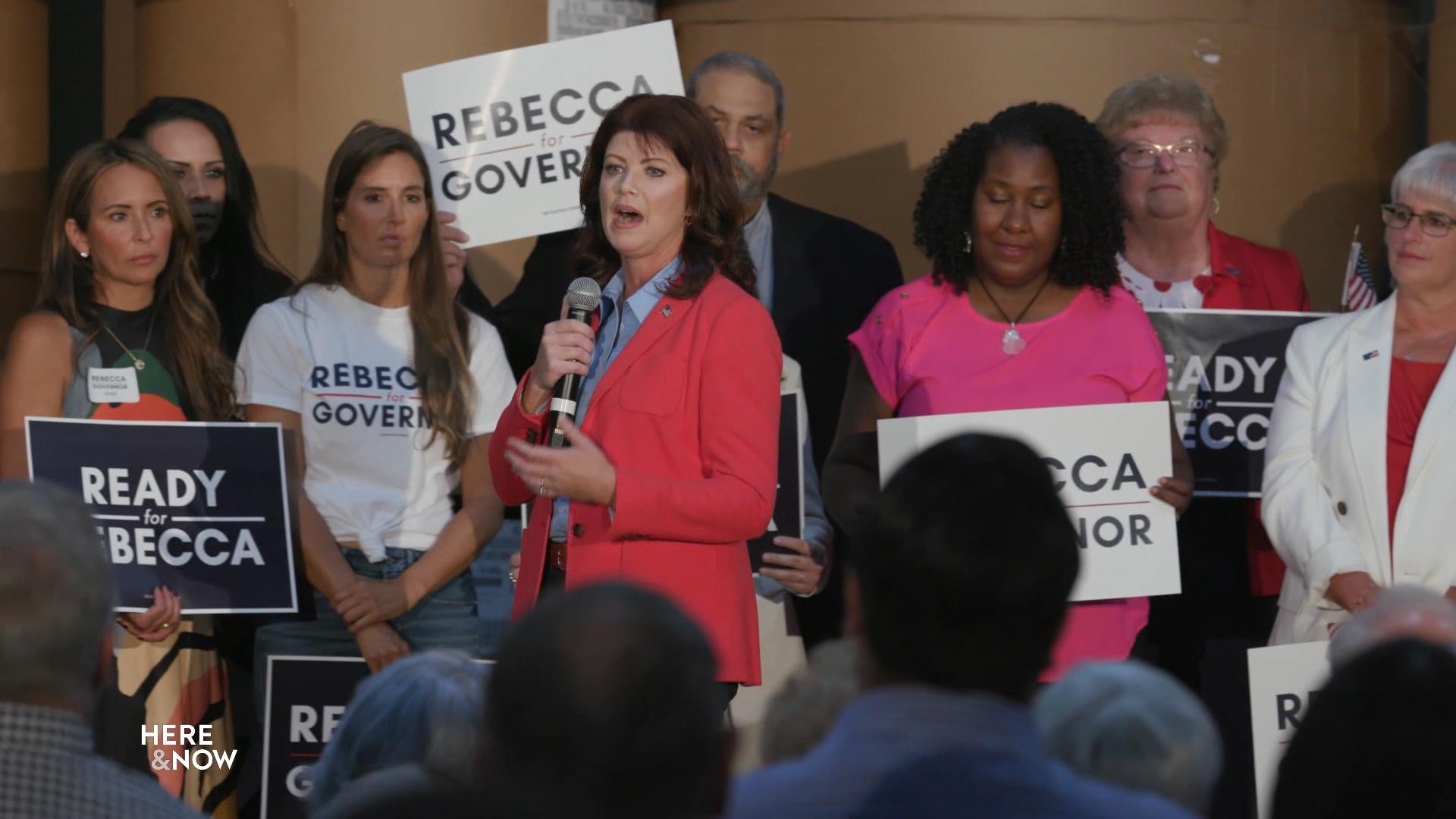 Rebecca Kleefisch Announces Campaign for Governor
Rebecca Kleefisch, who served as Lieutenant Governor under former Gov. Scott Walker, announced she is running for governor of Wisconsin in the 2022 Republican primary election.
Friday September 10, 2021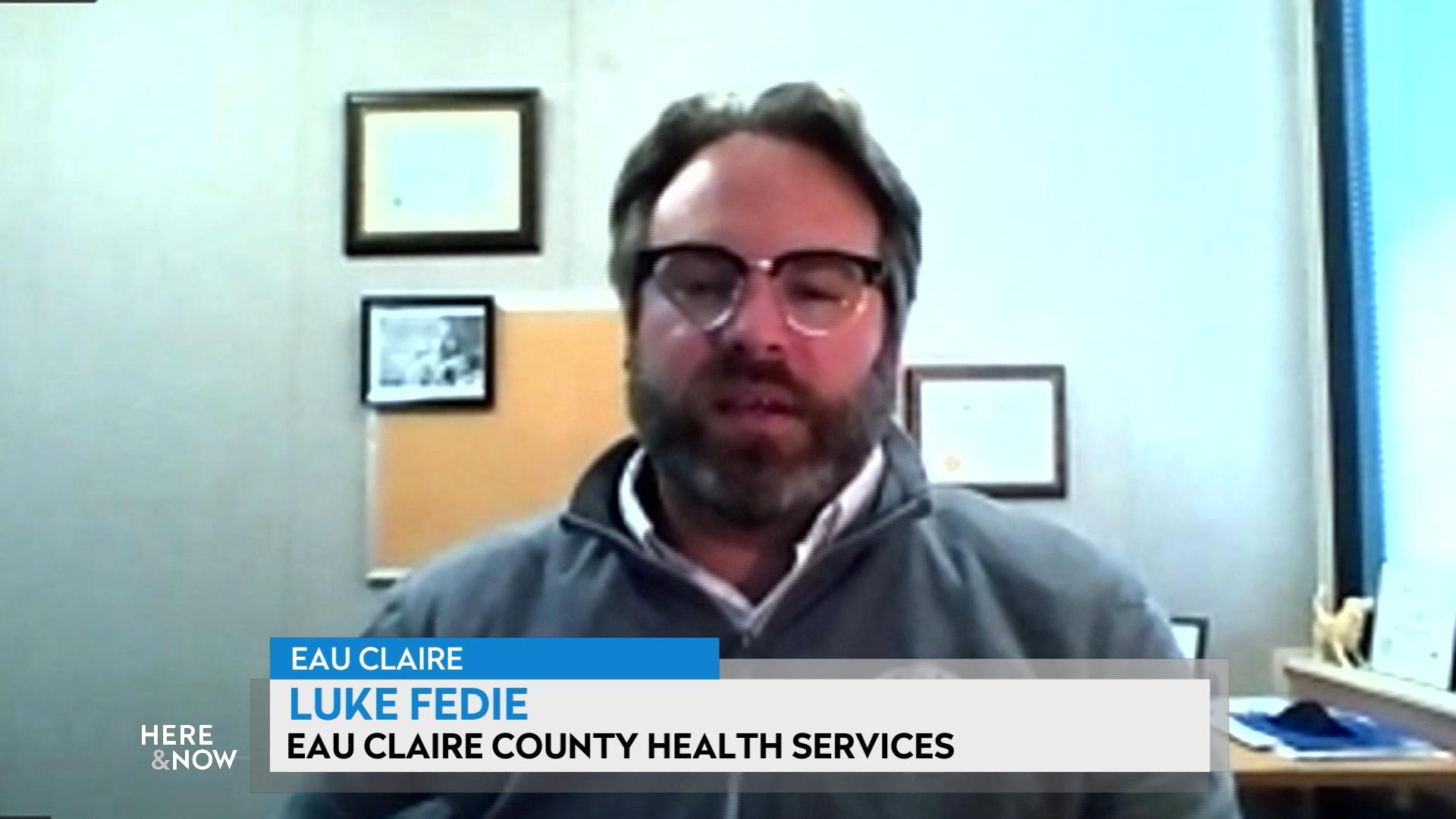 Wisconsin's Pandemic Alcohol Surge
Luke Fedie, a mental health specialist and substance abuse counselor with Eau Claire County, describes what a spike in alcohol sales in Wisconsin during the pandemic means in human terms.
Friday September 10, 2021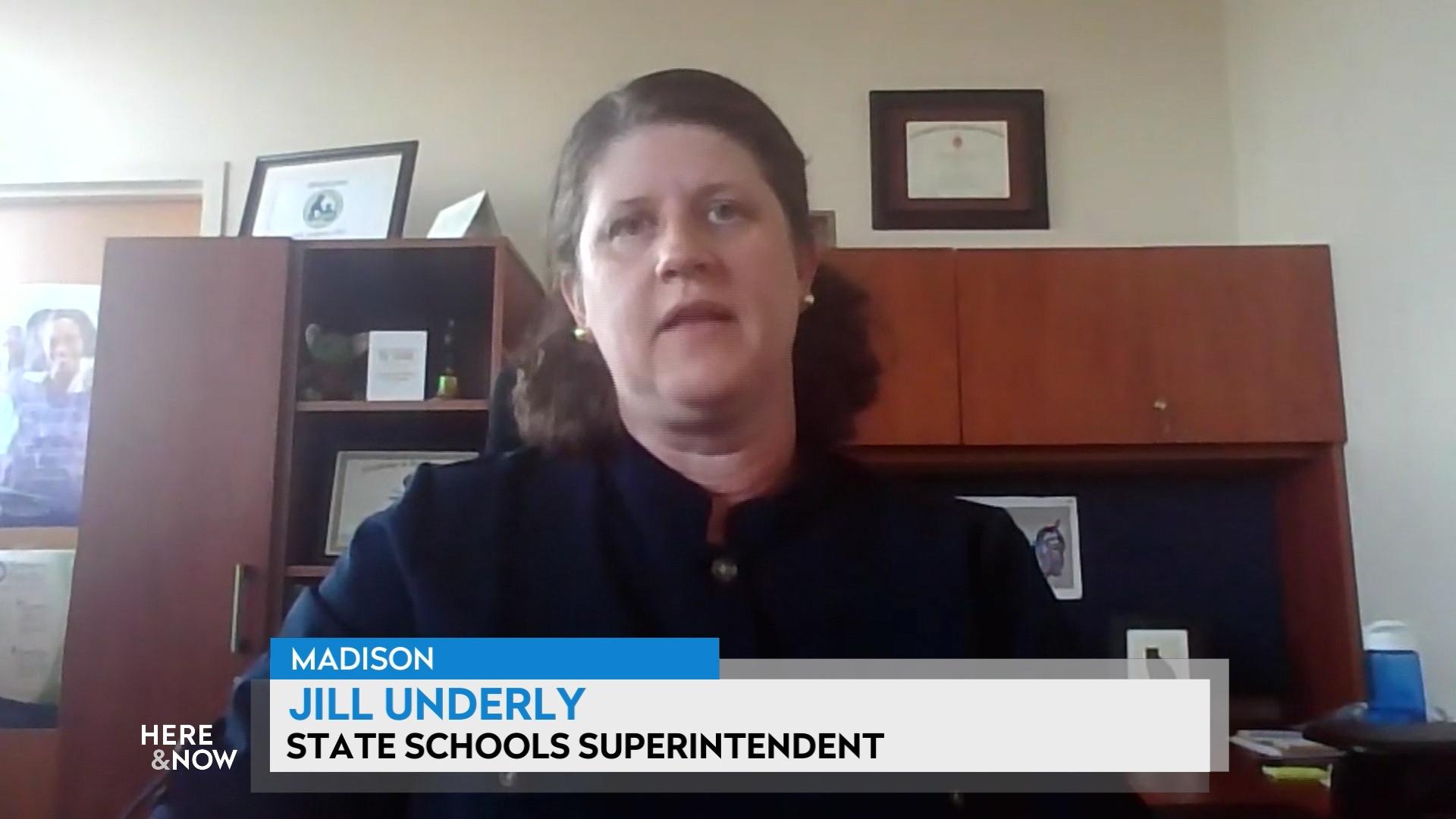 Classroom Pandemic Protocol During Delta
Wisconsin State Superintendent Jill Underly discusses how schools are seeking to mitigate the spread of COVID-19 while Delta variant cases spike and students and staff return to classrooms.
Friday September 10, 2021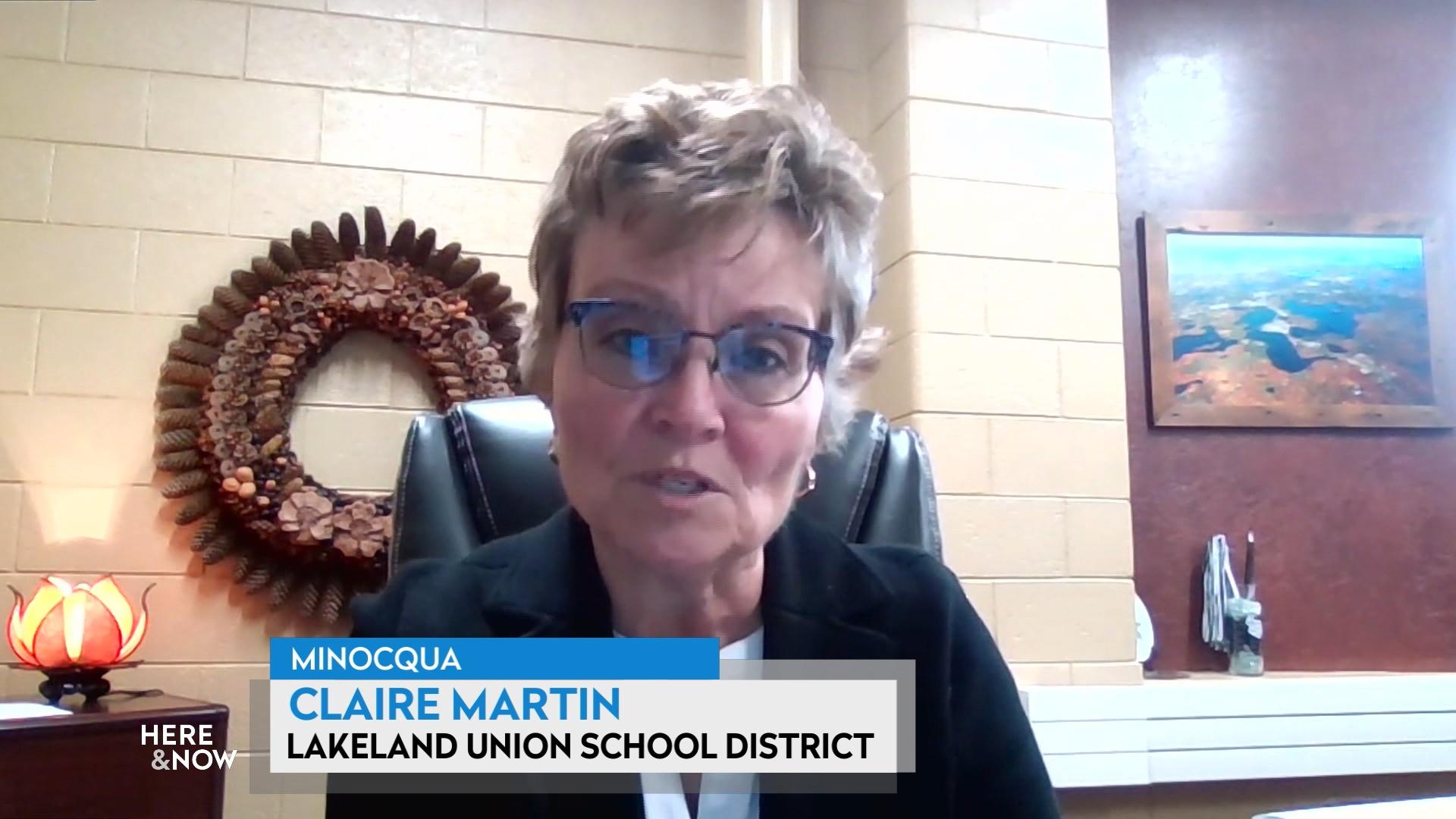 A Rural School District's Pandemic Priorities
Claire Martin, interim district administrator for Lakeland Union School District in Minocqua, describes how it's approaching the Delta wave of COVID-19 as students and staff return to classrooms.
Friday September 10, 2021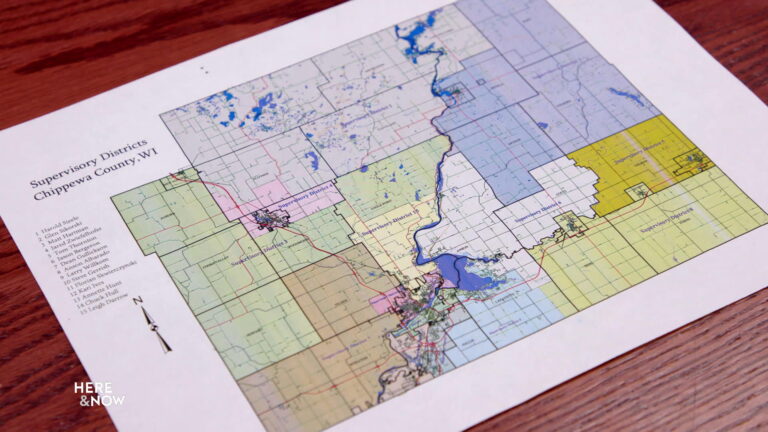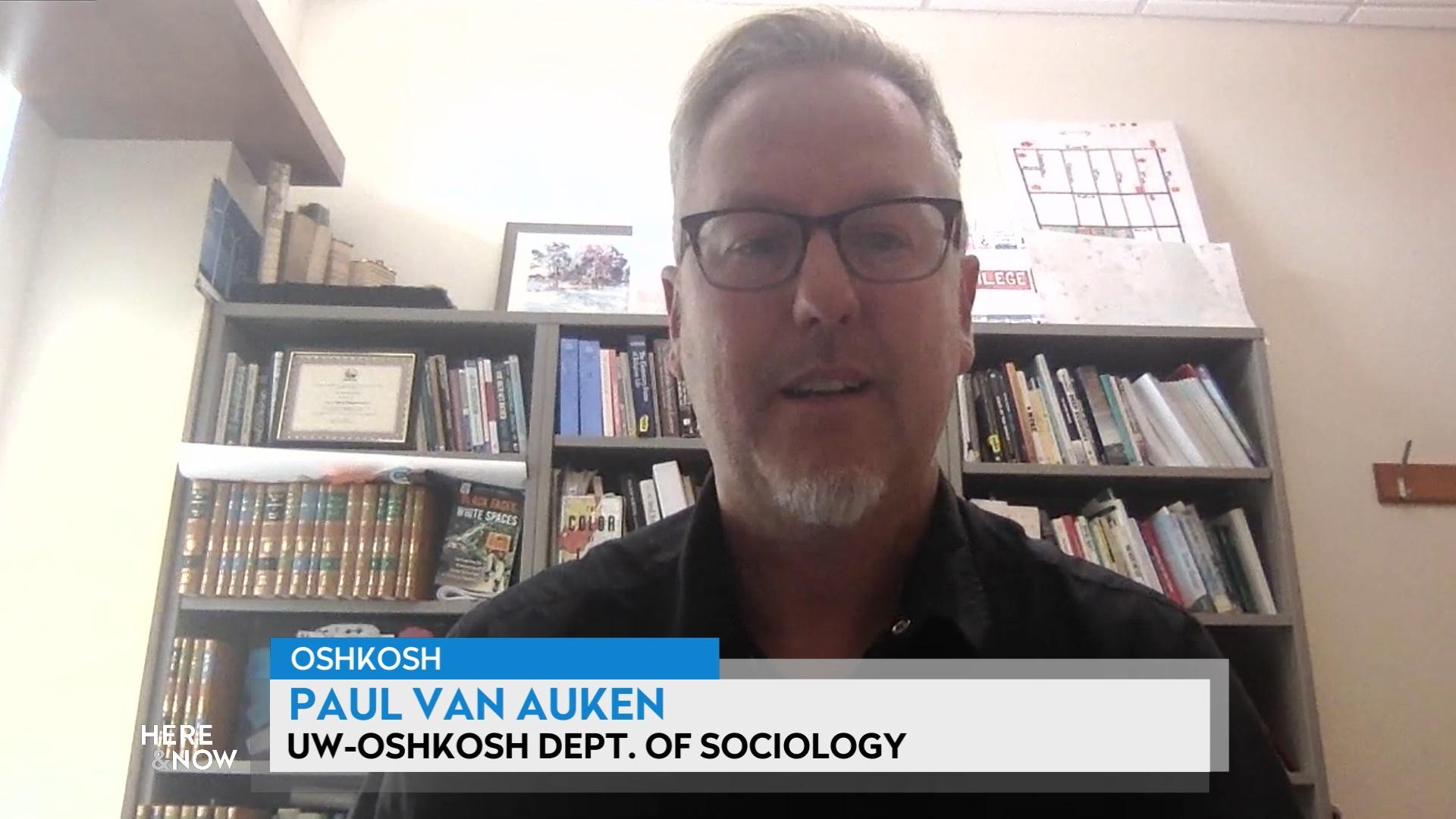 What Afghan Refugees Will Encounter
Paul Van Auken, a UW-Oshkosh sociology professor who has provided outreach to refugees in the Fox Valley speaks to emotional, financial and other challenges new arrivals from Afghanistan can expect.
Friday August 20, 2021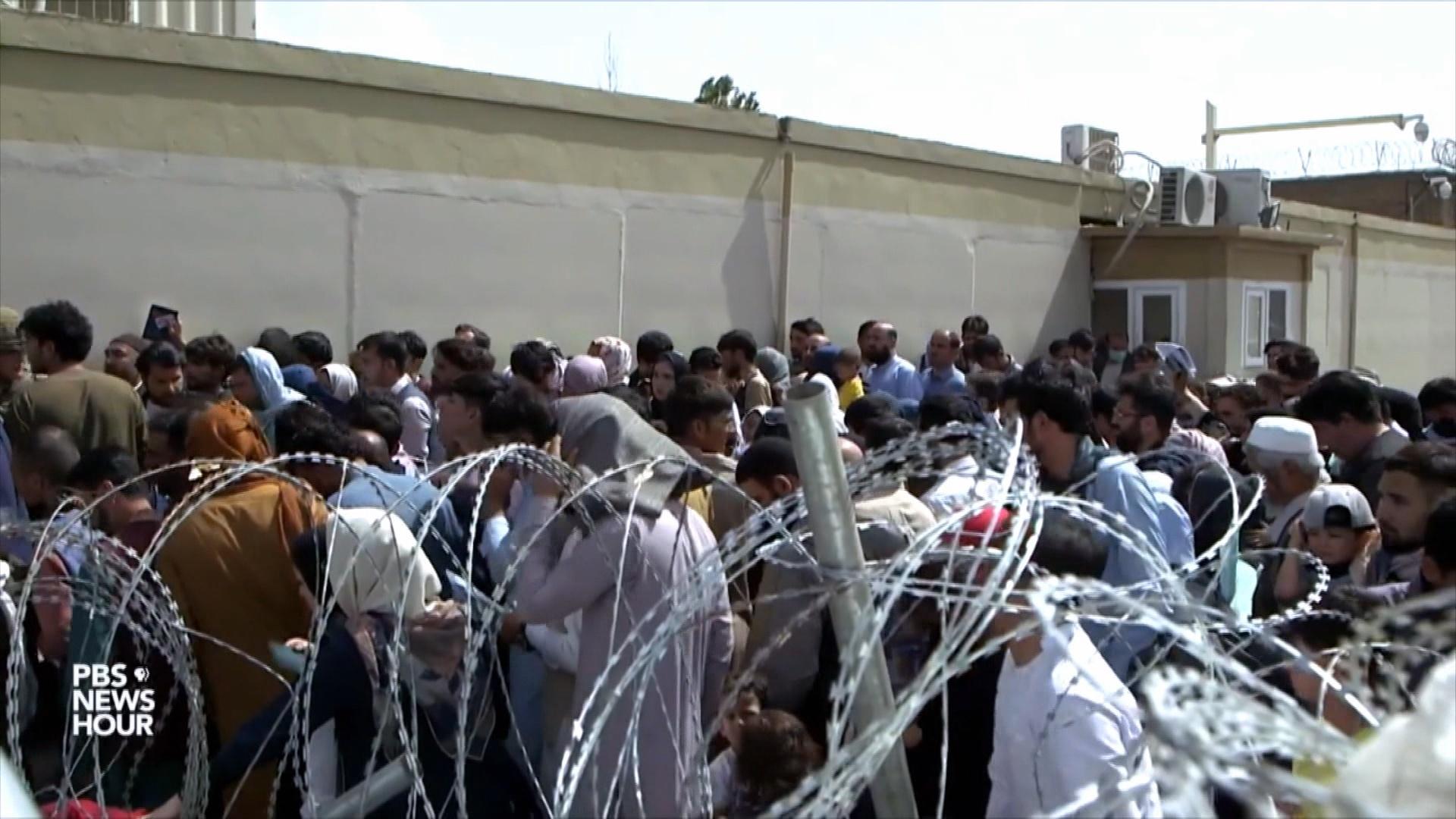 Afghanistan Refugees Coming to Fort McCoy
Governor Tony Evers and U.S. Rep. Mike Gallagher respond to the announcement that refugees from Afghanistan will be temporarily housed at Fort McCoy in western Wisconsin.
Friday August 20, 2021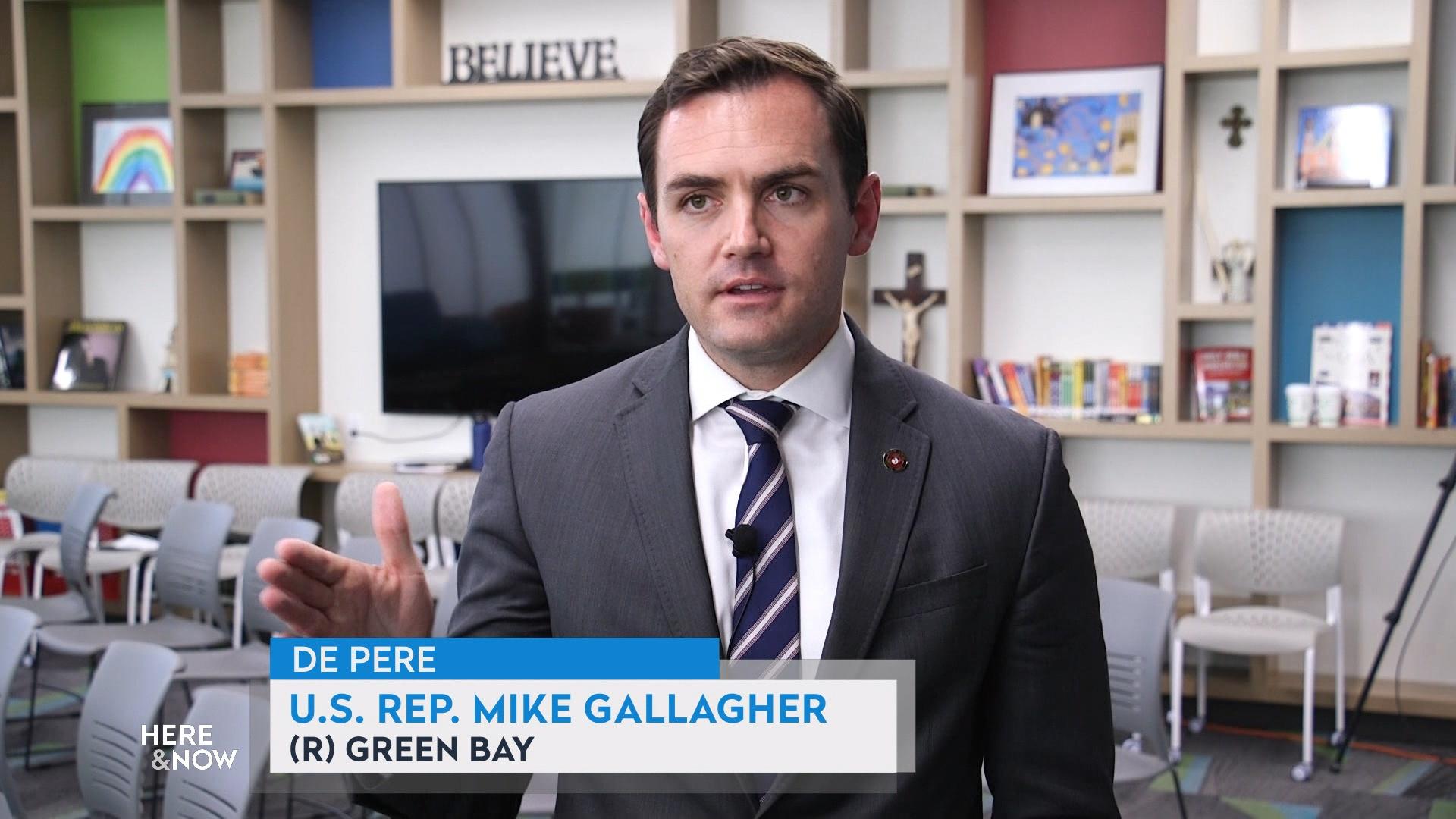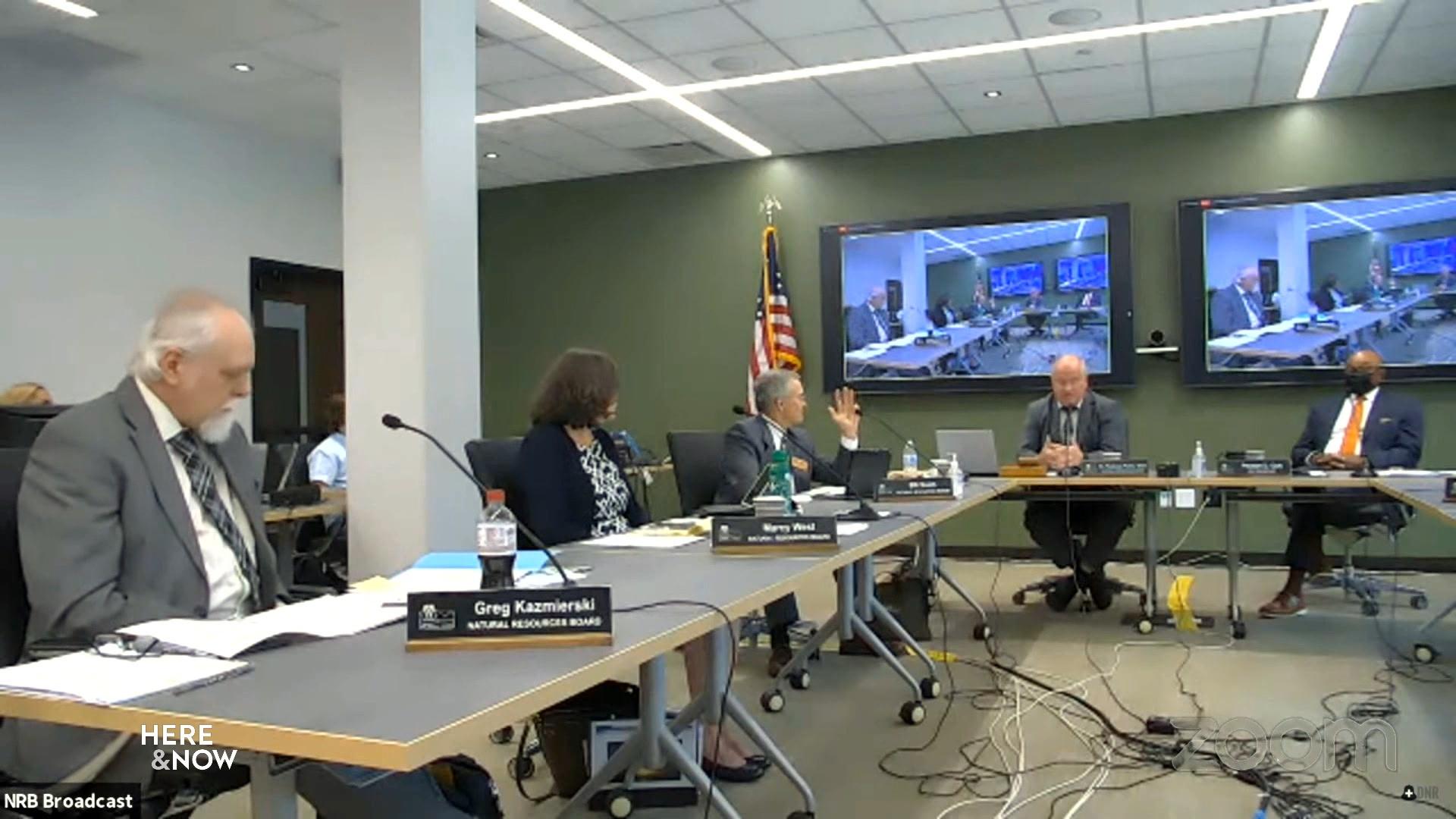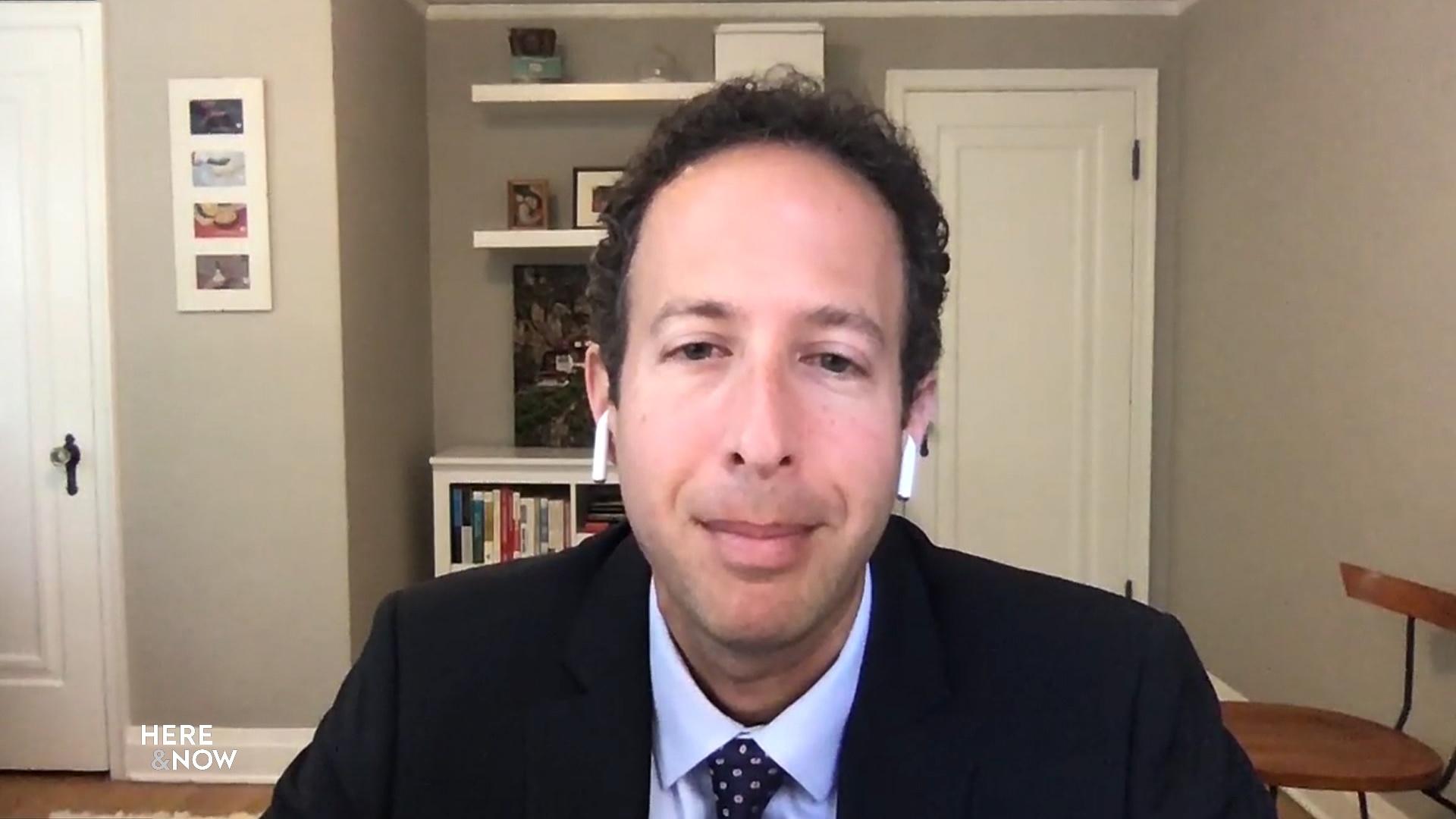 From Census Data to Redistricting to Court
University of Wisconsin Law School Professor Robert Yablon discusses the release of 2020 Census data and how the ensuing redistricting process will generate political controversy and draw legal challenges.
Friday August 20, 2021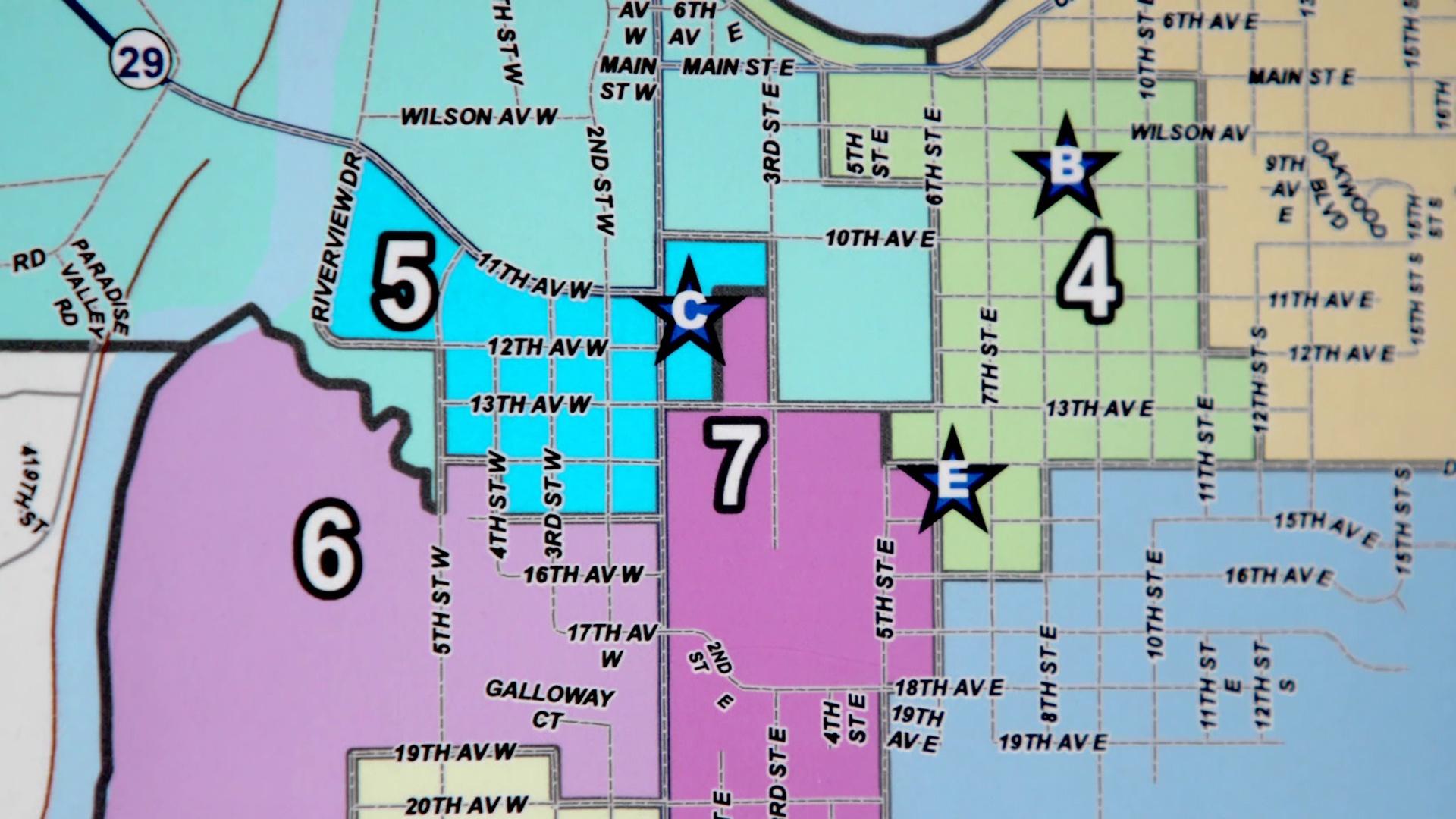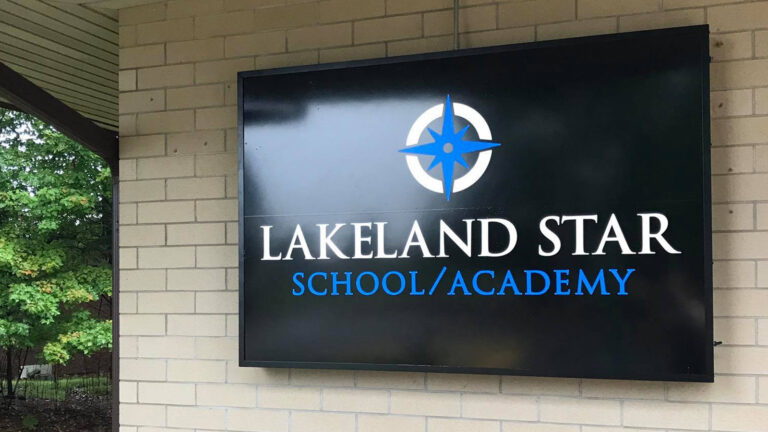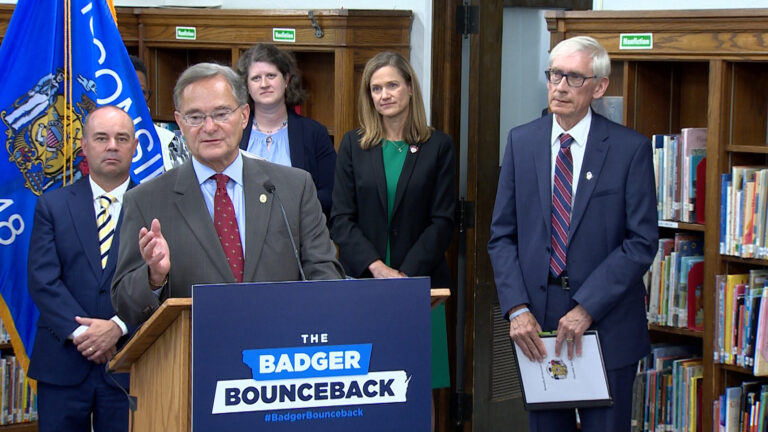 Why Did Evers Veto An Update to Withholding Tables After a Tax Cut?
The governor approved income tax cuts included in the state's 2021-23 budget but vetoed a provision that would have required the Department of Revenue to immediately adjust tax withholding levels, raising questions about the rationale behind this action.
Thursday July 15, 2021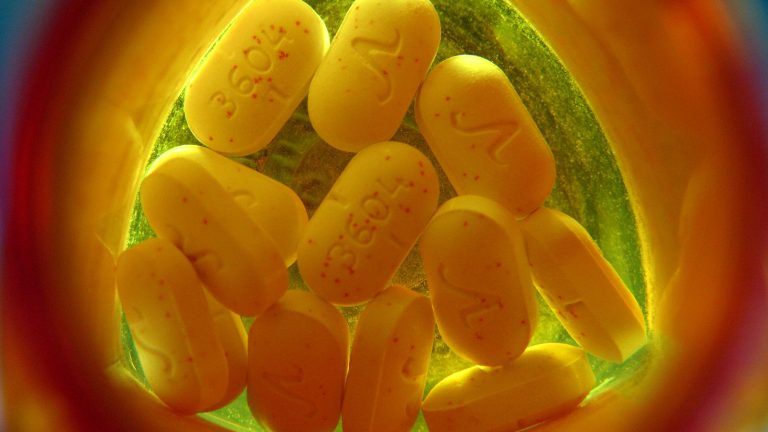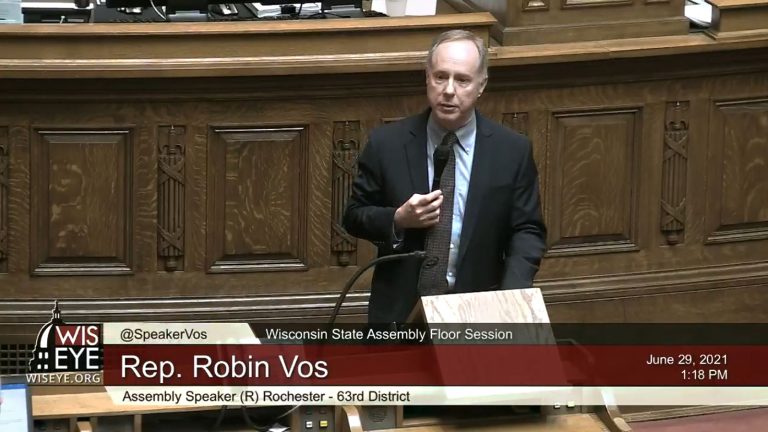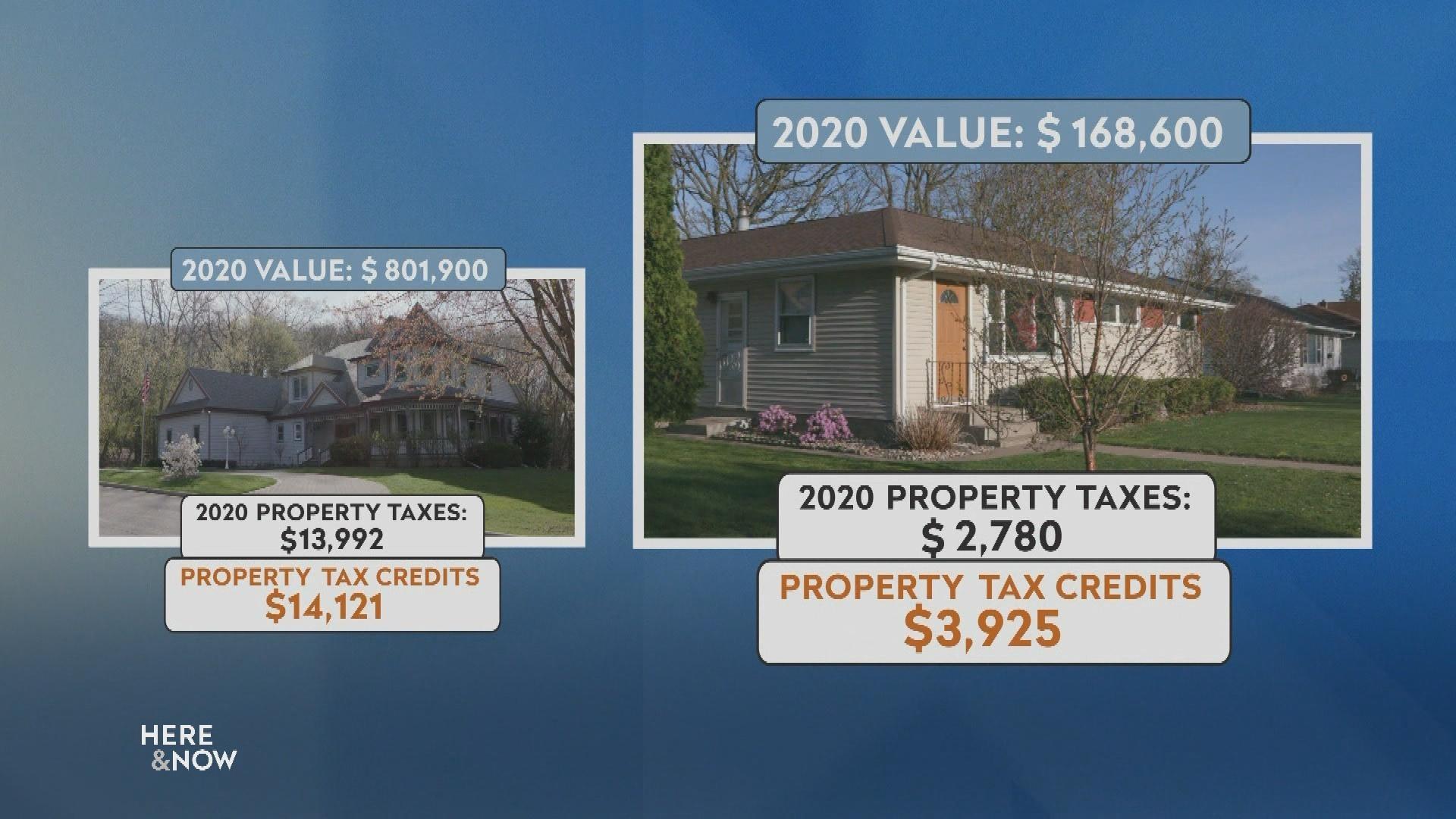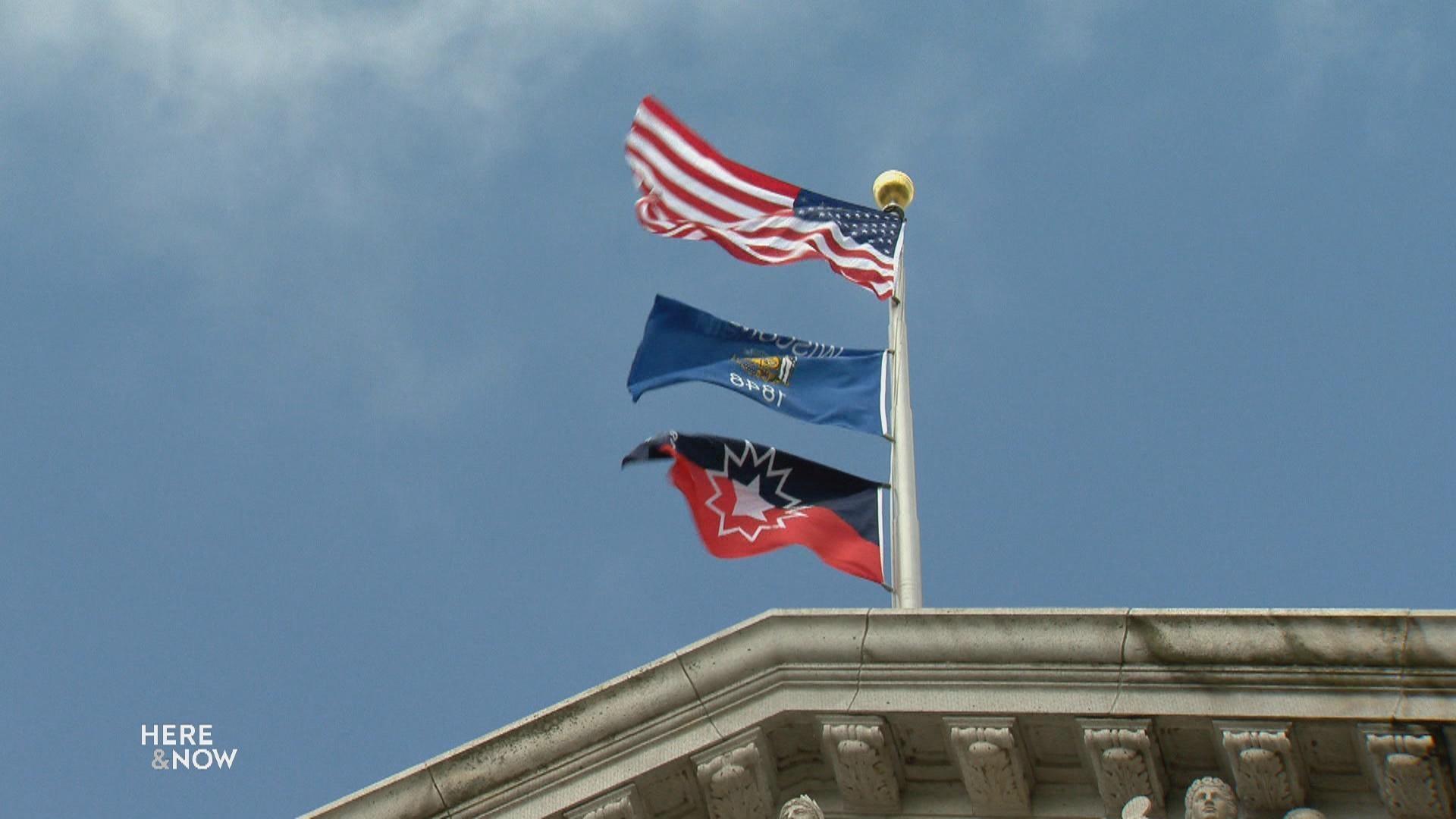 Juneteenth Becomes a Federal Holiday
Yesterday, President Joe Biden signed legislation making Juneteenth a national holiday. Juneteenth is celebrated on June 19, commemorating the announcement from federal troops the emancipation proclamation had freed all slaves two years prior.
Friday June 18, 2021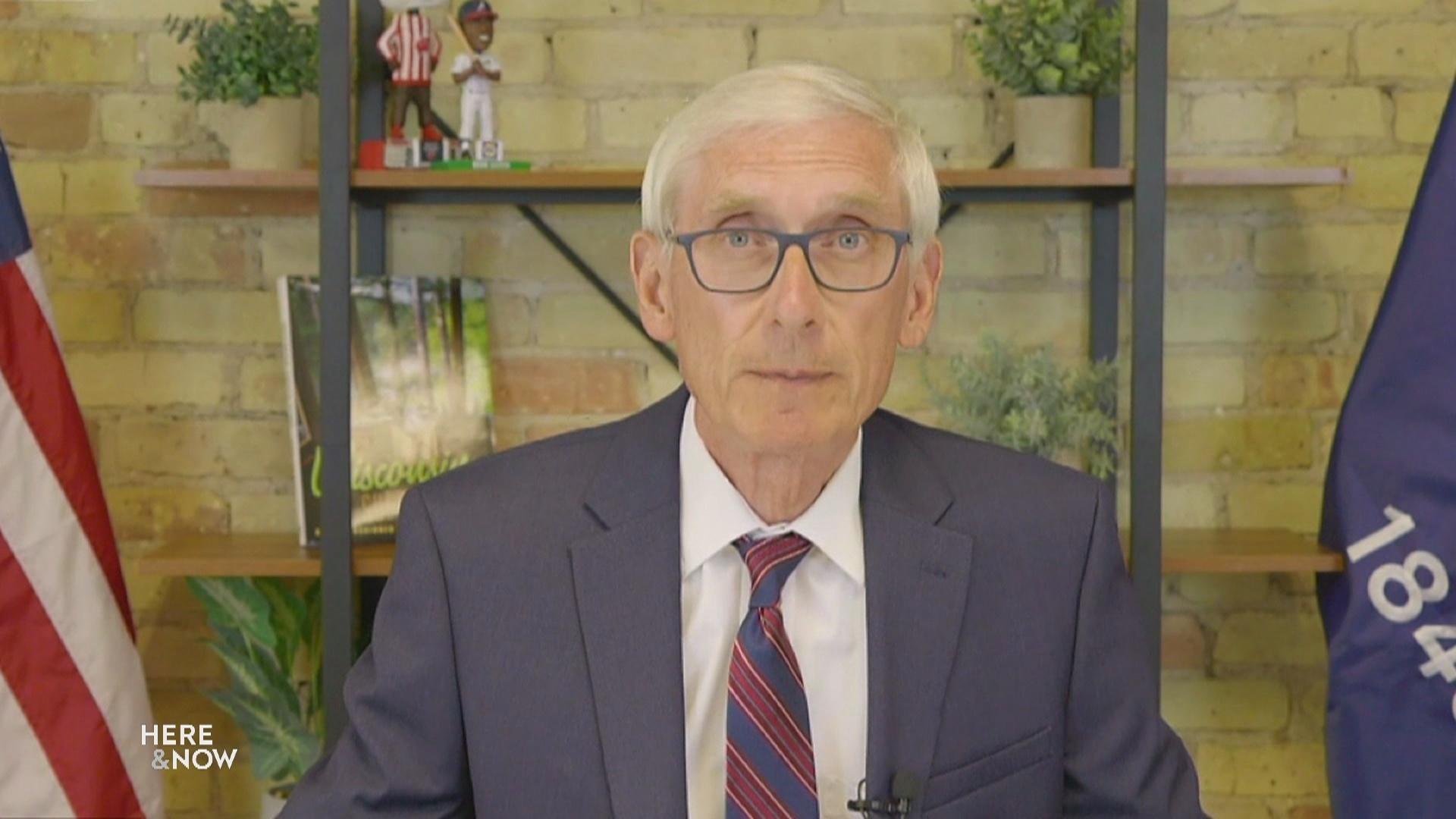 Evers on 2022 Candidacy, Next Steps for State Budget
Incumbent Wisconsin Governor Tony Evers on why he announced earlier this month he is running for a second term in office. Also, with the Joint Finance Committee finishing their work, Evers considers his next steps on the state budget.
Friday June 18, 2021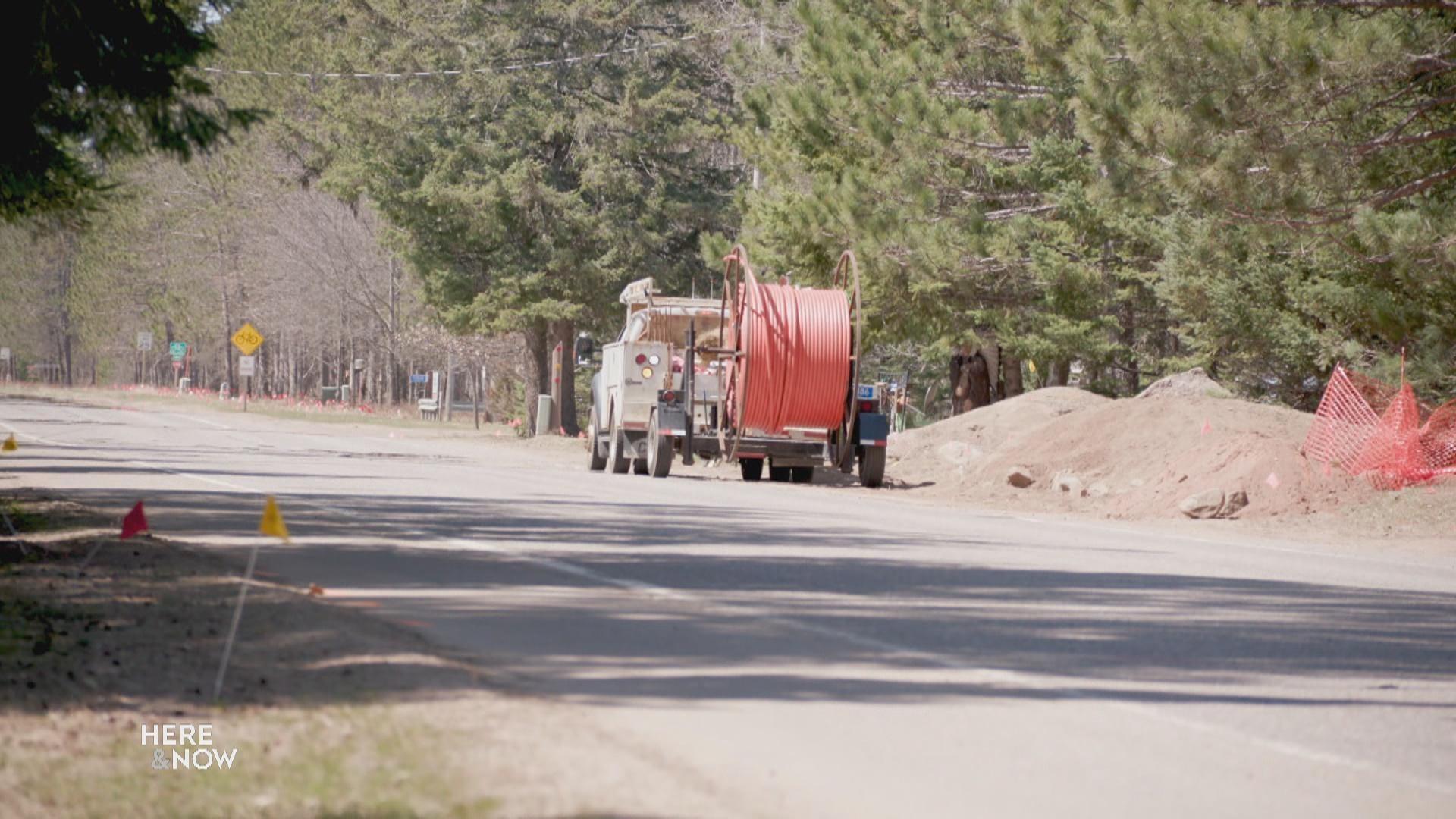 Broadband Expansion in Wisconsin
The COVID-19 pandemic revealed that not everyone has access to quality internet. This challenged remote workers and students alike. "Here & Now" senior political reporter Zac Schultz reports on the progress and hold ups related to internet broadband expansion in Wisconsin.
Friday May 21, 2021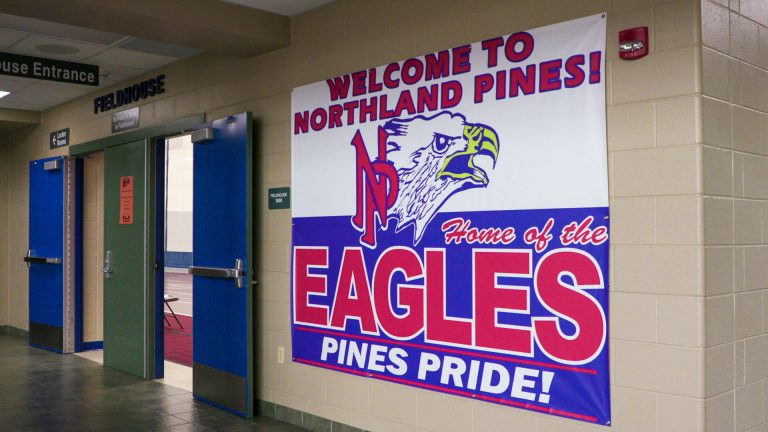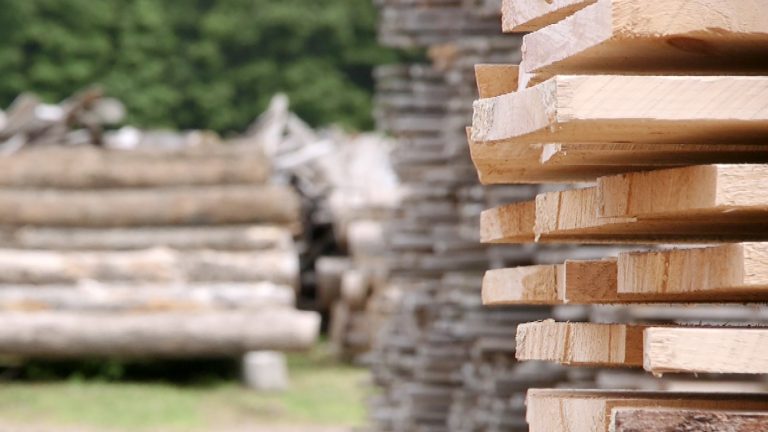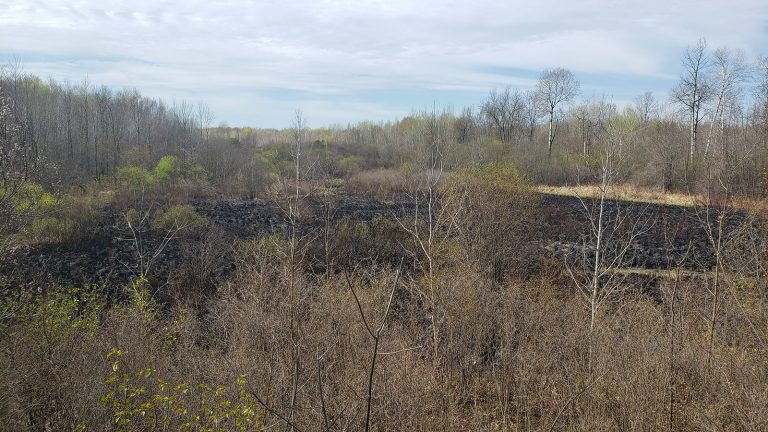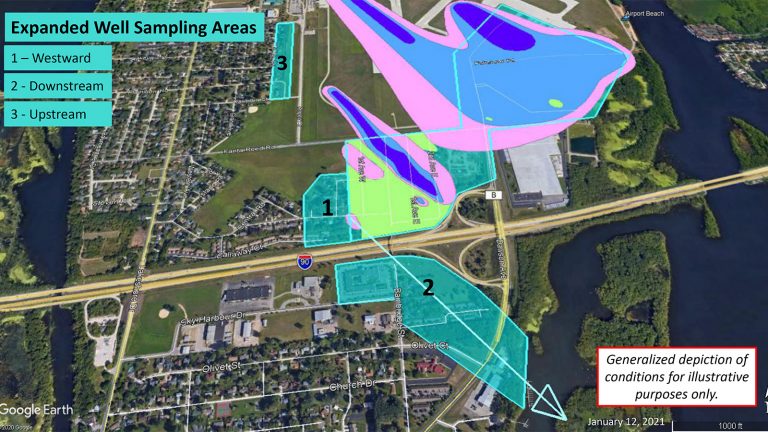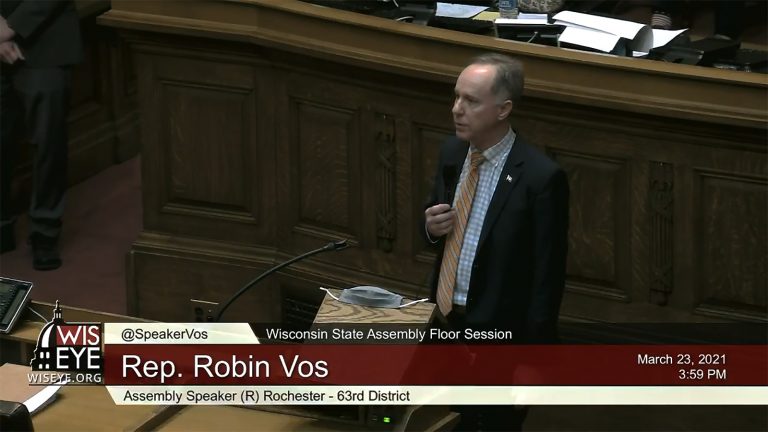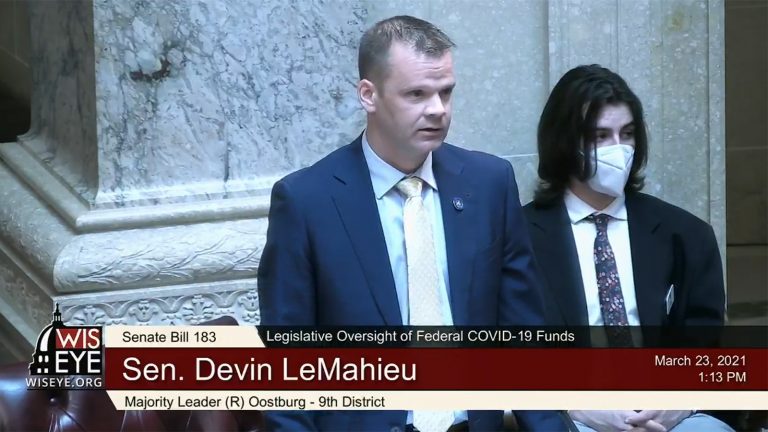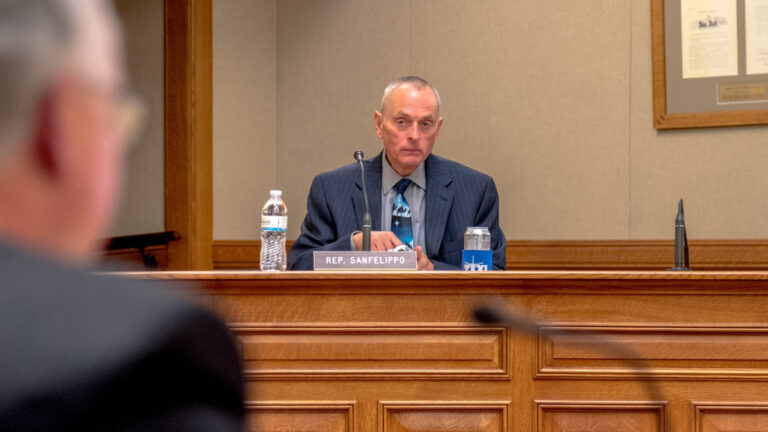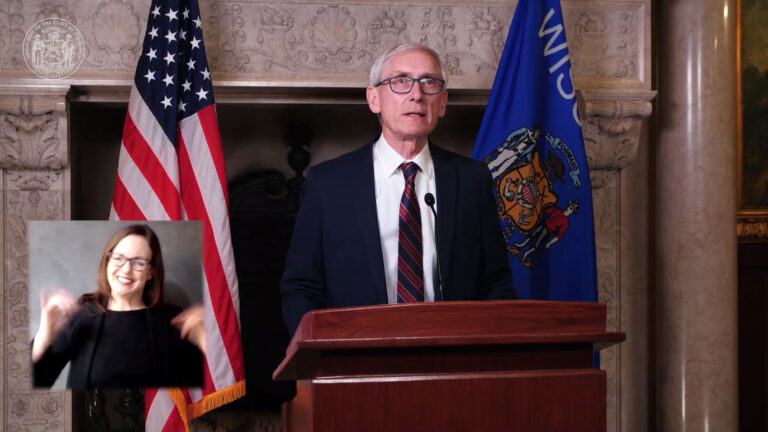 Evers Delivers 2021 Budget Address
Gov. Tony Evers announced his 2021 budget Tuesday night, with promised investments in education, other Democratic priorities.
Tuesday February 16, 2021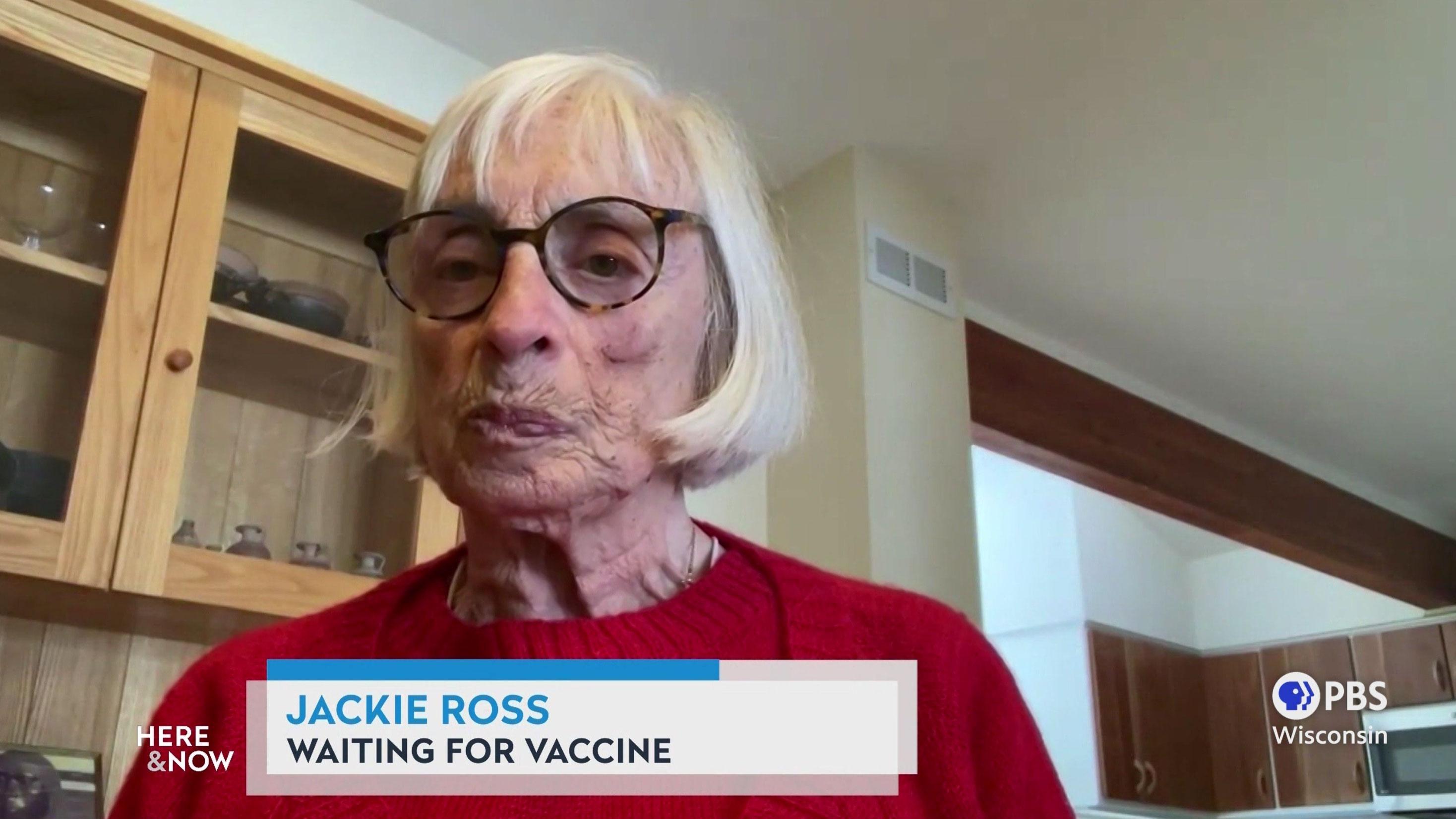 Vaccine Receival in Wisconsin Becomes Tricky
As Wisconsin has become a national leader for administering COVID-19 vaccines, with more than 900-thousand doses given, some people still feel as though they are left out of the loop. "Here & Now" senior political reporter Zac Schultz has the story of an 84-year-old woman from Southern Wisconsin.
Saturday February 13, 2021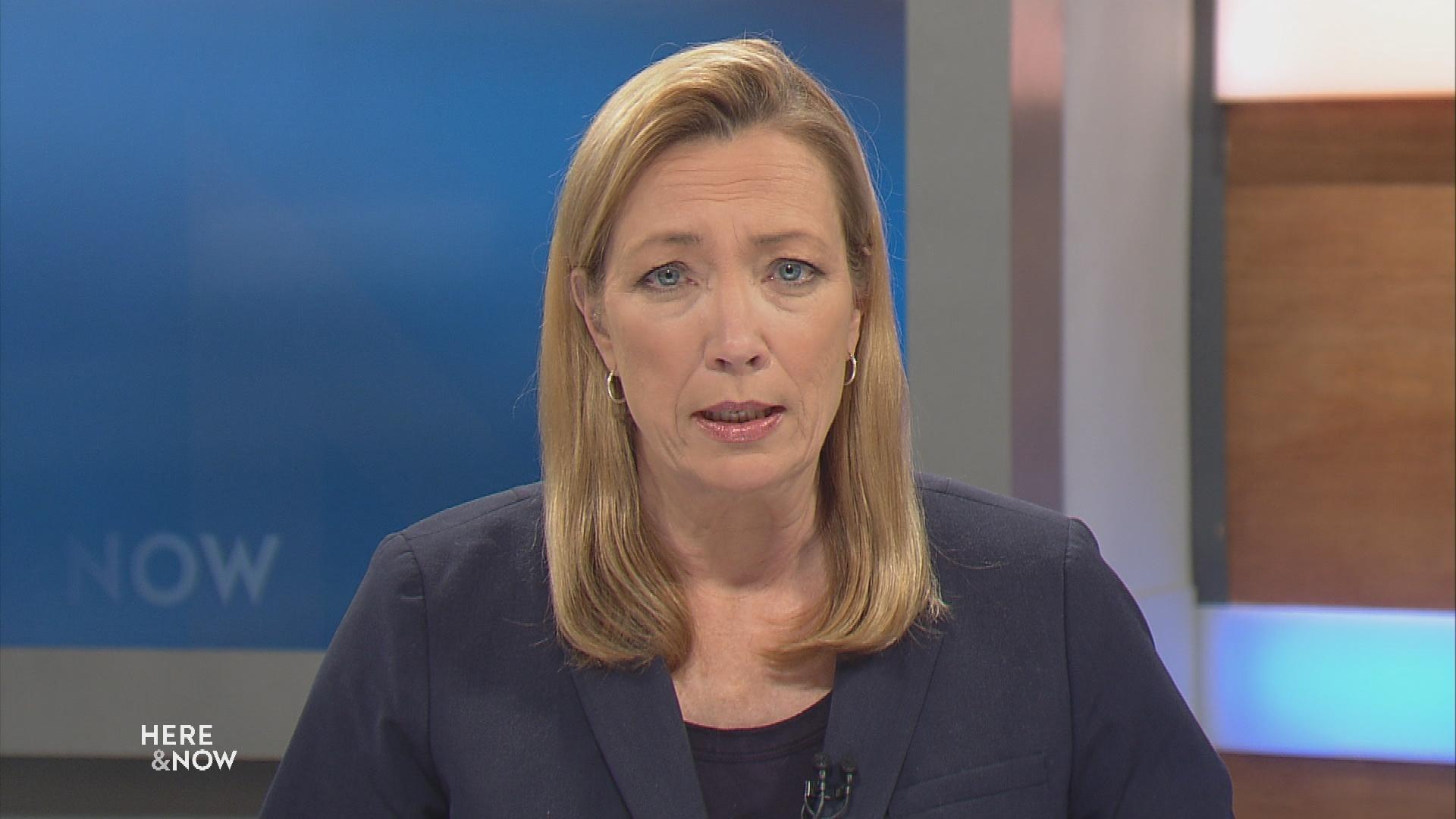 A COVID-19 relief bill passed the Senate Friday was vetoed by Governor Evers. "Here & Now" senior political reporter Zac Schultz breaks down the political events that unfolded this week.
Friday February 5, 2021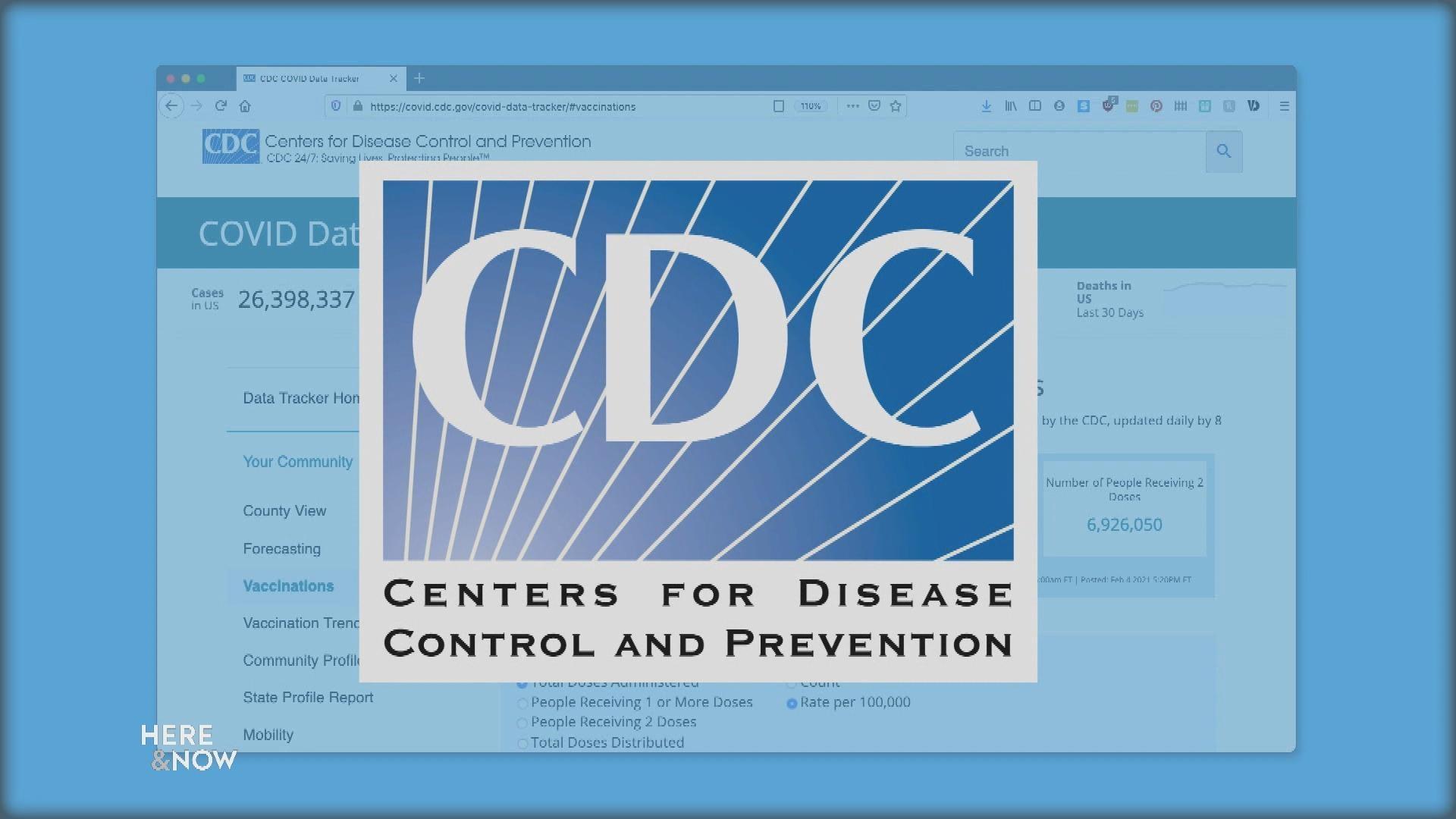 Slow Roll of Vaccines in Wisconsin
Zac Schultz met with a Wisconsin doctor who walked through the process of distributing vaccines. Wisconsin is still in the early stages of distribution, which is a process mired in politics.
Friday February 5, 2021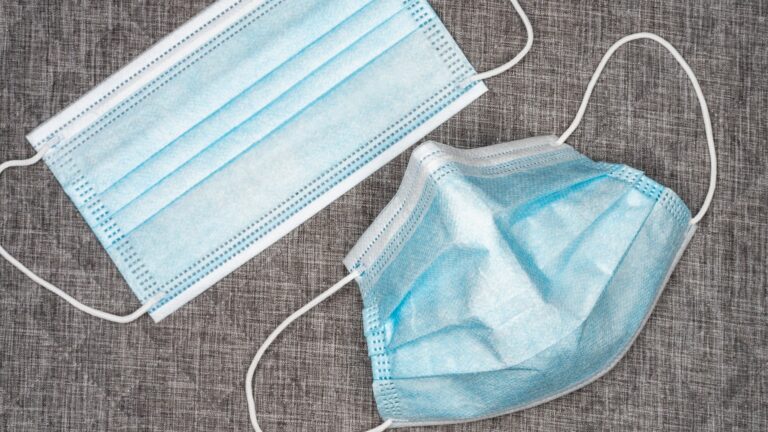 Republican State Senate Votes to End Mask Mandate
The Republican-controlled state Senate passed a resolution Tuesday that would end Gov. Tony Evers' health emergency order and the statewide mask mandate. The 18-13 vote passed despite bipartisan opposition—two Republicans and all the Democrats voted no—and over the objections of 20 major health organizations in Wisconsin. The resolution now moves ...
Wednesday January 27, 2021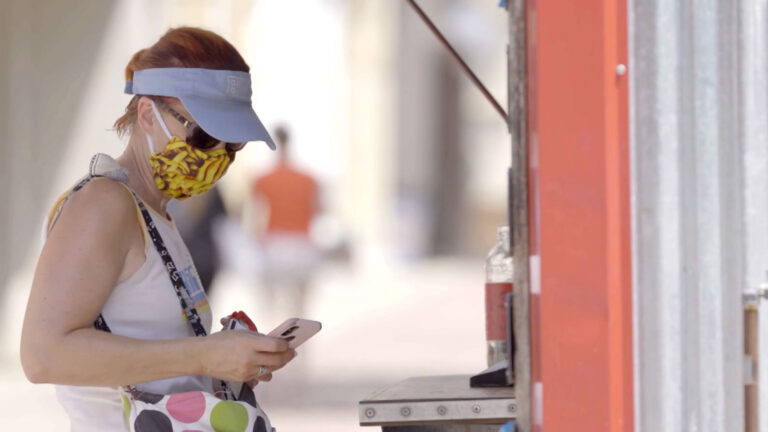 Republicans Resolve To Shut Down Mask Order
Republicans in the state Senate have introduced a joint resolution that would overturn Gov. Tony Evers' latest statewide mask order. Nine Senators, including Senate President Chris Kapenga, R-Delafield, have signed on to the resolution, and 18 Republicans in the Assembly are listed as co-sponsors. The joint resolution, which needs to ...
Friday January 22, 2021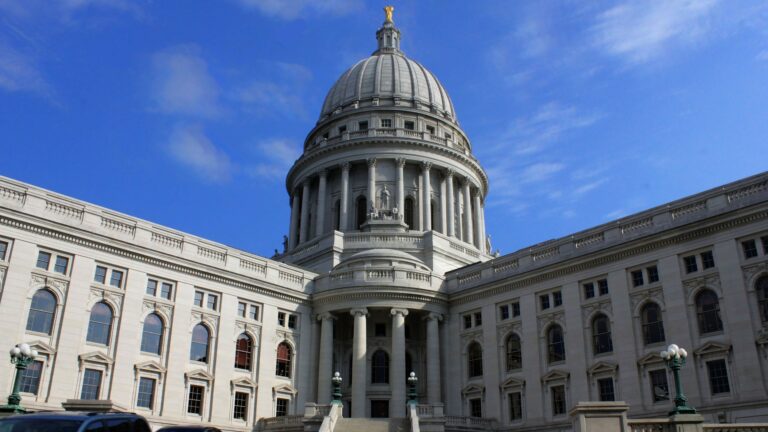 Senate Passes COVID Relief Bill, Sends Changes Back to Assembly
Tuesday afternoon the state Senate passed an amended version of the Assembly's COVID-19 relief bill, with changes that remove a number of controversial provisions in the Assembly bill that were likely to result in Gov. Tony Evers vetoing the bill altogether. The amendment passed 29-2 with only one Democrat and ...
Tuesday January 12, 2021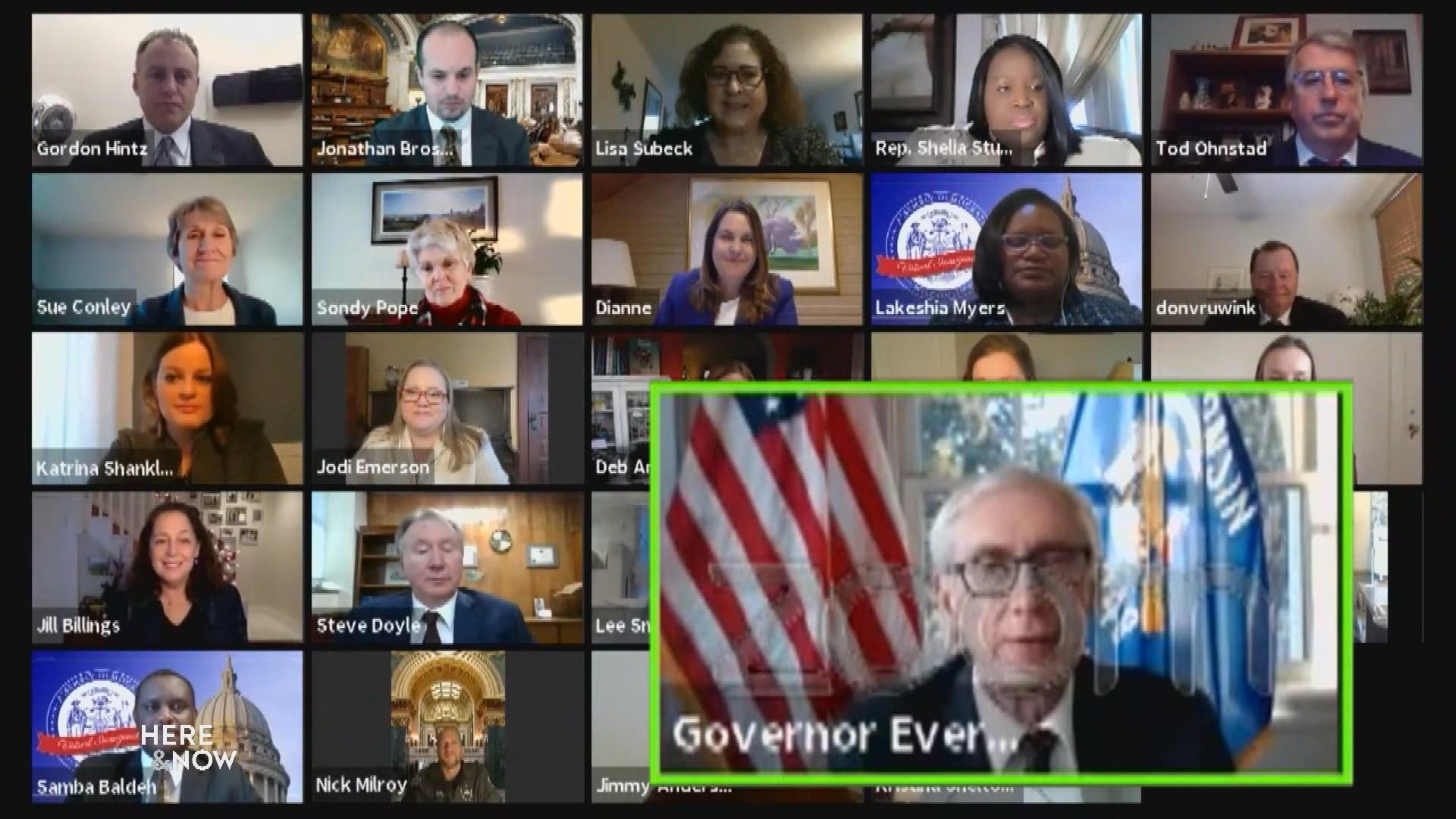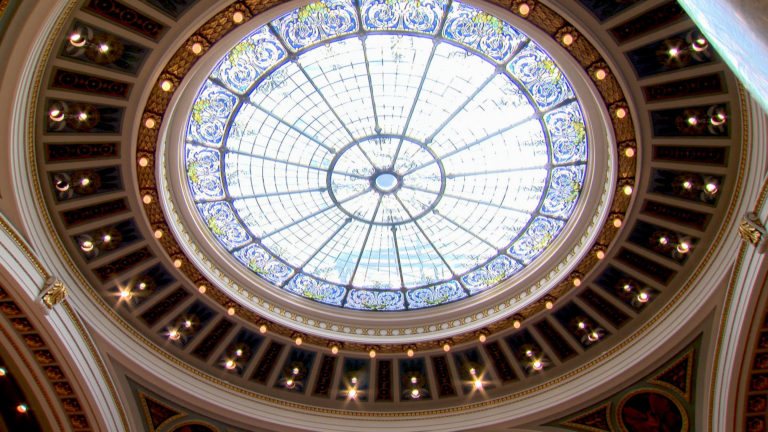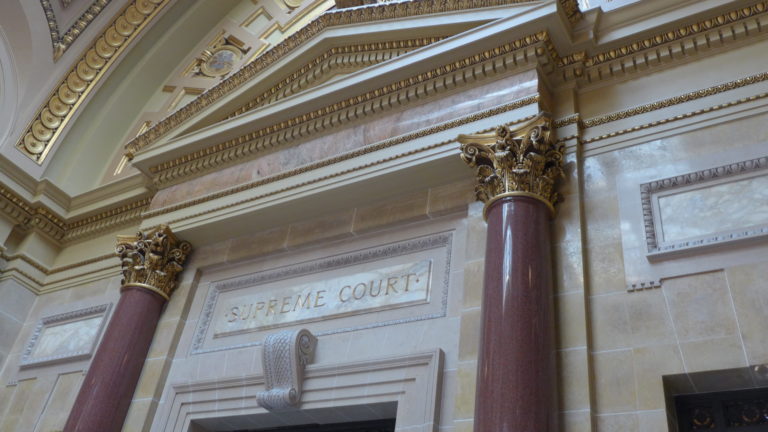 Breaking: Wisconsin Supreme Court Rejects Trump's Election Challenge
The Wisconsin Supreme Court rejected a Trump campaign challenge to the state election results in a 4-3 decision less than an hour before the state cast its votes in the Electoral College. The decision was written by conservative Justice Brian Hagedorn, who joined the court's liberals in rejecting the challenge. ...
Monday December 14, 2020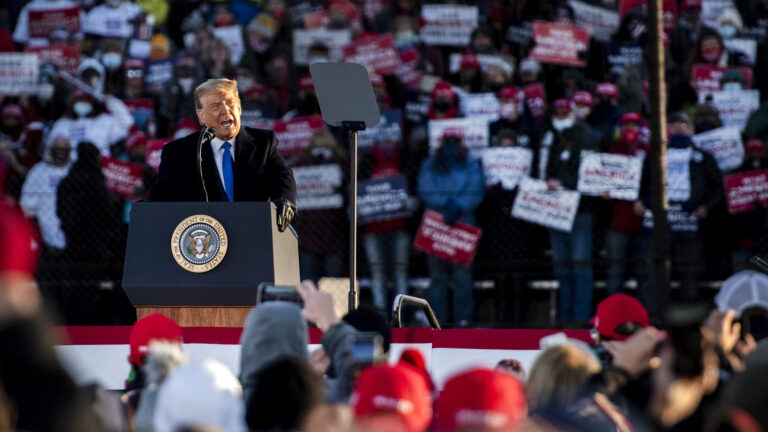 Update: Wis. Supreme Court Agrees to Hear Trump Campaign Election Challenge
The Wisconsin Supreme Court has agreed to hear the Trump campaign's challenge of the state's election results, setting oral arguments for Saturday at noon. This is an appeal of a lower court's decision Friday morning that re-affirmed Democrat Joe Biden's win in Wisconsin. Racine County Reserve Judge Stephen Simanek said ...
Friday December 11, 2020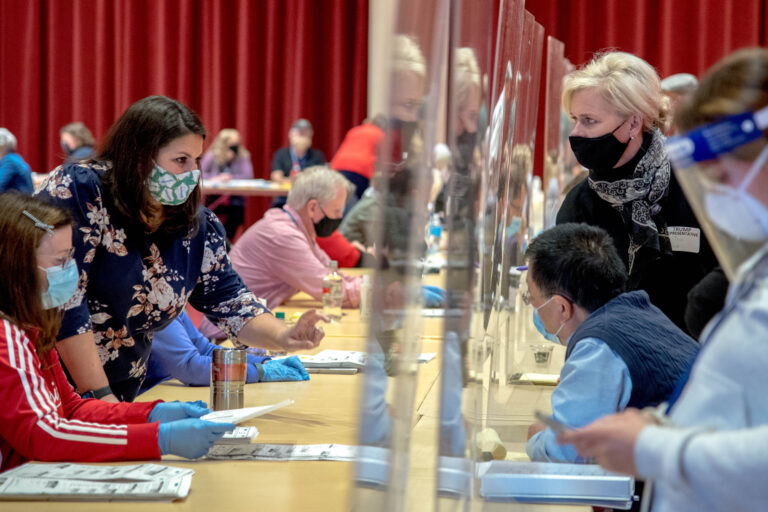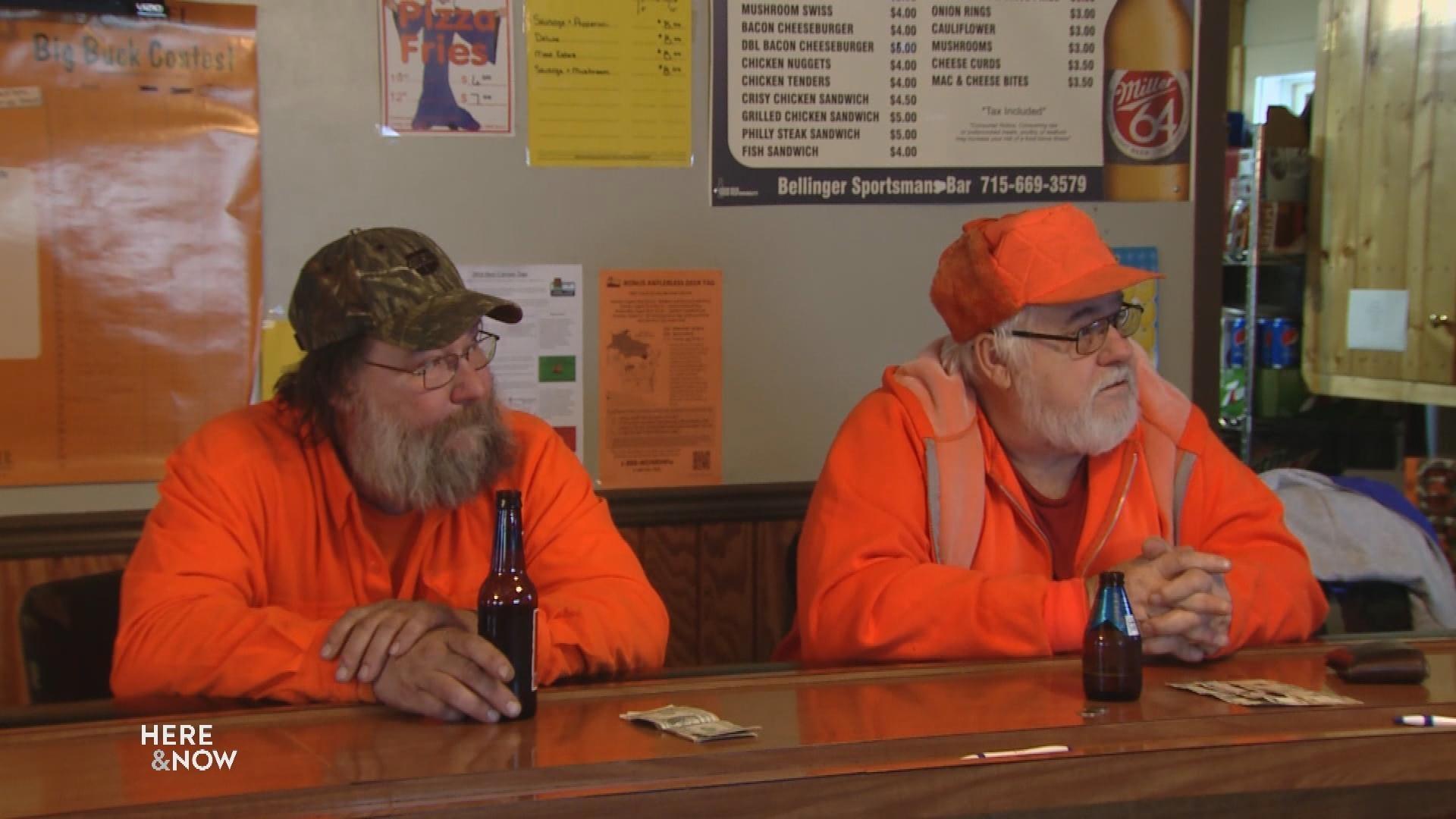 Deer Hunting During COVID and Camp Safety
Here & Now's Zac Schulz reports from Taylor County about how hunters and businesses are preparing for the gun deer season in the age of COVID; Bellin Hospital M.D. Paul Casey sound about deer camp safety.
Friday November 20, 2020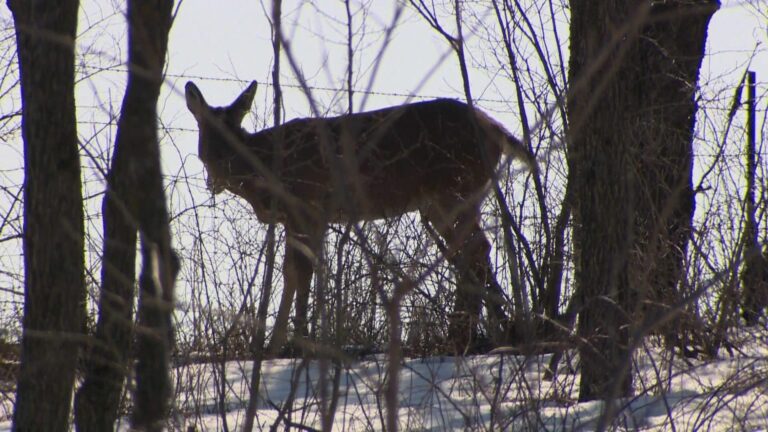 How COVID-19 Is Shaping the 2020 Deer Season
The Wisconsin Department of Natural Resources is advising hunters not to travel across the state to hunt for this year's gun-deer season. Keith Warnke, the administrator of the Fish, Wildlife and Parks Division, said "We're recommending hunters keep hunting local and they do it with members of their household to ...
Friday November 20, 2020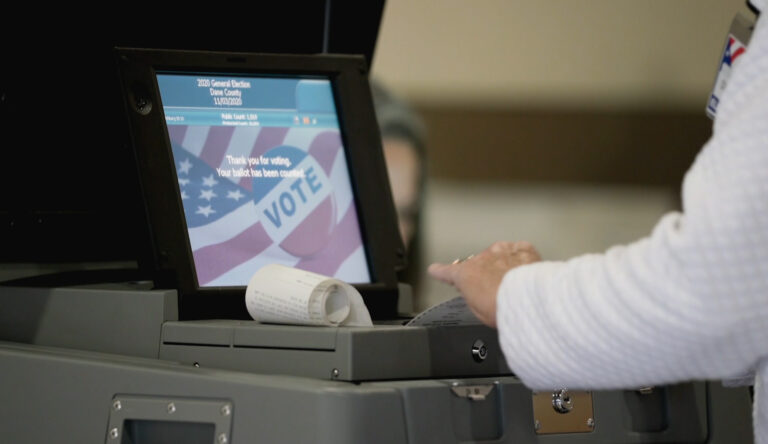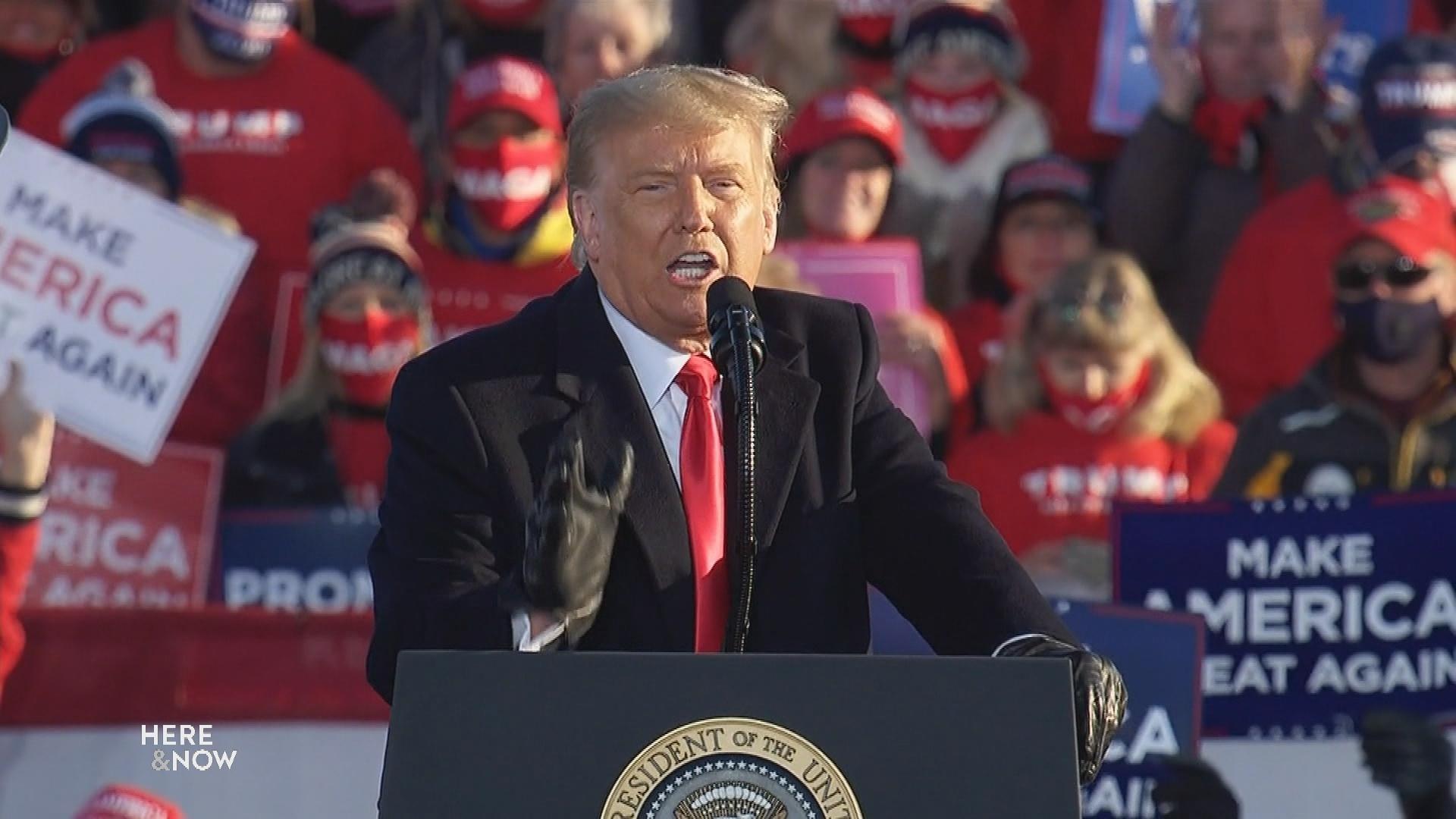 Here and Now's Zac Schultz reports on how the presidential candidates approached Wisconsin during the campaign in the midst of the pandemic.
Saturday October 31, 2020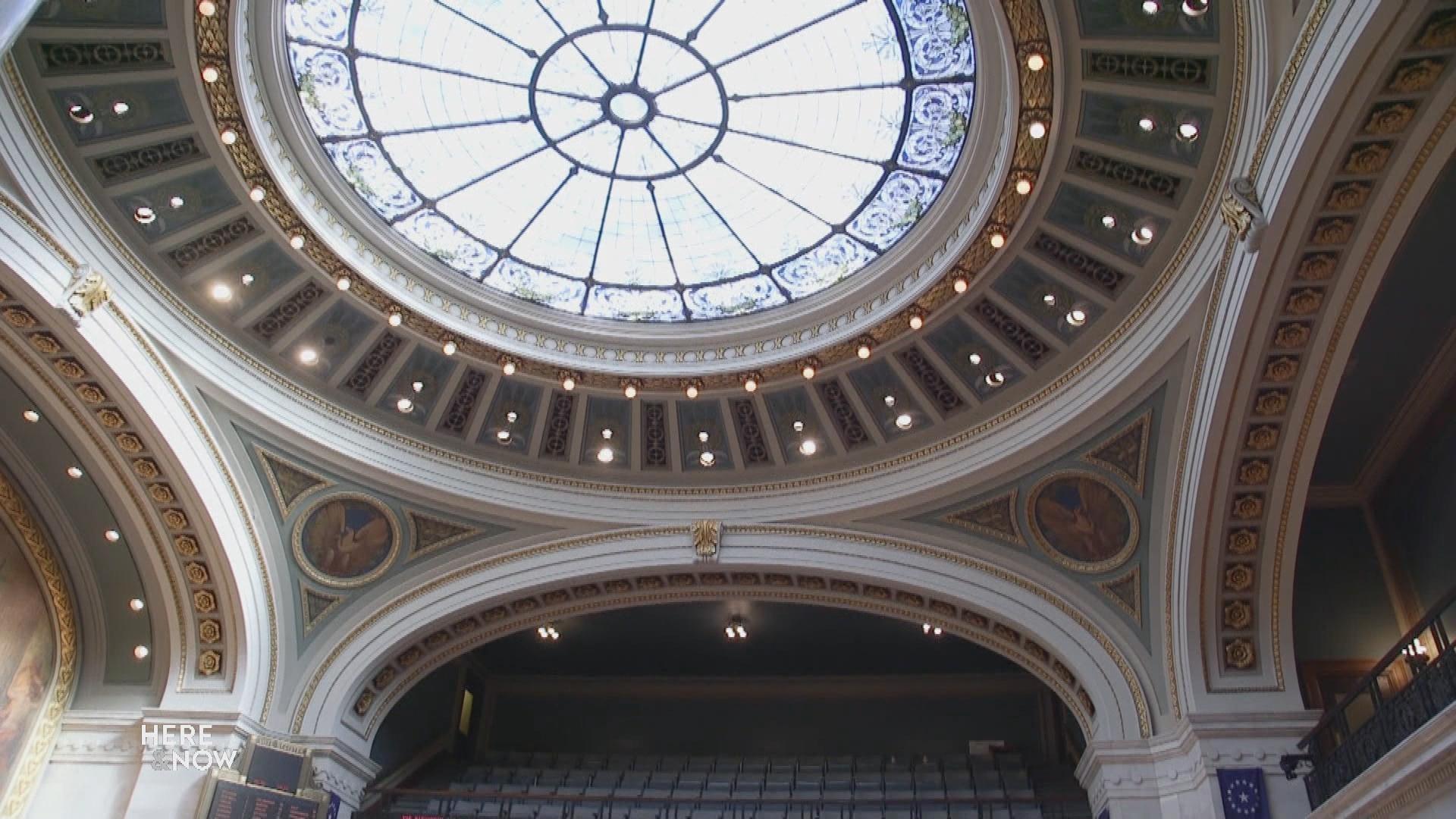 Wisconsin Democrats and the Blue Wave
Wisconsin Democrats are being cautious and taking nothing for granted as presidential candidate Joe Biden holds an edge over Donald Trump in the polls; not only in the race for president but also Wisconsin's down ballot candidates. Here & Now's Zac Schultz explores how a blue wave could affect the State Assembly and Senate races.
Friday October 23, 2020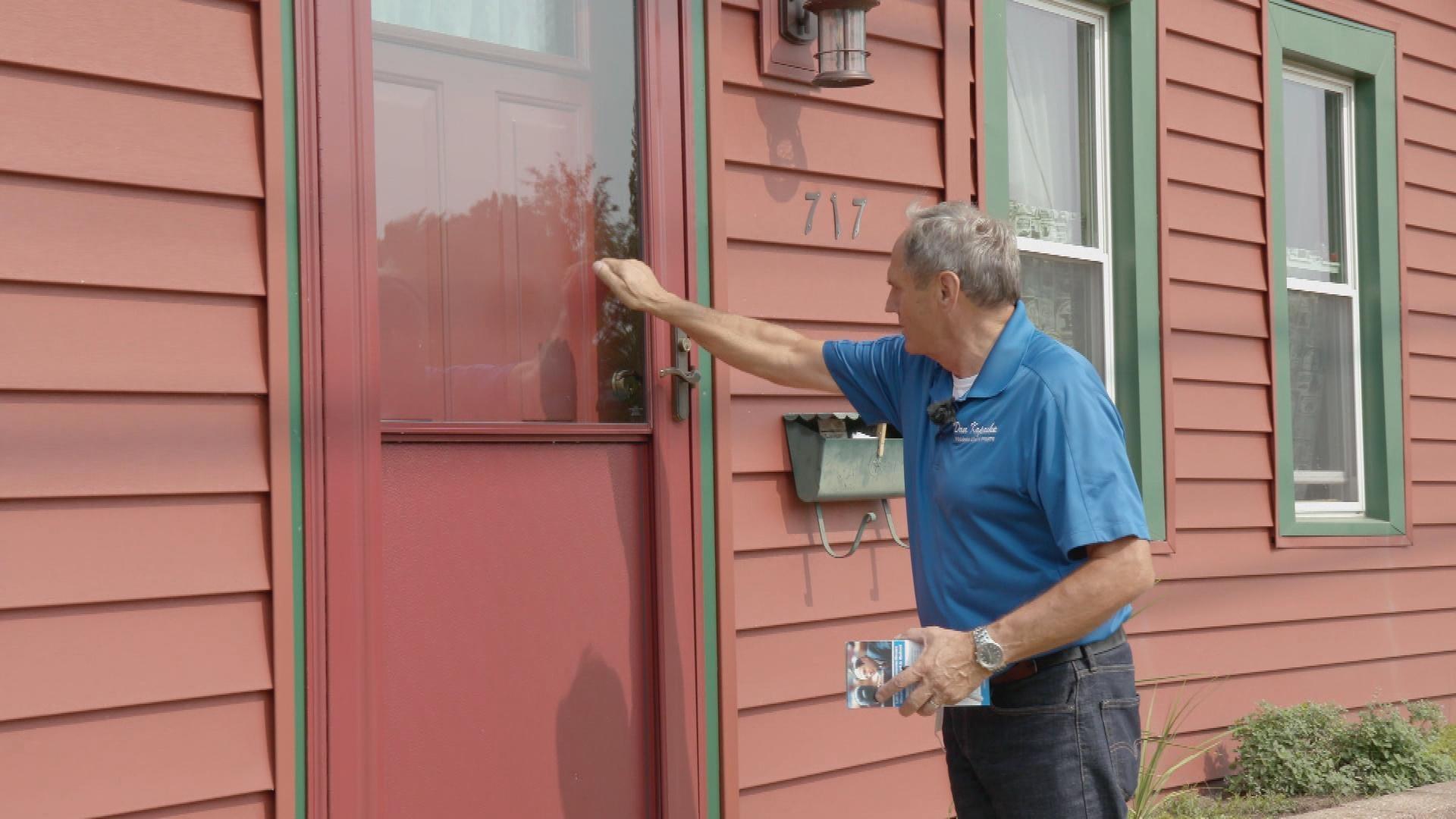 An in-depth look by Zac Schultz at differences in approaches to voters between Democrat and Republican candidates during the pandemic.
Friday October 16, 2020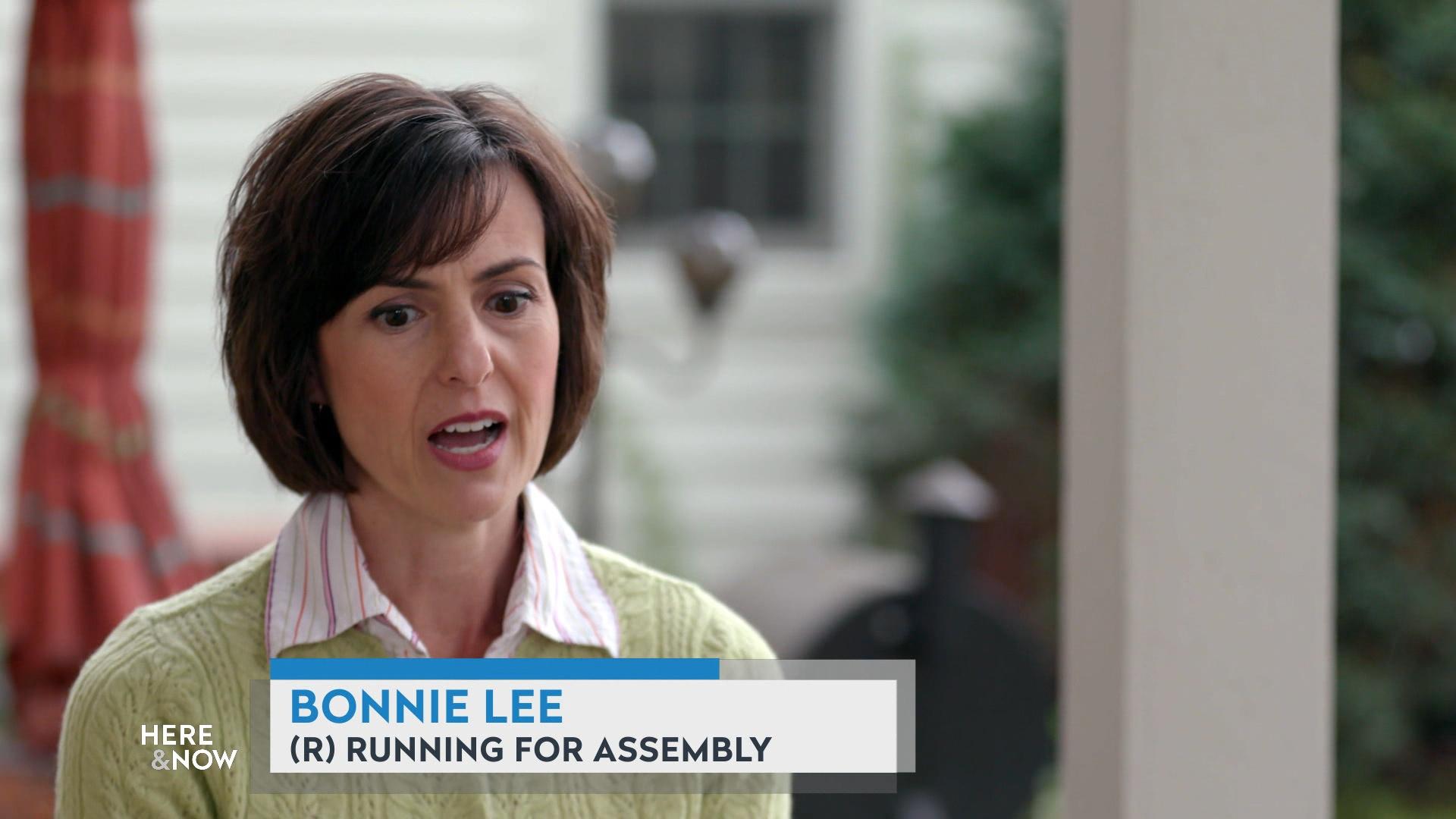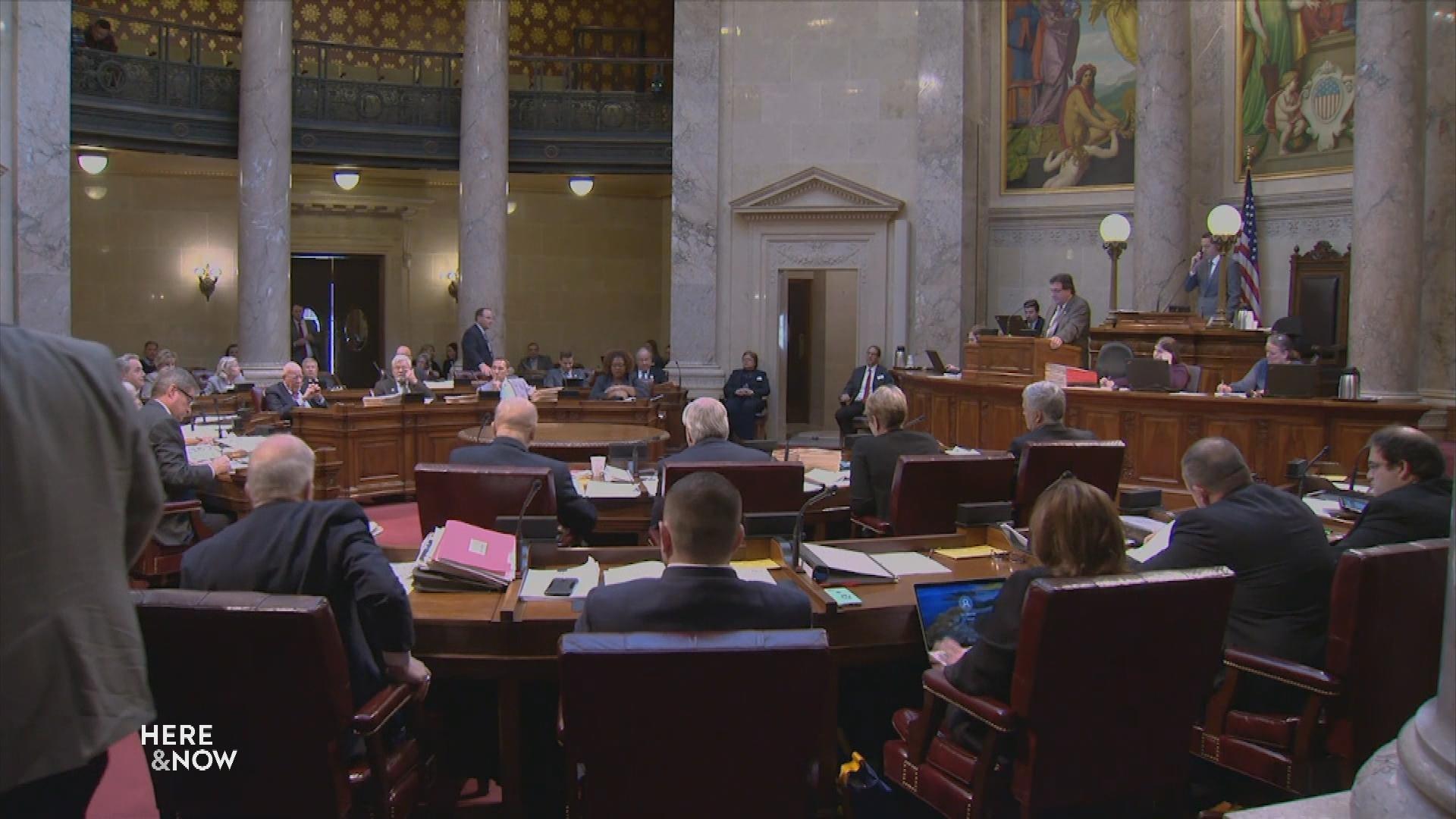 Nov. Election Directs Outcome for Wis. State Capitol
This fall's election will impact what going on in the State Capitol for the next two years. The story is not whether Democrats can win enough seats to take control of the chamber, but whether they can prevent Republicans from gaining a super-majority.
Friday October 2, 2020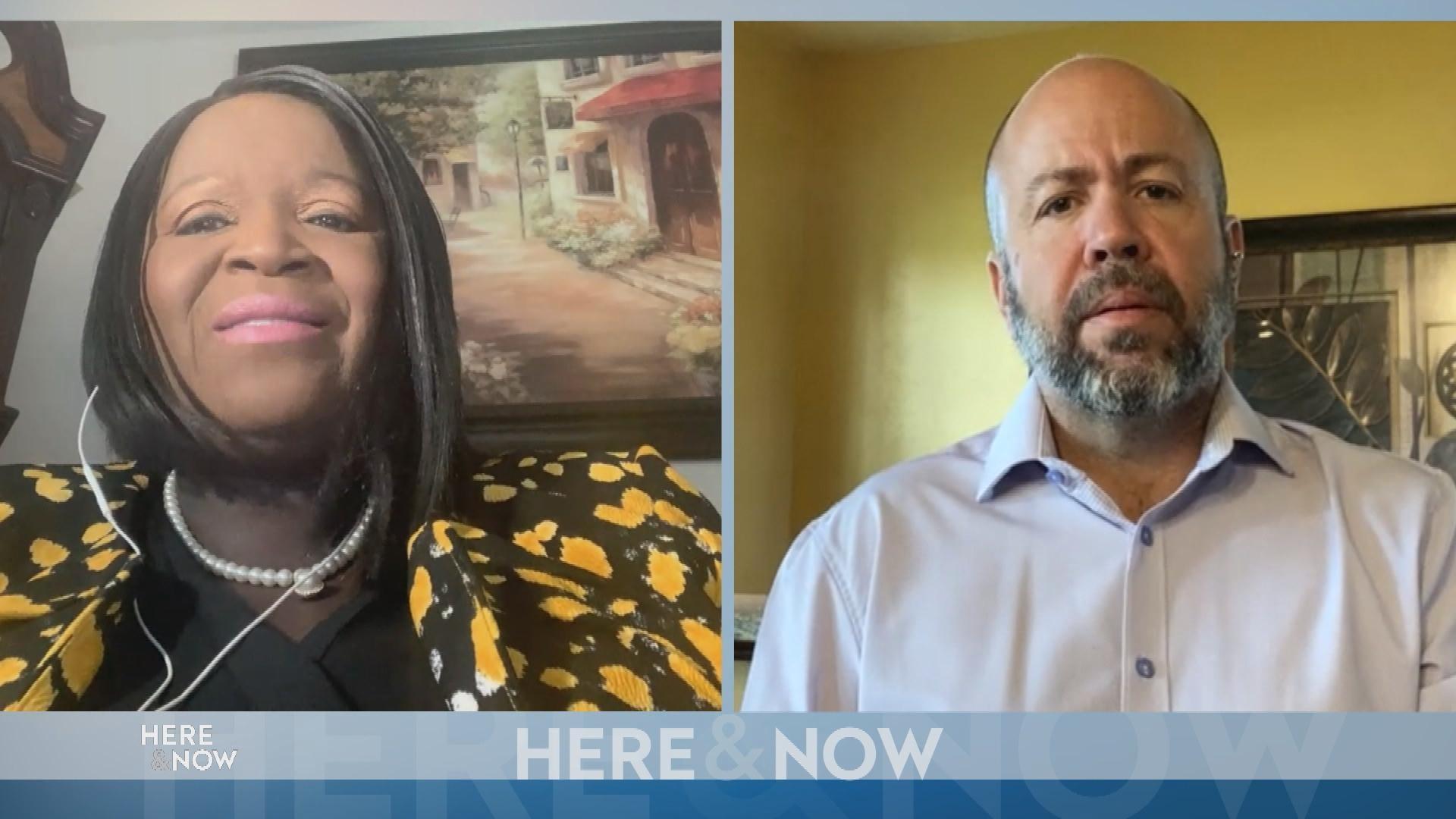 Representatives Take on Legislative Agenda
Rep. Shelia Stubbs (D-Madison) and Rep. Jim Steineke (R-Kaukauna), co-chairs of the Legislature's Task Force on Racial Inequities, talk about Gov. Evers' proposed police reform bills and how they see working together in a bipartisan manner.
Friday September 11, 2020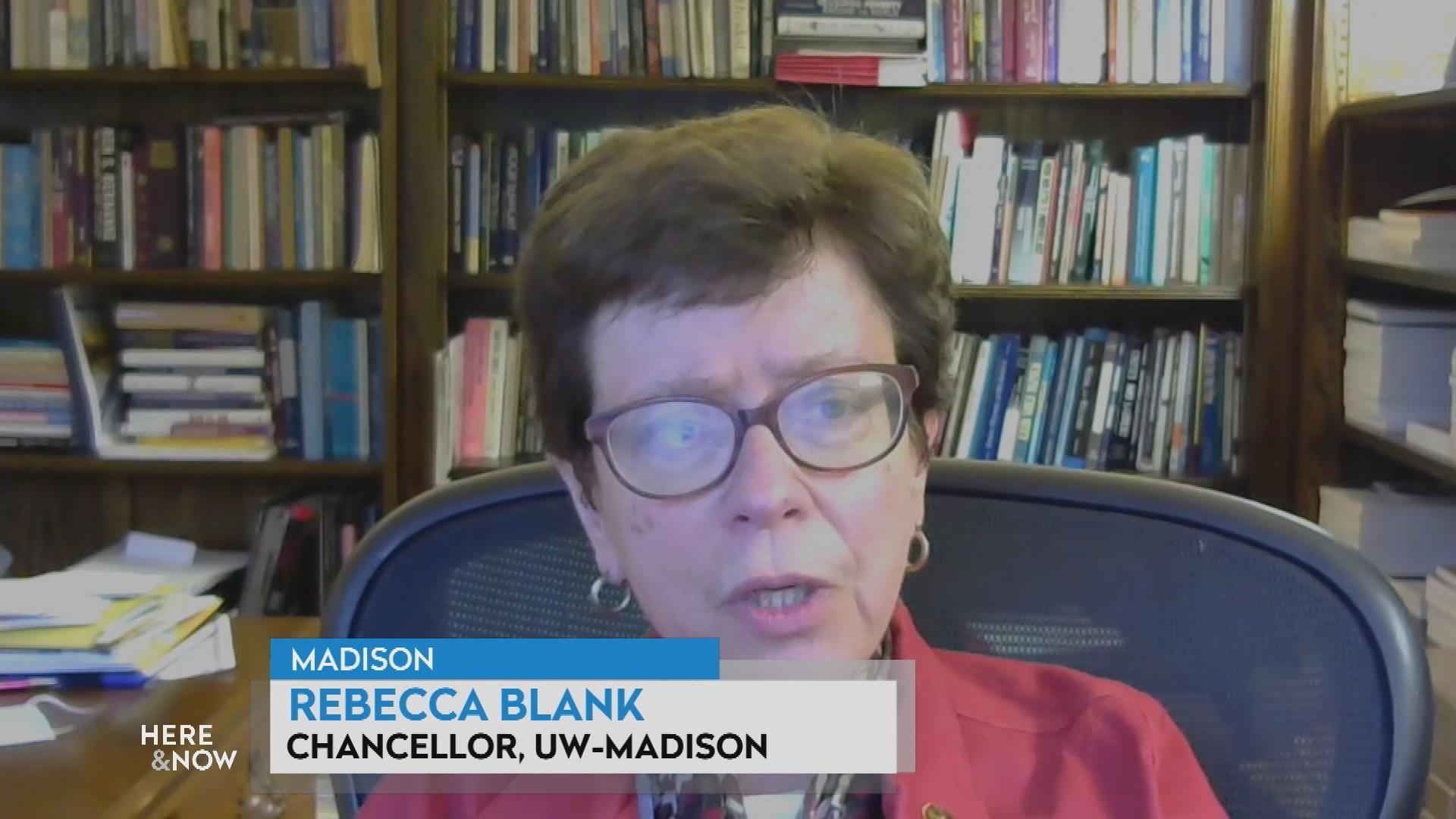 UW Madison Transitions to Virtual and Two-Week Quarantine
With students back on campus, coronavirus cases are spiking. UW-Madison Chancellor Rebecca Blank talks about moving classes online, quarantining selected dorms for two weeks and the future of university life for students.
Friday September 11, 2020
More Stories
---
Recent Here & Now Segments