Walgreens to Roll Out Additional COVID Vaccines Around Wisconsin
The retail pharmacy program will bring 17,800 additional vaccine doses to "socially vulnerable" communities.
February 11, 2021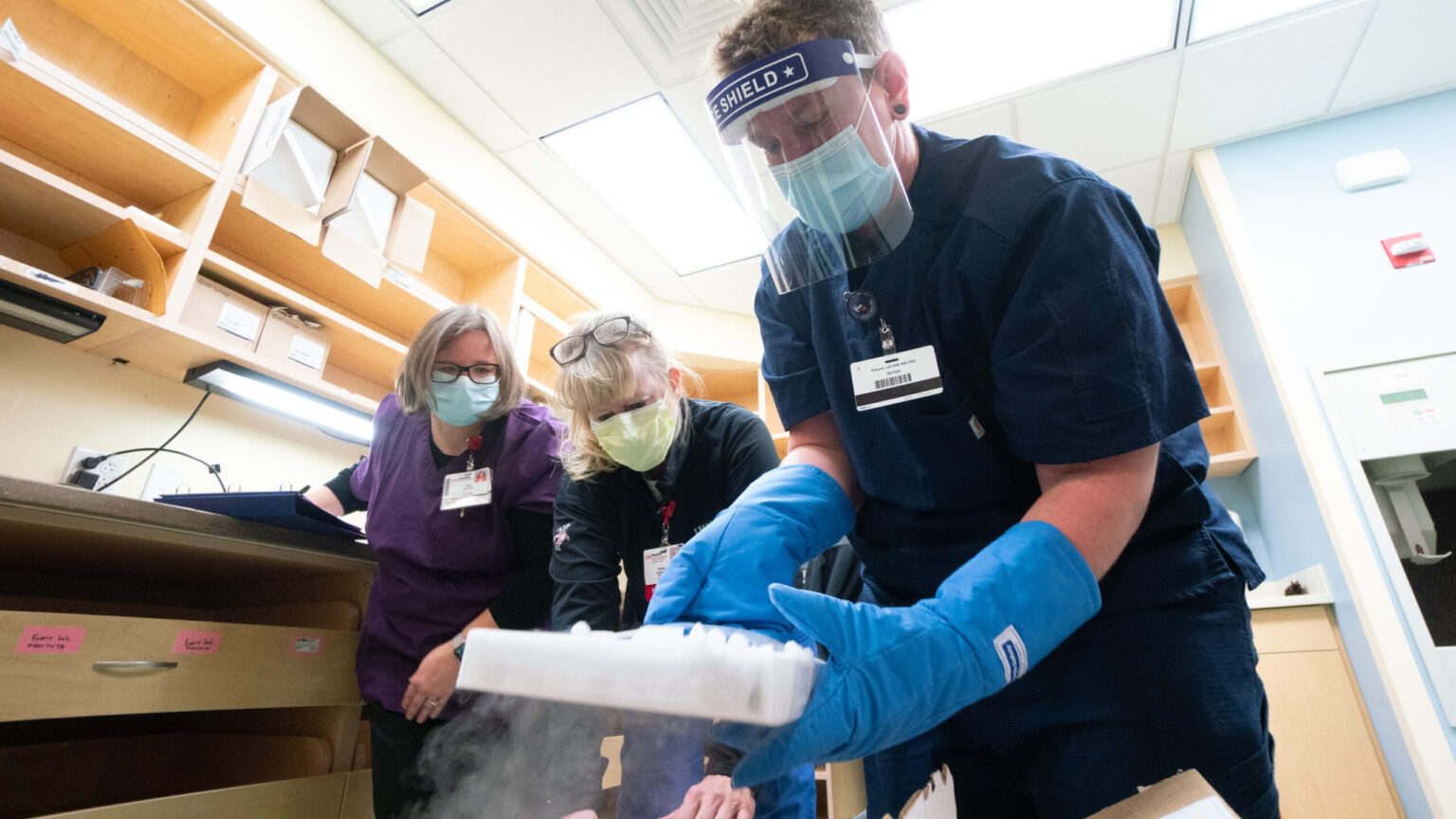 ---
One hundred seventy eight Walgreens stores in Wisconsin will begin providing COVID-19 vaccines to underrepresented communities starting Friday.
The pharmacies are part of a national program and will receive 17,800 doses of the Moderna vaccine in the first week. These doses will be shipped directly from the federal government and will be on top of the roughly 130,000 doses allocated directly to the state this week.
Those vaccines will be given to those currently eligible in Wisconsin, including those over 65 and frontline workers. Those wanting to get vaccinated through Walgreens can schedule a visit online.
The locations of the pharmacy vaccination sites will be spread through the state based on communities' social vulnerability index, according to state health officials.
"So we've used that information — and it exists at, I believe it, a zip code level — that we can go ahead and map out areas of the state that have a higher vulnerability versus lower," said Stephanie Schauer, Wisconsin's immunization program manager.
The index, developed by the Centers for Disease Control and Prevention, rates a community's resilience to external health stresses based on housing compositions, socio-economic factors and demographics.
"We are committed to equitable distribution of the vaccine," said deputy health secretary Julie Willems Van Dijk.
New Data Shows Disparities
The Department of Health Services released updated data Thursday on how many Wisconsinites have been vaccinated, which includes for the first time about their racial and ethnic demographics.
According to the data released Thursday, 10.4% of white Wisconsinites have been vaccinated compared to 7.3% of American Indian, 4.9% of Asian and 2.9% of Black Wisconsinites. Among Hispanic Wisconsinites, 2.9% have been vaccinated.
Van Dijk said a contributing factor to these disparities is who has already been largely vaccinated.
"I do know health care workers tend to be predominantly Caucasian," she said. "I think it leads to a question which is what can we do to better diversify our health care workforce."
She added that the state is continuing to prioritize getting doses to vaccination sites that will provide vaccinations equitably.
"We have prioritized federally qualified health centers and free clinics and tribal clinics and local health departments because we know those are all providers who have baked into their mission service to populations that typically have barriers to receiving care," Van Dijk said.
---
Recent Here & Now
//php dynamic_sidebar( 'news-sidebar-2' ); ?>