FDA, CDC Order Pause on Johnson & Johnson Vaccine
The pause is due to the appearance of six cases of blood clotting among the more than 7 million Johnson & Johnson vaccine doses administered. Federal scientists expect to review data over the next few days to determine the vaccine's safety.
April 13, 2021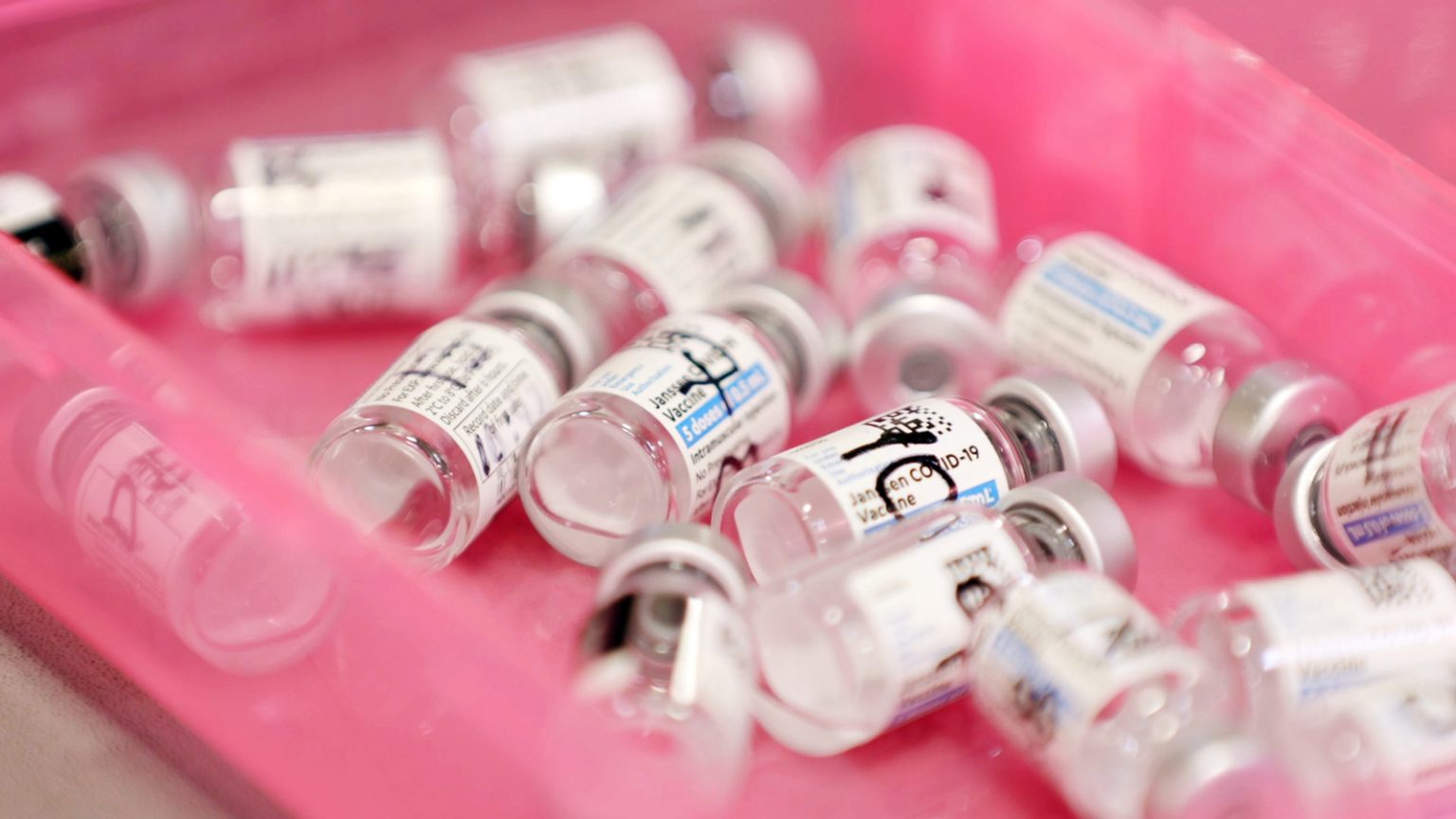 ---
The U.S. Food and Drug Administration and Centers for Disease Control and Prevention have asked vaccinators to temporarily pause the use of the single-dose COVID-19 Johnson & Johnson vaccine due to rare occurrence of blood clots among vaccine recipients.
The Wisconsin Department of Health Services reiterated the call in a press release Tuesday, urging state vaccinators to hold off on using their Johnson & Johnson supply out of an abundance of caution.
"Vaccine providers should not administer the Johnson & Johnson vaccine at this time, and should hold on to the vaccine until federal review has been completed," said interim DHS Secretary Karen Timberlake.
The pause of administering the Johnson & Johnson vaccine comes after six occurrences of a rare type of blood clot among recipients — who were all women between the ages of 18 and 48. This is out of more than 7 million doses of Johnson & Johnson's COVID-19 vaccine administered.
DHS Deputy Secretary Julie Willems Van Dijk said she had no knowledge that any of the six cases of blood clotting happened in Wisconsin. About 160,000 doses of the Johnson & Johnson vaccine have been administered in the state as of Tuesday, according to the state health department's data. That amounts to fewer than 5% of all COVID-19 vaccine doses administered so far.
"We remain in constant contact with both our federal partners, such as the CDC, and with Wisconsin's vaccine providers. Going forward, we will continue to monitor this situation." Willems Van Dijk said.
In a media briefing Tuesday morning, officials with the FDA and CDC said the agencies would provide regular updates in the next few days as scientists gather data on the extent and cause of the rare clotting.
In Europe, the AstraZeneca vaccine faced similar scrutiny over reports of blood clotting, before the European Union's drug regulator determined the benefits of the vaccine outweighed the potential risk.
Both the Johnson & Johnson and AstraZeneca vaccines use similar delivery methods, which are different from the Pfizer and Moderna vaccines. DHS officials said the Pfizer and Moderna vaccines remain extremely safe.
They also underscored that the pause on the Johnson & Johnson vaccine is intended to allow scientists time to review data on the extremely rare blood clotting reactions and for clinicians to learn to recognize and properly treat them.
"This action is really focused on increasing safety and making sure we know how many of these cases are actually out in the nation, and then about empowering our health care providers to do really good diagnostics and treatment in the rare event that someone has these symptoms," Willems Van Dijk said.
State epidemiologist Dr. Ryan Westergaard said during a Tuesday press briefing the rare occurrence of clotting in a half-dozen recipients of the Johnson & Johnson vaccine is likely due to an abnormal immune response to the vaccine.
"It seems to be that the body's immune system reaction to the vaccine might be similar to the body's inappropriate reaction to [an anticoagulant drug] heparin," he said. "A patient's immune system has sort of an inappropriate or dangerous type of reaction, which causes the blood to clot inappropriately."
State health officials said Johnson & Johnson vaccine recipients should be aware of potential symptoms of the rare blood clots — known as cerebral venous sinus thrombosis — up to three weeks after receiving the vaccine. These symptoms may include: severe headache, abdominal pain, leg pain, or shortness of breath.
FDA officials said that aside from the demonstrated pattern — that all cases so far have been among women between 18 and 48 — there are no indicators that would suggest increased susceptibility to blood clots caused by the vaccine. They added that patients could consult with their primary care doctor if they are concerned.
---
Recent Here & Now
//php dynamic_sidebar( 'news-sidebar-2' ); ?>