State Health Department Prepares for Next Round of COVID-19 Vaccinations
As more teachers return to in-person instruction, Wisconsin anticipates the release of a new single-dose coronavirus vaccine.
March 4, 2021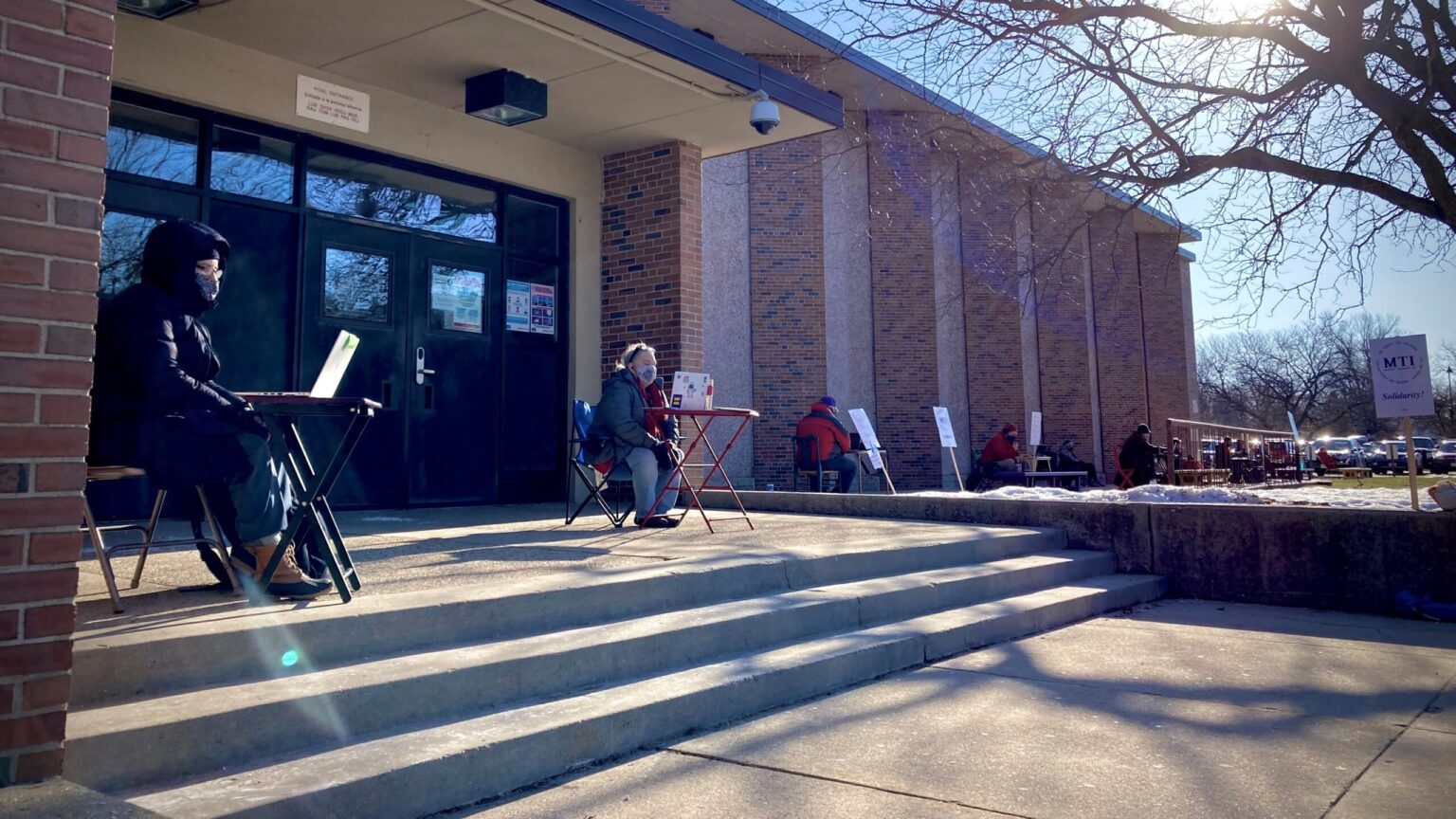 ---
The Department of Health Services plans to announce next week who will be among the next group of Wisconsinites eligible to receive COVID-19 vaccine doses.
This announcement comes as the state is working to vaccinate currently-eligible group, which was announced in late January and includes educators and other workers designated as essential, including those in the food supply chain.
Deputy Secretary Julie Willems Van Dijk said DHS's goal is to have all teachers receive at least one dose of a vaccine by the end of March, with plans to finish vaccinating teachers by mid- to late-April.
"Student-to-student transmission within classroom settings and student-to-teacher transmission are all fairly low," Van Dijk said during a Thursday media briefing. "We're adding an additional layering protective effect for our teachers by vaccinating them."
Some teachers have expressed consternation from some teachers about reopening schools too early. Teachers in the Madison school district held a "teach out" Thursday to raise safety concerns many said the district has not yet addressed.
"we must do whatever it takes to ensure the maximum preservation of life, health and safety of our students, families, and colleagues as the highest priority," the Madison teachers union wrote in a press release.
Other Wisconsin school districts have already returned to in-person instruction, some as early as this week. Elementary school students in Green Bay returned to in-person classes on Monday, and will continue in-person four days a week.
Wisconsin Continues to Ramp Up Vaccinations
Van Dijk said Wisconsin is making "significant progress" in vaccinating all of its eligible residents.
The state health department reported at least 1,568,329 coronavirus vaccine doses had been administered in Wisconsin as of Wednesday, with at least 548,343 people having completed their vaccination series. Both types of vaccines administered so far have required two doses to be effective, but the state is getting ready for a new single-dose option from Johnson & Johnson.
"The addition of the Johnson & Johnson vaccine to our federal allocation and the news of increased production for all three vaccines means our state will get more vaccine," she said.
This expansion of vaccine options comes as the federal government expects to have procured enough doses to vaccinate all Americans by the end of May. Van Dijk said having all adults eligible to receive the vaccine by May is a "realistic goal."
"I think it's likely to go into June and maybe even early July, because it just depends on how many people are going to raise their hand and want to be in line because we're not going to have unlimited vaccine supply," she said.
As new cases in the state continue to fall — the state is sitting at a seven-day average of 522 as of Thursday — Van Dijk said an increasing number of the more contagious U.K. variant of the coronavirus are cropping up around Wisconsin.
The state now has 19 confirmed cases of the variant, which is up from just six cases last week.
---
Recent Here & Now
//php dynamic_sidebar( 'news-sidebar-2' ); ?>