National Guard Activated for Wisconsin Capitol over Fears of Possible Violence
Windows at the state Capitol were boarded up Monday as the governor activated national guard troops to assist Capitol police. This comes as a reported FBI bulletin warns of possible violence ahead of Inauguration Day.
January 11, 2021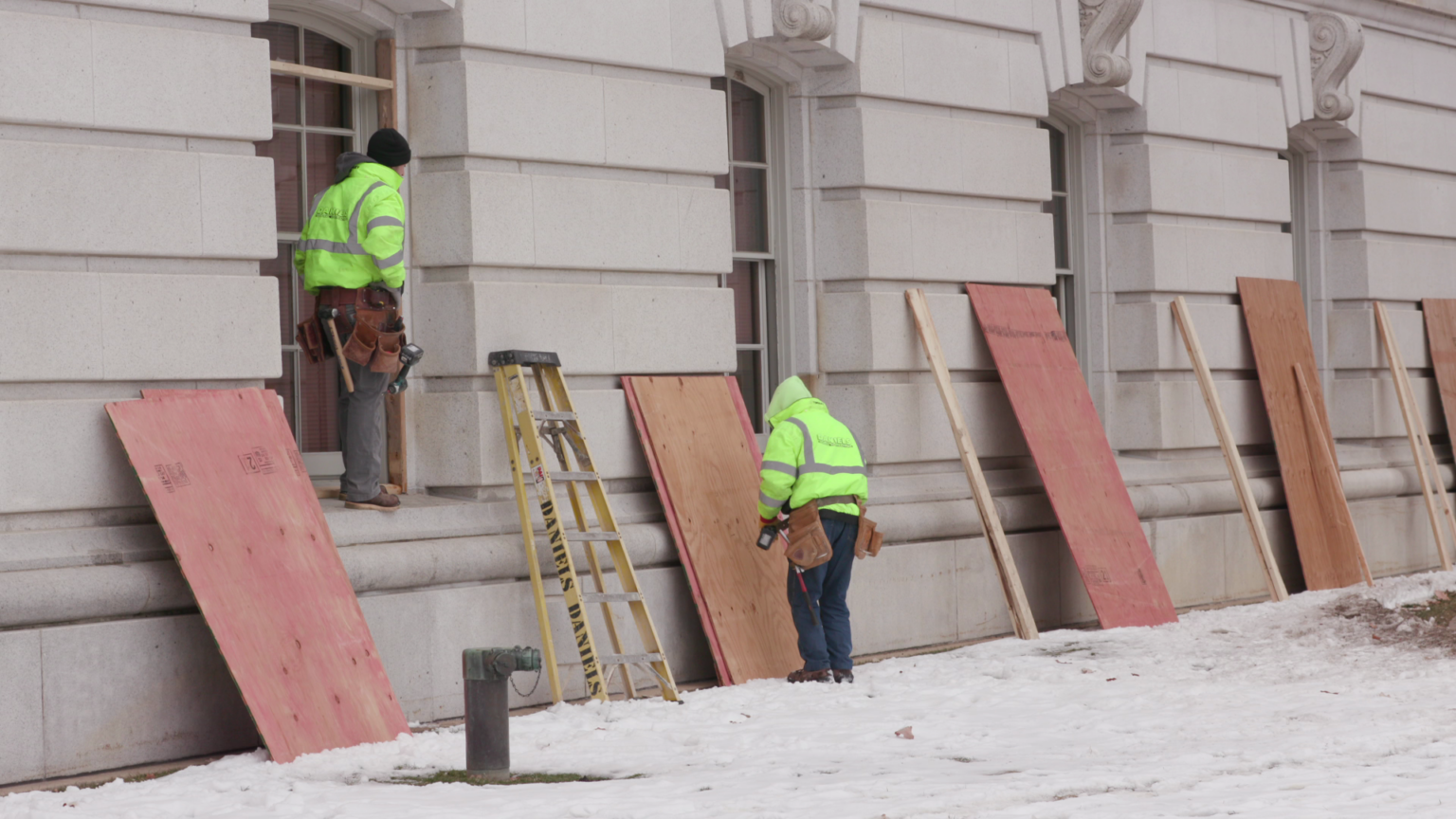 ---
Gov. Tony Evers has activated the Wisconsin National Guard in anticipation of violence in Wisconsin after a crowd stormed the U.S. Capitol in a deadly riot.
This comes after ABC News obtained an FBI bulletin that warned of potential armed protests taking place at all 50 state capitols, as well as other government buildings, in the leadup to and possibly after the Jan. 20 inauguration.
According to the bulletin, armed protesters have threatened, "if Congress attempts to remove POTUS via the 25th Amendment, a huge uprising will occur."
National guard troops will be assisting local police authorities in a "site security mission," according to a release from the governor's office.
Earlier Monday, state workers boarded up the windows to the state Capitol, which a Department of Administration spokeswoman said was "in keeping with proactive cautionary measures happening at state houses throughout the country."
The DOA spokeswoman did not cite any specific threats against the Capitol or those who work inside as a reason for enhanced security, saying that the department does not comment due to security reasons.
A spokeswoman for the Wisconsin Department of Justice said the agency had no information to share publicly on specific threats against the Capitol.
The spokeswoman for the DOA, which oversees the Capitol building and the Capitol police, did not immediately respond for comment on whether there were contingencies in place to evacuate the Capitol if violence arises.
The same day the governor announced the new deployment of national guard troops, the Department of Military Affairs announced the withdrawal of the troop contingent deployed to assist Kenosha authorities in the wake of the Jacob Blake charging decision.
The troops in Kenosha were there to assist authorities if protests over the decision to not charge officers in the Jacob Blake shooting became violent, but the protests remained largely peaceful.
---
Recent Here & Now
//php dynamic_sidebar( 'news-sidebar-2' ); ?>