Johnson's Vaccine Side Effects Event Prompts A New Round of Condemnations
Continuing a pattern of questioning the safety of coronavirus vaccinations, Wisconsin's Republican U.S. Senator shared several stories about adverse reactions, while doctors warn his message undermines efforts to curb the pandemic.
June 29, 2021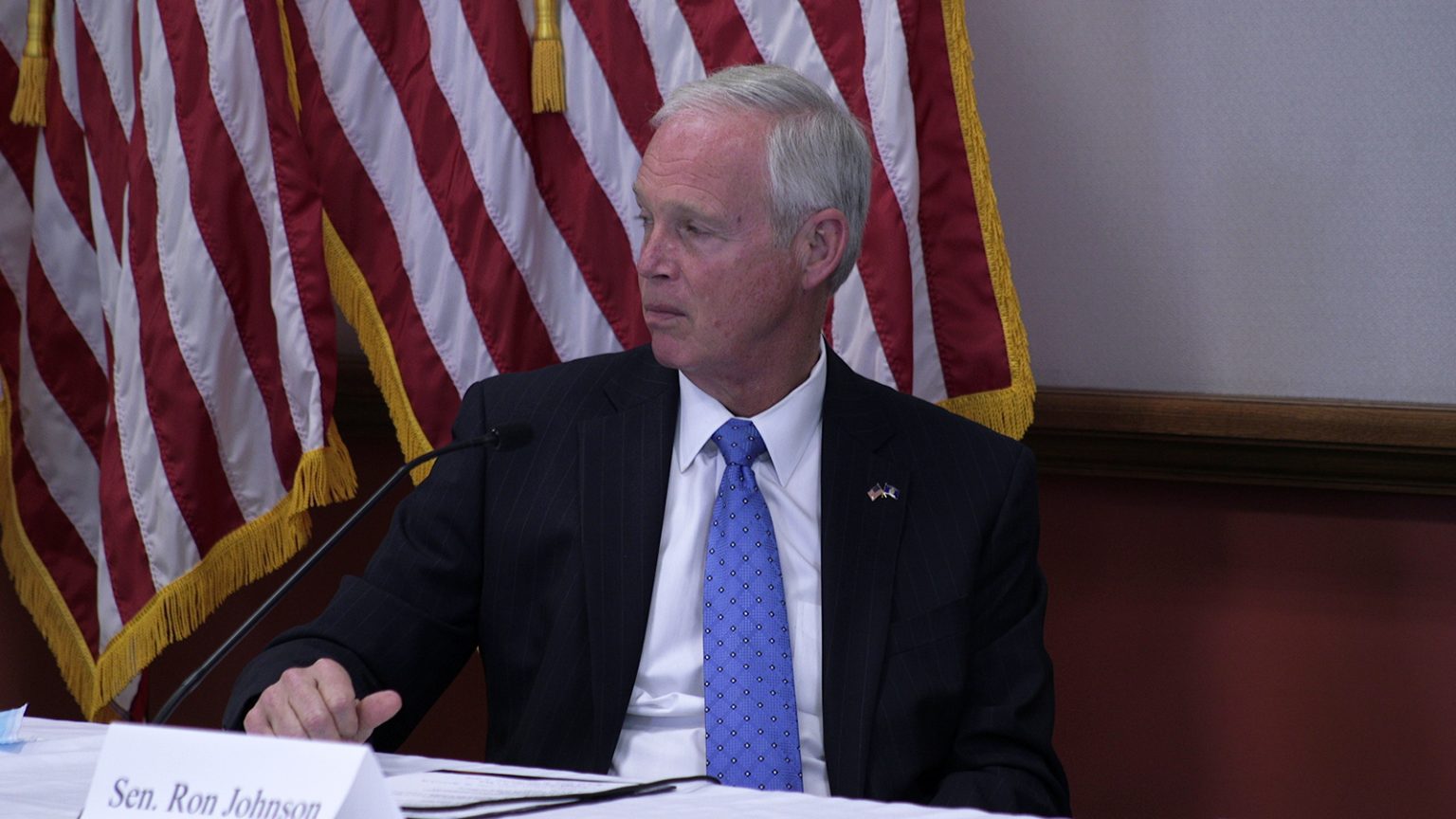 ---
Amid a push from doctors to call it off, Wisconsin's Republican U.S. Sen. Ron Johnson proceeded with a press conference devoted to sharing personal stories about health experiences after receiving a COVID-19 vaccine. Held on Monday at Milwaukee's federal courthouse, the event was criticized in advance for disparaging the preeminent tool for ending the pandemic: vaccines.
Johnson introduced half a dozen vaccine recipients from around the United States who said they got side effects from the vaccine, and subsequently haven't felt that their experiences have received adequate attention.
"We are the collateral damage of the pandemic," said Brianne Dressen, a preschool teacher from Saratoga Springs, Utah.
None of these individuals are from Wisconsin, but Johnson said he has heard of concerns about vaccine side-effects from his constituents in the state.
Vaccine side effects are alarming to those who experience them, but Dr. Jeff Pothof, the chief quality officer for UW Health, noted they are exceedingly rare. The Centers for Disease Control and Prevention reports at least 179,615,165 people in the U.S. have received at least one dose of a vaccine as of June 28. In Wisconsin, at least 2,919,229 people have received at least one dose as of June 28.
Pothof said vaccine safety issues — the blood clotting seen with the Johnson & Johnson vaccine, for example — occur at a rate of a few cases per 1,000,000. Pothof noted that rate of side effects is safer than driving a car.
By comparison, the case fatality rate of COVID-19 in the U.S. is 1.8% or 18,000 per million.
That difference means at the national level there is about a 6,000 times greater chance of dying from COVID-19 compared to experiencing serious side effects from a vaccine. That vast difference was the focus of critics who gathered outside Johnson's press conference.
"You have to take the harm that the virus has actually caused, and statistically, the two are miles apart and the virus seems to be more damaging, more harmful," said Charles Manning, a nurse from Milwaukee who spoke outside the press conference.
"I'm finding this odd that somebody who's very pro economy would be touting misinformation such as this," Manning said about Johnson, "because this kind of goes against that grain of opening back up and boosting the economy."
For his part, Johnson said he was not touting misinformation, nor making a recommendation on whether Wisconsinites should receive the vaccine.
"I don't think it's my role to recommend or encourage or discourage. My role is to provide the American public transparent information," he said.
Johnson wrote an opinion article in May discussing why he had not gotten vaccinated himself. The senator has repeatedly called into question the use and safety of COVID-19 vaccines, calling for more limited distribution, questioning their use for people who have already been infected and mischaracterizing a CDC reporting system for potential issues with side effects.
Pothof said presenting side effects without discussing how rare they are can be dangerous and lead people to think issues with vaccines are more common than they are.
"Leaders need to be careful about what they say," Pothof said.
Criticism of Johnson's press conference continued into Tuesday, with a trio of physicians holding their own press call to denounce the senator's ongoing questioning of the vaccines.
---
Recent Here & Now
//php dynamic_sidebar( 'news-sidebar-2' ); ?>