Longest-Serving Supreme Court Justice Dies at 87
Former Justice Shirley Abrahamson was heralded as a trailblazer Monday as the first woman to serve on the bench. With a tenure of 43 years, she was also the longest-serving justice on the high court when she retired in 2019.
December 21, 2020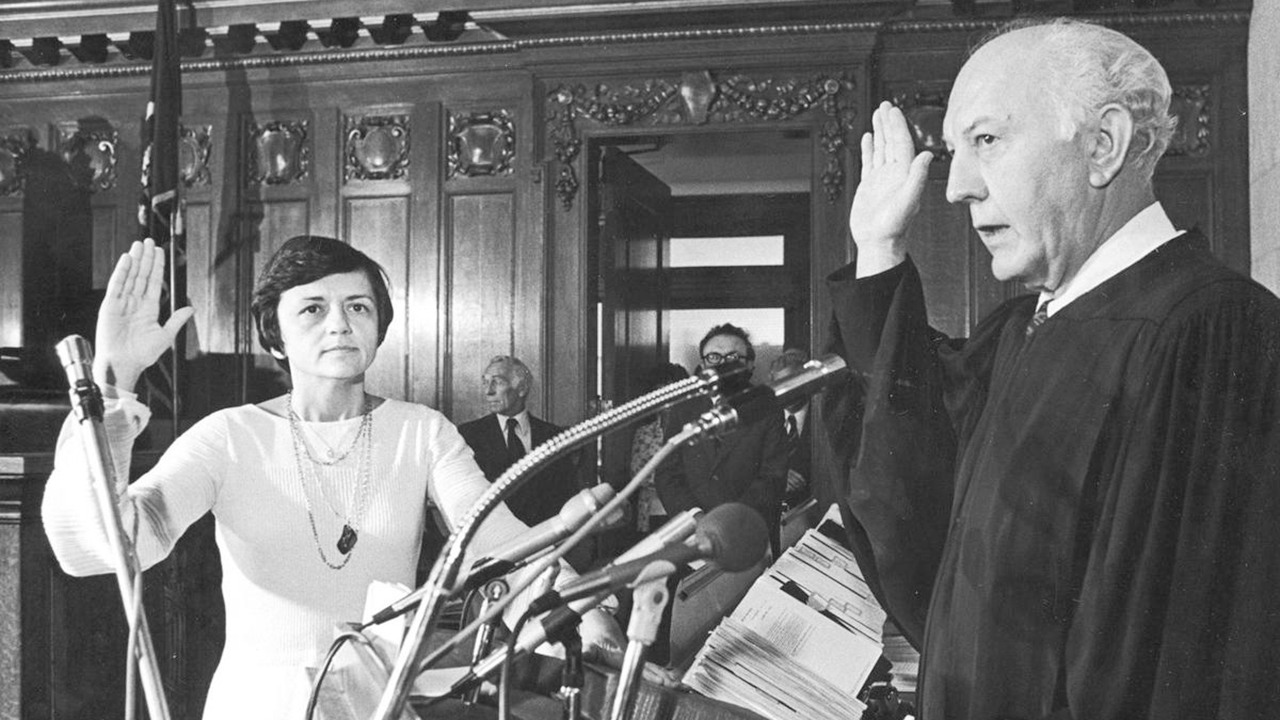 ---
Wisconsin's longest-serving Supreme Court justice, Shirley Abrahamson, received praise from public officials Monday, as it was announced she died over the weekend at the age of 87.
She was the first woman on Wisconsin's high court, serving from 1976 until her retirement in 2019. At the time of her retirement, Abrahamson was one of six women serving on the seven-justice bench.
"Justice Shirley Abrahamson was a trailblazer in every sense of the word," said Justice Jill Karofsky, the court's newest justice. "I am eternally grateful for the path she helped pave for women like me."
Shirley swore me in in 1992 in a private ceremony. It was just the two of us. I had many contacts with her through the years and I will forever be grateful of her support when I ran for both circuit court and the Supreme Court.

— Justice Jill Karofsky (@judgekarofsky) December 20, 2020
Karofsky, who grew up with Abrahamson's son, said she was 10 years old when the former justice first joined the bench.
"I will think of Justice Shirley Abrahamson every single time I walk up the Capitol steps into the Supreme Court," she said.
In 2019, a celebration was held at the state Capitol in Abrahamson's honor, which included remarks from U.S. Supreme Court Justice Ruth Bader Ginsberg, who said Abrahamson was among "the very best" of jurists both in the U.S. and abroad.
"She has inspired legions to follow in her way, to strive constantly to make the legal system genuinely equal and accessible to all who dwell in our fair land," Ginsburg said.
Abrahamson began her career in private practice in Madison for 14 years before being appointed to the bench by former Gov. Patrick Lucey. She also worked as a professor at the UW law school.
According to Abrahamson, she participated in roughly 2,000 decisions during her 43-year tenure. She served nearly 20 of those years as the court's chief justice. In 2018, she announced she had cancer and would not seek reelection.
"Through those hundreds and hundreds of opinions, Chief Justice Abrahamson shaped our understanding of the law for the better," Attorney General Josh Kaul said.
"Chief Justice Abrahamson's groundbreaking career helped open doors and has been a source of inspiration for countless people," Kaul added, "and she showed that the law, and the jurists who interpret it, can be accessible."
Politicians from both sides of the aisle spoke to her impact on the justice system in the wake of her passing.
"She was a pillar of our state and the court for generations," Gov. Tony Evers said. "She has had a larger-than-life impact on the legal profession in Wisconsin and our state's and country's jurisprudence."
"She will be remembered for her gifted legal mind and commitment to Wisconsin," Assembly Speaker Robin Vos said.
---
Recent Here & Now
//php dynamic_sidebar( 'news-sidebar-2' ); ?>