Dane County Plans COVID-19 Vaccination Clinic for Teachers
Vaccine Rollout Expands for New Recipient Groups as UW-Madison Sees Spike in Coronavirus Cases
February 19, 2021 • South Central Region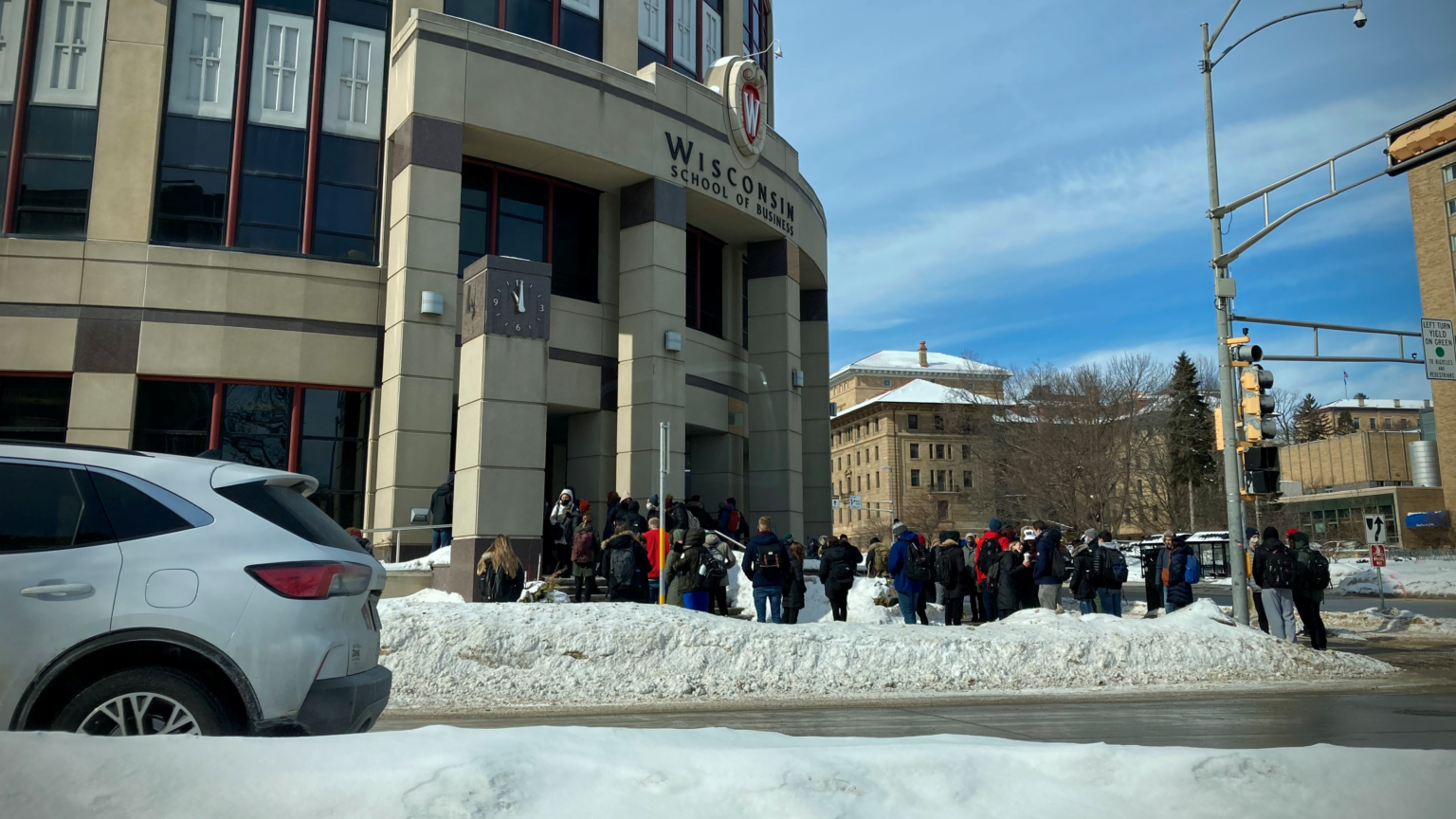 ---
Public health officials in Dane County announced Friday that teachers in school districts across the county would be able to sign up for COVID-19 vaccines through a clinic operated in partnership with local health care providers.
The county will order 14,000 vaccine doses over the first two weeks of March, and will vaccinate teachers through a clinic at the Alliant Energy Center, which has also served as a public testing location in the county.
This action comes as teachers, as well as other essential workers, will be newly-eligible for the COVID-19 vaccine in Wisconsin starting March 1. This group includes public transit, food supply chain and non-frontline health care workers.
"We all want kids in classrooms and vaccinated teachers are one more way that schools can protect the health and safety of staff and students," said Public Health Madison & Dane County Director Janel Heinrich.
This comes as cases in the state continue to fall — the state's seven-day average was 635 new cases as of Friday.
Cases are rapidly increasing among students at UW-Madison though, which prompted a message from university officials warning students that mitigation steps could be put in place if cases continue to rise. The head of the university's health services system, Jake Baggott, said these moves could include quarantining dorms like the university did in September 2020 and closing recreational facilities.
"As we know from our experience in the fall, COVID-19 cases can grow rapidly, both on and off campus," Baggott said. "It is critical that we all act now to stop the spread and prevent the need for further restrictions, on and off campus."
Students on the campus are required to be tested once weekly as a condition of accessing campus facilities and services. On Tuesday, positive cases among students reached 122, meaning roughly 1 in 5 new cases in Wisconsin that day came from a single UW campus.
"Equally concerning, contact tracing suggests that many of the students who have tested positive had attended gatherings, sometimes without wearing masks," Baggot said.
This also comes as the U.K. variant of COVID-19 was found in Dane County Thursday, which adds it to a list that also includes Eau Claire and Milwaukee counties as having reported this more contagious variant in their communities.
Heinrich said Dane County has prepared for the emergence of new strains.
"While this is the first time sequencing has confirmed the strain here, we've been operating under the assumption that the variant is present," she said, "and that is why we continue to stress that people not let their guard down."
---
Recent Here & Now
//php dynamic_sidebar( 'news-sidebar-2' ); ?>