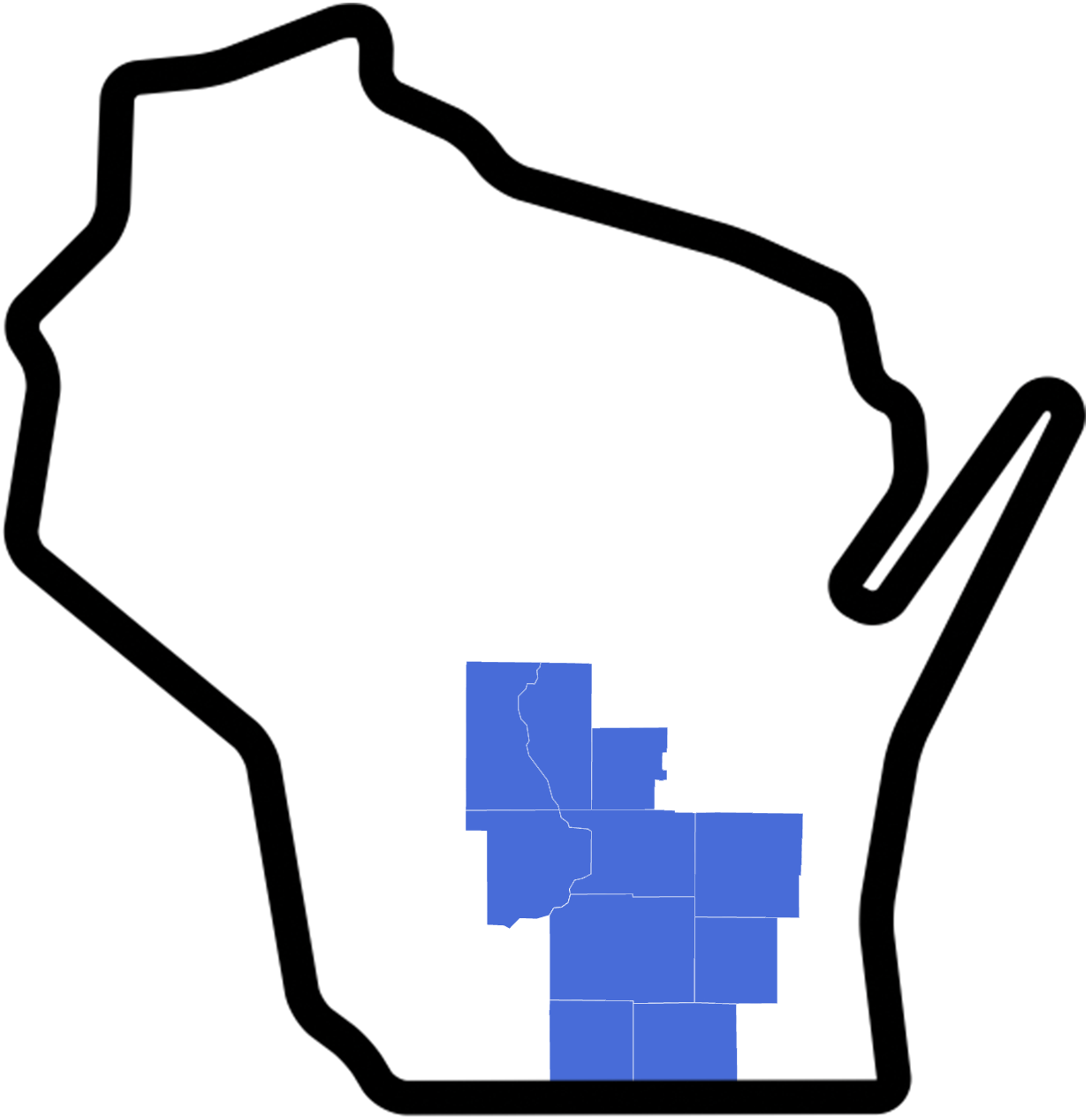 South Central Region
Wisconsin counties include: Adams, Columbia, Dane, Dodge, Green, Iowa, Jefferson, Juneau, Rock, Sauk
---
South Central Region
Latest Stories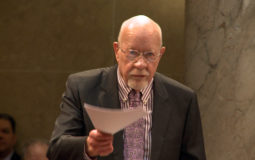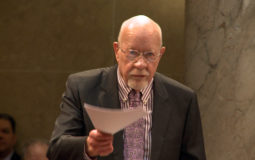 America's Longest-Serving Legislator, Fred Risser, Retires
Wisconsin's, and the nation's, longest-serving legislator Sen. Fred Risser, D-Madison, announced Thursday he will retire after serving 64 years in the state legislature.  The 92-year-old was first elected to the Assembly in 1956, and won a Senate seat in 1962. According to a release from his office, Risser served under ...
March 26, 2020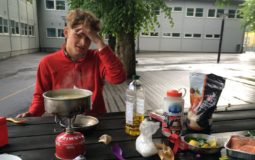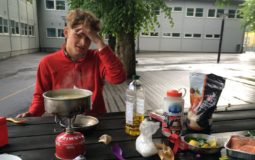 Wisconsinites Stuck in Peru During Coronavirus Lockdown
With Peru on a coronavirus lockdown, Wisconsinites struggle to return home.
March 24, 2020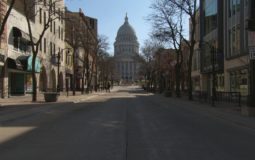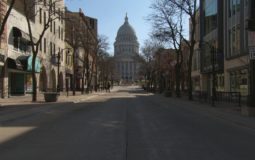 Workers Feel Pressure from Coronavirus
It's something you'd never expect to find in a city, the sound of silence. A surreal scene that played out across Wisconsin this week: bars, museums, performance venues, all closed. Savannah Bierma works part-time for the Pabst Theater Group in Milwaukee. They have cancelled all events through May 15. That ...
March 20, 2020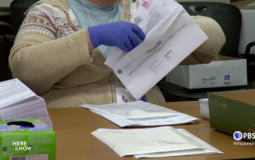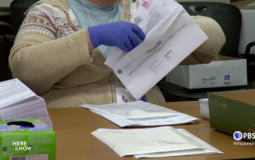 Absentee Requests Rise Amid Coronavirus Concerns
The covid-19 emergency has Republican and Democratic leaders asking for election rules to be changed. Here & Now's Zac Schultz reports on how the clerks are doing their best to make it all work.
March 19, 2020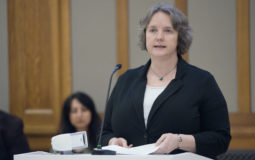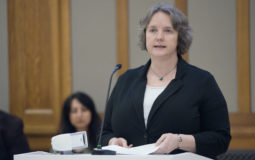 New Dane County Restrictions, Fond du Lac Numbers, Voting in Milwaukee
With new state numbers, Wisconsin has 33 confirmed cases of novel coronavirus. In response, Dane County announces new restrictions on public gatherings.
March 15, 2020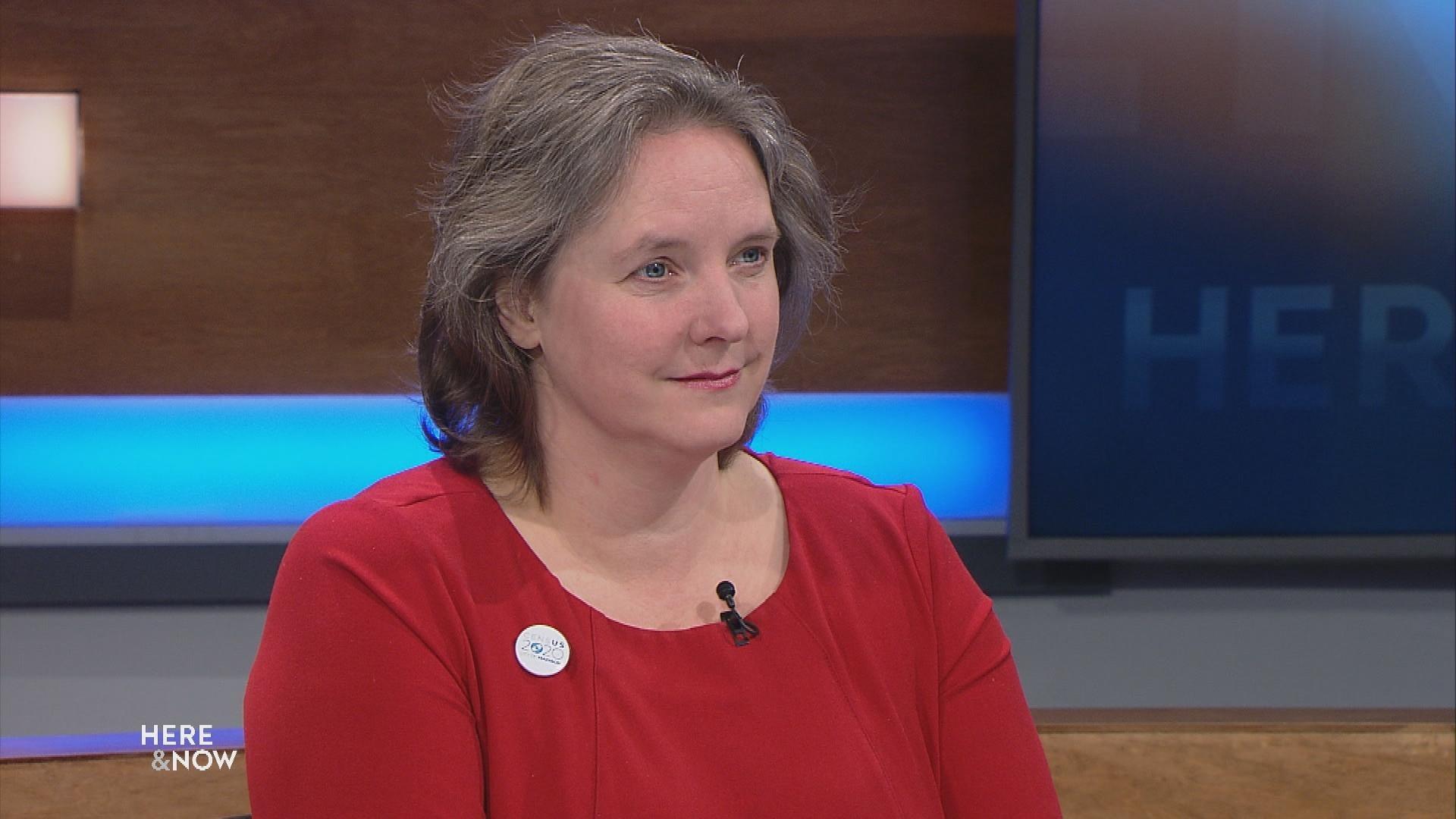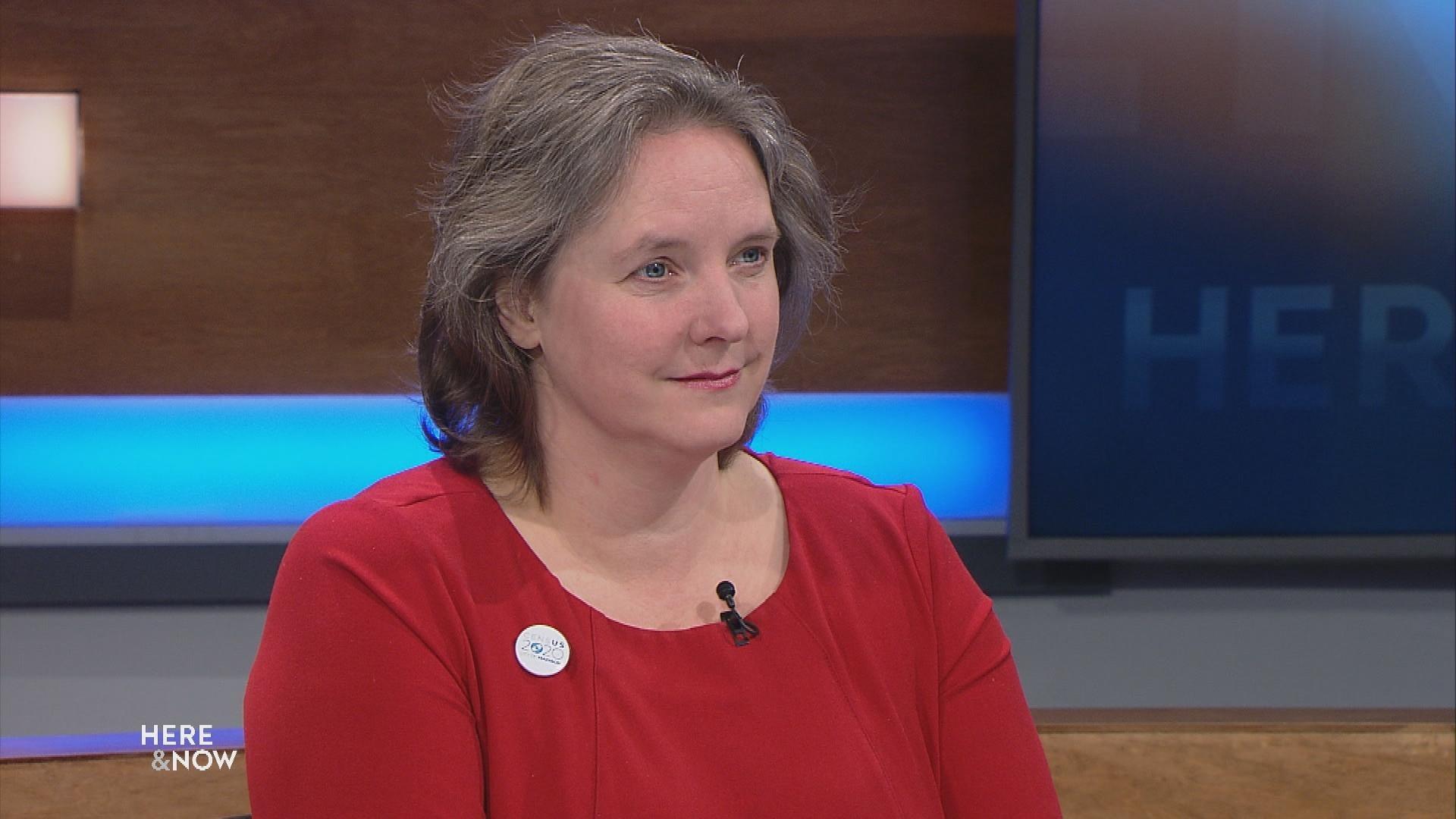 Census 2020: How Do Communities Get Accurate Counts?
By mid-March, households across the U.S. and here in Wisconsin will start getting 2020 Census bureau information in the mail. Madison Mayor Satya Rhodes Conway discusses Census 2020 application and efforts to get people more involved.
February 21, 2020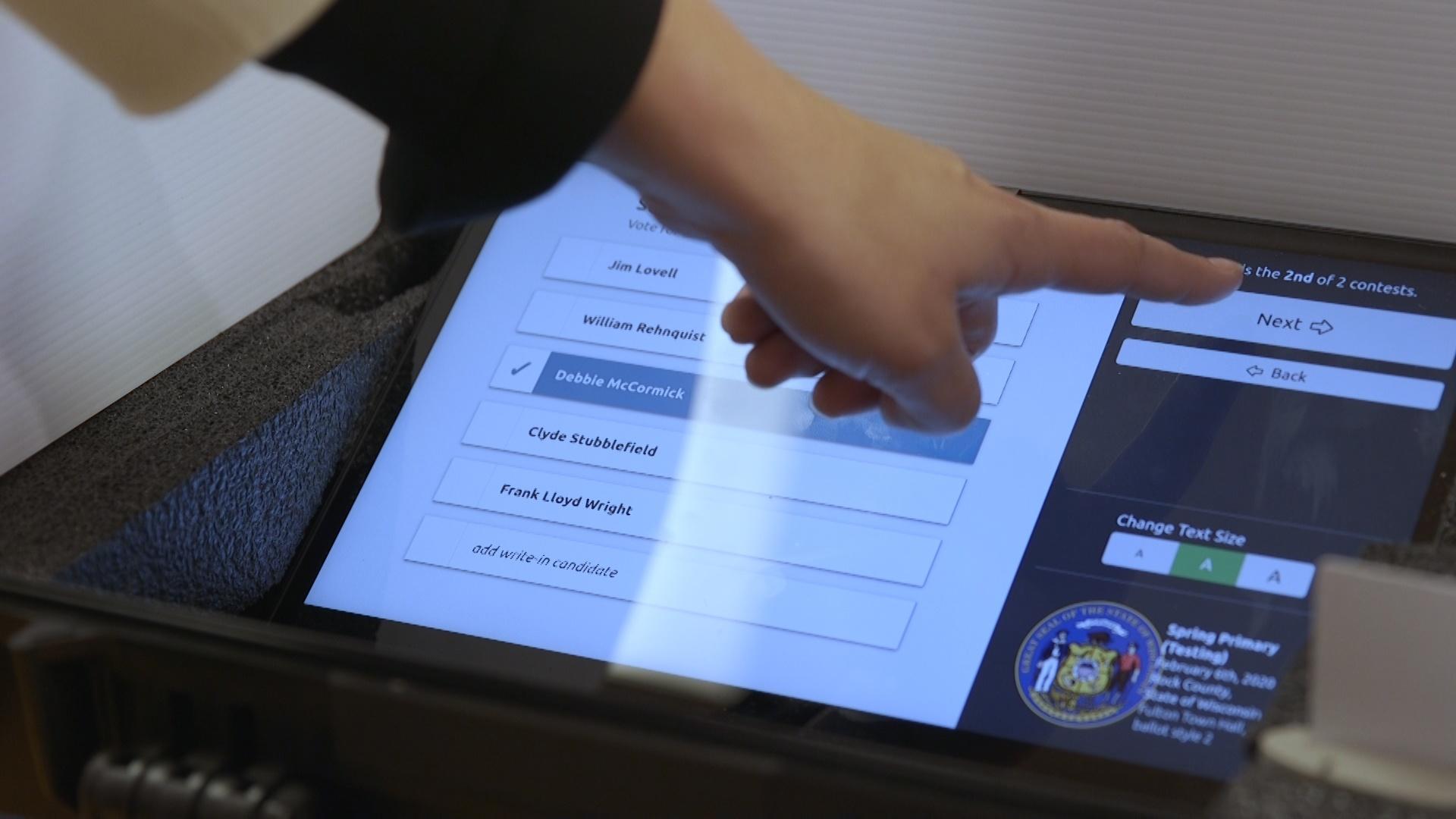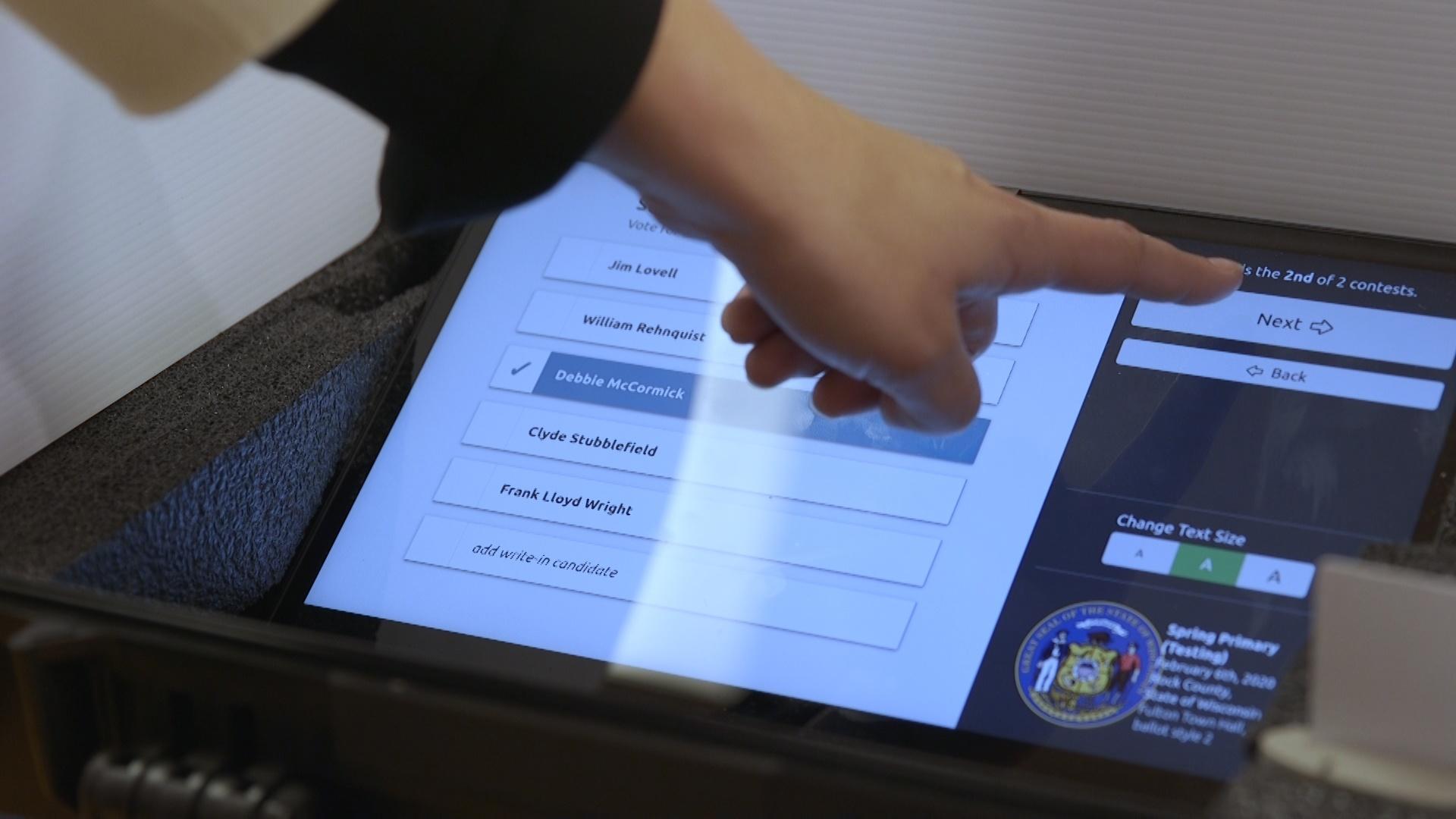 Microsoft Tests New Voting Software in Wisconsin
Fulton, a town in Rock County, tested new software this week to help ensure the accuracy of votes that get counted. When voters fill out a ballot, they receive an encrypted code that shows how they voted. Voters can later check a list to see that their unique code was counted and that the vote did not change. Officials say they will return to regular voting practices for the rest of 2020.
February 21, 2020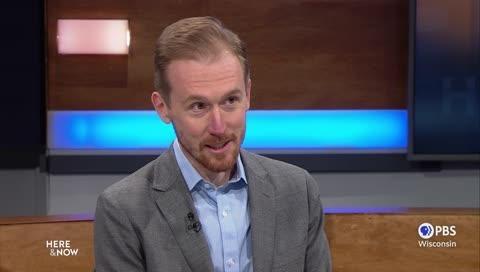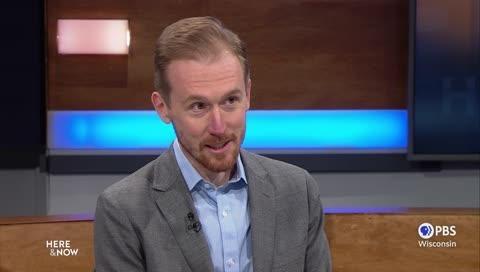 UW Researchers Work to Understand Novel Coronavirus
Scientists at the university have been working to get ahead of the virus and recently received a sample from Wisconsin's first confirmed case last week. Tom Friedrich, a researcher with the UW School of Vet Science, talks about his lab's approach to virus studies as related to the Coronavirus outbreak.
February 15, 2020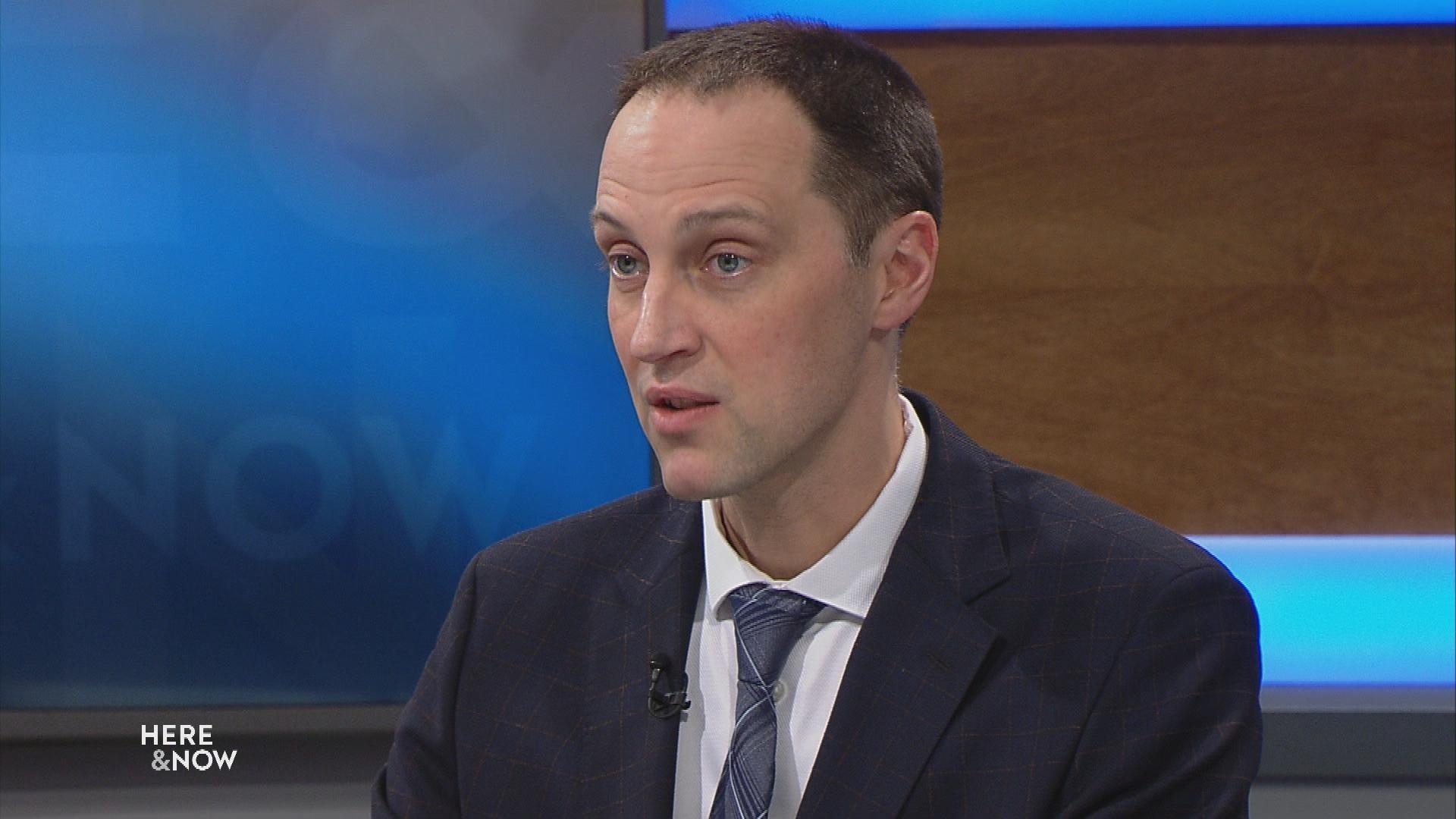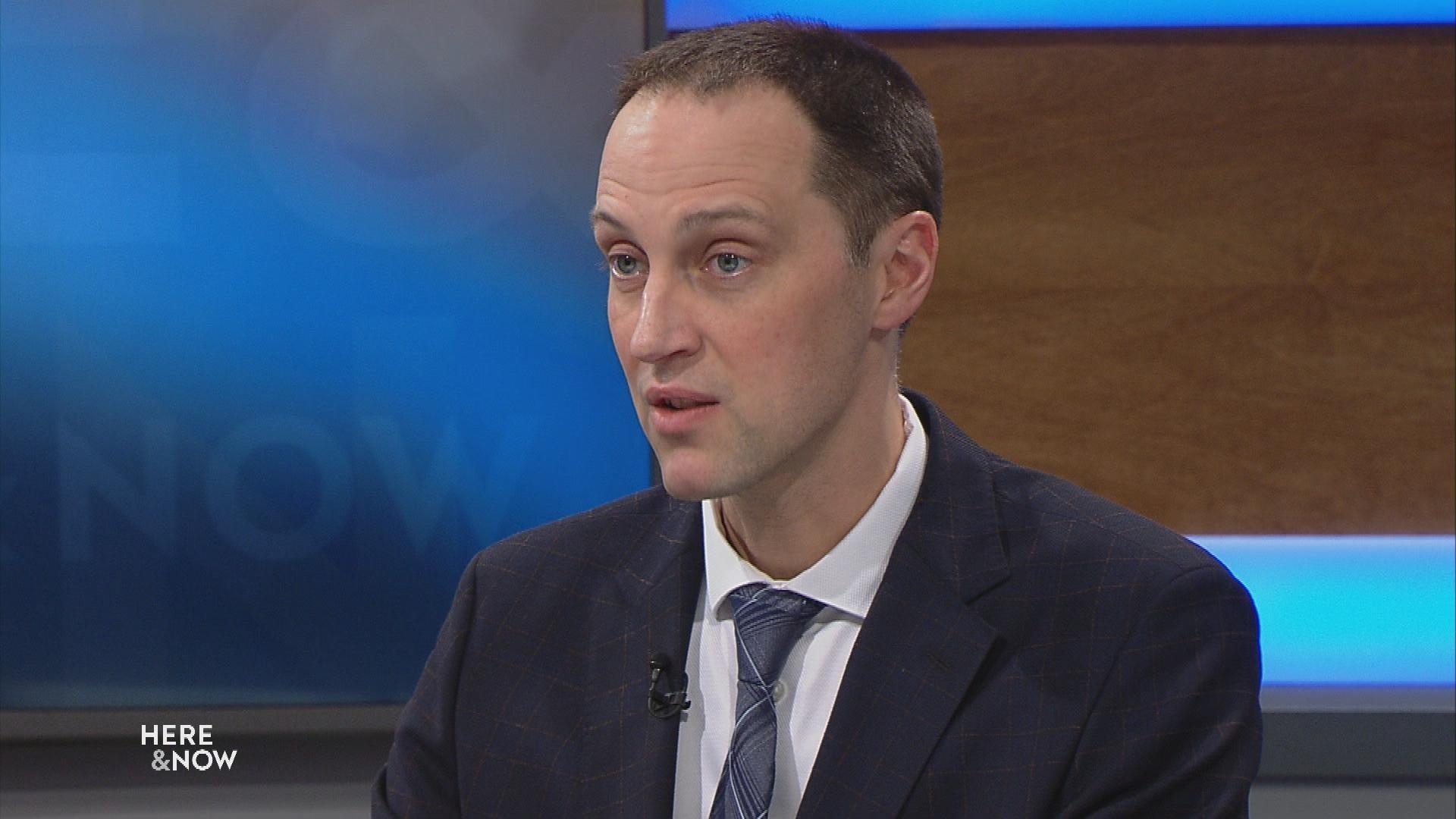 DHS Monitors 14 people for Coronavirus in Wisconsin
Wisconsin Epidemiologist Ryan Westergaard discusses the first case of the novel coronavirus in Dane County. Westergaard also talks about new pending investigations and if the virus could potentially spread in the region.
February 10, 2020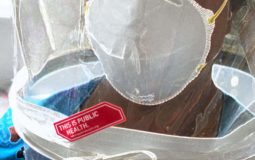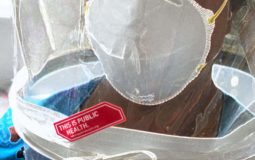 WisContext: The Novel Coronavirus and How Isolation and Quarantine Authority Works in Wisconsin
In the arsenal of weapons available to public health officials for combating outbreaks of infectious disease, quarantines are among their most serious options. As a result, quarantines are usually reserved for the most serious — or potentially serious — public health threats.
February 5, 2020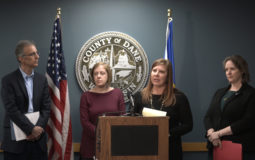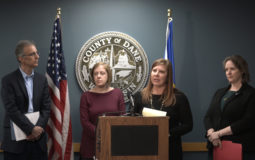 Health Officials Confirm First Case of Novel Coronavirus in Wisconsin
The first Wisconsin case of novel coronavirus was confirmed by health officials Wednesday, while two cases remain pending.  Local officials confirmed that the infected person was a resident of Dane County but that risk of contracting the virus remained low for the general population.  "The overall risk is low," Dane ...
February 5, 2020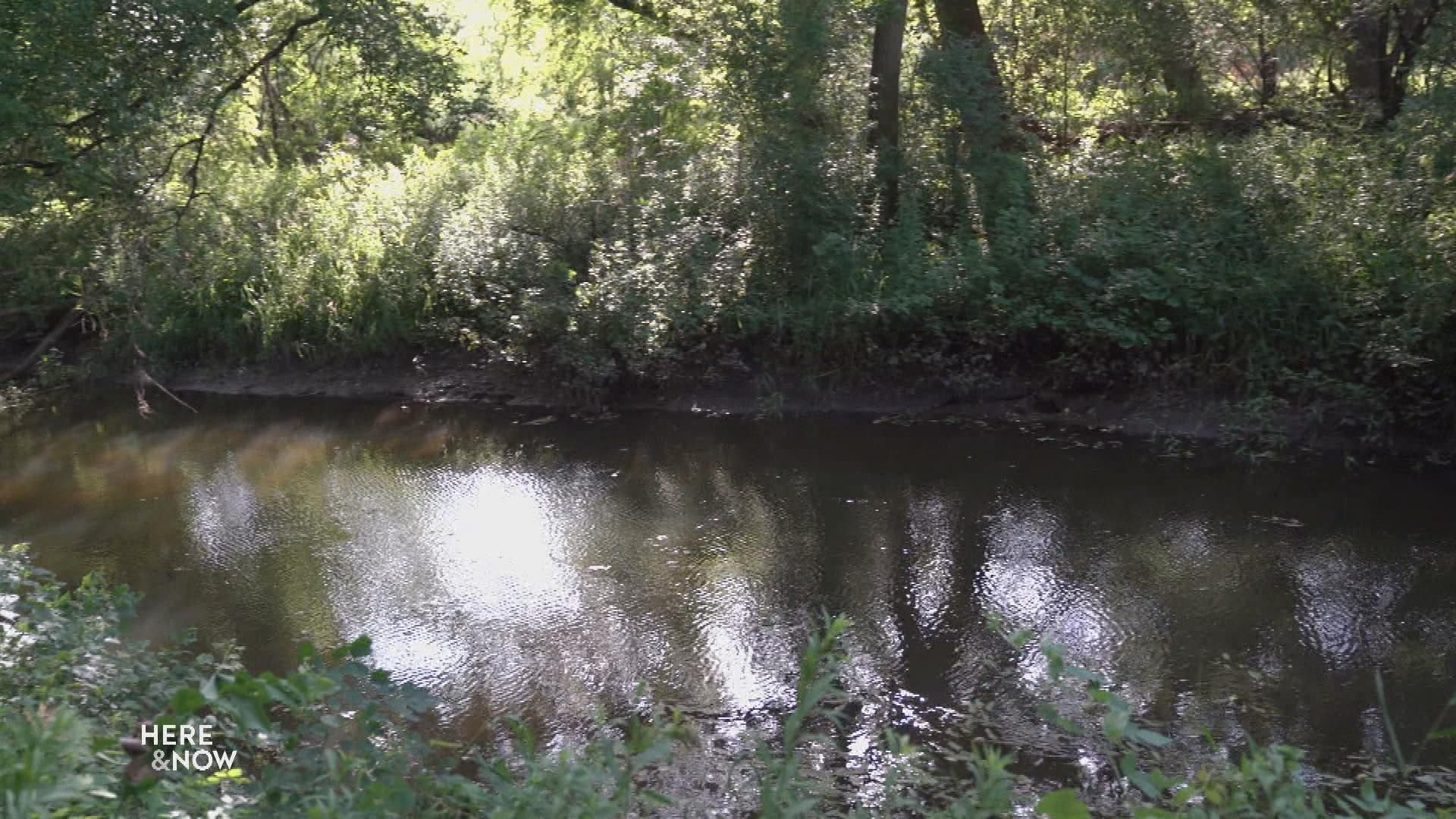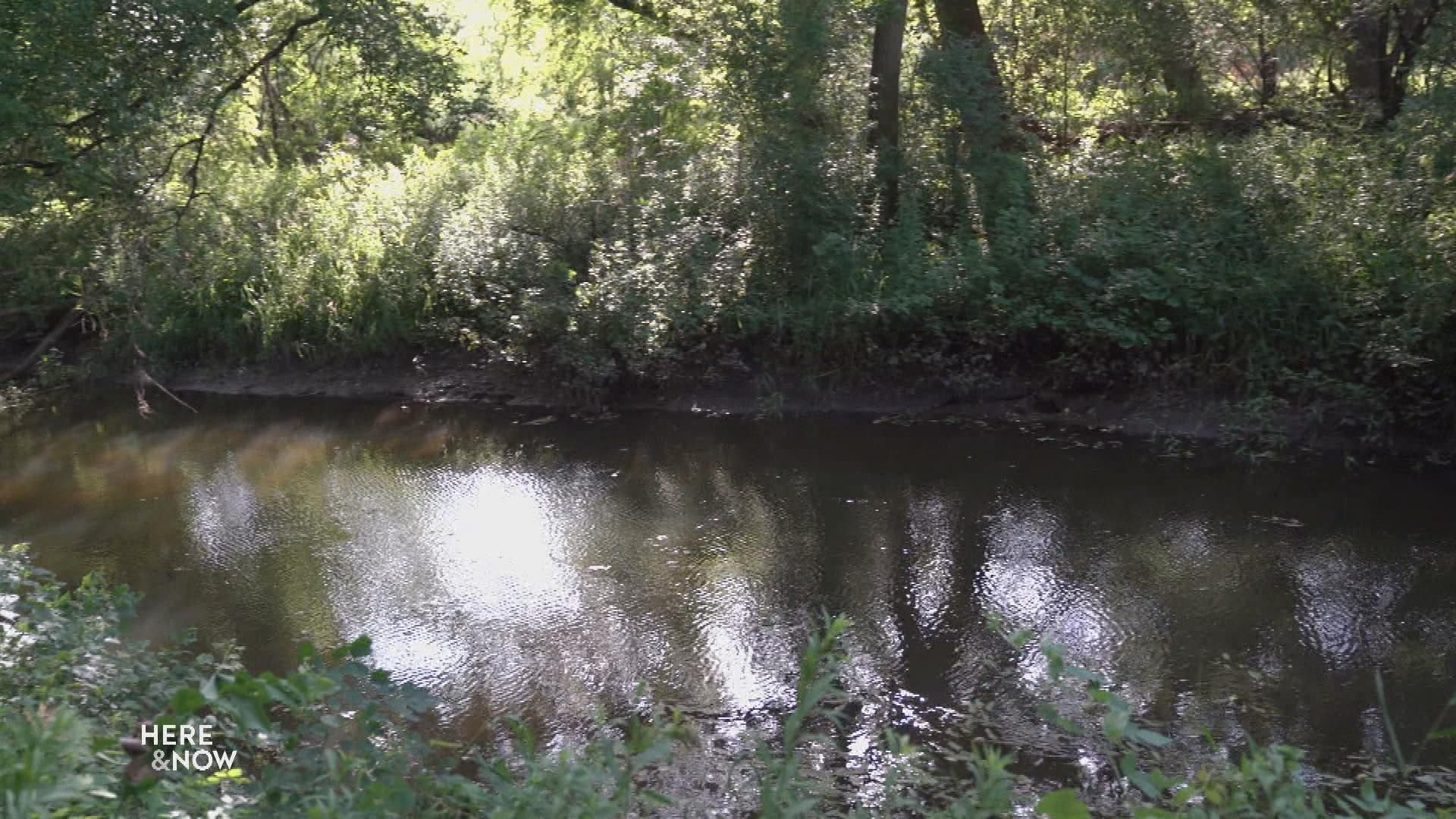 New Fish Advisory Warns of PFAS Contamination
The Departments of Natural Resources and Health Services are issuing an advisory for fish consumption in Madison's Starkweather Creek and Lake Monona. The agencies recommend limiting carp, bass, pike, walleye and perch to no more than one meal per month and Bluegill to no more than once per week.
January 17, 2020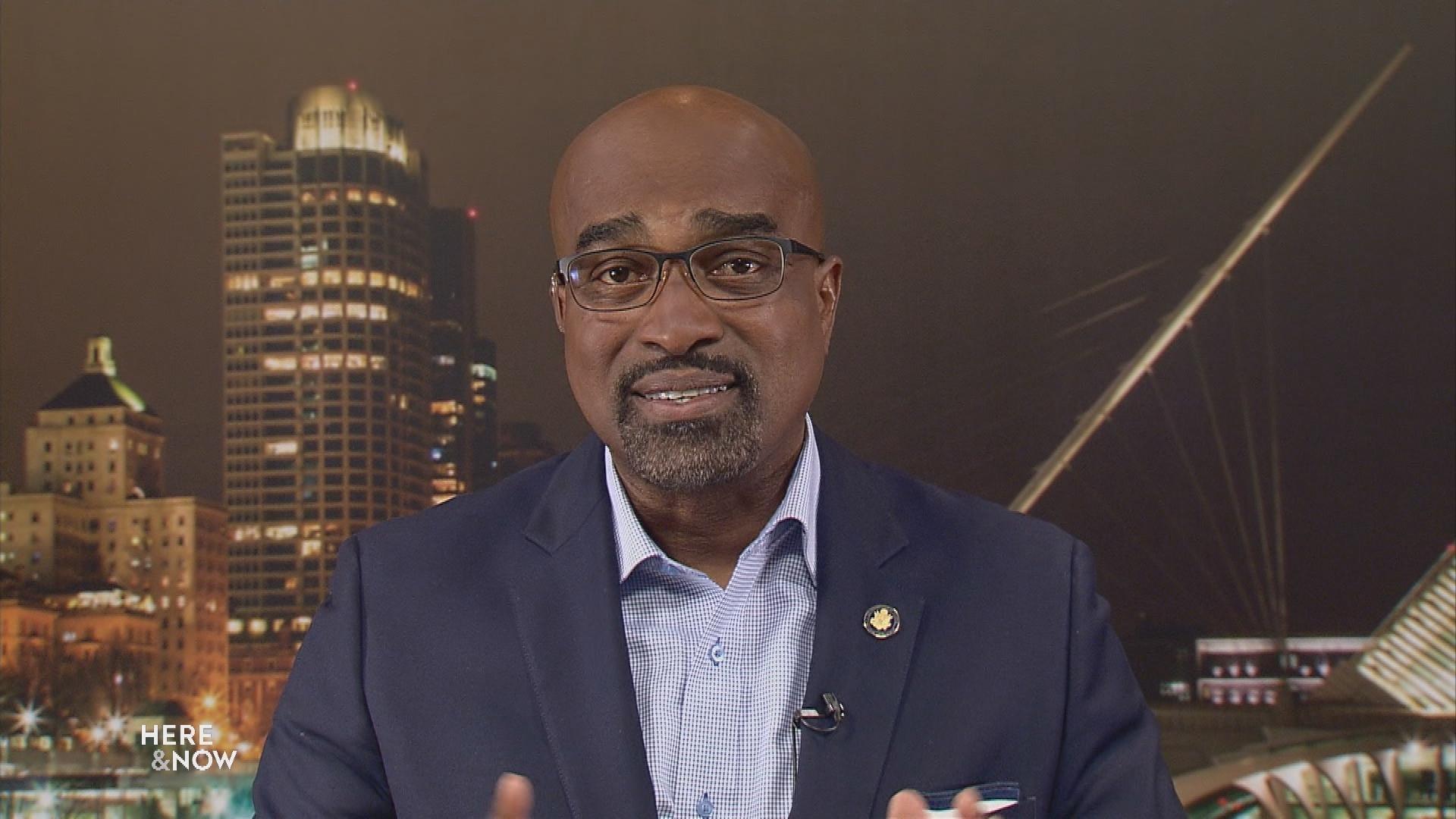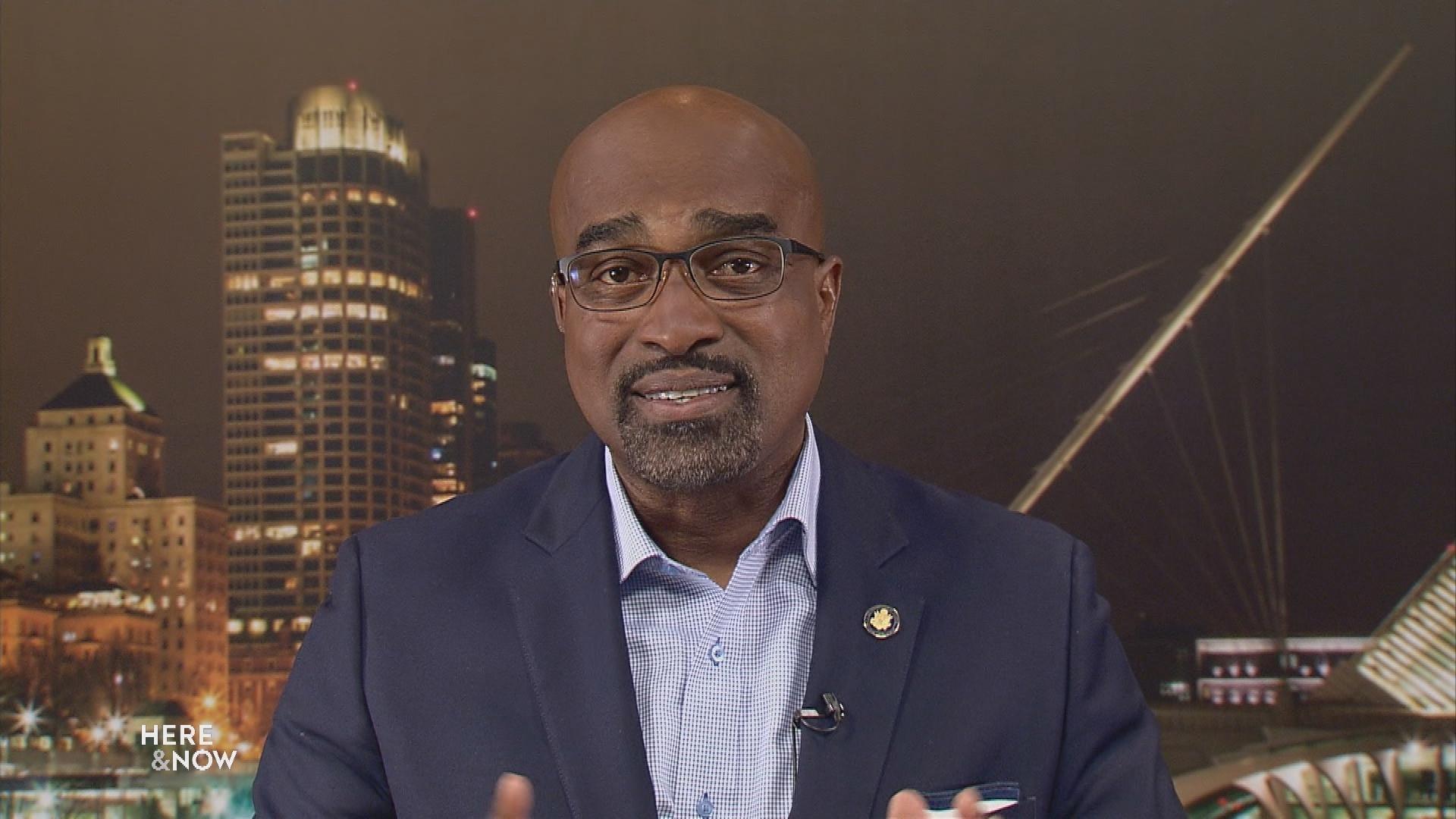 African American Alliance Fosters Upward Mobility
According to studies, there are significant disparities between black and white people in the way of income, unemployment and homeownership in Wisconsin. The African American Leadership Alliance In Milwaukee (AALAM) actively seeks solutions, including developing and supporting African American leaders. Former State Assemblymember Antonio Riley talks about the newly formed alliance.
December 4, 2019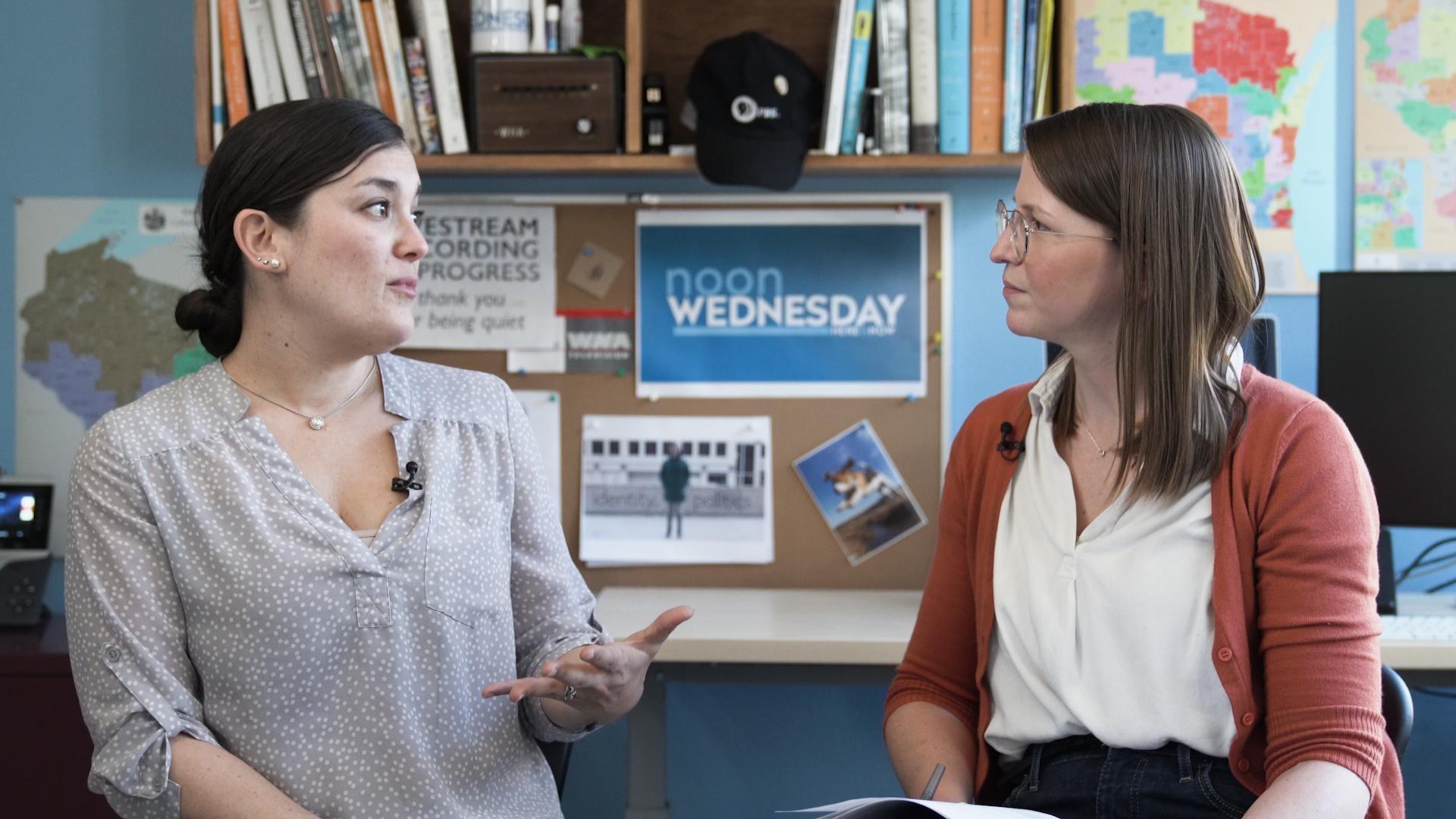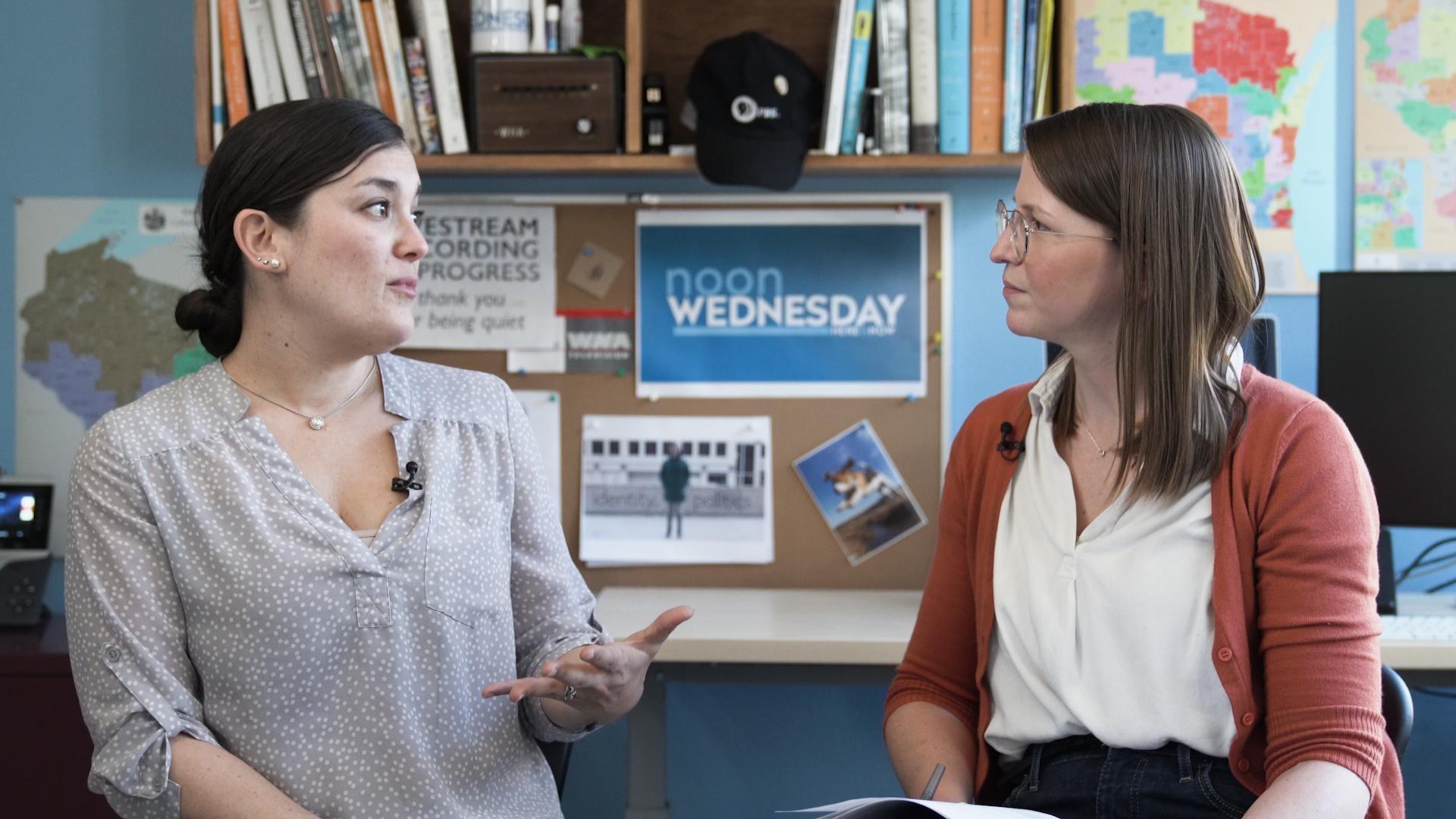 Noon Wednesday: Wisconsin Project Aims To Raise Middle Class
Bridgit Van Bellegham talks about DreamUp Wisconsin setting a goal of raising the net income of 10,000 households by 10 percent by the end of 2022. The project has solicited requests for proposals aimed at achieving that goal, which could be funded up to $1 million, and include ideas centered around childcare, health, transportation, legal services, transportation, student loan debt and more.
December 4, 2019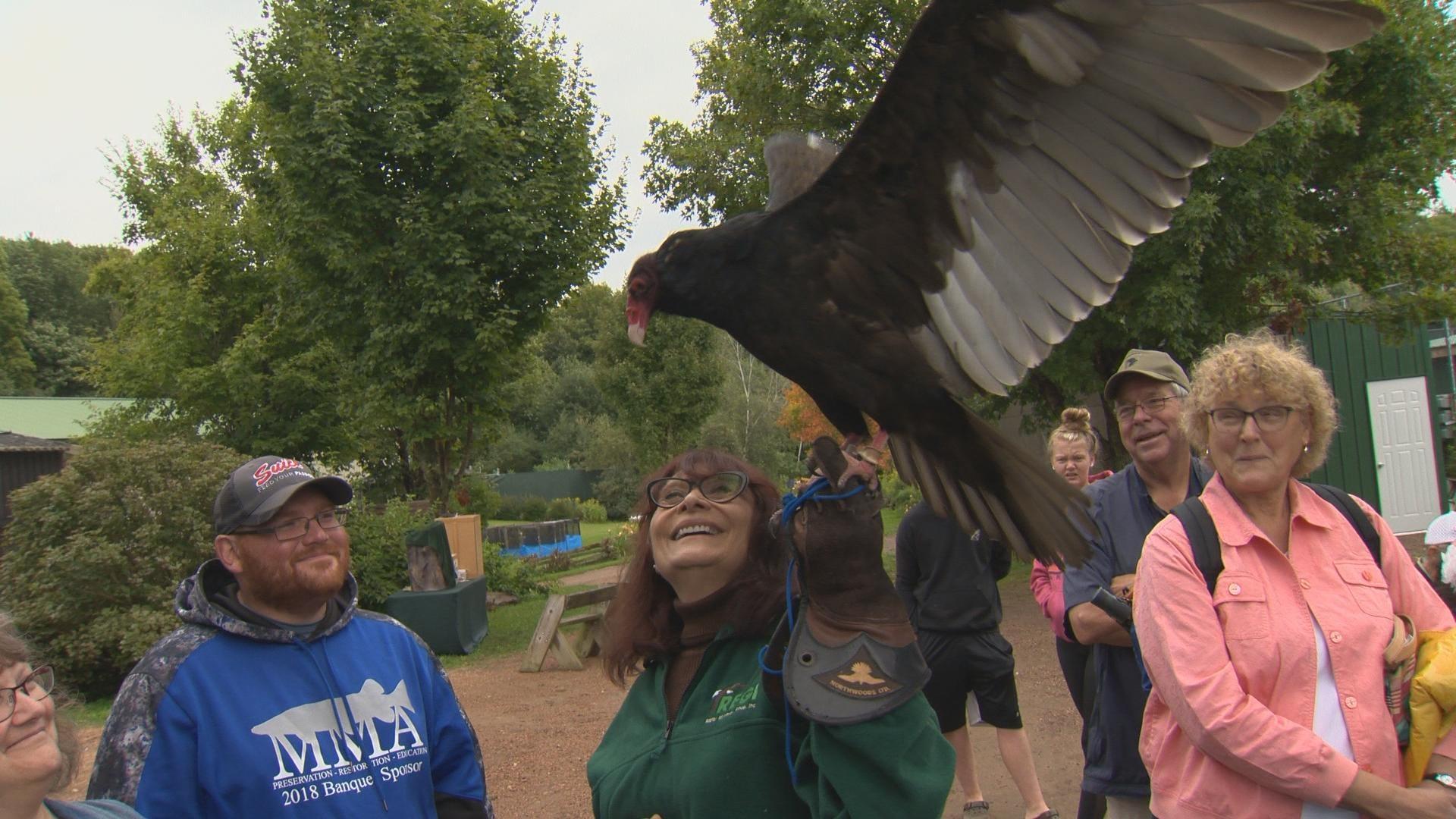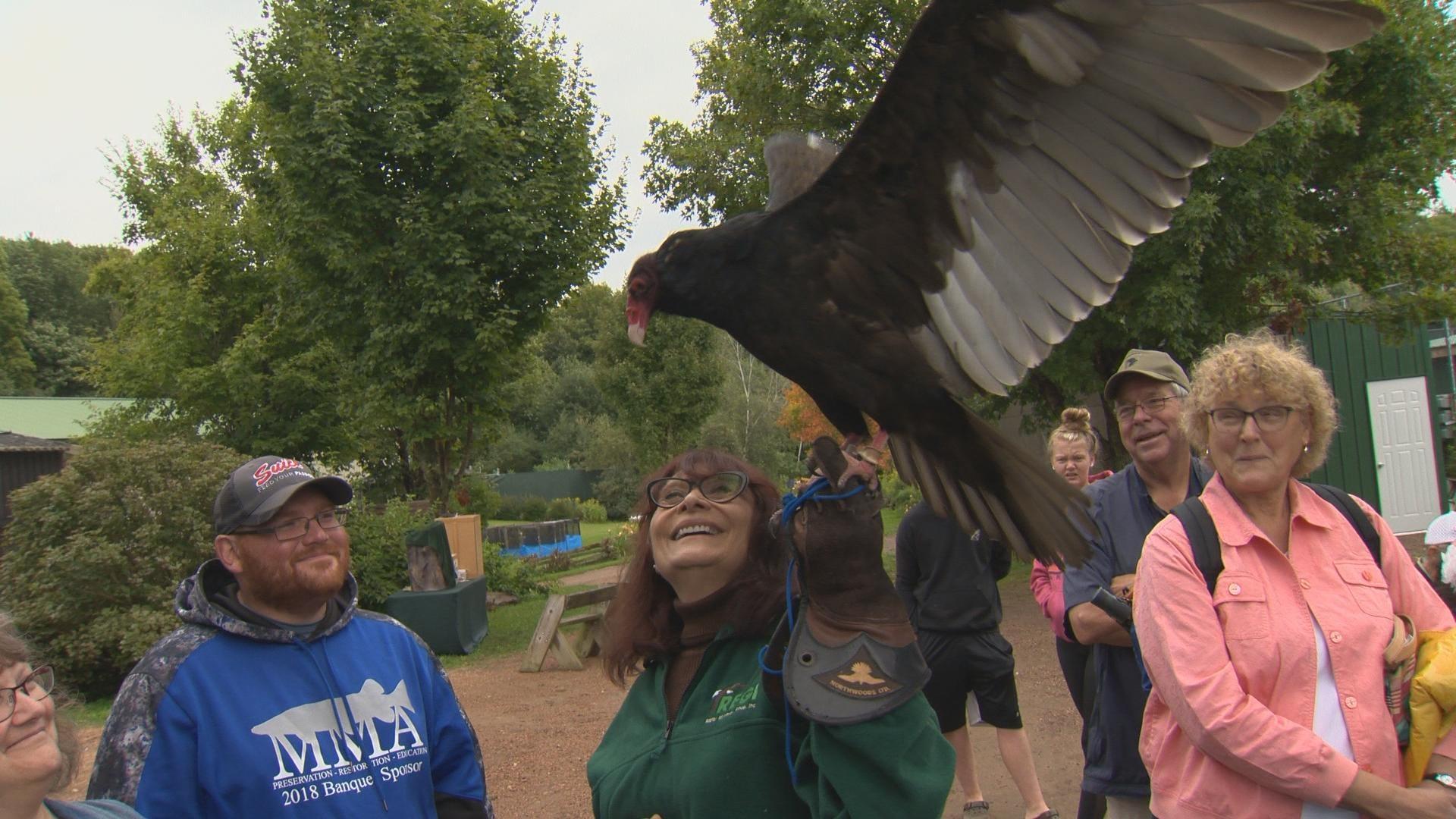 Injured birds can heal without the fear of predators under the care of Marge Gibson, the founder and director of the Raptor Education Group, Inc. in Antigo.
December 4, 2019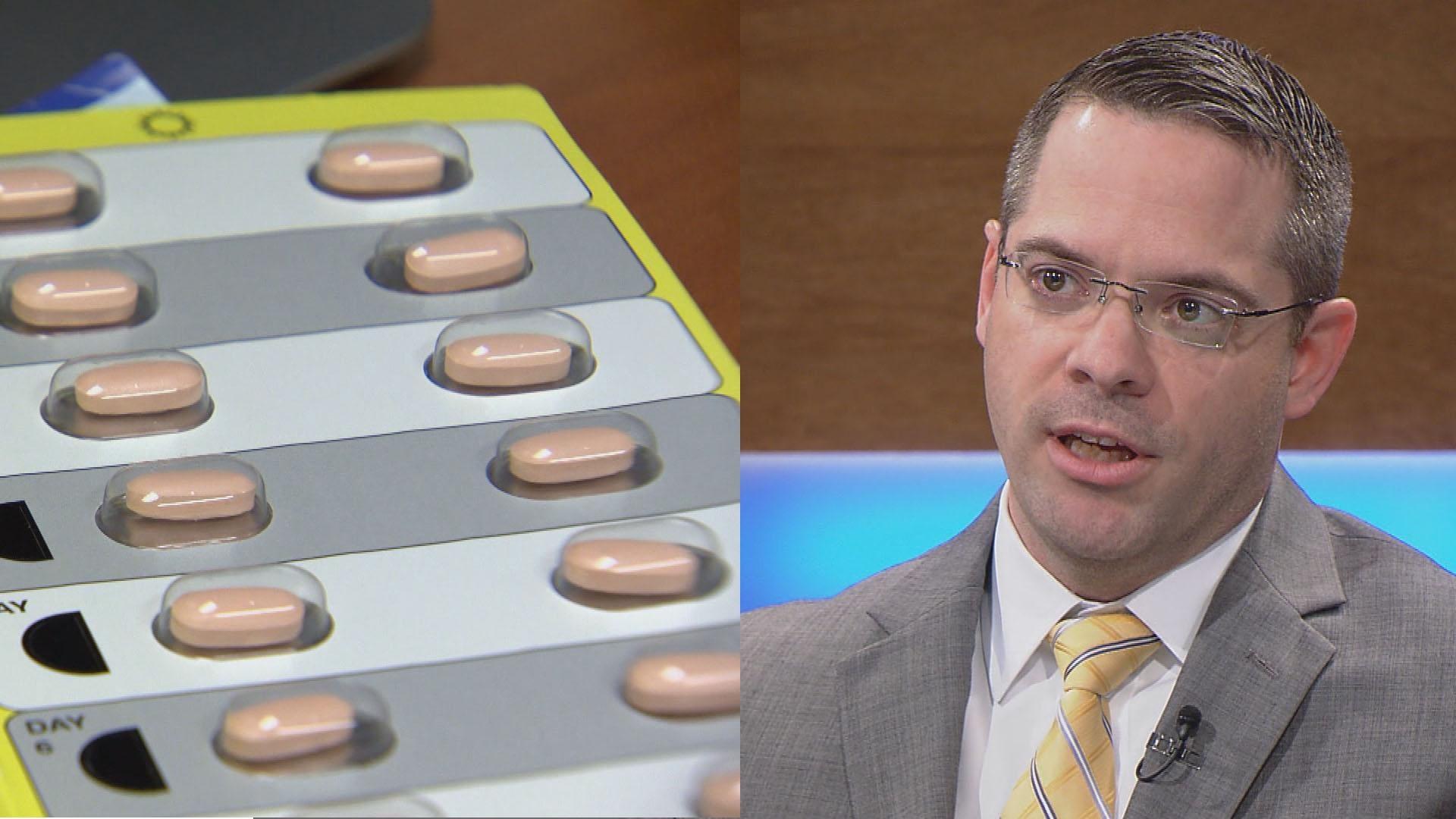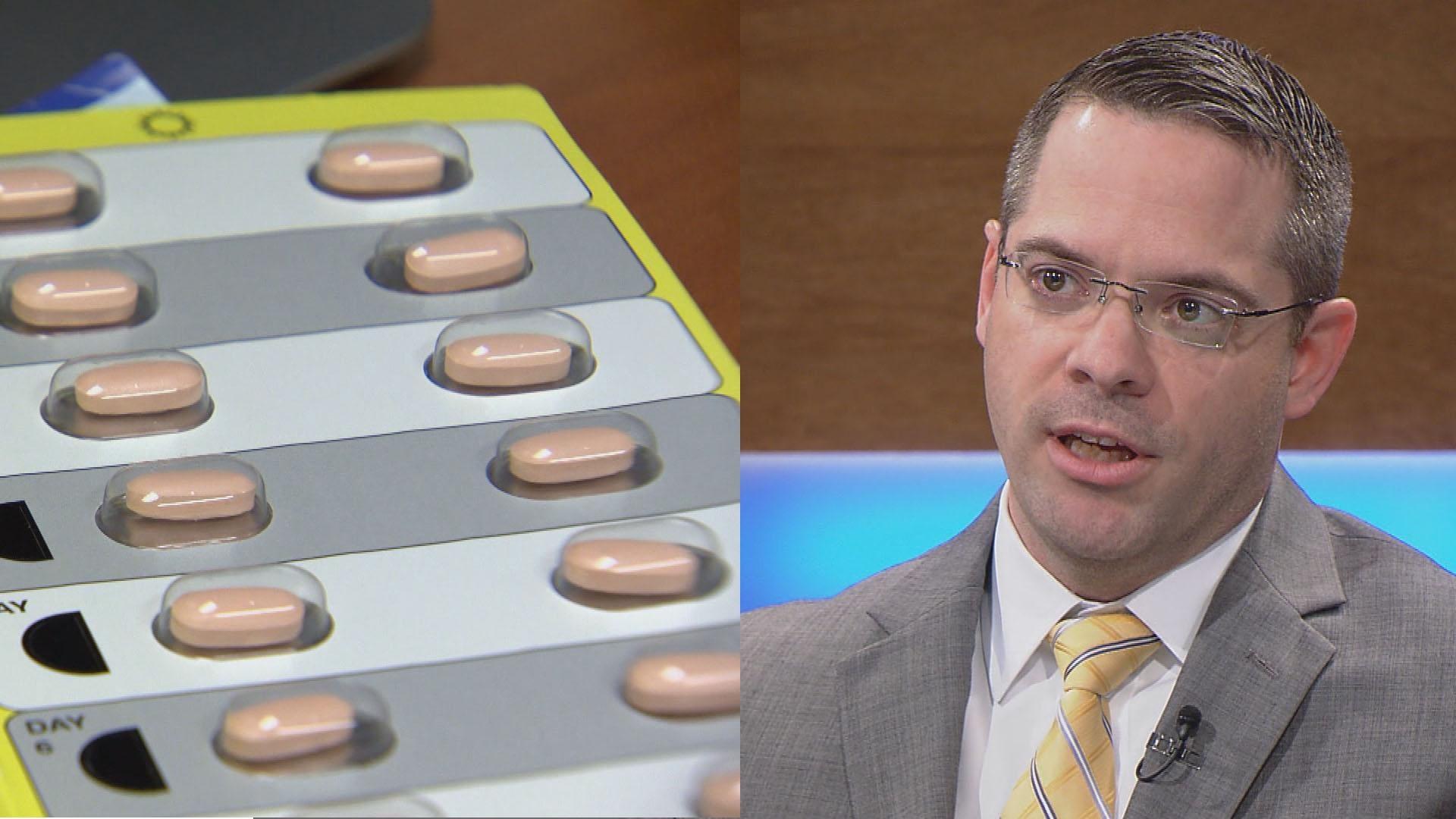 Breakthrough Drug Gives Hope to Cystic Fibrosis Patients
UW Health Pulmonary Care physician and Director of the UW Adult Cystic Fibrosis Program Andrew Braun talks about a promising new drug therapy for cystic fibrosis patients. Over 30,000 people nationwide are living with the disease. One patient from Eau Claire said that the new drug therapy has given her her life back.
December 4, 2019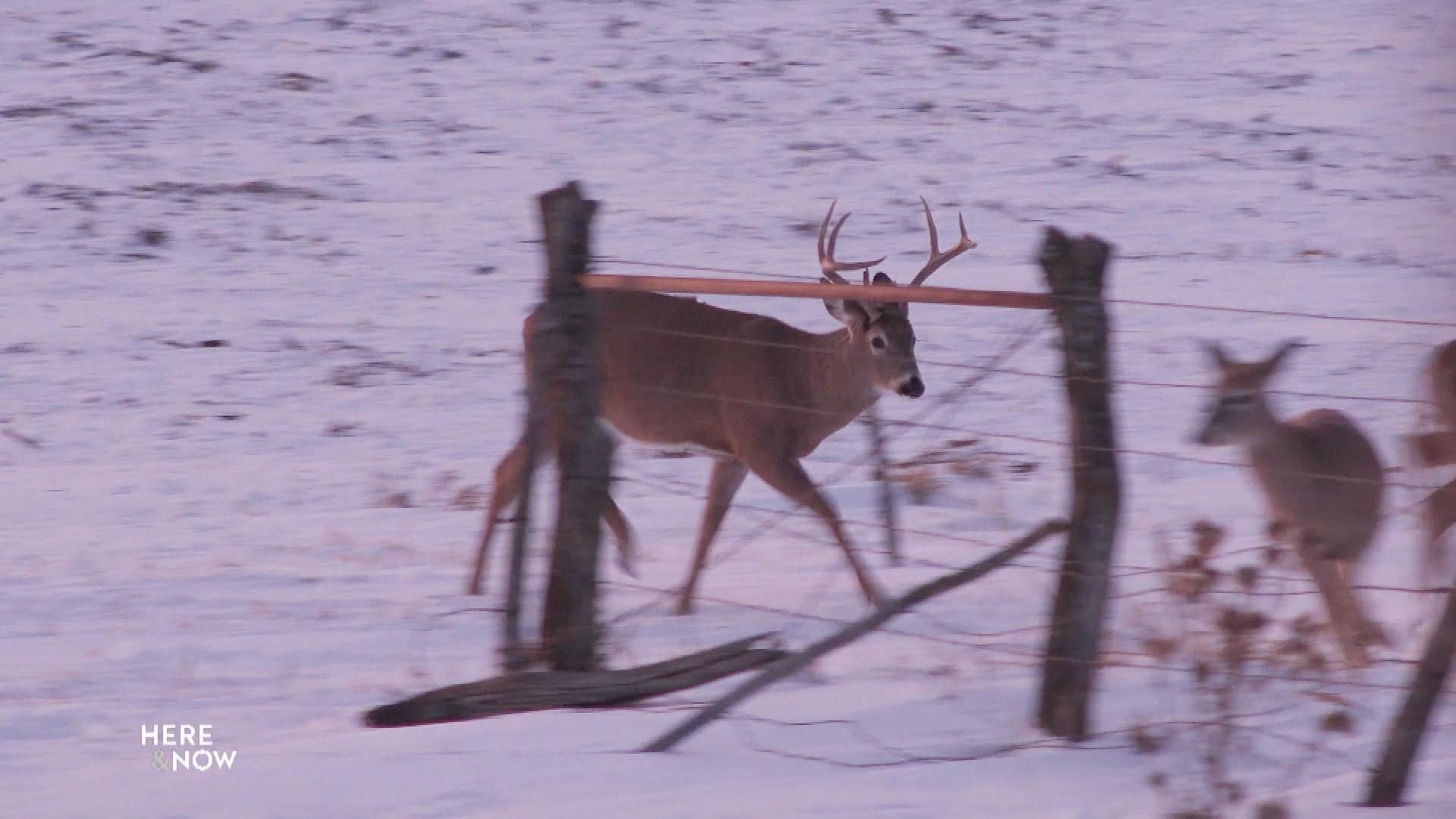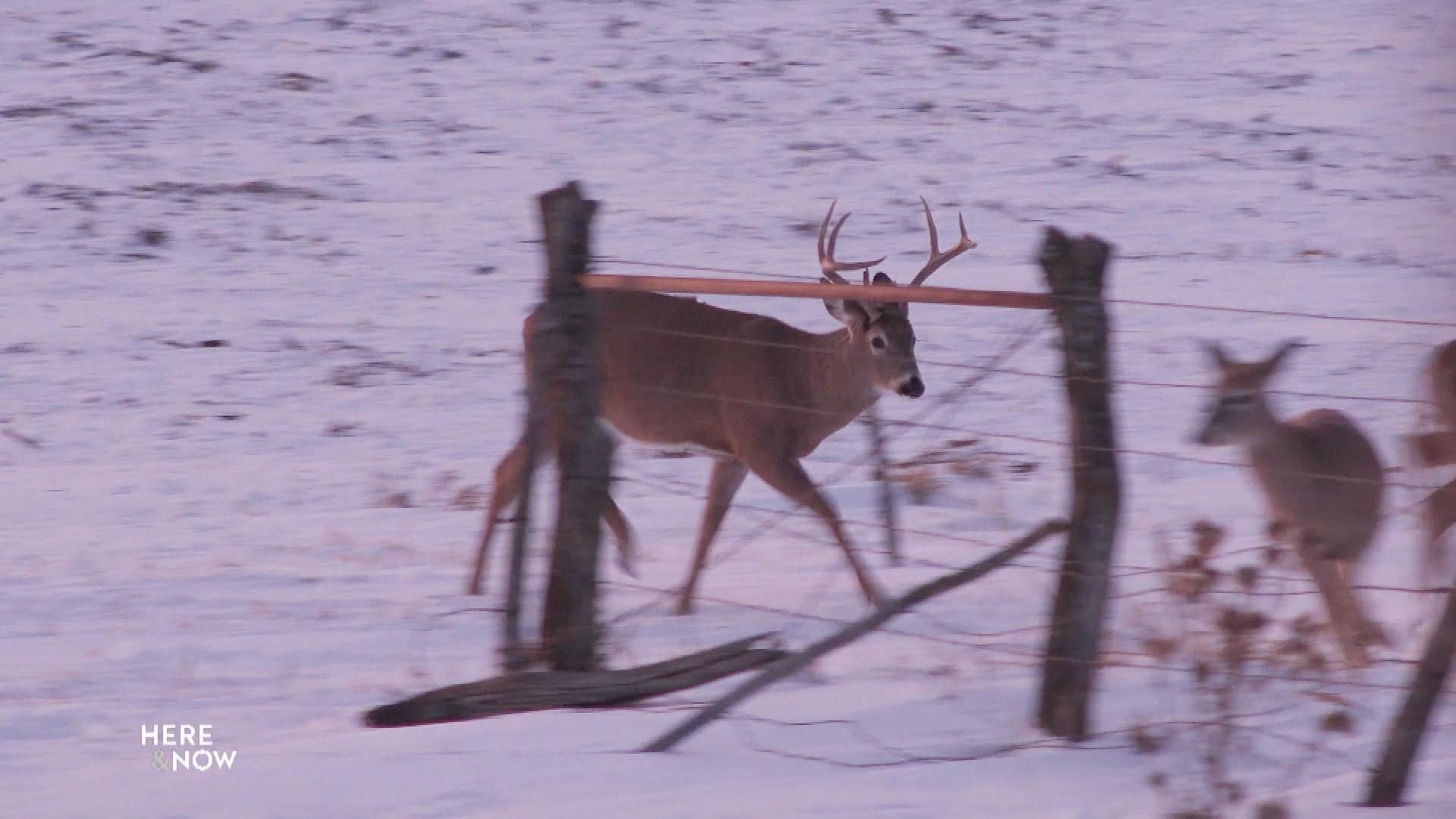 Wisconsin Hunters on Chronic Wasting Disease
A look at Marquette poll numbers on the spread of Chronic Wasting Disease in the state. Four hunters explain differing reasons why some get their deer tested for CWD and the overwhelming reason why most do not. The poll shows that of the people who have heard of CWD, 64% feel it represents a threat to the future of deer hunting in Wisconsin.
November 22, 2019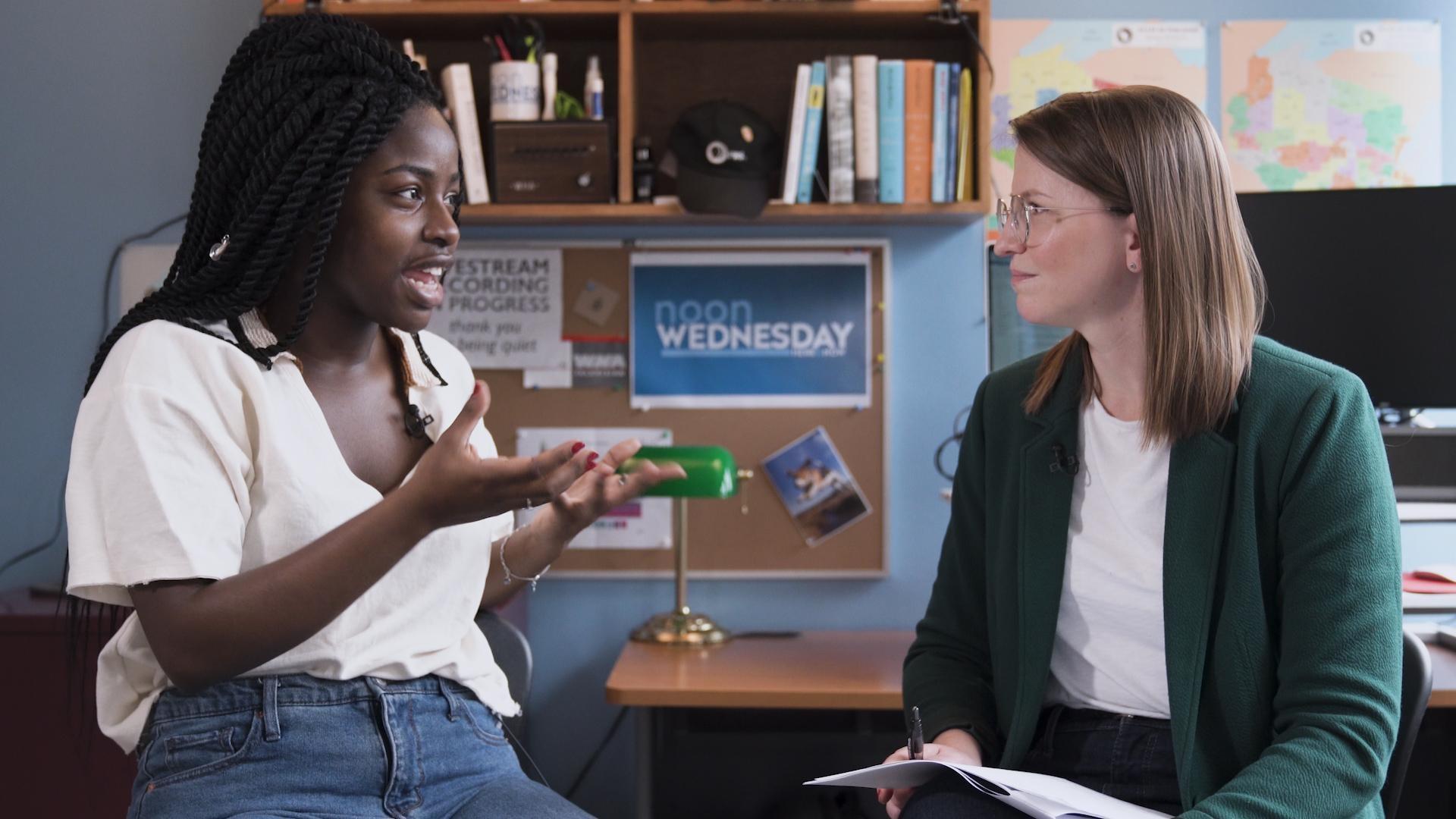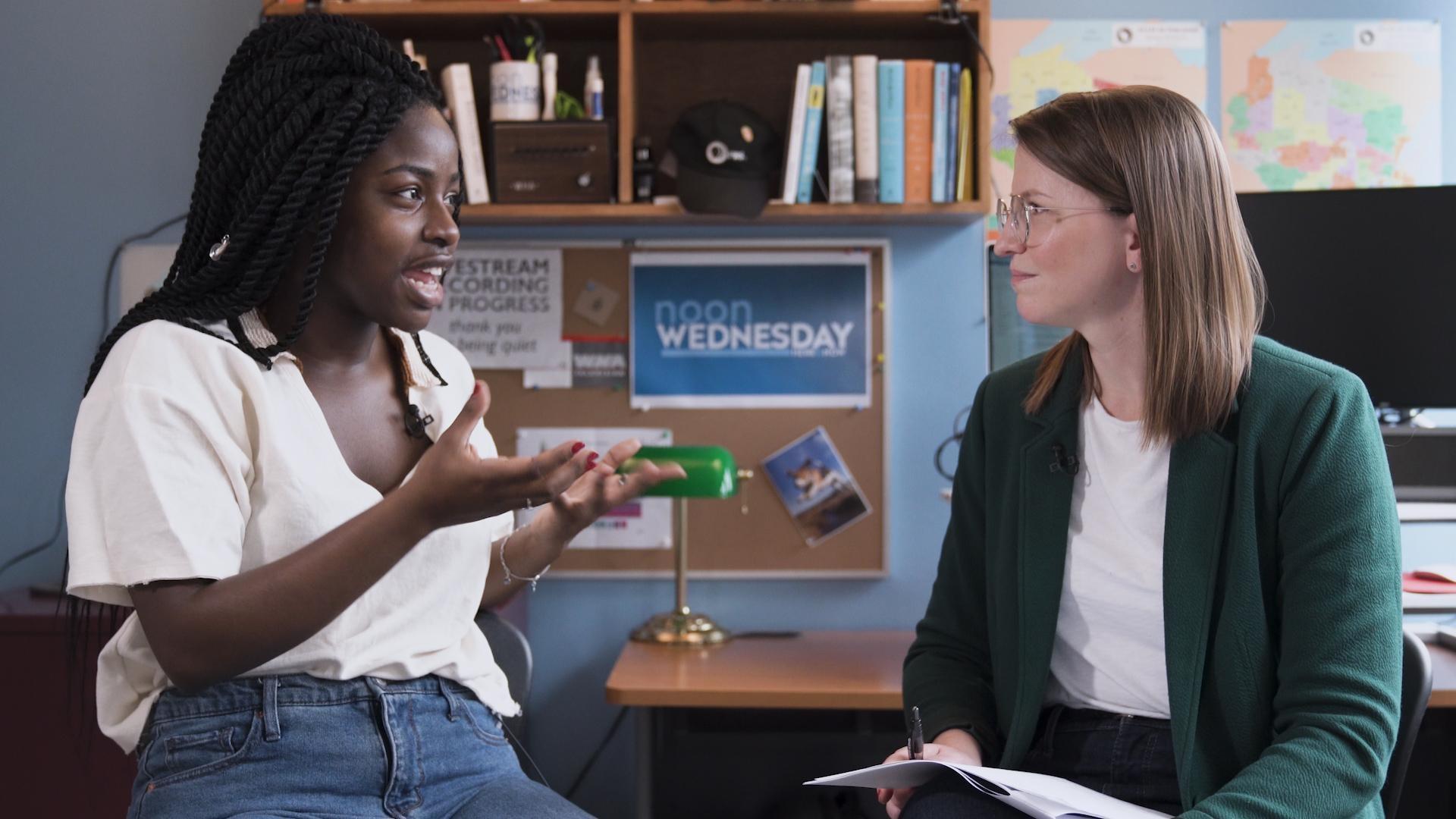 Noon Wednesday: Controversial Video Sparks Change
Last month, a UW-Madison homecoming video sparked national outcry over the lack of diversity and representation of the student body. Since then, the Student Inclusion Coalition has formed, and they've presented a list of demands to the university. Today we speak with Kingsley-Reigne Pissang of the Student Inclusion Coalition about how they hope to help the campus move forward.
October 30, 2019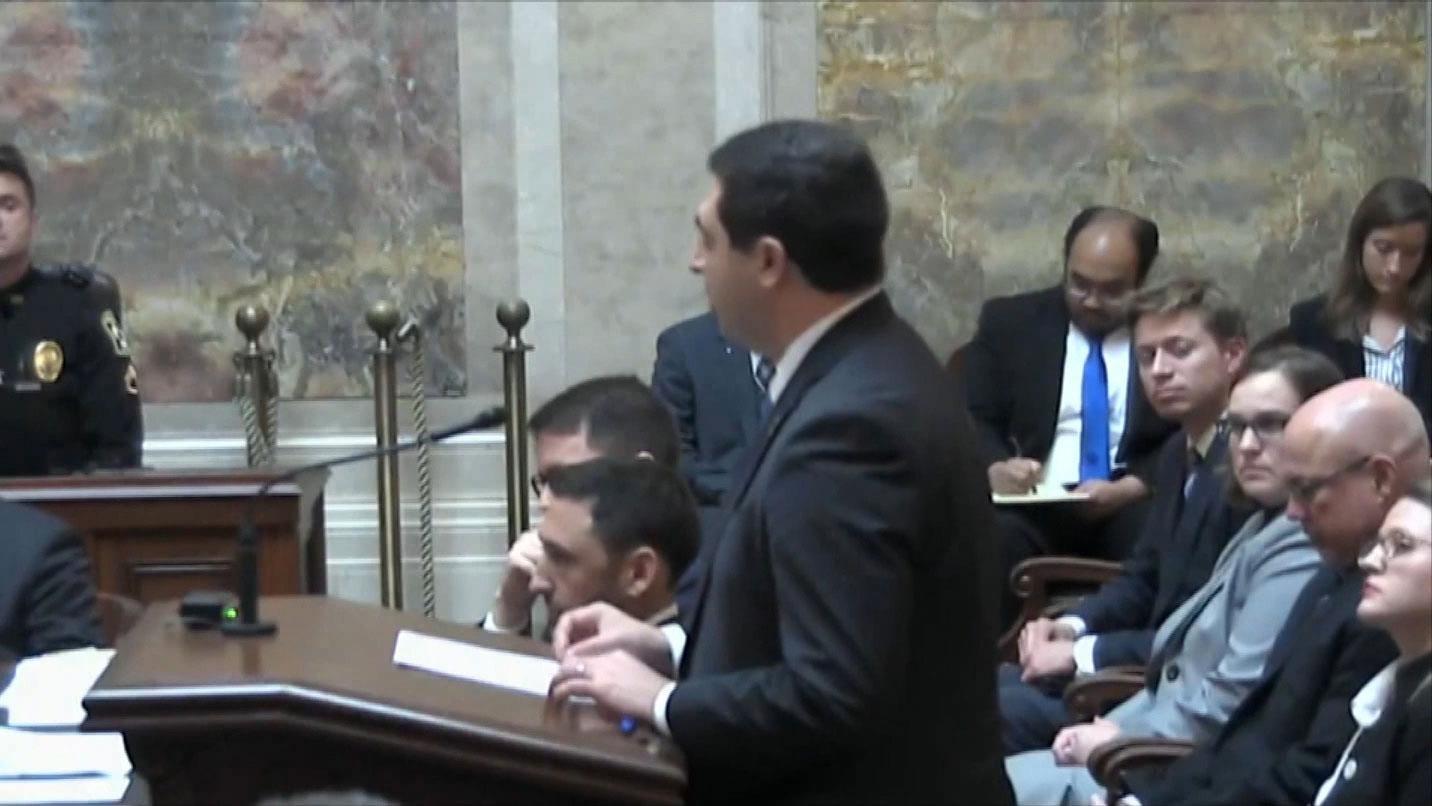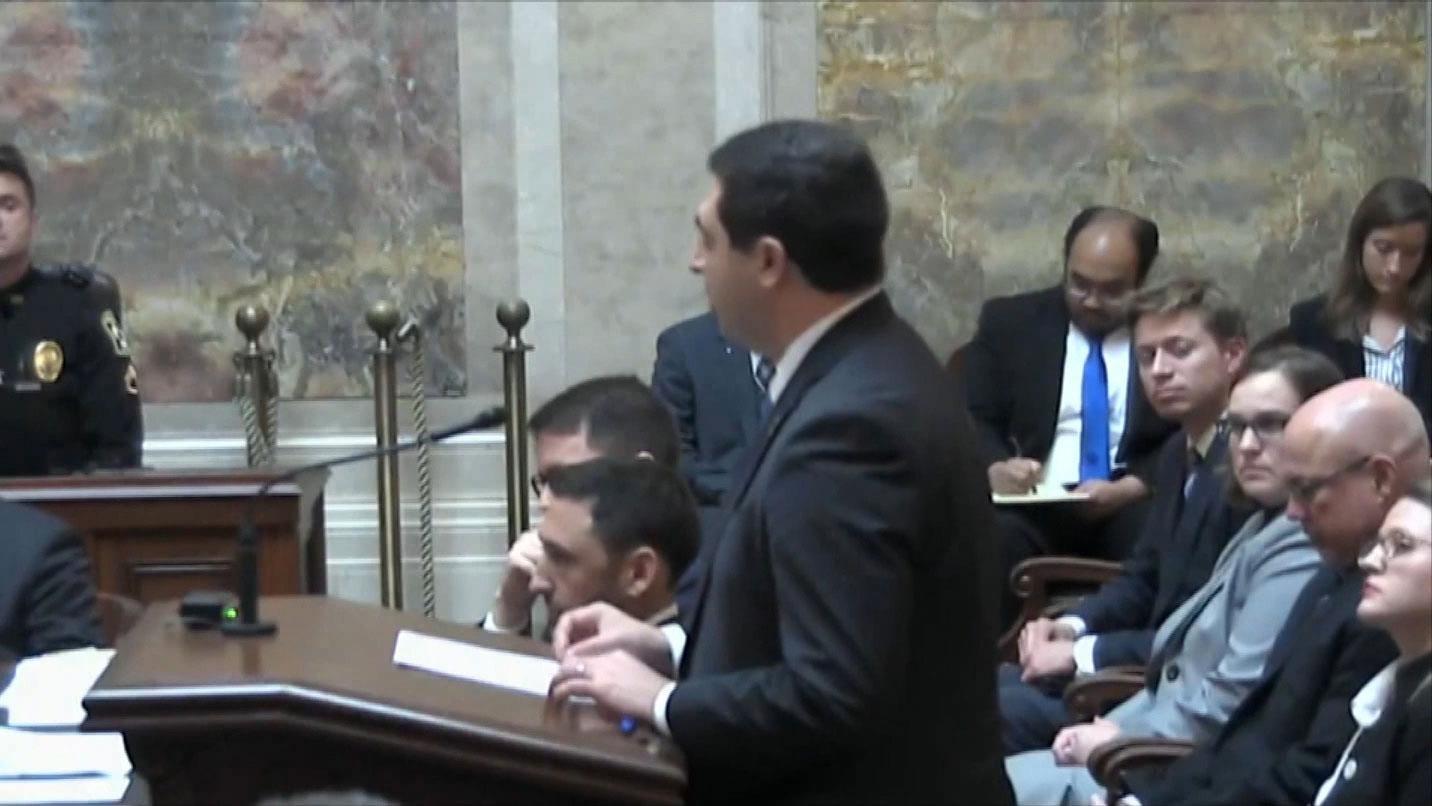 Supreme Court Hears More Lame Duck Challenges
The Wisconsin Supreme Court hears another challenge to last year's lame duck session and Ray Cross announces his retirement as UW System president.
October 25, 2019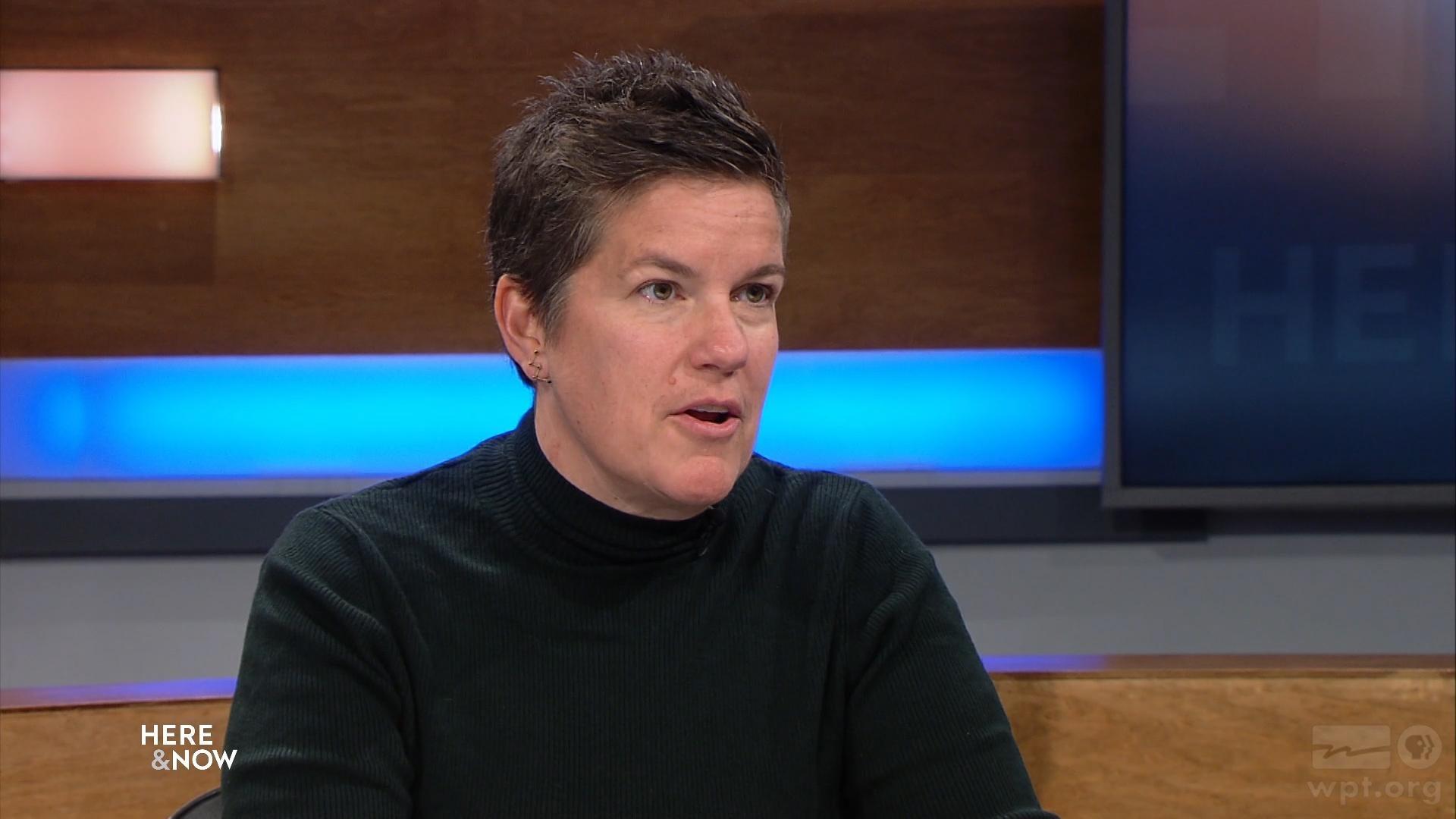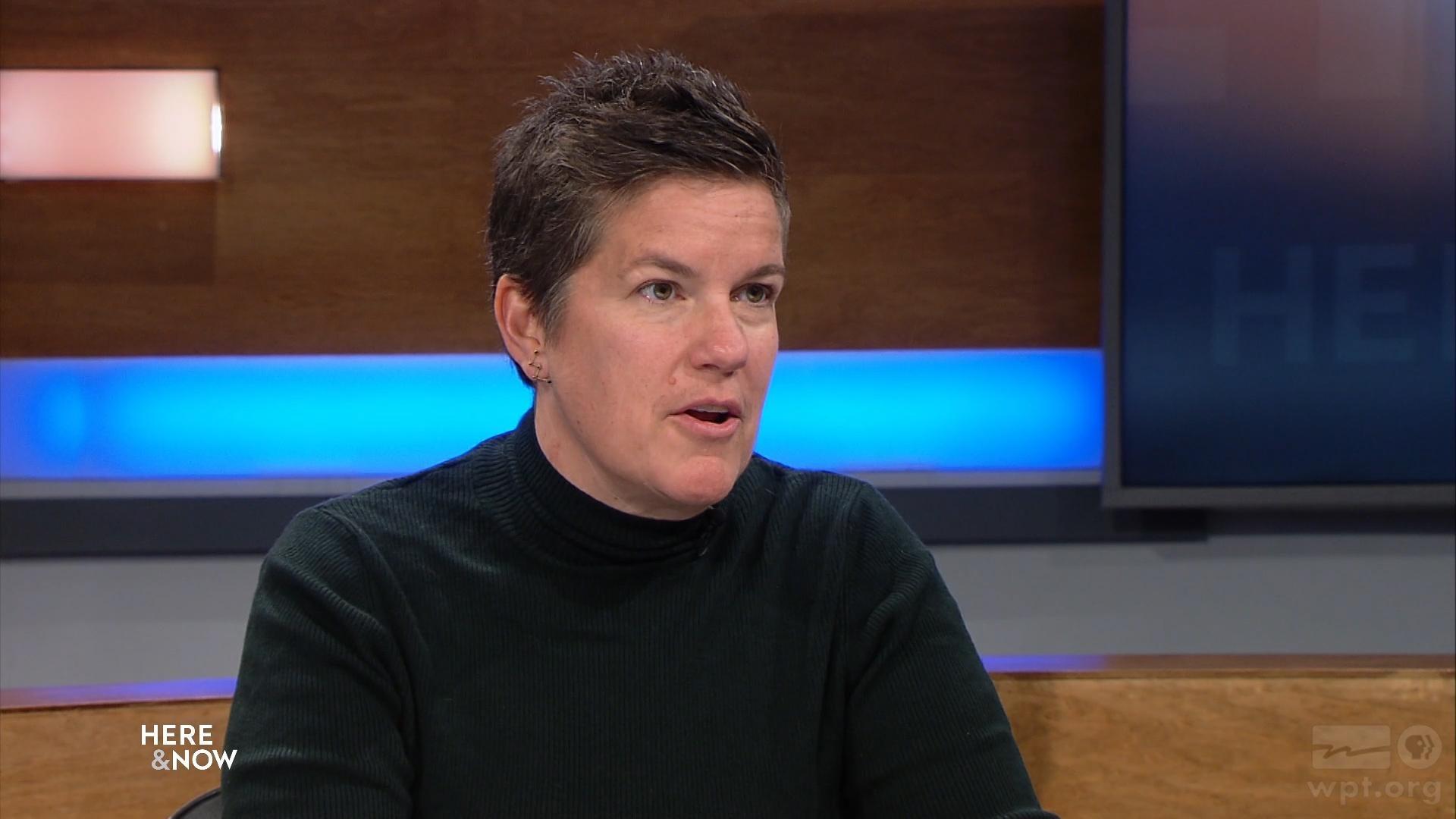 New WEDC CEO Talks Foxconn, Agency Priorities
With new leadership at the head of the Wisconsin Economic Development Corporation, the agency's new CEO Missy Hughes discusses the future of projects like Foxconn and other top priorities.
October 25, 2019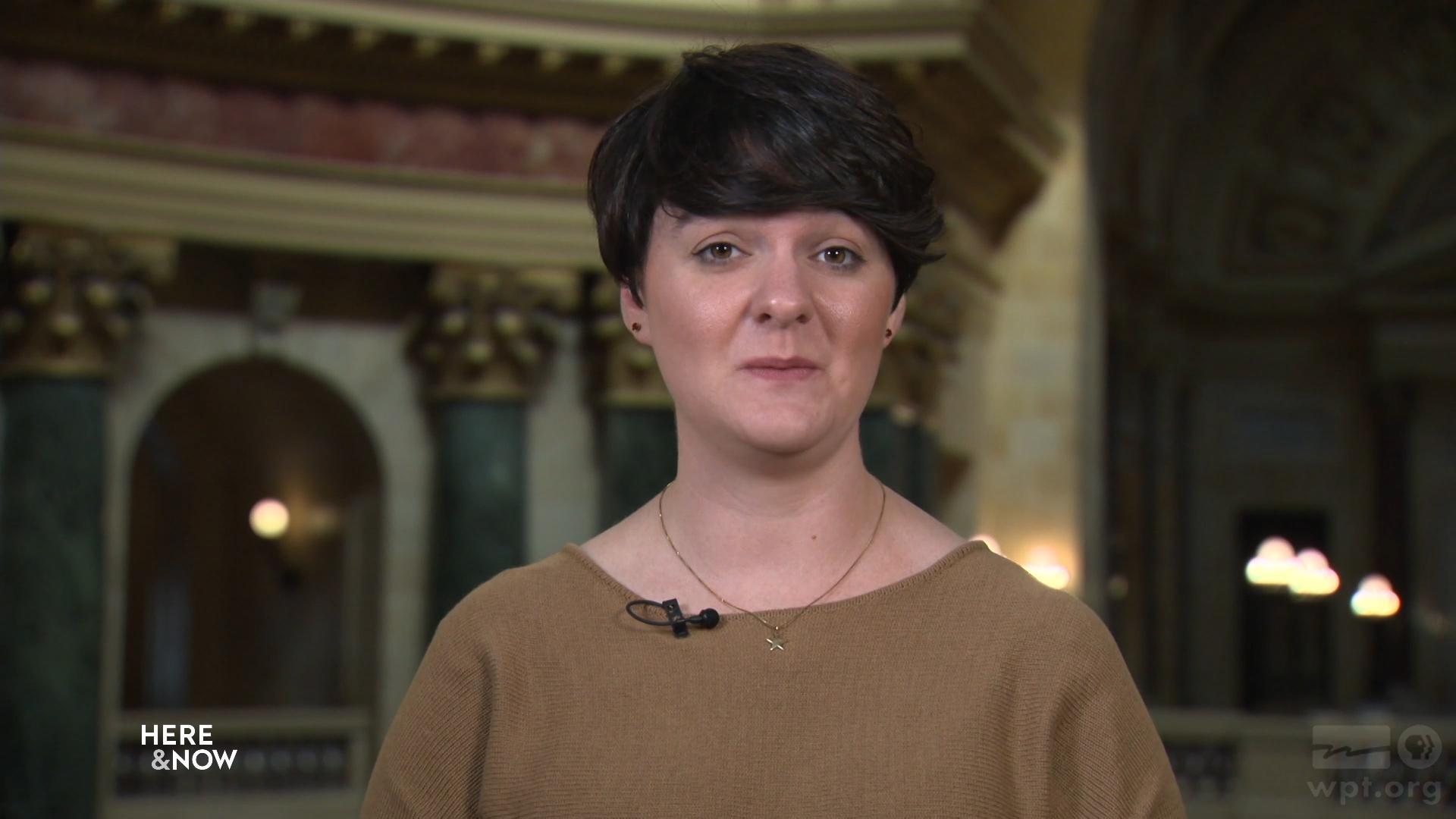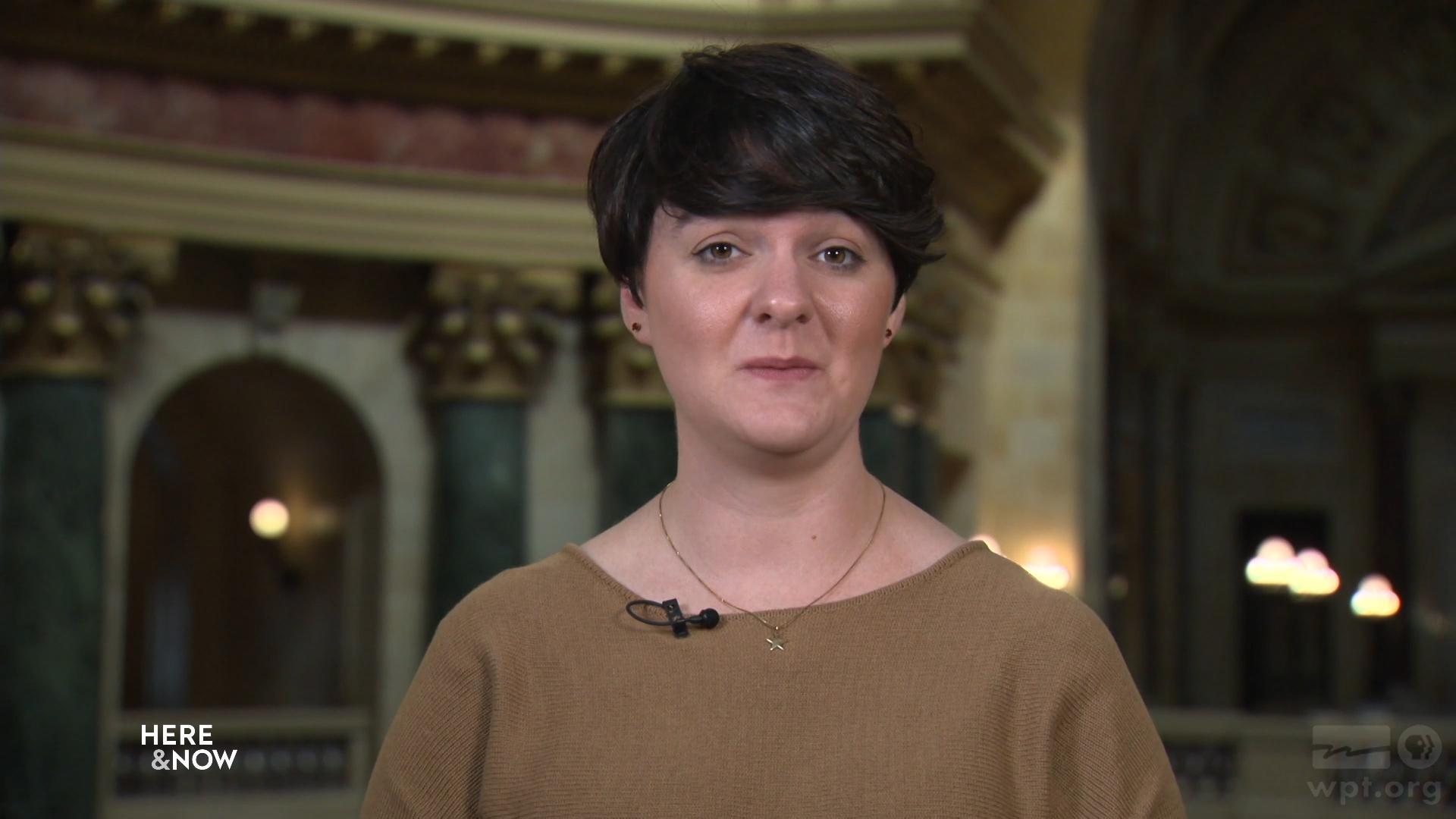 What's Next for Gun Control Special Session
With Gov. Tony Evers calling for a special session on gun control and Republican legislative leaders pushing back on any change, WPR's Laurel White shares insight into the political debate on the issue.
October 25, 2019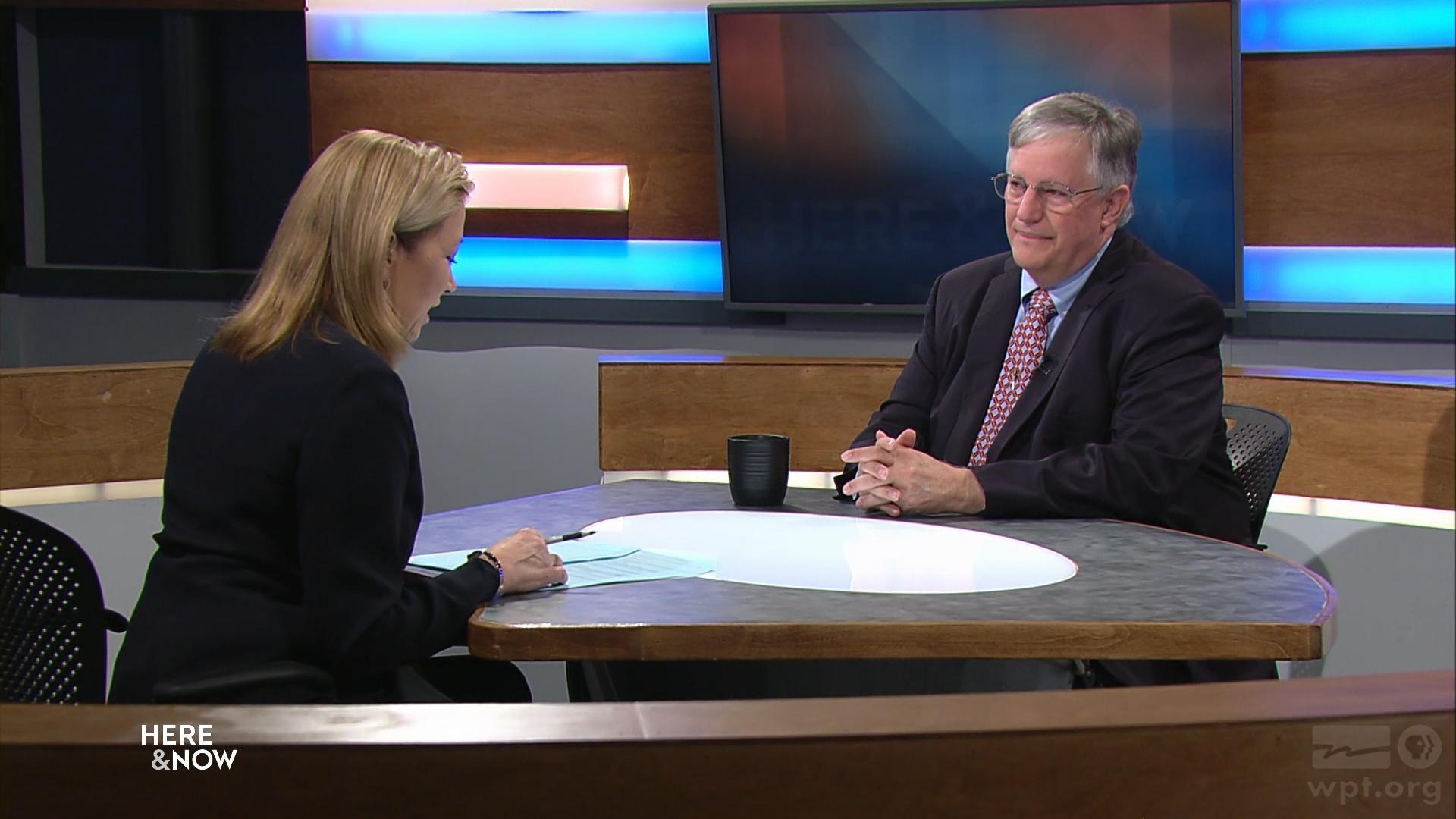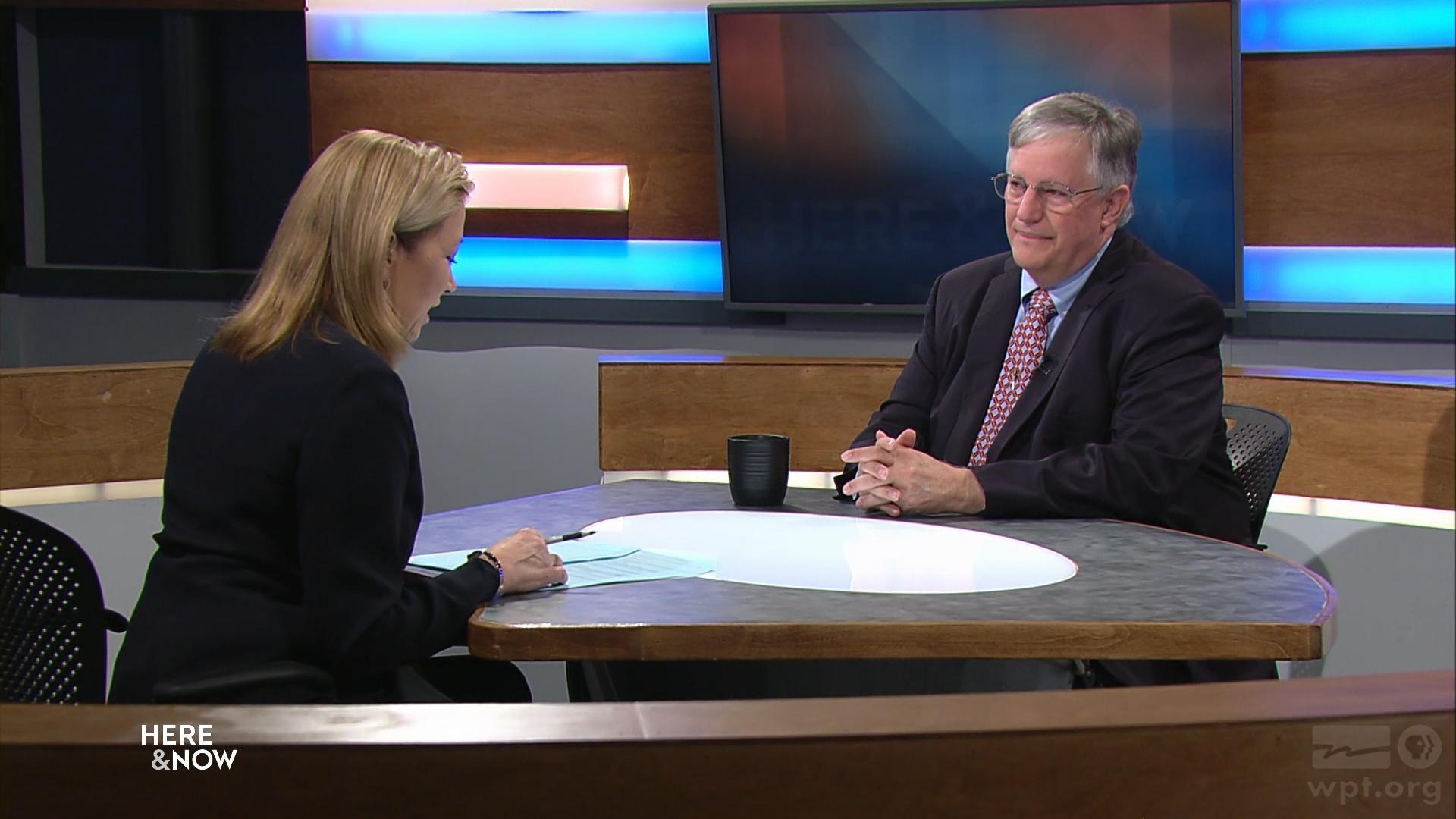 Impeachment, Dem. Pres. Candidates in Newest Poll
With impeachment hearings, U.S. foreign policy, presidential horse-race numbers and the governor's approval all permeating the national discourse, Marquette Law School Poll Director Charles Franklin checks in on Wisconsinites' views with his latest poll.
October 25, 2019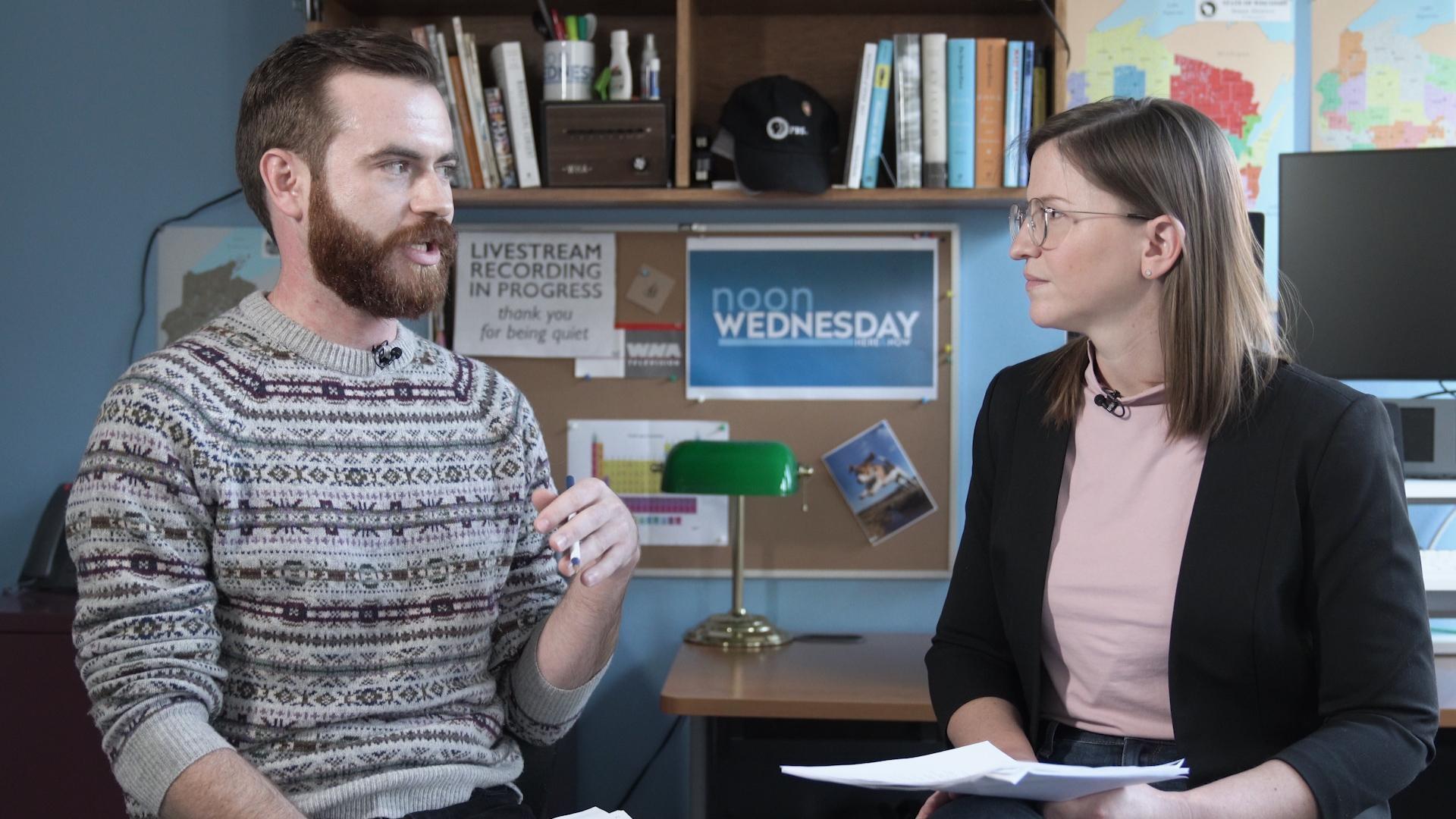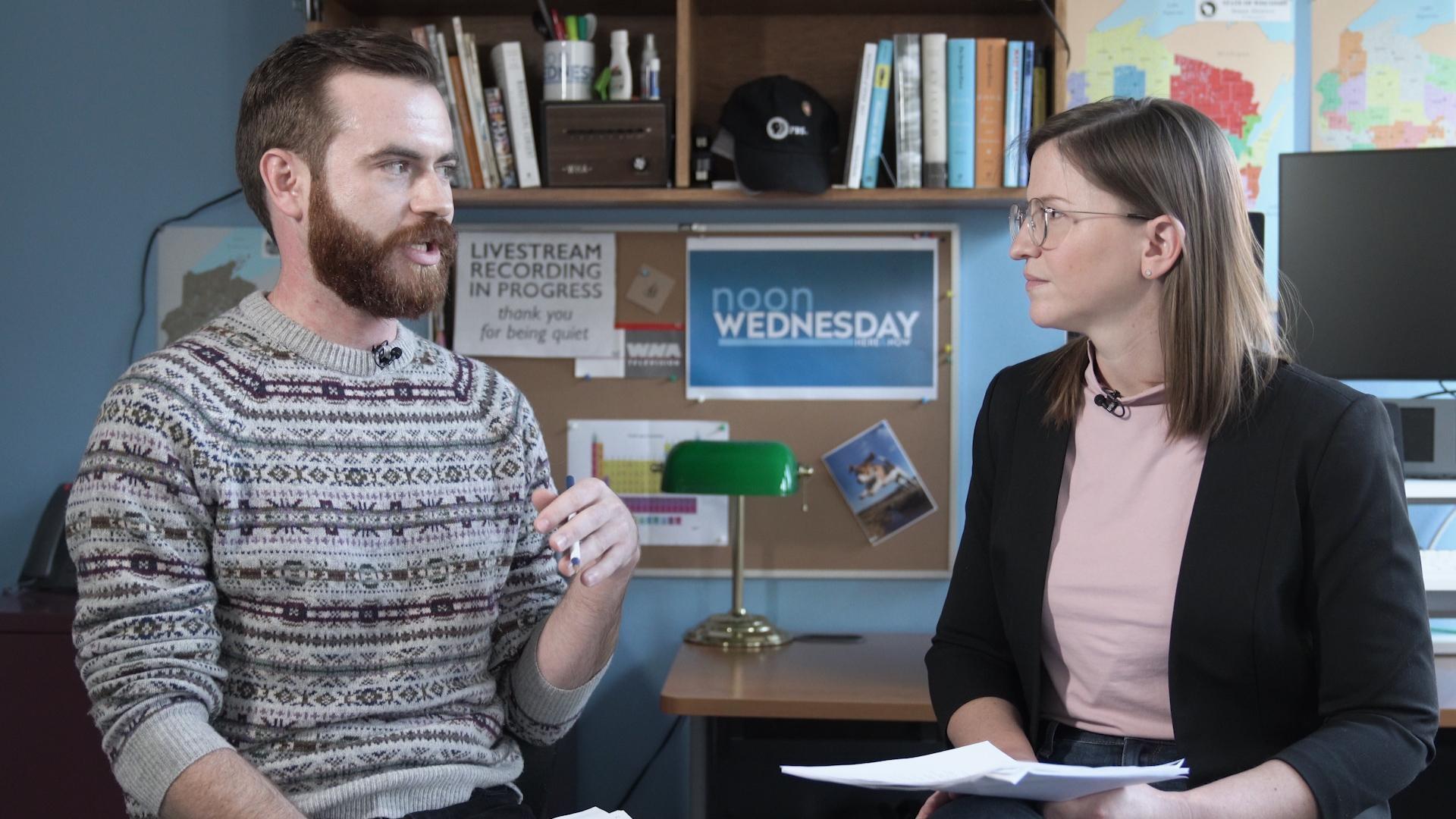 Noon Wednesday: Wisconsin's Right-To-Farm
Wisconsin has a law on its books making it difficult to bring nuisance lawsuits against farmers. But as farms expand in size, the conflicts amongst neighbors grow as well. We're talking to Will Cushman from WisContext about Wisconsin's "right-to-farm" laws and debates over how to regulate these growing farms.
October 23, 2019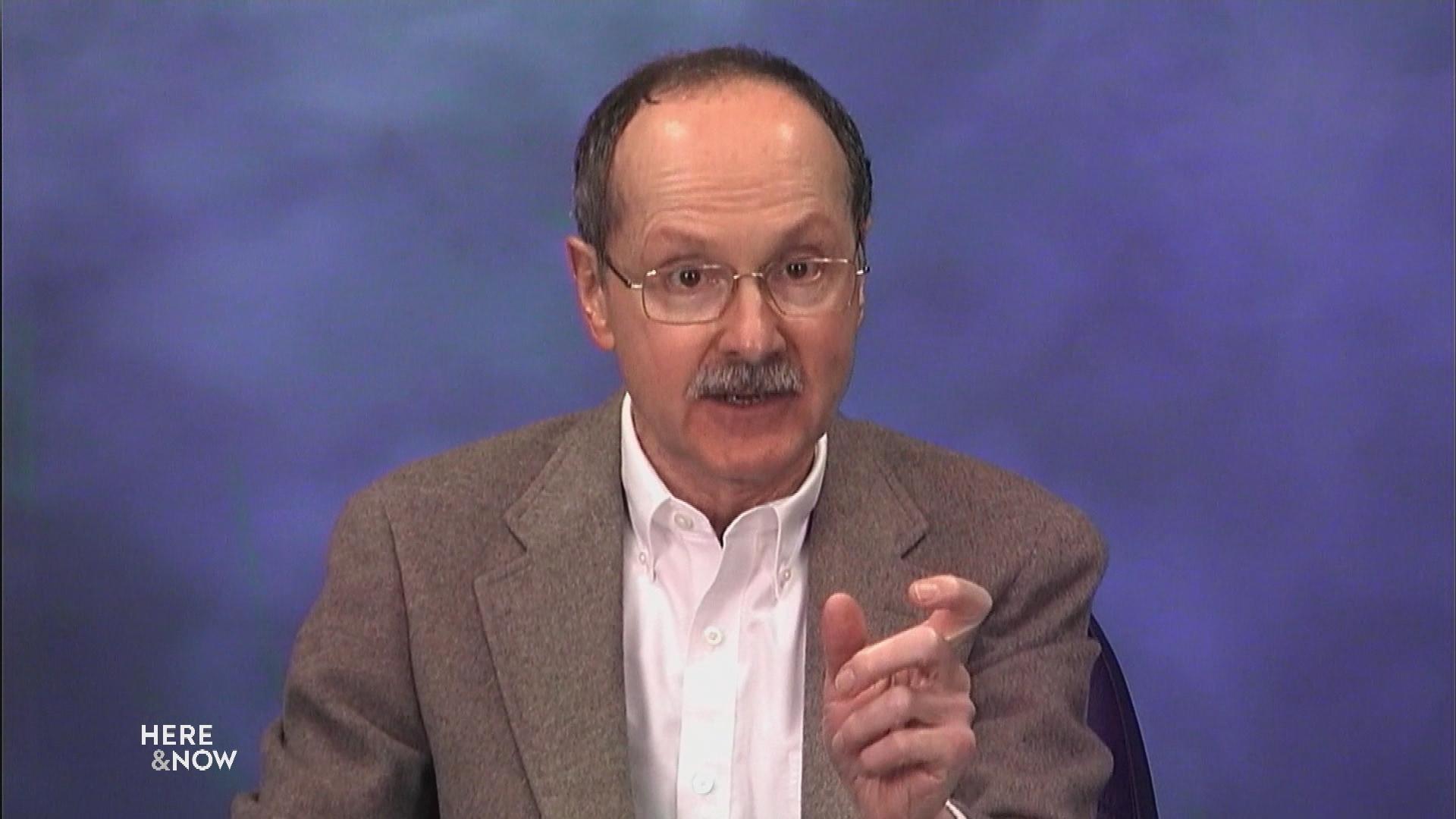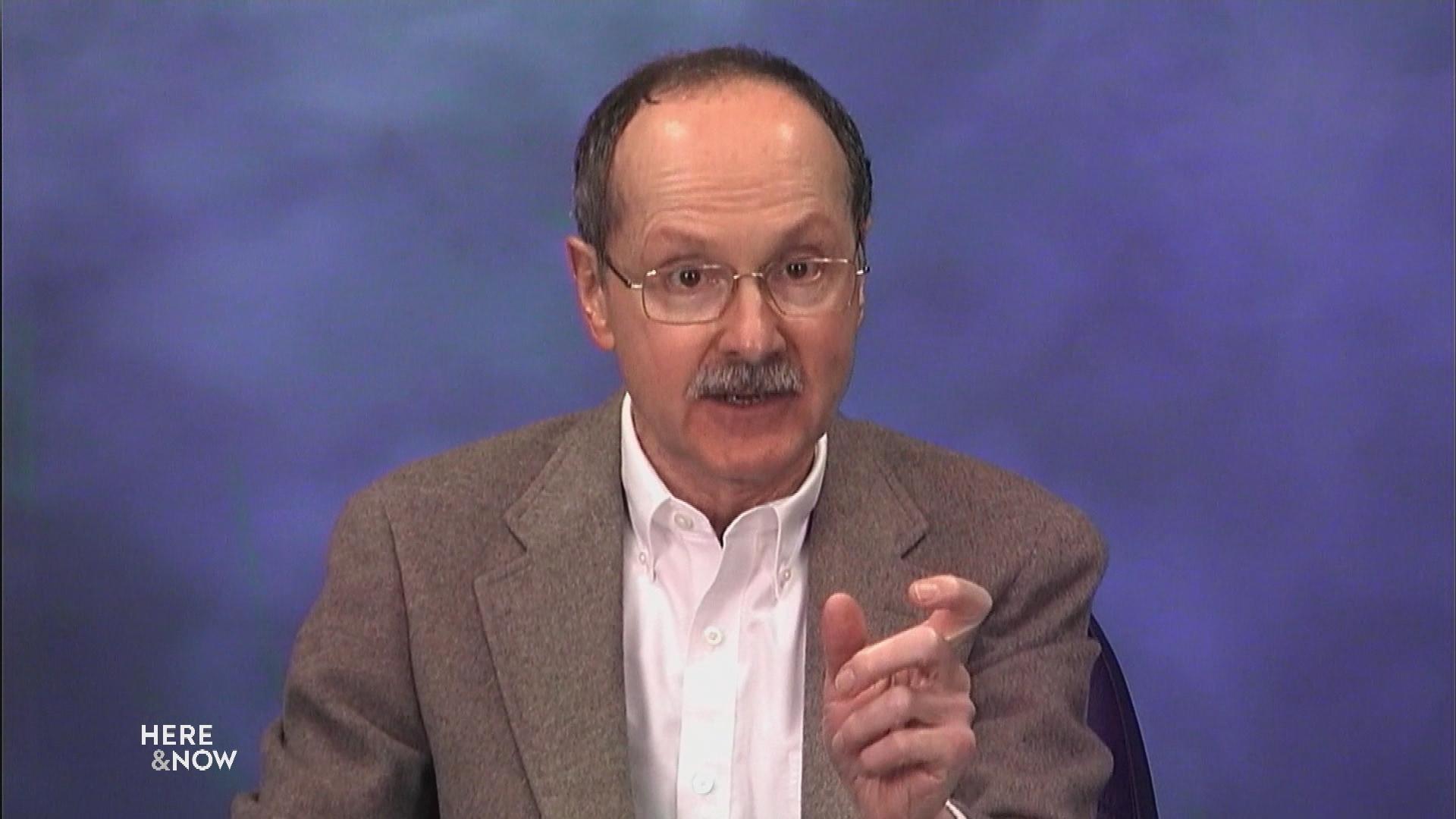 UWM Professor Emeritus on National and State Politics
UW-Milwaukee Professor Emeritus Mordecai Lee discusses this week's Democratic presidential candidate debate and some state politics, including the 5th congressional race. In both state and national elections, Lee says he sees many politicians employing a strategy that always keeps their base in mind, "that's how you win elections," he said.
October 18, 2019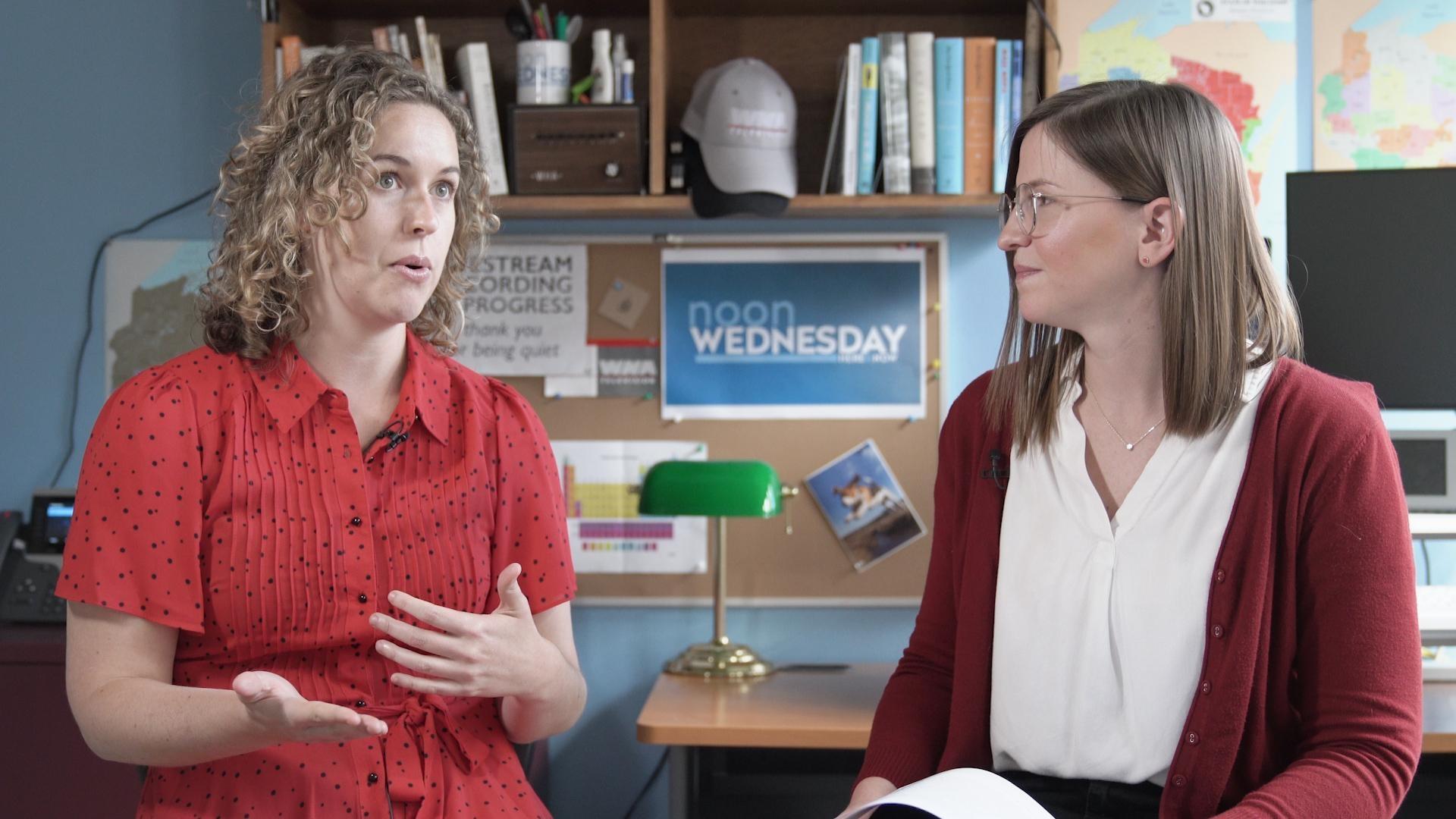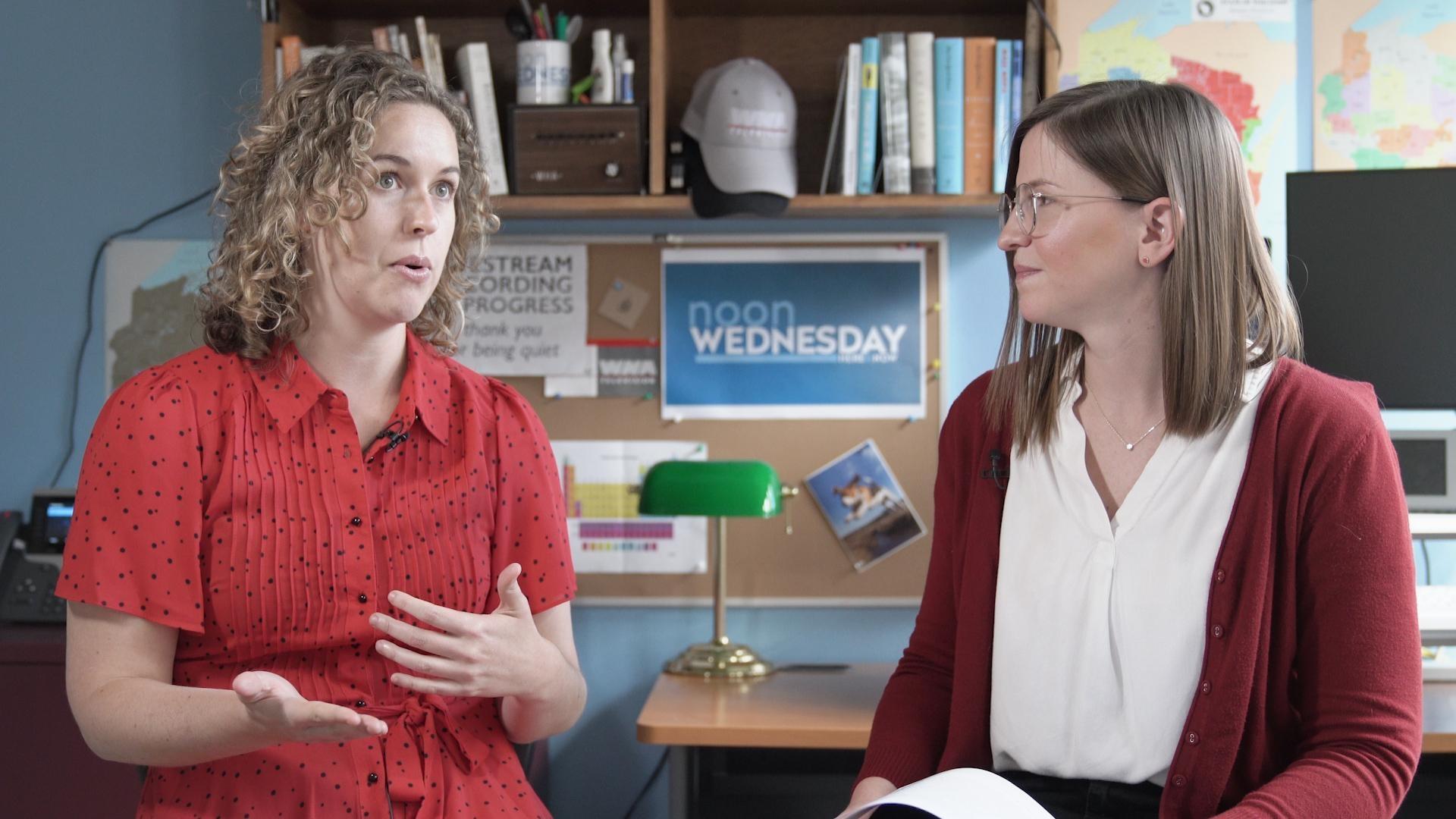 Noon Wednesday: How We Got Off-Track
Building a high-speed rail line between Madison and Milwaukee was a proposal that reached the end of its line but the topic still divides people. Special projects reporter Bridgit Bowden is talking to us about "Derailed," a new podcast from Wisconsin Public Radio that goes full-steam into the history of the line and what it says about our state.
October 16, 2019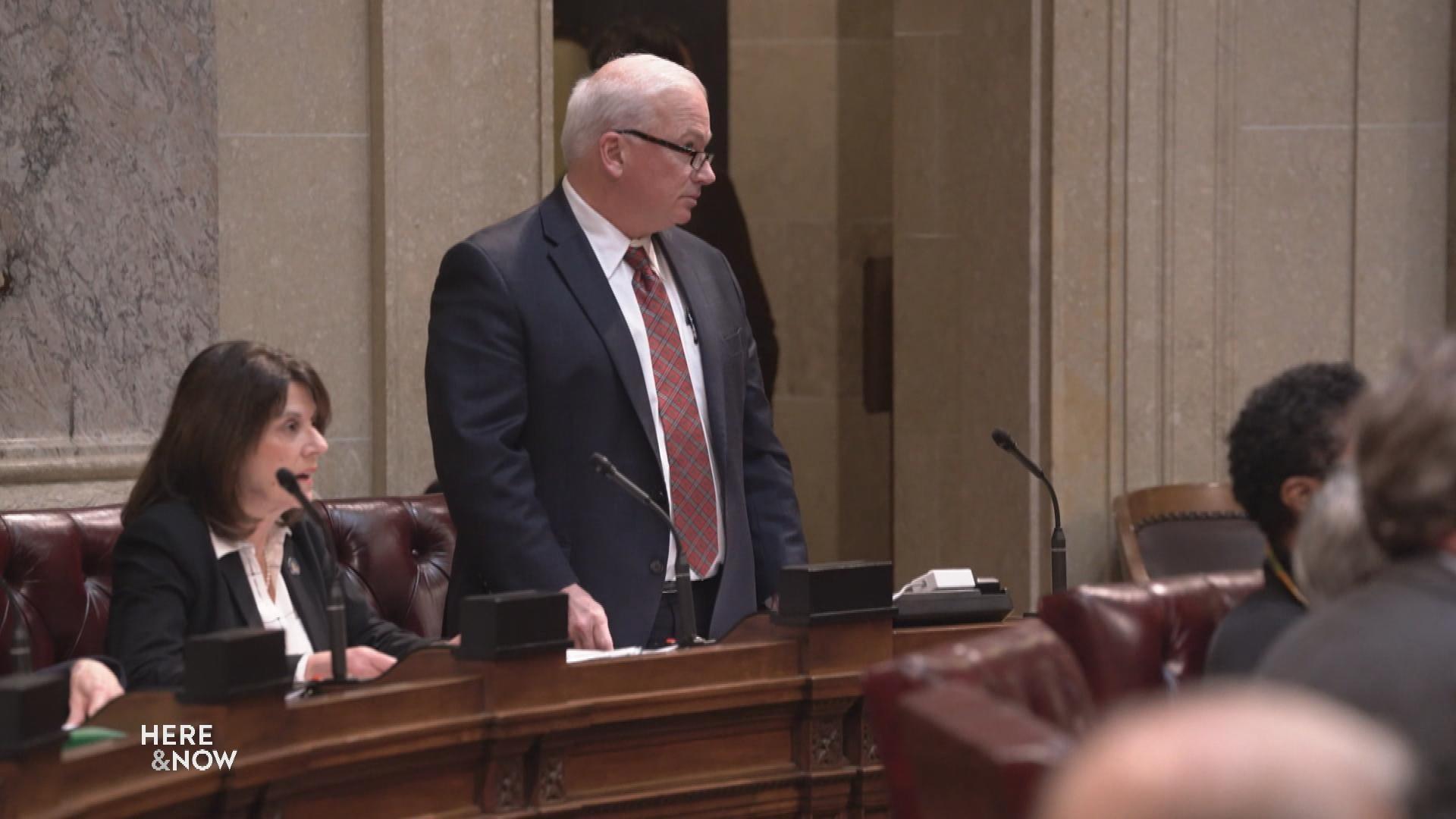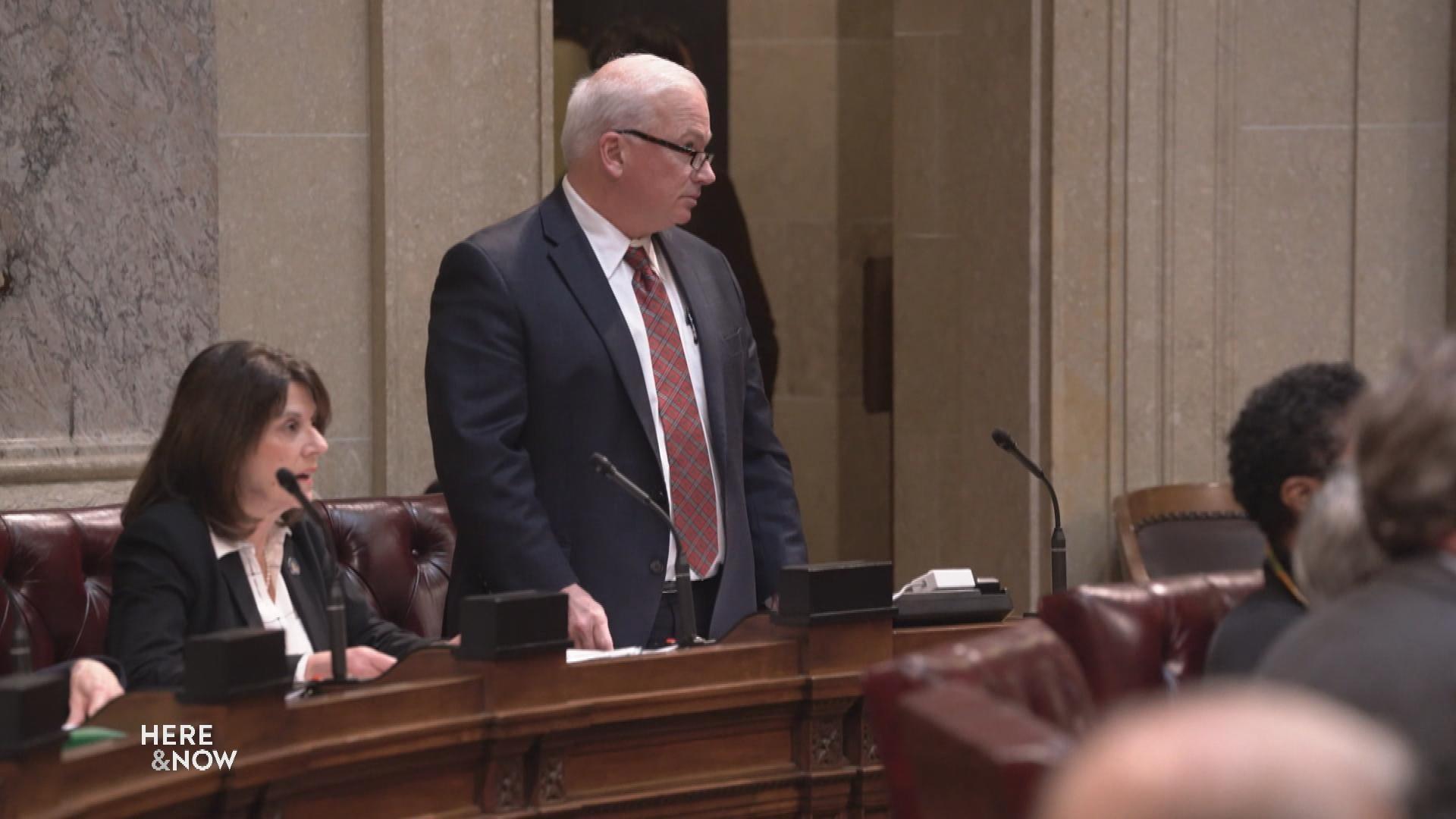 Secretary Designee Update, PFAS and F35 Jets in East Madison
The state Senate confirmed the first of Gov. Evers' cabinet members this week. A report from the DNR found high-levels of unsafe chemicals known as PFAS in Madison's Starkweather Creek near the Truax national guard air-base. The Truax Field is also facing controversy due to a resolution passed by the state Senate in support of bringing new F-35 fighter jets to Madison.
October 11, 2019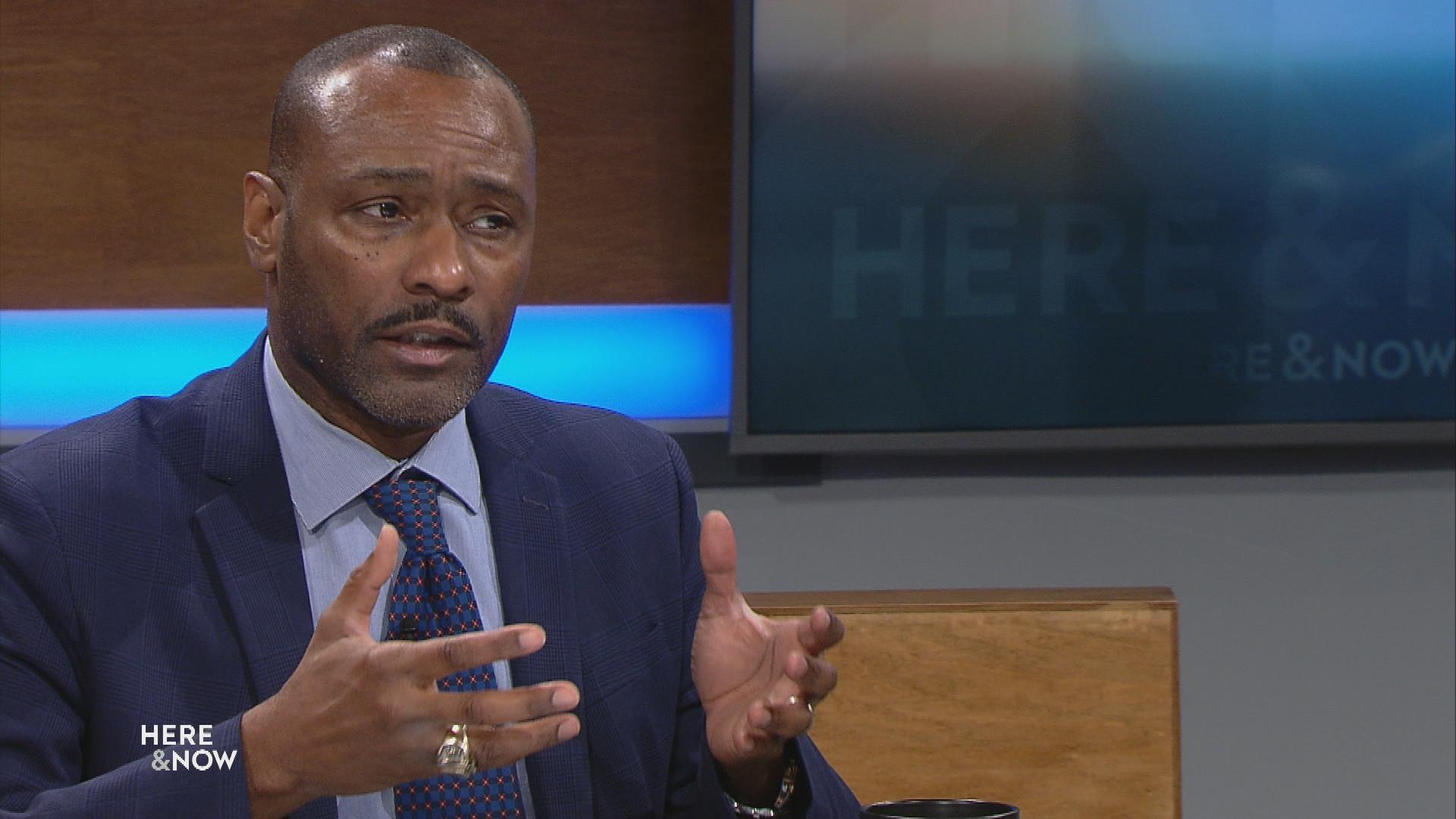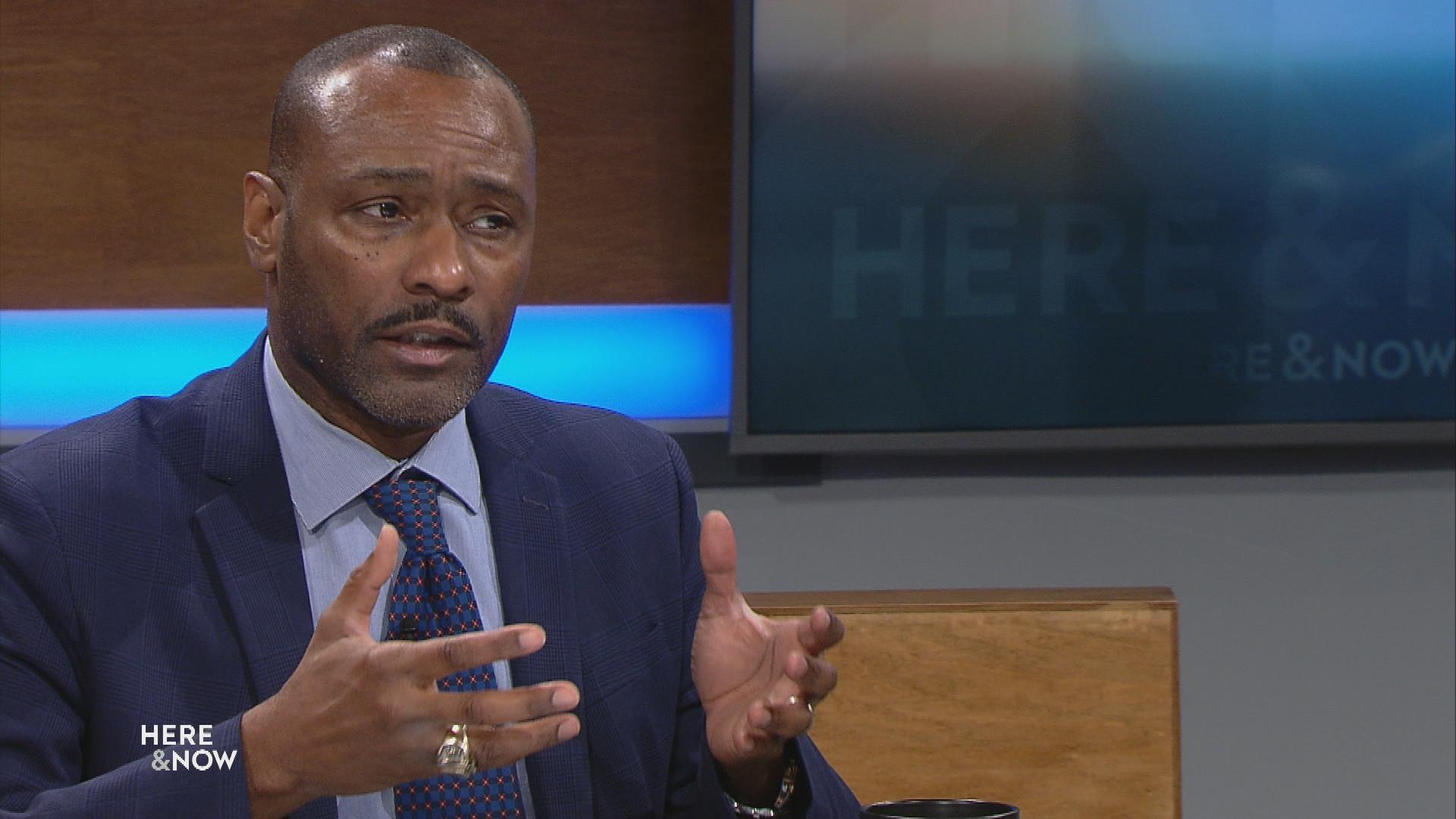 Gov. Evers' Pardon Advisory Board Explained
Pardon Advisory Board member and former Madison Police Chief Noble Wray discusses the work of the Gov. Evers' pardon board. Former Gov. Walker previously disbanded the board and refused to issue any pardons. This week Gov. Evers' signed the first four pardons since 2010. The board is responsible for reviewing for making recommendations to the Governor on who to grant pardons to.
October 11, 2019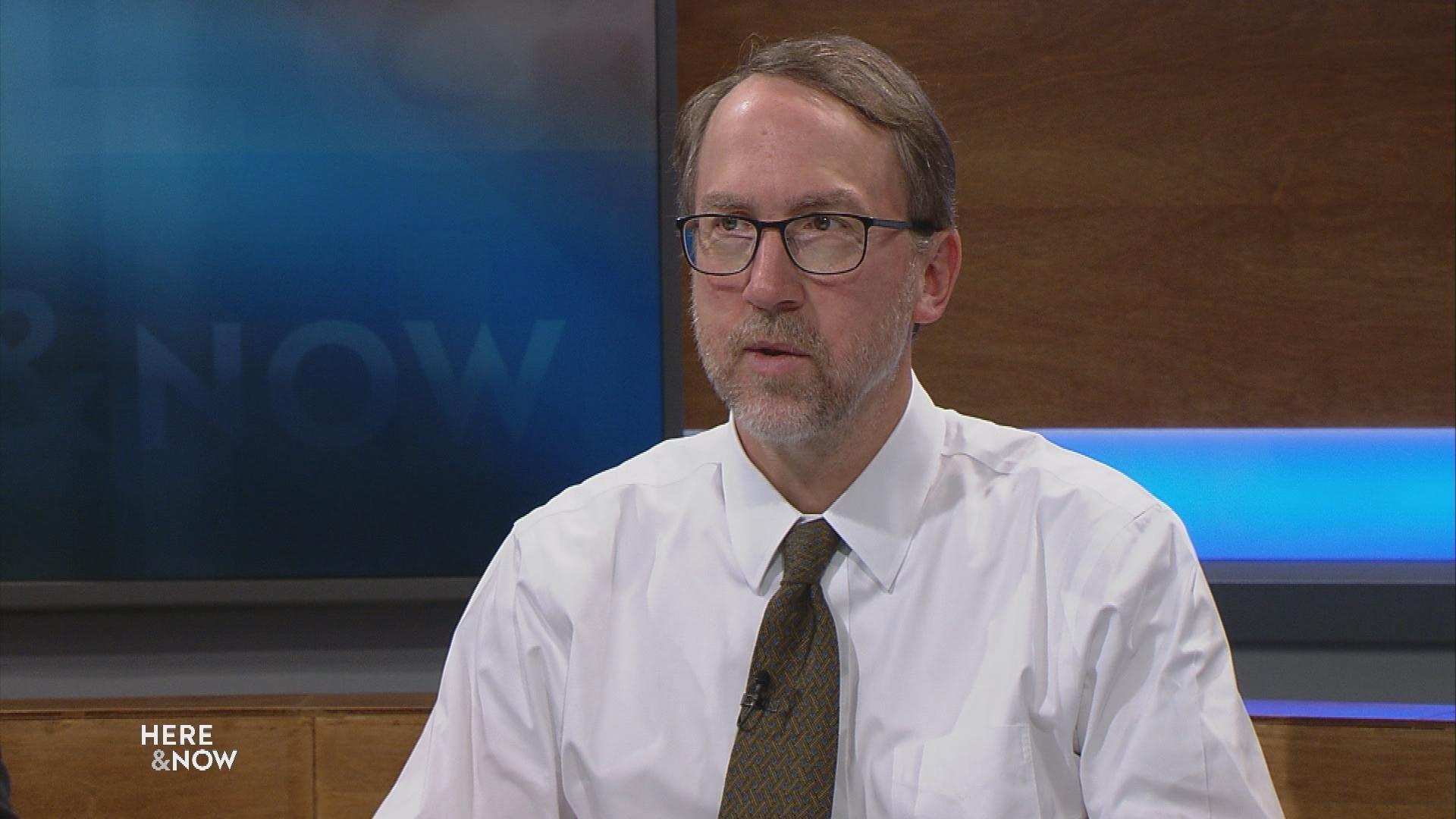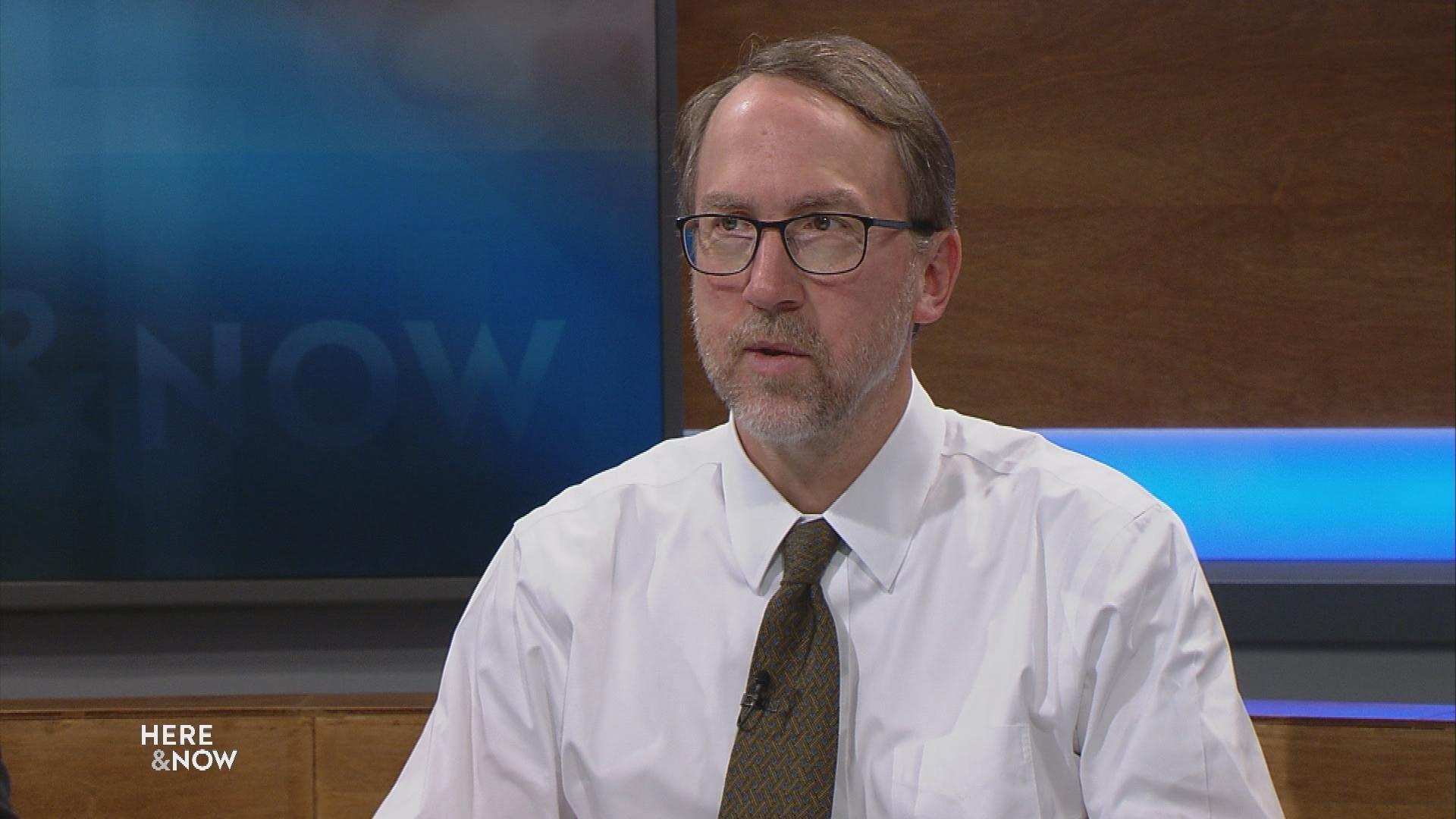 UW Political Scientist on US role in Turkish Conflict
UW-Madison Political Scientist, Professor Andrew Kydd, explains U.S. foreign policy and the Kurdish-Turkish border crisis. Many are waiting to see how President Trump decides to intervene considering that the Kurds are U.S. allies. Kydd warns that abandoning the Kurds during this crisis may undermine America's credibility with other international allies.
October 11, 2019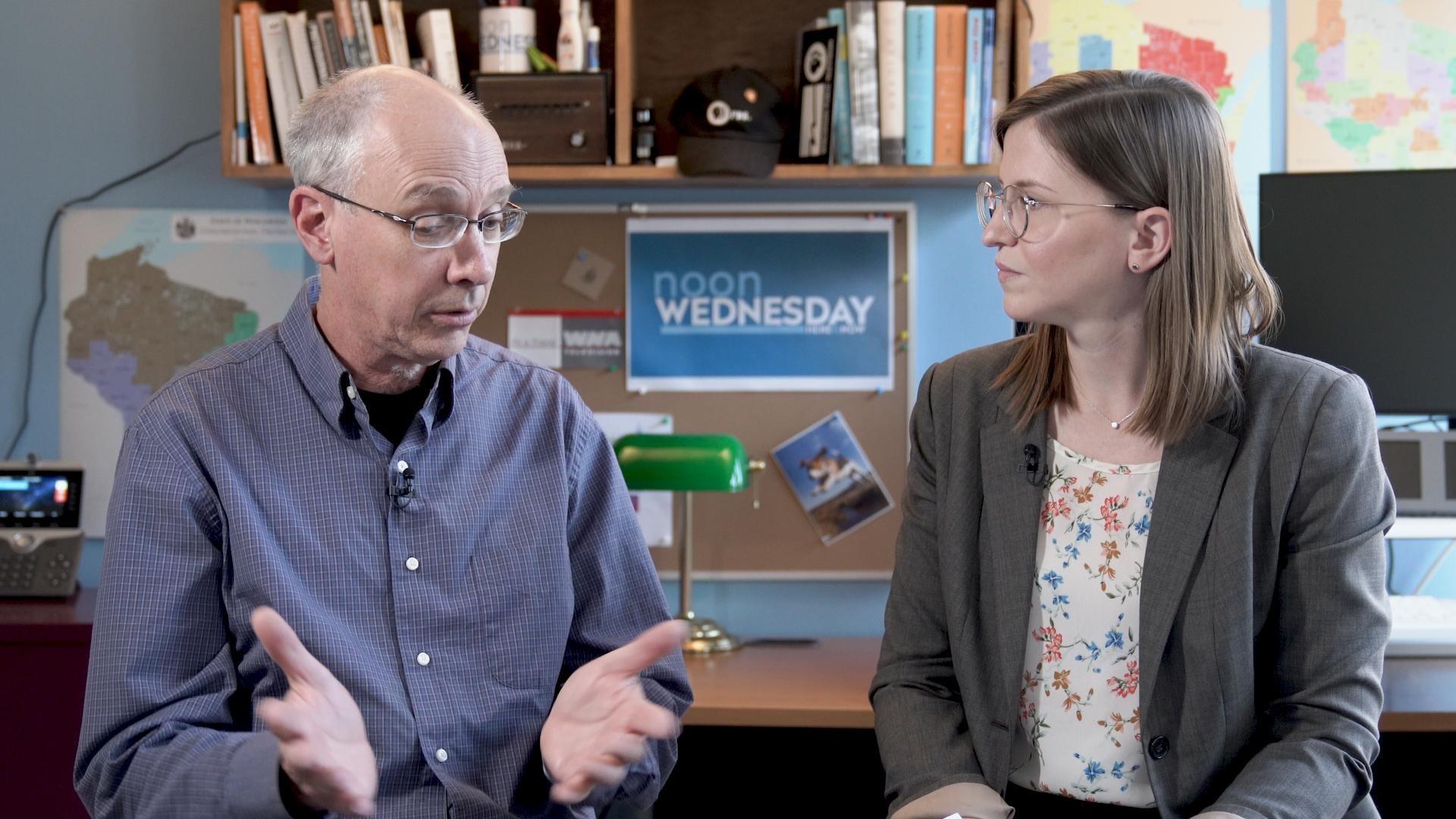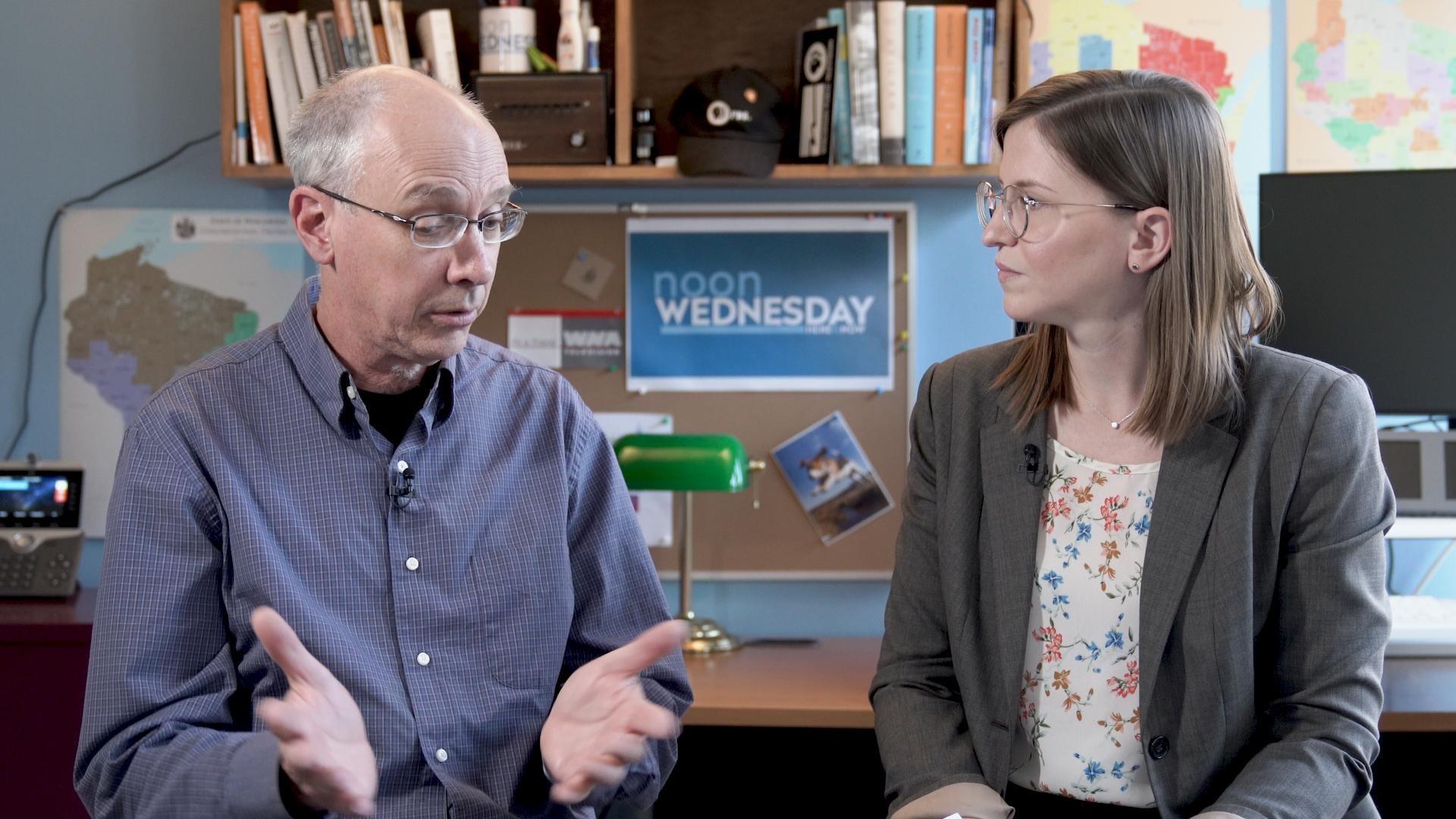 Noon Wednesday: Where's the Disconnect?
A lack of internet connection still impacts more than 17% of households across Wisconsin, creating digital inequities that impact students and communities as a whole. Bill Herman, a broadband consultant for the Wisconsin Department of Public Instruction joins us to discuss these gaps and where schools are finding solutions.
October 9, 2019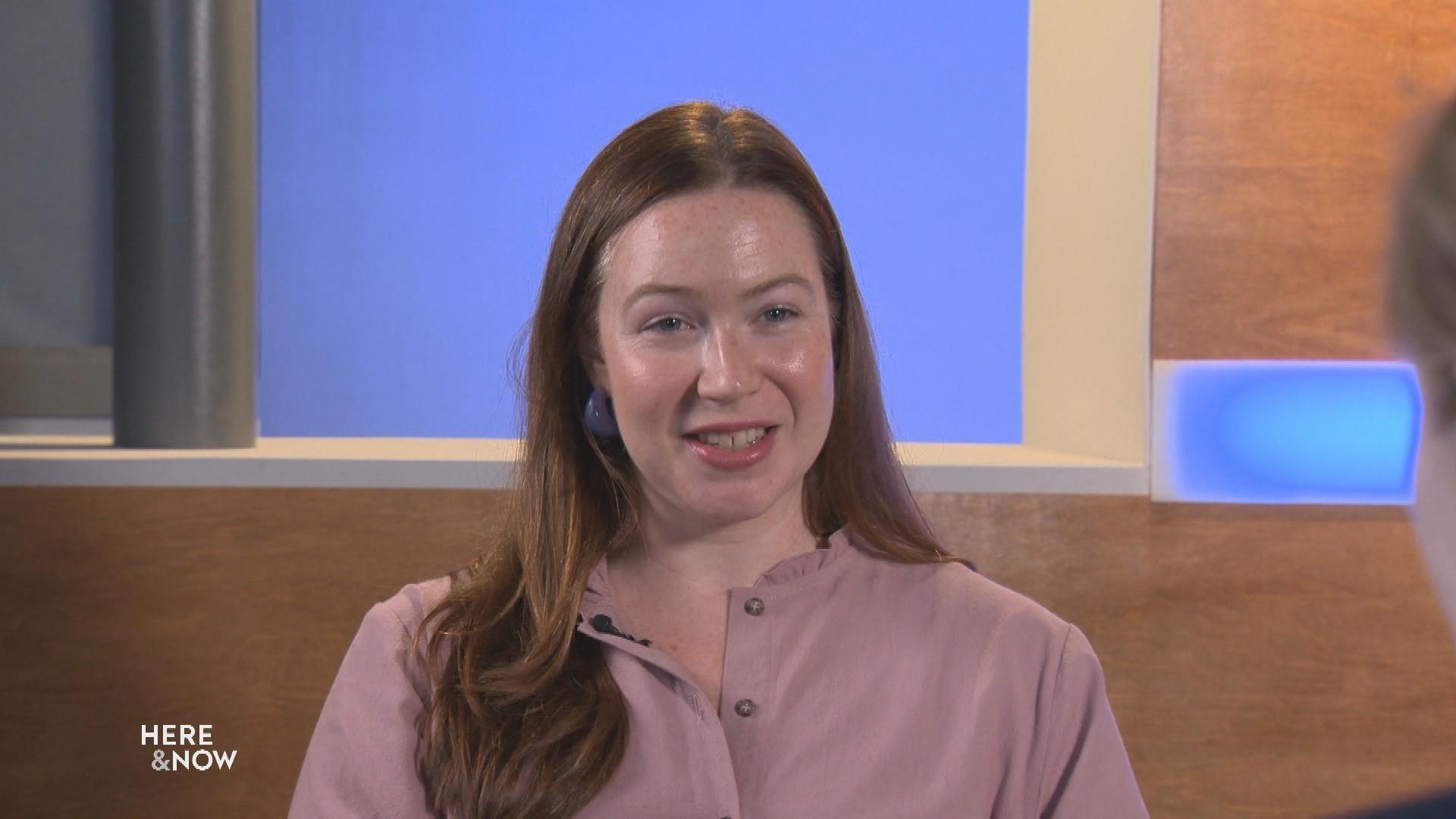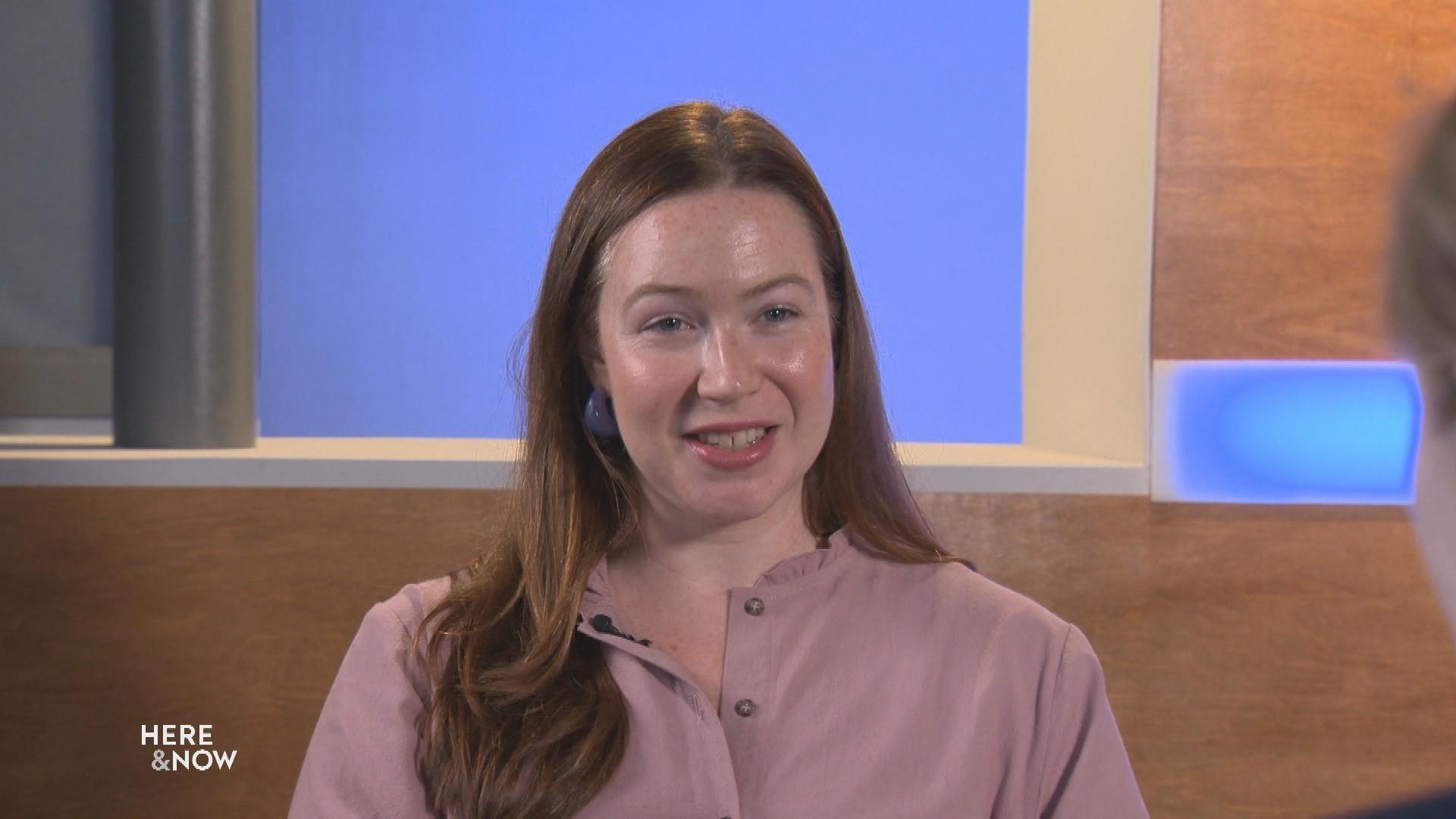 The Role of Electability and Identity in 2020 Election
FiveThirtyEight Senior Political writer Clare Malone examines the intersection of identity and electability in the upcoming Presidential election. Malone describes 'electability' (in the context of this election) as a shorthand for the ability to win over Obama-Trump voters that surprised the nation in 2016. Understanding those voters will be necessary for "electorally key states like Wisconsin,
October 4, 2019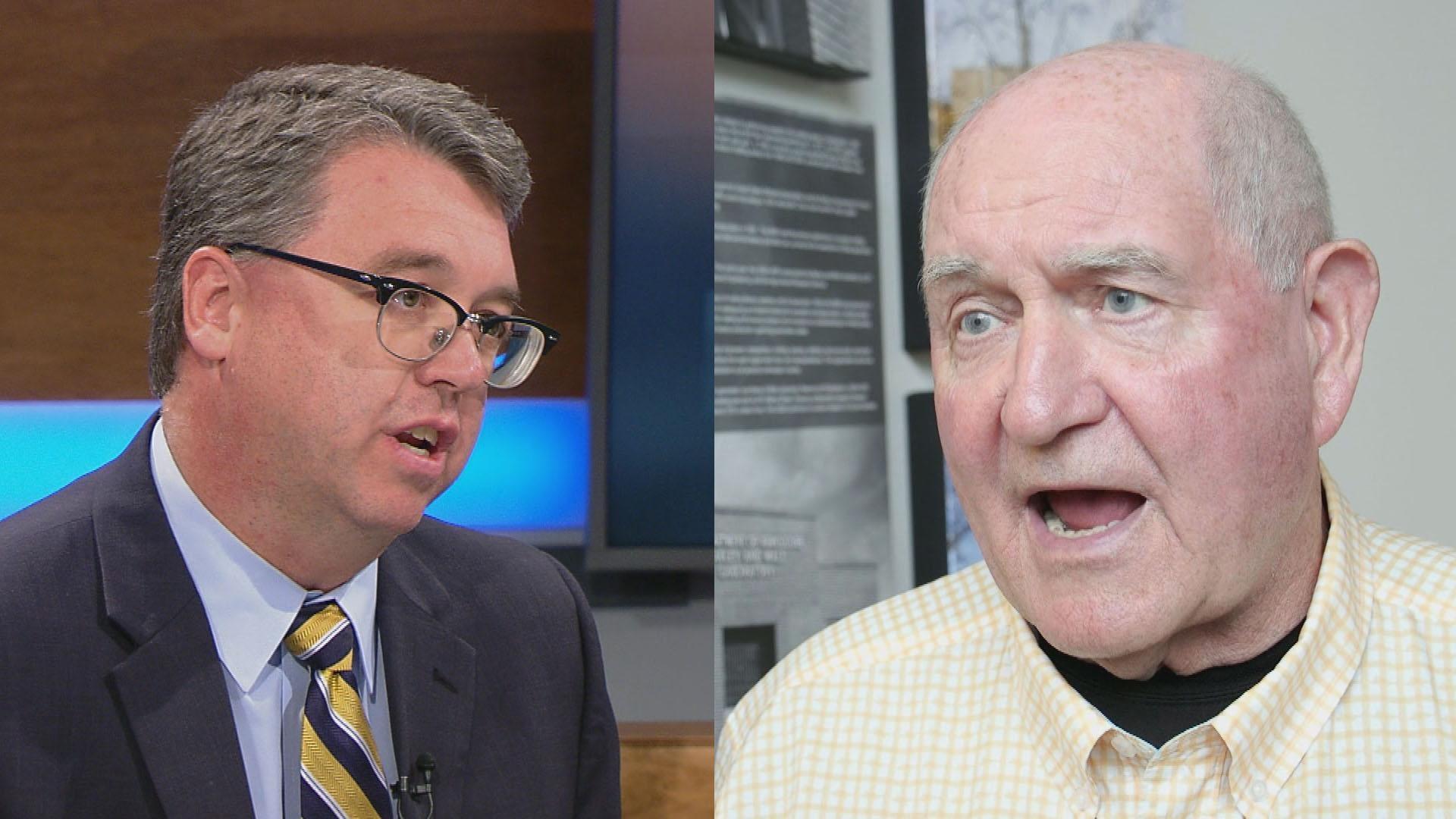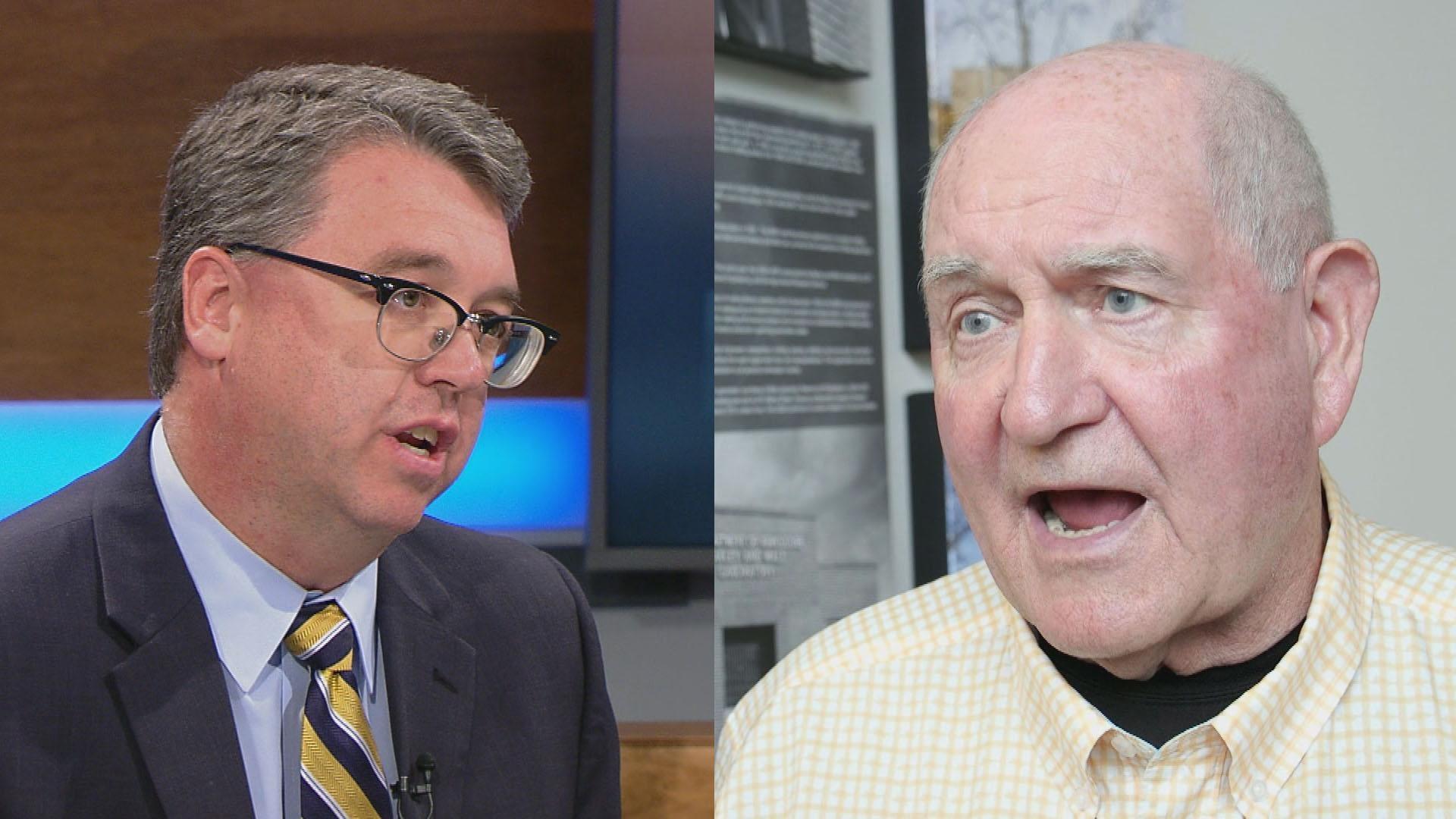 U.S. and State Department of Agriculture Secretaries Sonny Perdue and Brad Pfaff both give their perspectives on the state of small dairy farmers and the industry as a whole. With extreme weather, low prices and uncertainty in foreign trade, Pfaff explains that Wisconsin farmers have been hit with a "triple whammy" of unfortunate events.
October 4, 2019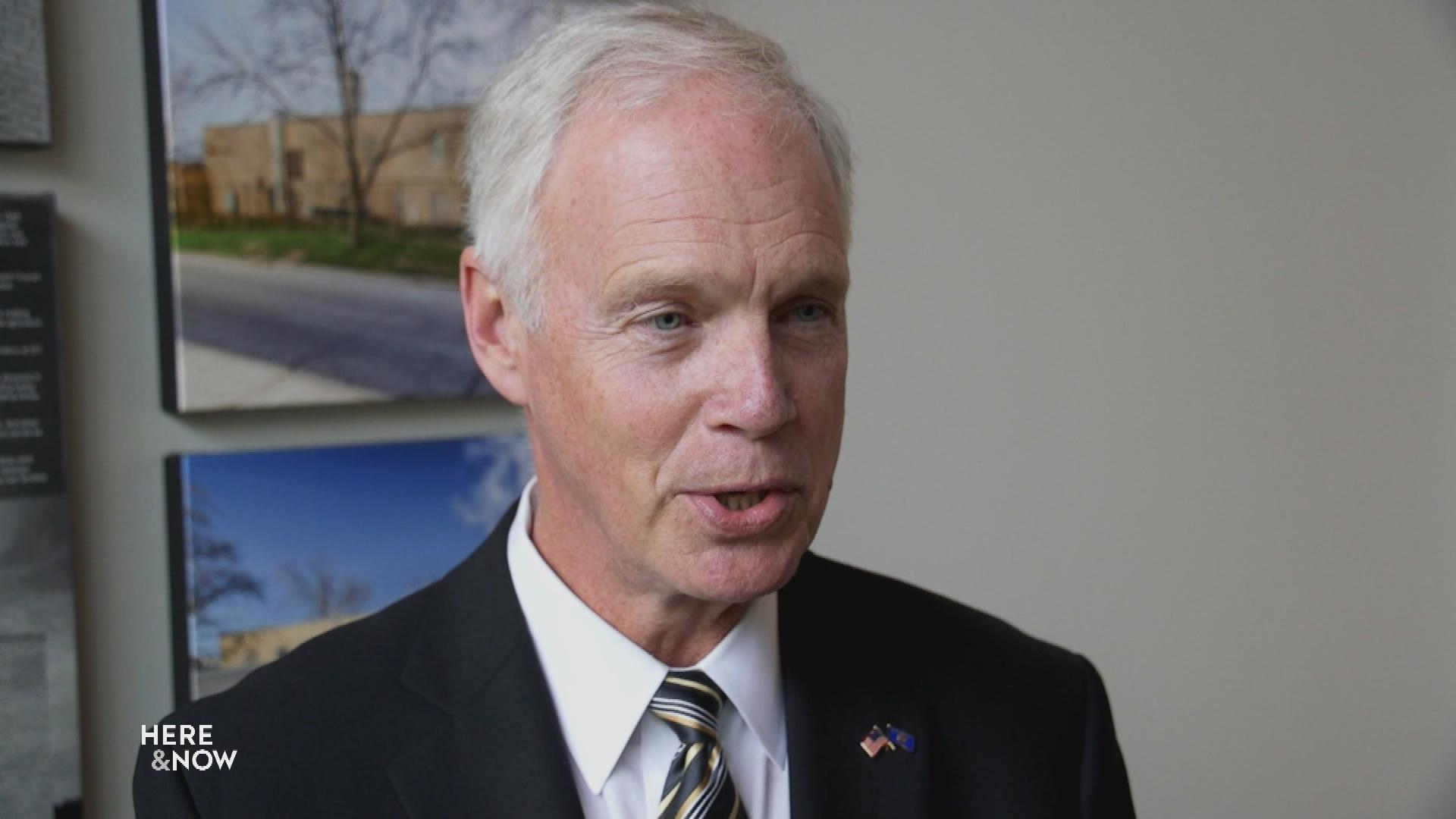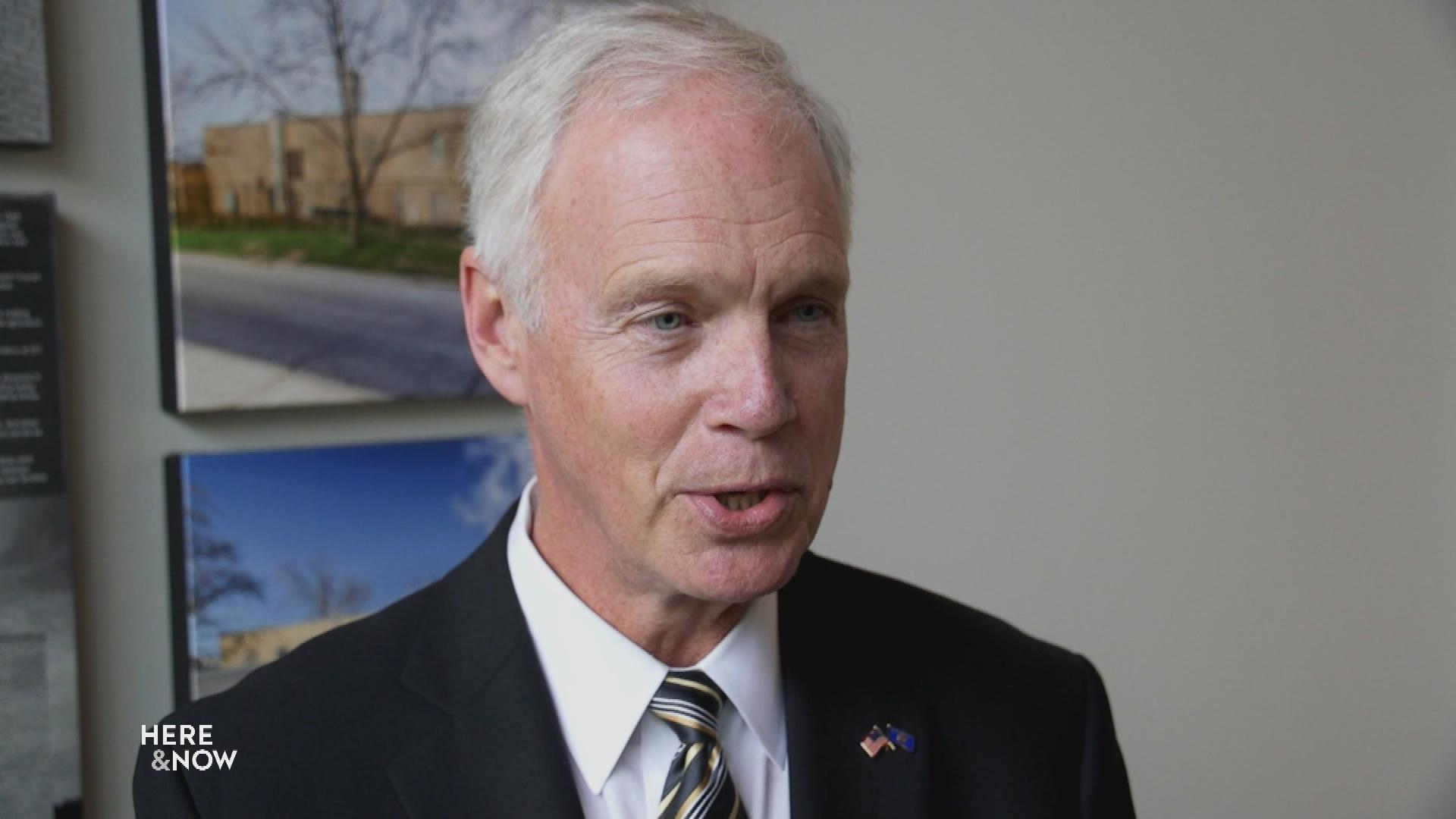 U.S. Senator Ron Johnson Doubles Down
Wisconsin U.S. Senator Ron Johnson weighs in on recent activities in Washington. Johnson says he's once again looking at Hillary Clinton's emails and remarks about whether people should trust what the President tweeted about a potential civil war.
October 4, 2019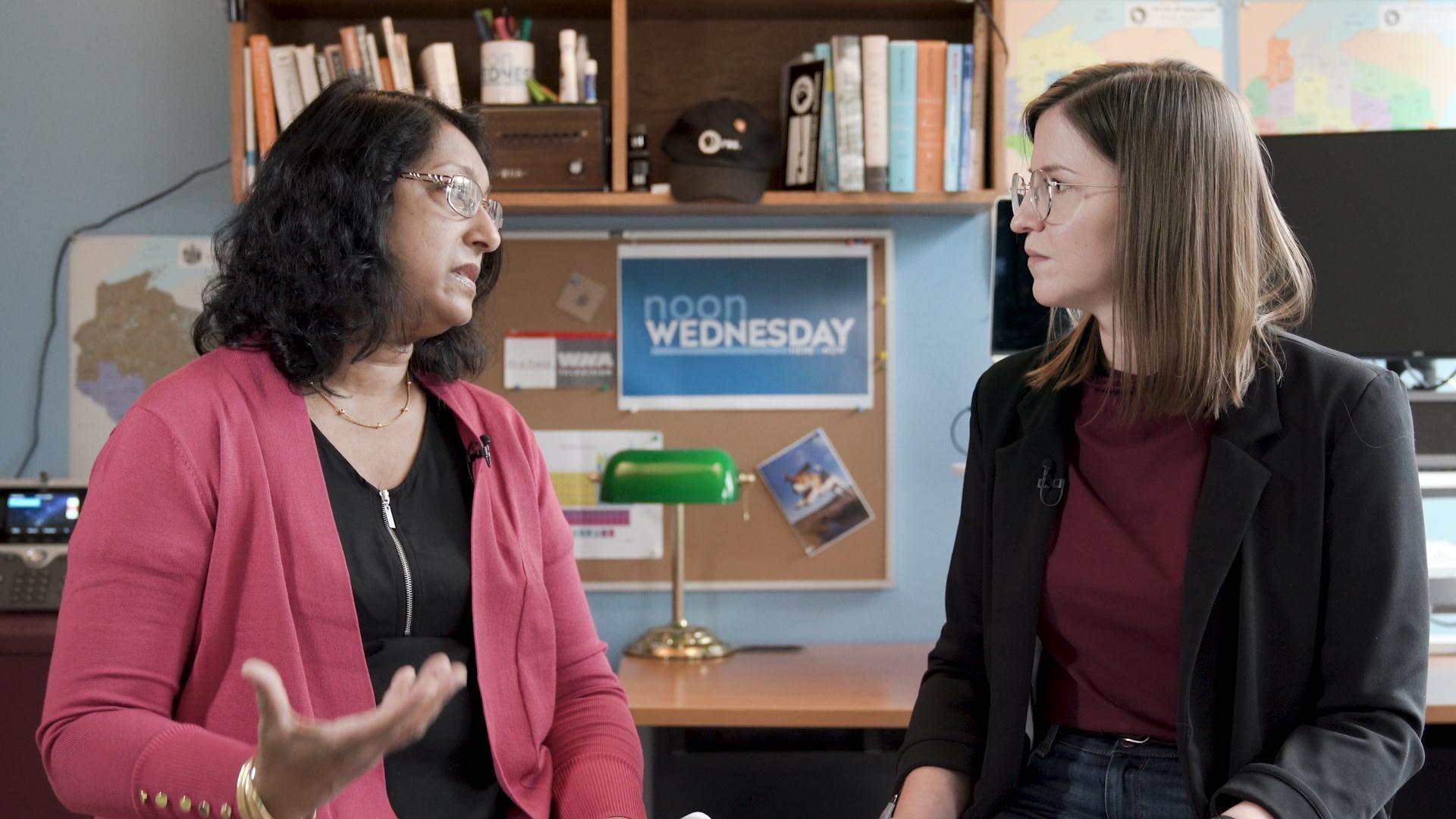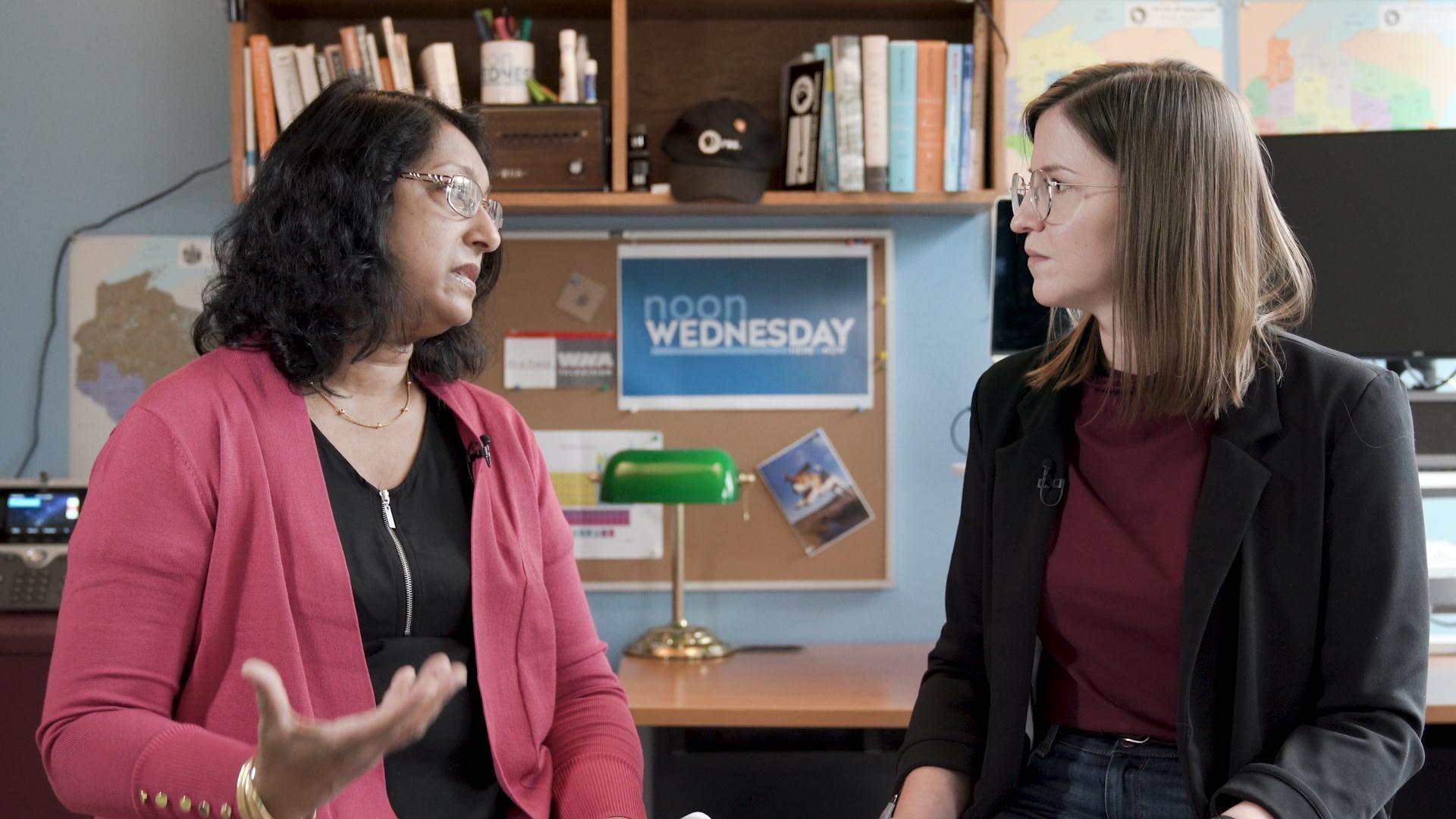 Noon Wednesday: Is a Healthy Climate a Human Right?
The head of Wisconsin's Department of Natural Resources is calling climate change "one of the defining issues of our time" and urging a return to researching it. As farmers struggle to protect their crops, communities find themselves under water and livelihoods impacted, our guest Sumudu Atapattu says we should be looking at climate change as a human rights issue.
October 2, 2019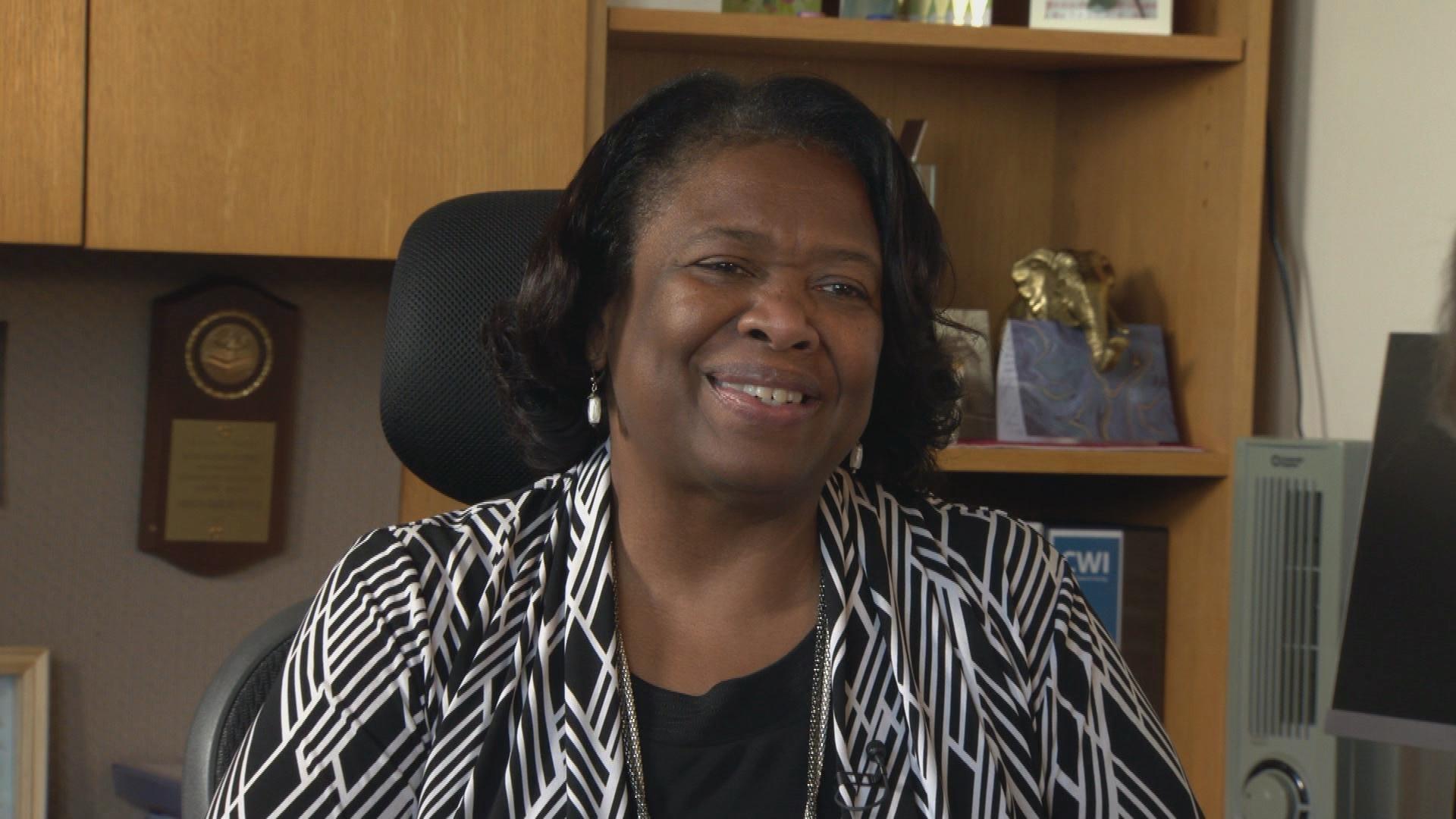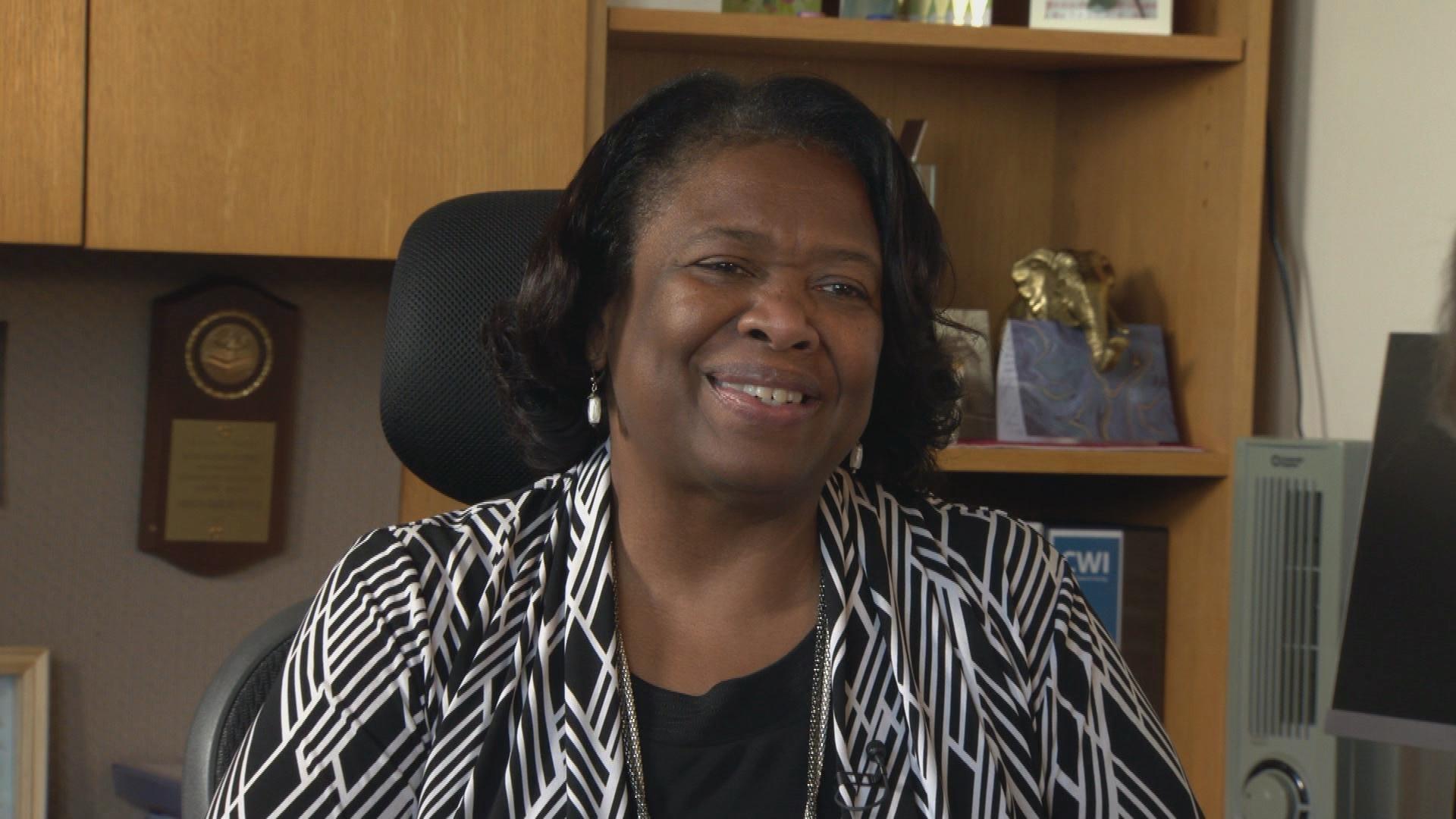 State Superintendent on Decline in State Test Scores
State Superintendent Carolyn Stanford Taylor elaborates on the State of Education in Wisconsin. The superintendent speaks to the decline in statewide achievement scores and other factors that impact students across the state.
September 27, 2019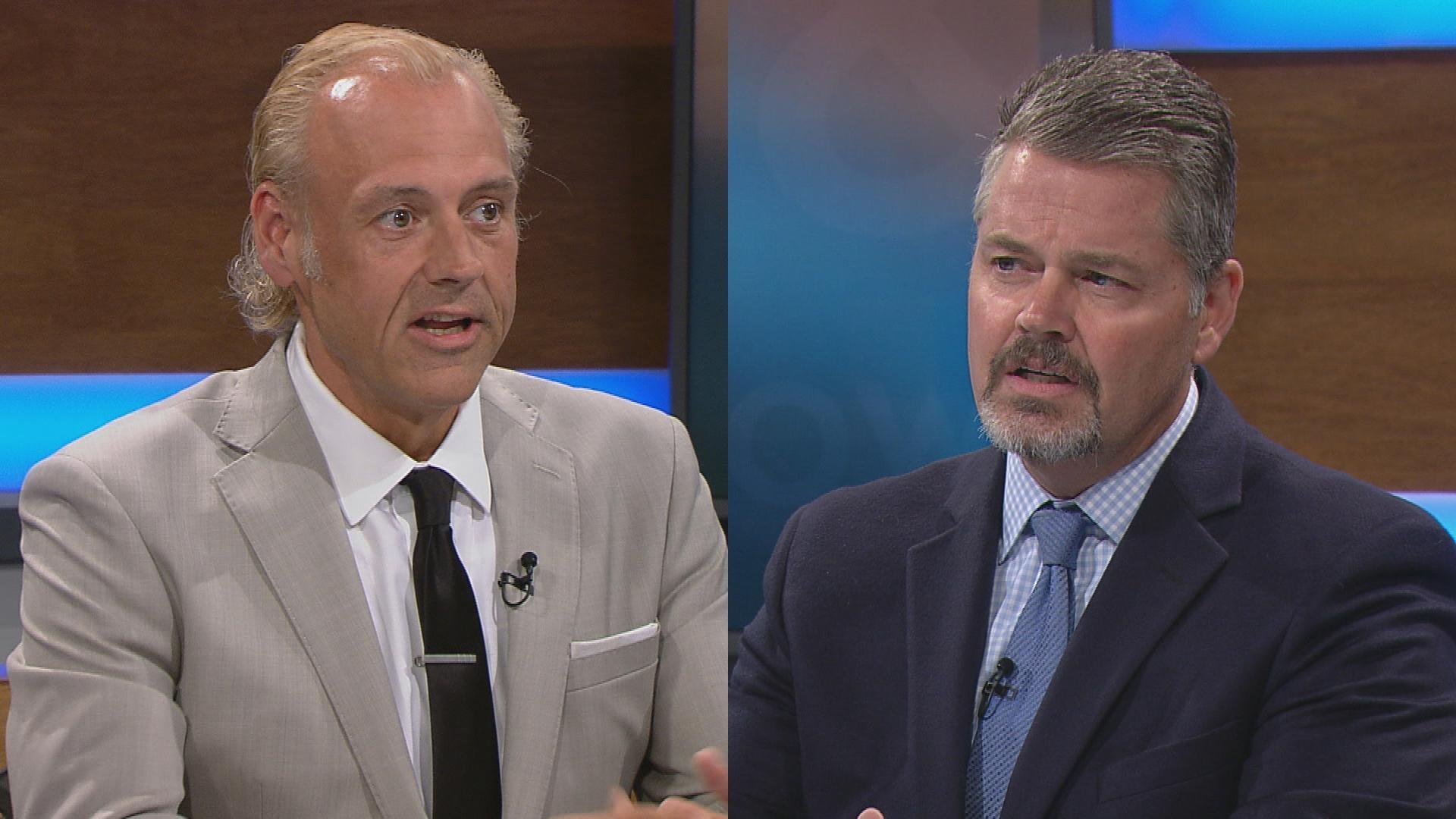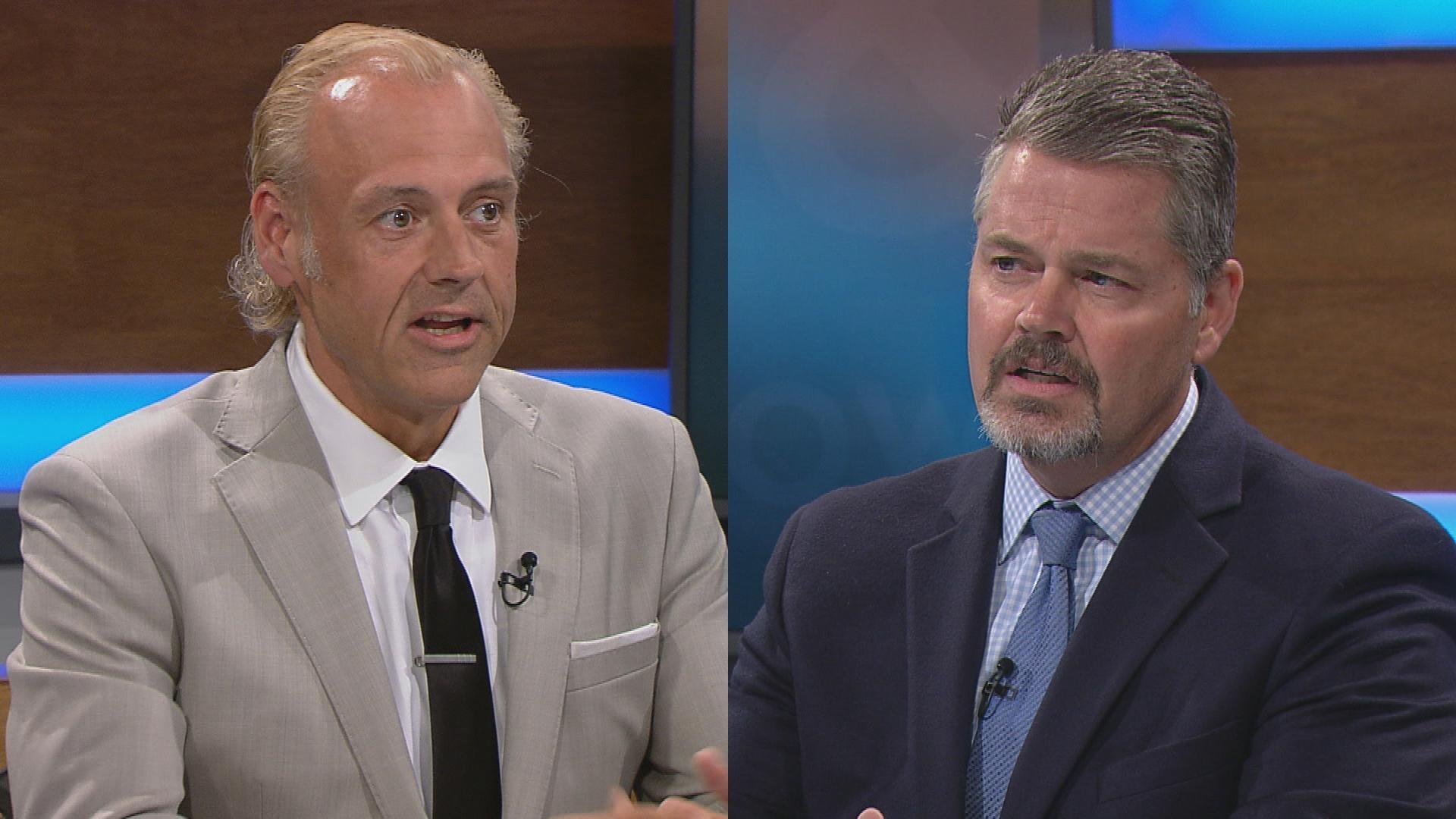 Political Panelists Touch on Washington politics
Political panelists, Republican Political Strategist Bill McCoshen and Democratic Political Strategist Scot Ross, respond to the current whirlwind in Washington politics surrounding the recent whistle blower complaint. The two also touch on Wisconsin election news involving an upcoming special election for the 7th Congressional District.
September 27, 2019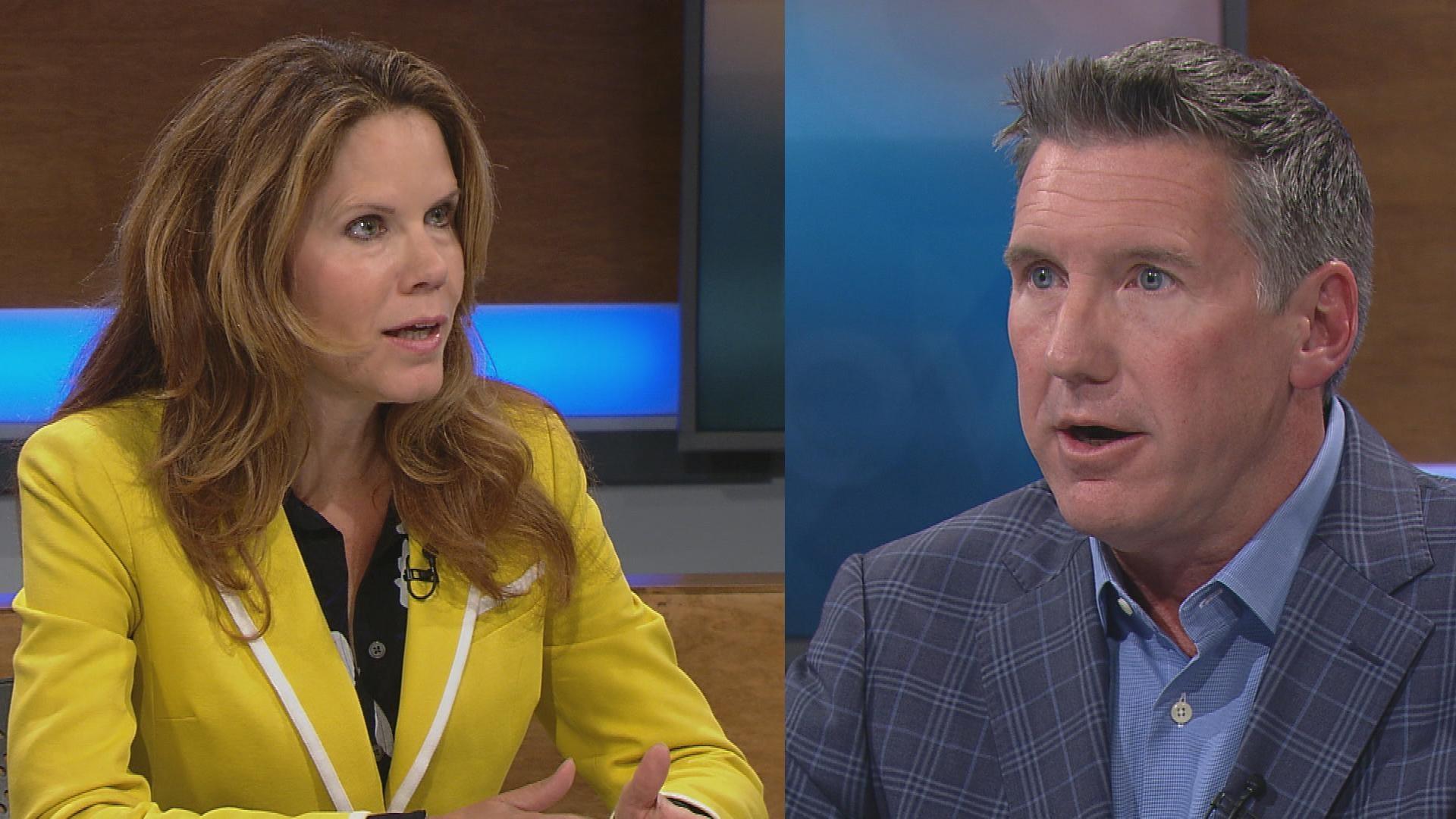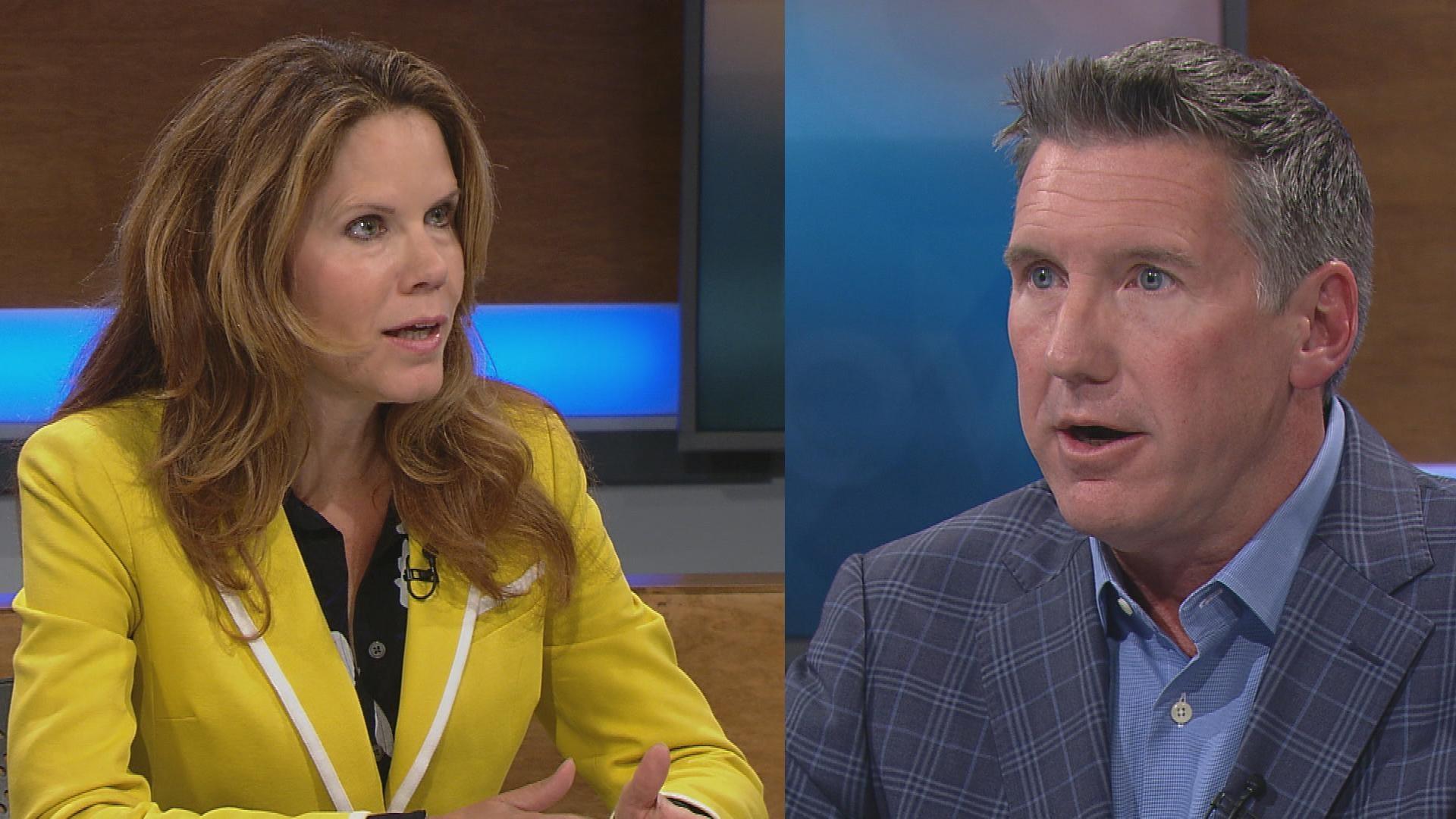 Controversy In The Air: Military F-35 May Land in Madison
In tonight's closer look, the U.S. Air Force is deciding whether to choose Madison's Truax Field as a location for its F-35 fighter jets. Truax is home to the Air National Guard's 115th Fighter Wing and its current complement of F-16 aircraft.
September 27, 2019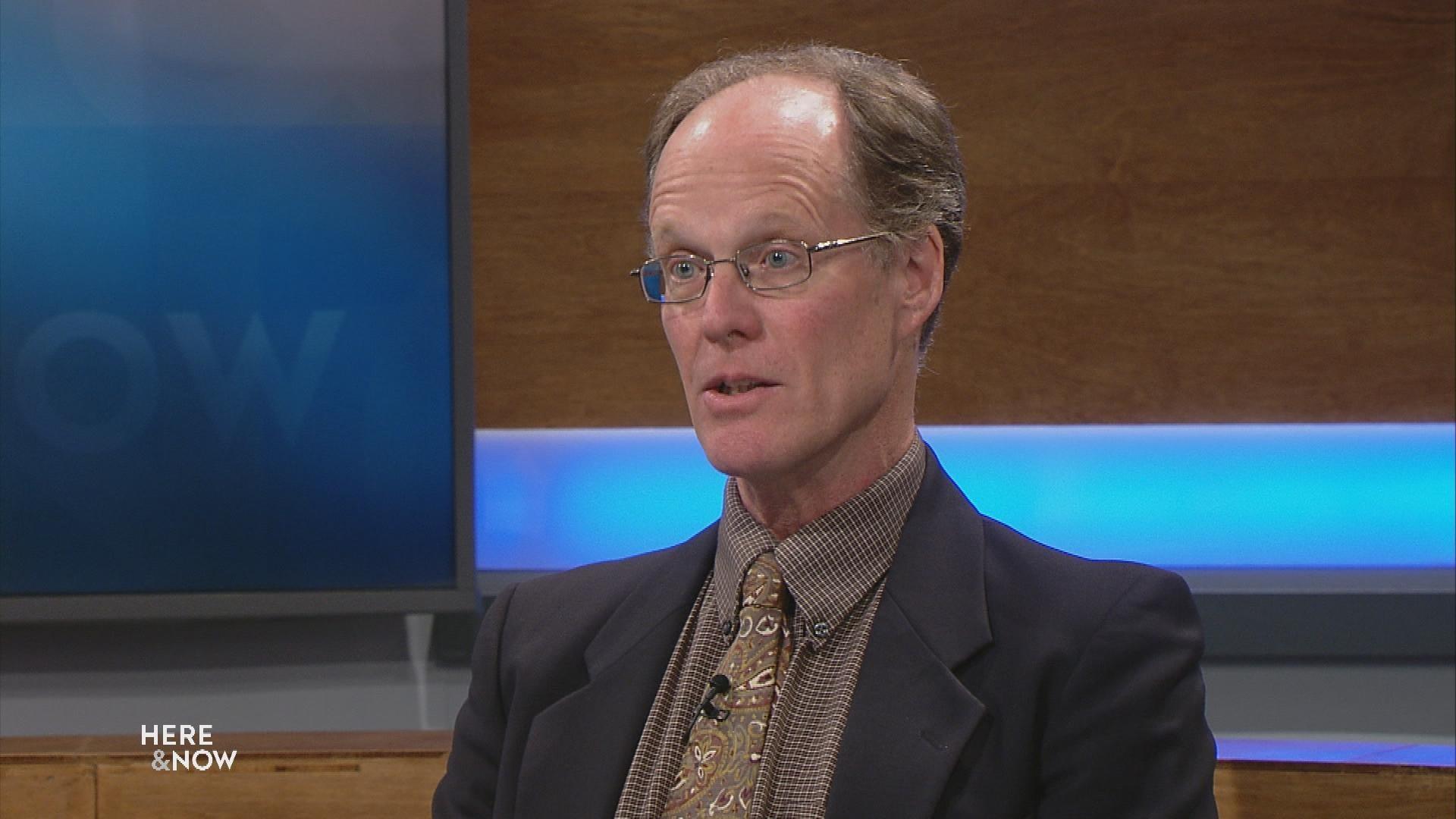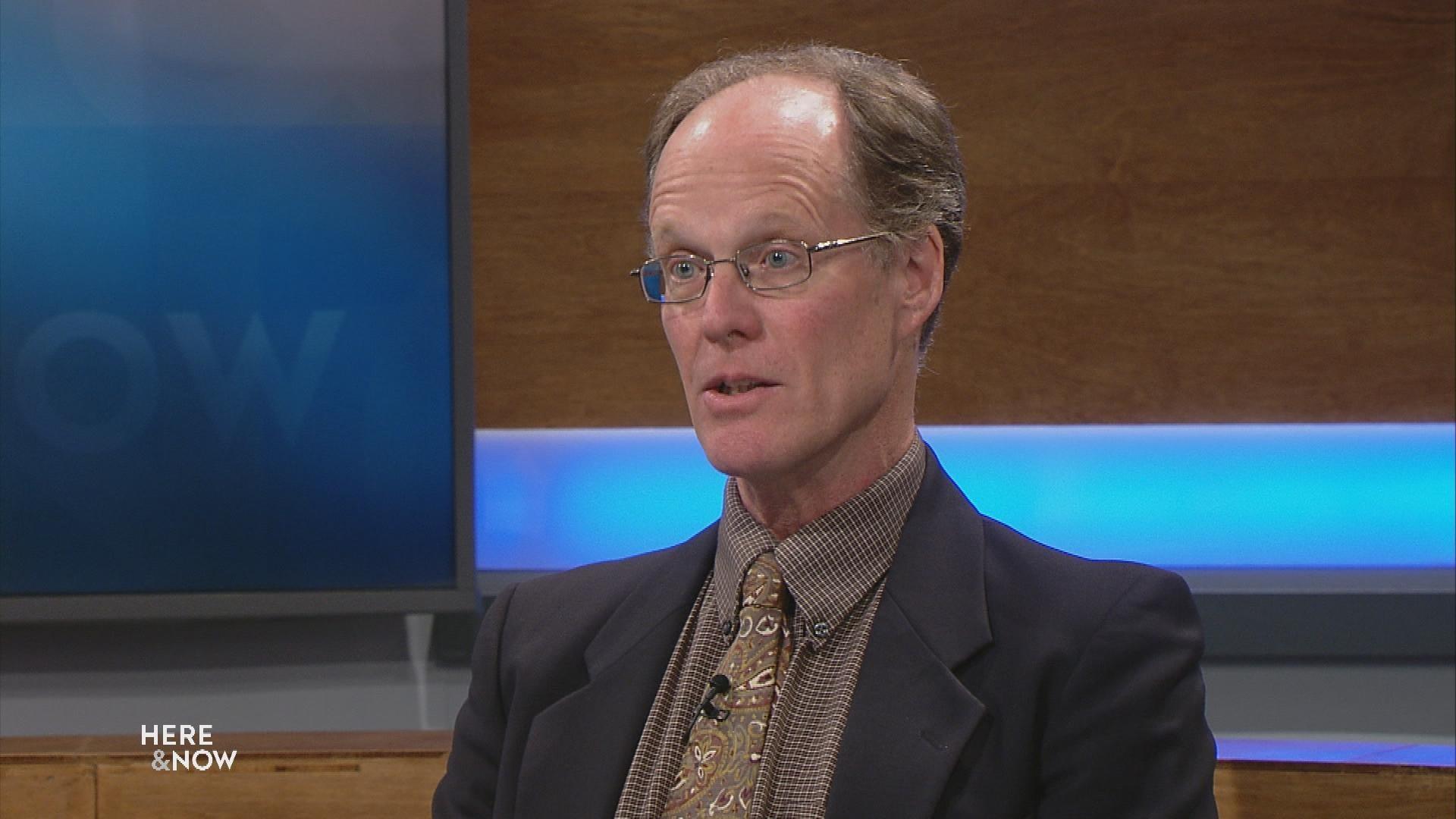 UW Political Scientist on the Process of Impeachment
In light of the recent whistle blower complaint and House Speaker Pelosi's decision to launch a formal impeachment inquiry, UW-Madison Political Scientist, Professor David Canon breaks down how exactly the impeachment process works. Canon explains that impeachment proceedings can occur when "there is a violation of public trust."
September 27, 2019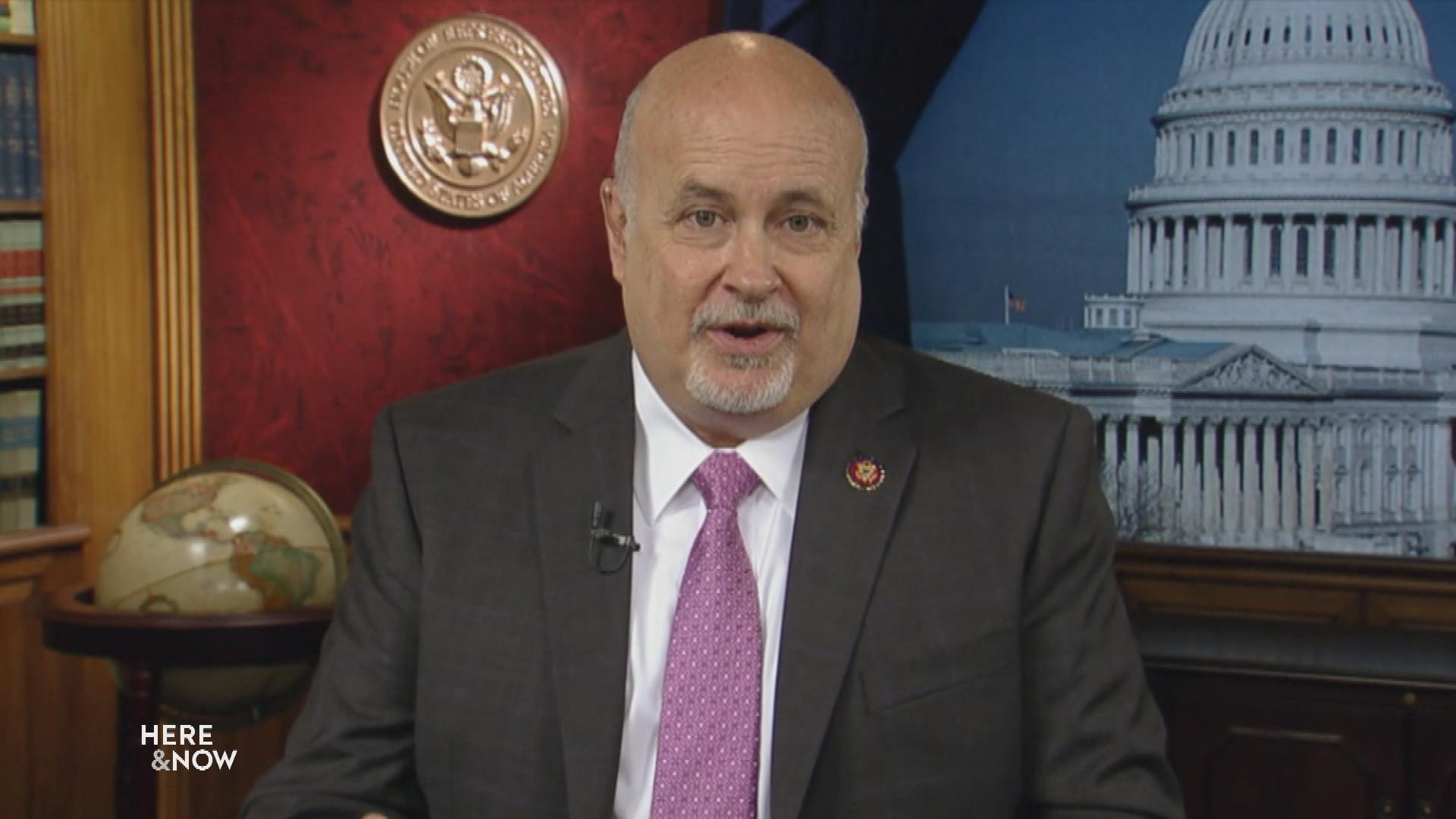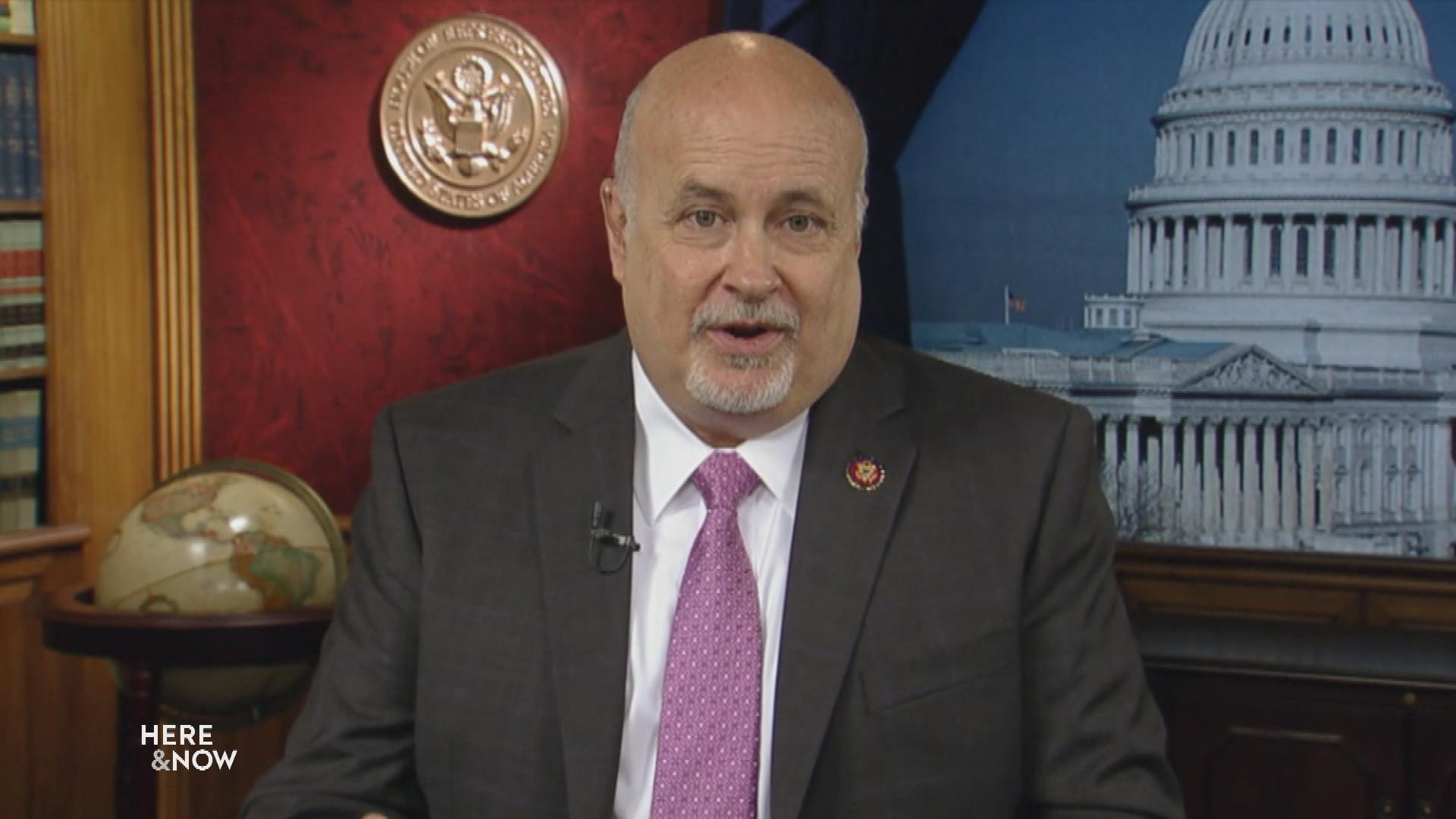 U.S. Rep. Pocan on Impeachment Inquiry into President Trump
U.S. Rep. Mark Pocan (D) responds to recent developments involving a whistle blower complaint that led House Speaker Nancy Pelosi (D) to call for an Impeachment inquiry into President Trump.
September 27, 2019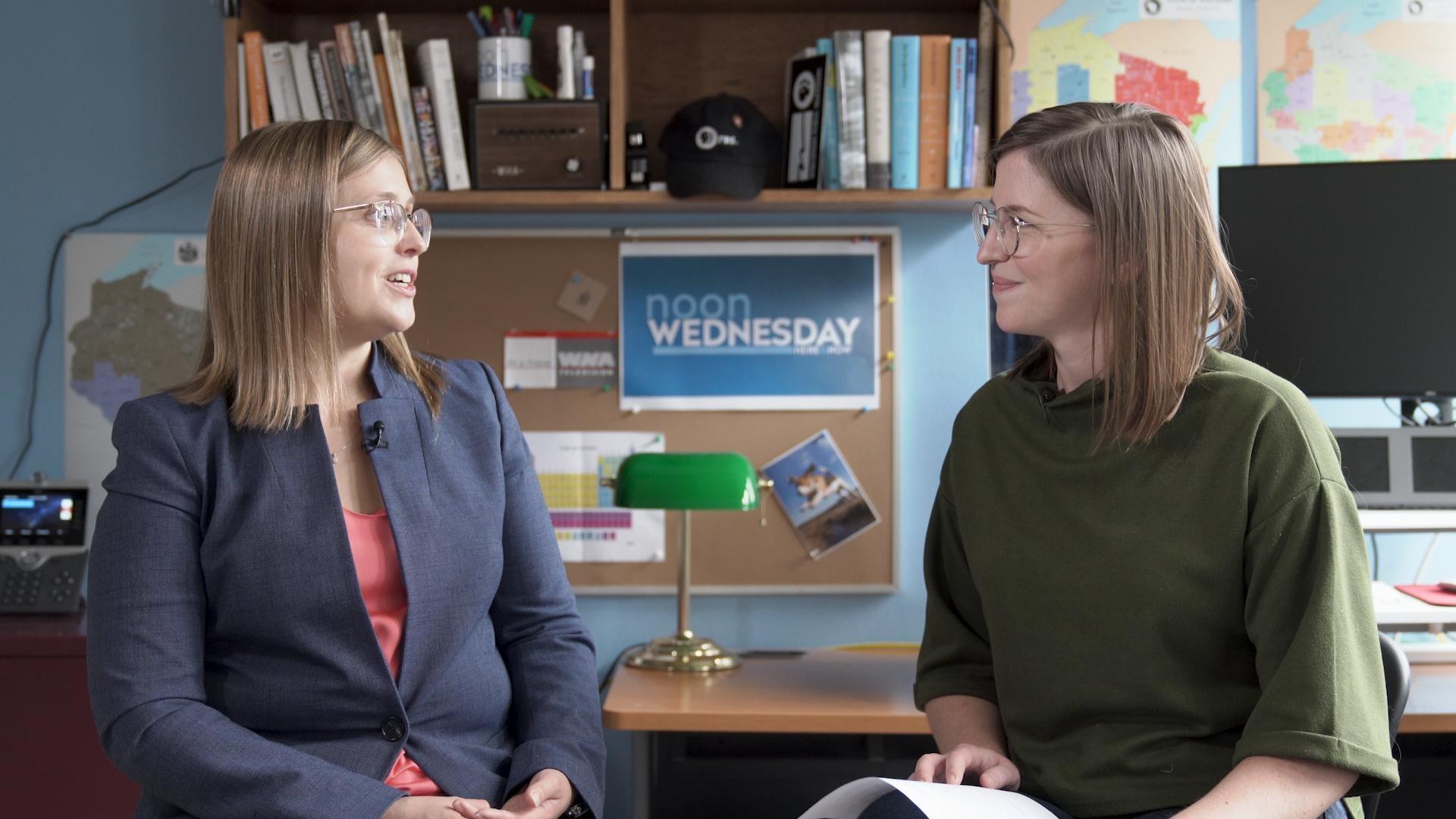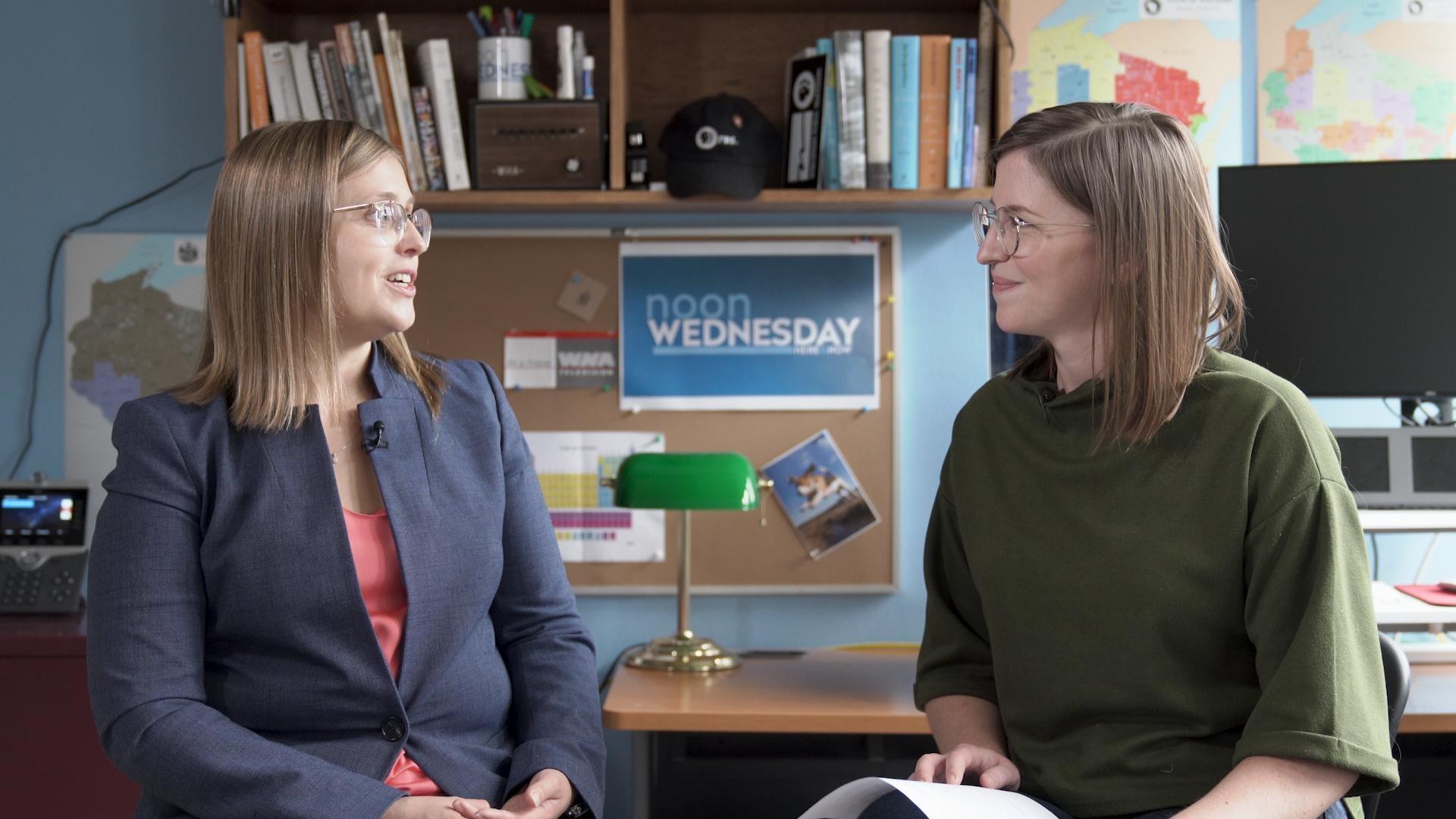 Noon Wednesday: Setting The Record Straight
Heightened debate over immigration policy can translate to the humanity of migrants themselves getting lost in the narrative. Our guest, Nissa Rhee, is working to break the traditional news cycle around reporting on refugees, asylum seekers and immigration by challenging how these stories are gathered.
September 25, 2019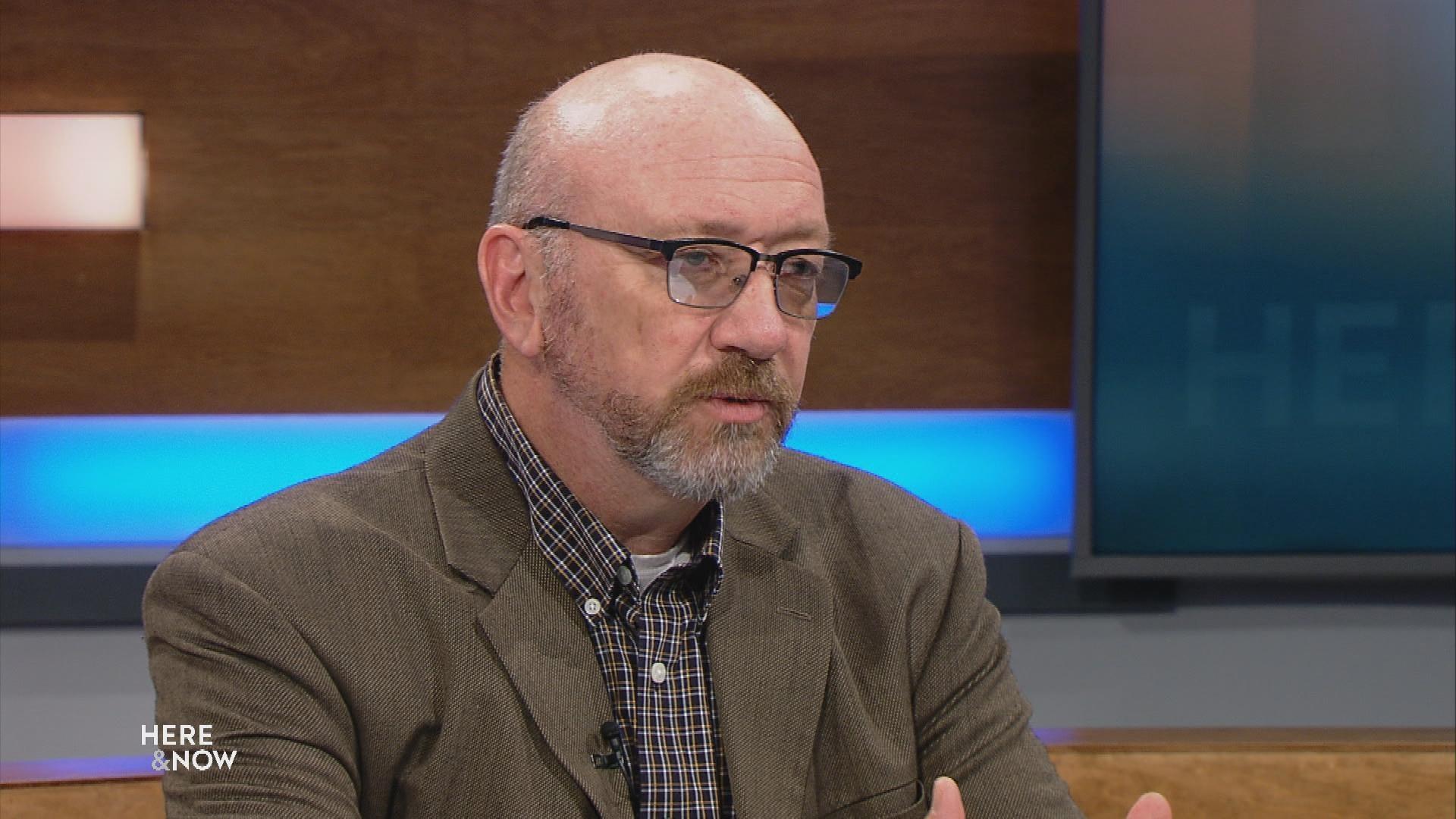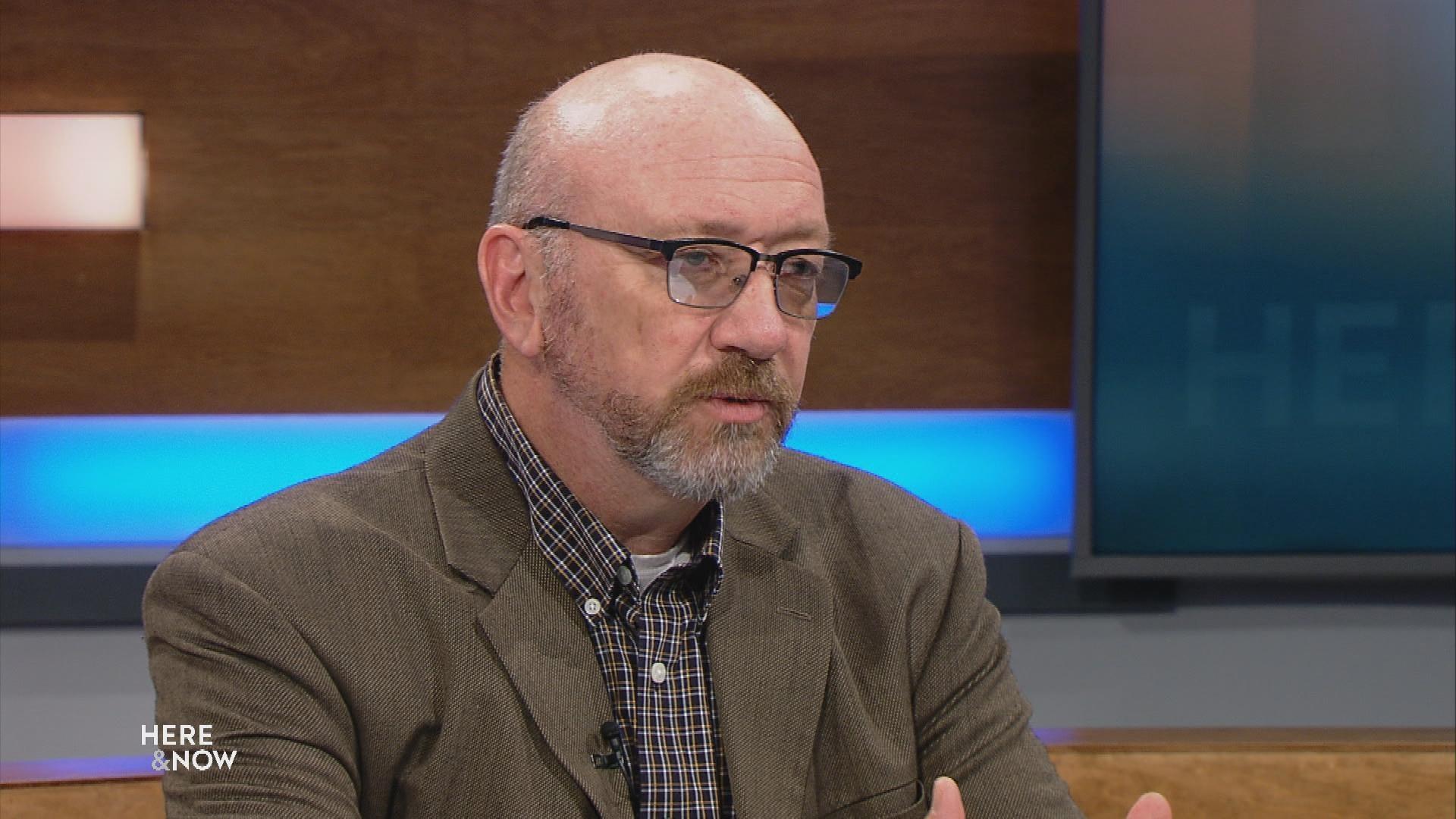 Wisconsinites Owe Billions in Unpaid Medical Bills
ABC for Health Executive Director Bobby Peterson talks about the complexities of medical debt in Wisconsin. Currently there are $1.2 billion in unpaid medical bills, according to figures released by the Wisconsin Hospital Association.
September 20, 2019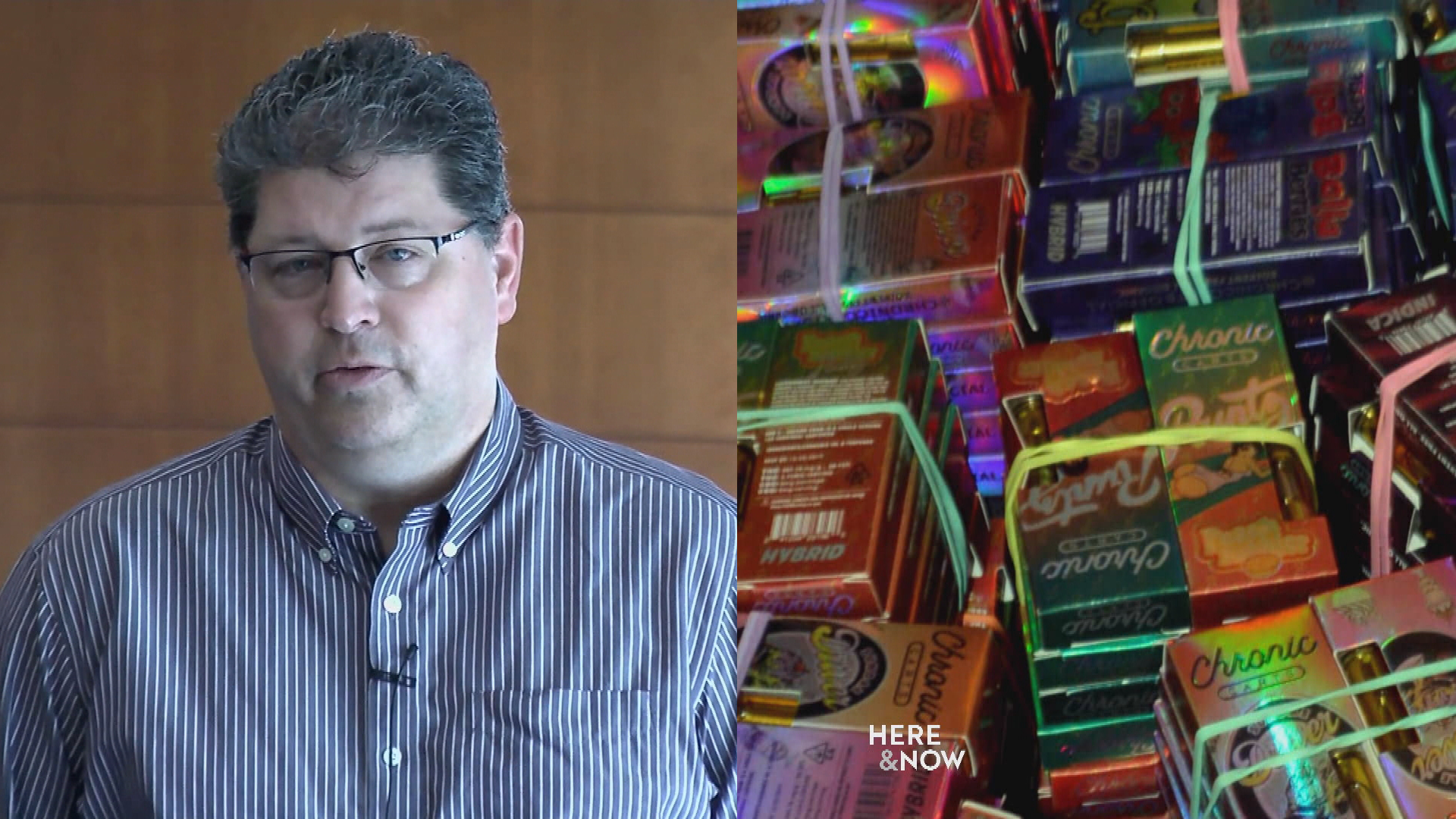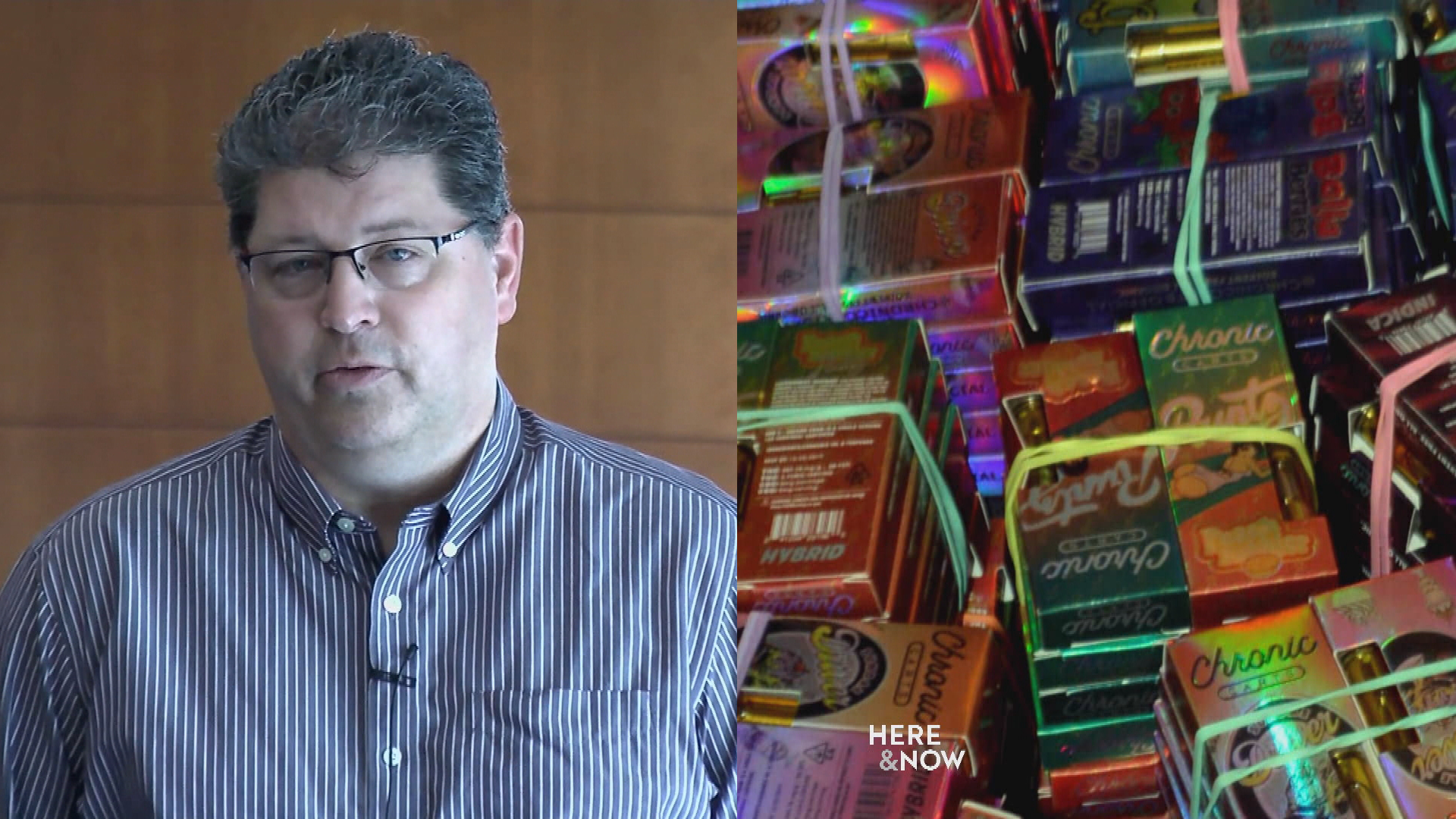 Wisconsin Doctors at the Forefront of Vaping Investigation
Dr. Michael Meyer, the head of the pediatric intensive care unit at the Children's Hospital of Wisconsin, describes the impact of vaping. Wisconsin has seen 48 lung disease cases in 21 counties, according to the Department of Health Services. The Children's Hospital of Wisconsin were among the first to connect the deadly lung disease to vaping.
September 20, 2019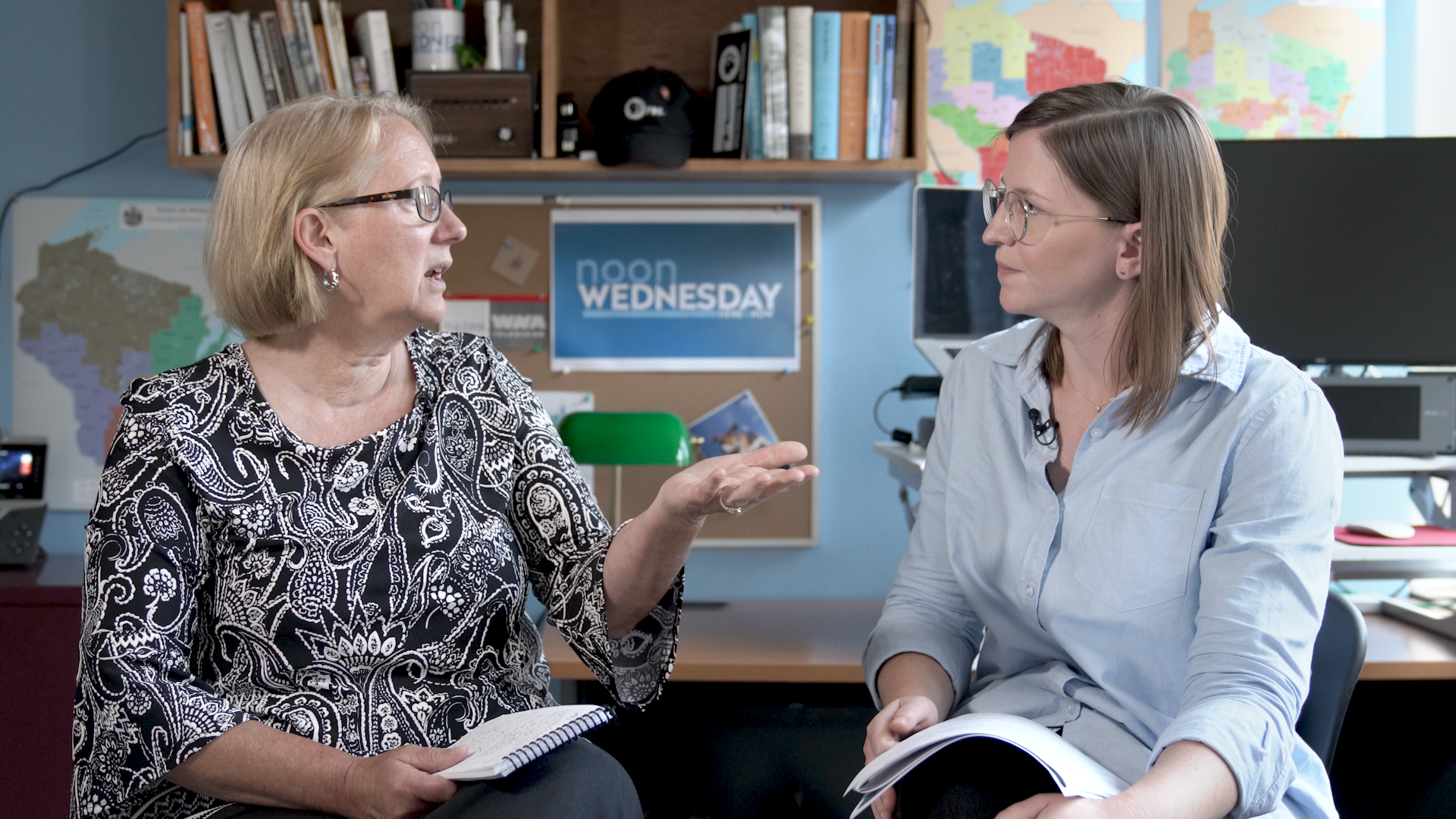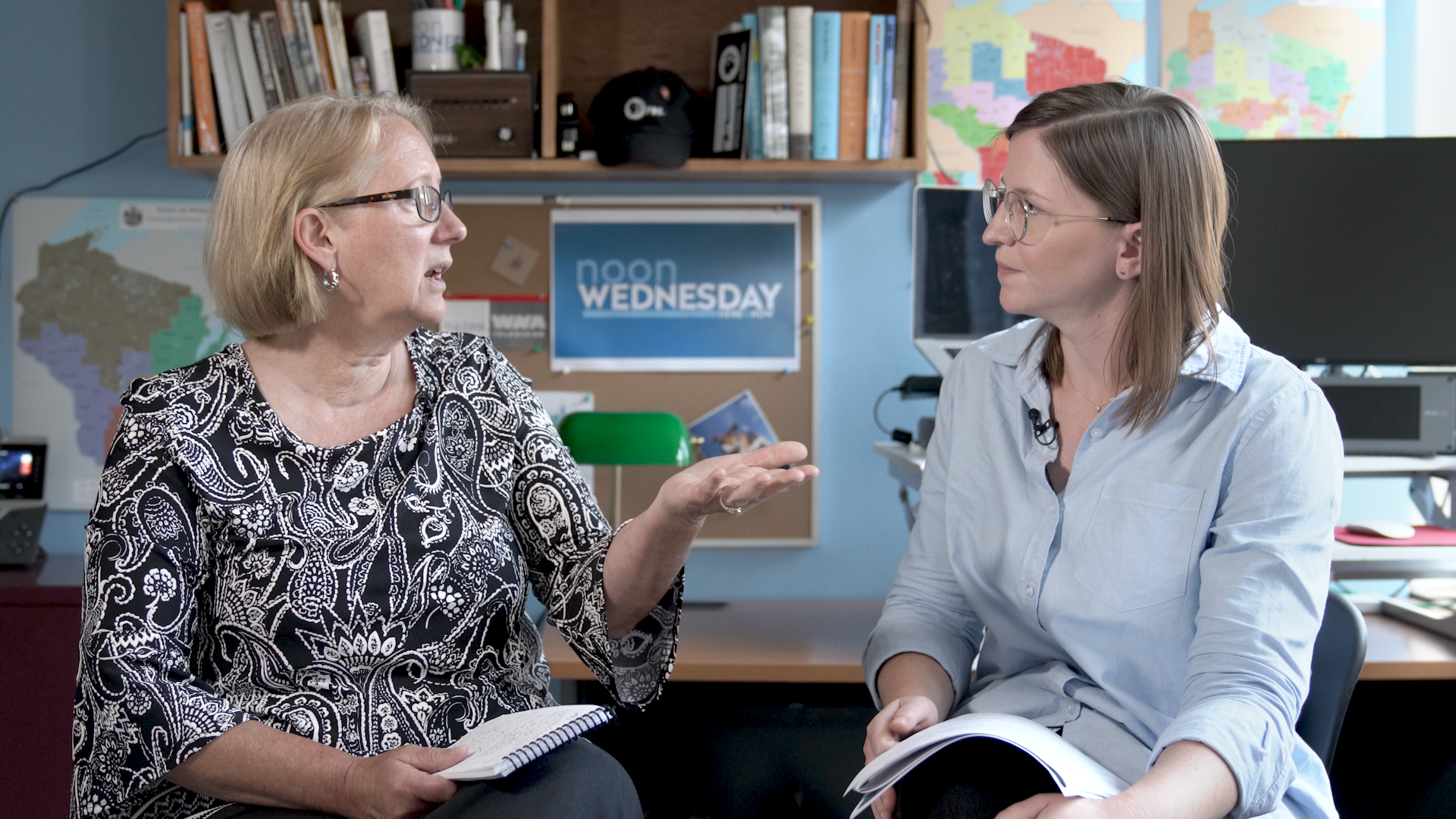 Noon Wednesday: Should Wisconsin Inmates Pay-To-Stay?
There's a price to pay when someone is sent to jail in Wisconsin, literally. We spoke with Dee Hall from the Wisconsin Center for Investigative Journalism about their recent analysis increasing practice of charging inmates for their stay in jail. Are these fees necessary to pay to for the facilities that house inmates? Or, do they violate the rights of the incarcerated?
September 18, 2019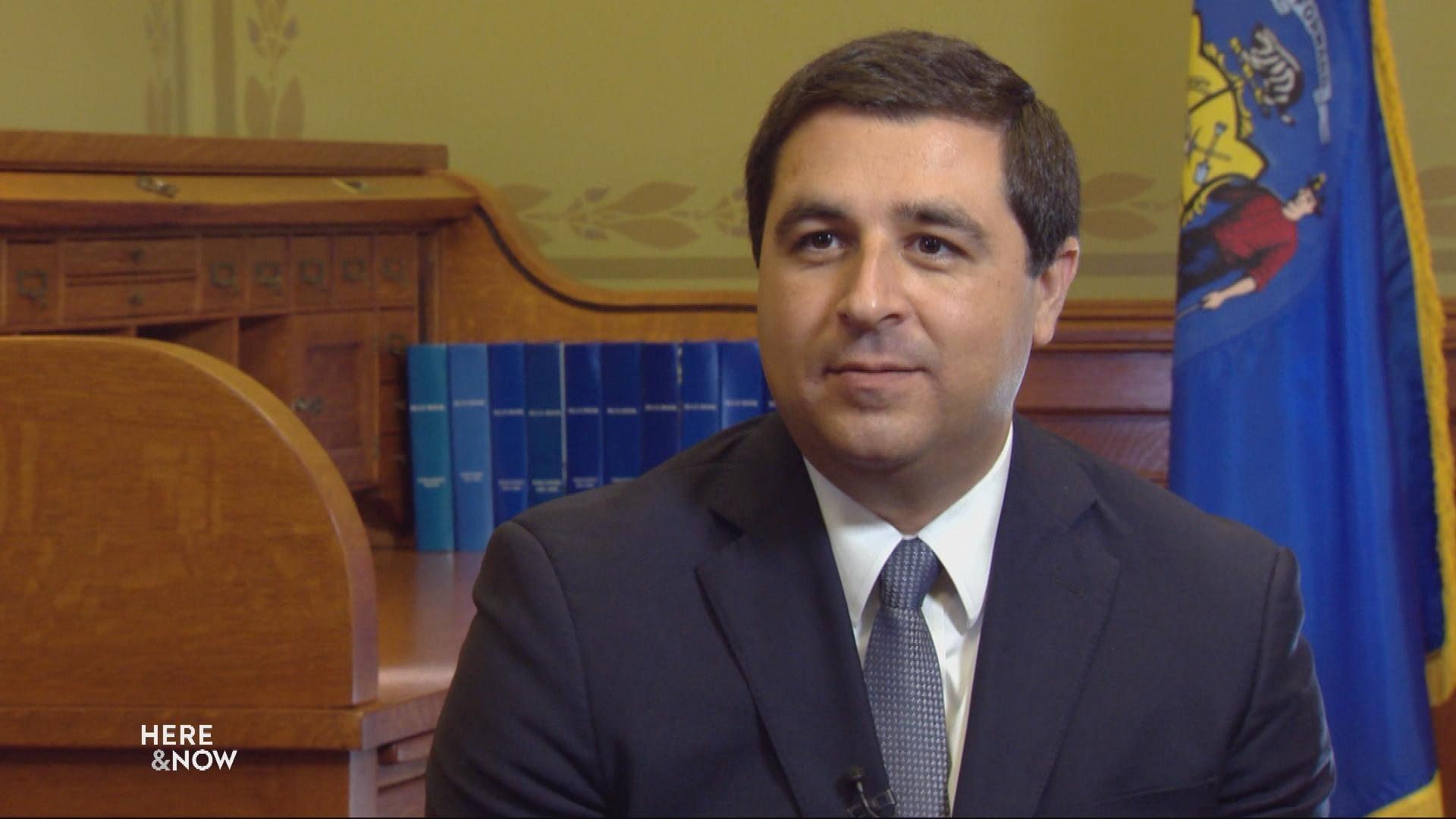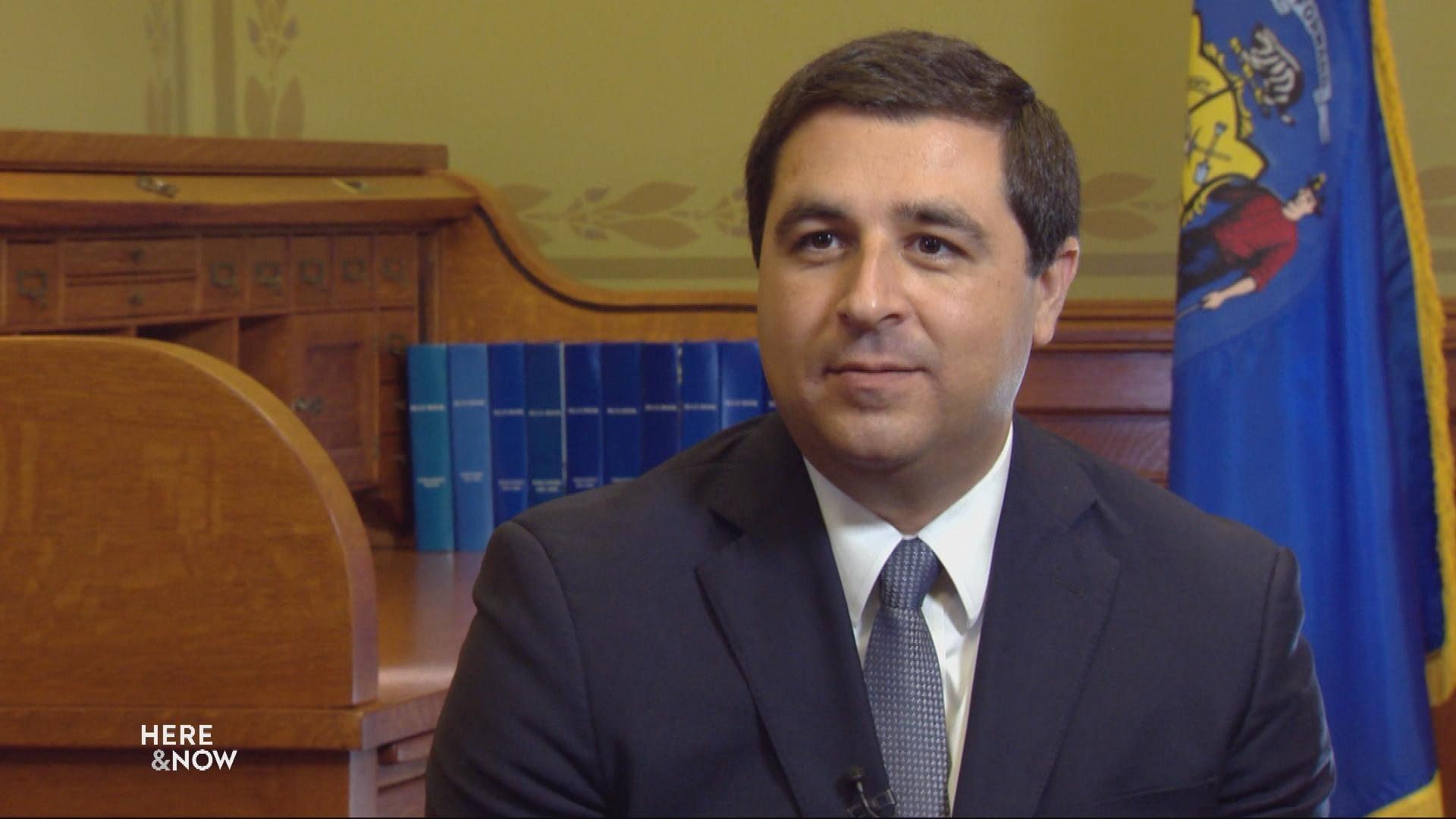 Kaul Weighs In on Lame Duck Laws
The lame duck laws passed last year continue to create friction between Attorney General Josh Kaul and the state legislature over the sharing of information regarding lawsuits the state might be interested in joining. Kaul discusses his concerns, talking about how the need for legislators to sign nondisclosure agreements impacts Wisconsin's status on legal cases.
September 13, 2019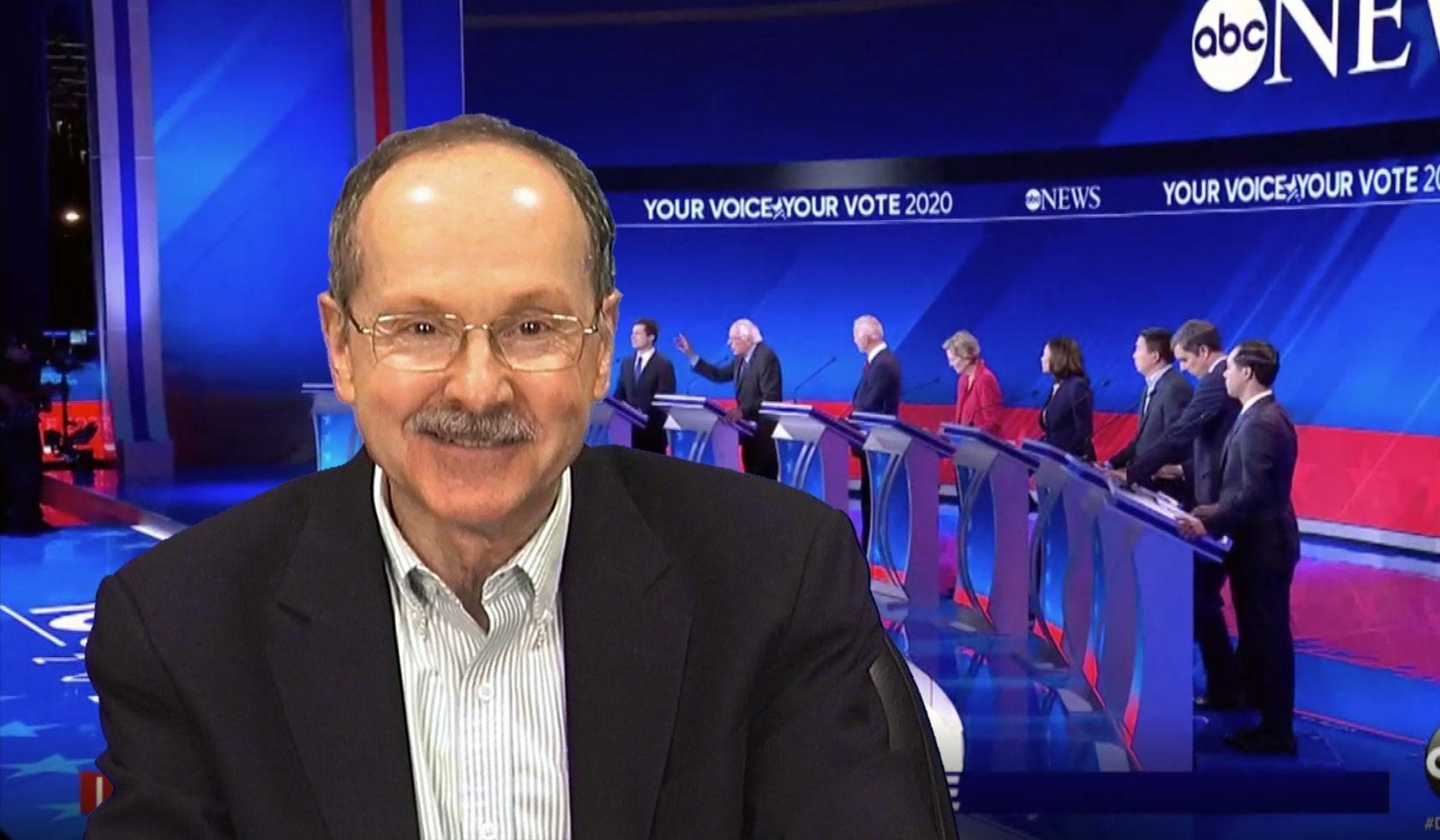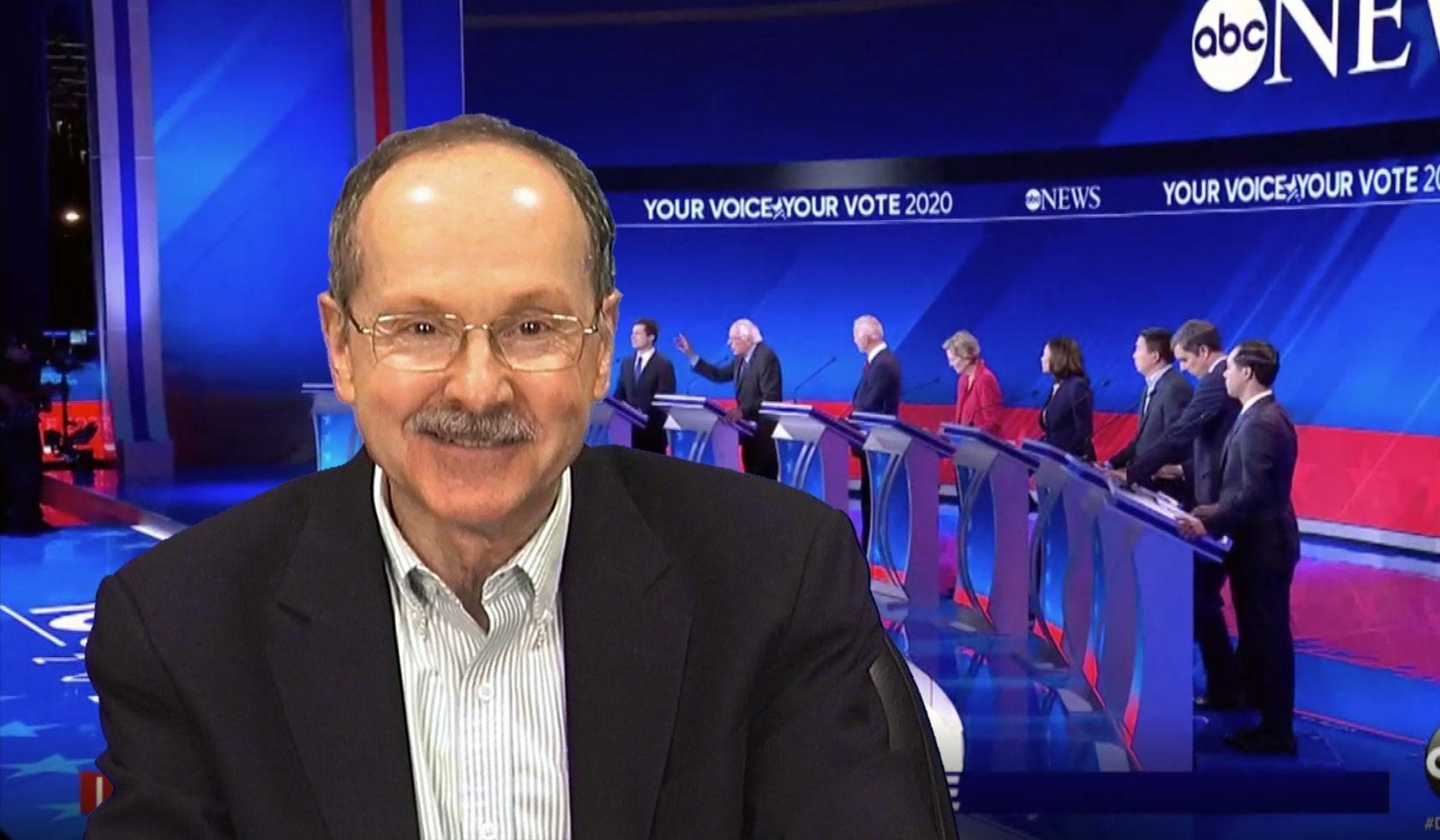 Wisconsin at the 'Center of the Political Universe'
Wisconsin is sure to be in the spotlight for national campaigns in 2020, and in the wake of the fourth Democratic presidential debate, UW-Milwaukee professor emeritus Mordecai Lee breaks down the candidates' performances and predicts what may be in store for the state. "It feels like we're in New Hampshire," Lee says. "I never thought Wisconsin would be at the center of the political universe."
September 13, 2019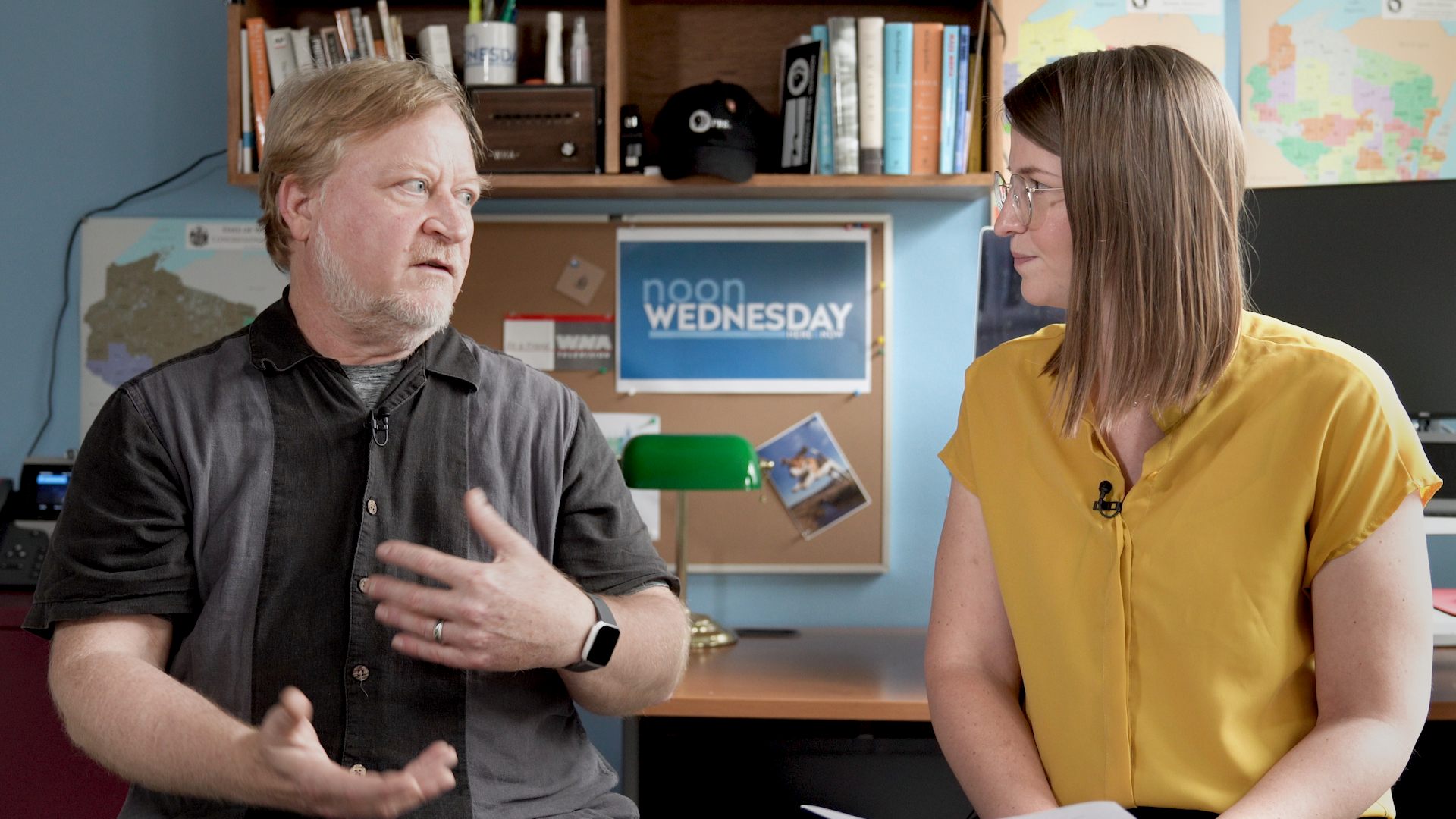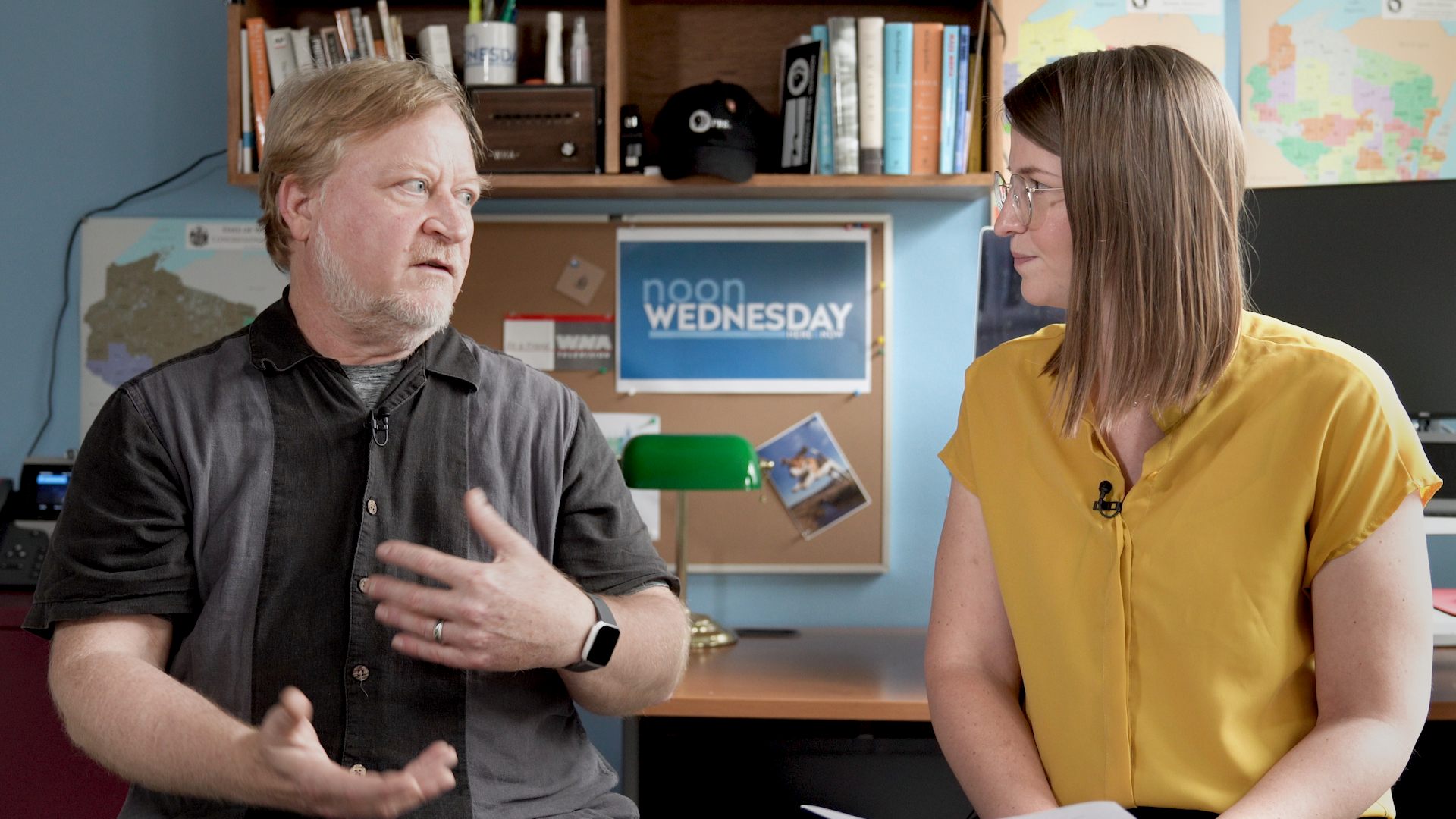 Noon Wednesday: Keeping Public Records Public
Open records requests allow citizens to see what politicians are doing and saying out of the public eye. Bill Lueders, president of the Freedom of Information Council, joins us to talk about how this tool of transparency can turn murky.
September 11, 2019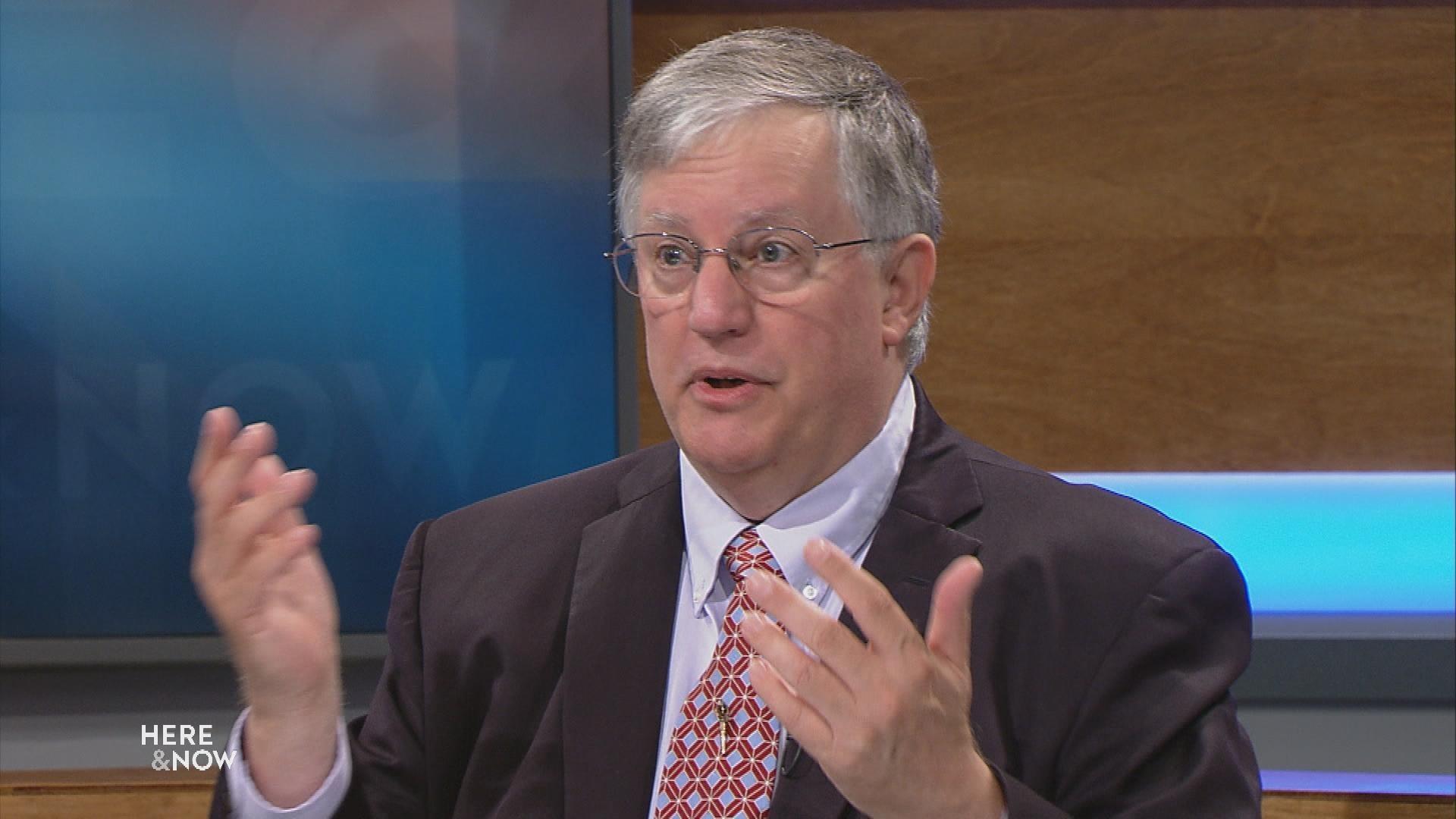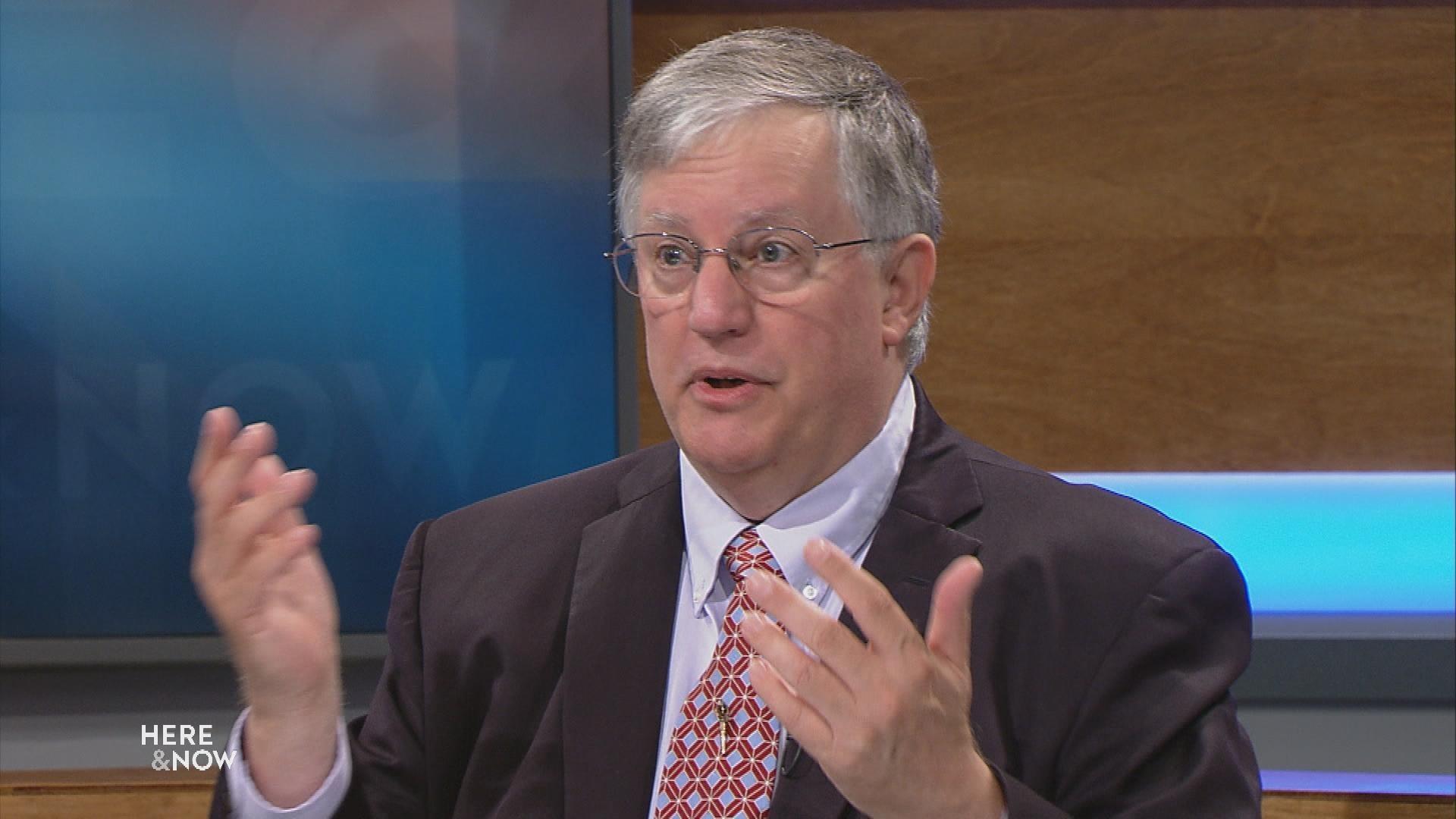 Latest Marquette Law School Poll Show Trump Trailing Behind
Marquette Law School Poll Director Charles Franklin shares new statewide survey results. The results show President Trump lagging slightly behind Democratic front runners in 2020 match-ups. Respondents favored Vice President Joe Biden 51 percent compared to Trump's 42 percent. Sen. Bernie Sanders is also ahead at 48 percent to 44 percent.
September 6, 2019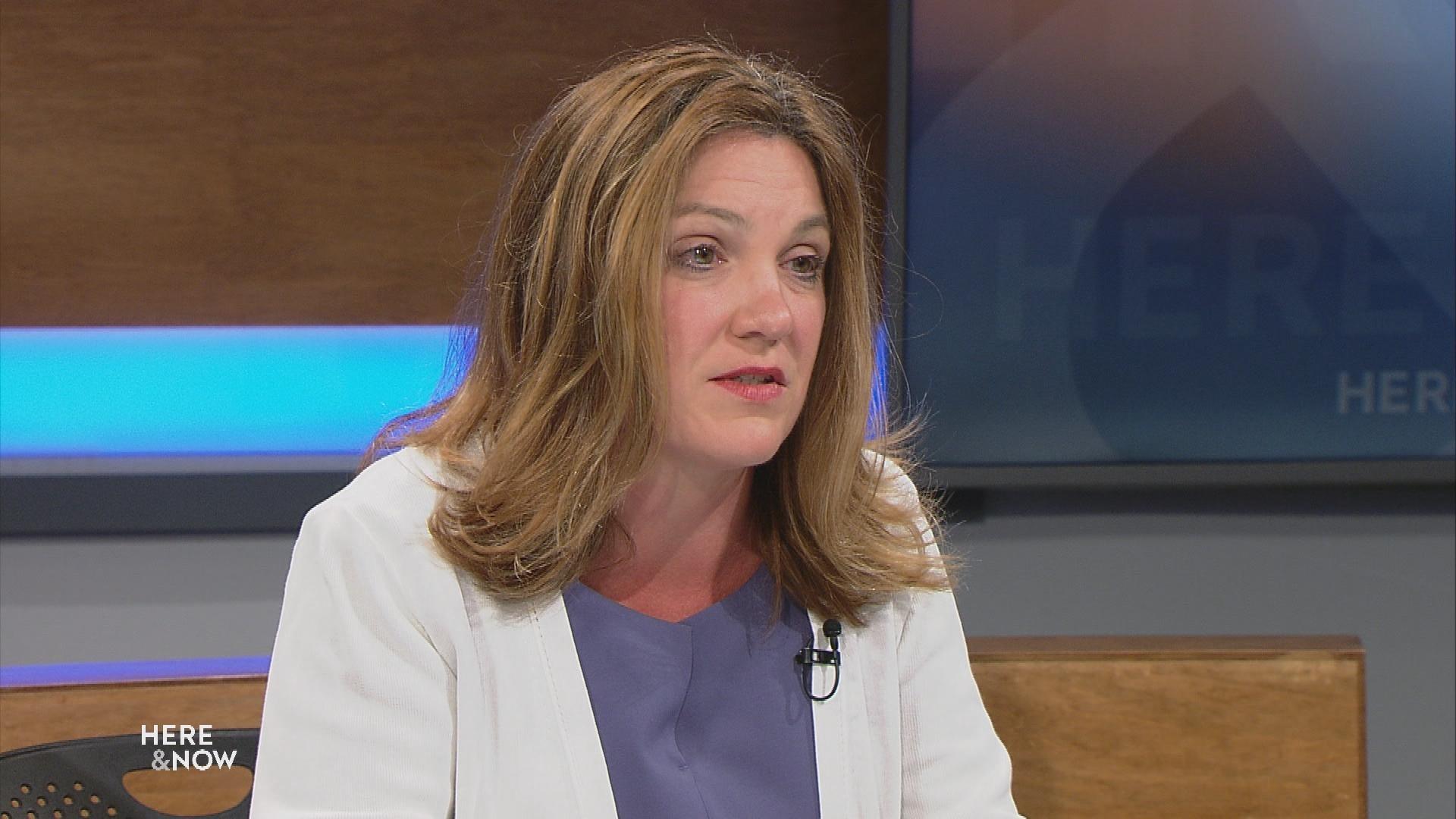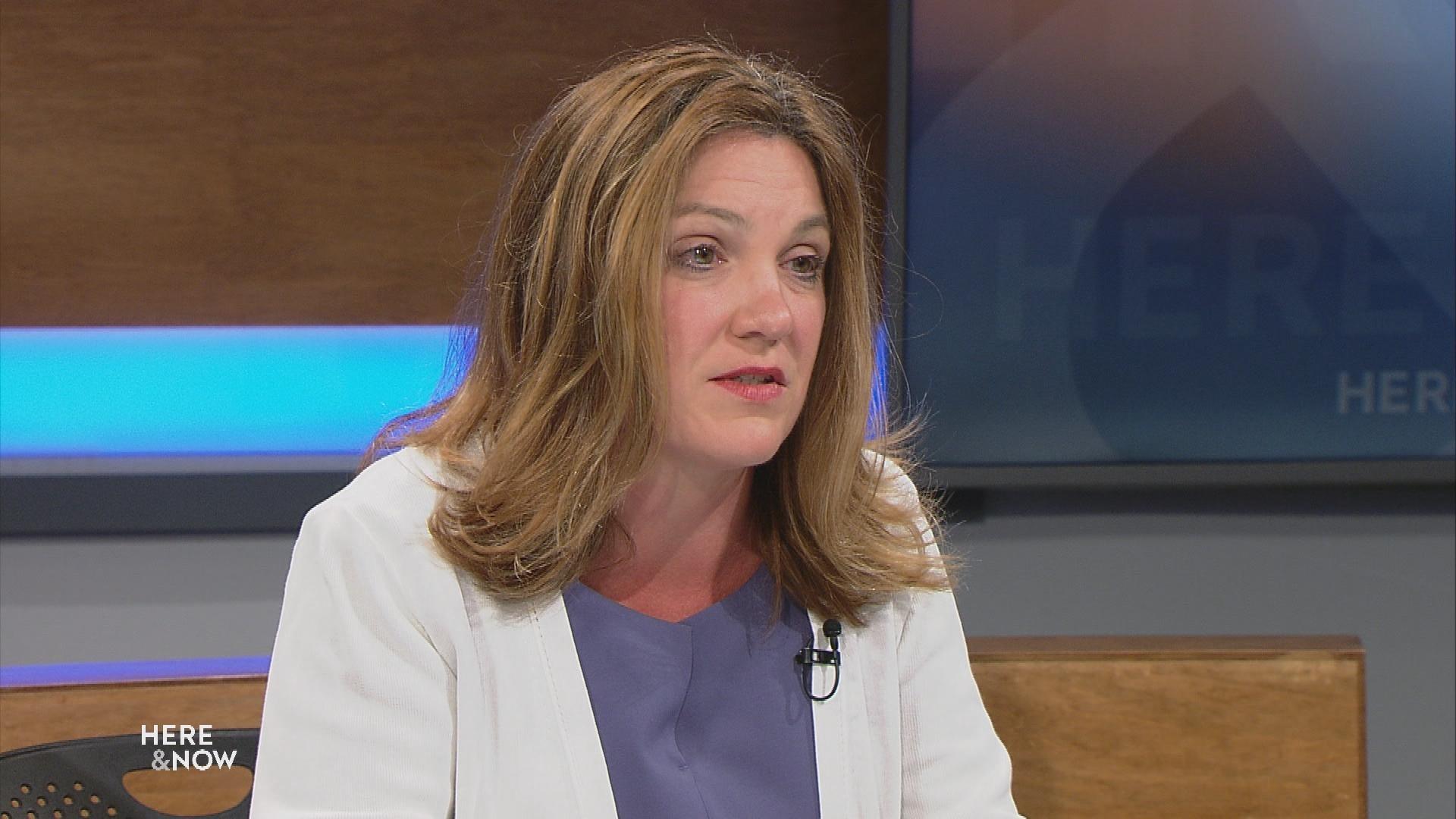 Health Sec. Designee Palm on Strategies For Medicaid
Health Sec. Designee Andrea Palm discusses future Medicaid strategy for Wisconsin. The secretary says Medicaid expansion could bring the state federal money. She also breaks down immunization rates around the state as students head back to school for the year.
September 6, 2019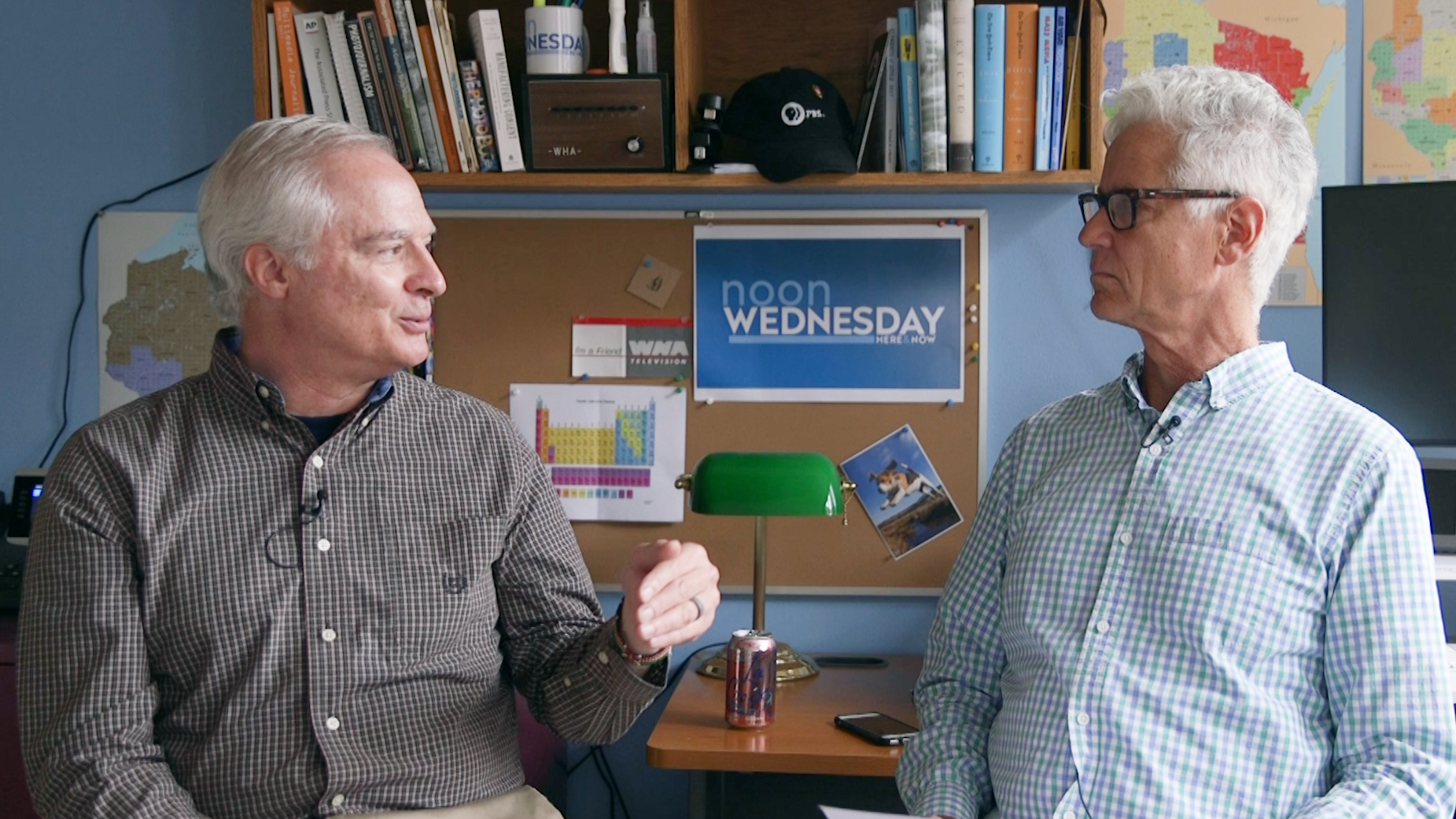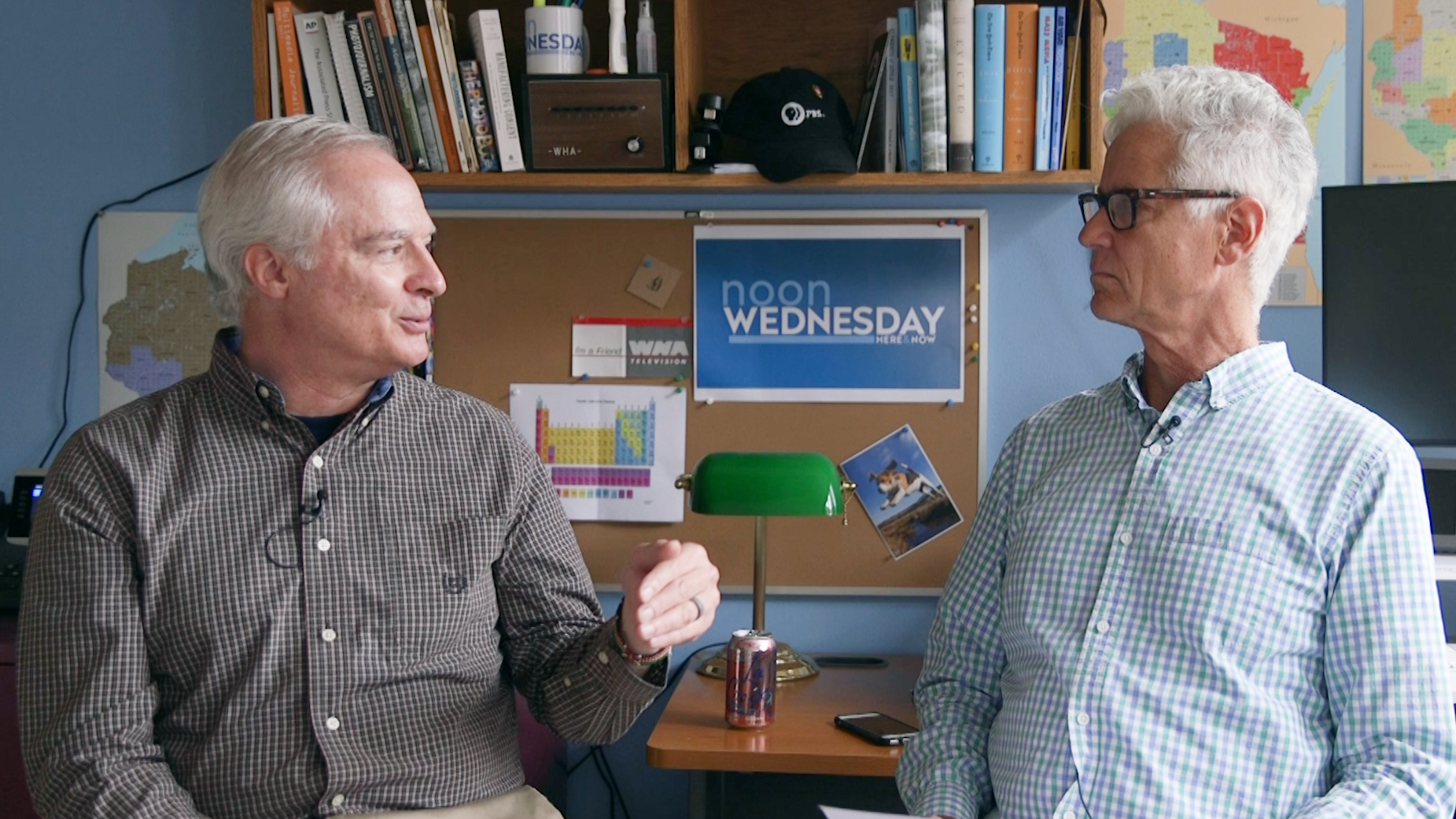 Noon Wednesday: Is Wisconsin At Risk Of An Outbreak?
Rates of unvaccinated children are on the rise in Wisconsin as more parents seek personal waivers for their children. We're speak with pediatric professor and infectious disease specialist Dr. James Conway about the risks this may pose and our chances of an outbreak.
September 4, 2019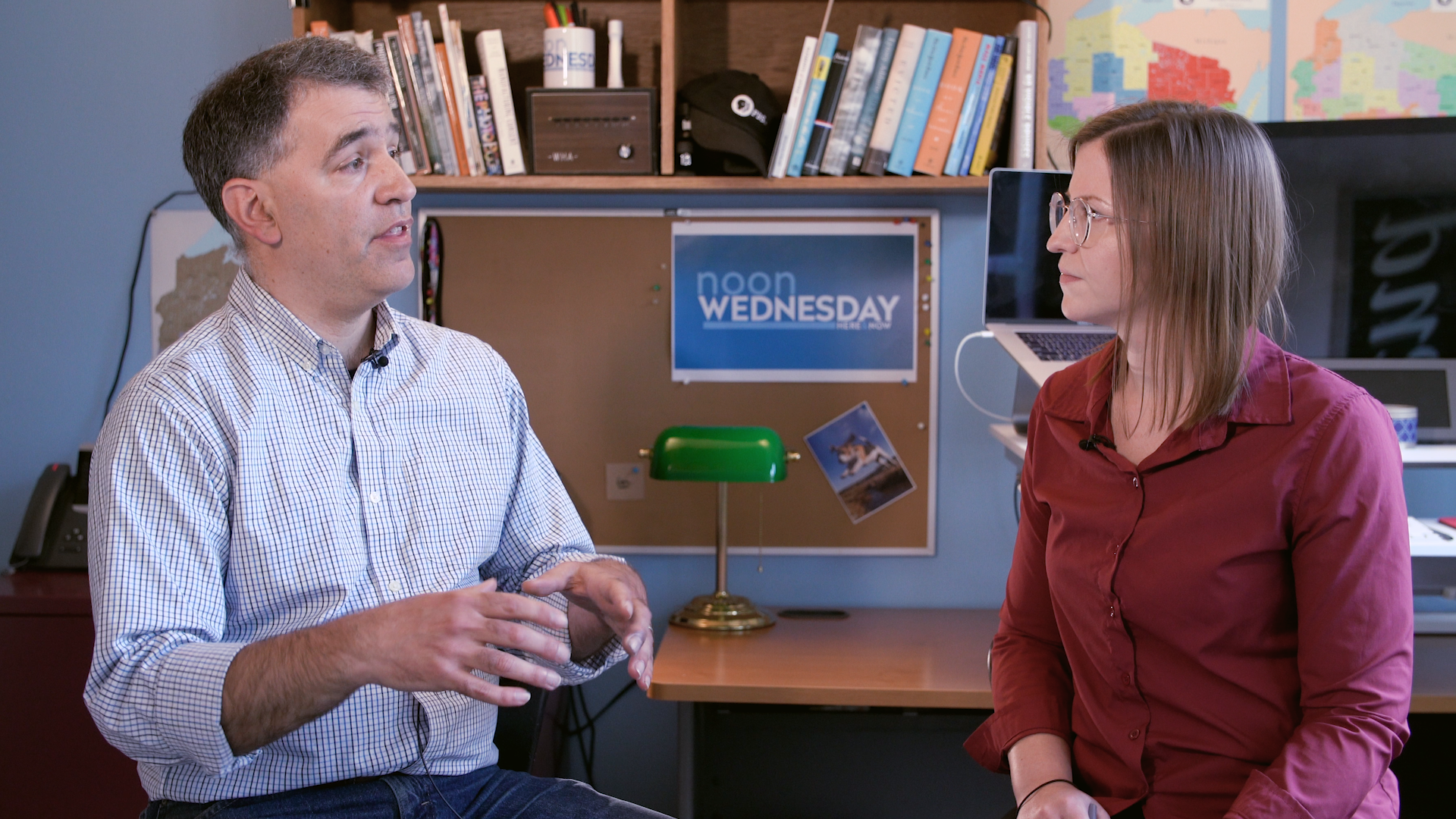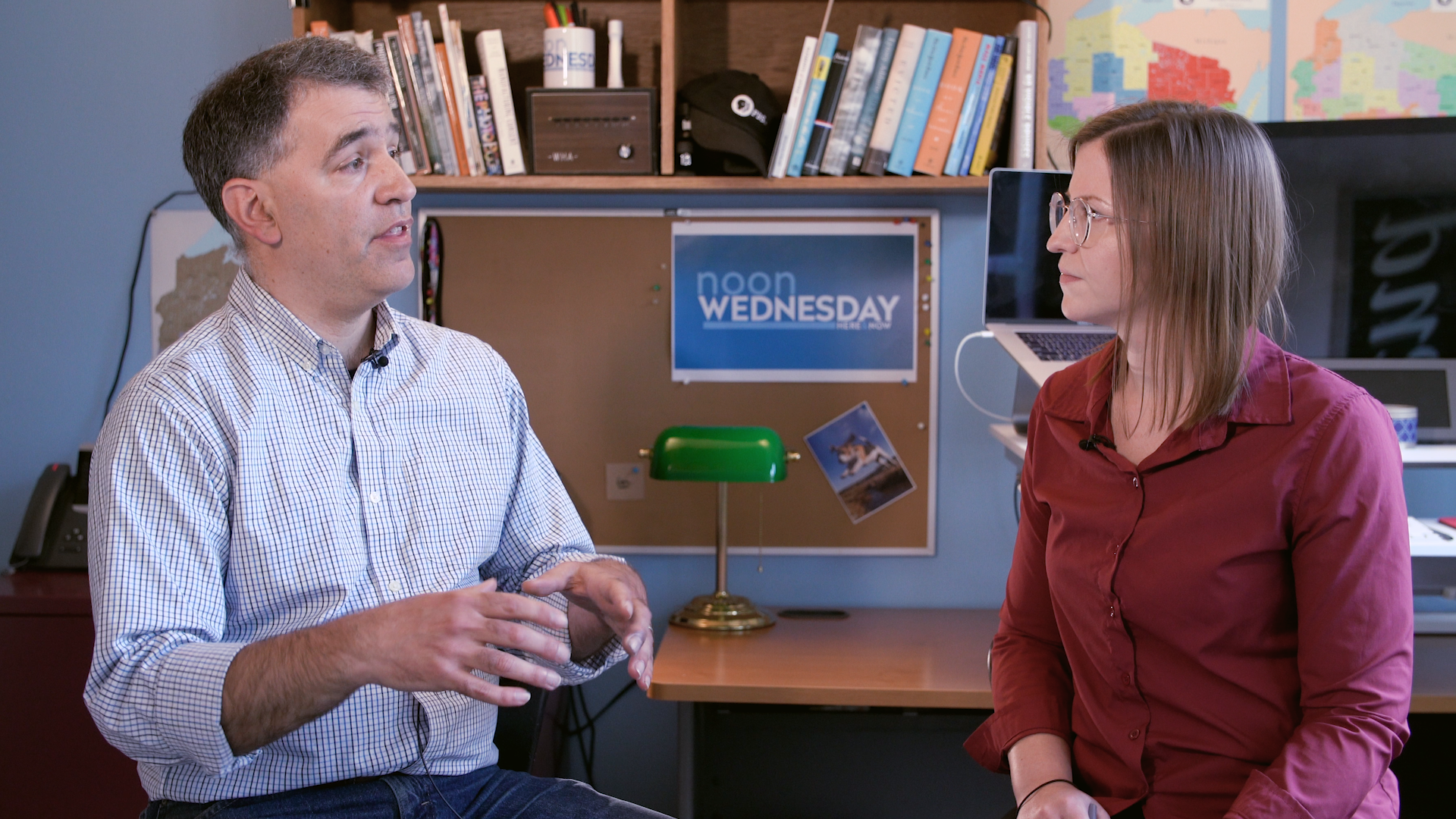 Noon Wednesday: Emerging Water Contaminant Raising Alarms
The City of Madison put a target on it's water quality manager, Joe Grande, voluntarily tested for chemicals in public water wells that aren't even regulated. Grande discusses what is known and still unknown about PFAS chemicals in water, air and food, as well as where the science still needs to catch up.
June 5, 2019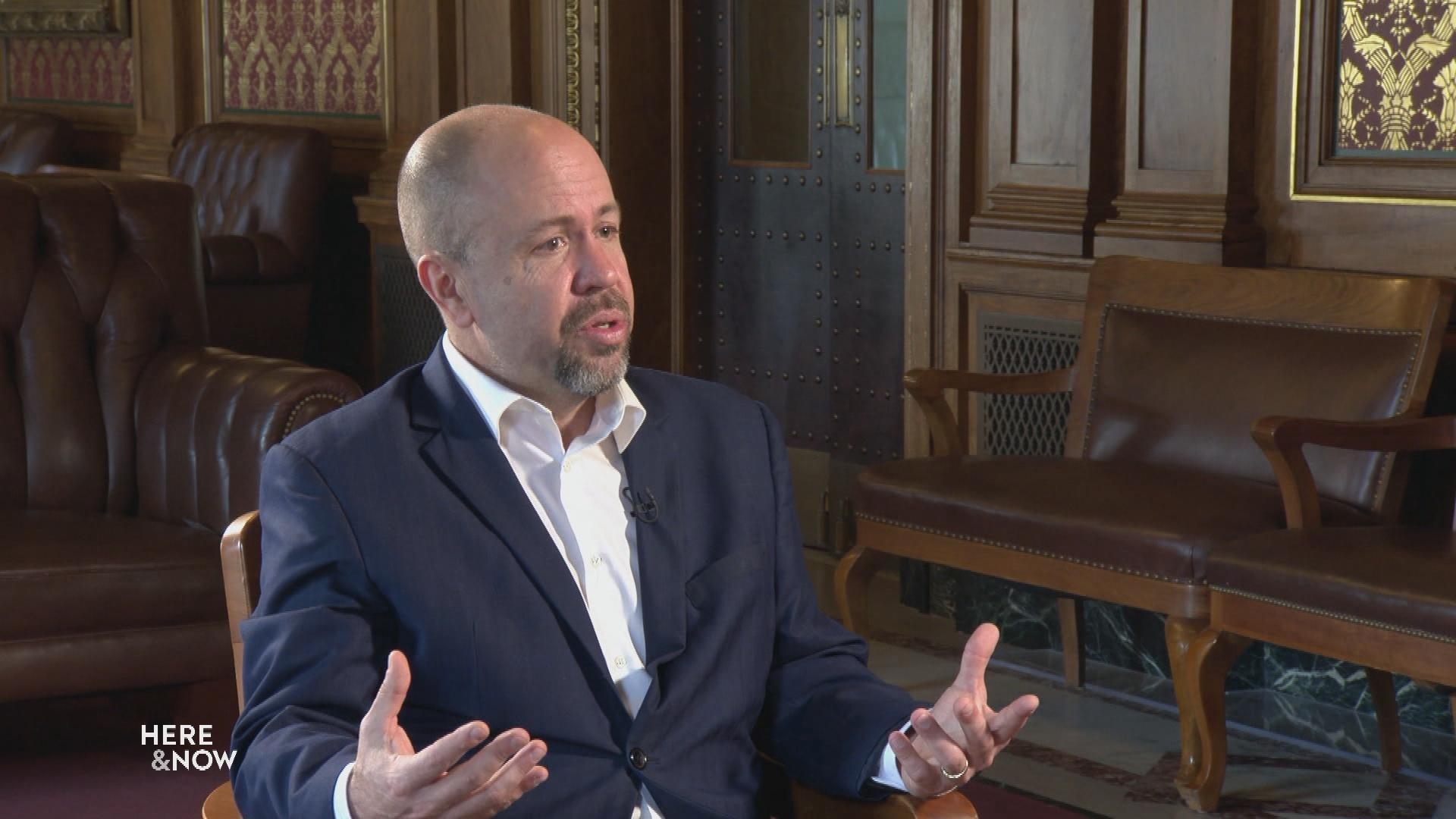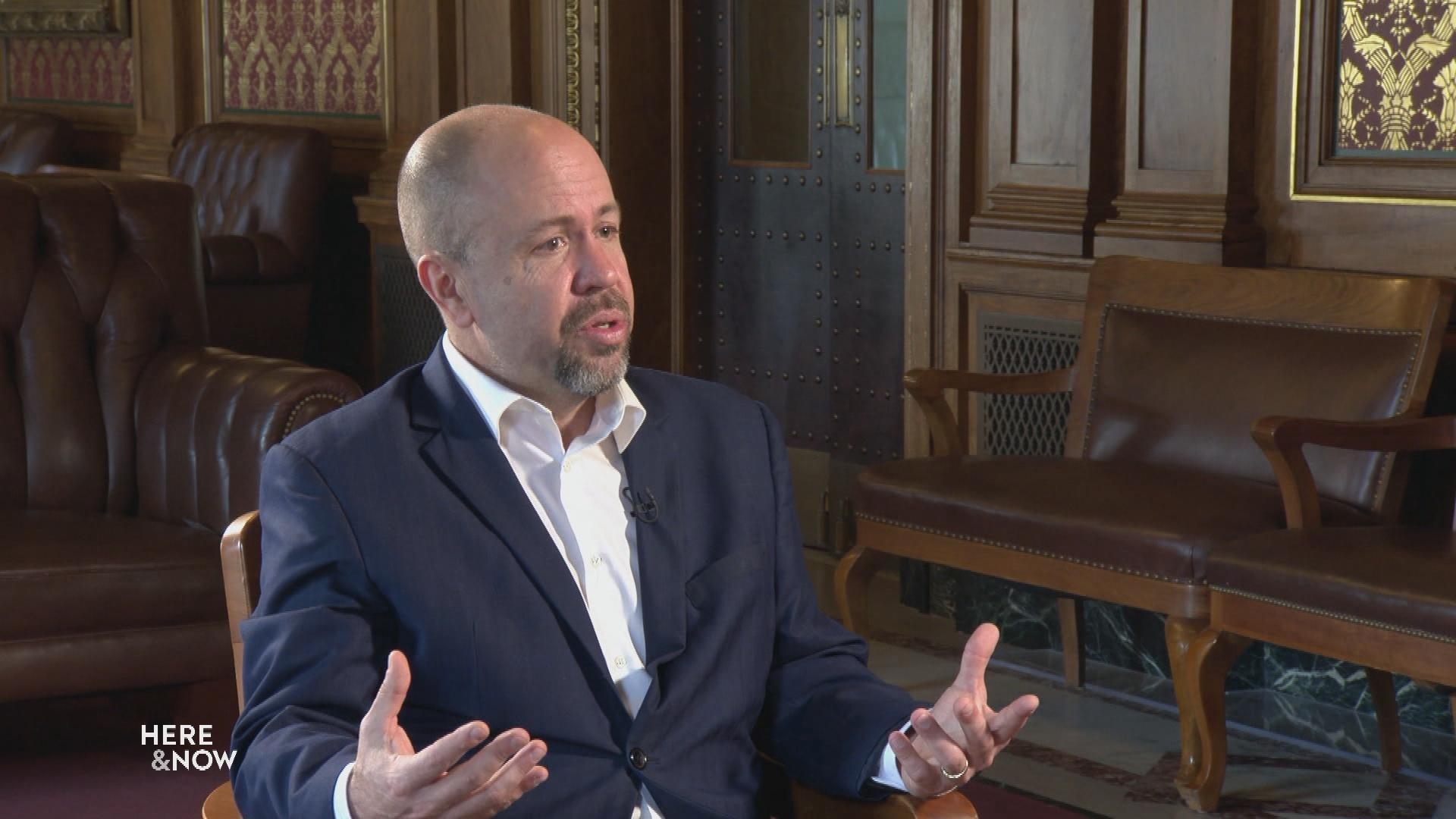 Homelessness Funding Works through Legislature
The legislature is proposing $3.75 million to help prevent homelessness in the state. Here & Now shares the story of Jivonte Davis who experienced homelessness in Madison, and Assembly Majority Leader Jim Steineke, R-Kaukauna, breaks down the legislative proposal.
April 26, 2019
Mike Leckrone's storied 50-year career at the helm of the UW-Madison bands will come to an end in May. Here's a look back at his tenure, and a preview to his final concerts this weekend.
April 12, 2019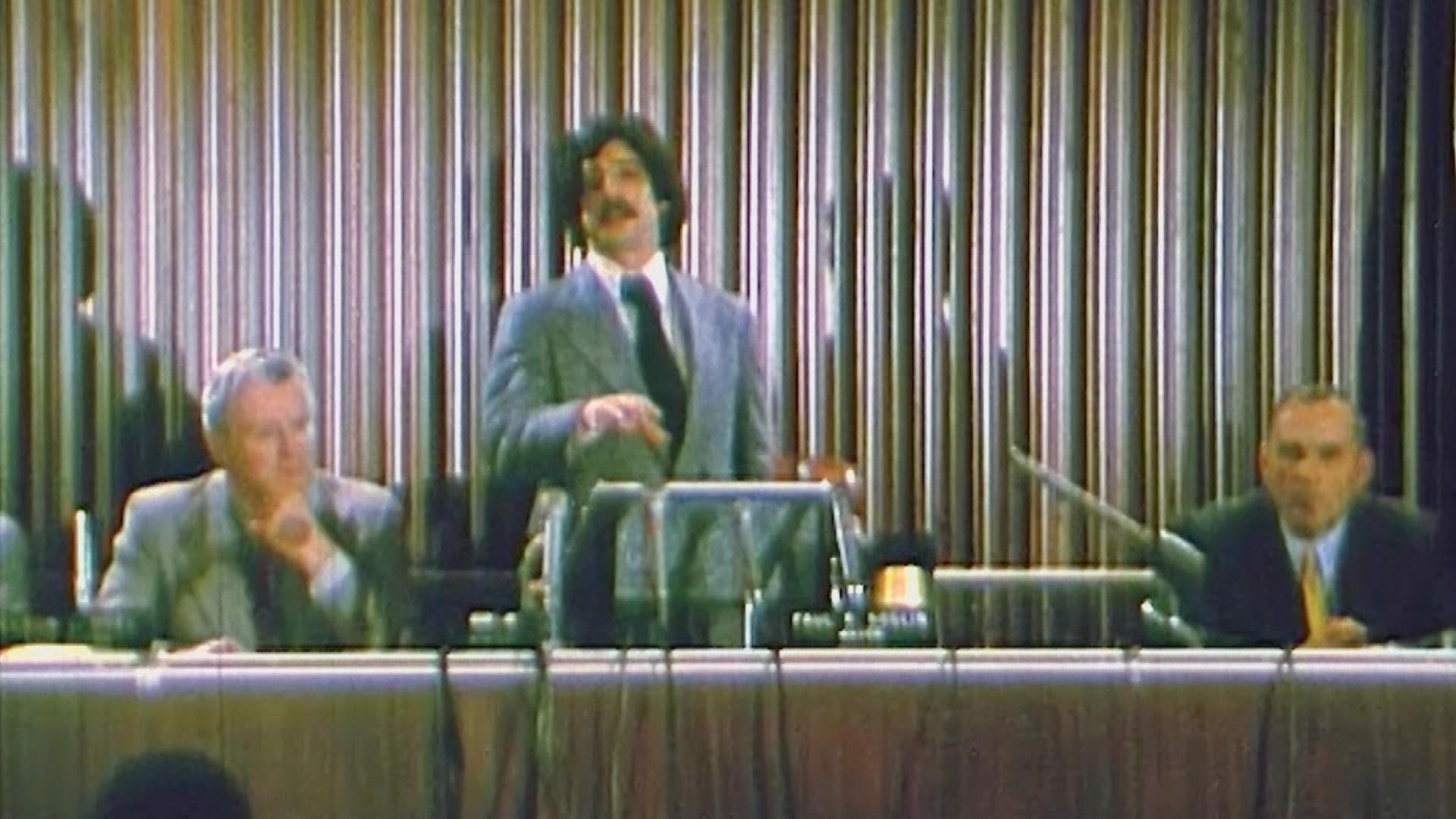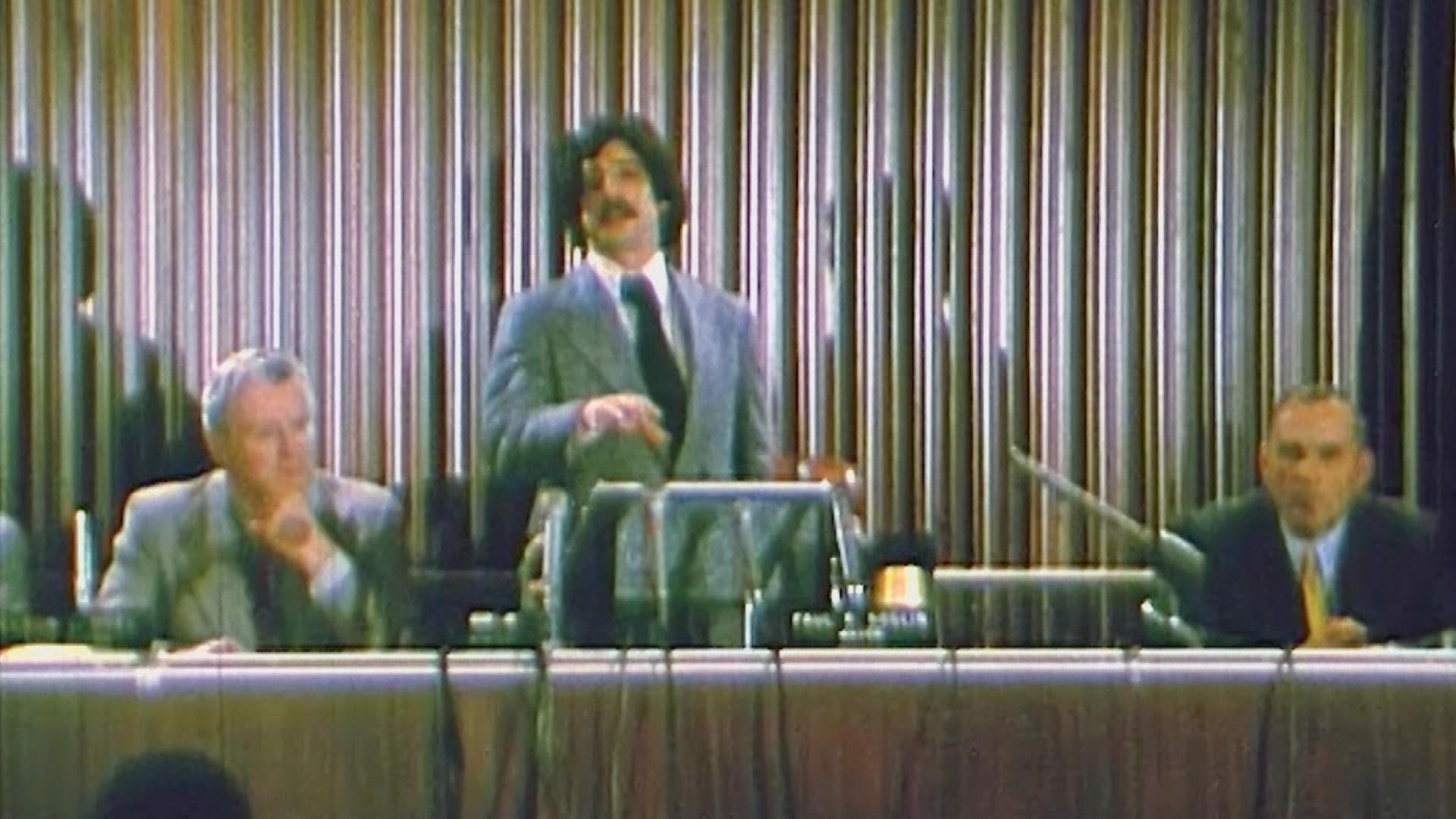 Madison's 'Mayor for Life' Loses Reelection
On Tuesday, former Democratic gubernatorial candidate Paul Soglin lost his reelection bid for Madison's mayor. Here & Now looks back at his more than 20 years of service in the office.
April 5, 2019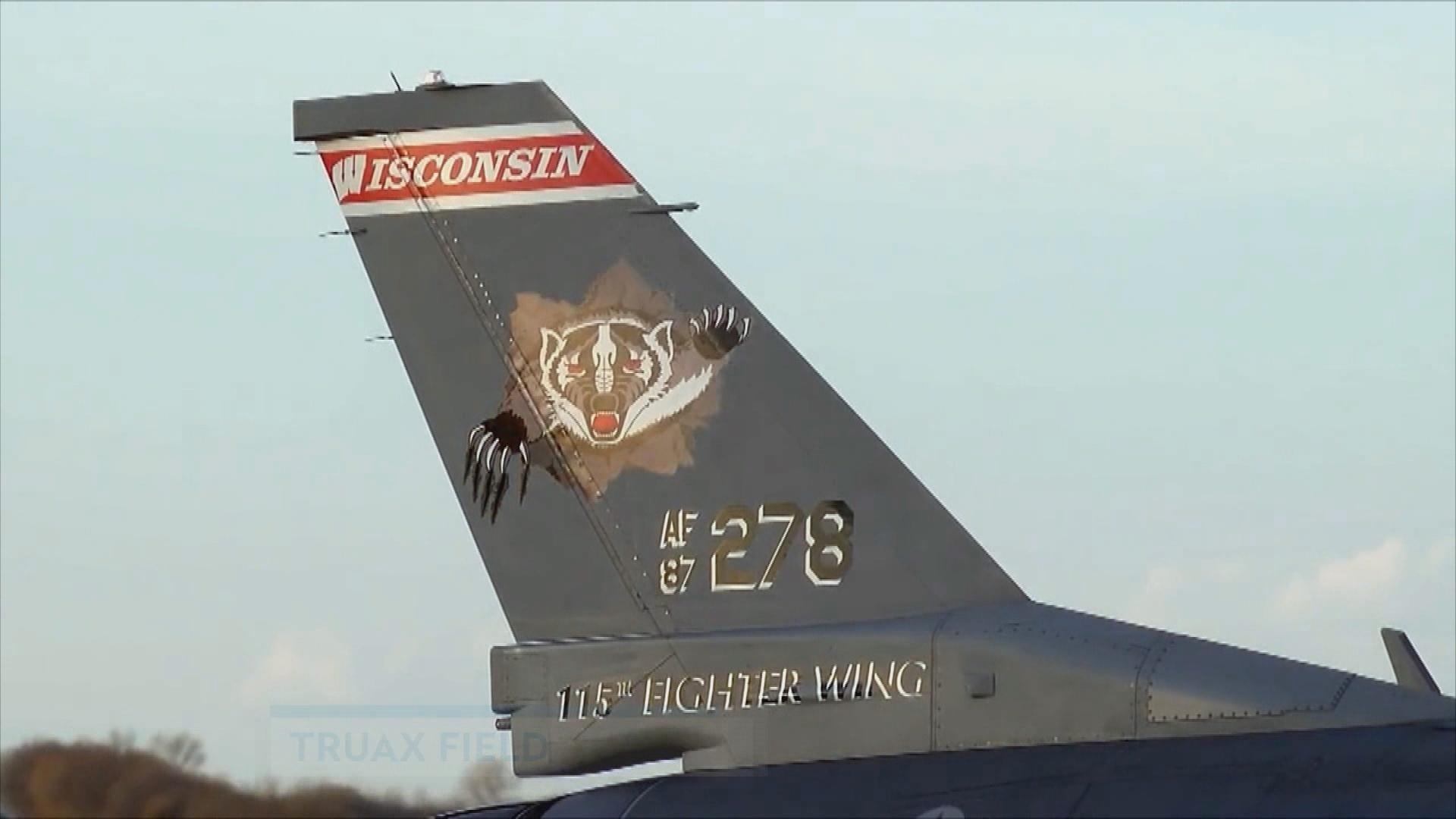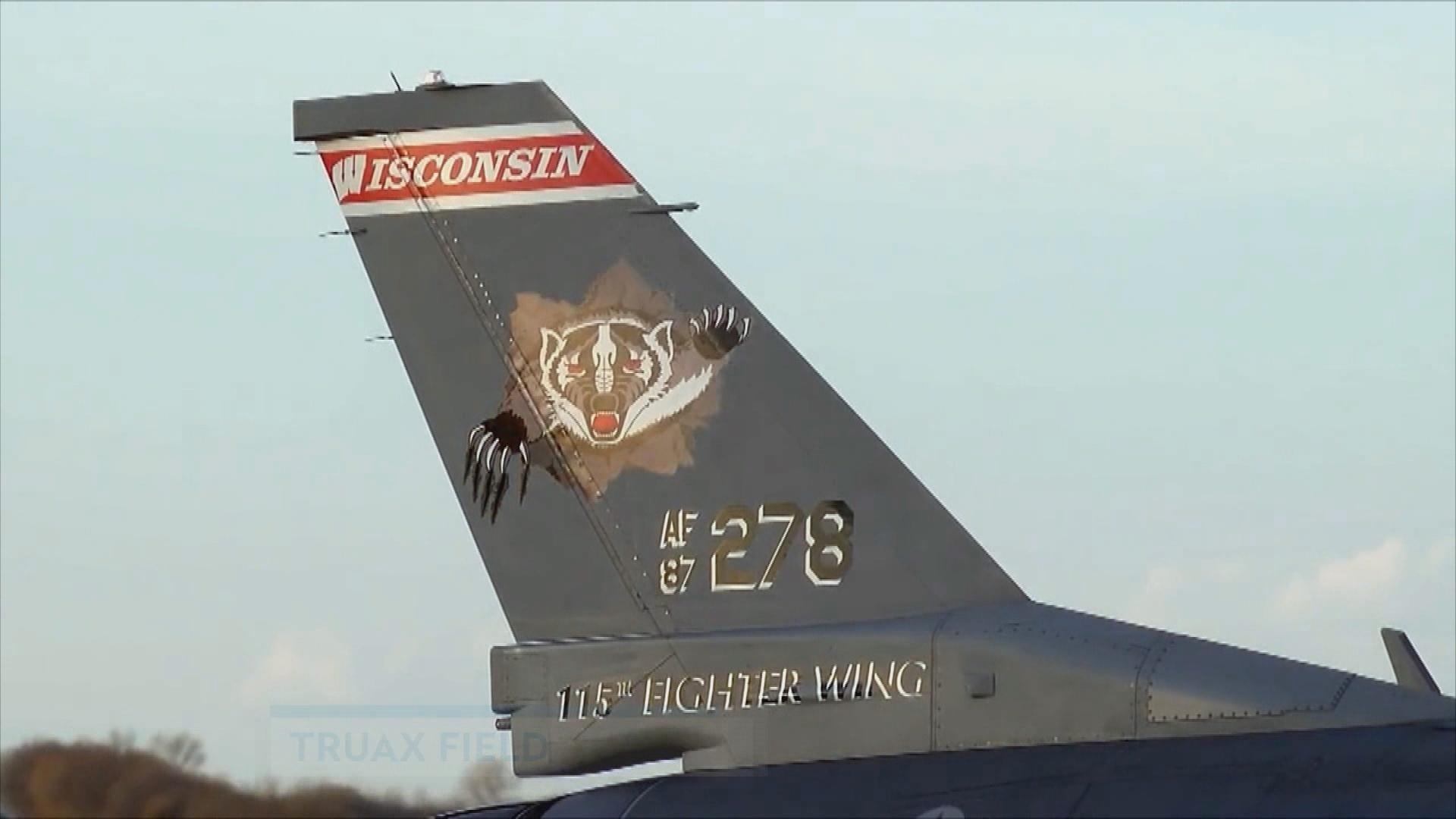 Trump's Budget May Affect McCoy, Truax
President Donald Trump's budget includes a list of military construction projects, with some implications for Wisconsin.
March 22, 2019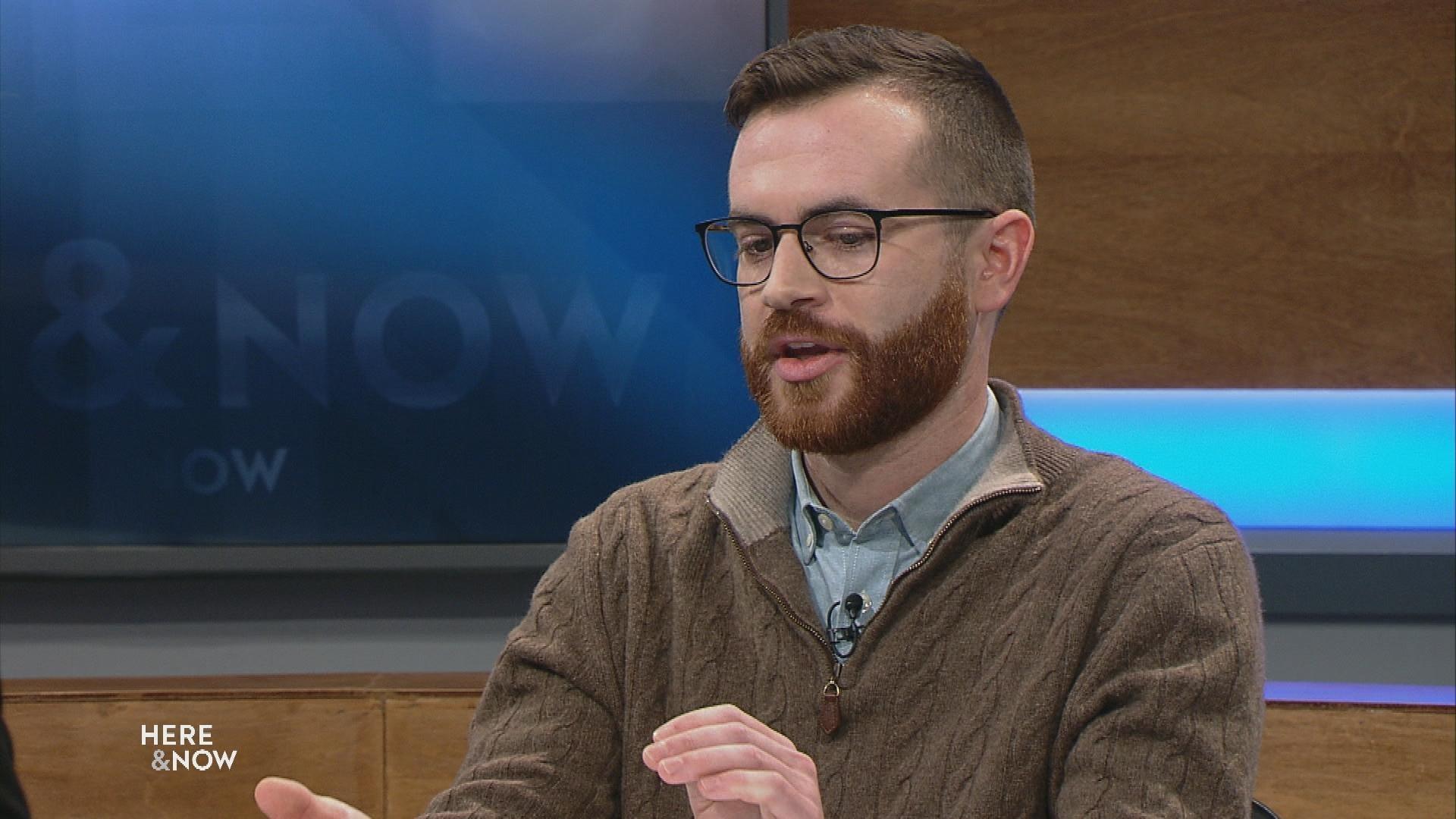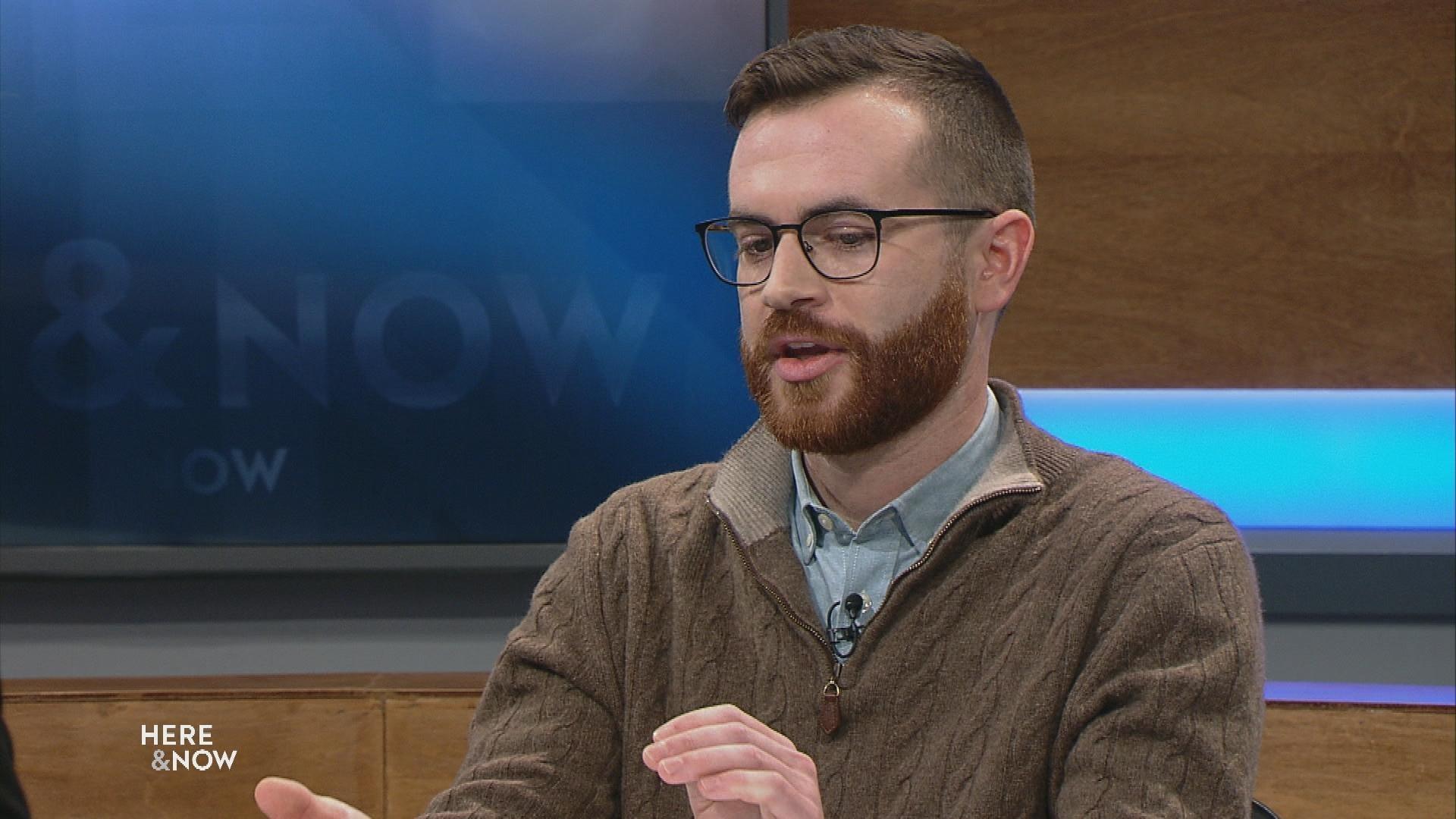 UW Set to Resume Controversial Flu Research
UW-Madison is at the center of controversial biomedical research in their study of avian flu that involves making the virus more dangerous for humans. WisContext reporter Will Cushman has been following the research and discusses what it would mean for the university to have the research resume.
March 15, 2019
More Stories