Republican Bill Would Limit How Ballot Drop Boxes Could Be Deployed in Wisconsin
The Assembly elections committee heard testimony on legislation that would narrow the time and places local clerks could receive absentee ballots, part of a series of bills introduced in the wake of the 2020 vote.
June 15, 2021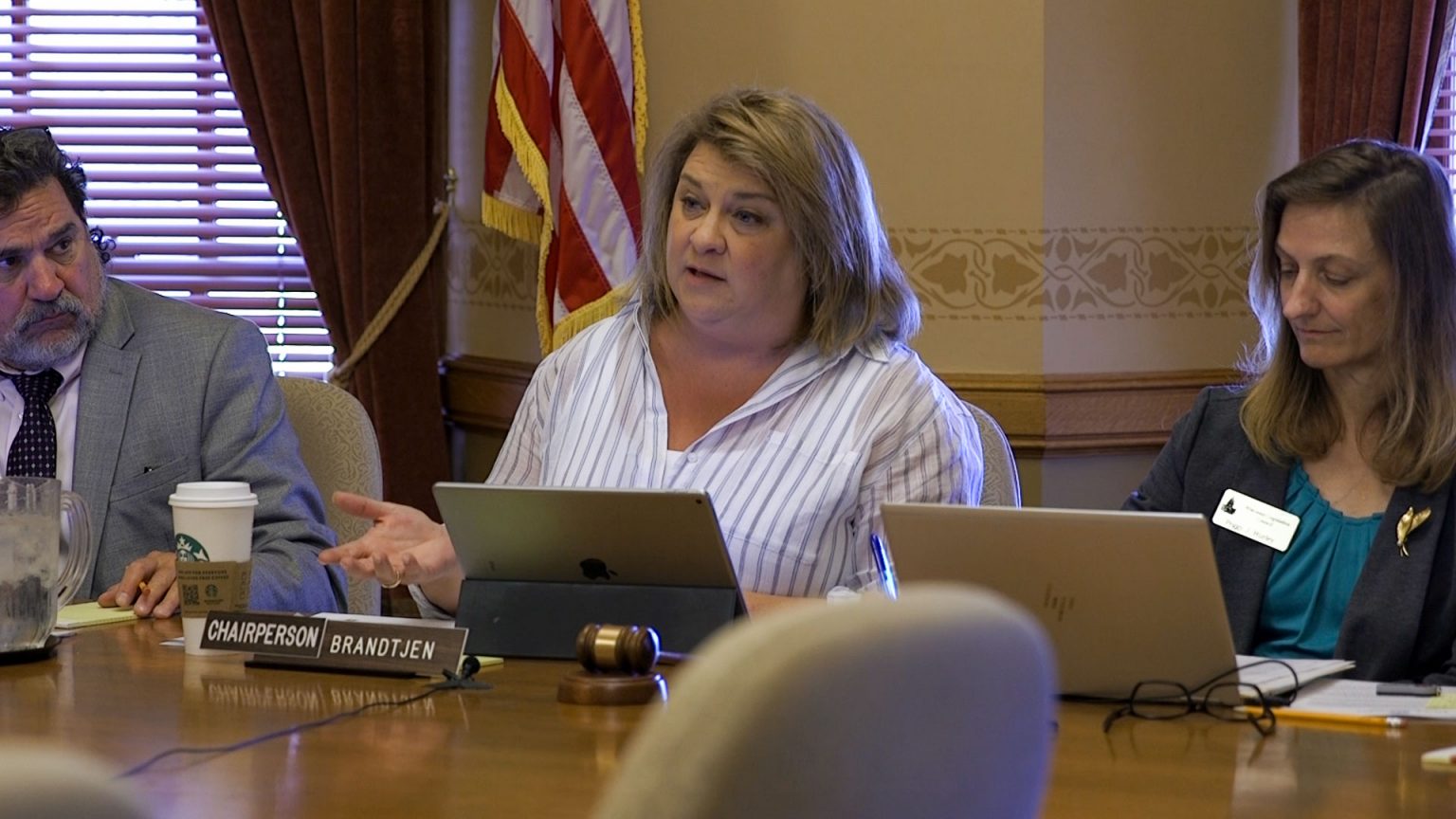 ---
The Wisconsin Legislature is proceeding with bills that would change how the state runs elections, reflecting the ongoing Republican response to the 2020 election.
The Assembly elections committee heard testimony Tuesday on one bill that would limit how local clerks can place ballot drop boxes. A version of the bill was passed the previous week by the state Senate in a broader package of election-related bills.
"People in the state need to have a general idea of where voting is taking place," said Rep. Tyler August, R-Lake Geneva, one of the bill's authors. "I think any time a ballot is not a secured facility, that there is a potential for issues."
The legislation is largely in response to the Democracy in the Park event held before the 2020 election, during which poll workers in Madison helped witness and collected absentee ballots.
Critics of the event said it was de facto early voting — during which voters can receive and cast ballots at designated locations in the two weeks before Election Day. However, Madison city attorney and the state's former chief elections official Michael Haas said the event was not early voting because no ballots were being issued at the dropoff sites in city parks.
The Assembly bill would limit the availability of drop boxes to the two-week early voting window before Election Day. It would also impose restrictions on where the drop boxes could be located — mandating that there could only be one drop box per municipality and that it be as close as practicable to the local clerk's office.
"If it's in a park 10 miles from the municipal clerk's office and the ballots need to be transported back to the municipal clerk's office, I'm not so sure that the confidence is there," August said.
"Once it's in a vehicle and you have a staffer traveling and however it's secured in that vehicle, whether it's going half a mile or 10 miles doesn't seem to make a great deal of difference unless we think somebody is going to hijack the vehicle," said Rep. Mark Spreitzer, D-Beloit.
August added that he is concerned that ballots in drop boxes could be tampered with, and under the bill drop boxes would have to be staffed by an employee of the clerk's office.
August said he would be open to some changes, like allowing more drop box locations for larger municipalities, "but I certainly wouldn't want to go down the road of having, you know, 286 locations like the city of Madison."
The Assembly elections committee is considering a handful of bills, which could be included in the chamber's floor calendar when it meets to pass the state budget — and could be by the end of June. On the docket are bills that would make further changes to the elections process, including one eliminating an exemption from showing voter ID for indefinitely confined voters.
These bills come amid increased attention from Republican state lawmakers toward a variety of aspects of the 2020 election. Over the weekend,  Rep. Janel Brandtjen, R-Menomonee Falls, and Rep. Dave Murphy, R-Greenville, traveled to Arizona to watch an ongoing operation to comb through ballots cast in Maricopa County, the state's largest and home to Phoenix. Both sit on the Assembly election committee, and were joined by Rep. Rachael Cabral-Guevara, R-Appleton and Rep. Chuck Wichgers, R-Muskego.
In an interview with WisPolitics.com, Brandtjen said that Wisconsin should take similar action, saying "we need to restore integrity as we have huge numbers of individuals that have questions about a process."
Neither Brandtjen nor Murphy were immediately available for an interview.
Murphy spoke Tuesday on the Green Bay-based Regular Joe Show with host Joe Giganti, saying Assembly Speaker Robin Vos needed persuading by the group to let them go to Arizona.
---
Recent Here & Now
//php dynamic_sidebar( 'news-sidebar-2' ); ?>