Frederica Freyberg
Frederica Freyberg is the executive producer of news and anchor of Here & Now, PBS Wisconsin's live weekly program that covers news concerning state issues and politics throughout the state. ...
---
Frederica's Recent Stories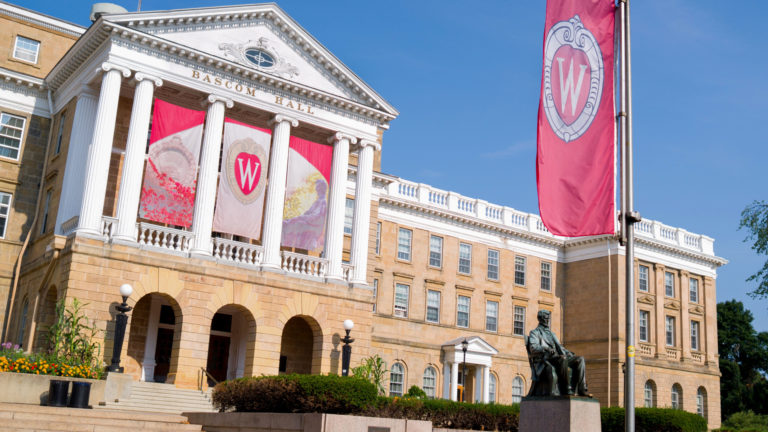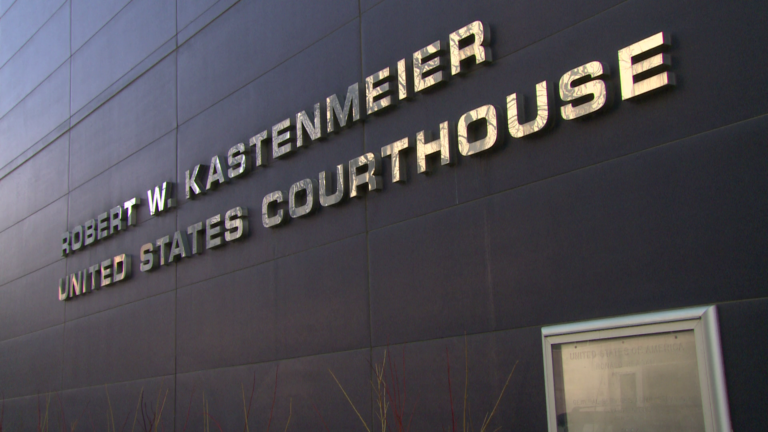 Judge Rules Ballots Must Be Accepted After Election Day
In a federal ruling, a district court judge said clerks must accept absentee ballots received up to six days after the election, as long as the ballots are postmarked Nov. 3. The ruling is temporarily stayed however, giving time for defendants to appeal the ruling.
Monday September 21, 2020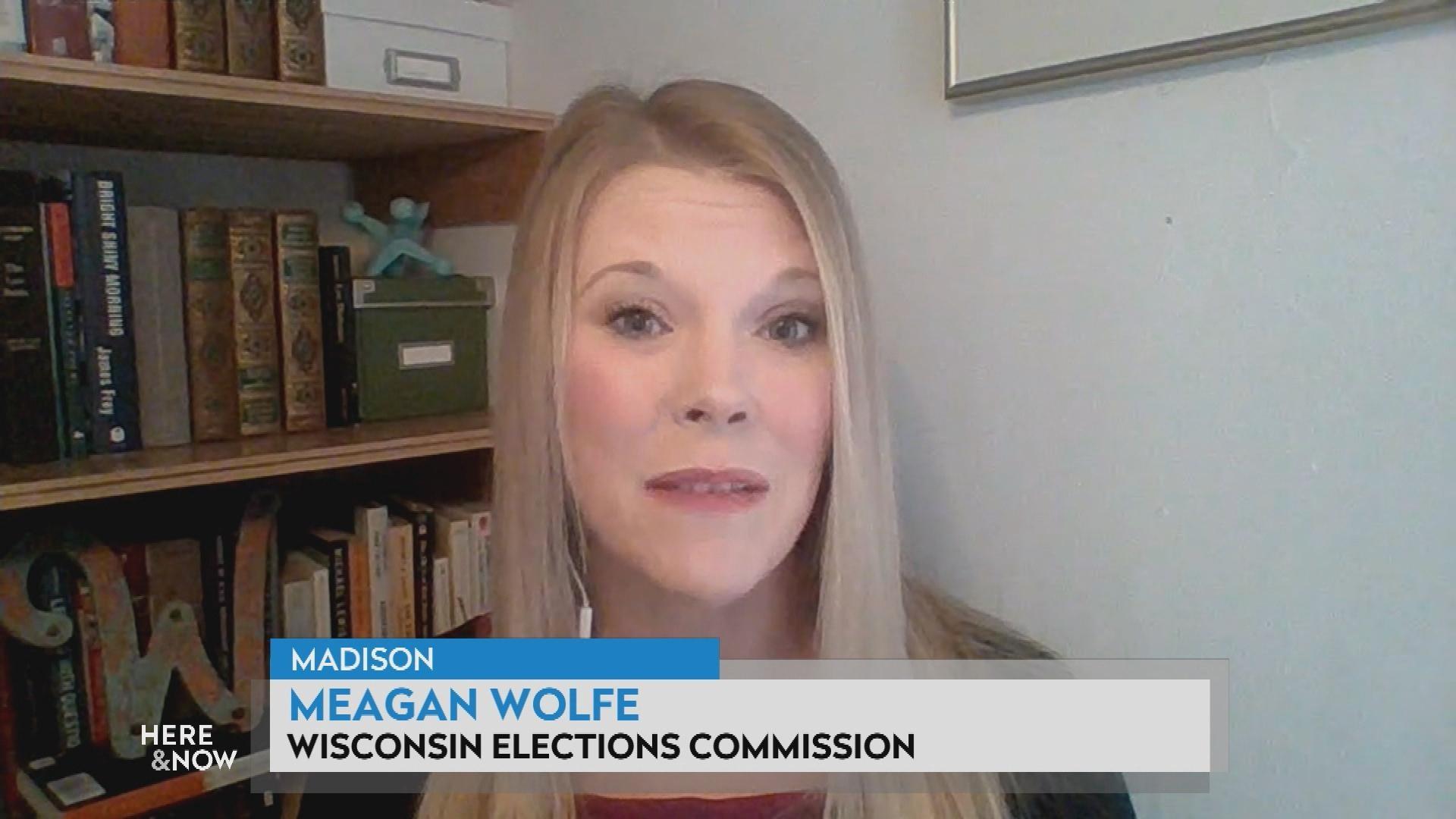 Status of Wisconsin's Absentee Ballots
Wisconsin Elections Commission lead administrator Meagan Wolfe talks about the status of more than a million absentee ballots already requested by Wisconsin voters and when she expects election results to be available.
Friday September 18, 2020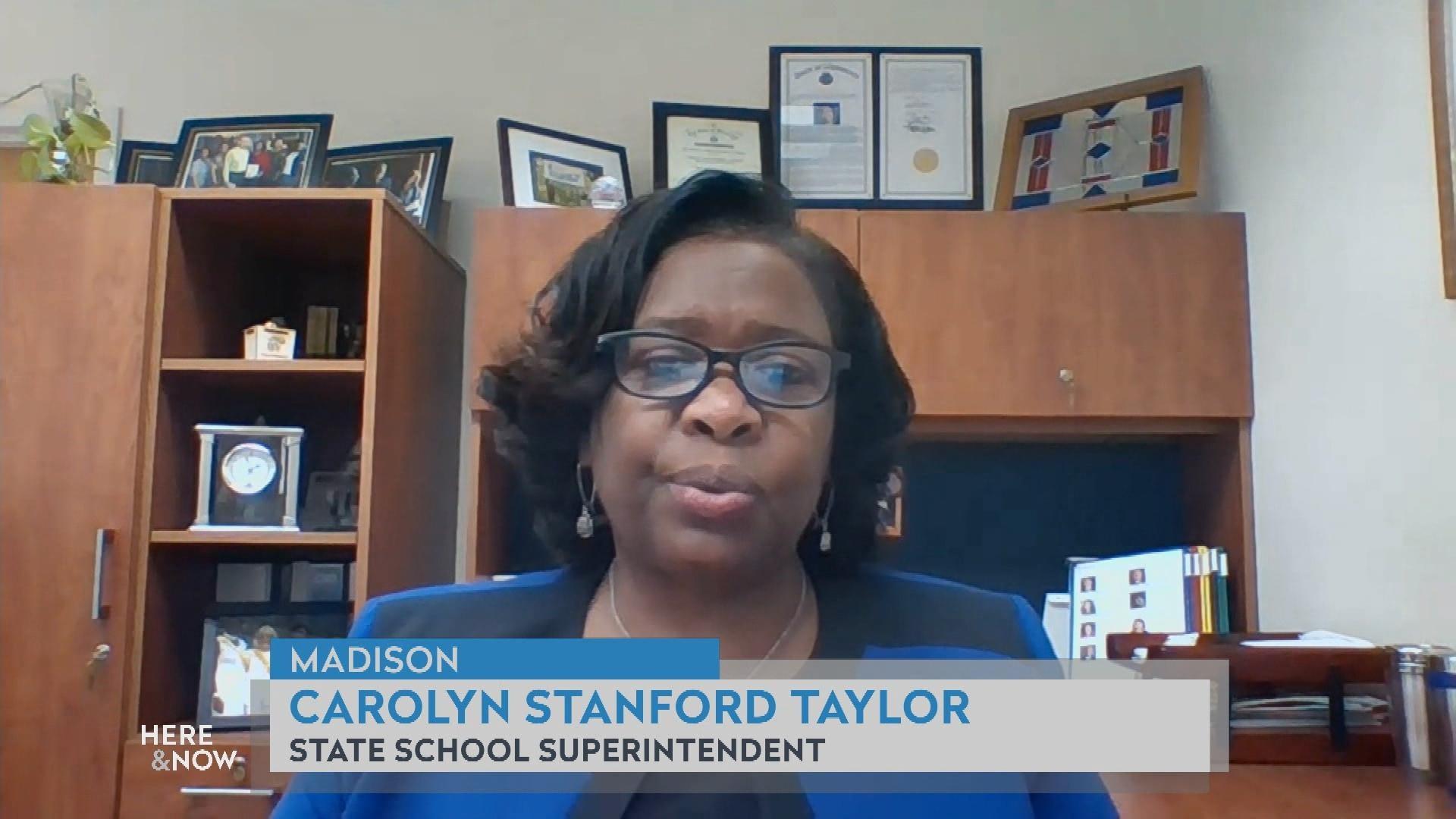 Wisconsin Schools Begin to Shift Gears and Resort to Online
State School Superintendent Address Challenges of Learning during COVID. While more than half of Wisconsin's K-12 school districts reported plans to start with some form of in-person instruction, things are changing. State Superintendent of Public Instruction Carolyn Stanford Taylor on the status of the coronavirus school year
Friday September 18, 2020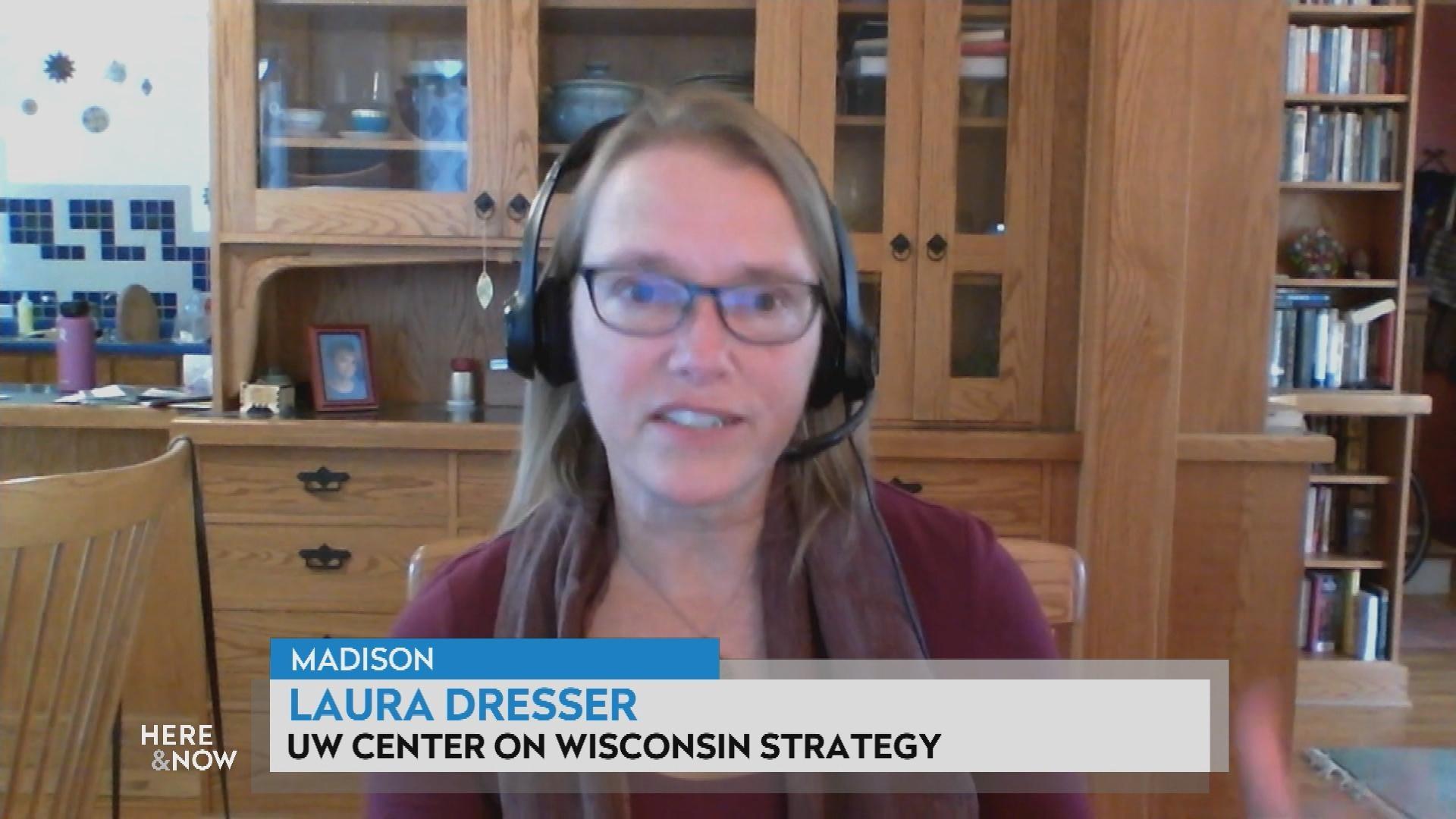 Toll of COVID-19 on Wisconsin's Workforce
UW-Madison's Center on Wisconsin Strategy Associate Director Laura Dresser shares findings of a new report. The center reached out across the state to better understand the impact of the pandemic on workers in a wide variety of job settings.
Friday September 18, 2020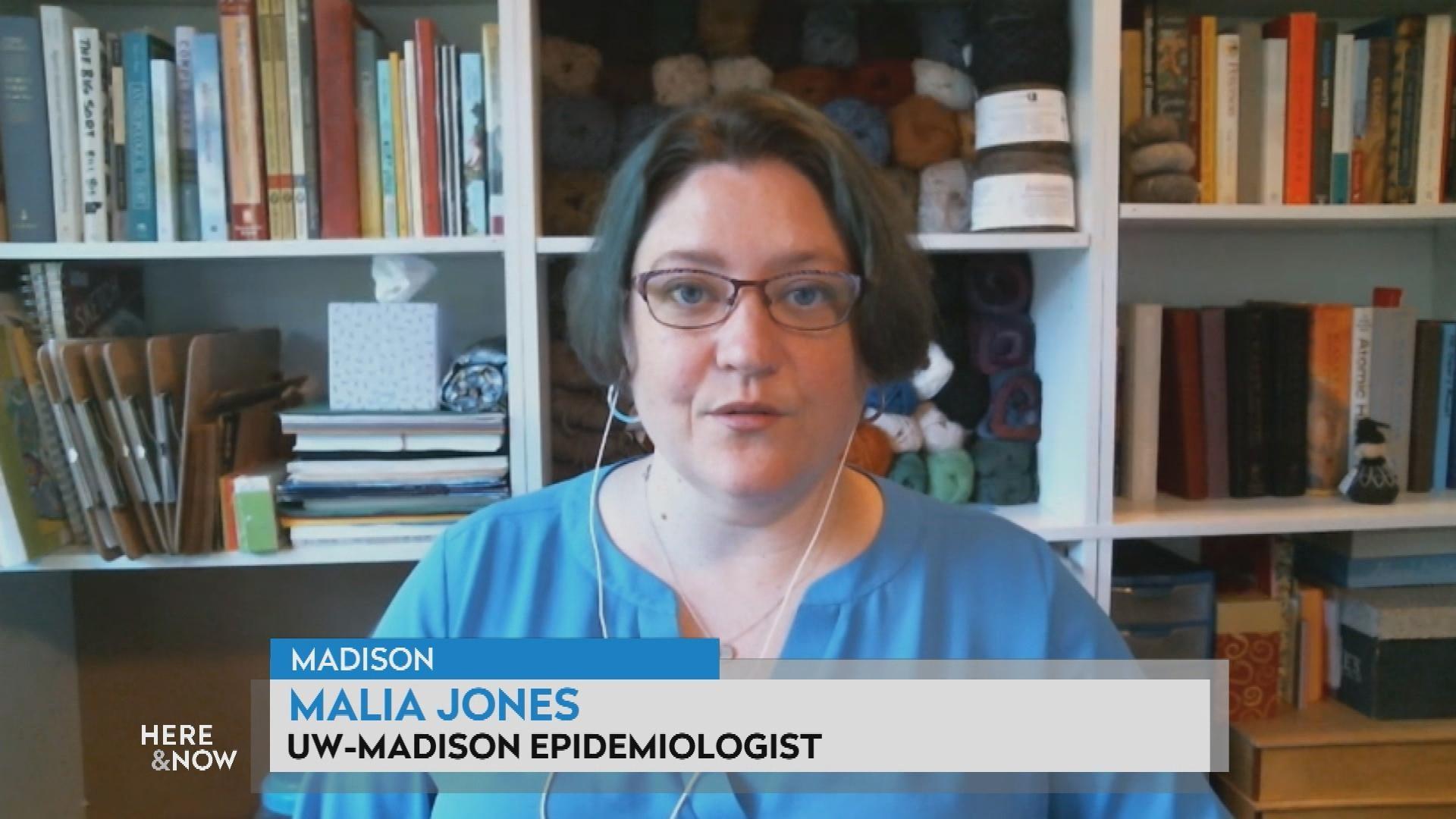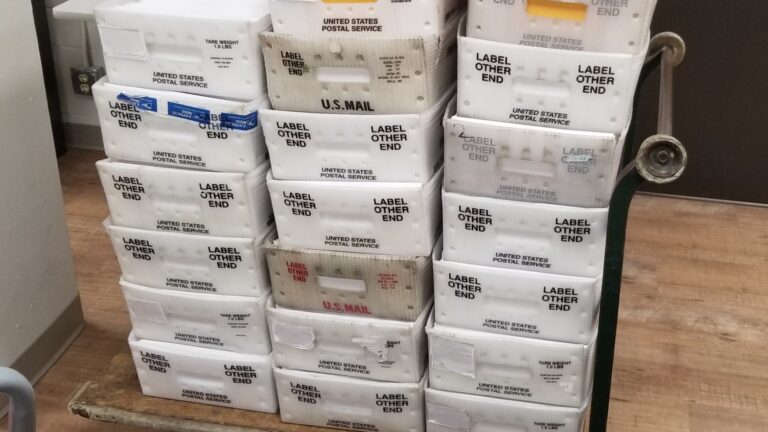 Wisconsin Absentee Ballots Mailed Out
Election clerks across the state are starting to mail out more than a million absentee ballots to voters after the Wisconsin Supreme Court rejected Monday the Green Party presidential candidate's effort to get on the ballot. Conservative Justice Brian Hagedorn voted with the court's three liberal justices in ruling against ...
Tuesday September 15, 2020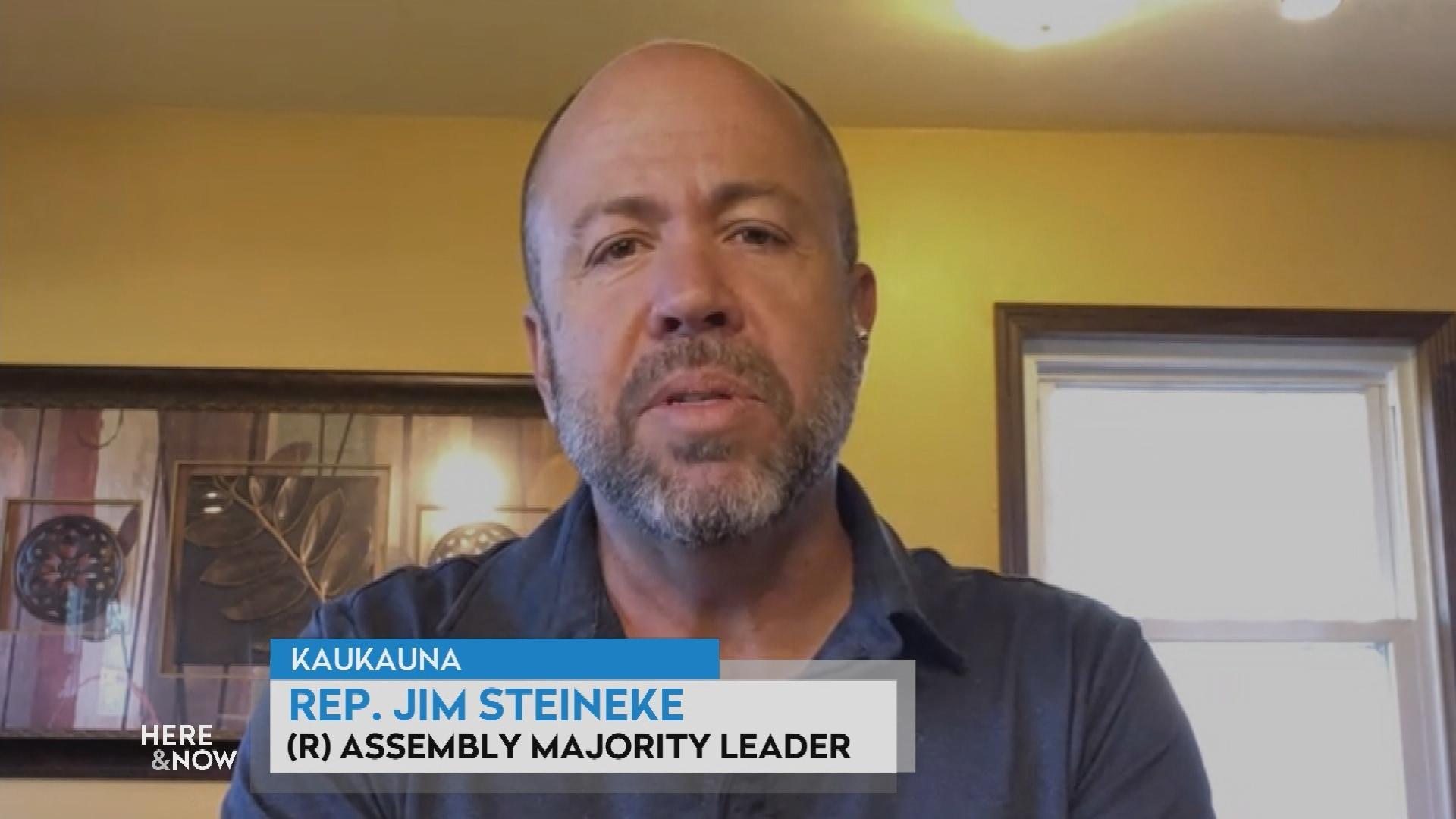 Assembly Majority Leader Jim Steineke on Policing Reform
As the state Legislature works toward passing policing reform legislation, the Assembly created a Speaker's Task Force to vet possible legislation. Assembly Majority Leader Jim Steineke heads the task force and talks about the path forward.
Friday September 4, 2020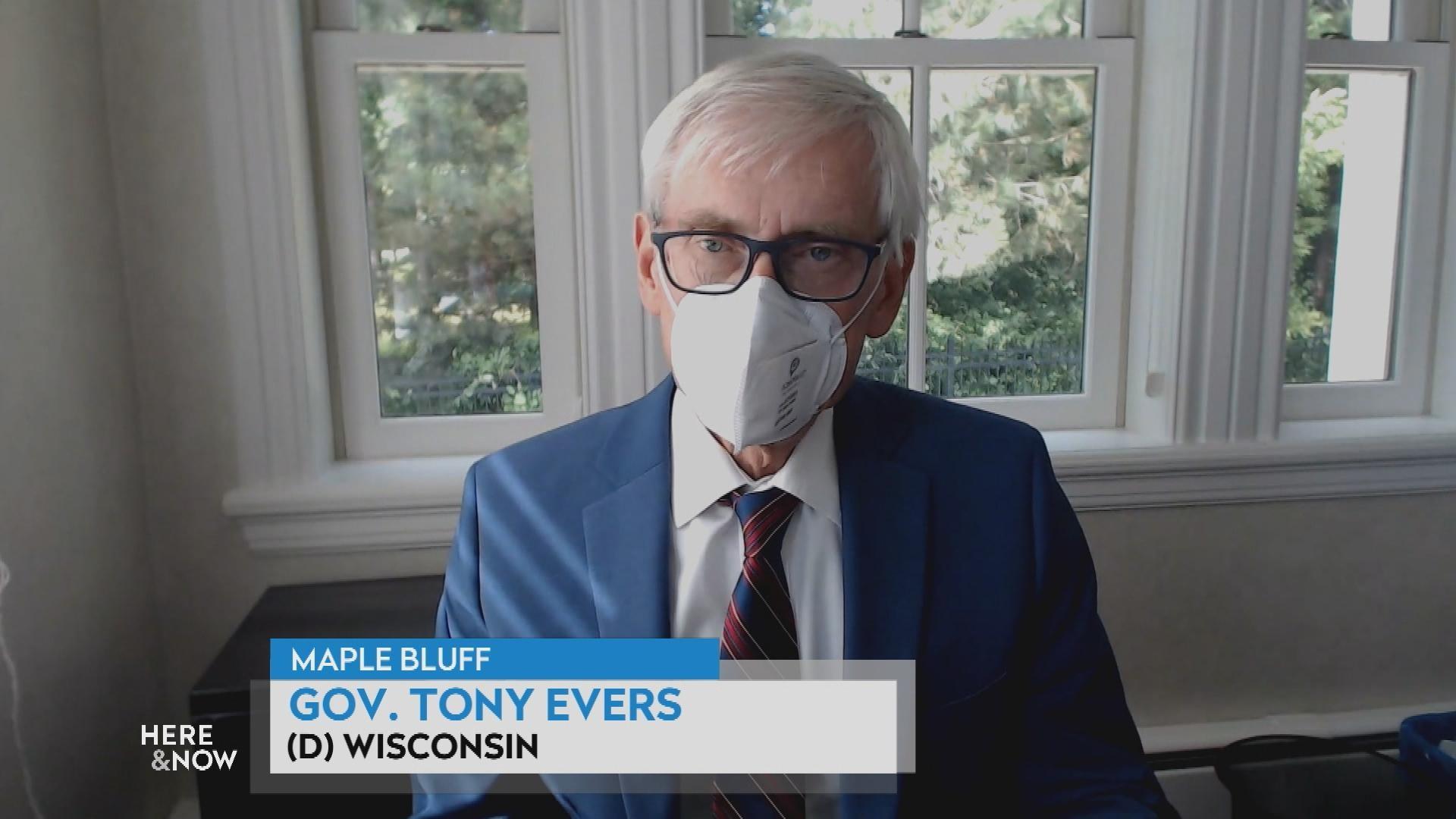 Gov. Tony Evers on Police Reform
Governor Evers weighs in on the week's news, which includes visits to Kenosha by two presidential candidates, the work toward policing bills in the state Legislature and the state's continued response to COVID-19.
Friday September 4, 2020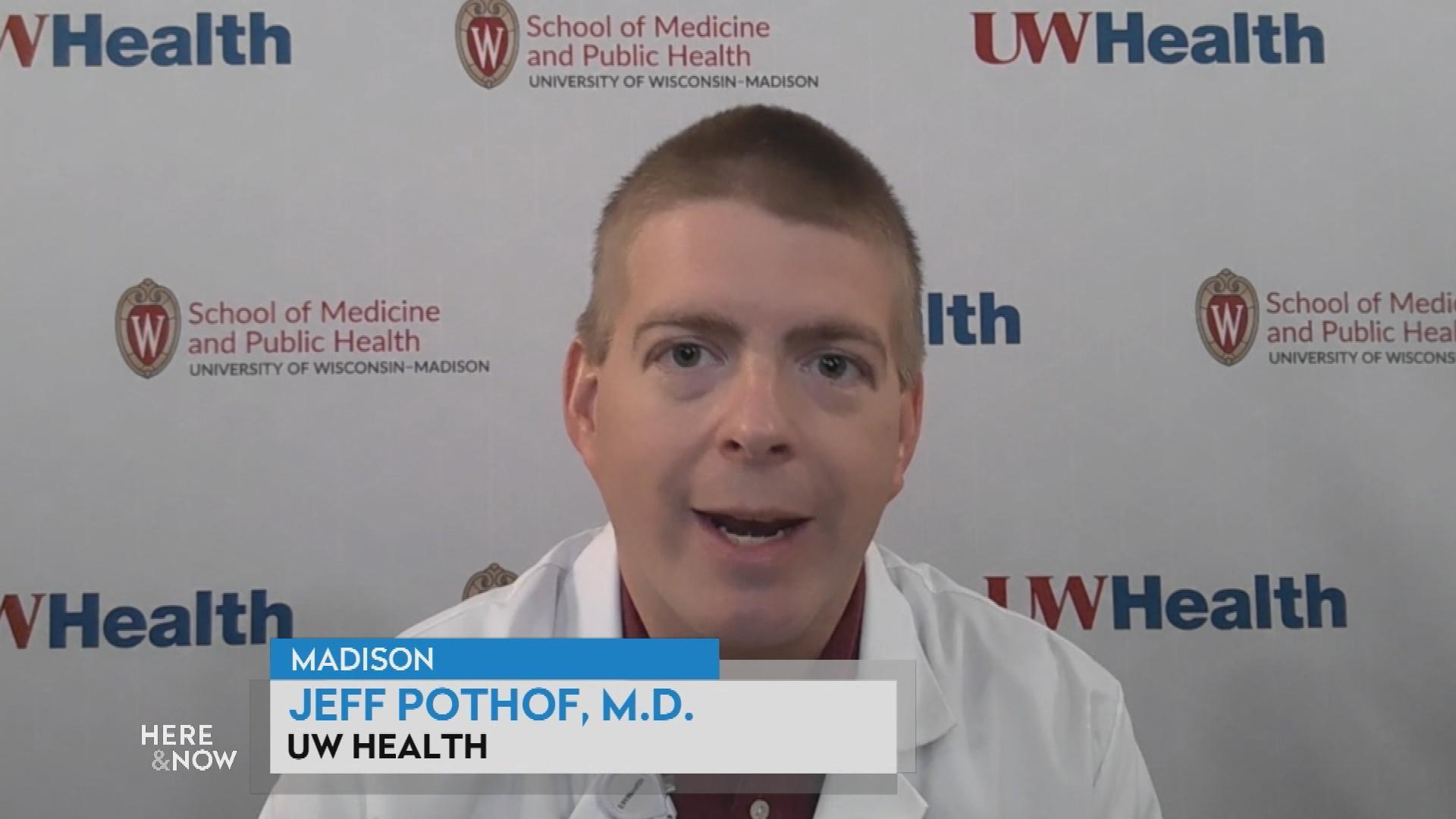 UW Health's Dr. Jeff Pothof Discusses COVID-19 Vaccine
This is an interview with UW Health's Chief Quality Officer, Dr. Jeff Pothof. Dr. Pothof was the first among an expected 1,600 volunteers to take an experimental COVID-19 vaccine at a study run jointly by UW Health and the UW School of Medicine. He joins the program from Madison.
Friday September 4, 2020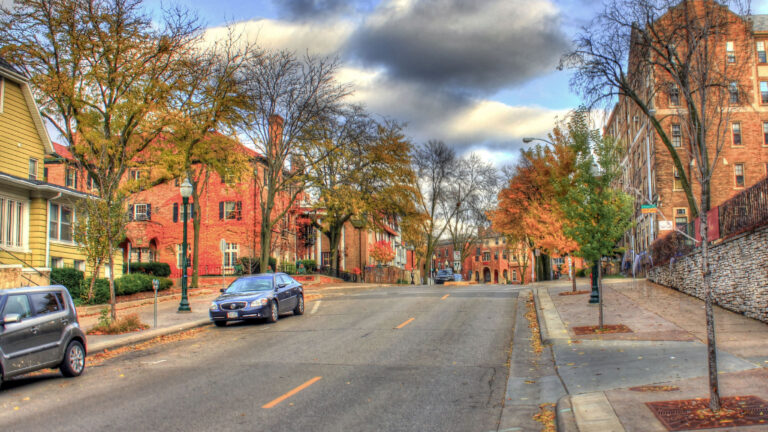 UW-Madison, Dane County Quarantine Hundreds in Fraternities and Sororities
Public Health Madison and Dane County and UW-Madison on Friday directed 420 members of nine campus fraternities and sororities who live in off-campus chapter houses to quarantine for 14 days because of positive COVID-19 cases among their members. Public health officials reported that as of Wednesday, Sept. 2, 38 of ...
Friday September 4, 2020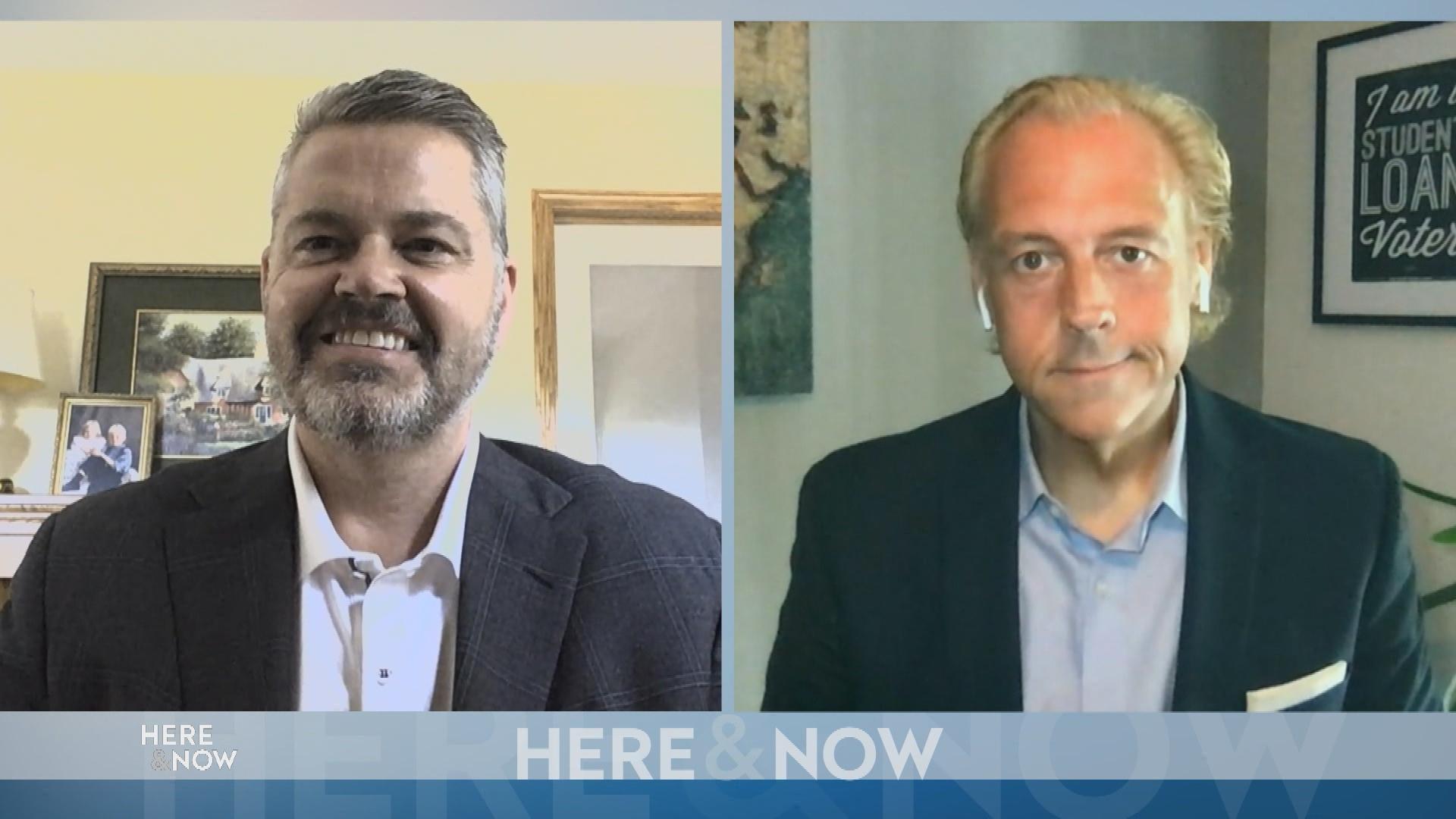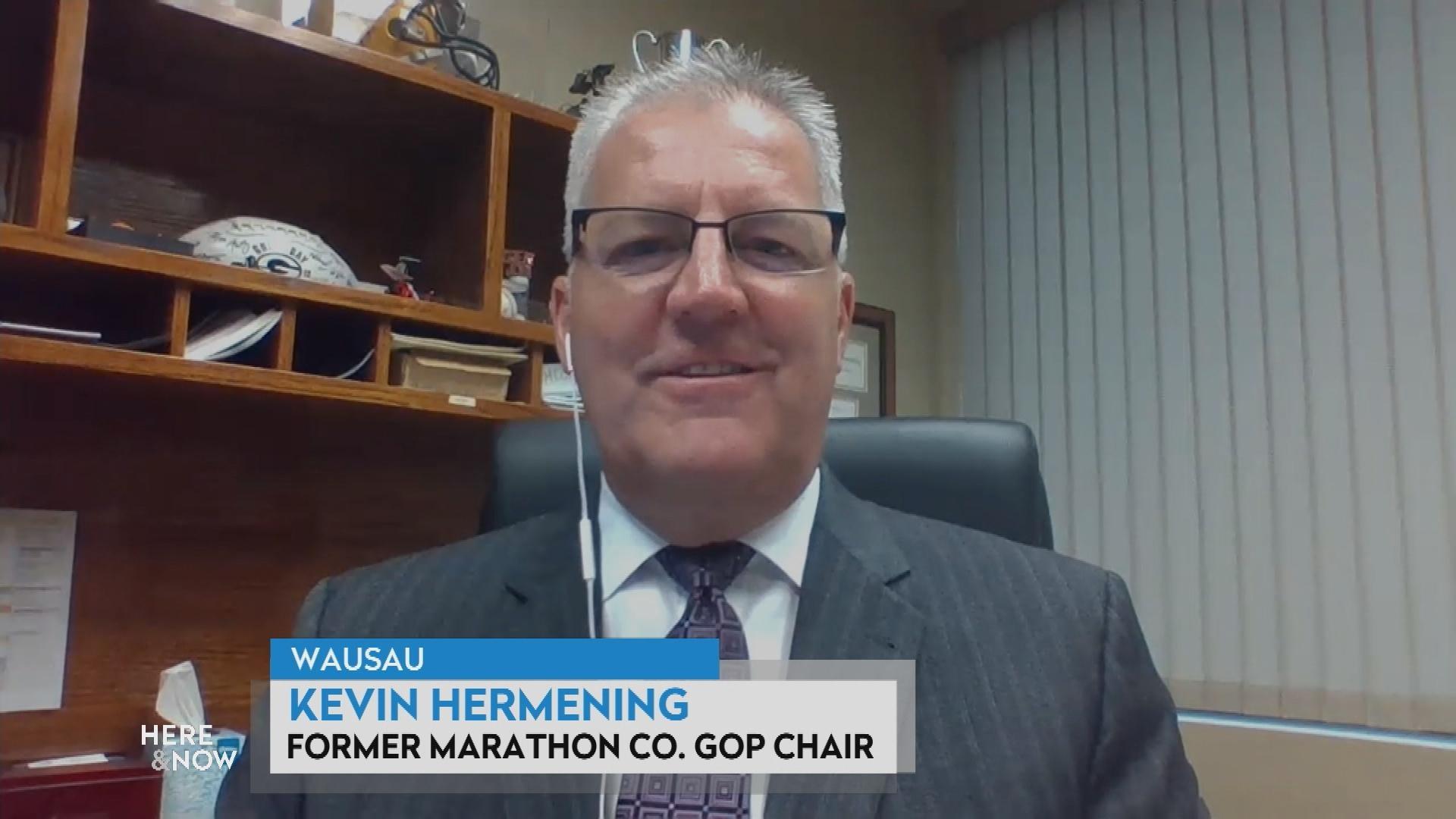 Kevin Hermening on Wisconsin Supporting Trump
While President Donald Trump won Wisconsin by a slim margin, he won the 7th Congressional District by 20 points in the last election. How does that region shape the electoral math of Wisconsin as a swing state? Former Marathon County Republican Party chair Kevin Hermening appears from Wausau to provides insight.
Friday August 28, 2020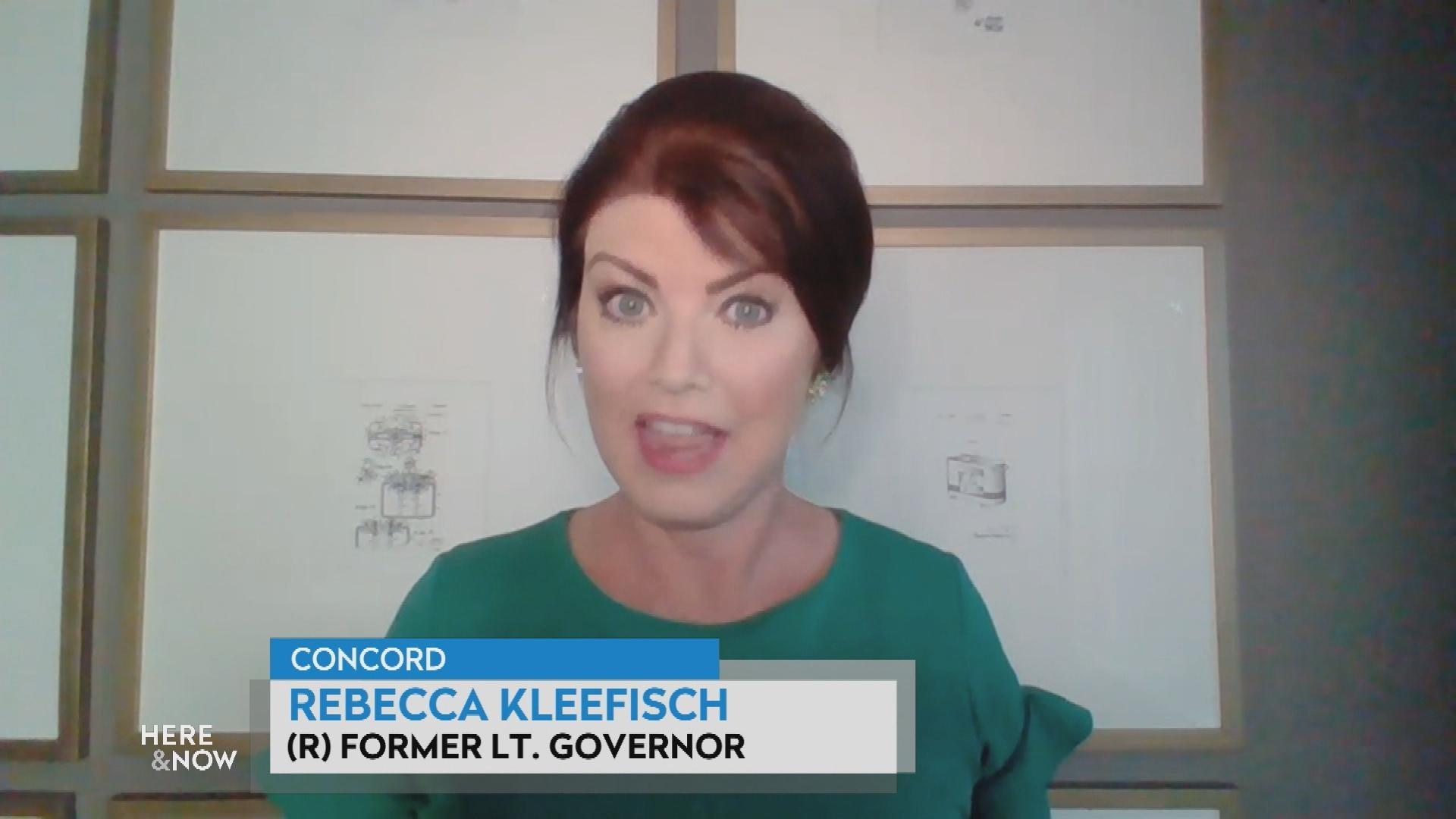 Former Lt. Gov. Rebecca Kleefisch on Trump for WI
Former Lt. Governor Rebecca Kleefisch weighs in on the Republican National Convention that wrapped this week and provides insight on what she thinks the president needs to do to win Wisconsin.
Friday August 28, 2020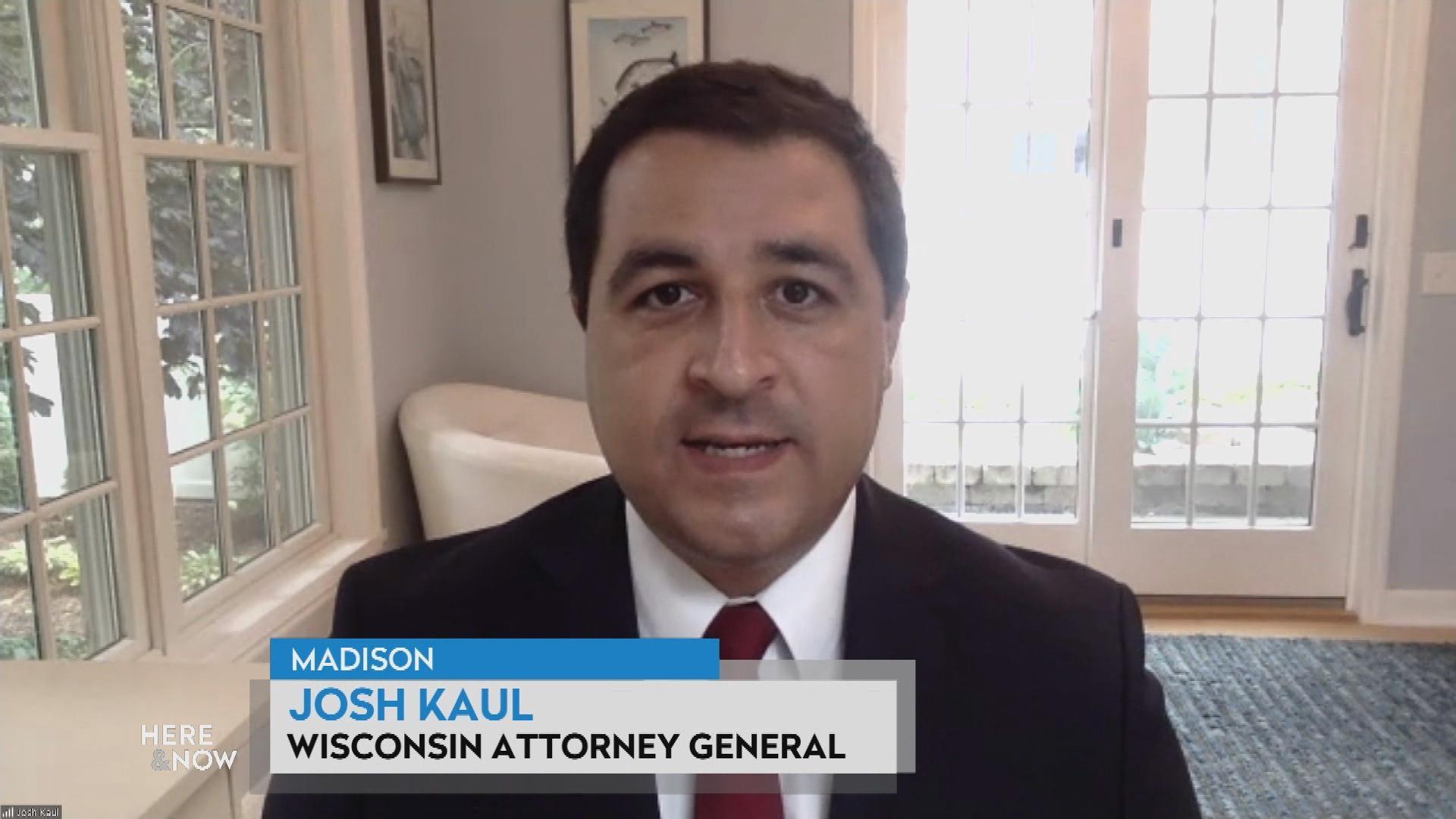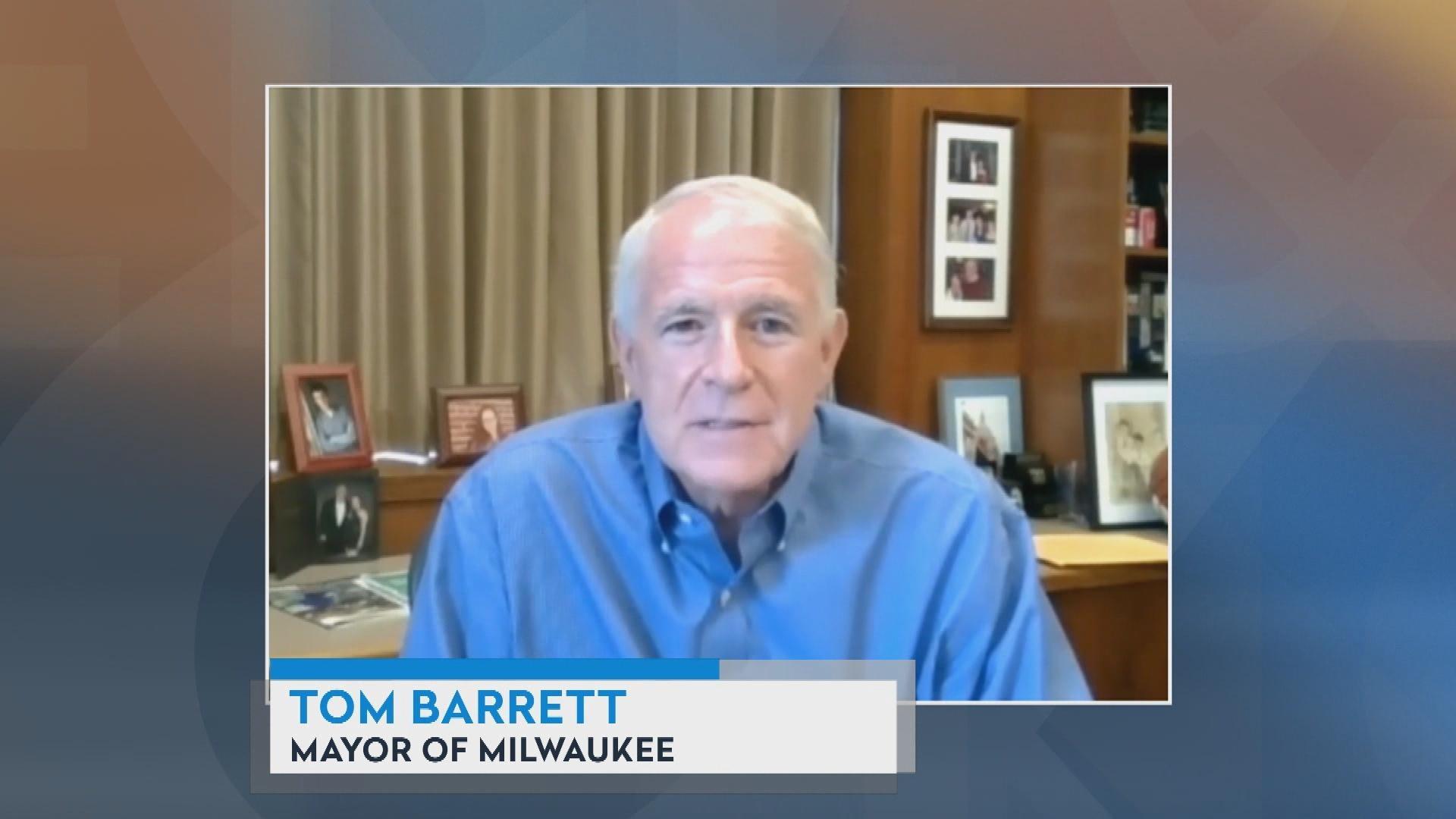 Dem. Nat'l Convention No Longer Taking Place in Milwaukee
Milwaukee was set to share the national political spotlight. That was until the Democratic National Committee announced the party's national convention is going all virtual. No national speakers on site. No Joe Biden at the podium. Milwaukee Mayor Tom Barrett was disappointed saying he "wanted to show off" the city.
Friday August 7, 2020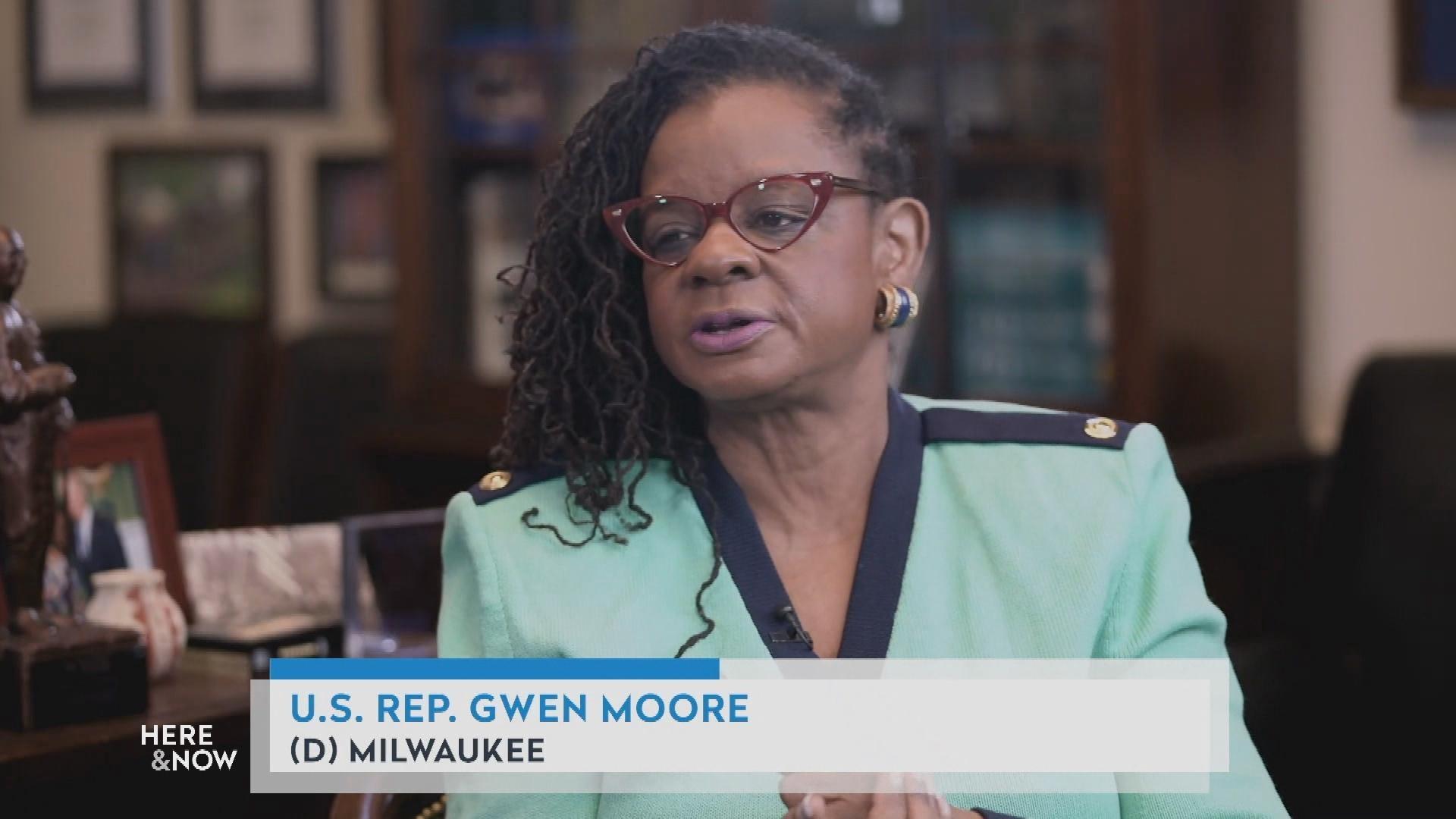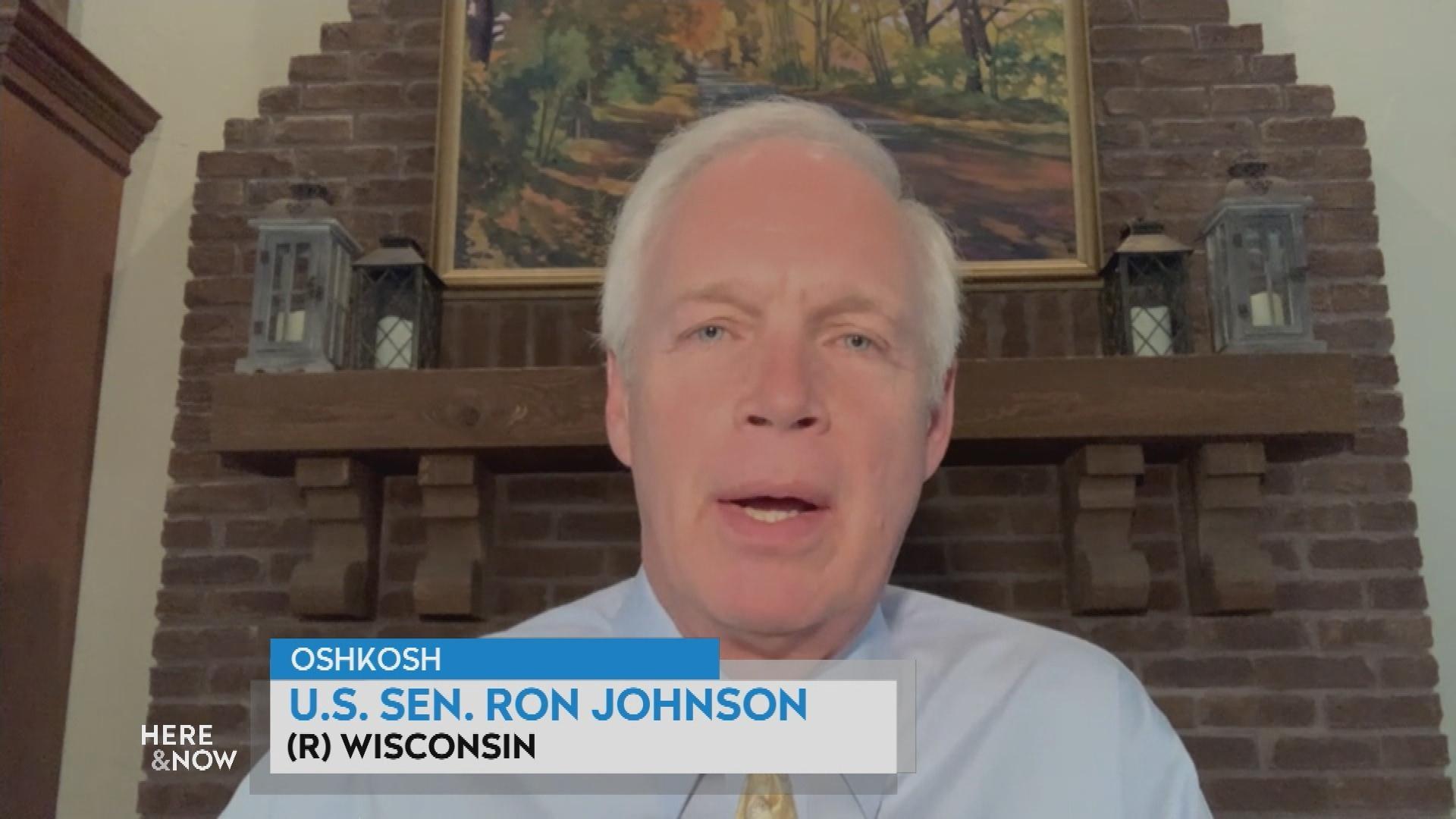 U.S. Senators On a Possible Coronavirus Aid Package
As the U.S. Senate considers a new coronavirus aid package, Wisconsin U.S. Senator Ron Johnson talks about the debate over the $600 unemployment supplement. Republicans are pushing to have the amount of the unemployment supplement lowered. Democratic U.S. Senator Tammy Baldwin provided a statement regarding coronavirus relief.
Friday August 7, 2020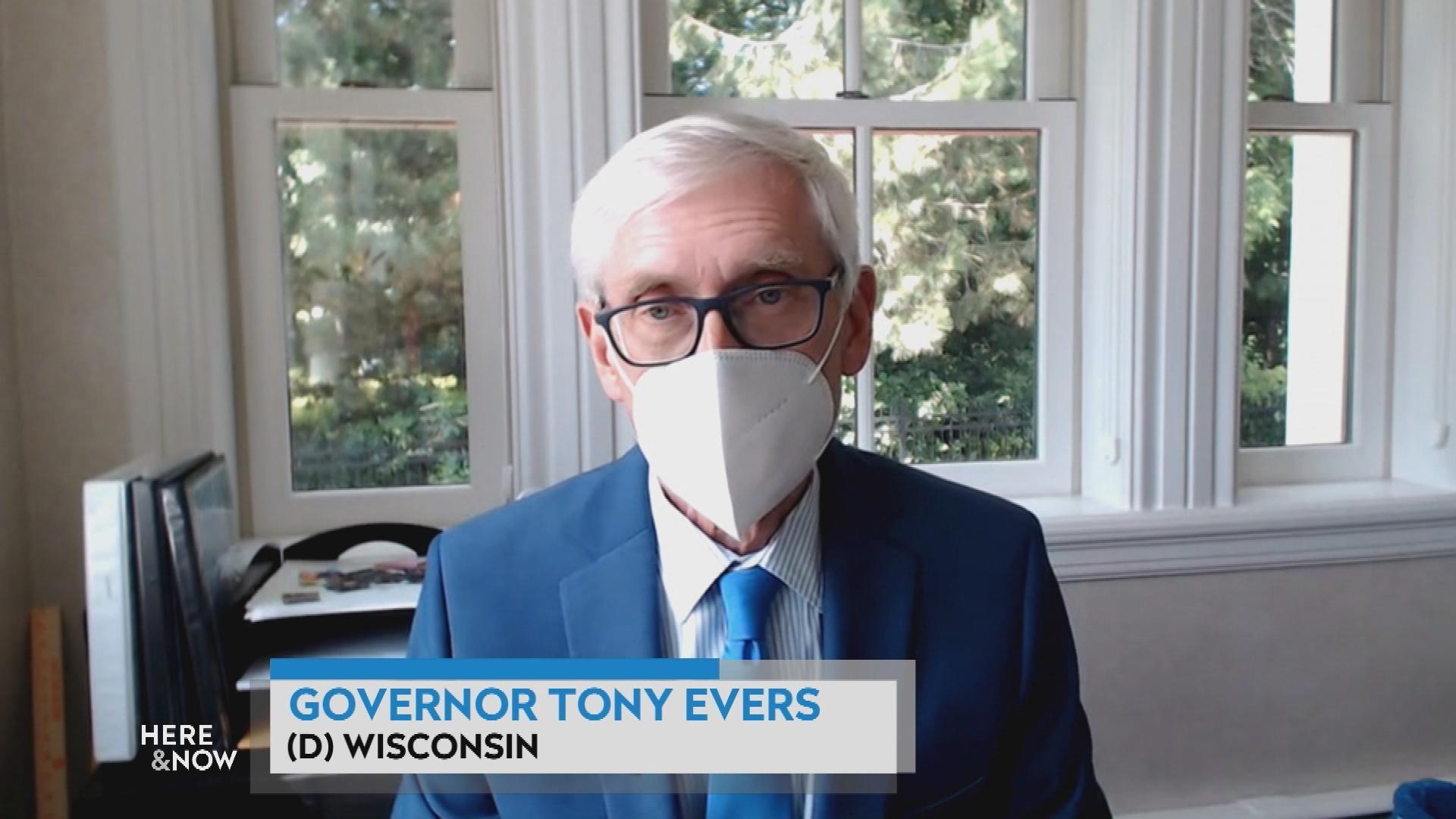 Governor Tony Evers on Coronavirus and Wisconsin
A little more than a week into the statewide mask mandate, Gov. Tony Evers provides an update on how the order is intended to reduce the number of COVID-19 cases in the state. He also responds to possible Republican challenges to the rule.
Friday August 7, 2020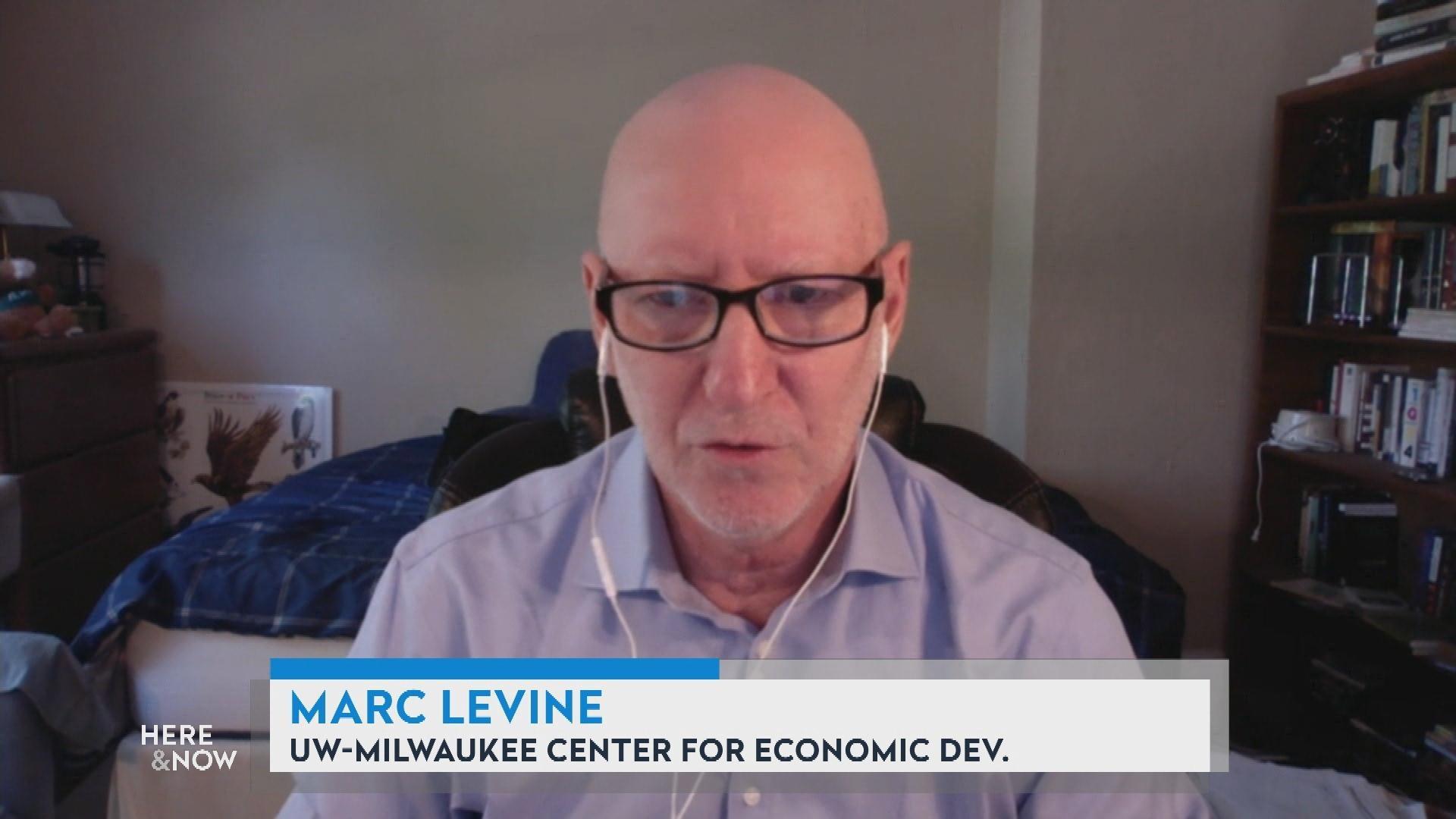 Marc Levine on the State of Black Milwaukee
UW-Milwaukee Emeritus Professor Marc Levine's recent report spells out the inequality Black Wisconsinites face in the state's largest city. He says the inequities represent, "the archetype of modern-day metropolitan racial apartheid and inequality." Levine explains the importance of doing metric studies to fully understand the city's disparities, such as black poverty and incarceration rates.
Friday August 7, 2020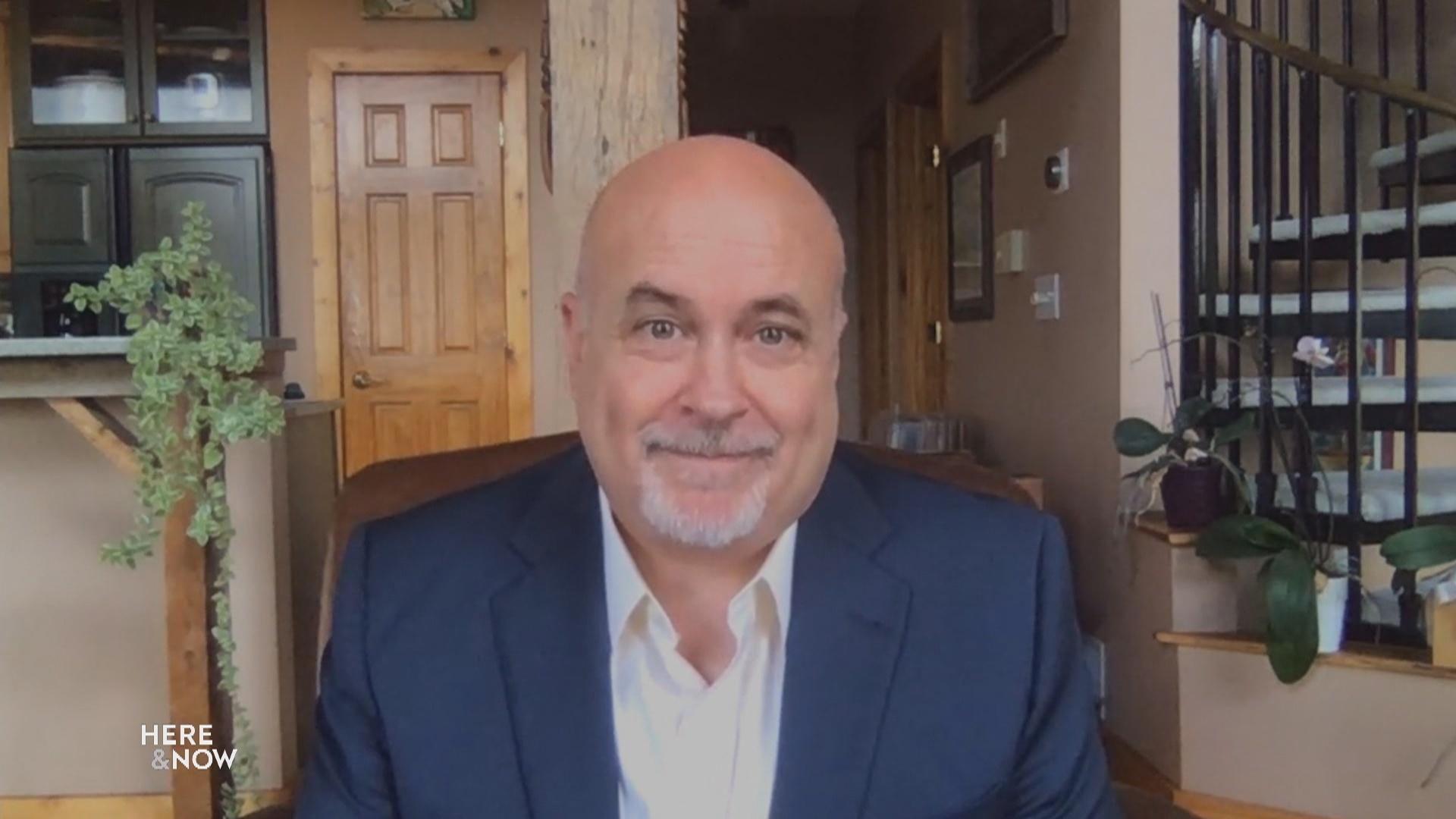 U.S. Rep. Mark Pocan (D) on Next Coronavirus Relief Bill
Democrat U.S. Rep. Mark Pocan talks about what to expect in a federal coronavirus aid package. He says the goals of the aid package should be unemployment assistance, helping small businesses, funding state and local government, shoring up testing and contract tracing and protecting front line workers. He also weighs in on the state's recent mask mandate.
Friday July 31, 2020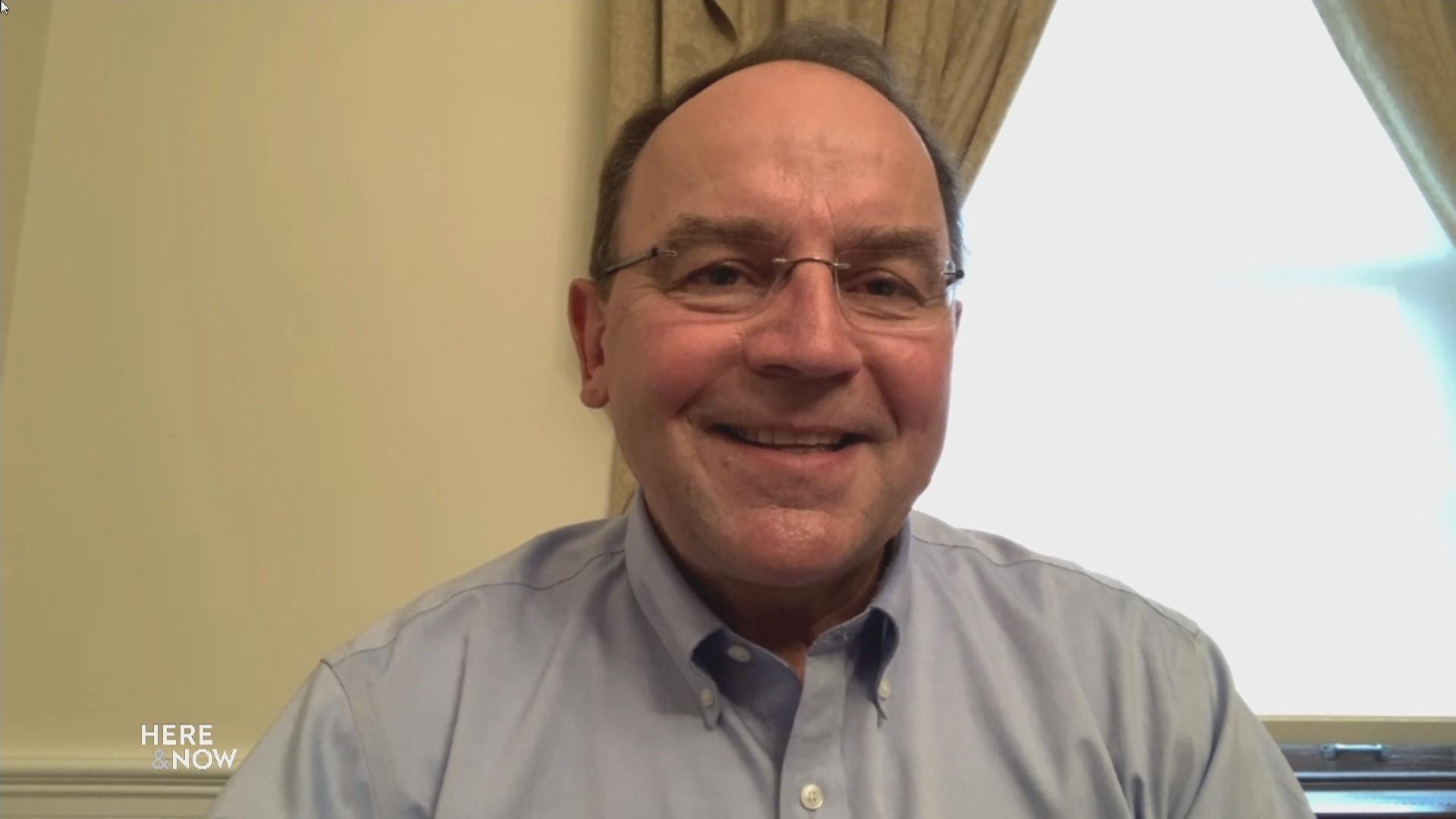 U.S. Rep. Tom Tiffany (R) on the Hectic Week in Washington
As a member a House Judiciary Committee Member, Tiffany participated in the questioning of U.S. Attorney General William Barr about Federal agents in U.S. cities. He'll speak to that as well as the status of Congressional help on coronavirus relief to Americans. Tiffany also weighs in on the state's recent mask mandate.
Friday July 31, 2020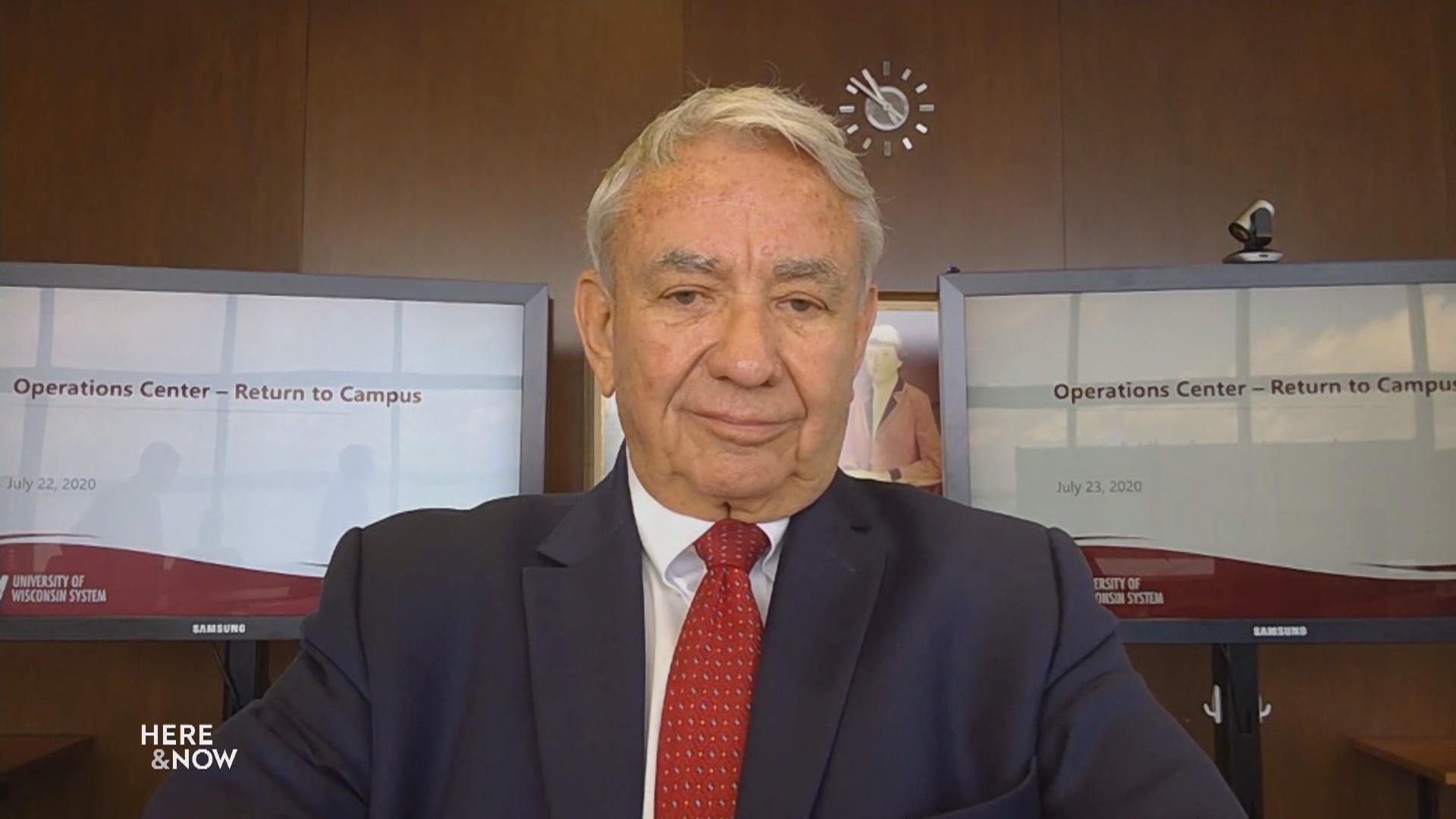 UW System Campuses Prepare to Reopen
Former Gov. Tommy Thompson, now interim UW system President, discusses plans to safely reopen state campuses for the fall term.
Friday July 24, 2020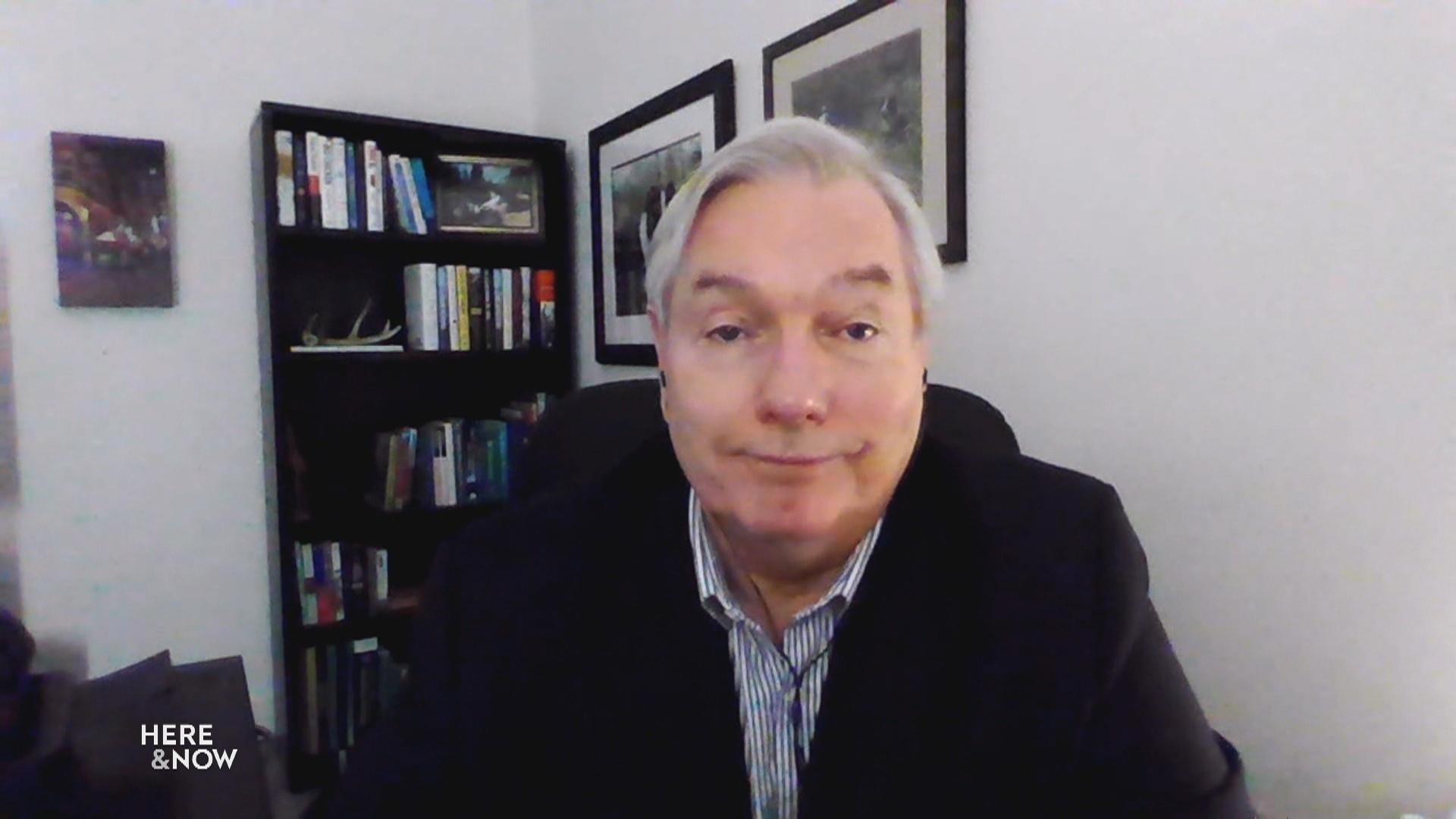 Epidemiologist Warns to Take COVID Rise Seriously
One of the country's top epidemiologists, University of Minnesota's Dr. Michael Osterholm, discusses ways Wisconsin combat COVID-19 cases. He also addresses the status of a possible vaccine.
Friday July 24, 2020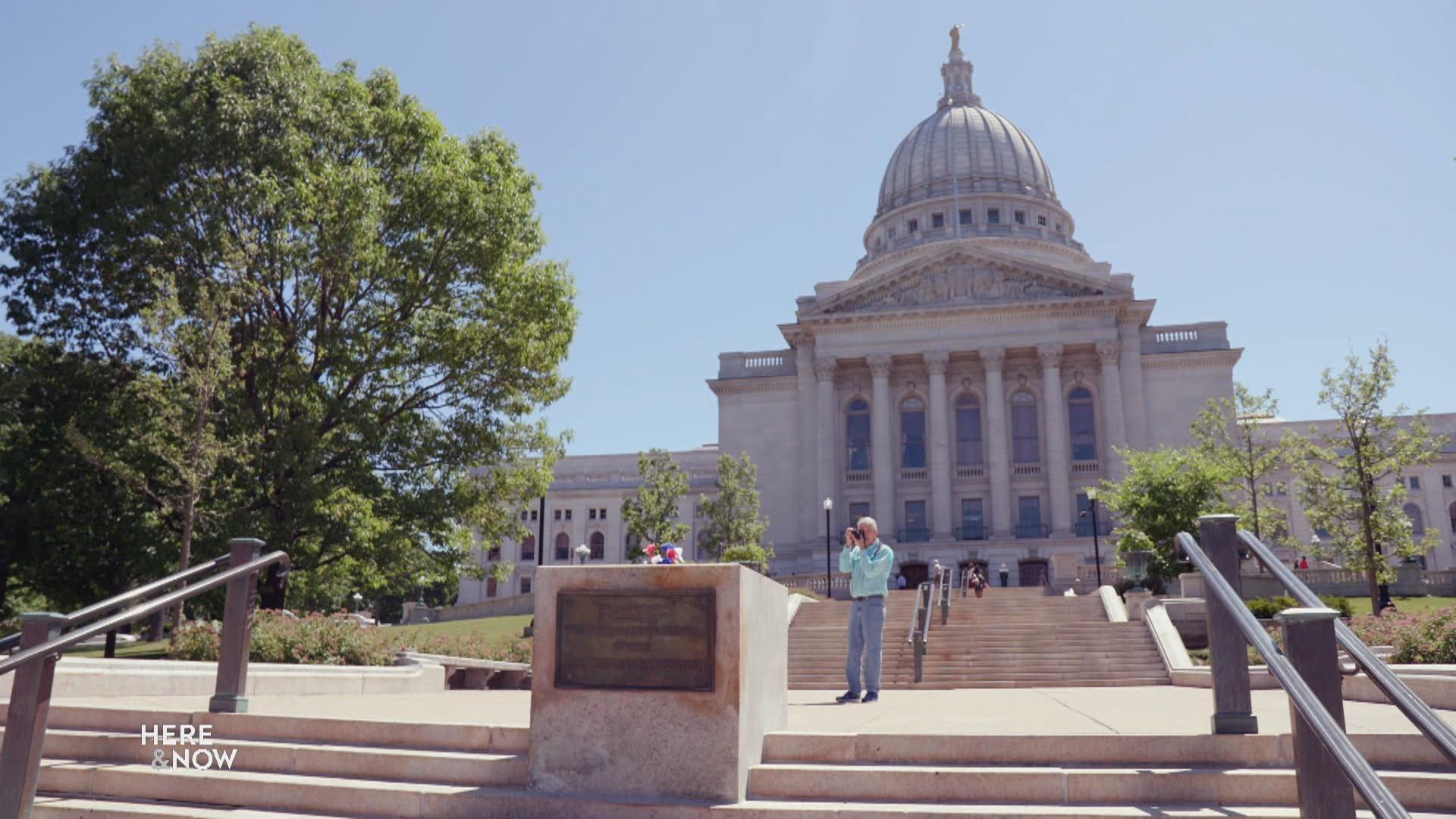 Sen. Baldwin Objects to Federal Agents in Cities
Wisconsin U.S. Senator Tammy Baldwin and other Senate Democrats sent a letter to U.S. Attorney General William Barr and Acting Homeland Security Chad Wolf demanding answers regarding White House orders of federal agents to U.S. cities. Meanwhile, in Madison, the board that oversees Capitol Restoration voted unanimously to restore the statues on the Capitol Square damaged by protesters.
Friday July 24, 2020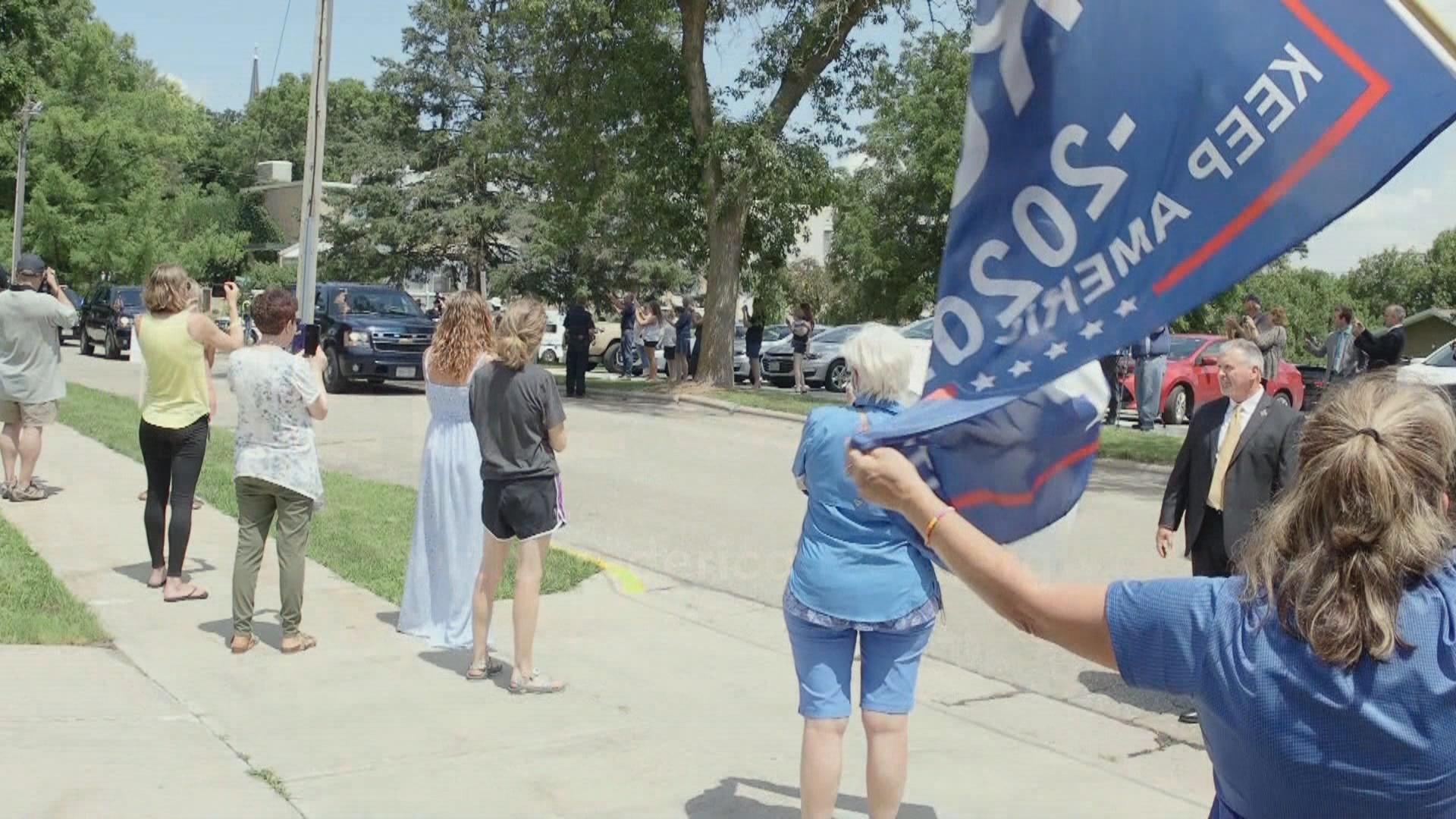 VP Pence Campaigns in Ripon; Wis. Health Officials On Surge
As Vice President Mike Pence made campaigns in Wisconsin touting the Trump administration's response to the coronavirus pandemic, Wisconsin's State Epidemiologist Ryan Westergaard and Health Secretary-designee Andrea Palm both expressed concern about the sharp increase of community spread of COVID-19. Westergaard saying "epidemic indicators are mostly bad and potentially getting worse."
Friday July 17, 2020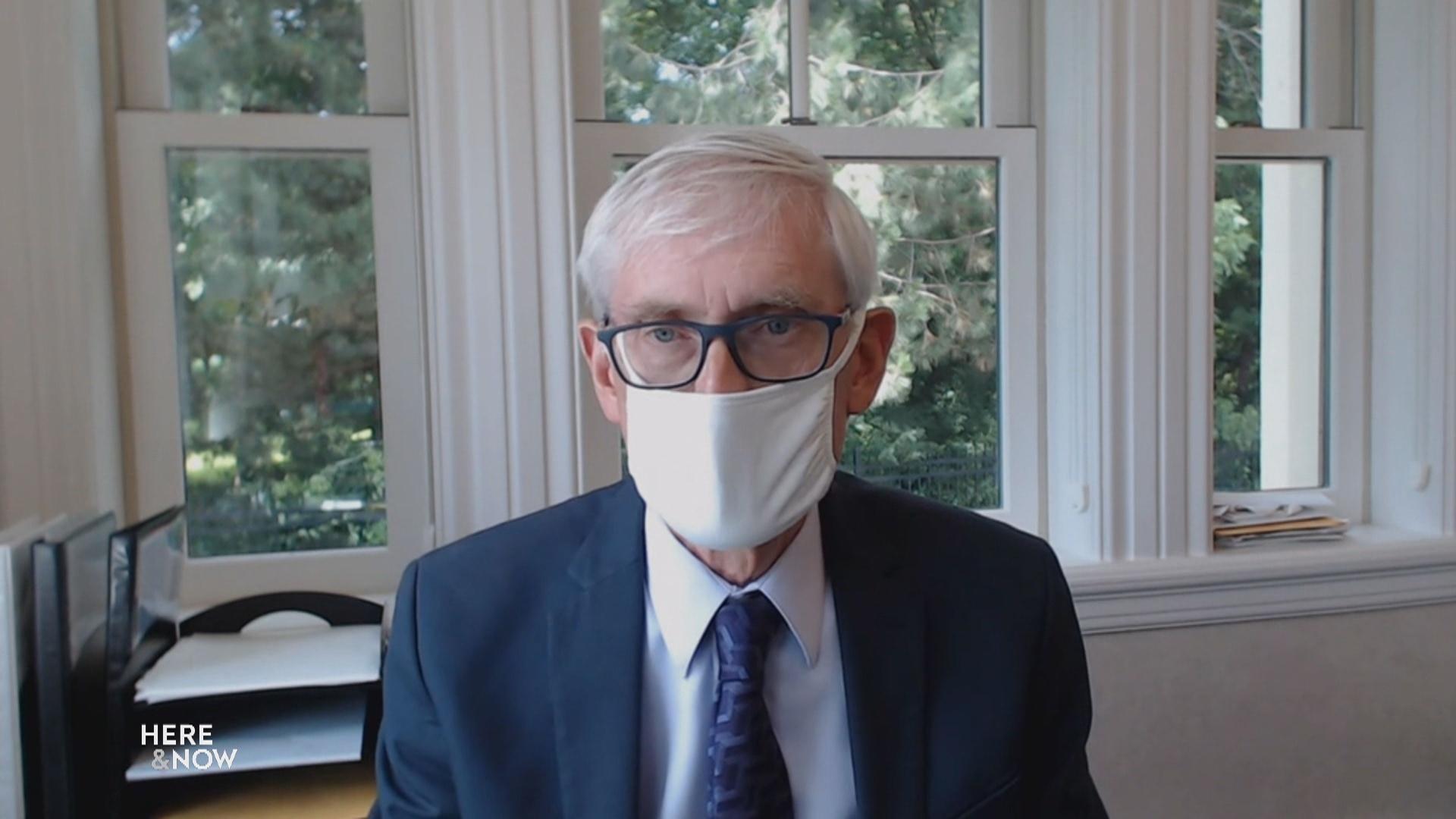 Gov. Tony Evers on Latest Escalation of COVID Case Numbers
As Wisconsin is experiencing more COVID-19 cases daily, Gov. Evers articulates the importance of incorporating the small gestures - social distancing, wearing face masks - into all daily activities to keep Wisconsin residents safe. Evers administration working on unemployment benefits continuation and options for residents when it comes to the shutting off of utilities.
Friday July 17, 2020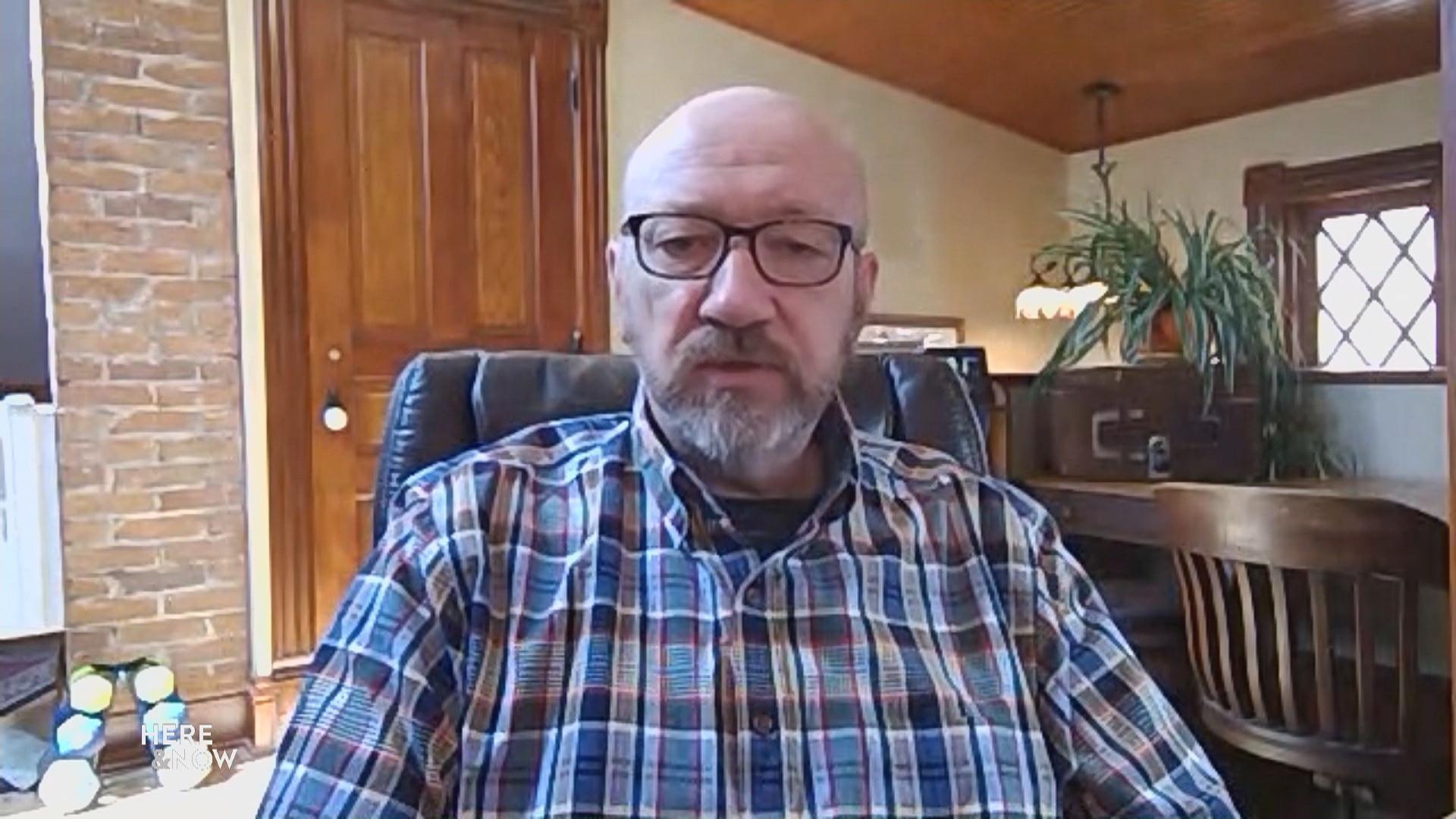 How Uninsured Wisconsinites Are Dealing with COVID-19
With over five million people losing their health insurance due to recent unemployment from the pandemic, and numbers continuing to rise, what are the possible implications for the uninsured. Bobby Peterson explains how Wisconsinites are leaning on ABC for Health for alternative health insurance coverage with unemployment. Try WisCovered.com.
Friday July 17, 2020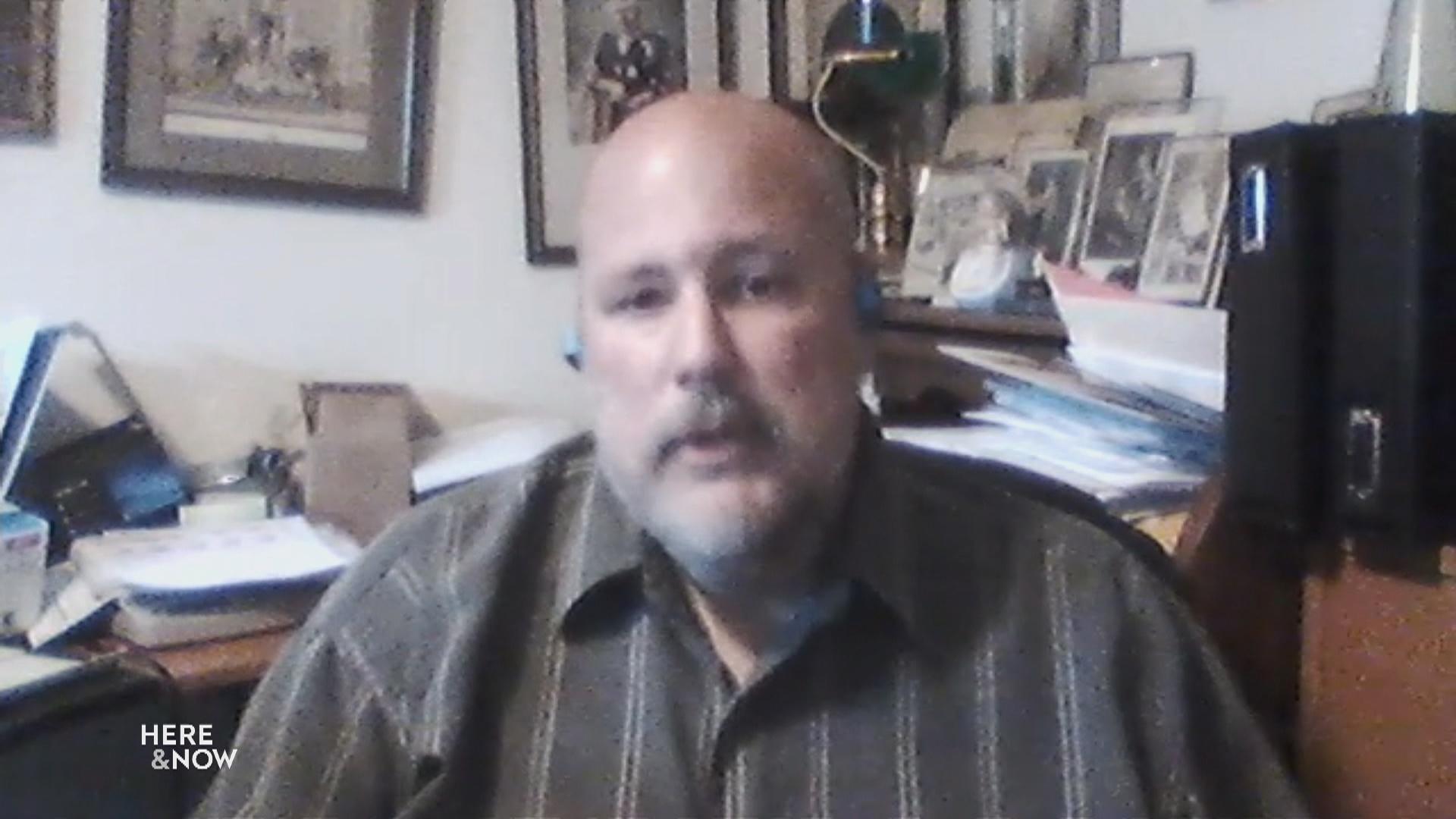 How Bars and Taverns Weather the Pandemic
As COVID cases rise in the state, bars have proven to be a common thread of new infections among Wisconsinites in their 20s. President of the Tavern League of Wisconsin and a Delavan supper club owner, Chris Marsicano, talks about bar owners' struggle to stay afloat while balancing public health interests.
Friday July 17, 2020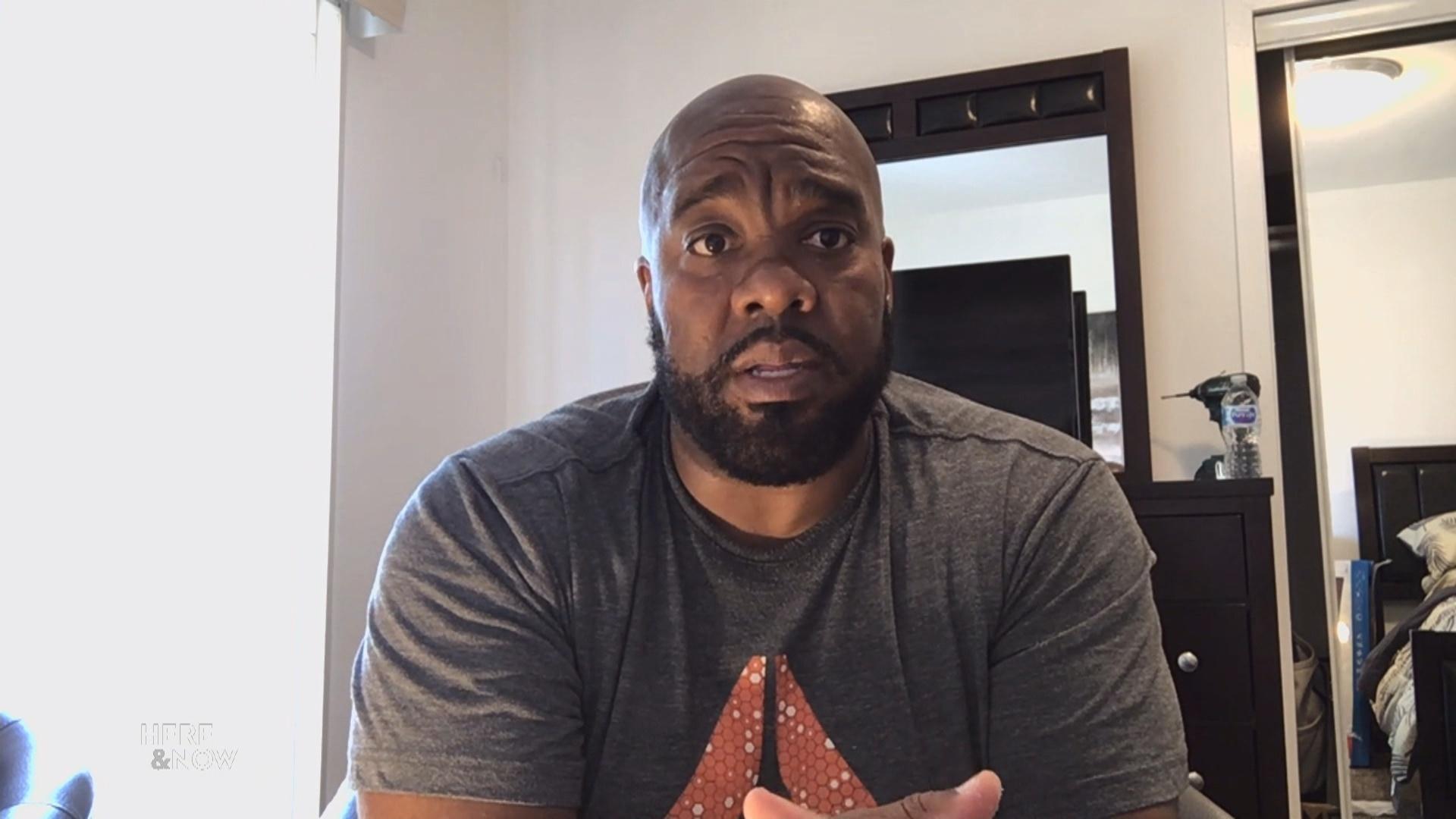 Boys & Girls Club of Dane Co. Distribute 15,000+ Free Masks
150 teens receiving resources as they work distributing masks as part of effort by Boys and Girls Club to support the unemployed, children and families and provide PPE during the pandemic as Dane County's mask mandate goes into effect. Michael Johnson, CEO of Boys and Girls Club of Dane County, advocating for representation of people of color at the Capitol in the form of a Vel Phillips statue.
Friday July 17, 2020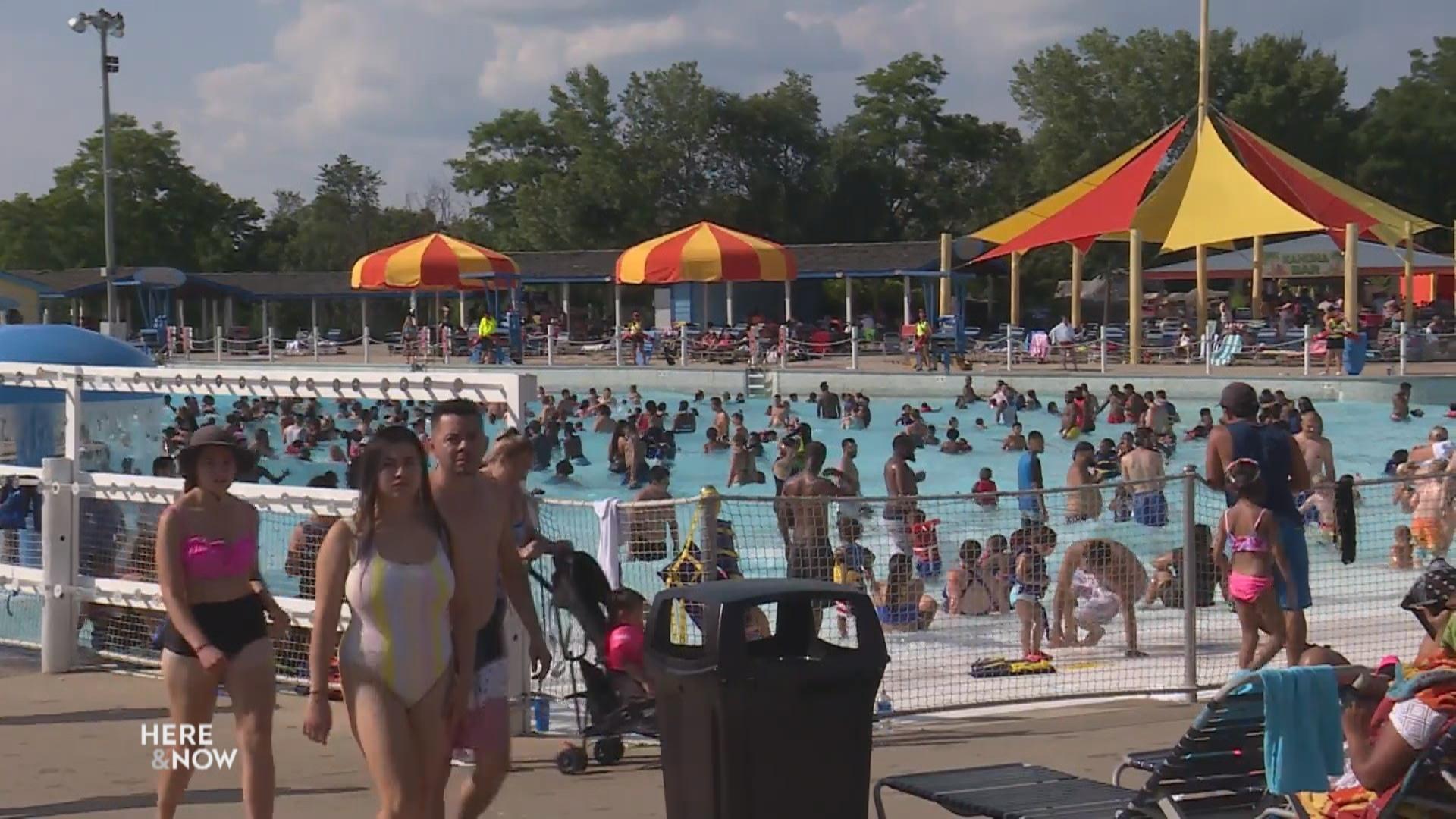 Despite Pandemic Wisconsin Dells Busy Over July 4th Weekend
An estimated 100,000 people ventured into the Wisconsin Dells during the Fourth of July weekend, even with Coronavirus concerns. There were crowds at Noah's Ark Water Park, despite keeping attendance to 35% capacity. Guests were "asked" to wear masks inside the park, but were "not required" to wear them.
Friday July 10, 2020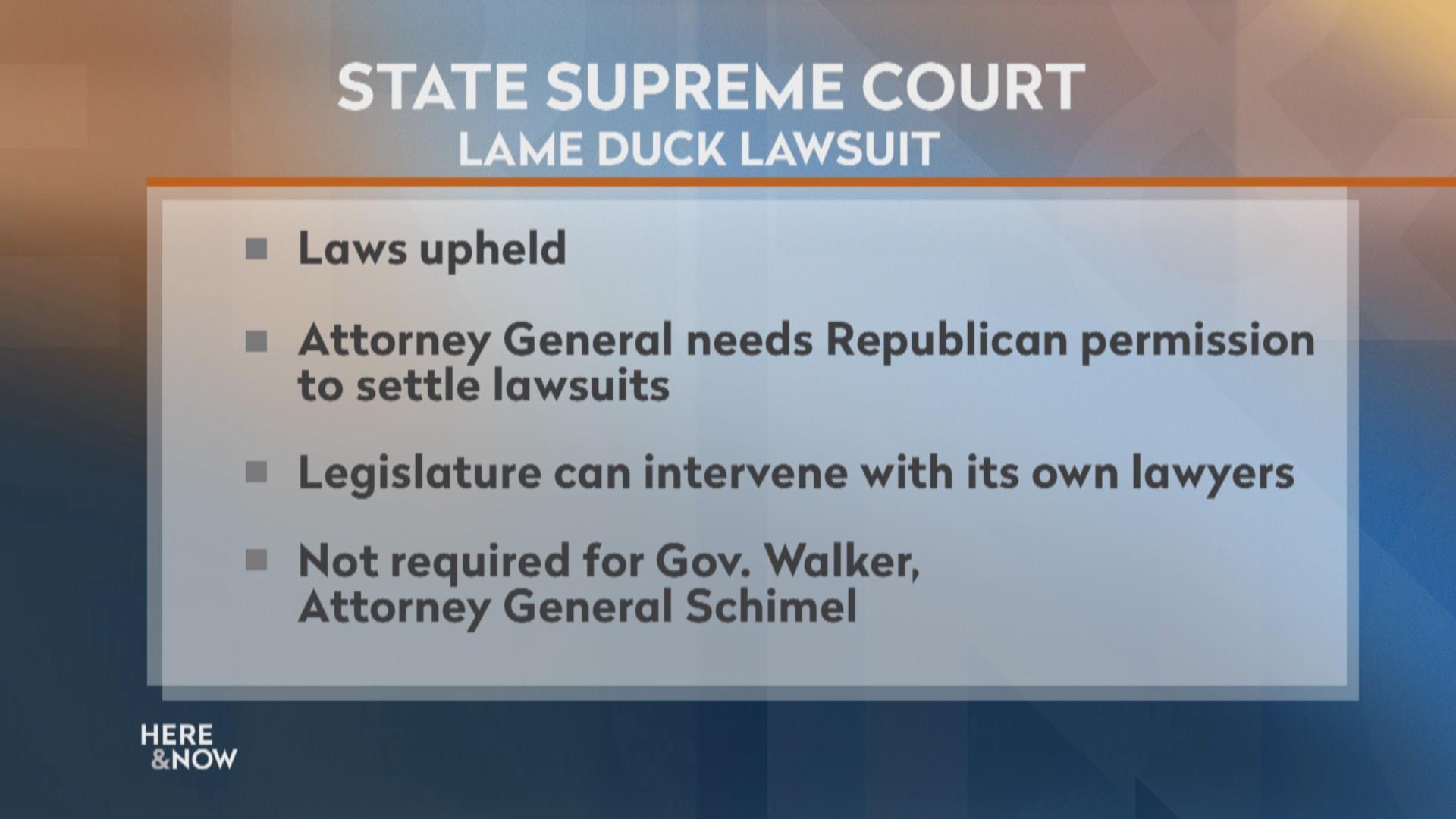 Lame Duck: Supreme Court Strikes Another Blow to Evers Admin
In a 5-2 decision along conservative and liberals lines, the Wis. Supreme Court upheld the lame duck laws the Republican-controlled Legislature passed just days before Gov. Evers and Attorney General Josh Kaul took office. Both are democrats. The laws guarantee the Legislature can intervene in cases using its own attorneys rather than those from the state Department of Justice.
Friday July 10, 2020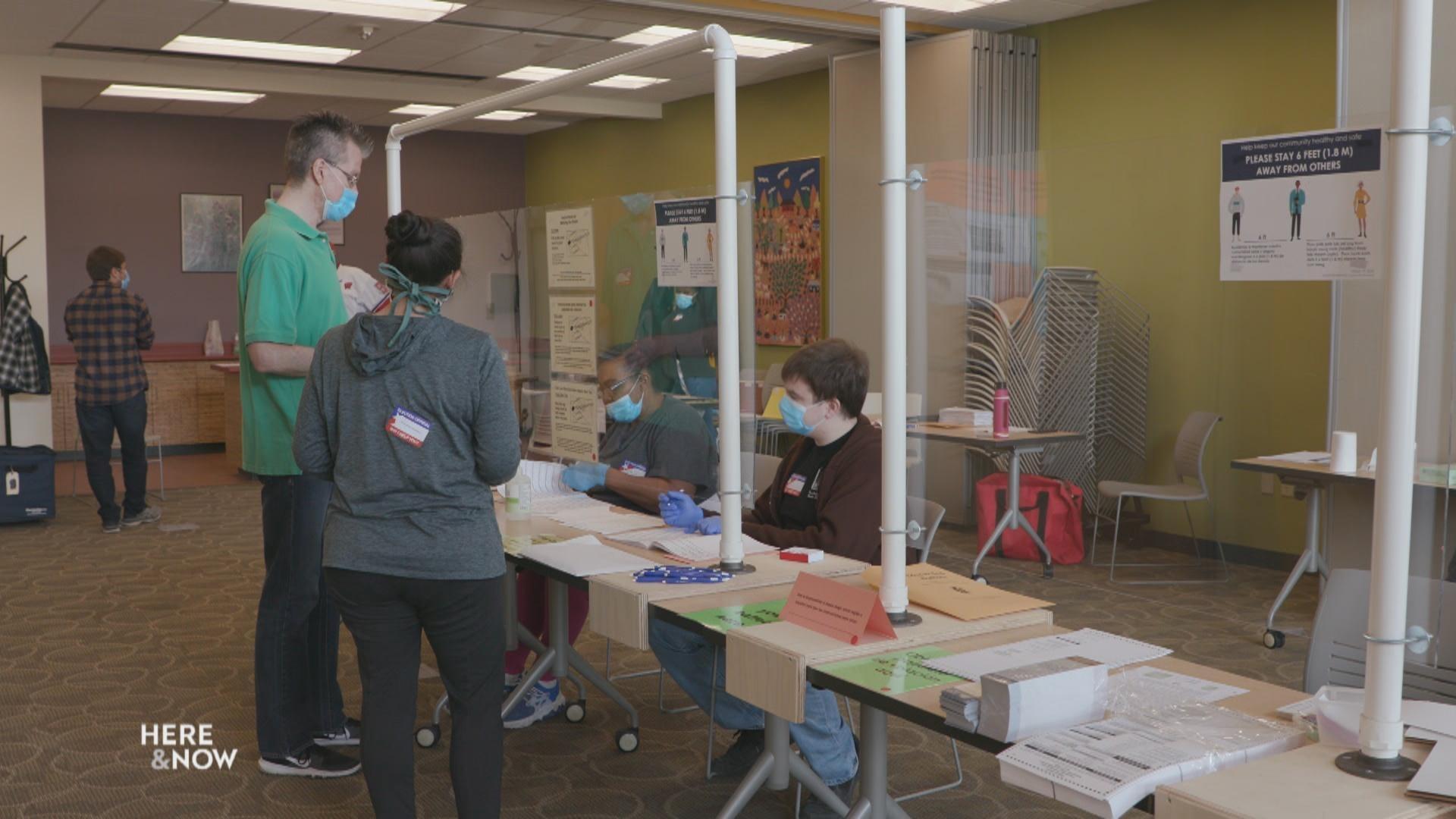 'Wisconsin Safer Voting Plan' Funded by Cities, Non-profit
The mayors of Milwaukee, Madison, Green Bay, Racine and Kenosha teaming up with Center for Tech and Civic Life to fund the "Wisconsin Safer Voting Plan." The $6.3 million grant from the non-partisan non-profit will help with voting sites, drive-thru and drop box locations. Gov. Evers announced 2 million+ face masks and thousands of infrared thermometers will be sent to public and private schools.
Friday July 10, 2020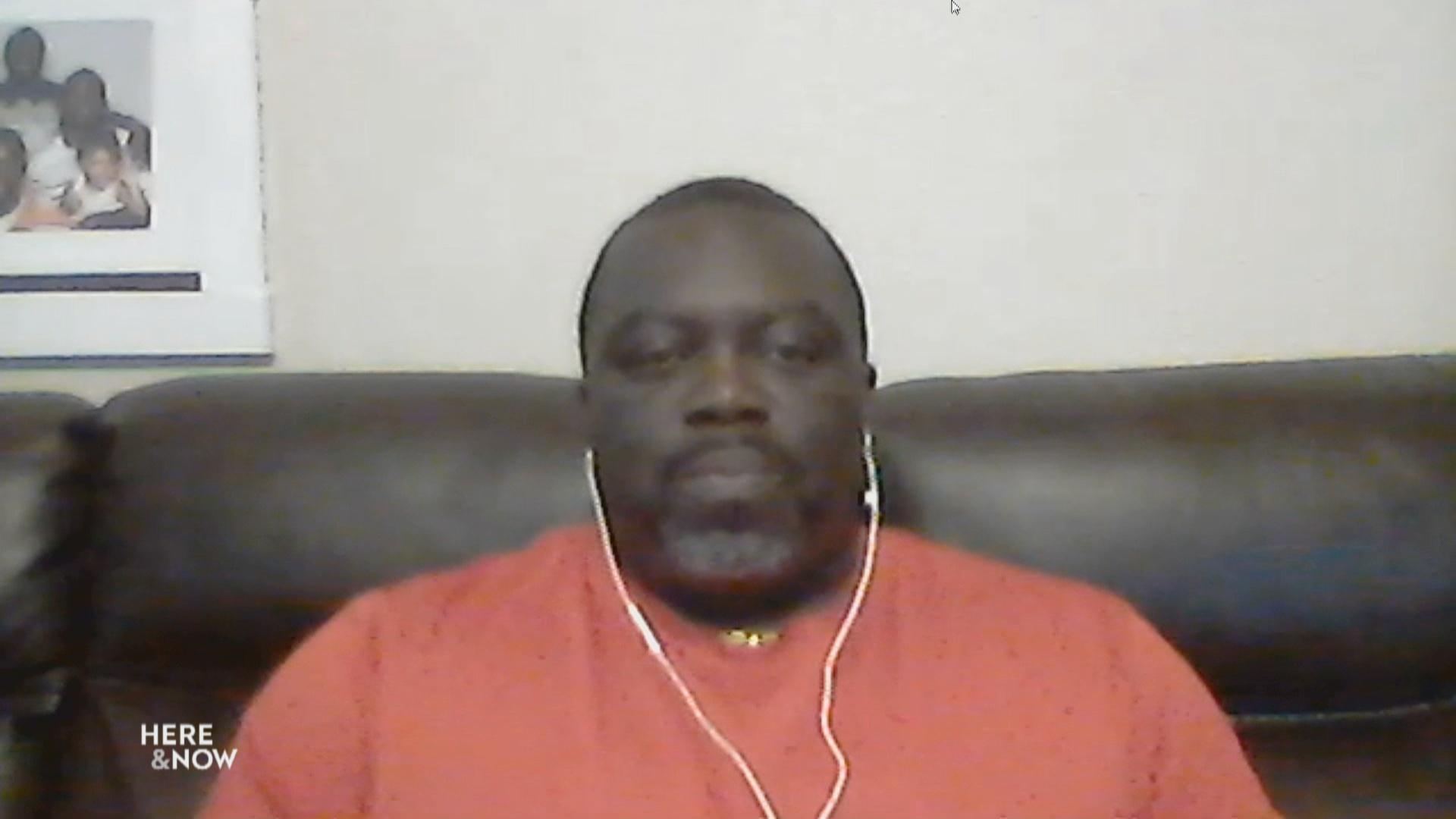 What Racial Justice Movement Looks Like in Central Wisconsin
Darrell Keaton is a community activist in Wausau and discusses how his community is working toward greater racial justice. Keaton founded Men & Women 4 Change Social Club to promote diversity and awareness of minority owned businesses and organizations in Central Wisconsin. Wausau will celebrate Juneteenth next year as a result of Keaton's work with the Wausau mayor and chief of police.
Friday July 10, 2020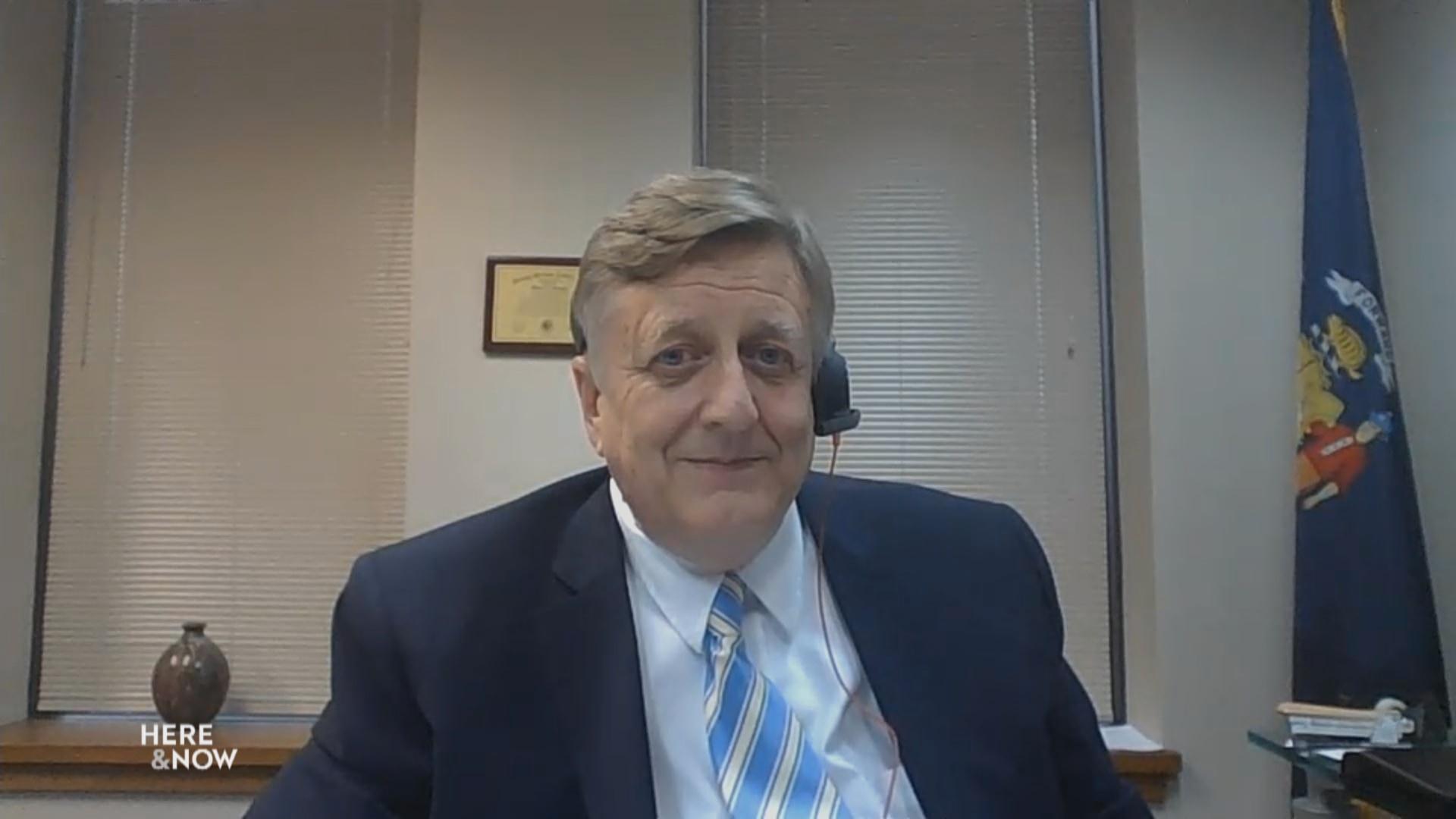 Challenges with Local Health Orders Regarding COVID-19
In lieu of a statewide order, local public health officials have implemented their own orders to respond to the COVID-19 pandemic. Winnebago County Executive Mark Harris discusses the challenges and pushbacks he's faced while navigating a local response to the virus.
Friday July 10, 2020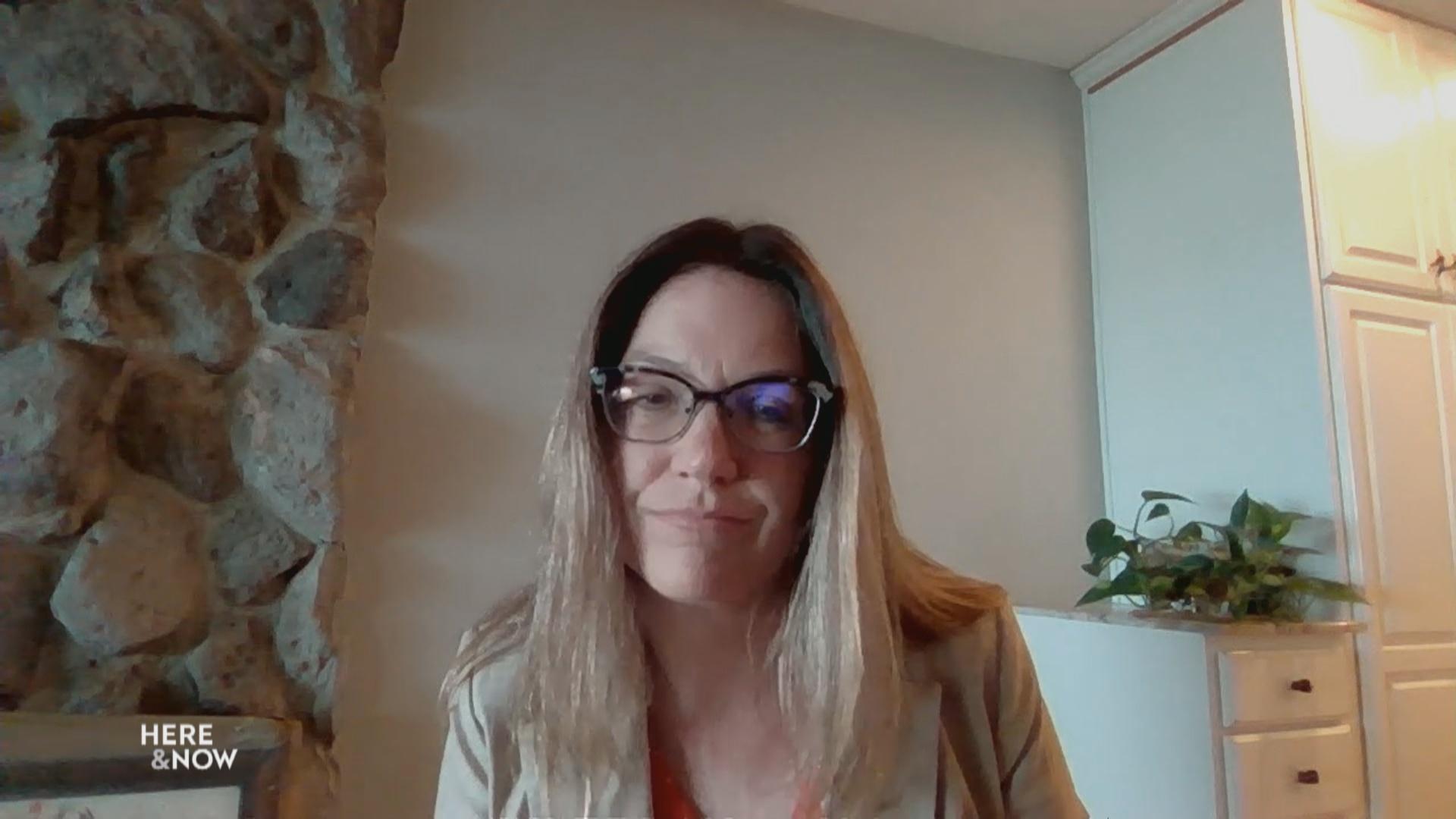 Direction of COVID-19 Pandemic
Department of Health Services Secretary-designee Andrea Palm provides an update on the spread of COVID-19 in the state as cases increase. She also weighs in on potential statewide responses, including a mask mandate.
Friday July 10, 2020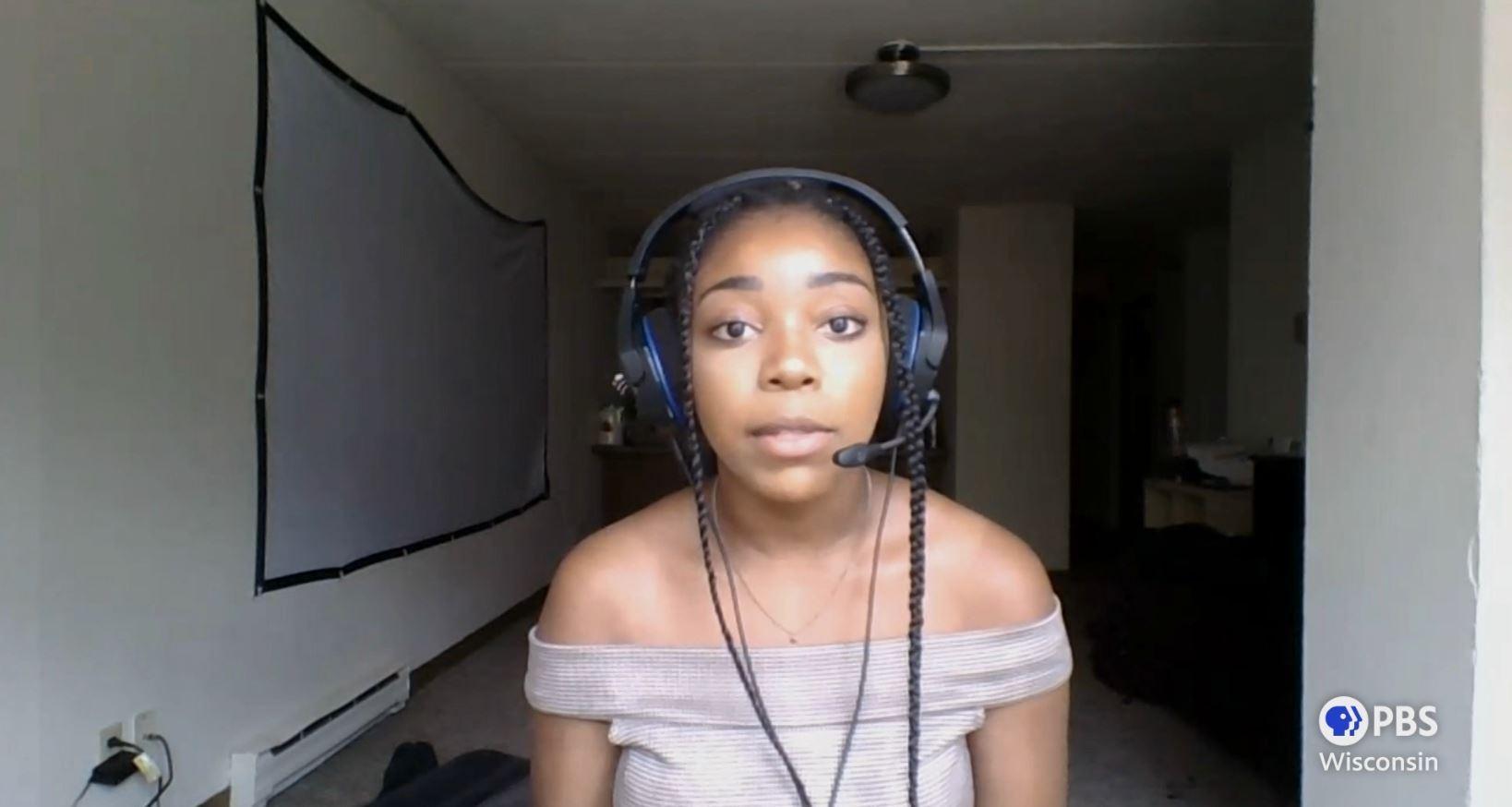 Youth Activist Group 'Impact Demand' Calls for Change
Ayomi Obuseh of the group 'Impact Demand' discusses the youth movement in the current racial justice demonstrations and the change they are calling for from elected officials. She says retaliations from white terrorist groups means they are applying pressure in the right areas and that means change is coming and "it's going to be effective."
Friday July 10, 2020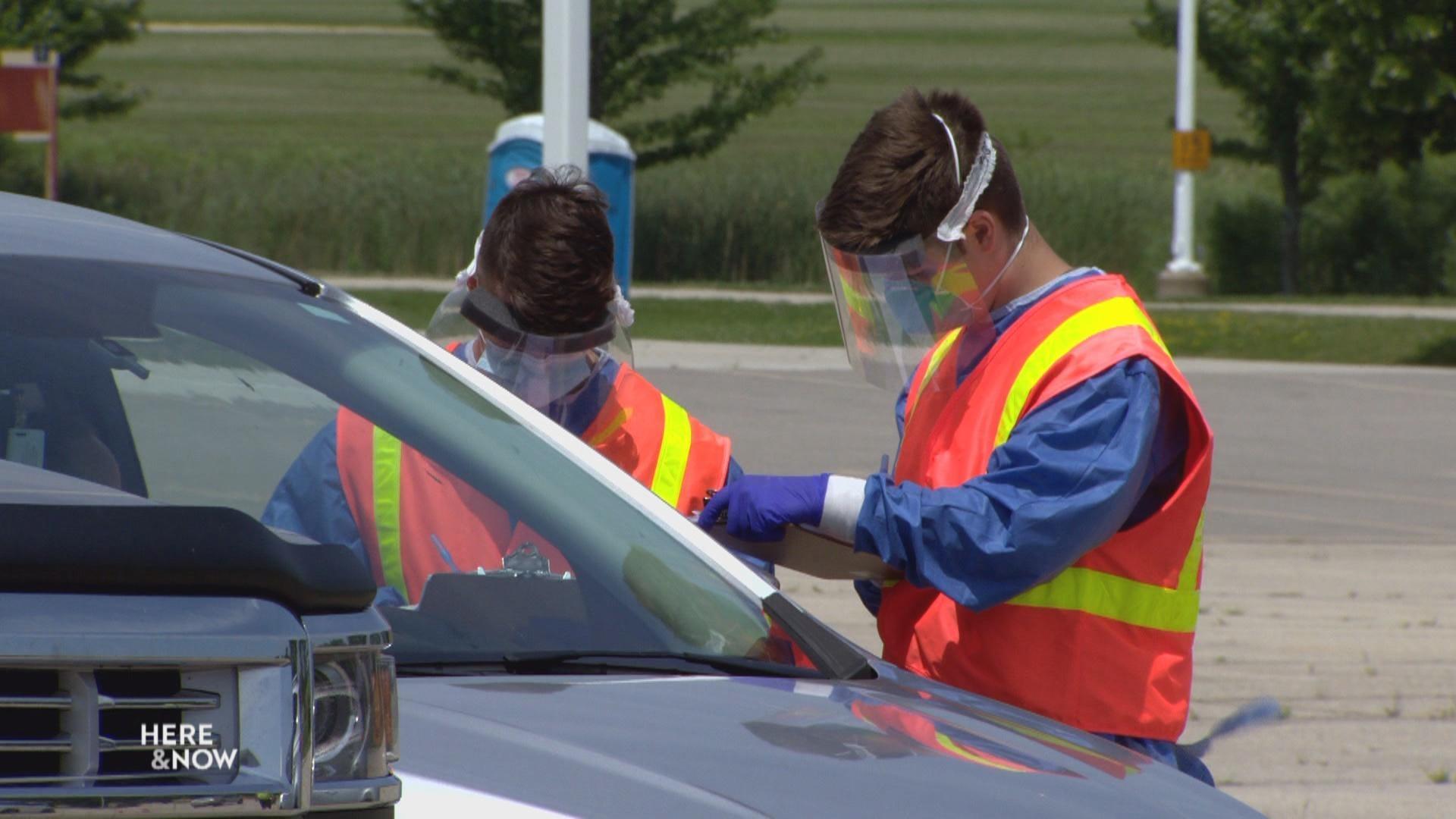 Racine Co. Rule is On-Off-On, Dane Co. Tightens Restrictions
A civil suit filed by a Racine business owner alleging 'Safer Racine" order would lead to business closings and significant loss of revenue resulted in ruling by Racine Co. judge to end order earlier this week. At 3pm July 3, Wisconsin Court of Appeals ruled in favor of Racine. Ordinance remains in effect while city's appeal is argued in court. Madison and Dane Co. enacted stricter COVID-19 rules.
Friday July 3, 2020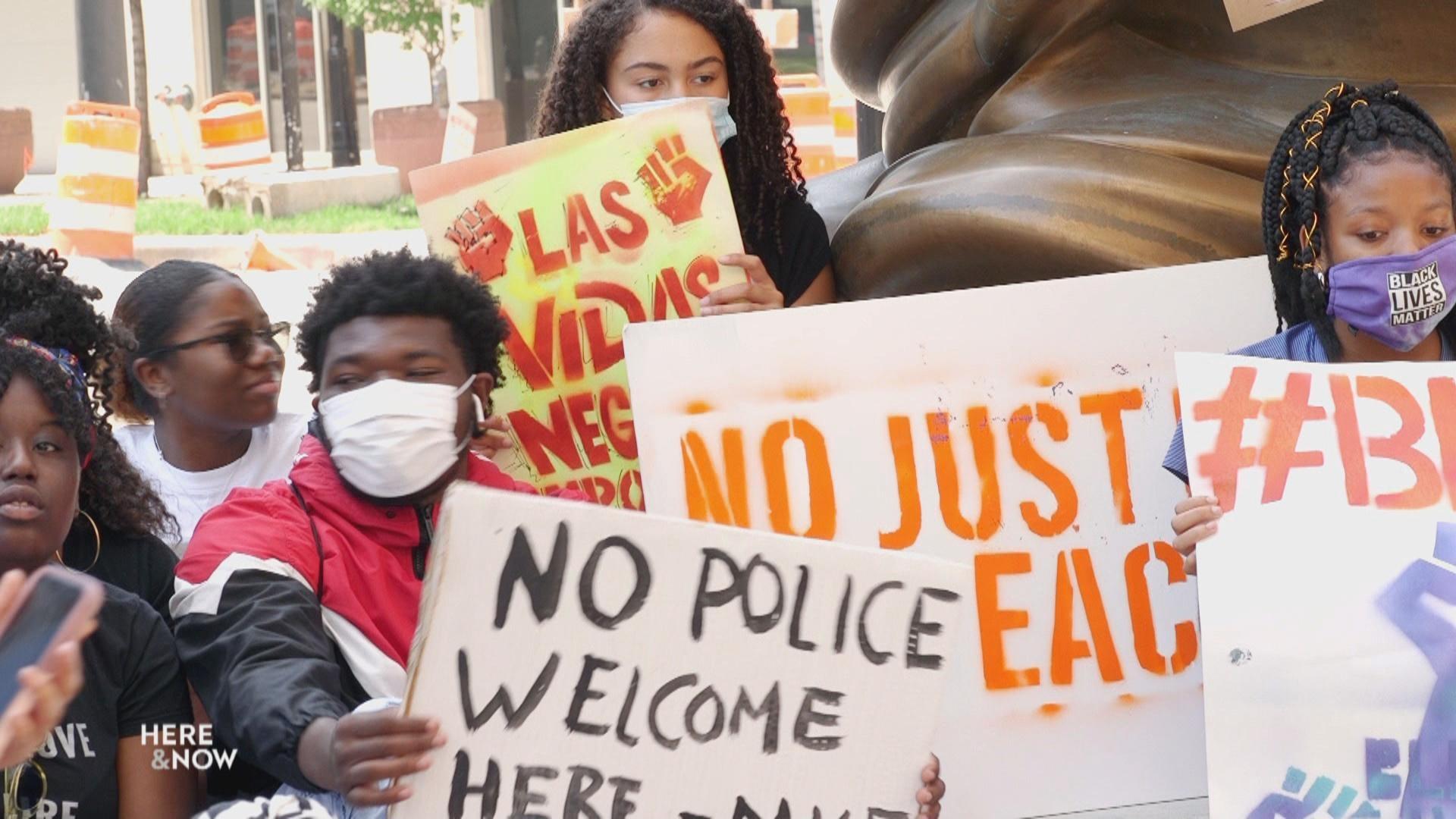 Youth Activist Group Marching 65 Miles, Demanding Reform
Young Wisconsinites with the 50 Miles More activist group are marching 65 miles from Milwaukee to Madison calling for action from Governor Tony Evers and Assembly Speaker Robin Vos on police and gun reform, banning the use of tear gas and rubber bullets and violence prevention. The group will finish their march at the state Capitol on July 4th.
Friday July 3, 2020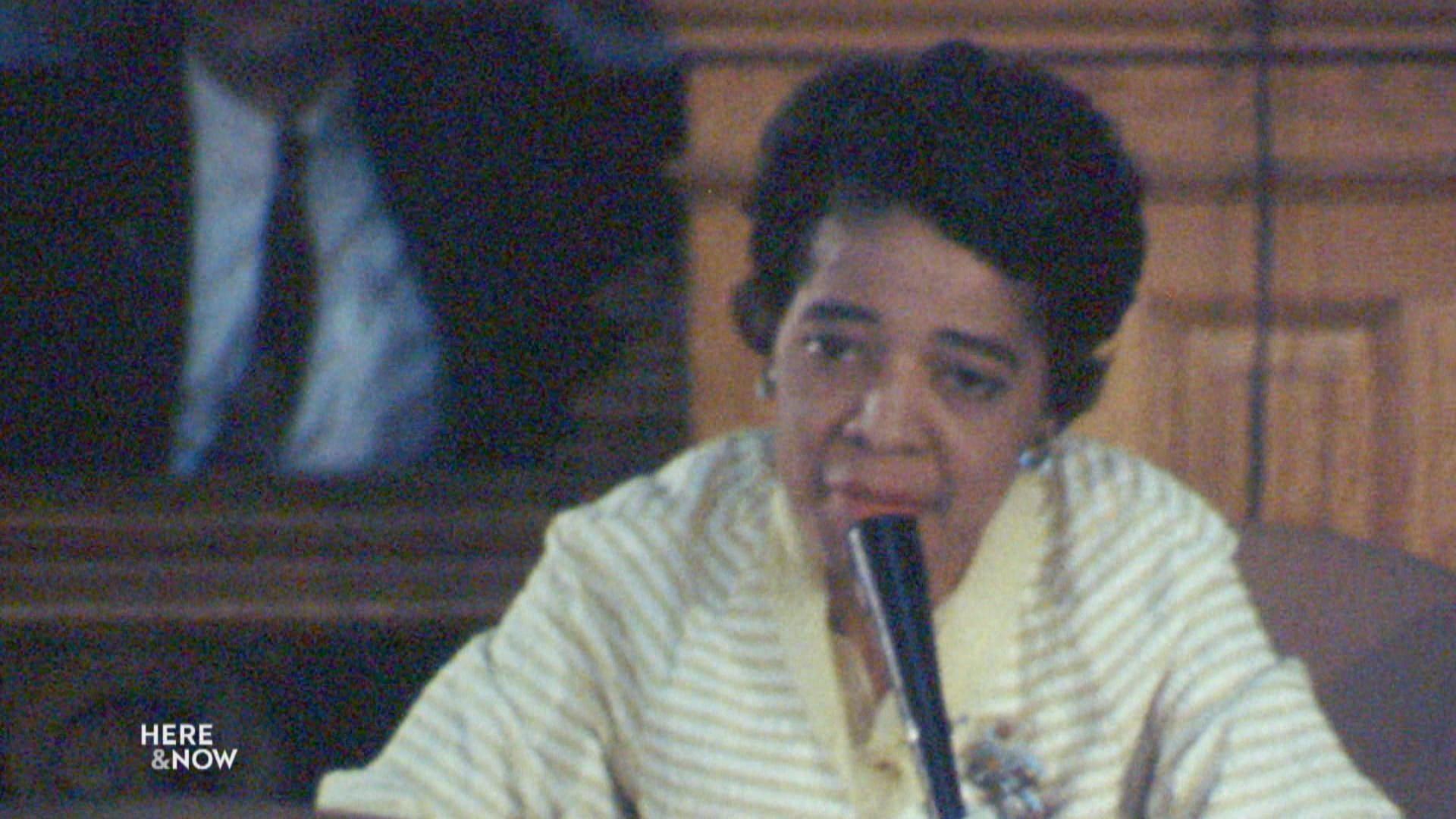 Calls for a Statue of Vel Phillips at the State Capitol
Phillips was the first black woman elected as Wisconsin's Secretary of State, first in the nation elected to statewide office, first black woman to graduate from the UW Law School, first Black person elected to Milwaukee's City Council and first black woman to be a Wisconsin judge. To learn more about Vel Phillips, watch "Vel Phillips: Dream Big Dreams," a 2015 documentary at PBSWisconsin.org.
Friday July 3, 2020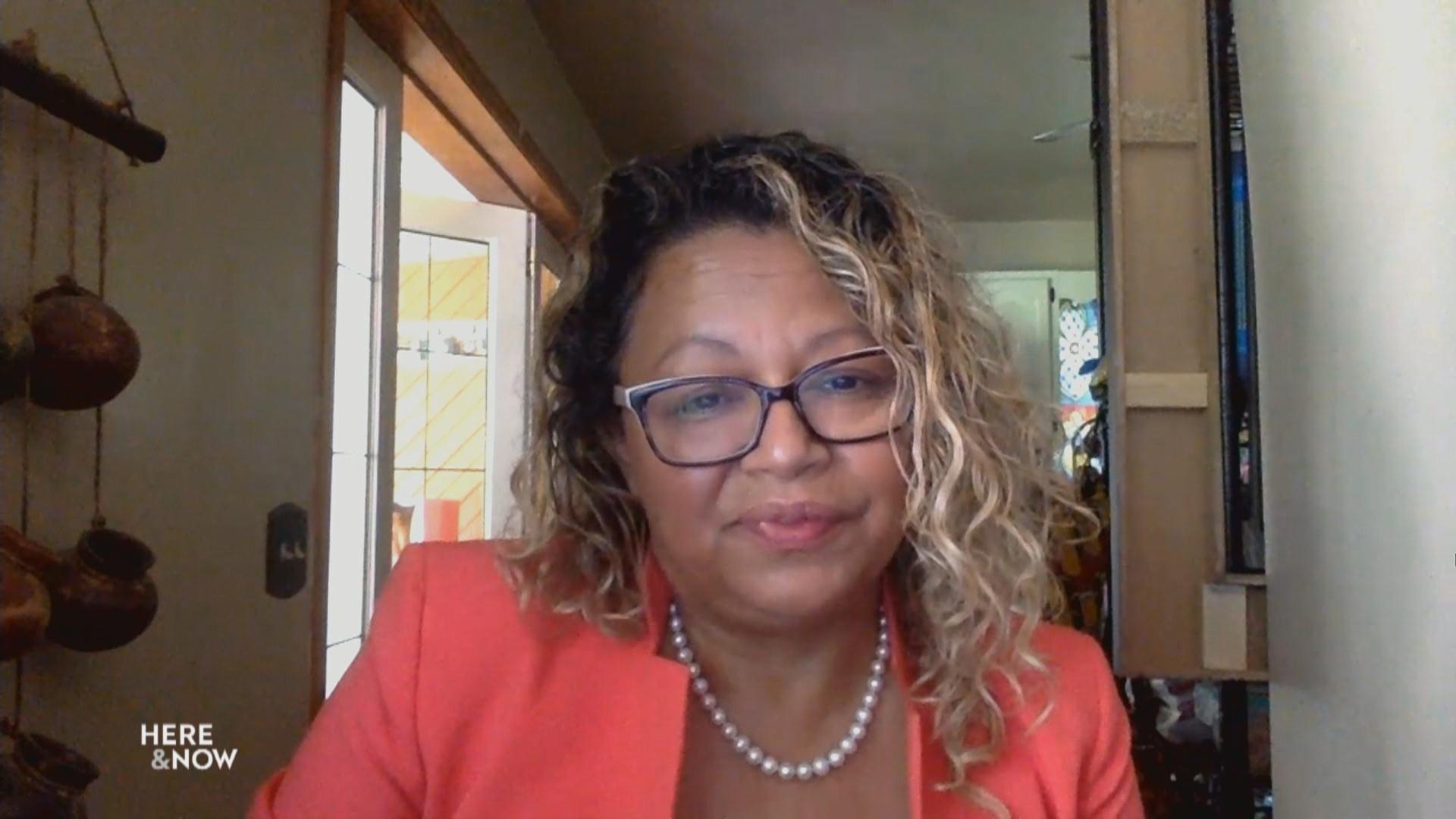 No Police Officers in Madison High Schools Starting in Fall
The Madison School Board voted this week to remove police officers – also known as SROs (School Resource Officers) - from the city's four main high schools. School Board President Gloria Reyes, a former police officer herself, discusses the board's vote and what the district plans to do ahead of the fall semester.
Friday July 3, 2020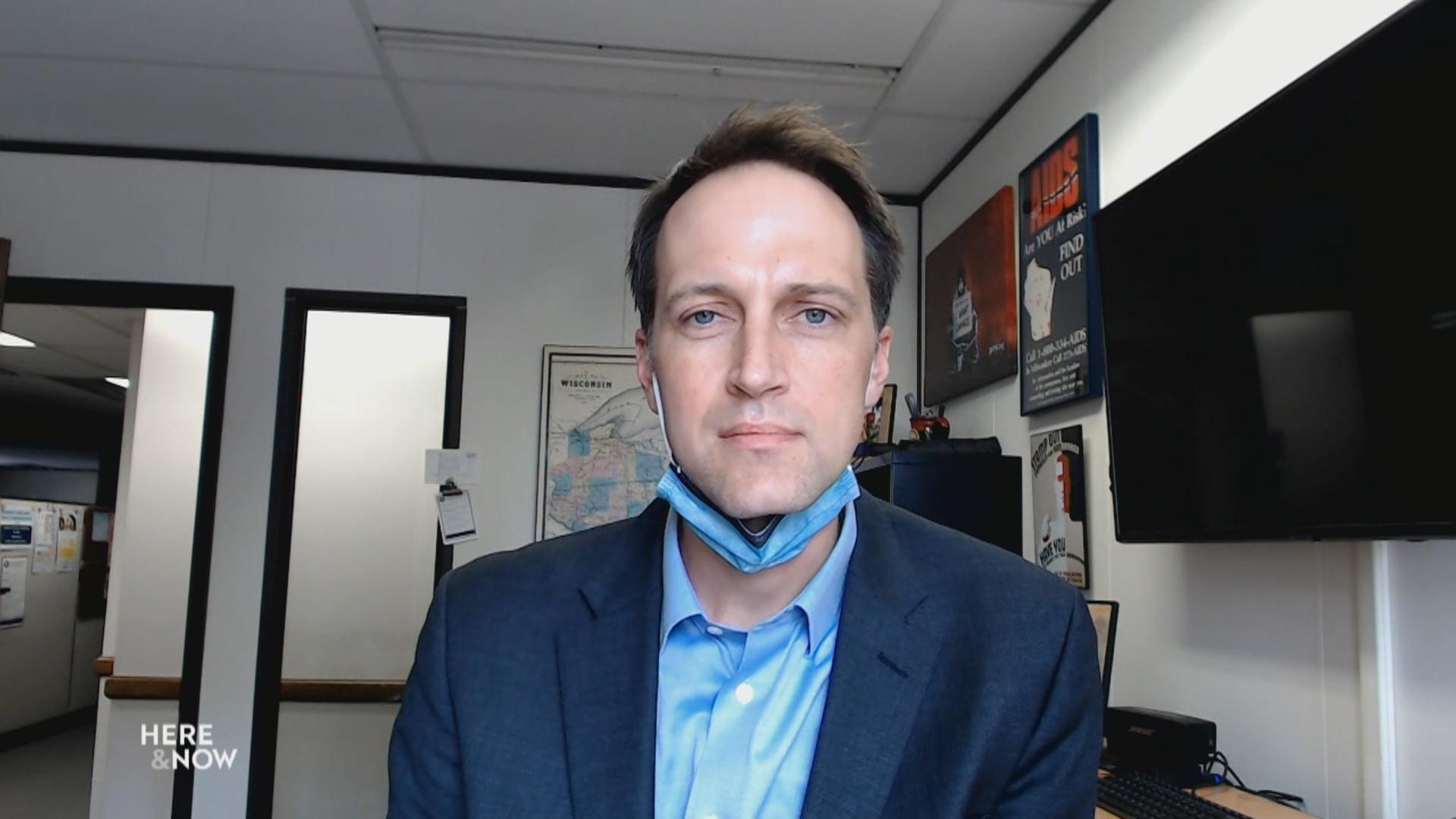 Epidemiologist Stresses Evidence-based Prevention Strategies
State epidemiologist Dr. Ryan Westergaard provides an update on COVID-19 in the state. He talks about the recent spike in the virus among young people and whether Wisconsin should be prepared to see spikes in the virus like southern and western states have seen.
Friday July 3, 2020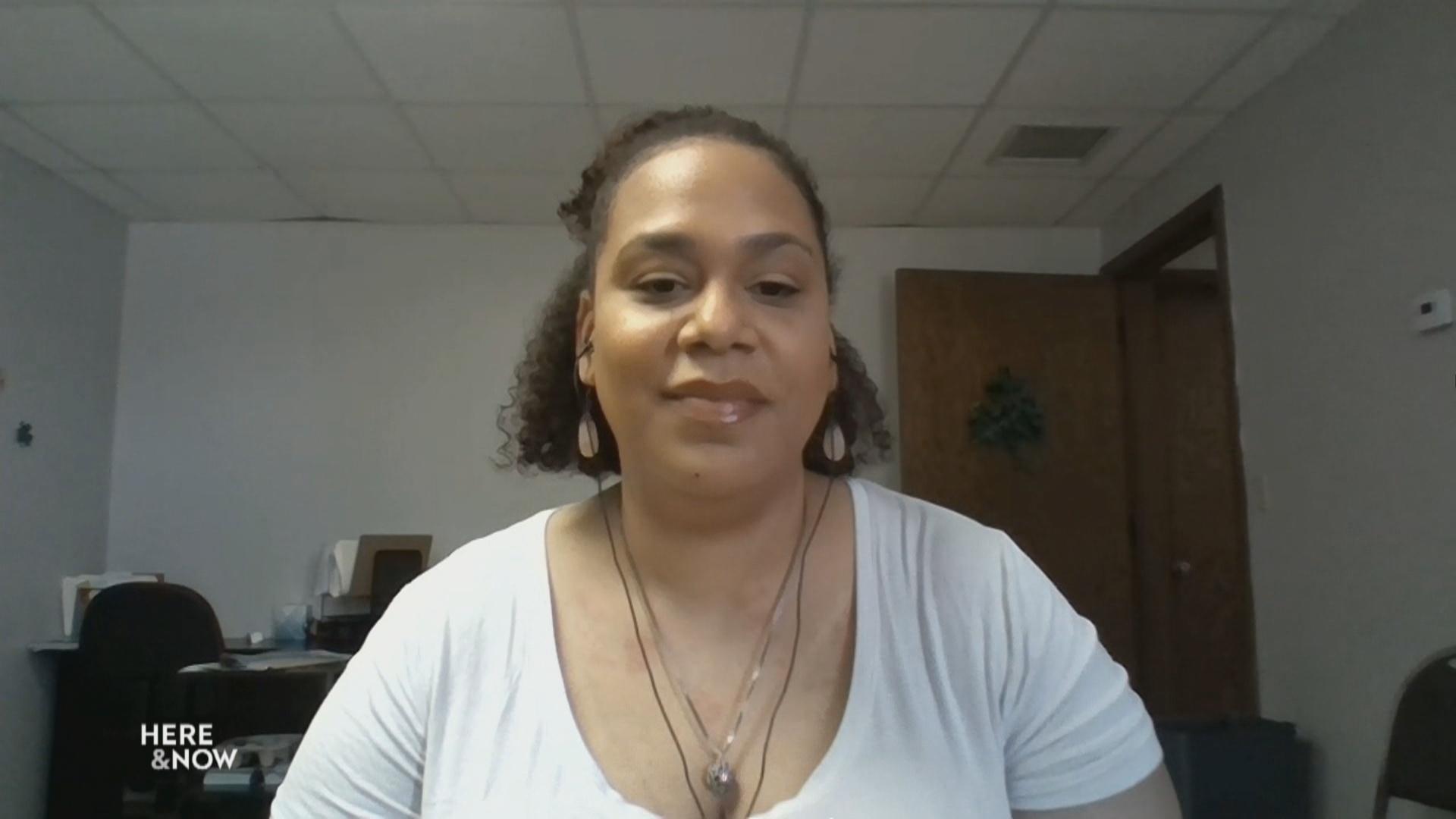 Black Leader Sees Narrative Shift Across US, Feels Different
Black Leaders Organizing for Communities leader Angela Lang discusses the status of the racial justice protests and where the state is now—whether demonstrations are continuing with the same energy or whether things are 'returning to normal.' She also talks about political organizing ahead of the 2020 presidential election and amid the pandemic.
Friday July 3, 2020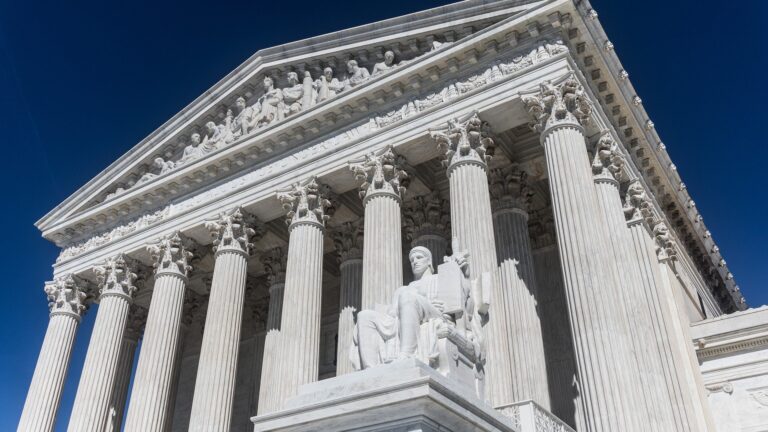 Supreme Court Strikes Down Abortion Law
The U.S. Supreme Court struck down a Louisiana law requiring abortion providers have admitting privileges to hospitals, which mirrors a Wisconsin law passed in 2013.
Monday June 29, 2020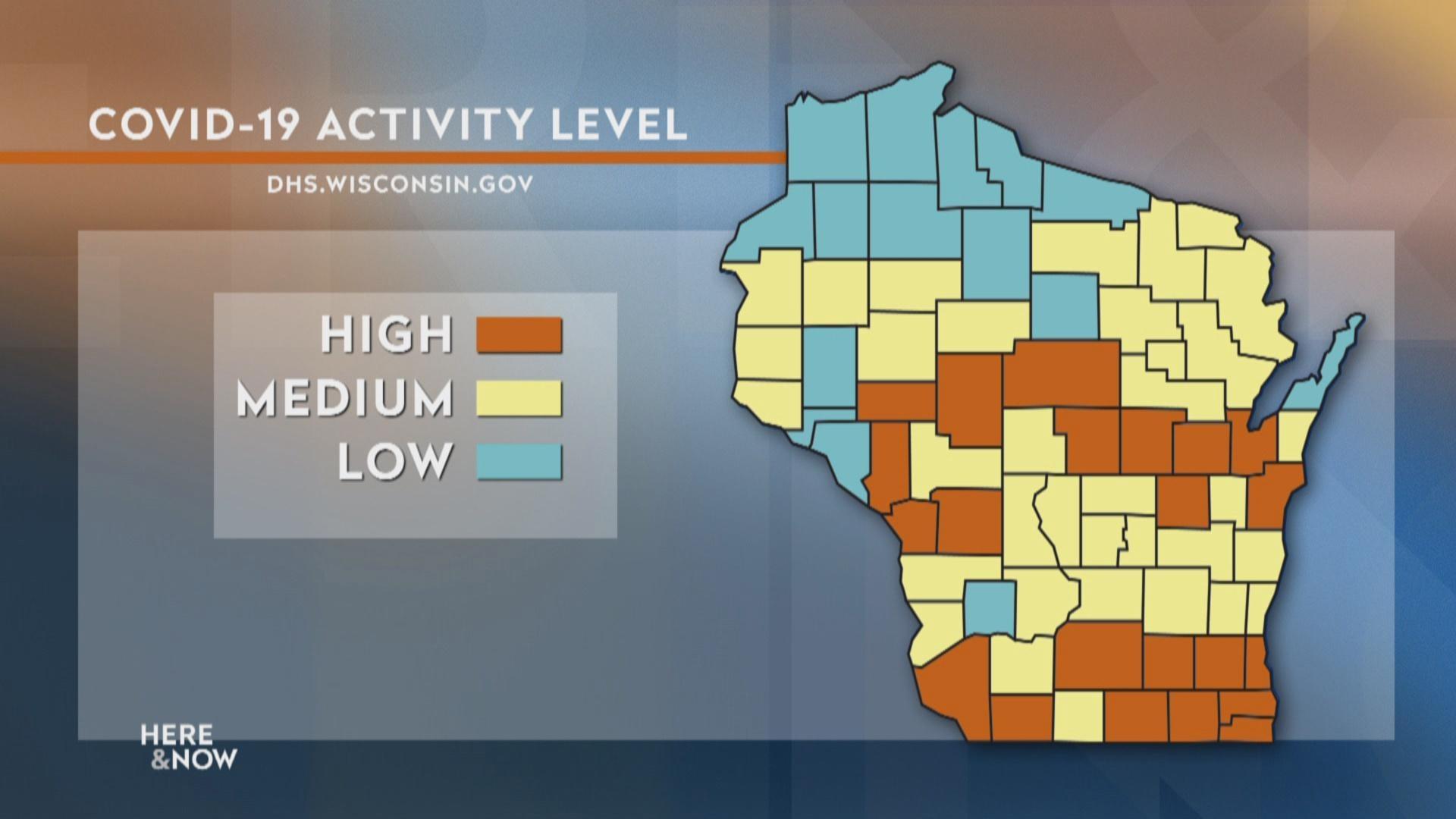 New DHS Dashboard Shows County-by-County Risk
The state health department's new online dashboard shows the risk level for every county in the state with the darkest shades showing where there is the highest current risk. Central Wisconsin from Green Bay to Eau Claire is at the highest level along with most of southern Wisconsin. The map is updated each Wednesday.
Friday June 26, 2020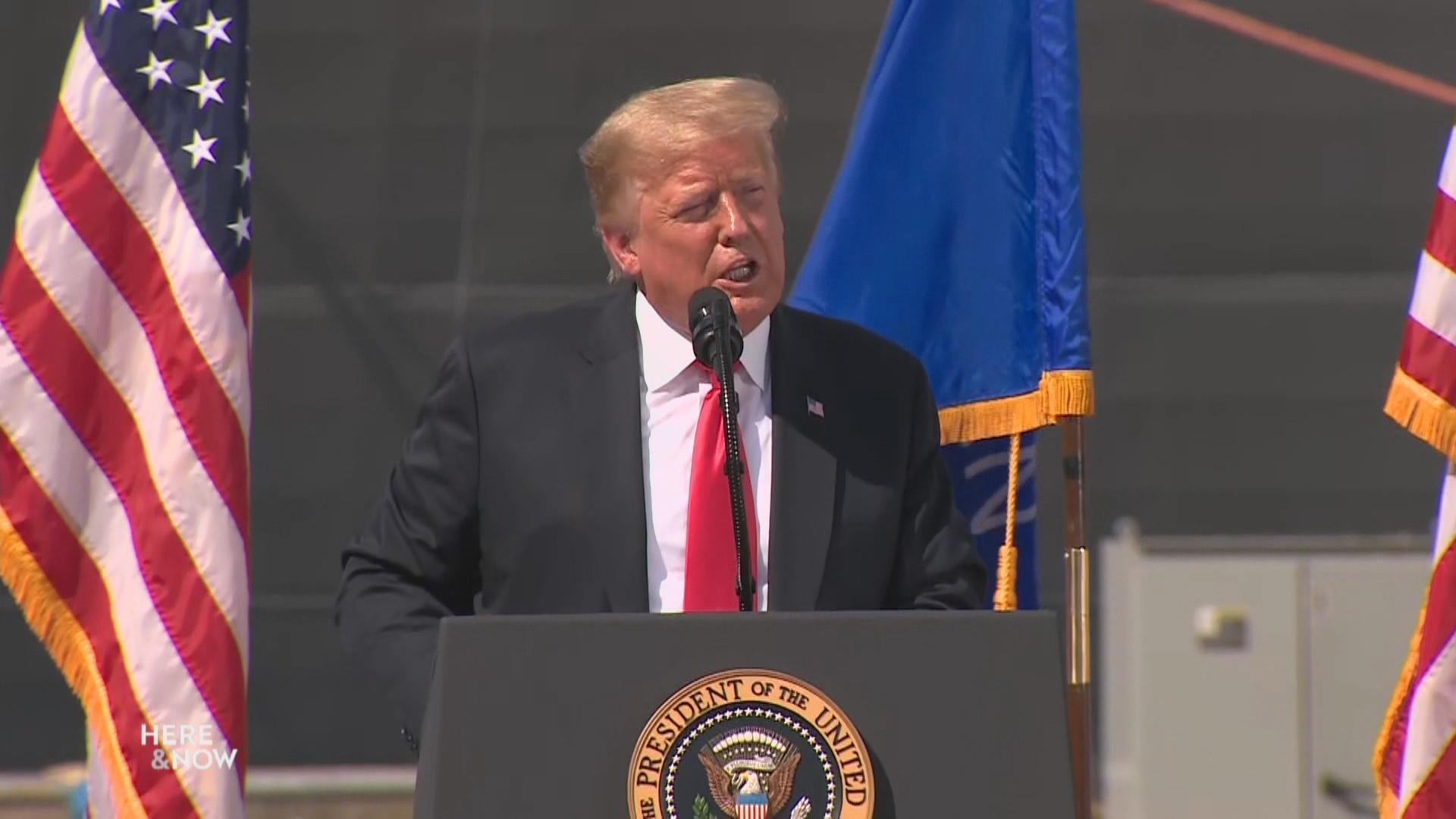 Trump Visits Marinette Marine Touting Naval Contract
President Donald Trump visited Fincantieri Marinette Marine on Thursday. He toured the shipyard in Marinette that was awarded a $5.5 billion Navy contract to build new frigates. The company is expected to invest more than $200 million and create 1,000 jobs at the shipyard as a result of that contract.
Friday June 26, 2020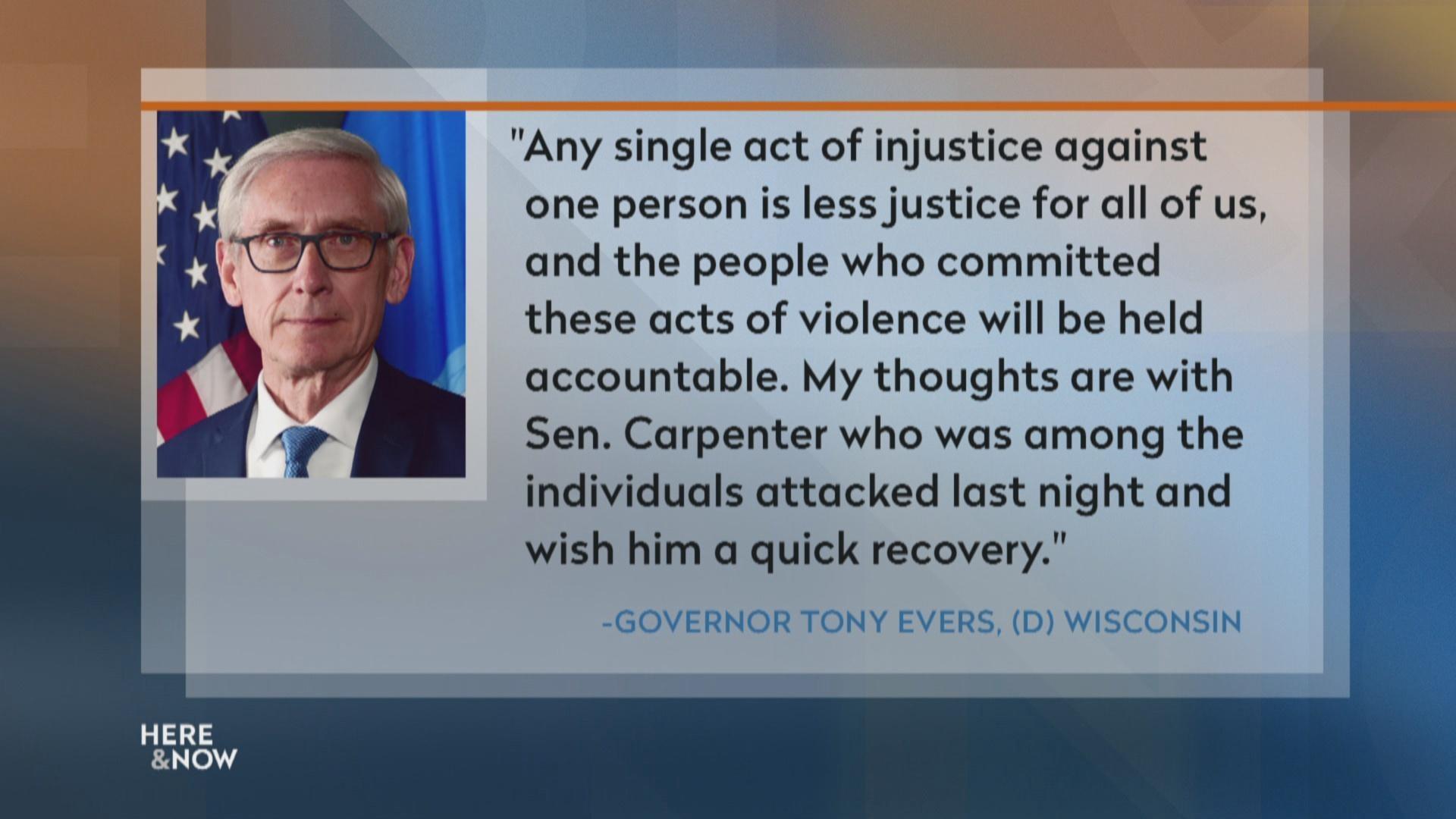 Gov. Evers Again Deploys National Guard to Protect Property
In the wake of this week's violence, Gov. Evers once again deployed the Wisconsin National Guard to protect state property and to support law enforcement. He said, "The Wisconsin National Guard will serve in a limited authorization meant to make sure people can exercise their First Amendment rights while ensuring the safety of members of the public and state buildings and infrastructure."
Friday June 26, 2020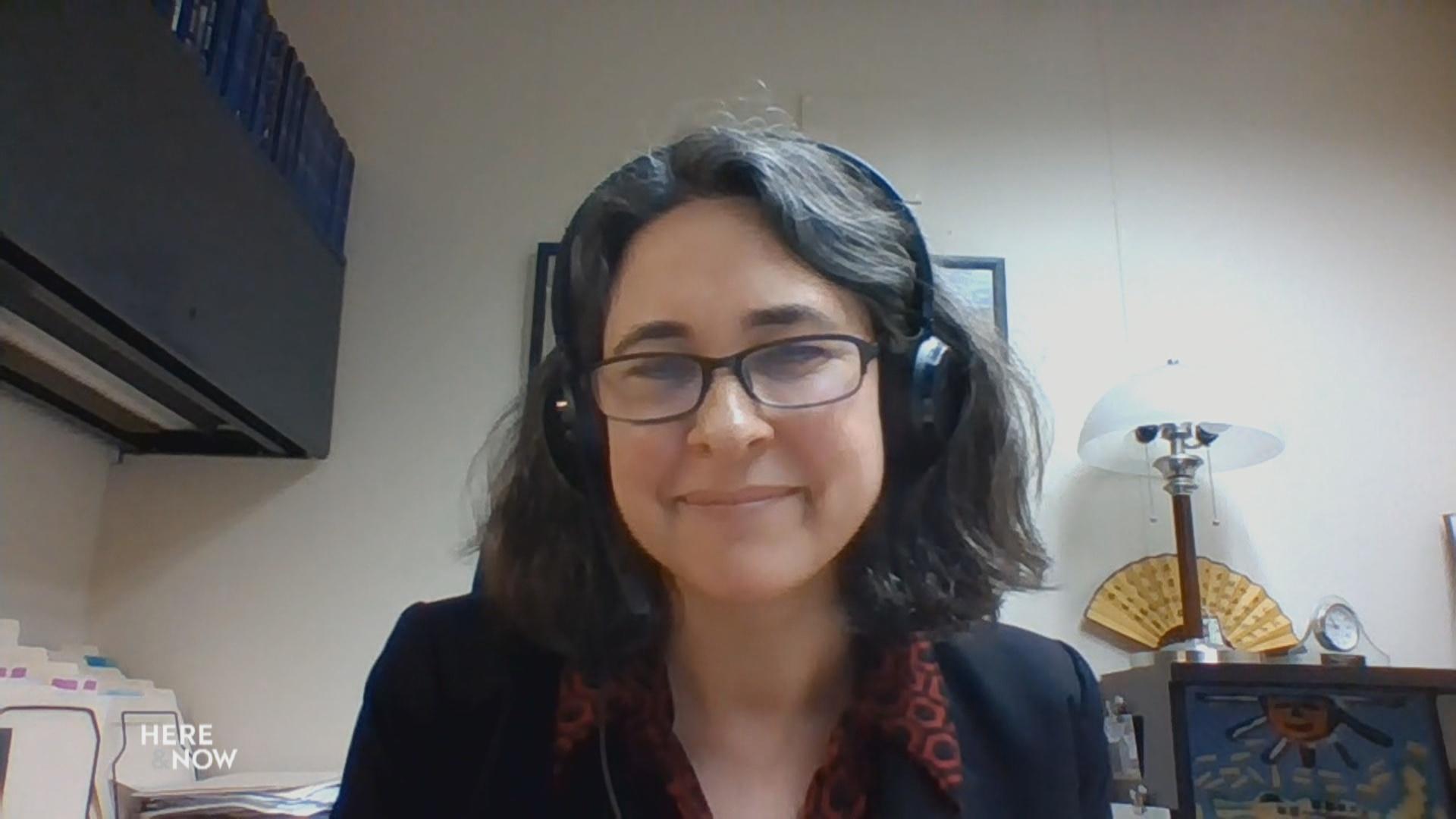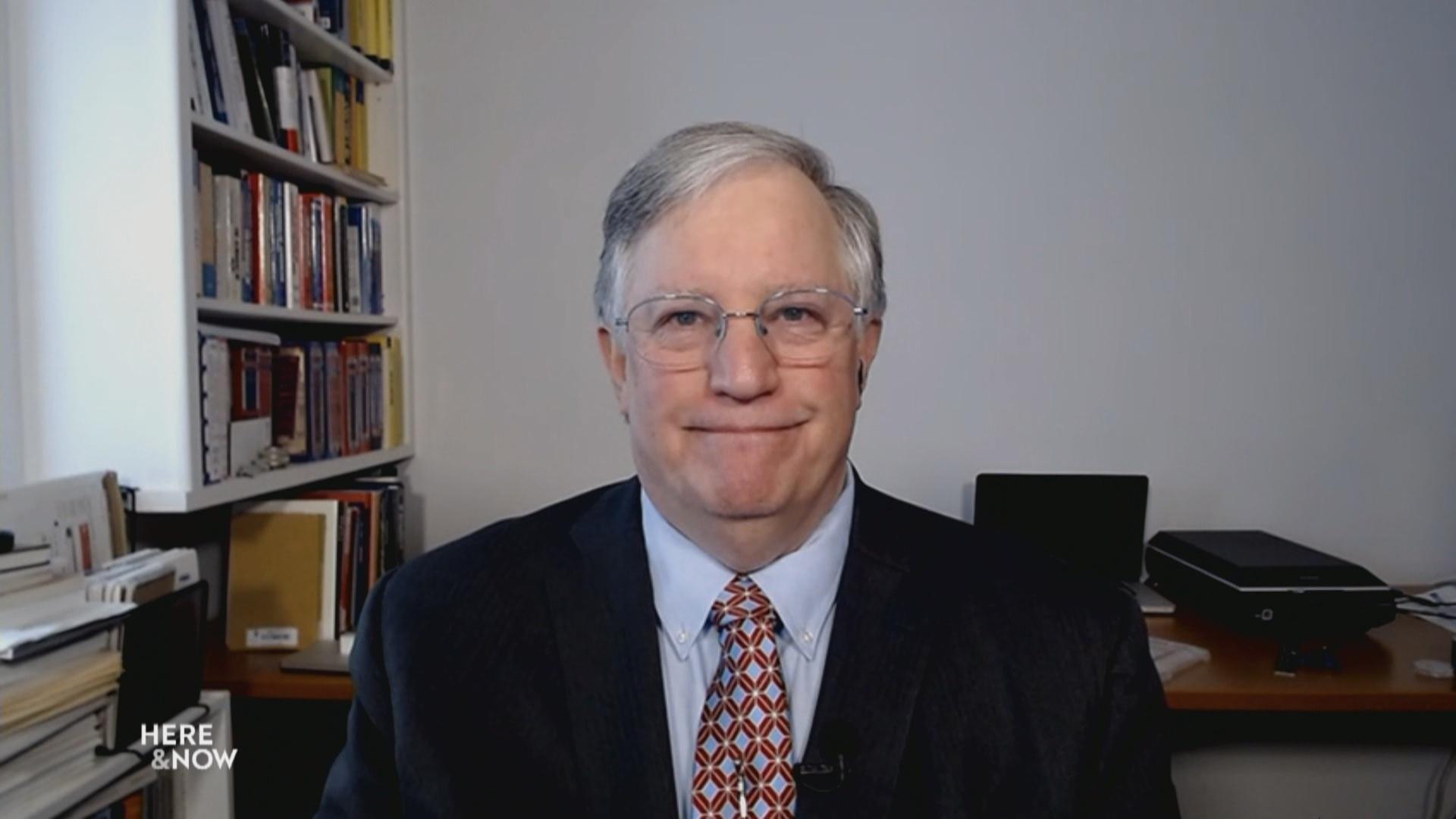 Wisconsin's Latest Poll Numbers
Marquette University Law School Poll Director Charles Franklin reveals the poll results around the presidential election, the protest movement, police reform, Gov. Evers approval rating and reopening schools.
Friday June 26, 2020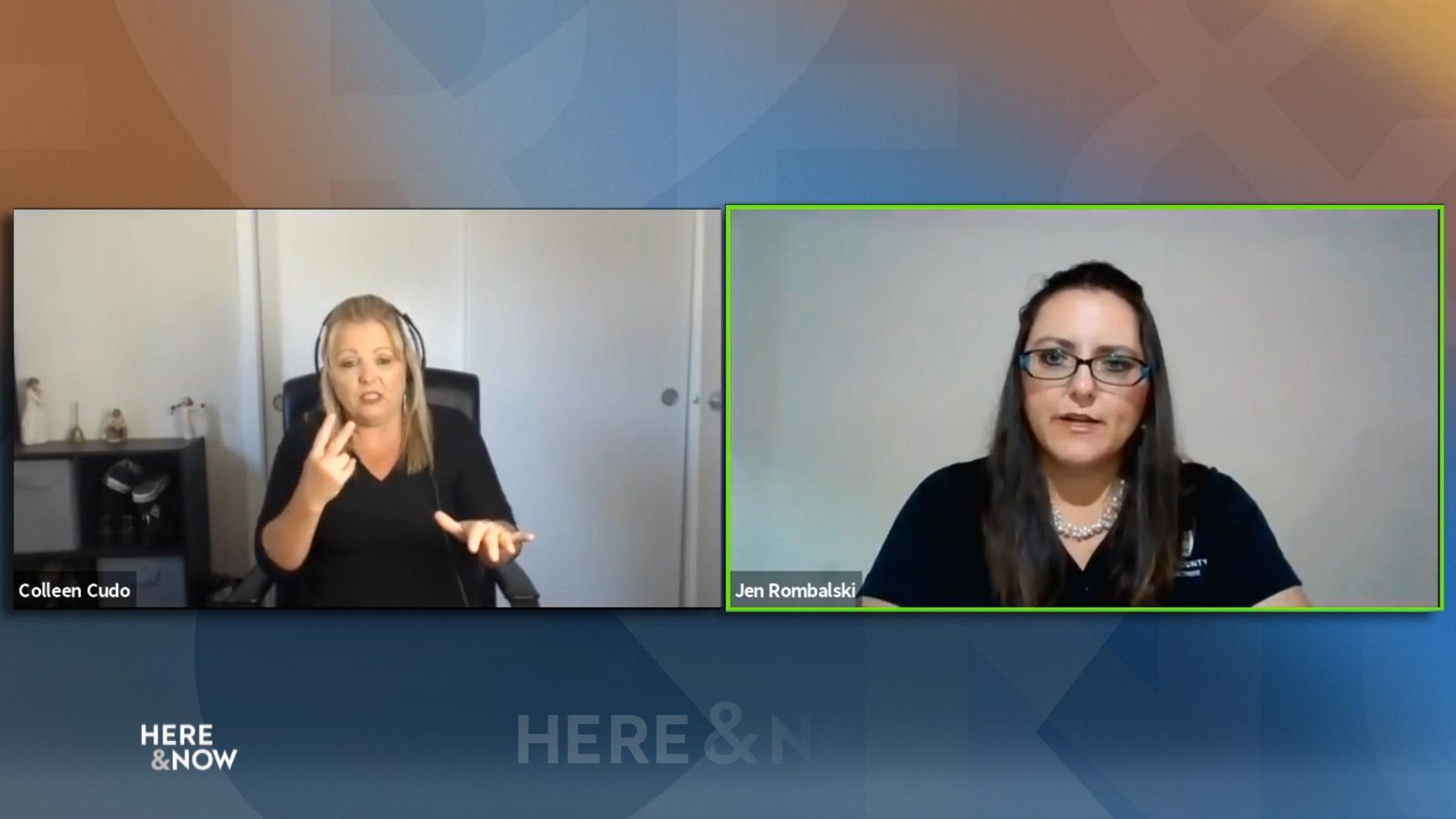 La Crosse County Sees Sharp Uptick in COVID-19 Cases
A "Severe Risk" red alert has been issued in La Crosse area. Public was notified of possible exposure if they visited any of seven bars and restaurants in the downtown La Crosse area. Residents are being advised to stay at home and reduce gatherings to no more than 10 people. Jennifer Rombalski, director of La Crosse County Health Department says to "take this seriously as a community altogether."
Friday June 19, 2020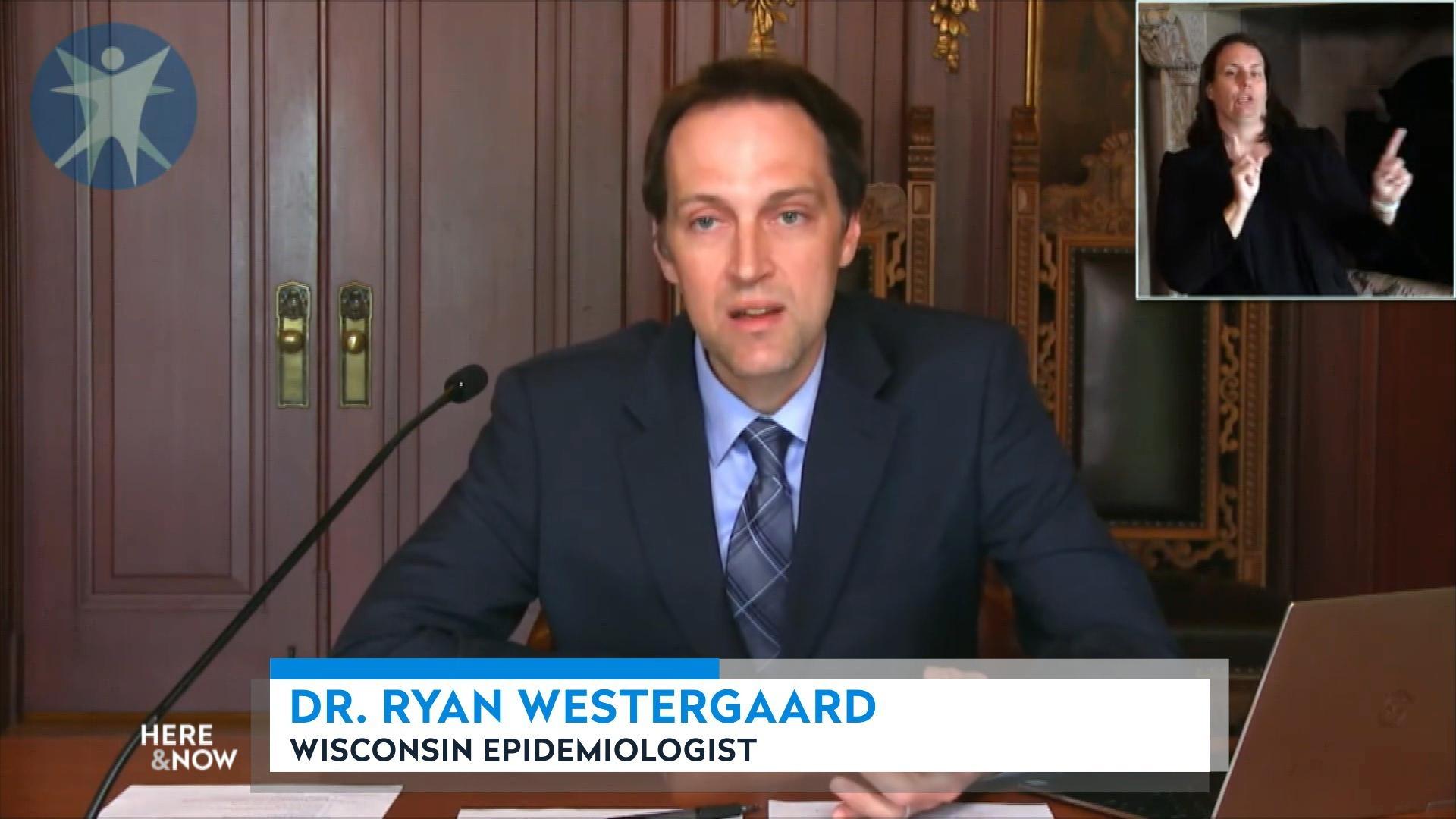 Health Officials Remind Public That COVID Has Not Gone Away
Wisconsin Epidemiologist Dr. Ryan Westergaard stresses continued adoption of infection prevention strategies like wearing masks in public and maintaining physical distancing in public to prevent new cases going into the late summer and fall.
Friday June 19, 2020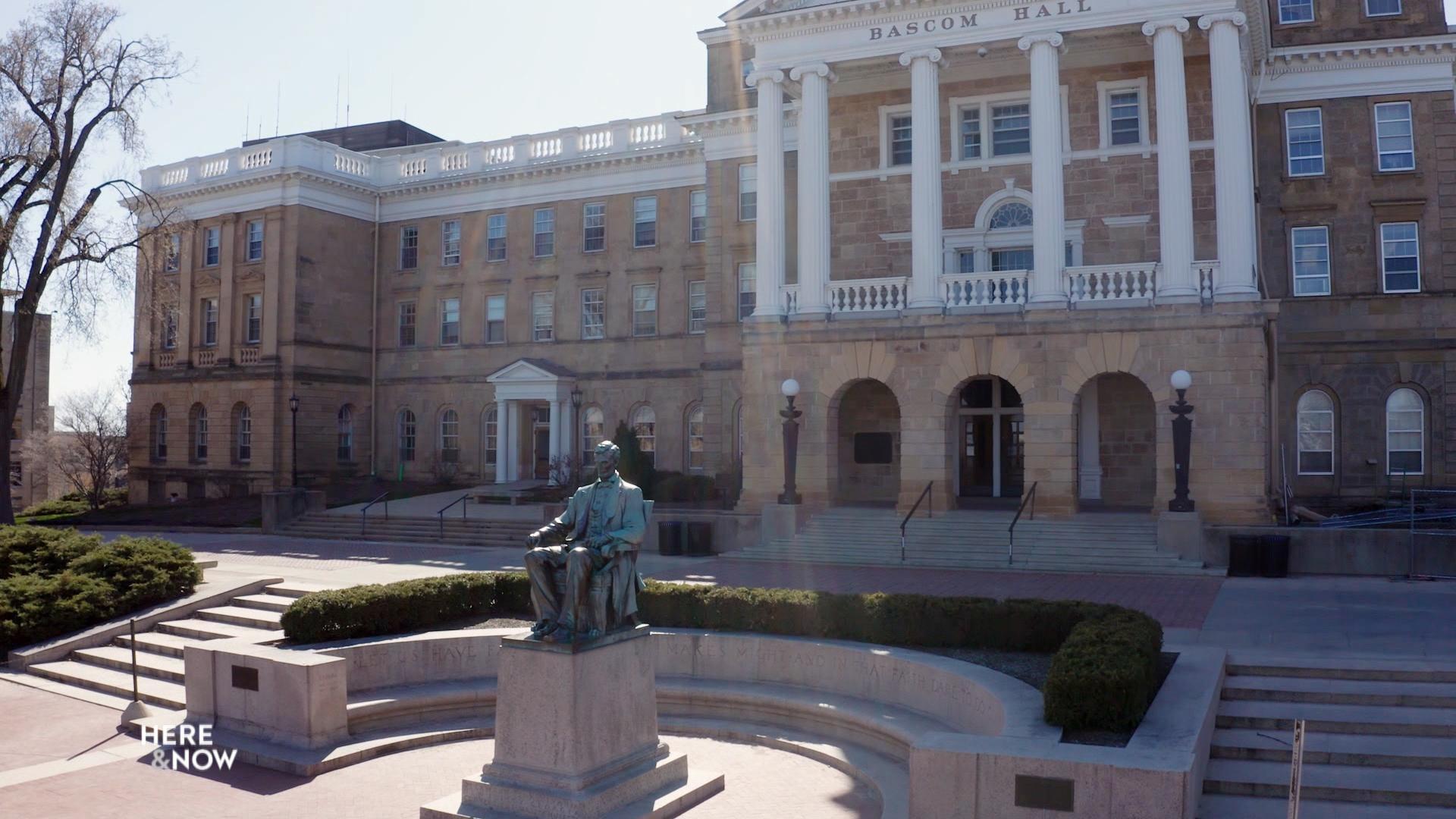 UW-Madison to Resume In-Person Classes in Fall
Chancellor Rebecca Blank proposes a hybrid model that strikes balance of providing safety for faculty, staff and students while allowing for some in-person discussions, small class experience, and maintaining experiences of a college campus. The in-person classes will switch to virtual classes after Thanksgiving, for the final nine days of instruction plus exams.
Friday June 19, 2020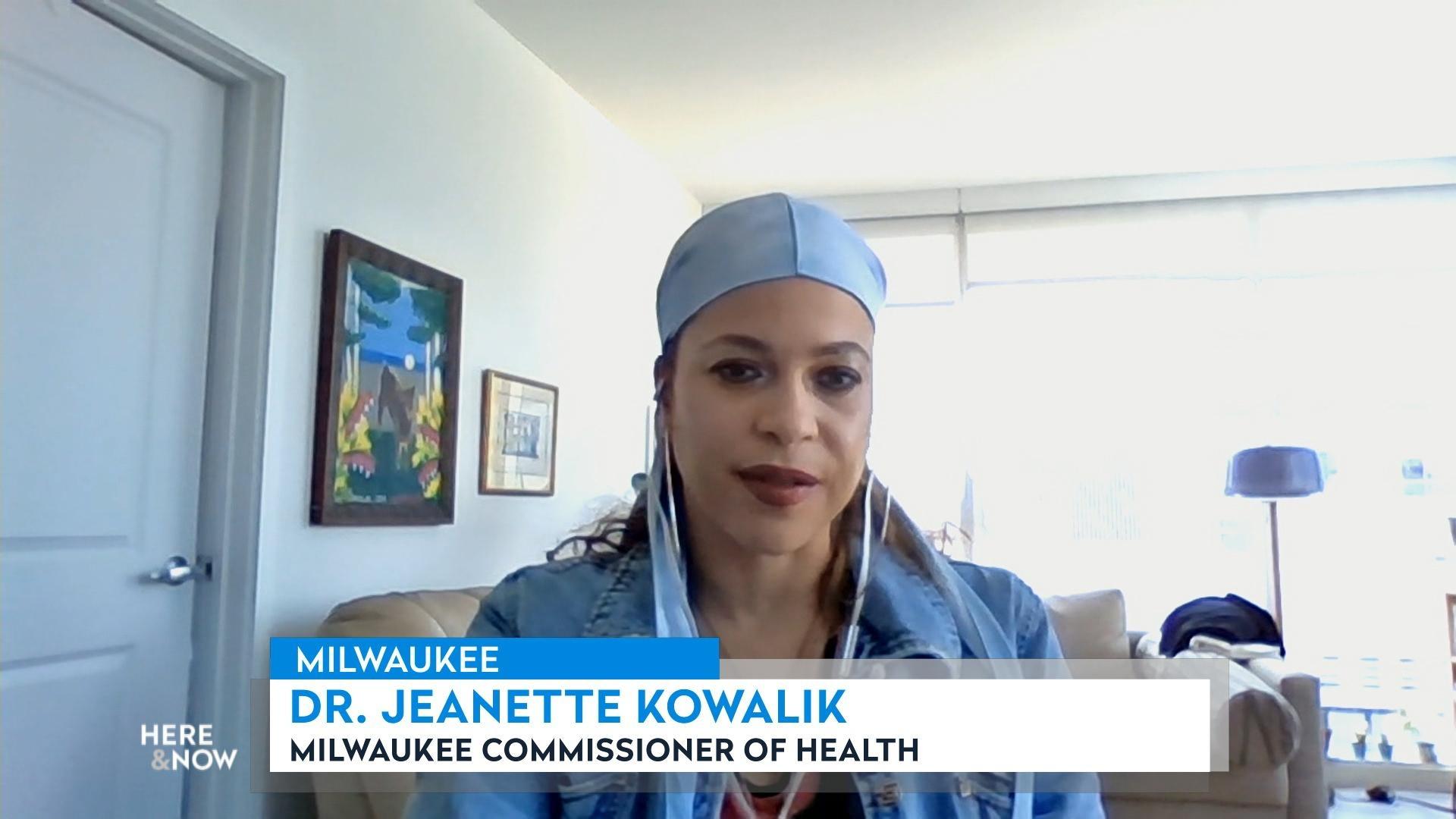 Coronavirus Affecting New Communities in Milwaukee
The largest spike in COVID-19 cases is now among the Latinx population in the state's largest city, where Milwaukee's Black community had previously suffered the brunt of the pandemic. Milwaukee Commissioner of Health Jeanette Kowalik discusses the city's current response and testing capacity.
Friday June 19, 2020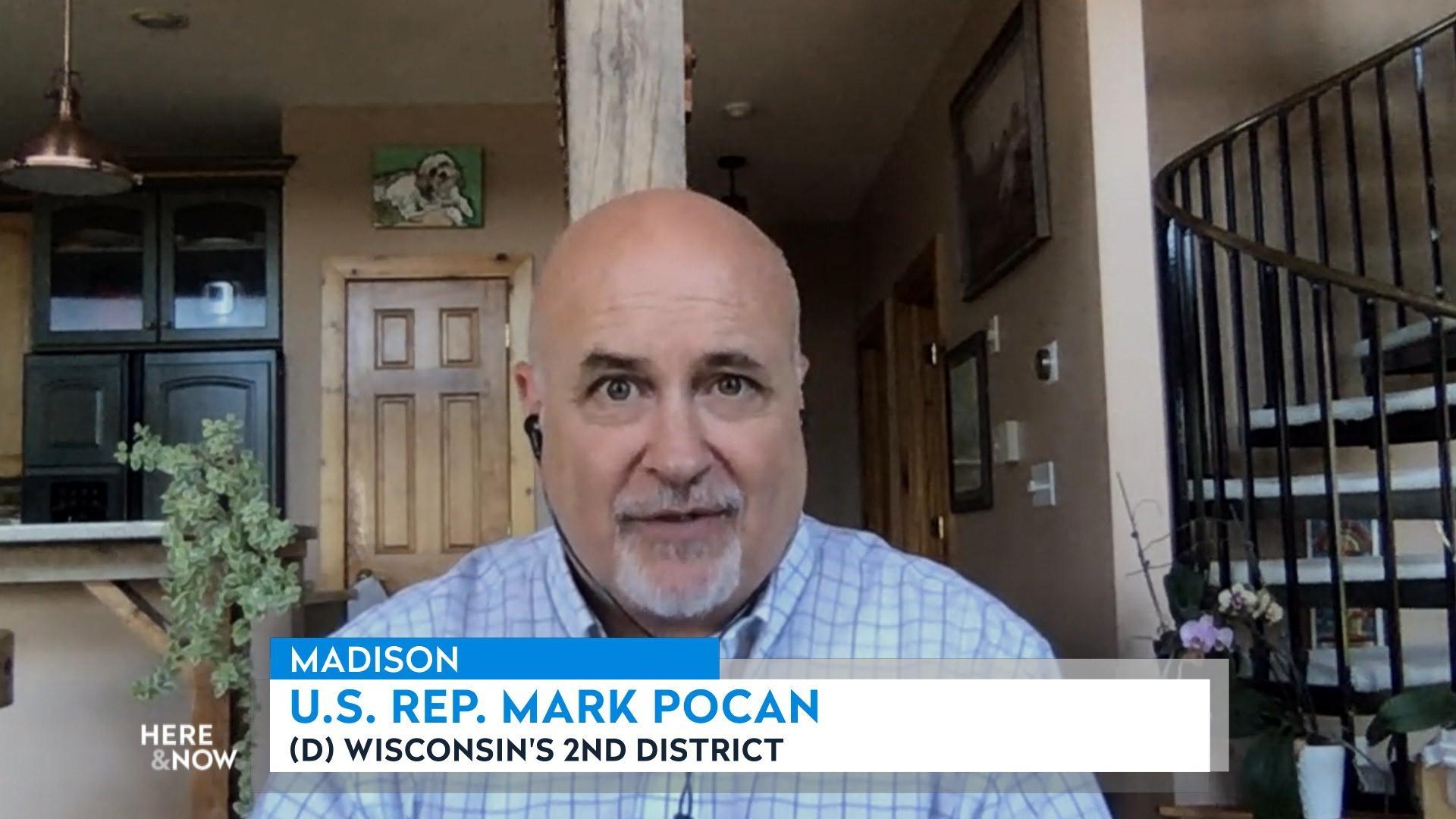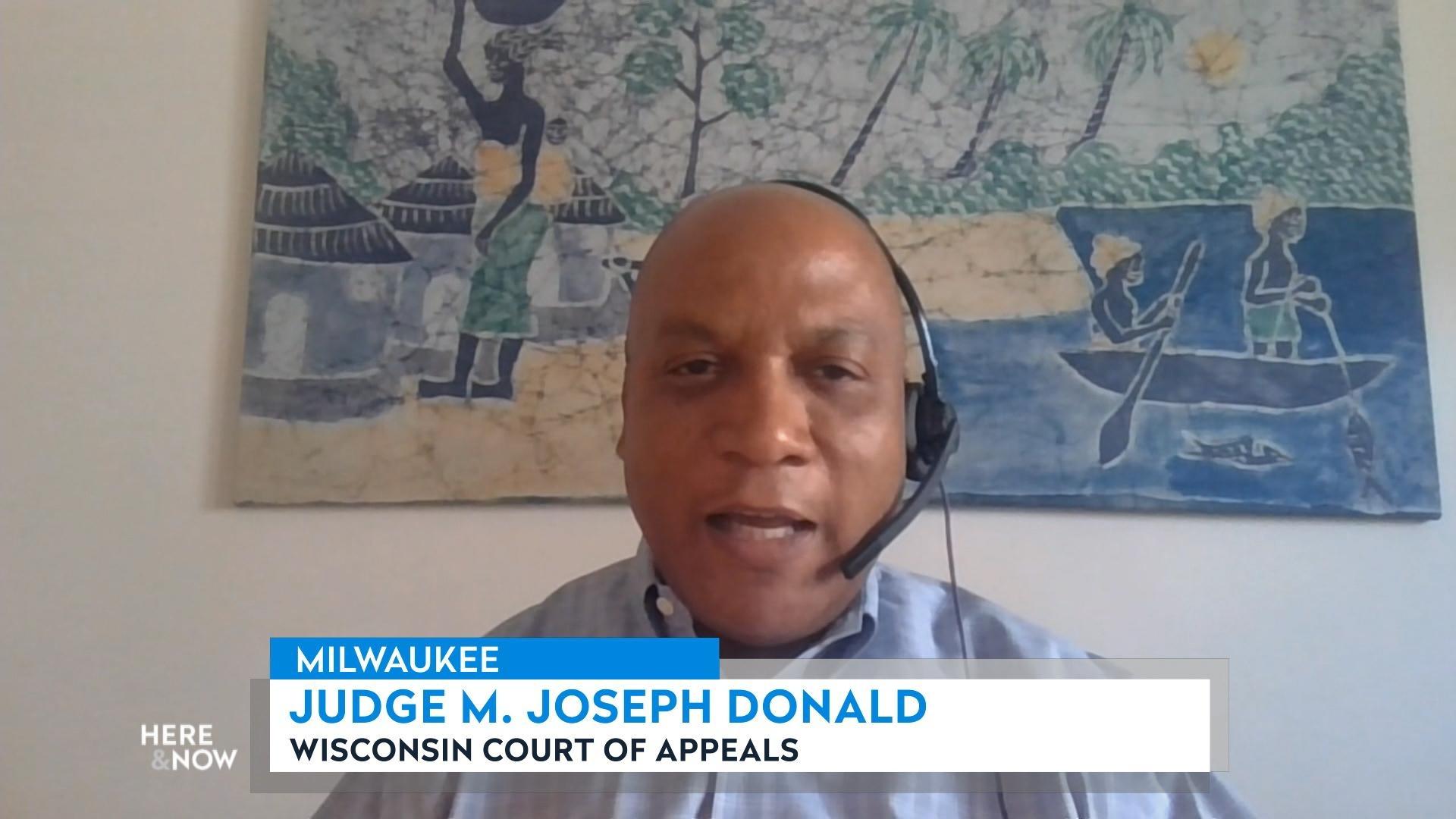 Diversity in the Courts, Justice System
Appellate court Judge Joseph Donald talks about inequality and barriers Wisconsinites of color face in the state's court system, suggesting ways the state can provide greater diversity and equality.
Friday June 19, 2020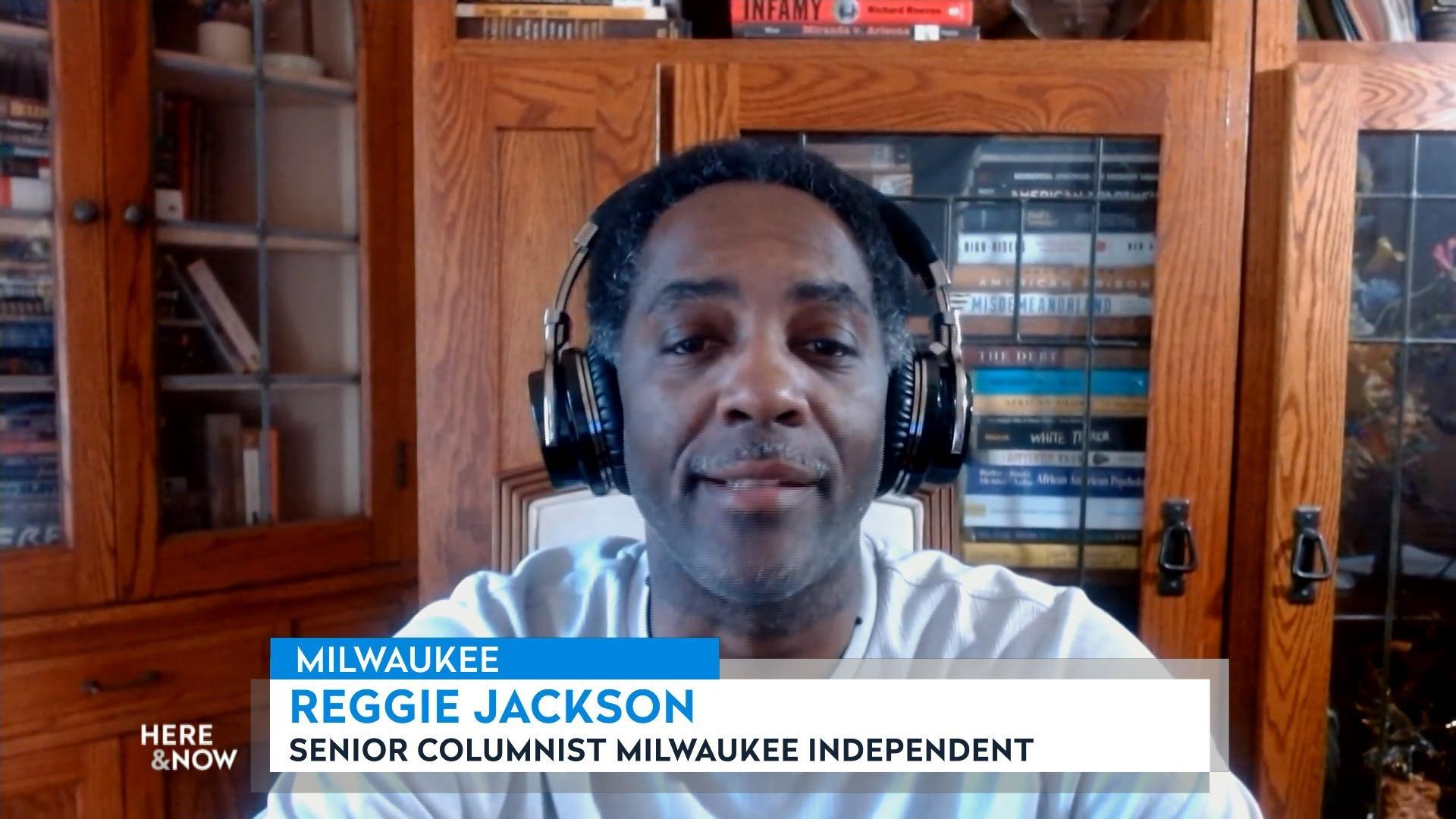 Celebrating Juneteenth in 2020
The Juneteenth celebration commemorates the end of slavery, but this year's celebration comes amid a global pandemic and in the wake of the death of George Floyd. Milwaukee Independent Senior Columnist Reggie Jackson discusses what he sees in the protests and how the country can move forward.
Friday June 19, 2020
Wisconsin-wide Protests Over George Floyd's Death Continue
Protests over George Floyd's death at the hands of Minneapolis Police, have mainly been in Wisconsin's larger metropolitan areas. Now, they are gaining traction in smaller cities like Wausau. In Milwaukee this week, thousands turned out for a protest led by Milwaukee Bucks basketball player Sterling Brown. Demonstrators in downtown Madison painted in huge yellow block letters "Defund Police."
Friday June 12, 2020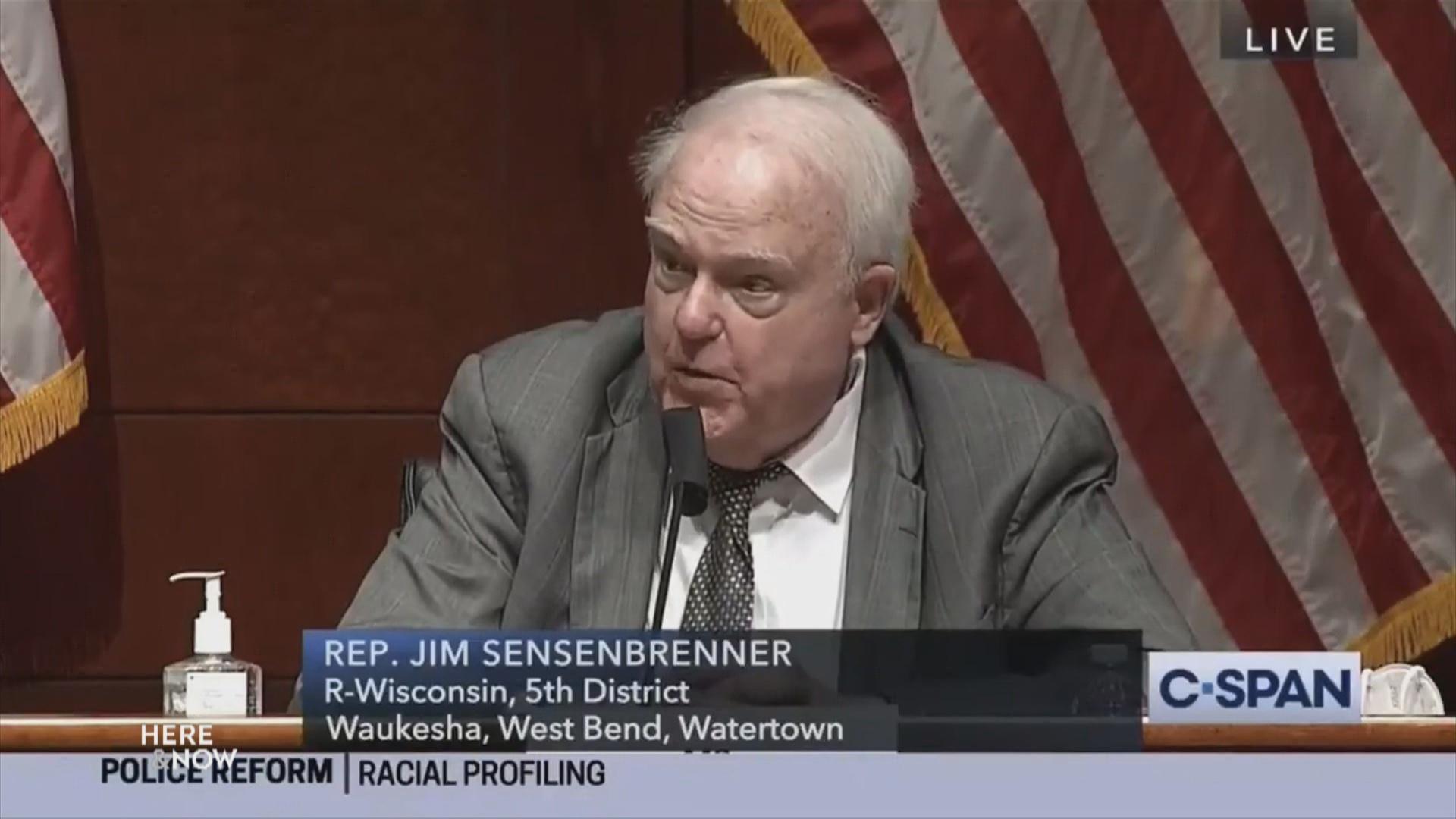 Sooner Bad Cops Off Force, Sooner No Longer "Bad Apples"
Republican U.S. Representative James Sensenbrenner from Wisconsin's 5th Congressional District sits on the Judiciary Committee, which took testimony this week on the House bill on police reform. During the hearing, Sensenbrenner said legislation must look at police unions to get rid of what he calls "bad cops."
Friday June 12, 2020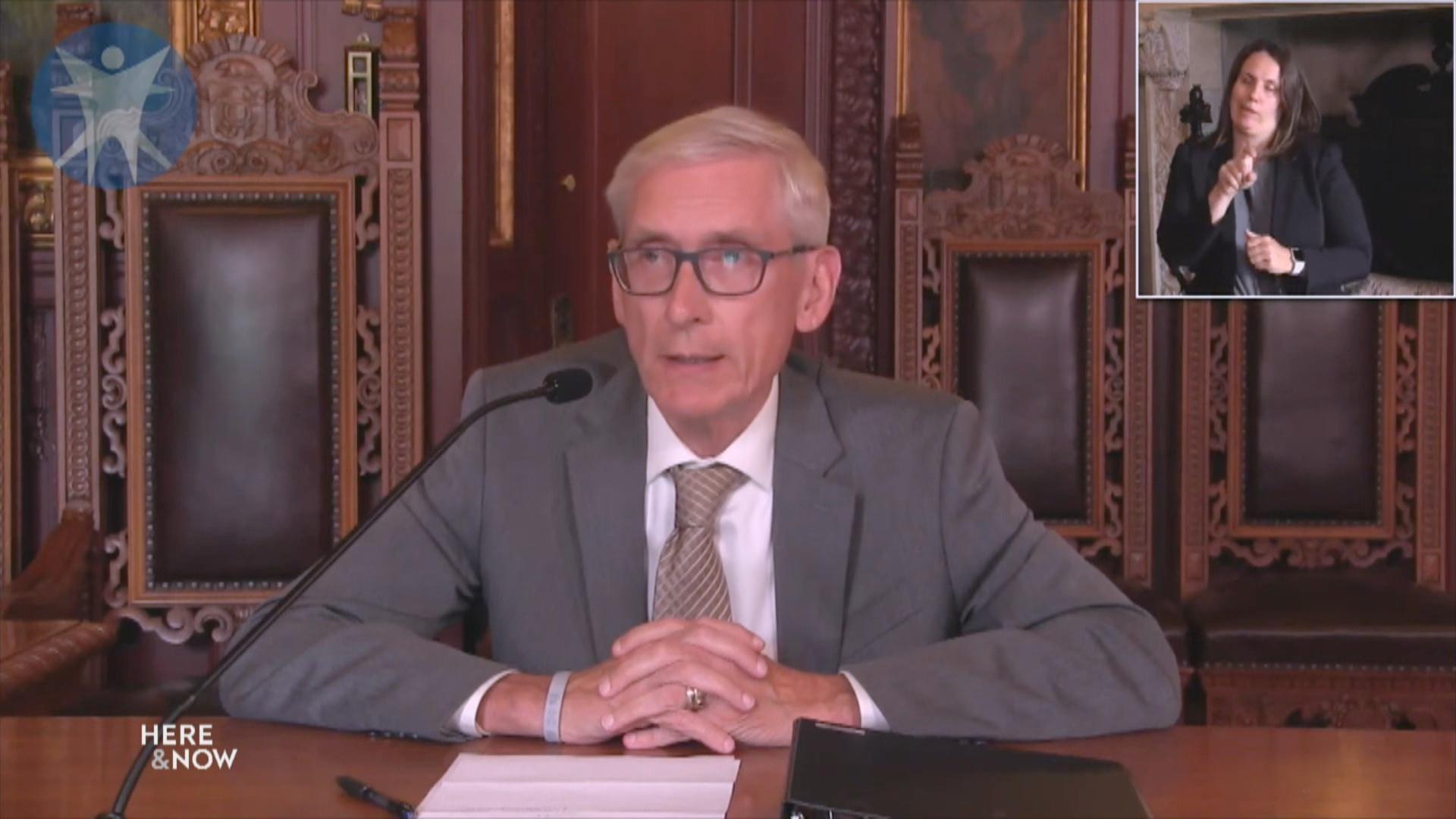 Evers Administration Under Fire for Recording of Meeting
Governor Evers' administration is under fire this week from Republican legislative leaders for taping a phone meeting about a COVID-19 plan. Evers said a staffer wanted the recording for note-taking and he didn't know about it. He said the practice has ended. He says he doesn't believe that matter should stall talks on police use of force and systemic racism.
Friday June 12, 2020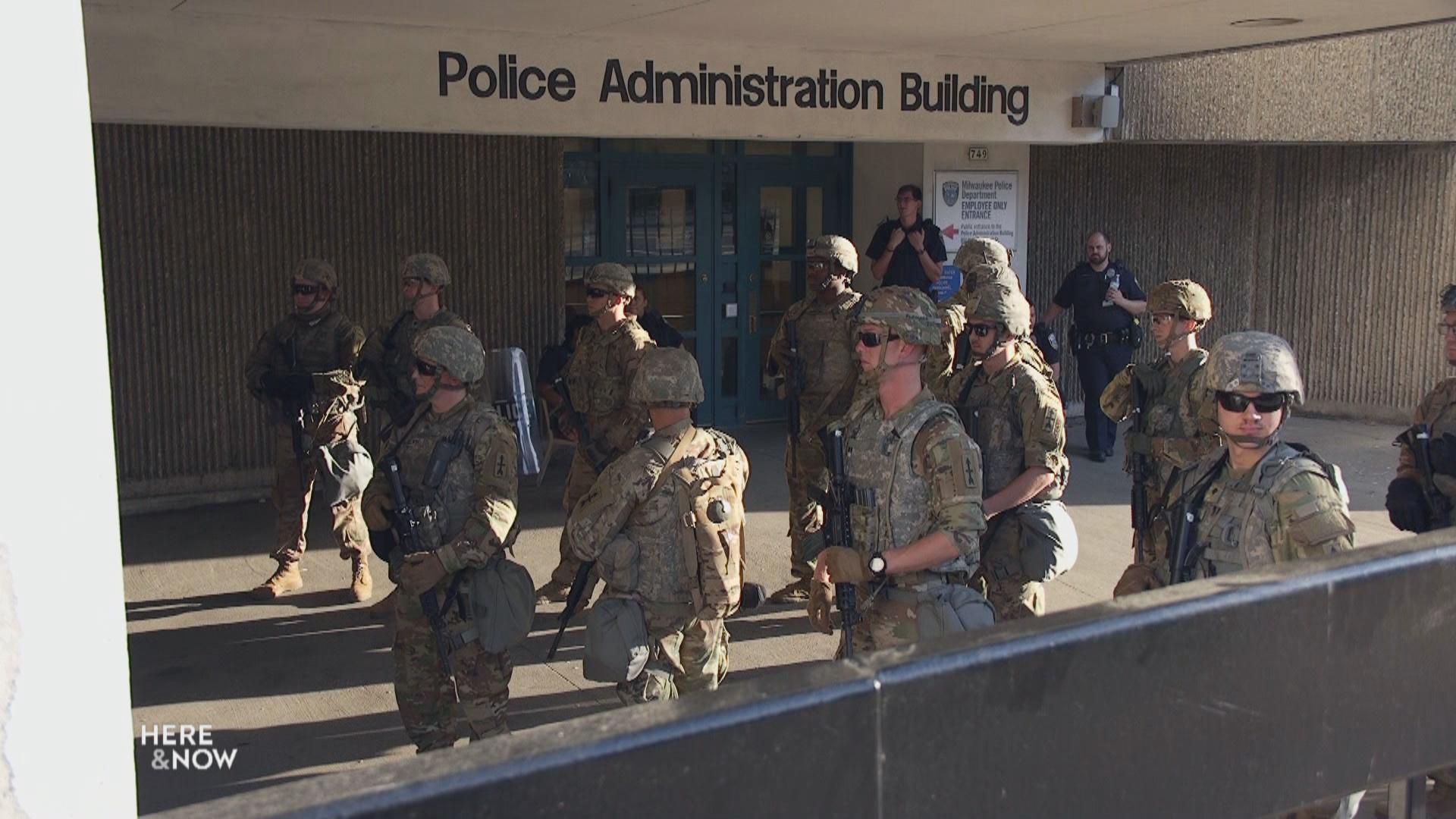 Wisconsin National Guard Ends Peacekeeping Mission
Governor Tony Evers ended the Wisconsin National Guard's mission to help restore peace and order in the wake of the George Floyd protest. Nearly 1,500 troops mobilized over the last week in response to requests from cities across the state. 125 Troops were deployed in Milwaukee. Additional request for help from guard troops came from authorities in Madison, Green Bay, Kenosha, and Racine.
Friday June 12, 2020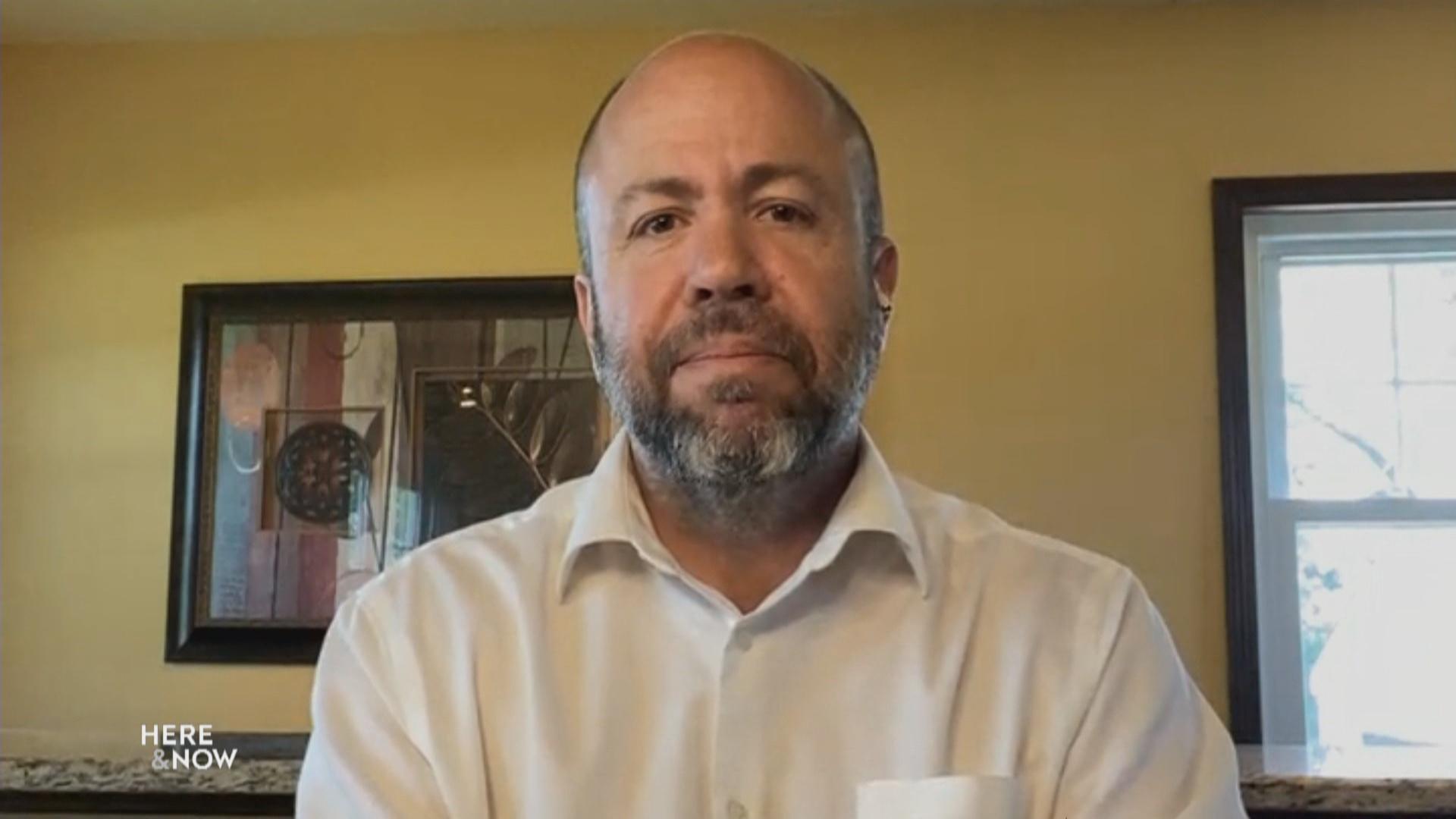 Assembly Majority Leader Jim Steineke discusses the Republican response to a Democratic police reform bill the governor is pushing the Legislature to take up. He also discusses the current partisan relationship between Republicans and Democrats, which has grown more tenuous after news broke of a recording Evers' staff made of a May meeting the governor had with Legislative leaders.
Friday June 12, 2020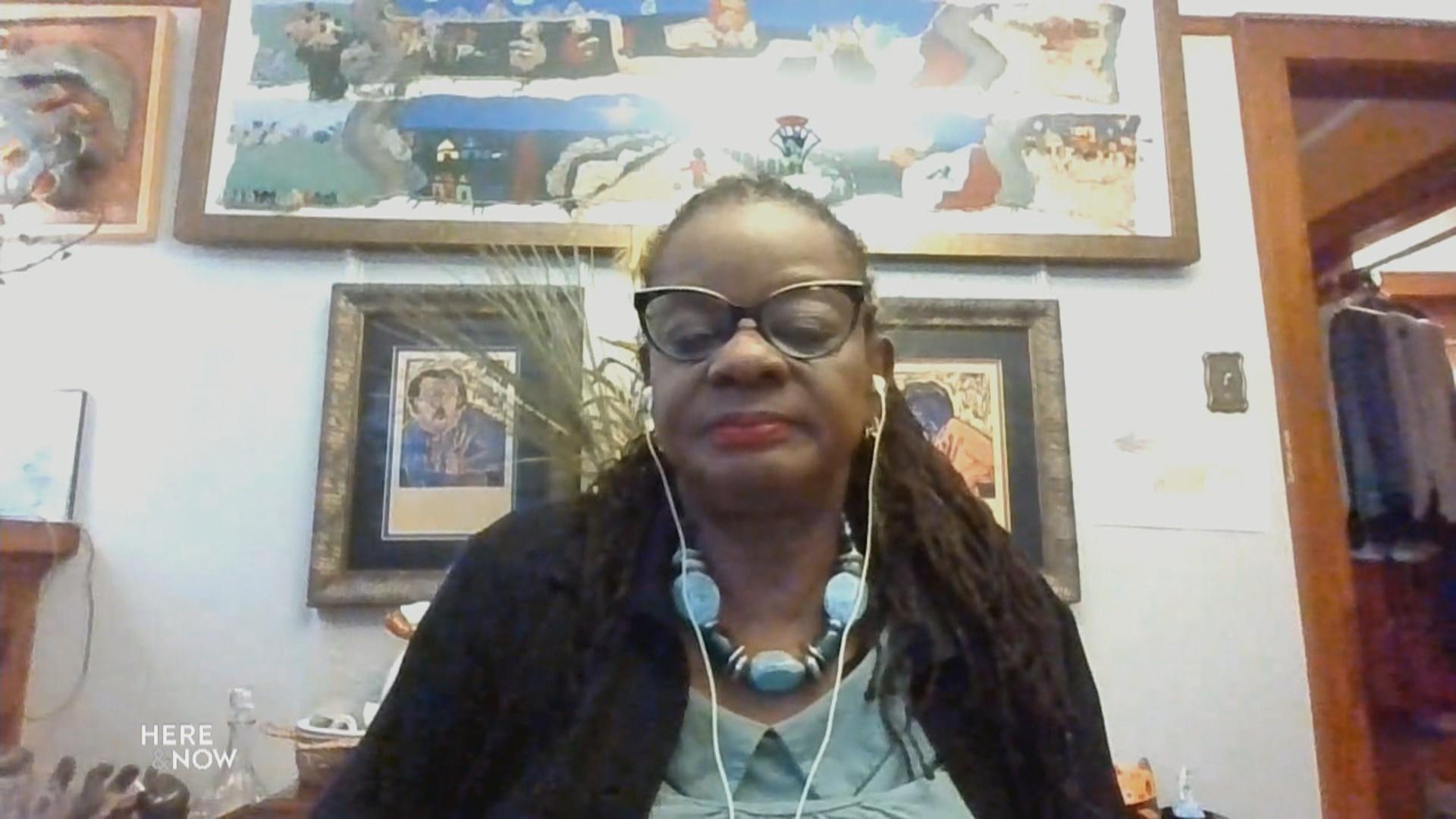 Gwen Moore on George Floyd, Structural Racism
U.S. Rep. Gwen Moore of Milwaukee discusses efforts by congressional Democrats to pass national police reform policy in the wake of the death of George Floyd in police custody. She also discusses ways to tackle systemic racism and inequality.
Friday June 12, 2020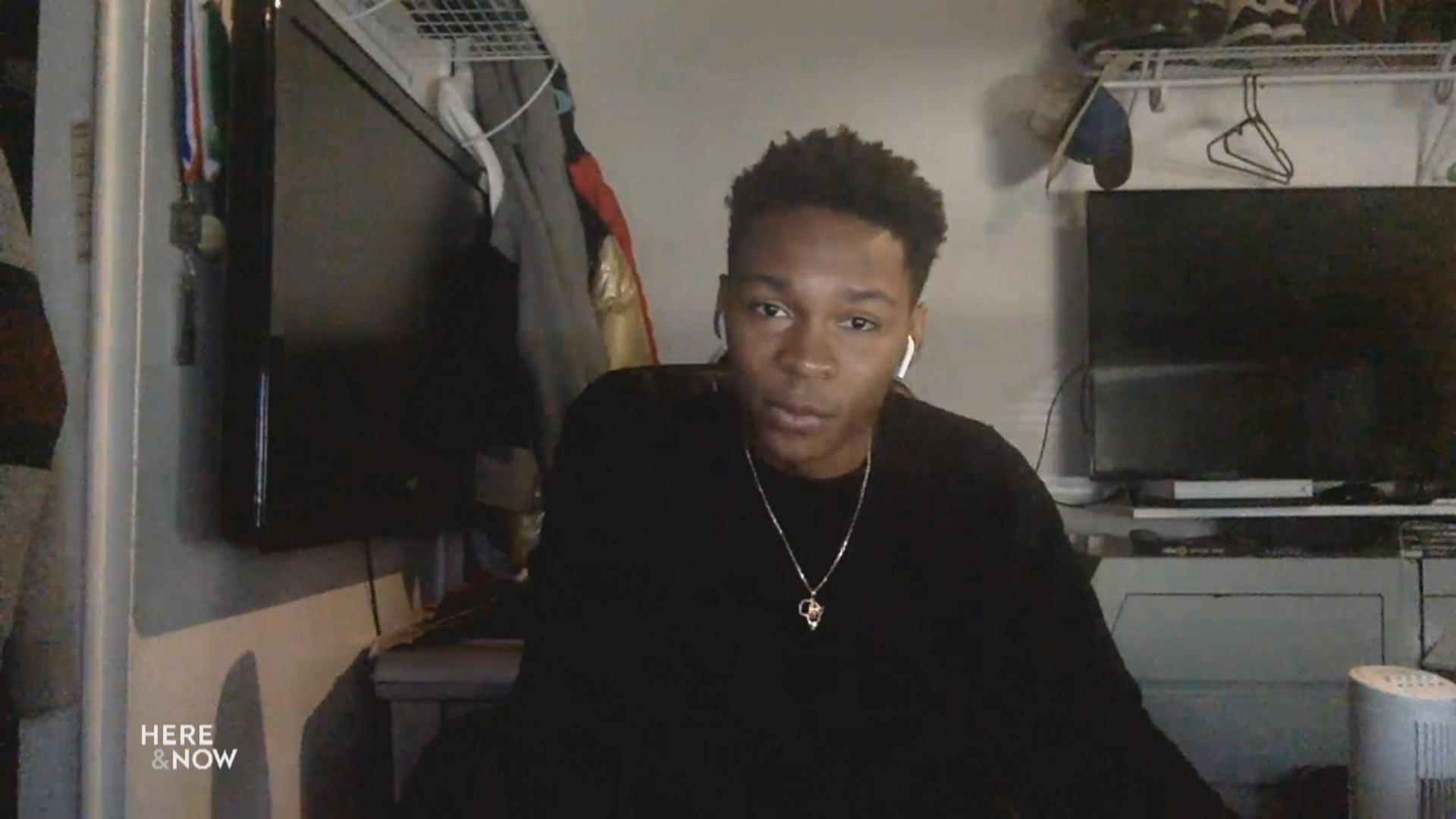 Youth Demonstrate for Racial Equality
A few months ago, Noah Anderson was leading a city-wide black student movement after his father Marlon was fired from Madison West High School for repeating a student's use of a racial slur during an altercation. He now reflects on the current movement, and what role the youth voice has in creating change.
Friday June 12, 2020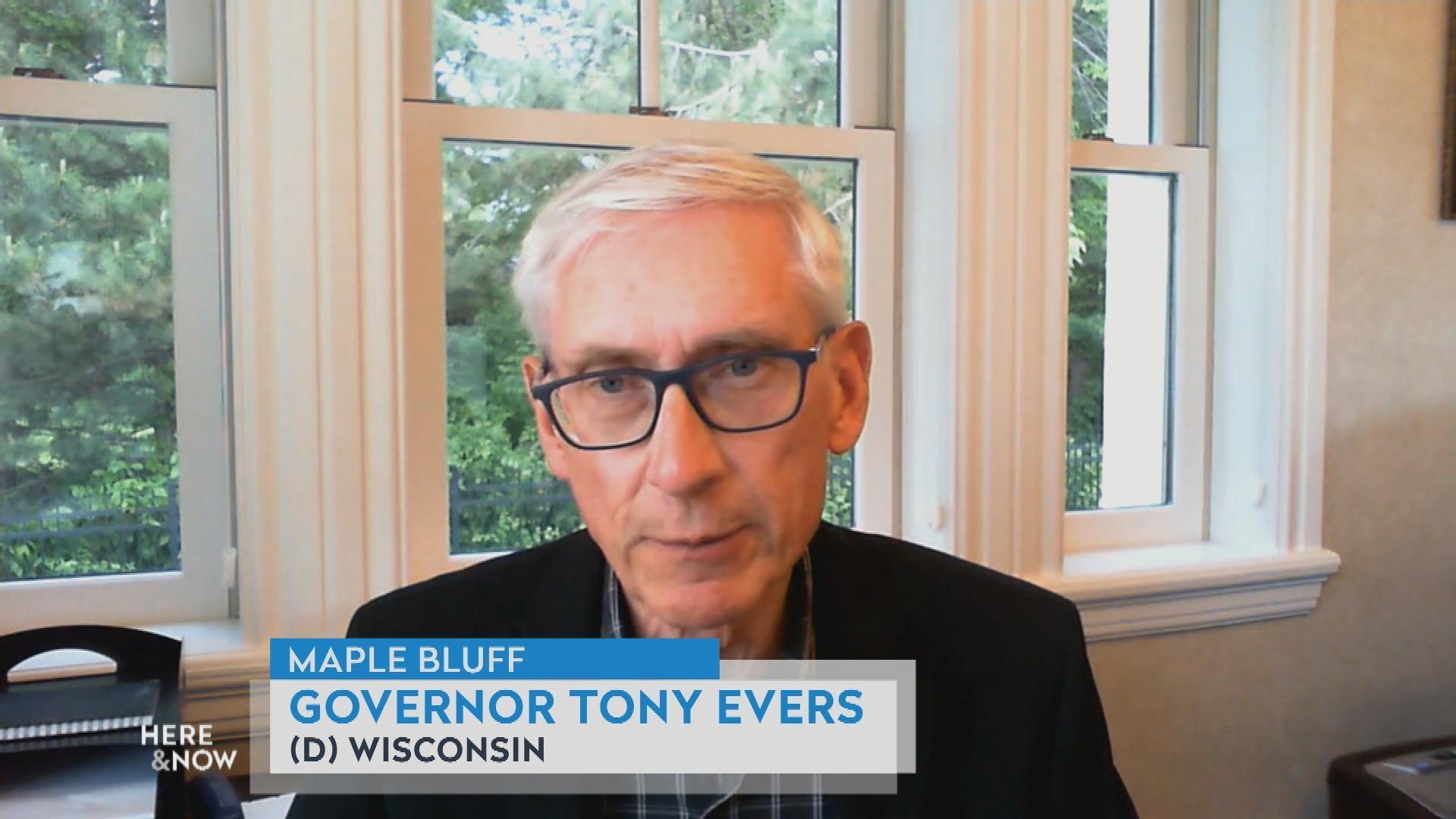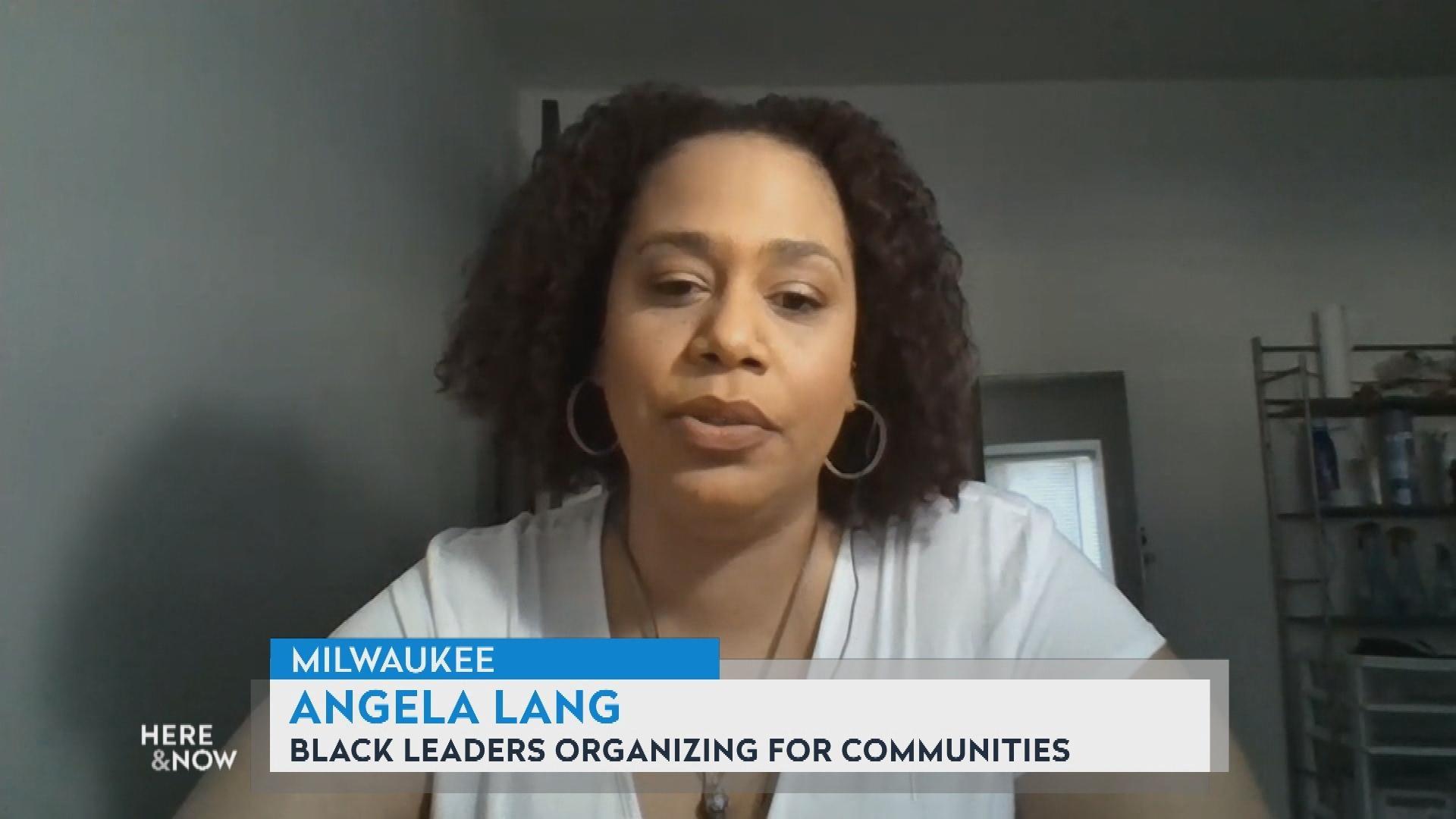 It Was Only A Matter of Time, Enough Is Enough
Angela Lang, executive director of Black Leaders Organizing for Change (BLOC), discusses the collaborative work she and other groups in Milwaukee are doing to organize the community around police reforms, including co-signing a list of demands.
Friday June 5, 2020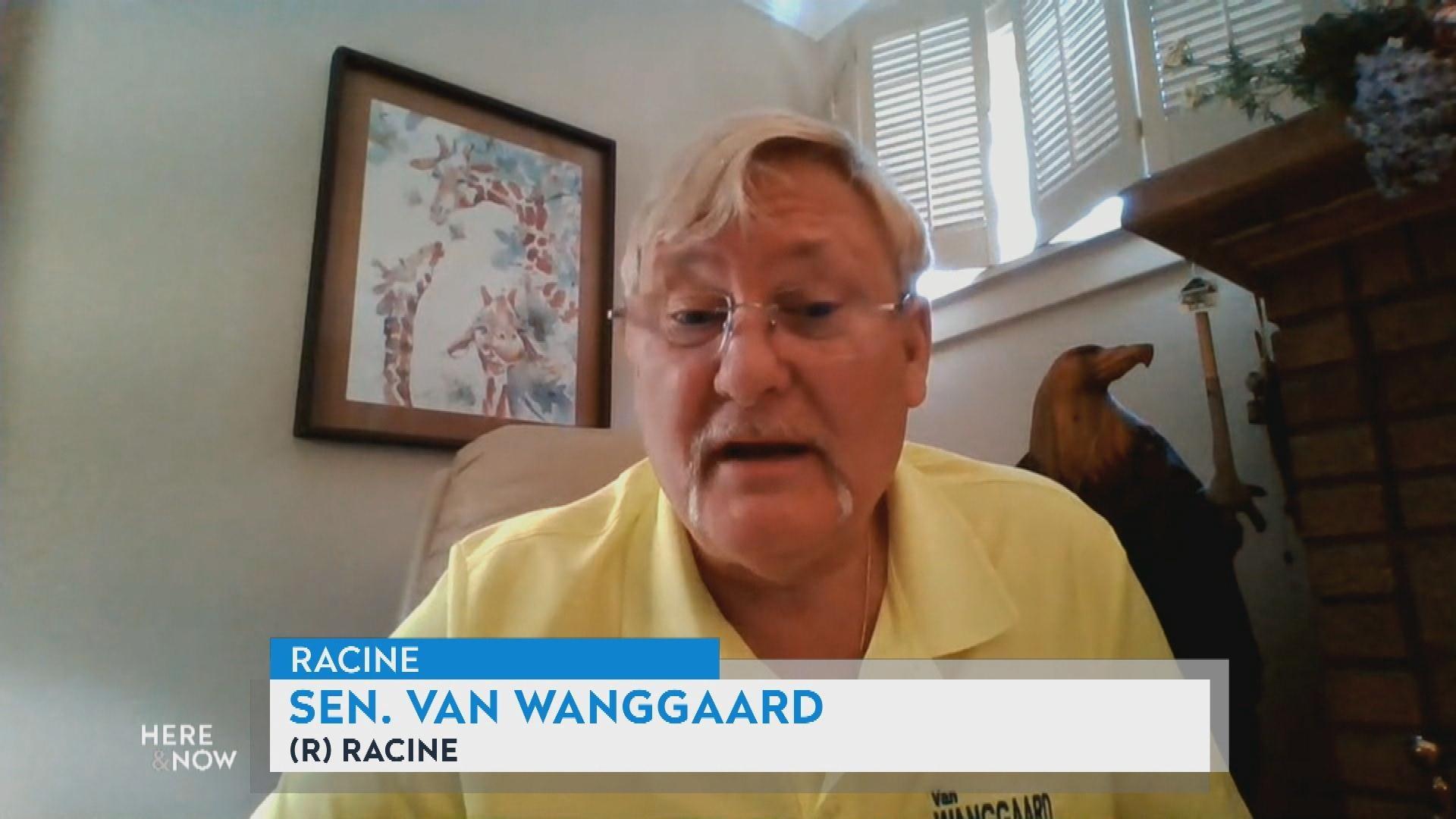 Proposed Bill Would Not Have Changed What Happened in Mpls.
Racine Republican Senator Van Wanggaard, a former police officer himself, explains his opposition to new legislation proposed by Gov. Tony Evers to limit use of force as only a last resort saying the root causes need to be addressed.
Friday June 5, 2020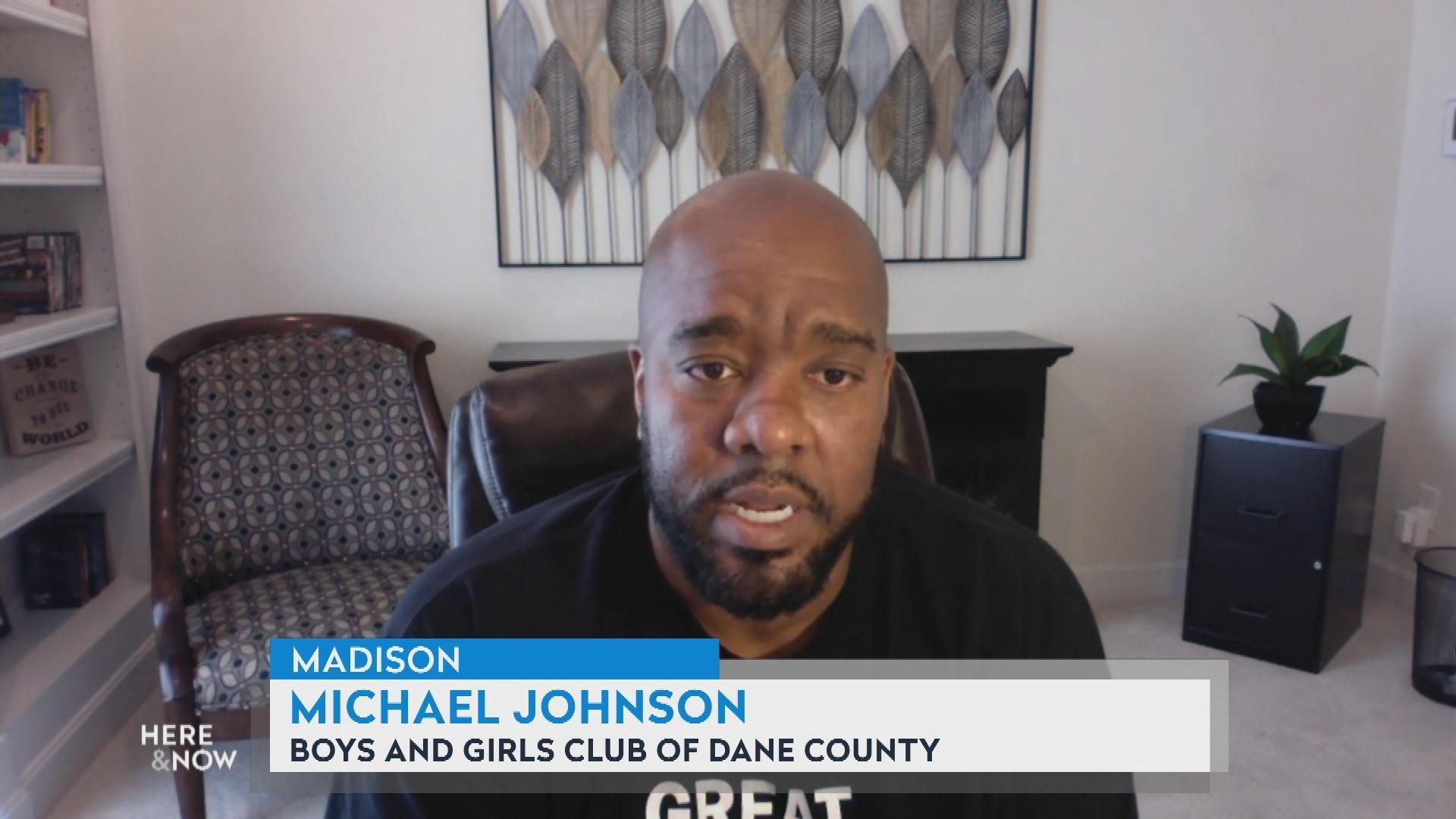 Michael Johnson, president and CEO of the Boys and Girls Club of Dane County, gives his take on George Floyd's death, which he has called a "modern day lynching" and what can be done to address system racism, including funding in municipal budgets and appropriate investments.
Friday June 5, 2020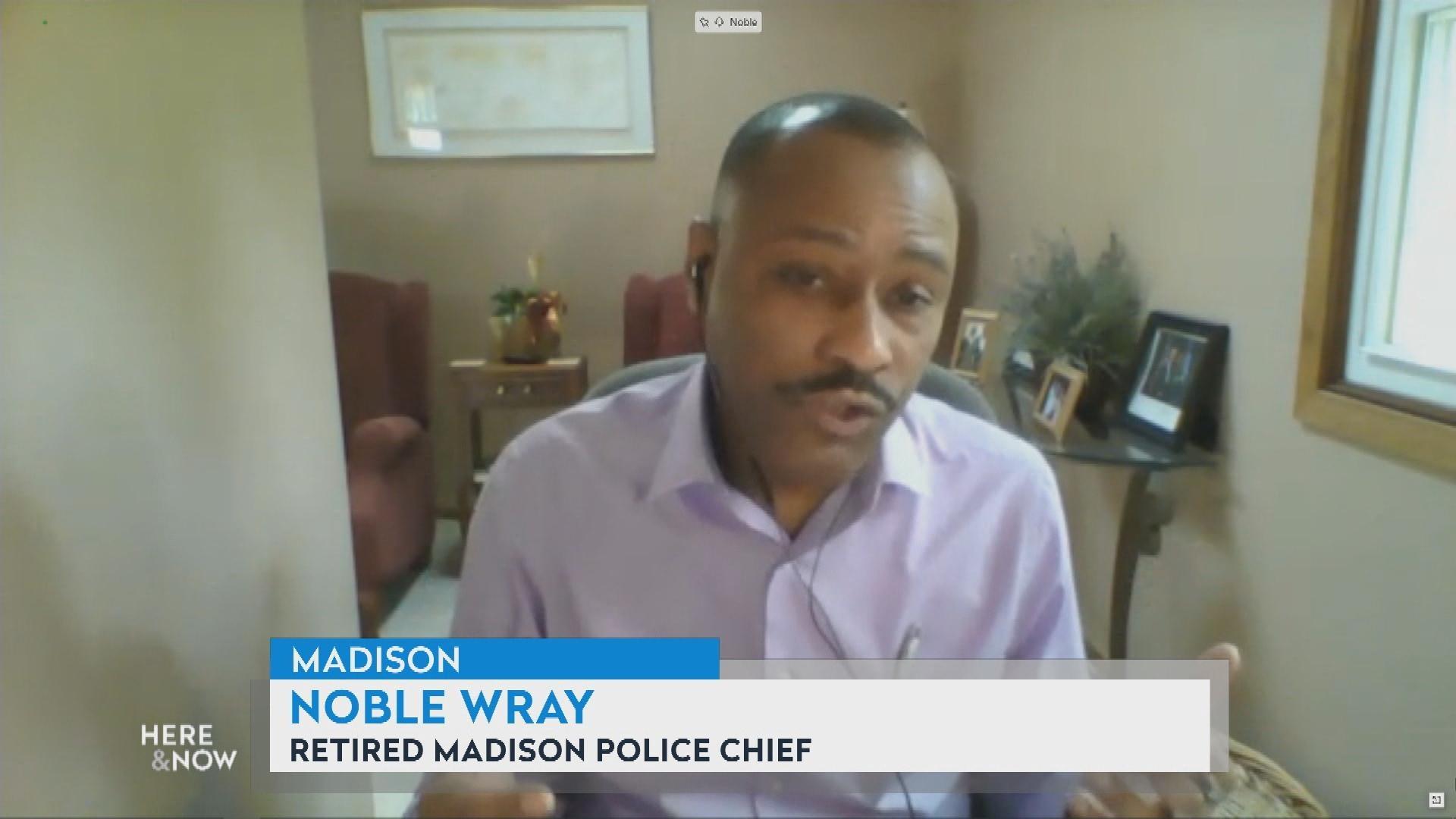 Gains by Police Reform Efforts Over Years Lost in An Instant
Noble Wray, retired Madison Police chief and nationally recognized consultant for law enforcement agencies on community policing and police reform, gives his take on the protests and what he thinks is most important for law enforcement to be doing.
Friday June 5, 2020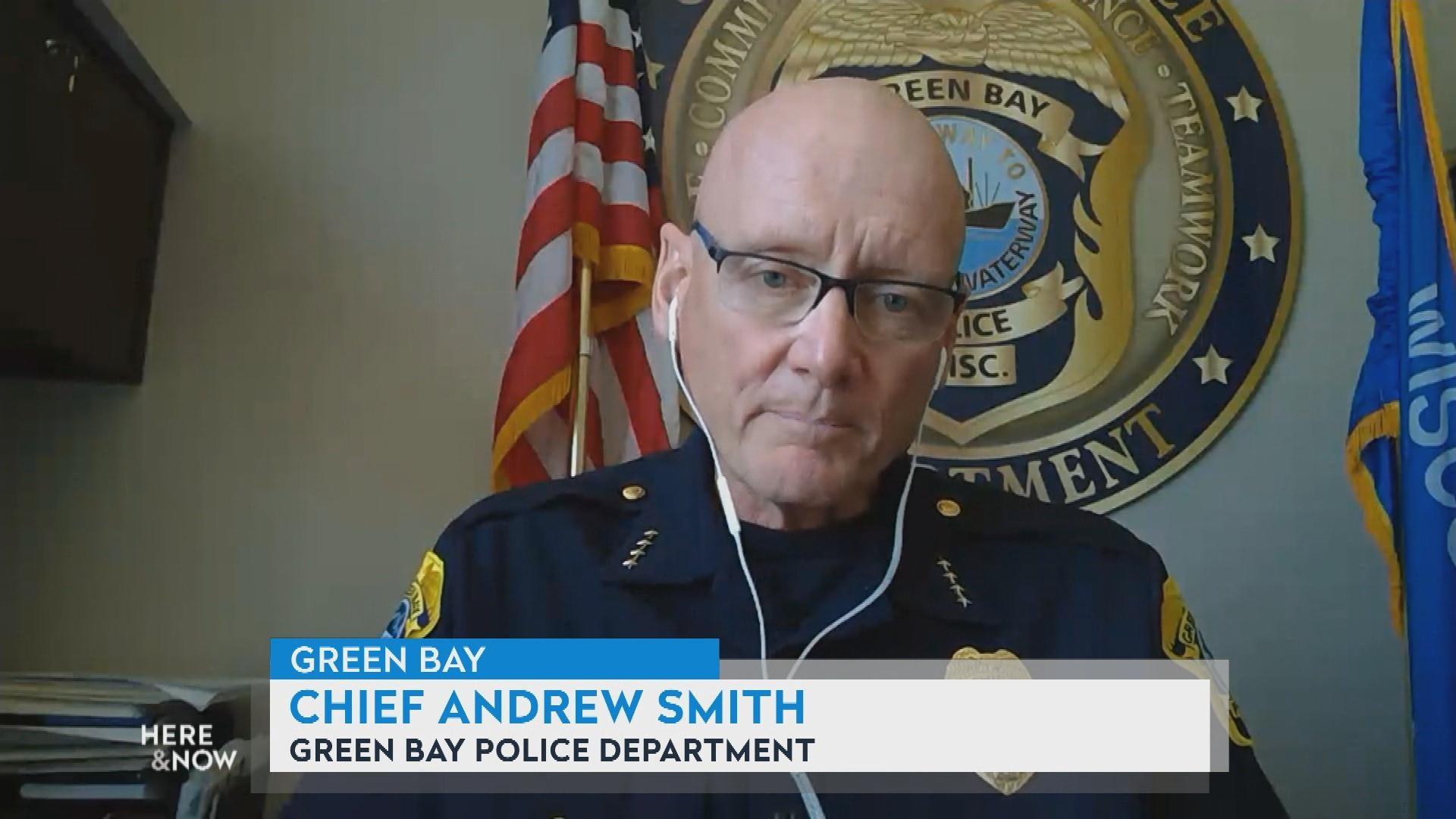 Green Bay Police Receiving Use of Force Refresher
Green Bay Police Chief Andrew Smith speaks to use of force training, police accountability, being invited to march with protesters and criticism his department is facing for how it has handled use of force.
Friday June 5, 2020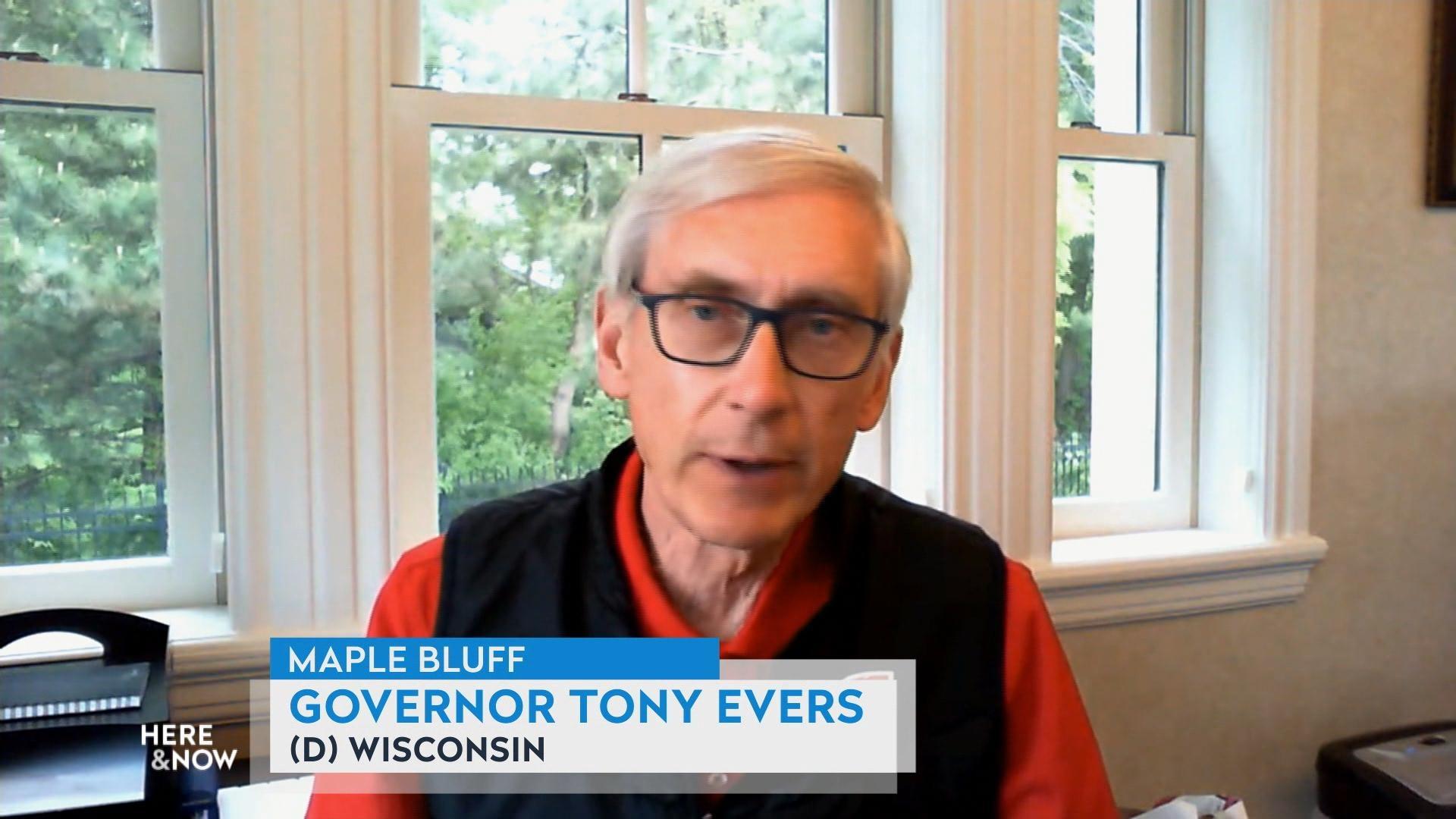 Governor Tony Evers Talks Pandemic, George Floyd
In the wake of the death of George Floyd in Minneapolis, Gov. Tony Evers discusses what that means for the people of Wisconsin who share concerns about racial inequity in policing. As the state opens up, the governor also talks about how Wisconsinites should prepare for the summer under the COVID-19 pandemic.
Friday May 29, 2020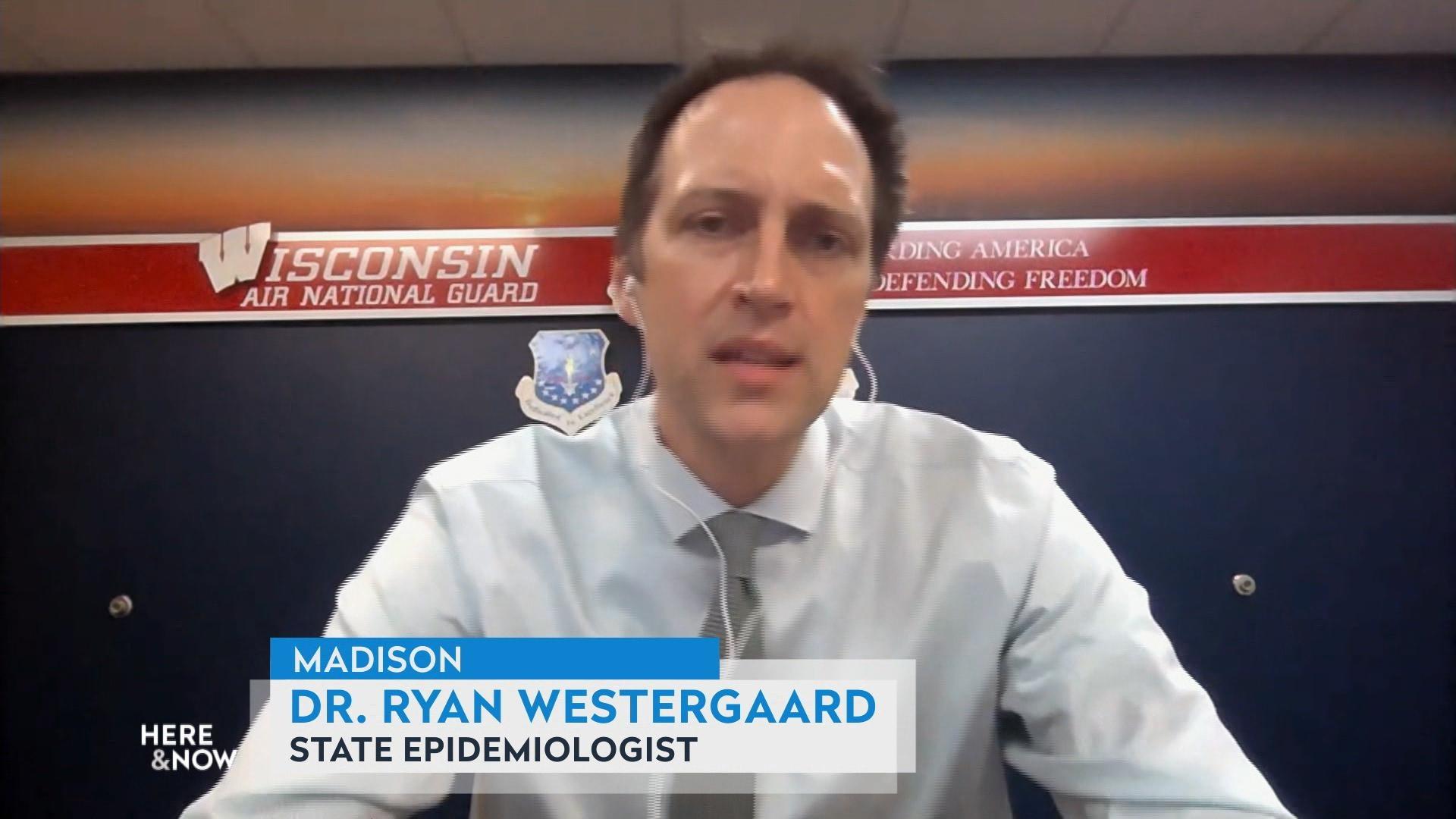 Epidemiologic Update: Goal Still to Shrink Virus Footprint
State epidemiologist Dr. Ryan Westergaard provides an update on how the state is handling the coronavirus pandemic. He discusses a recent uptick in new cases as well as what medical professionals recommend as the state continues to reopen.
Friday May 29, 2020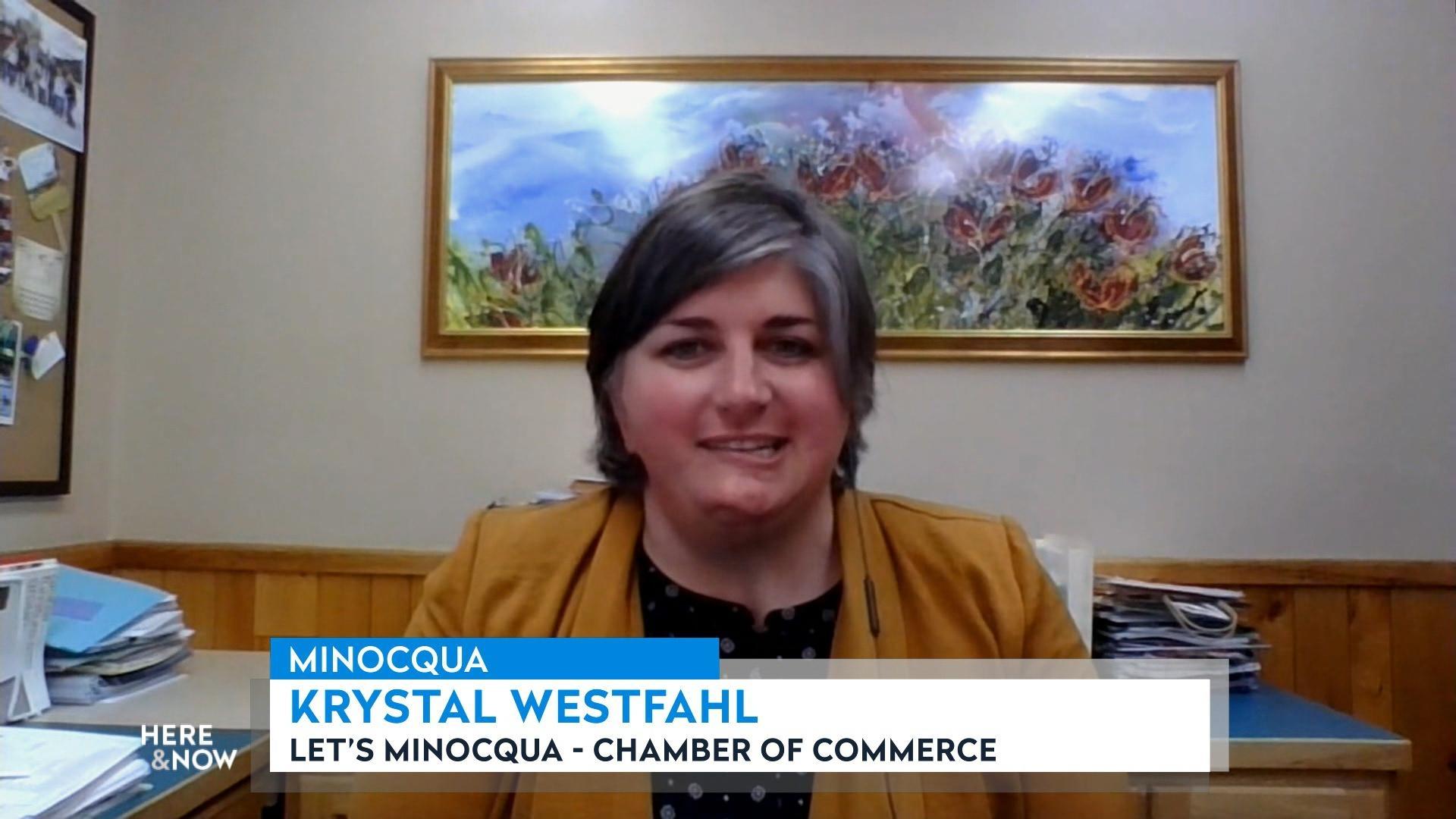 Adjusting to Commerce Amid Pandemic
After Memorial Day weekend and with the unofficial start to summer, Exec. Dir. of the Minocqua Chamber of Commerce Krystal Westfahl discusses what businesses are doing to keep customers safe and how the area is adjusting to changes in economic activity amid coronavirus concerns.
Friday May 29, 2020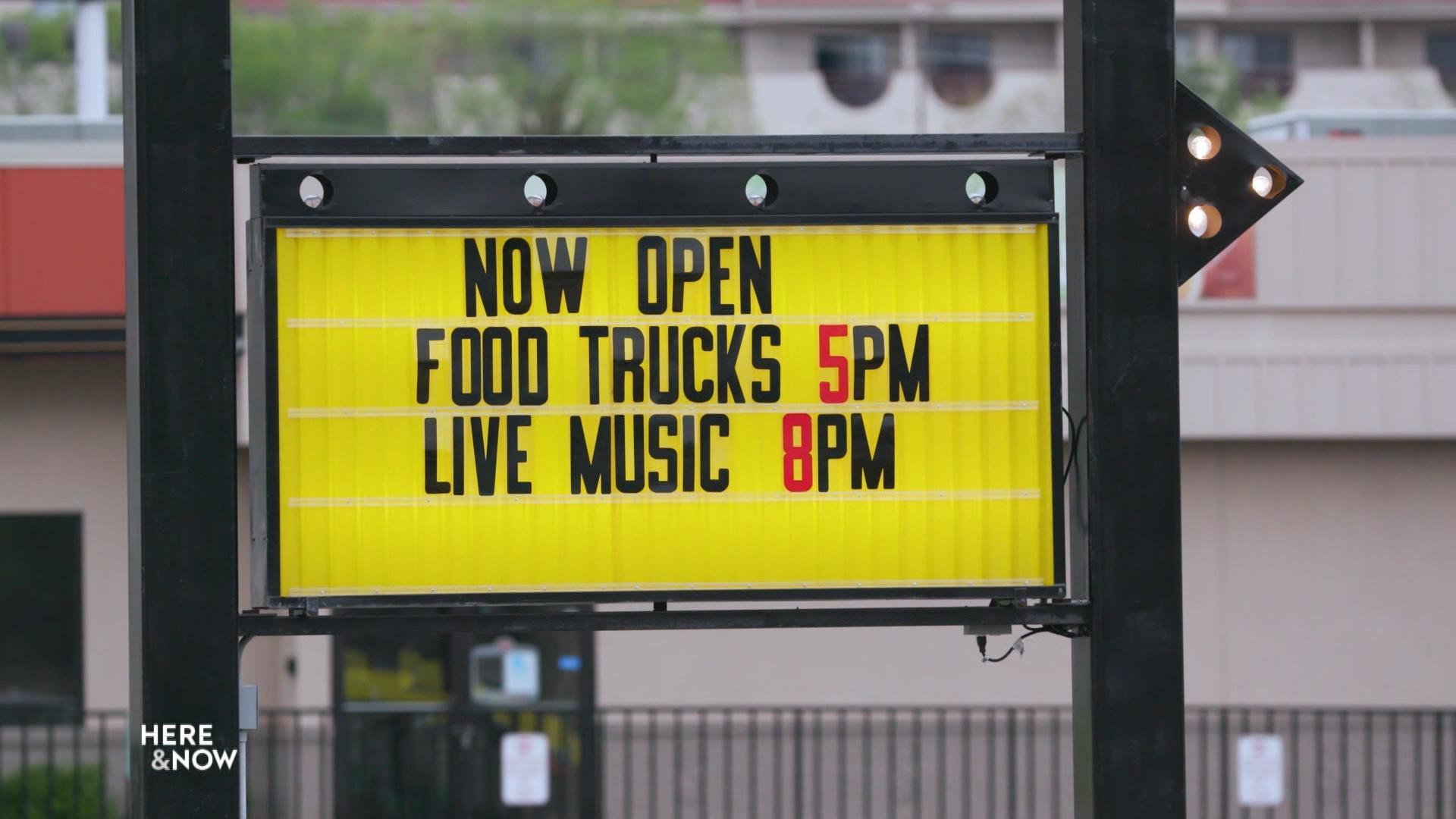 Wisconsin Dells Opens for Memorial Day
Businesses in the Wisconsin Dells would normally be gearing up for a busy tourism season, but now face a slow reopening due to the COVID-19 pandemic. Buffalo Phil's General Manager James Schmitz talks about what it was like to weather the early days of the pandemic and how the restaurant is moving forward to ensure customer confidence.
Friday May 29, 2020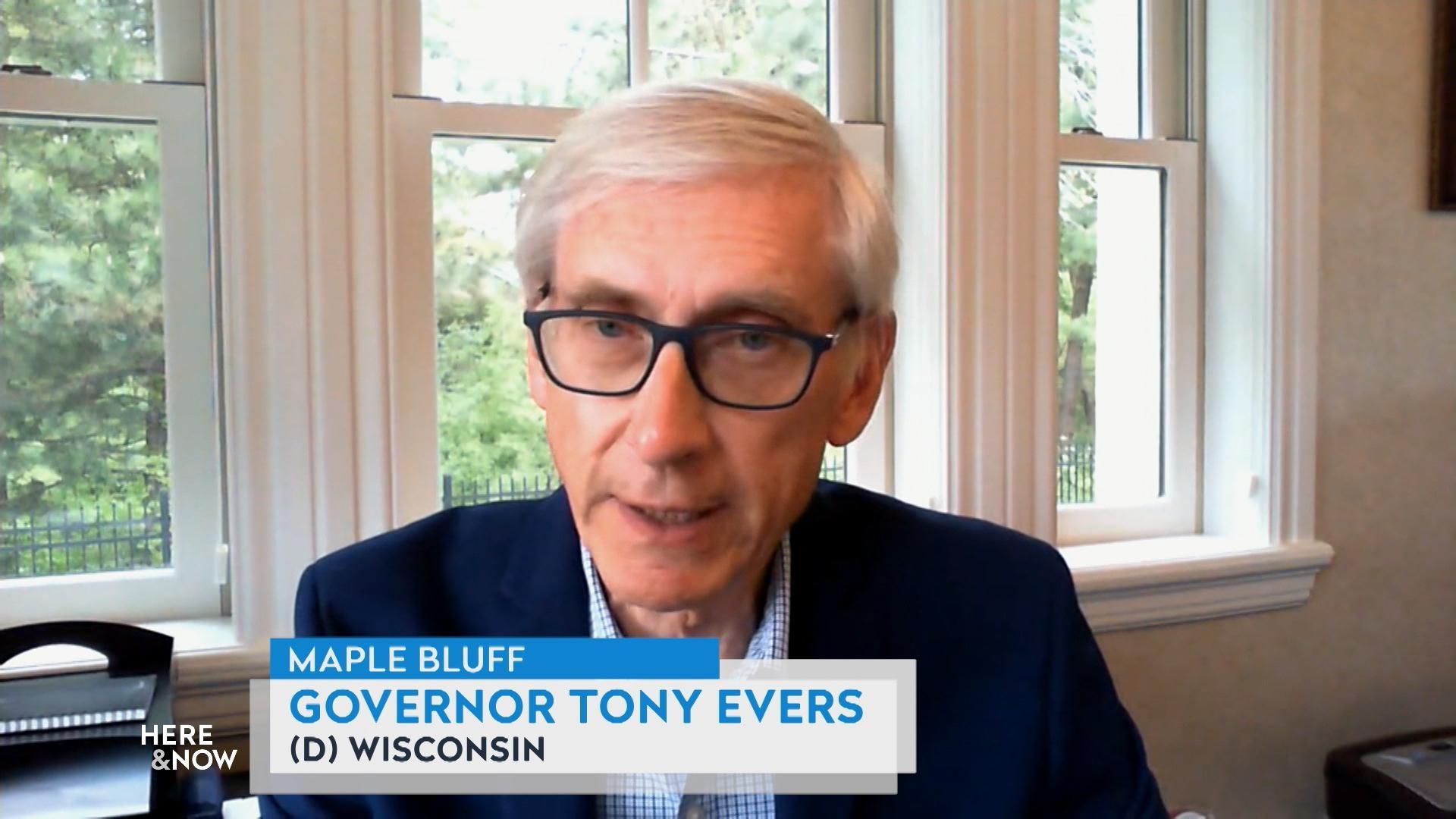 Gov. Evers: Focusing on Testing, Contract Tracing
Governor Tony Evers' administration changed course this week and stopped pushing for a statewide response to COVID-19, citing clear signs from Republicans that they preferred a regional approach. The governor discusses the current environment of partisan politics and how the state is using the $2 billion in coronavirus aid it received from the federal government.
Friday May 22, 2020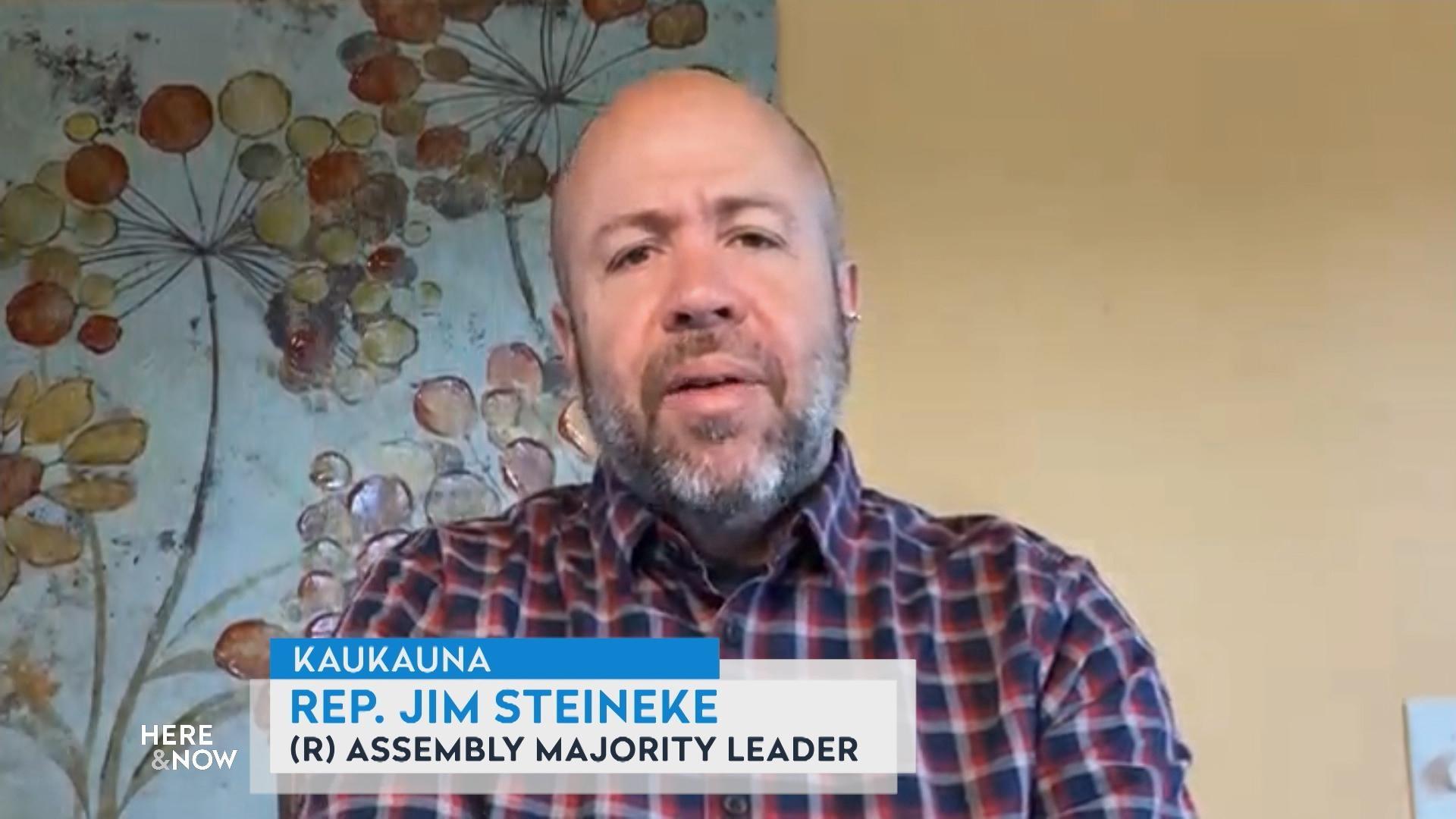 Rep. Steineke: Counties Have Tools to Manage Pandemic
Governor Tony Evers said this week he would not pursue a state-wide coronavirus response due to Republican objections. Assembly Majority Leader State Representative Jim Steineke weighs in on the governor's decision, says county health officials have tools to manage pandemic and discusses priorities he would like to see any subsequent federal coronavirus aid go to support.
Friday May 22, 2020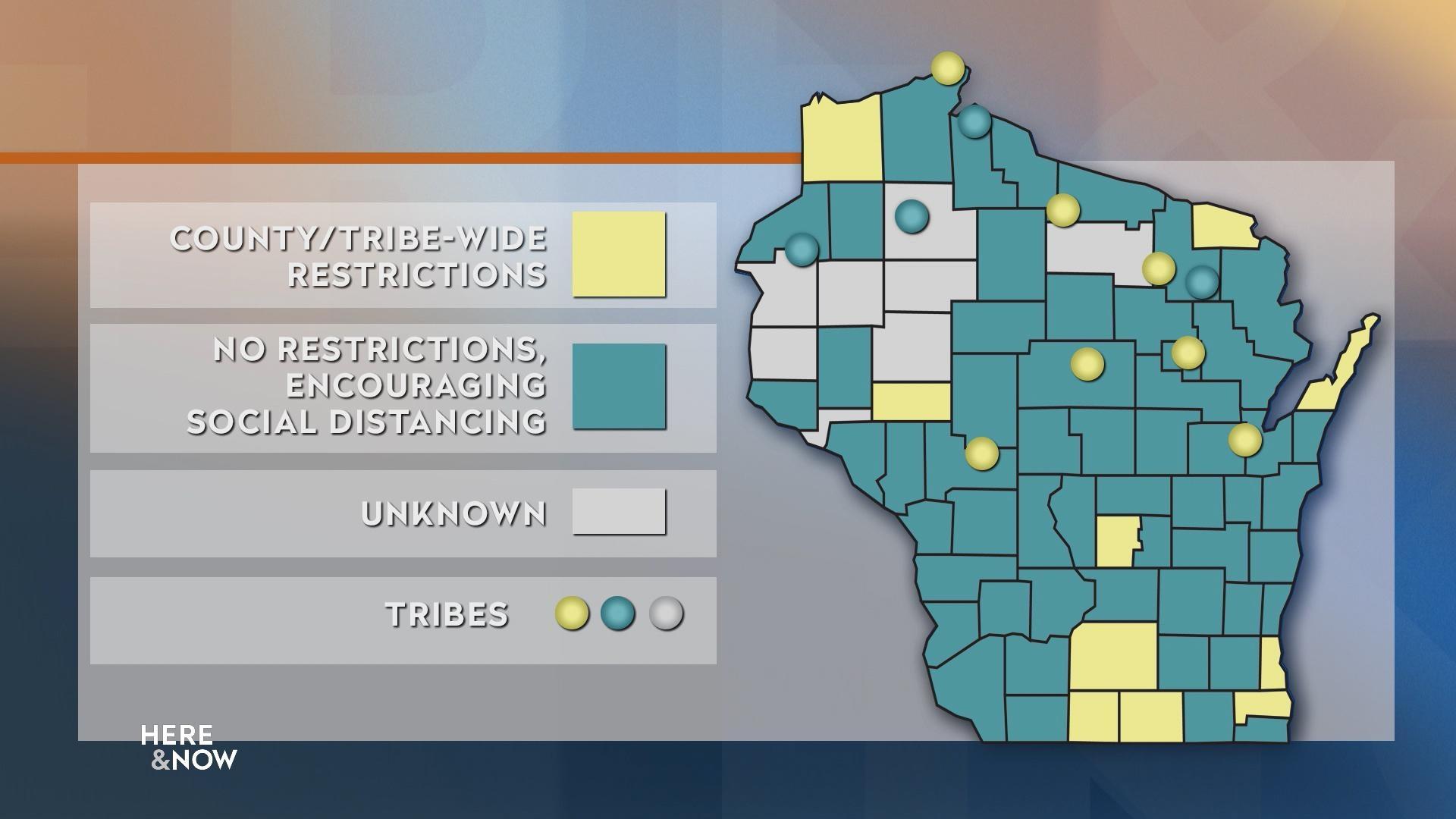 10 Counties Have Self-Imposed "Safer-at-Home" Restrictions
While Memorial Day weekend is the unofficial launch of summer and one of the busiest tourist weekends in Wisconsin, some areas around the state have self-imposed restrictions in place based on the "Safer at Home" order. Those restrictions impact what businesses can open. 10 counties and seven of Wisconsin's 11 Tribal Communities also still have restrictions.
Friday May 22, 2020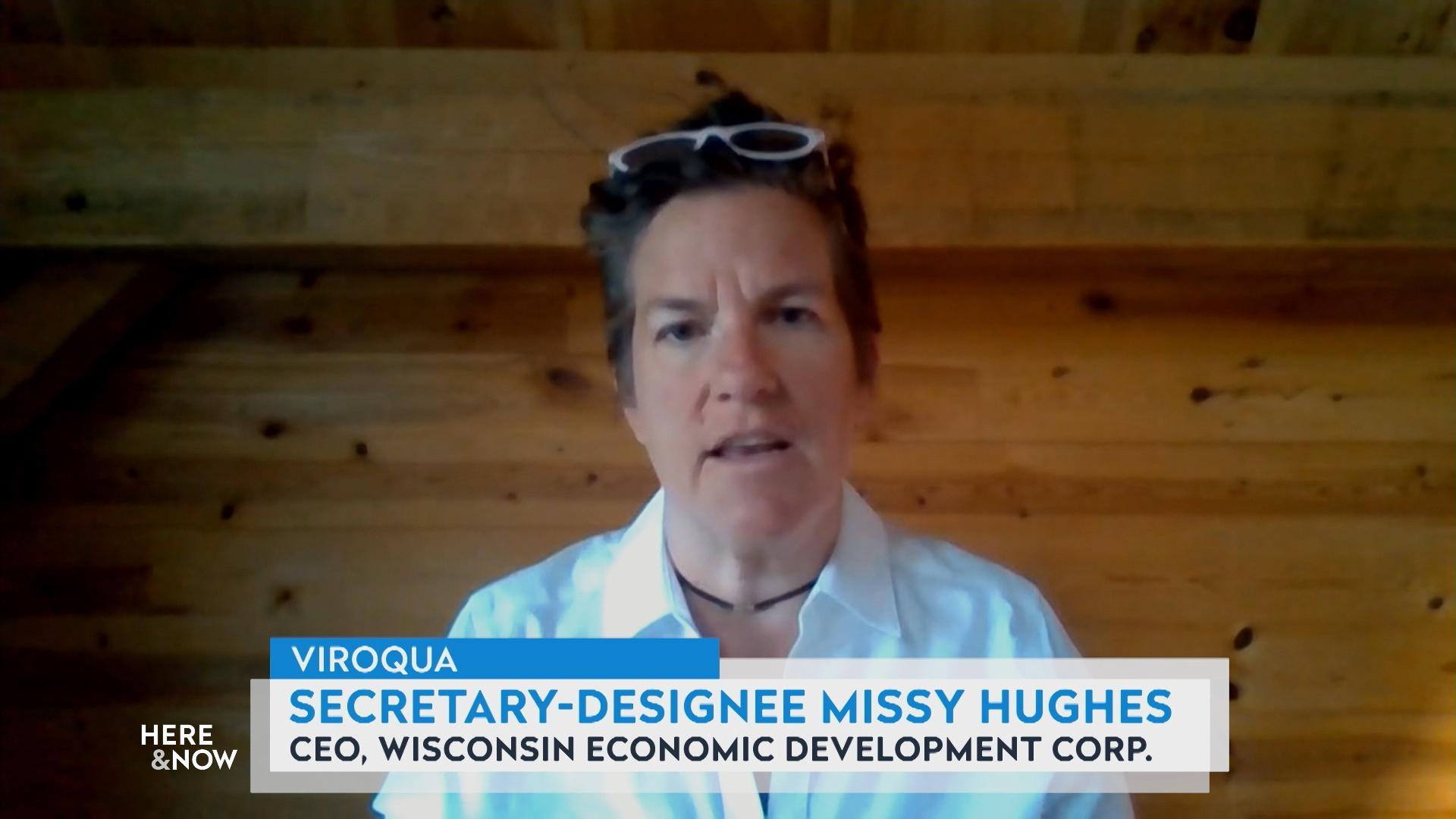 WEDC Publishes Guidelines For Reopening Businesses Safely
The Wisconsin Economic Development Corporation created guidelines and best practices for businesses to instill consumer confidence when they reopen amid the pandemic. WEDC Secretary-designee and CEO Missy Hughes discusses how those guidelines are working for Wisconsin companies and other efforts they are making to ensure workers and consumers are safe including use of PPE.
Friday May 22, 2020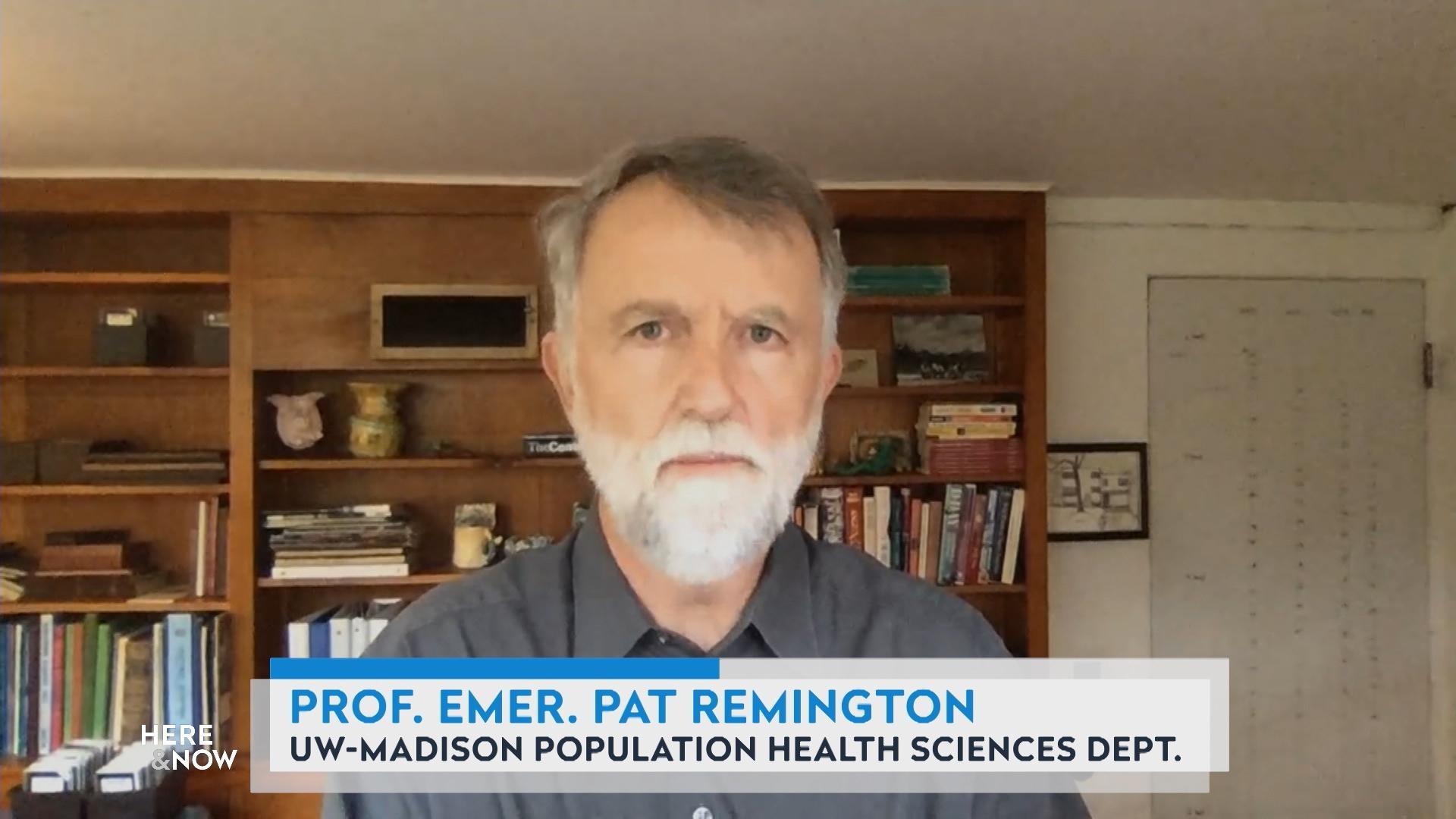 Risk Assessment Key to Reopening, Determining What's Safe
As Wisconsin heads for a busy holiday weekend, University of Wisconsin-Madison Department of Population Health Sciences Professor Emeritus Patrick Remington discusses what are the safest activities for Wisconsinites. He also discusses what the epidemiologic impact will be of reopening part of the state suggesting the use of masks are a key to minimizing transmission.
Friday May 22, 2020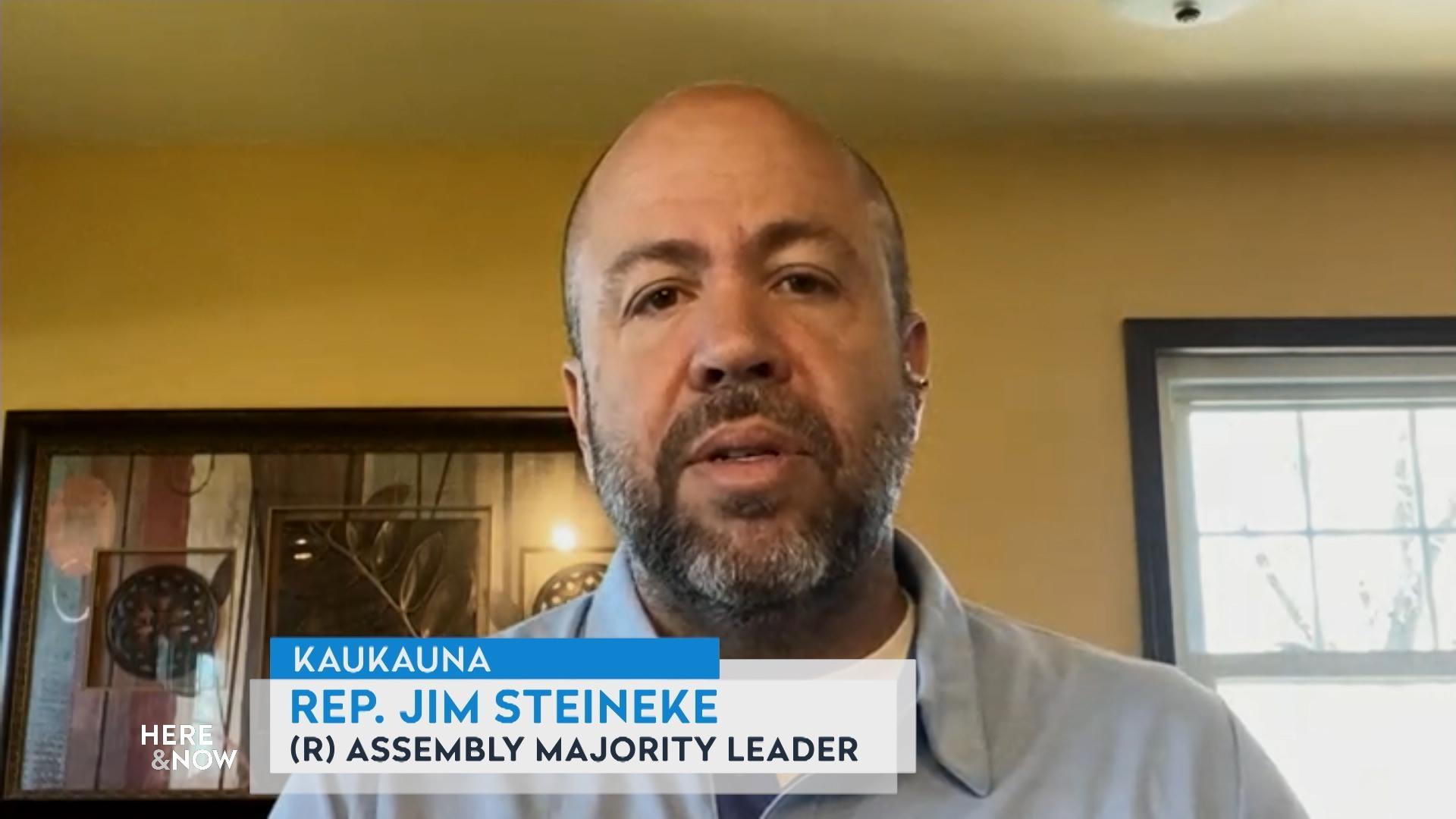 Rep. Steineke Reacts to Sup. Court's Ruling, Scope Statement
With the "Safer at Home" extension ended, Republican legislative leaders are reviewing the "scope statement" proposed by the Evers Administration to manage the pandemic going forward. Legislative leaders continue to push for a plan that accounts for regional differences versus a statewide approach, believing the vast majority of the state can reopen without complications.
Friday May 15, 2020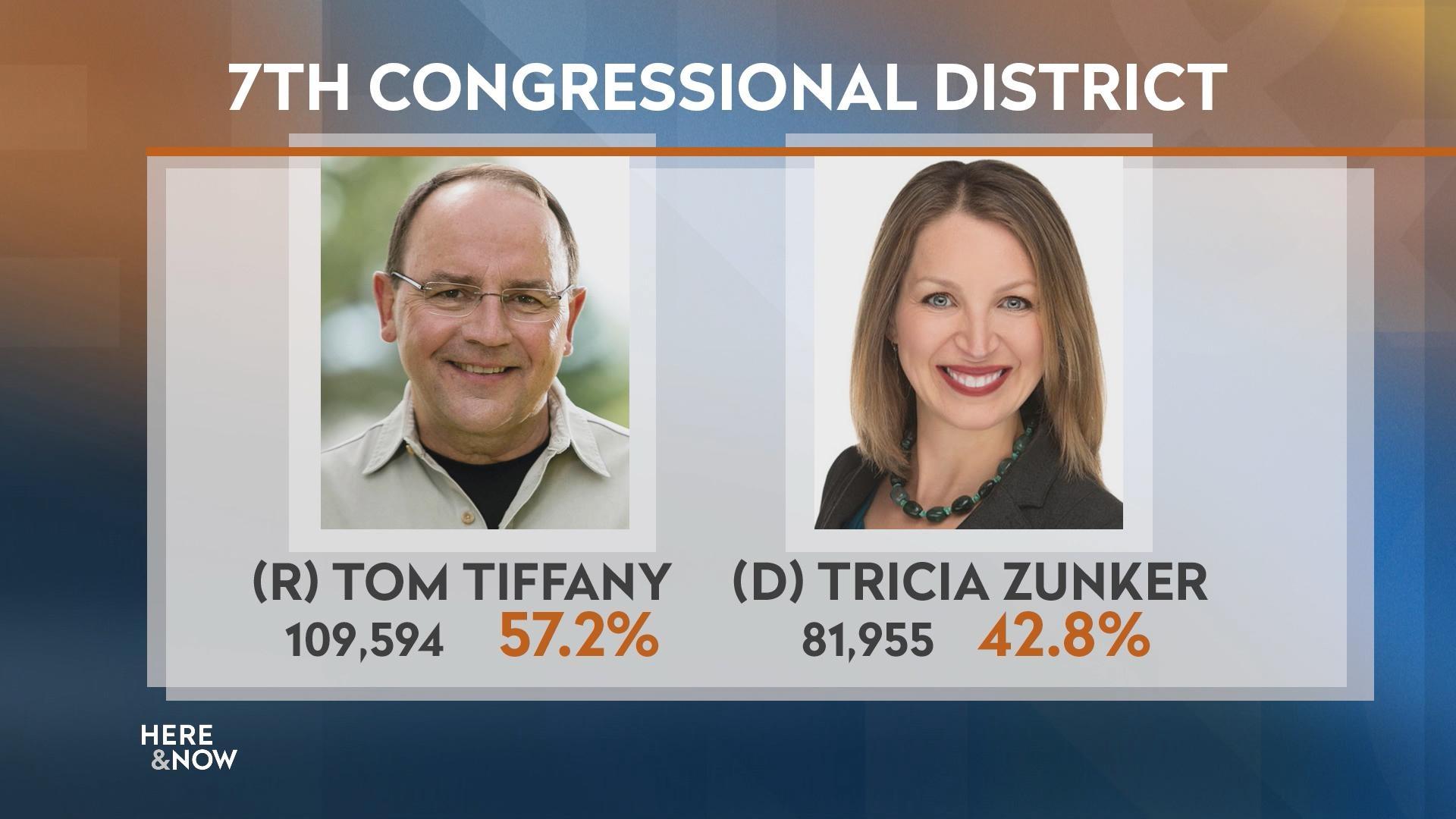 National Guard Assists at Polls/Tiffany Wins 7th Cong. Seat
The Wisconsin National Guard was activated again to work polling places in Tuesday's 7th Congressional Dist. special election. About 160 Guard members helped serve the 700 municipalities. They worked in civilian clothes performing the same duties as other poll workers. Republican Tom Tiffany defeated Democrat Tricia Zunker in the 7th Congressional District. It spans 26 Northern Wisconsin counties.
Friday May 15, 2020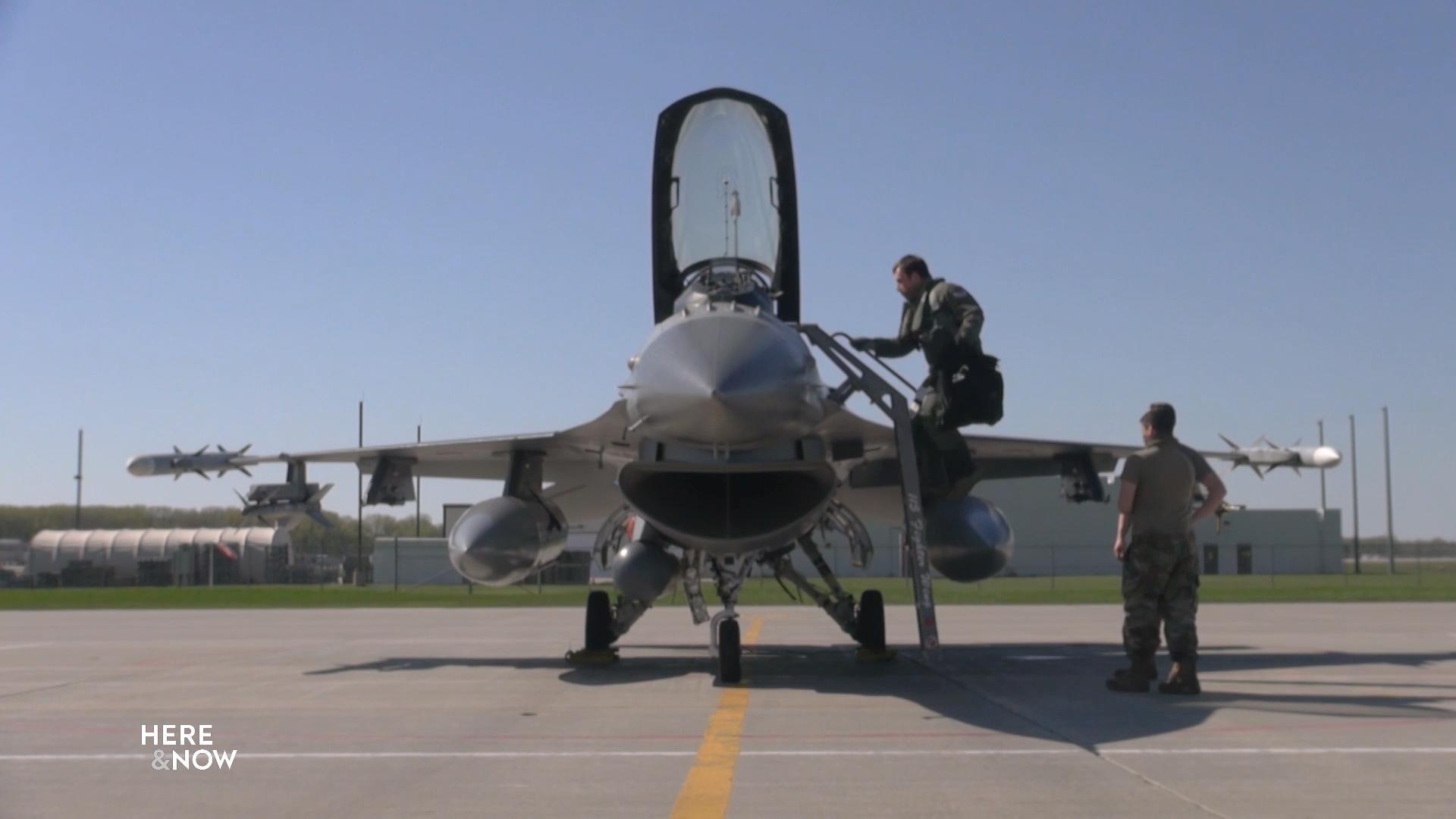 F-16 Flyovers Salute Health Care Workers, First Responders
F-16 pilots from the Wisconsin Air National Guard staged flyovers to honor and salute health care workers and first responders on the front lines of COVID-19. The 115th Fighter Wing, based out of Madison, took part in the national effort flying over hospitals in 17 communities across the state from Kenosha to Wausau and Eau Claire and back again to their base at Truax Field.
Friday May 15, 2020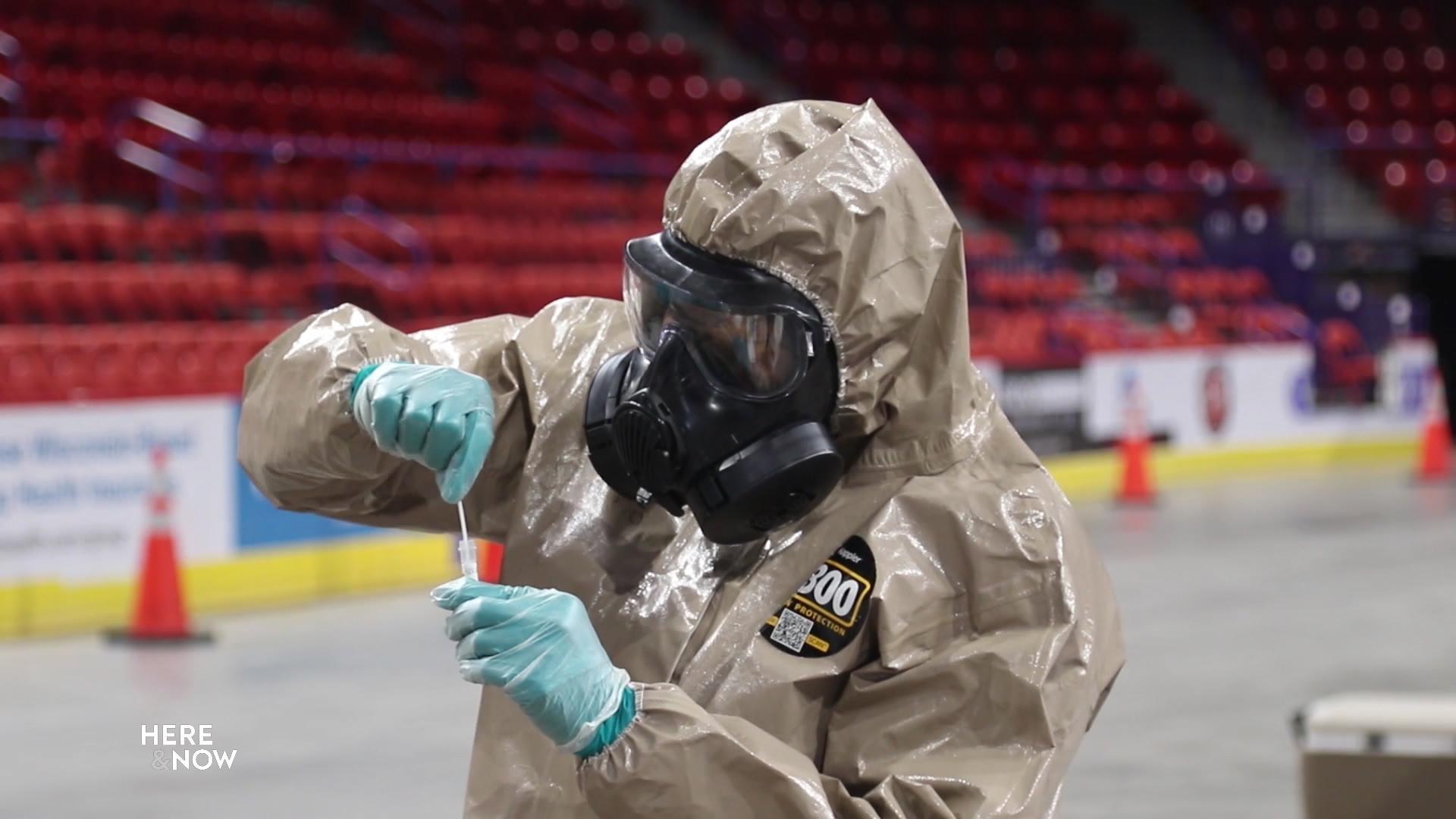 Community-based Testing Sites in Green Bay, Madison
Despite the State Supreme Court ruling this week, work on the front lines continues. The number of people able to get tested for COVID-19 is on the rise. More than 20 Wisconsin counties are benefiting from the increased testing at community-based sites. 1600 members of the National Guard are now serving in direct support of the state's coronavirus response.
Friday May 15, 2020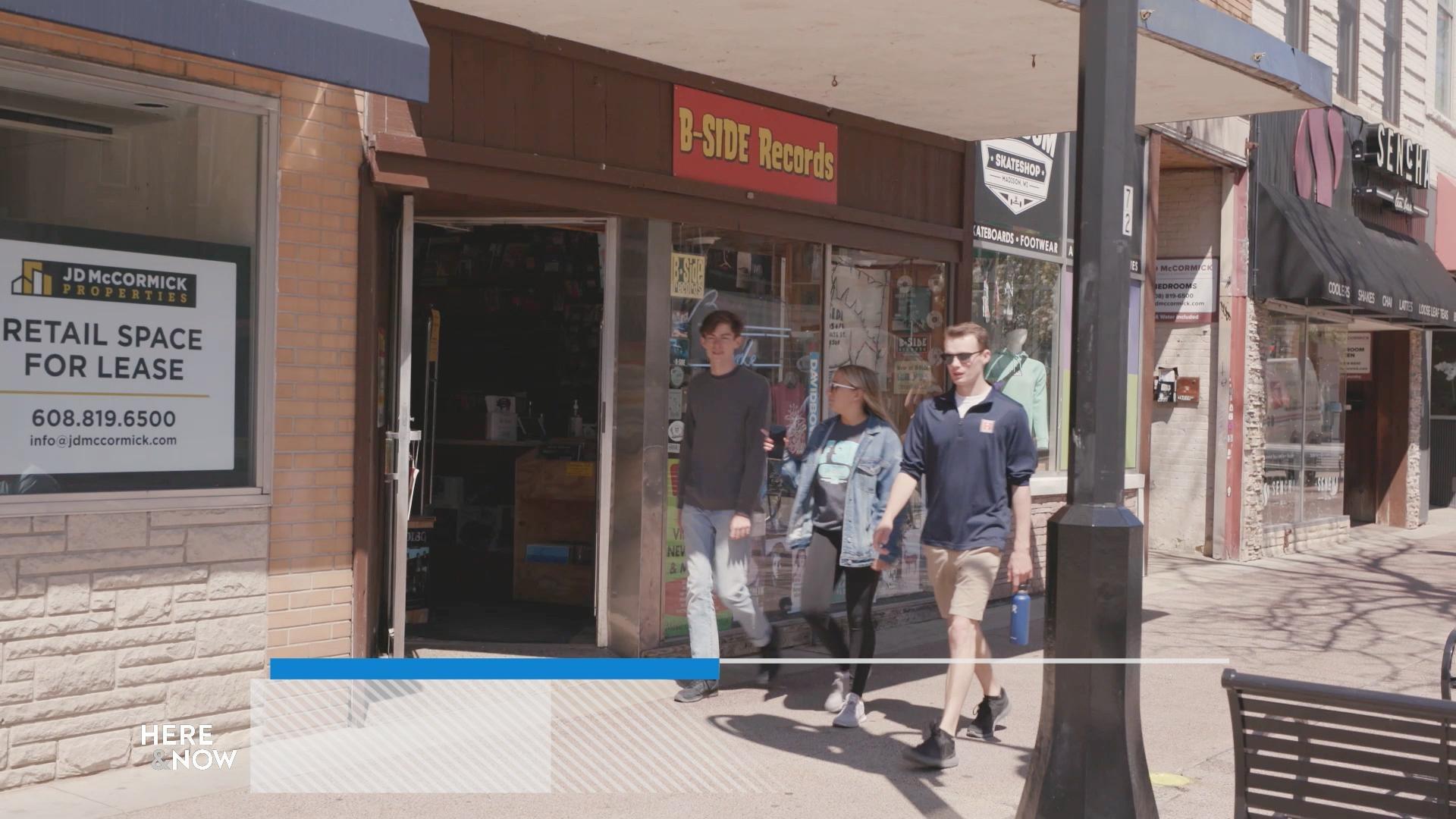 Evers Reacts to Sup. Court Ruling, Concerned about Confusion
While many businesses started to reopen under new rules loosening the "Safer at Home" order, the court's decision allows opening without restrictions. Governor Tony Evers expresses concern the patchwork of counties keeping guidelines in place creates confusion. Evers details his ongoing discussions with legislative Republicans on a bipartisan approach to administrative rules to manage the pandemic
Friday May 15, 2020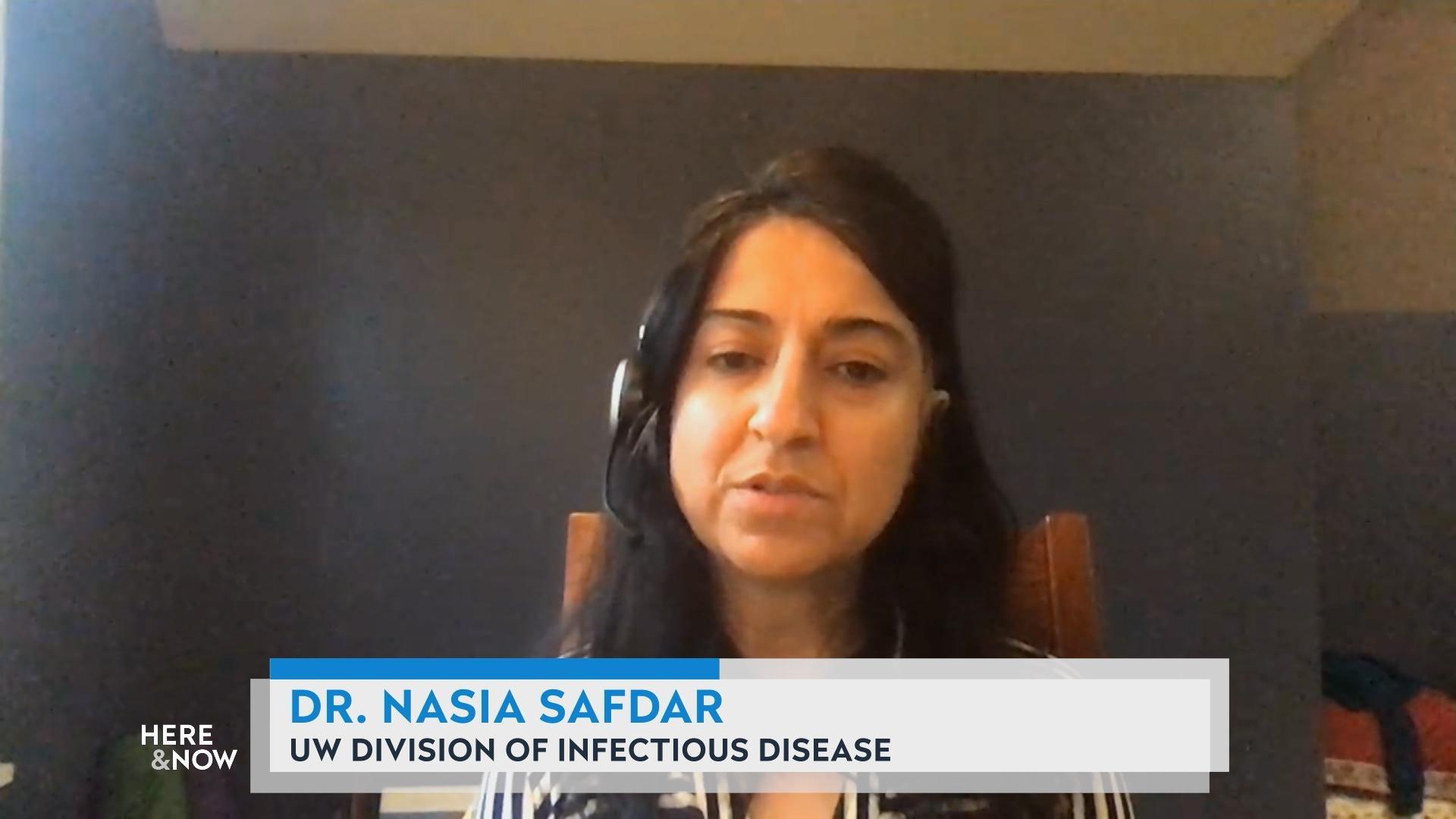 Public Health Doctor Advises Gradual, Monitored Reopening
UW Health's Division of Infectious Disease Dr. Nasia Safdar provides an update on how well the state is doing to combat the COVID-19 pandemic. She also discusses what to expect after the Supreme Court struck down the governor's "Safer at Home" order, saying Wisconsinites should continue to maintain social distance. Dr. Safdar also previews the vaccine timeline.
Friday May 15, 2020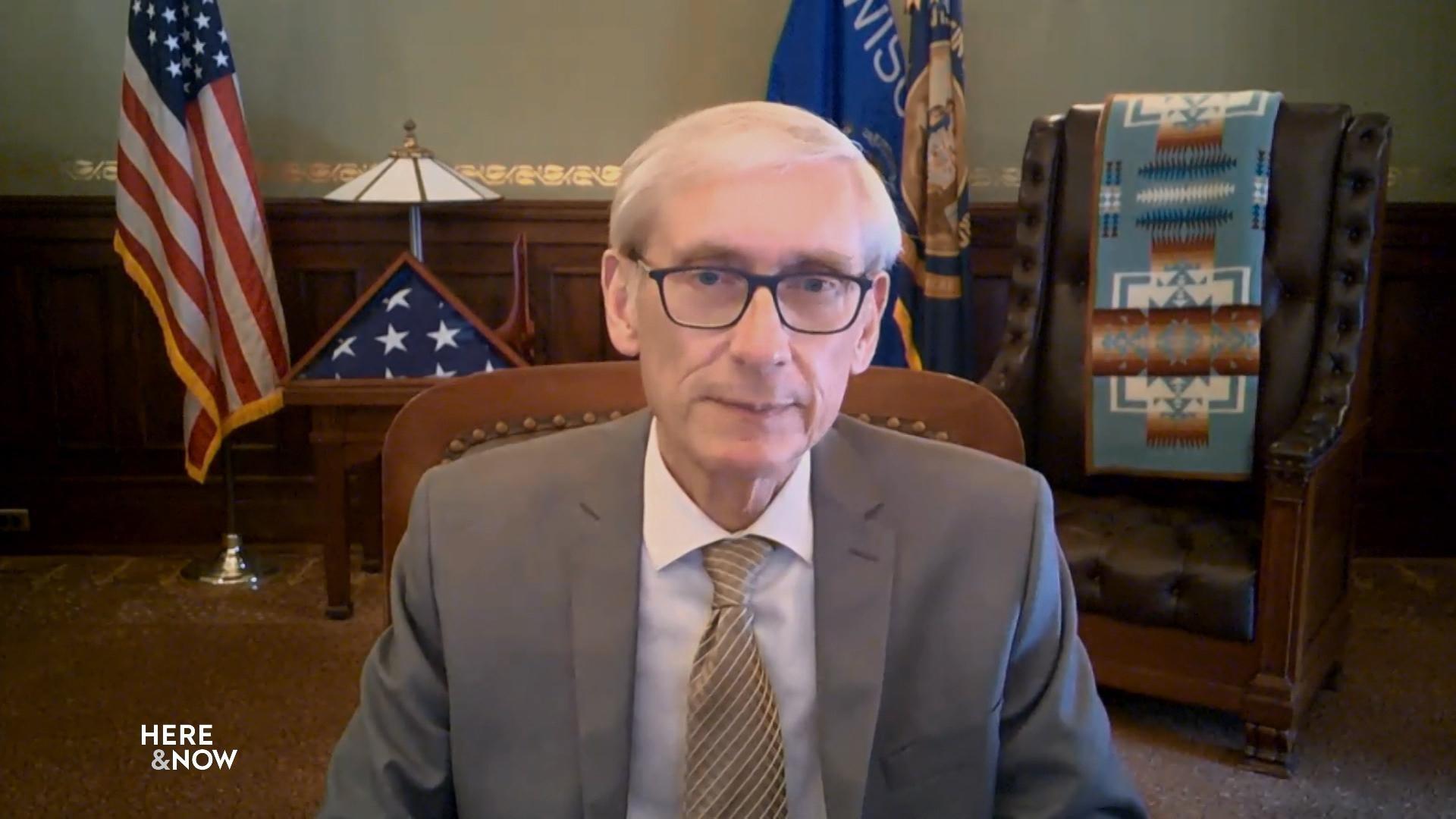 Evers Weighing Options While Awaiting Supreme Court Decision
While awaiting the State Supreme Court ruling on the Republican lawsuit opposing the "Safer at Home" extension, Governor Tony Evers weighs options for moving forward. The Evers Administration is considering pros and cons of proposed regional approach to reopening. Evers is also concerned with surges and at-risk communities and encouraged with increased testing capacity.
Friday May 8, 2020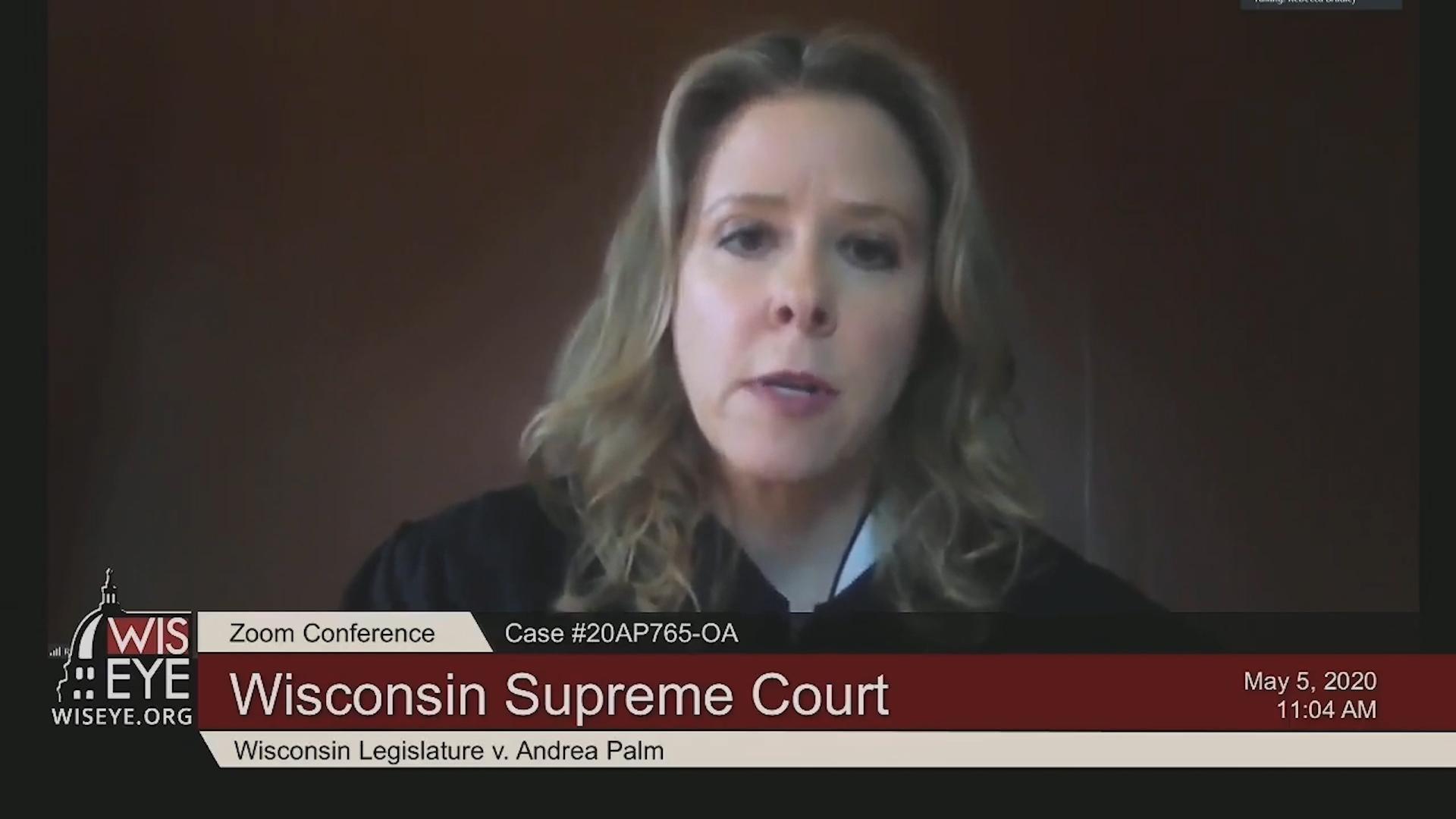 Supreme Court Hears Arguments On Extension Lawsuit
Wisconsin's Supreme Court entered the battle between Republicans and Democrats in pandemic. At issue, whether Health Services Secretary-designee Andrea Palm exceeded her authority and violated state law by ordering an emergency extension of "Safer at Home". Those opposed say it has wrecked the economy. Those in favor counter the infection rate and deaths will soar should the order be lifted.
Friday May 8, 2020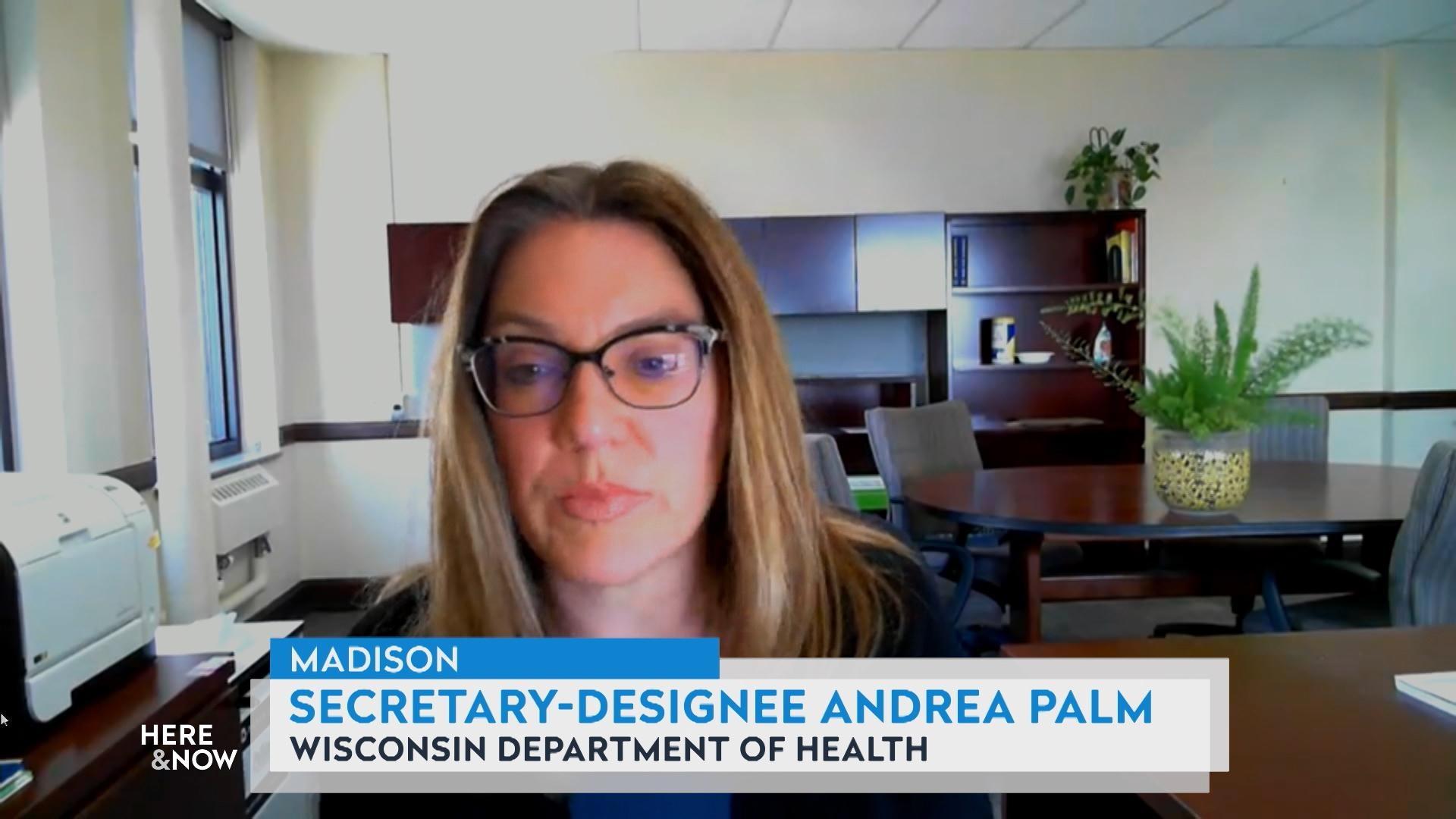 Health Services Release Criteria, Progress Needed to Reopen
Wisconsin Secretary-Designee of Health Services Andrea Palm discusses increased testing in long-term facilities and with assistance from the National Guard, status of outbreaks around the state and responds to the assertion she did not have the authority to extend the "Safer at Home" order
Friday May 8, 2020
Republican Leaders Suggesting Regional Approach to Reopening
Republican Assembly Majority Leader Jim Steineke discusses working with Governor Evers on a plan to reopen Wisconsin, the Republican lawsuit against "Safer at Home" and the pending Supreme Court decision regarding the extension of the "Safer at Home" order.
Friday May 8, 2020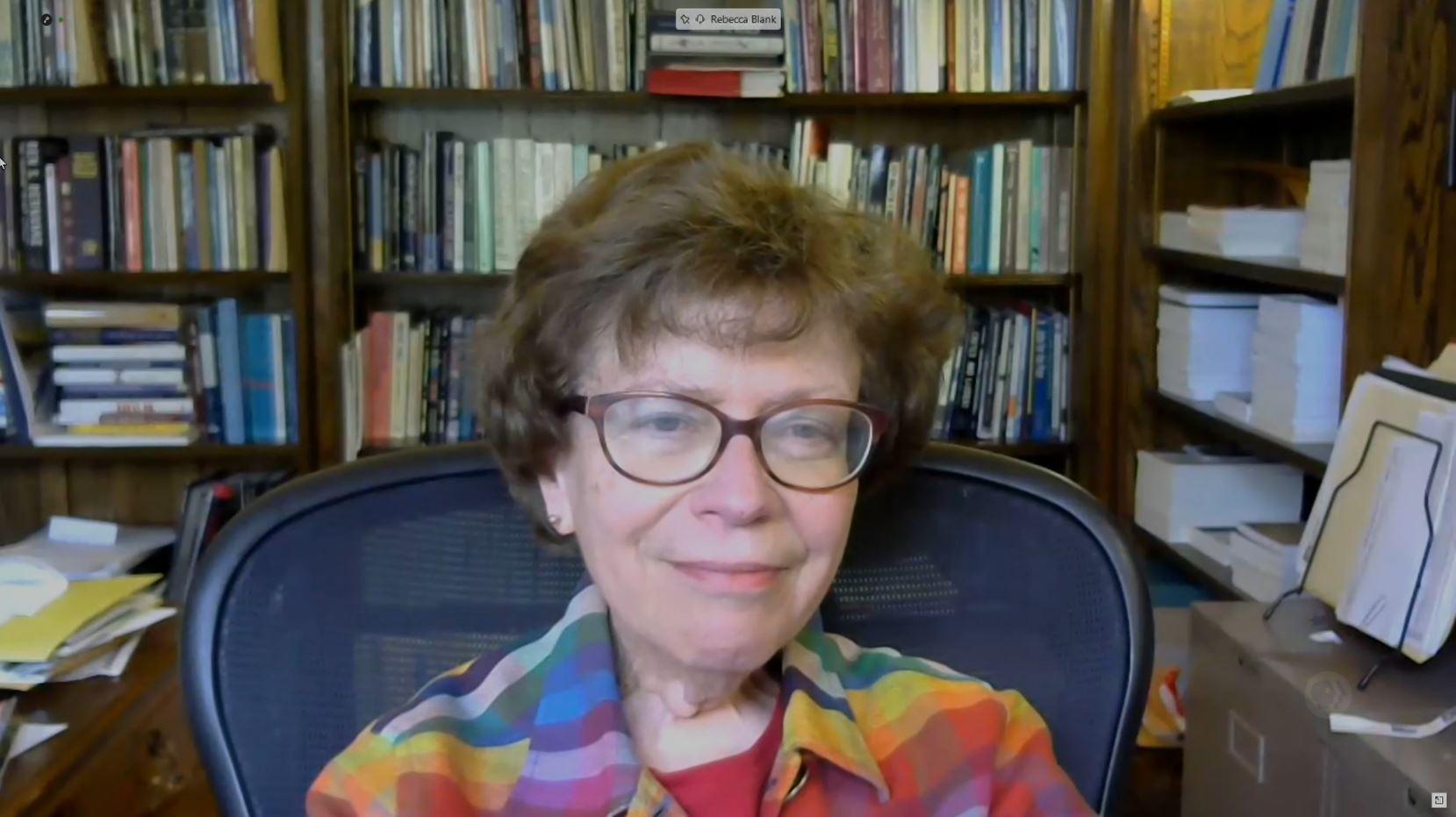 UW-Madison Chancellor Blank Addresses Impact of COVID-19
Rebecca Blank, University of Wisconsin-Madison Chancellor, discusses the impact COVID-19 is having on campus, furloughs, budget cuts, online classes, freshman enrollment, and what the situation might be like in the fall when classes resume.
Friday May 8, 2020
Turning the Dial to Reopen Wisconsin
Gov. Tony Evers explains how the state plans to safely reopen after Wisconsin saw its largest one day increase in COVID-19 cases. There were 460 cases were reported on Friday bringing the state total to 7,314 cases statewide.
Friday May 1, 2020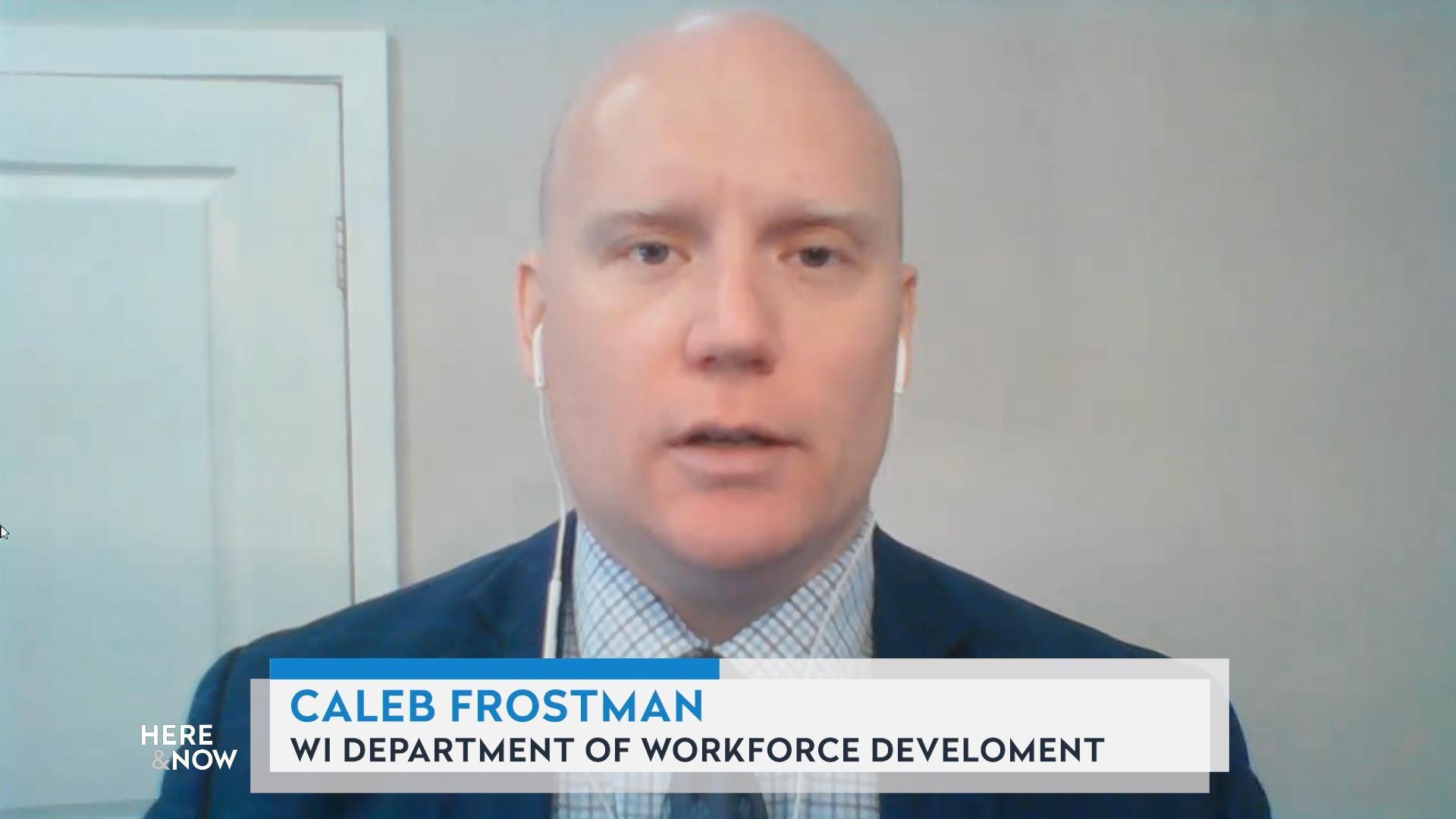 How Wisconsin is Handling Unemployment amid COVID-19
Wisconsin Department of Workforce Development Secretary Caleb Frostman discusses what Wisconsin is doing to help those out of a job due to the COVID-19 crisis. As businesses continue to close or cut down on costs due to the social distancing rules, a record number of residents are filing for unemployment.
Friday May 1, 2020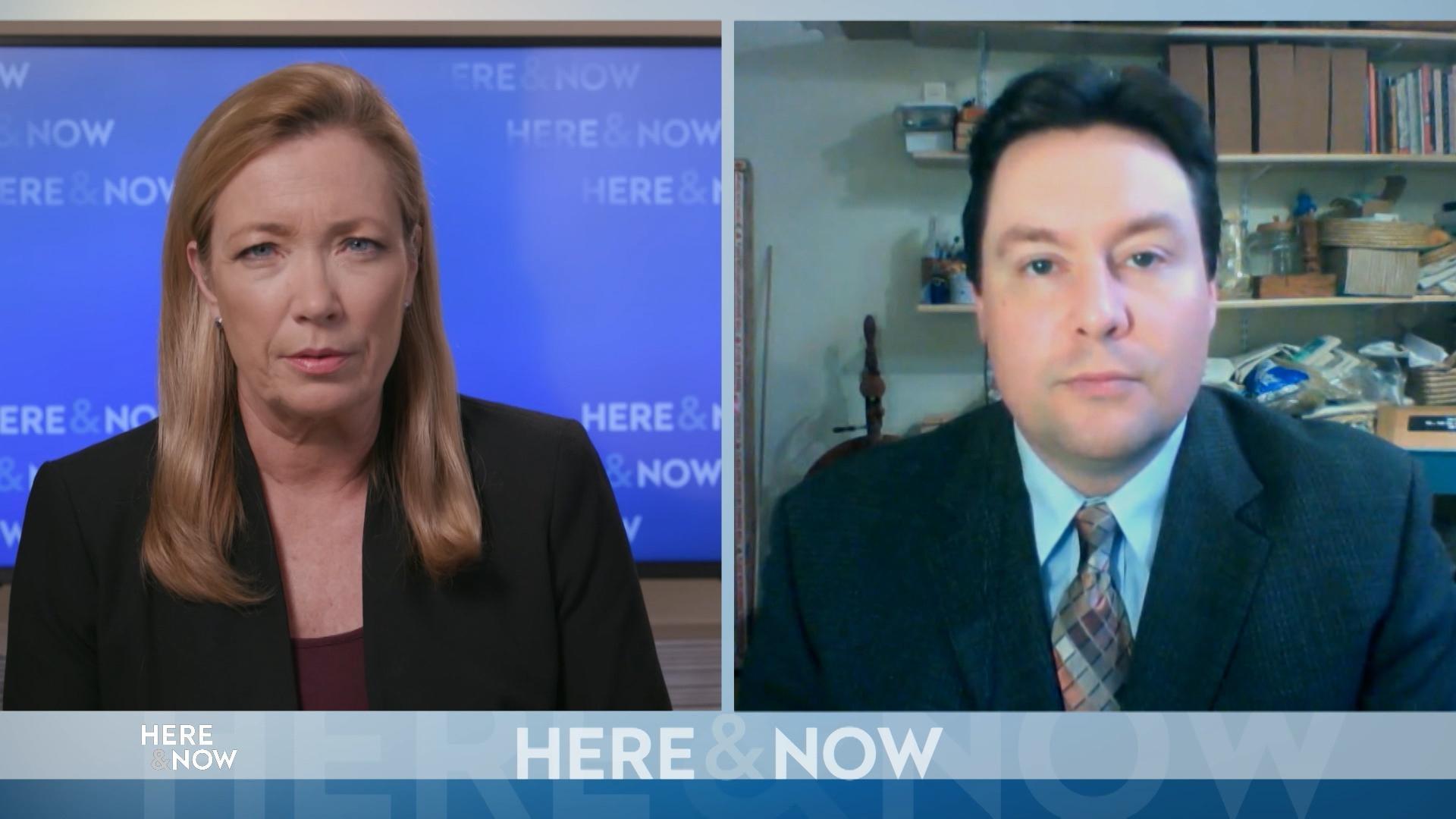 WI Supreme Court Reviews Lawsuit Against Safer at Home Order
State Supreme Court is reviewing a lawsuit brought by legislative Republicans over the extended Safer at Home order. Gov. Tony Evers and Health Secretary-Designee Andrea Palm extended the order to May 26th but the state Republicans believe that the order was an overreach of Palm's power.
Friday May 1, 2020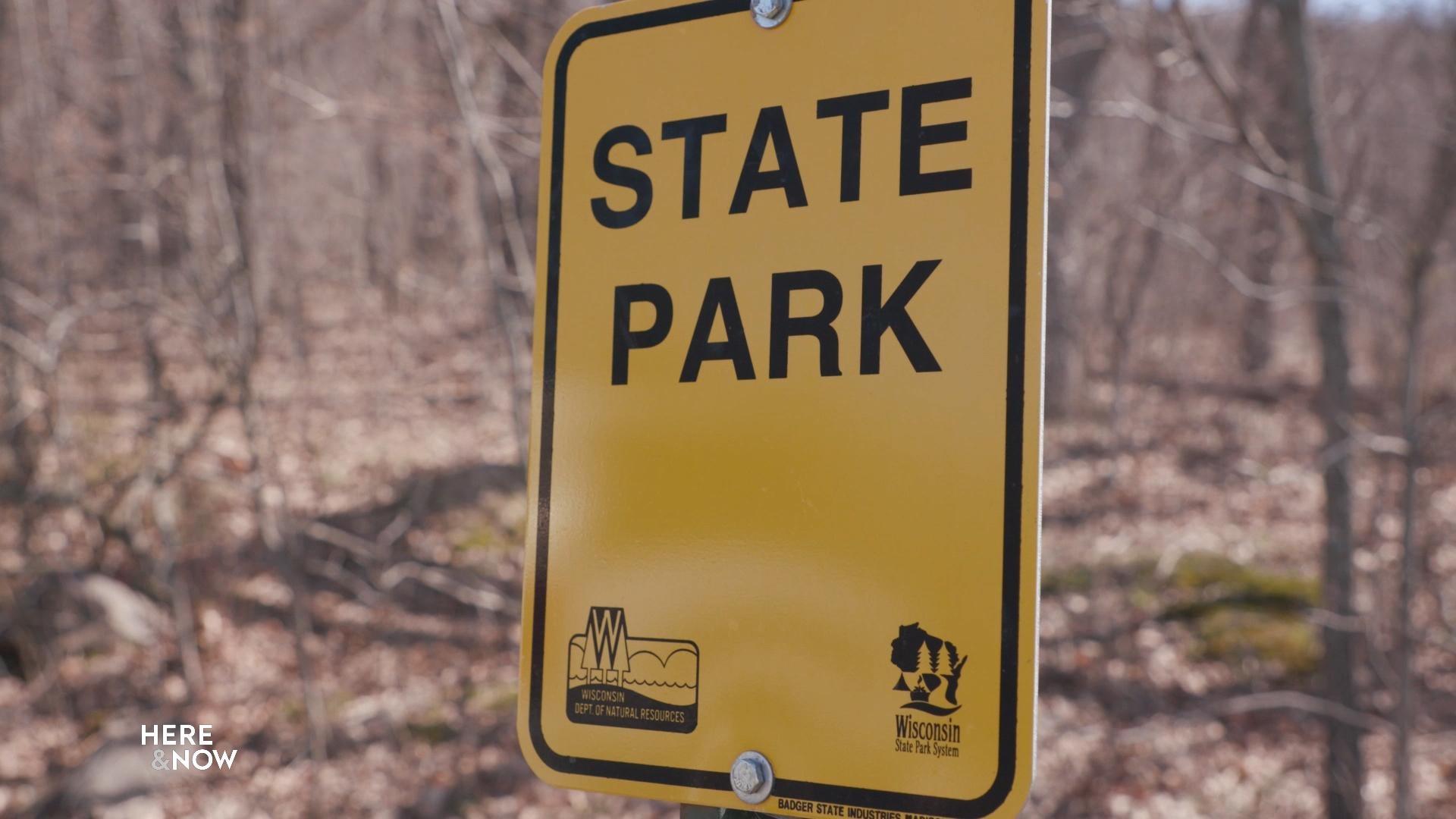 Wisconsin Parks and Businesses Set to Reopen
State parks like Devil's Lake are reopening after being closed due to overcrowding and vandalism. Additional businesses like dog groomers, car washes and small engine repair shops are also cleared to reopen under the new guidelines of the extended Safer at Home order.
Friday May 1, 2020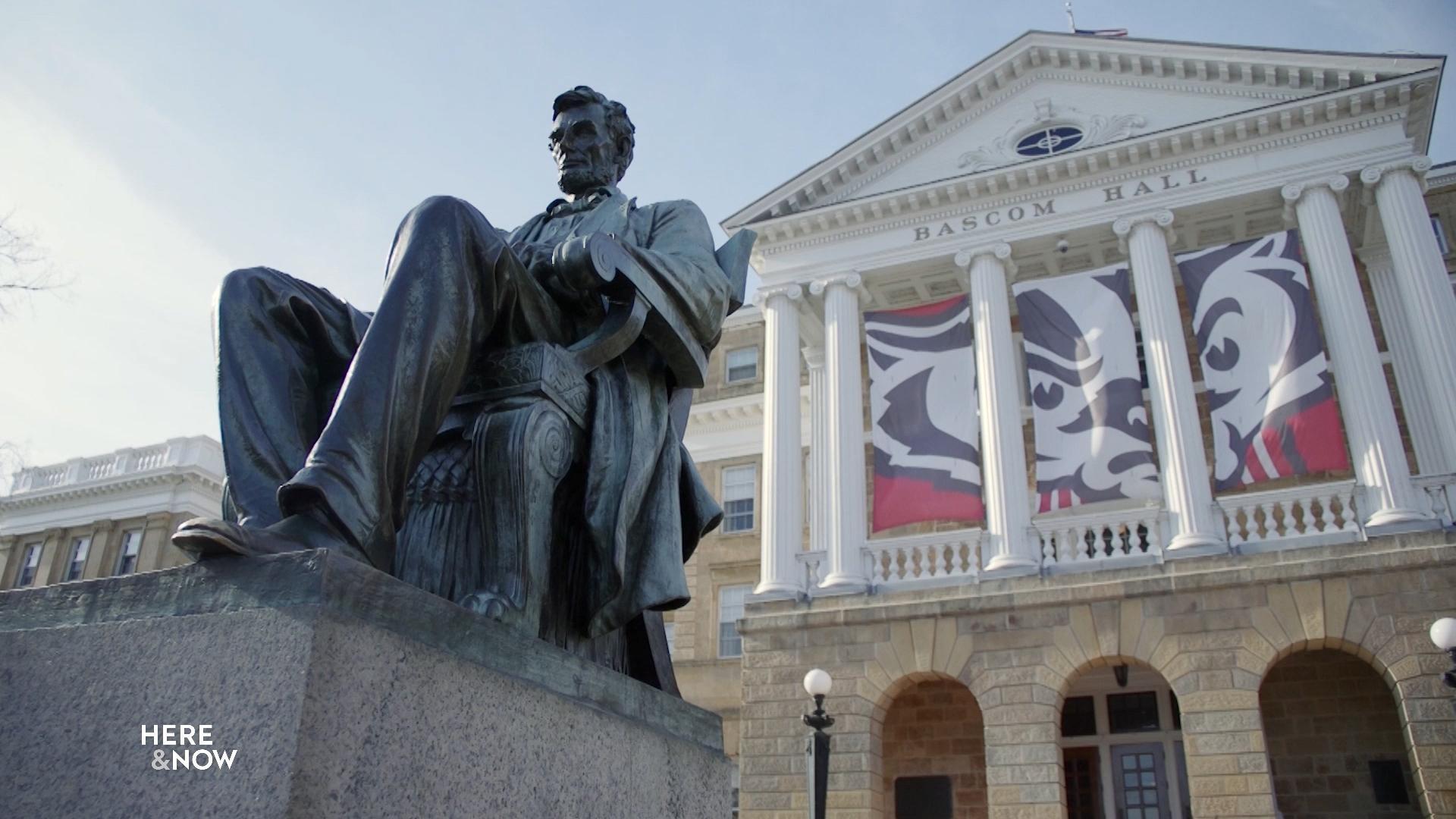 UW-Madison orders Furloughs to Cut Costs
Eleven UW System schools including LaCrosse, Oshkosh and Milwaukee announced furlough plans last week. The University of Wisconsin-Madison ordered furloughs for nearly 16,000 employees this week in the wake of the COVID-19 pandemic.
Friday May 1, 2020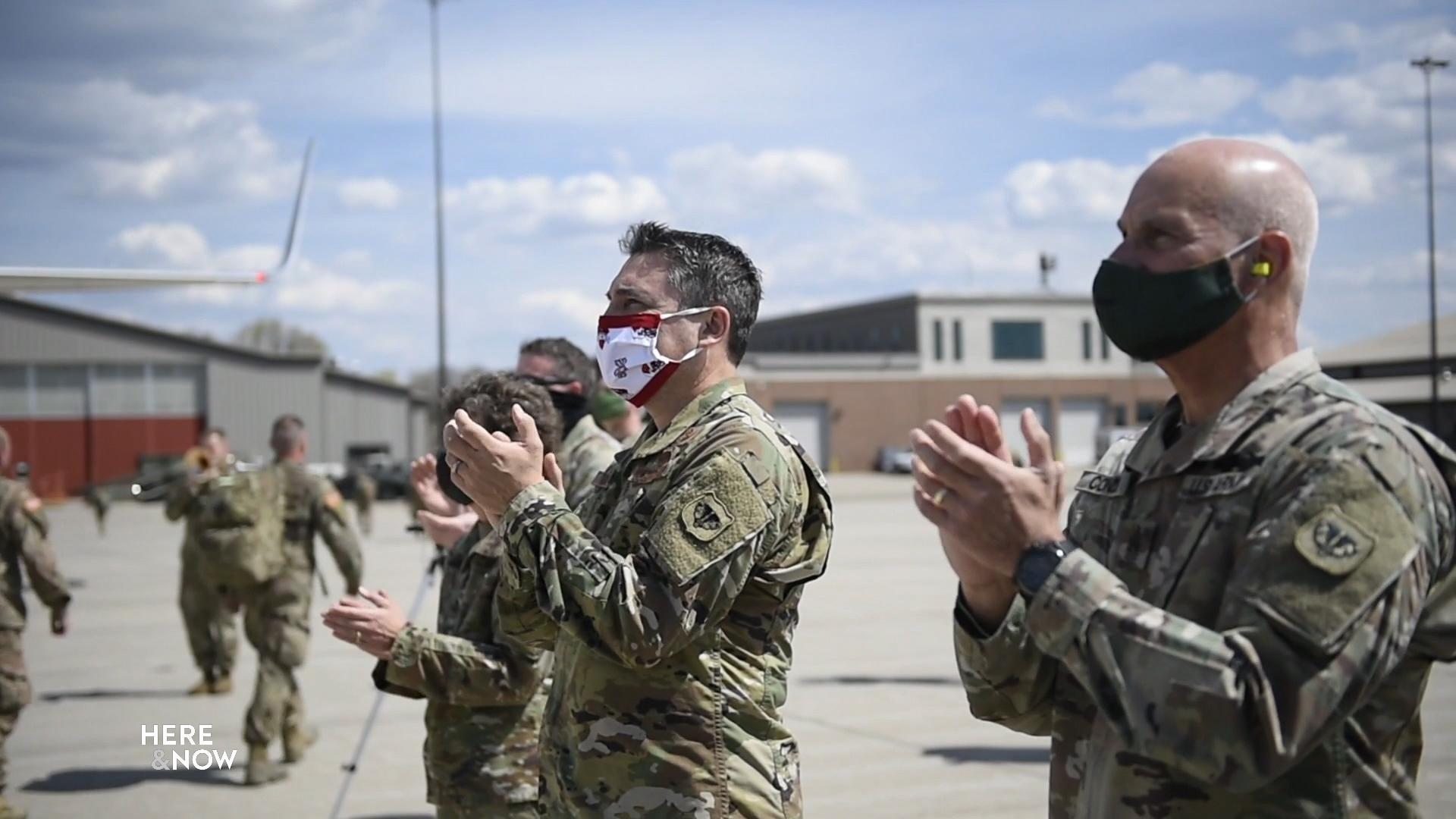 Red Arrow Brigade Troops Return from Afghanistan
Across the state, families awaited the arrival of about 150 members of the Red Arrow Brigade Troop of the Wisconsin Army National Guard. This week, President Trump told advisors he wants all troops out of war-torn Afghanistan as the COVID-19 outbreak continues.
Friday May 1, 2020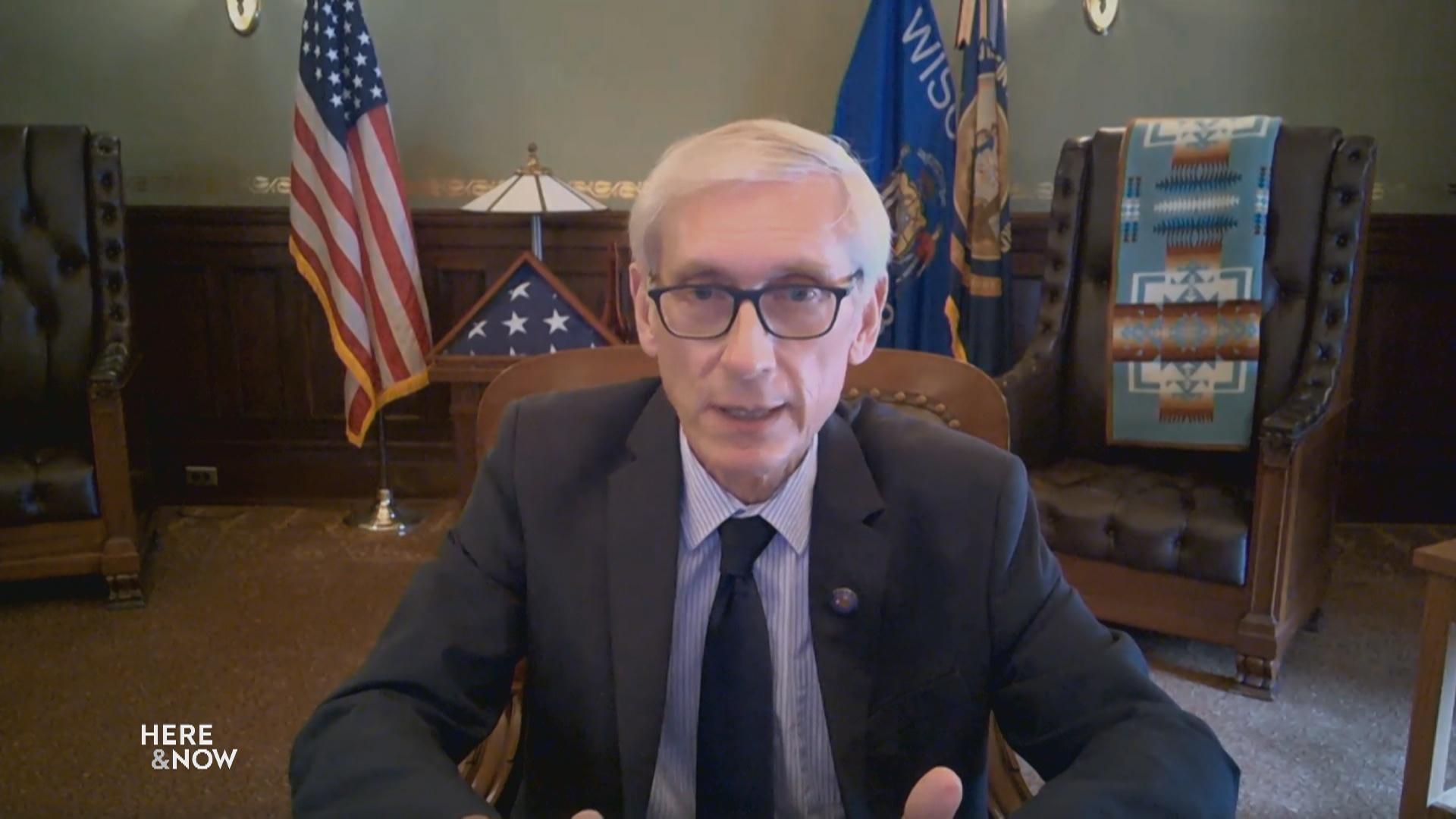 Gov. Tony Evers Outlines Criteria for Reopening the State
Gov. Tony Evers breaks down the criteria for eventually opening up the state amid the COVID-19 crisis. The three-phase plan outlines when schools and businesses can safely reopen. Evers also reacts to push back from Republican legislators seeking to limit his Safer at Home order in the state Supreme Court.
Friday April 24, 2020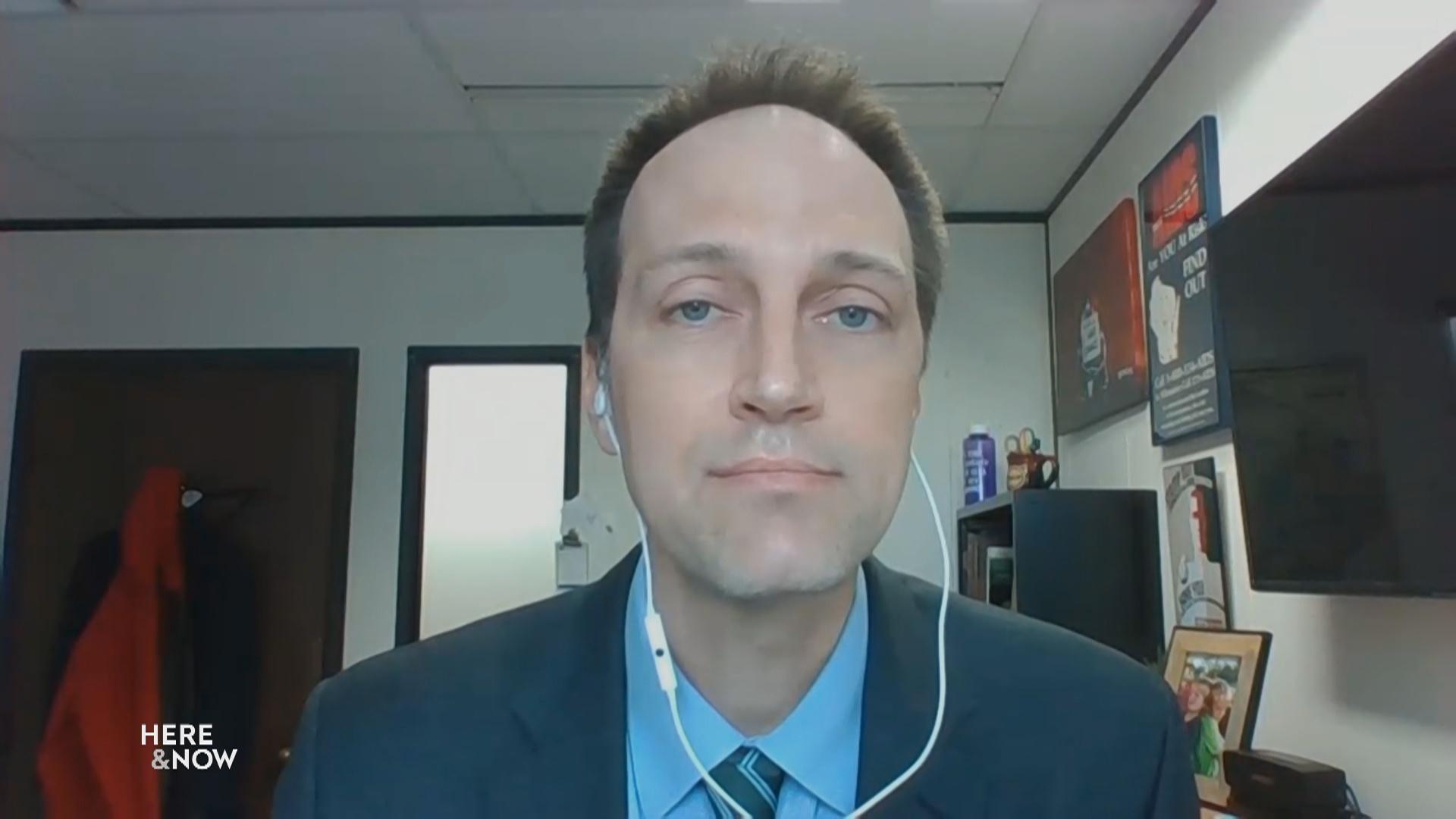 Dr. Westergaard: Is the "Safer at Home" order working?
State Epidemiologist Dr. Ryan Westergaard discusses the progress made on flattening Wisconsin's COVID-19 curve. Westergaard also explains why additional outbreaks have been spotted around the state and how increased testing may play a role in the numbers.
Friday April 24, 2020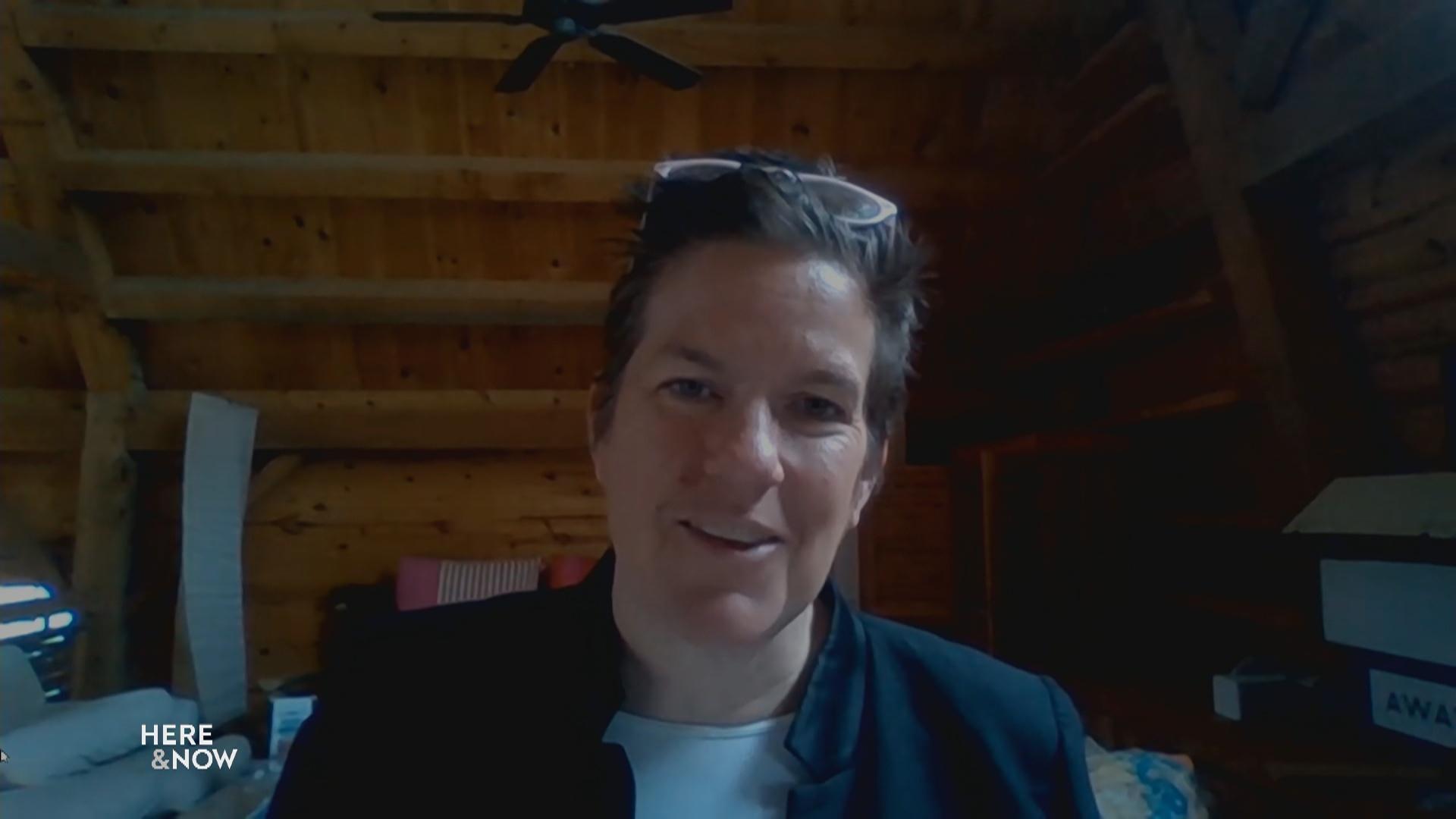 WEDC Secretary Shares Steps to Protect Small Businesses
WEDC Secretary and CEO Missy Hughes offers safety advice for businesses preparing to reopen under Gov. Evers Badger Bounce Back plan. Hughes says her office is also working on a data collection project to better understand the financial impact of the pandemic on small businesses.
Friday April 24, 2020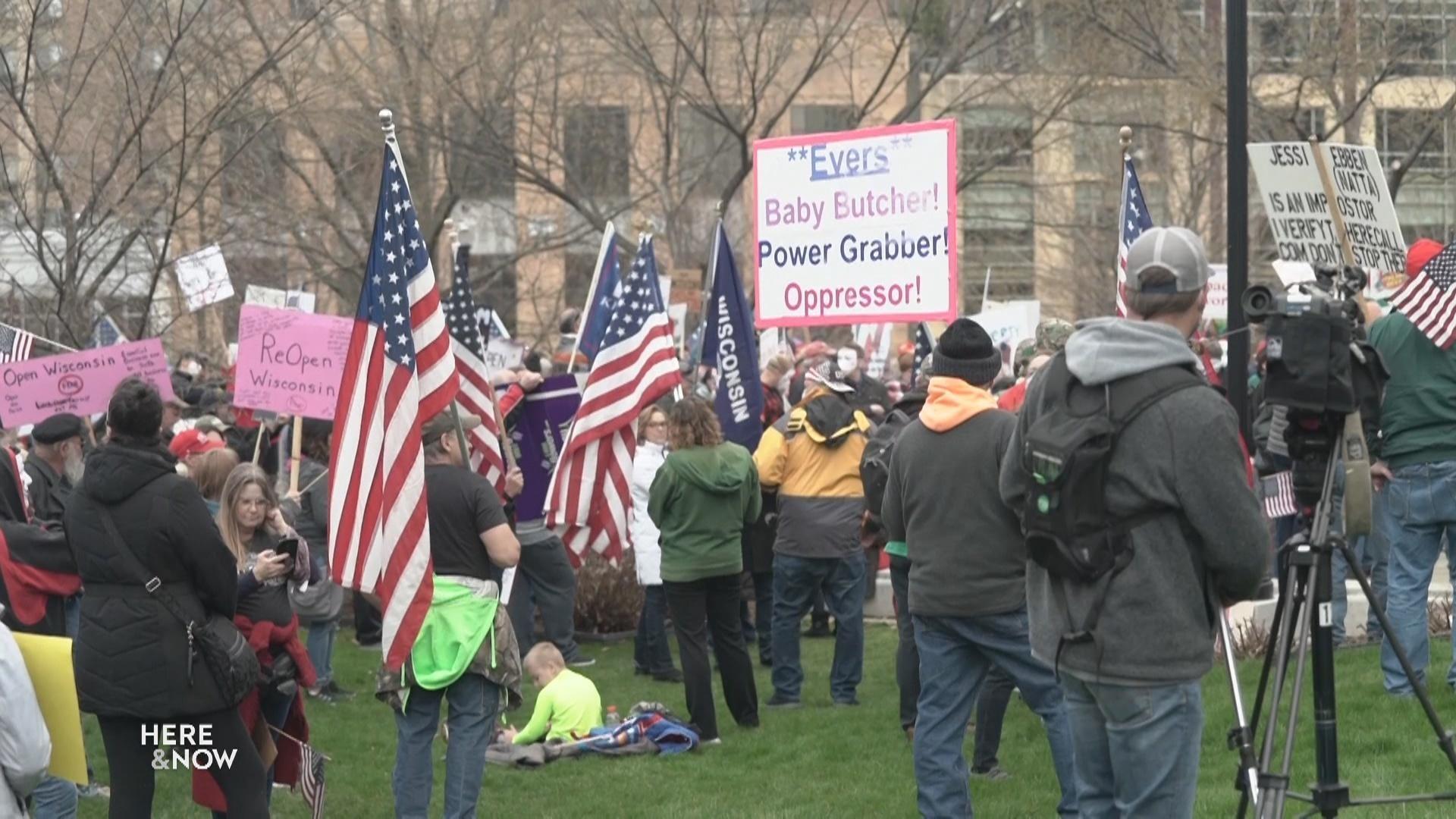 1,500 Rally at the State Capitol to Reopen Wisconsin
Protesters gathered at the state capitol demanding Wisconsin be reopened despite the governor's extended stay-at-home order. They are calling for Gov. Evers to open the state to allow economic activity to continue. As protesters rally at the capitol, Republican state legislators fight a similar battle in the state's Supreme Court to limit Evers' Safer at Home order.
Friday April 24, 2020
More Stories
---
Recent Here & Now Segments