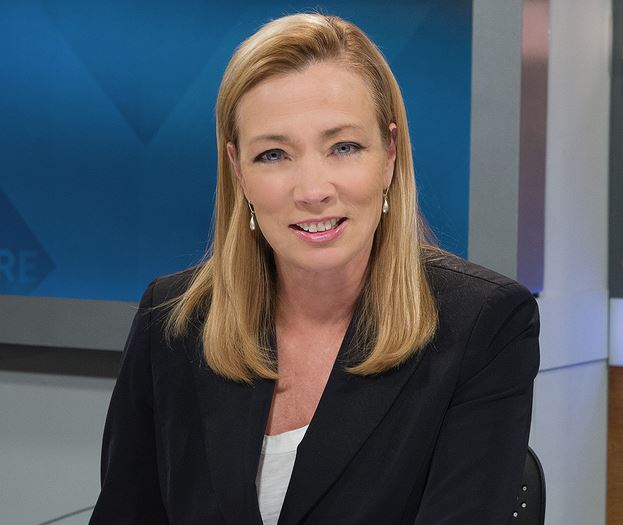 Frederica Freyberg
Frederica Freyberg is the executive producer of news and anchor of Here & Now, PBS Wisconsin's live weekly program that covers news concerning state issues and politics throughout the state. ...
---
Frederica's Recent Stories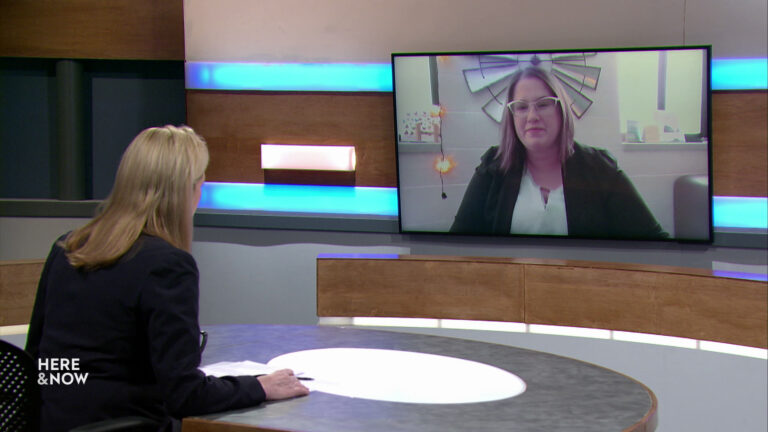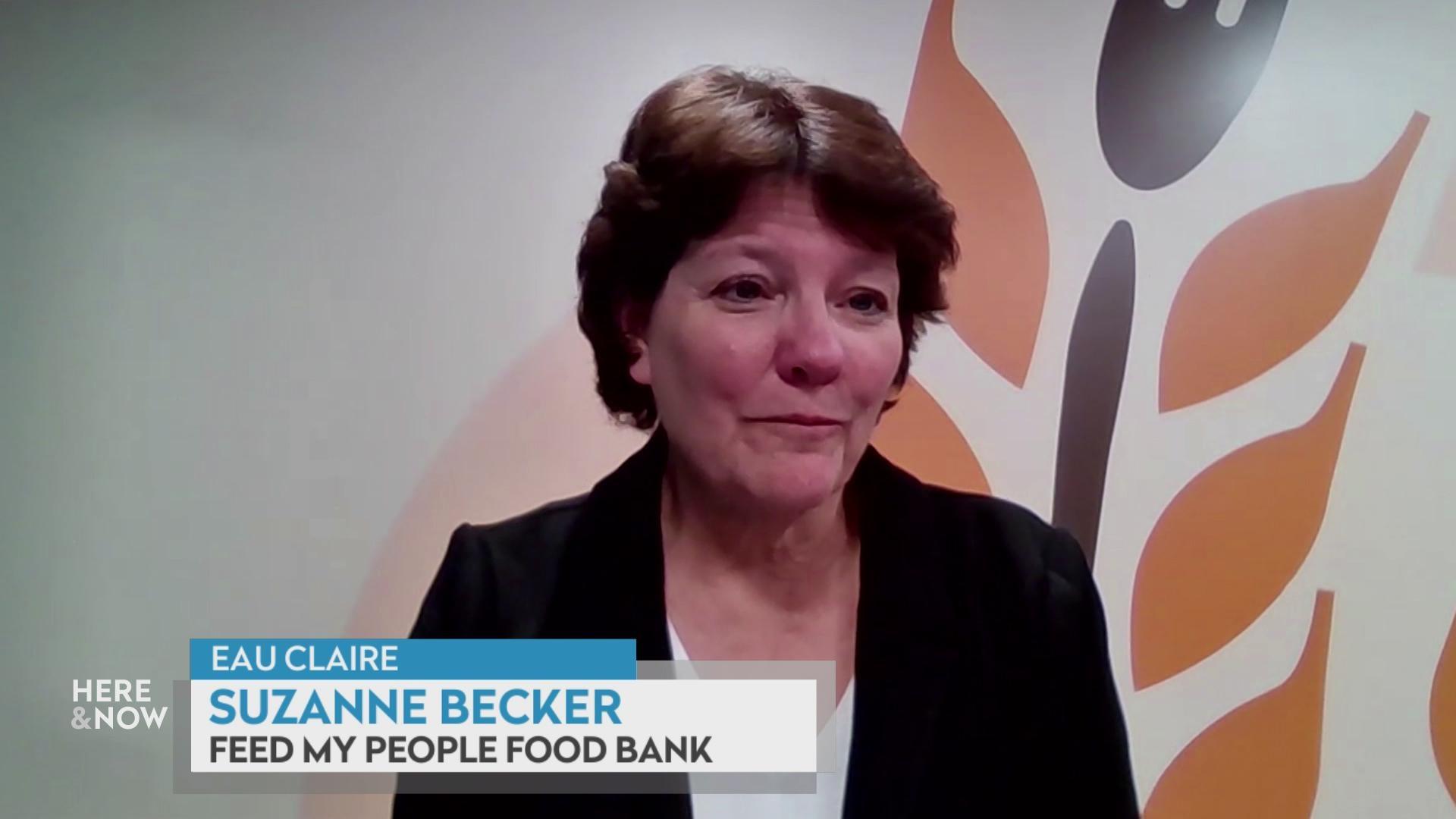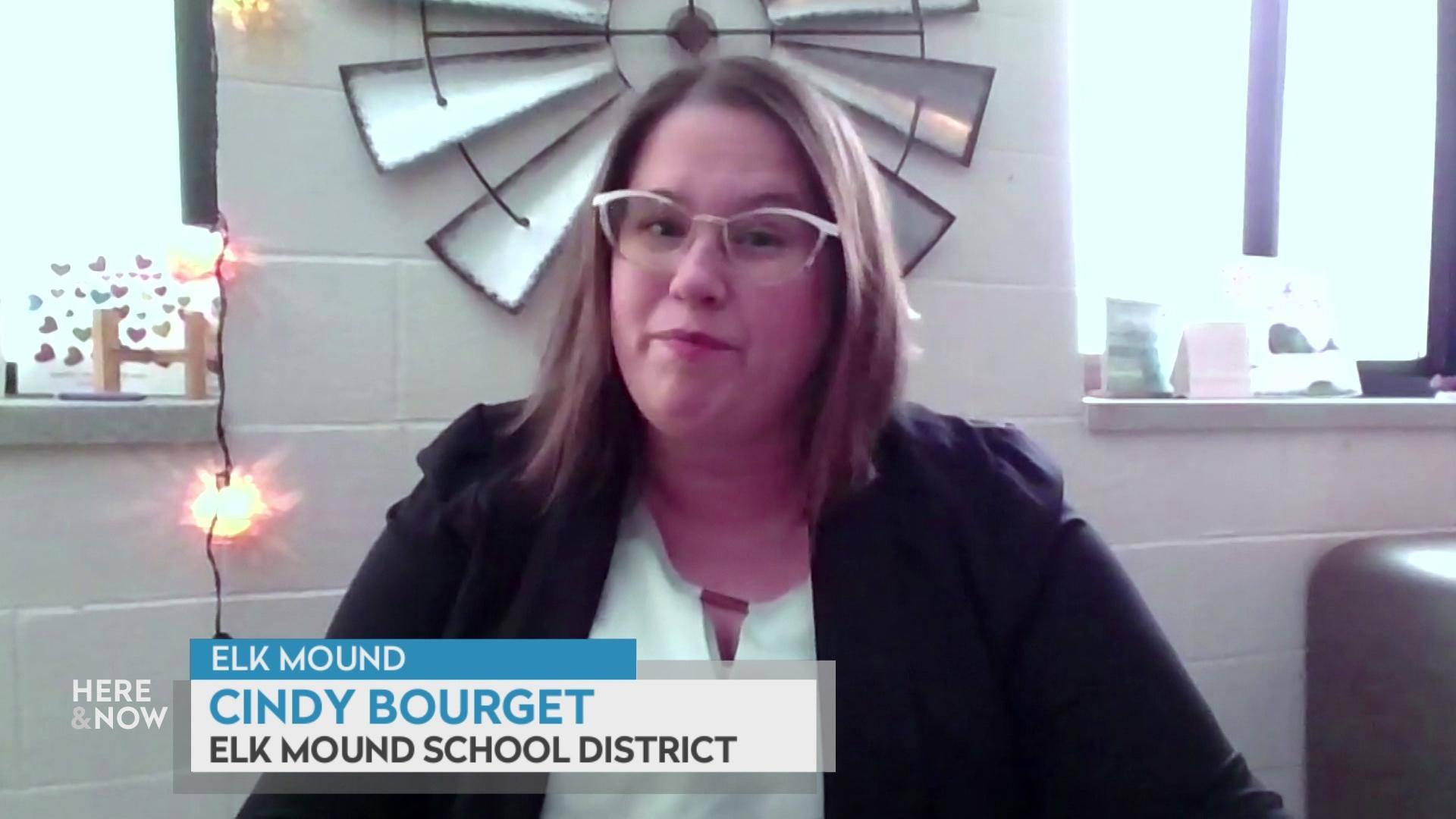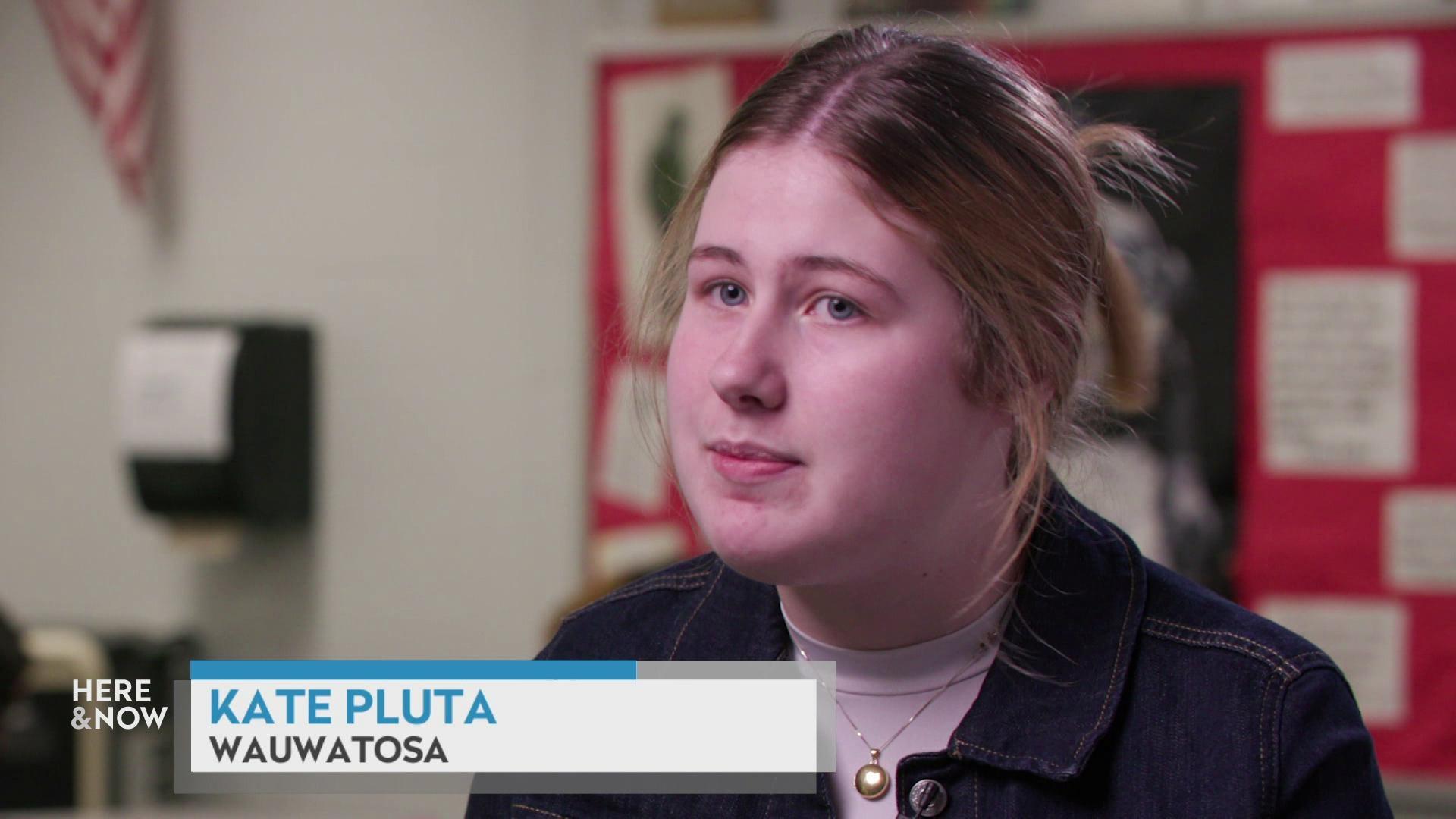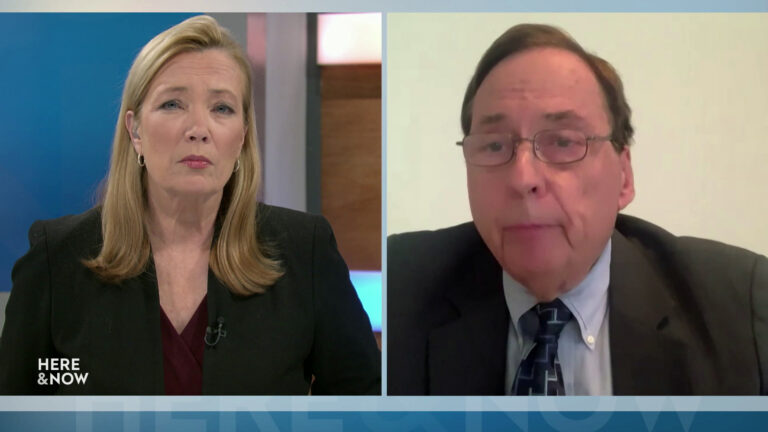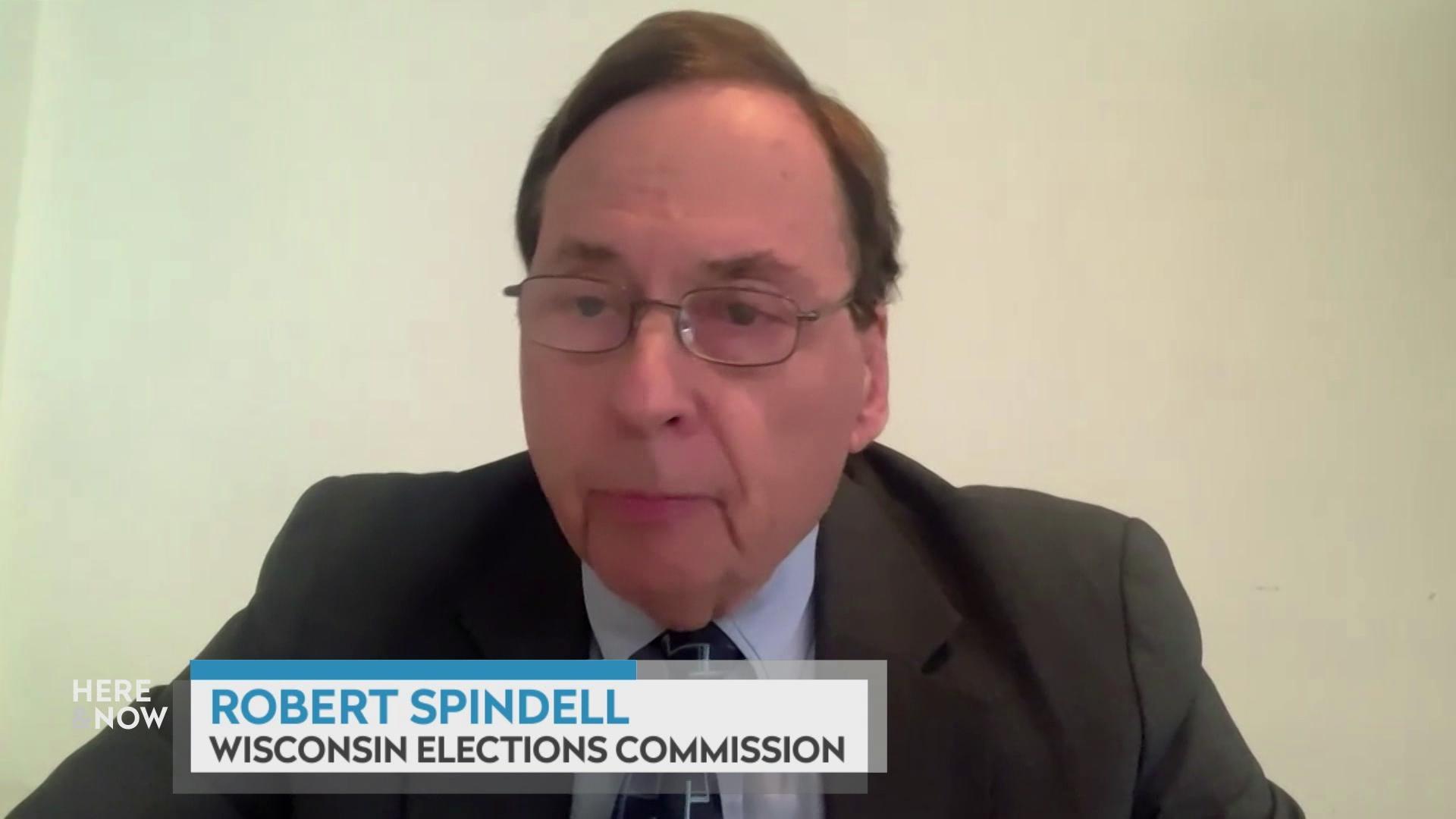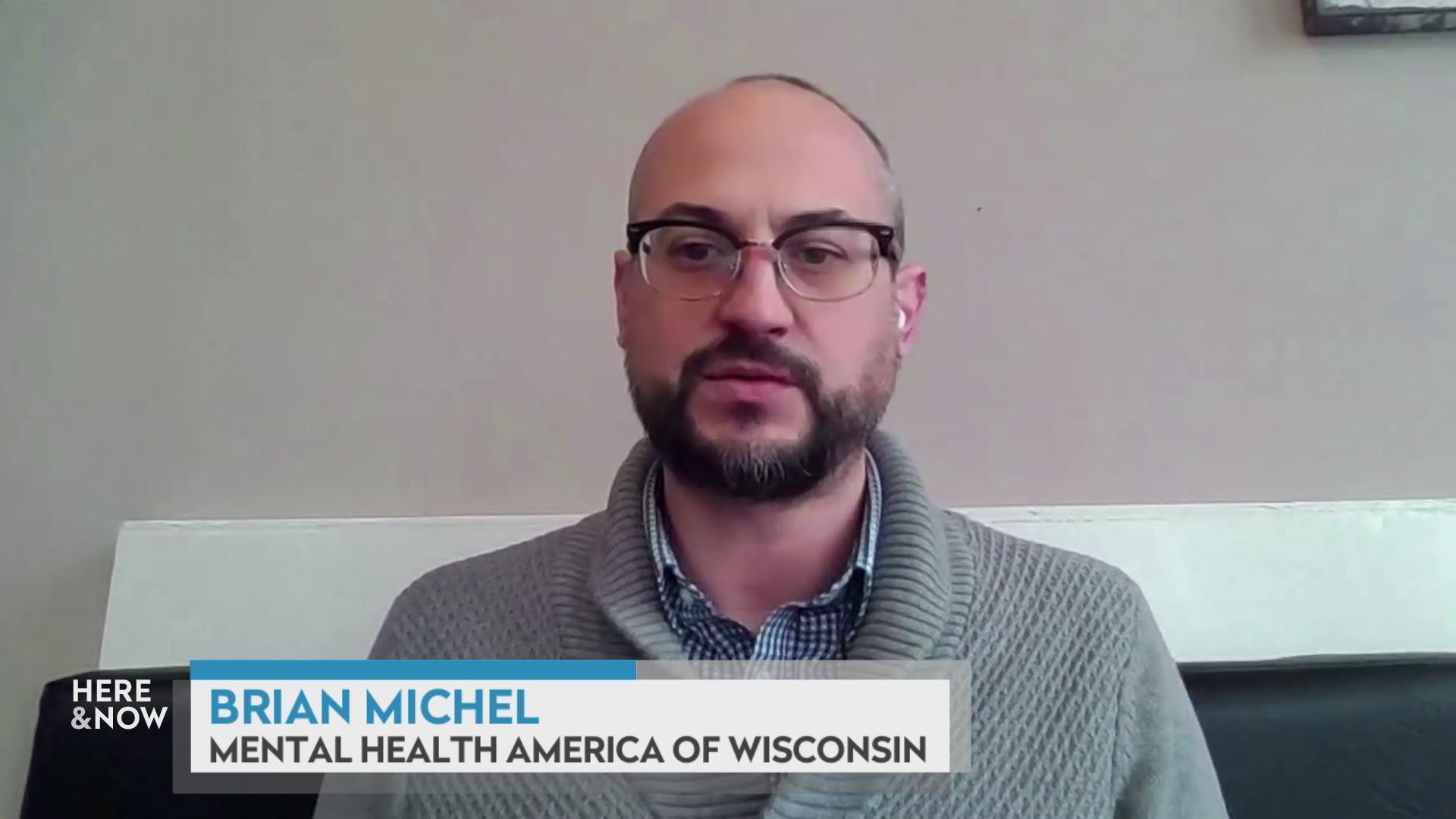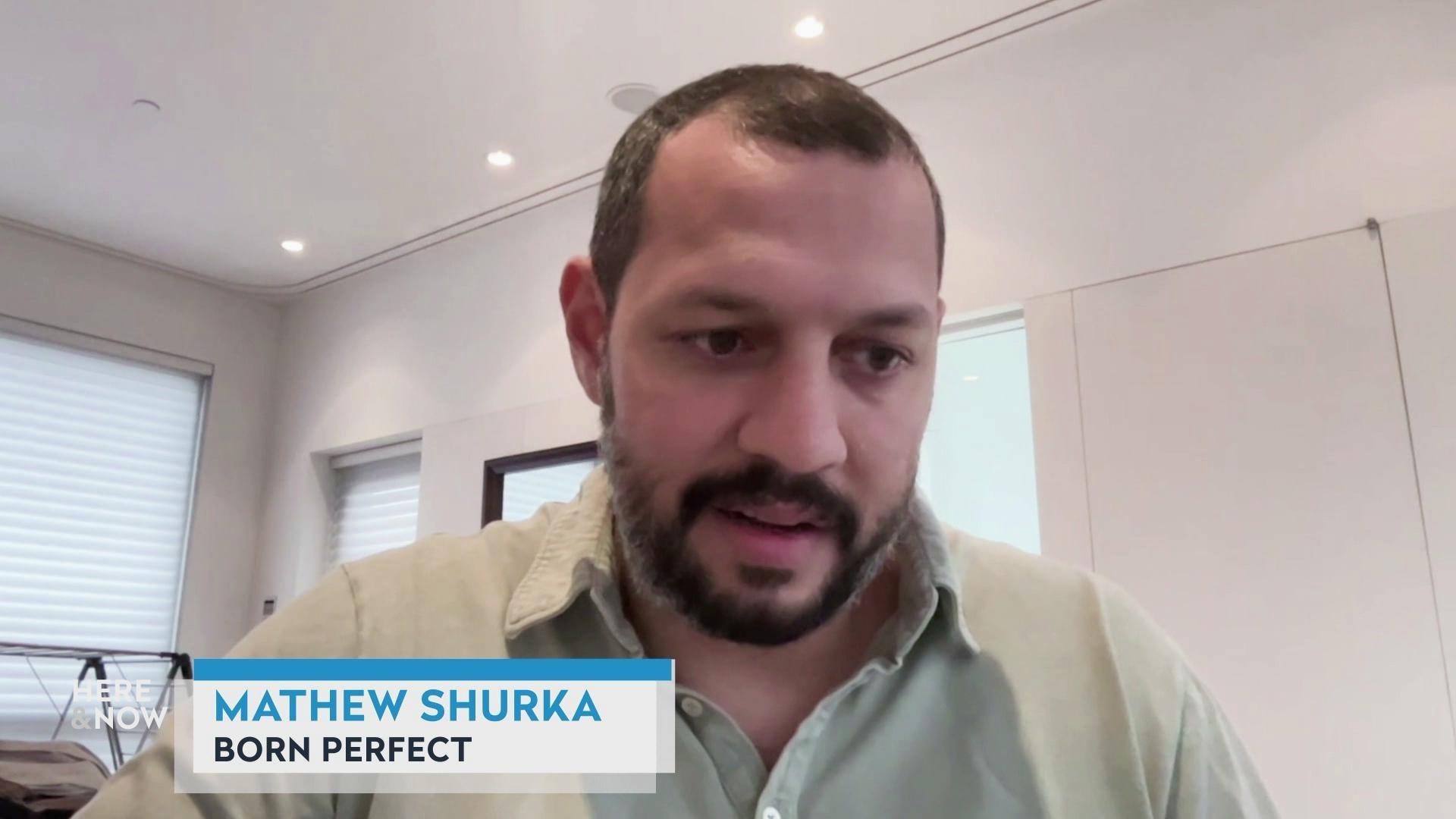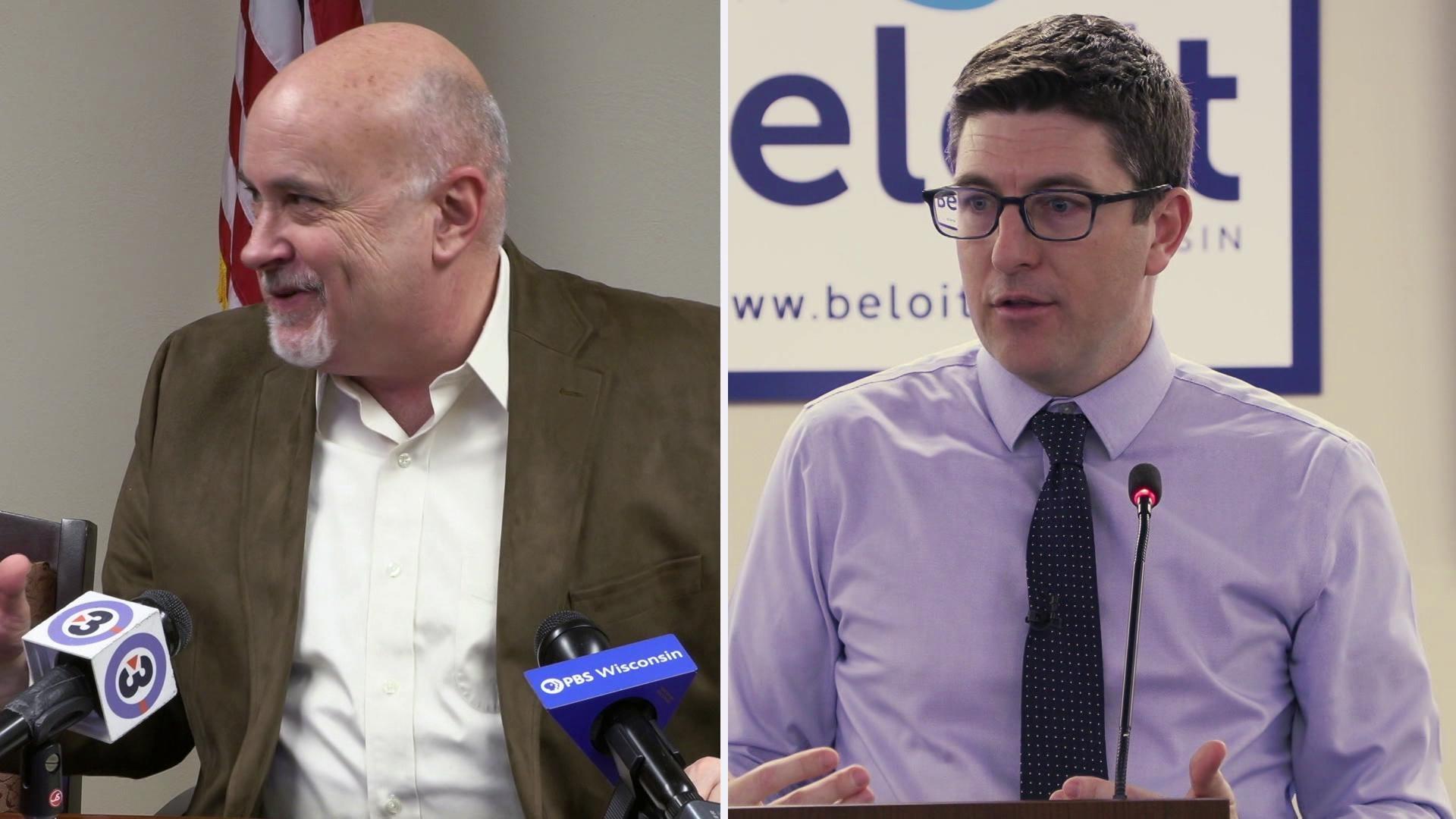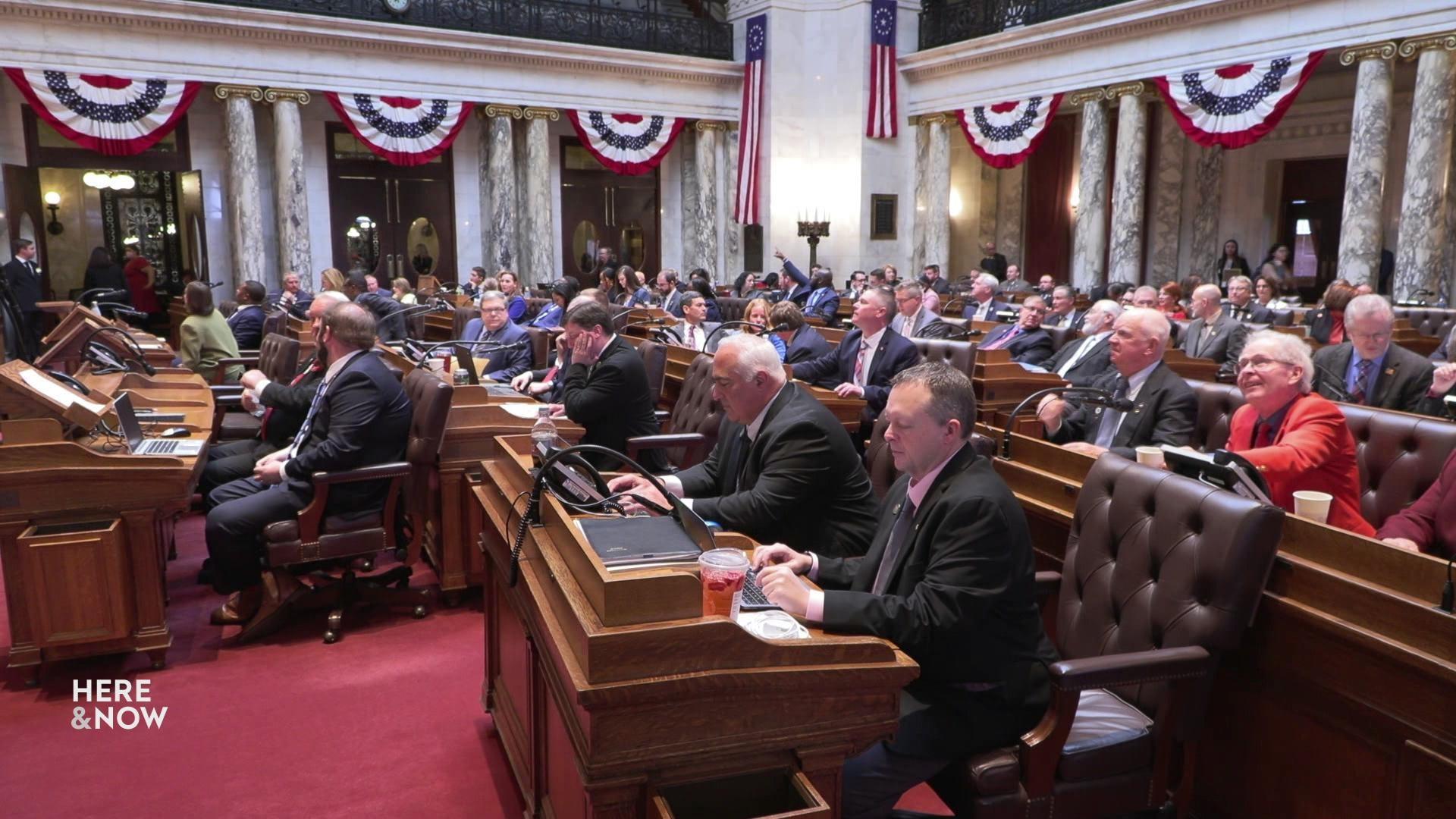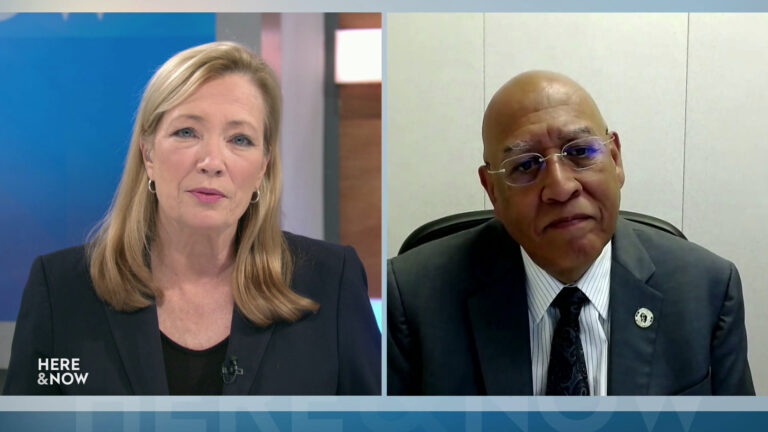 'Here & Now' Highlights: Kevin Carr, Alyssa Kenney, Linda Gentes
Here's what guests on the December 16, 2022 episode said about relocating Wisconsin's youth prisons, why the state is asking internet consumers to check and challenge FCC descriptions of their service, and responses to the end of in-person classes at UW-Platteville Richland.
Monday December 19, 2022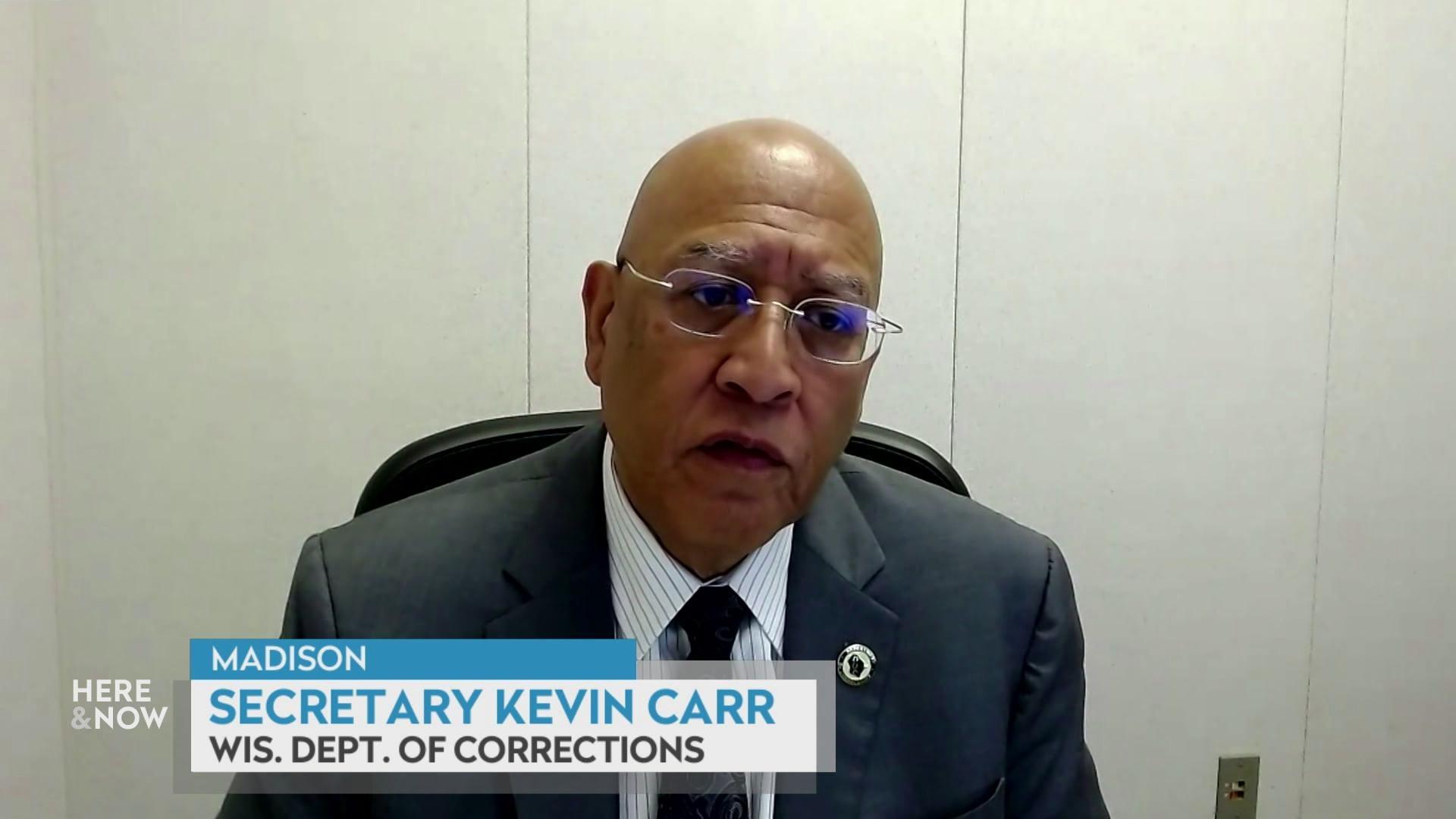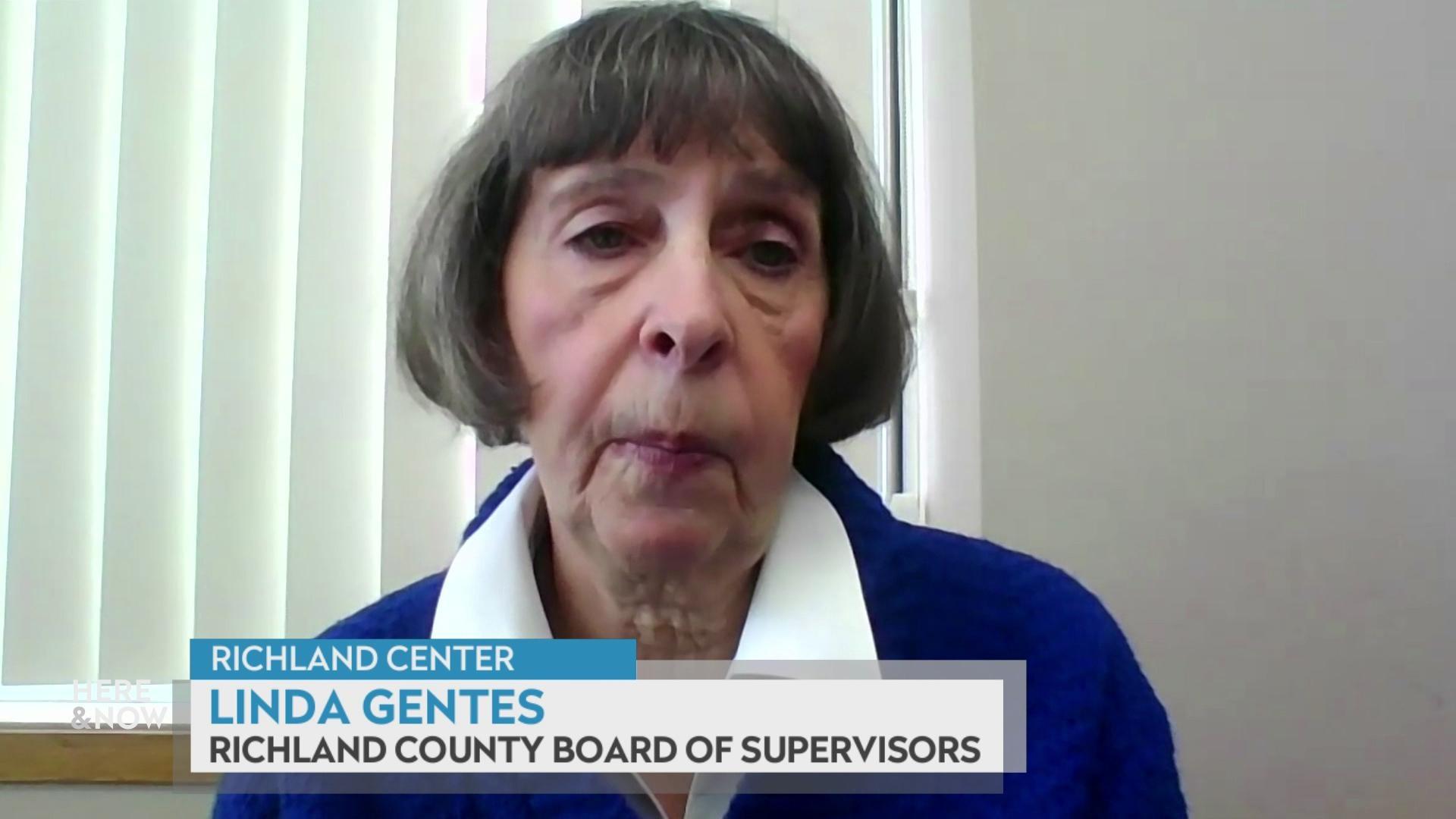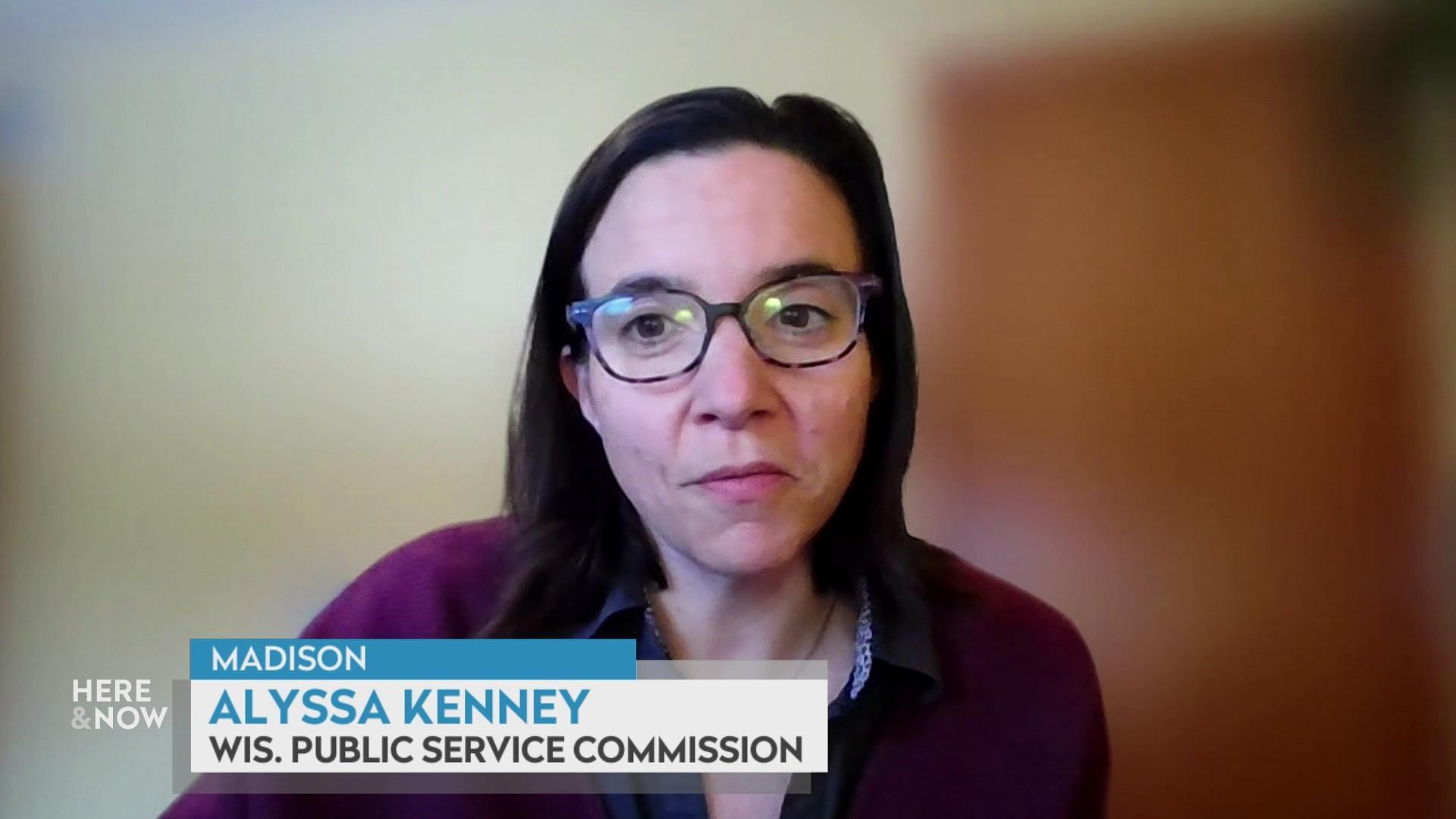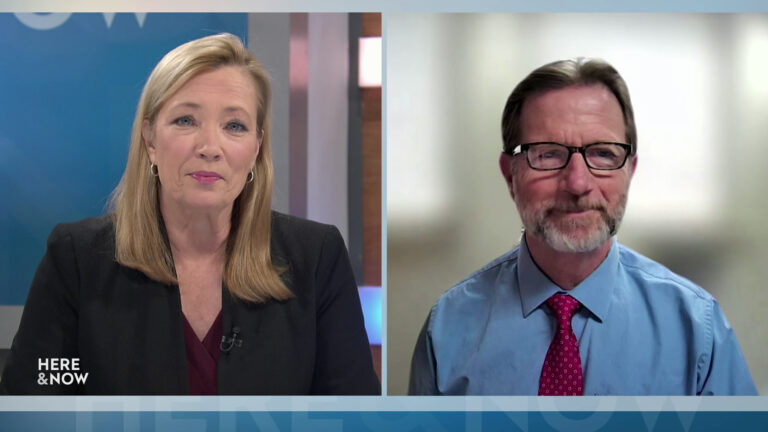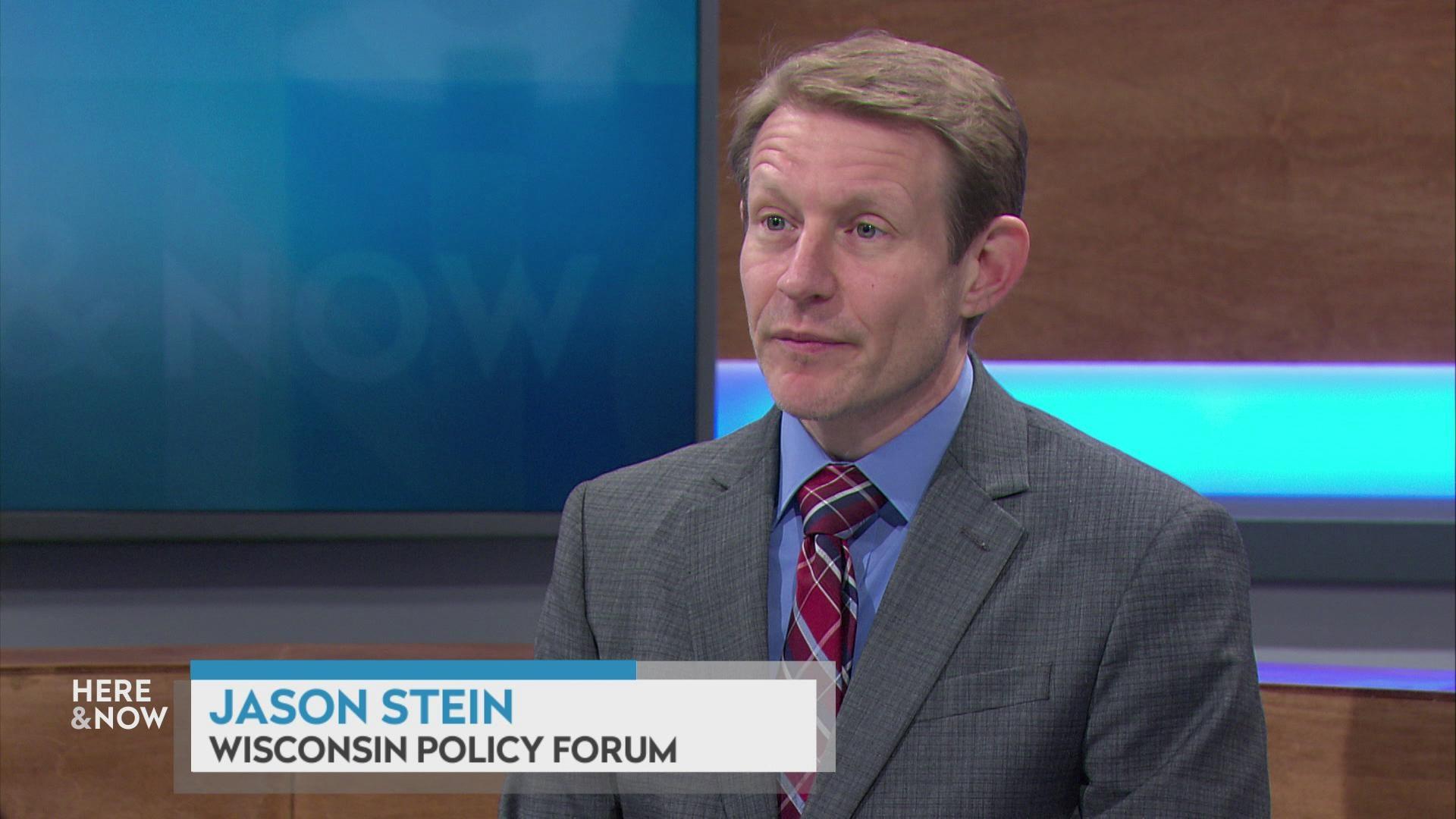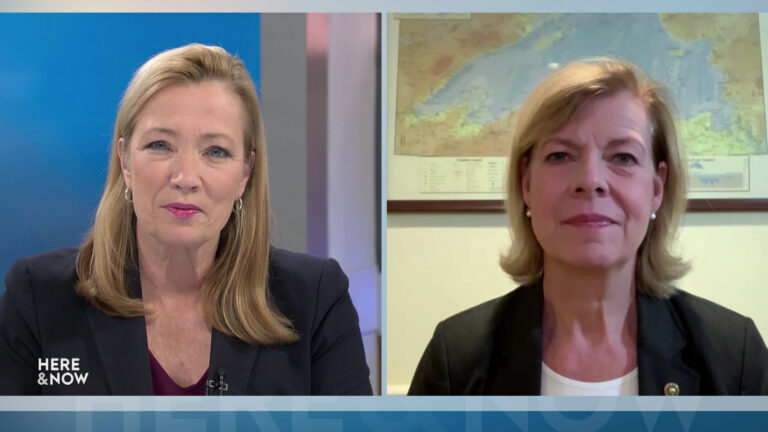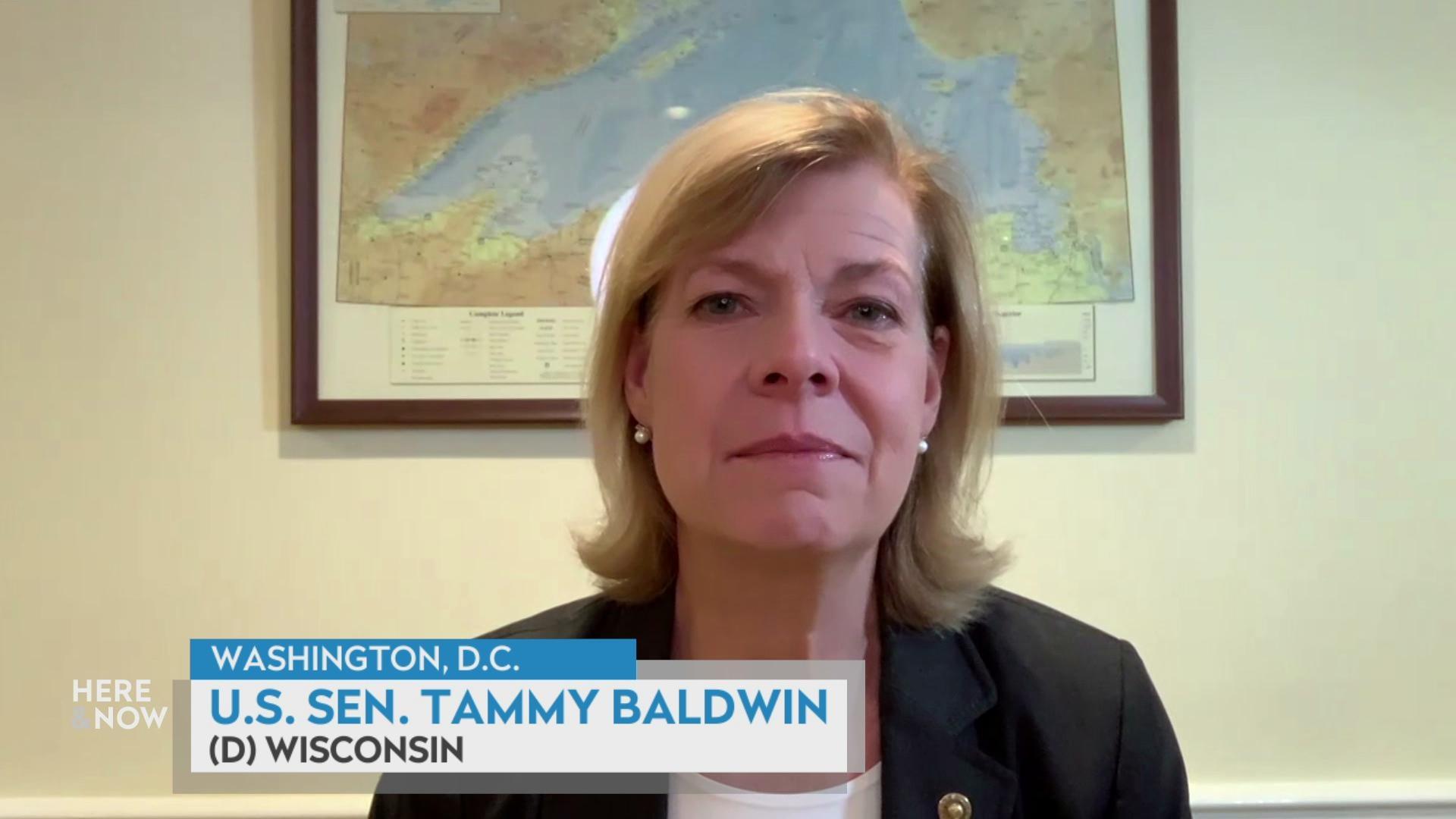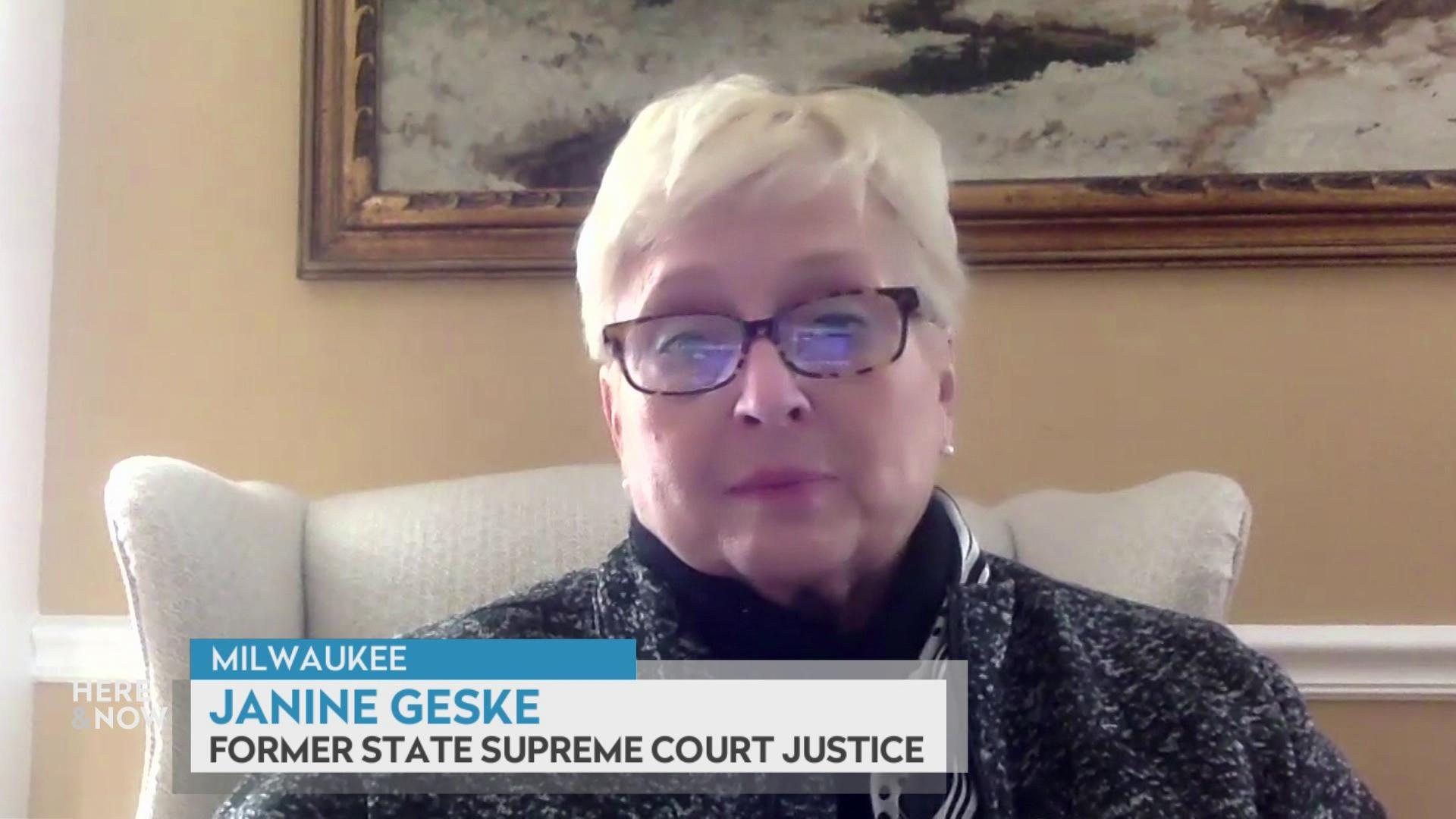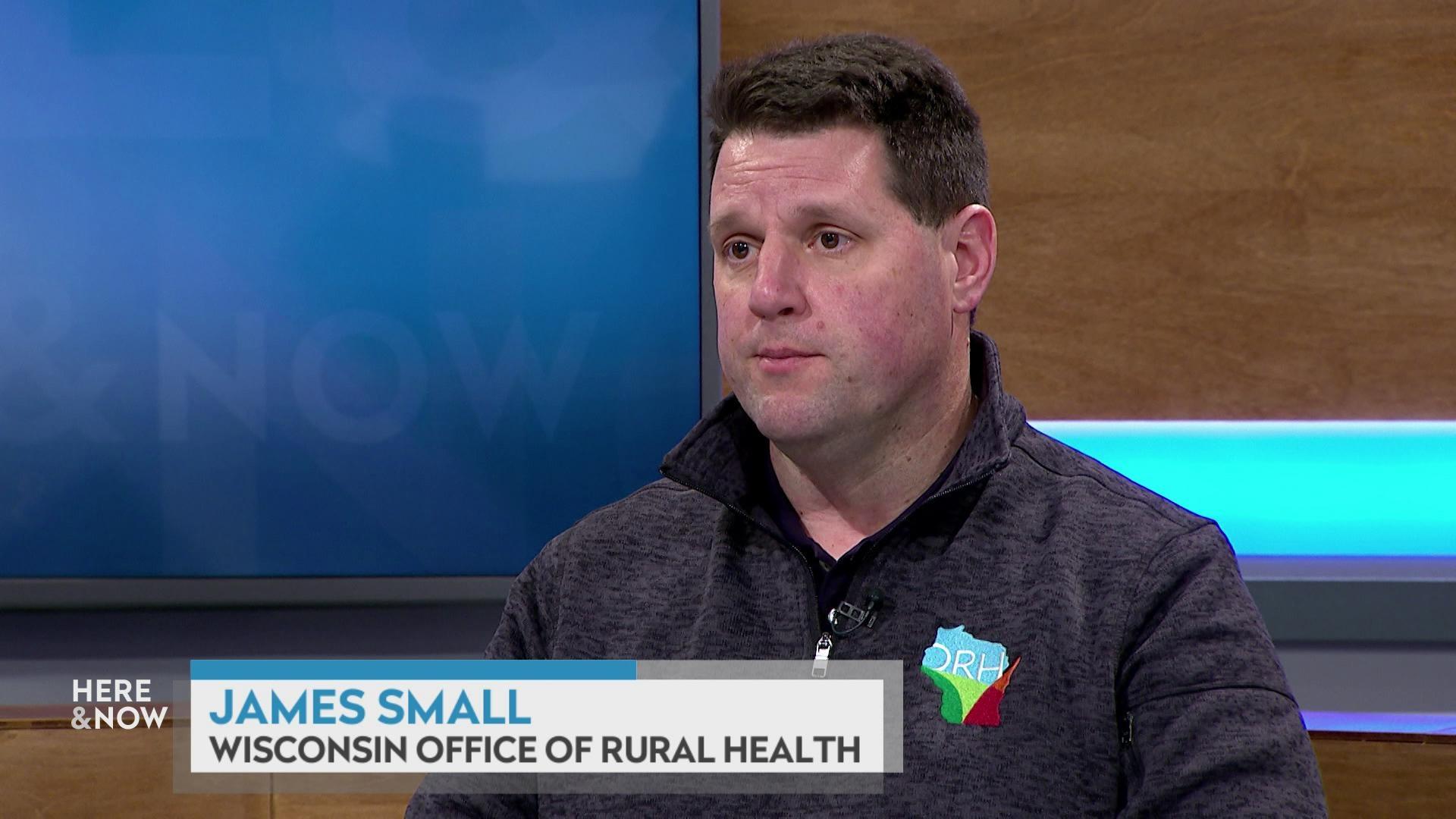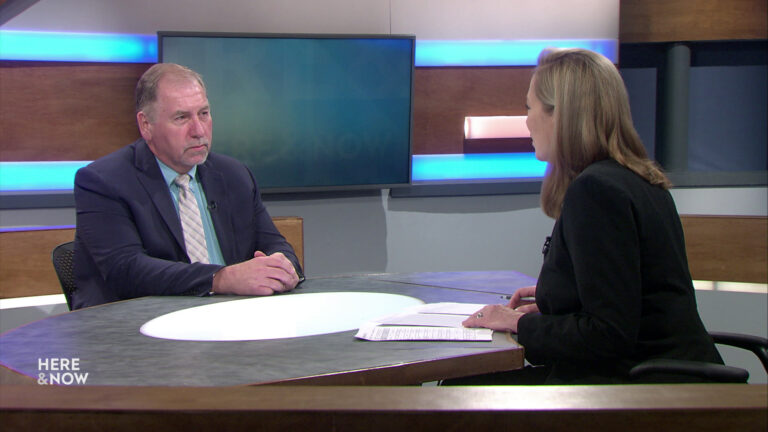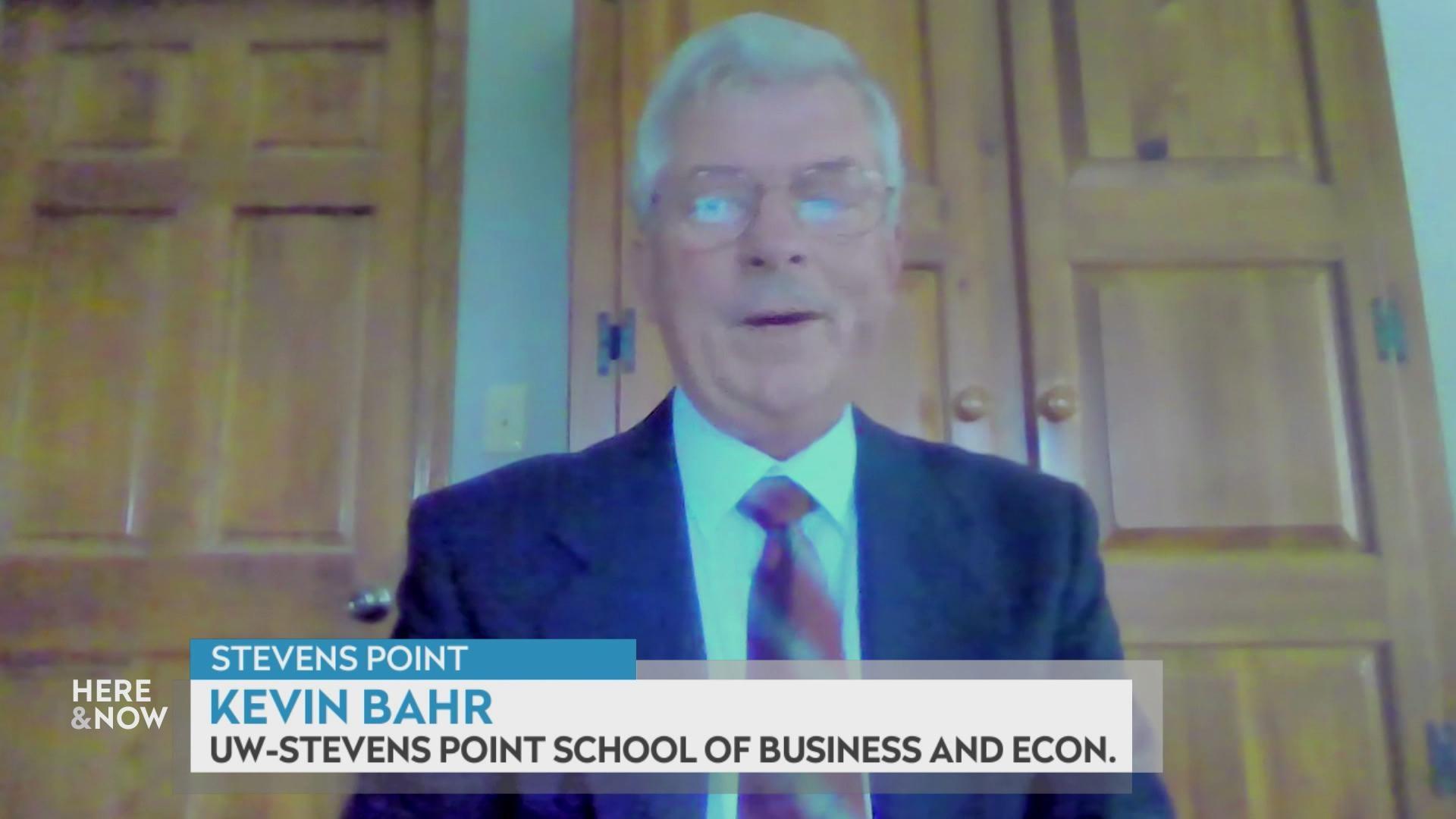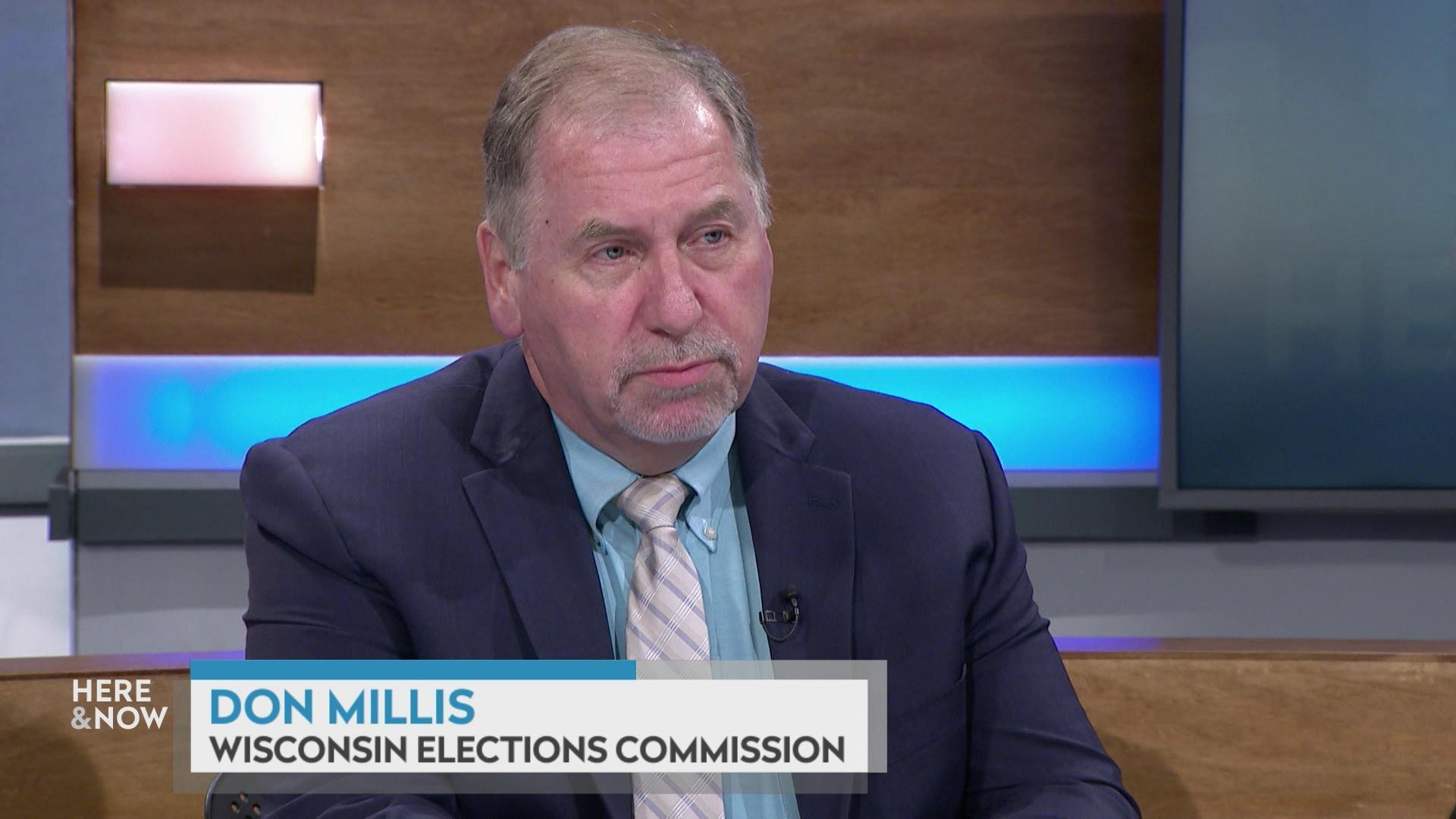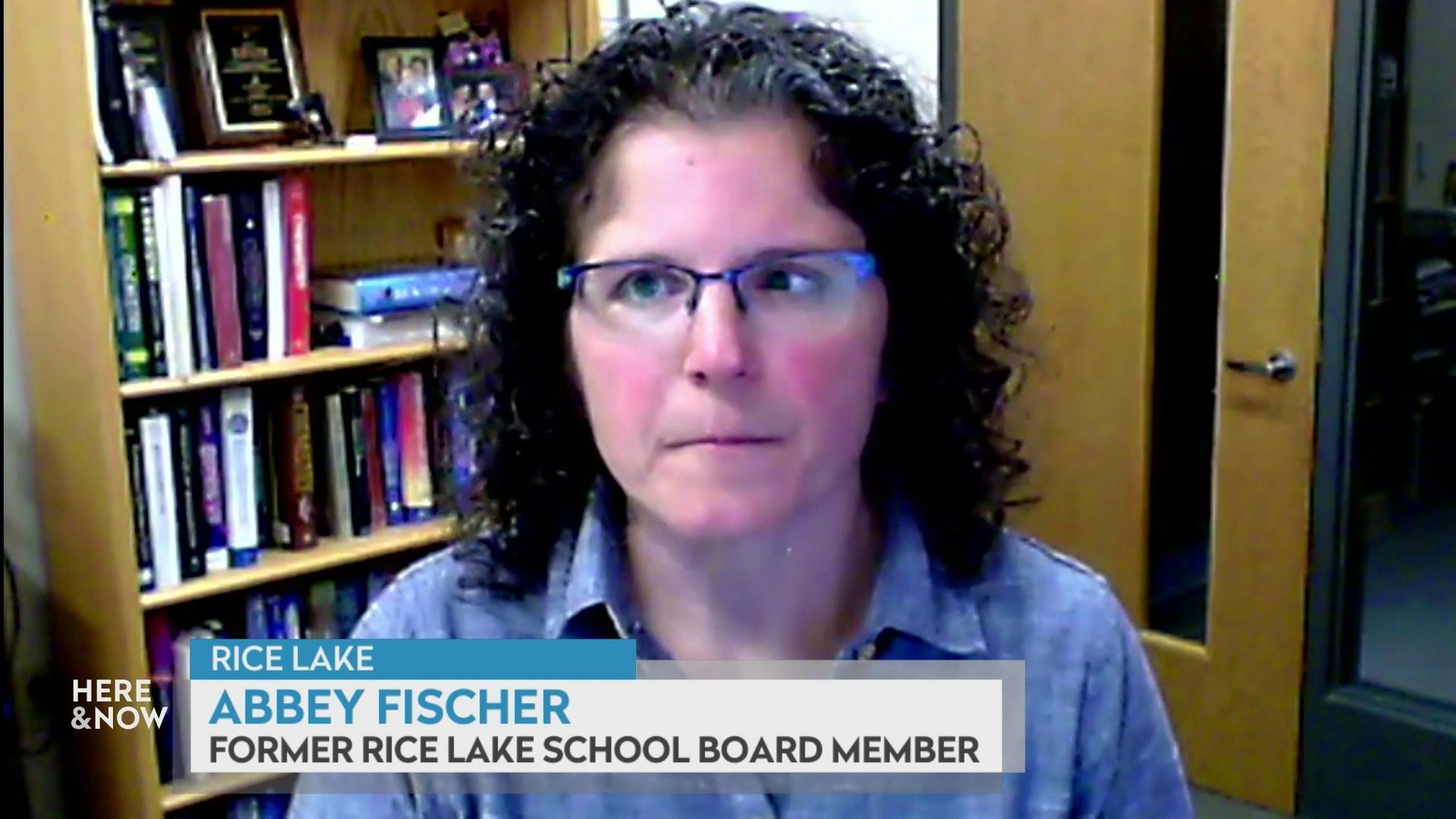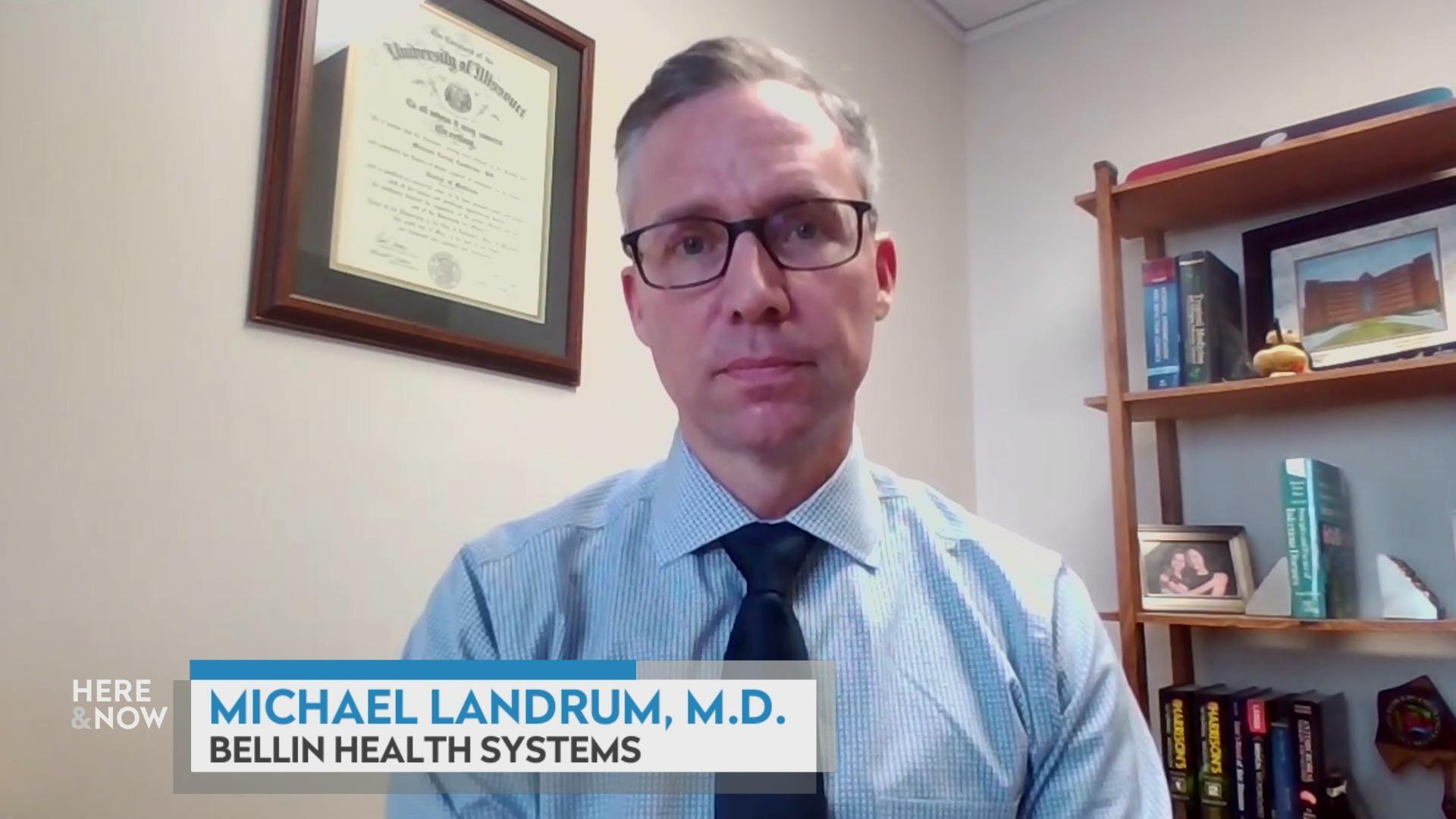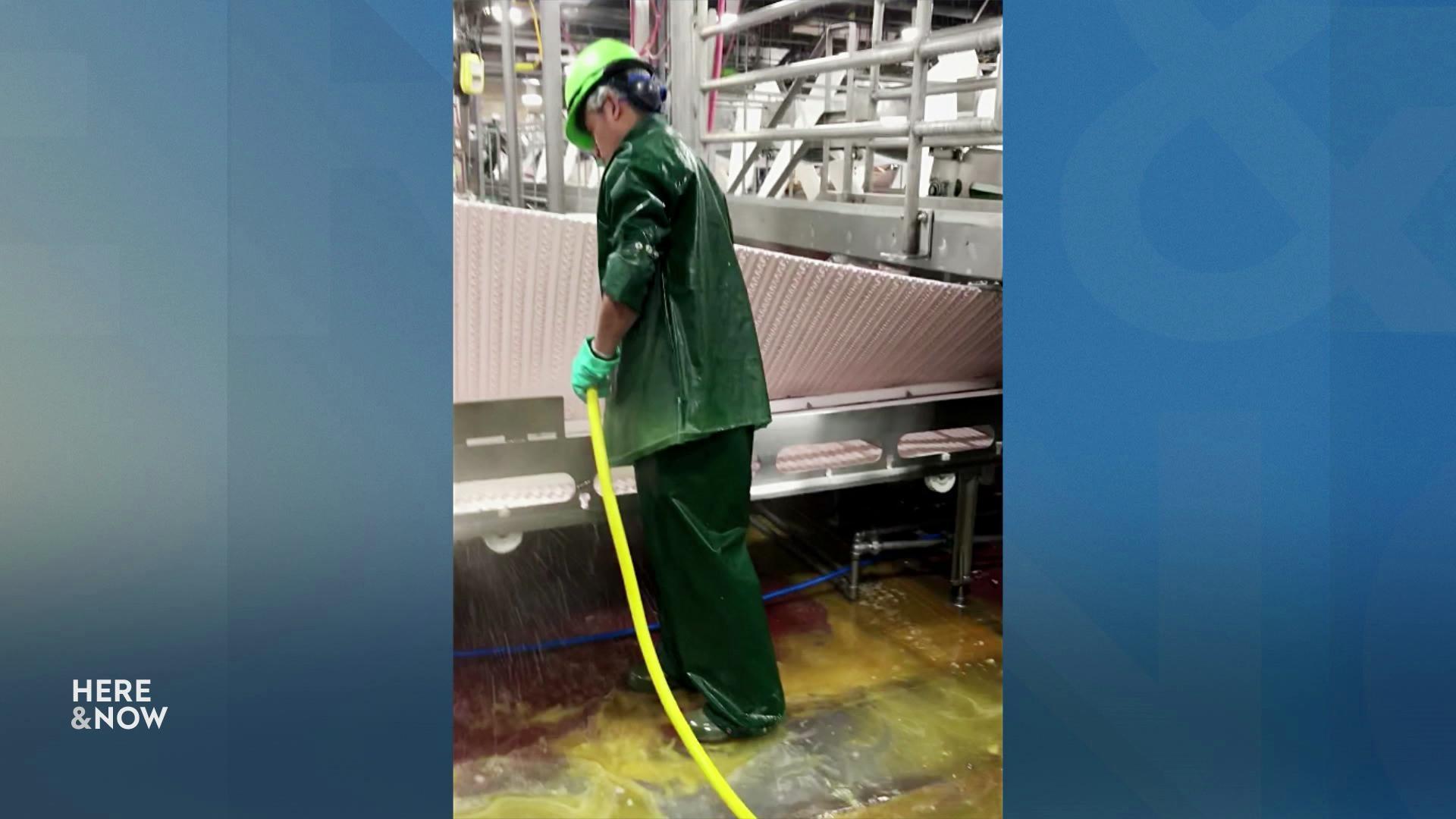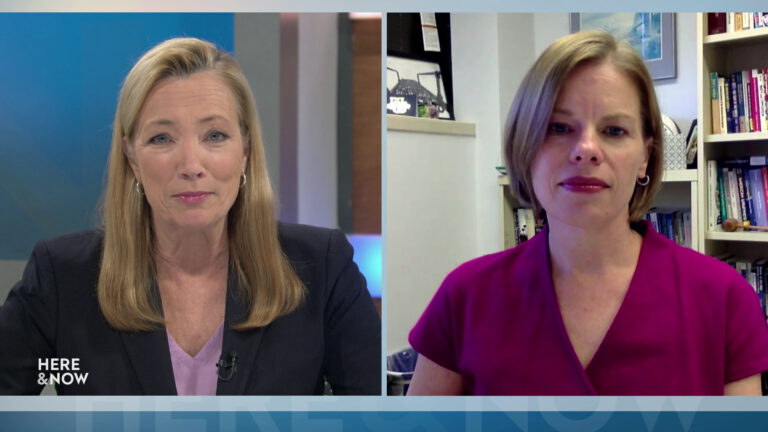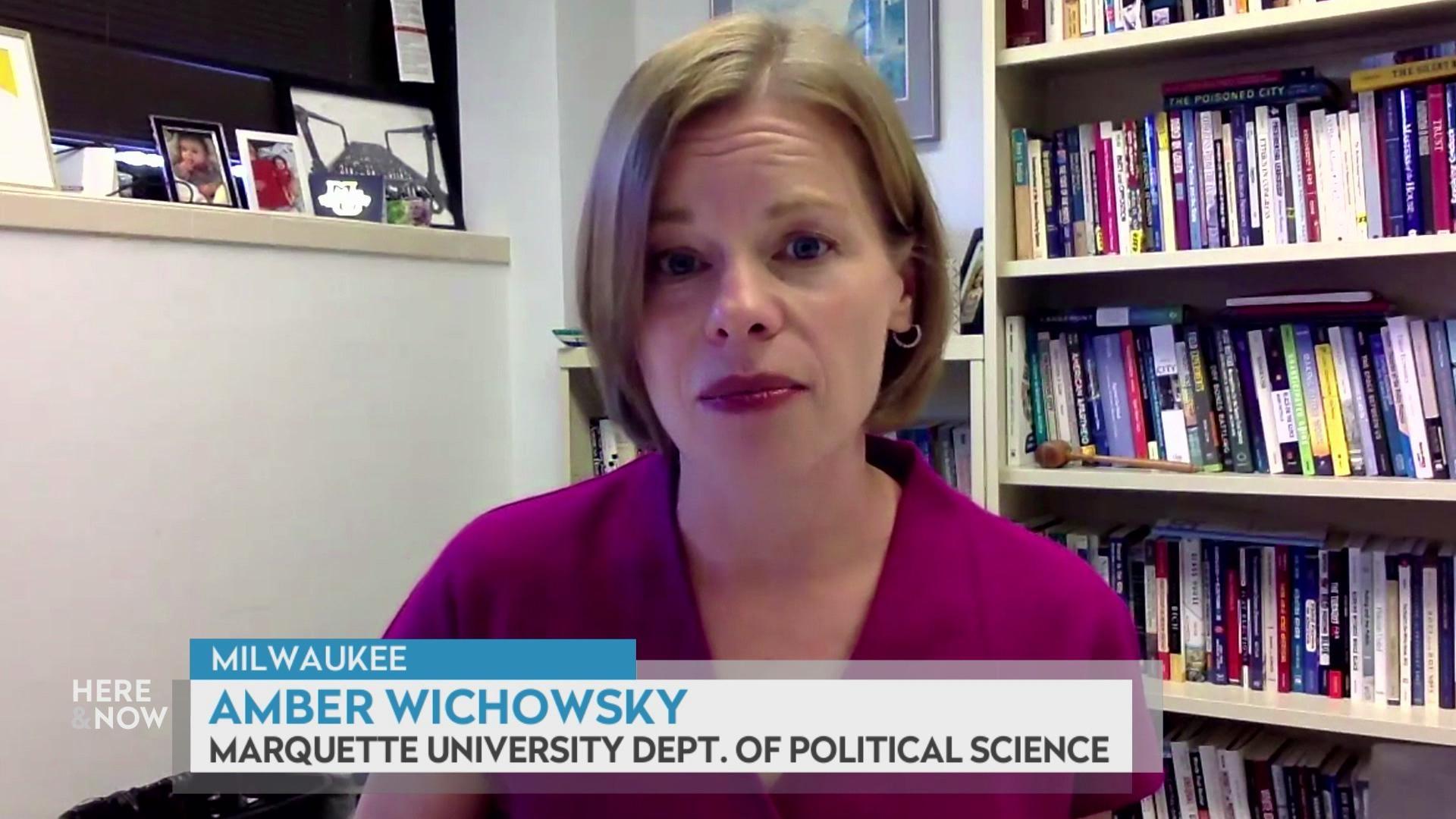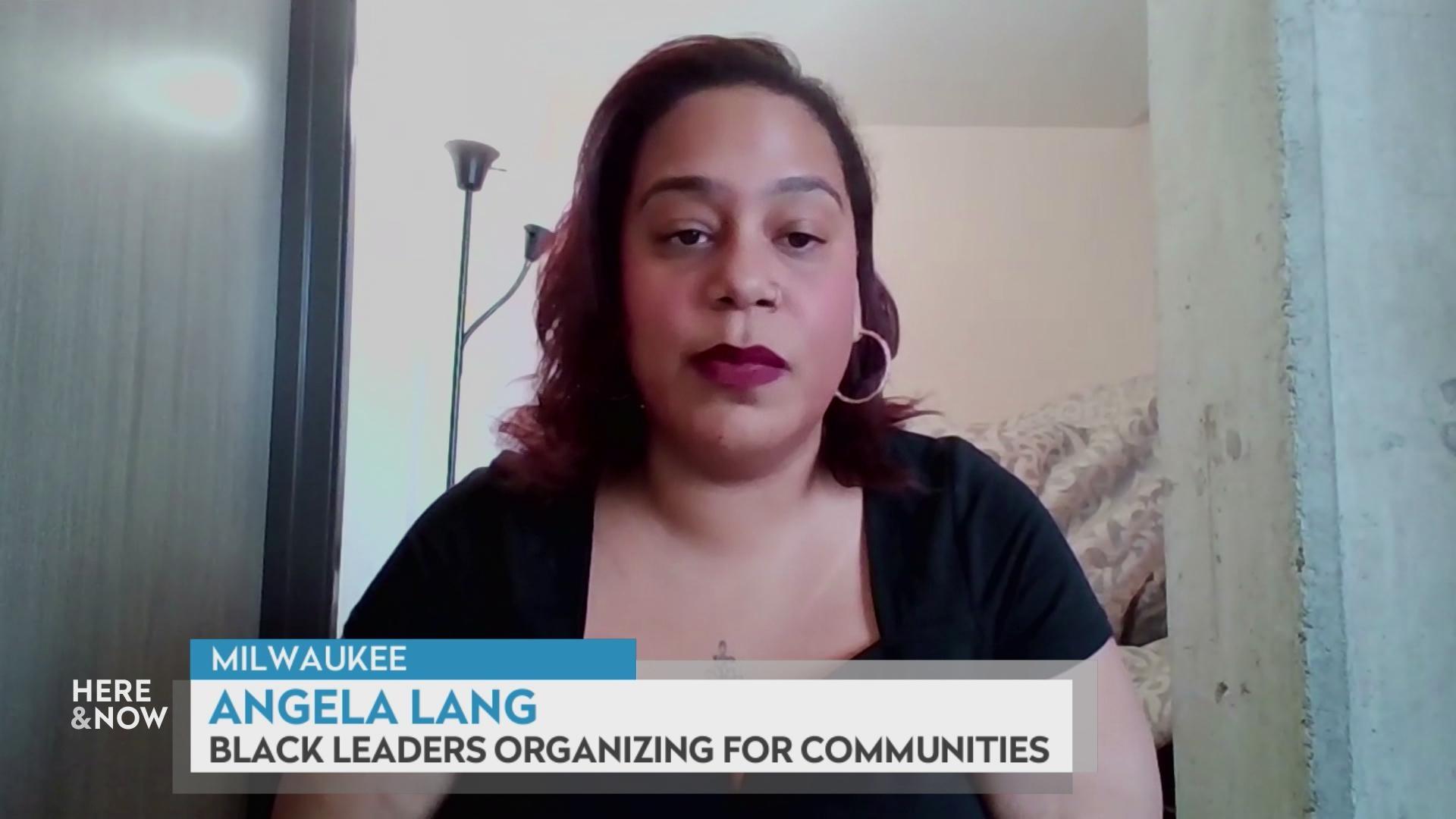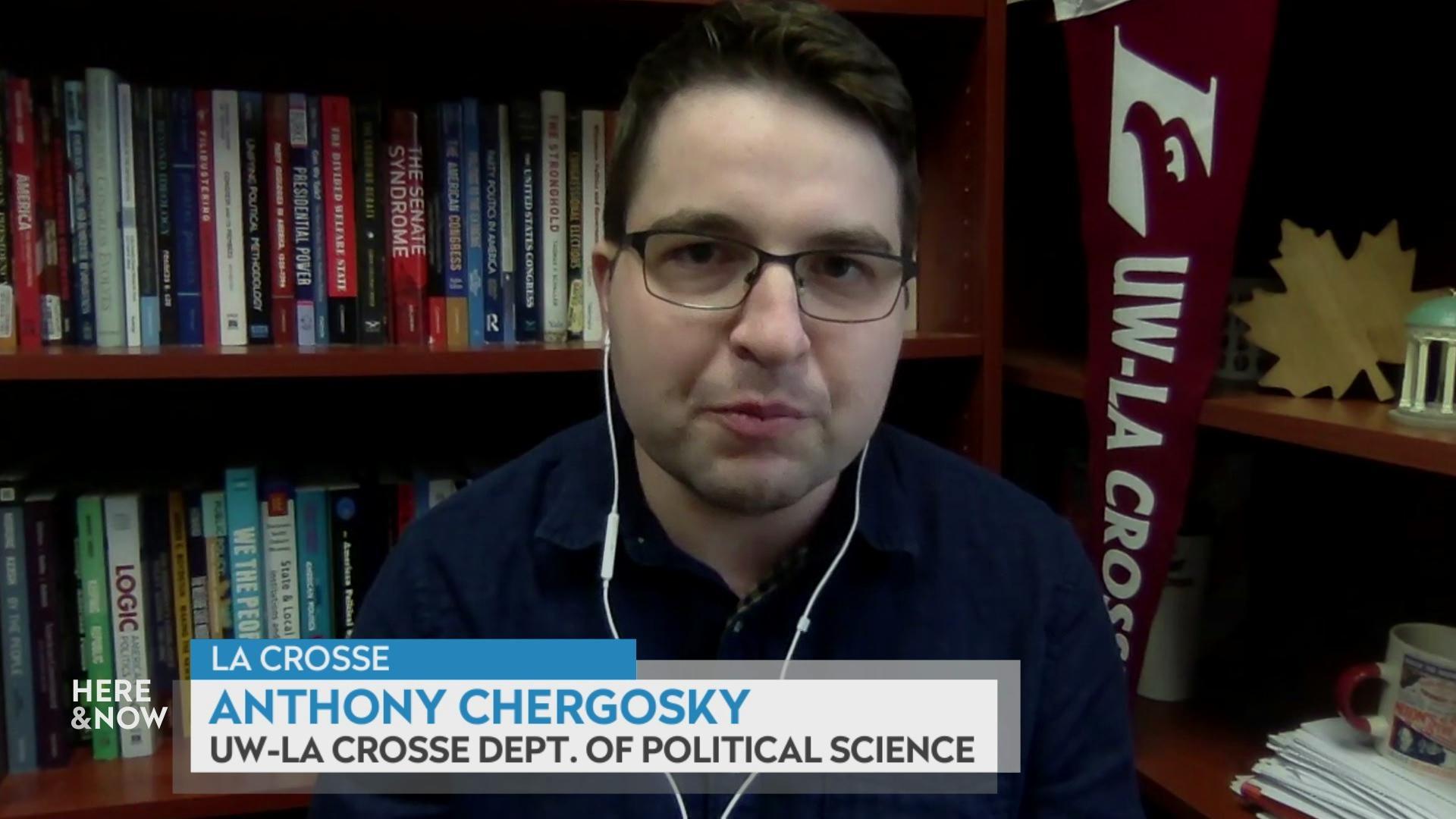 Anthony Chergosky on Van Orden's win in Wisconsin's 3rd
UW-La Crosse political science professor Anthony Chergosky examines Derrick Van Orden's victory over Brad Pfaff for a western Wisconsin U.S. House seat and the rural-urban split in partisan politics.
Friday November 11, 2022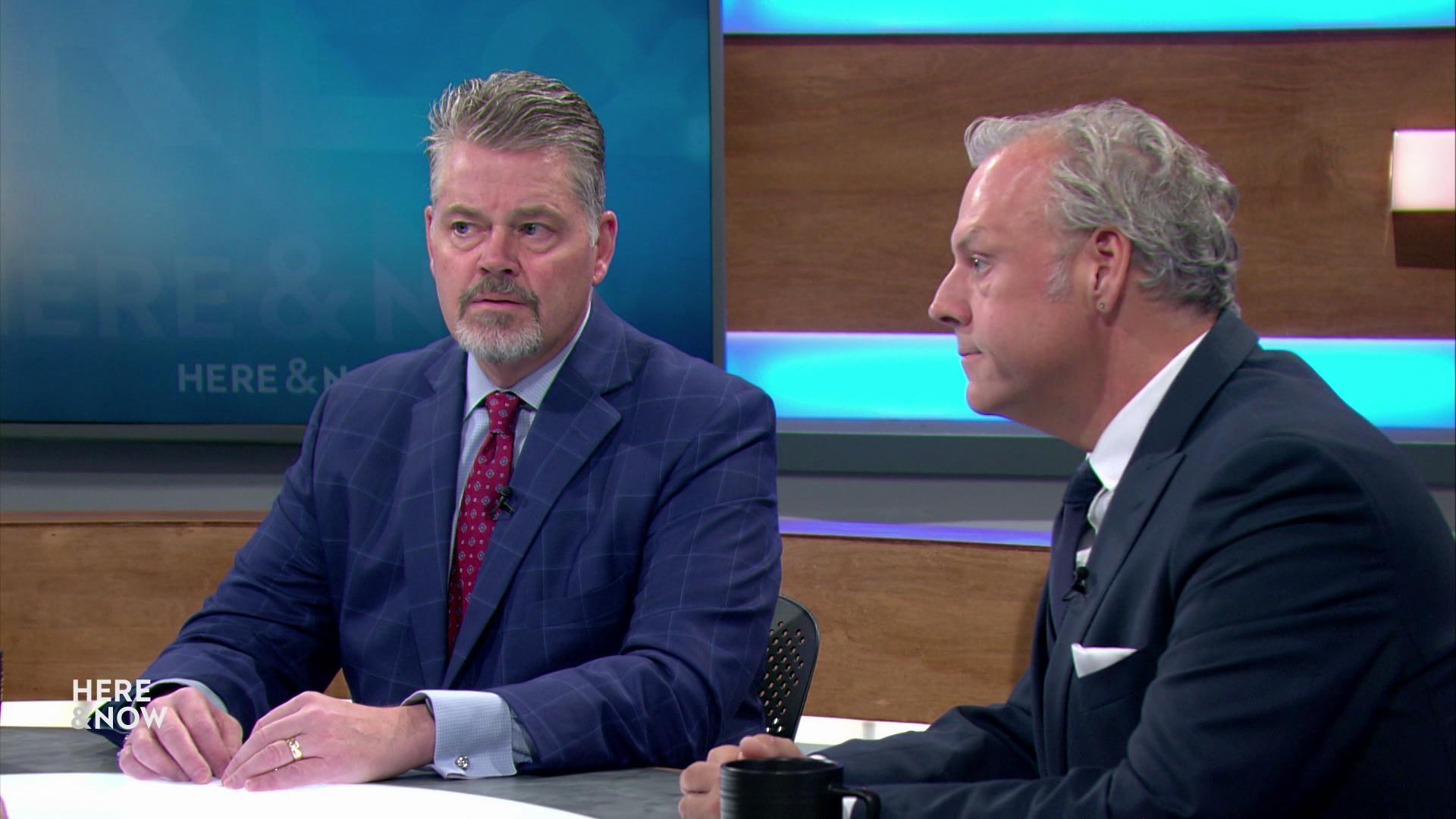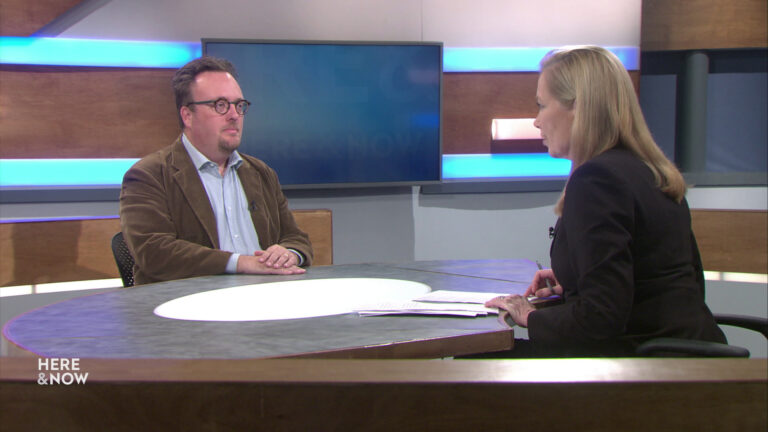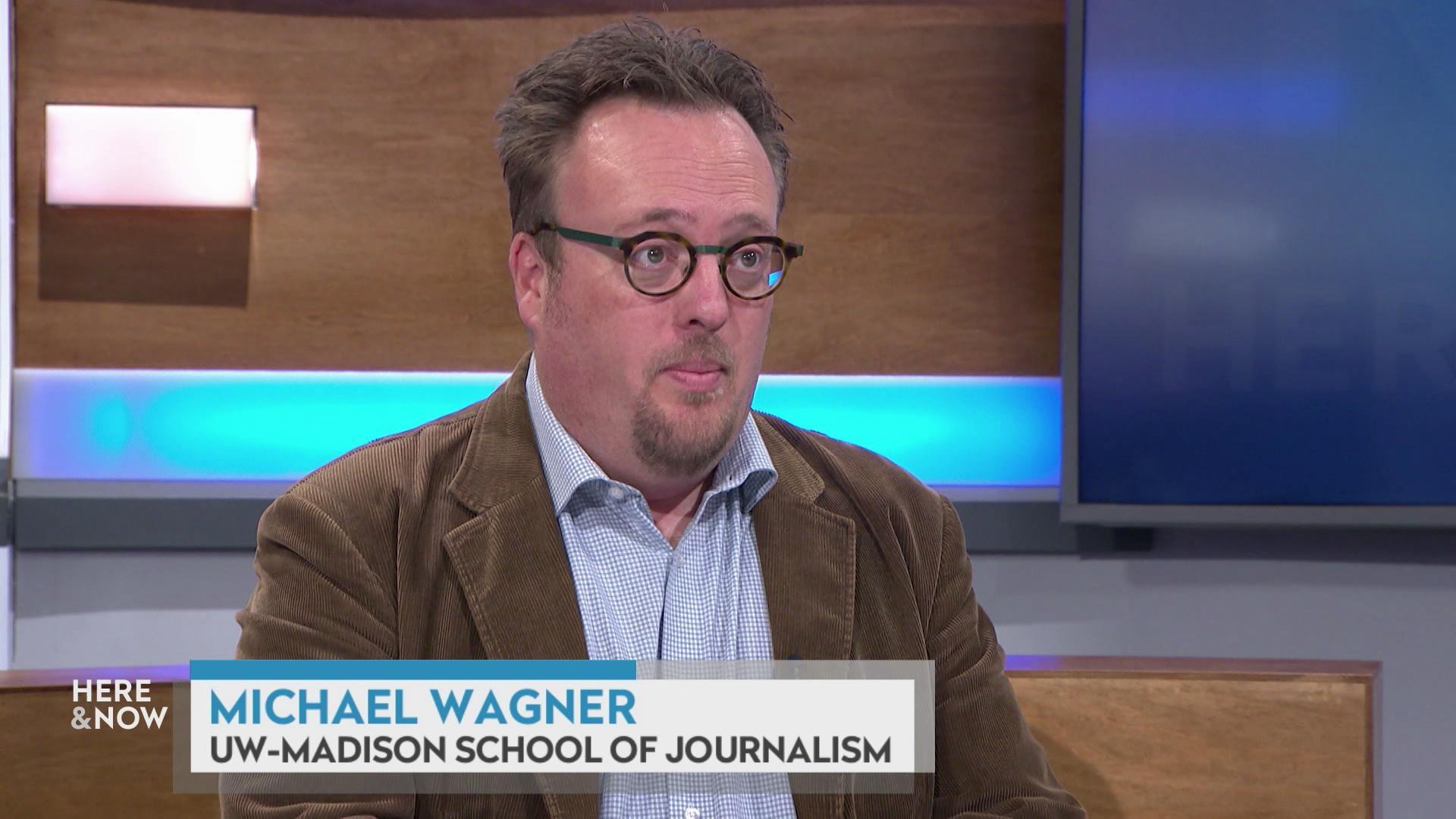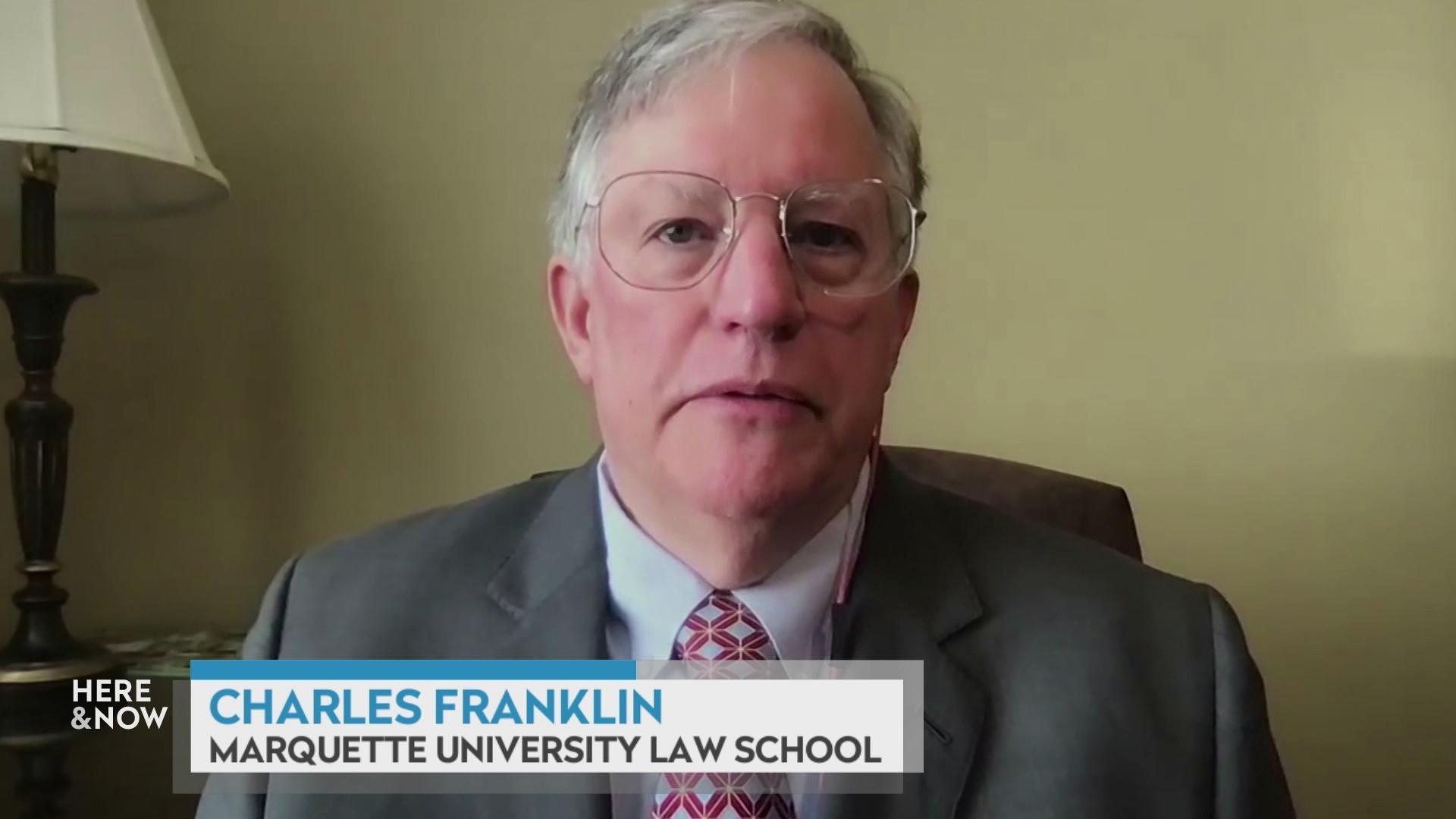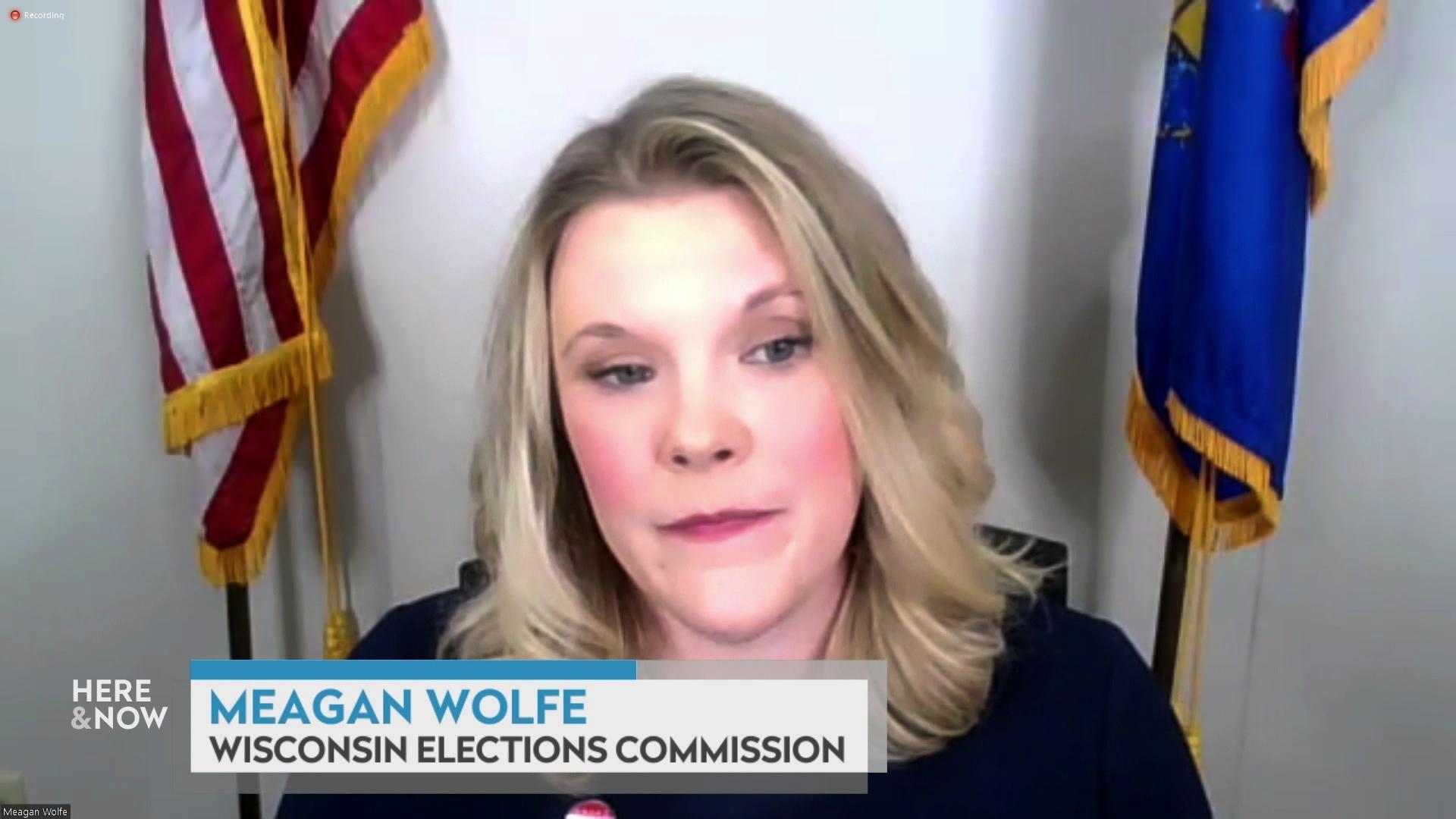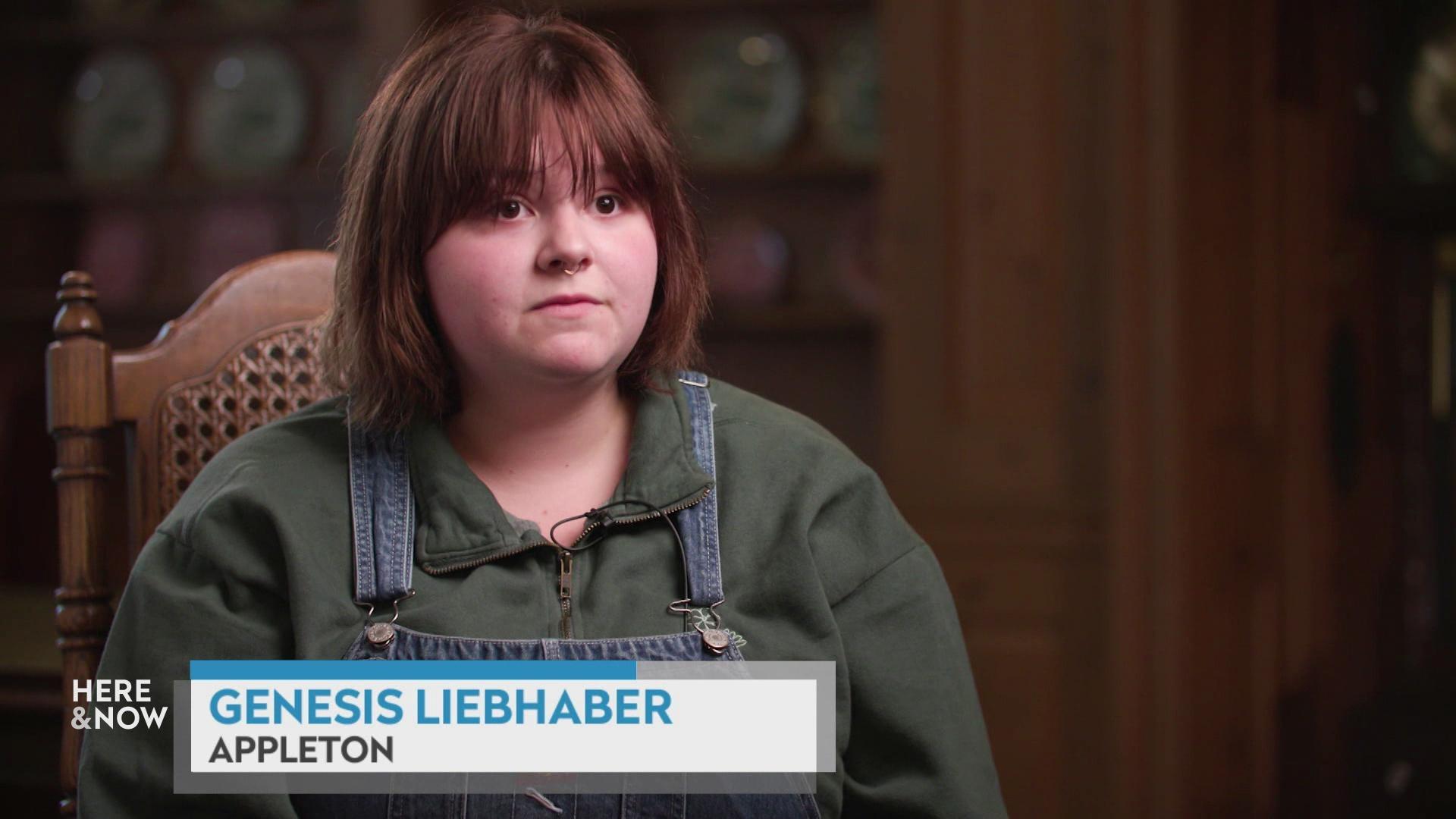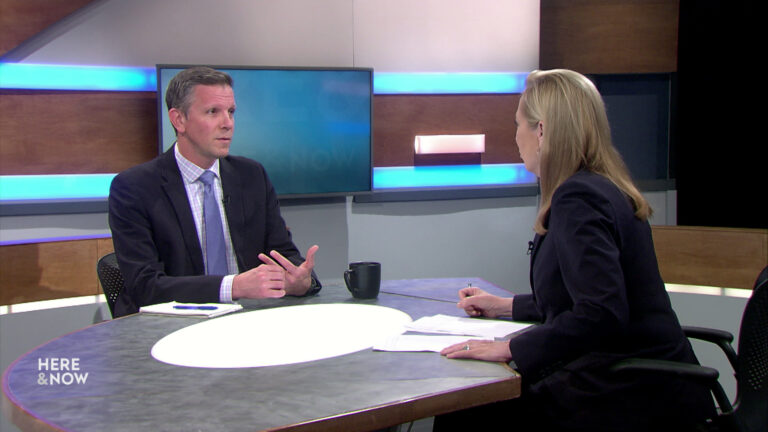 'Here & Now' Highlights: Abigail Swetz, Shawn Johnson
Here's what guests on the October 28, 2022 episode said about gaps in test scores between Black and white students in Wisconsin and the historic number of vetoes signed by Gov. Tony Evers.
Monday October 31, 2022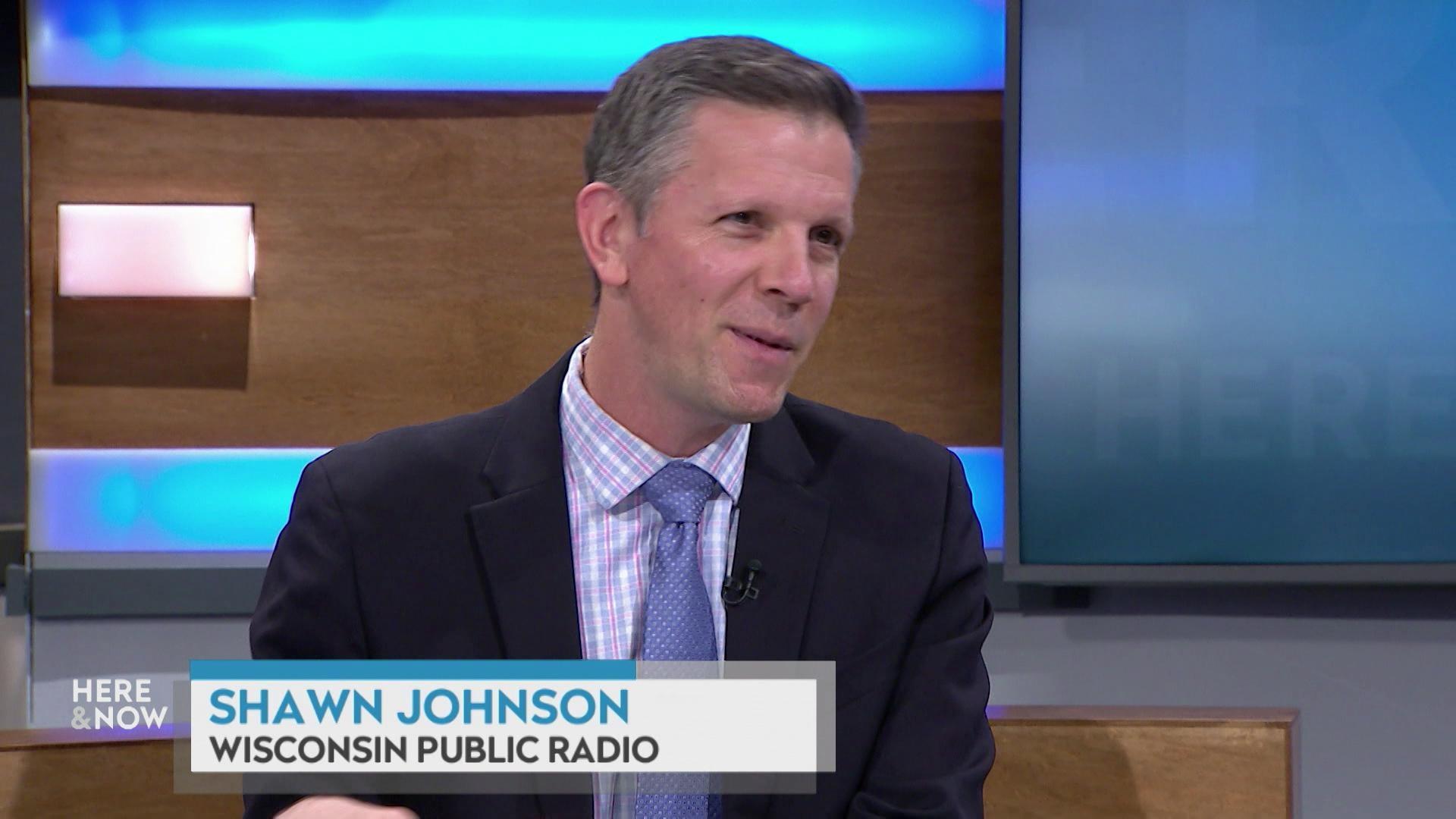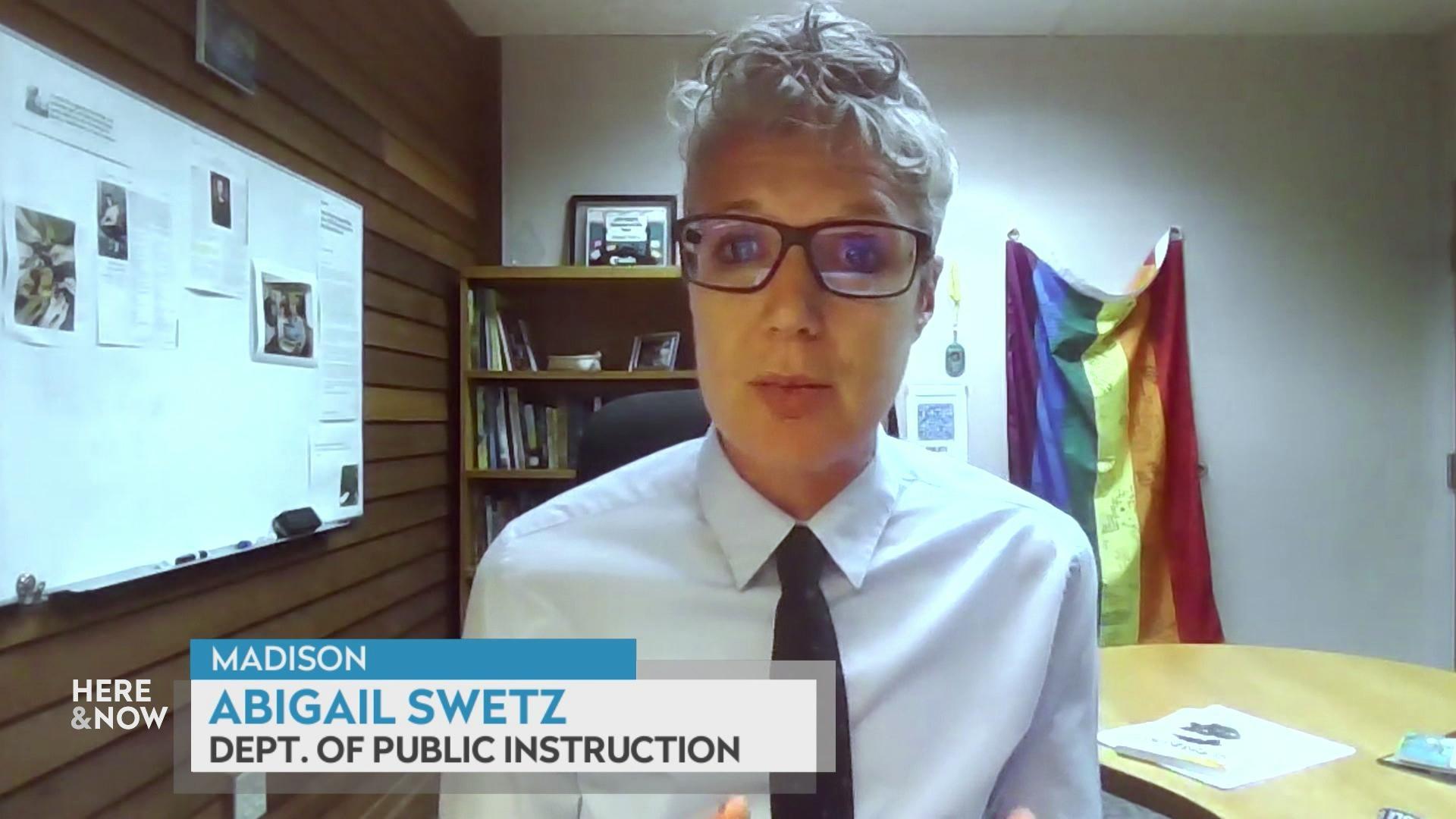 Abigail Swetz on Wisconsin's persistent achievement gap
Wisconsin Department of Public Instruction communications director Abigail Swetz discusses the 2022 Nation's Report Card and the state's ongoing racial disparities between Black and white students.
Friday October 28, 2022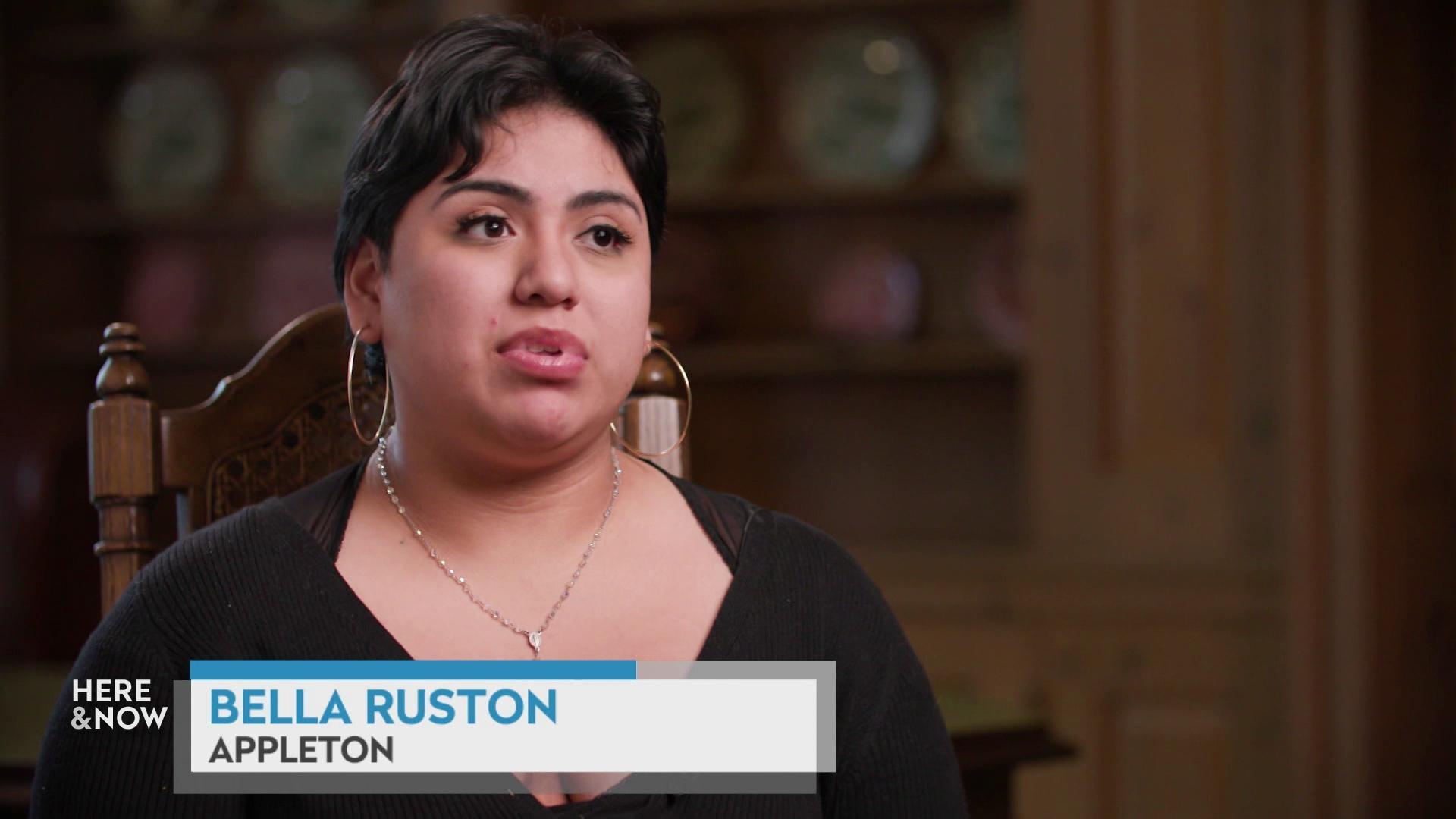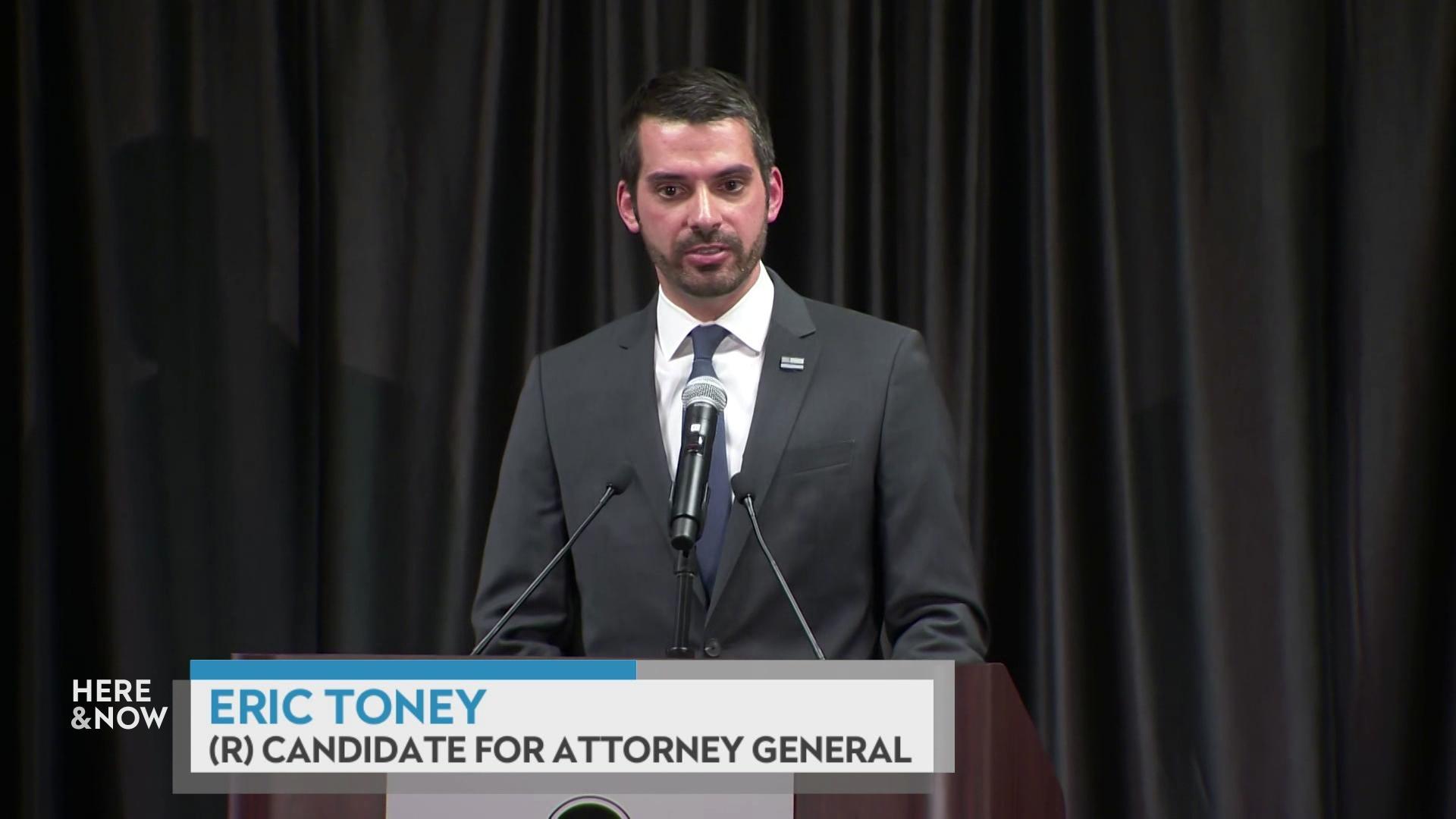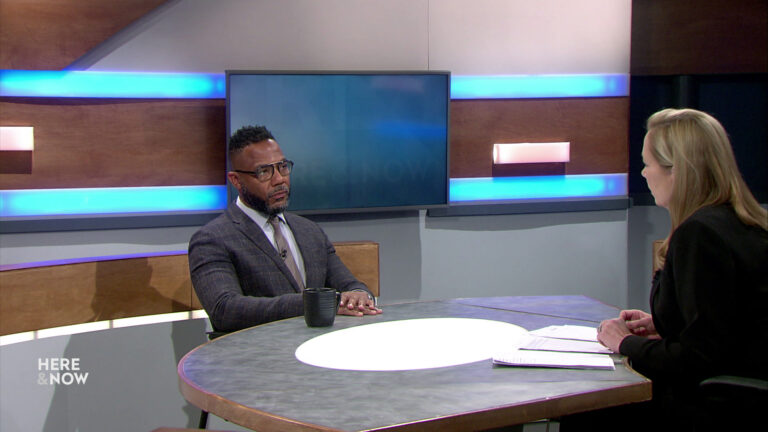 'Here & Now' Highlights: Anthony Chergosky, John Eason
Here's what guests on the October 21, 2022 episode said about the status of Wisconsin's 3rd Congressional District campaigns and how race factors in attack ads against one of the U.S. Senate candidates.
Monday October 24, 2022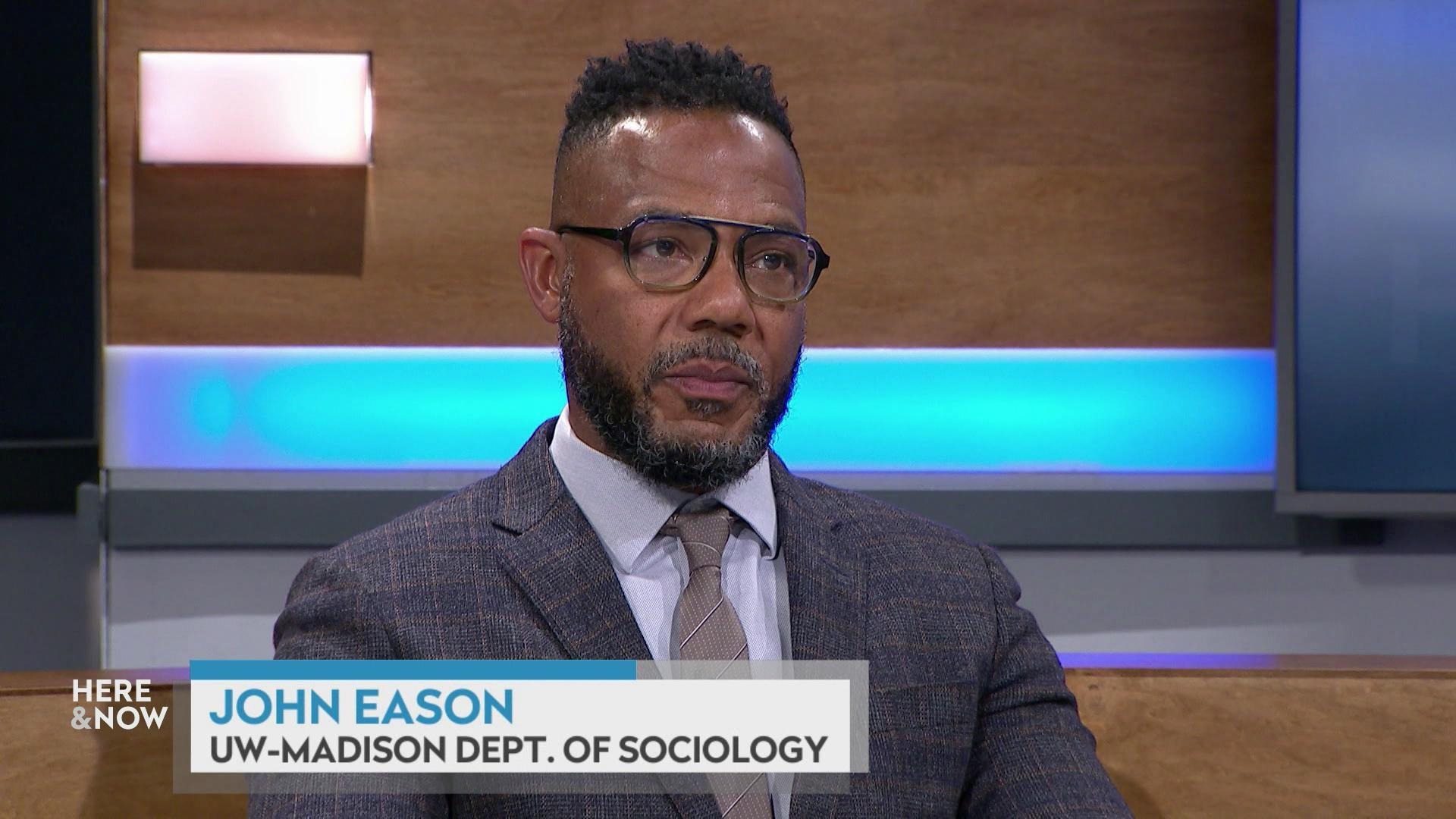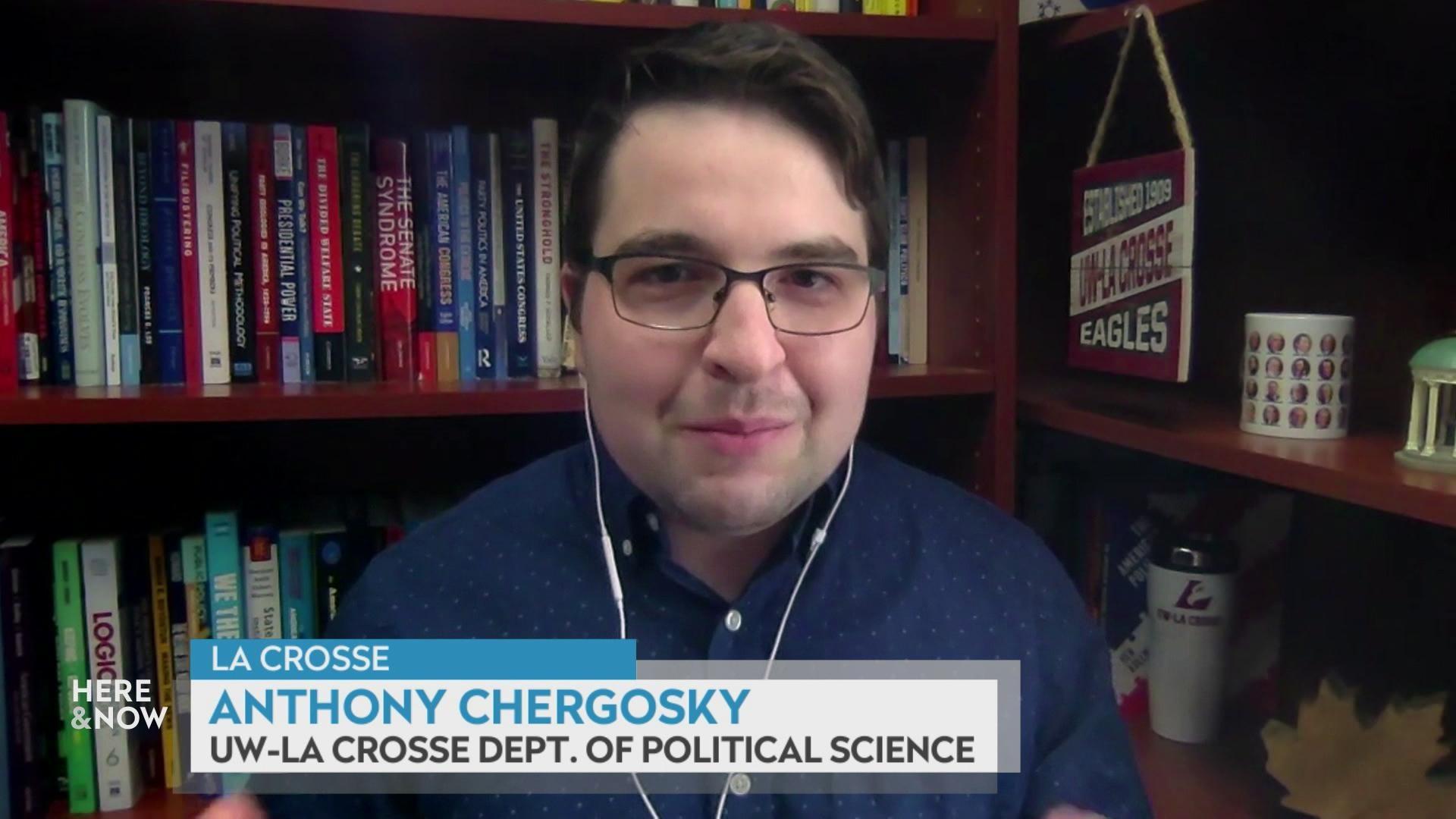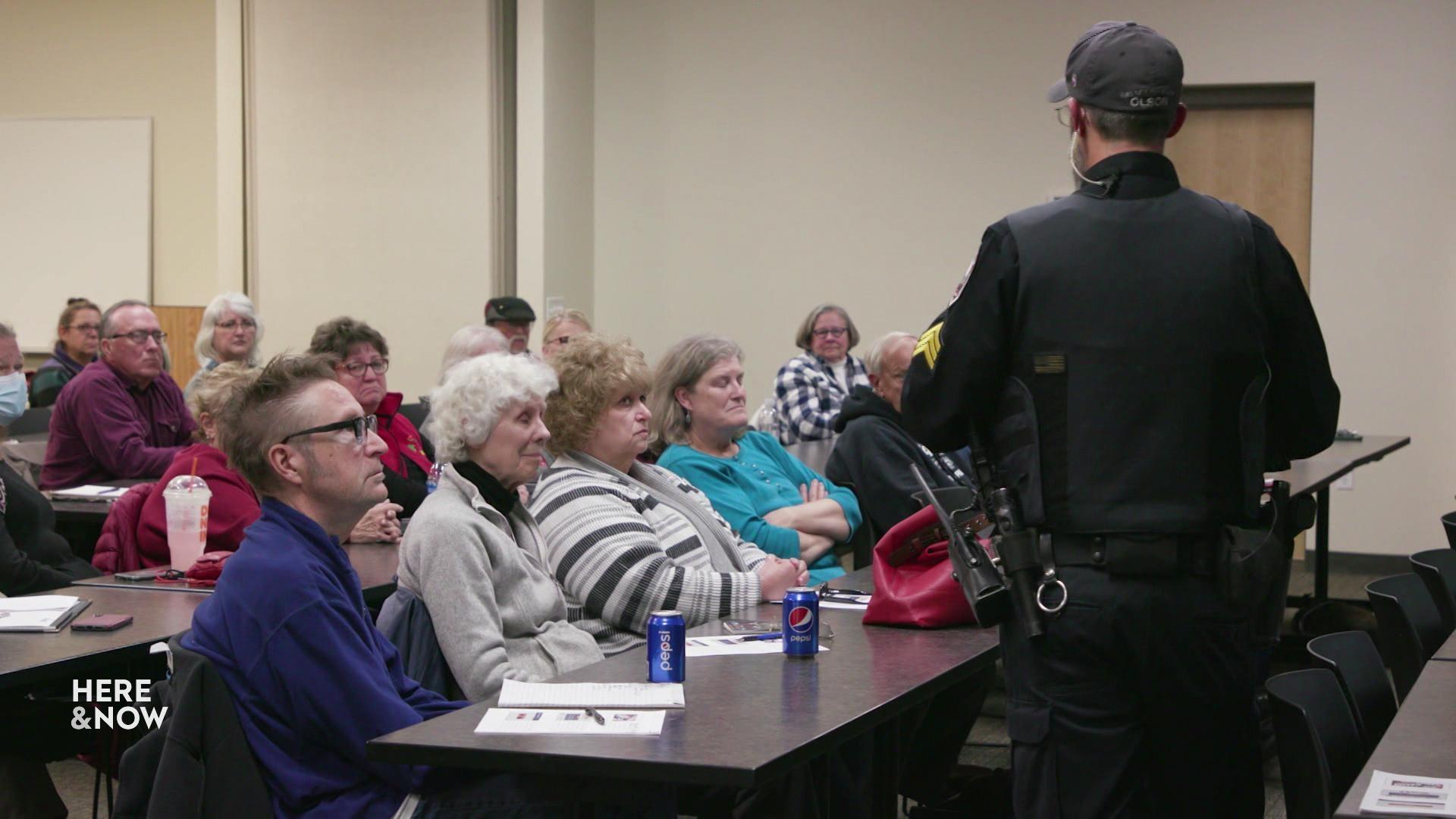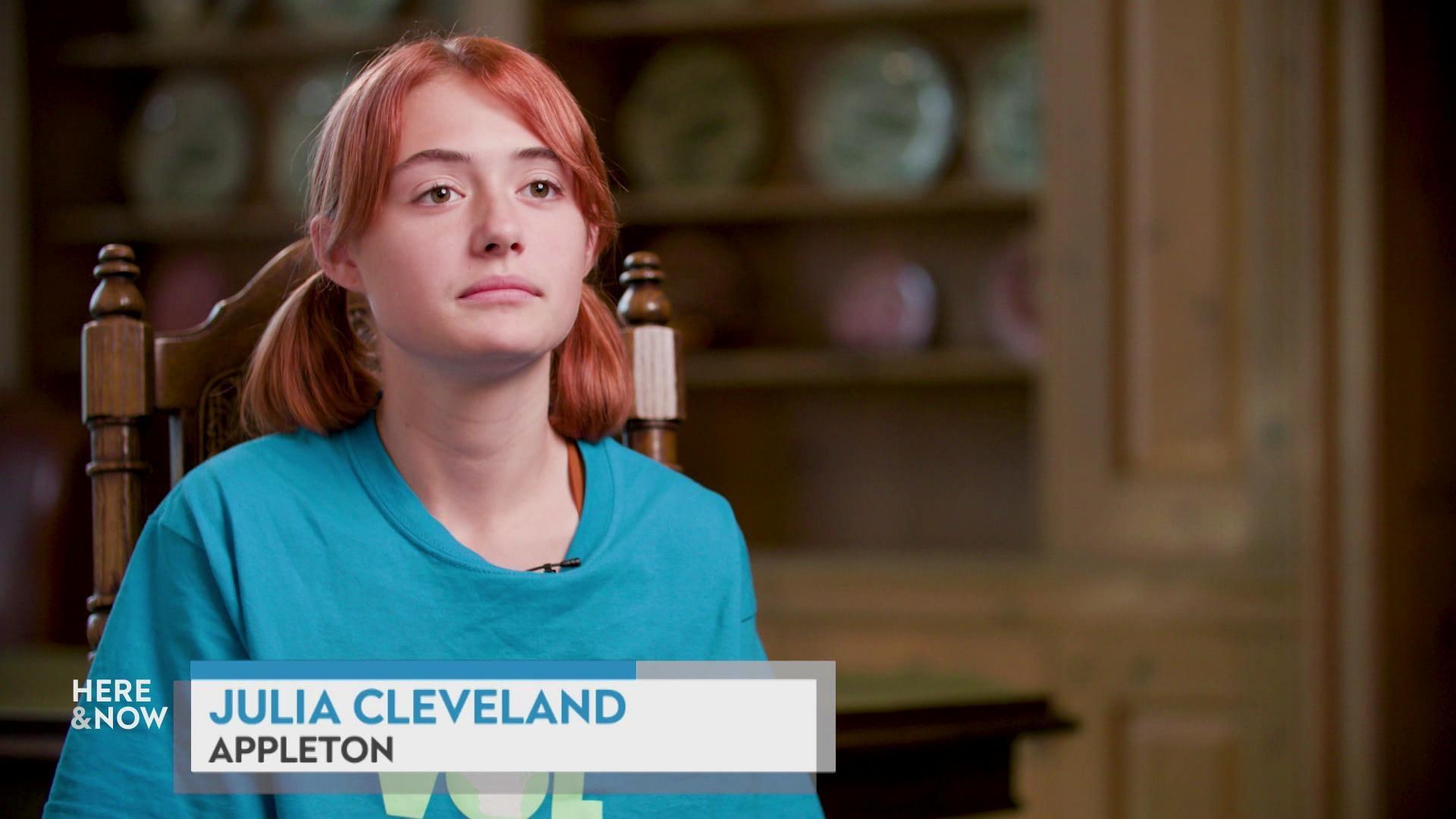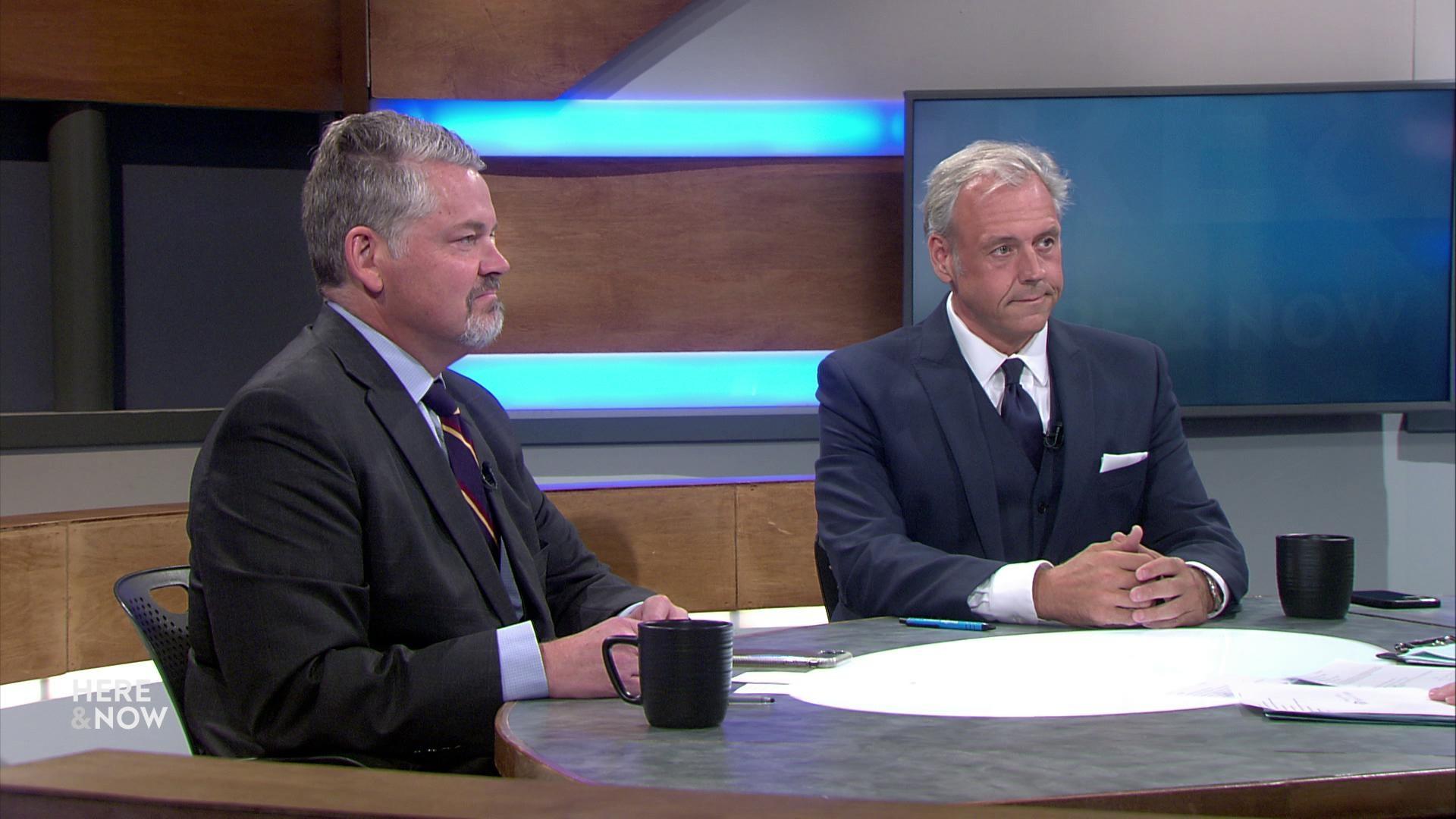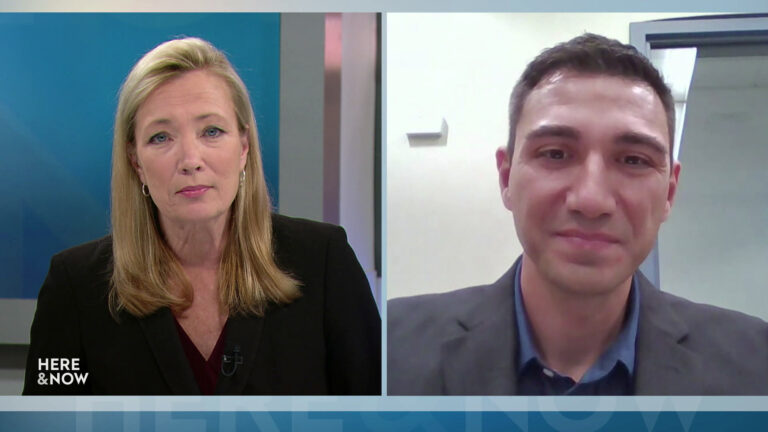 'Here & Now' Highlights: Dan Hereth, Katie Johnson
Here's what guests on the September 23, 2022 episode said about fixing Wisconsin's backlog in approving professional license applications and pandemic-driven academic and behavioral slides in K-12 schools.
Monday September 26, 2022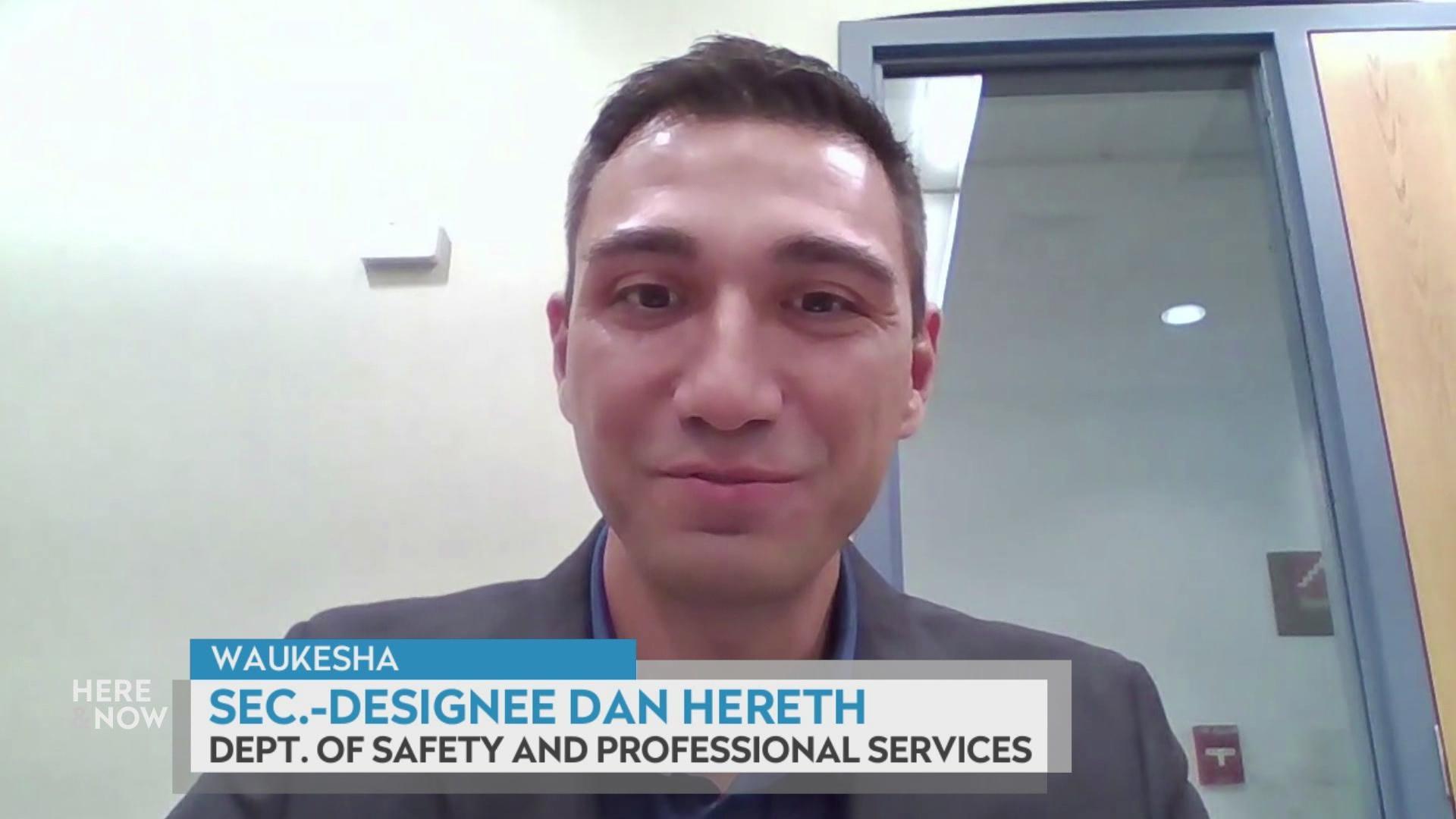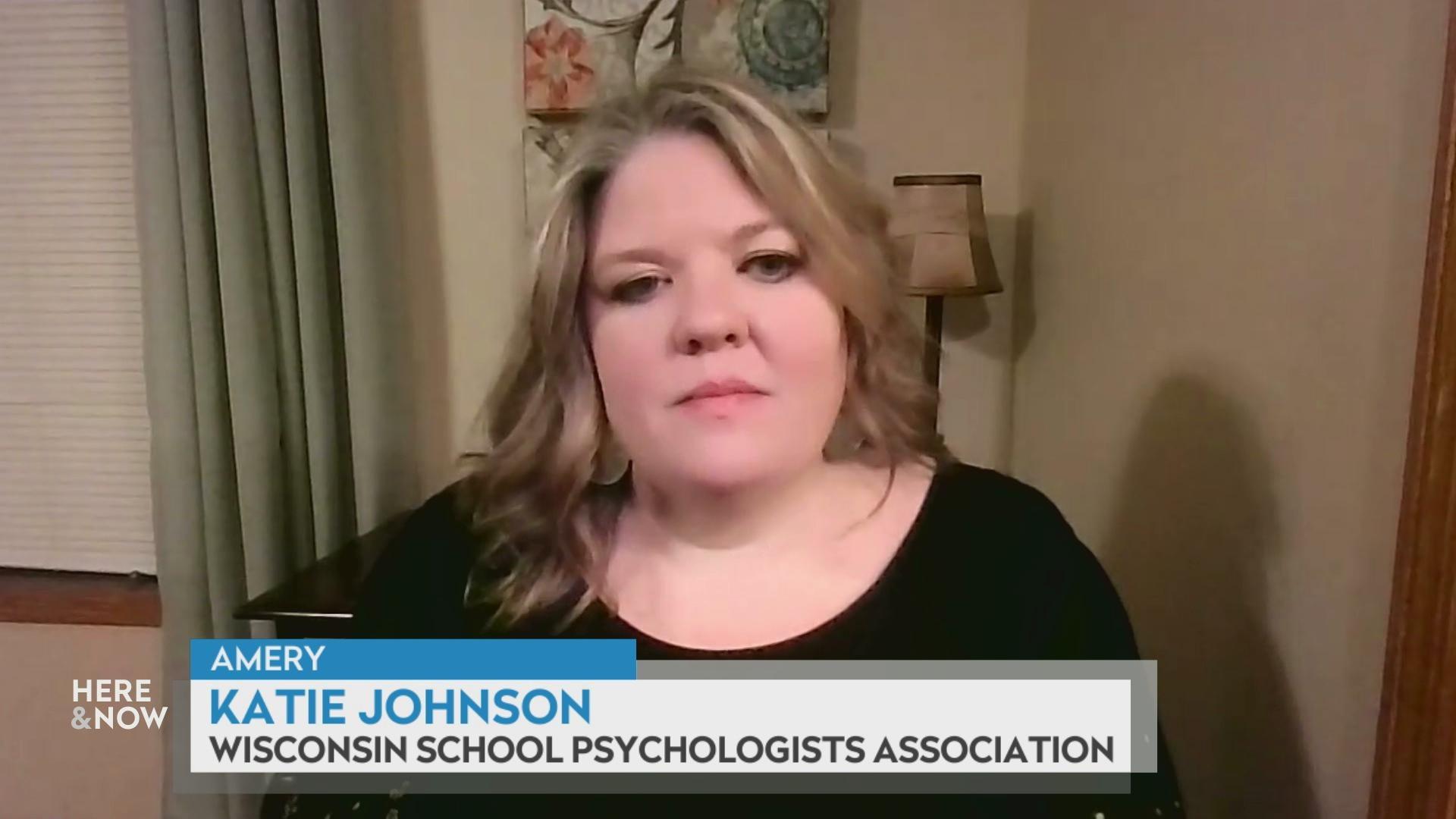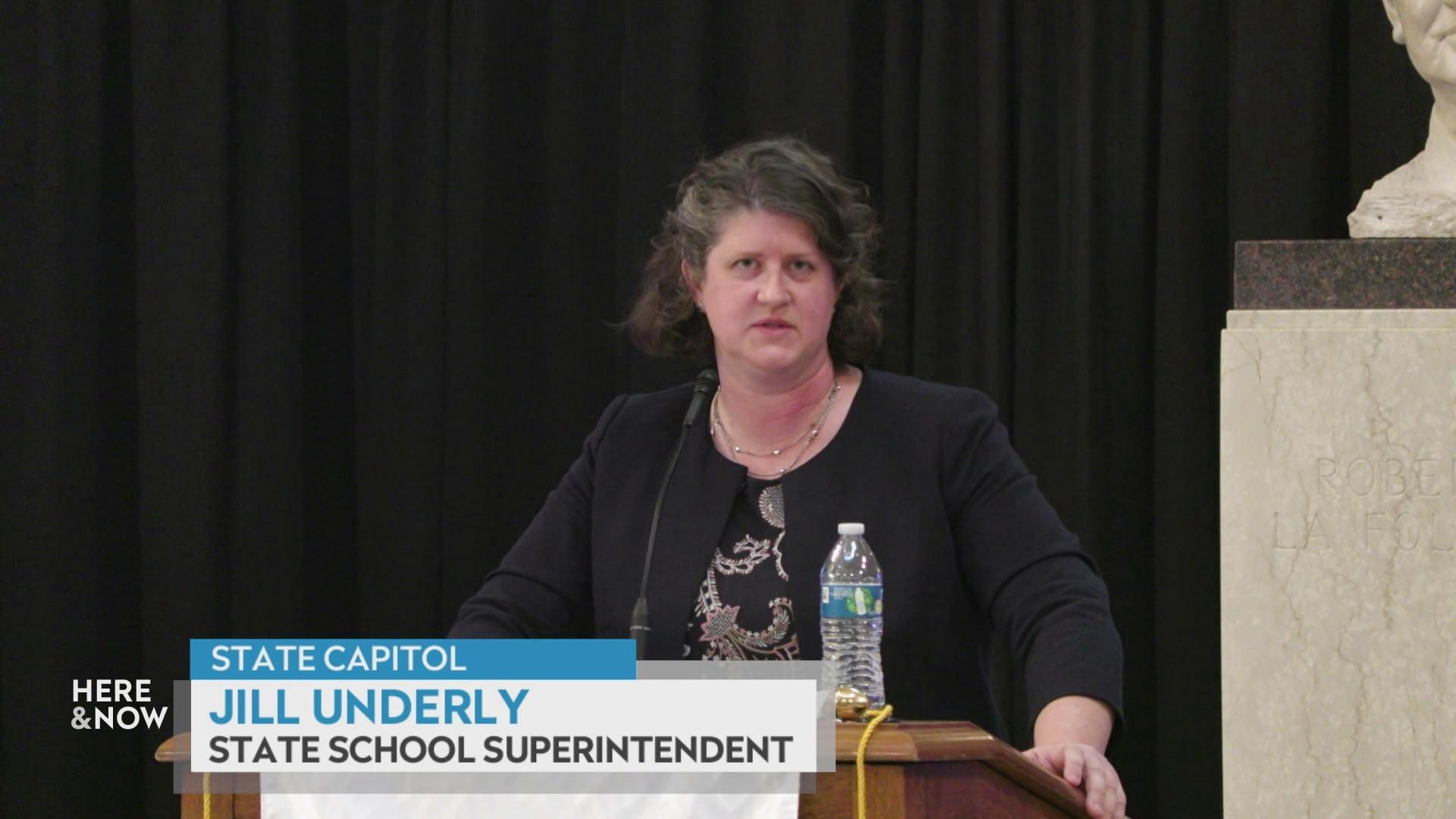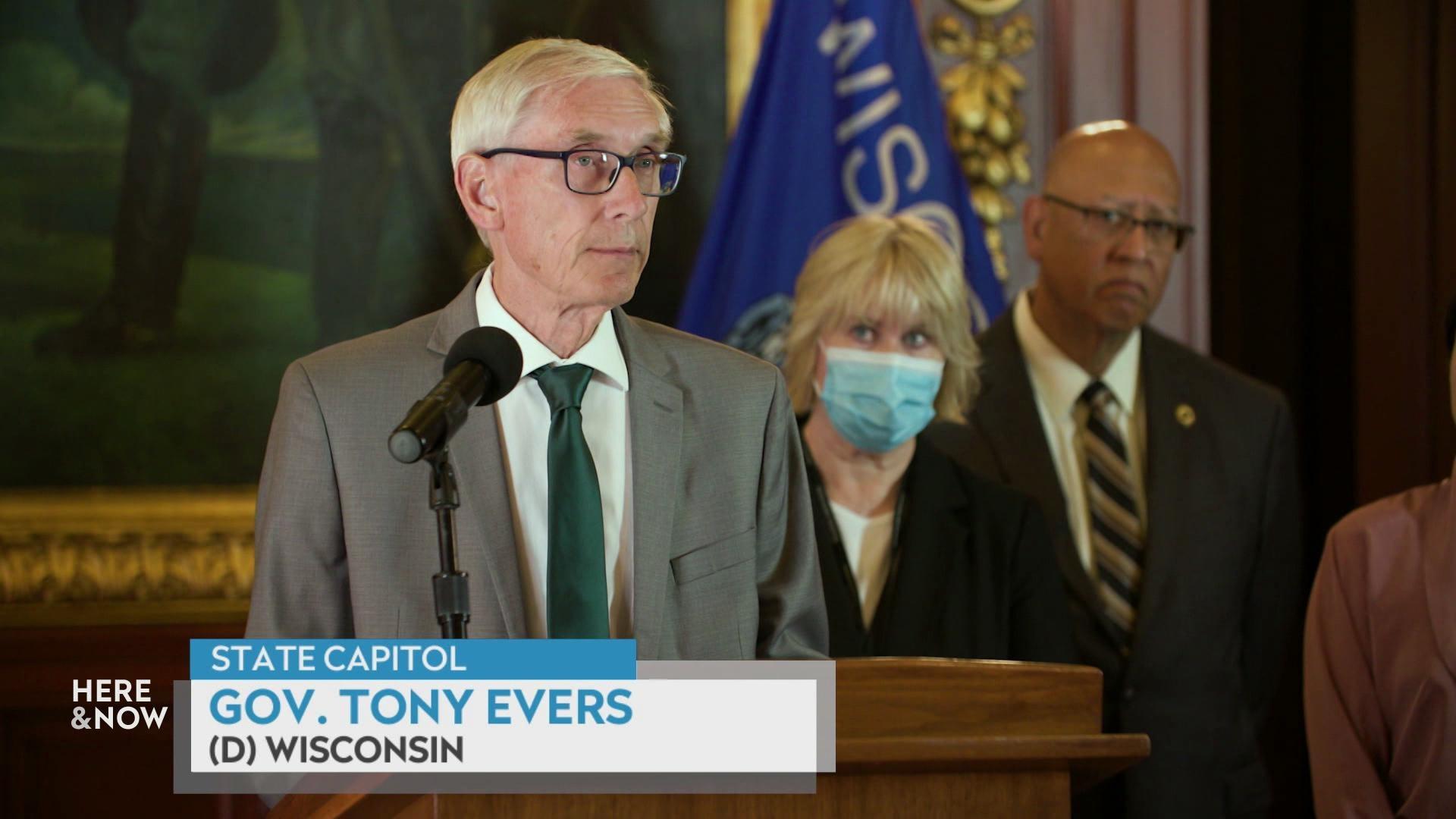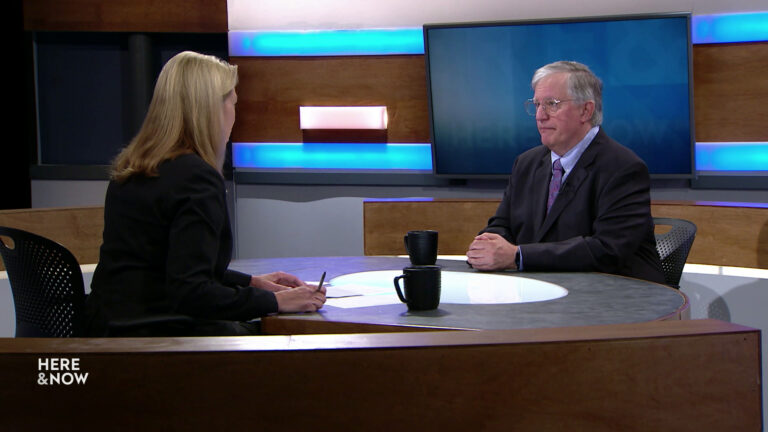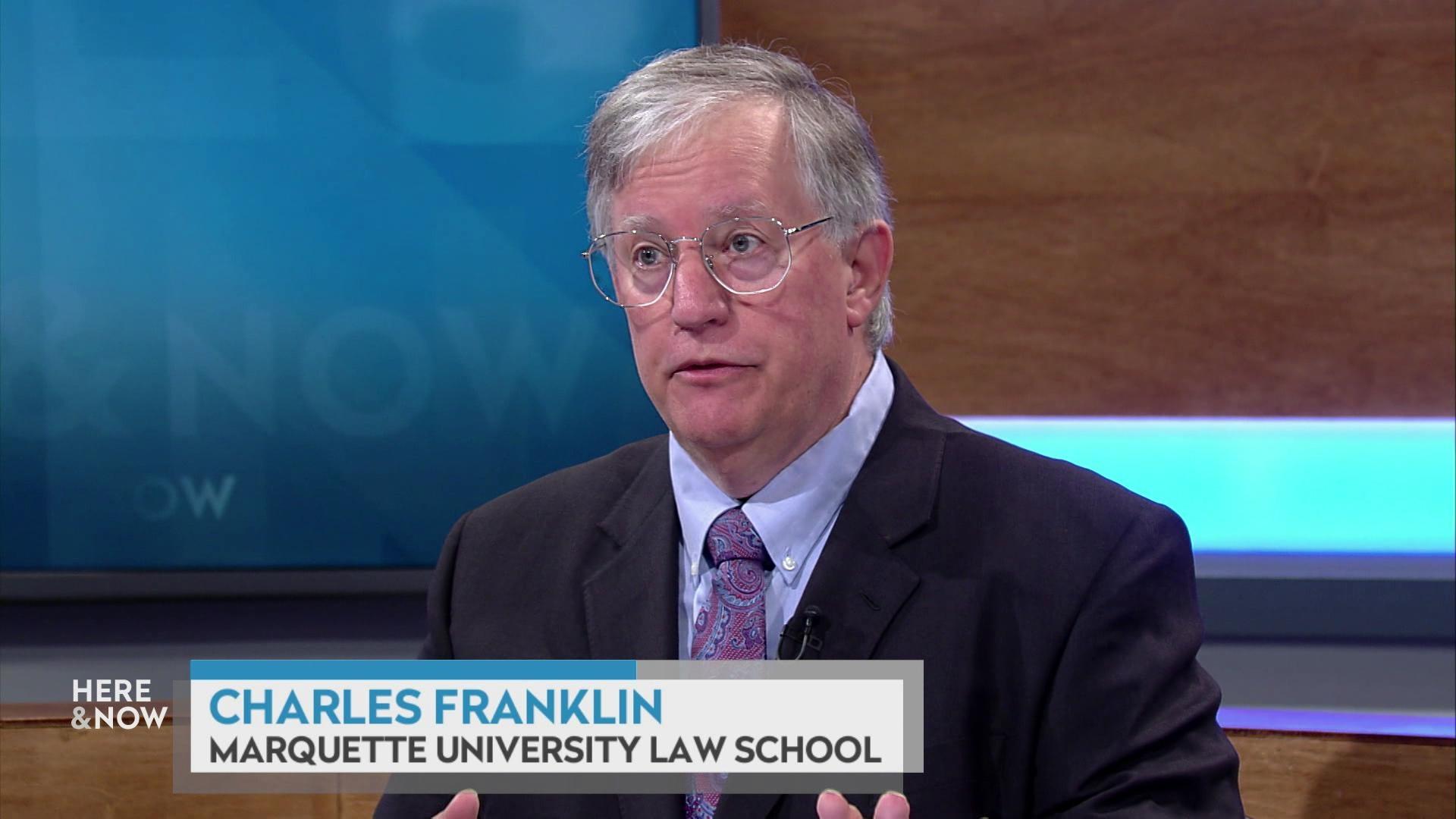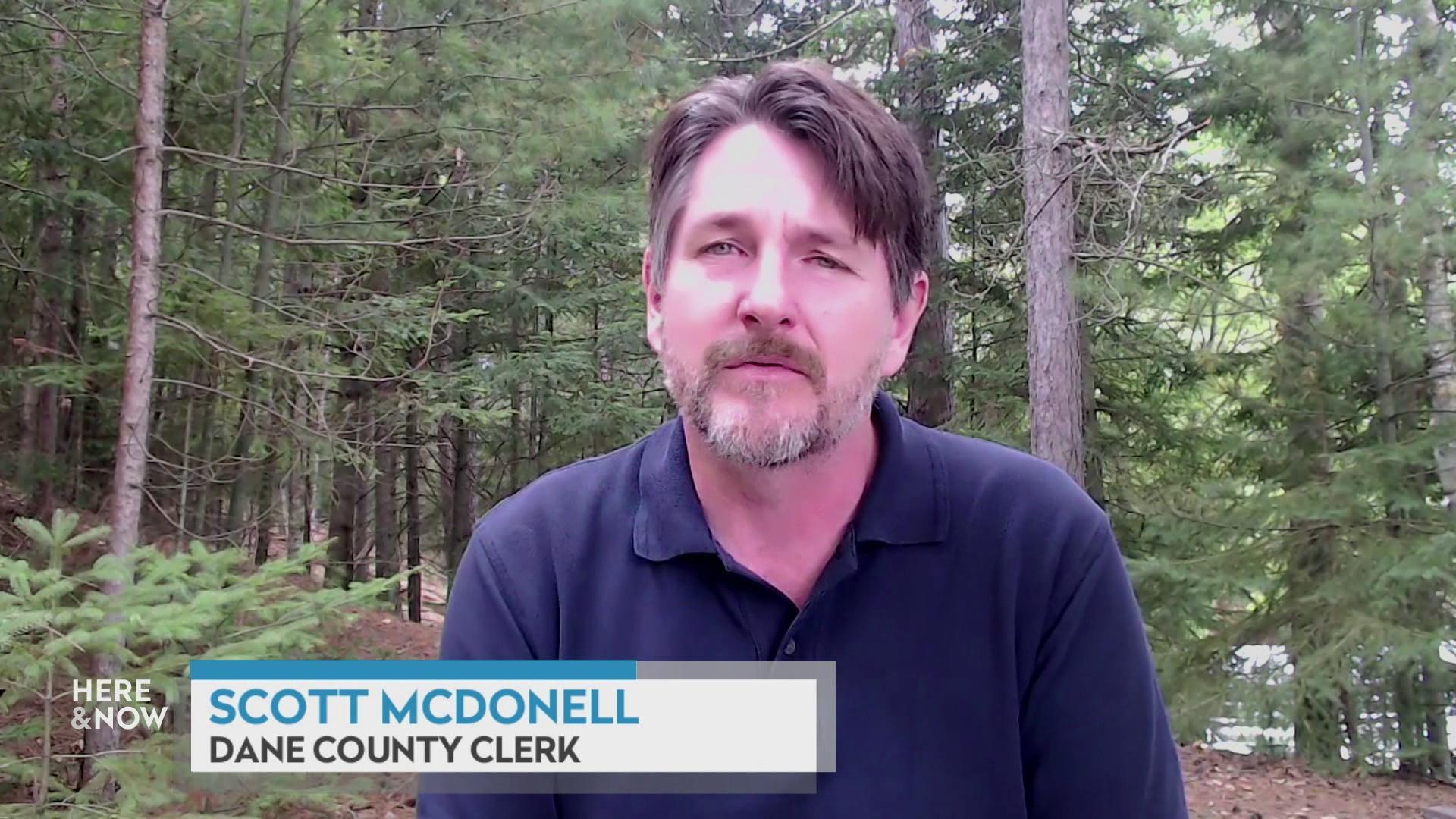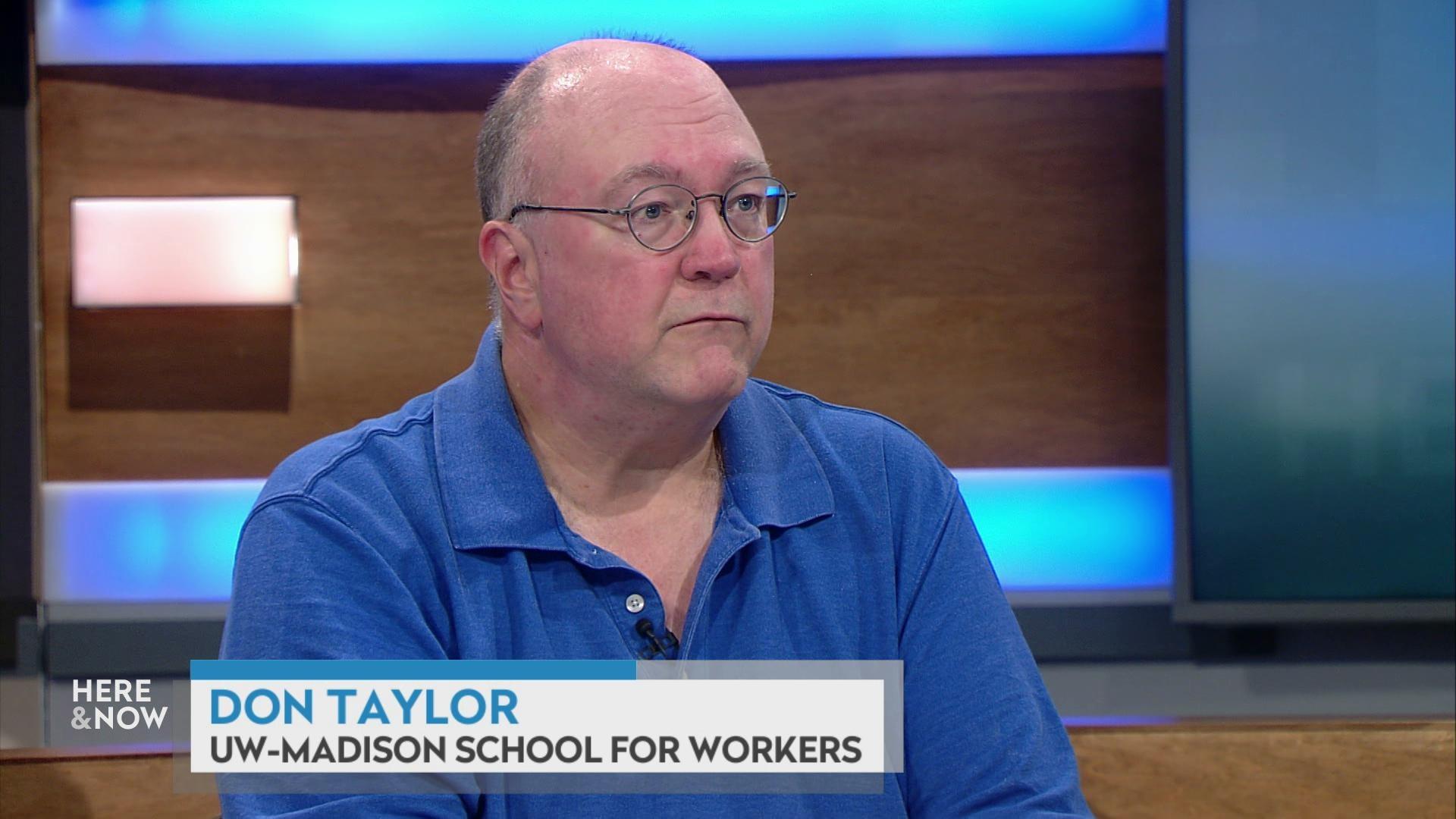 Don Taylor on the UW Health and nurses' union dispute
UW-Madison School for Workers professor Don Taylor explains an agreement between UW Health and nurses to halt a planned strike and communicate amid disputes over the legal status of a union campaign.
Friday September 16, 2022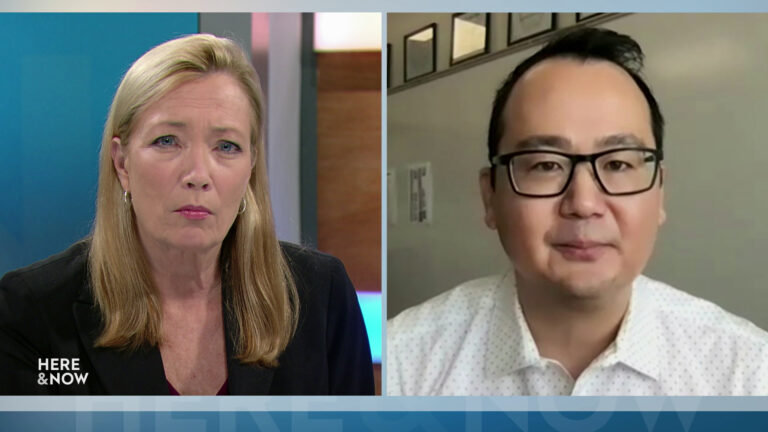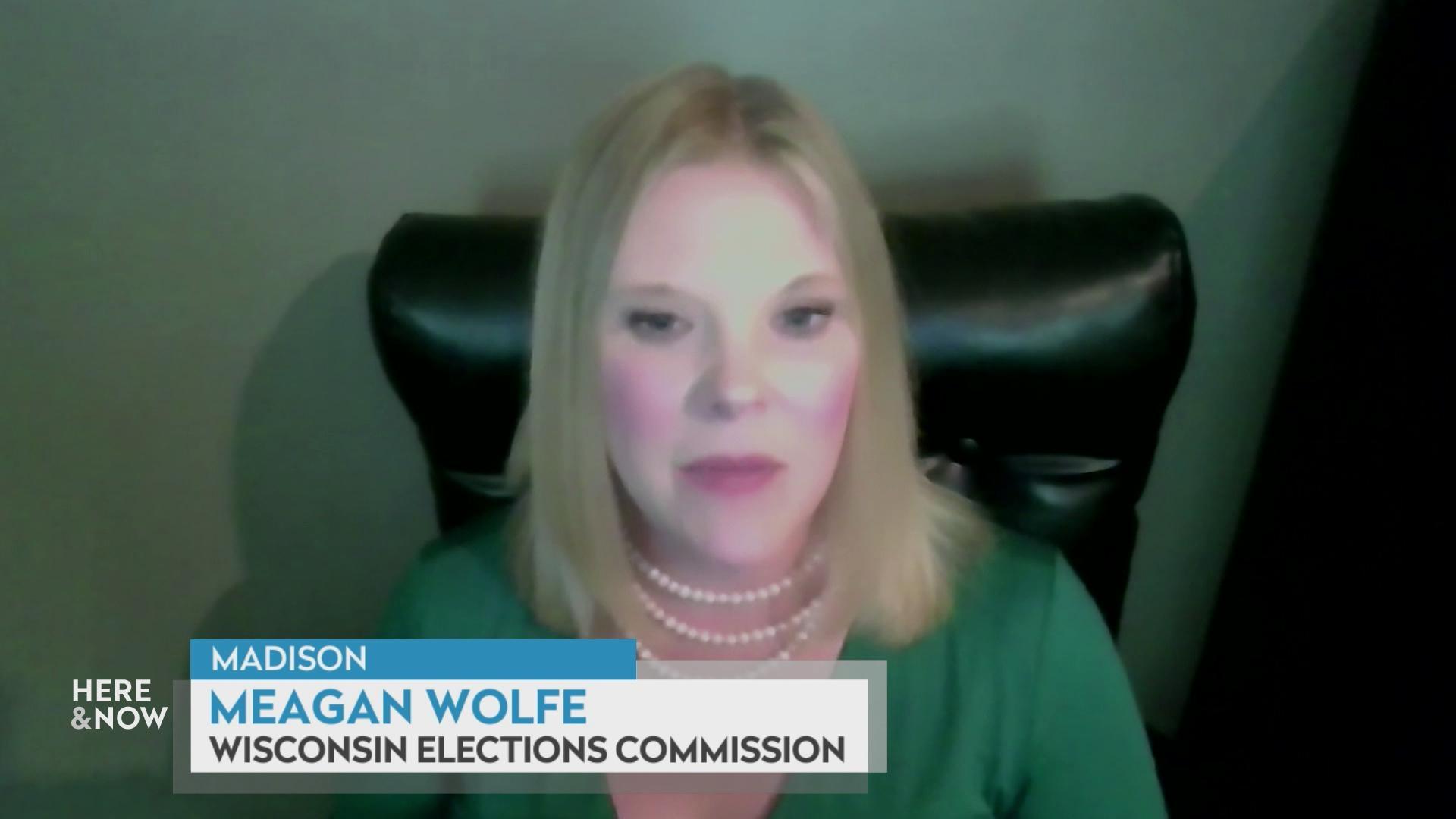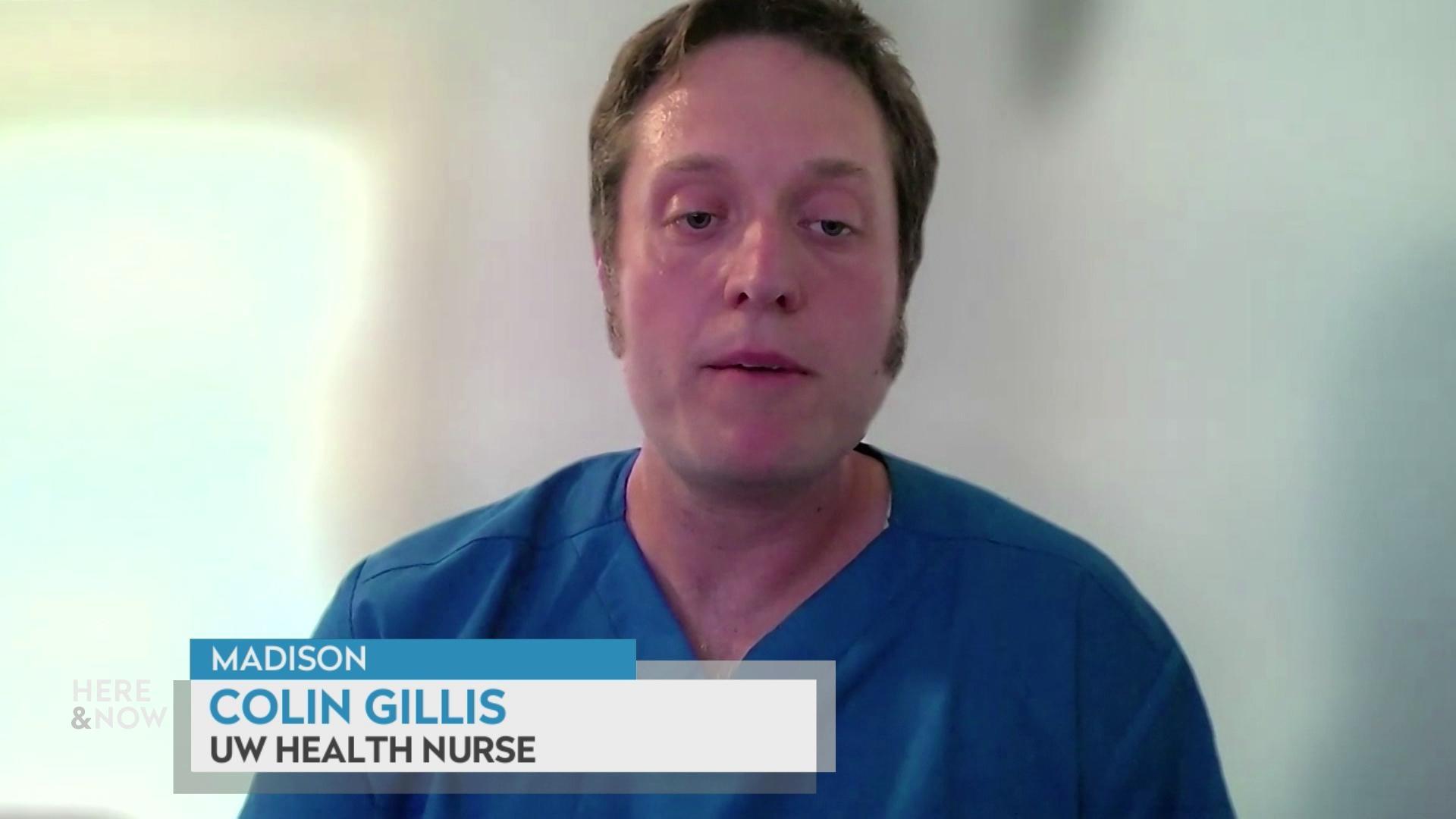 Colin Gillis on UW Health nurses issuing a strike notice
UW Health nurse Colin Gillis describes why hundreds of nurses are prepared to strike as the Madison health system refuses to recognize their union and the working conditions that led to this decision.
Friday September 2, 2022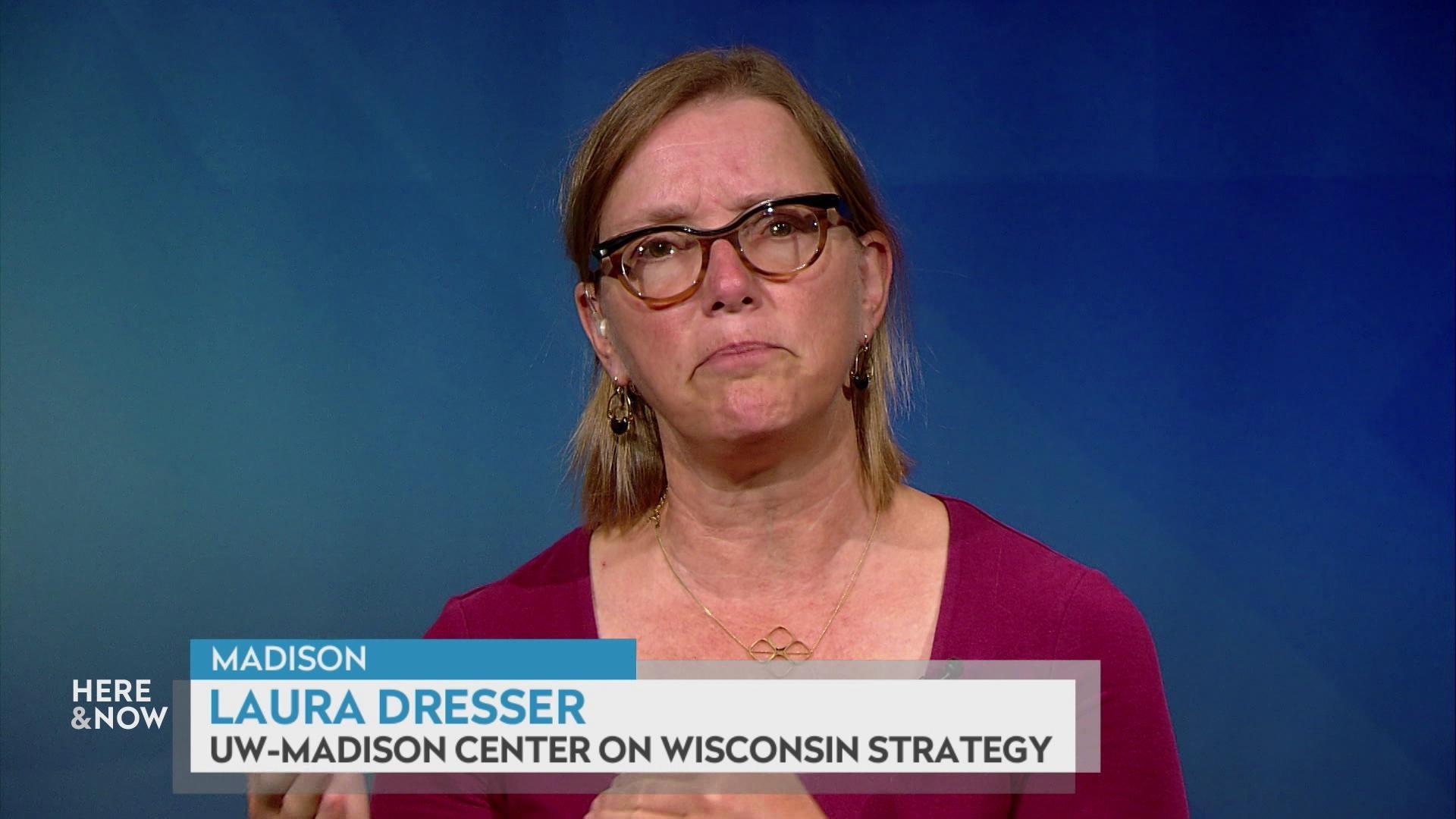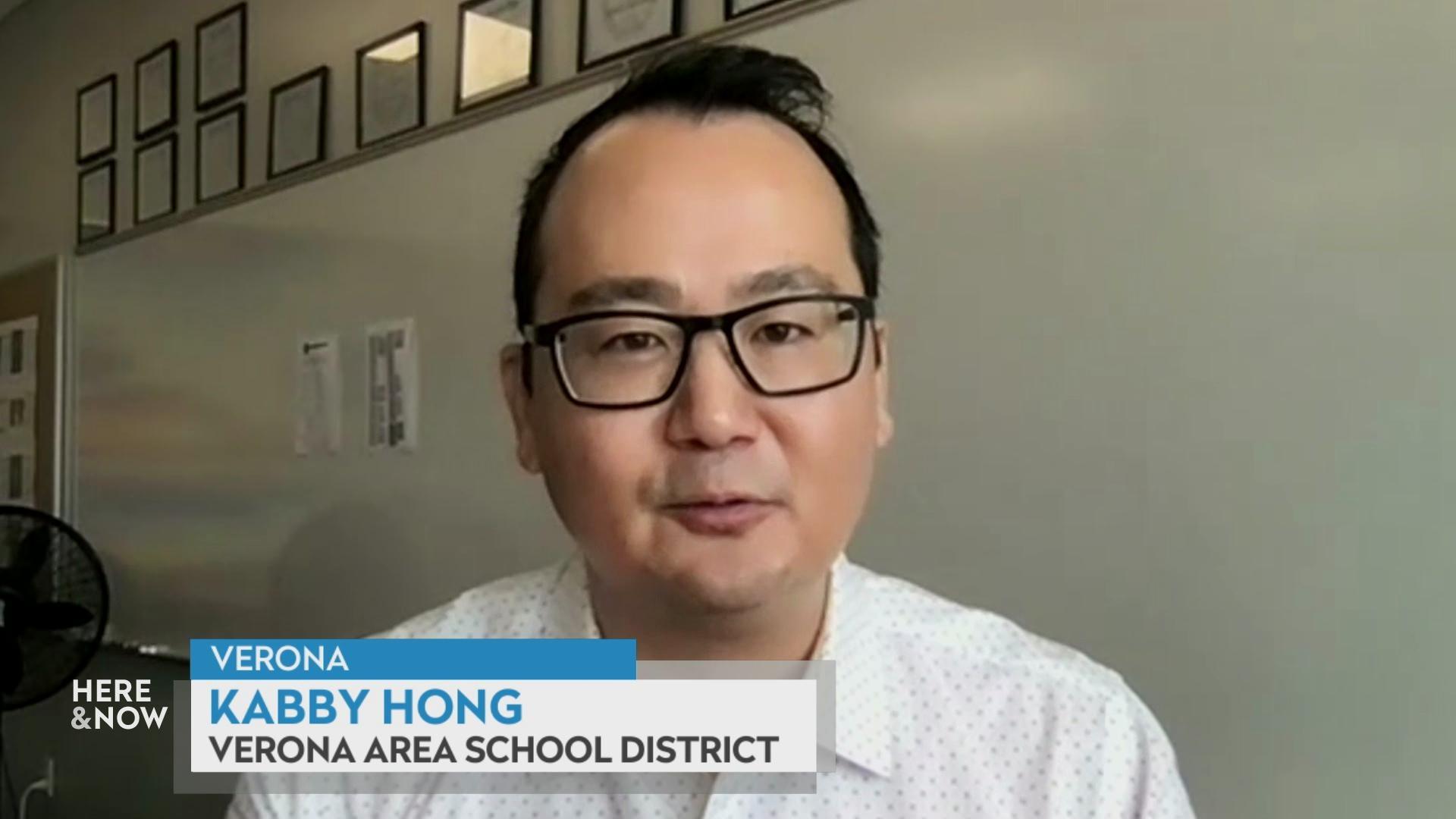 Kabby Hong on books being banned in Wisconsin schools
Verona Area High School teacher Kabby Hong, a member of the Asian American Pacific Islander Coalition of Wisconsin, considers how teaching history has become fraught as culture wars enter classrooms.
Friday September 2, 2022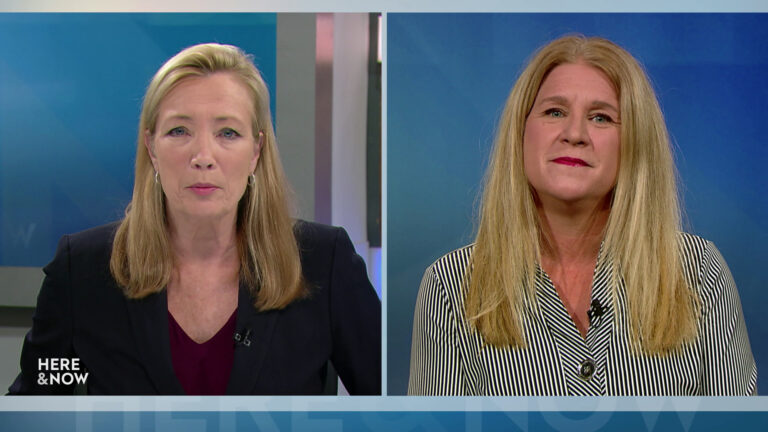 'Here & Now' Highlights: Nick Hillman, Andrey Ivanov, Shelly Missall, Amy Loudenbeck
Here's what guests on the Aug. 26, 2022 episode said about how the federal cancellation of some student loan debt, Ukraine's independence six months since Russia's invasion, why the new 988 mental health crisis hotline is getting so many calls and why the Republican candidate for Wisconsin secretary of state believes she can beat the long-time incumbent.
Monday August 29, 2022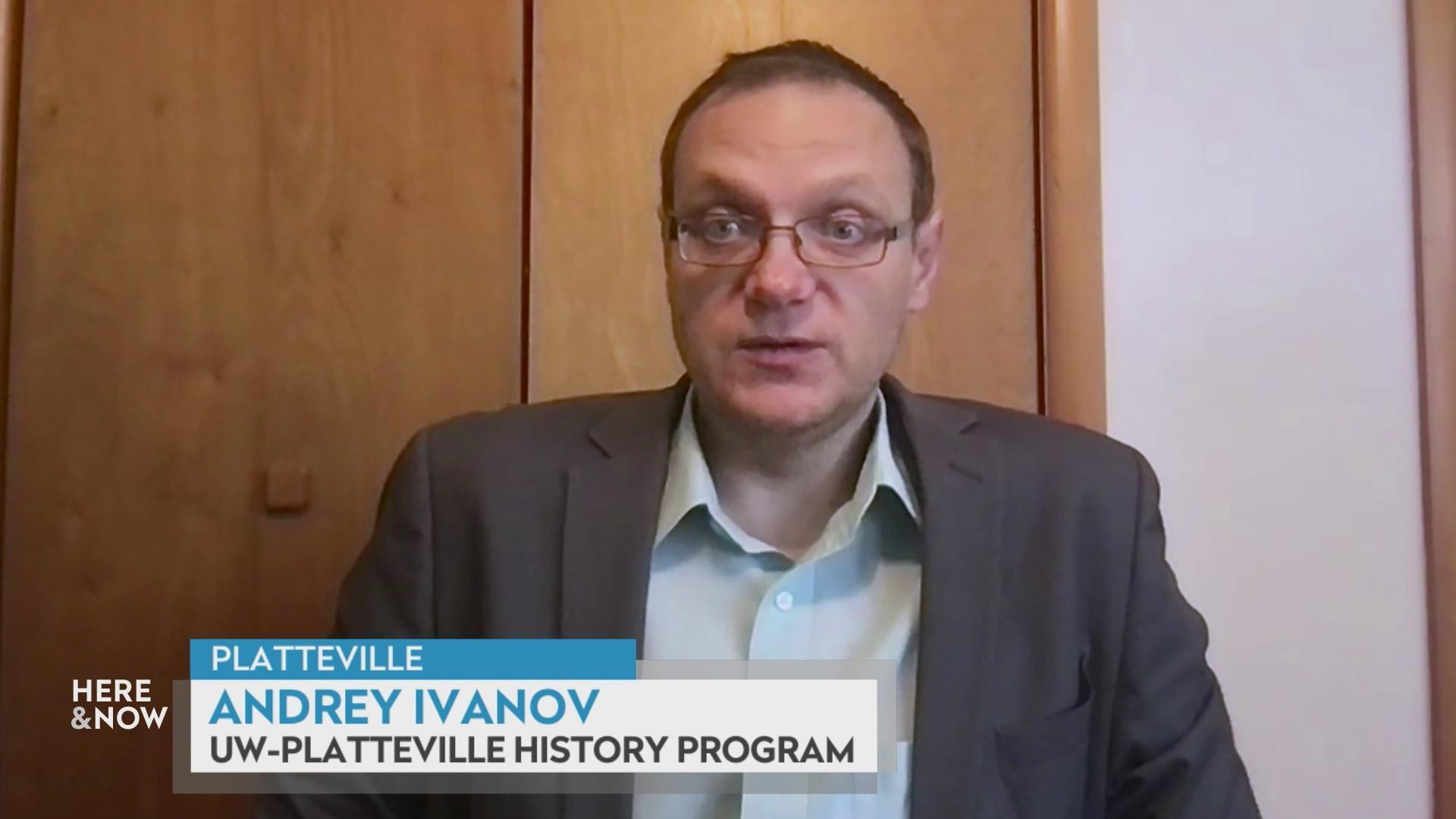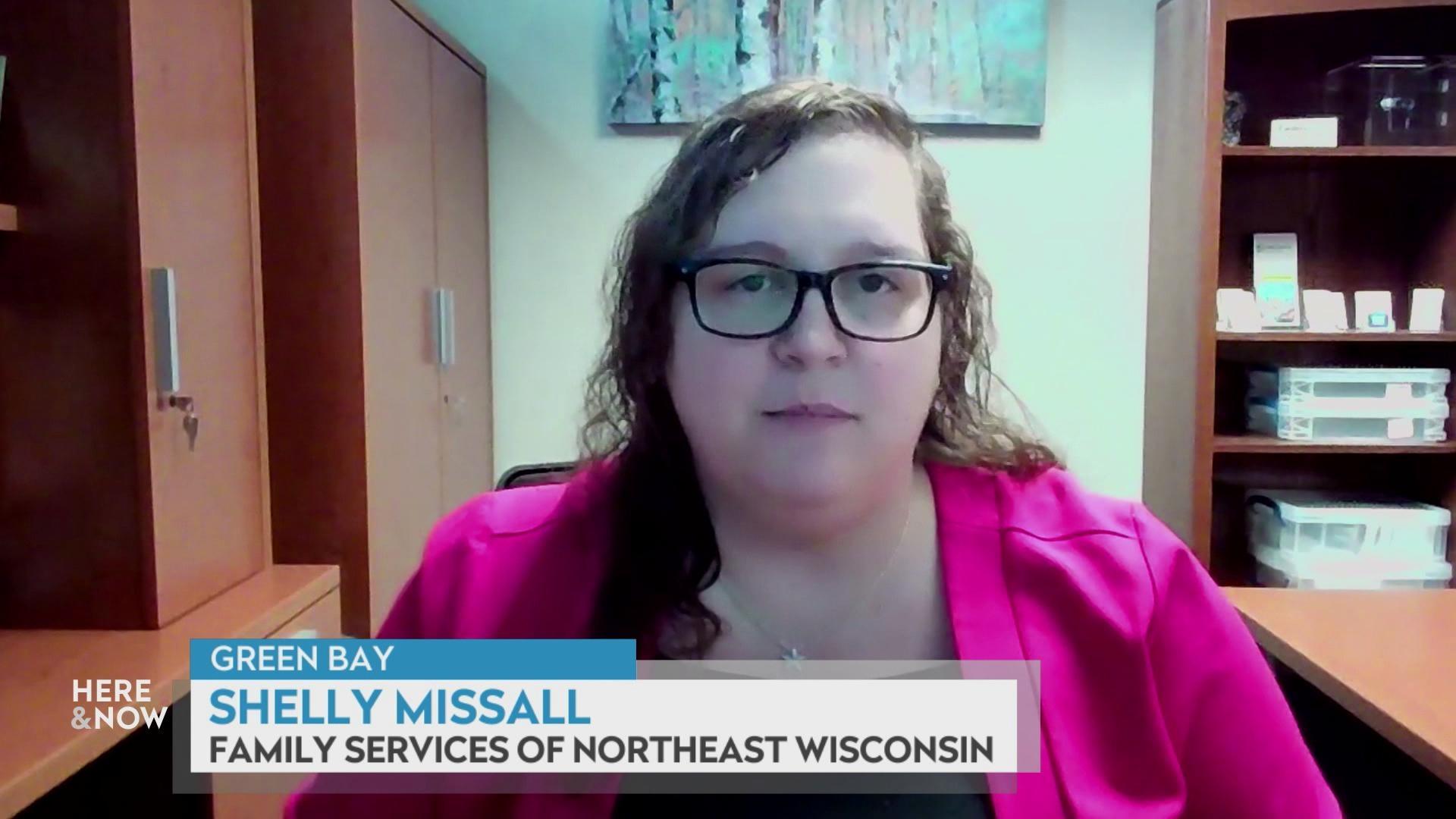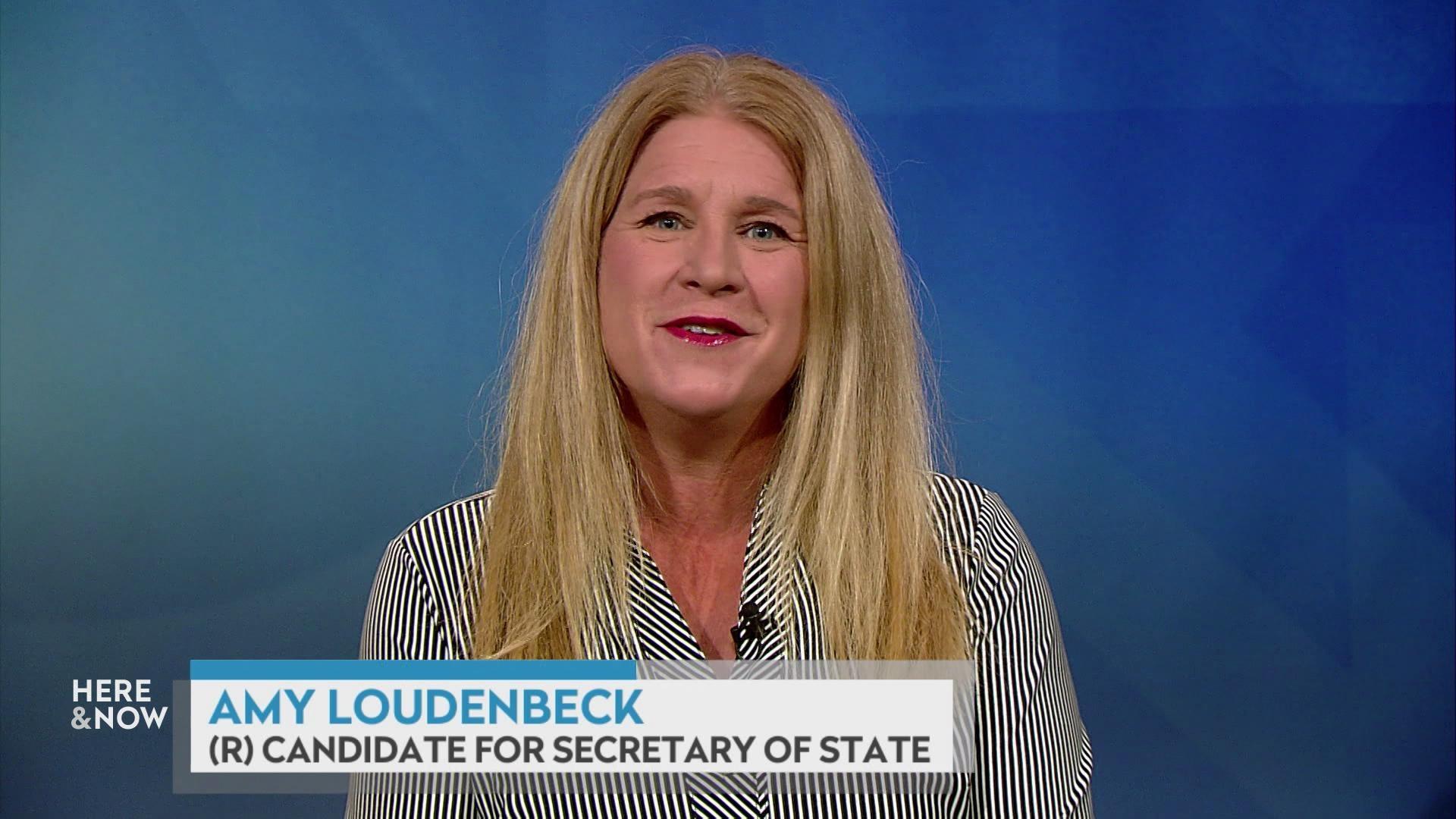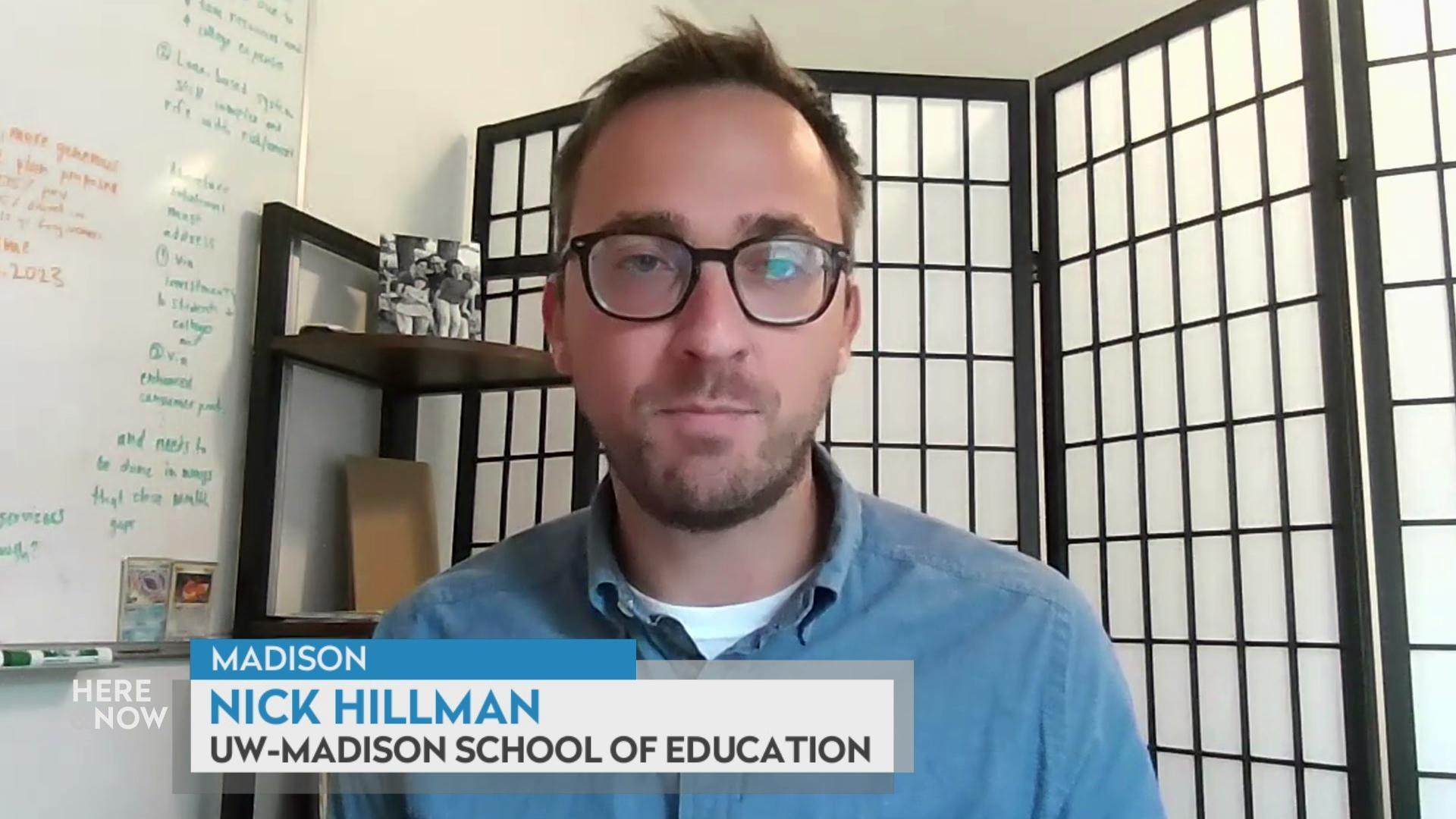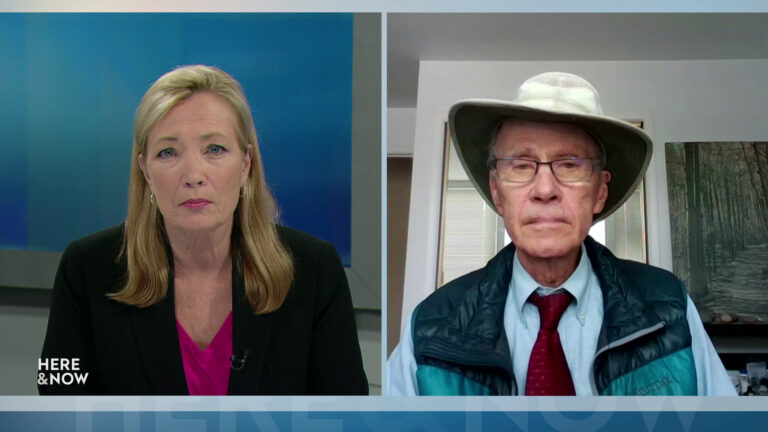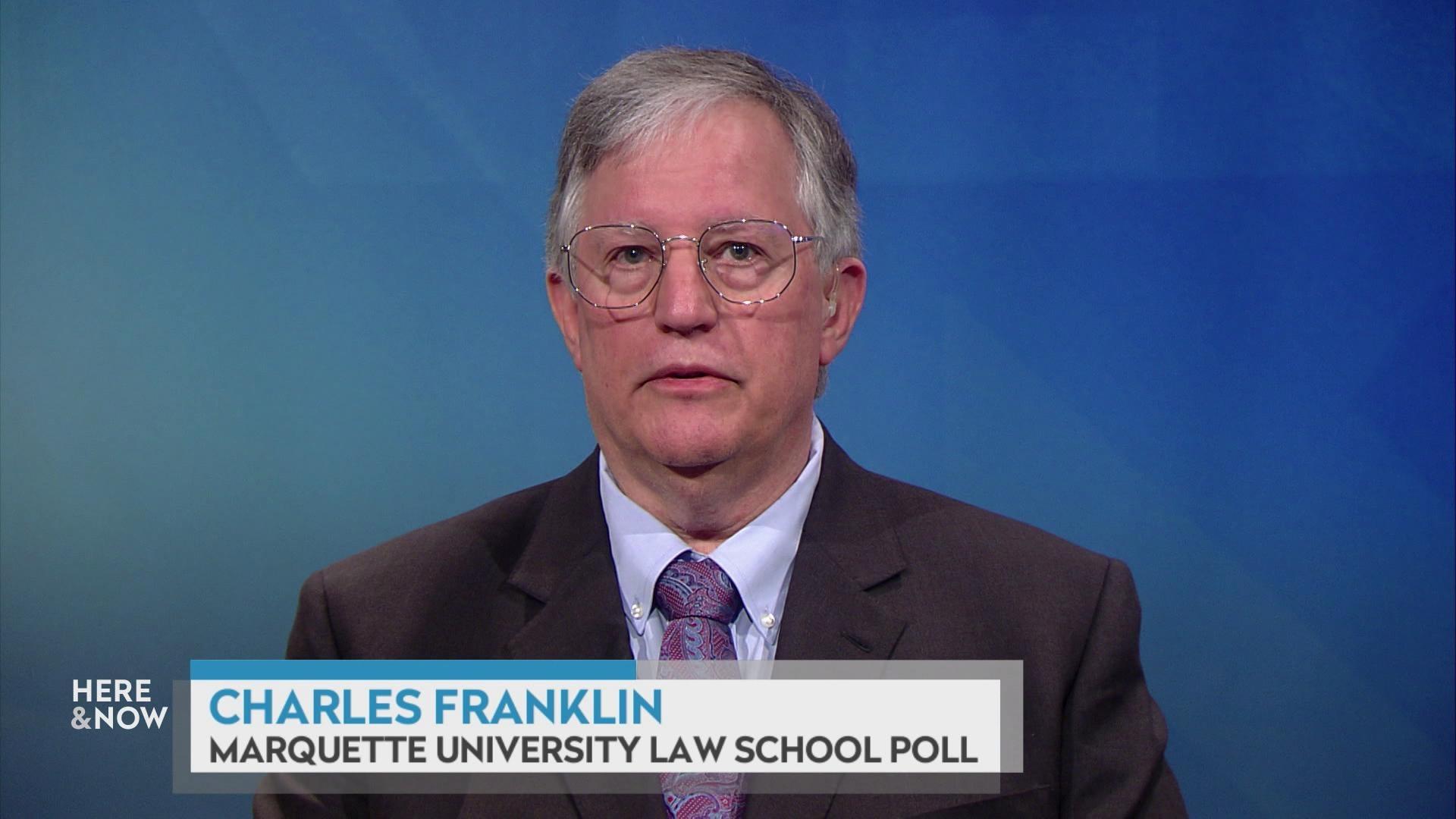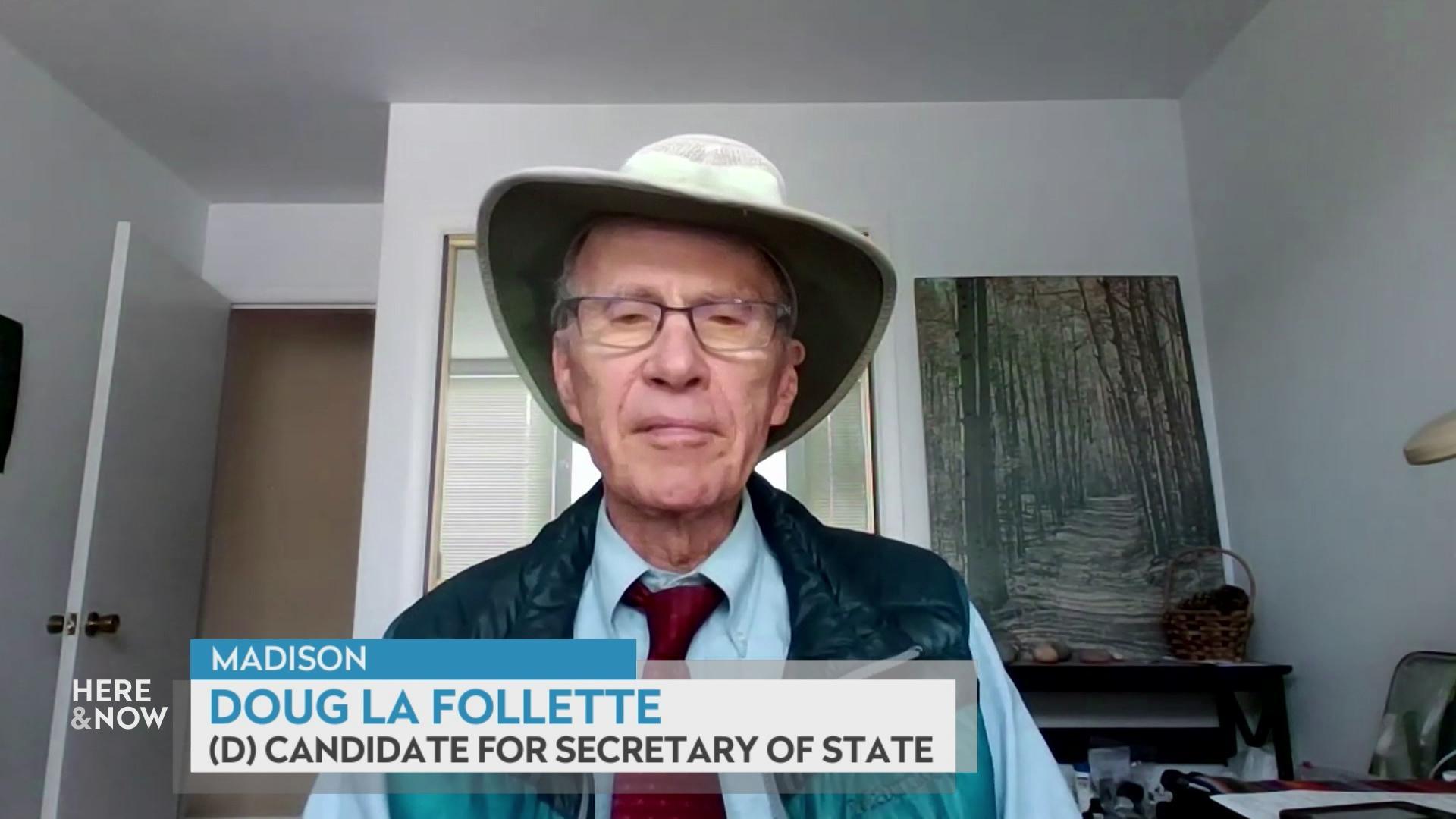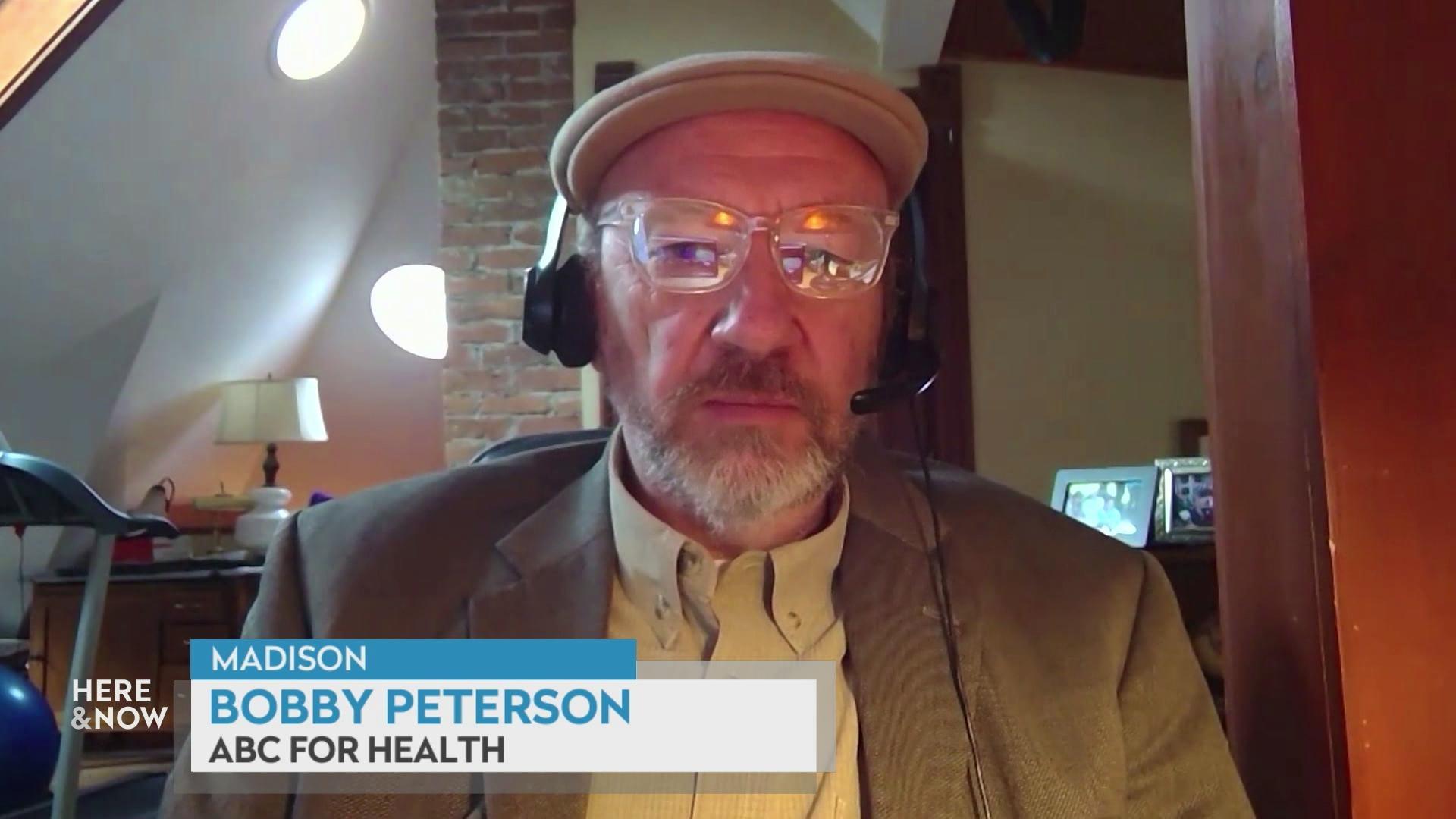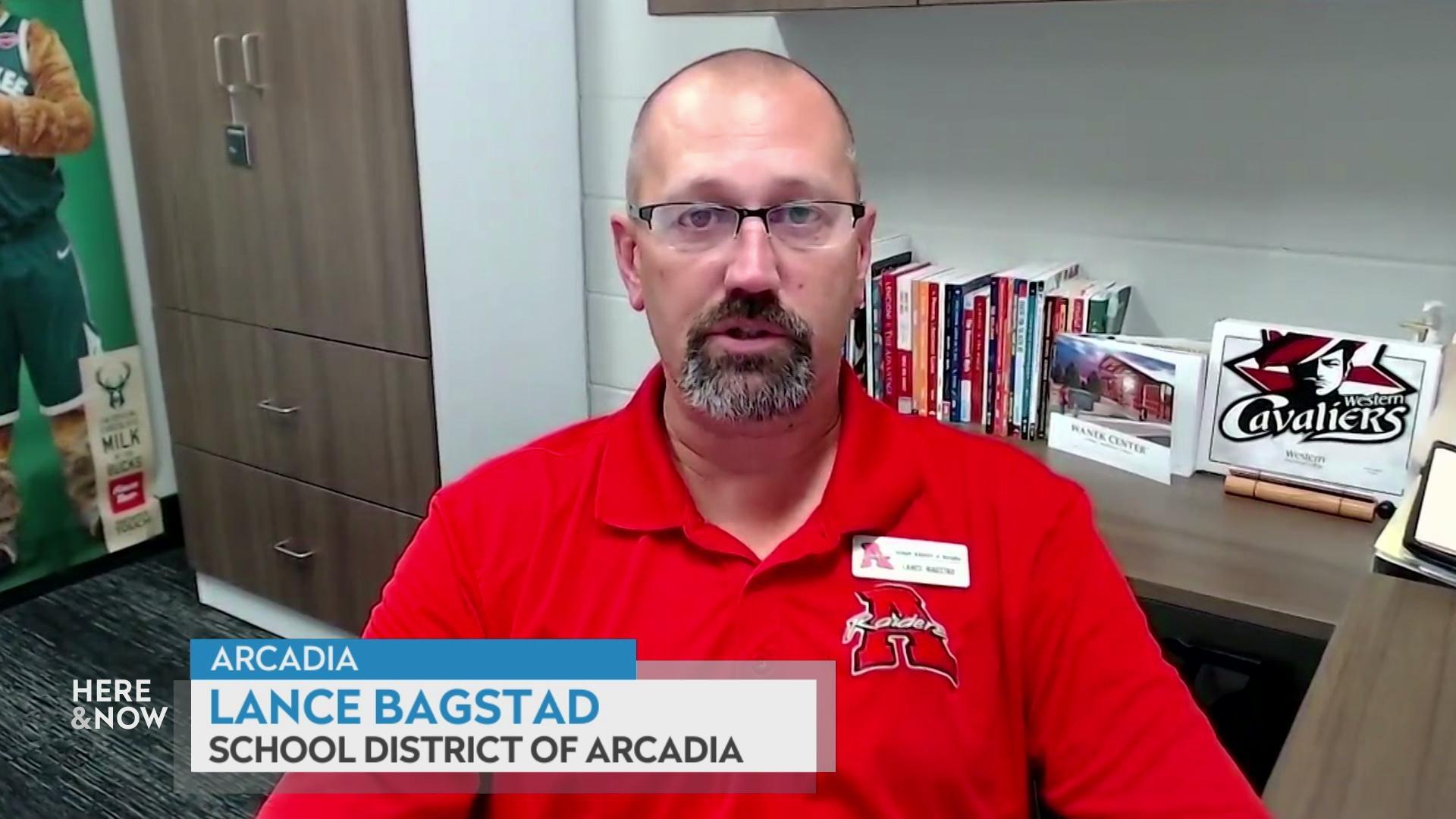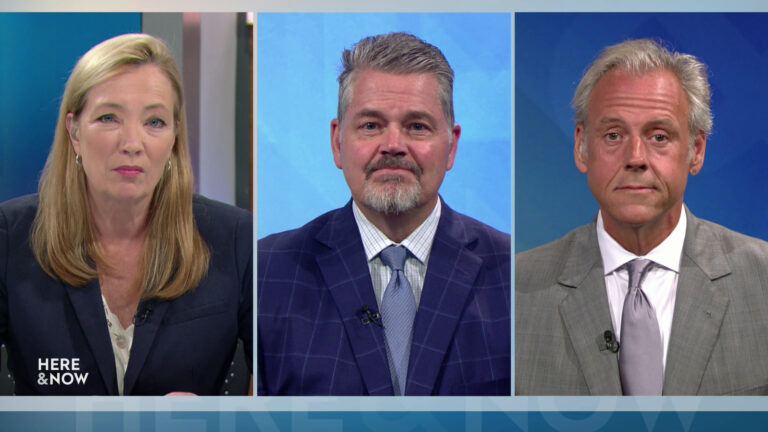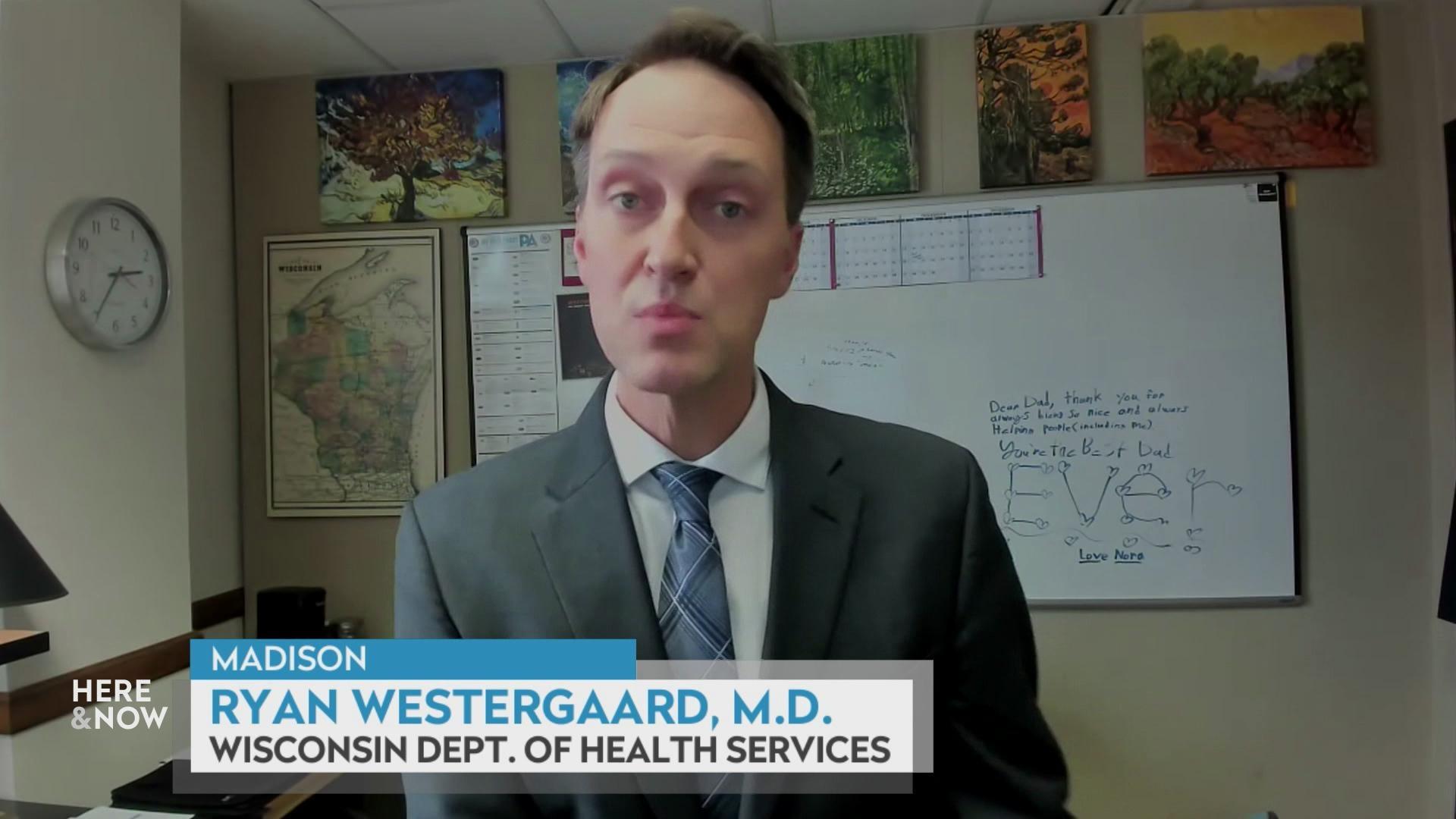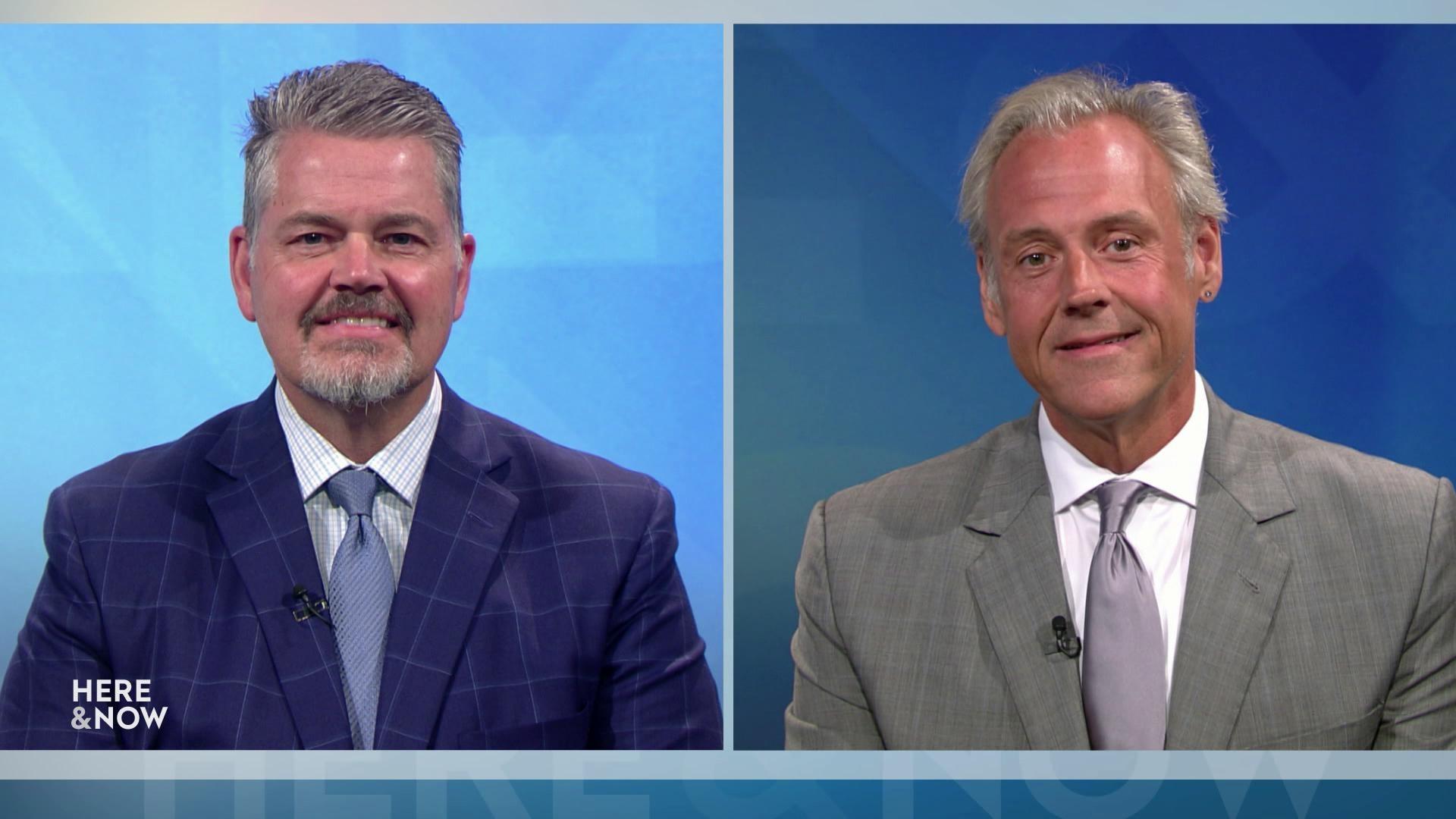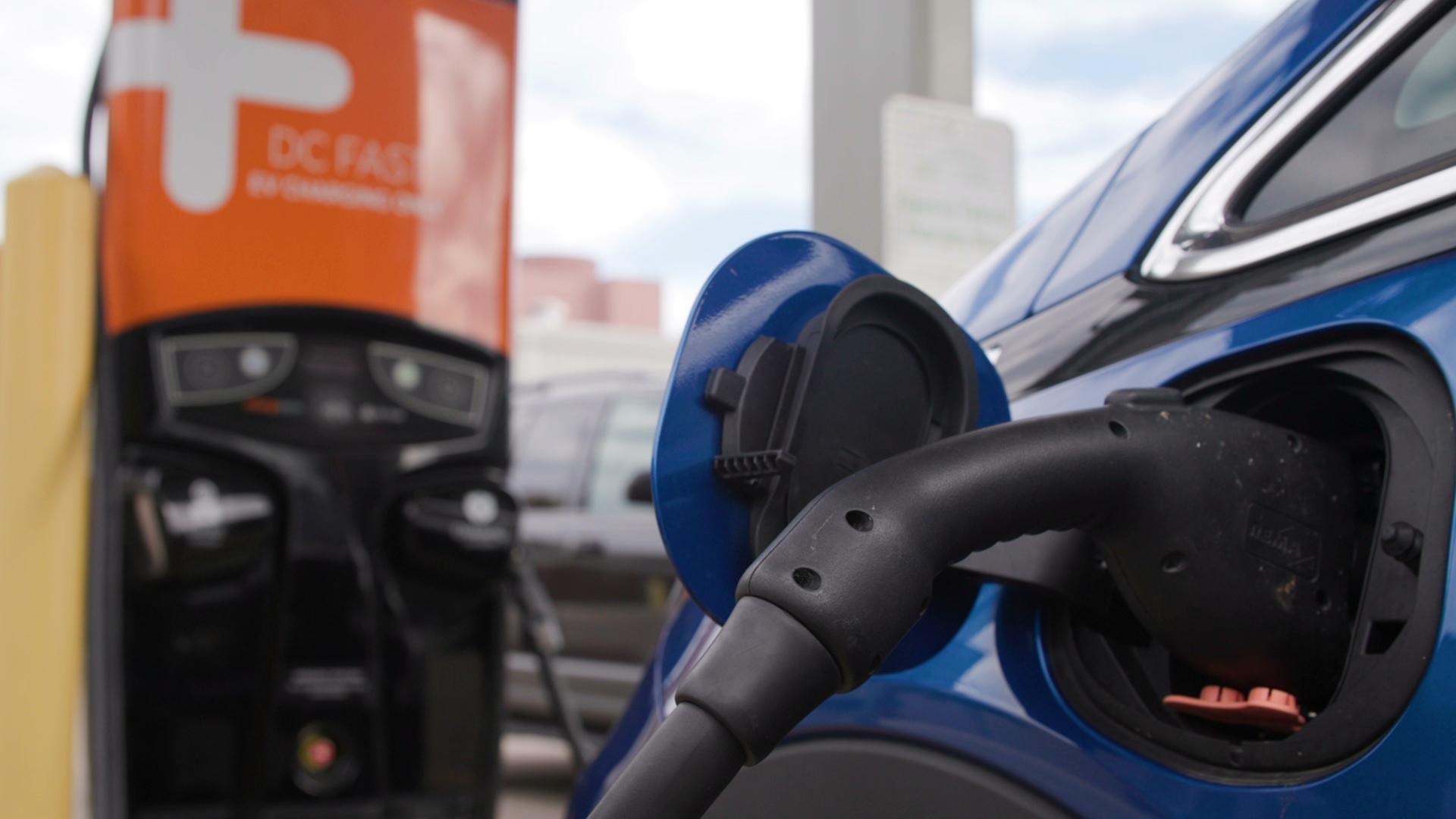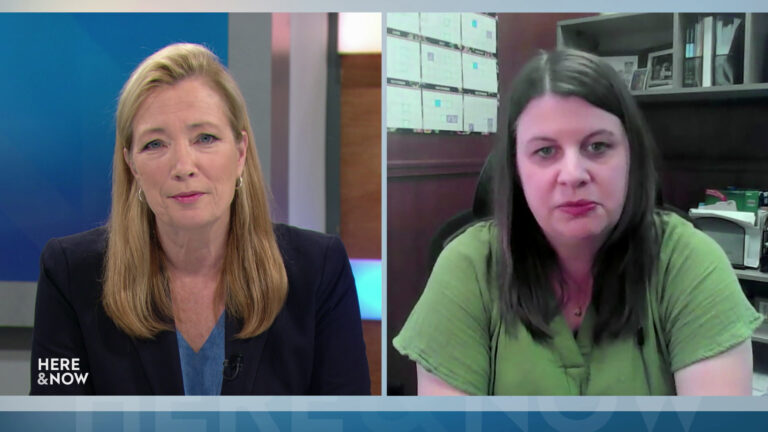 'Here & Now' Highlights: Claire Woodall-Vogg, Jennifer Mnookin
Here's what guests on the Aug. 5, 2022 episode said about final preparations by election clerks ahead of the Aug. 9 primary, and how the new UW-Madison chancellor will handle the university's relationship with the Wisconsin Legislature.
Monday August 8, 2022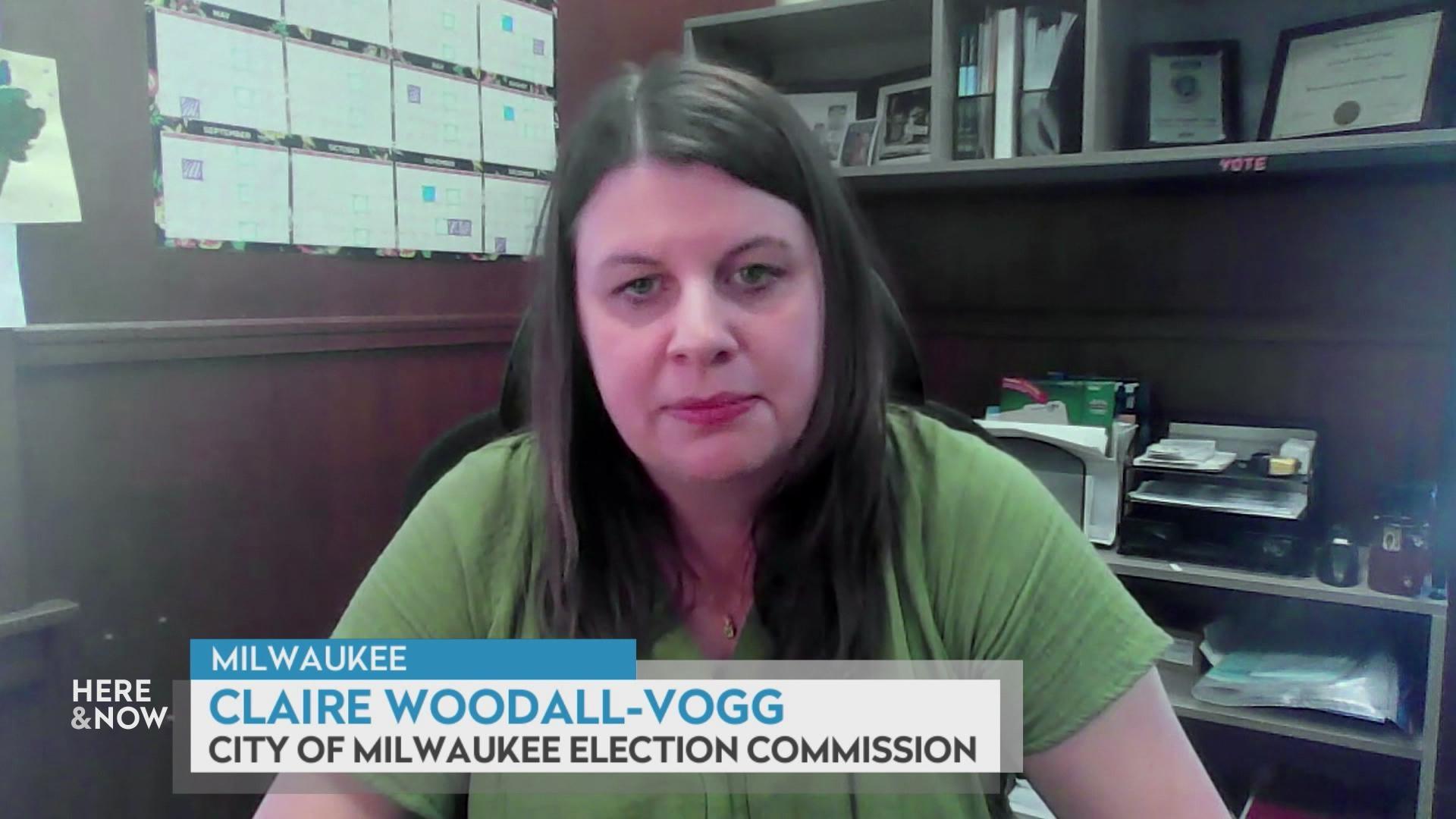 Claire Woodall-Vogg on voters and the 2022 partisan primary
City of Milwaukee Election Commission Executive Director Claire Woodall-Vogg details how local clerks are preparing for Wisconsin's 2022 partisan primary, offering absentee ballot and in-person voting guidance, testing equipment and handling threats.
Friday August 5, 2022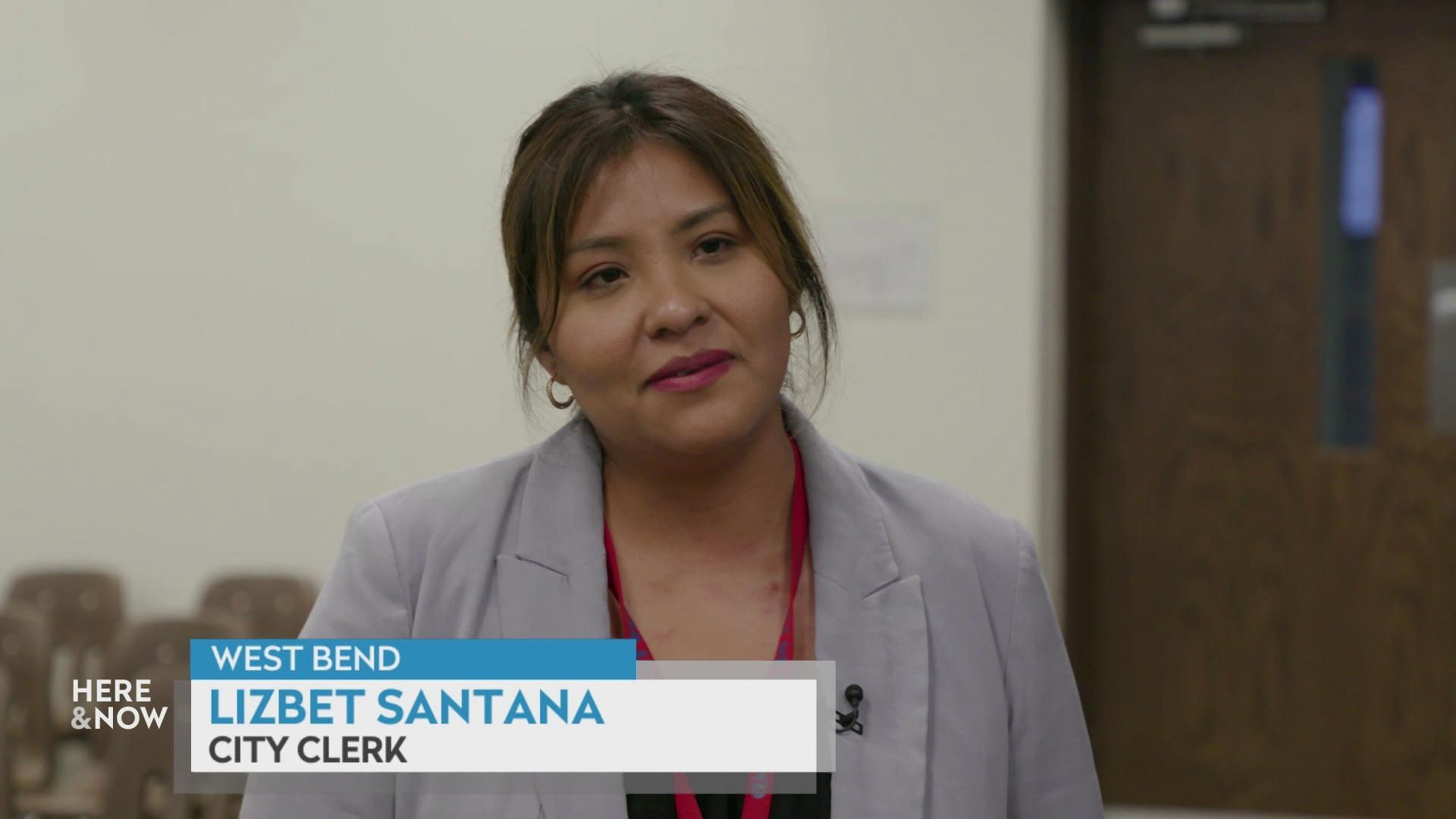 Local clerks test machines to bolster confidence in election
Municipal clerks publicly test voting machines in advance of the 2022 partisan primary to show they are properly counting ballots and to address concerns of election fraud — West Bend city clerk Lizbet Santana demonstrates the process.
Friday August 5, 2022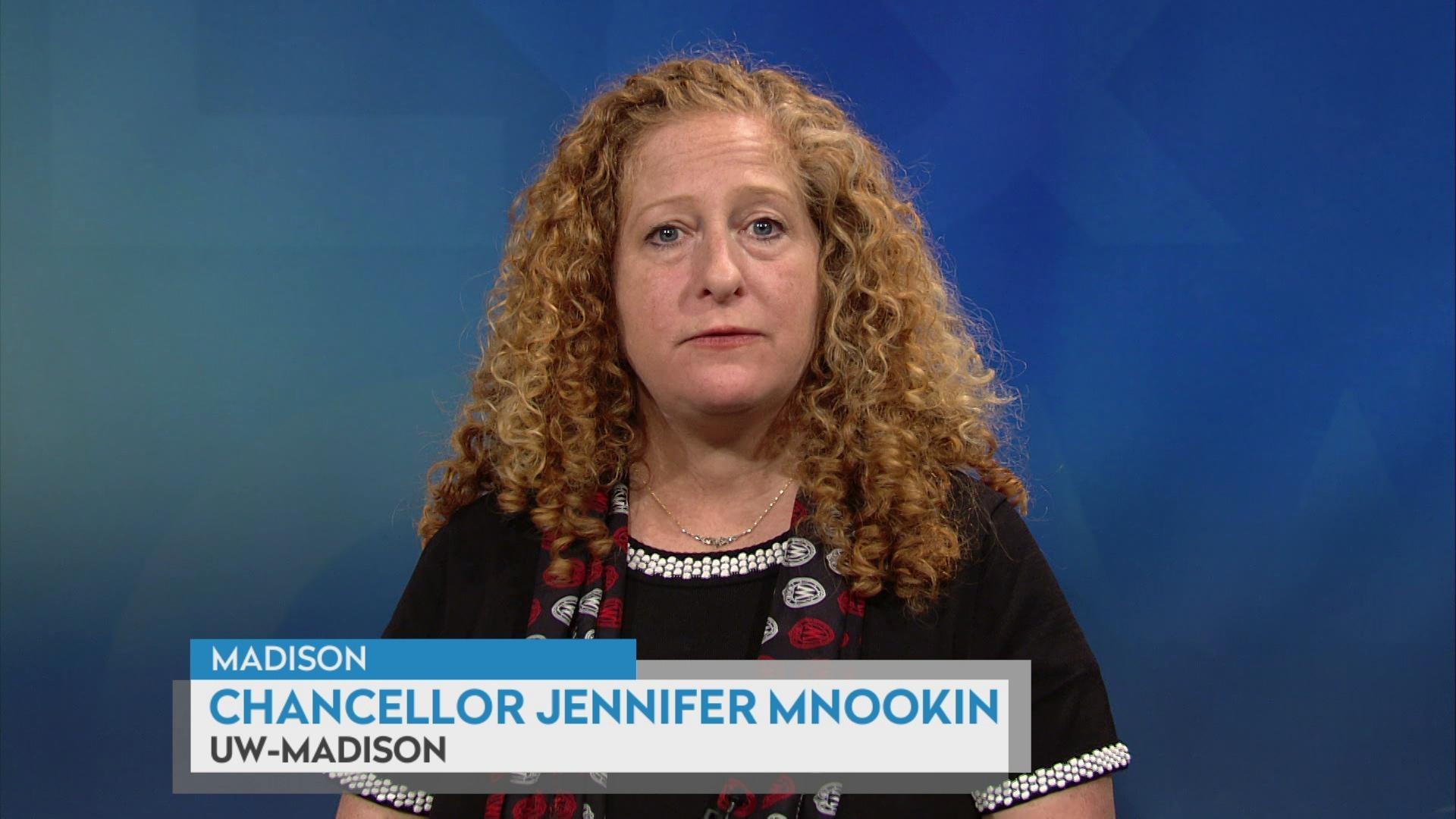 Chancellor Jennifer Mnookin on the future of UW-Madison
Dr. Jennifer Mnookin, the incoming chancellor of the University of Wisconsin-Madison, discusses her intentions to address challenges facing the institution, including the cost of attendance, student diversity and relationship with state government.
Friday August 5, 2022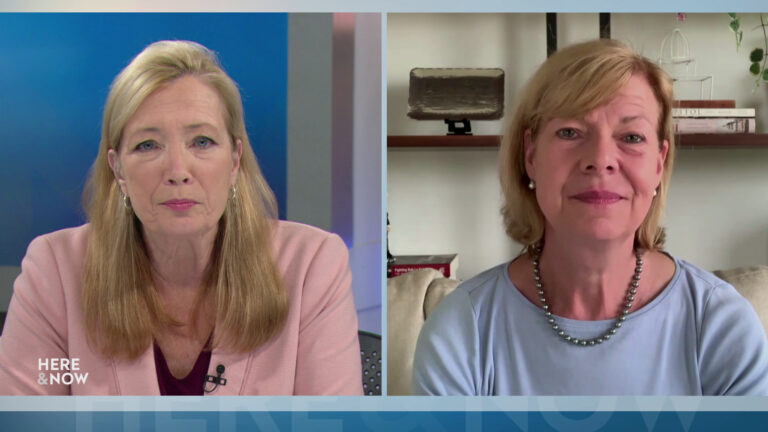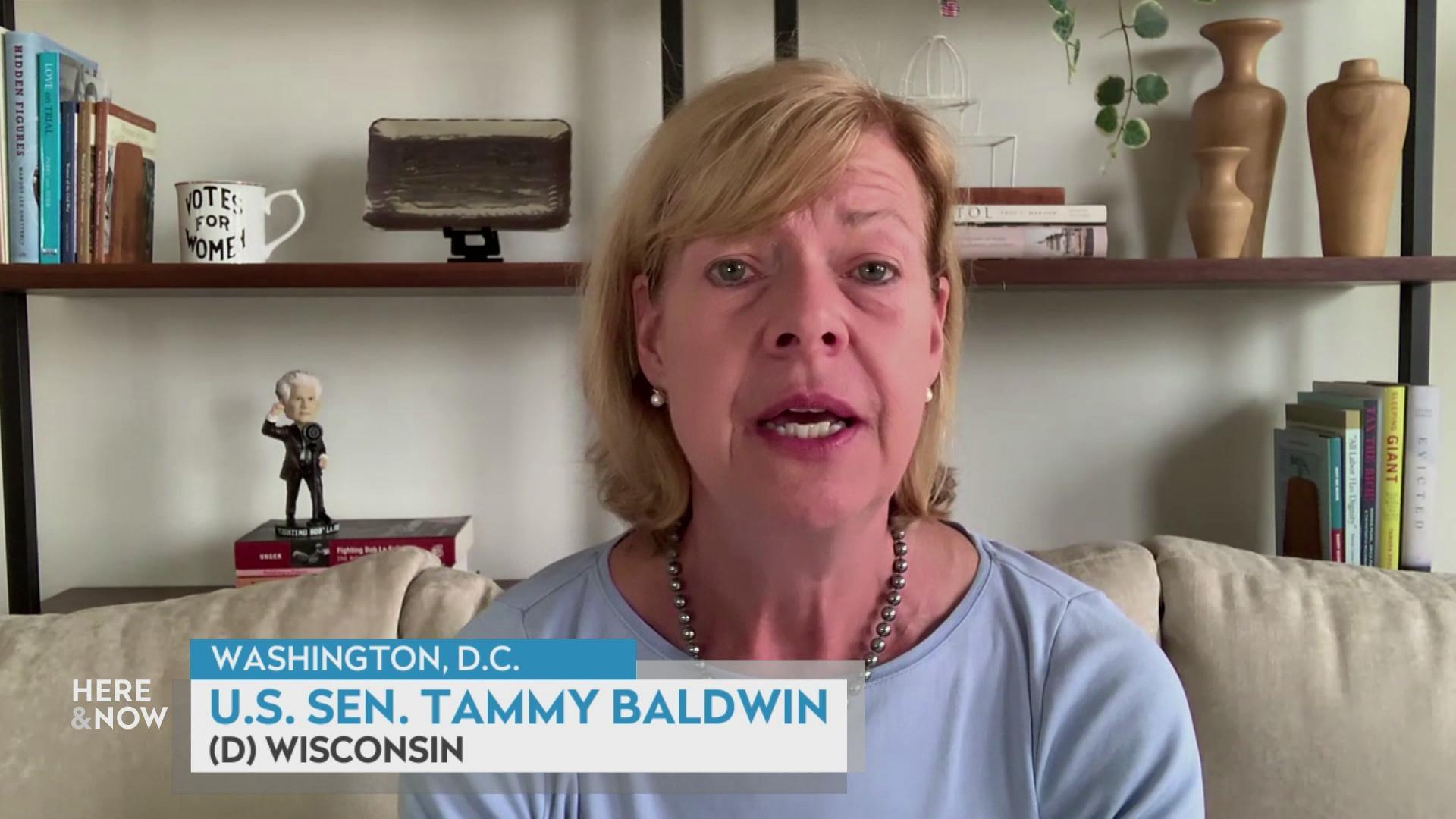 Sen. Tammy Baldwin on the Respect for Marriage Act
Wisconsin U.S. Sen. Tammy Baldwin, a Democrat, explains why she is sponsoring a bill to establish rights to same-sex and interracial marriage in federal law and seeking 10 Republicans to allow a vote.
Friday July 29, 2022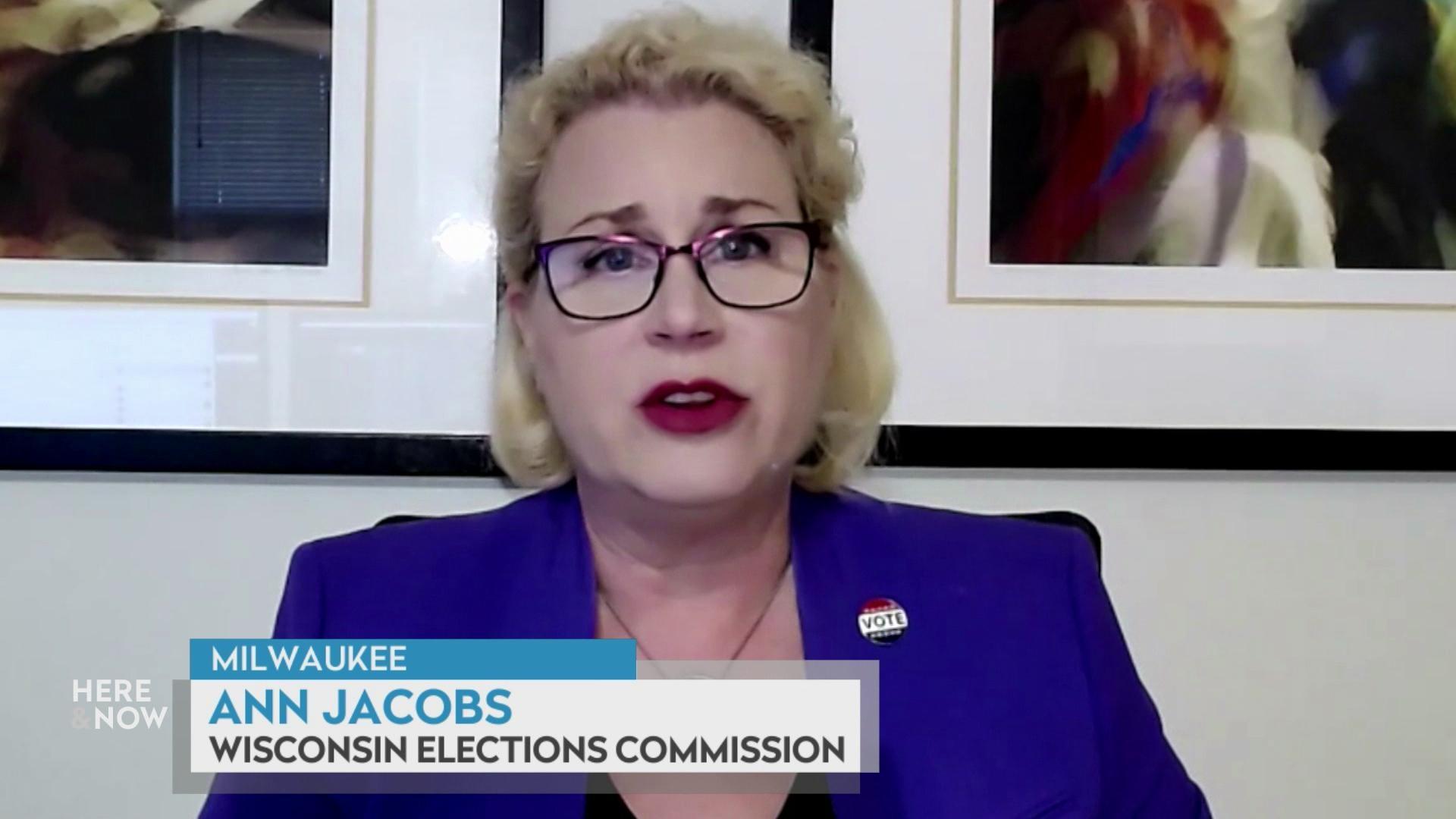 Ann Jacobs on discord over Wisconsin's elections
Wisconsin Elections Commission member Ann Jacobs, a Democratic appointee and its former chair, discusses Republican efforts to overturn the state's 2020 presidential vote and the future of the agency.
Friday July 29, 2022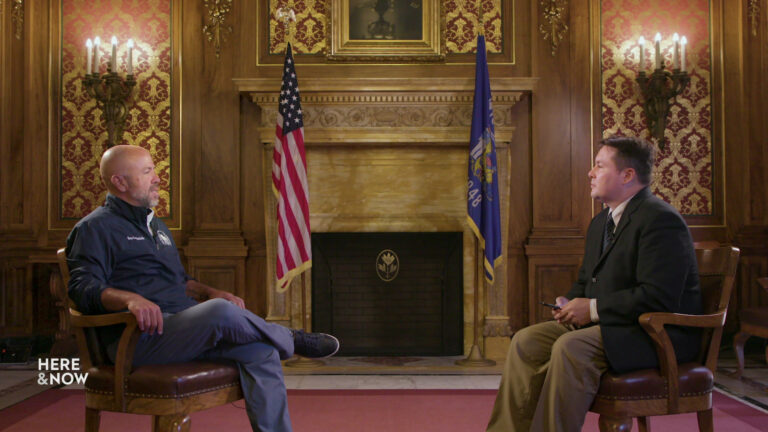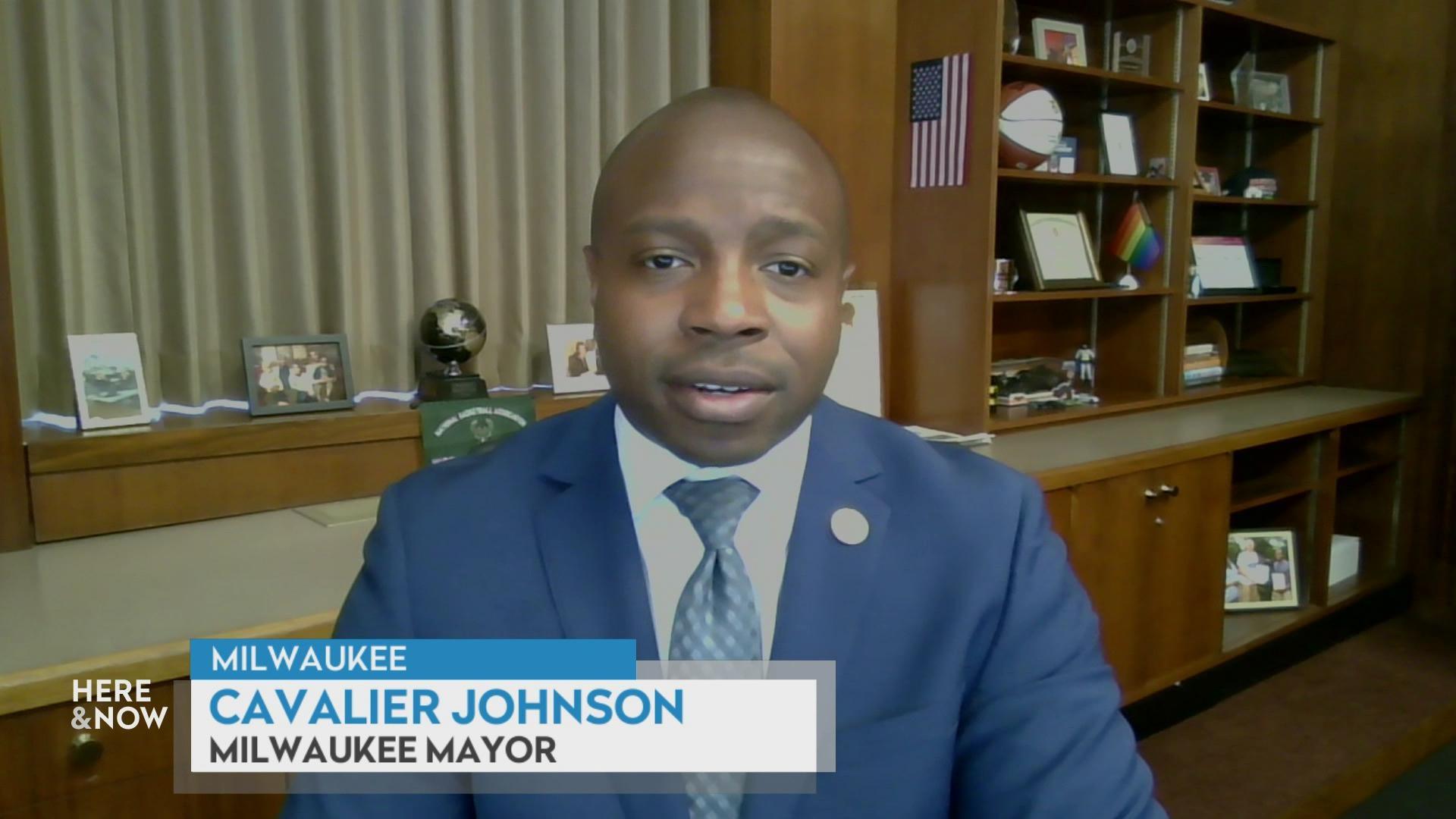 Mayor Cavalier Johnson on Milwaukee and the 2024 RNC
Milwaukee Mayor Cavalier Johnson discusses expectations the city will be selected to host the 2024 Republican National Convention and what it means after the 2020 DNC was disrupted by the pandemic.
Friday July 22, 2022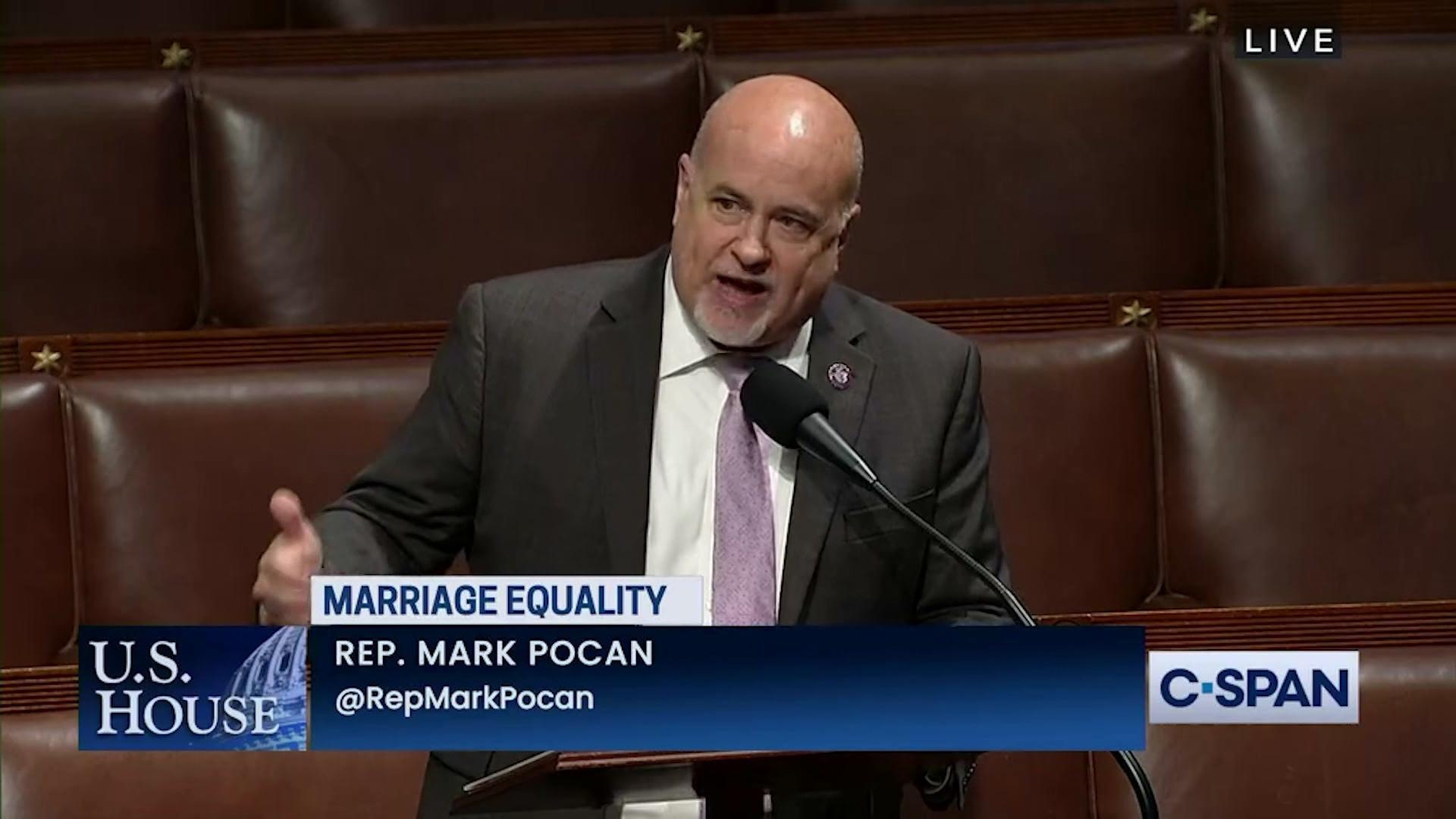 U.S. Rep. Mark Pocan on the Respect for Marriage Act
U.S. Representative Mark Pocan describes why he sponsored the Respect for Marriage Act, which would require the federal government to recognize the validity of same-sex and interracial marriages and was passed by the U.S. House.
Friday July 22, 2022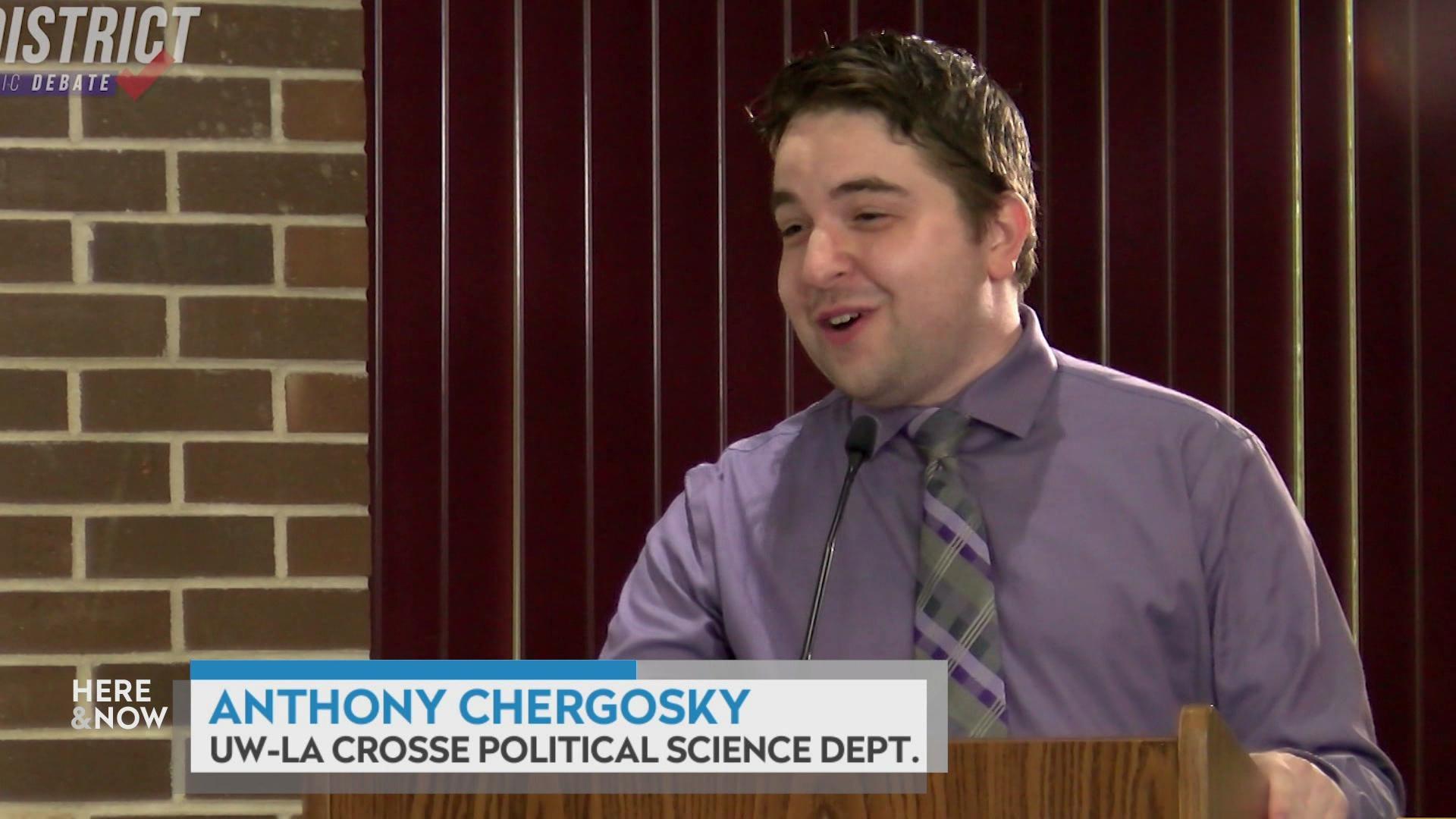 3rd District candidates debate, vie in Democratic primary
Four Democratic candidates in Wisconsin's 3rd Congressional District – Rebecca Cooke, Deb McGrath, Mark Neumann and Brad Pfaff – debate as they run to be the Democratic nominee in the November 2022 election and face Republican candidate Derrick Van Orden.
Friday July 22, 2022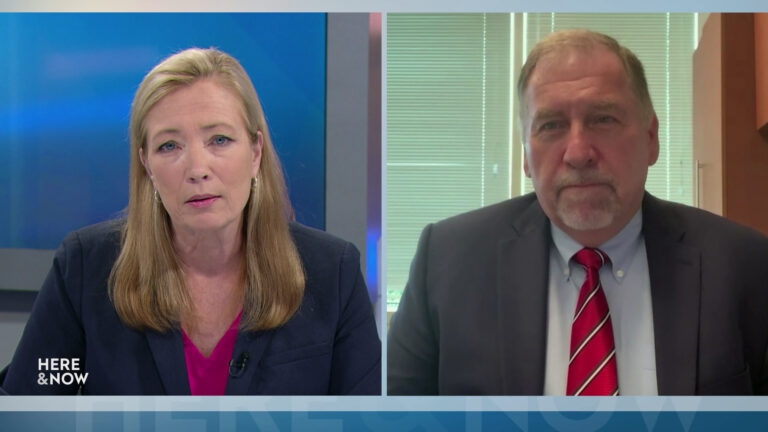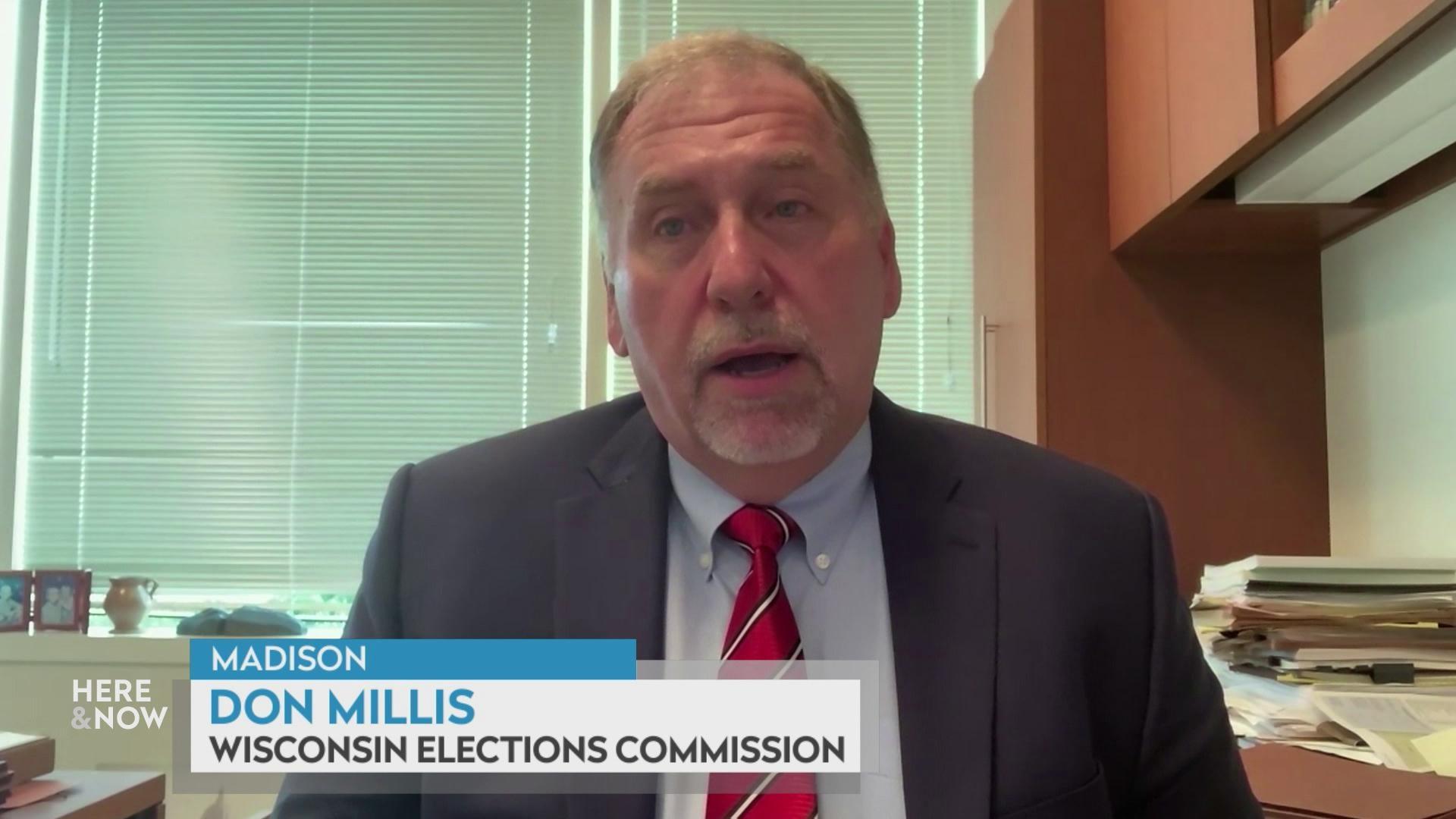 Don Millis on the Wisconsin Elections Commission
Wisconsin Elections Commission chair Don Millis, a Republican appointee, discusses providing voters and clerks guidance as the primary nears and while members of his party seek to dissolve the agency.
Friday July 15, 2022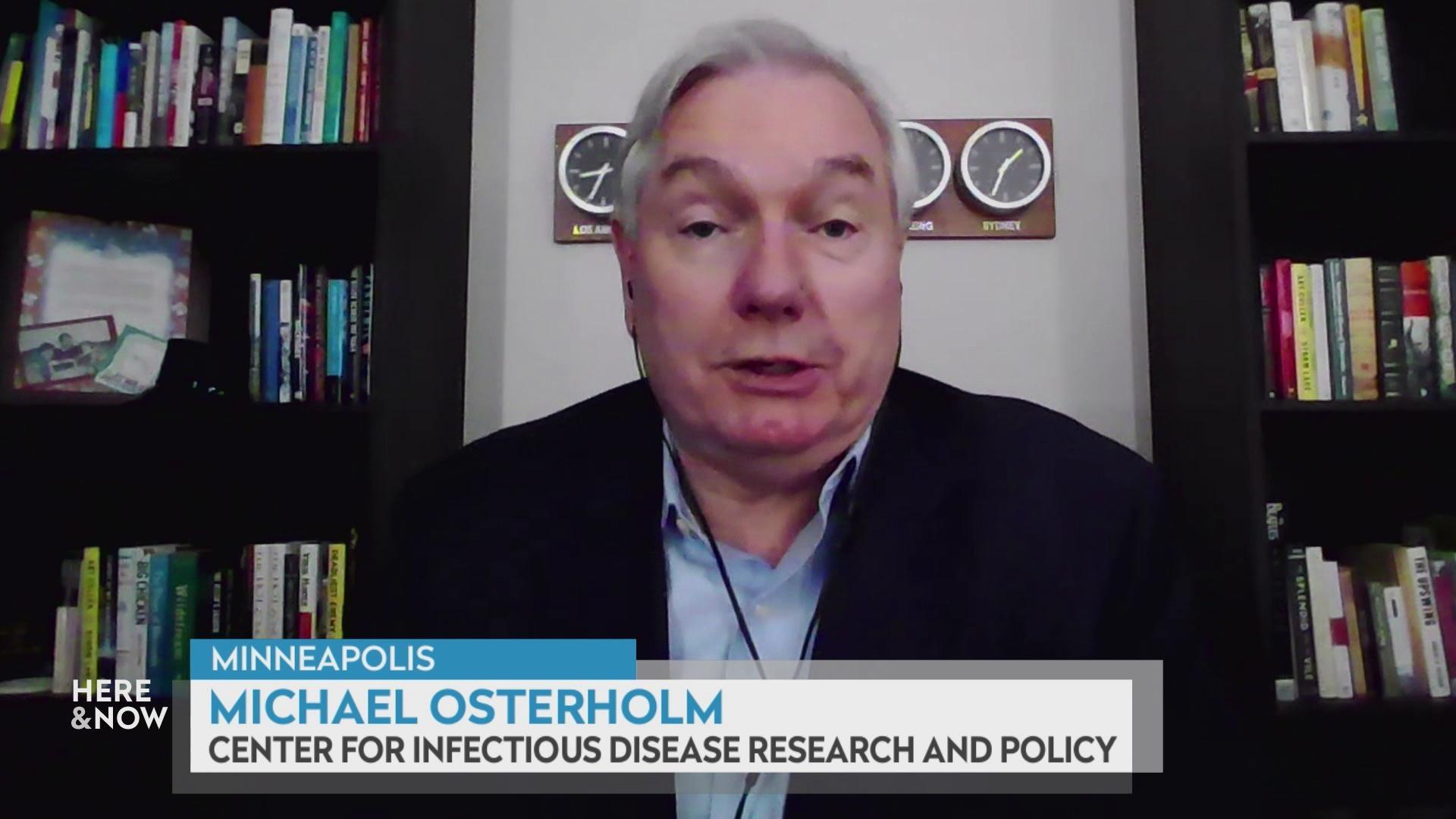 Michael Osterholm on relentless COVID-19 infections
Epidemiologist Michael Osterholm, director of the Center for Infectious Disease Research and Policy, explains the cycle of emerging COVID-19 omicron subvariants and how they've extended the pandemic.
Friday July 15, 2022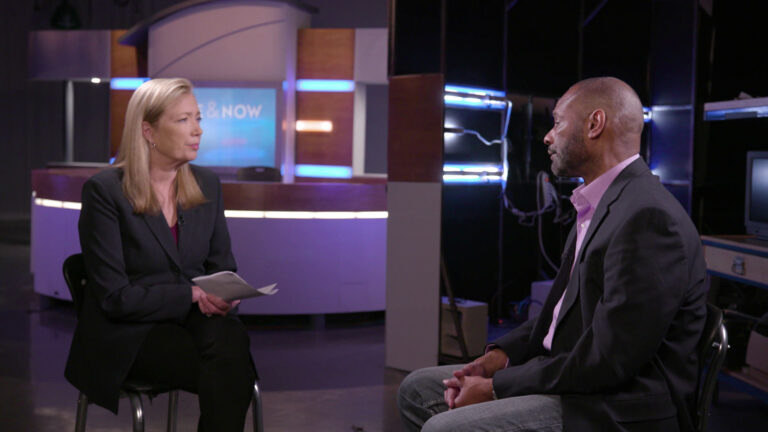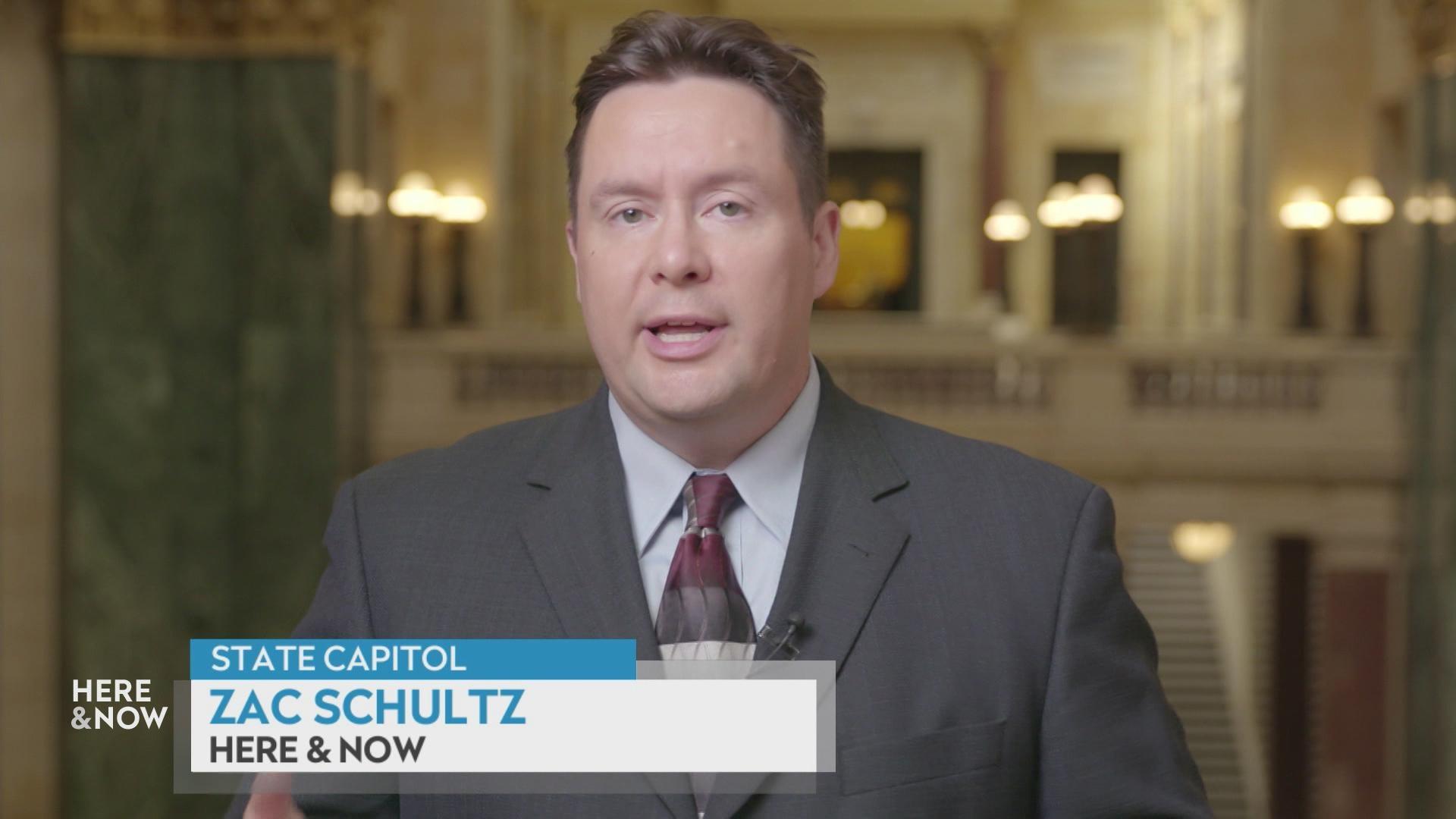 Why the Wisconsin Supreme Court banned ballot drop boxes
"Here & Now" senior political reporter Zac Schultz explains the Wisconsin Supreme Court ruling that absentee ballot drop boxes for elections, which were used around the state during the COVID-19 pandemic, are not allowed under state law.
Friday July 8, 2022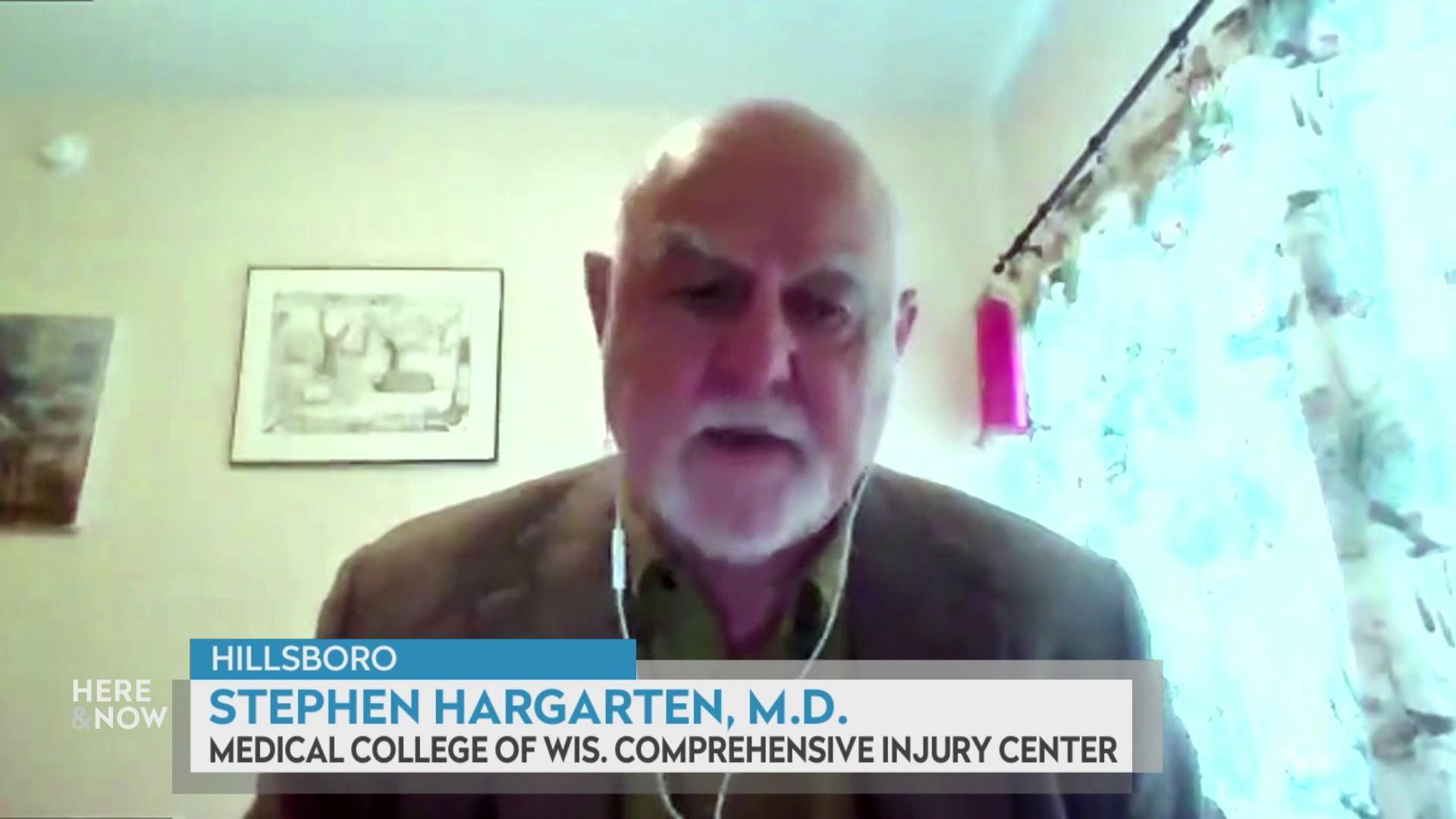 How AR-15-style gunshots maim and kill people
Dr. Stephen Hargarten, director of Medical College of Wisconsin's Comprehensive Injury Center and an ER doctor who has treated hundreds of gunshot patients, explains the damage AR-15-style rifles cause.
Friday July 8, 2022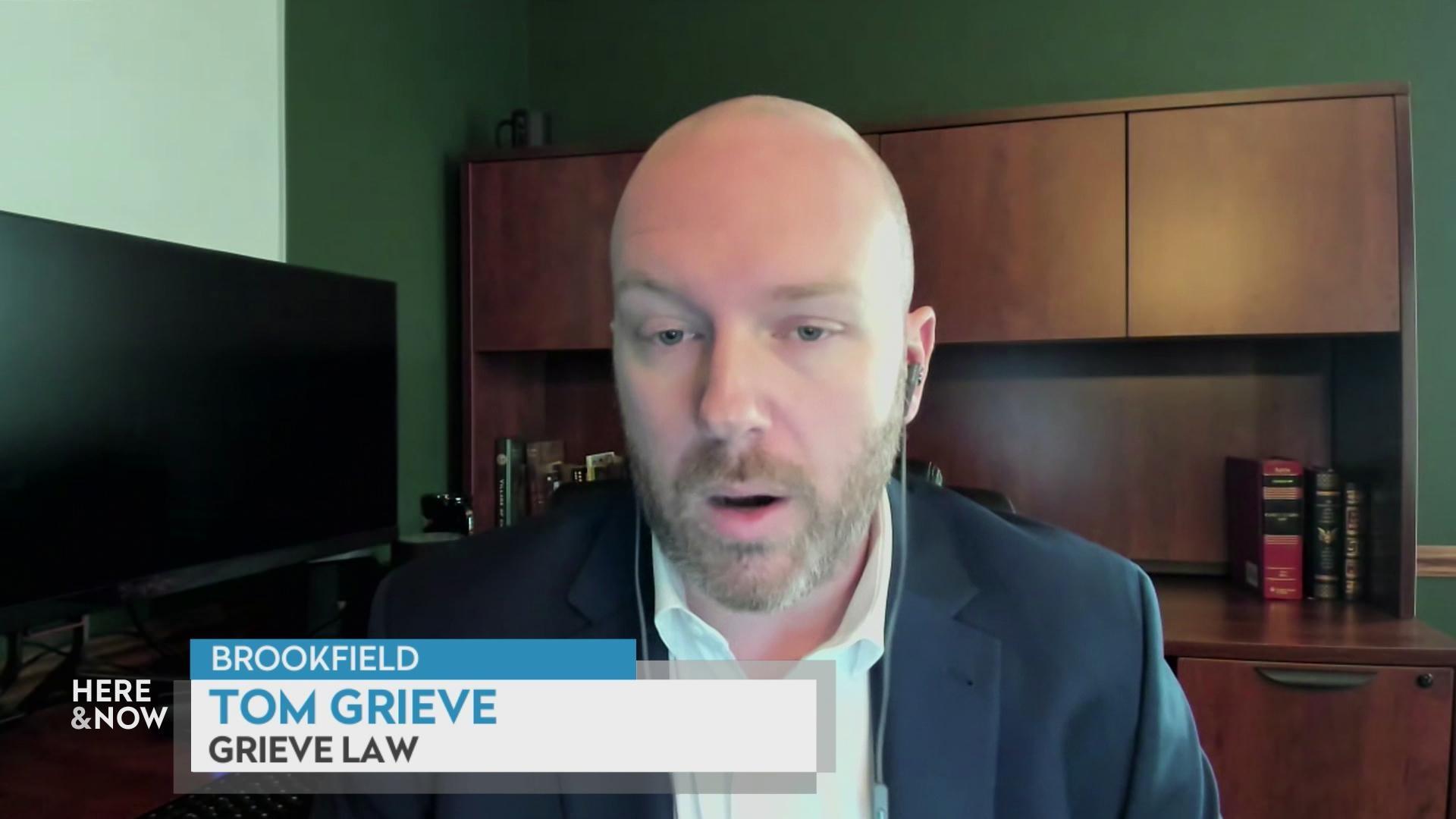 Why there's support for high-powered guns
Tom Grieve – a criminal defense lawyer, former Waukesha County prosecutor, and self-described "zealous" Second Amendment advocate – describes Wisconsin laws on semi-automatic firearms and machine guns.
Friday July 8, 2022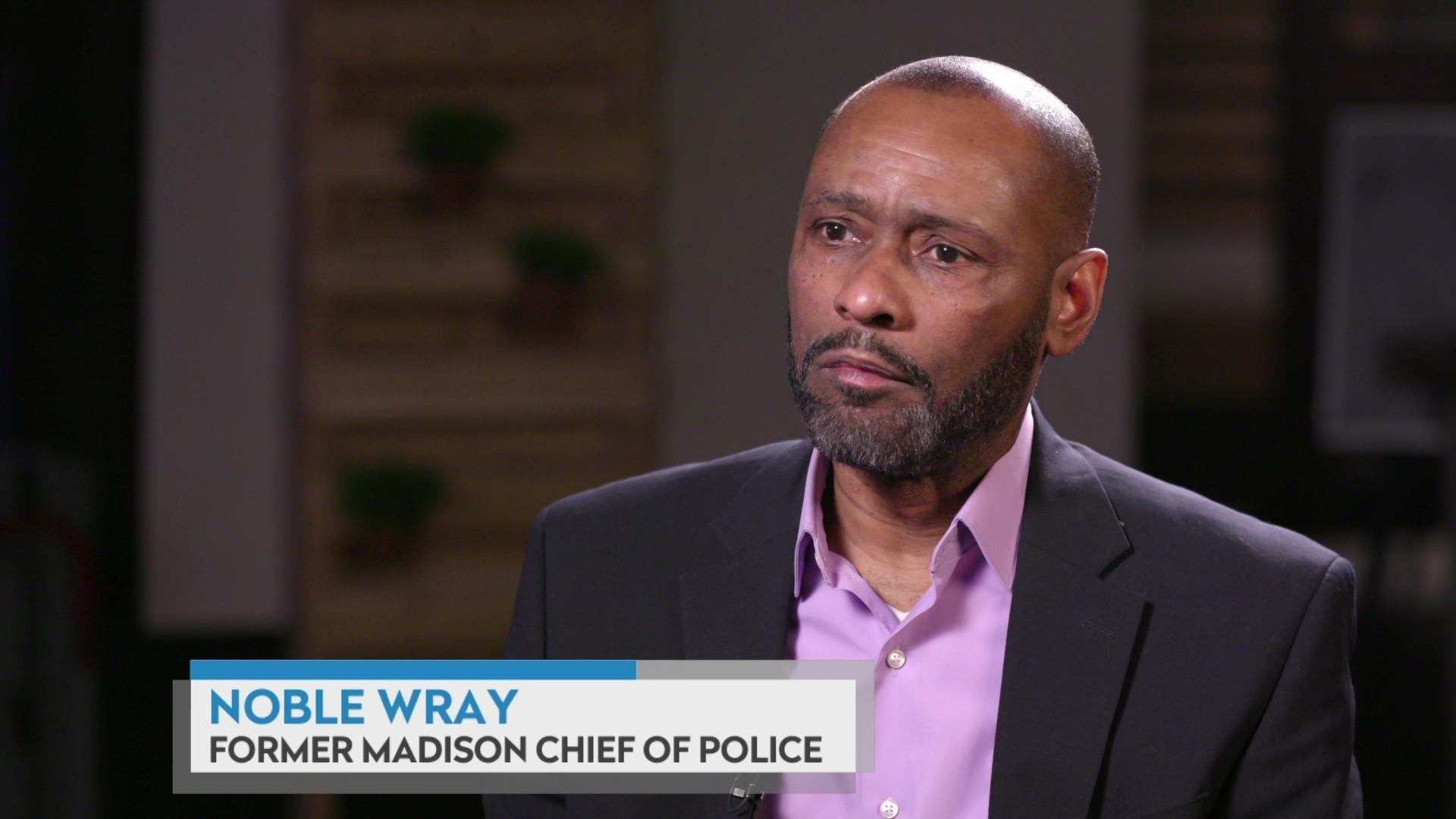 Shock, despair after the Highland Park shooting
Noble Wray, a national policing consultant and former police chief, discusses the Highland Park mass shooting, the suspect's travel to the Madison area and the availability of military-grade guns.
Friday July 8, 2022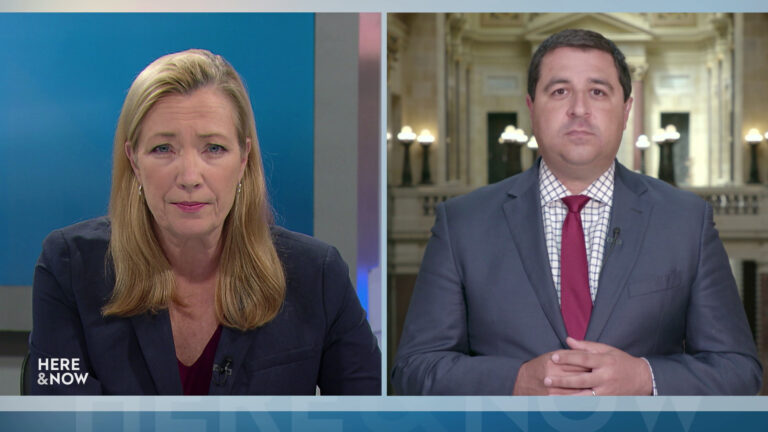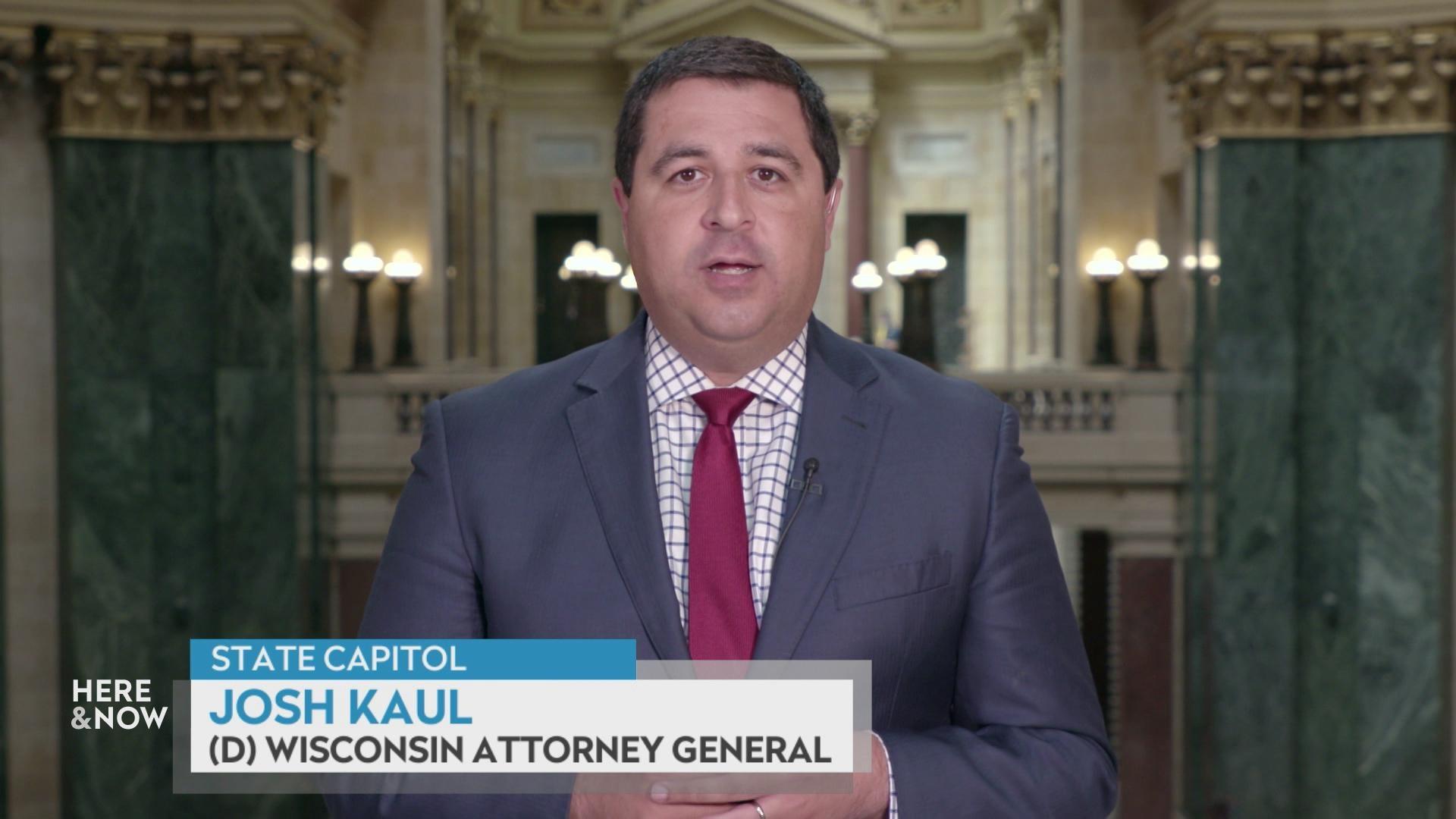 A lawsuit takes on Wisconsin's 1849 abortion ban
Wisconsin Attorney General Josh Kaul, a Democrat, explains why he filed a lawsuit challenging Wisconsin's 1849 law banning abortion, arguing that newer state laws on the books make it unenforceable.
Friday July 1, 2022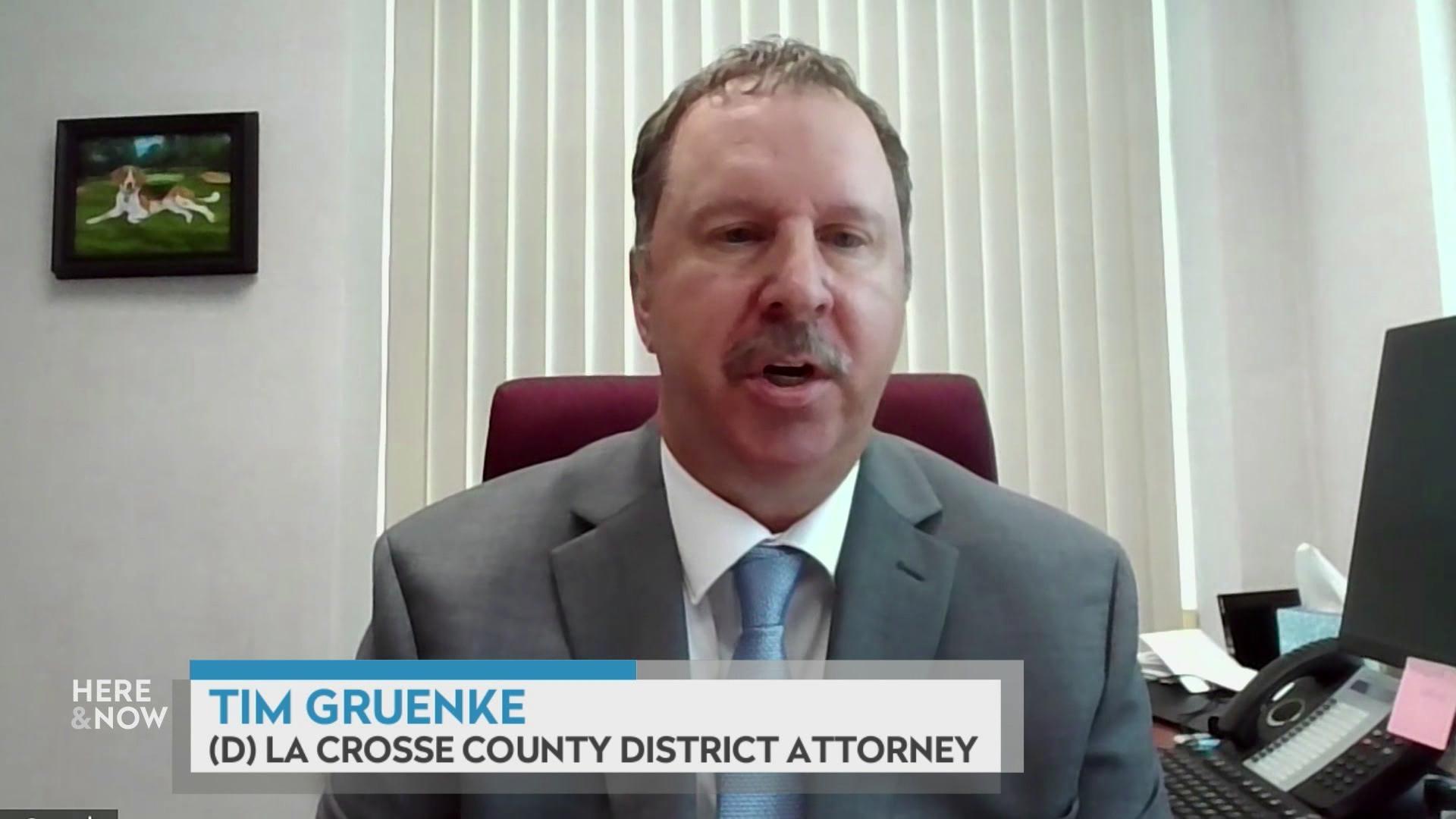 Wisconsin DAs and prosecuting abortion cases
La Crosse County District Attorney Tim Gruenke, a Democrat who opposes the reversal of Roe v. Wade, explains why he would enforce Wisconsin's abortion laws and remains open to pursuing prosecutions.
Friday July 1, 2022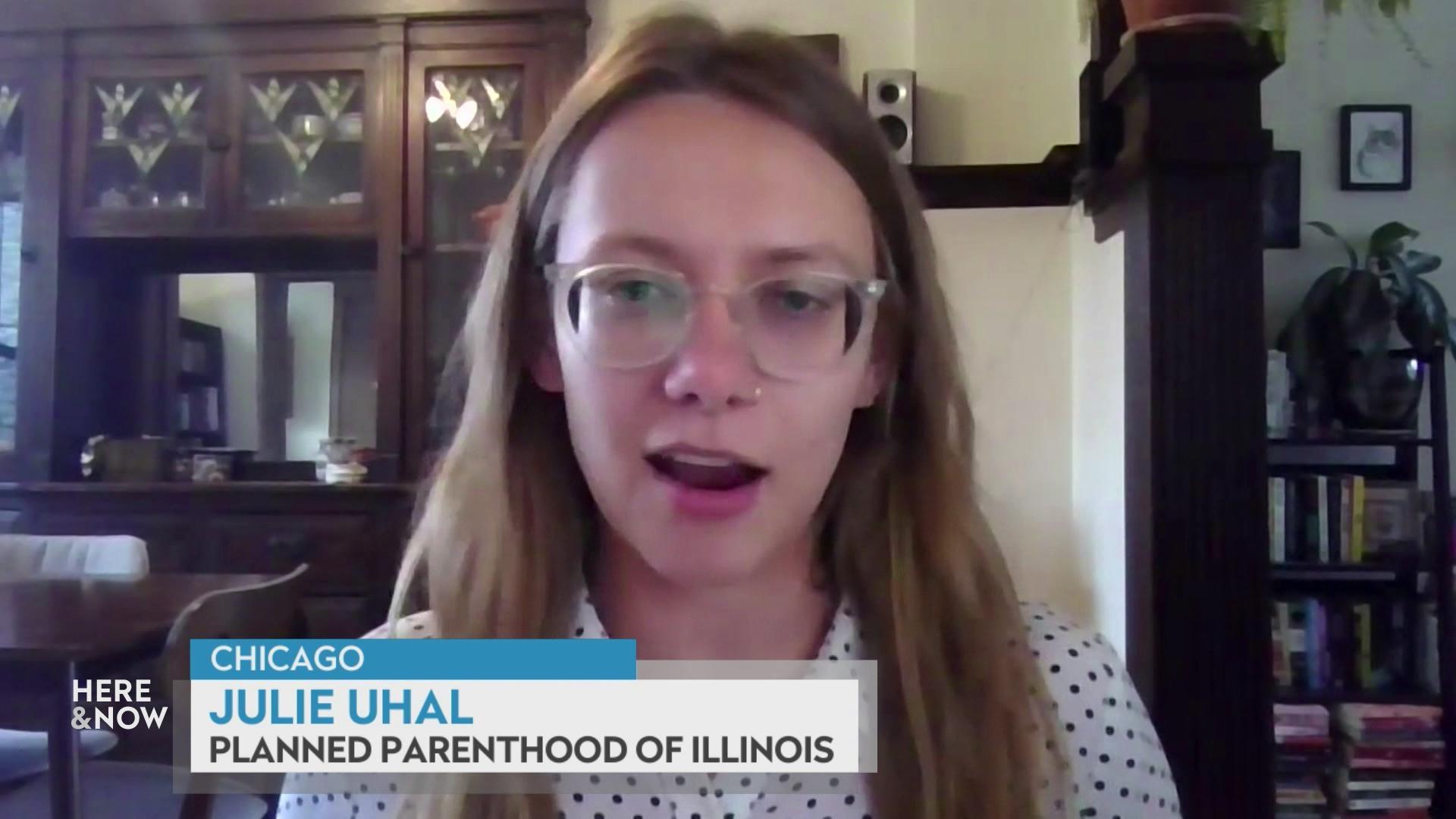 Illinois, Wisconsin and out-of-state abortions
Julie Uhal, who manages the Securing Access For Everyone program at Planned Parenthood of Illinois, describes its preparations to provide abortions to out-of-state patients, including from Wisconsin.
Friday July 1, 2022
More Stories
---
Recent Here & Now Segments