PBS Wisconsin reporters share their 2021 highlights
Looking back at their work over the course of the year, reporters point to their coverage of the wolf hunt, rural broadband expansion efforts, covid vaccination patterns, baseball history, the community climate in Kenosha, strained hospital capacity, the pardon process and special education funding as memorable.
December 30, 2021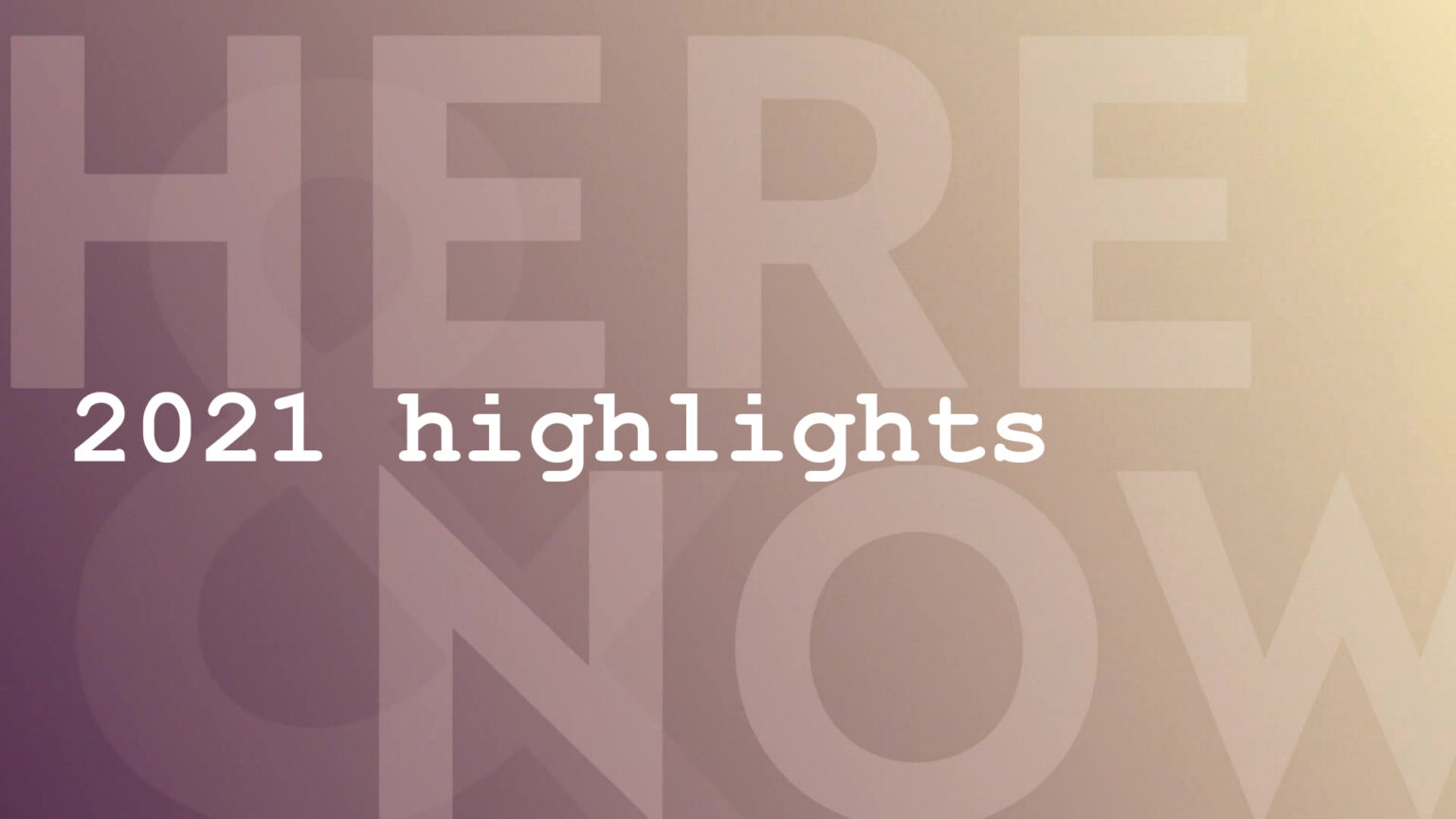 ---
Among the hundreds of news stories covered by PBS Wisconsin in 2021 are those that were particularly memorable to the journalists who reported them. Here's a look back at a handful of stories in 2021 highlighted by PBS Wisconsin news staff.

March 18: 'Extreme disappointment': Ojibwe treaty rights group decries wolf hunt process
Less than a month after Wisconsin held its first wolf hunt in six years, PBS Wisconsin reporter Will Cushman examined the stance of Ojibwe groups in northern Wisconsin toward how the hunting was conducted. "It was one of the first that I'm aware of that extensively sourced Great Lakes Indian Fish & Wildlife Commission and Ojibwe voices in response to the February wolf hunt," said Cushman about the story, which broadly explored the speed and scope of the state's hunt planning process.
May 21: Broadband expansion in Wisconsin
Building broadband infrastructure in rural Wisconsin to help smaller communities attract more residents and commerce is among the rare issues where there is broad bipartisan support among state politicians, as detailed by PBS Wisconsin senior political reporter Zac Schultz in an extended story. As they face different challenges and pursue different options, Schultz noted he "liked hearing the optimism that people in rural communities feel about what expanding broadband can mean for their area."
June 10: The peculiar divergence in covid vaccinations around Milwaukee's Republican hinterland
A partisan gap in COVID-19 vaccinations — in which areas where Democratic voters predominate are more likely to embrace the vaccines at higher rates than places where there are more Republican voters — emerged relatively early in 2021 and widened through the year. This story by Will Cushman and I examined higher vaccination rates in Milwaukee's suburbs, and how factors like affluence, education and potential shifts in political winds have made for a more complicated situation in southeastern Wisconsin.
Aug. 6: A Wisconsin tribute to Negro Leagues baseball
Multiple staff members highlighted this video story by PBS Wisconsin special projects reporter Murv Seymour that considered the history and cultural impact of the Milwaukee Bears, a Negro Leagues baseball team that took the field nearly a century ago. "I thought this piece was particularly impactful because it acknowledged Wisconsin's baseball history with information that may be new to people," said PBS Wisconsin student journalist Kim Leadholm.
Aug. 27: One year since the Blake shooting in Kenosha
The shooting of Jacob Blake by a Kenosha police officer on Aug. 23, 2020 set off a chain of events in the southeastern Wisconsin city, the effects of which will linger for years. In this story, PBS Wisconsin reporter Will Kenneally spoke to community members about the city's racial dynamics and how conversations on that issue have been changing. "It was really something special to be able to share the story of Kenosha through Kenoshan's own words," Kenneally said.
Sept. 24: Impacts of fighting COVID-19 on frontline health workers
Hospital workers across Wisconsin have been beleaguered by the COVID-19 pandemic for nearly two years, and as 2021 entered its final months, these strains mounted yet again. This story by PBS Wisconsin reporter Marisa Wojcik shared the experiences of nursing staff in an ICU ward at a Marshfield Clinic hospital and their pleas for people to take the pandemic more seriously. Multiple staff members also pointed to this story as among their highlights of the year.
Oct. 4: A two-decade journey from incarceration to leader in the community: How and why Anthony Cooper was pardoned
A personal story of legal forgiveness and community recompense was the centerpiece of a collaborative project with Wisconsin Public Radio that investigated the state's pardon process and how it has shifted under the Evers administration. In an extended story, Murv Seymour shared the experiences of a Madison man who was convicted of drug-related offenses in 1999 and was pardoned in 2019. "I like that each element of the collaboration provides a different piece of information that is relevant to the story," Seymour said.
Oct: 26: A rural Wisconsin educator sees life speed up and simplify with broadband
The centrality of rural broadband as a major economic issue in Wisconsin is explored in a story by Marisa Wojcik that details how an educator in Black River Falls found a solution in a new internet satellite service. "The internet is a necessity, not a luxury. And the pandemic certainly made that abundantly clear," said unit manager Cynthia Struye when highlighting the report. "Yet many 'in the country' still don't have broadband because there is no financial incentive for companies to install 'the last mile' to people."
Nov. 22: A chasm between Wisconsin's special-ed needs and resources
The way in which the state of Wisconsin funds special education doesn't cover the costs schools incur. In an extended report, Zac Schultz explains the issue through the story of a charter school in Minocqua. "We regularly report on how special education in Wisconsin is underfunded and whether state budgets address the need," said PBS Wisconsin Executive Producer of News Frederica Freyberg. "Rarely has the funding situation been described as clearly and visually – by going into the classroom and depicting the allocations graphically."
---
Recent Here & Now
//php dynamic_sidebar( 'news-sidebar-2' ); ?>