Maps: Wisconsin's 2022 Republican primaries for governor and attorney general
The victories by Tim Michels and Eric Toney in the partisan primaries for two statewide seats reflect long-standing geographic patterns among voters around the state.
August 16, 2022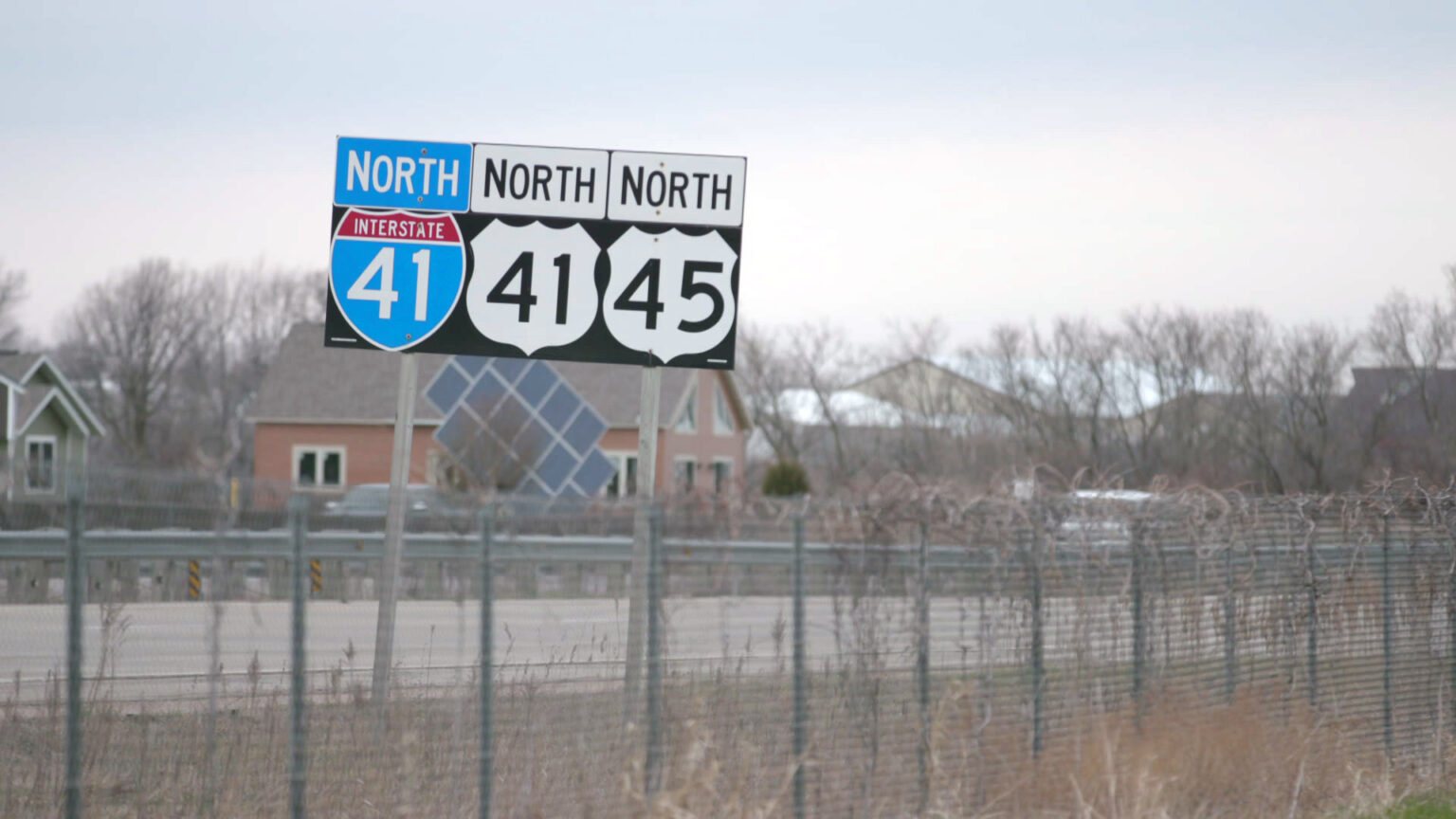 ---
Wisconsin's 2022 primaries initially offered prospects of competitive races on both sides of the aisle. But after a trio of Democratic candidates for U.S. Senate dropped out and threw their support behind the frontrunner, the remaining major political question marks were to be found among Republican campaigns for governor and attorney general. Both of these Republican races were portrayed by the candidates themselves as inside versus outsider affairs. The vote totals for the candidates in each underscore the role of that dynamic along with Wisconsin's much-discussed urban-rural divergence and even good old-fashioned hometown support.
The Republican candidates for governor and attorney general were high turnout races that were relatively dynamic — in terms of their outcomes, though, the former was not particularly close, while the latter offered a hair's breadth of difference that Wisconsin often sees in general election showdowns.
Based on unofficial results from the Associated Press, Republican candidate Tim Michels won the governor's primary with 326,772 votes, or 47.2% of the total. Coming in second was Rebecca Kleefisch with 291,151 votes, or 42.0% of the total, followed in turn by Tim Ramthun with 41,697 votes, or 6.0% of the total, then Kevin Nicholson with 24,868 votes, or 3.6% of the total, and finally Adam Fischer with 8,159 votes, or 1.2% of the total. Nicholson was not an active candidate, having dropped out of the race more than a month before the election.
The geography of the Republican vote for the party's gubernatorial candidates illustrates statewide patterns in their bases of support, even though the official residences for each were in suburban and increasingly politically significant exurban areas outside Milwaukee. These differences are illustrated in these graphics, which present the vote totals and percentages for Michels, Kleefisch, Ramthun and Nicholson in every Wisconsin county. Counties are not meaningful in terms of "wins" the same way states are in a presidential election with the Electoral College, but they do offer an often useful shorthand means for digging into voting patterns around the state.
Michels won with a plurality of the vote — receiving the most votes of any single candidate — but also wasn't too far from an overall majority. He received over 50% of the vote in half of Wisconsin's counties, and only dipped below the 40% mark in four, with two on the state's border with Minnesota and the other two in the heart of the Wausau region. Many of those big wins were in lower-population counties, though, and were offset by Kleefisch's support in the state's most heavily populated areas.
Kleefisch ran ahead of Michels in the state's four largest counties — Milwaukee, Dane, Waukesha and Brown — though the margin in each of them wasn't particularly wide and nowhere near enough to offset Michels' much broader margins around much of the rest of the state. These voting patterns reflect perceptions of insider-outsider and urban-rural differences in support for Kleefisch and Michels, respectively.
One noteworthy divergence was within the state's closely observed WOW counties — Waukesha, Ozaukee and Washington — areas of suburban Milwaukee that together are long-standing vote-rich sources of support for Republicans in statewide elections. Voting patterns have started gradually shifting in suburbs away from Republicans and toward Democrats, though, and is attributed in large part as a response to the ascendancy of Trumpism among most conservatives.
While this shift has been very noticeable in many major metro areas around the country, it has been slower to emerge in Milwaukee. Yet there has been a noticeable shift in Ozaukee County, and to a lesser degree in the much larger Waukesha County. These two counties diverged from Washington County in the 2022 gubernatorial primary, with more Republican voters throwing their support to Kleefisch alongside those in the deep-blue Milwaukee and Dane counties.
Curiously, Kleefisch also ran stronger in the Wausau region, with Marathon and Portage counties boasting her widest percentage margins over Michels. Michels ran stronger across the rest of northern and western Wisconsin, but also pushed past Kleefisch in several higher population counties on the state's southern tier with Illinois: Kenosha, Racine and Rock.
As for the candidate coming in third, state Rep. Tim Ramthun participated in debates with Michels and Kleefisch and worked to achieve high visibility as a candidate, but his vote totals were minor in the overall count. Ramthun ran strongest in a handful of counties along and near the St. Croix river border with Minnesota, as well as in several in the Green Bay region, though not in those that make up the 59th Assembly District seat he holds in Wisconsin's conservative heartland. Ramthun also finished behind Nicholson in about a dozen counties. It's unclear whether the votes for Nicholson were cast on an absentee basis well before Election Day and were not updated by voters, or if they were cast at a later point and represented a lack of awareness about that candidate having dropped out or were simply protest votes.
Unlike the decisive vote for governor, the race for attorney general was a much closer matter. The Republican primary for that office saw three competitive candidates and a final difference of just over one-half of one percent between the top two vote-getters. Based on unofficial results from the Associated Press, Eric Toney won the primary with 223,295 votes, or 37.5% of the total. Adam Jarchow finished a very close second with 219,773 votes, or 36.9% of the total, while Karen Mueller ran to a relatively robust third-place finish with 152,412 votes, or 25.6% of the total.
The votes in the attorney general race reflect geographic patterns among Wisconsin's Republican electorate, at least in this primary, that appear to be less reflective of any similarities between insider-outsider candidate mantles and the urban-rural divergence, though. Rather, the simple influence of having a hometown political base of support stands out in this race.
Toney barely edged past Jarchow in the overall vote, with the latter not conceding until the early morning hours after Election Day and the AP not calling the race until well after sunrise. Toney won by a margin of about 3,500 votes out of a total of nearly 600,000 cast overall. At a very broad level, he ran more strongly in southwestern and northeastern swaths of Wisconsin, while Jarchow did better in northwestern and southeastern areas of the state.
The Republican primary for attorney general was not a two-person race, though. Finishing third overall, Mueller received the most votes in four counties in west-central Wisconsin, including the one in which she resides: Chippewa County. She also finished ahead of either Toney or Jarchow in another 20 counties. However, the WOW counties, along with Milwaukee County, provided some of her lowest results on a percentage basis.
Jarchow's highest percentage was in Polk County, where his home is located and portions of which he has previously represented in the state Assembly. Jarchow generally performed most strongly in areas of Wisconsin west of Eau Claire, as well as in the WOW counties and Milwaukee County itself. At the same time, Toney had some of his widest margins in high-population Dane and Brown counties.
What stands out in the primary, though, is Fond du Lac County. That's the home county of Eric Toney, and where he serves as district attorney. He racked up nearly two-thirds of its overall vote total to clobber Jarchow there. Toney's margin in Fond du Lac County was more than double his overall statewide margin. And while the county ranks 16th overall in the state in terms of its population, it provided the fourth-highest overall vote total for Toney.
Fond du Lac County was likewise a major source of support for Tim Michels in the gubernatorial primary, providing his seventh-highest vote total out of all counties as well as his third-highest margin in terms of percentage. The region straddling Interstate 41 from Milwaukee to Fond du Lac is a rich source of votes for Republican candidates and it proved instrumental in the 2022 primaries.
Looking ahead to the general election on Nov. 8, the races between the Democratic and Republican candidates for these two statewide seats along with that for the U.S. Senate are forecast to be competitive, with national politics and turnout by highly motivated partisan voters poised to play a decisive role.
More information about voting and elections in the state can be found at Wisconsin Vote.
---
Recent Here & Now
//php dynamic_sidebar( 'news-sidebar-2' ); ?>