Wisconsin Republicans approve diluted PFAS limits as regulators urge tougher standards
The new state regulations set "forever chemical" limits in drinking water that are much weaker than those proposed by the state health department and updated EPA guidance.
June 15, 2022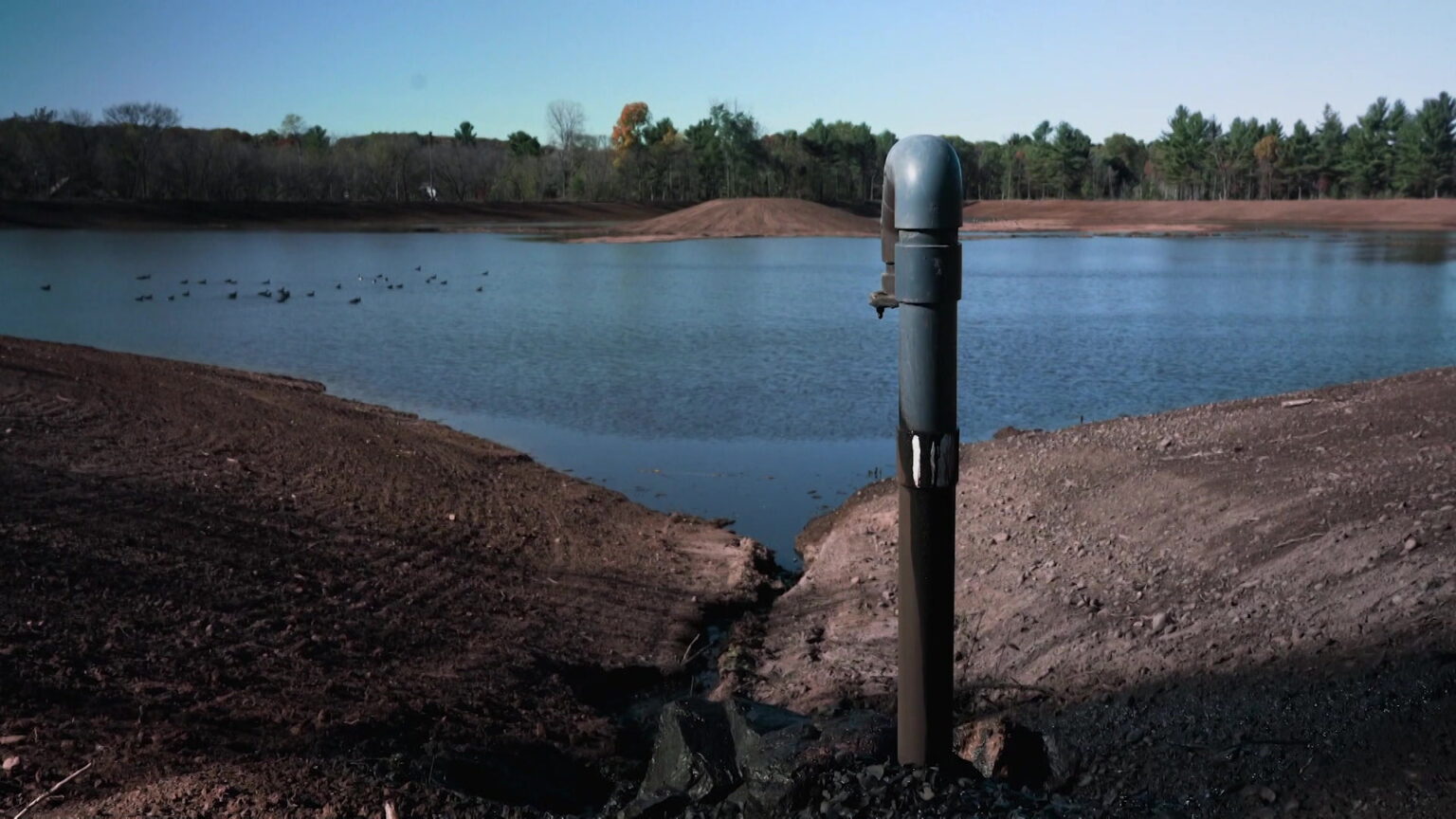 ---
Regulations developed by Democratic Gov. Tony Evers' administration to control pollution from a group of "forever chemicals" known as PFAS have been approved by the Legislature's Republican controlled Joint Committee for Review of Administrative Rules.
The committee had no objections to the regulations, according to Mike Mikalsen, an aide to the committee's co-chair, Sen. Steve Nass. The regulations include a 70 parts per trillion standard for drinking water, and an 8 ppt standard for most surface waters that can support fish.
The 70 ppt standard matches what the U.S. Environmental Protection Agency EPA previously established as safe in a set of health advisories from 2016.
However, new guidance released by the EPA on June 15 recommends much more stringent standards for PFAS chemicals in drinking water. The EPA now recommends limits of 0.004 ppt for PFOA, and 0.02 ppt for PFOS, two of the most common PFAS chemicals.
"People on the front-lines of PFAS contamination have suffered for far too long," Michael Regan, EPA Administrator said in a release. "That's why EPA is taking aggressive action as part of a whole-of-government approach to prevent these chemicals from entering the environment and to help protect concerned families from this pervasive challenge."
Along with the guidance, the EPA announced $1 billion in federal Bipartisan Infrastructure Law grant funding to address PFAS in drinking water. That money is the first of $5 billion allocated through the law that will go toward reducing PFAS in drinking water in communities facing disproportionate impacts.
The funding will go toward technical assistance, water quality testing, contractor training, and installation of centralized treatment technologies and systems. Wisconsin officials expect to receive more than $800 million to allocate toward Wisconsin communities, according to a June 15 press release from the Wisconsin Department of Natural Resources.
A growing number of Wisconsin communities have been grappling with PFAS contamination, including Eau Claire, Madison, Marinette, Wausau, and the towns of Peshtigo and Campbell.
Mikalsen said in an email to PBS Wisconsin that the legislative committee could suspend the 70 ppt standard — in part or whole — if it deems its implementation unlawful.
The decision still marks a win for Evers, who has been working to limit contamination from PFAS since he took office in 2019.
Environmental groups in the state lauded Wisconsin's newly approved standards.
"These PFAS administrative rules are a significant step toward making sure all Wisconsinites have access to clean, safe drinking water," Kerry Schumann, Executive Director of Wisconsin Conservation Voters said in a release. "Community testing standards will make sure that fewer people in Wisconsin have to worry that the water coming from their taps will make them or their children sick."
PFAS stands for perfluoroalkyl and polyfluoroalkyl substances, which can be found in products ranging from cookware to firefighting foam. The chemicals don't break down in nature, and are linked to health problems in humans and animals.
The restrictions exclude plans to set groundwater standards, which leaves well water unregulated. About 30% of Wisconsin residents get their drinking water from private wells, according to the Wisconsin Department of Health Services. The agency previously recommended a groundwater standard for several PFAS chemicals, including PFOA and PFOS, of 20 ppt.
Wisconsin Manufacturers and Commerce, the state's largest business lobby, previously sued the DNR over the new directive. The DNR projects drinking water compliance alone could cost businesses and local governments $5.6 million in the first year of the program, and $3.9 million per-year for the following five years. Most of that funding would go to drilling new wells and installing treatment systems, according to the DNR.
The rules were expected to clear a second review period June 15 according to Mikalsen. They will now be sent to the DNR and added to the Wisconsin Administrative Register.
The rules will go into effect a month after they are added to the register, according to Sarah Hoye, communications director for the DNR. Meanwhile, state agencies are reviewing the EPA's new health guidance.
"We appreciate the EPA's ongoing work to assess PFAS contamination in the environment," a June 15 statement from the DNR said. "Wisconsin's Department of Natural Resources and Department of Health Services will continue to coordinate a review of EPA's advisory levels to assess how it will impact prior recommendations."
---
Recent Here & Now
//php dynamic_sidebar( 'news-sidebar-2' ); ?>