What Daniel Kelly and Janet Protasiewicz say about the 2023 Wisconsin Supreme Court election
After advancing in the primary, the conservative former justice and liberal circuit court judge running for an open seat on the state's high court are gearing up for a high-profile race in which politics and law converge.
By Zac Schultz
February 22, 2023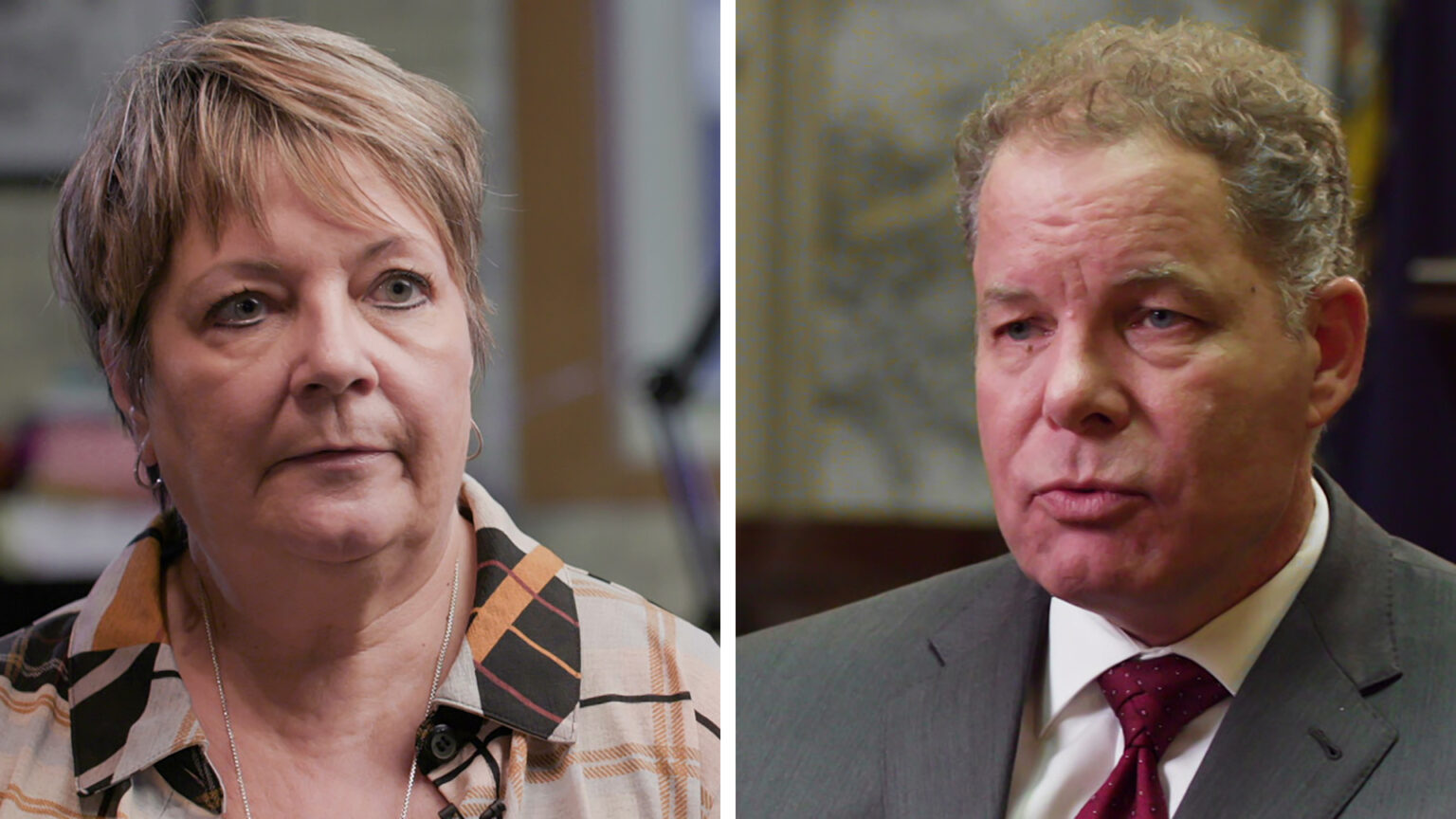 ---
The 2023 race for an open seat on the Wisconsin Supreme Court is being called one of the most important in state history – the results of the Feb. 21 primary shows voters are paying attention.
Janet Protasiewicz and Daniel Kelly were the top two finishers in the four-candidate primary and will advance to the spring election on April 4.
According to unofficial results from the Associated Press, the liberal candidate Protasiewicz received 445,196 votes, accounting for 46.4% of the total. She easily outpaced fellow liberal candidate Everett Mitchell, who received 71,768 votes, which covered 7.5% of the total.
Conservative candidate Kelly came in second with 232,316 votes, with 24.2% of the total. That was enough to get by third-place finisher Jennifer Dorow, a conservative who received 209,586 votes, or 21.9% overall.
The combined 958,836 votes is the most ever for a state Supreme Court primary, and is more than several general election totals in other races for justice over the past decade.
Protasiewicz is a Milwaukee County Circuit Court Judge. Kelly served on the Wisconsin Supreme Court, having been appointed by Republican Governor Scott Walker in 2016; he lost his election bid in 2020. While the race is considered non-partisan, Protasiewicz and Kelly are heavily aligned with the Democratic and Republican parties, respectively.
Protasiewicz has been vocal about showcasing her values for voters, saying she supports abortion rights and believes Wisconsin's legislative maps are gerrymandered in favor of Republicans.
In a January interview, Kelly said whether Protasiewicz is actually telegraphing how she would rule on cases or just trying to garner votes, it's problematic.
"If you think as a candidate that you should be virtue signaling to attract the votes of a certain body of Wisconsinites, what you're telling them is that you are not committed to the constitutional order, and you're telling them that the politics should have a role in the court, even if you don't intend to follow through on that, said Kelly. "What you're telling the voters is that it should have a role, and I think that's extraordinarily problematic because when people come into this room so that the court can hear their case, what people of Wisconsin want to know, with absolute certainty, is that everyone on that bench is going to follow the law. They don't come in here and say to one of the justices, 'I want to know what your values are — I want to know what you think the law ought to be.'"
In another January interview, Protasiewicz said Kelly has no rights to claim he is impartial.
"Well, pretending you're in a lane is so disingenuous. I look at Dan Kelly — he was recently touring the state with, of all people, Michael Gabelman on an election integrity tour. What were they trying to do? Peddle the big lie that the 2020 election was stolen. We all know that election wasn't stolen. We know in his last race, he was doing some of, if not all, of his campaigning out of the Republican Party headquarters, right?" Protasiewicz said. "So, you know, when he made the comments that he made at the forum, they're quite frankly laughable that those could come out of his mouth with a straight face."
The race has garnered significant national attention, with media outlets like the New York Times, Washington Post and PBS NewsHour all running stories in advance of the election highlighting how the outcome of this race could impact the 2024 presidential election.
In 2020, Wisconsin was one of the states where then-President Donald Trump's campaign filed lawsuits attempting to overturn the election results, in which Joe Biden received about 20,000 more votes. Two different lawsuits petitioned the Wisconsin Supreme Court to throw out over 238,000t absentee ballots in Dane and Milwaukee counties, the state's biggest Democratic strongholds. Daniel Kelly was off the court by then, and conservative Justice Brian Hagedorn sided with the three liberals on the court to dismiss the suits, holding up Biden's victory in Wisconsin.
Since then, the Wisconsin Supreme Court has issued rulings that eliminated the use of absentee ballot dropboxes and tightened rules surrounding absentee voting. If Kelly wins and the court maintains a conservative majority, there will certainly be more efforts to tighten voting rules through the use of lawsuits filed by conservative groups.
If Protasiewicz wins, liberal groups could file lawsuits seeking to overturn past rulings or clarify election issues like absentee ballot witness requirements and voting rules designed to ensure access for voters with disabilities.
The court has been controlled by conservatives since 2008, and liberals recognize this is their first chance in years to flip the ideological balance of the court.
Outside interest groups are poised to make this Supreme Court race the most expensive in Wisconsin history, something that surprised both candidates in January.
"Usually these Supreme Court races are kind of sleepy," said Protasiewicz. "It's a little bit challenging to get out the vote and it's a spring election, and in Wisconsin we know that spring election is a primary in February, which is right in the heart of winter. So yes, I was, I would have to say, somewhat surprised by the national attention."
"I think it has gotten a higher profile, and that in and of itself, I find somewhat regrettable. When the court gets a higher profile, what that suggests to me is that there are forces that are trying to elevate its position in the constitutional order to be in a position that it's not supposed to be in, said Kelly. "These interest groups are latching on to that and saying, yes, that's what we want. We want someone on the bench who's going to bring these particular politics to the work of the court to import that poison into the judicial process. We want that and what I've heard is there's going to be a lot of money that is going to come in to support that."
---
Recent Here & Now
//php dynamic_sidebar( 'news-sidebar-2' ); ?>