Jill Karofsky Wins Supreme Court Election
Dane County Judge Jill Karofsky beats incumbent Justice Daniel Kelly 55%-45% in an election turned turbulent by the COVID-19 pandemic.
By Zac Schultz
April 13, 2020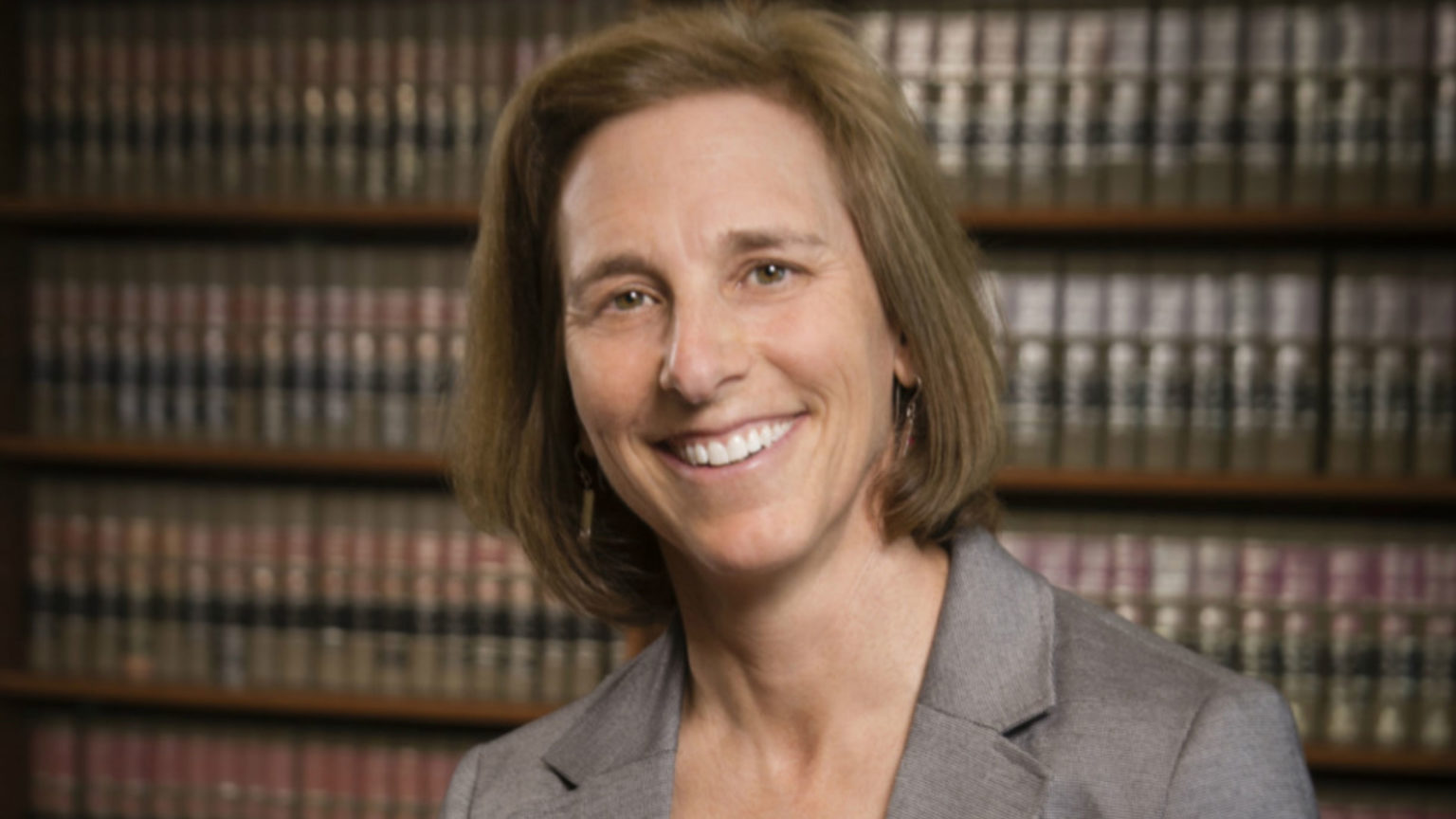 ---
Dane County Judge Jill Karofsky defeated incumbent Justice Daniel Kelly 55%-45% in the race for Wisconsin Supreme Court. Originally overshadowed by the Democratic presidential primary, the Supreme Court race became the key rallying cry for both parties in the days leading up to the April 7 election.
"I want to send a heartfelt thank you to the hundreds of thousands of Wisconsinites who made their voice heard in this unprecedented election," Karofsky, the candidate backed by liberal groups, said in a statement. "I'm honored to have earned the trust of people across this state who believe in a tough, fair, and independent judiciary and I promise to never forget these principles as their Wisconsin Supreme Court Justice."
Kelly, a conservative, was appointed to the bench by former Republican Gov. Scott Walker and will serve out his term through the end of July. 
"It has been the highest honor of my career to serve the people of Wisconsin on their Supreme Court these past four years," Kelly said in a statement. "Obviously I had hoped my service would continue for another decade, but tonight's results make clear that God has a different plan for my future. I congratulate Judge Karofsky and wish her well as she assumes the responsibilities of this important office."
Karofsky's victory will not change the balance of the court, as conservatives will still have a 4-3 majority. Chief Justice Pat Roggensack will be 82 the next time a Supreme Court seat will be on the ballot in 2023, and that race will determine the balance of the court.
Democratic presidential primary enthusiasm at the top of the ballot was expected to give Karofsky an edge heading into the spring. Despite the COVID-19 pandemic, statewide turnout was up from the 2019 Supreme Court election. As the outbreak put a halt to all physical campaigning however, both campaigns asked voters to request absentee ballots, which culminated in a historic number of voters casting their ballots through the mail. 
Due to the COVID-19 pandemic, results from last Tuesday's election were delayed until Monday. In the week since, there have been concerns about the validity of the results of the election and how clerks would validate postmarks on absentee ballots, in the wake of a U.S. Supreme Court ruling that mandated absentee ballots arriving after Tuesday be postmarked by April 7 or earlier. Even the same day election results were announced, Democrats discussed the possibility of lawsuits and Karofsky's campaign talked about legal action to ensure every ballot was counted.
"Nobody in this state or in this country should have been forced to choose between their safety and participating in an election," said Karofsky. "Too many were unable to have their voices heard because they didn't feel safe leaving their home or their absentee ballots weren't counted." 
"Wisconsinites showed their resiliency by overcoming many of the barriers created by the legislature and the courts to try and silence voters in this state, but nobody should ever be denied their right to vote," she added. 
Though there's not always a solid correlation between results in the spring in Wisconsin and results in the fall, Democrats say a liberal victory this April sends a message to President Donald Trump and Republicans this fall. One result sure to carry over is the impact of voting by mail and the process by which absentee ballots are sent out and returned. Hundreds of voters across the state reported they did not receive their requested ballots, and were either forced to not vote at all or risk disease and vote in-person on election day.
In other races, former Vice President Joe Biden beat Vermont U.S. Sen. Bernie Sanders in the Democratic presidential primary 64%-31%. Sanders was actively running at the time of Wisconsin's primary but has since dropped out and endorsed Biden. This was a reversal for Sanders who won the state's primary four years ago, beating Hillary Clinton 57%-43%.
Also on Wisconsinites' ballots this spring was a constitutional amendment providing for additional victims' rights, known as Marsy's Law. The ballot measure, approved by the last two sessions of the state Legislature, was signed-off on by voters by a 3-1 margin.
Will Kenneally contributed to this report. 
---
Recent Here & Now
//php dynamic_sidebar( 'news-sidebar-2' ); ?>