Tommy Thompson Appointed Interim UW System President
The former Wisconsin governor will lead the university system starting July 1 while the Board of Regents continues the search for a new president.
June 19, 2020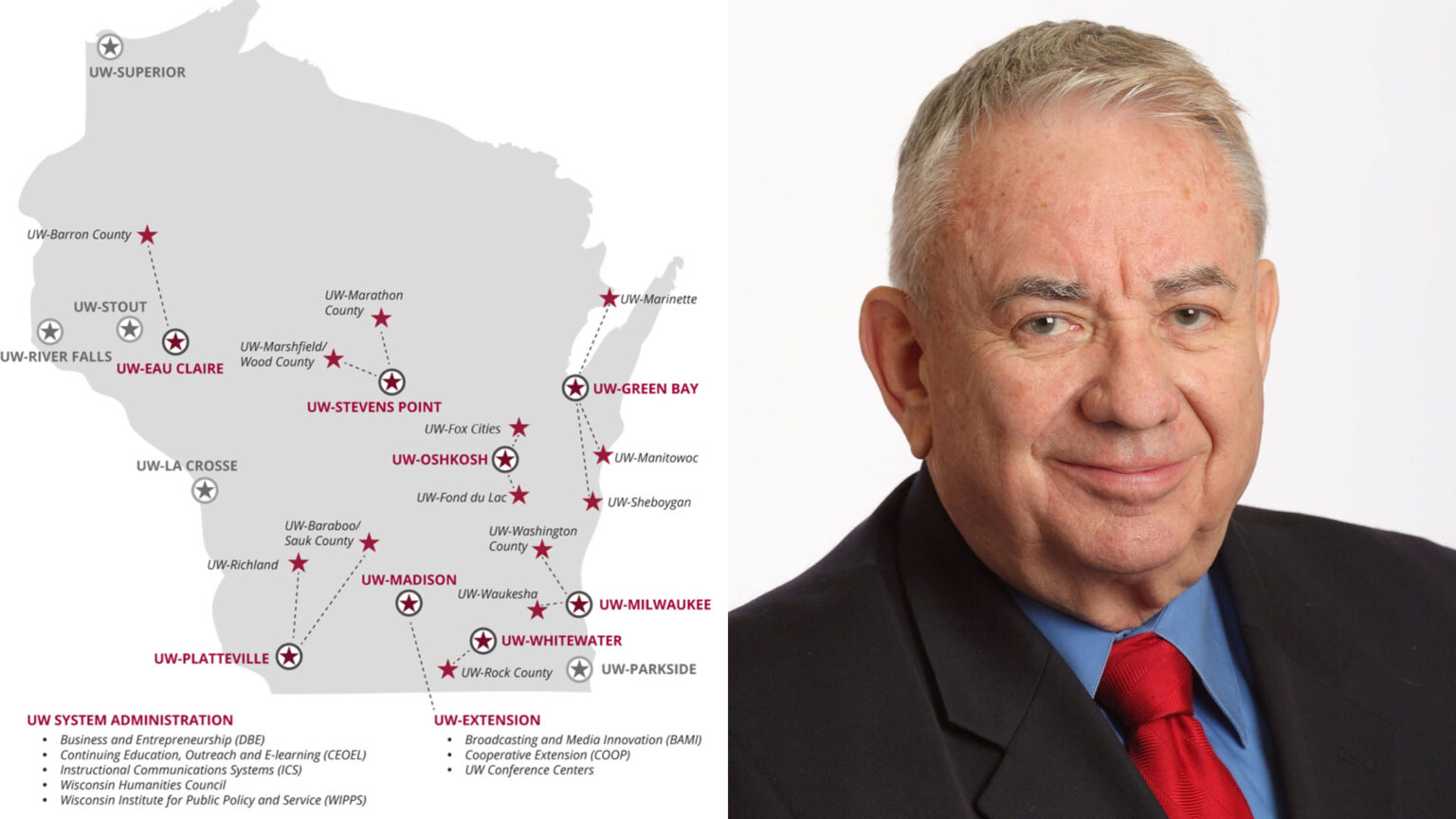 ---
Former Gov. Tommy Thompson will become the interim president of the UW System, replacing retiring president Ray Cross on July 1.
The former Republican governor received uniform support from the system's Board of Regents according to a news release, though was ultimately chosen by board president Andrew Petersen. This comes after the only finalist in the board's previous search withdrew his name from consideration to remain at the helm of the University of Alaska.
"Governor Thompson is a statesman who offers the kind of leadership the UW System needs right now," said Board of Regents President Andrew Petersen. "He is perfectly suited to serve as Interim President."
Thompson served as Wisconsin's governor from 1986 to 2001, when he left to become Health and Human Services secretary under former President George W. Bush. In 2012, he lost a race for the U.S. Senate to Tammy Baldwin.
The choice was heralded by Democratic and Republican legislators as a good pick to lead the university system.
"I could not be happier with the Board of Regents' pick. Governor Thompson has always been one of the University of Wisconsin System's strongest advocates," said Senate Majority Leader Scott Fitzgerald. "As we face unprecedented times, there is nobody better to step in and make sure Wisconsin's prized universities continue to thrive."
"While Governor Thompson and I might not have always agreed on public policy," said Sen. Fred Risser, D-Madison, "he is a conscientious leader who takes the time to explore all sides of an issue."
"During these uncertain times, the steady and pragmatic leadership of former Governor Thompson is the right choice for the University of Wisconsin System," Risser added.
Wisconsin Manufacturers and Commerce also applauded the choice: "His service to Wisconsin is unmatched, and his leadership will be crucial in this unprecedented time."
This comes as the UW System faces budgetary concerns due to economic turmoil from the COVID-19 pandemic. Before his departure, Cross released a plan to consolidate majors across the system with the premise that "each of our comprehensive universities cannot continue to be 'all things to all people' and be financially sustainable." Friday's news release did not indicate how that plan would continue or change under Thompson's leadership.
"The University of Wisconsin System is the state's most valuable asset, and I will be its biggest advocate and its toughest evaluator," Thompson said in the release. "No other institution in the state can do more to improve lives, communities, and Wisconsin's economy."
PBS Wisconsin is a part of UW-Madison and the Educational Communications Board.
---
Recent Here & Now
//php dynamic_sidebar( 'news-sidebar-2' ); ?>