The Swelling Scientific Fallout From Wisconsin's Wolf Hunt
Five months after hunters blew past the DNR's harvest quota, a population study by UW-Madison researchers highlights an additional estimated impact of poaching the species after it lost federal protections.
By Will Cushman
July 12, 2021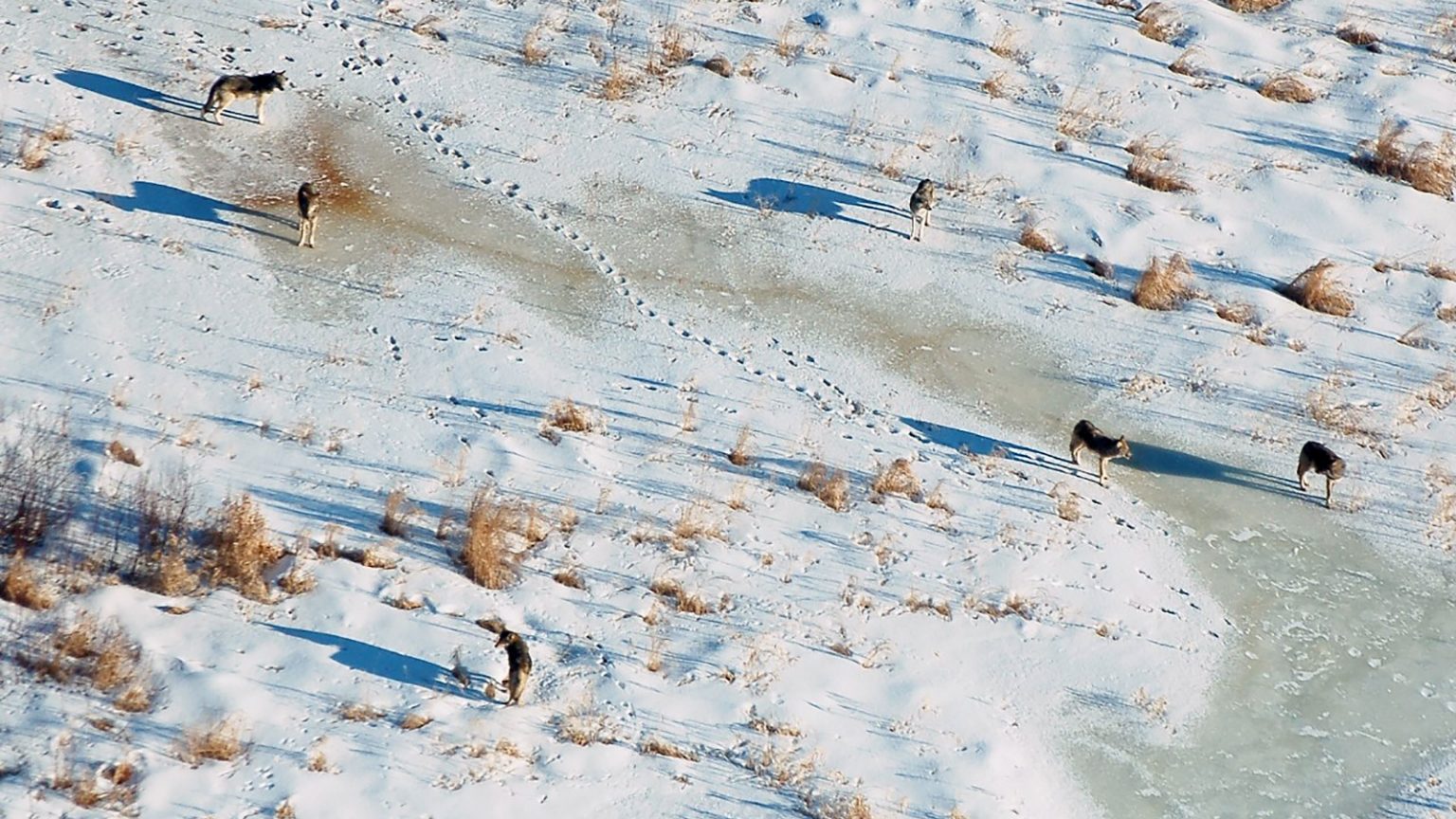 ---
Nearly one in five wolves in Wisconsin were killed during the state's February 2021 hunting season, the first such hunt in the United States since the predators lost federal protections only months earlier. The controversial hunt followed a court order and saw state-licensed hunters kill nearly twice as many wolves as the Wisconsin Department of Natural Resources had intended for them to harvest in less than three days.
Five months later, a study by researchers at the University of Wisconsin-Madison estimates that an additional one in every 10 wolves in the state has been killed since November 2020 as a result of the species losing federal protections under the Endangered Species Act.
The study estimates that in addition to the 218 wolves killed in the February 2021 hunt, between 98 and 105 other wolves have perished since November 2020 that researchers surmise would still be roaming the landscape if the species had not lost federal protections. The study's authors contend that a majority of these additional estimated deaths result from poaching, when the animal is killed illegally. They support this assertion with evidence that wolf poaching increases during times of relaxed legal protections for the species.
"If you're not taking [poaching] into account, you're systematically underestimating mortality," said study co-author Francisco Santiago-Ávila, a post-doctoral researcher at UW-Madison's Carnivore Coexistence Lab. To that end, Santiago-Ávila and colleagues consider the scientific models the DNR uses to estimate impacts of different hunting quotas, including the one set for February, to be imprecise.
"We actually heard the state agency underestimating mortality and underestimating impacts of a wolf quota before the hunt happened," said Adrian Treves, a professor at UW-Madison's Nelson Institute of Environmental Studies and lead author of the new study.
The DNR's projections "set off alarm bells," Treves said, and prompted their research estimating poaching levels.
The study makes use of novel population models, including one developed by Santiago-Ávila in 2020, to estimate how many wolves remained alive in Wisconsin in April 2021 following the official hunt, given predicted increases in poaching and other causes of death. The models estimate a maximum of 751 wolves in the state — a decline of more than one-quarter from April 2020.
Santiago-Ávila emphasized that the actual population decline could likely be much higher.
"We attempted during this whole process of estimating the population to be as conservative as possible with our assumptions for mortality," Santiago-Ávila said.
Informing these assumptions is a mix of ecological and social-science information, including evidence that more wolves monitored via radio collars disappeared from the landscape in Wisconsin after legal protections were relaxed in the 2000s to allow targeted killing of wolves deemed to be problematic to farmers and property owners.
An even more pronounced uptick in monitored wolves disappearing from the landscape was recorded in Arizona and New Mexico after protections were relaxed, fueling the researchers' contention that unreported poaching — labeled cryptic poaching — increases when lethal control methods are legalized.
"The policy signal that you're getting [when protections are relaxed] is much more conducive to incentivizing that kind of behavior from would-be poachers," said Santiago-Ávila. He added that other explanations for missing wolves, such as migration or collar failure, can't account for increased disappearances during periods of relaxed protections.
Santiago-Ávila and Treves also pointed to survey evidence showing worsening views toward wolves in Wisconsin since the early 2000s, which did not improve after relaxed protections led to the state's first sanctioned hunt in 2012. One study showed that people were no less inclined to poach even after the DNR began issuing permits for targeted killing.
In a July 12 email to PBS Wisconsin, DNR spokesperson Sarah Hoye pushed back against the study's conclusions and said the agency continued to have faith in the science informing its February hunt quota.
"We at the DNR stand by our science and remain committed to using evidence-supported methods to support management decisions for wolves," Hoye said.
Hoye added that the DNR would continue to use its current approach for predicting the impact of hunts on the wolf population "until suggestions for changes demonstrate the ability to improve the accuracy of our approach." She noted that population changes following state-regulated hunts in 2012 and 2014 fell within an expected range under the agency's current approach.
The DNR is working on updating its statewide Wolf Management Plan, which has been in effect since 1999 when Wisconsin's wolf population was only one-quarter as large as its estimated size in 2020. The agency also is also continuing planning for a November 2021 hunt.
A treaty rights group for the state's Ojibwe tribes, with which state law requires consultation in planning any wolf harvest, expressed "extreme disappointment" with the DNR's planning for the February hunt, which was rushed following a court order. In a March 19 email to PBS Wisconsin, Hoye said the DNR had invited all 11 Ojibwe tribes to participate in the process of rewriting the wolf management plan. She also said one of the members of the committee charged with determining a harvest quota for the November hunt would be a representative of the Great Lakes Indian Fish & Wildlife Commission, an Ojibwe treaty rights group.
The July study estimating the impact of the February hunt and poaching follows an April report issued by the conservation group Wisconsin's Green Fire that was critical of the DNR's management of the process. That report estimated that between 60 and 100 of Wisconsin's 245 known wolf packs may lose all pup production in 2021 as a result of the hunt. The hunt's timing during wolves' breeding season had been cause for concern about the population's long-term prospects since February.
Treves said he and his colleagues hope the DNR will incorporate their poaching estimates into its deliberations for setting the November hunt quota and its long-term wolf management plan.
"One of the goals of getting this paper out quickly, and we chose the journal because it promised a quick turnaround, was in hopes of influencing that wolf management planning process," he said.
---
Recent Here & Now
//php dynamic_sidebar( 'news-sidebar-2' ); ?>