The Resettlement Story for Afghan Refugees in Wisconsin Is Just Beginning
Here & Now extra: Thousands of Afghans seeking to make a new home in the United States are being temporarily housed at Fort McCoy, which played a similar role four decades earlier.
By Marisa Wojcik | Here & Now
August 31, 2021 • West Central Region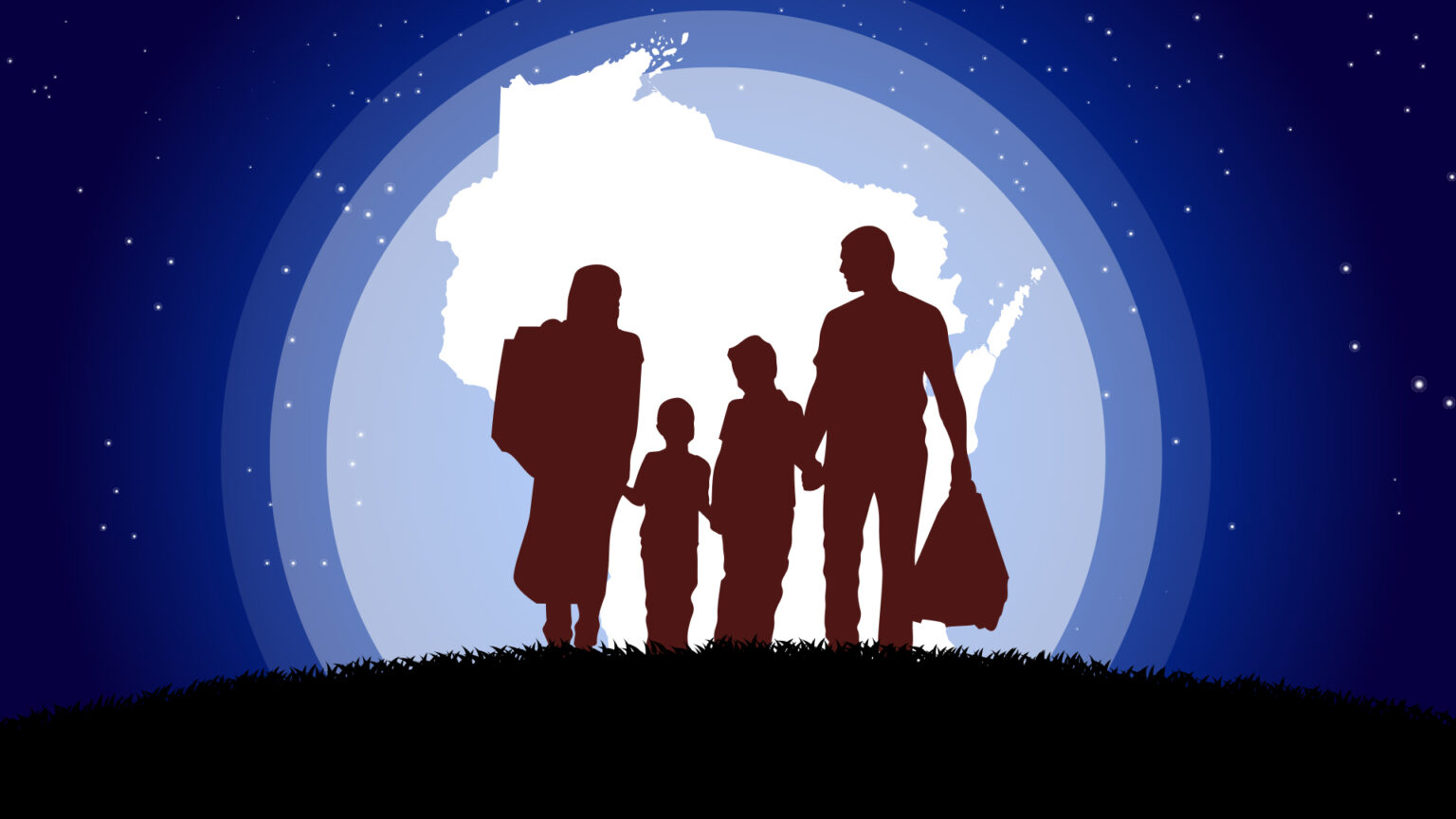 ---
The last member of the United States military departed Afghanistan on Aug. 31, closing the longest war in America's history.
Over a mere few weeks, the 20-year mission in Afghanistan suddenly culminated with a major evacuation that included moments of chaos and violence. The operation to pull the U.S. forces out of the central Asian country along with tens of thousands of Afghan people who aided U.S. forces over the past two decades and did not want to be left behind in a now Taliban-ruled land. As of August 31, around 122,000 Afghan people had been airlifted out of the region.
At the same time, there has been a different type of mission back in the U.S., one that continues preparations for  Afghan refugees who will have to navigate making a new home stateside.
Dawn Berney, executive director of the resettlement nonprofit agency Jewish Social Services of Madison, highlighted just how unique the situation was in an August 18 interview on Here & Now Noon Wednesday.
"Certainly not in my lifetime has there ever been anything like this happening," said Berney. "We want to make sure we are ready to welcome them with open arms."
Located in western Wisconsin near La Crosse, Fort McCoy is among the military bases in the U.S. that will be temporarily housing a yet unknown number of refugees. From there, Afghans hosted there choose or are placed in communities throughout the United States, and are not necessarily permanently resettling in Wisconsin.
Setting up refugees in their new home is the point where local resettlement agencies like Jewish Social Services step in to help an individual or family connect with the resources they need to start living on their own.
"We generally only resettle historically about one family per month, so we are now talking about considerably more," said Berney. "We may be seeing two or three families in a week and that would be a big change for us."
Refugees who have left everything behind have to start from scratch. The federal government provides each person about $1,000. In Wisconsin, the resettlement agency finds a residence with transit access, furnishes it, and stocks the kitchen with a week's worth of culturally appropriate food. Each person needs a Social Security card and a medical screening. The children are enrolled in school and parents are connected with ESL classes. Families are also established with BadgerCare and Temporary Assistance for Needy Families.
Berney and agency staff are bracing themselves for a busy road ahead, as not only will they be resettling far more families, but will have even shorter notice.
"We have been told that we have 24 hours to agree to take on a case, including weekends," Berney said. "It makes it very stressful for me and makes it incredibly, incredibly stressful for my staff who are already around the clock for new arrivals."
For Omar Granados, a UW-La Crosse professor of Latin American and Latino Studies, there are lessons to be learned from the 1980 exodus of Cubans to America, known as the Mariel boatlift. That moment marked the only other time Fort McCoy hosted thousands of refugees in a short amount of time.
"I think it's important to remember that there is a human aspect to welcoming refugees," Granados said in an August 25 interview on Here & Now Noon Wednesday.
"What are the actual needs of this population in terms of not just food and shelter, but beyond that, the trauma that they're experiencing at the time and the repercussions that that trauma is going to have as they try to actually resettle into U.S. communities," Granados said.
The traumas experienced by these two different populations forty decades apart must be considered, urged Granados.
"It's a very different situation. It's a very different group of migrants with very different cultural backgrounds," Granados said.
Language barriers could be the most important and most challenging need for Afghan refugees. According to Granados, when Cubans arrived at Fort McCoy in 1980, there were not enough Spanish speakers to assist intaking their information. Students learning Spanish from local high schools were brought in to help, and errors made on some of the Cuban refugees' paperwork over 41 years ago have caused issues for them to this day.
Additionally, communities close to Fort McCoy that started off as welcoming to the Cubans quickly closed their doors when reports from the media painted all of them as criminals, according to Granados. Education opportunities are not only necessary for the refugees, he said, but also for the communities who will be their neighbors, so it's not simply that refugees learn about American culture, but they contribute to it as well.
The idea of America as a melting pot where immigrants assimilate is also challenged by UW-Oshkosh associate professor of sociology Paul Van Auken.
"We interviewed and/or surveyed over 100 residents with refugee backgrounds so far," Van Auken said in an August 20 interview on Here & Now. Auken has been researching refugee resettlement in the Fox Valley, which is the second largest resettlement area in the state after Milwaukee.
"Most of them have expressed positivity about how they were welcomed here – that they were welcomed in Wisconsin but many also said, 'Yes, but people don't really understand our culture.' And 'yes' to the question of 'Do you feel like people expect you to change your culture?'"
---
Recent Here & Now
//php dynamic_sidebar( 'news-sidebar-2' ); ?>