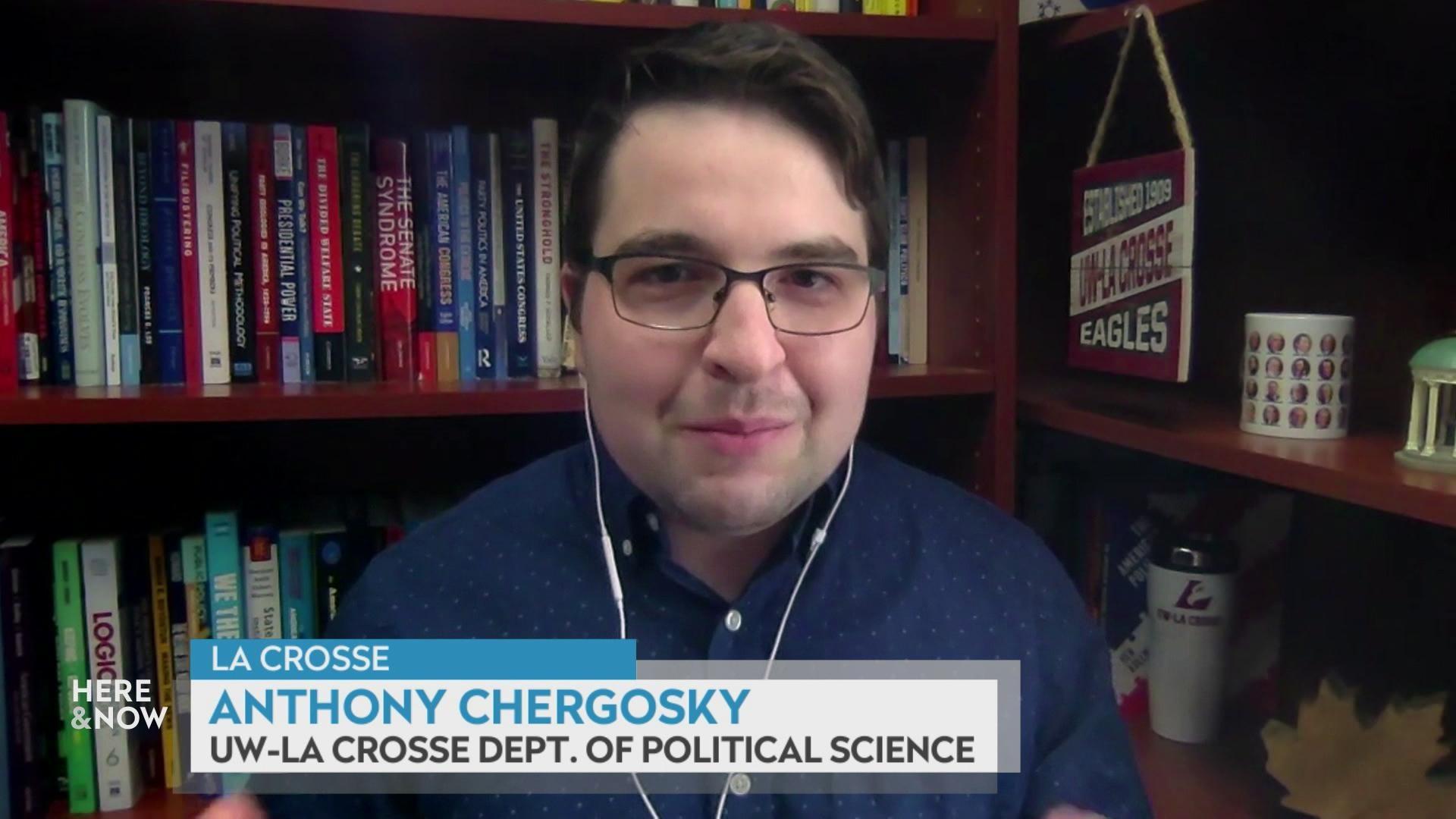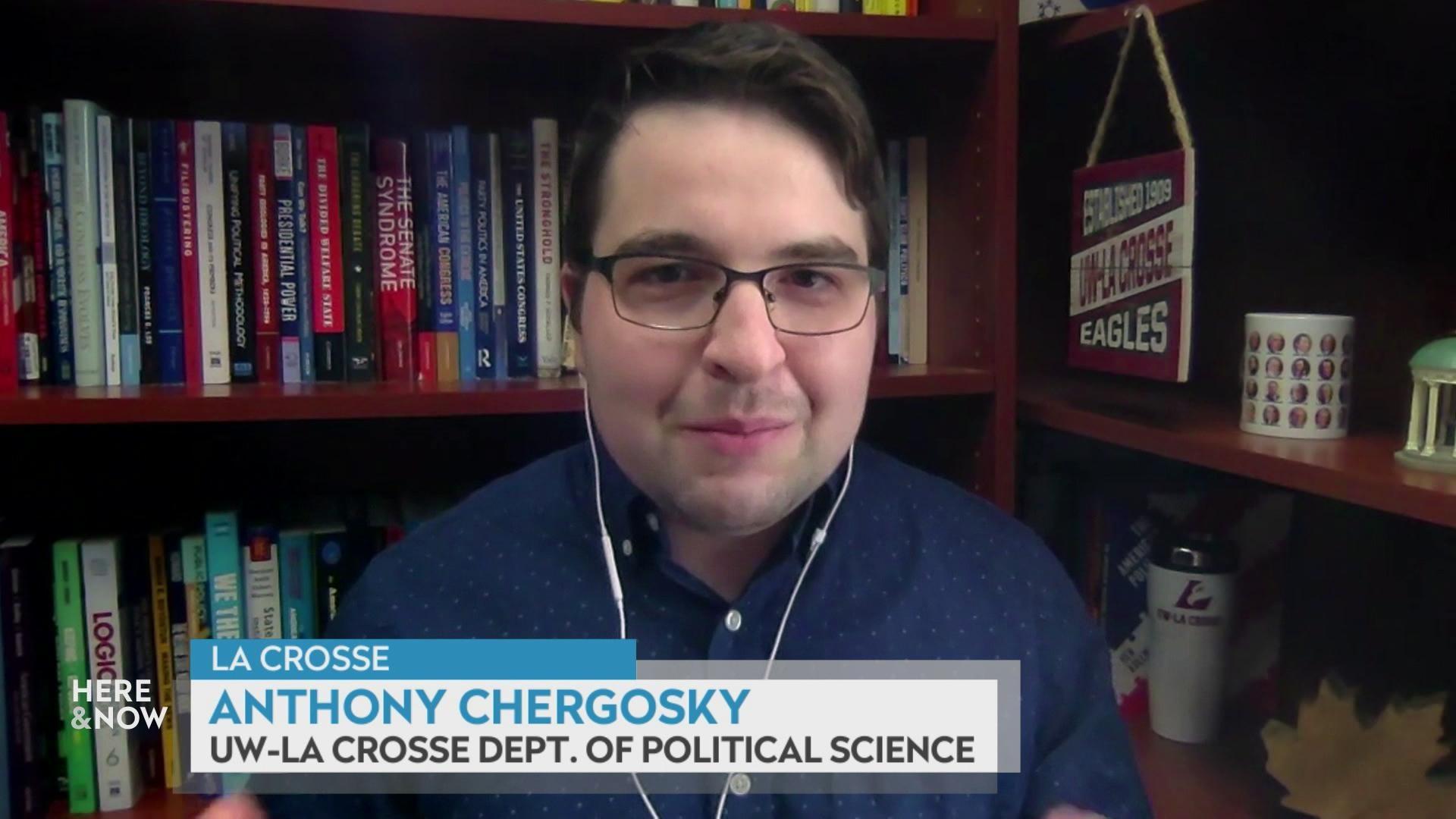 Anthony Chergosky on Pfaff, Van Orden and the 3rd District
UW-La Crosse political science professor Anthony Chergosky assesses the race between Brad Pfaff and Derrick Van Orden for Wisconsin's 3rd Congressional District seat in the last weeks of the election.
October 21, 2022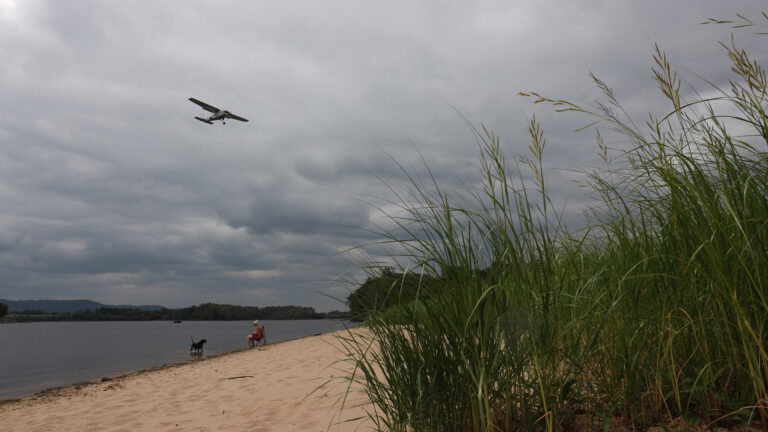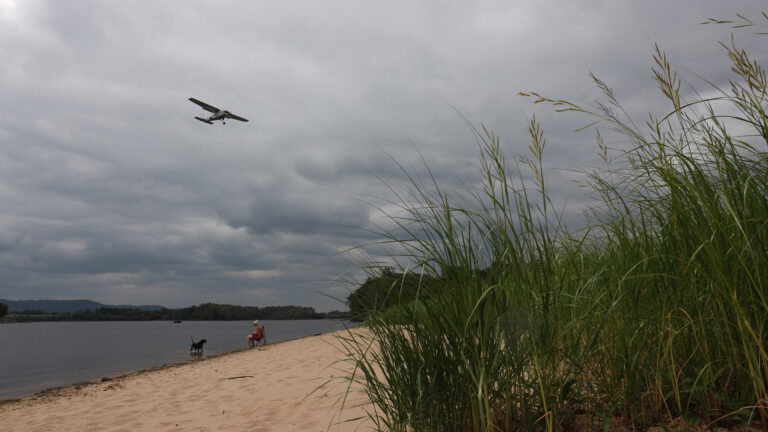 Wisconsin's French Island faces stark choices as PFAS water crisis lingers
A lifeline could disappear due to a pollution lawsuit that has implications for the 1.7 million Wisconsinites who rely on private wells.
September 21, 2022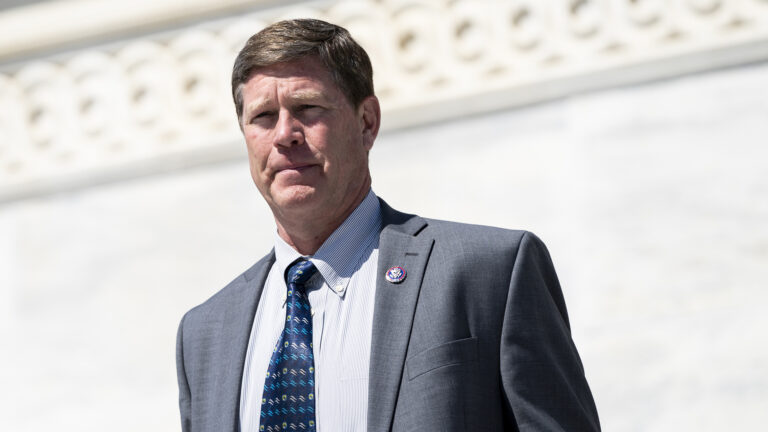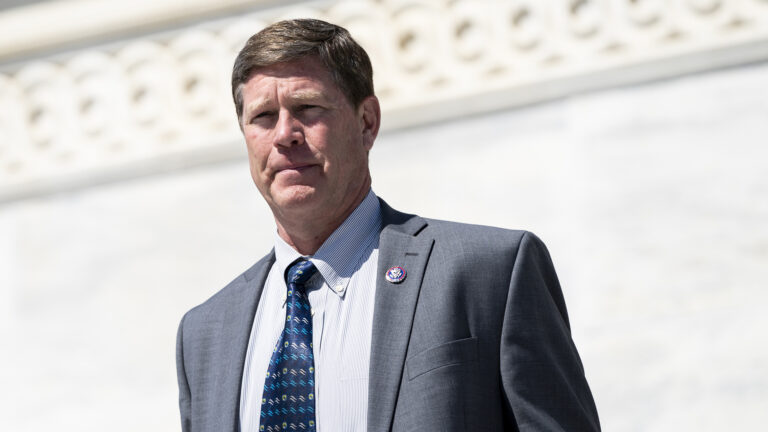 U.S. Rep. Ron Kind among French Island residents grappling with PFAS
'There's nothing that hits you in the gut harder than the thought that you don't have safe drinking water,' the retiring member of Congress says.
September 21, 2022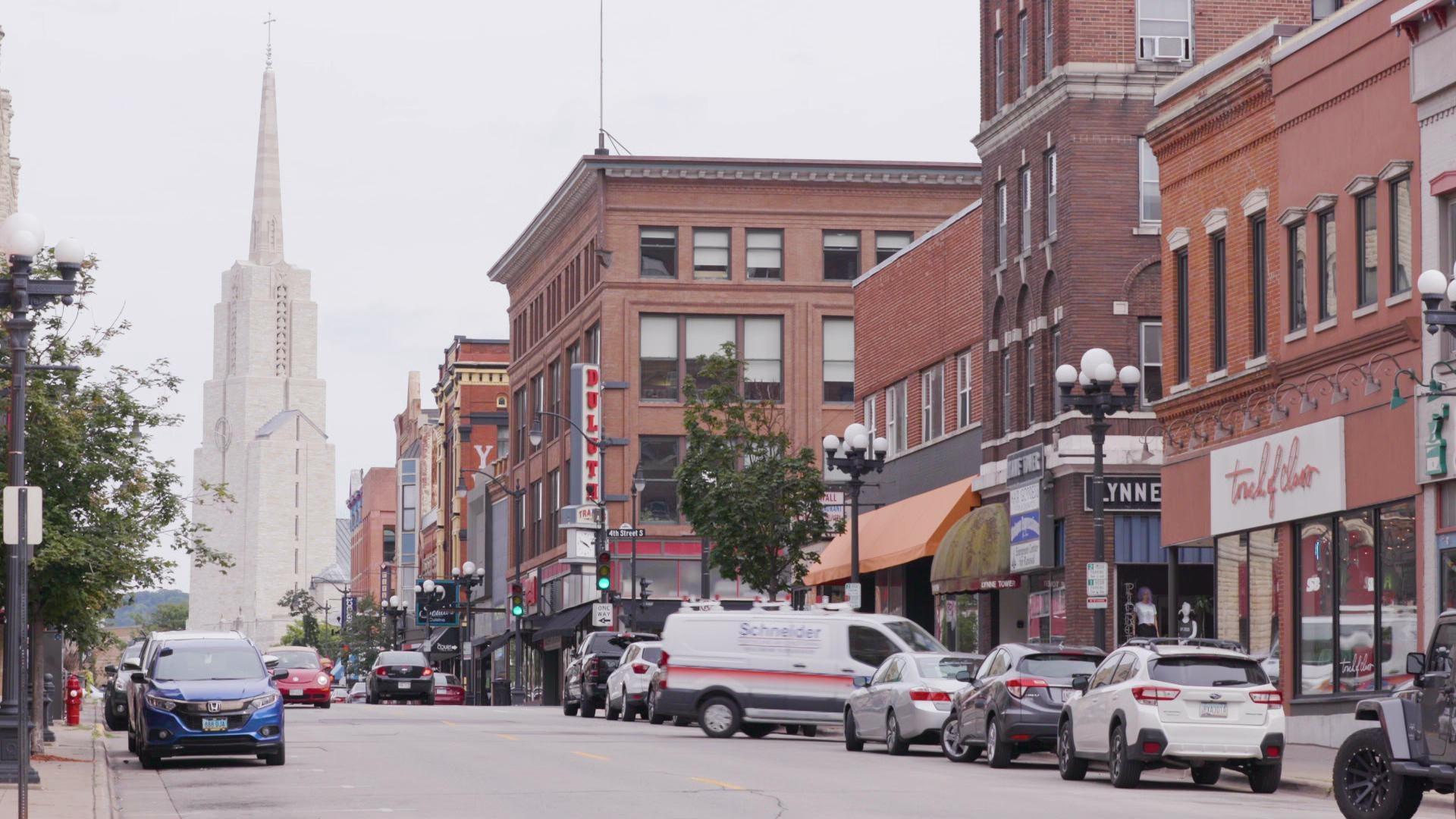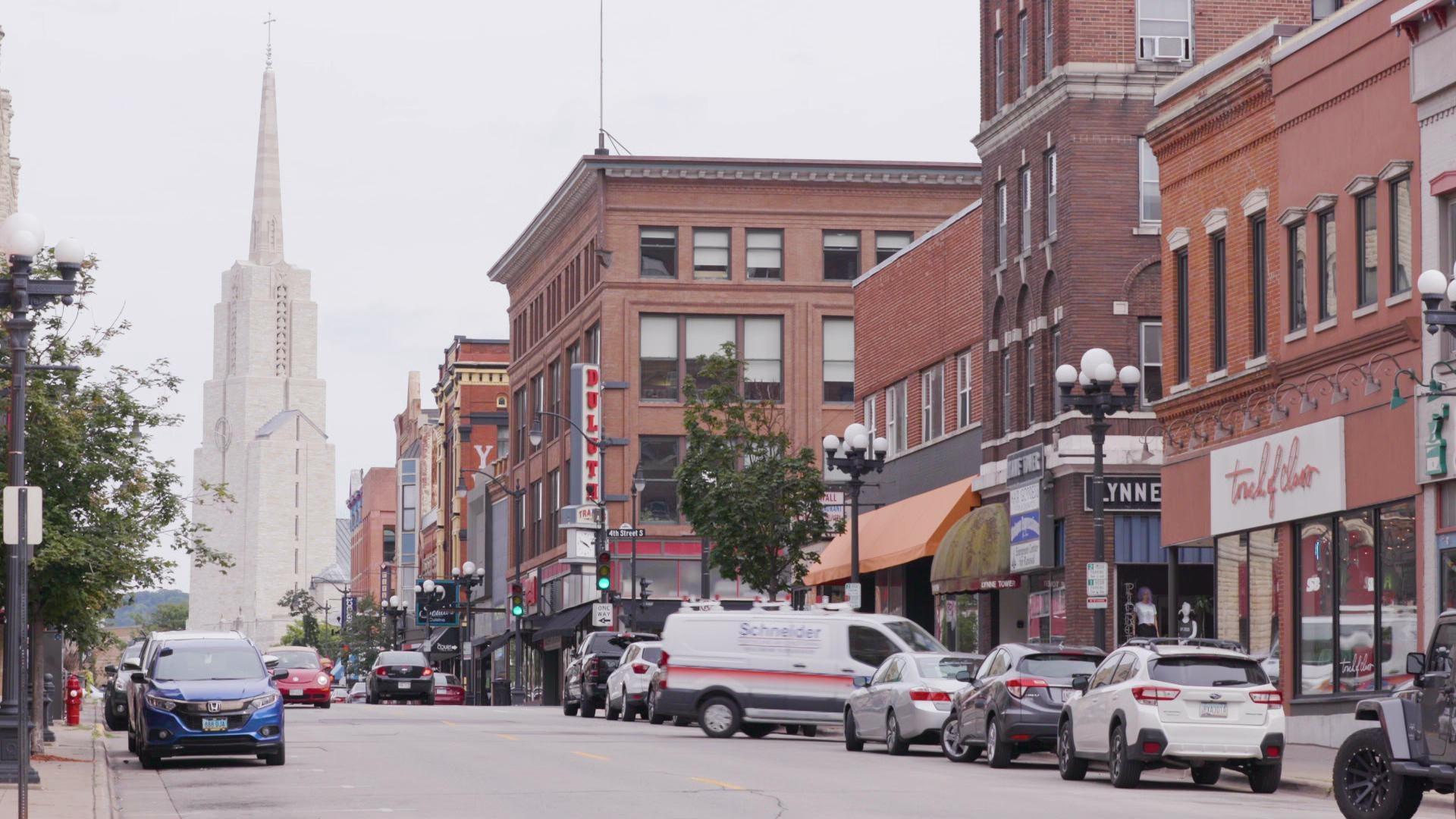 Pfaff, Van Orden and Wisconsin's 3rd Congressional District
A Republican promoting national political issues and a Democrat focusing on local economic desires are vying in a high-profile 2022 contest for a U.S. House seat in rural, western swaths of the state.
September 9, 2022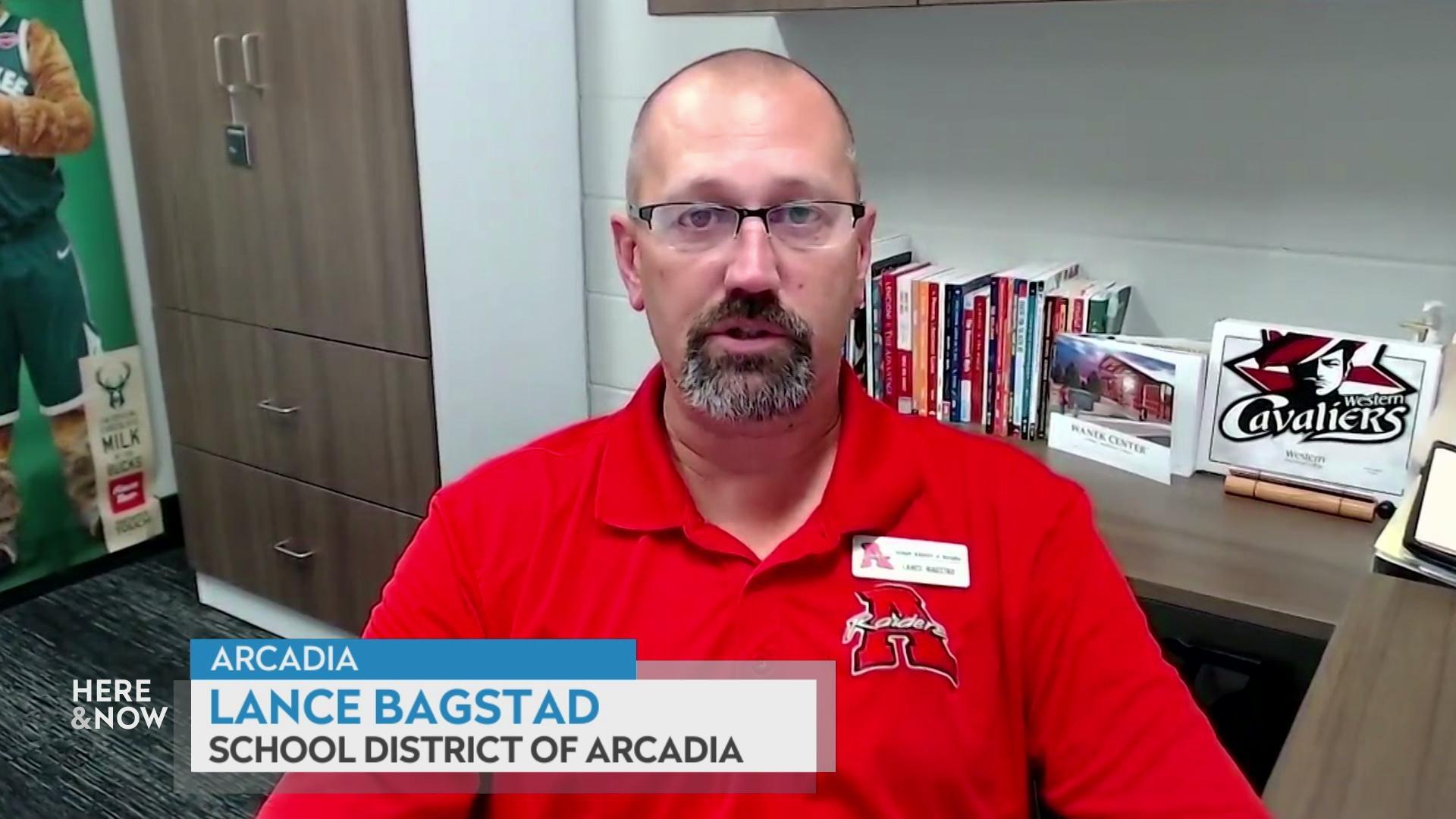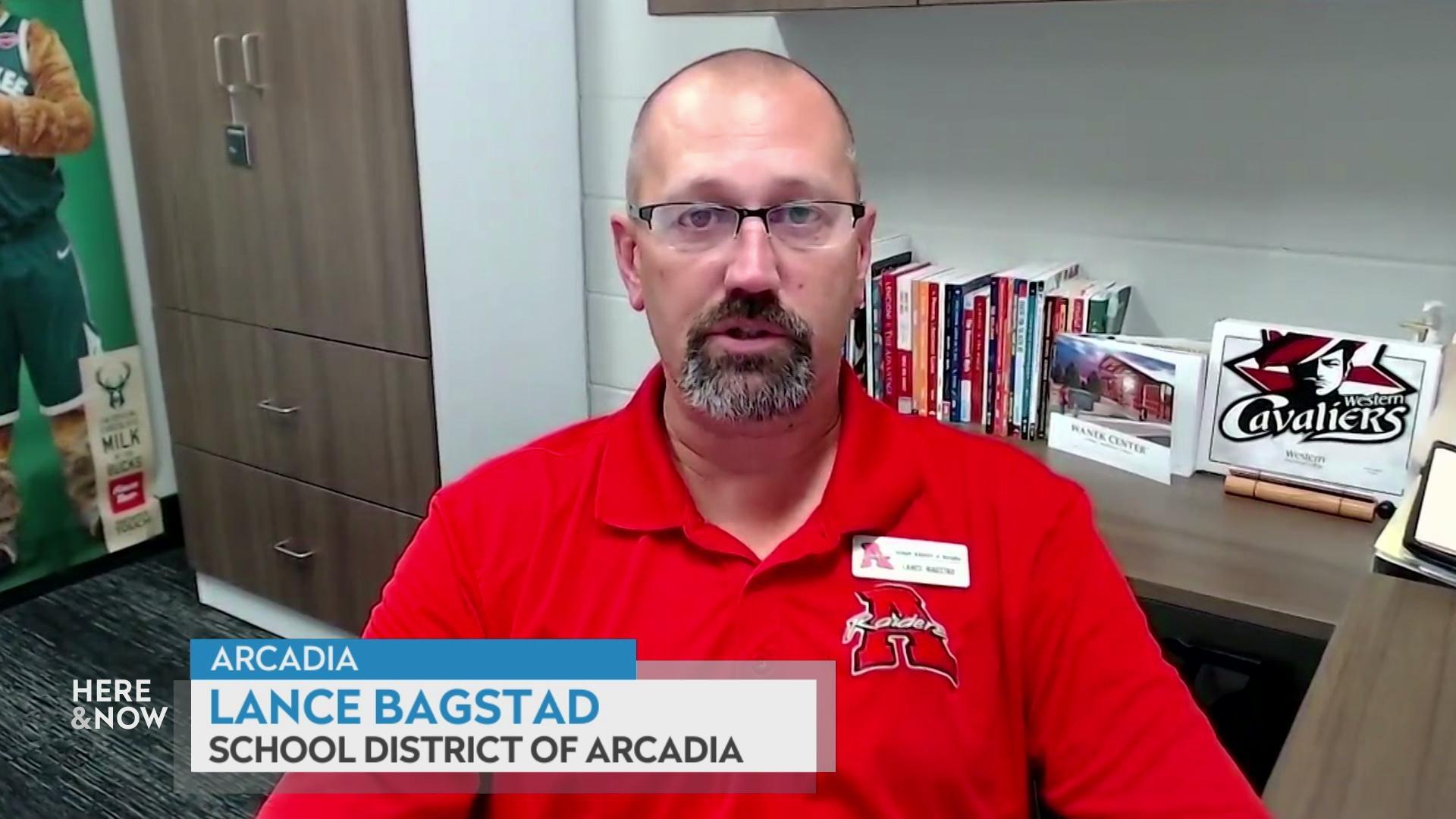 Lance Bagstad on rural schools facing teacher shortages
School District of Arcadia Superintendent Lance Bagstad describes the shortages of teachers and staff in rural schools and what is being done to recruit and retain more people in these positions.
August 19, 2022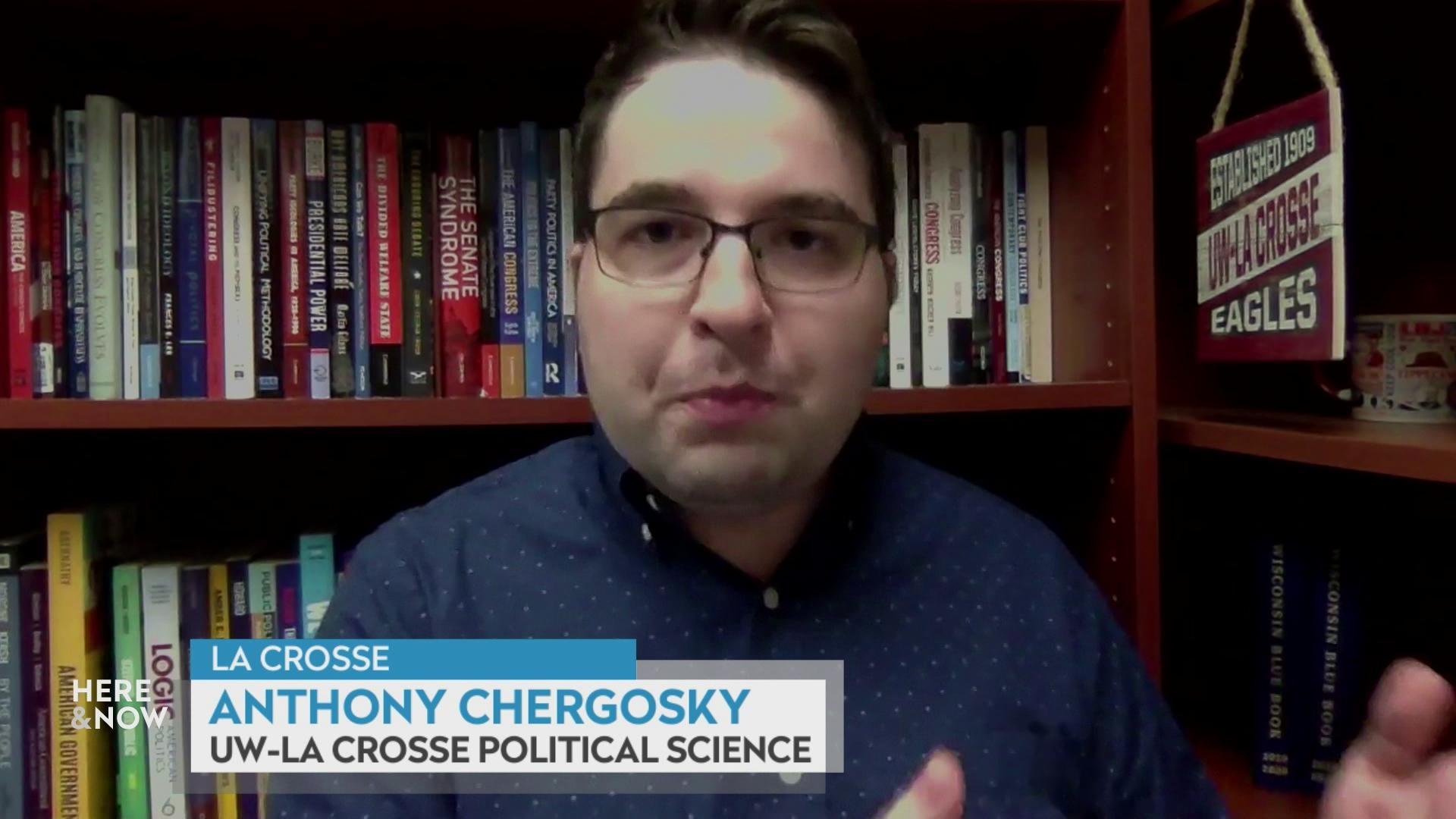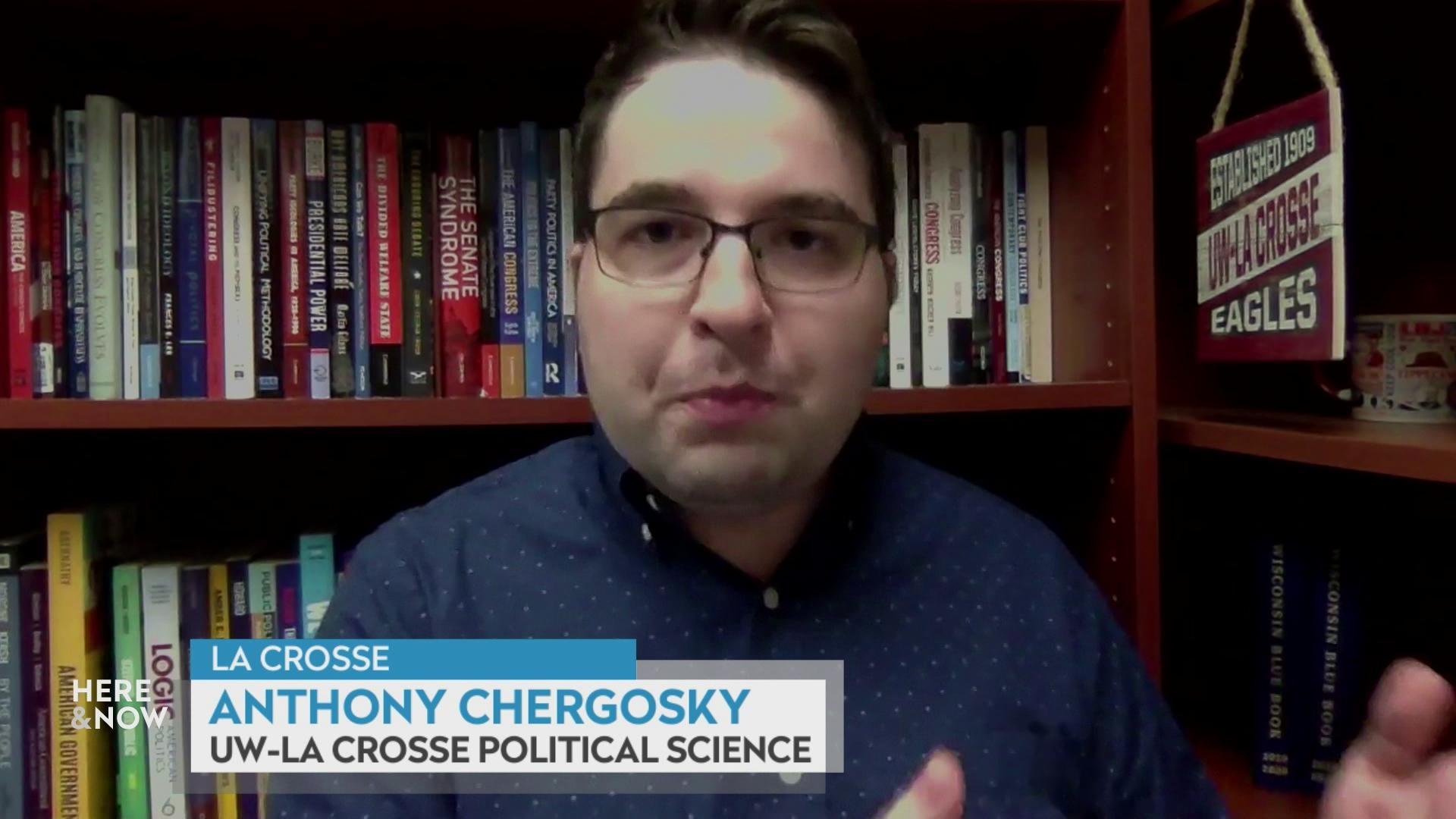 Anthony Chergosky on Wisconsin's 3rd Congressional District
UW-La Crosse political science professor Anthony Chergosky explains why a race between Brad Pfaff and Derrick Van Orden for a western Wisconsin U.S. House seat is in the national political spotlight.
August 12, 2022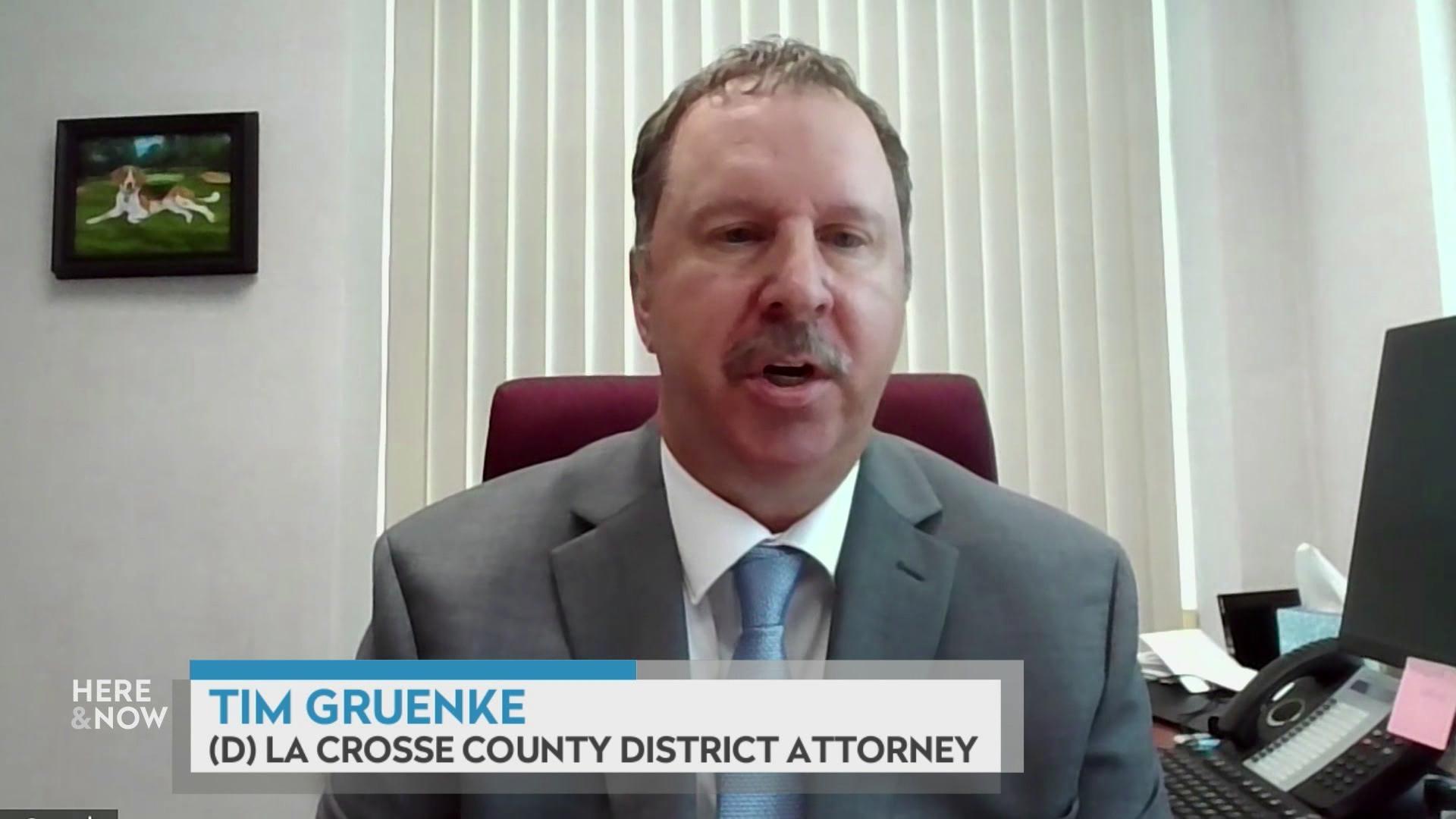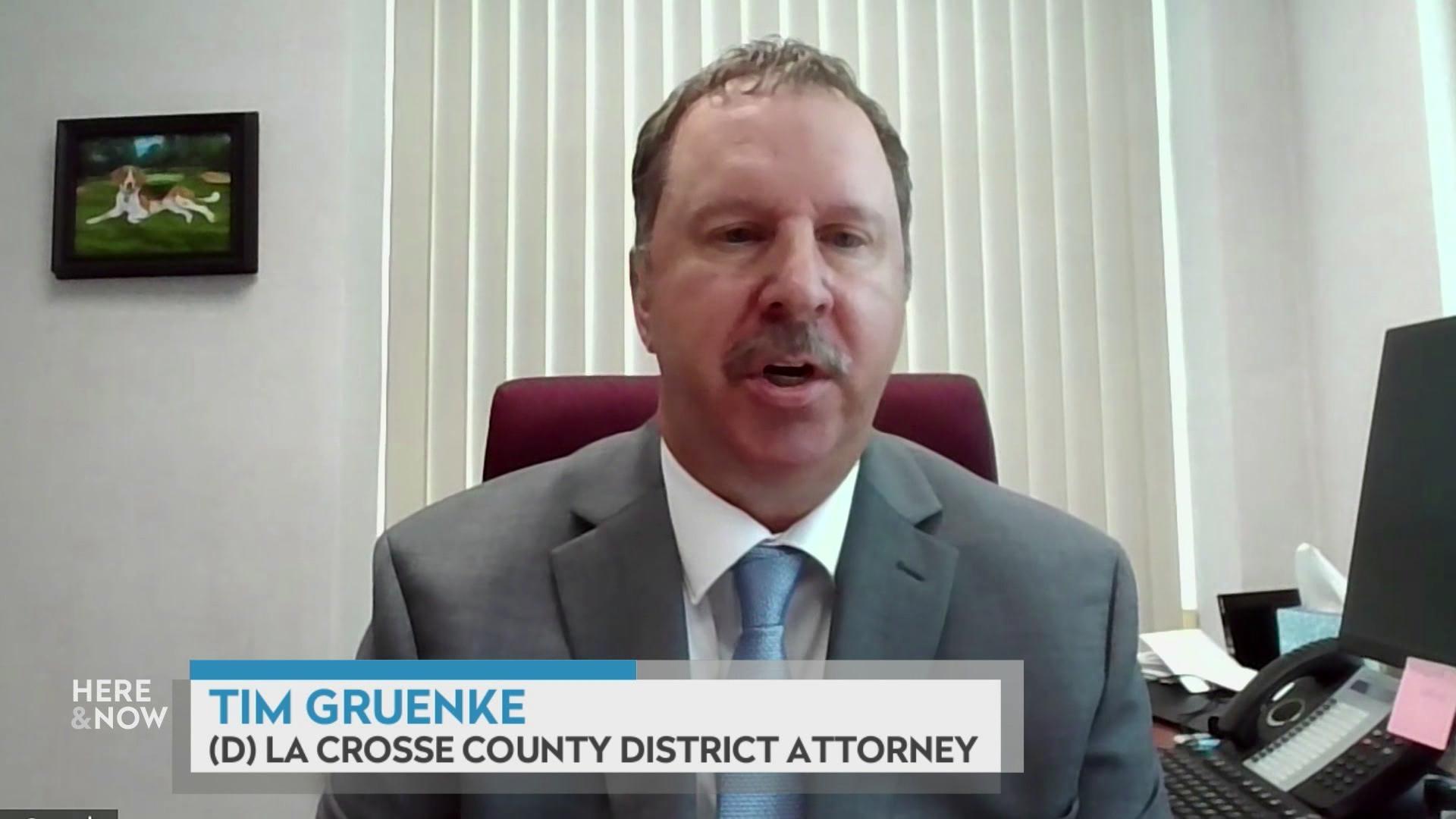 Wisconsin DAs and prosecuting abortion cases
La Crosse County District Attorney Tim Gruenke, a Democrat who opposes the reversal of Roe v. Wade, explains why he would enforce Wisconsin's abortion laws and remains open to pursuing prosecutions.
July 1, 2022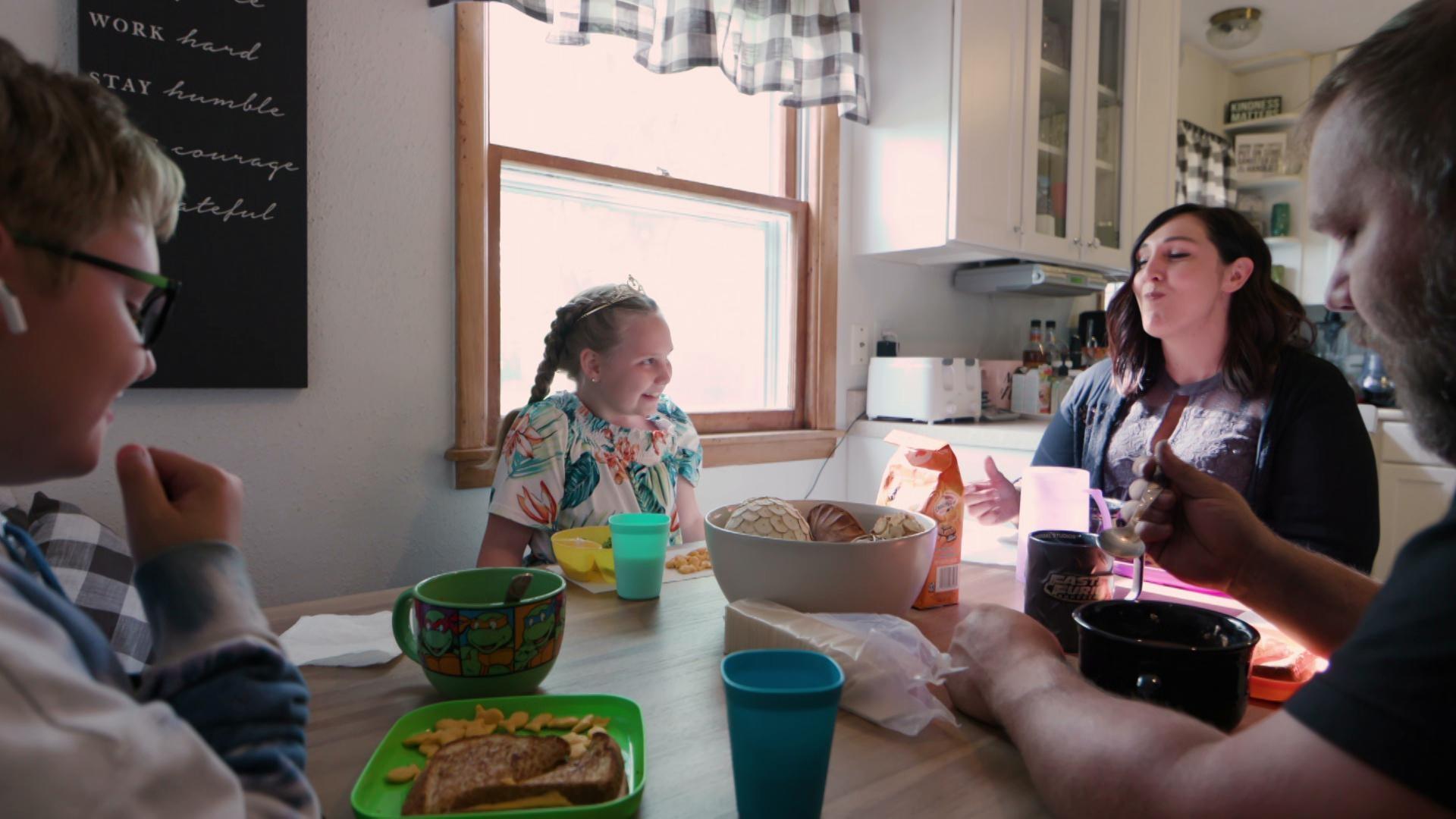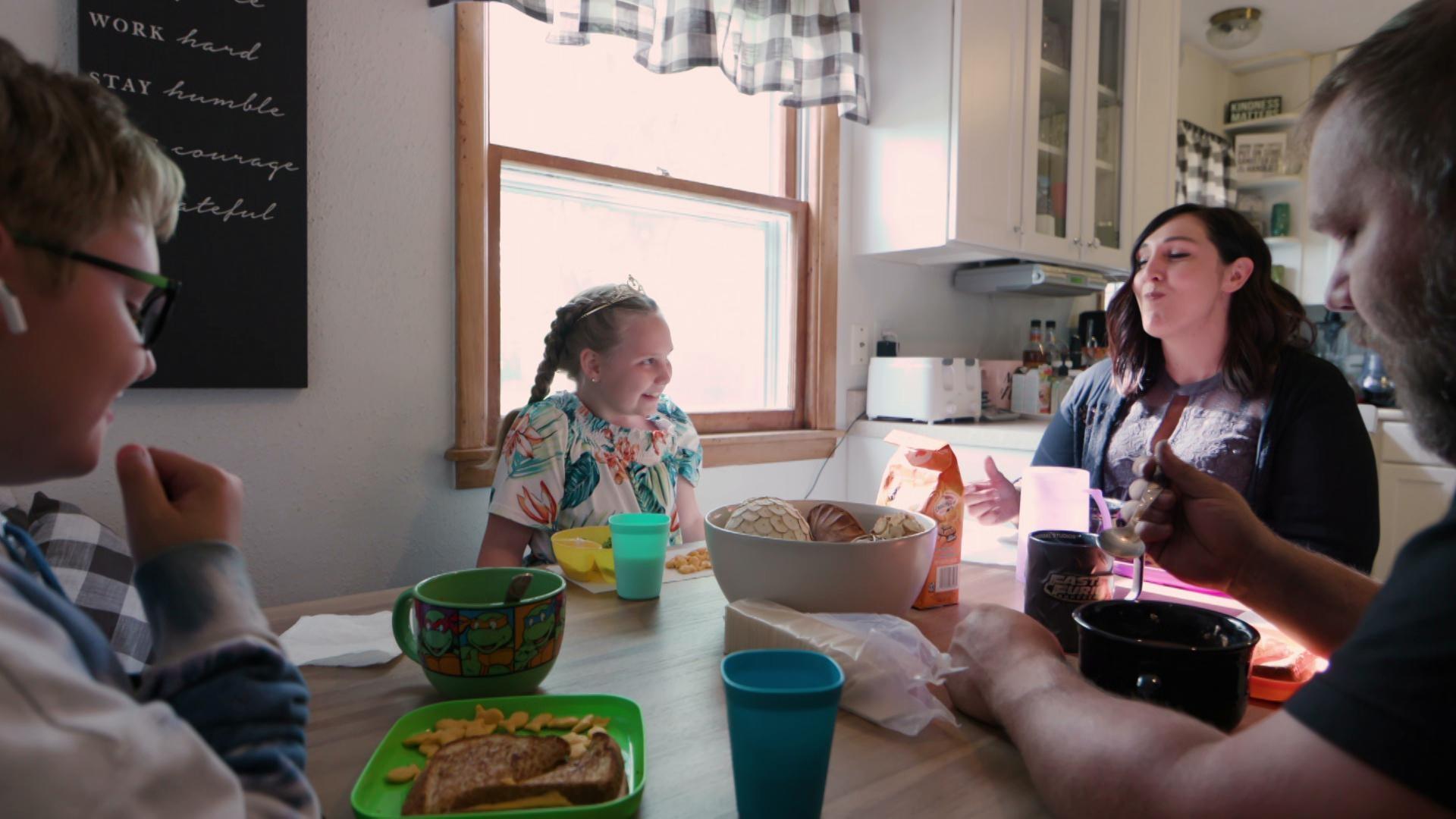 Why young adults stay in their small Wisconsin town
Four residents of the Black River Falls area share the reasons why they continue to live in the community where they grew up rather than moving to a larger city.
June 9, 2022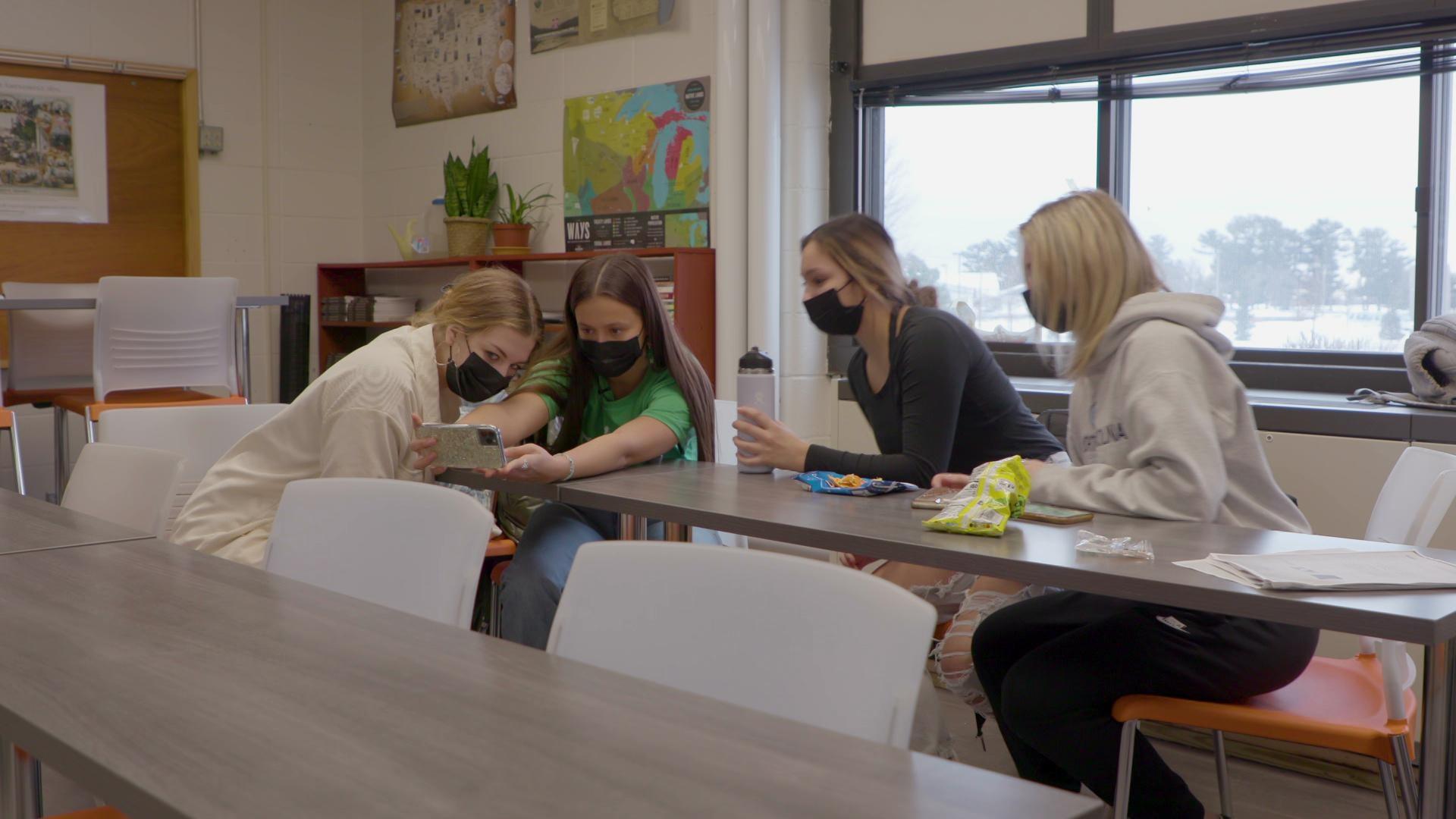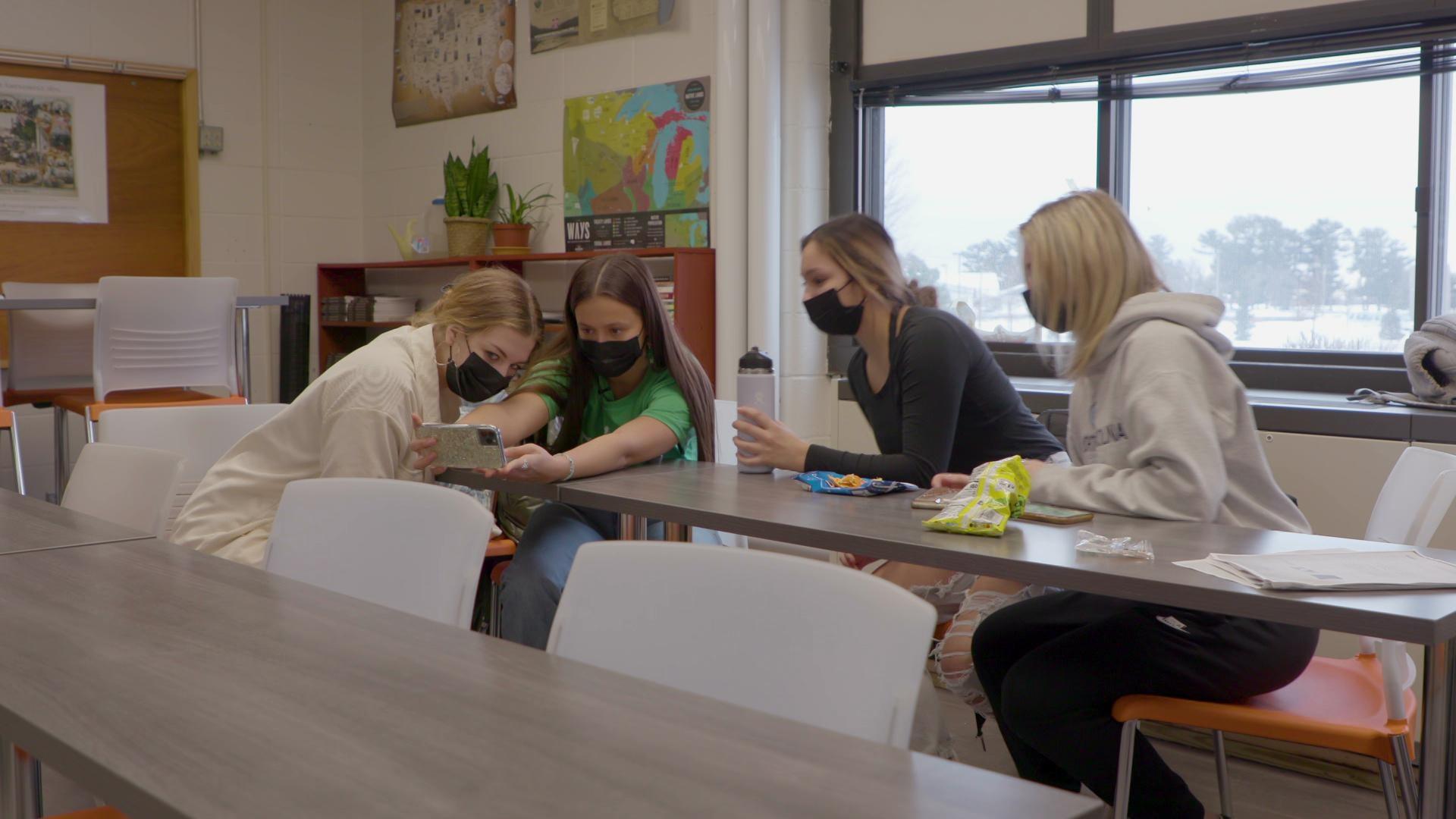 What it's like for kids to live in small-town Wisconsin
Five teenagers who attend Black River Falls High School – who grew up in the area or moved there after living elsewhere – share how their perspectives and future plans are shaped by living in a rural community.
June 2, 2022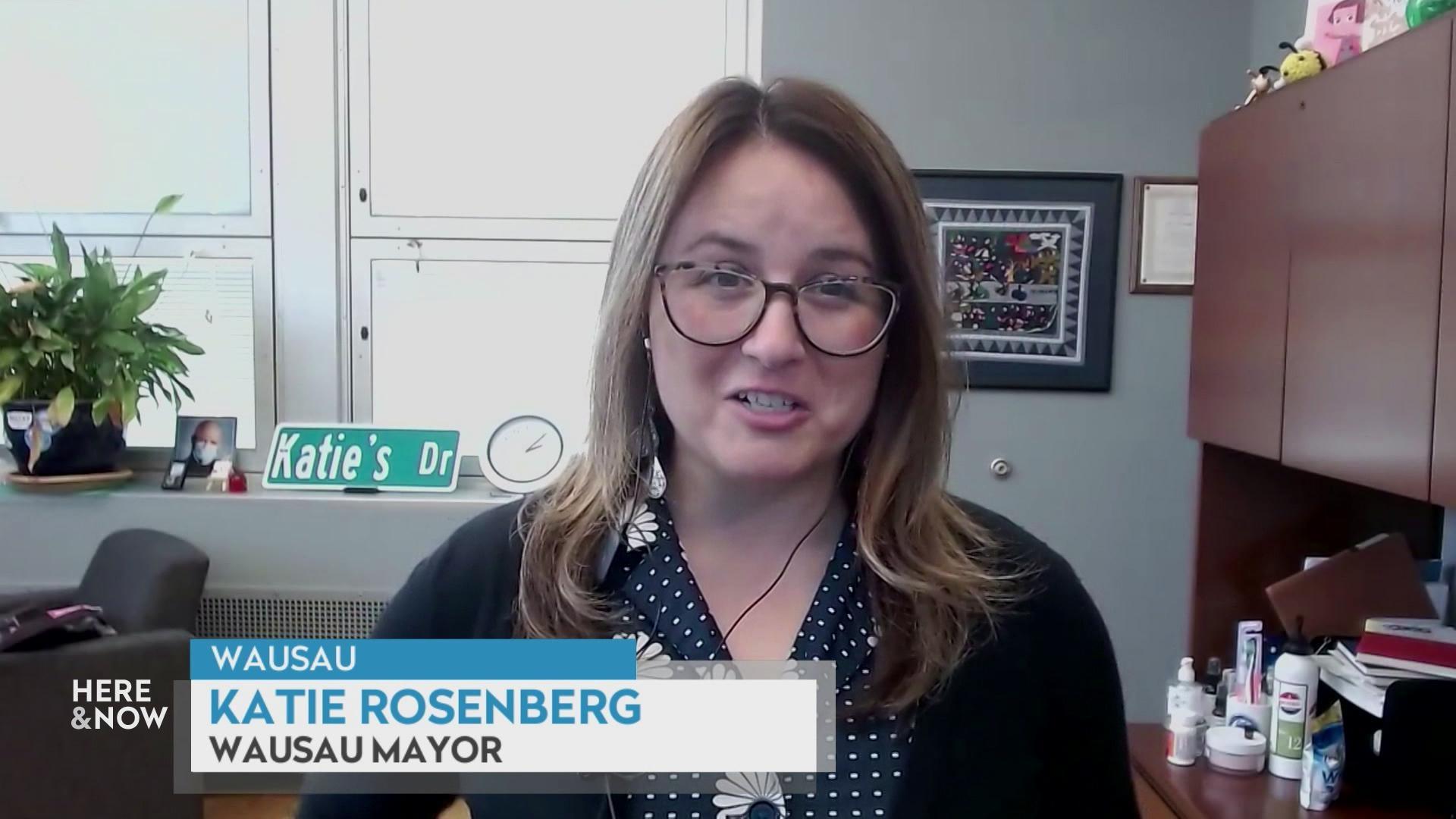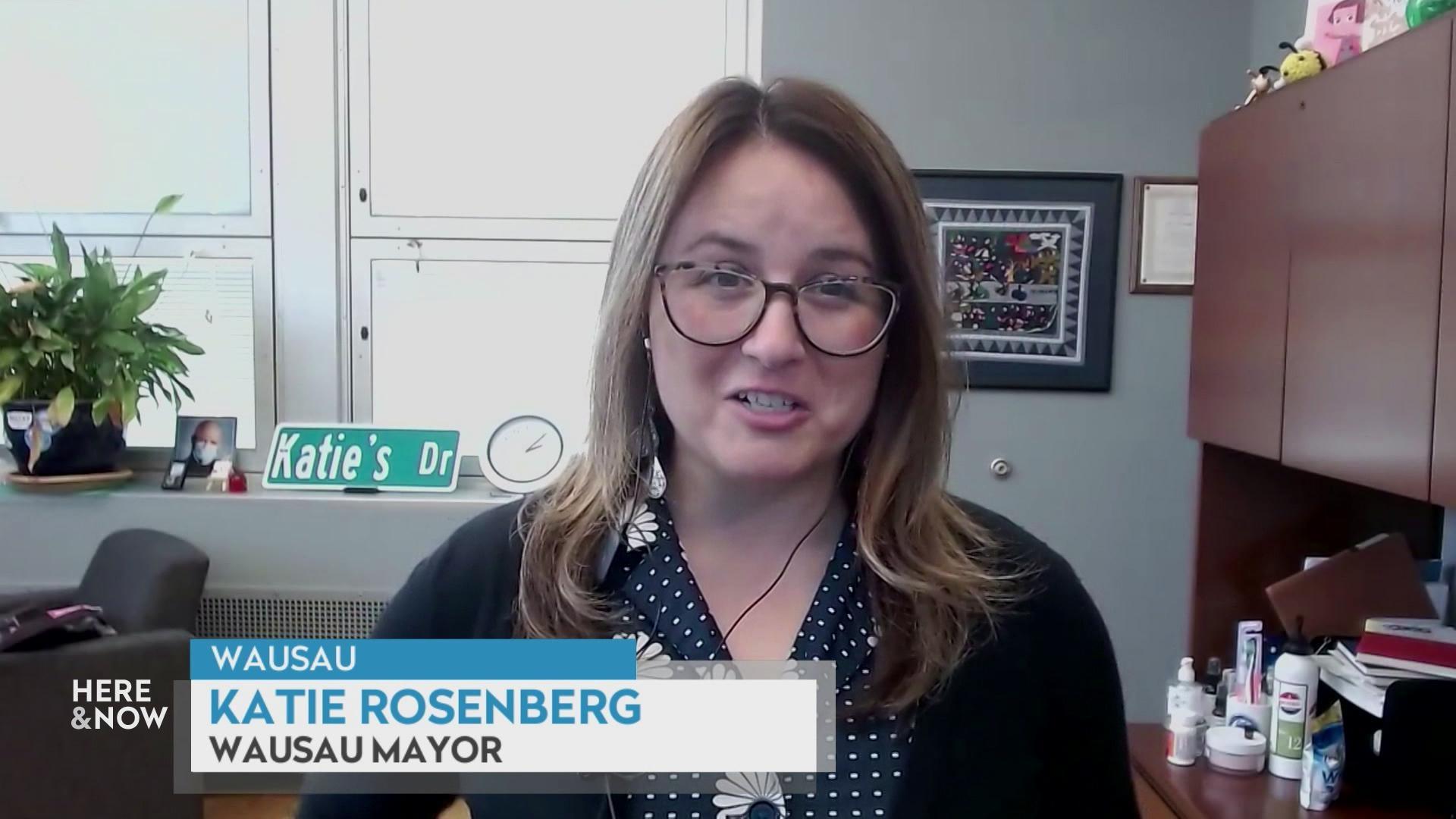 What Wausau is doing about PFAS in its water
Wausau Mayor Katie Rosenberg describes how the city is addressing contamination by PFAS chemicals in its municipal water wells and why some residents are using bottled water or filtration systems.
May 27, 2022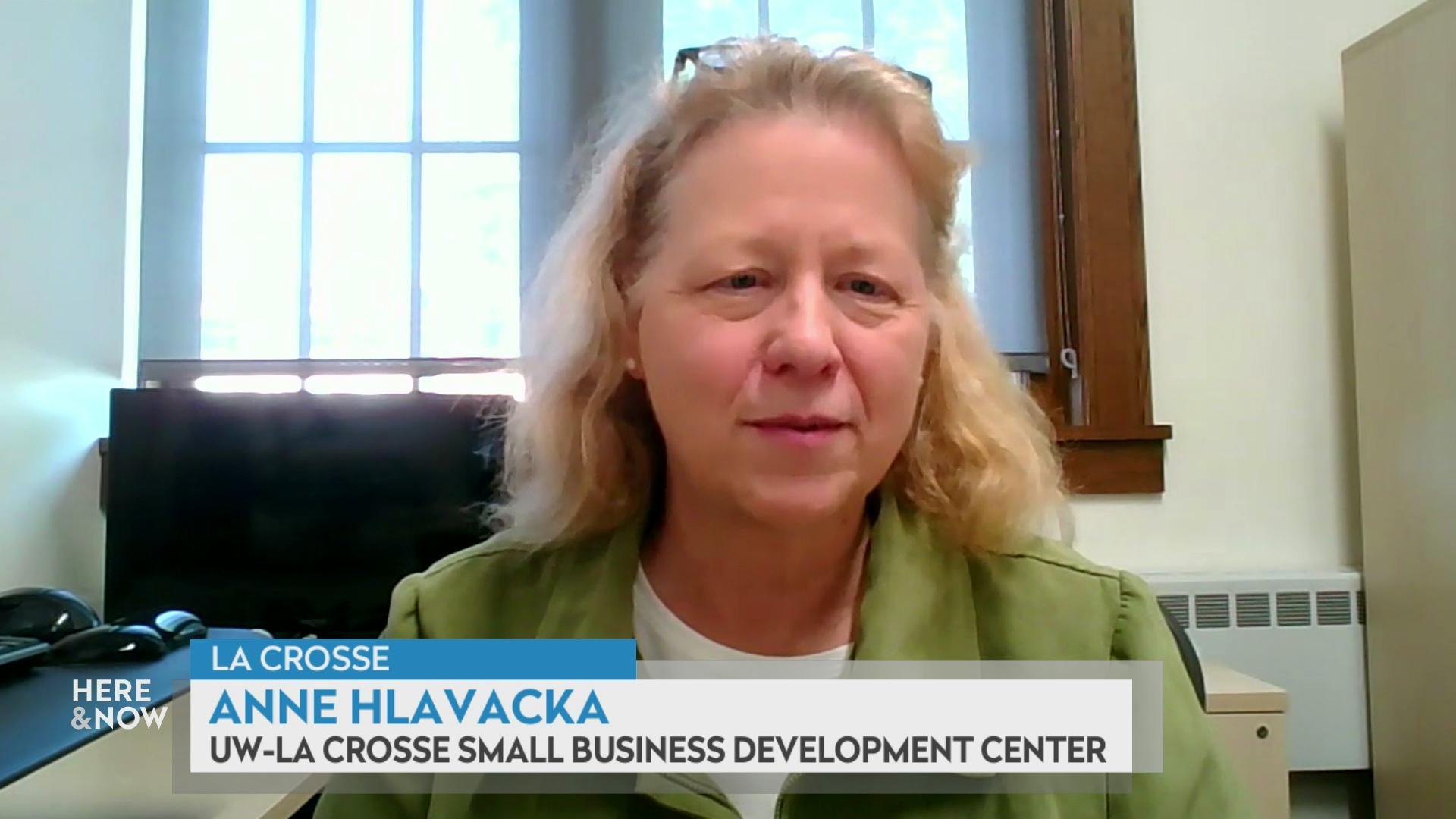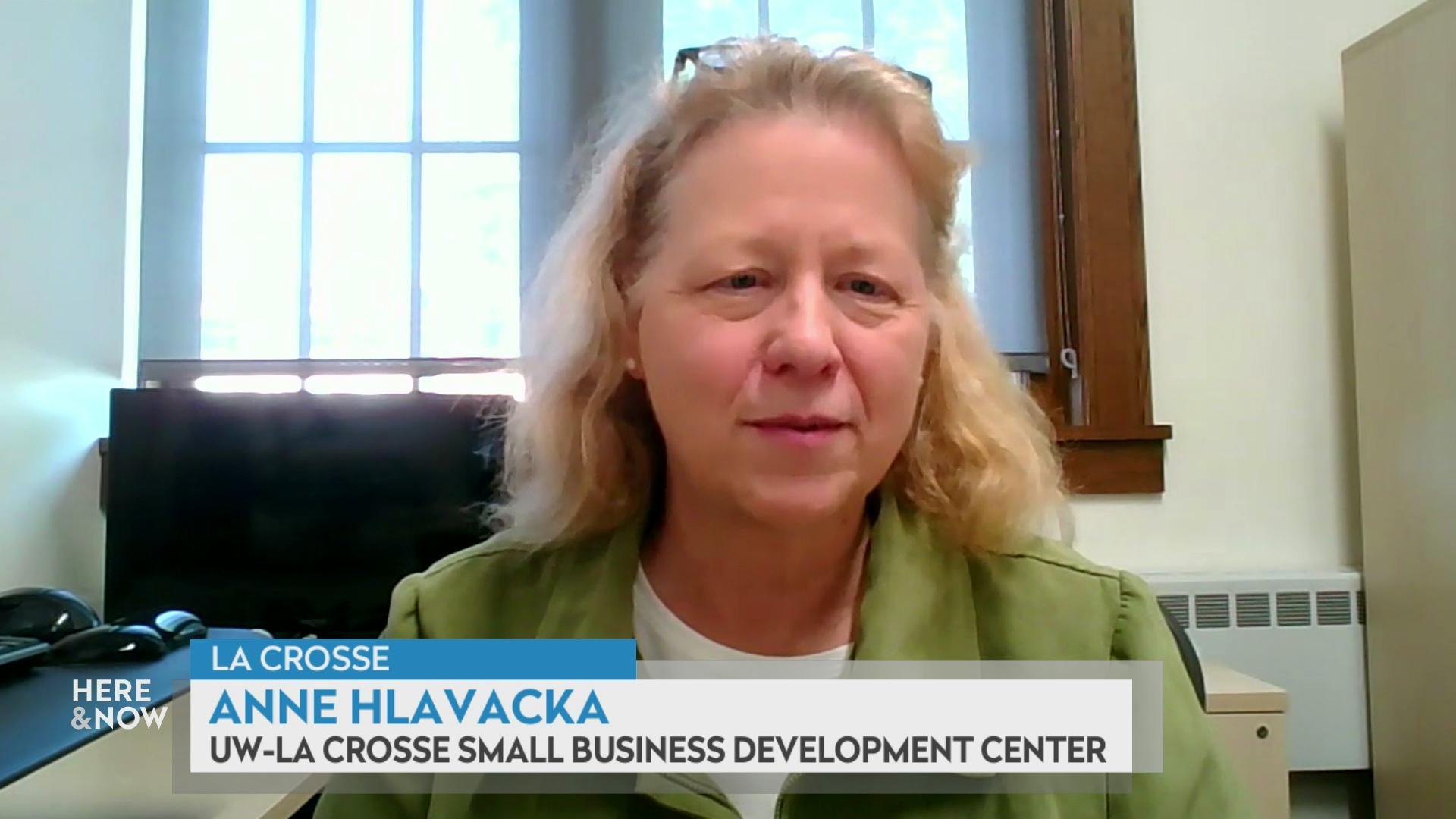 Wisconsin's spike in new small businesses
Anne Hlavacka, director of the Wisconsin Small Business Development Center at UW-La Crosse, shares how more entrepreneurs have launched new businesses in western Wisconsin since the pandemic started.
May 13, 2022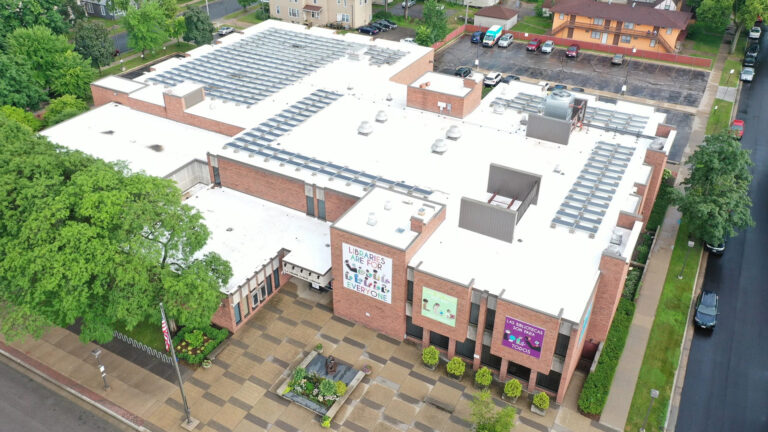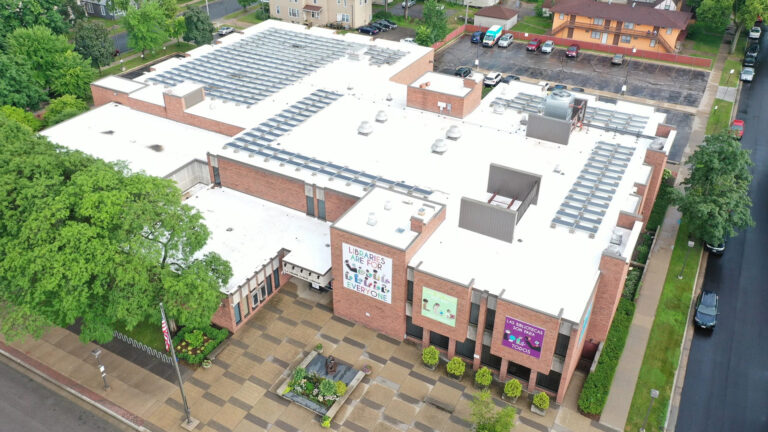 La Crosse finds solar path despite ownership hurdle
The city of La Crosse used an energy savings performance contract with Johnson Controls to work around Wisconsin's legal uncertainty over solar installations owned by third parties.
May 3, 2022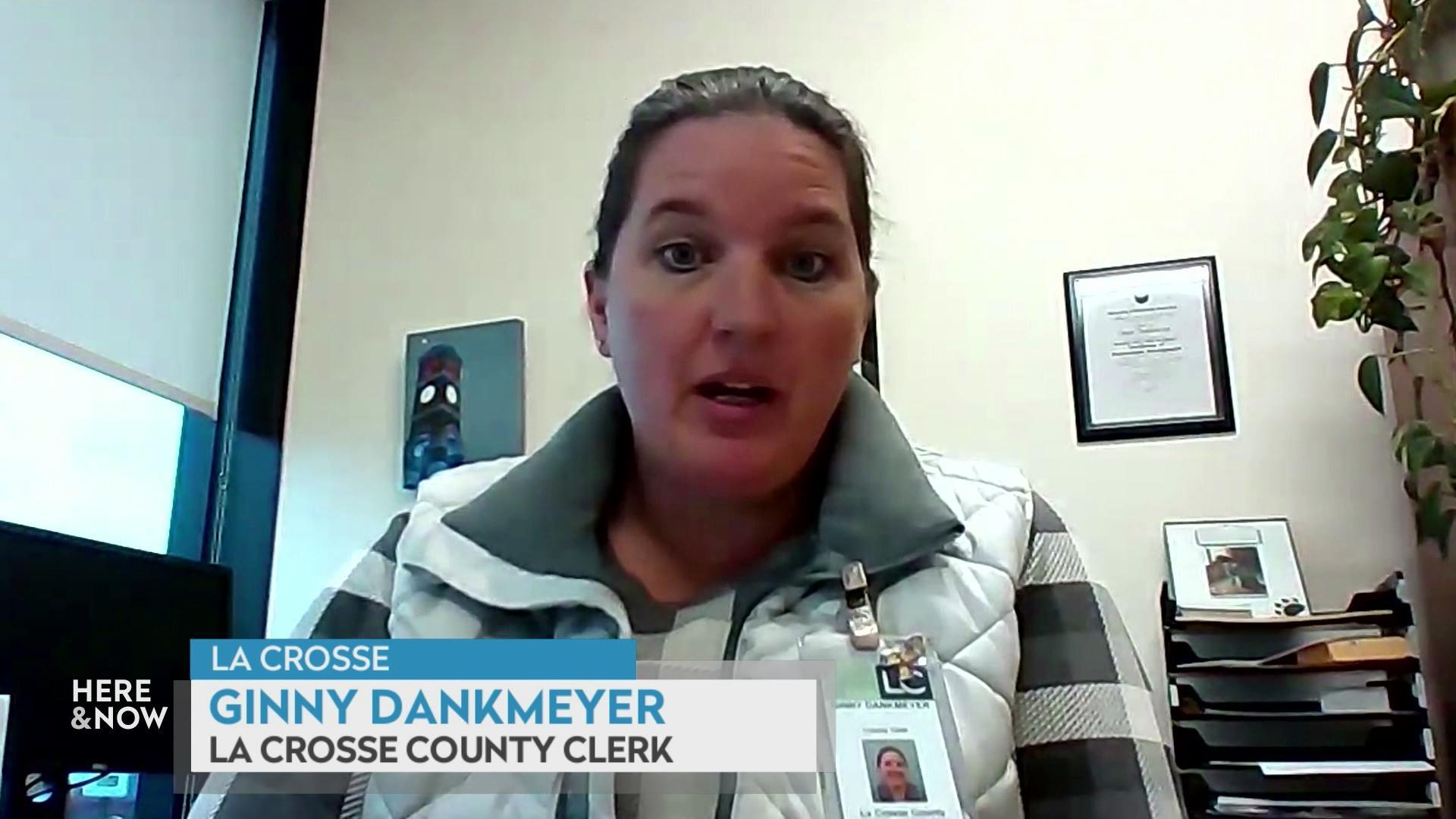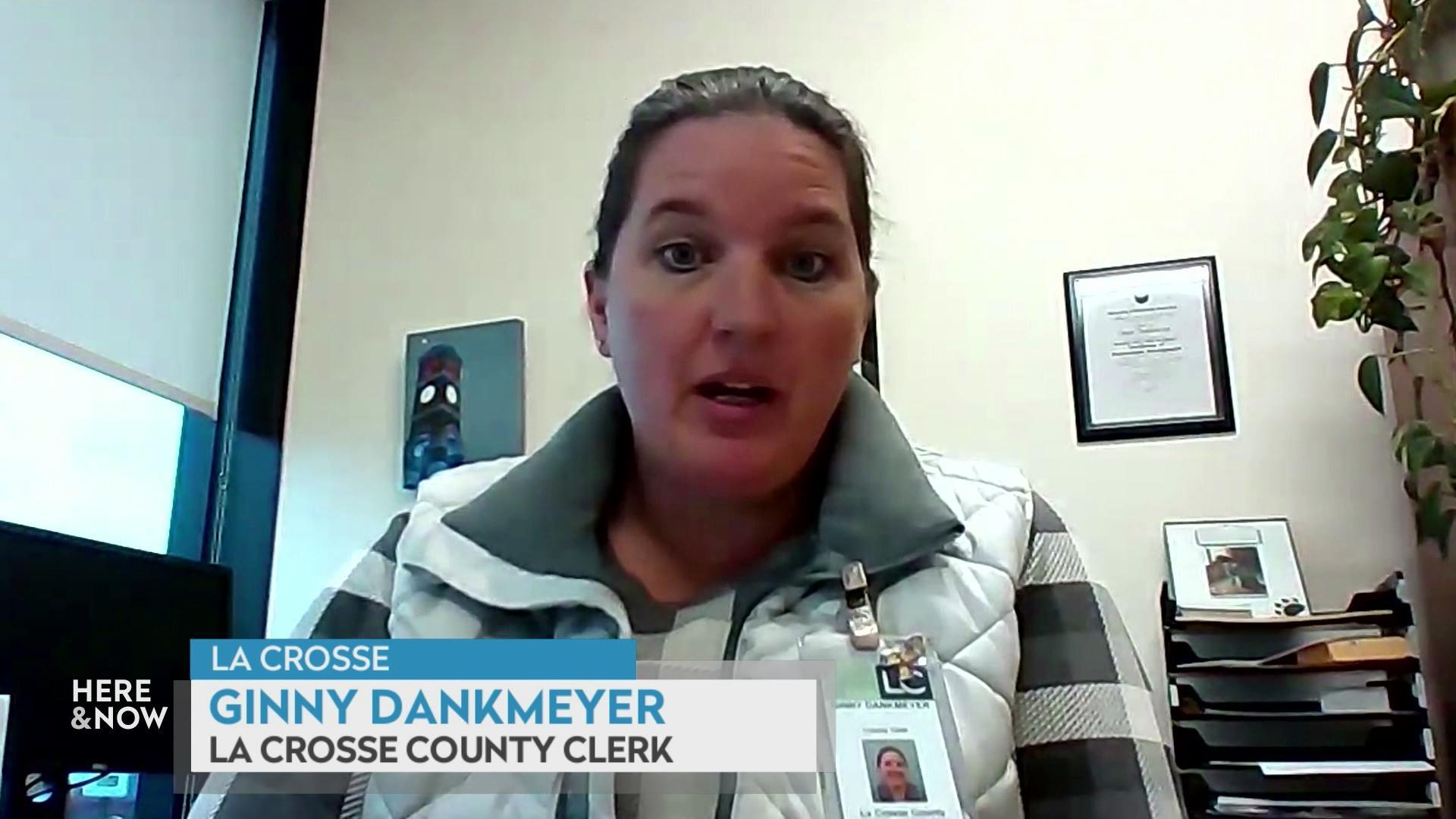 Clerks face time crunch after redistricting decision
La Crosse County Clerk Ginny Dankmeyer describes the work ahead for election clerks across the state. Following the Wisconsin Supreme Court's last-minute ruling to use Republican legislative redistricting maps, clerks are crunched for time to readjust boundaries so candidates can seek signatures for their nomination papers.
April 22, 2022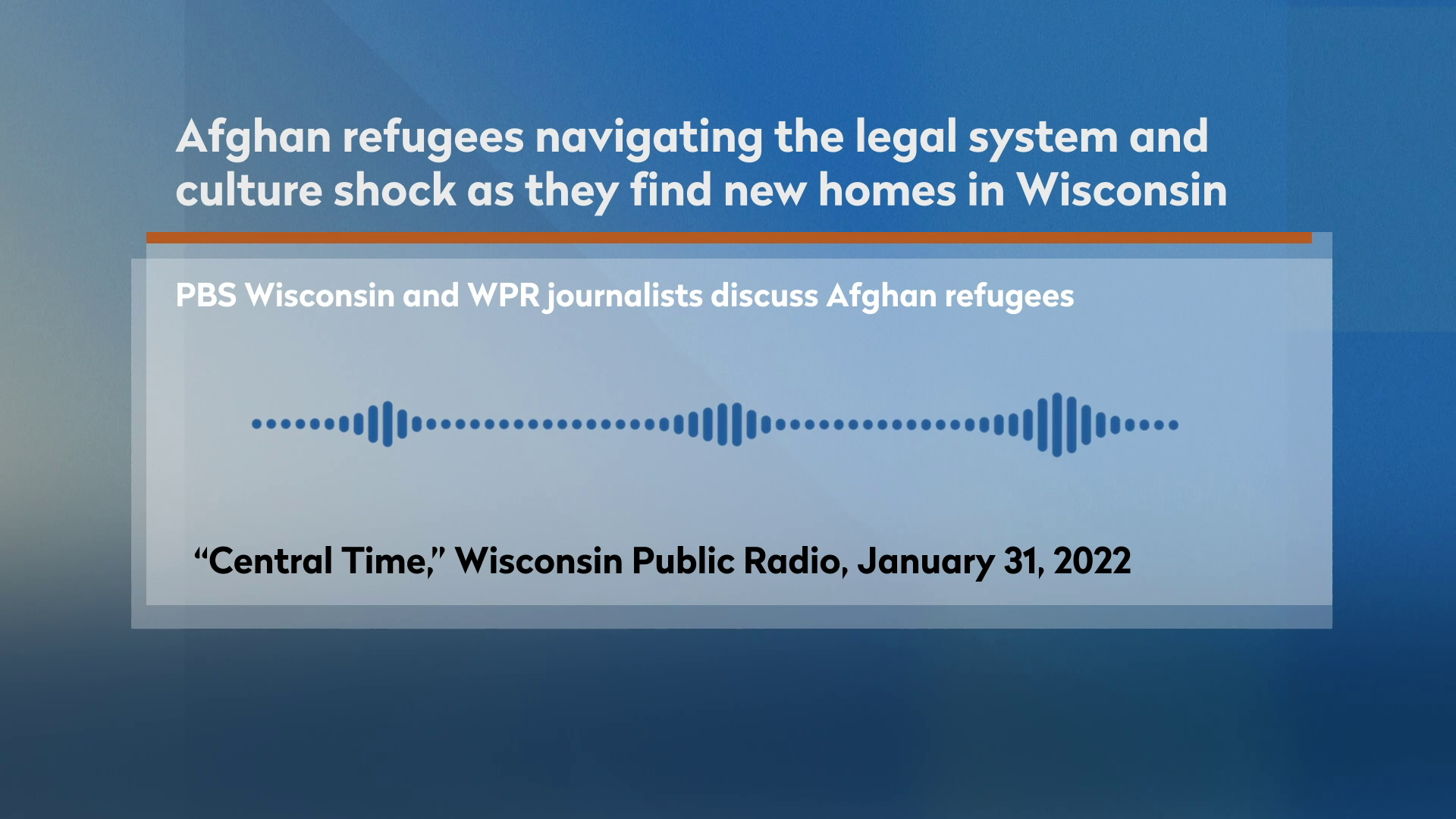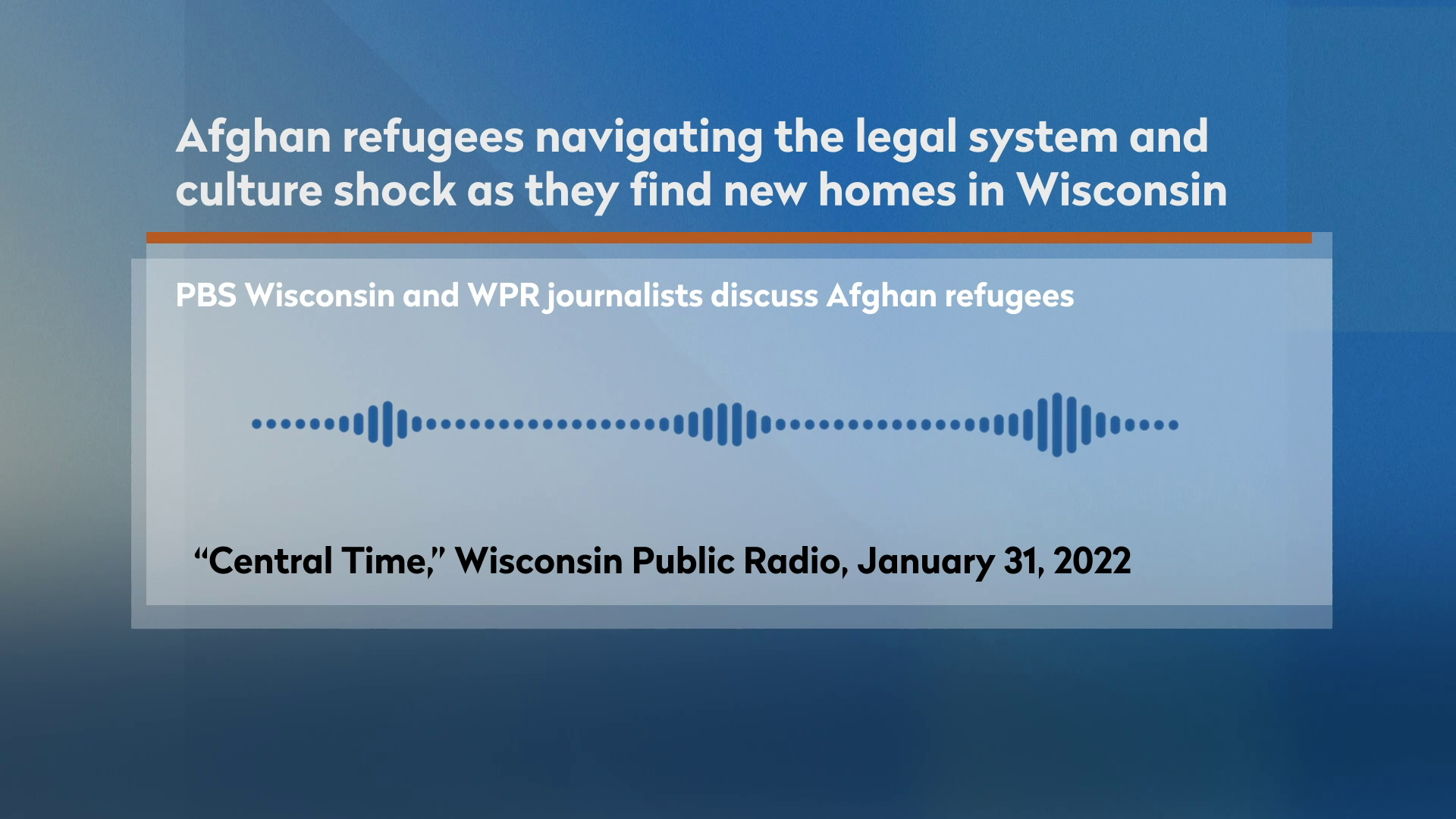 WPR's 'Central Time': Afghan refugees find new homes
Many Afghans who fled Taliban rule in August 2021 are making new homes in Wisconsin. On Jan. 31, 2022, Wisconsin Public Radio's "Central Time" interviewed journalists from PBS Wisconsin and WPR who shared the stories of refugees and the legal experts helping them navigate resettling in the United States. The show also interviewed the director of an Appleton resettlement agency about its work.
February 1, 2022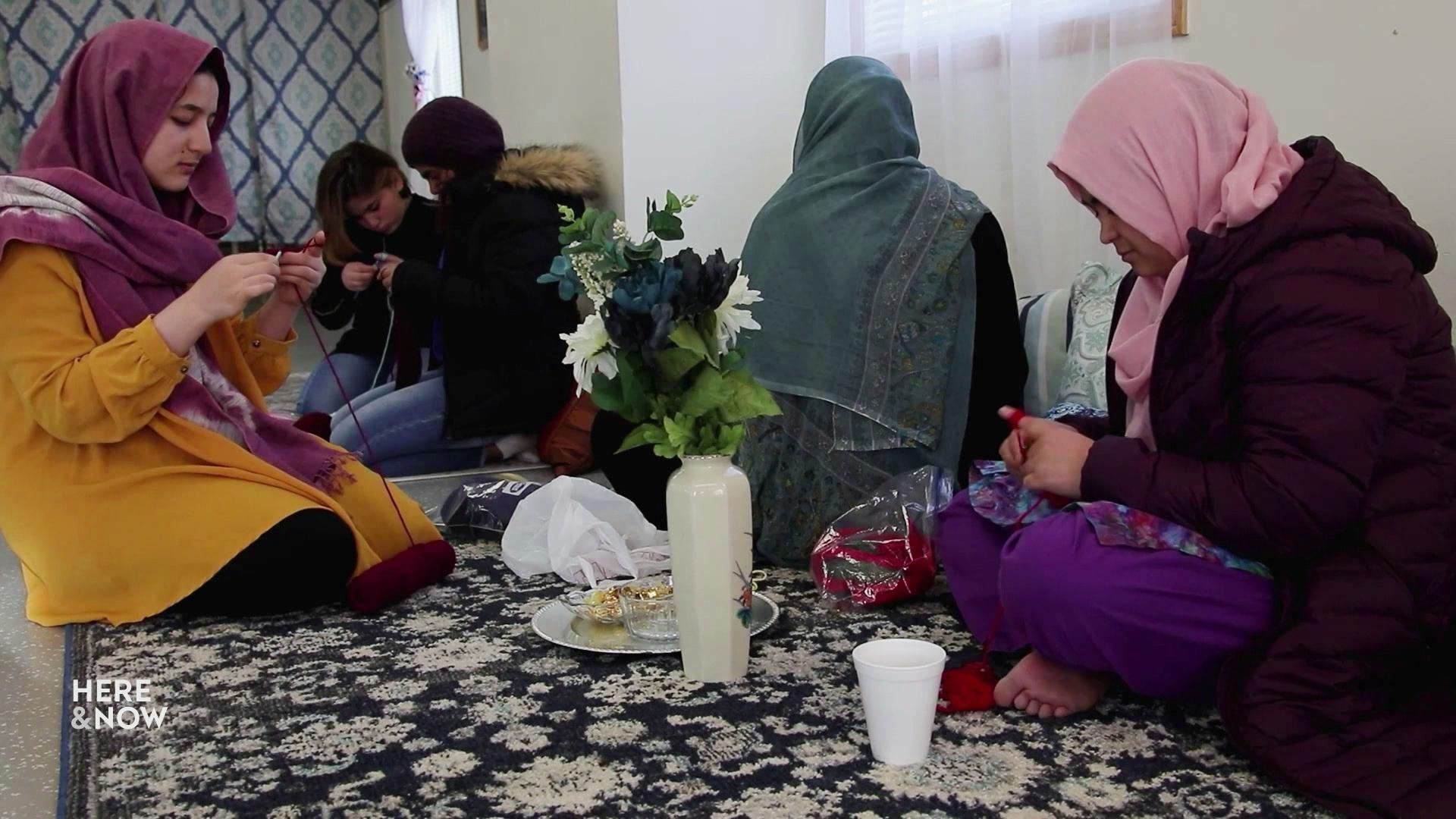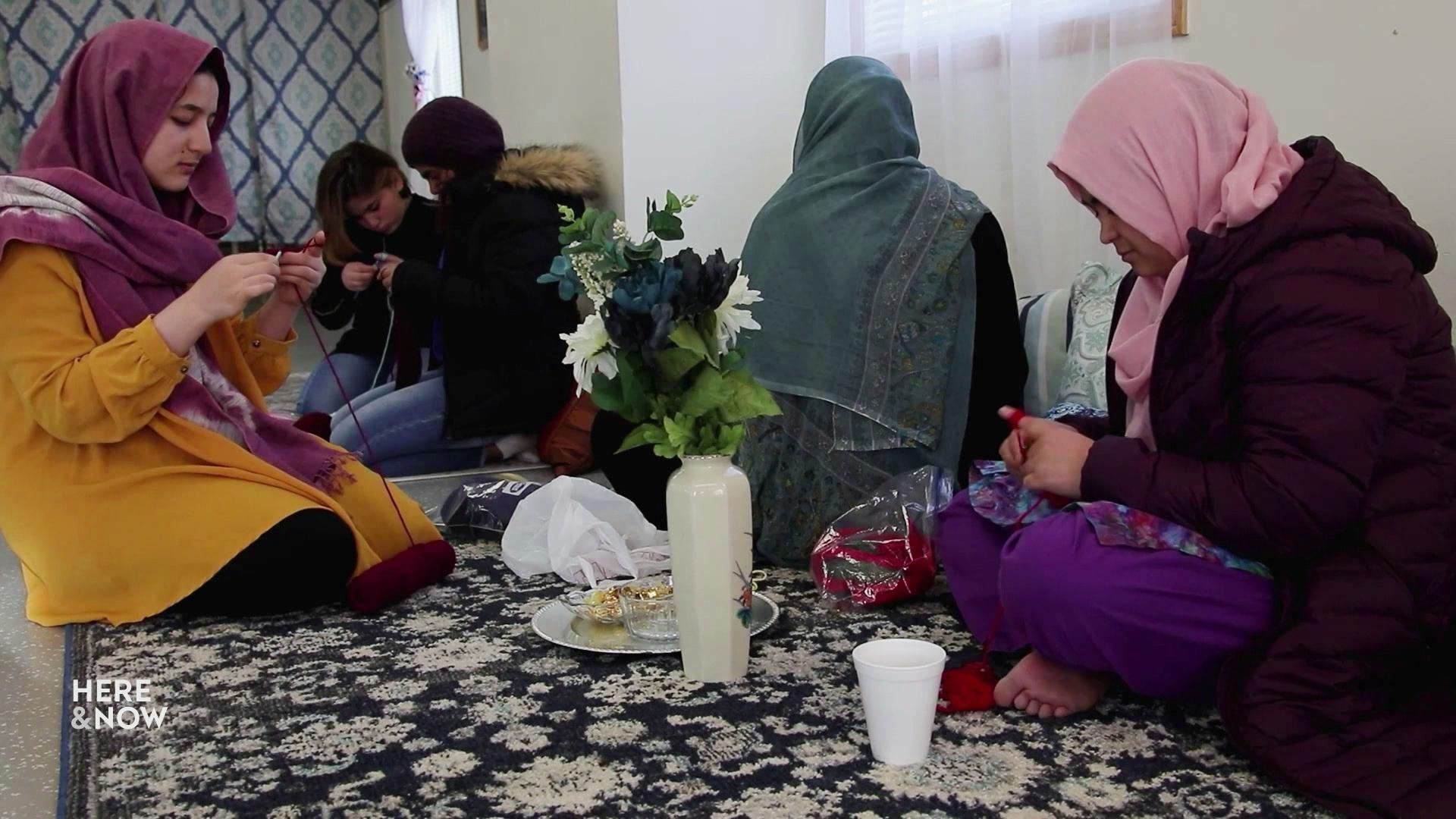 'I feel like I'm dreaming': Afghan refugees embark upon new lives in Wisconsin
Whether they fled to the U.S. after the fall of Kabul or in previous years, Afghans hoping to build new lives in an unfamiliar place rely on the help of lawyers and resettlement agencies even as they strive to overcome the trauma of departing their original homes.
January 31, 2022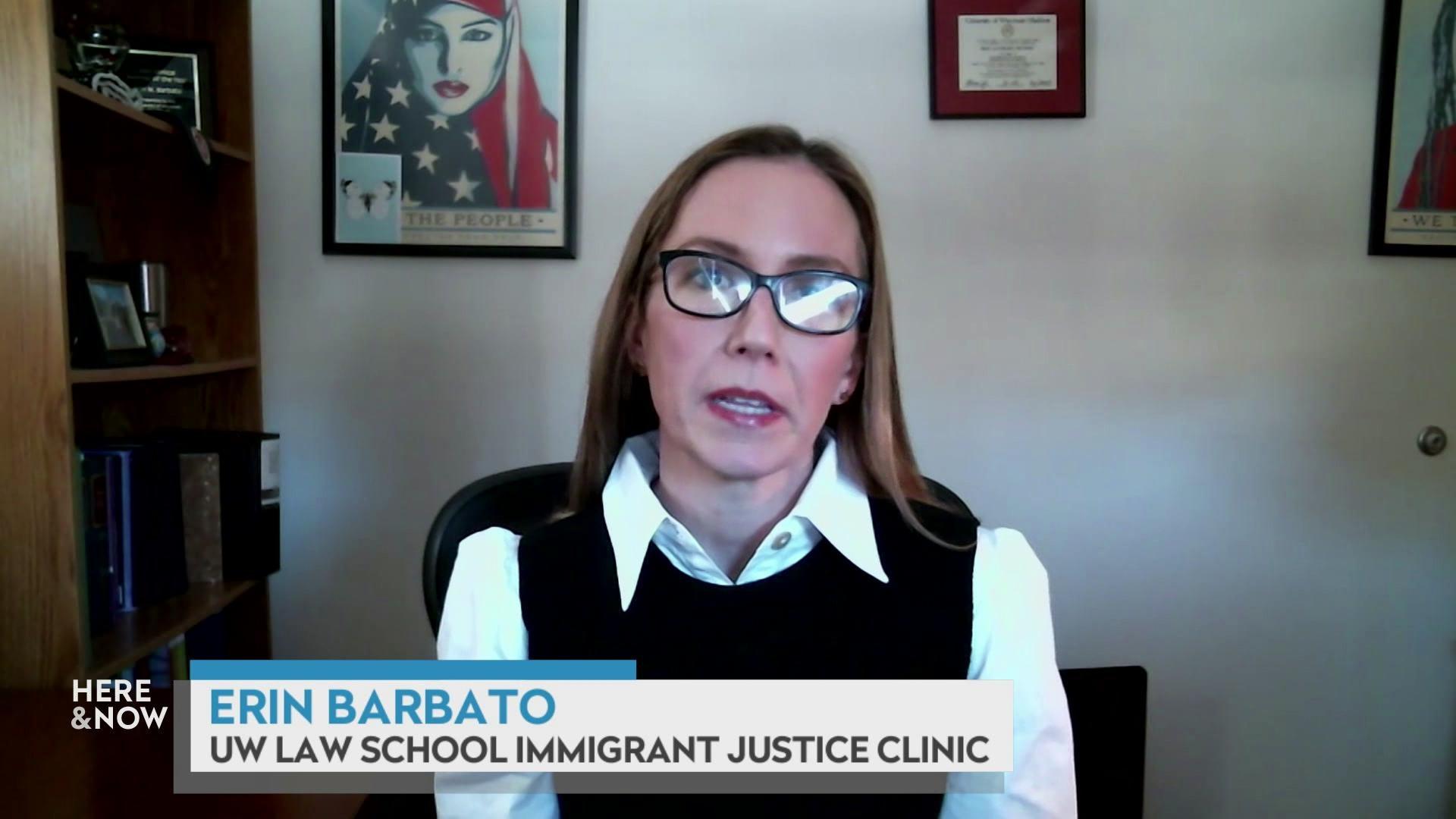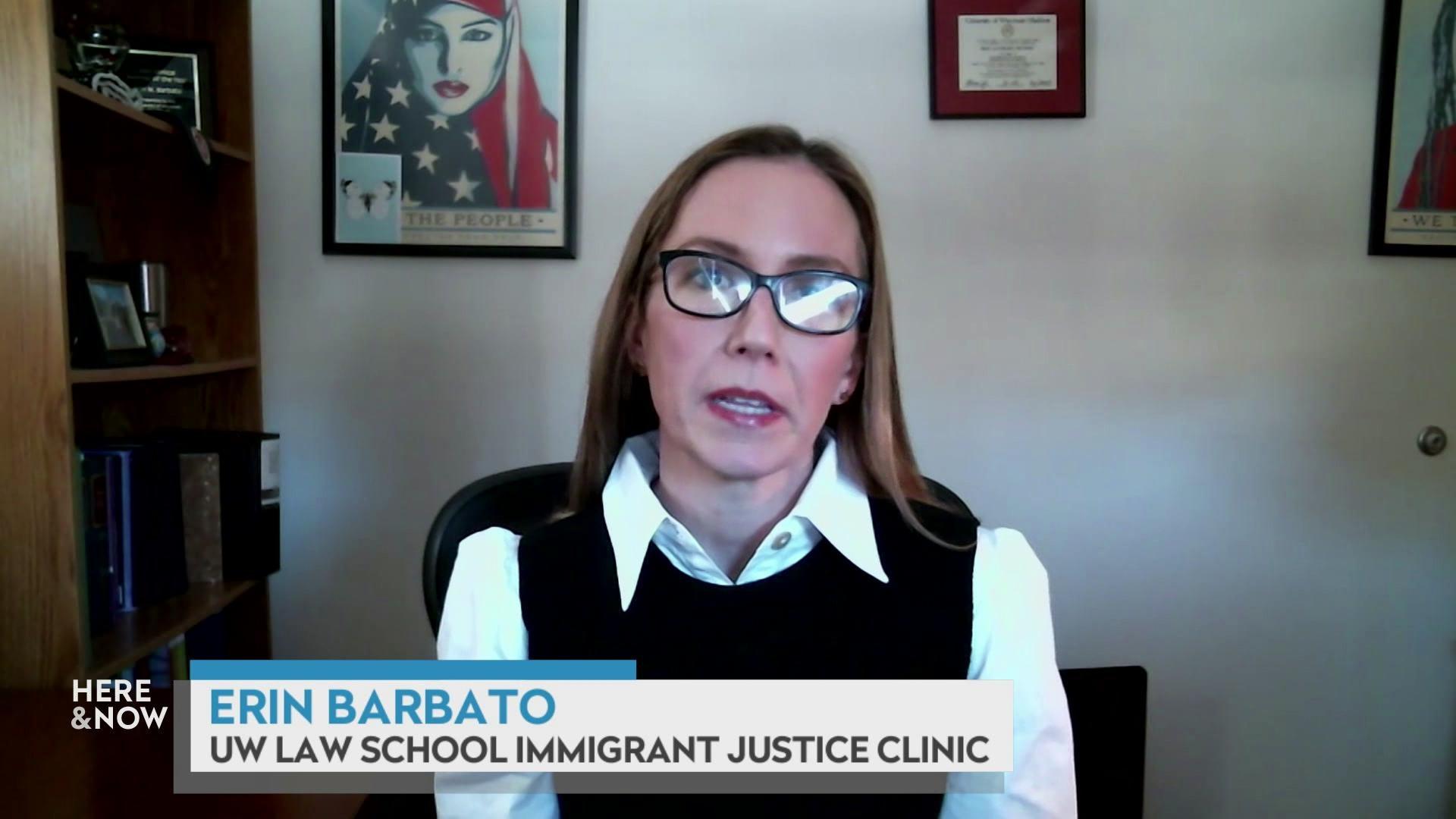 Legal complexities of resettling Afghan refugees
Erin Barbato, director of the Immigrant Justice Clinic at the UW Law School, explains the legal processes refugees from Afghanistan must follow in order to make new homes in the United States.
January 31, 2022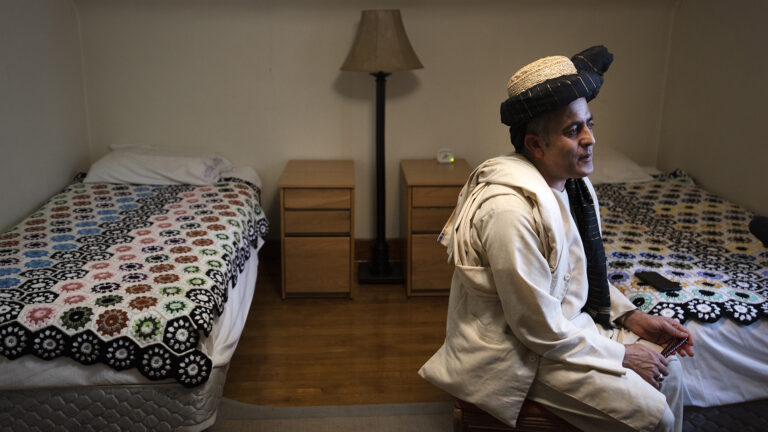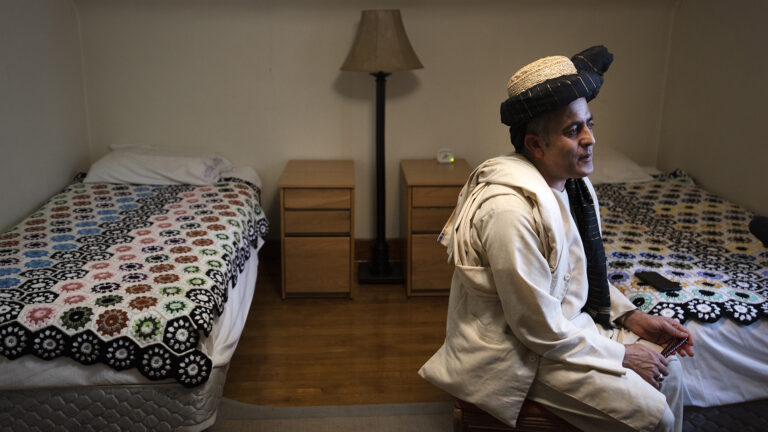 Afghan families face culture shock, uncertainty about immigration status as they resettle in Wisconsin
Afghan refugees in Wisconsin reflect on what they have left behind, challenges ahead as they start new life in the US
January 31, 2022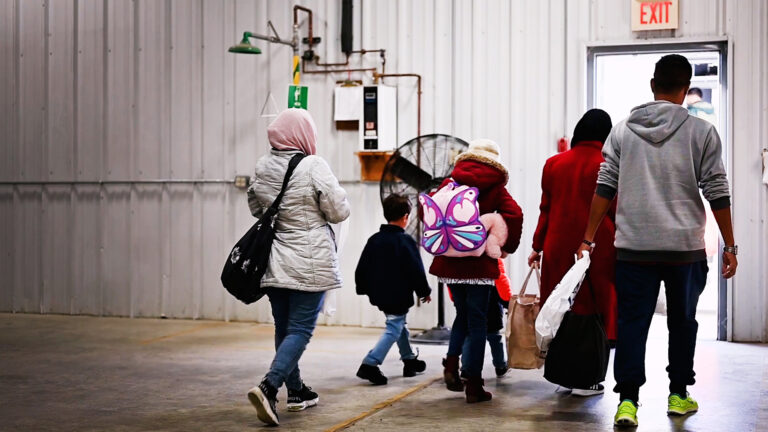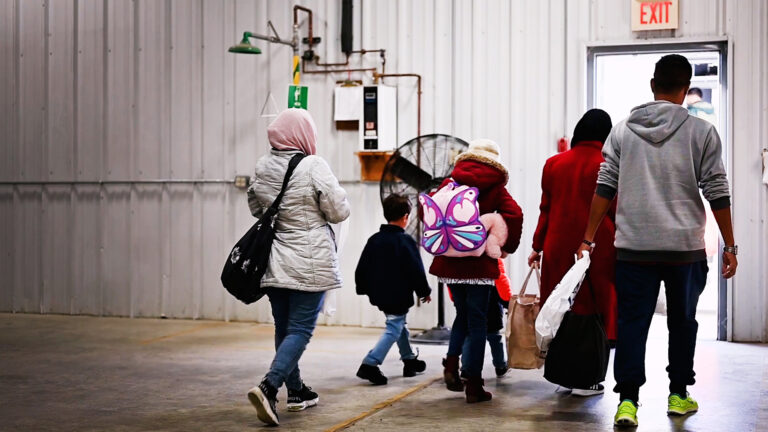 Warm welcomes, legal hurdles for Wisconsin's new Afghan refugees
The experiences of every person who has fled from Afghanistan to the United States is different, but all must acclimate to new surroundings while navigating a complicated immigration system.
January 31, 2022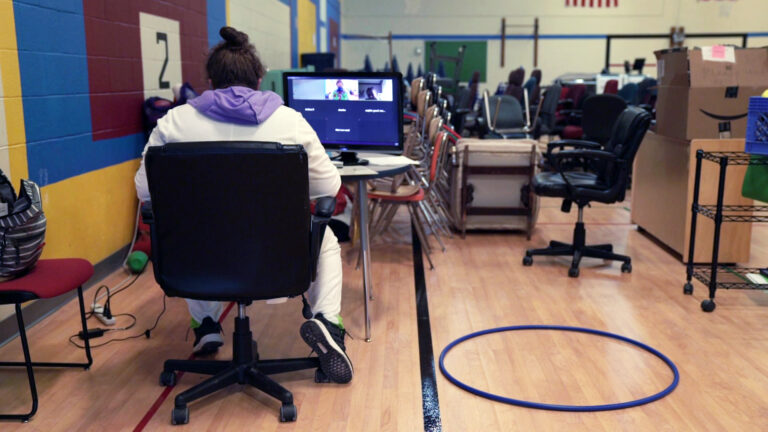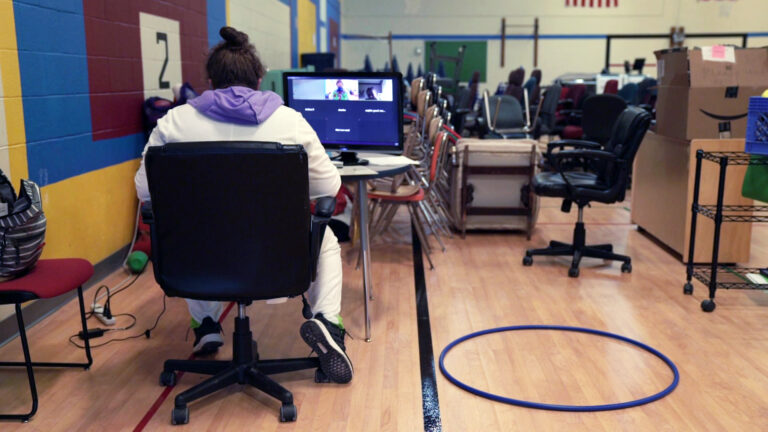 Wisconsin schools struggle with finding substitute teachers for a third year
District administrators in Green Bay, La Crosse and elsewhere around the state are digging deep to find temporary staff to cover for employees who are out sick as the Omicron variant of COVID-19 rages.
January 20, 2022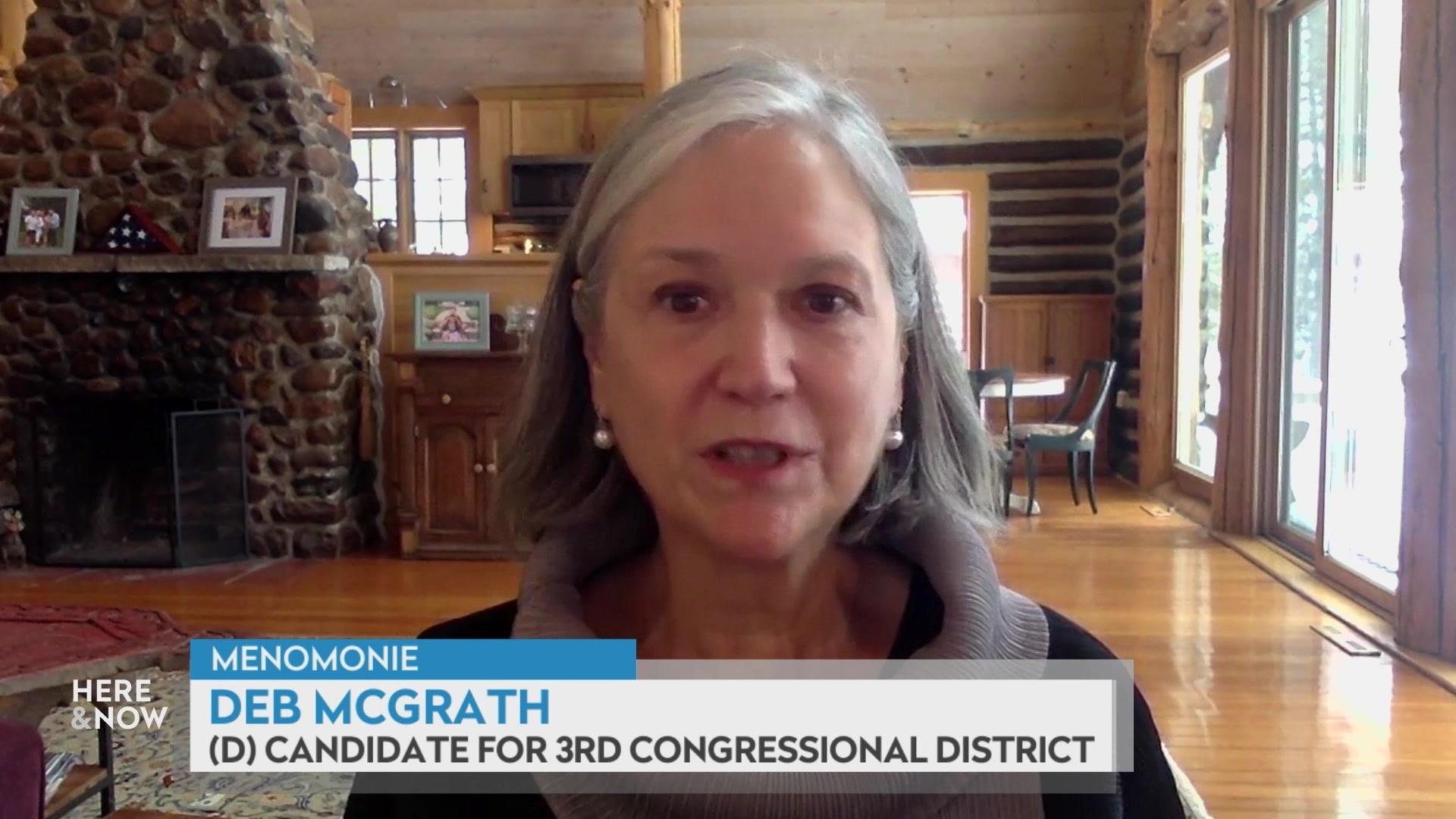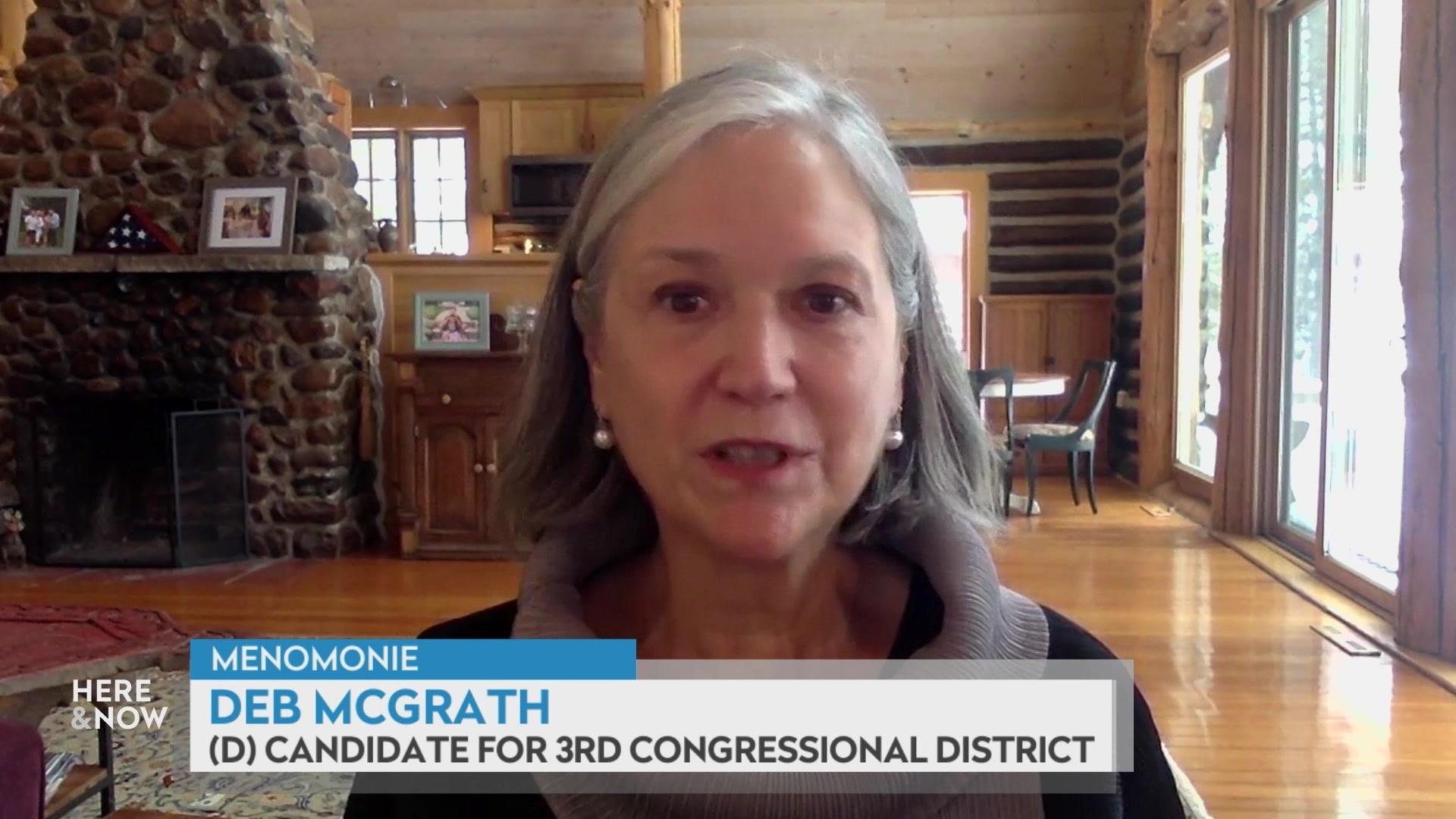 McGrath on 3rd Congressional District run
Retired CIA officer Deb McGrath of Menominee discusses her run as a Democratic candidate for Wisconsin's open 3rd Congressional District seat and the issues she plans to prioritize in the campaign.
January 14, 2022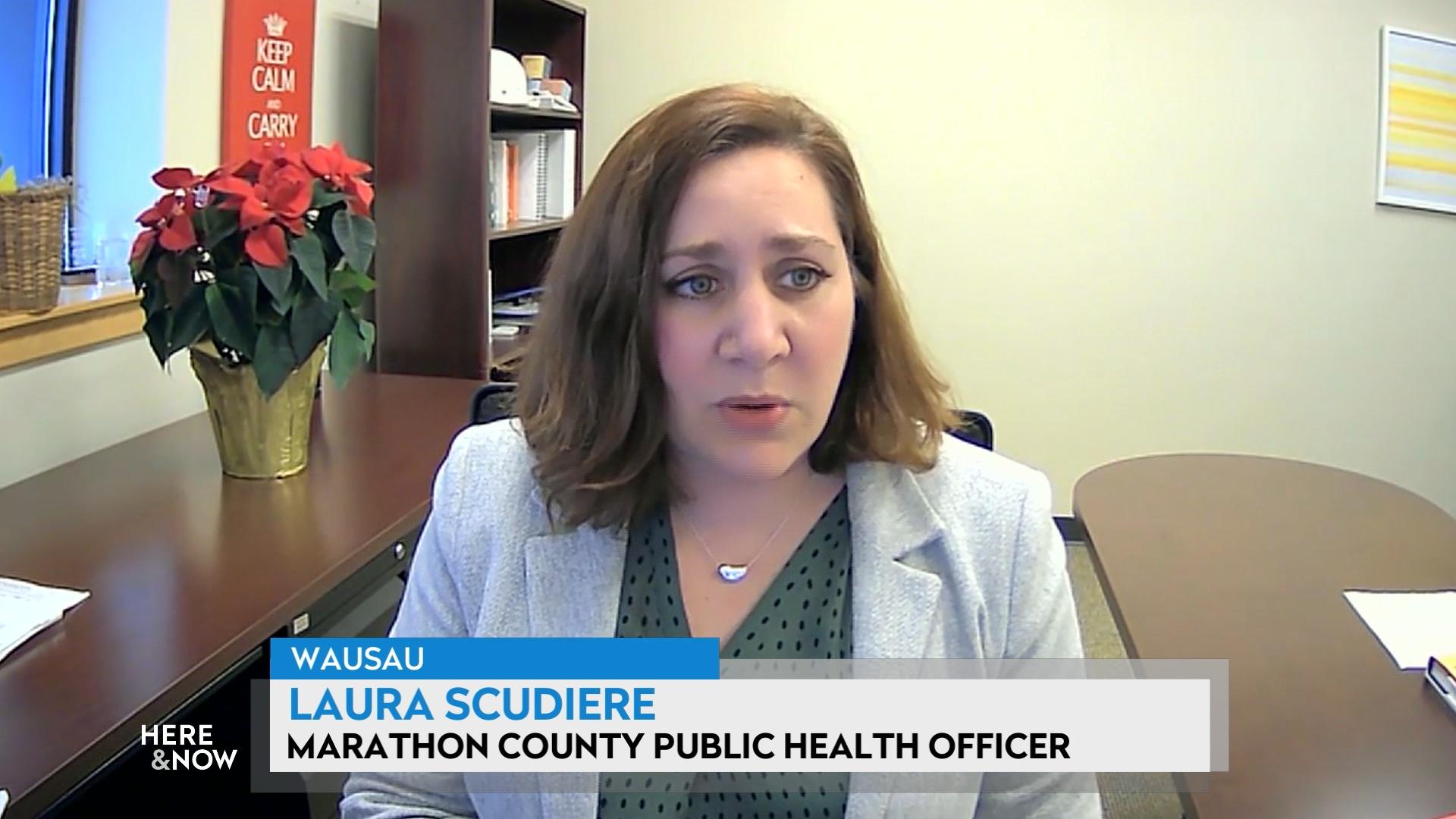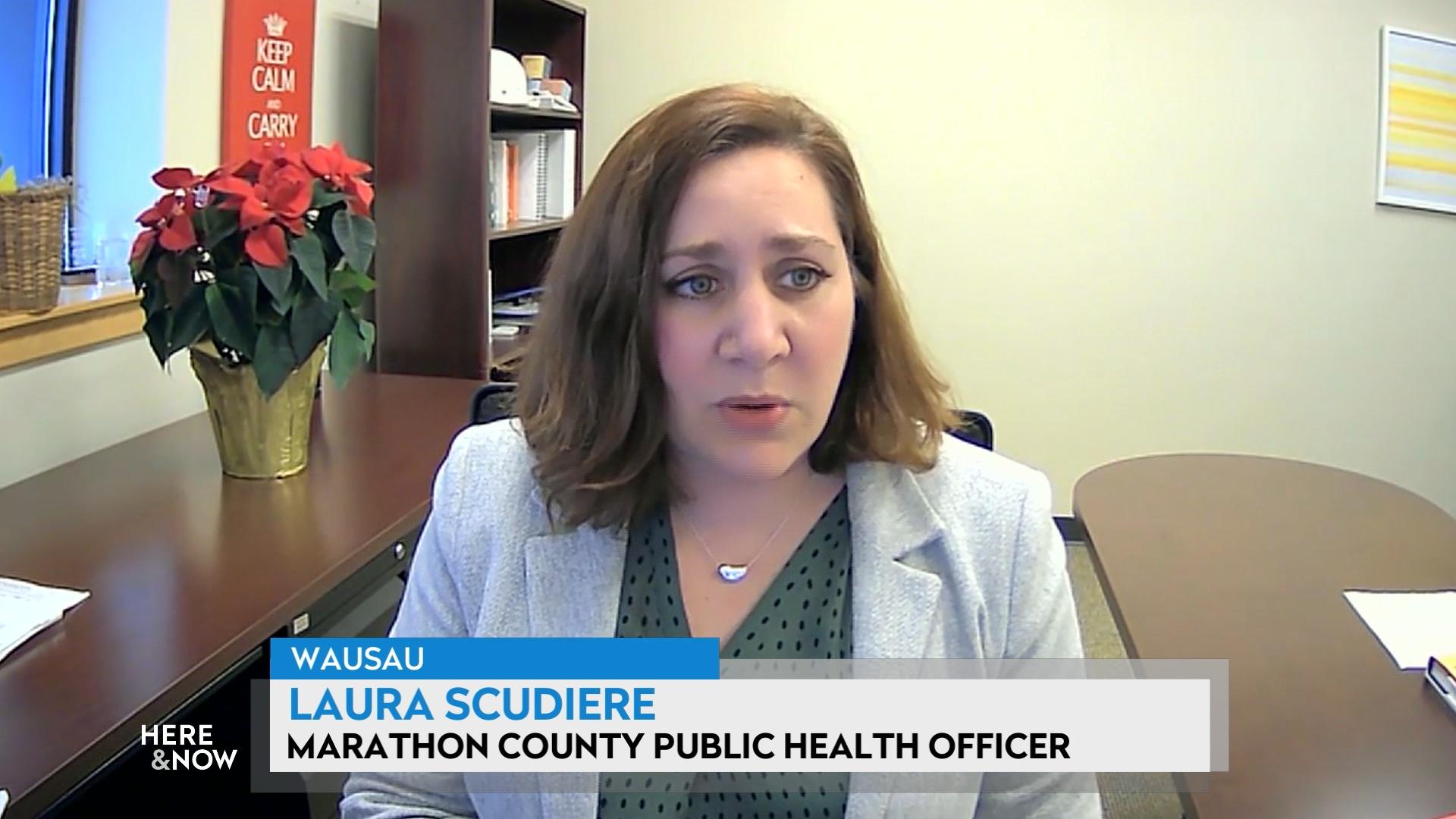 Covid returns to crisis levels in the Northwoods
Laura Scudiere, health officer for Marathon County, describes the situation in north-central Wisconsin as the burgeoning year-end wave of new COVID-19 cases pushes hospital capacities to their limits.
December 17, 2021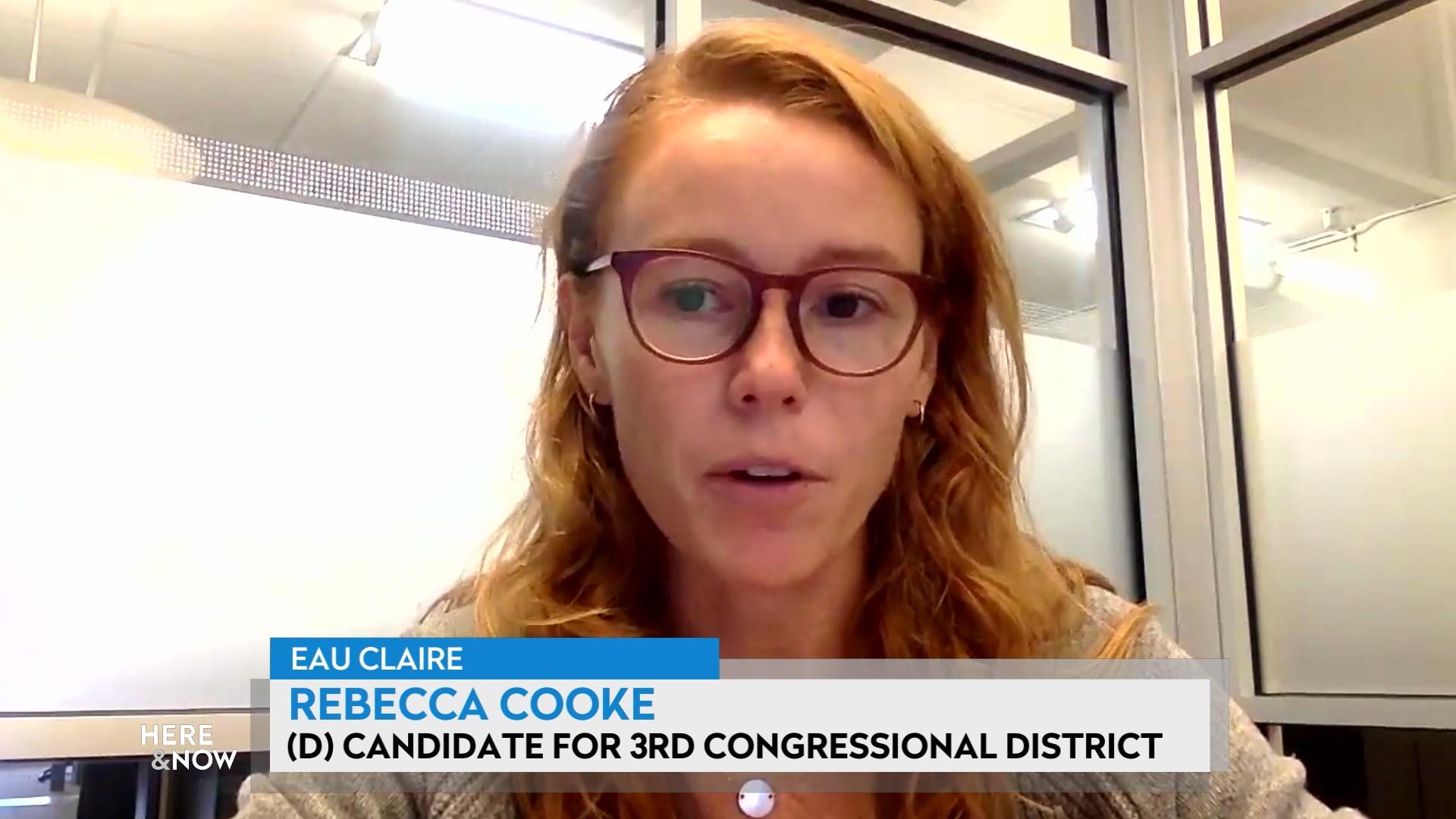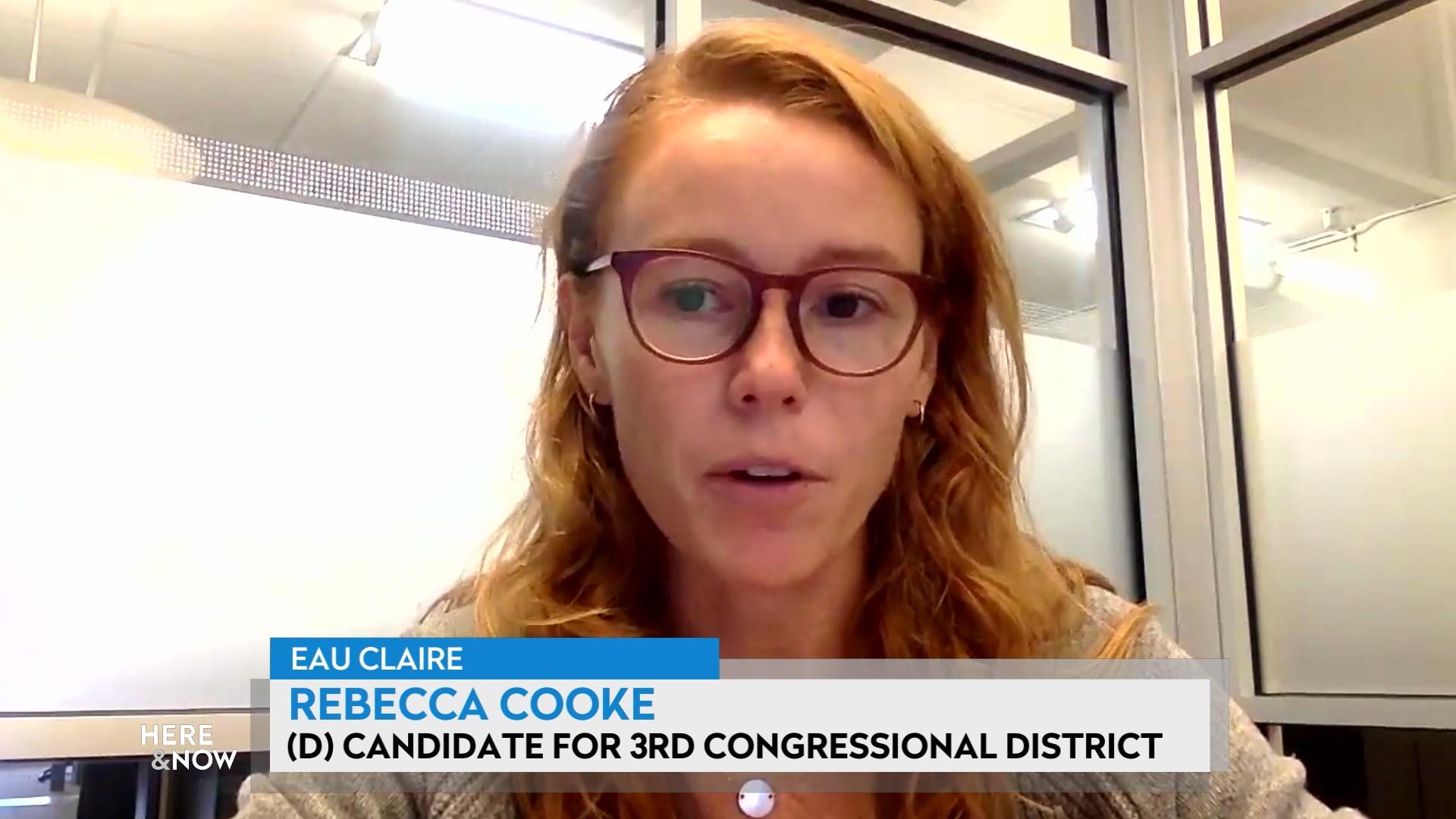 Cooke on 3rd Congressional District run
Eau Claire business owner Rebecca Cooke discusses her run as a Democratic candidate for Wisconsin's open 3rd Congressional District seat and the issues she plans to prioritize in her campaign.
November 19, 2021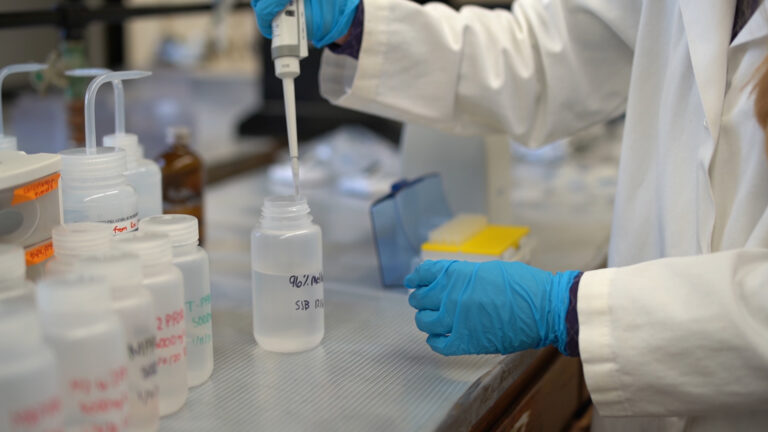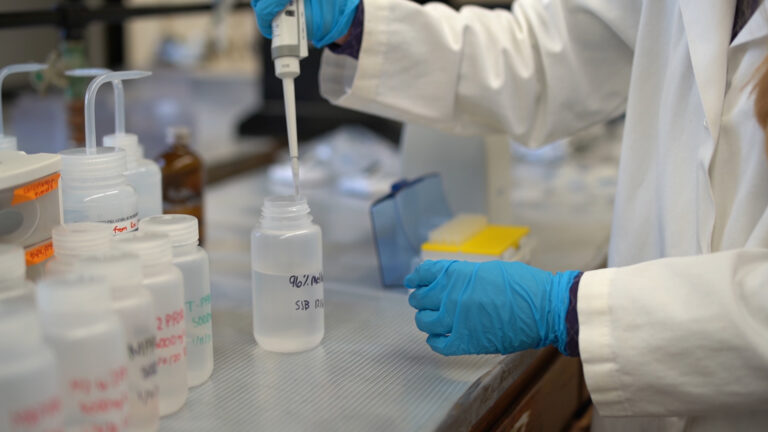 The cost, complexity and very local scope of Eau Claire's PFAS response
After testing found "forever chemicals" in multiple municipal drinking water wells used by Eau Claire, the city has taken steps to mitigate this contamination, but it's an expensive and time-consuming problem faced by communities around Wisconsin.
November 16, 2021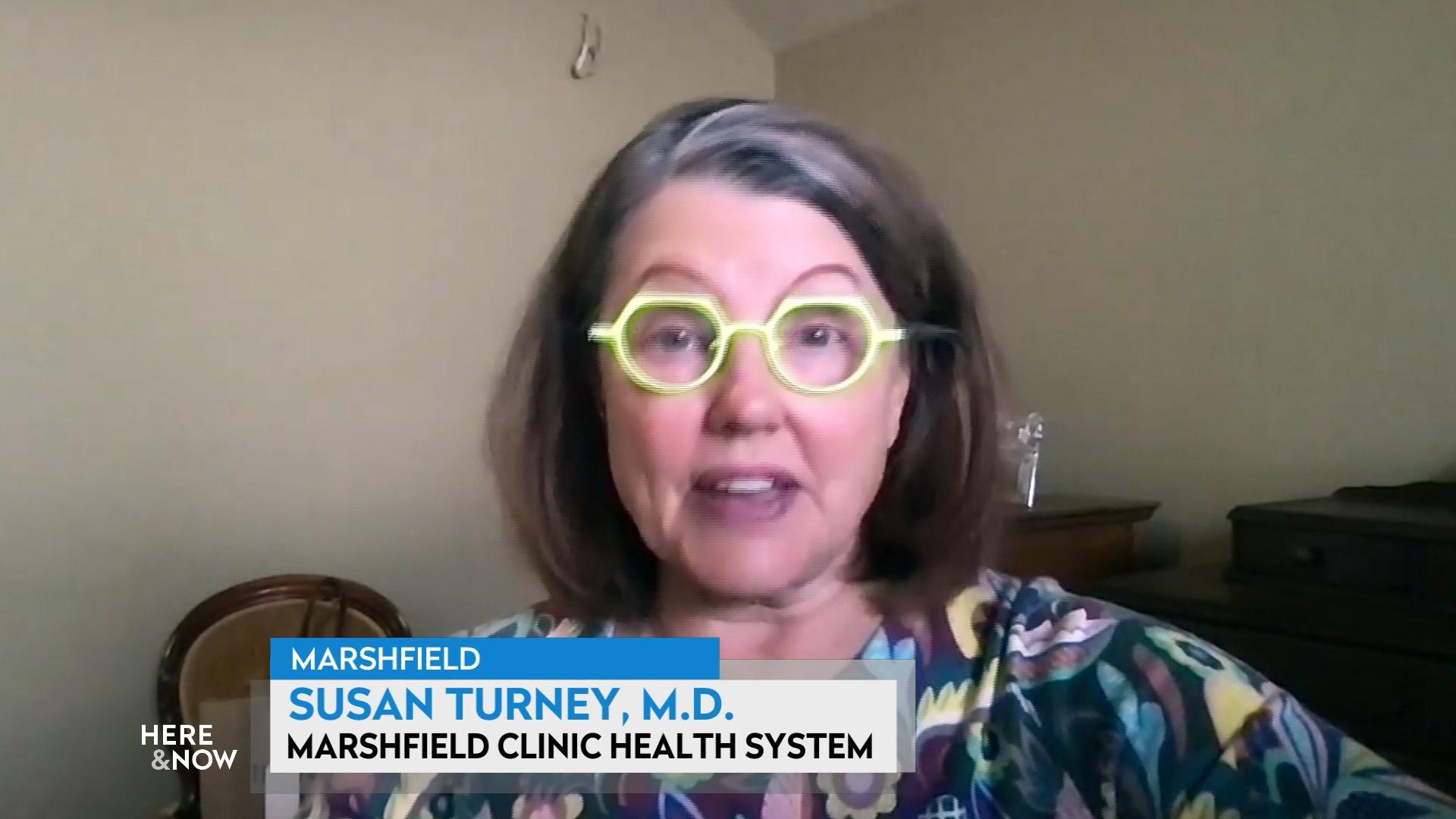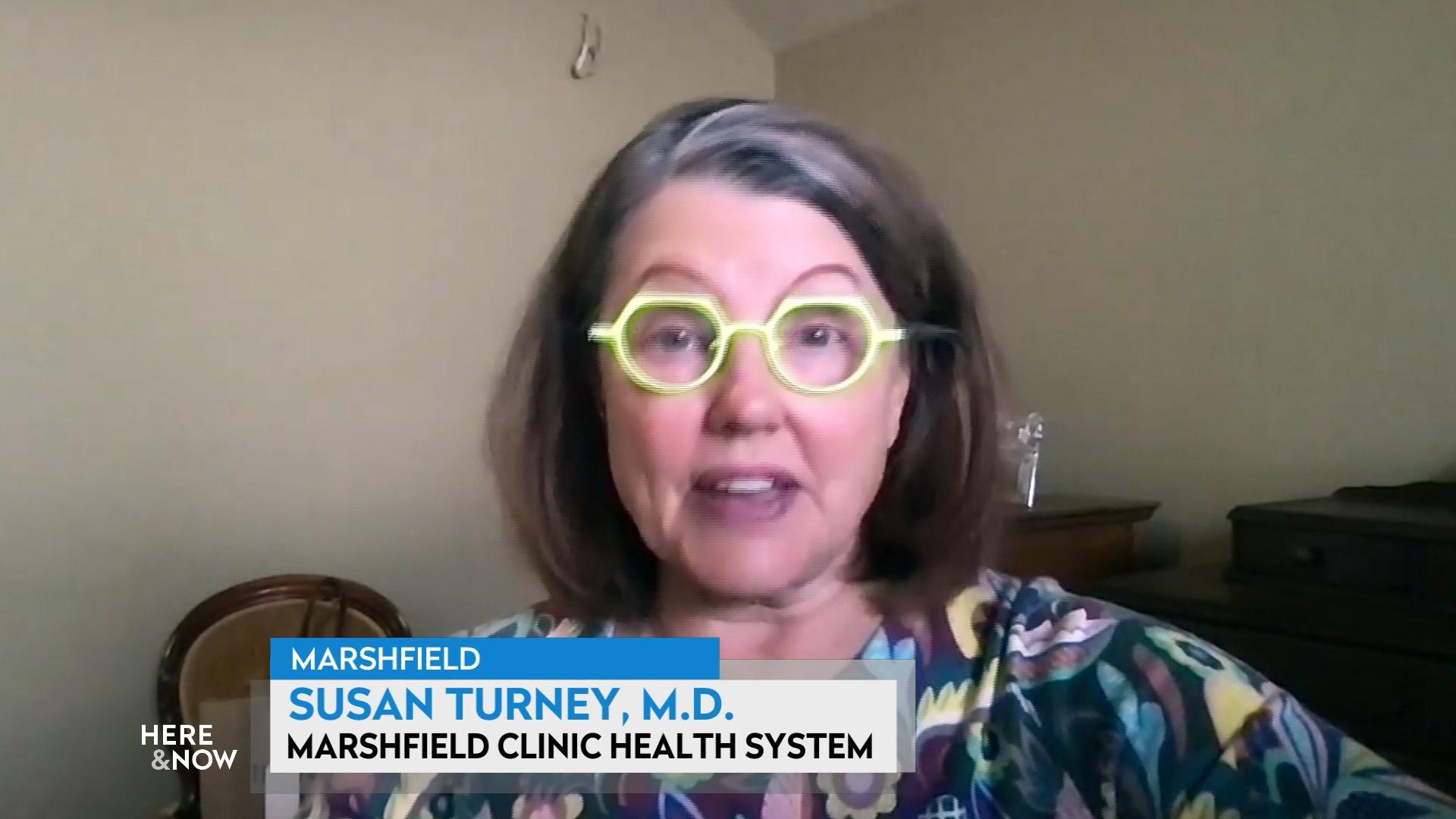 The covid backlash in rural health care
Dr. Susan Turney, CEO of the Marshfield Clinic Health System, discusses difficulties rural health care providers face as COVID-19 fills hospitals and more patients oppose pandemic response measures.
November 12, 2021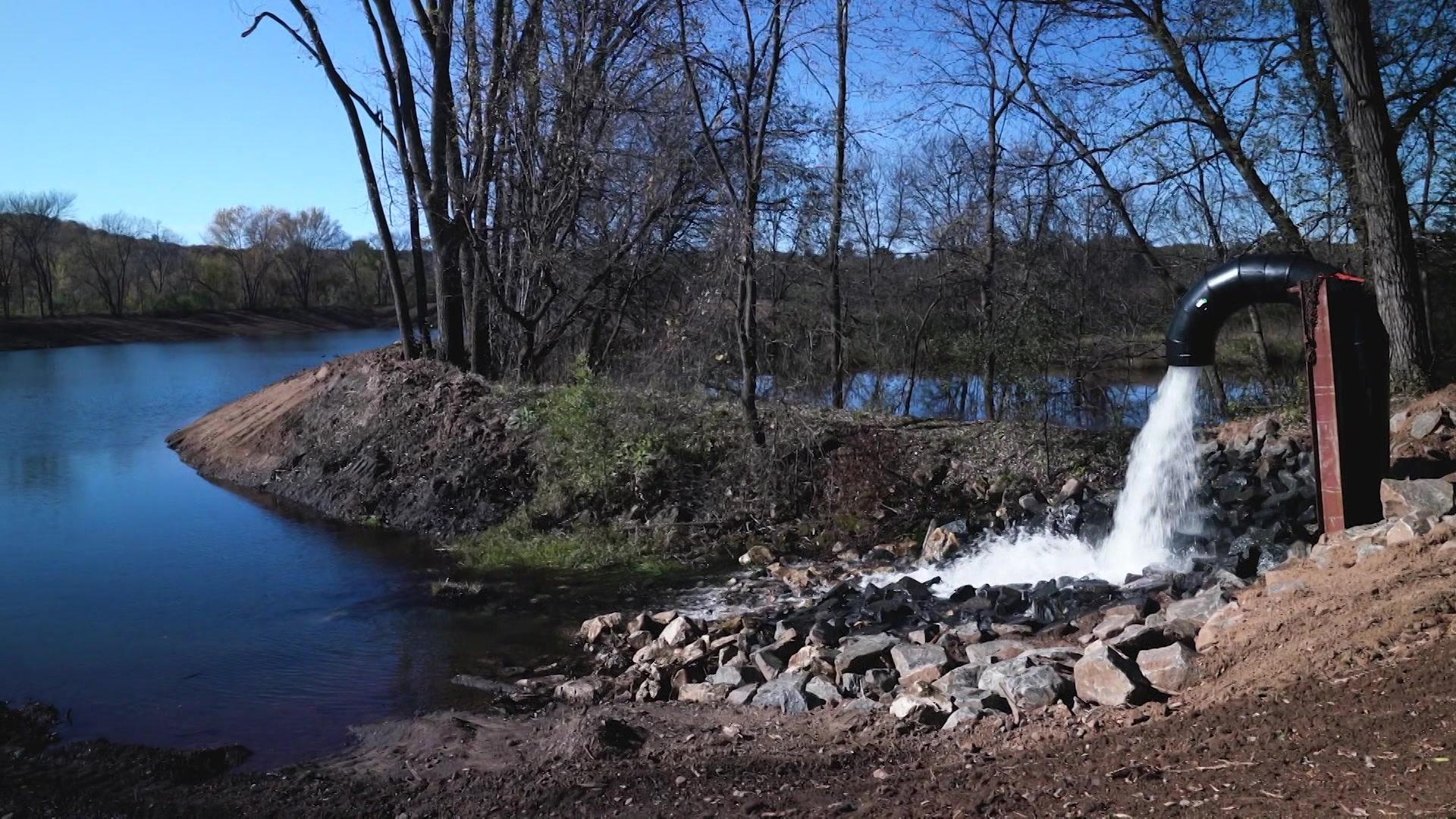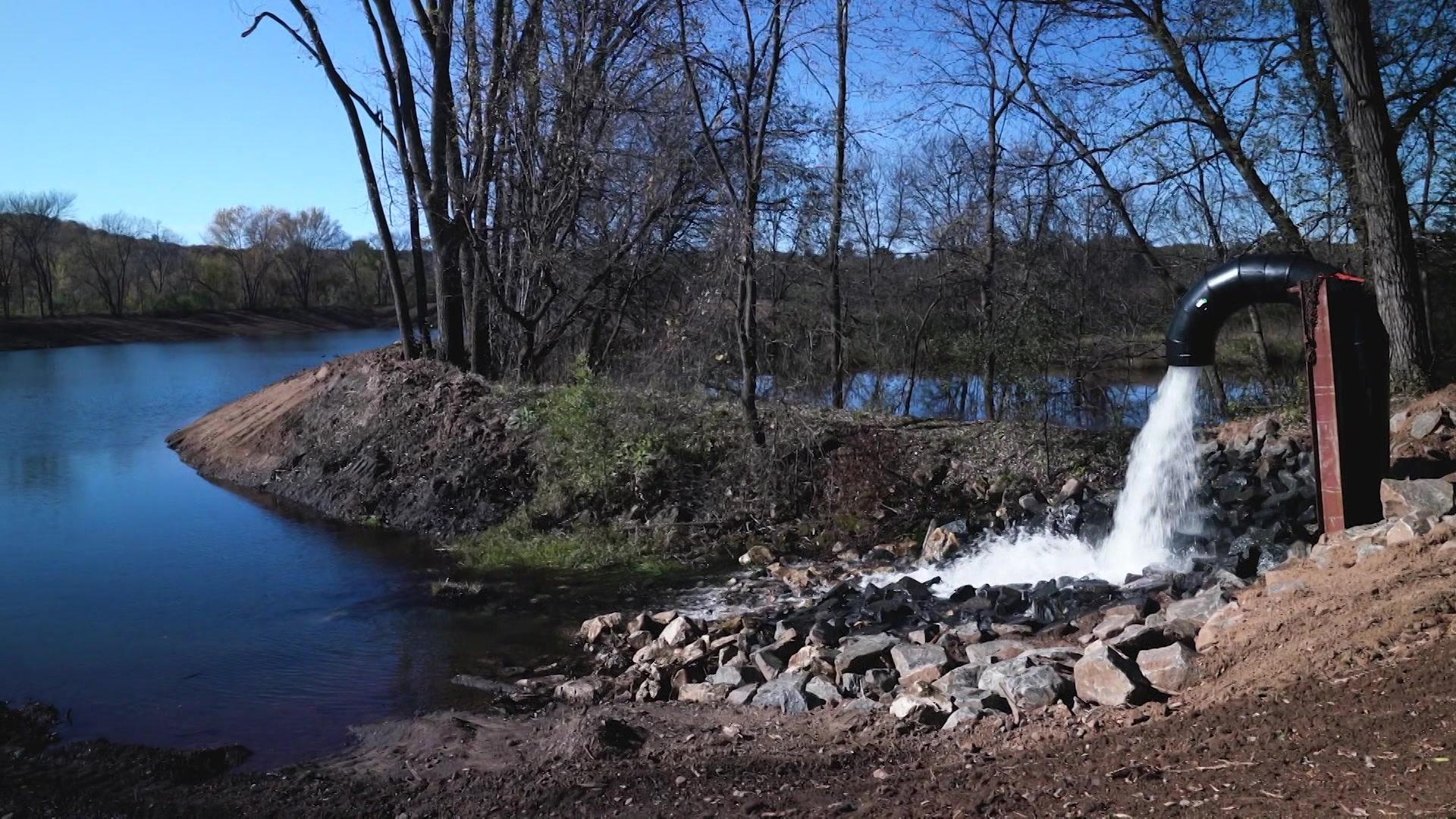 Eau Claire takes action on a PFAS problem in its well water
After detecting elevated levels of per- and polyflouroalkyl substances, called PFAS, in its drinking water supplies, city of Eau Claire utility staff moved to test more samples, shut off wells where contamination was identified and cut off the flow of these "forever chemicals."
November 12, 2021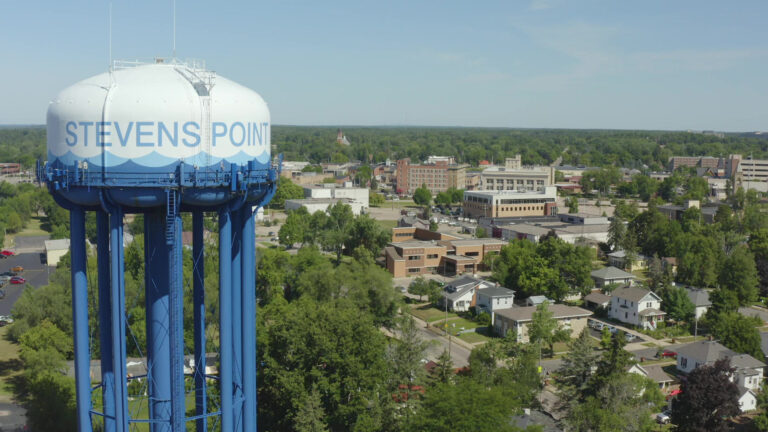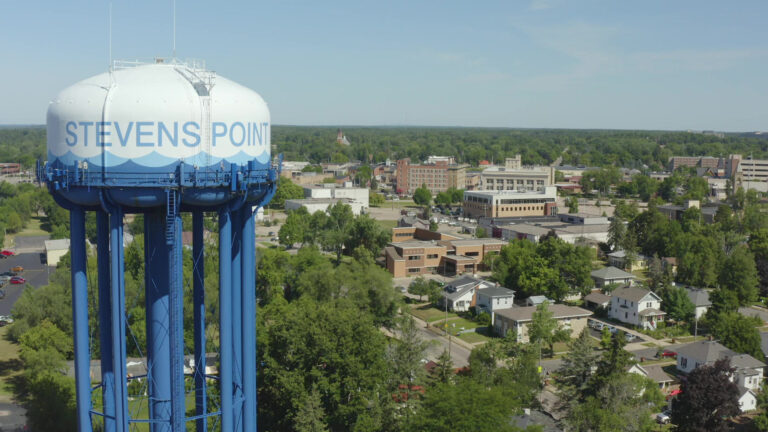 Central Wisconsin's Central Role in Wisconsin's Redistricting Calculations
After being shifted from the 7th Congressional District to the 3rd in 2011, Portage County is set to switch representation once again in 2021, with the Republican plan splitting Stevens Point and Plover between the 7th and 8th districts, while the People's Map Commission moves it entirely into the 6th.
November 4, 2021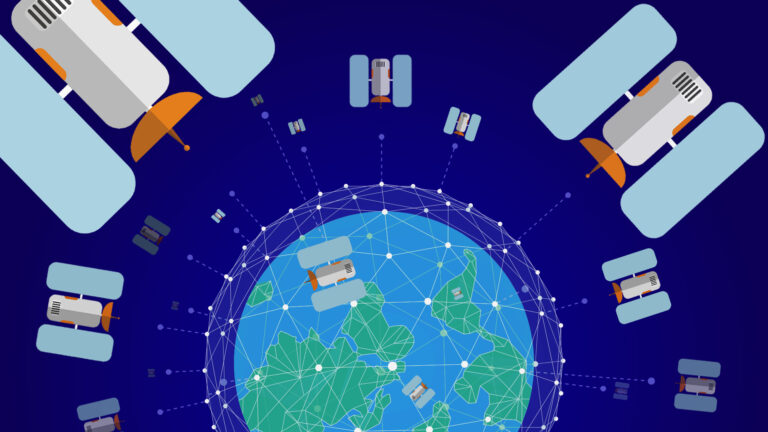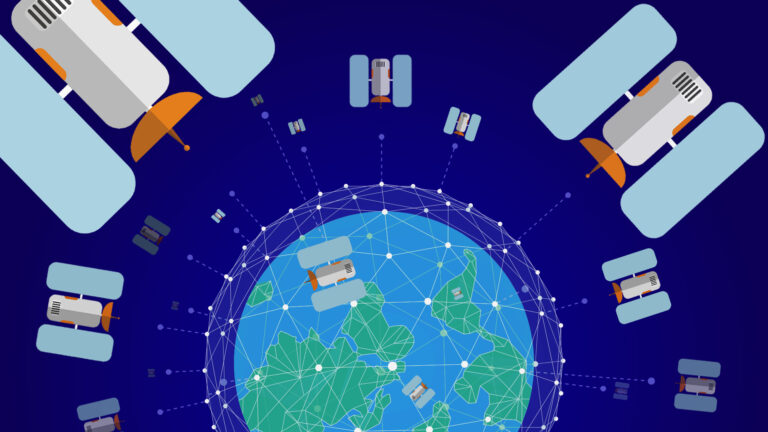 A Rural Wisconsin Educator Sees Life Speed Up and Simplify with Broadband
Struggling to juggle remote work needs and family entertainment demands with a DSL connection, an English teacher in Black River Falls found daily life transformed after subscribing to satellite internet service.
October 26, 2021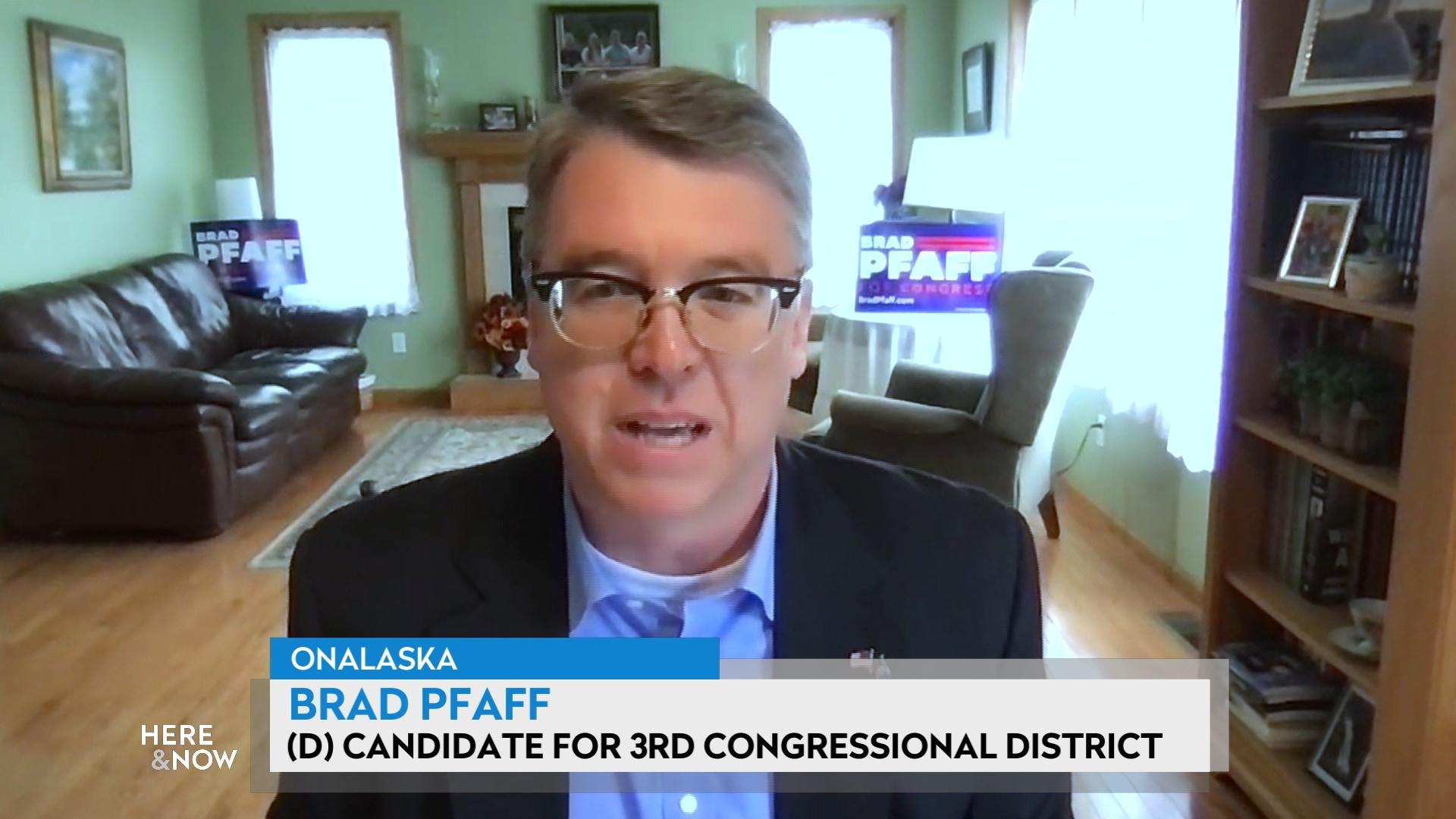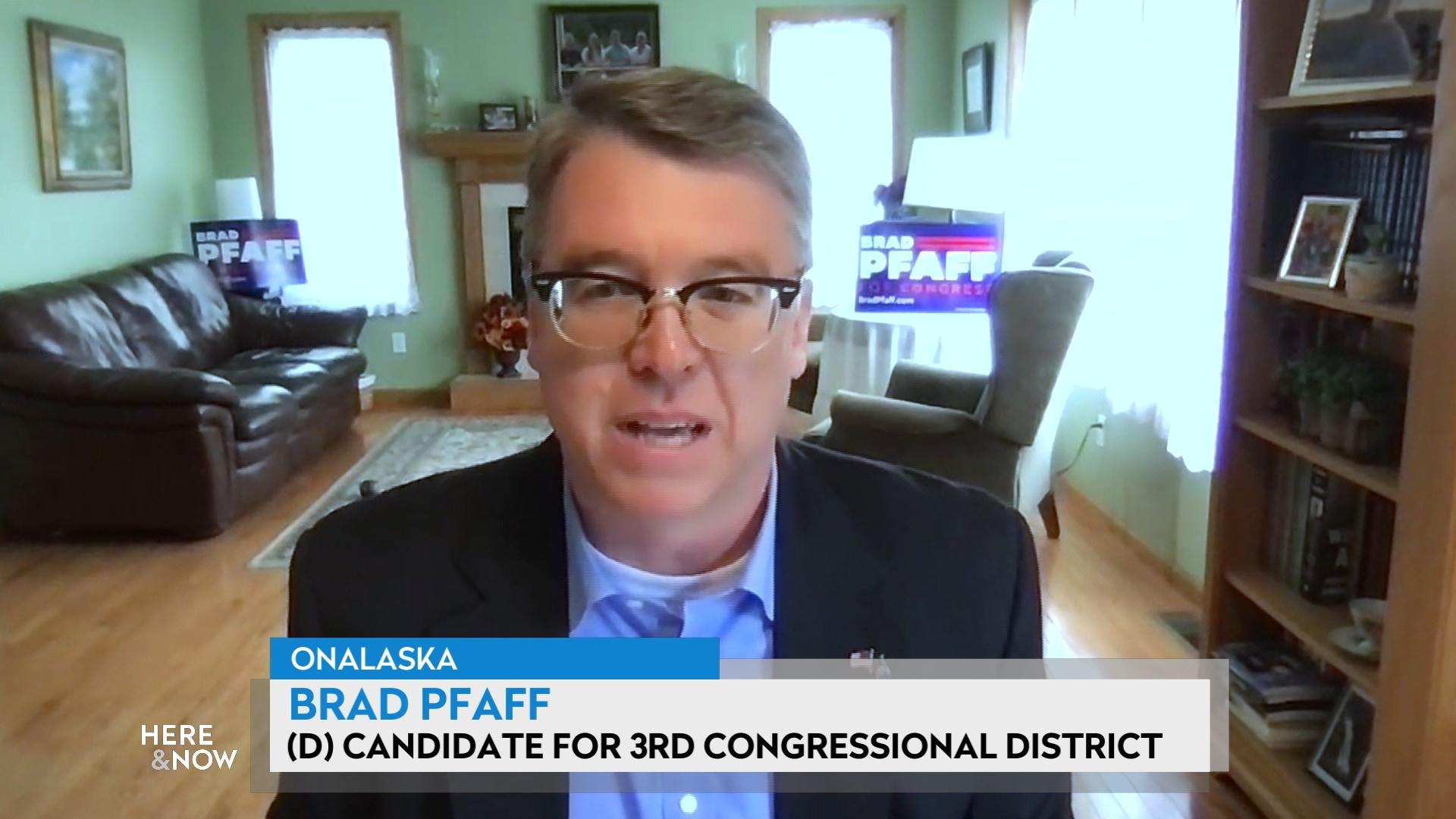 Pfaff on 2022 3rd Congressional District Run
State Senator Brad Pfaff discusses his run as a Democratic candidate for Wisconsin's open 3rd Congressional District seat and the issues he plans to prioritize in the campaign.
October 8, 2021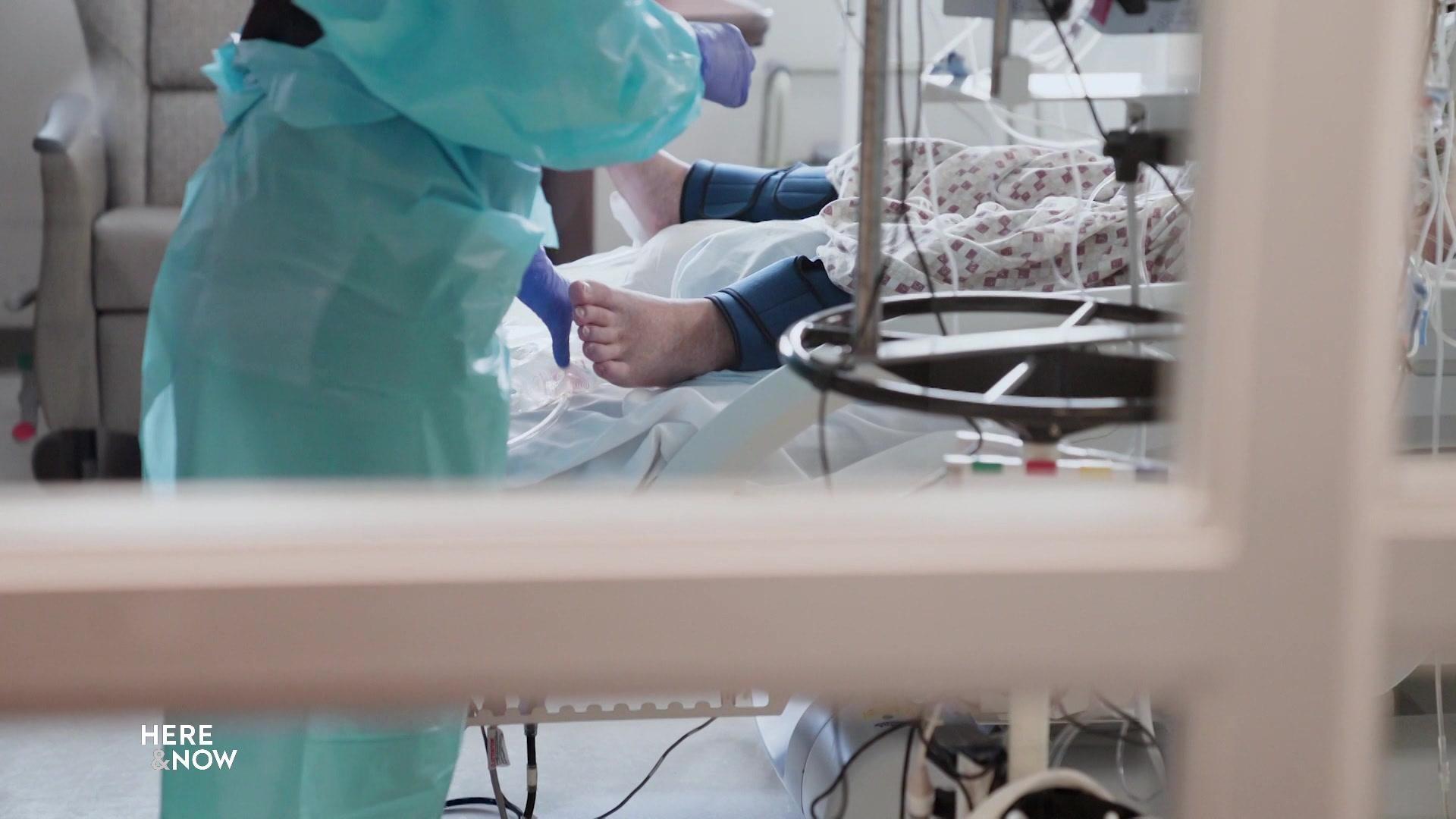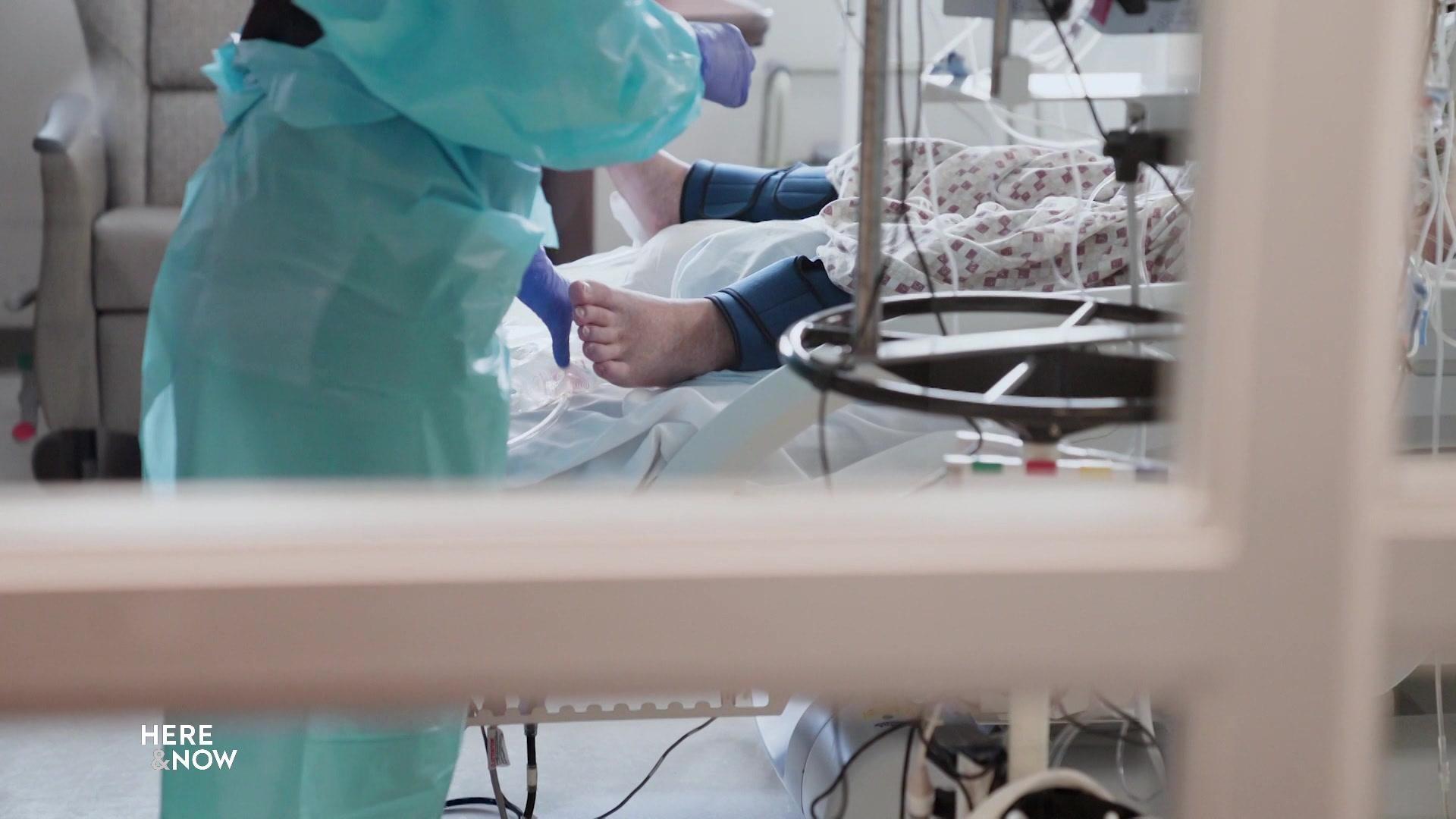 Impacts of Fighting COVID-19 on Frontline Health Workers
Reporter Marisa Wojcik investigates an intensive care unit at Marshfield Clinic as COVID-19 cases continue to rise in Wisconsin, exploring severe stains on ICU space in hospitals and the perspectives of the frontline health workers who continue to fight the pandemic.
September 24, 2021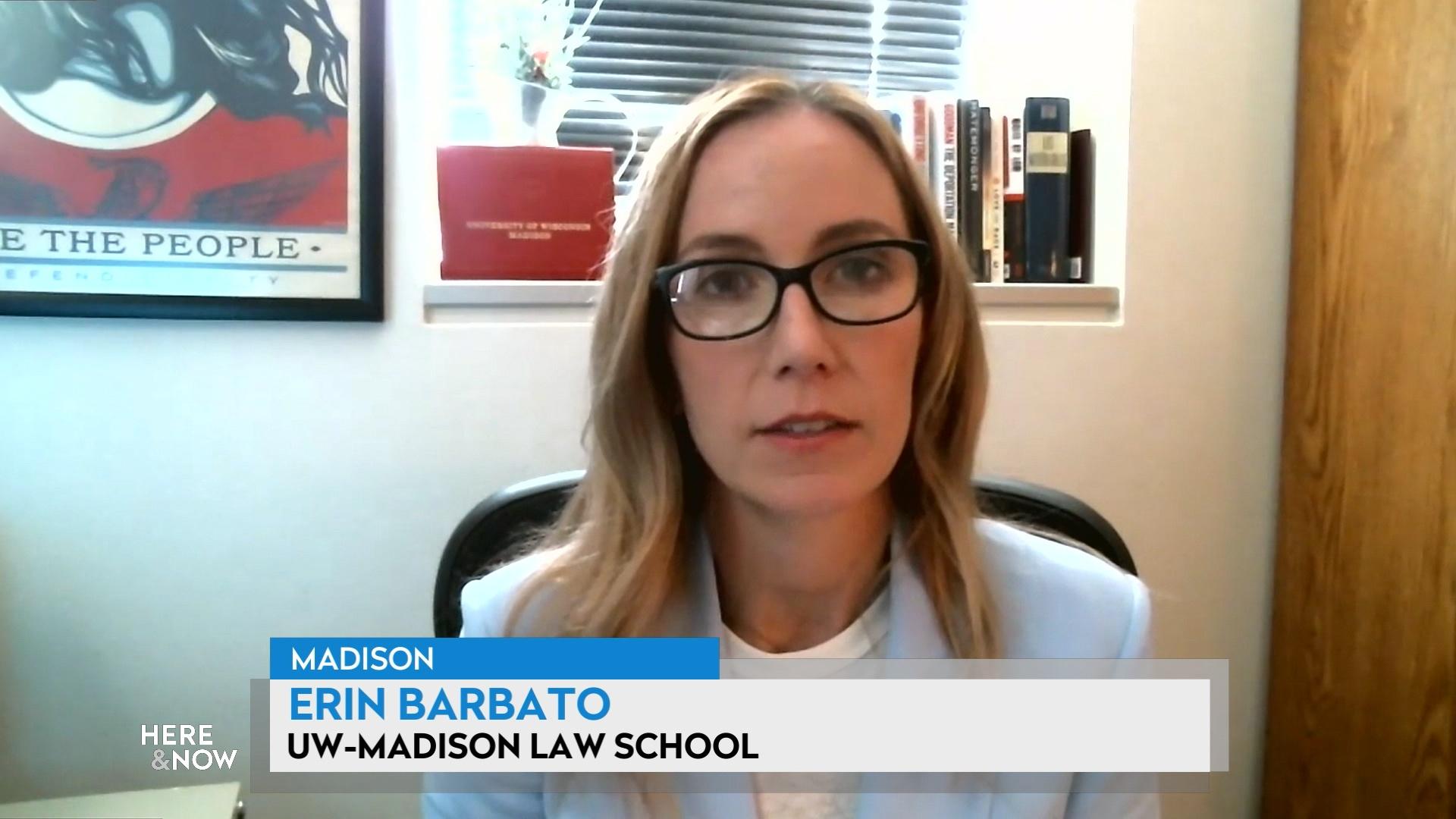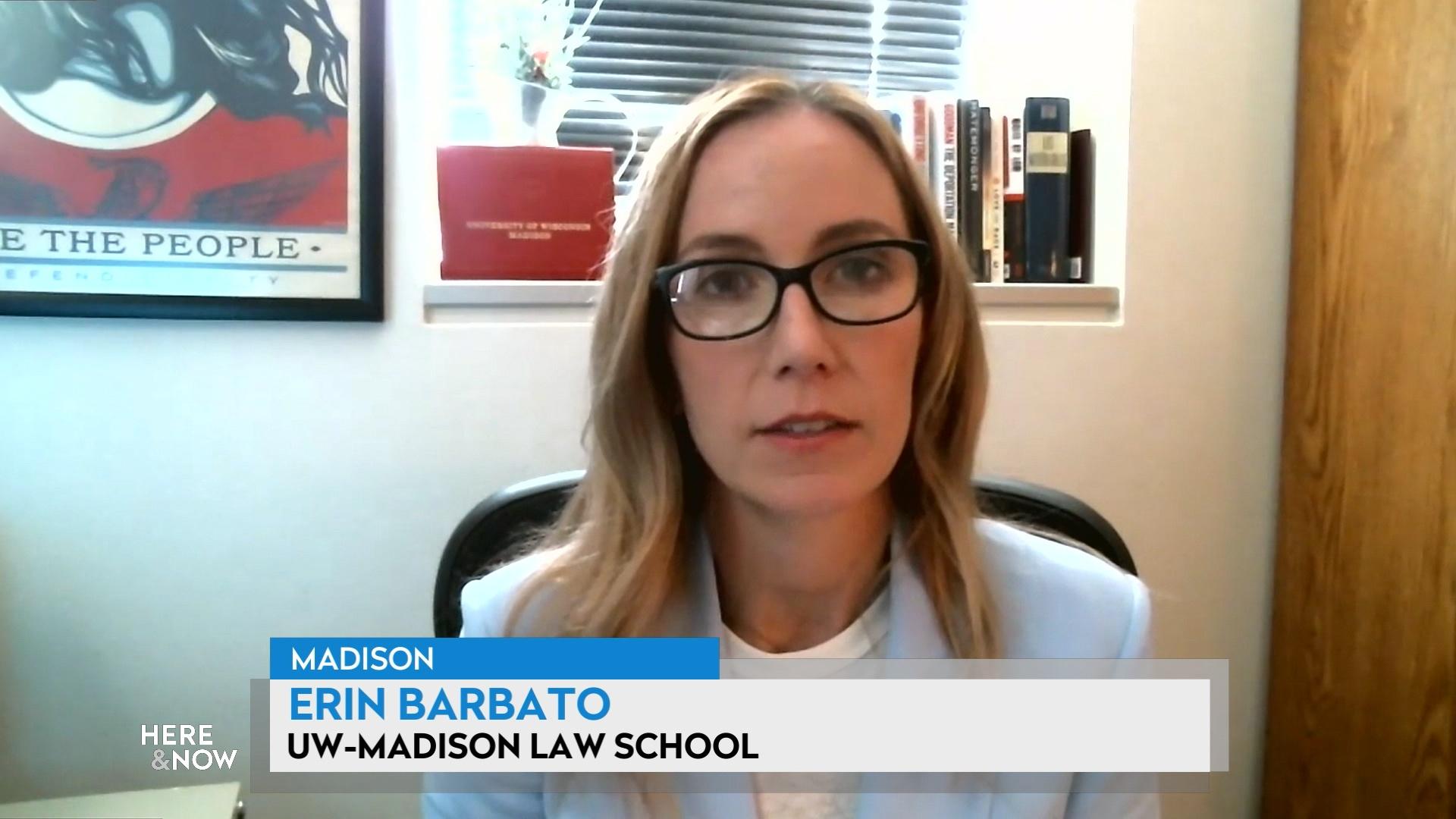 Erin Barbato, director of the Immigrant Justice Clinic at the UW Law School, describes legal assistance the group is providing to Afghan refugees at Fort McCoy as they prepare for resettlement.
September 17, 2021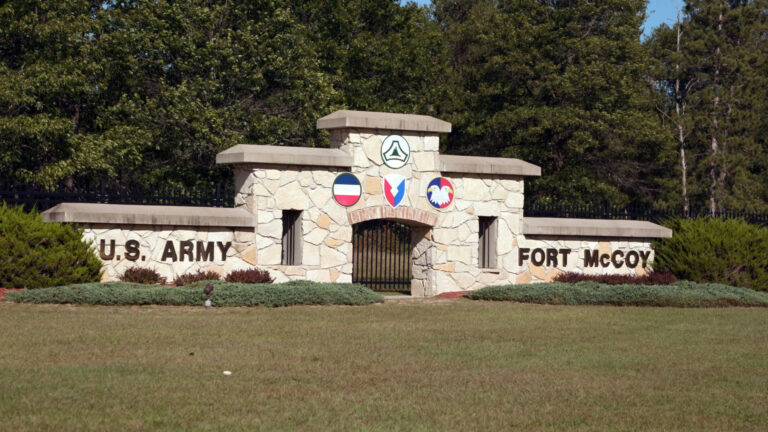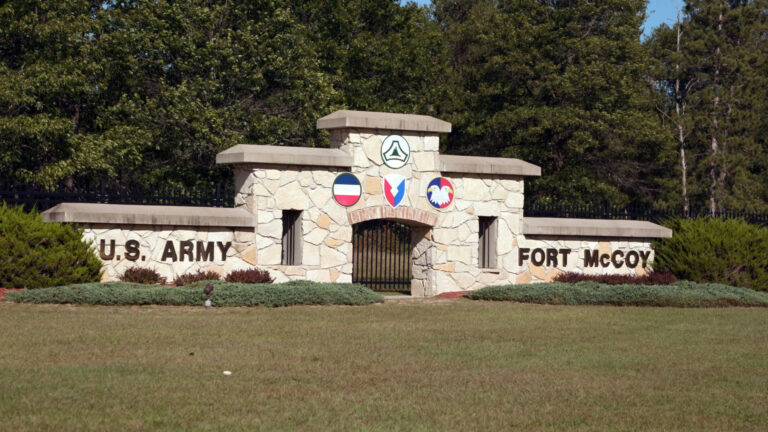 Wisconsin Lawmakers Visit Fort McCoy, Focus on the Vetting of Afghan Refugees
Over the course of two weeks, Republican and Democratic lawmakers from Wisconsin stopped by a U.S. Army base near La Crosse to check out how thousands of new immigrants from Afghanistan are being housed before resettlement around the country.
September 13, 2021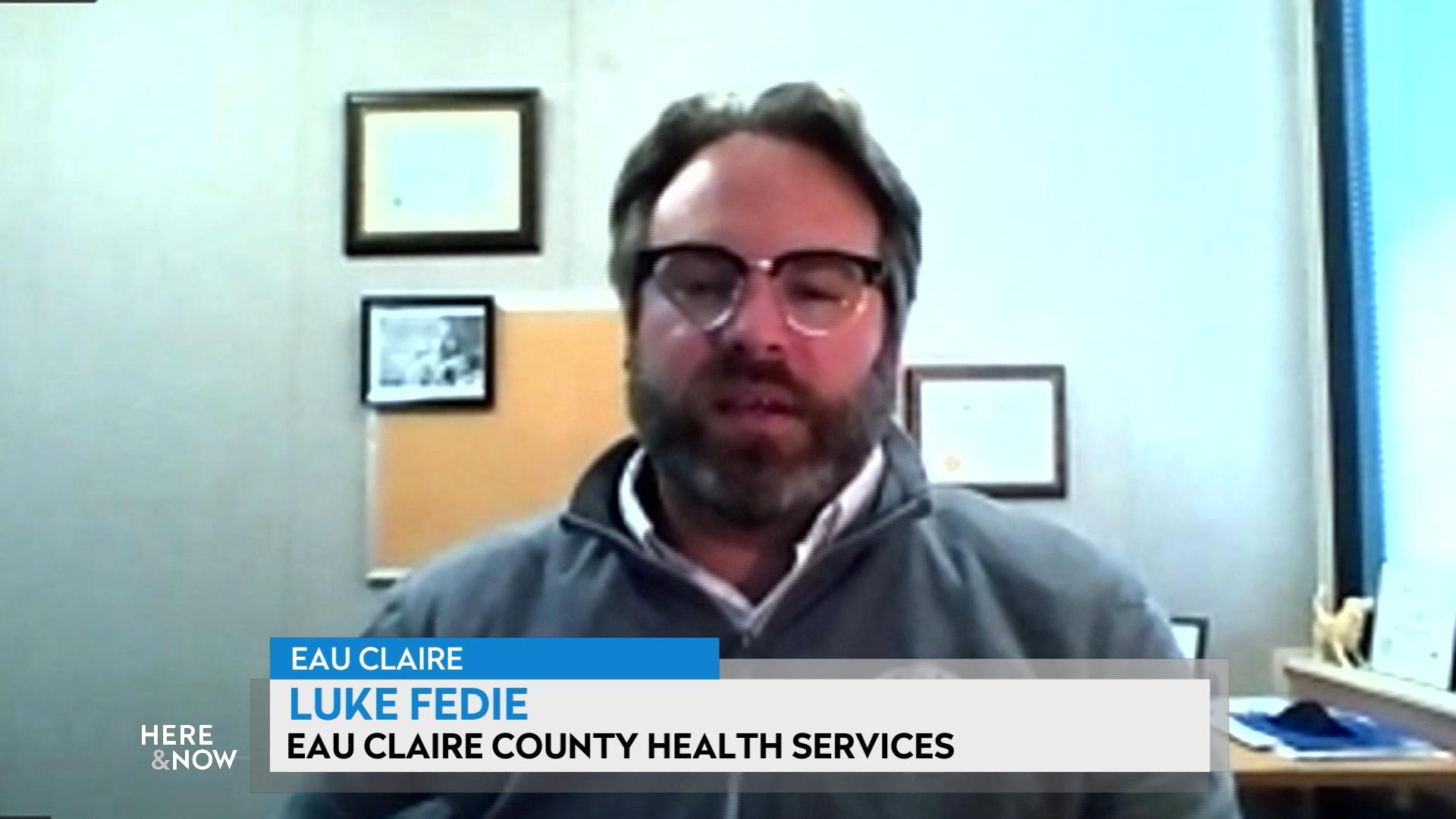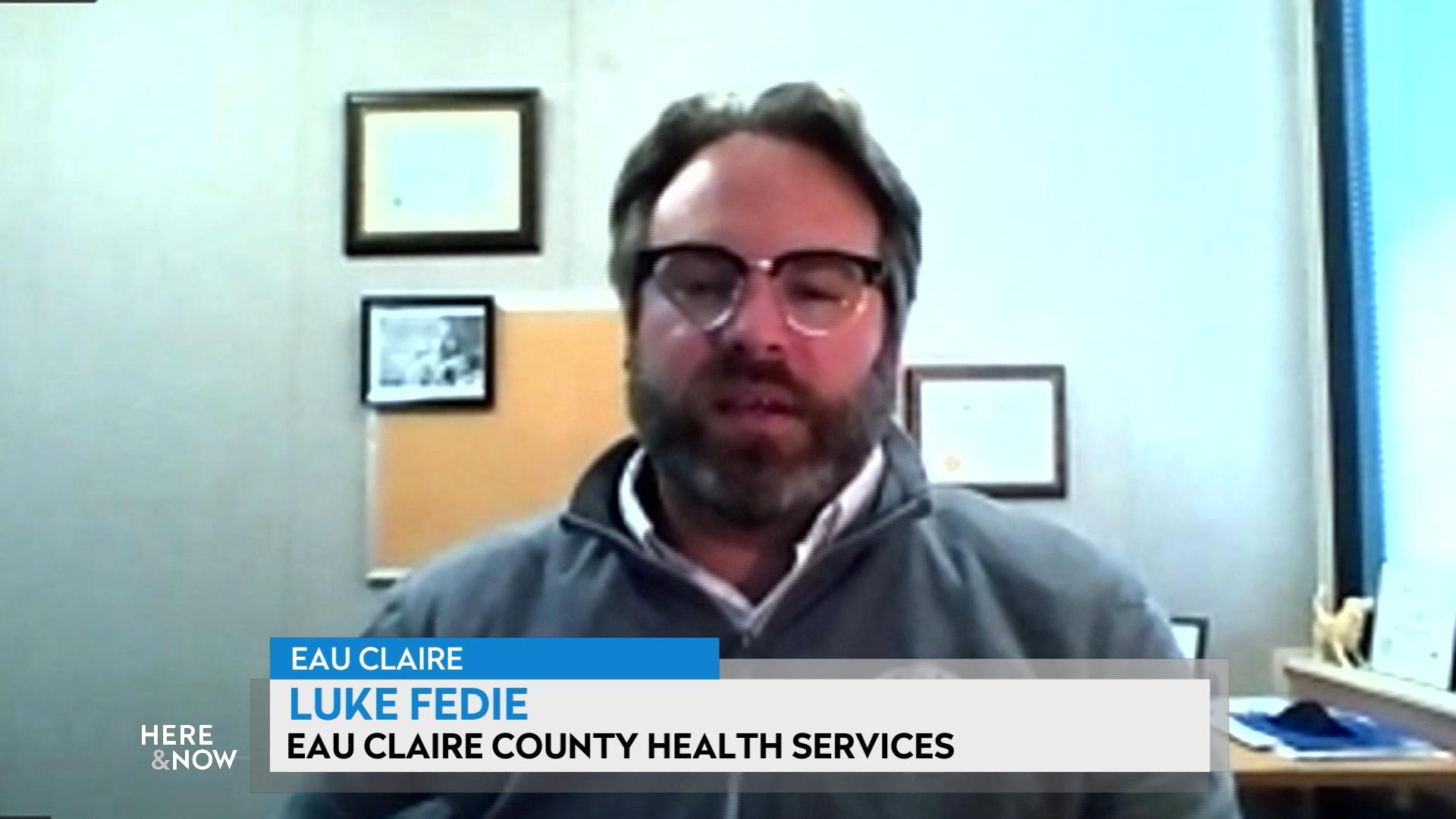 Wisconsin's Pandemic Alcohol Surge
Luke Fedie, a mental health specialist and substance abuse counselor with Eau Claire County, describes what a spike in alcohol sales in Wisconsin during the pandemic means in human terms.
September 10, 2021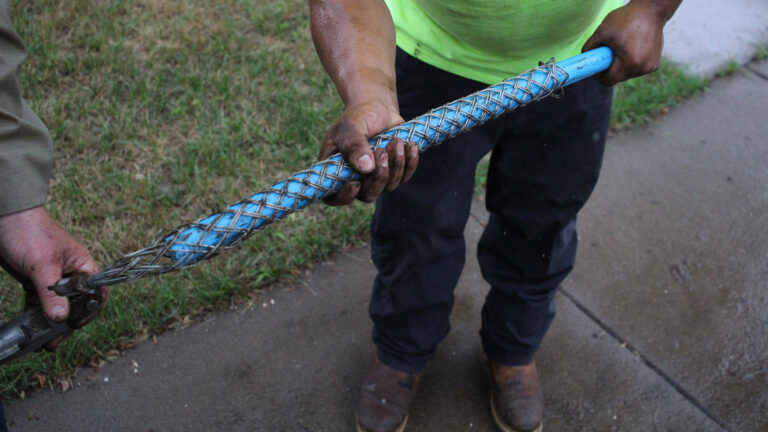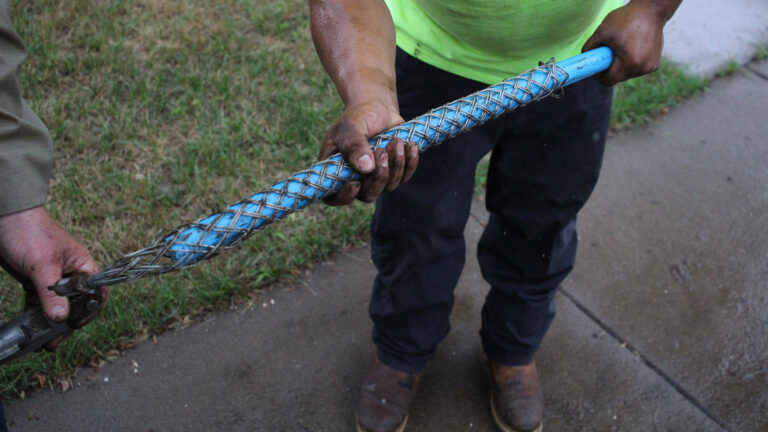 Spurred by Flint Crisis, Eau Claire Aims to Eliminate Lead Pipelines
Eau Claire homeowners typically pay nothing under a grant-funded program to replace lead service lines, and the city is finding success in canvassing neighborhoods to identify homes where work is needed.
September 9, 2021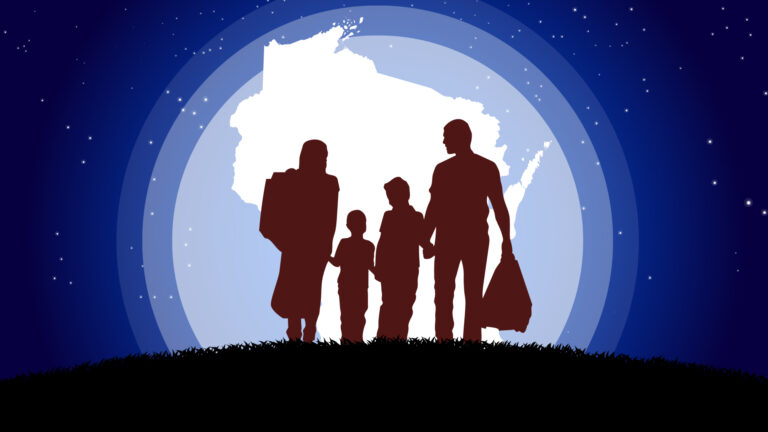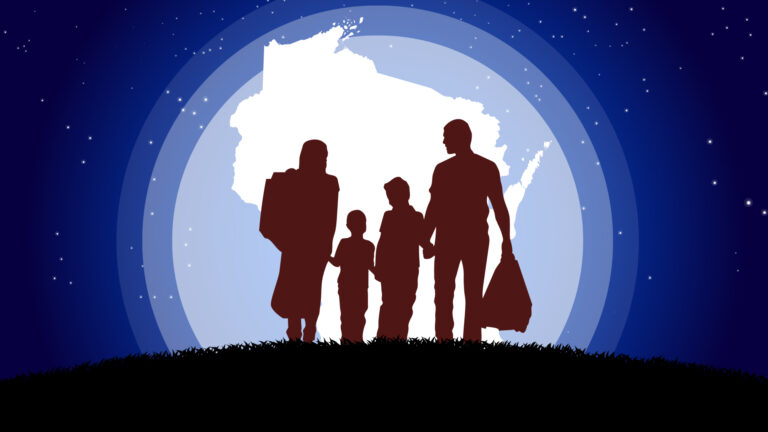 The Resettlement Story for Afghan Refugees in Wisconsin Is Just Beginning
Here & Now extra: Thousands of Afghans seeking to make a new home in the United States are being temporarily housed at Fort McCoy, which played a similar role four decades earlier.
August 31, 2021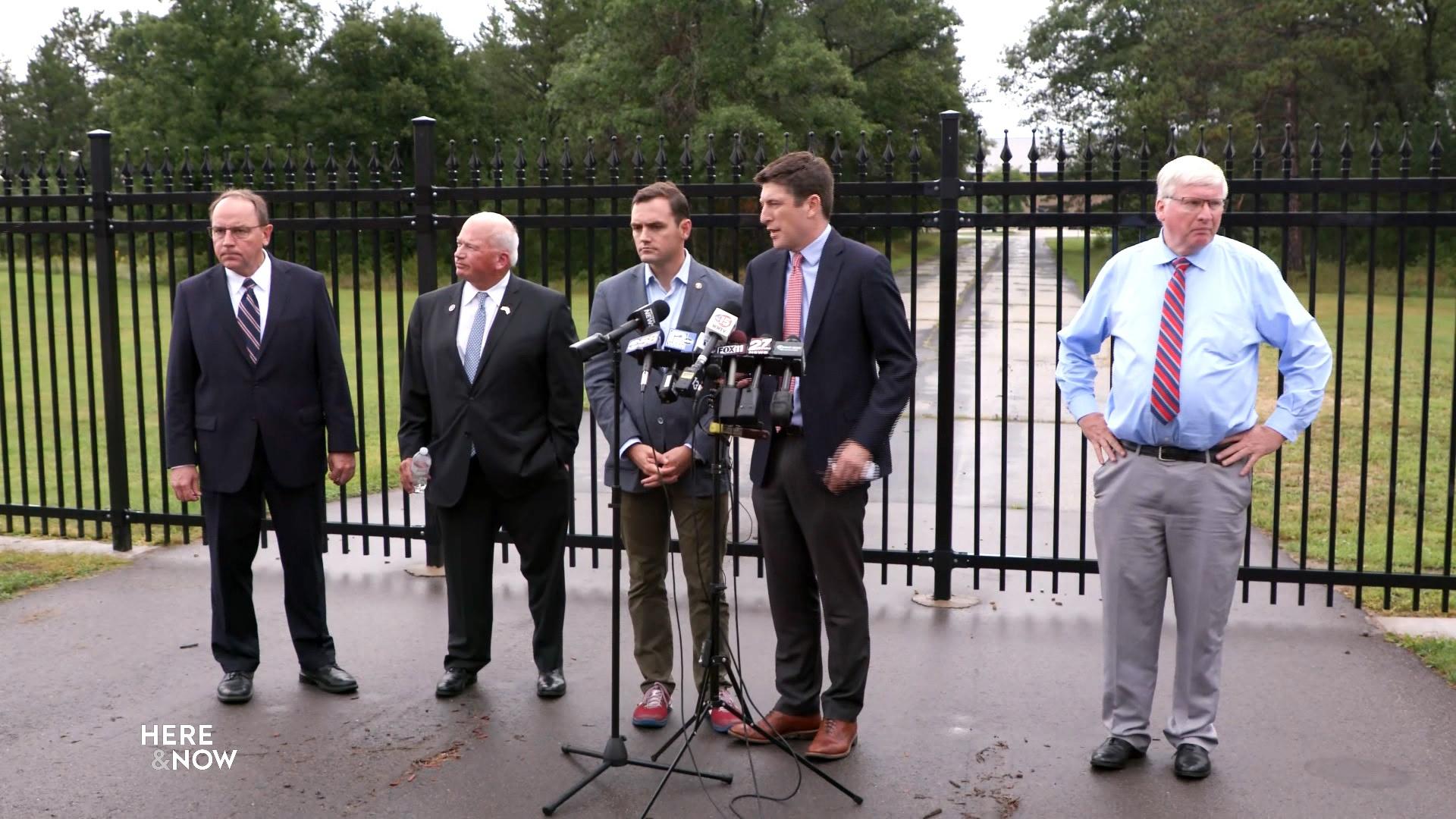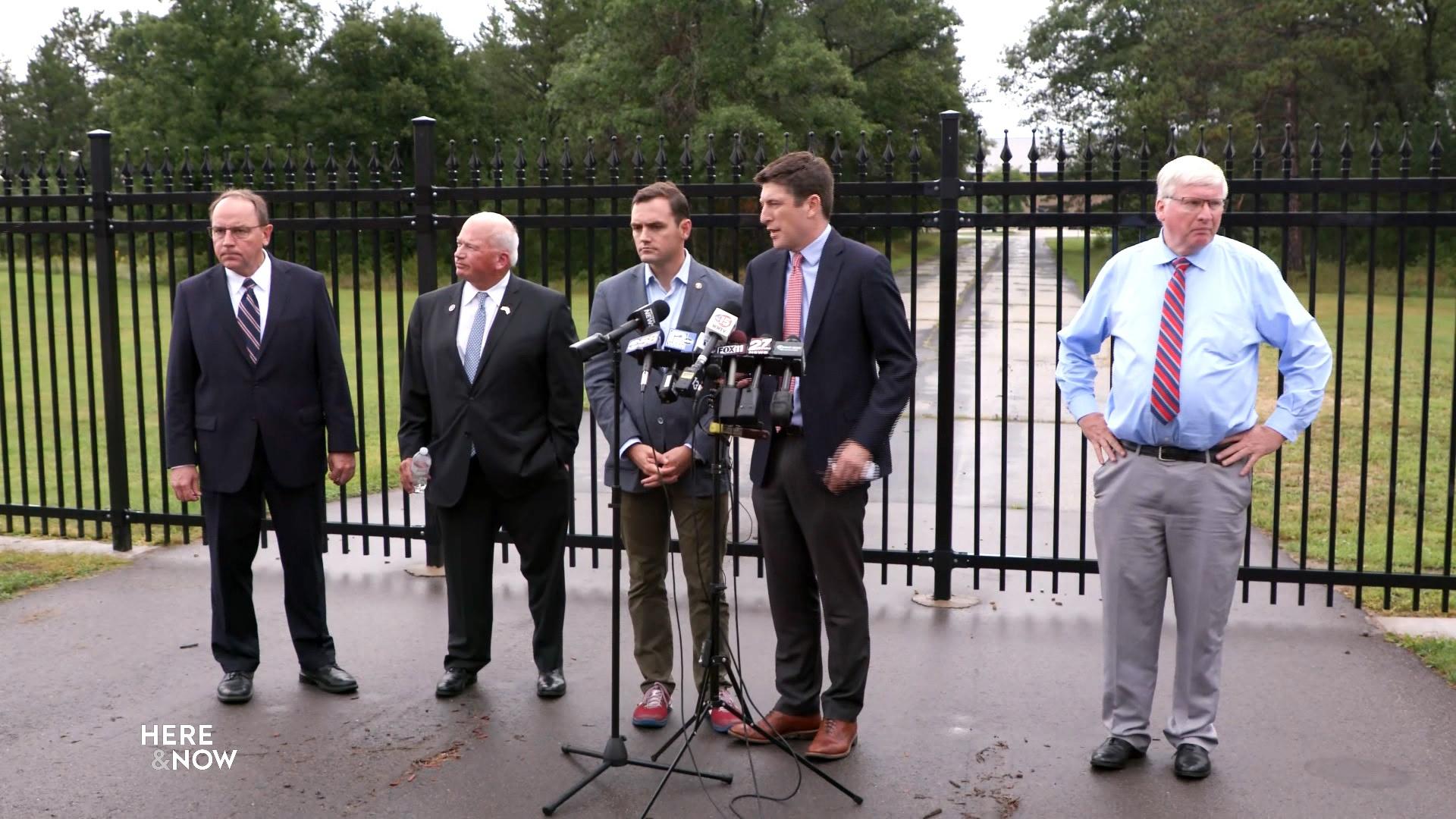 Wisconsin Lawmakers on Afghan Refugees at Fort McCoy
U.S. Senators Tammy Baldwin and Ron Johnson comment about refugees from Afghanistan being brought to Fort McCoy in western Wisconsin.
August 27, 2021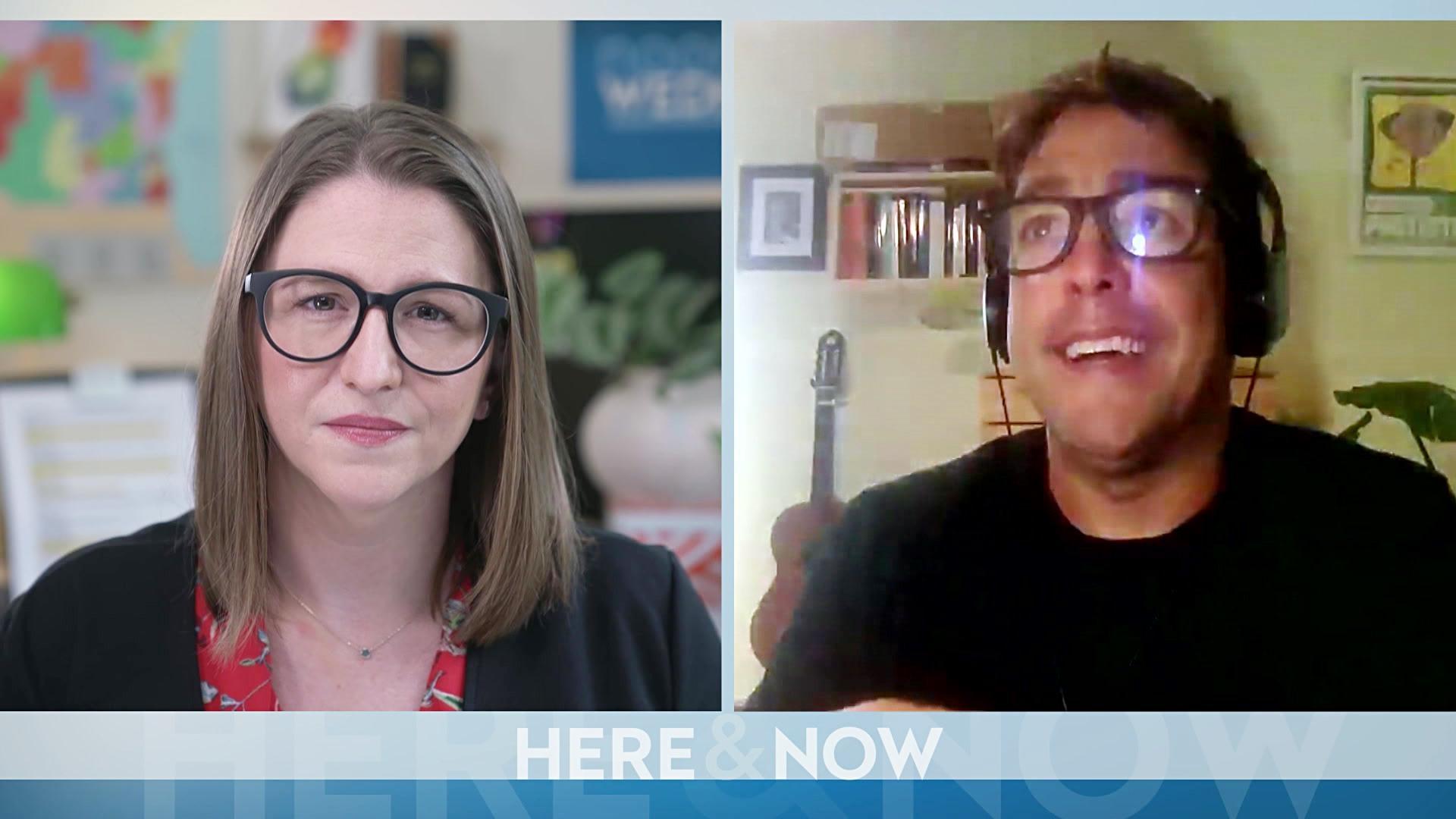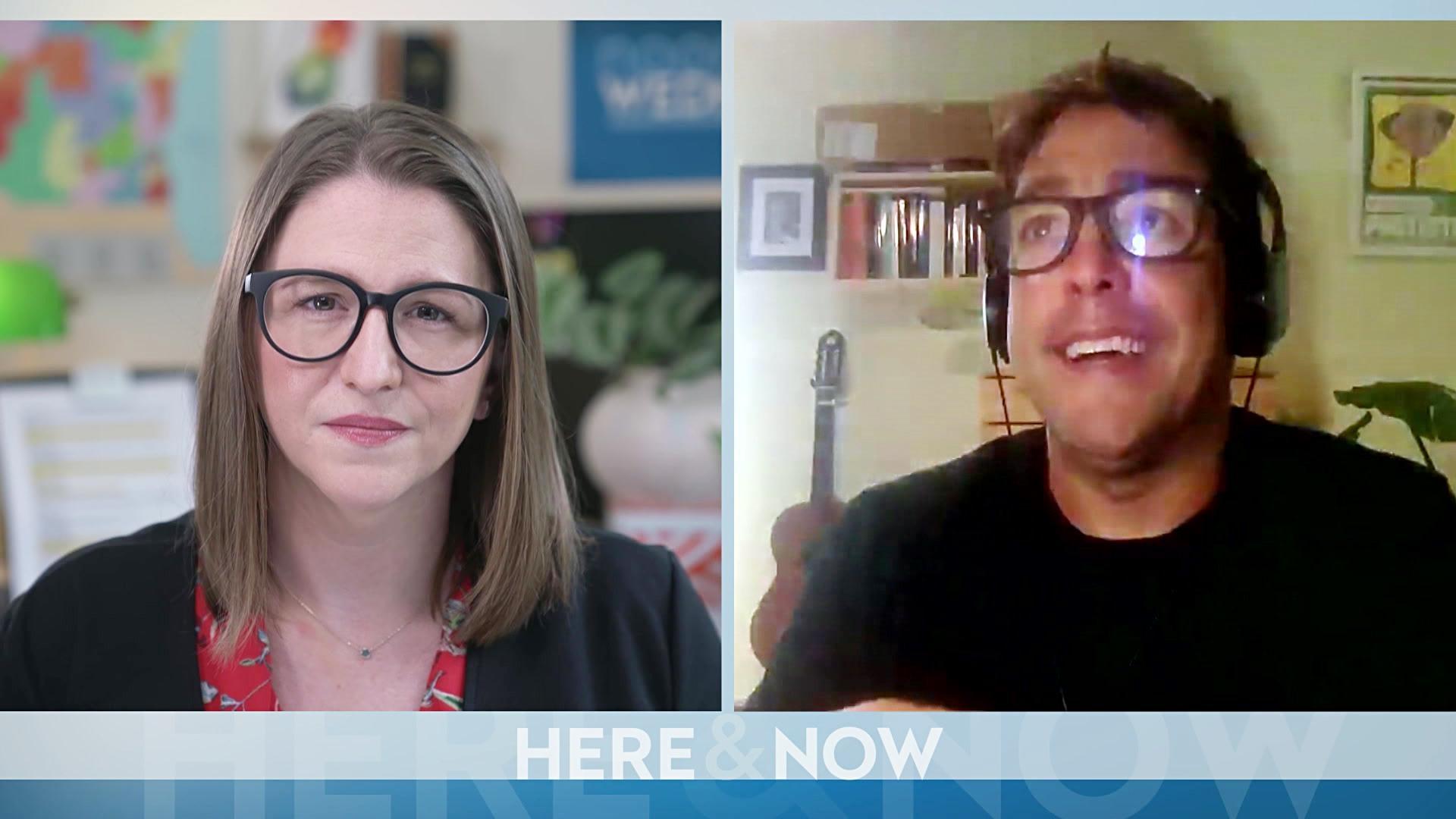 Noon Wednesday: What We Can Learn from 1980 Cuban Refugees
As Afghan refugees begin to arrive at Fort McCoy, many are remembering the 1980 relocation of thousands of Cubans who arrived at the very same Western Wisconsin military installation. Omar Granados, an associate professor of Latin American and Latino studies at UW-La Crosse discusses his work studying this point in Wisconsin's history.
August 25, 2021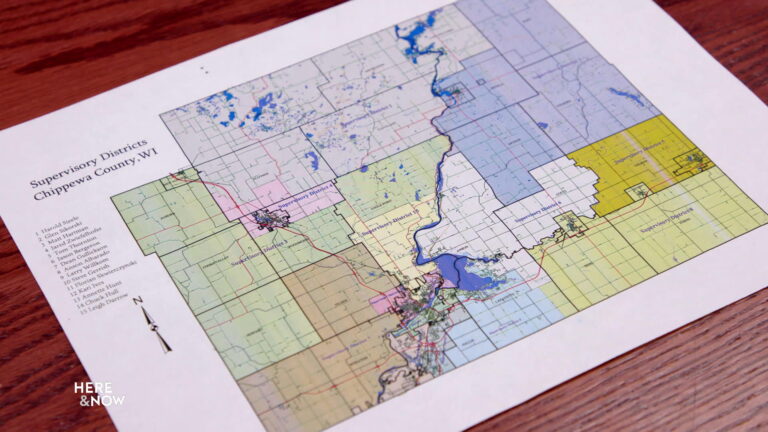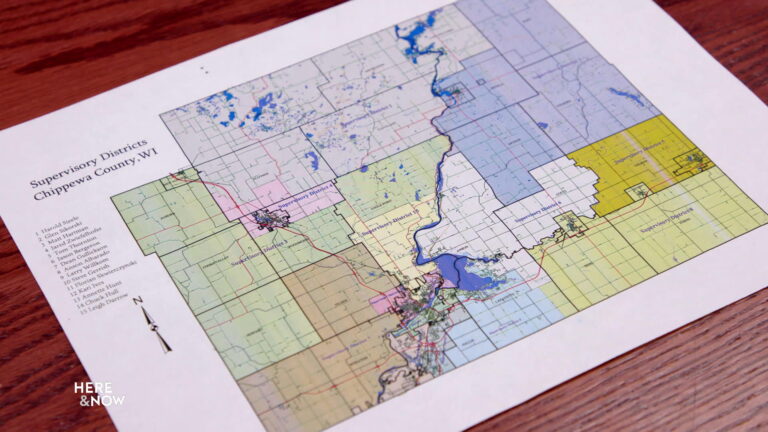 How Could the Delta Surge Affect Wisconsin's Redistricting Process?
Facing a November deadline to complete the mapping of county-level wards, local clerks are confident that another wave in the COVID-19 pandemic won't derail their work.
August 23, 2021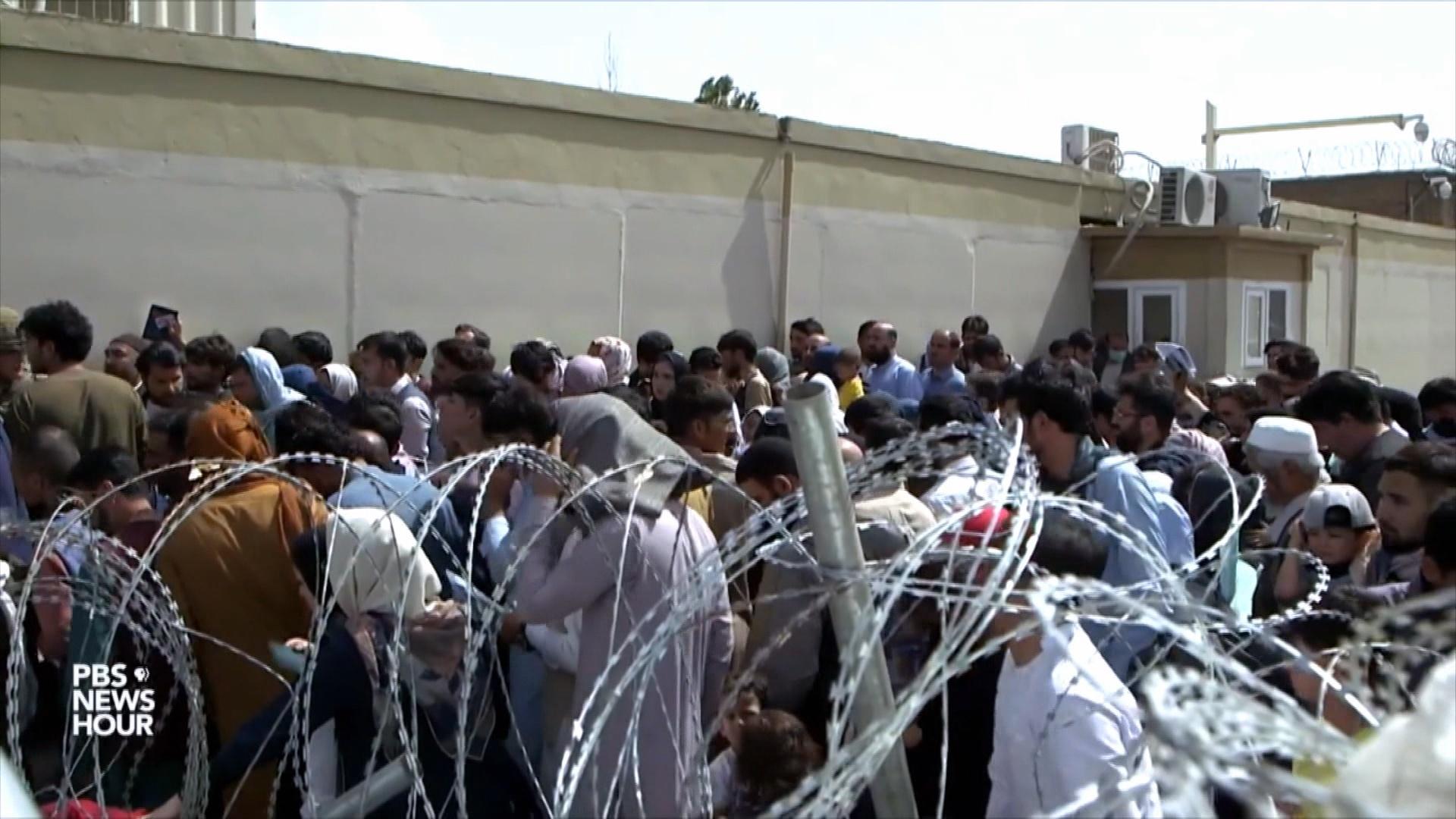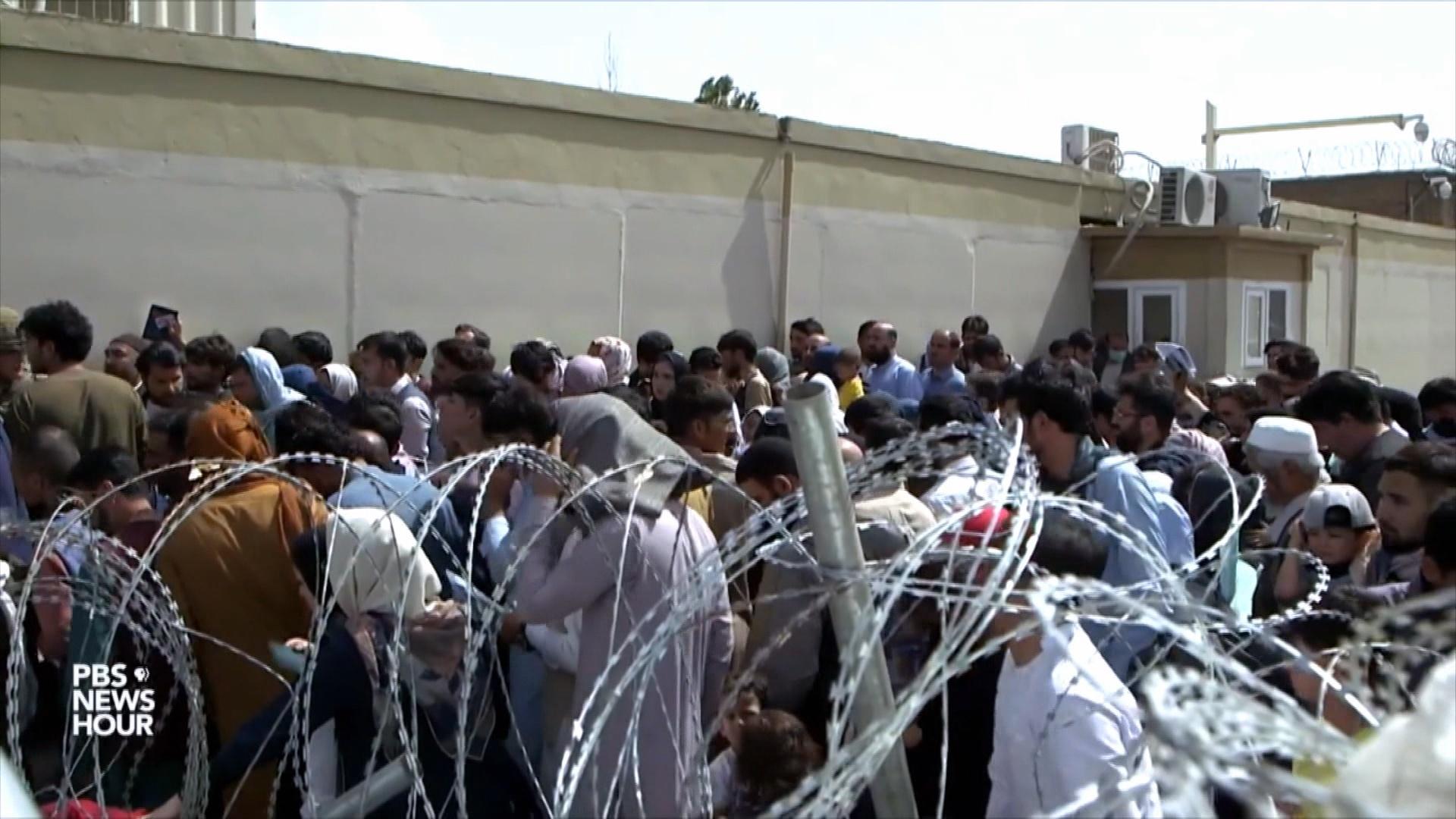 Afghanistan Refugees Coming to Fort McCoy
Governor Tony Evers and U.S. Rep. Mike Gallagher respond to the announcement that refugees from Afghanistan will be temporarily housed at Fort McCoy in western Wisconsin.
August 20, 2021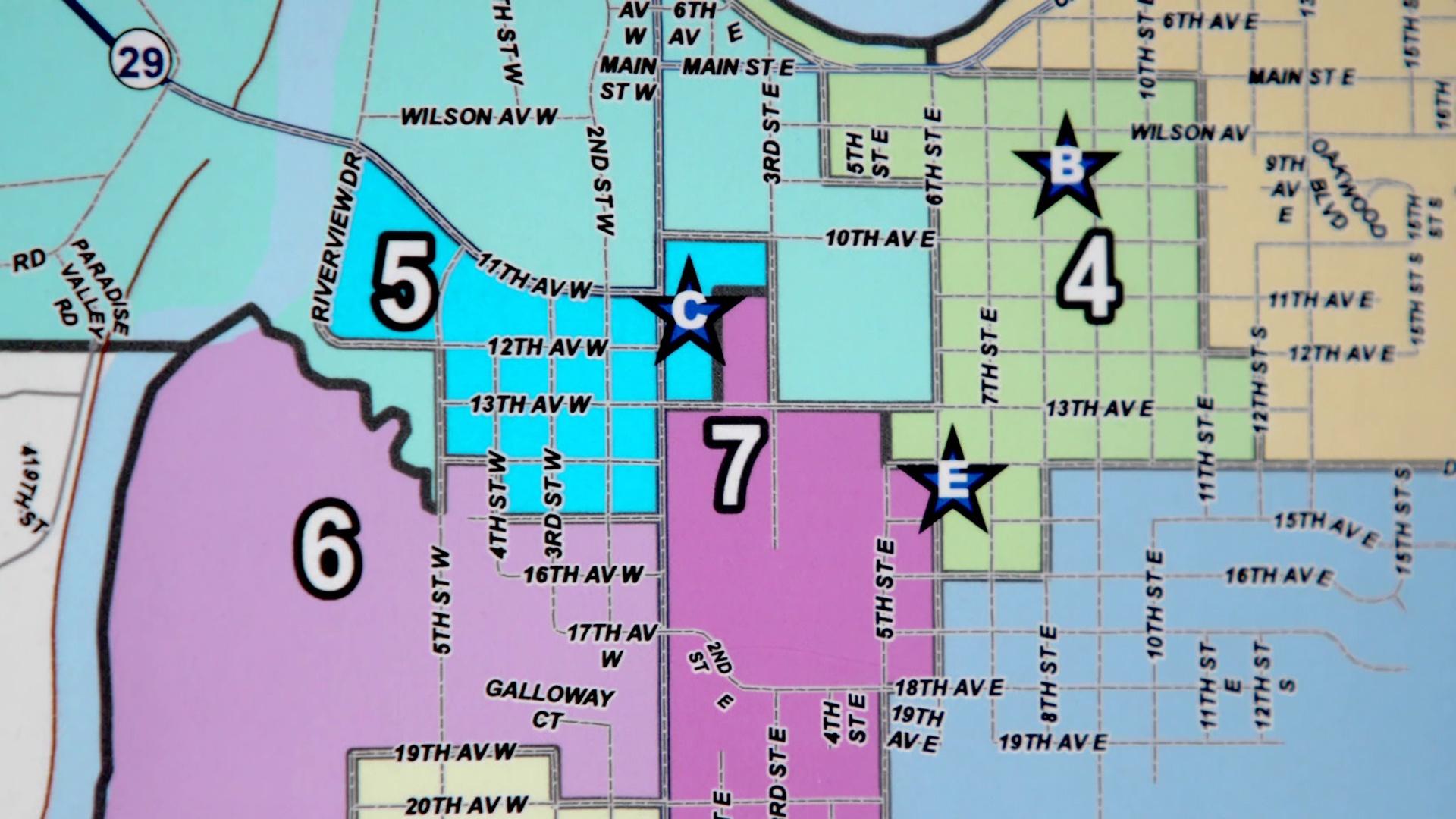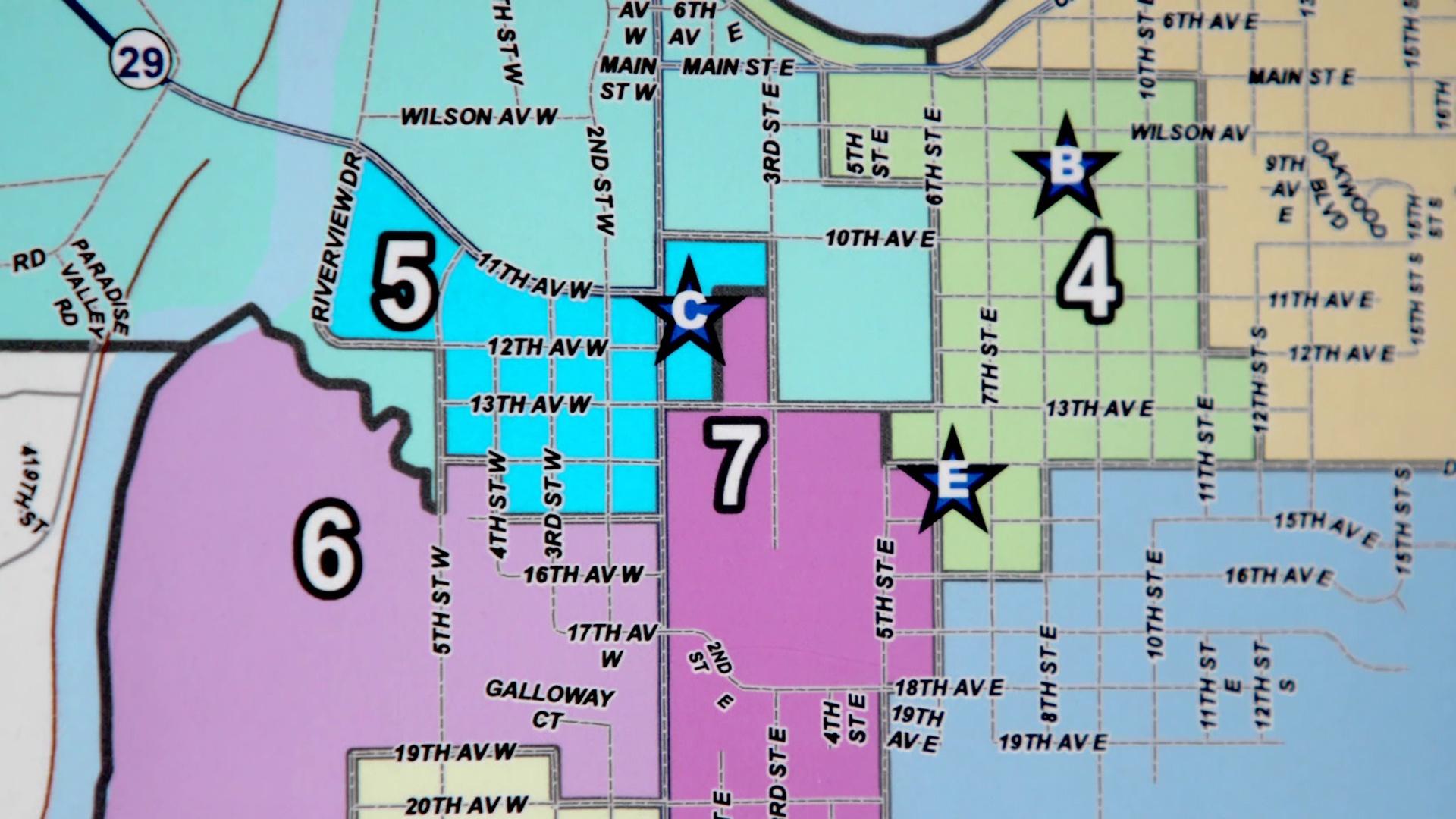 The Rush to Redistrict Wisconsin's Most Local Offices
Counties around the state are hustling to meet a November 2021 deadline for redistricting to be ready for the spring 2022 elections.
August 19, 2021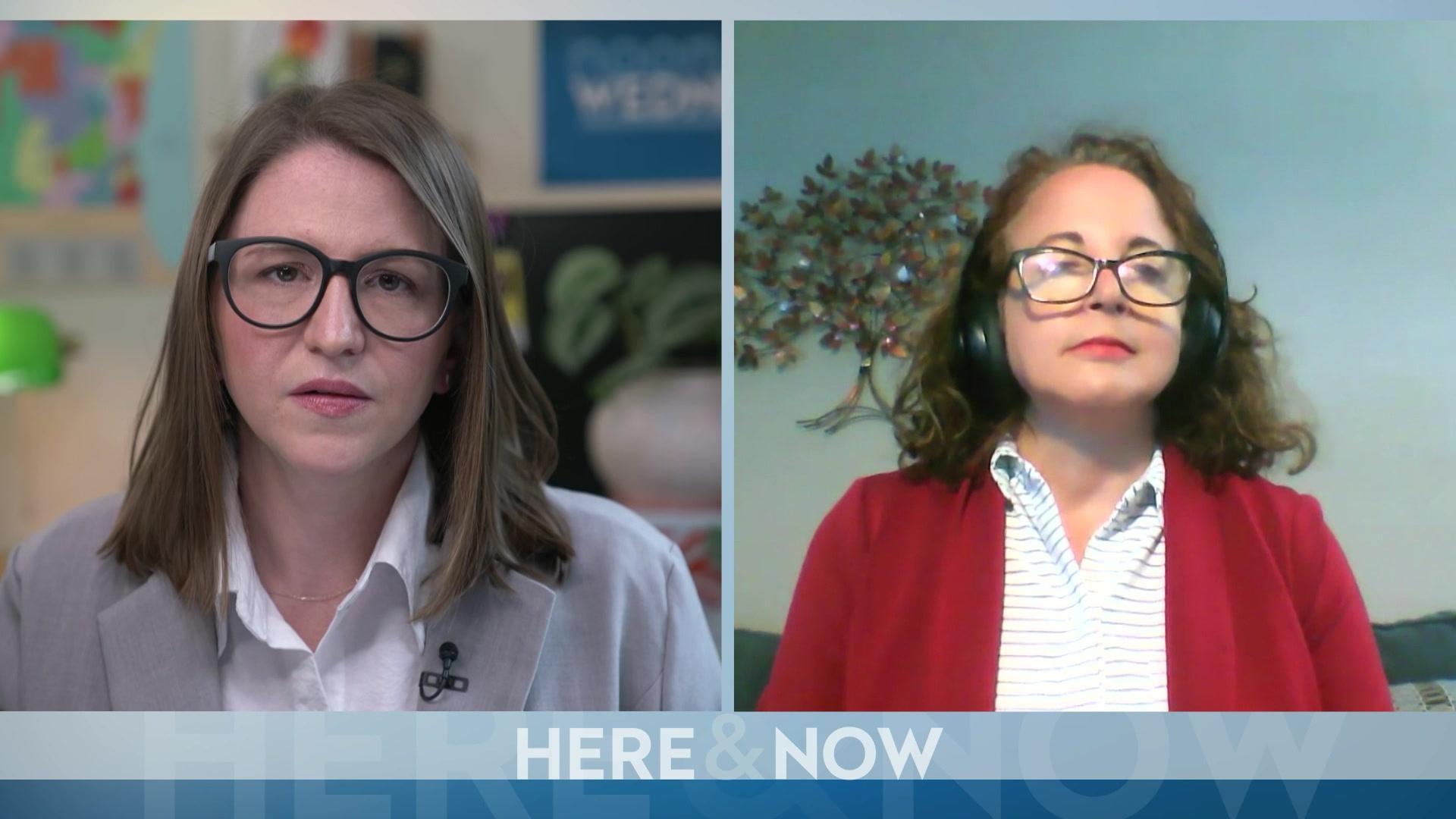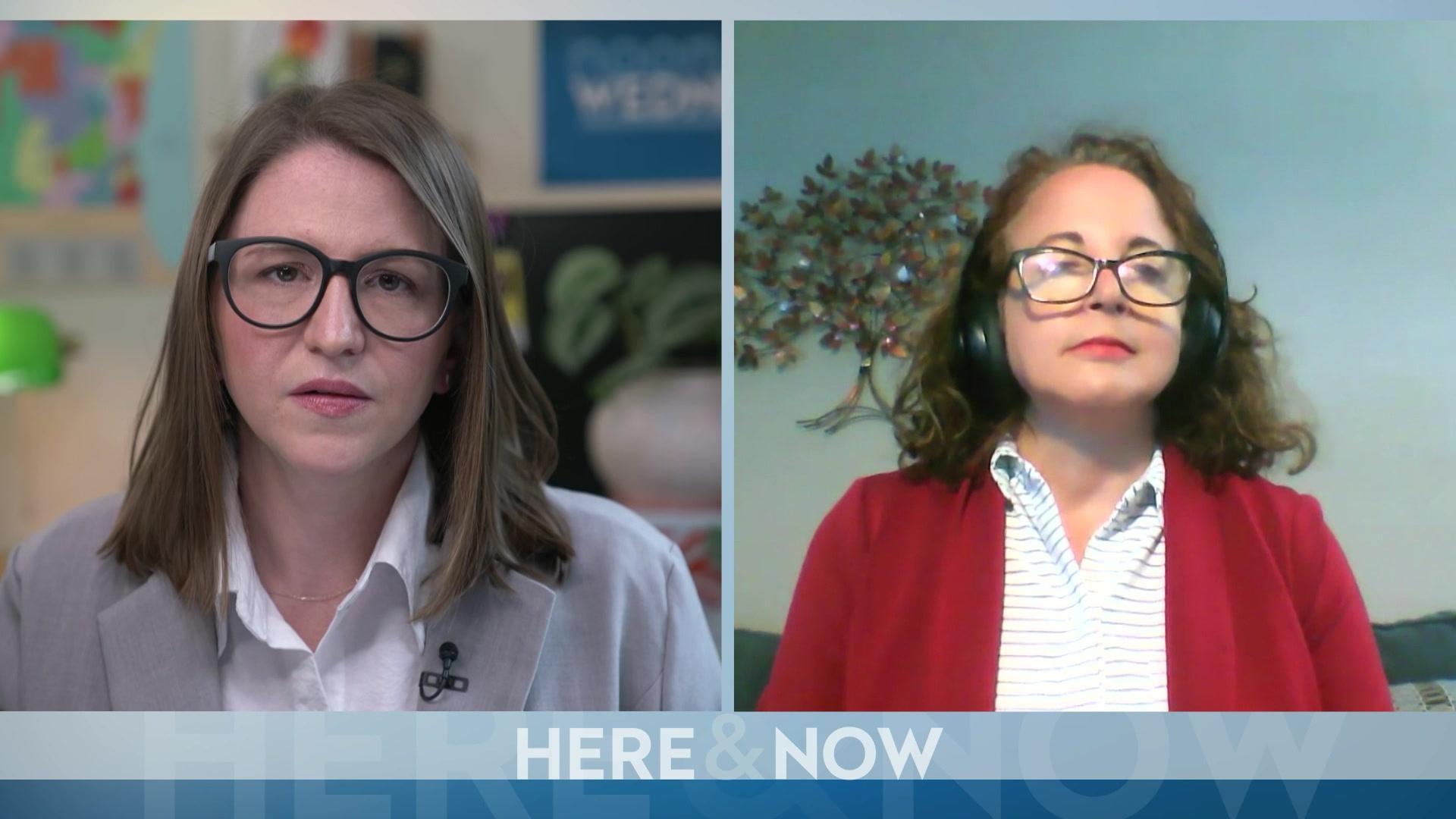 Noon Wednesday: Wisconsin Prepares for Afghan Refugees
As Afghans who worked with the U.S. flee their home under Taliban rule, the military is preparing to temporarily house some at Fort McCoy. Dawn Berney, executive director of resettlement nonprofit Jewish Social Services of Madison, explains how local agencies are preparing for a potential influx of refugees.
August 18, 2021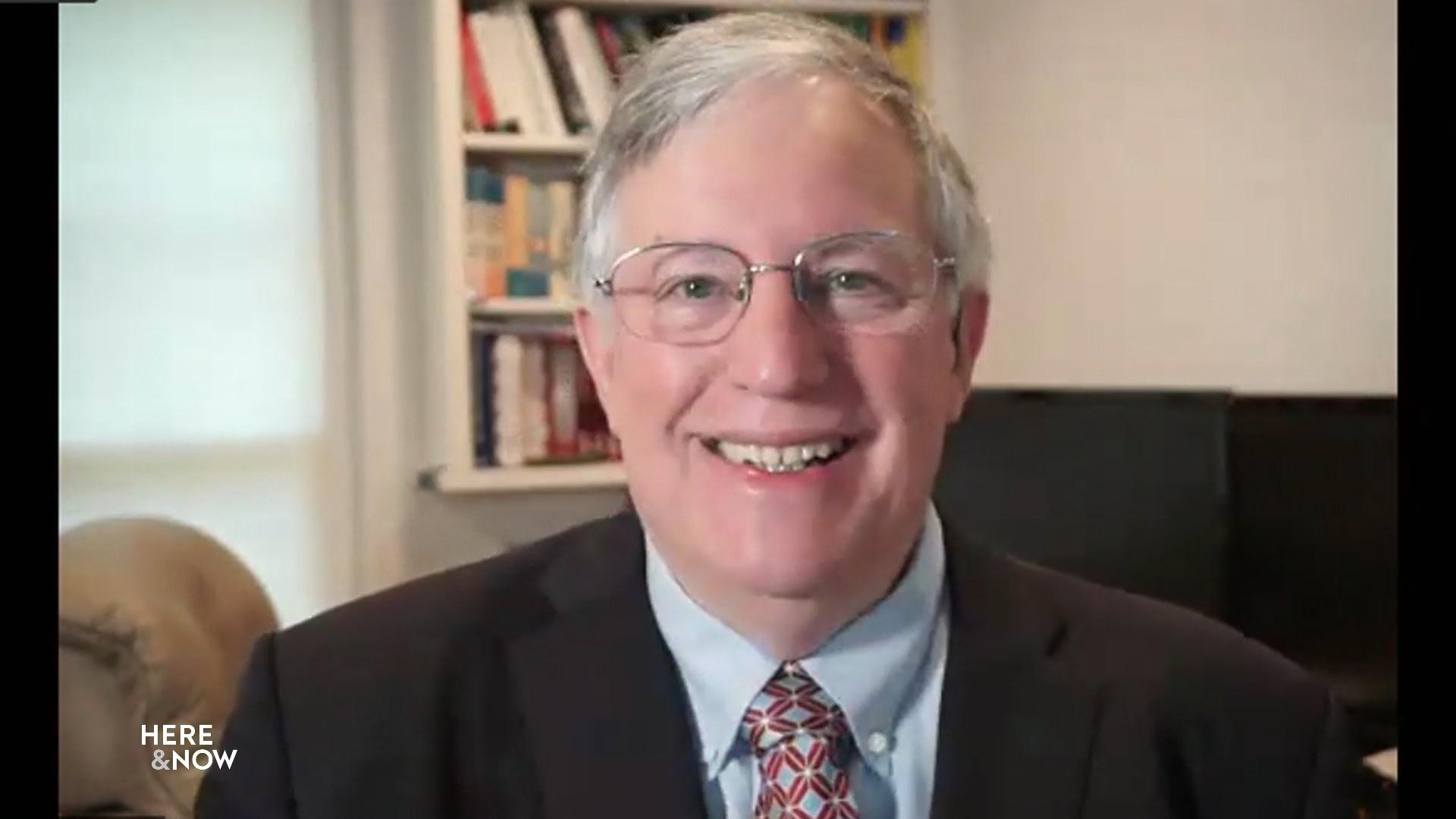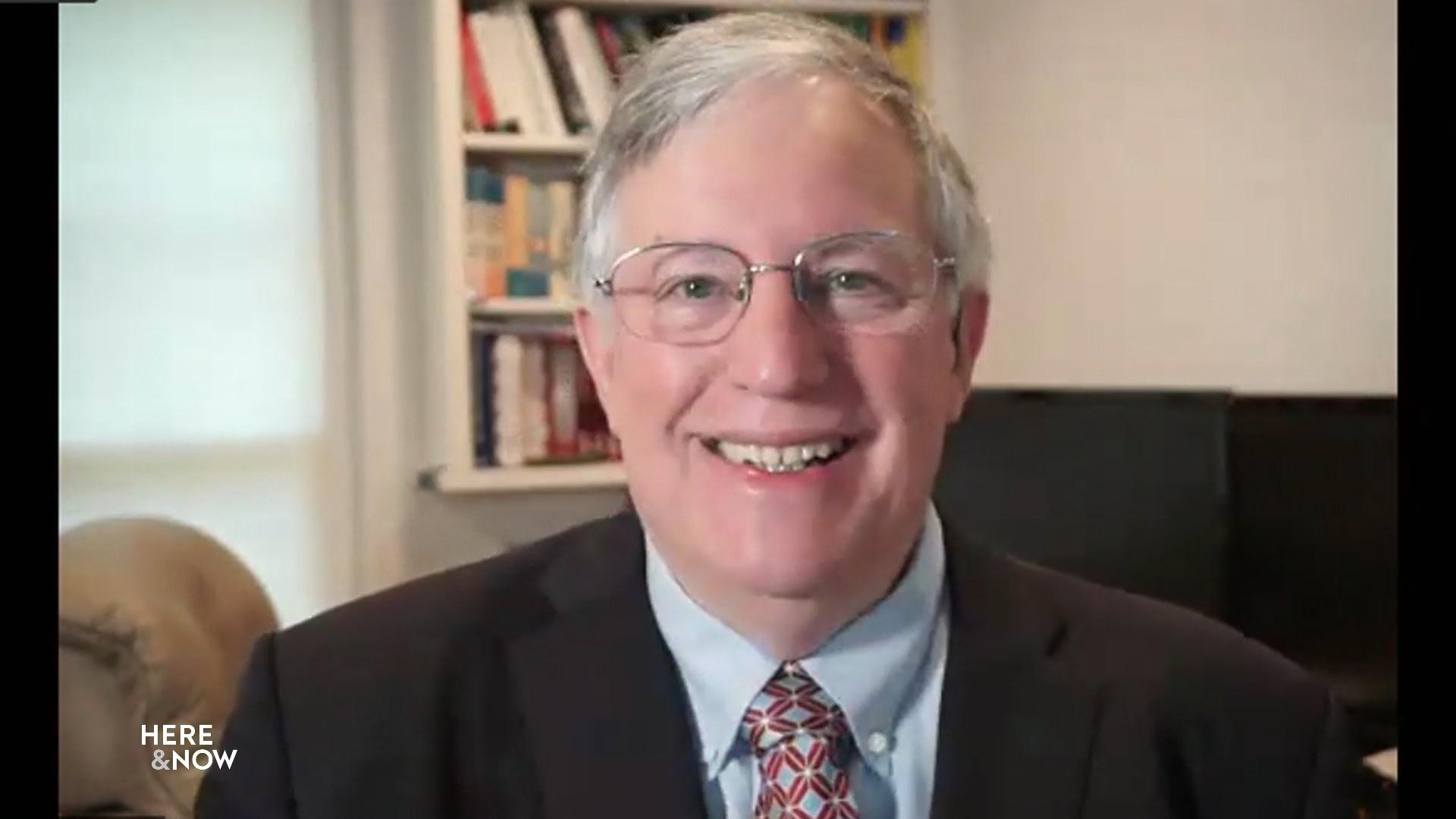 Whither Wisconsin's Third Congressional District?
Charles Franklin, Director of the Marquette Law School Poll, considers the future of Wisconsin's Congressional Delegation in the wake of a high profile retirement and release of 2020 Census data.
August 13, 2021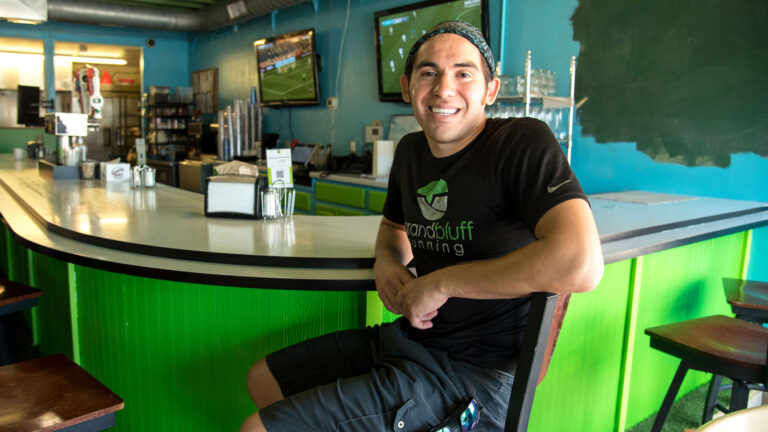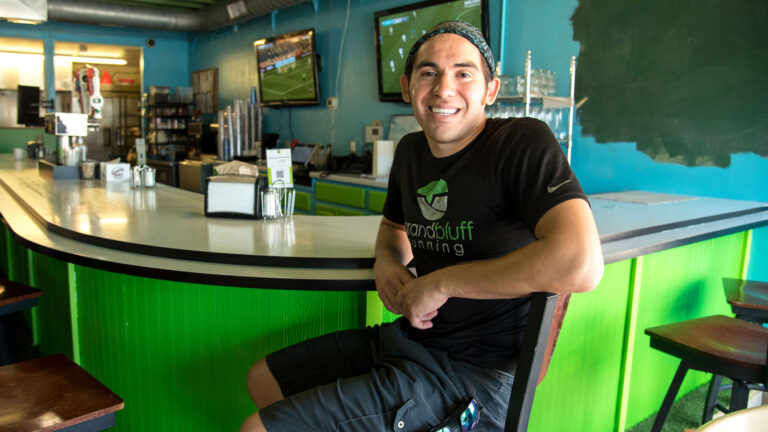 How Could 'Baby Bonds' Address Wisconsin's Racial Wealth Gap?
Setting aside government money at birth for all children has been tried both inside and outside of the United States — and even in Wisconsin. Not everyone is a fan.
August 5, 2021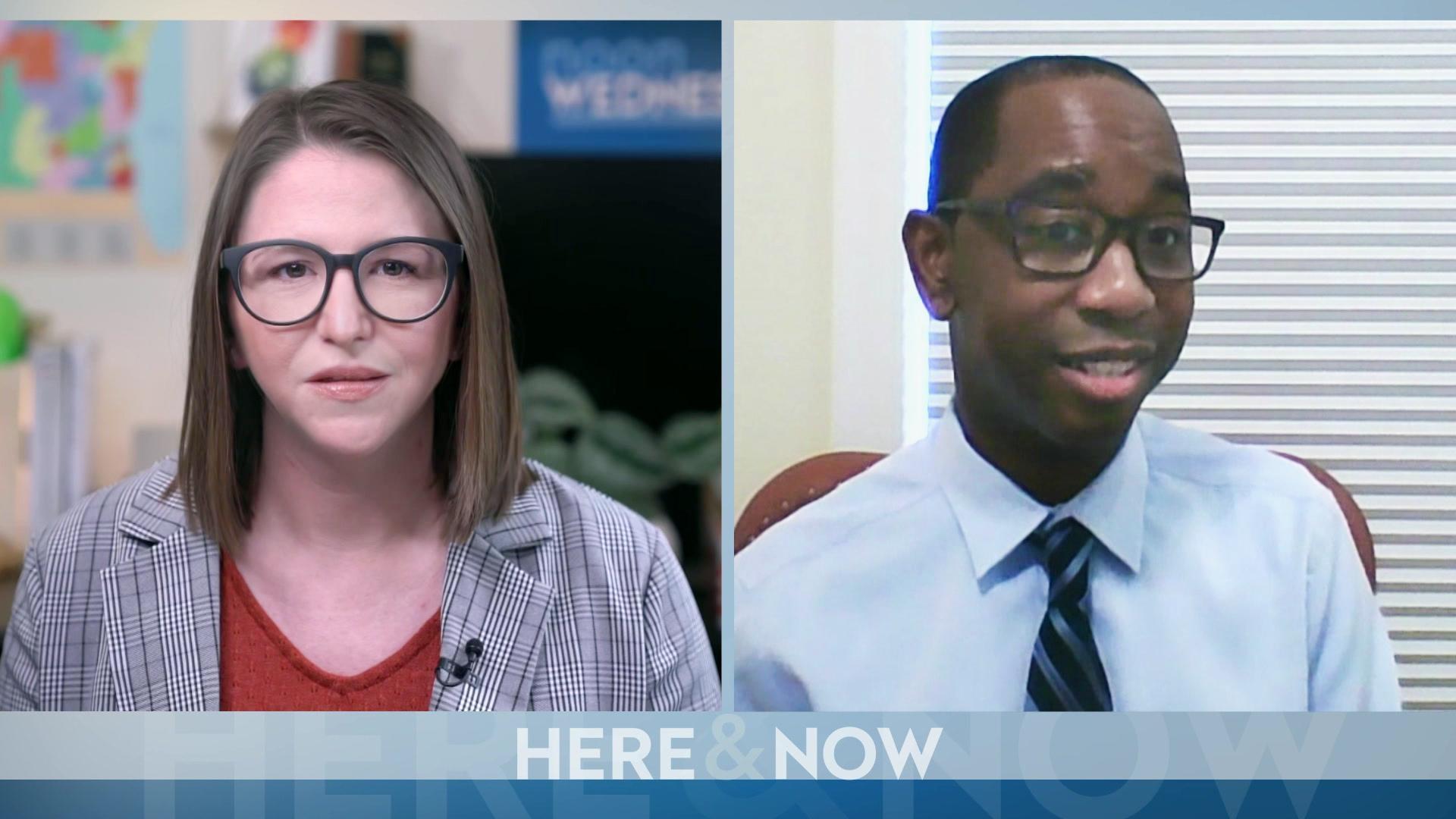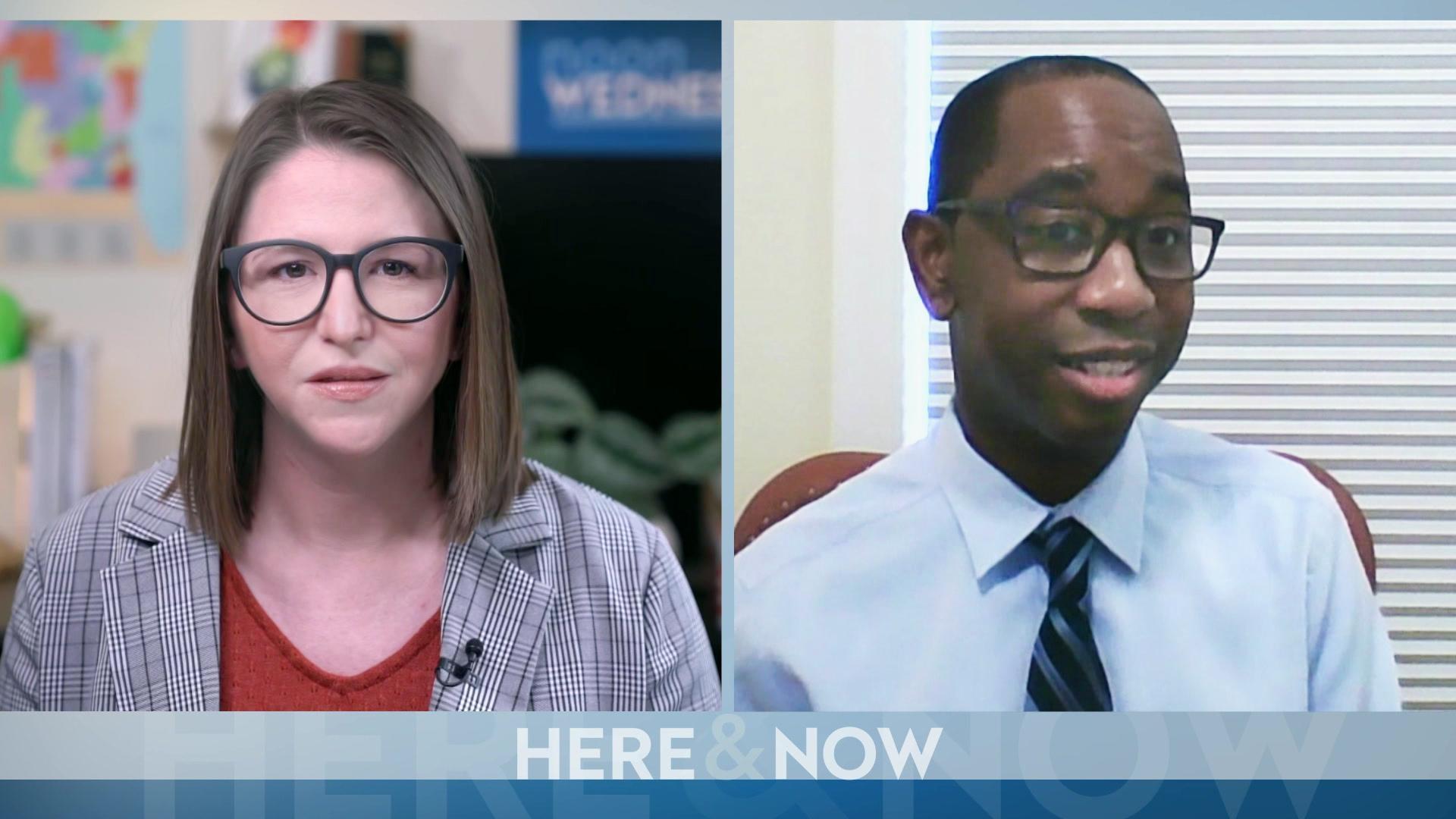 Noon Wednesday: 'A Community For All'
Residents in a north central Wisconsin community have become divided on passing a resolution proclaiming Marathon County "A Community For All." Marathon County Board Supervisor and Wausau attorney William Harris explains why consensus cannot be found in this yearlong debate.
May 19, 2021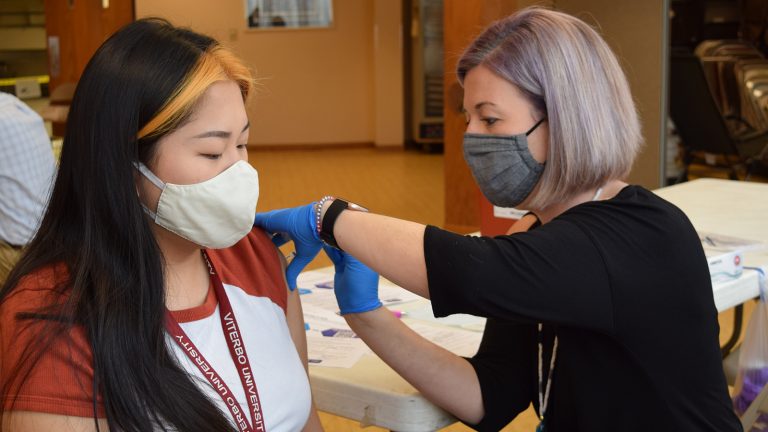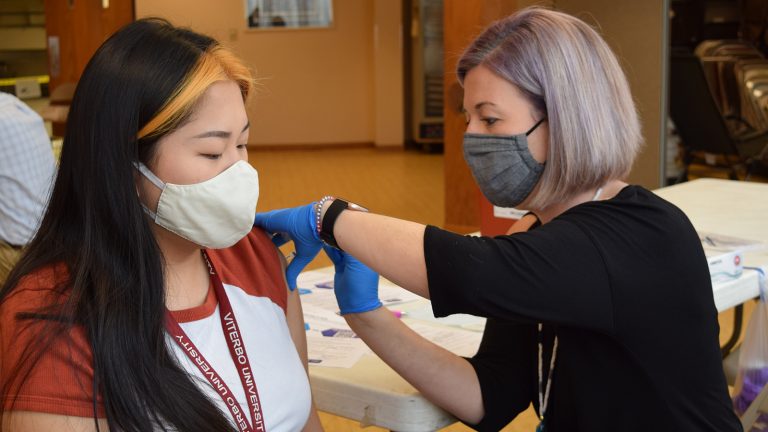 Wisconsin's COVID Condition: Diverging Geographies of Vaccinations and Variants
In St. Croix County, a jump in cases among teenagers and a plateauing of demand for the coronavirus vaccine illustrates how the second year of the pandemic is shifting in different places around the state.
April 30, 2021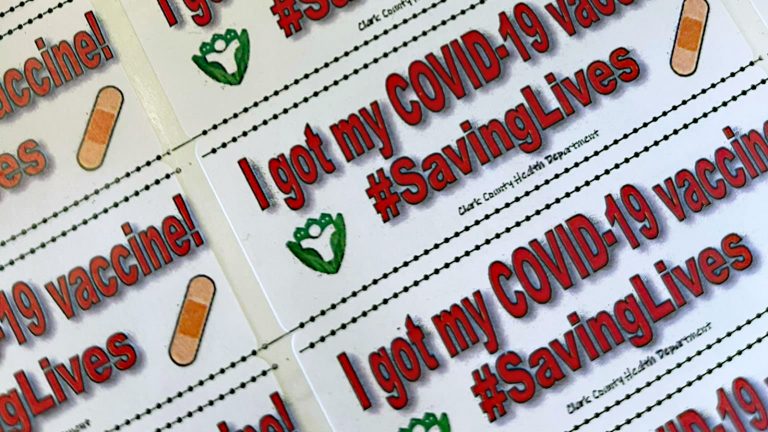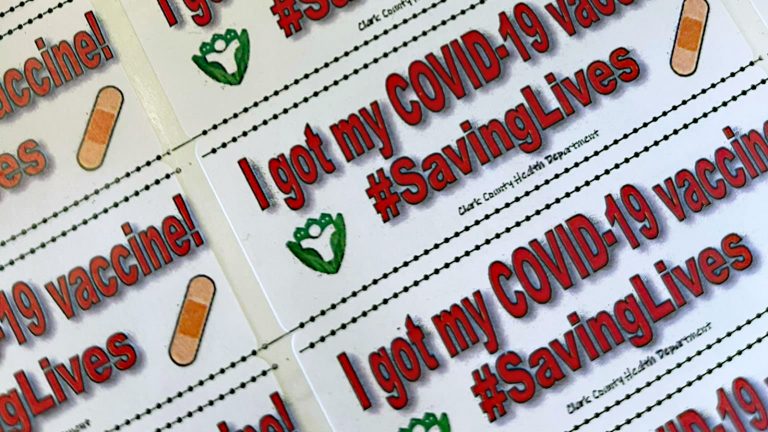 Where Is Wisconsin's COVID-19 Vaccine Delivery Lagging — And Why?
With universal eligibility starting April 5, the pace of coronavirus shots is speeding up everywhere in the state, but rates have been stubbornly lower in Clark, Rusk and Taylor counties.
March 30, 2021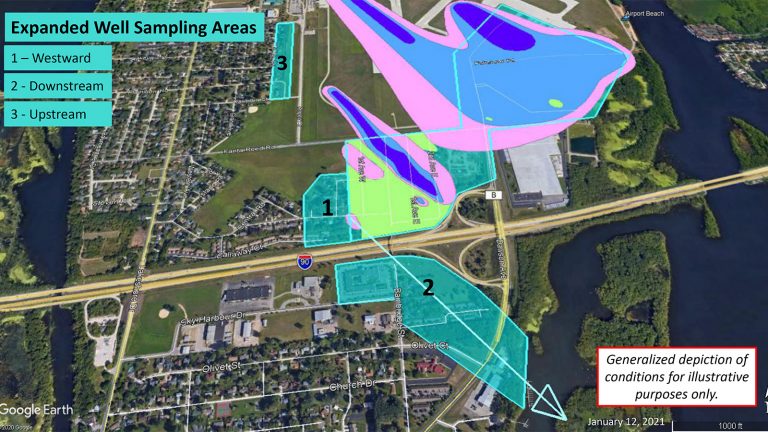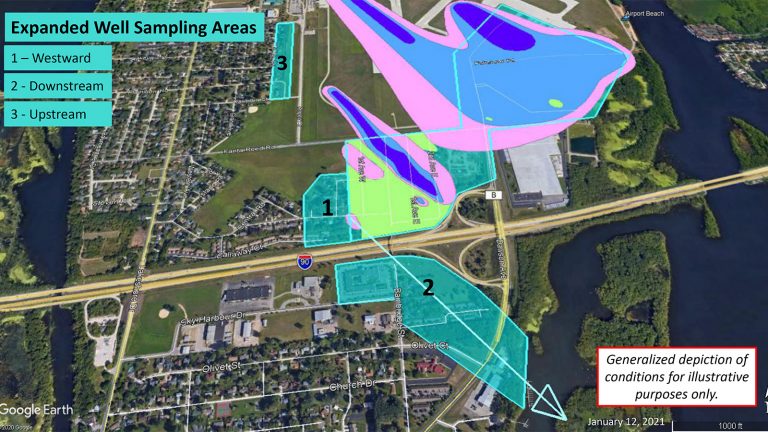 Wisconsin Issues Drinking Water Advisory After Well Testing on French Island Identifies PFAS Contamination
The state is providing drinking water to thousands of residents living near the La Crosse airport after the widespread presence of PFAS chemicals is found in private well testing around the area.
March 26, 2021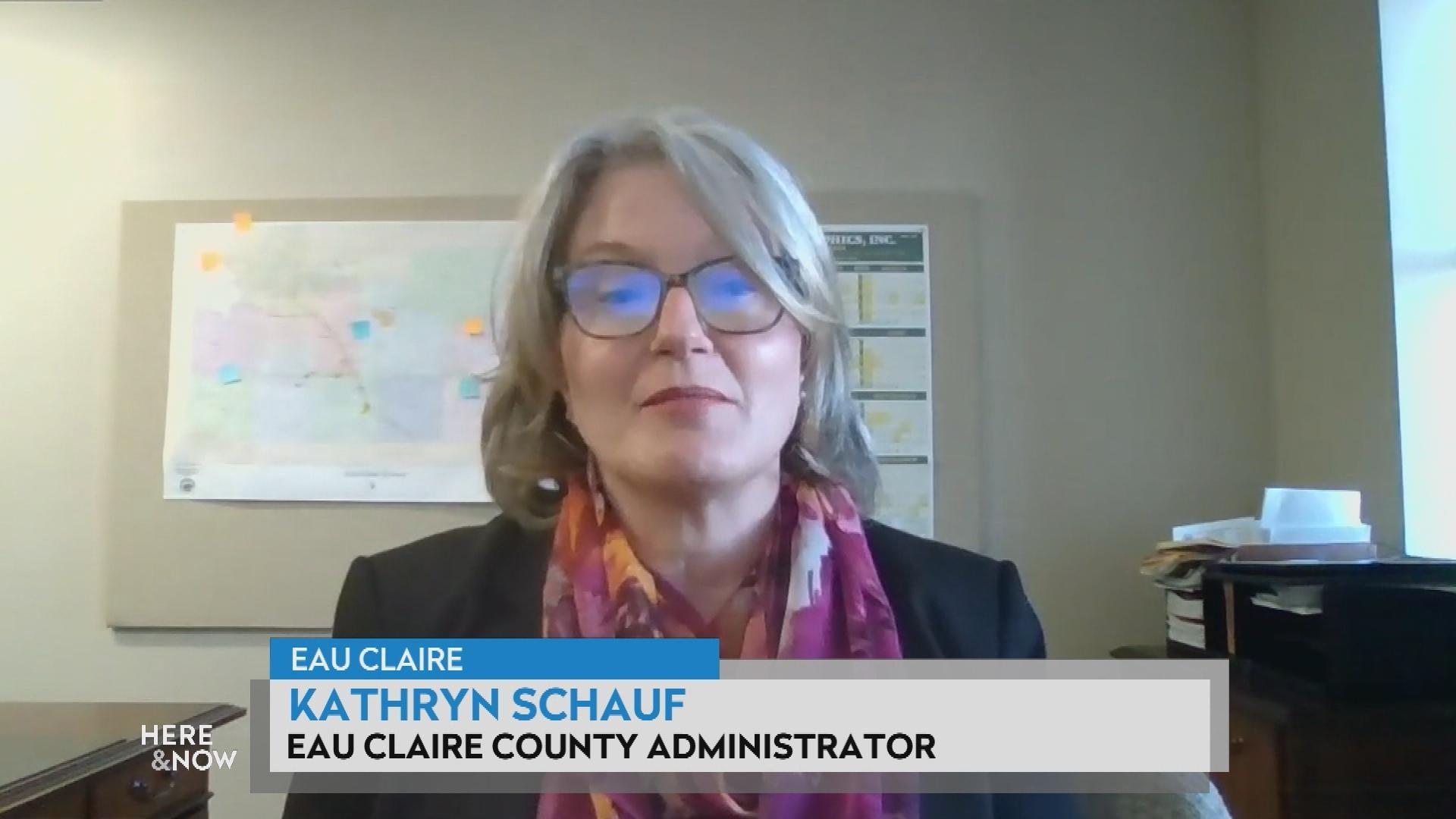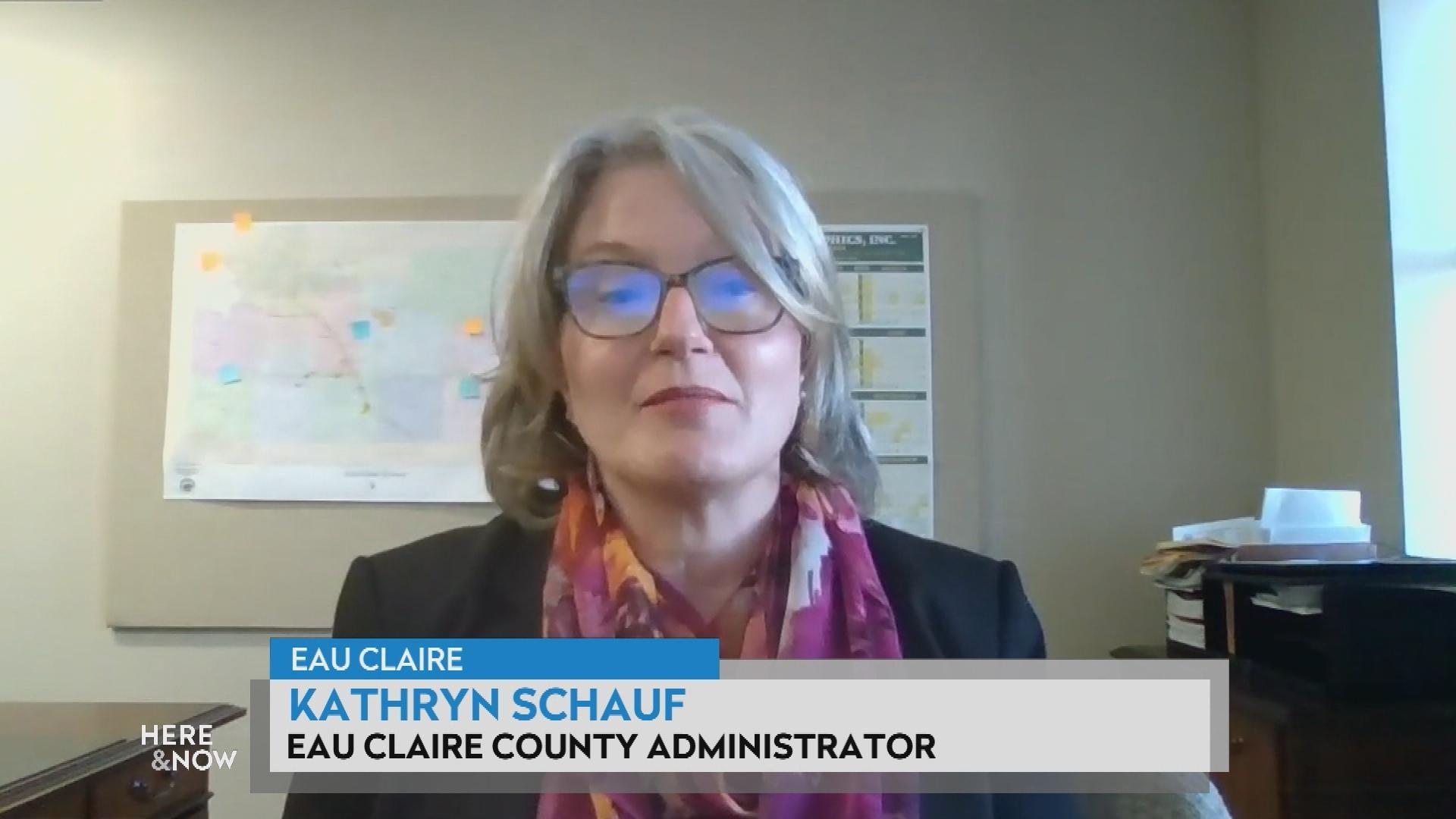 How Eau Claire Plans to Use American Stimulus Dollars
Kathryn Schauf, Eau Claire Couty administrator, discusses how much COVID stimulus relief funding she expects and where those dollars will be spent in the area.
March 19, 2021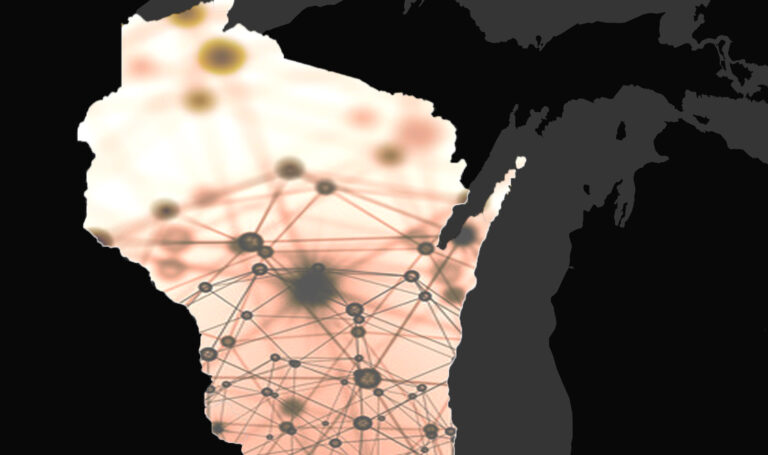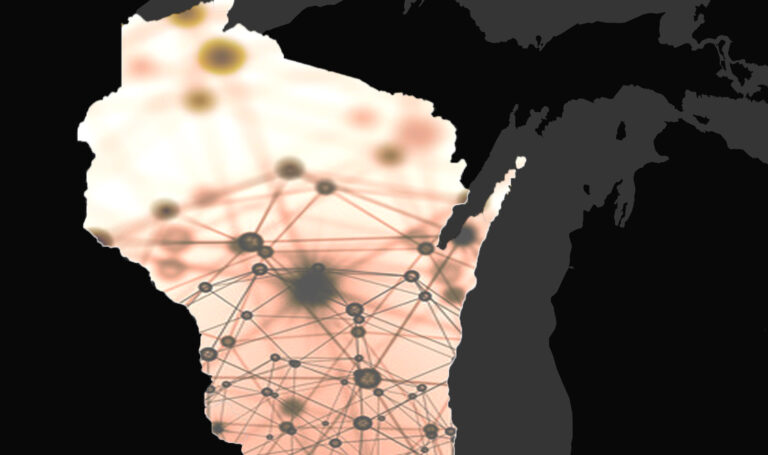 The Pandemic Pushes New Appeals for Rural Broadband Investment Across Wisconsin
State and local efforts to expand equitable internet access across the state grow in priority as both education and the economy moved more online in the wake of the coronavirus.
March 5, 2021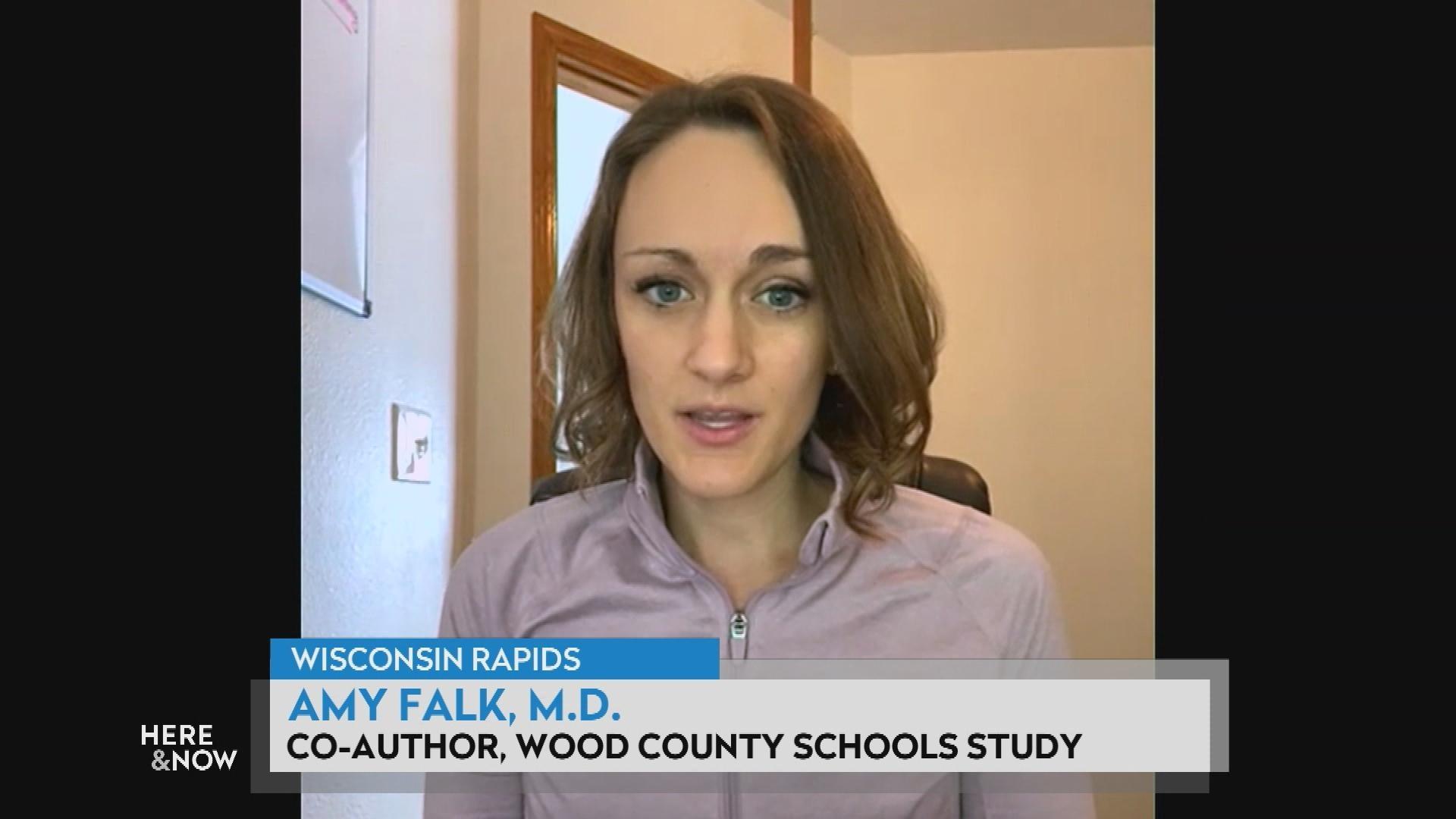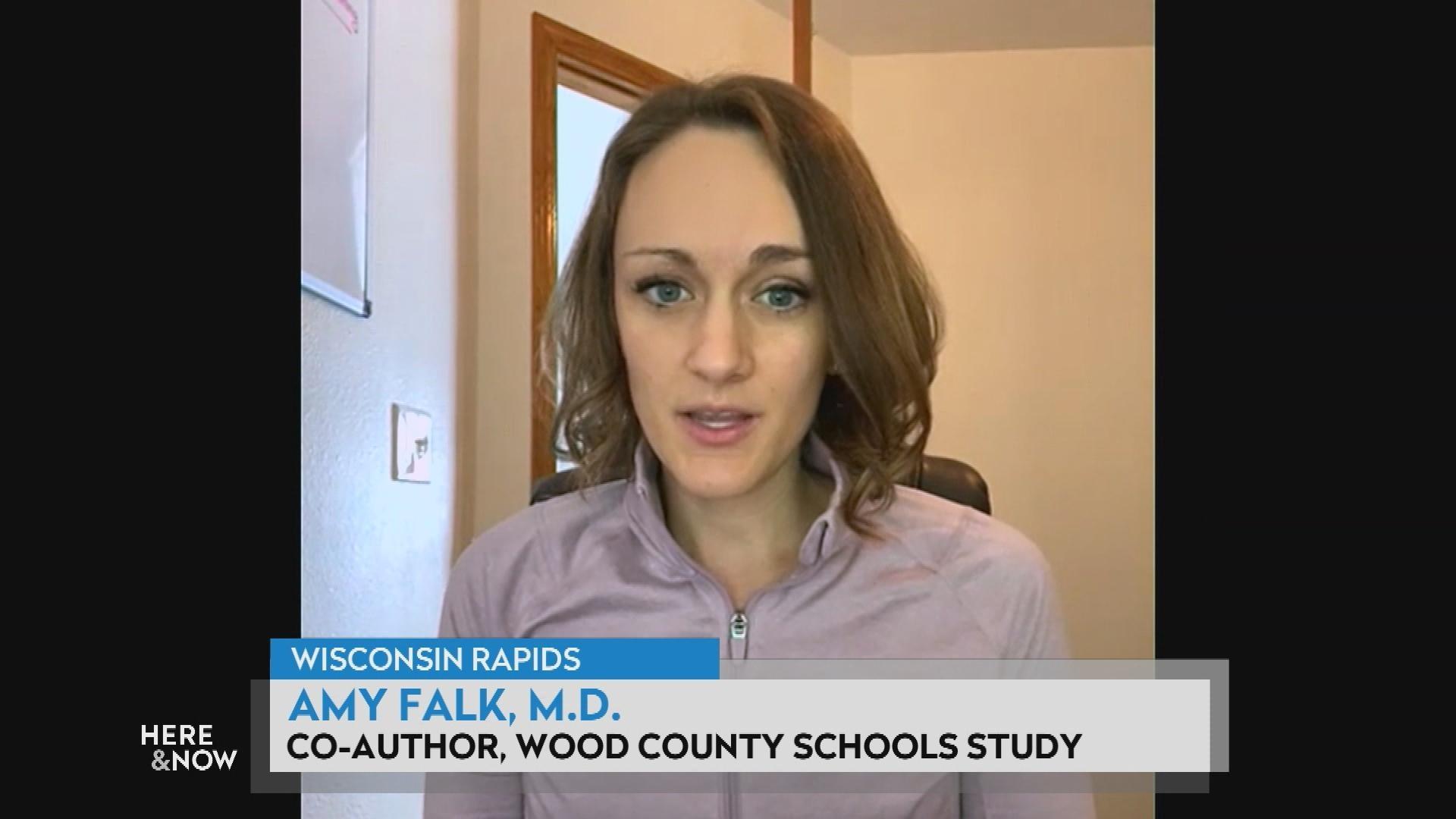 Dr. Amy Falk, a Wisconsin Rapids pediatrician, discusses the study she co-authored for the CDC showing schools as unlikely vectors of transmission for the coronavirus.
February 5, 2021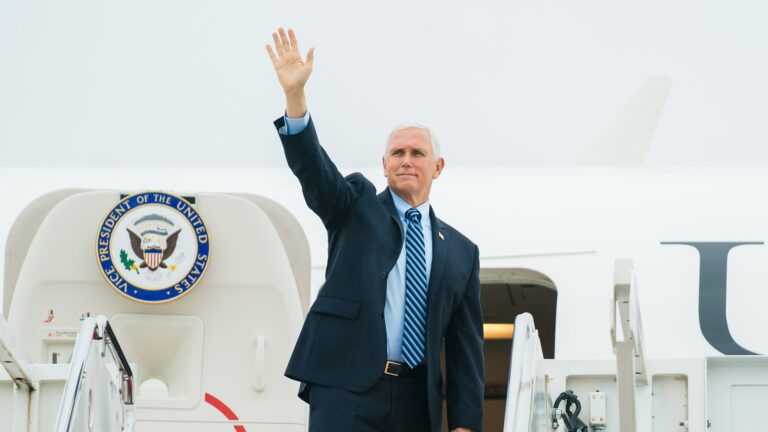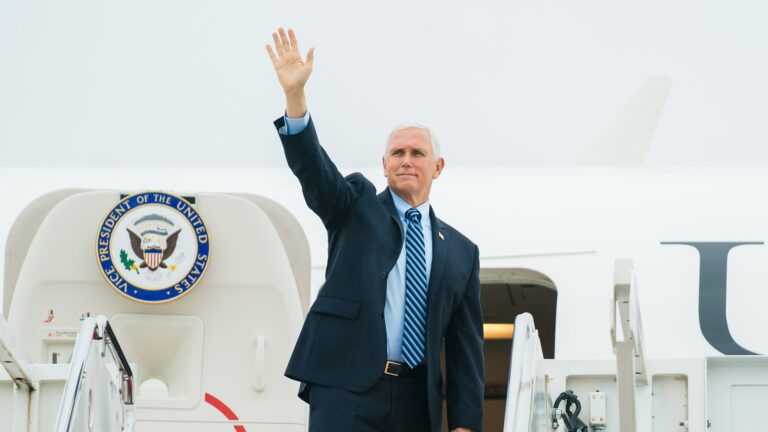 Pence Talks Jobs, Law Enforcement at Eau Claire Event
The Thursday speech marks the third consecutive week the vice president has visited Wisconsin.
September 24, 2020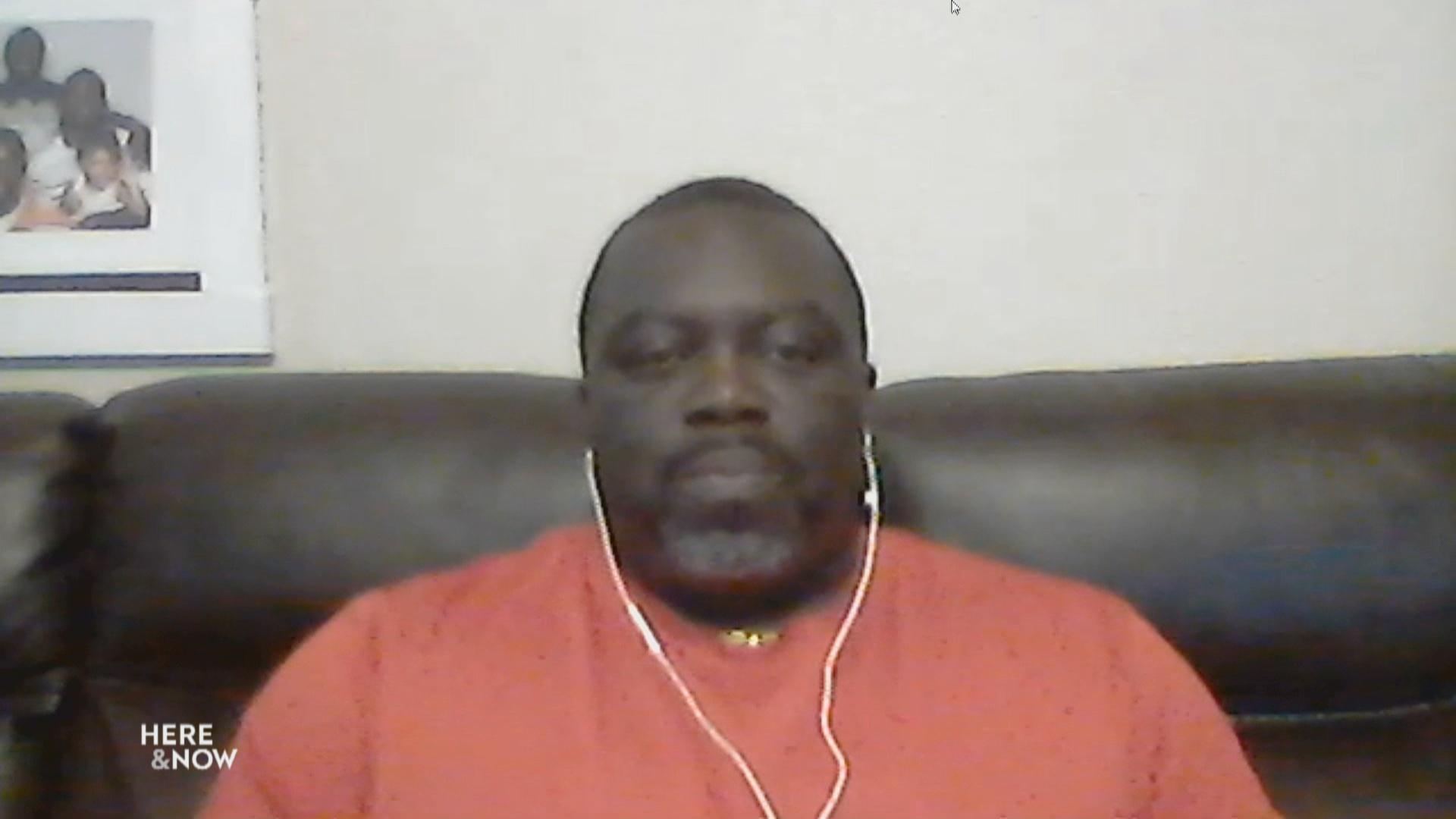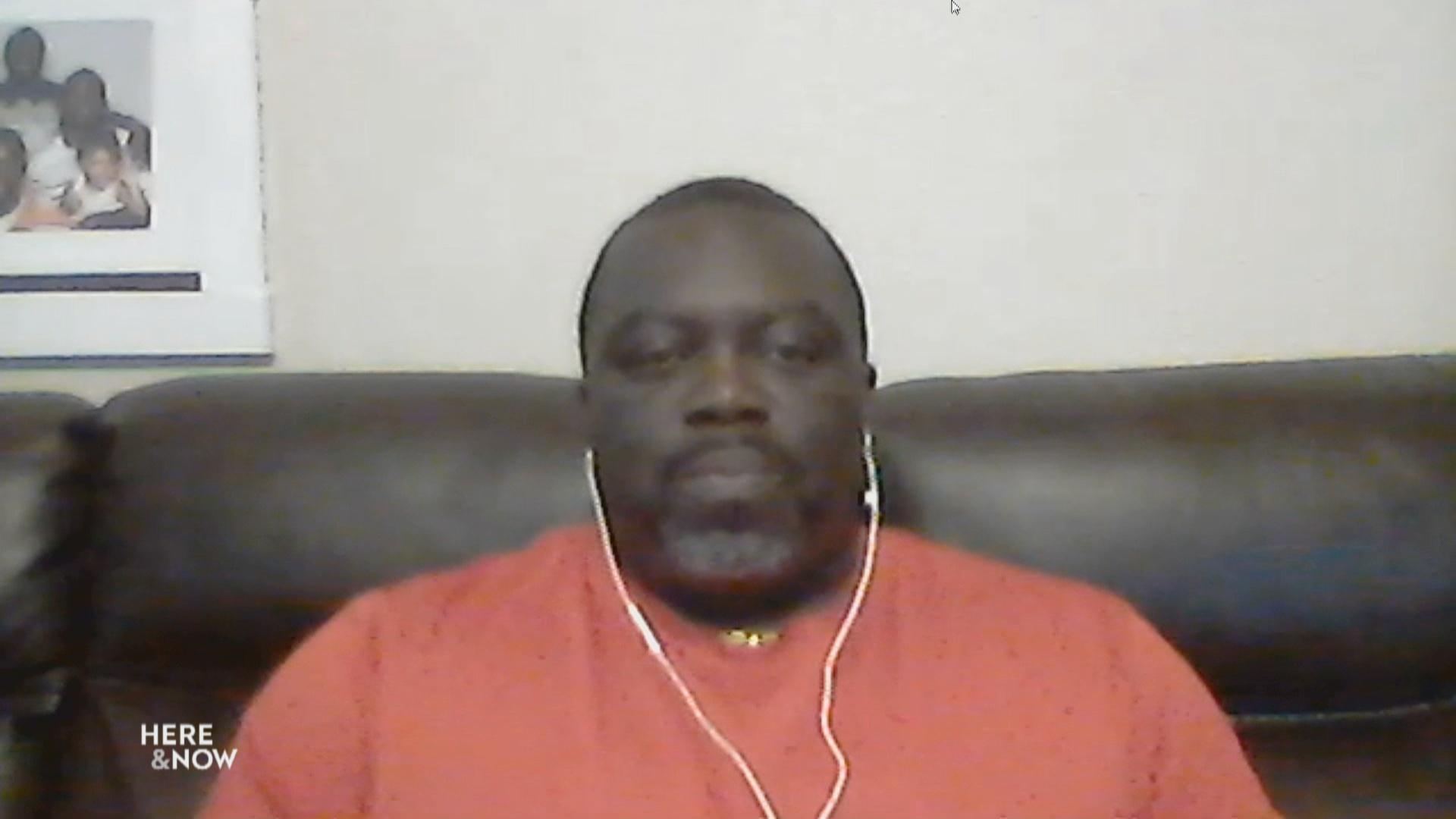 What Racial Justice Movement Looks Like in Central Wisconsin
Darrell Keaton is a community activist in Wausau and discusses how his community is working toward greater racial justice. Keaton founded Men & Women 4 Change Social Club to promote diversity and awareness of minority owned businesses and organizations in Central Wisconsin. Wausau will celebrate Juneteenth next year as a result of Keaton's work with the Wausau mayor and chief of police.
July 10, 2020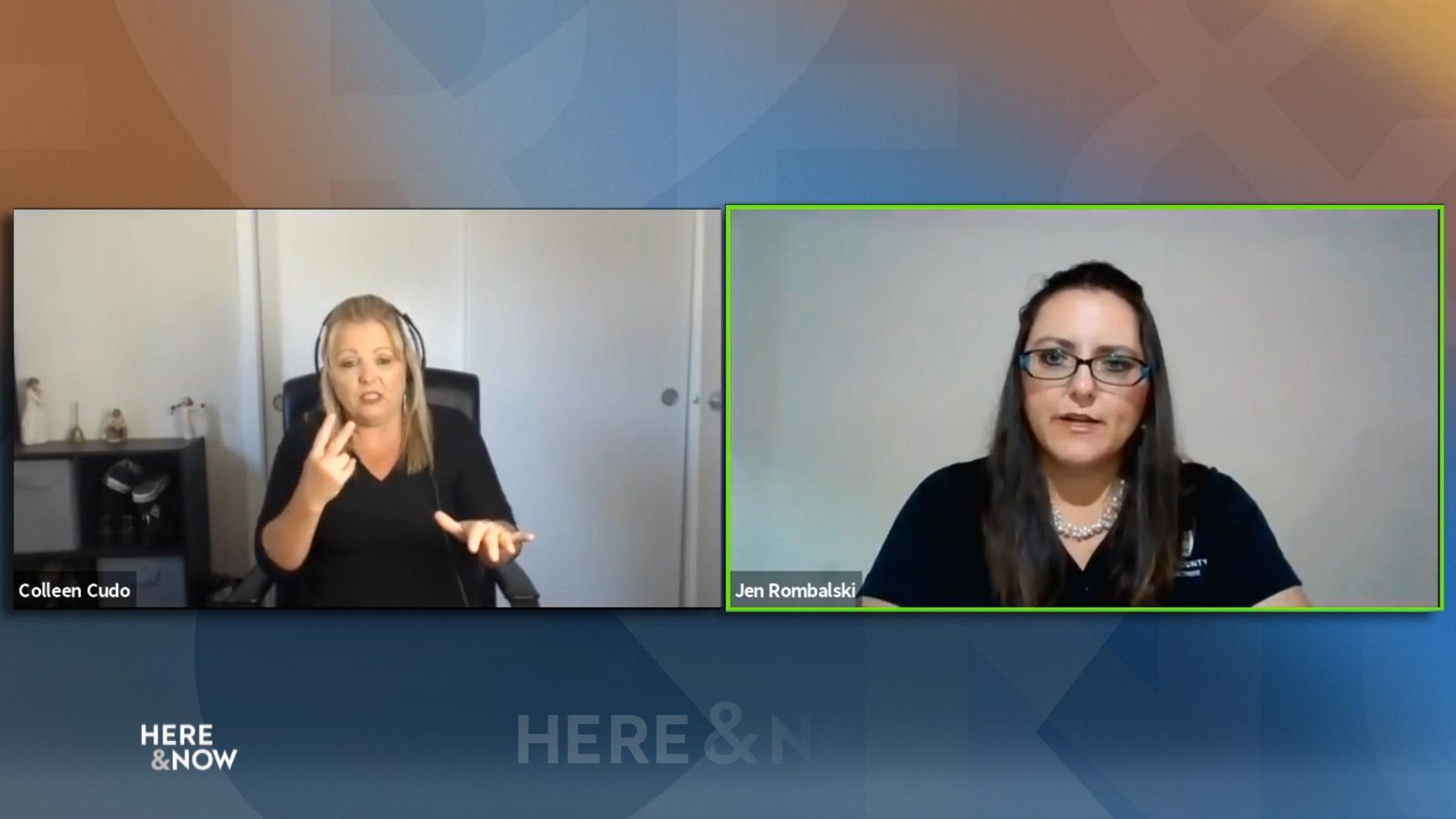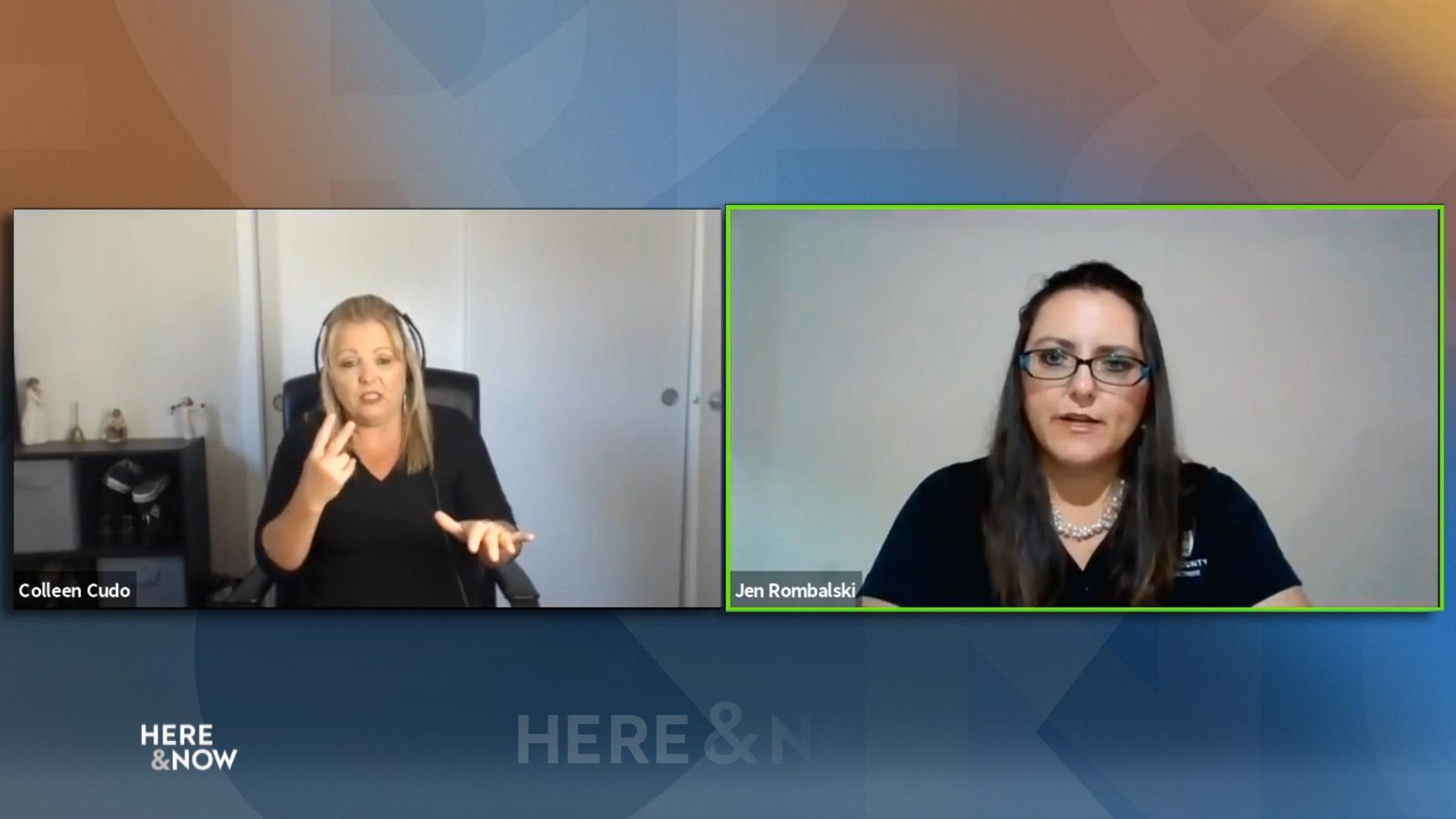 La Crosse County Sees Sharp Uptick in COVID-19 Cases
A "Severe Risk" red alert has been issued in La Crosse area. Public was notified of possible exposure if they visited any of seven bars and restaurants in the downtown La Crosse area. Residents are being advised to stay at home and reduce gatherings to no more than 10 people. Jennifer Rombalski, director of La Crosse County Health Department says to "take this seriously as a community altogether."
June 19, 2020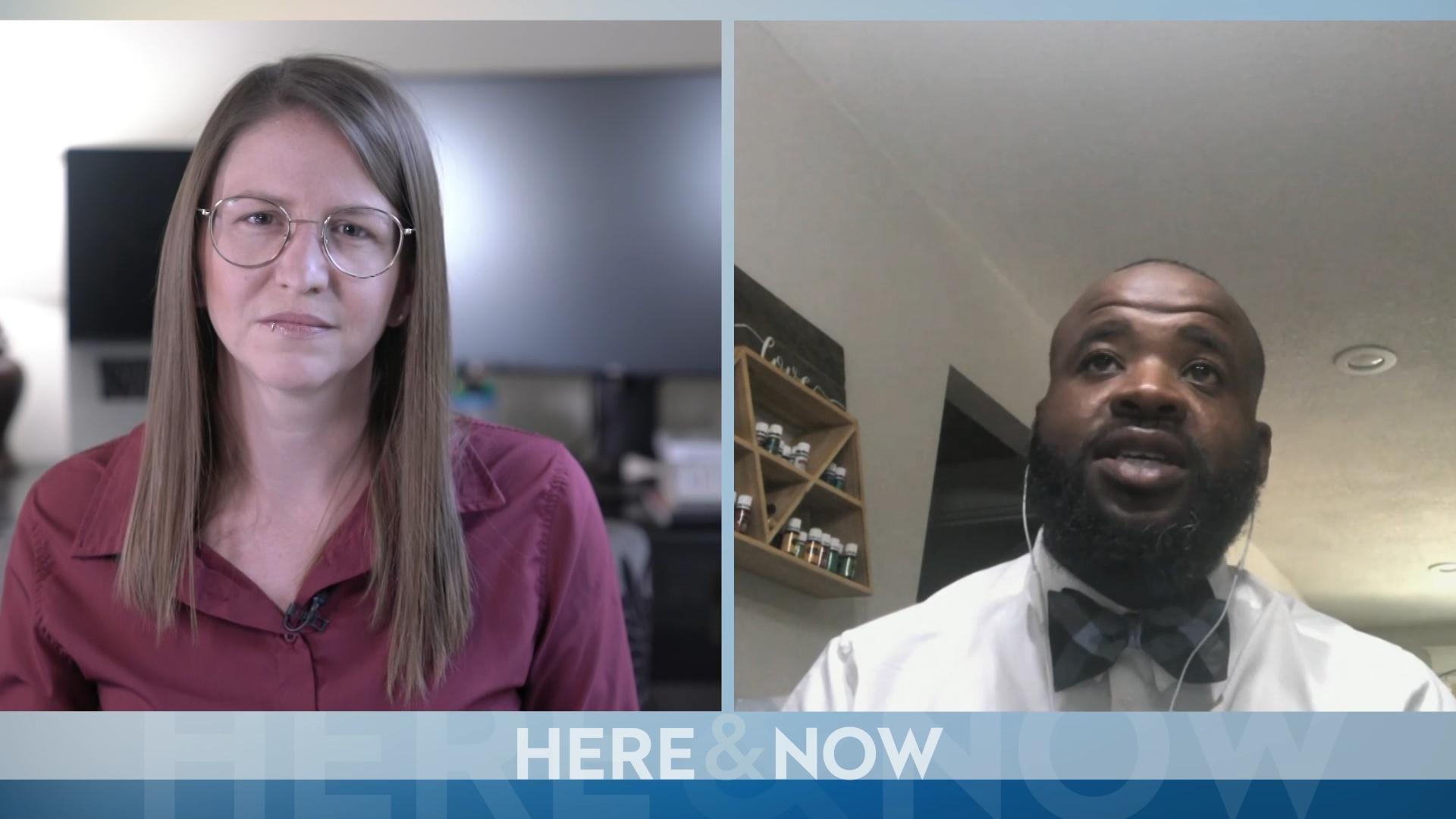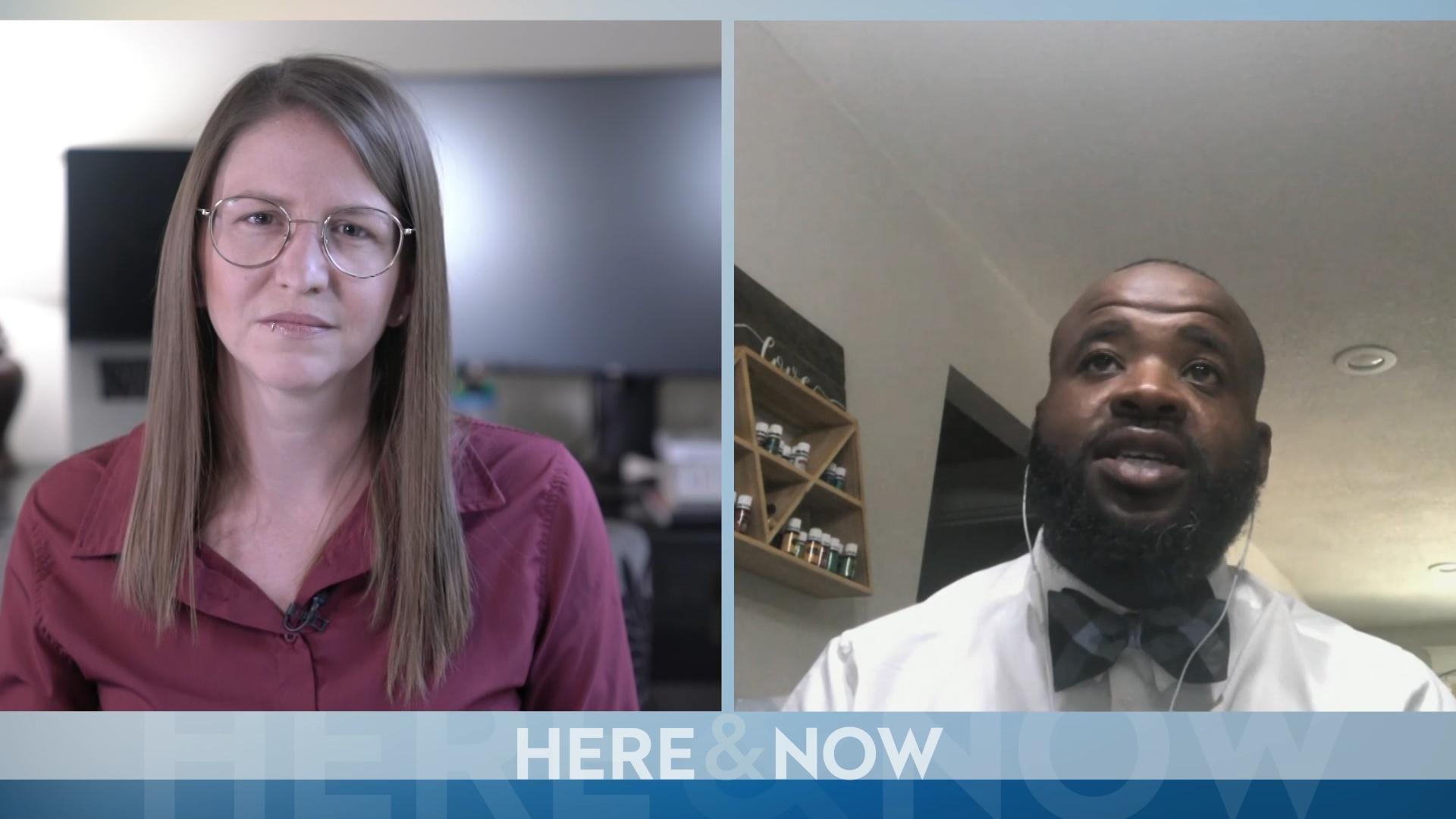 Noon Wednesday: Mentorship Over Protest
For some, taking to the streets in protest is how to be heard when it comes to race equity. For Dennis Beale, it's about mentorship and relationship building. He recently founded Power of Perception, partnering with the Eau Claire Area School District to create opportunities for African-American and biracial youth.
June 17, 2020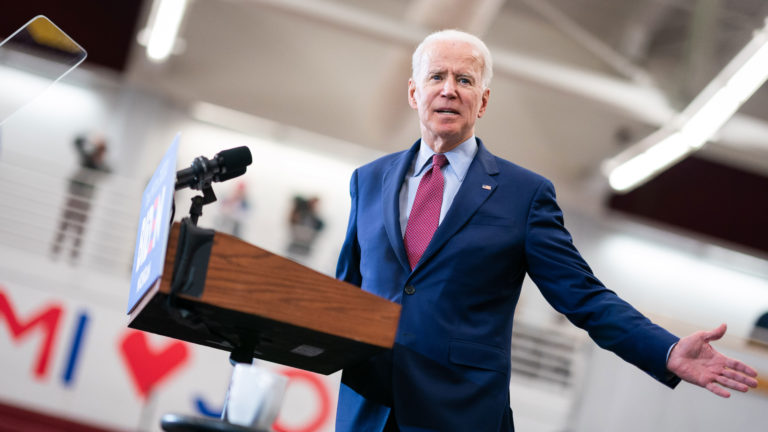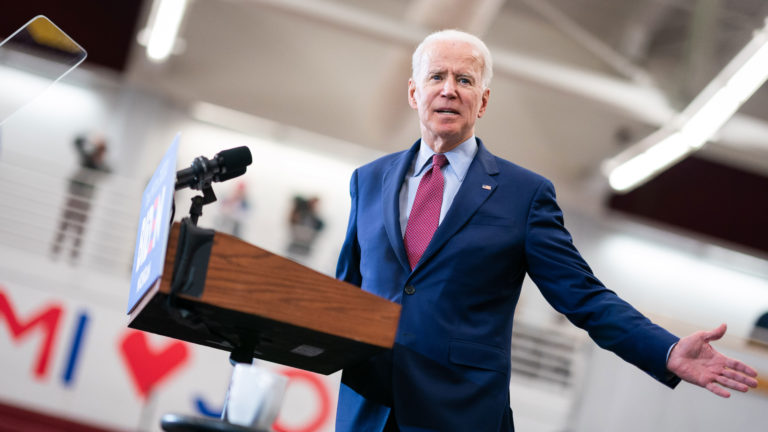 Biden Makes Two Virtual Stops in Wisconsin
The Democratic presidential candidate made virtual stops in La Crosse and Milwaukee, discussing plans for rural Wisconsin and criticizing the president's response to the coronavirus pandemic.
May 20, 2020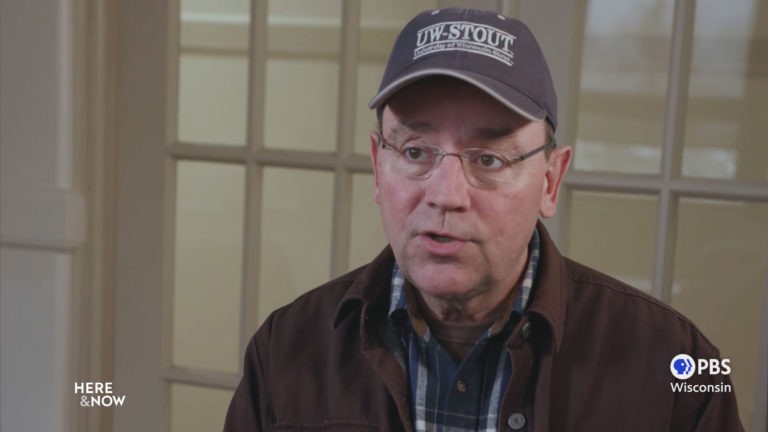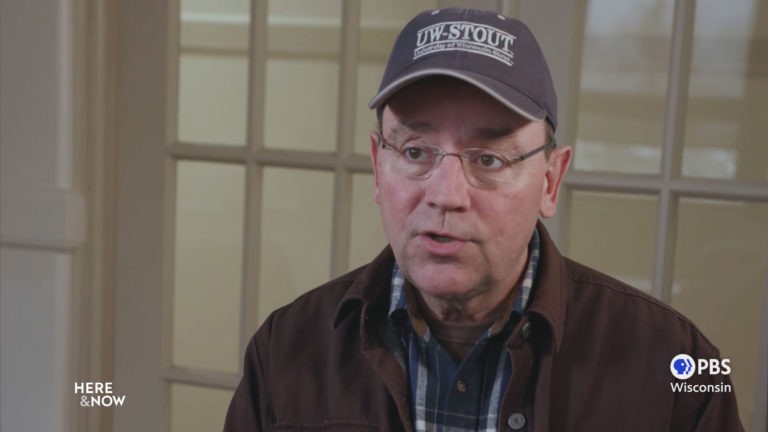 Republican Tom Tiffany wins the special election to replace Sean Duffy in the state's 7th Congressional District.
May 13, 2020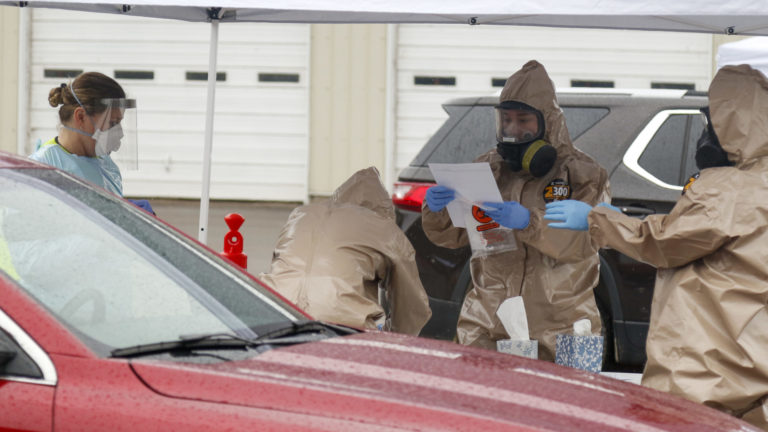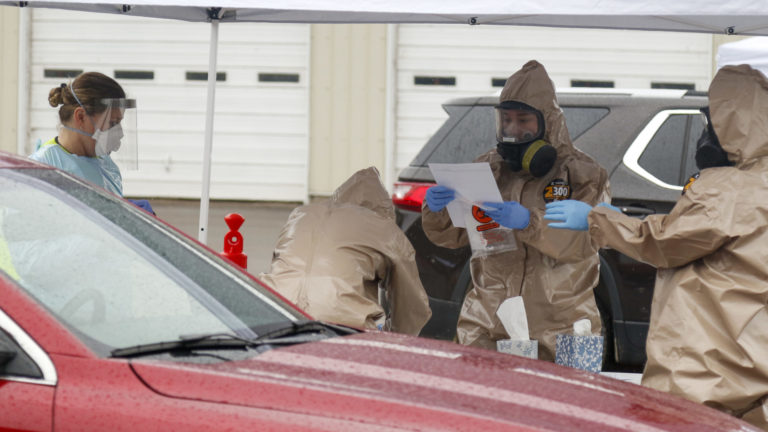 Community Testing Begins in Northwestern Wisconsin
National Guard deployed to support county and tribal health efforts.
May 4, 2020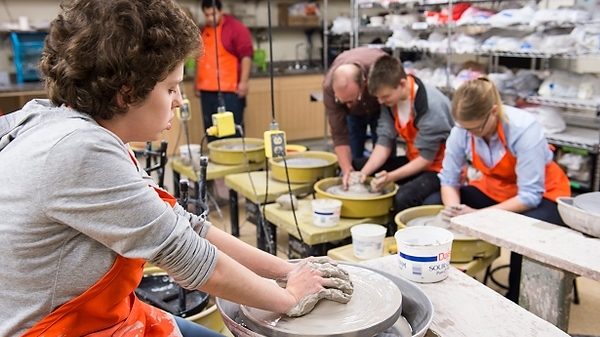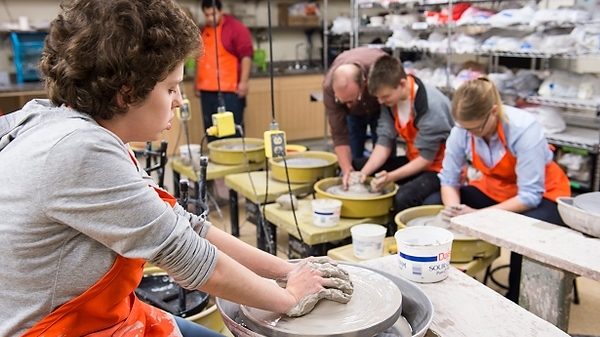 Nonprofit Sector to Be Challenged and Changed by COVID-19
Non-profit organizations face new challenges as the COVID-19 outbreak affects their daily operations and bottom line.
April 14, 2020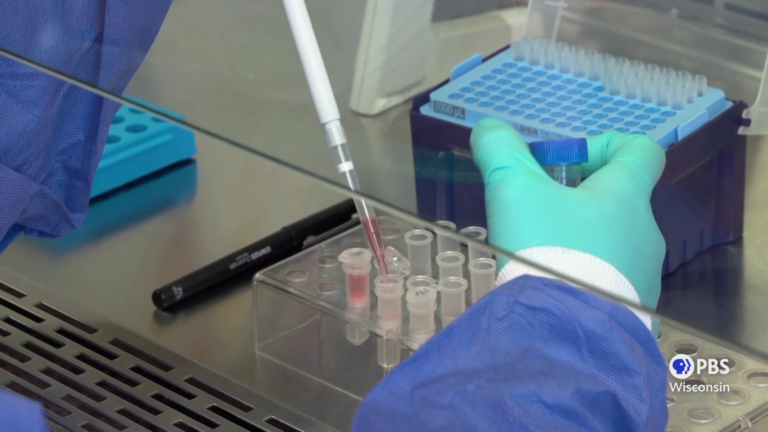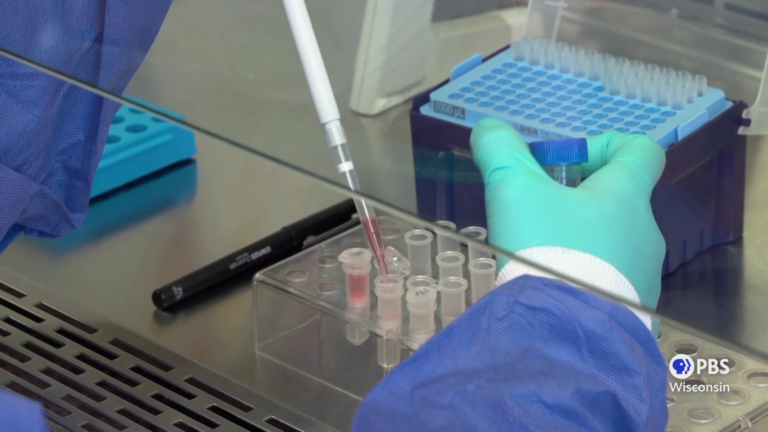 In-House Test Shows Promise to Increase Capacity
Gundersen Health System in La Crosse has developed their own in-house test for COVID-19. They say patients no longer need to wait days to get results, which might be the case if tests were sent to an outside lab. "If a test is required from the health system, we can ...
March 27, 2020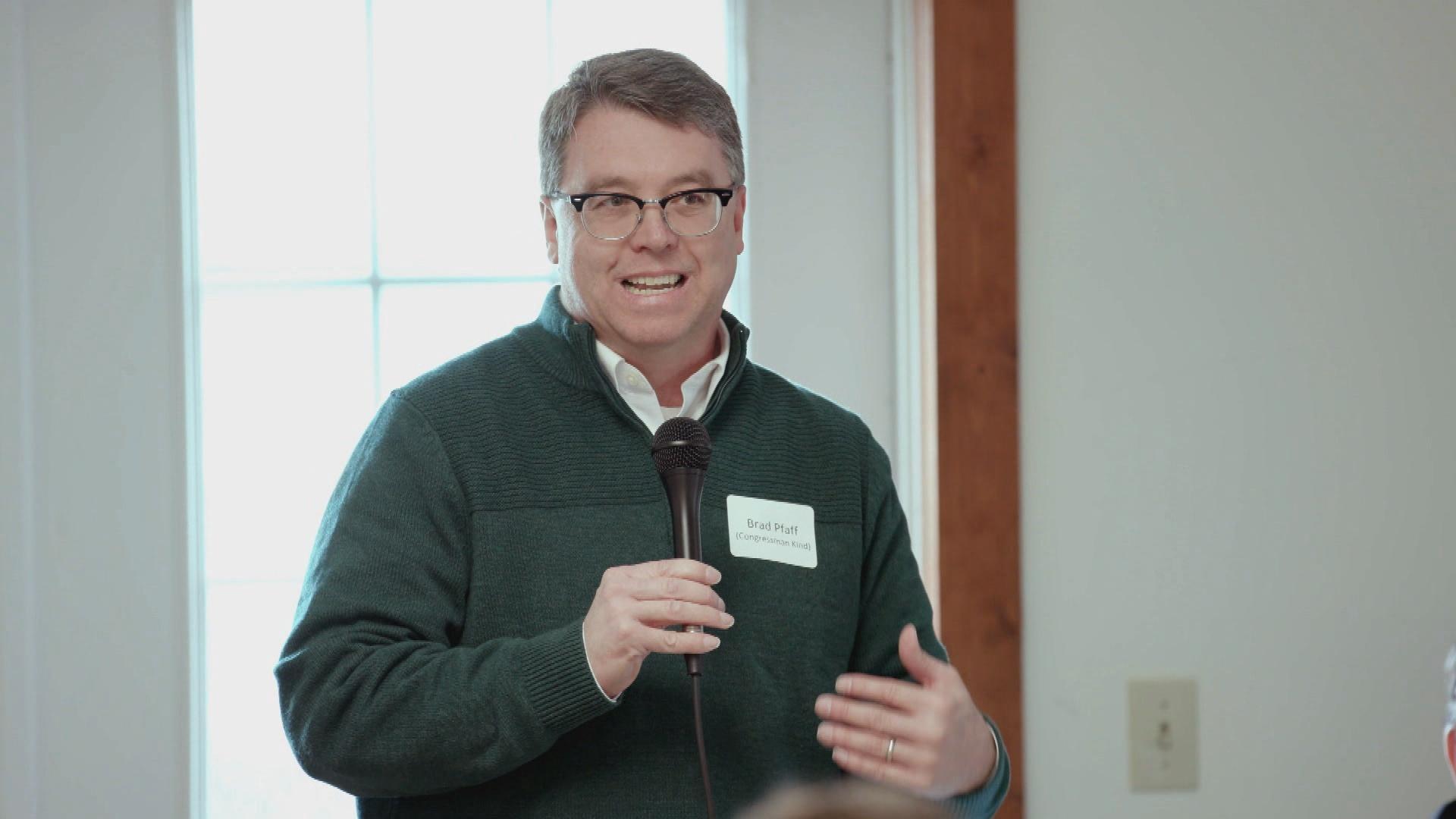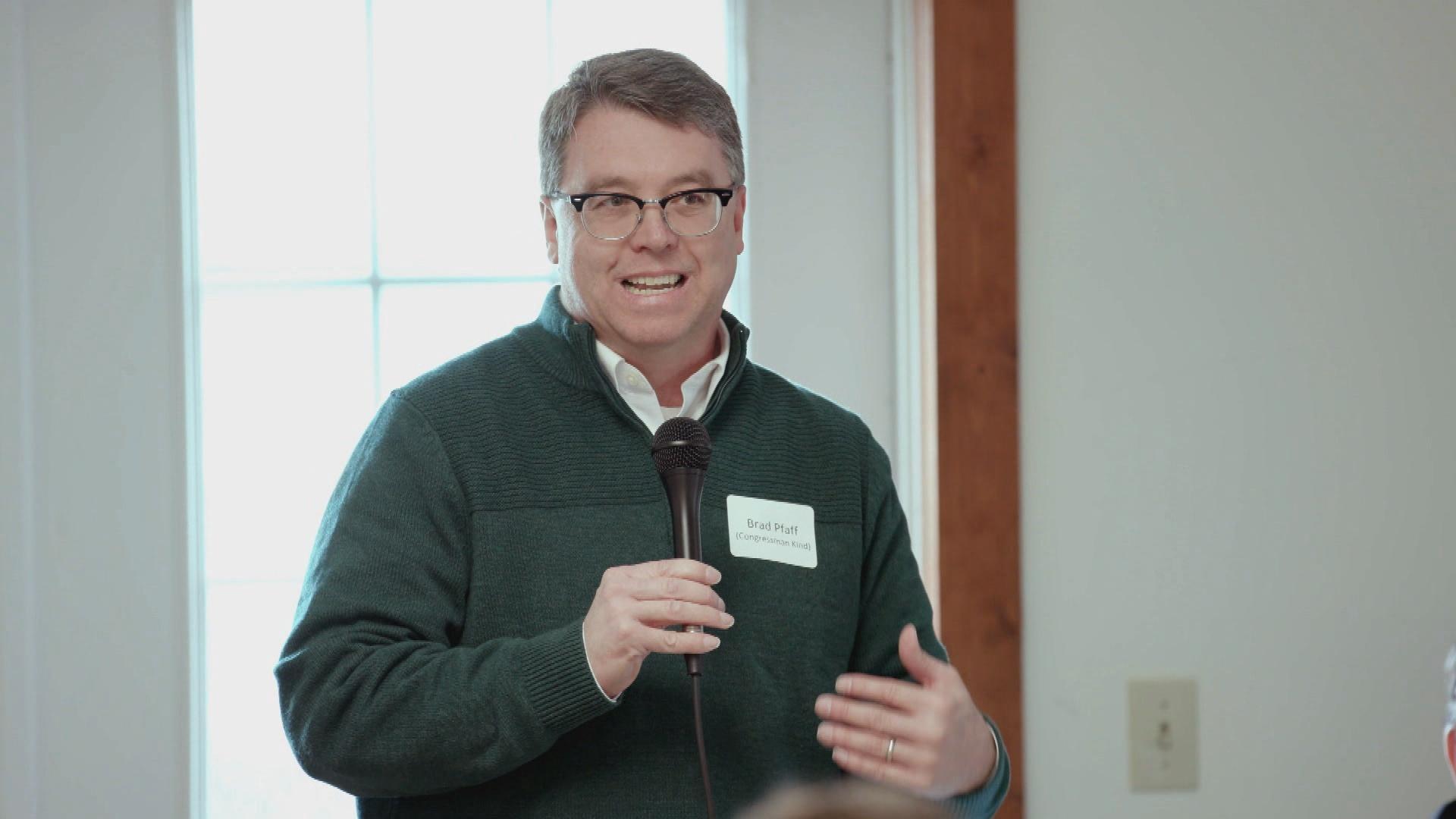 Former Sec. Designee Pfaff Stays on Evers Administration
Former DATCP Secretary Designee-Brad Pfaff found is back on the Evers administration. Pfaff will now serve as the Director of business and rural development in the Department of Administration. He will not need Senate confirmation in his new position.
December 4, 2019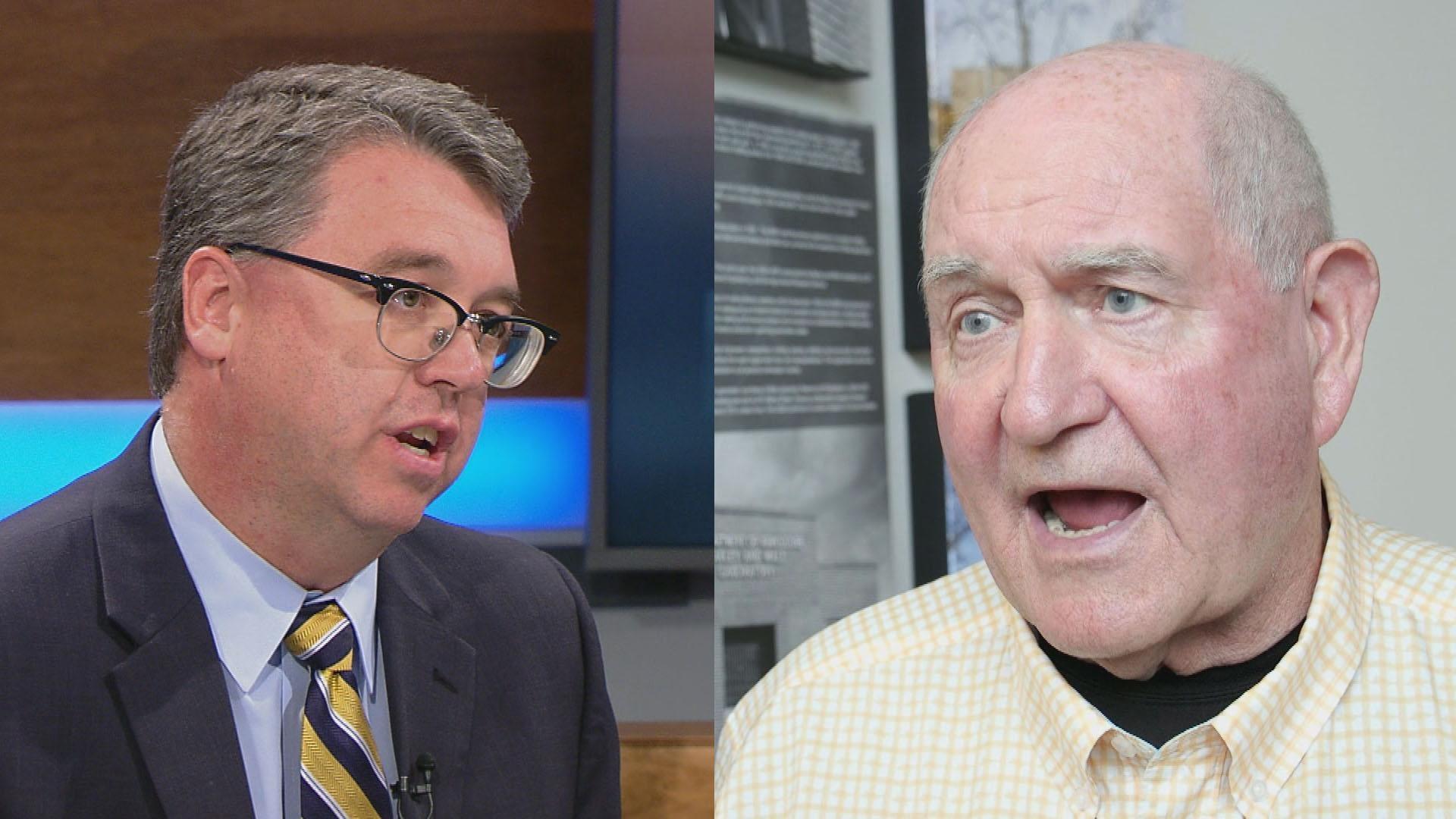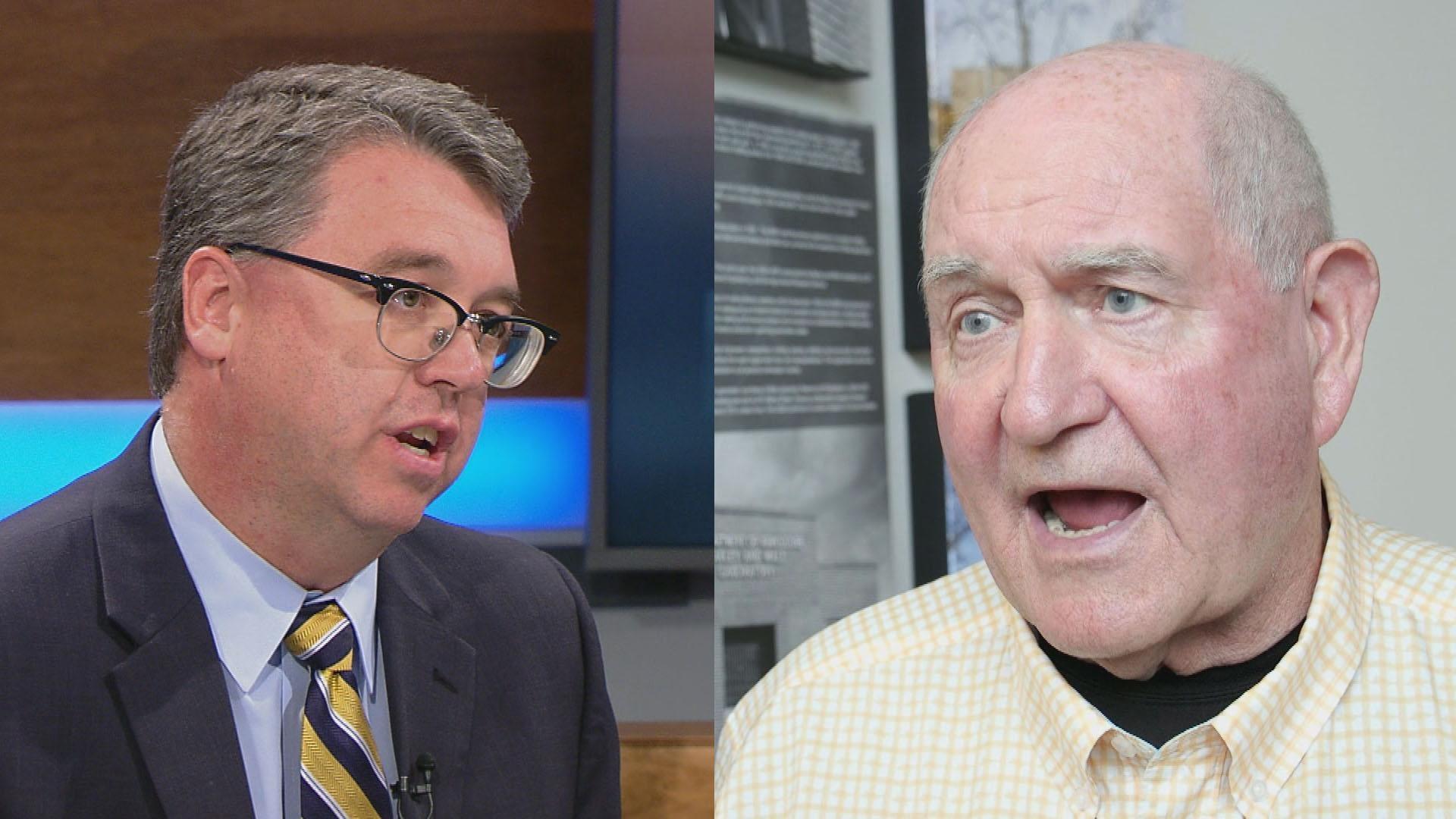 U.S. and State Department of Agriculture Secretaries Sonny Perdue and Brad Pfaff both give their perspectives on the state of small dairy farmers and the industry as a whole. With extreme weather, low prices and uncertainty in foreign trade, Pfaff explains that Wisconsin farmers have been hit with a "triple whammy" of unfortunate events.
December 4, 2019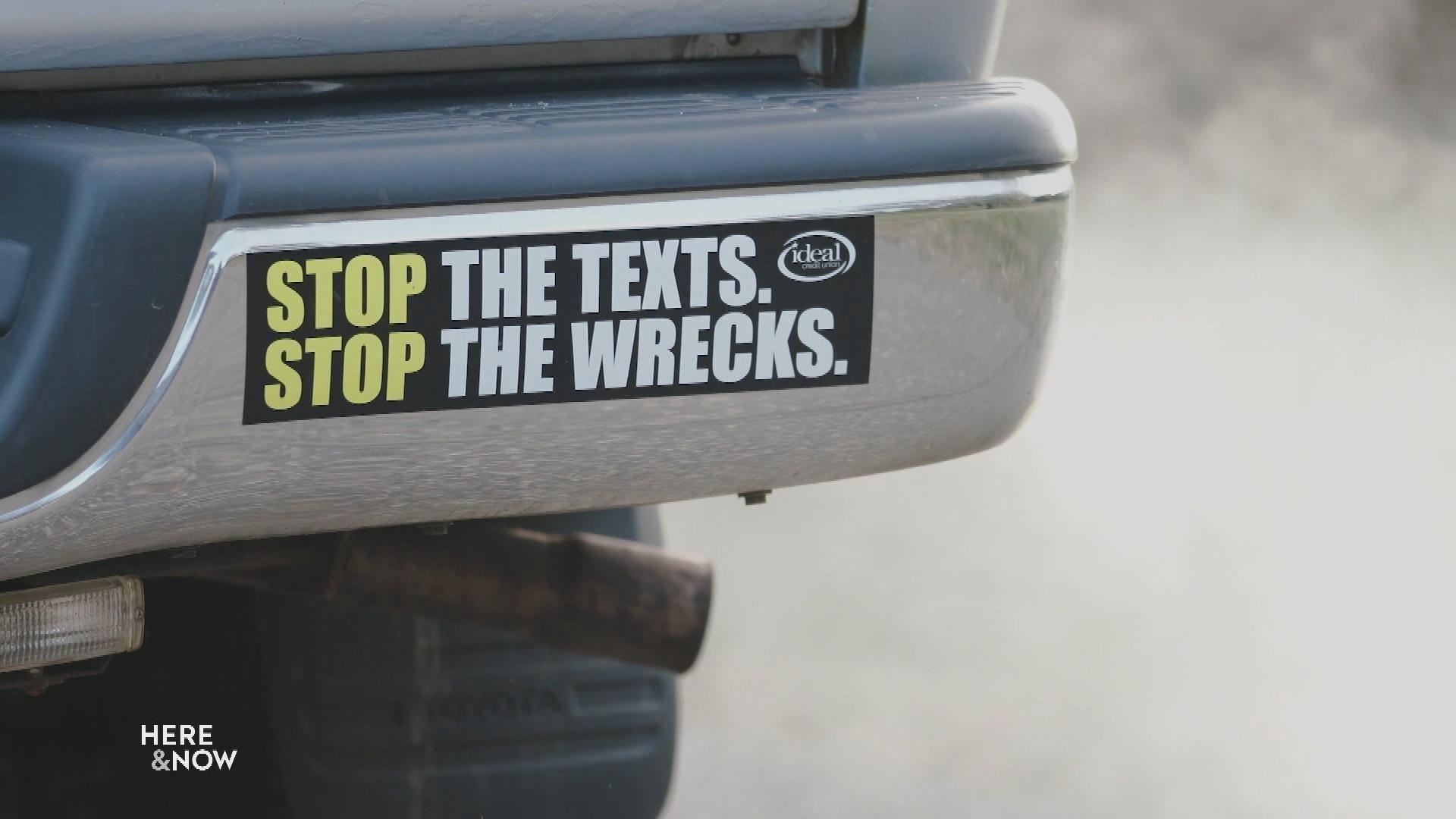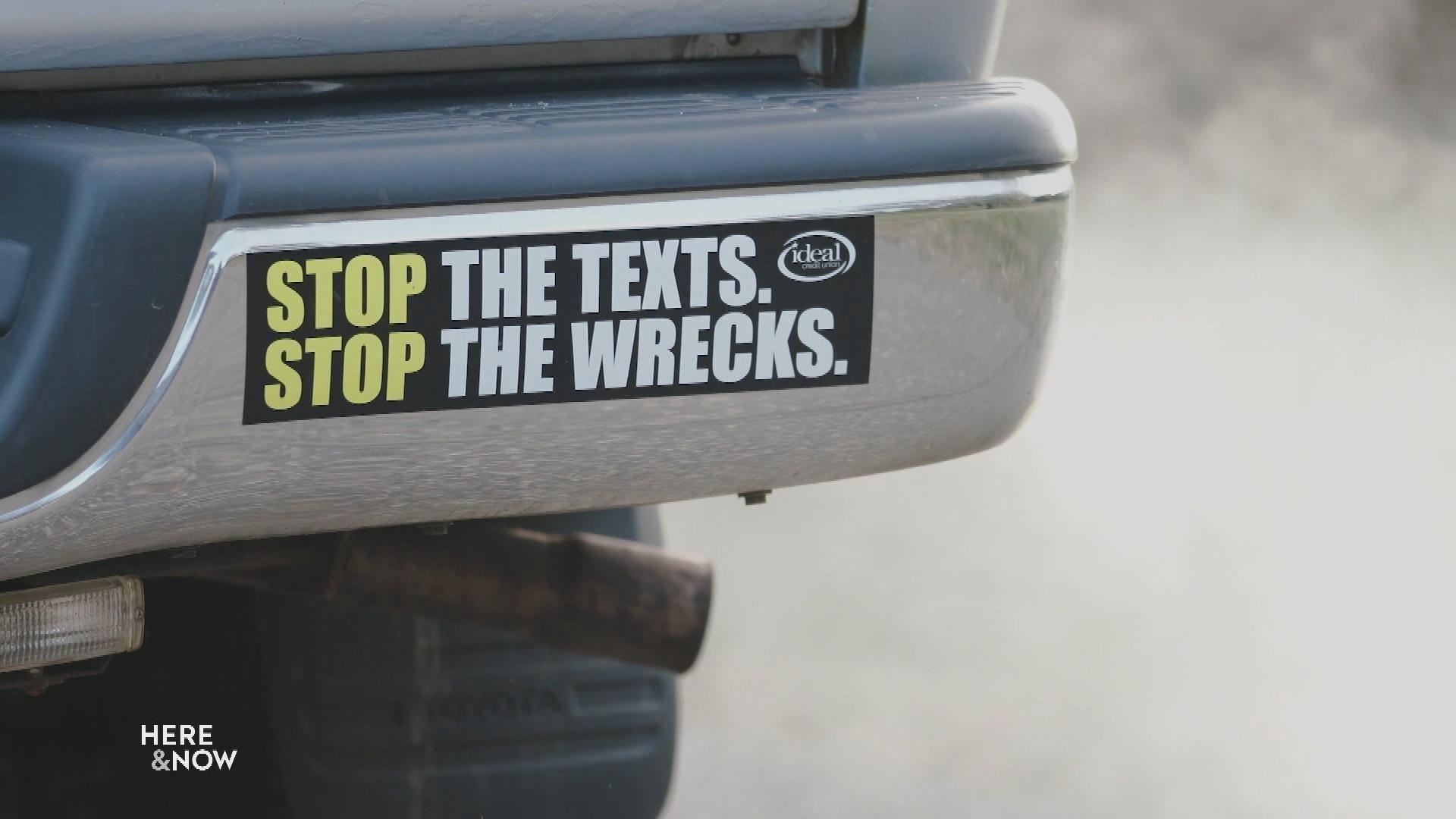 New Bill Aims to Curb Reckless Driving Habits
Last year, Wisconsin saw 60 fatal car accidents as a result of distracted driving. The story of a Hudson family's tragic experience reveals the damaging effects of a distracted driver. A bill at the Capitol regarding "driving while distracted" aims to crack down on the issue.
November 29, 2019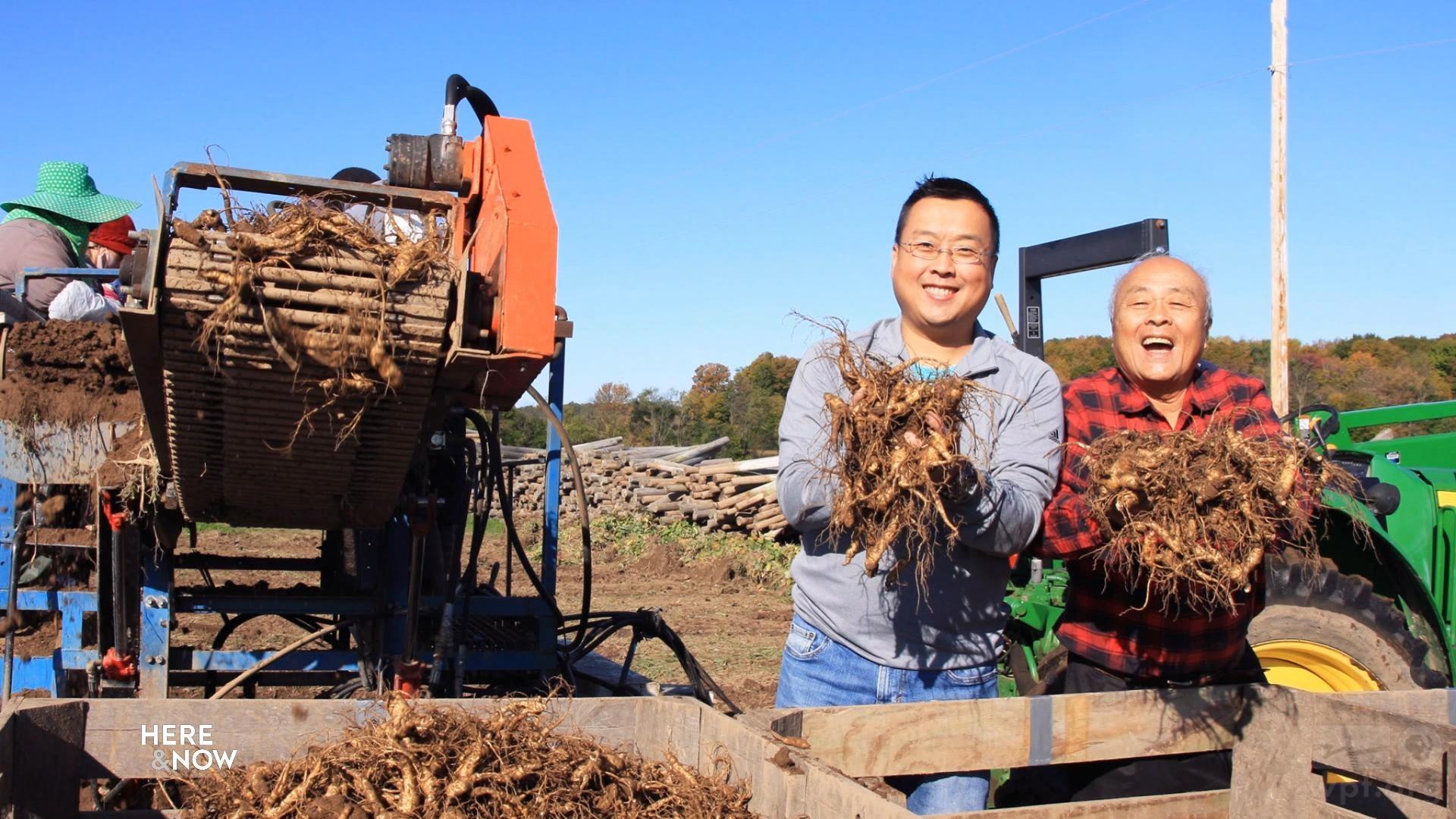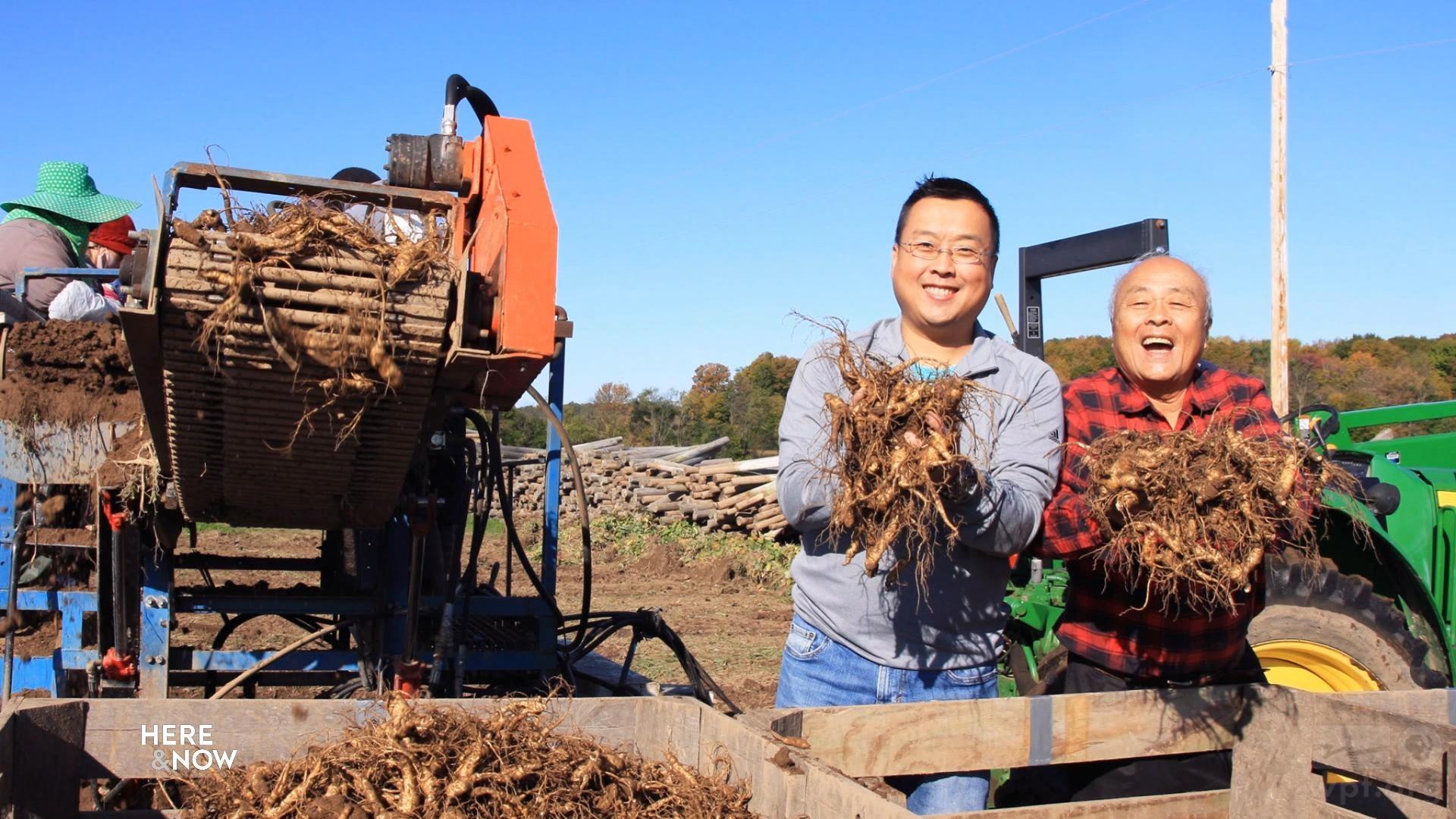 Chinese Trade Disputes Impact Wisconsin Ginseng
Ongoing trade disputes with China impact many Wisconsin industries, including ginseng producers. Wausau area farm owner Will Hsu describes how he's navigating the turmoil in the market, and talks about his optimism for this year's crop.
October 25, 2019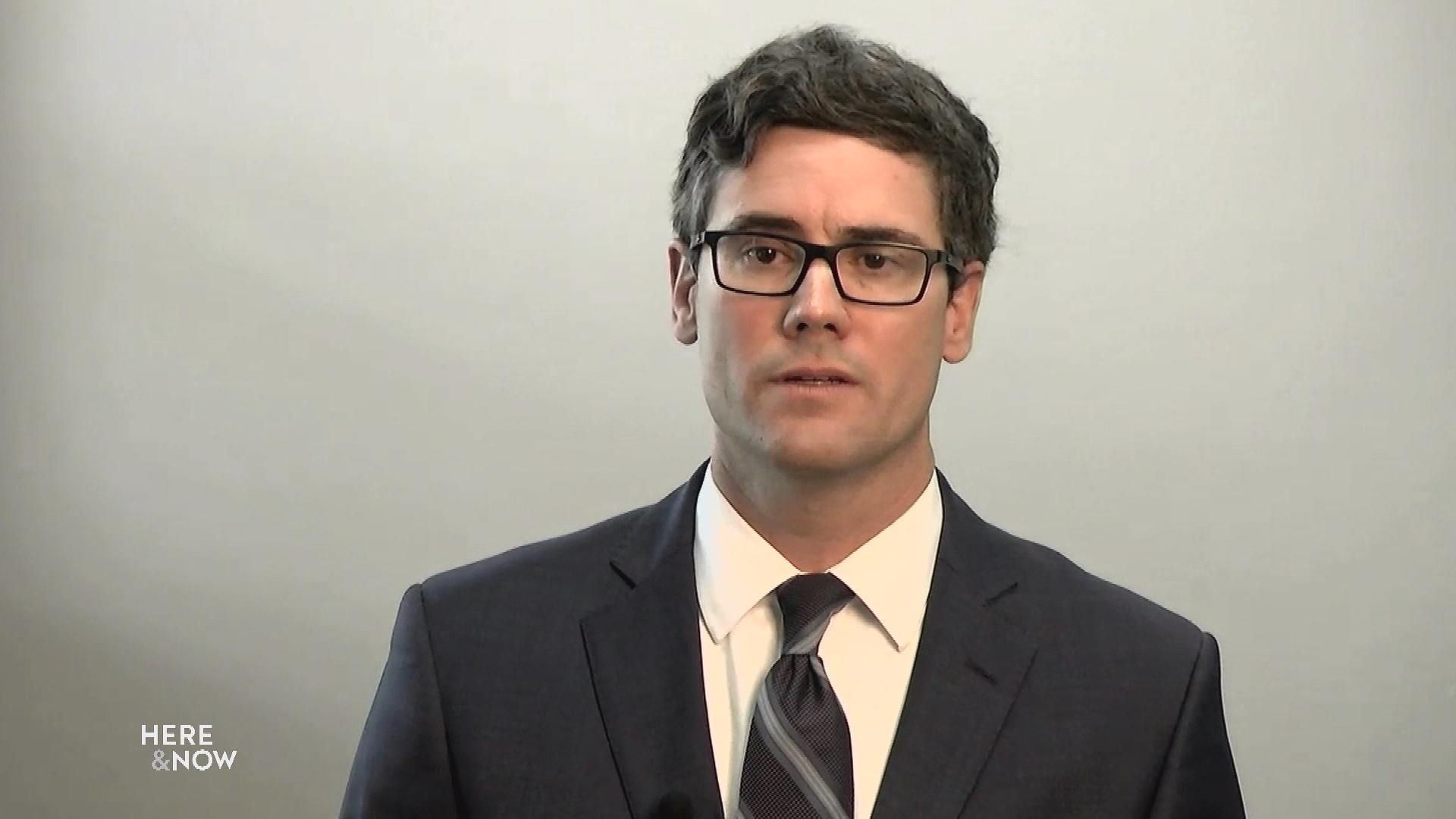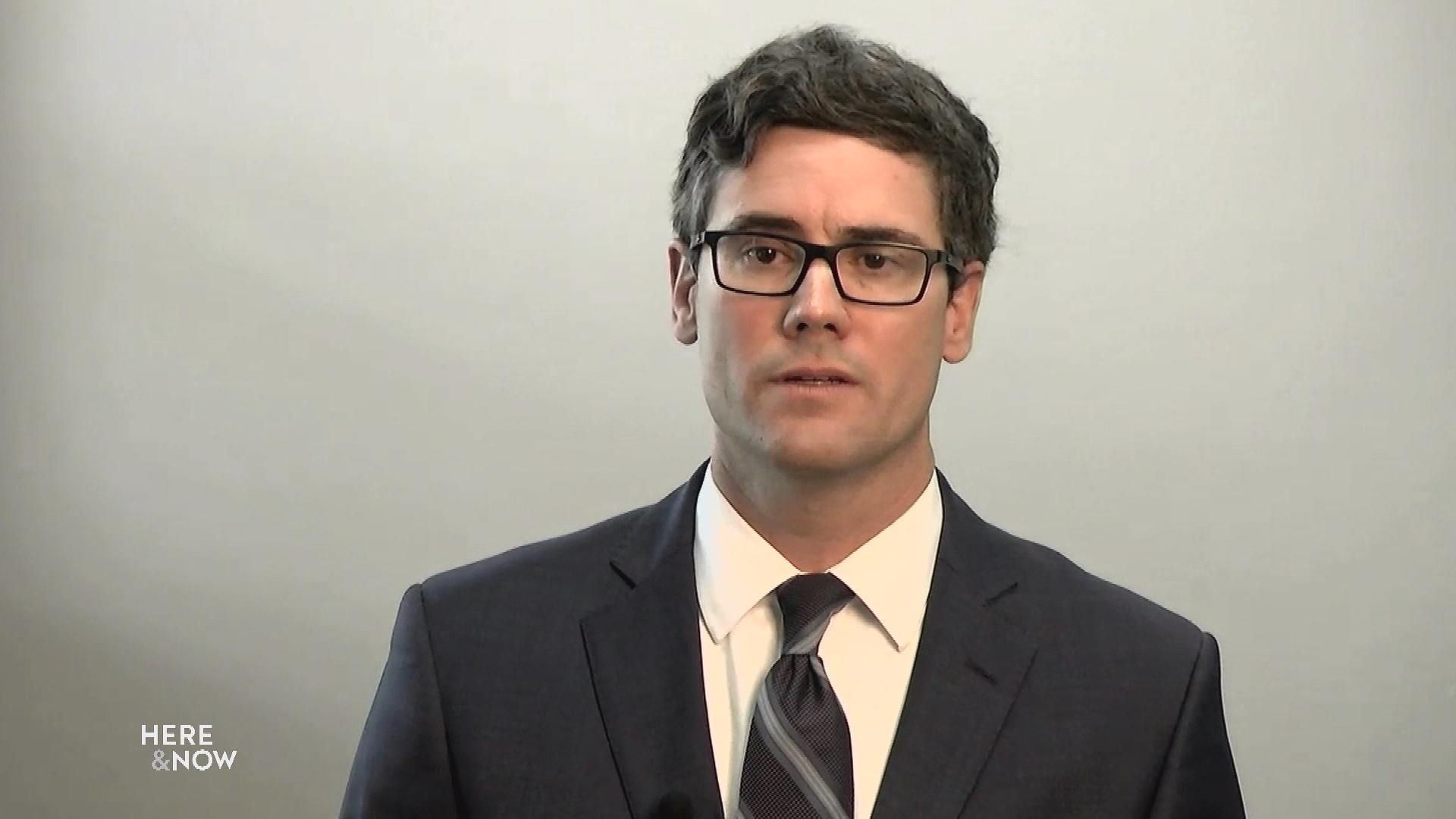 Portage County DA on the Impact of 60 Plus New Prosecutors
President of the Wisconsin District Attorneys Association, Louis Molepske, speaks to the Evers' administration's decision to provide funds for additional county Assistant DAs. More than 60 assistant DAs will be placed at 56 counties around the state. Molepske says that the additional prosecutors will help people stay out of prison and make sure that justice is served for victims.
September 20, 2019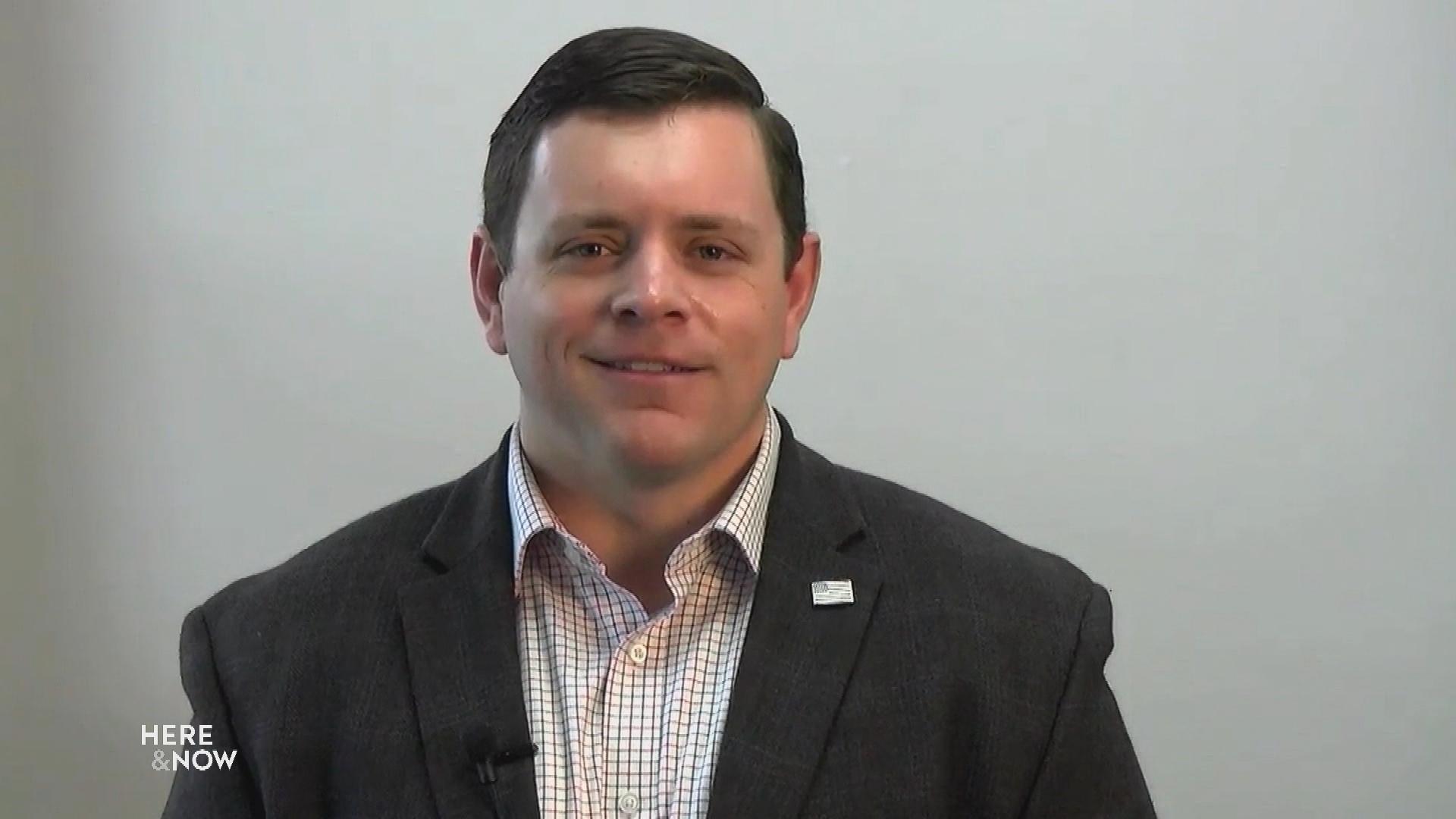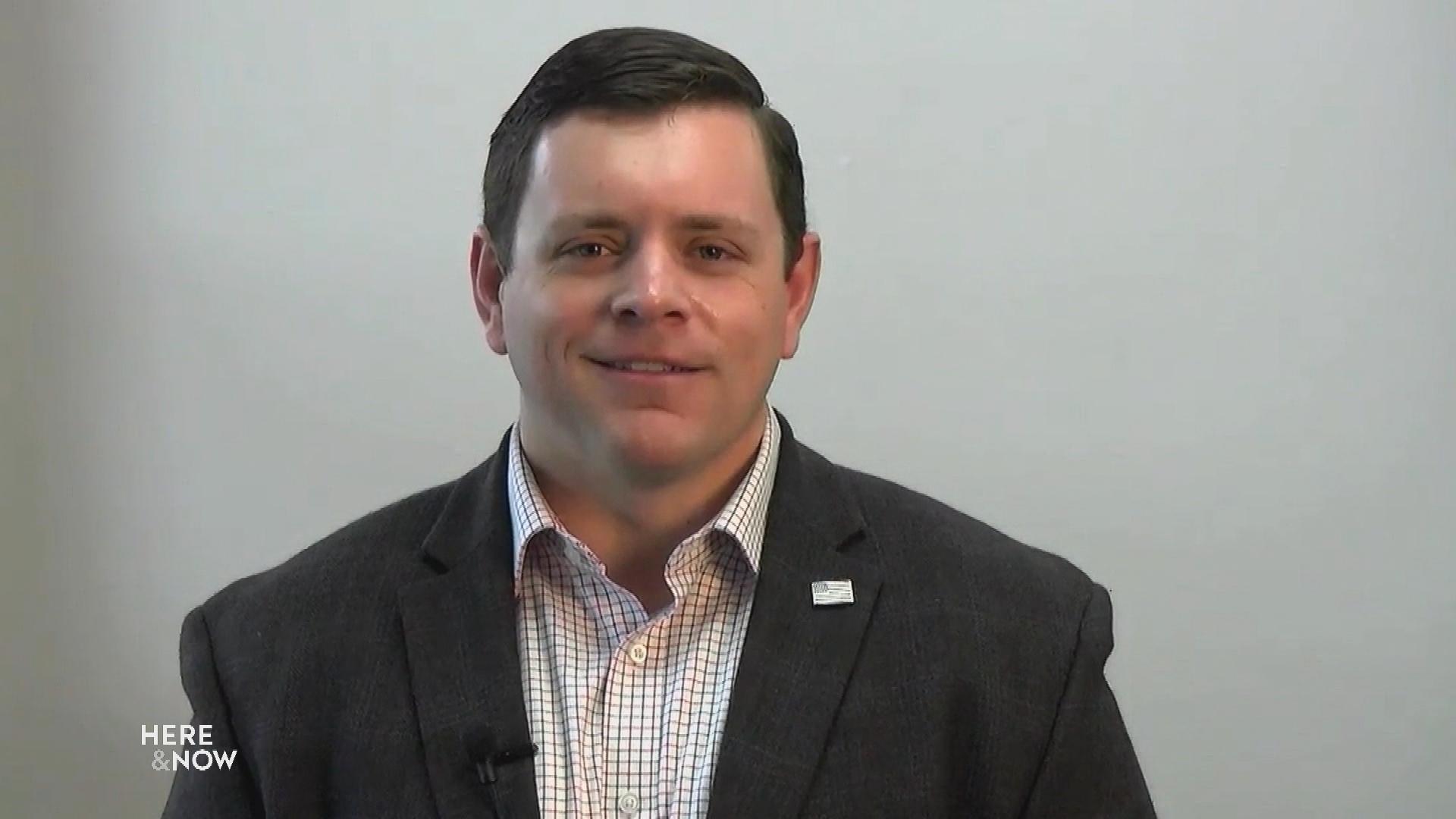 'Our Farms, Our Future' Bills offer Resources To Family Farm
A new bill by Senator Patrick Testin, R-Stevens Point, aims to make it easier for families to pass down farms to future generations. The bill is apart of the "Our Farms, Our Future" bill package which will tackle a number of issues that Wisconsin farmers face. Other bills in the package will address student loan debt and a diversity grant program.
September 6, 2019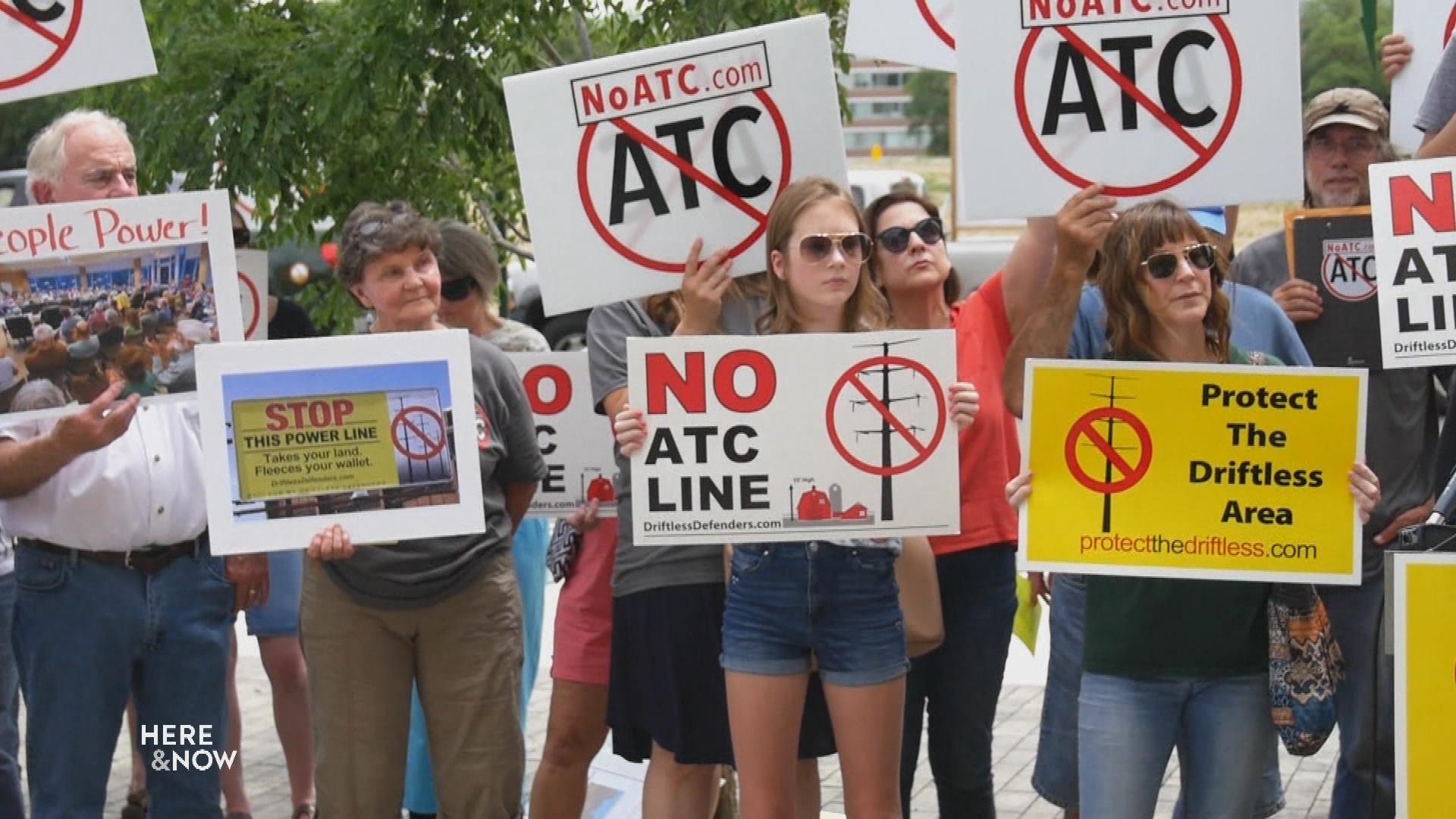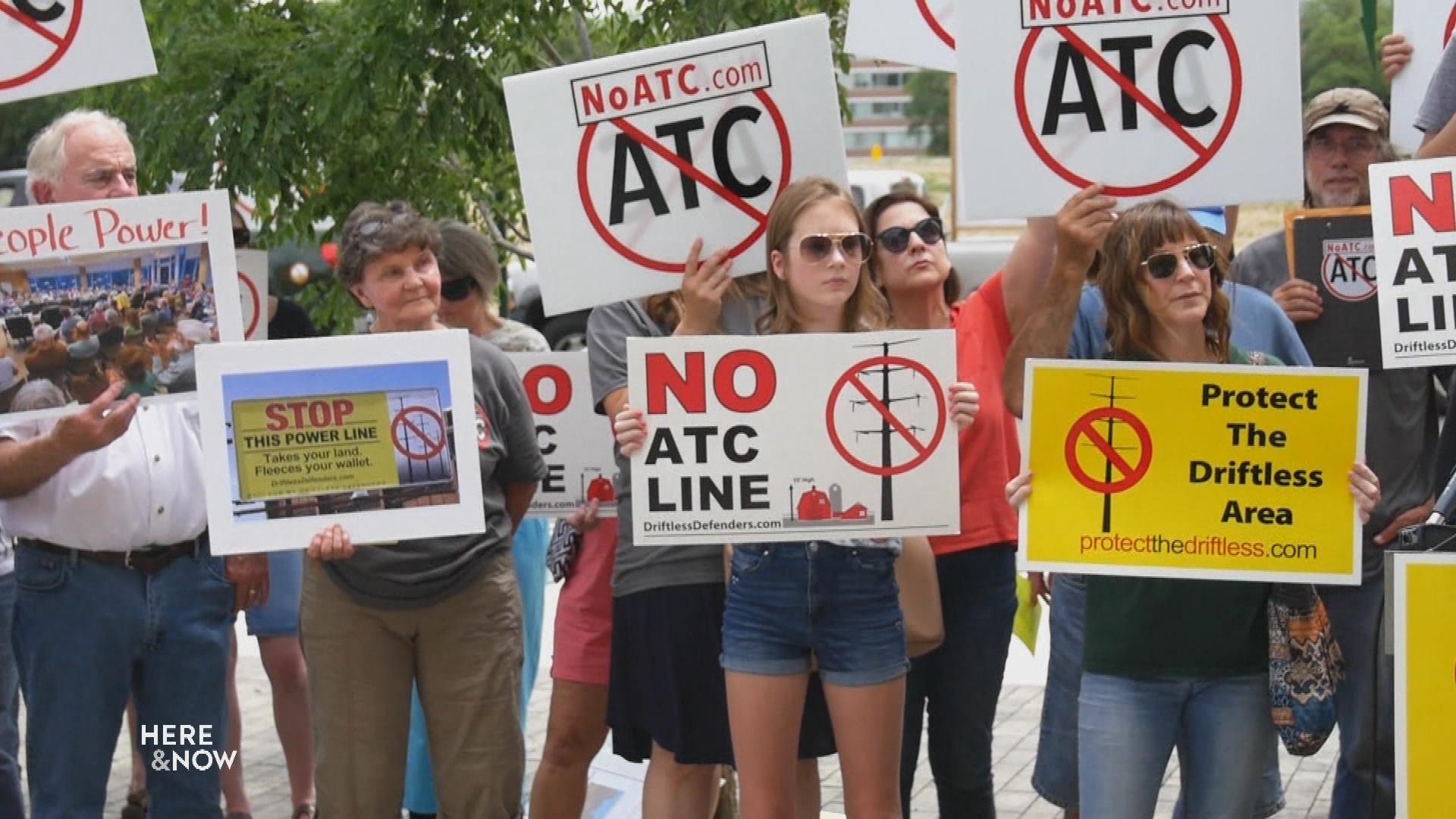 PSC to Weigh Need vs. Environmental Impact of Power Line
Residents of southwestern Wisconsin voice concerns over a proposed high-voltage power line that would stretch from Iowa to just west of Madison. Student journalist Will Kenneally reports on the Public Service Commission's upcoming decision on whether the line is necessary for Wisconsin's energy infrastructure.
July 19, 2019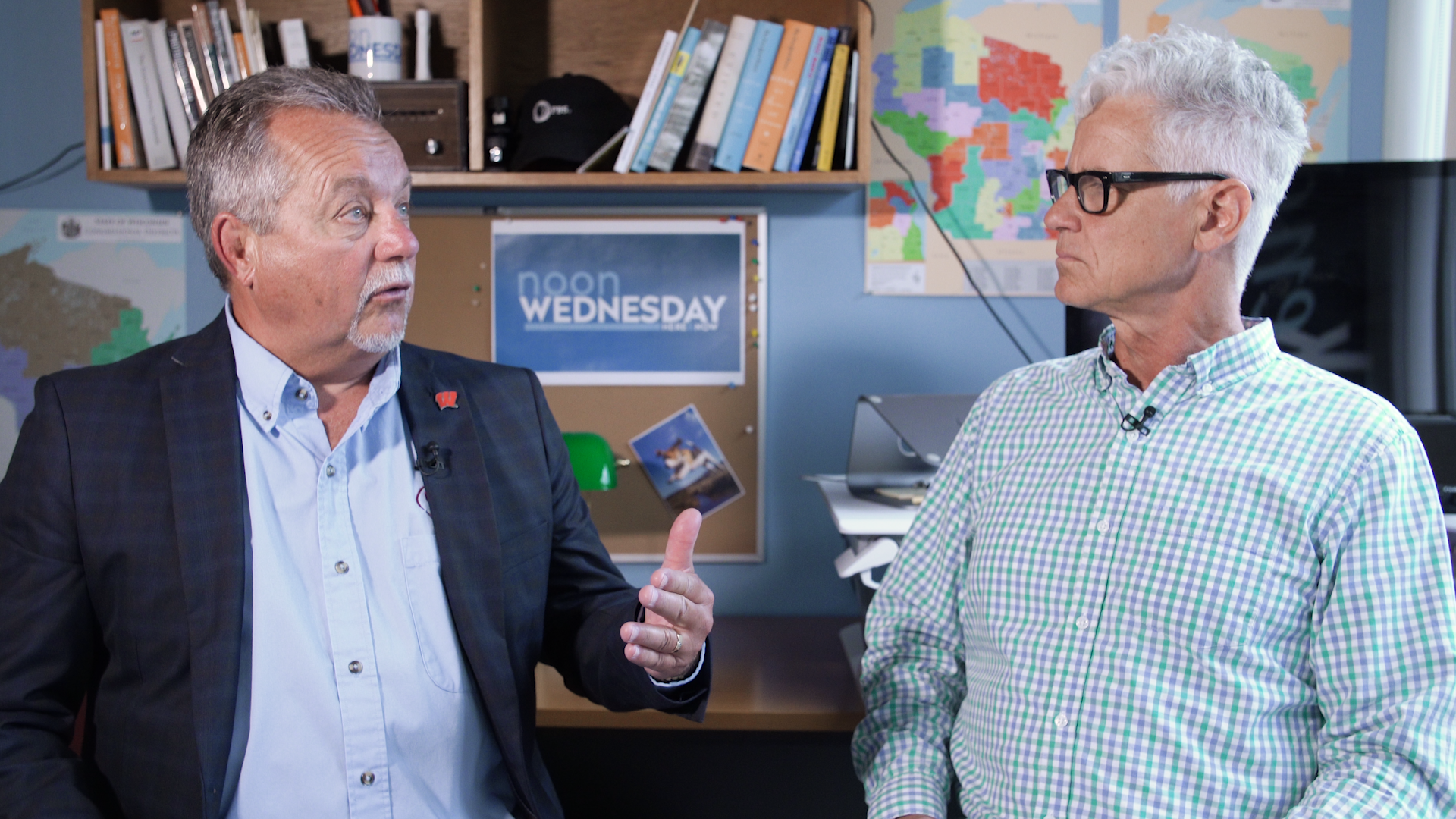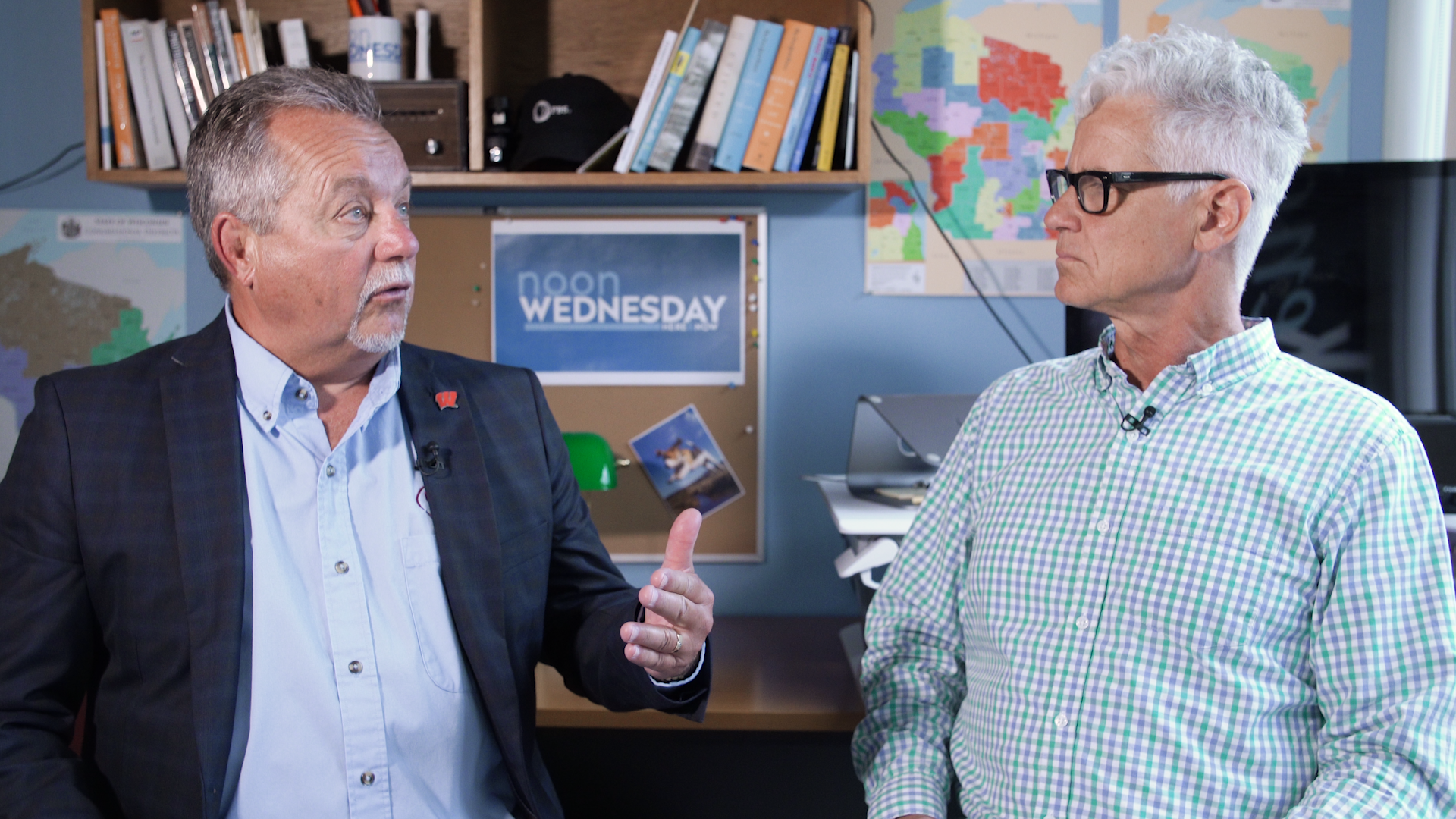 Noon Wednesday: The New Normal for Rural Schools
Declining enrollments and complicated funding streams are making it harder and harder for rural schools to keep the lights on. Kim Kaukl, director if the Wisconsin Rural Schools Alliance, joins us to talk about this seemingly inescapable pattern and talk about his own story in Spring Valley.
June 12, 2019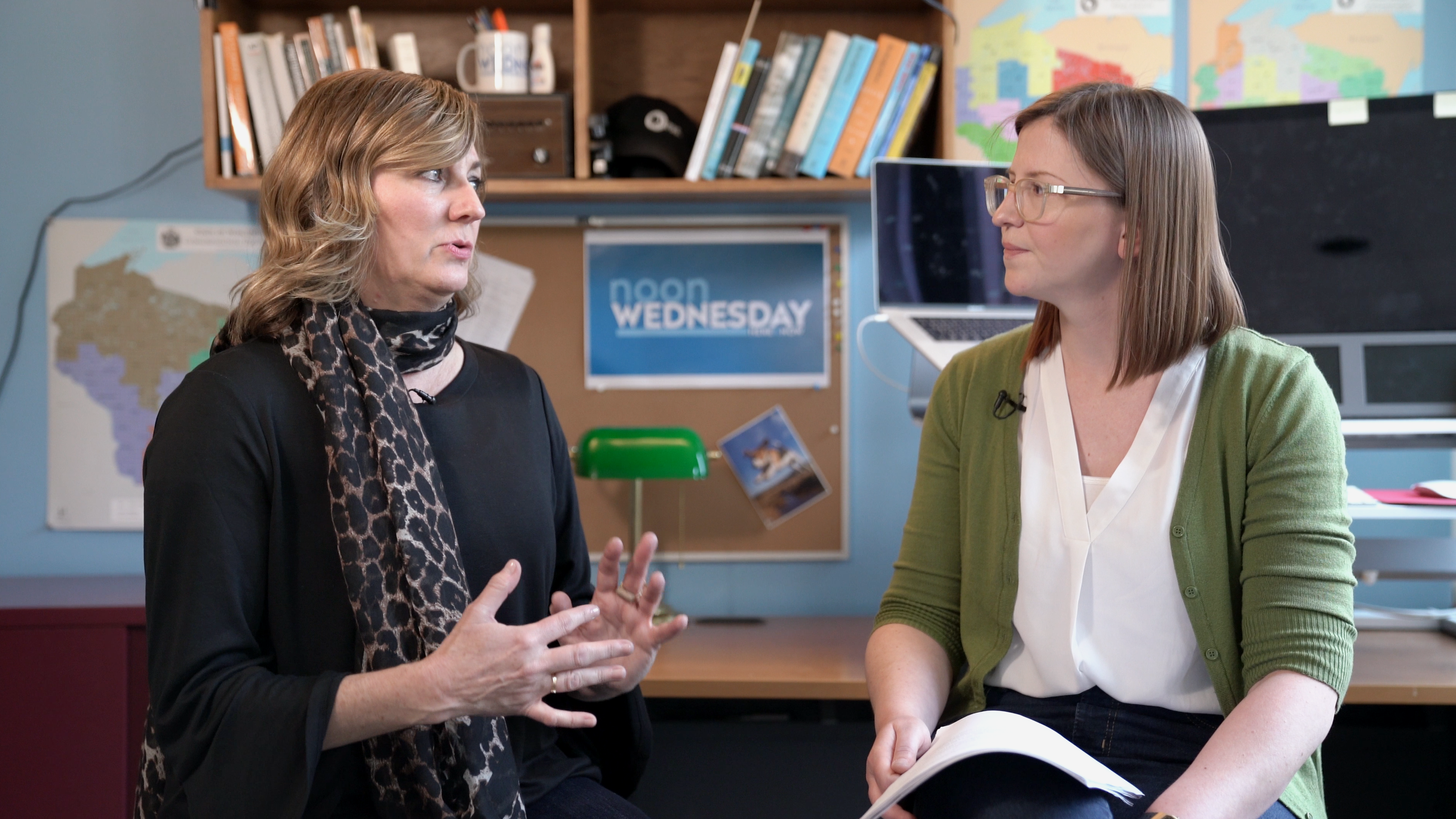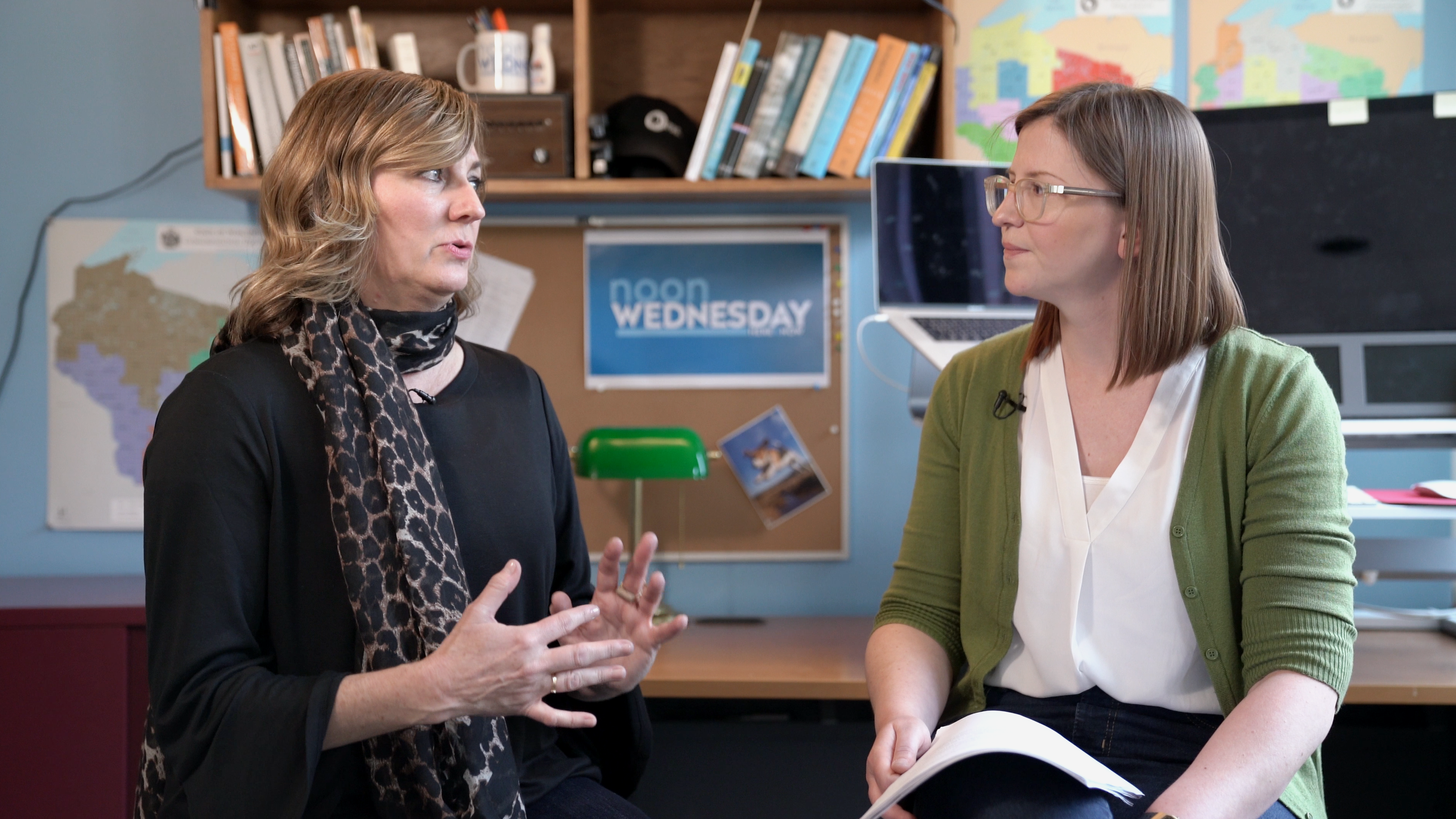 Noon Wednesday: UW-Stevens Point Majors
After a year and a half of turbulence, UW-Stevens Point has pulled back from a plan to cut liberal arts majors and tenured faculty positions. But professor and librarian Nerissa Nelson is cautious about celebrating this fact too quickly. She argues that the process has caused distrust and the solution came at too great a great cost.
May 15, 2019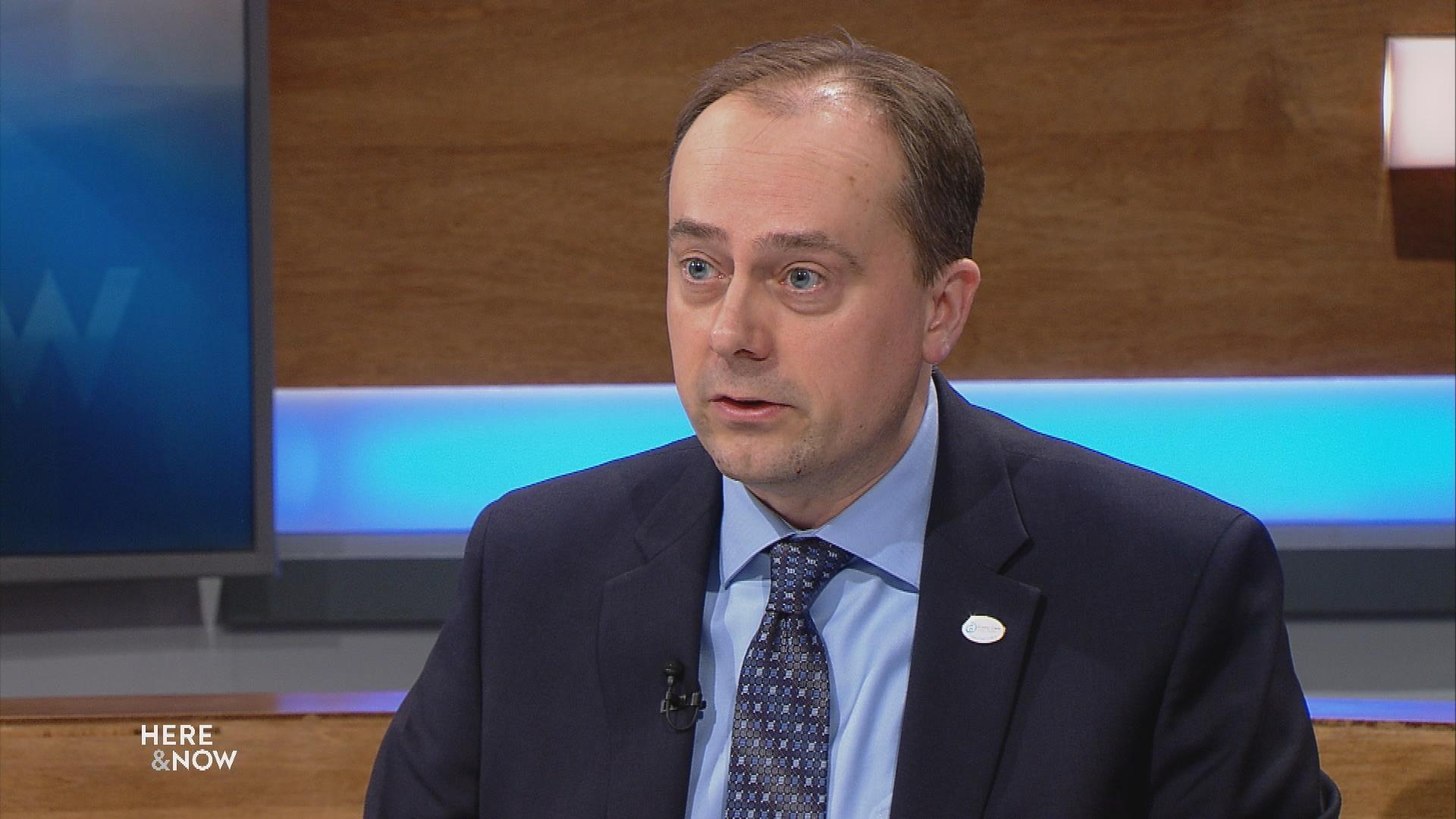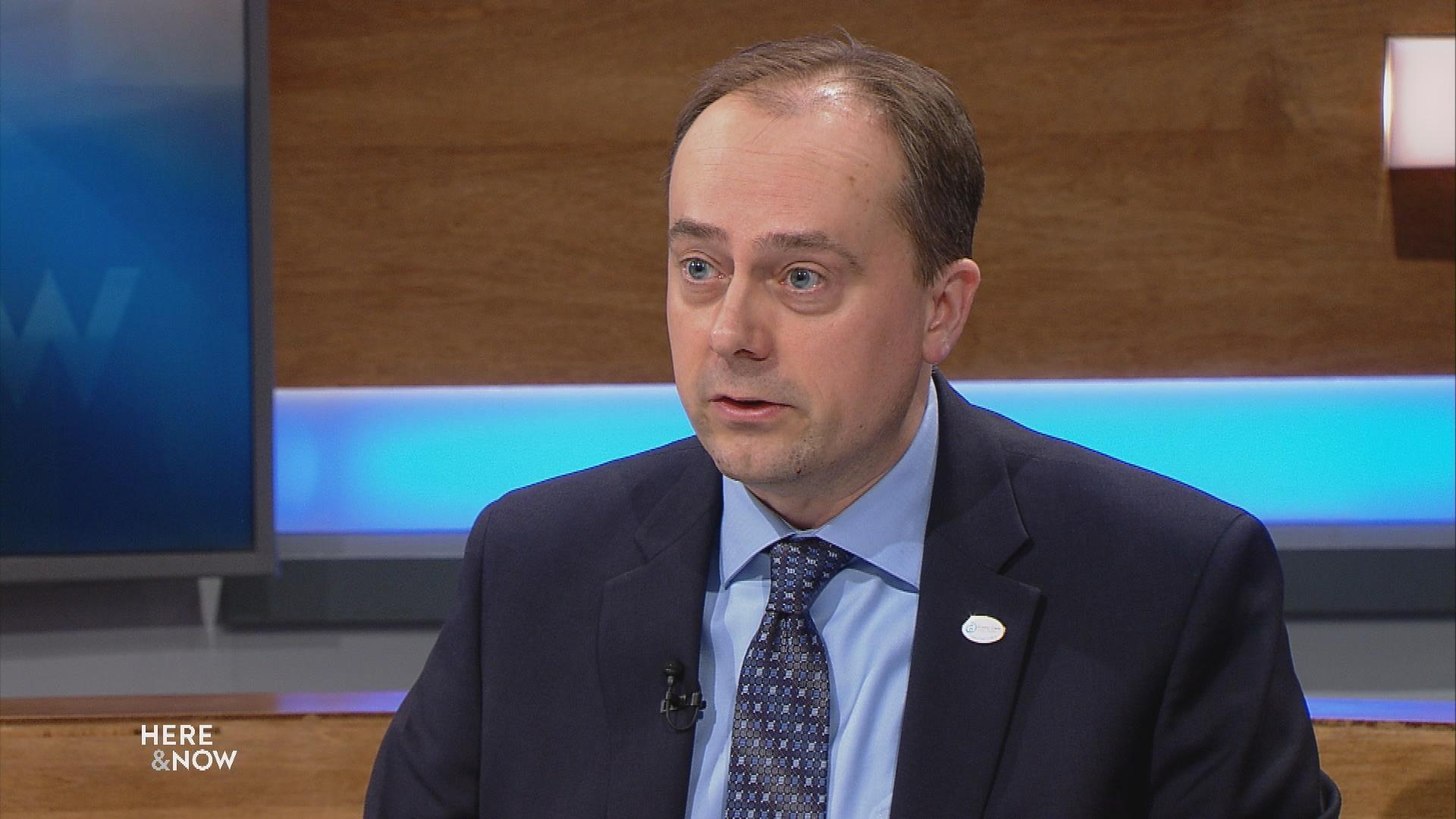 Child Welfare Crisis La Crosse County
Explaining the state's child welfare crisis is Dir. of La Crosse Co. Division of Health Serv. Jason Witt. He says the state's meth and drug problem contribute to more children needing to be on welfare. "It really has been a flood, and this really is a crisis," Witt says. Also a preview of a WPT documentary on trauma informed care among children: "Not Enough Apologies."
May 10, 2019
More Stories