State Increases Contact Tracing After In-Person Voting
In-person voting could have exposed more Wisconsinites to COVID-19, as health officials become concerned about the disease's disproportionate impact on the state's African-American population.
April 10, 2020 • Southeast Region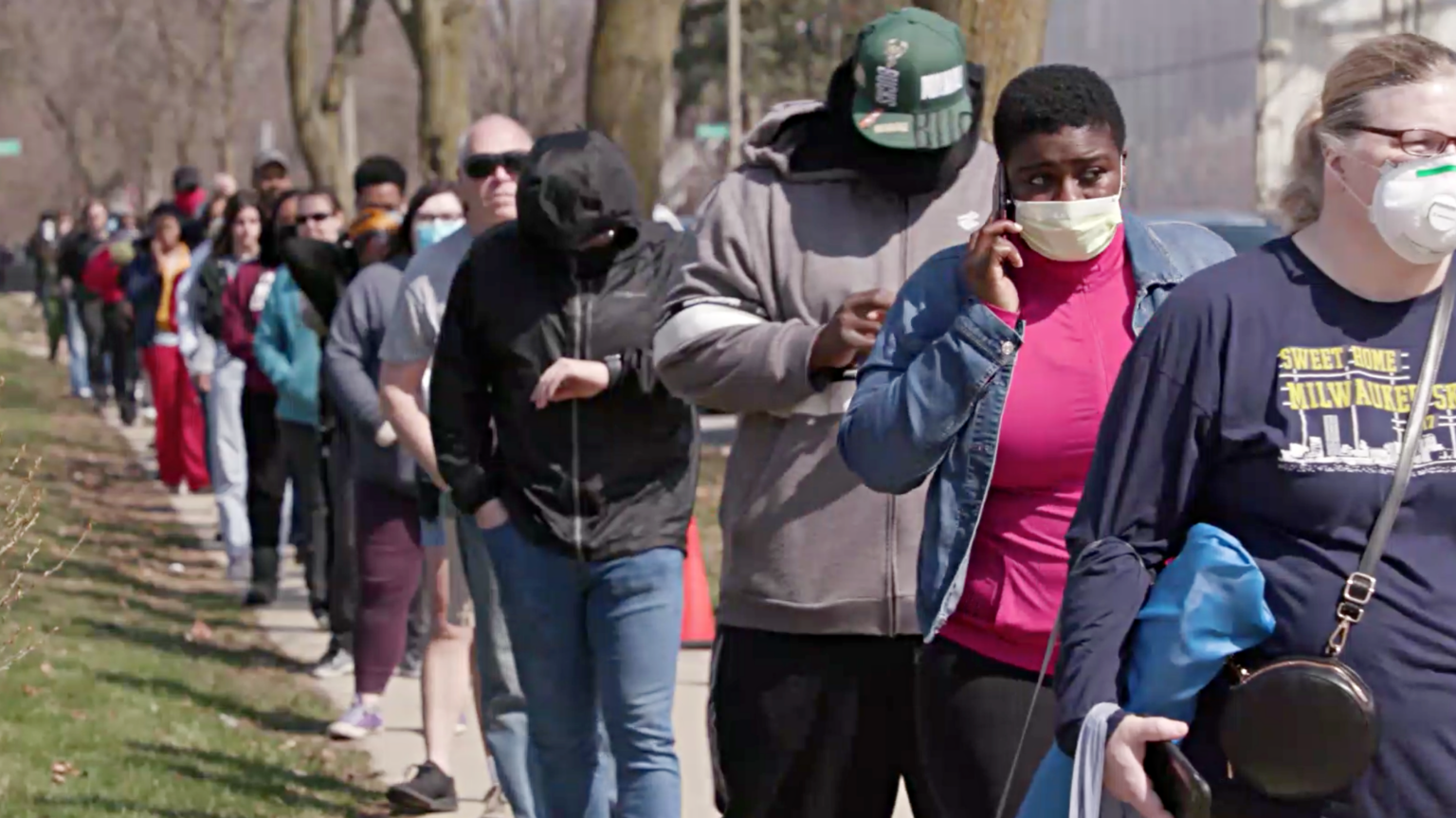 ---
The Wisconsin Department of Health Services is ramping up efforts for COVID-19 contact tracing after Tuesday's elections may have caused increased exposure to the disease during in-person voting. 
"We hope the extraordinary efforts taken by local clerks, public health, voters, and poll workers helped minimize any transmission but we stand prepared to respond if that isn't the case," DHS Sec.-designee Andrea Palm said in a press release.
Public health officials anticipate any new cases that resulted from exposure during the April 7 elections will start to appear next week. 
Leading up to the election, health experts recommended not moving forward with in-person voting in the midst of a pandemic, as the state's stay-at-home orders are intended to limit the spread of the novel coronavirus that causes the COVID-19 disease. 
Wisconsin is the only state to not delay its primary election, which also included races for the state Supreme Court and local offices across the state. Rep. Jim Steineke, R-Kaukauna, said delaying the election wasn't possible because Wisconsin had more races on the ballot than just the presidential primary.
"If we only had a primary in place or a primary election, we could have delayed it. But, being that it was a general election for over 3,900 local seats in the state, we just didn't have that option."
The only way to delay the election would have been through the Republican-controlled Legislature. Gov. Tony Evers originally said the elections must go forward as planned, then called a special session days before the election asking them to vote to delay.
The Wisconsin Elections Commission said a survey sent to election clerks alerted them to a shortage of 7,000 poll workers statewide. Evers sent 2,400 Wisconsin National Guard members to help fill the shortage. 
Even so, many polling locations were forced to consolidate. Milwaukee, which normally has 180 polling locations, could only staff five in-person voting sites on election day.
A total of 18,803 in-person ballots were cast in Milwaukee on April 7 and each polling location had an average of 3,760 voters per site. Lines of voters waiting to cast their ballot stretched for blocks and many waited for hours. 
Public health experts are becoming more alarmed to the disproportionate impact the coronavirus is having on African-Americans and how pronounced the virus is on Milwaukee's north side, which has a large population of Black residents.
"You're standing in line to vote right next to someone else who is working without the proper [personal protective equipment] in a nursing home," said U.S. Rep. Gwen Moore, a Democrat who represents Milwaukee's north side. 
Moore said Tuesday's elections likely exacerbated the impact of the pandemic on Milwaukee's community. She recounted a recent conversation where someone asked her if COVID-19 is racist. 
"Well, COVID-19 is opportunist," she replied. "If you're weak and if you're poor, if you can't afford to have your groceries delivered to you, if you can't stock up for a month's time and avoid interactions, if you work in the public service sector, I think you're at greater risk. And those things seem to come together for African-Americans." 
Last year, Milwaukee County signed a resolution declaring racism a public health crisis, acknowledging that it has been linked to a number of health problems. It has also been the hardest hit by the virus with more than 51% of the state's cases coming from Milwaukee County. 
"I think a lot of folks are calculating the health effects that happen when the virus is coupled with pre-existing conditions," said state Rep. David Bowen, D-Milwaukee, who tested positive for the disease in March. 
New data from the Wisconsin Department of Health Services affirms that COVID-19 is disproportionately impacting African-Americans in the state. 
As of Friday, 26% of the state's 3,068 COVID-19 confirmed cases and 44% of associated deaths are from Black residents, even though they represent 6.7% of Wisconsin's total population.
There has been a recent national push for public health officials to track demographics associated with the spread of the virus, as the collection and reporting of this data is not required.
Moore expressed concern that choosing to continue in-person voting when the virus is peaking in the community created confusion.
"By the time it became clear that this pandemic and all the scientists were telling us this was going to be the worst week ever, that this is where the peak was going to start, once that information came online I think people scrambled and asked for absentee ballots."
Some voters at the polls said their decision to wait in line and vote in-person was because their absentee ballot never came.
A record number of absentee ballots were requested for the April 7 election, reaching nearly 1.3 million. Numerous voters reported not receiving their absentee ballots in the mail and clerks described whole bins of absentee ballots returning to their offices by the United States Postal Service undelivered. 
The Wisconsin Elections Commission is investigating the issue and U.S. Sens. Ron Johnson and Tammy Baldwin are calling upon the USPS Inspector General to investigate why ballots were repeatedly returned.
In a statement, USPS spokesperson Bob Sheehan said, "We have been made aware of potential issues with absentee ballots in Wisconsin and are currently conducting an investigation into the claims. At this time we do not have additional information to provide on this issue."
---
Recent Here & Now
//php dynamic_sidebar( 'news-sidebar-2' ); ?>