COVID-19 Threatens Black Communities on Milwaukee's North Side
"It's been tough to see such a concentration of the virus focusing on [the] African-American community," said state Rep. David Bowen. Milwaukee's African-American community faces the brunt of the COVID-19 disease.
March 30, 2020 • Southeast Region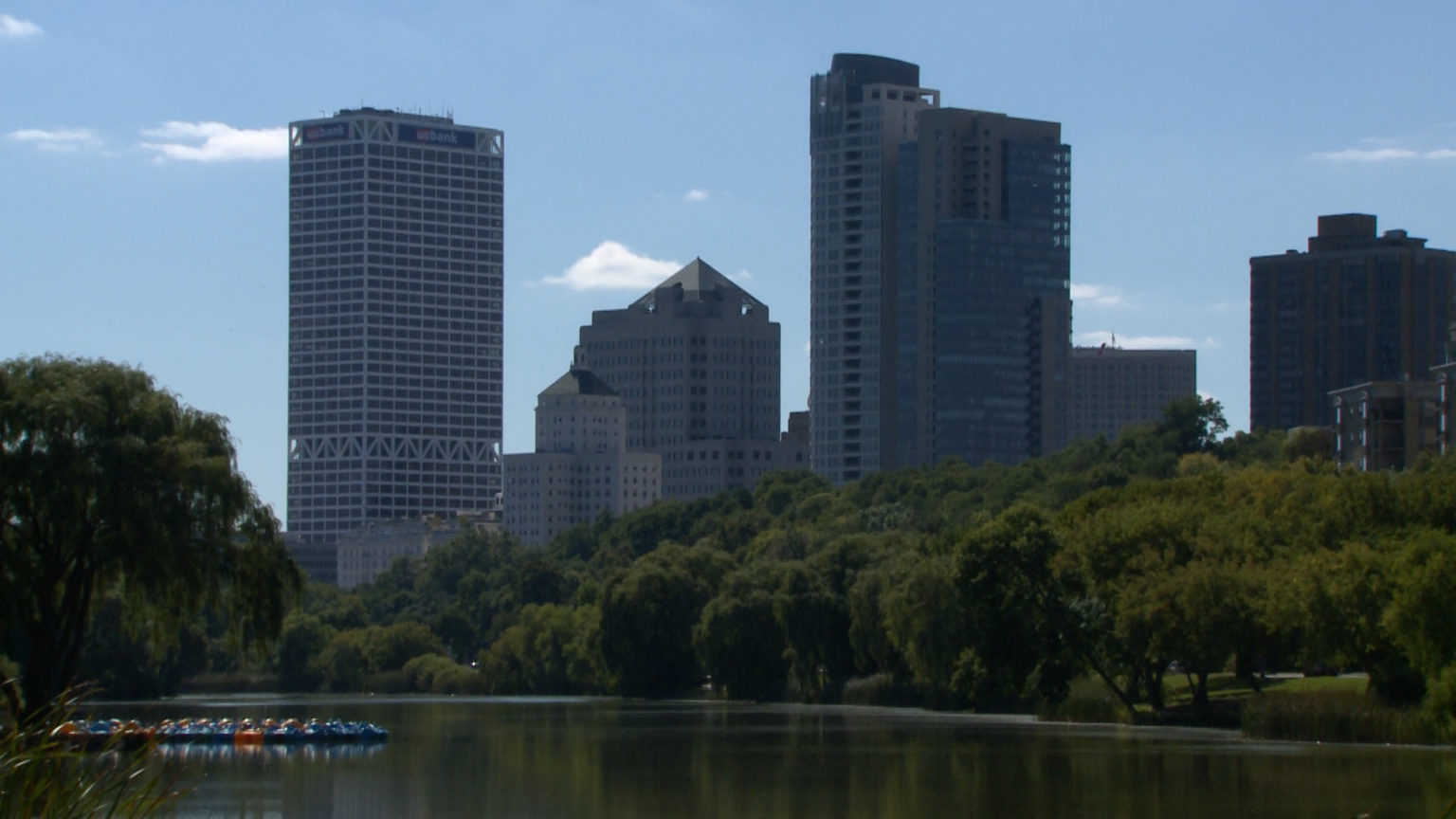 ---
As Wisconsin grapples with its first 14 deaths due to COVID-19, Milwaukee is beginning to see an unsettling trend among its Black and brown communities. Of the more than 600 cases in Milwaukee County, the majority are said to be middle-aged African-Americans, according to local health officials. 
The city's predominantly Black north side has seen a substantial uptick in cases. As of March 26, all eight of Milwaukee's COVID-19 related deaths were African-American people. Currently, African-American men seem more susceptible to serve COVID-19 symptoms, according to Milwaukee Health Commissioner Jeanette Kowalik. During a virtual news conference, the Milwaukee Health Department released data that confirmed more than 50% of positive cases were African Americans. 
Milwaukee Mayor Tom Barrett and Kowalik said officials are working on launching a campaign targeting the African-American community to provide credible information regarding the virus and how to mitigate the spread of the illness, according to the Milwaukee Journal Sentinel.  
"Communicating as fast as we can and as deeply as we can into these neighborhoods to let people know that this is not just about people who had been in China," Barrett told the Journal Sentinel. "This is about something that's here right now."
"Over half of the cases are in the African-American community and why is that? Is that due to comorbidities? Is that due to some other factor as far as where people congregated or some event?" Kowalik said. 
Comorbidities are one or more chronic or long-term illnesses that can impact someone's health outcomes. People diagnosed with comorbidities are more susceptible to the severity of COVID-19. African-Americans are 50% more likely to have high blood pressure, which can lead to comorbid conditions such as diabetes, obesity, and others, according to the Centers for Disease Control and Prevention. 
"I think a lot of folks are calculating the health effects that happen when the virus is coupled with pre-existing conditions," said state Rep. David Bown, D-Milwaukee, who is currently battling the dangerous respiratory disease himself.
"It makes it much, much more deadlier and tougher for folks to deal with those symptoms and the respiratory effects," he said. 
Bowen describes a lack of access to healthcare providers as another major challenge for Black communities in Milwaukee. Recently, Milwaukee Alderman Khalif Rainey called on health care providers to provide free COVID-19 testing to the poor and uninsured on Milwaukee's north side. 
"If you're not on top of it, you're not in touch with your primary health care physician… it could complicate things a lot more. And I think that was what we're seeing right now with a lot of Black men in our community that are contracting the virus," Bowen told PBS Wisconsin. 
Last week, Bowen's mentor Milwaukee Police Lieutenant Lenard Wells succumbed to the virus after being hospitalized.
"It's been tough to see such a concentration of the virus focusing on [the] African-American community," said Bowen whose district is largely made up of Milwaukee's north side. "Black men have been suffering, in particular, from the virus and leading the number of those deaths from the virus."
A group of Virginia doctors are urging the CDC and the World Health Organization to release information about whether a shortage in testing for the contagious virus is negatively impacting Black communities, according to a Buzzfeed News report. 
"We know in the U.S. that there are great discrepancies in not only the diagnosis but the treatment that African Americans and other minorities are afforded. So I want to make sure that in this pandemic, that black and brown people are treated in the same way and that these tests are made available in the same pattern as for white people," one of the doctors, University of Virginia's Dr. Ebony Hilton, told Buzzfeed News. 
As for Wisconsin, Bowen said that it is time for more resources to become available for residents across Milwaukee's north side.
"It is definitely time to have a new conversation about the resources that the Black community, especially African-American men and their health, [and] what they need access to at this critical time," he said. 
---
Recent Here & Now
//php dynamic_sidebar( 'news-sidebar-2' ); ?>